RTW Final Pt. (11): Trying out the whale! DXB-KEF with some stops
Introduction
Hello everyone, and welcome to the last part of my around the world series. The proposed route is below (courtesy of GCM):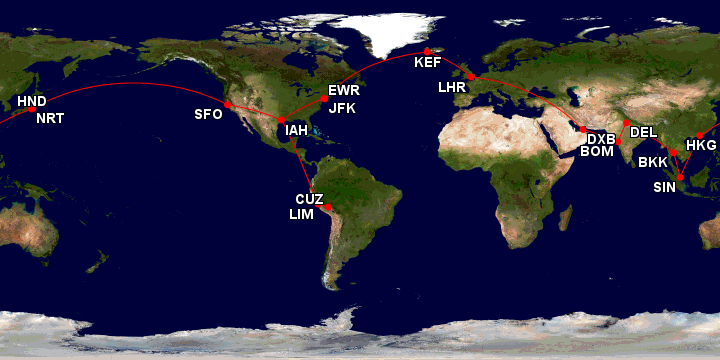 But the actual one ended up way different. As this report is also full of surprises, I'm not gonna post the actual map until the end of the report.
As you may remember, I was in Dubai at that time. On the way back to Europe the plan was always to try out the "whalejet", the Emirates A380. On our day of travel, only FI Euro-destinations that had the 380 were LHR and CDG. We listed for LHR, but had CDG as backup if the Heathrow flight was full. For earlier parts, scroll down to the bottom and there they are (along with earlier reports). This report is definitely my longest so far. If you get tired of spotting pics or something else, you can just scroll down to a part you like.
Background
After years of planning, me and my dad finally decided to go around the world on ID/Standby tickets.
We decided to go to Machu Picchu, Peru in South American and then some Asian Cities.
This was the proposed flight schedule (B means booked):

Icelandair 631 KEF – JFK 30/3/2012 Boeing 757-300
United 1116 EWR – IAH 31/3/2012 Boeing 737-500
United 854 IAH – LIM 31/3/2012 Boeing 767-300ER
TACA Peru 7 LIM – CUZ 1/4/2012 Airbus 320-200 (B)
TACA Peru 101 CUZ – LIM 2/4/2012 Airbus 319-100 (B)
United 855 LIM – IAH – SFO 2/4/2012 +1 Boeing 767-300ER
United 837 SFO – NRT 4/4/2012 +1 Boeing 747-400
Cathay Pacific 503 HND – HKG 8/4/2012 Boeing 747-400
Cathay Pacific 701 HKG – SIN 10/4/2012 Airbus 330-300
Thai 873 SIN – BKK 12/4/2012 Boeing 777-300
Cathay Pacific 751 BKK – DEL 14/4/2012 Airbus 330-300
Air India 102 DEL – BOM 16/4/2012 Boeing 777-300ER (B)
Emirates 509 BOM-DXB 18/4 Airbus 330-200
Emirates 1 DXB – LHR 21/4/2012 Airbus 380-800
Icelandair 451 LHR – KEF 21/4/2012 Boeing 757-200

But as many of you know, you never know on ID tickets and the actual route has been way different then the planned one so far. Luckily I always made plan B and even C.

I was really looking forward and this was shaping up to be a trip of a lifetime!
The report
As you may remember, I ended the last report in the bed of our Dubai Hotel.
11am the following morning I woke up, got downstairs and had breakfast. Our Icelandic friend who lives in Dubai then came and picked us up on his Porsche and drove with us to a restaurant on the Palm Jumeirah.
Look out of our hotel room window, desert with Burj Al Arab in the distance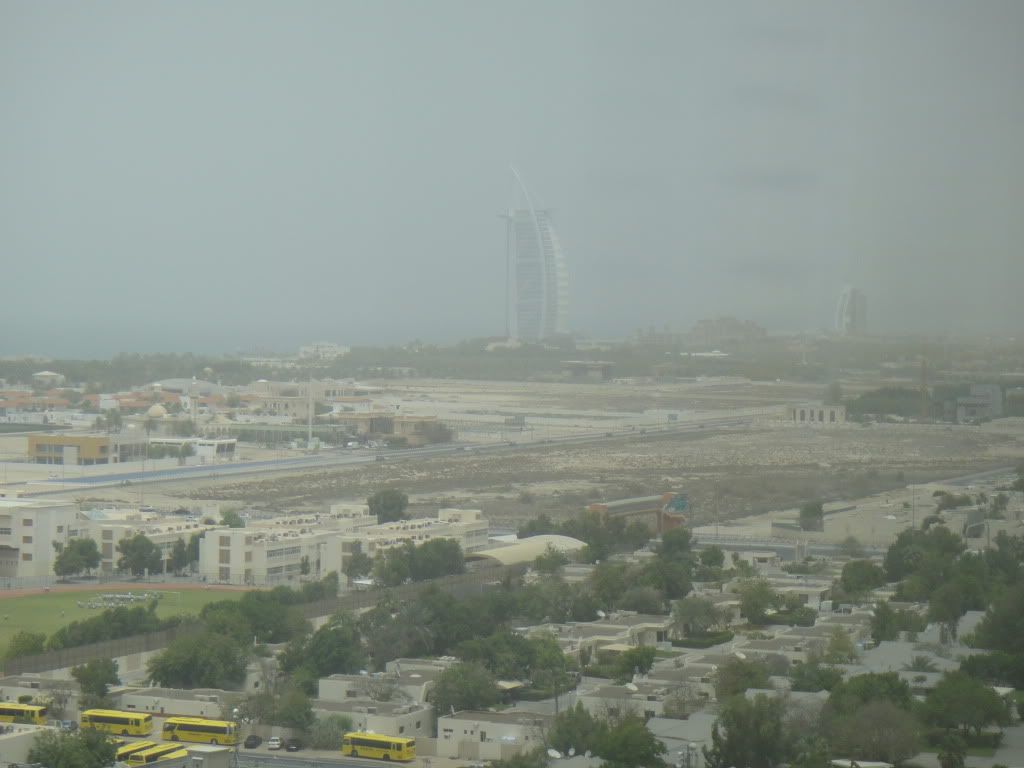 And some tall buildings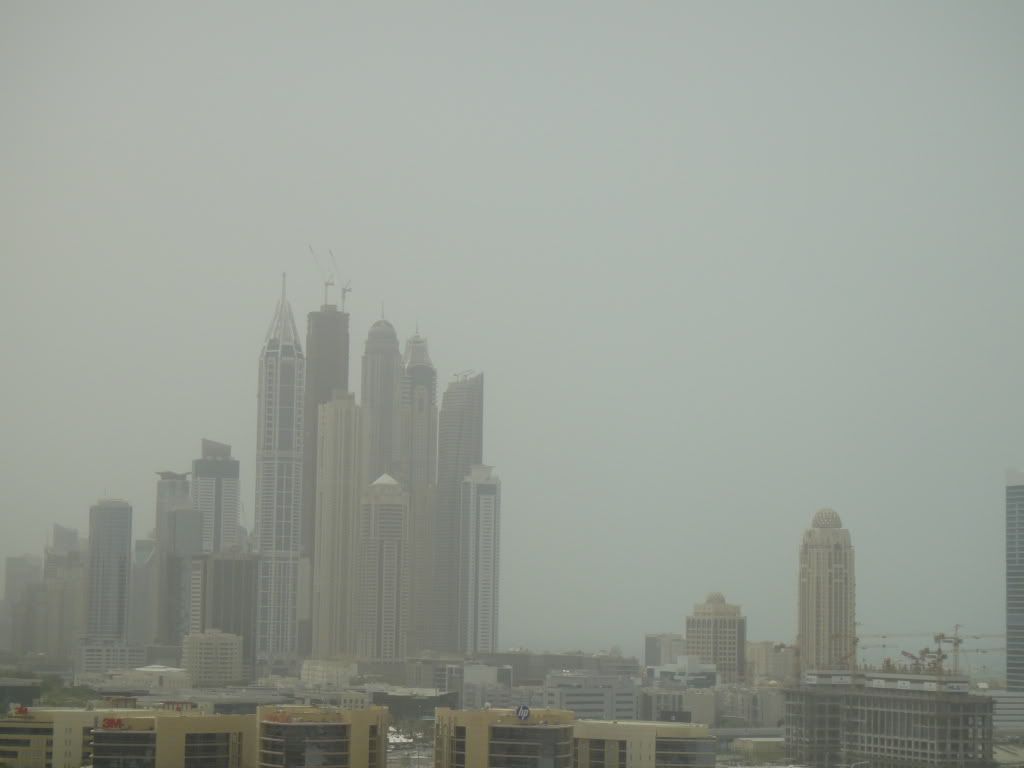 Curved building
Burj Al Arab seen while driving past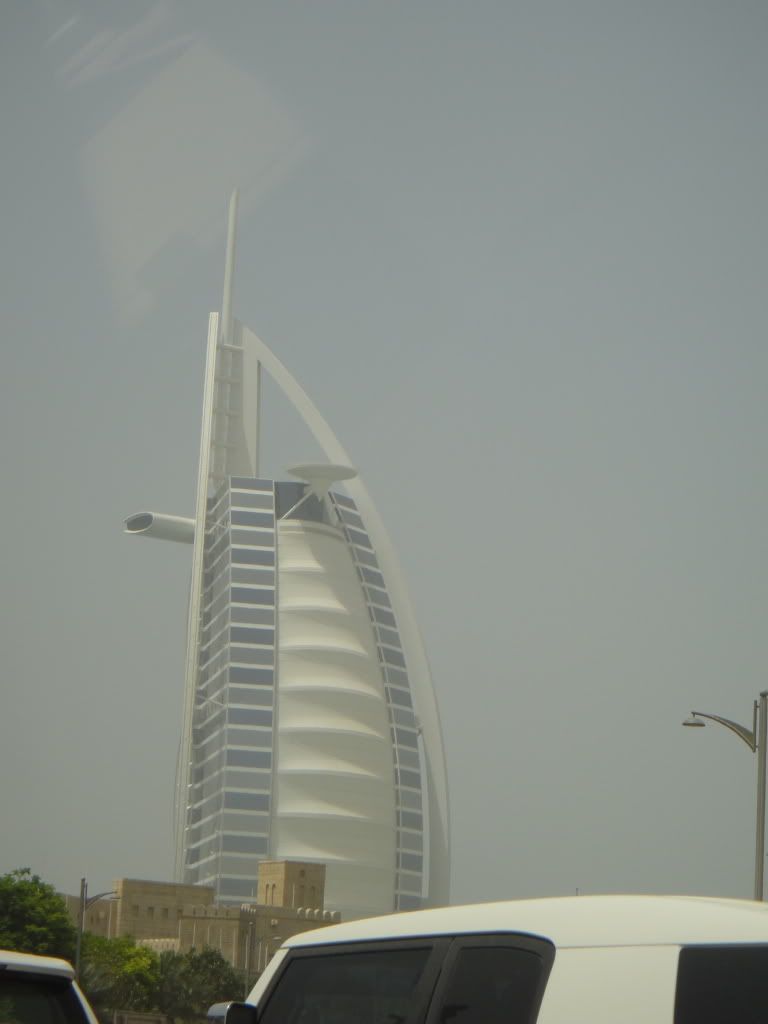 Ski Dubai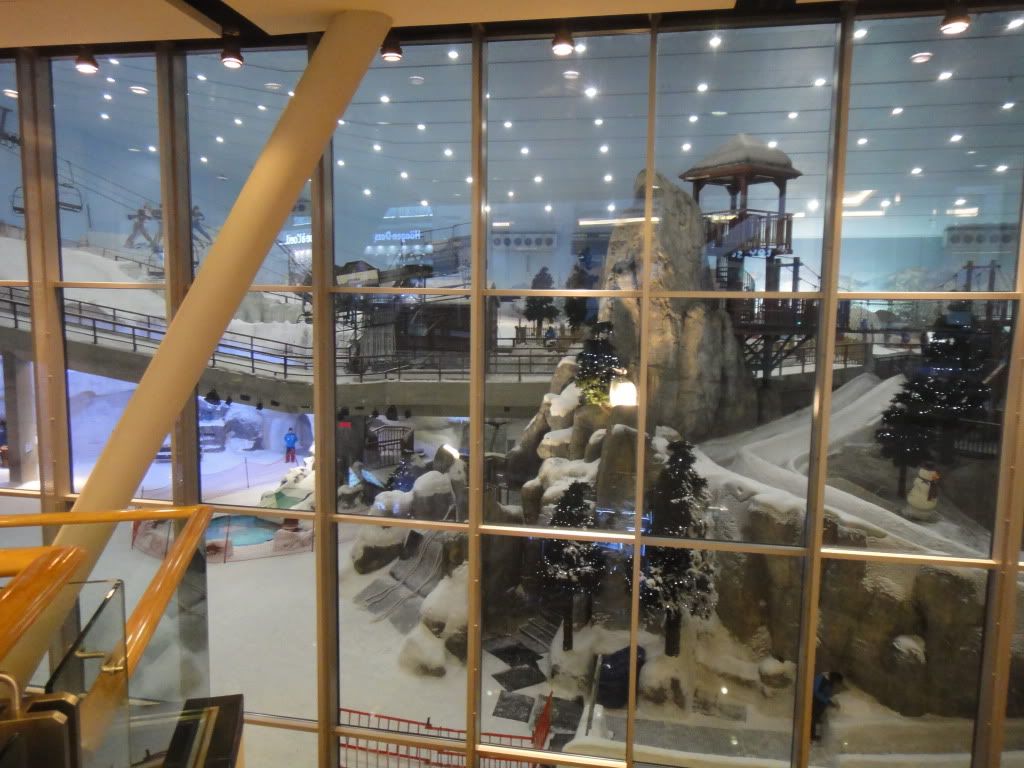 I just had to try...
(with our friend)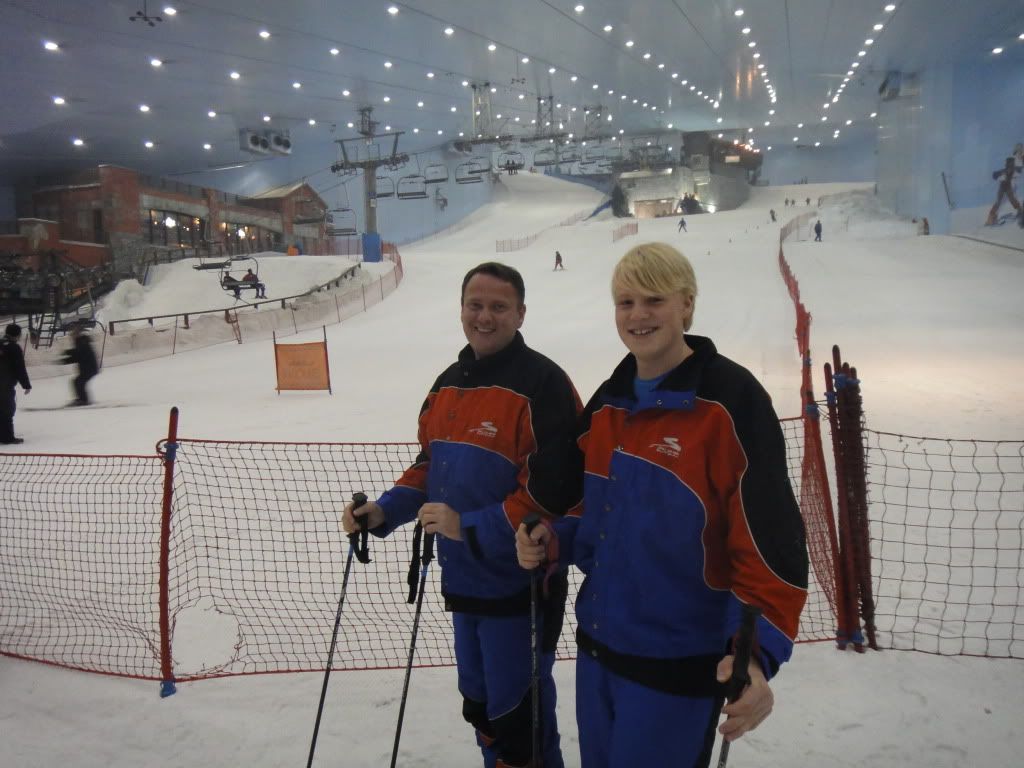 In the evening we then went to the Burj Khalifa, the worlds tallest building, followed with a steak at a restaurant called The Meat Co. where I had he best rib-eye ever made! Delicious along with some béarnaise sauce.
Aquarium inside the mall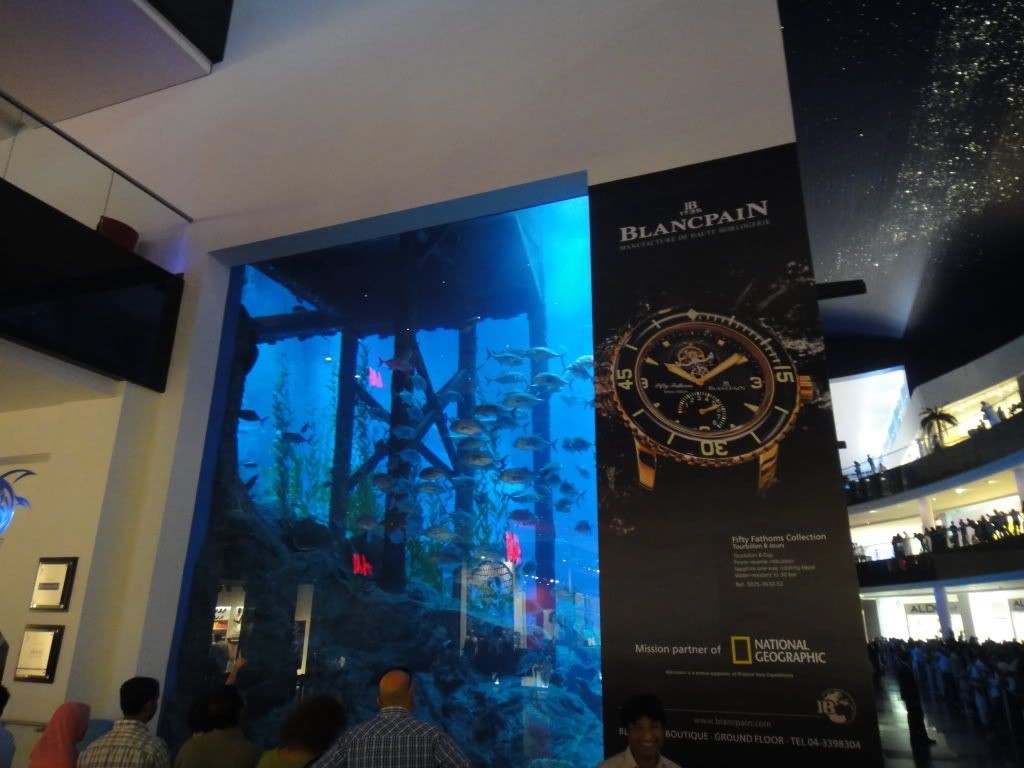 Closeup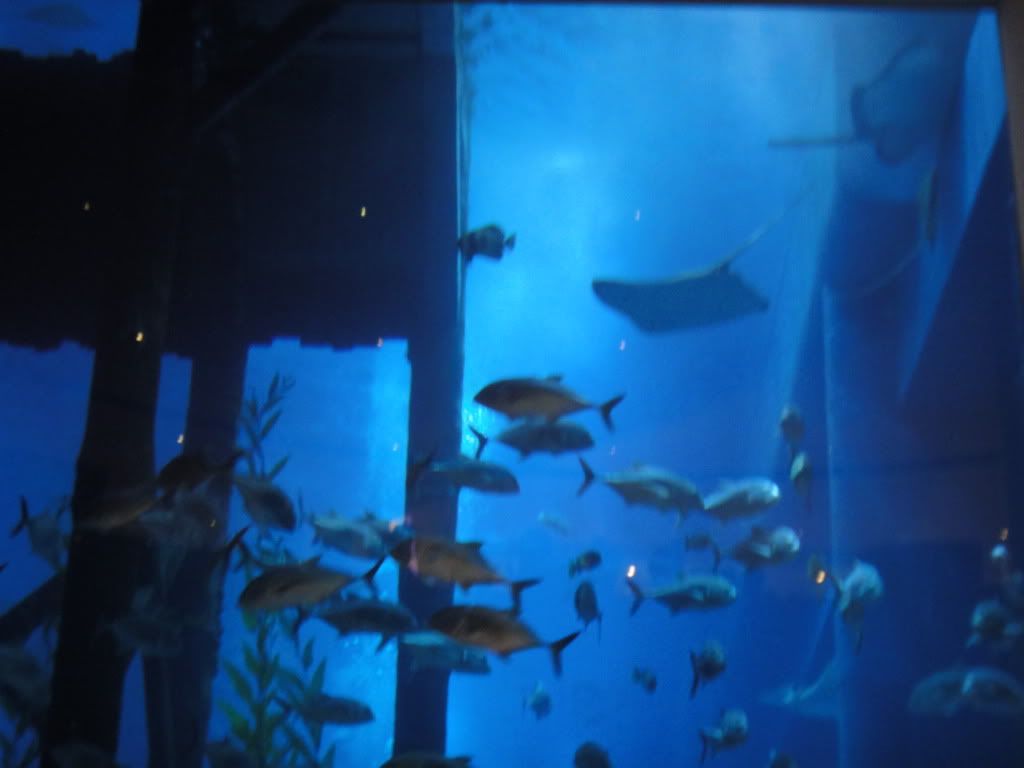 And, in all its magnificence, Burj Khalifa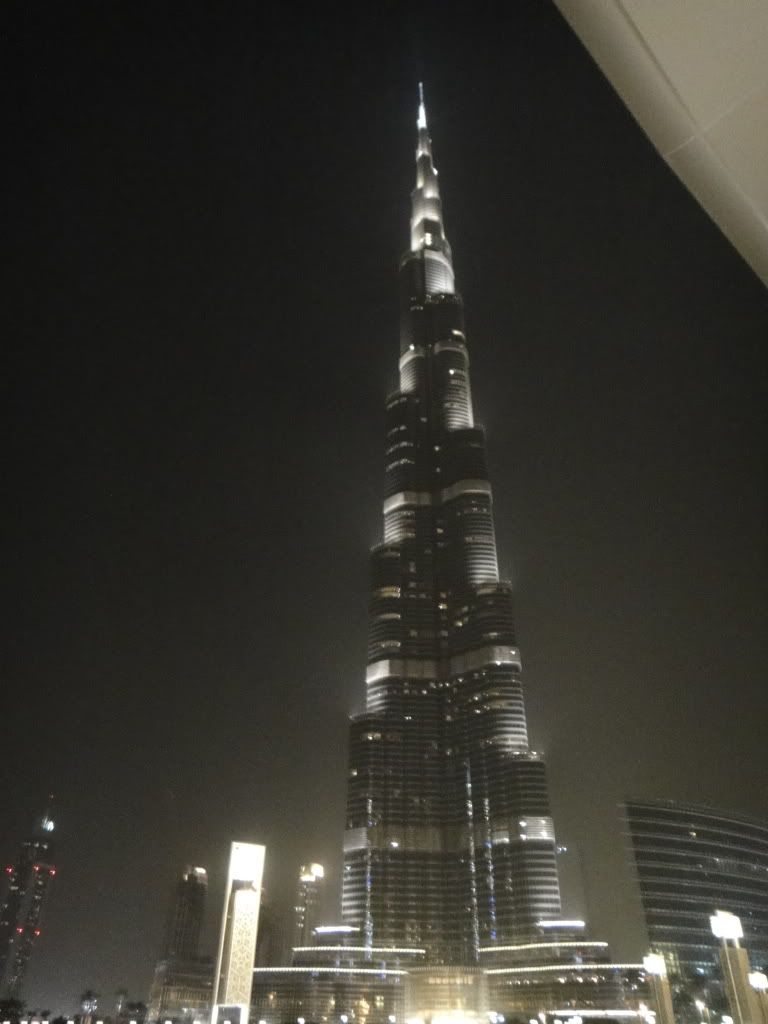 Burj Al Arab all lit up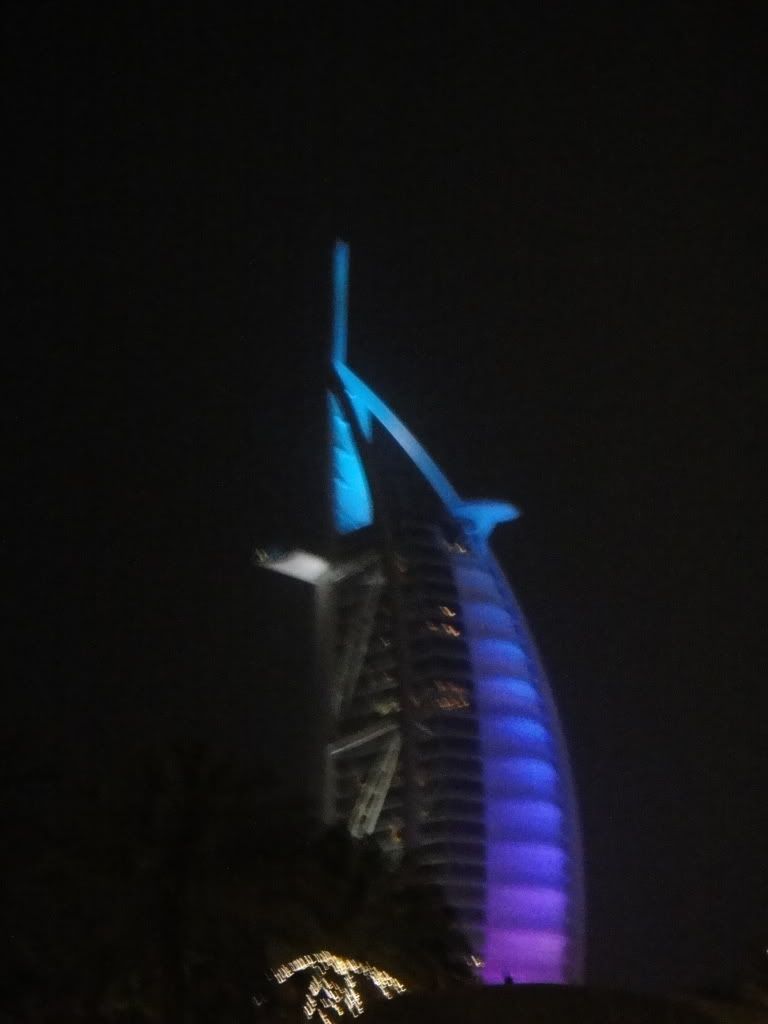 Peaceful view while eating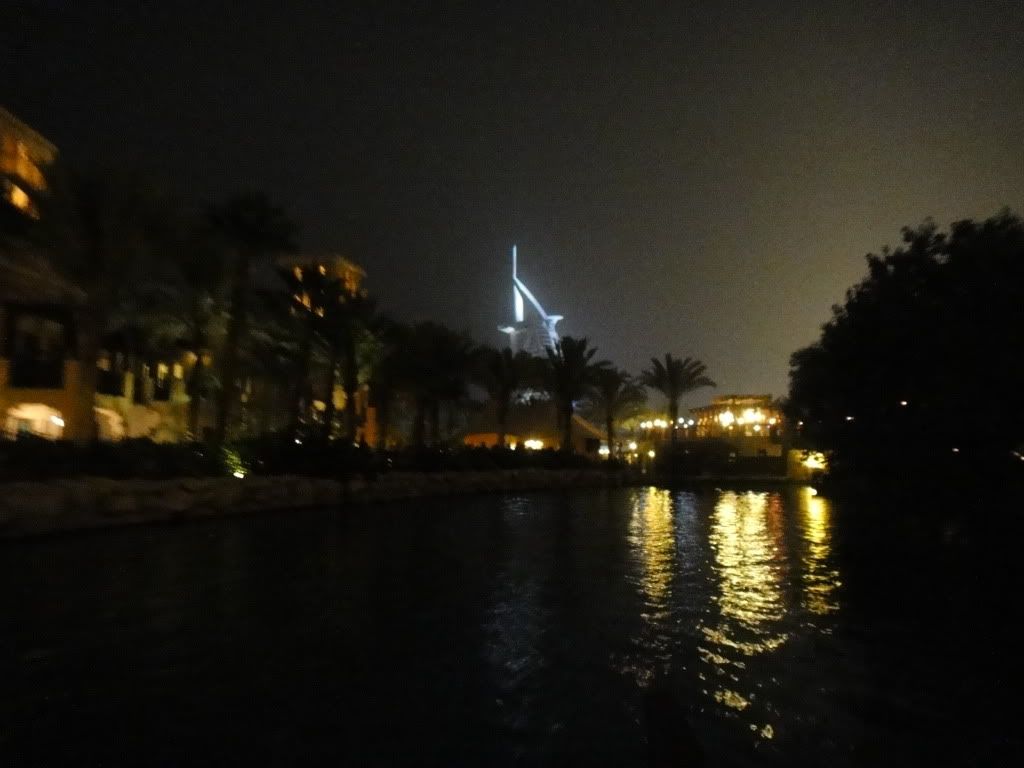 Inside a hotel near our restaurant was this nice chandelier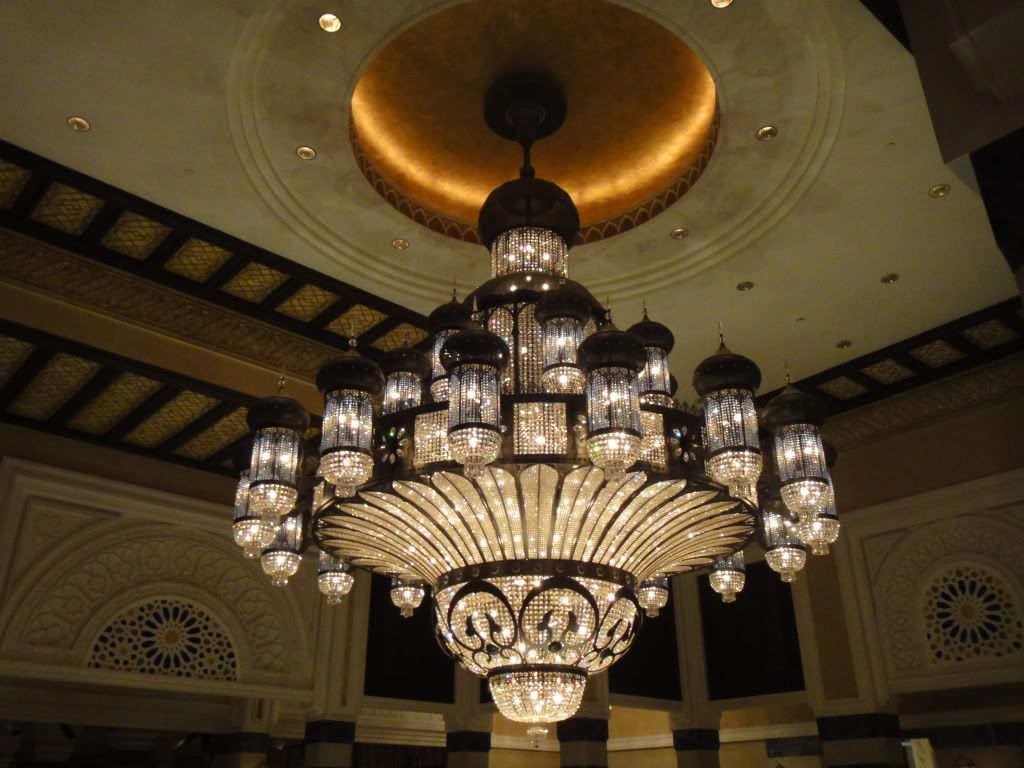 After sleeping for some 6 hours we had to wake up at 5am in order to get the taxi to the airport for the 8ish departure bank to Europe.
Driving past the Burj in gorgeous morning light – someday, when I have enough time, I'll come again and go inside!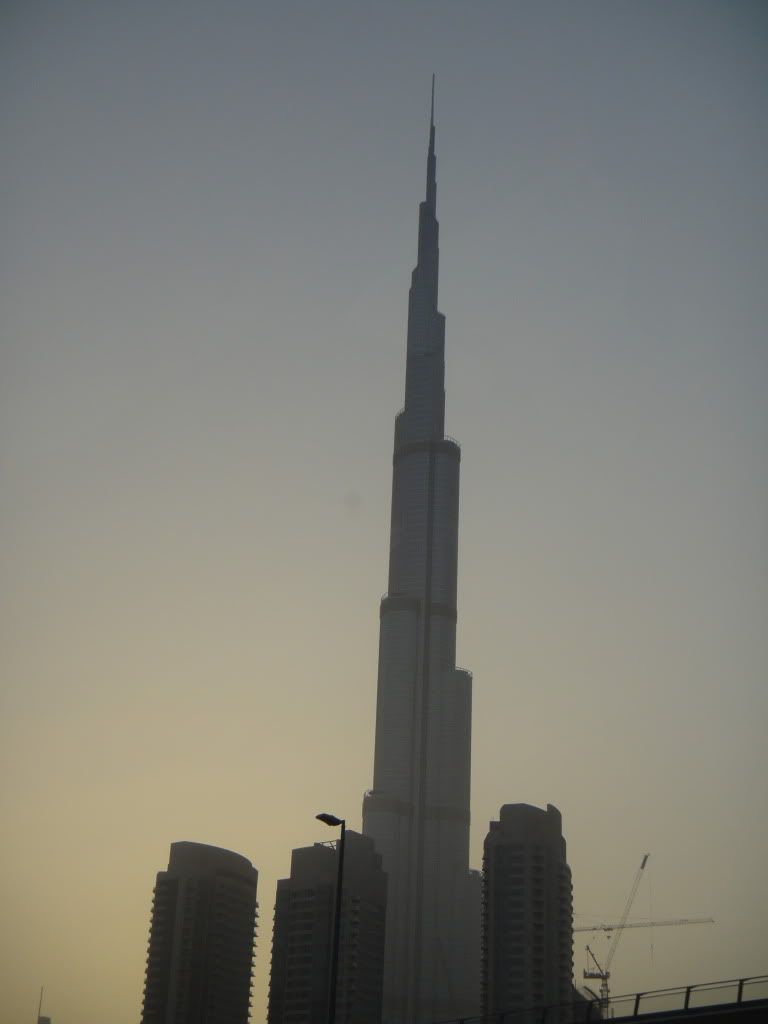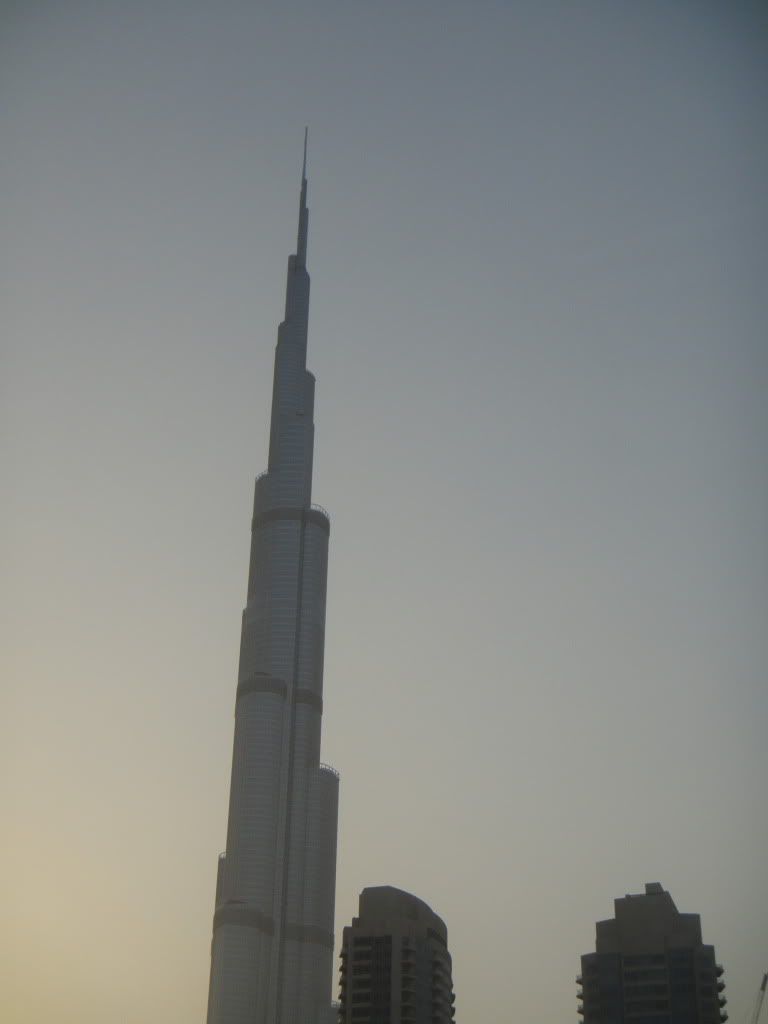 The nice terminal where EK is located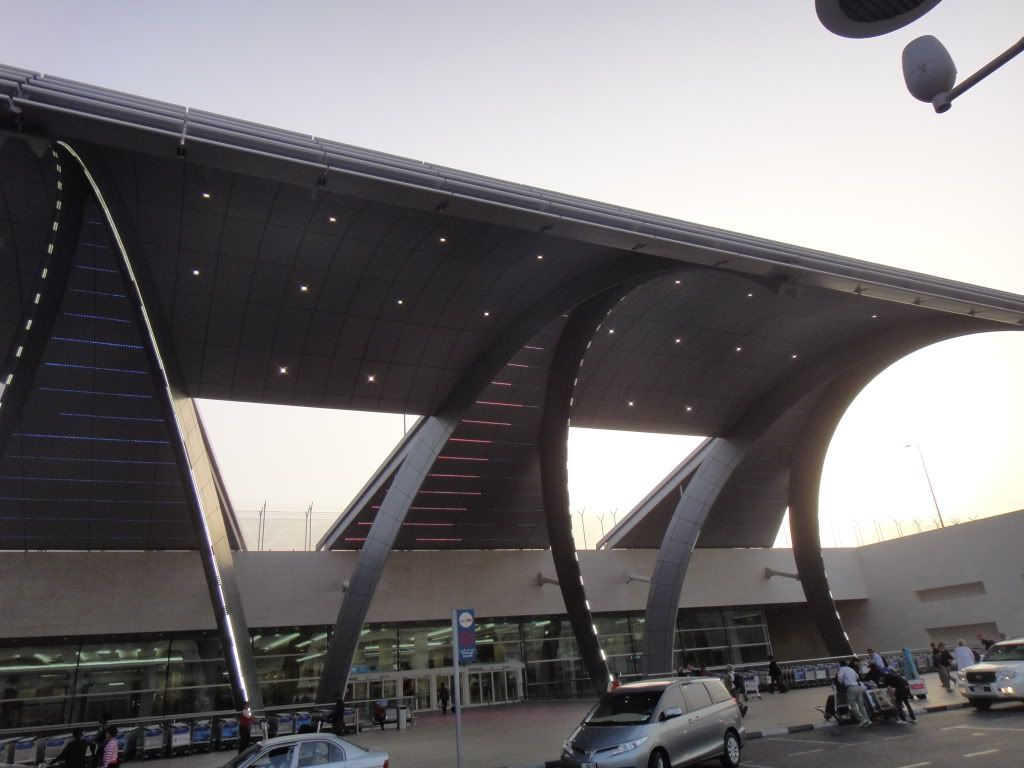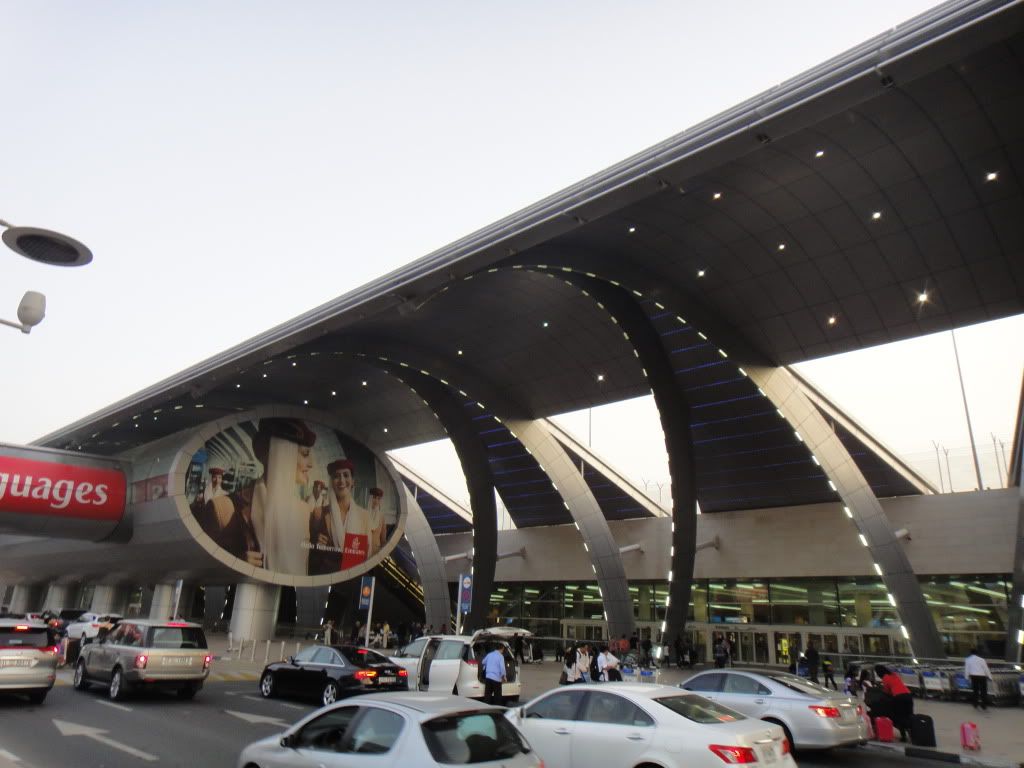 We went to the check in desk to ask for our standby listing to LHR where we were told to go inside a special standby ticket room where we could wait and see our name on a screen. We were nr. 6 and 7 on the Heathrow flight. After waiting for 15 minutes we saw our names turn red (means we are a no go). It was especially annoying as nr. 1-4 got aboard (while nr. 5, us and nr. 8-10 didn't get on). Luckily, I had thought ahead so we were also listed on the Paris – CDG flight (the only other A380 service going to Europe that morning). After some nervous 10 minutes we got a green light on the CDG flight (we were nr. 2 and 3 there), got our boarding passes and headed through security. We were airside 30 minutes before departure. Only downside of this was, that instead of having a relaxed 100 minute connection at Heathrow, we instead had a 30 minute connection at, of all places, the notorious Charles de Gaulle airport. And, even worse, EK uses T2D while FI is at T1 which meant a long train ride to get to the right terminal. We decided to relax while aboard the flight and let the troubles at Paris wait until we arrived there.
Our whalejet , A6-EDS, which is one of the newest A380s in the EK fleet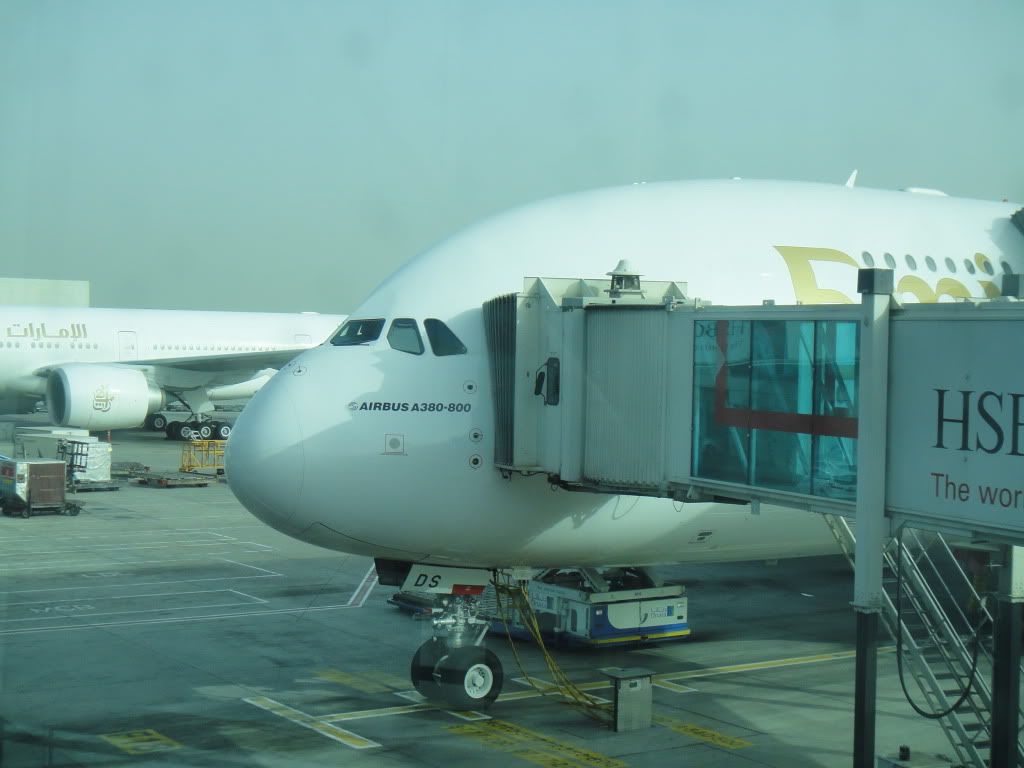 View Large
View Medium


Photo © Thomas Posch - VAP
Flight information
Date: 21. July 2012
Airline: Emirates (EK/UAE)
Aircraft: Airbus A380-800
Registration: A6-EDS
Flight number: EK 073
From: Dubai International Airport (DXB/OMDB)
To: Paris Charles de Gaulle Airport (CDG/LFPG)
Runway at origin: 30R
Runway at destination: 26L
Sched/Act departure: 8:20/8:19
Sched/Act arrival: 13:30/13:52
Blocked time: 7 hrs 10 mins
Flight time gate to gate: 7 hrs 33 mins
Flight time RWY to RWY: 6 hrs 48 mins
Seat & Class: 79K (Economy, Y)


Personal information
My 228th flight, 19th in 2012
My 1st flight on EK, 1st on EK 380, 1st on EK 388
My 1st flight on 380, 1st on 380-800, 1st on A6-EDS
My 29th airline
Our taxi was looooong and we had to wait even longer holding short for 3 EK 777s, a fellow 380 and a flydubai 738 before our turn. This cut down our connecting time at CDG even more (which was not needed at all!).
The massive wing seen out of the dirty jetway window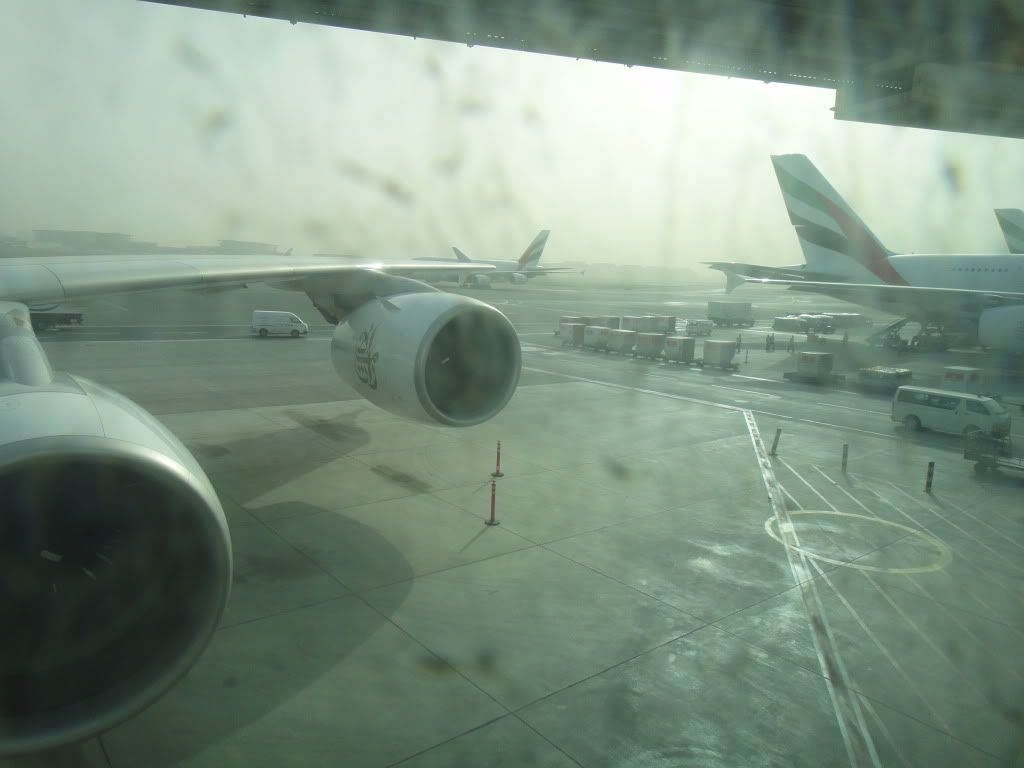 A very big E!
Our seats in the last row in the second-to-last cabin.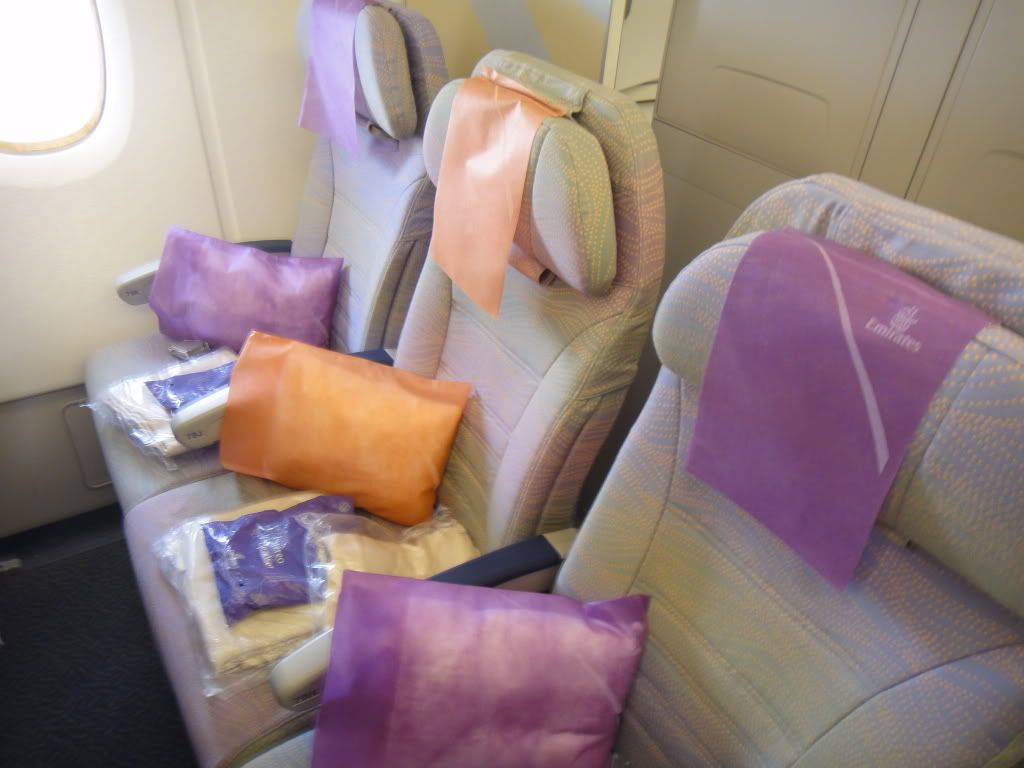 Window view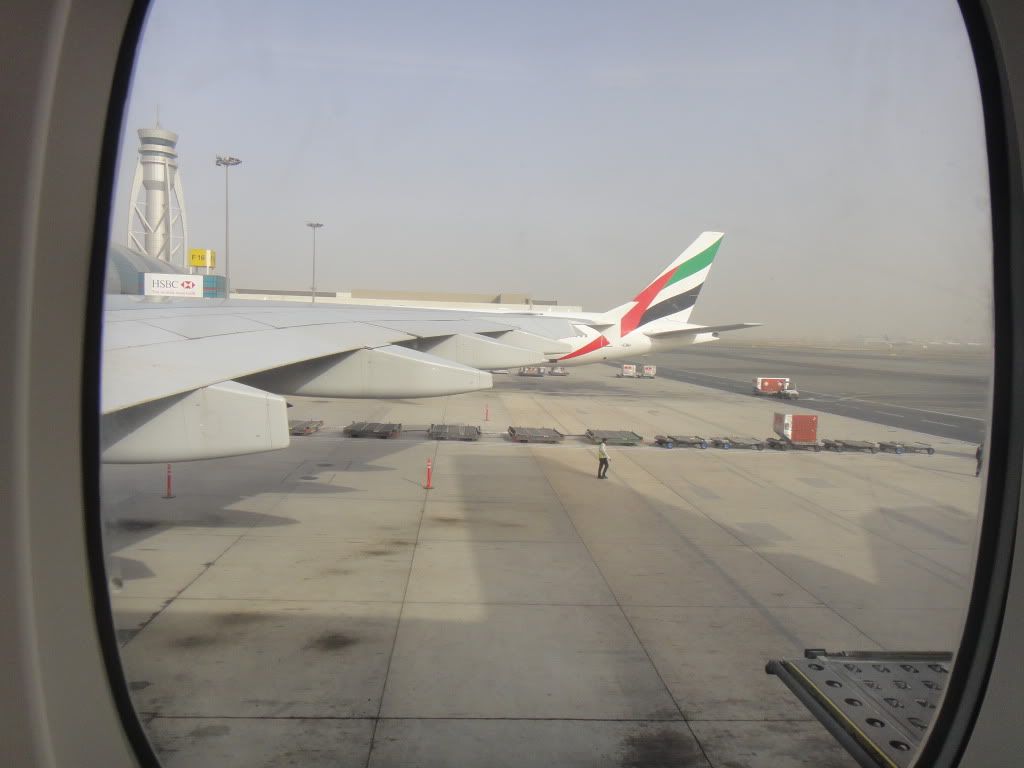 The 380 window is classy but not handy for phototaking…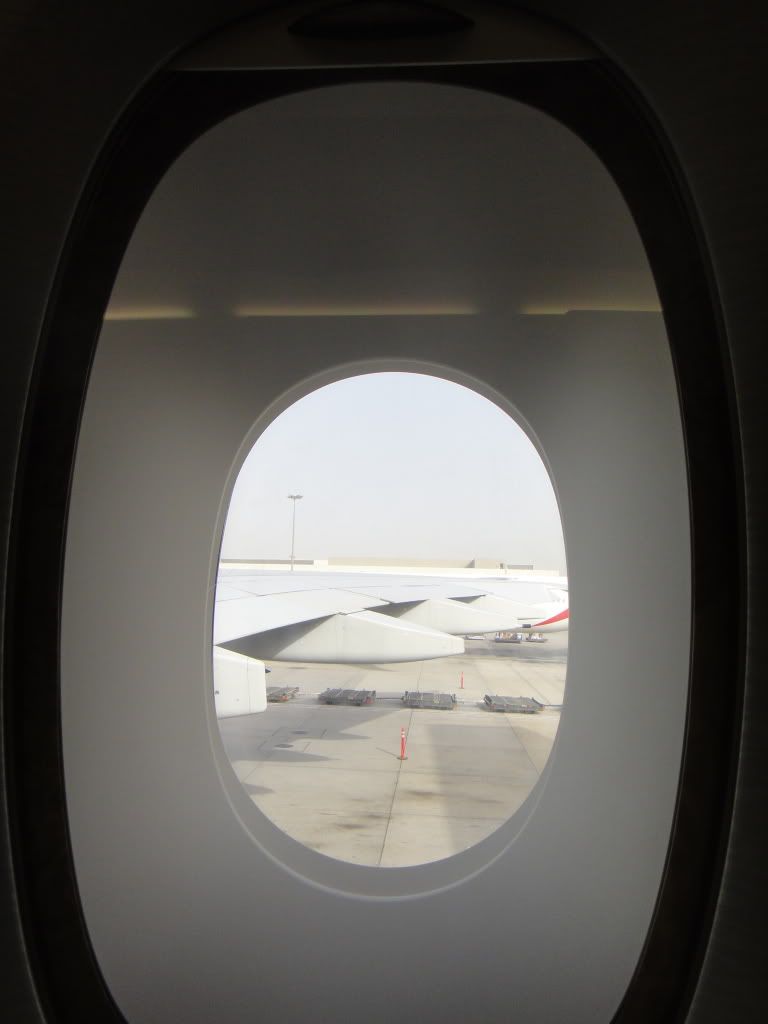 Enough legroom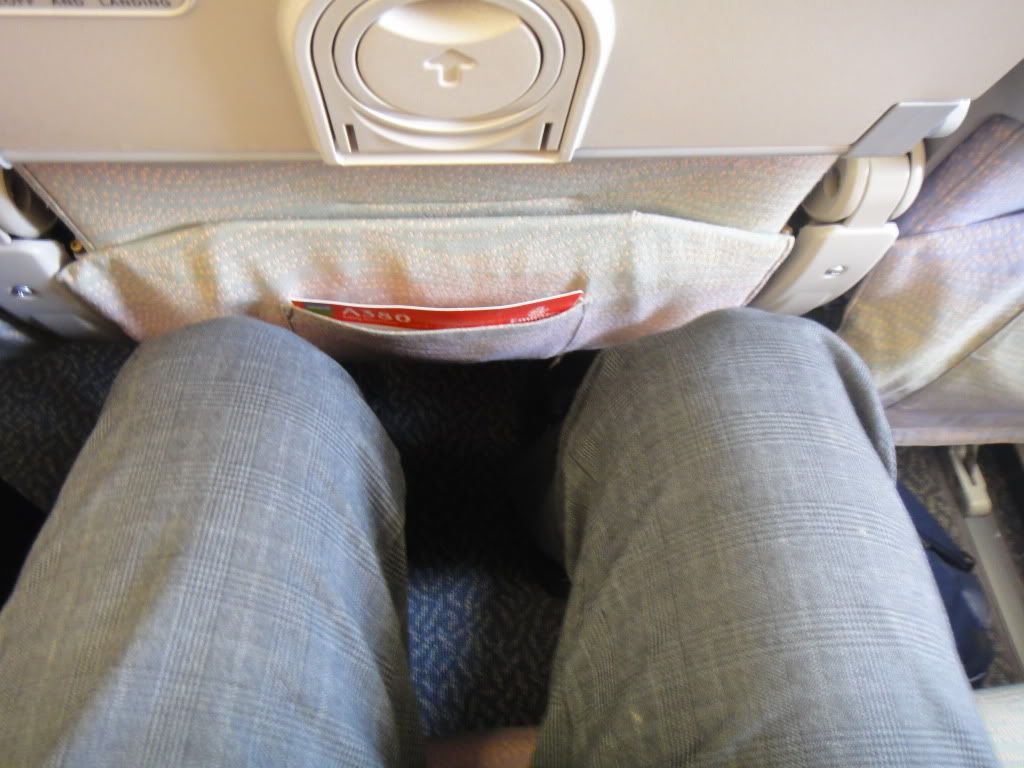 Tailcam
Pushback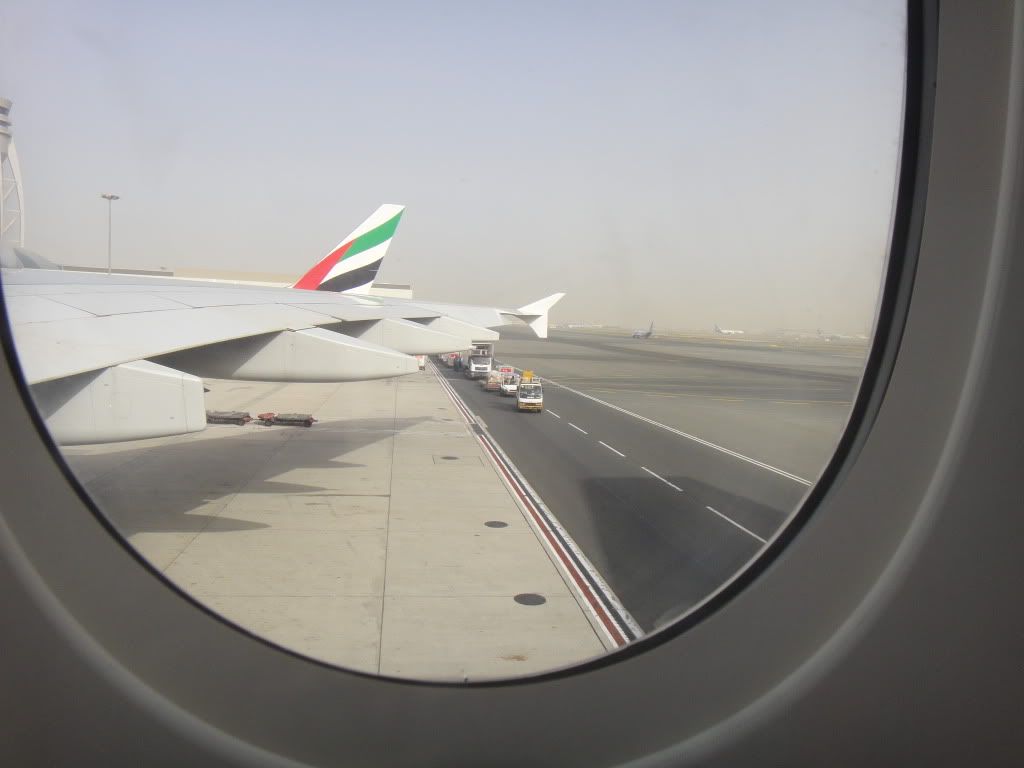 Flydubai taxiing by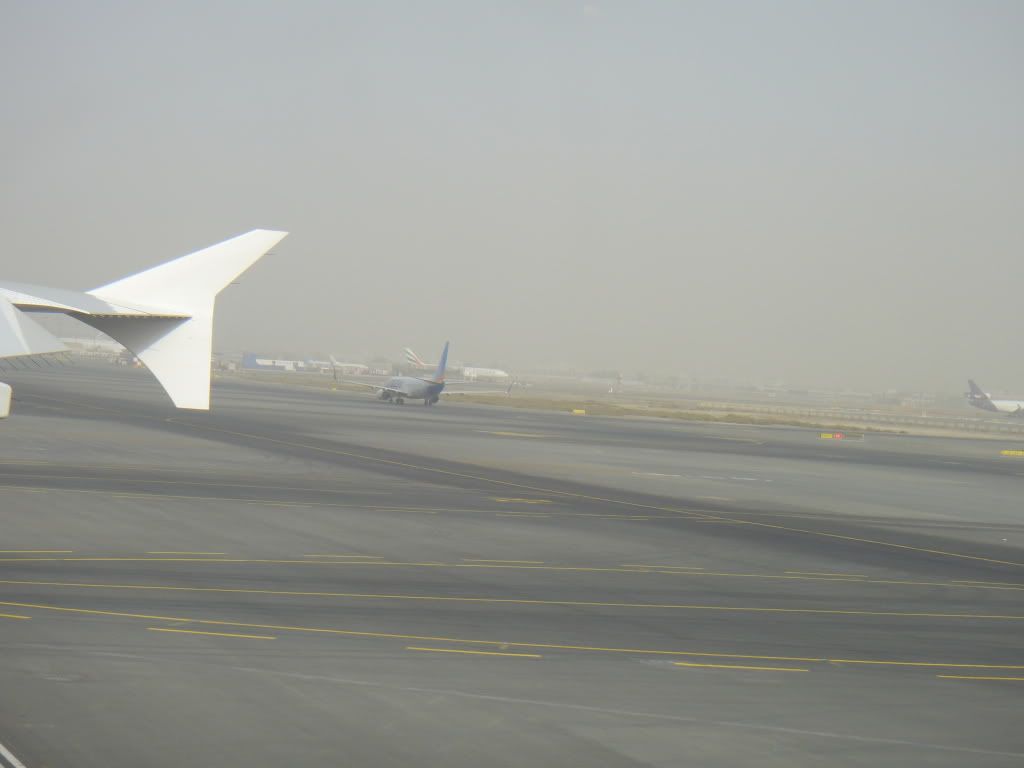 FedEx and an EK 777 in the distance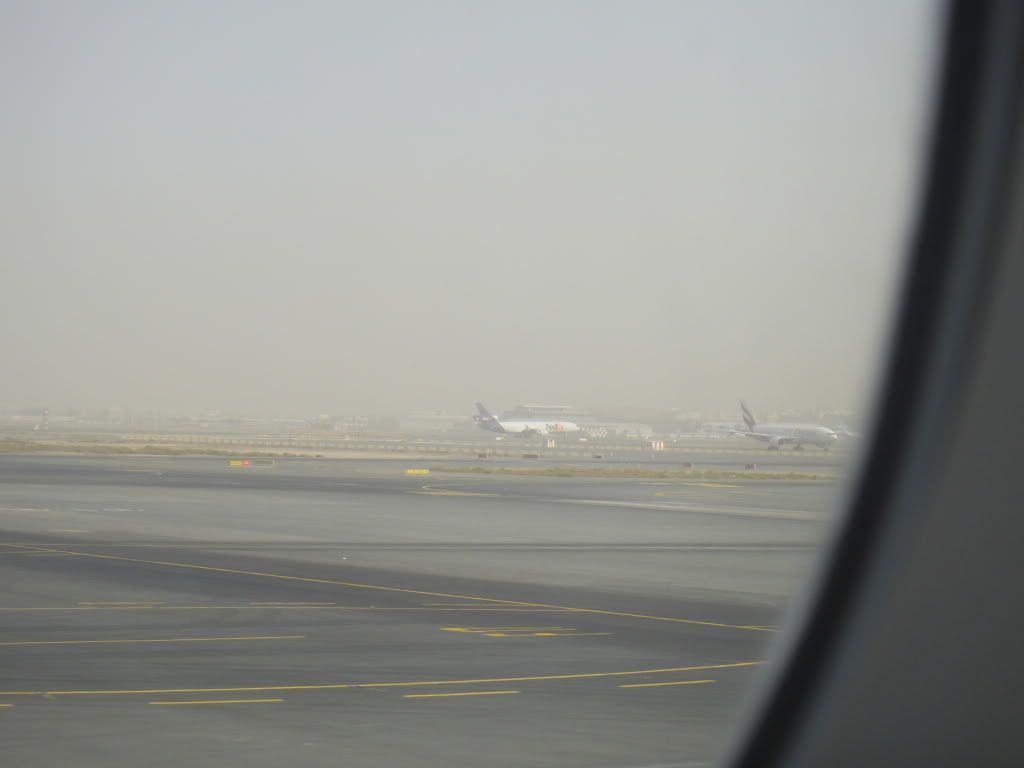 The home airline along with Cathay, Virgin and TAAG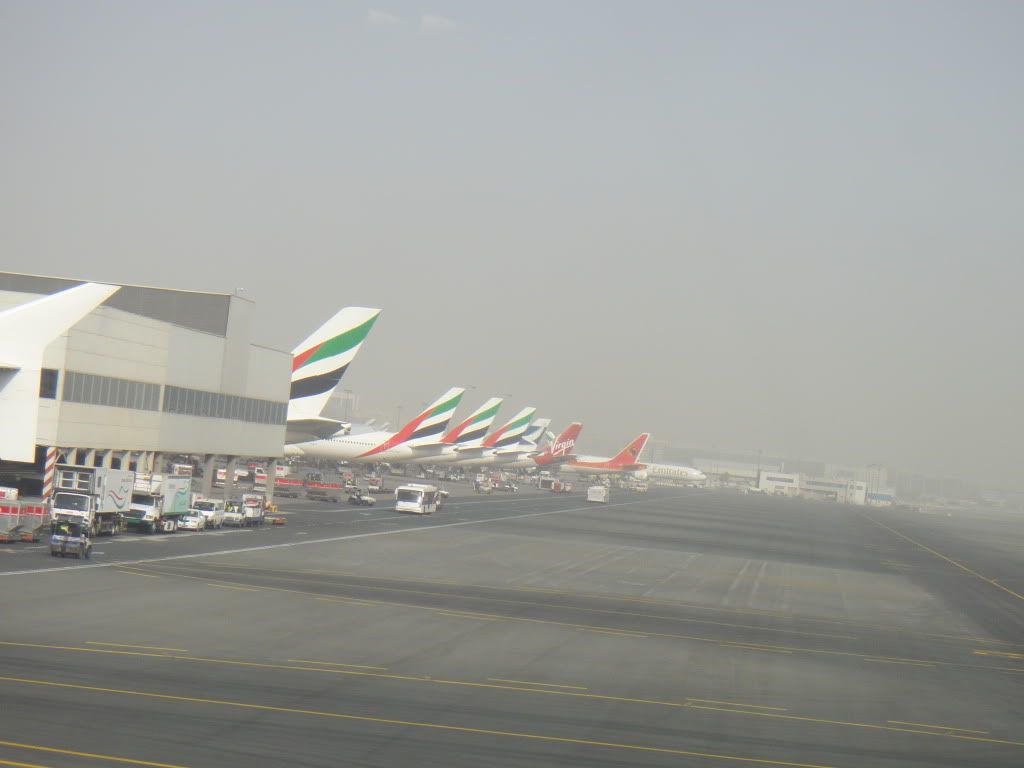 Flaps down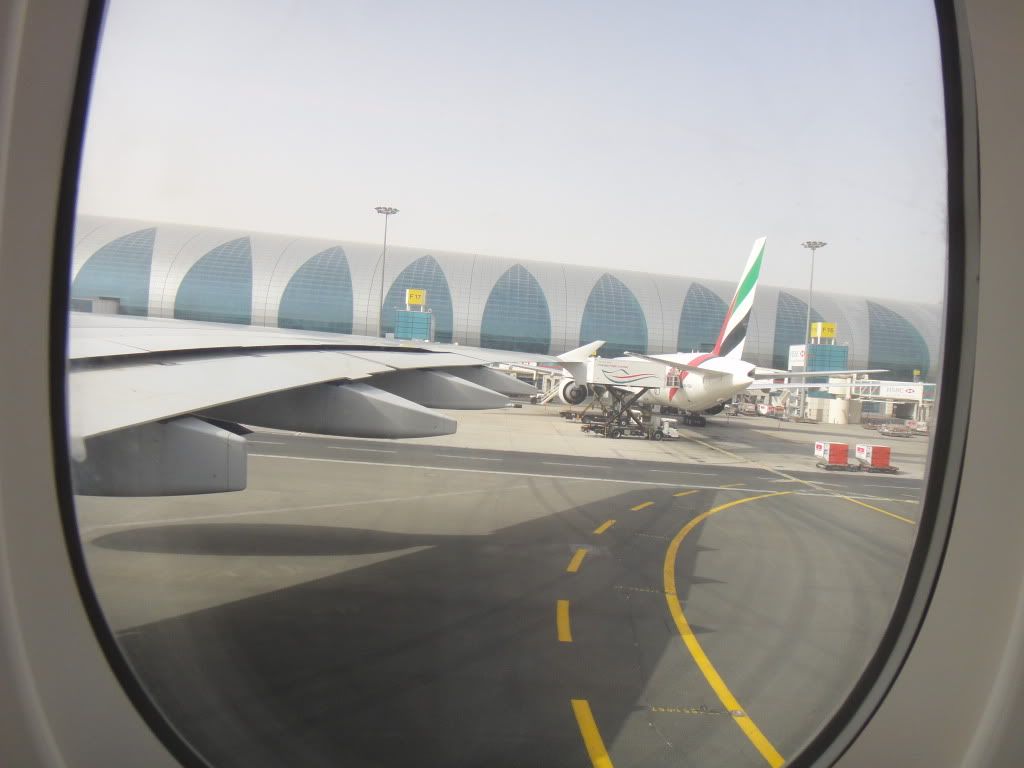 Tailcam again, sorry for the reflection on the glass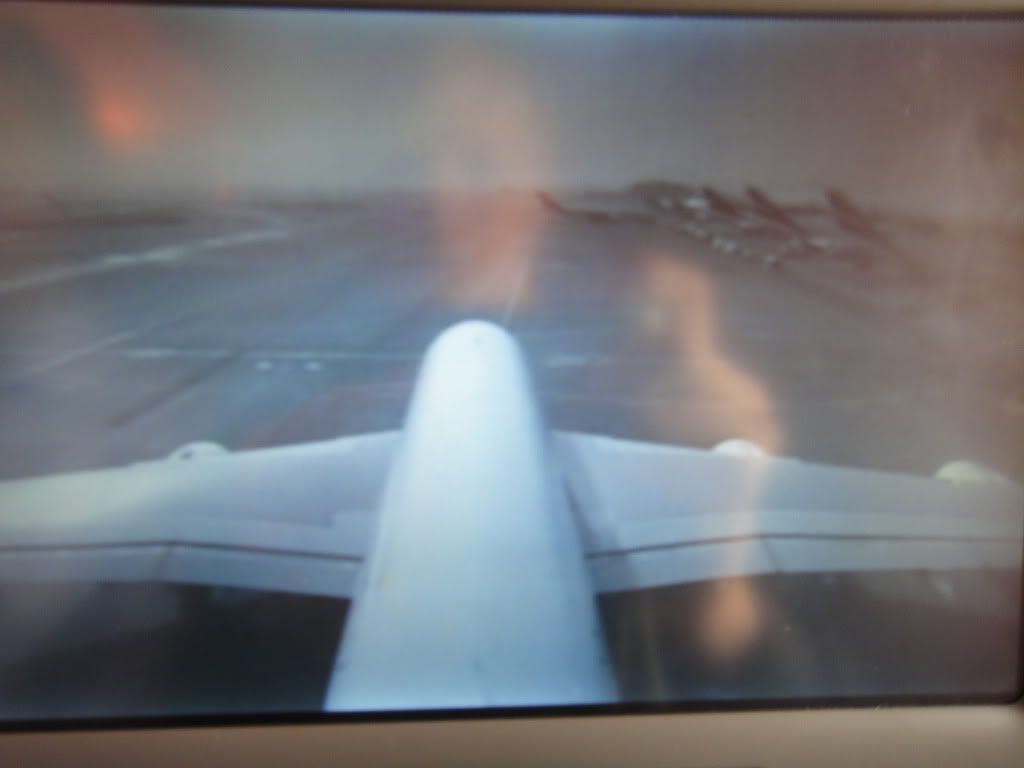 Speedbrake test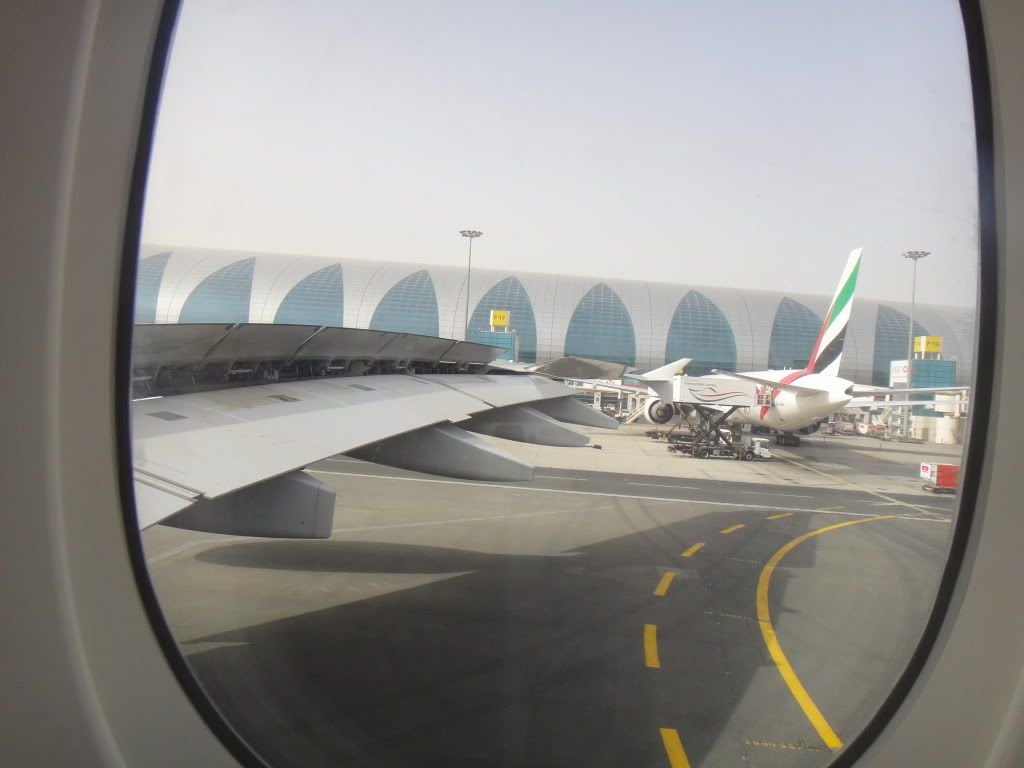 Another whale – I saw around 10 EK whales and 50 EK 777s while taxiing!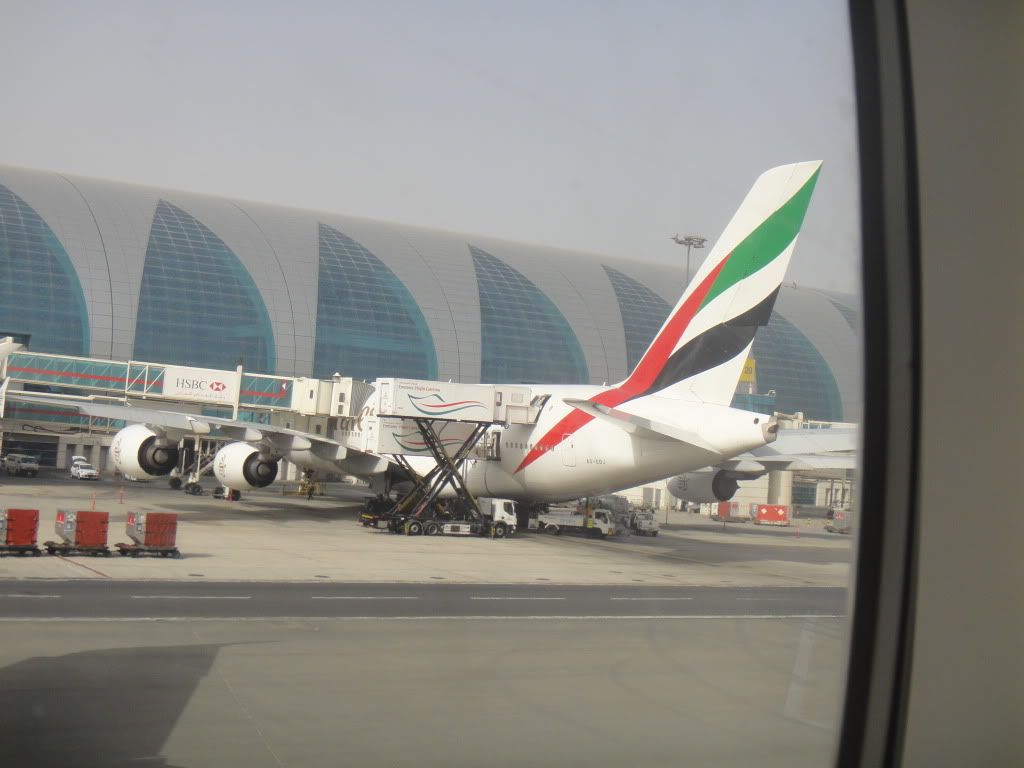 777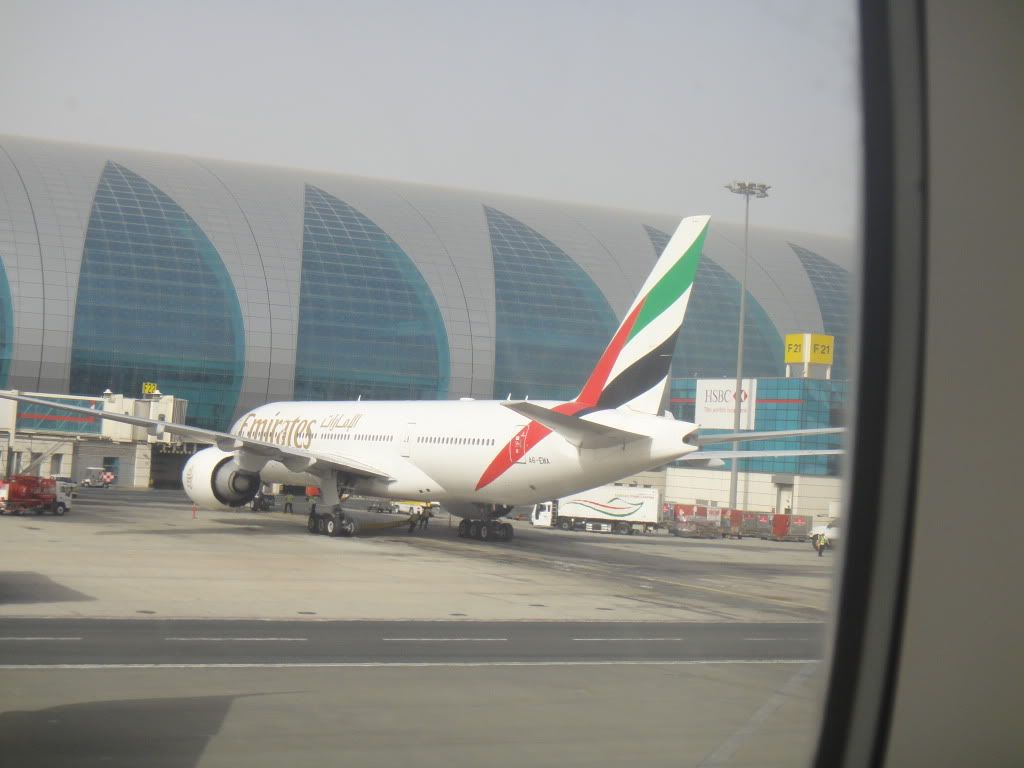 343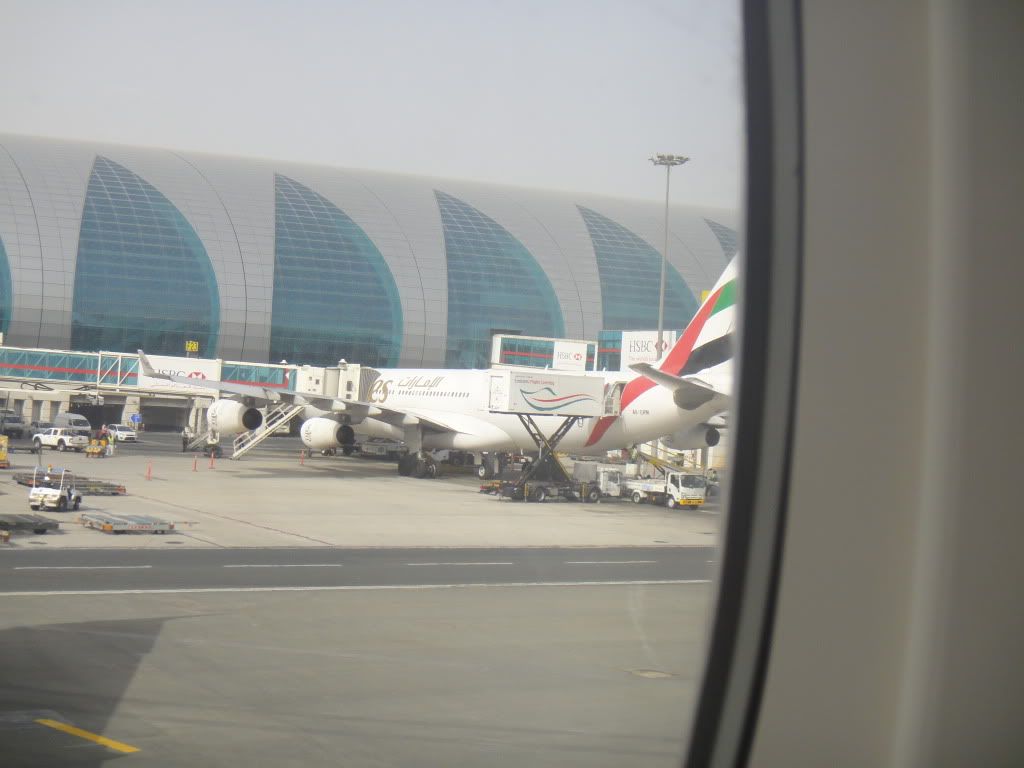 Another 777
And another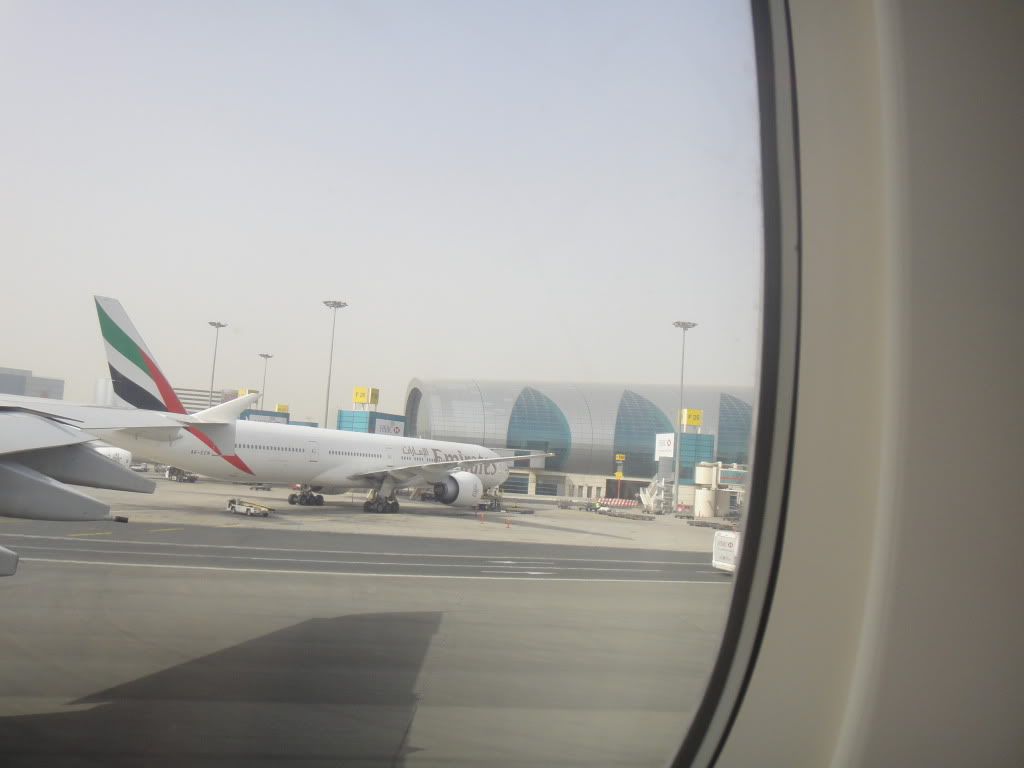 EK runs the show around here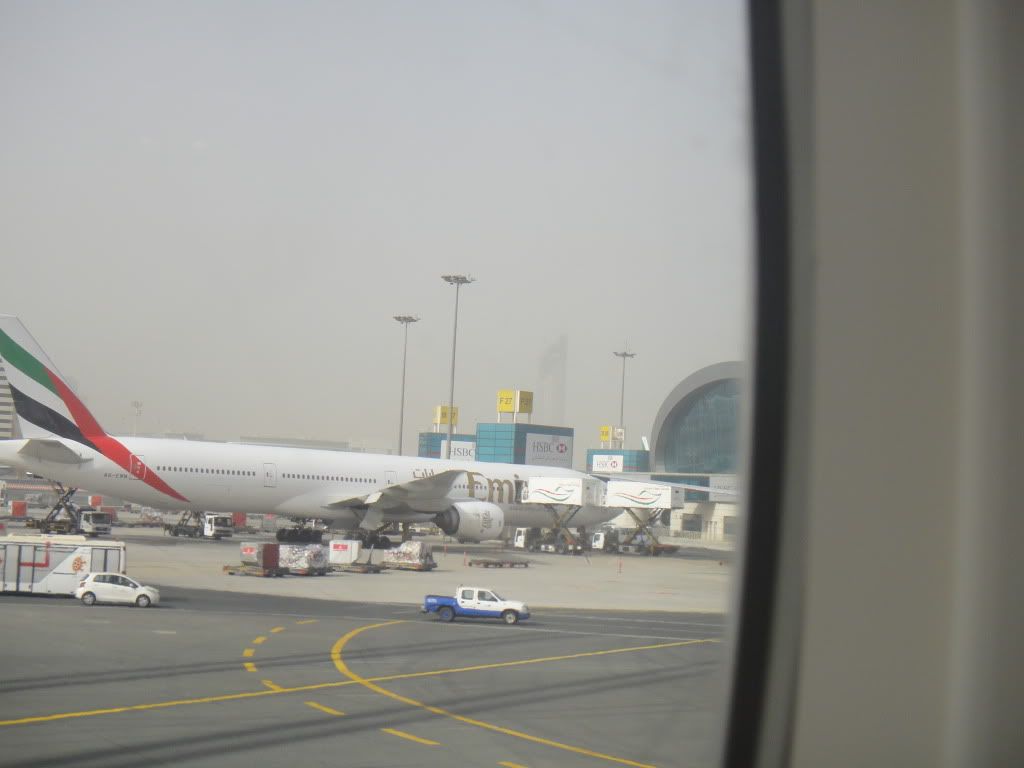 Another EK bird, this is a 340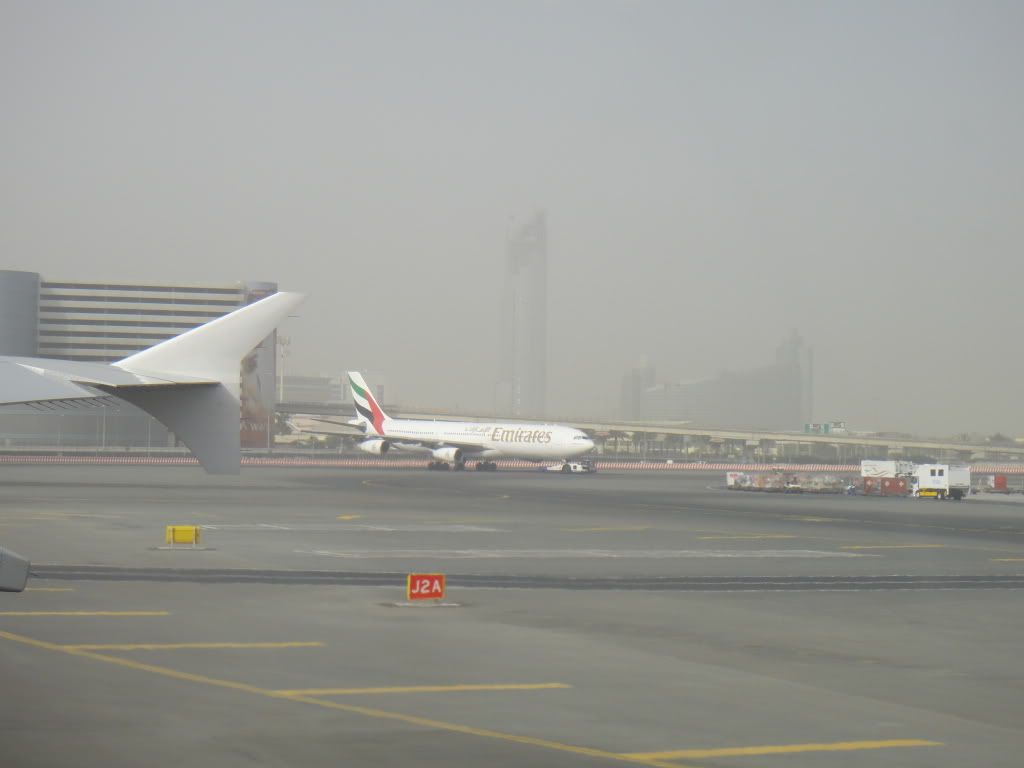 This wing is really big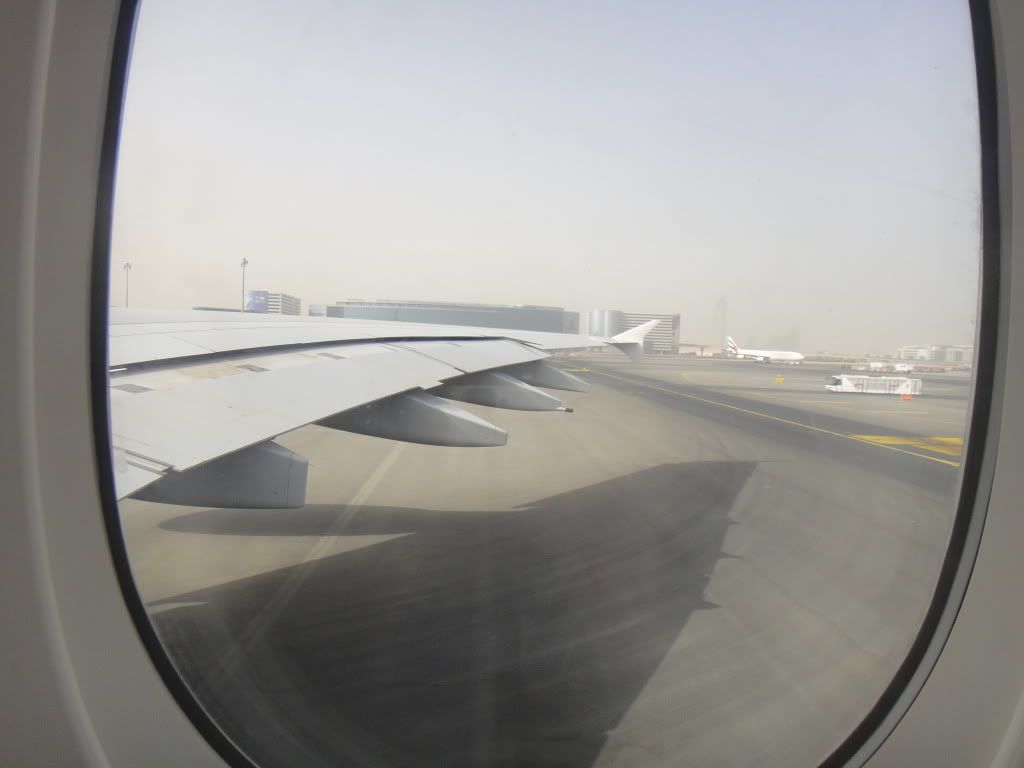 Nosecam shows us a nice 345 ahead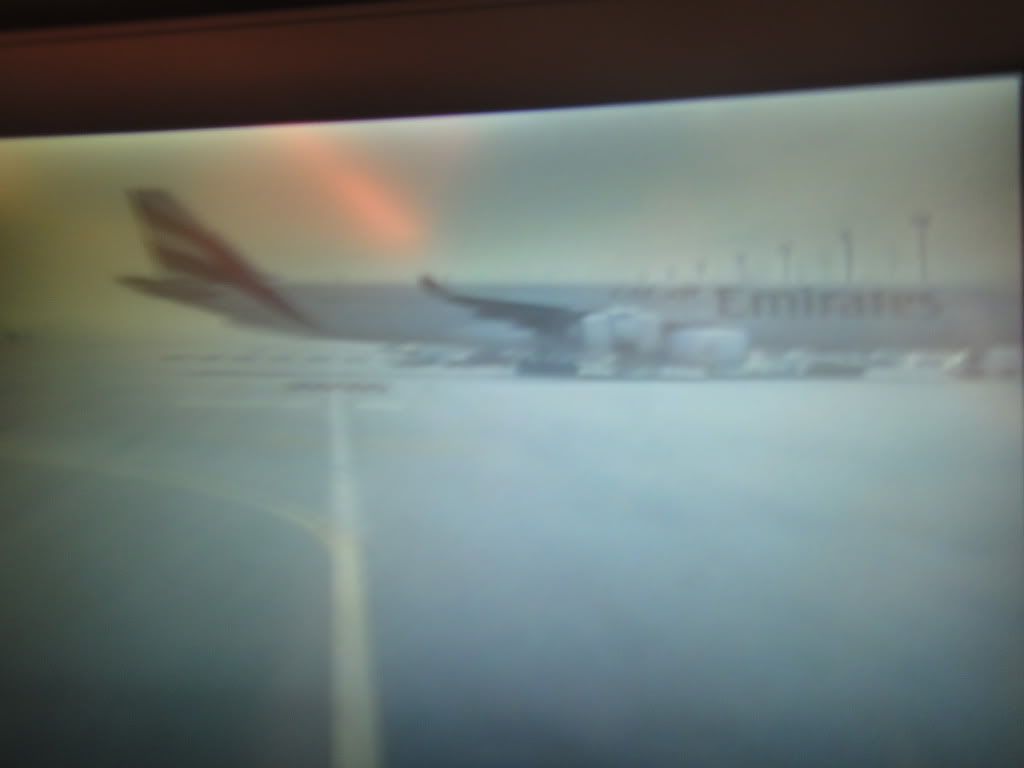 And here it is outside our window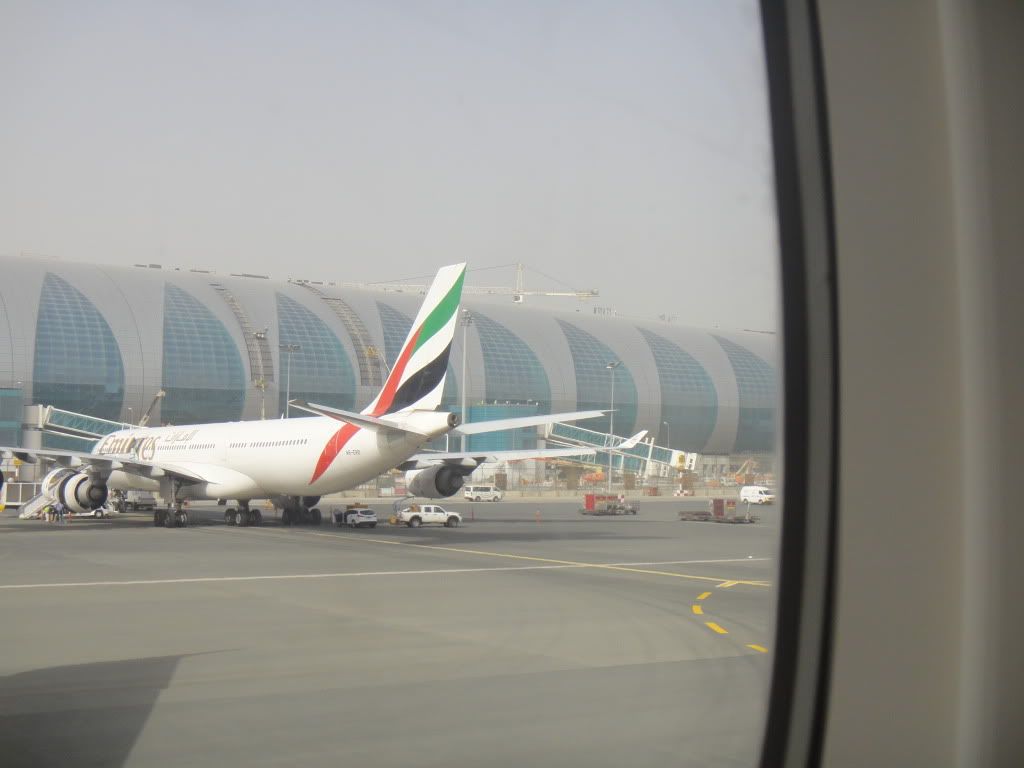 Yet another 777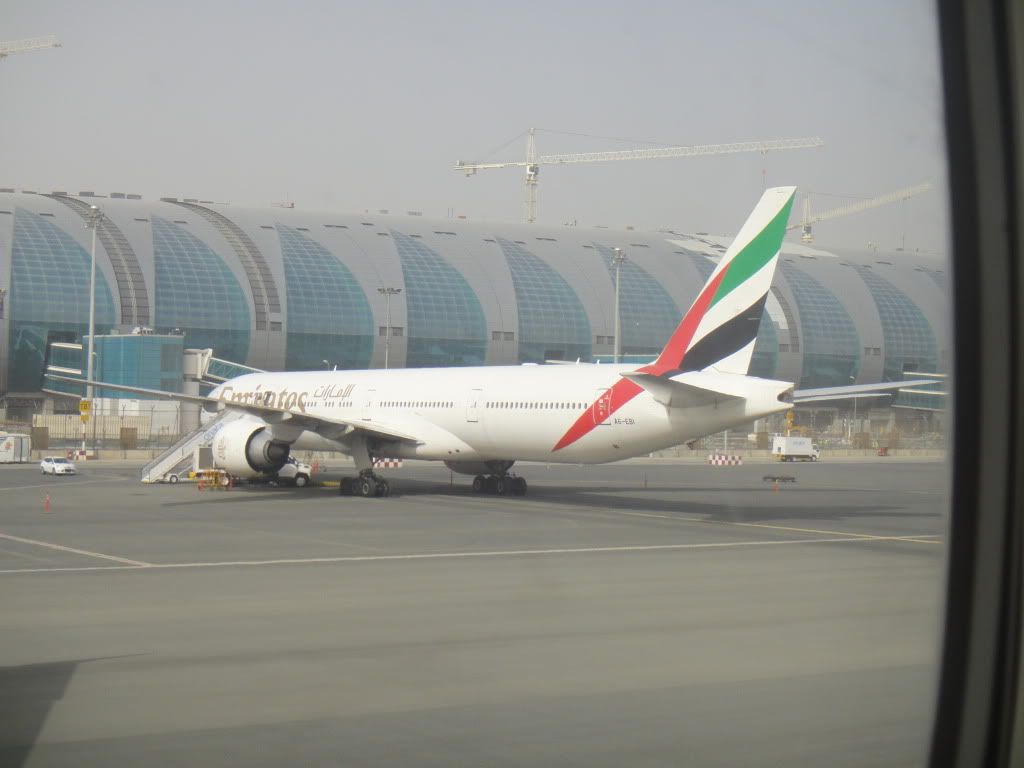 And another one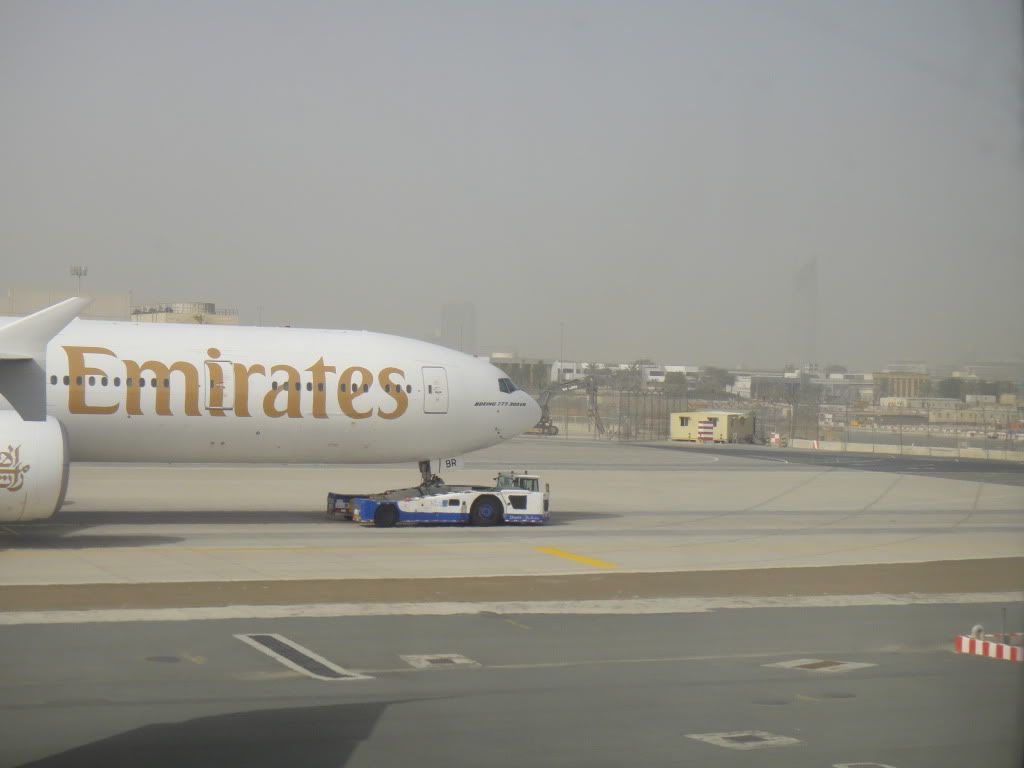 And another!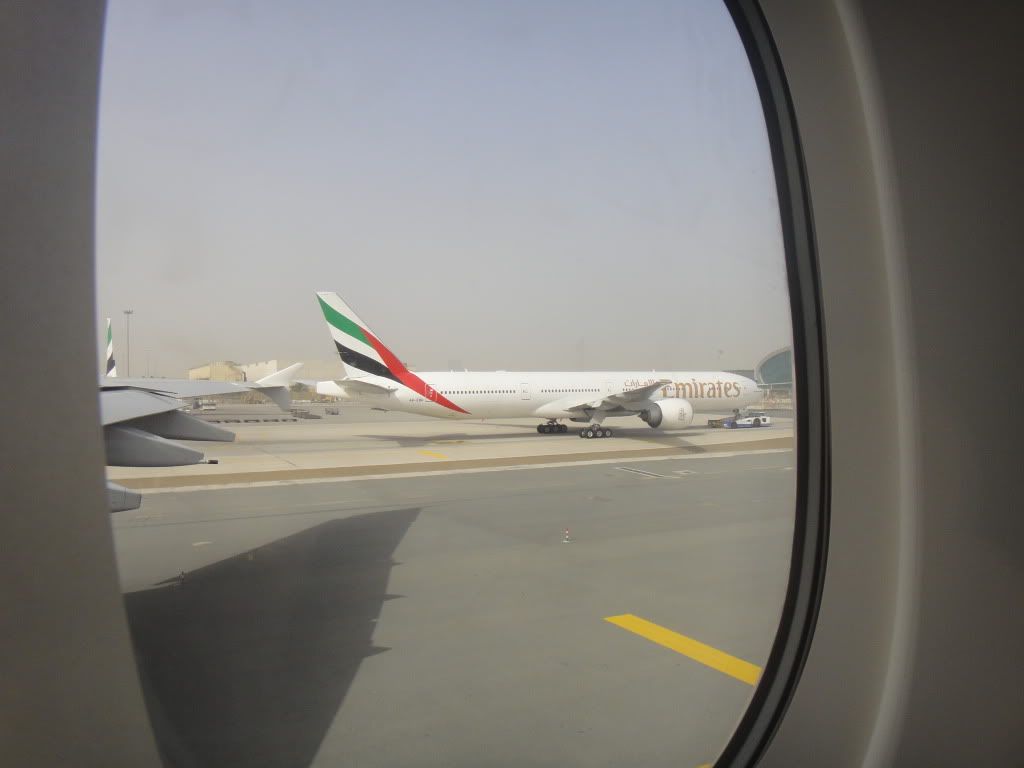 Holding short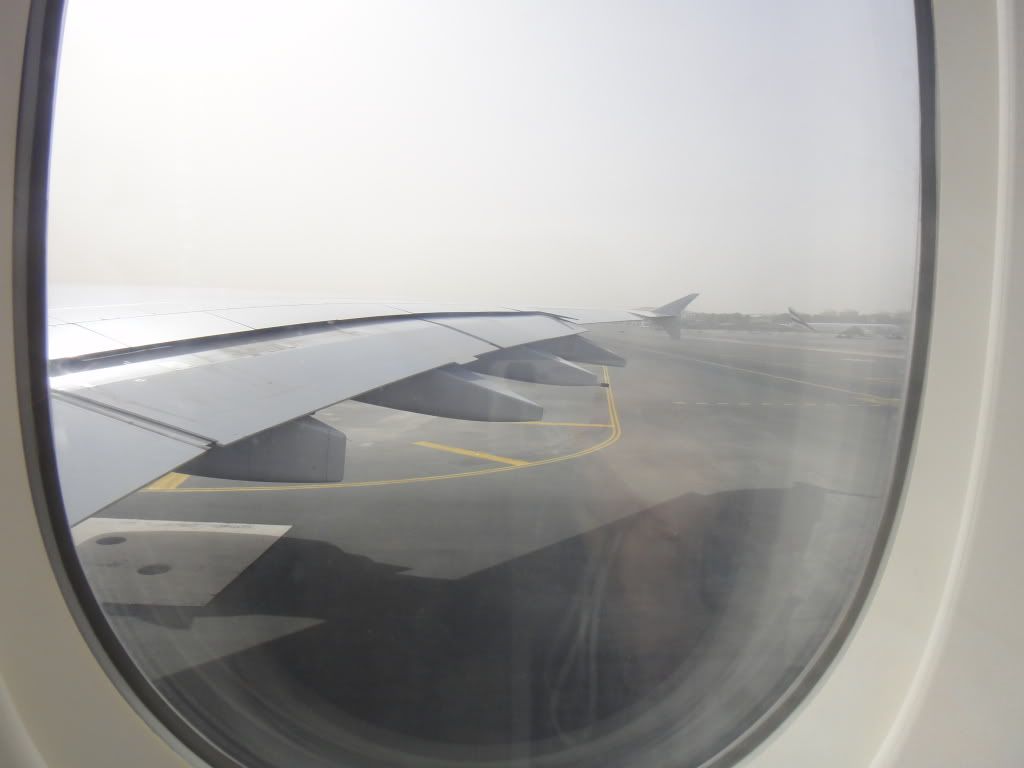 More EK ahead
Yes, I'm aboard the whale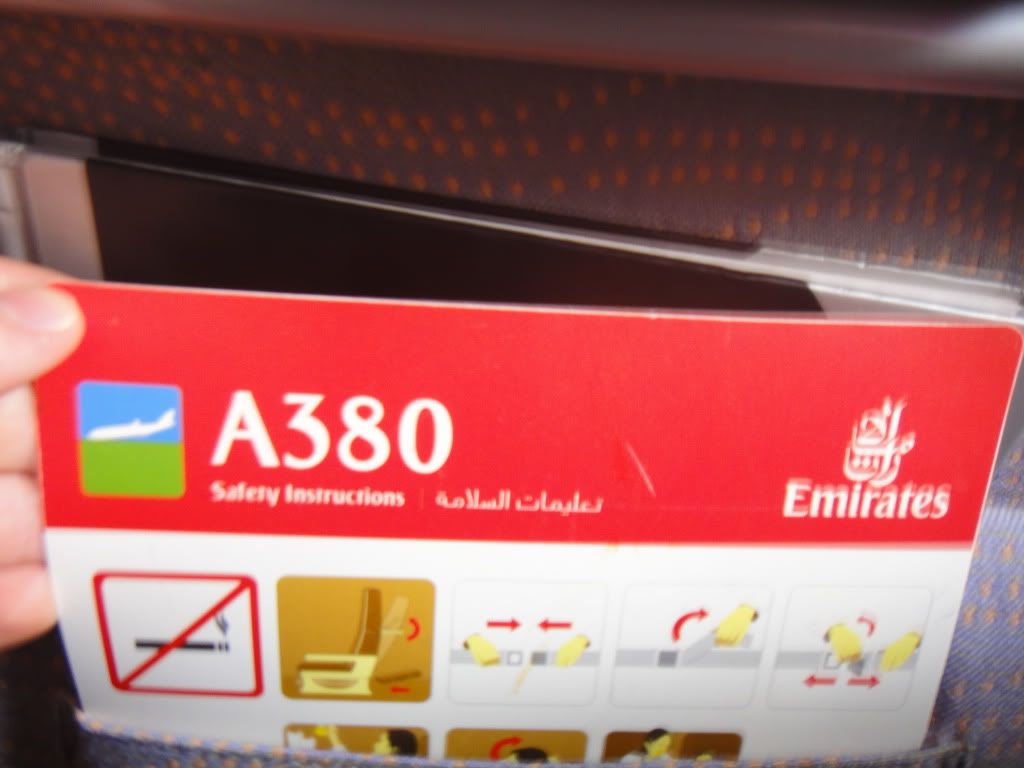 Finally rolling onto the runway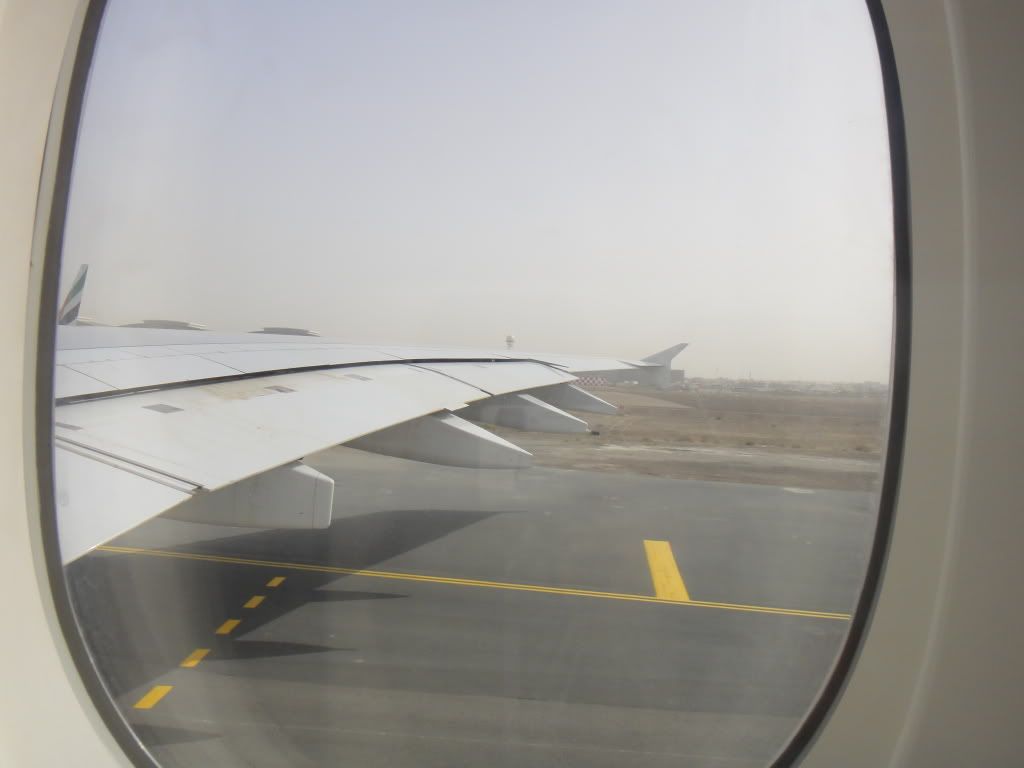 Takeoff video (at 4:03, listen to the languages spoken by crew!):
http://www.youtube.com/watch?v=KT1hF7avz2M
Climbing out in some haze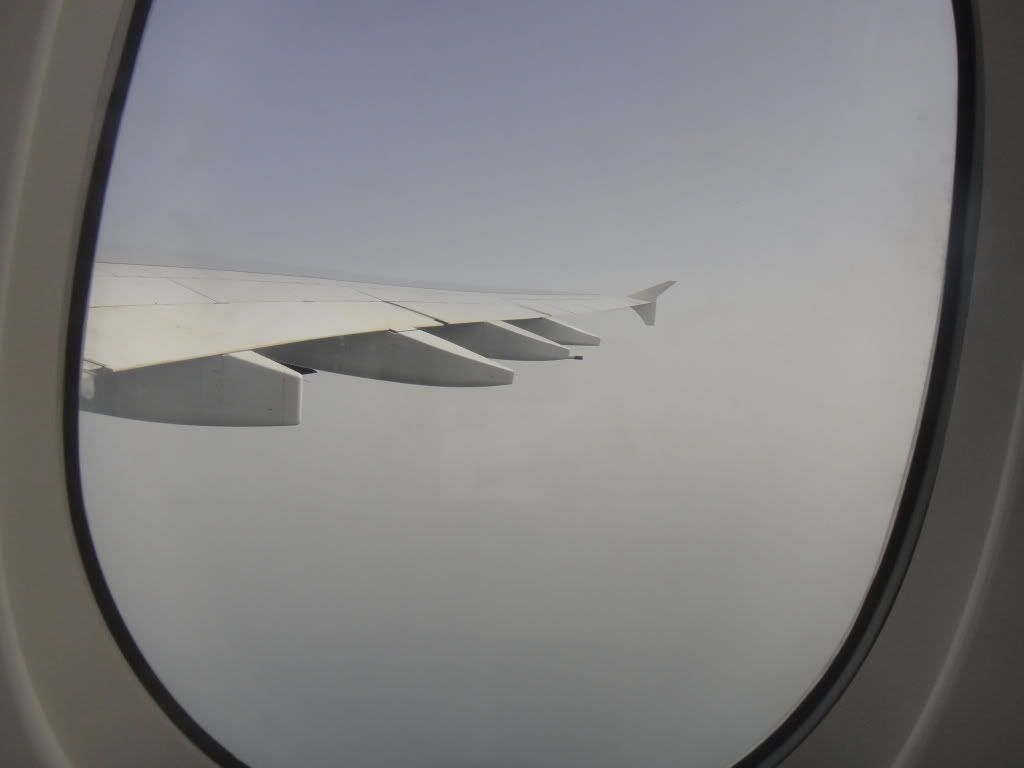 Blue skies here when we get higher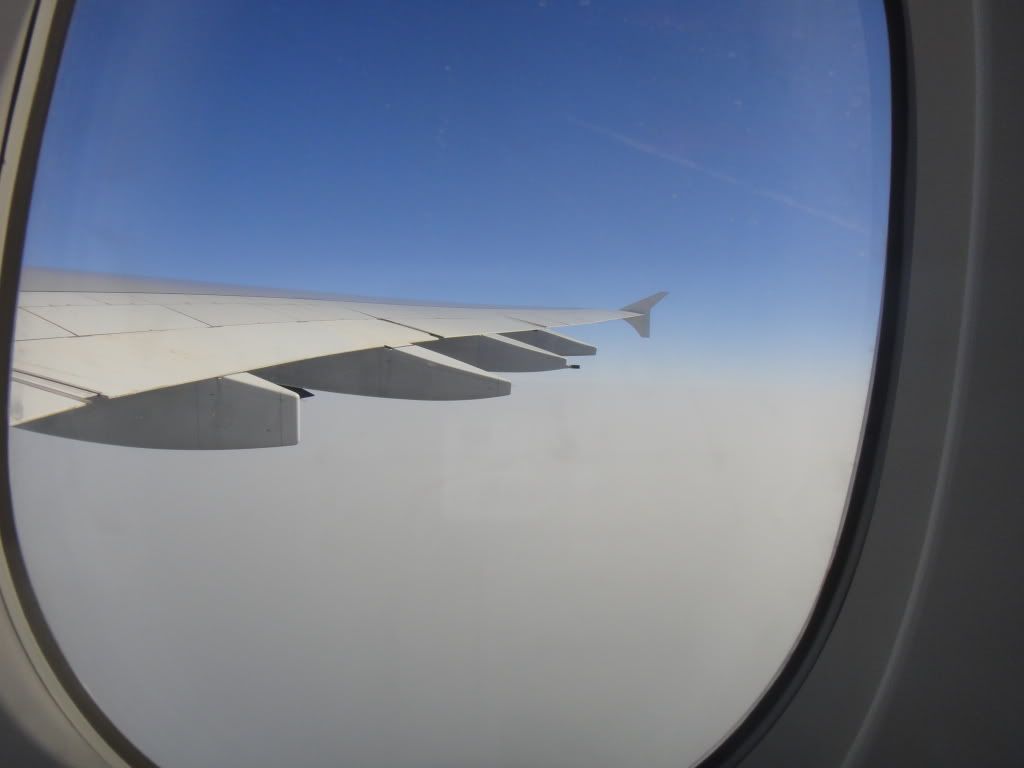 Stylish menu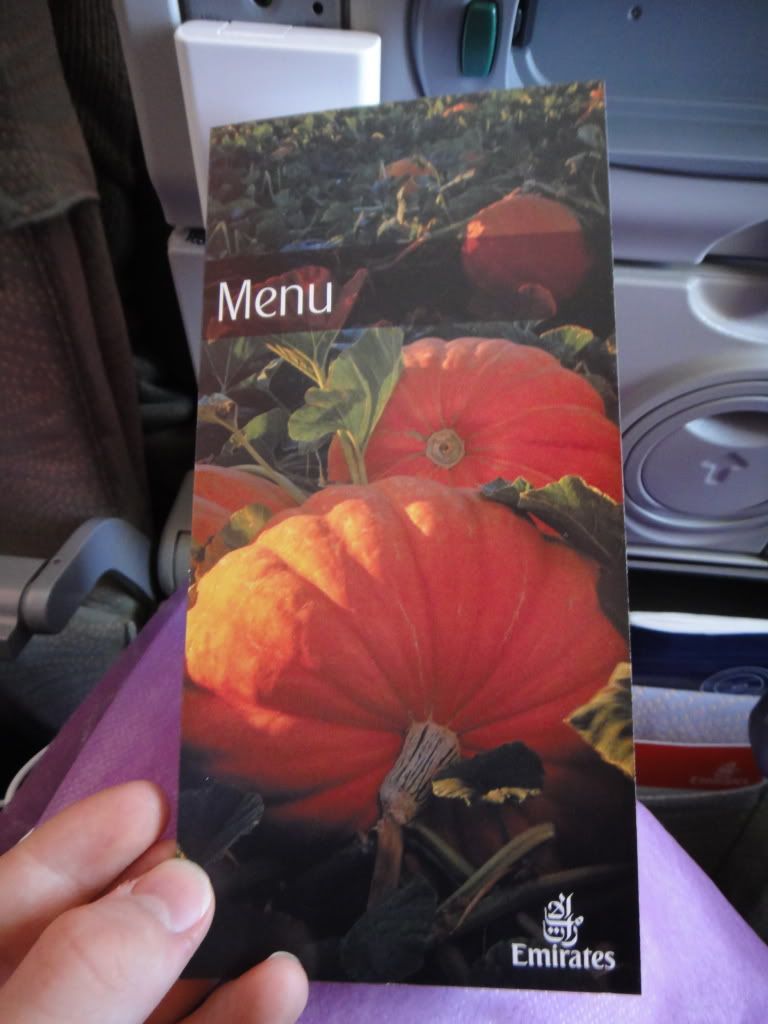 Inside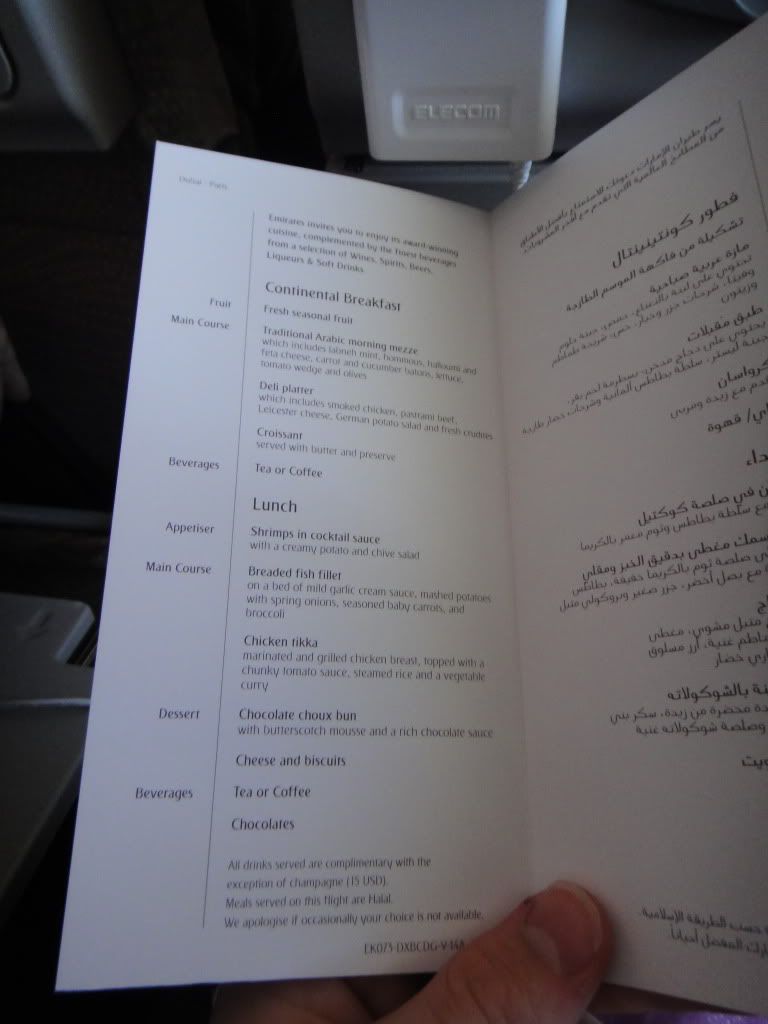 Closeups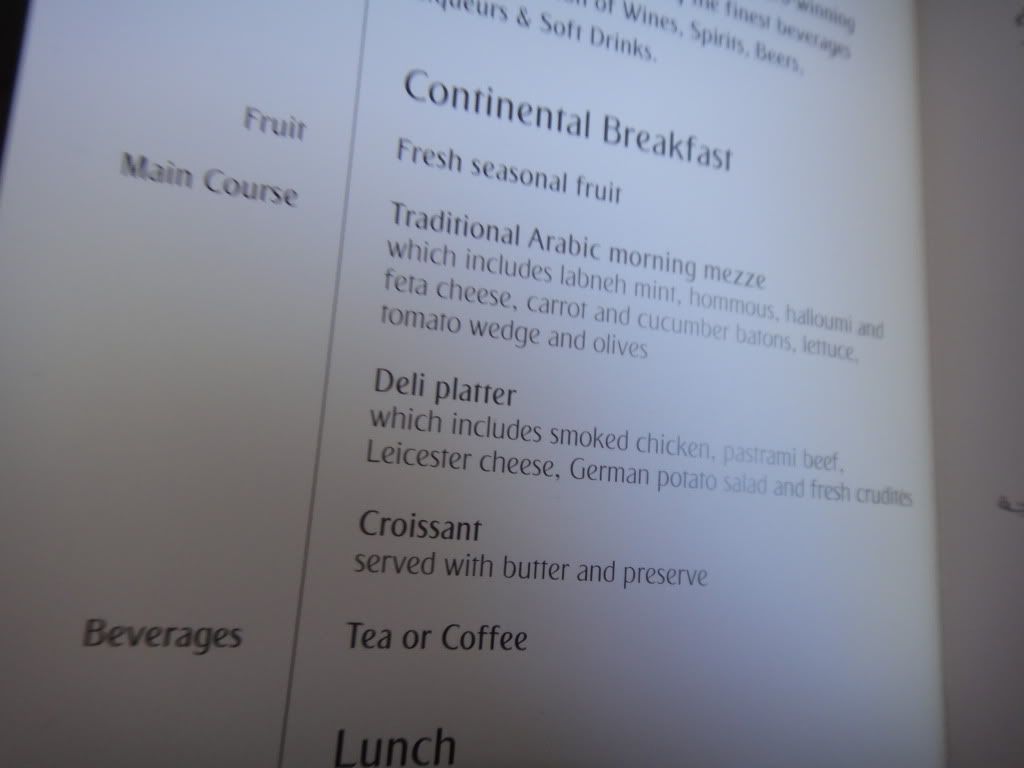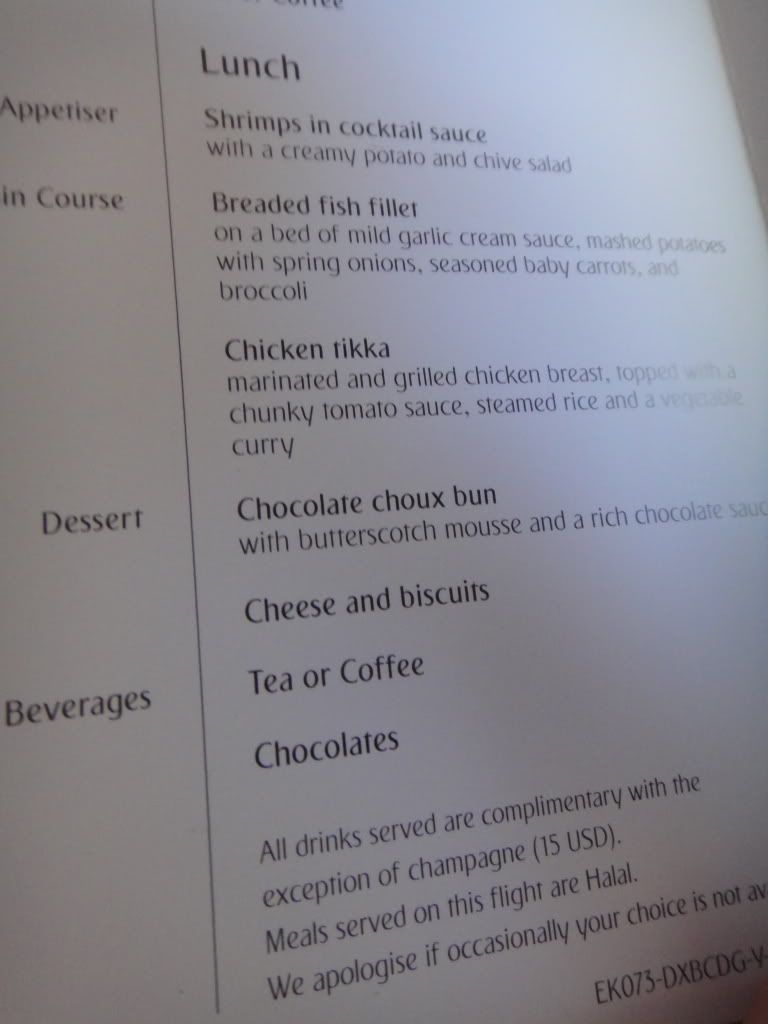 Wingtip and a blue sky – a nice combination for sure!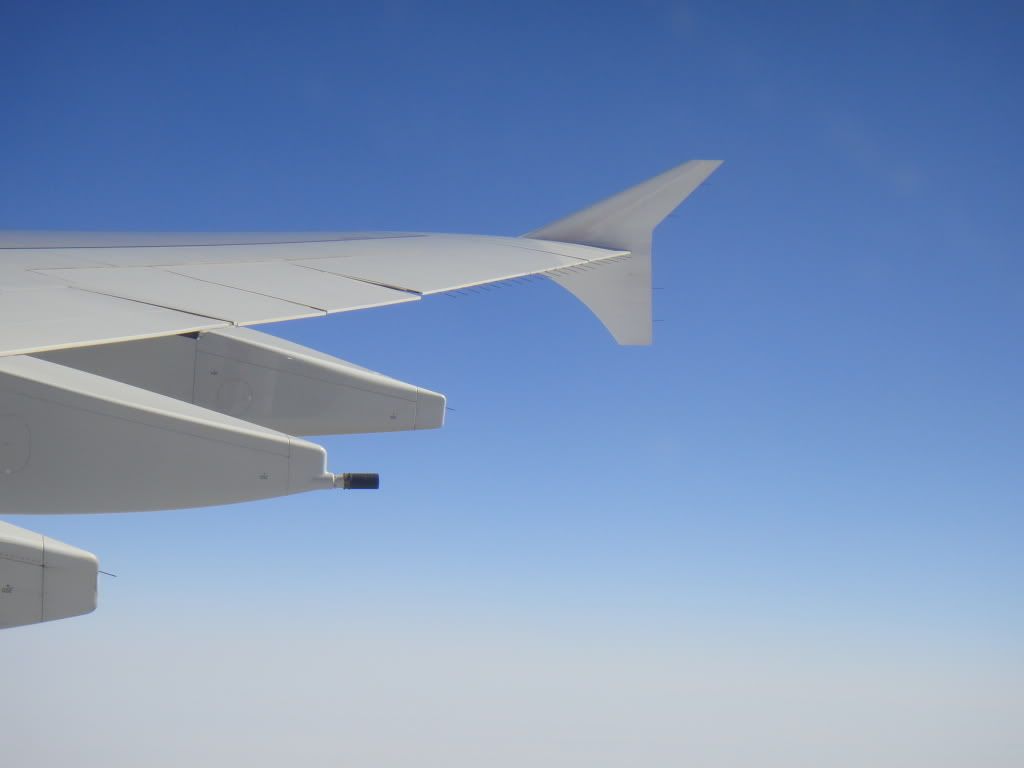 Playing some golf against my dad – EK's IFE really is on another level! (at least on the 380s/77Ws, my dad has flown their old 772 and 332 aircraft from/to CPH and say they're quite old-fashioned, especially in J)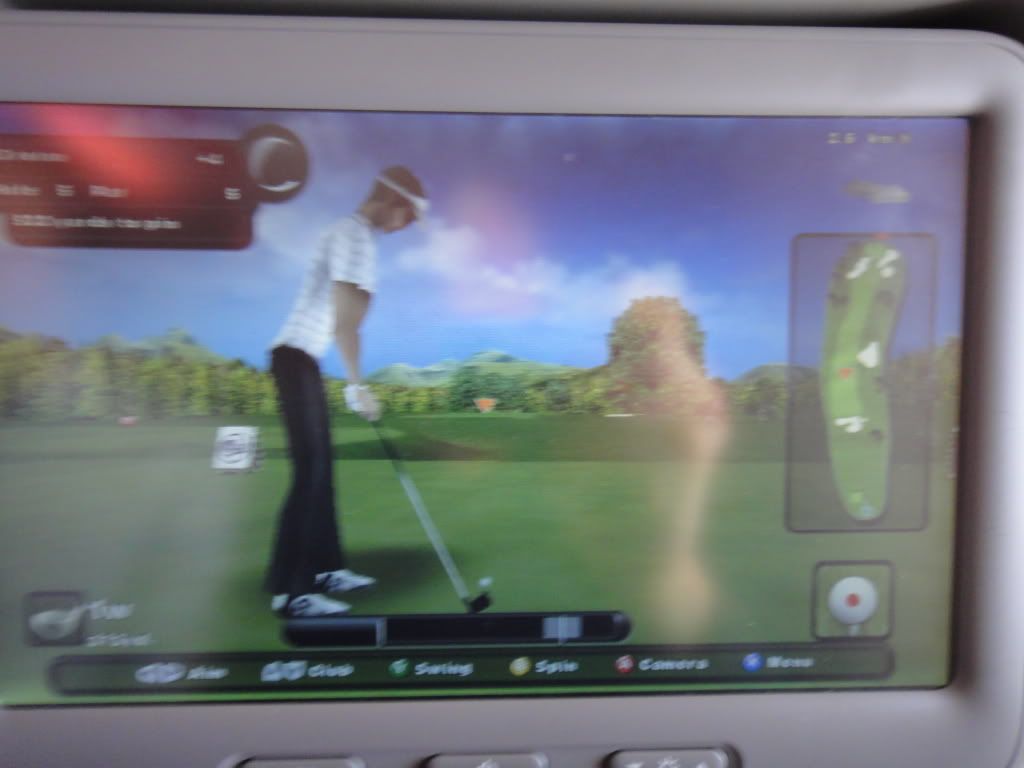 Kish Island in the haze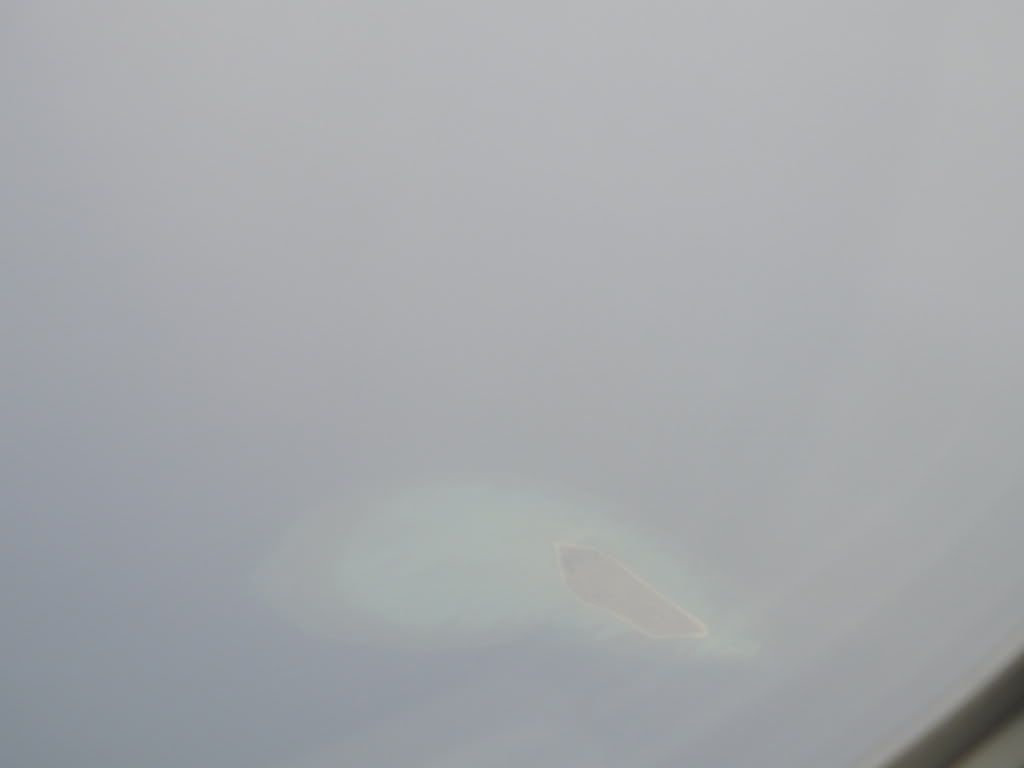 Nice breakfast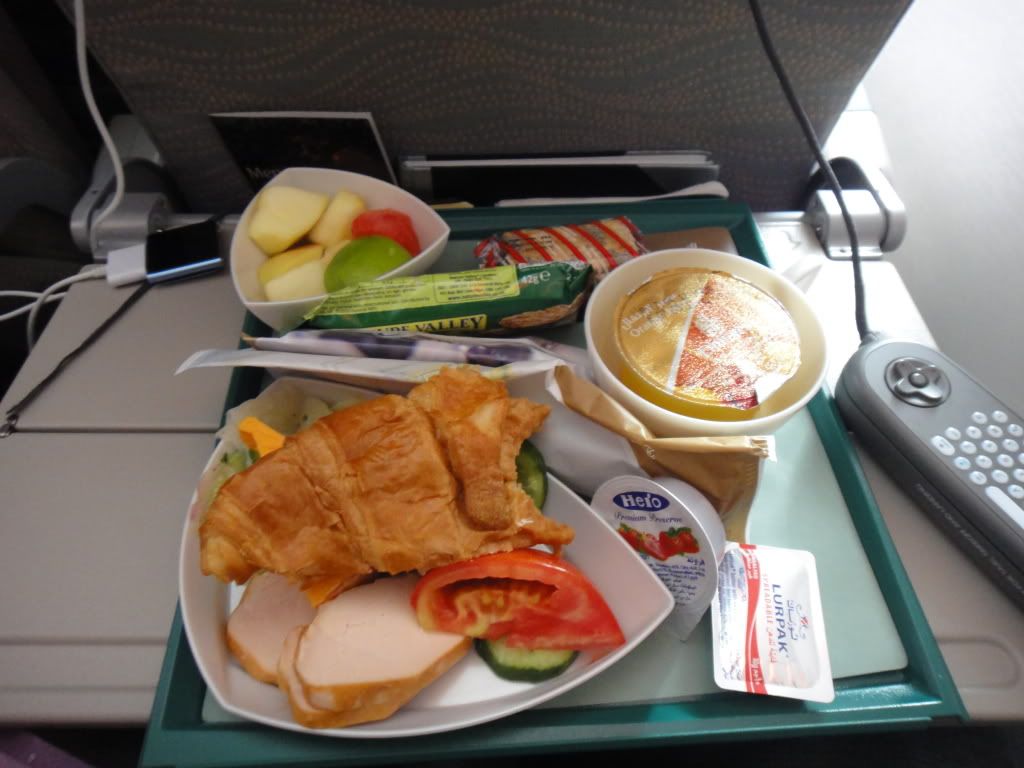 Flight info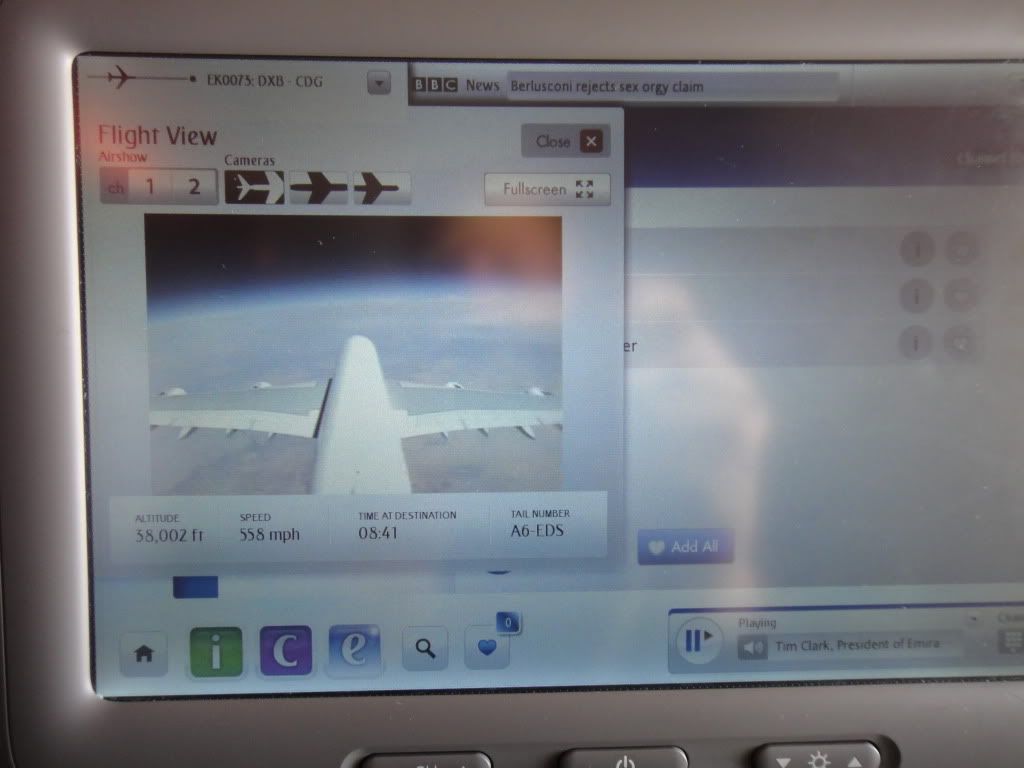 Cabin shot – some slight moodlighting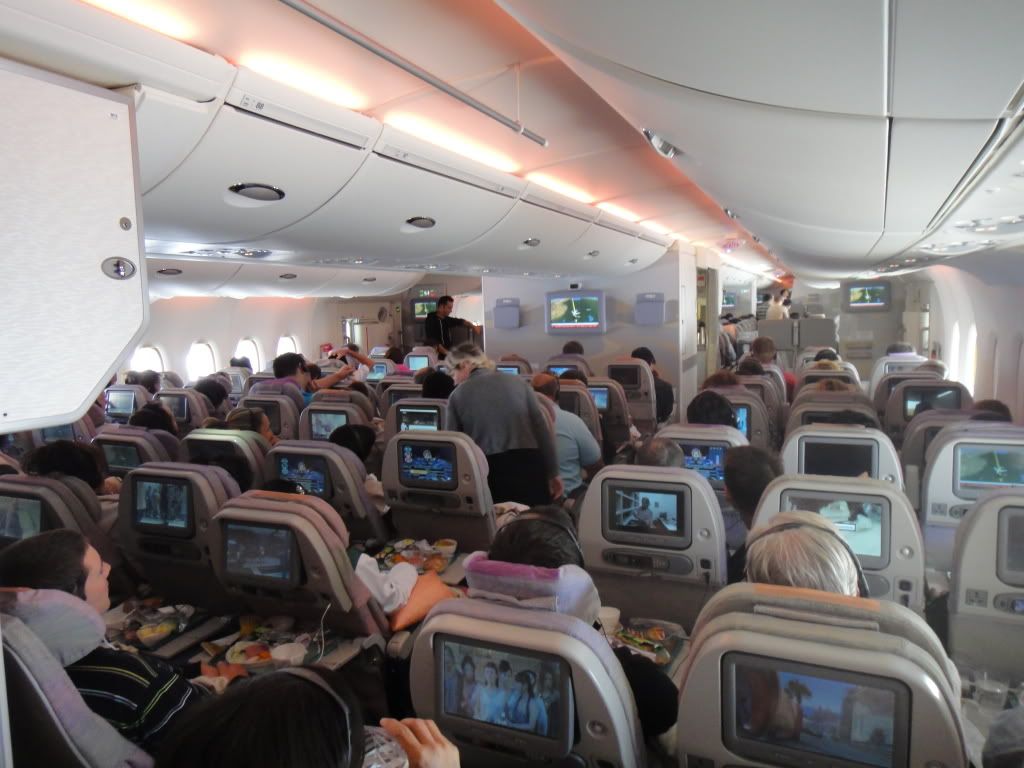 Taken during a loo visit, quite nice actually!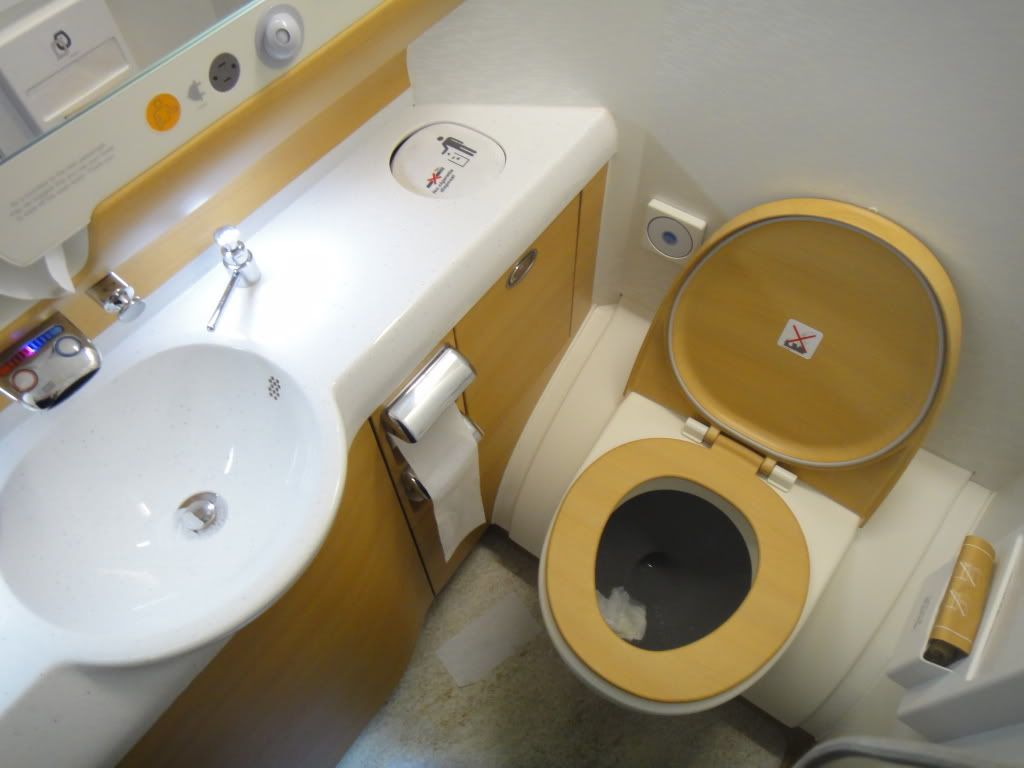 Nice flight info feature for us a.nutters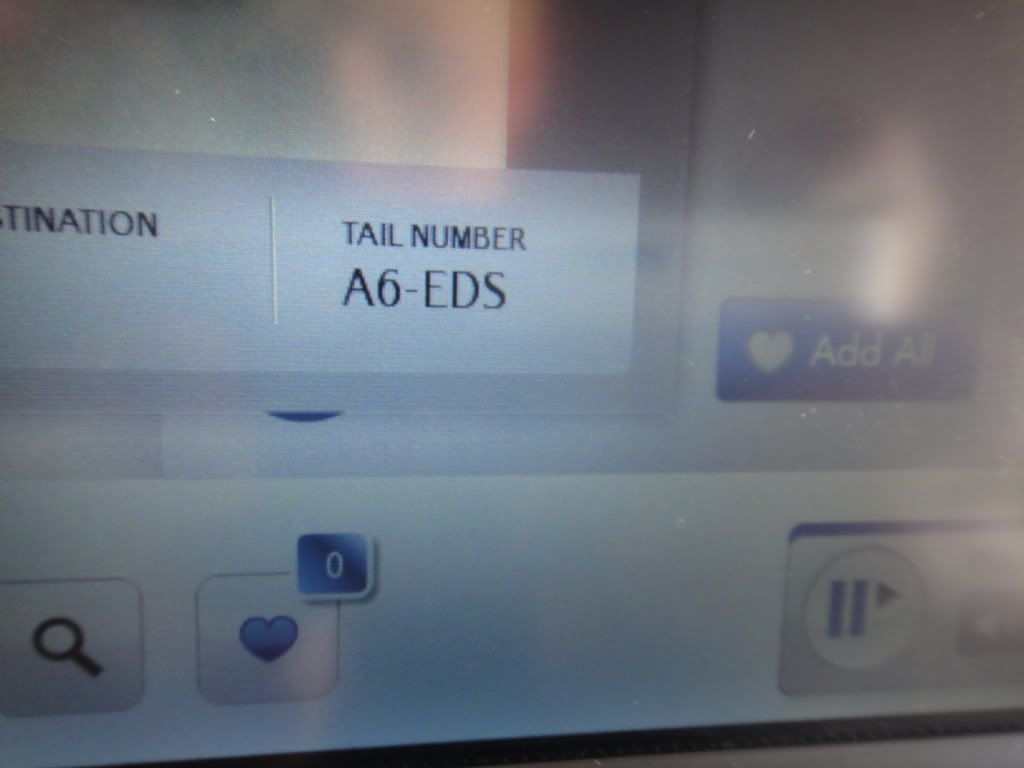 Middle-eastern desert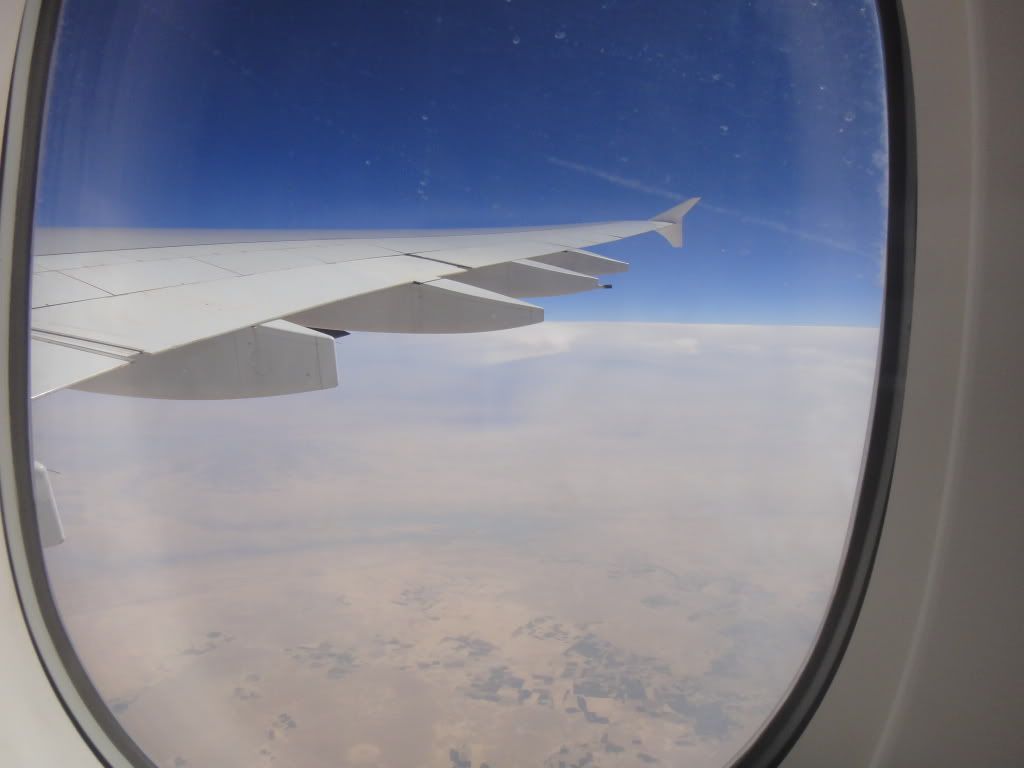 Massive wing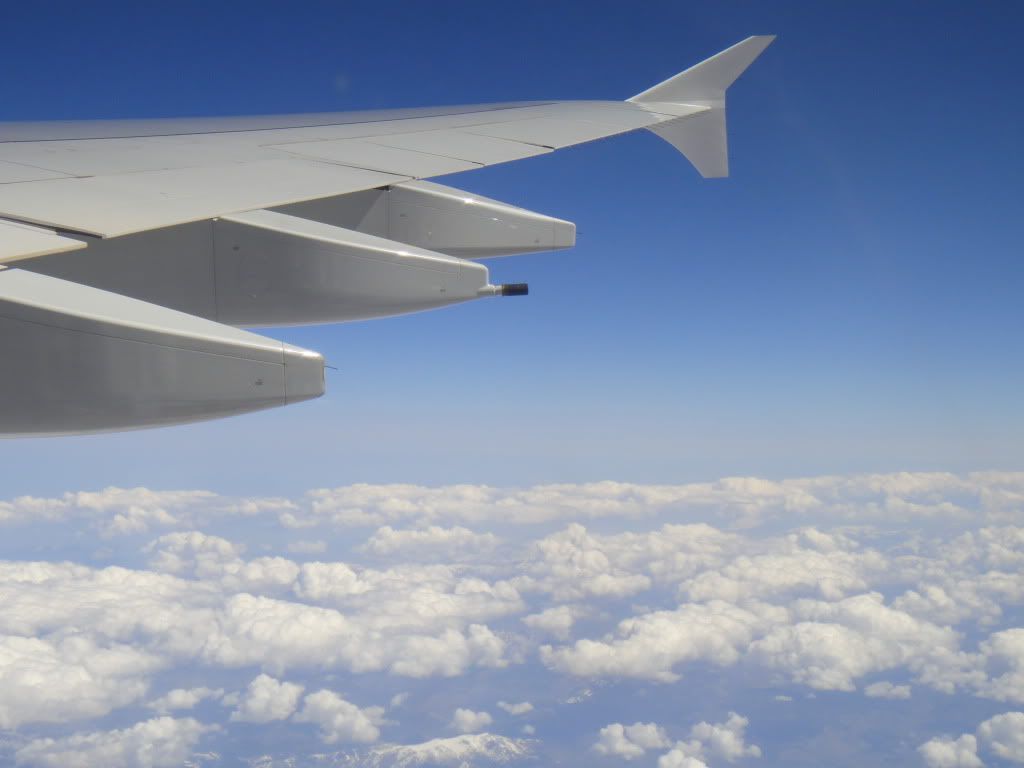 Snack and drink service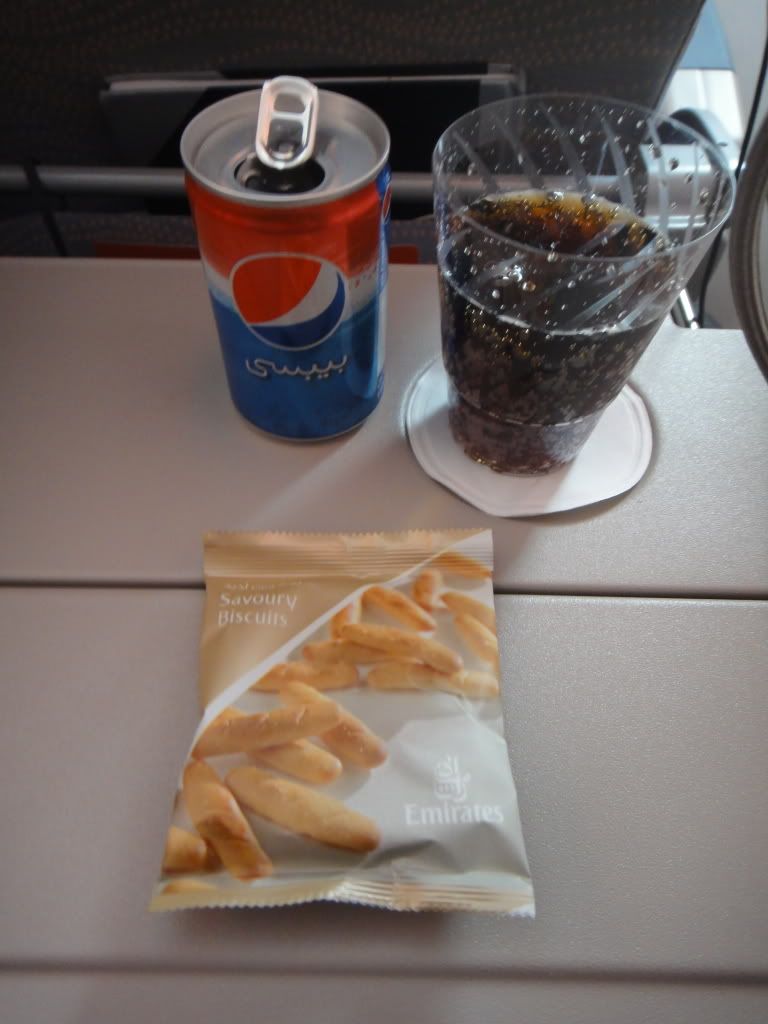 Another cabin shot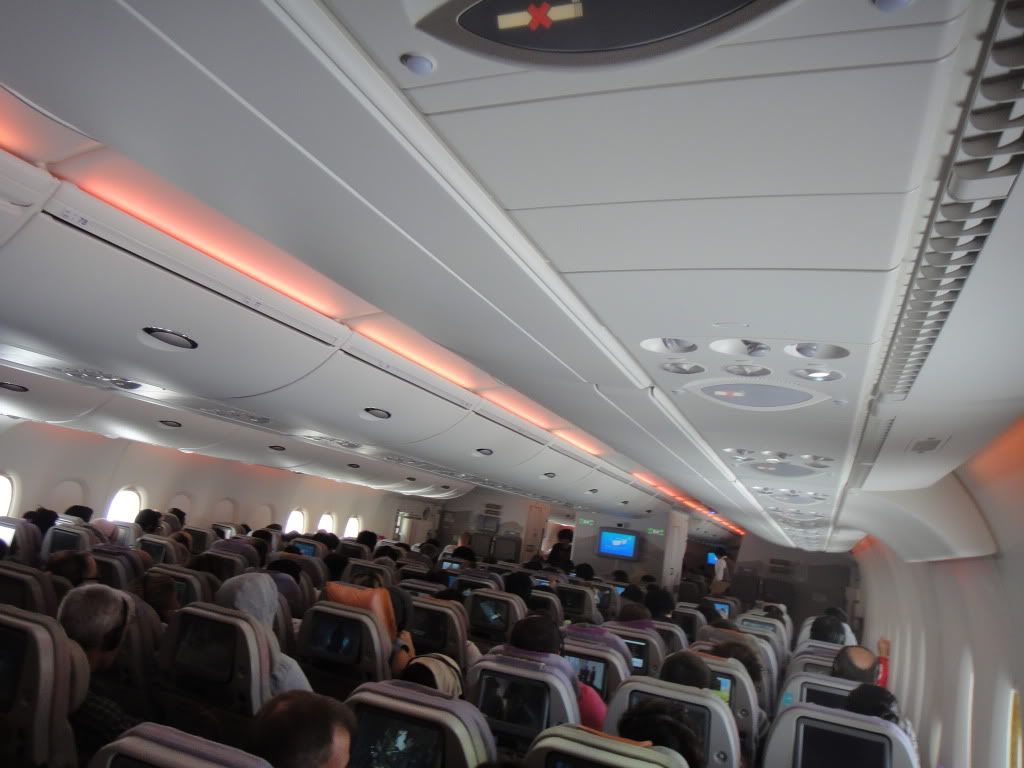 While over Turkey, breakfast was served. I chose Indian chicken which tasted delicious! Great meal and EK just keeps scoring. Seems like no one is left starving aboard Emirates. This flight just kept getting better and better, only downside was that time was flying away and now just right about an hour was left!
The very tasty and filling meal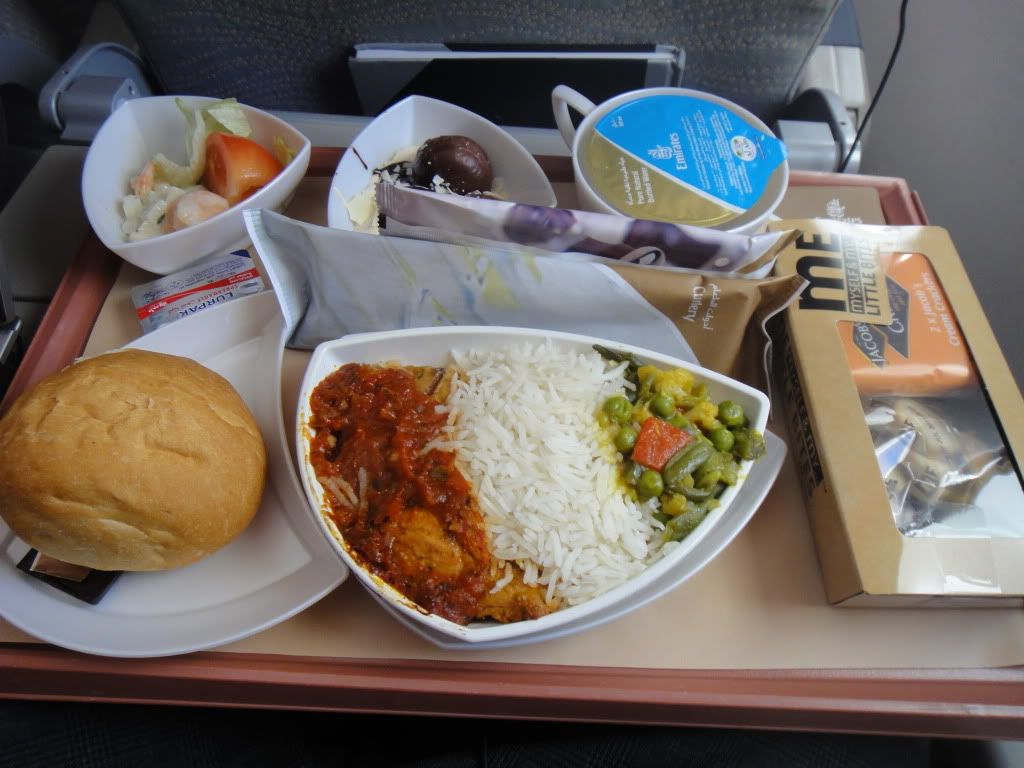 Over good ol' Europe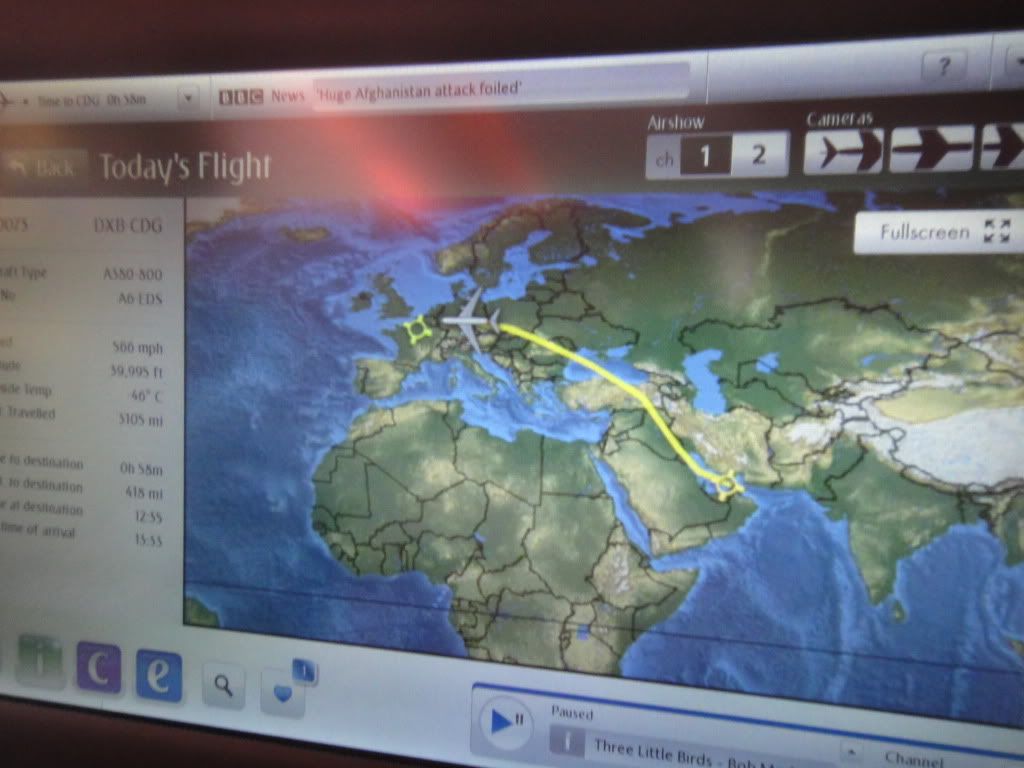 Descent started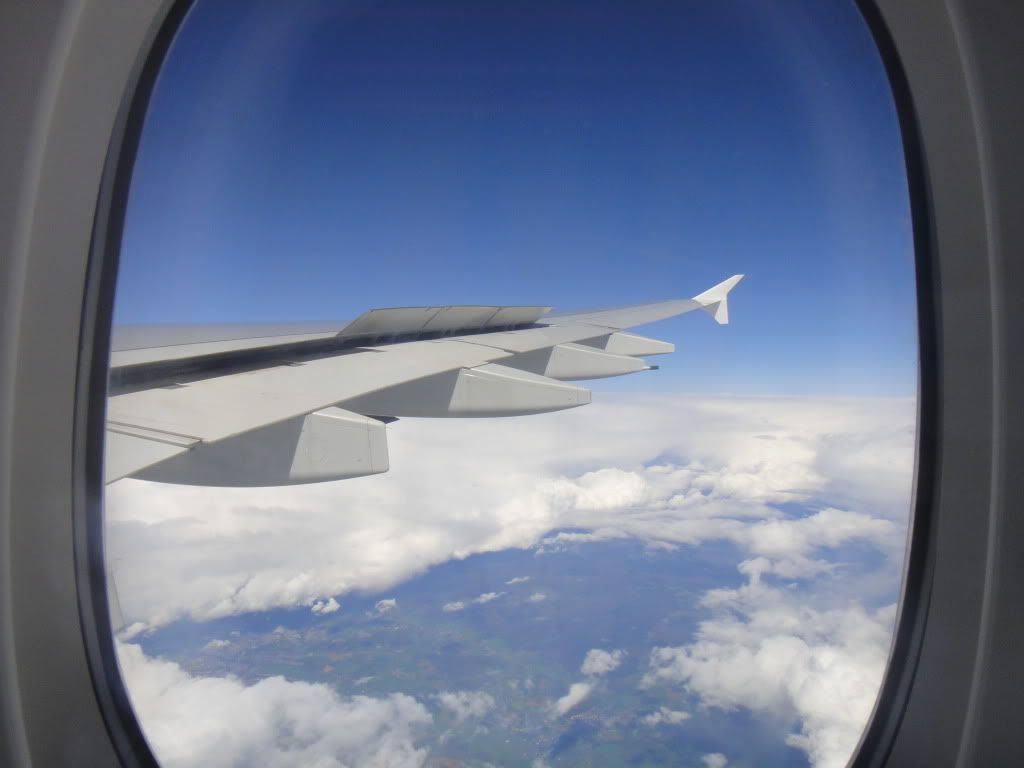 Cloudy France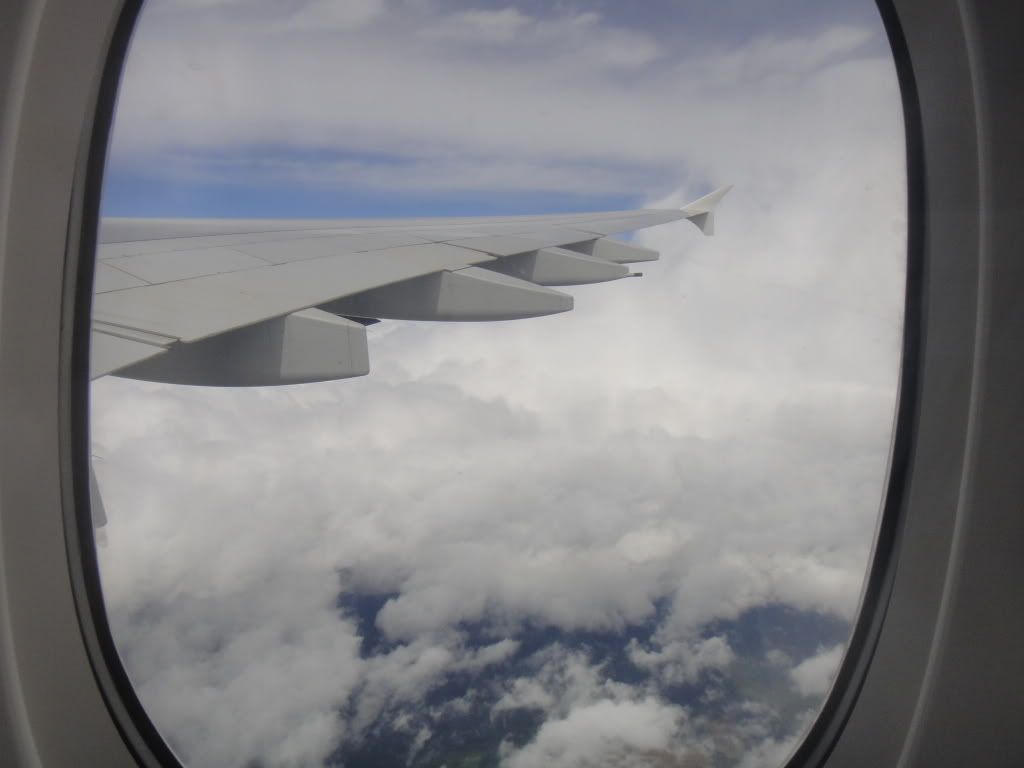 With some sunny spots though as seen here
Nice weather… (not)
Finally some sun…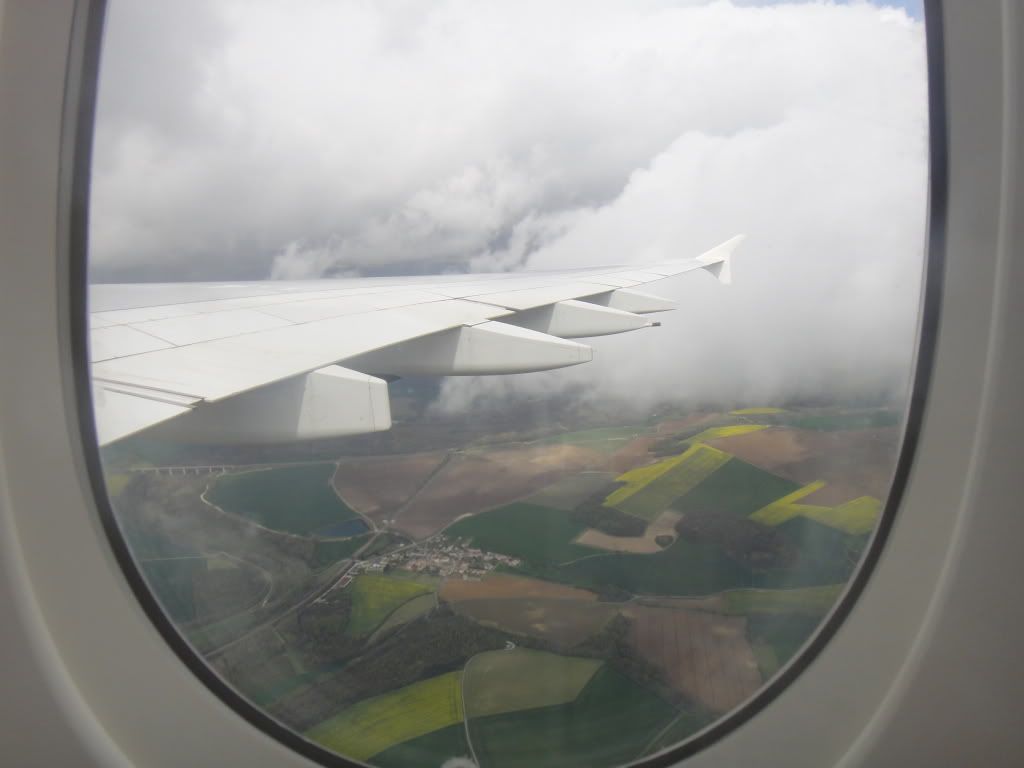 …that didn't last long (notice the flaps going down)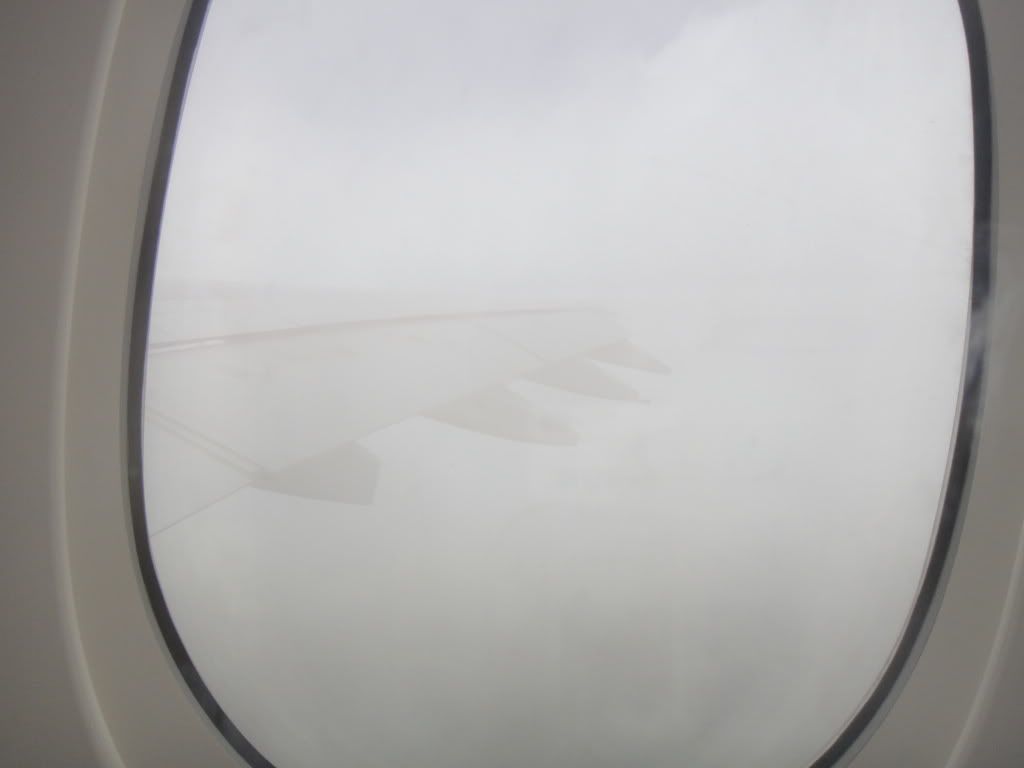 The engine seen between the wing and flaps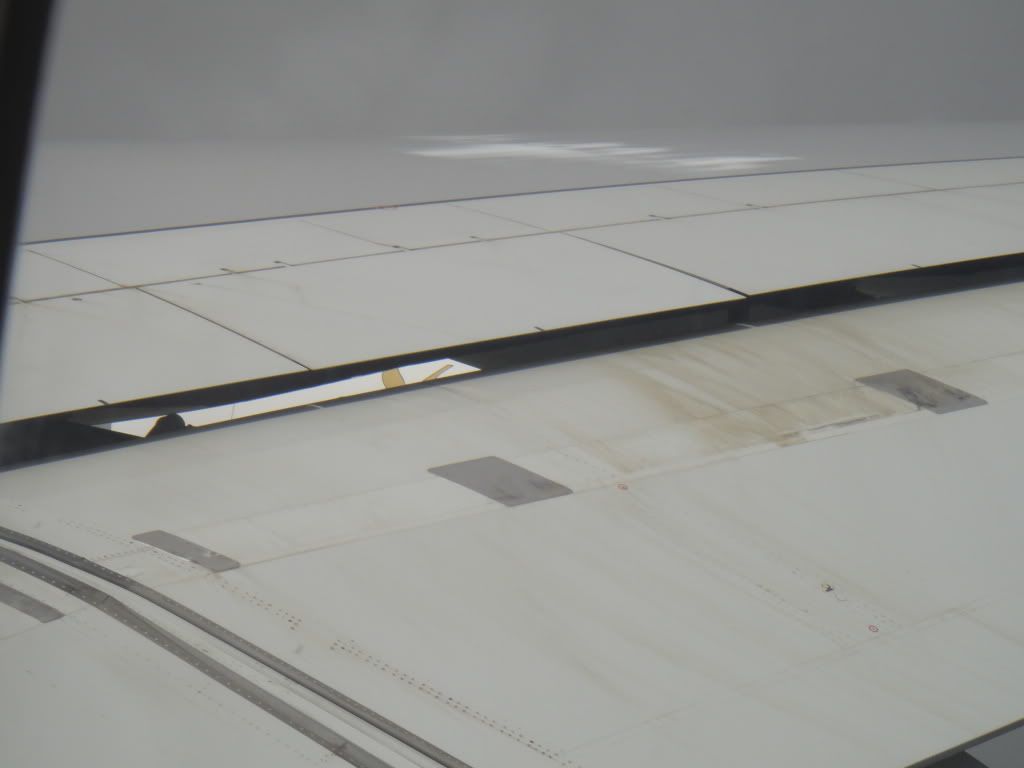 Nice view on the tailcam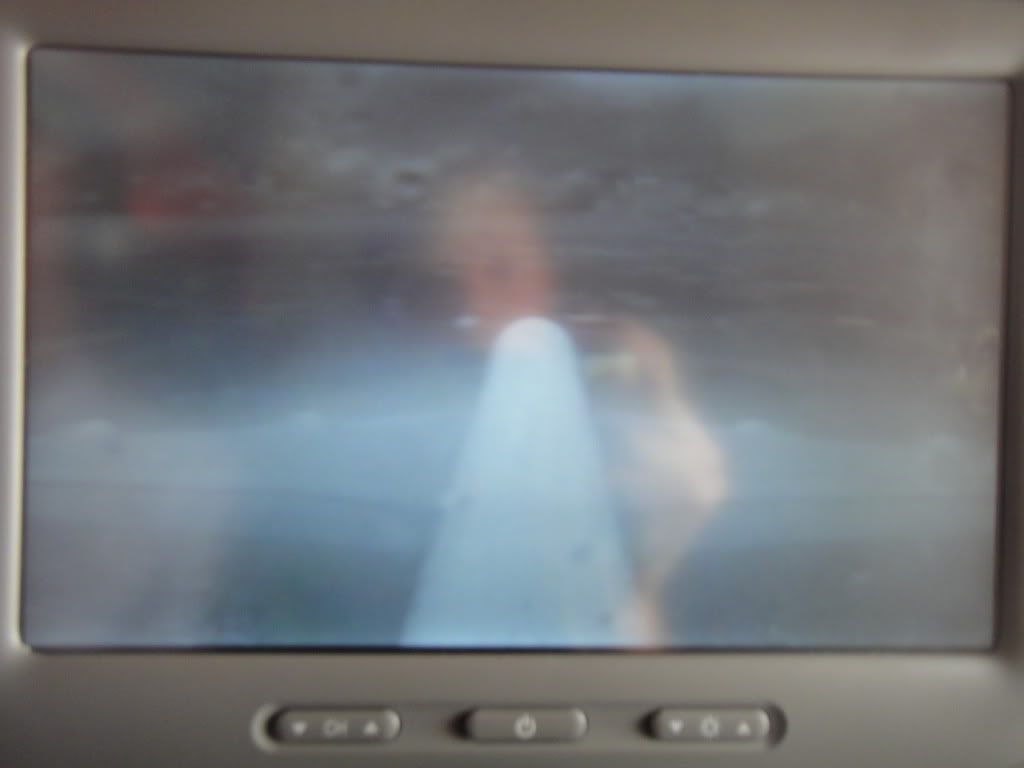 Finally sun!
Nosecam shows us on final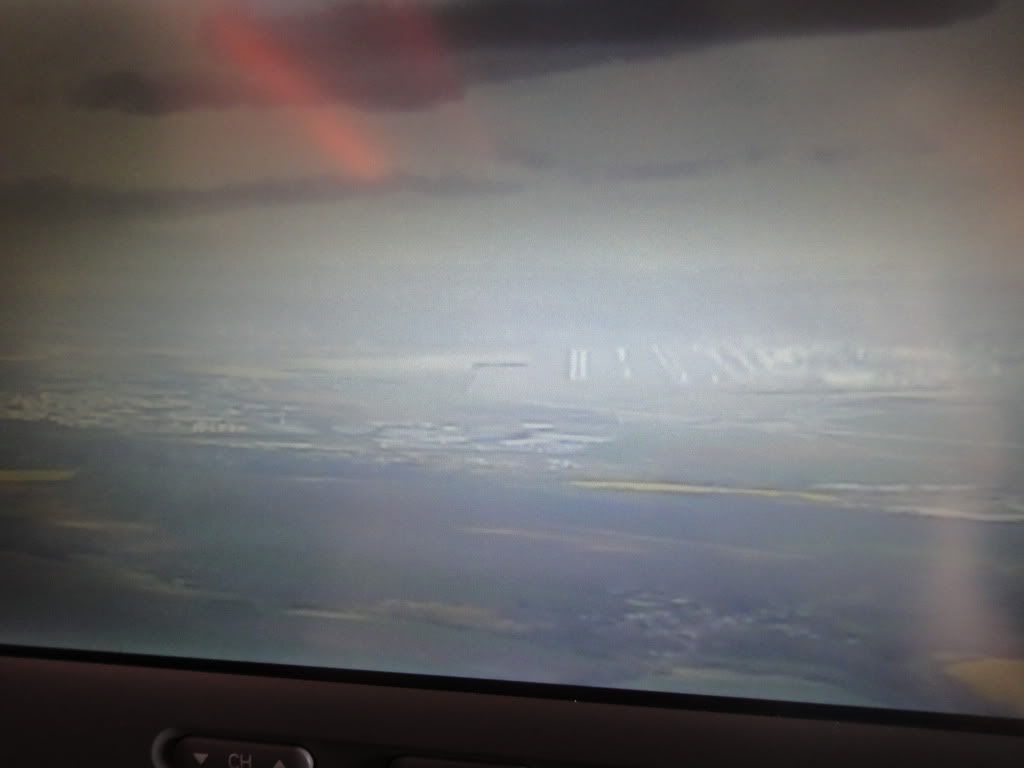 Landing video:
http://www.youtube.com/watch?v=kKetVyCwo6o
Air Europa taking off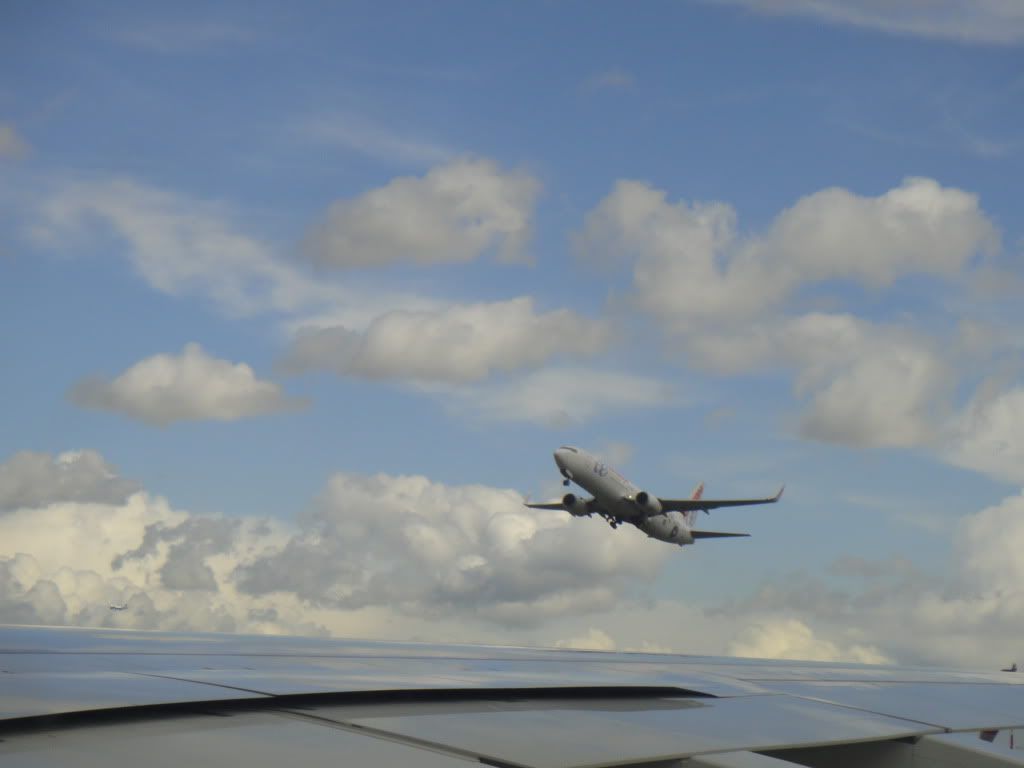 Holding short for traffic on the parallel runway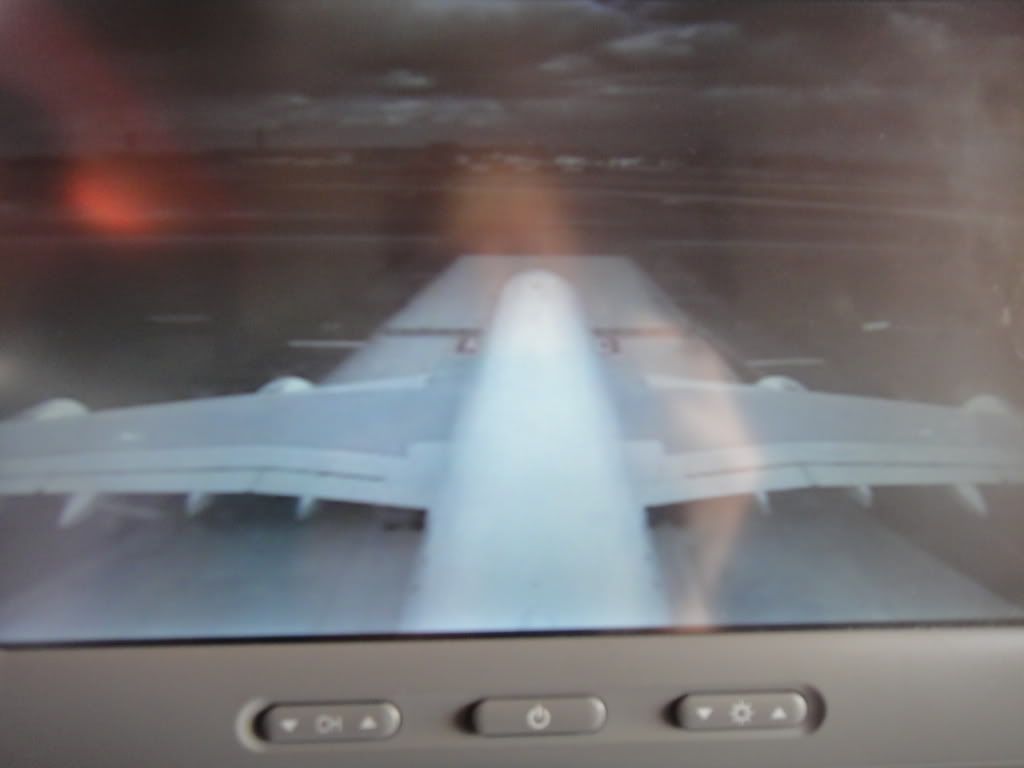 AF 319 nose…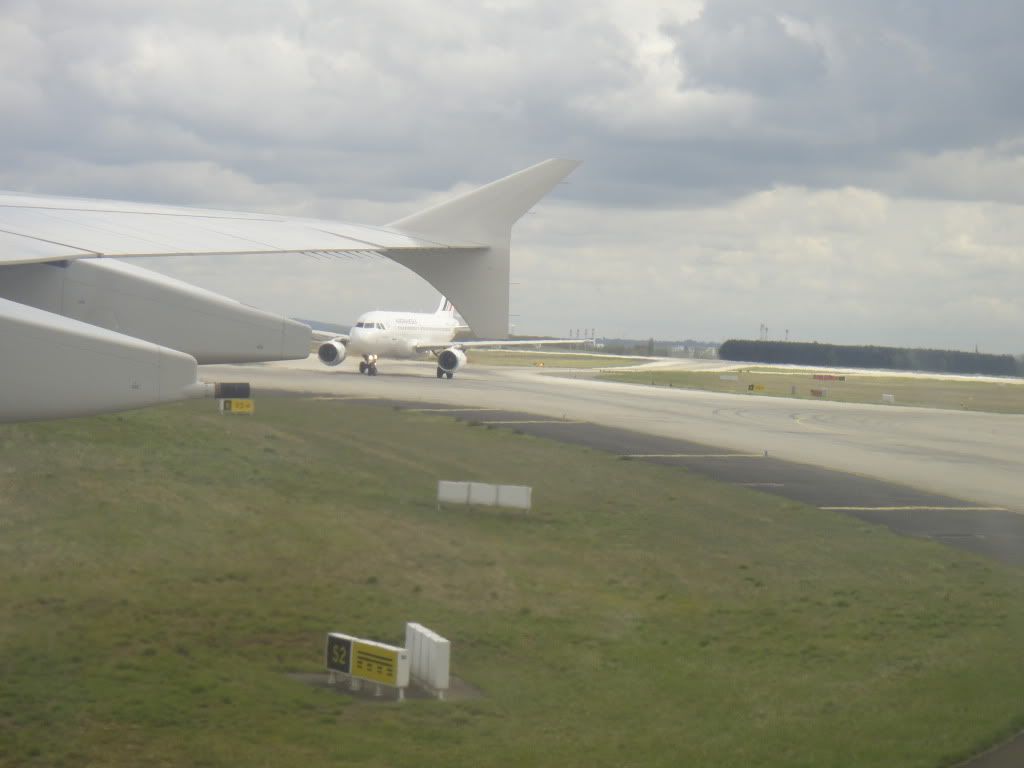 …and tail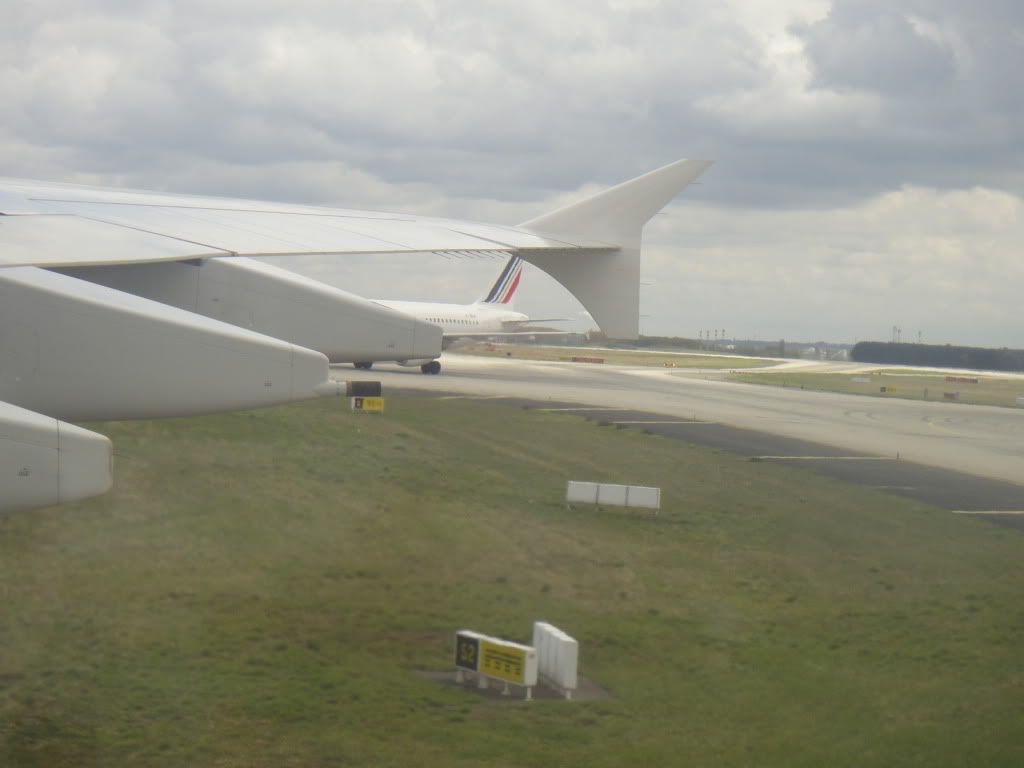 EZY 319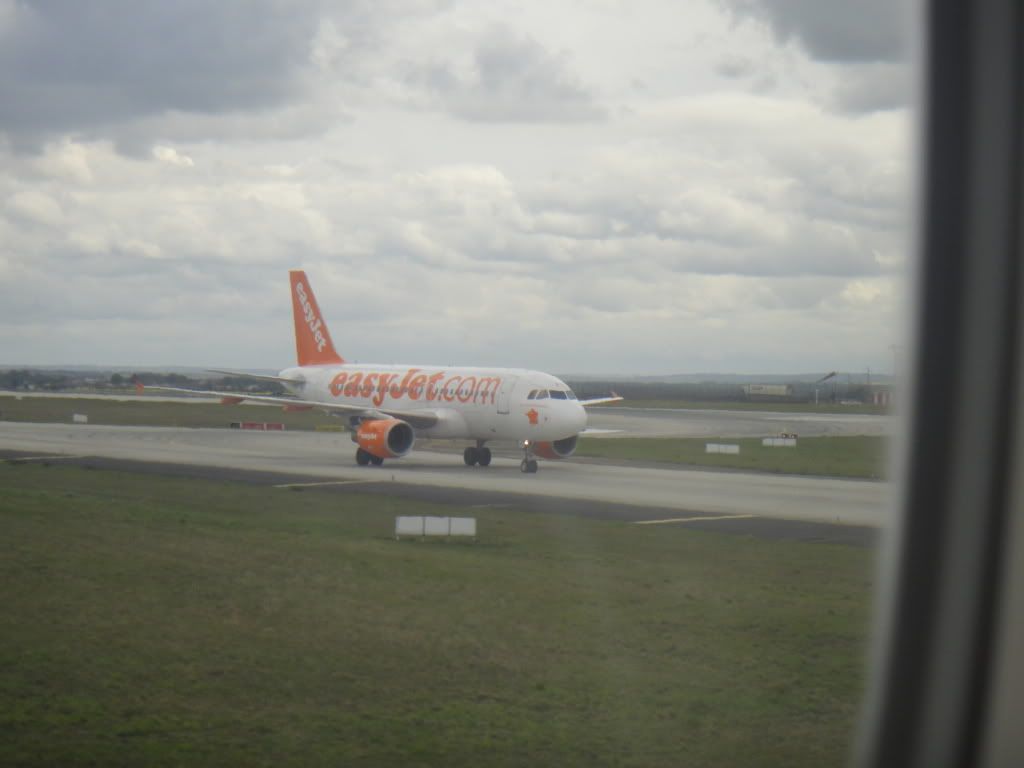 Crossing the runway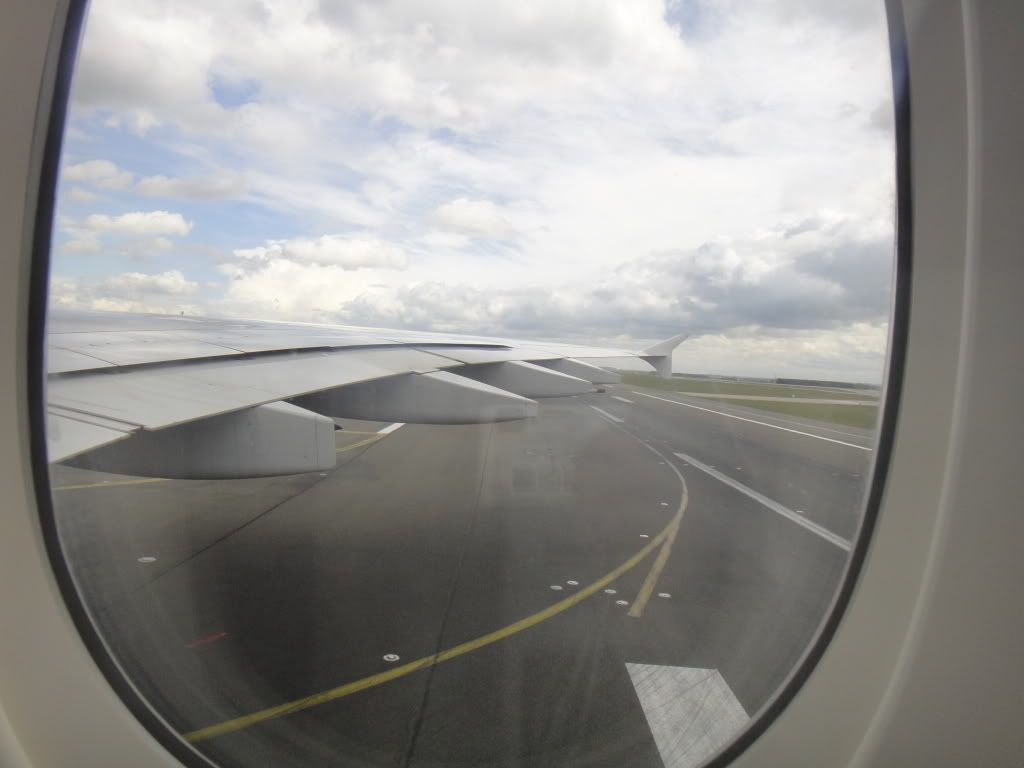 Interesting bird in the nosecam (Iberworld/XL 330)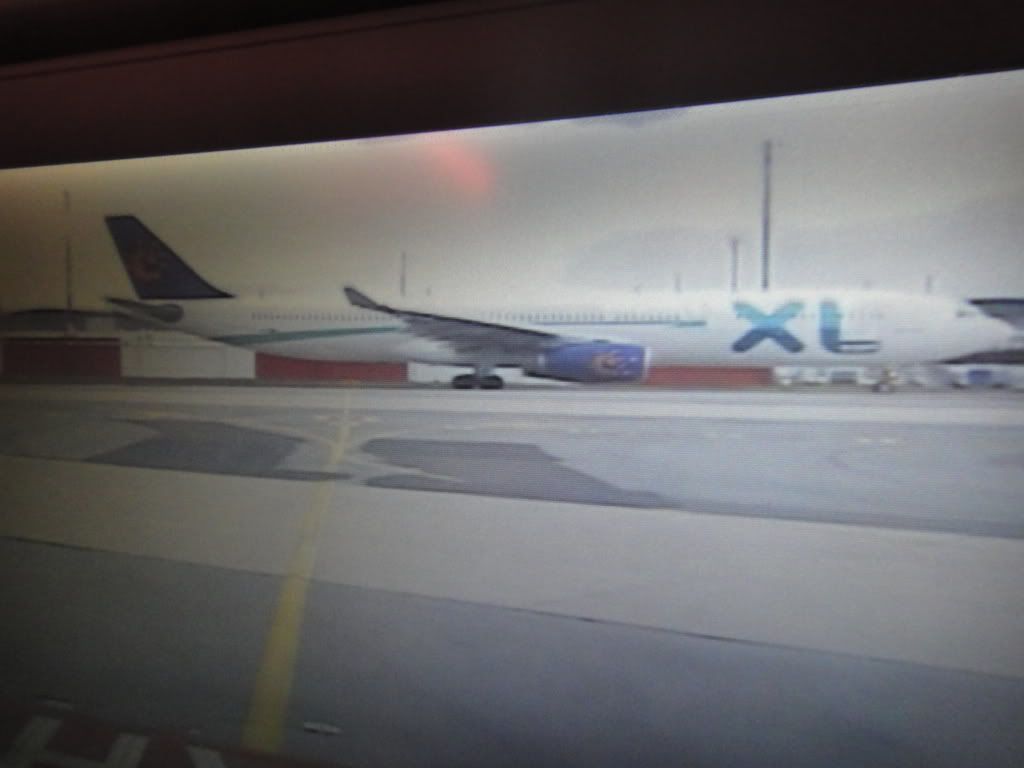 AF 319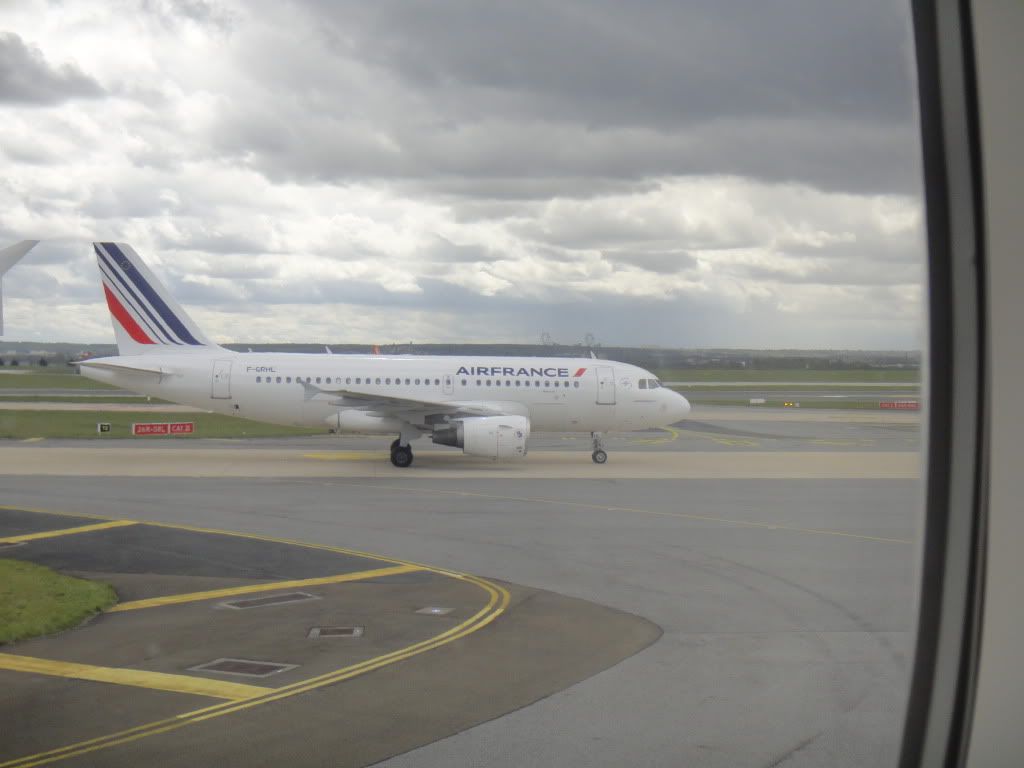 AF 777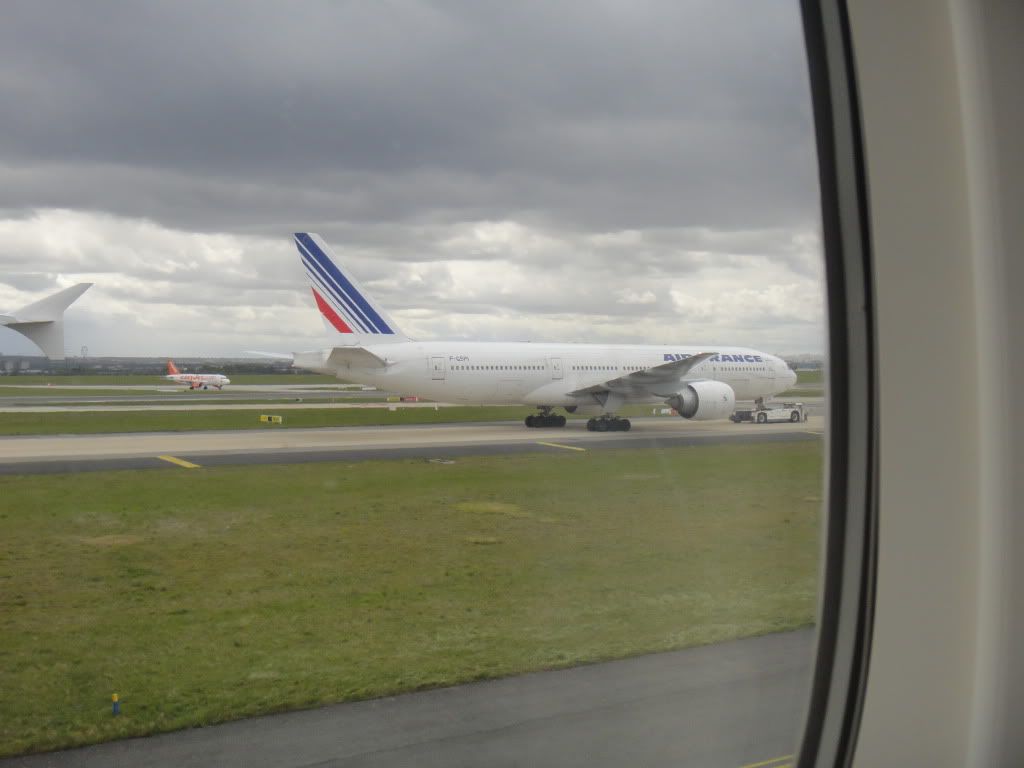 Interesting clouds up there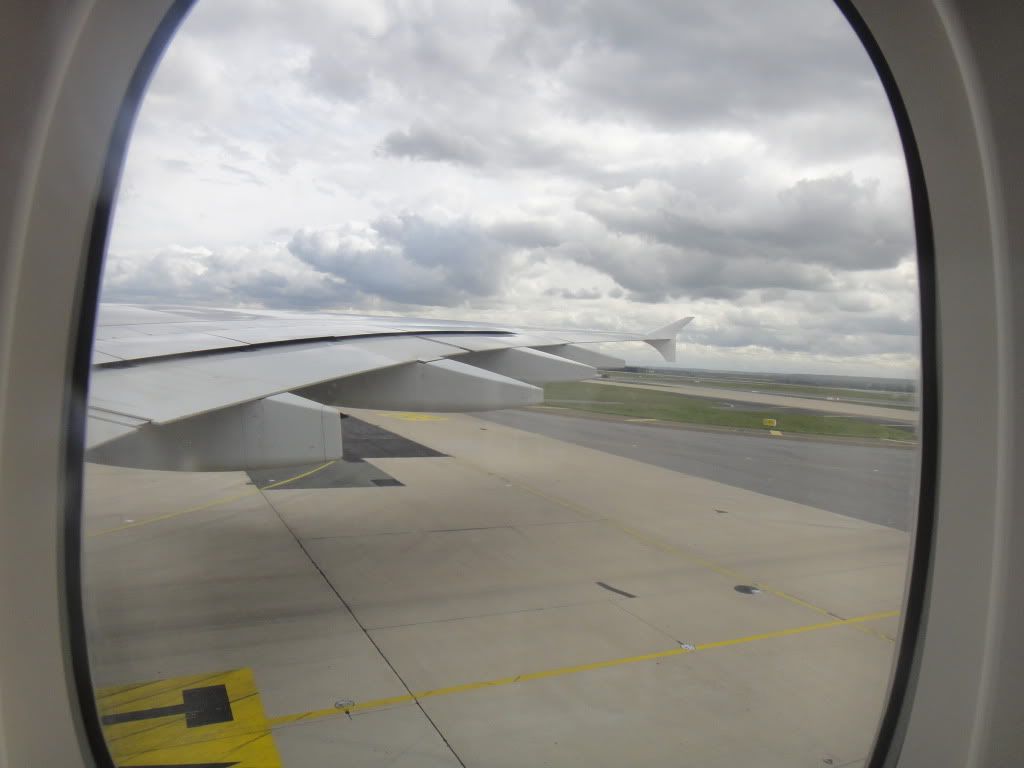 DL 76W – massive winglet!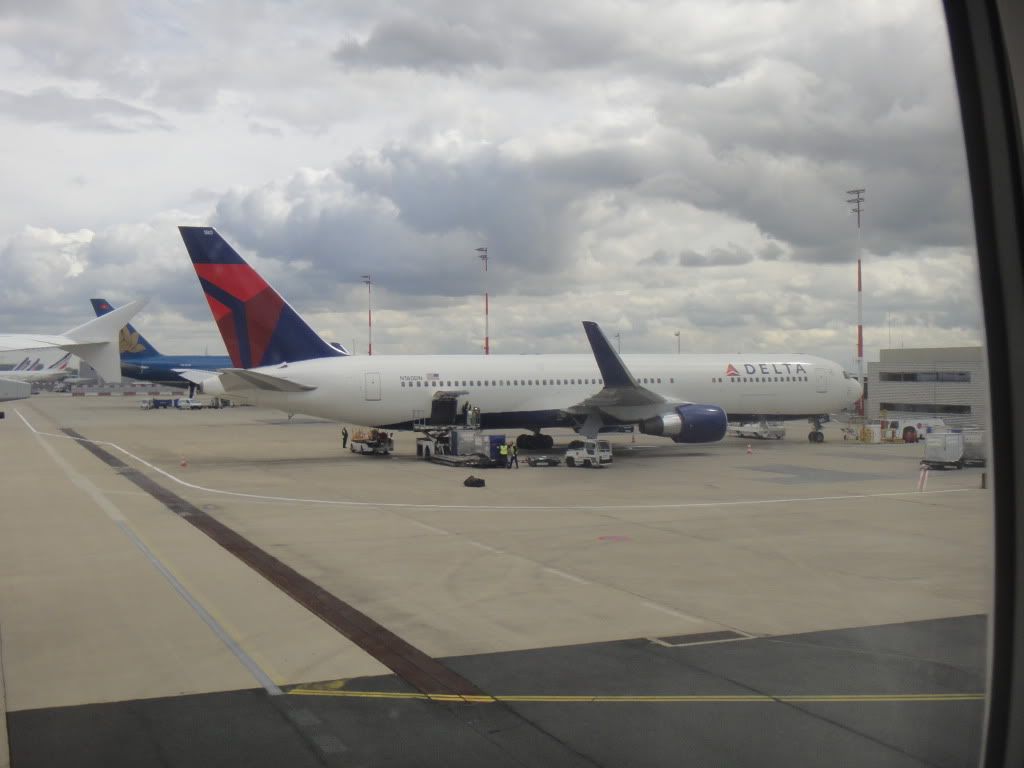 SkyTeam at work with members from 3 continents resting together at the ramp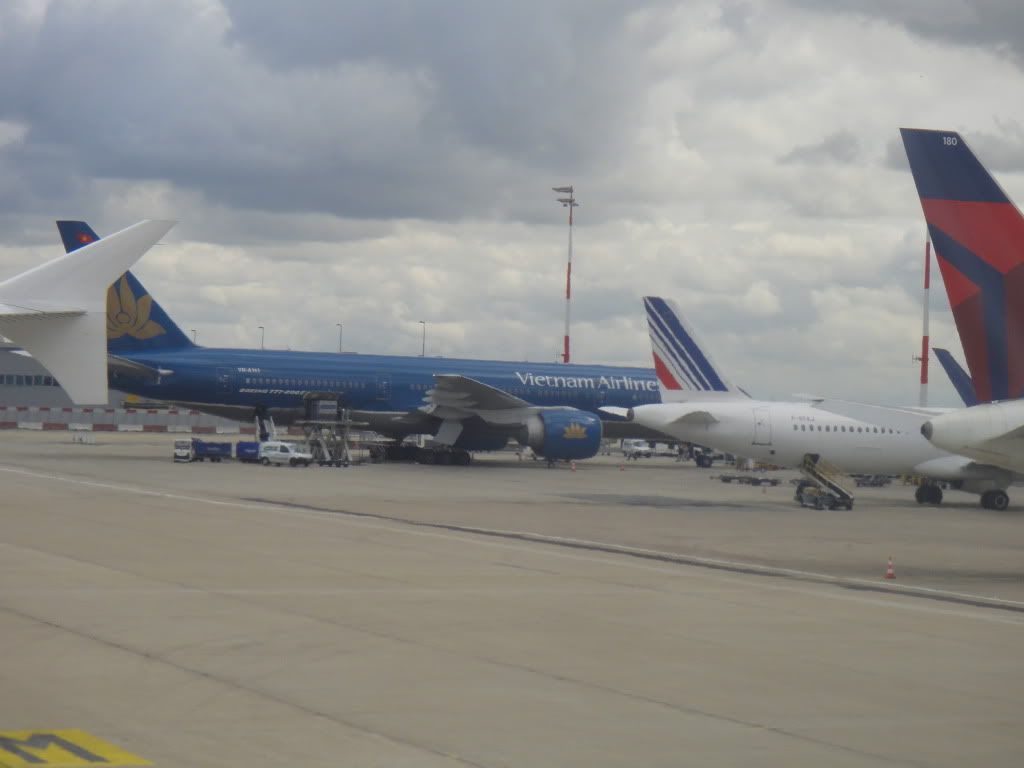 Busy gate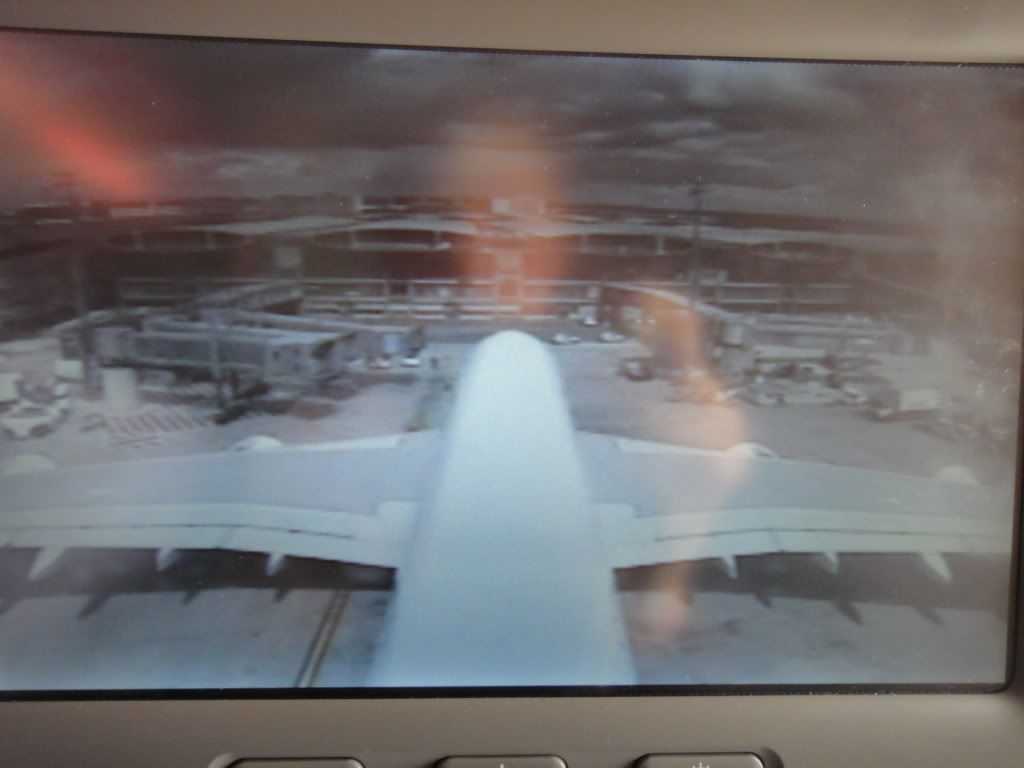 Leaving my seat where I had a blast the last 8 hours!
Disembarkation took a looooong time and we weren't landside until 14:03, 3 minutes
past
our SDT to KEF! As this is CDG, we hadn't been so dumb to think that the connection was guaranteed, so we had us listed on AF for the short hop to Heathrow where we would continue on the evening flight home. We decided to go over to T1 anyway in case some delay was on the flight but when we arrived there we saw that the flight had left 8 minutes early (13:52), the same time as we stopped at the gate. Well, it was a long shot…
We took the tram back to T2 and got BPs (unfortunately middle seats, 10E and 19E) on the next Air France flight to London which departed at 16:10. That left us with an hour to spare, which was fine because after the long flight from DXB we needed some refreshments.
The best shot I could manage of our aircraft…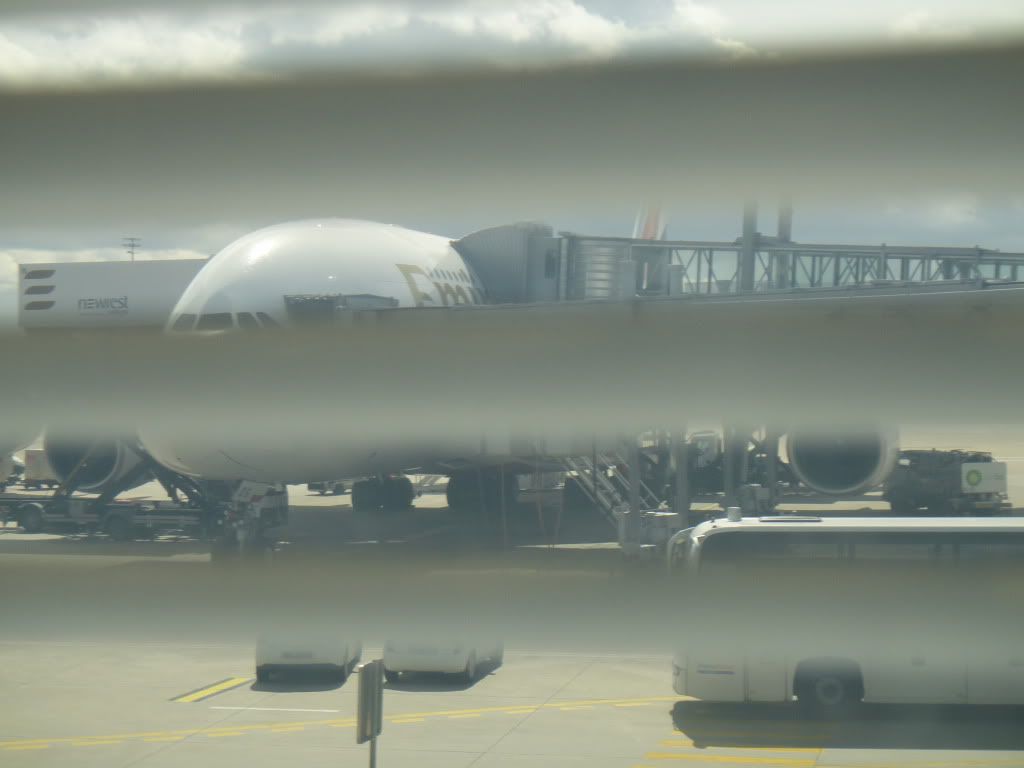 AF 777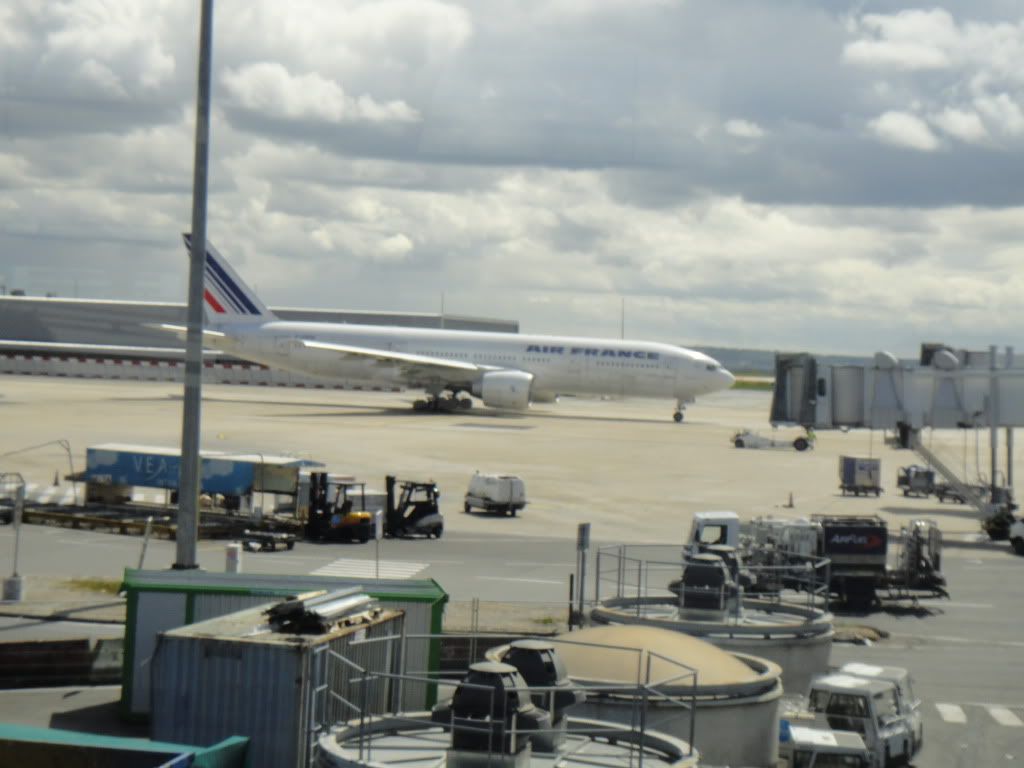 I have to admit I really like T2 here in CDG, one of the few good things about this airport! Very stylish, bright and airy.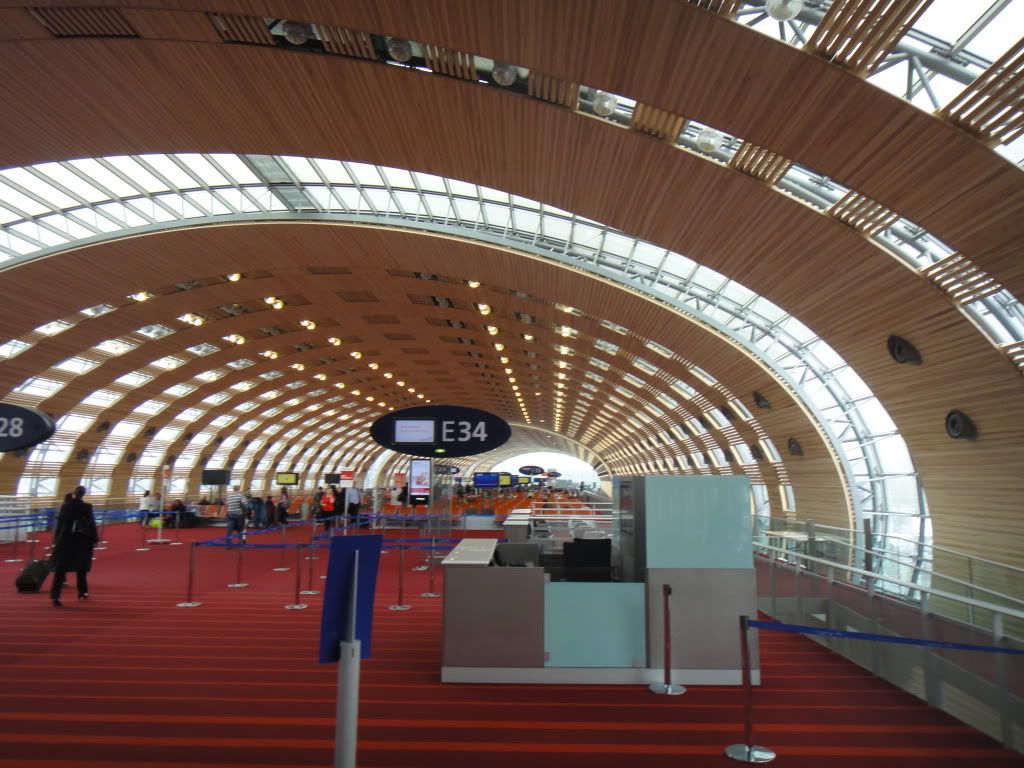 AF A343 Caribbean bound (boarding for PTP)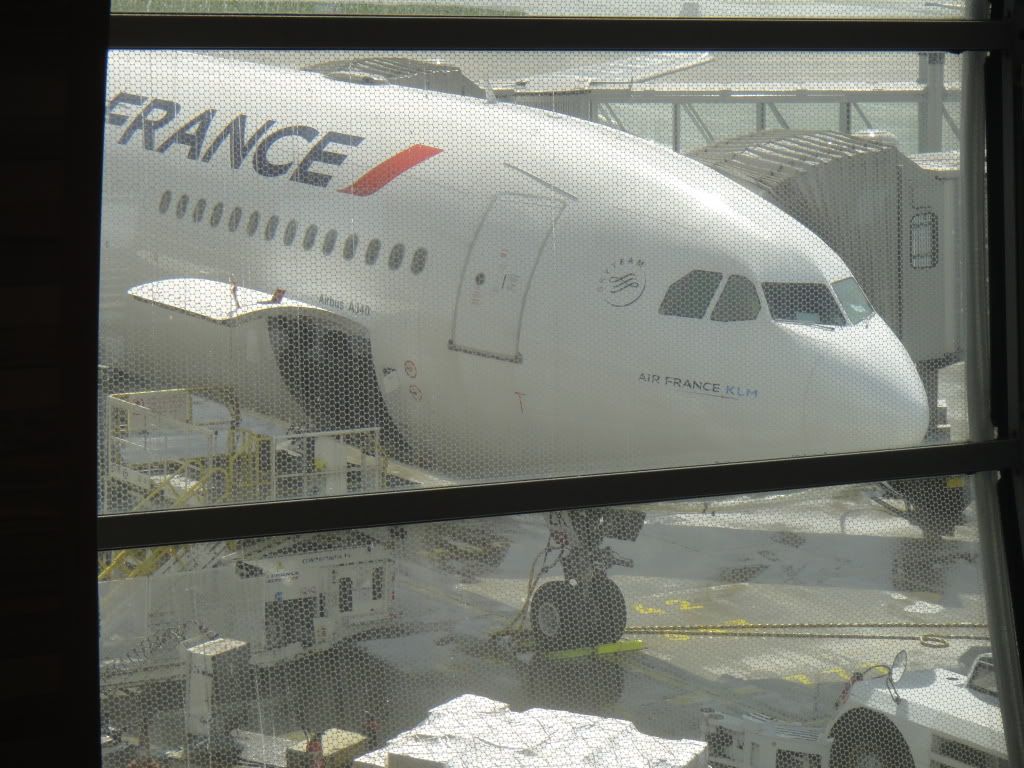 I was very happy when I saw F-GUGP, an A318, roll up to our gate. My first ride on the Babybus! I was very happy to get both the baby and the giant the same day!
Flight information
Date: 21. July 2012
Airline: Air France (AF/AFR)
Aircraft: Airbus A318-100
Registration: F-GUGP
Flight number: AF 2580
From: Paris Charles de Gaulle Airport (CDG/LFPG)
To: London Heathrow Airport (LHR/EGLL)
Runway at origin: 27L
Runway at destination: 27R
Sched/Act departure: 16:10/16:18
Sched/Act arrival: 16:25/16:45
Blocked time: 1 hrs 15 mins
Flight time gate to gate: 1 hrs 27 mins
Flight time RWY to RWY: 0 hrs 54 mins
Seat & Class: 10D (Economy, Y)

Personal information
My 229th flight, 20th in 2012
My 1st flight on AF, 1st on AF 32S, 1st on AF 318
My 25th flight on 32S, 1st on 318, 1st on F-GUGP
My 30th airline
This flight wasn't special in any way, I was seated in an aisle seat and the only thing I remember is thinking how thin the AF seats are, not really comfy. Luckily the aisle seat remained empty, so I moved over to the aisle. The window seat was occupied by an elderly woman who didn't do anything but read the whole flight.
Boarding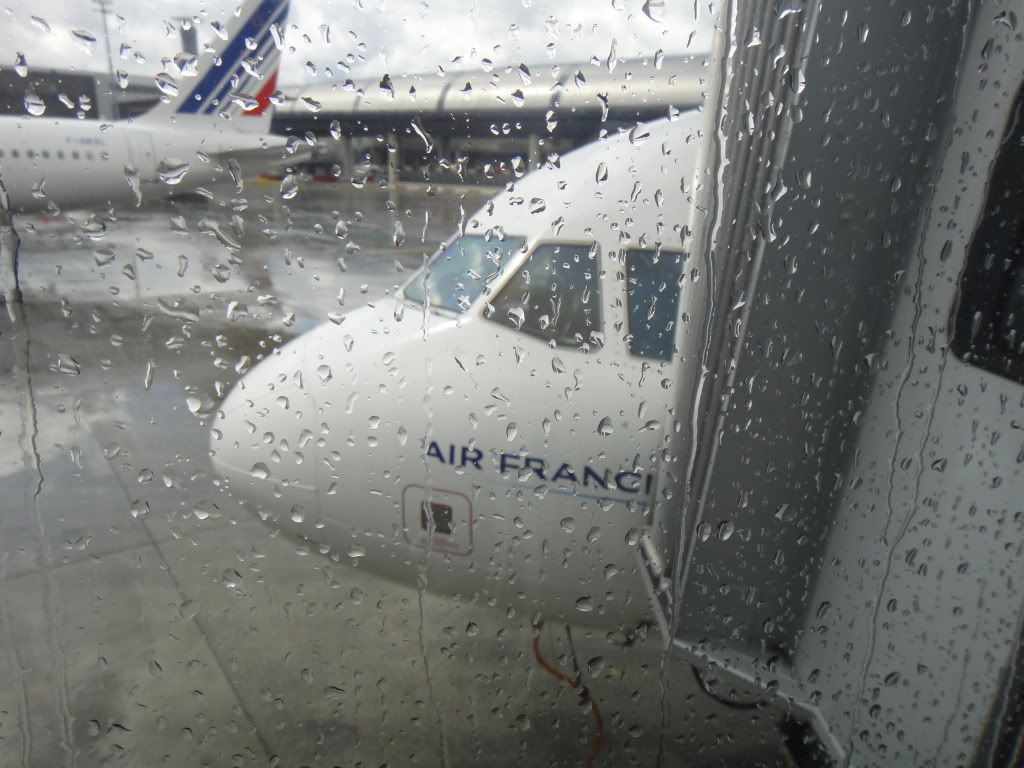 Our bigger neighbor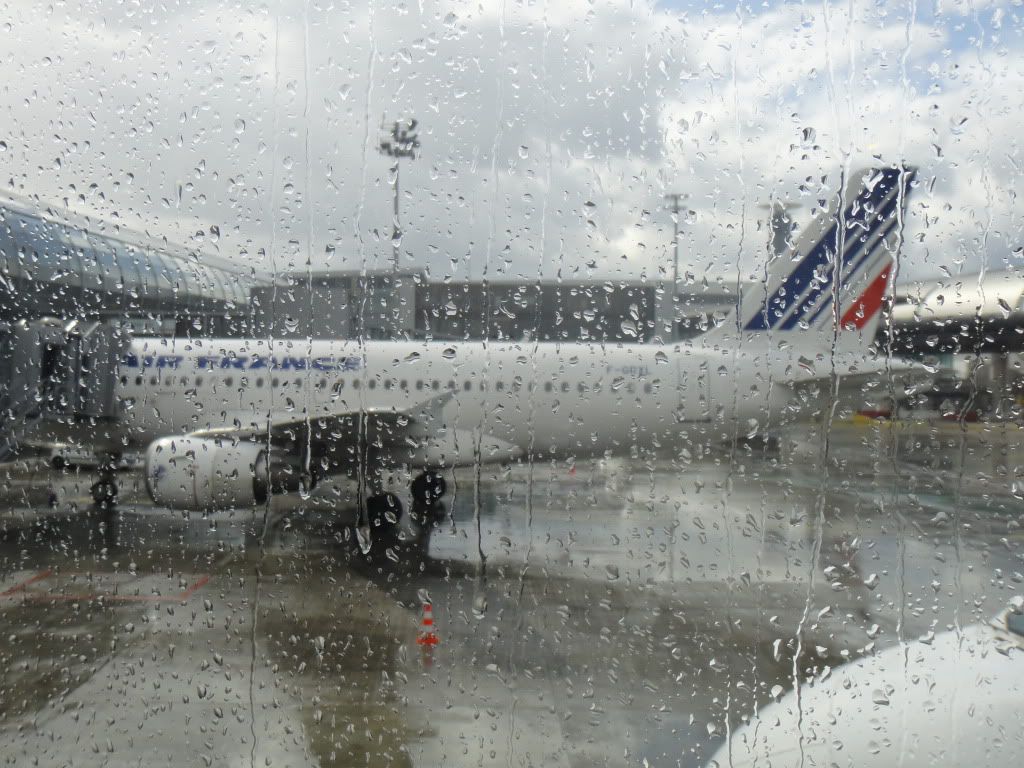 The sun suddenly showed up as we boarded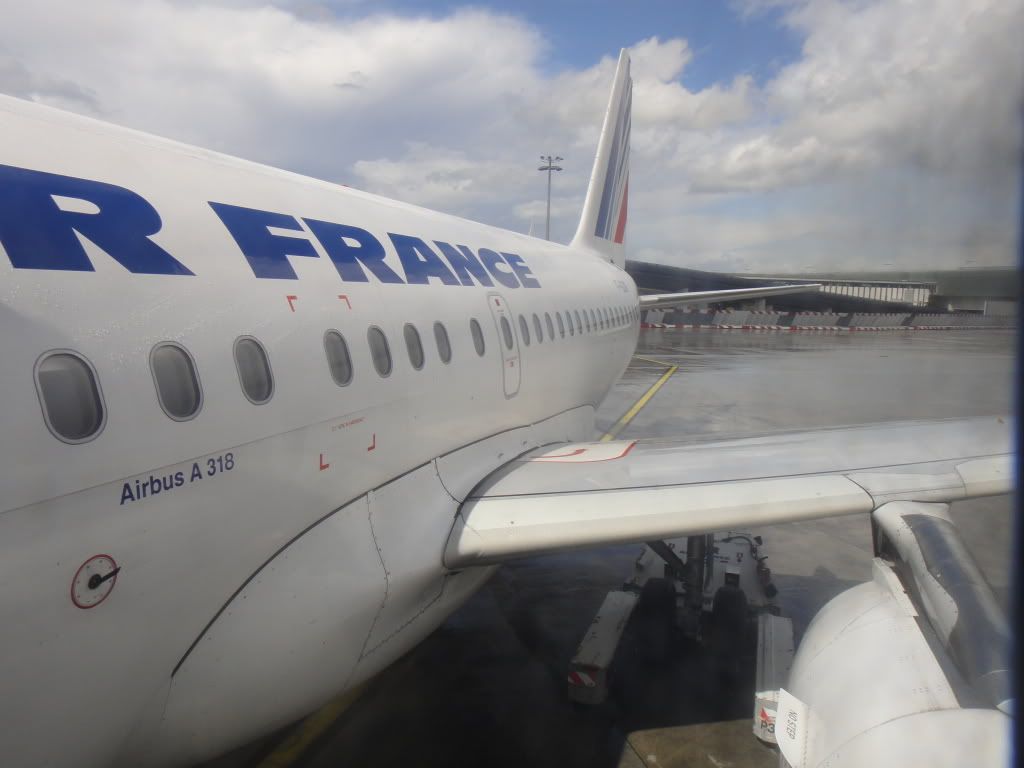 Tight legroom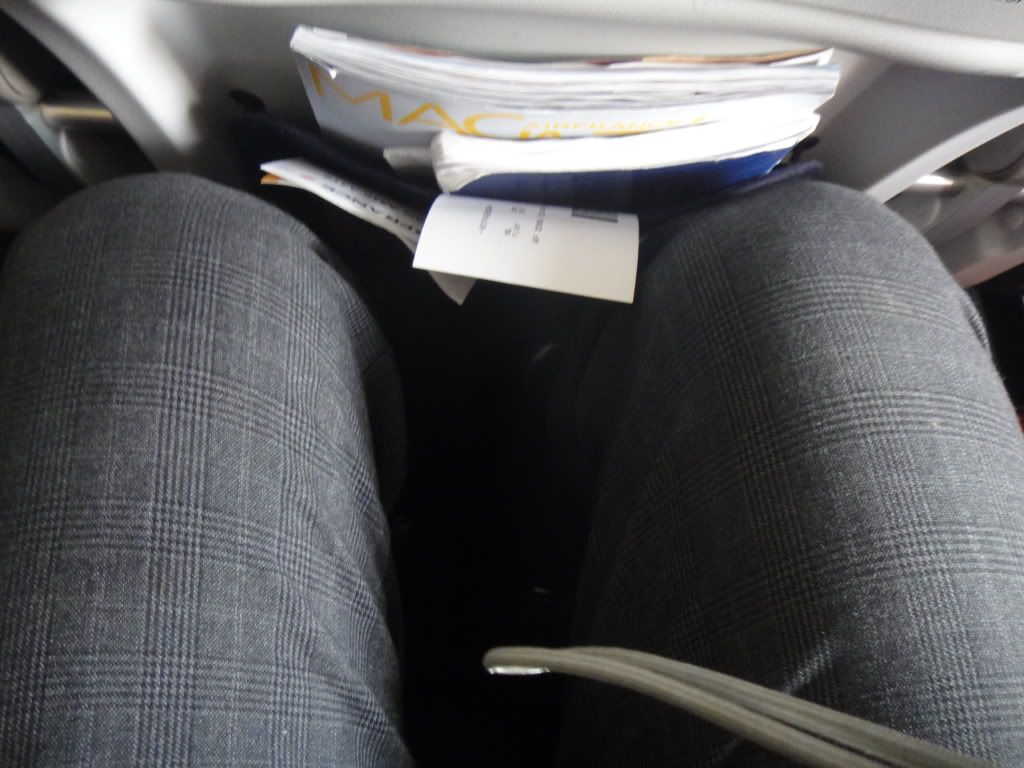 Cruising between the UK and France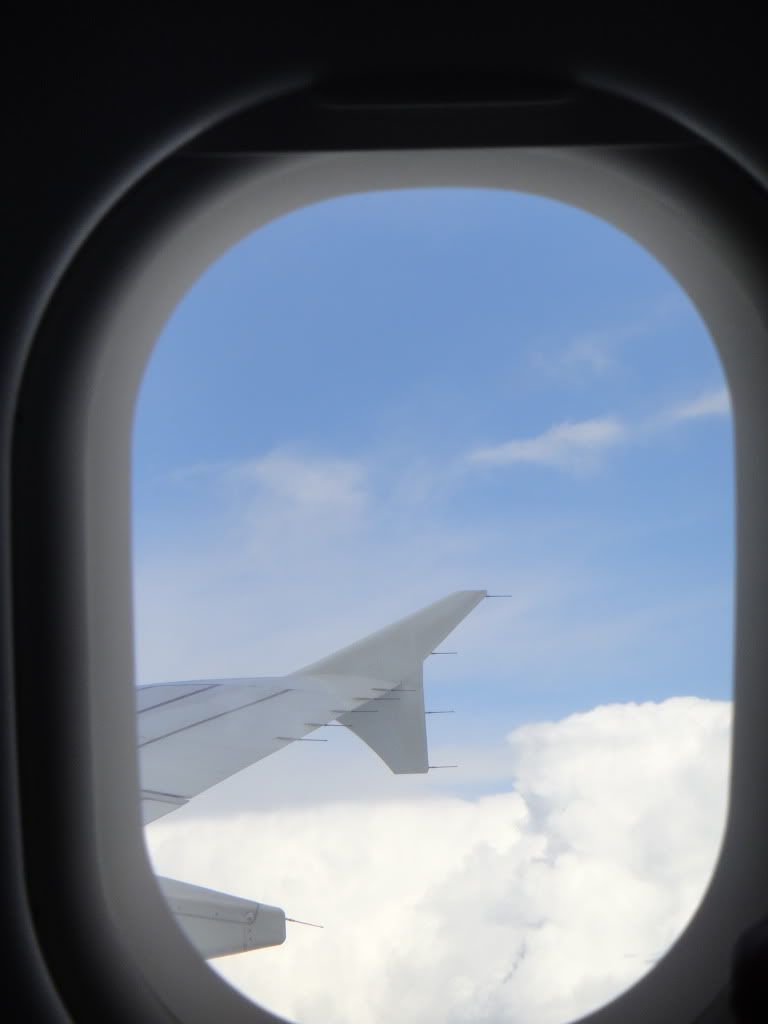 Snack service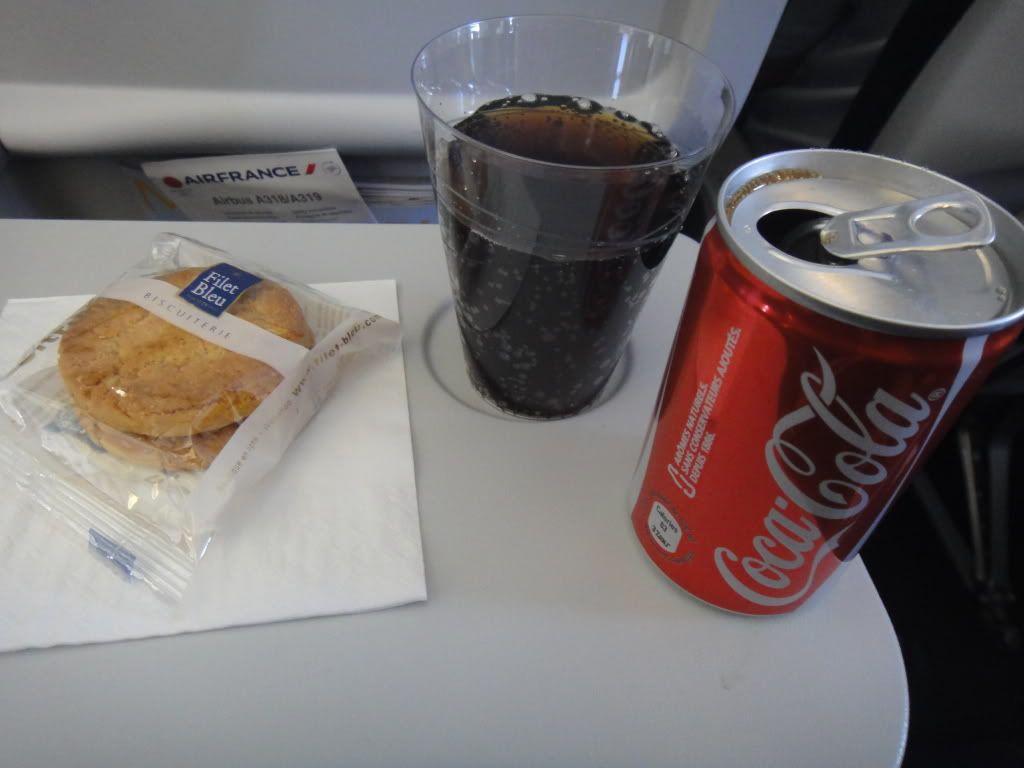 Partners together here at T4 – KL 737 seen out the window before disembarkation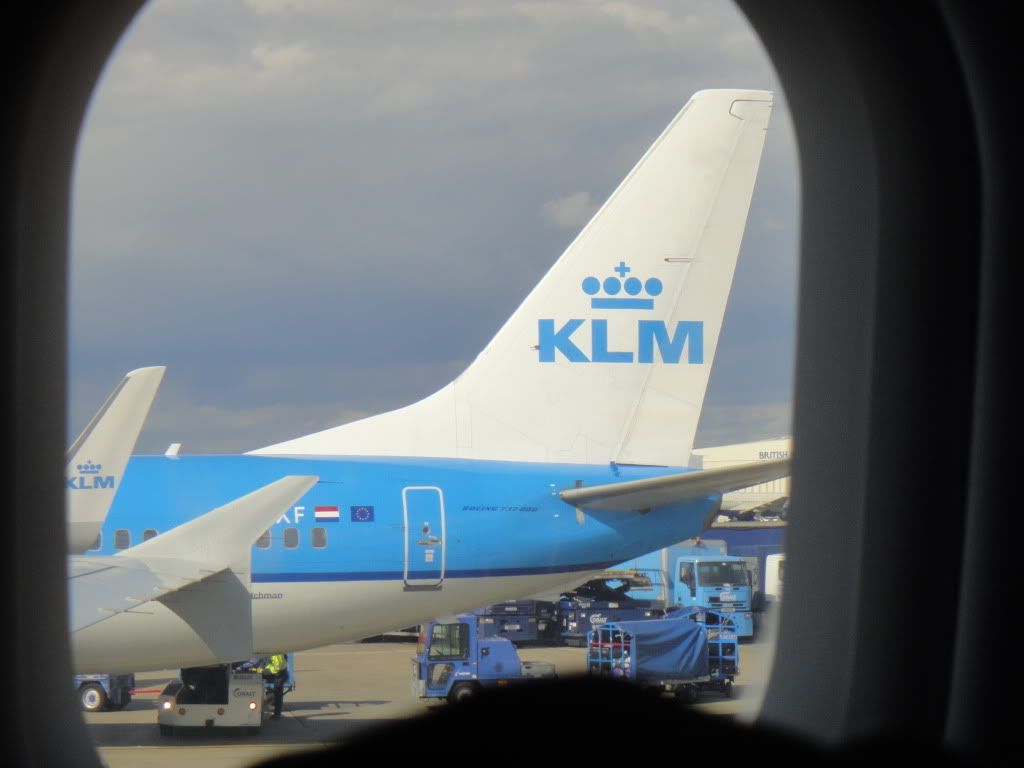 Seats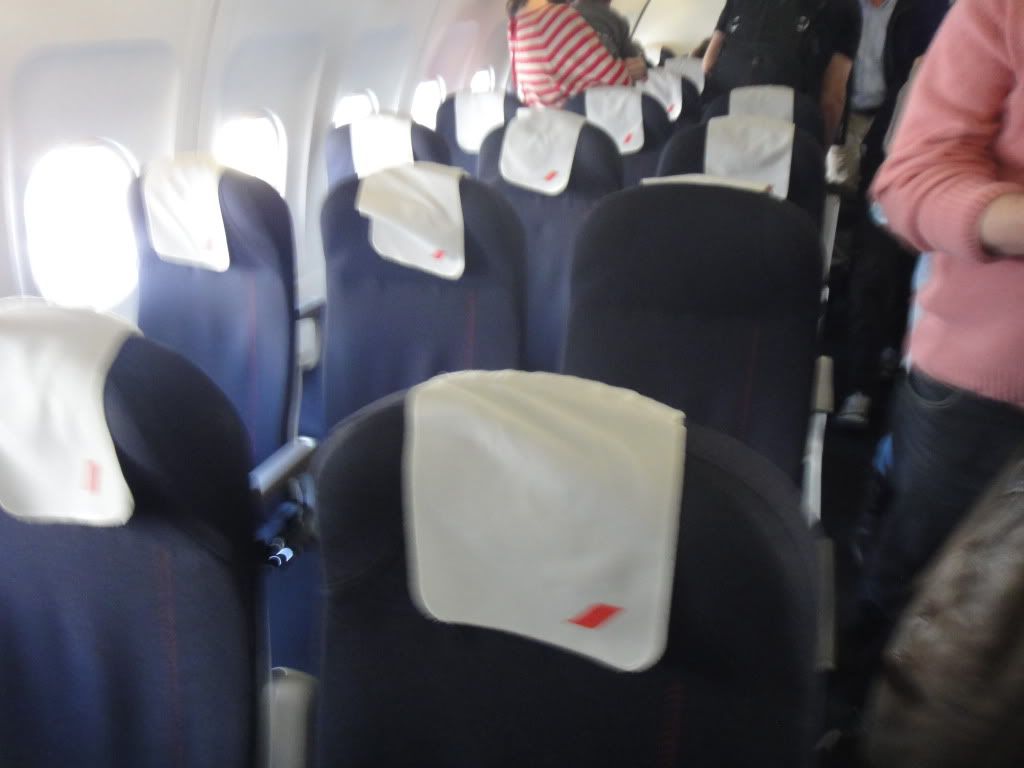 We got an email from our friend home in Iceland in the booking department saying that we were currently in seats 30A and C but he would try to get us to Saga Class or at least Comfort.
We took the fun bus ride from T4 to T1 which took us across the whole airport. I spotted some 30 registrations only in this 7 minute bus ride! I wouldn't have minded to ride this bus back and forth all day!
Air Astana 757 seen while walking to the bus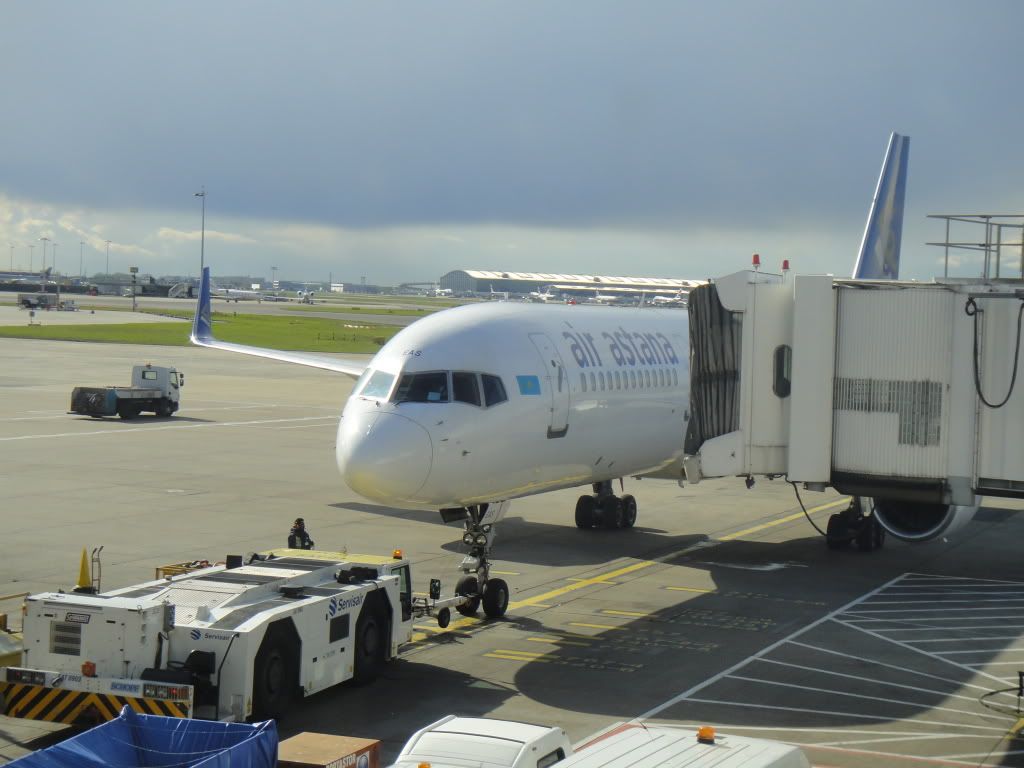 Pushing back for Almaty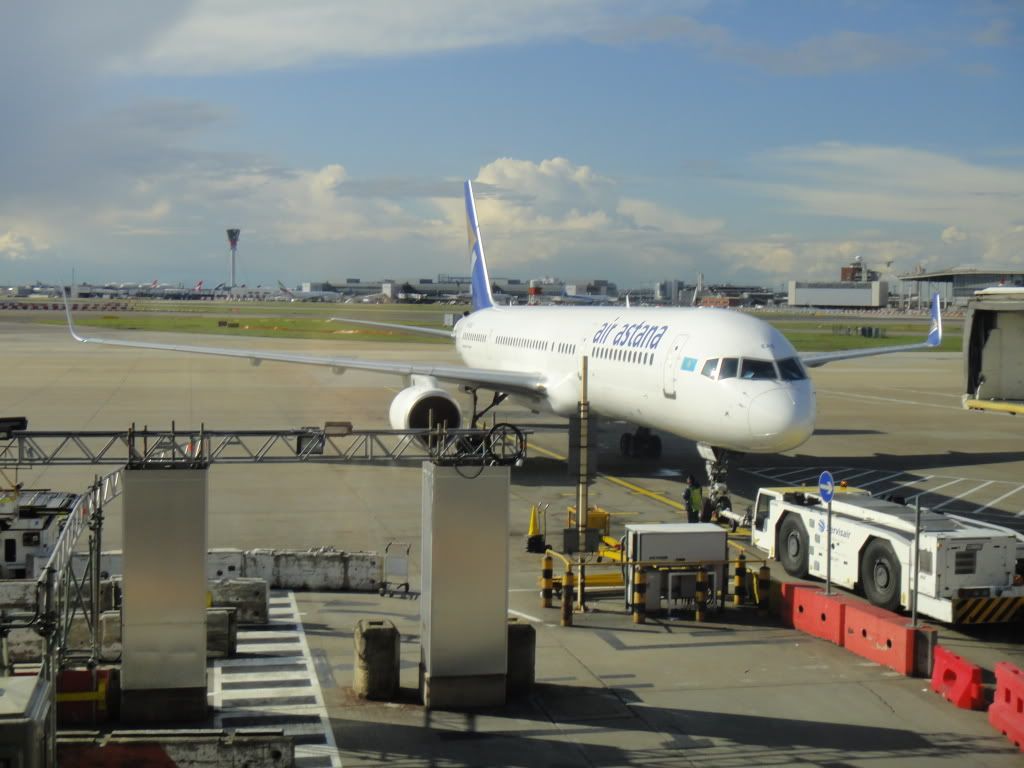 PIA 77W seen from the bus – saw some 10 planes taxiing, but this one was the highlight!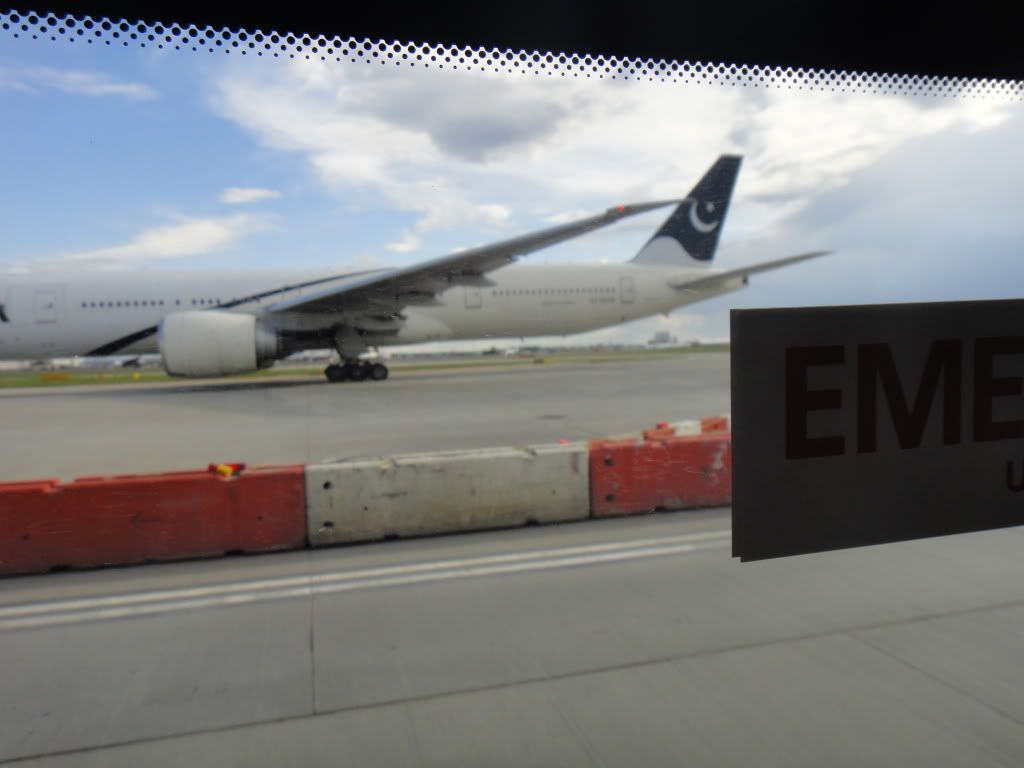 Nothing compares to taking off in an empty 757 with full thrust!