Introduction:
Dear A.netters,
Once again, an opportunity for me to leave the home of my fore fathers presented itself and this time the destination was Europe. After securing the Germany long term visa which took 6 weeks for the embassy to issue, it was time to prepare myself and selecting the airline was a key element in the preparation process.
After viewing different fares to Stuttgart, I settled for Qatar airways following a recommendation of a friend and fellows A.netter, Ollie, since it would fly me directly to Stuttgart via Zurich from DOH. KLM was also there but very expensive. All the other airlines were either going to MUC or FRA, so QR was the best choice, though I don't like their luggage policy of only 23 Kgs.
Checkin:
Due to heavy traffic jam in Kampala (Entebbe road), I arrived at the airport at about 4.50 PM, though they had written on my ticket that, "Check in counters close at 4.00PM." So I was hoping against the odds and yeah, I wasn't the only one who was late, many passengers checked in after me.
The check in agents refused to check in my second bag which I had planned to be carry on because as they said, it was too big for carry on, yet they only allow a total of 23Kg so I was asked to re pack my suitcase and it weighed about 27Kg and they accepted it, since I had no carry on except my laptop bag. So I asked my brother to return the empty one back home.
Parking Area at EBB...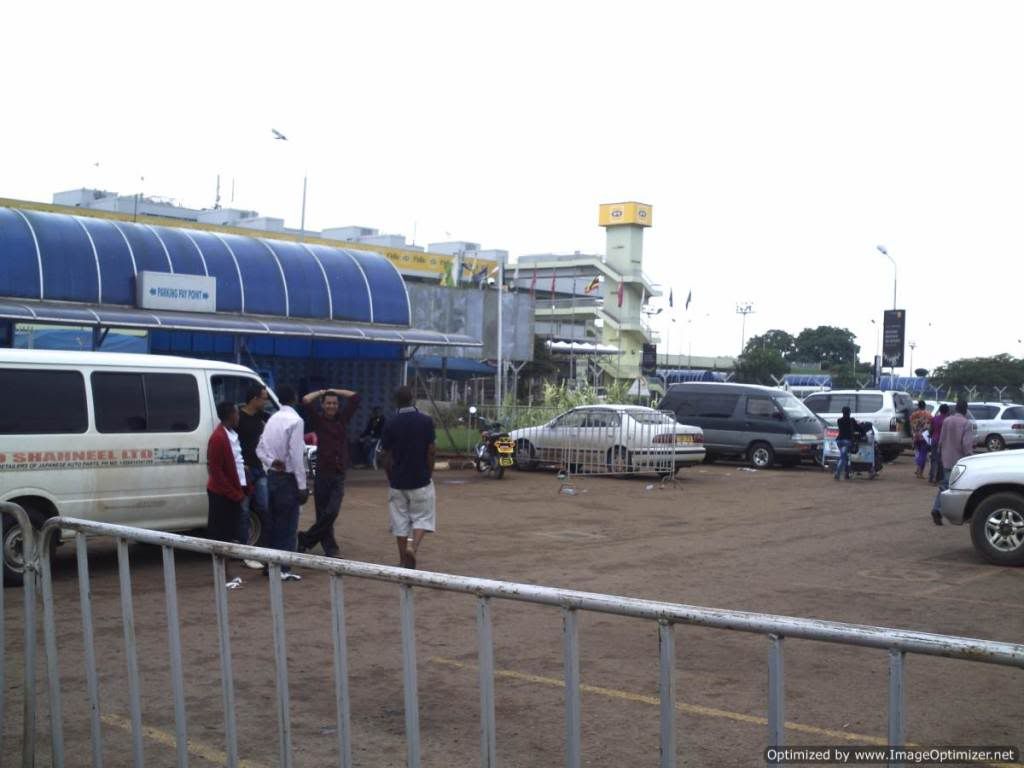 Outside the Departures
Having been a rainy day, EBB was quite cold and as usual during this time of the day, busy with people as many flights leave at this time e.g QR, EK, KQ, ET WB…
Customs was easy to clear, not many people going through, and only two people manning the counters. By the time I cleared through customs we were being called to the boarding gate and we used the jet bridge which made life easier and quicker.
EBB – DOH
Pushback: 6.00 Pm
Departure: 6.15 PM
Arrival: 11.15 PM
Aircraft: Airbus A321
Load: Approximately = 94%
Check-in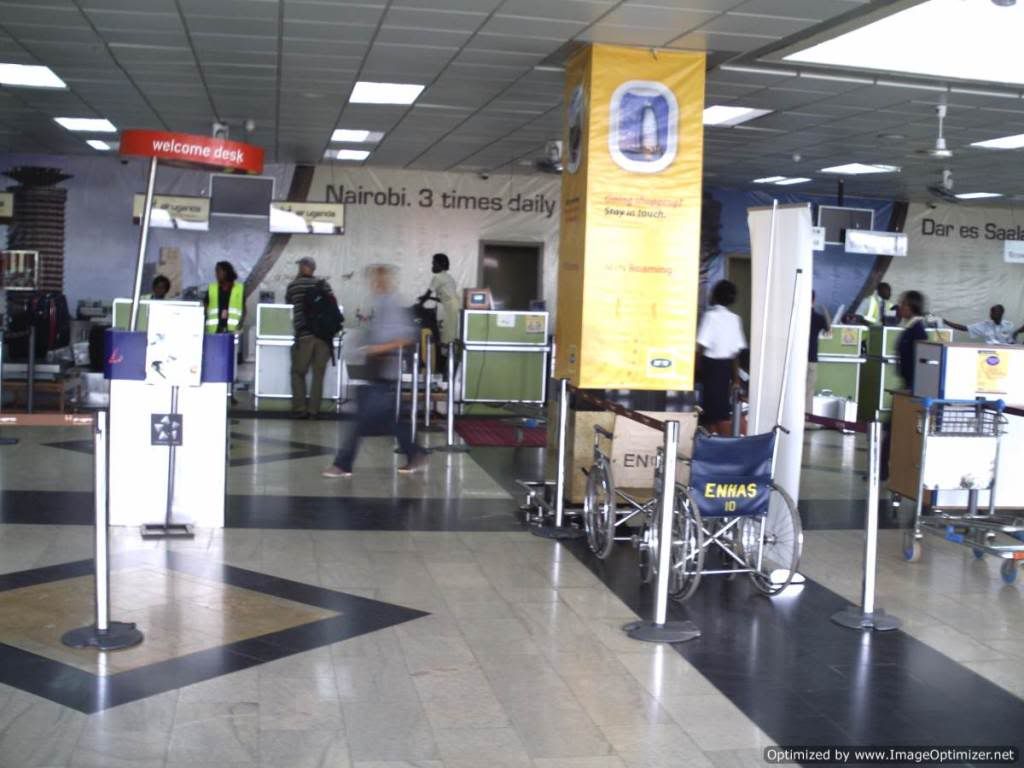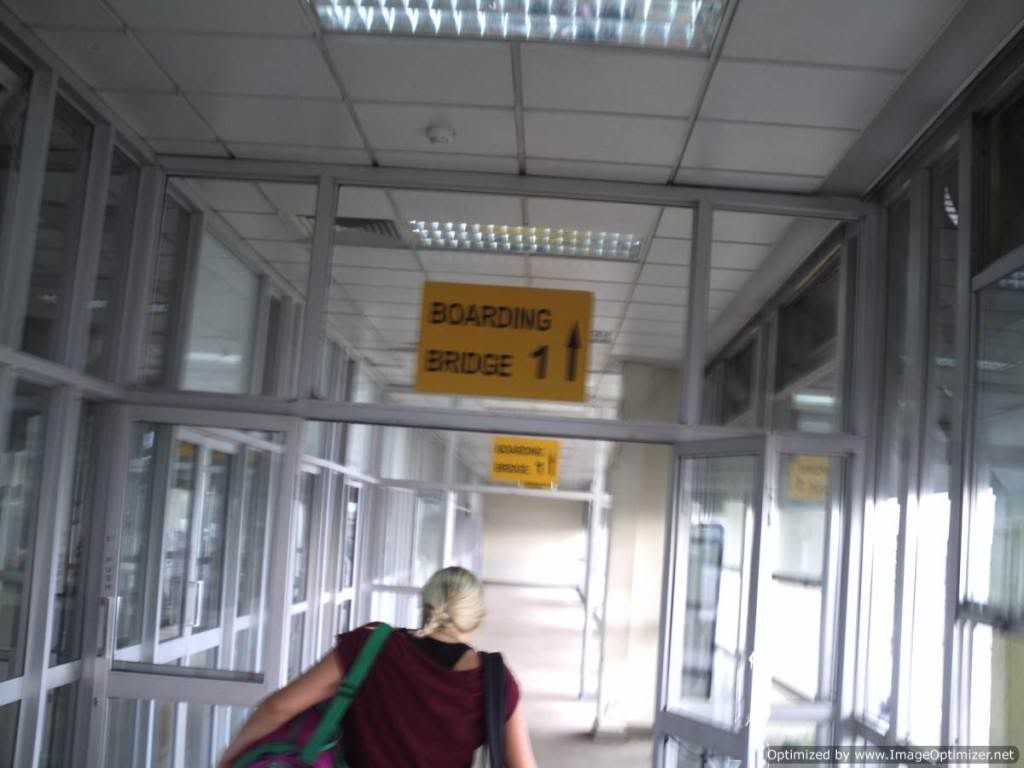 Entering QR via the business class section, I was impressed by the cabin, the aircraft looked brand new, and with nothing dirty or broken…Business class had about 12 seats.
Economy was also looking immaculate and since the flight had come from KGL,I am not sure how many people were initially on board before we PAX from EBB joined and after all of us settling in, the aircraft was about 94% full.
Touch screen AVOD:
Movies watched: City transits, The untouchables (half way)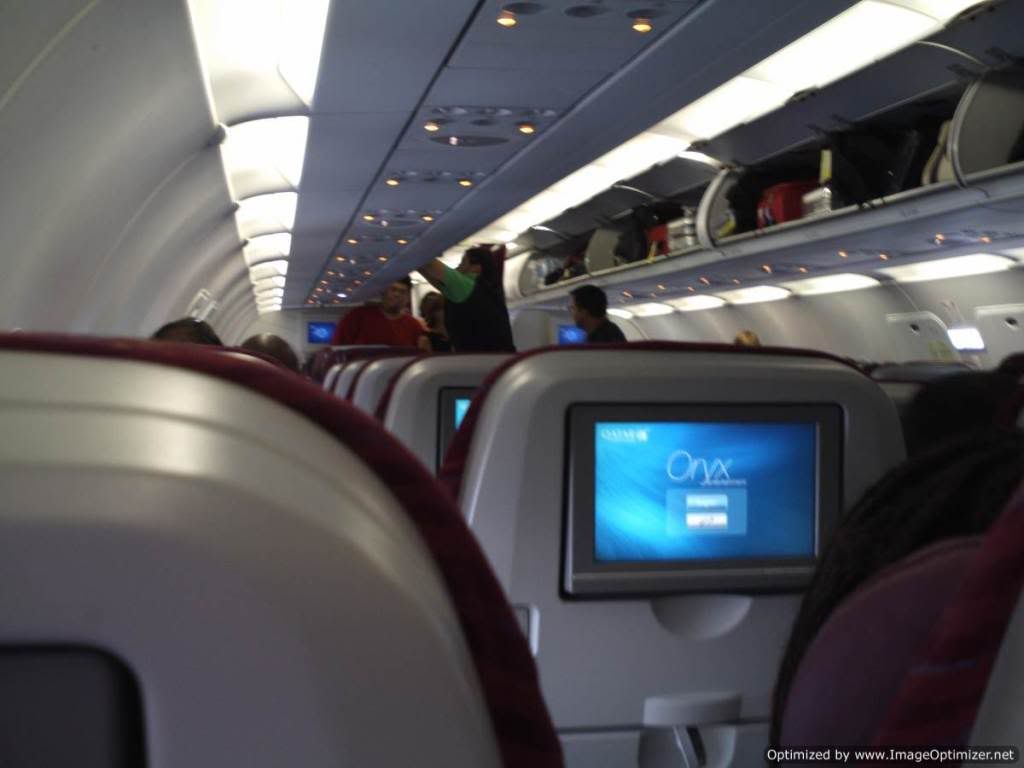 I was in the window seat as always and the middle seat next to me was empty. The aisle seat was occupied by a Chinese man, who told me he was returning home to Beijing after working in Kampala. In two of the following pictures, you will see River Nile flowing all the way to the Red Sea Via Egypt and Sudan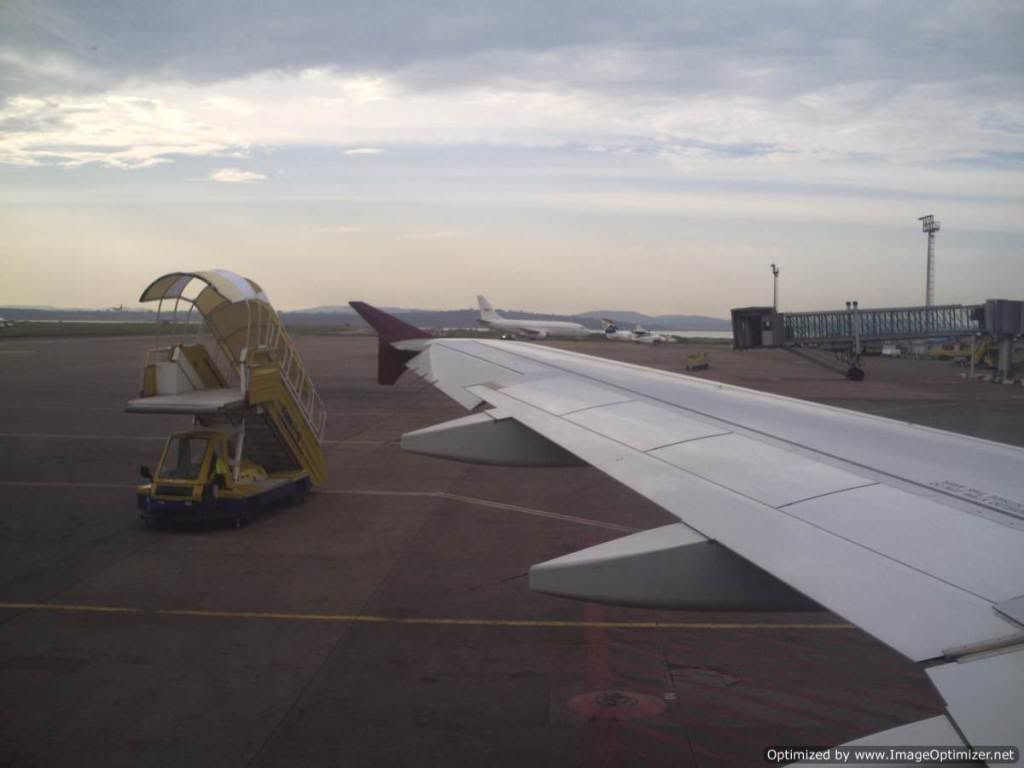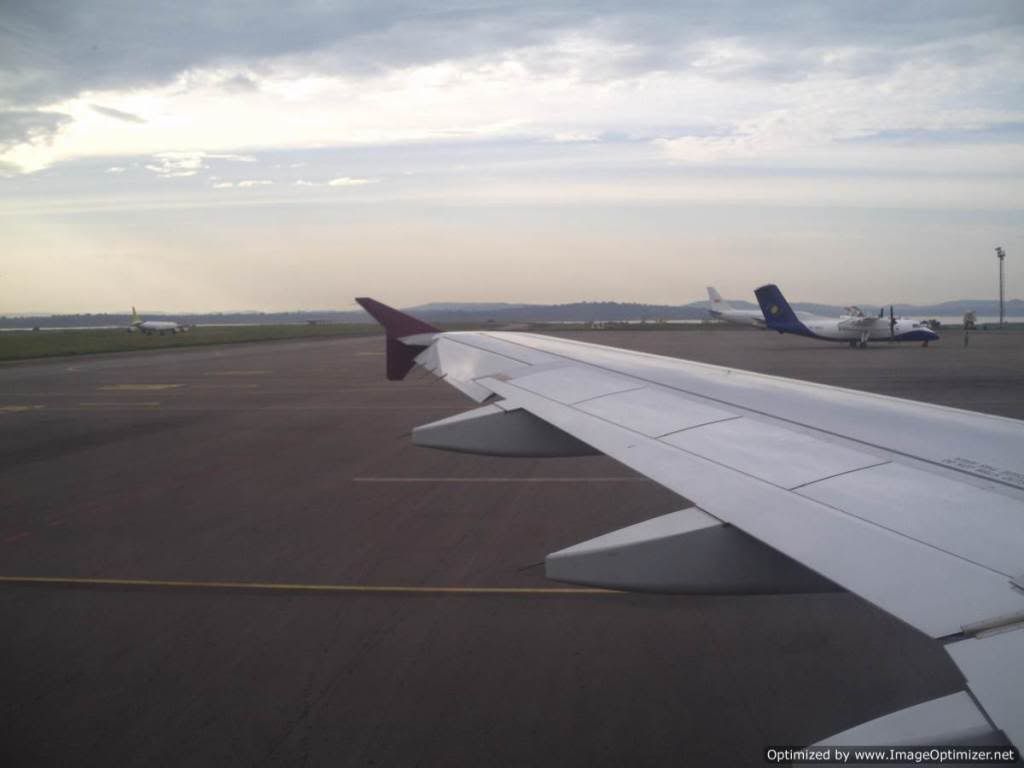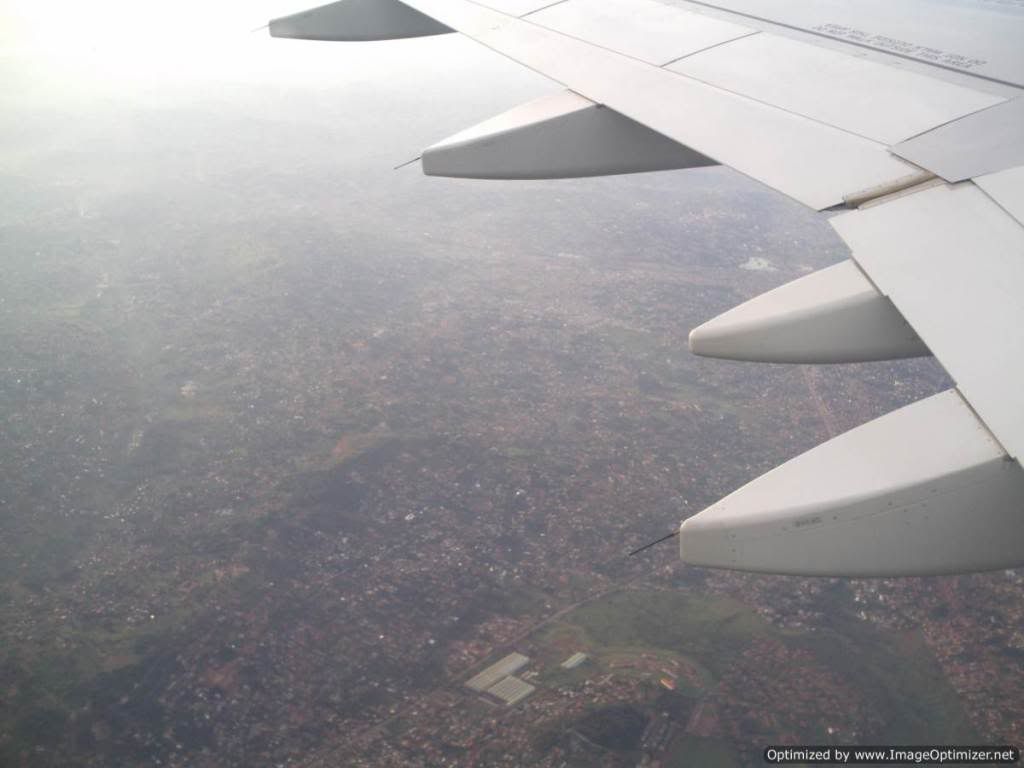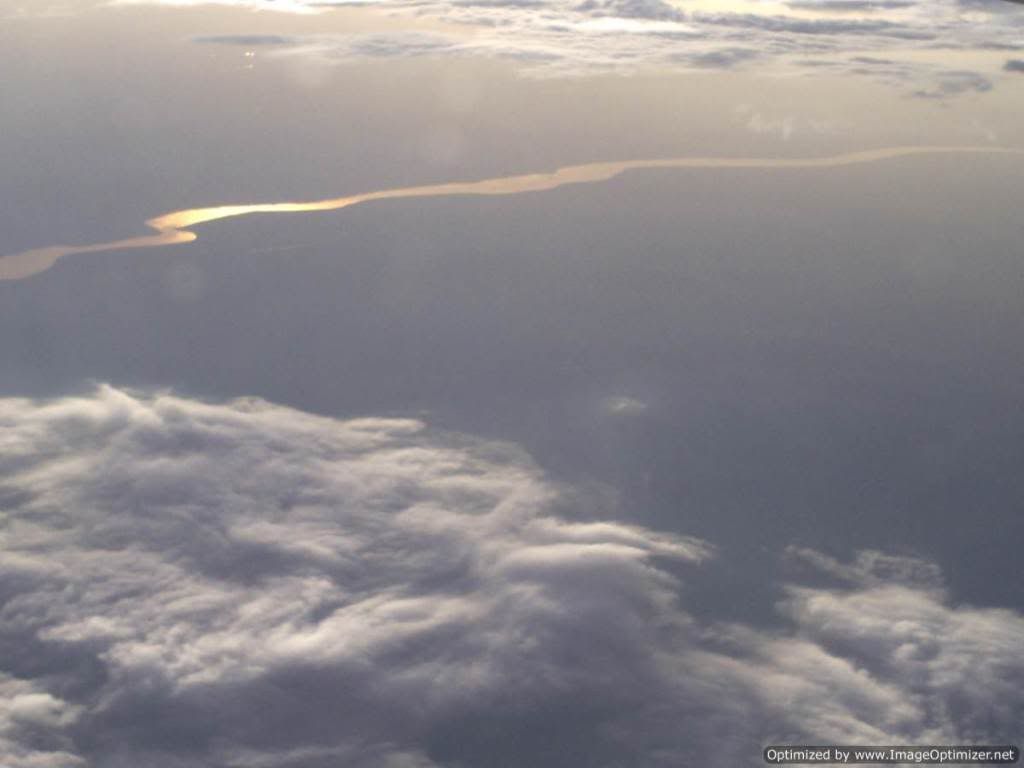 The front row was occupied some three Ugandans, two headed for Guangzhou for business and another headed for London for vacation and we conversed all throughout the flight. This was one of the best flights ever because I had people to talk to all the way and in my language, Luganda.
The economy section was served by four crew members, 3 females (Japanese) and 1 guy (French / Senegalese). The entire aircraft had 4 Japanese airhostesses.
The meal service was quite slow during the serving and the meals tasted good. They did rounds of drinks a lot and the Japanese air hostesses wouldn't go past me without asking me if I need "Nomi" (a drink).
After the meals, I went to the galley and conversed with the cabin crew especially the Japanese and I got the chance to speak my basic Japanese after so long. They told me they had enjoyed their time in Kampala and were looking forward for the return.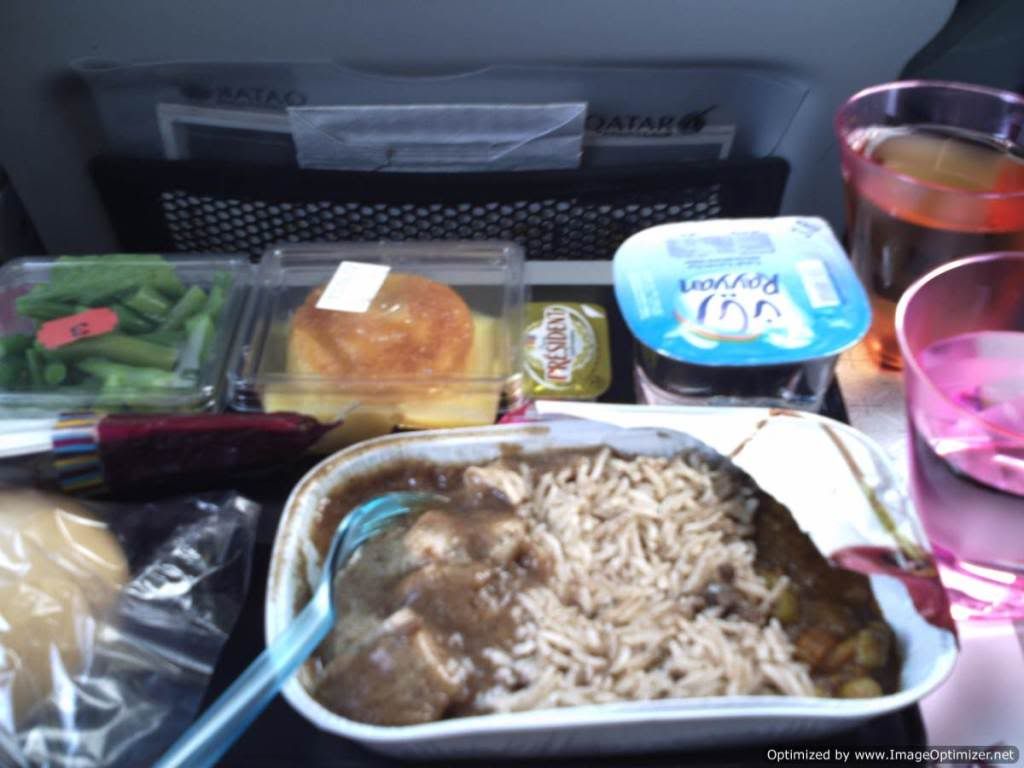 We talked a lot about some other airlines and one of the crew members told me they wished to work for Emirates, because it has better terms of employment than QR.
Soon the five hours to DOH ended and we landed smoothly. What a big airport DOH is. I was disappointed by their total lack of jet bridges and instead they choose to bus the passengers around in circles, I am not sure how they will manage with the large numbers of people coming in for the FIFA World Cup. But I guess they have a plan for that, otherwise the current system of buses I think is rather old fashioned for such an airport and it leads to delays.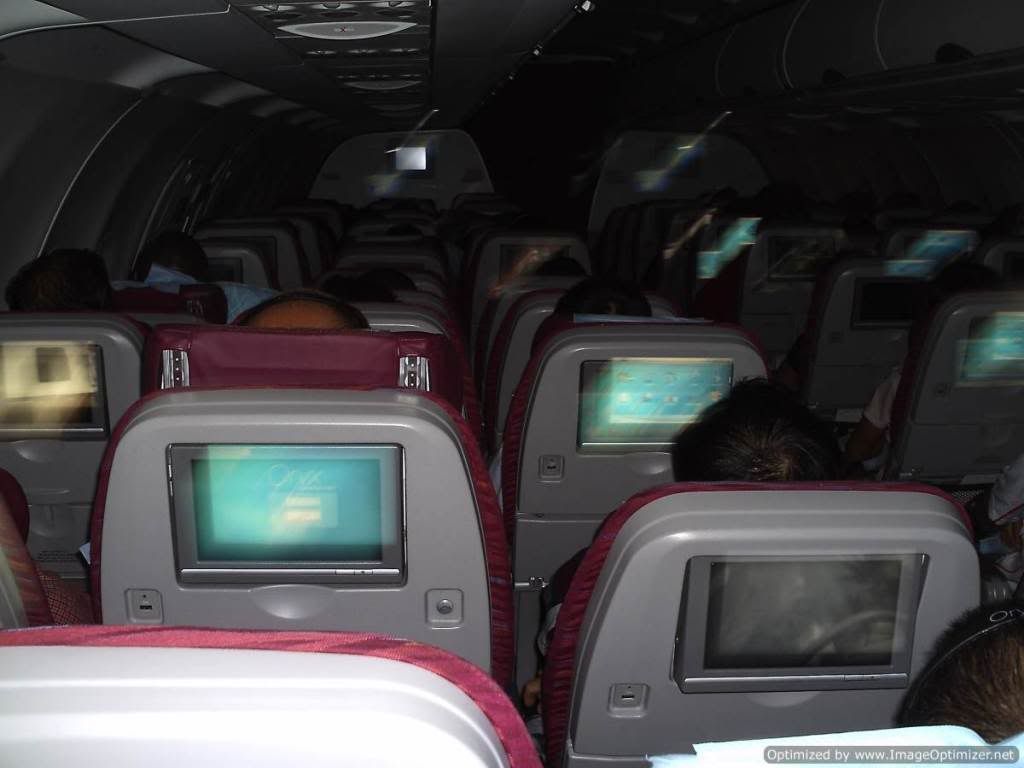 Transit:
My stay in DOH was quite short, by the time I arrived at my gate from the bus, people were already lining up. DOH was extremely crowded at this time of the night and for a moment I thought I was in an Indian airport (no offense intended) probably. Since I had the boarding pass, I just said good byes to my Ugandan friends who were going to wait for their onward connections later in the night and proceeded to the gate.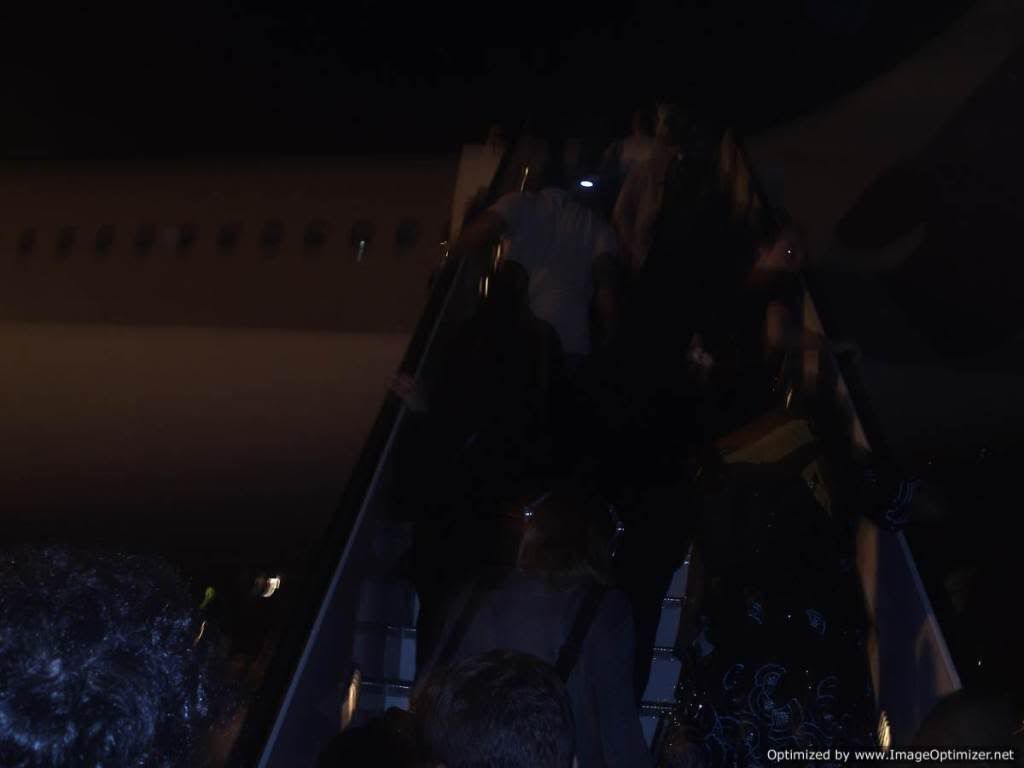 DOH – ZRH – STR
1. DOH - ZRH
Aircraft: A330 – 300
Load: Approximately 75 - 80%
Push back: 01.35Am
Take off: 1.45 AM
Arrived: 6:45
This flight was quite un event ful as I was too sleepy and had no one to talk to most of the time. I had an empty seat next to me once again and so I had more than enough space. The back row was occupied by a Kenyan lady and her son who were headed for Switzerland to visit relatives. We spoke briefly before they slept and I continued watching movies before also finally dozing off.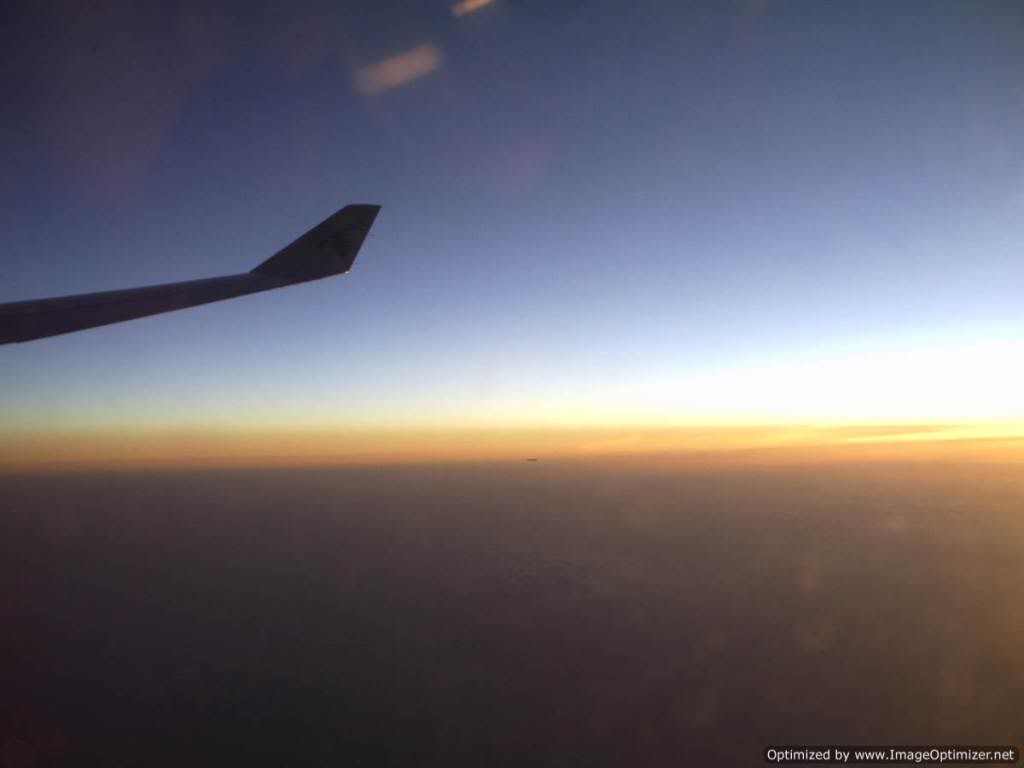 Woke up in time for breakfast. It was just Ok. I had a yoghurt explosion splashing onto my shirt, which annoyed me.
I just couldn't wait to land in ZRH. We encountered turbulence as we descended because of the rain in ZRH and still landed on a wet run way. As we landed I saw quite a number of the usual birds sitting on the tarmac of course as expected Swiss was the majority. But the most surprising were two Kingfisher Airlines A330. I think maybe they are selling them off due to their financial set back they suffered earlier this year. Otherwise, I don't know what the two A330 were doing at a remote stand in ZRH.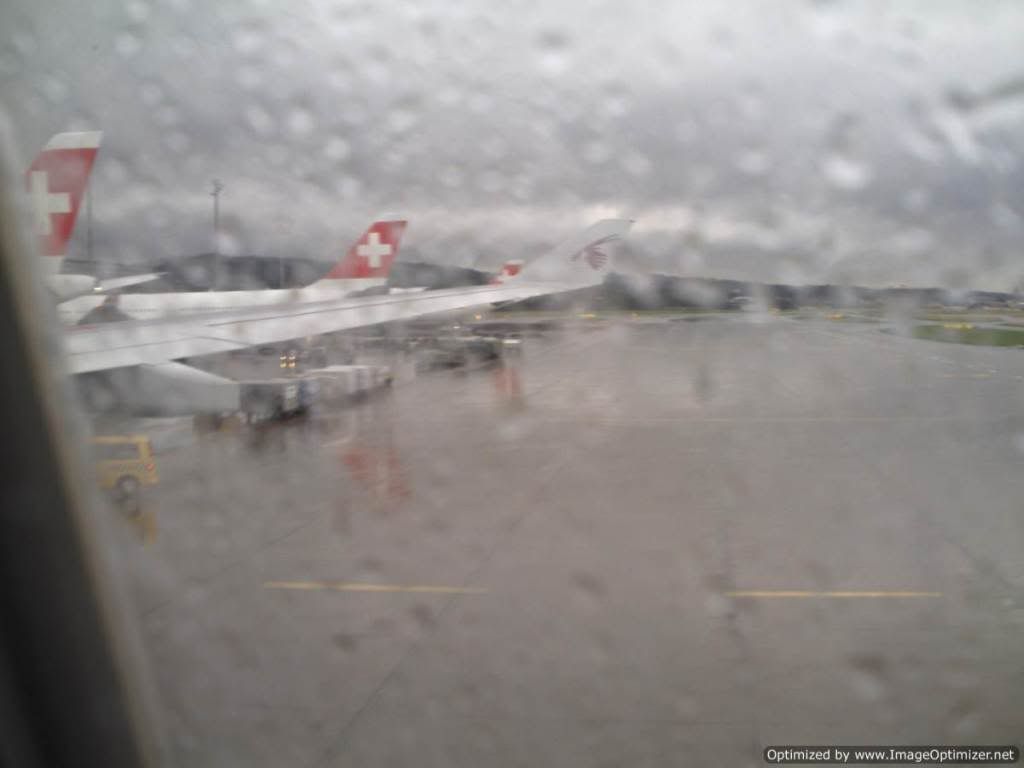 About 85% of all the people on board left the aircraft and I thought that may be other people were coming, but I was informed by the ground crew who came on borad to count us that no new passengers were coming on board except for the new crew. We sat for about 1.5 hours and quite a number of jets took off or landed and I was happiest when I say the SQ A380…I was like WOW…Everytime I see the whale I cant help but wonder about its size. HUUUUUGEEEEEE…I hope I get to fly with it soon.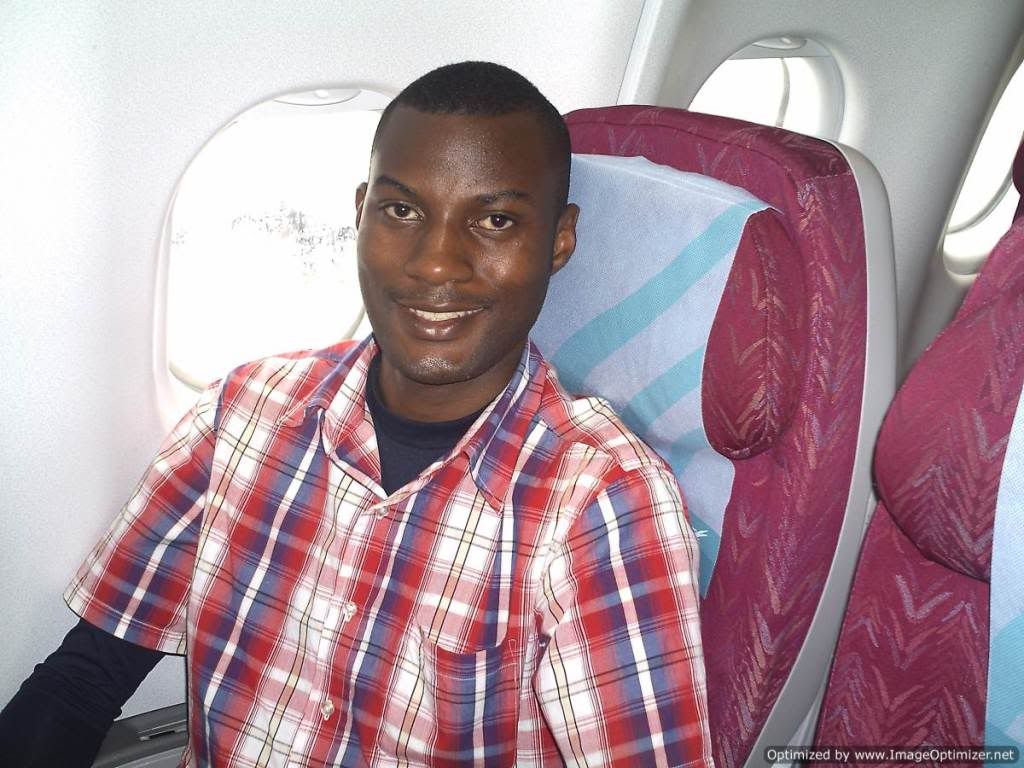 Off to Stuttgart (STR) finally in heavy rain after sitting on the tarmac for 1.5Hrs....
We are finally here...Wilkomen...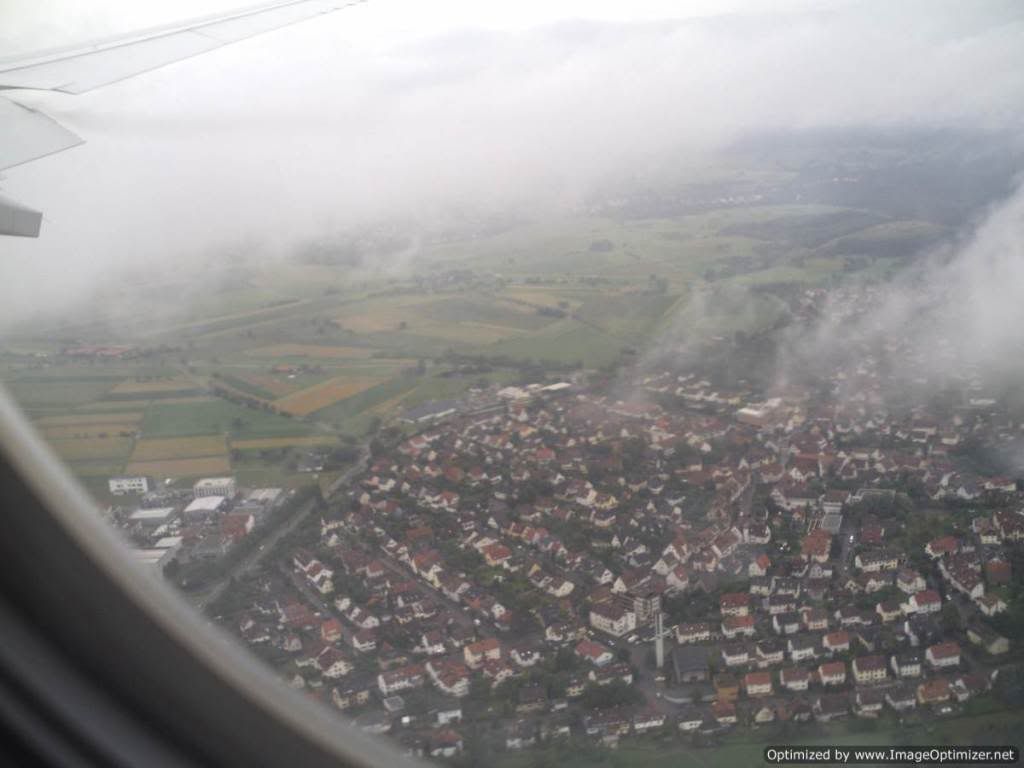 Landed about 20 minutes late...
No doubt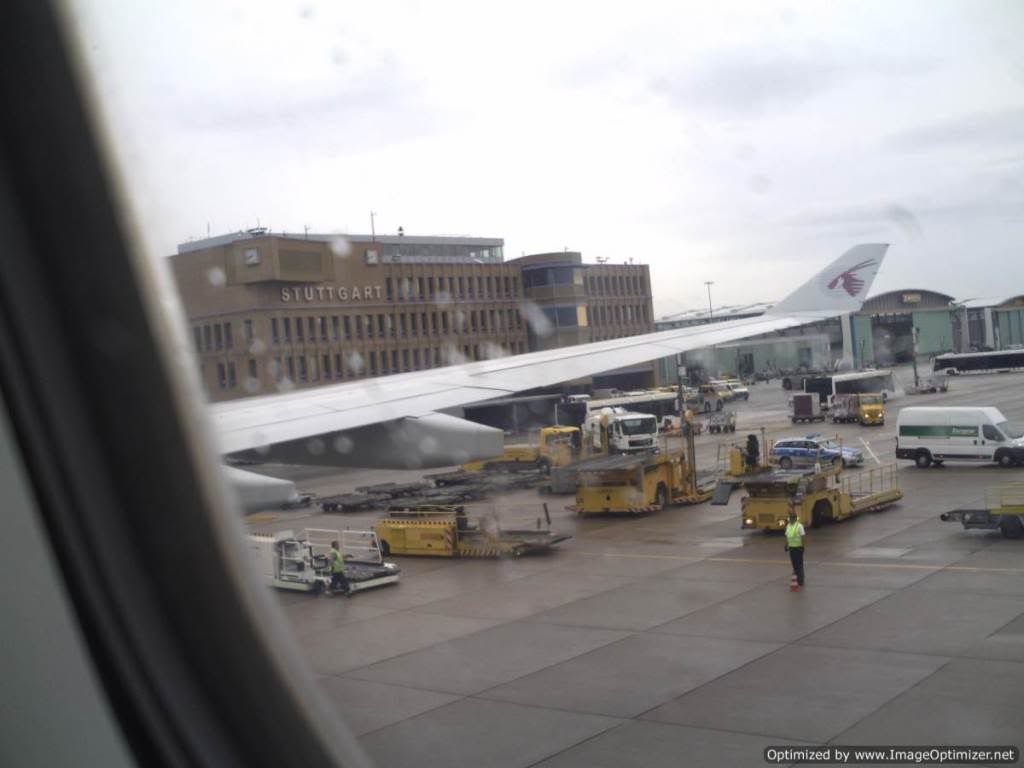 UA landed about 10 minutes before us from EWR
Bye bye babe
Immigration was breeze, not so many people, as most people who had come with UA had already cleared...and the gentleman didnt seem so bad...so he stamped and waved me into Deutschland.
The bags took quite sometime to arrive, but finally they did
No doubt it is the home of Mercedes Benz
Overall, QR was good, I had a good time flying with them, especially EBB - DOH sector. I am not sure I would fly with them when returning because I would probably have alot of luggage, but when I dont have alot of luggage, i would...
Hope you enjoyed reading.
[Edited 2012-09-18 13:21:26]