PG vs. TG – Best way to travel between BKK and Yangon in Y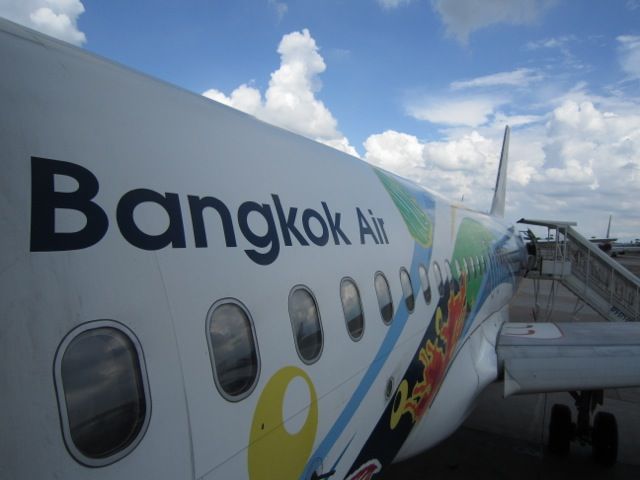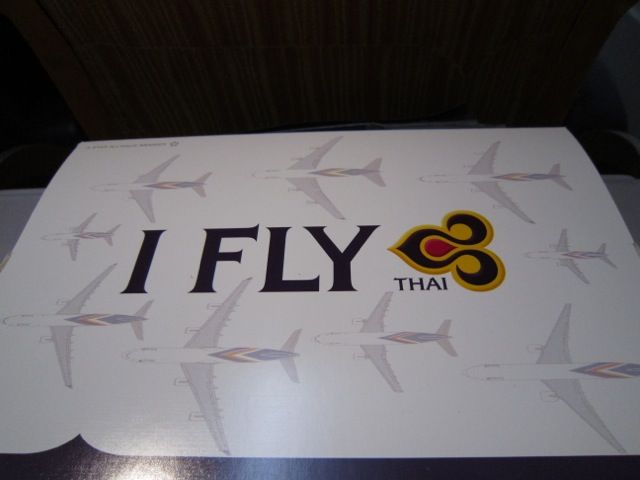 As Yangon is beginning to open up to foreigners and as many of us are doing RGN runs in the next year or so, I decide to write a trip report comparing these two full service Thai airlines that offer multiple daily flights between these two cities. I have a number of choices but I quickly rule out LCC, as I need to transit through Bangkok and LCC will require me entering Thailand and does not allow interline of check-in luggage. Full fare tickets are pretty expensive but in the end, I select Bangkok Airways, as it is a reputable carrier and my previous flight from Phuket to Bangkok was pretty impressive. The return was on Thai Airways, as it was one of those mistake fares issued by KE, and TG Y was the only choice. The comparison is a little bit unfair as I am sure the check-in experiences will be different between home and out stations, and different between transit and formal check-in counters. However given the similar time length, both flights are sixty to sixty-five minute from takeoff to landing, and their inflight service speaks loud about their products. I have also gotten more Bangkok Airways pictures, as the flight departs in the daytime and there are plenty of trip reports covering TG, and not many reports about PG.
Flight information:
PG 703 BKK-RGN Lv1500 Arr1550 Airbus A320-200 HS-PGV "Krabi"
TG 306 RGN-BKK Lv1945 Arr2140 Airbus A330-300 HS-TEC "Bang Rachan"
Check-in:
Bangkok Airways' transit counter is located on the east concourse and has two counters handling all international flights. Domestic flights have their own transit counters. It was a very quiet morning, as you saw from the pictures. The sole agent was very friendly and my request for an exit row window seat was honored with a smile. The agent was familiar with the visa on arrival and had no issue with my letter of approval given by the travel agency. The whole experience was pleasant and a good start to an impressive journey.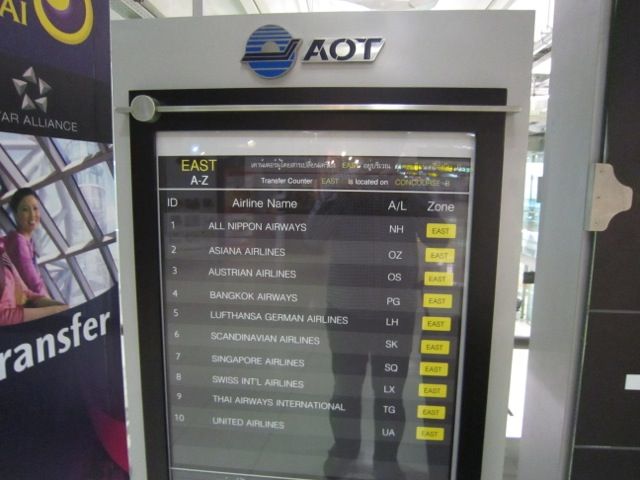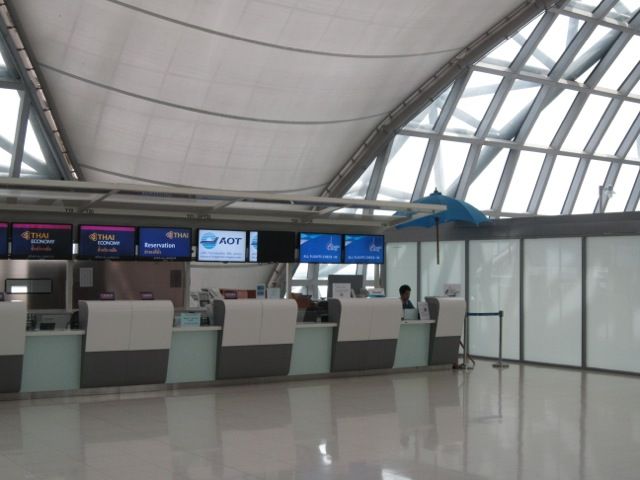 The entrance experience in Yangon International airport is pretty similar to most developing countries. The entrance area was pretty chaotic but only passengers are allowed into the check-in area. All check-in and carry on bags must go through X-ray and each passenger had to be wand by the security officer. The officers in general are okay to deal with and since I have little luggage, the process was not too bad. The Thai check-in desks are not particularly busy and the economy line is not terribly busy. I was checked in within a few minutes and asked the agent to only check me to Bangkok. My Turkish number was entered (but not yet posted), and the agent was friendly. Sorry for the lack of pictures, as there are lots of security guards around and you never know what you are allowed to do or not to do. Plus the check-in area was as generic as it came. Air Asia and Vietnam Airlines are the only airlines with flights departing near out time. The Vietnam Air counters were very busy with lots of overweight luggage, but Air Asia was reasonably quiet. But one thing I notice is that TG has water cups (those used on airline meals) in a basket at each check-in counter for Y passengers to consume.
I took a picture of the really nice giant painting in the departure area. I am sure they want you to take pictures of this beautiful painting.
Both airlines offer a very pleasant check-in experience, given the fact that I flew economy and did not have any elite status with either airline. (I lost my Star Alliance Gold status due to bmi and only just got my Star Alliance Silver status after the end of my TK trip last week).
Lounge:
I am sure that Bangkok Airways is the one of the few airlines that offers lounges for all economy class passengers. (Porter Airlines, a boutique airline based in Canada, is the only airline that I personally know.) Of course not airports have the lounge service, but Bangkok being PG's main hub has a lounge in the international concourse. However, we have to understand that the lounge is a nice feature but it is not as nice as most typical business class lounges. The plastic chairs are not typically featured in most airline lounges. There are no alcoholic beverages, and non-alcoholic beverages involve mainly a few juice machine, water cups, tea, and coffee machines. Not even sodas! Snacks are limited to some sandwiches, cakes and Thai desserts. Anyway, it is still nice to have an exclusive lounge to hang out in, and there are no in-house bathrooms. But free wifi is provided and the agent will write each passenger an individual access code on your boarding passes, as you enter the lounge. The wifi is reliable and fast enough to use. There are also a number of computers for other passengers to use.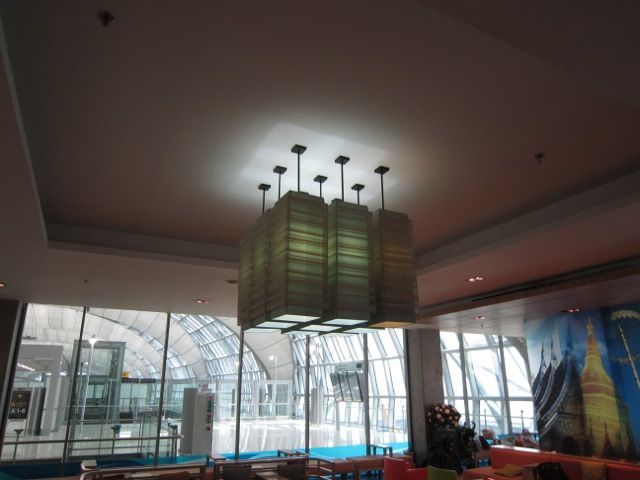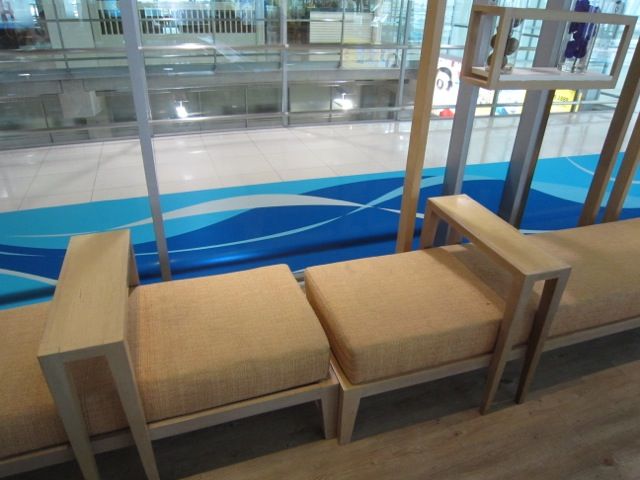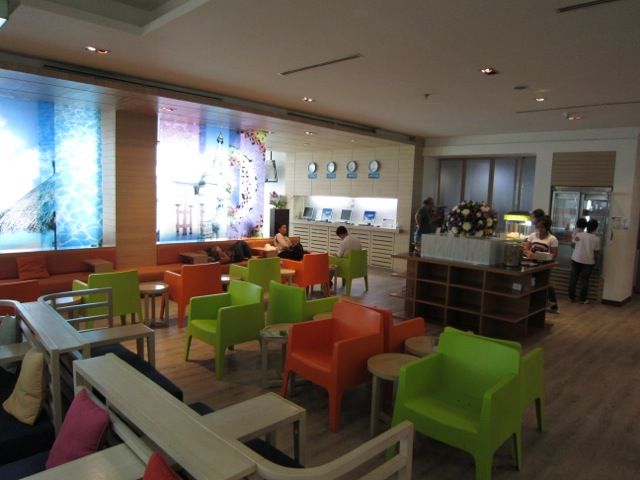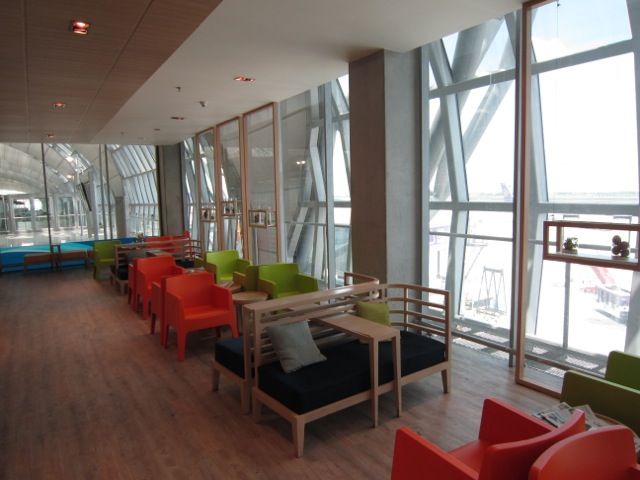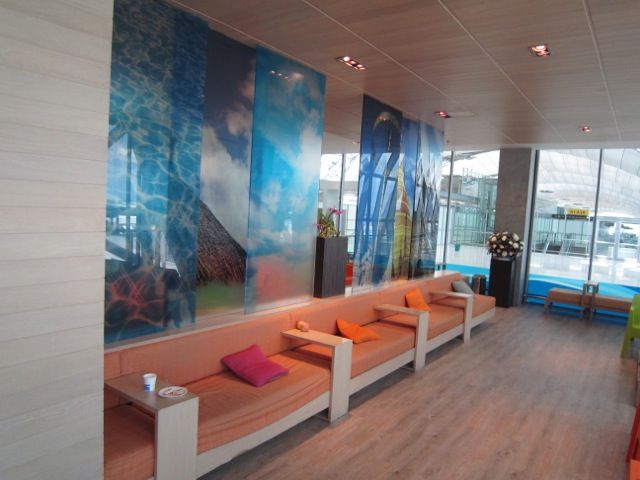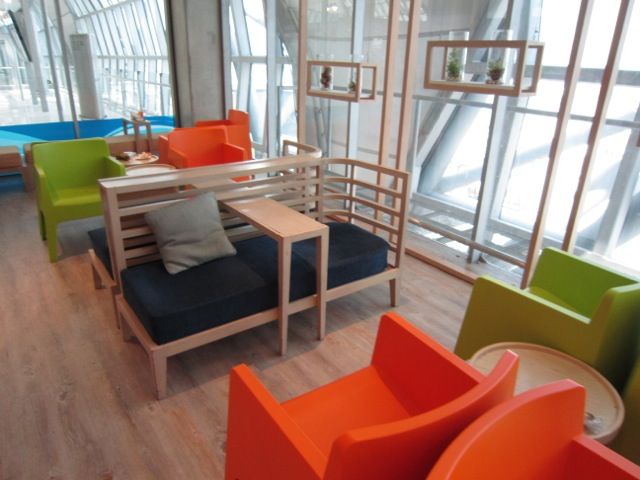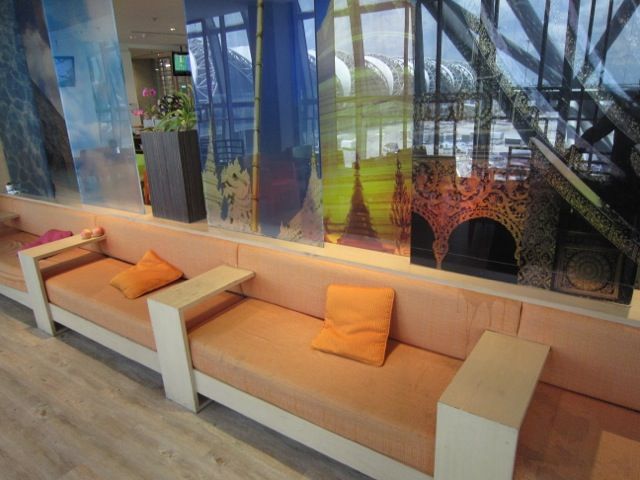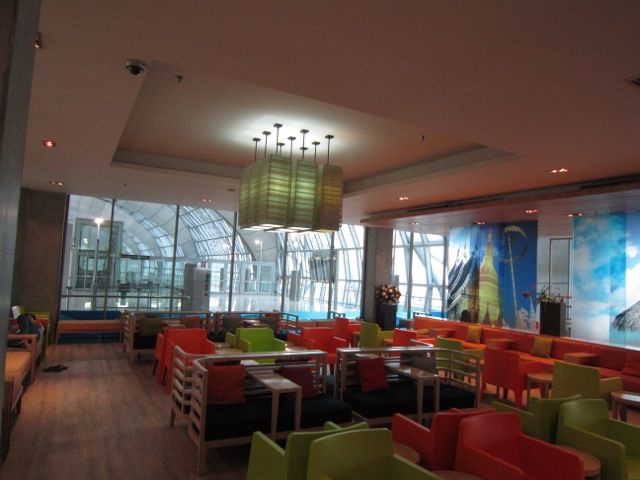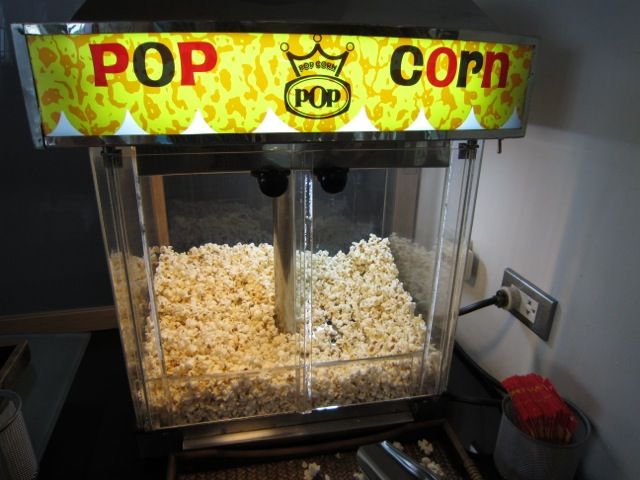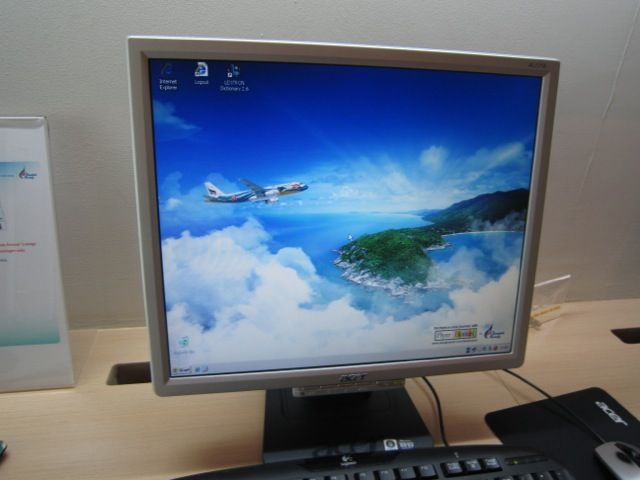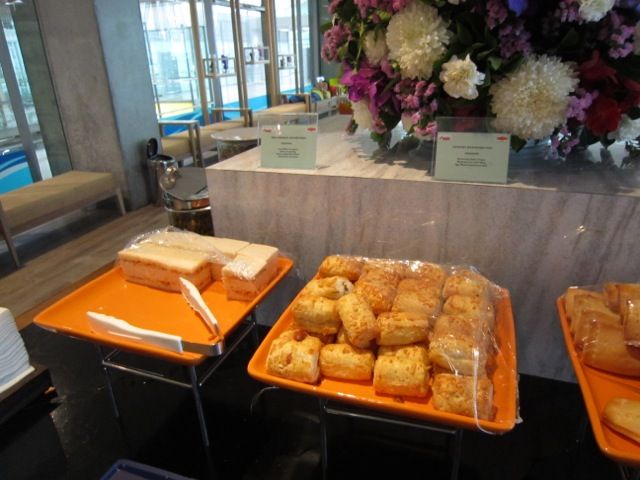 My favorite part of the lounge – flight information display system with the corresponding gate information and registration number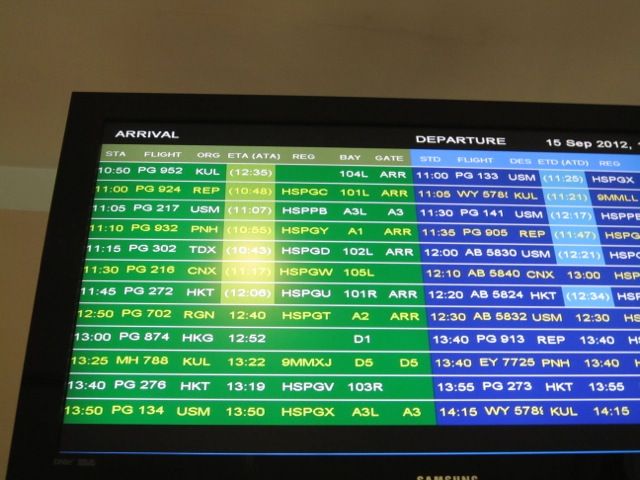 There is no lounge access for non-status passengers in Yangon, but if you pay $8USD (it is a discount price according to the sign, and the original price is $15), you can use the Myanmar Airlines Sky Smiles Lounge. Since there is really nothing much going on in the airport, I decide to pay $8 for a nice and quiet stay. I definitely find it worthwhile; especially I am the only one there most of the times. Wifi is included in the admission fee and the speed is acceptable and I am also able to use my iphone to check emails and Internet. There are plenty of soft drinks and beers available, along with some alcoholic beverages. The snacks selection is not particularly impressive but they have some sandwiches and finger food available. There are also local, Thai, and Singapore newspapers, along with some Taiwanese magazines and newspapers, since China Airlines uses this lounge. It is quite nice to be able to read some TW magazines during the wait. There is a block off section with sofa and message chairs for business class passengers, but I personally will do it again if the fee remains at $8USD in the future. There is one other airline lounge in RGN for those who are concerned. I like all the antique airplane pictures.
The pictures are courtesy of my iphone, so the quality is not as good.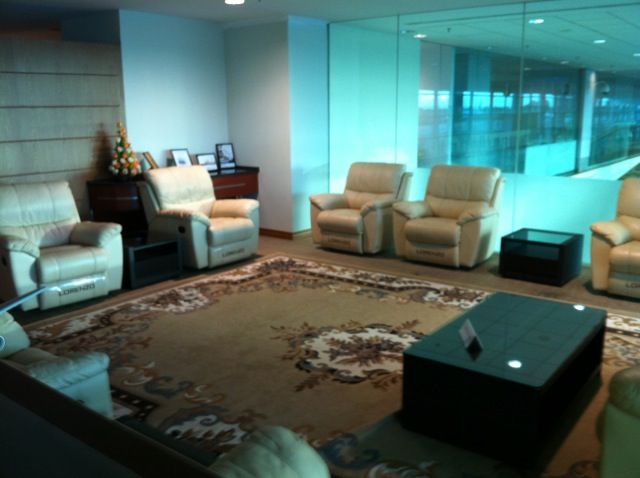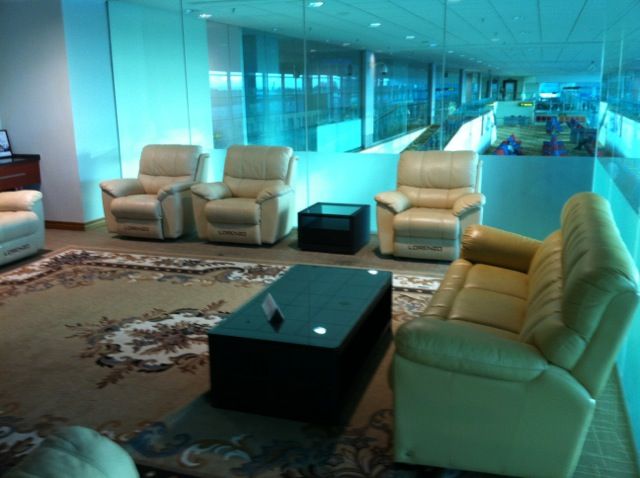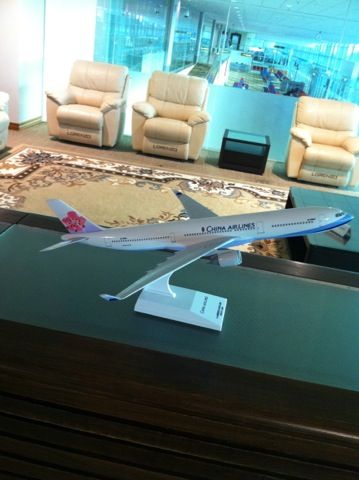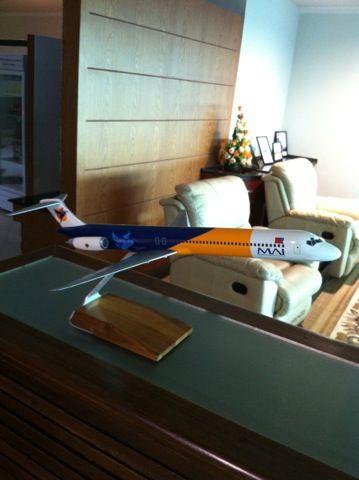 Flight information display system at RGN