"Delay and missed connection. Never ever by Blue 1"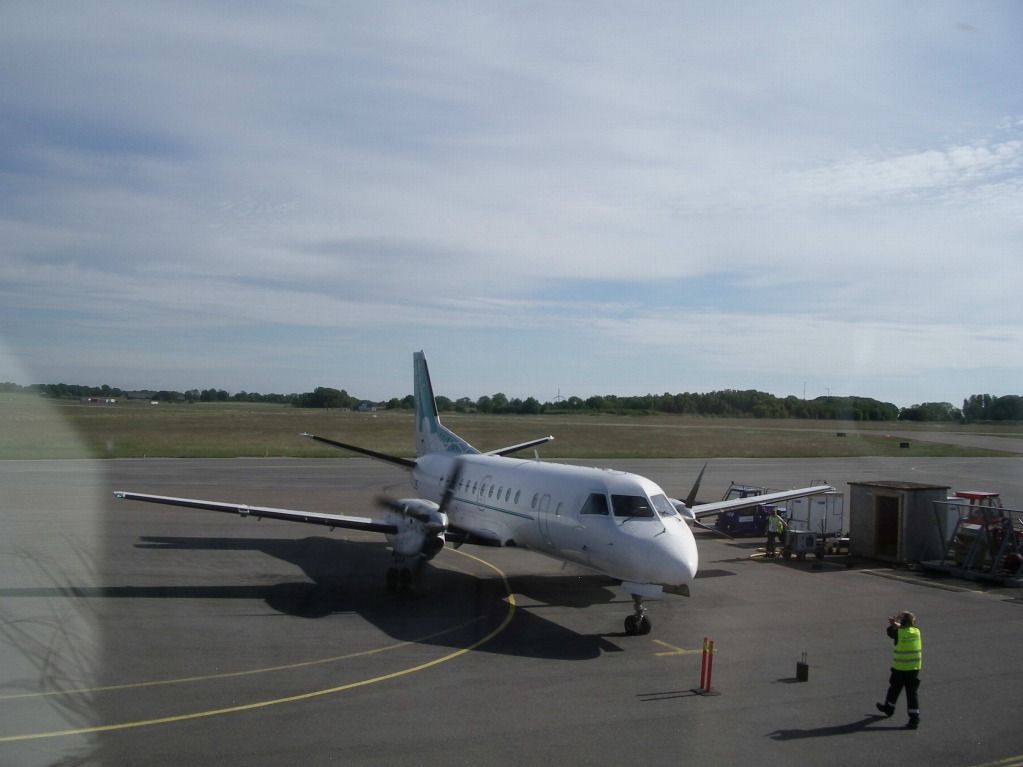 Hej, hej, dear readers once more,
the intro shows it, I´am in Sweden
Fly On The Saab Where It Comes From
(by
FLIEGER67
Sep 27 2012 in Trip Reports)
and should go back for the homebase today.
Should I really?.
I should, at least according to my personal timetable.
But someone is not really sure about it!.
This is the fixed routemap for today:
Thanx to, also this time:
http://www.gcmap.com/
The latest addition on the departure airports map
is no. 221, KLR:
Departure Airports II
auf einer größeren Karte anzeigen
All the flown routes:
Tripreporters Flüge II
auf einer größeren Karte anzeigen
And also the first 200 departure stations:
Departure airports
auf einer größeren Karte anzeigen
A well nights sleep and ready for new adventures. Not that I´ve even talked about something like this before!.
First station breakfast
Well presented offers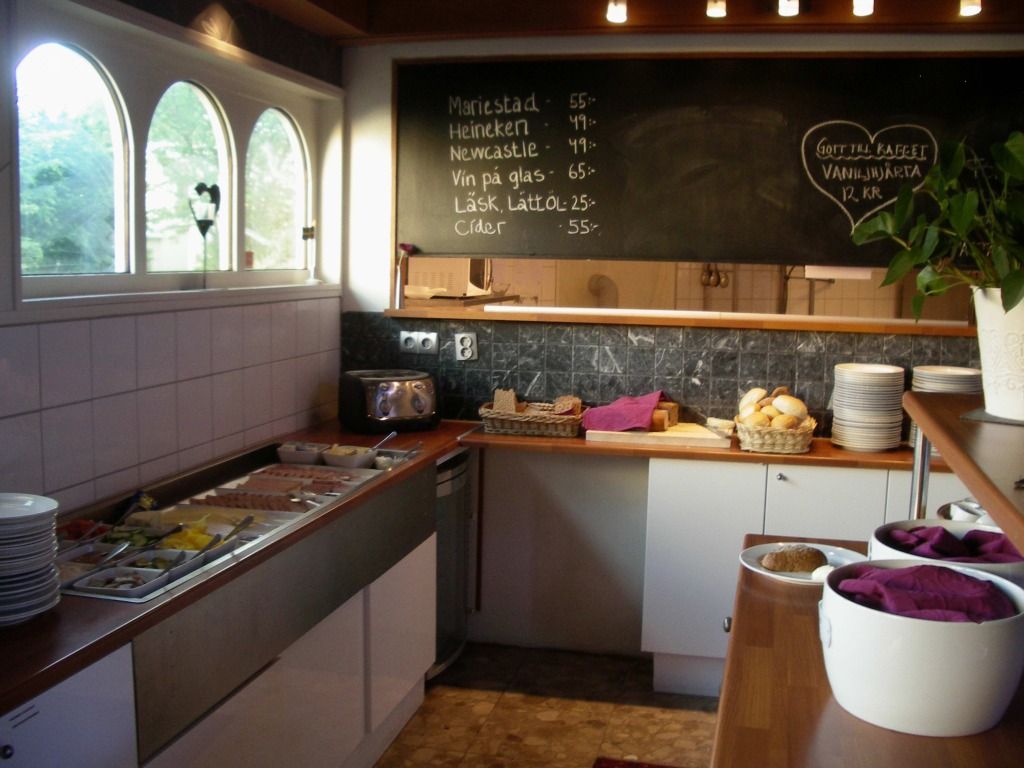 And no one else around like me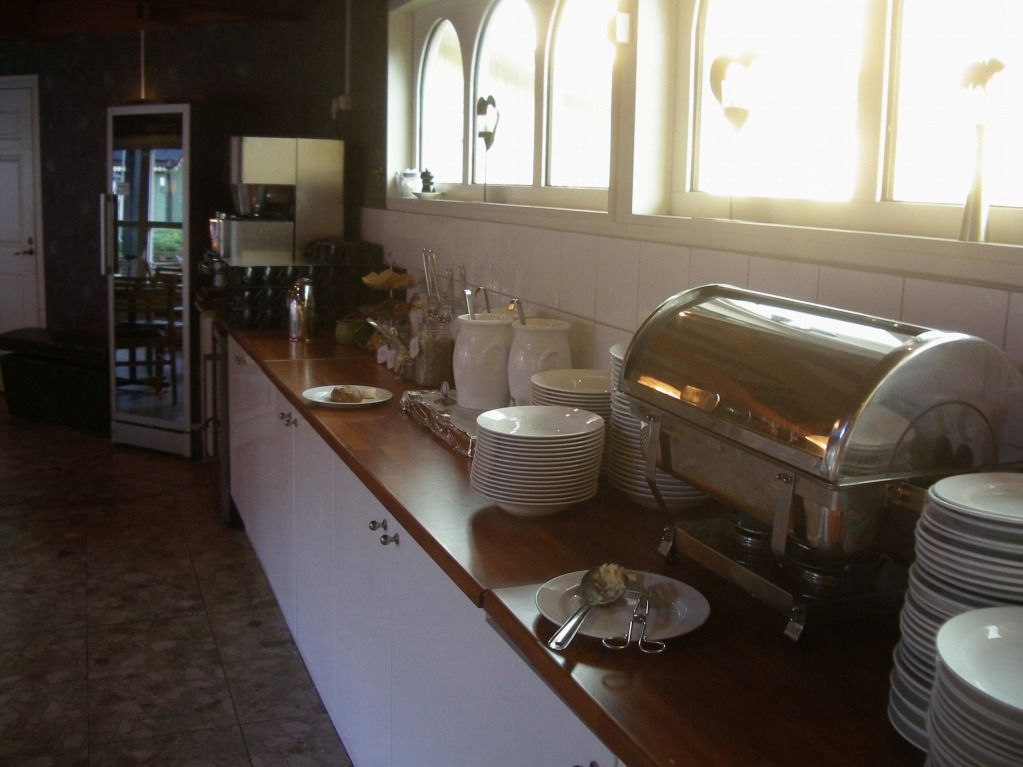 Kalmar Länstrafik shuttled me ontime by bus for the airport. The fare again 2.00 Euro´s.
Monday, 18.06.2012
.
.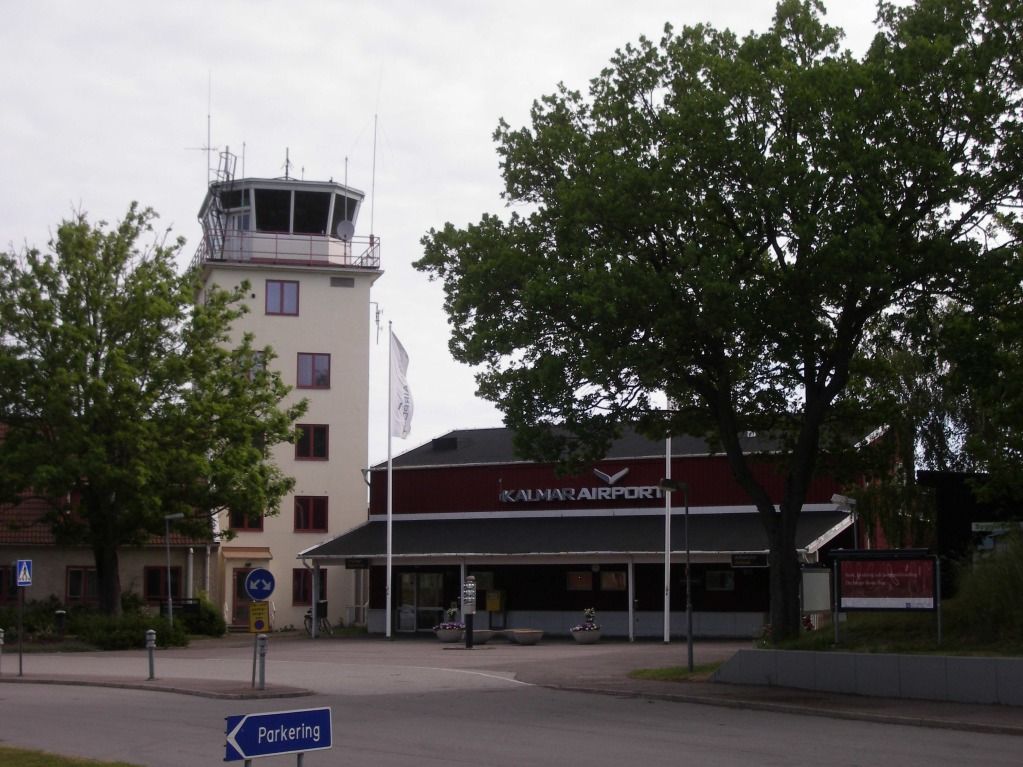 .
.
Service Malmoe Aviation TF 3482 operated by NextJet
Scheduled: 09.15 // 10.10
Hey, my inbound flight is one minute delayed. Should I really accept this?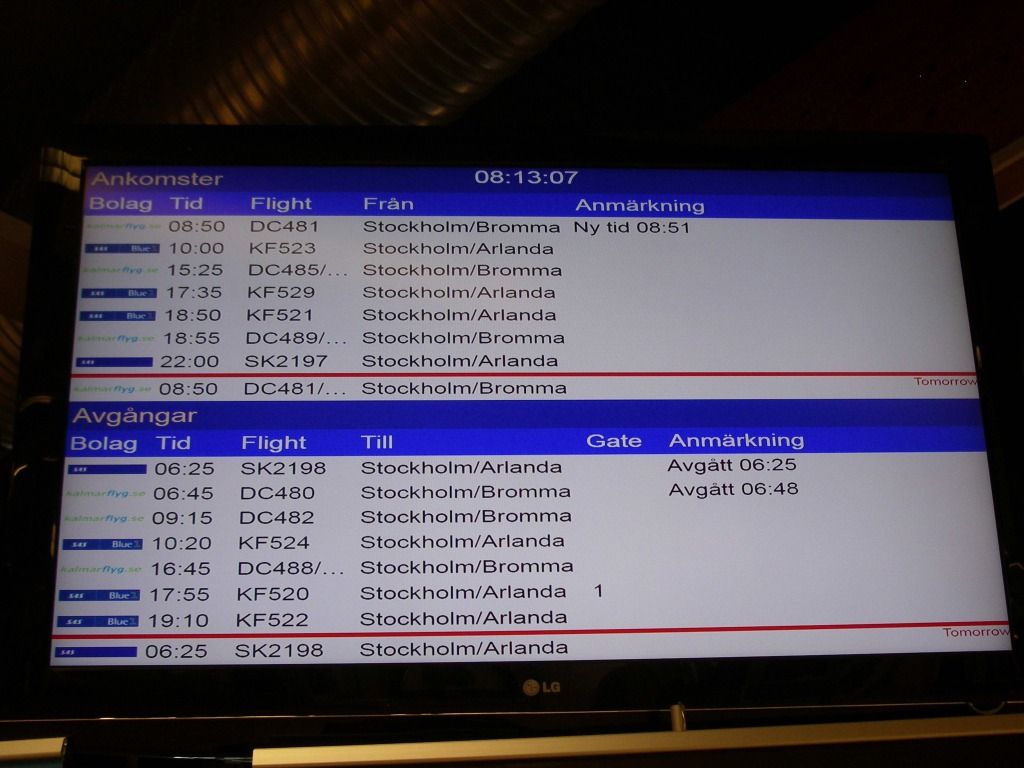 Kalmarflyg to check-in here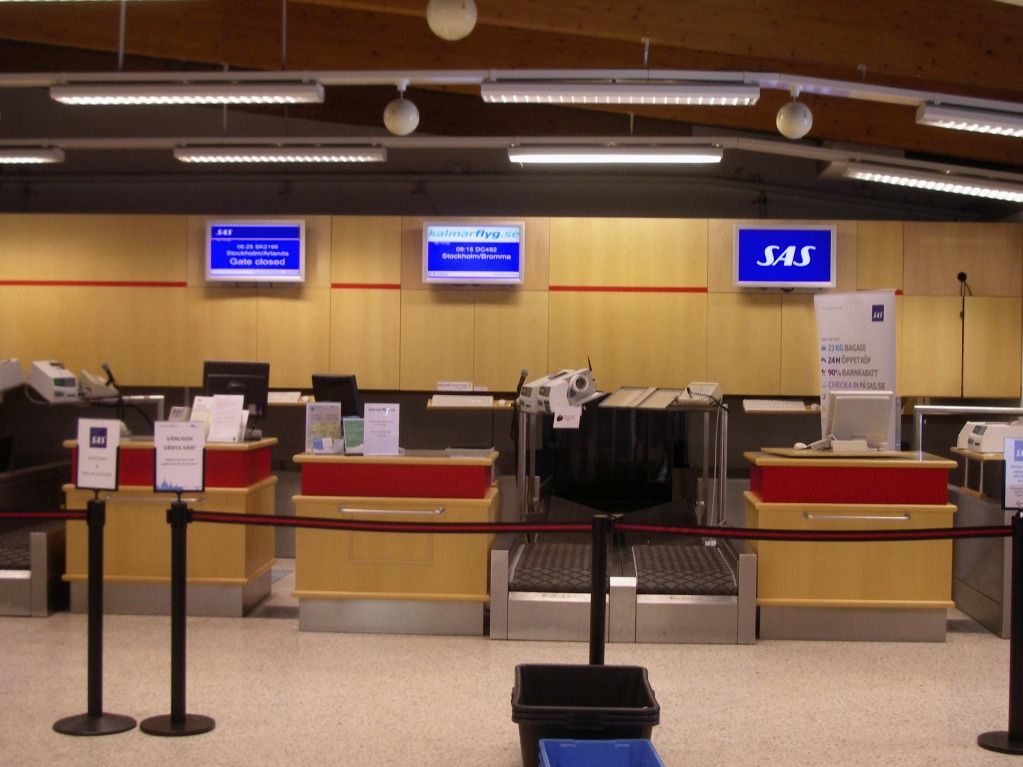 There is a website with flights to book offered by Kalmarflyg, but several times checked, no success.
There is also a swedish travel agency who want to have a horrible service fee to book the flight. No way!.
Thanx to Flightstats, I´ve noticed that Malmoe Aviation has a codeshare number on the service and it works with the Malmoe website quick and easy. As far as you know the way to do it here!.
The fare 60.00 Euro´s.
Malmoe offers also OLCI, but it seems not for the codeshare flights.
Desk check-in it is, sure ok with these good looking young woman, long red hair this time. And yes I´am pretty sure, this is Sweden here, definitely!.
Received another one of these as tiny as possible boarding papers, free seating here, shudder!.
But anyway worth to do it with the Saab 340 on schedule.
But at first a view around the airport.
There is space enough for me upfront!
Well, I recommend these parking spot during the upcoming winter time!
The living room it is here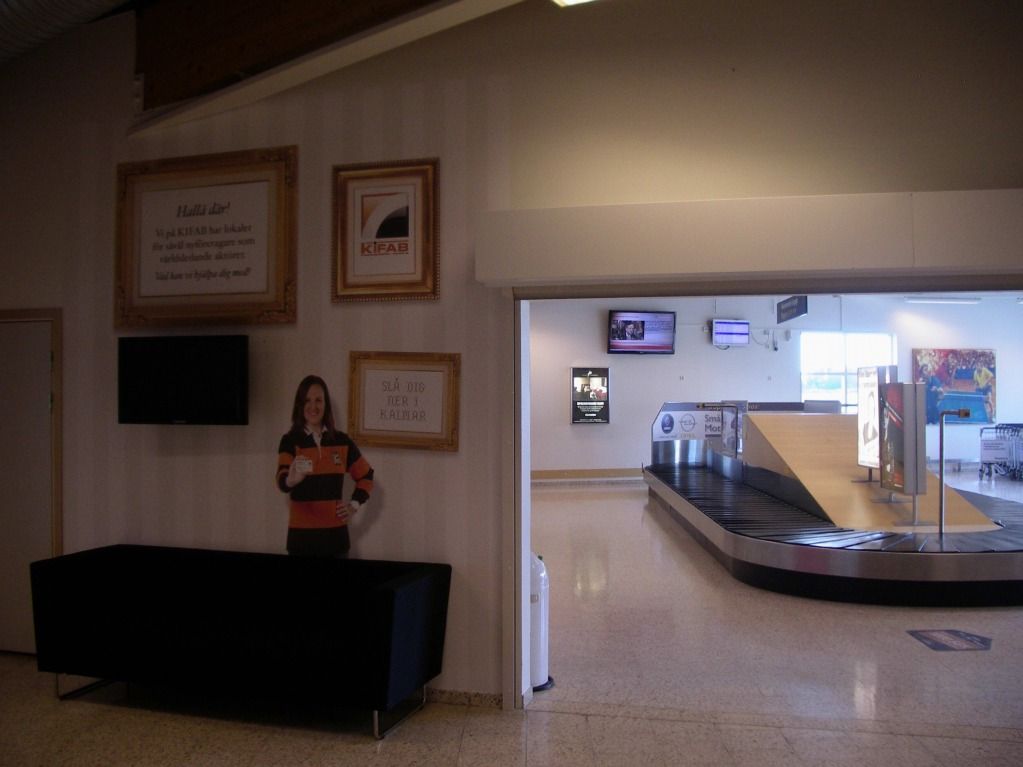 Ah interesting, one day to late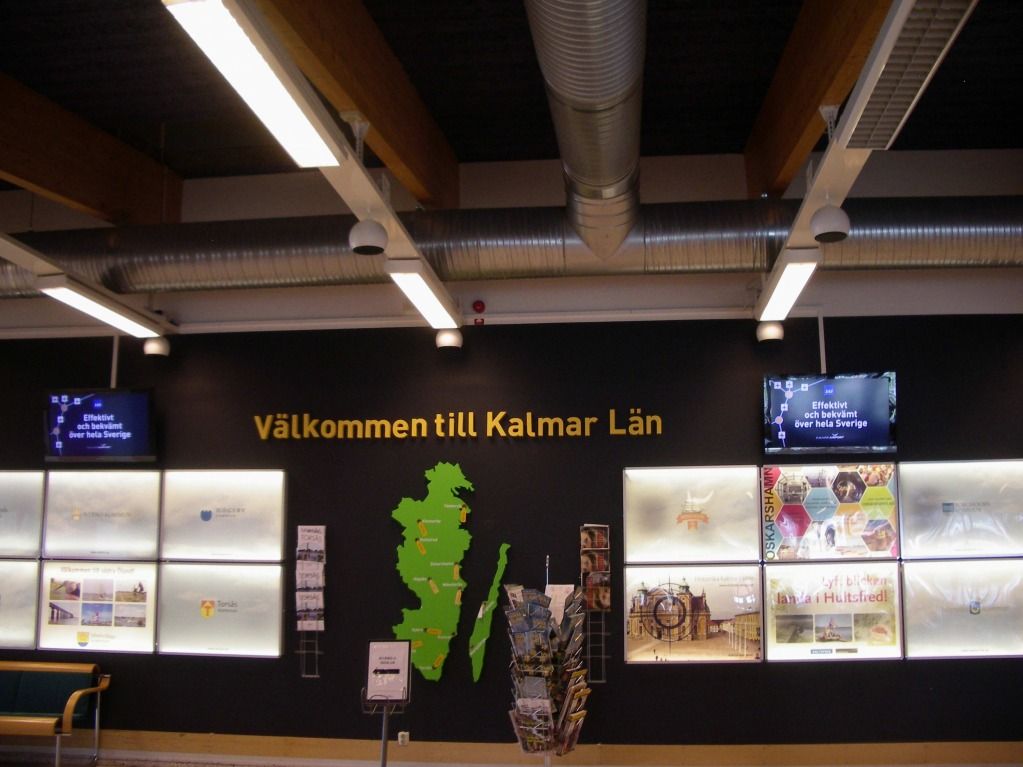 Less frequented, at least right now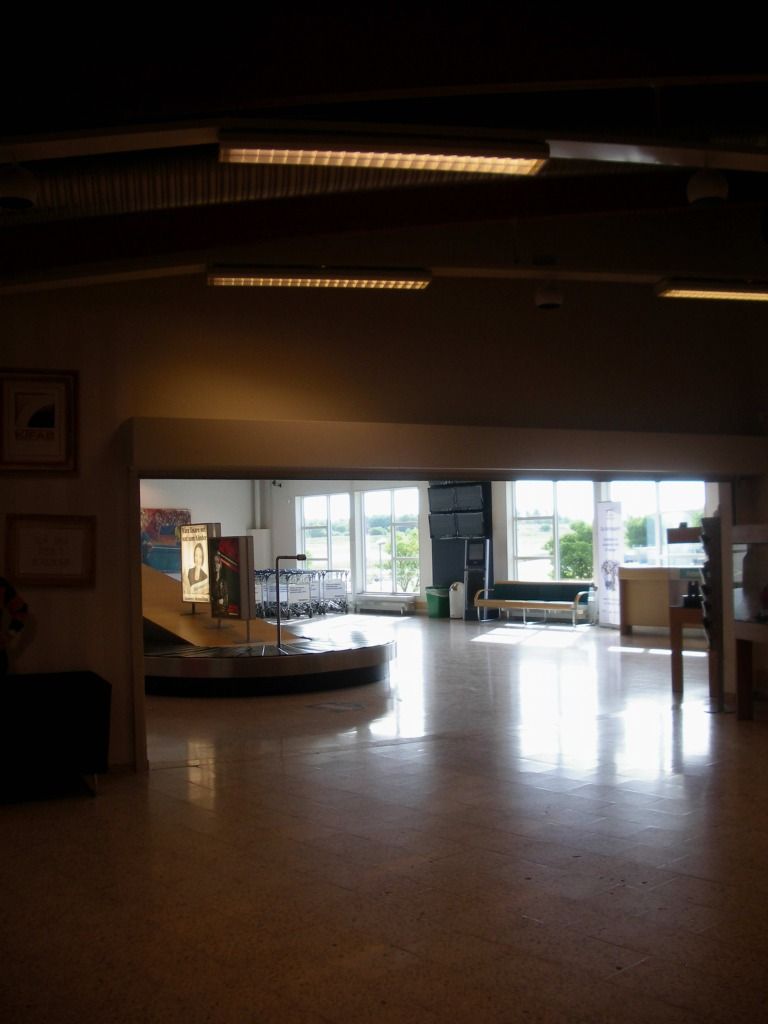 Need a Kalmarflyg ticket?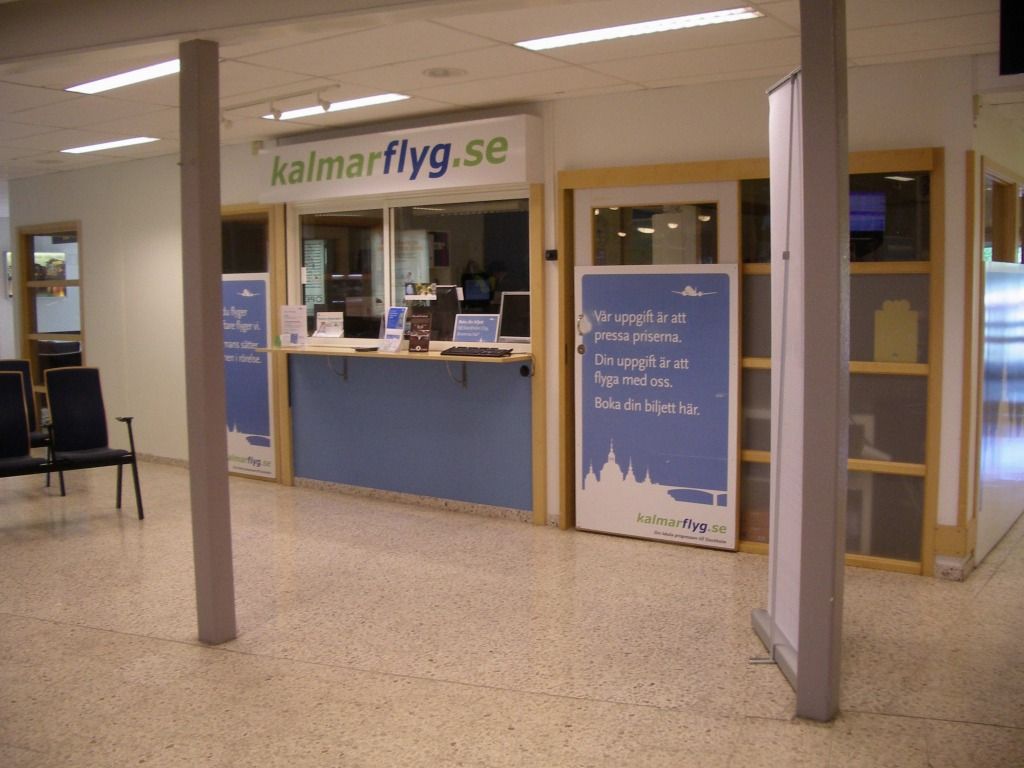 Airside for gate 1 after not a second to wait at security.
No lounge here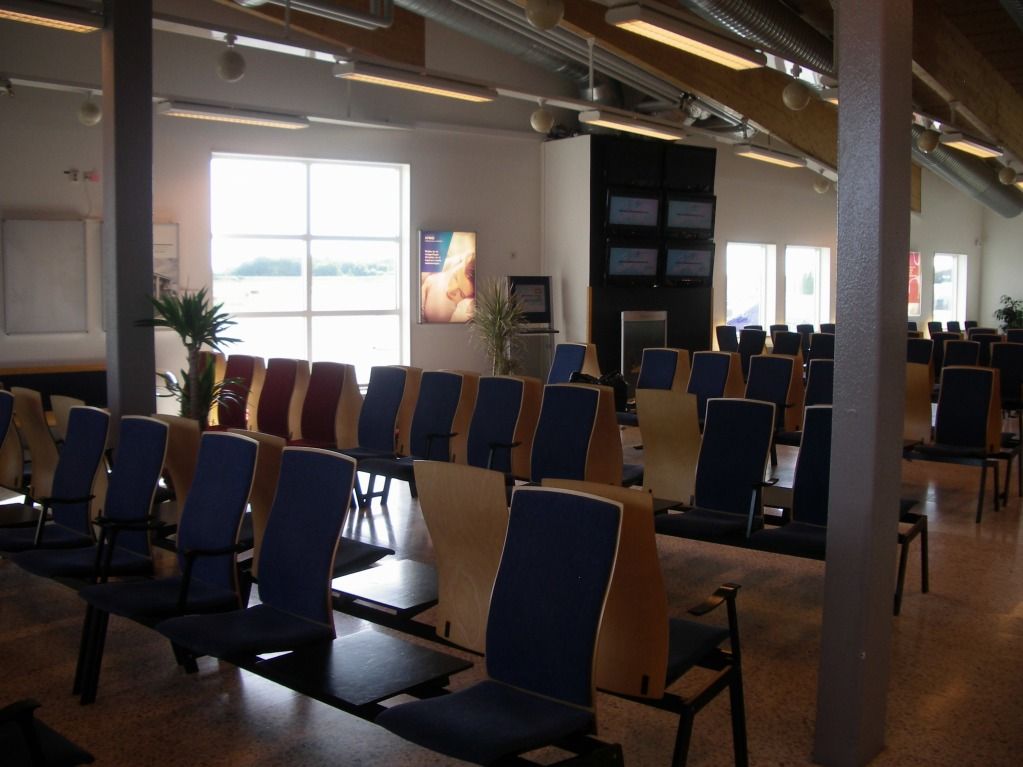 Yes, that´s what I am looking for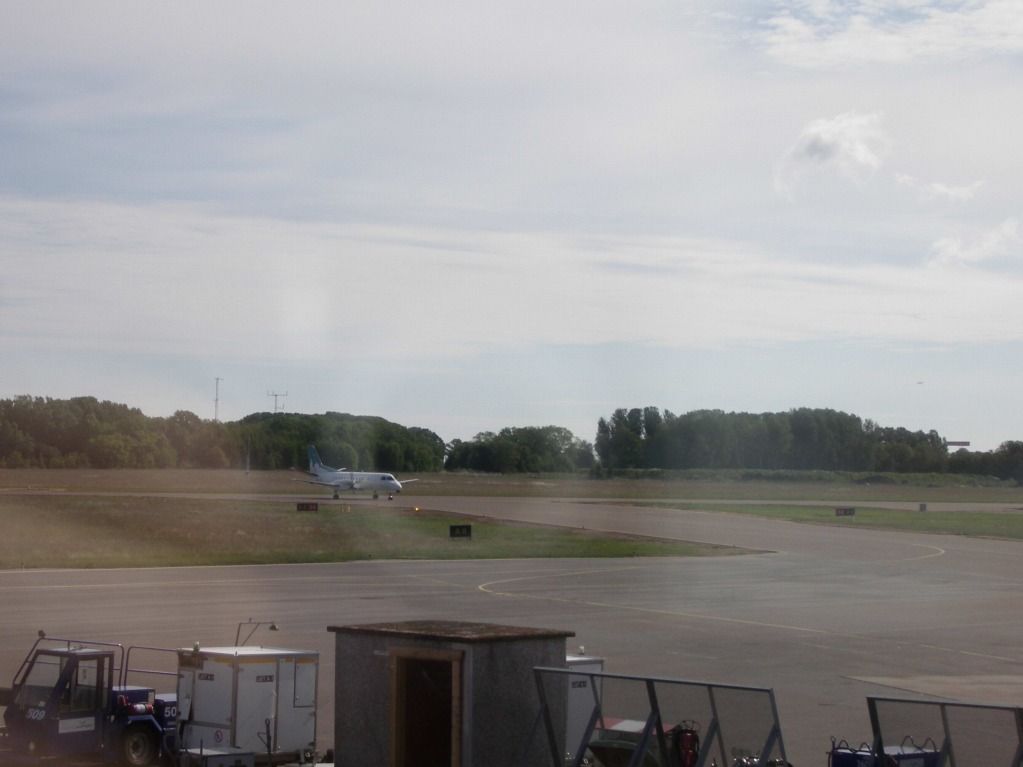 Heading for the small apron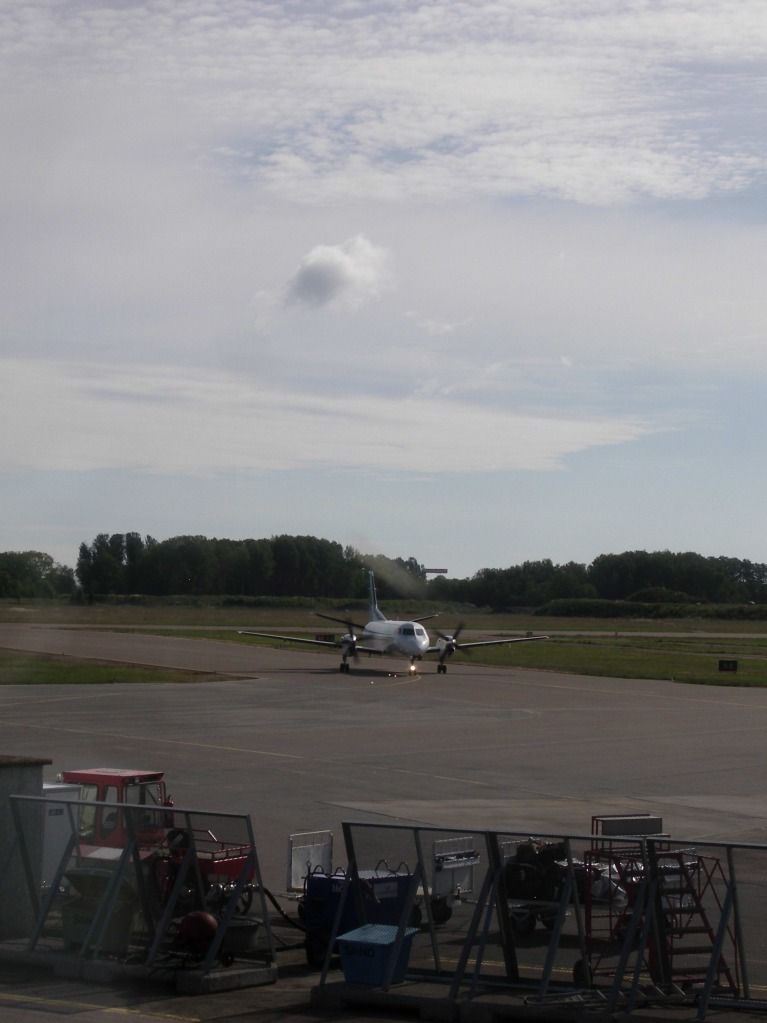 Show me your registration, please
This is SE-LJS
Stop now and no more running engines
Nice weather here by the way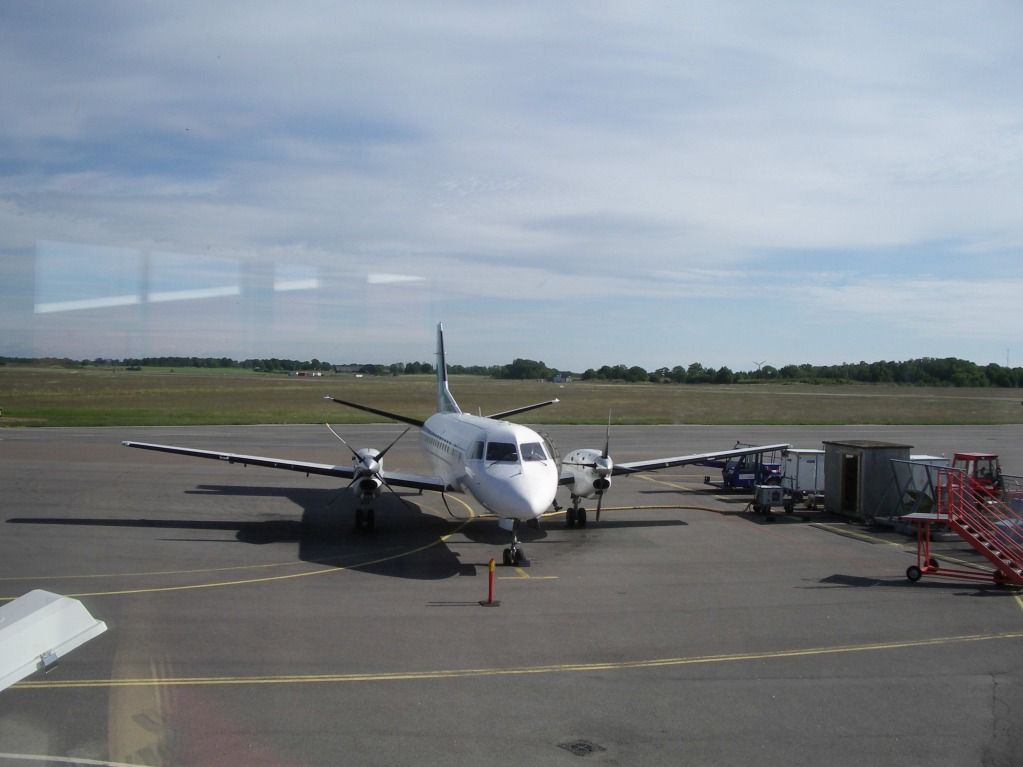 Now that´s what I call Sweden. A Saab plane handled by a Volvo ramper car
Boarding started only some minutes thereafter and when you spot the number of people around, this might be a much bigger plane outdoor.
Engine closeup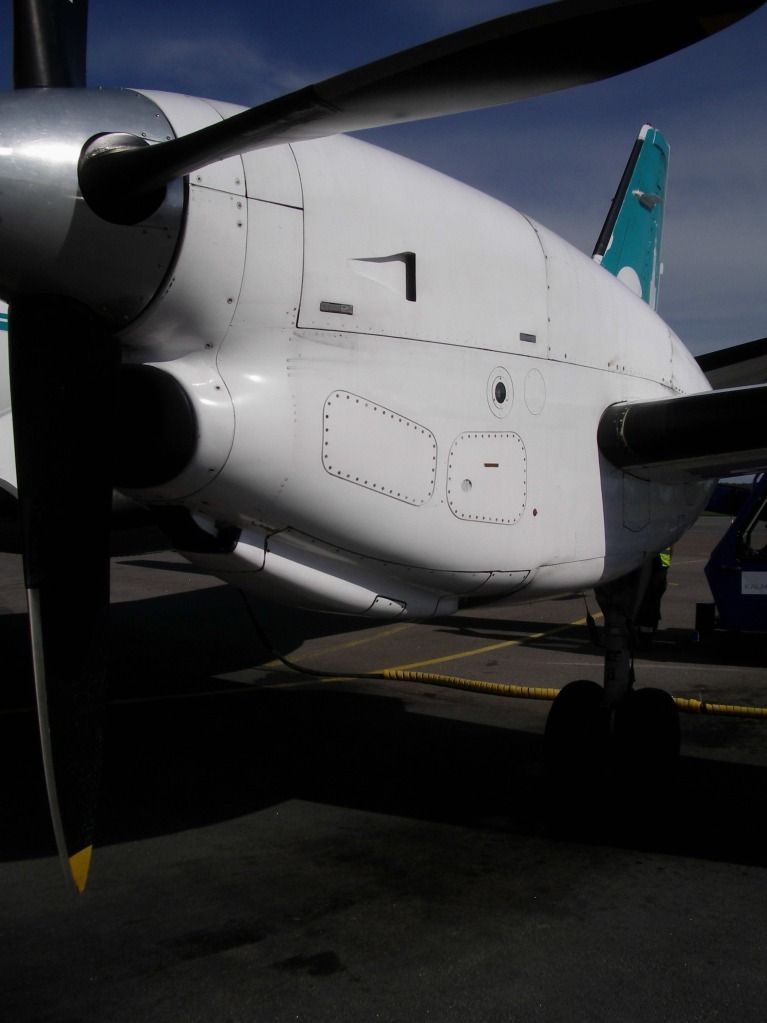 Seats looking good this way, well used to say the least,
with me in 7A, one for me!. How I like these Saab´s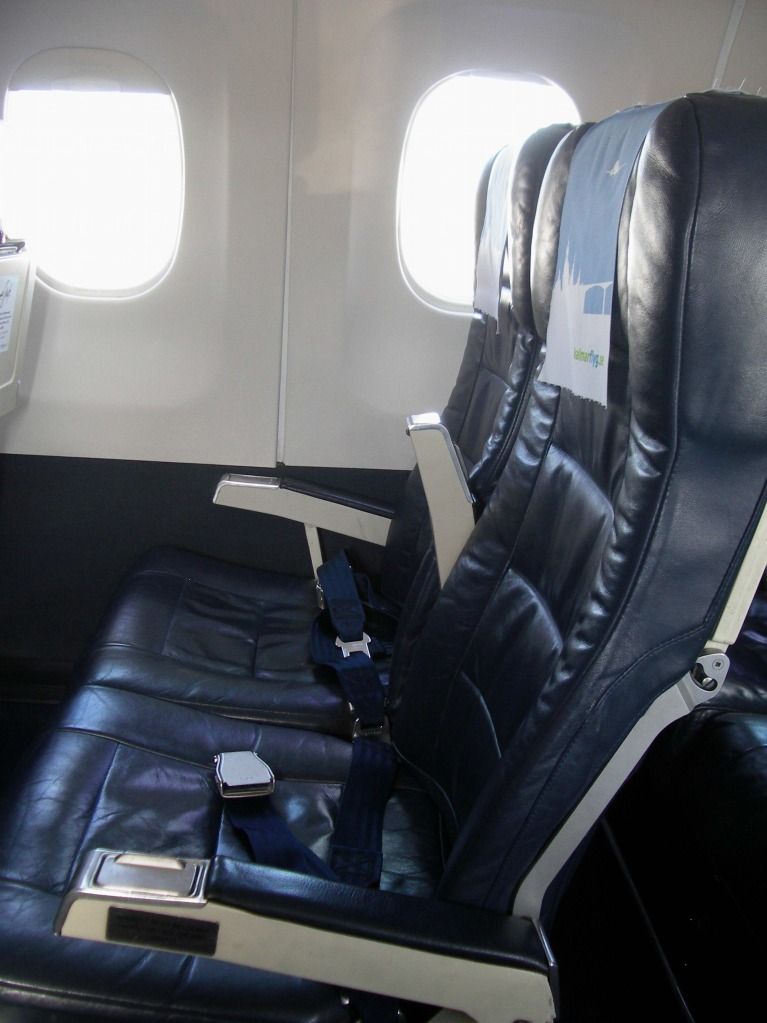 Bye now to Kalmar, 09.15 am, as ontime as it could be!. "Golden" is heading for Bromma, at least that´s what I know actually. All announcements in Swedish only, 50 minutes to go and 21 sunny degrees here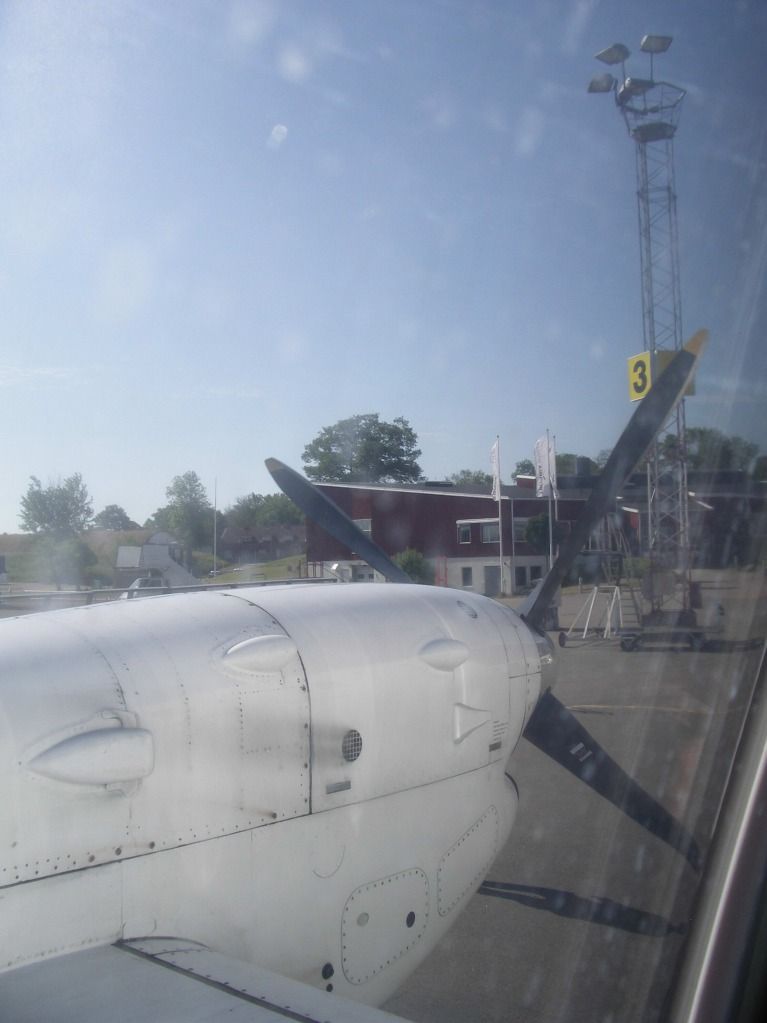 Also military used somedays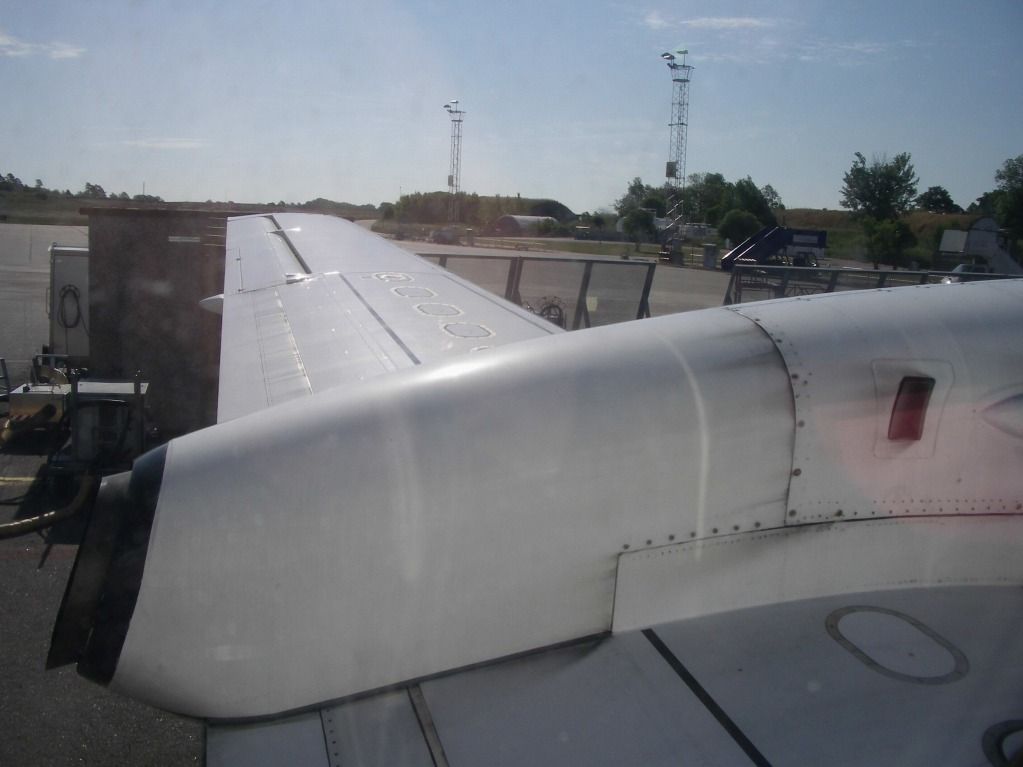 Cockpit crew is from Scandinavia, the pilot with a short info only later during descent for BMA. No route or flightlevel info.
Engine on the go
For the runway
Cabin crew is a middle aged nice woman.
And just departed from "Three-four"
Filled up to the limits. A 100% load, lot´s of biz people on the way for the capital
Maintenance swedish style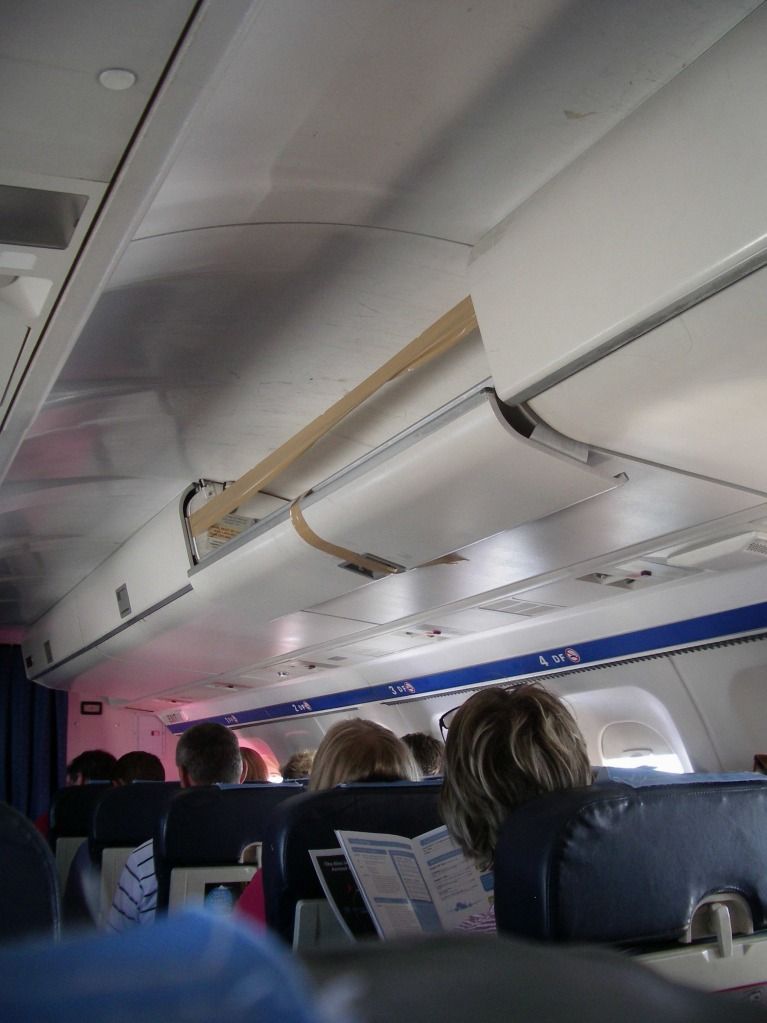 Legroom is acceptable here
What´s this?. Nextjet?.
The confirmation shows clearly, operated by Golden Air. But the safety card know´s it better!.
Leg no. 7 on type and new to the log.
First in the air with Crossair since 07.12.1990 and further on by Nordic Airlink, Crossair again, Carpatair,
catching a German registration with Dauair and back to Sweden with Avi Trans Nordic and NextJet.
There are 11 planes on type in the fleet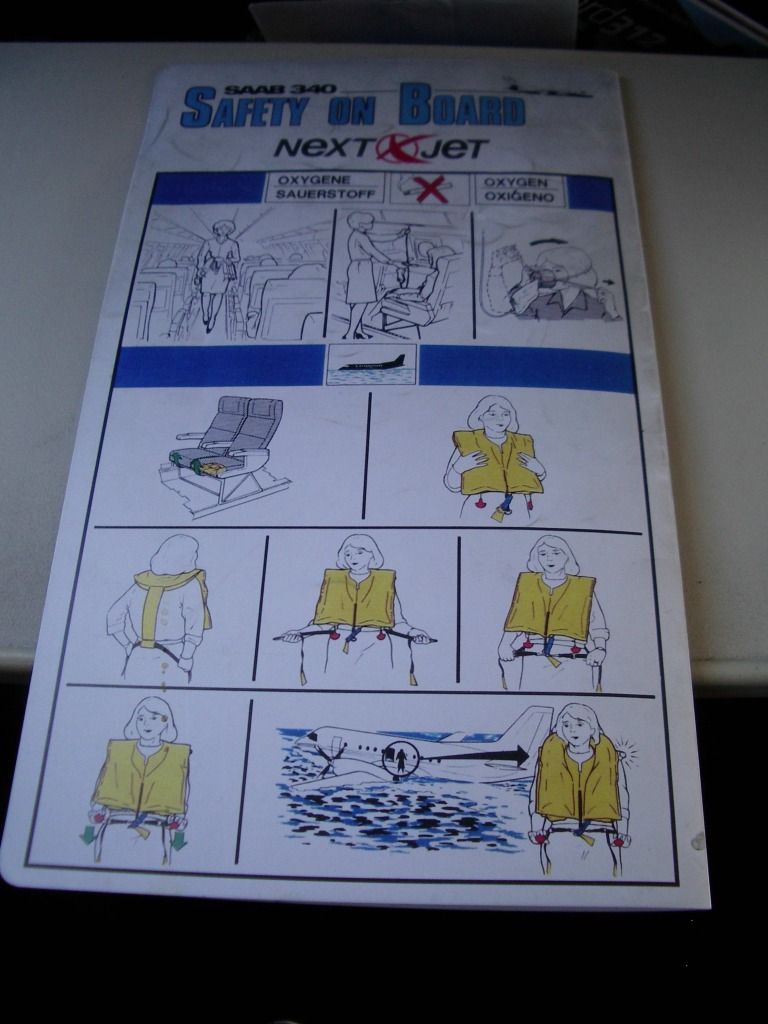 Pausombord, ok
Service is coffee for free.
The Kalmar special edition
Cruising, sunny side up!
Not that far from Stockholm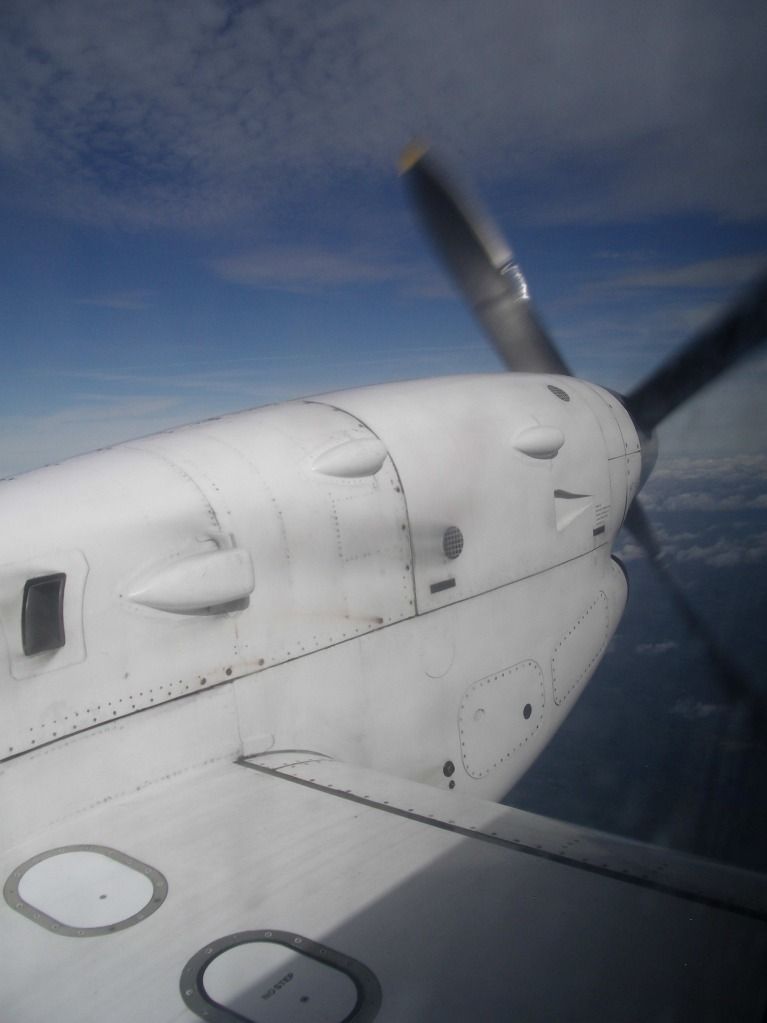 This tablet looks like well used
Something to eat
Well, the weather turns again close to Stockholm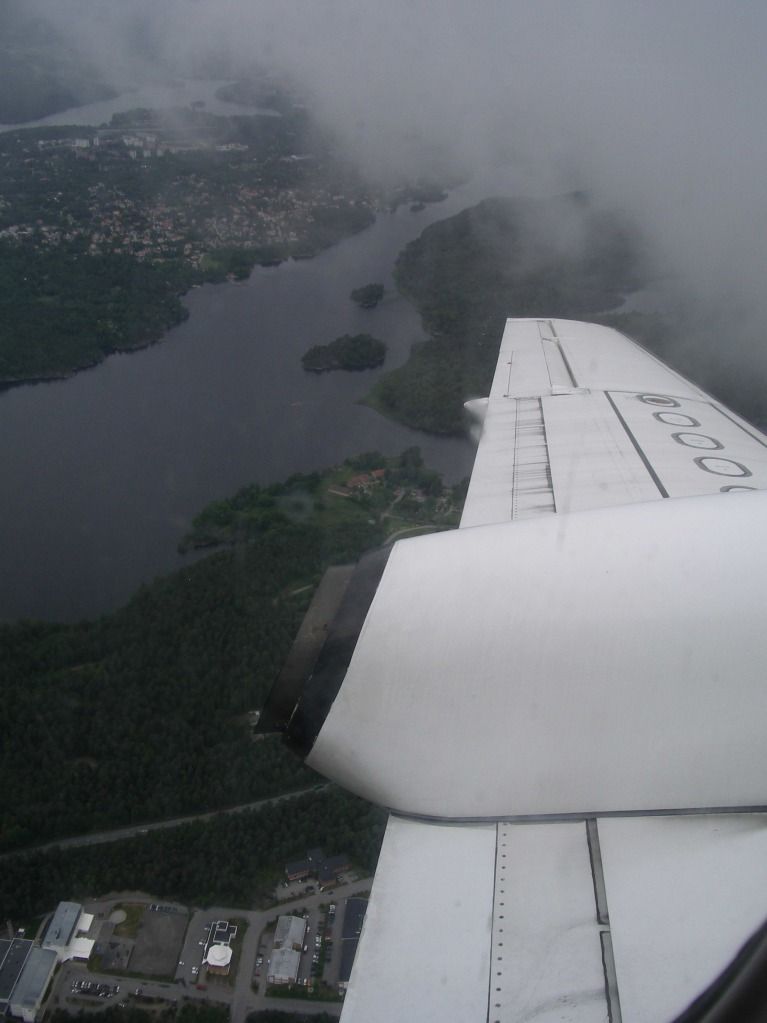 Touchdown at the 1668 meters runway "Three-Zero". 10.05 am, short ahead to schedule, partly cloudy and 16 degrees.
Lot, this reminds me for somewhat else!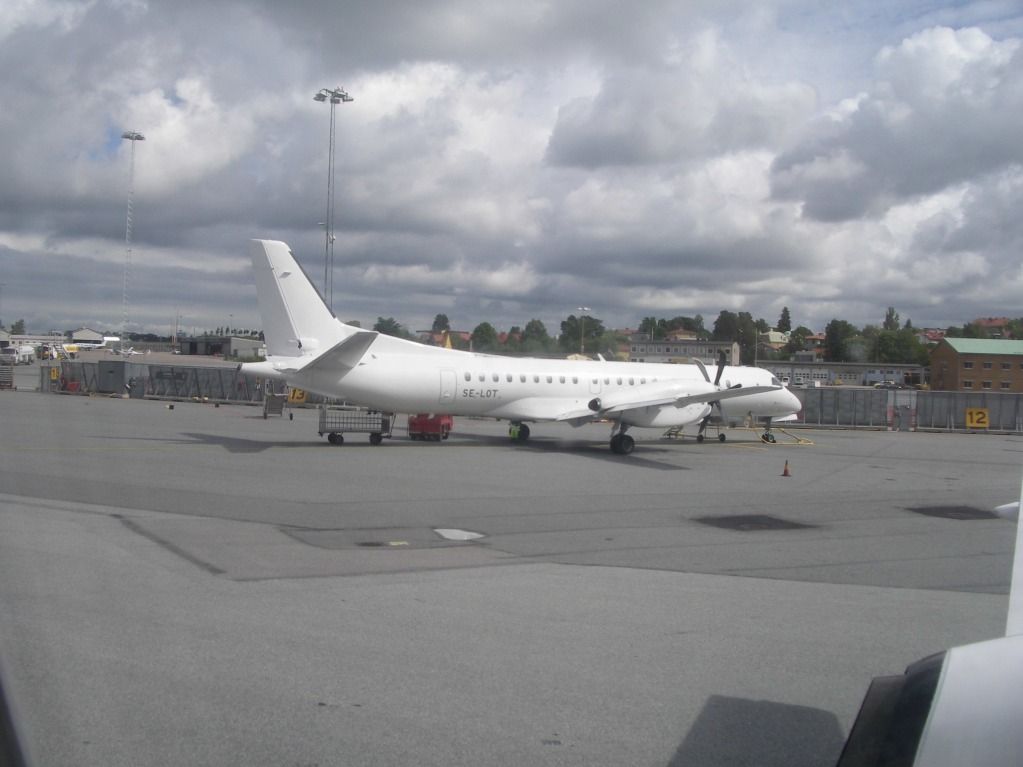 This is Saab definitely paradise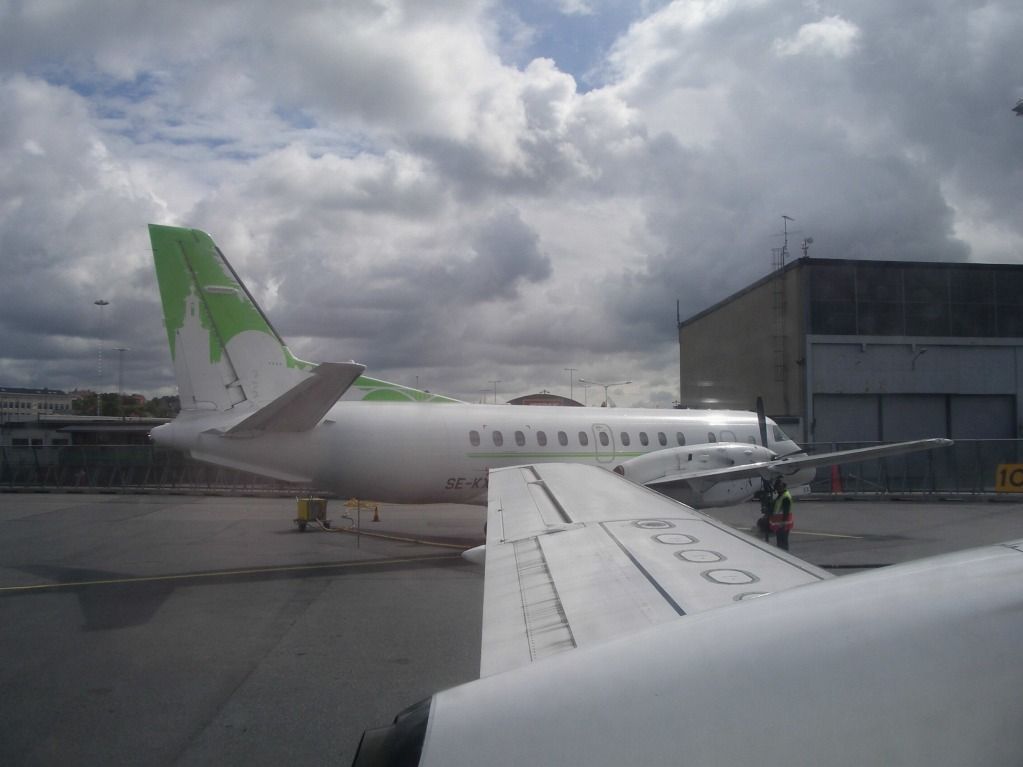 Ok, also some Avro´s here and there
Engine close up Bromma style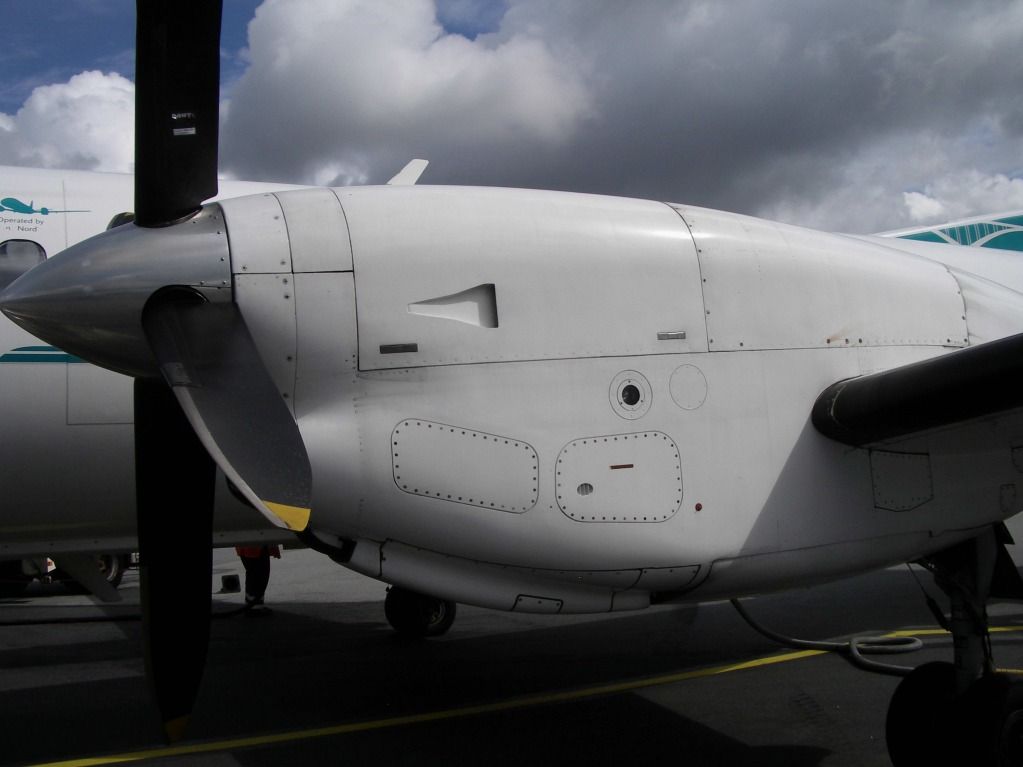 Sure, under the wing
Very close by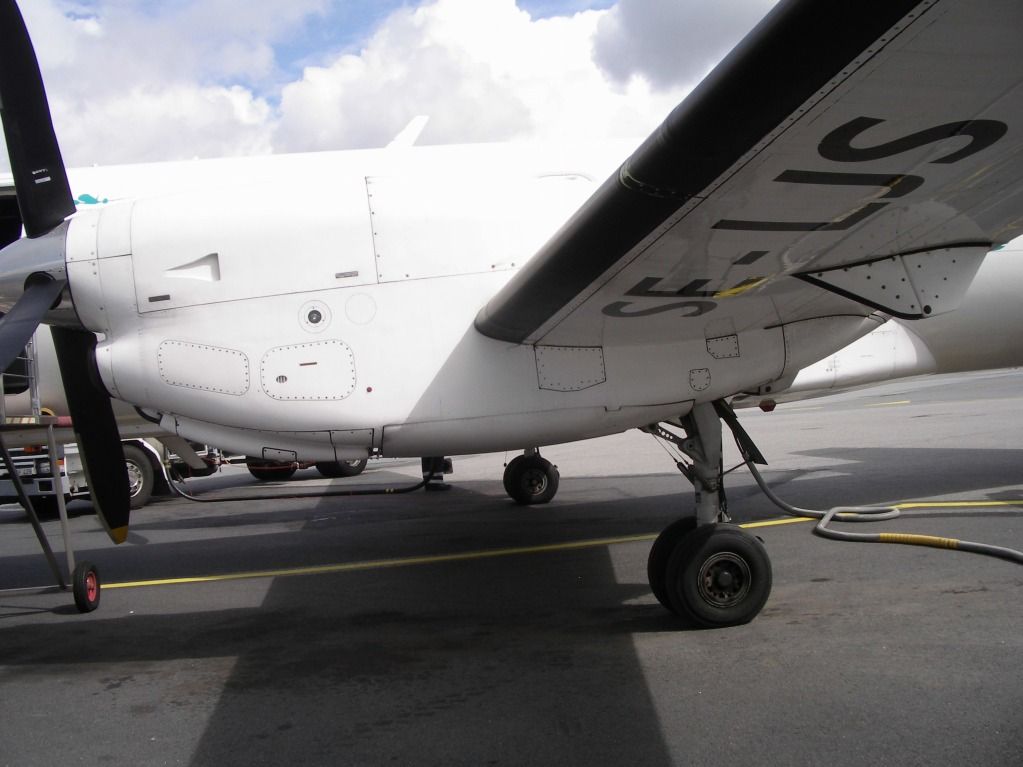 The nose
Bye now for SE-LJS, sure nice to catch one more of these tiny Saab´s for the log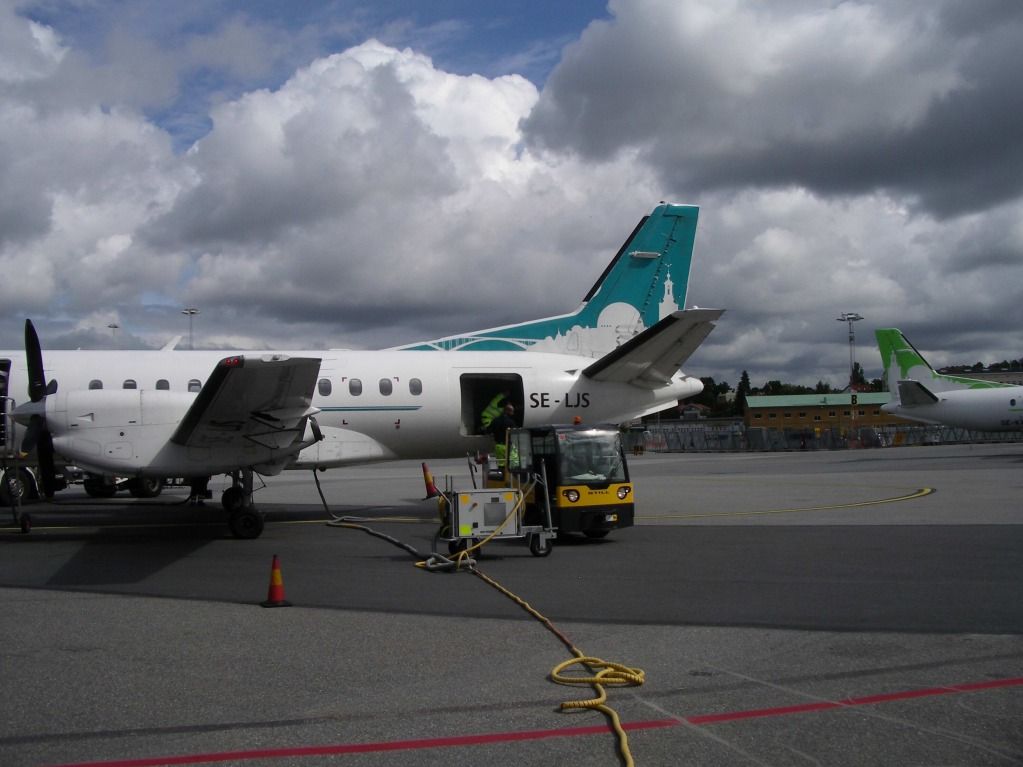 Service for the next leg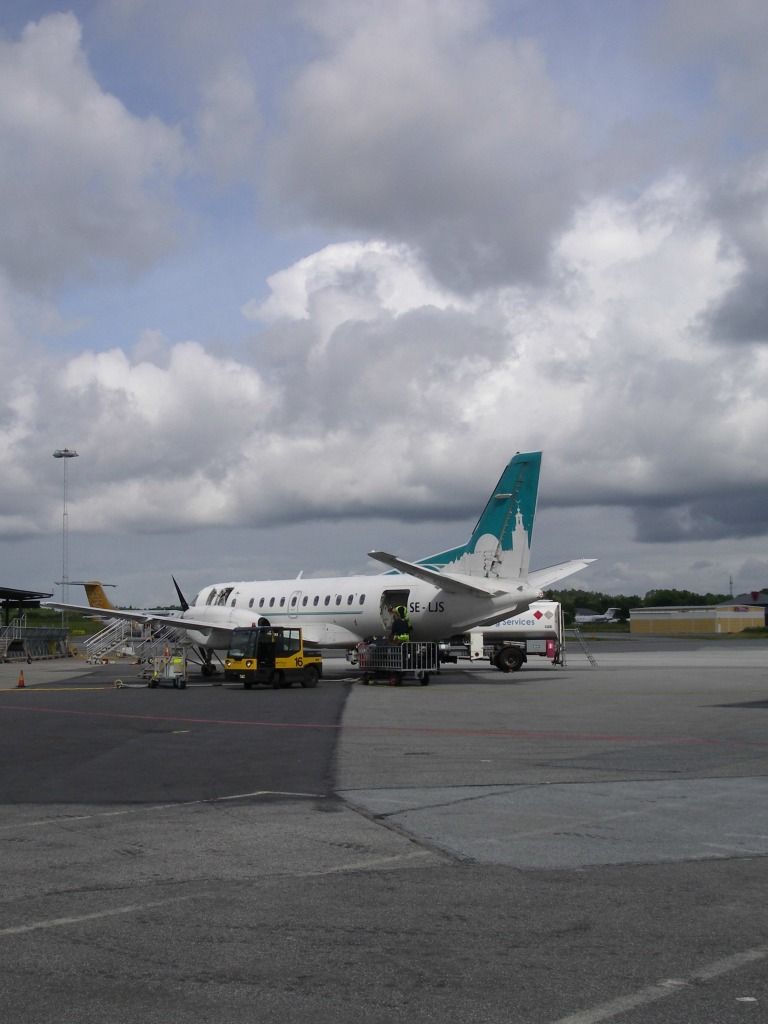 Well, this is Bromma and the next flight departs from Arlanda.
Flygbussarna shuttled me to Cityterminalen for some 8.00 Euro´s.
And Flygbussarna shuttled me also, after some minutes only, for Arlanda, the fare here 11.00 Euro´s.
Everything ok with the next flight?. I´am sure, it is!.
............................................................................................