"Stunning approach for Tivat by Montenegro Airlines"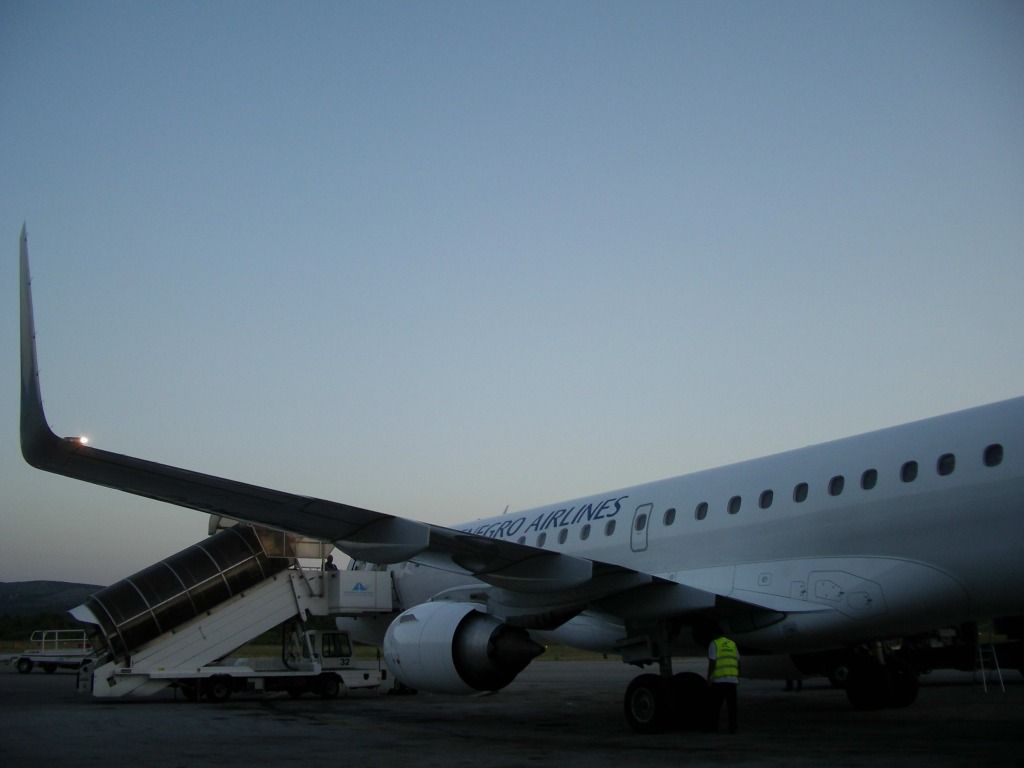 Zdravo, dear readers,
no flying here for a couple of weeks since
Delay And Missed Connection. Never Ever By Blue1
(by
FLIEGER67
Sep 29 2012 in Trip Reports)
but now, I´am prepared again.
Prepared for a new country, yeah,
welcome to Montenegro.
A place on my to visit list since a long time ago.
Here it is, today´s routemap:
Thanx to:
http://www.gcmap.com/
No question, there is a new departure airport to pin on the map with no. 222 and TIV:
Departure Airports II
auf einer größeren Karte anzeigen
The previous 200 stations:
Departure airports
auf einer größeren Karte anzeigen
And the latest done rotues:
Tripreporters Flüge II
auf einer größeren Karte anzeigen
More time to wait?. No, the airport it is for me now!.
Sunday, 15.07.2012
.
.
.
.
Service 4U 2942 operated by Germanwings
Scheduled: 11.20 // 12.55
Now that´s what I call a lazy late morning departure.
Up at 07.30 am, no need for the cell phone alarm today.
Empty roads, the Saturday night club shift is at home now and it´s way to early for the retiree´s important coffee meetings!.
That looks like ok for BEG from gate 124
No time to wait at security.
P0 it is again for the car and no need to catch any paper today. OLCI works perfectly as soon as it was open, 72 hours prior to departure and my printer does the homework this time.
The flight is fixed by Germanwings directly, a somewhat steep fare with 85.00 Euro´s, but it´s close to summer vacation time and that means lot´s of VFR traffic bound for the southeast.
LH accepts nowadays also SEN card holders on Germanwings flights in the lounge, the place to go now.
Well presented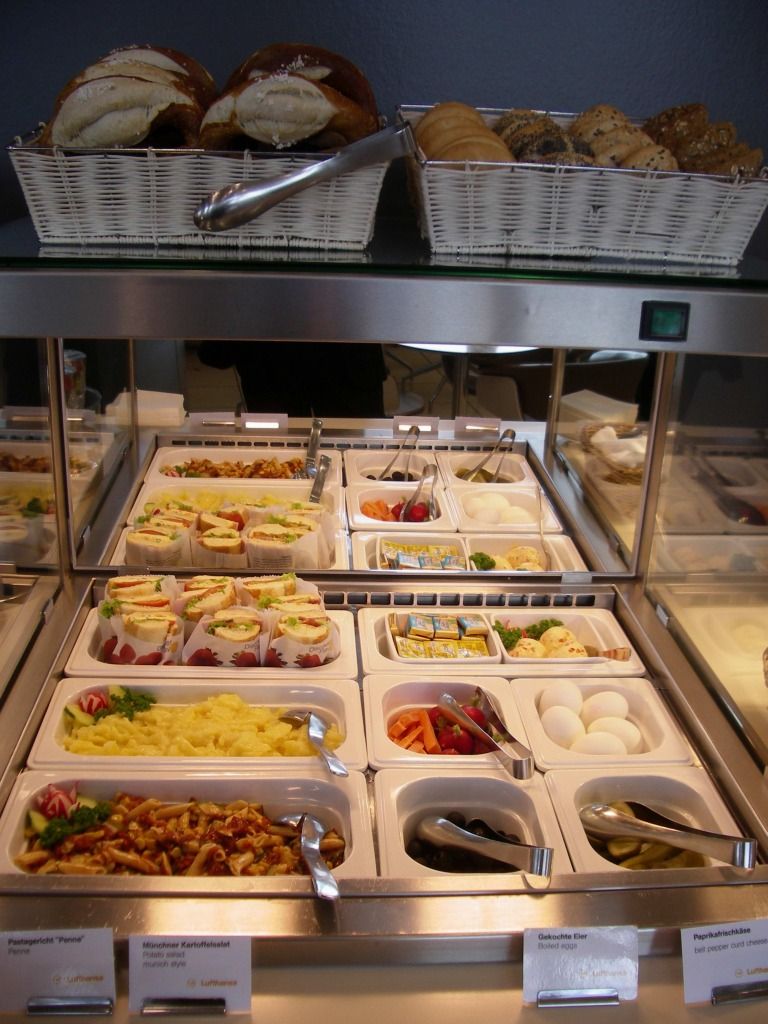 Down for the gate close to boarding time.
But wait, there is also border control.
Lot´s of people around and two desks staffed.
Right hand side a family with a thousand of kids of all ages.
Left hand side a cute and really good looking middle aged woman.
Well, I´am not sure if the officer simply want to talk to her, but it doesn´t feel this way.
Discussion and more discussion, passport checked and some phone calls, till the officer leaves his desk and walked away with the woman´s passport.
Don´t ask me how it feels, when boarding is close to fixed and you are still waiting for the check.
She´s finally accepted after some more arguments and some seconds only for me in the end.
Hey, with lot´s of young and good looking, ahem, people here around, I will generously accept a seatmate today!.
Well, the A319 is on schedule here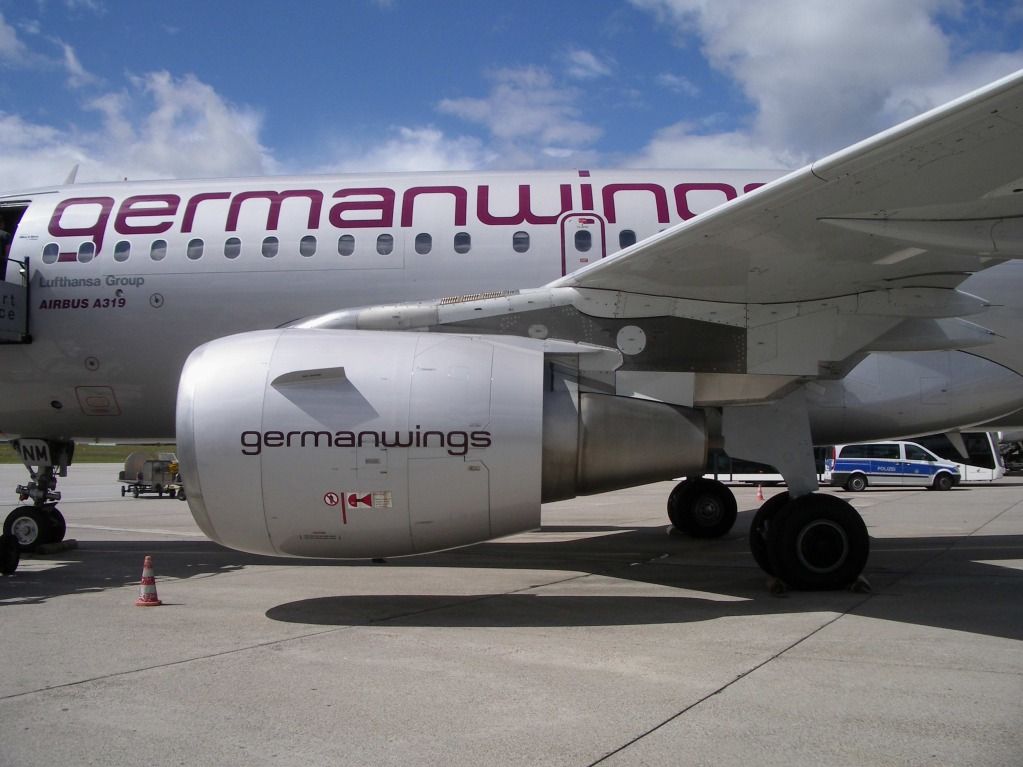 And D-AKNM is definitely nothing new to me.
Done on SXF-STR and also STR-SXF, STR-VIE and STN-STR, leg no. 83 on type.
In the air with US Airways and Germanwings since 28.09.1999. One of the 32 active planes.
Here is a story with D-AKNM:
http://avherald.com/h?article=42dcd8cb&opt=1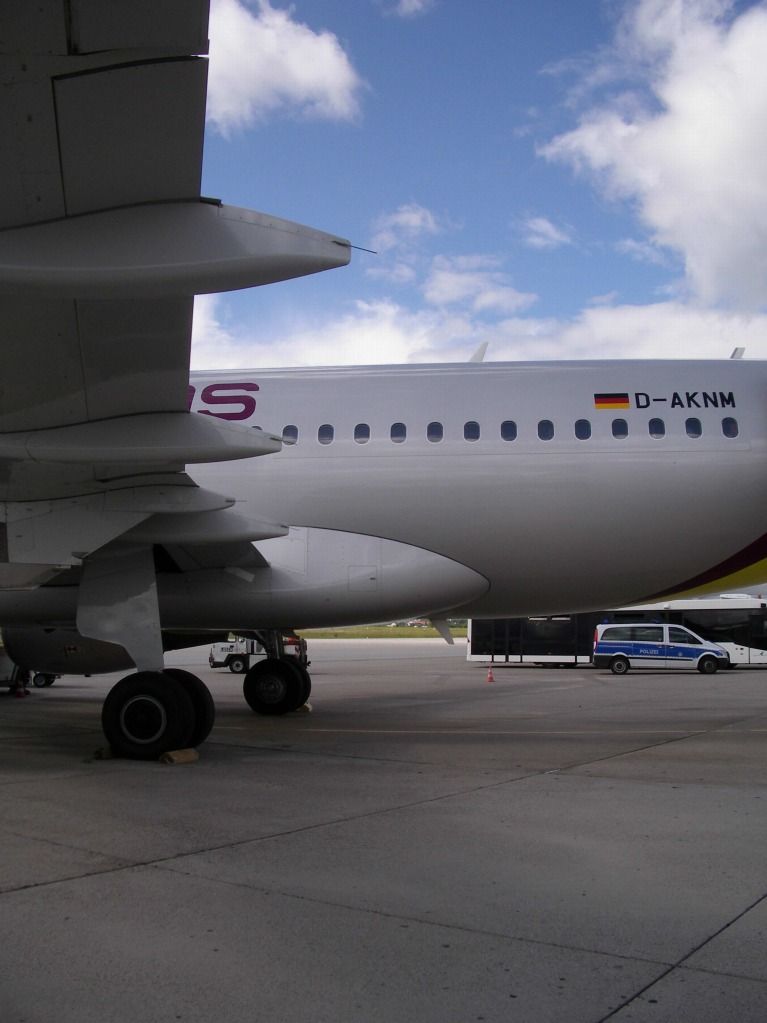 Under the wing, if ever possible
11.35 am, 15 minutes late, "Germanwings" is now finally ready to go for the 1 hour, 20 minutes down to Serbia.
Departure from "Two-Five" with 18 degrees, rough wind and partly cloudy sky.
Cockpit crew is from Germany, the pilot with a detailed welcome afer boarding is completed.
He´s once again on the mike inflight.
Routing is MUC-GRZ-BUD, no flightlevel info.
For your safety, sure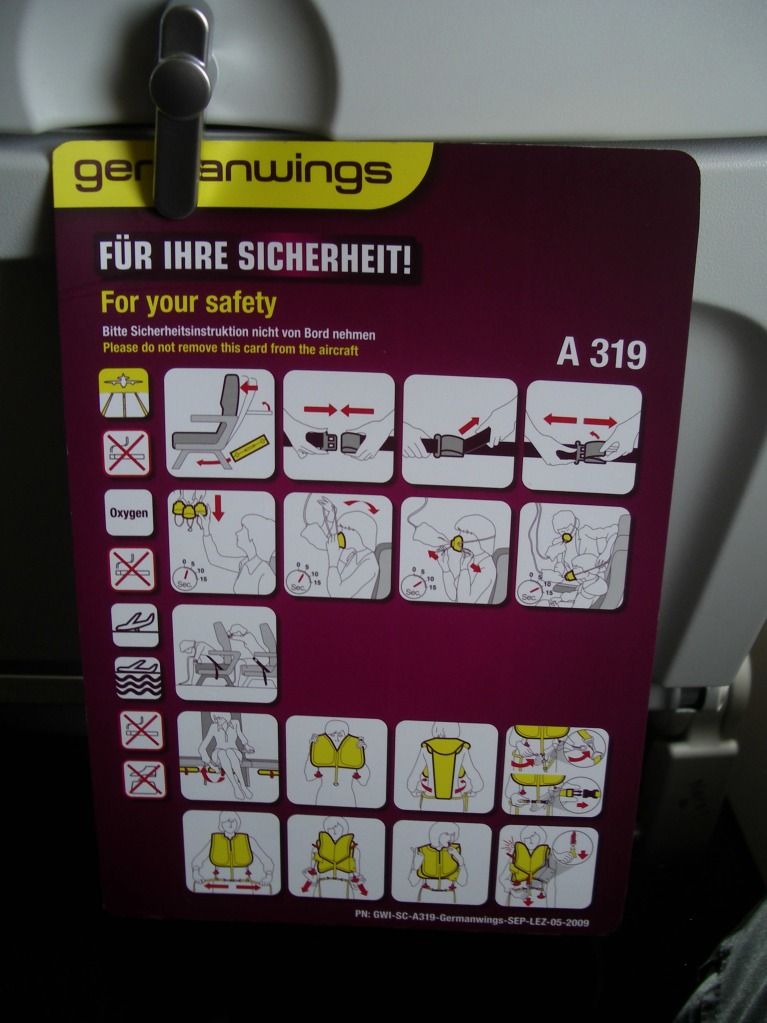 Cabin crew shows me not the best first impression,
one young female FA, no smile at all,
one middle aged male, well, ok to say it in a positive way and also one young and nicer male FA.
Service is buy on board. Happy picnic, online only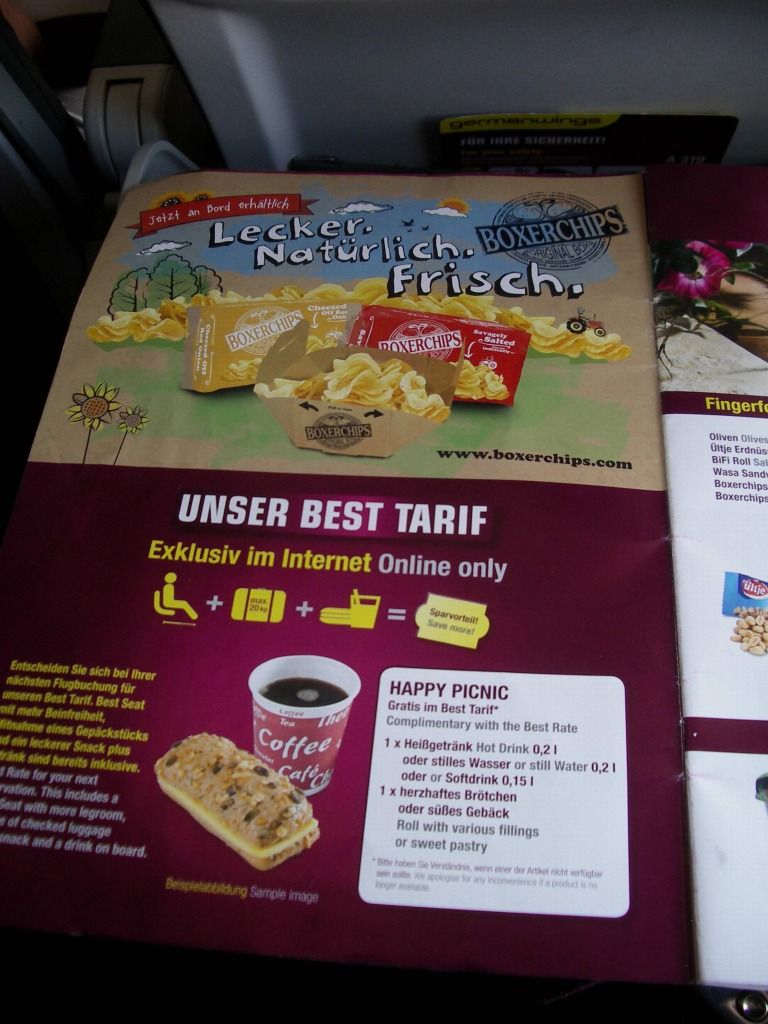 Hey, the military guys are also on travel today.
By the way, there is no open seat to spot, a 100% load of VFR travellers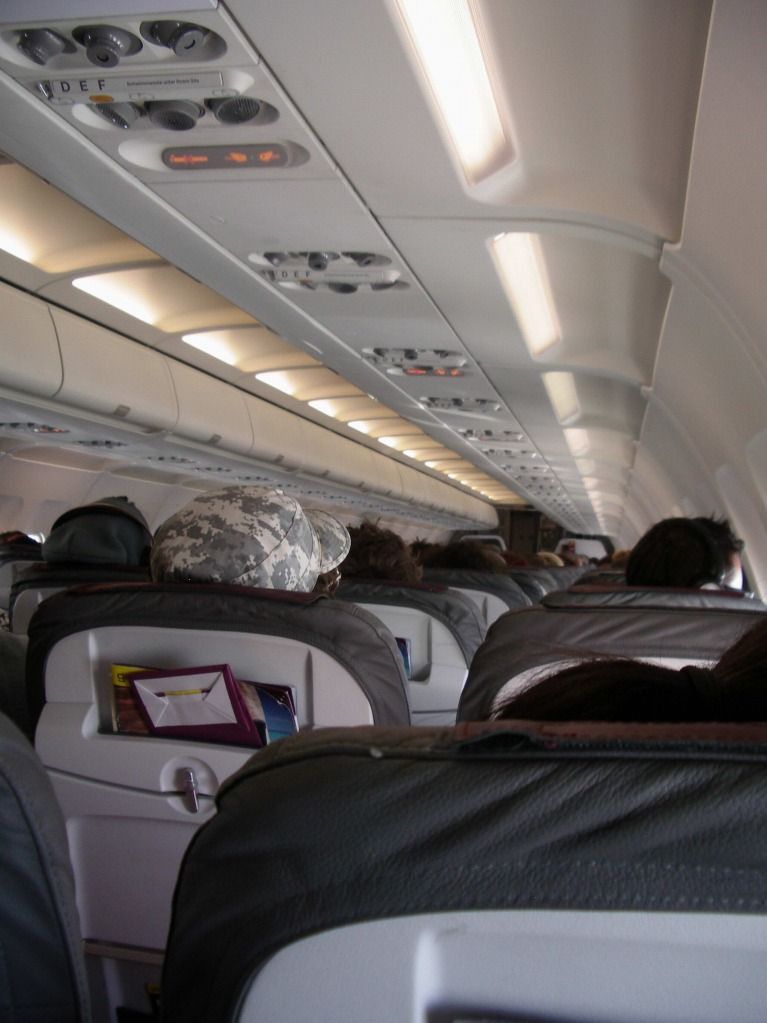 Me in 25F, the last row window, also here all three seats are taken.
Well, not my day with the seatmates.
A retired couple here, with the senior from the somewhat smelly party in the middle seat!.
Legroom is acceptable with the dark grey leather seats. The cabin is clean so far
Up for the blue it is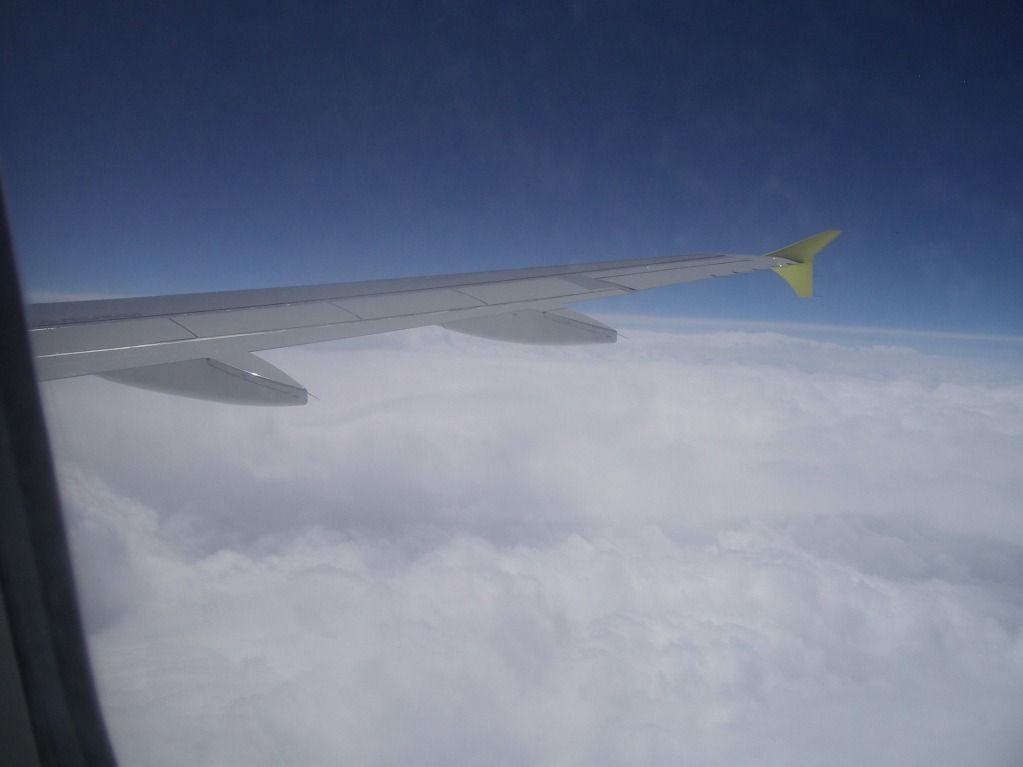 The Danube close to Belgrade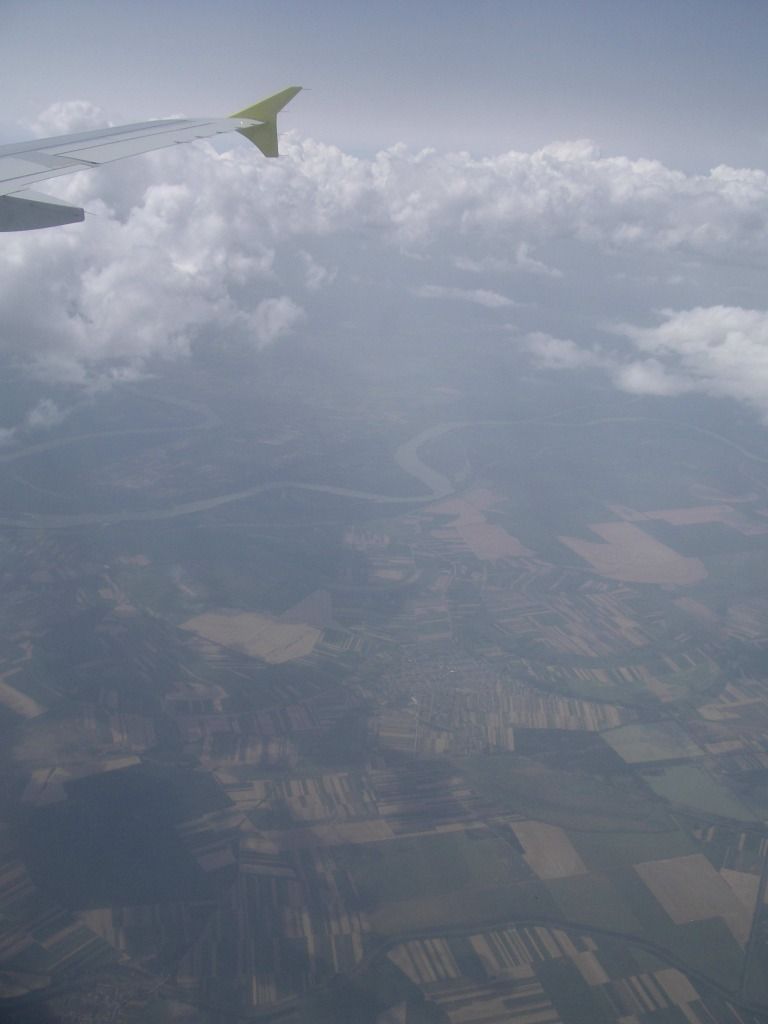 Touchdown at the 3400 meters "One-Two", 1.00 pm
short after schedule, partly cloudy and 25 degrees here.
Three points for JAT
Yes, this is Belgrade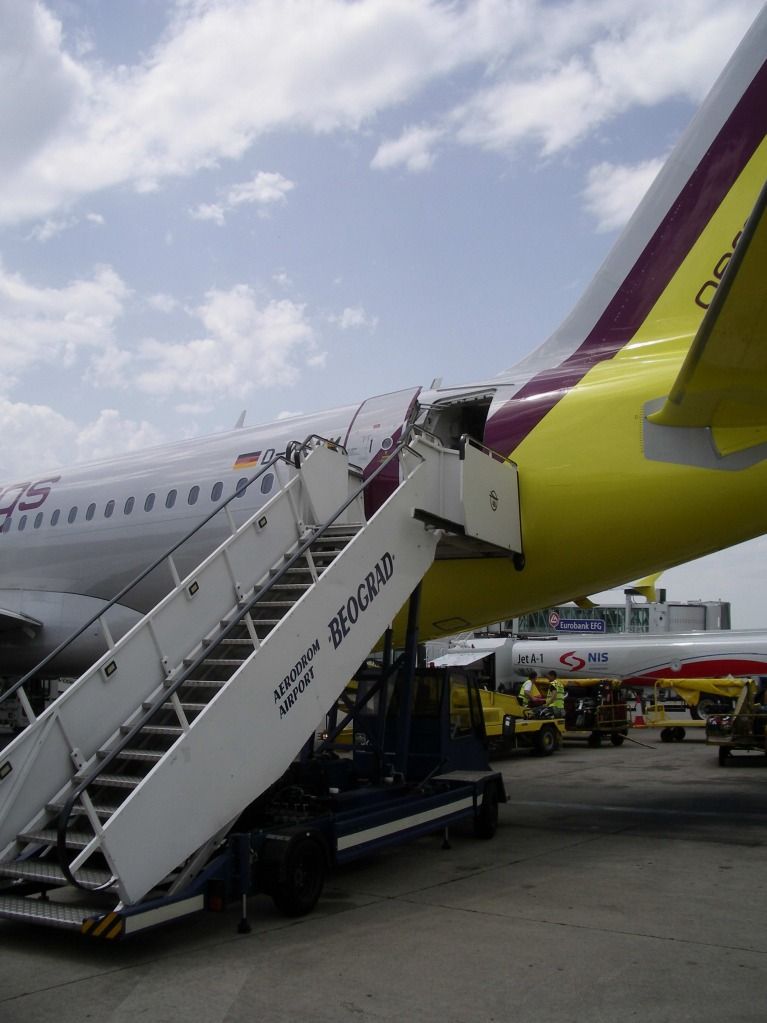 I need this one, oh yes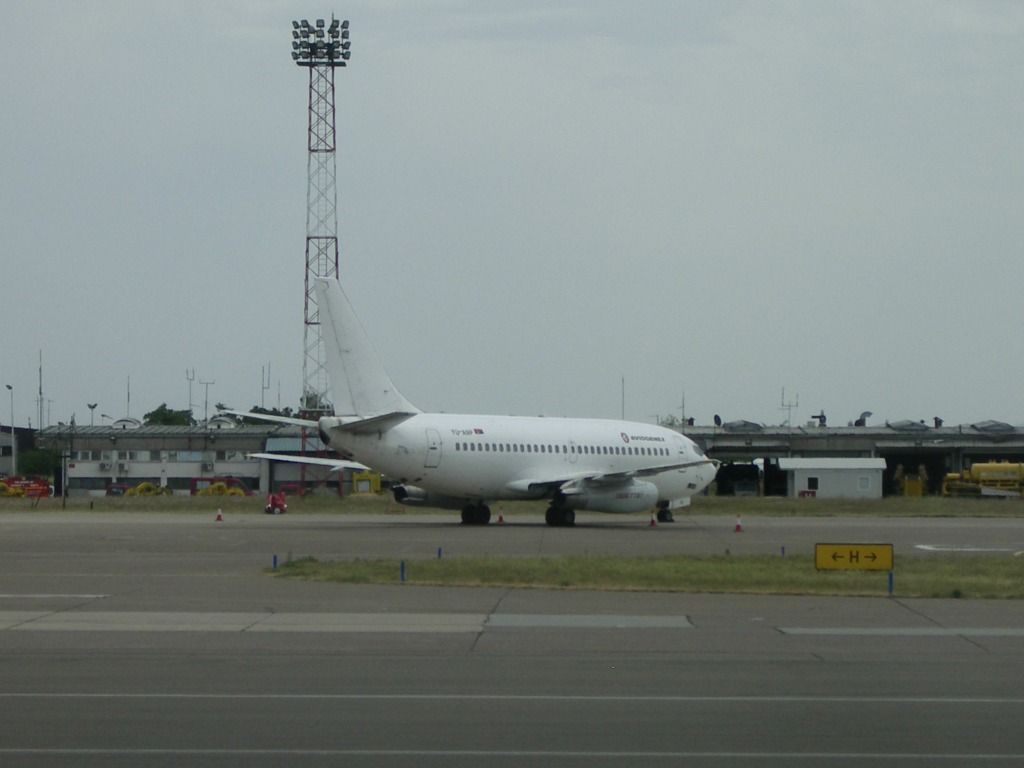 What to do now till the next leg?.
Something like this, maybe:
The Belgrade aviation museum
http://www.aviationmuseum.eu/World/E...e/Muzej_Ratnog_Vazduhoplovstva.htm
is for sure a special place. Been there before, but no matter what, I want to go there again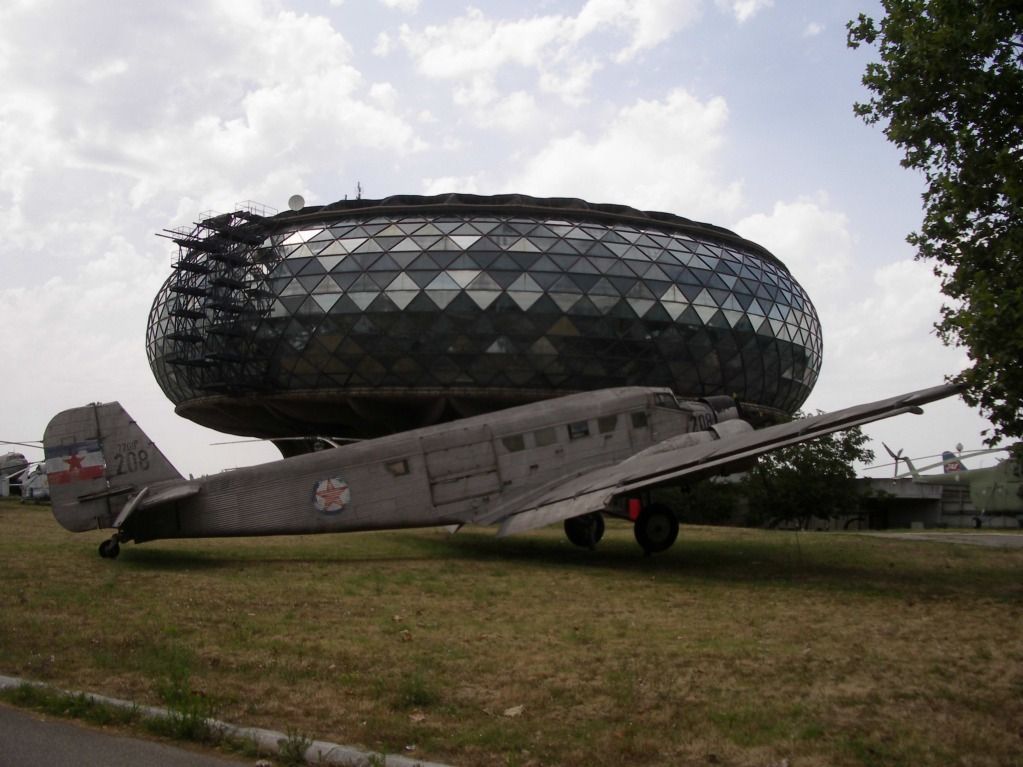 Sure a nice welcome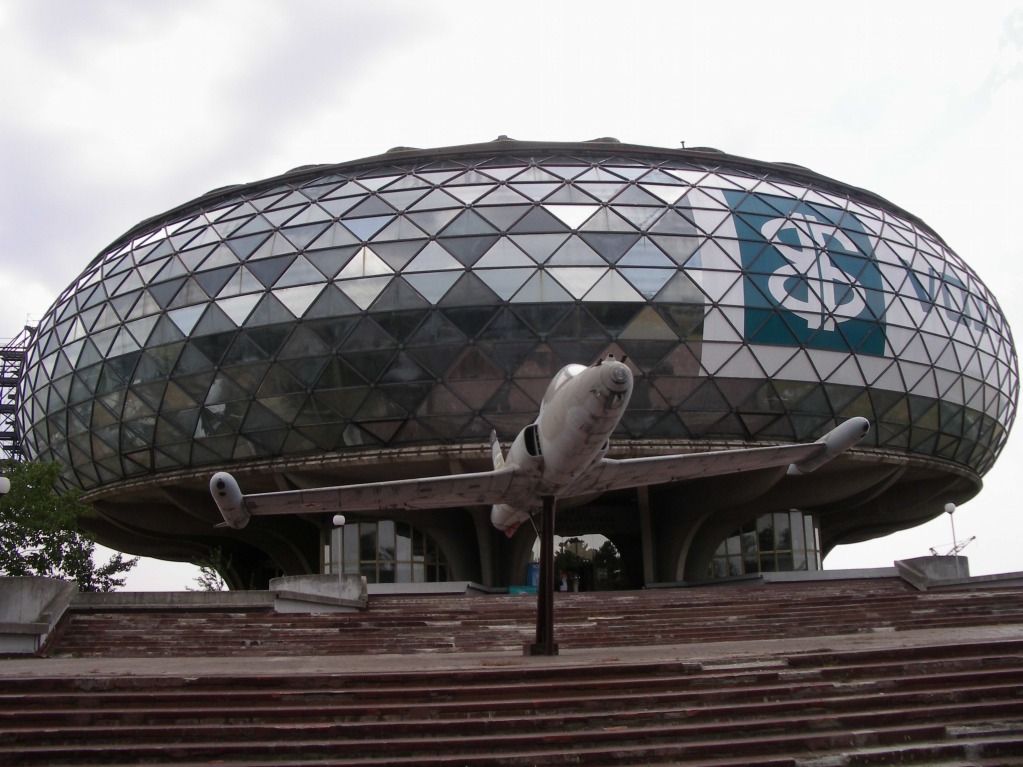 Yes, the Caravelle
And some military stuff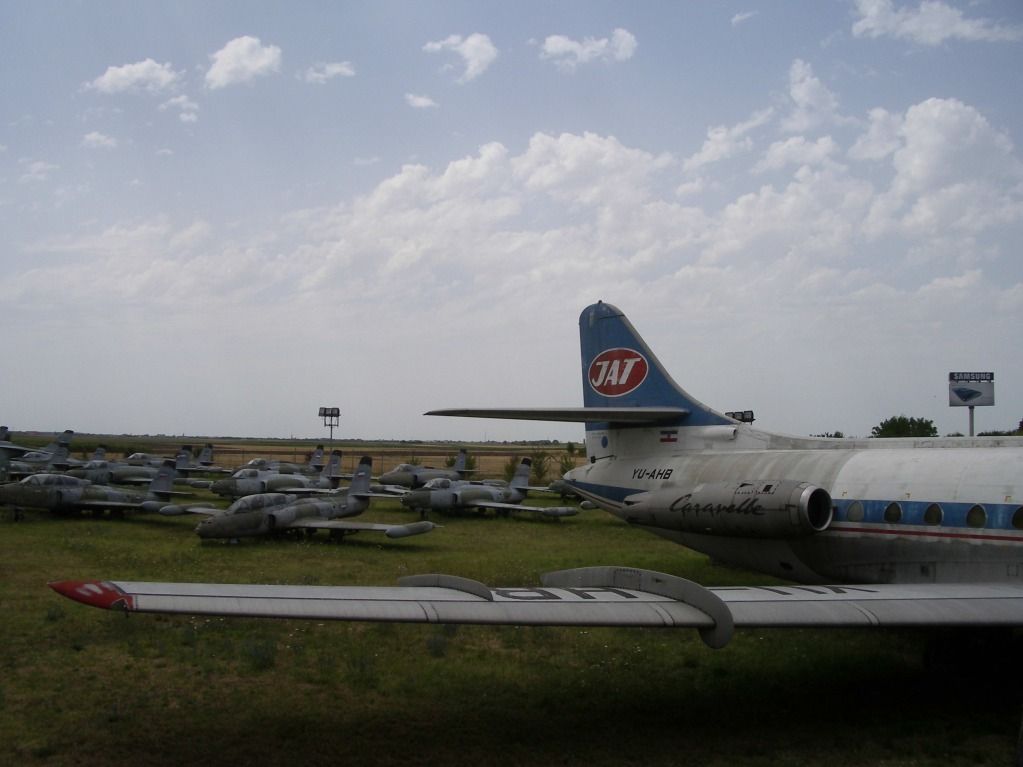 Under the roof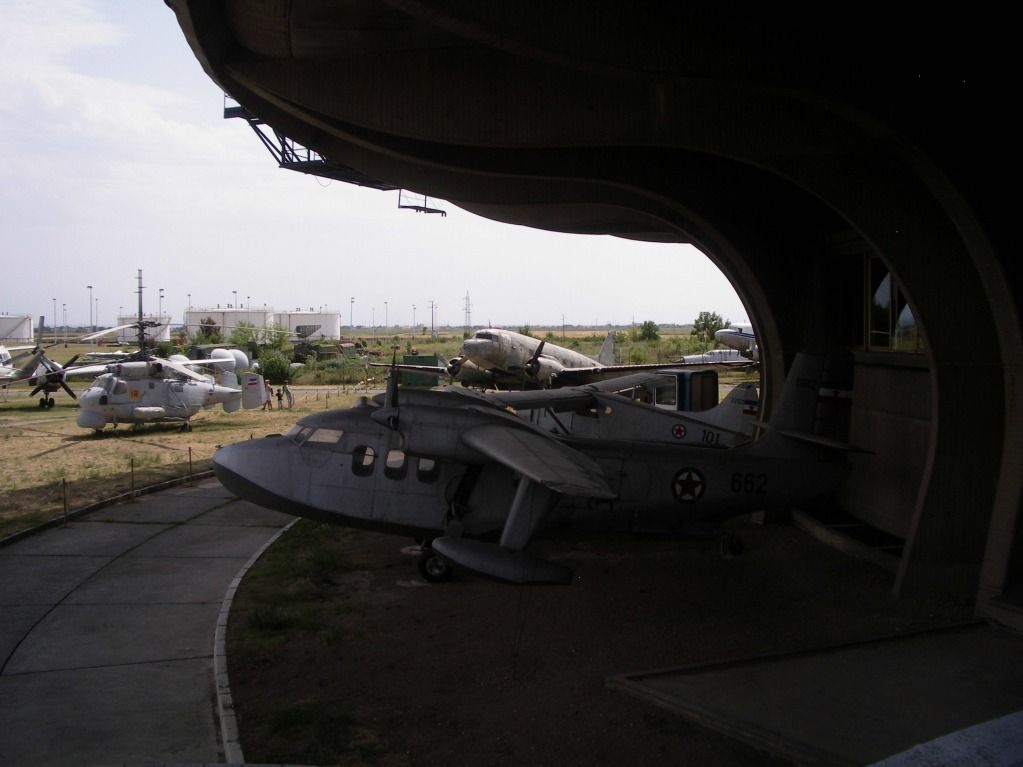 Is there something inside?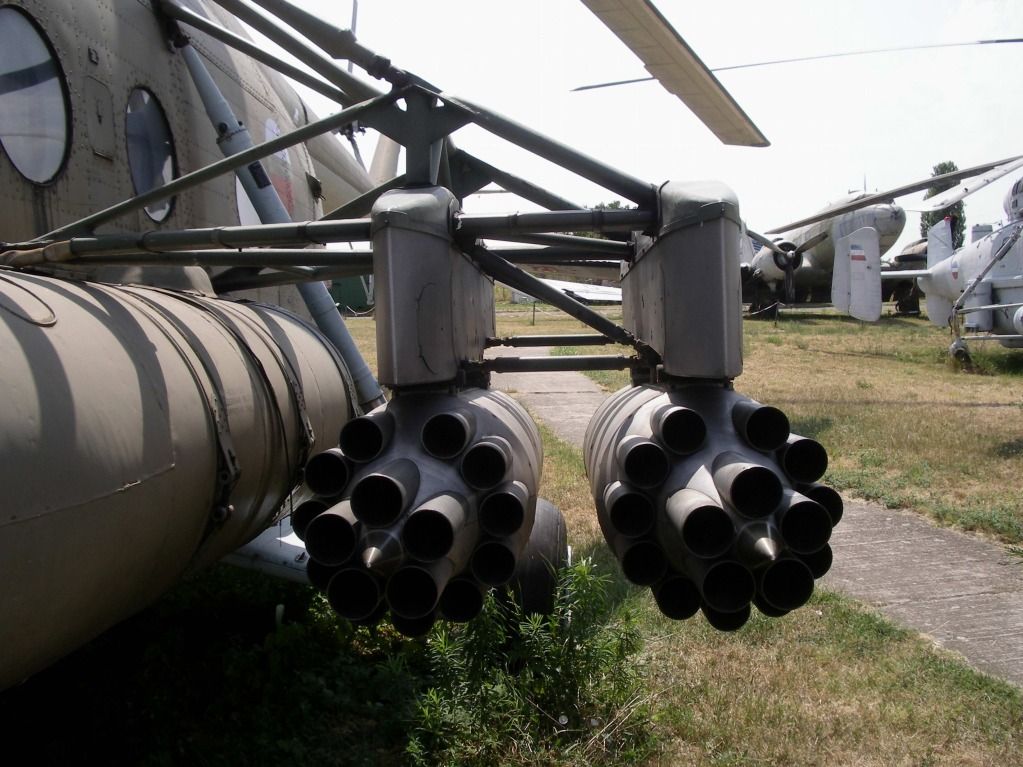 Sharp!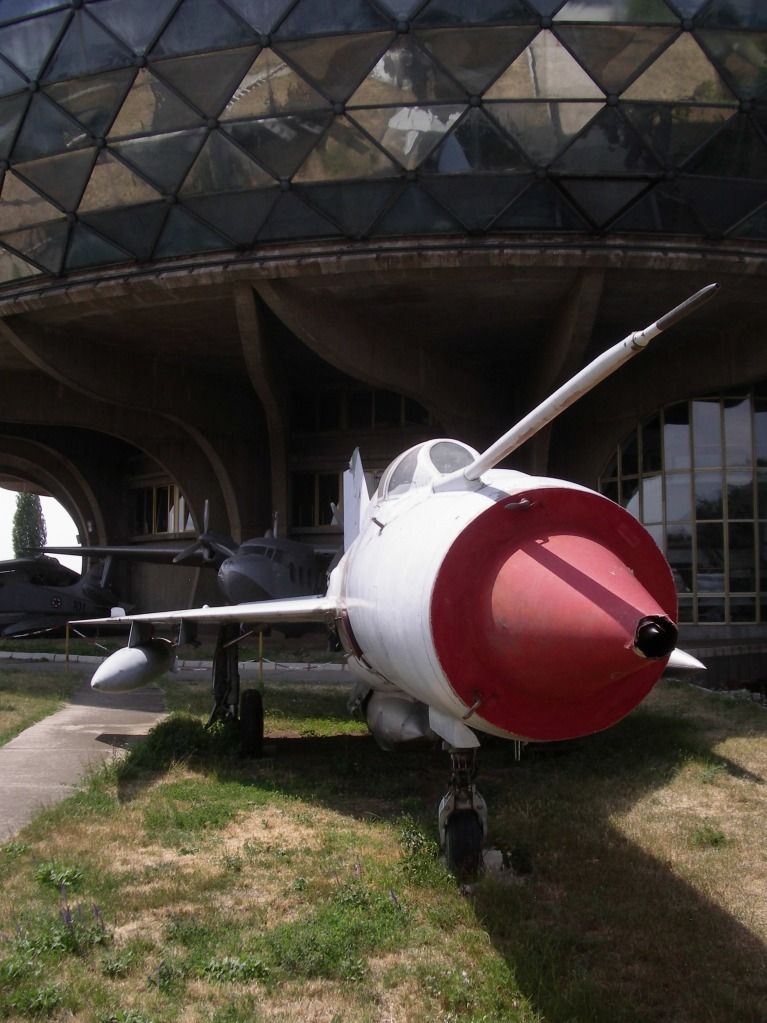 Back to the airport terminal now.
Everything ok with the next flight?.
.................................................................................................