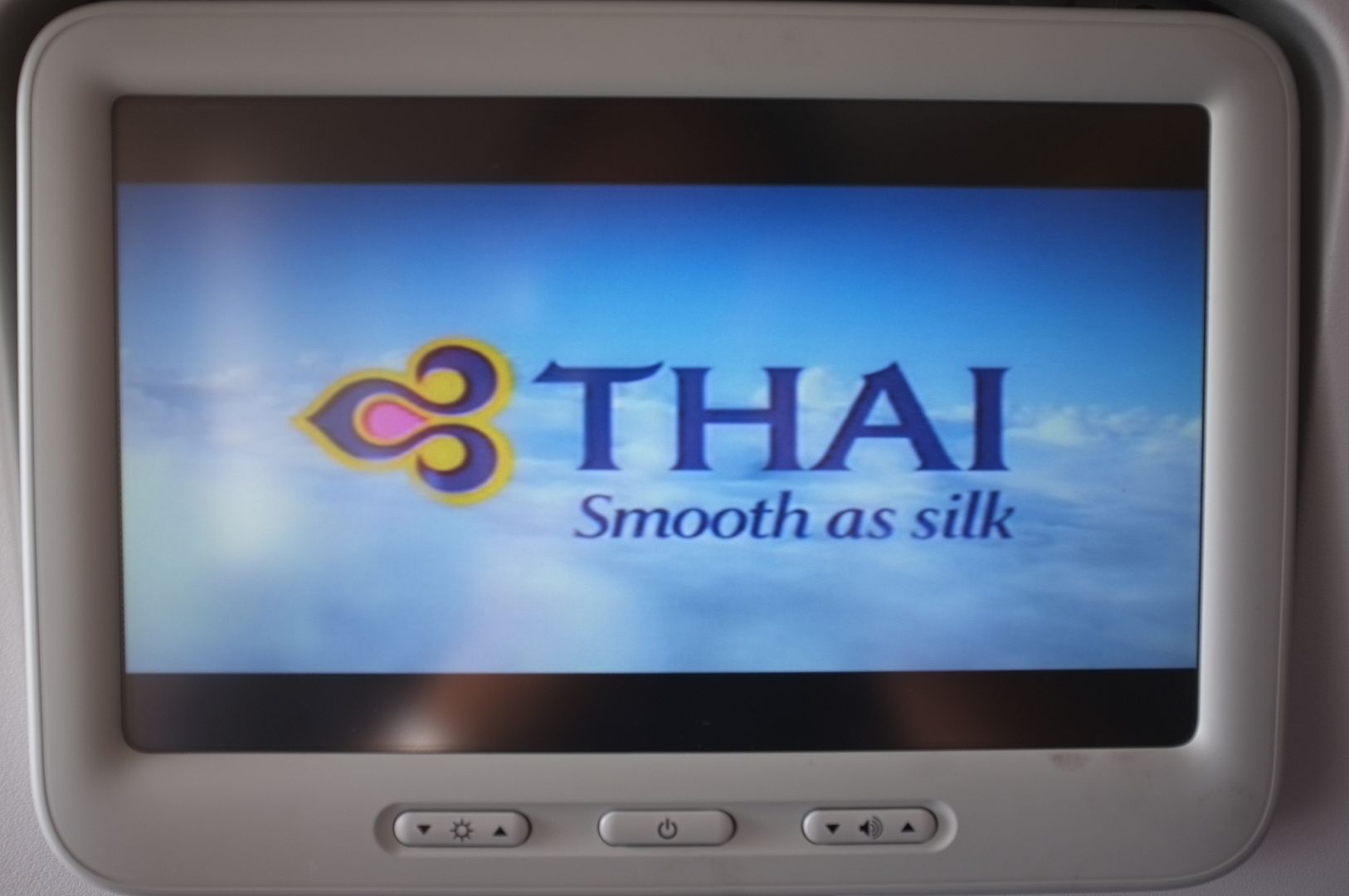 Hello and welcome to the second part of my trip report on Thai Airways Airbus A380 trip to Hong Kong. The first part of the report can be found here
THAI's A380 Inaugural: BKK-HKG, October 2012
(by
win1290
Oct 6 2012 in Trip Reports). This report will cover the return flight from Hong Kong to Bangkok.
Here are the details for the flight:
Date: 7 October 2012
Airline: Thai Airways International
Flight: TG601
Route: HKG – BKK
Class: Economy
Aircraft: Airbus A380-800
Registration: HS-TUA
To travel to the airport from my hotel in Causeway bay, I took an underground from Causeway bay station (which located opposite my hotel) to Central Station, and from Hong Kong Central Station, I took an Airport Express train to the airport which took around 30 minutes.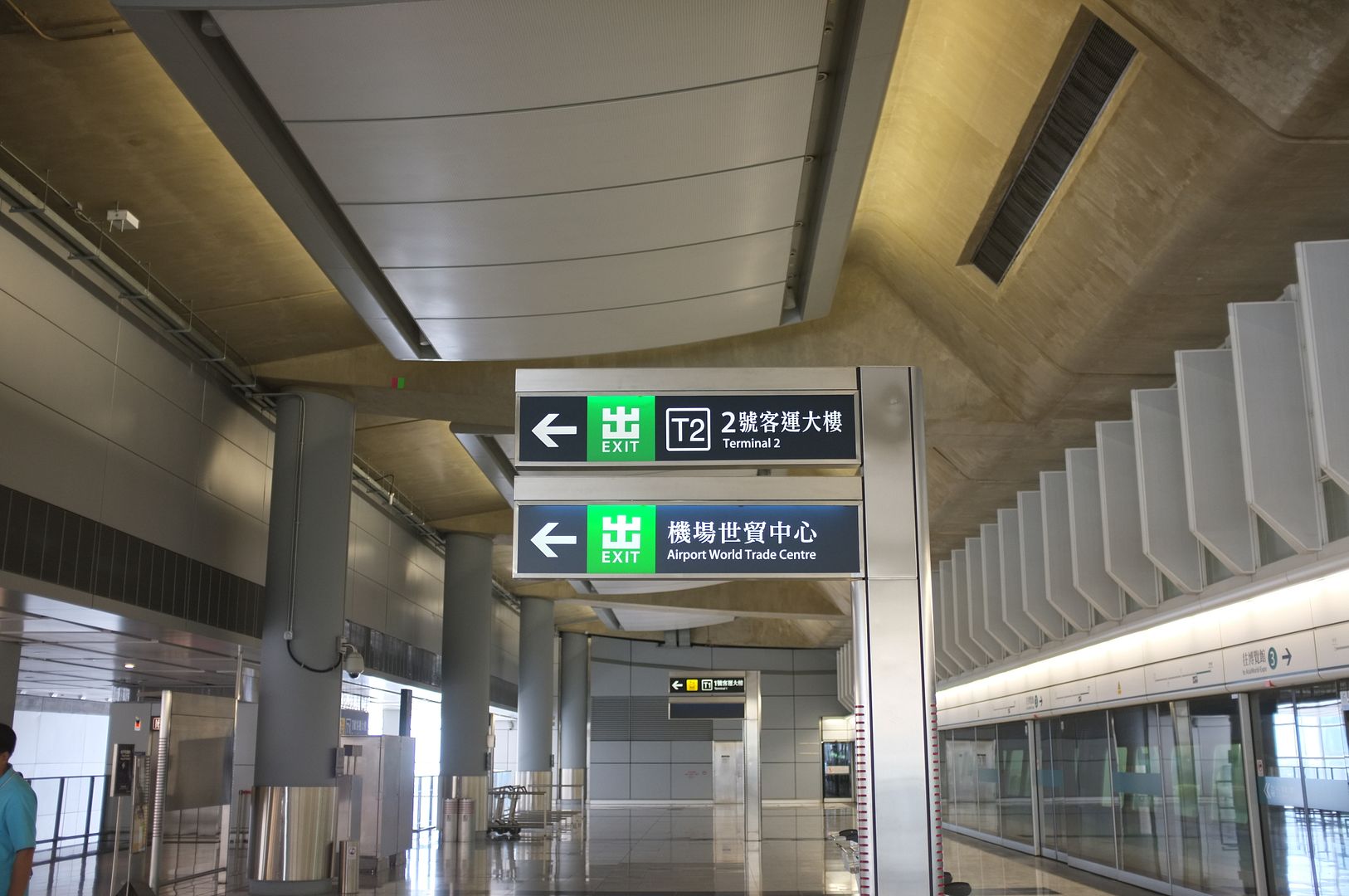 A few steps away, I entered the check-in zone in terminal 2, where Thai Airways check-in area locates.
Flight information display
I headed to an empty Business Class/*G counter and asked to be check-in to Bangkok. I also asked whether it was possible to get a window seat on the upper deck and after briefly looking in the system, the check-in lady consulted her supervisor. The check-in supervisor then told me that this flight was quite empty in Economy class and, for this reason, the Economy class on the upper deck will be closed. He then offered me two options: a window seat on the emergency exit row of Economy class (row 31), or non-emergency row but he will guarantee I have three seats on my own. I accepted the latter. Then I got my boarding pass and lounge invitation, I thanked the agent.
Then I proceed to passport control and security check, it was completely empty and I got through in minutes.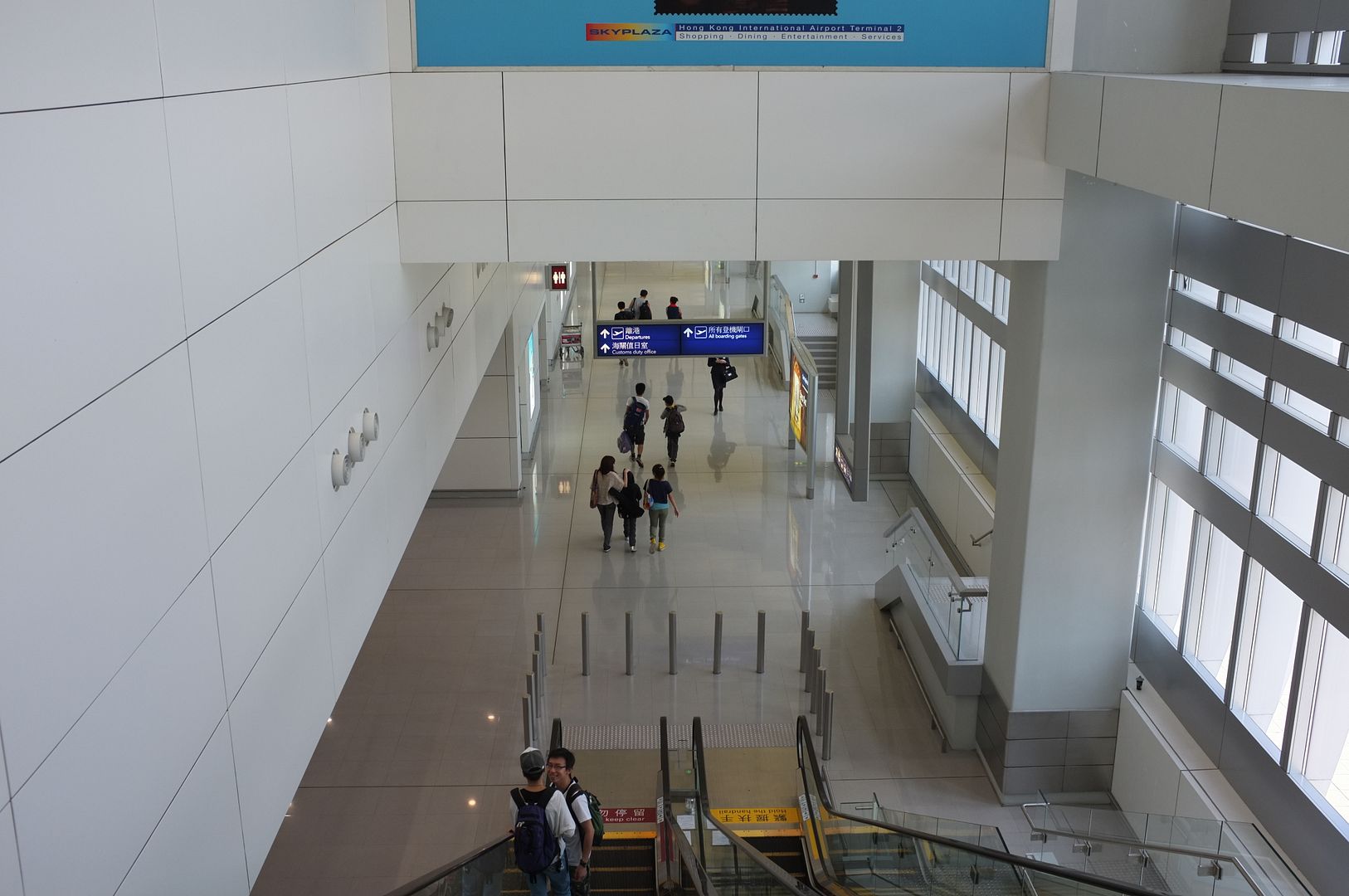 Boarded a train ride to the departure hall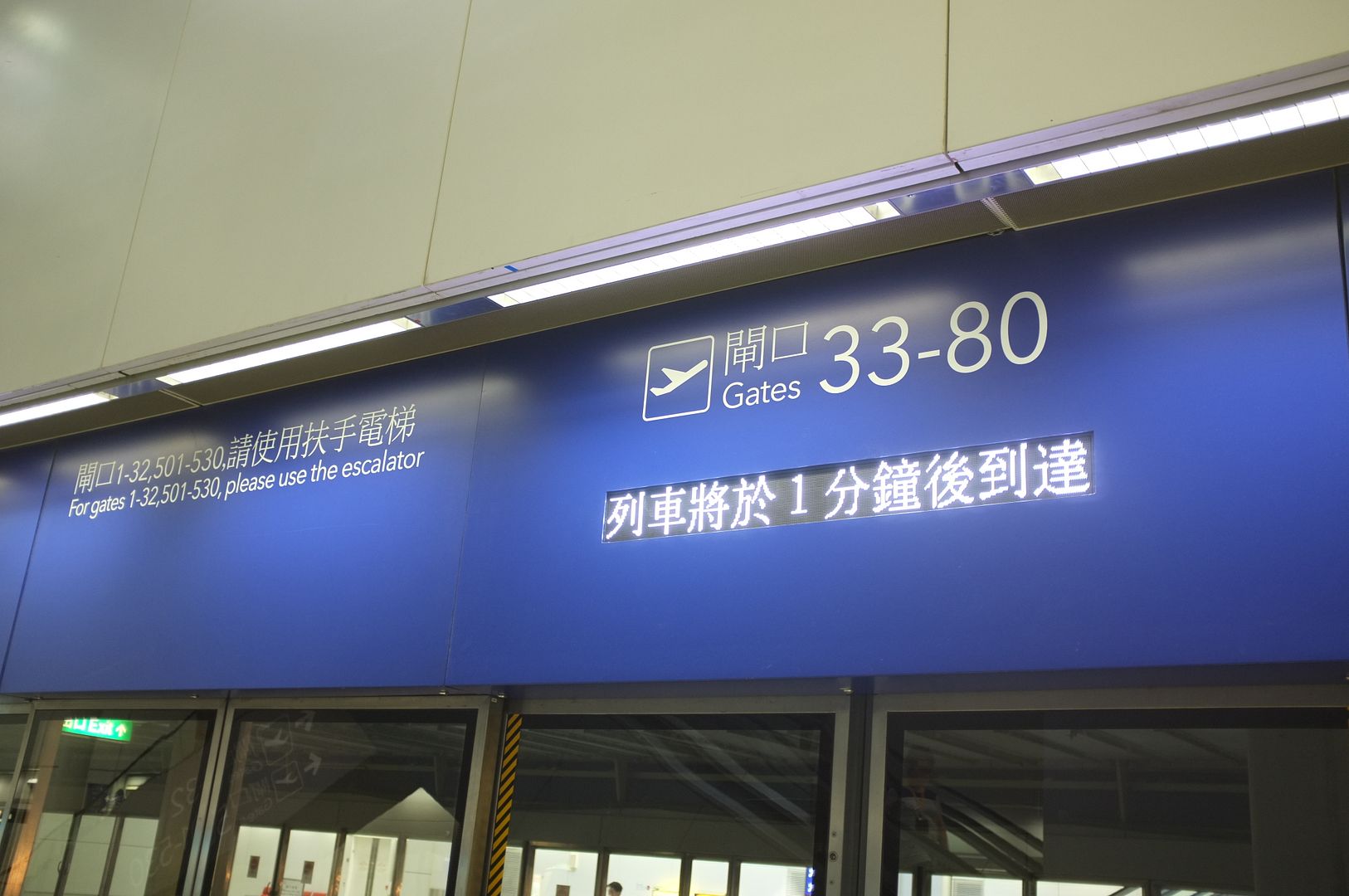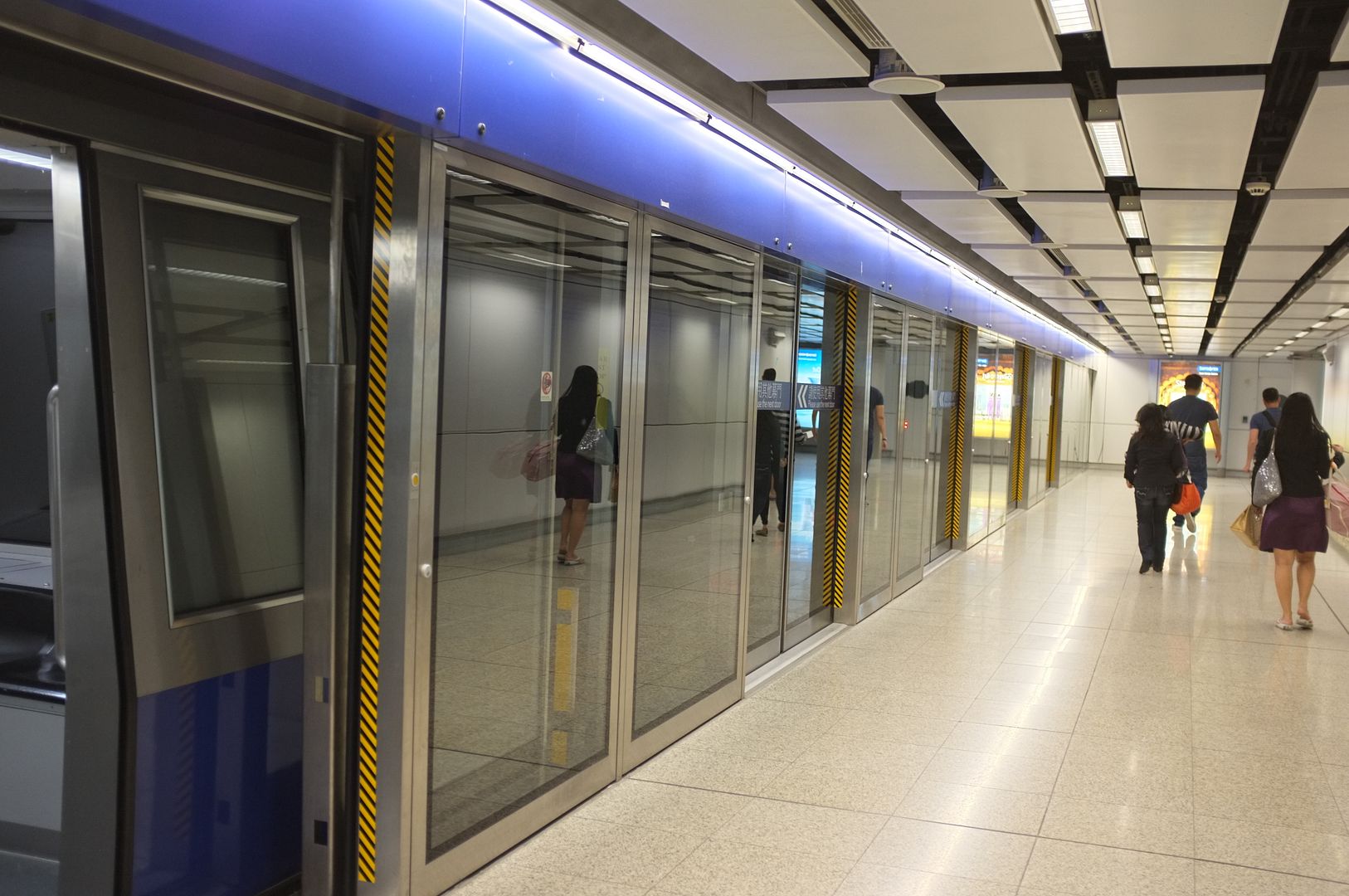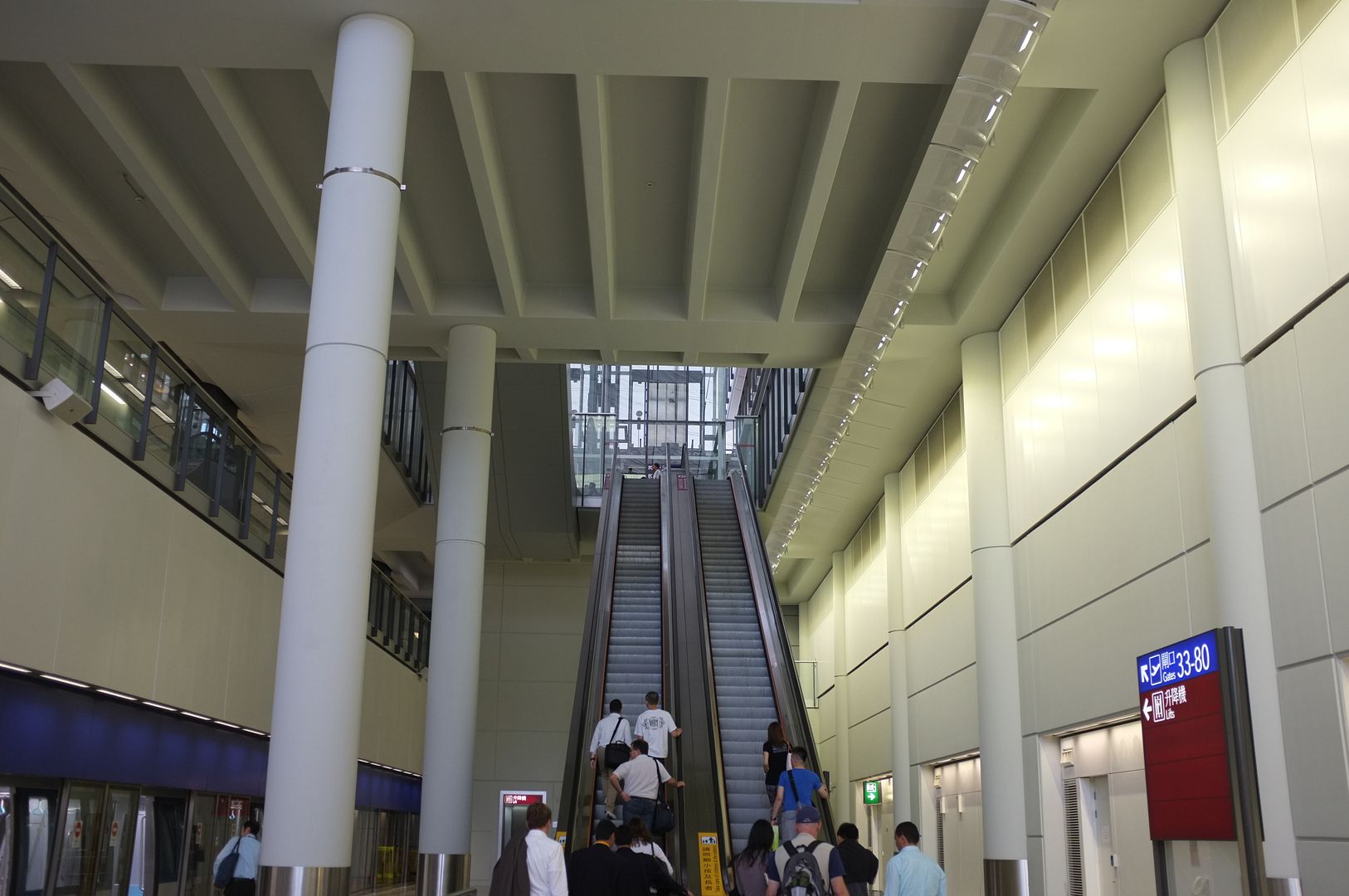 Took a few pictures before heading to Thai Airway's lounge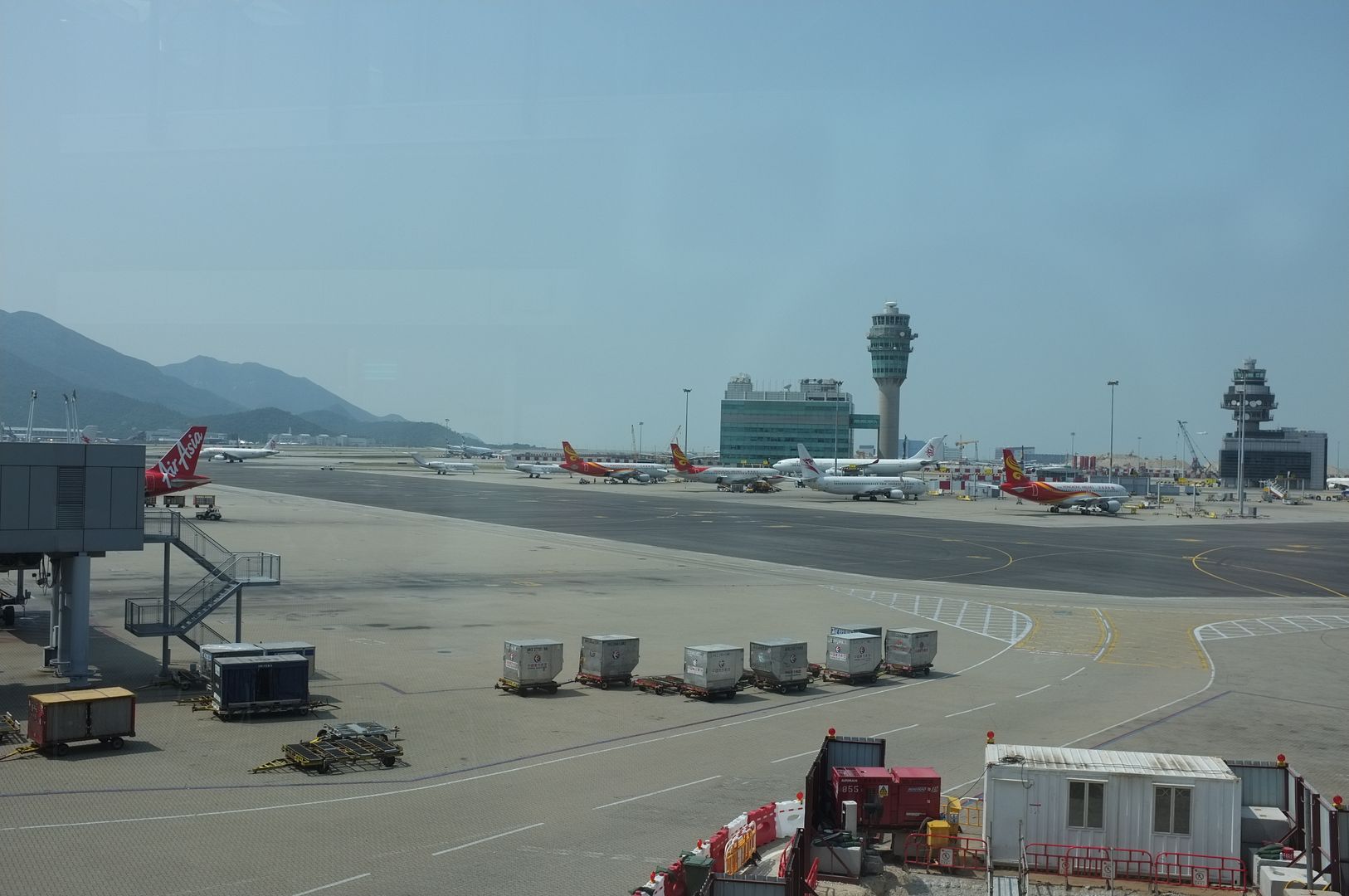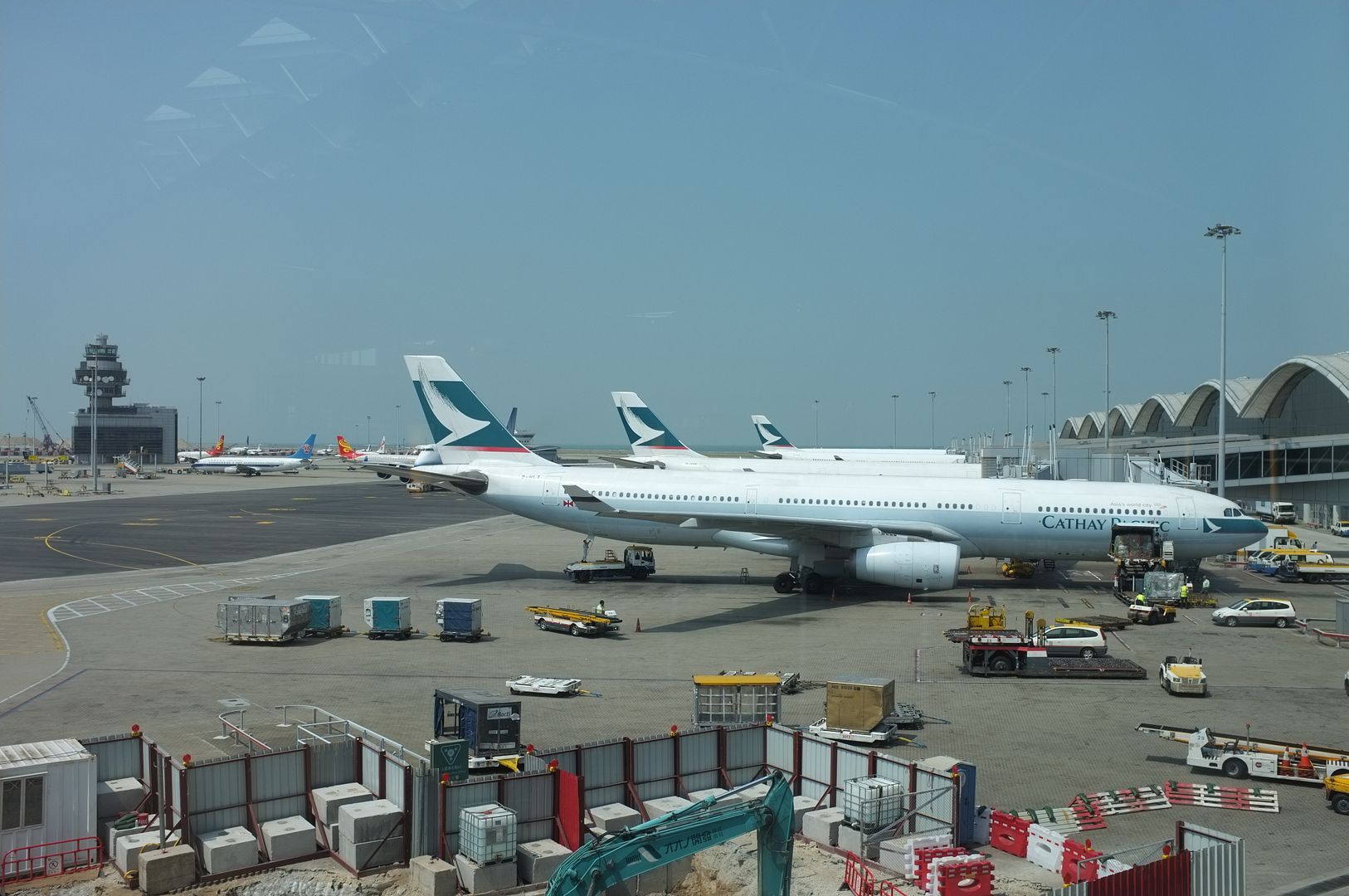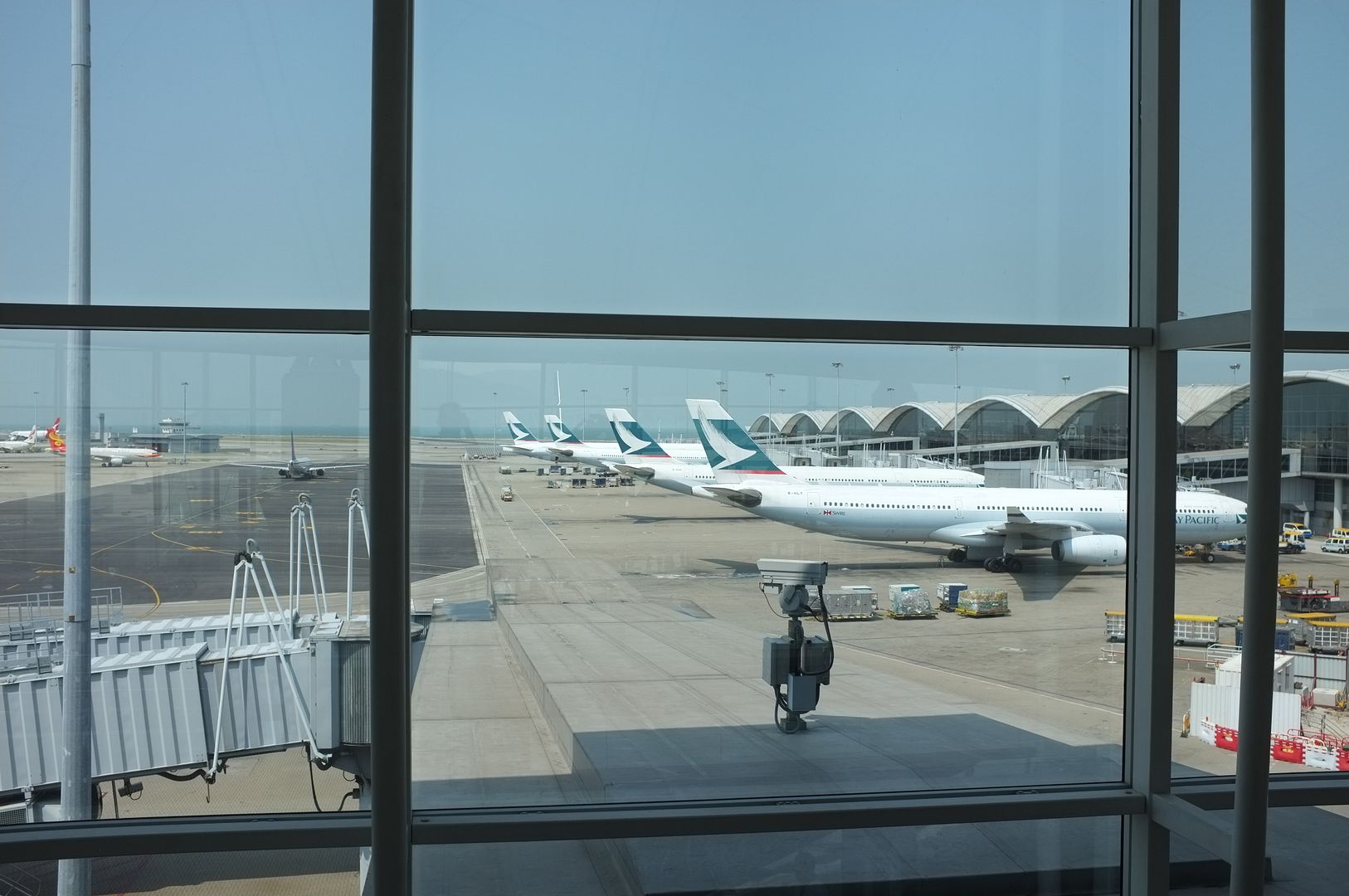 Took an escalator one floor up to the area where some airport lounges are located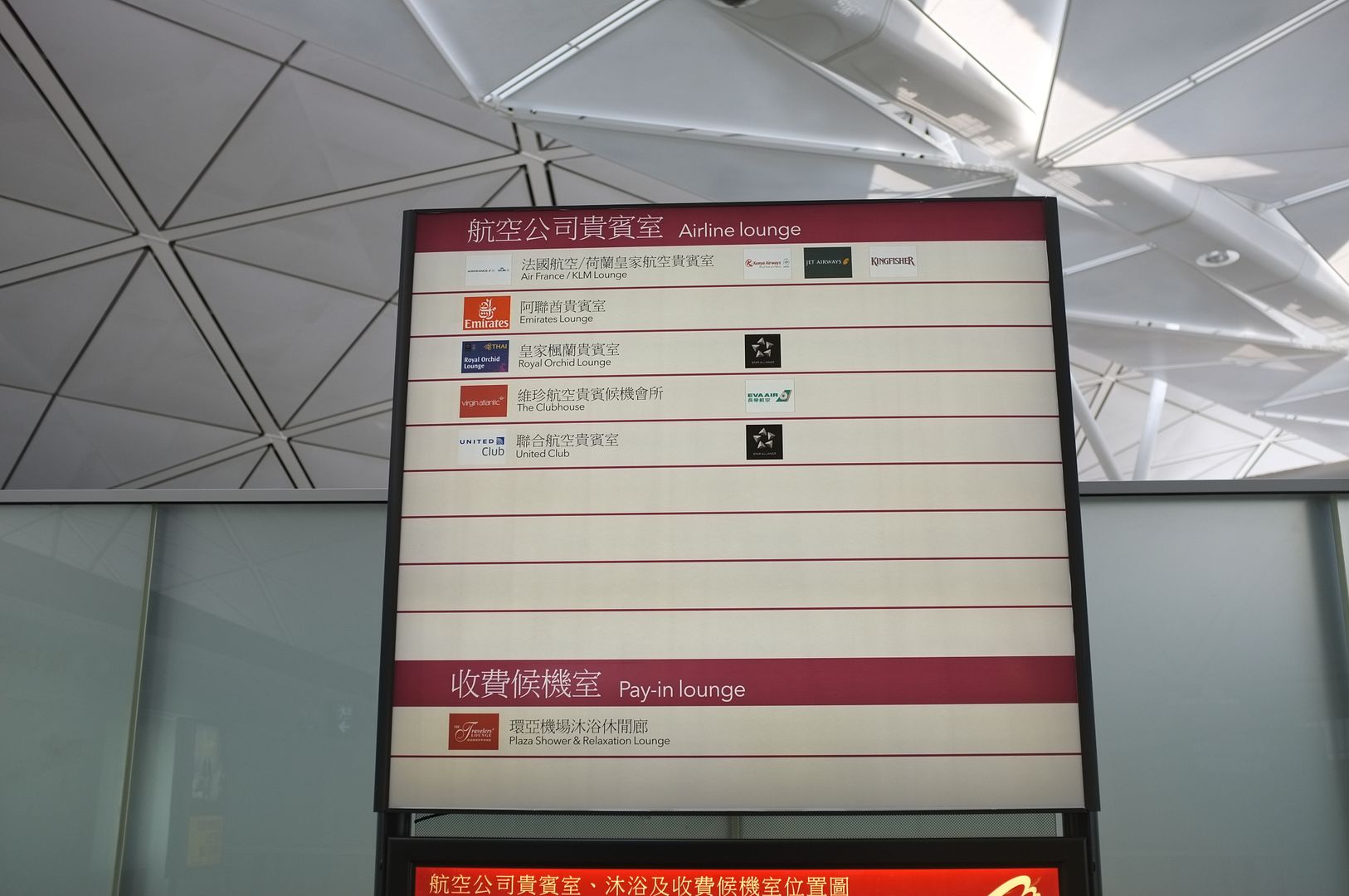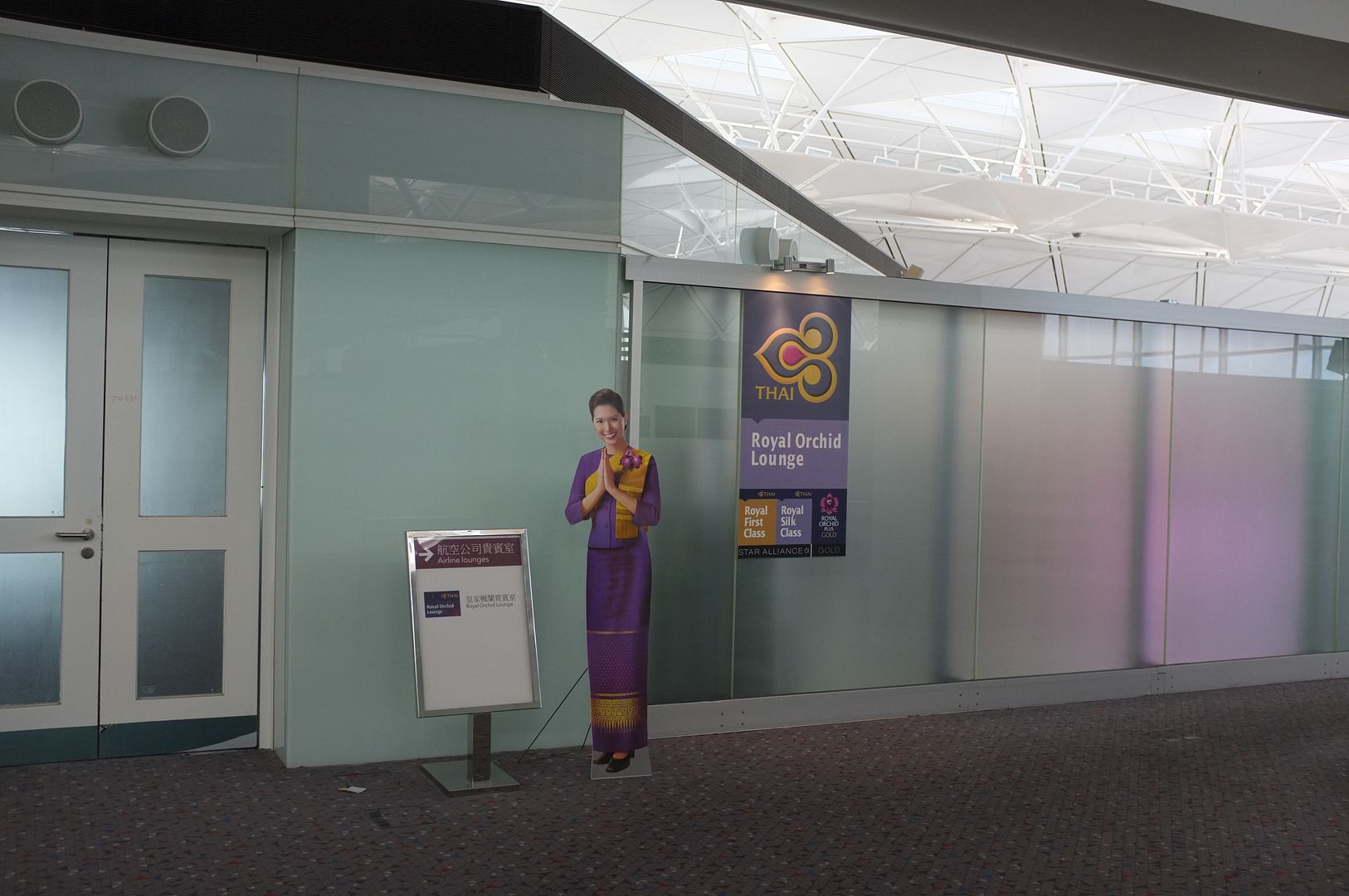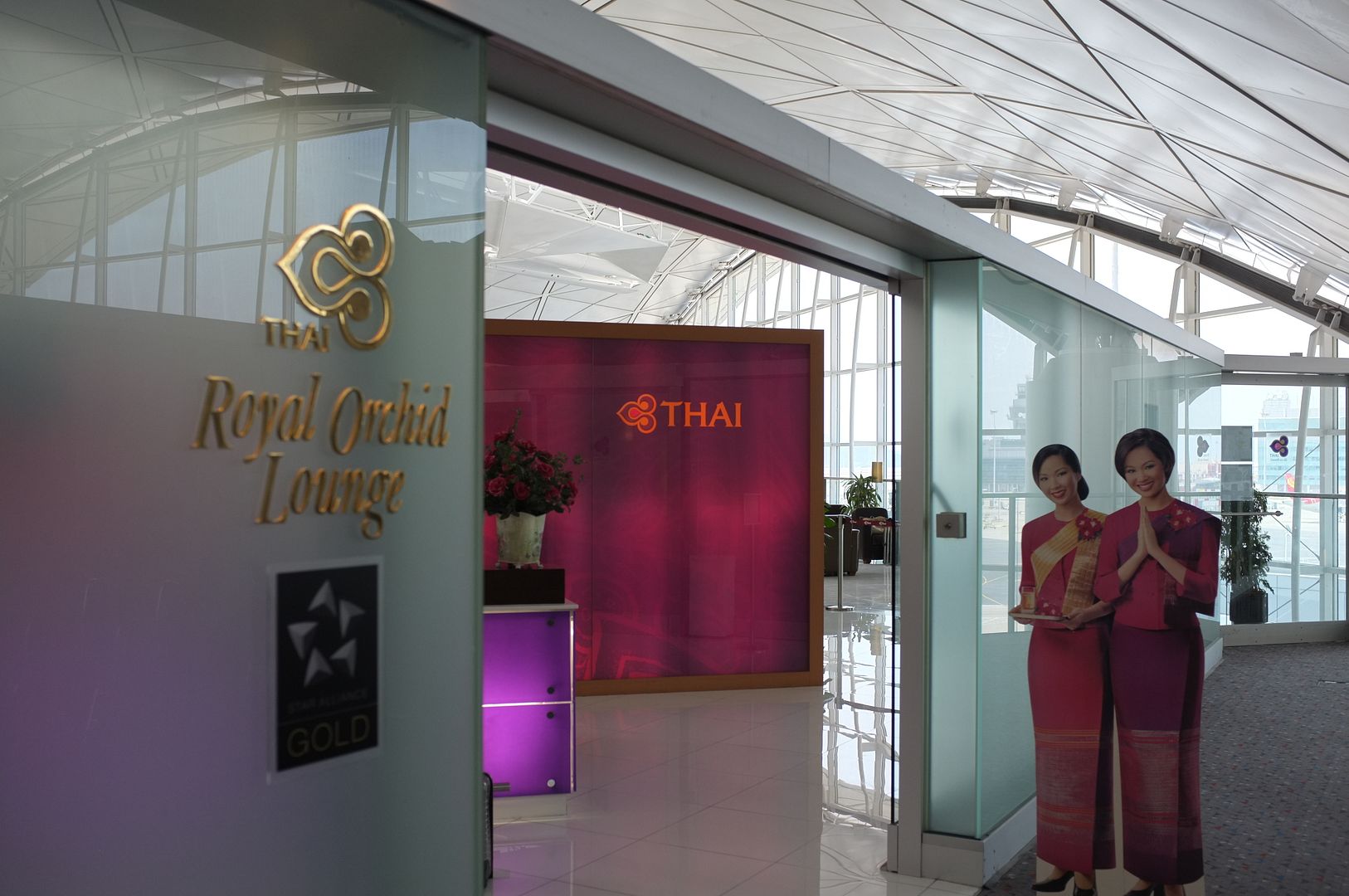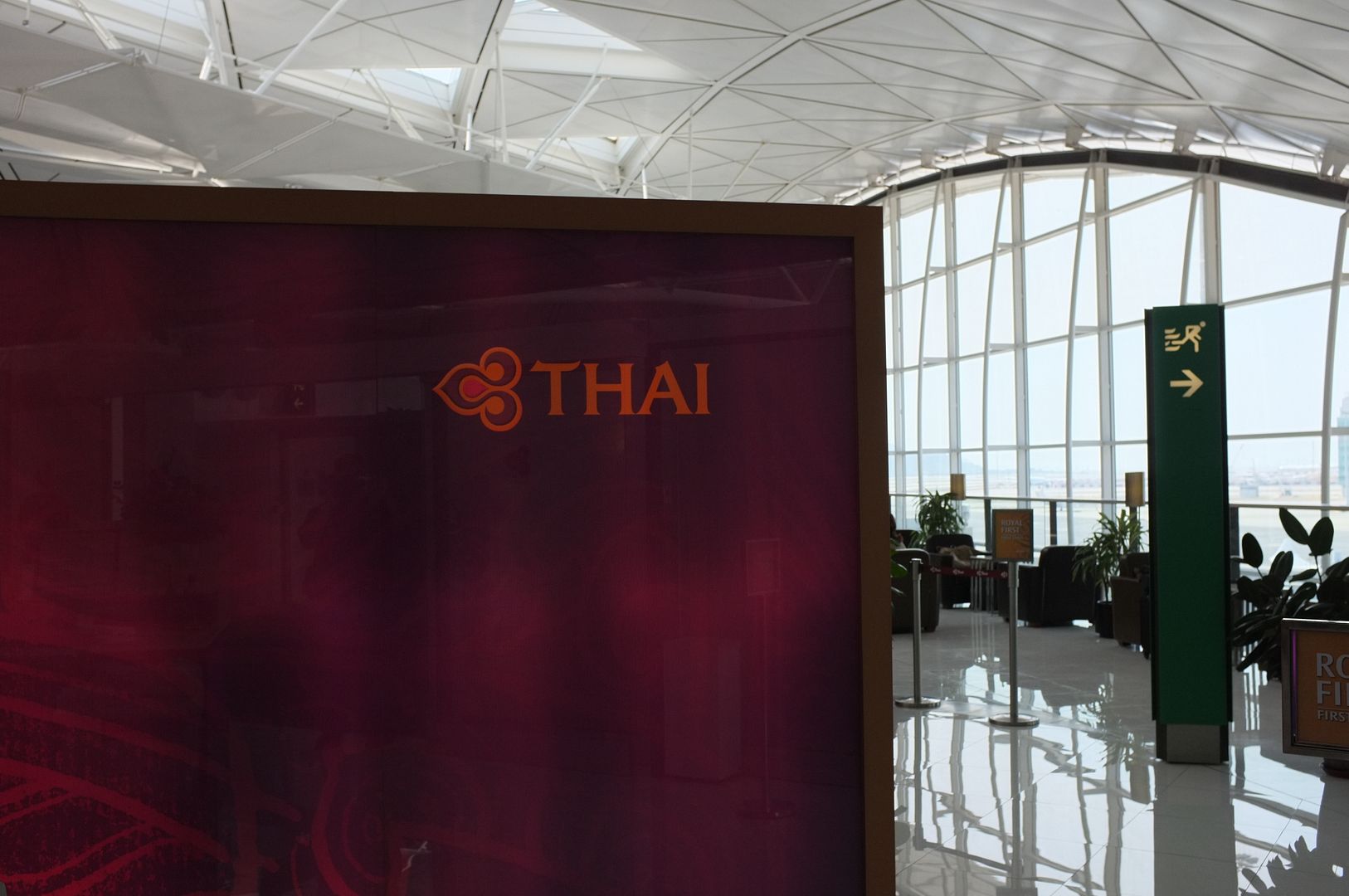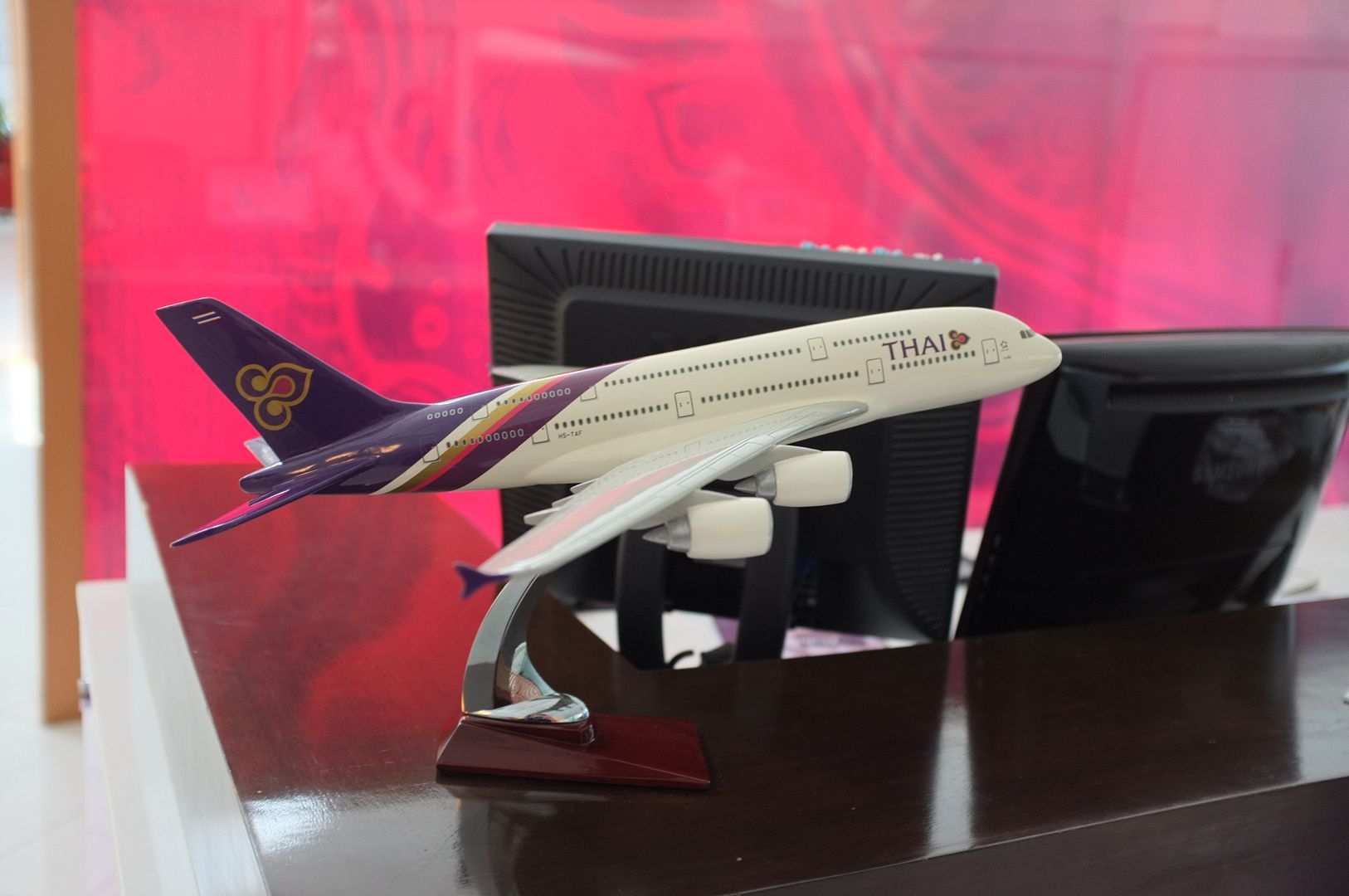 First Class designated zone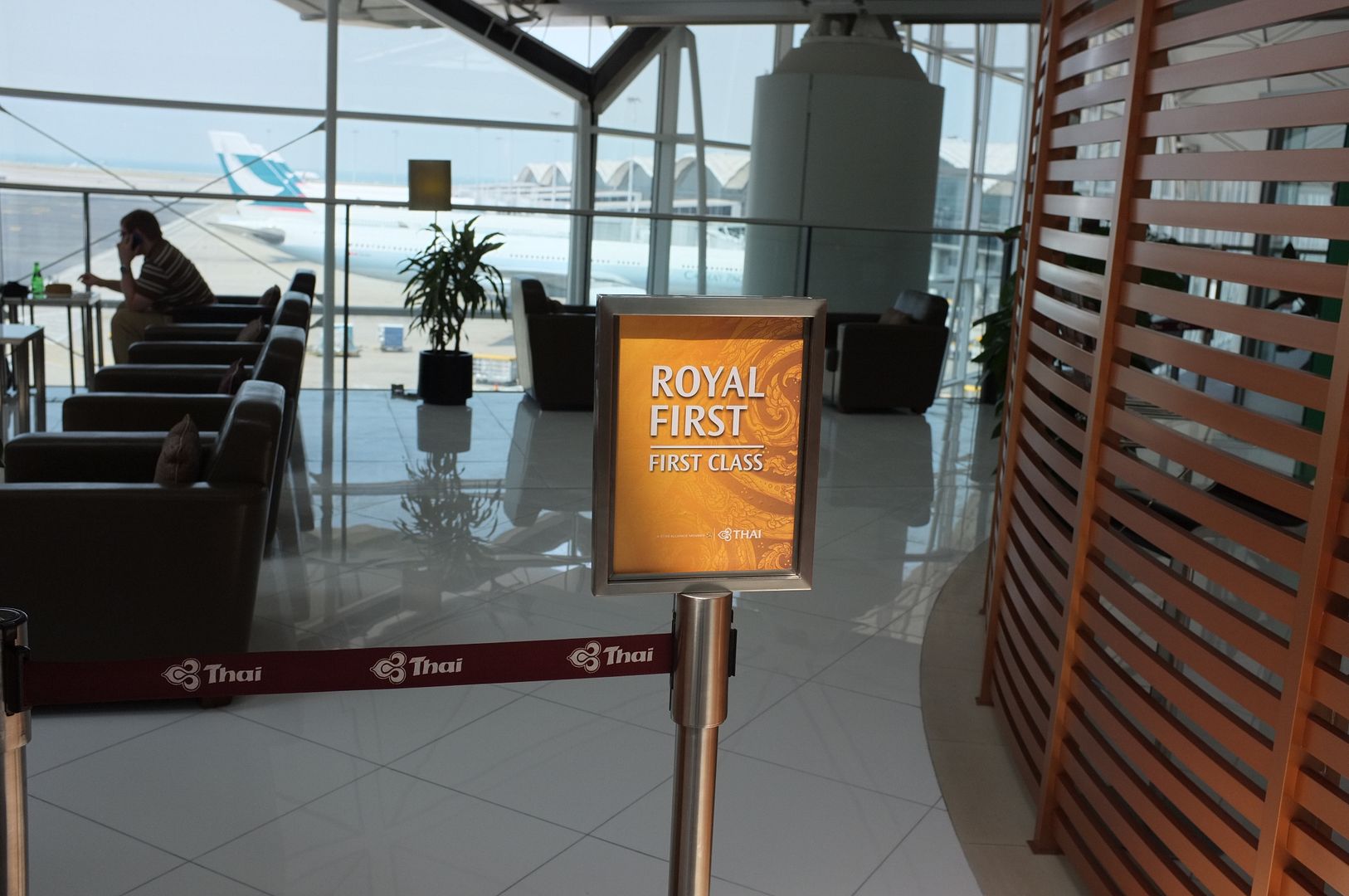 Computer zone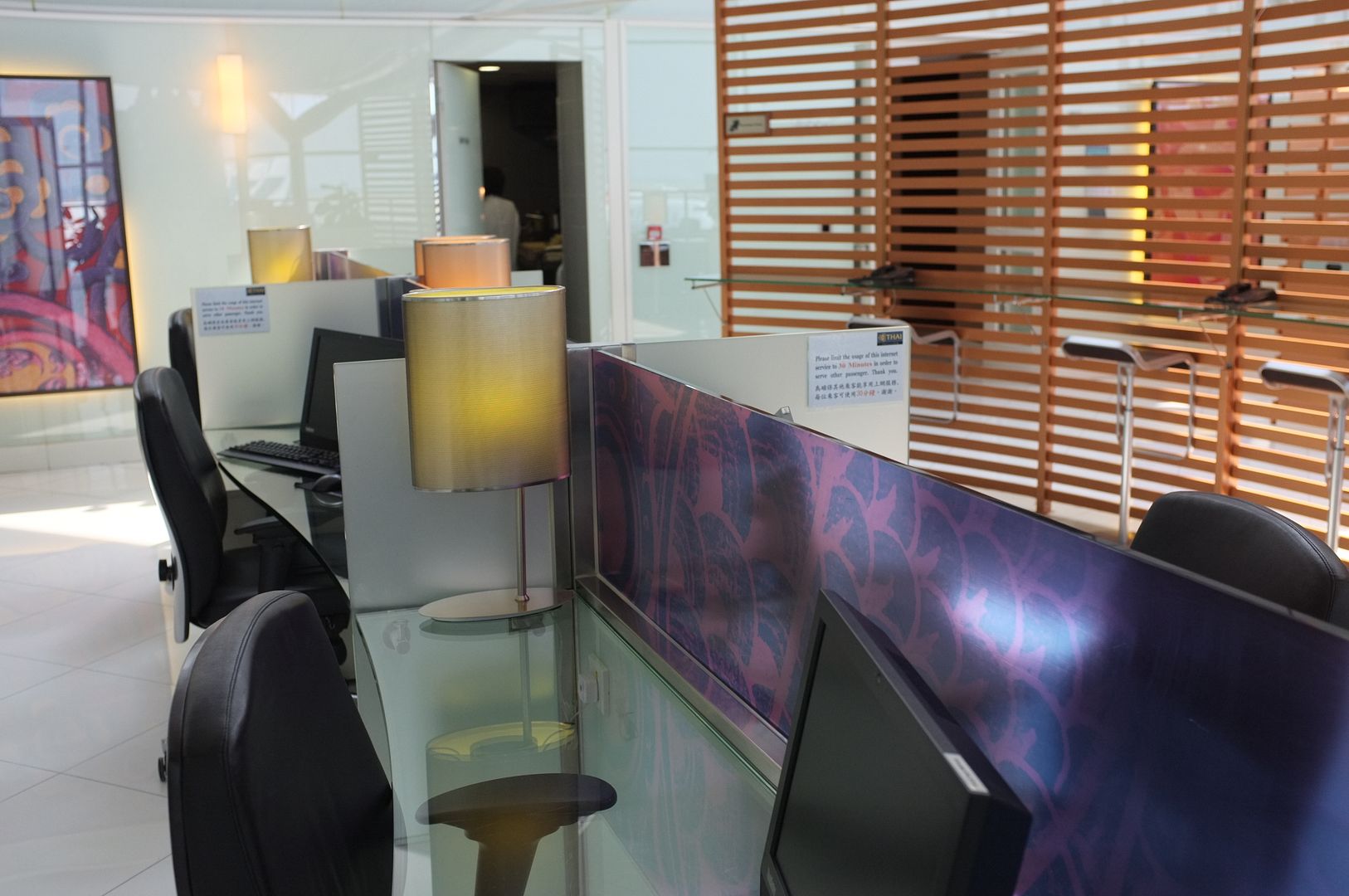 Food bar: Some very nice Thai dishes!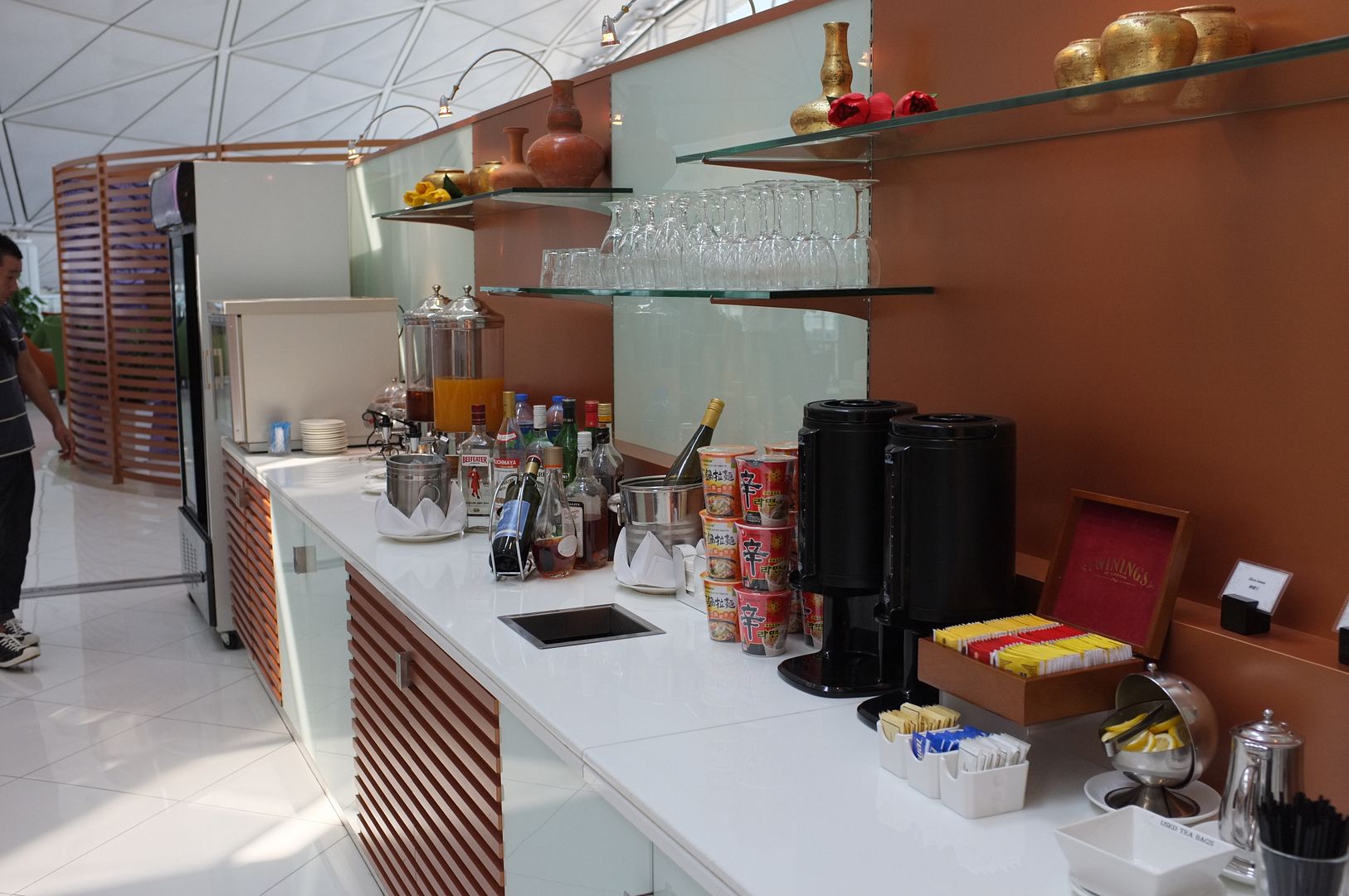 Spicy fish!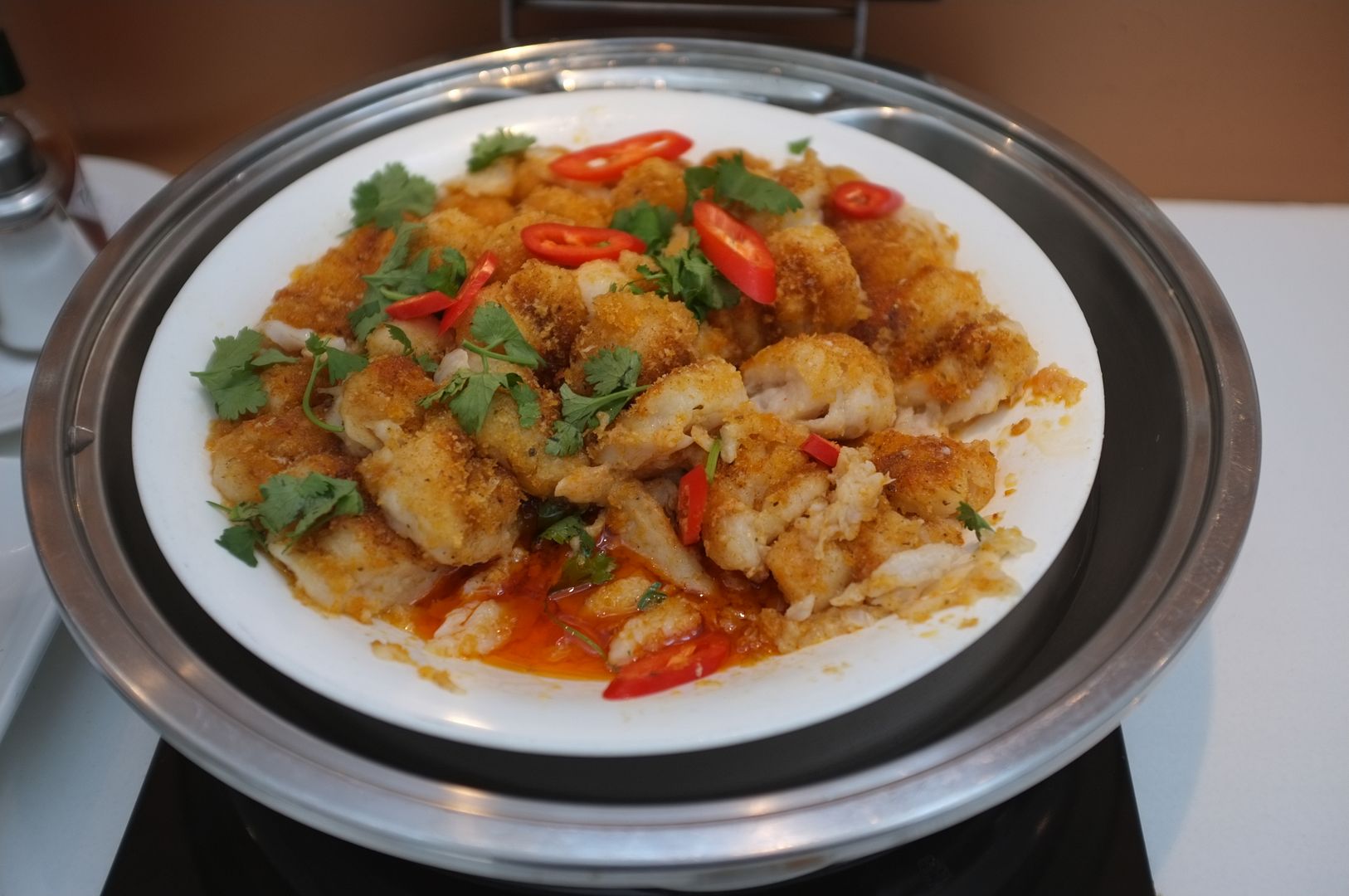 Dim Sums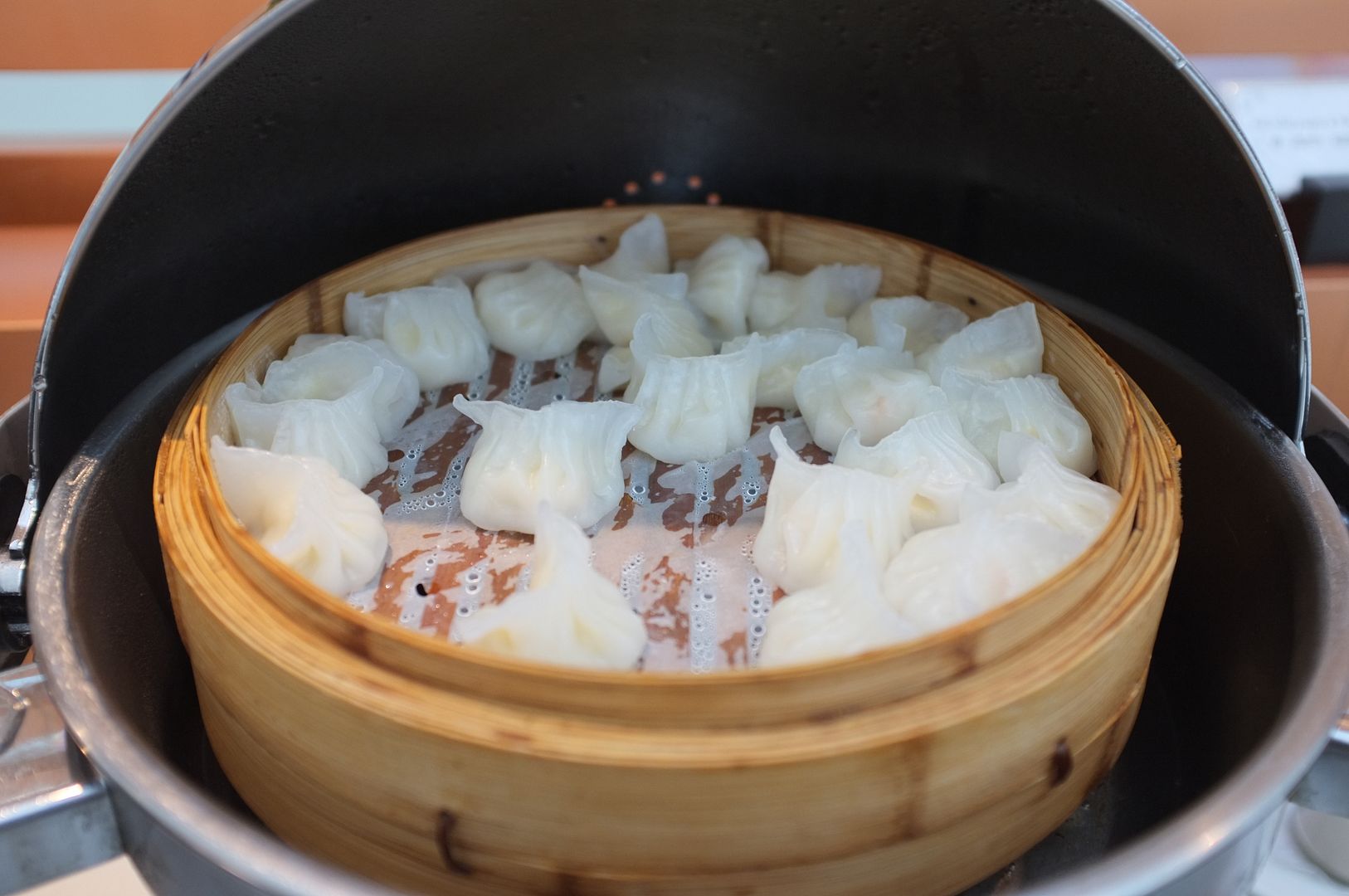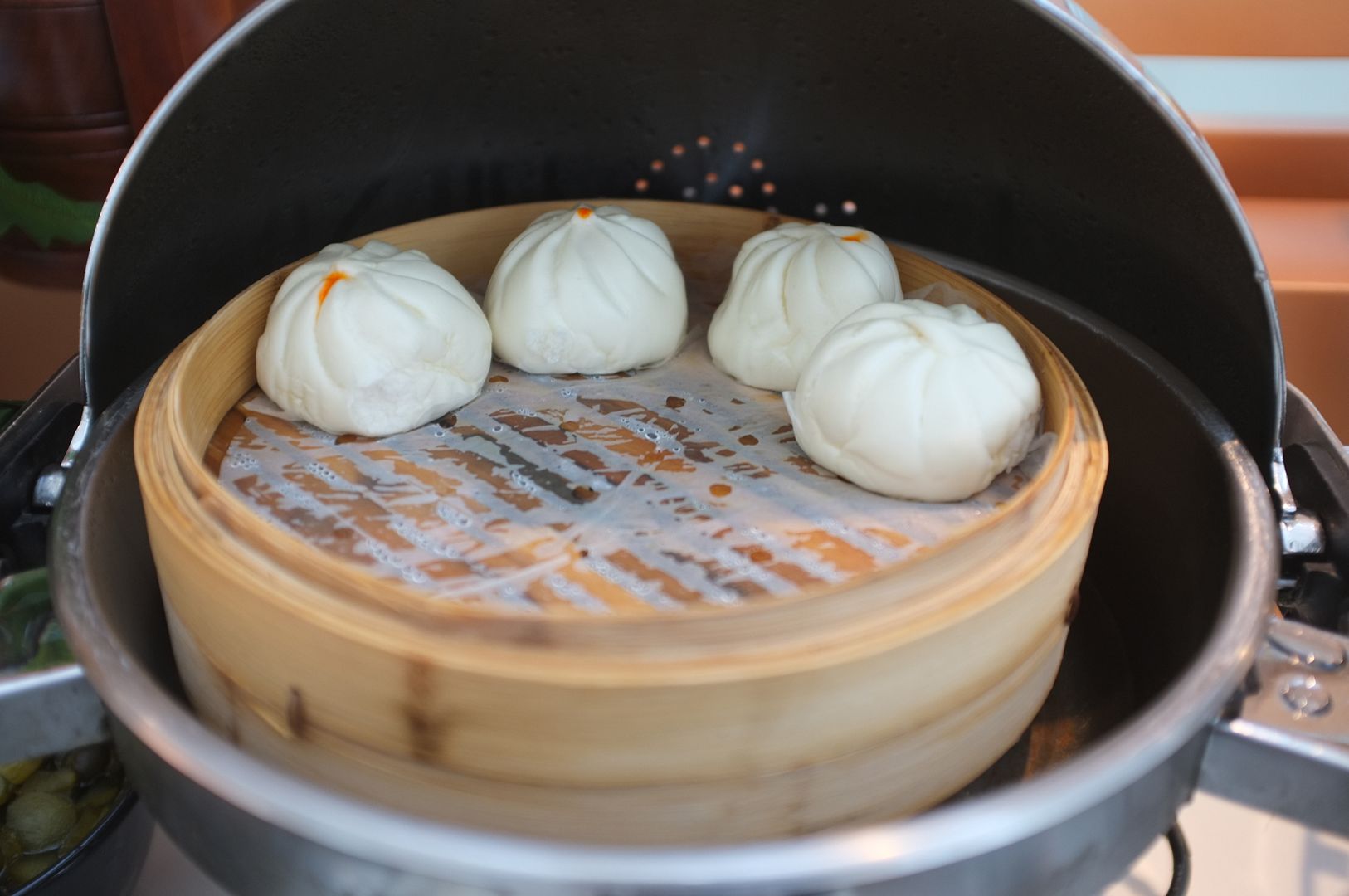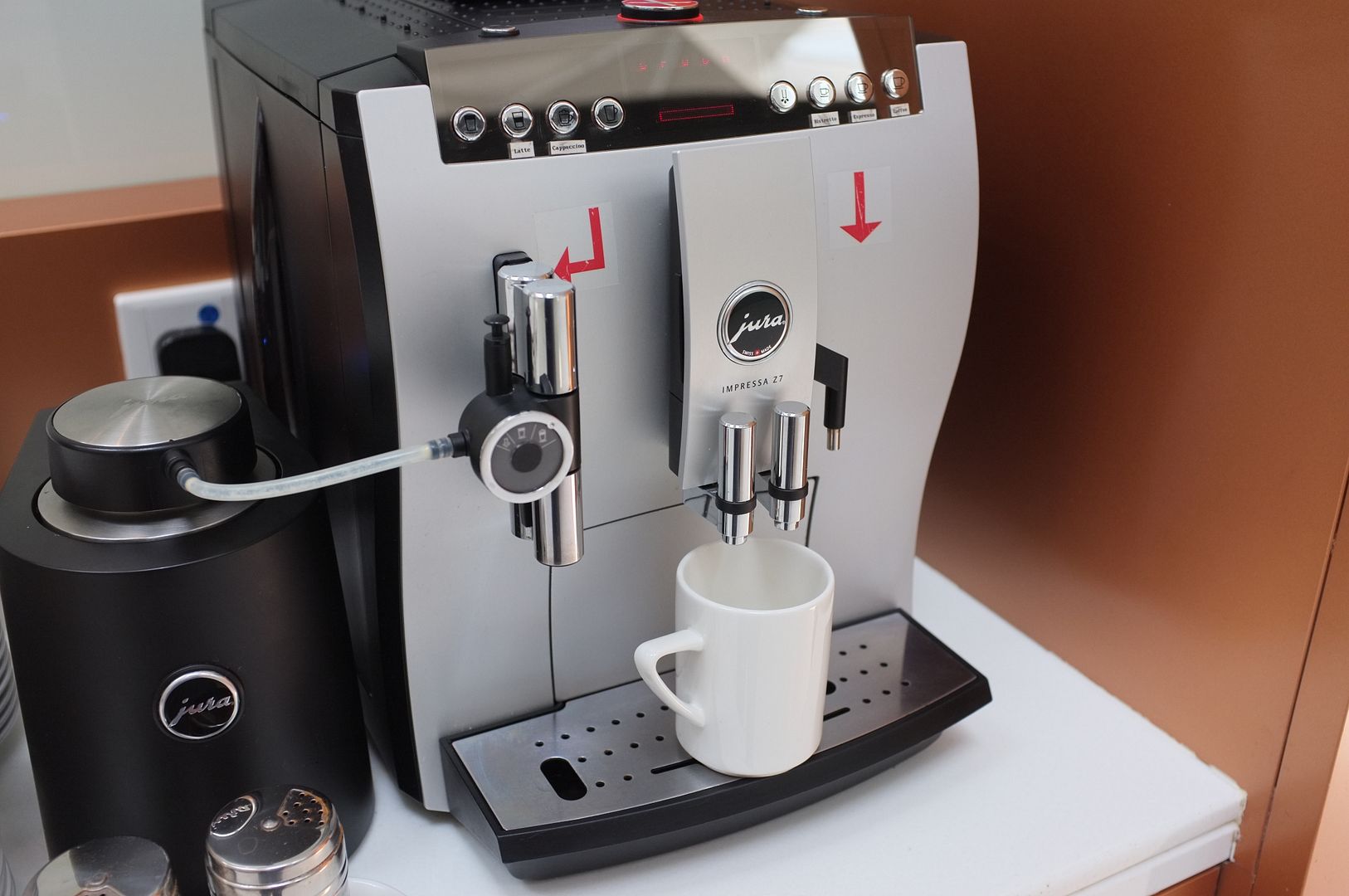 Seating area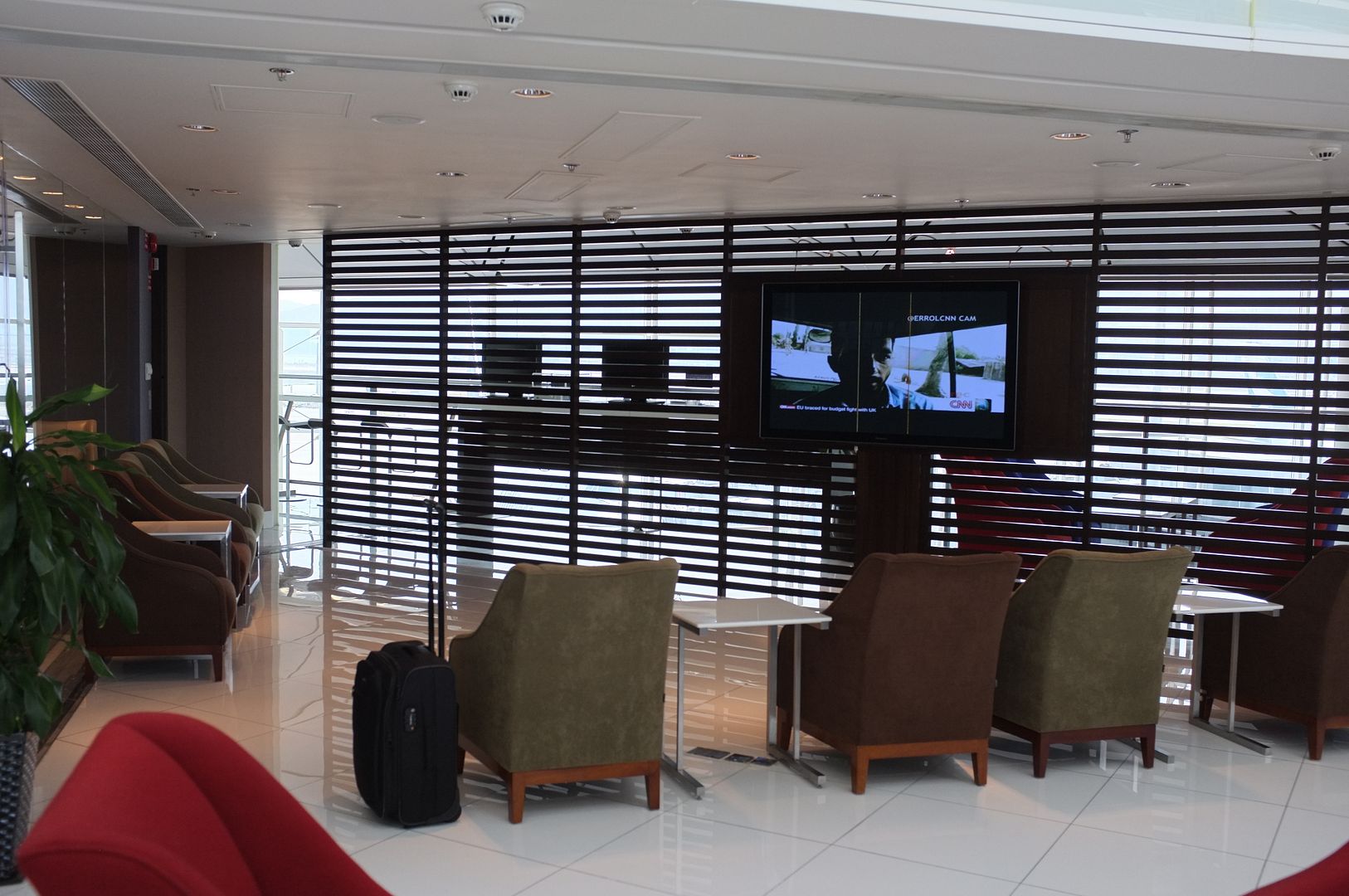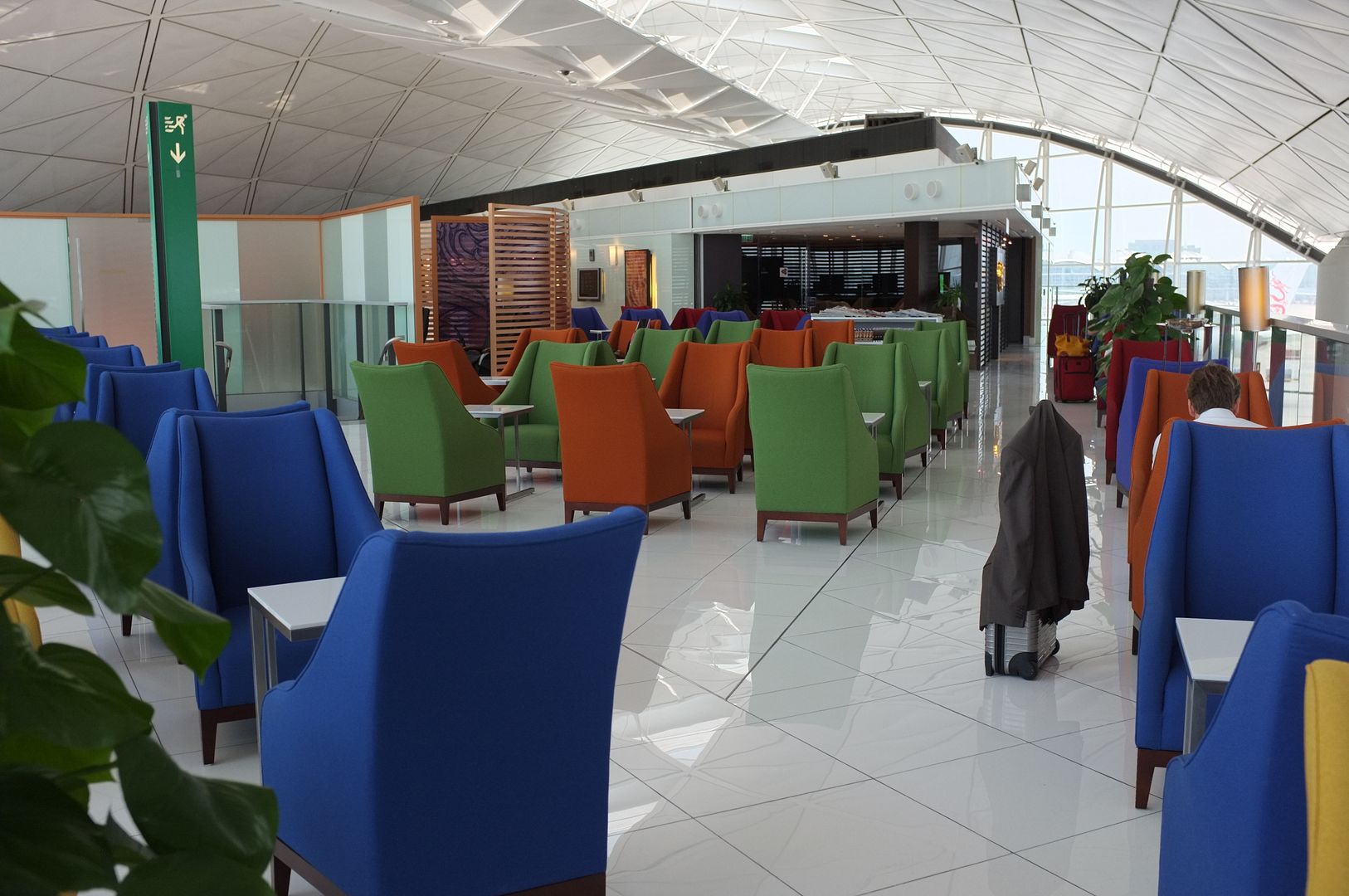 View from my seat in the lounge
Lufthansa 747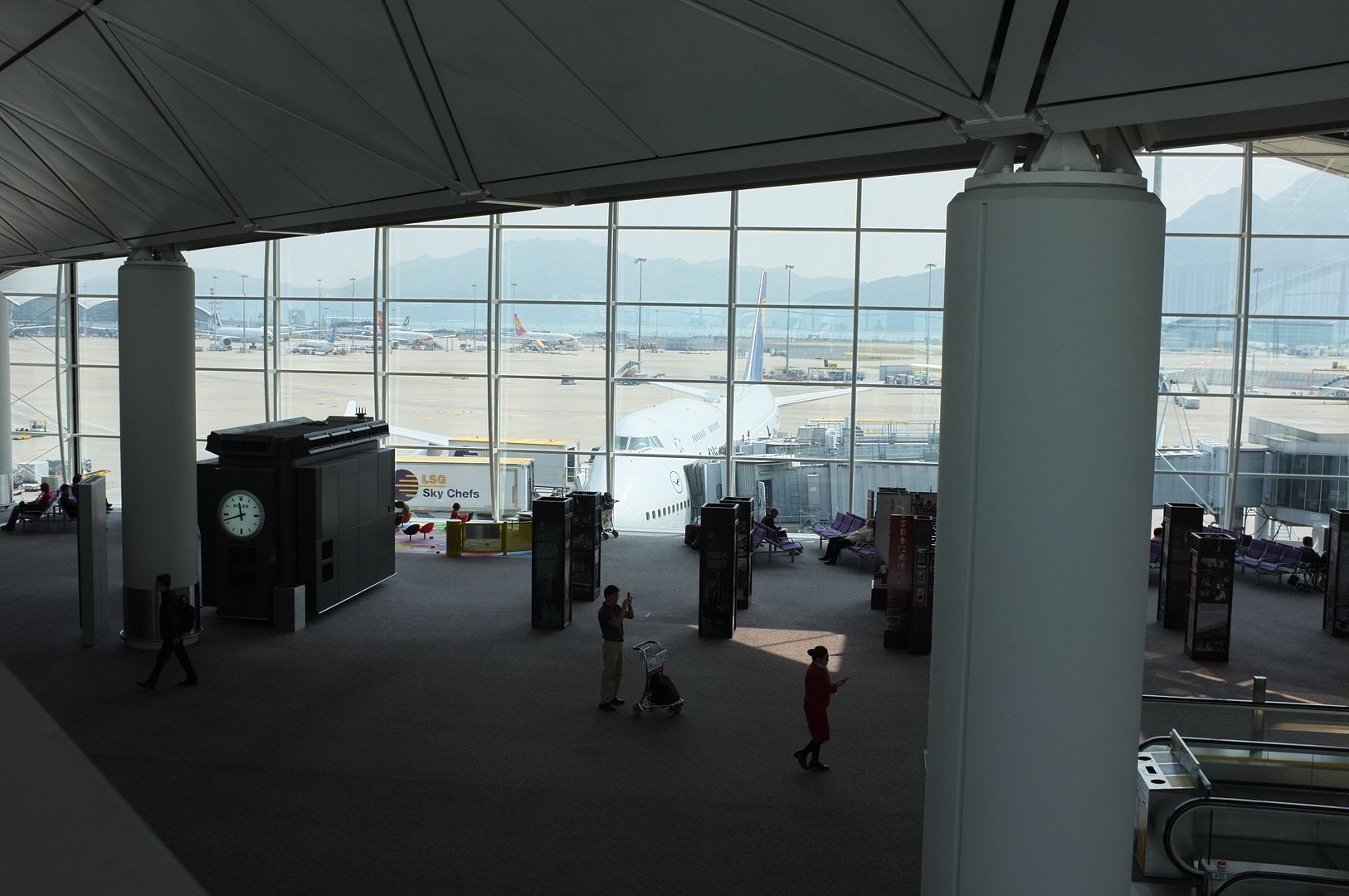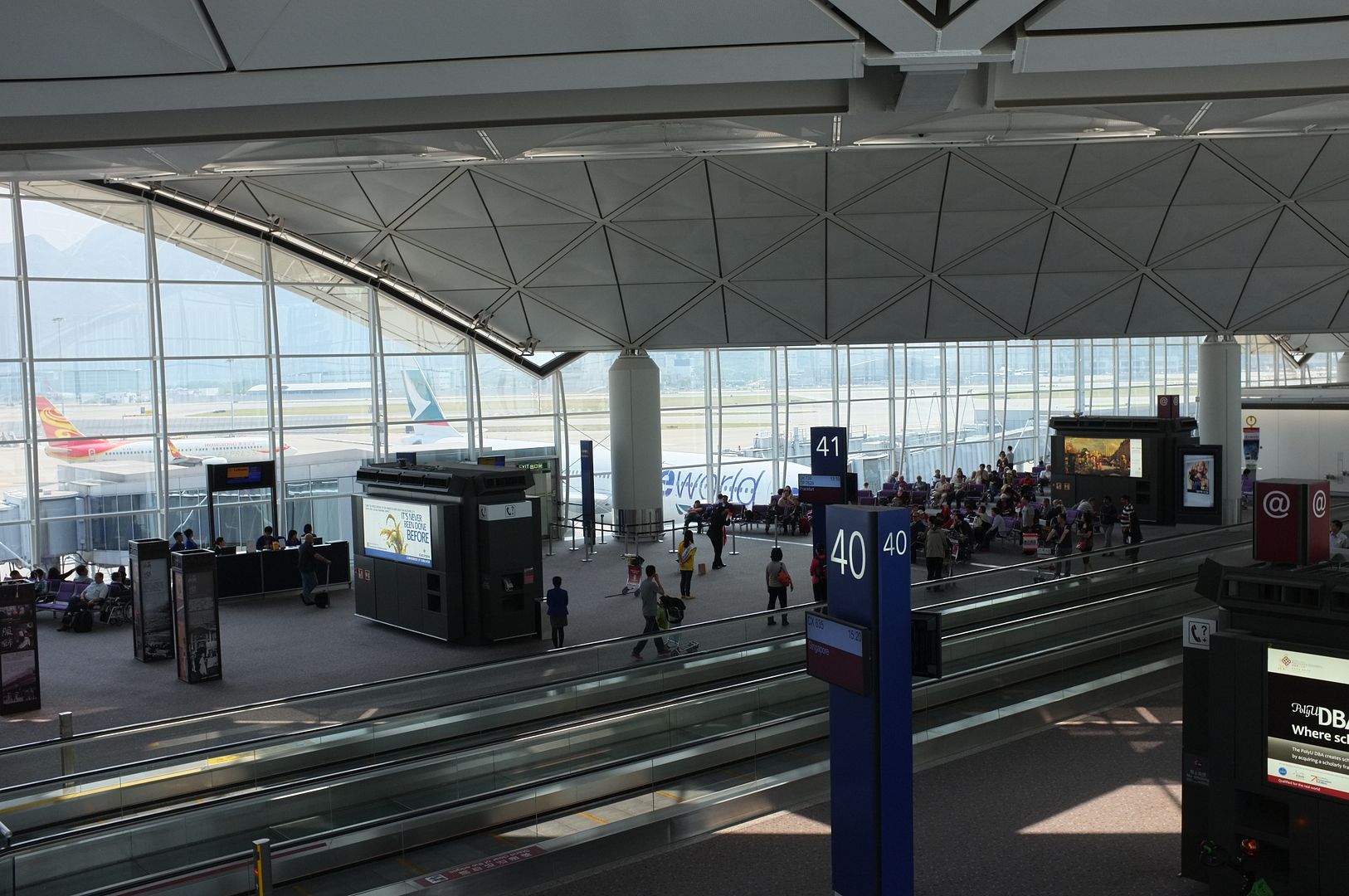 Around 15 minutes before boarding time, I left the lounge for the boarding gate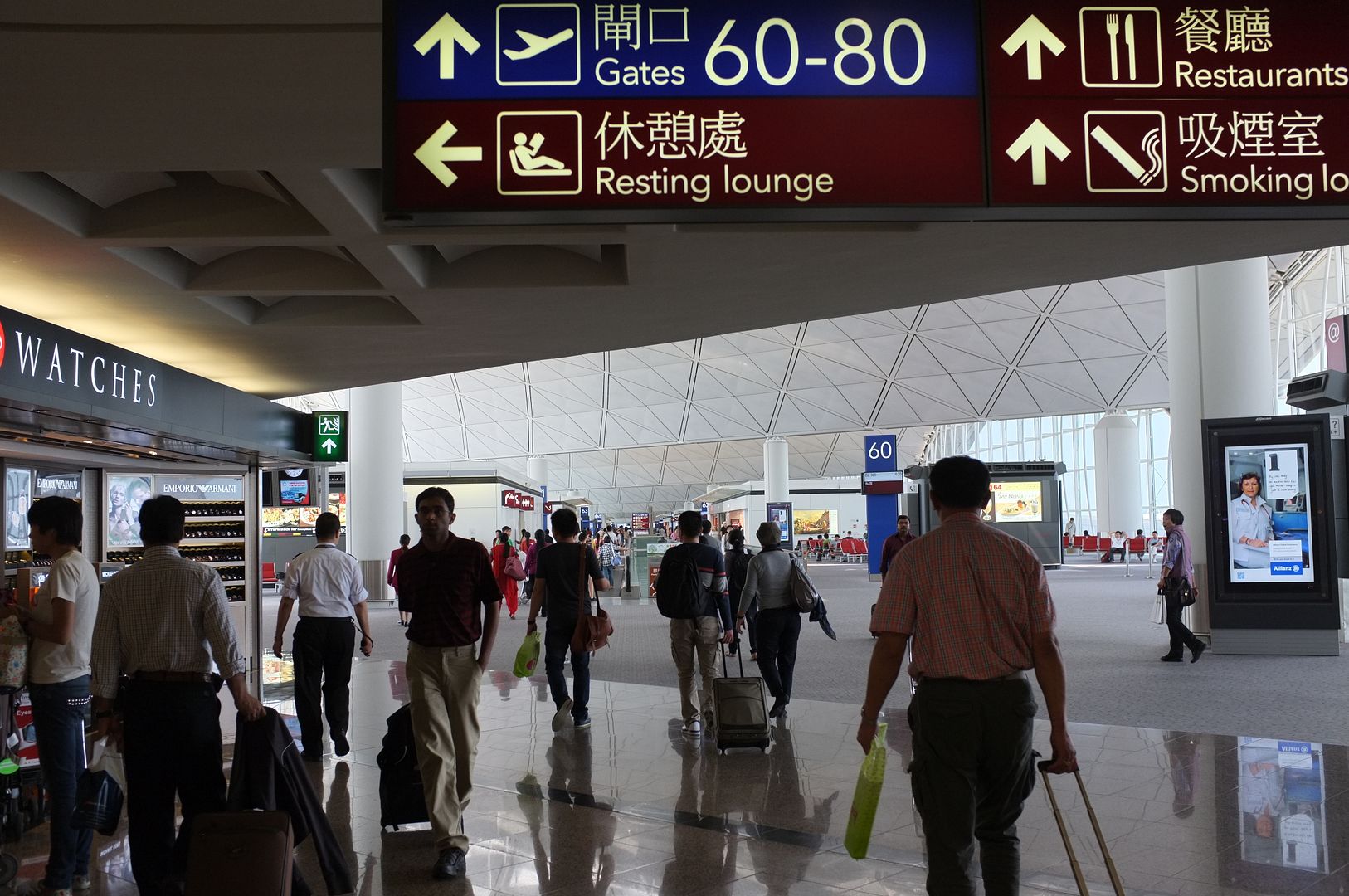 When I got to the gate, a pre-boarding call was being made, so I joined the queue at Royal Silk/*G.
Ground agents then checked my boarding pass and advised me to use the door on the first door on the main deck for boarding.
Our aircraft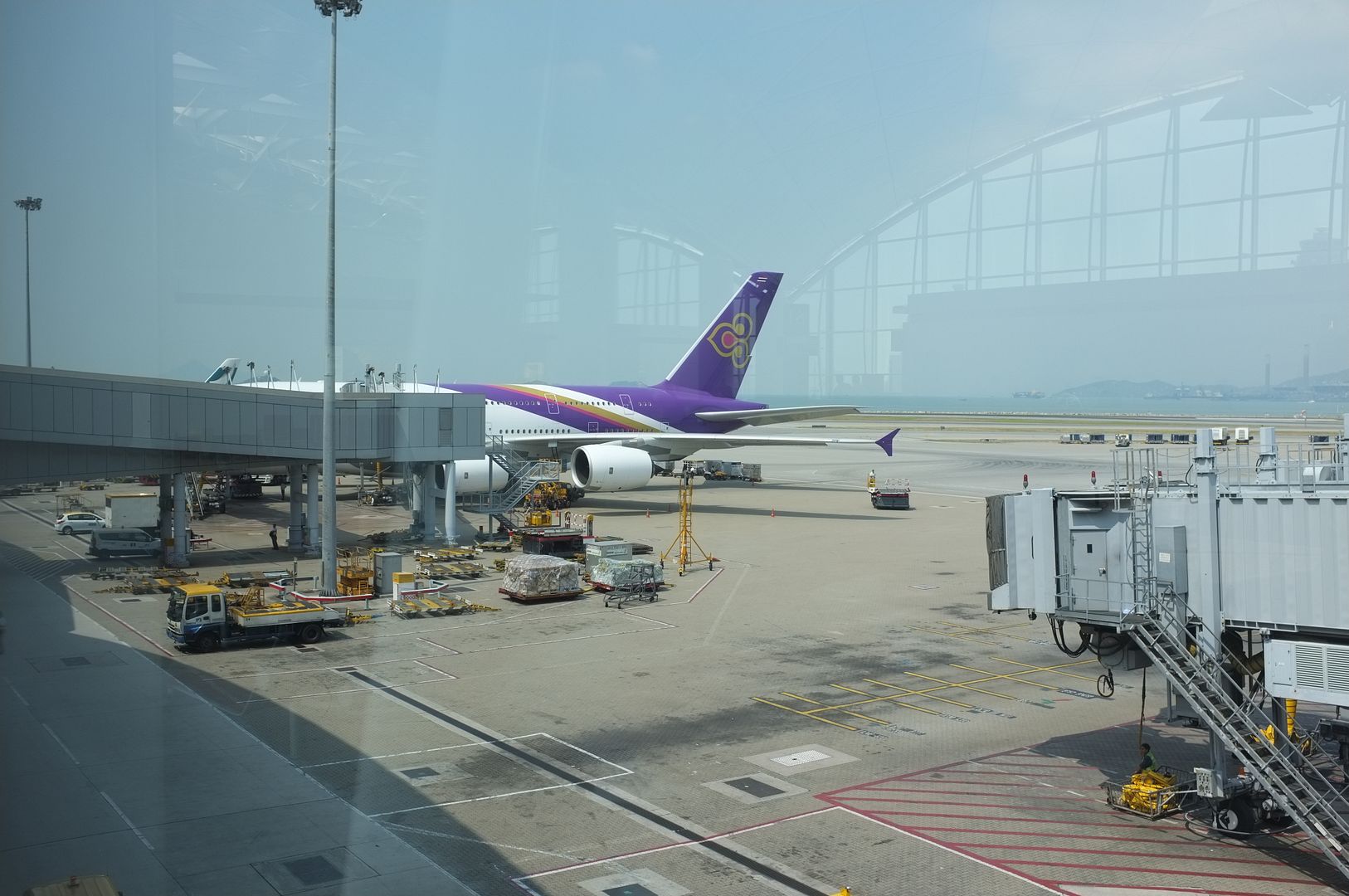 And parking next to us was
When boarding started, passengers who required special assistance boarding first, then followed by premium passengers. I was amongst the first passengers in Economy class to board. At the aircraft door, a friendly female FA welcomed us on board. This flight I am seated in the first Economy section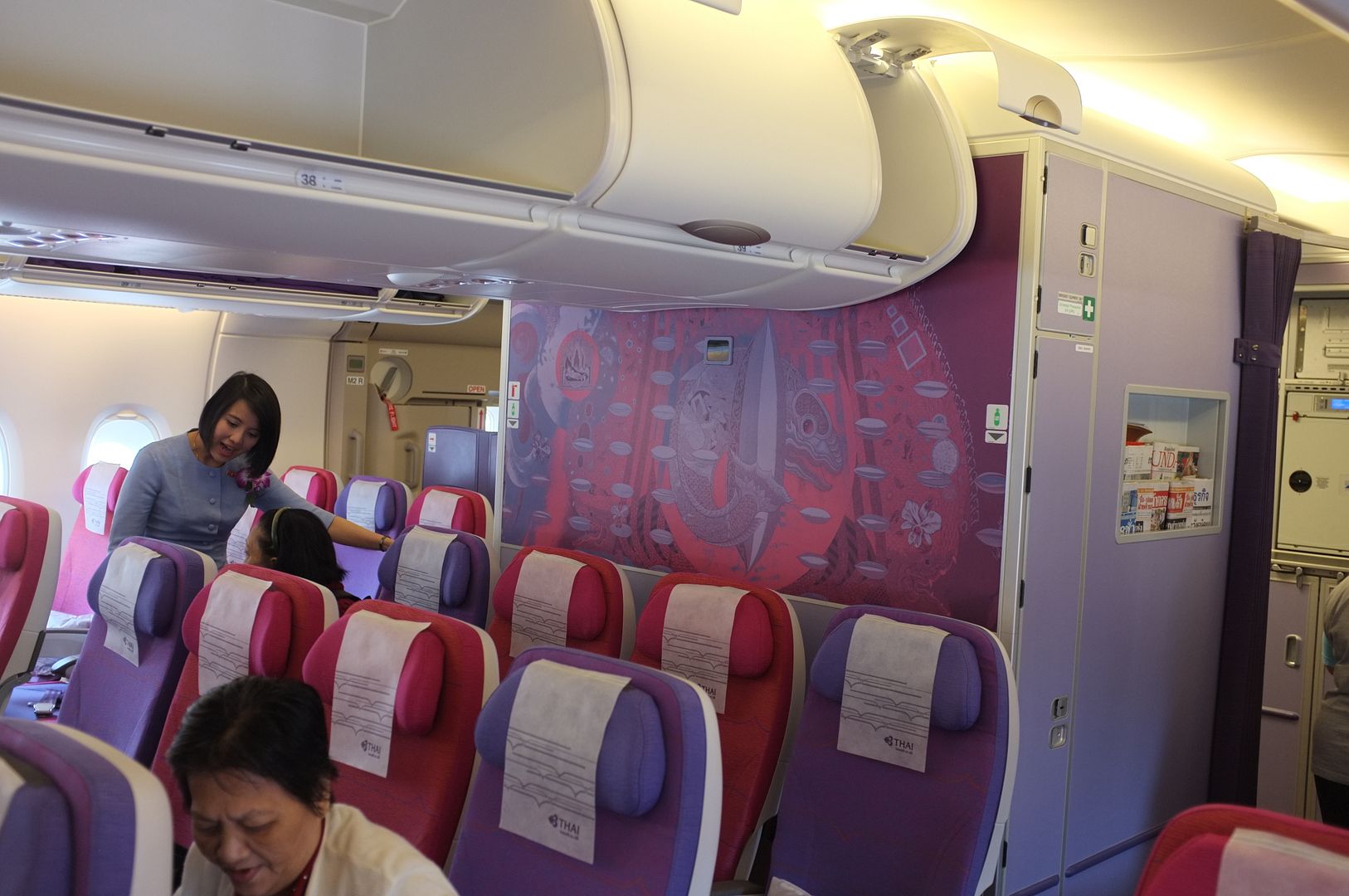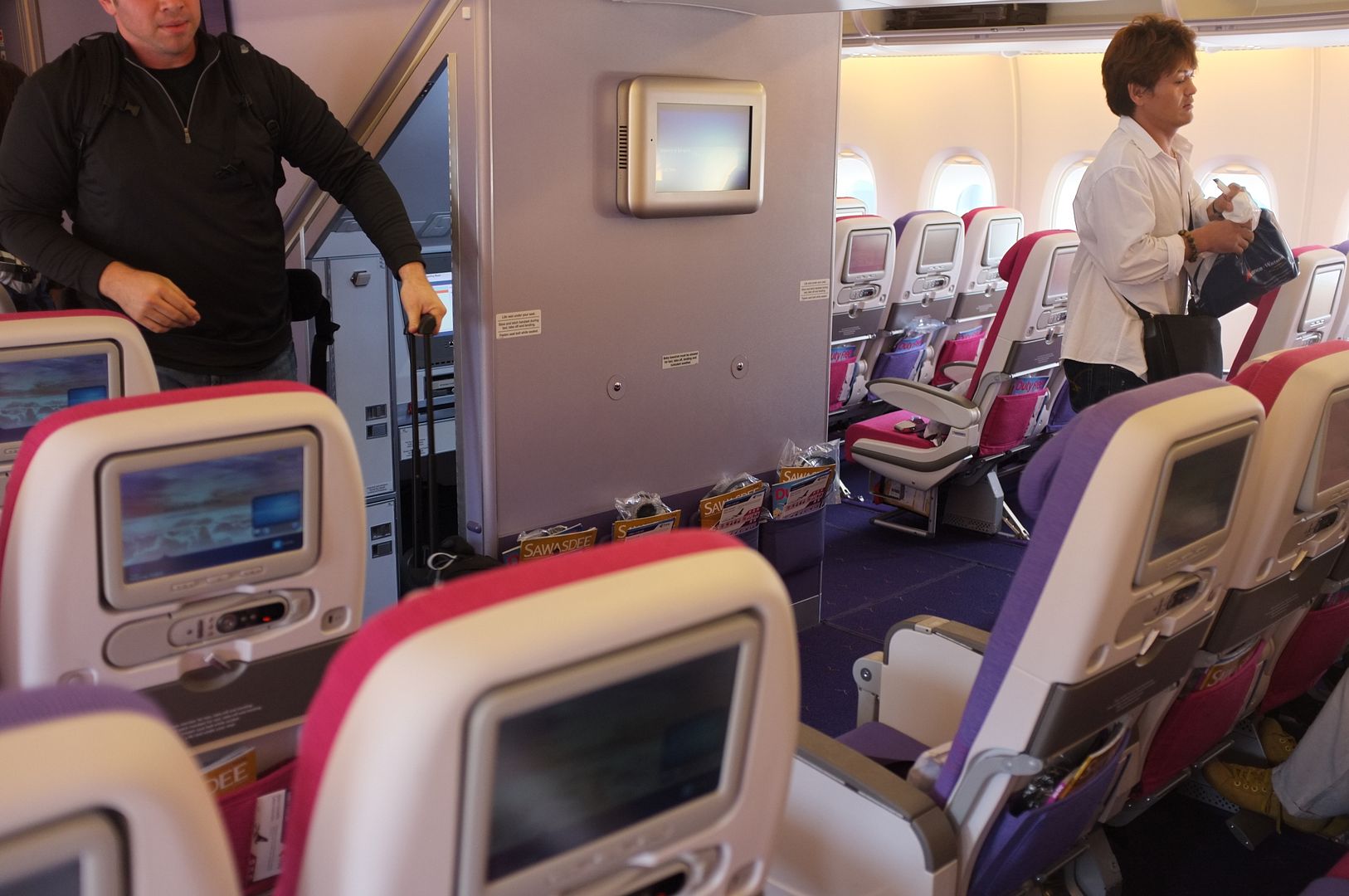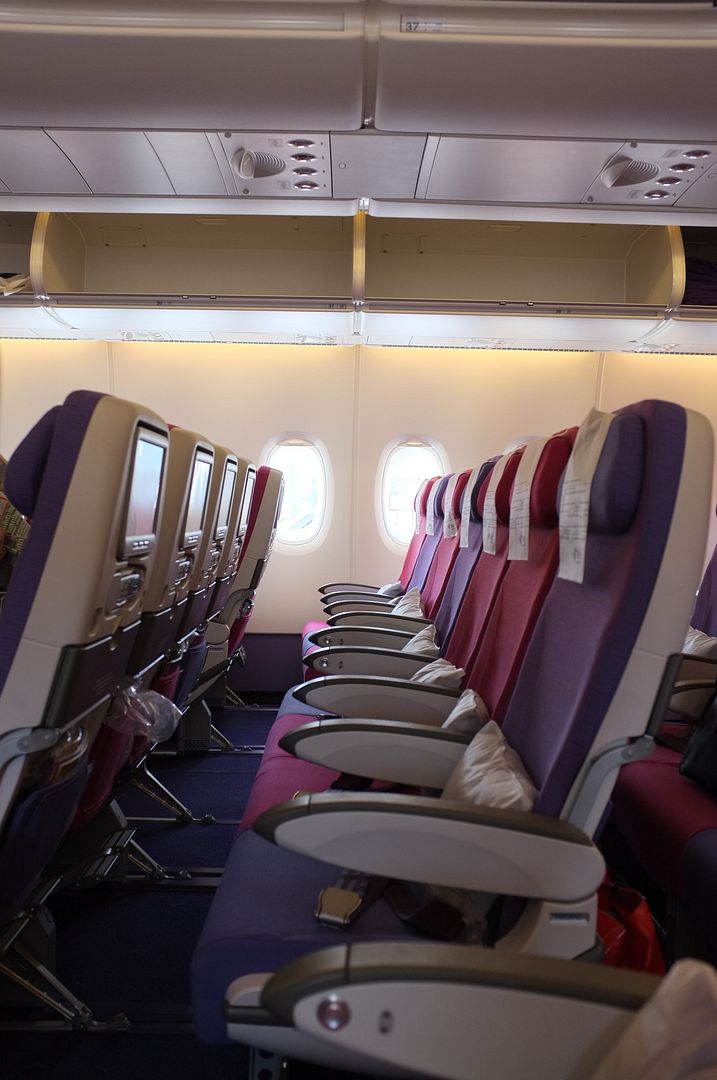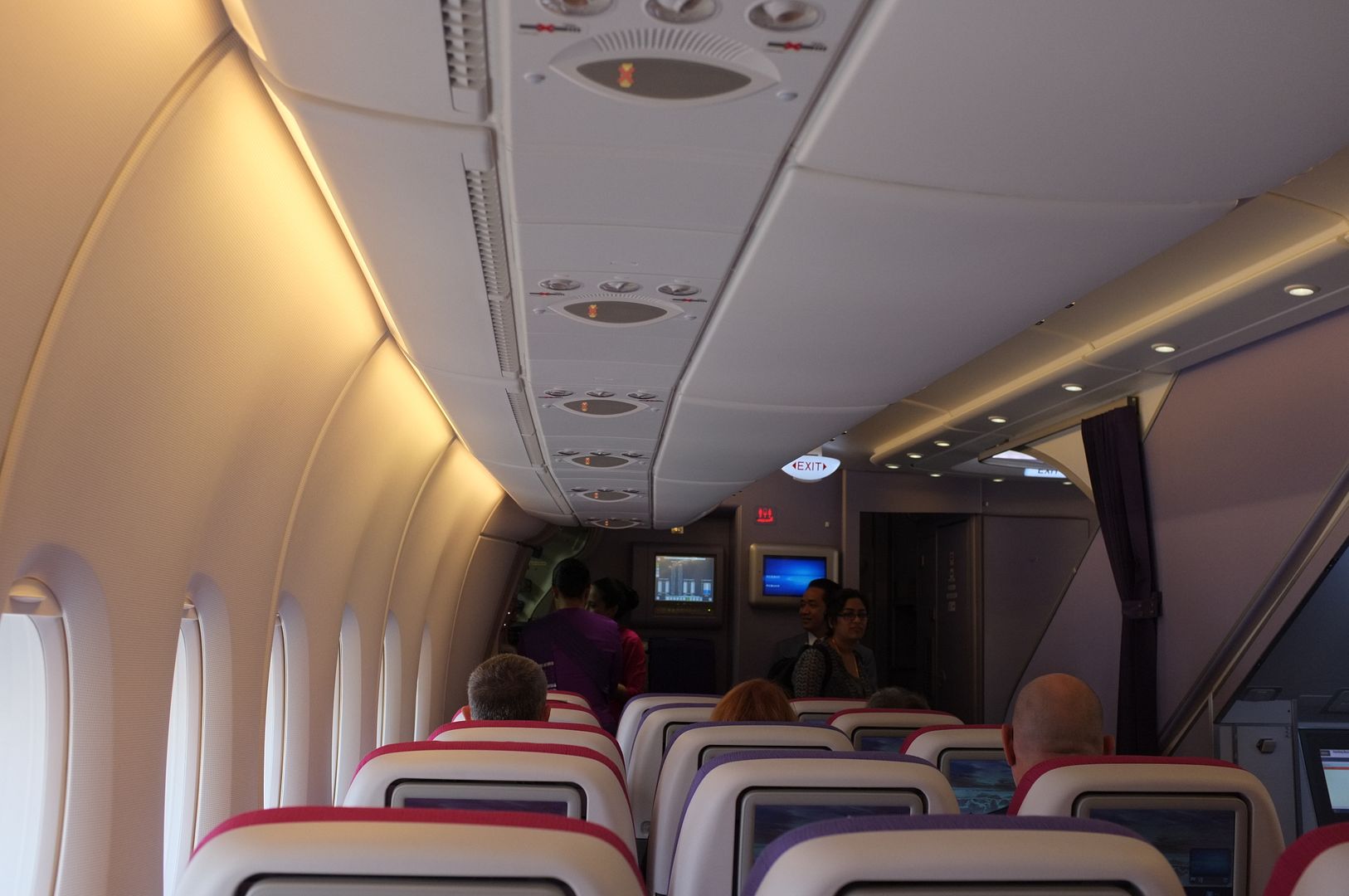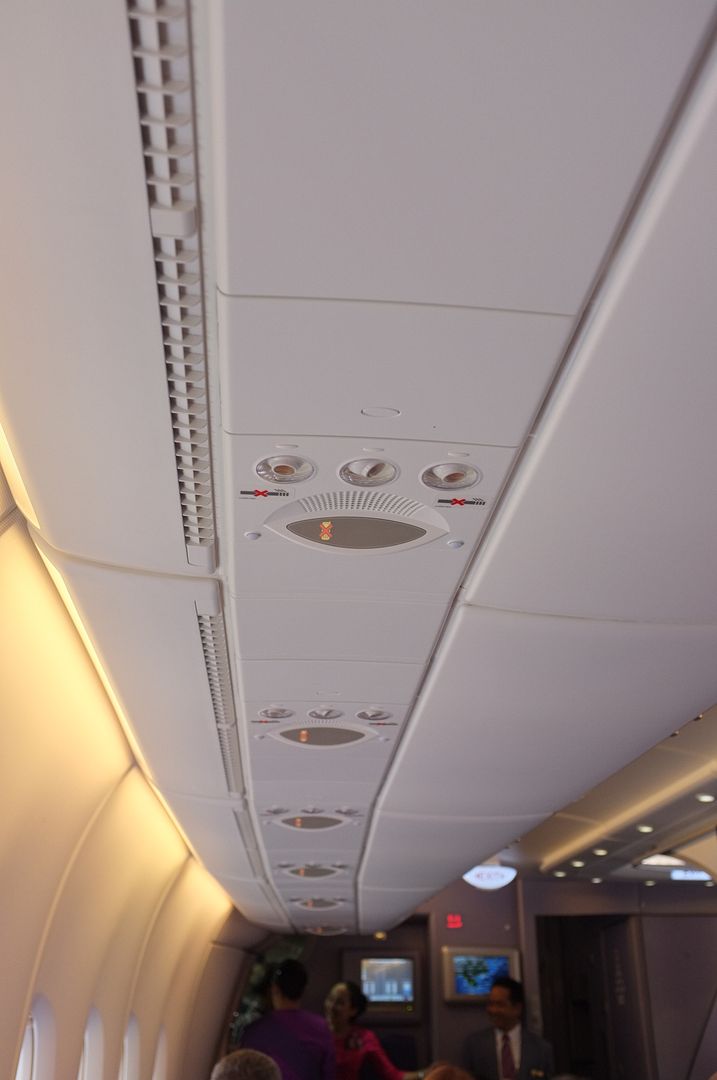 Welcome Screen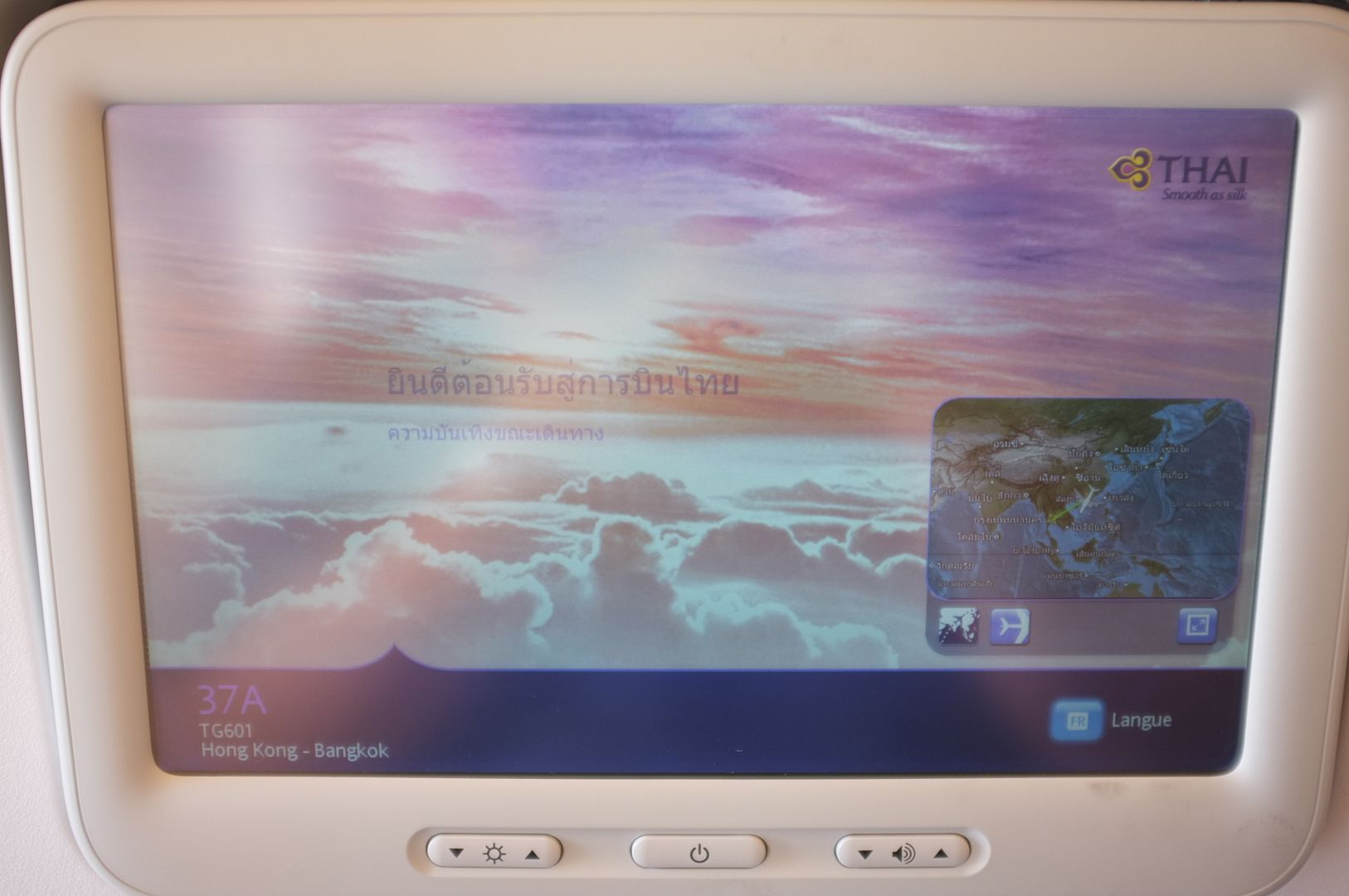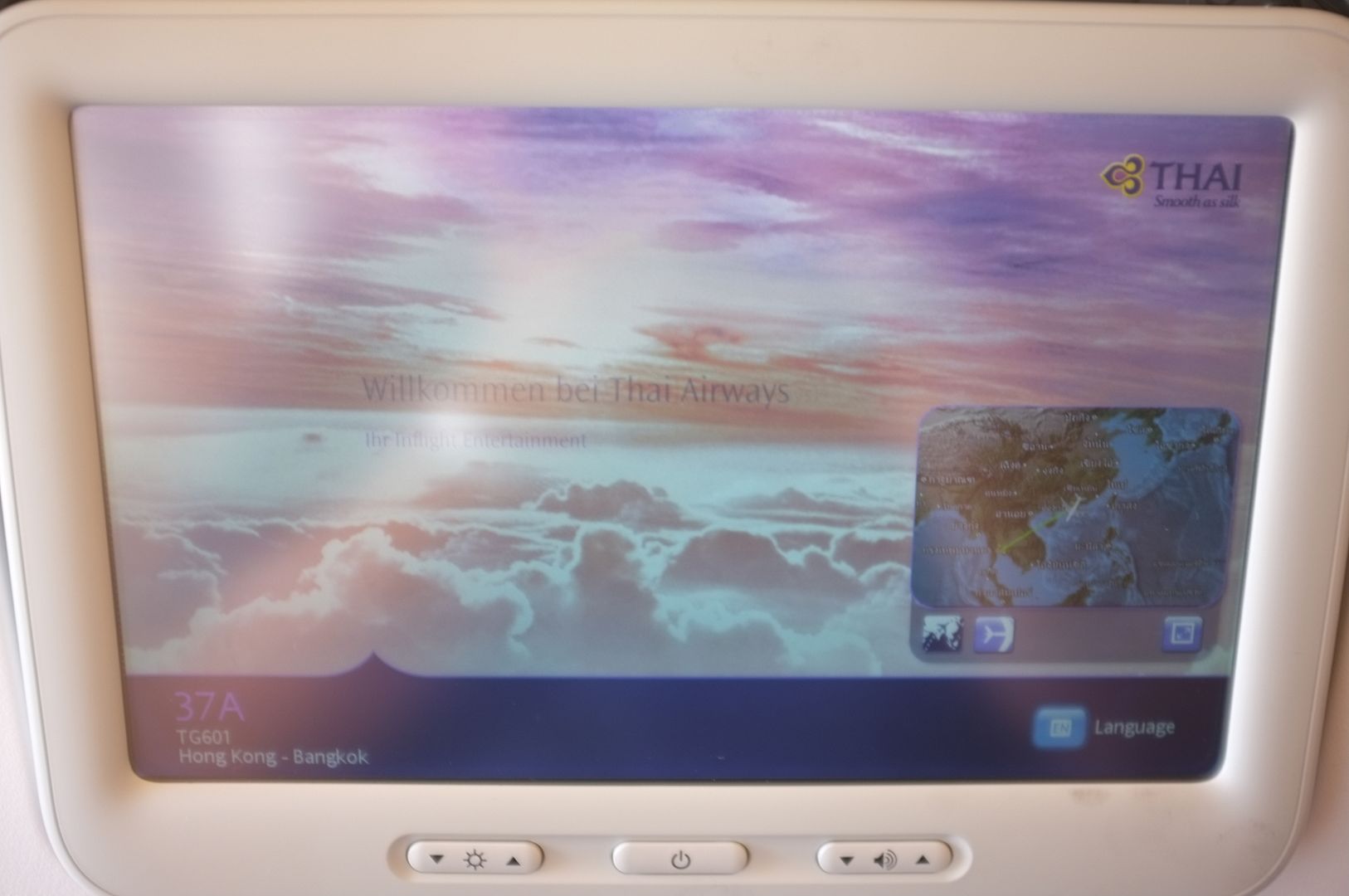 I changed for a full screen tail camera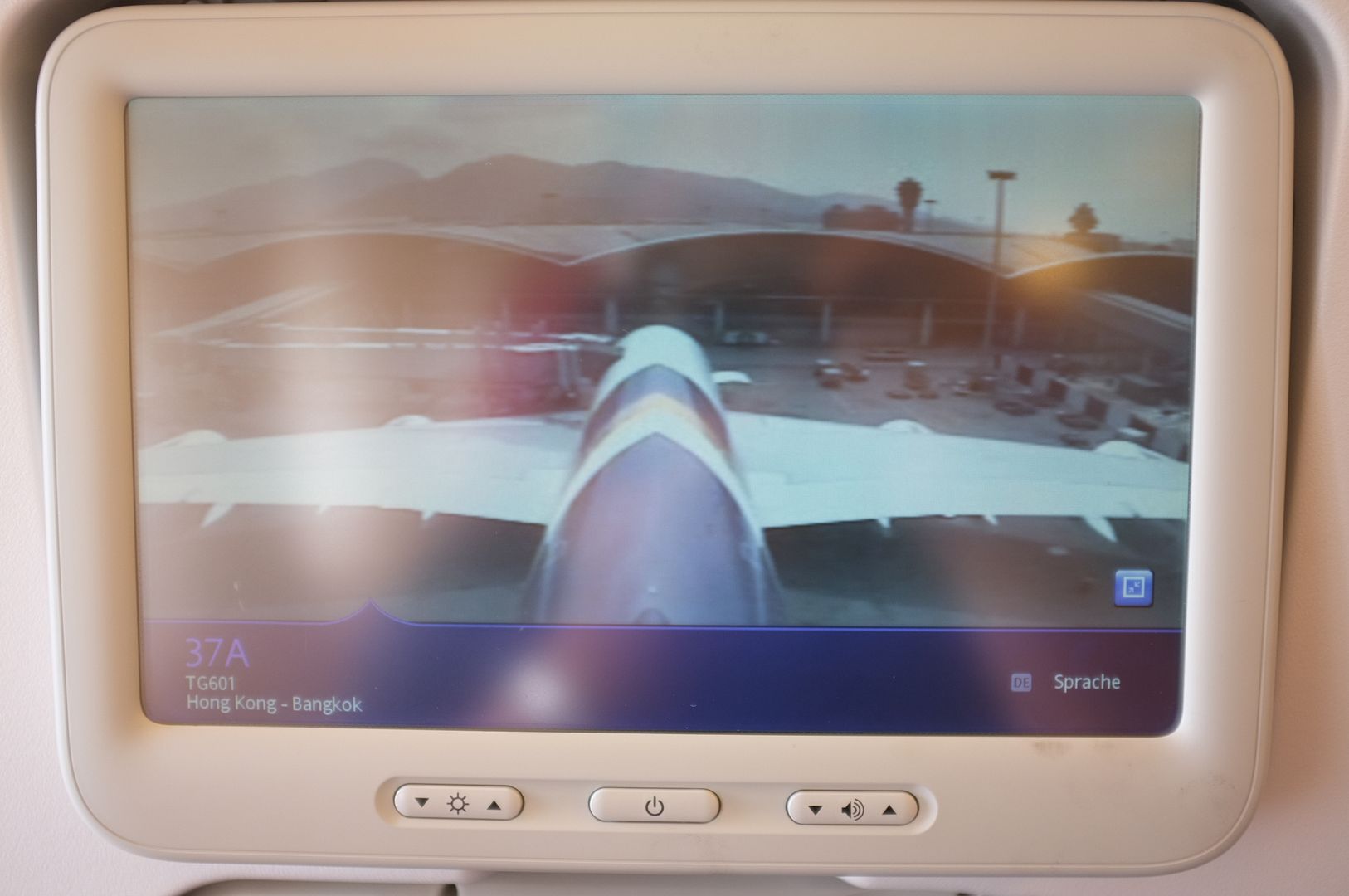 Remote control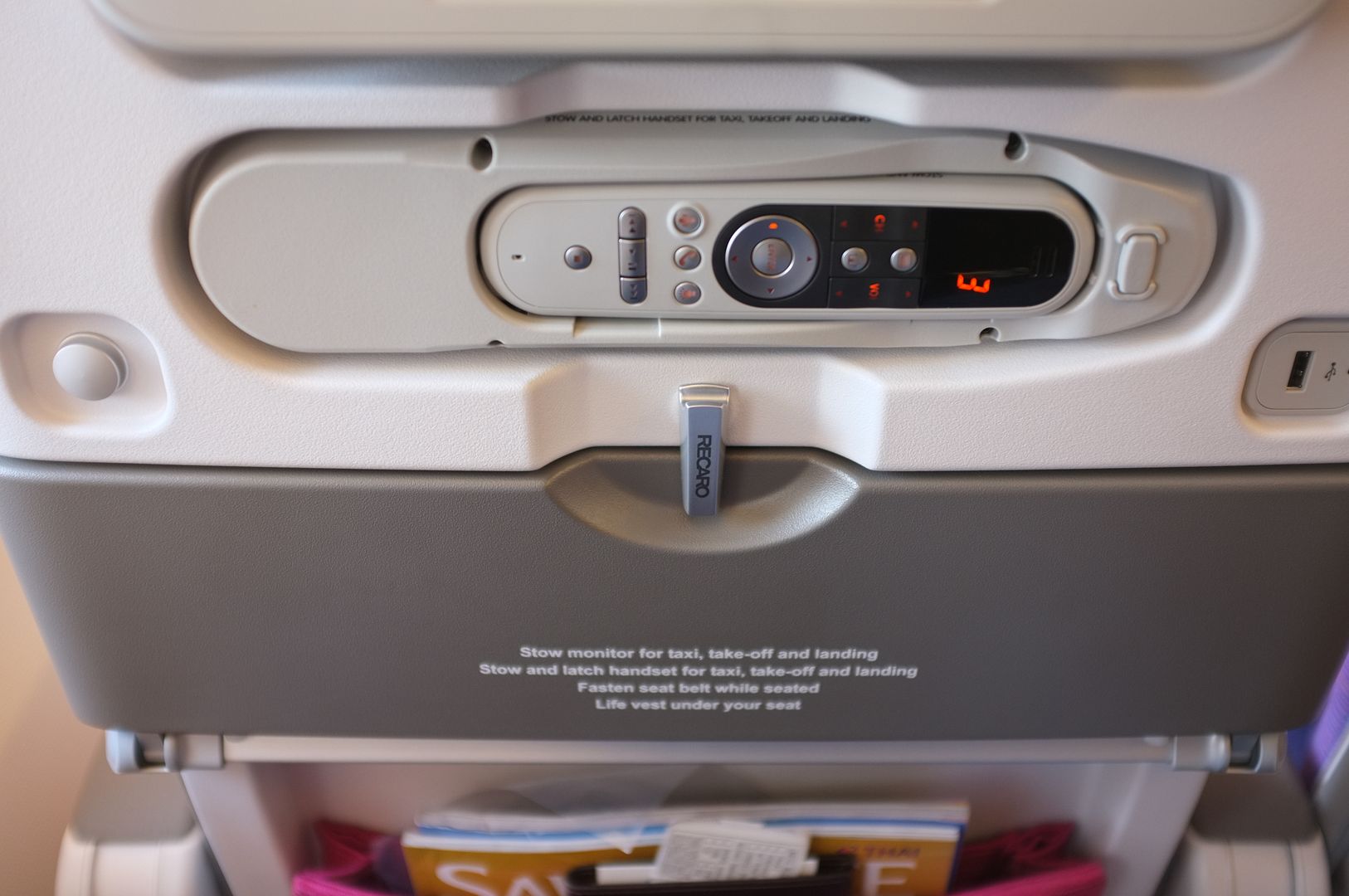 Leg room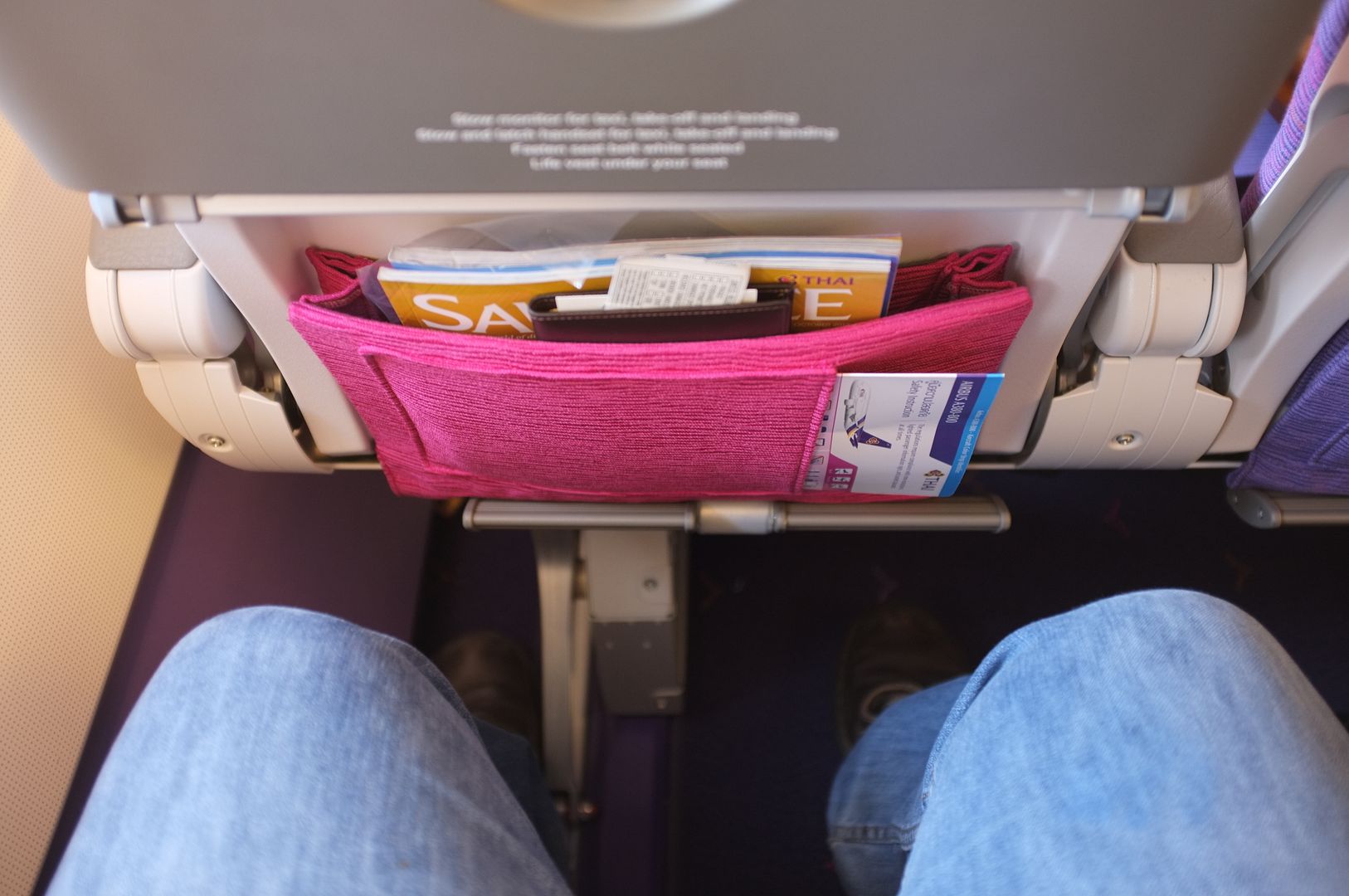 Looking outside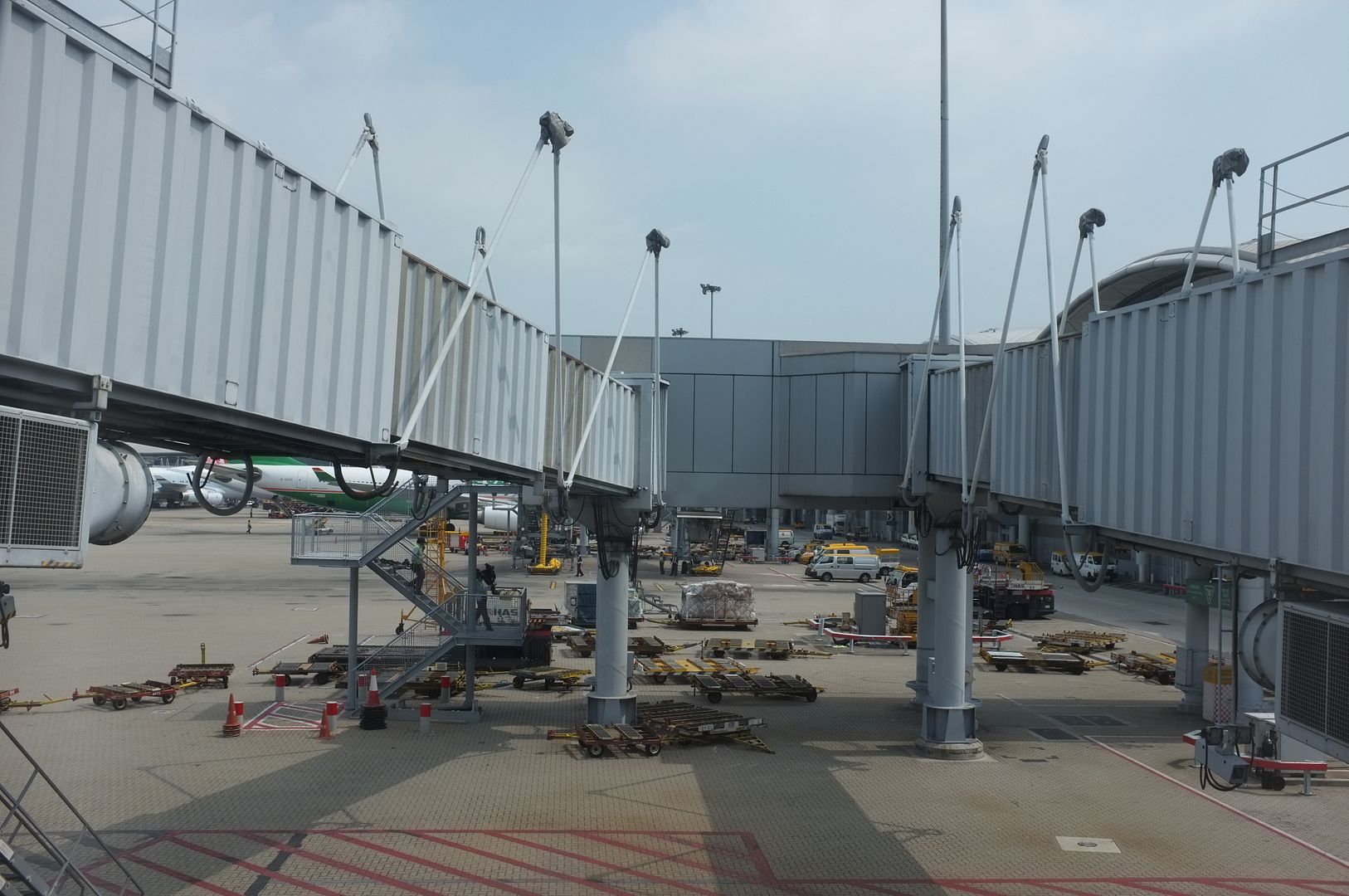 I overheard the crew saying that on this flight, the load was around 300 passengers in all classes, so that's around 60%. When everyone's seated and the aircraft door closed, a crew made a standard welcome announcement. Then a new version of safety demonstration video was played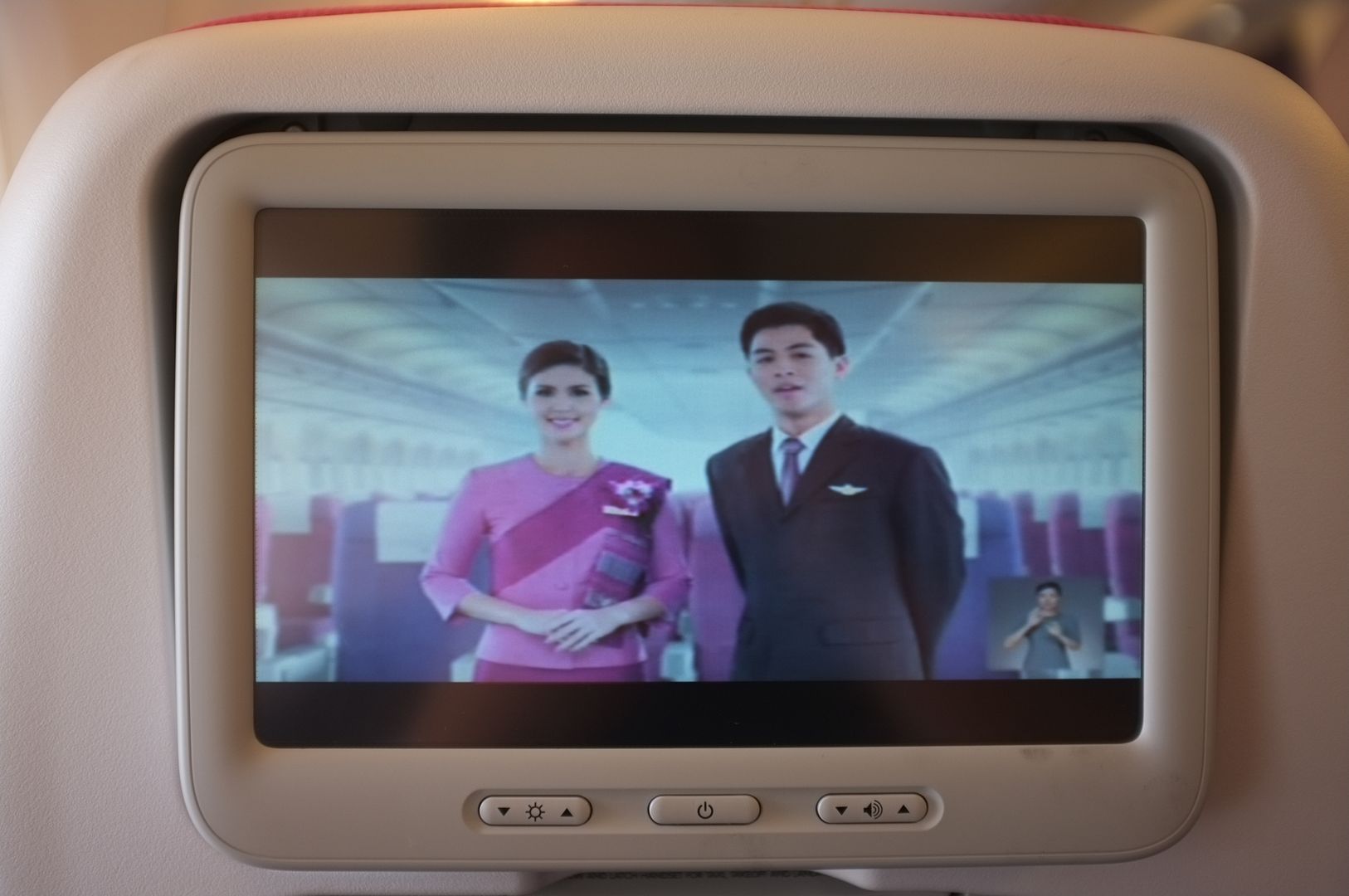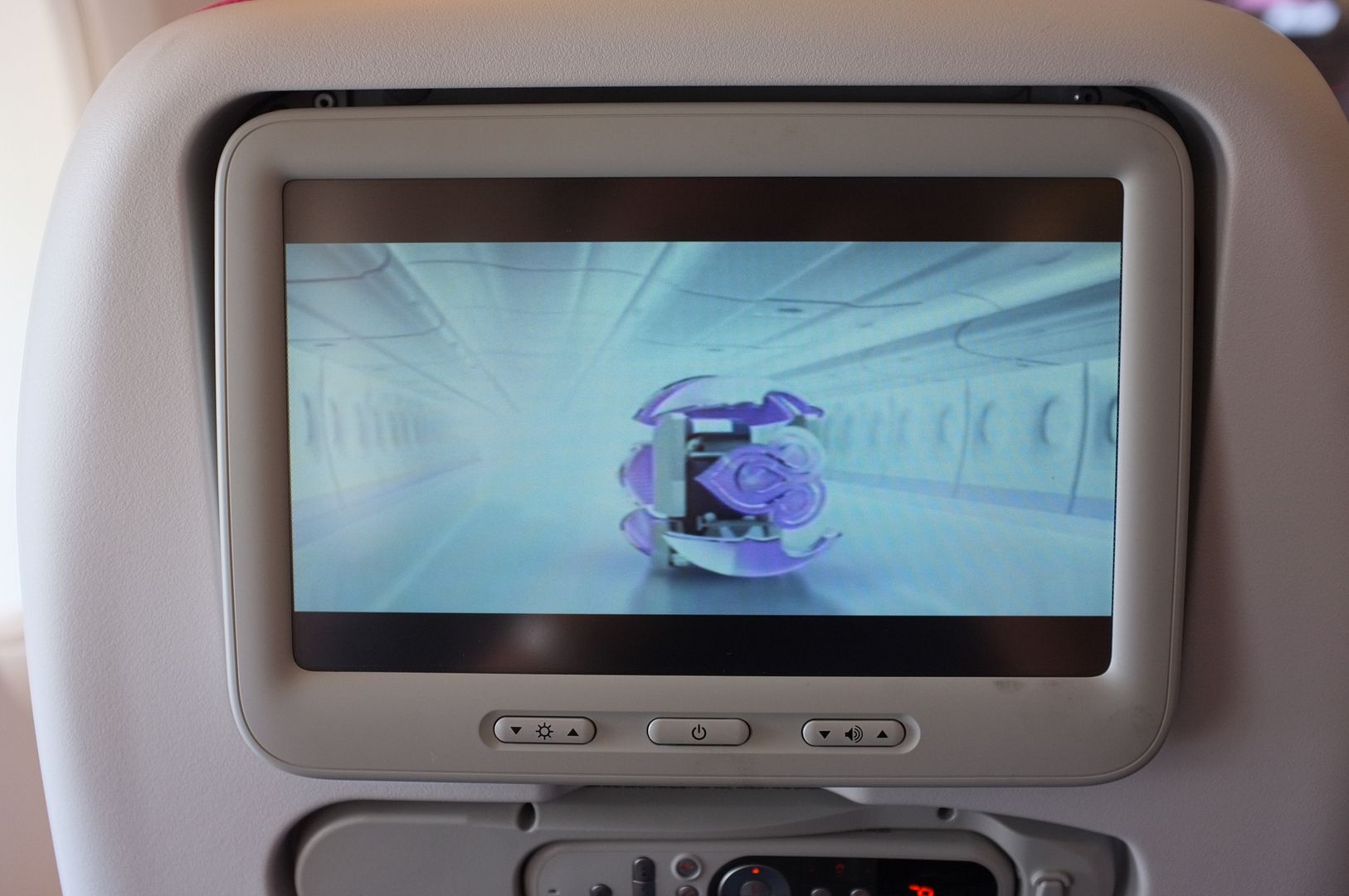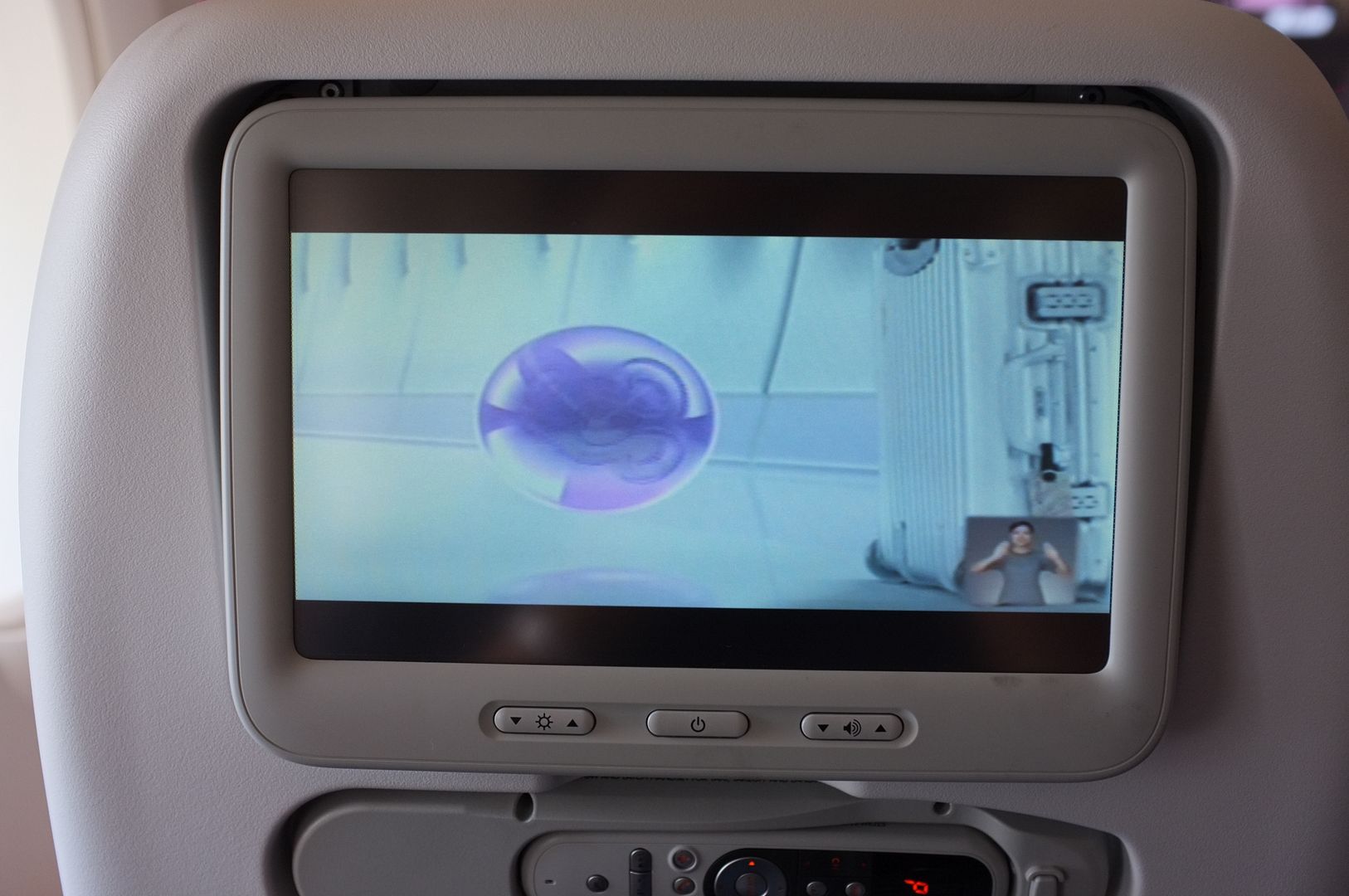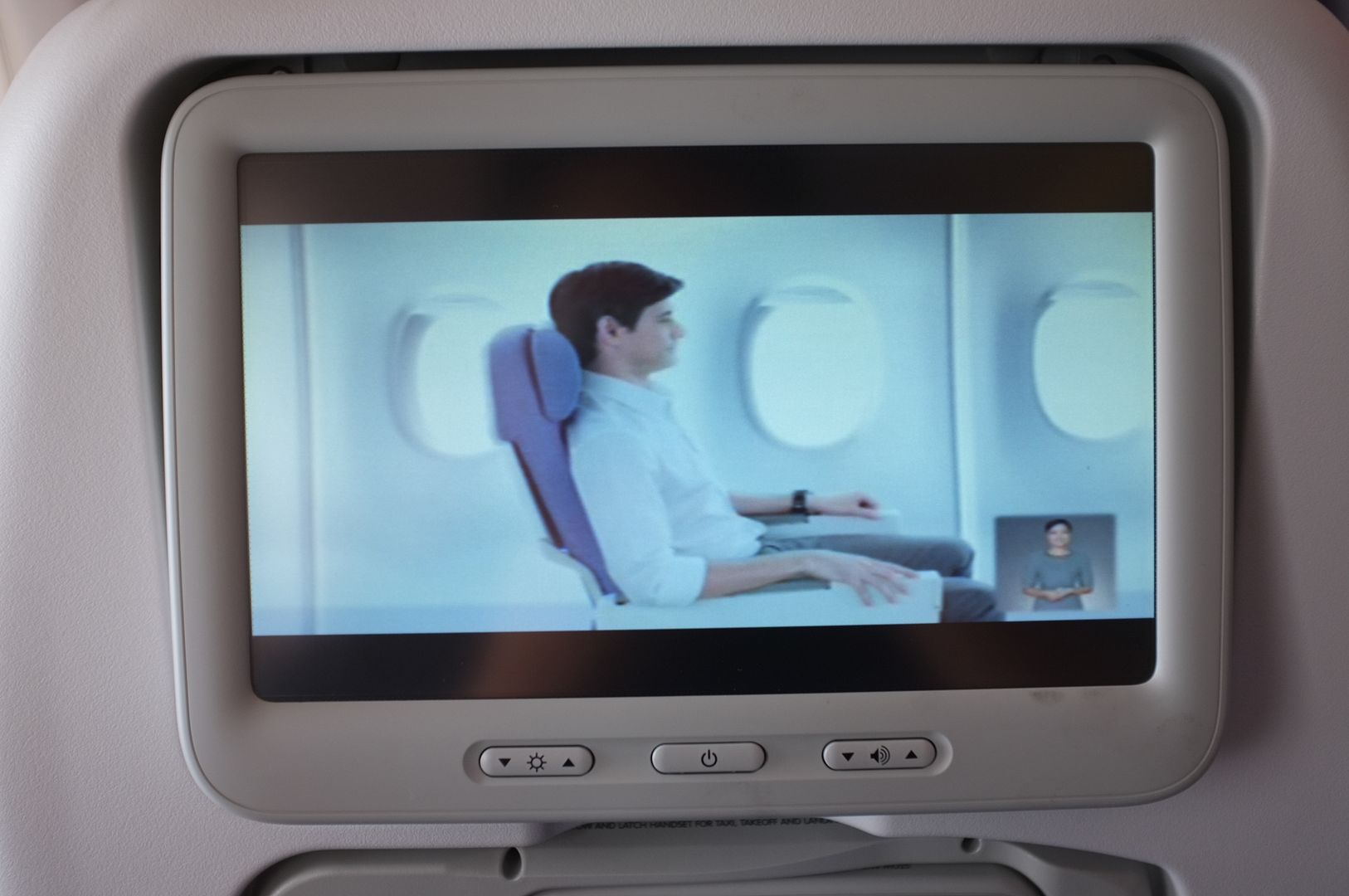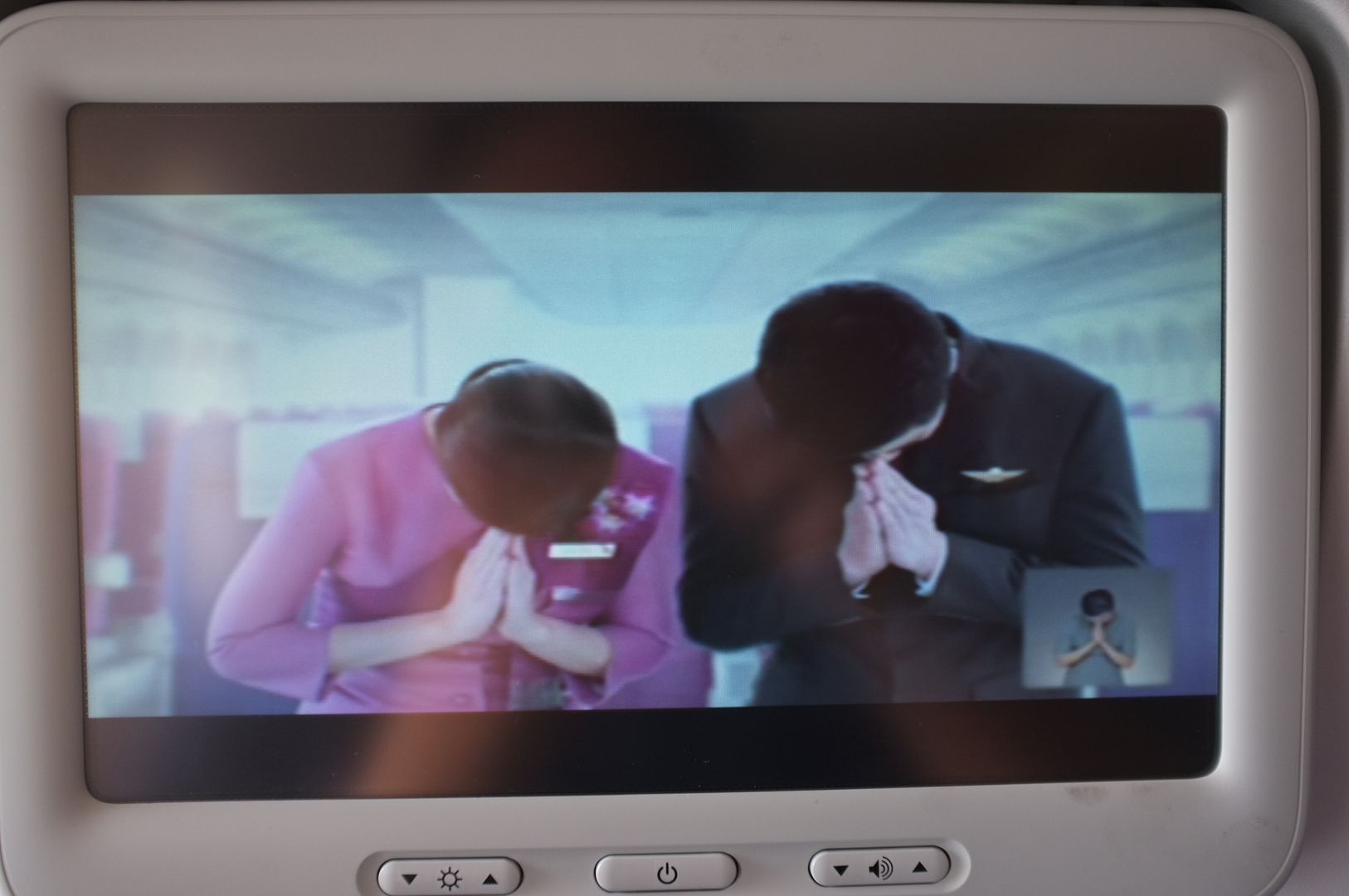 Pushed back and taxied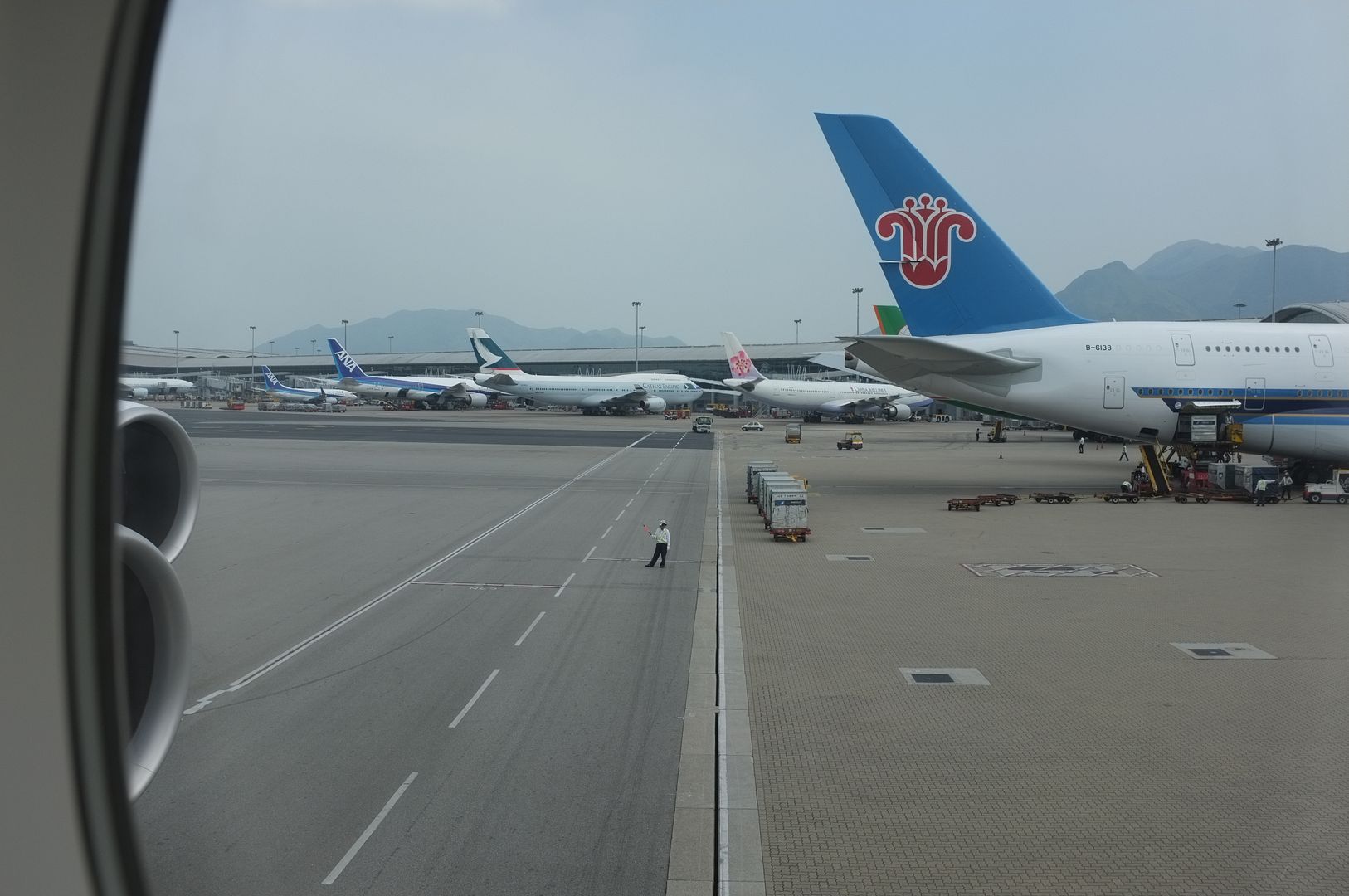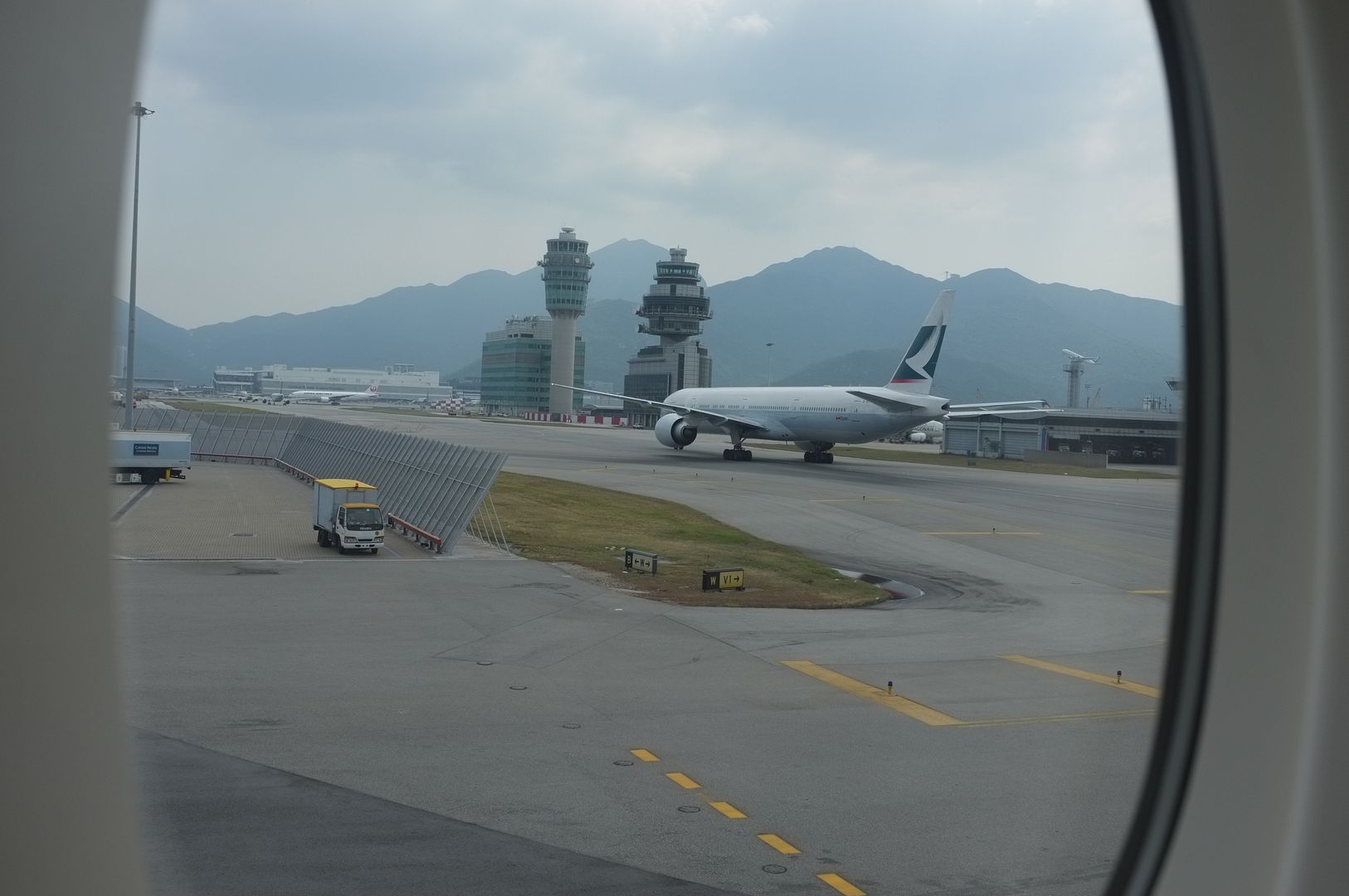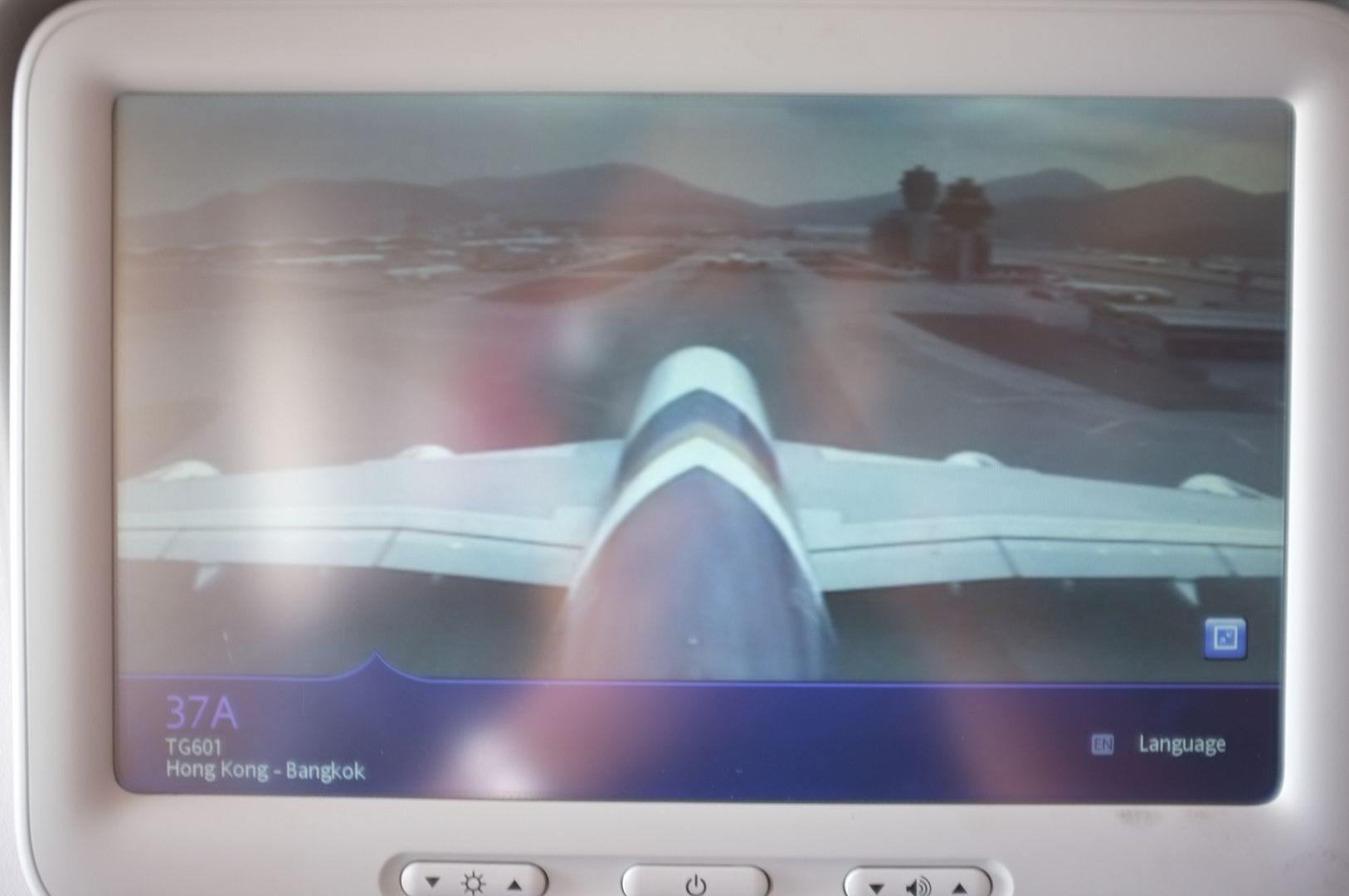 Saw another TG plane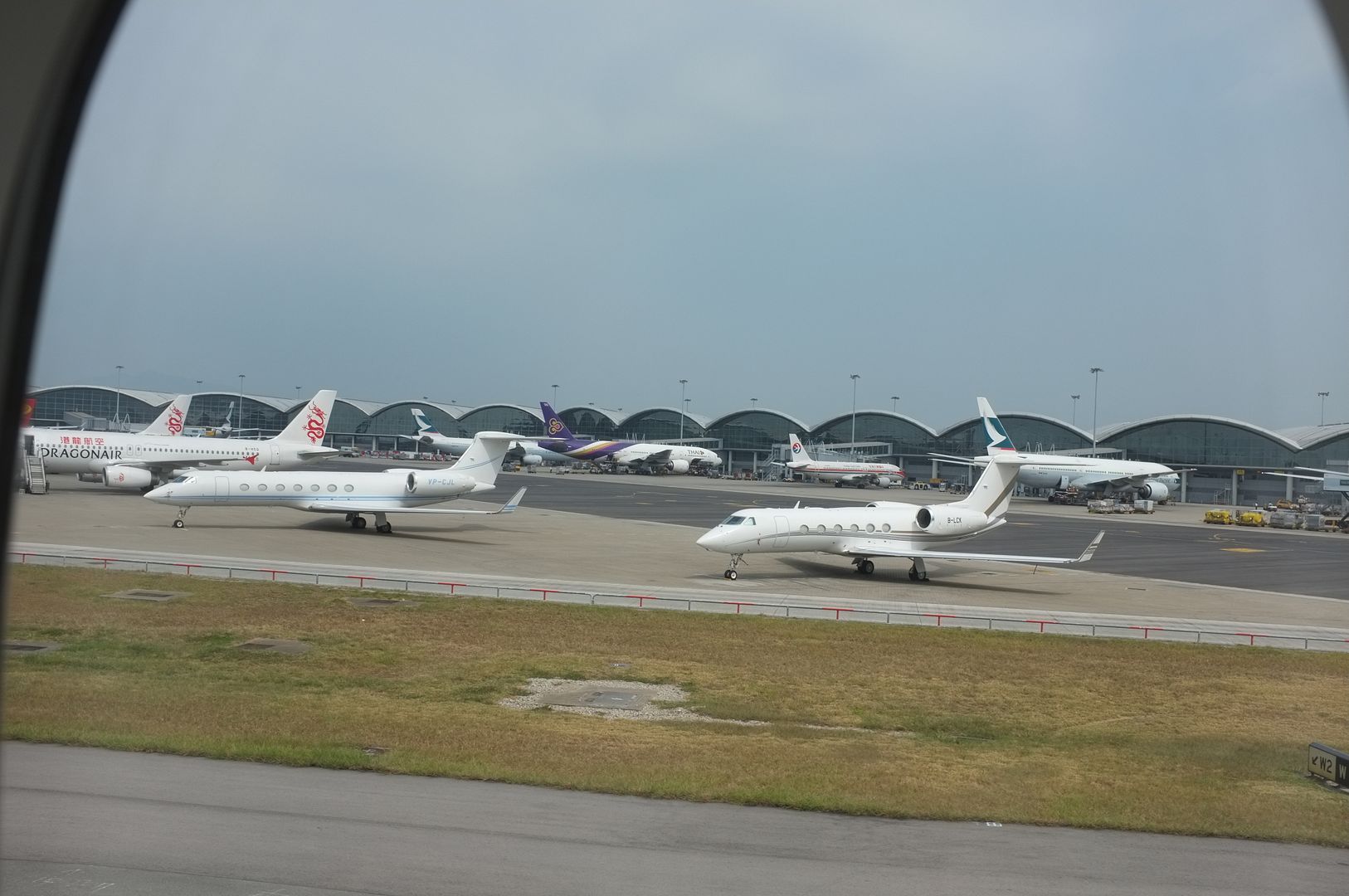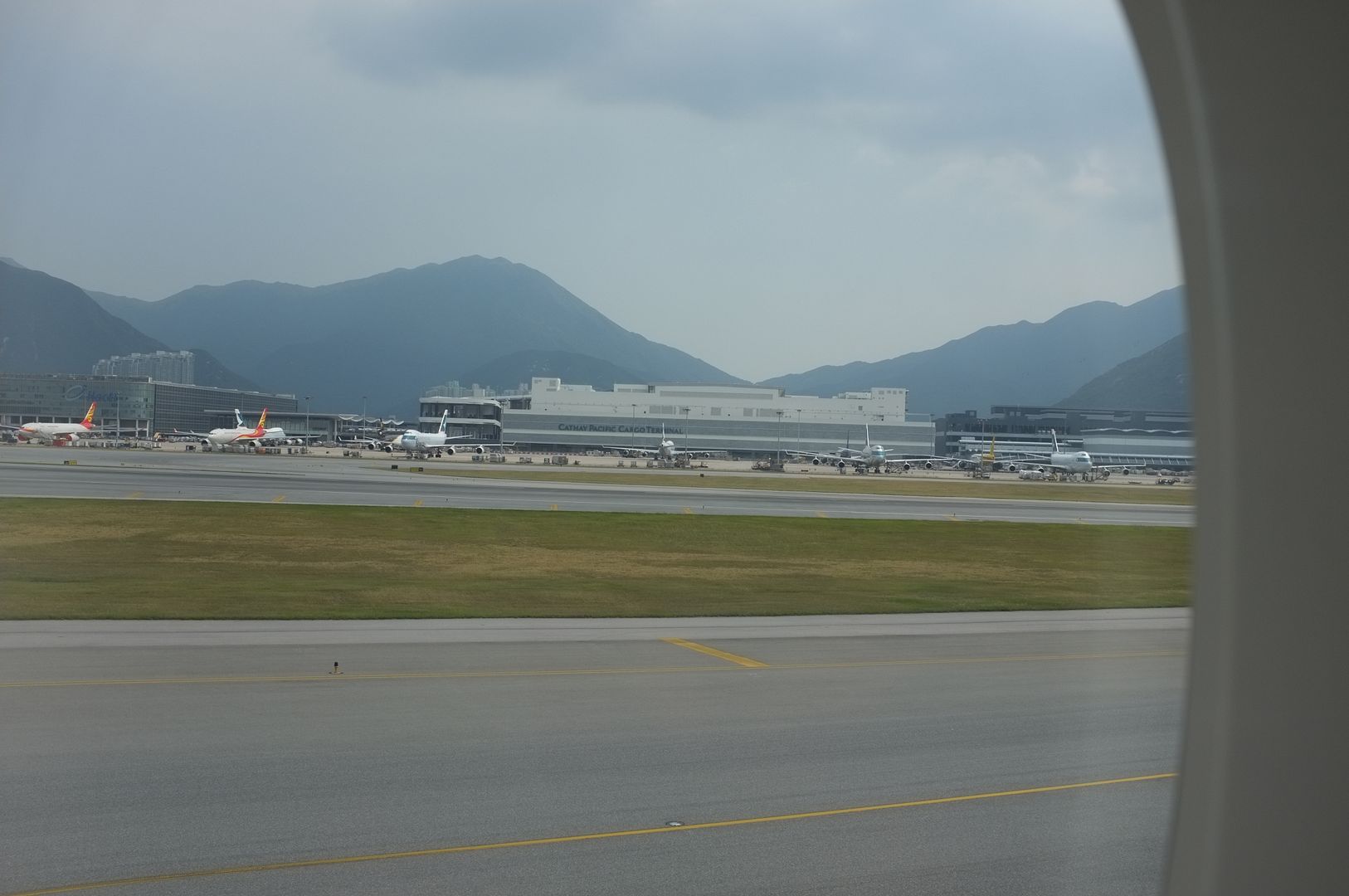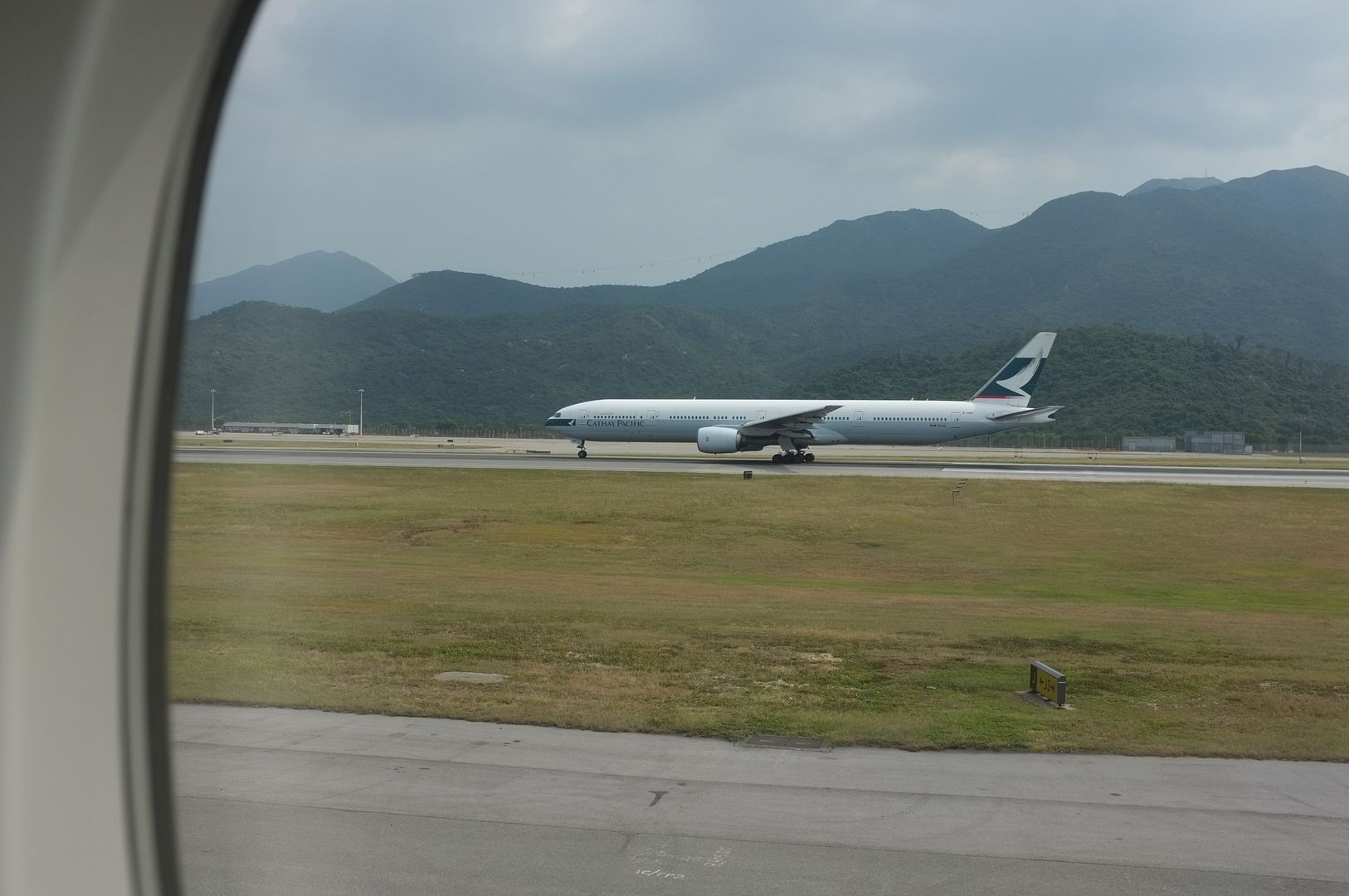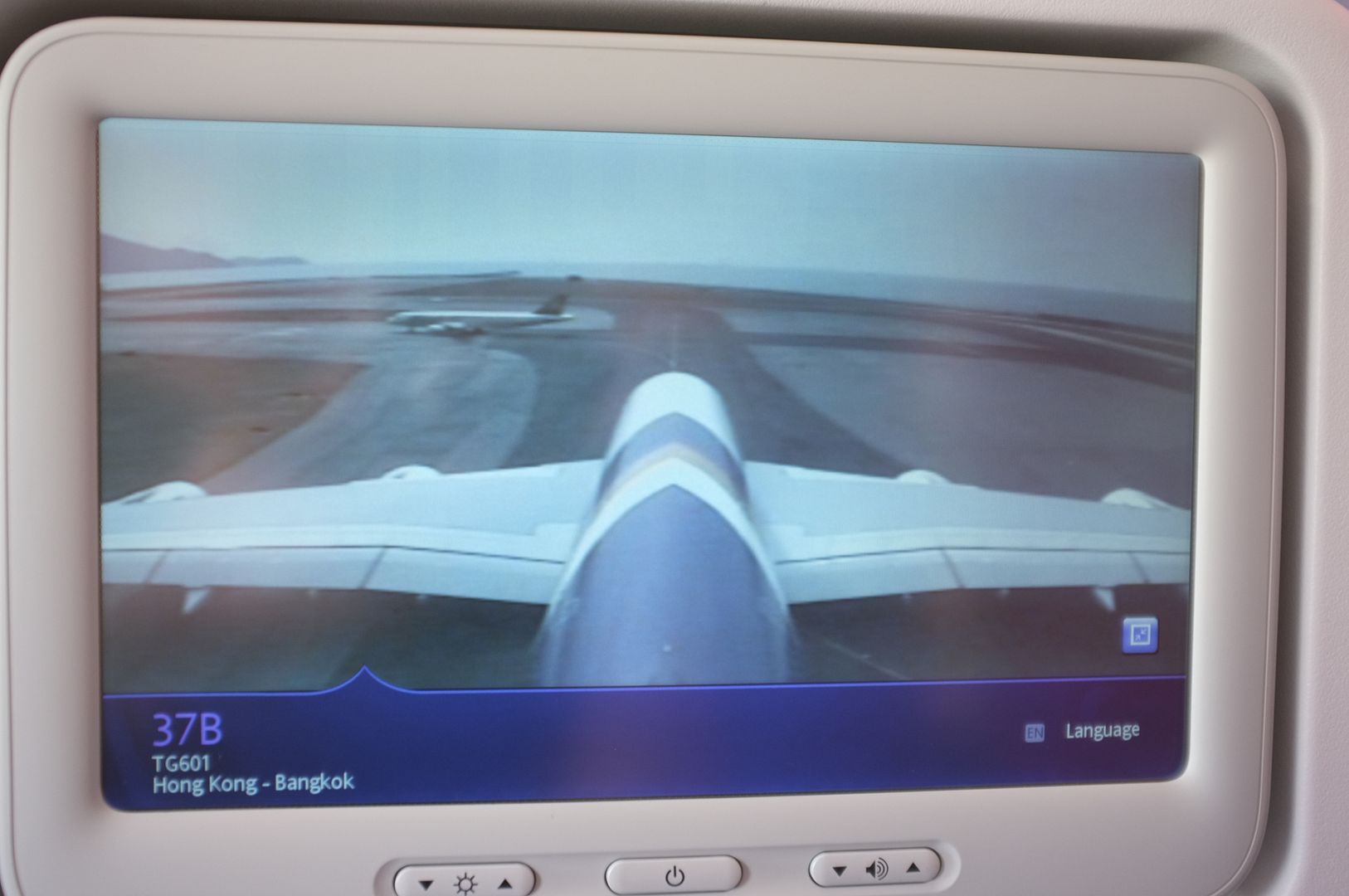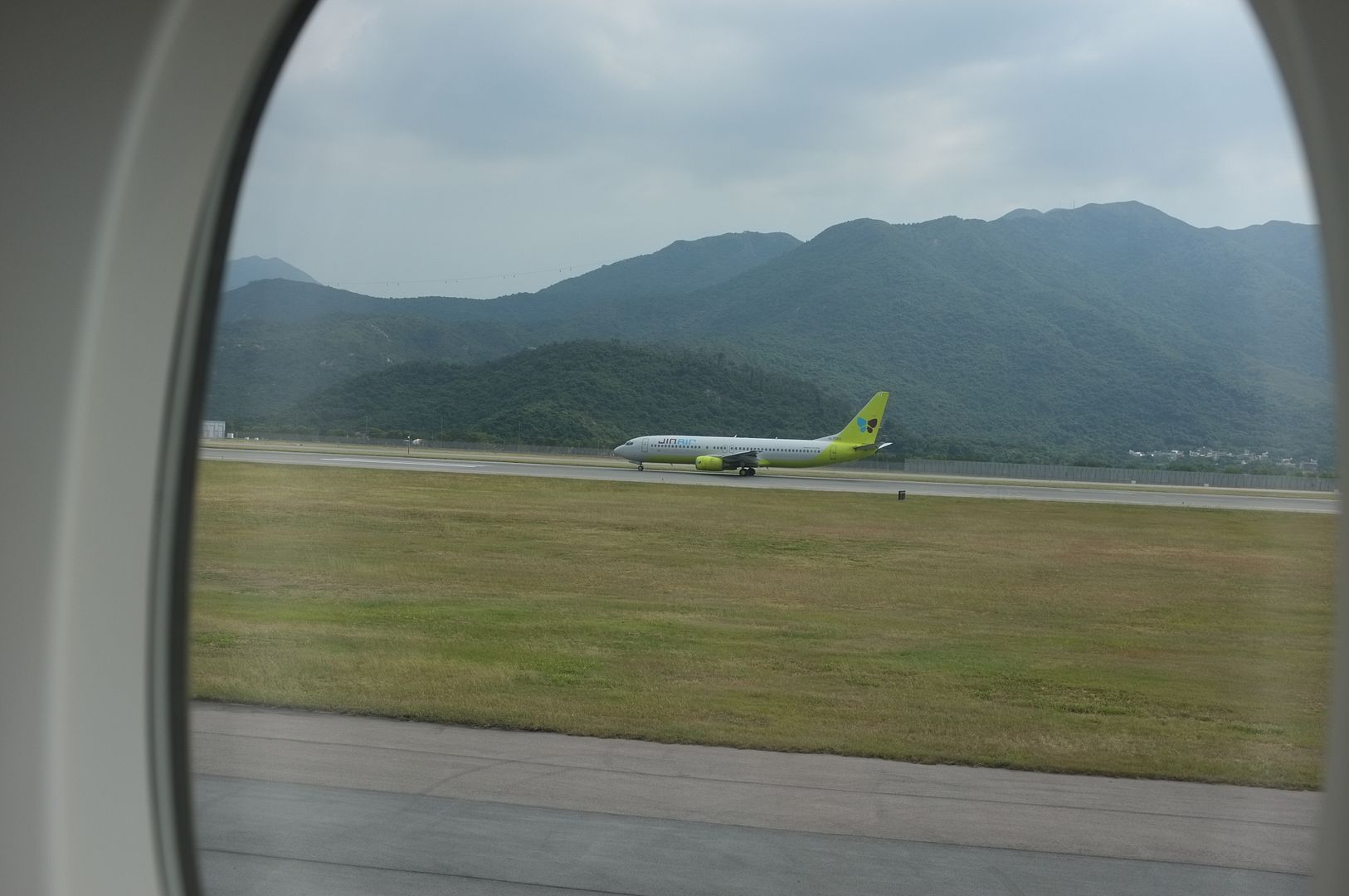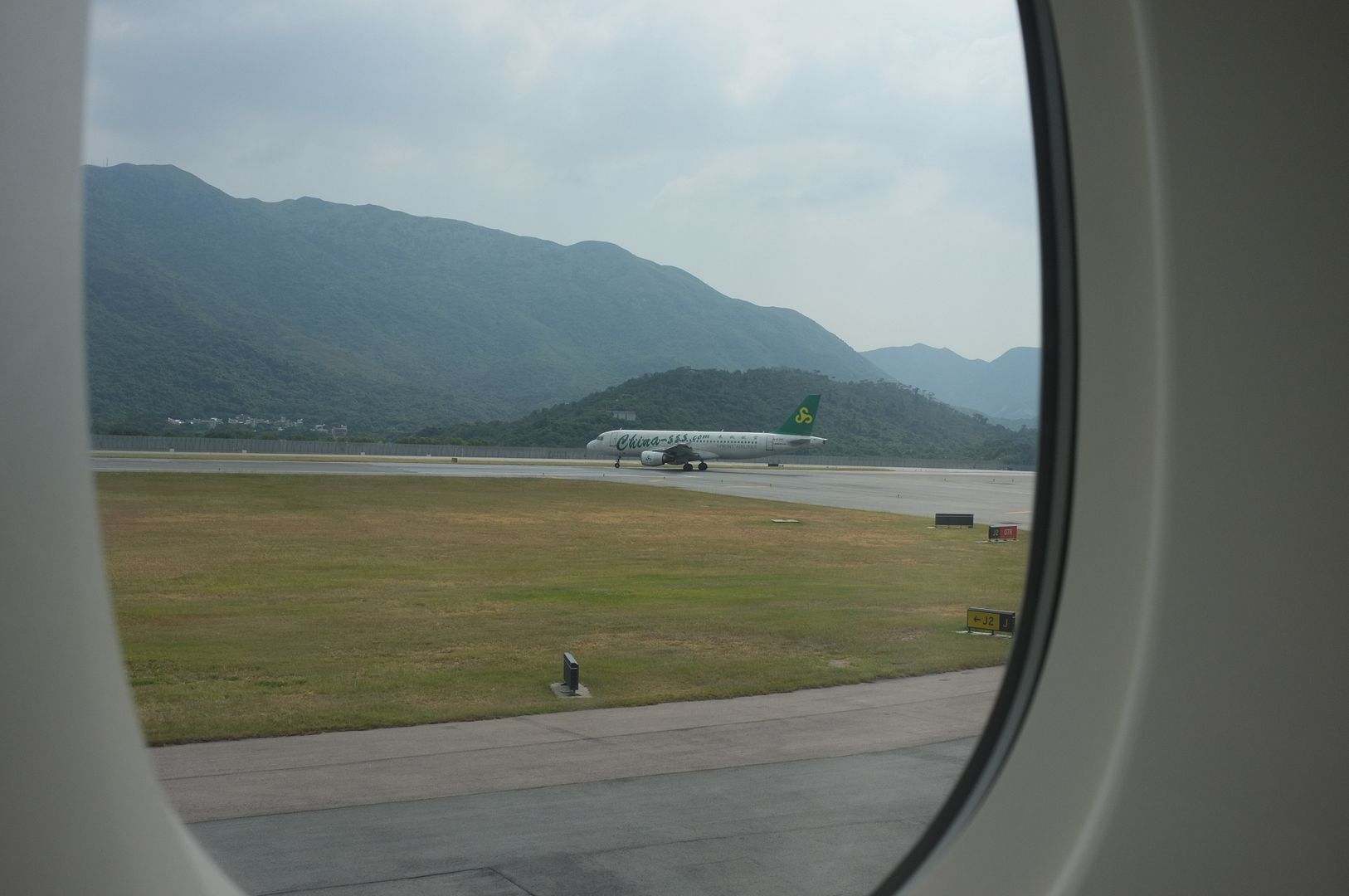 Turning for the runway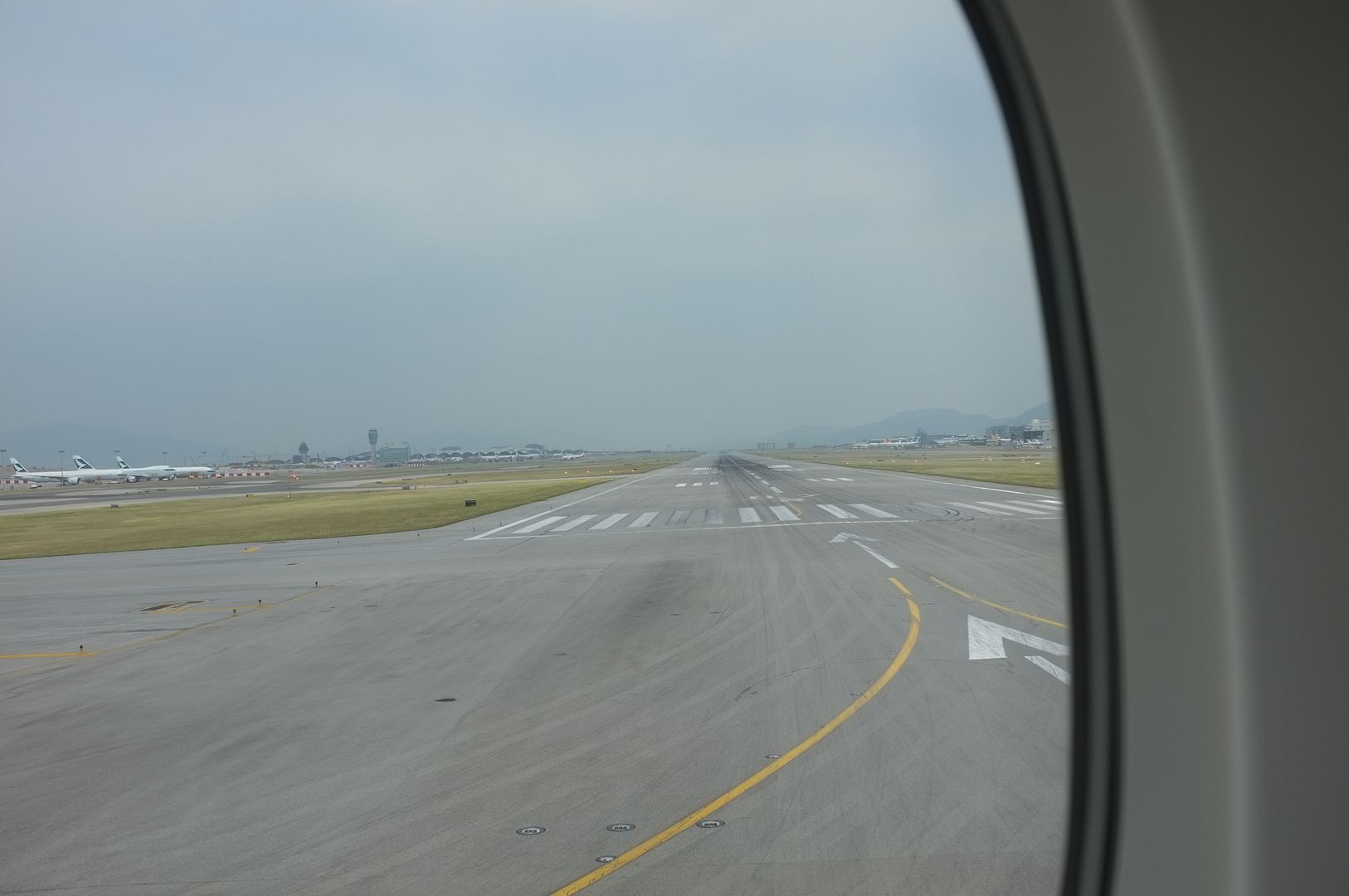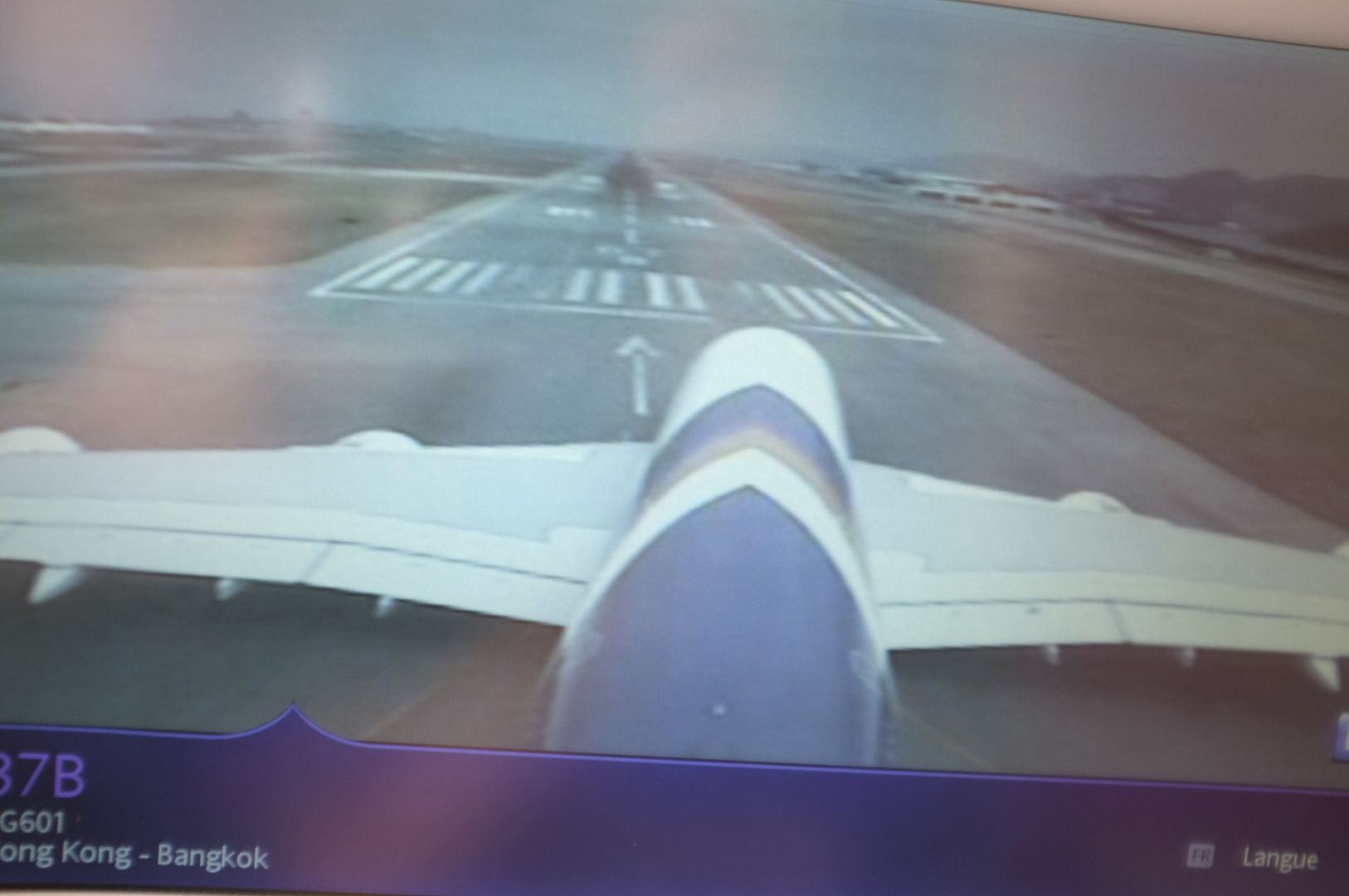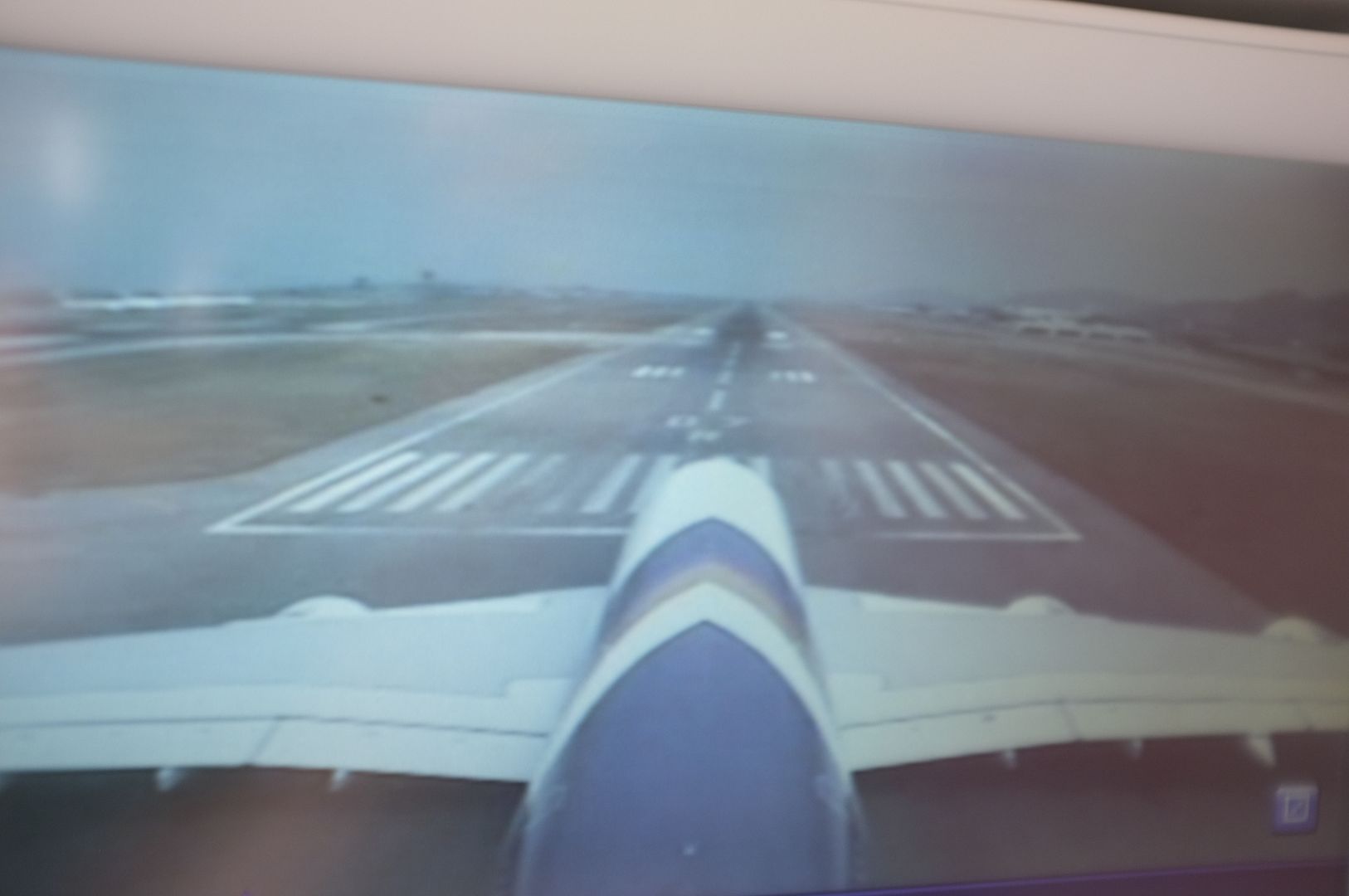 Took off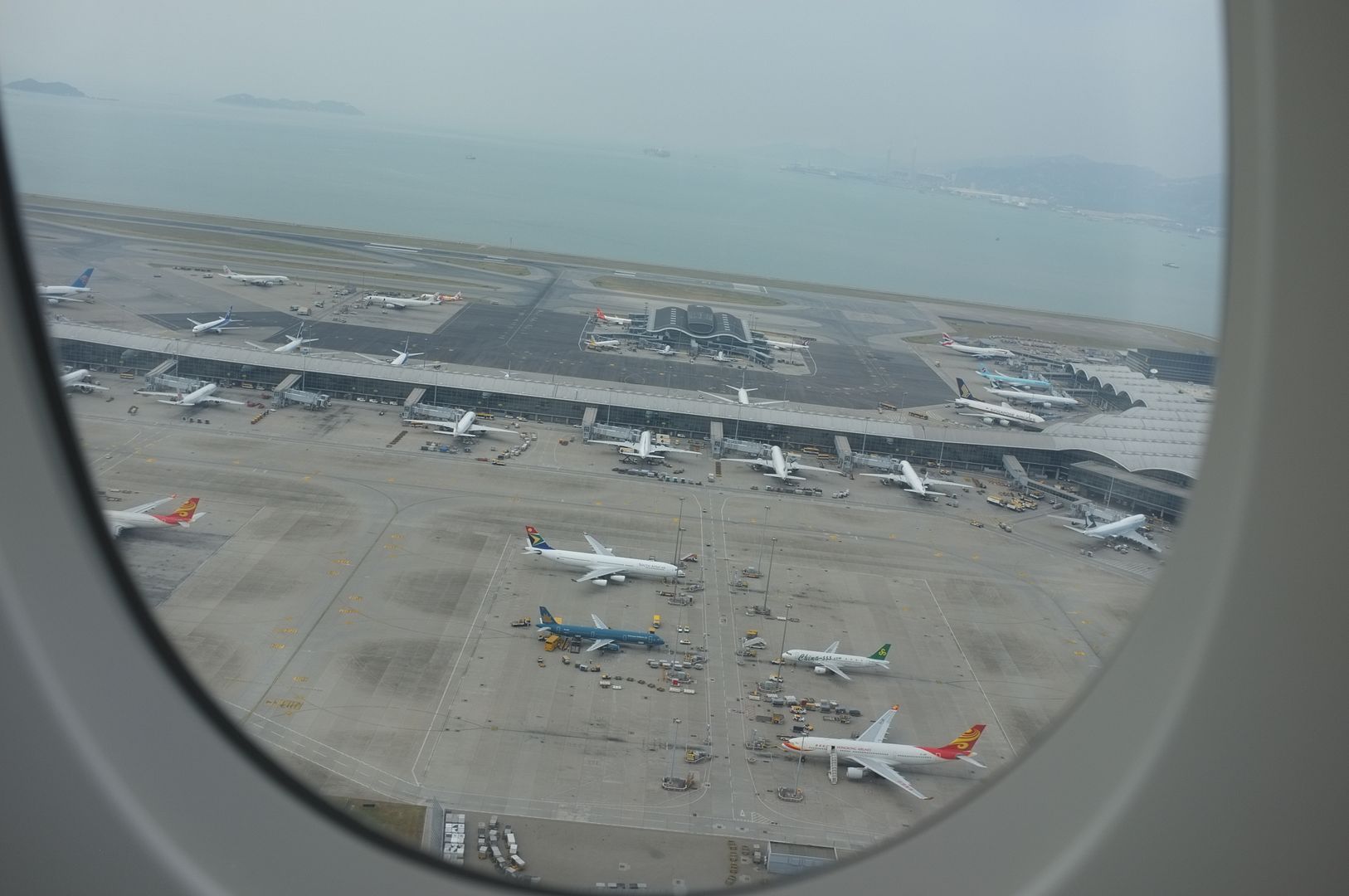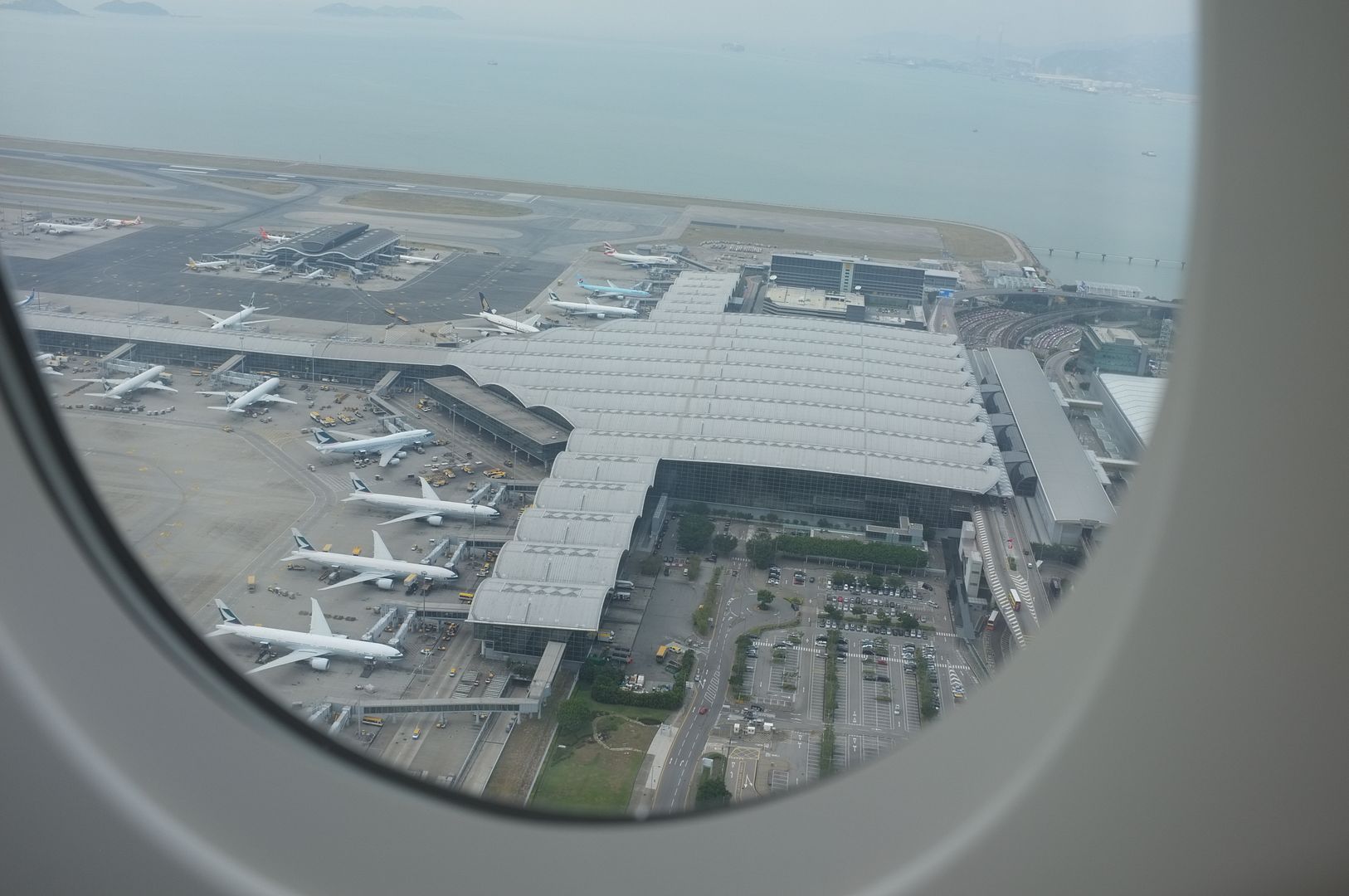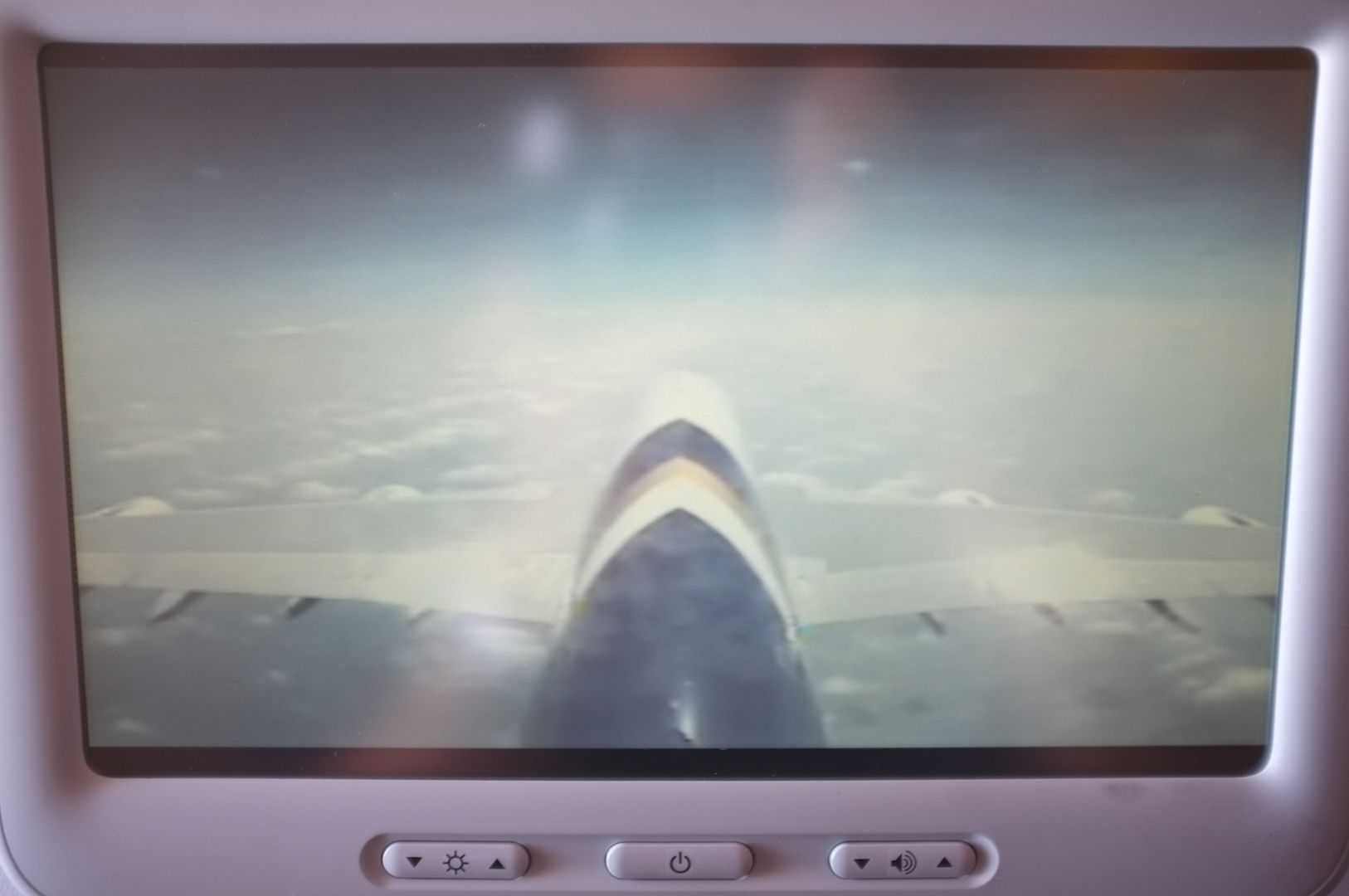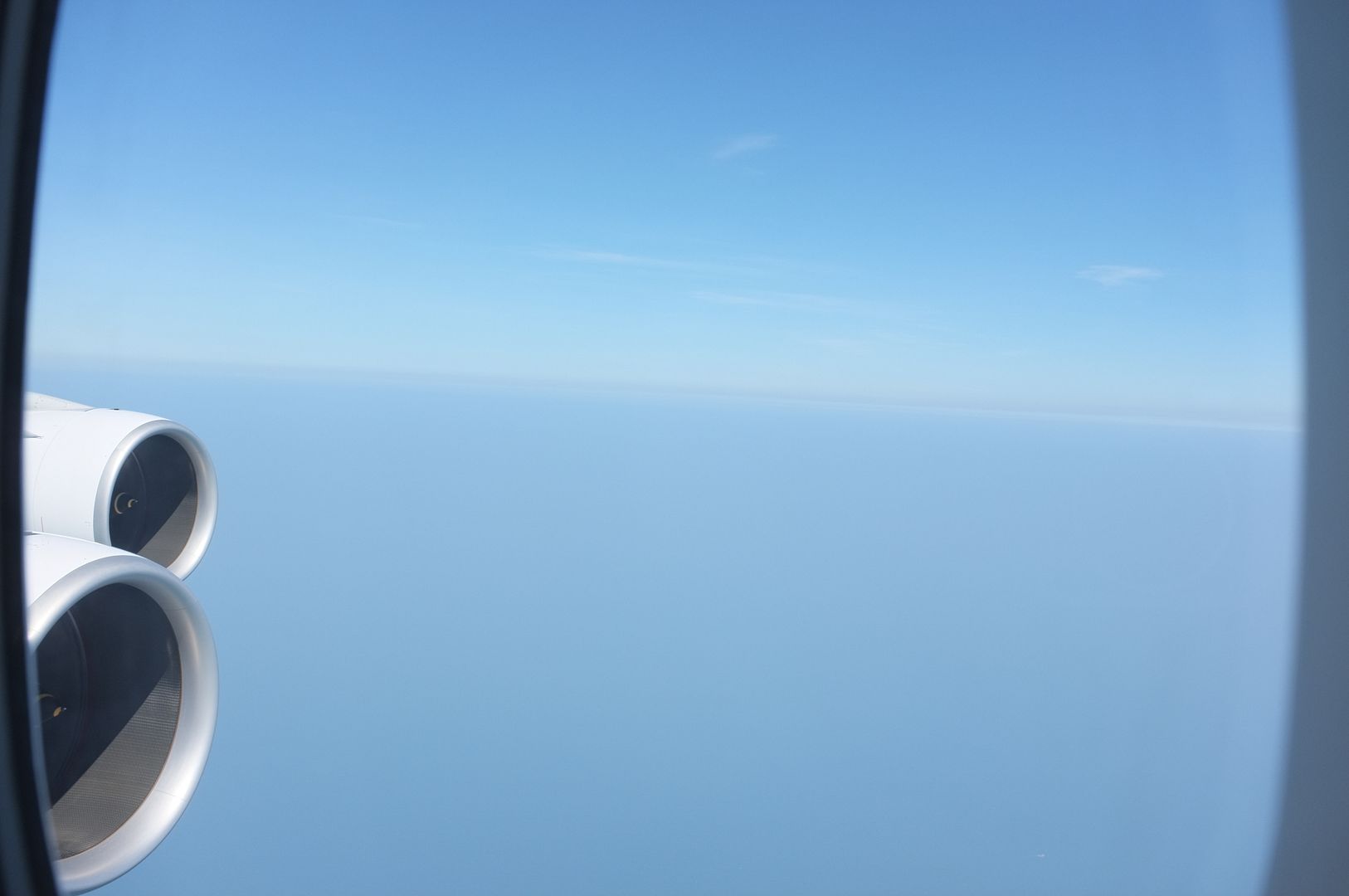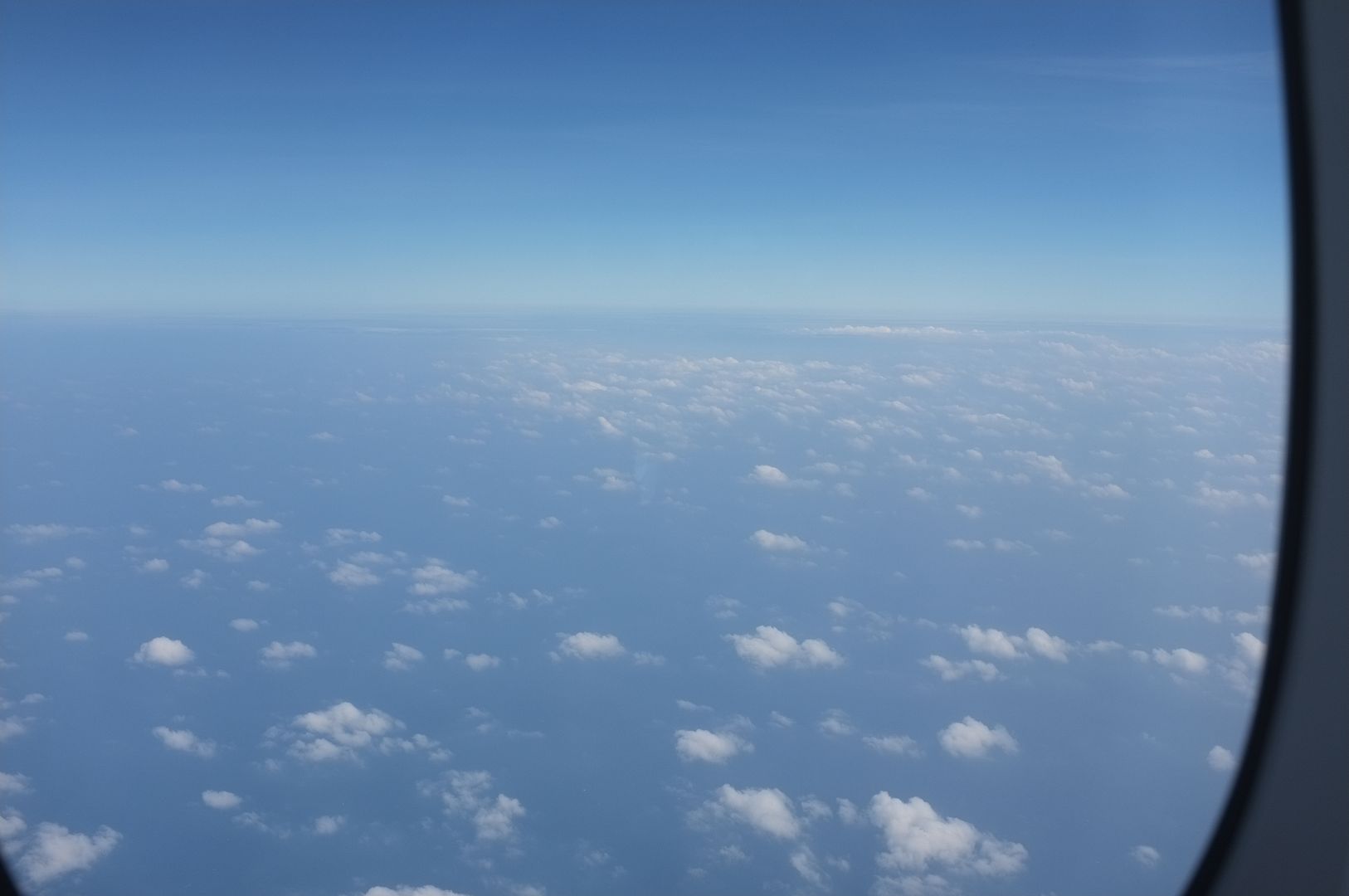 I set the screen on the seat next to me to be this flight map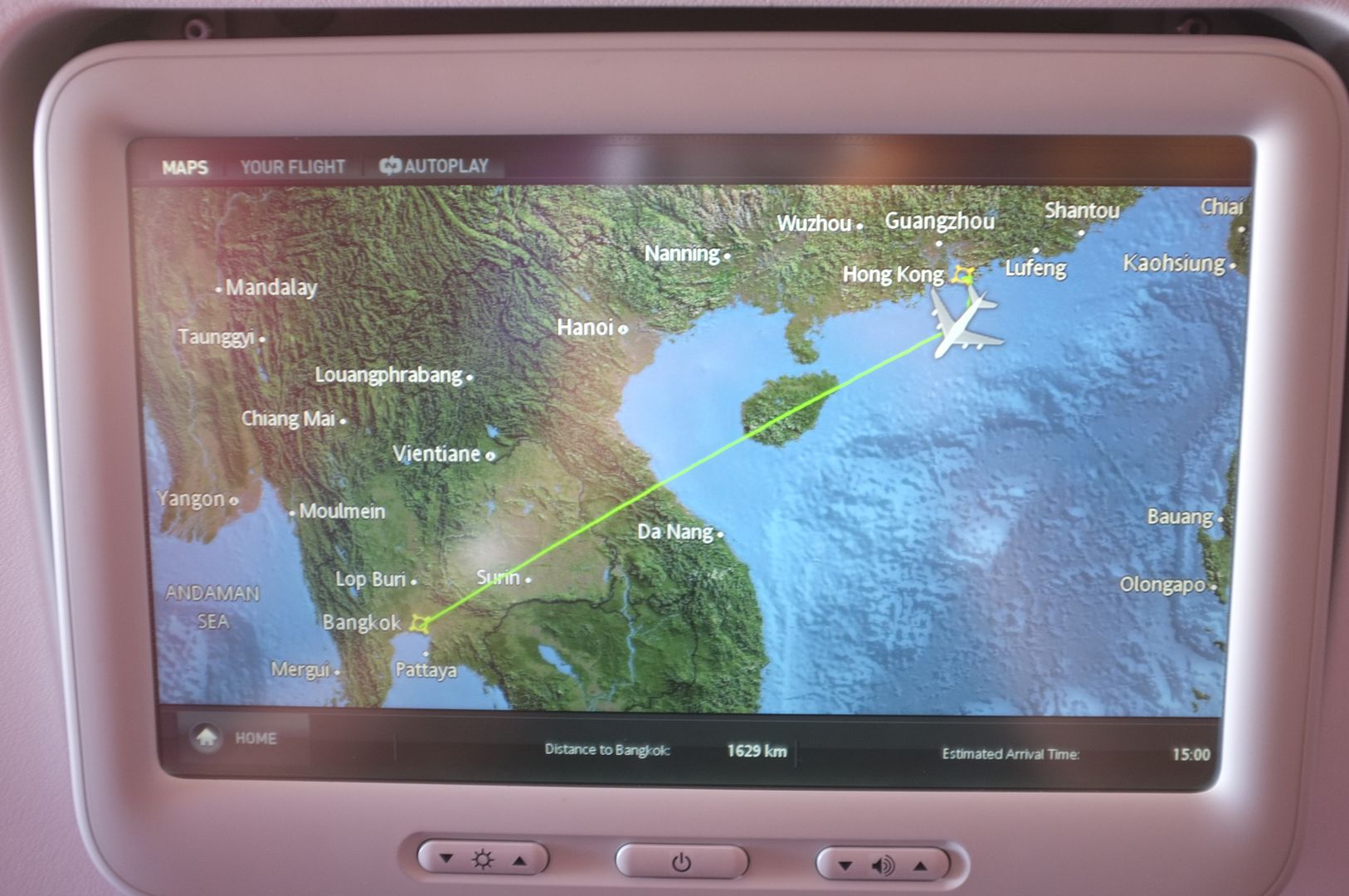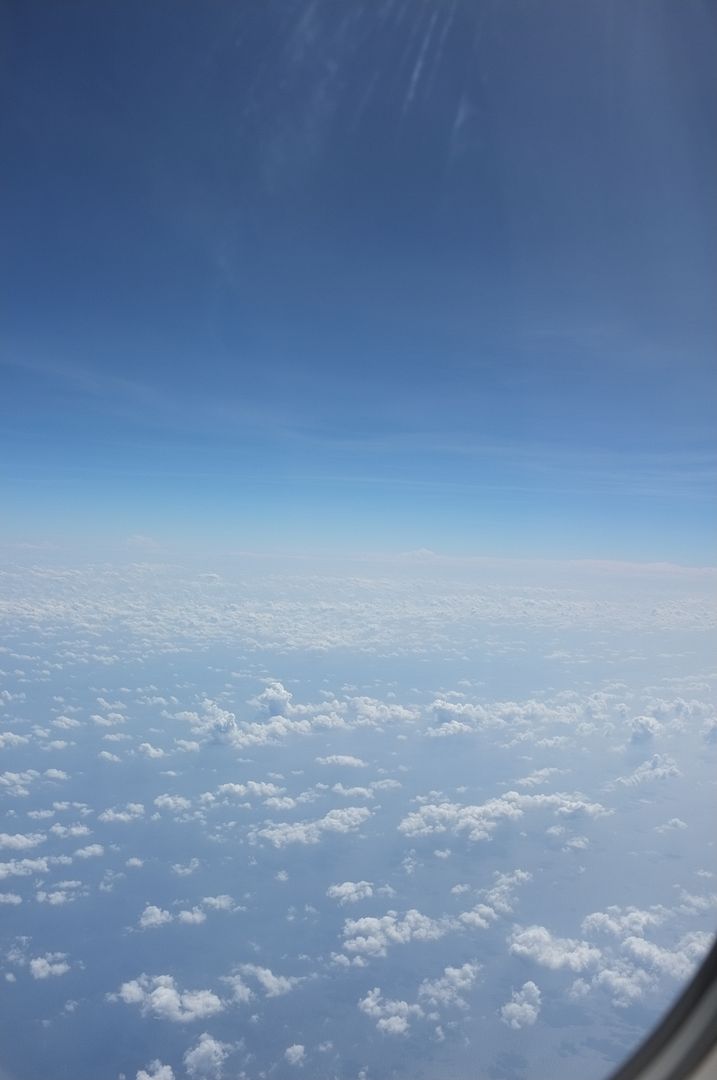 When the seat belt sign got switched off, I went to the lavatory
The very light load on the first Economy section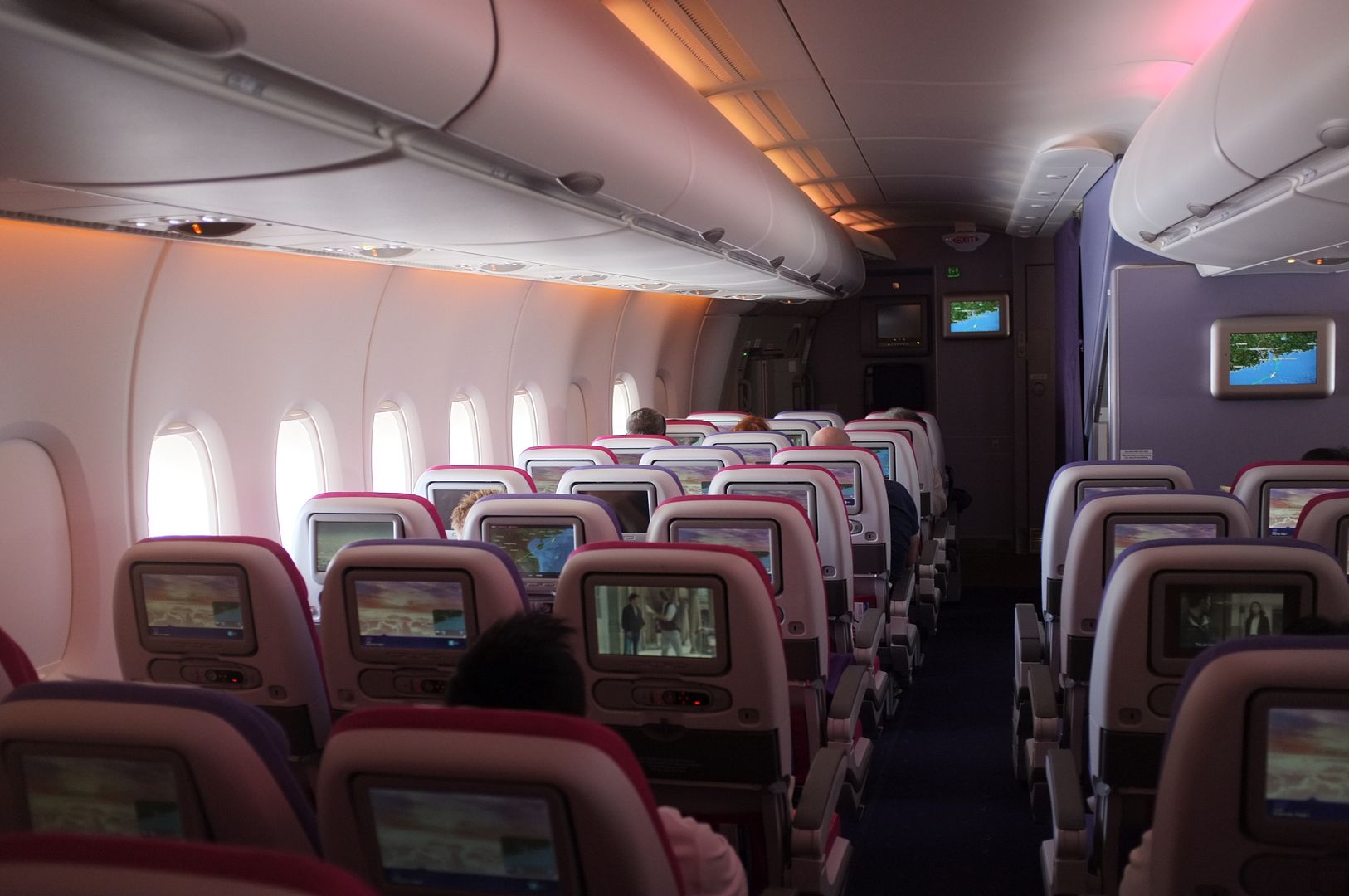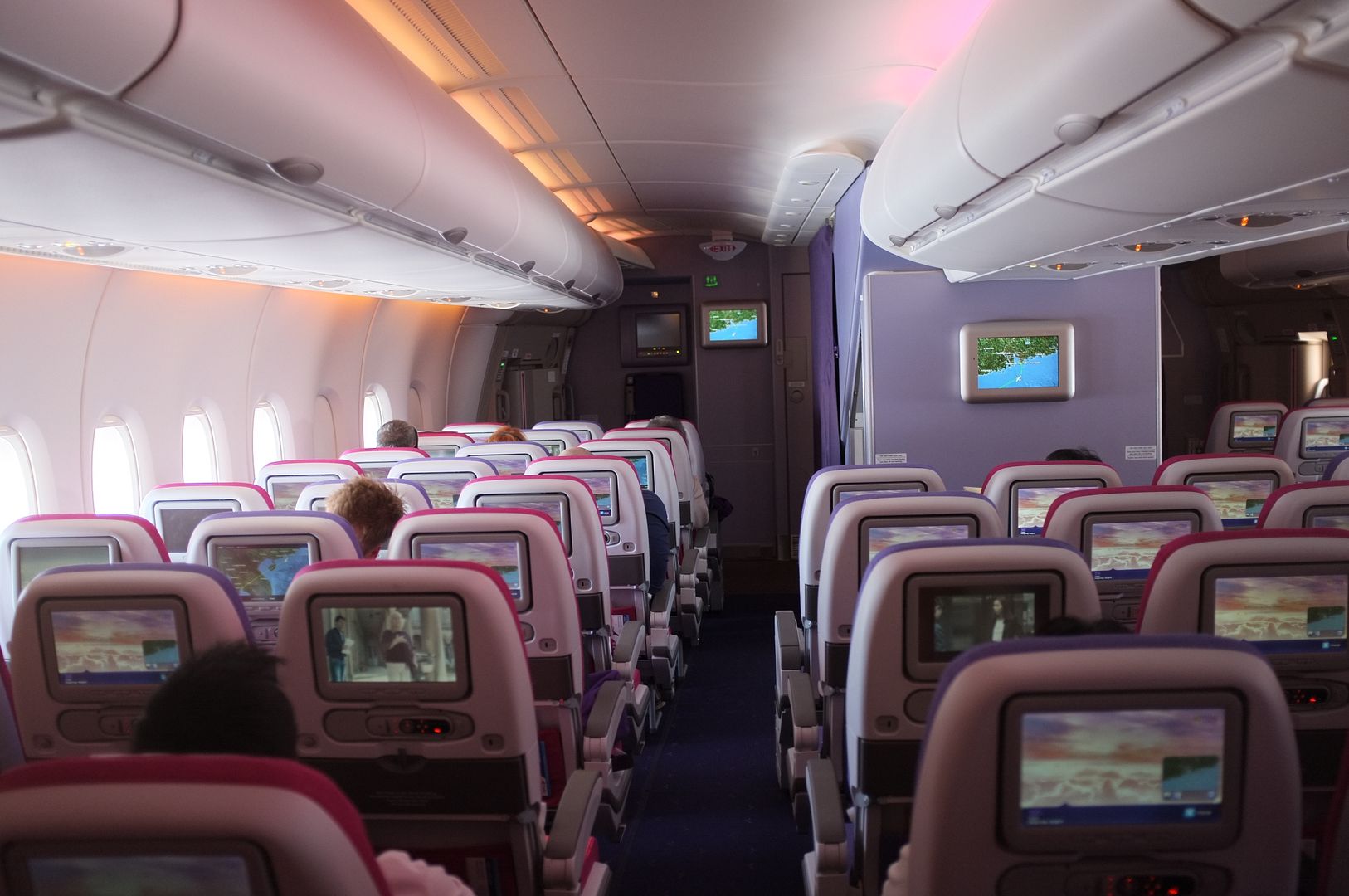 Lavatory
Some orchids was a nice touch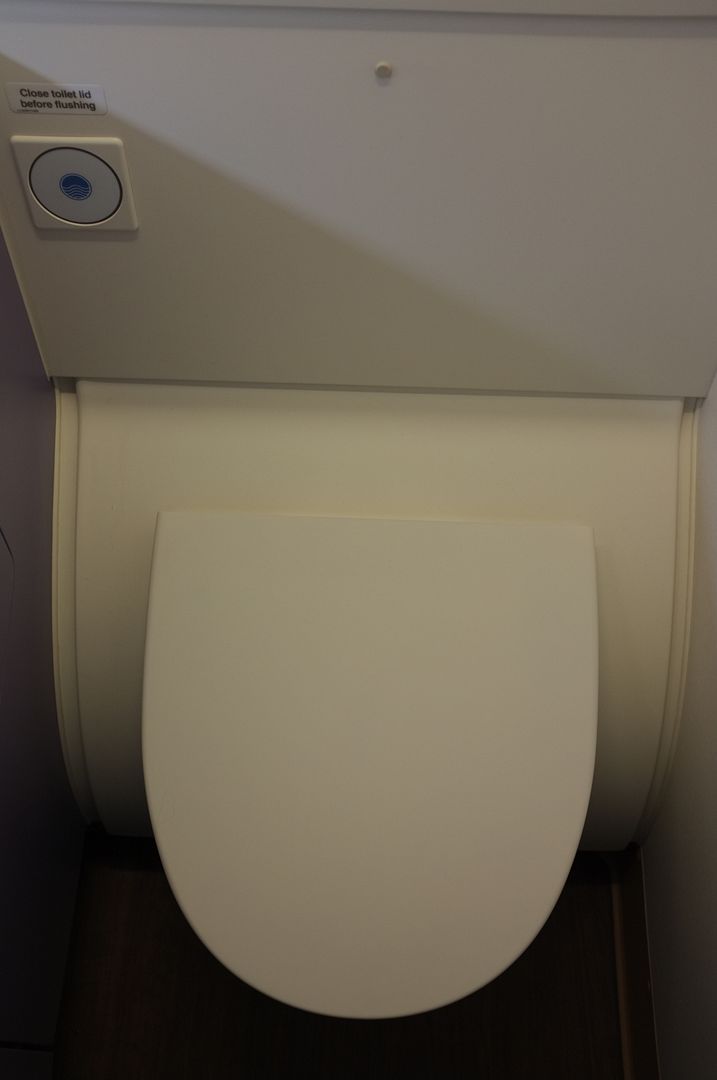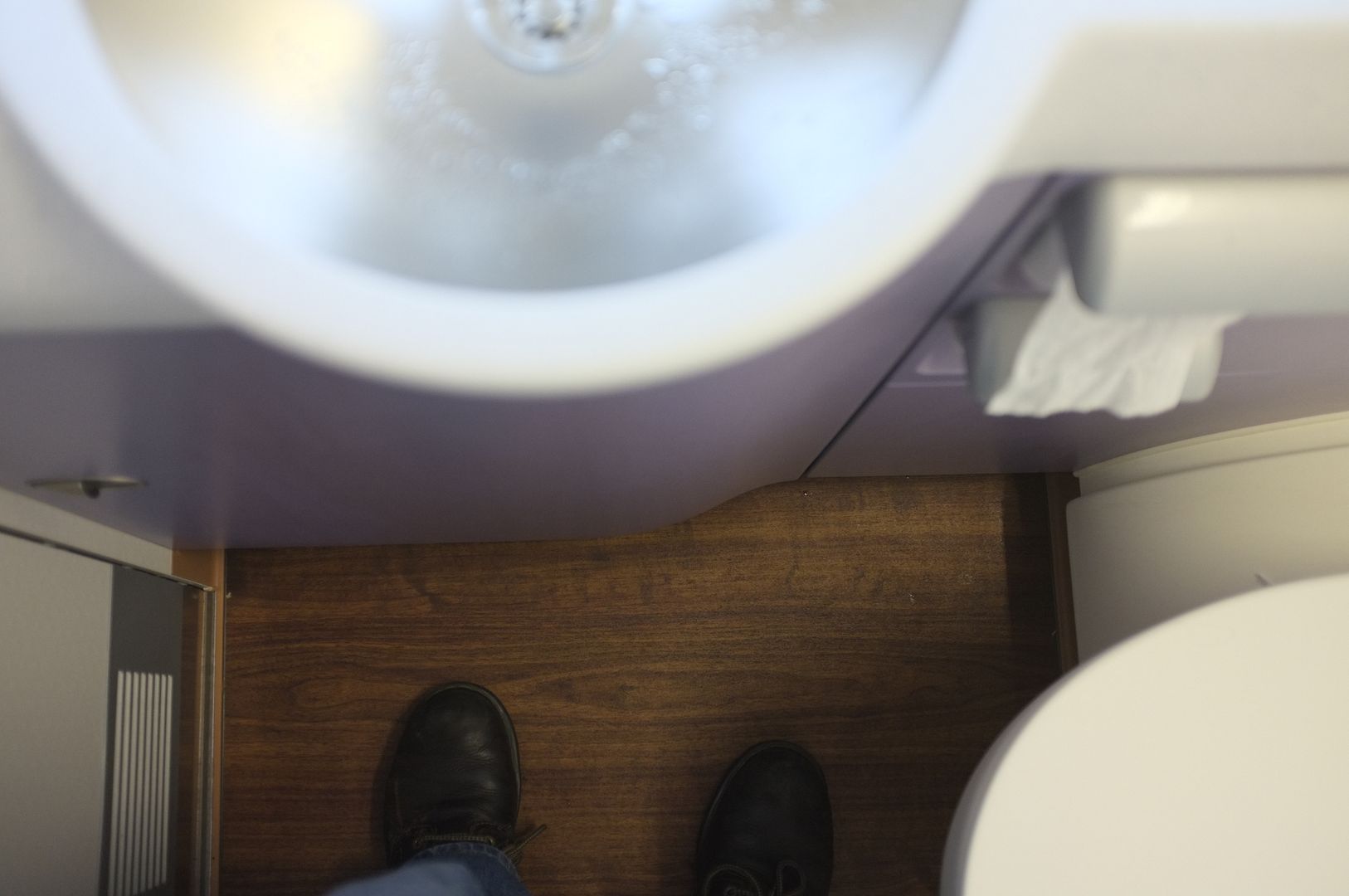 Then I got back to my seat, and when the inflight manager came pass, I asked him whether it would be possible to visit the Economy class section on the upper deck. He replied 'Of course' and told me that I could go there anytime during the flight using the rear stairs and that I could only see the Economy section.
I have decided to wait and to visit the upper deck after the meal service. Meanwhile I looked through some options of the inflight screen
On board services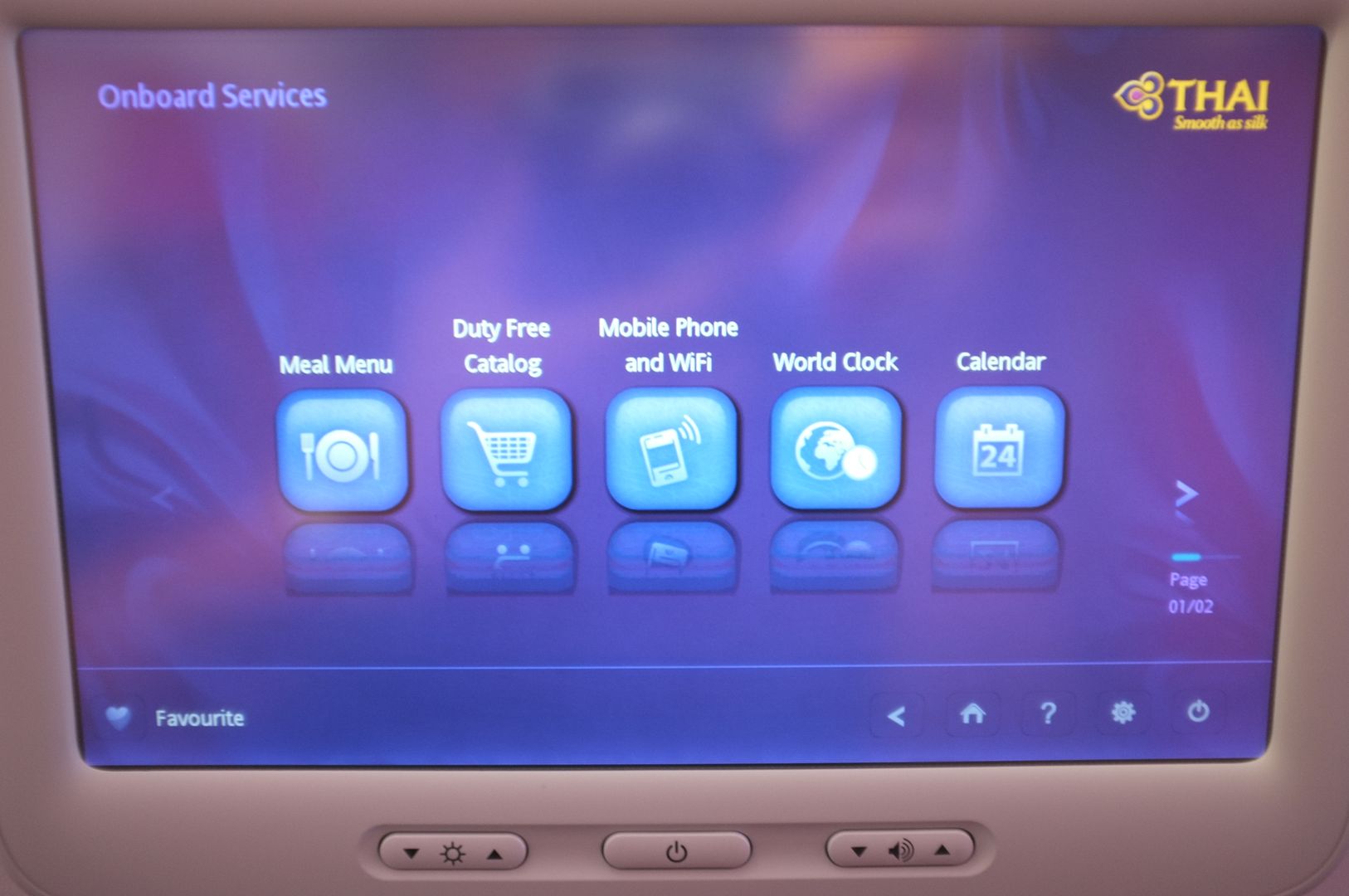 Menu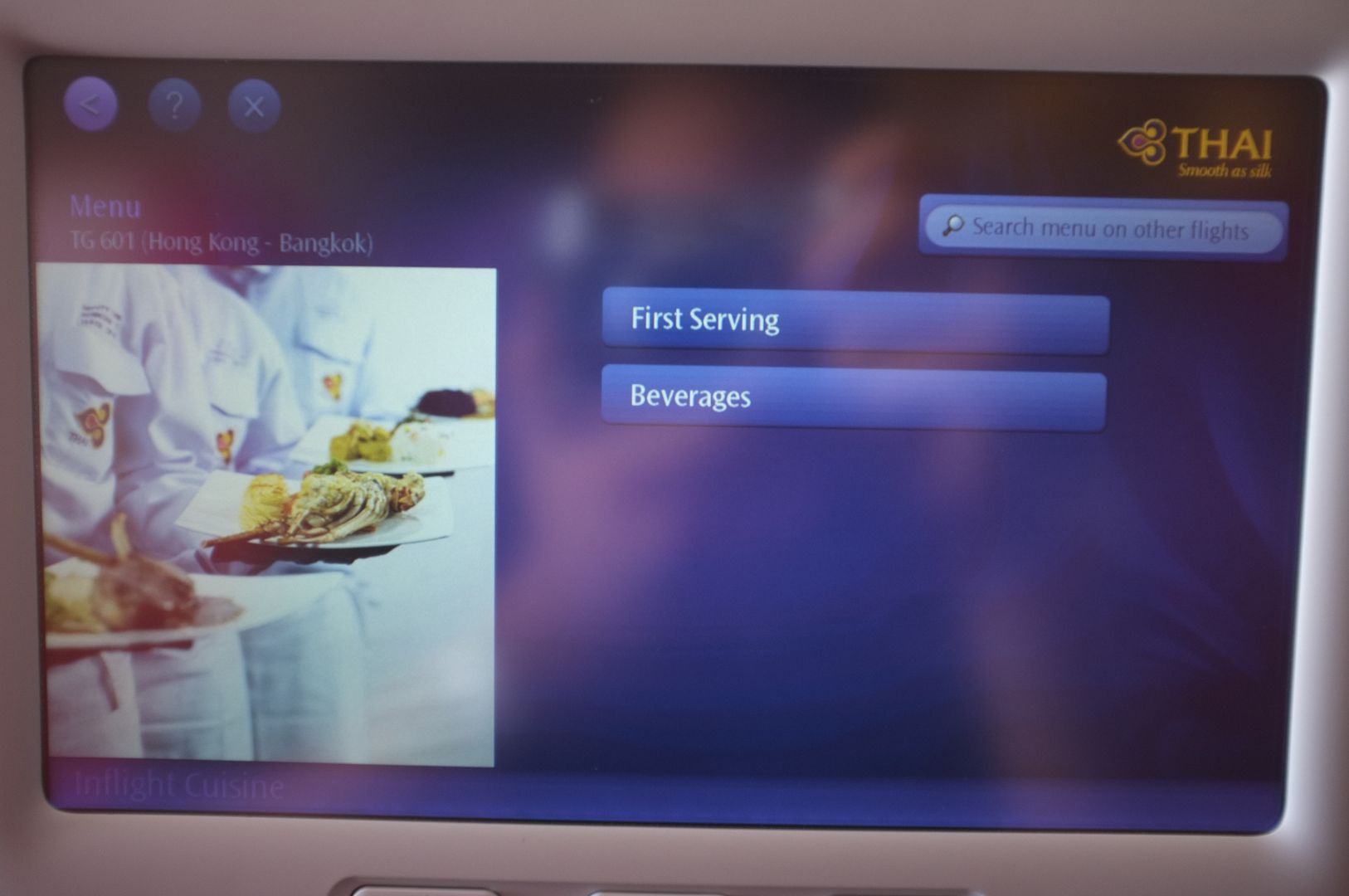 Two options for the meal for this flight. But for me, it was really one option as I am allergic to prawns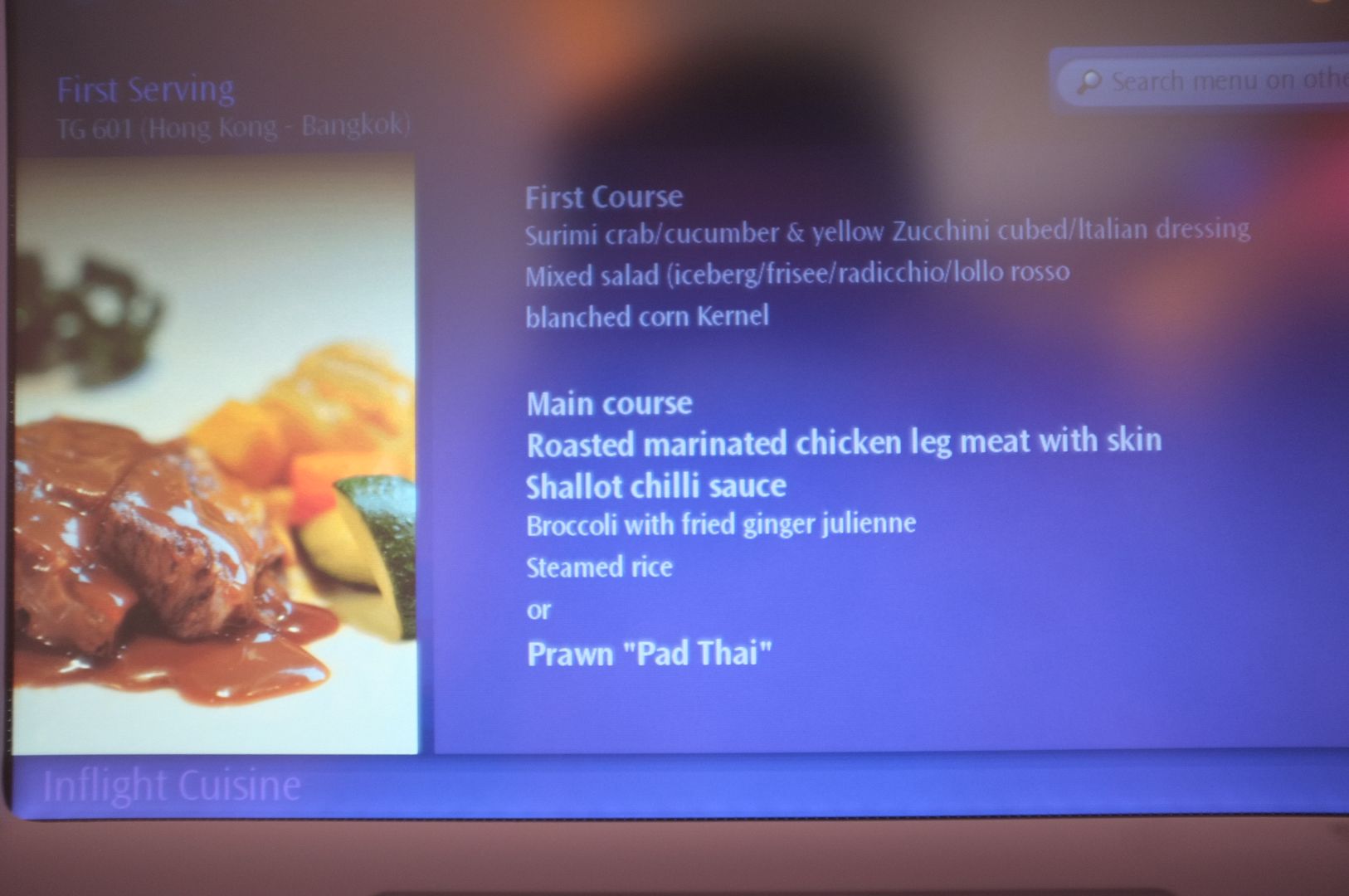 Delighted to see the mango pudding as a dessert, one of my favourite sweets!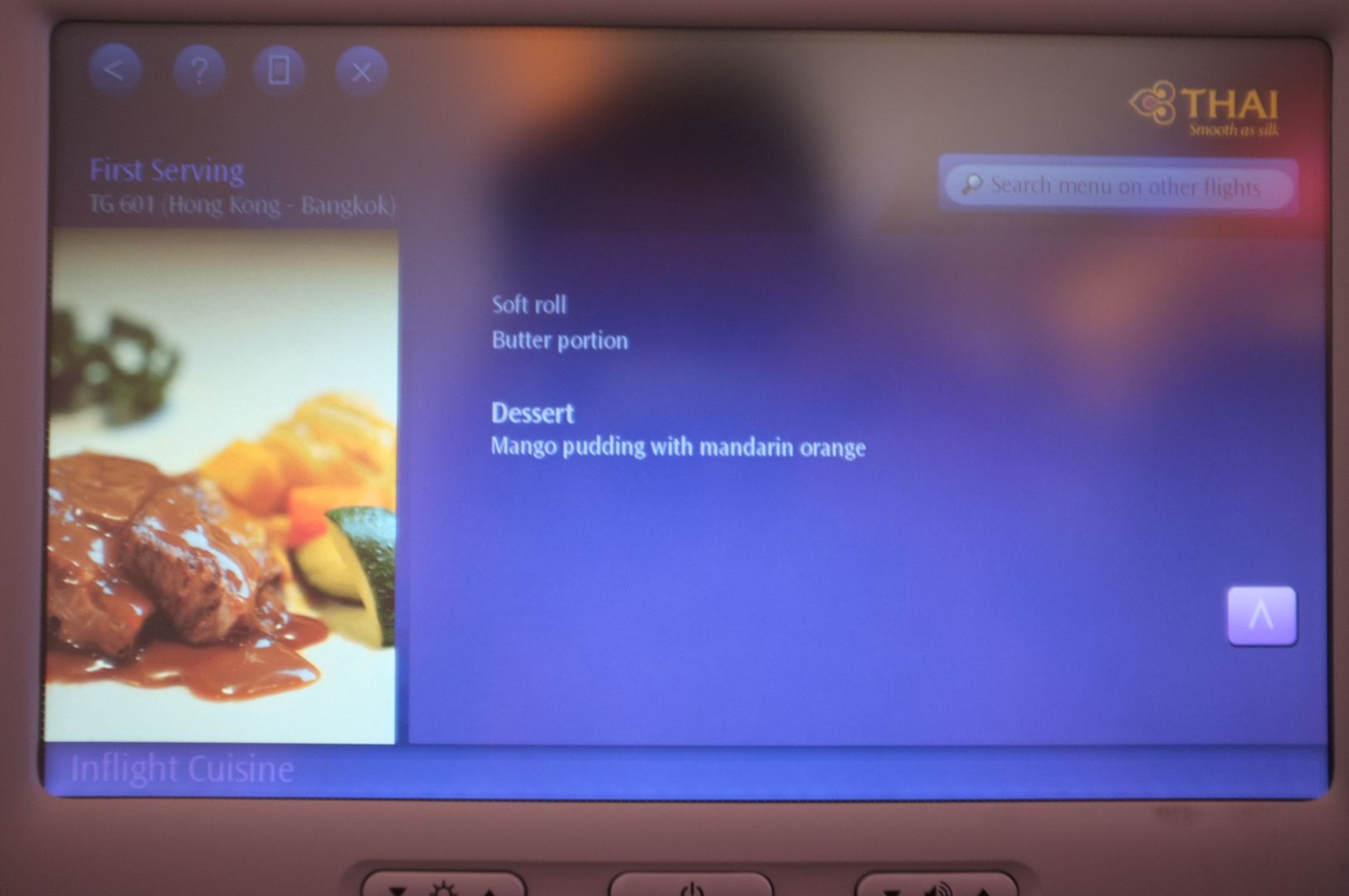 Drink menu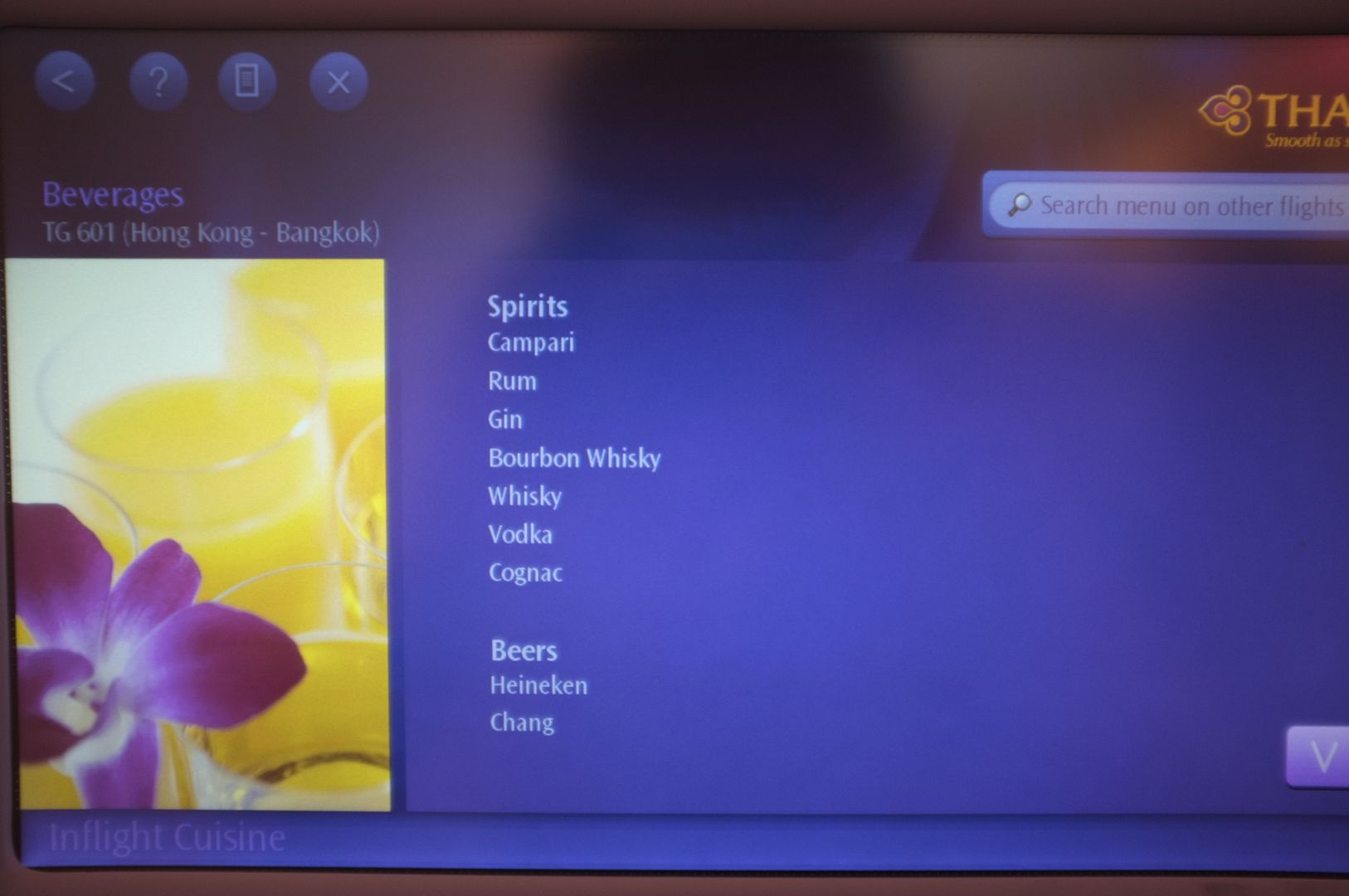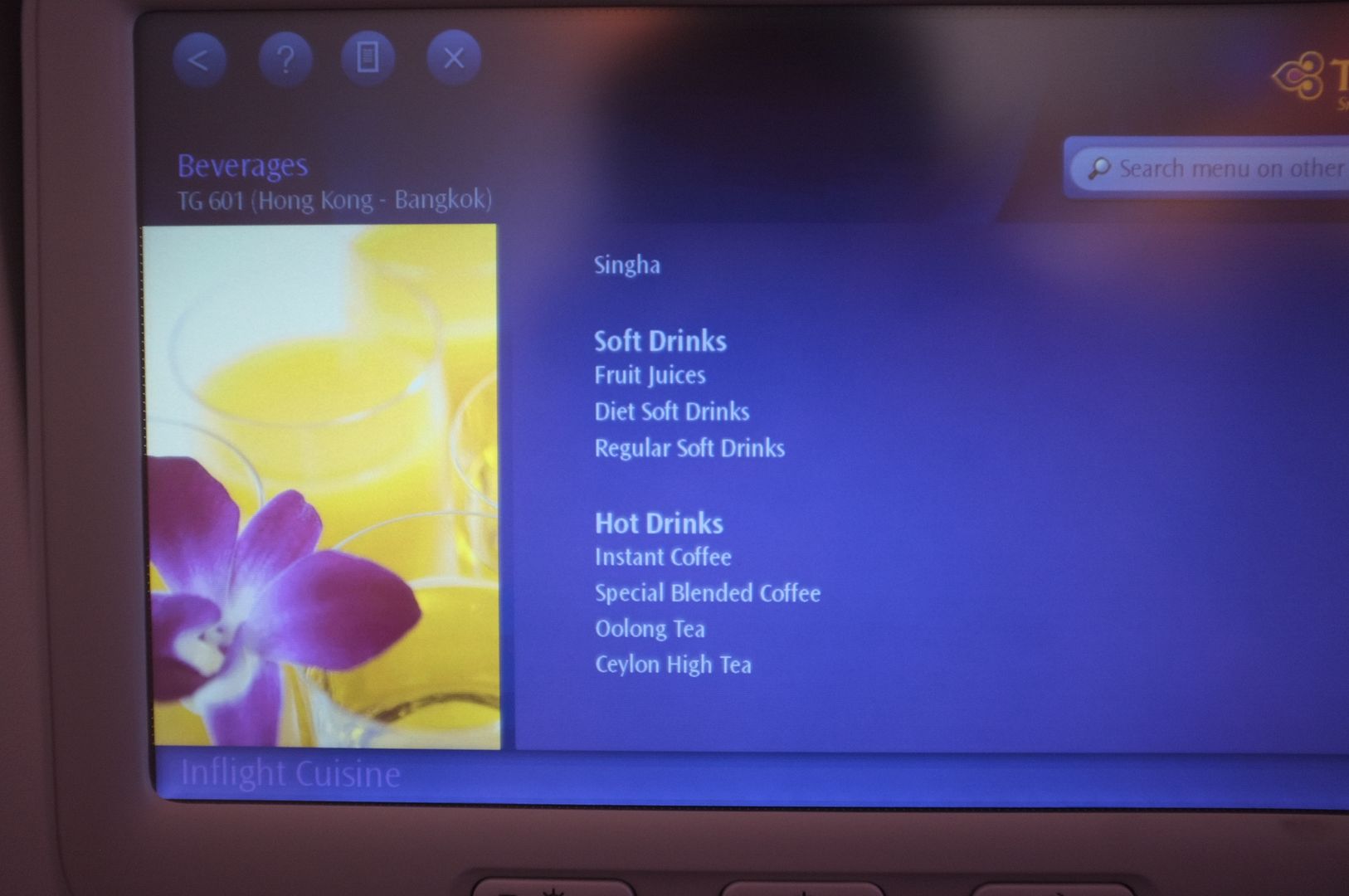 I then saw the option to view the menu on other THAI's flight. Naturally I wanted to see what's on the menu for my next Thai Airways flight to Oslo. Unfortunately I can only see the menu on these flights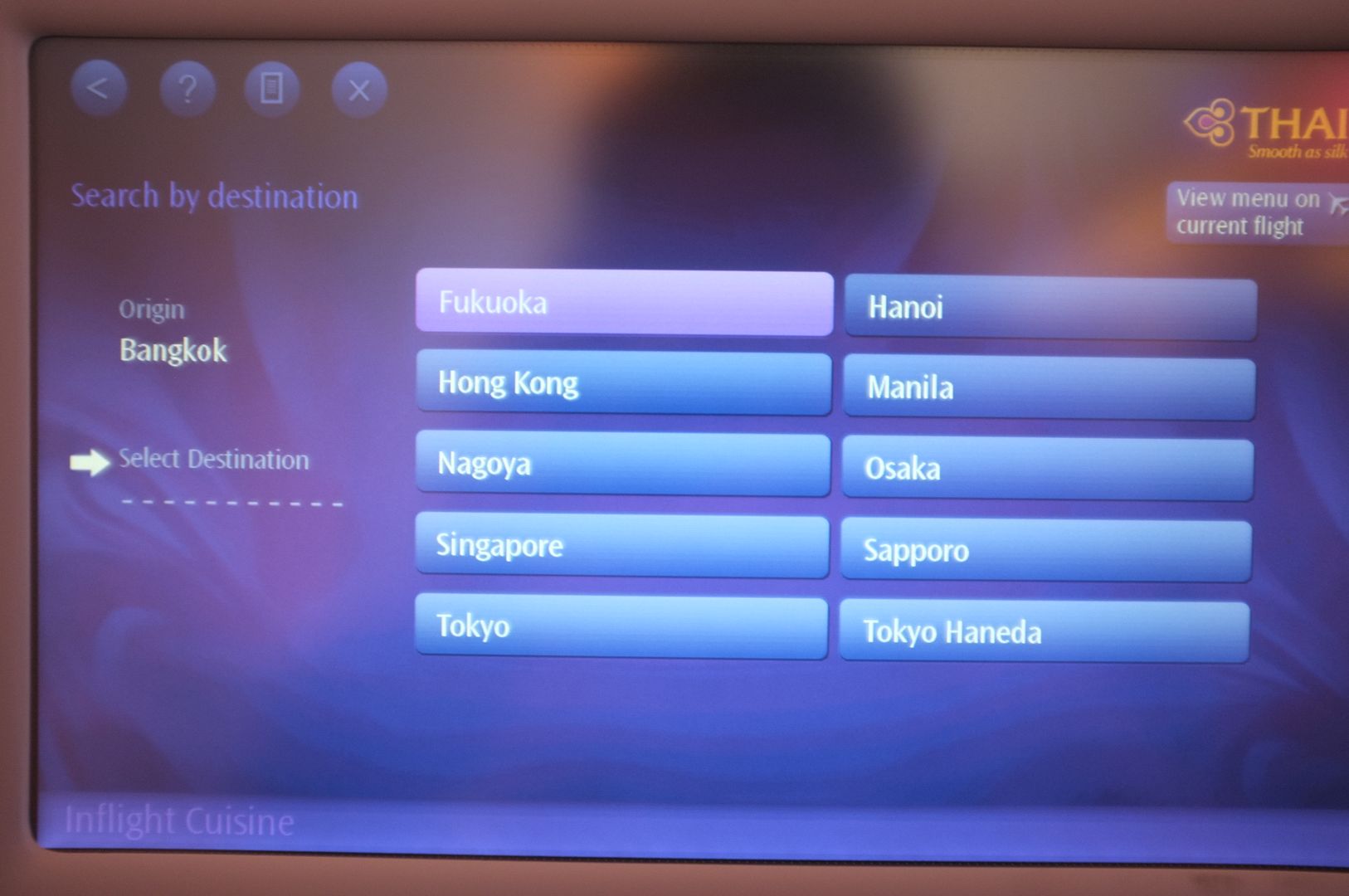 This aircraft is equipped with wifi connectivity, but the service is not yet available.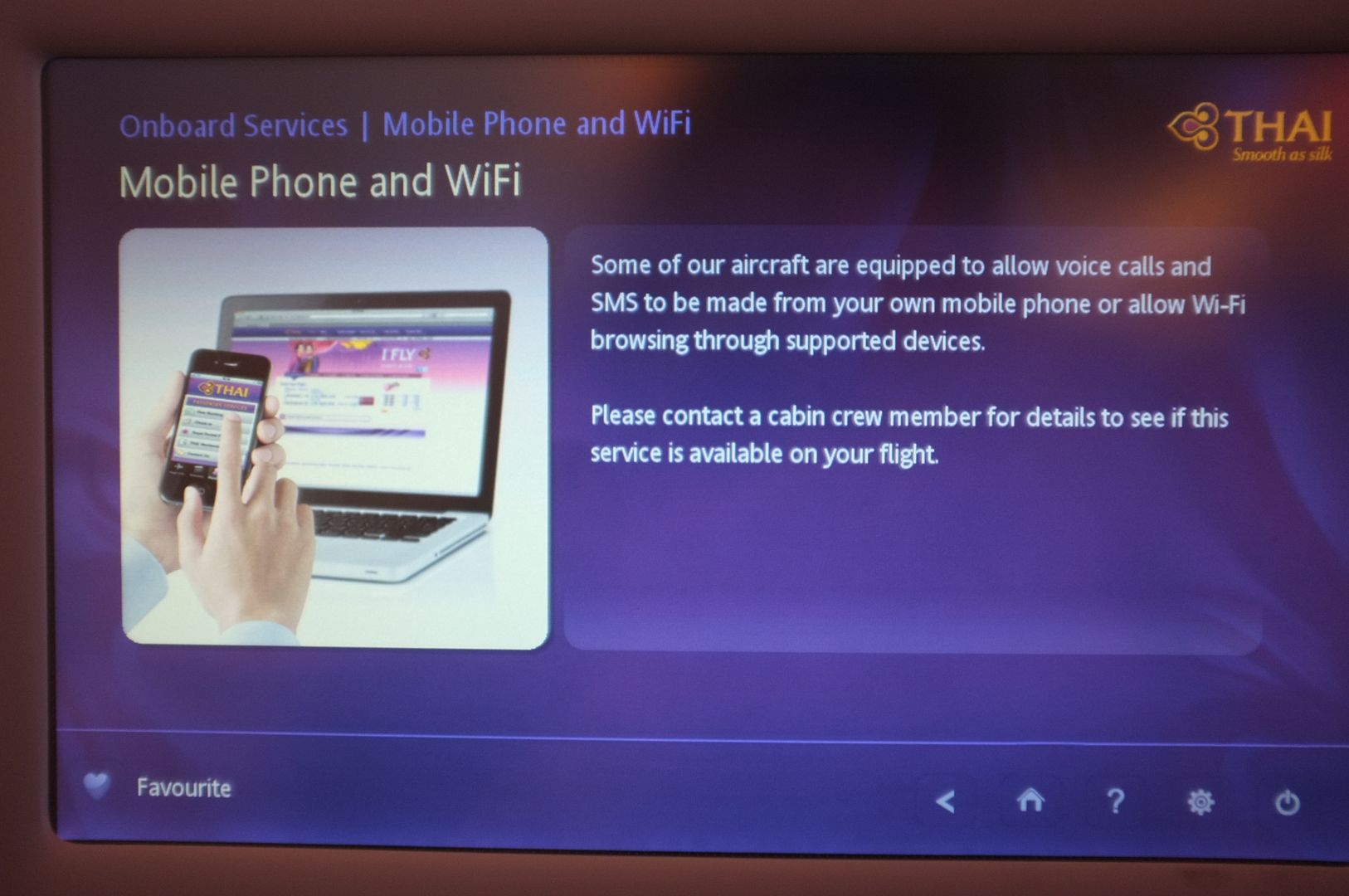 Duty free on-board catalog, in various categories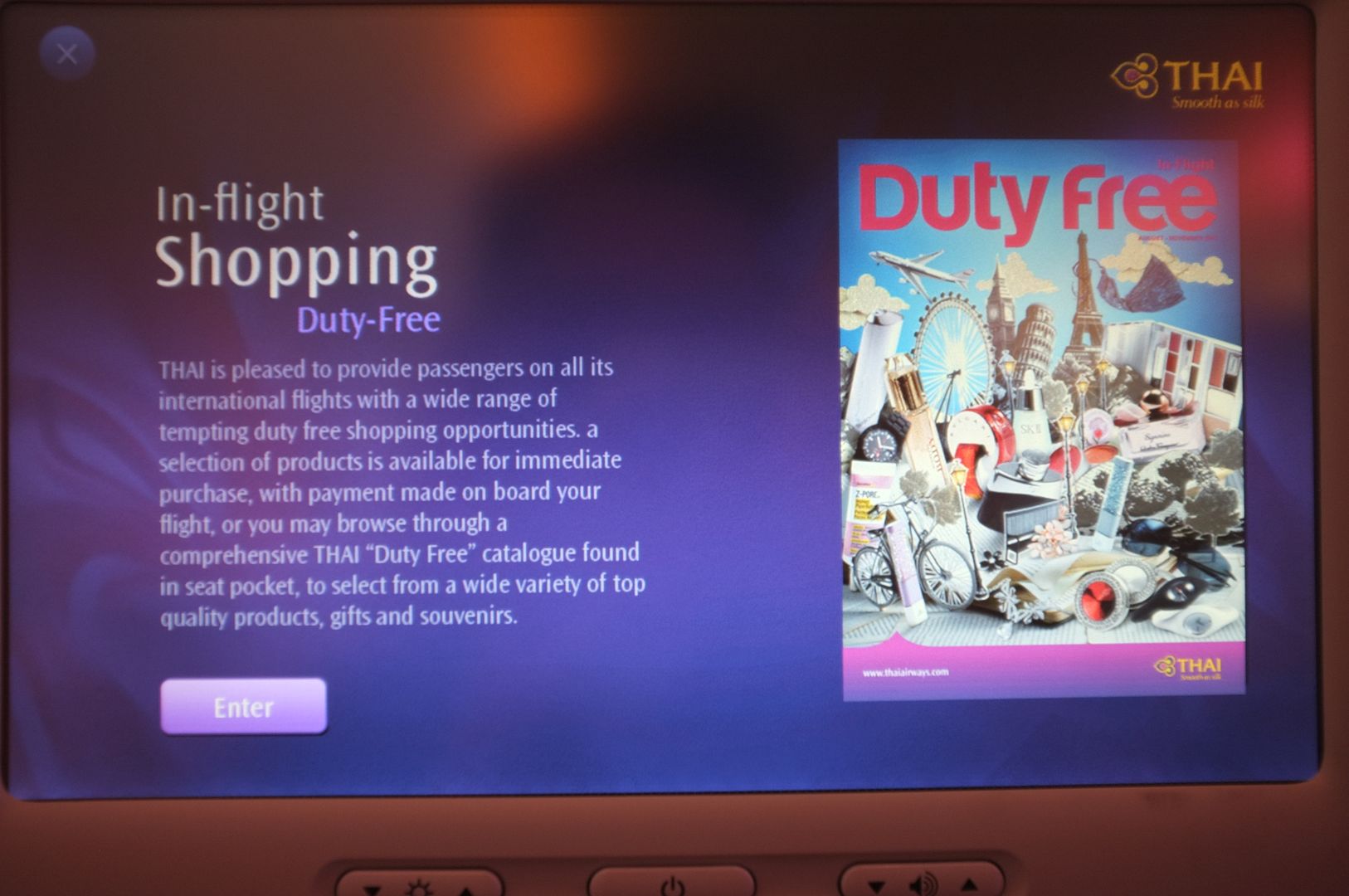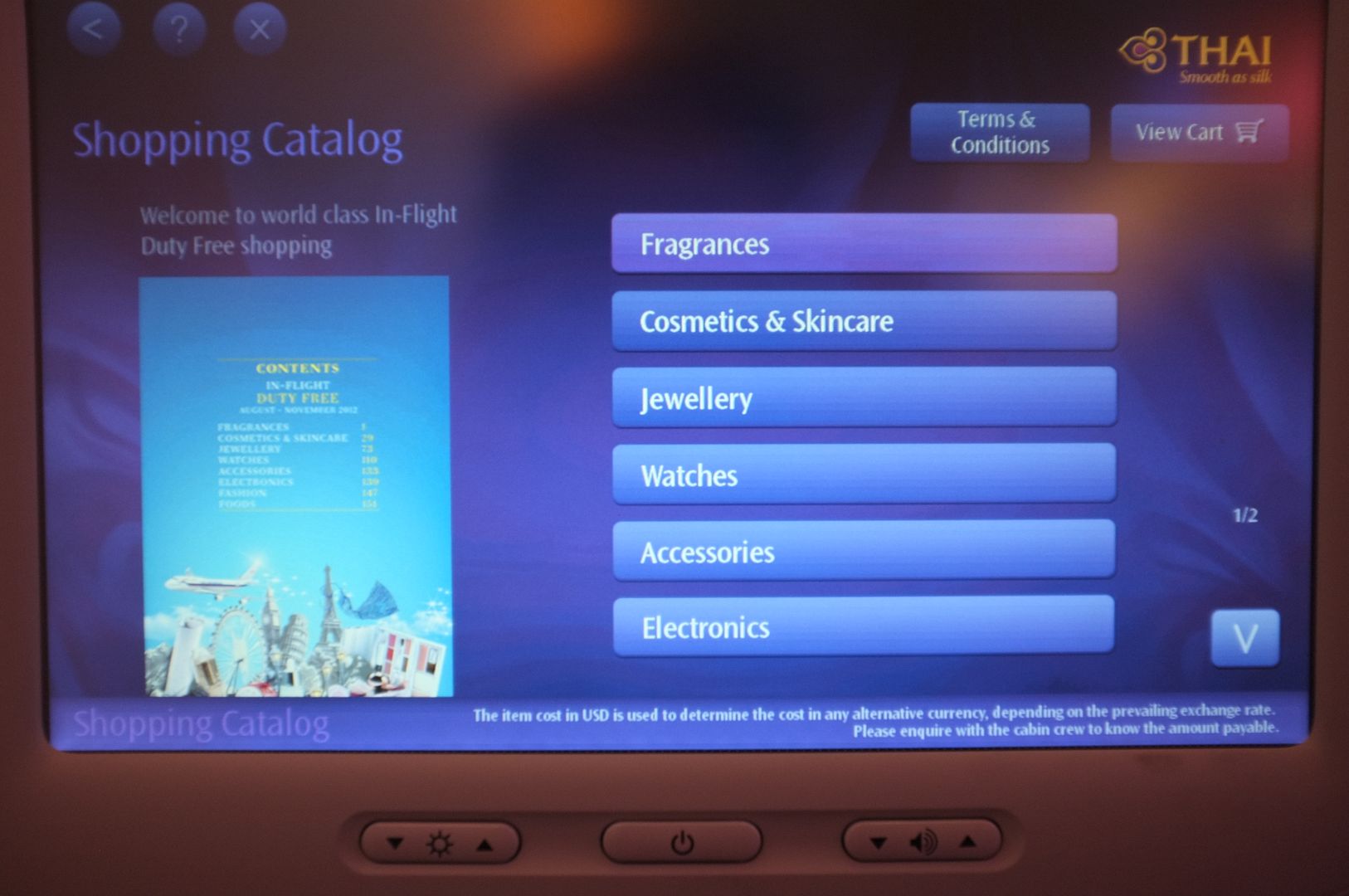 Before lunch was served, hot paper towels were distributed.
Mood light during the flight
Main tray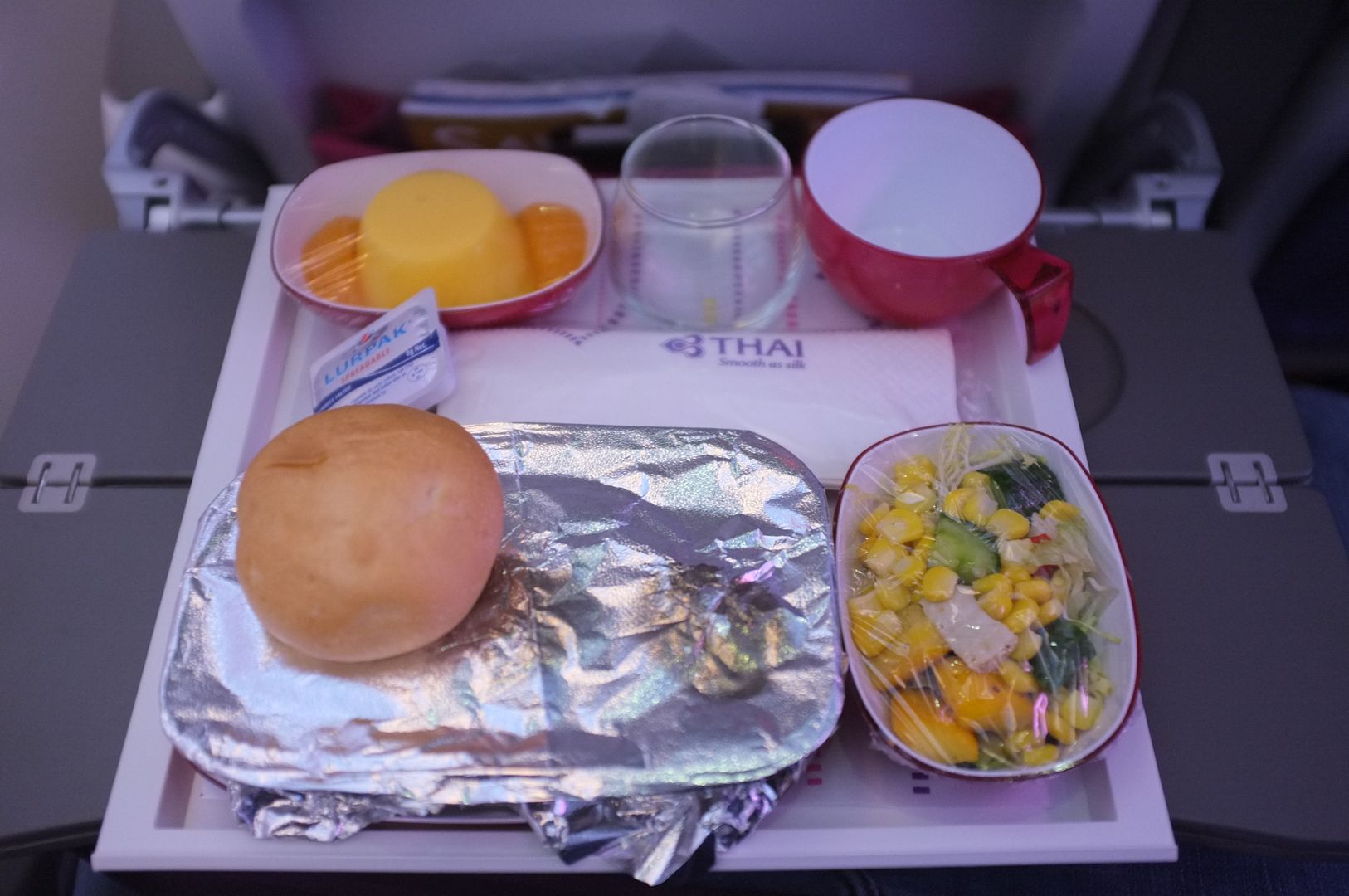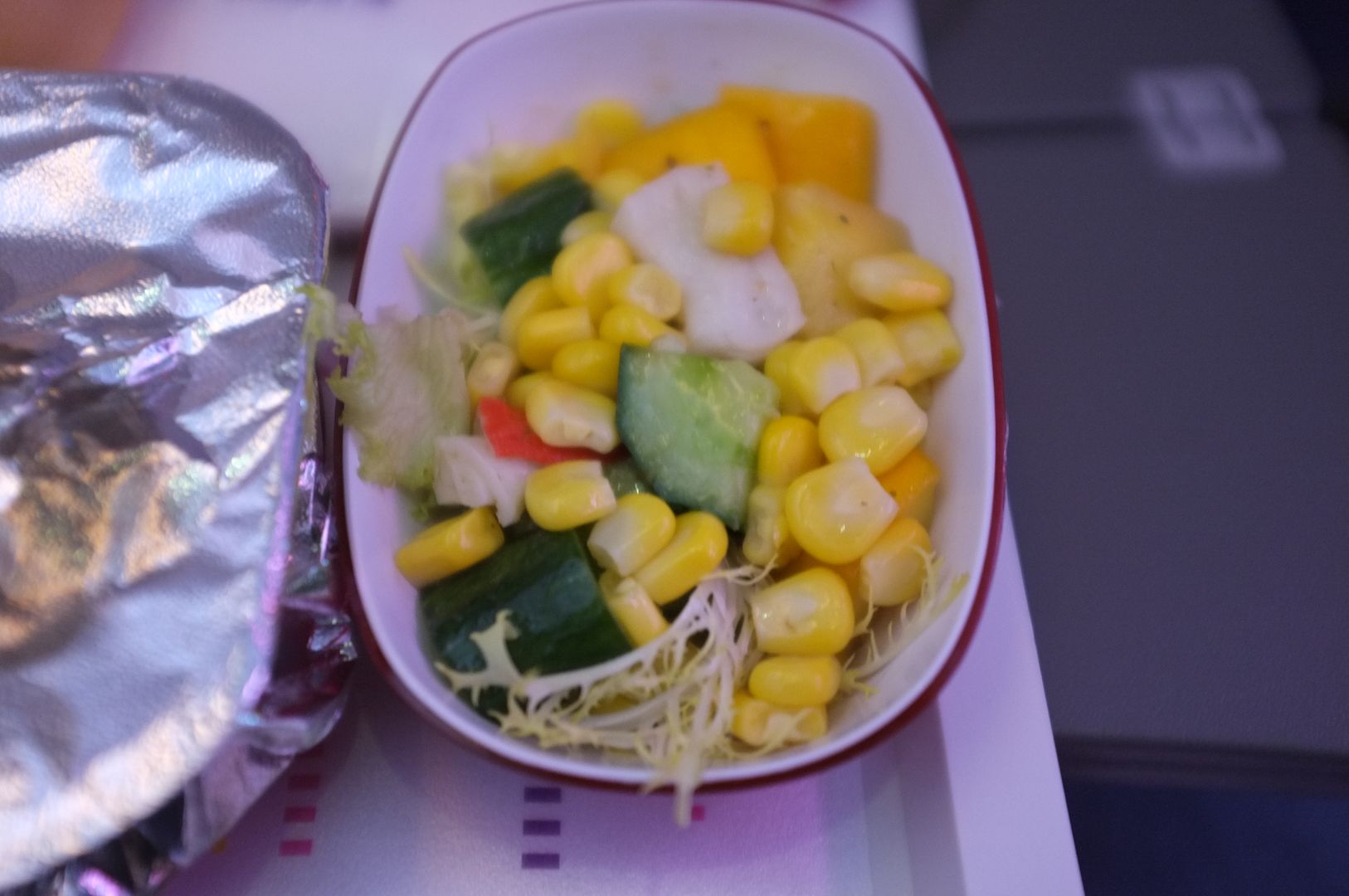 Chicken for the main dish, quite delicious!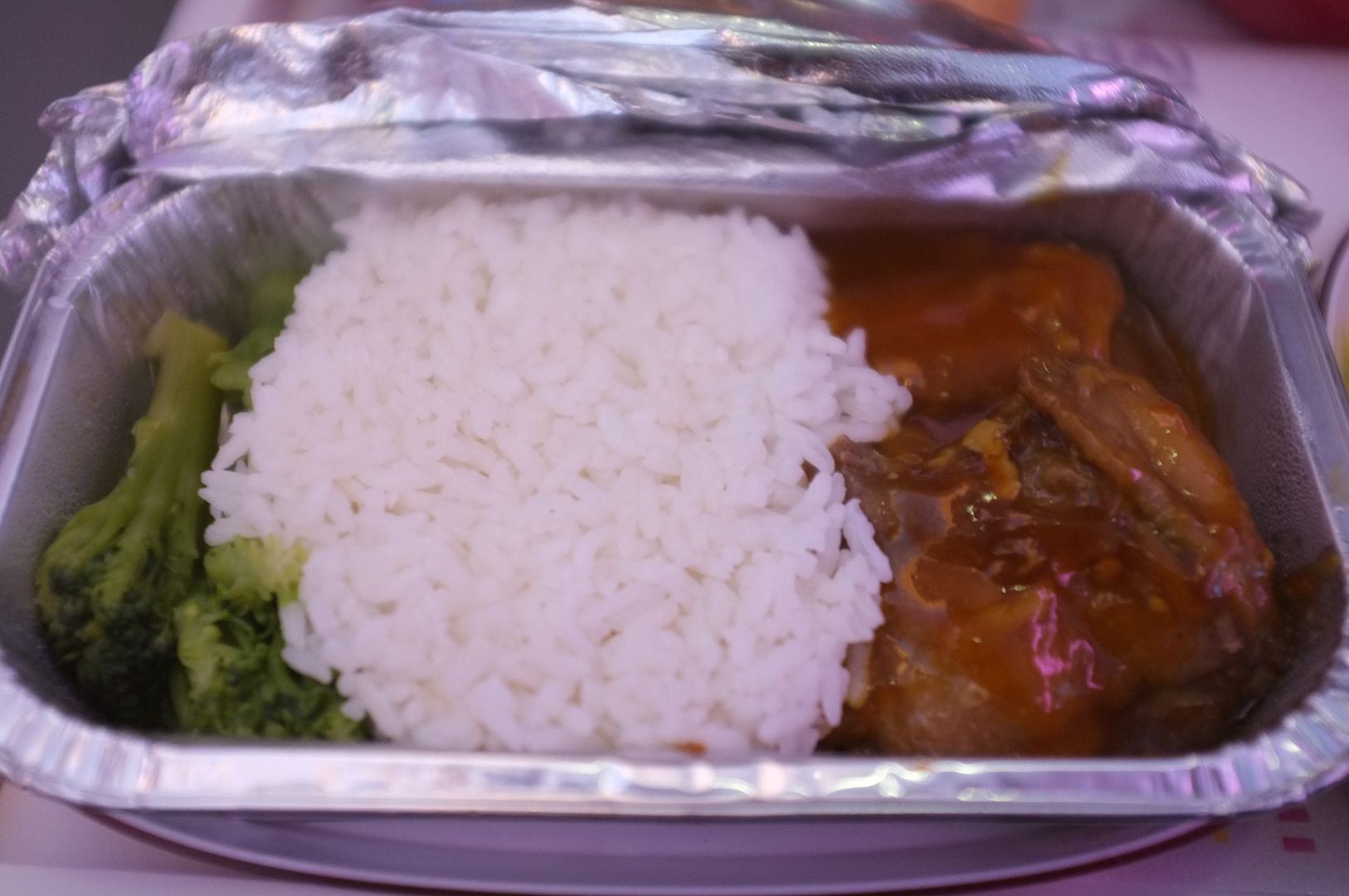 Then came the drink cart, where I asked for ginger ale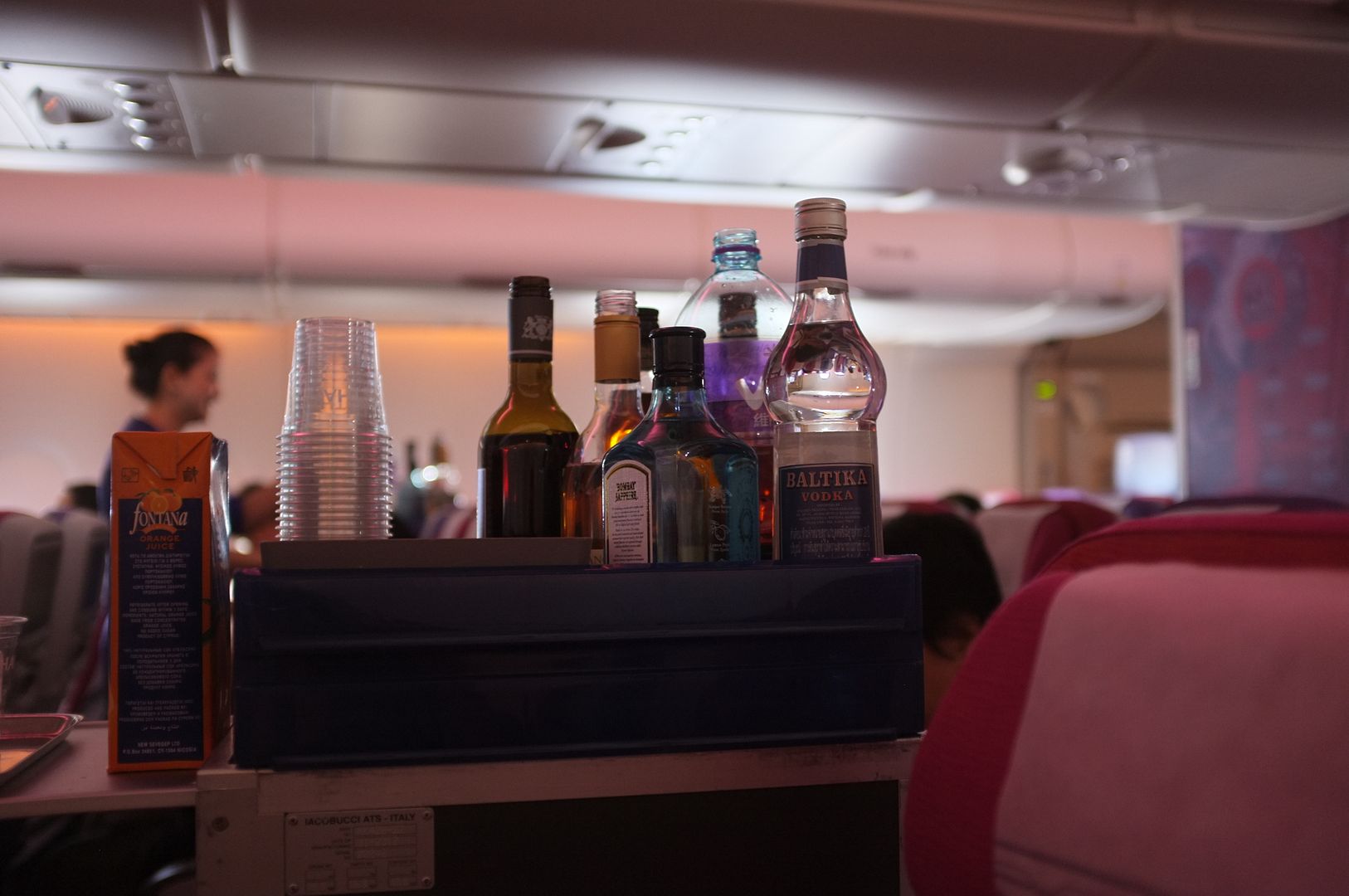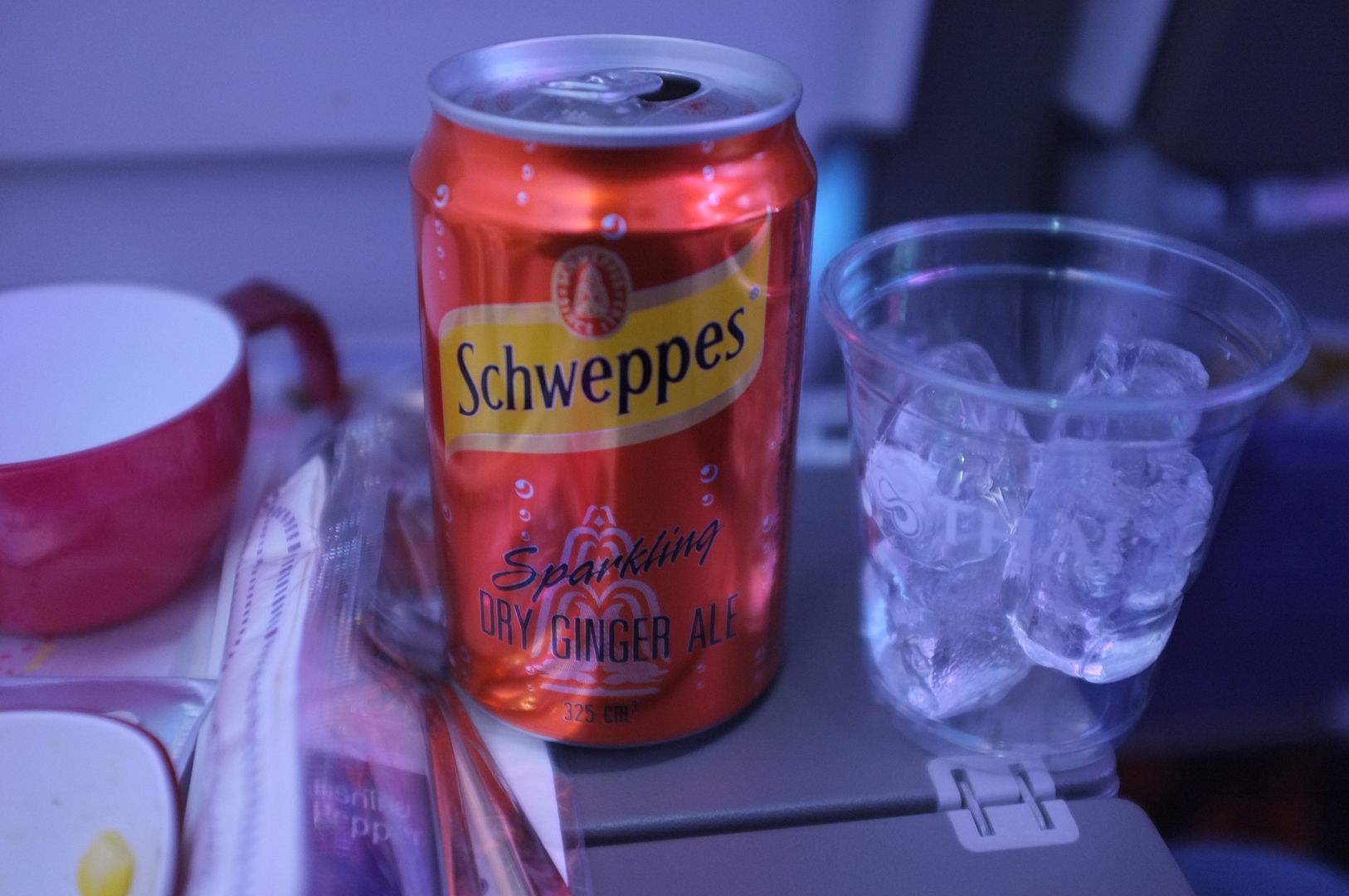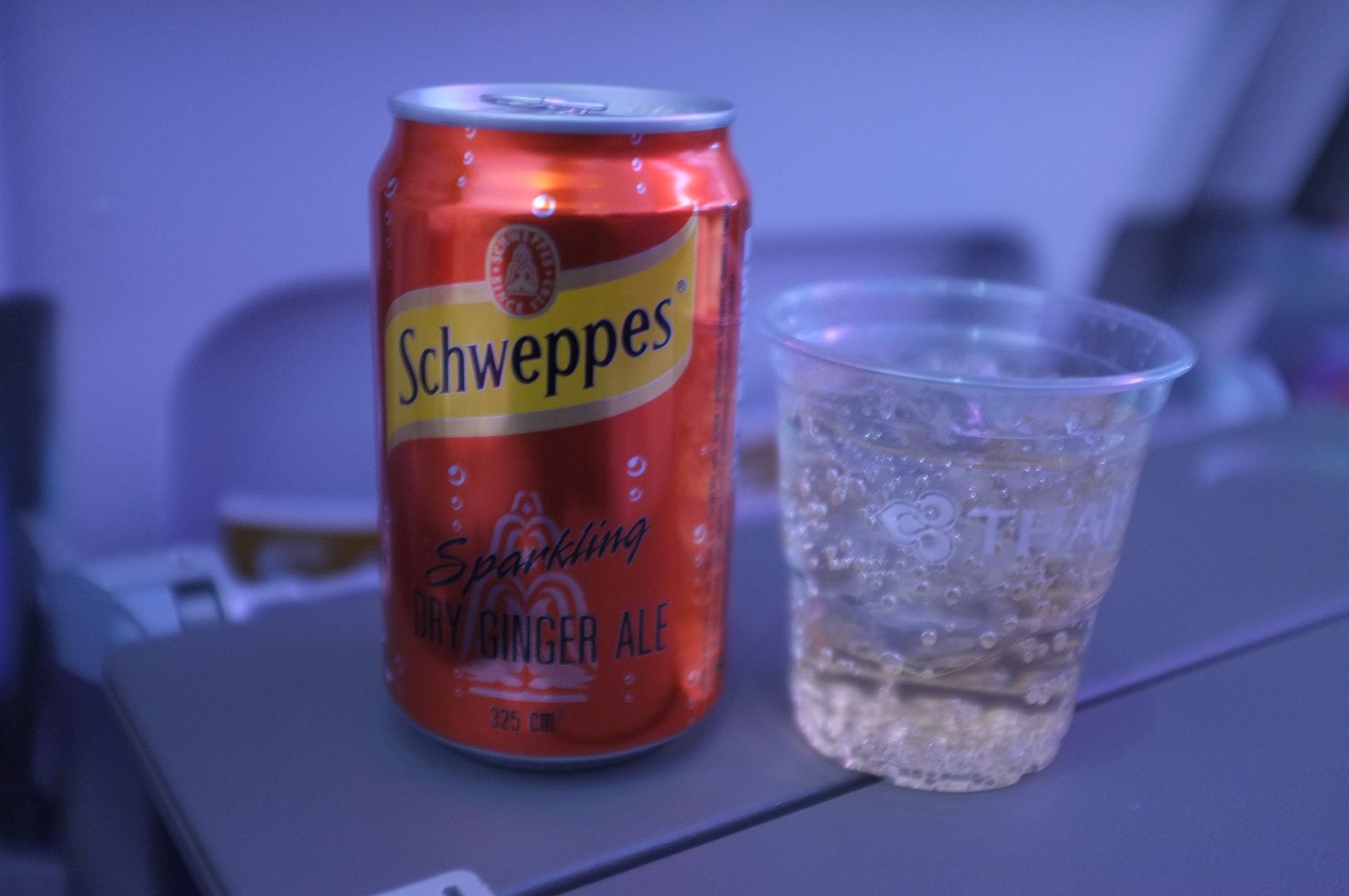 Very nice mango pudding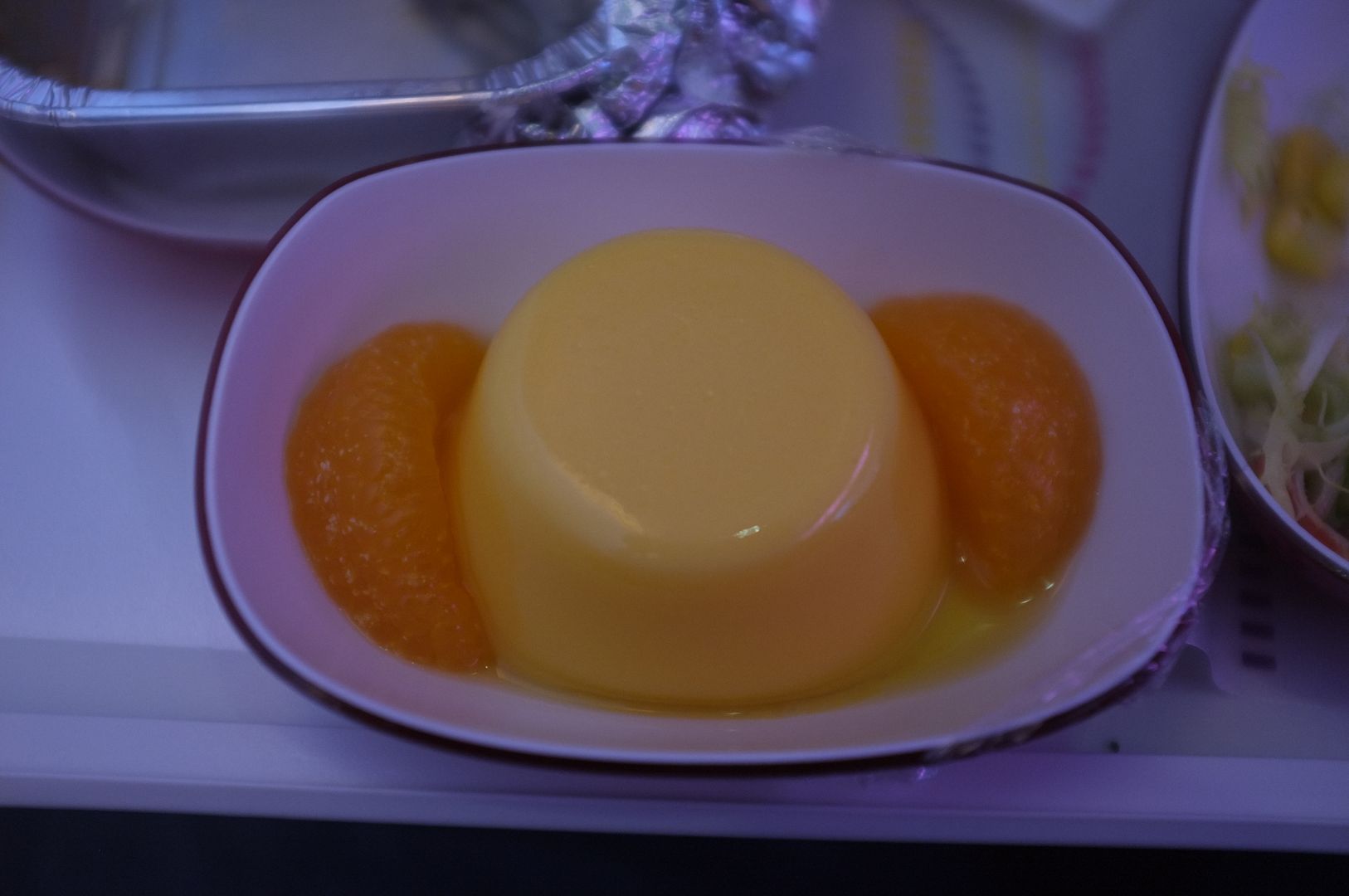 I really like the mood light used on this flight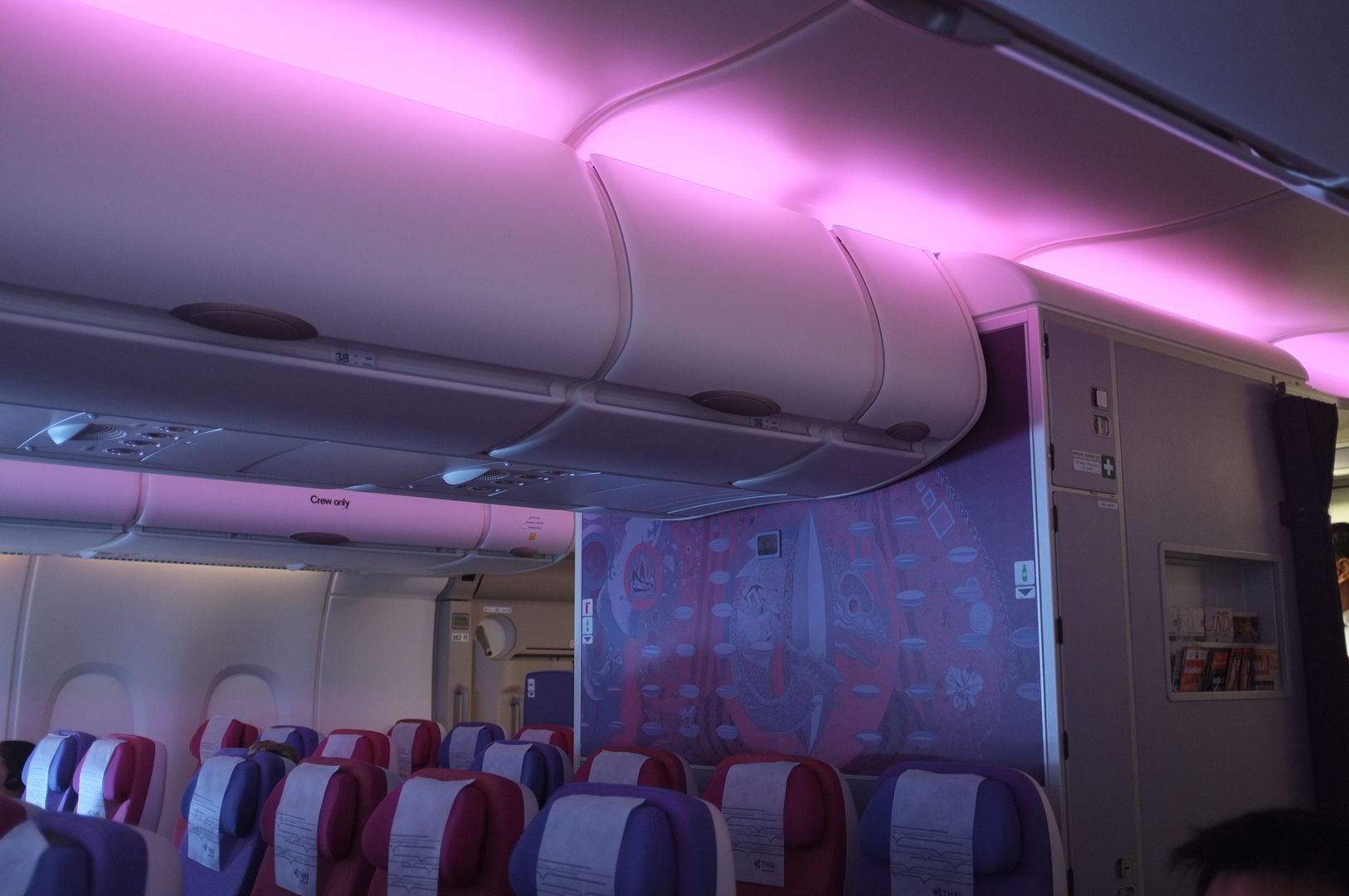 Throughout the meal service, the FA came over at least three times offering to top up drinks and offered also for Chinese tea or coffee. By the time the trays were collected, we were already over Thailand aerospace.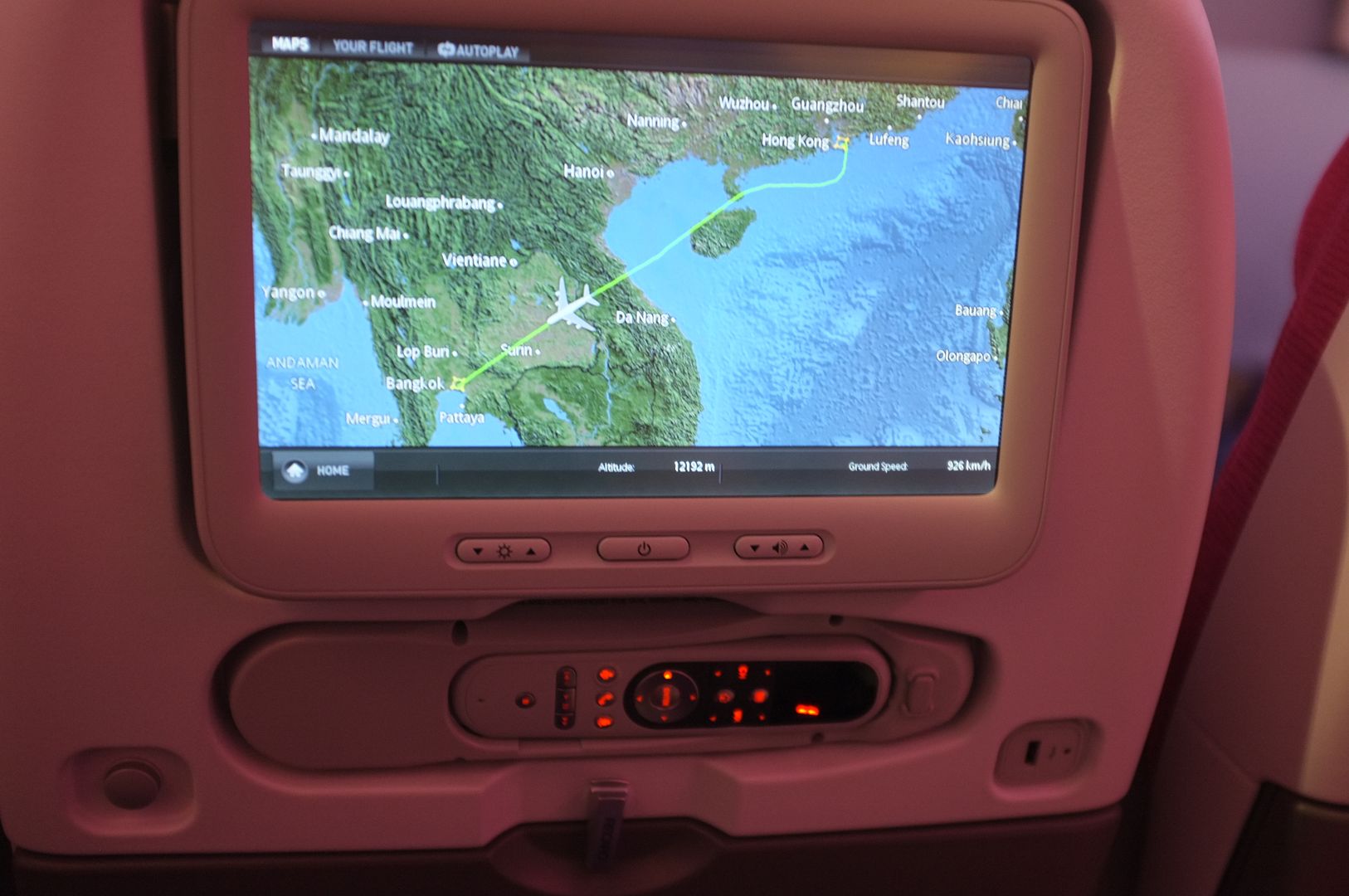 I decided to have a visit of the upper deck.
Very empty Economy section of the main deck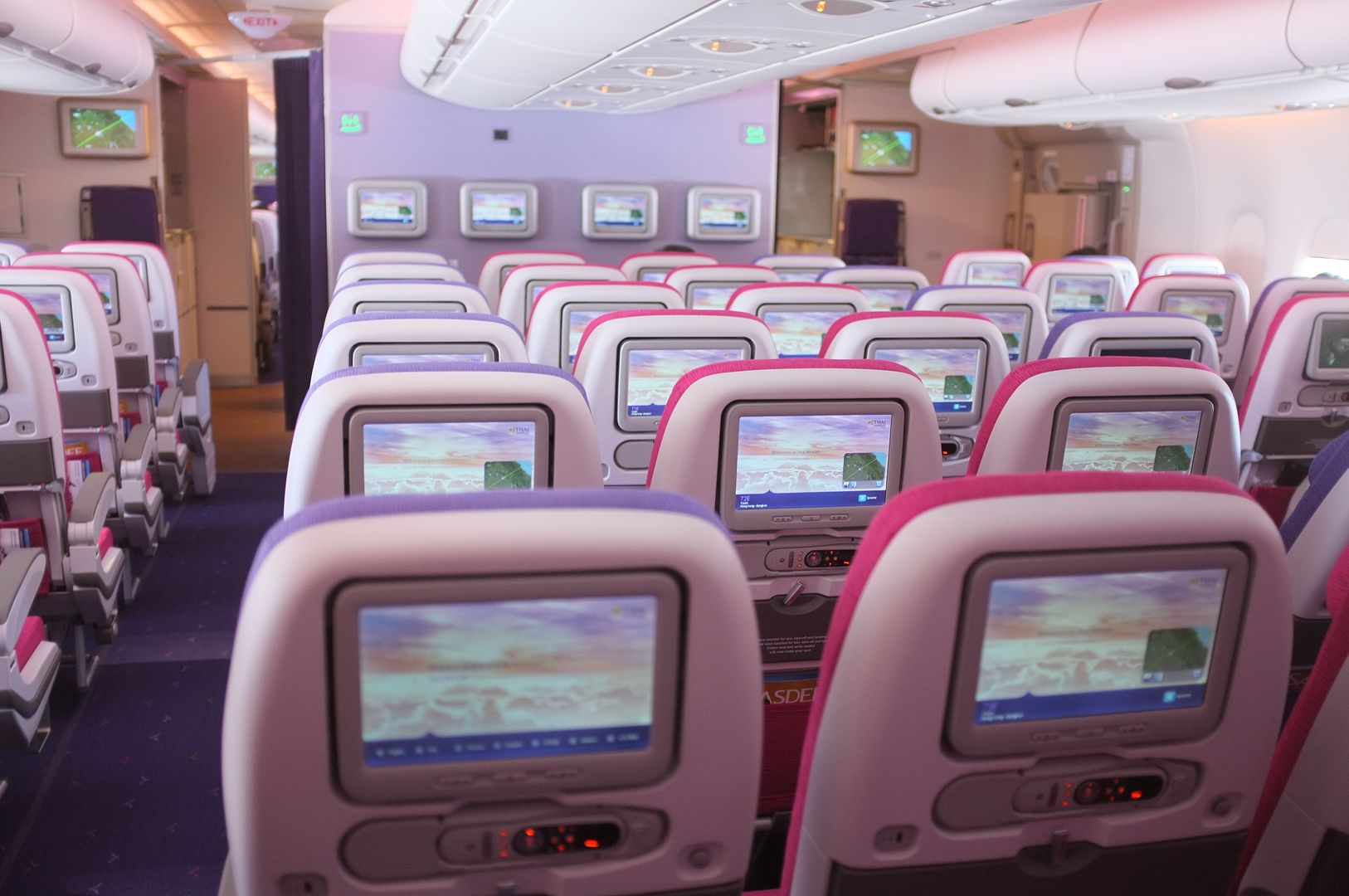 Rear galley, where a female FA offered to take photos of me next to the stairs. She also said to me feel free to have a look at the upper deck, but only in Economy class cabin.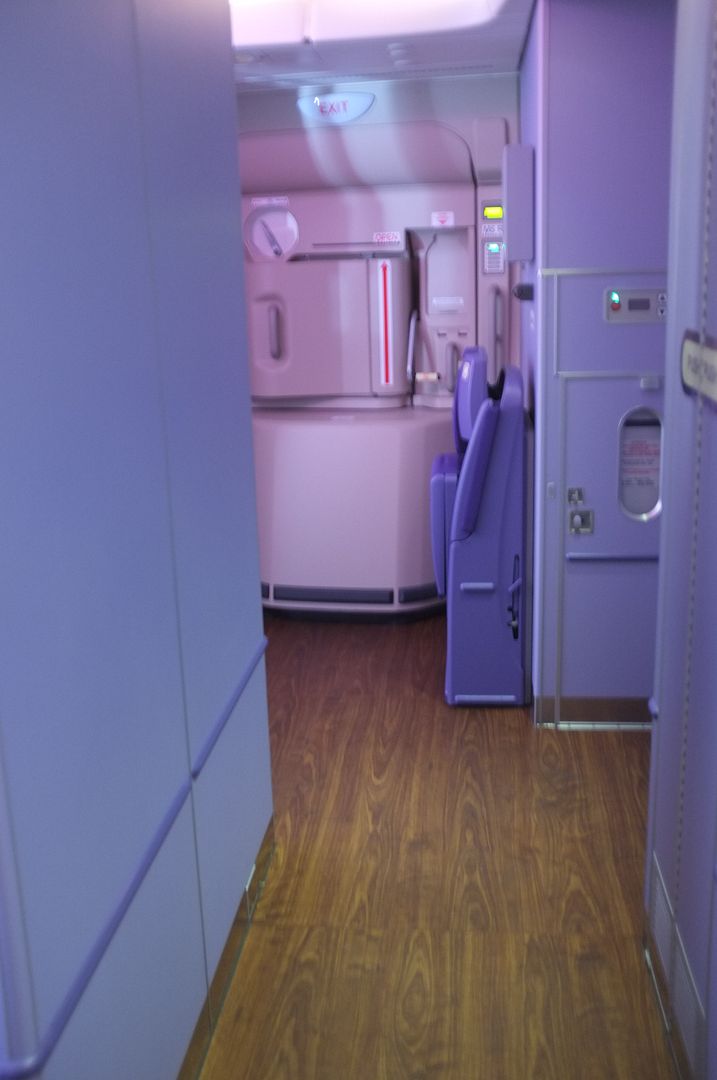 Steps. At the top of the steps, I realised that the section was cordoned off, and I couldn't really enter the cabin.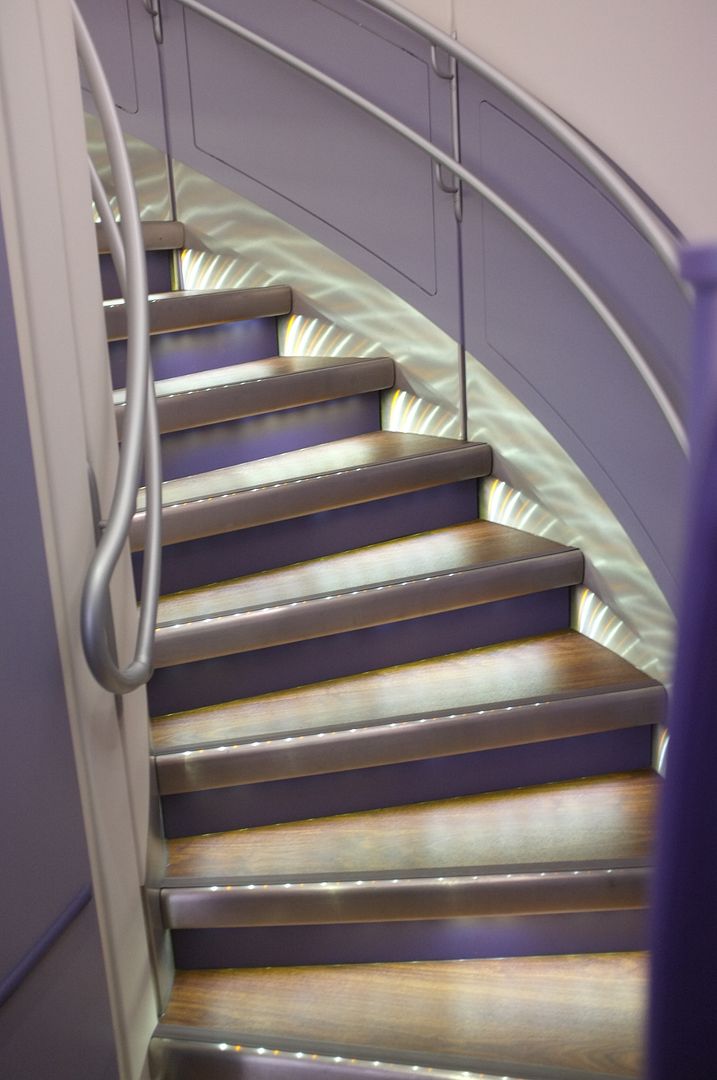 So I took a few photos
Large galley at the rear of the upper deck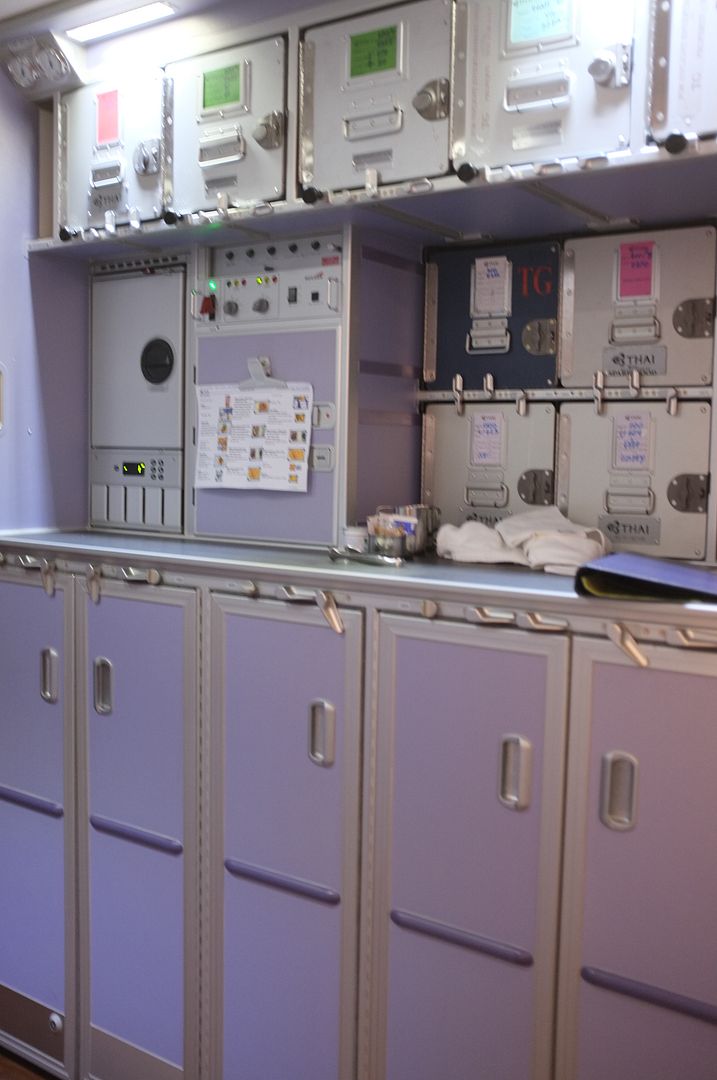 A glimpse of my preferred Economy class section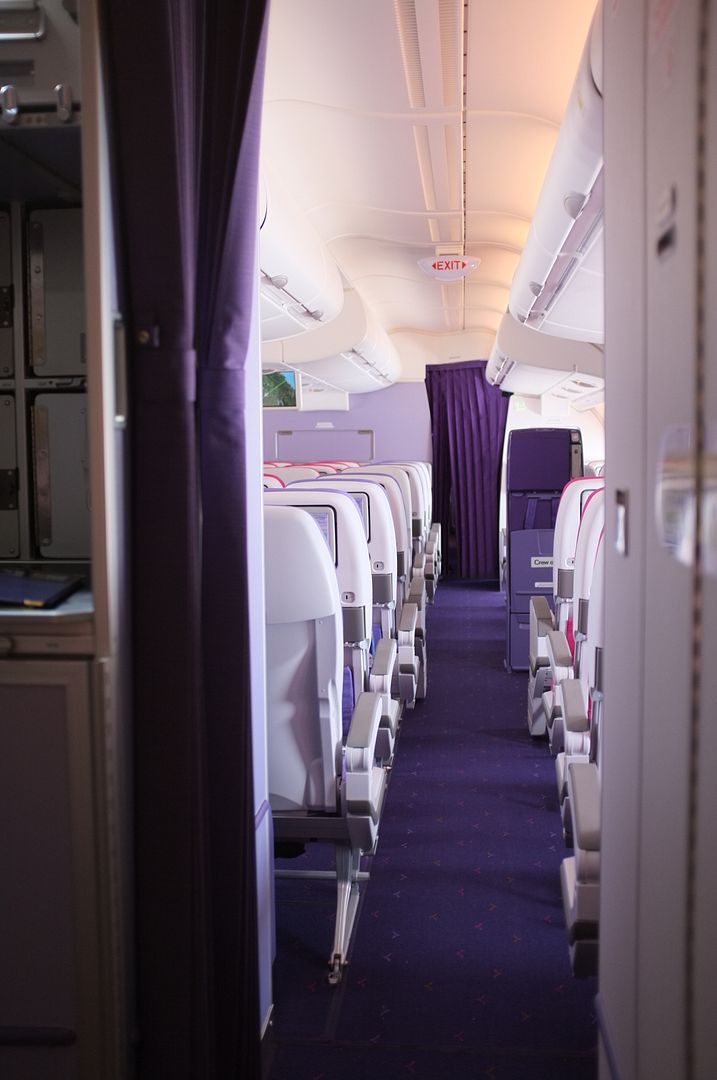 When a crew member saw me, he rushed to allow me to see this cabin, and offered to take many photos of me in this cabin, to which I gladly accepted, and I thanked him.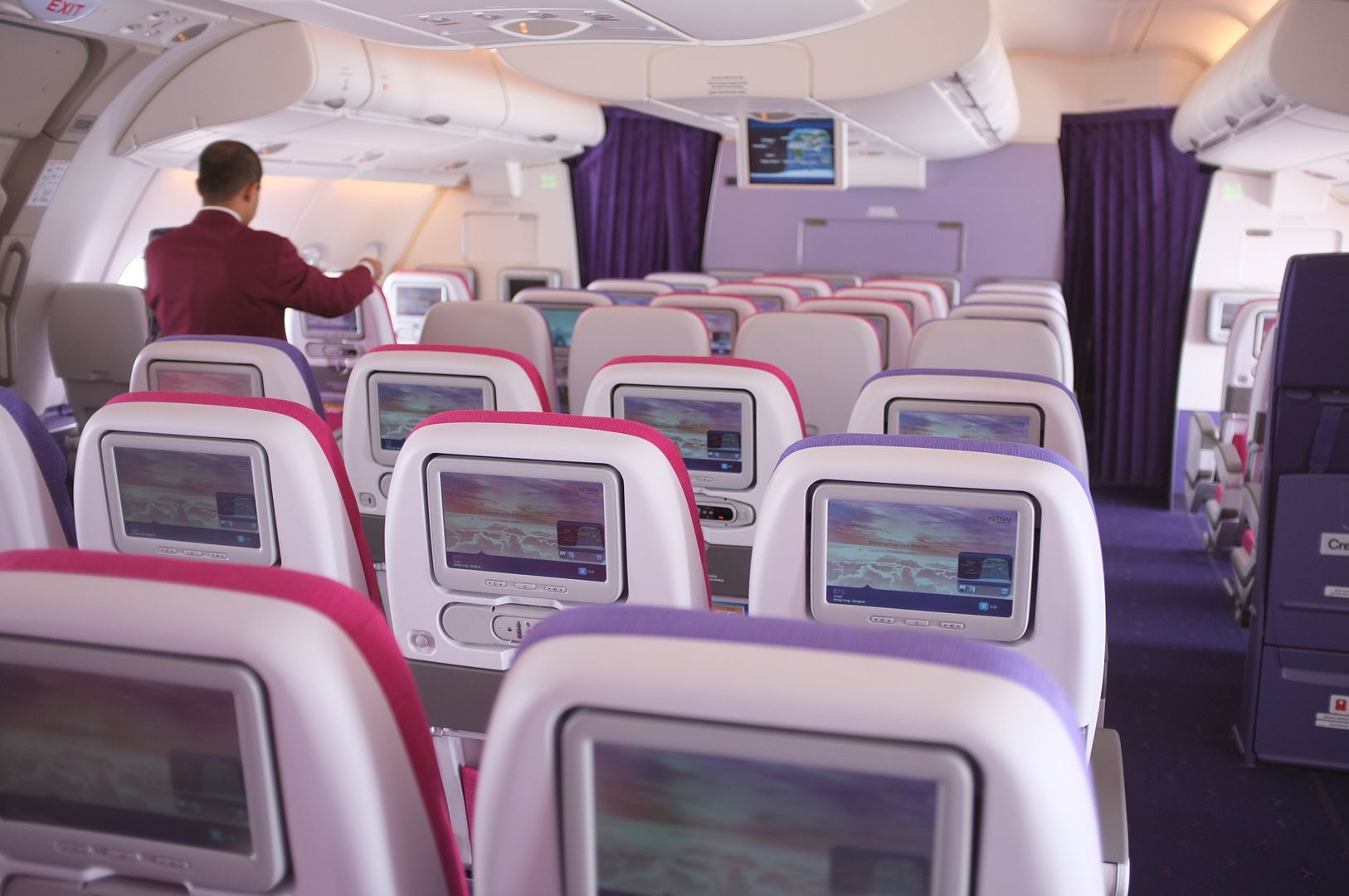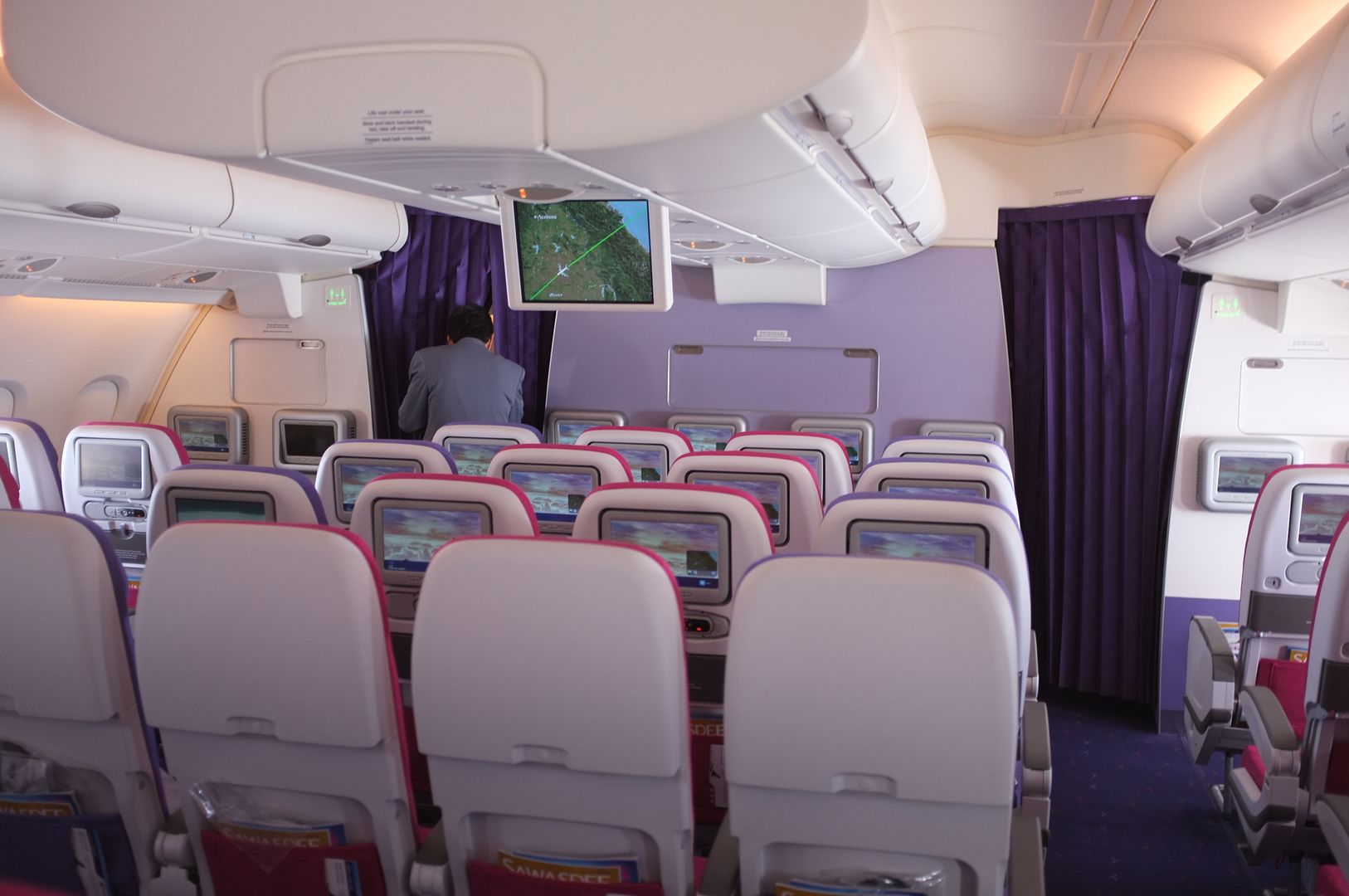 Heading down and back to my seats, on the way back, I was stopped and asked by a crew member if I could fill in a comment form, I said 'Absolutely'.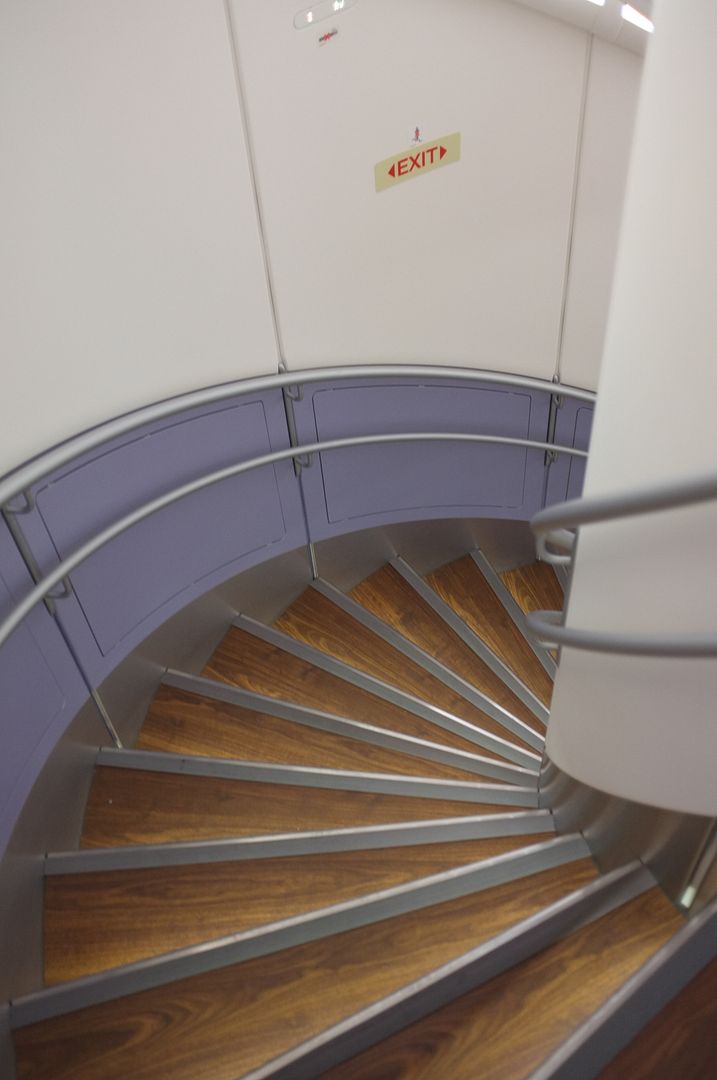 Top