Introduction:
How did this trip start? Well since I read about it a few years back i've had a long desire to visit the Faroe Islands. It wasn't until this year that I went on traveling binge did I decide to put it in motion. Originally this report was to include my trip from California to Europe and the Faroes but I figured it best to break it up. This being the first Faroes and Atlantic Airways trip I thought I would let it shine. I originally thought flights from Iceland would be best. However this was not true. I was looking purely at distance and not frequency. Once I figured a flight from Copenhagen was the best option I did so. Flight was booked though their website
www.atlanticairways.fo
Purchase was easy and straight forward. No problems with american Visa. So with everything set it was time to see the Faroes!
Flight path
October 4th had finally arrived. Time to make my way from downtown copenhagen to the airport. A quick hop on the metro had me there in under 15 minutes.
Walking into the airport from the metro overpass
Down the stairs to the terminals
Atlantic Airways uses Terminal 2 for check in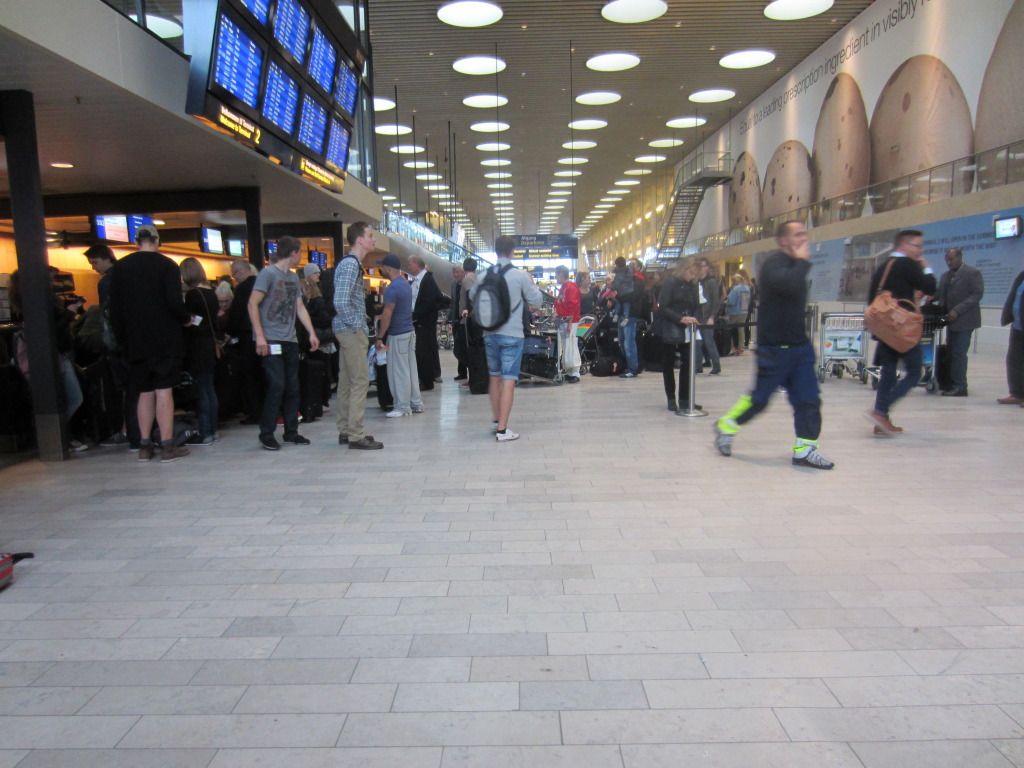 This is happening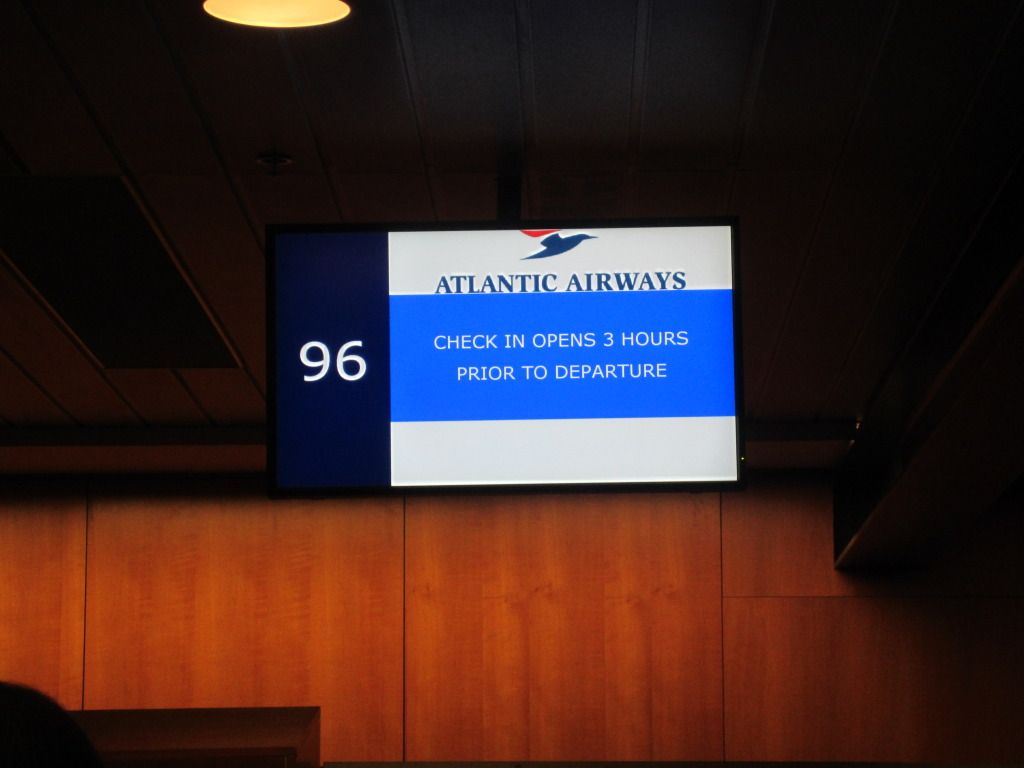 After getting my boarding pass and checking my bag is was through security and then airside. Not sure I like that they dump you right into a duty free shop. However it is very nice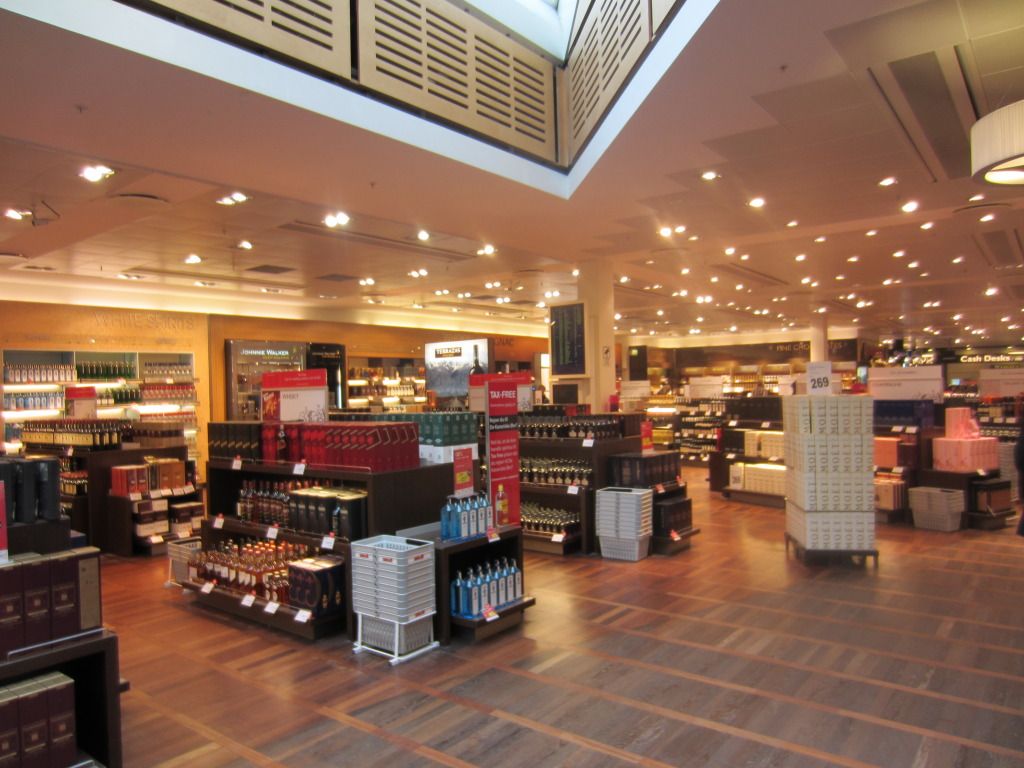 A look at the gates and many visitors. So many airlines I only see in trip reports and never in the states
A quick bite to eat while I wait for the plane. Had about a hour and 30 minute wait. Smoked salmon sandwich was good
Hey! There it is
Still with time to spare I head to the "chill-out" area and catch up on the local news back home
Looks to be on time and ready to go.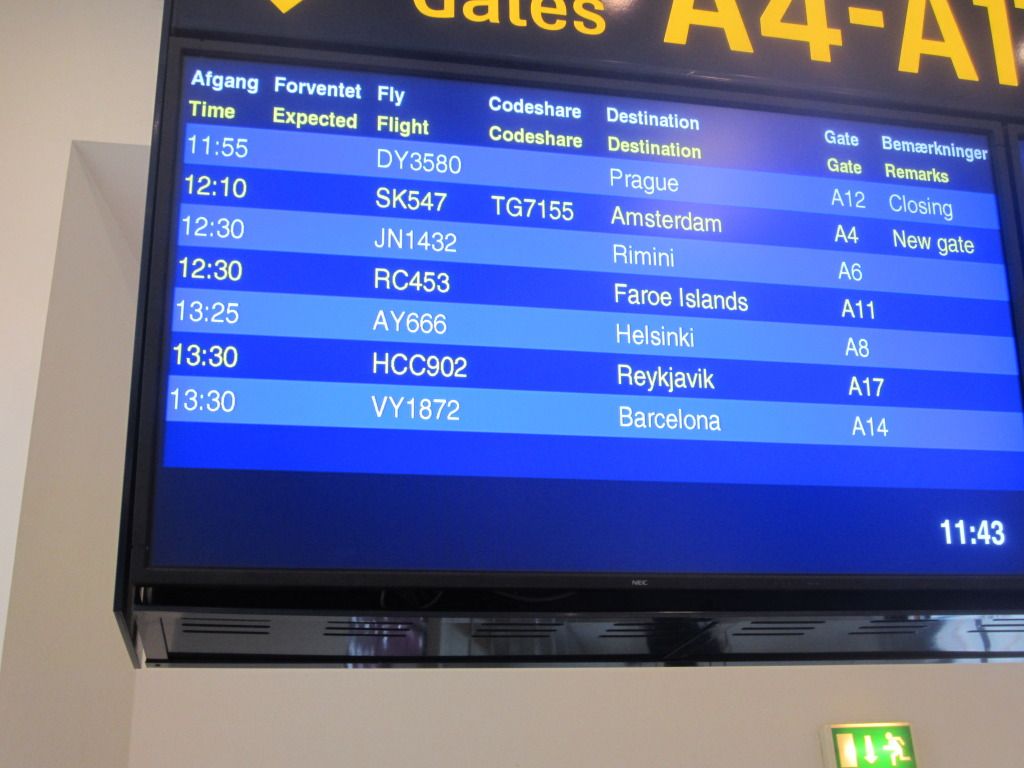 And there it is. Never been so excited to fly an A319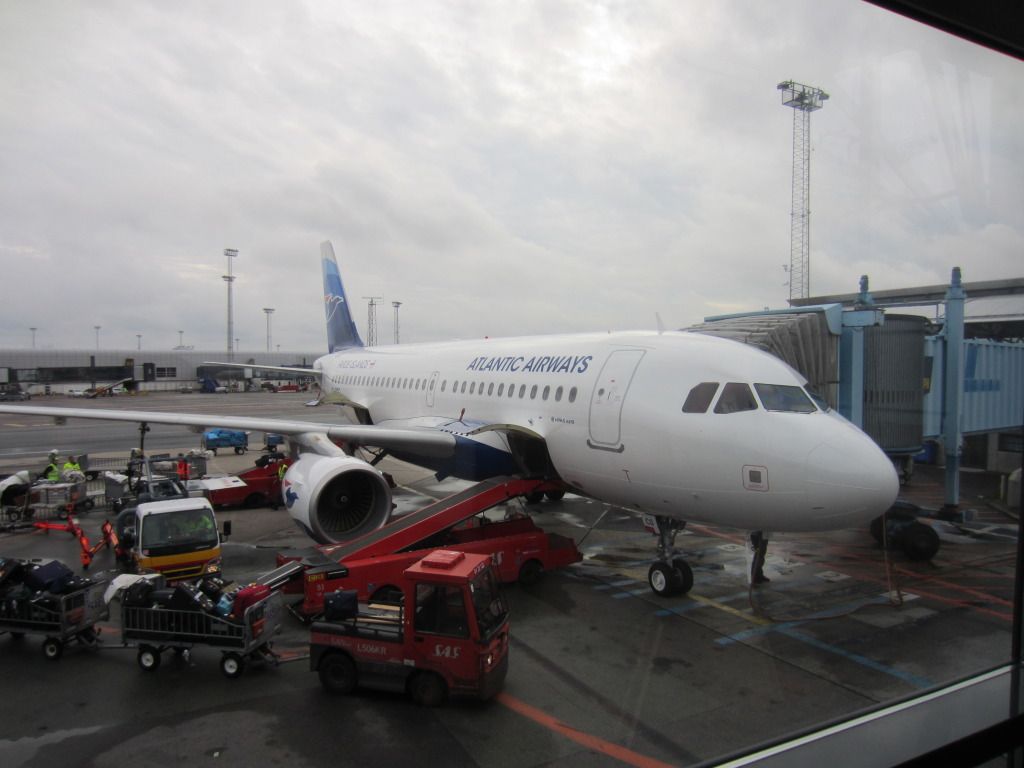 Almost the last stall at gate A
Iceland Express. Cool
CPH - FAE
OY-RCG
A319
Flight # RC 453
Seat 20F
Load 100%
Boarding is soon called and I make my way on to the plane. Very excited. I've been waiting a long time for this one.
Seated and ready
Quick fact OY-RCG is Atlantic Airways only A319. The rest of the fleet consists of some Avro's and Bell Helicopters. This plane was delivered in April of this year so only about 5 months old. And was only useable until now because the runway at FAE/Vagar airport was extended on both ends to accommodate such plane
All Y configuration on this plane. Legroom is good
View of the Cabin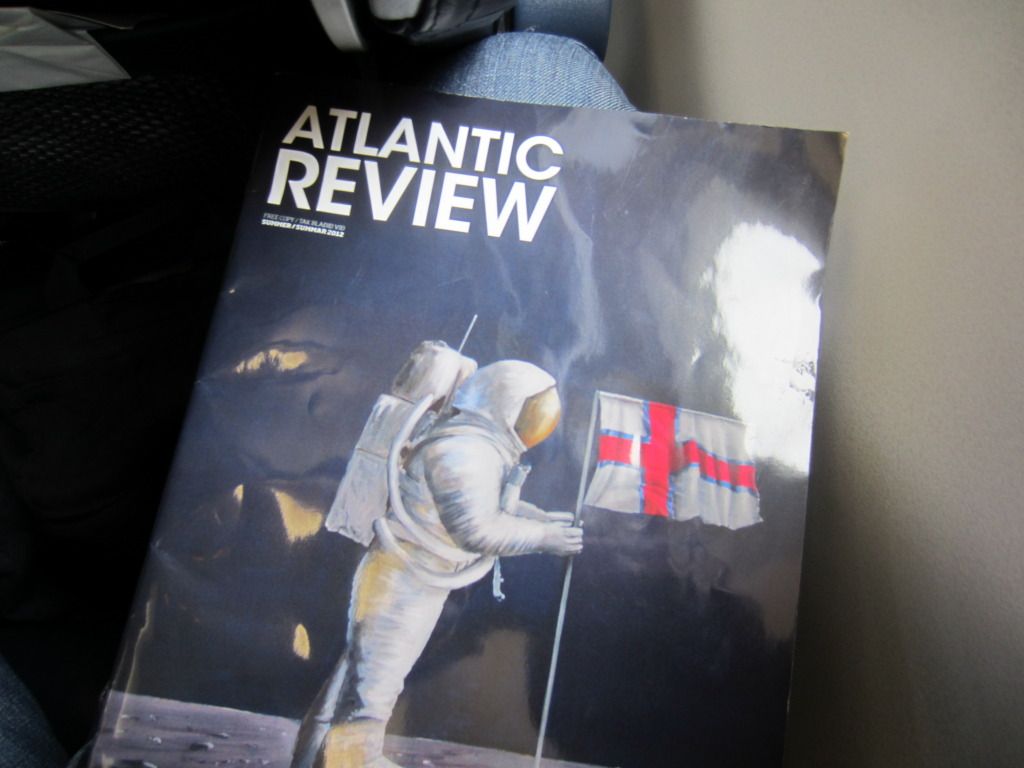 Take-off climbing out of Copenhagen
Cruising altitude
So from where I come from US I may be biased but this airline is awesome. Granted it was about a $300 ticket. They are the only airline to serve the Faroes so no choice. For an hour and a half flight they provide a full meal and all the alcohol/booze you can drink. They even had jaegermeister on the cart. Bottoms up
Pasta Salad. Chicken. Bread. Mayonnaise
Of course my flying drink of choice. Baileys
Our progress on the overheads
On final approach. Stunning landscape
Touchdown. Let me tell you this was probably the hardest landing i've experienced. I know he doesn't have a lot of runway to work with but oh my
No taxiways so its a drive to the end and then turn around
When was the last time you think a 737 flew here?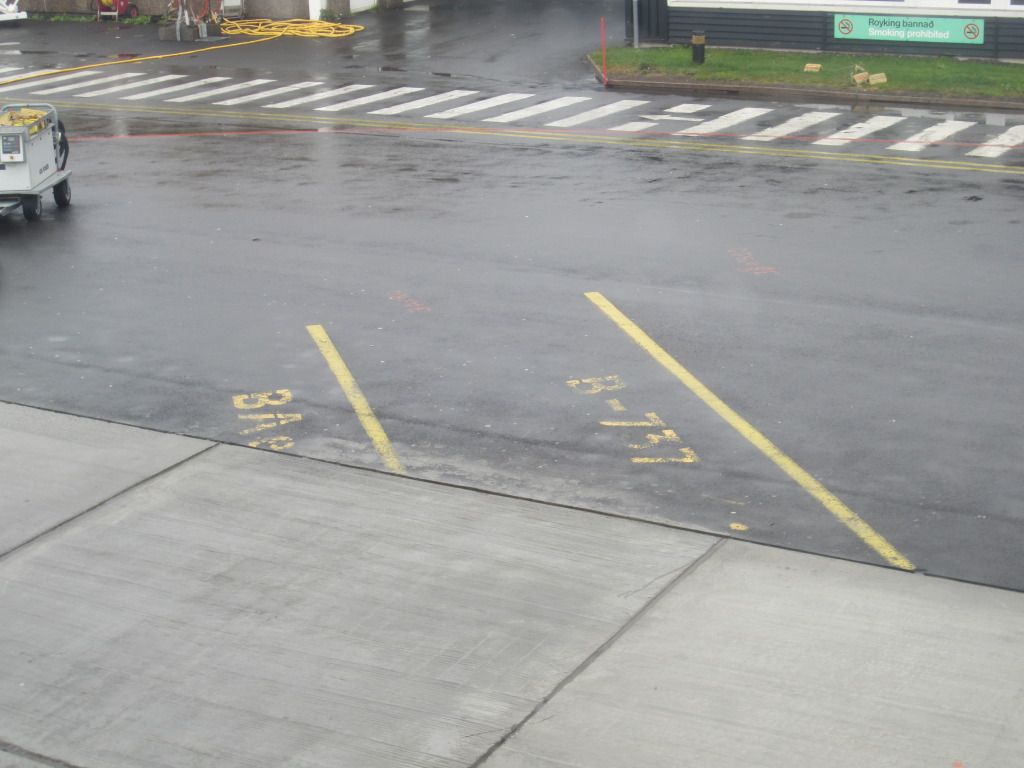 Shot of the cabin upon leaving. Hey I made it to the Faroes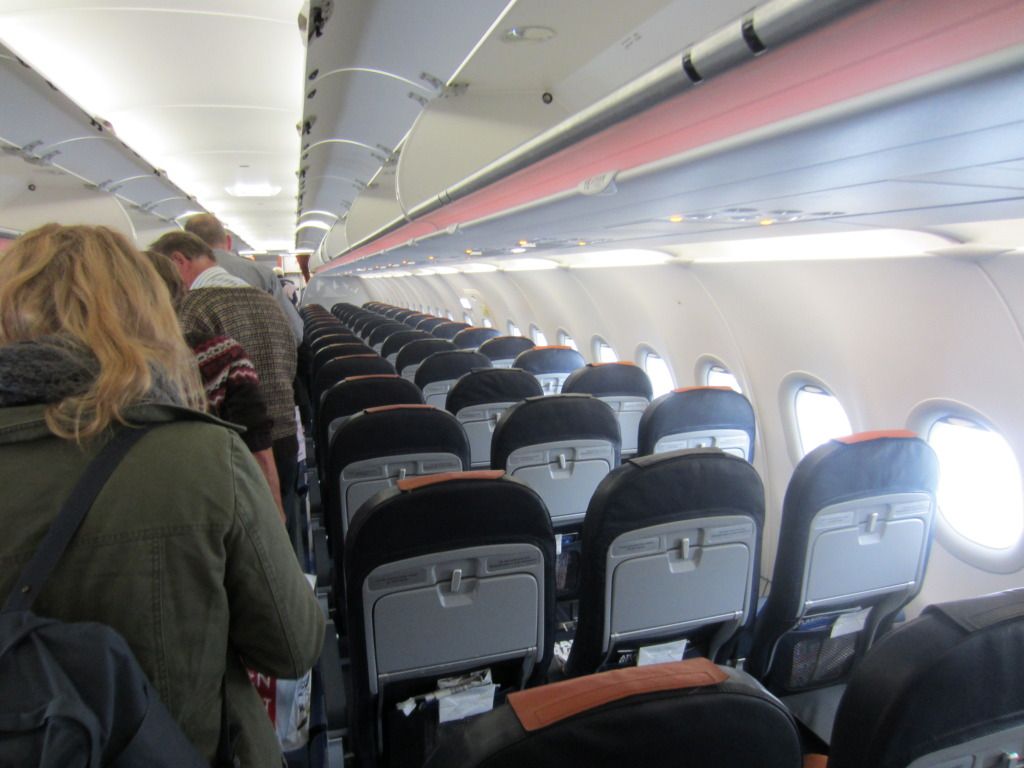 Our mighty A319 engine
Yeah they have a control tower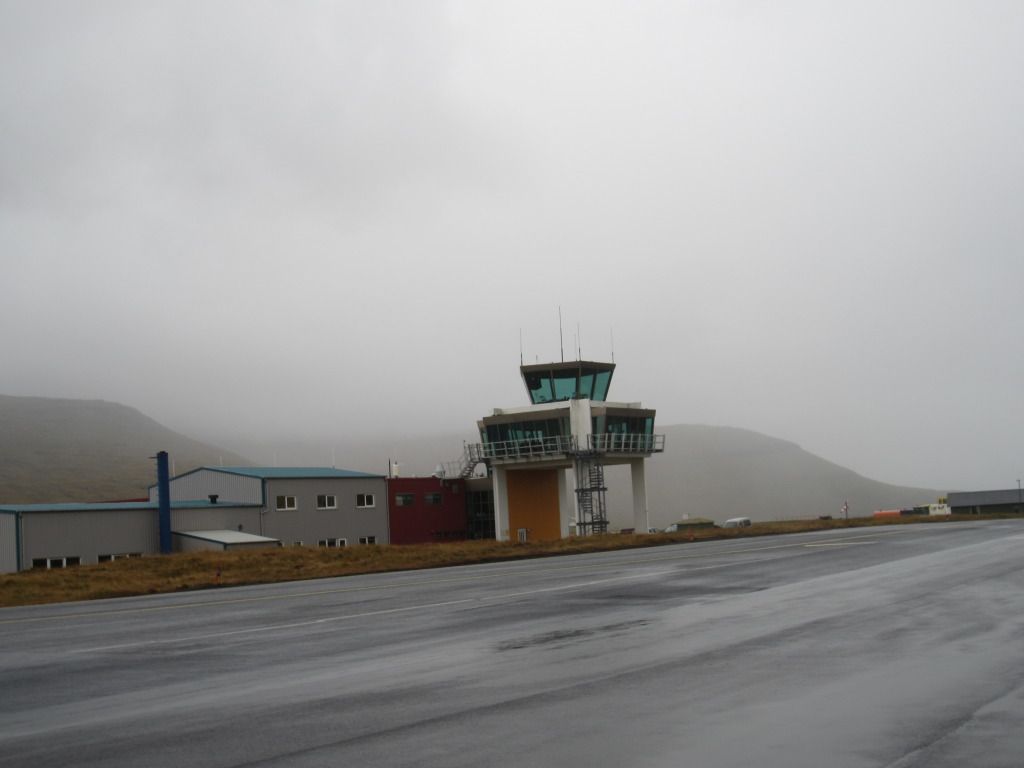 OY-RCG in all its glory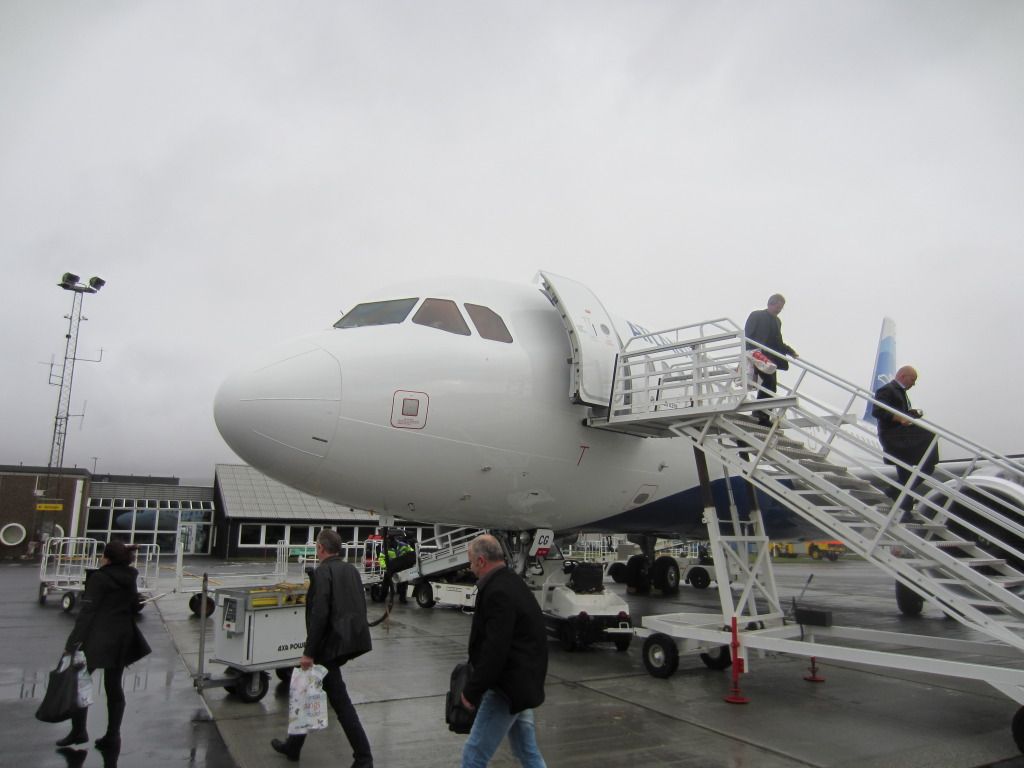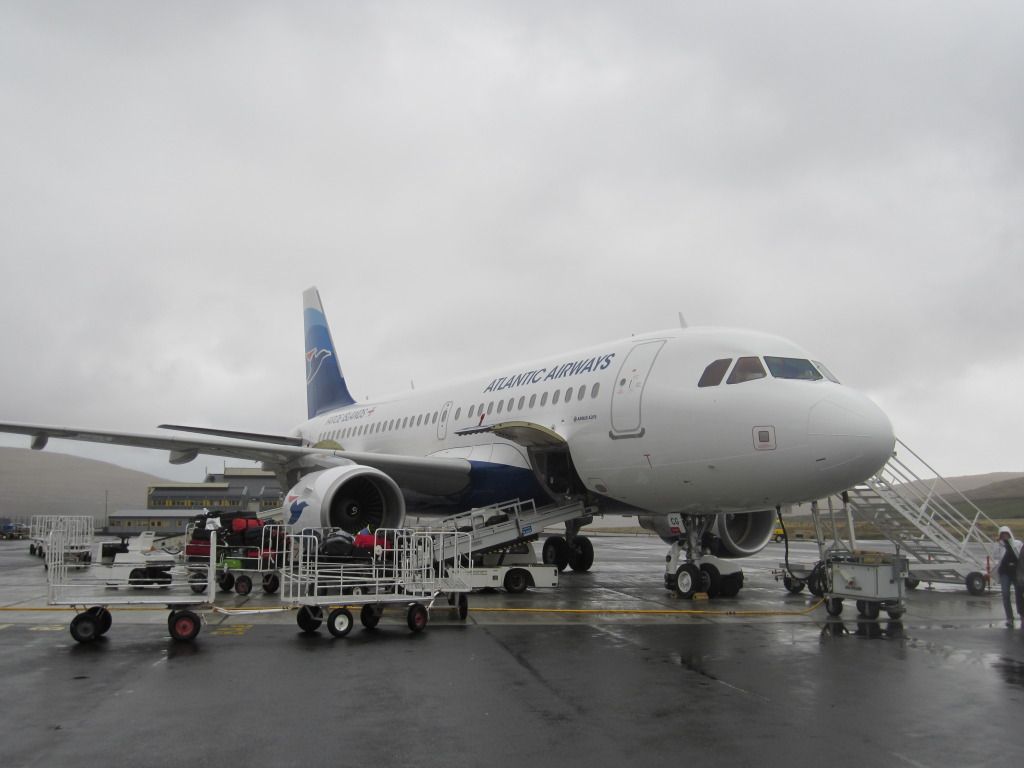 Hey its OY-RCE. Parked and engines covered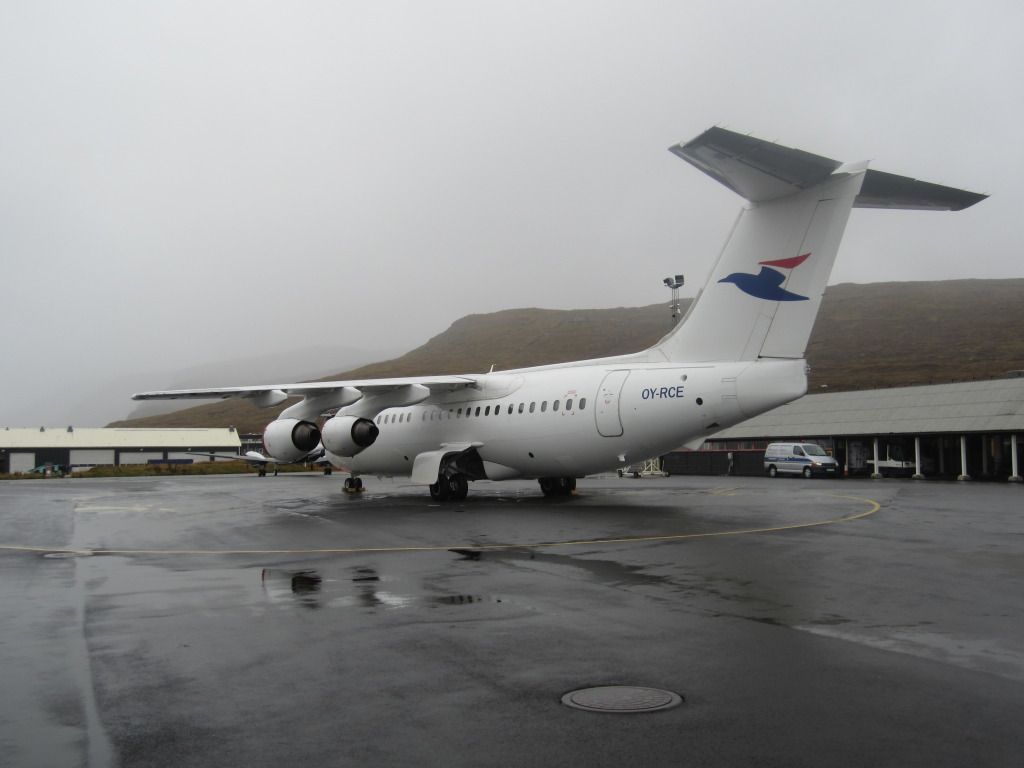 Booty shot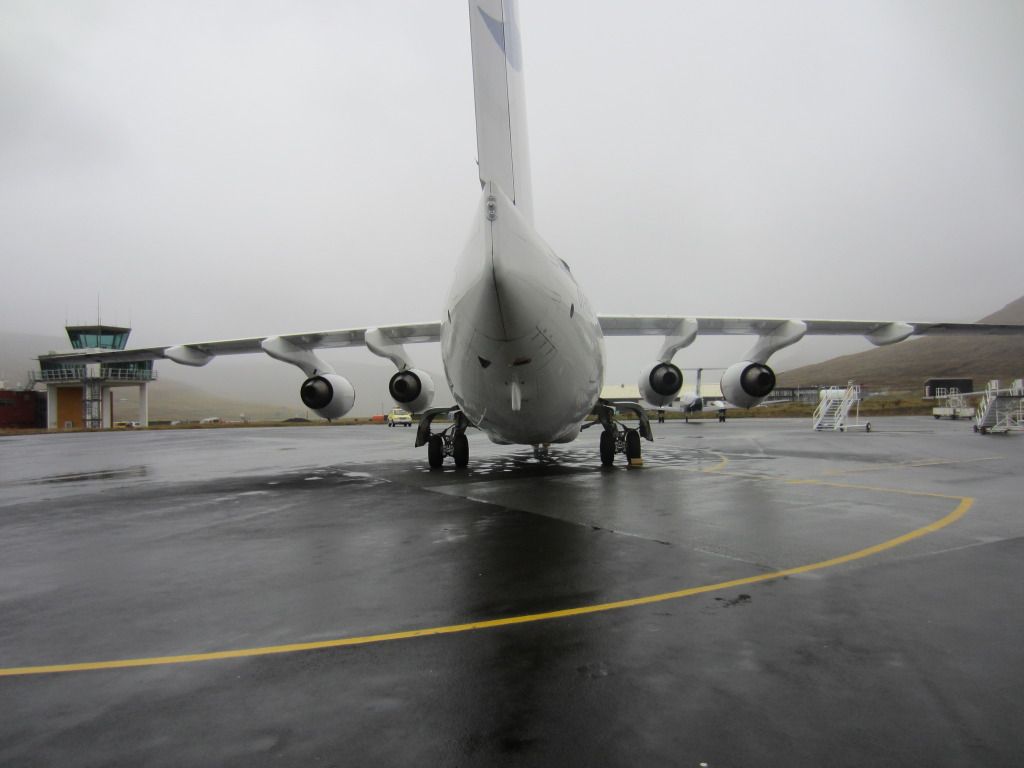 Baggage claim. Small room but hey small airport
Tax Free shop
View of the terminal
So after grabbing my bad I made my way outside. I'd be heading to the capital of Torshavn. They a bus that goes to there from the airport. 90 Krones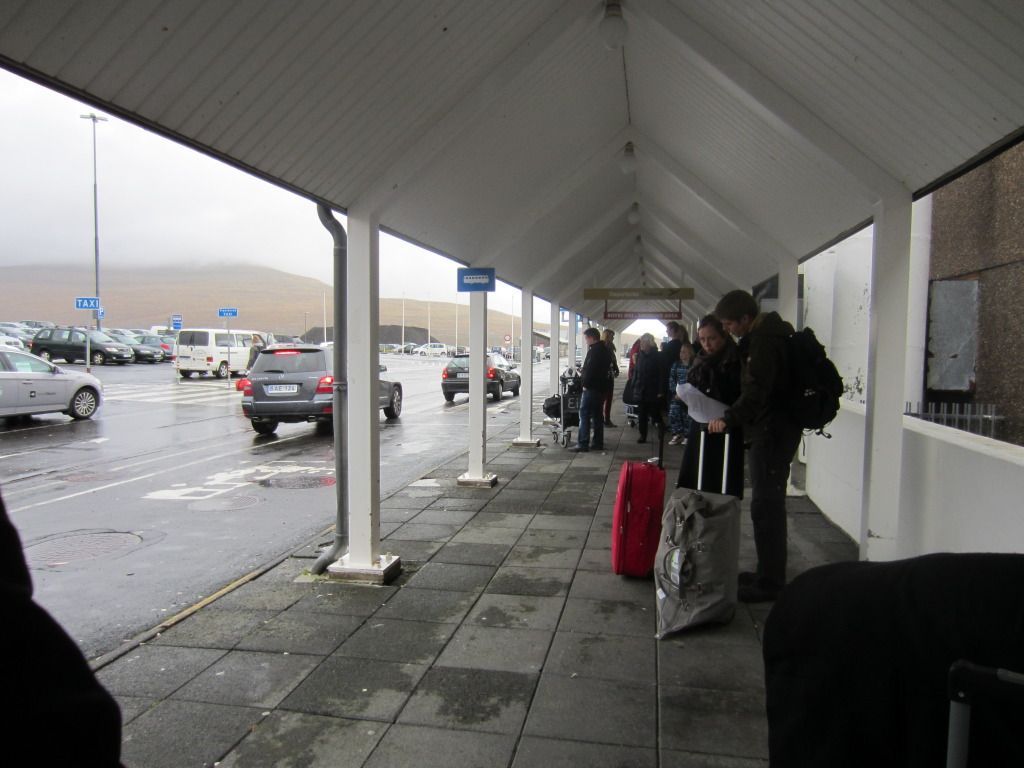 Stunning landscape
Bus terminal is at the harbor. Short walk into town. That smyril line docked. Faroese ship that runs to Iceland and Copenhagen. Carries people and cars
Got to my hotel and was good. To go. I'd be spending 4 days in the Faroes. Leaving on Sunday the 7th. Stayed at Hotel Torshavn and had a wonderful stay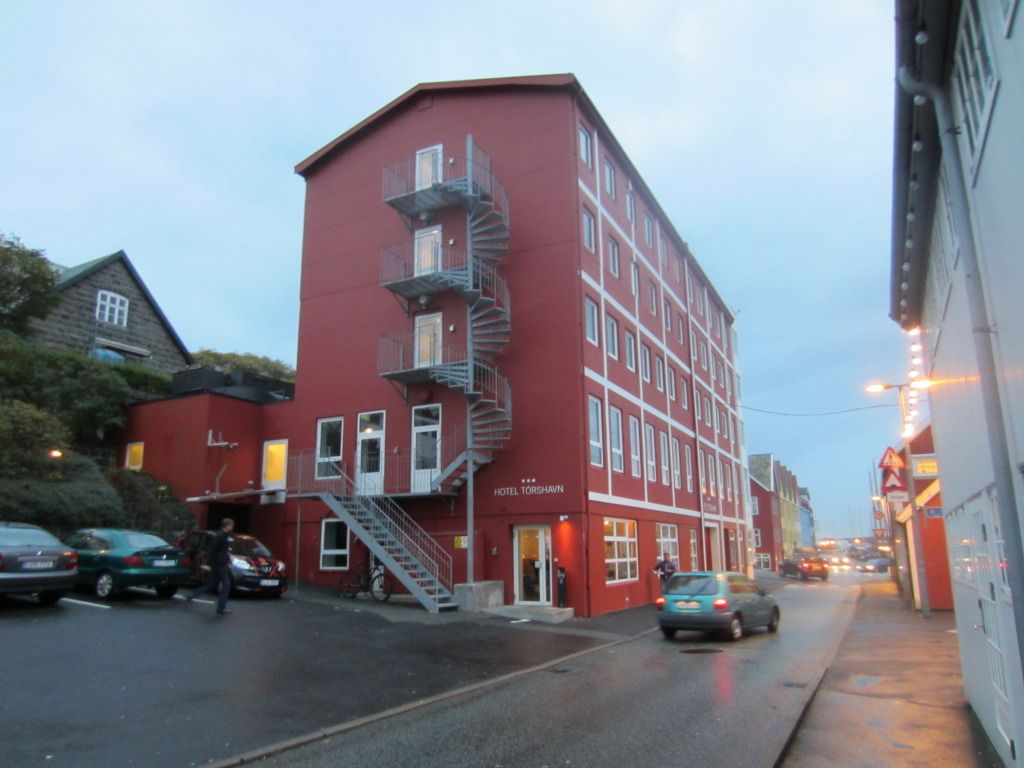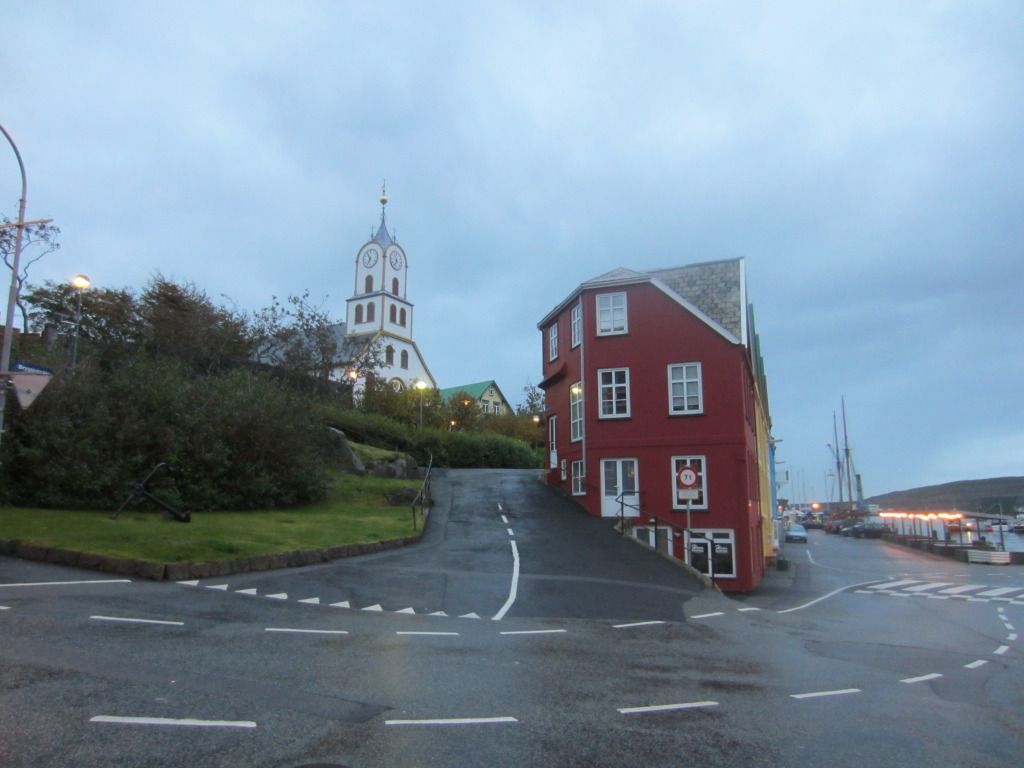 View of the Harbor
Impromptu fish market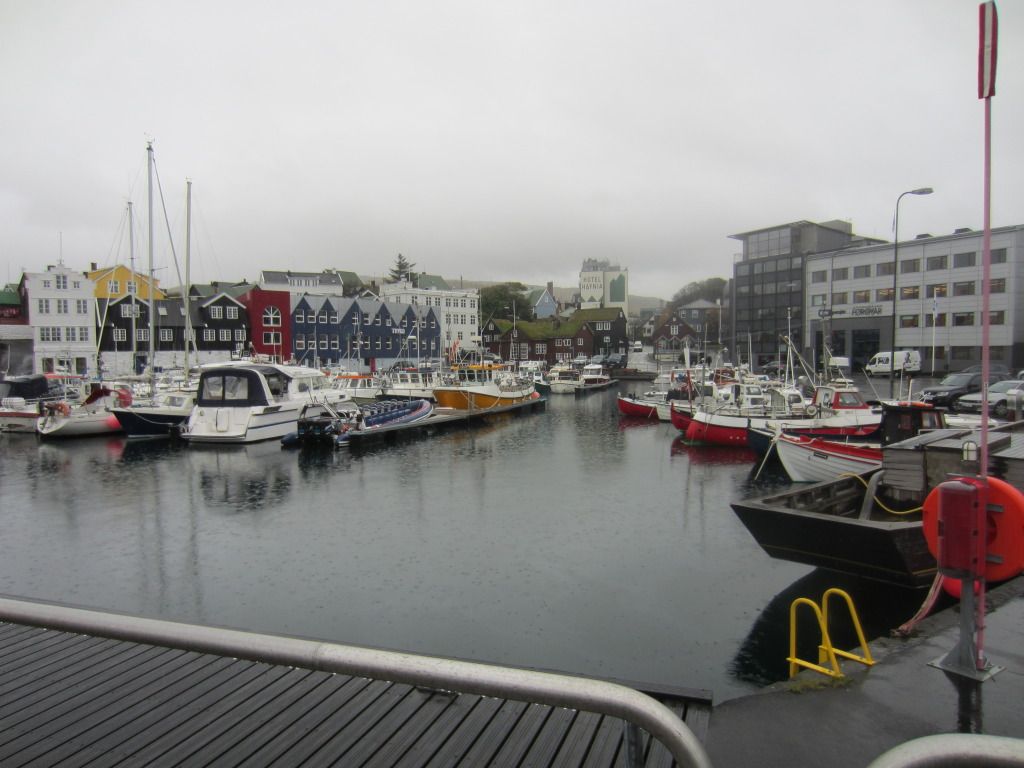 So if you are familiar with the Faroes and people of the islands they eat whale. Its something i've been wanting to try and since coming here planned on doing so. Its been a long time tradition of theirs and I have no problem with it. Hopefully I didn't offend any of you by eating it.
From left to right: Whale Blubber, Whale Jerky (dried for 4 days) Dried fish, Whale meat, bread and potatoes. The blubber and meat were ok. Definitely like nothing ive ever had. The dried whale was awful. I could barely stomach it
Soccer stadium in Torshavn
View from the top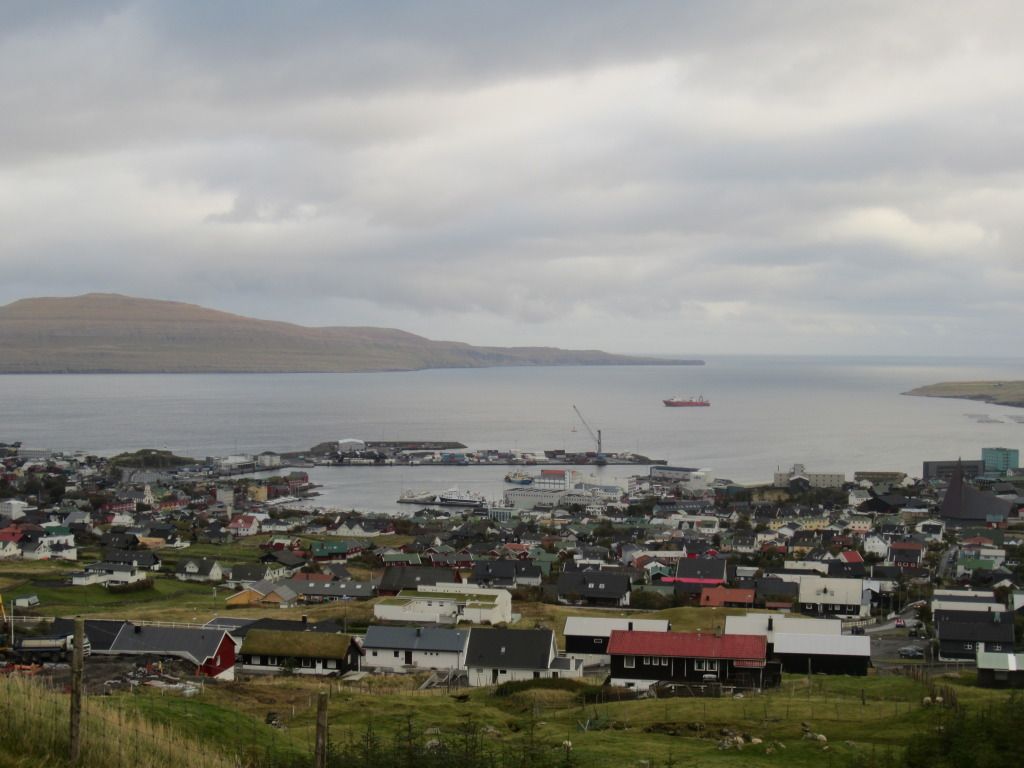 Laying in the grass enjoying life
Had some Faroese Cod and potatoes. Excellent!!!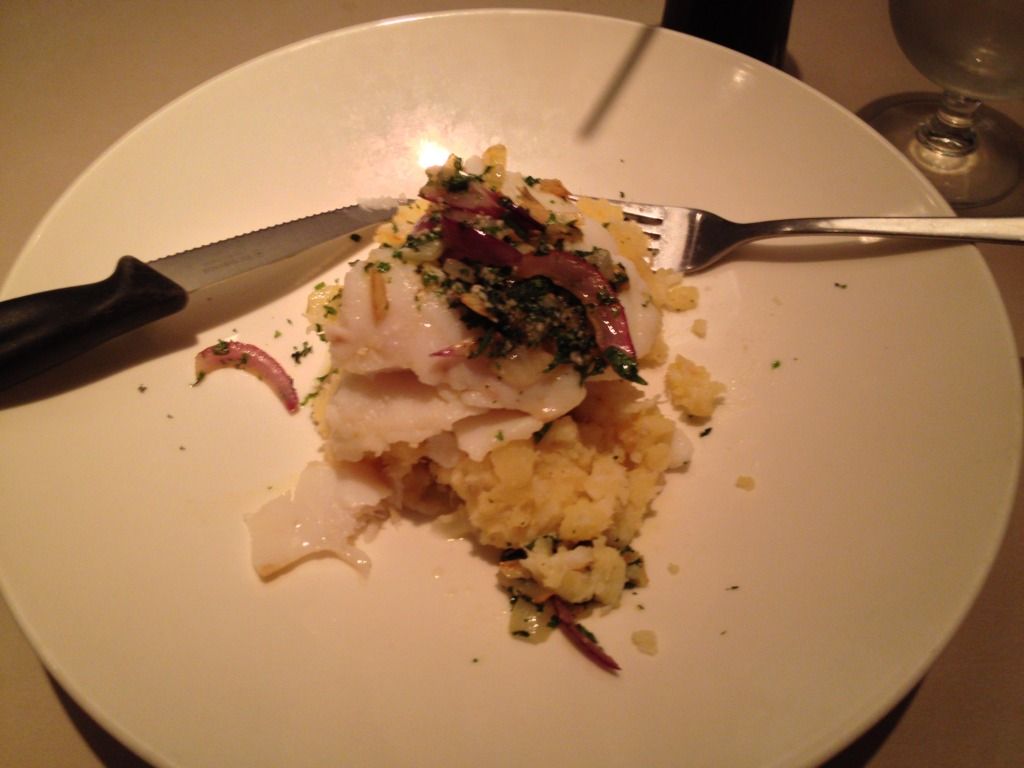 Yes they have a mall in Torshavn. It was quite nice. Even had a Burger Kind inside
Faroese beer was amazing. Too bad you can't get it anywhere but in the Faroes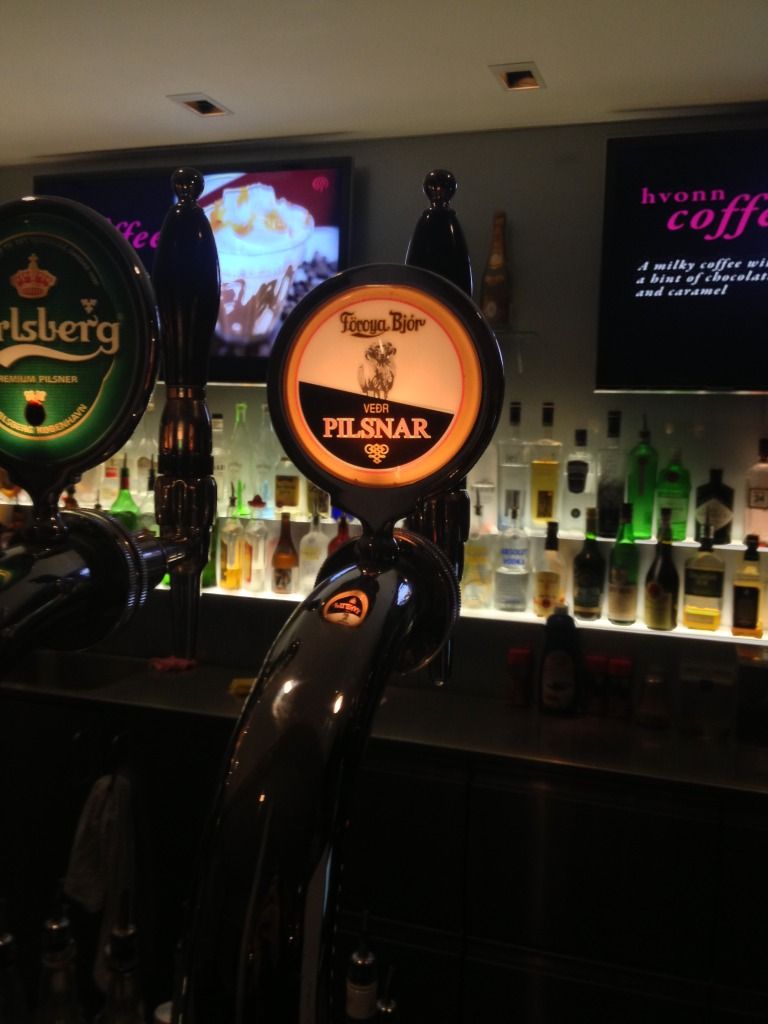 Even had a chance at the wee hours of 2:45 AM local to catch my San Francisco Giants start the playoffs
After an amazing 4 days in the Faroes it was time to head back to Copenhagen
Small waiting/eating area
I had some sushi
Atlantic Airways check in counter
RCE still parked and RCG pulling up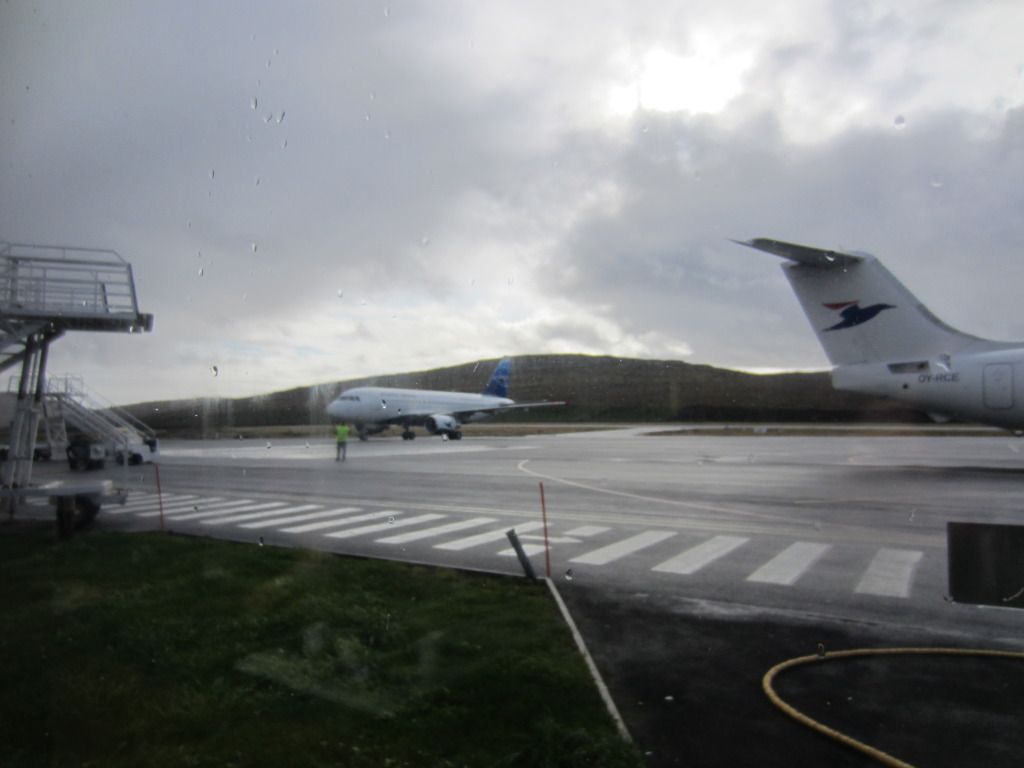 Wish I could have brought it with me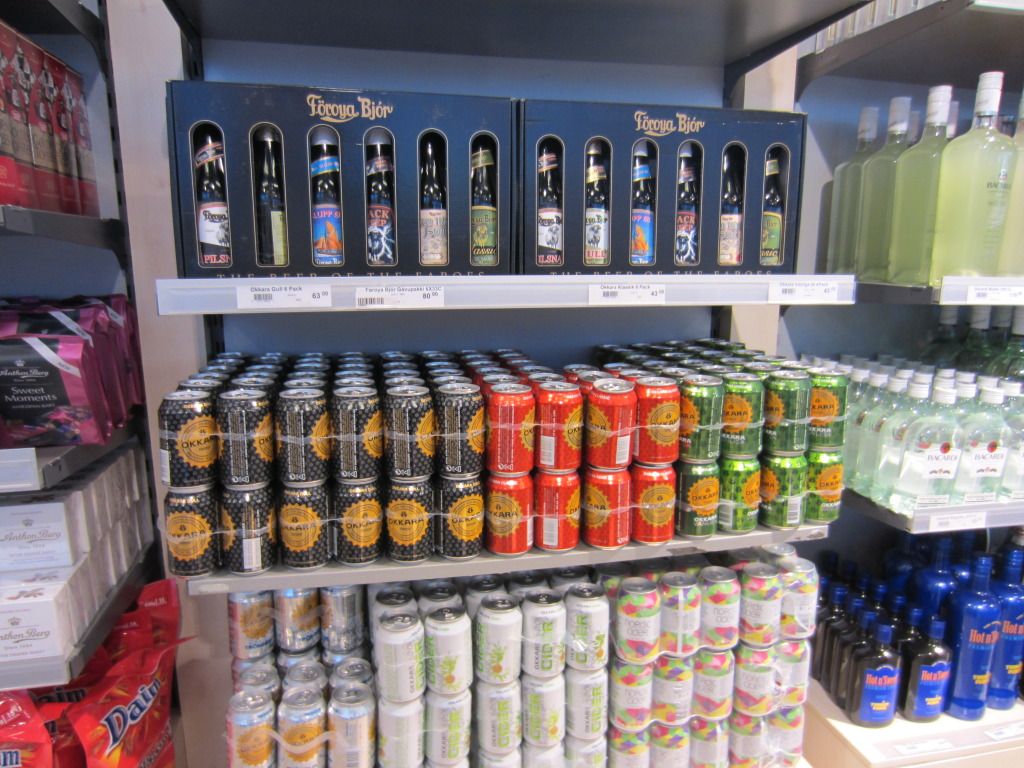 Boarding area. Small yeah. Get the theme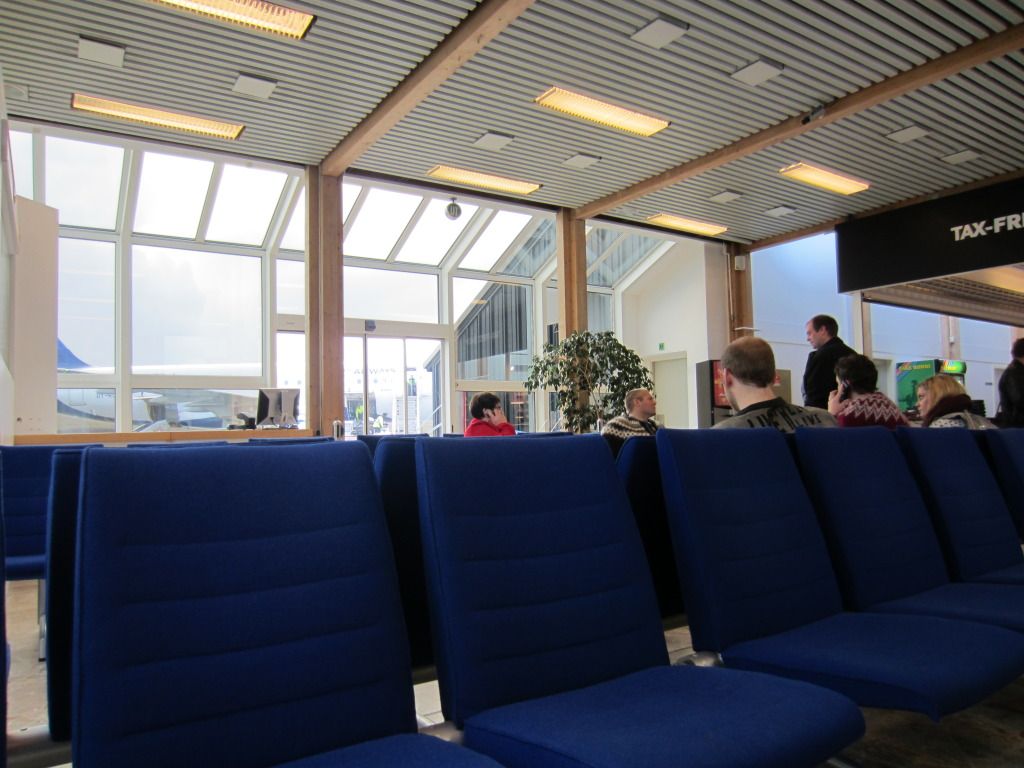 FAE - CPH
OY-RCG
A319
Flight # RC 456
Seat 17A
Load 100%
Love the walk up to and stairs boarding
Look fire truck!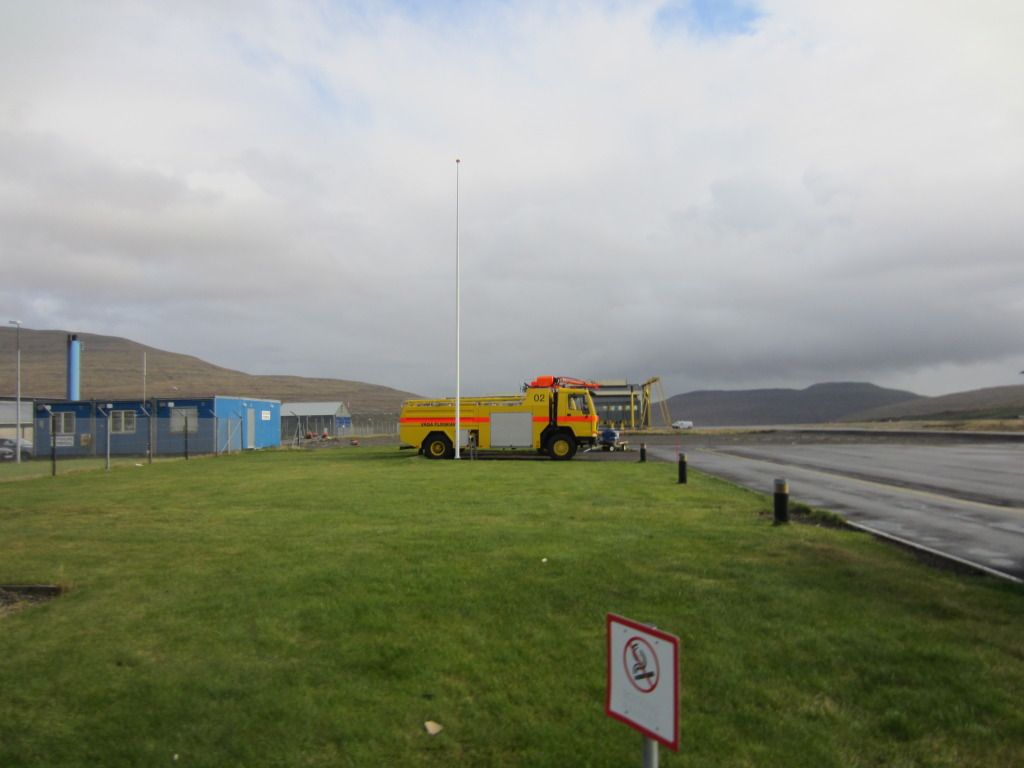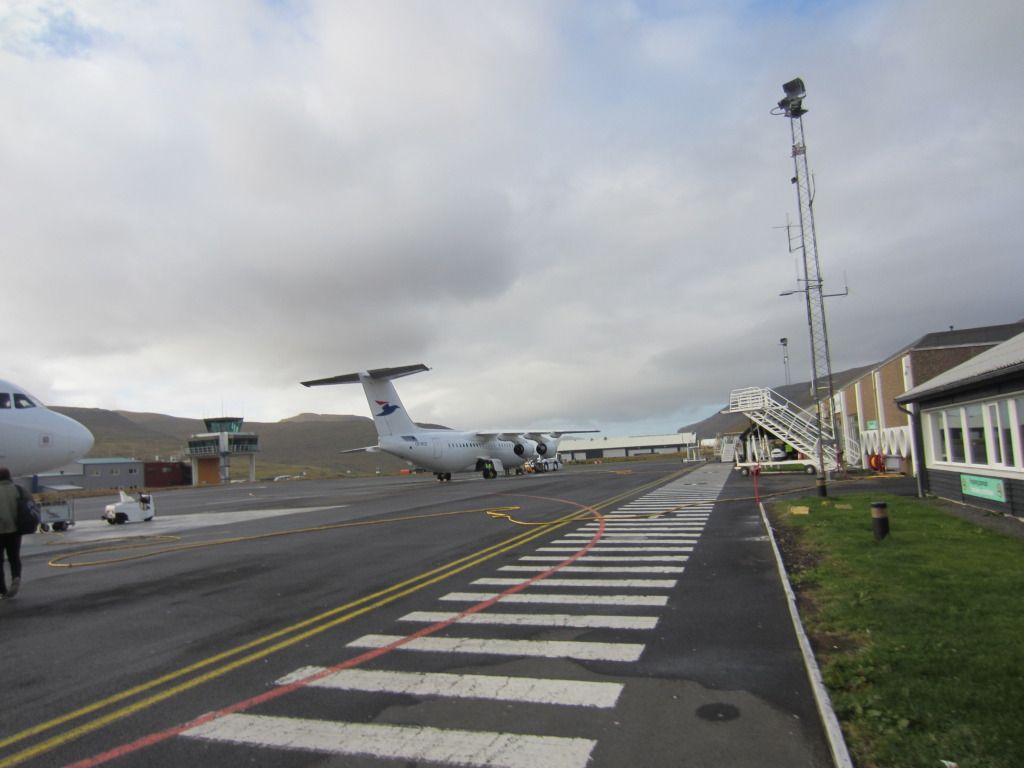 I think its a great looking plane and a great livery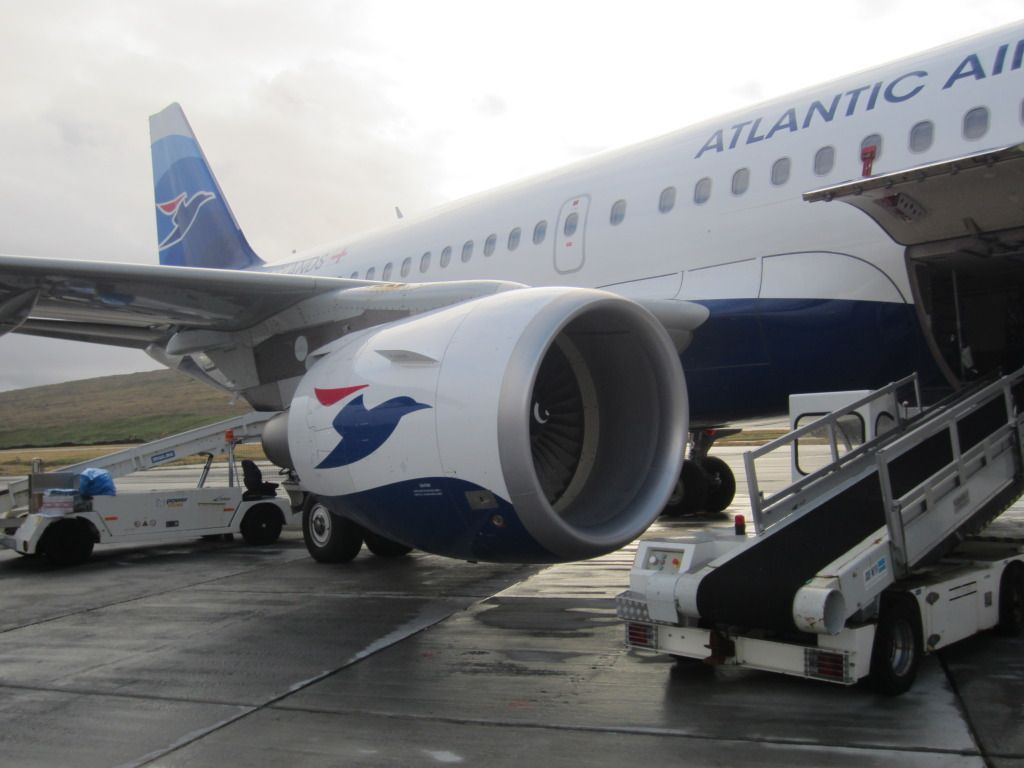 I guess row 1 would be a little roomier
Hey! Where you taking RCE?
Push back and taxi to the end of the runway. He'd use all of it
Ribbed. Hmmmmm......... insert a joke?
At runways end
And we are off
I wouldn't mind just flying around the islands for all the views
Cruising
Full meals once again
Of course I had my bailey's. But this airline is awesome. They 2 guys next to me ordered 3 alcoholic drinks at first pass through and were gladly given them. Minutes later the FA's even gave out toys to some smaller children. Amazing
Almost back to CPH
Sweet mood lighting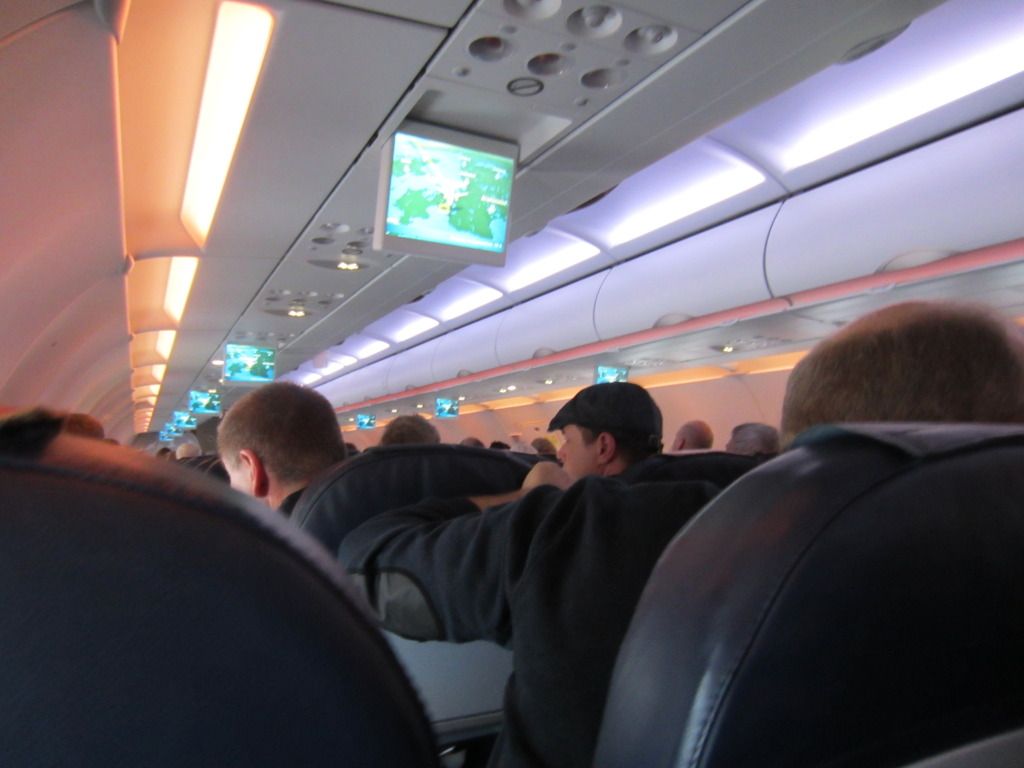 Touchdown and we are back in Denmark
Pulled up to same gate we used for departure
Made my way to baggage claim and collected
Then it was back to the metro into town for my last night in Copenhagen before returning to the US
Conclusion:
The Faroe Islands are amazing and I implore everyone to go. The food is great. The people are amazing. Although they all asked me why I came (Americans/a lot of world don't even know of their existence) Atlantic Airways was perfect. I couldn't have asked for anything more. Wish we had more airlines like this. I'll try to post my trip from SFO to Europe on Air Berlin in the coming days. Hope you enjoyed the report. Feedback is always welcome. Thanks
My other trip reports:
Colombia Part 2 W/ Jetblue And LAN SMR-BOG-FLL-SFO
(by
mikeology
Aug 1 2012 in Trip Reports)
Colombia Part 1 W/ JetBlue And LAN SFO-FLL-BOG-CTG
(by
mikeology
Jul 31 2012 in Trip Reports)
SFO - ICN Round Trip On UA Business Pics
(by
mikeology
Mar 12 2012 in Trip Reports)