Intro: Earlier in 2012 my friend and I were at SFO about to catch out UA flight to ICN. Whilst walking through the airport we noticed a sign for Air Berlin. We both said "they fly here"? Turns out they do. I guess what you could consider summer service. They fly their A330-200 3x weekly (Mon/Wed/Fri) from Mid April to mid October. Immediately thought i'd like to try them out when the opportunity presents itself. So later on in the year when I decided I wanted to go to the Faroe Islands (seperate trip report) I needed a way to get from San Francisco to Copenhagen. Having flown LH and LX previously in my life I thought i'd give AB a try if prices were the same. Turns out they were all within a $100 of each other. So on to booking it was. Flight was booked at
www.airberlin.com
Booking was easy. Selected my seats and was good to go. Also turns out that all of their A330's were getting a new interior with new seats and IFE. But would I get to experience it? We'll see later. On to the report!
Routing for the flight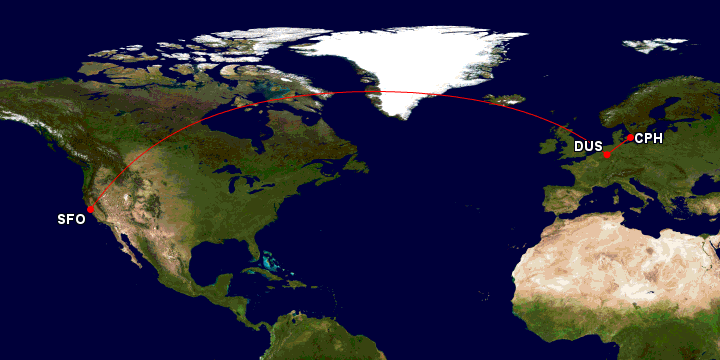 As most of my reports will always start. SFO. Never get tired of this place.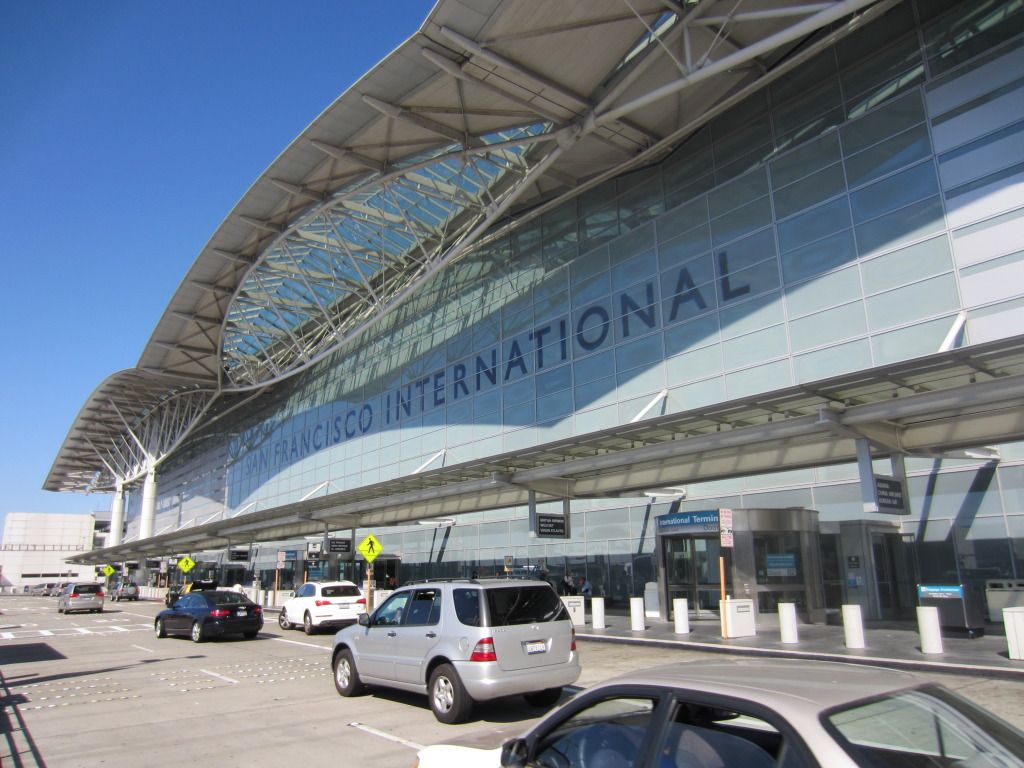 Bags in hand time to find the check in counter
After about 5 mins my boading passes were in hand. Bag checked and ready to start the journey.
They have a lot of displays/exhibits at SFO. This one featuring various types of bicycles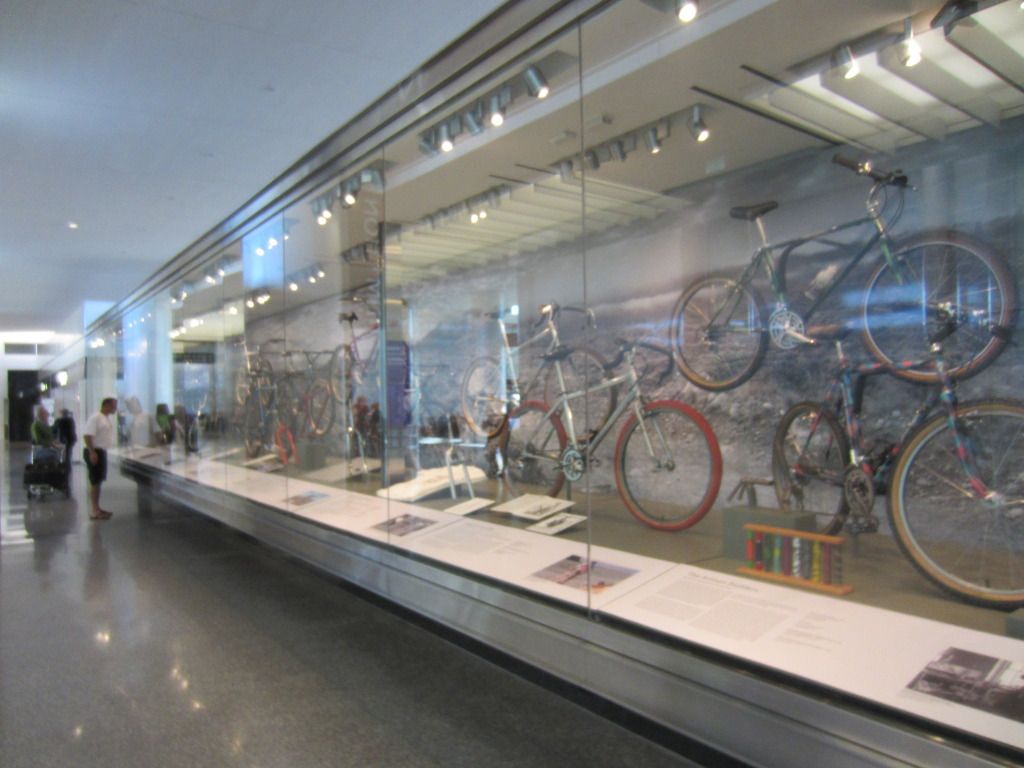 I had some Colombia Pesos from my last trip so after exchanging those it was on to security
Quick look at the FIDS. Looks to be on time
Passing a small engine display on my way to security. 4pm was peak time on A-Side so about 45 minutes to geth through. No body scan either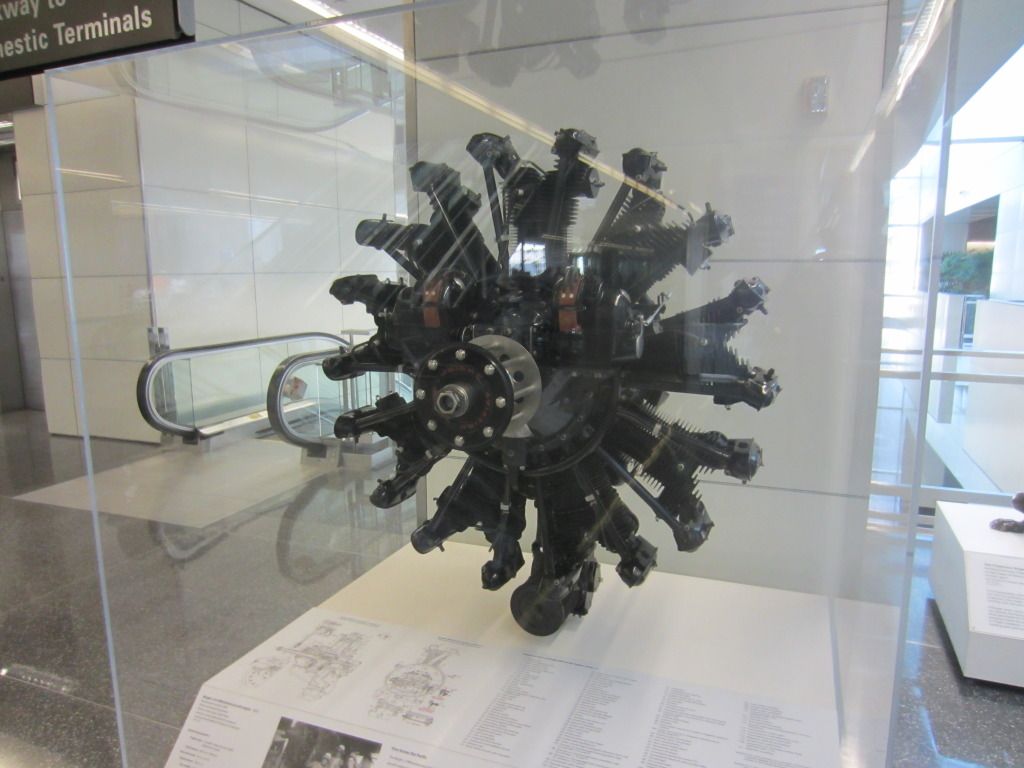 Finally airside I had a good 2 hours before departure.
Peeking out the window. Not too much activity
The EK flight to Dubai. 7th or 8th longest commercial flight?
EK lounge here at SFO. No access for me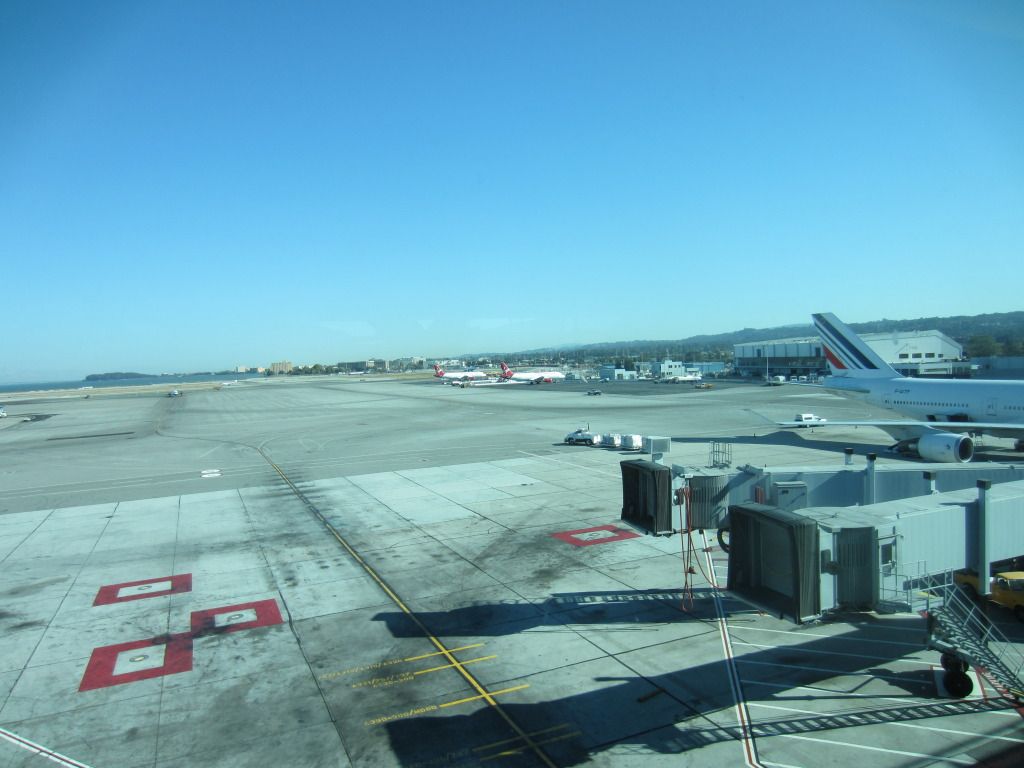 Come 5:30 PM it was time to board my flight.
SFO - DUS
AB 7393
D-ALPF
Airbus A330-200
Seat 22k
Load - Maybe 75%
Down the jetway
And then my heart sank. All this build up and looking at pics of the new AB interior and IFE and what do I get? Old interior! Argh! Needless to say I was upset. Reading on other forums I was lead to believe the whole fleet was updated but apparently not. But oh well what can I do. At least the seats are comfy. Legroom is tight though. Me being 6'0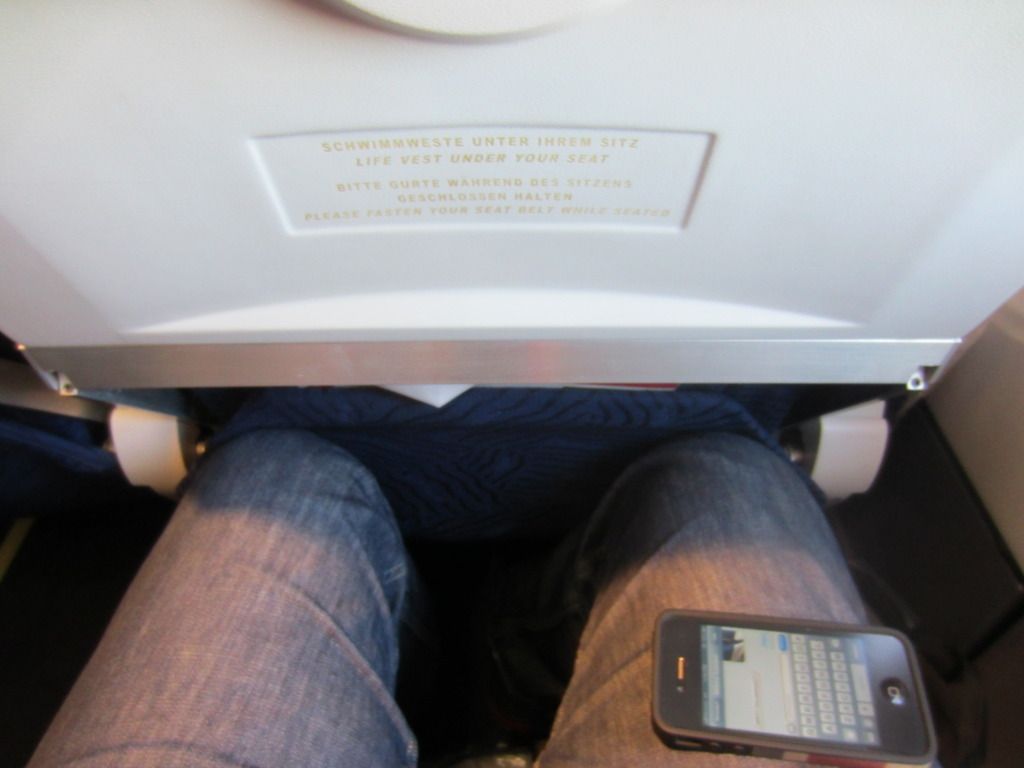 A look out the window hoping I make it through the 10 hour journey in comfort
Nice winglet
The climb out over Castro Valley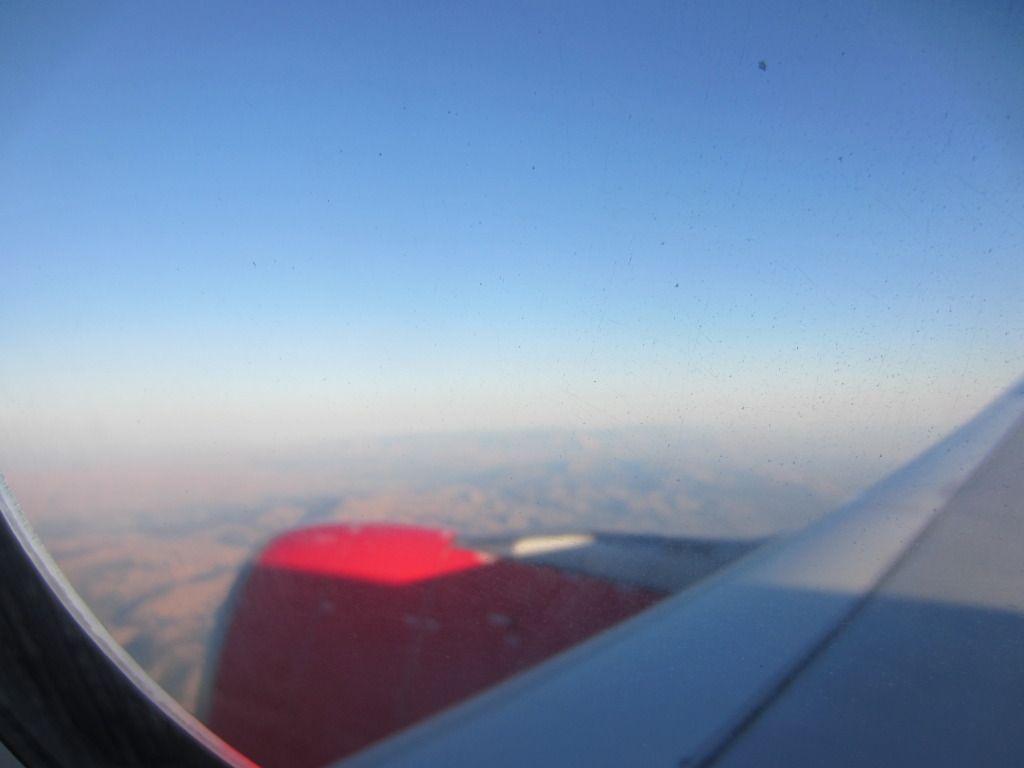 Soon after ammenity kits were handed out. Socks, toothbrush, eye mask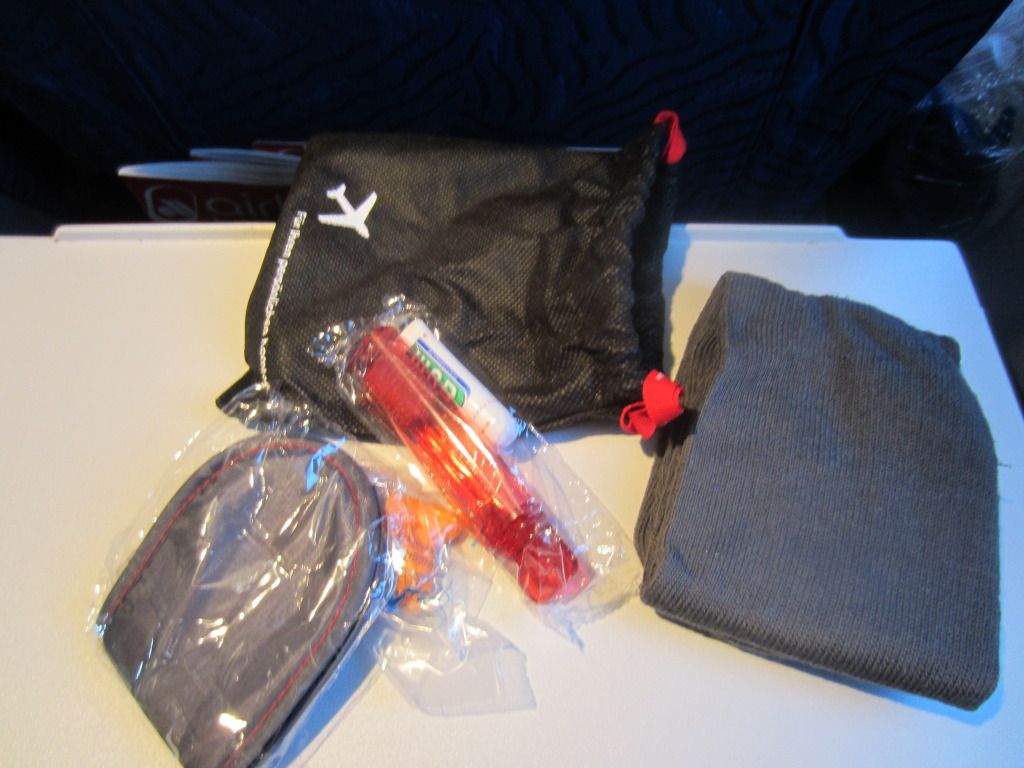 Meal service started after. Chicken or pasta was the choice. I went pasta
Since I had no IFE the trusty iPad helped me through
Crossing into Canada
Cabin view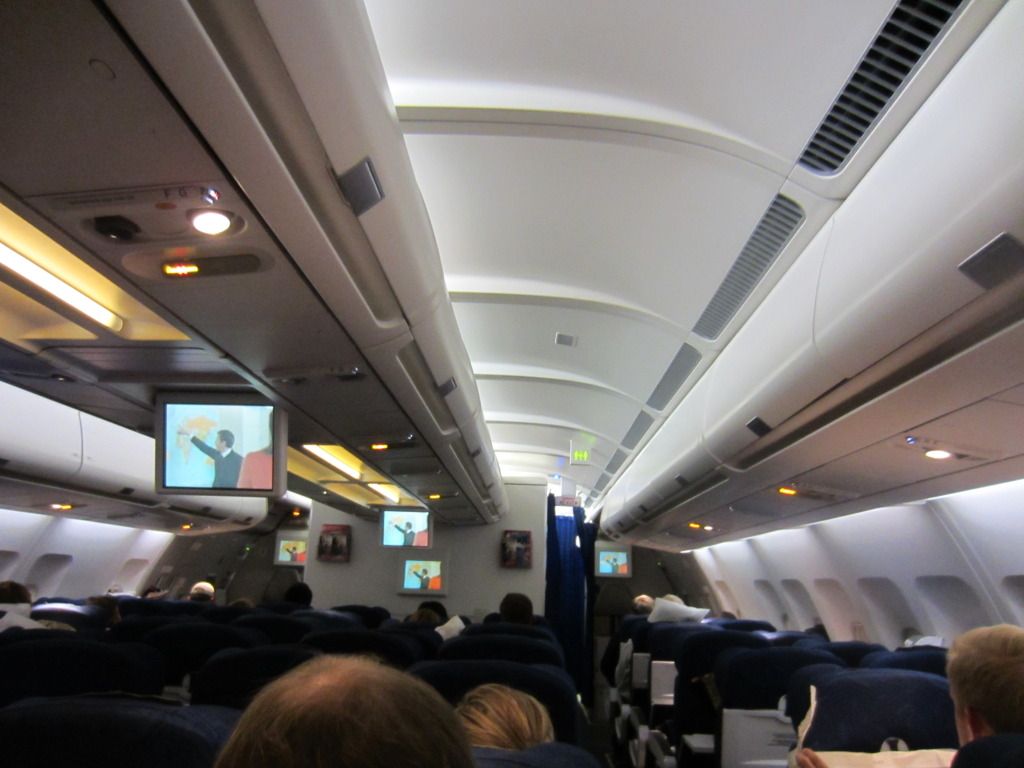 About 2 hours before landing and somewhere over England breakfast was started. Cold cuts and a muffin
I since moved seats to stretch out a little. Notice the incorrect safety cards
AB Magazine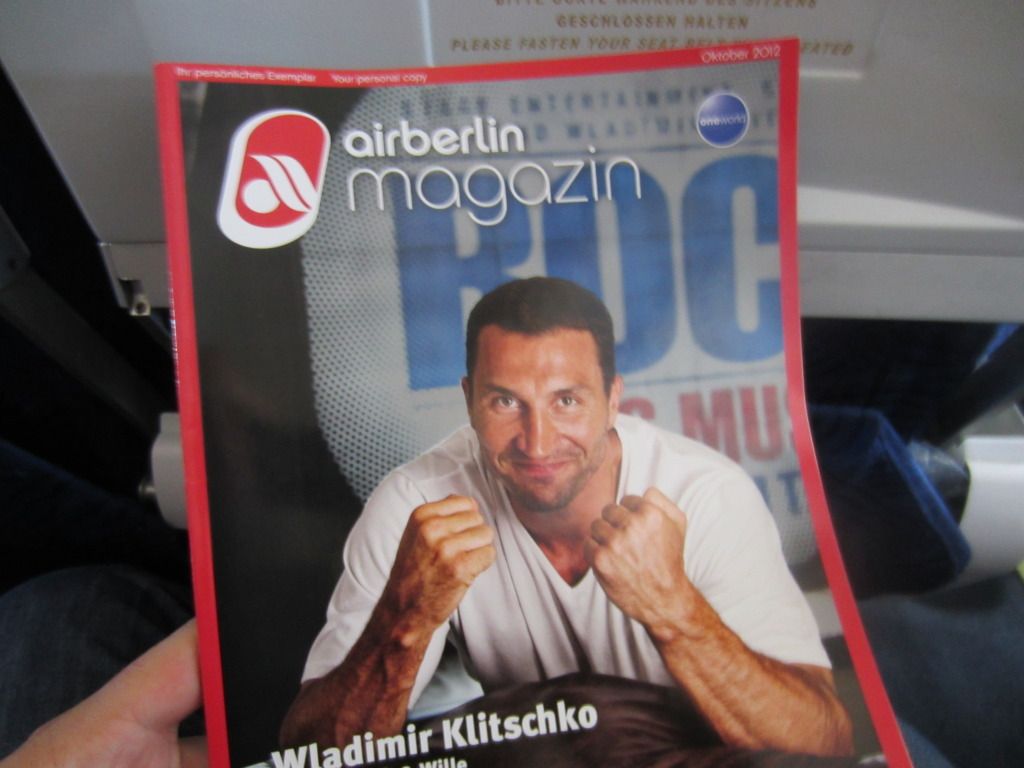 After touchdown I was my way to B terminal for my connecting flight
Nice here at DUS
View of our plane from SFO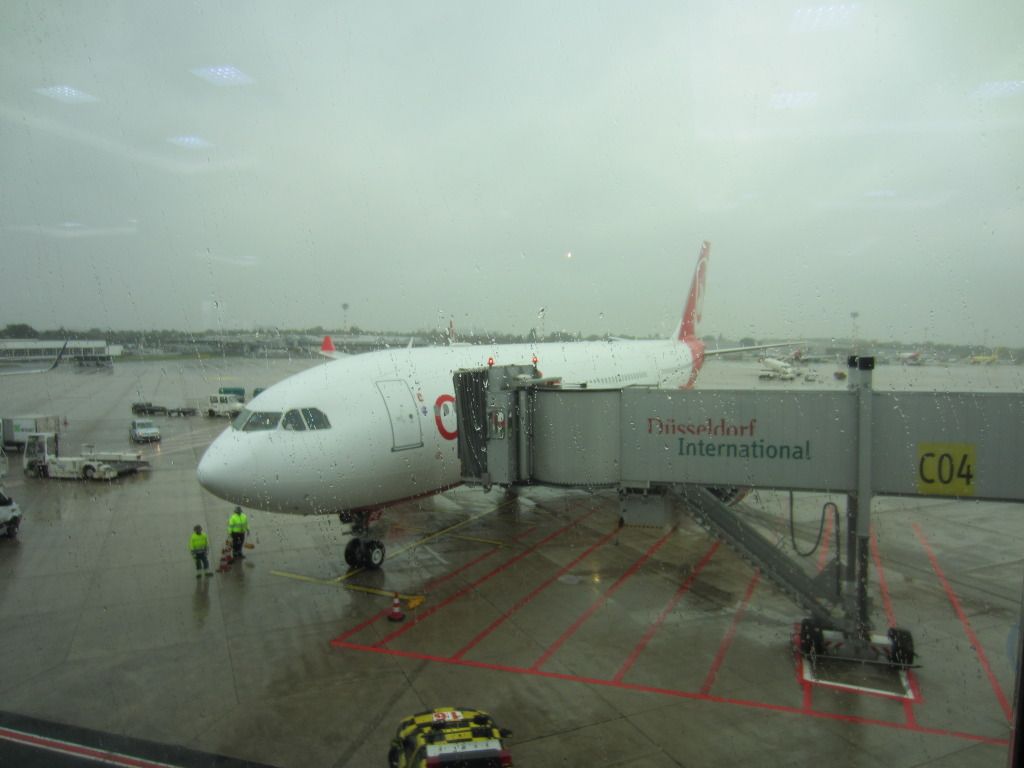 The AB flight to Cancun I believe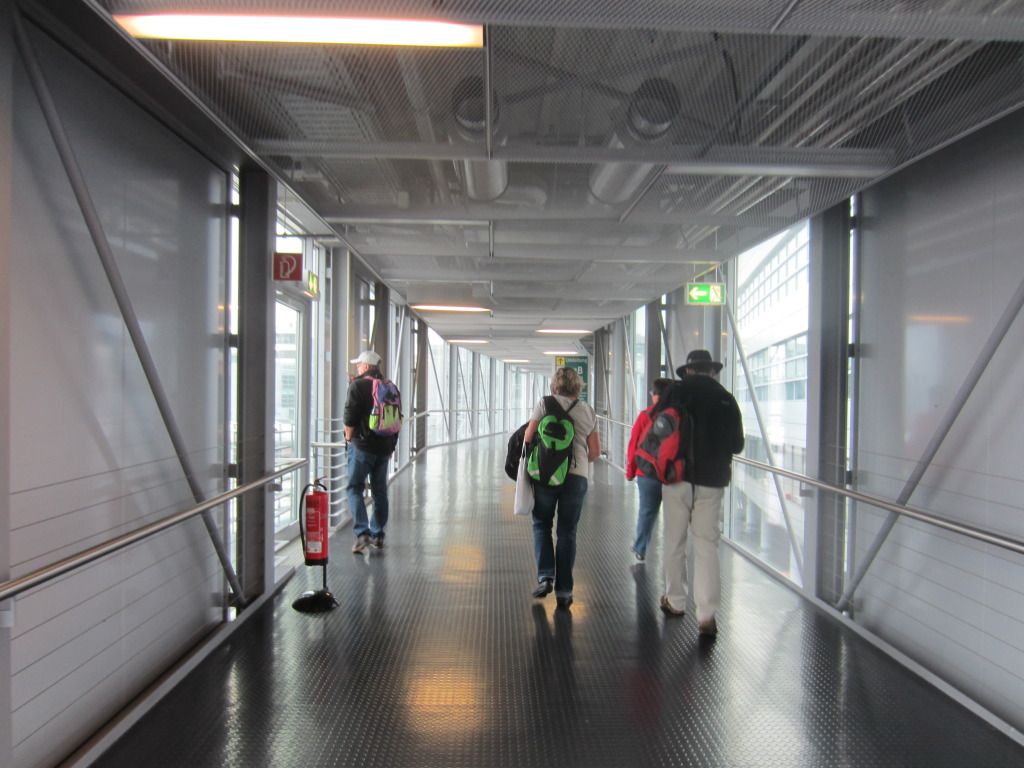 Everywhere you go EK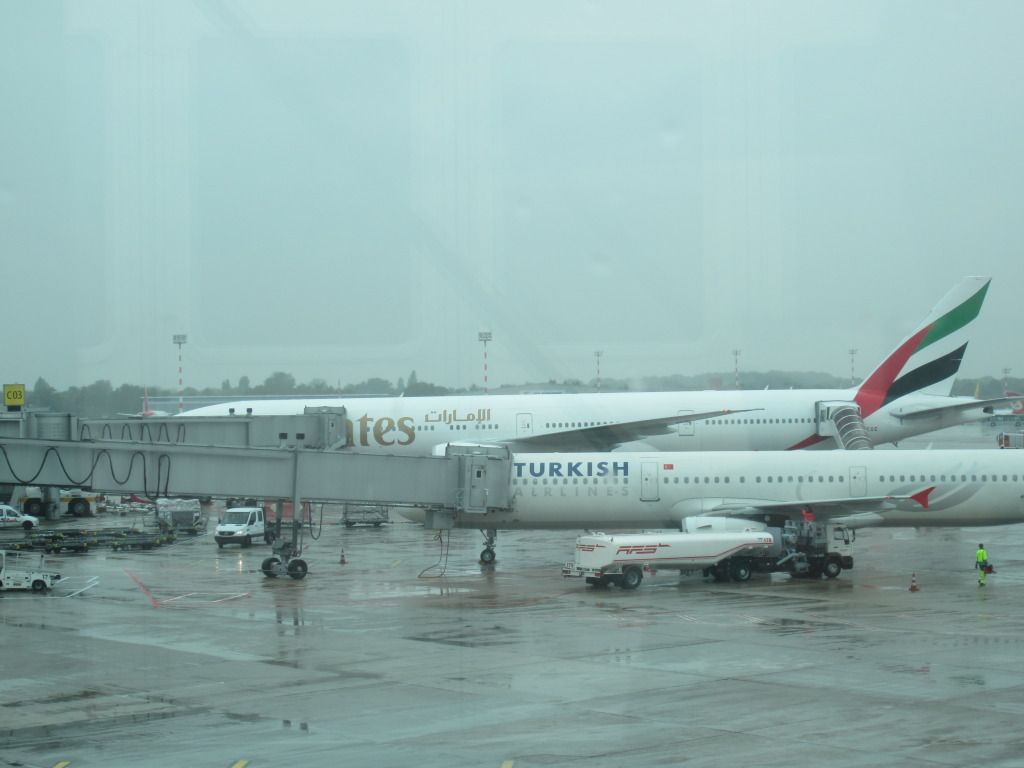 Now at B-Side I decide to have myself a beer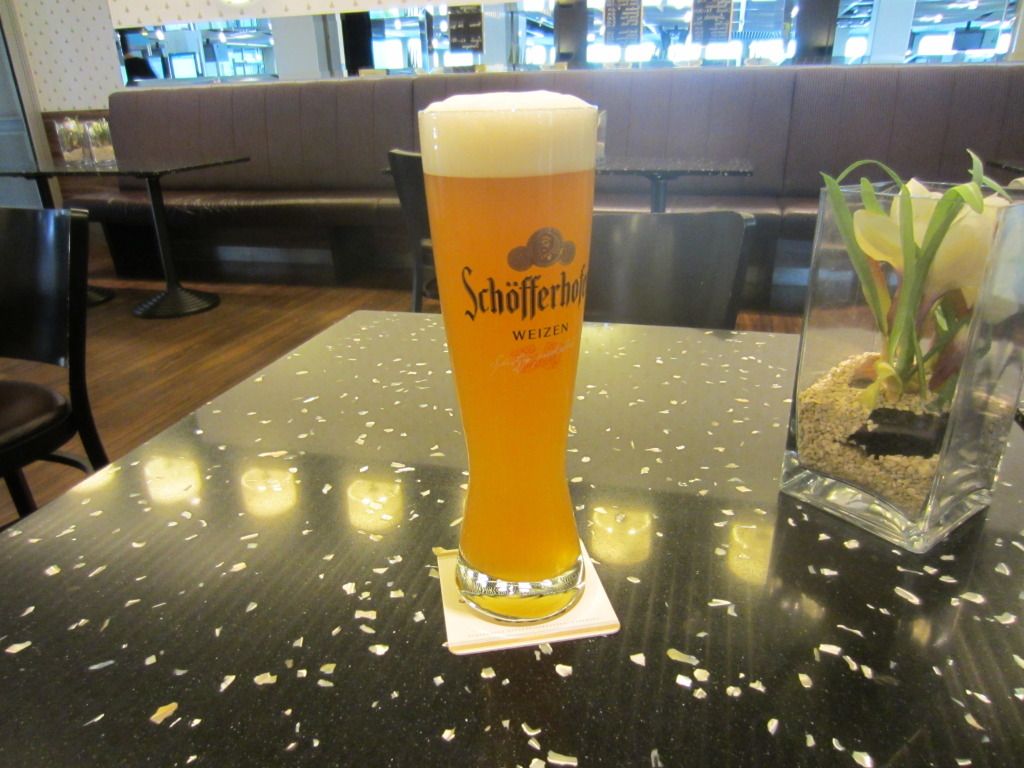 When in Germany Dub-Techno
Activity outside
Sweet smoking room. Probably none of these in the US
6:00 PM rolled around and it was soon time to board
Settled in and ready for the 1hr hop to CPH. Legroom is ok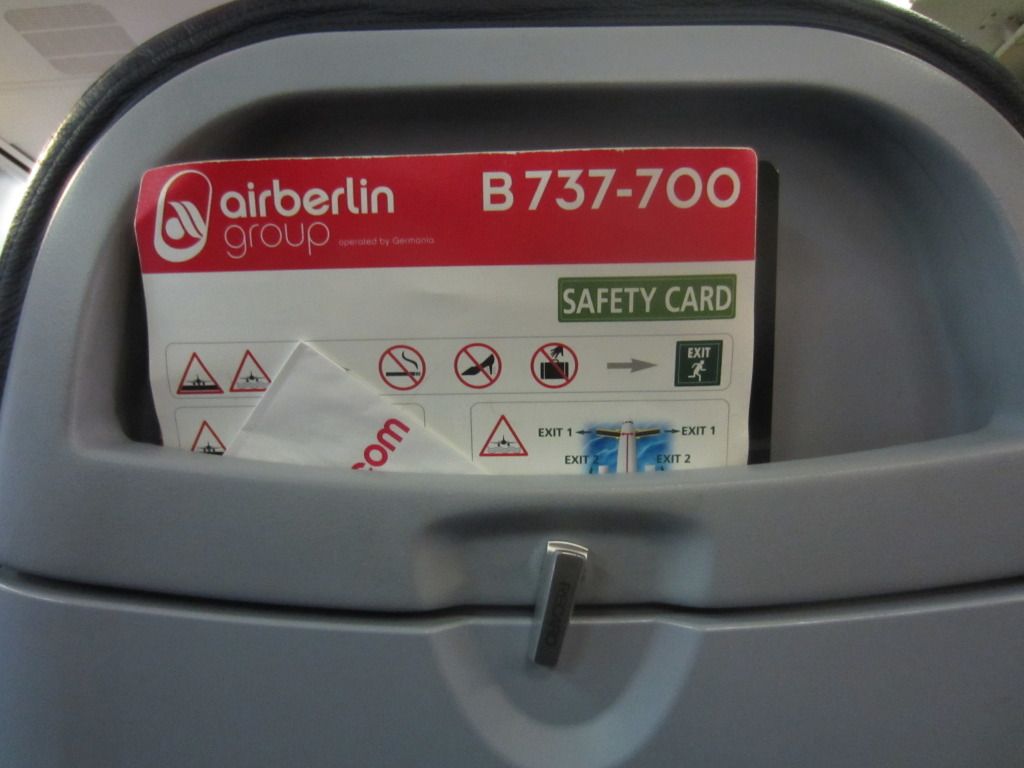 As you can tell it was a rainy day in DUS
Climbing out of DUS. One of my favorite pics
View of the cabin
Winglet
Touchdown in CPH
Pulled up to gate. Looking forward to my few days in Copenhagen
On to baggage claim
With bags in hand it was into town. Quick hop on the metro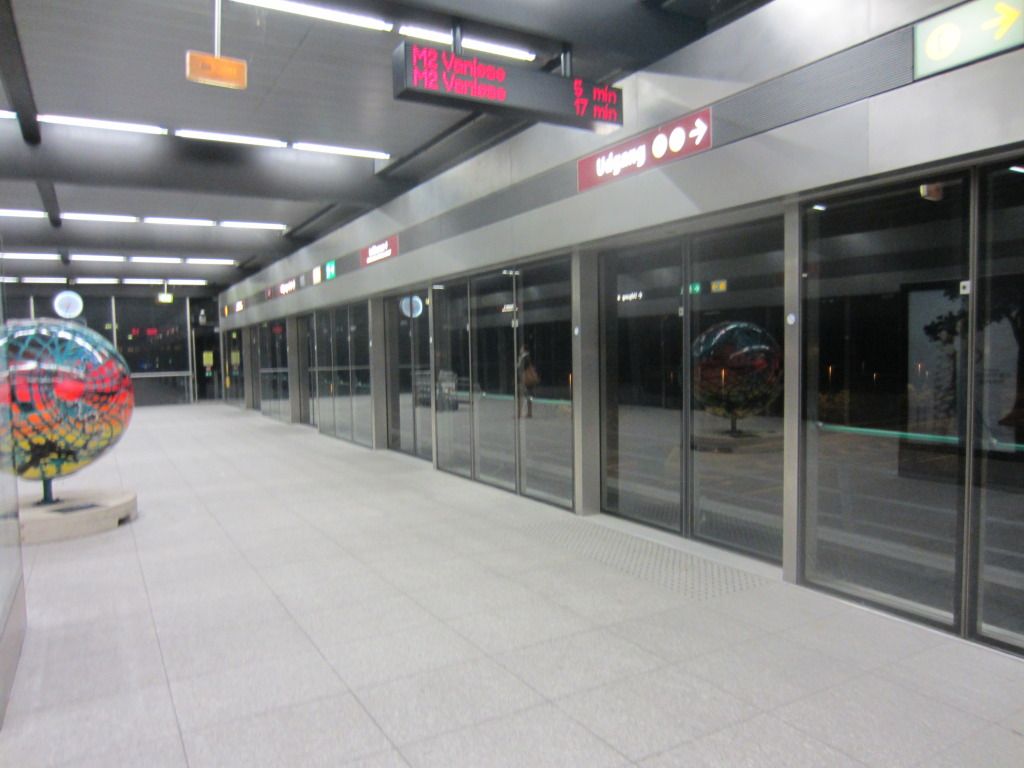 Opera house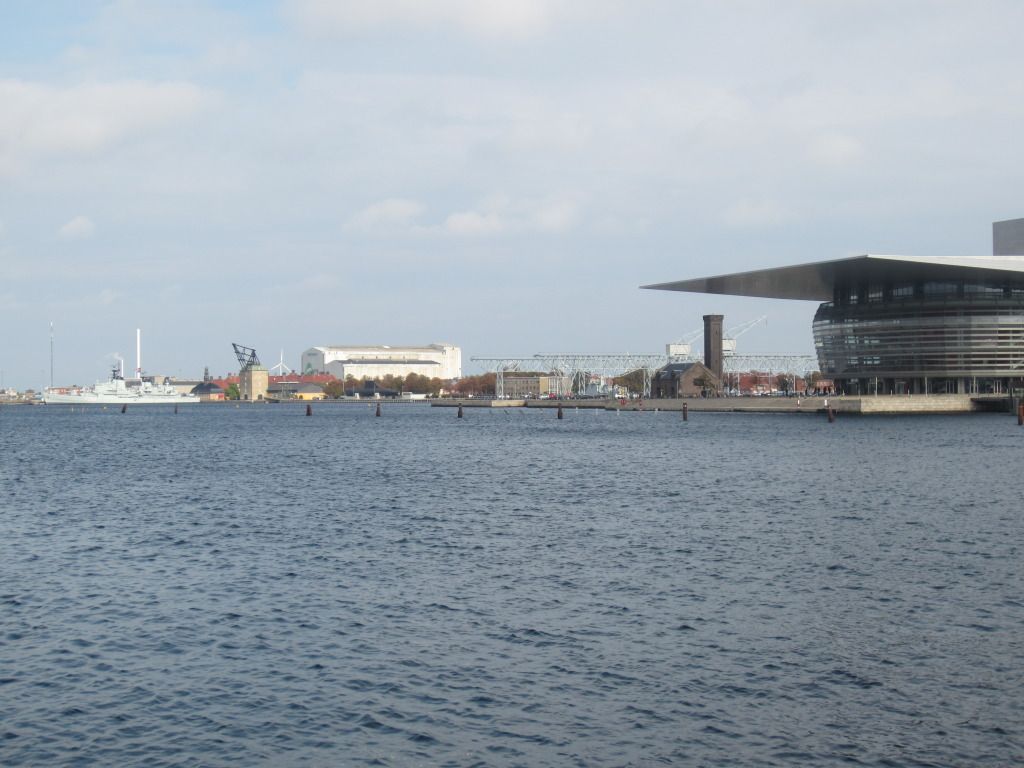 Nyahvn
Did you know Lego's come from Denmark?
After a great trip to the Faroes and Copenhagen it was time to head home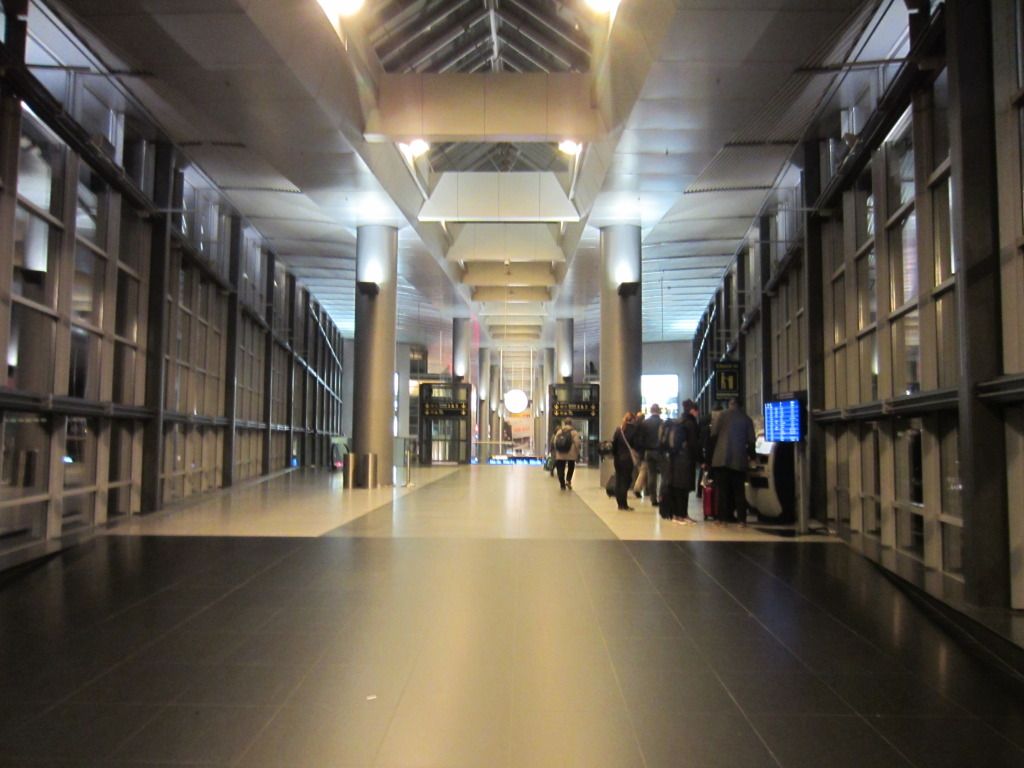 Self check-in for SAS/ Star Alliance
Terminal 2 for Air Berlin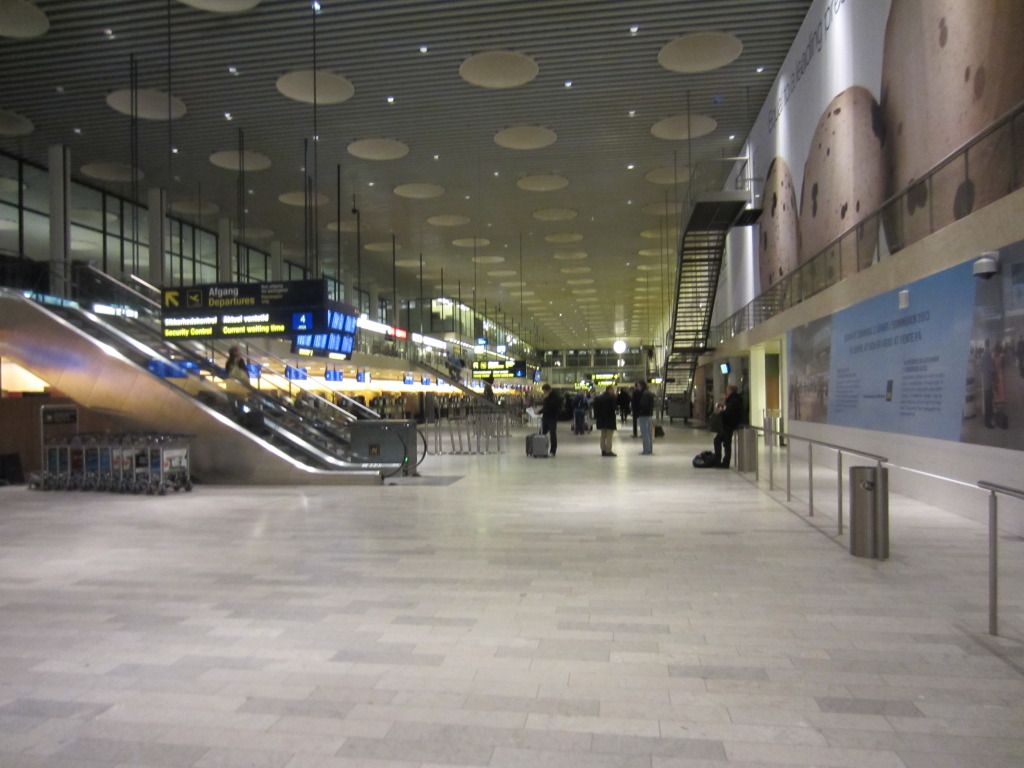 After I grabbed my boarding pass it was through security and time to wait. All the planes I dont see back in the states
Catch up on some A.net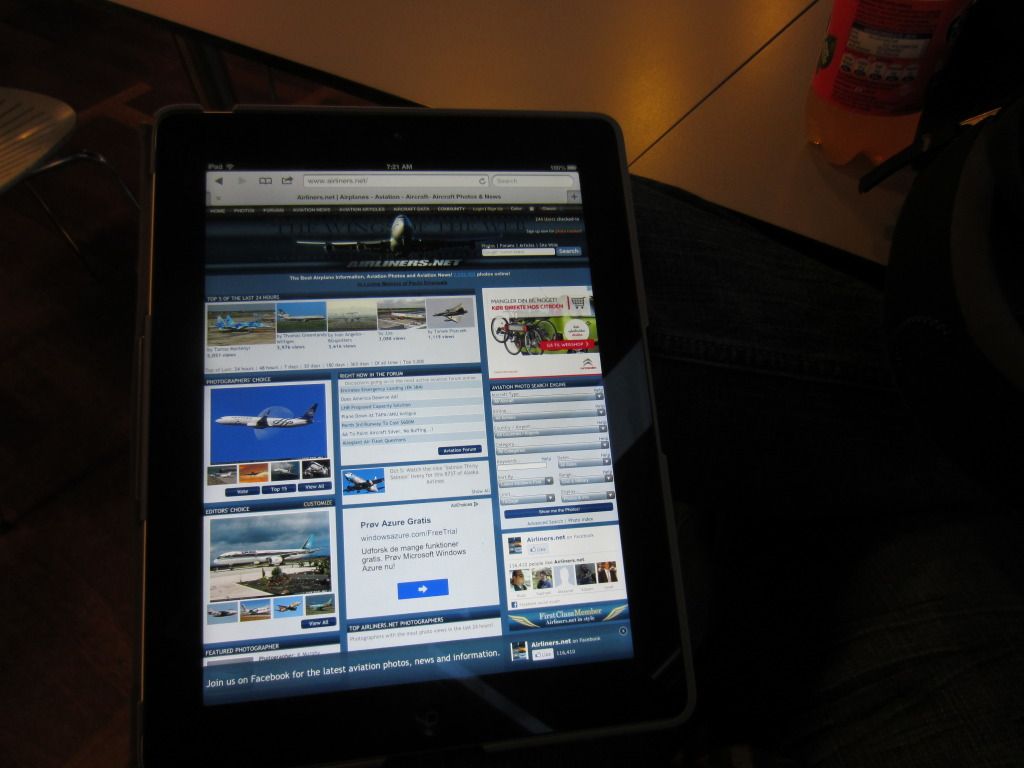 FIDS. Flight looks on time
IMG]http://i1169.photobucket.com/albums/r508/mikeology85/IMG_0803.jpg[/IMG]
Last gate at B for Air Berlin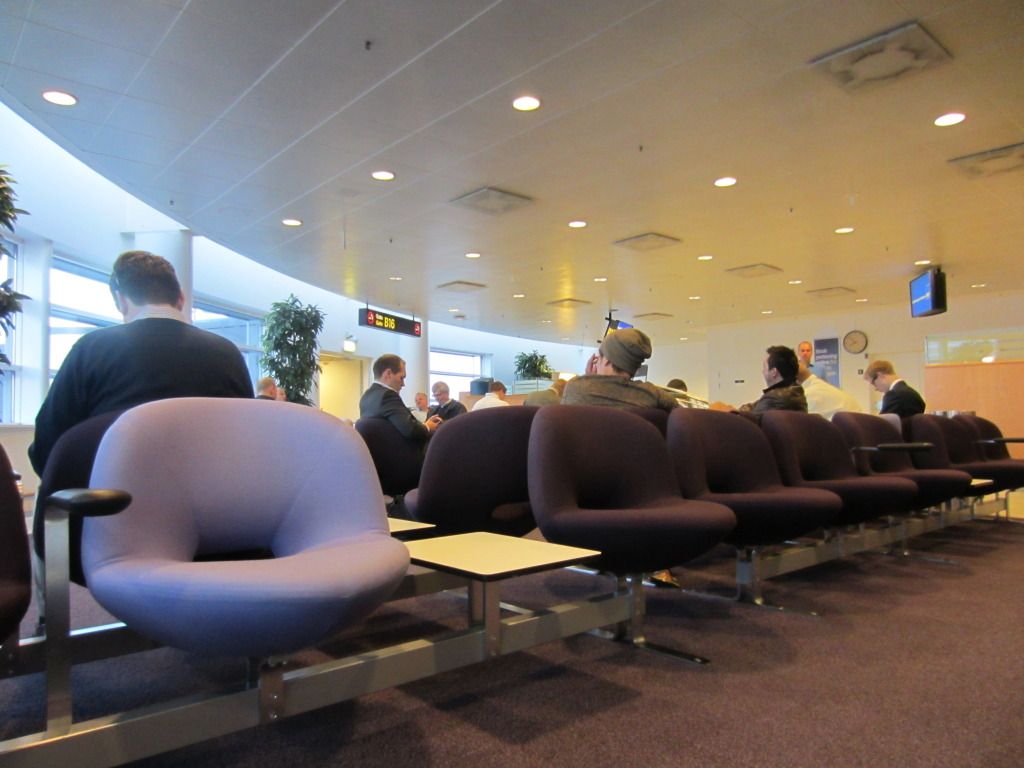 Oh my. Old livery. No winglet. AB doesn't want me flying anything new
Good to know
Old seats too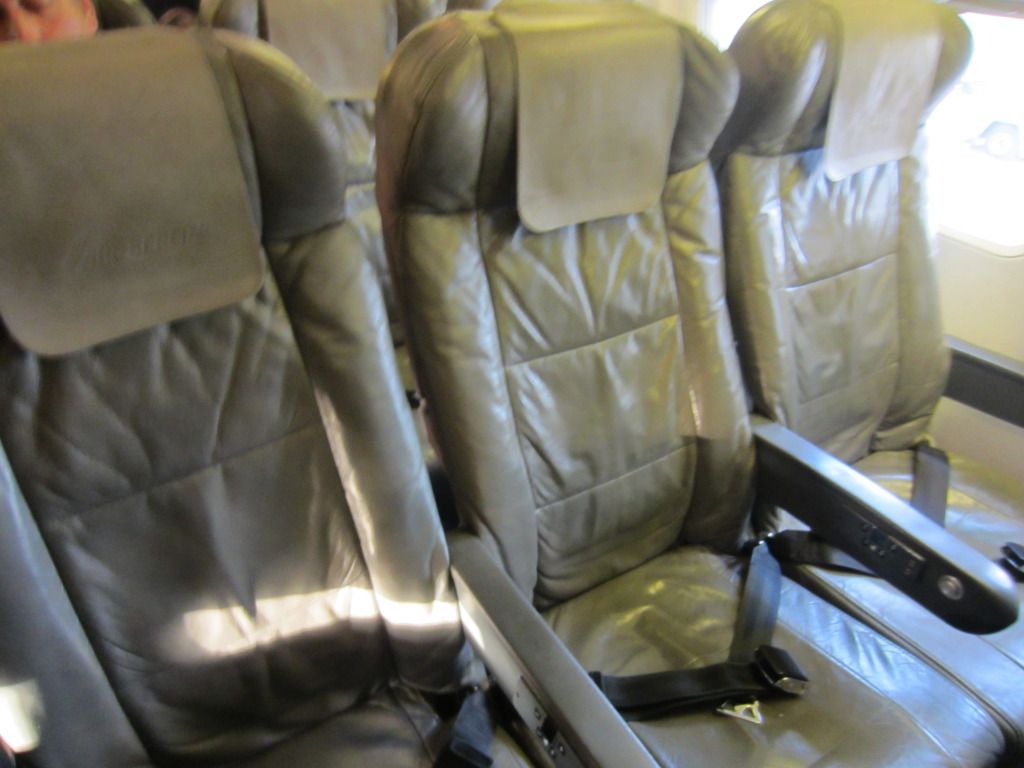 Leg room is meh
A view out the window. Never heard of NEOS but it looks cool
Showing signs of wear
Coming into DUS
Touchdown. Weather looks better than a week ago
Make my way through B to A Side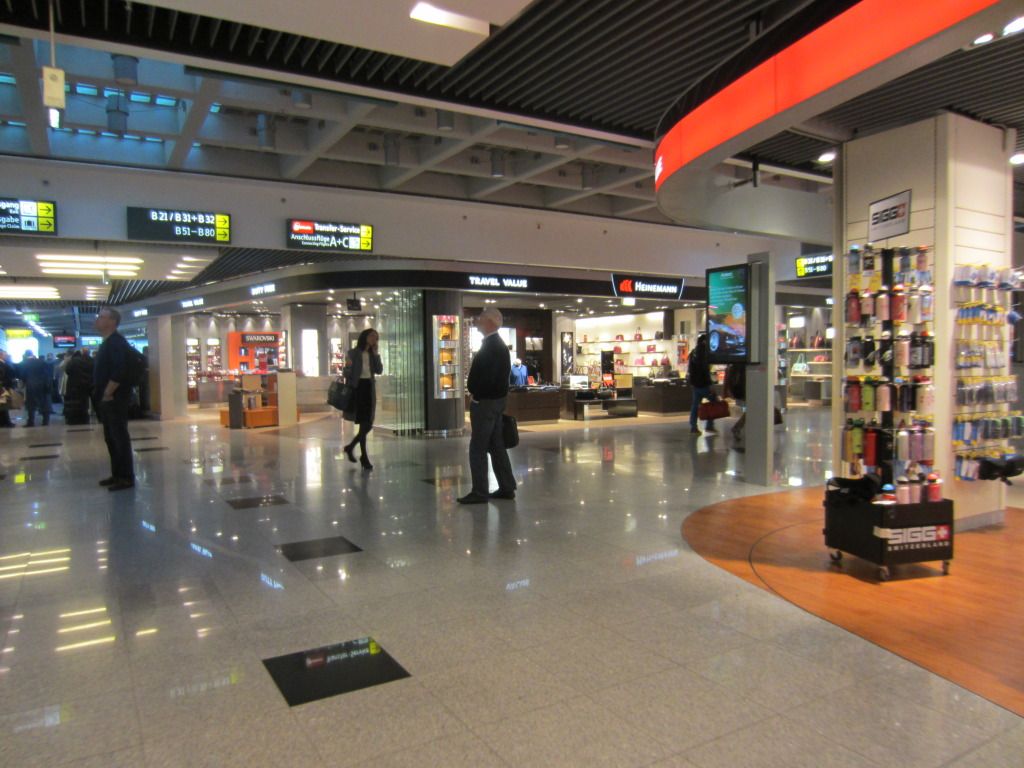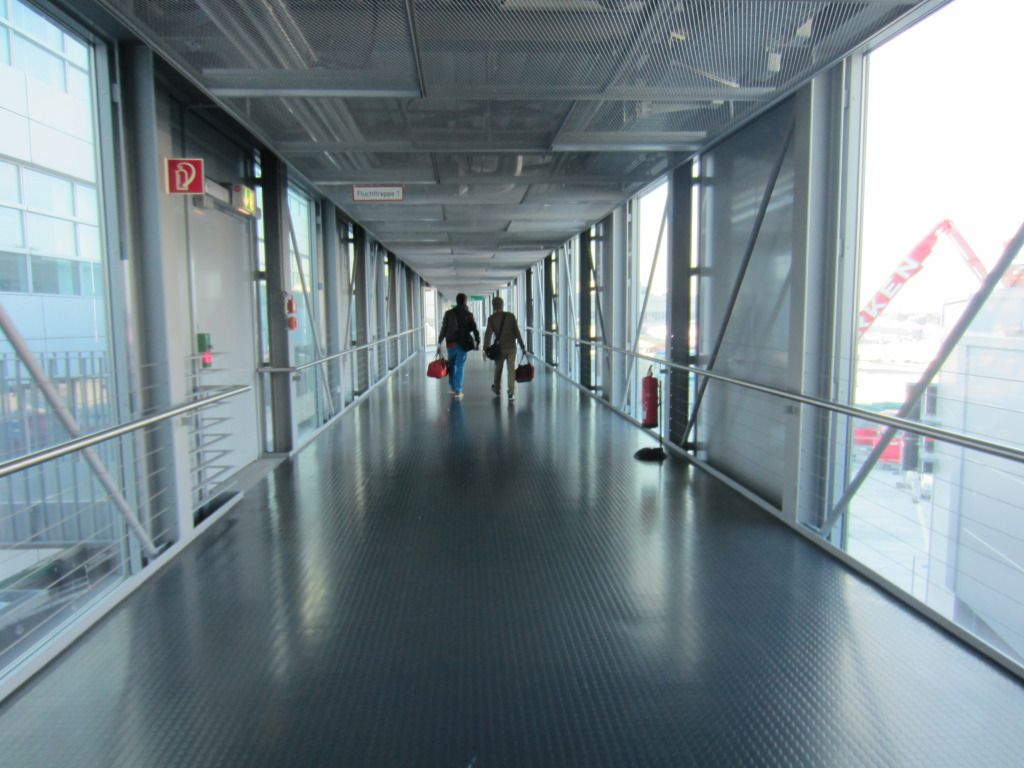 I like the look of this Ethiad plane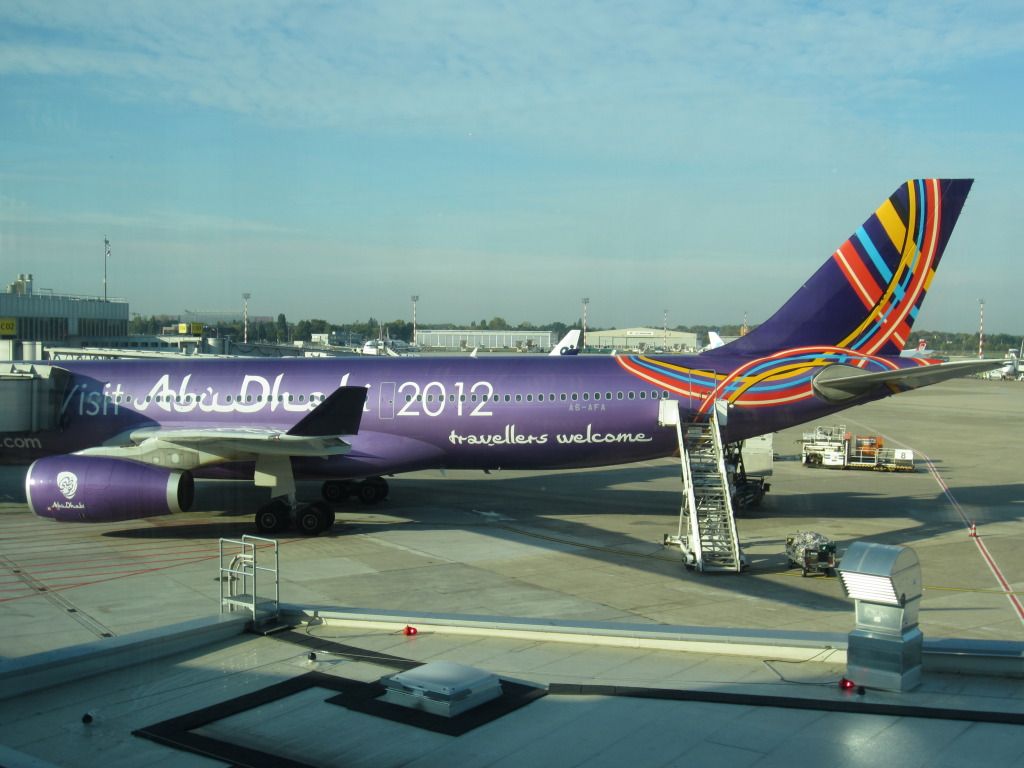 Another beer before I say good bye to Germany
Thats me!
DUS - SFO
AB 7392
D-ALPh
Airbus A330-200
Seat 22A
Load - Maybe 80%
Since I was looking forward to going home I just assumed i'd get another plane with old interior which I did. Oddly this one felt roomier. Also I had nobody sitting next to me so even better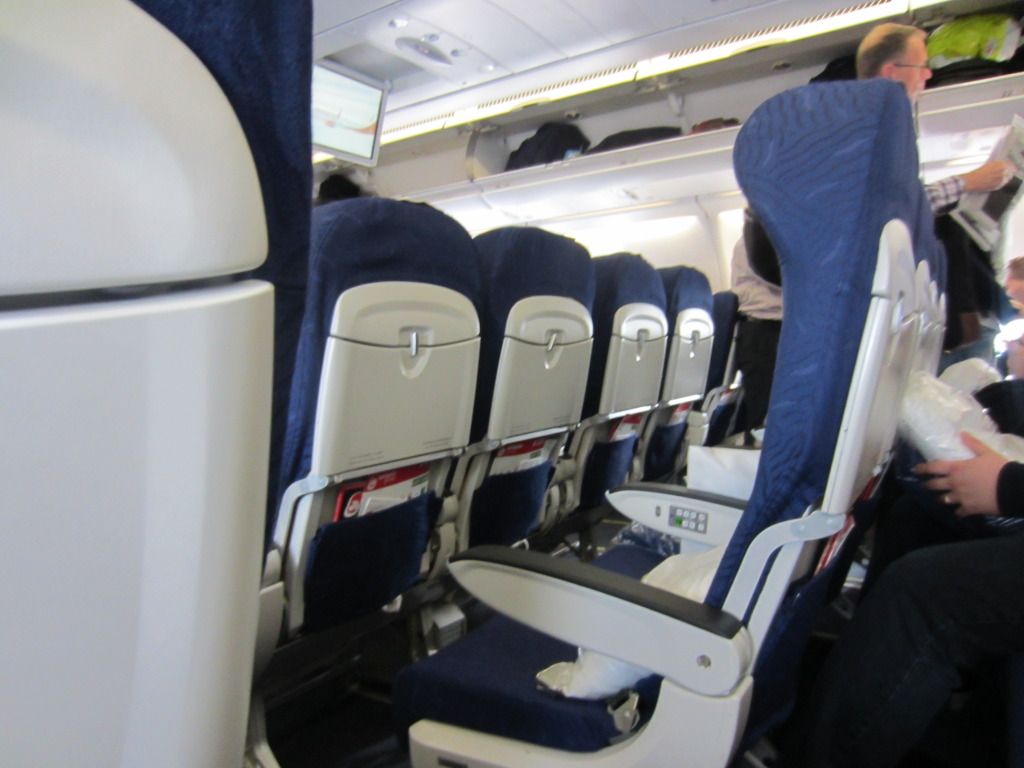 Hey look they put the correct safety card
Bye Germany!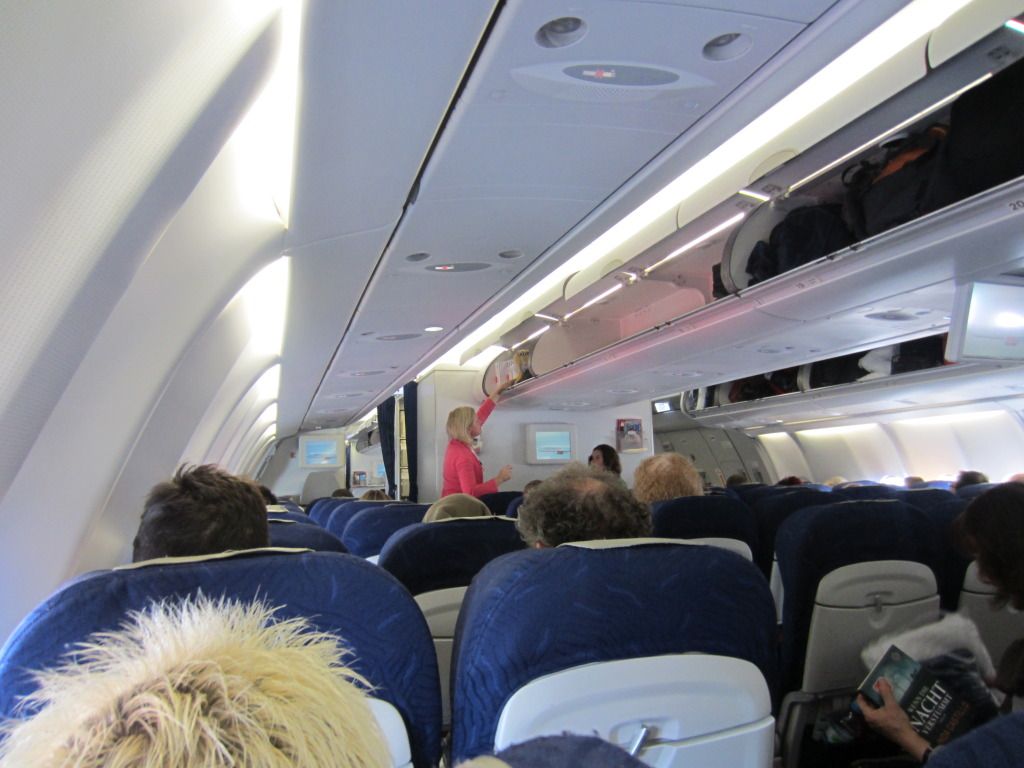 BA A319 taking off before us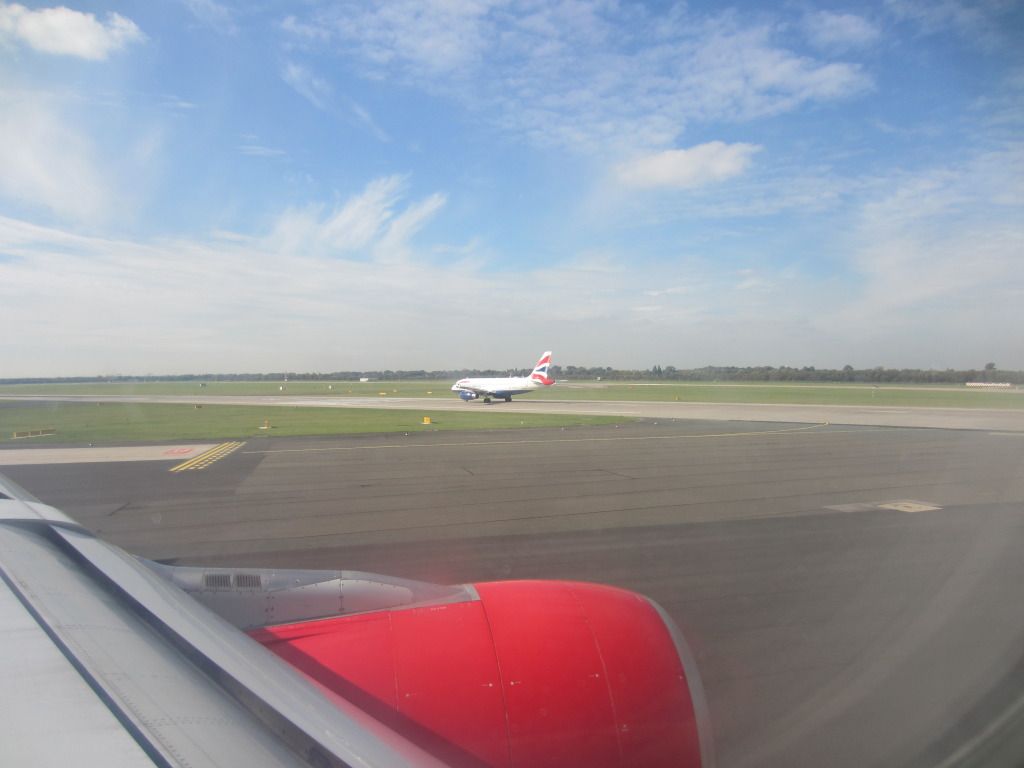 Climb out
Once again meal was chicken or pasta. I went pasta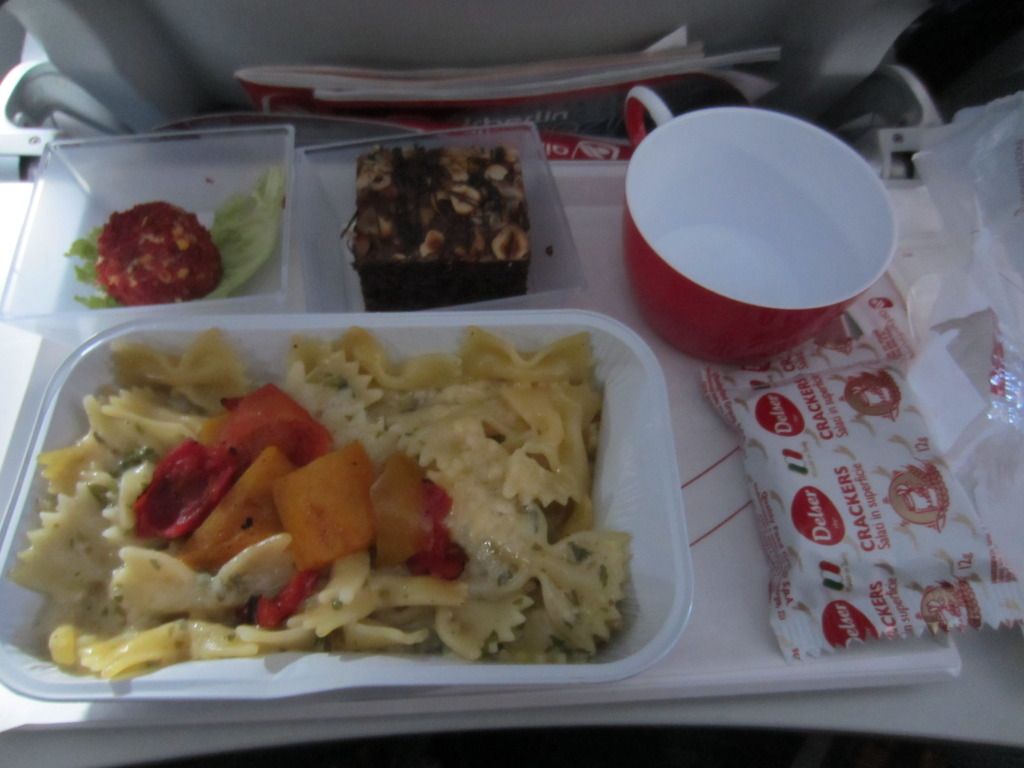 Of course Baileys. My flying drink of choice
Lavatory shot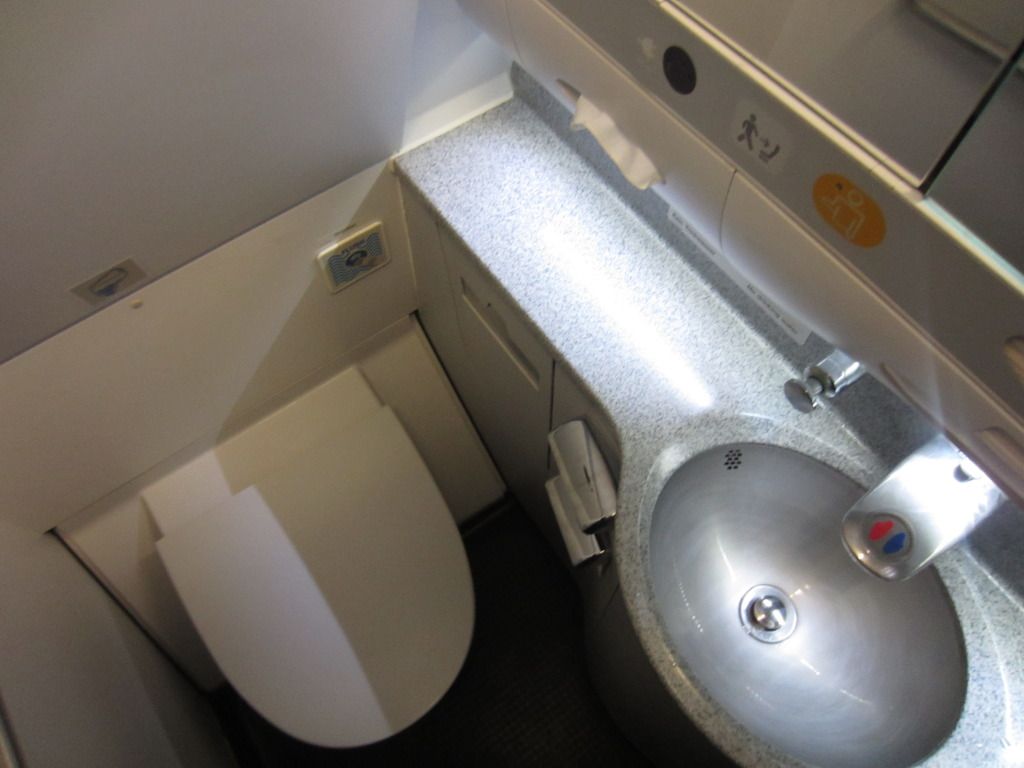 Later on second meal came around. Some kind of beef thing with a curry potato salad. Actually really good. And the Office. Love Michael Scott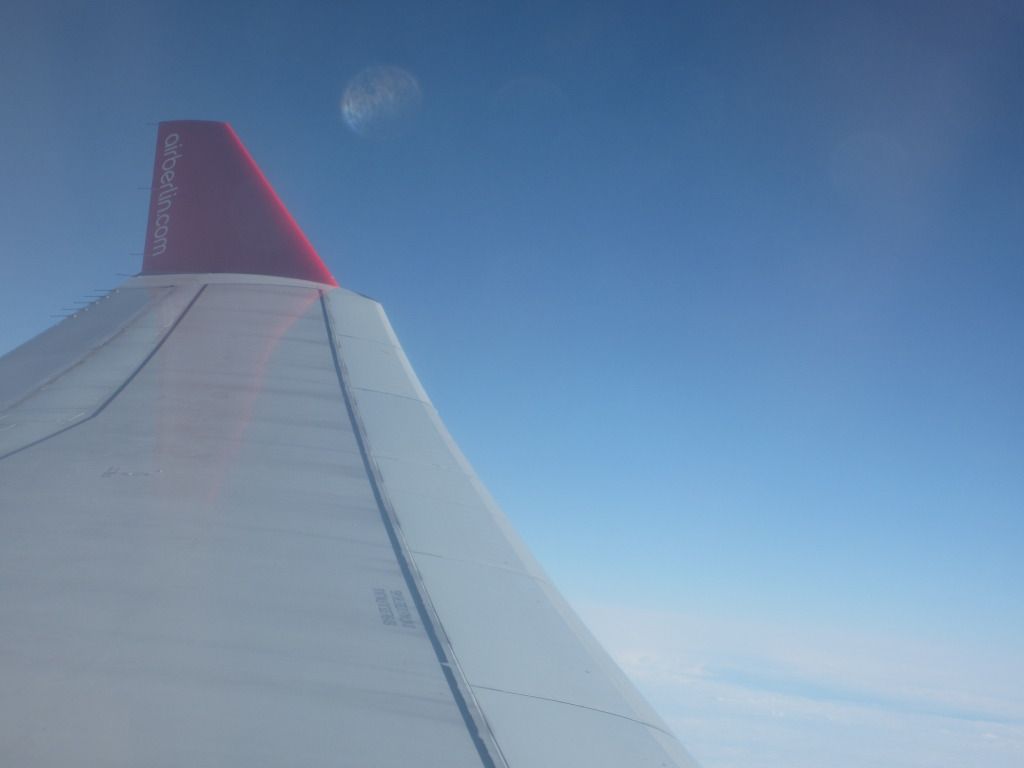 Somewhere over Sacramento. Nice Pratt & Whitney engine
On final to 28R passing my home town Foster City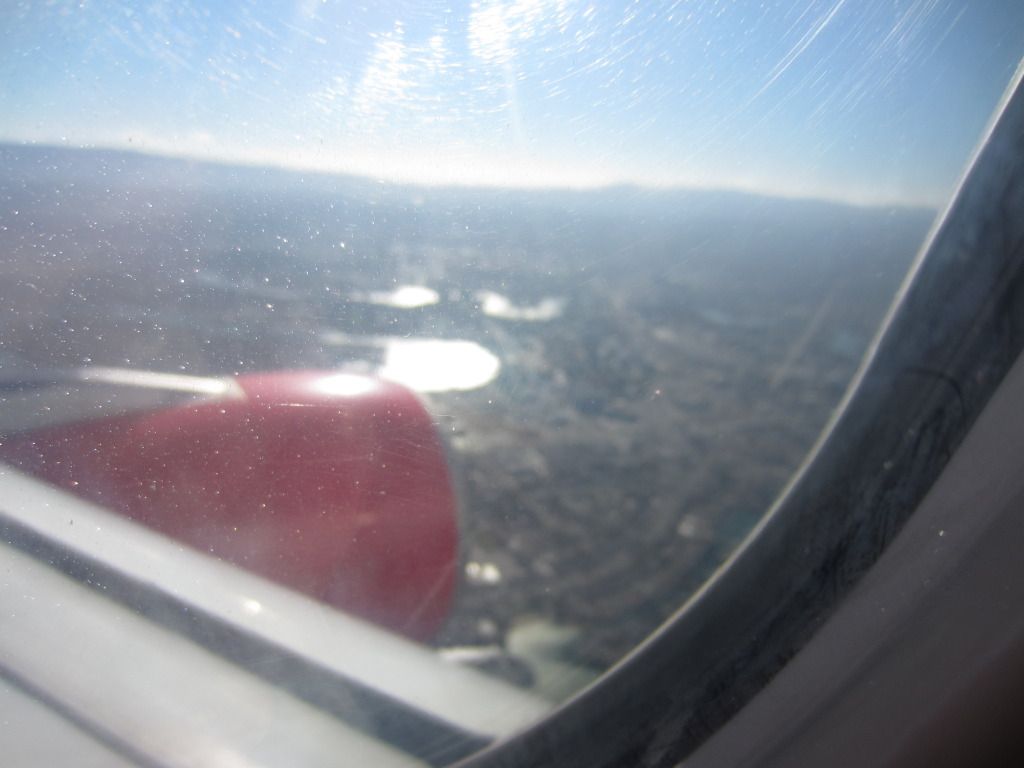 Then it was through immigration and baggage claim
Home sweet home!
Conclusion:
AB was great. Although a huge let down in getting the older interior I had no complaints. All flights were on time. Seats were comfy. Service was great. And first time on an A330 was nice. For the same price would I have rather flown LH or LX? Yeah maybe. But it was nice to sample something different and a rare flight for SFO. Hopefully next year their plane to San Francsico will be updated as I may be tempted to fly them again. Thanks for reading. Comments welcome as always
My other trip reports:
The Faroe Islands & Atlantic Airways
(by
mikeology
Oct 10 2012 in Trip Reports)
Colombia Part 2 W/ Jetblue And LAN SMR-BOG-FLL-SFO
(by
mikeology
Aug 1 2012 in Trip Reports)
Colombia Part 1 W/ JetBlue And LAN SFO-FLL-BOG-CTG
(by
mikeology
Jul 31 2012 in Trip Reports)
SFO - ICN Round Trip On UA Business Pics
(by
mikeology
Mar 12 2012 in Trip Reports)