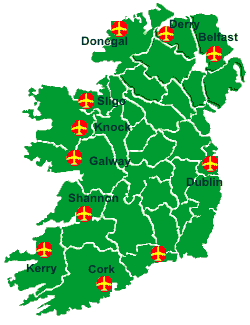 Welcome / Fáilte
Some time ago Gareth's ( gpbcroppers63 ) Girlfriend bought him a surprise gift of a flying lesson. It is something Gareth had always wanted to do so this was to be a big surprise. Gareth's parents and myself were all contacted by Sandra to be part of the special weekend and of course in on the secret.
It was starting to come together nicely. I had my days off work and Gareth's parents had their flights booked. The date was set. In the lead up to the date we had emails going back and forth between all of us without Gareth's knowledge. This was hard and sometimes stressful as we could not afford to make any mistakes. I was extra careful as to who I was sending the emails to and then proof reading my emails to Gareth
The plan was that Gareth's parents would fly over from BRS-DUB on the Thursday then get the bus to Galway. They would fly back on the Tuesday . I was to take the 0430am bus from where I live to be there for the Saturday morning at 09:45.
The day came for Gareth's parents to fly and on the Thursday I got a worried email from Sandra advising that their flight was cancelled. Panic set in but I knew there were other flights so tried to reassure Sandra. Indeed later we heard that Gareth's Father ( Pete ) had secured them two seats on the later flight. They even got VIP escort from the gate to the aircraft. Kudos to Servisair and Ryanair.
I was tracking them in the air so emailed Sandra when they were on their way :
Courtesy of '' Flight Track Pro''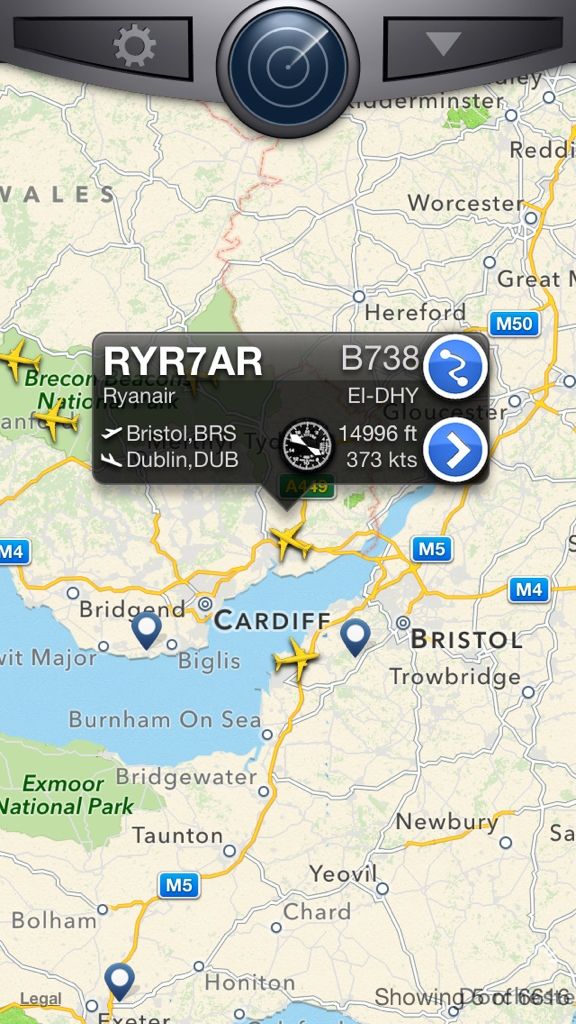 .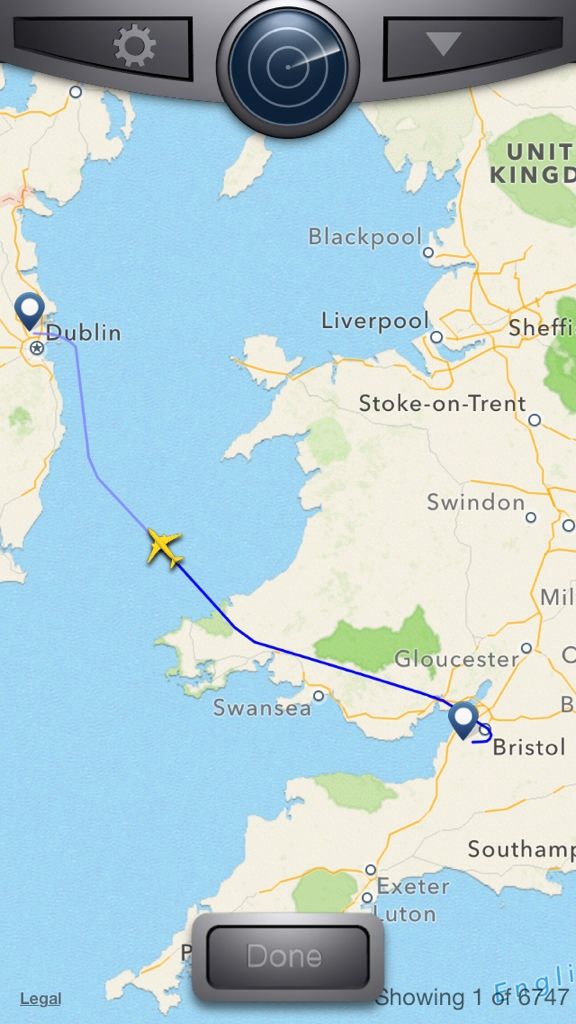 .