Hello and welcome to my newest report that will cover our trip to Japan. I travelled with my family and a friend so there were five of us going on this trip. My first choice was of course ANA and I tried to do a B77W/B787 combo via FRA and/or MUC, but their business class fares were really expensive (we were booking in June for flights in mid September). LH, OS, LX and all other *A options were also quite expensive. Then we found an interesting option from Venice with Emirates for half the price of any other option and the thing that got me most excited for this option was that DXB-NRT would be operated by their A380! Going via DXB meant that the total trip time would be around 30% longer than going through the usual European hubs , but it would involve four wide body flights and the A380 on two sectors so we settled on that.
Needles to say I was very excited form y first experience with Emirates, one of the A.net favorite airlines based on the number of reports
The good thing about the flights were also the timings – VCE-DXB departs in the afternoon and you arrive to Tokyo in the afternoon, and on the way back you depart Tokyo in the evening and arrive to Venice in the afternoon. The only downside was the rather long 6h40min layover in DXB on the way back, but lounge access should help with that.
So we were all set and on a sunny September Friday we set for Venice and reach the airport after just over two hours of driving from Ljubljana.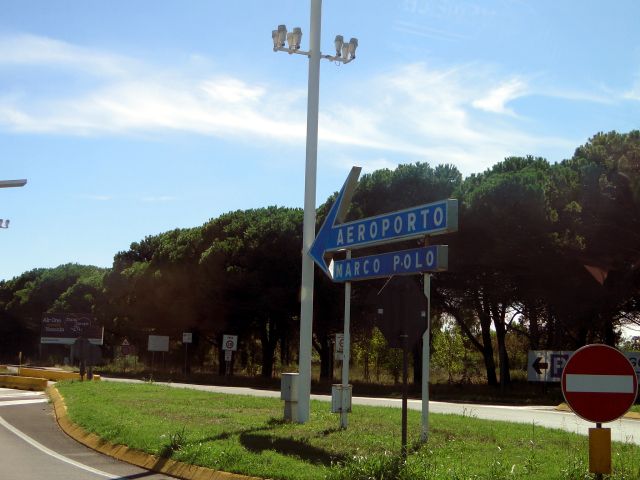 This was my fourth time this year departing from Italy and third time from VCE.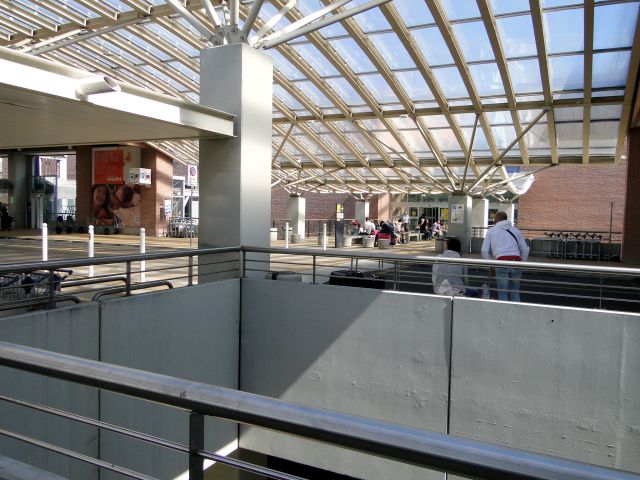 Venice Marco Polo is a really nice medium size airport. I had some problems here a few years ago when we waited in a long line for check-in and our flight was even delayed because of PAX being stuck in the line, but they seem to have organized a bit and during my last few times here I had no problems at all. Plus the prices out of VCE are usually a lot cheaper than from LJU. And it is only a couple of hours away.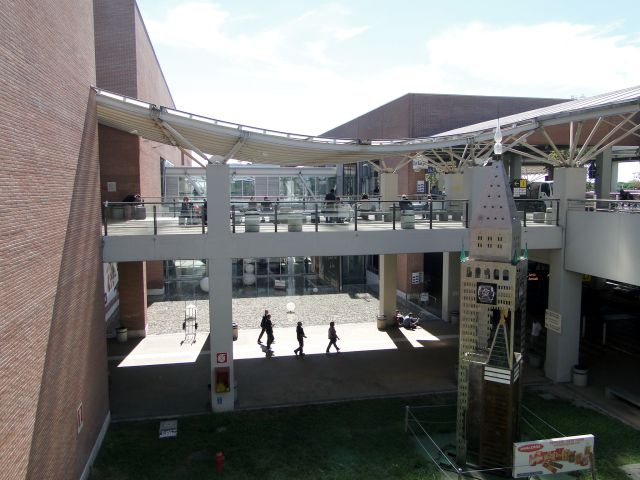 We entered the terminal building and went to the Emirates check-in counters at the end of the landside area.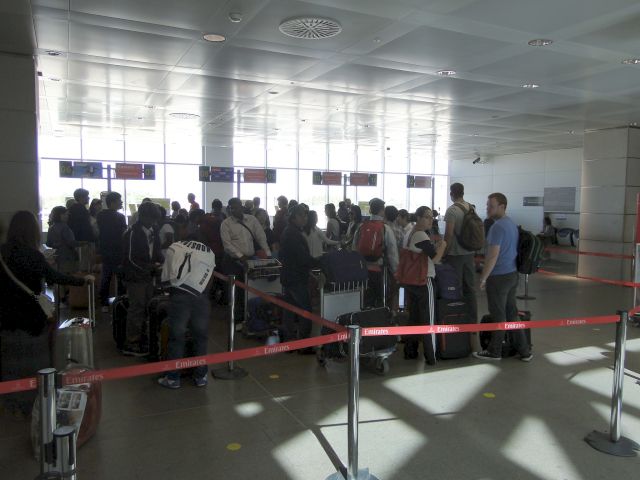 There were two dedicated business class counters and one for first class. Both J desks were occupied, but the first class line was free so we were called there.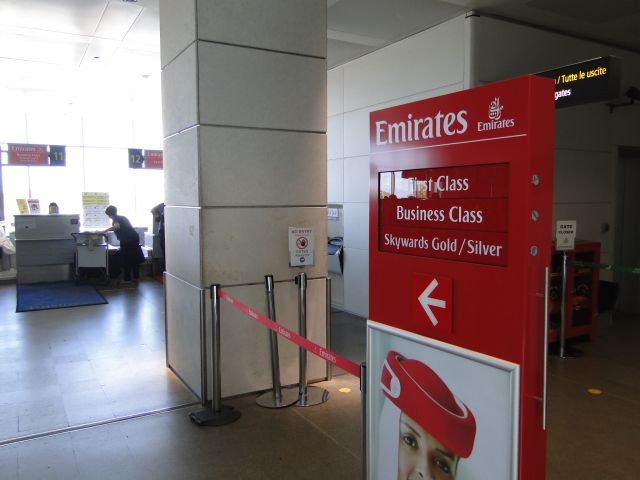 Check-in was easy and we quickly got two pairs of five boarding passes for our flights to DXB and NRT. We proceeded airside, security took less than a few seconds and we were on our way to the lounge, bound for Dubai for the second time this year.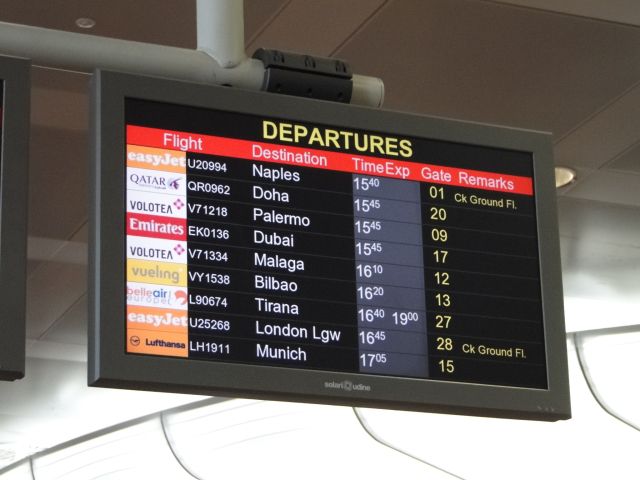 Stairway to heaven or to the business lounge in our case on the second floor.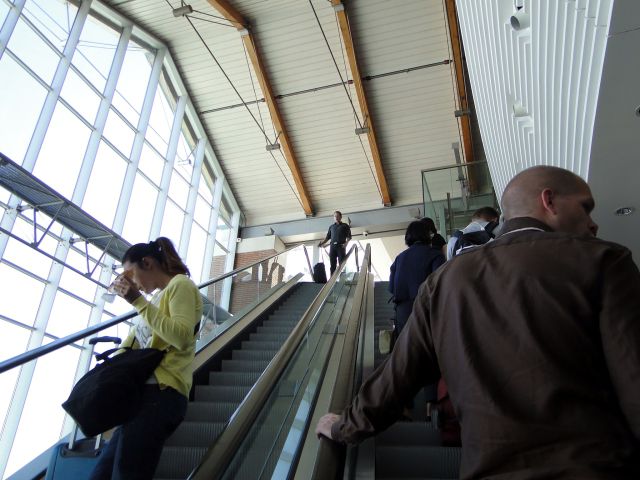 Nice little airport.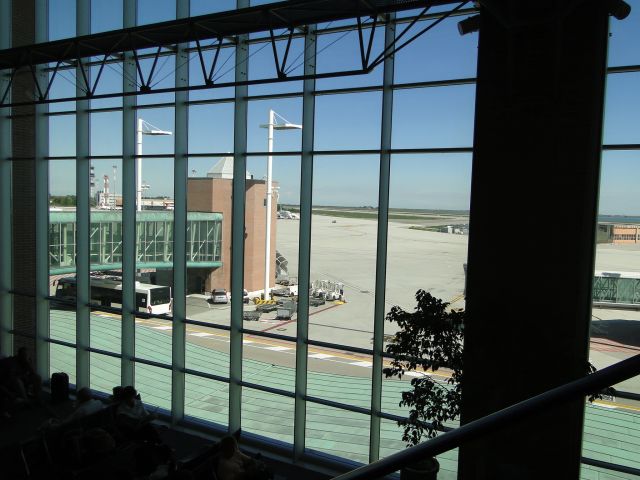 Corridor to the lounges.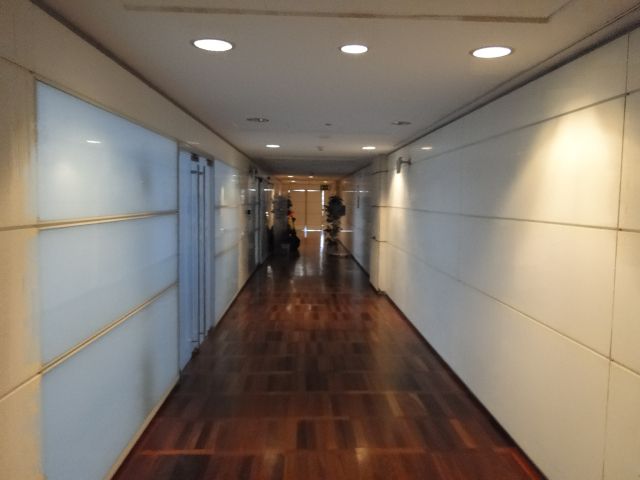 The lounge was a very pleasant surprise with some great apron views.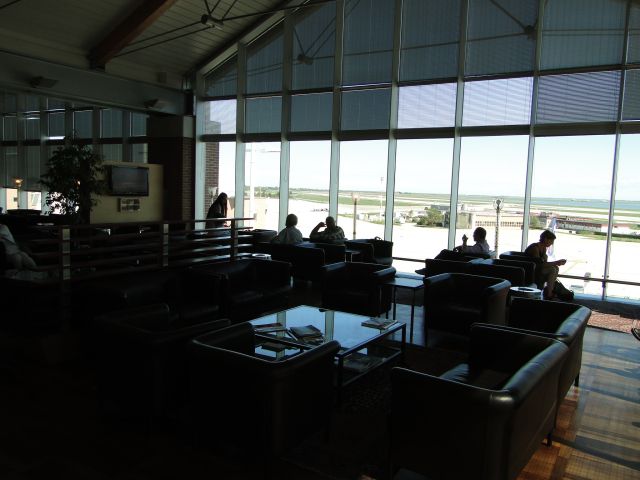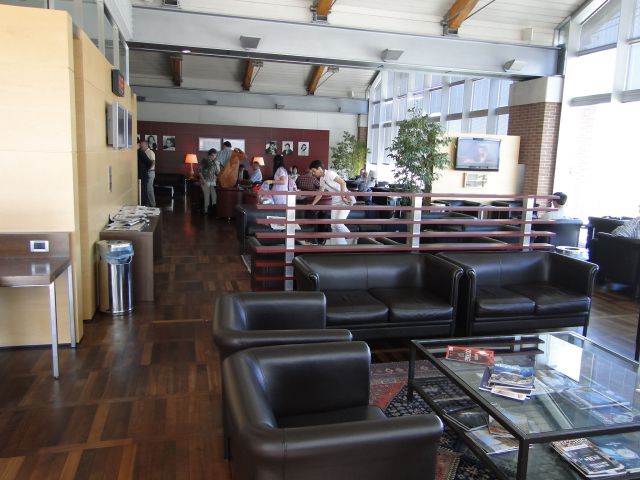 And the even have…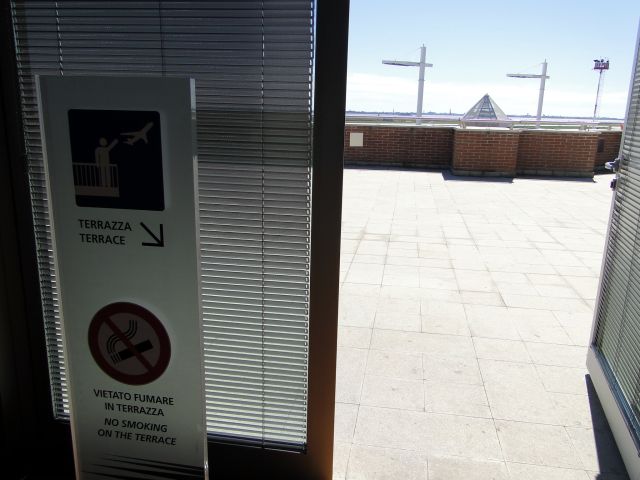 …an open air viewing terrace!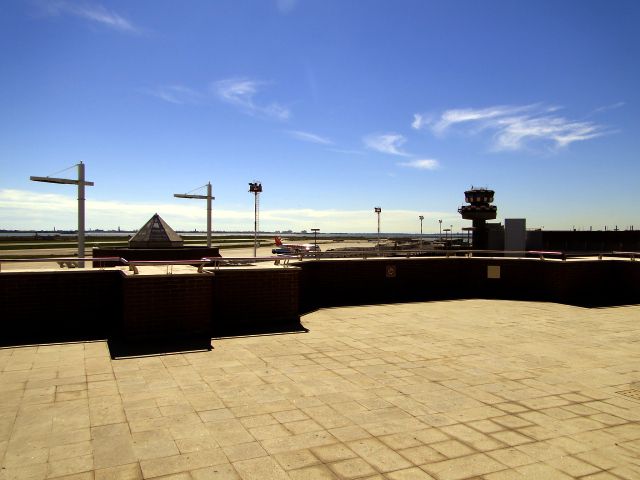 Great views, sounds and smells of jet fuel from up here.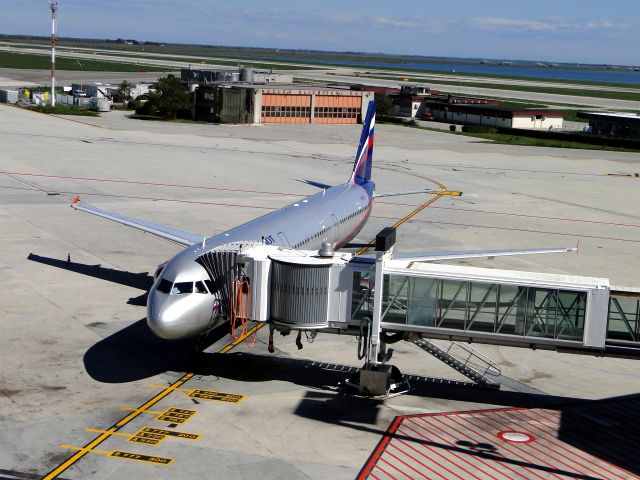 Food offerings were rather limited with these cold pizza snacks and some croissants.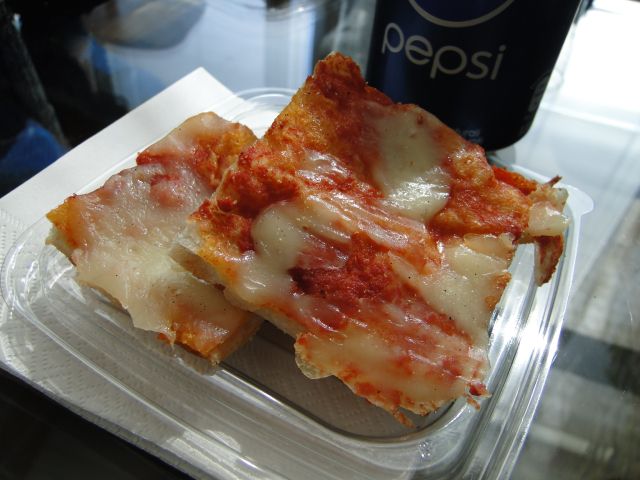 Back outside the weather was just perfect for some spotting with sun shining and temperature around 24 degrees Celsius.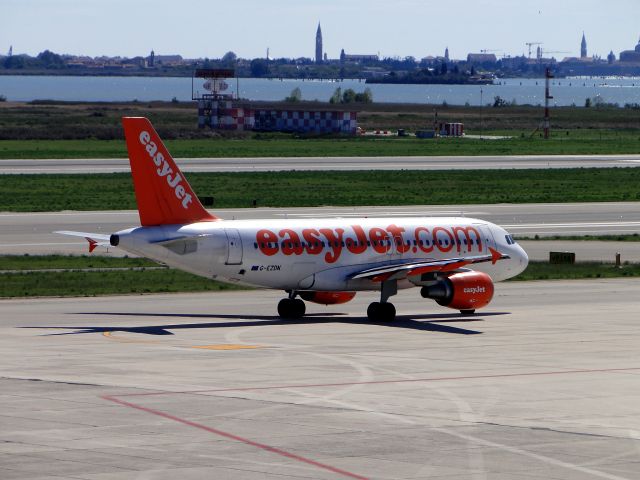 Nice jetways here.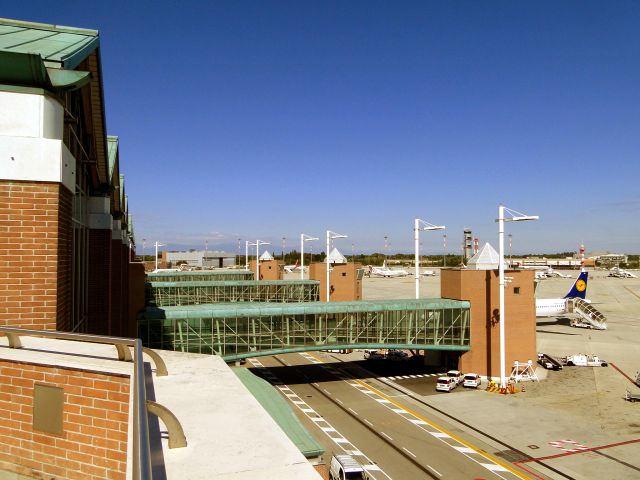 Venice look great in the background.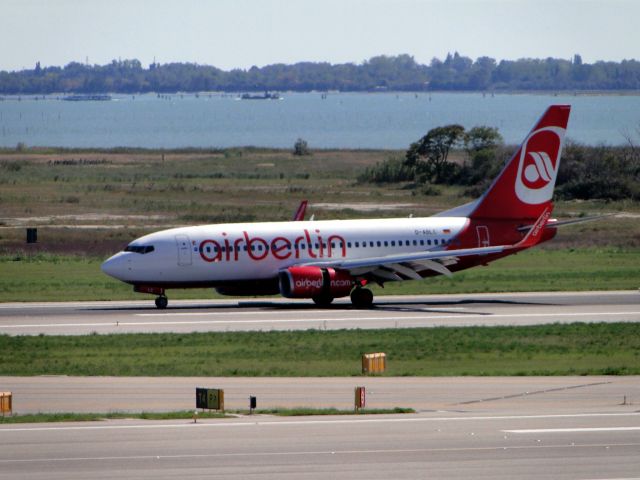 Volotea, now offering 9€ one-way flights from VCE. Maybe the time to try them out.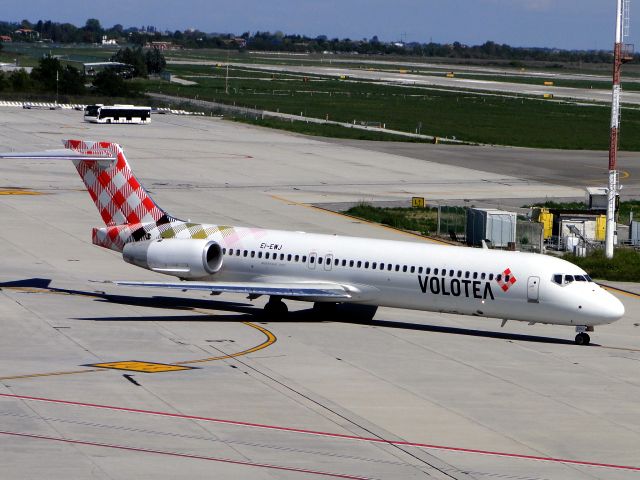 I'm pretty sure this will be the gate for our EK flight. Just two weeks ago our LH flight to FRA departed from this gate and there were EK newspaper racks in the jetway.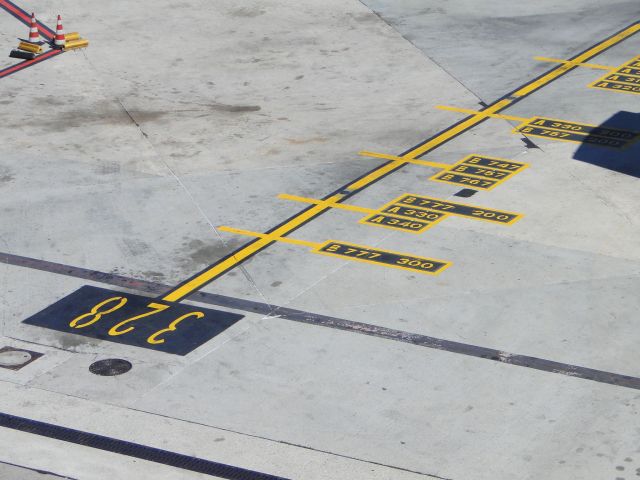 Another look at the very nice terrace where I waited for the inbound flight from DXB to land.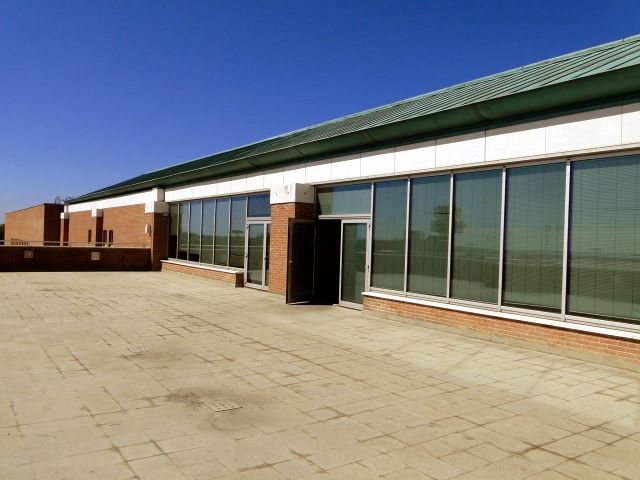 Meridiana MD-82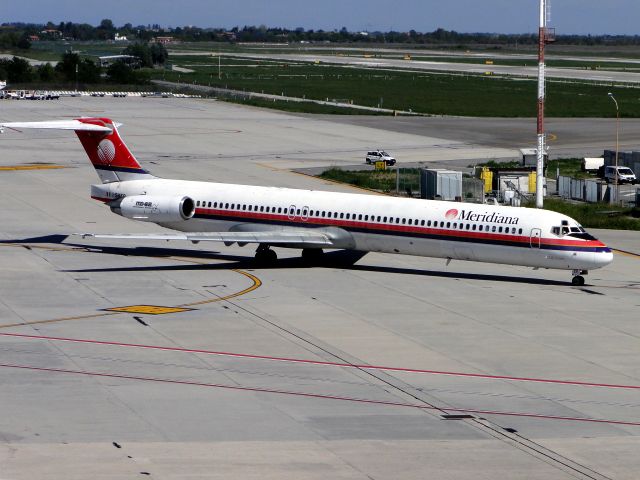 Qatar from Doha. Quite a long flight for this Airbus.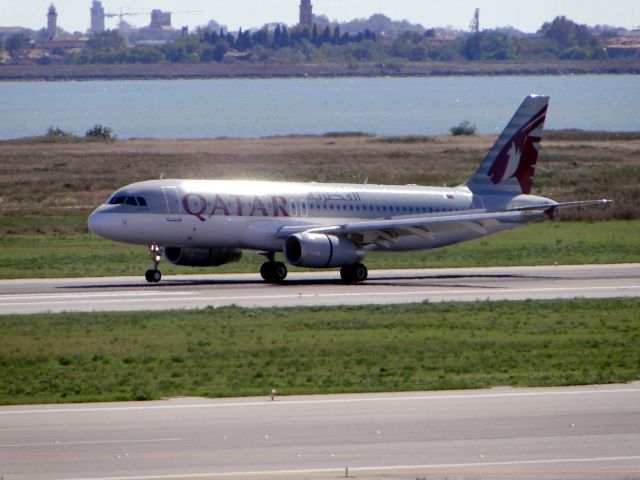 Swiss and Venice in the background.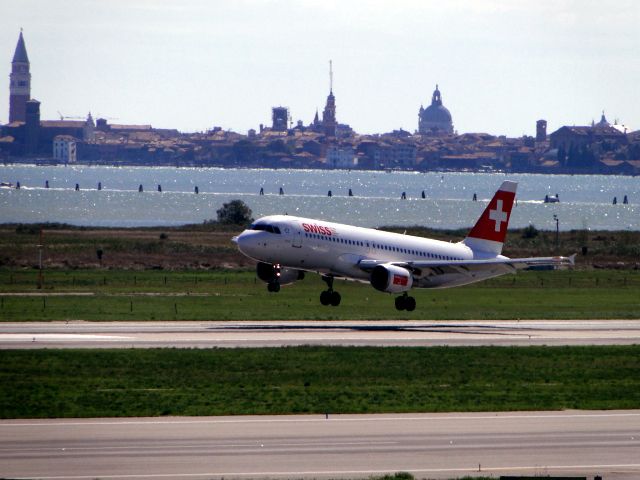 This looks like a four holer.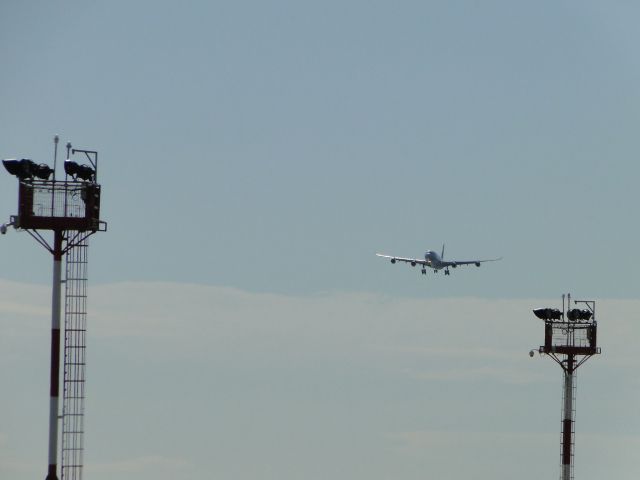 Yup, our A340-300 from DXB is landing on 04R.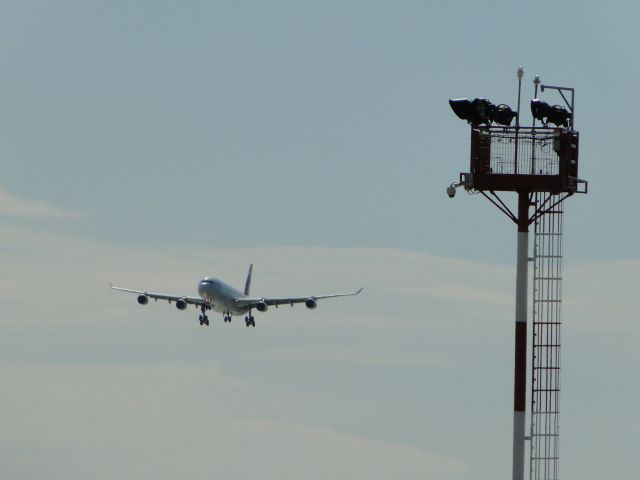 Not the best of landings.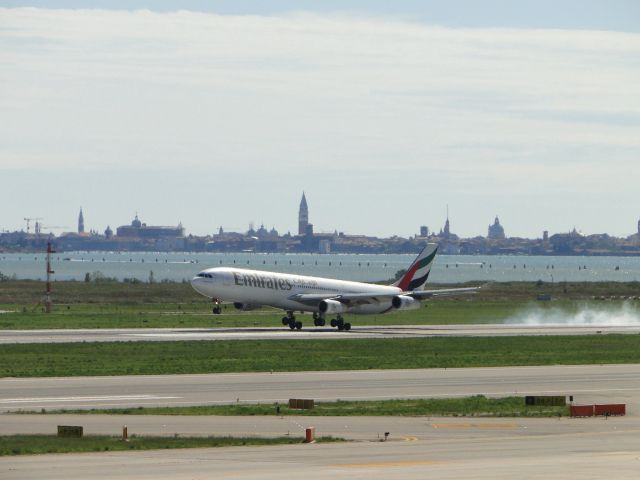 Slowing down.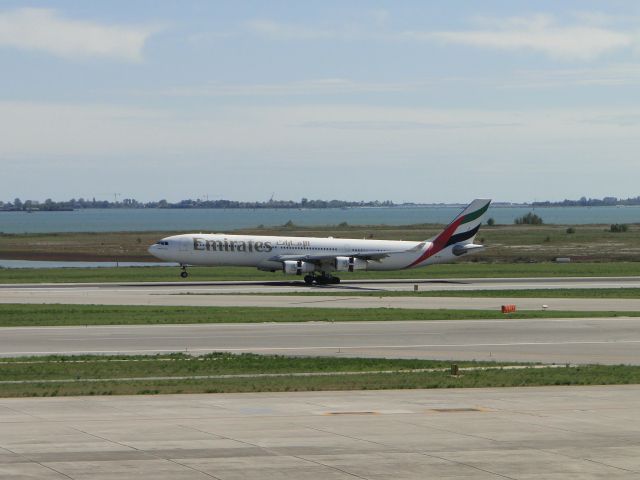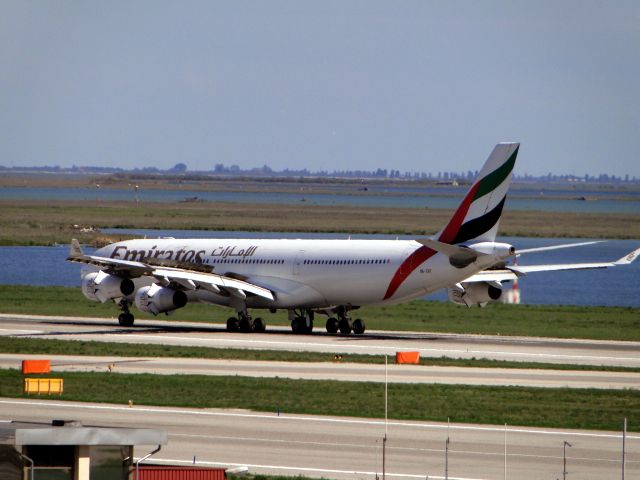 VCE ground crew already waiting.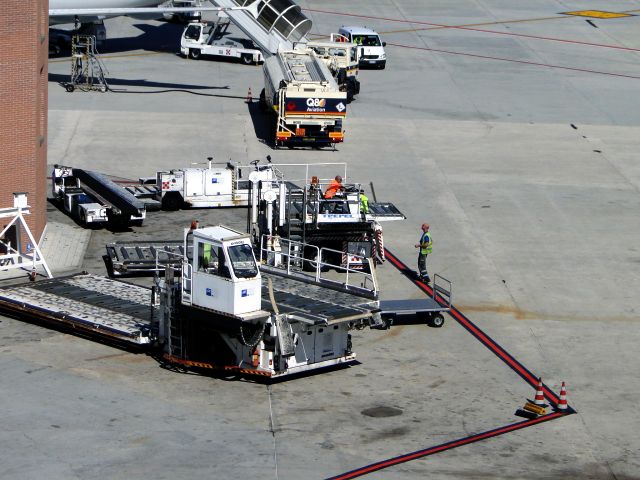 Looks quite gorgeous.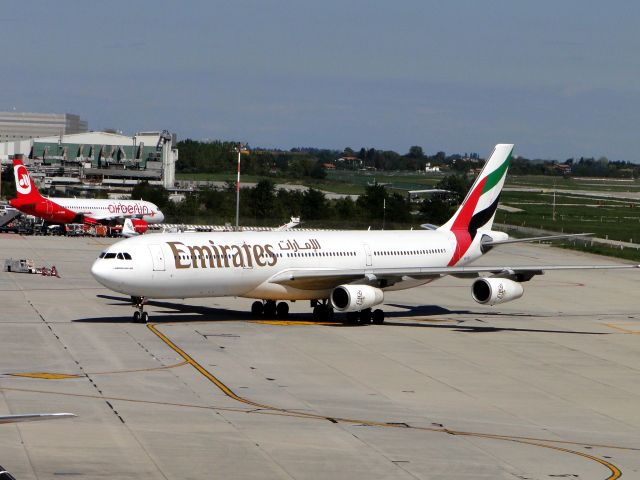 Turning towards the gate.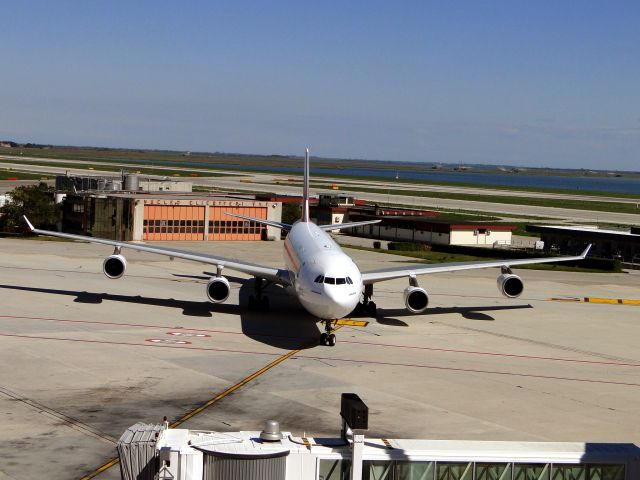 Coming into the gate the plane was really loud. It was great watching it from up here.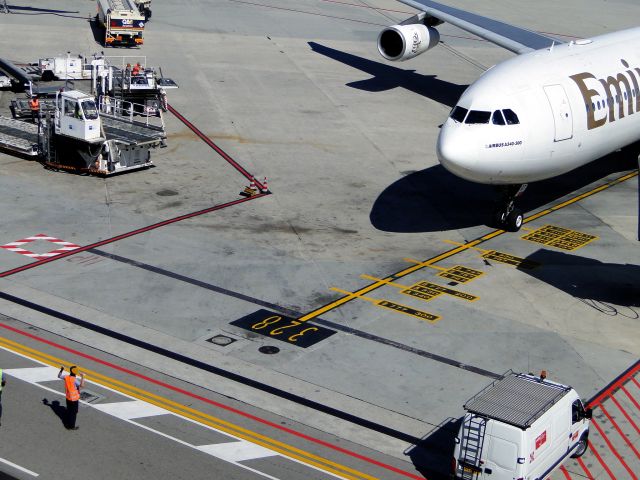 Stop!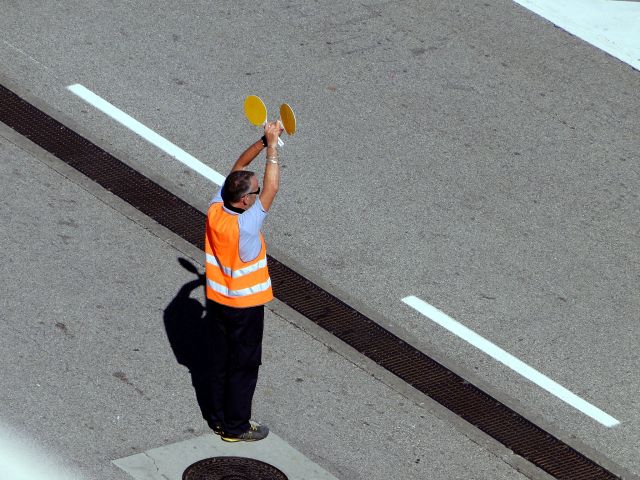 Just over two hours and this plane will be on it's way to DXB again.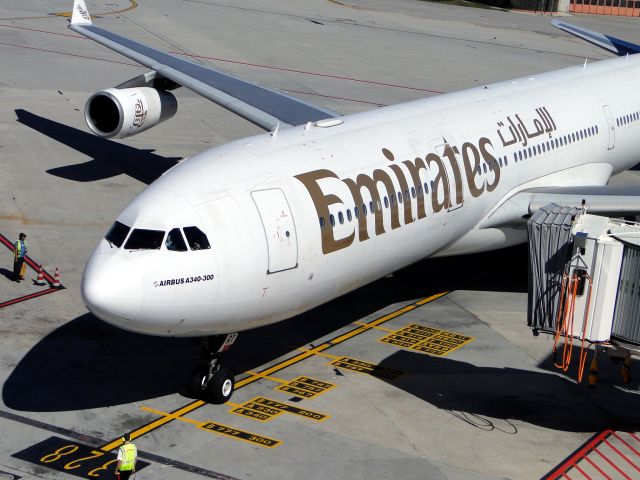 After some more time at the lounge we did a few circles around the airport shops and then made our way to the gate. Flights to DXB and DOH were boarding from the same area, but it was not too cramped.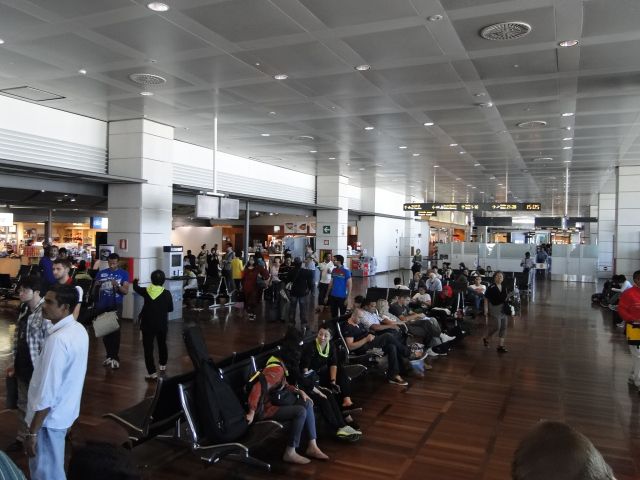 Economy class boarding from one gate…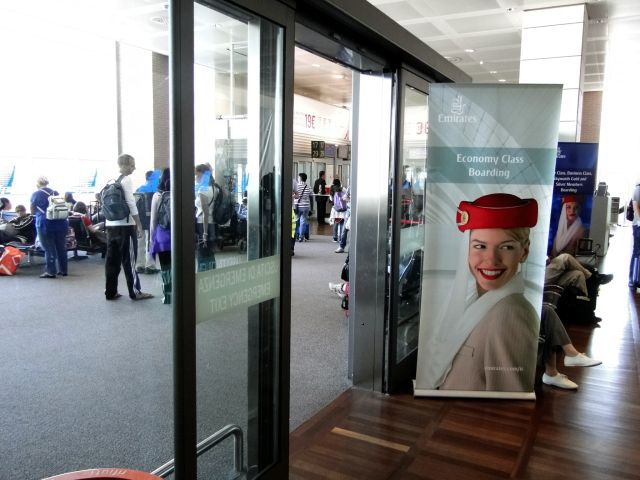 …and business/first from the other.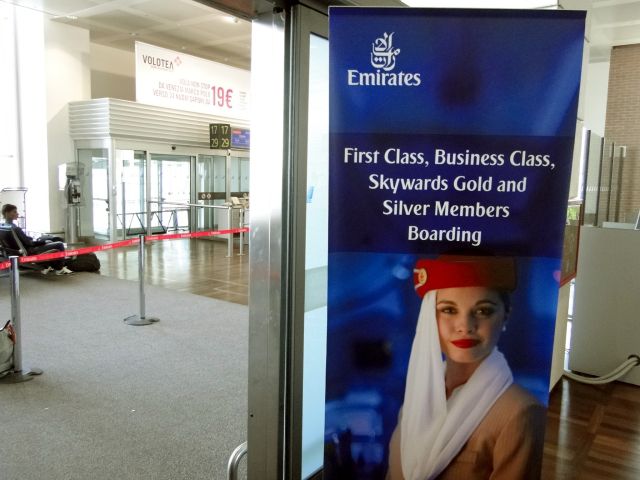 Separated by a red line.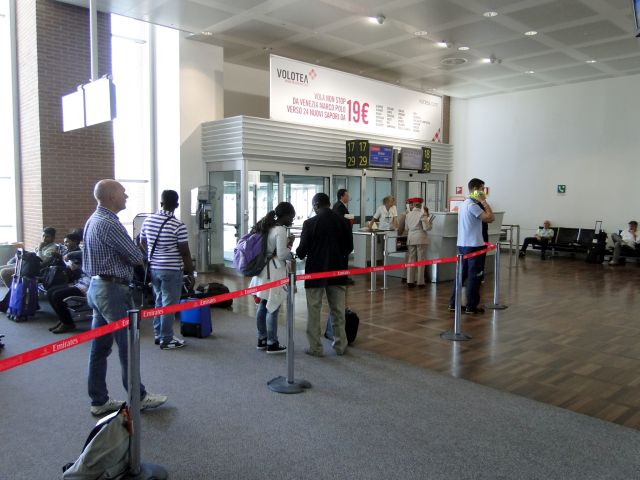 Boarding started in no time.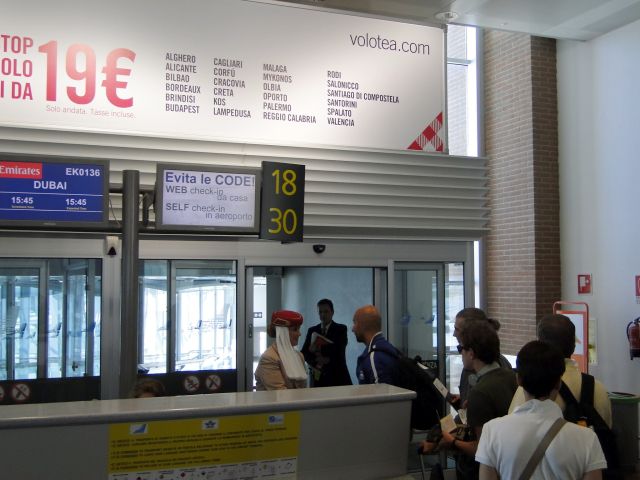 EK136 VCE-DXB 15:45-23:35 A343 A6-ERT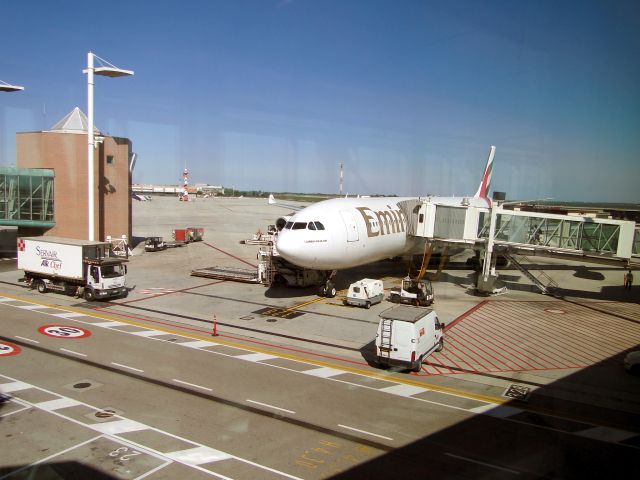 Walking down the jetway is always a special feeling.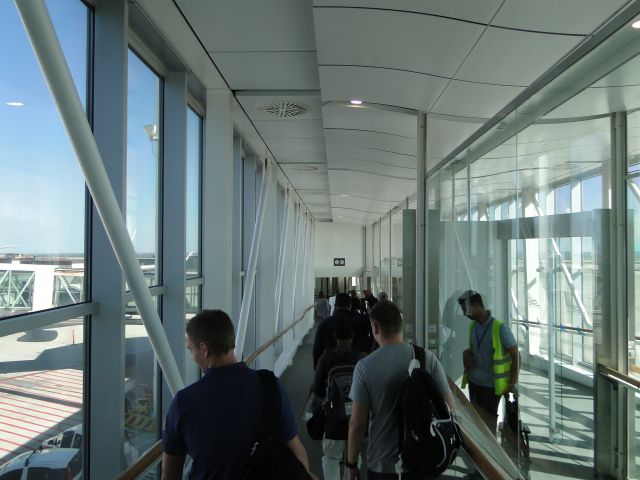 The newspapers and magazine stand I saw two weeks ago when we boarded our LH A321 from the same gate.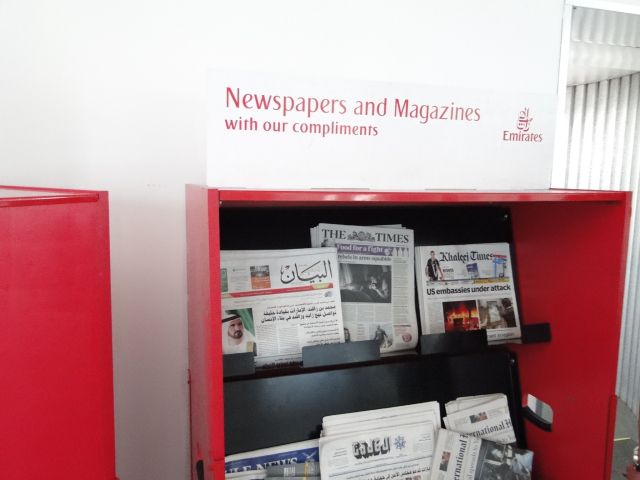 Ready to start my first of four flights with Emirates.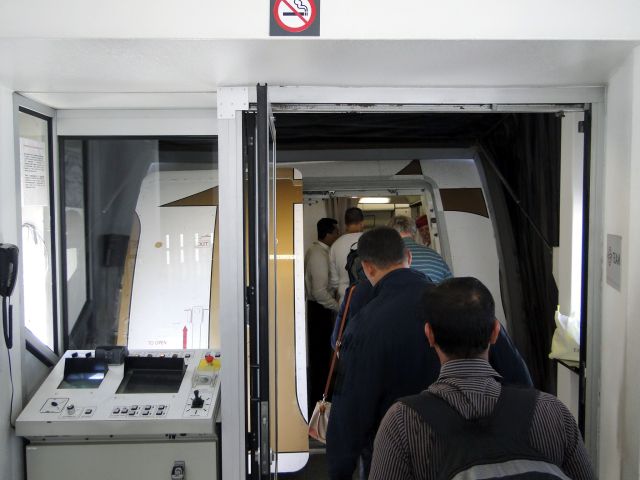 We were seated in row 8 so we made a left turn after getting on board.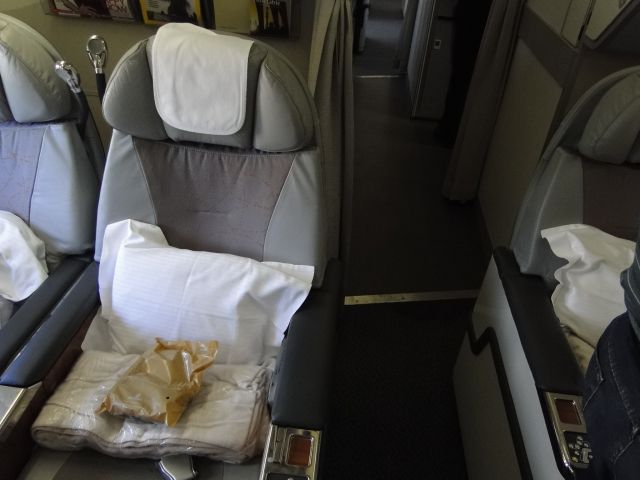 The first impression of the seat was – not a lot of storage room. Only the seat pocket in the seat in front of you. Otherwise it was ok, blanket, pillow, socks, eyeshades and headphones were already placed at every seat, plus a bottle of water.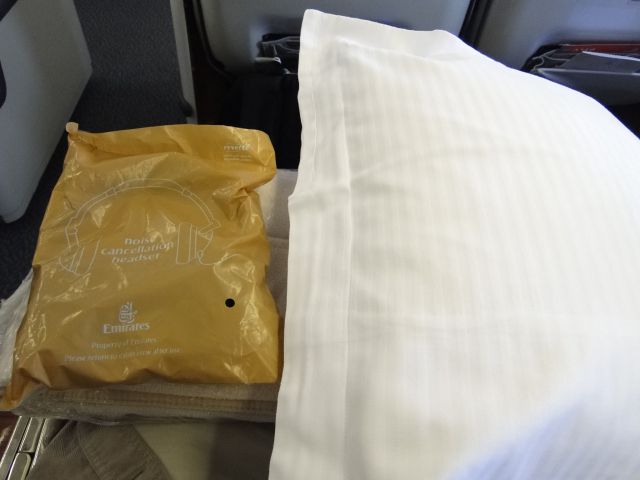 Good amount of legroom, but once the seat in front of you has been reclined back and you are in the reclined position it is hard to get out of the window seat without disturbing your neighbor.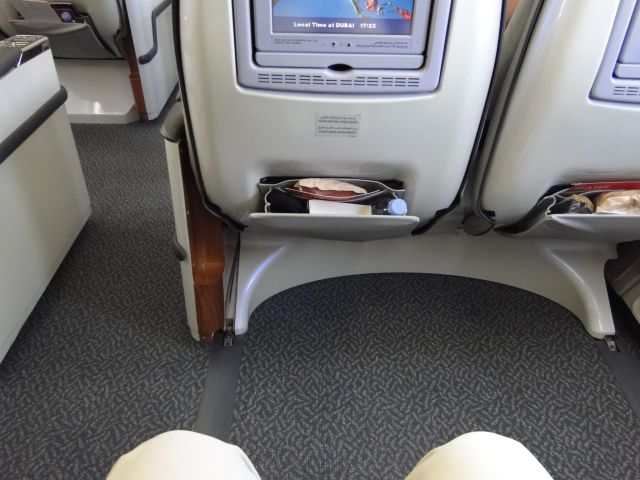 Orange juice, apple juice or champagne were offered as pre departure drinks.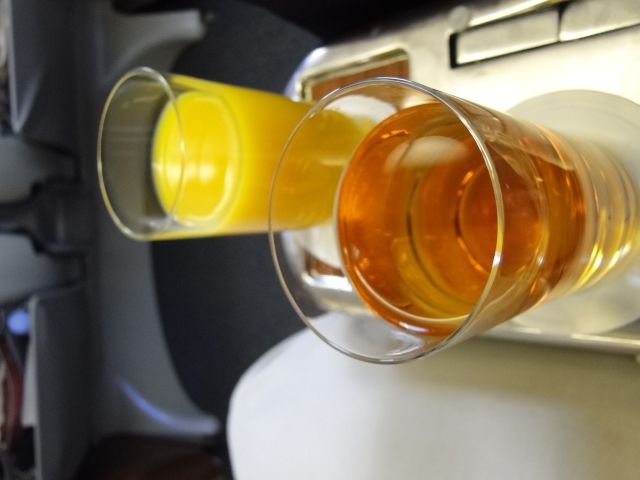 The cameras are a great feature.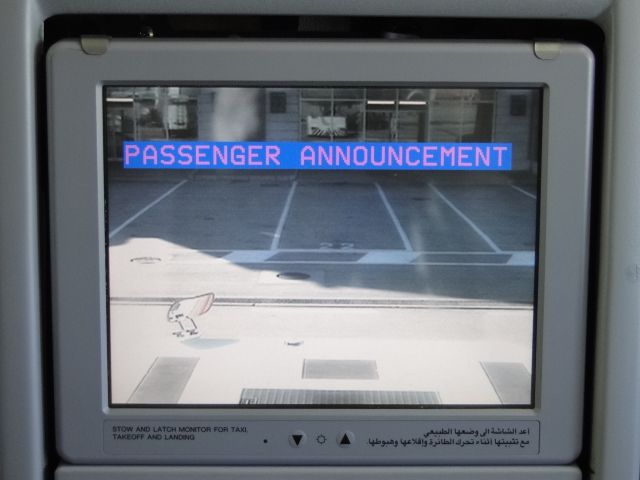 The load was very light. Out of 21 seats in our cabin only 10 were occupied. I'm not sure about the load in other cabins on this flight.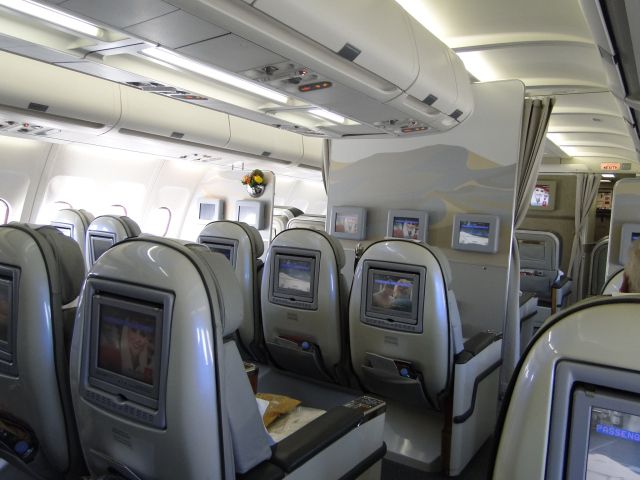 Taxiing to runway 4R.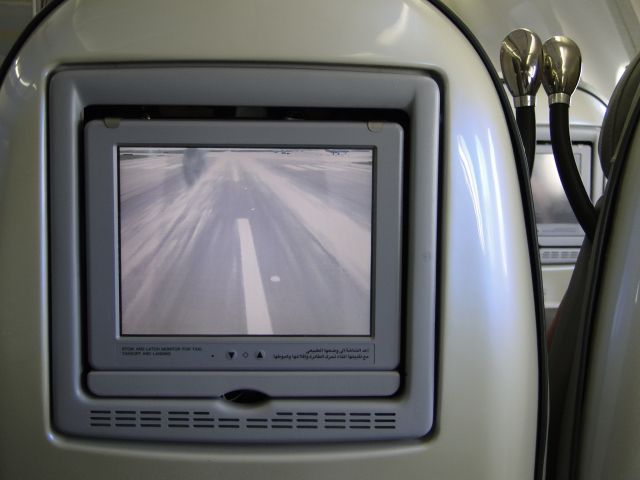 Takeoff was quite bumpy and one of the overhead bins actually opened during the takeoff roll.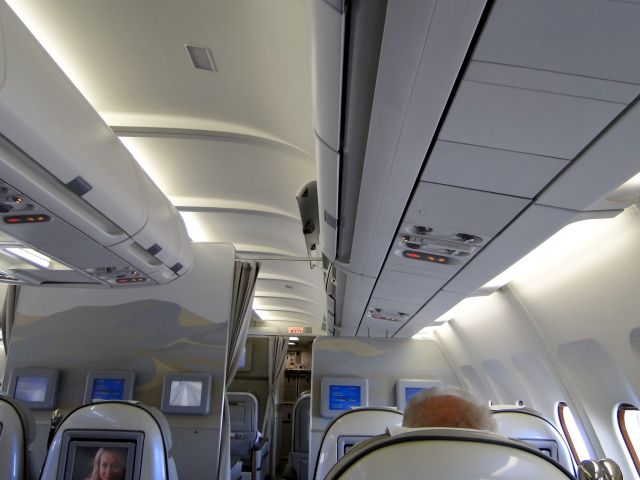 Here we go, airborne, next stop: Dubai!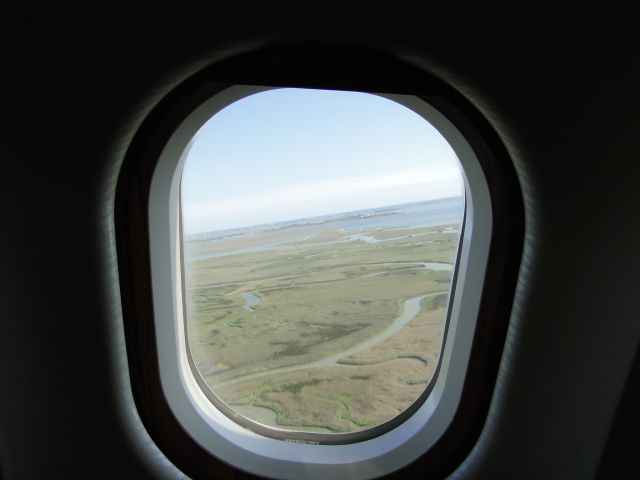 Quite a nice day over Northern Italy today as we climb out of VCE and set course for Croatia.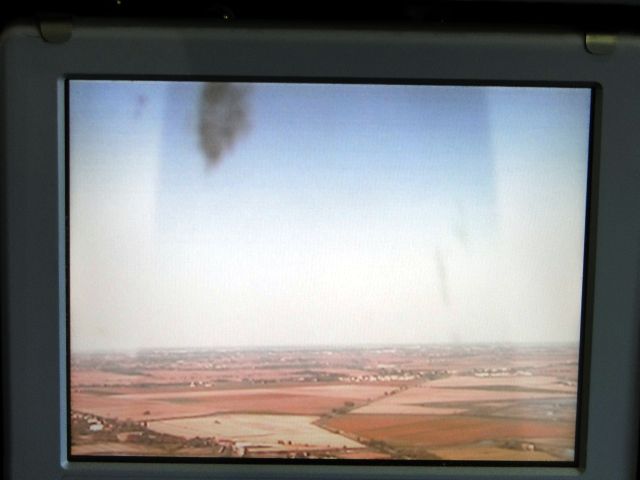 We will only fly on quad-engine jets on this trip. First the A343 and then the A380.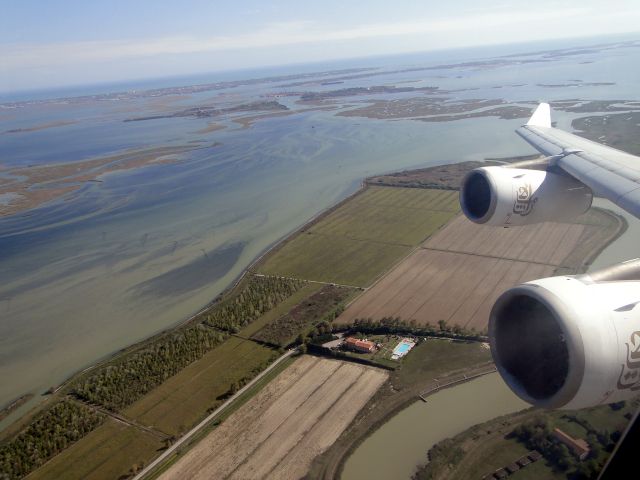 I left the airshow map on for the first part of the flight.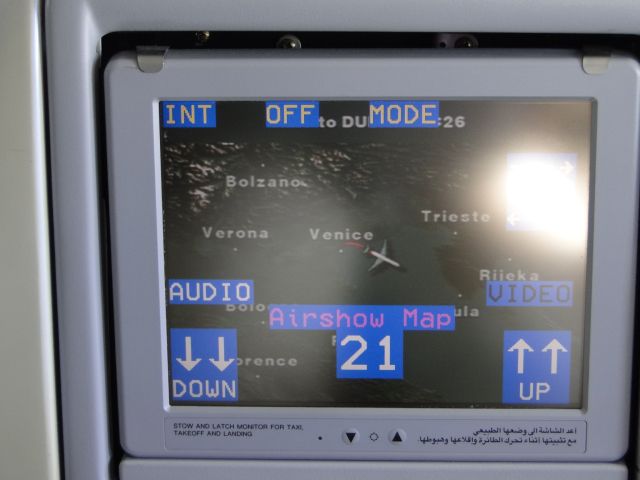 The lights feel a lot fresher than the yellow ones LH has on their A343.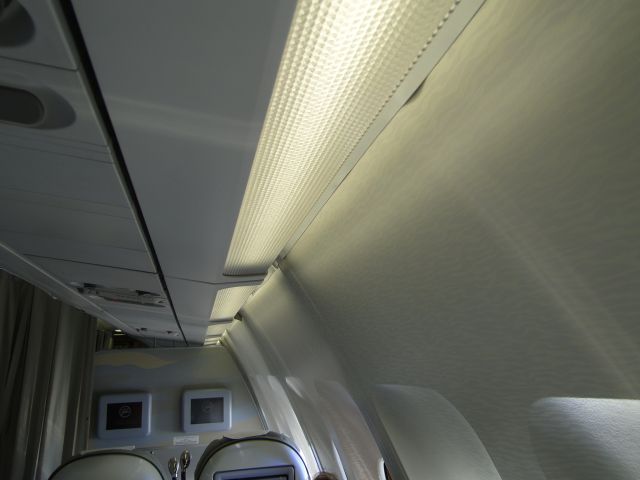 Before takeoff one of the FAs came to some of the PAX for their meal order, the rest of us were asked for our choices after takeoff.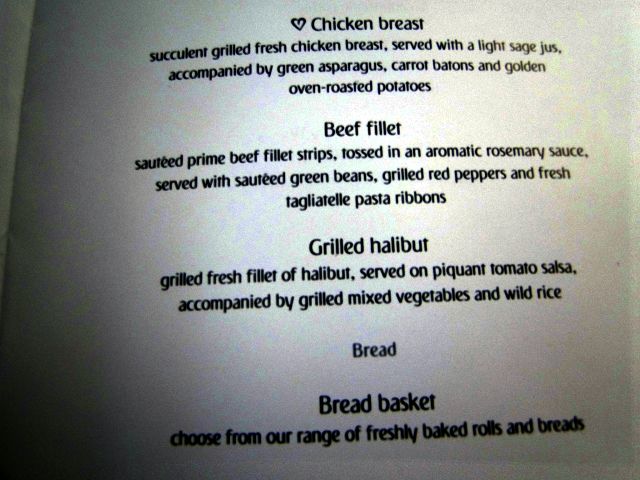 Pula, Croatia. You can make out the ancient amphitheater a bit to the left from the middle of the picture. Later on this day a hockey game was played inside the coliseum between Medveščak Zagreb and our team Olimpija Ljubljana. Quite a spectacle, congratulations to everyone who helped organized it.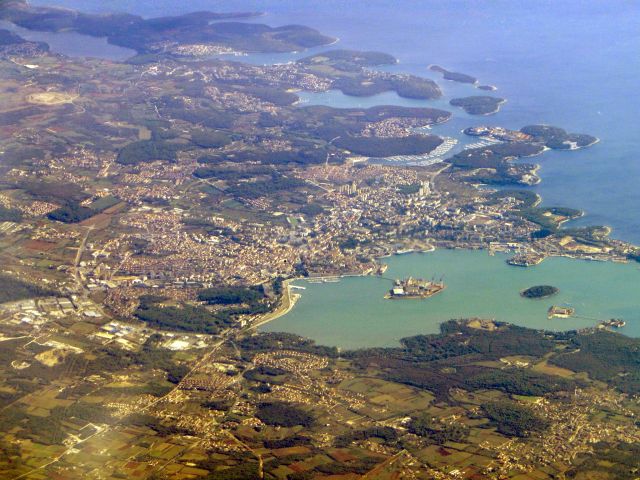 Interesting, LH served a very small snack on my MUC-DXB flight in J earlier this year.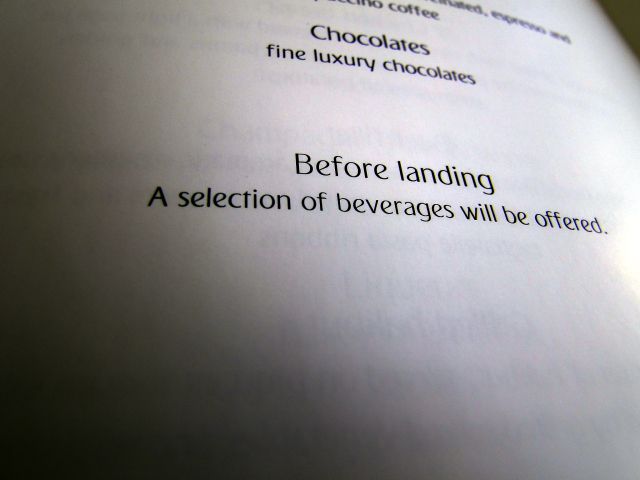 Meal service started with warm and delicious mixed nuts.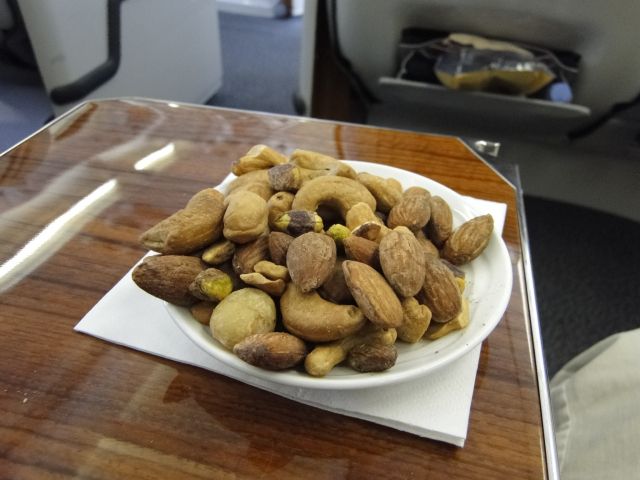 Some more apple juice with ice for me.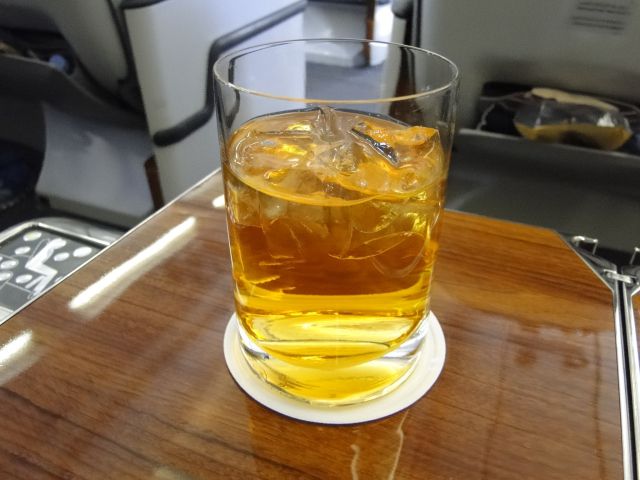 Duck starter.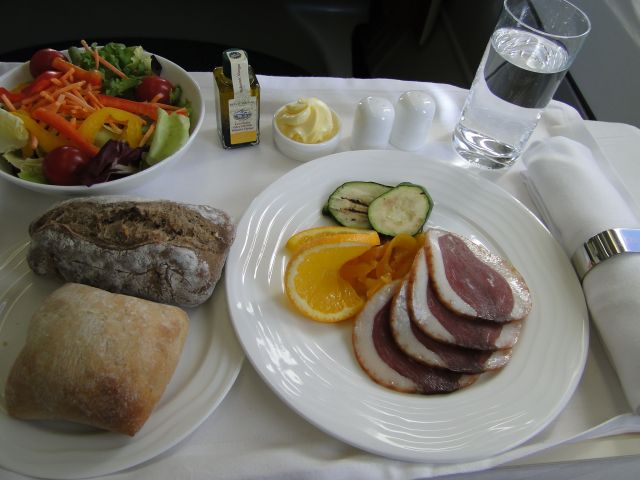 And the chicken main course.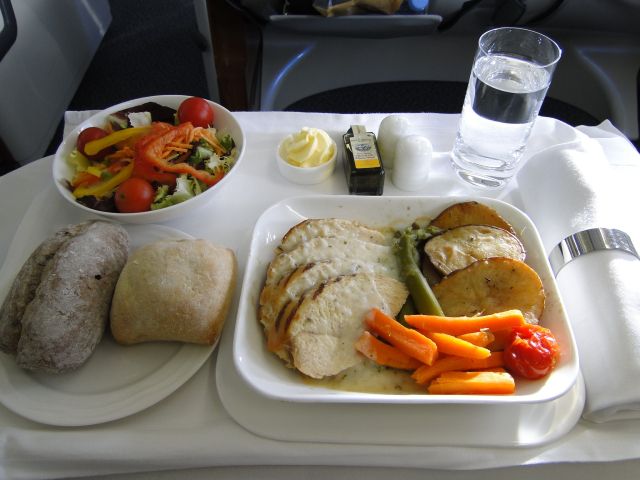 In detail.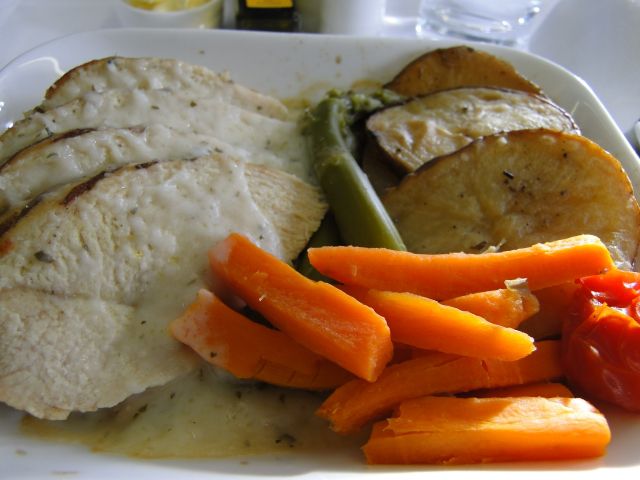 Today's flight was not that great for outside views as it was cloudy most of the way.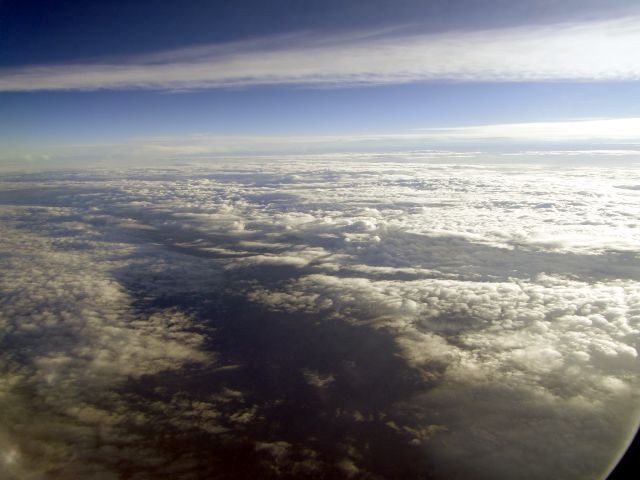 The meal was great as you can see.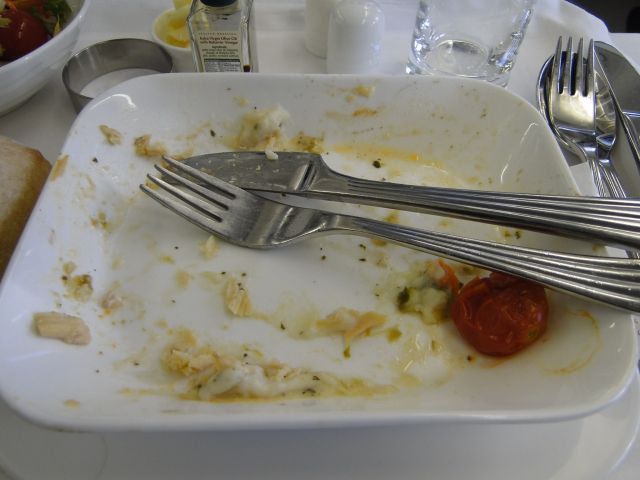 Some great chocolate to finish the meal.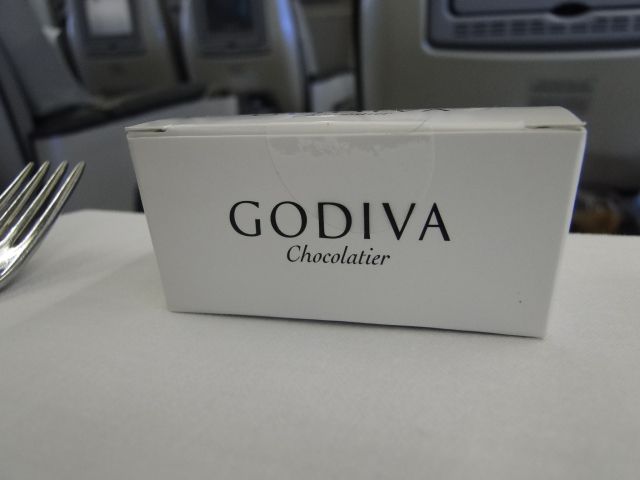 Cheese and fruit plate. Quite big.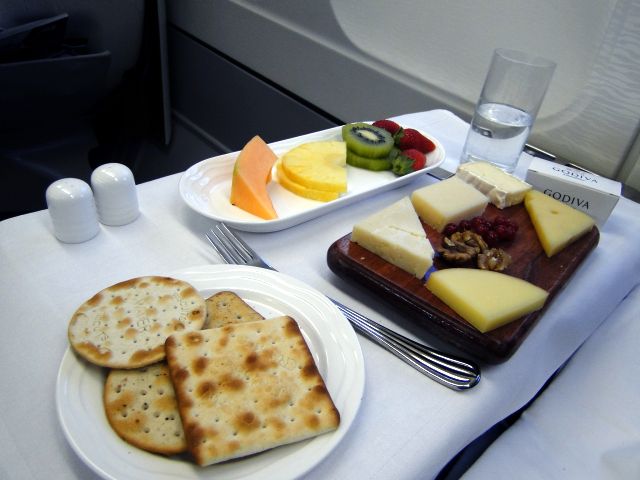 Making our way over Turkey towards Dubai.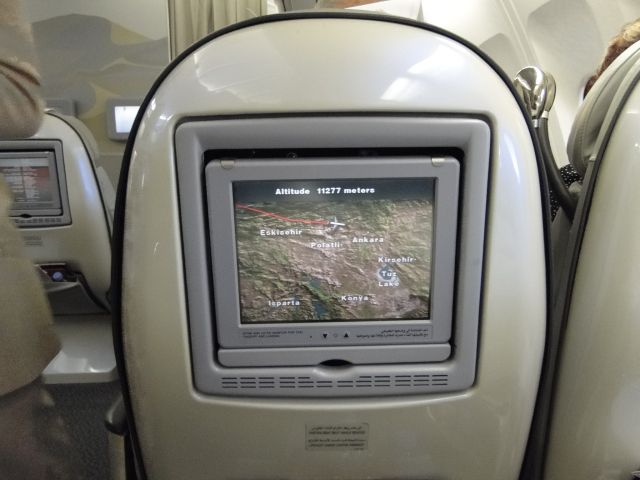 It started getting dark pretty quickly.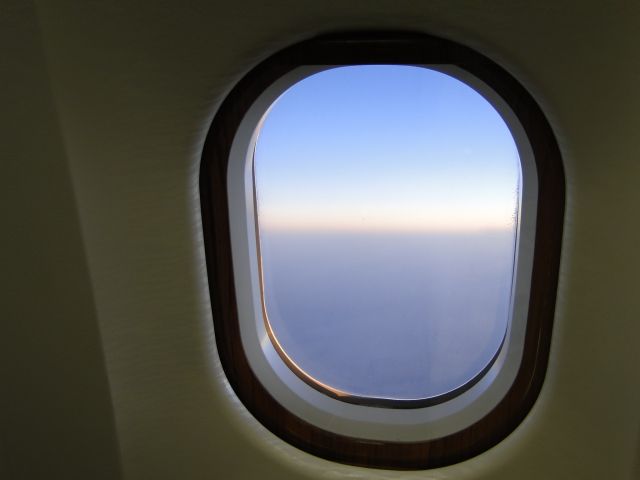 Nice view of the engines from my row.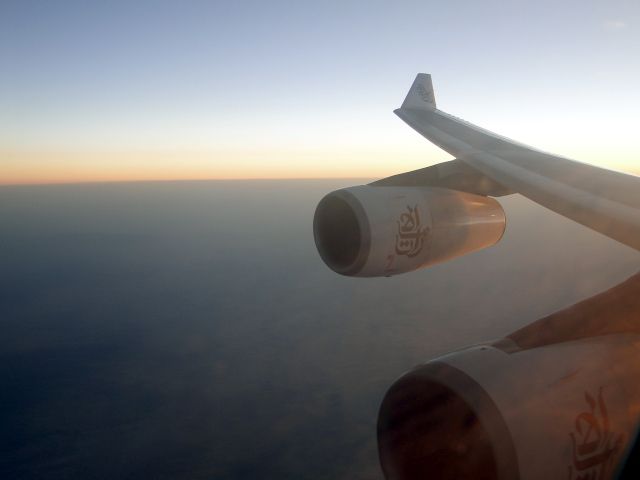 My seat on the right in its fully reclined position.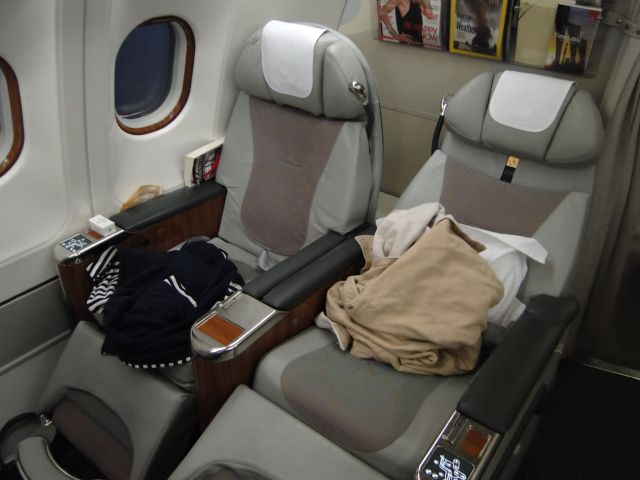 Socks and eyeshades and headphones, all packed in plastic bags. Much better than LH headphones in business.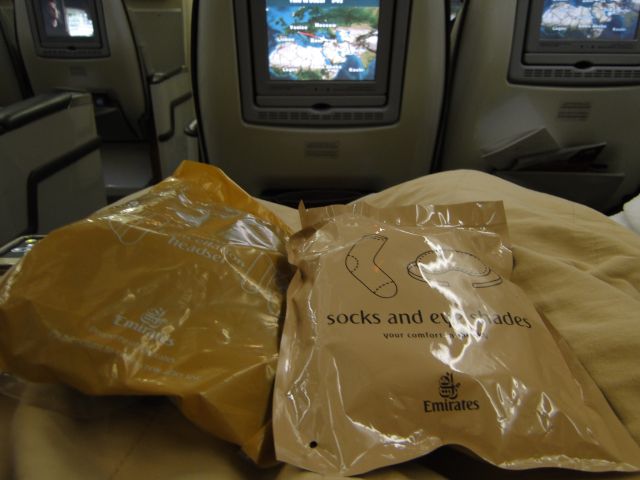 Stickers. Not hi-tech, but efficient.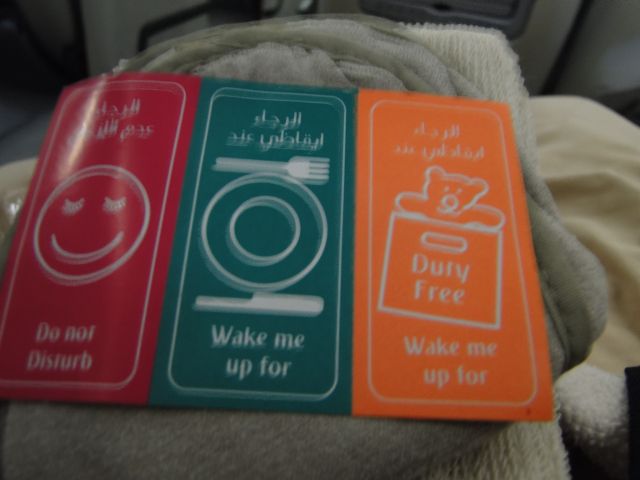 I decided to watch Men In Black 3 as it was promoted in the IFE. It wasn't the best movie I watched but it helped time pass by faster.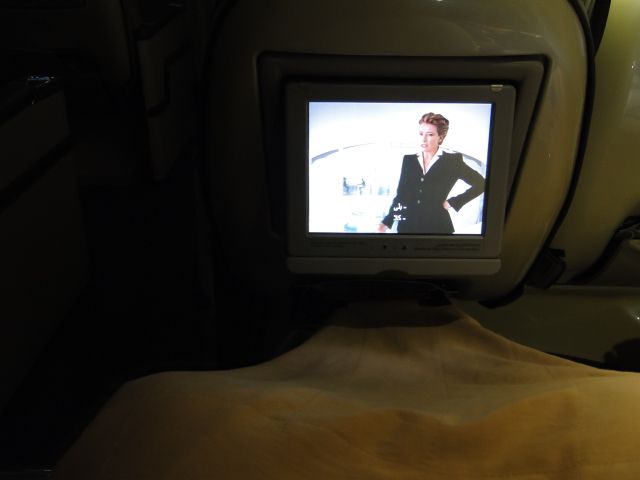 We were making good progress.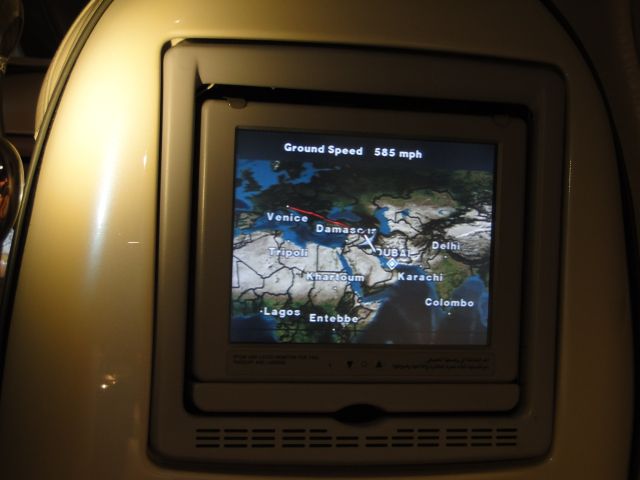 I can think of at least one a.netter that is not amused by this kind of behavior
Luckily the man in front of me only kept his hands like this for a few minutes or so.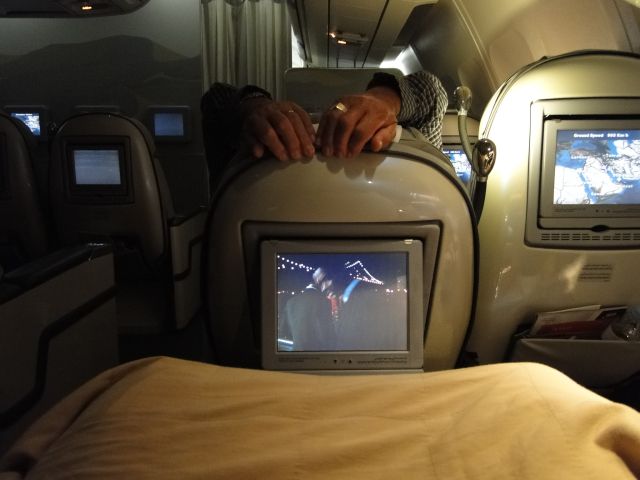 As on our LH flight to DXB in February we were treated with some interesting views of the oil rigs in Kuwait.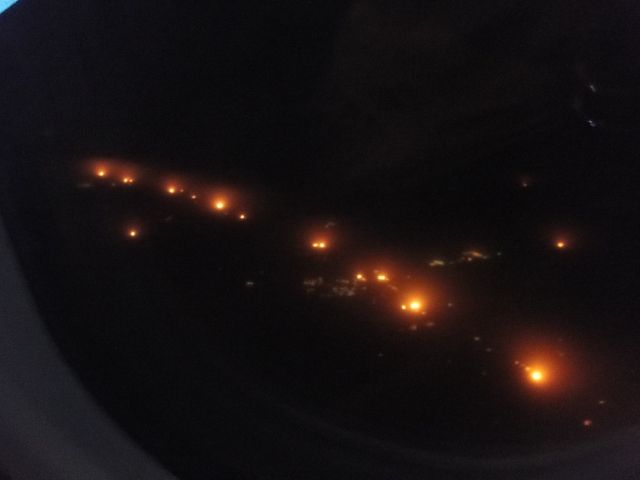 Unfortunately it was hard to make any good photos.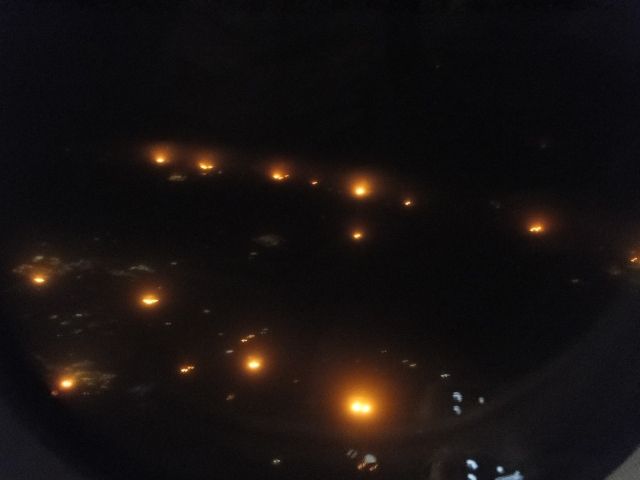 I think this might be the glow of Doha in the distance.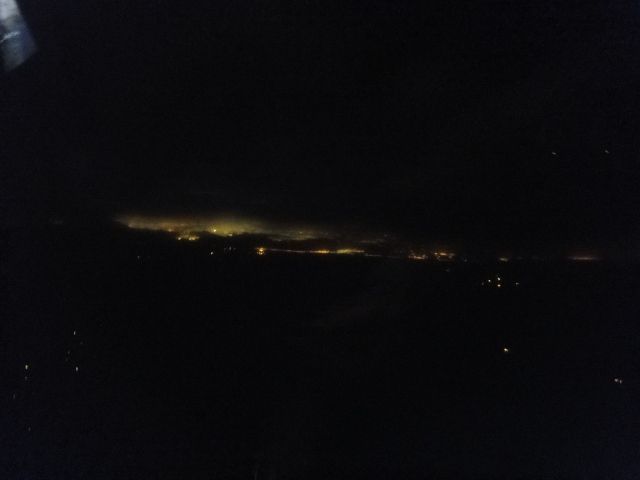 No holdings this time as we approached straight into Dubai.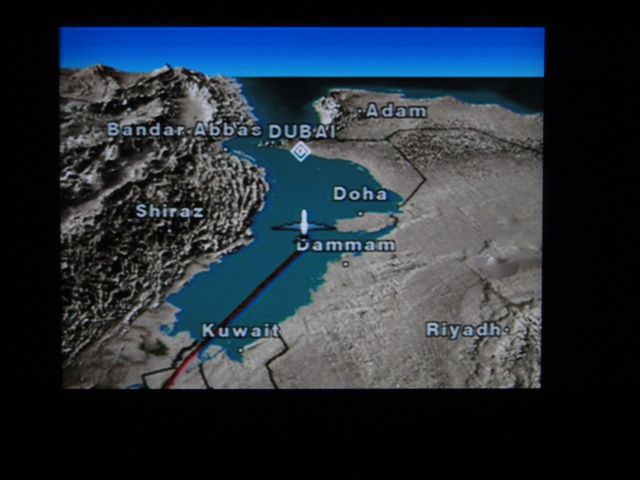 Our connection flight at the very end of the page. Amazing how many departures to so many different places on Earth.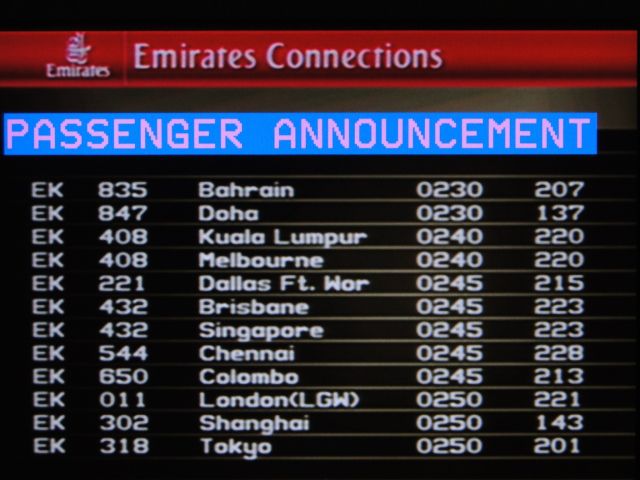 Lights of Dubai in front of us.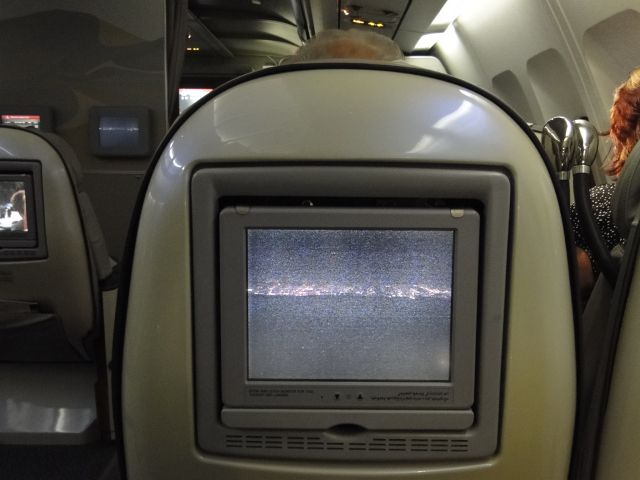 And spectacular views of the light-up city during our approach.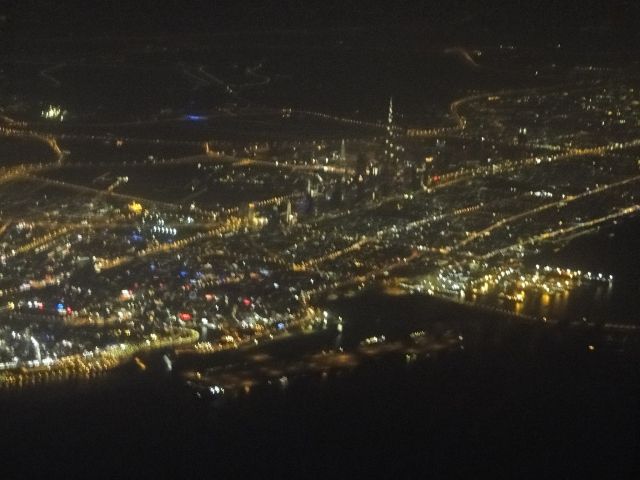 We flew past the airport and made a turn back to land on runway 30L.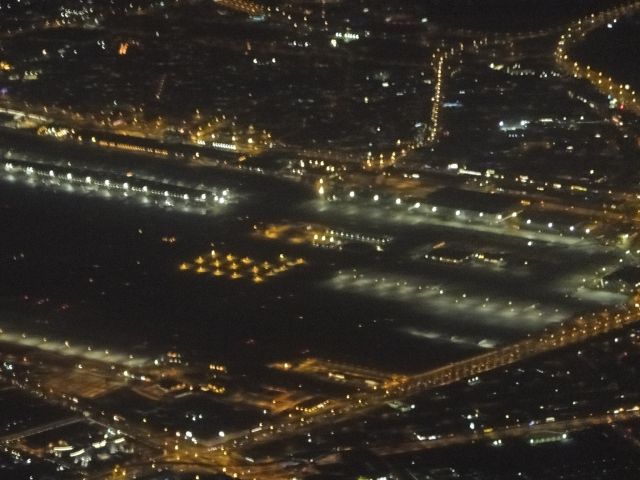 Another look at the airport and the city.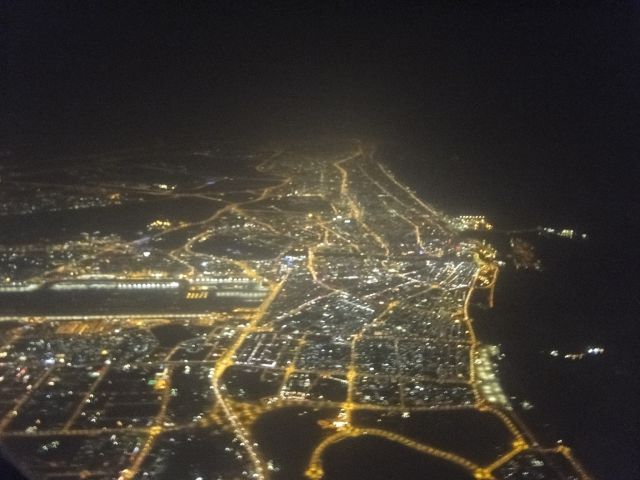 Lights were turned off for landing.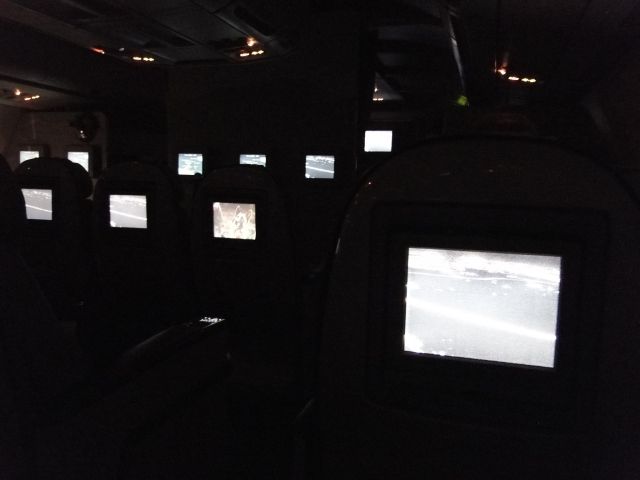 So many lights outside.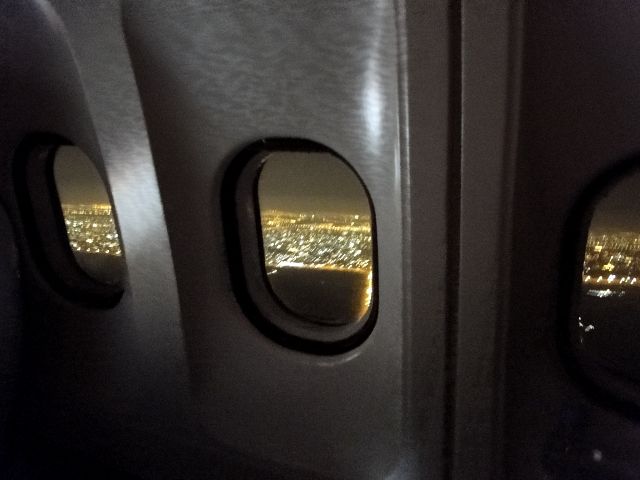 Landing.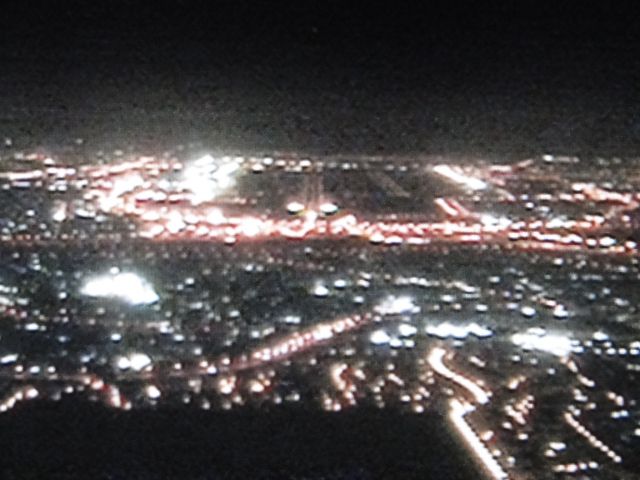 Almost there.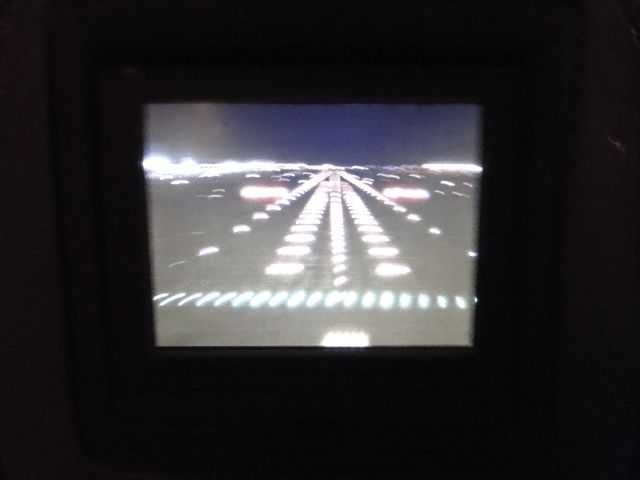 My second time in Dubai this year.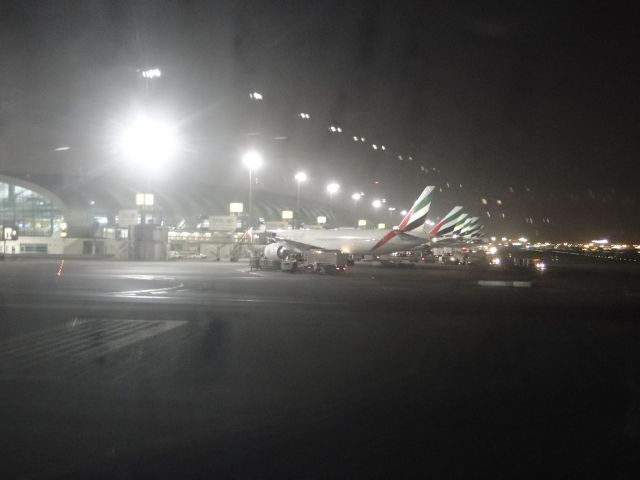 From this winter EK will start deploying the A340-500 to VCE, now that would be a cool plane to catch. Maybe a good excuse to go to DXB again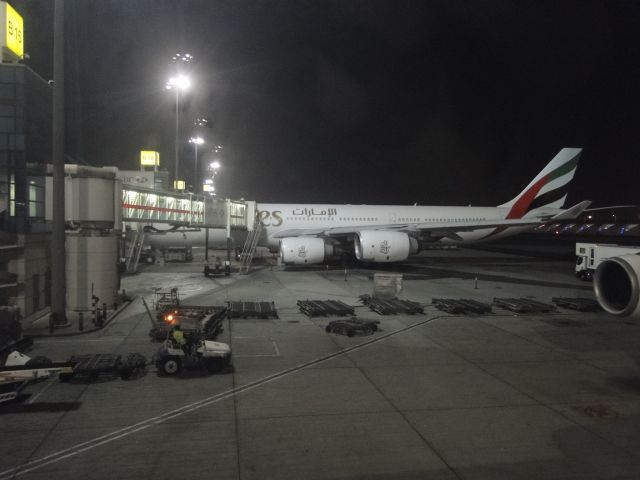 I did not take many pictures of DXB on this layover, as we had an even longer one on the way back so I will write more detailed about our time at DXB in the next report. We spend some time looking at the shops, I bought a new point and shoot camera that started malfunctioning at the end of the next day
Then we made our way to the lounge.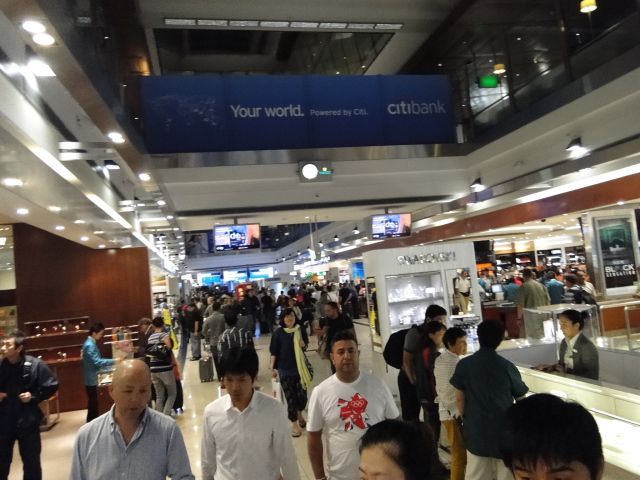 The lounge was enormous, but also very crowded. We managed to find a table for five next to the children food corner, where we also got some pretty good hot dogs to eat.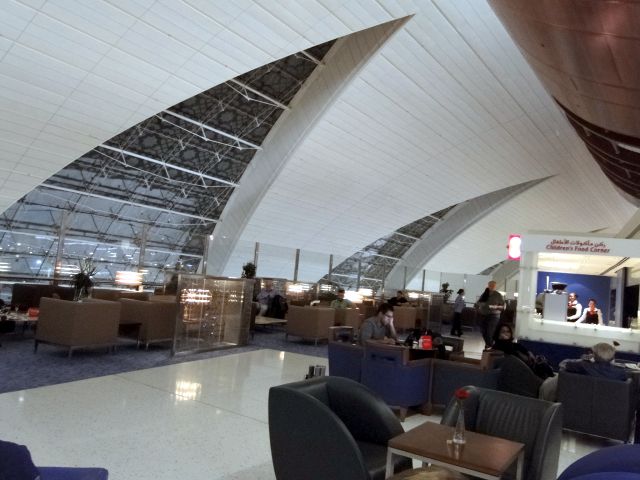 Our gate was right next to the main entrance to the business lounge. Business and first class passengers can board directly from there.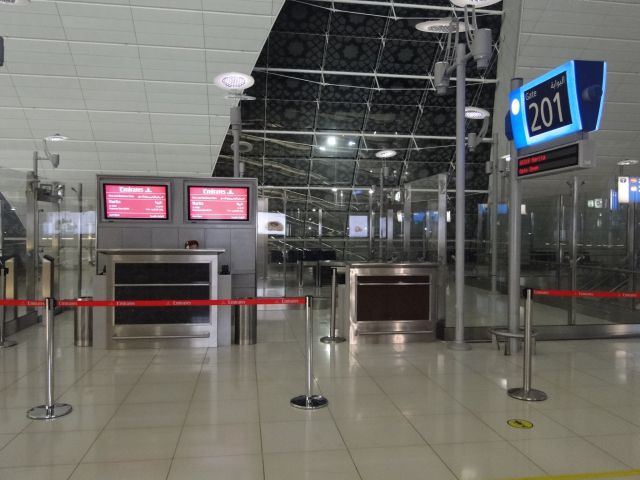 A look at the gate area from above.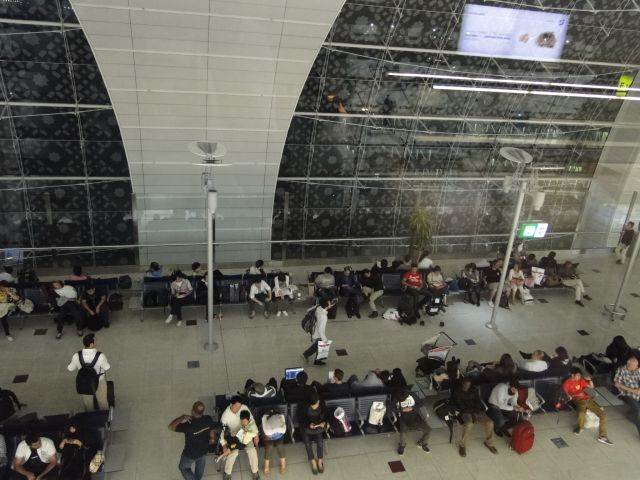 Boarding started more or less on time and we were directed to the elevator and instructed to go to level 2 by the not so friendly gate agent.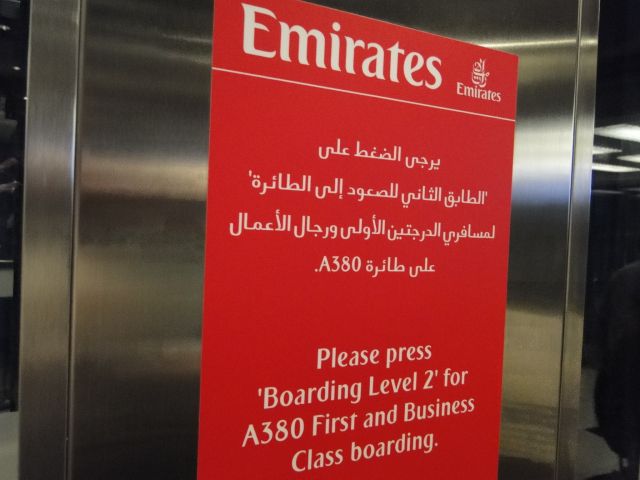 Boarding our flight to NRT, very excited at this moment
My third A380 airline after AF and LH.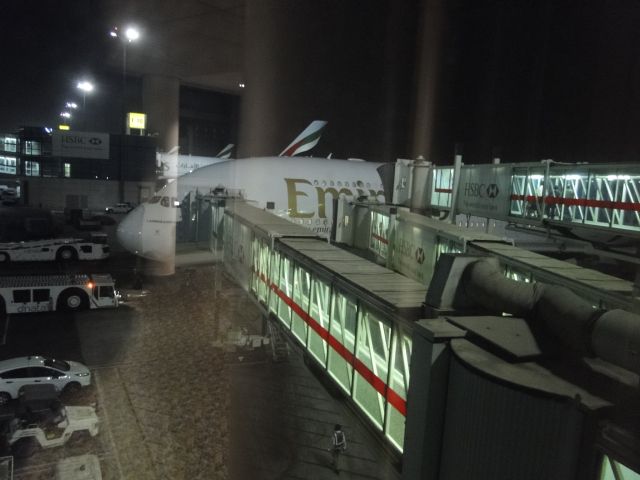 EK318 DXB-NRT 02:50-17:35 A388 A6-EDN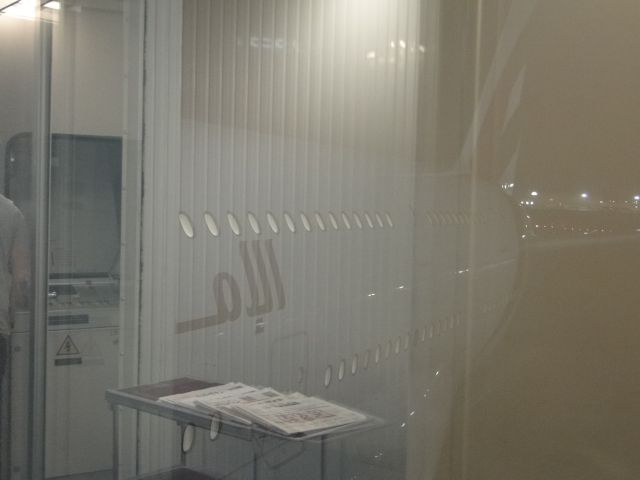 The amazing seat.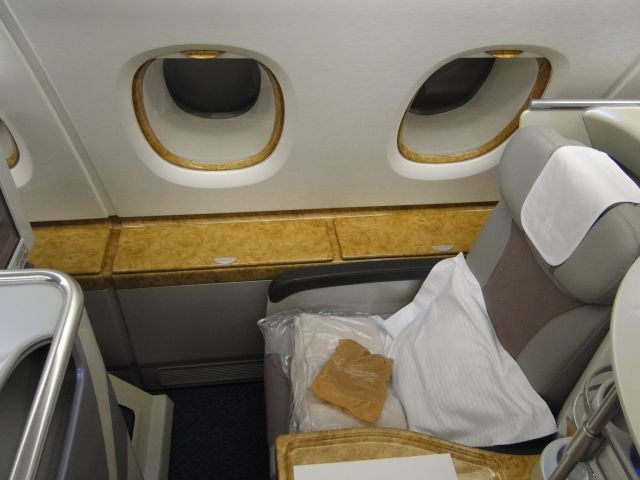 The amazing J cabin.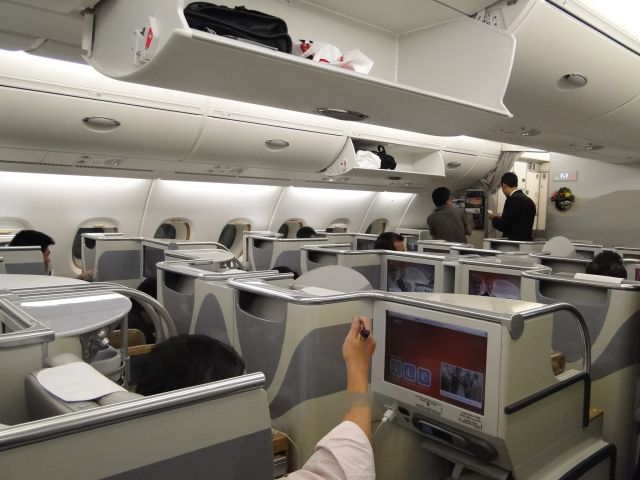 The amazing minibar. On an airplane. Crazy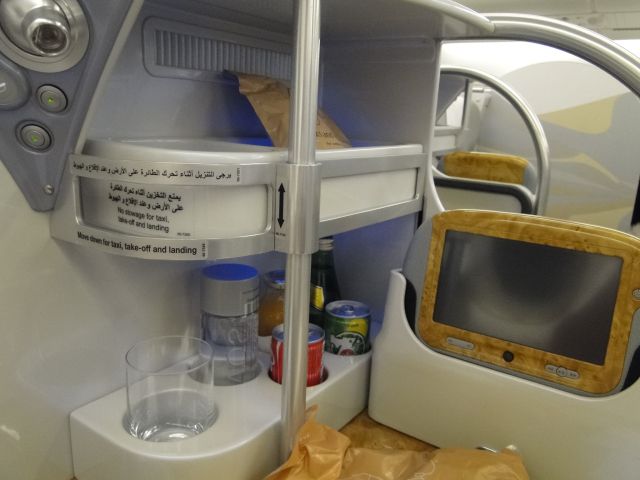 The amazing ICE system. I promise to stop with the amazing from now on. But the first impression of the cabin was fantastic and I knew that this flight was going to be awesome.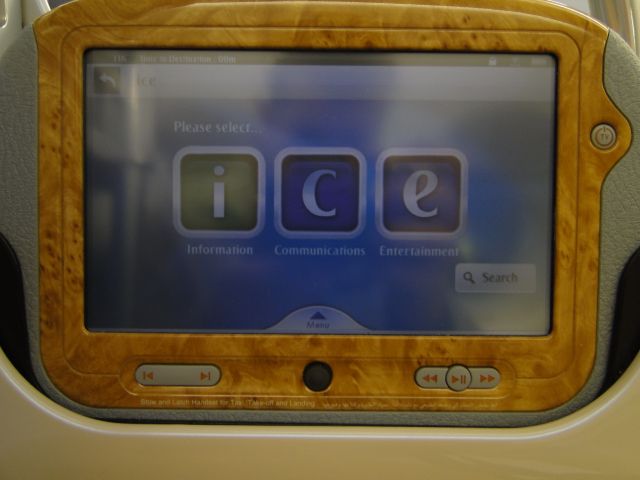 Mood lightning in action.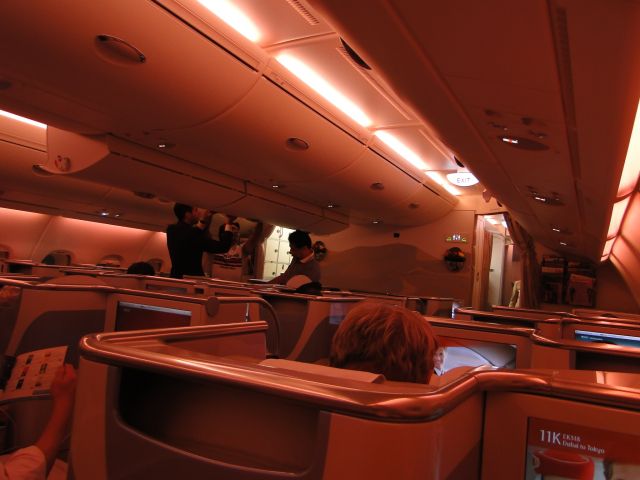 The am… The best amenity kit I had gotten on any of my premium flights so far and it had everything you might need inside, including a deodorant, shaving kit,… it was also quite bigger than the LX first class amenity kit for example.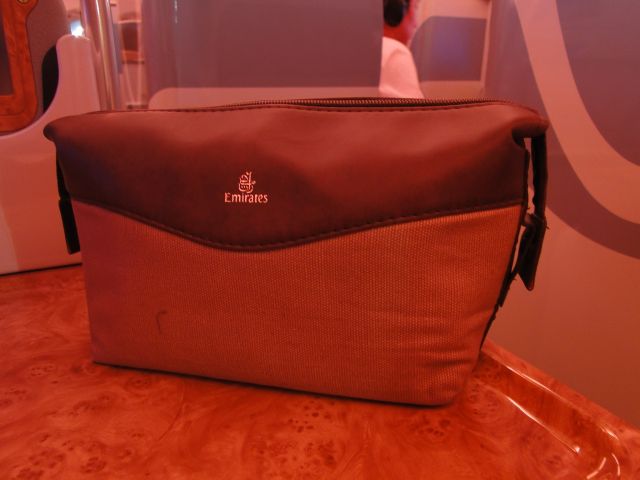 11K seat is a great seat to choose. Actually any A or K seat is a very good choice. I was seated on the J seat on the return flight and it has a few disadvantages compared to the K seat in my opinion. Although to say that these kind of comfort has disadvantages is a bit silly… But just by comparing the both seats I would say I would prefer the K seat.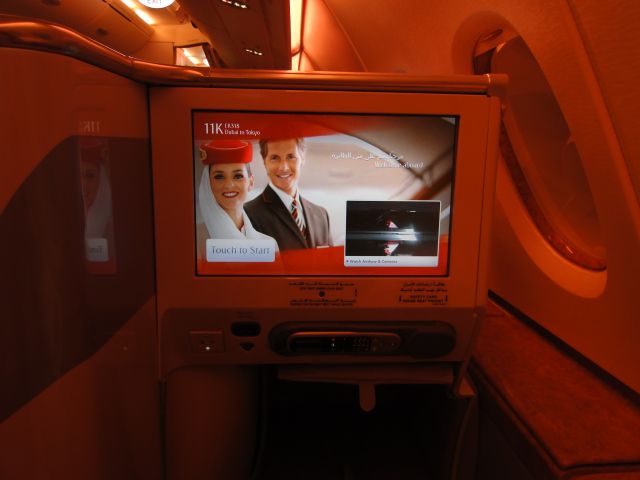 Because two passengers failed to show up their bags had to be removed from the aircraft and we had a small delay, but nothing major.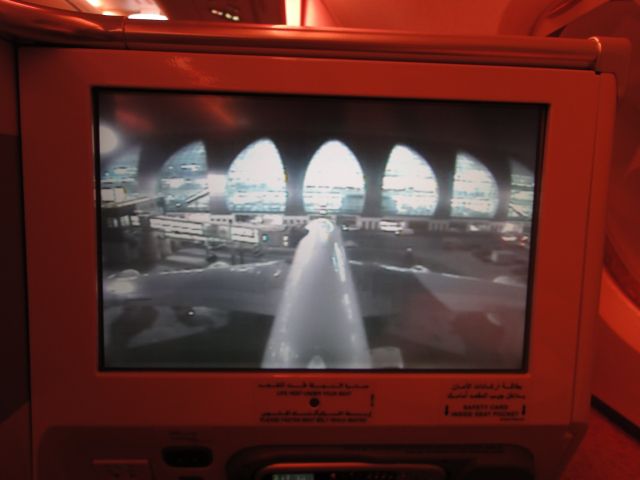 Quite a long taxi followed to the active runway. It felt like we were moving really slow and there was very little noise in the cabin.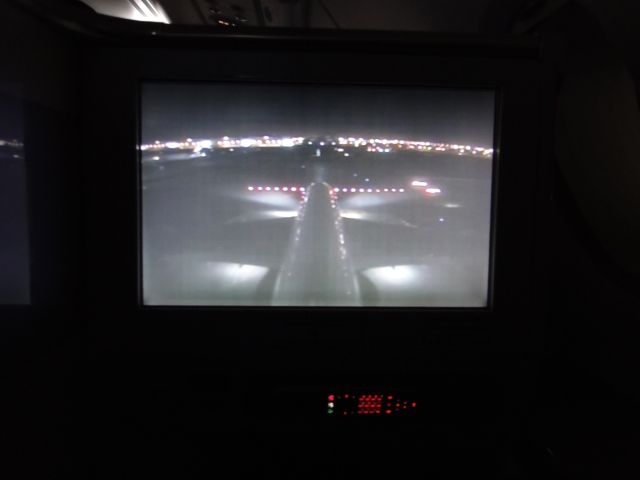 Waiting for another flight to land.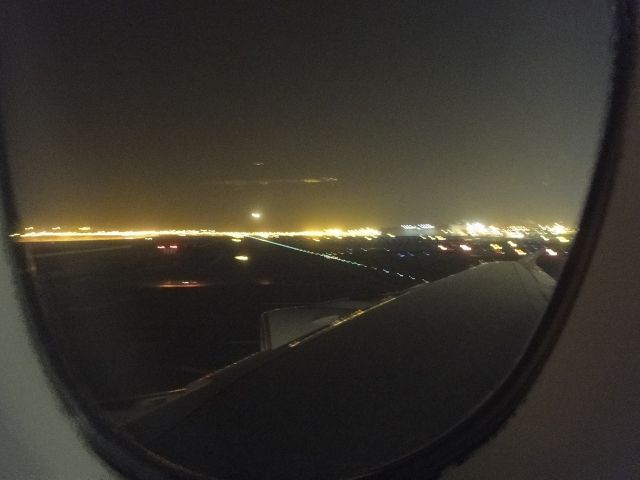 Turning onto the active.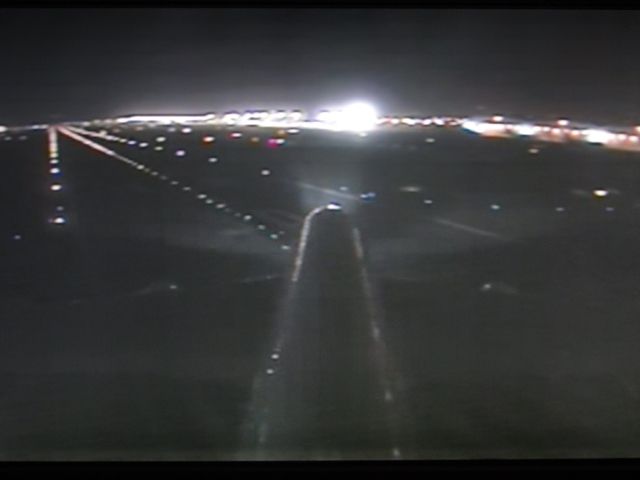 Ready for takeoff!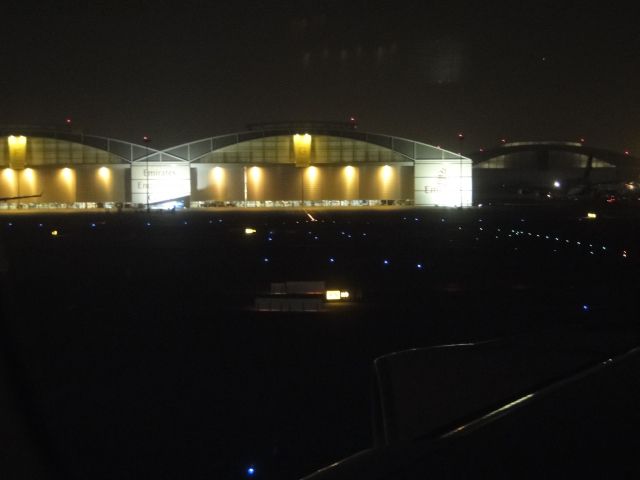 Next stop: Japan.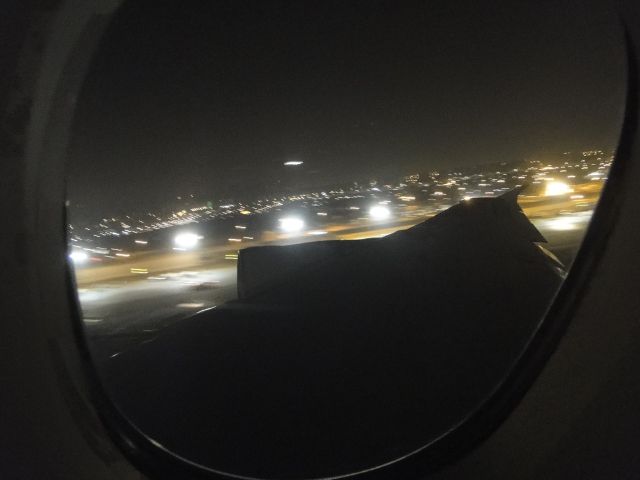 We had some more nice views of Dubai in the night.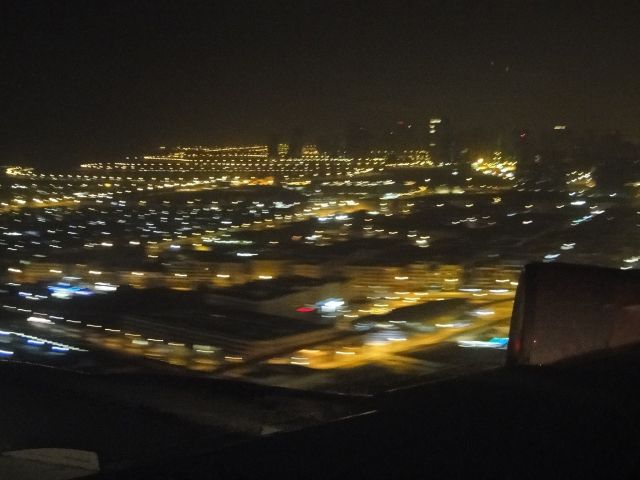 Almost 8000 km to go.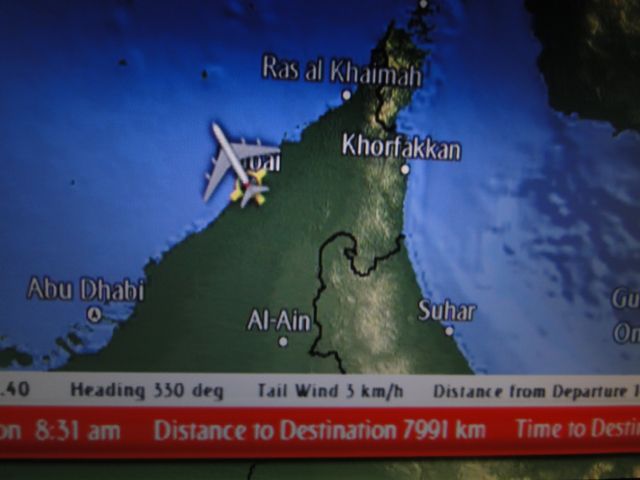 Nice info page on the Airshow includes the aircraft registration. A6-EDN was our plane today.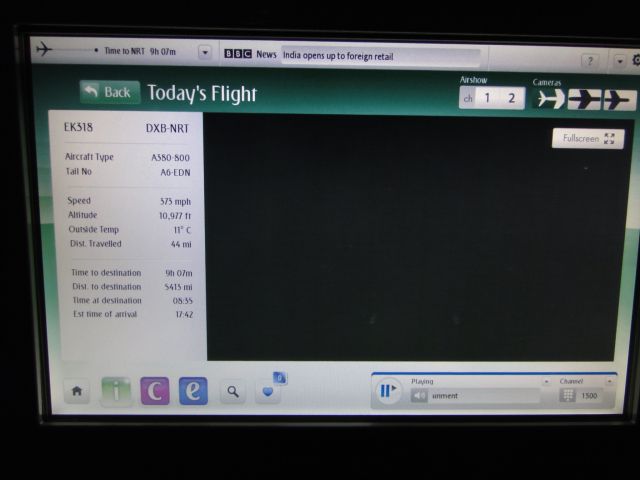 The great storage compartment at the widnow. Mattress, pillow and a blanket were already set at every seat.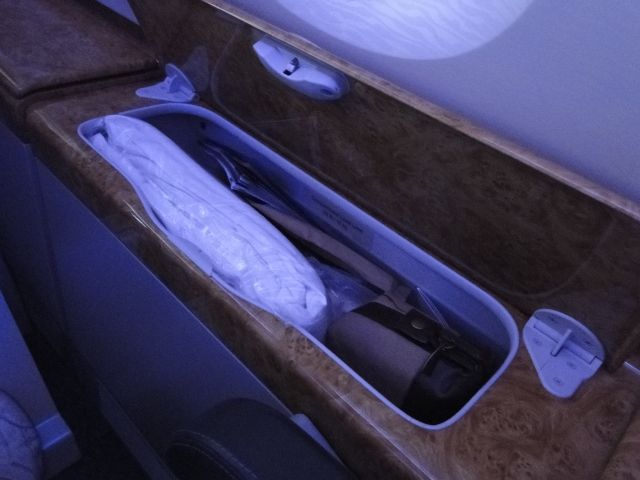 That is what I liked the most of the seat compared to the previous flight – loads of storage space to put your stuff. Small storage compartments can be found everywhere.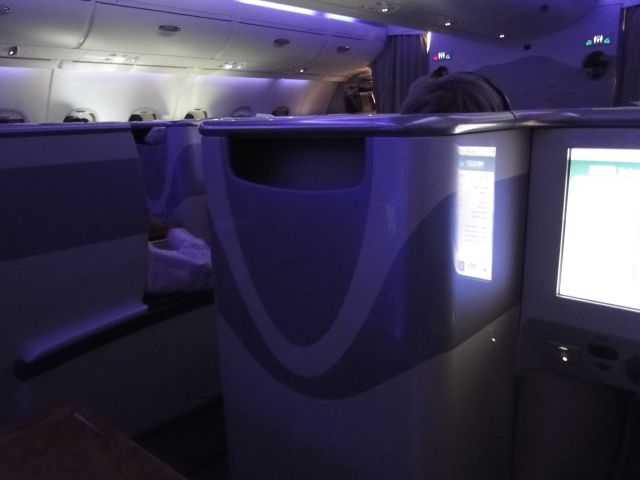 I just received the new edition of Airline World on the morning of our departure day and it featured a nice article about the A380. It was very appropriate reading it on board EK A380.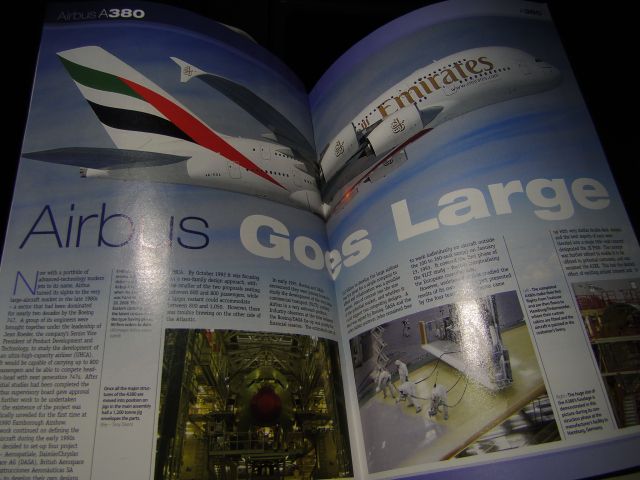 I really liked the service concept on this night/early morning flight. Dinner consisted of 'light bites' that featured five cold or hot snacks – sushi, seafood pie, cheese tortellini or stir-fried chicken. I choose the chicken and it tasted amazing and the portion was just right.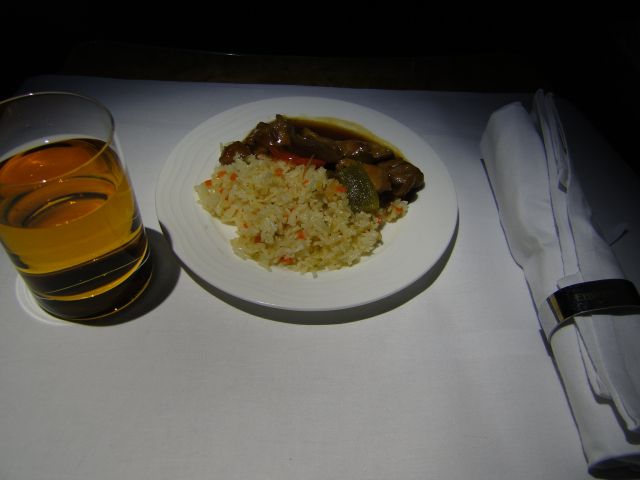 What I liked most was that this way the service was very fast and you could go to sleep as soon as possible to get as much as you can. That is what annoys me on North America – Europe flights when the meal service takes more than one hour so you have very little time to sleep.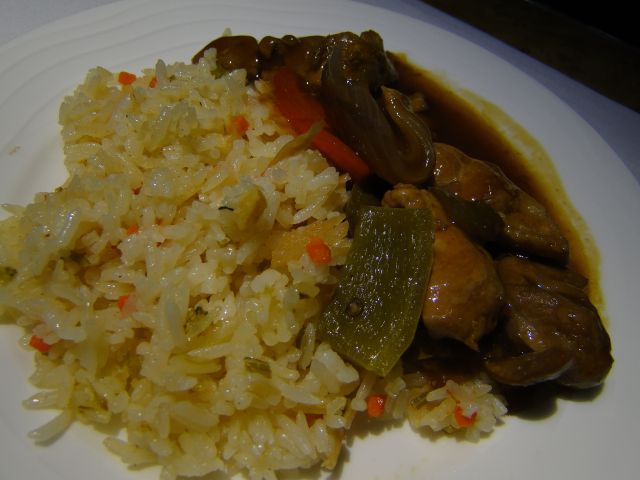 I skipped the lemongrass crème brulee and put my seat in bed mode after a quick lavatory visit.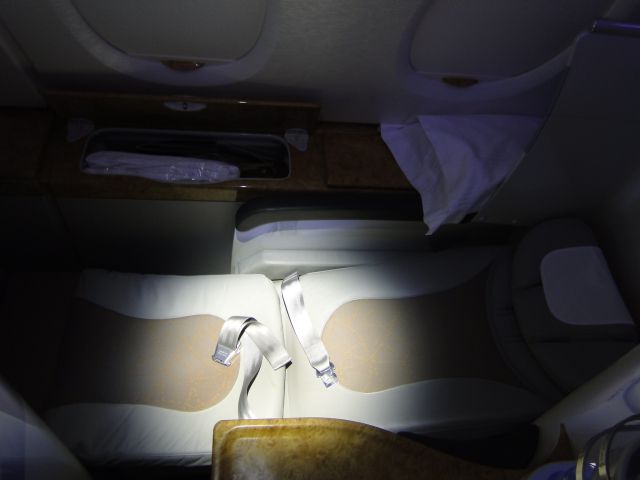 Completed with a mattress and blanket. Looks very inviting and was comfortable to sleep too.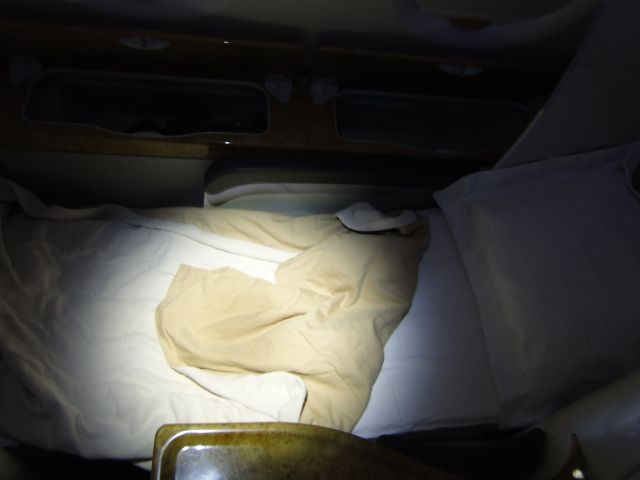 A really amazing way to travel.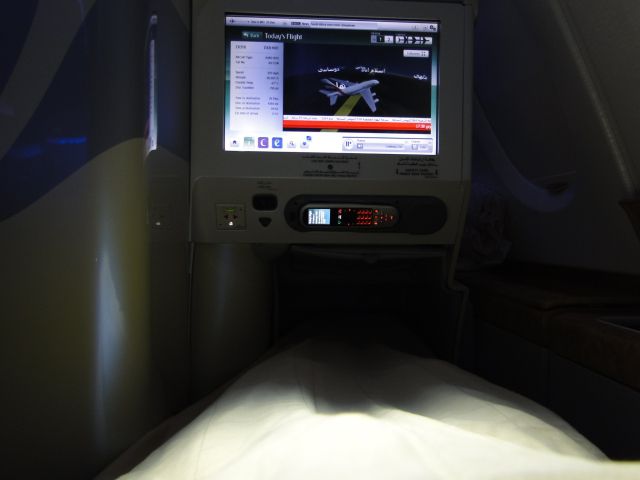 Just as I was about to go to sleep I looked at the camera and saw this…and it completely messed me up. Back at home the time was just over 1 in the morning, and now sunrise already
but it did not prevent me of getting some hours of sleep.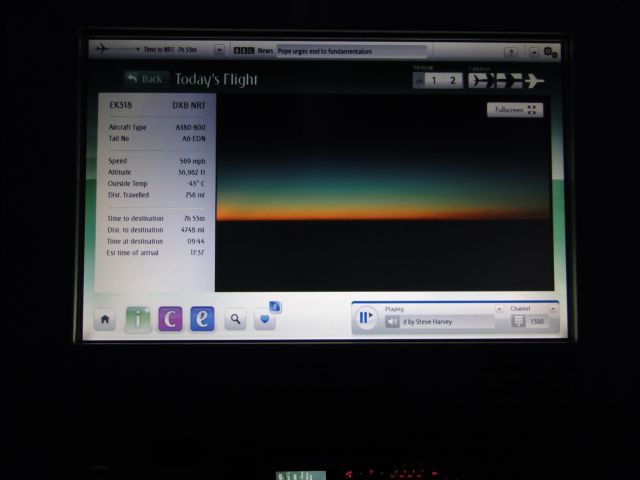 I woke up as we were passing north of the Himalayas.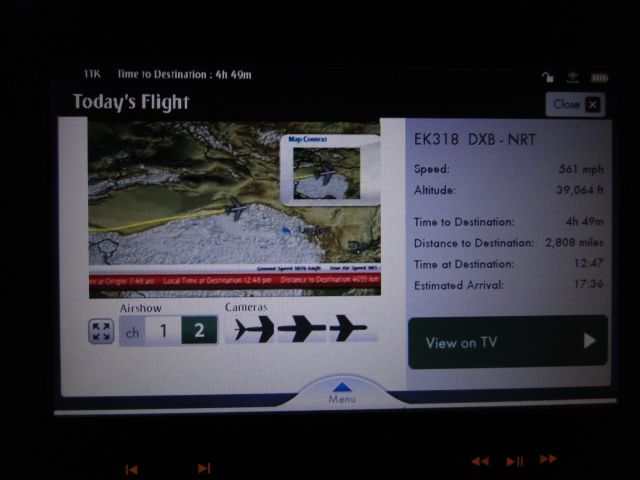 A bright new day outside.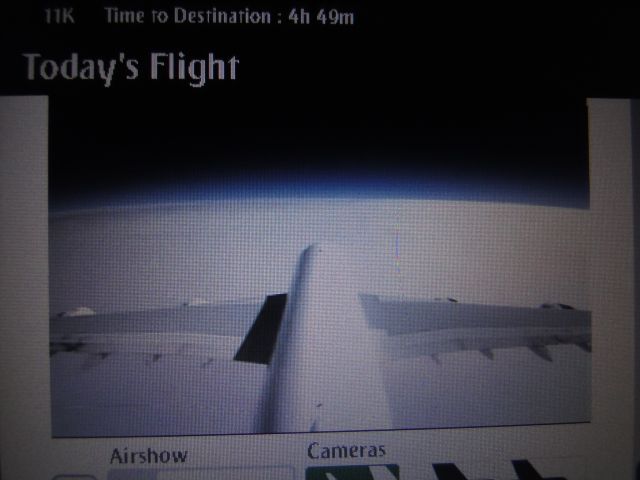 The amazing bar at the end of the upper deck. As I took many pictures one of the FAs offered to take our picture. 'Step inside the bar, it looks really cool that way.' And it did, we have some very nice pictures from the bar area. Thanks to the FA for her nice gesture.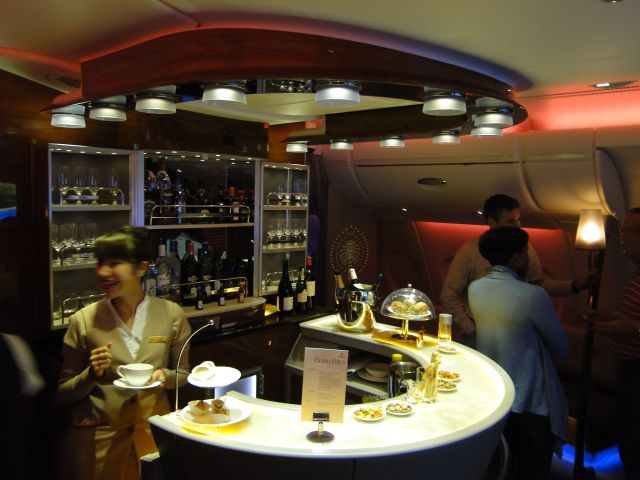 The whole crew on this flight was the best out of all four flights with EK we had. They looked excited to do their work and were very friendly.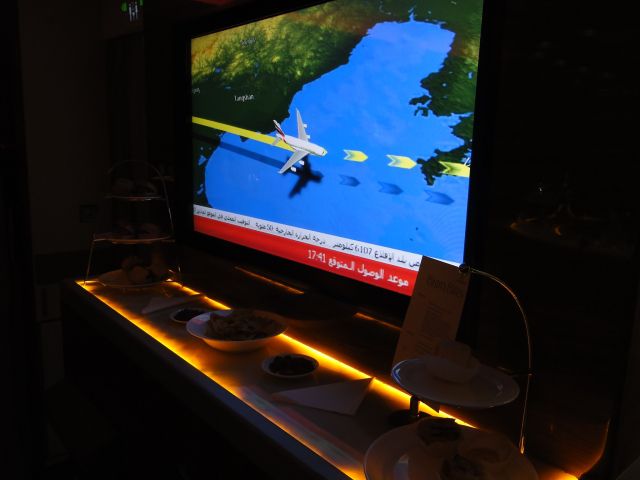 The load was somewhere around 70-80% in J class on this flight.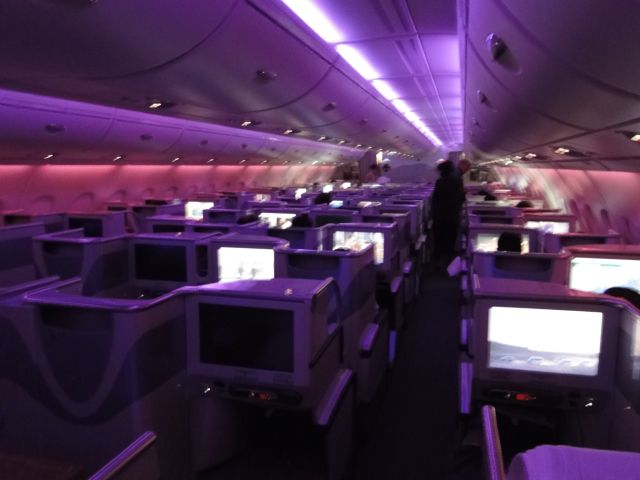 Getting closer and closer to Japan.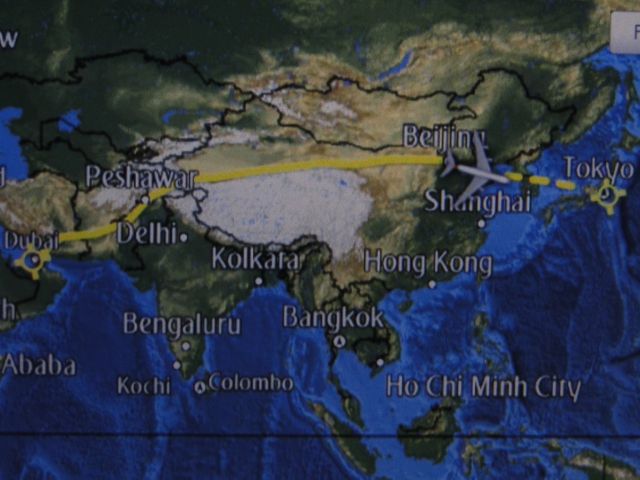 Breakfast service was started 2 and a half hours before landing at NRT. A bit early if you ask me.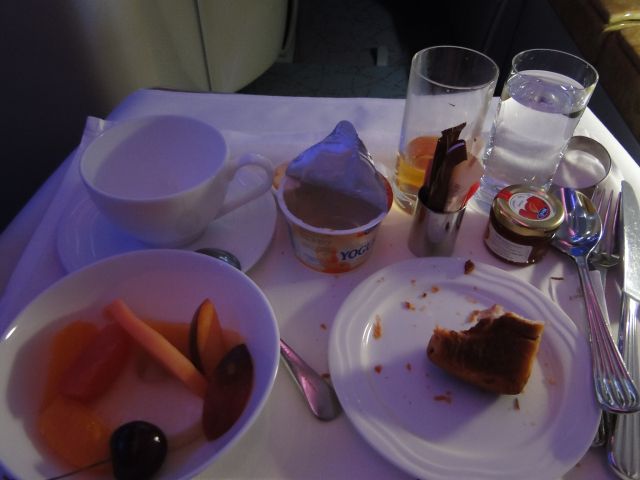 I explored the IFE options a bit more. I wasn't the best at mini golf so I soon gave up.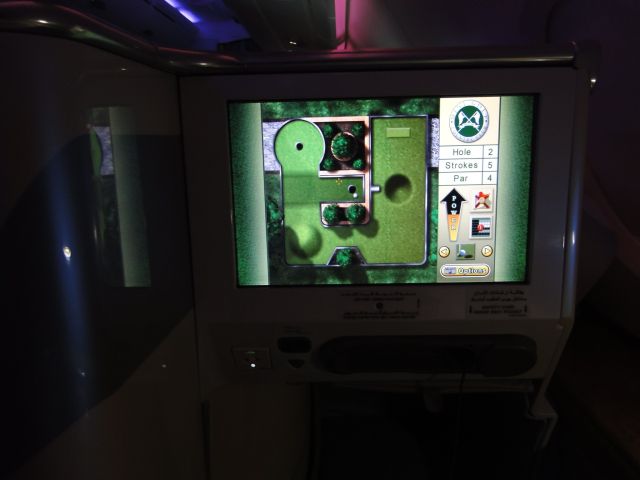 Plenty of music to choose from.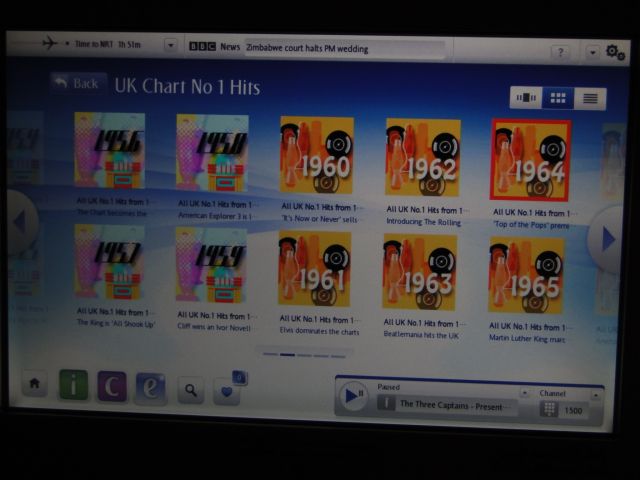 What I also liked was that there was no trolleys in the aisles. Every plate was brought individually by the crew.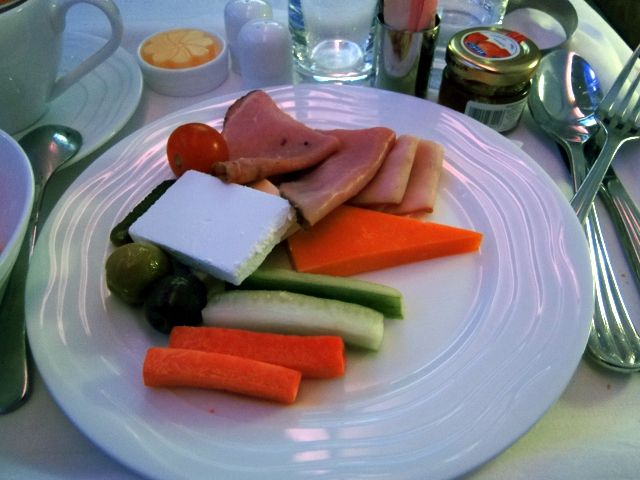 Cruising at 40,000 feet.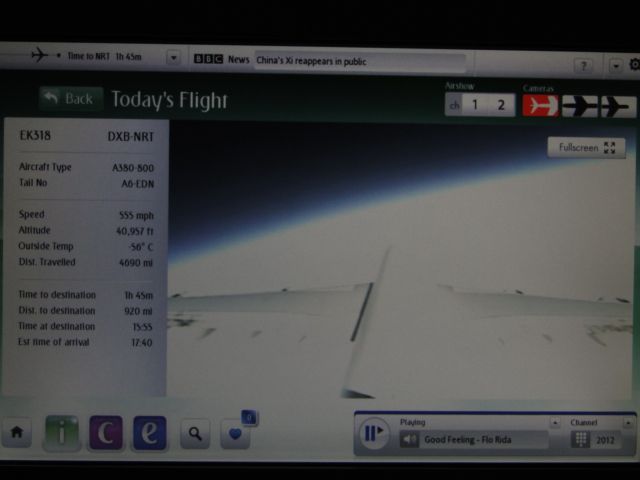 Another look at the airshow.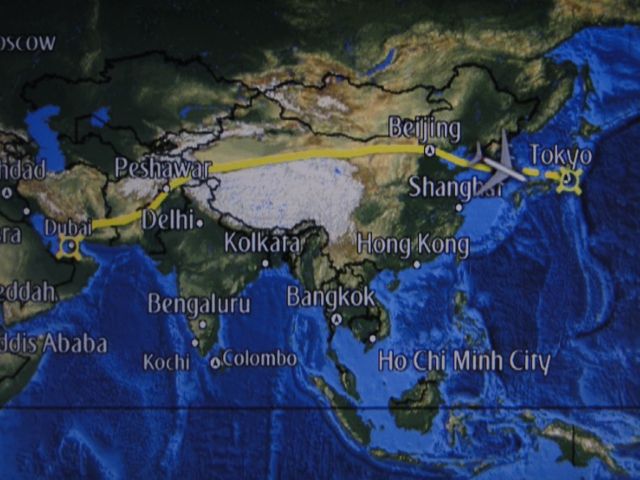 Filling out the landing cards takes quite a lot of time.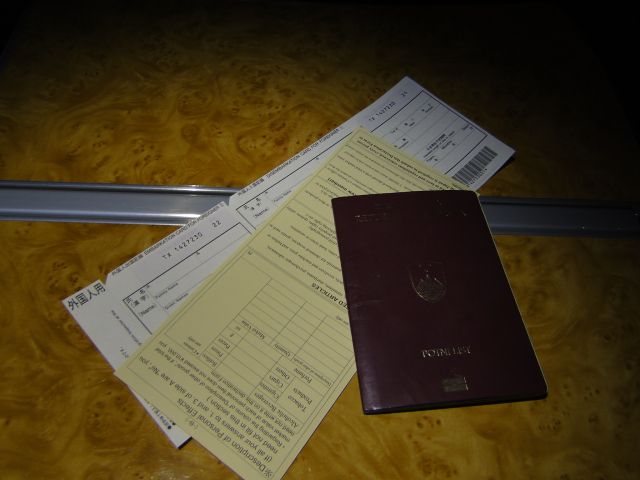 Passengers started lifting up the window shades and cabin was soon filled with light.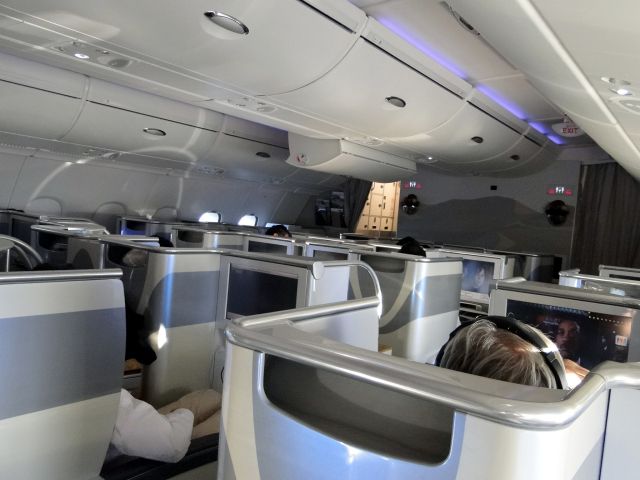 And in no time at all we started our descent into Tokyo Narita Airport.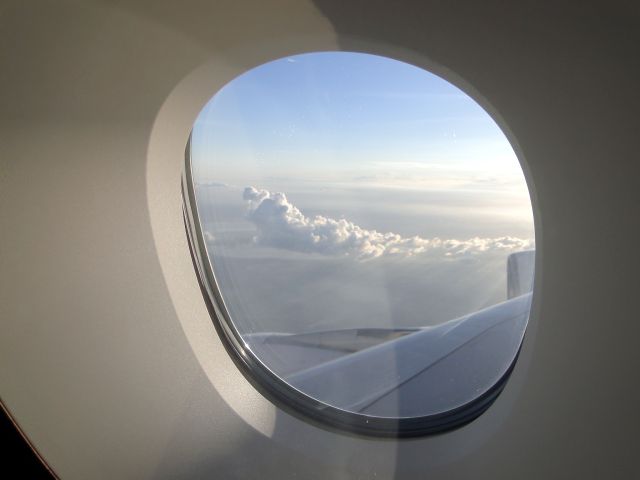 First sight of Japan. The strong sun on my side did not help in taking pictures at all.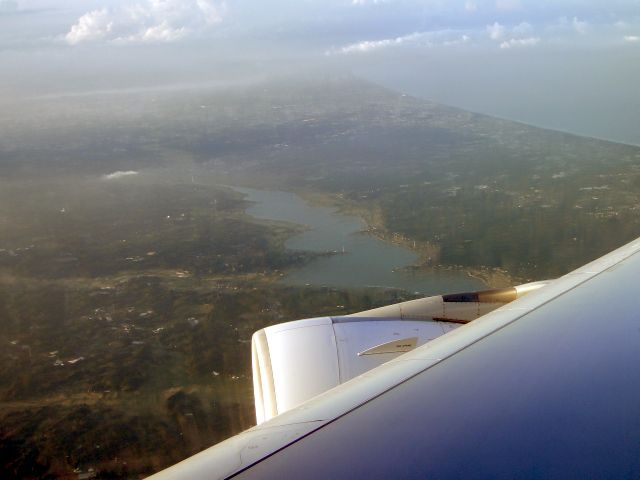 Speedbrakes deployed.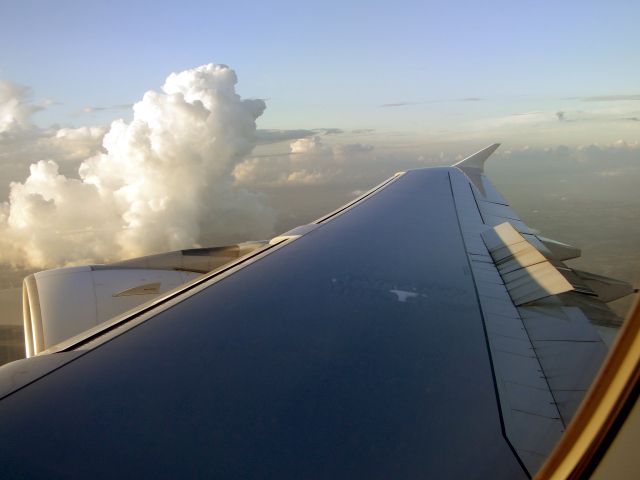 Hello Japan!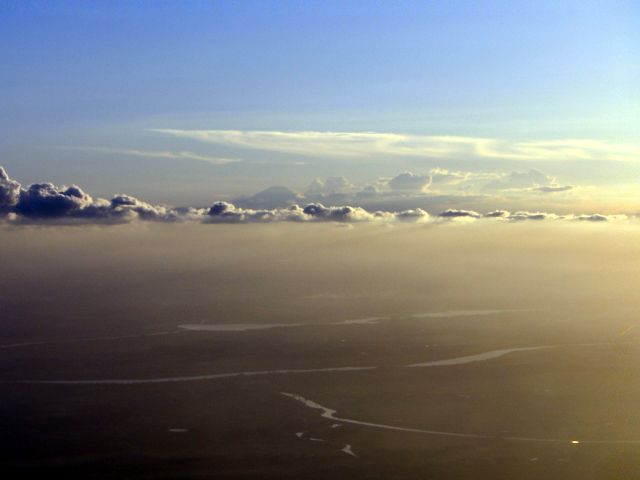 And just like that another flight was coming to an end.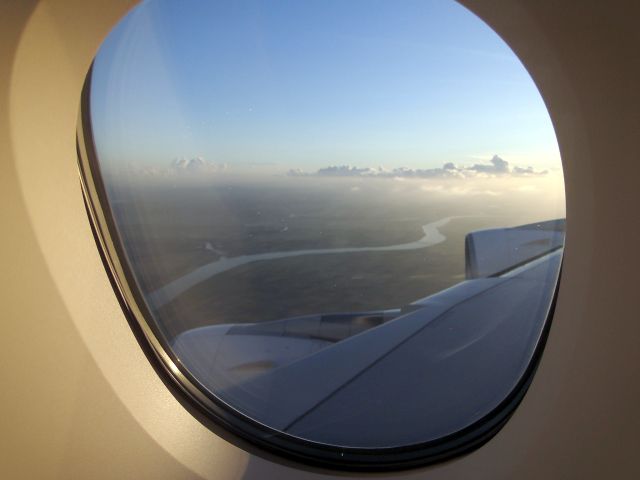 Nice.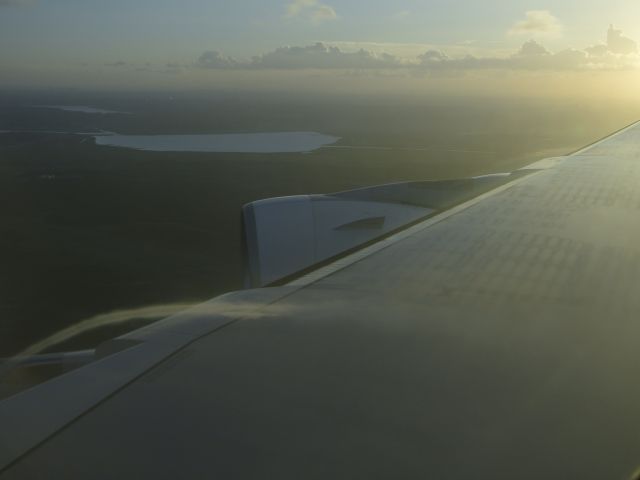 There were quite a lot of spotter at one of the viewing decks just outside the airport perimeter.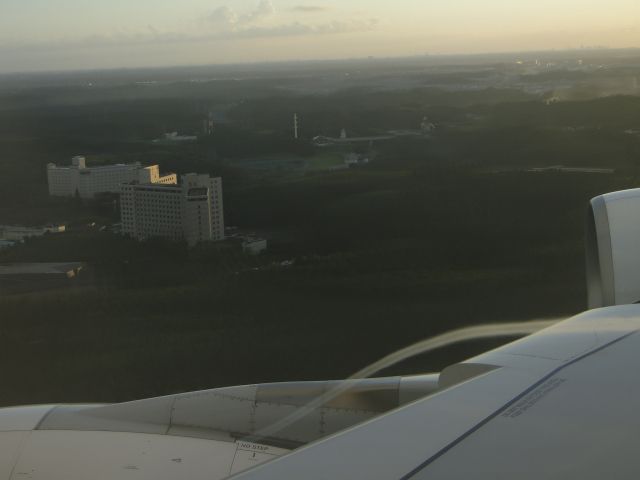 And here we are, first touchdown in Japan for all of us.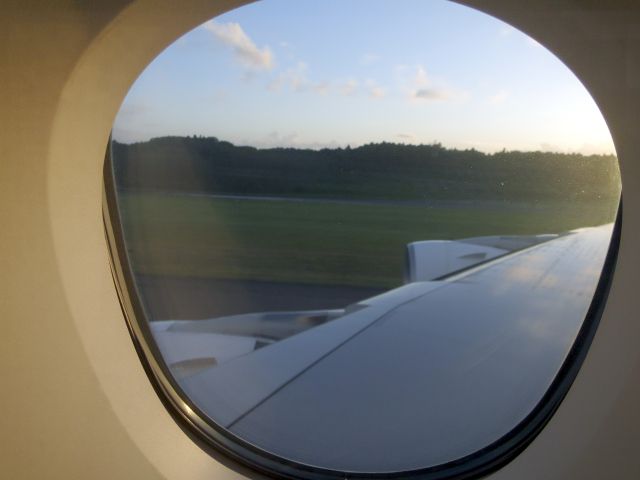 ANA was the first airline to welcome us.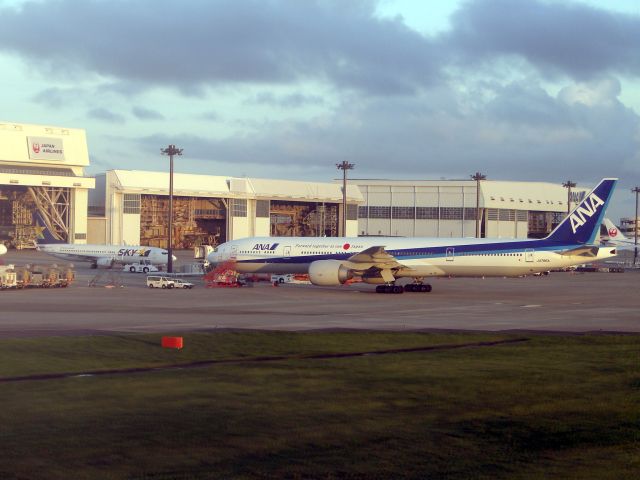 But this equipment was a bit more interesting.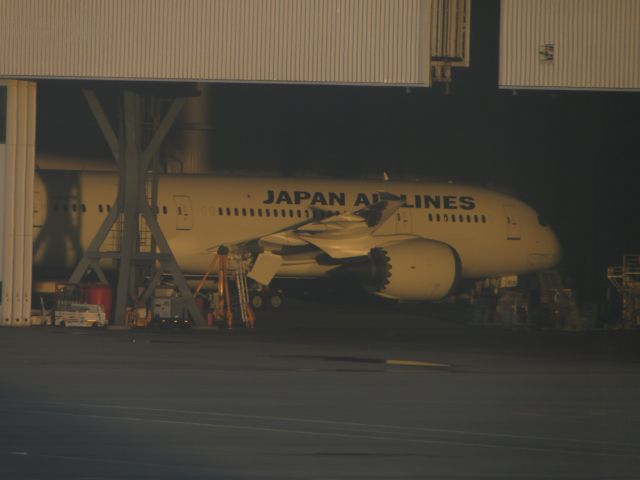 I expected to see a lot of Delta, but this 757 was the only DL aircraft I saw during our taxi.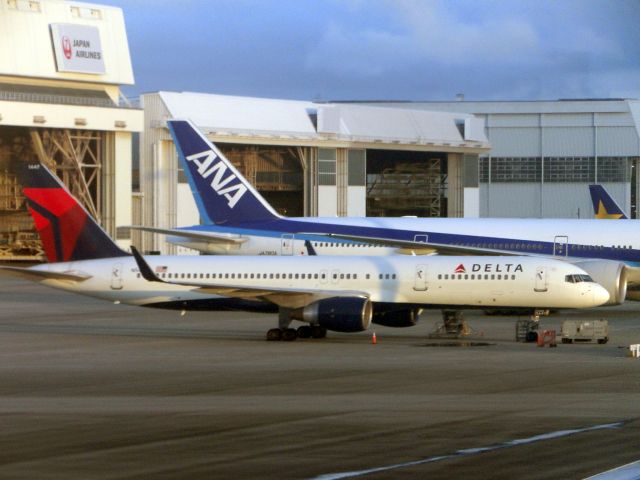 Turning to our gate. After we docked we found out that none of our phones was working. I read before departure that that will happen, but I read the same for the United States and I never had problems with our phones over there, so I was not sure how much truth it was in those warnings. Now I know
but I did not mind at all, I was actually glad so you can really relax without any sms or emails.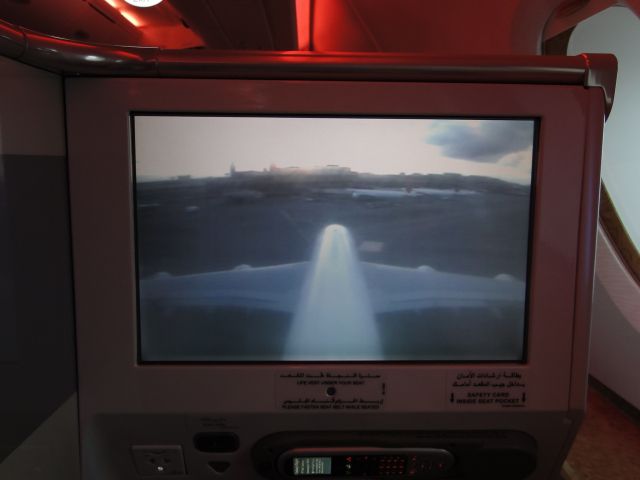 I was not able to get any good pictures of JAL planes next to us at it got really foggy.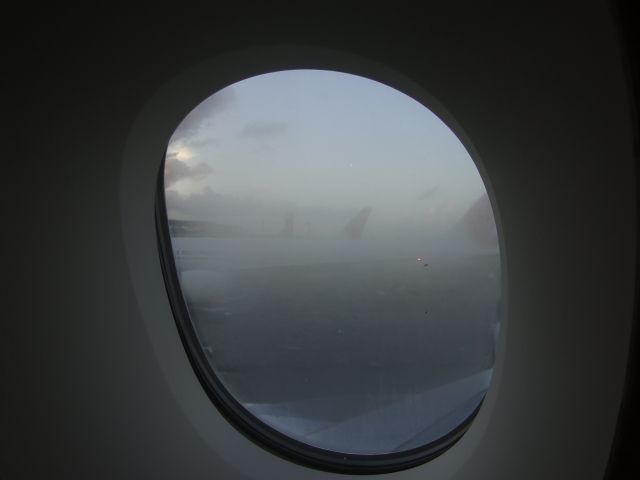 One last look at our whale that got us safely from DXB to NRT.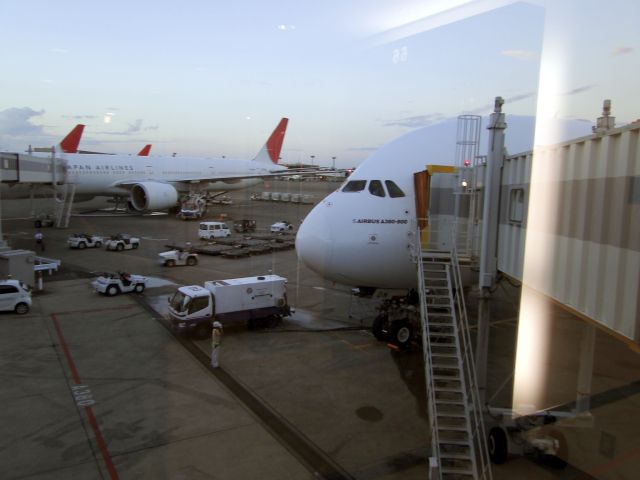 Immigration was one of the quickest, most efficient and easy procedures I had ever encountered. The agent was shuffling papers like an experienced poker player deals the cards and in no time at all I had a new Japanese sticker in my passport, my photo and fingerprints were taken and I was good to go and pick up my bag. What I found interesting was that they had no electronic displays, but instead there was a bunch of Japanese girls holding signs like 'EK318 business class baggage claim' and they were talking to passengers and directing them to the right place. Soon enough we met our driver and we were on our way to Tokyo. Can you figure out what this sign means?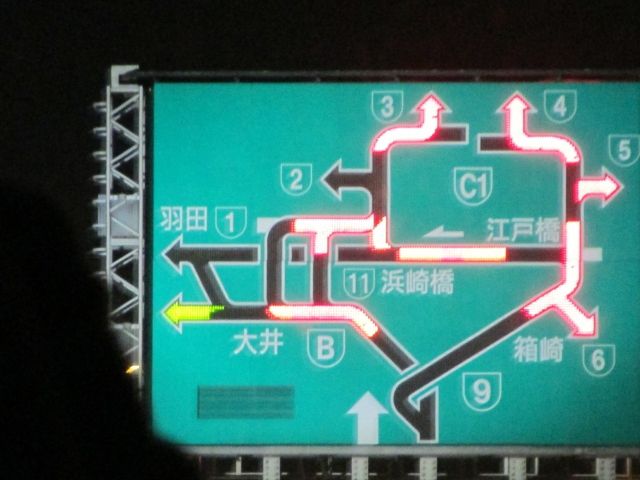 After settling into Hilton Sinjuku hotel we went for a walk to find some food.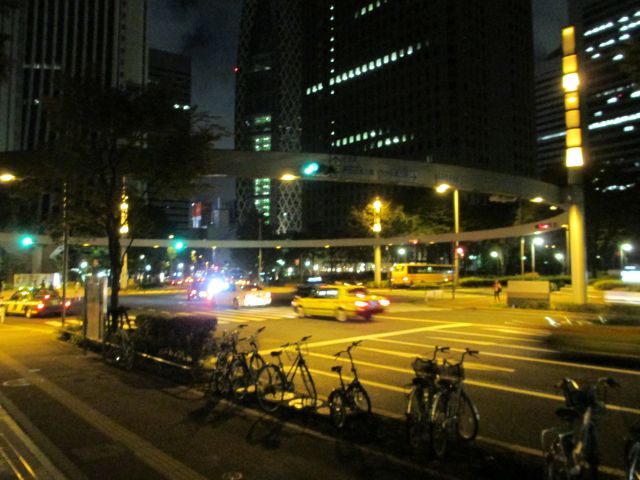 After that we returned the hotel and got some rest as the next few days will be full of sightseeing.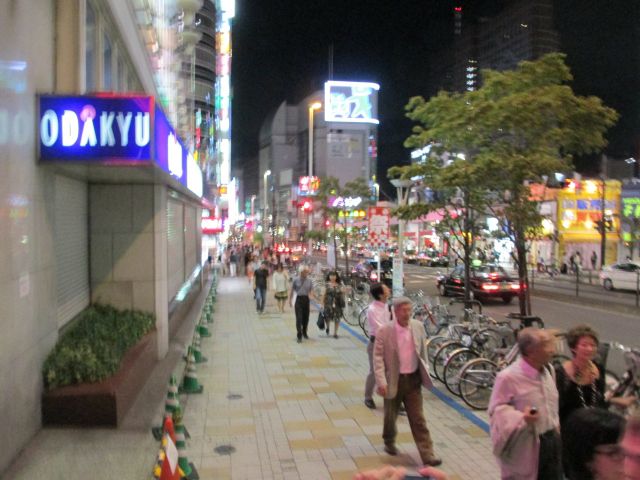 What is this sign suppose to represent?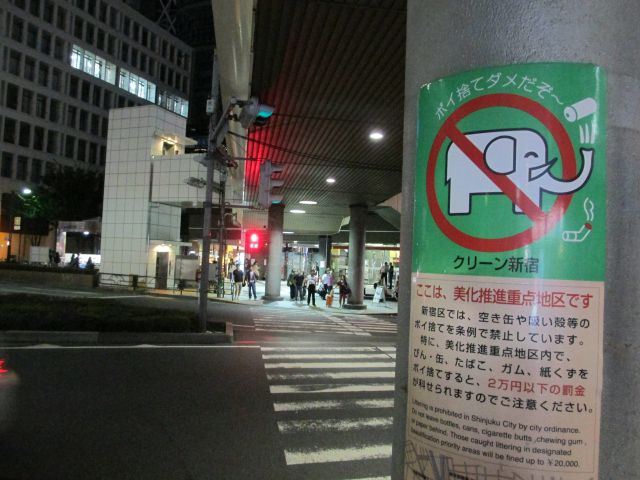 View from the hotel room.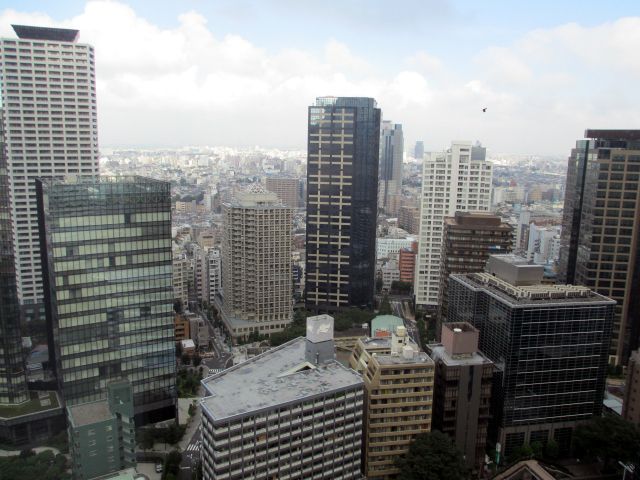 Watching some Japanese TV in the morning.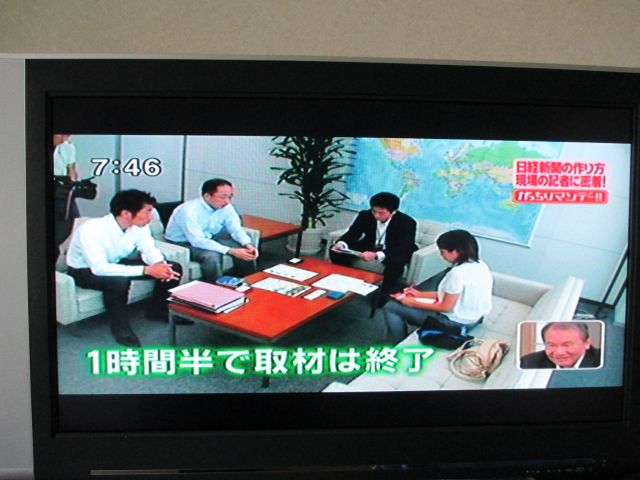 A cool SQ A380 in the hotel restaurant. They had some kind of promotion going on.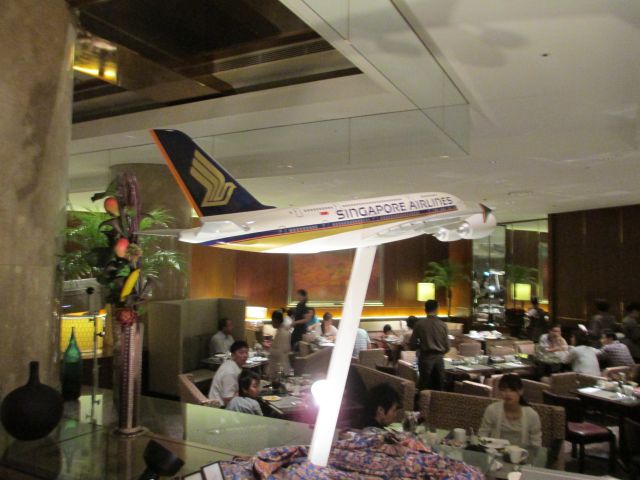 First time using the Tokyo Metro.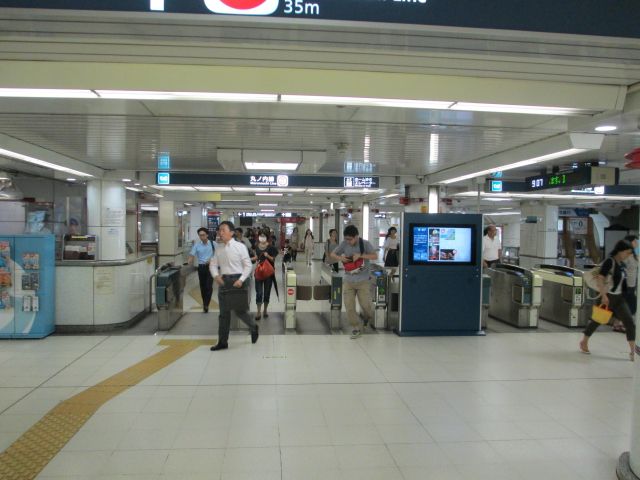 A very efficient, clean and quick mode of transportation. If you know where you have to go.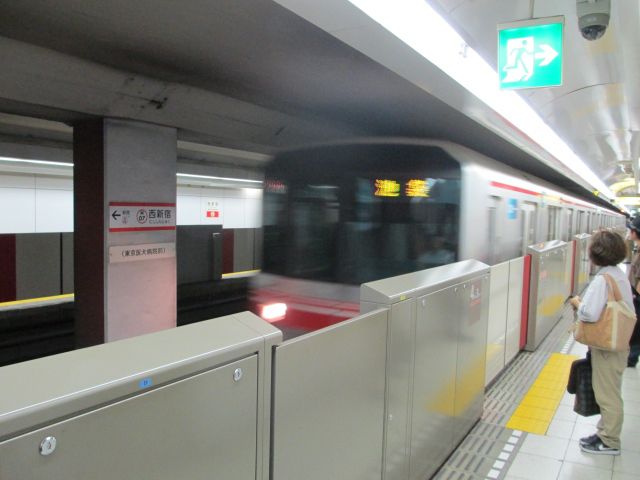 Let's try this line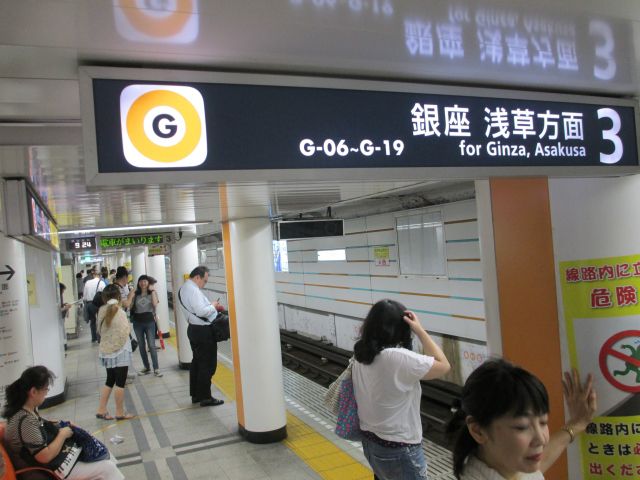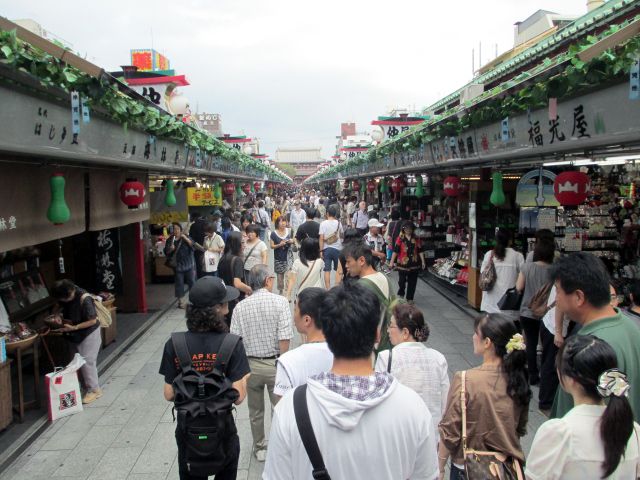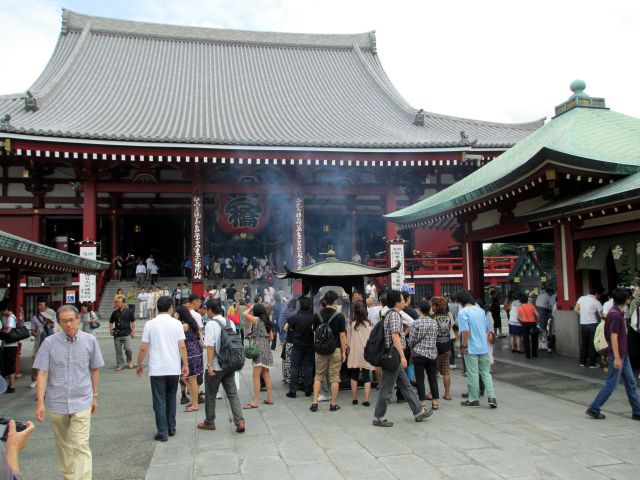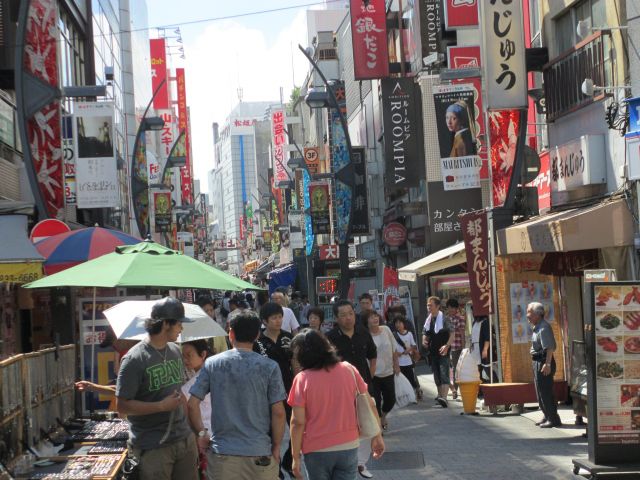 If you can't get what you are looking for here…it does not exist.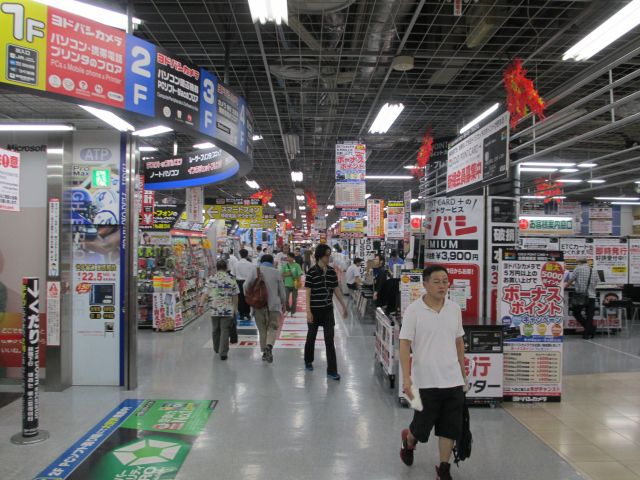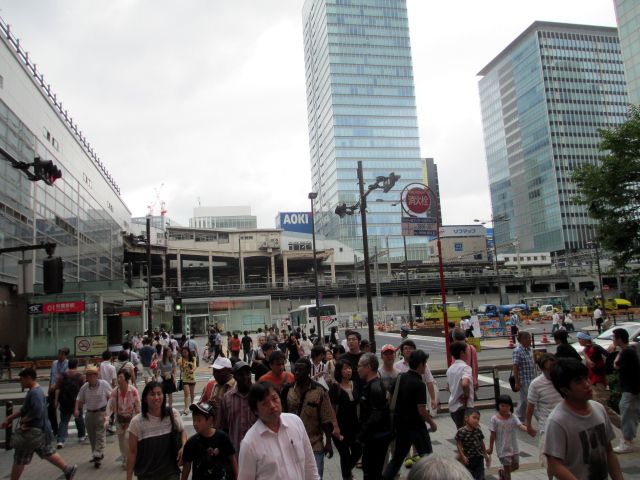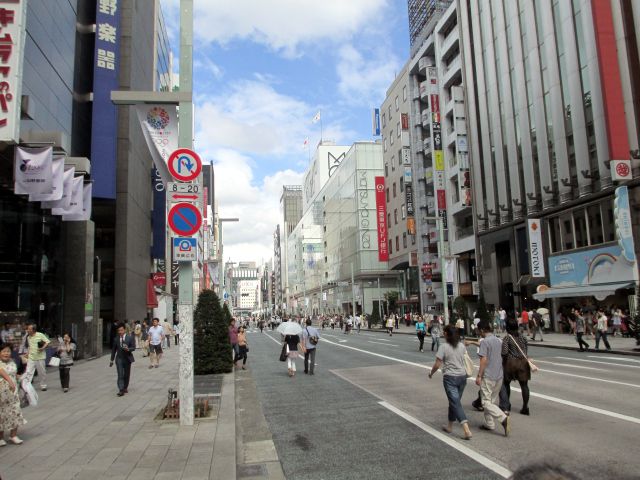 Ginza.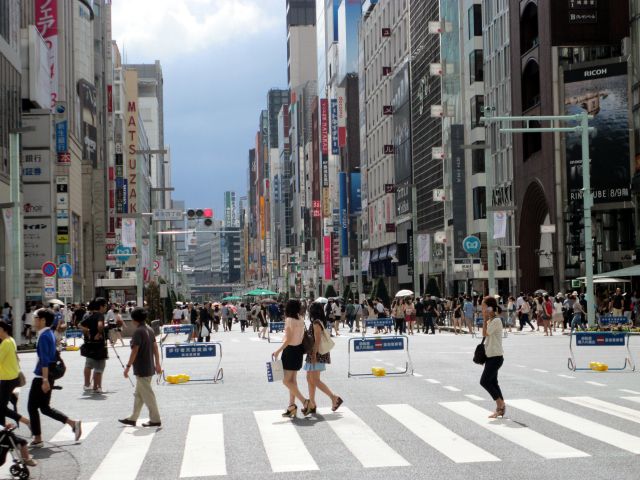 Resting in the middle of the (closed) road.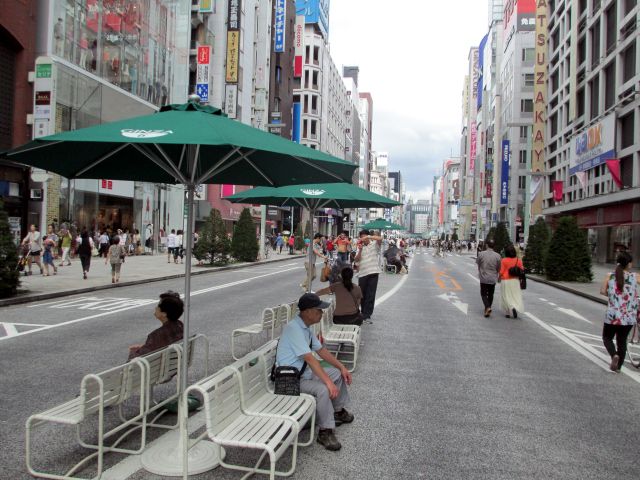 EK A380 advertisement in the Metro.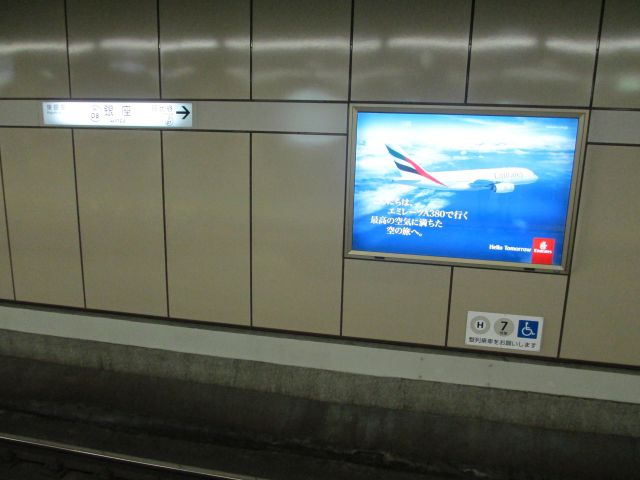 Some thunderstorms around.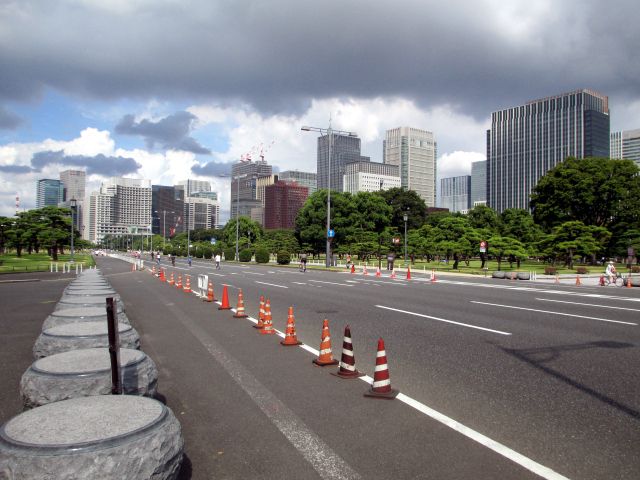 Walking towards the gates to the Imperial Palace in the worst heath. It was quite hot and humid during our stay.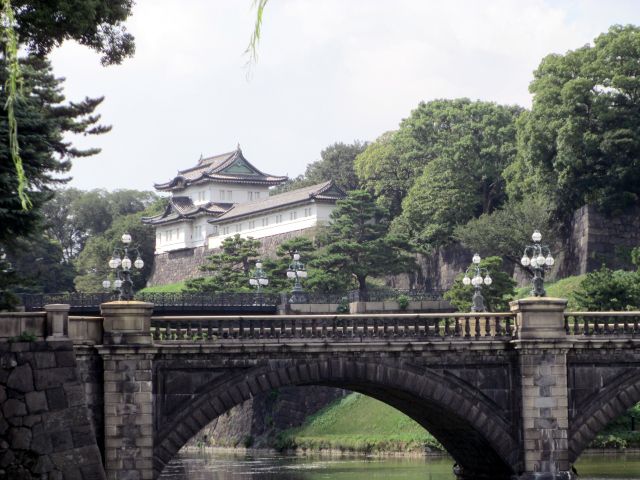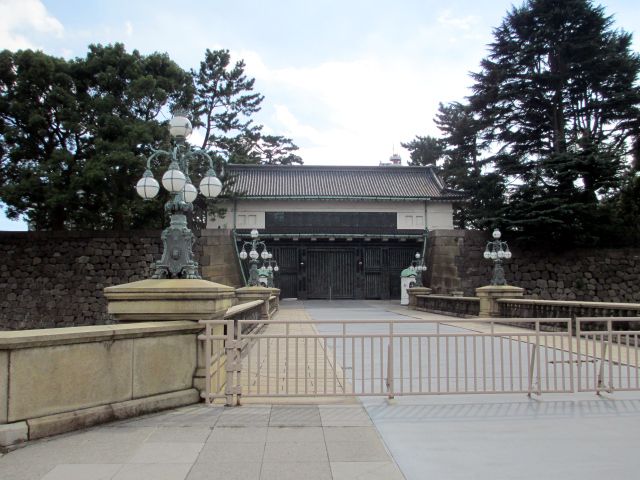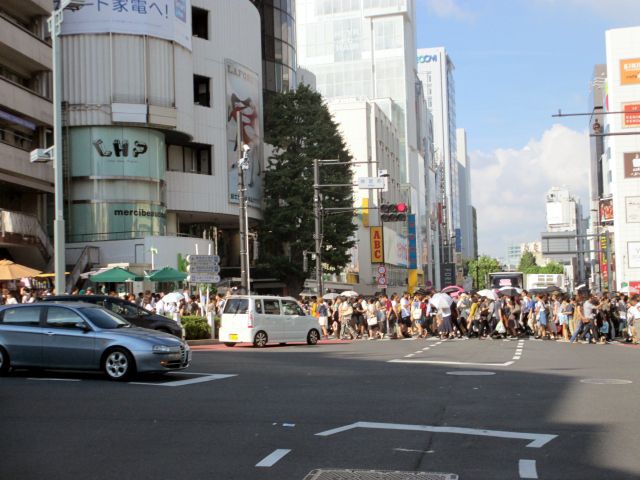 Condomania and a fun shop.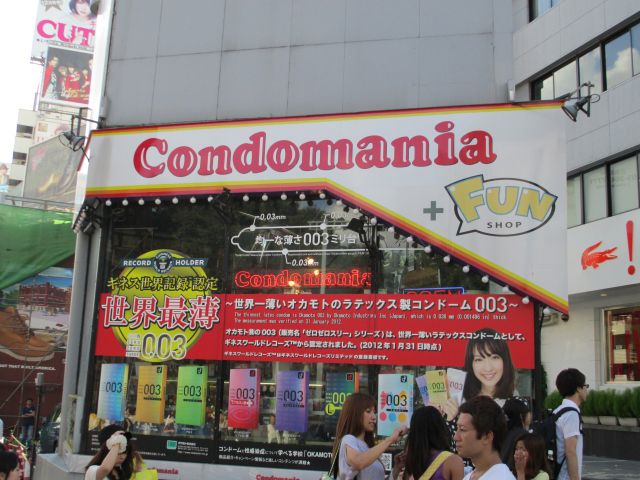 Plastic food in front of every restaurant.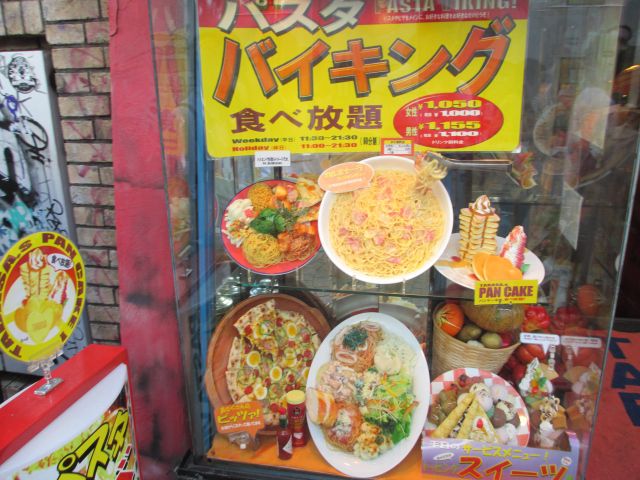 Lots of people.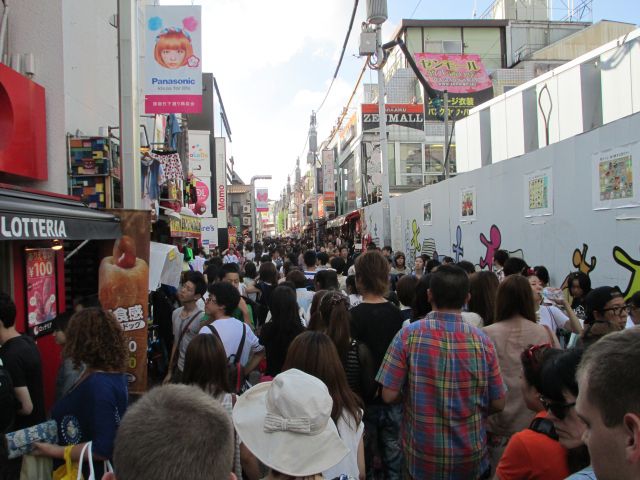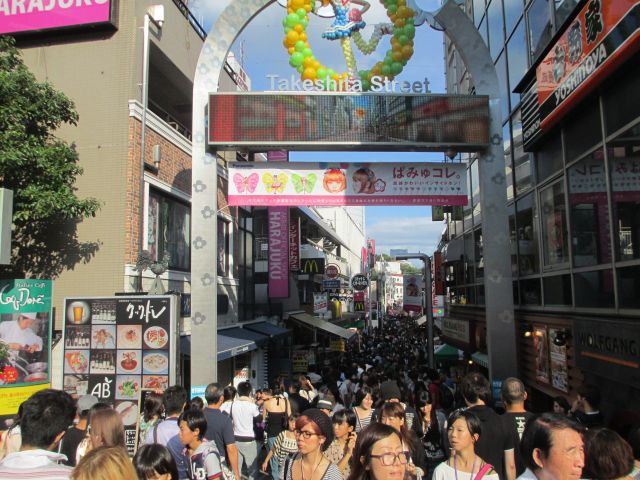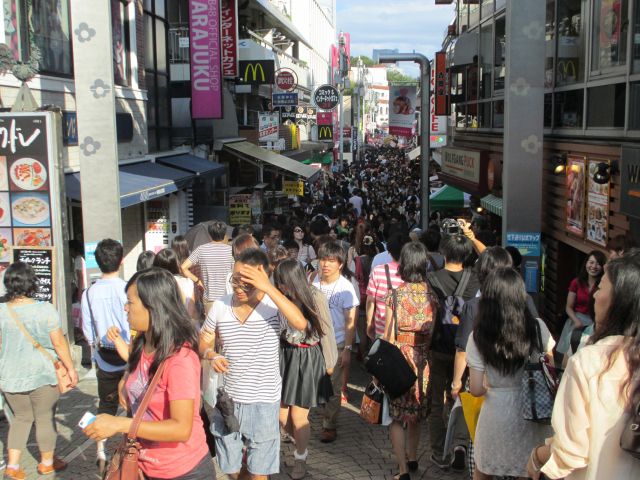 Waiting for another train to Shibuya.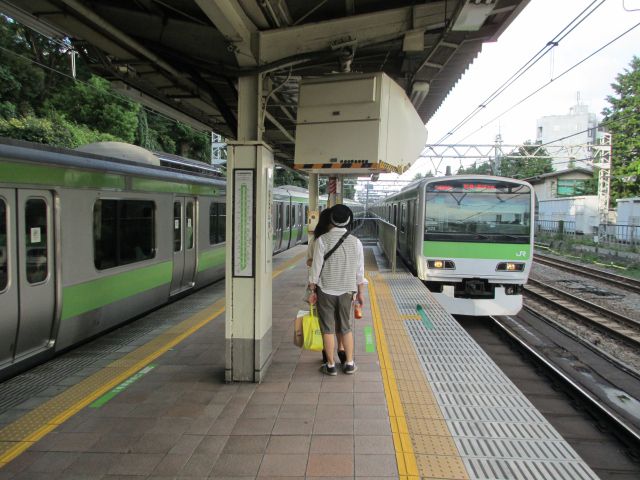 Searching for the Hachiko statue.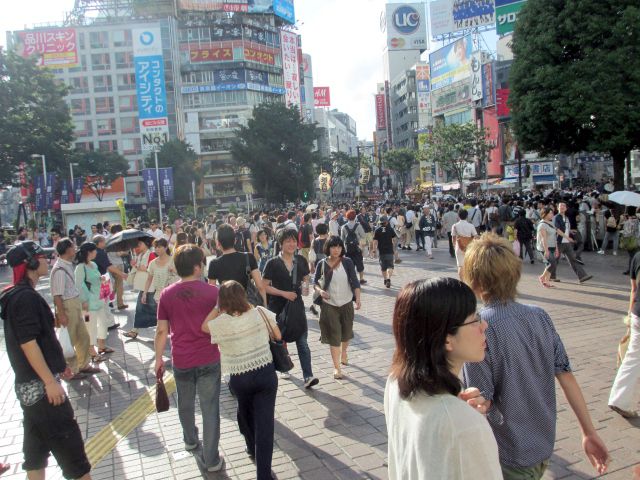 I don't know what exactly they were doing, but they looked very happy and proud.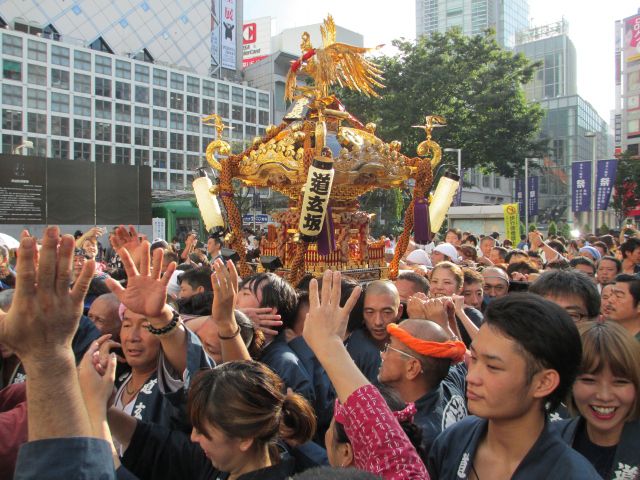 Classic shot from the Starbucks.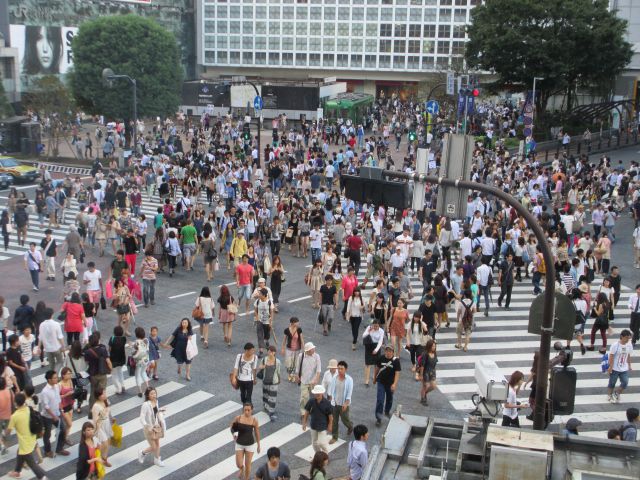 More trains.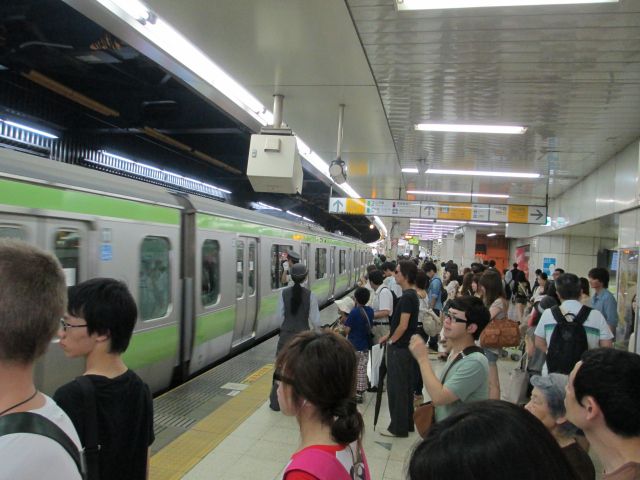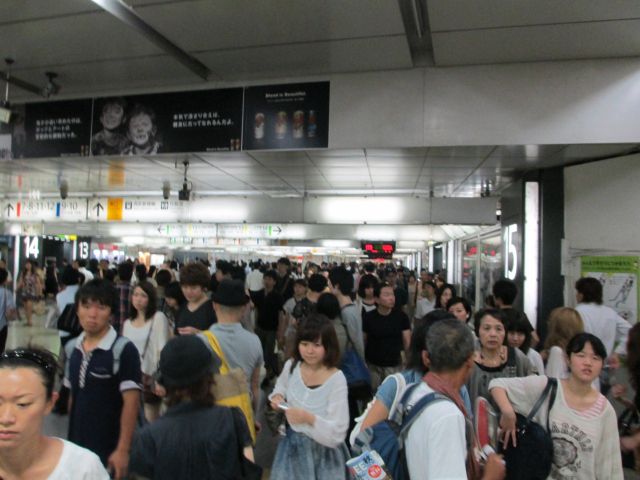 Watching some sumo.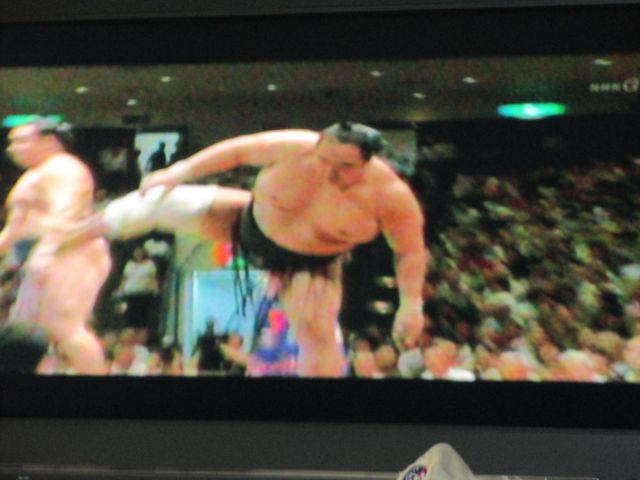 Sunset in Tokyo.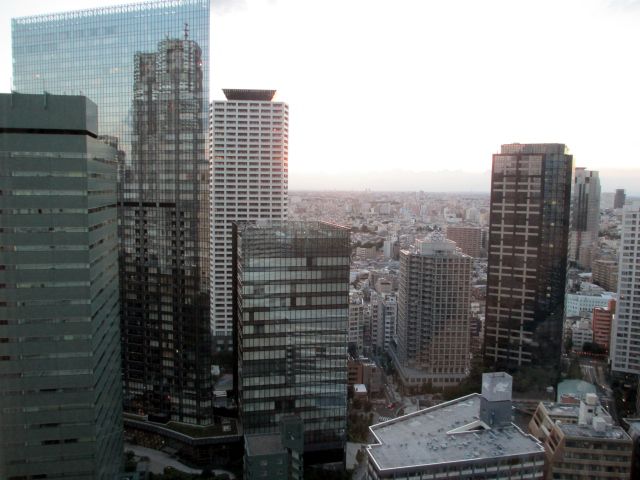 Tokyo is a huge city.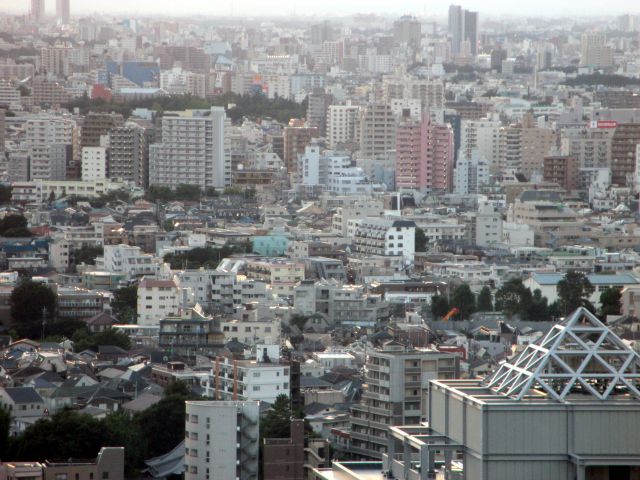 I'll end the report here as it is getting quite long. I enjoyed my Emirates flights to Japan, the A380 was of course something special. But if the flights to Japan were almost perfect, the way back was a bit less great. But I'll save that story for the next report that will also include our Shinkansen trip to Kyoto, road trip to Nikko and of course the flights back.
Japan was amazing. Out of all countries I have visited so far I must say that Japan is the one that impressed me the most. I loved the polite, friendly and respectful people, great scenery, it was just something completely different than what I'm used to. I would love to visit again.
Thank you for reading,
Blaž
My previous reports:
Carpatair And Moldavian Airlines: VCE-TSR-KIV-VCE
(by
SloAir
Jul 18 2012 in Trip Reports)
Air Dolomiti And Lufthansa, Trieste To Berlin
(by
SloAir
Jul 7 2012 in Trip Reports)
LH Cheap Business Munich-Dubai A346 & A343
(by
SloAir
Mar 15 2012 in Trip Reports)
Singapore-Munich Lufthansa A340-300 Business
(by
SloAir
Nov 28 2011 in Trip Reports)
Lufthansa Inaugural A380 To Singapore Upper Deck
(by
SloAir
Nov 7 2011 in Trip Reports)
Chasing The B736, MD82 And A321 Around Scandinavia
(by
SloAir
Sep 29 2011 in Trip Reports)
Adria Retro And Austrian B738 To And From Istanbul
(by
SloAir
Aug 31 2011 in Trip Reports)
To The A.net Meeting At Frankfurt With Adria CRJ2
(by
SloAir
Jul 11 2011 in Trip Reports)
LX Upgrade! Montreal-Zurich In First On The A333
(by
SloAir
May 4 2011 in Trip Reports)
Swiss A330-300 Zurich-Montreal In Business
(by
SloAir
May 1 2011 in Trip Reports)
Singapore B777-300ER Munich-Manchester And JP,U2
(by
SloAir
Apr 6 2011 in Trip Reports)
One Of The Last CO Trip Reports? IAH-LAS B753
(by
SloAir
Feb 14 2011 in Trip Reports)
My LX A333 C Flight Cancelled LJU-ZRH-JFK-ZRH-LJU
(by
SloAir
Dec 27 2010 in Trip Reports)
CO B767-400 BusinessFirst From Houston To Paris
(by
SloAir
Nov 24 2010 in Trip Reports)
Houston, We Have A Problem! 12 Hour Delay On CO 5
(by
SloAir
Nov 14 2010 in Trip Reports)
Adria Airways New Airbus 319 (LJU-MUC-BCN-LJU)
(by
SloAir
Aug 30 2010 in Trip Reports)
LJU-CDG-LHR-CDG-FRA-LJU On JP, AF(A380) And LH
(by
SloAir
Jul 5 2010 in Trip Reports)