Hi
Welcome to my second trip report!
This report will cover a trip I did with my school on a part exchange in which Northern Irish pupils will meet up with some German pupils and visit the many sites of Germany. The point was to boost are German vocabulary and gain confidence in making new friends.
Introduction
We stayed in the tiny town of
Bad Urach
which has a population of around 12,350 people. My home town has about 5,000 people.
Bad Urach
is situated in a valley and has countless trees far beyond the eye can see which is something Britain doesn't have. The weather was hot and dry, quite surprising for this time of year with 25 degrees Celsius on the day we landed in Stuttgart.
We travelled from DUB T2 on an EI flight to STR in the south west of Germany. This was not my first time in Germany. I had travelled with my school before on a trip to the Rhineland and stayed in a beautiful town called
Boppard
. It was a pretty place and very old school architecture for the buildings but as I am aware a lot of Germany is like that.
FRIDAY 19 OCTOBER 2012
We all met up at my school at 8:50am and waited for the bus to leave. After saying farewells to all our friends wanting to see us in our casual cloths before they started school. they wished us luck and after a quick photo we were on the way down the A1 and onto the motorway for the 2 hour drive in the bus.
The journey took for ever and as we got closer and closer to Dublin airport , the excitement grew inside me, the previous night I had been worried but that was all behind my in Northern Ireland. We were heading to the airport problem free
I had been Using my Fujifilm S1500 as my main camera along with my Everio mg130-gz camera for filming but both have filming and photo setting so if I ran out of battery in my S1500 at least I had photos on my video camera and then vice versa.
I also realised that this would be the first time I would have flown out of T2 as coming back from Germany last year I flew into using EI-DET and I thought the terminal was brilliant, way better than the pier I usually use for Ryanair at some distant area off the airport, that you have to walk for ages to get to.
I do apologise if the pictures are blurry in any way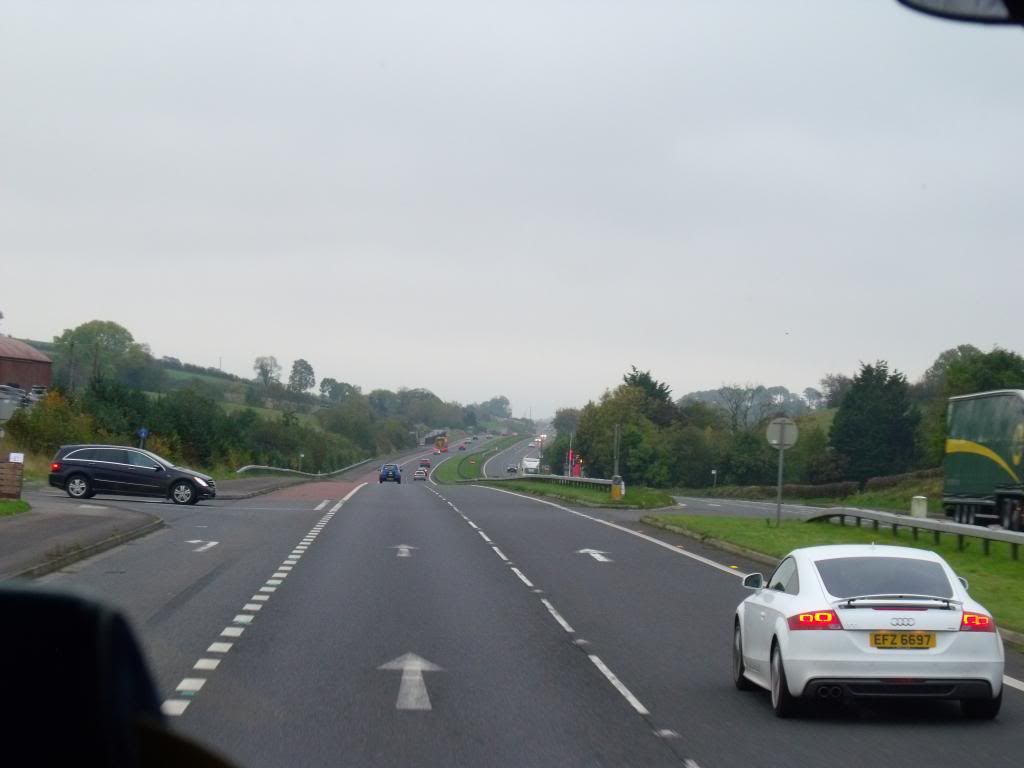 On the road to Dublin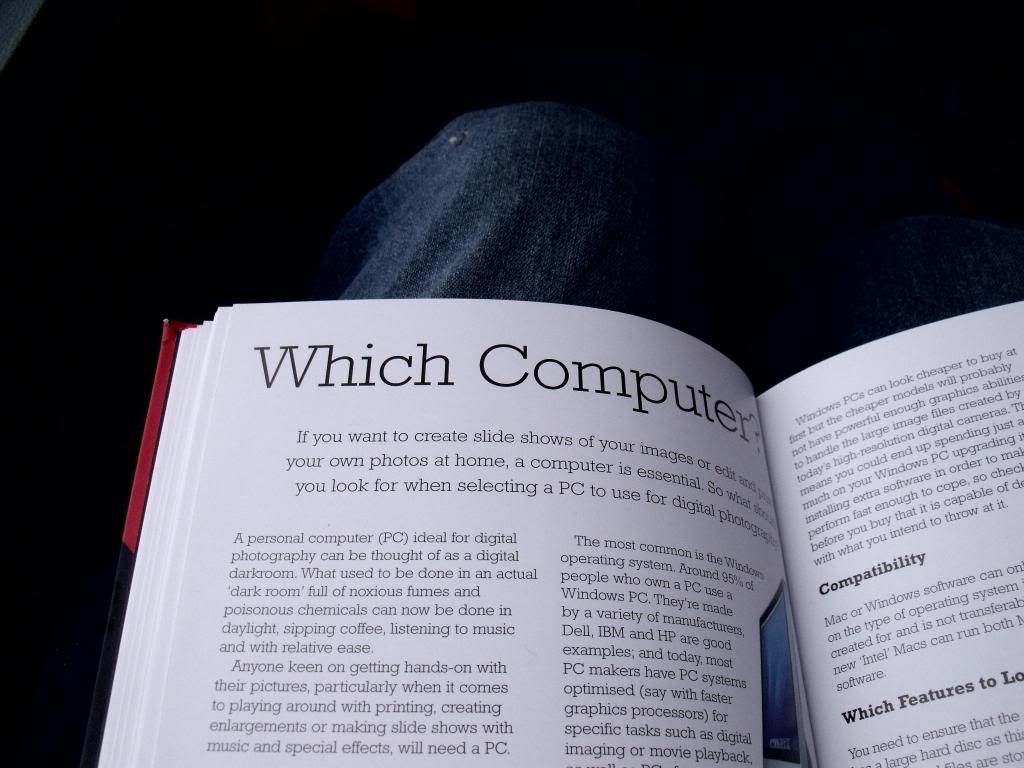 I also brought a photography book for the plane
A nice cloud formation, taken from the bus
At 09:55 we arrived at the terminal, it was hectic trying to get everyone off the bus quick but obviously everyone one would try to cram them selves at the front, slowing the process down. The terminal was very modern from the out side and the first thing I thought was, "it's massive!" And it really does tower over you!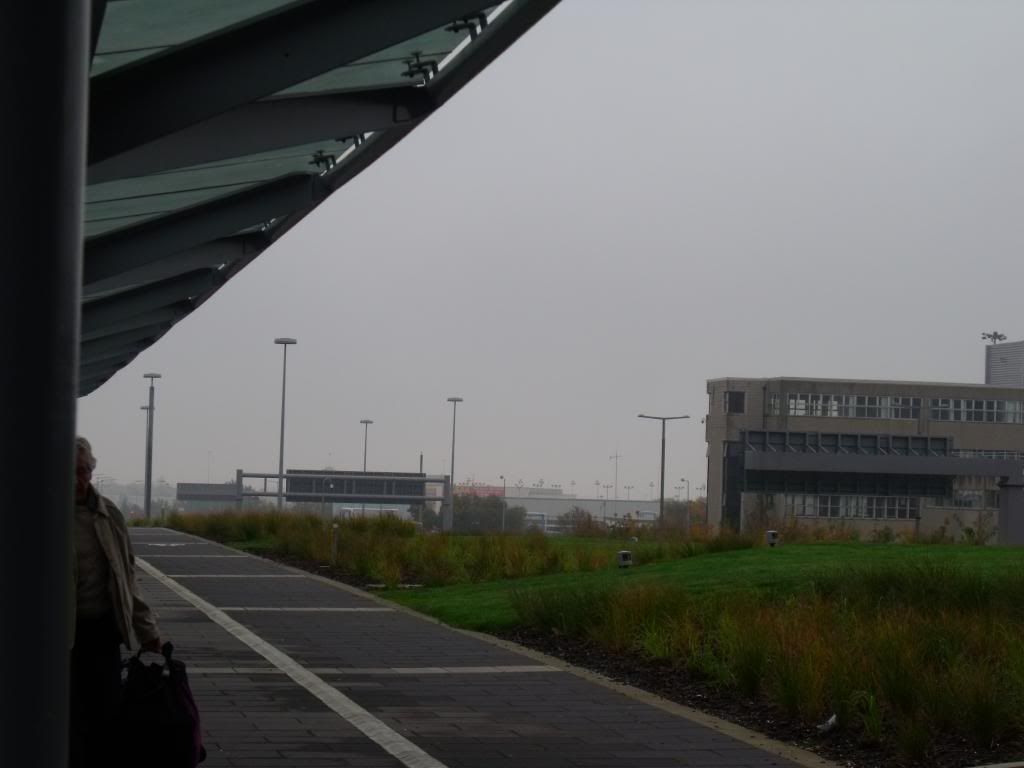 The smoking area outside the terminal and the main entrance.
When we got inside, it was still amazing how big and airy it was. I loved the dark greyish floor and one thing I did notice was they had a Spar... the first thing that came to my head was "they clearly saw the need for one because some person may realise they forgot the milk and would be thanking DAA for putting one there for the milk!" made me chuckle a bit.
The FIDS showing my flight at 12:40 (EI358)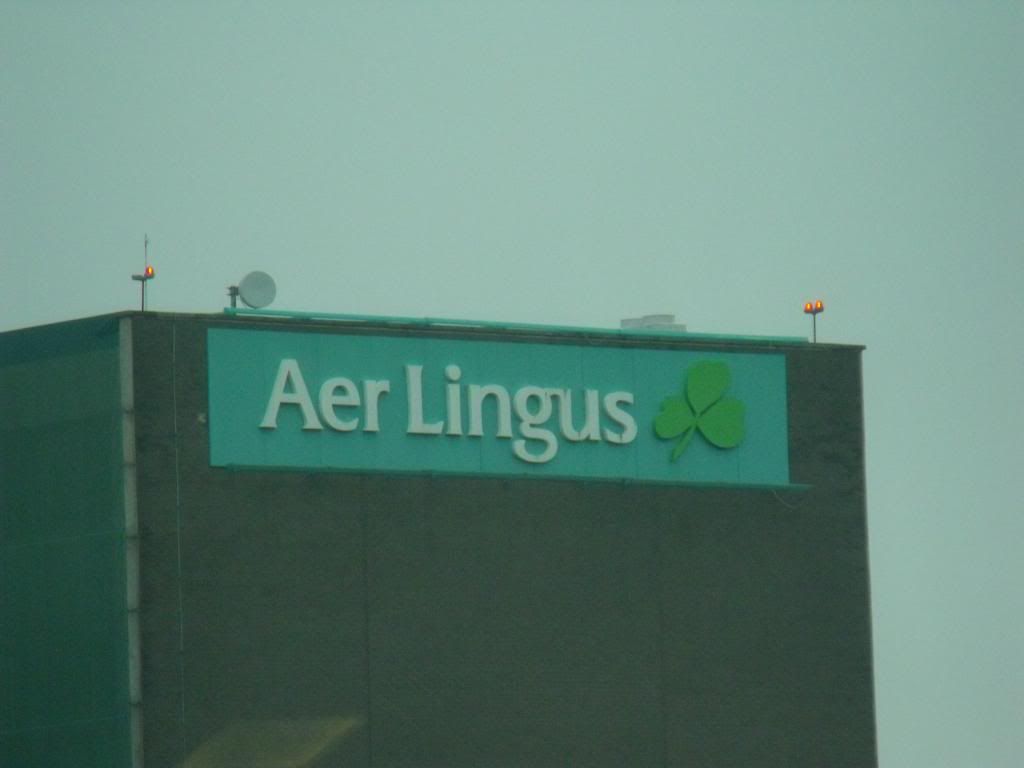 the sigh of Aer Lingus...needs a clean!
Check in was straight forward, we were asked to come up in 2's or 3's and sit in the order we would like to sit on the plane. I went forward with my friend and we were given 4E/F I was given 4E because we had agreed that I would get the Window the way back and he would get it on the way over.
After wards we went through security and we were welcomed to have a full lane to ourselves! (Thumbs up DAA!)
But I had to be patted down and that is really embarrassing in front of the friends I sit beside in school. So the laughter came and then he asked my teacher who came my a scary look oops!!
Once we got past that we headed straight through to like a shopping mall, a place filled with cheeseburgers and lots of cloths waiting to be bought by the trapped passenger. We were allowed 1 hour and 30 mins of free time to wander round the terminal before we had to board. I of course rushed straight to the nearest sweet shop and got my self Maynard midget gems, Extra spearmint chewing gum, an Airliner world magazine, and a pack of playing cards to play black jack on the plane with and a bottle of water and Pepsi. And the nice guy at the counter wished my trip to Stuttgart and a merry one. I can never board a plane without my essential flying things! After wards we went to a place called the Chocolate lounge but only to sit at the metal rail and watch the aircraft at T2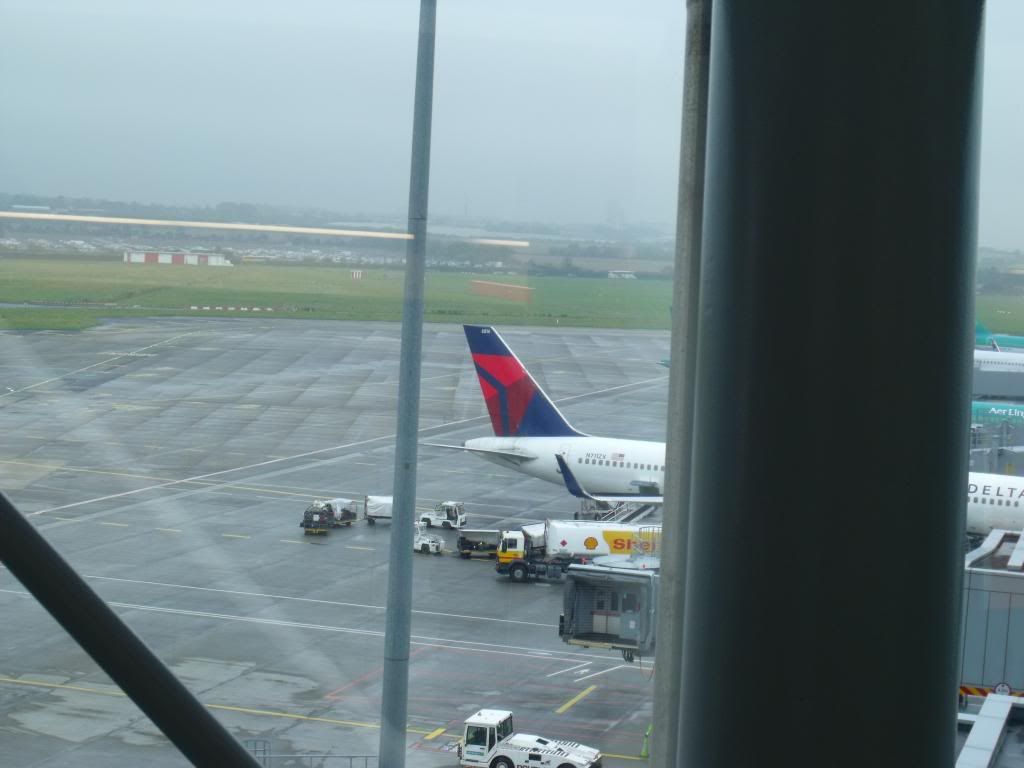 Dl B752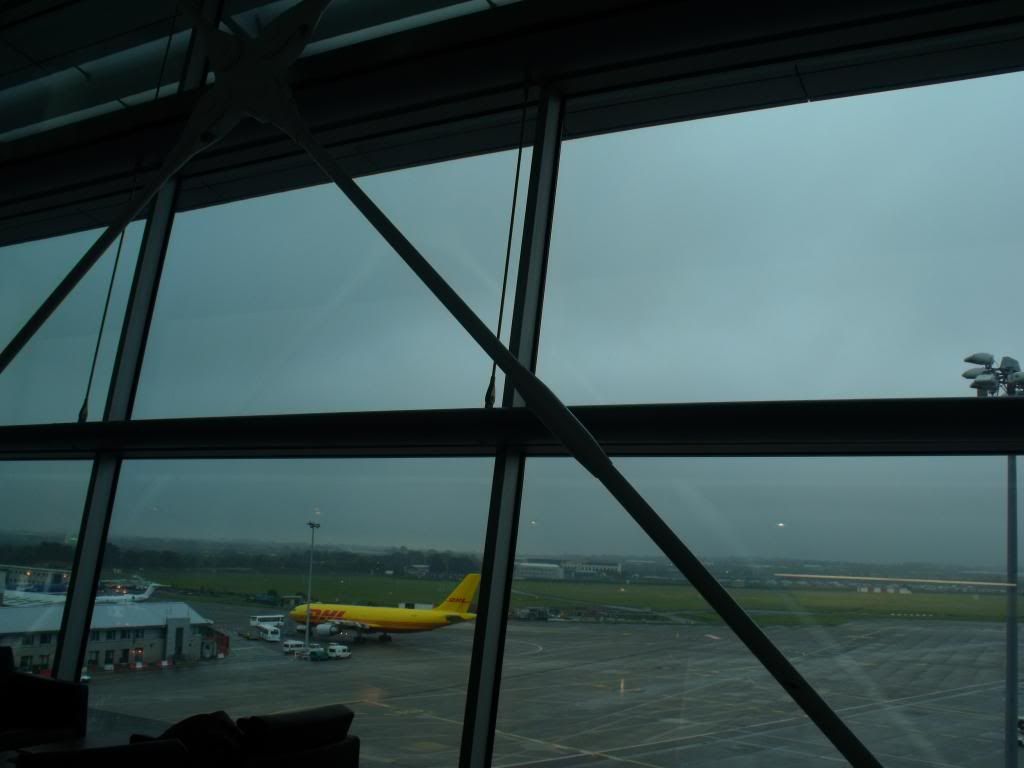 DHL A300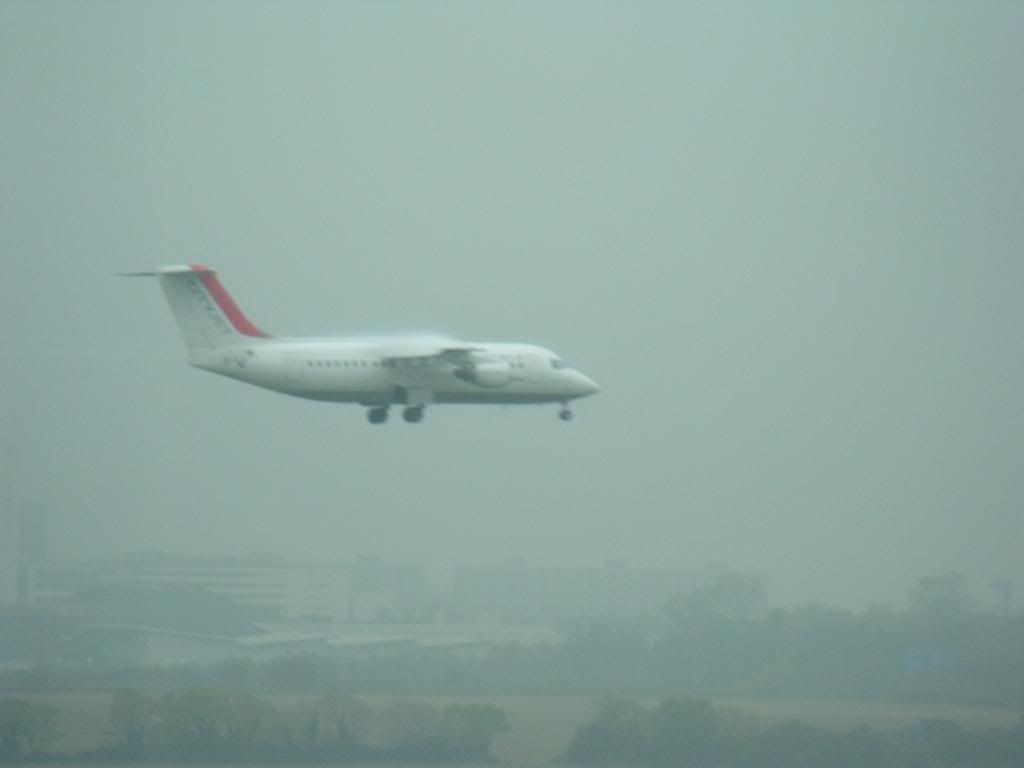 WX RJ85
Afterwards we went to stretch our legs a wee bit and we saw these cars for sale:
Would love one of them!!
Picture of the Chocolate lounge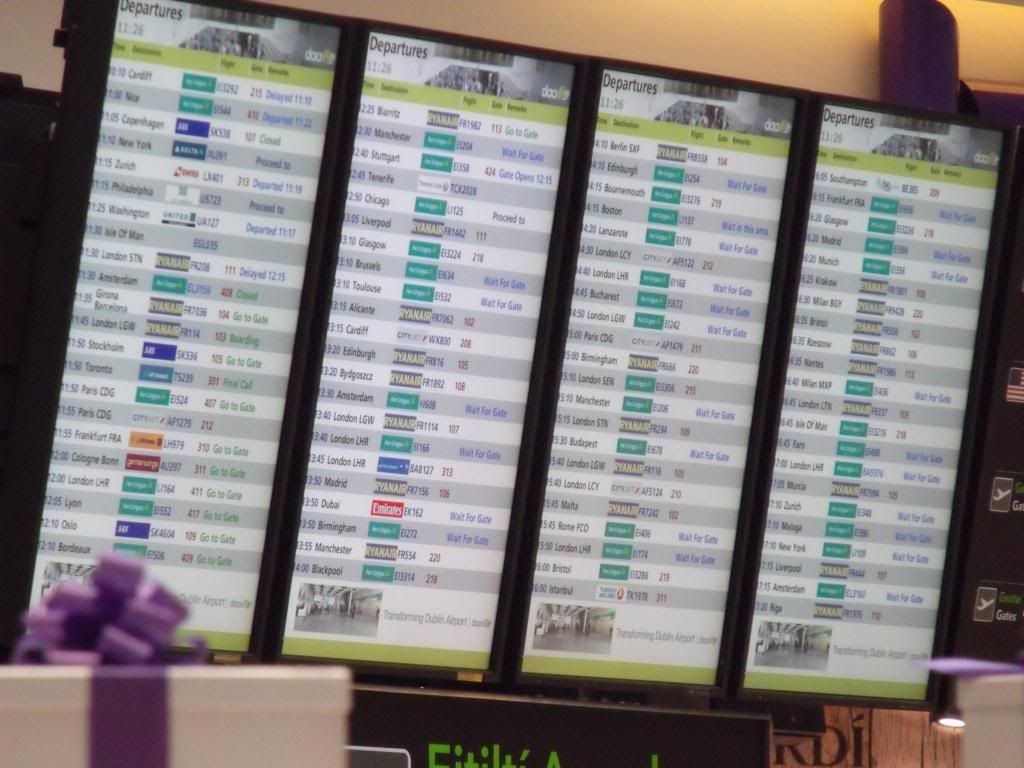 then we noticed our flight was delayed coming in from RNS or HEL (I can't remember!!)
Afterwards we were allowed to walk round some more and I just went straight back to the window: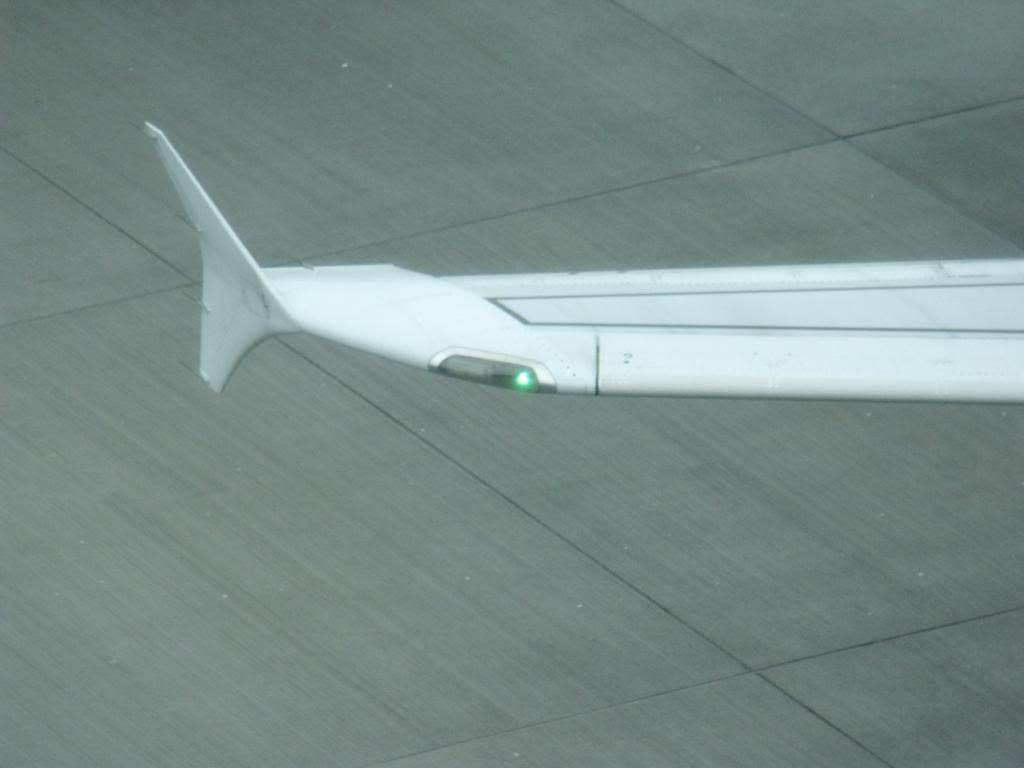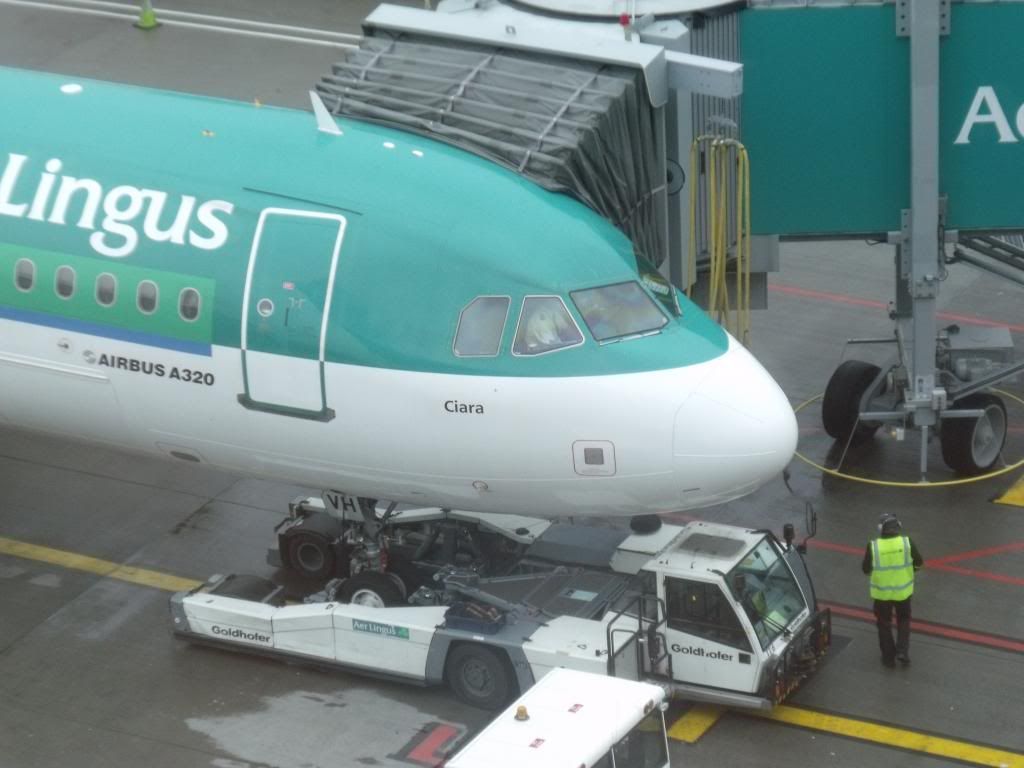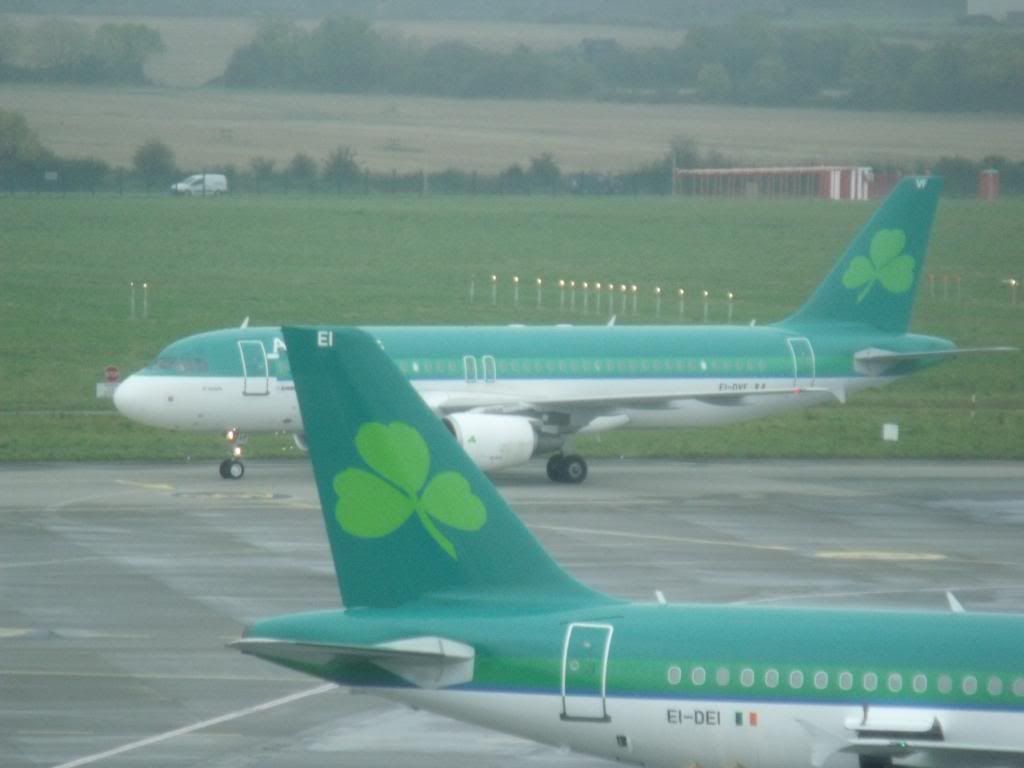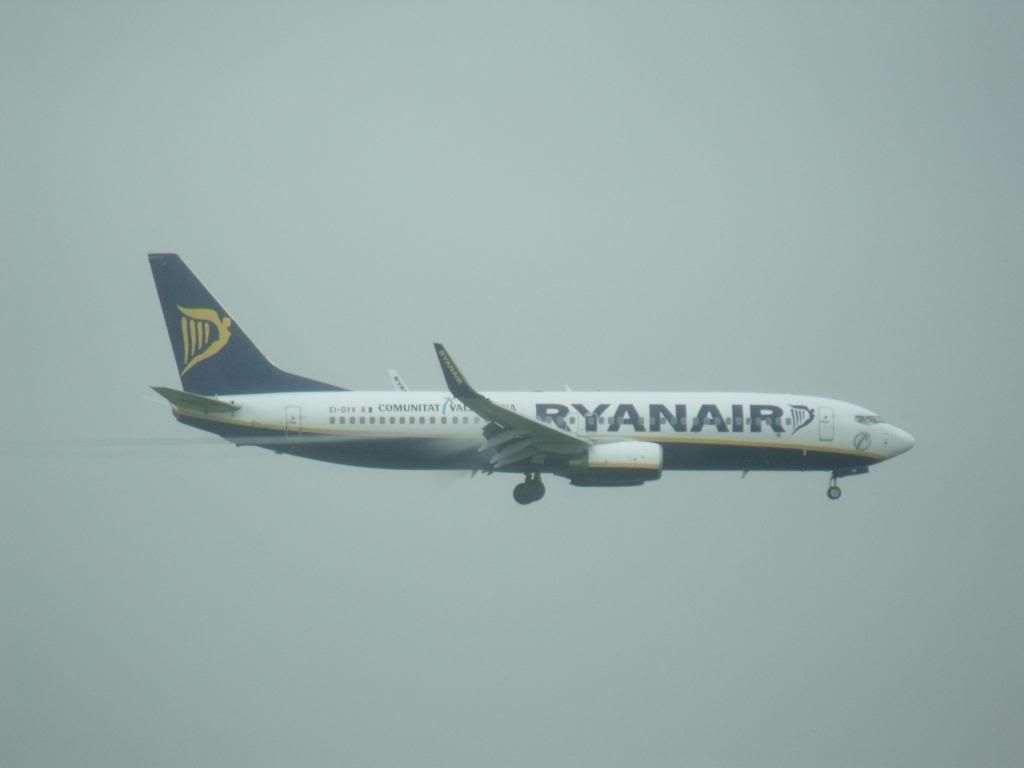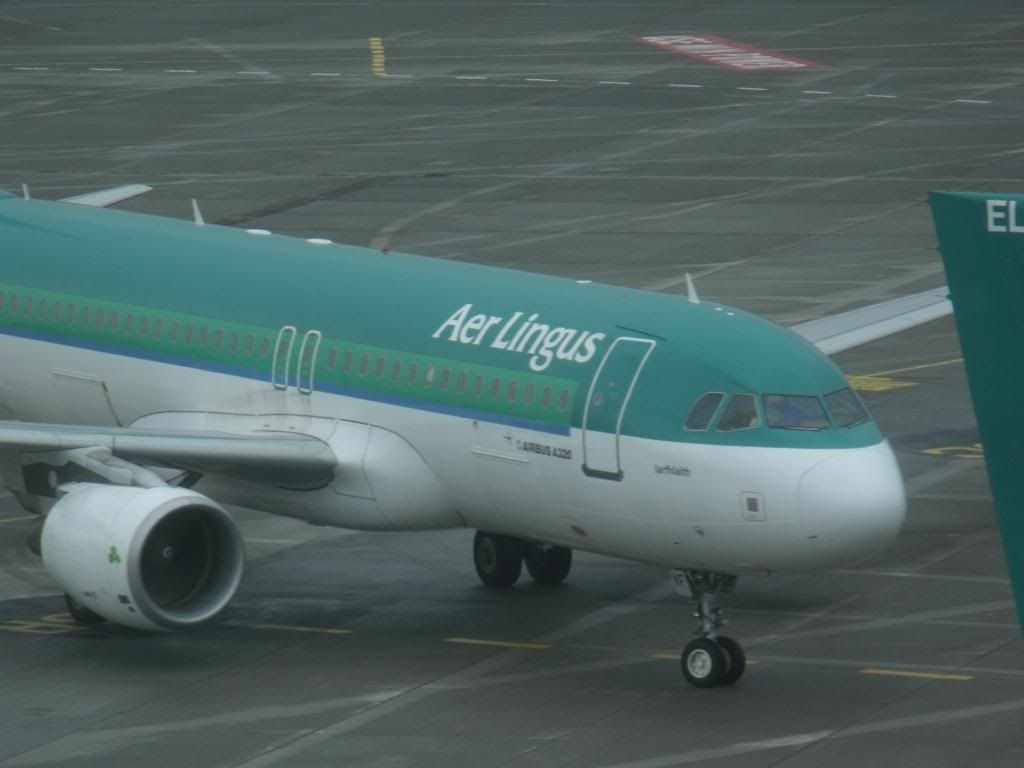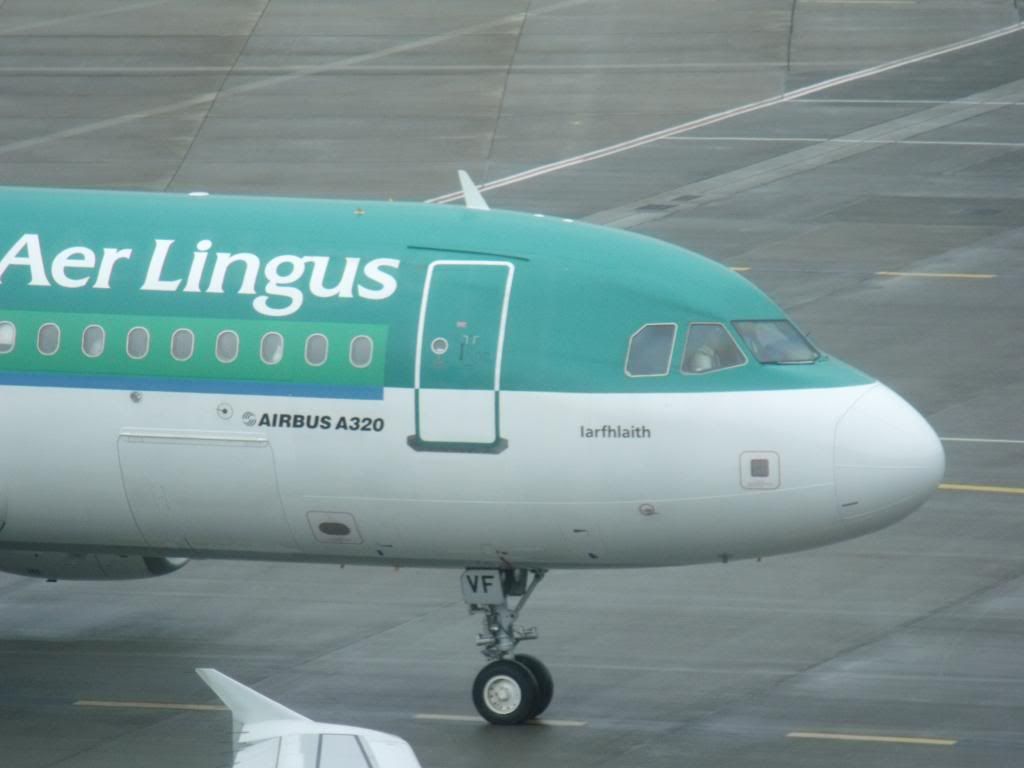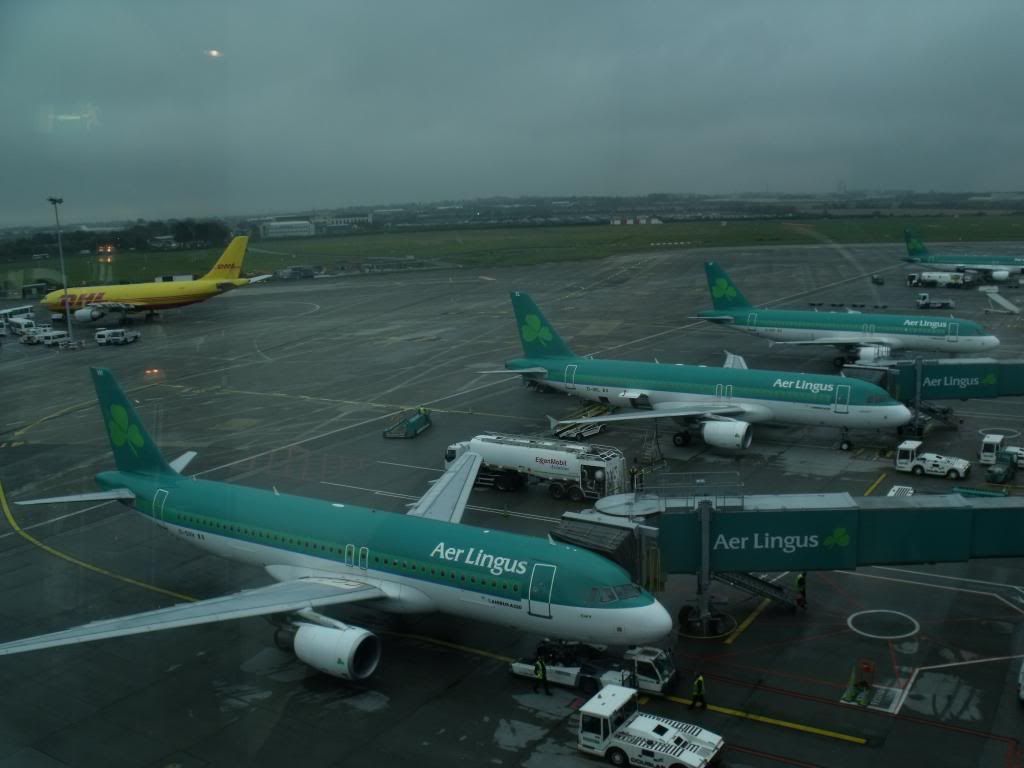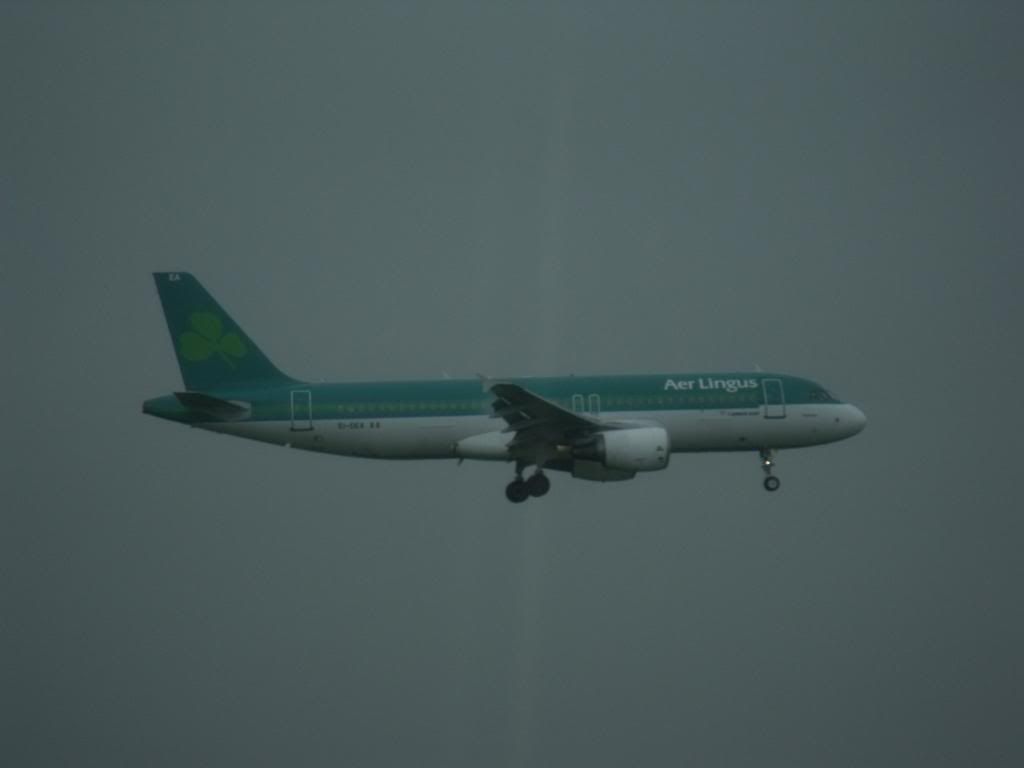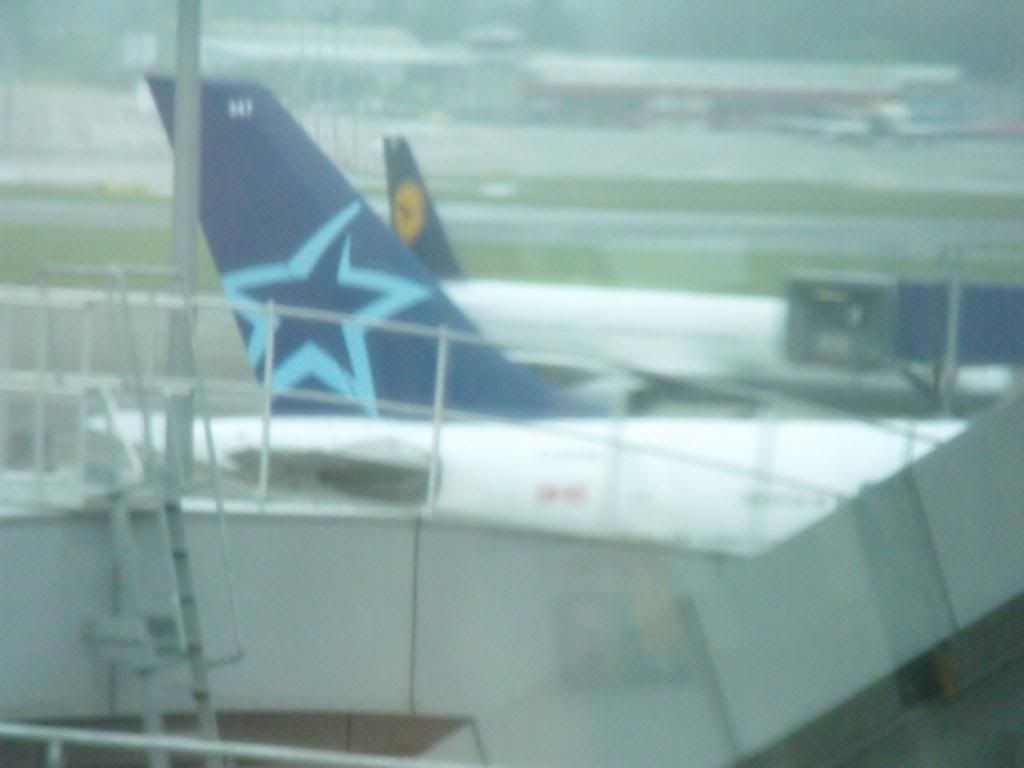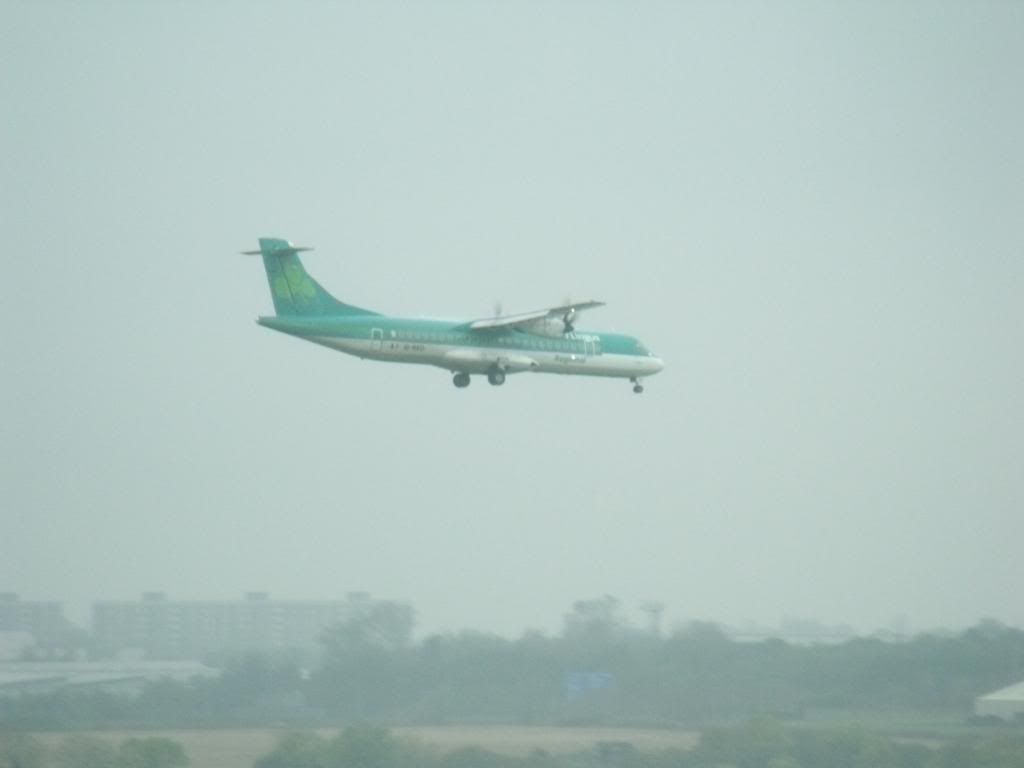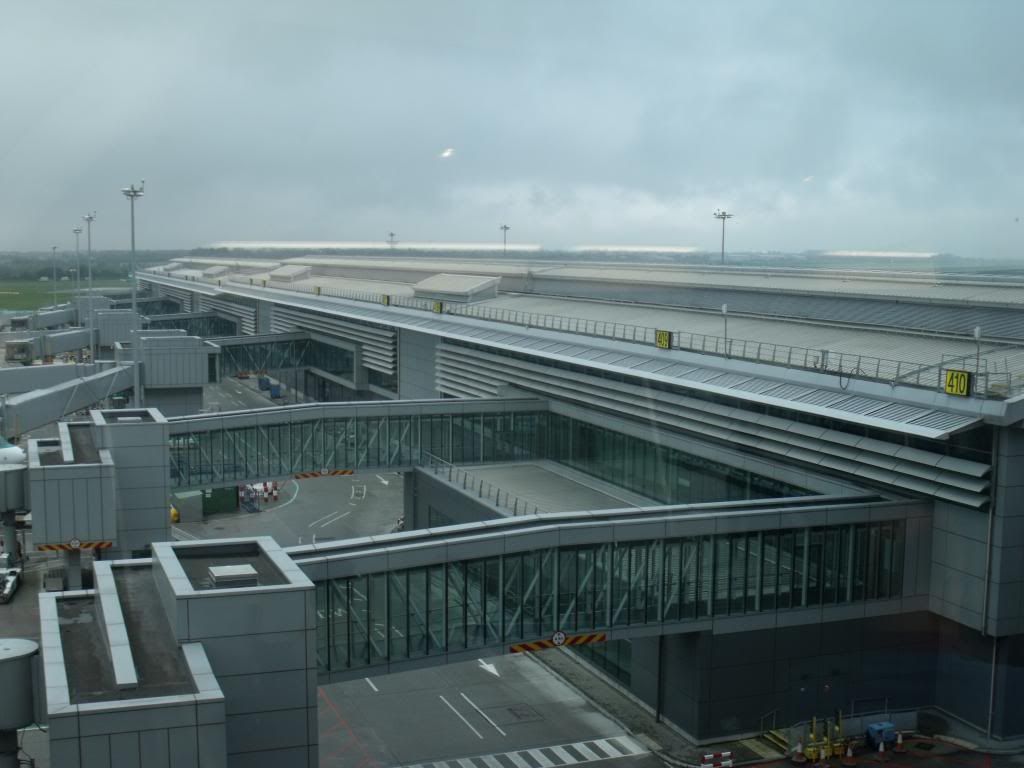 Loved this shot!
Our spotting things!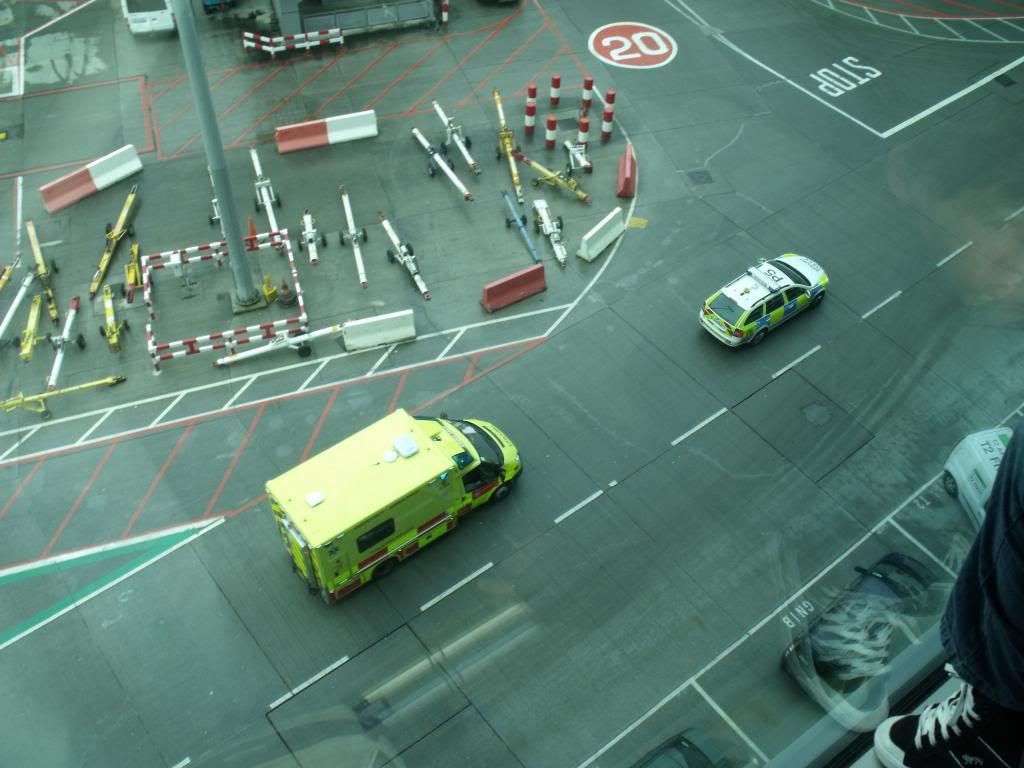 We noticed an escorted convoy, that really baffled me.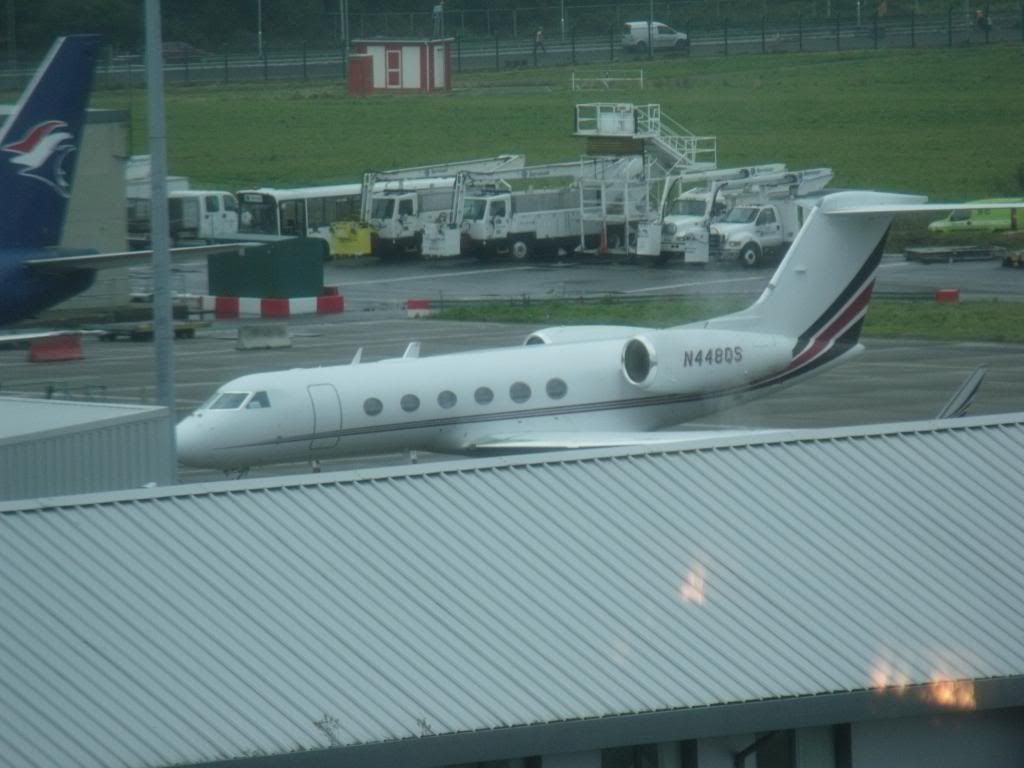 Would love to have one of those!!!!! And all expenses payed also!!!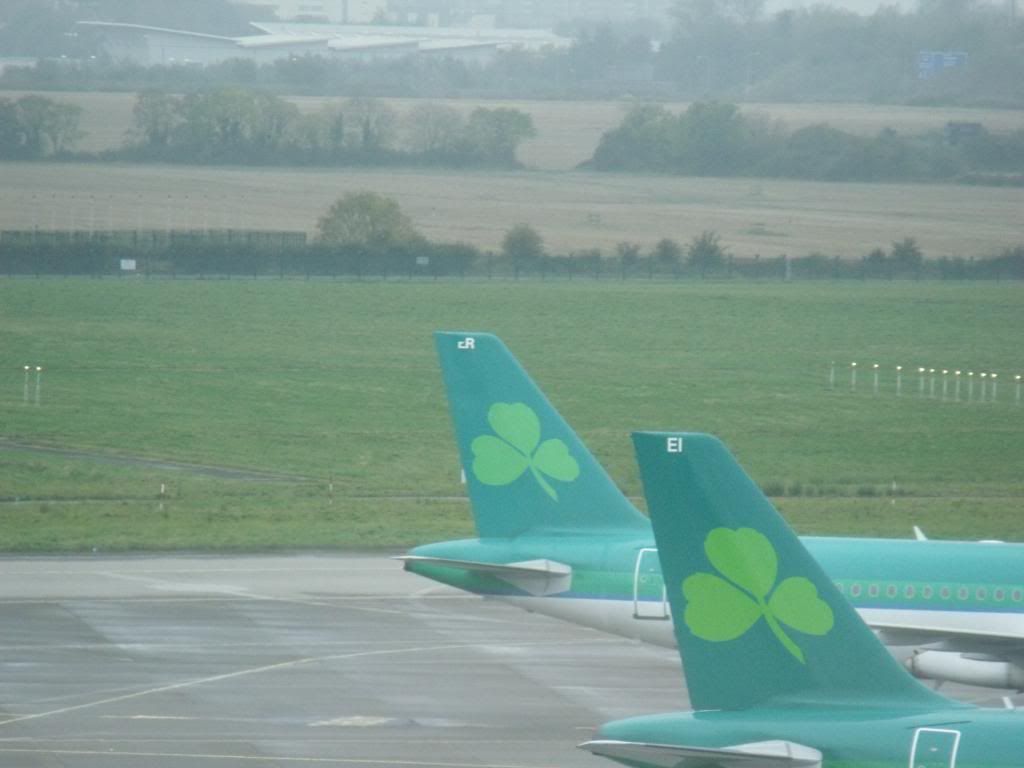 Afterwards we were told to walk to the gate and that we could spot from down there.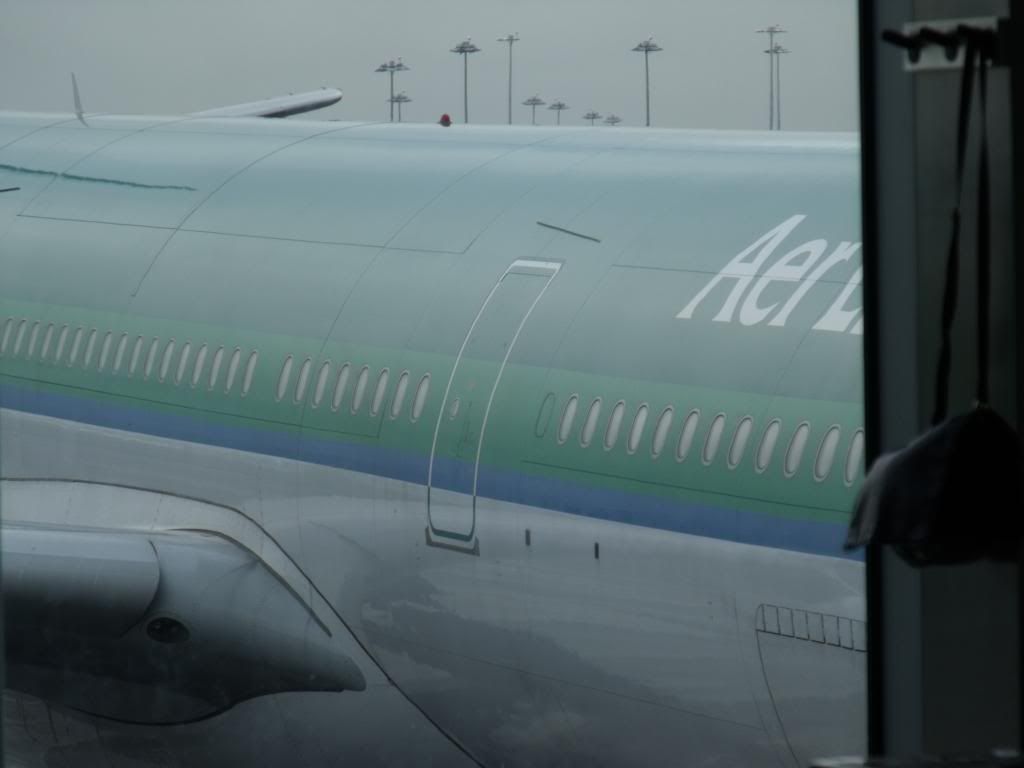 I love that picture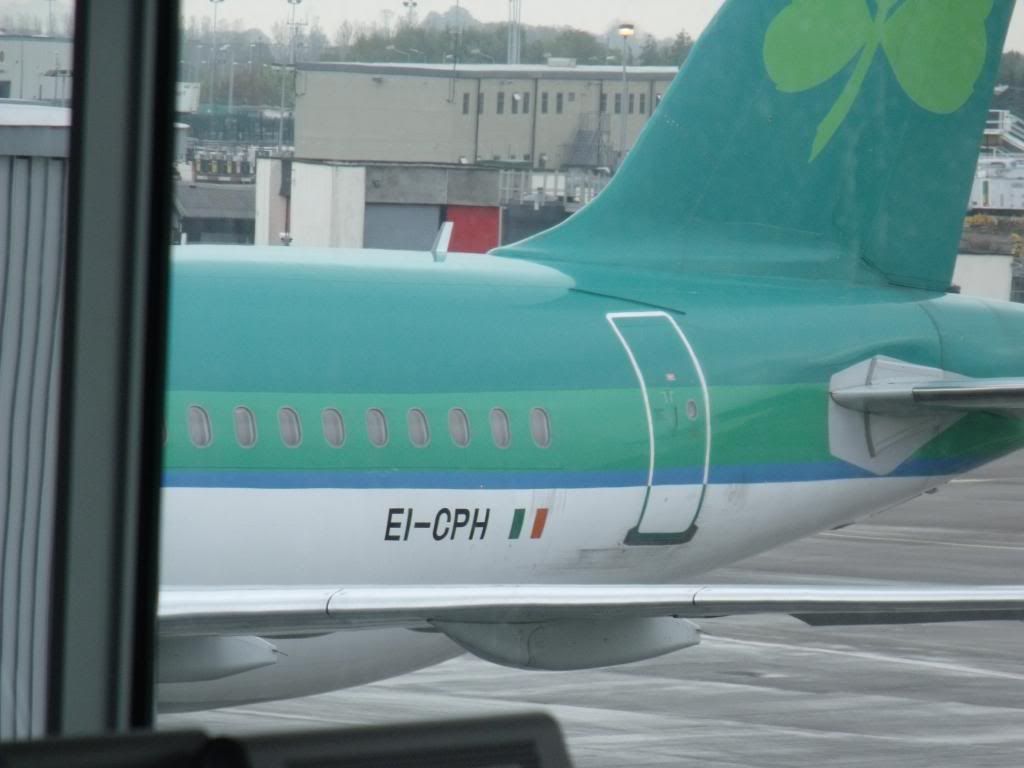 FLIGHT INFORMATION:
- ETD 12:40
- Actual 13:10
- ETA 16:40
-Actual 16:40
- Seat 4E/F
- Reg-EI-CVC
- a/c A320 Aer Lingus
- Flight No- EI358
- Weather was cold and wet
-Takeoff from runway 28 arrival on 07
Boarding was called and we headed to the plane. I was so excited, my last flight was on EI to LHR and my next flight would be EI! My favourite airline!!!!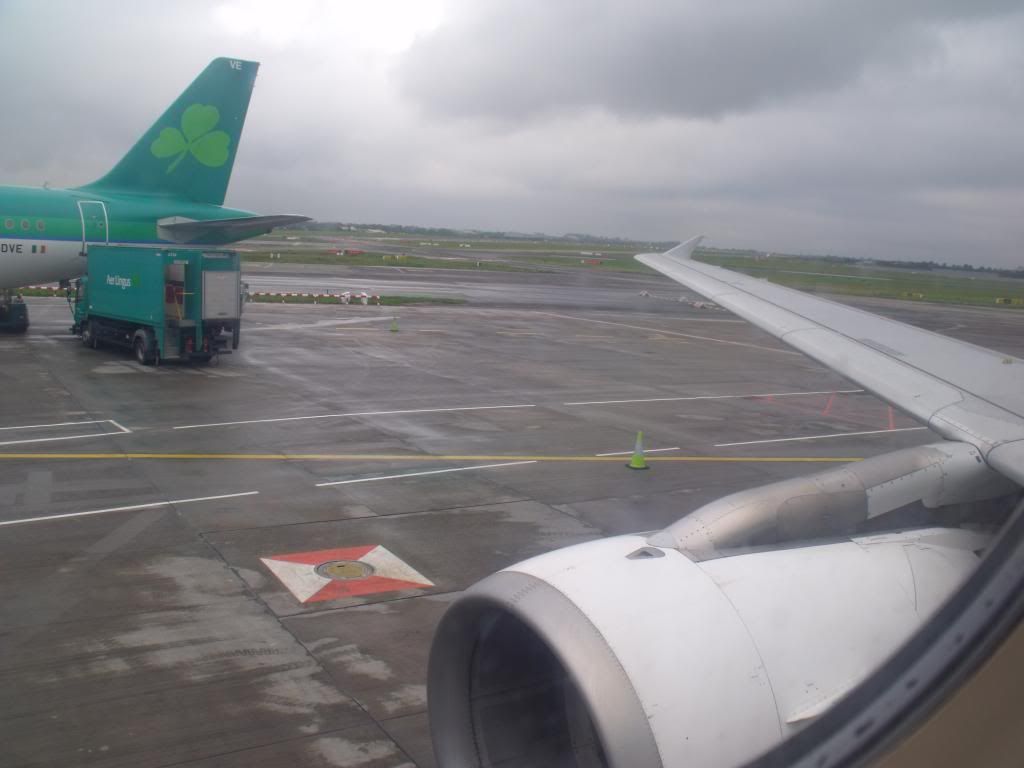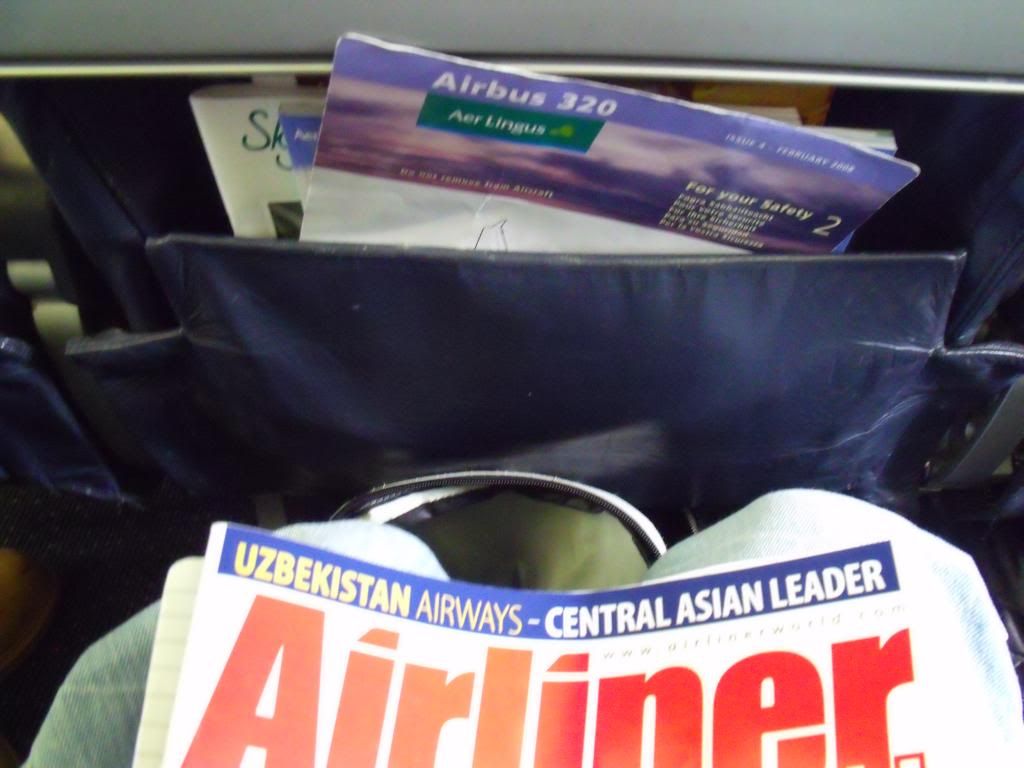 Take off was quick and powerful, and the overcast day soon turned to light. The breaking through the clouds moment I once again forgot about had came and the cabin lit up from the suns light.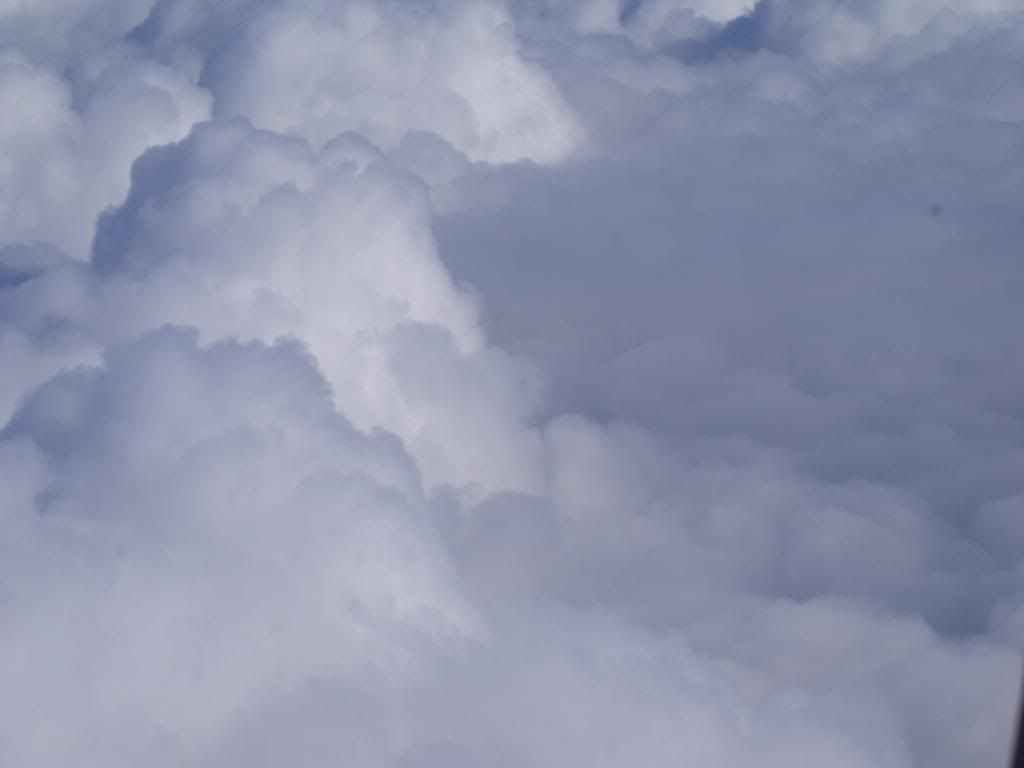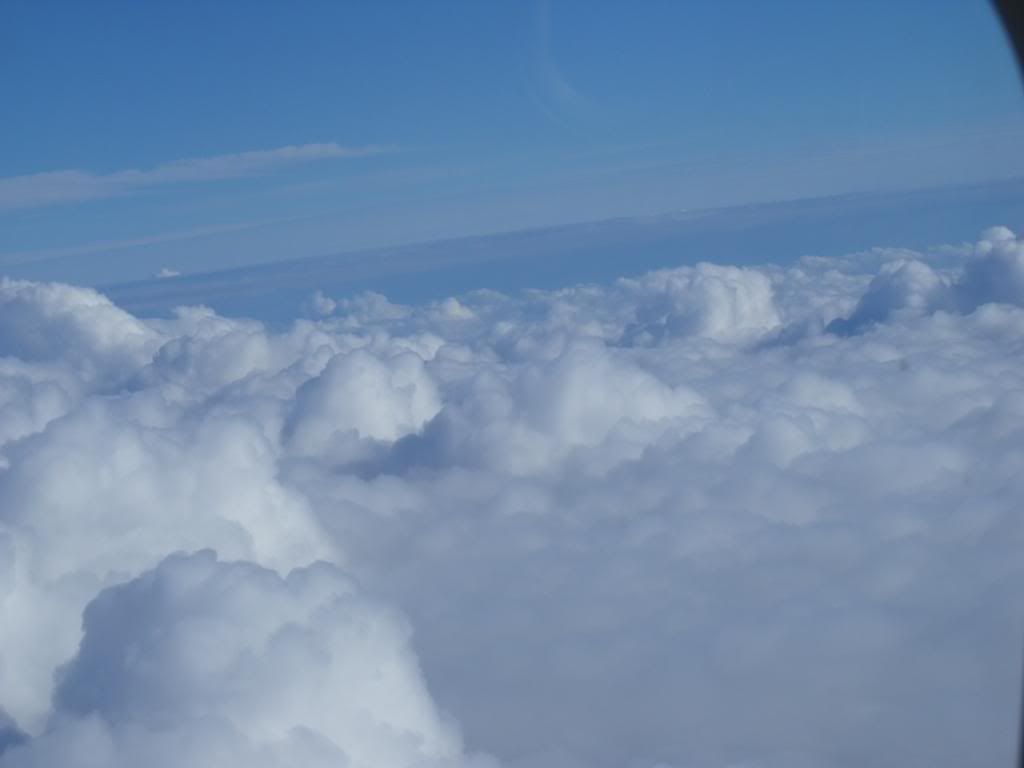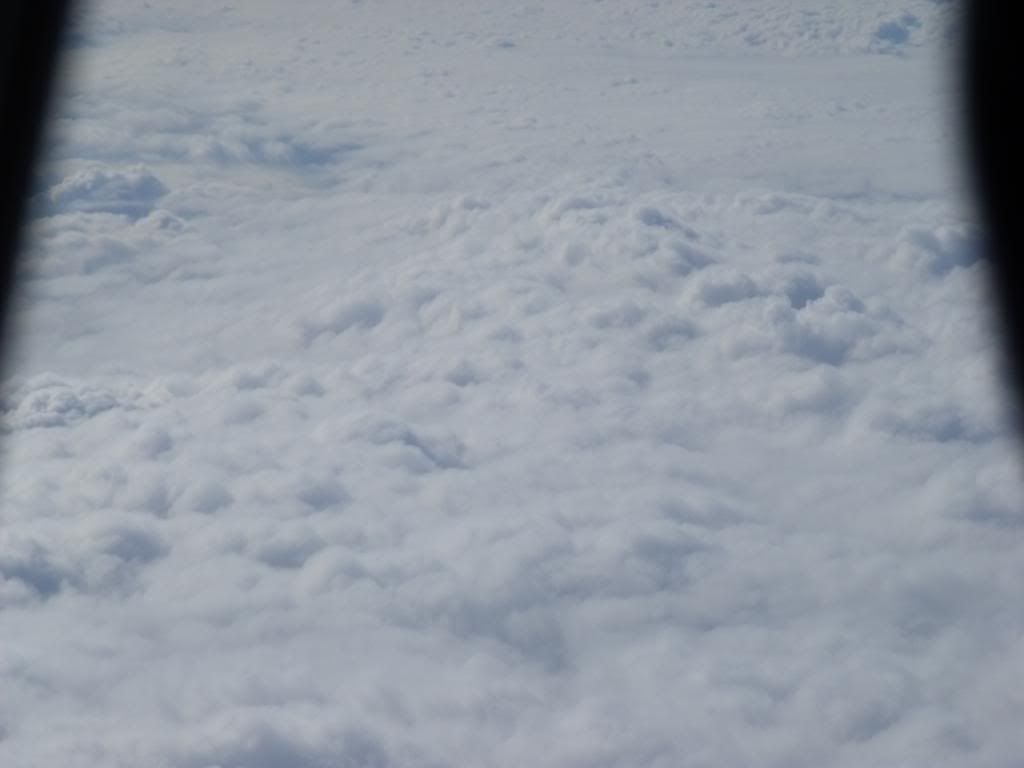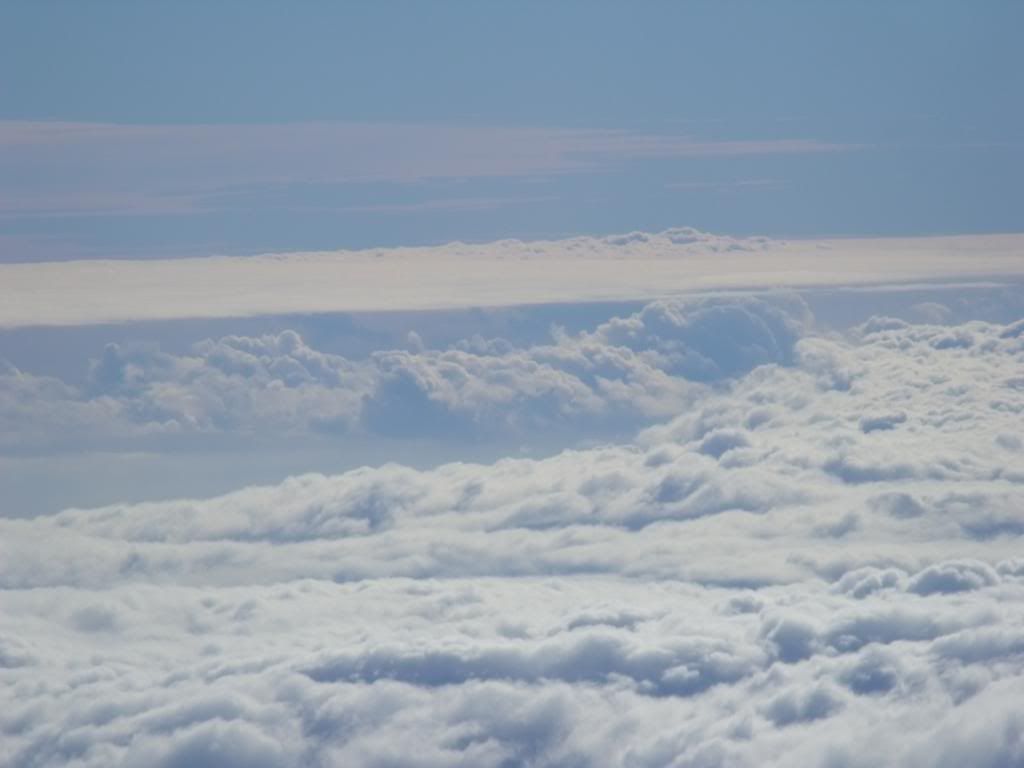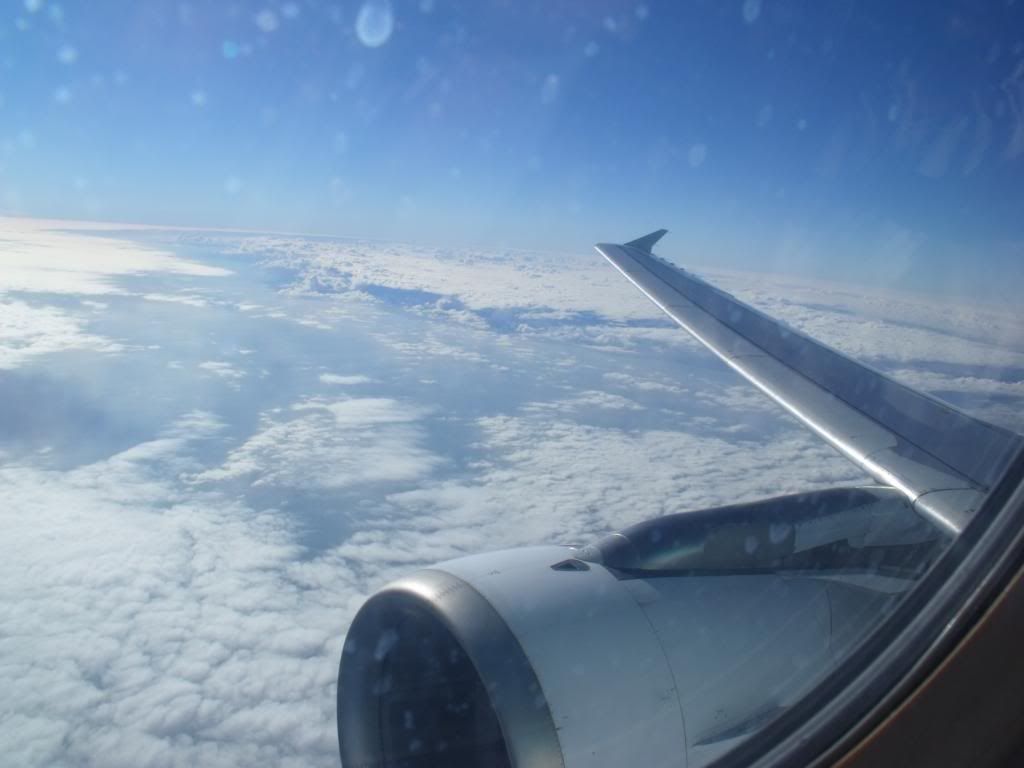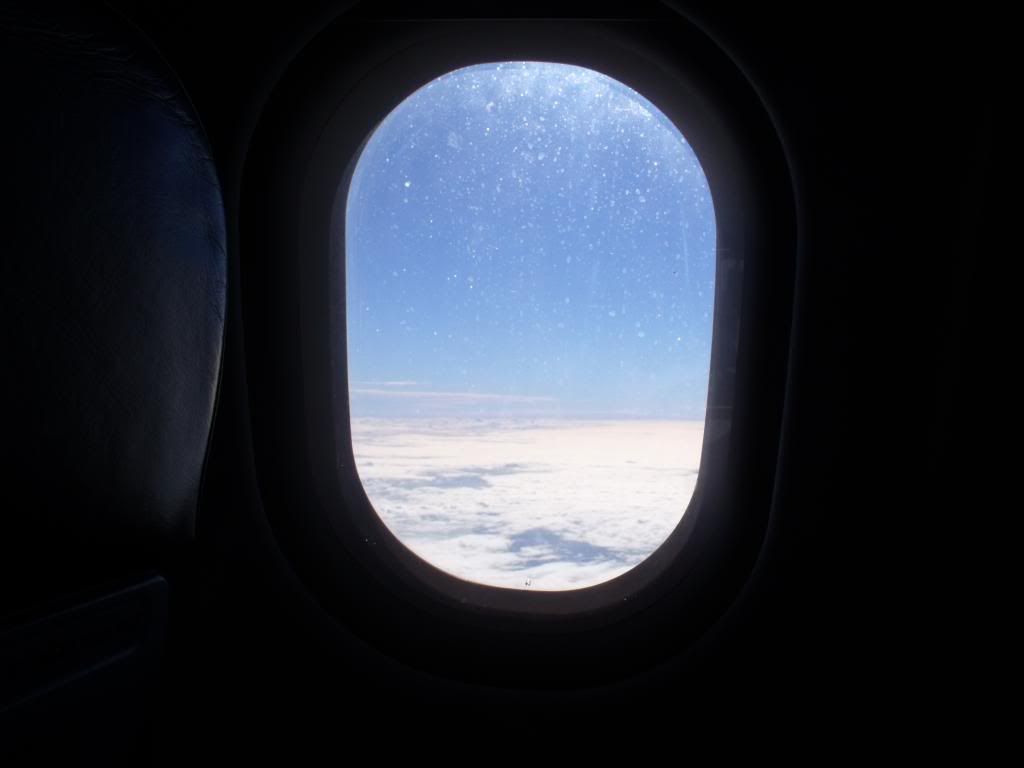 An attempt to be arty!!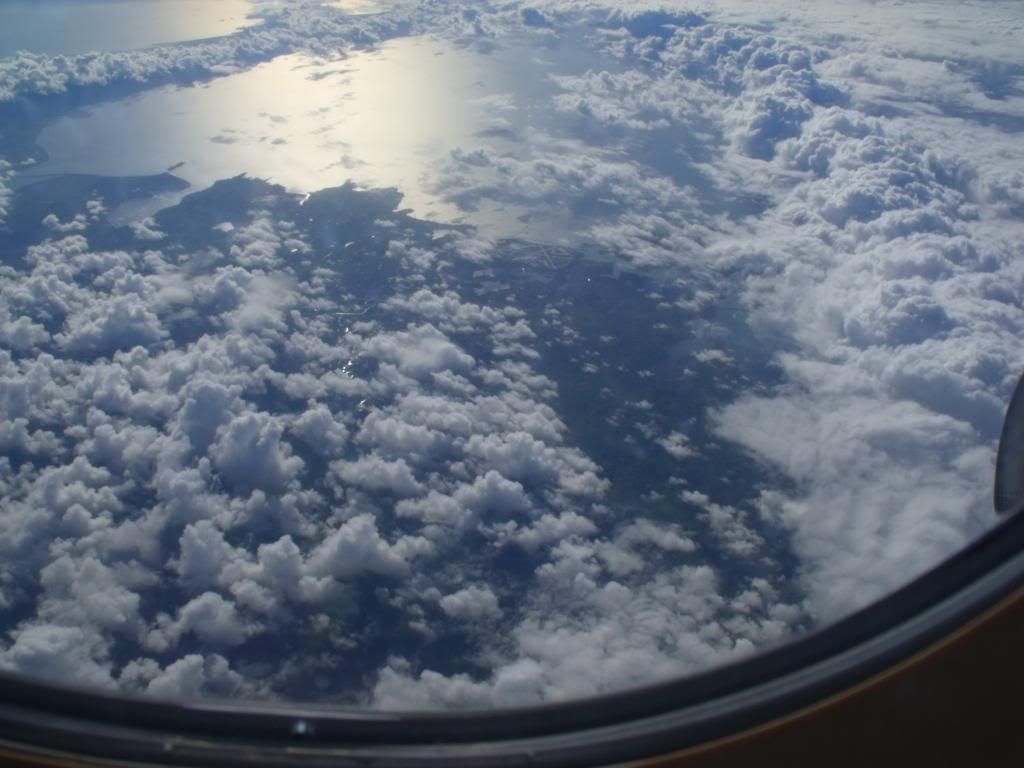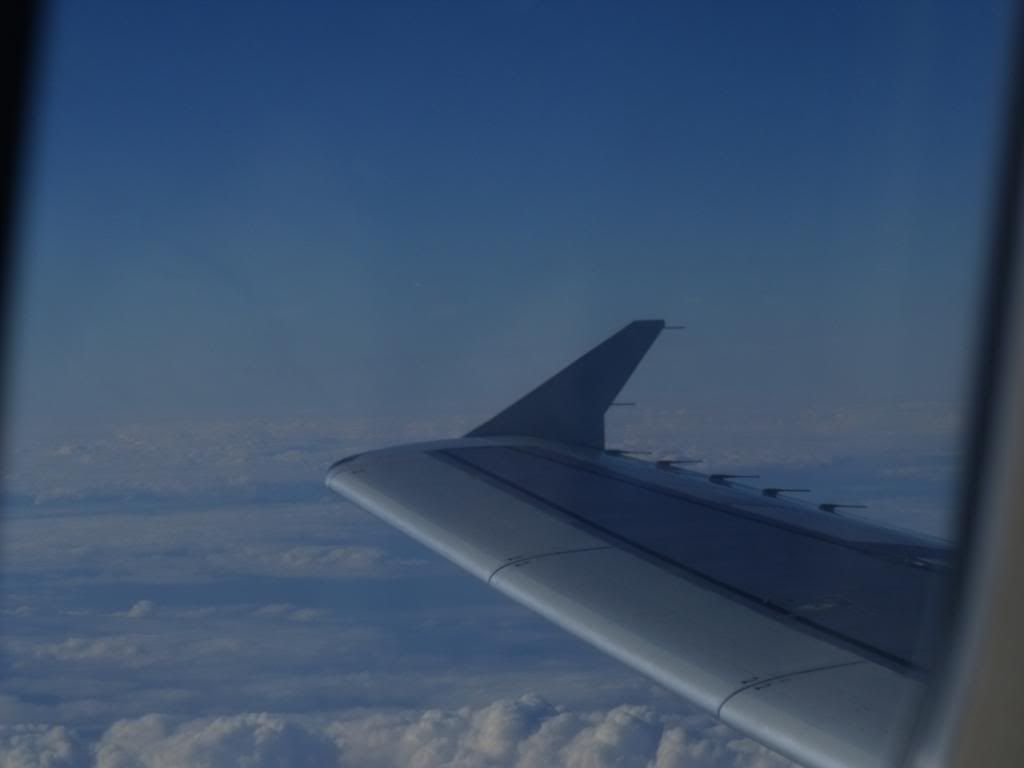 My friend wanted a cheese and ham toastie, in which I did tell him would be very expensive, but he didn't listen and he bought one for 5 euro. but was given the tomato one so after biting out of it and opening it, he got his changed to the right one and then left half of it (face palm) the F/A was not happy with him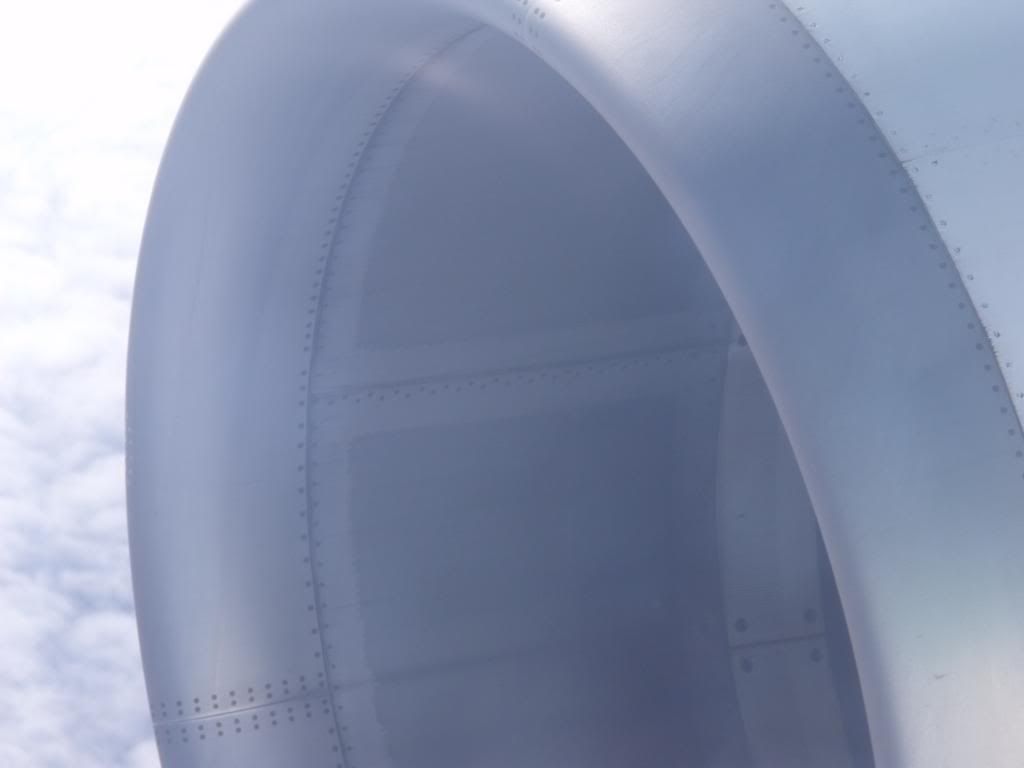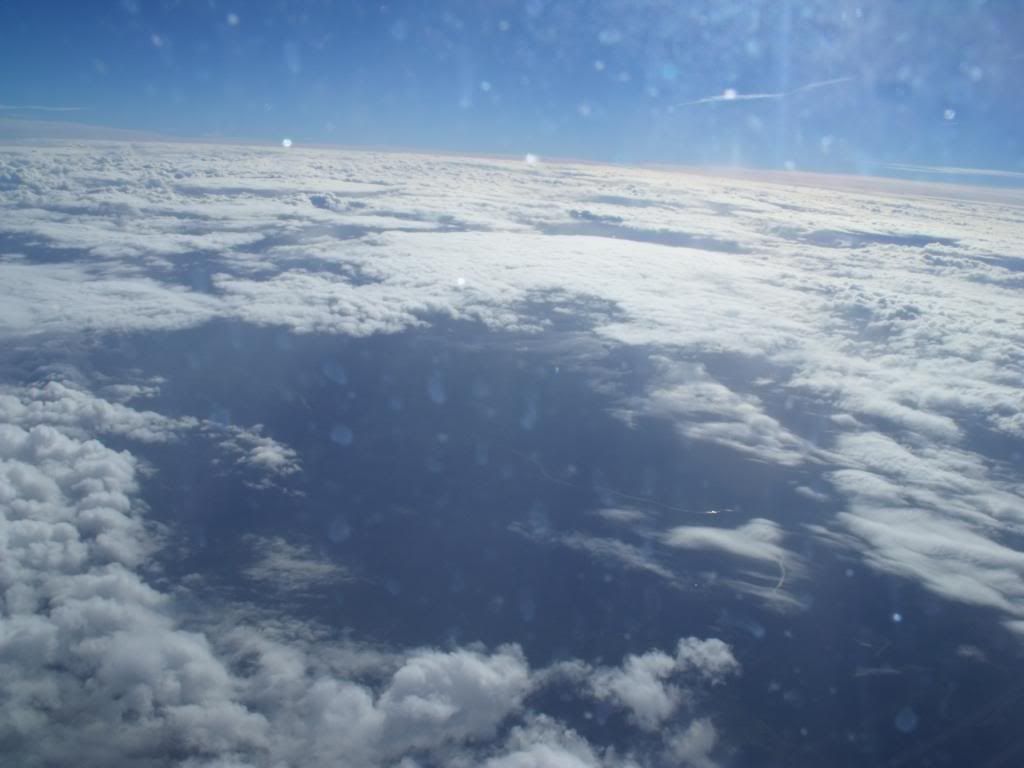 By now the co-pilot came on the P/A and announced a cruising altitude of 37,000 feet and that we flew over the isle of man, Liverpool, Heathrow, Brussels, Frankfurt and then into Stuttgart.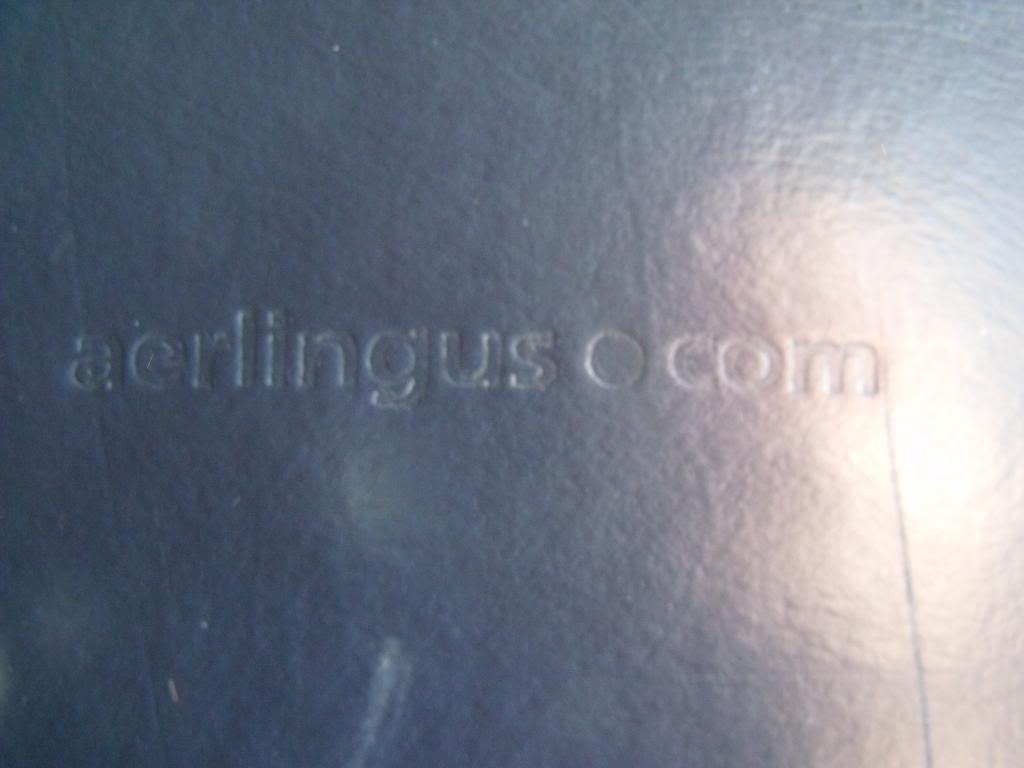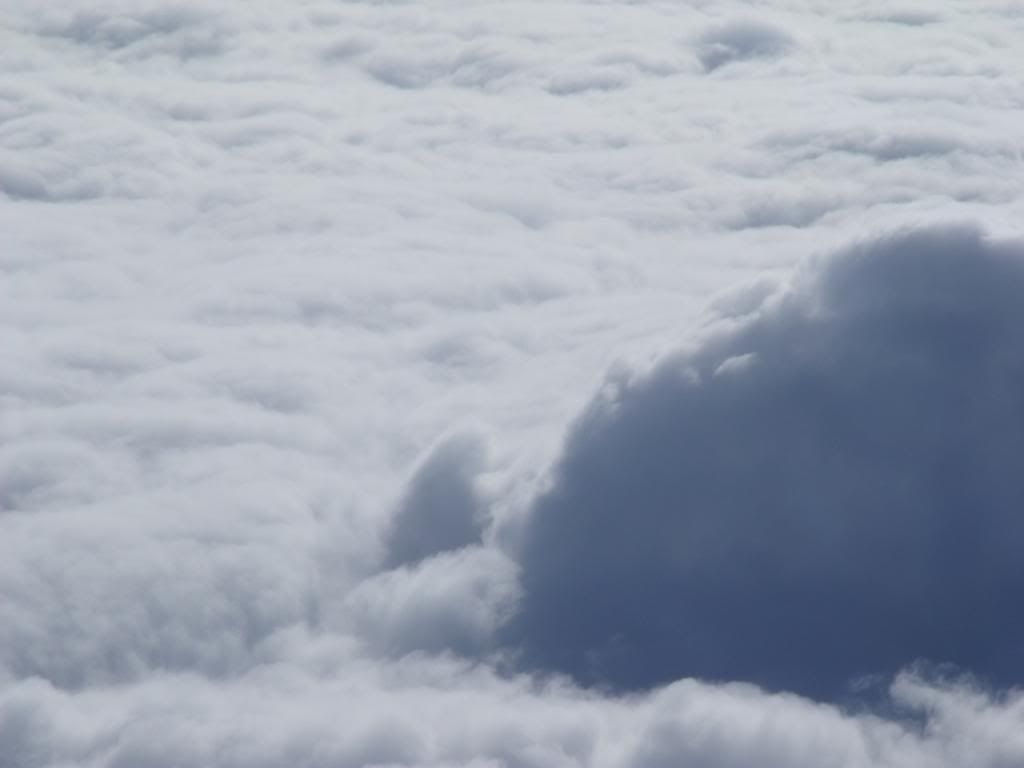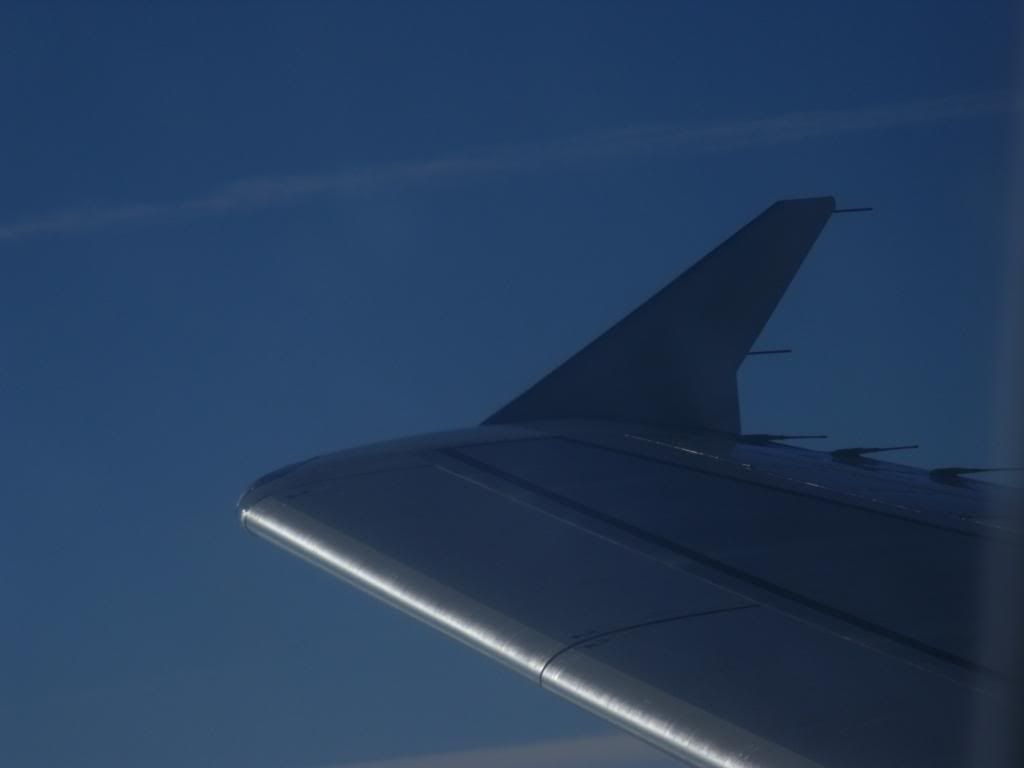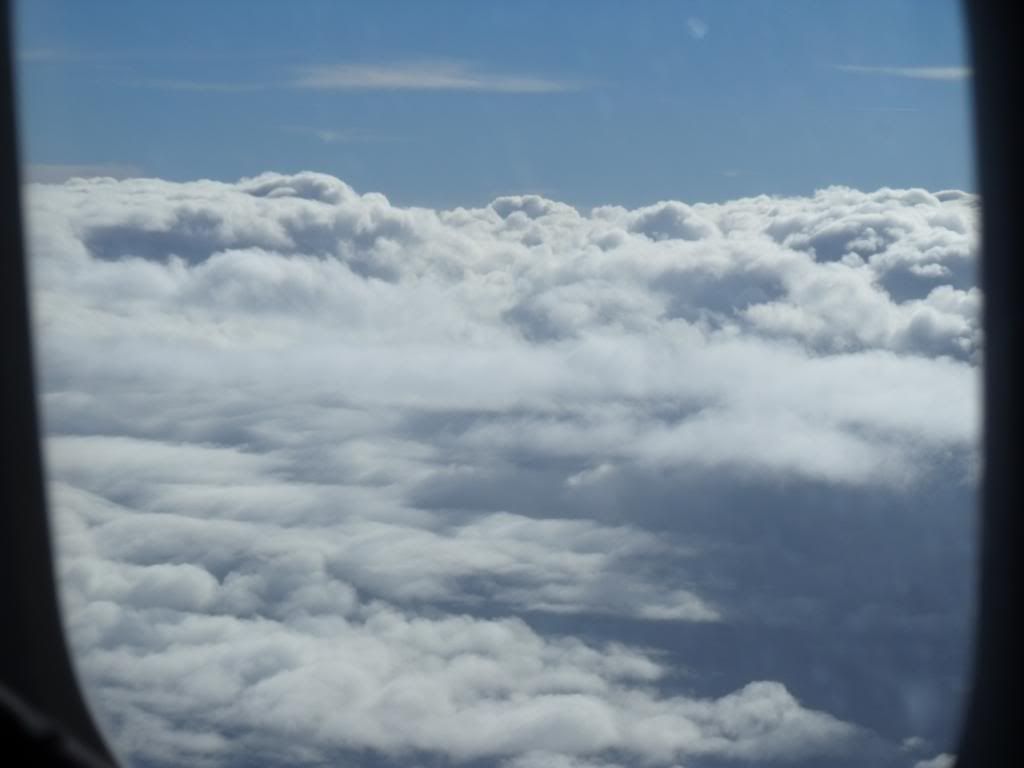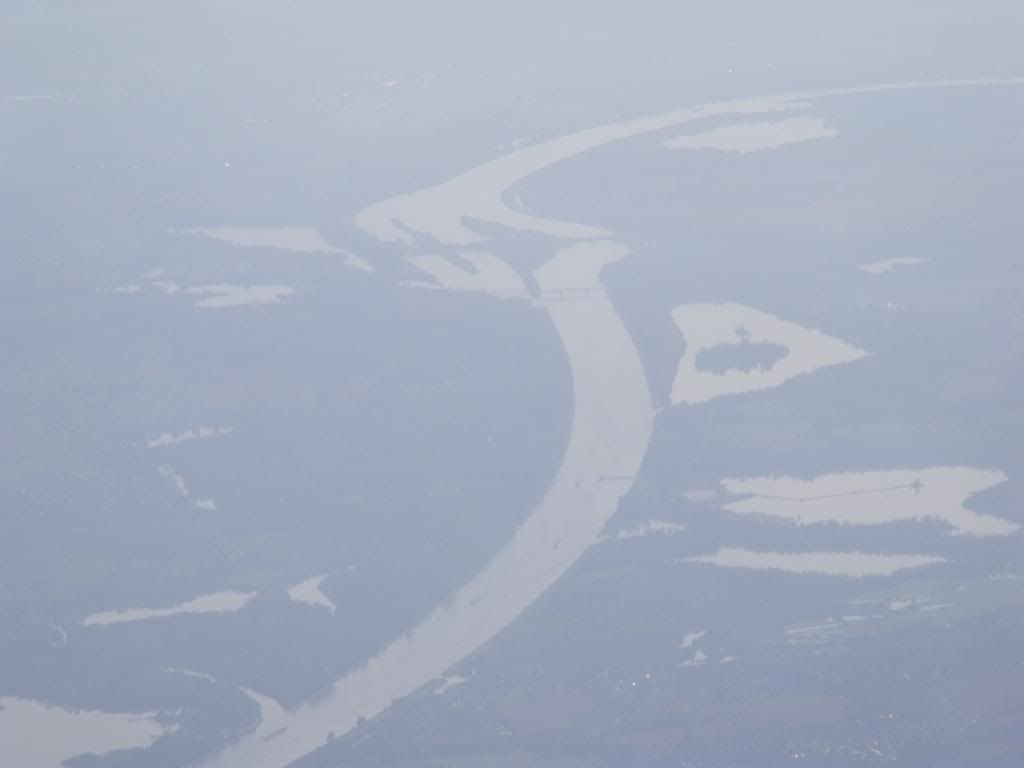 Descent into Stuttgart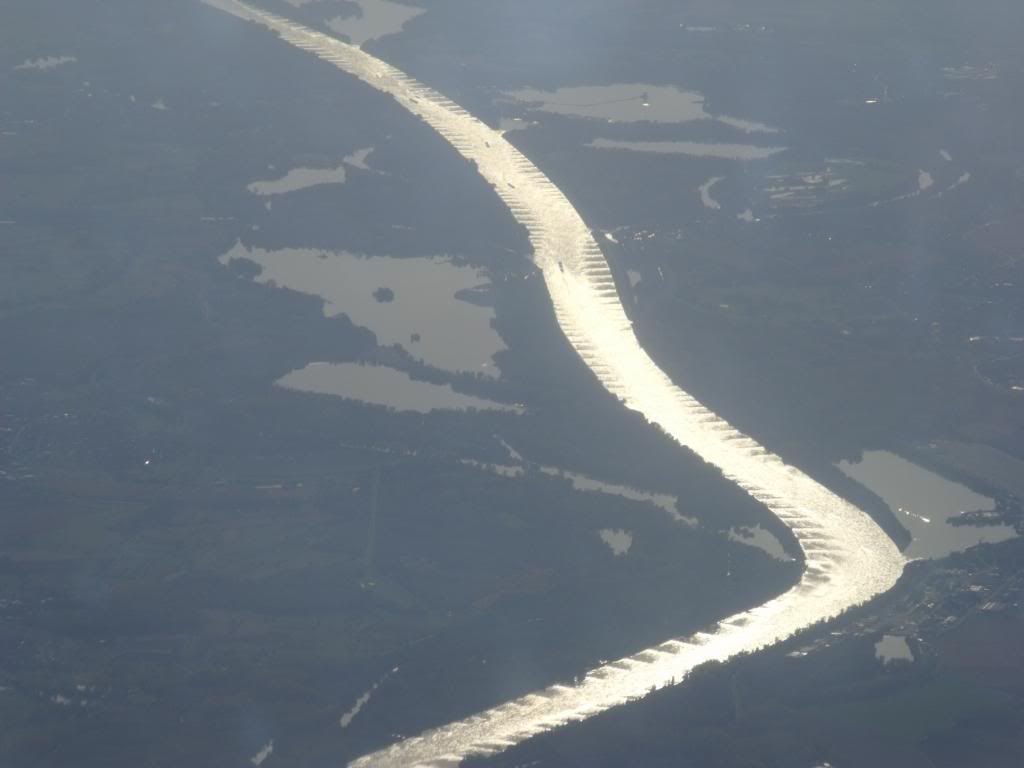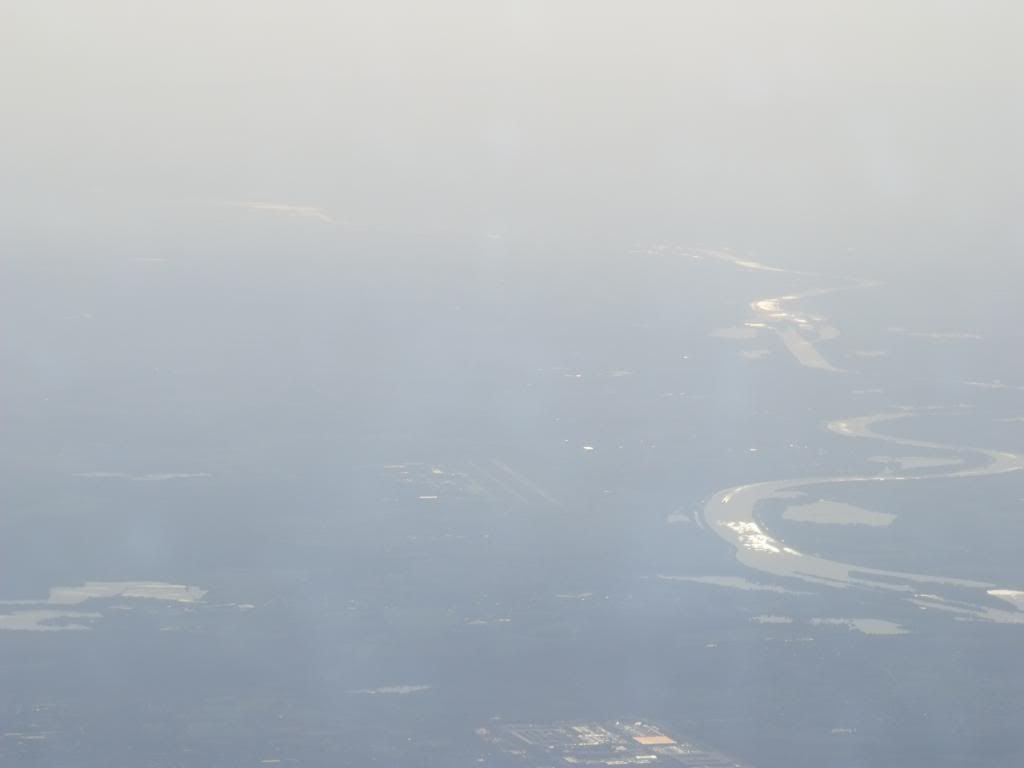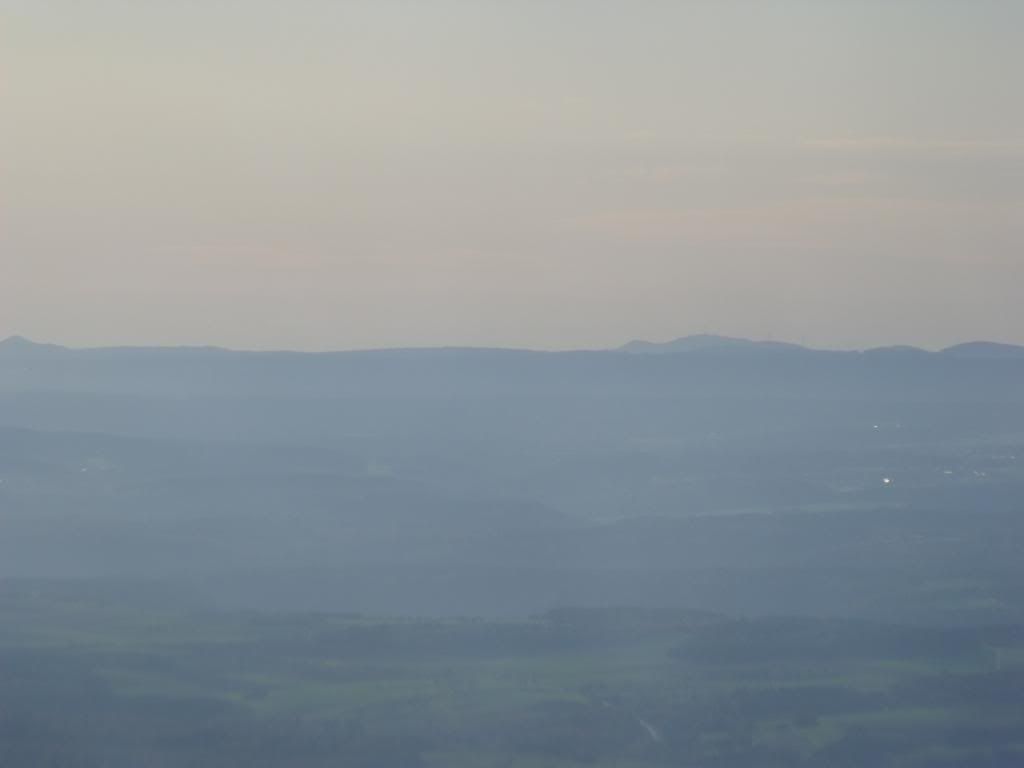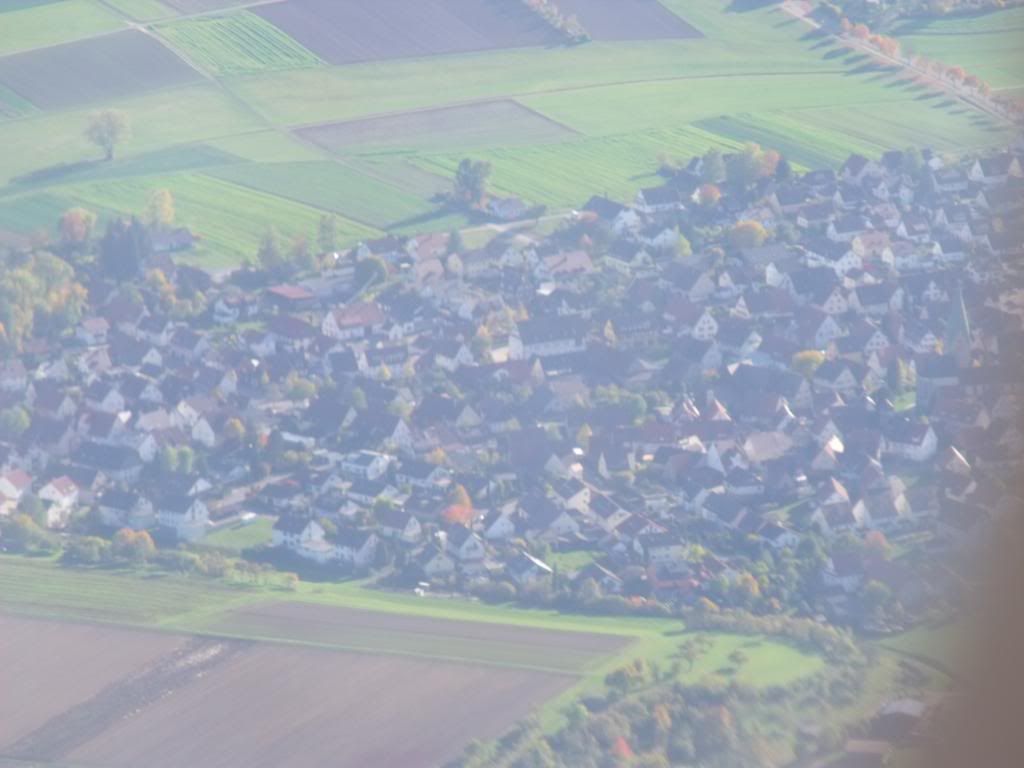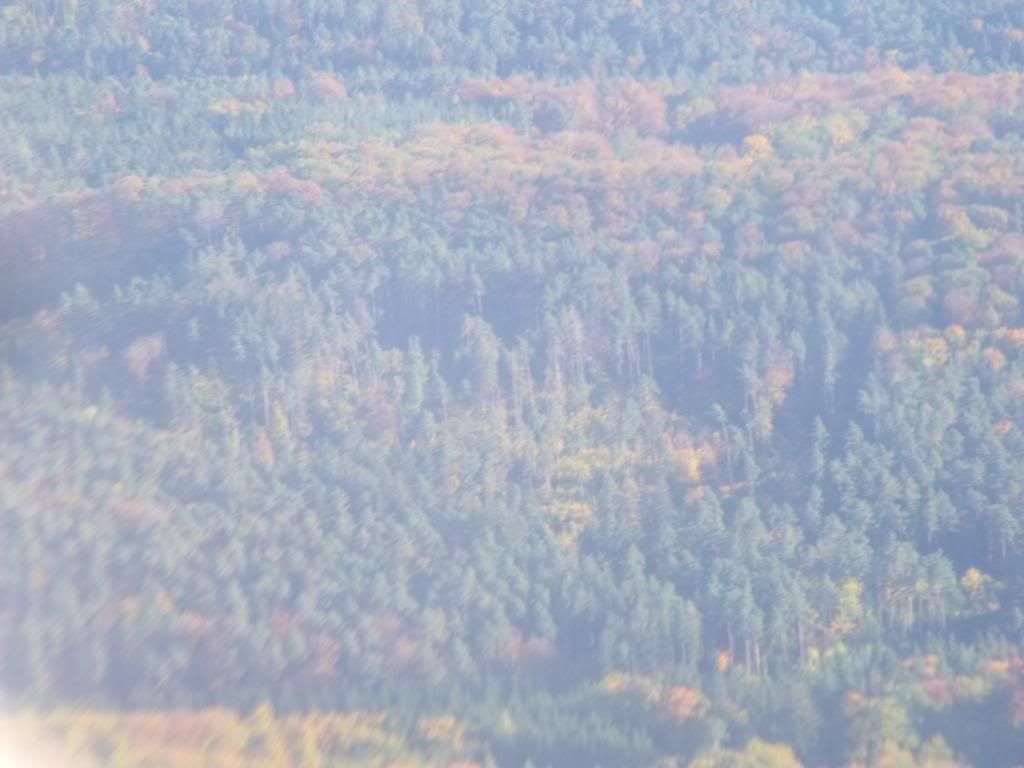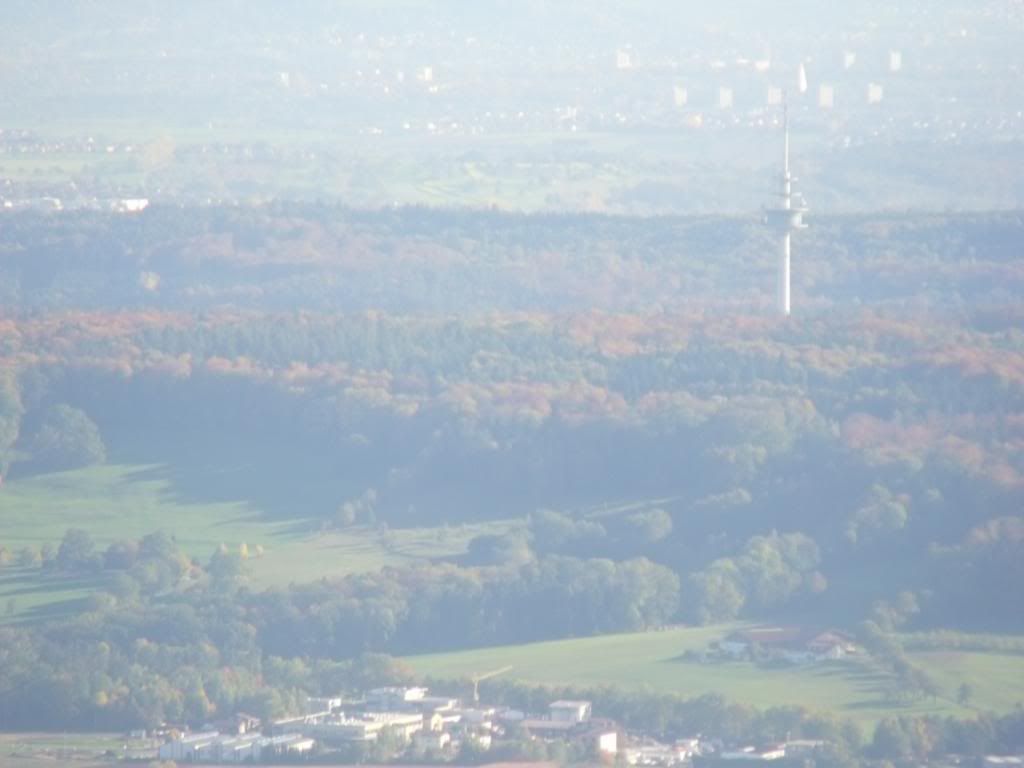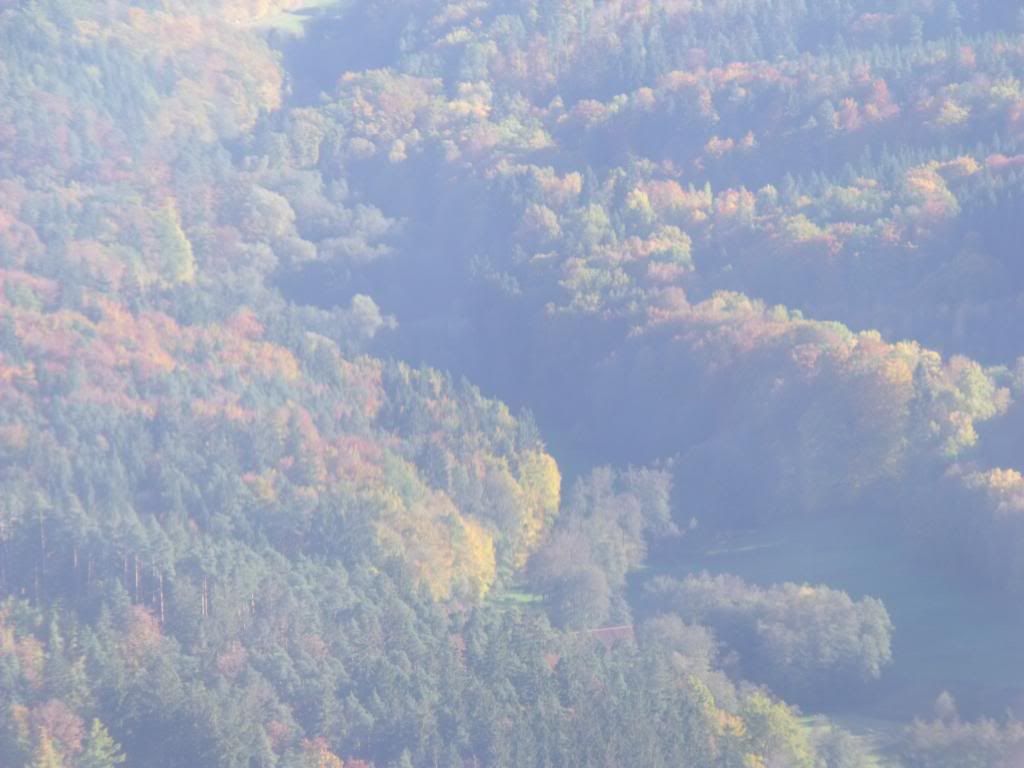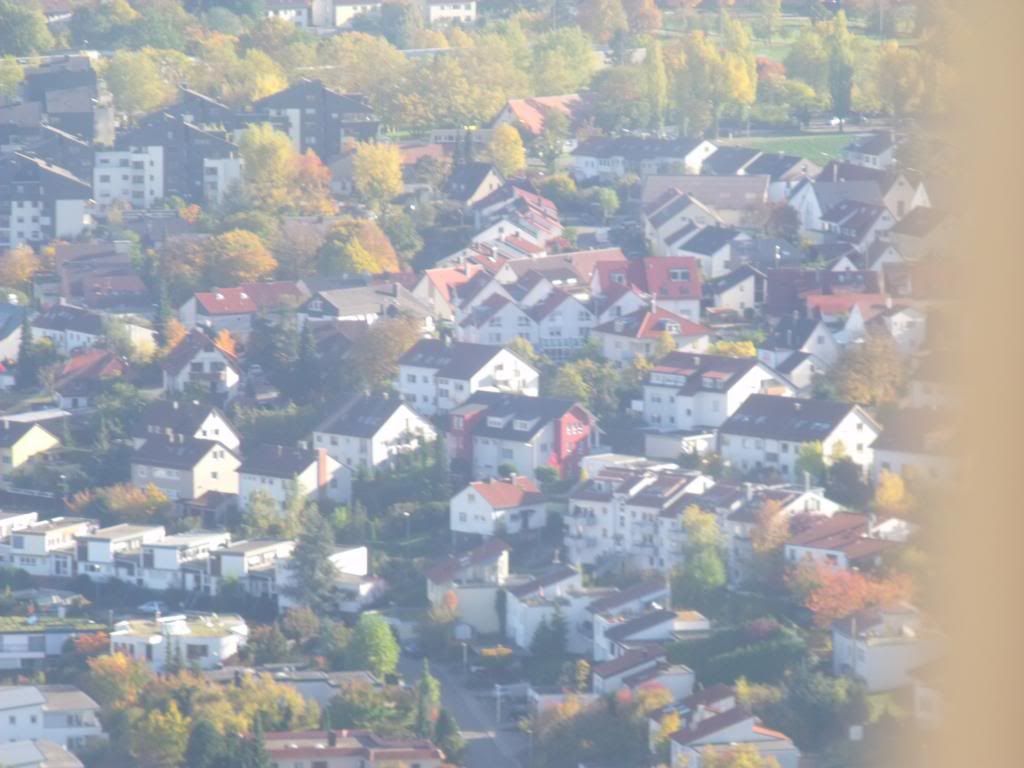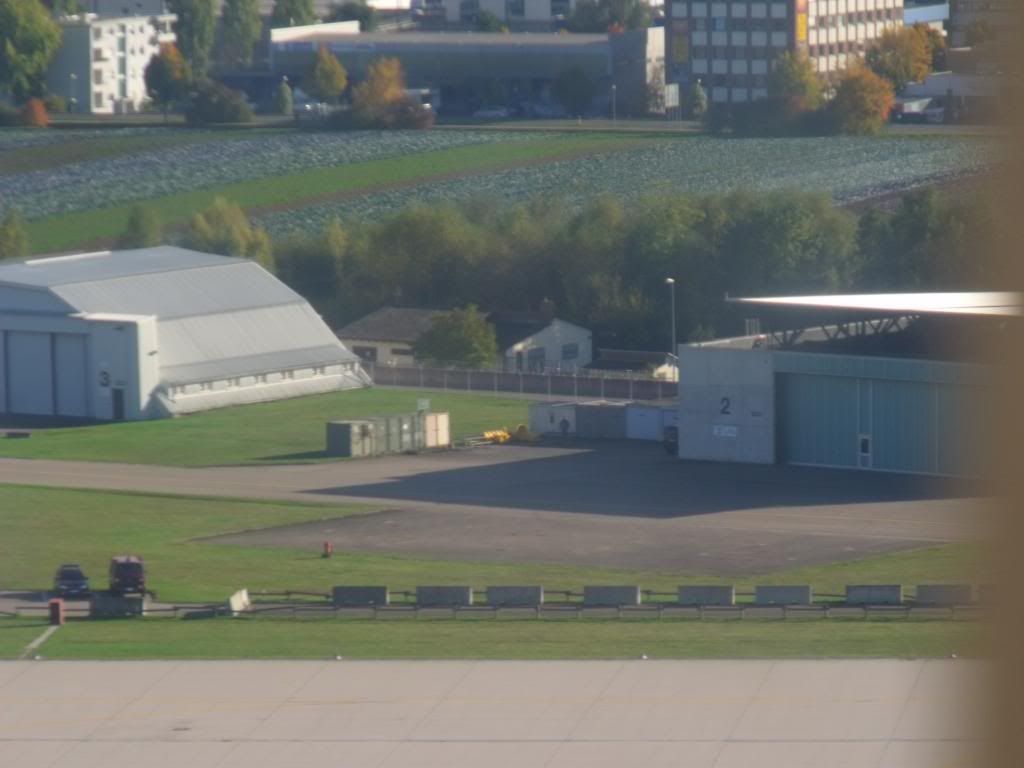 Obviously we were landing!!!! And when ever we landed I realized, we were on German soil, I loved that!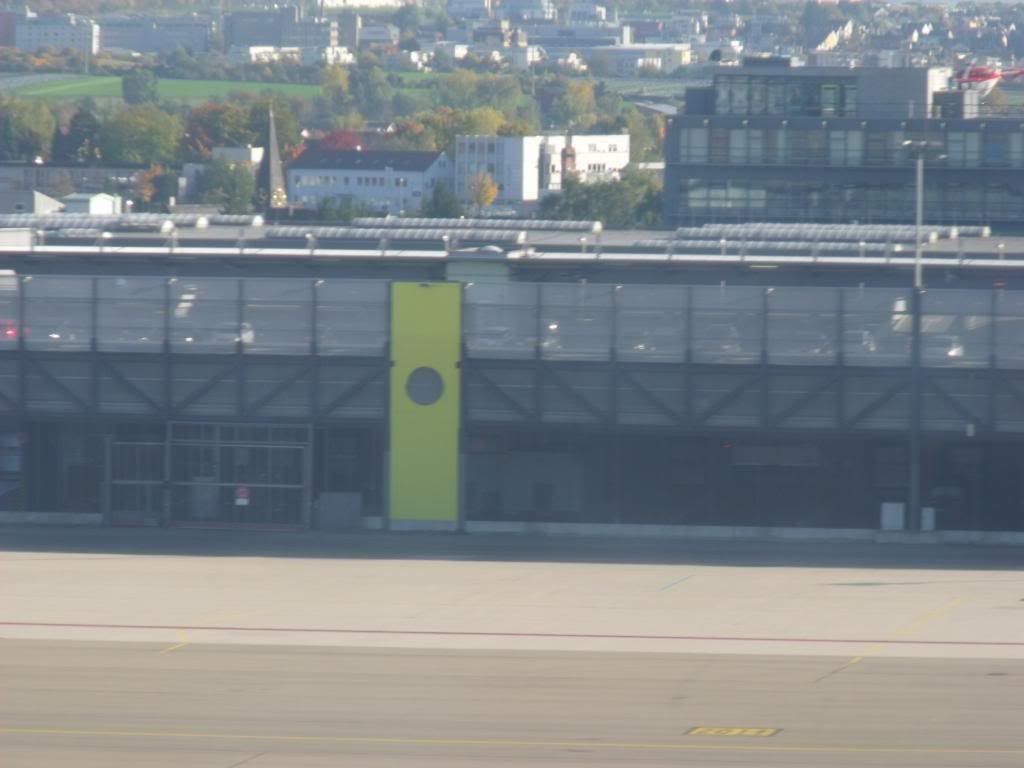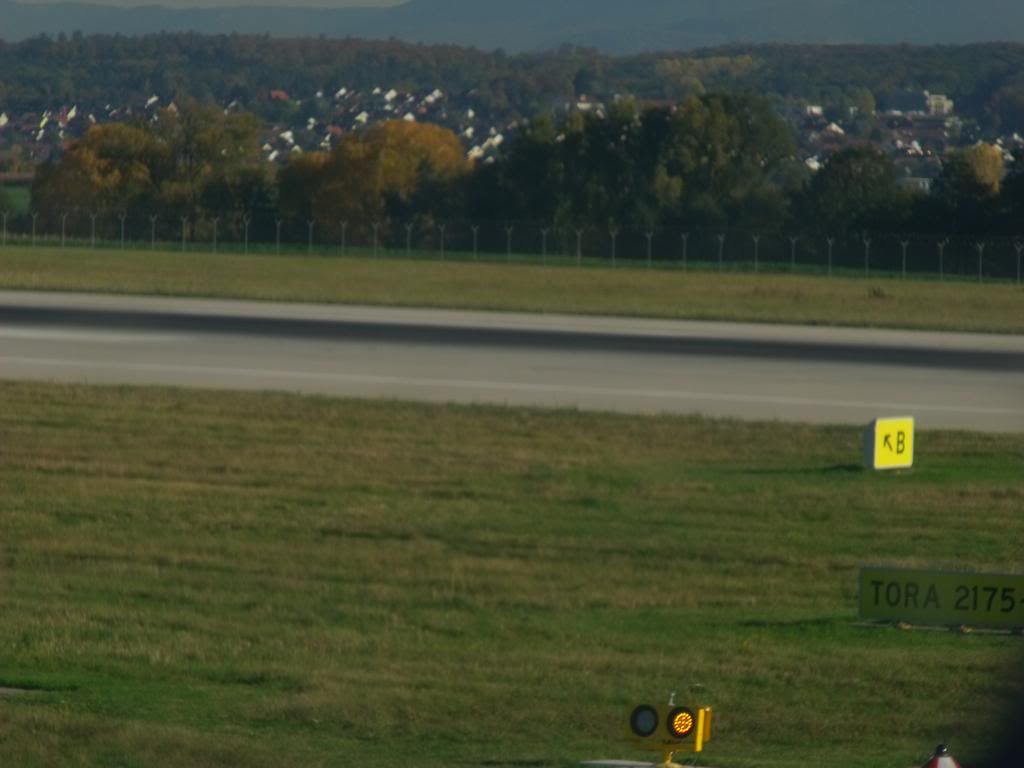 Whilst we were landing, I noticed a Tu-154! my first one and I would eventually see it on my return!
Also the taxi was long so I was able to take more pictures of the planes on the ground!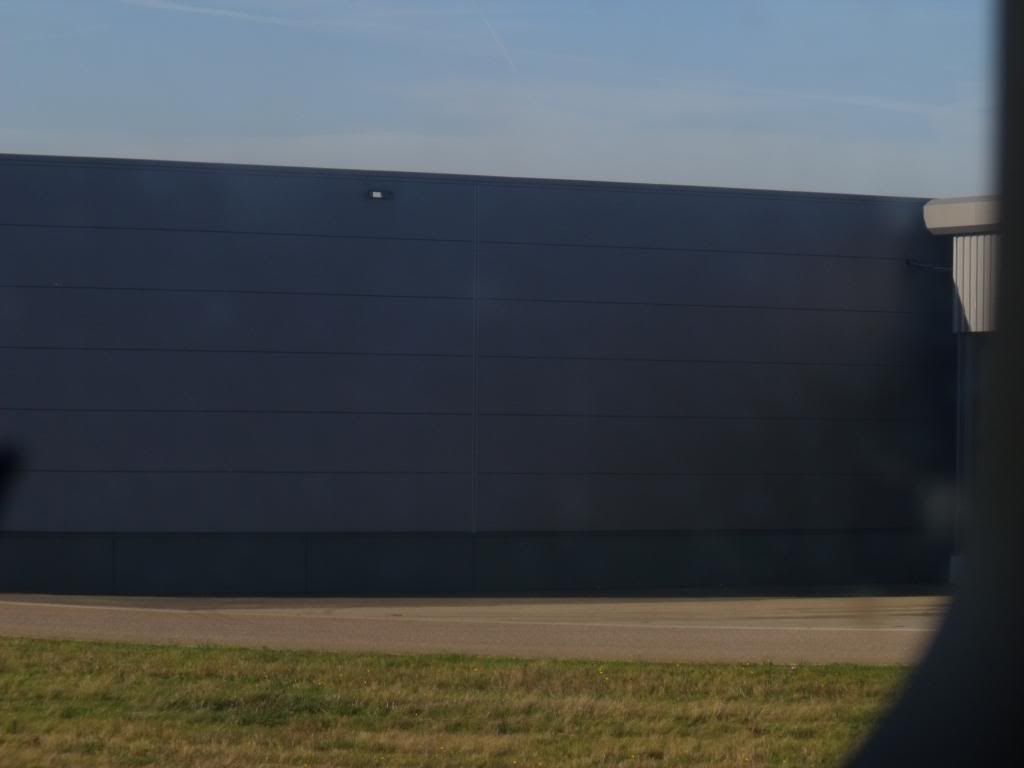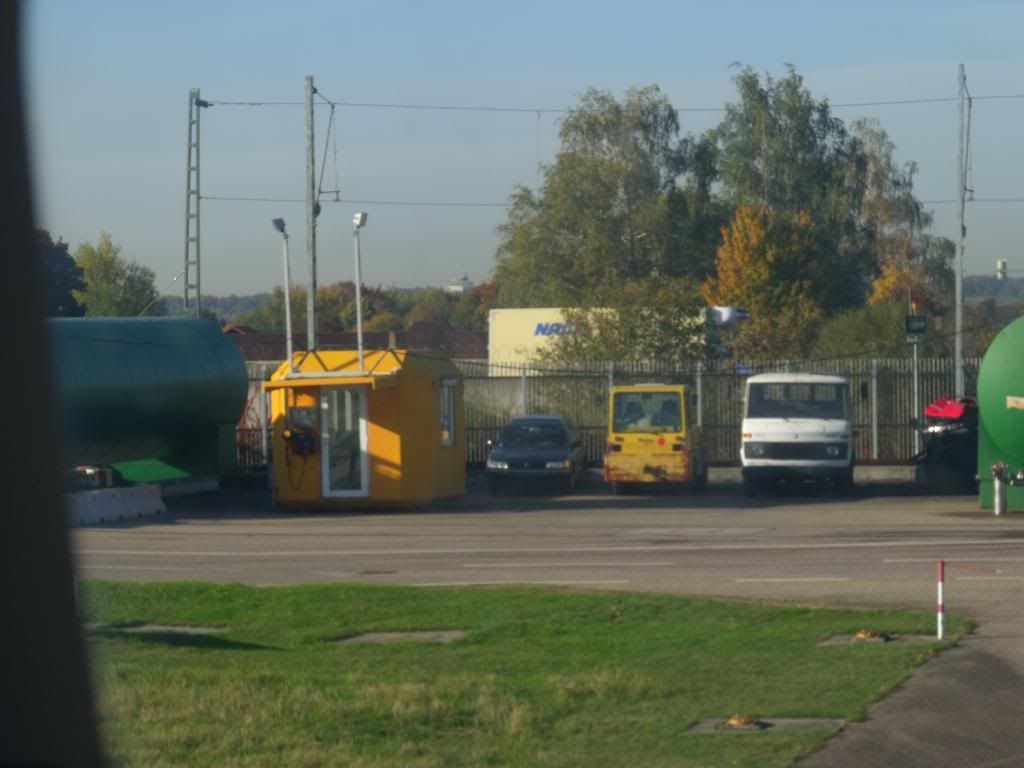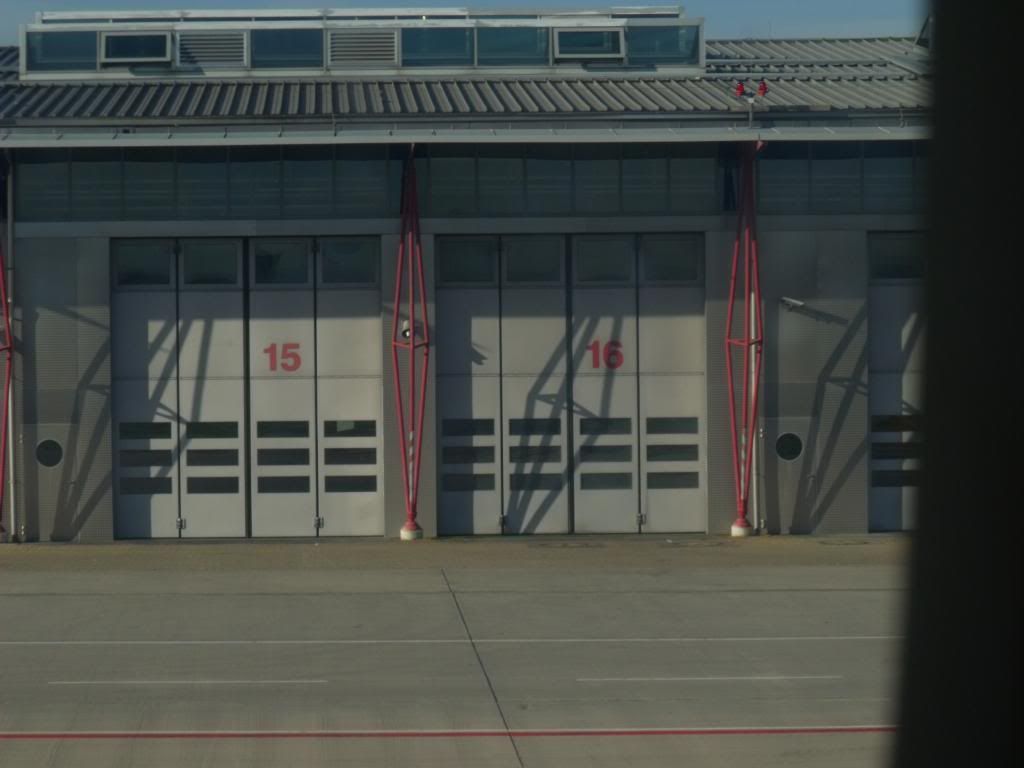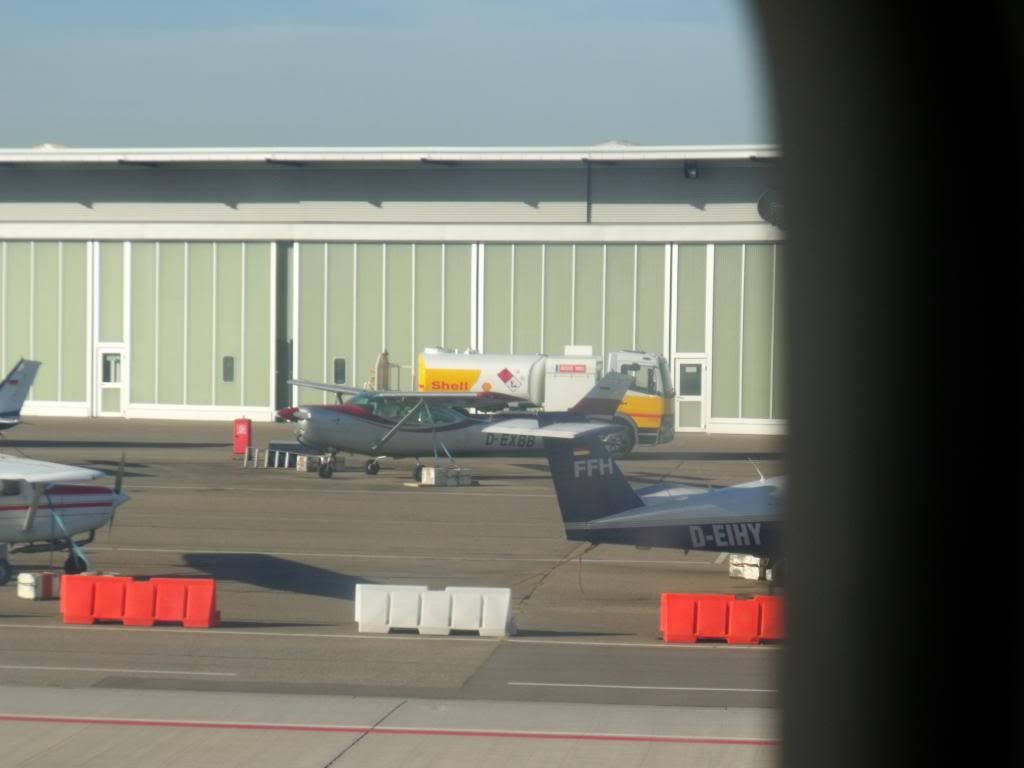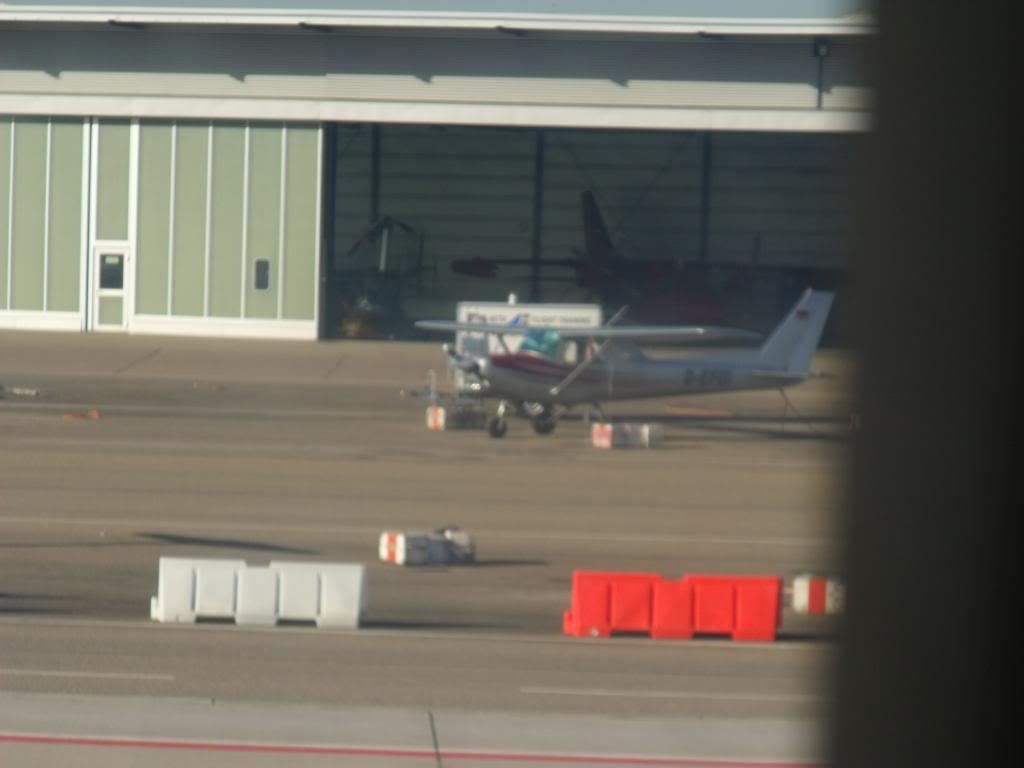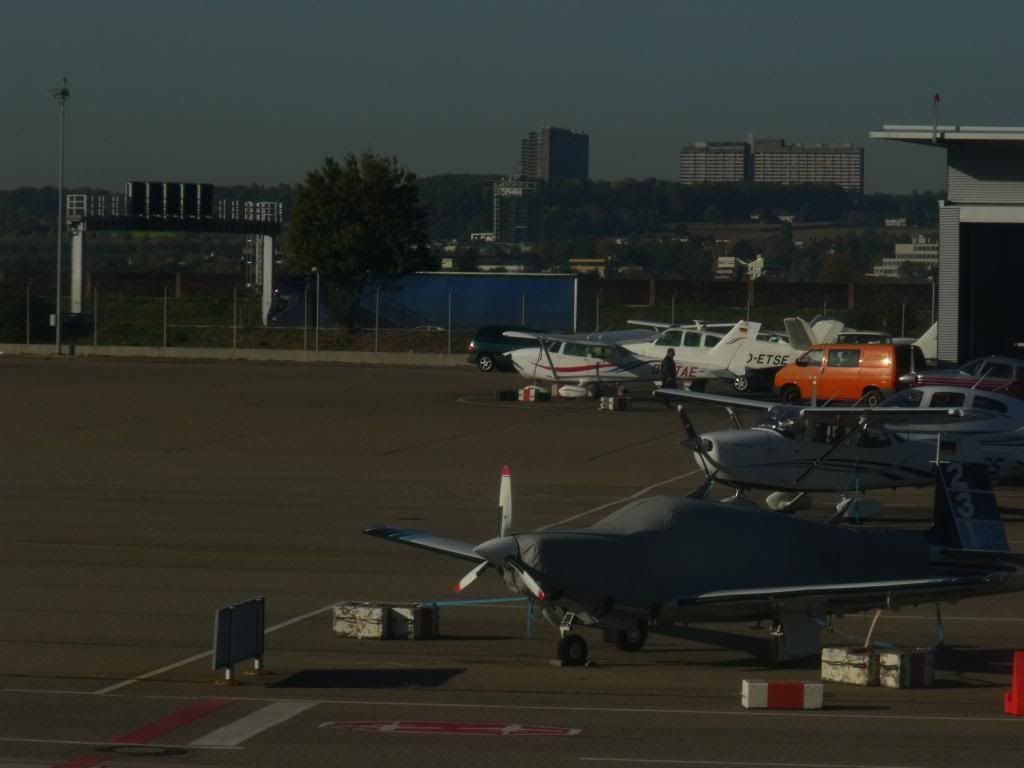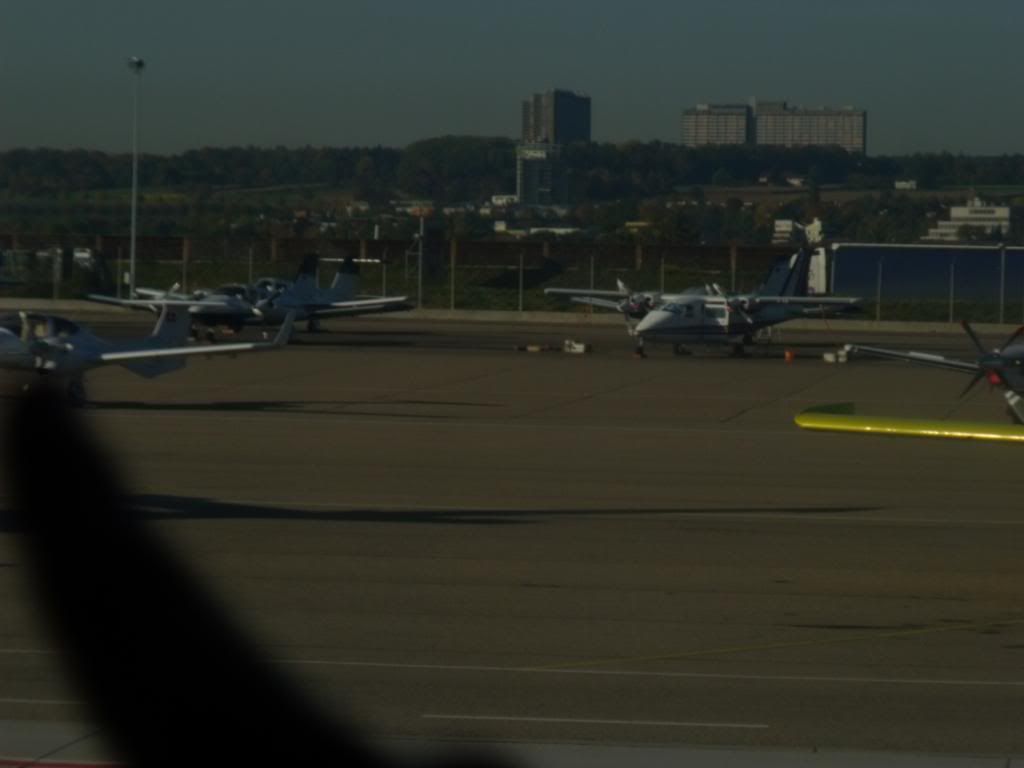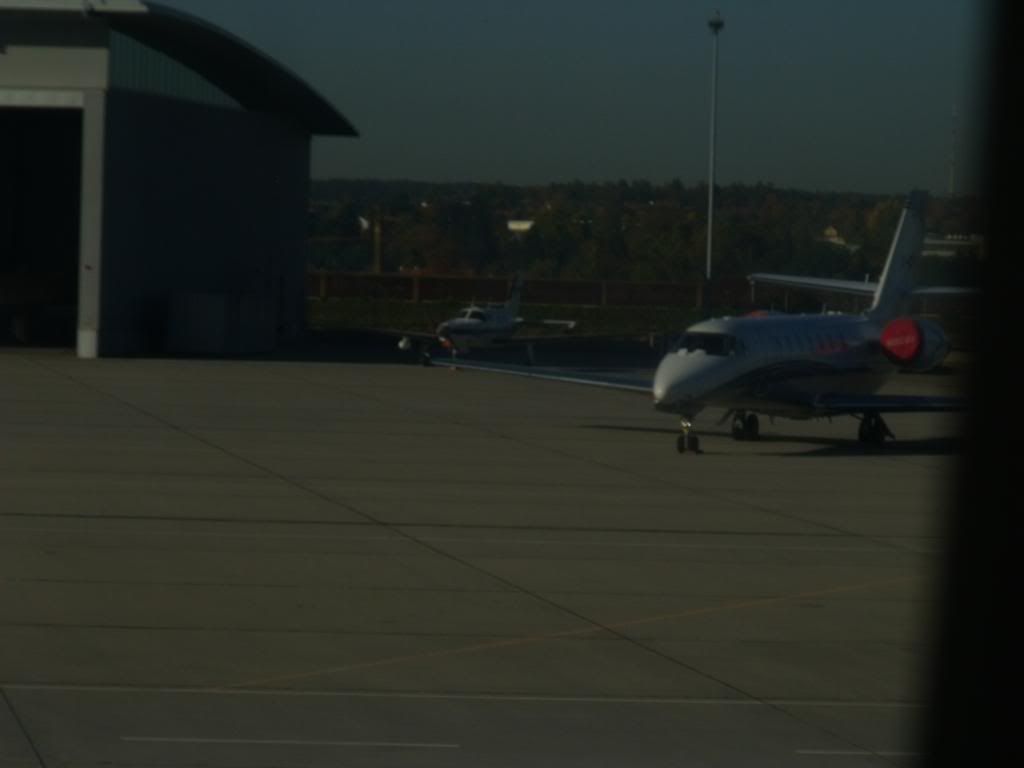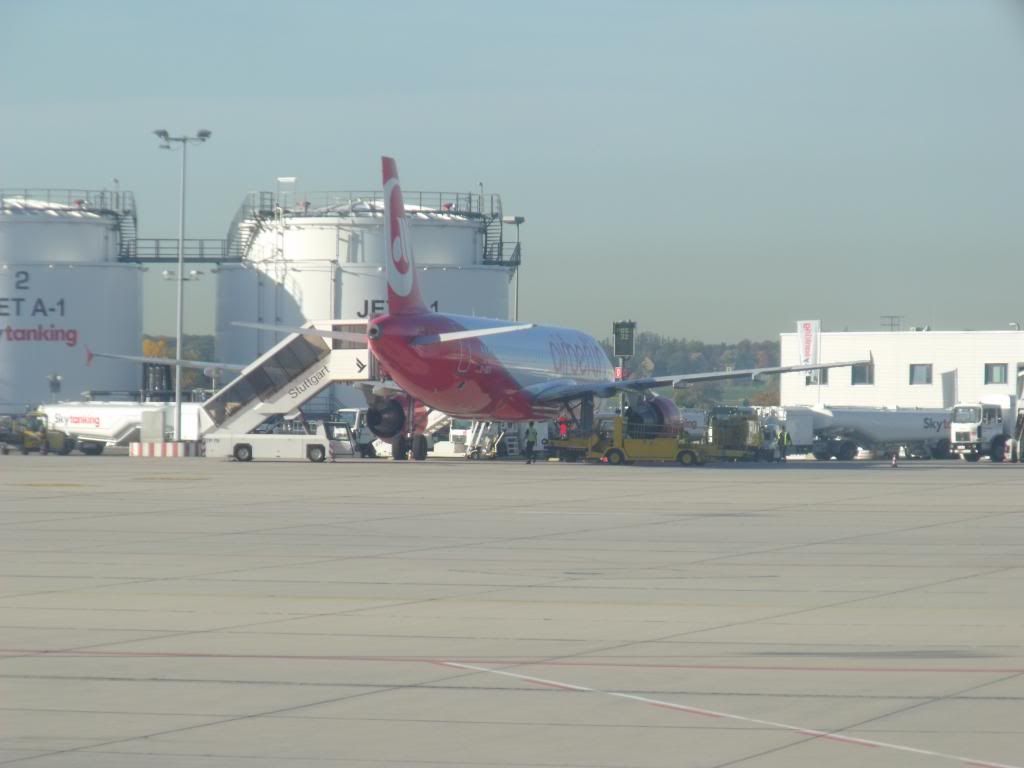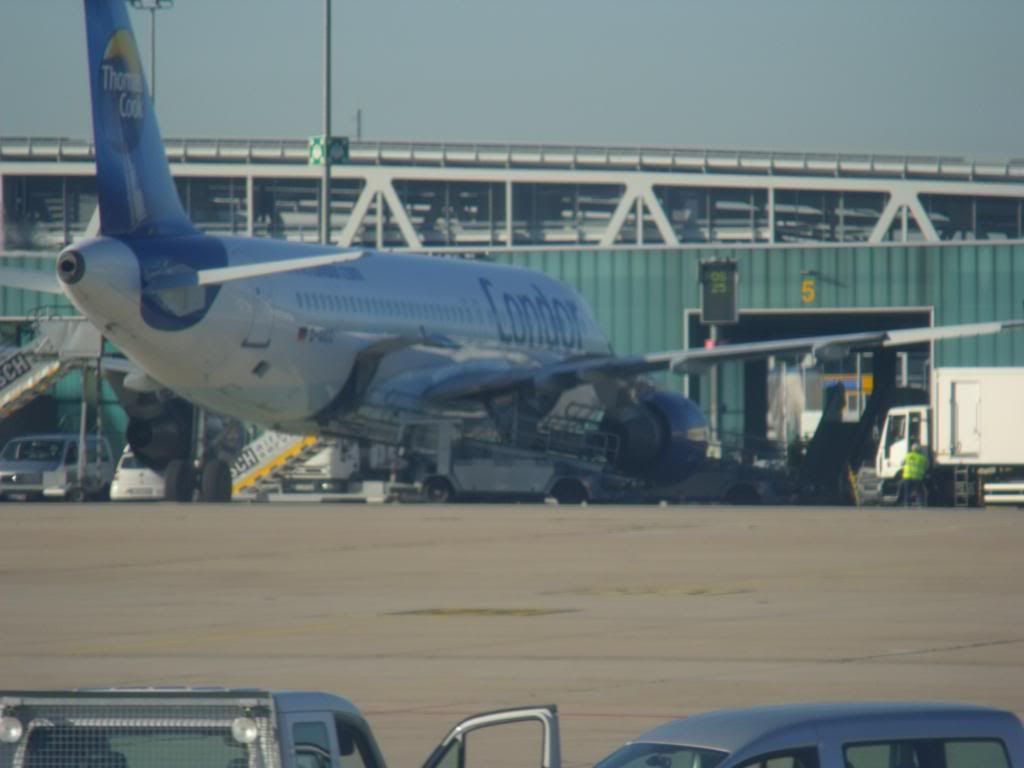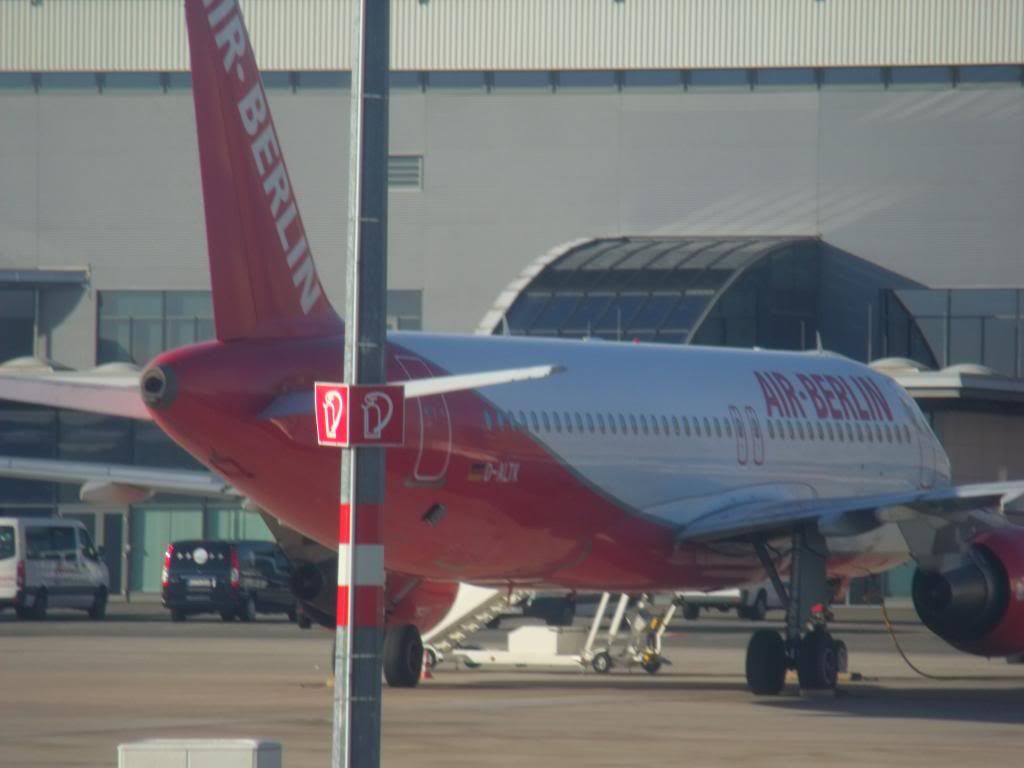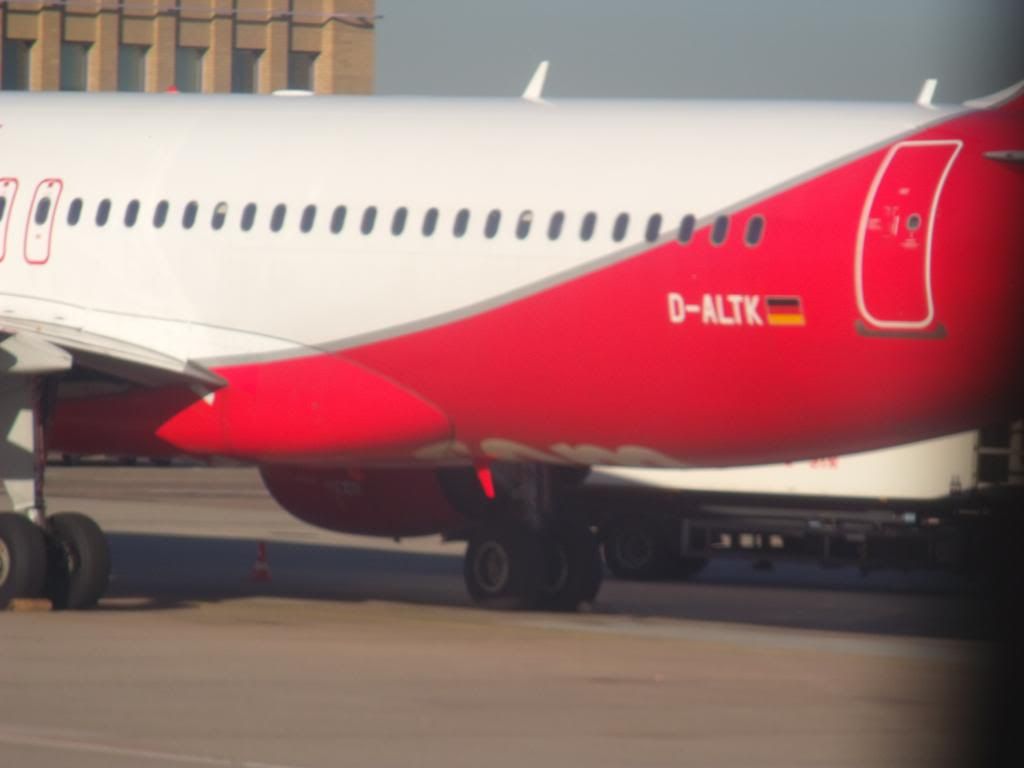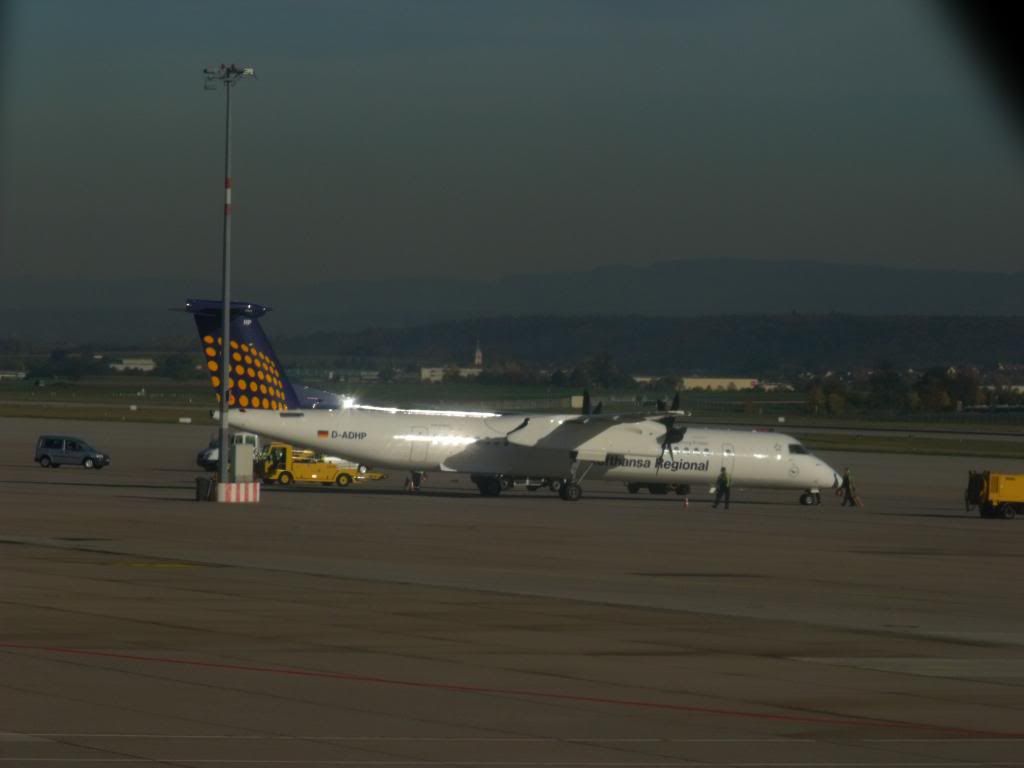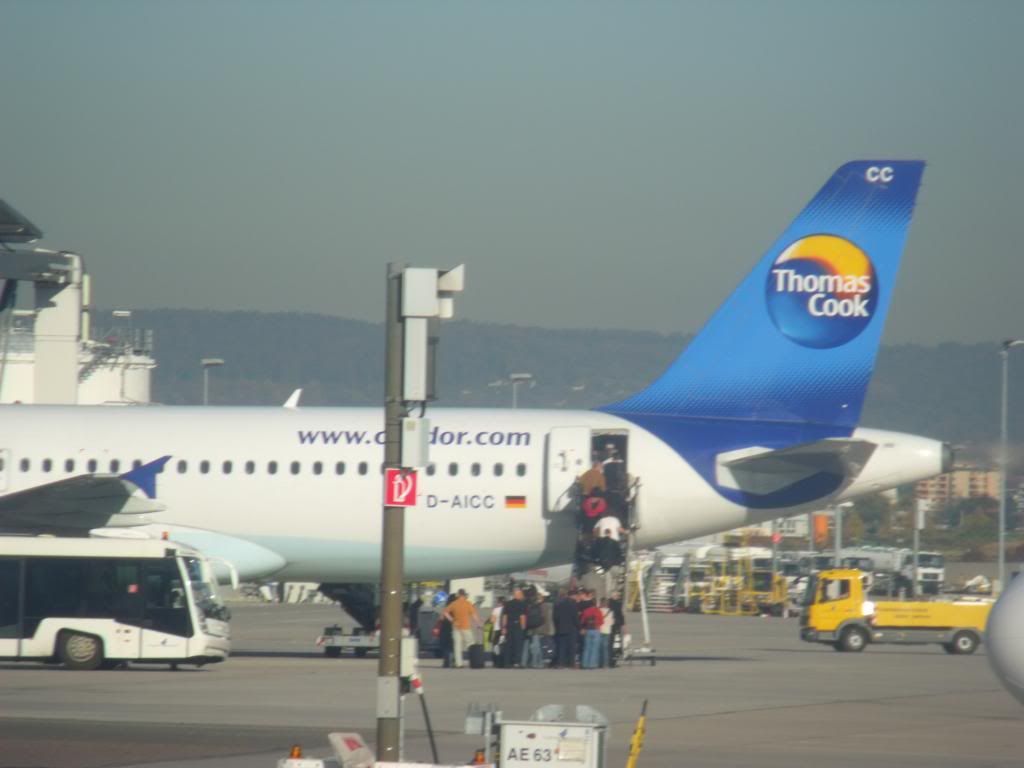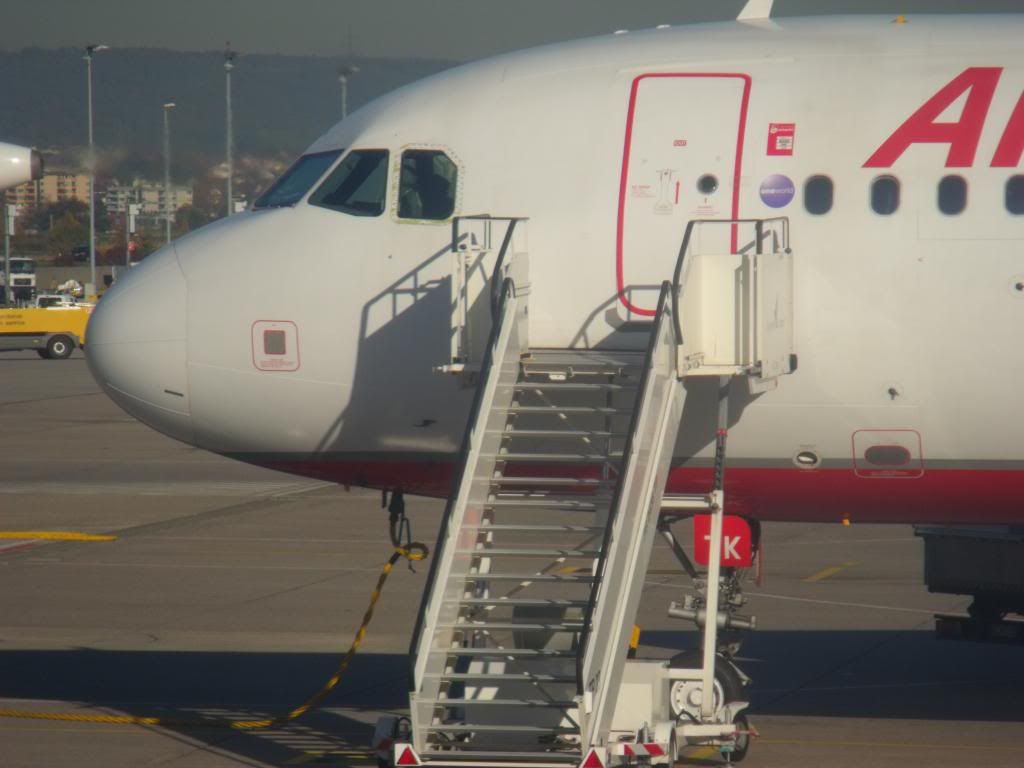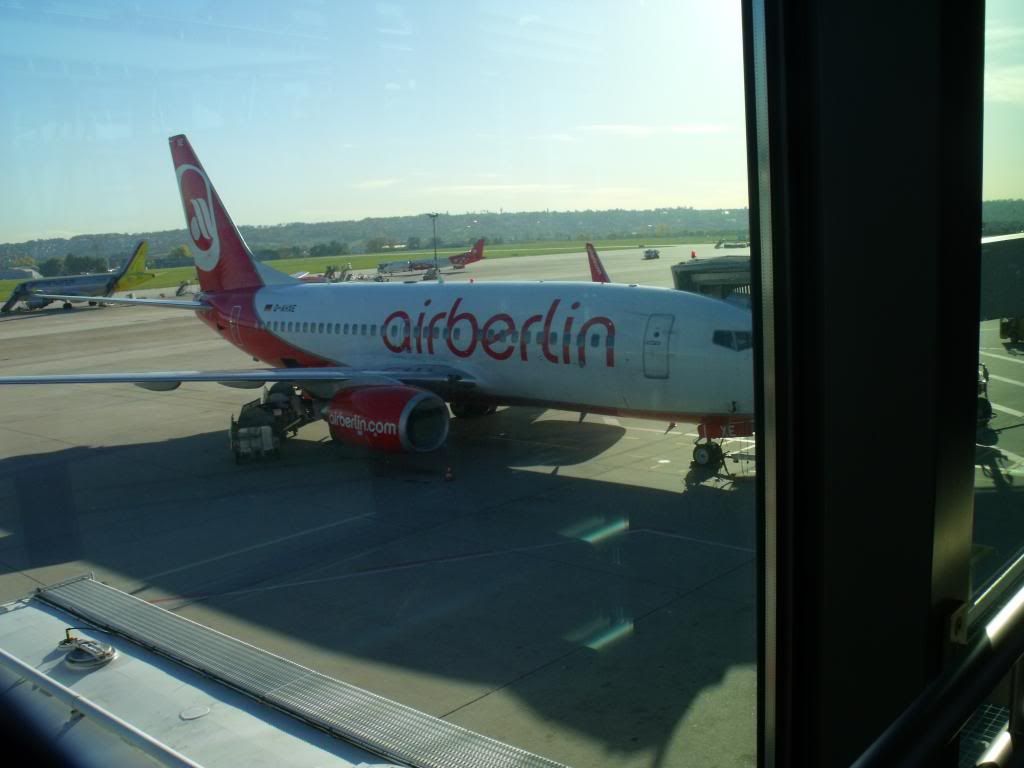 We de-planed through the front door and onto a jet way, and we were out of the terminal within 20 minutes. When ever we got out we were hit right up the nose with a humid, sweaty, heat which was unexpected. 25 degrees Celsius.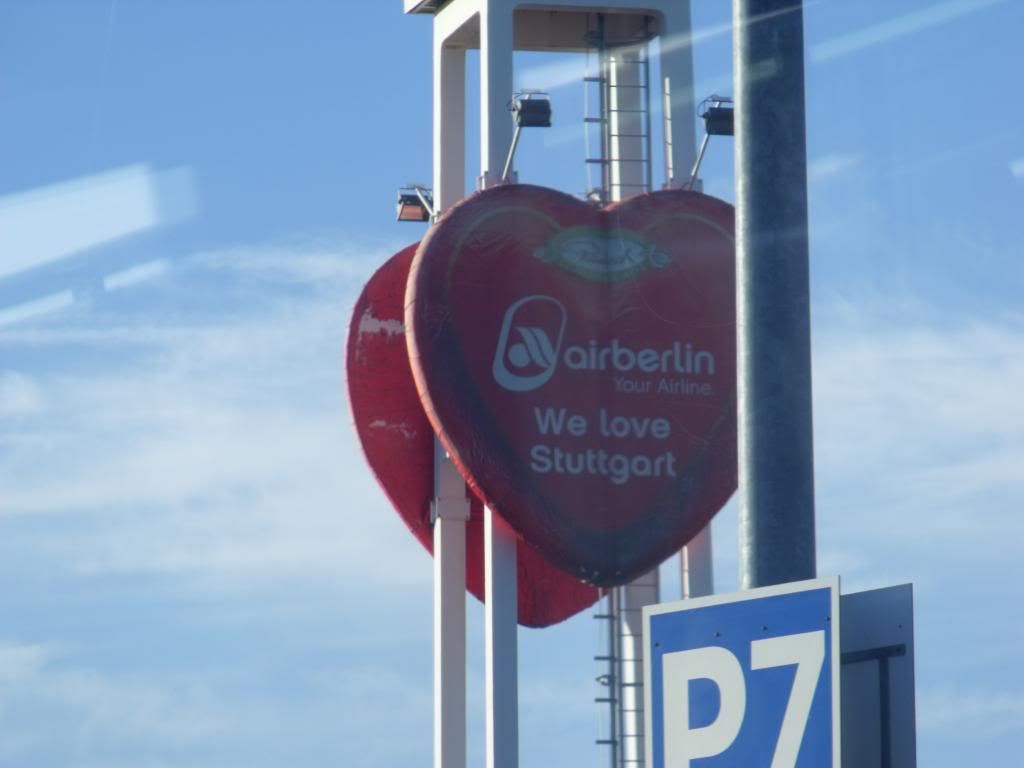 Quite a unique feature at Stuttgart.
On the bus was comfy and the journey to our hostel was about 40 minutes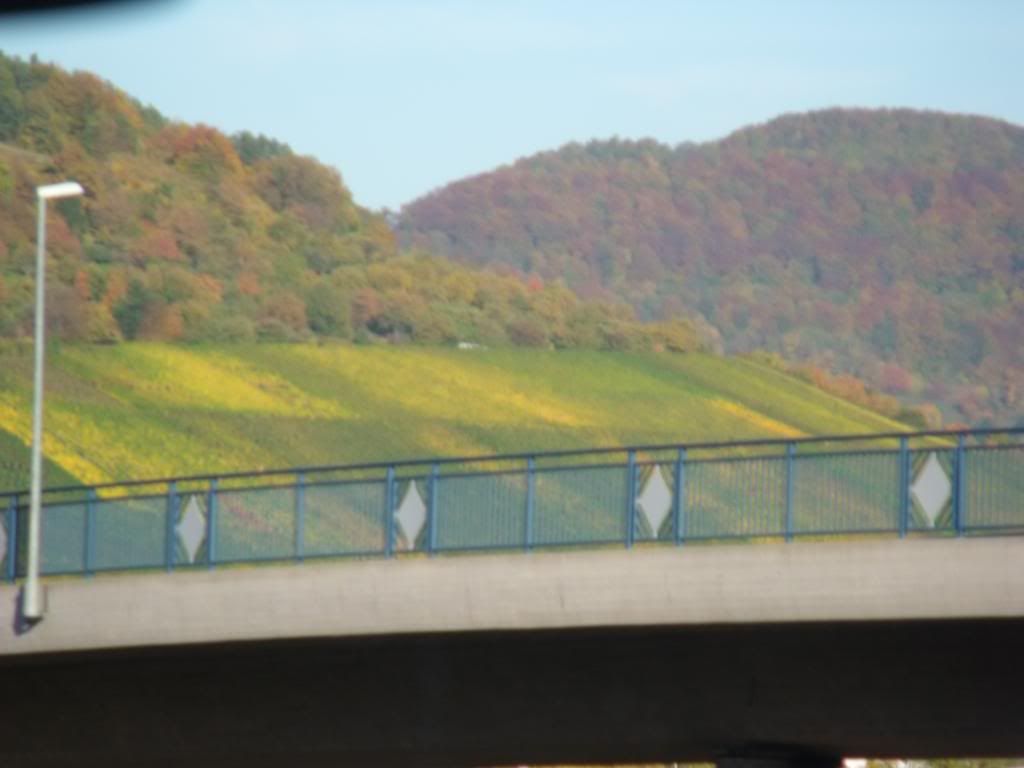 basically for the rest of the day we rested. And explored the town
Bad Urach
and got to know our German friends a bit more. Through out the trip we climbed 2 hills and visited 2 castles, visited a German School and saw the Mercedes Benz museum and seen Stuttgart. and went round
Tubingham
and went on a gondola styled boat.
Here follows some photos of the rest of the trip in Germany.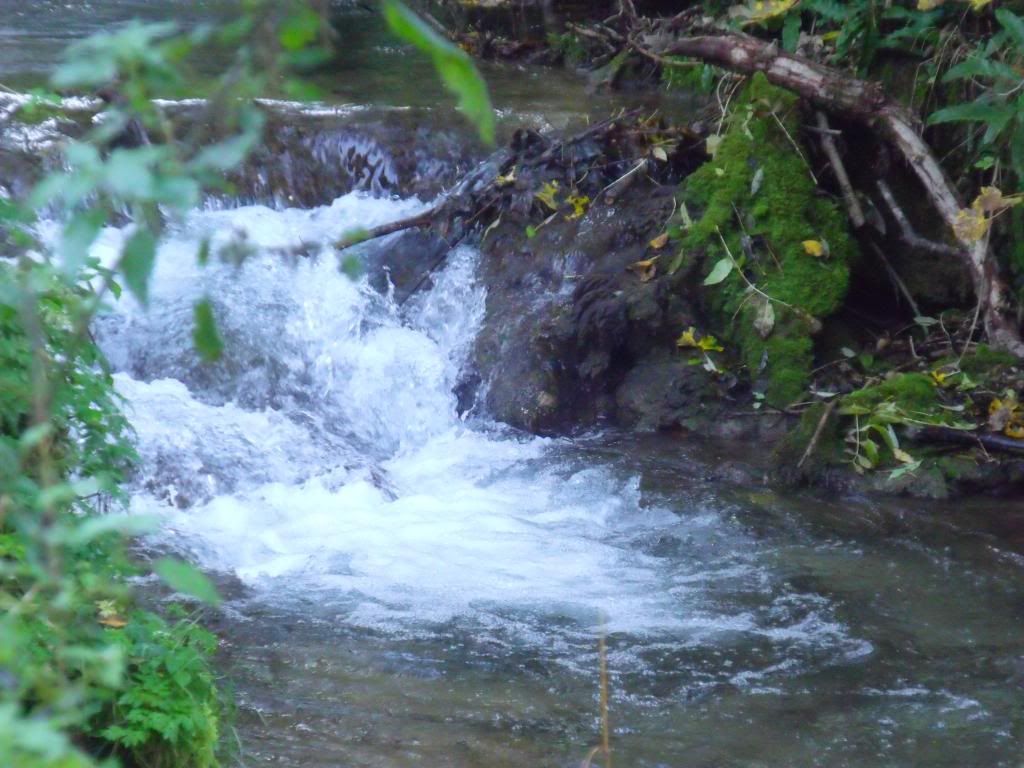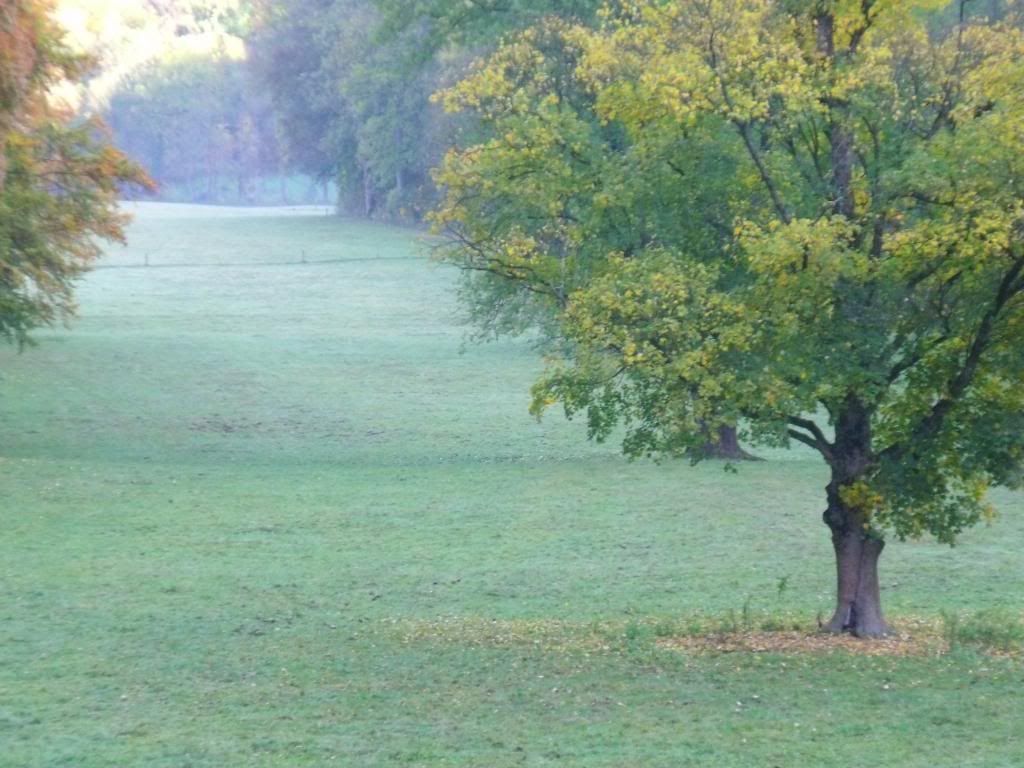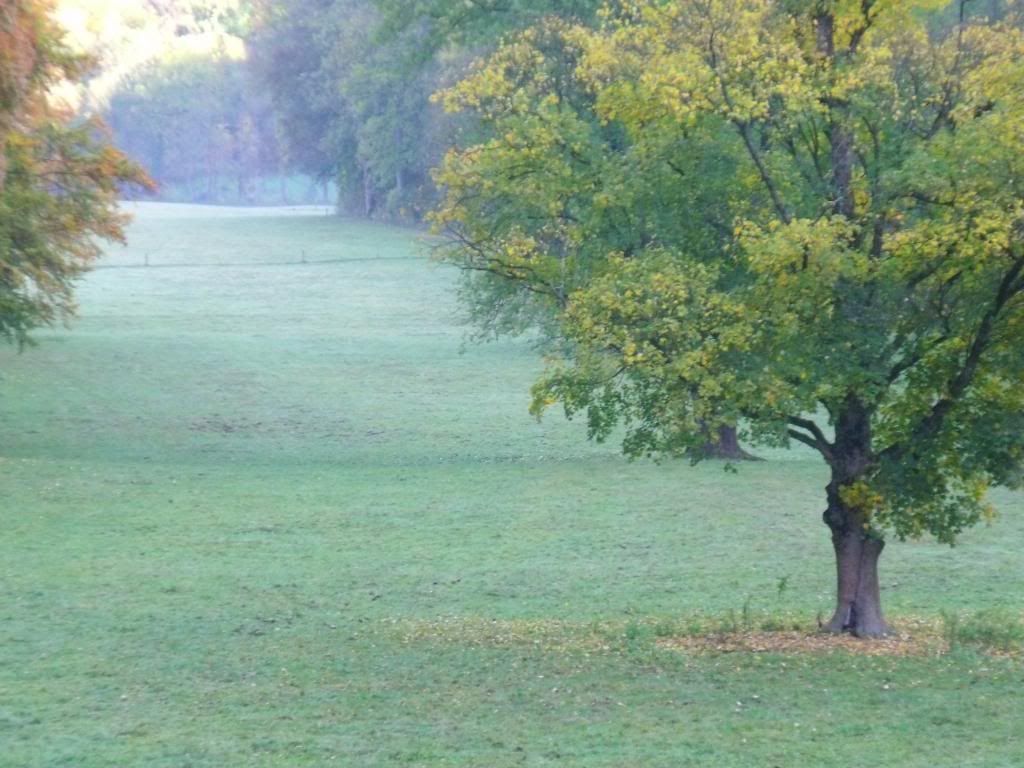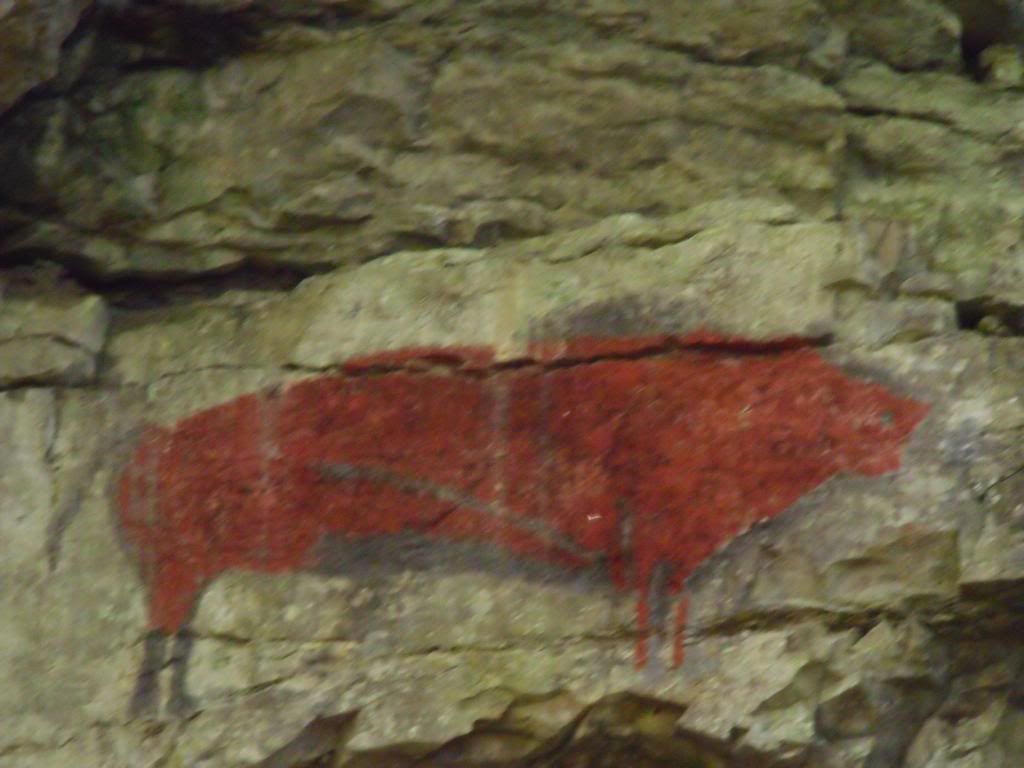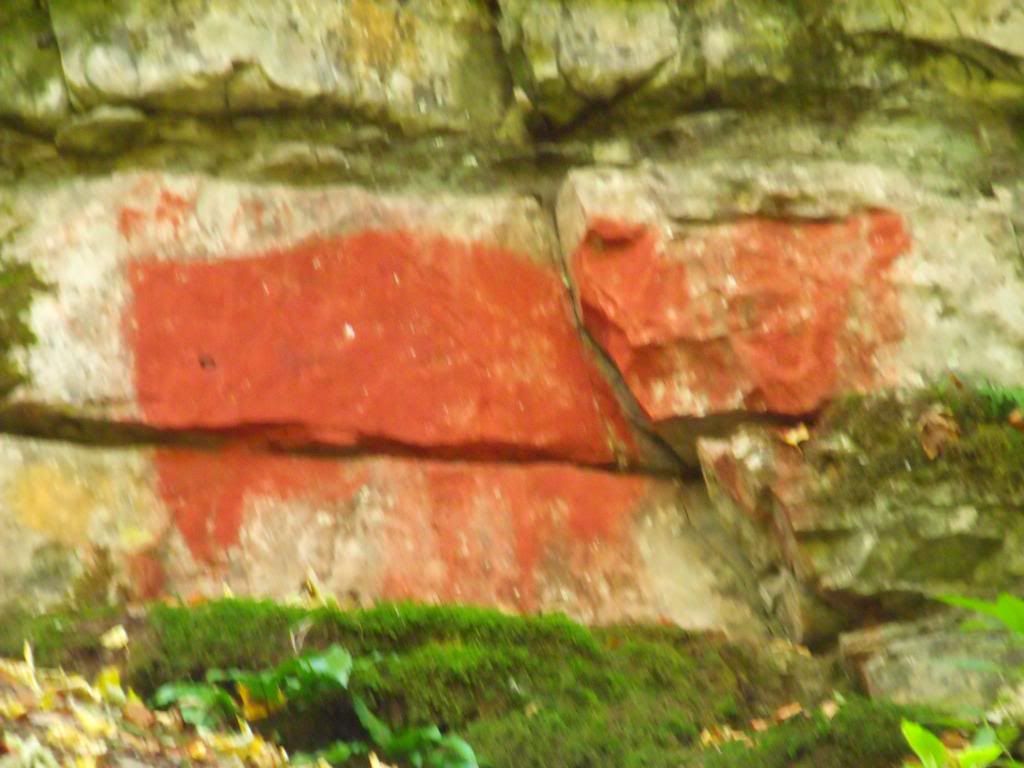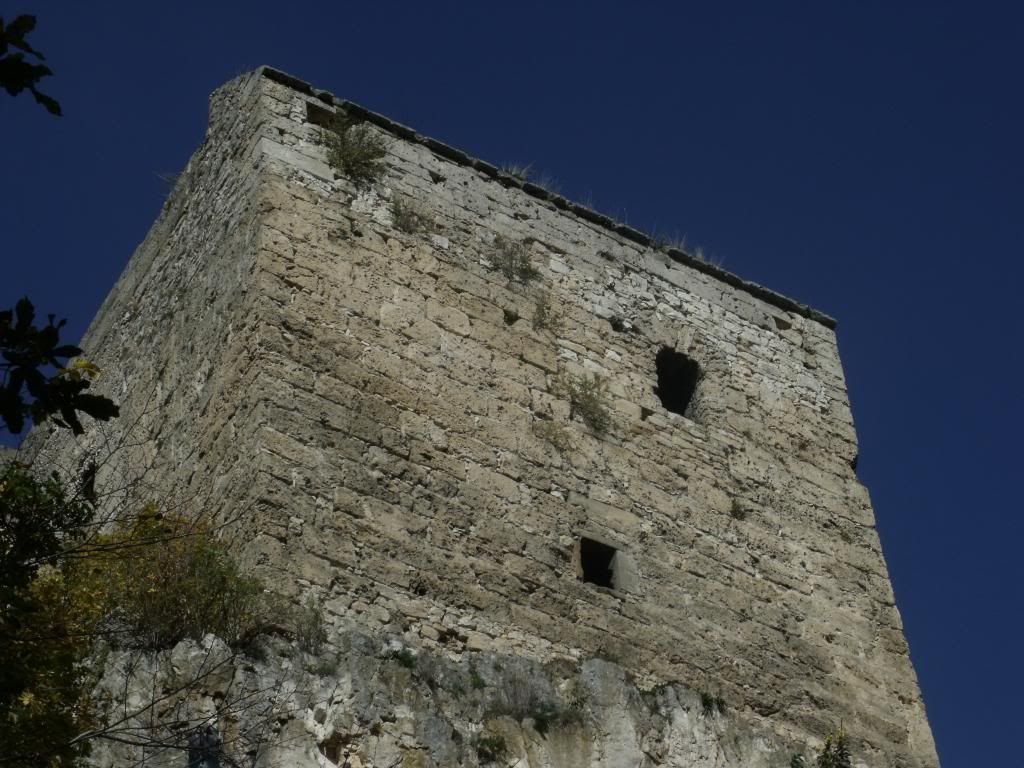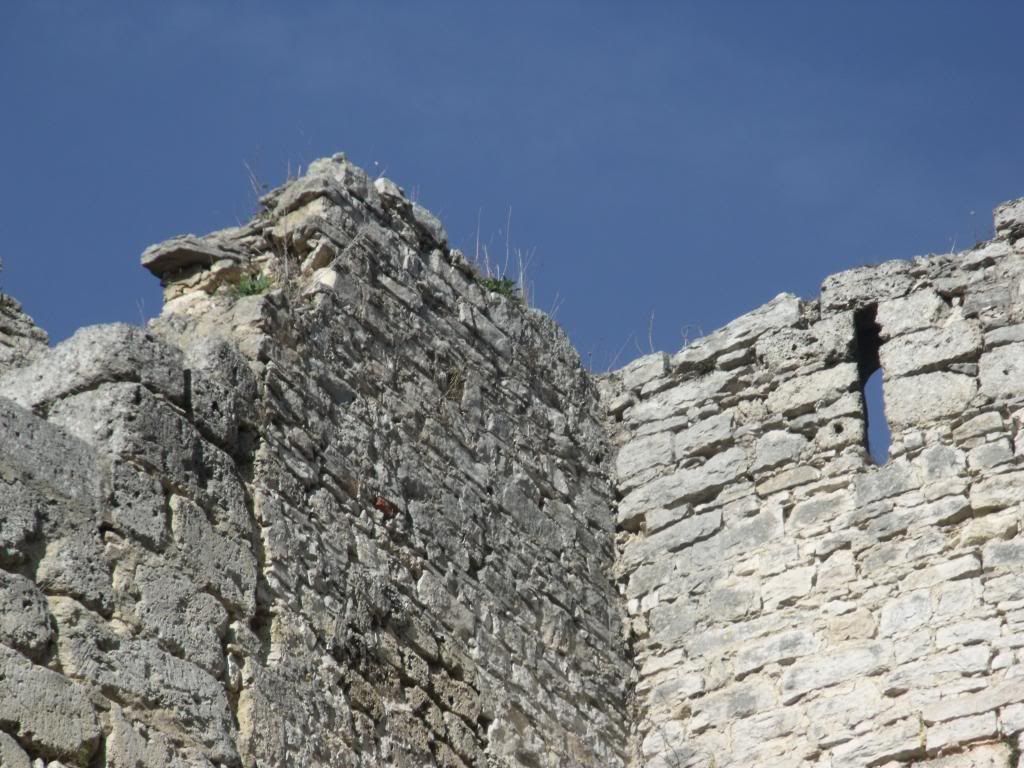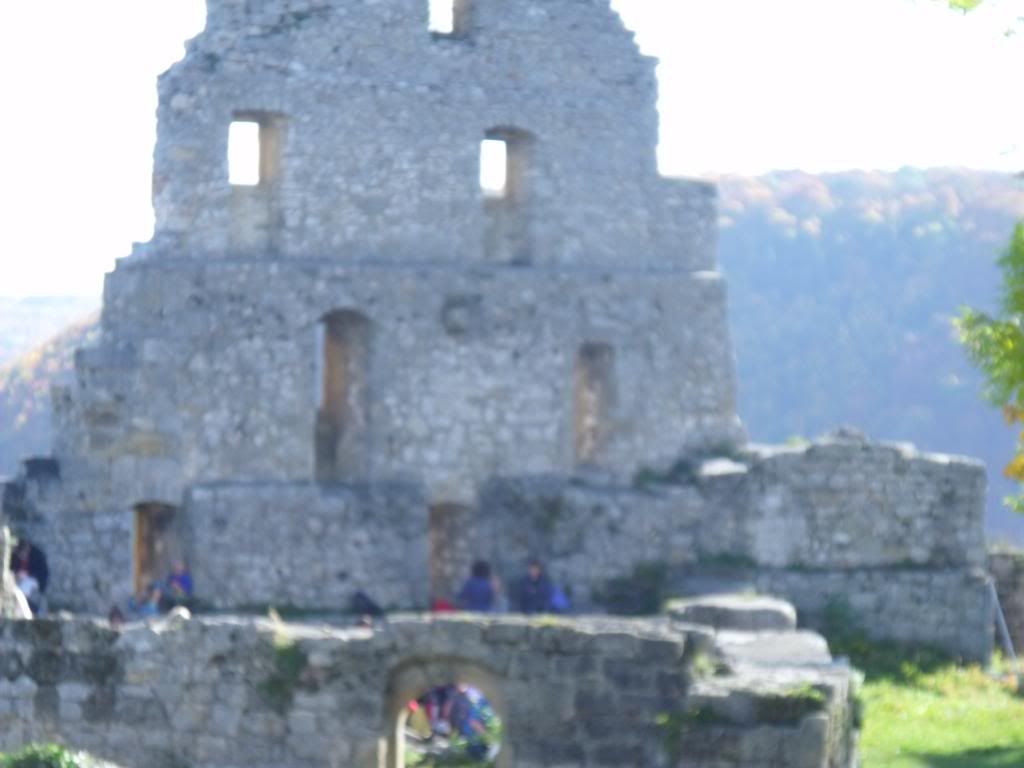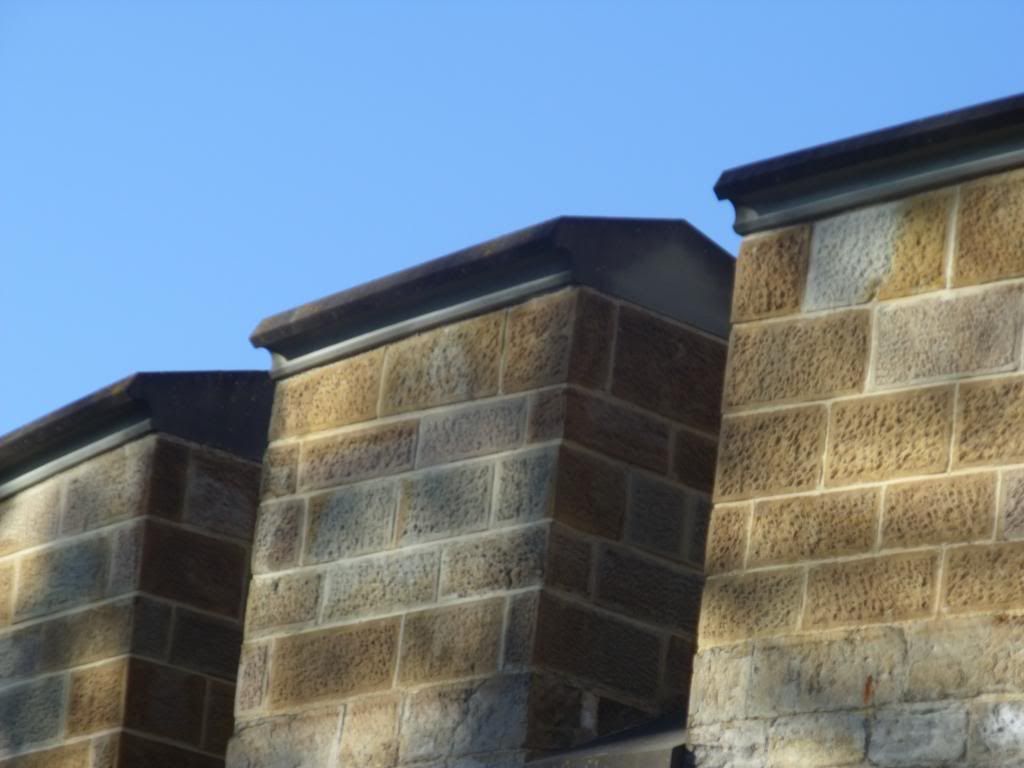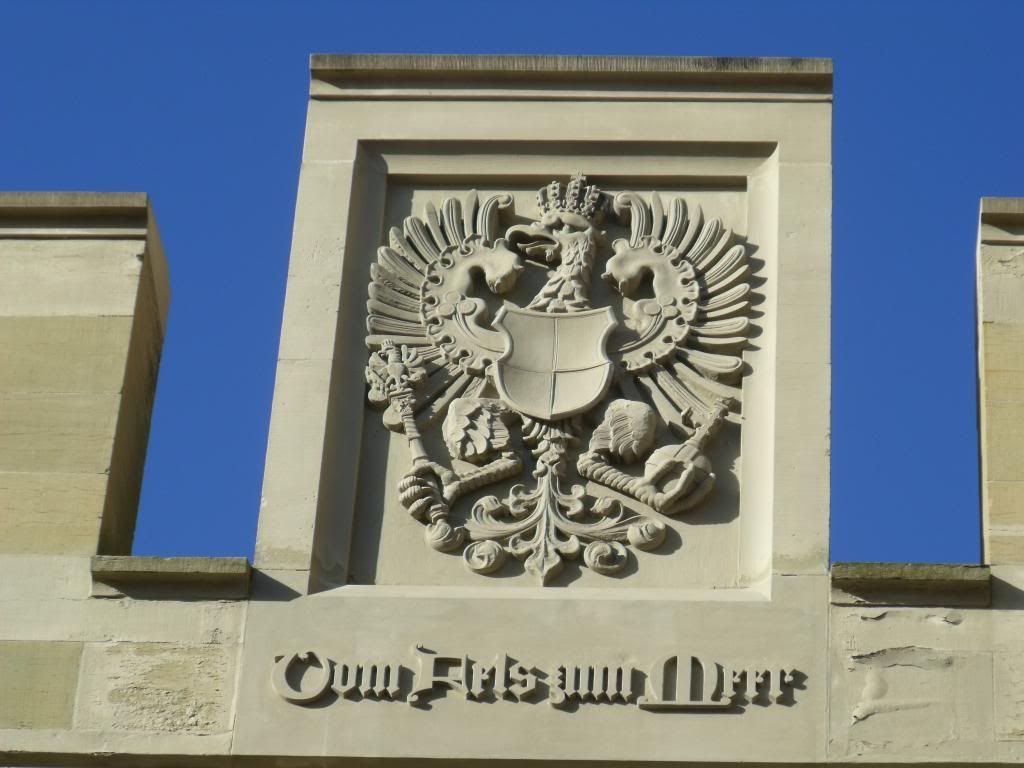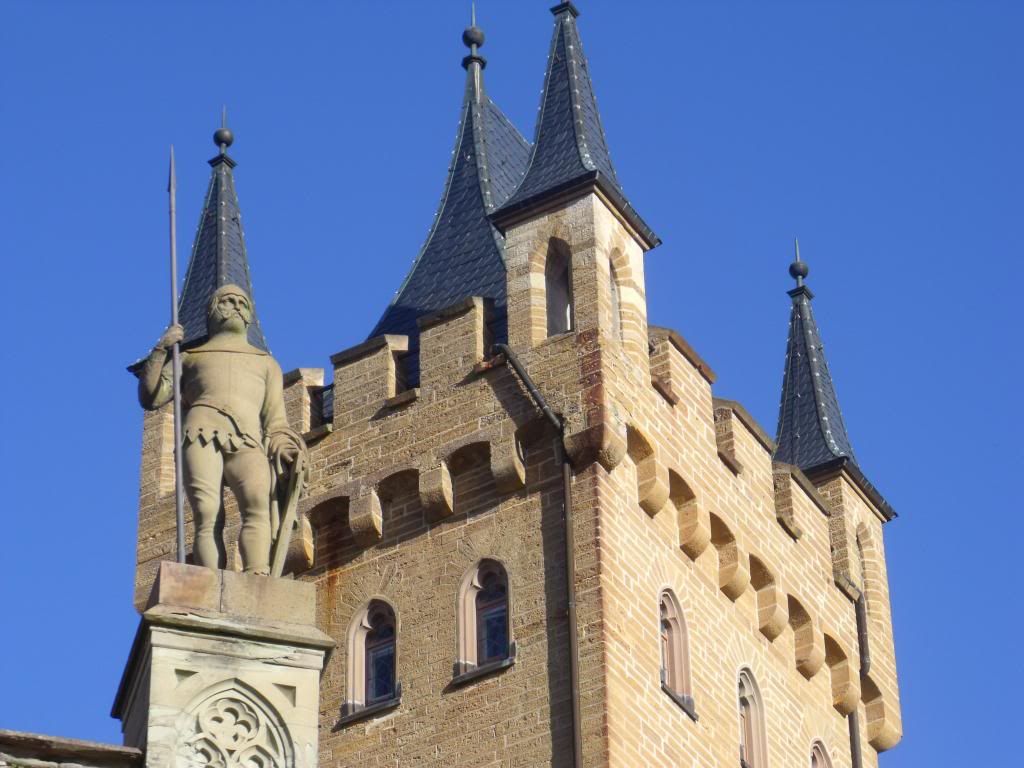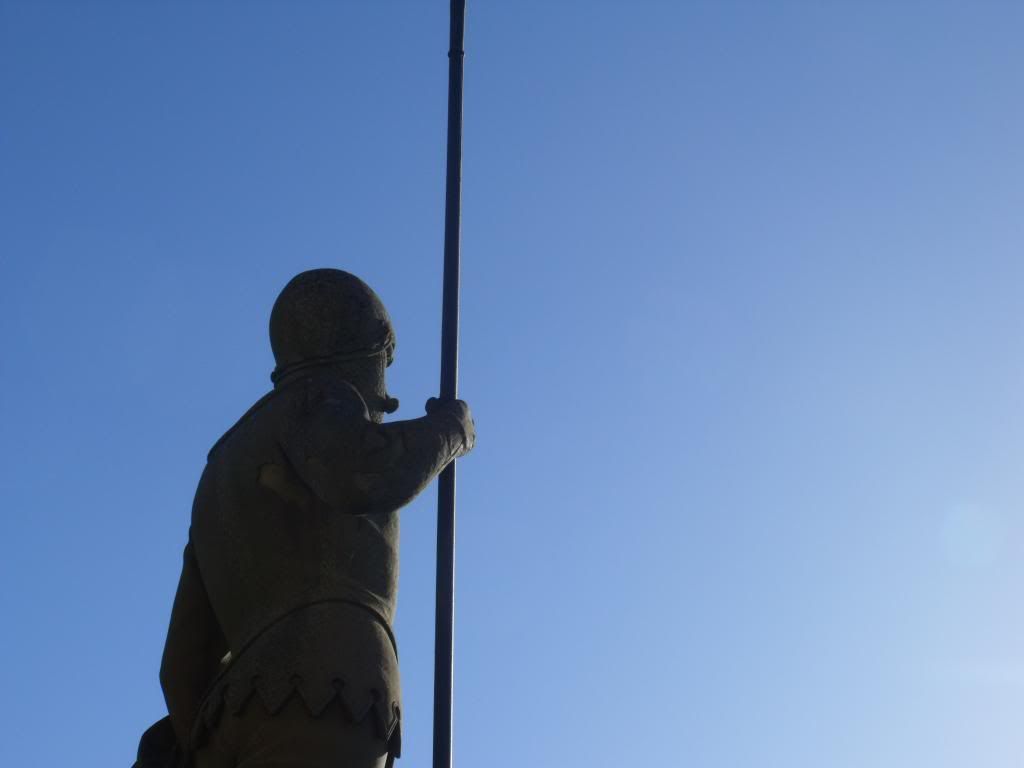 Dublinspotter