[Re-posted with correct pic settings]
Another quickie work trip, a 2hr20min hop across the South China Sea from Kuala Lumpur to Kota Kinabalu. My meeting took less time than that …
Airline selection … the MH fare wasn't much higher than AK, but the deciding factors for me were (a) avoiding KUL's low cost carrier terminal (LCCT) if I can, and (b) the prospect of a 'proper' meal on a full service airline. I'm one of those strange people who look forward to airline meals, and AK's pre-purchase or B-O-B meals just don't cut it … except possibly their 'nasi lemak'!
Monday, 22 October 2012
MH 2640 / KUL – BKI
737-800 / Seat 26A
ETD/ATD : 1530 / 1345
ETA/ATA : 1805 / 1815
After a quick kiosk check-in (including for the return flight), I went to the viewing gallery for some spotting. Not a lot of movements in the early afternoon apart from AK, but their aircraft don't come anywhere near the Main Terminal Building (MTB). That could change with the opening of the new budget terminal, klia2, in May 2013, and that could change again when the eventual third runway is ready?
A couple of klia2 pics here :
http://www.malaysianwings.net/forum/...showtopic=11741&st=640#entry314250
Terminal completion timeline :
http://www.klia2.info/images/klia2/w...ss/klia2-construction-timeline.png
Apparently klia2 will have airbridges after all. The squabbling between Malaysia Airports Holdings and AK seems to have subsided for now, but will AK use the bridges?
Eaglexpress 744 (a new Malaysian charter airline). In the background, MH 738 & one of the two daily UL services from CMB (A319) - the other one uses an A332.
Some mid-afternoon arrivals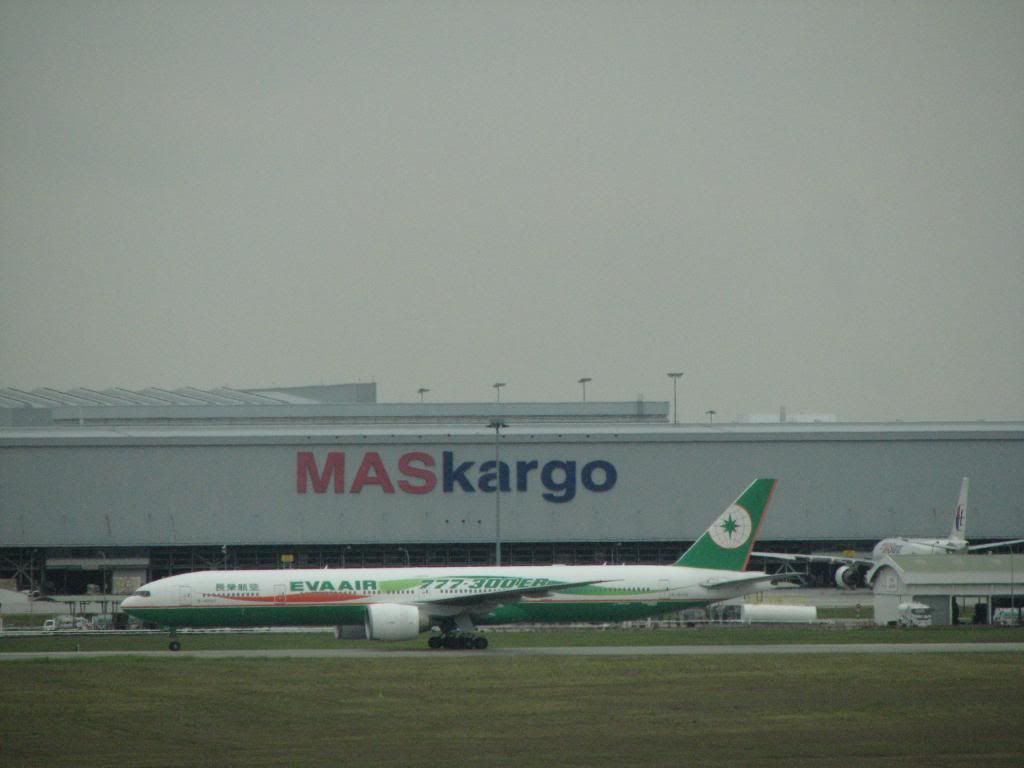 Special livery BR 773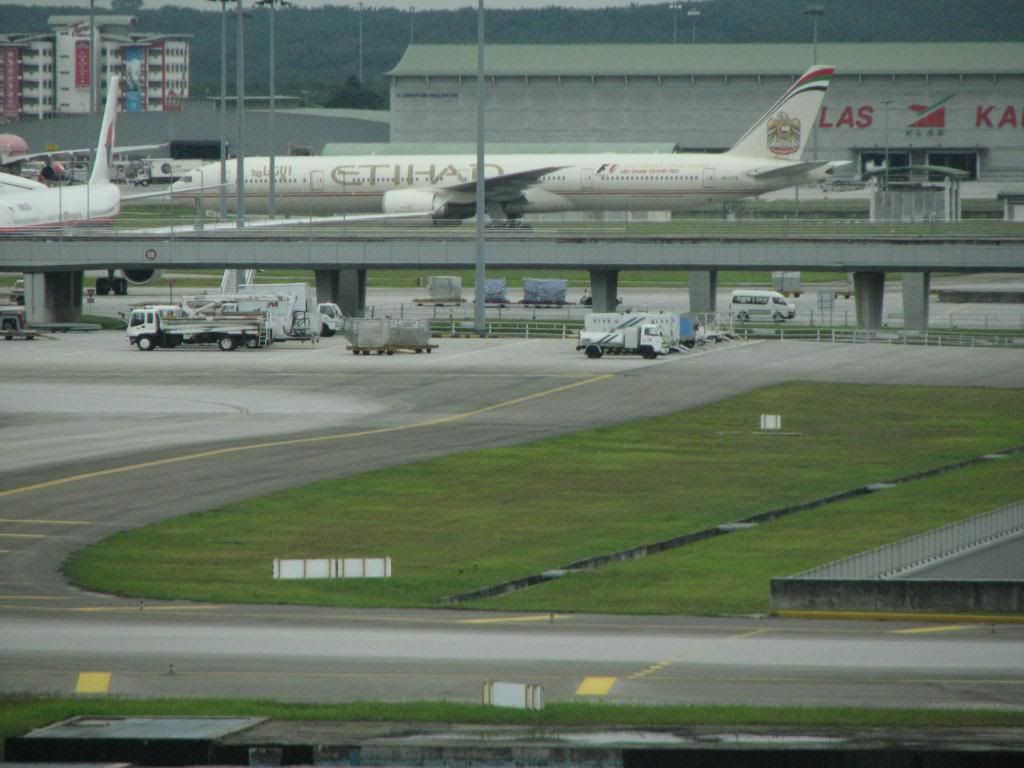 EY 773
QR A332. Note the stalled train in the foreground – the train service to the Satellite Terminal was out that afternoon and passengers were bused to/from the MTB.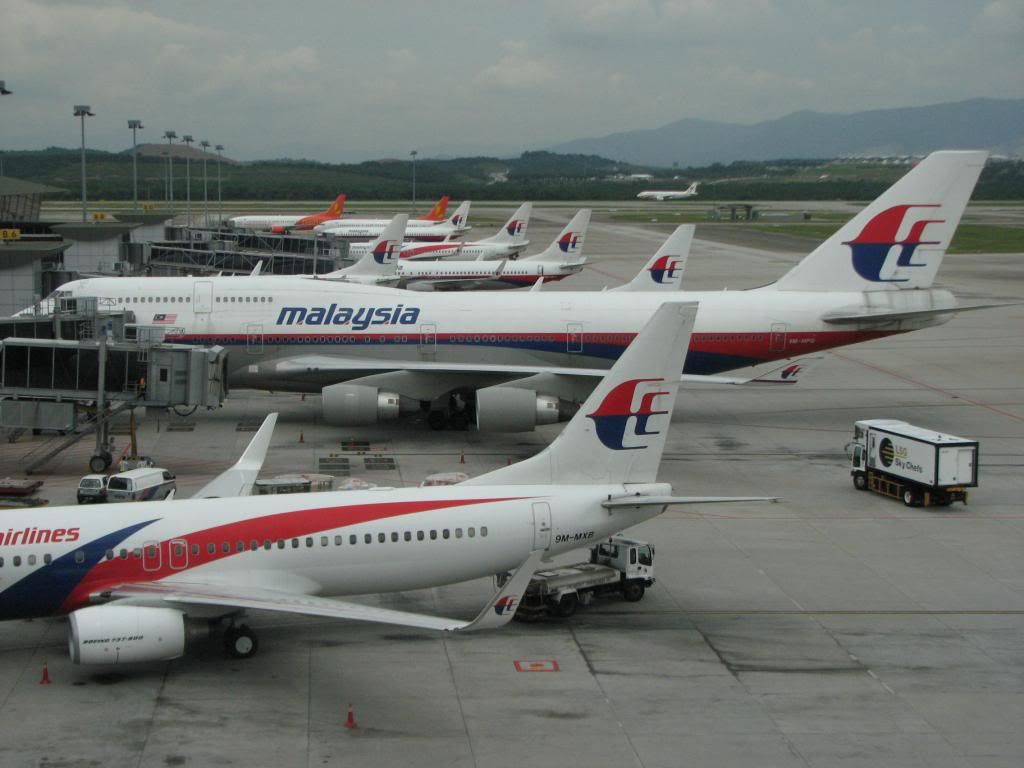 MH744 – what was it doing at the Contact Pier - usually used for domestic flights? Oh yah, on haj charter.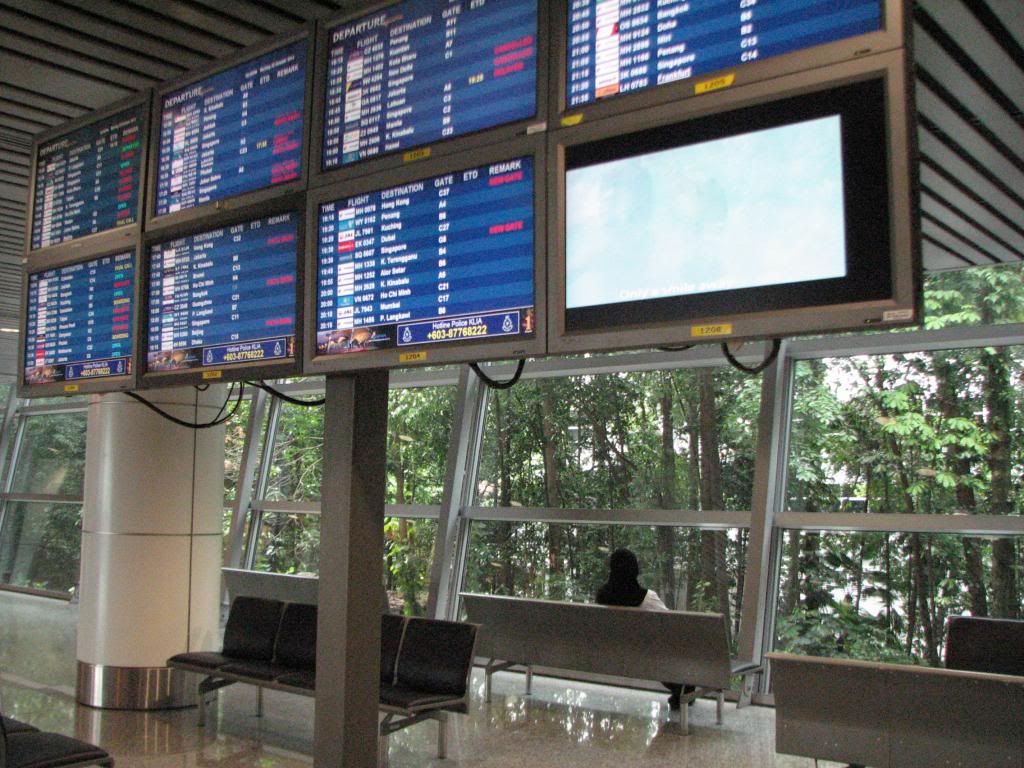 A quiet corner in the Contact Pier looking towards one of the forested strips.
My ride to BKI, a 738. Nicer cabin and seats, but less leg room compared to the 734s, at least in row 26.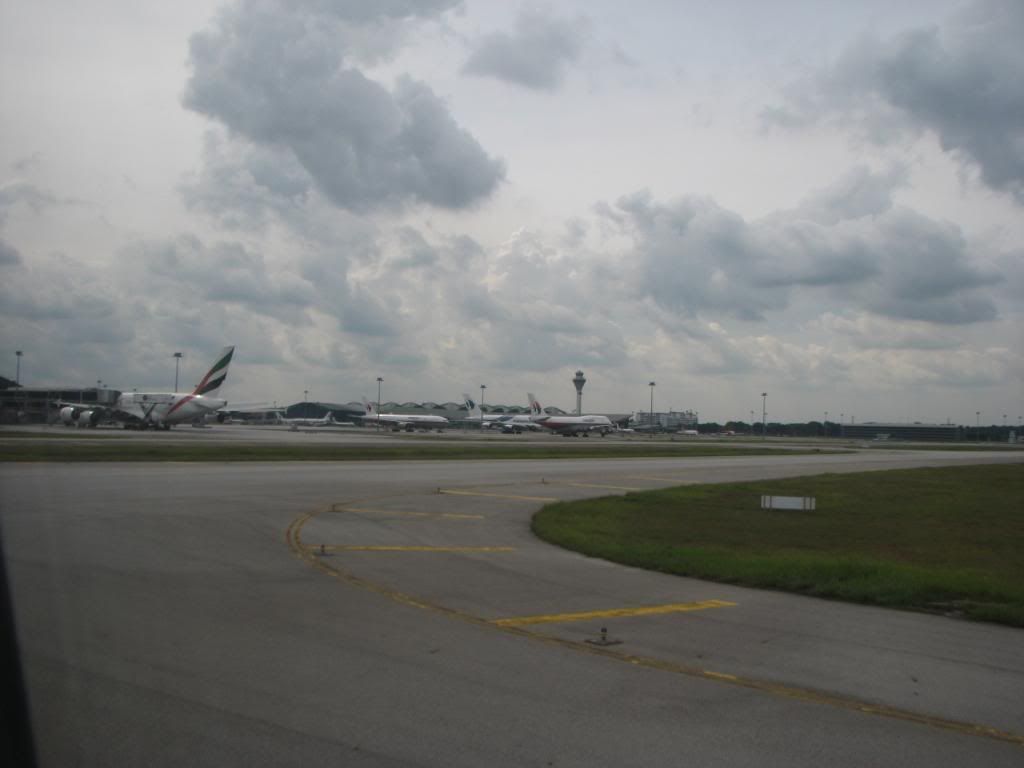 EK and MH A380s – who'll be the next A380 operator to KUL, if any?
MH fleet in the Oct 2012 inflight mag. We need to rationalize!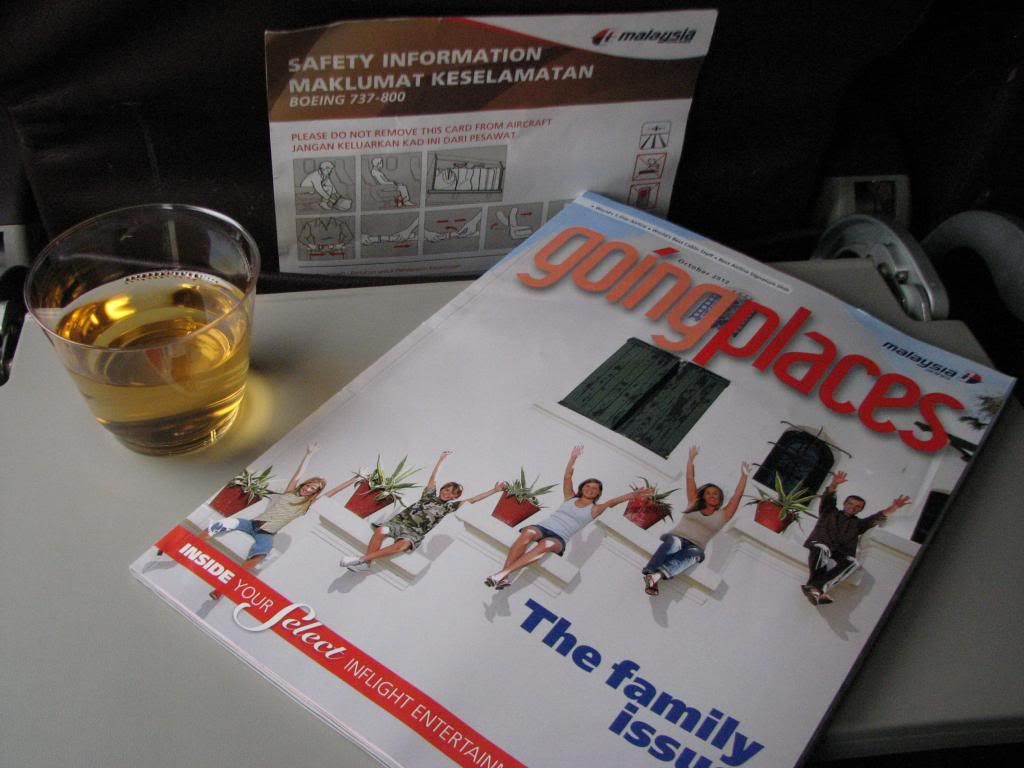 An apple juice to go with the inflight reading material.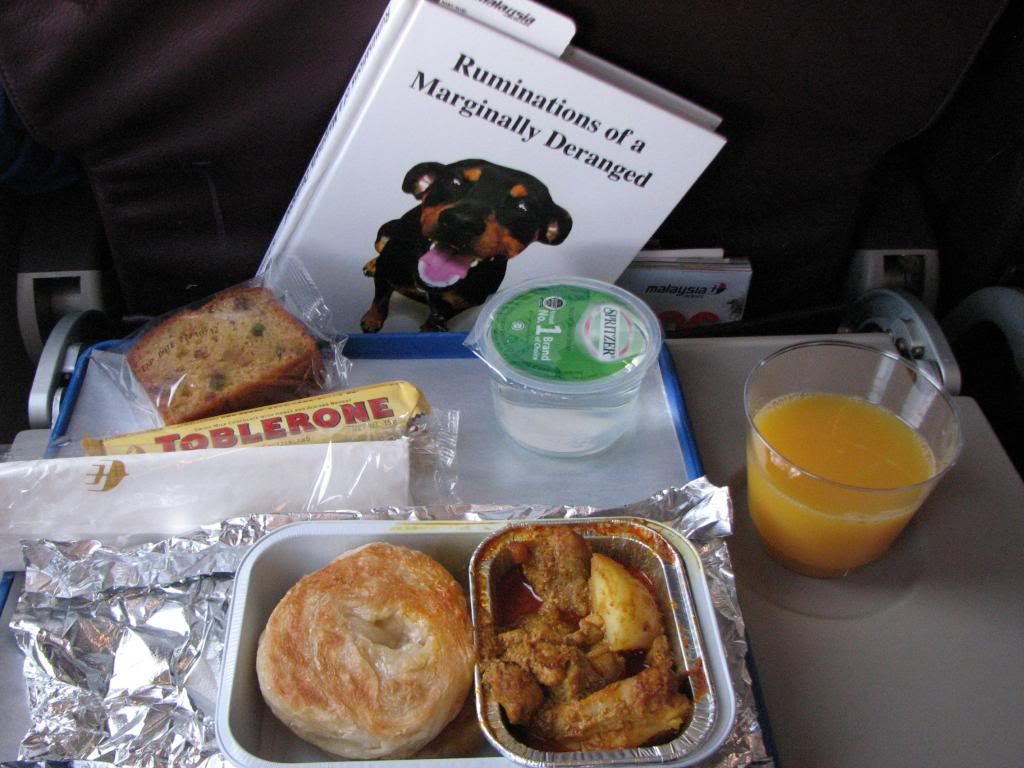 Meal service. The main item was chicken and potato curry with roti canai (Chennai - geddit?), or roti prata as Singaporeans call it. Good enough for an afternoon snack.
Arriving BKI on a wet evening.
Room with a view at the Le Meridien hotel in downtown BKI. Subject to traffic, the city centre's a 20-min taxi ride from the airport.
Tuesday, 23 October 2012
MH 2617 / BKI – KUL
737-400 / Seat 7K
ETD/ATD : 1735 / 1805
ETA/ATA : 2000 / 2030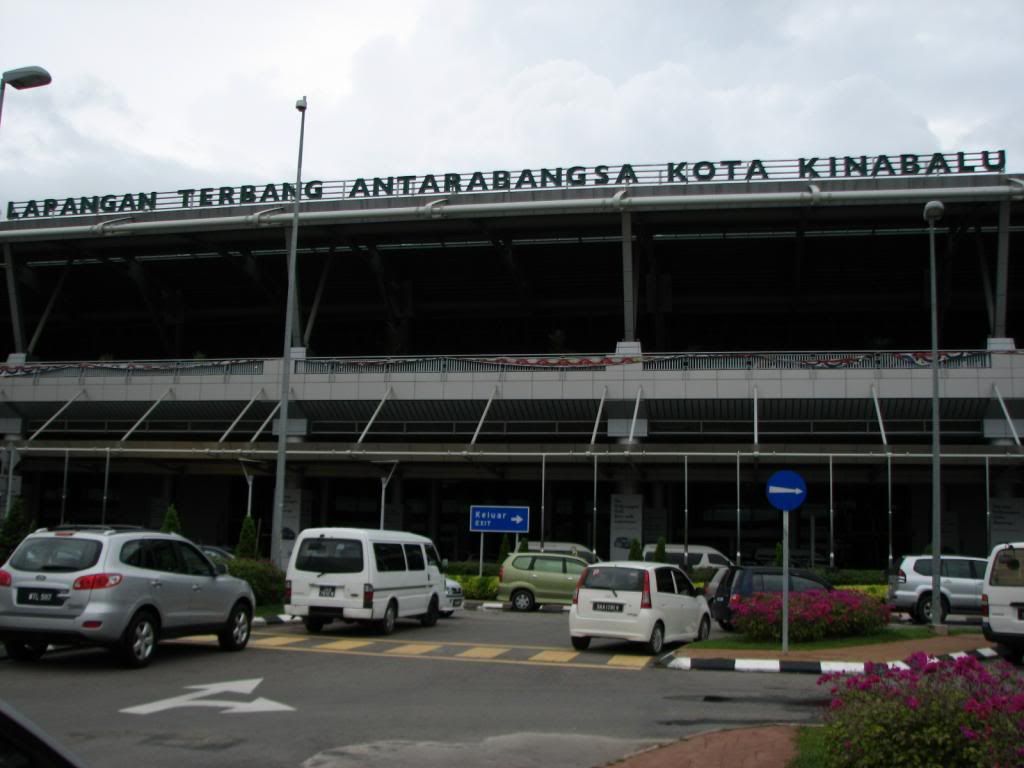 Landside @ BKI, the 2nd busiest airport in Malaysia after KUL. AK uses a separate budget terminal at the other end of the runway.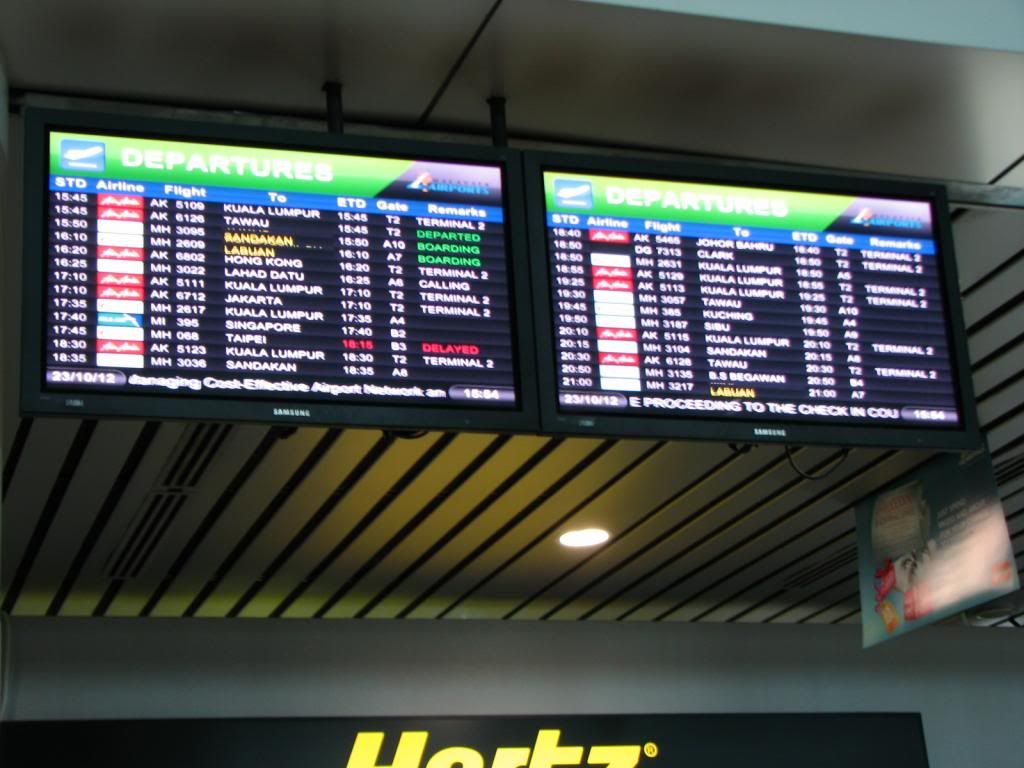 Early evening FIDS.
Eastar Jet – a South Korean budget airline. Who knew it flies from ICN to BKI!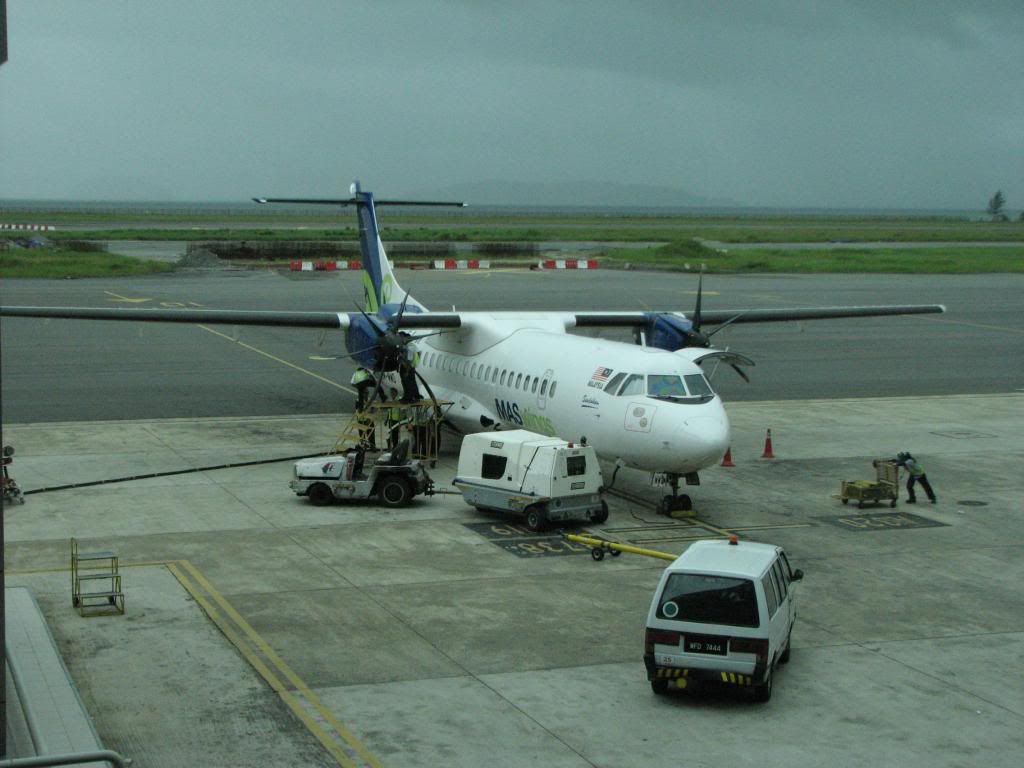 MASwings ATR72 – a colleague was on this flight to Lahad Datu (in eastern Sabah). I saw the aircraft taxi out later for departure … and return to the terminal. The flight was eventually cancelled due to bad weather and re-scheduled to the following morning.
MI A319 from SIN landing on a very wet runway.
My ride back to KUL, a 734. Arrived late so departure was pushed back about ½ an hour. It was raining again …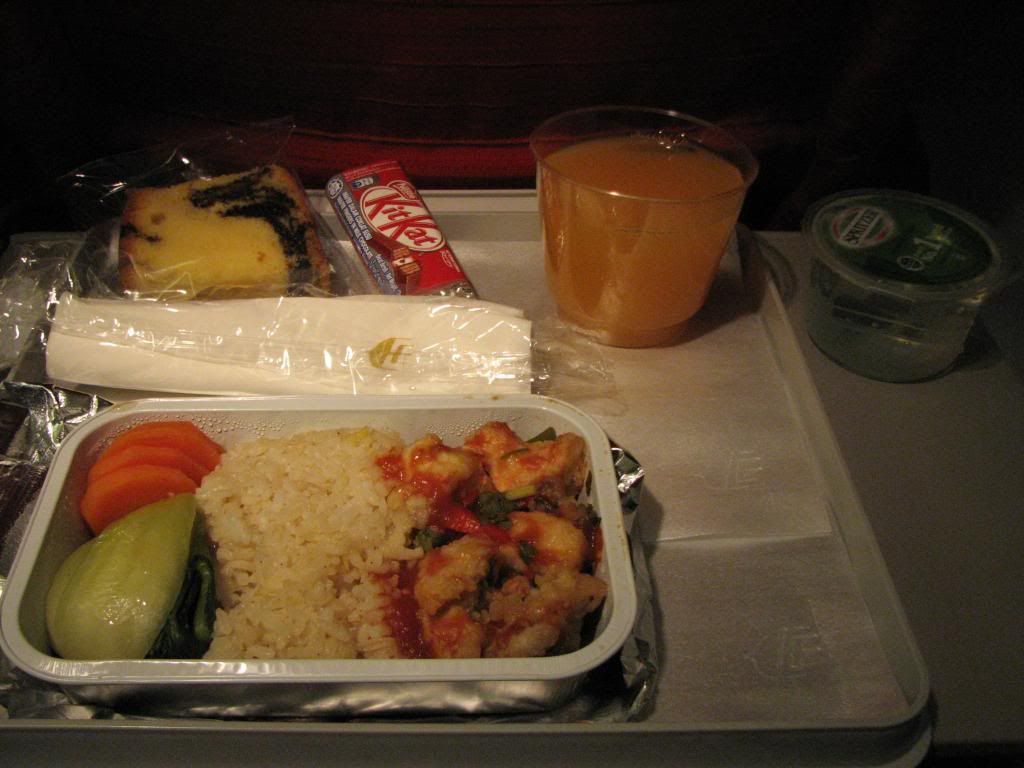 'Dinner' meal service. Sweet and sour chicken and fried rice option. Quite a small portion for dinner!
THE 'BONUS'
For those who've read this far, here's a 'bonus'. I flew MH on KUL-CDG and LHR-KUL several weeks ago and hadn't intended to write a trip report. But since I was writing this, here's one for the LHR-KUL sector.
The MH A380 KUL-LHR service had gone daily by then, and will be double daily come November. BTW the next MH A380 destination is CDG and not SYD as previously expected. Could be due to the impending commencement of a CDG-KUL service by AF in April 2013 - 3x weekly on a 772.
Monday, 1 October 2012
MH 003 / LHR – KUL
A380 / Seat 36K (upper deck)
ETD/ATD : 1200 / 1220
ETA/ATA : 0725 / On time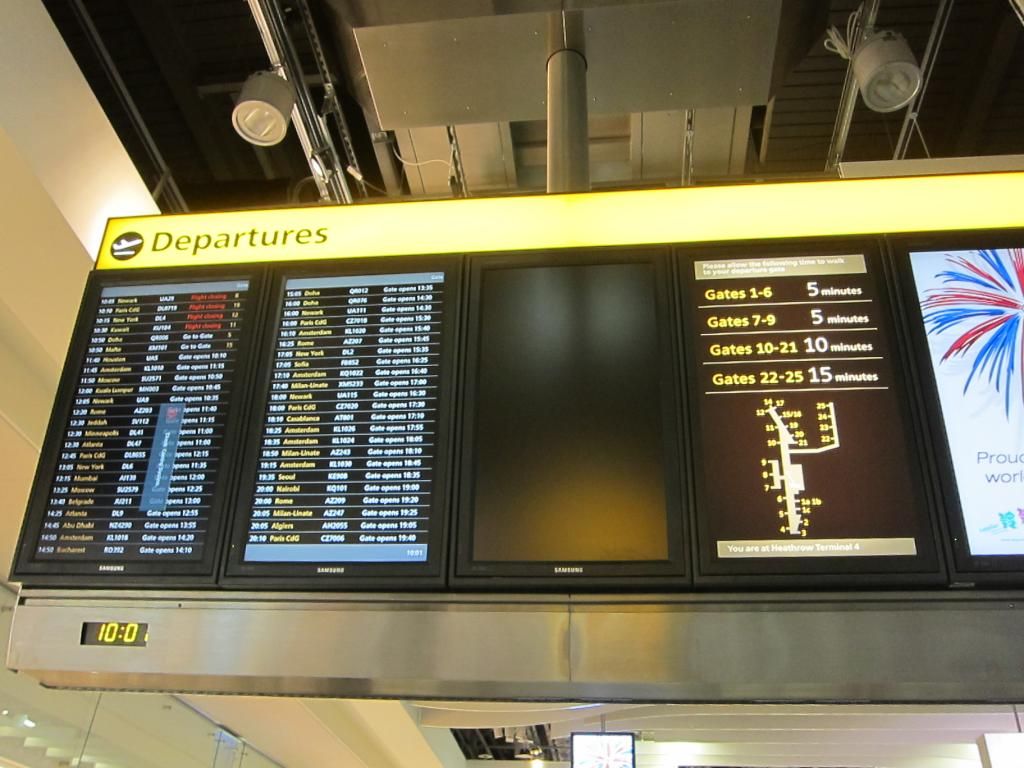 T4 FIDS.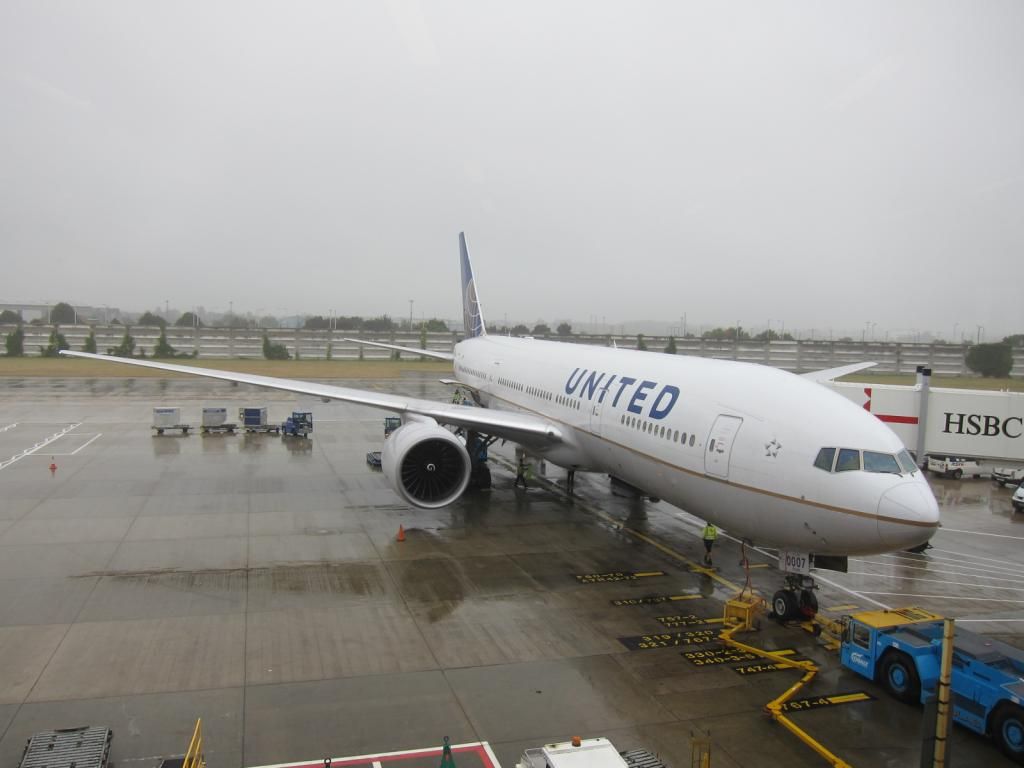 UA 772.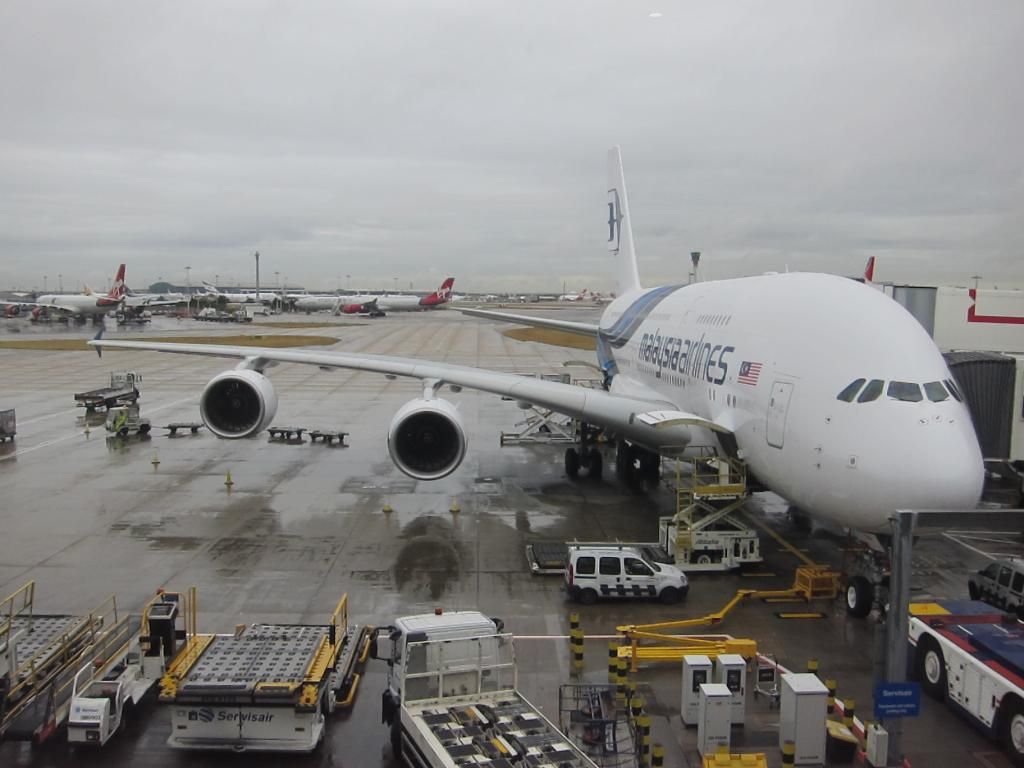 My ride to KUL. It was a rainy morning and traffic to LHR that morning was quite slow. I was glad I had asked for an 0800 pick-up.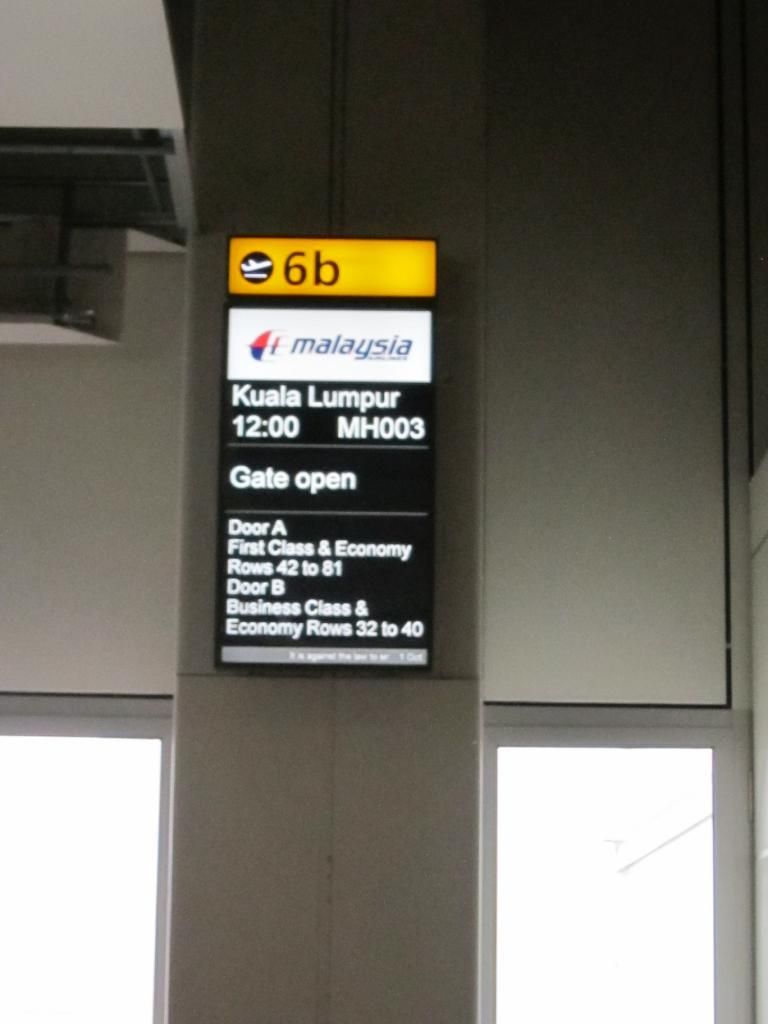 Gate information.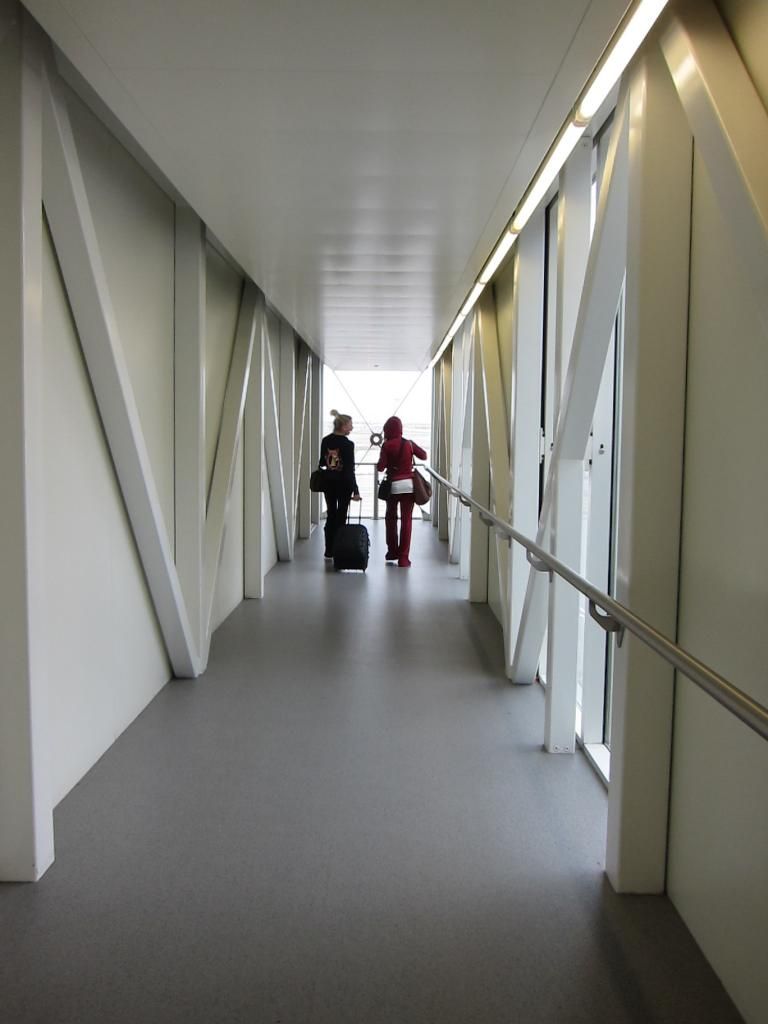 Entering the airbridge. My first A380 flight!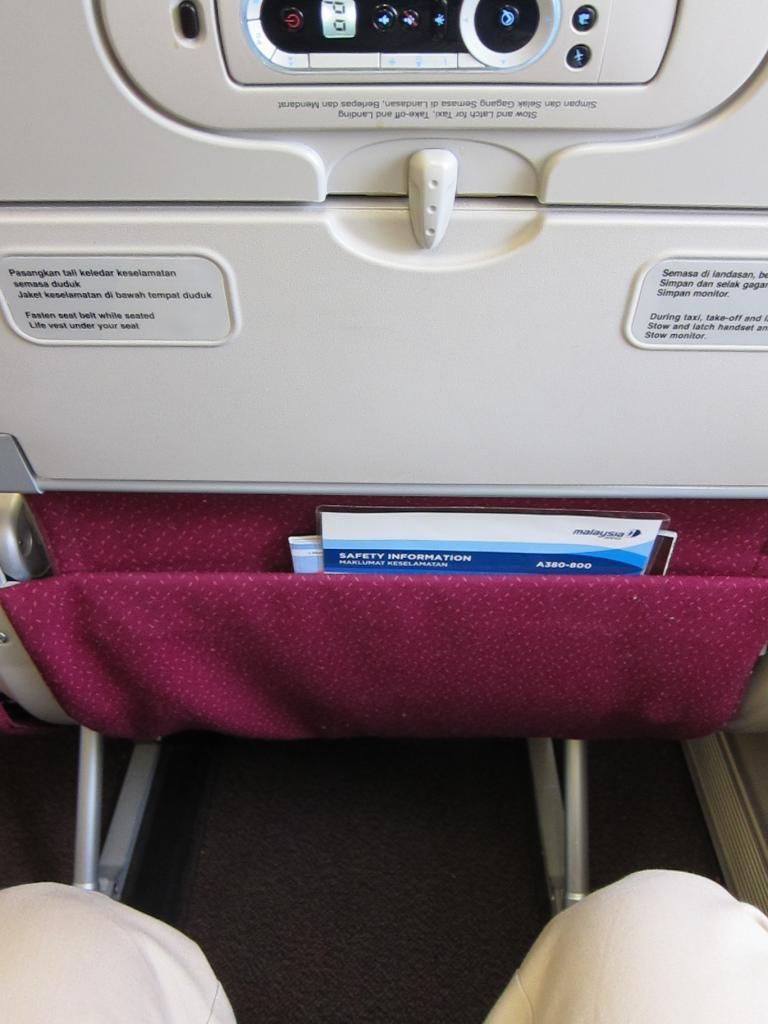 Pretty good legroom for me. Not sure whether this was originally supposed to be a Premium Economy cabin on the upper deck.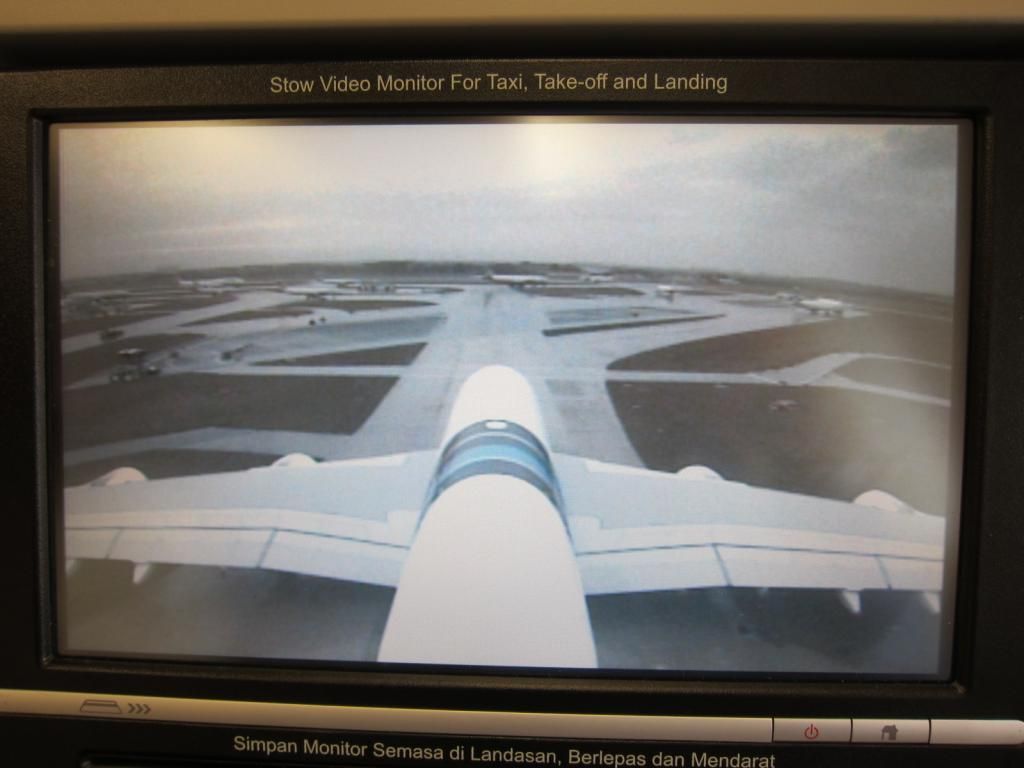 Waiting for take-off behind several BA aircraft.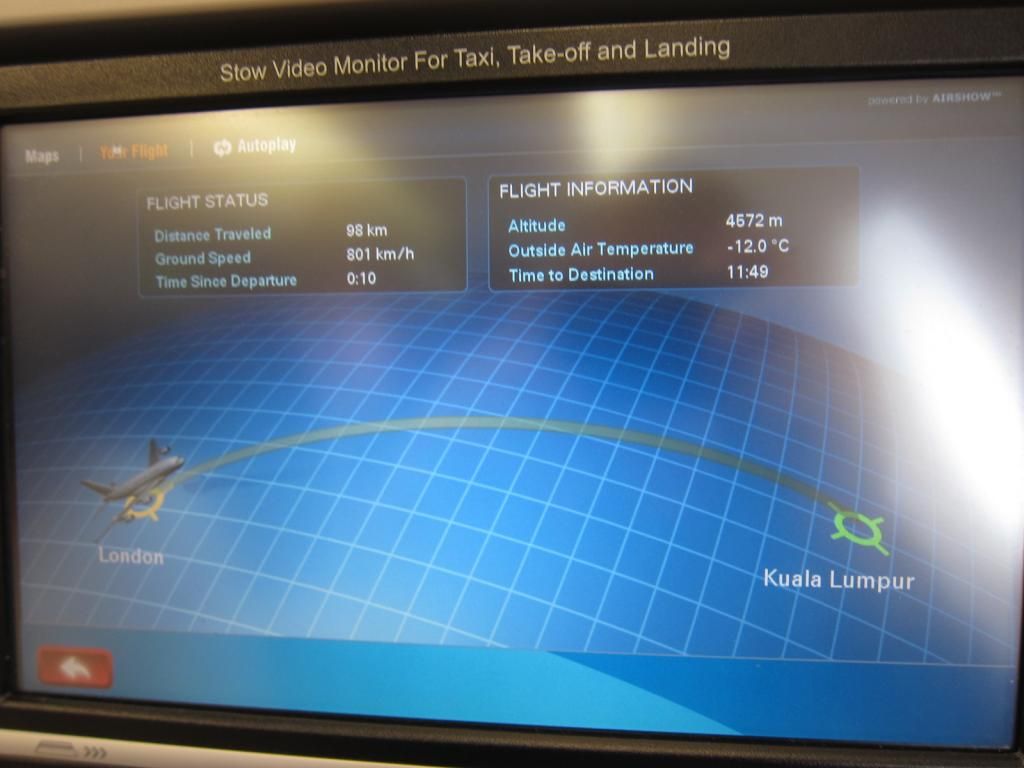 Flight status display.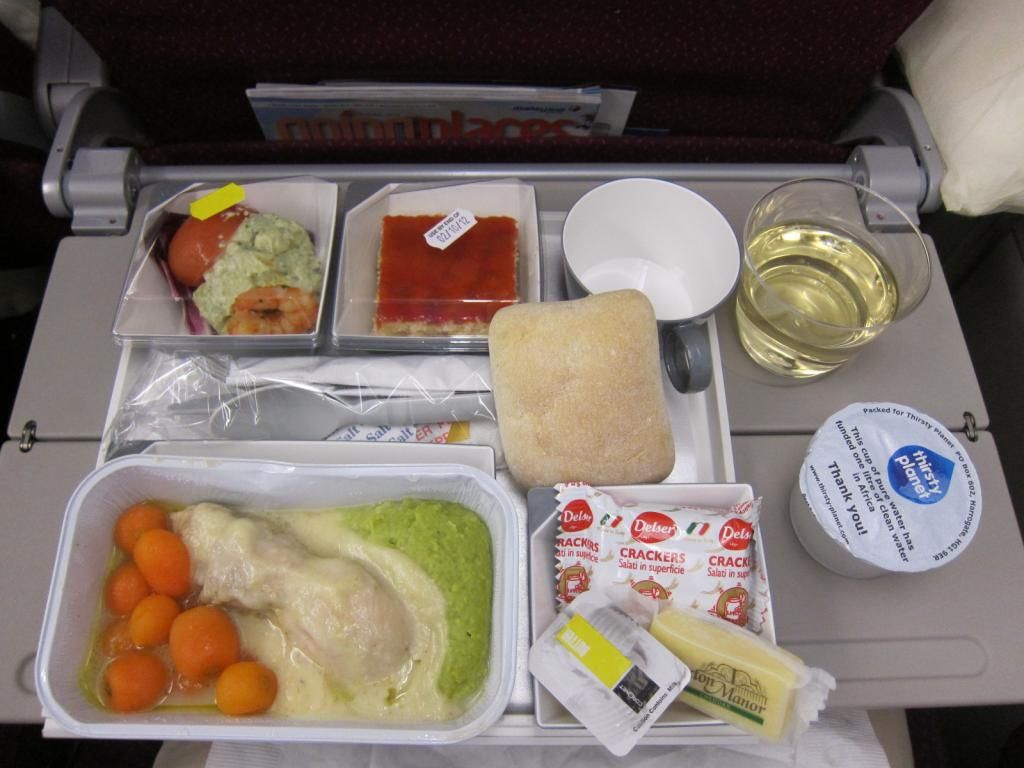 After the drinks service, the 1st meal service commenced. I chose the chicken option – tasty, and a decent portion. There were a couple of drink and snack runs later. Drinks and snacks were also available in the galley.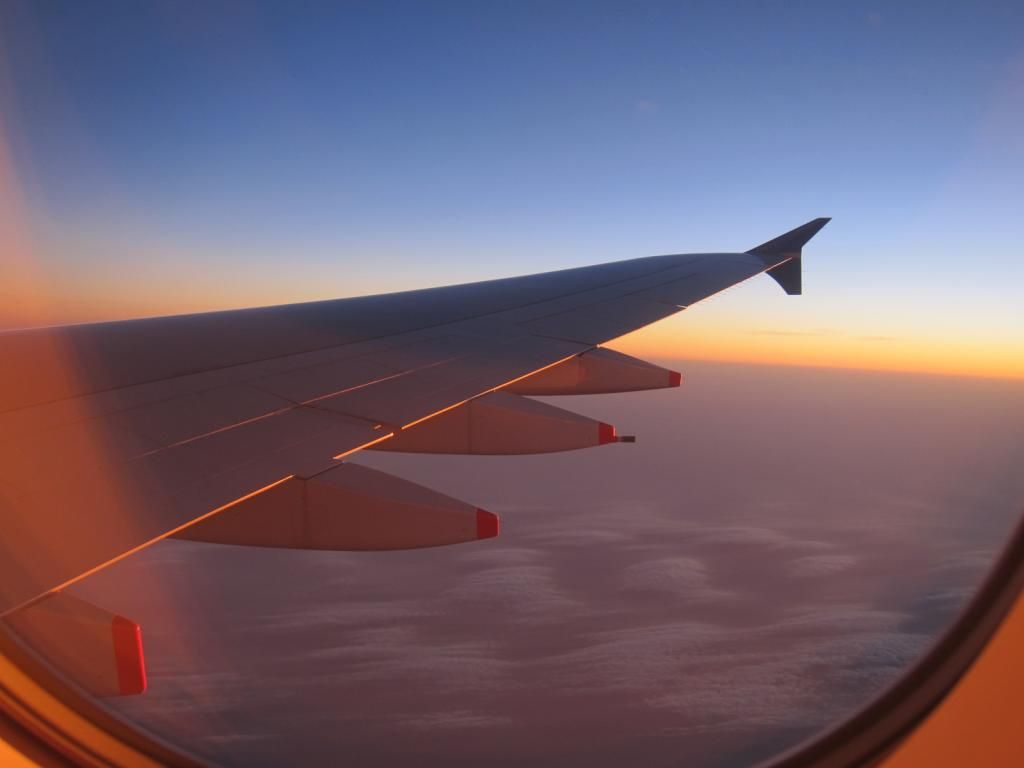 Sun setting over central Europe.
2nd meal service (brekkie, I think) – fish and noodles option. See snack pack next to the meal tray which was distributed earlier.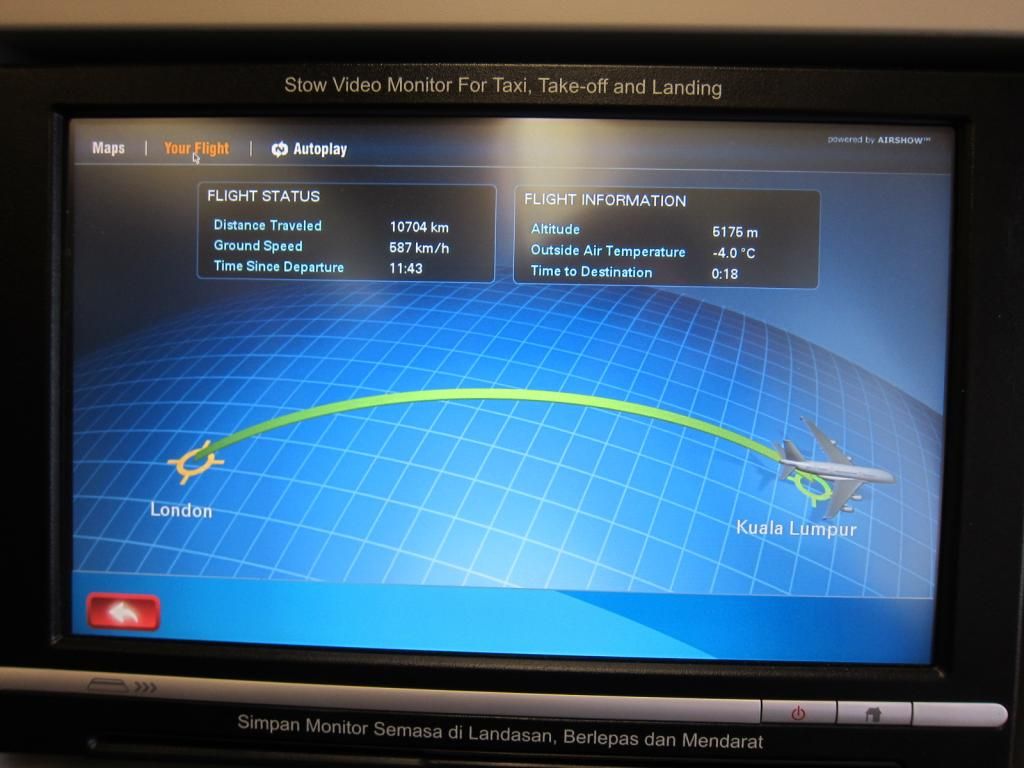 Almost there.
The usual southerly approach to KUL.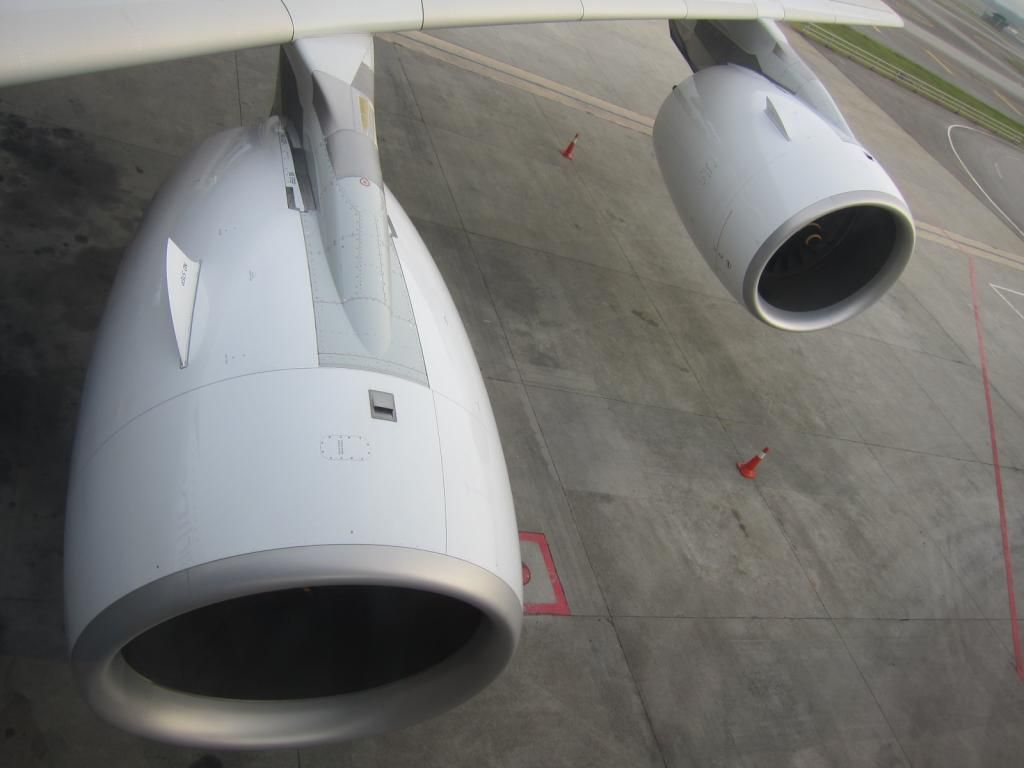 A pair of Rolls Royce's.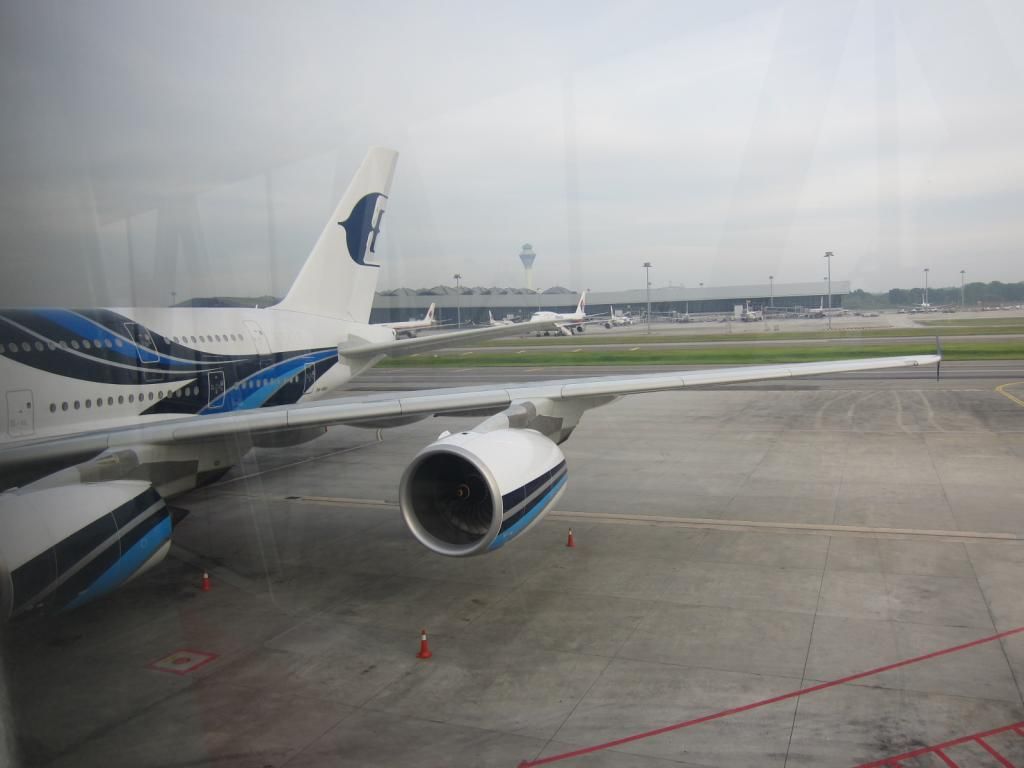 Bye!
In all, several long and short haul flights in Y on MH within the past couple of months on 772, A380, 738 and 734. They ranged from OK to pretty good. Whatever the age or condition of the hard product, the crew generally make up for it. Safe to say they're one of MH's main assets but it's sad that they're hard done by the owners of the airline.
Hope you enjoyed reading this!
Teckky