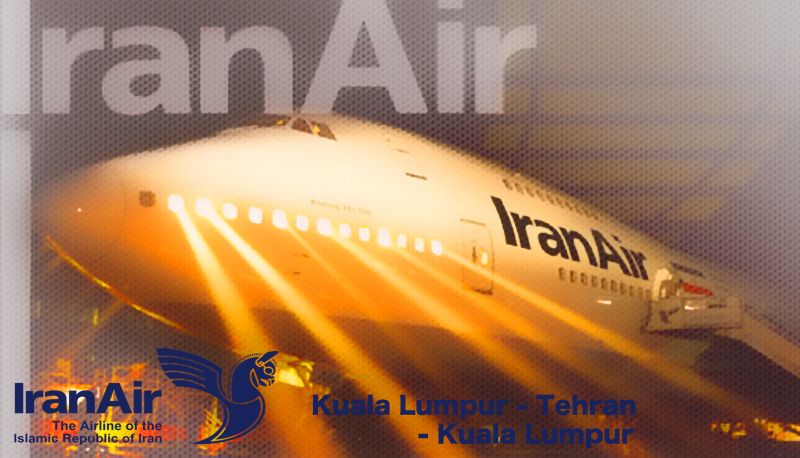 IRAN AIR: هواپیمائی جمهوری اسلامی ایران
She traveled the miles in thousands, and joined borders afar. She pushed the envelopes aplenty, and many limits ajar. From Tehran to New York, nonstop and more. Thirty Six from 1976, and the SP continues to soar.
Iran Air, much like aviation in Iran, is a prime pilgrimage for all aviation enthusiasts alike. It really doesn't matter where you're from or what you like and dislike, the fact that Iran and its airlines still harbor some of the world's most exotic aircraft, will always unite us away from our usual 'I dos and I certainly don't dos'.
Naturally, this special situation is by no means customized to satisfy the most seasoned of enthusiasts. But it is a result of the unfortunate political climate that we live in today. While I do not take part in single-sided politics that have a direct impact on the most obvious non-target (in this case, the Iranian people), it is hard not to notice the mysterious byproduct it has created.
Today, Iran Air is the only airline flying its passengers on the 747SP. It is quite remarkable that this airline -the first and last operator of the special subtype- continues to operate the very same fleet that was delivered factory fresh from Boeing in 1976. Clearly, classic birds such as these may remain in operation in sanctioned Iran, but we are already seeing a wave of 'modern classics' enter the scene that will probably soon serve as direct replacements (i.e. A340s). It may not be long until those planes literally expire. So now is the time!
As always, it is my buddy Sam Chui that sets the unforgettable trends, in the very same way he kick-started this little escapade. Of course, he's done this before time and time again, but thankfully, he is always happy to do it all over again. He joins me on one part, and SR103 buys in to it on the other end of this journey. Call me Etihad Airways, and assume that I have just announced two codeshares on this route! Let's collaborate and enjoy!
CONTINUED BELOW