Asia 6: Silkair and Firefly on the Malay Peninsula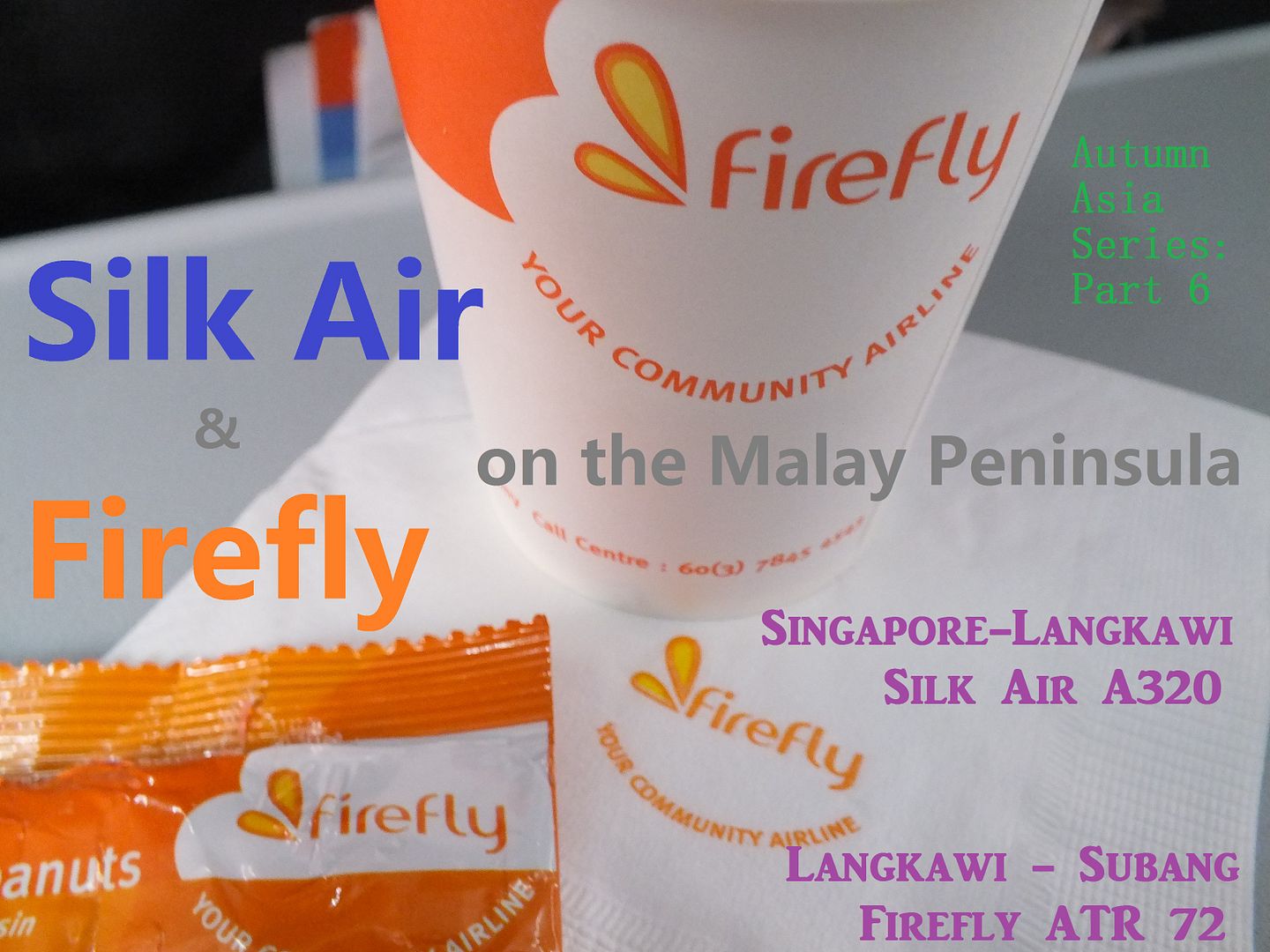 Previous Reports in this series:
Part 1:
Limoncello with Alitalia. BA/AZ LHR-MXP-FCO-NRT
Part 2:
JALing it to Beijing. JL HND-PEK 772 Business
Part 3:
Around China with China United, China Eastern & Grand China
Part 4:
First with Cathay Pacific: HKG-TPE F on the B744
Part 5:
Fine Dining on Scoot. TPE-SIN on the 777
Hi!
Thanks for clicking on Part 6 of my Autumn Asia series.
With my flight up to Bangladesh booked with Malaysia Airlines, I had to figure out how I was going to make the trip up to Kuala Lumpur from Singapore (a road trip of around 220 miles). As I had 9 days between arriving in
SIN on Scoot
before my KUL-DAC flight, I thought I should go and see something new in Malaysia. My initial thought was to spend a few days on the beach near Kuantan on the East Coast. However, I soon remembered the Geo-park island north of Penang, namely Langkawi. Having been to Penang many times, I'd often heard it said that the island to the north was much nicer, and with far better beaches.
I did a bit of research and found a reasonable fare from SIN to LGK on Silkair (MI). MI is the shorthual (marginally less wonderful) sister of SQ, operating A320/319 to Asian destinations unable to fill an SQ widebody. Sadly the days of relatively cheap one way flights around the Malay Peninsula are gone (a few years ago it was possible to buy a o/w F ticket on SQ on the SIN-KUL hop for around GBP 100 (just £30 more than Y)). My flight in Y came in at GBP 90, with C fares costing around £220. For the same dates, I was happy to see Air Asia (AK) was about GBP 5 more than MI. That, along with the fact that I'd never flown MI, made my choice easy. Booked.
To get from LGK back down to Kuala Lumpur, I found a GBP 30 fare on Firefly (FY), the regional/loco arm of Malaysia Airlines. Again, the FY flight was cheaper than AK and MH, plus it operates into the ex-main airport of Subang (SZB), rather than the way out KLIA (KUL). Another plus, FY would be a new airline. Booked again!
Whilst I got a pretty good fare, I did have a bit of a struggle when looking on other routes. Despite booking in advance, one way fares of well over £100 were fairly common on the routes I found around the Peninsula.
So, my trip was set! In just a few days I'd have flown the new loco arm of SQ (Scoot), the regional arm (Silkair) and the new MH regional arm (FY)….very fortuitous flying.
The map, courtesy of GC Mapper, of this report:
The map, courtesy of GC Mapper, of what is currently booked for this series: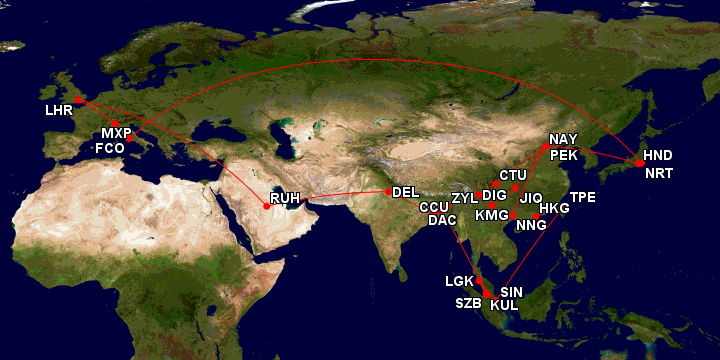 I didn't do a lot of sightseeing in Singapore, although I was able to have a quick lunch with a.netter initous.
I did make it to the Botanical Gardens, however, which after a downpour, were very pleasant to have a walk around.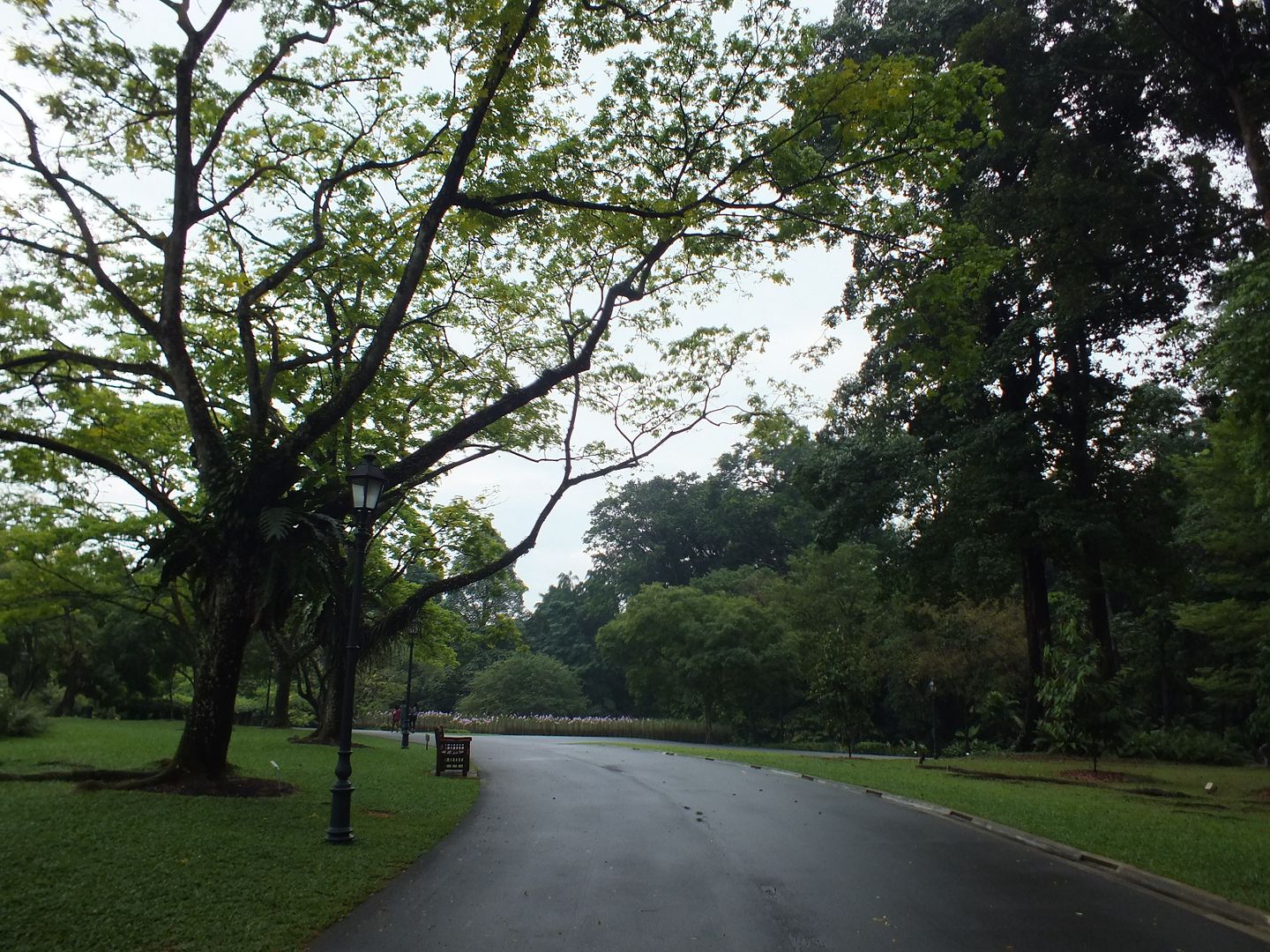 There's a lovely Orchid Garden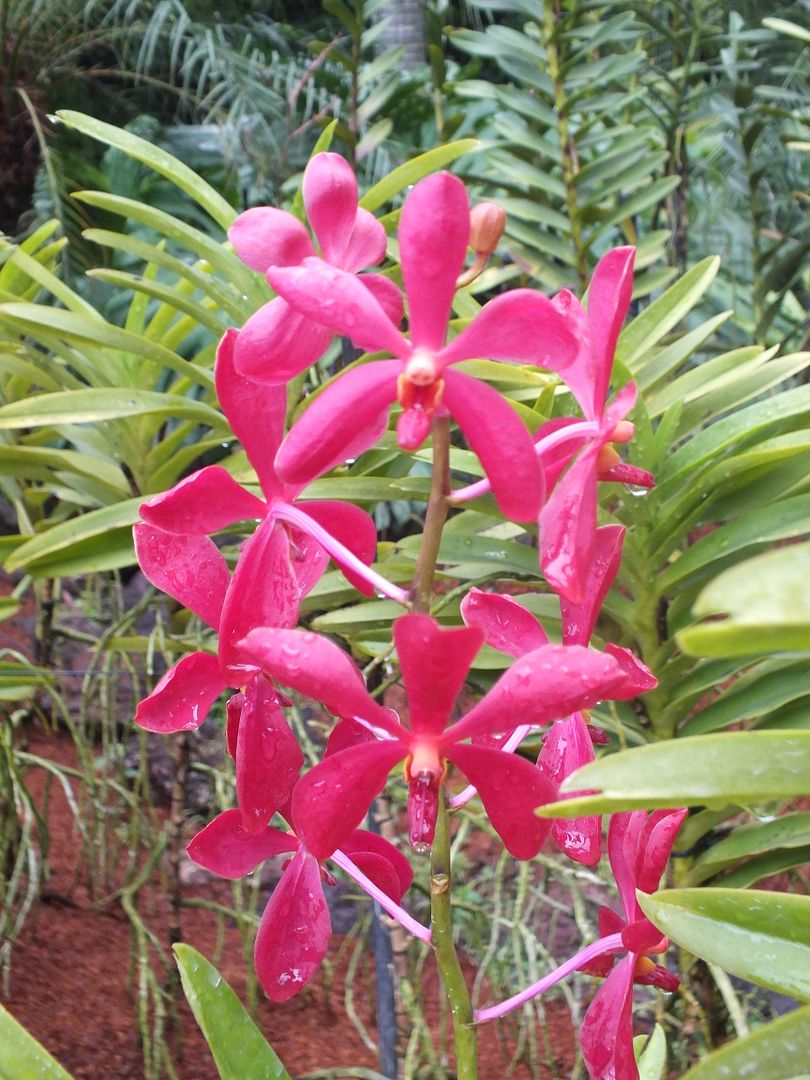 And a cool bandstand
I was lucky enough to be offered a space to stay at a friend's place saving some pricey hotel nights…the balcony was perfect for a drink
After 3 nights in Singapore, it was time for my MI flight up to LGK. MI operates out of T2. There was no queue for check in, and my slightly overweight bag was tagged with a smile.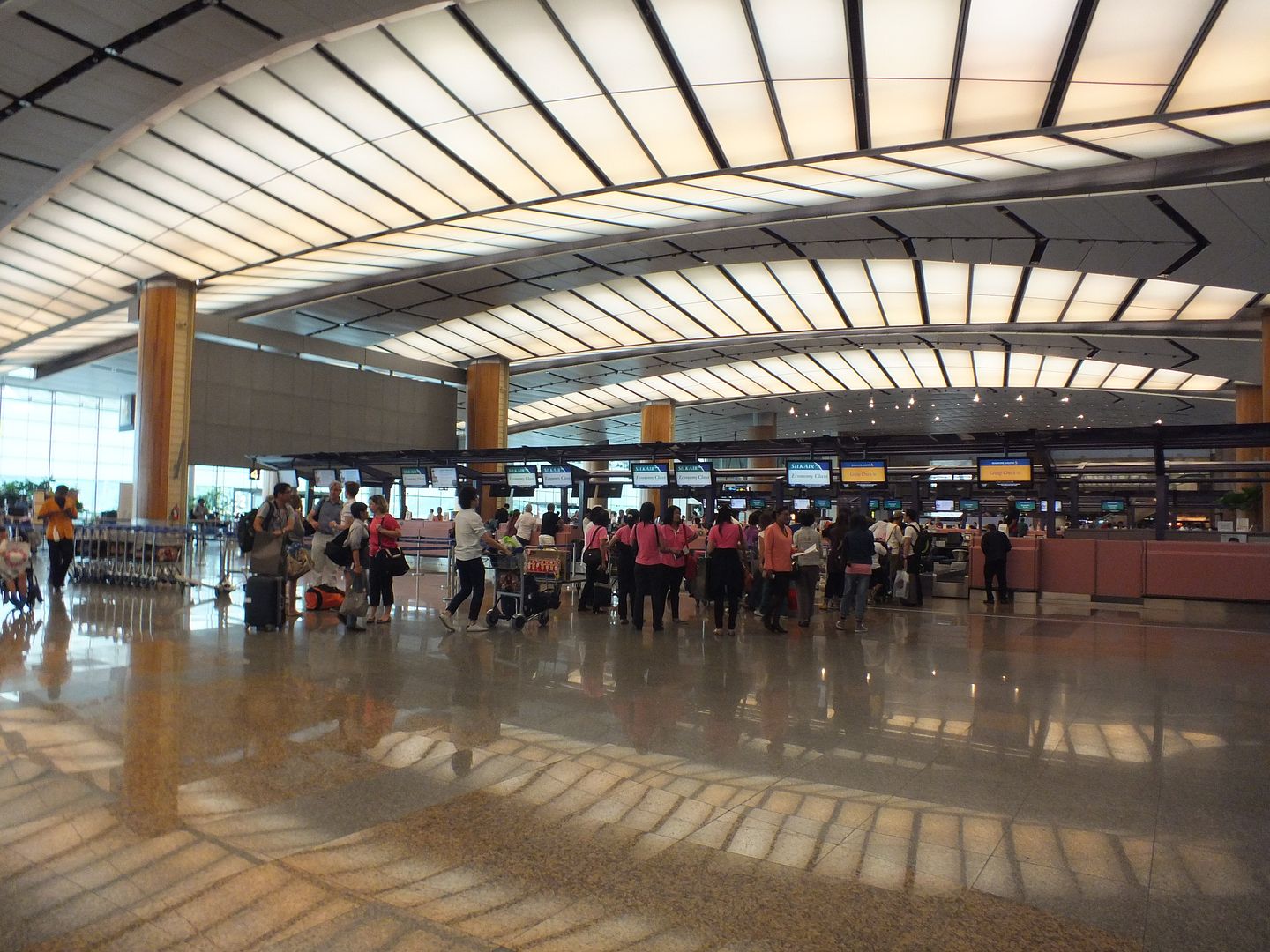 Old skool FIDS.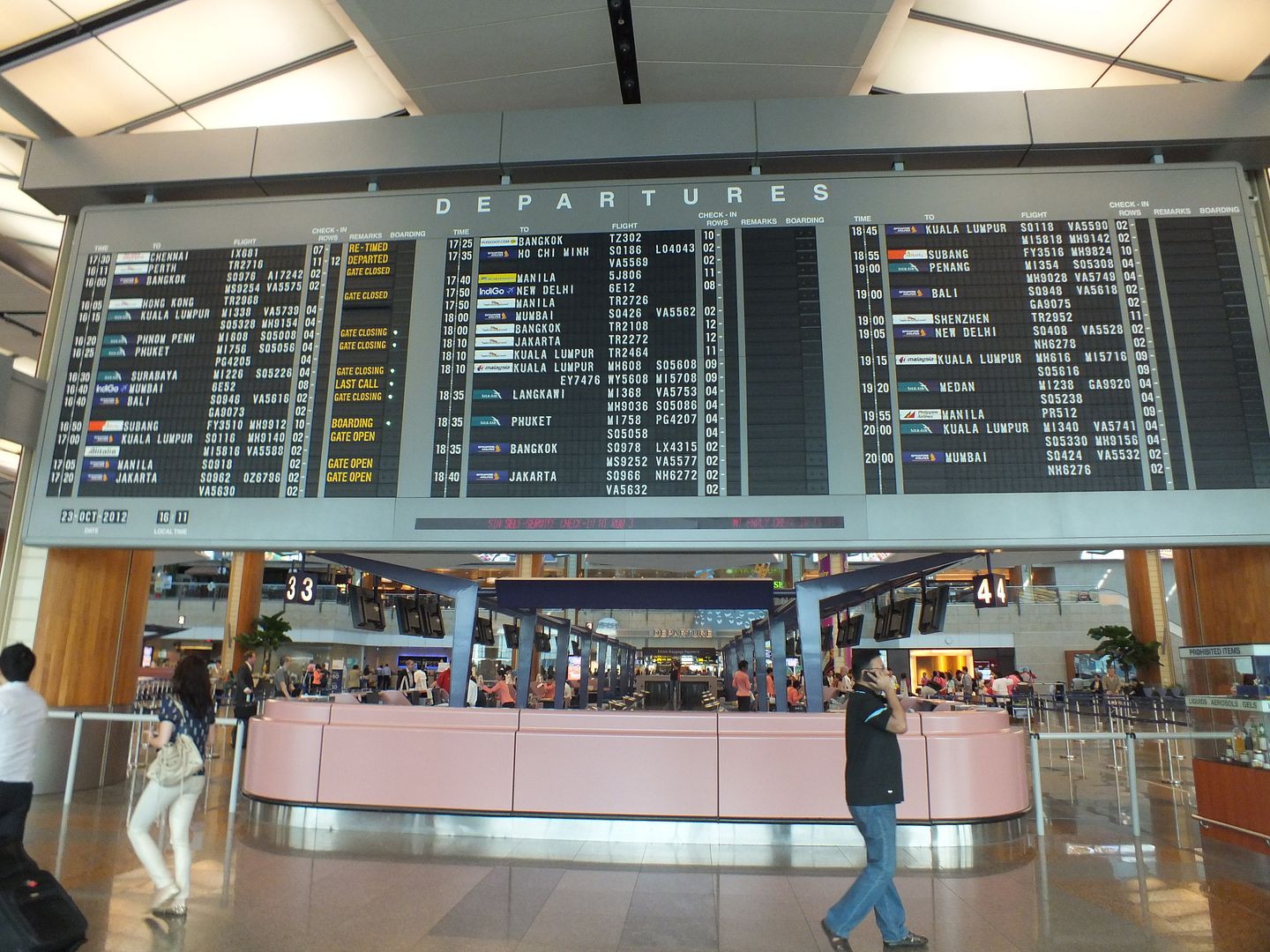 I'm not sure why that AZ logo is hanging around next to the 1700 to KUL.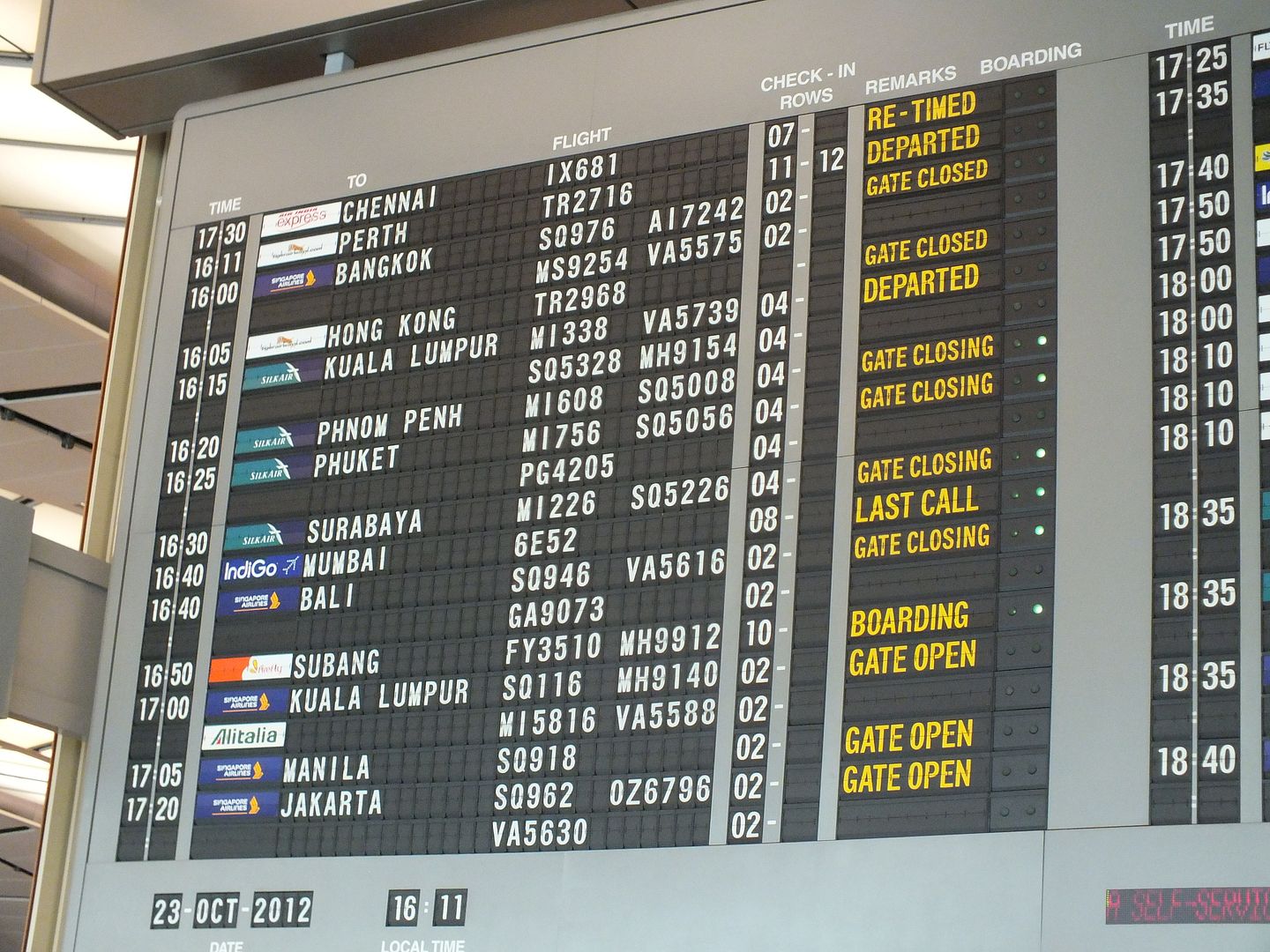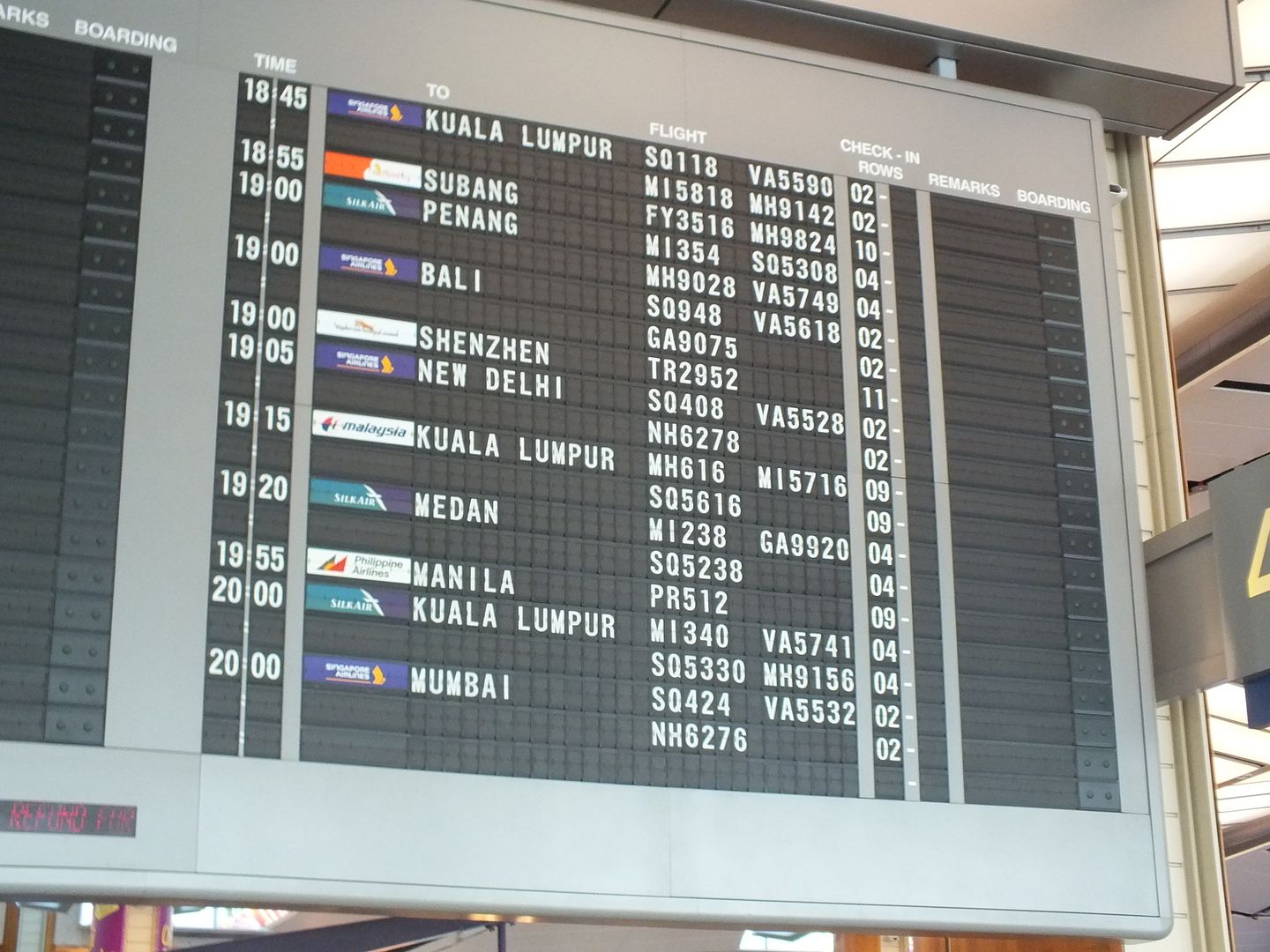 The SQ F desk for curbside check in. I used this a few times back in the aforementioned golden days of relatively cheap F fares to KUL and PEN. They meet you at the door, then wheel your bags over to the sit down, glassed off check in area.
Despite being just late October, SIN is nearly ready for Christmas…waaaay to early in my opinion. Having said that, the decorations I did see were quite cool.
After checking in, I headed over to the landside viewing area in T1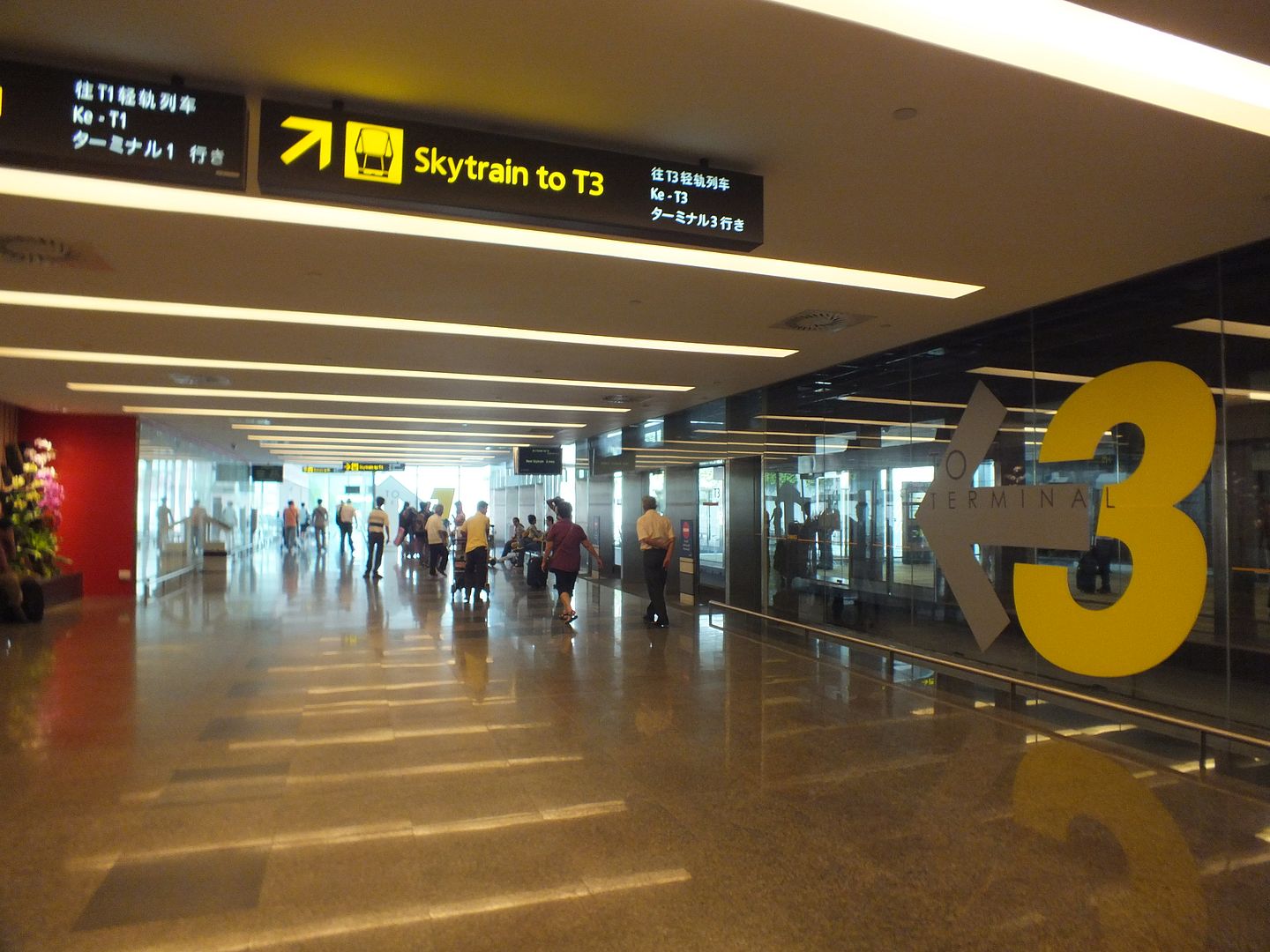 Sadly, there wasn't much happening this afternoon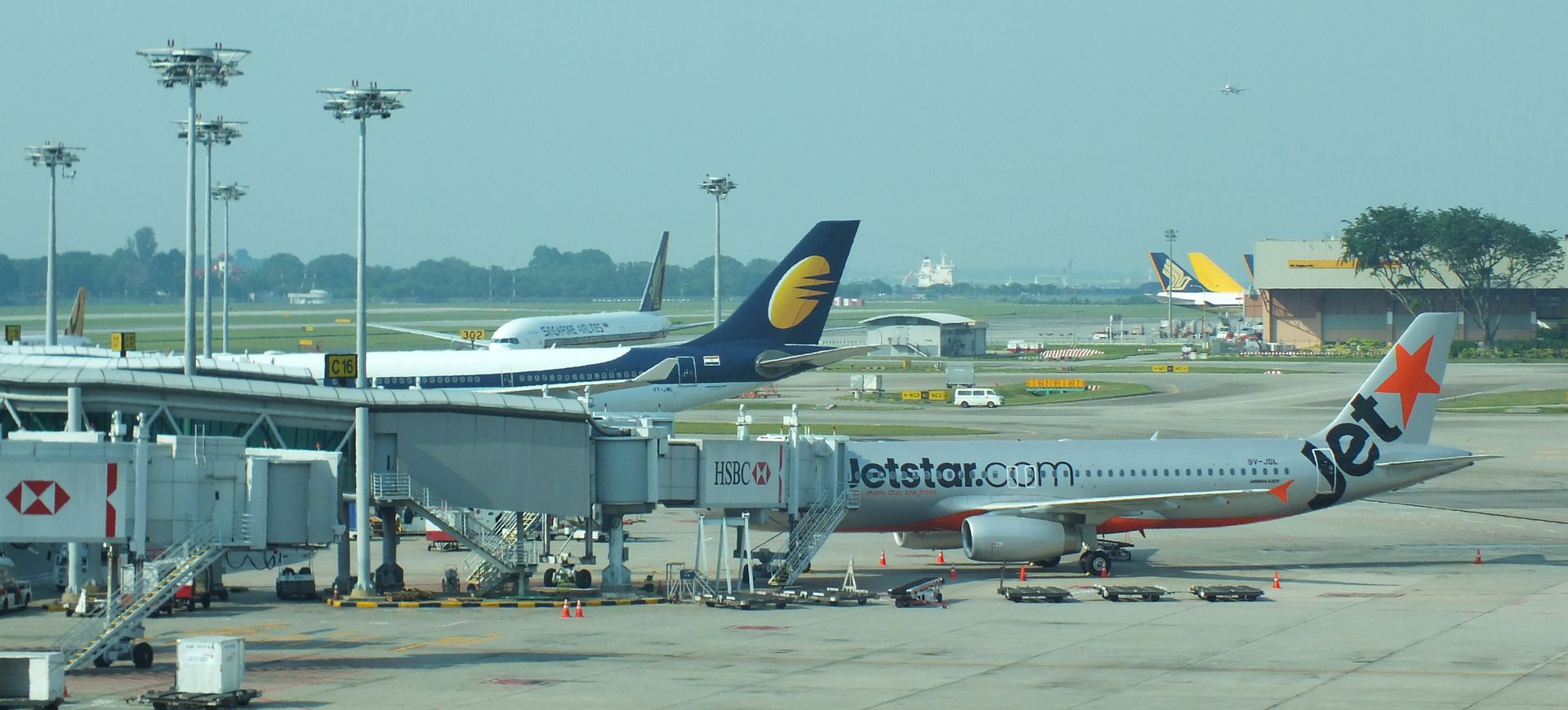 Just missing MI to make up the rather odd Singapore Airlines family…can you see a colour theme here?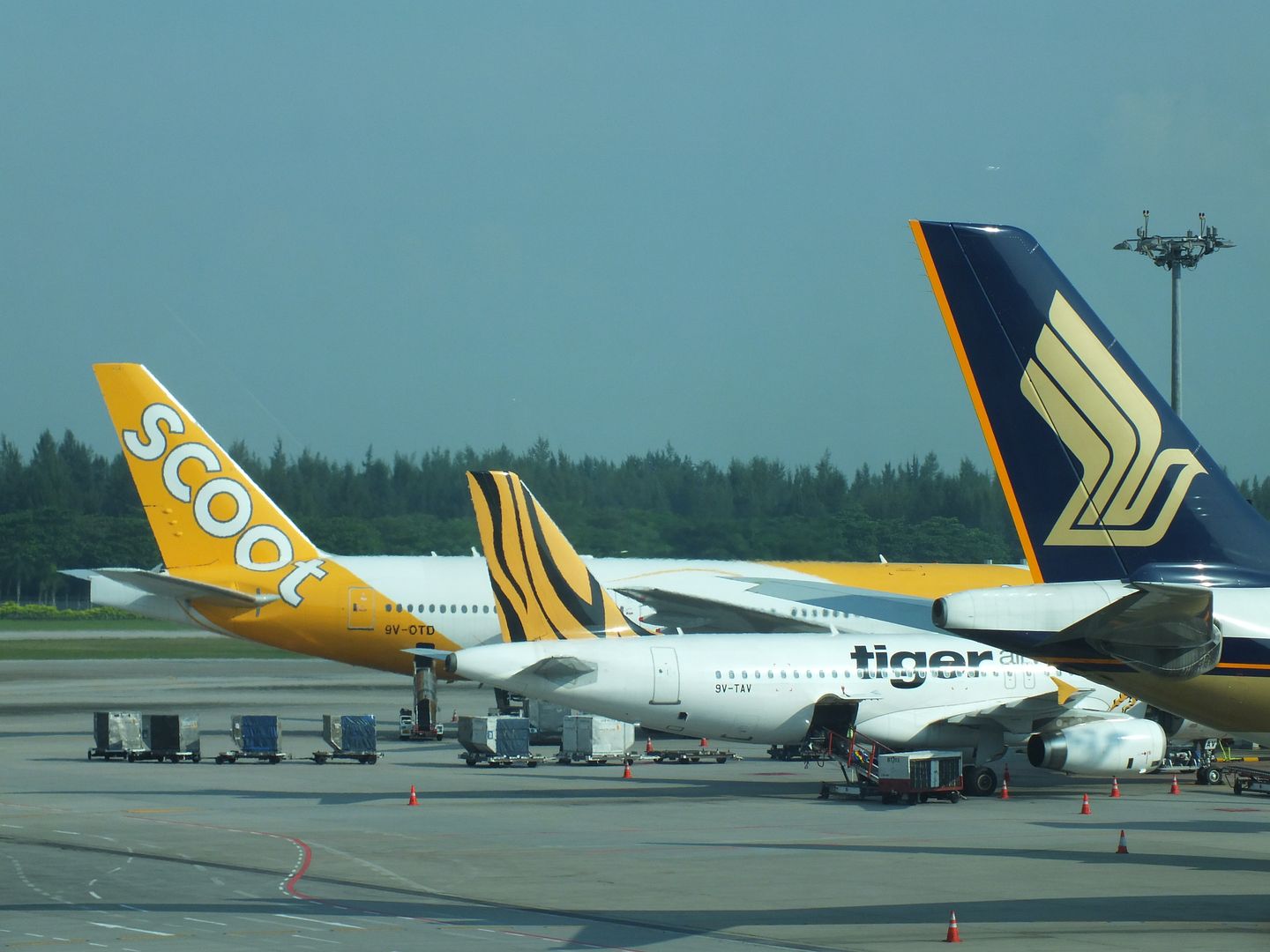 Friend or foe?
Indigo heading back to India
After going airside in T1, I caught the skytrain back to T2 where I got some lunch.
With lunch duly consumed, I headed off in search of an adaptor, having left the useful part of mine in my hotel room in HK. I found an identical version of one I bought on Amazon for GBP 5 on sale for over GBP 20….reluctantly, I bought it as there was nothing else available. So much for cheap duty free shopping.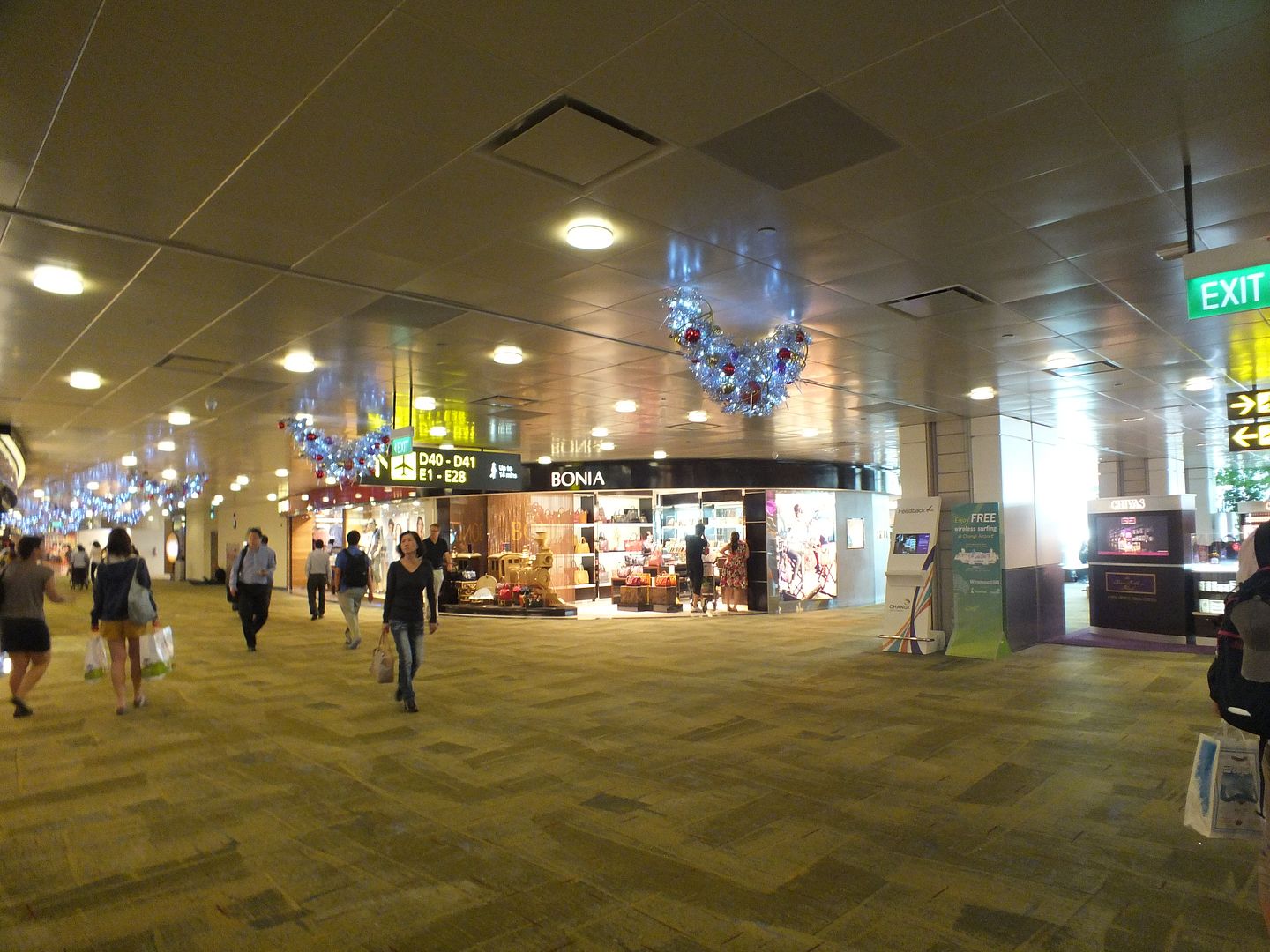 With my duty free receipt, I was invited to enter the Changi lottery…no win sadly.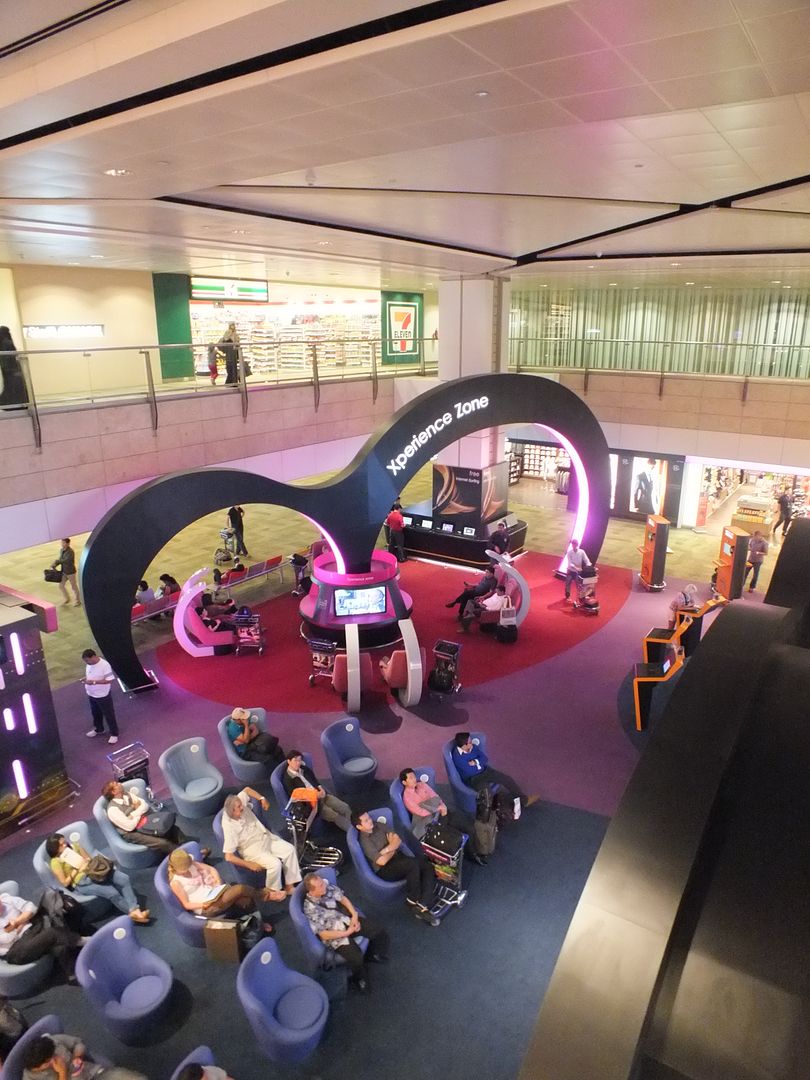 FIDS
SIN distractions
Contrast and compare. The Jet Star livery is fantastic, yet also loco. Why is the Scoot one so horrifically cheap looking. Even the Tiger livery is quite nice. I think management seriously missed the train on this one.

SQ and MI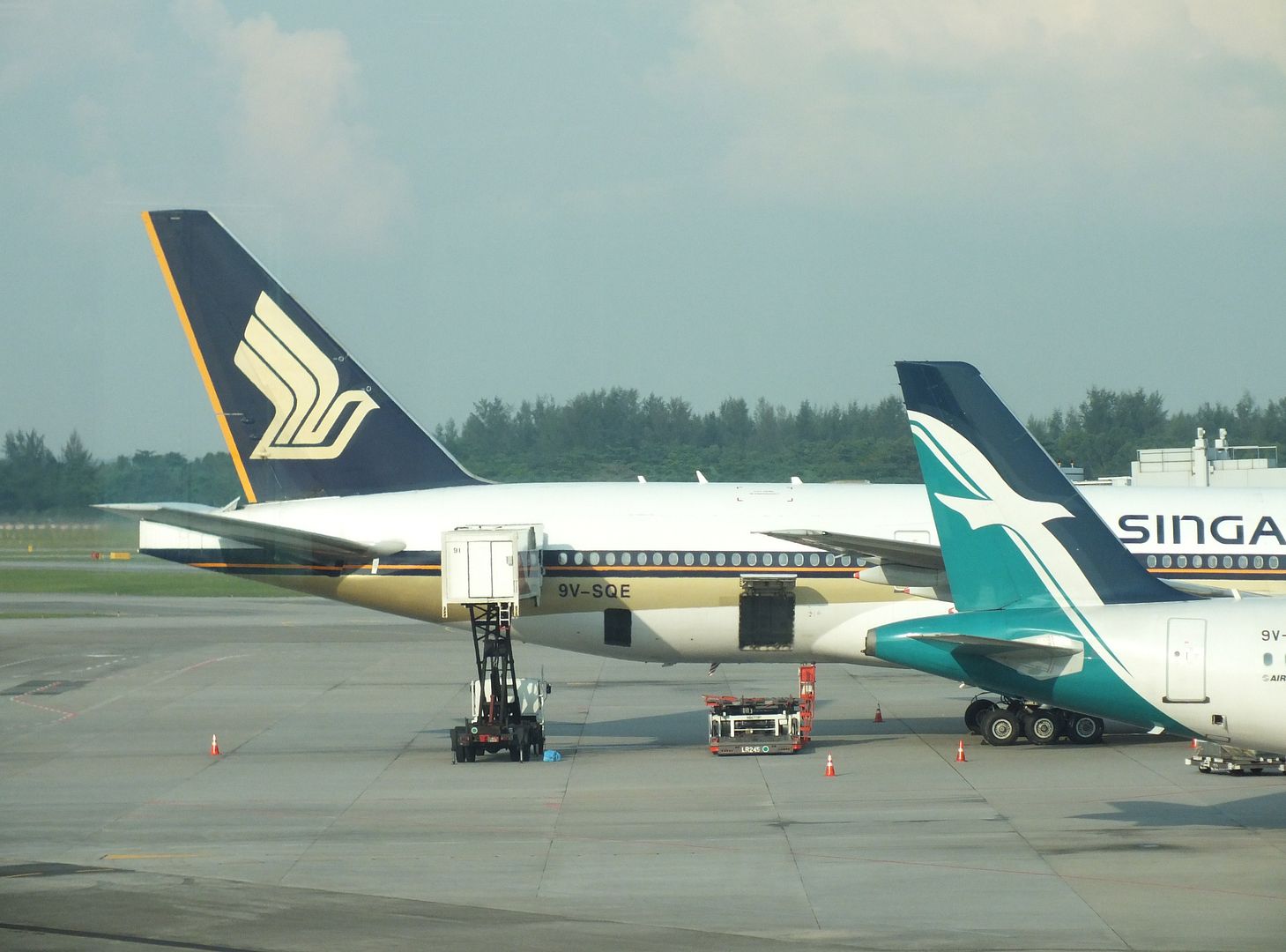 The tail is nice, but the "Silk Air" font/sizing is a bit measly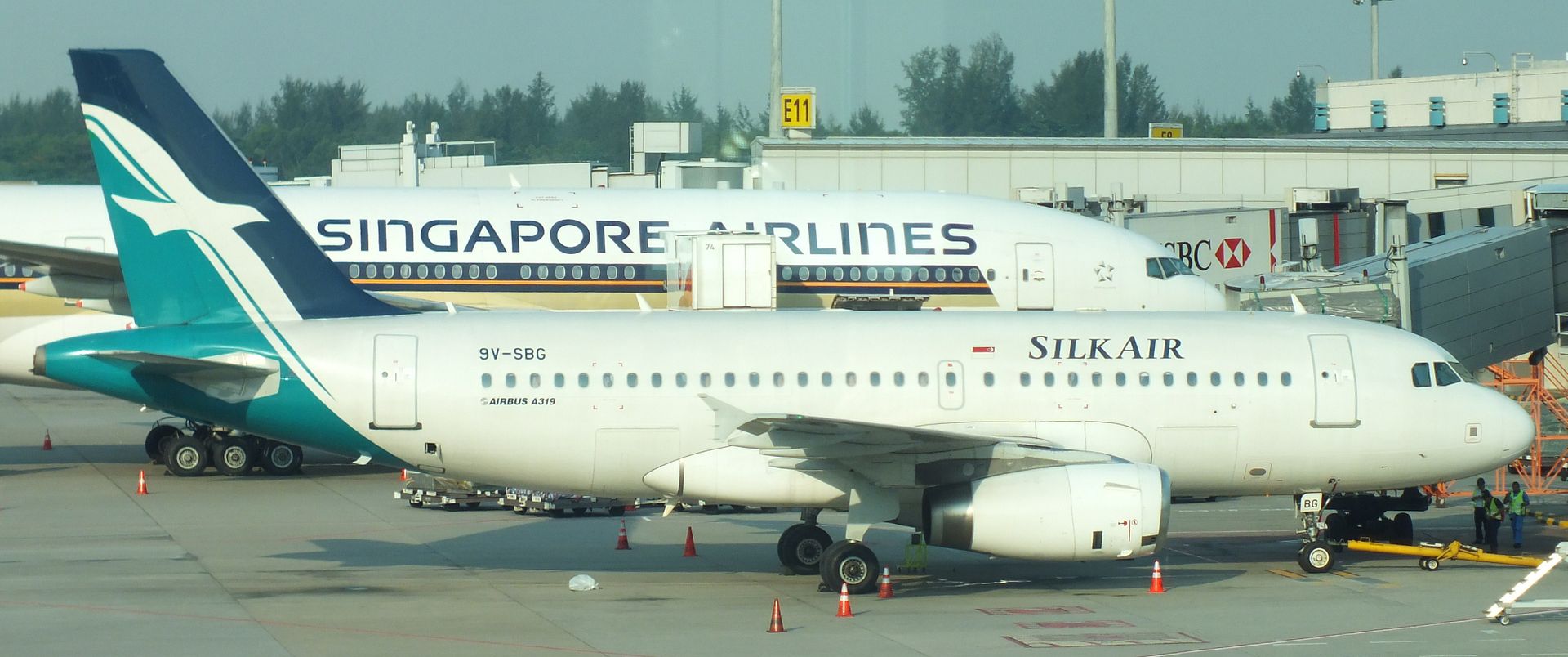 Hmm, not sure "treasures" is quite the word for Changsha or Wuhan.
Time to board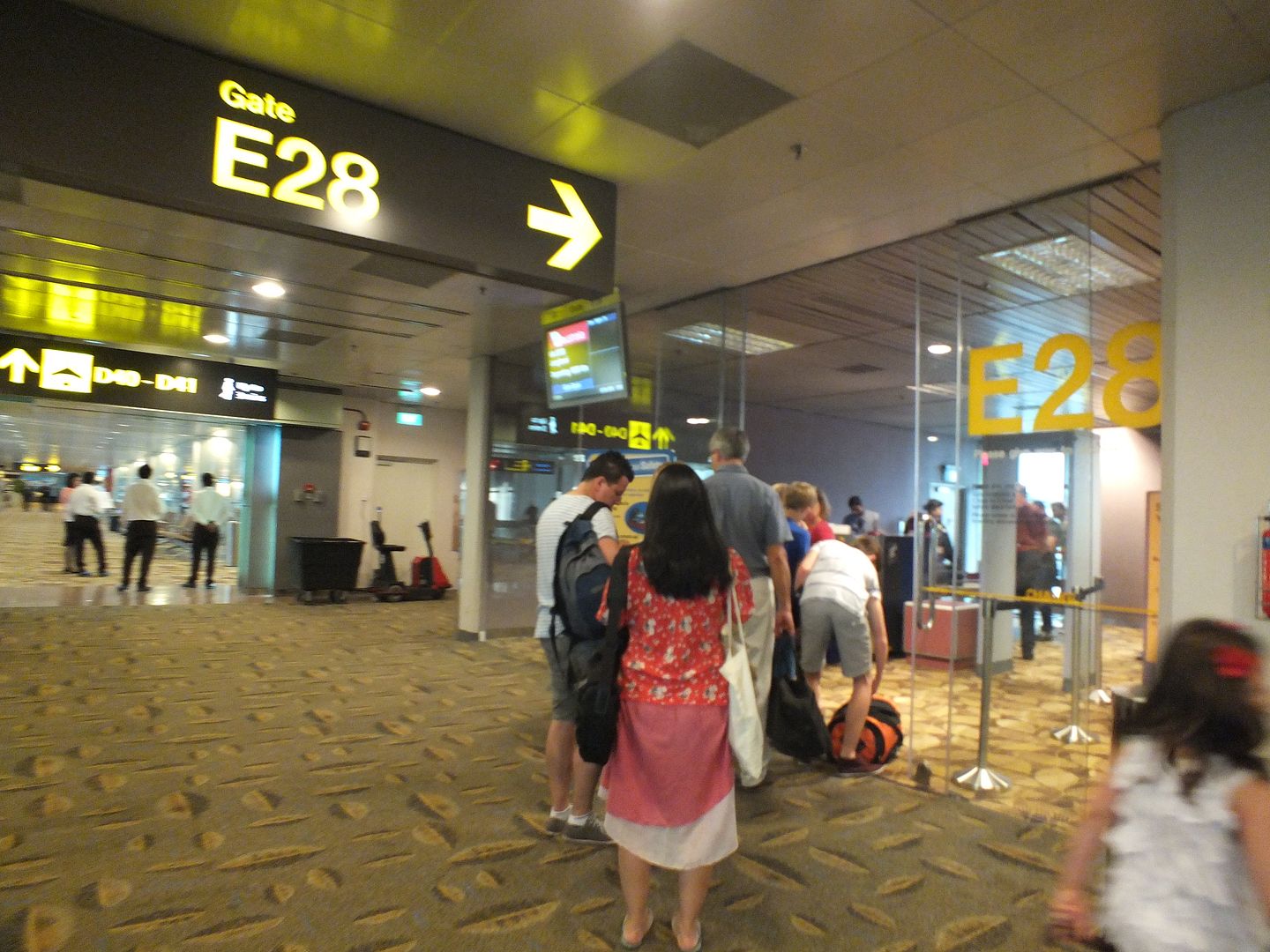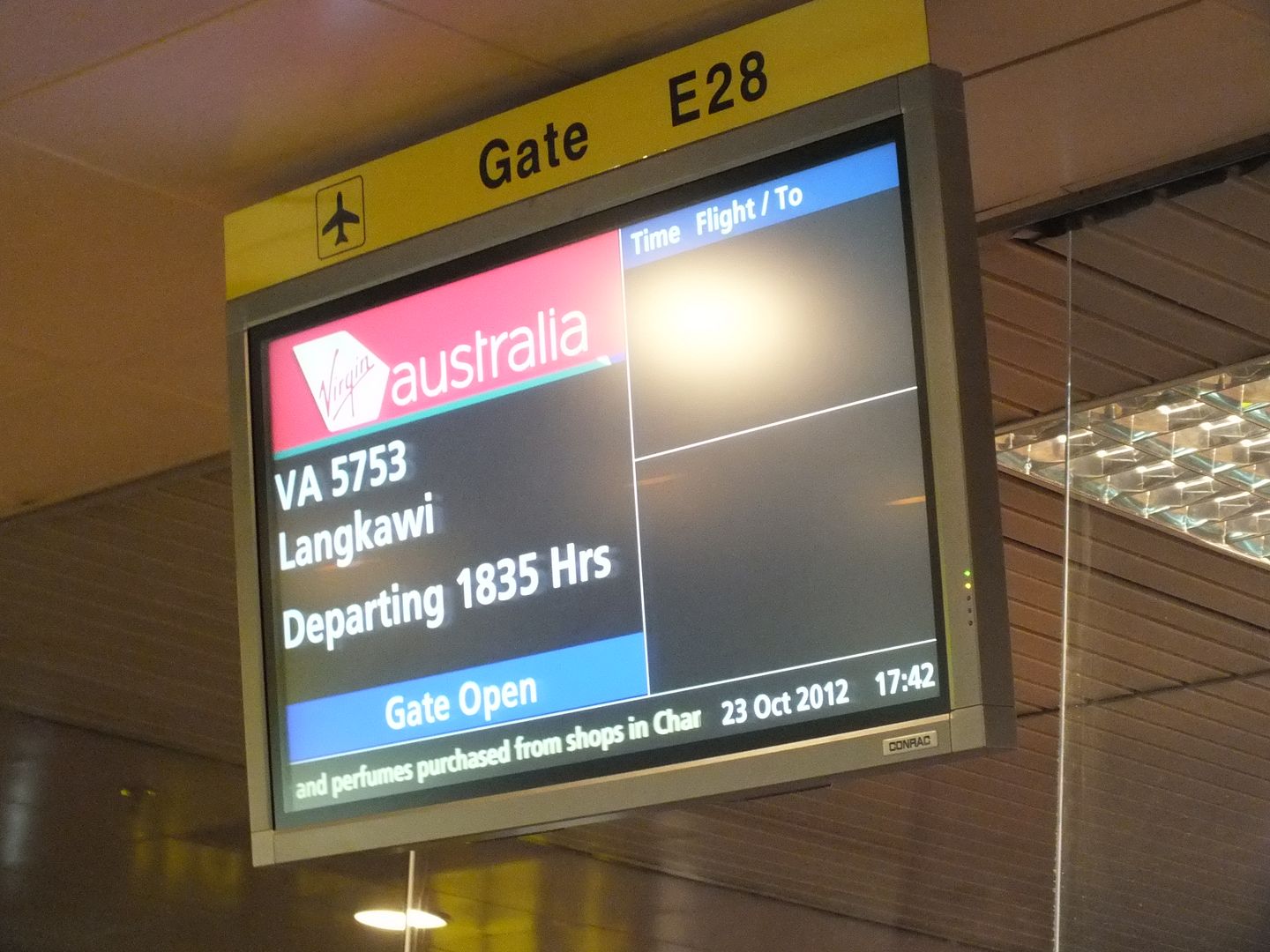 Here's my first Silkair plane, 9V-SLM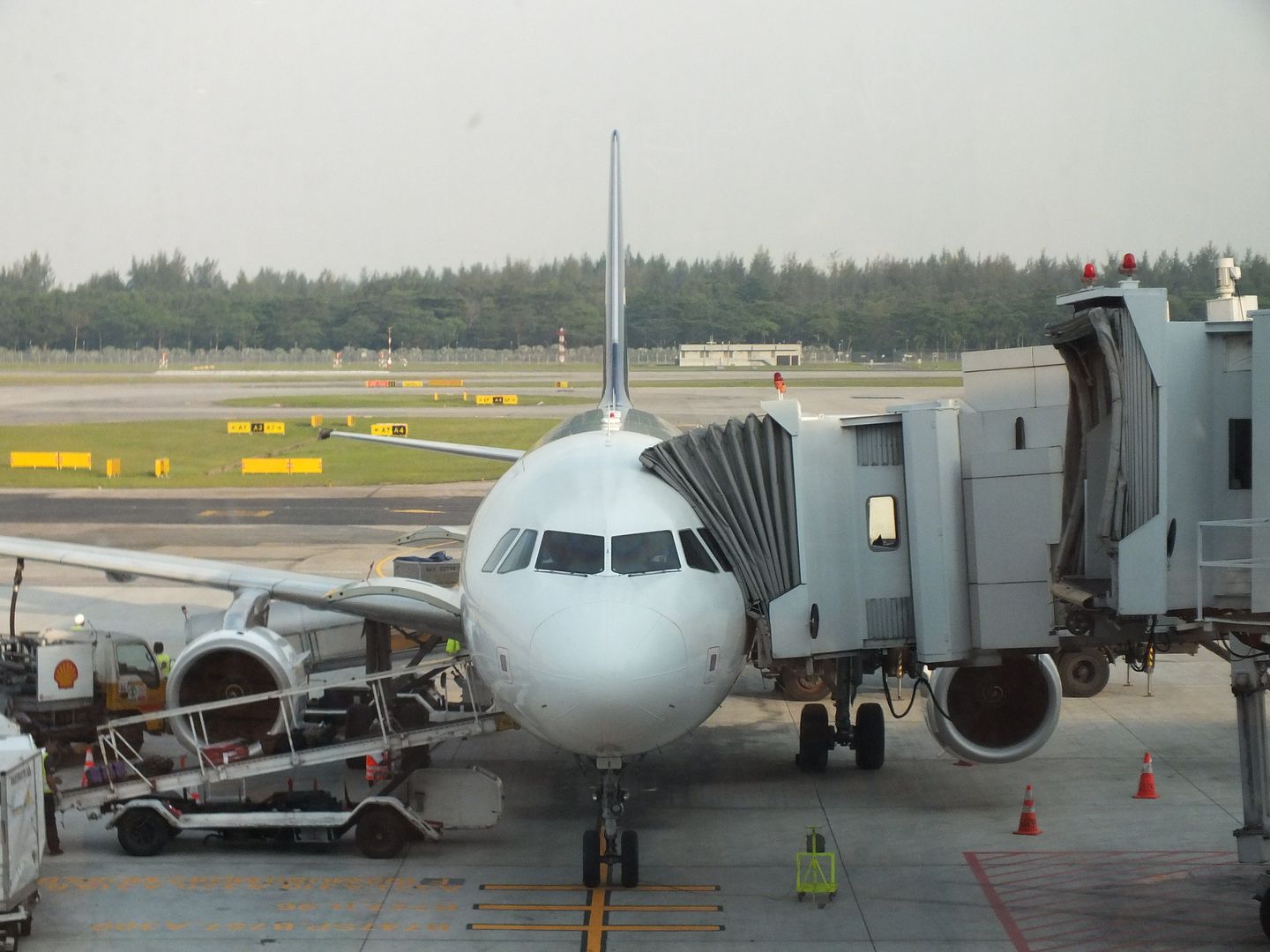 When having my boarding checked, I enquired about a window futher forward (I predicted that LGK would only have 2-3 immigration desks open, and I didn't want to get stuck behind a long line of holiday makers). Thankfully, there was an empty row (not showing at OLCI) so I moved there…I got a nice stamp on my bp.
Departure lounge. Nearly everyone sat at the end closest to the desk/entrance, rather at the far end where the plane was obviously linked to the terminal.
Pretty AY plane from the lounge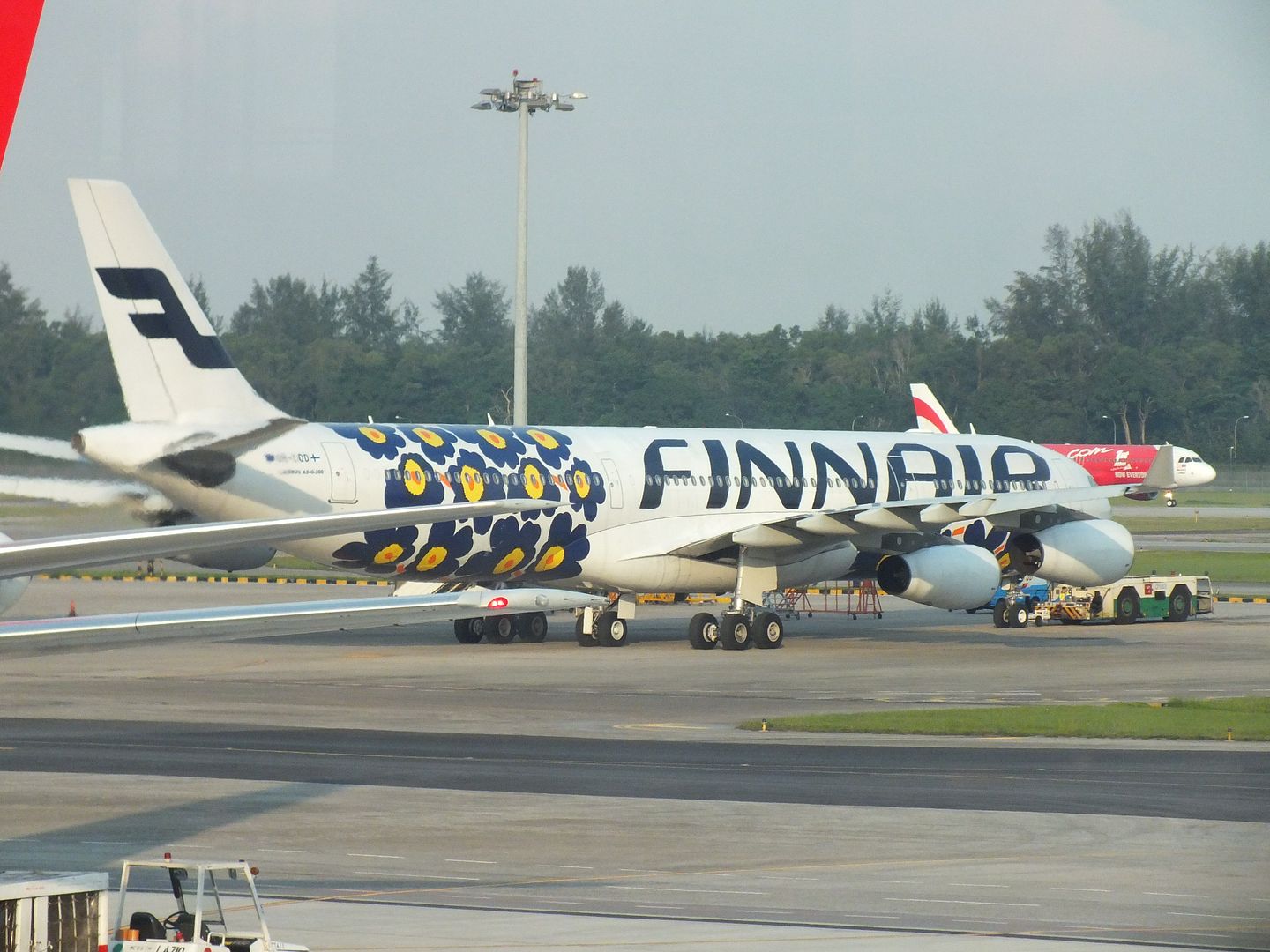 No-frills heading in opposite directions
Finally, after a short delay, it's time to board.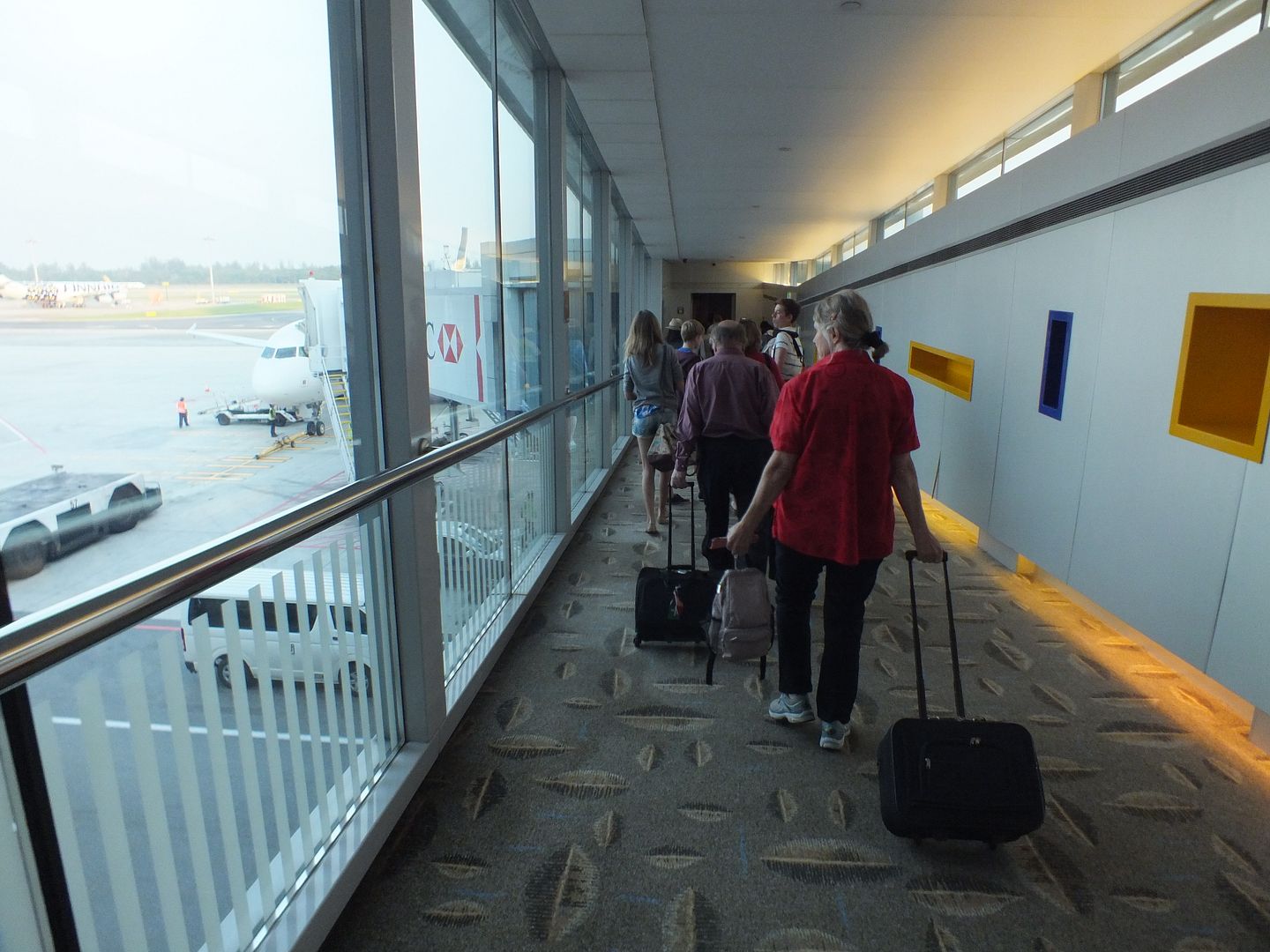 October 2012
Singapore Changi (SIN) – Langkawi (LGK)
Silkair
Scheduled: 1835-2000 (1h25m)
Actual: 1842-1947 (1h05m)
Airbus A320 9V-SLM
Economy Class
Passing the comfy looking C cabin
View from my seat
Safety card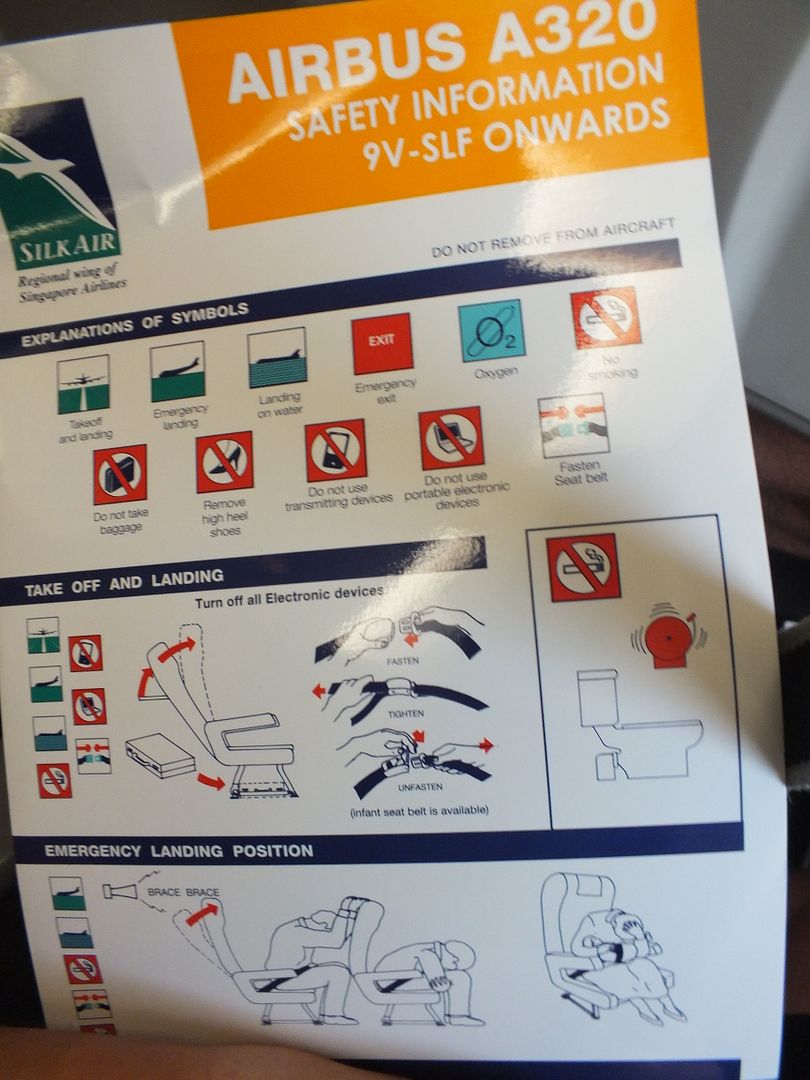 Silkwinds Magazine. When MI was first established, it was called Tradewinds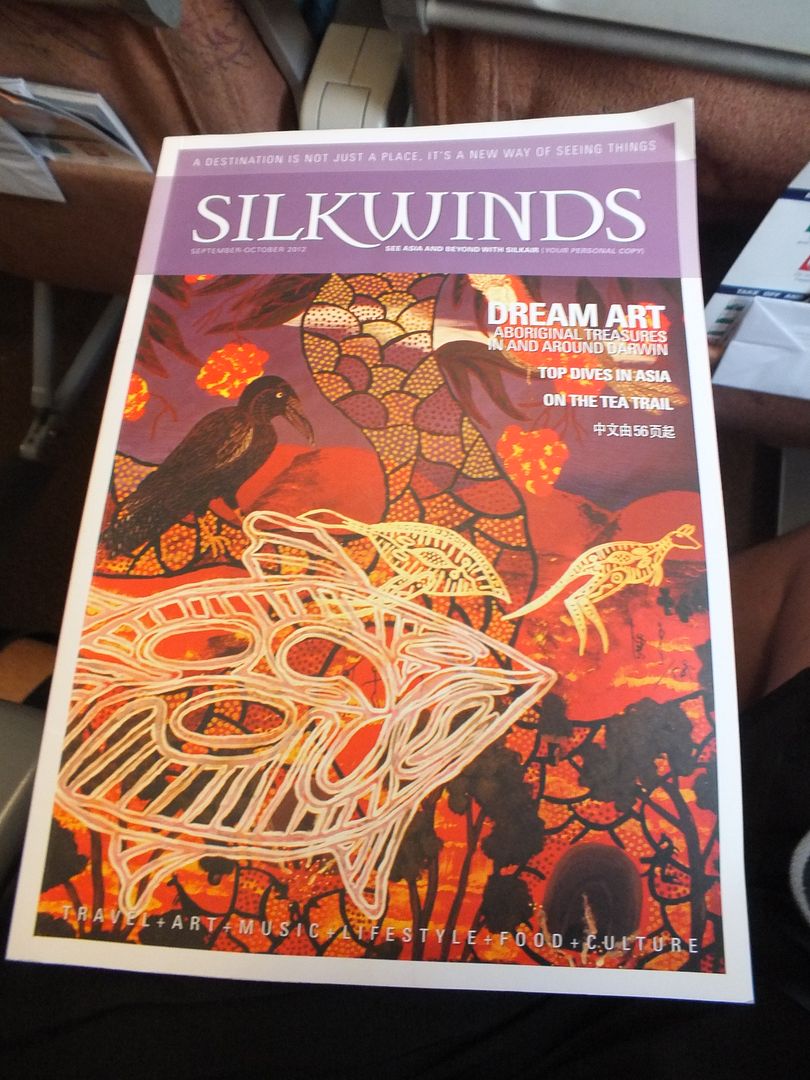 Route map. CCU has been transferred from SQ mainline to MI since I flew
the route in April
Despite the reasonable load, I ended up with am empty row…very nice, lots of space…
….until the German-speaking father of a noisy family sitting in the bulkhead decided to wedge his shoes and bag under his son's (window) seat taking up my legroom….er, hello? Clearly he didn't understand the physics that underneath one seat is the legroom for another seat. Or he didn't see me. Or care. He clearly didn't want the effort of putting his bag into the empty overhead either. Or know that flights safety #101 stipulates that you should keep your shoes on for take off/landing. I kicked his stuff from my legroom into the neighbouring hole. Thankfully an eagle eyed FA spotted the offending items, and helpfully offered to put them in the overhead.
Papers were handed out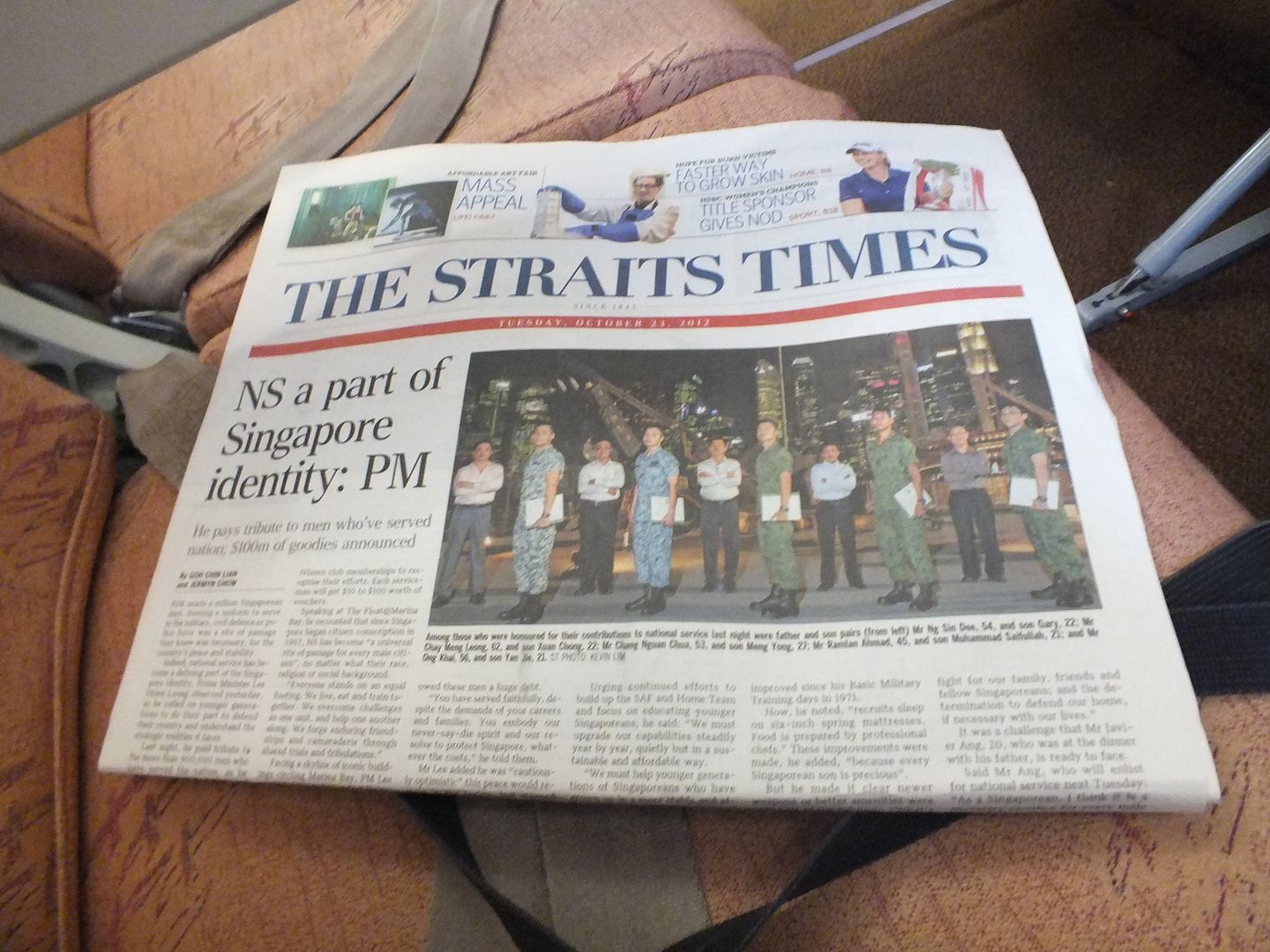 And I was also selected to fill out a questionnaire…delighted to! And another free pen!
AF super heavy…dedicated to Airbuseric and other a.netters doing this ridiculous turnaround.

Safety video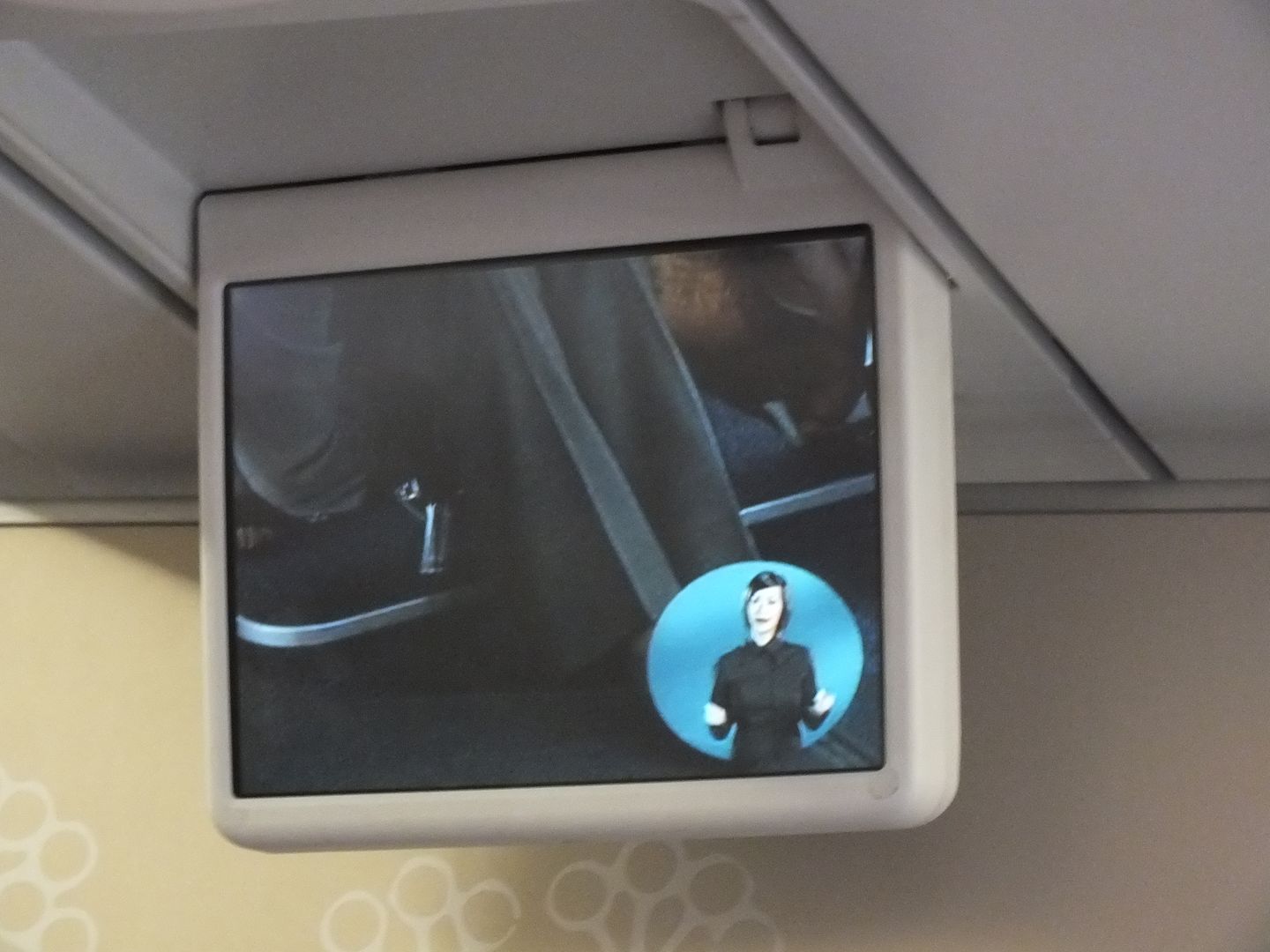 A little late we push back and head off to the runway

The previous plane vacating the runway
AY and the sunset
Nice to still see some B747s in the SQ livery
And off we go. Next stop, island paradise.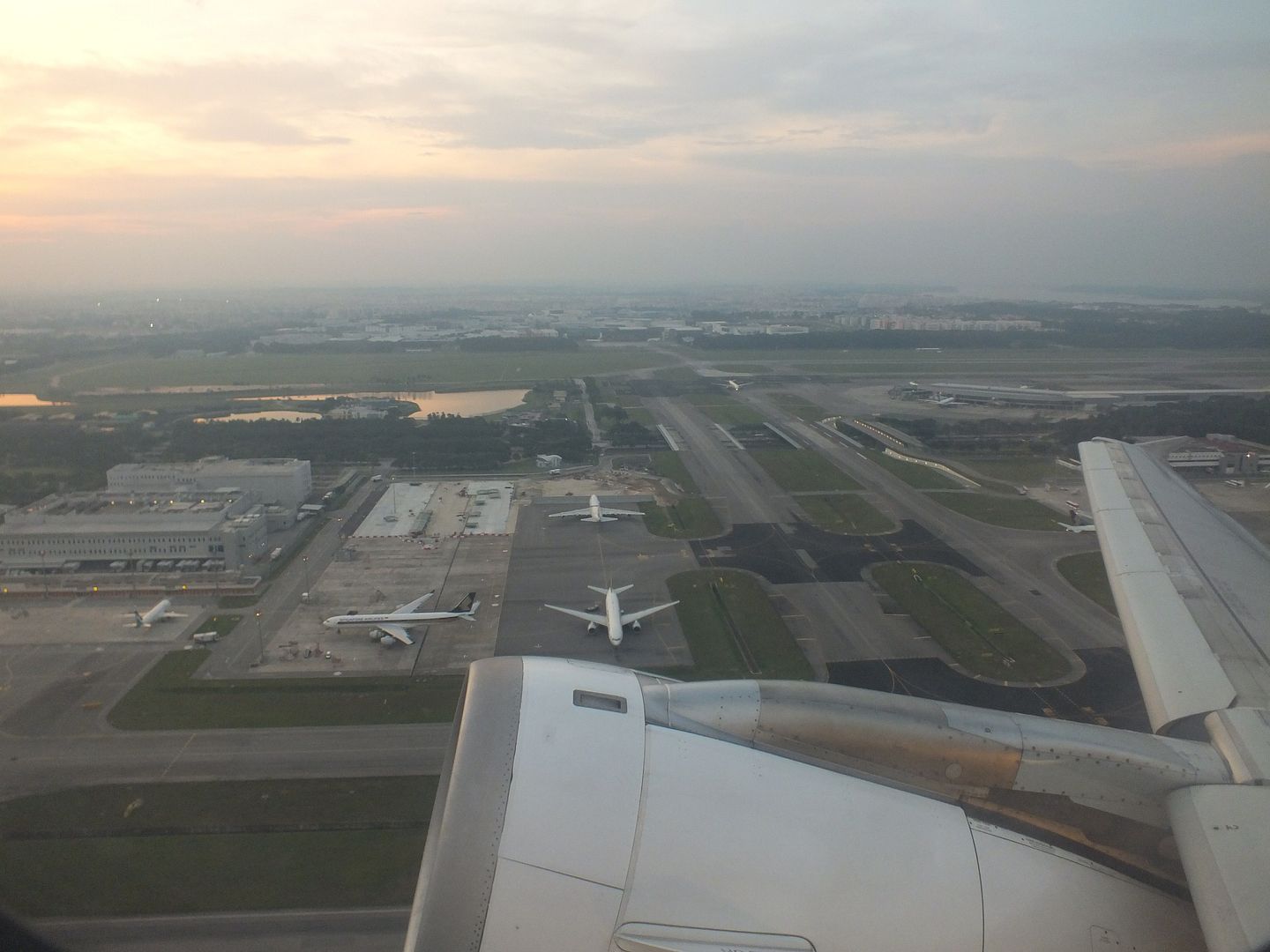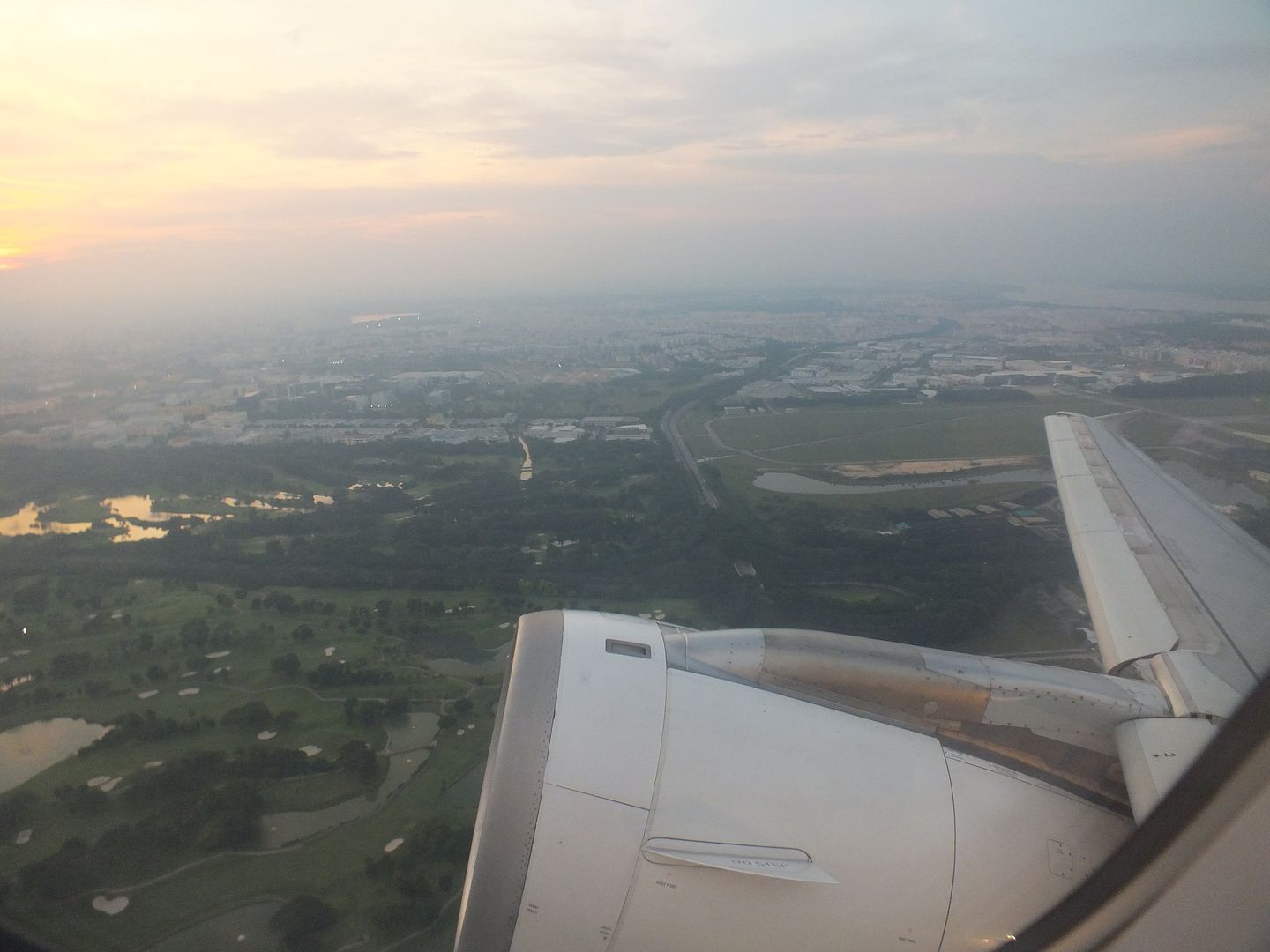 The skyscrapers of Singapore
And the famously busy harbour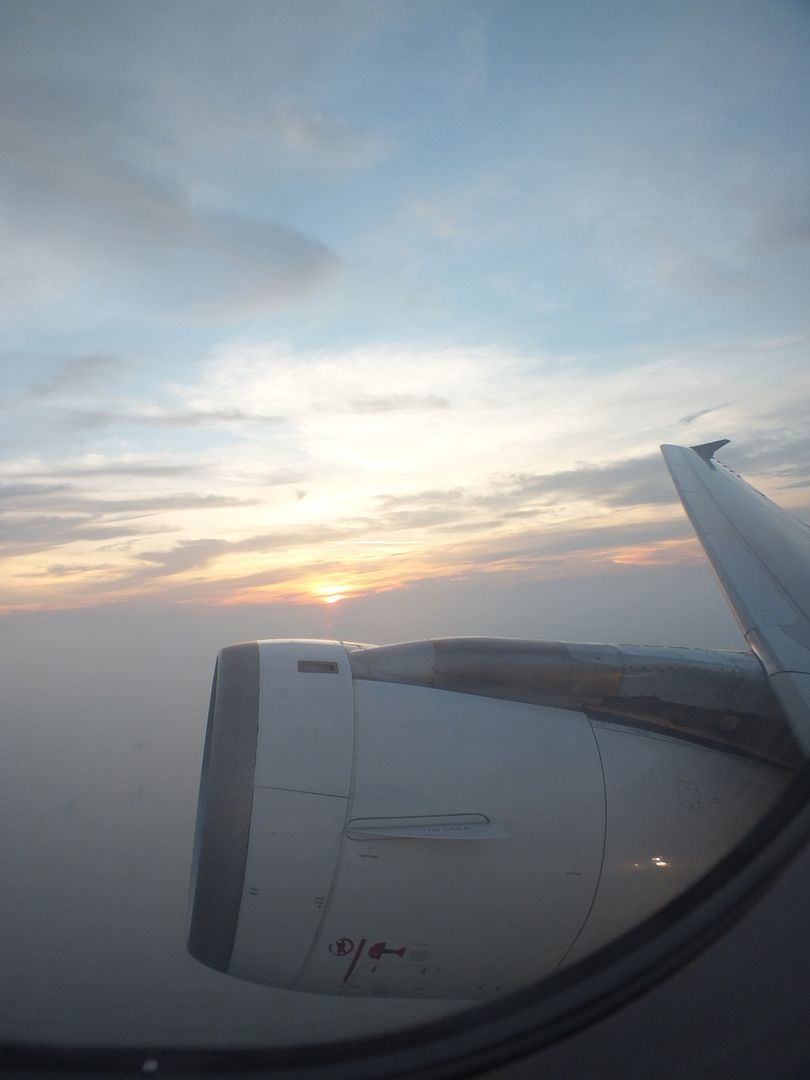 Darkness fell quickly
I had a flip through the magazine…there were some good destination guides
I was half expecting a choice of hot meals with a menu to be handed out at lightning speed. Sadly, this is 2012 rather than 2002, so a rather more austere egg sandwich would have to suffice. Still, perfectly acceptable on a short later afternoon flight. The trolley only had a choice of tea/coffee/water/OJ/beer. Other drinks were on request.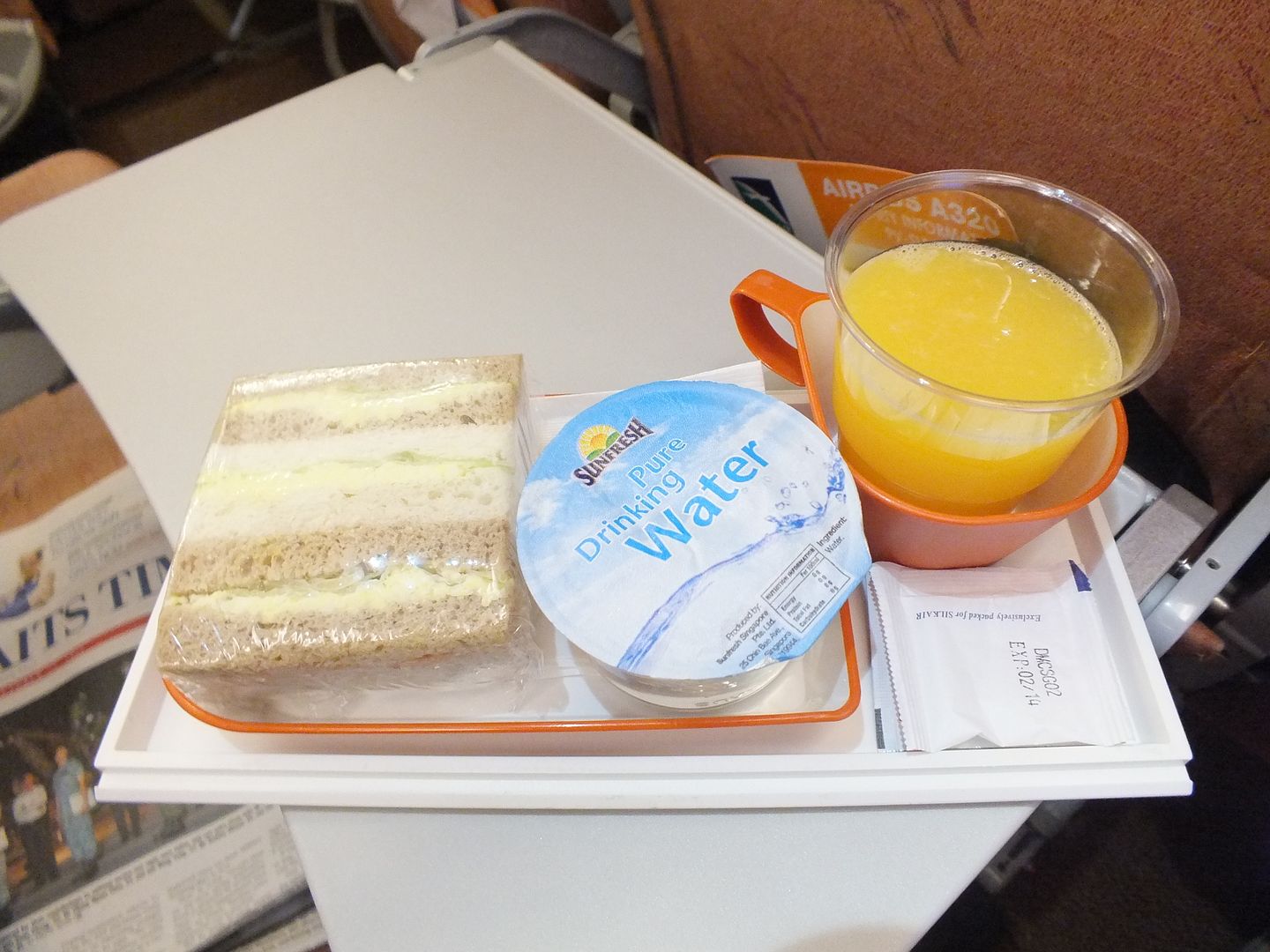 No surprises about my requested drink, which was brought from the front galley along with a few other requests (looked like mostly coke, plus a G&T for the lady in the row behind).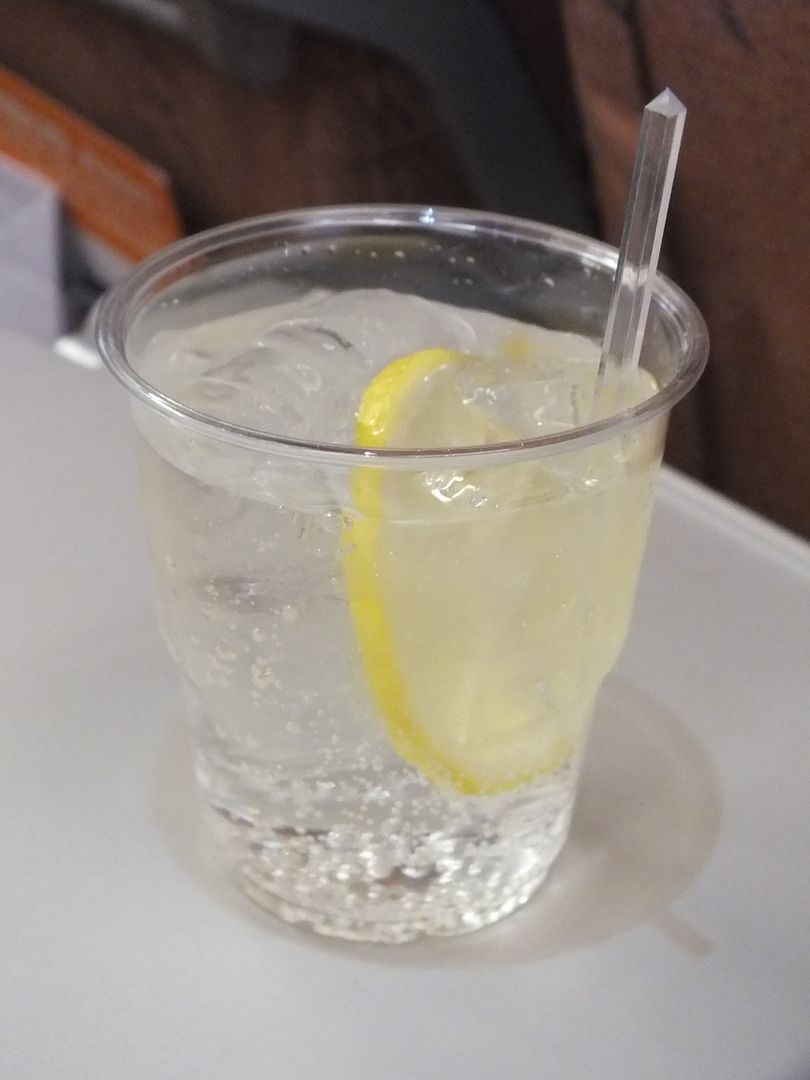 And I got one more before the seat belt sign came on.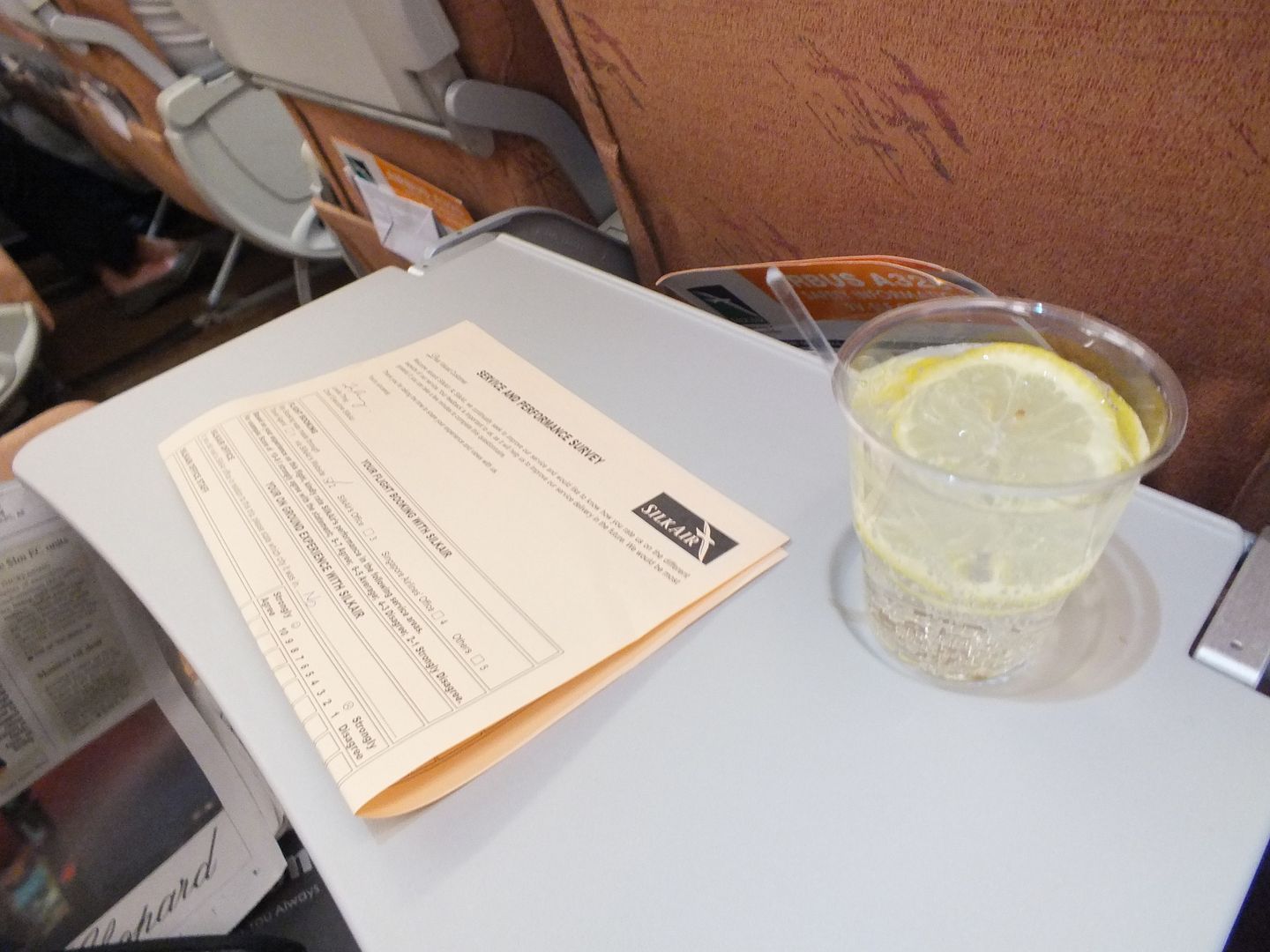 With the trays and glasses cleared, we landed in Langkawi early.
A Firefly taxiing out to SZB…I quite like this photo

I believe photography is offically no-no in LGK, so I only got a few crap shots of the tarmac. I was 2nd passenger into the terminal
As expected, there were only a few desks open. Thankfully, Malaysia has done away with their hand filled arrivals card (finally, Malaysia is a trailblazer in red tape!), so I just handed over my passport. A minute or two later, I got a nifty little sticker stuck into my passport, and a more regular stamp across it.
There are plenty of tourist company counters in the baggage hall. I'm waved over and offered 3 days car hire for GBP 30…sounds wonderful, although I'm not sure I can find my accommodation in the dark without a map. The guy (and his friends next door) is trying the hard sell. Thankfully, I play my trump card. "Sorry, I've been drinking". I'm left in peace to find my bag.
I jump into a prepaid taxi, and am shorting in my cheap (and clean if not cheerful) accommodation on the beach.
Some photos from Langkawi:
Some action from LGK. AK to KUL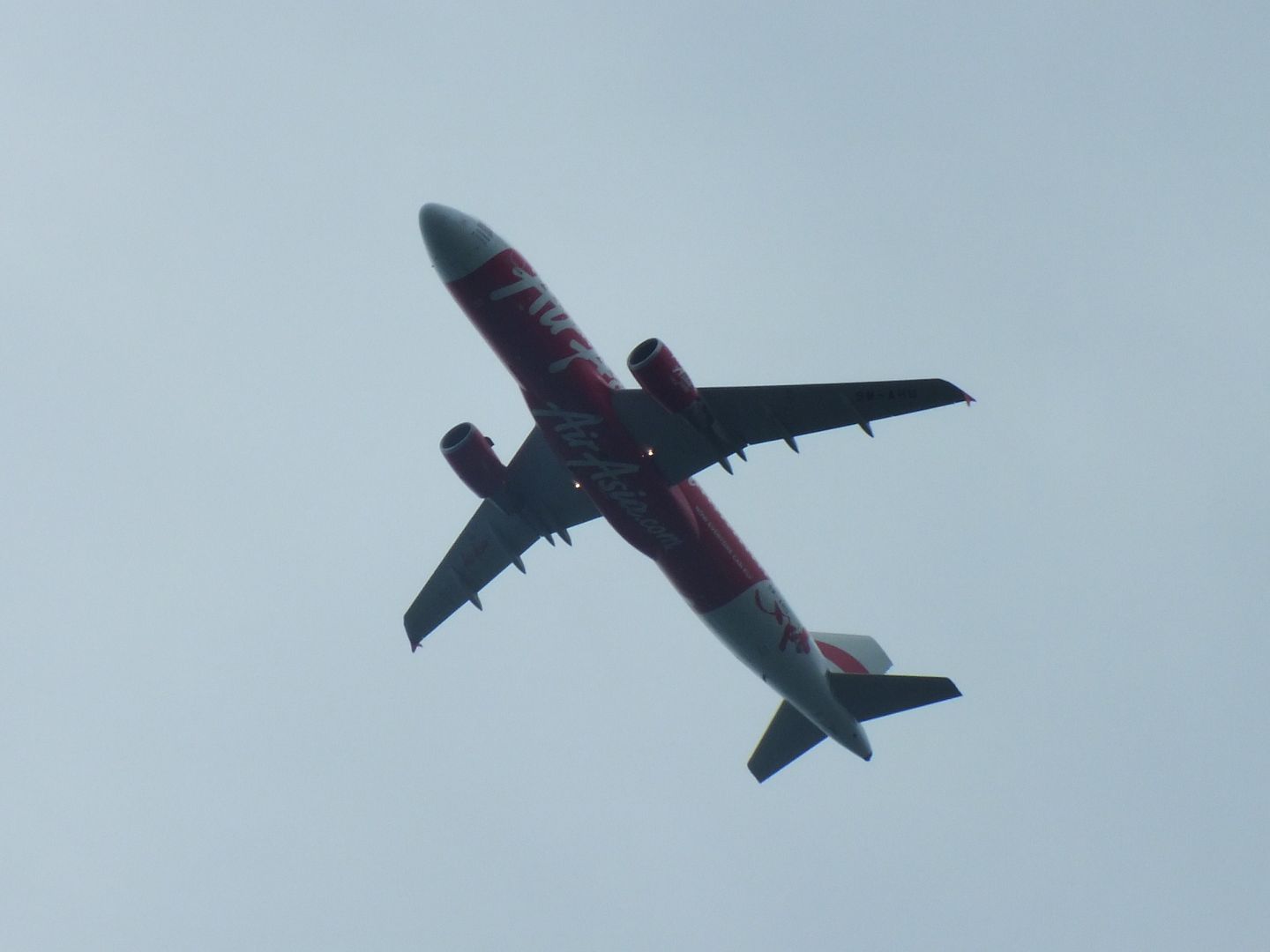 MH 734. I took so long focusing the damn thing nearly disappeared
MH 738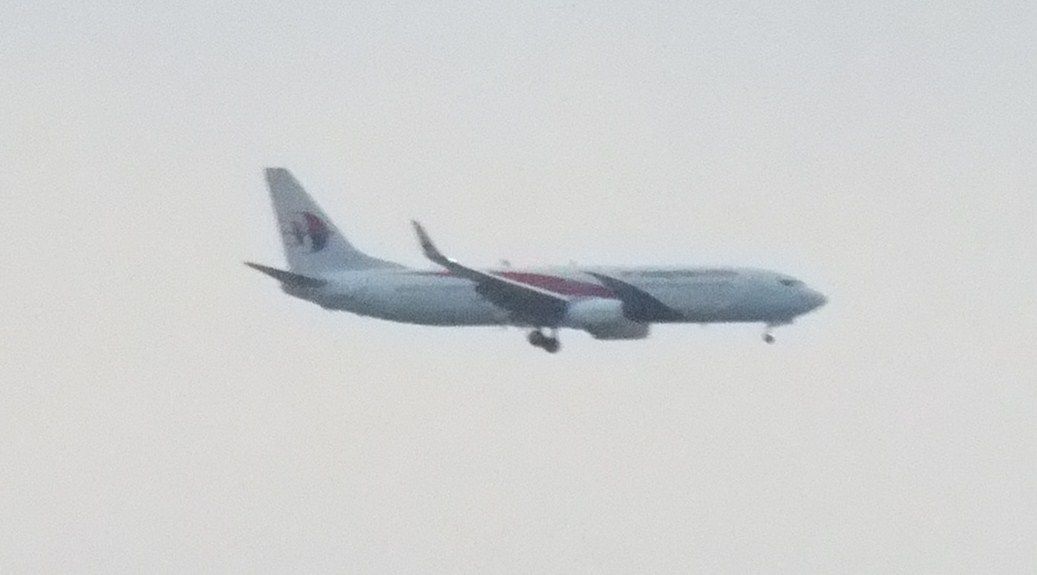 The beach!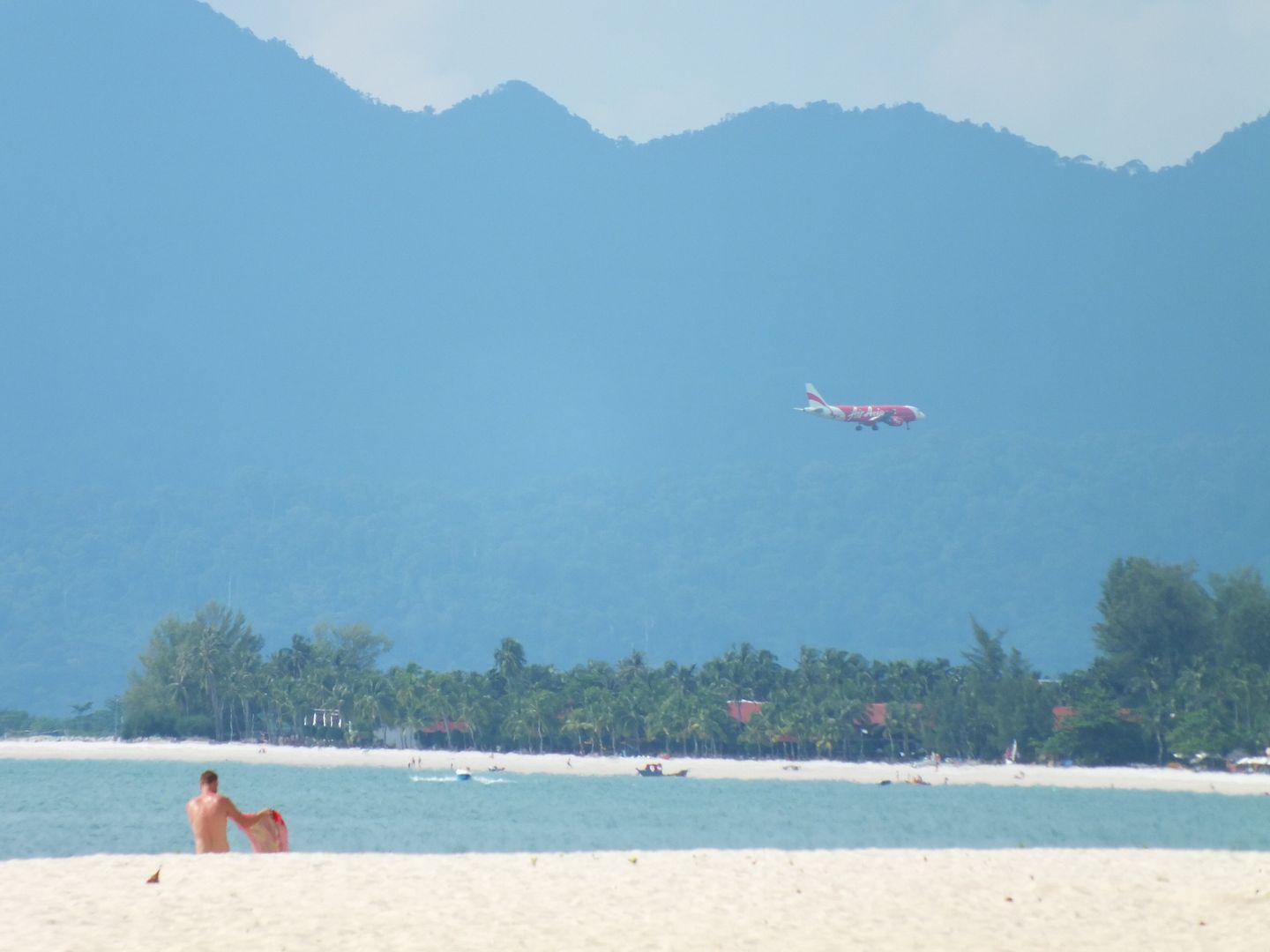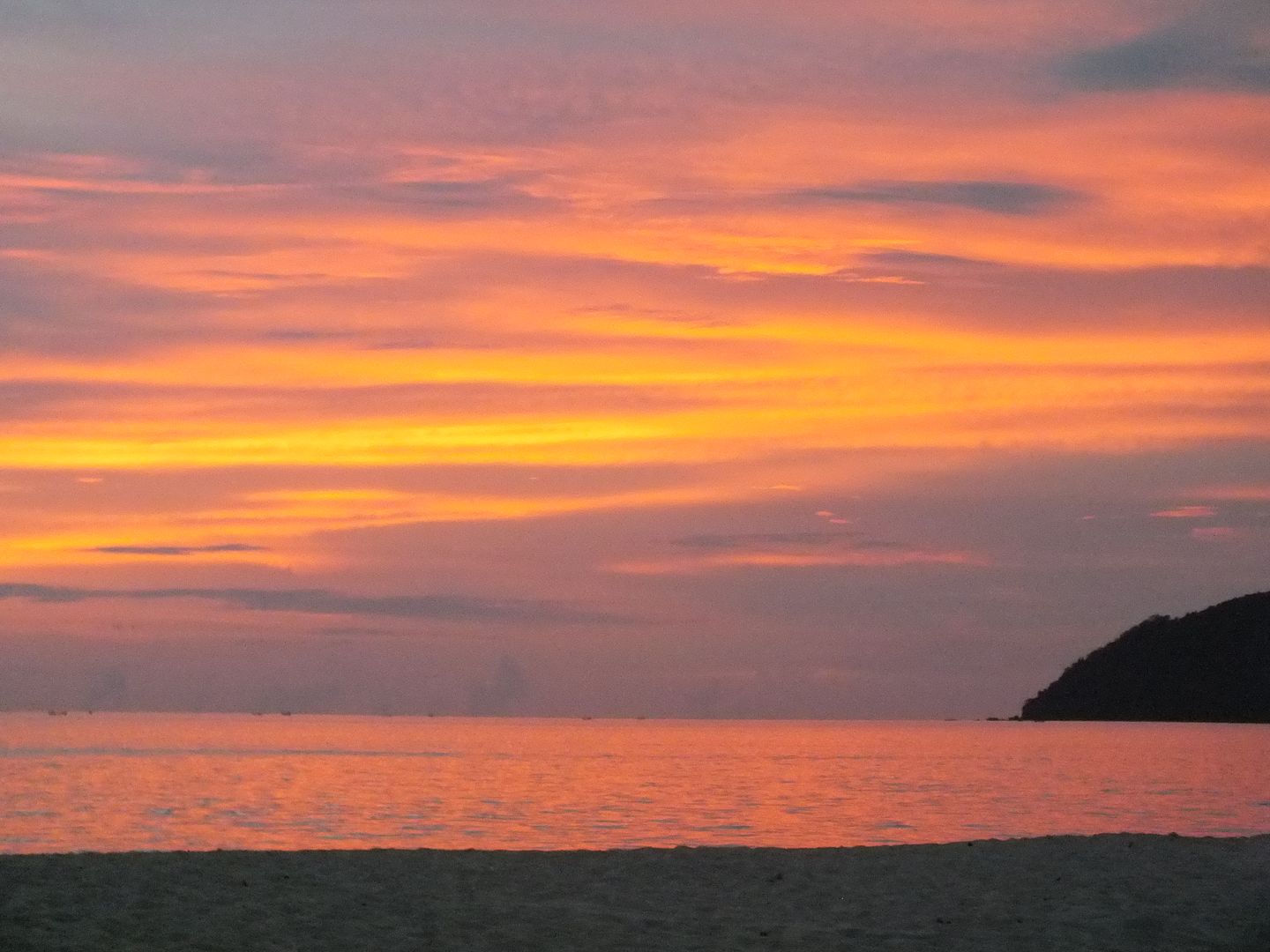 Thanks to NZ107, the theme tune to this song can be found
here
.
There were plenty of Middle Easterners on their Eid holidays. Malaysia is a majority Muslim country, so plenty of pork free meals, and mosques with walking distance of the beach. For the non-Muslims, Langkawi is also a duty-free island, and the booze was spectacularly cheap.
I did a day trip around the mangrove swamps, which was quite interesting.
To the Bat Cave!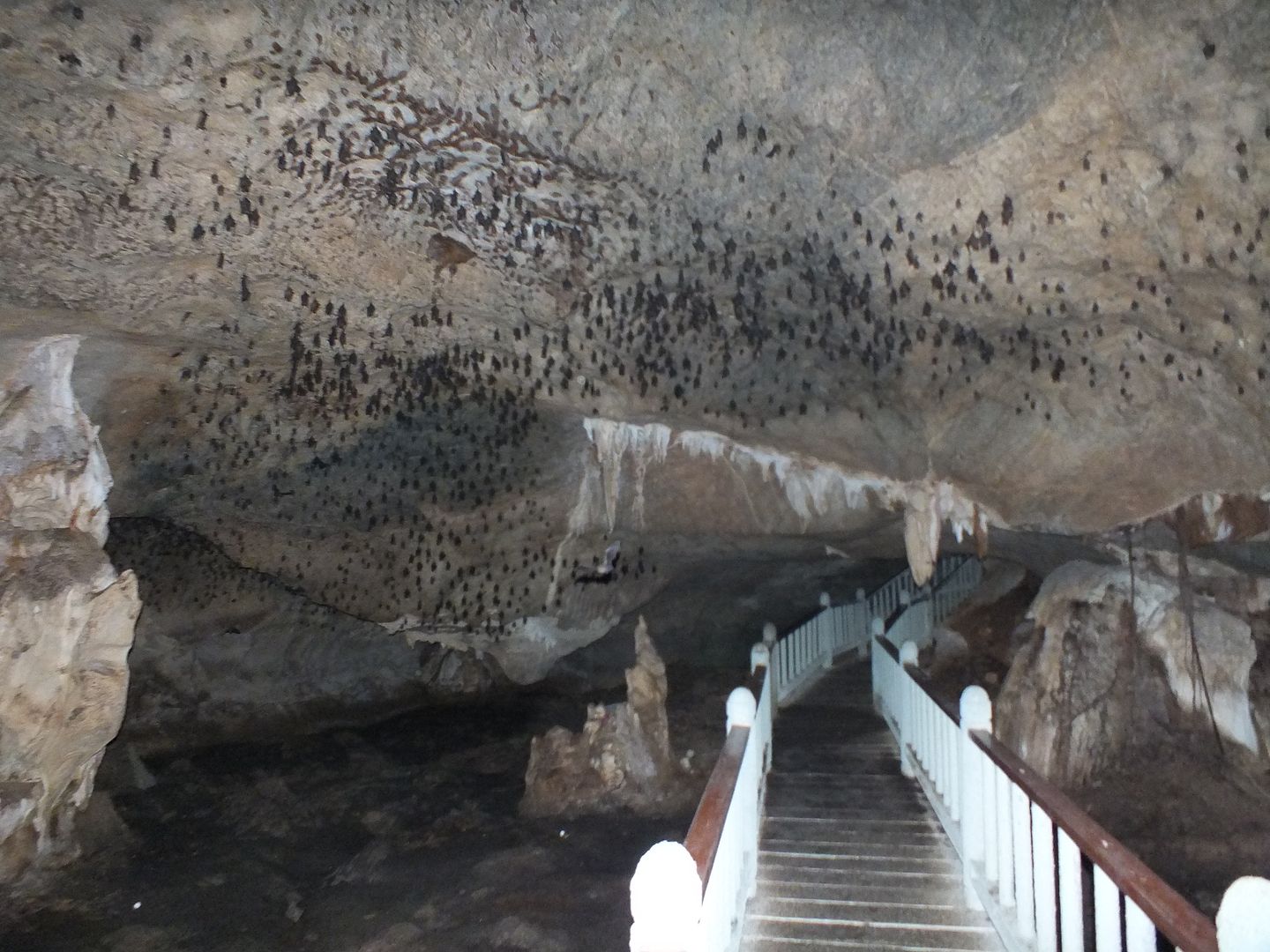 Packs of local hunting dogs
Treasures in the trees
A nice beach to stop at for lunch
A local spitter fish. The normally spit water into the air to knock flies in, but I got a shot of it jumping instead.
A grouper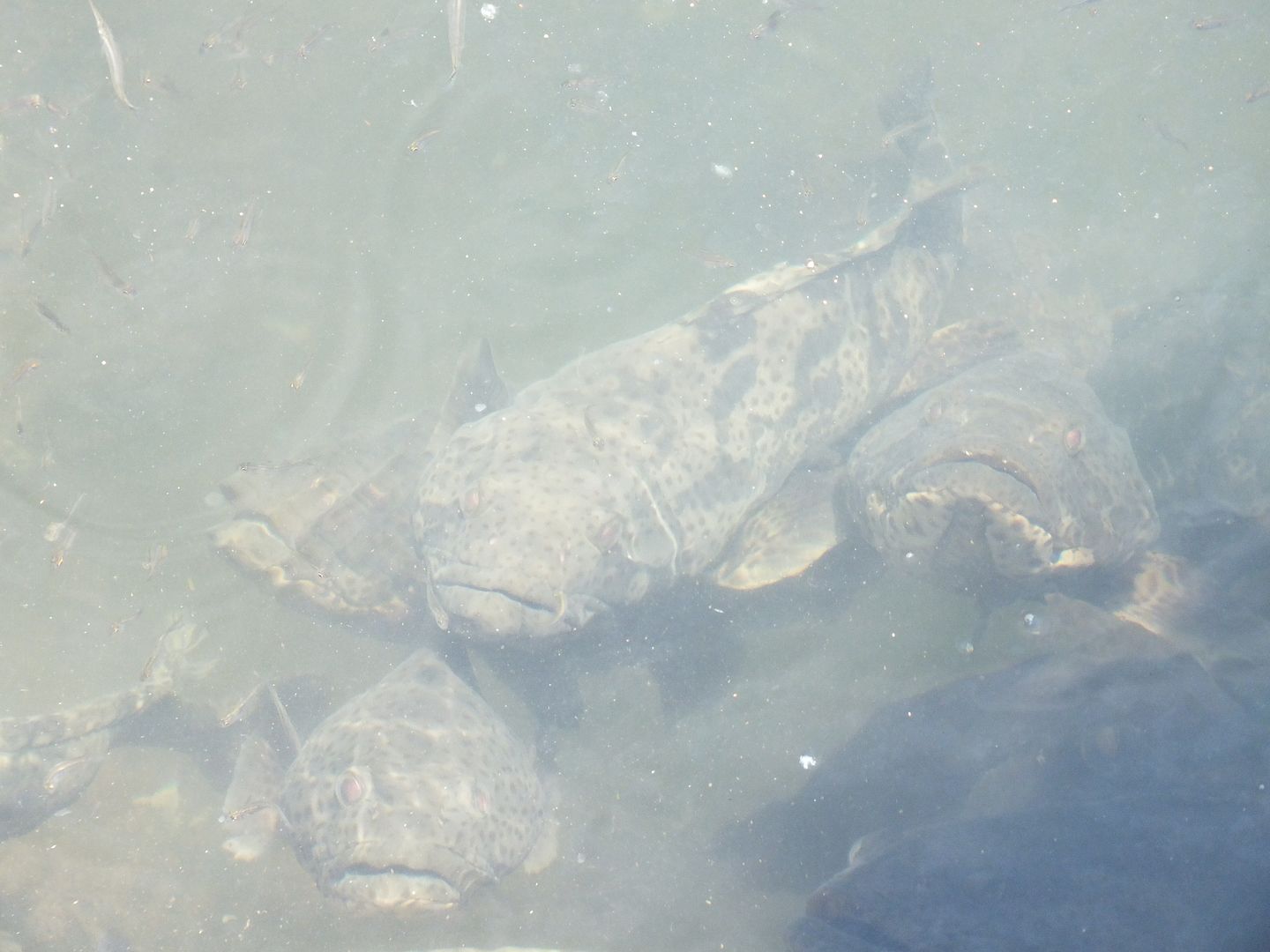 And stingrays, domesticated to the point that they have to be hand fed