Someone fly for VIP?. At least AeroVip ex VRL!
Bom dia, dear readers,
I was on the road during the last weeks,
or rather, I was once on the road and failed with a second trip, but that´s another story!.
It´s finally time now to tell you something new.
Summer vacation is an interesting travel time,
but it´s easy to find a solution for all the claims of the parties?.
No, it isn´t, definitely not!.
But finally, after long negotiations, we decided for a trip to Portugal.
And so it is not much more than a week after
The Airport With Its Own Vineyard/BOD
(by
FLIEGER67
Oct 20 2012 in Trip Reports)
and I´am on travel again.
Portugal, where I´ve been several times before.
Not that easy and much more time consuming than ever expected, to fit in a new departure airport around this trip.
But well, that´s the final route map:
Thanx to, as usual:
http://www.gcmap.com/
This is the up-to-date departure airports map with VRL counted as no. 225:
Departure Airports II
auf einer größeren Karte anzeigen
The actual done routes:
Tripreporters Flüge II
auf einer größeren Karte anzeigen
And the previous 200 departure stations:
Departure airports
auf einer größeren Karte anzeigen
It´s FRA this time and that means Tourcare in Neu-Isenburg, where the car should spend some lazy days now!.
Thursday, 23.08.2012
.
.
.
.
Service TP 573 operated by TAP Transportes Aéreos Portugueses
Scheduled: 13.30 // 15.30
On the road again, Thursday morning 8.30 am.
With, as usual during summer vacation time, most of the European population on the german motorways.
But thankfully in the other direction today!.
11.00 am at the parking spot, early enough to shuttle for the airport and some lounging.
Well, the reservation is done via Lastminute.de,
together with the return leg and that means a fare per pax and leg with 75.00 Euro´s, sure ok during this part of the year.
Seats are selected online in advance and the real nice female agent at the Senator Gold counter printed the papers for us. 5 D/E/F is the second row after biz and that means some more legroom this way.
But be sure, the last row rule is only interrupted with these specific requirements!.
There is a special entrance to security available directly from the Senator desks, not a minute to wait there.
Ready for the Lounge, where the also nice guy at the entrance decided to welcome the whole group today without any question about the number of guests!.
What´s on offer?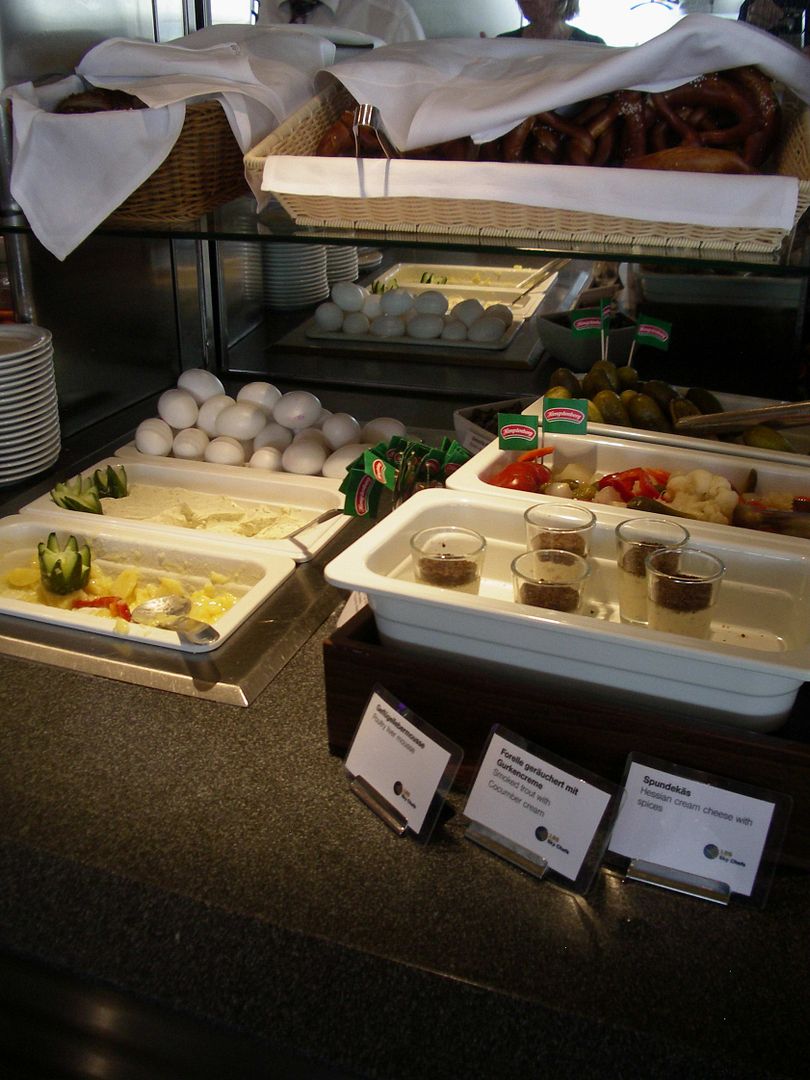 Fresh fruits here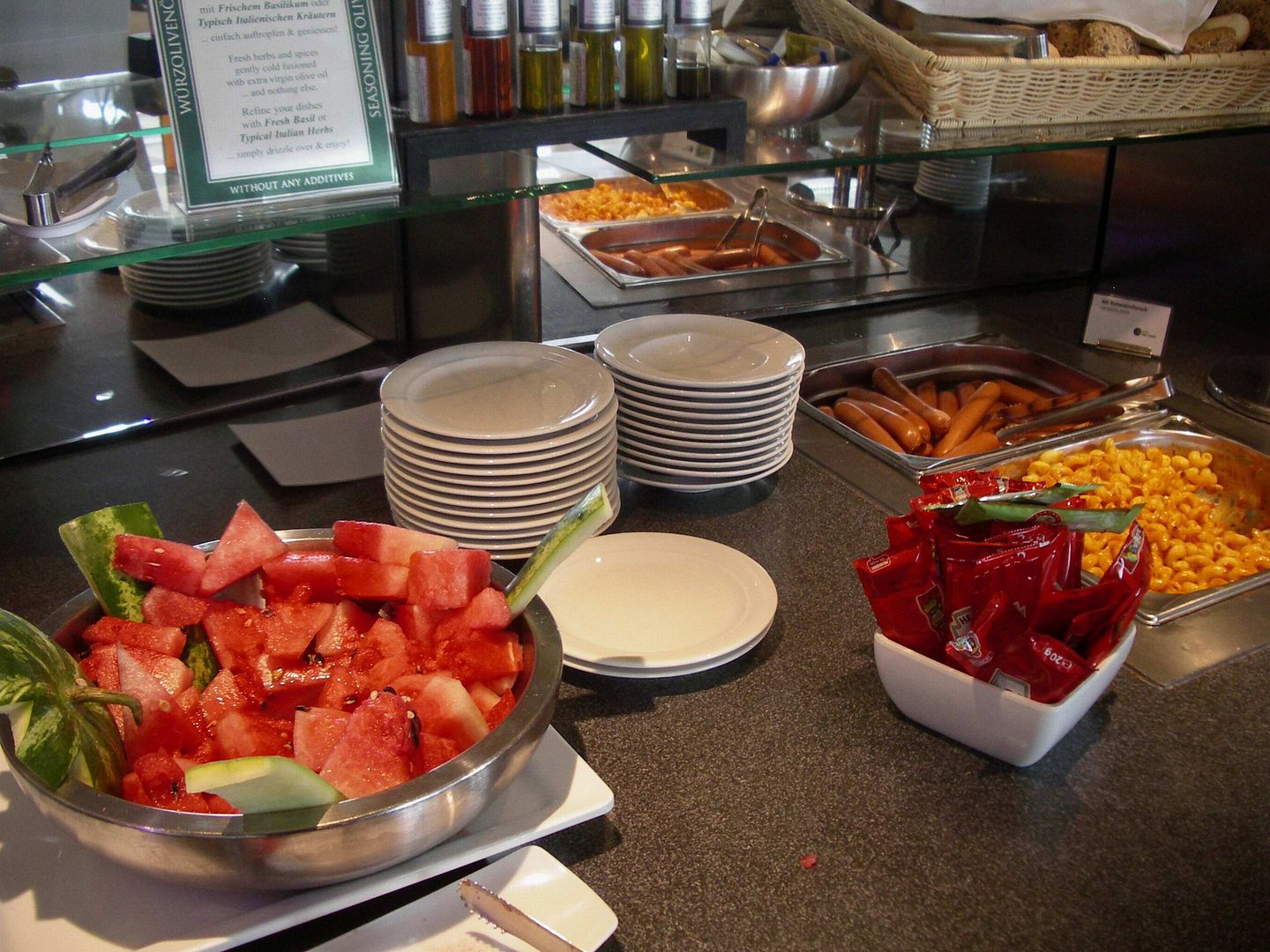 Well, it´s a nice place to spend some time at the window.
At least when there are not that many pax here, what is lucky us, the case this time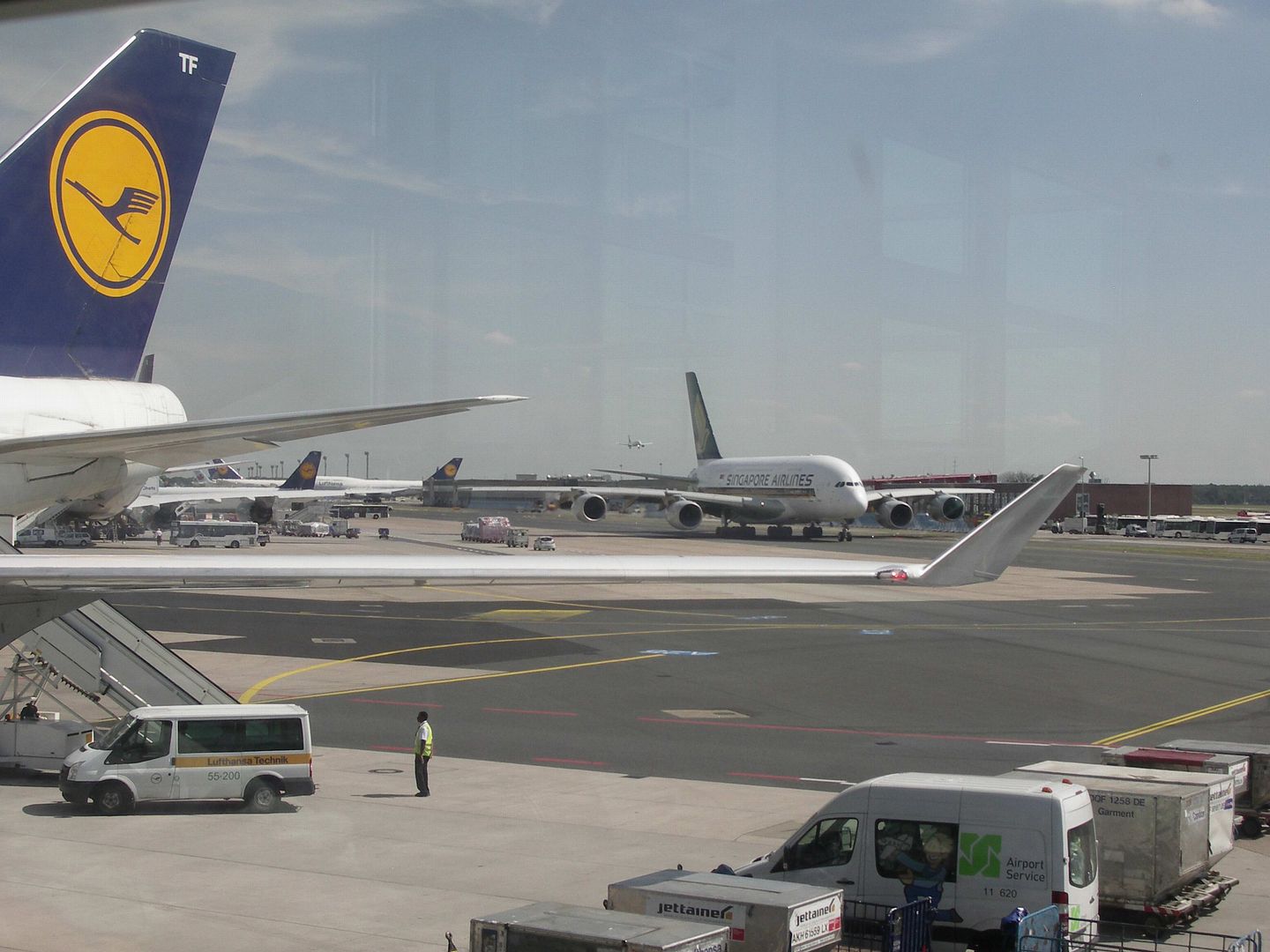 Uzbekistan anyone?
Oh, TAP is doing, what they are doing best!. This is the inbound ex LIS close to two hours late.
Thankfully no connection today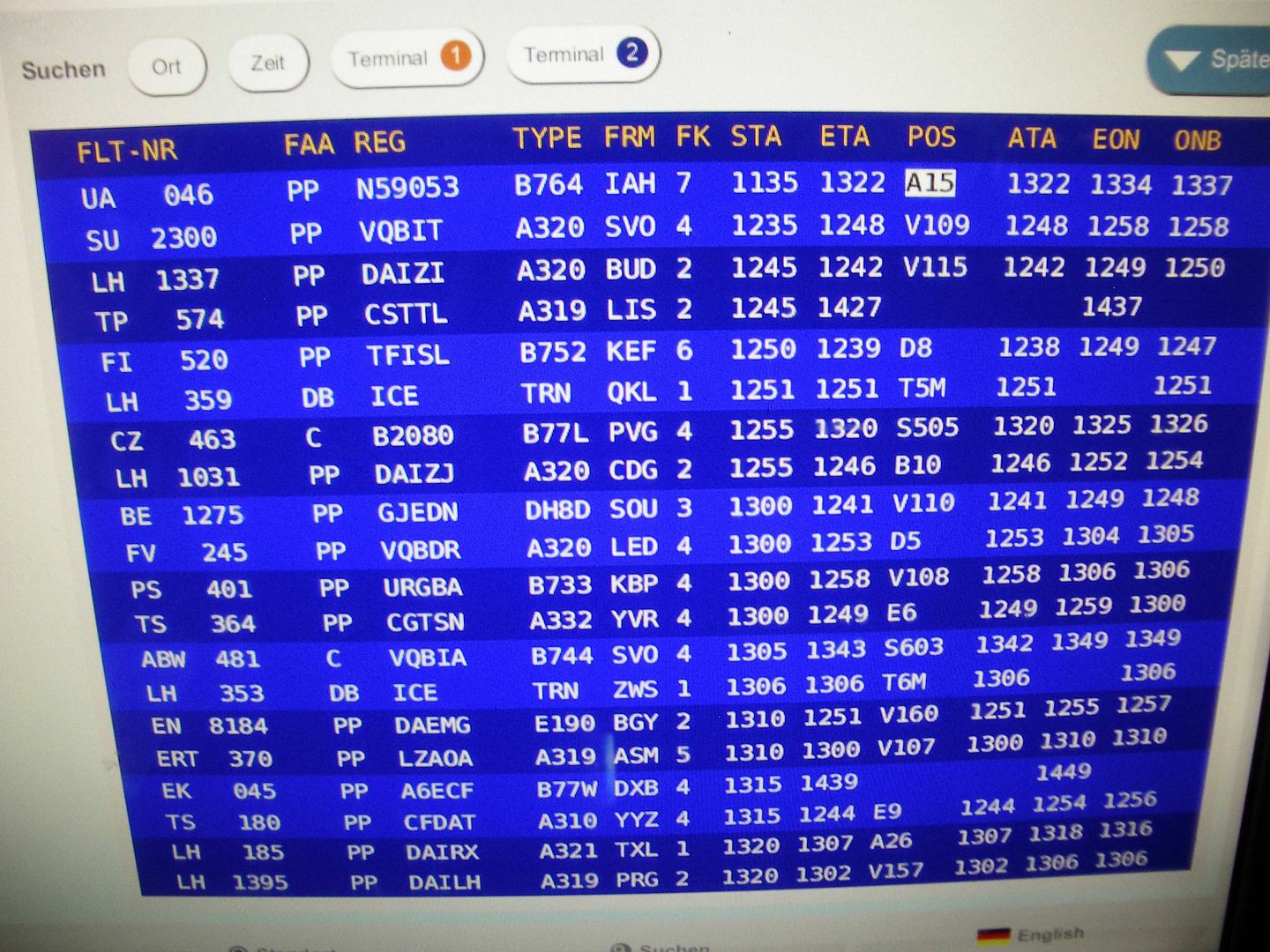 And by far not a real surprise that the outbound is also running late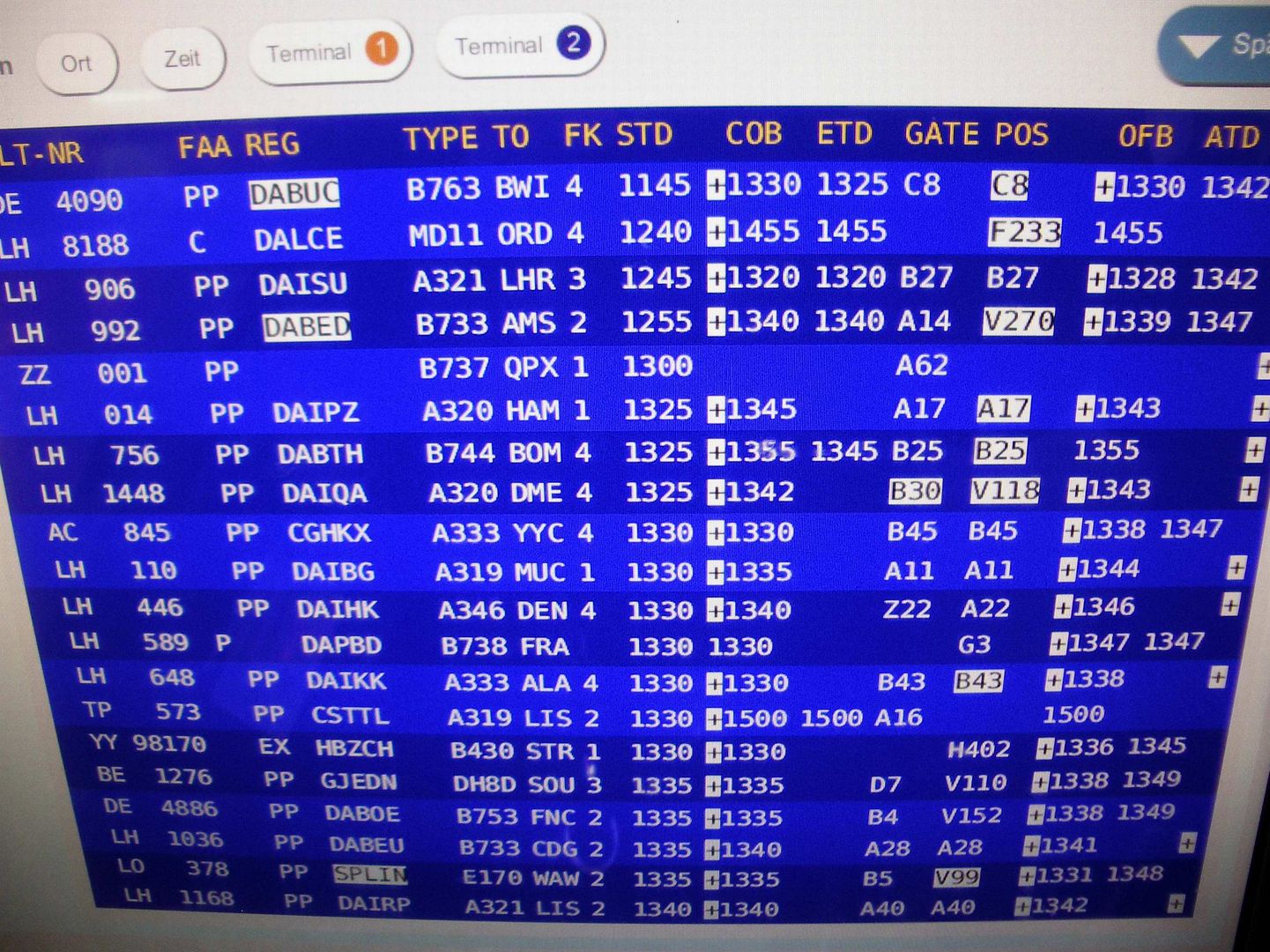 Heading for the gate A16 when the screen showed the plane as arrived. Apron boarding, sure ok with this nice weather conditions. Good for some pictures
Show me your registration, please
JAT also on the way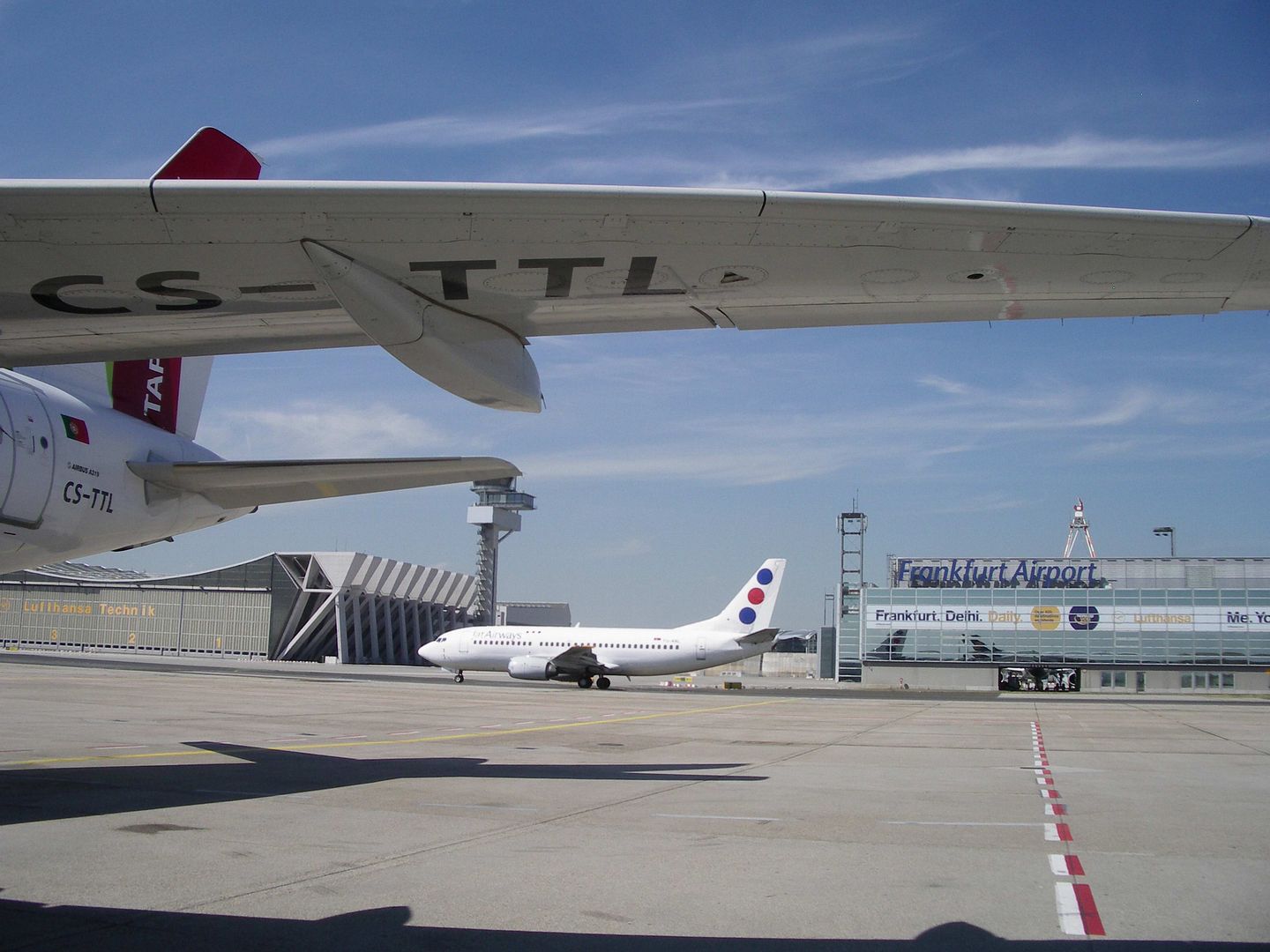 Portugal we come, sooner or later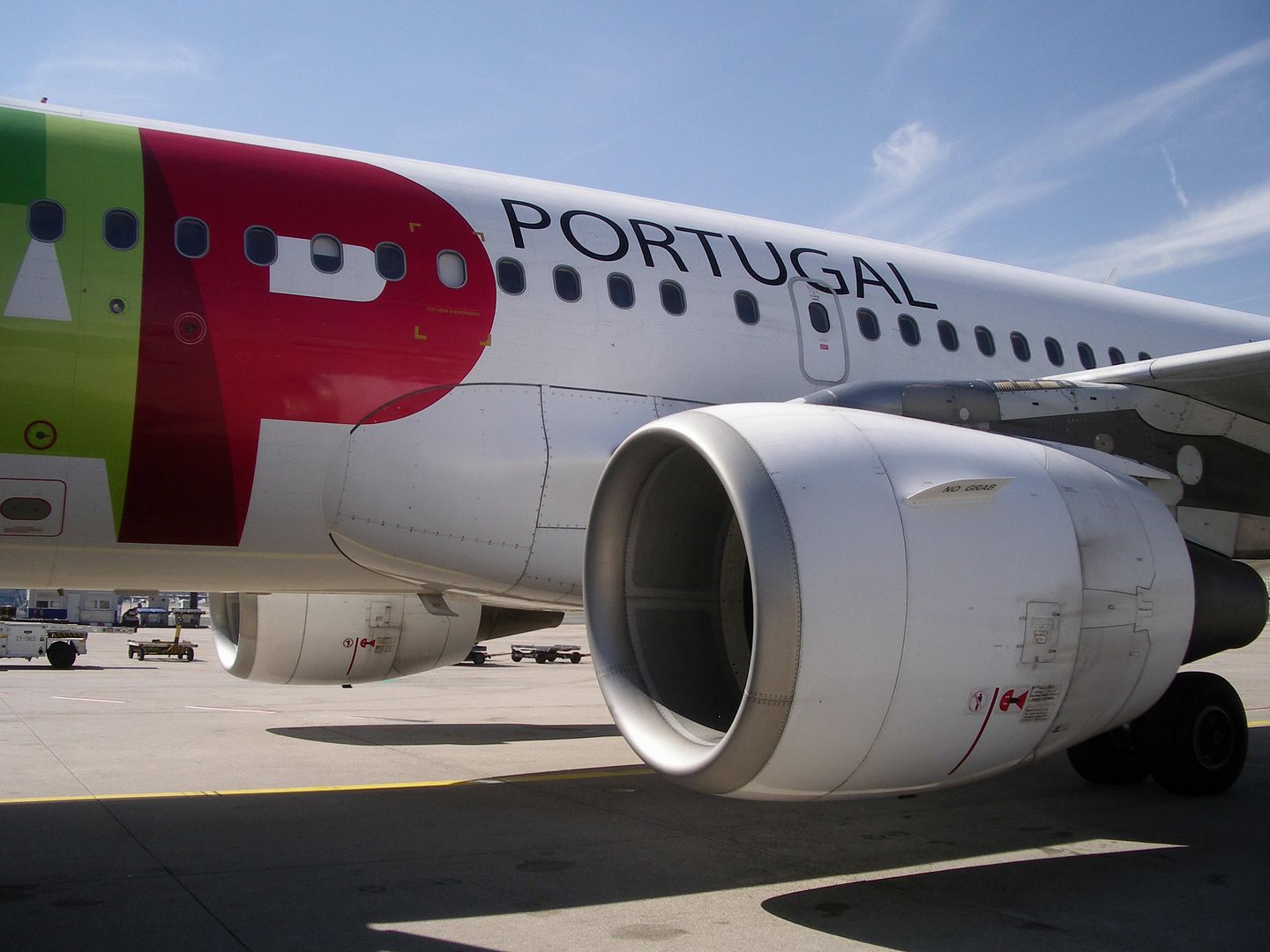 Engine view
Show me not only you´re registration!.
This is CS-TTL, "Almeida Garrett", the A319 like on schedule.
New to the log and leg. no 85 on type.
24 sunny degrees here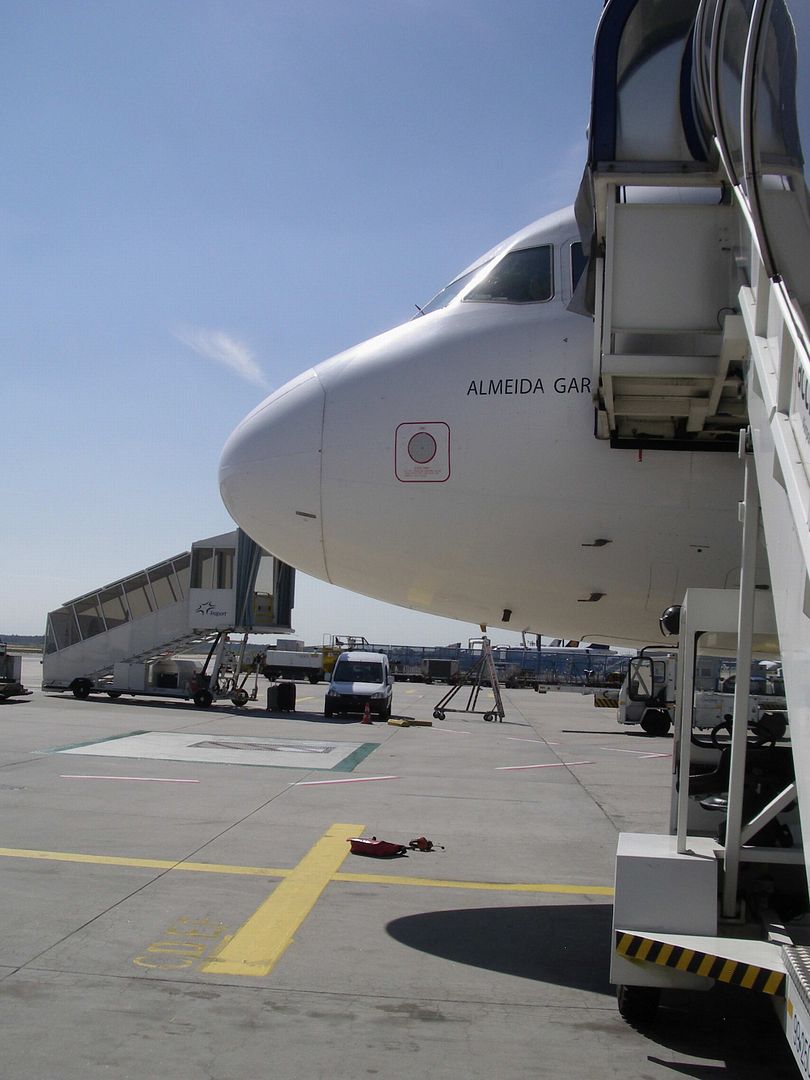 Boarding now
TAP operates this plane since 20.10.1999.
19 A319´s are in the fleet, how appropriate!
"Air Portugal" is finally leaving FRA at 3.15 pm, 1 hour, 45 minutes late.
2 hours, 55 minutes to go for LIS from the 4000 meters runway "One-Eight".
Forward cabin view with the bright blue-grey leather seats. Well used, but clean so far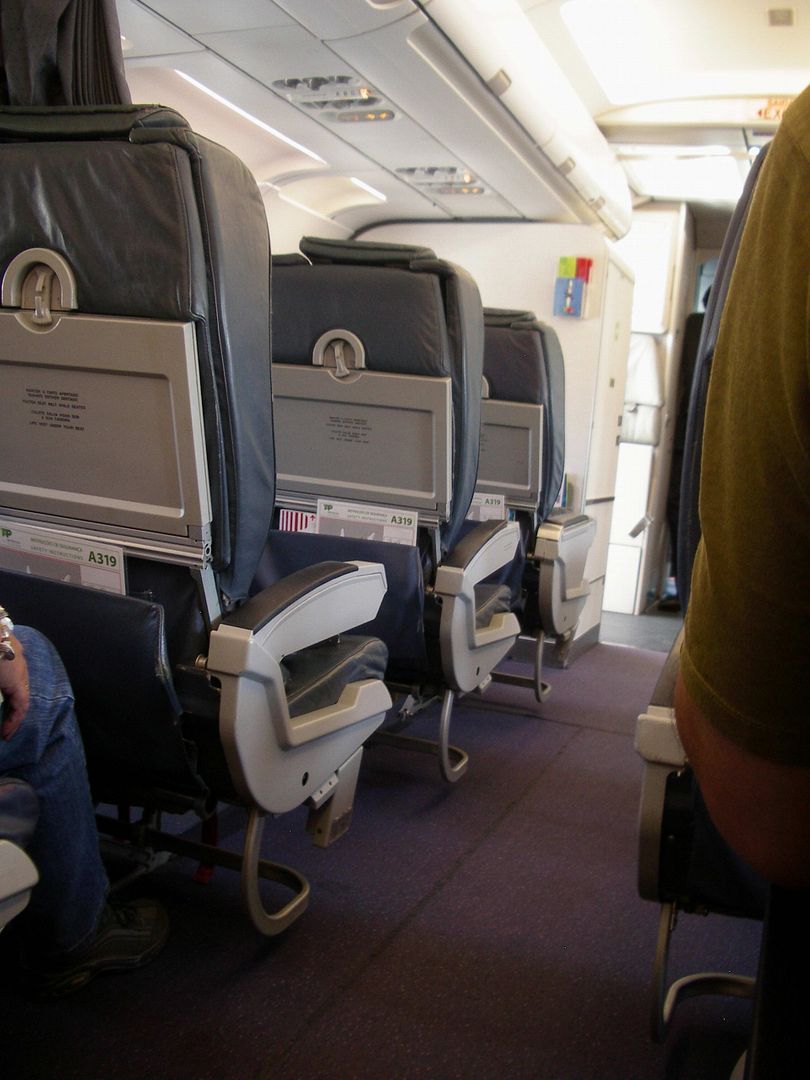 Cabin crew is one young, nice male FA and three woman, two from the nice party, one elder, one young and also one ok style middle aged FA.
Instrucoes de Seguranca
Aveiro, sounds interesting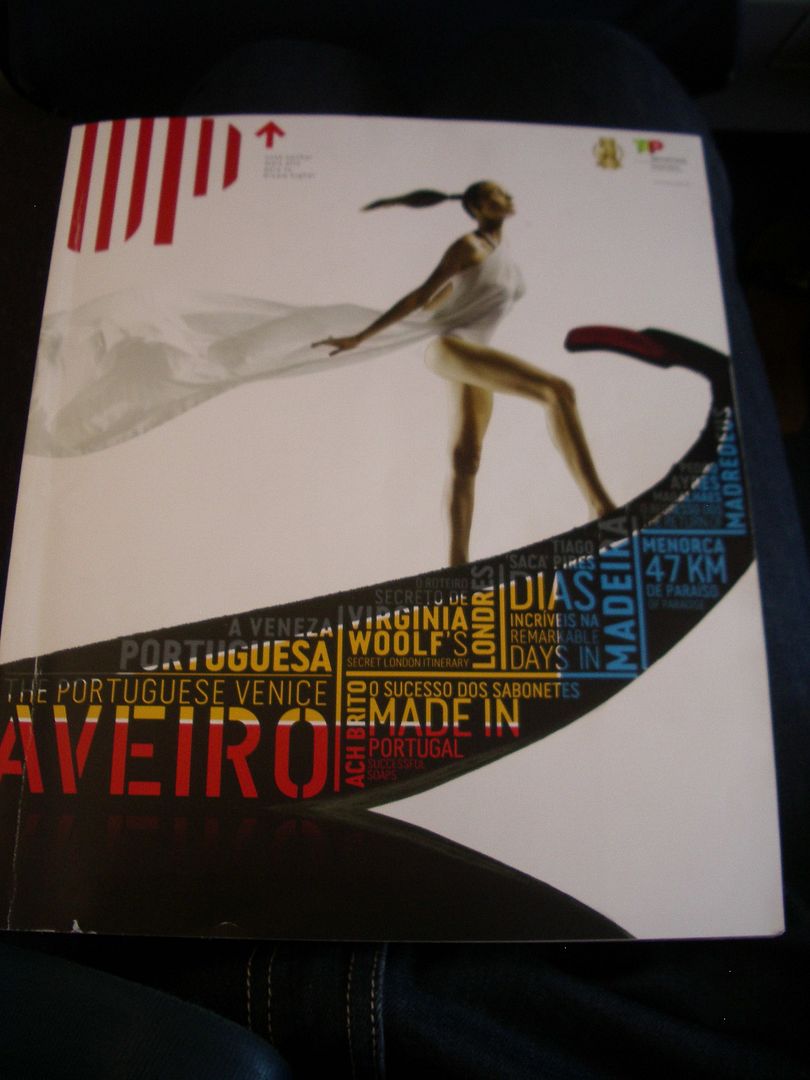 The captain is on the mike inflight with an delay apologize.
There are some scheduling problems in Lisboa earlier in the morning and the plane is running late also inbound to LIS from the previous leg.
Flightlevel maximum is 39000 feet with some shakers expected due to a heavy jetstream above the Bay of Biscay. So it was in the end, but nothing really serious.
Legroom is really good here
The cabin´s panel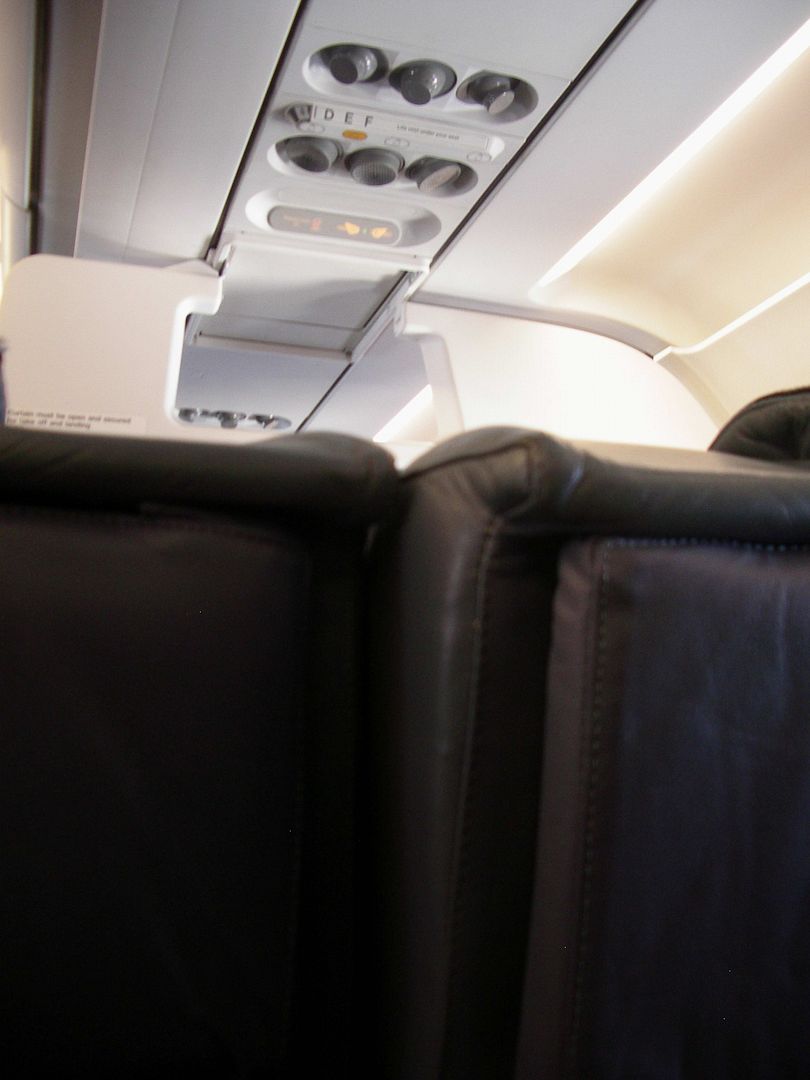 Well, nice weather to fly around, isn´t it?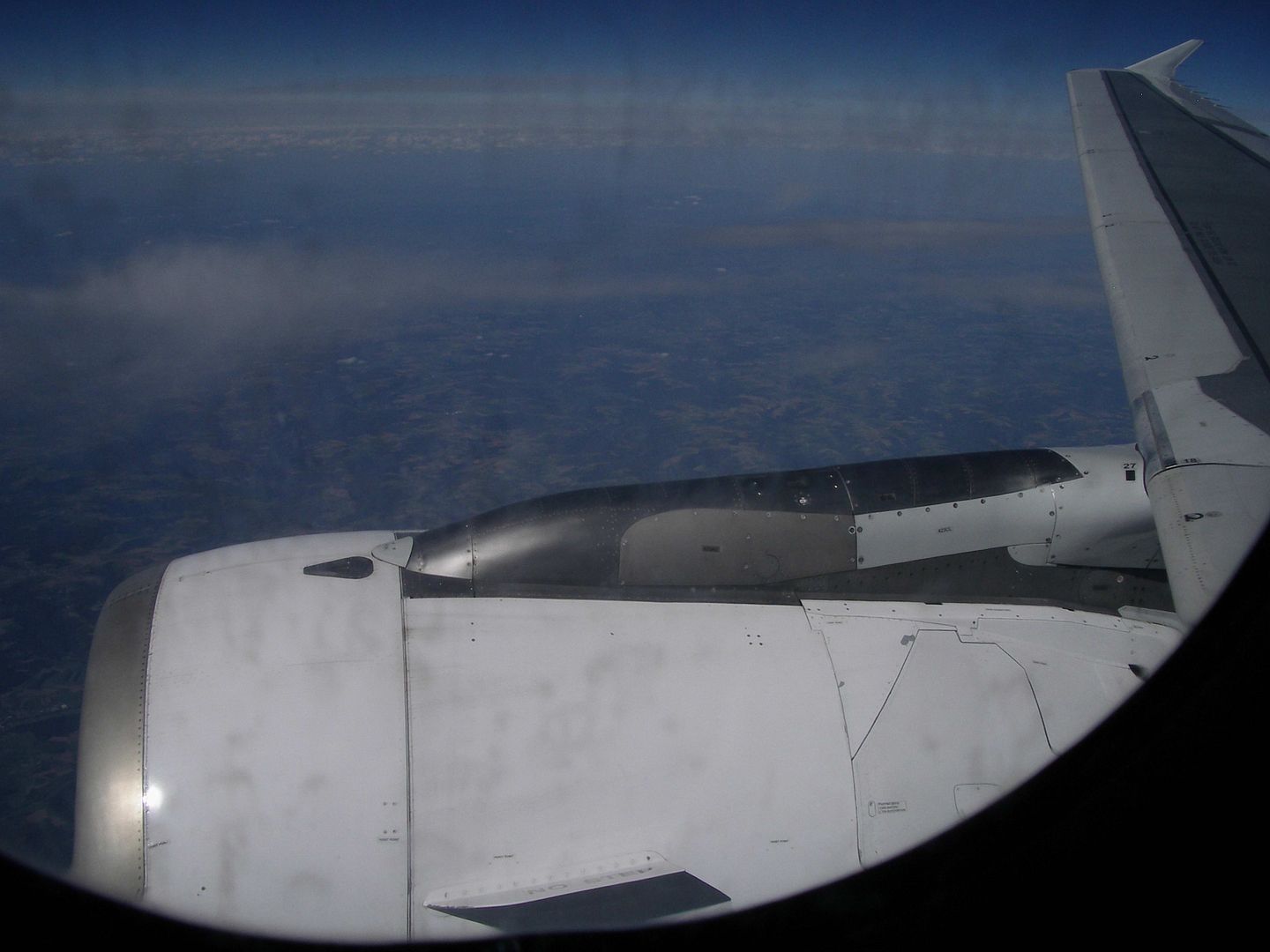 Engine view
Service, sure ok this way, a bread roll and fresh fruits, "Yes", together with some meat, "No", but mashed potatoes, "Yes"!
Send the clouds for somewhere else
Full cabin view, the load is 80%, mostly portuguese travellers. Also a good number of pax on connecting flights and a very few number of german vacationeers,
like us today
Approaching LIS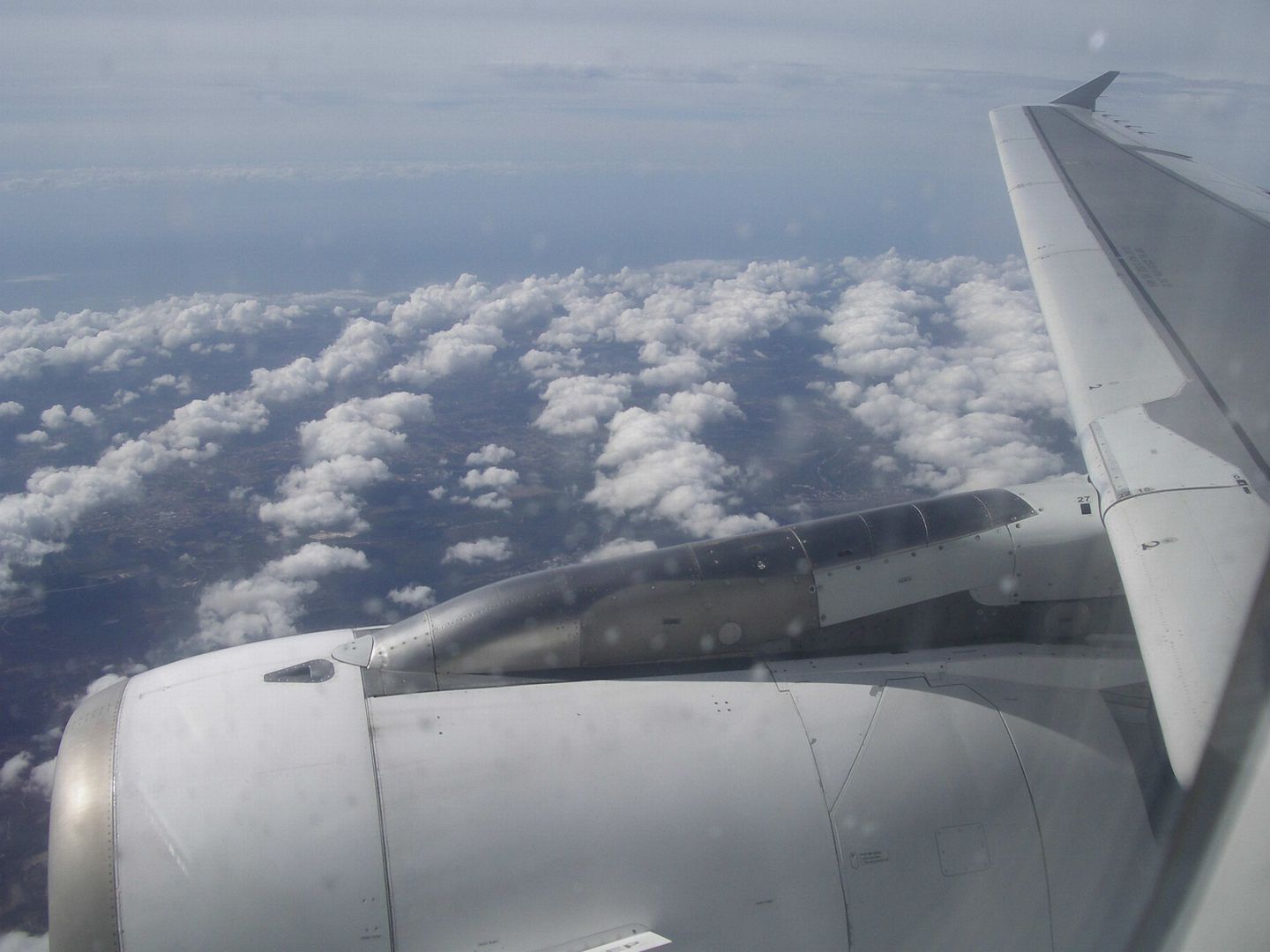 Out to the sea
Turning for finals
The coastline again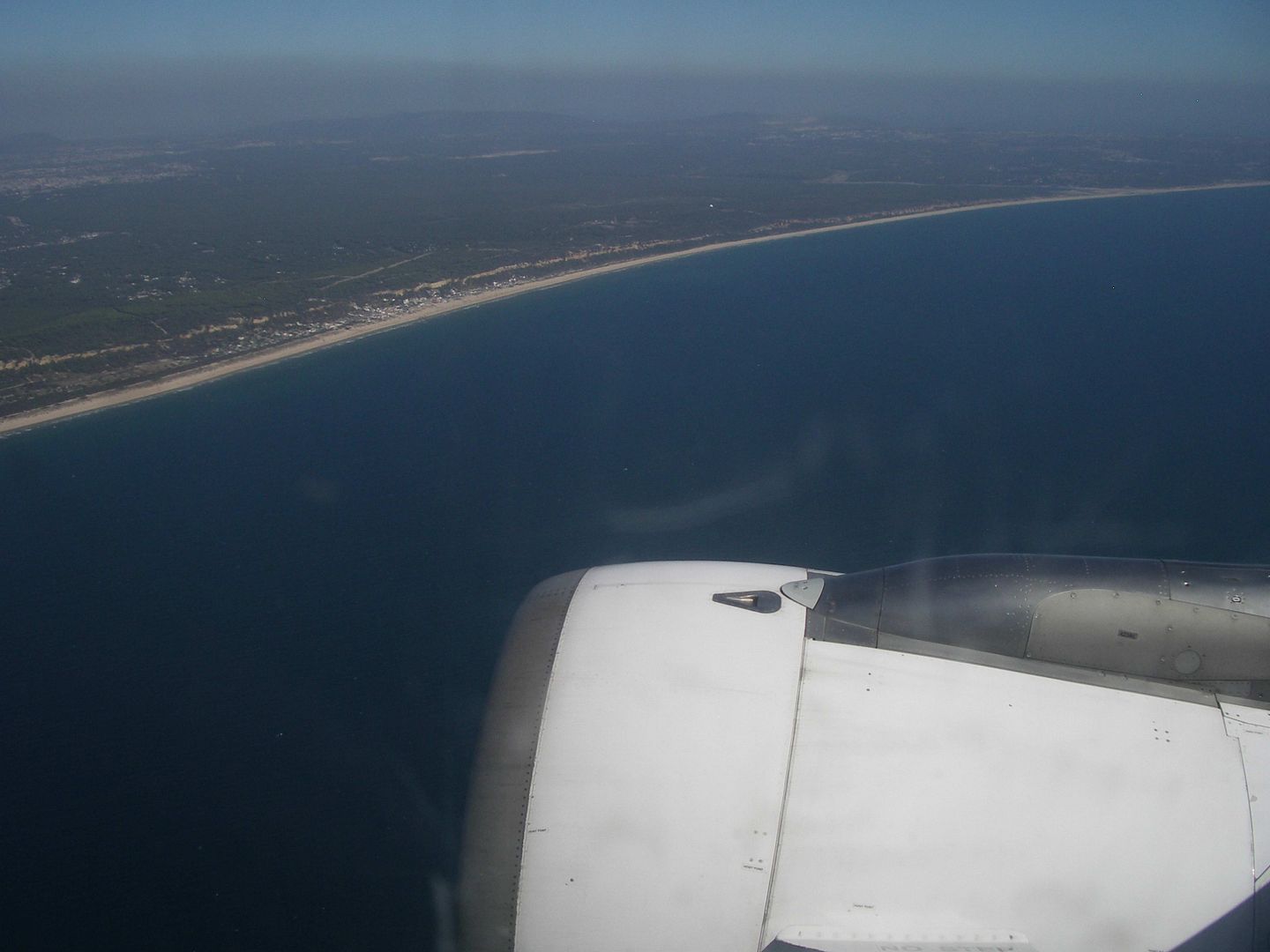 Looks like Almada
The Ponte 25 de Abril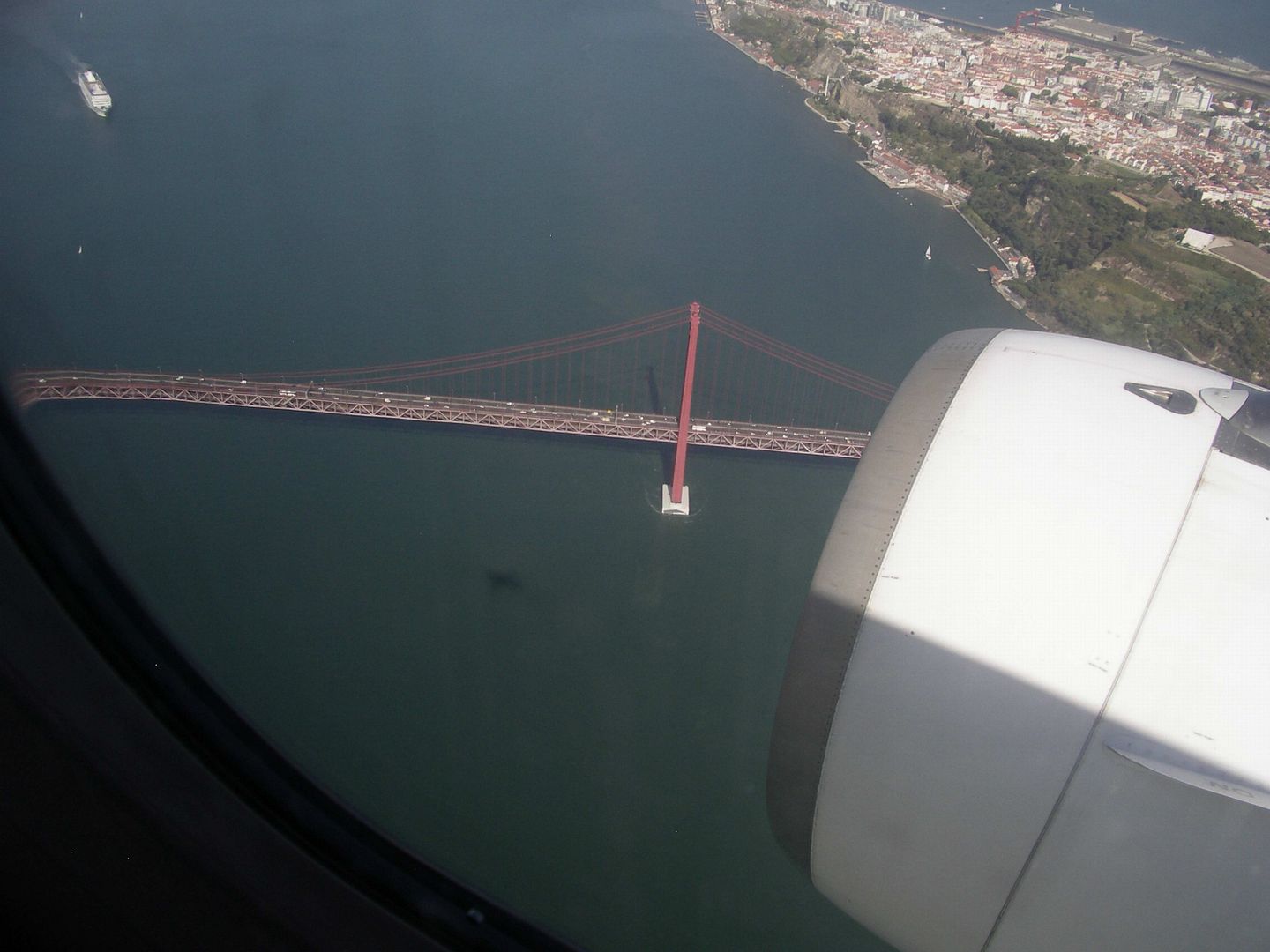 Traffic down there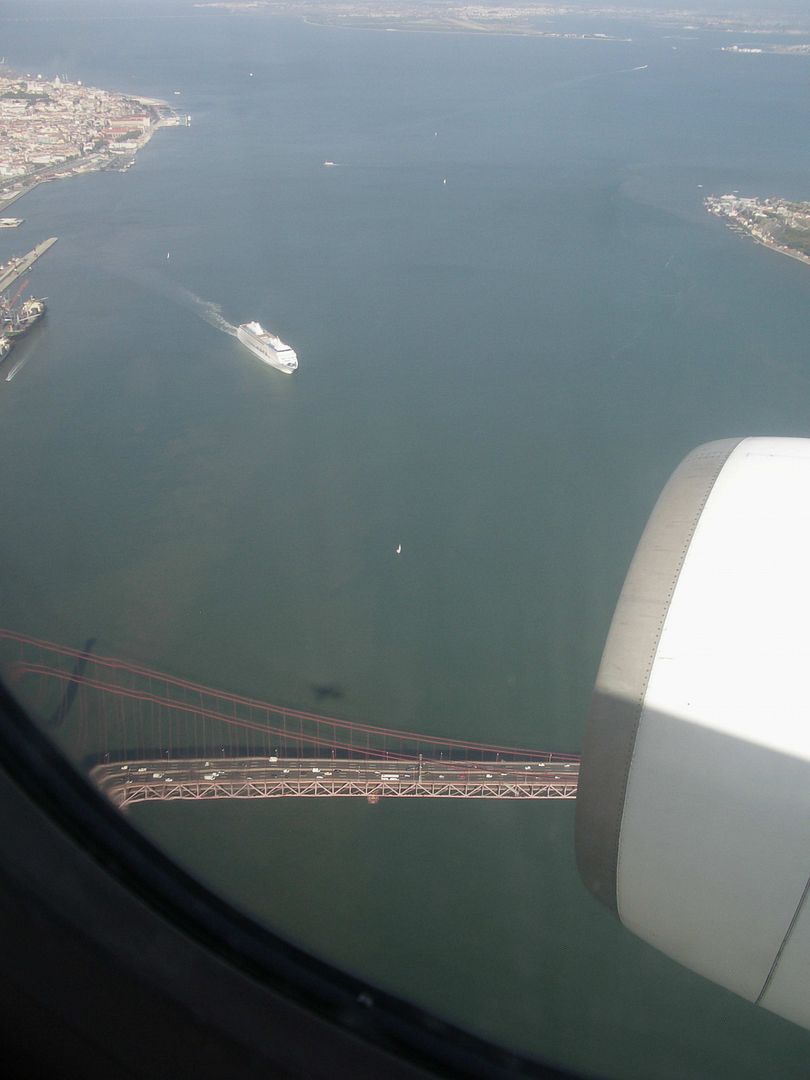 Above the city
Touchdown at the 3805 meters "Zero-Three", 6.15 pm in Germany, 5.15 pm in Portugal and that means 1 hour, 45 minutes late.
With a first view to Euroatlantic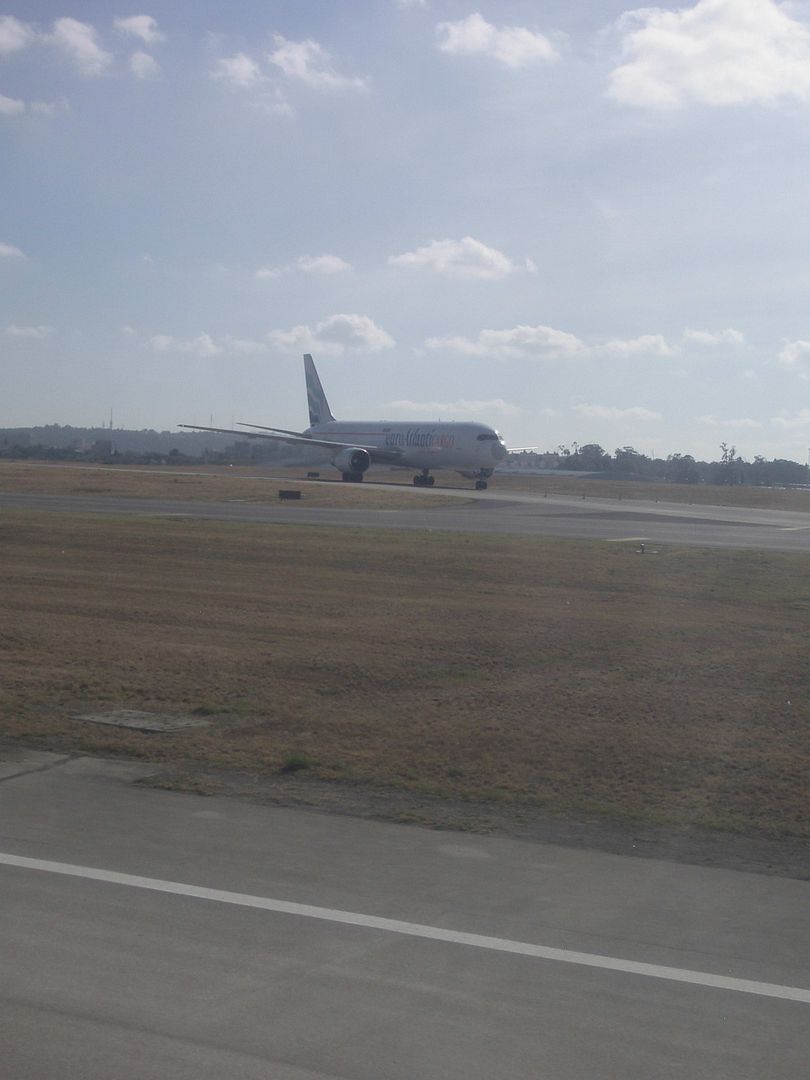 SATA parked beside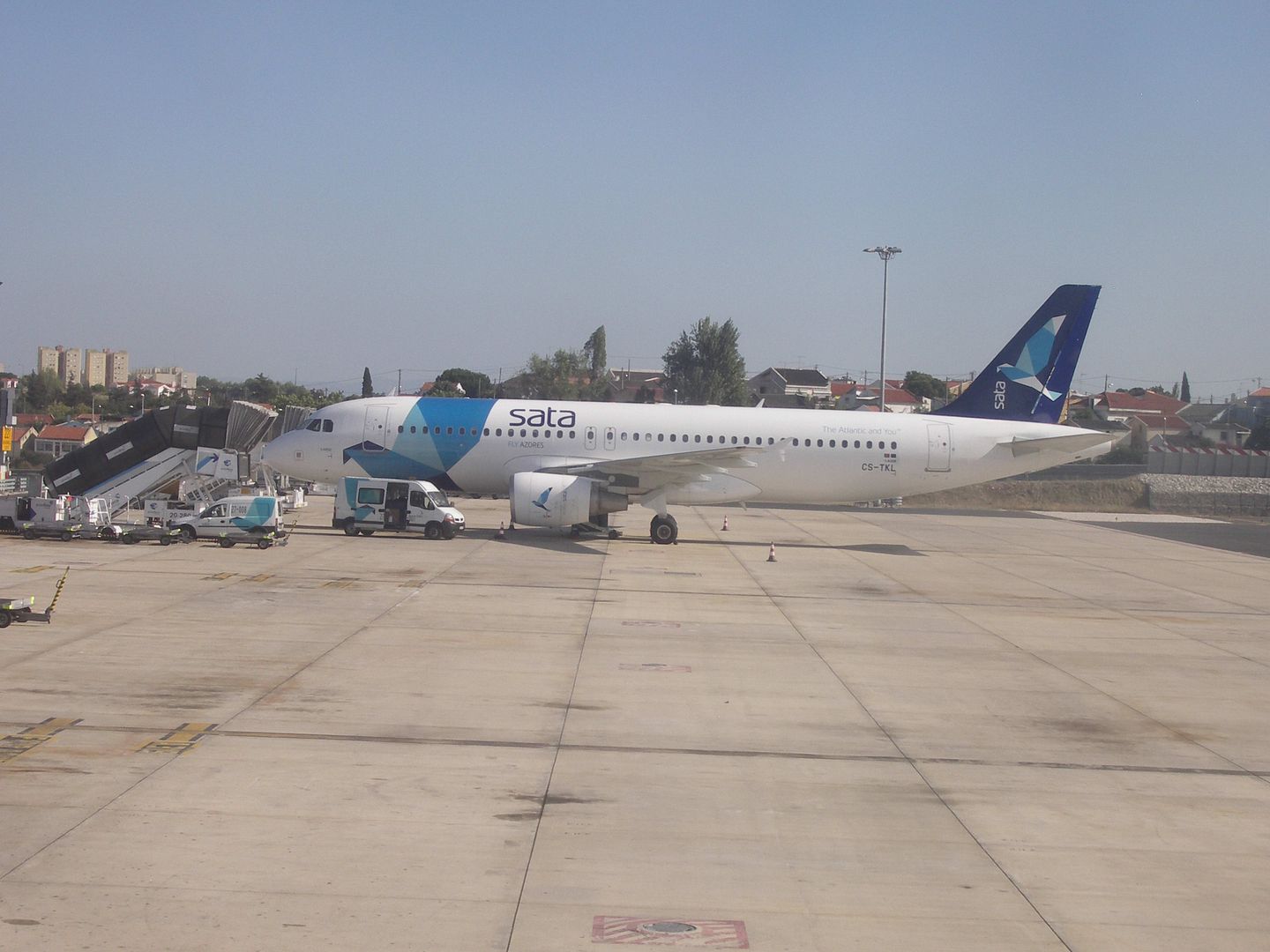 Later than expected, but nevertheless a sunny welcome to Portugal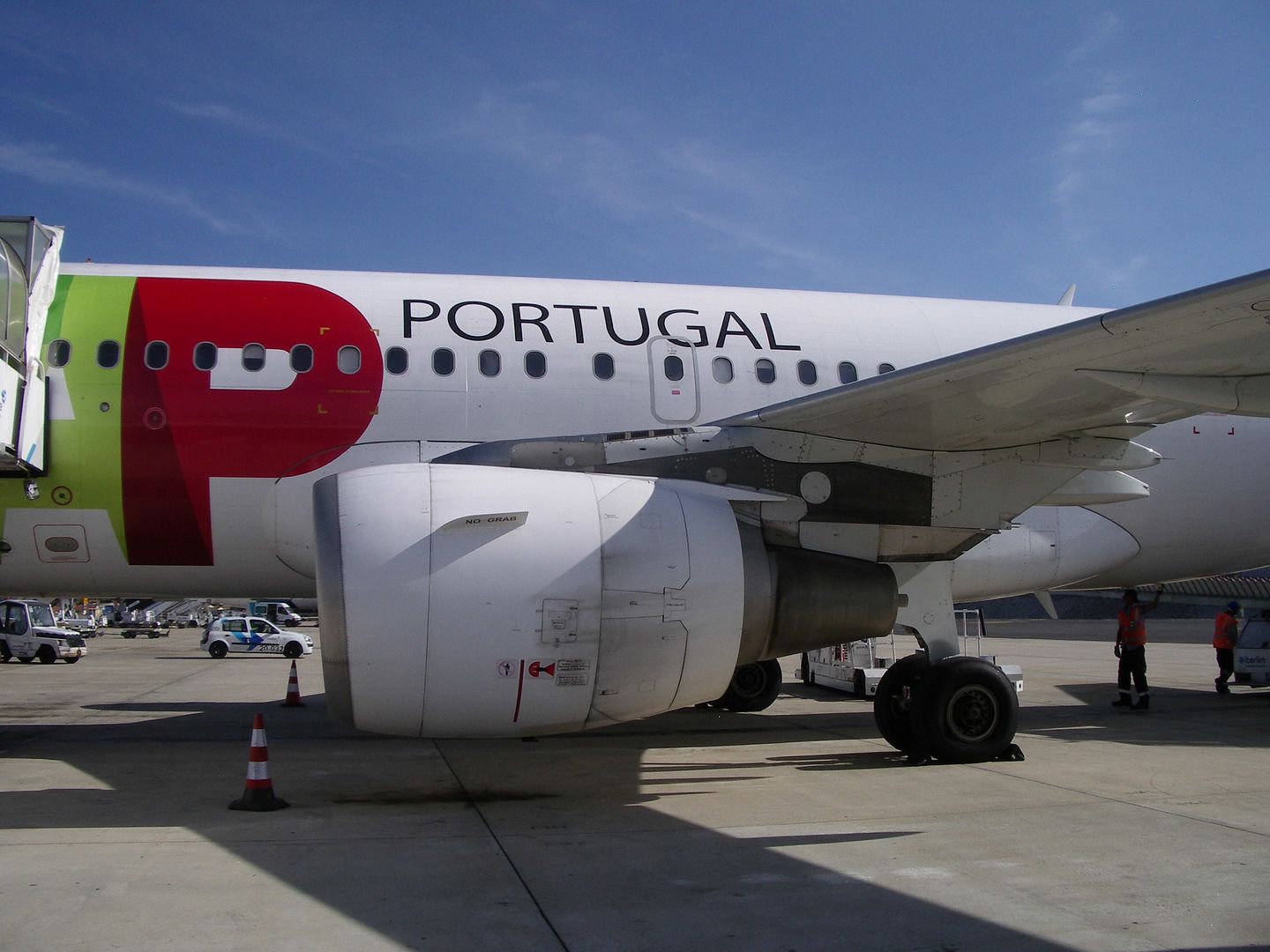 26 degrees with some clouds only here and there, perfect
The priority bag tag works as it should do here, time now to catch the rental car and further for our accomodation.
Reservation is done via consolidator argusmietwagen.de, part of cartrawler.
The car itself was from Multiauto/International car,
the fare in comparison to the other offers real good, 6 days all in, 135.00 Euro´s. Ok, count the stupid pick up full, return empty rule, with the need to pay the first gas tank, but also this way it was much cheaper than anything else.
Walking to the rental car center?. No way here, a guy with a Multiauto sticker runs around, sign the contract in the arrivals hall and another guy delivered the car directly for the terminal entrance. That´s the way to do it in Portugal!.
It´s a Renault Clio with scratches and dents all around,
one more doesn´t matter!.
On the South American roads soon thereafter, everything well signed and in a orderly manner?. You know, I´am still searching for these irony out button!. But wait, this is truly the European Union and not South America.
Some 45 minutes, ok, when you catch the right exit from the airport roundabout and good to follow the sun which show´s me the direction, but yes, we found the hotel.
Such a surprise that I need less than half the time when I´am familiar with the portuguese driving style during the next days!.
Much more important to scale back for german style driving when I will be in Germany again!.
This is the Campo Real resort and Spa Turcifal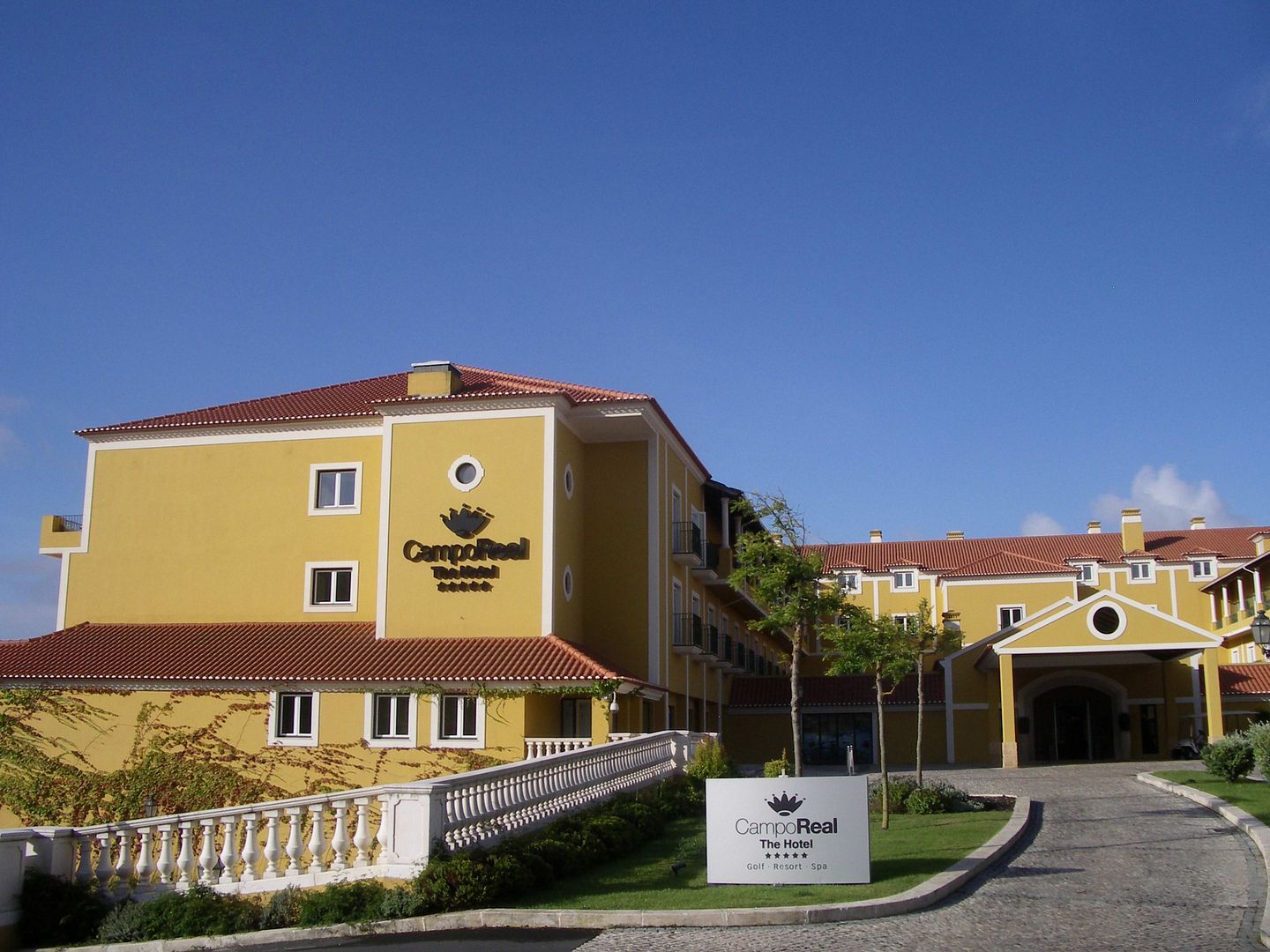 In the afternoon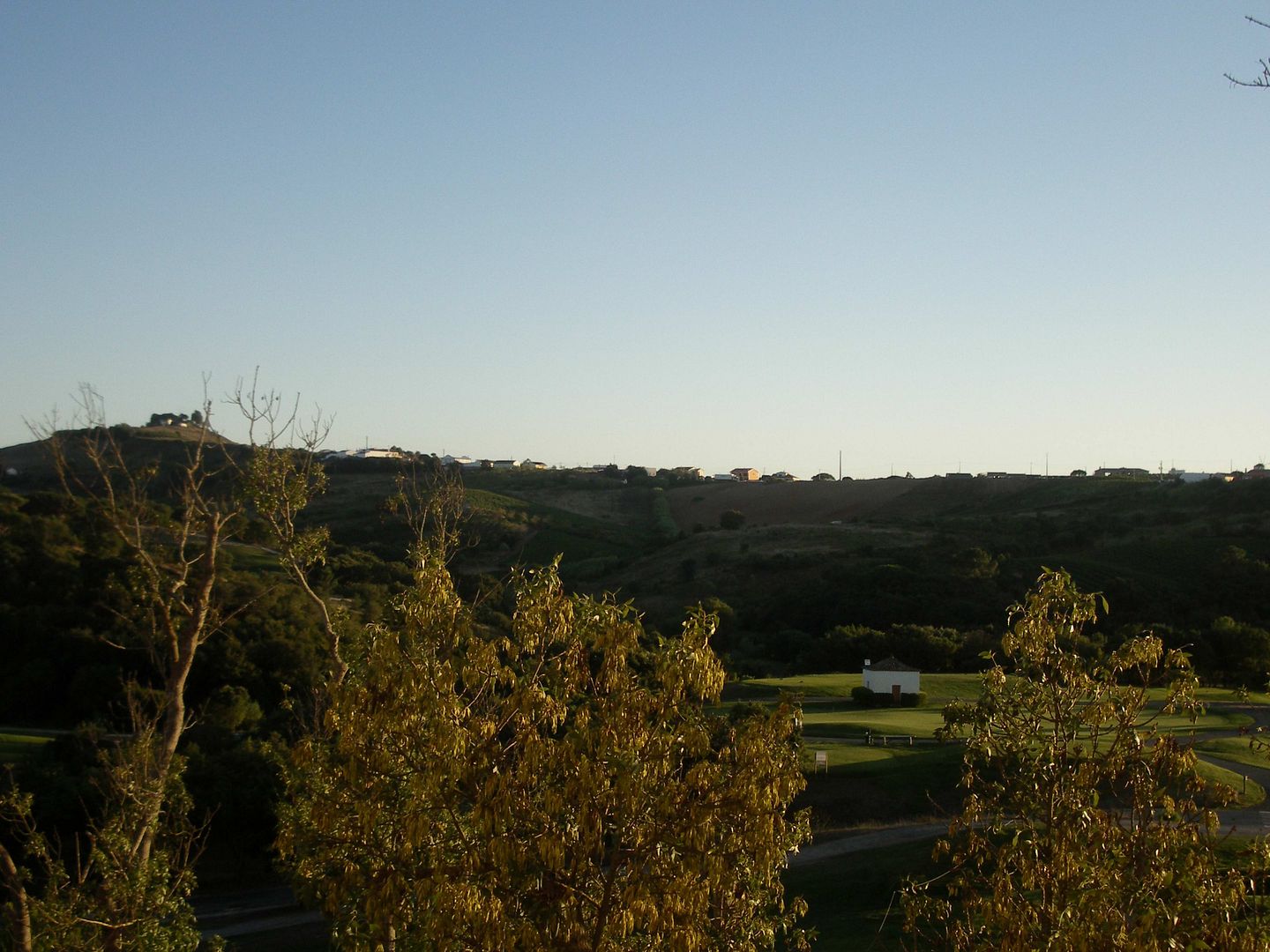 Poolside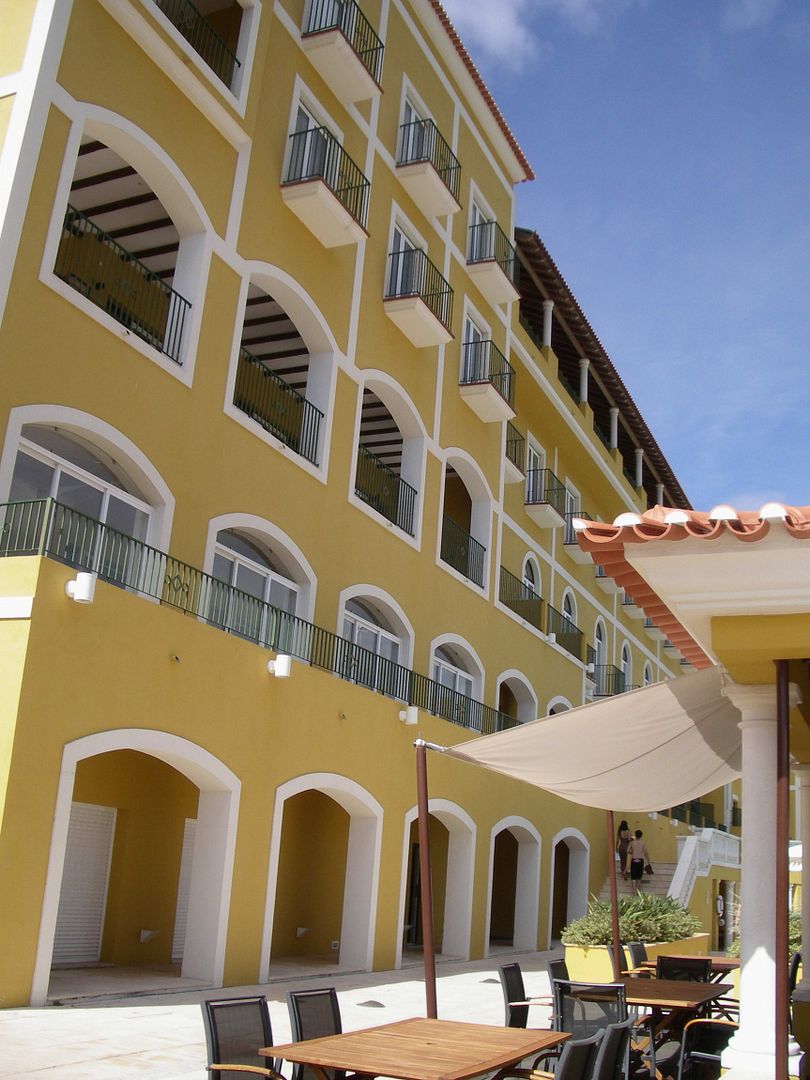 The lobby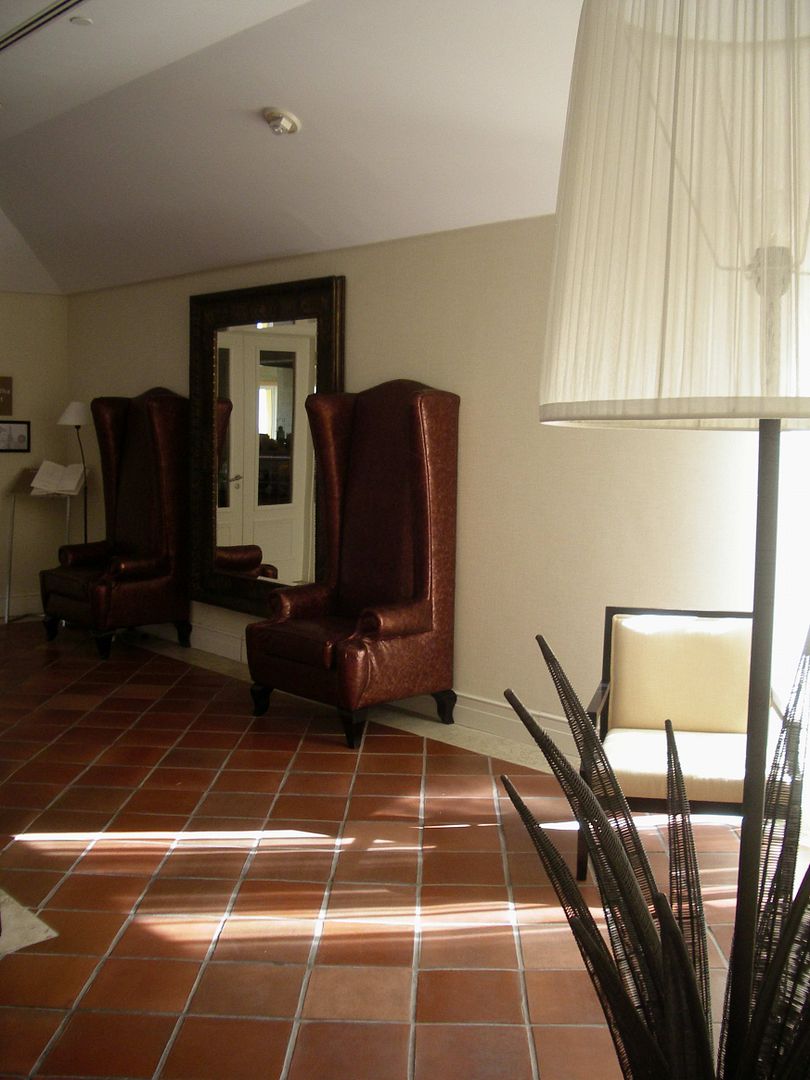 Indoor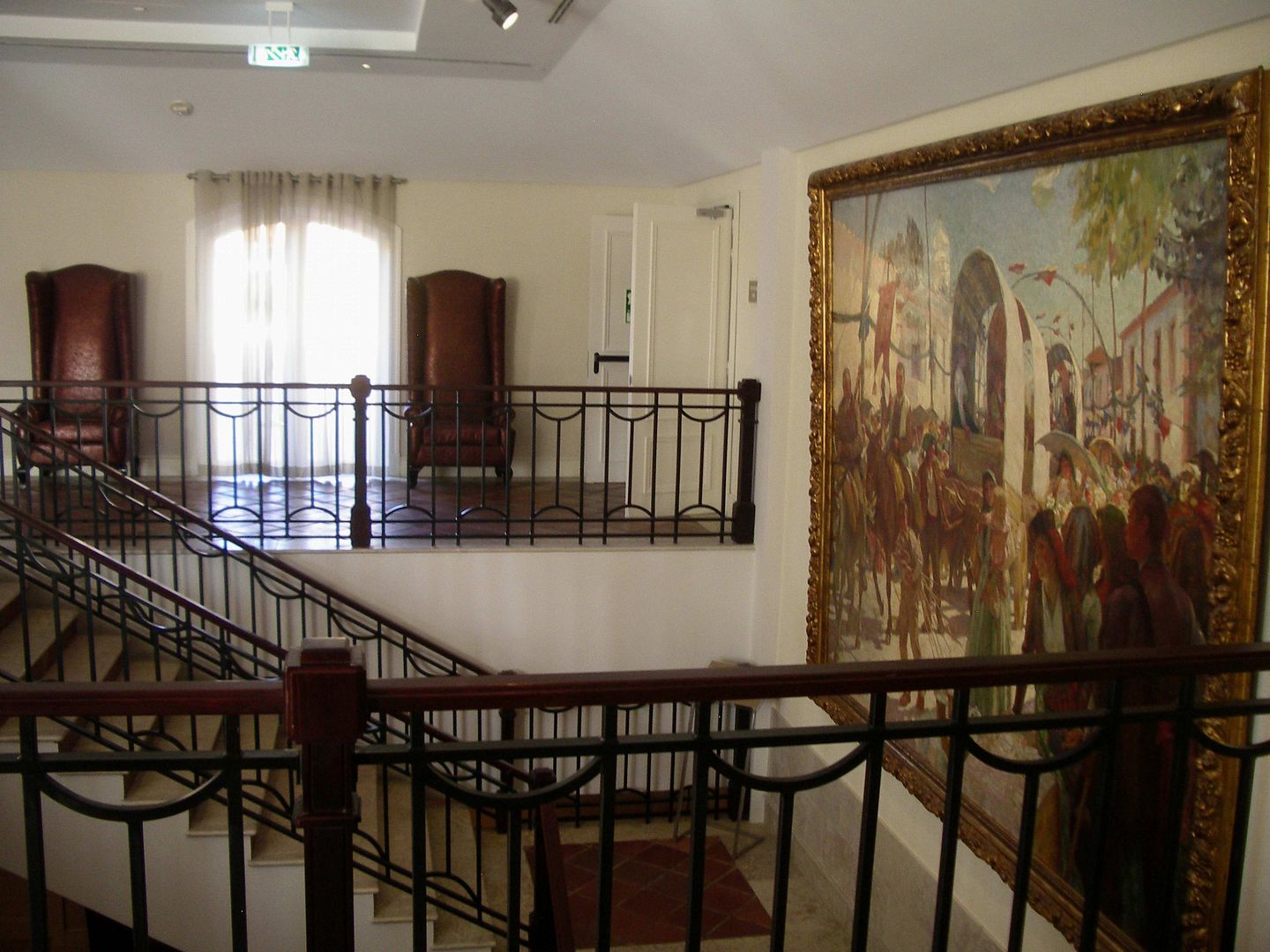 On the way for the room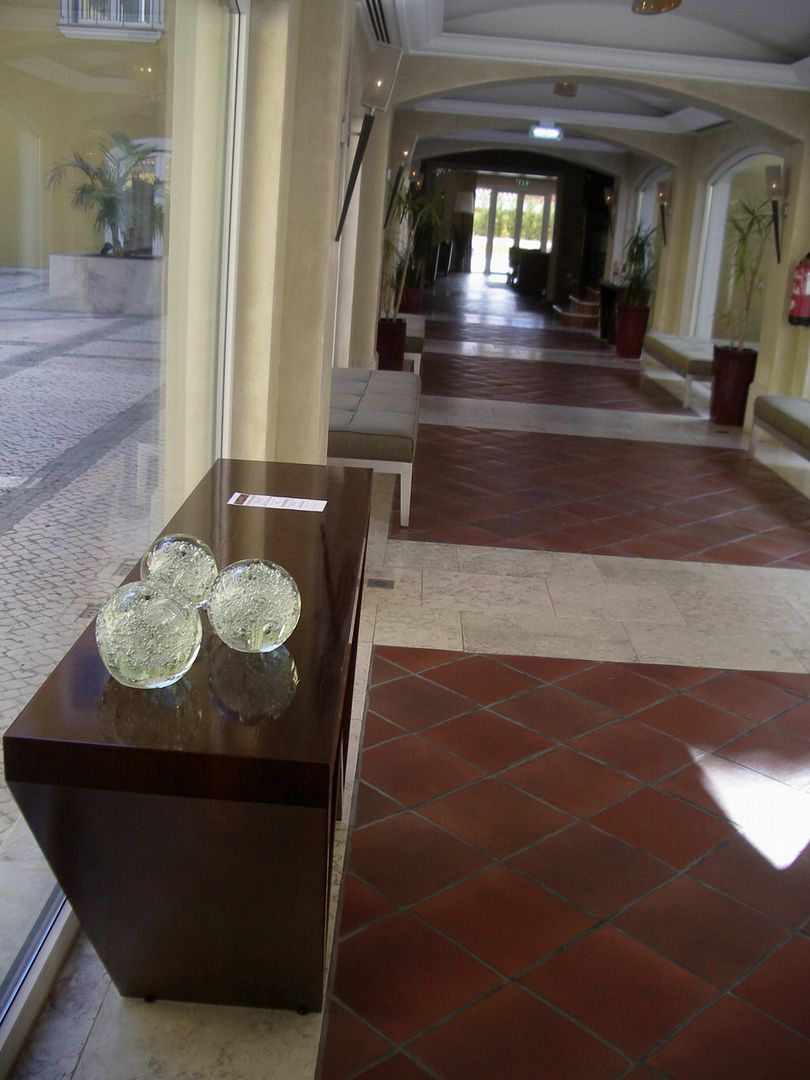 Room first view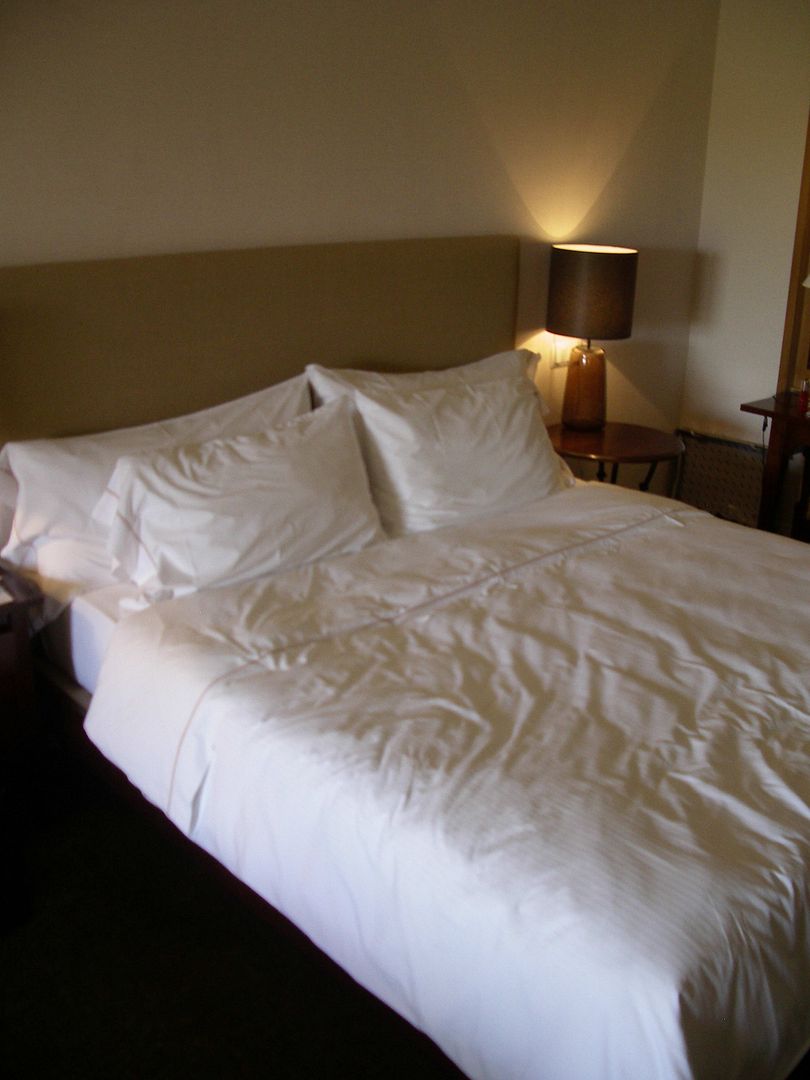 From the bathroom
And the bathroom
Breakfast the next morning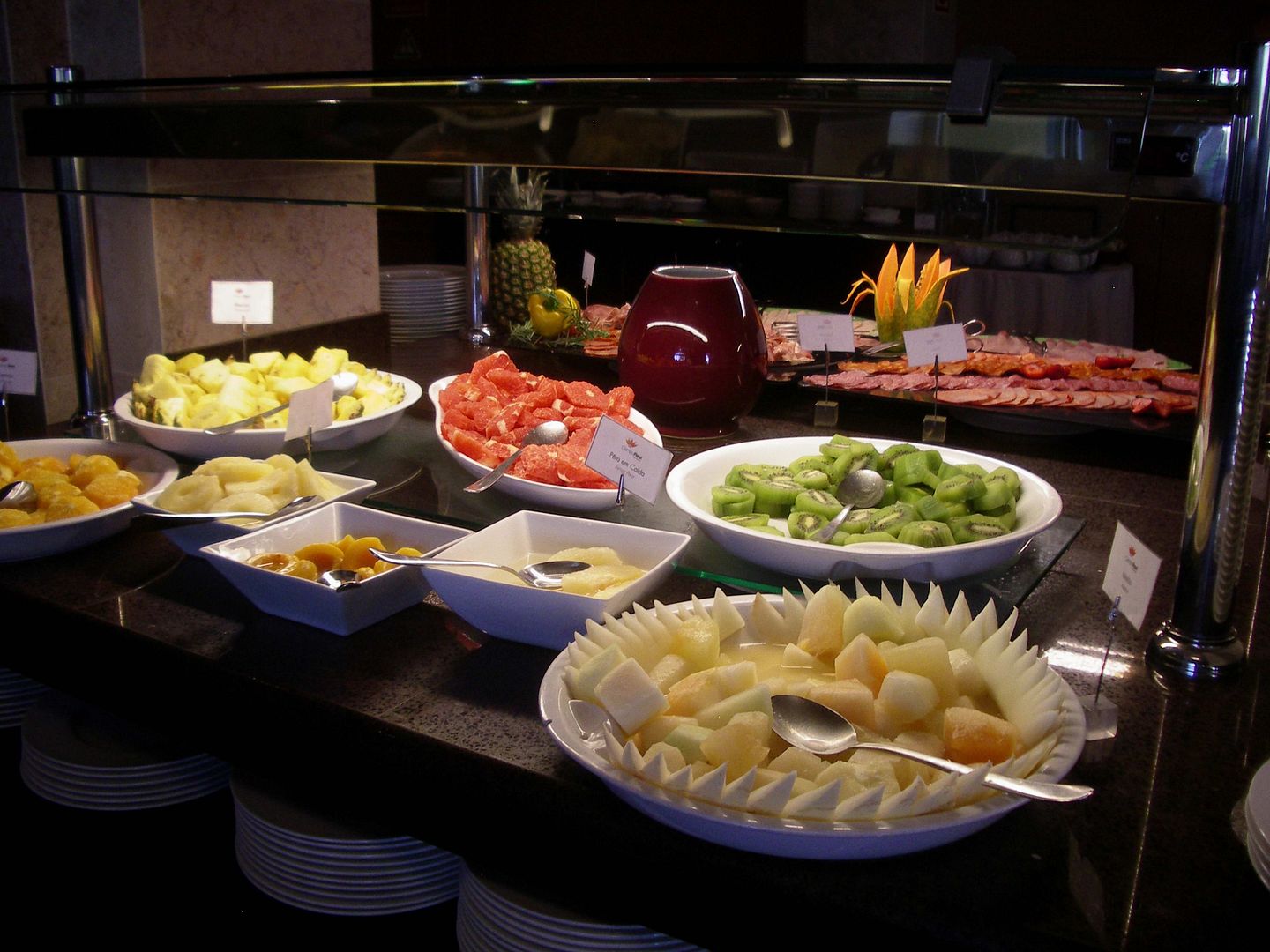 There is an outdoor pool and also an indoor place available.
Imagine who´s the one under the fountain?
Nice flowers around
And if you are in dire need for some church counsel, here it is
What to do some 30 minutes out of Lisbon?.
Well, enjoy the city!.
The daily public transport ticket is 5.50 Euro´s, sure worth it.
The main shopping area Baixa/Chiado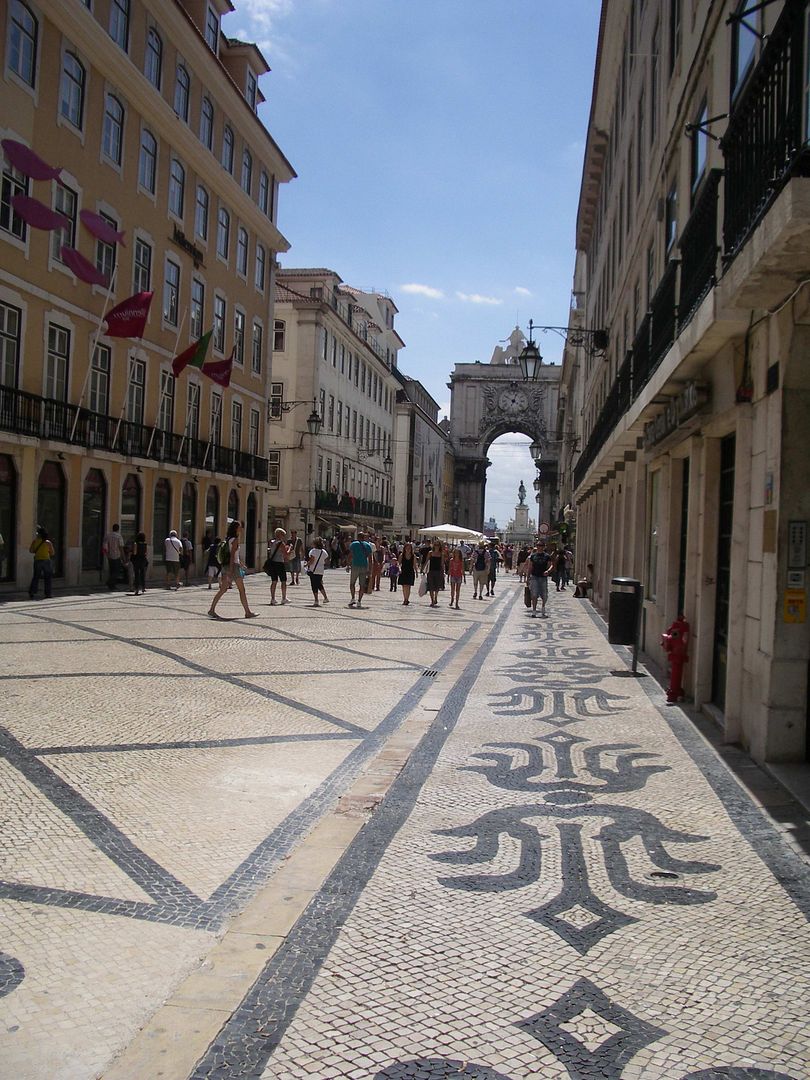 MUDE/Museo do Design e da Moda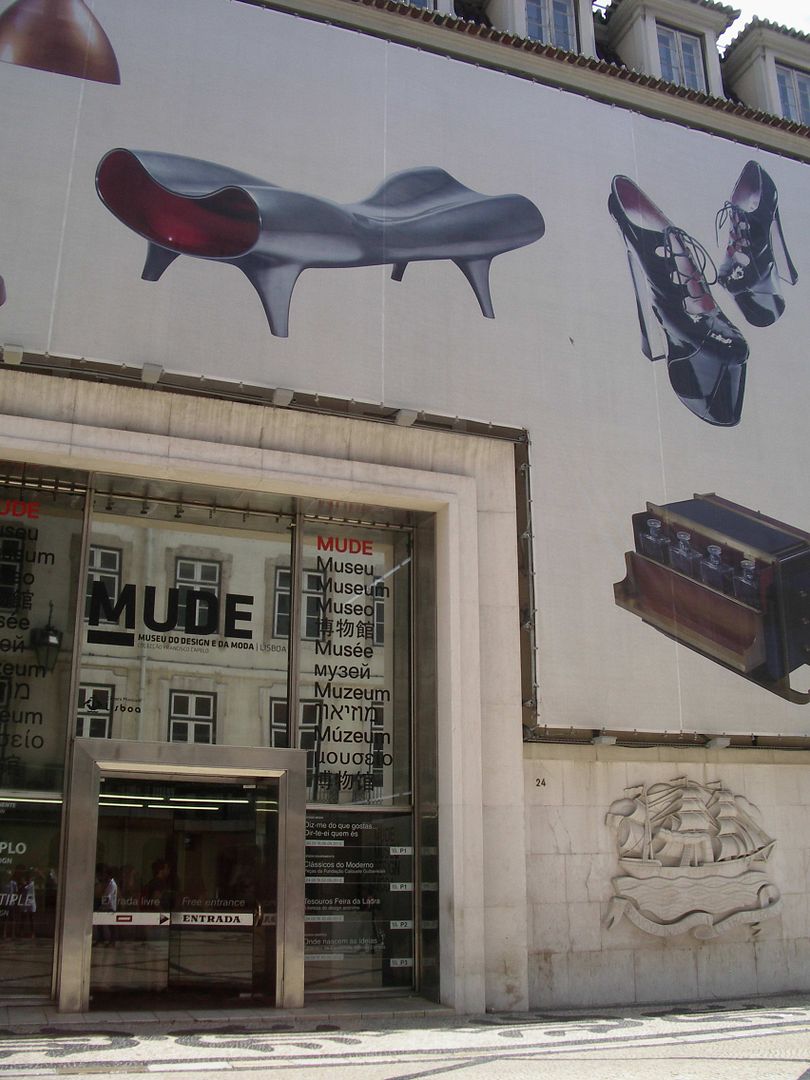 Praca do Comercio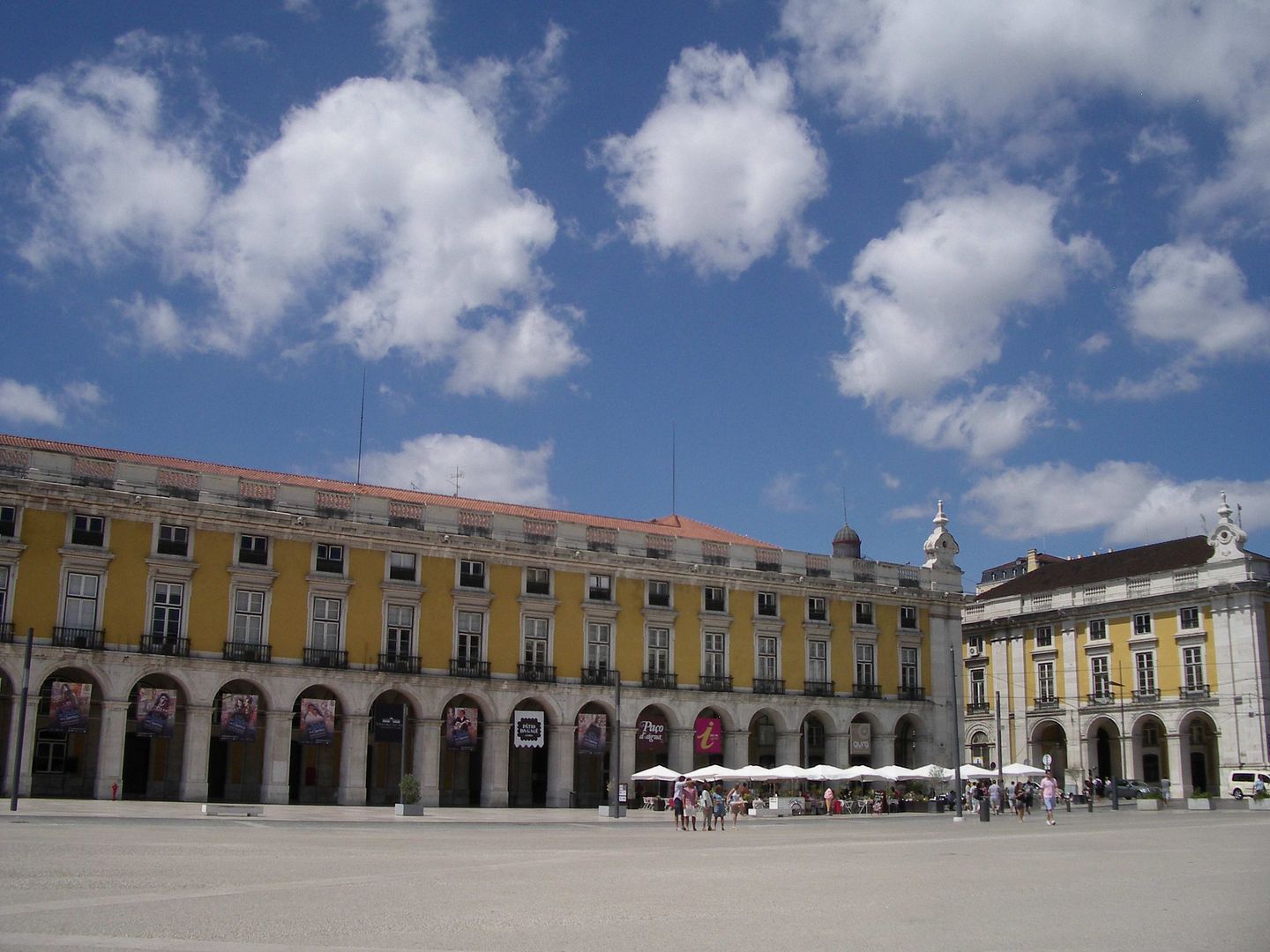 Elevador the Santa Justa
Sure, we need to go this way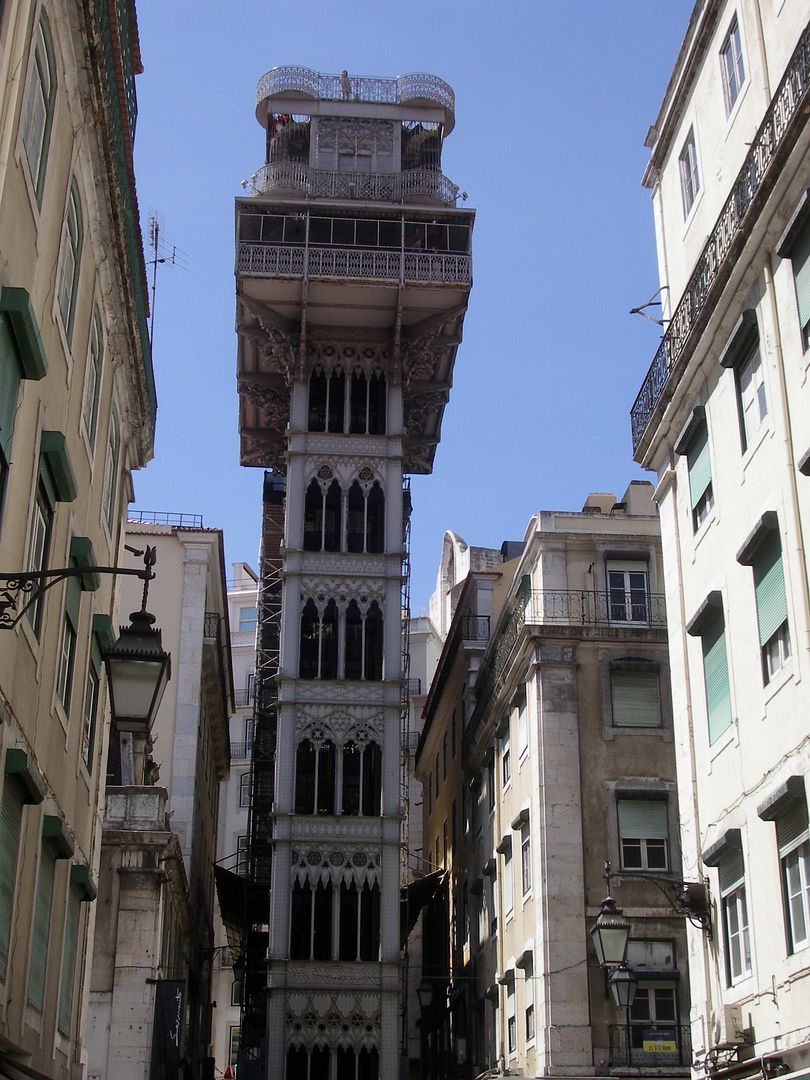 Close up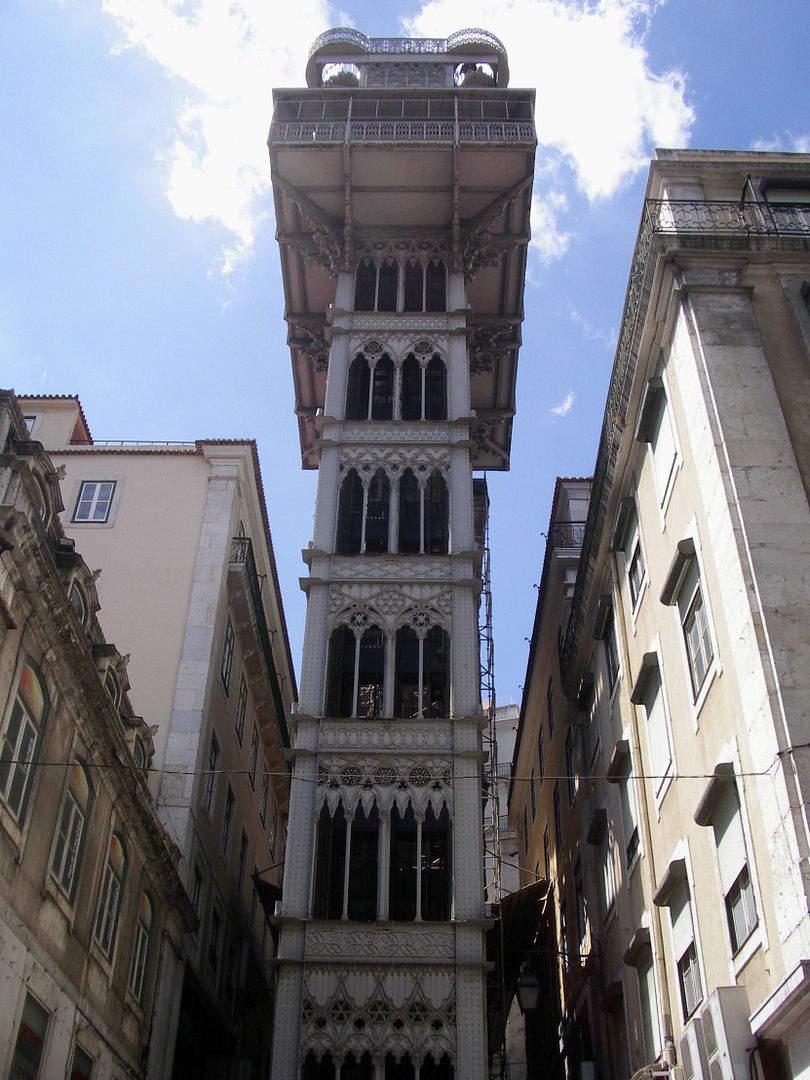 Looks like antique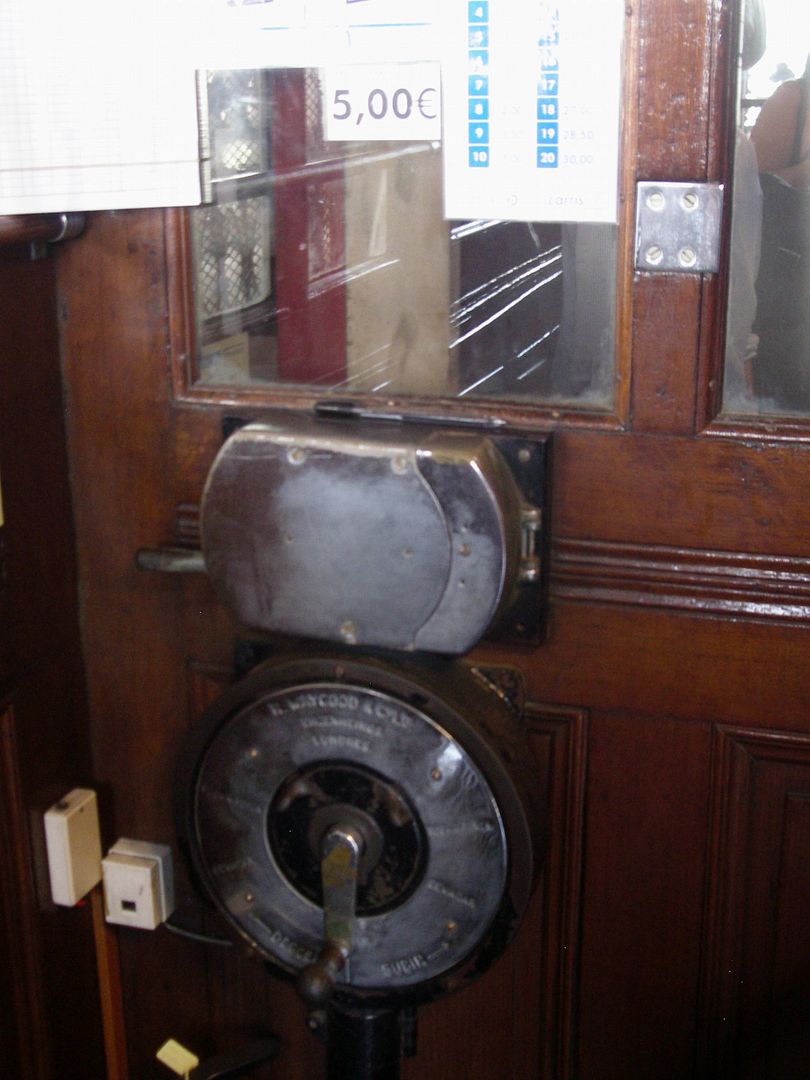 Also this way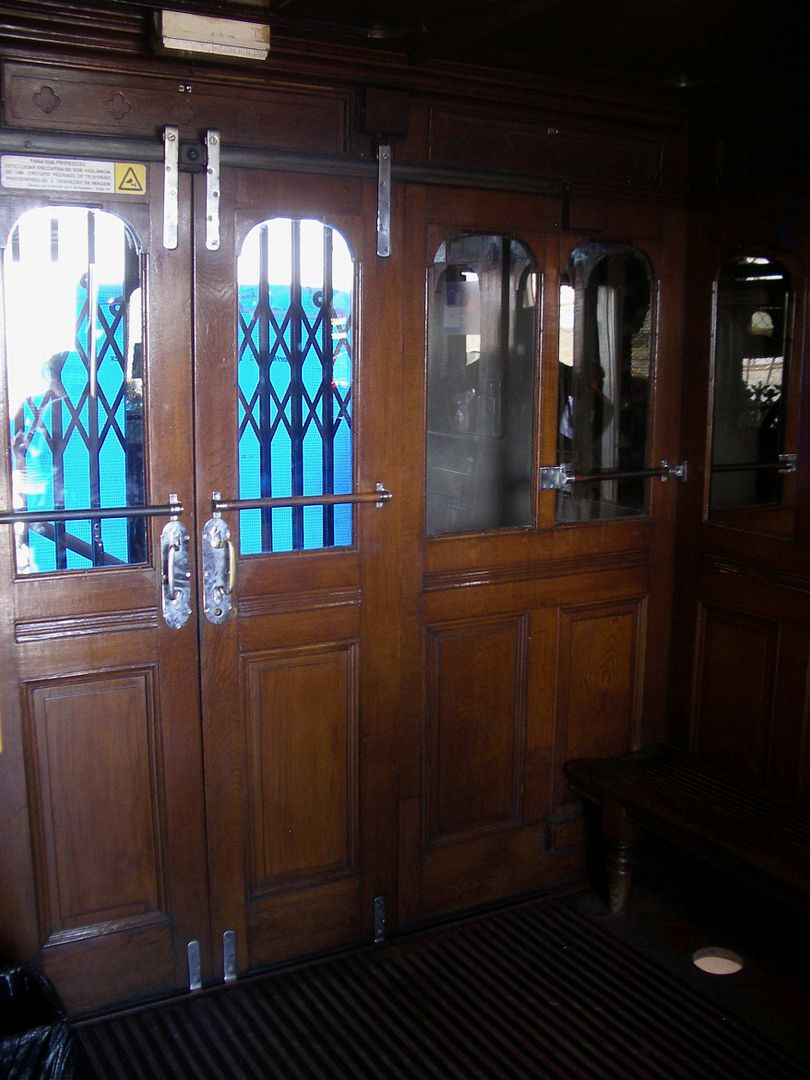 Hold you´re wallet and take the 28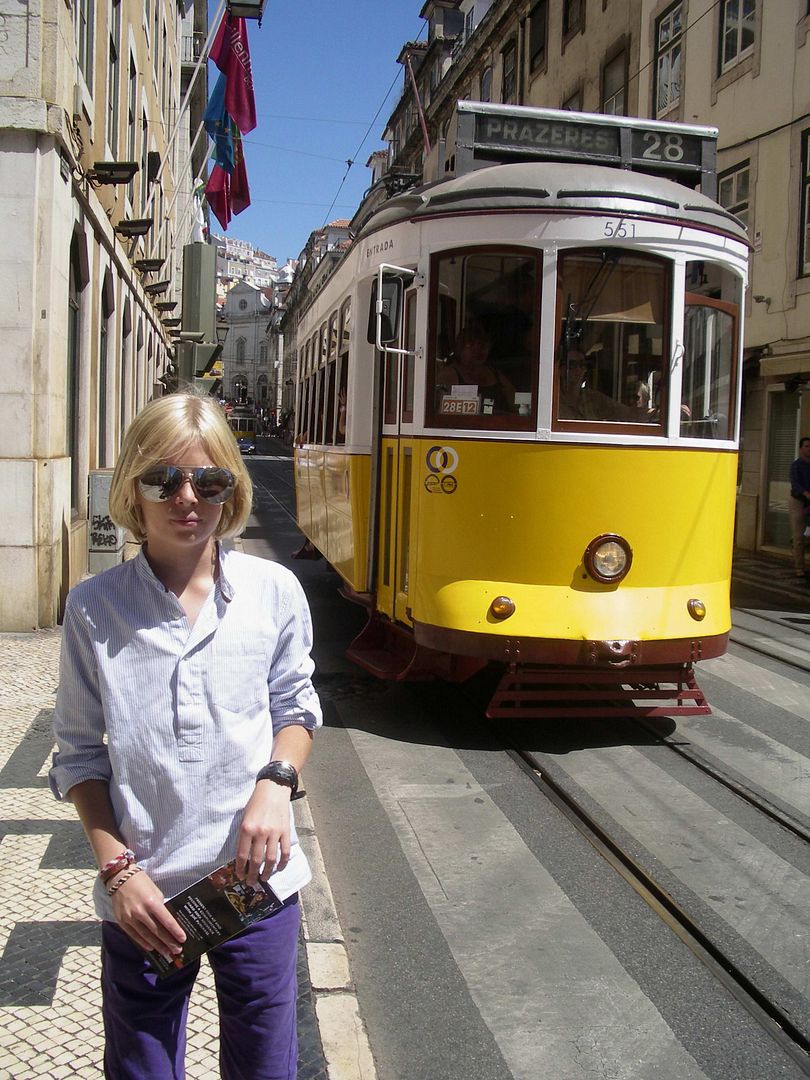 Public transport Lisbon style
The Ascensor da Bica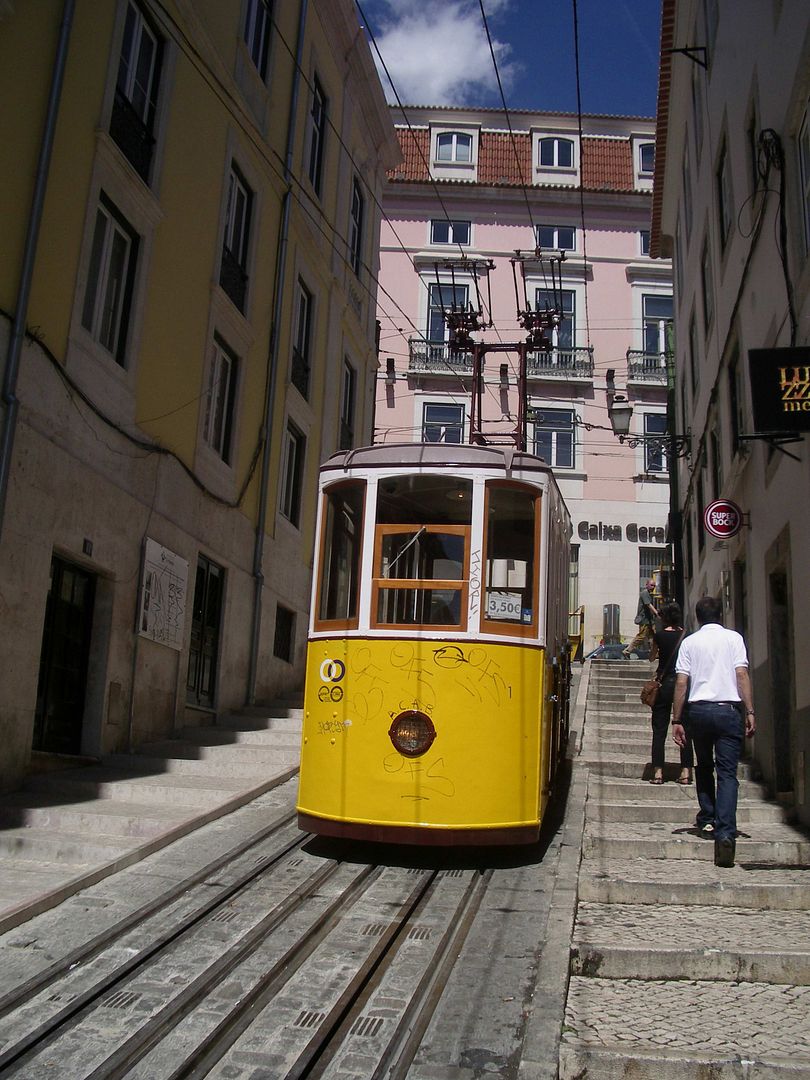 No way to miss this one
Caution, we´re on the way
Traffic
One more ride, sure
Sure worth to use the car sandwich style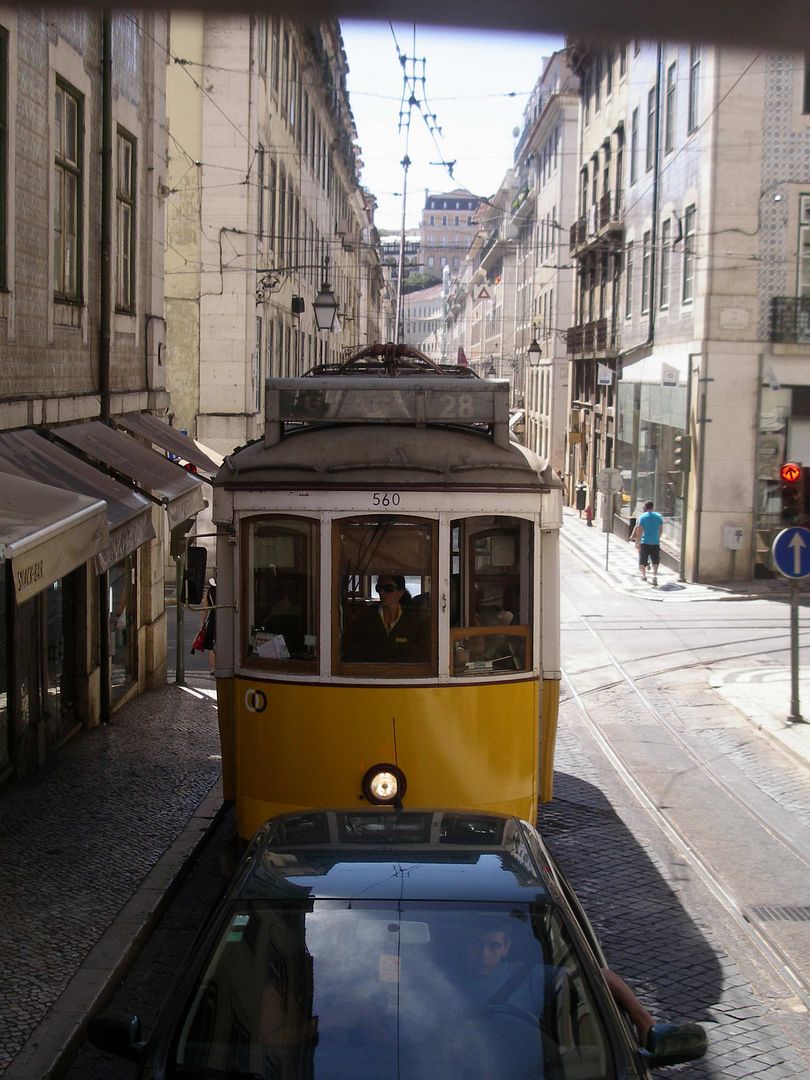 We are persecuted
That´s the way to go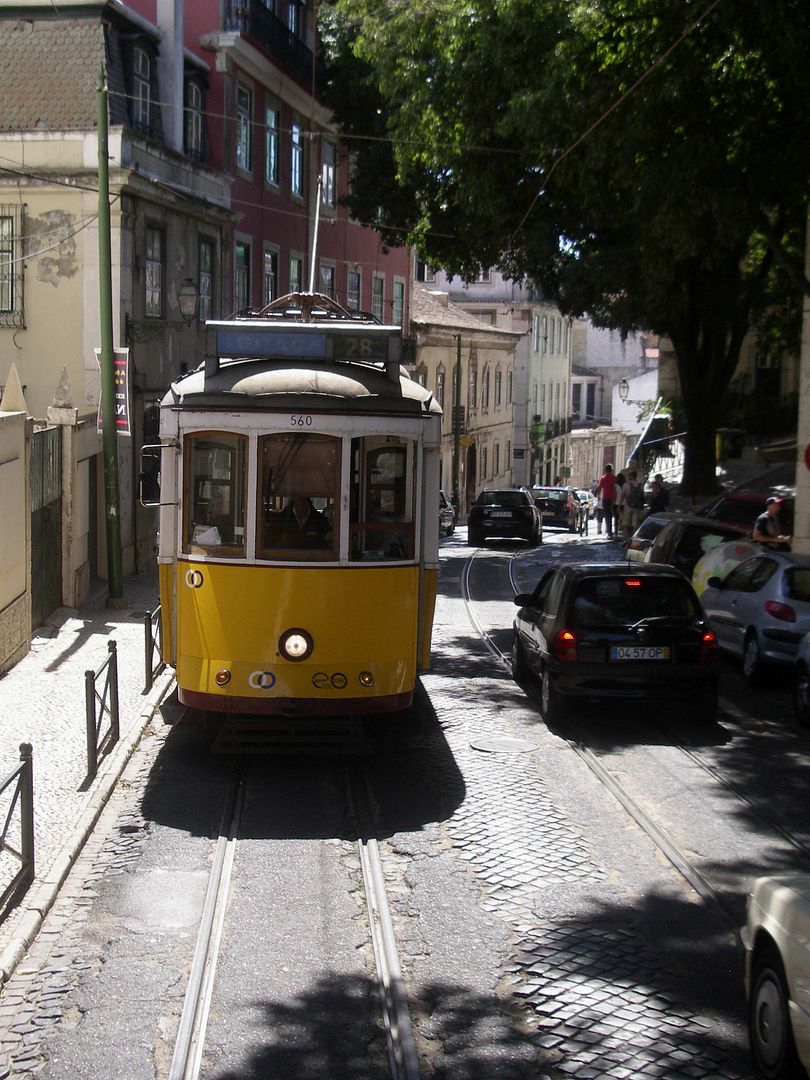 The place to rest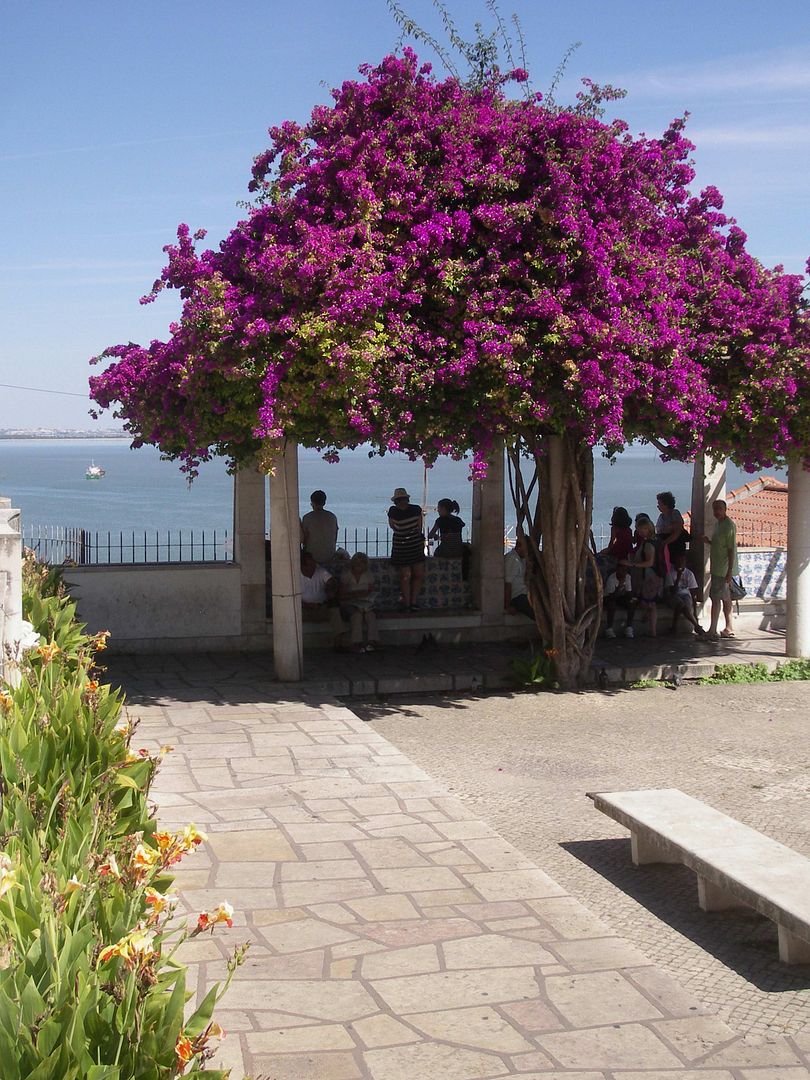 With a cruiser down the harbour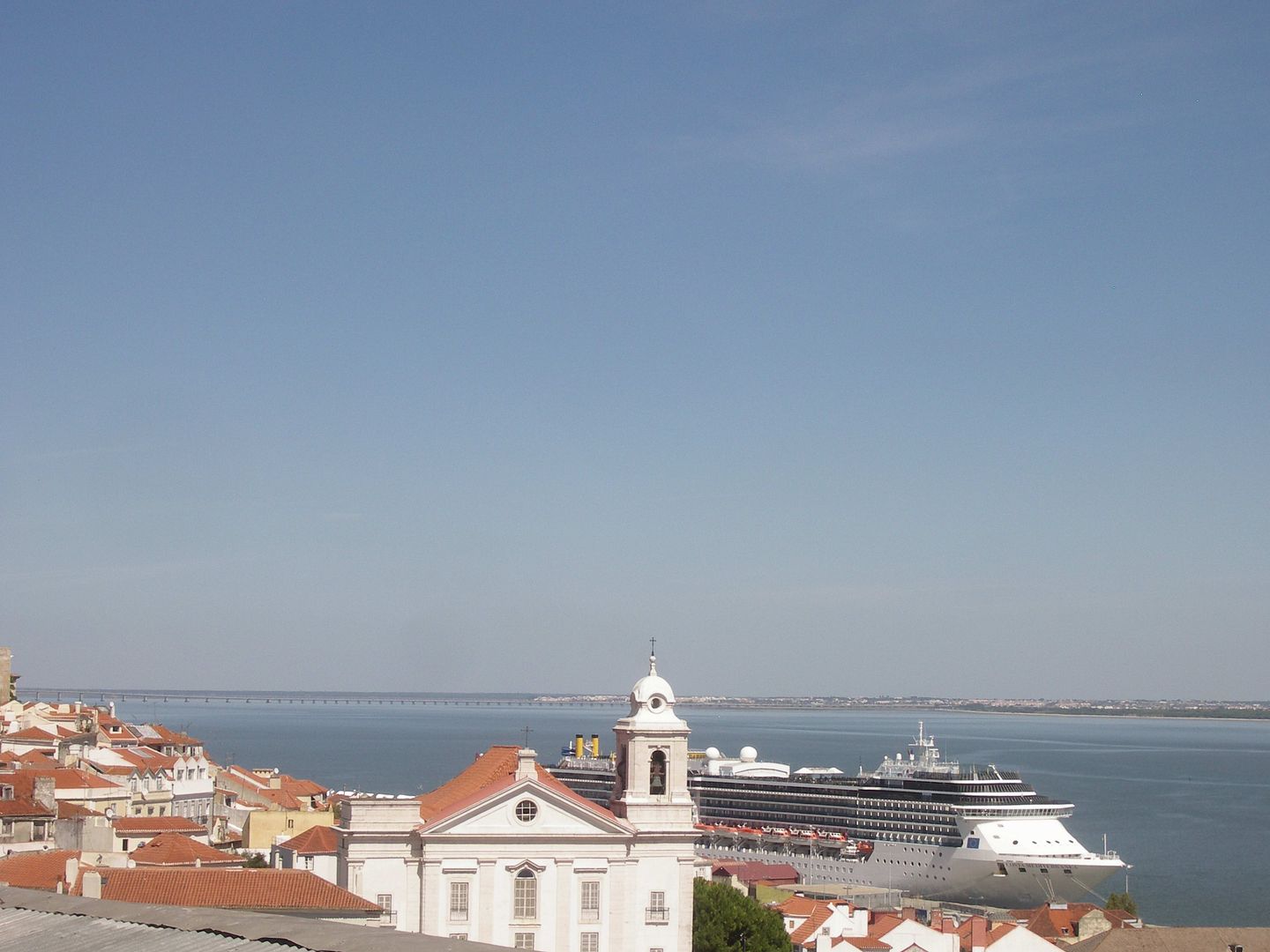 Driver take care
Bye now for the 12
There are also some 20 minutes only to drive for the beaches near Ericeira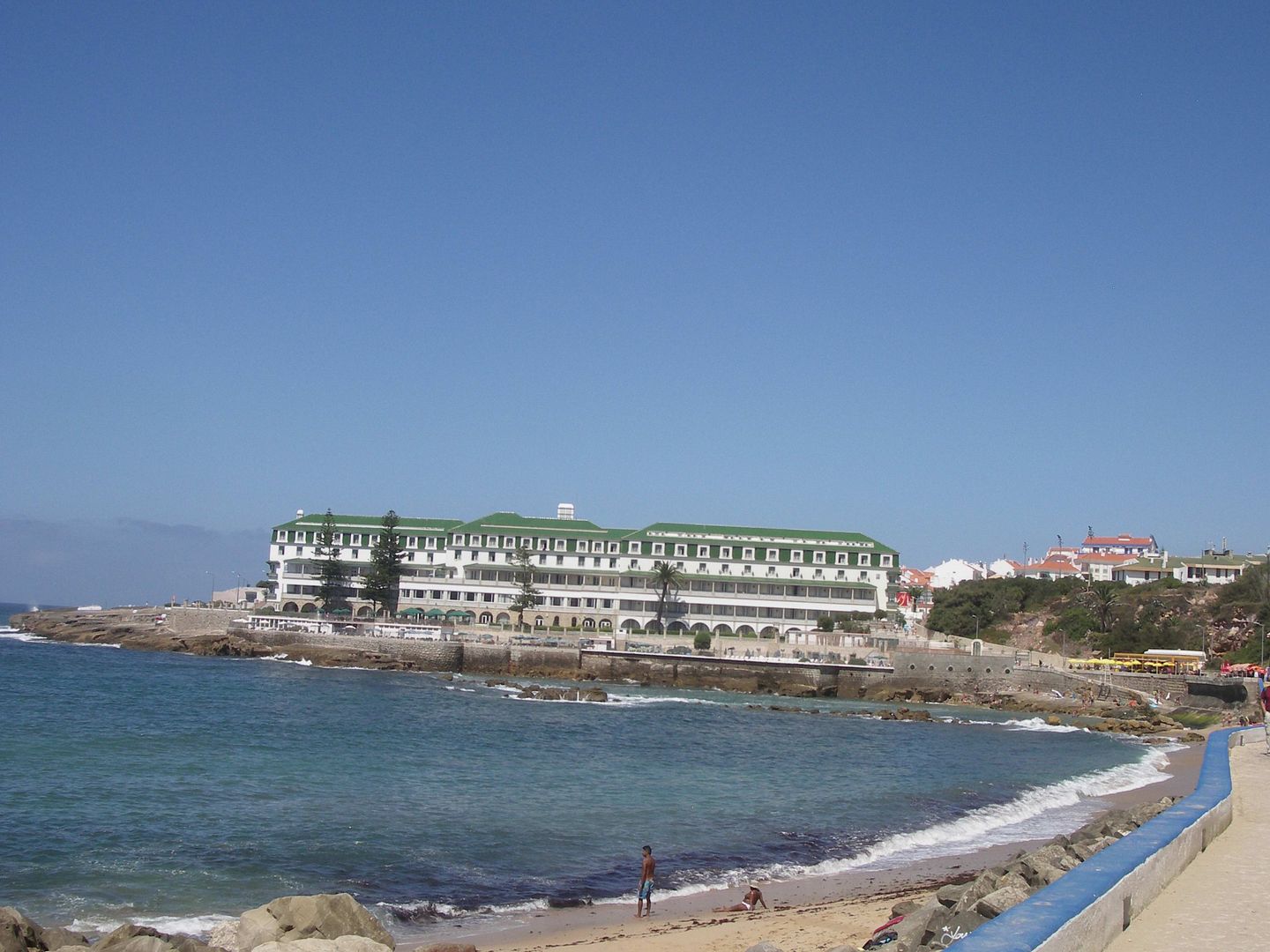 This way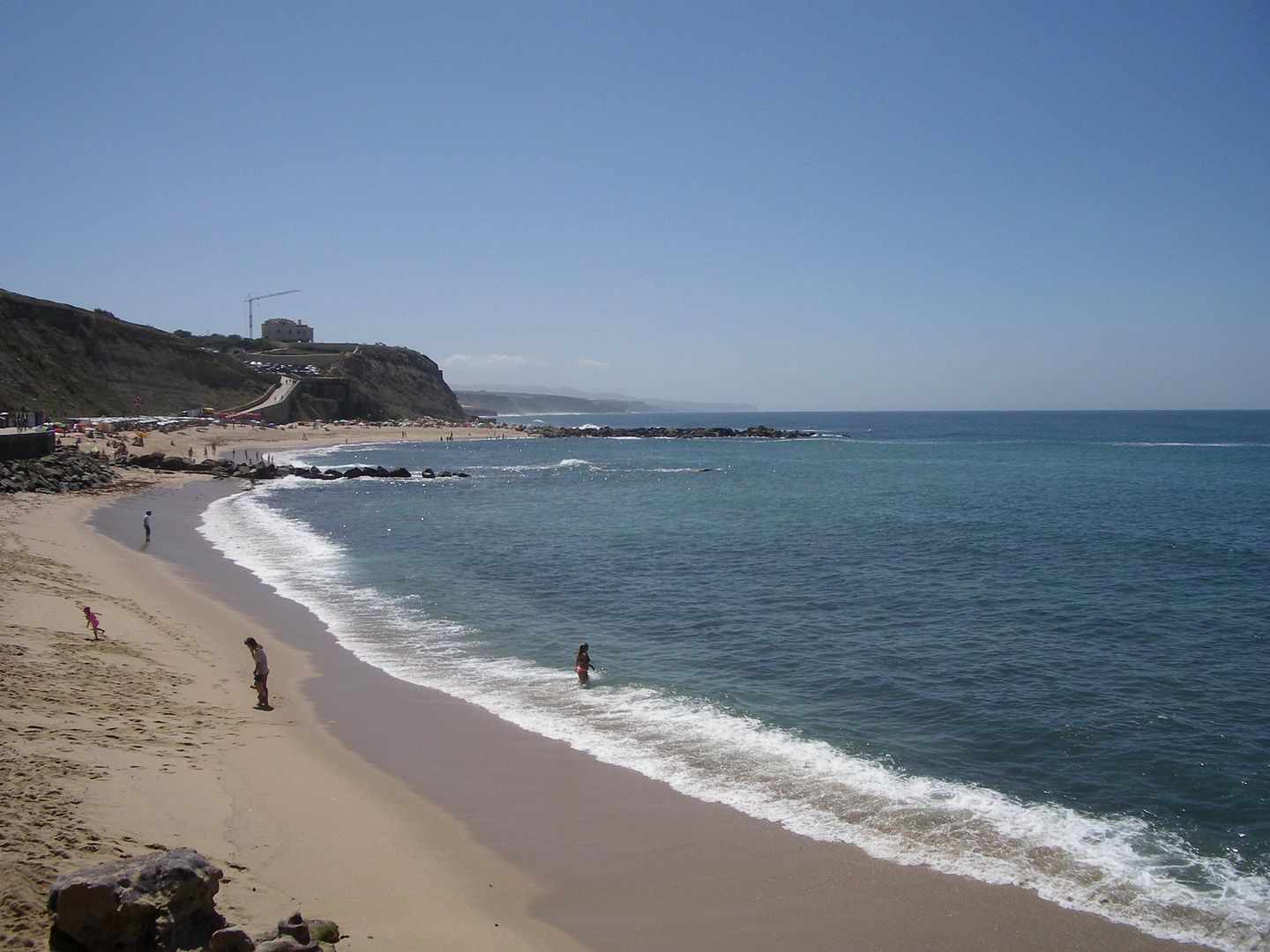 And between the hotel and Ericeira is this superstrange place called Mafra, where one of the former kings decide to spend some tax money and built a summer house
Looks like nice, isn´t it?
Indoor
This is truly a massive building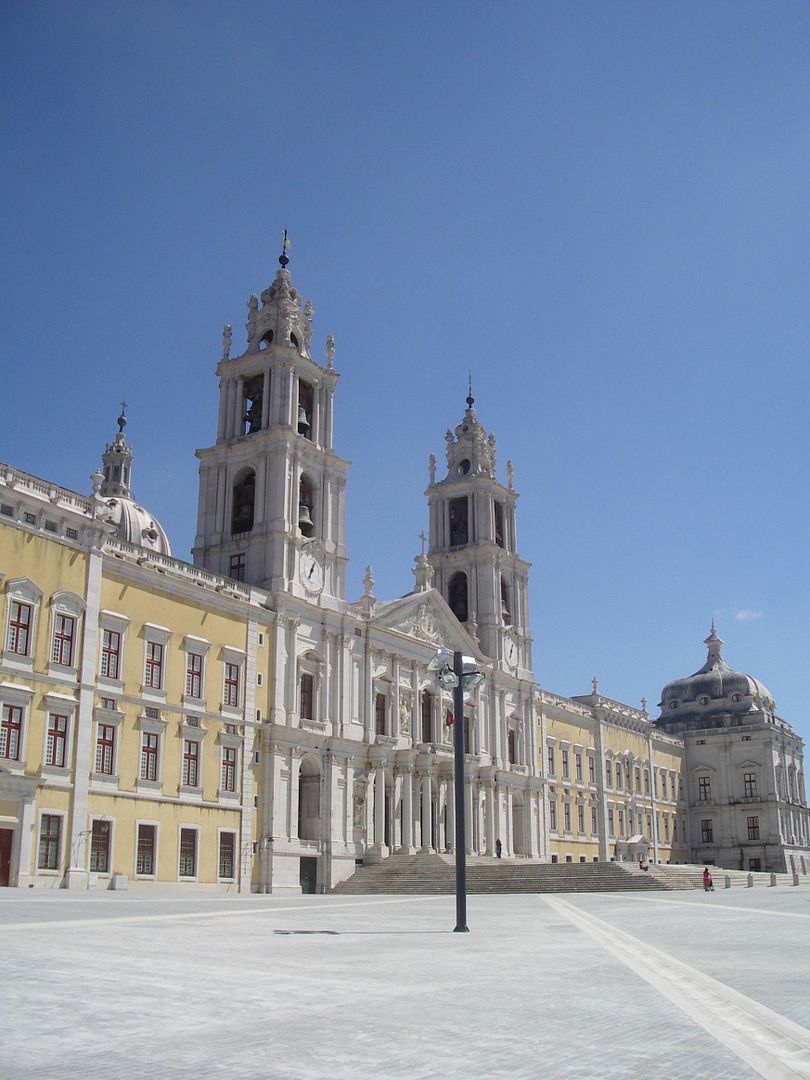 Also this way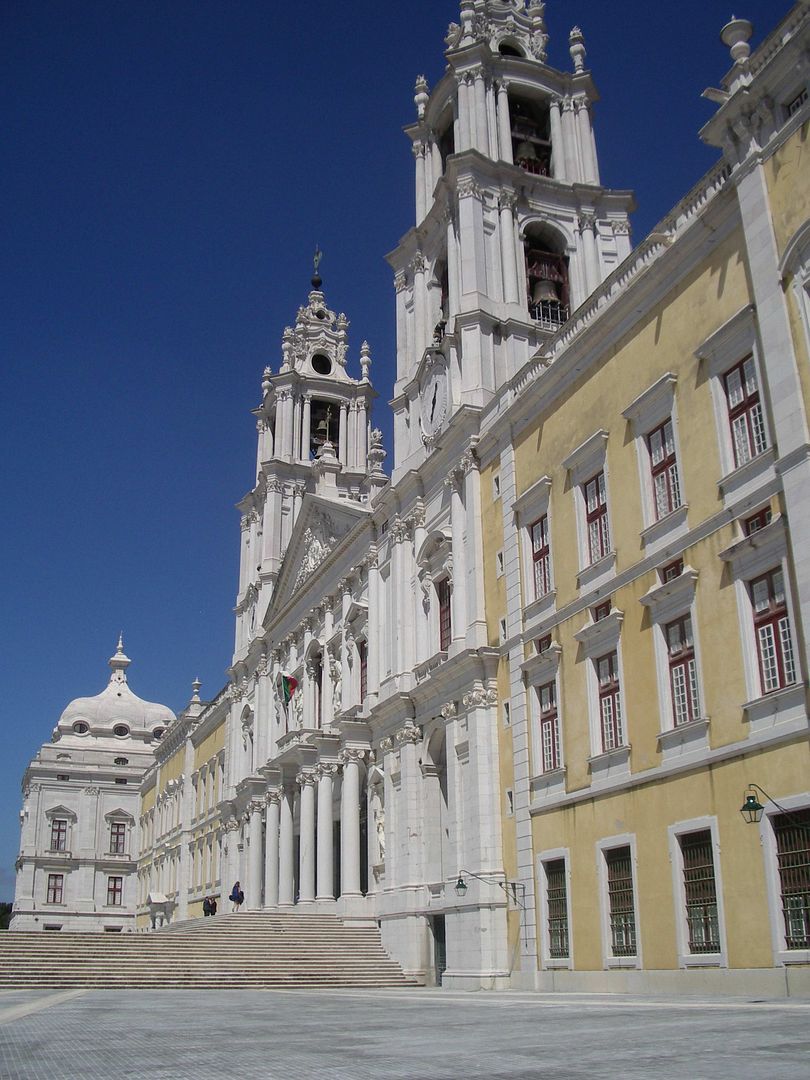 I´am in immediate need for some more flying around now and also to catch these difficult new departure airport, a new airline and a rare plane type, oh yes!.
..................................................................................................