Asia 7: Going Beyond Expectations. MH KUL-DAC on the A330
Previous Reports in this series:
Part 1:
Limoncello with Alitalia. BA/AZ LHR-MXP-FCO-NRT
Part 2:
JALing it to Beijing. JL HND-PEK 772 Business
Part 3:
Around China with China United, China Eastern & Grand China
Part 4:
First with Cathay Pacific: HKG-TPE F on the B744
Part 5:
Fine Dining on Scoot. TPE-SIN on the 777
Part 6:
Silk Air and Firefly around the Malay Peninsula. SIN-LGK-SZB
Hi!
Thanks for clicking on
Part 7
of my Autumn Asia series.
As already mentioned, I decided to book a flight with Malaysia Airlines from Kuala Lumpur up to Dhaka. Of all the flights in the world that i've booked (which is many) this flight probably showed the most bizarre availability of them all.
Approximately 1 month out I started looking. It seemed every date had the same low fares. Brilliant. However, a week later when I came to book, I noticed that in a sort of chronological cascade effect, availability would go from the cheapest fare (or something nearby) to sold out. Nothing in between. No high Y fares to be seen. It was either cheapest seats, or sold out. Everyday I checked, and the corresponding day, 2 weeks or so later, would now be sold out….not a standard sort of sales approach. Odd. As my original preferred date had vanished, I went for one a few days later (hence ending up with 9 nights on the Peninsula, rather than the original 3).
One major benefit for leaving later was that at the magical changeover from summer to winter, the times also changed. The flight would now leave some 4 hours earlier than before, departing KUL around 6pm, arriving into Dhaka sensibly around 8pm. The summer times I might have ended up with was 10pm to midnight…not so nice.
For the DAC-KUL pax, the times got worse for winter. Instead of approx. 1am-7am times, now it was 9pm to 3am…urgh. Still, not an issue for me.
The map, courtesy of GC Mapper, of this report: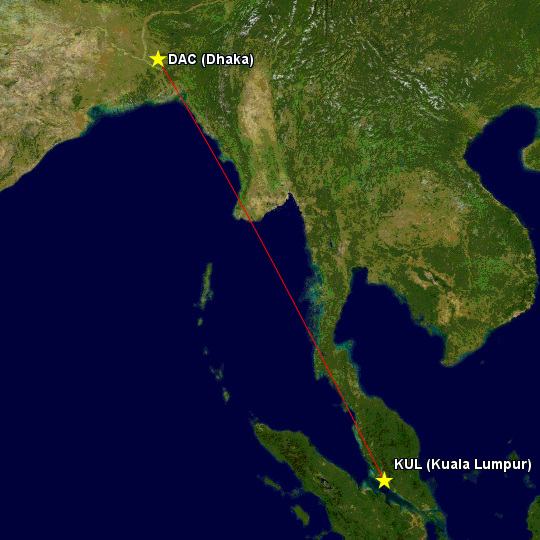 The map, courtesy of GC Mapper, of what is currently booked for this series: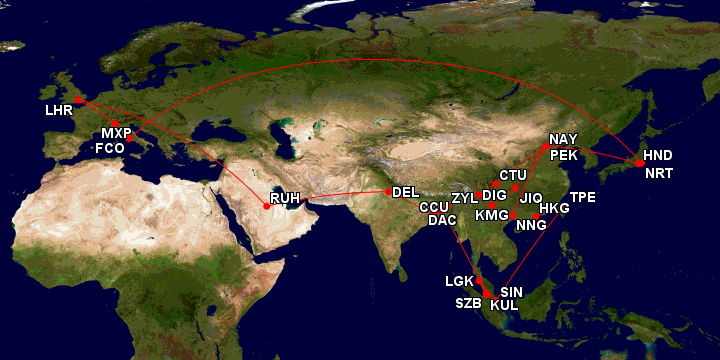 I stayed my 3 nights at the beautifully designed Royale Chulan Hotel. This is a 5* Malay style hotel, and it was done very nicely. The service wasn't always 5* though. The prices were better than most of the Western chain competition.
The room….clean, spacious and elegant, with some colonial styling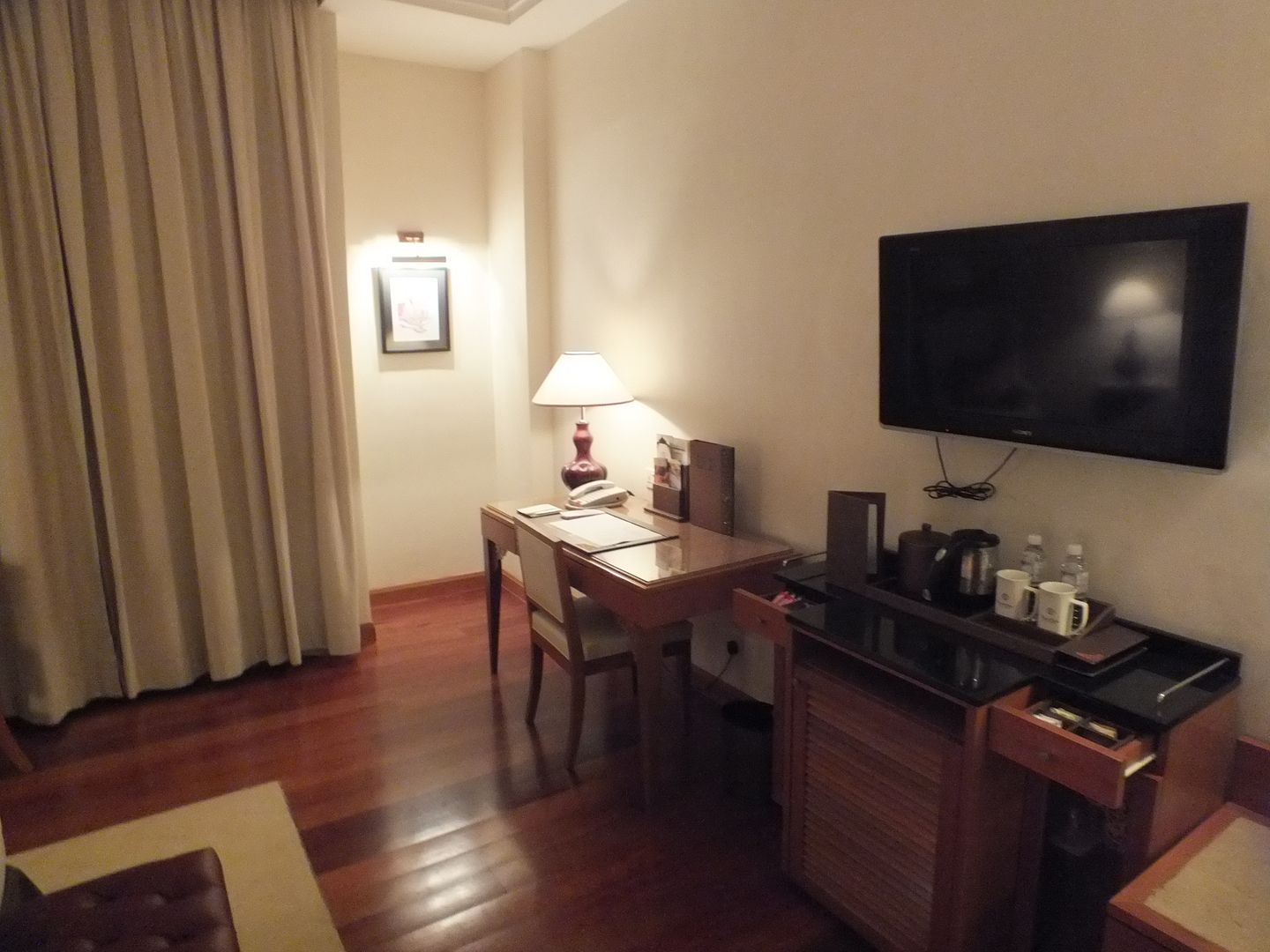 I was promised a pool view room….this is the view
Obviously, something was amiss. The next day I was able to change to a pool view room.
Much better…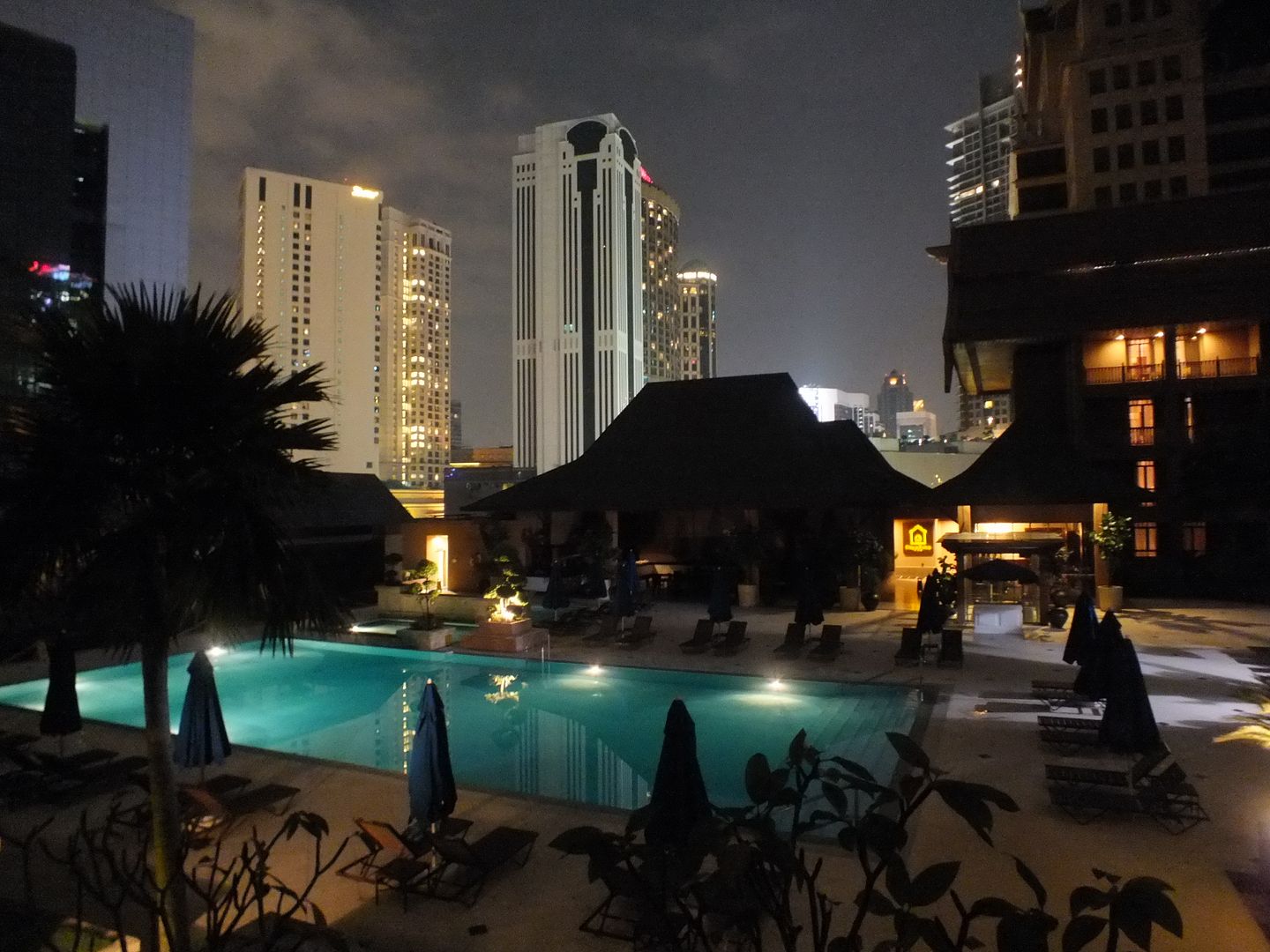 And you can even see the Towers!
And the Towers from the front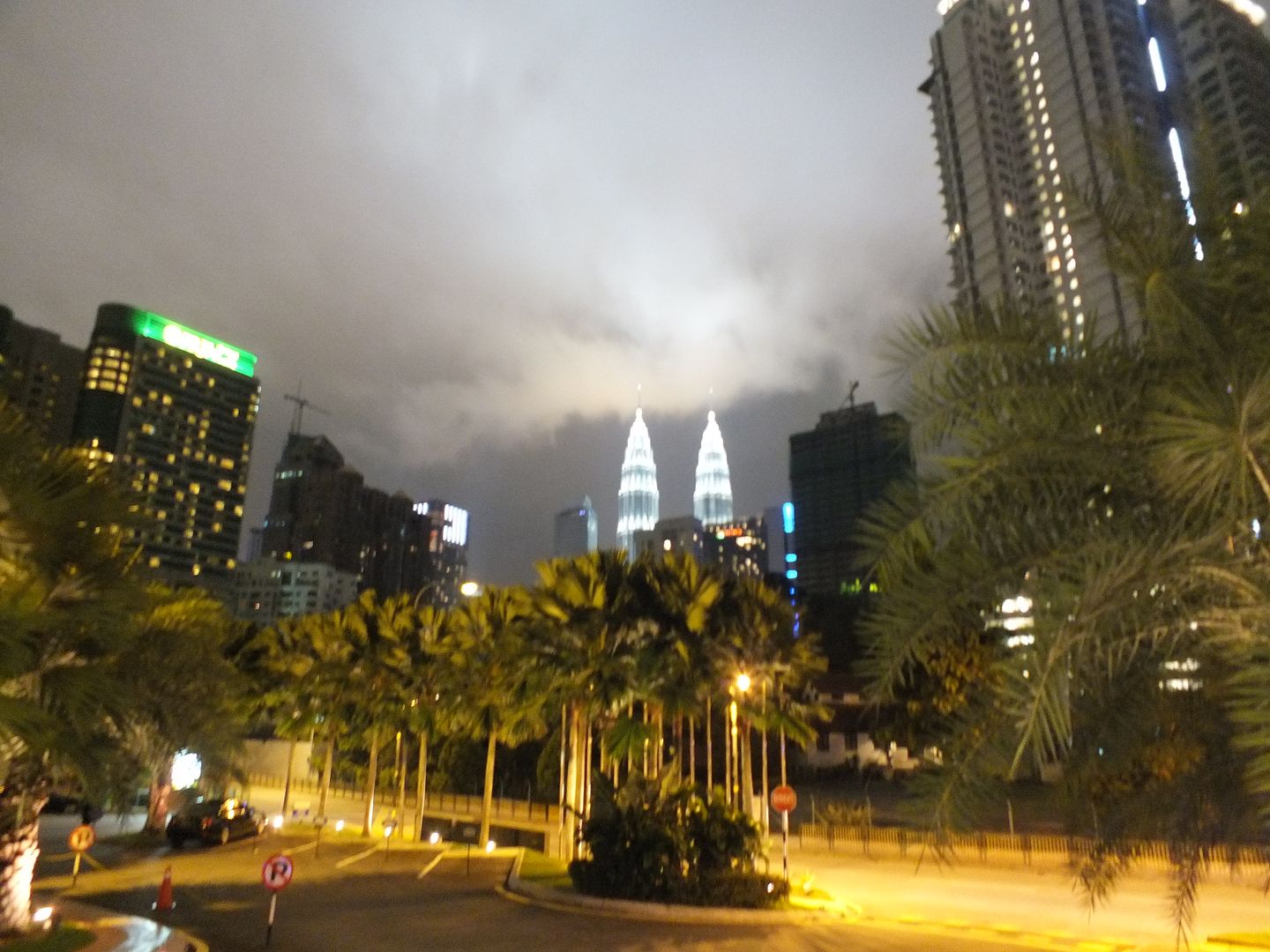 I wonder if Mr.Berlusconi has enjoyed the spa here?
I was lucky enough to catch up with Singaporean a.netter Ryanair!!! and some of his friends whom happened to be in KL for the weekend. We had a good time eating and drinking…thanks for the tour guiding too!
We had a few drinks in the Hilton….are they allowed to sell Cuban cigars in a US chain hotel?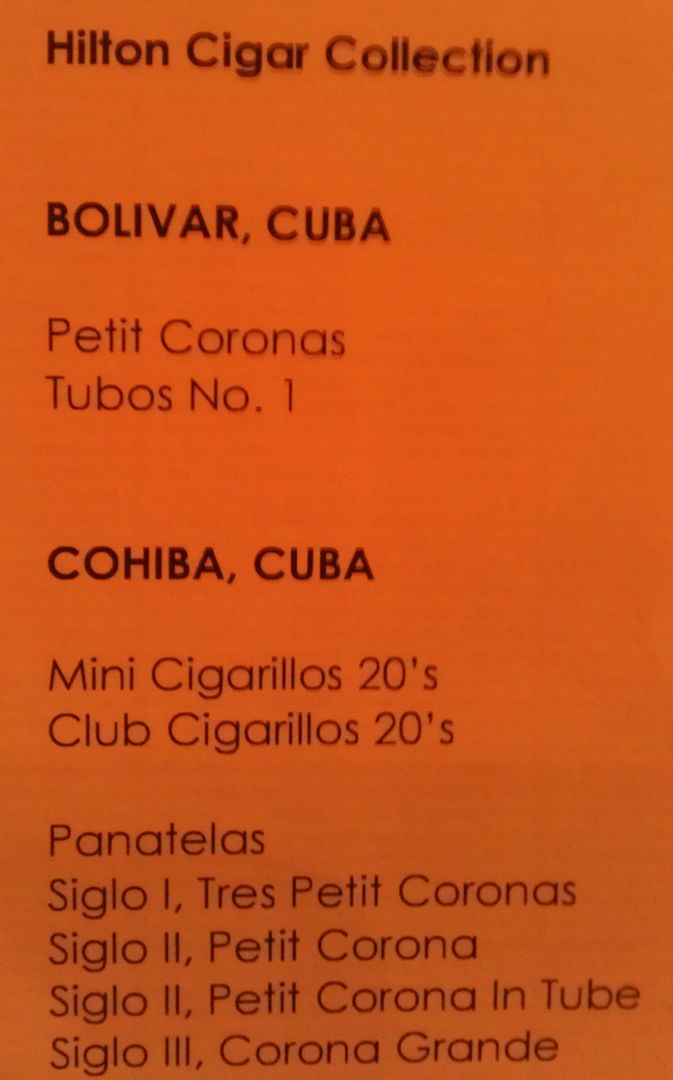 A trip to KLCC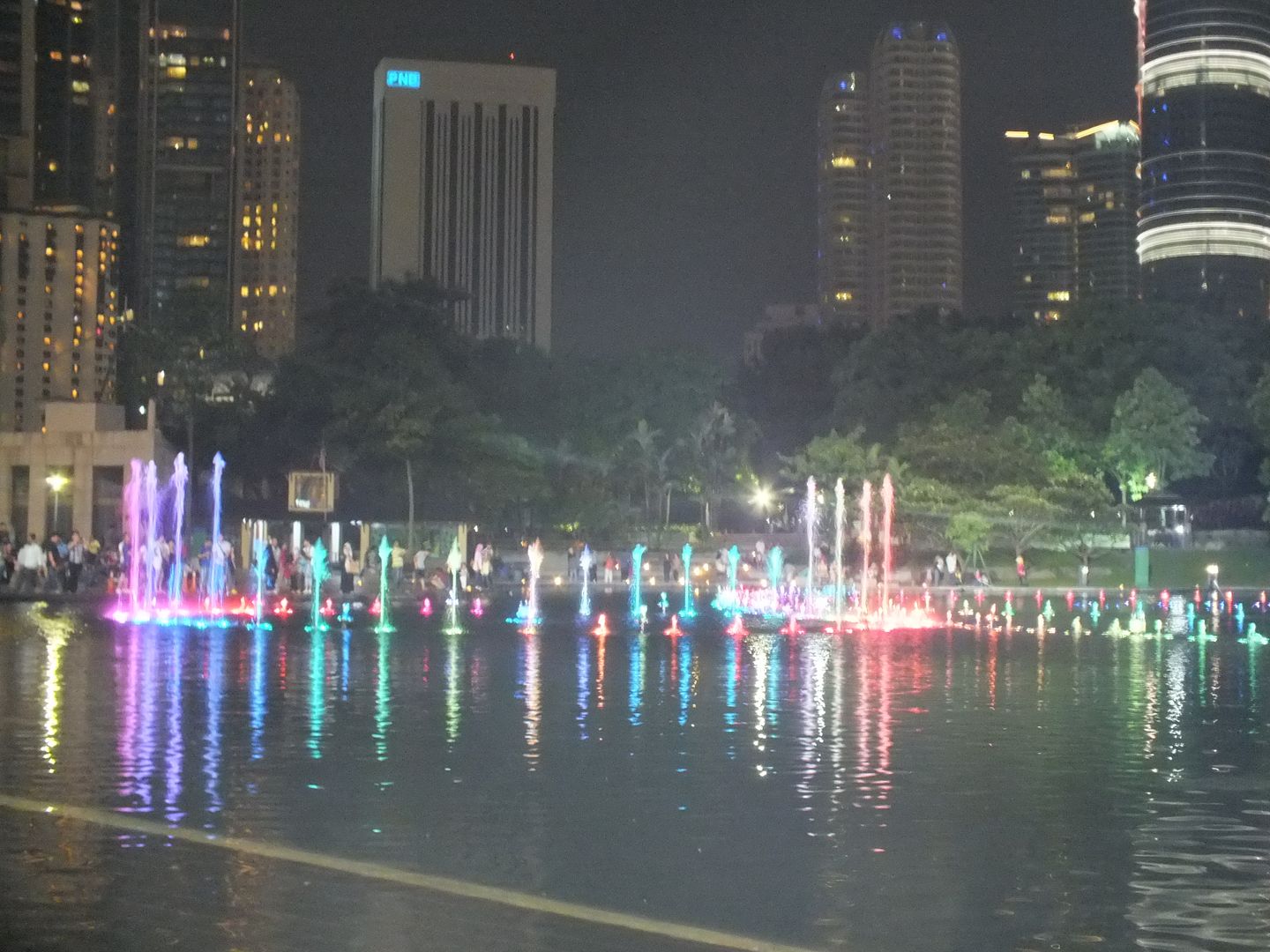 Lots of tasty food to be had in Malaysia. Street food at 3am: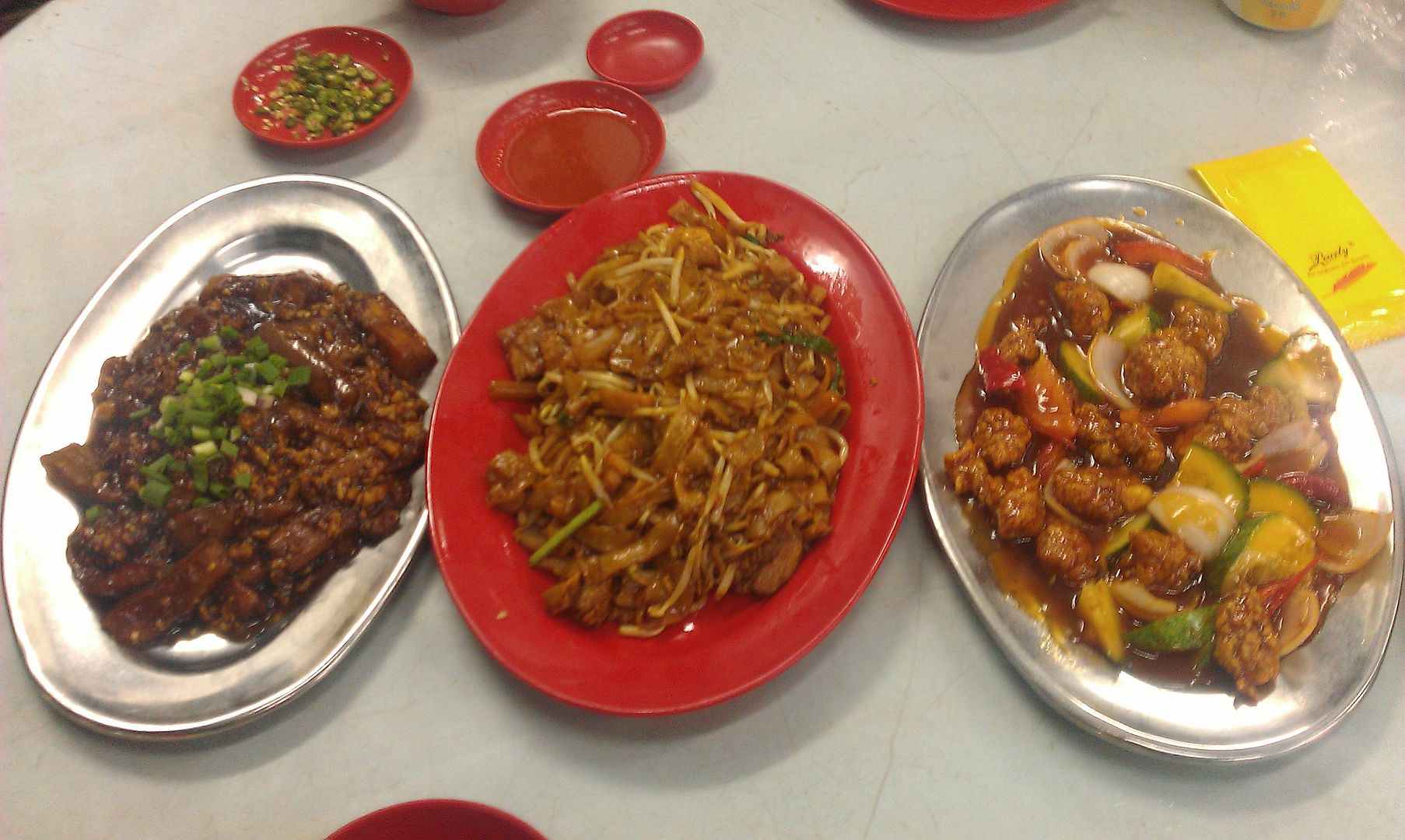 A poolside burger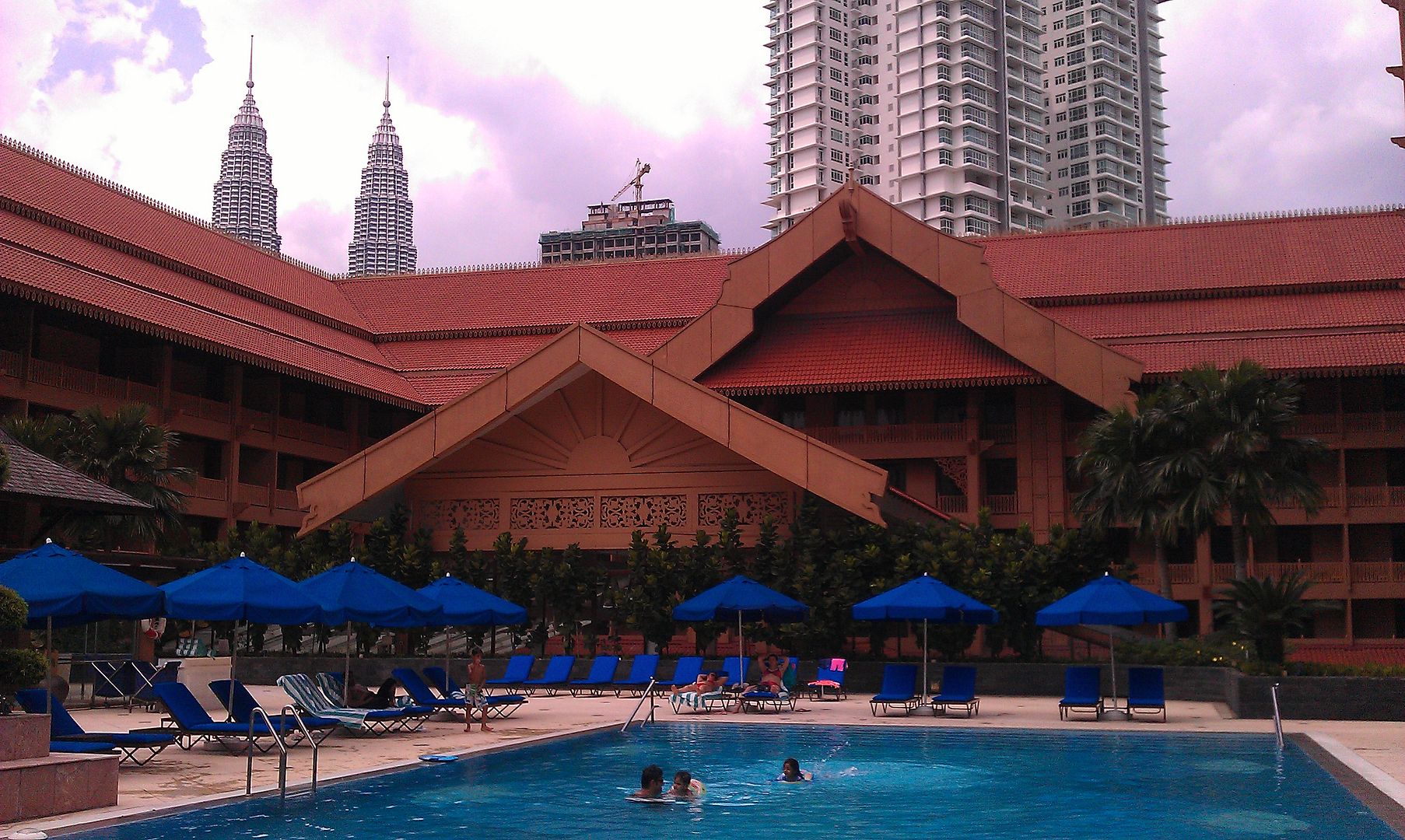 Traditional nasi-lemak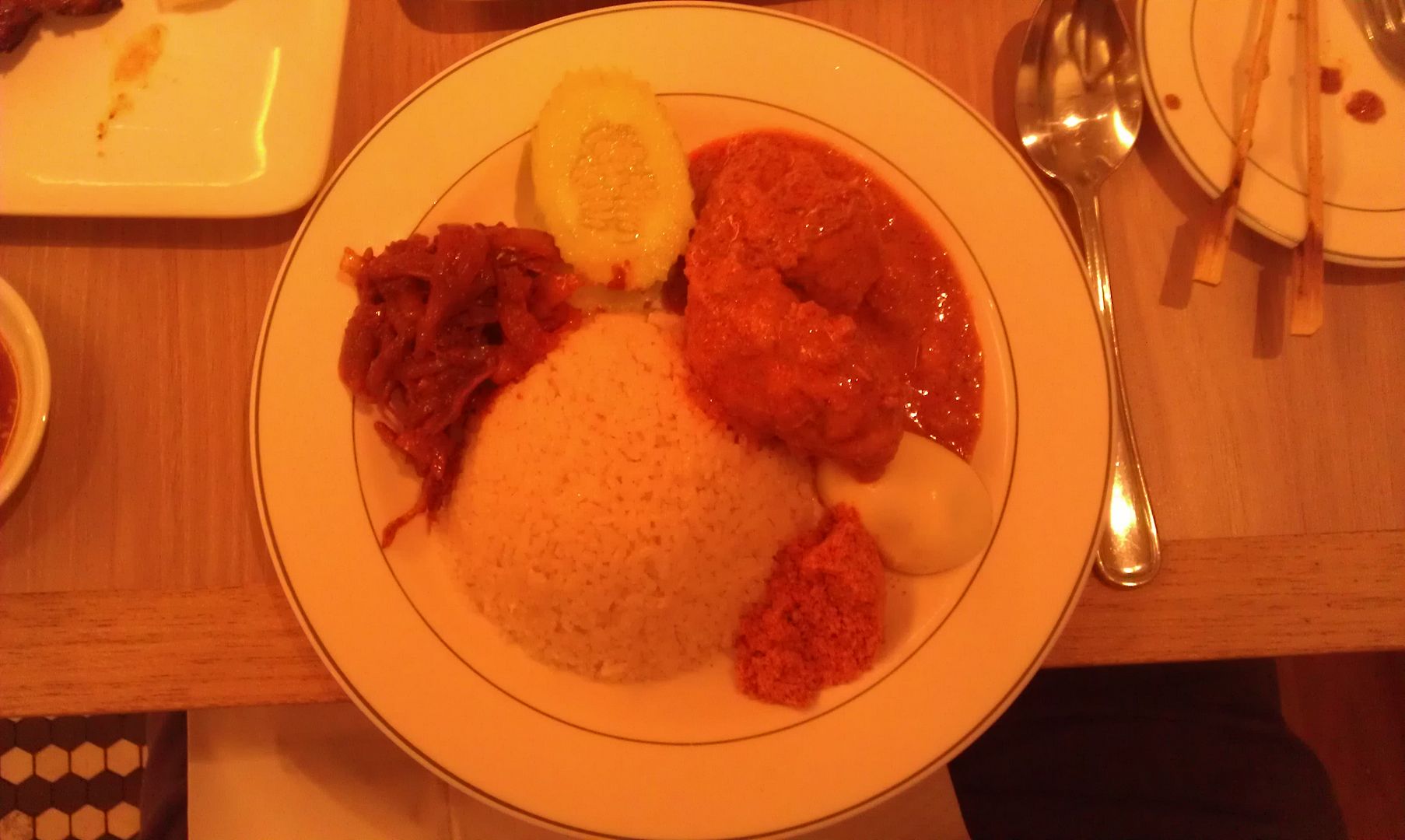 I met up with some family friends who've done pretty well for themselves…their house is amazing
We drove out to Port Klang for a steamboat dinner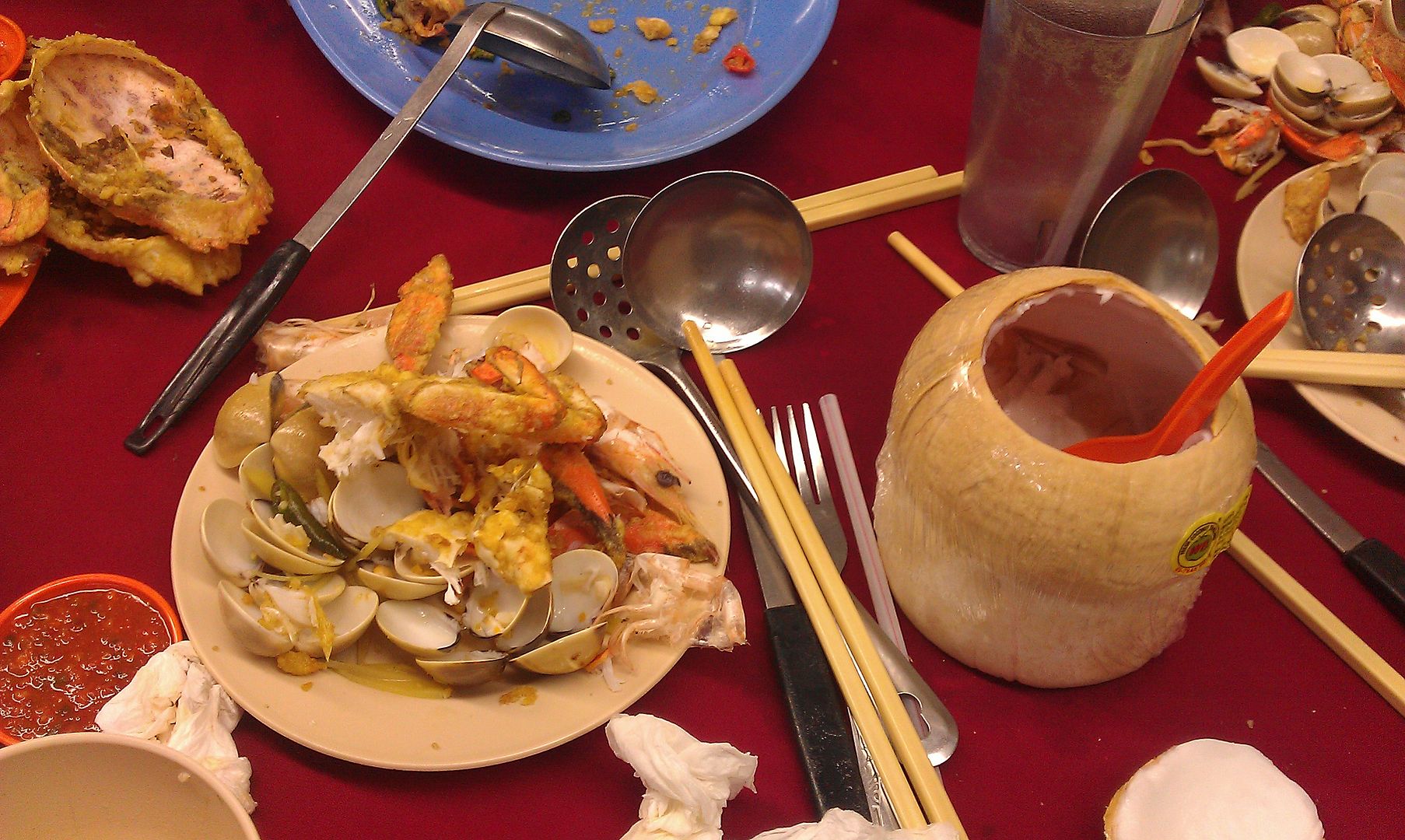 After a pleasant few days in KL, it was time to head to Dhaka. The loads were looking pretty busy in economy (there were no seats for sale, availability in Y was 0), whilst business looked pretty empty. When I checked in online, I decided to just go for the closest aisle to the front (I guessed it'd be night, so no point going for a window). My arrival into DAC would coincide with Tiger from SIN, and CX from HKG, so immigration could be busy…I'd need to be fast getting off. Anyone think the white splodge at the top looks a bit CXesque?
I was happy (and very surprised) to see that the seat map corresponded with the newer A330s on the MH fleet. Unlike their older counterparts which lack PTVs, and have dubiously coloured seats, the new A330 have the latest edition entertainment systems. Excellent! I would have thought that the rather unprestigious route to Bangladesh would have been the last to get the top of the range plane.
Ryanair!!! was kind enough to drop me off at KL Sentral Station for the express train to KLIA. MH (as well as BI, EK and CX) maintain a check in desk at the station.
I enquired about an upgrade to C, but the rate was a bit higher than I wanted to pay. If the flight was full, I might as well play seat roulette and see if I get a better seat at the gate.
On the train…it's pretty nice on board…certainly beats taking a taxi through the traffic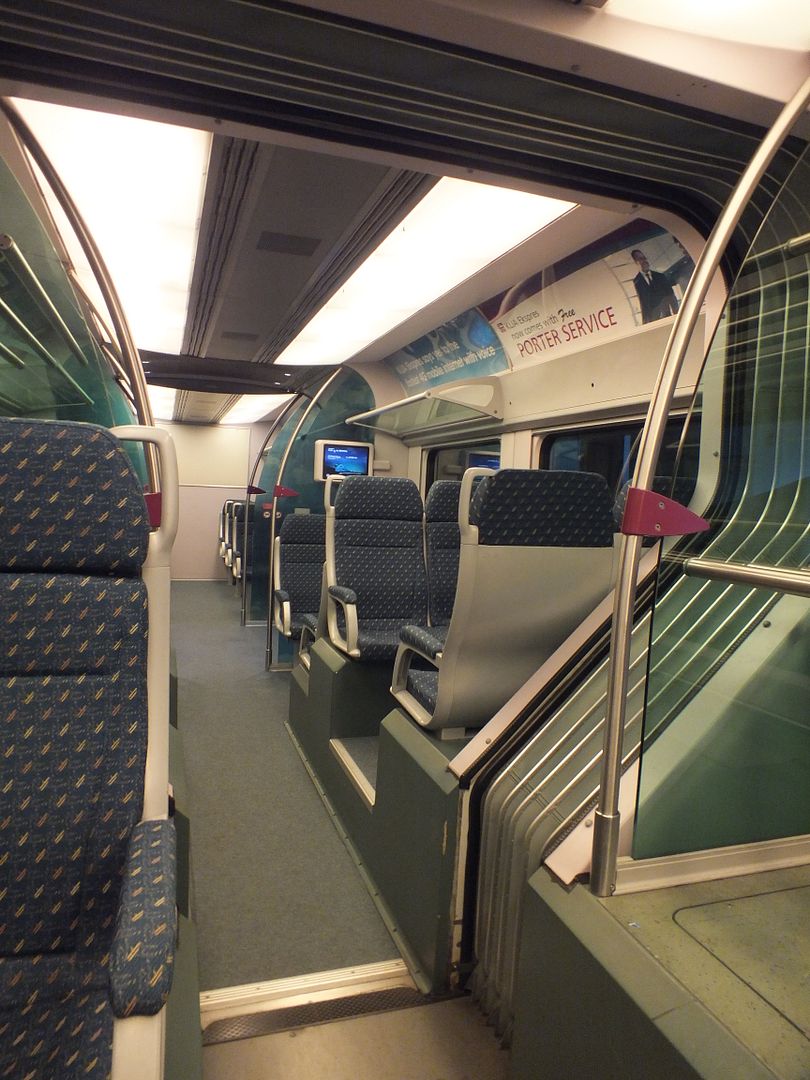 They even had wifi aboard
I was very glad I'd checked my bag in at the station, as the queues in the terminal were pretty long.
After a quick visit to the post office for stamps, I headed to the viewing area. Not too much of interest this afternoon (as always).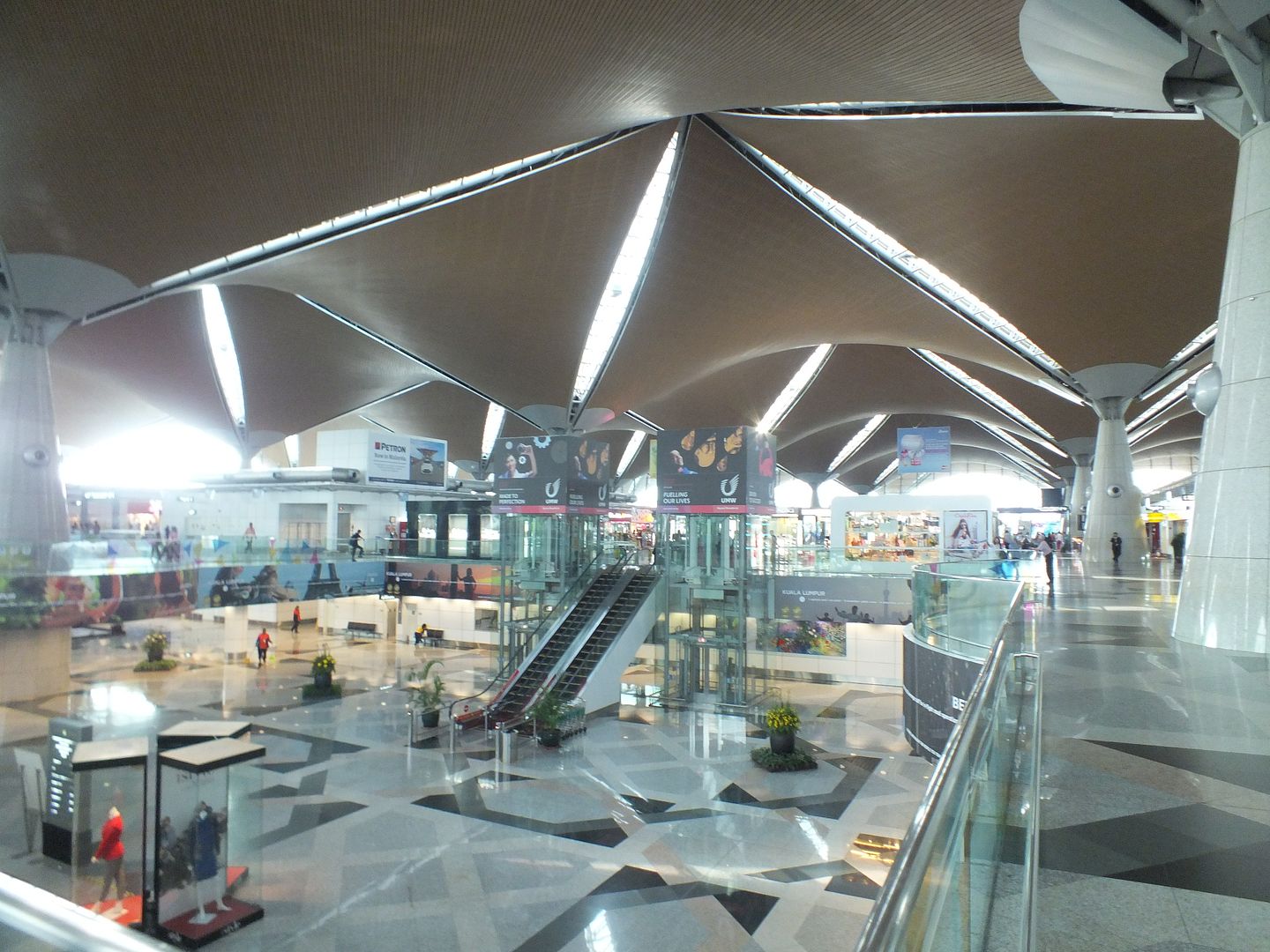 So, what do we all this of this livery?
Or this one?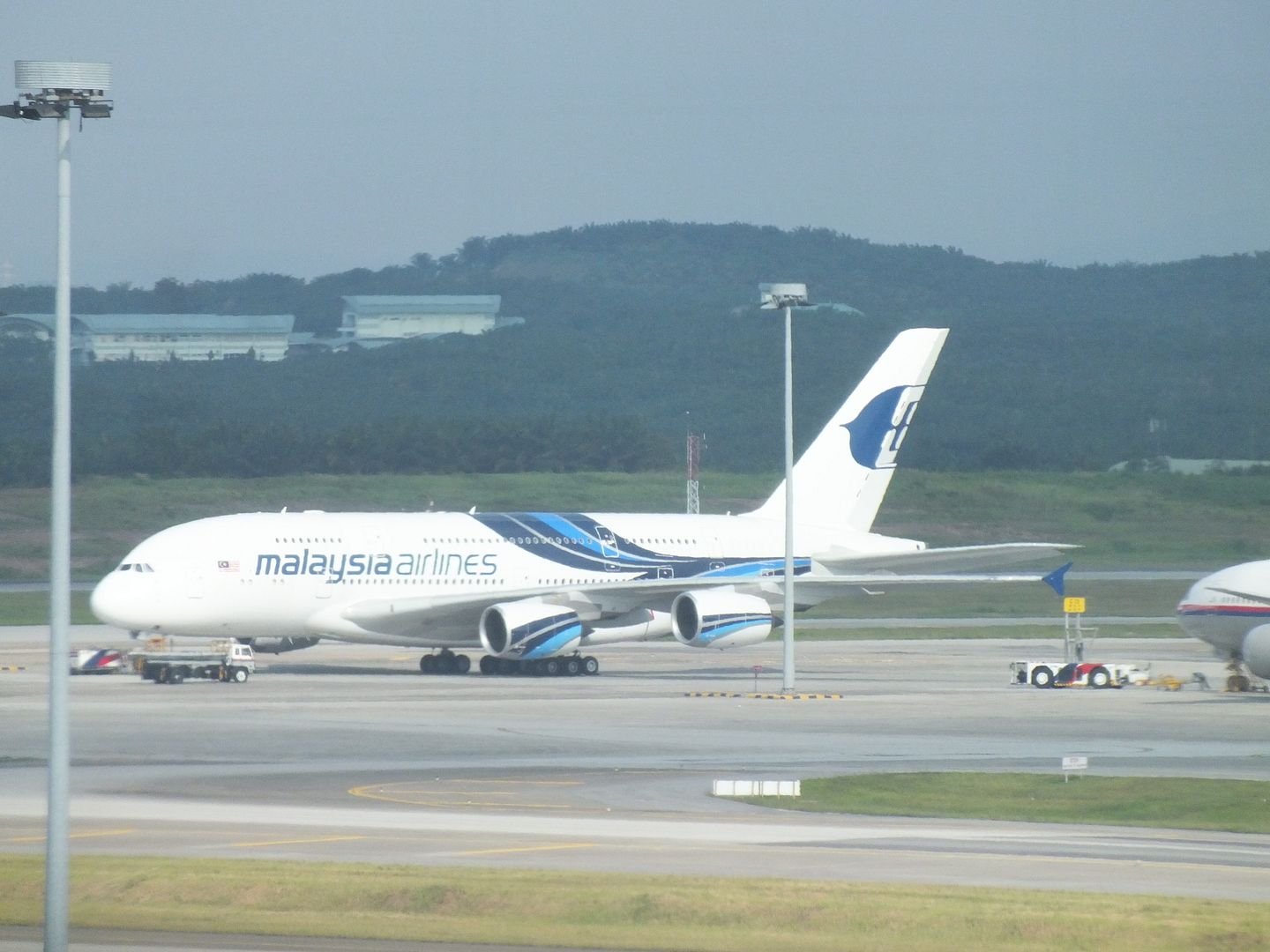 Or the original?
MH seem seriously confused in this regard. The old livery was rather boring, but I find it preferable to the two newer ones. They need to go on an expedition to BKK to see how to paint a plane nicely.

A brand new A330-300….this would actually be my plane, the newest in the MH fleet (9M-MTJ), being just over a month old.
The (mainly) domestic pier. My
flight from Hong Kong
arrived here a few years ago…easy for a domestic connection.
The Firefly 737 is no longer operating for Firefly…not sure what it's up to
The best holiday of my childhood (that I can recall) started on an MH 744 on the lunchtime LHR-KUL service….I think I was around 9, and the crew took a photo of my siblings and I with a polaroid….very cool!
"Kuala Lumpur" resting before another long-haul trek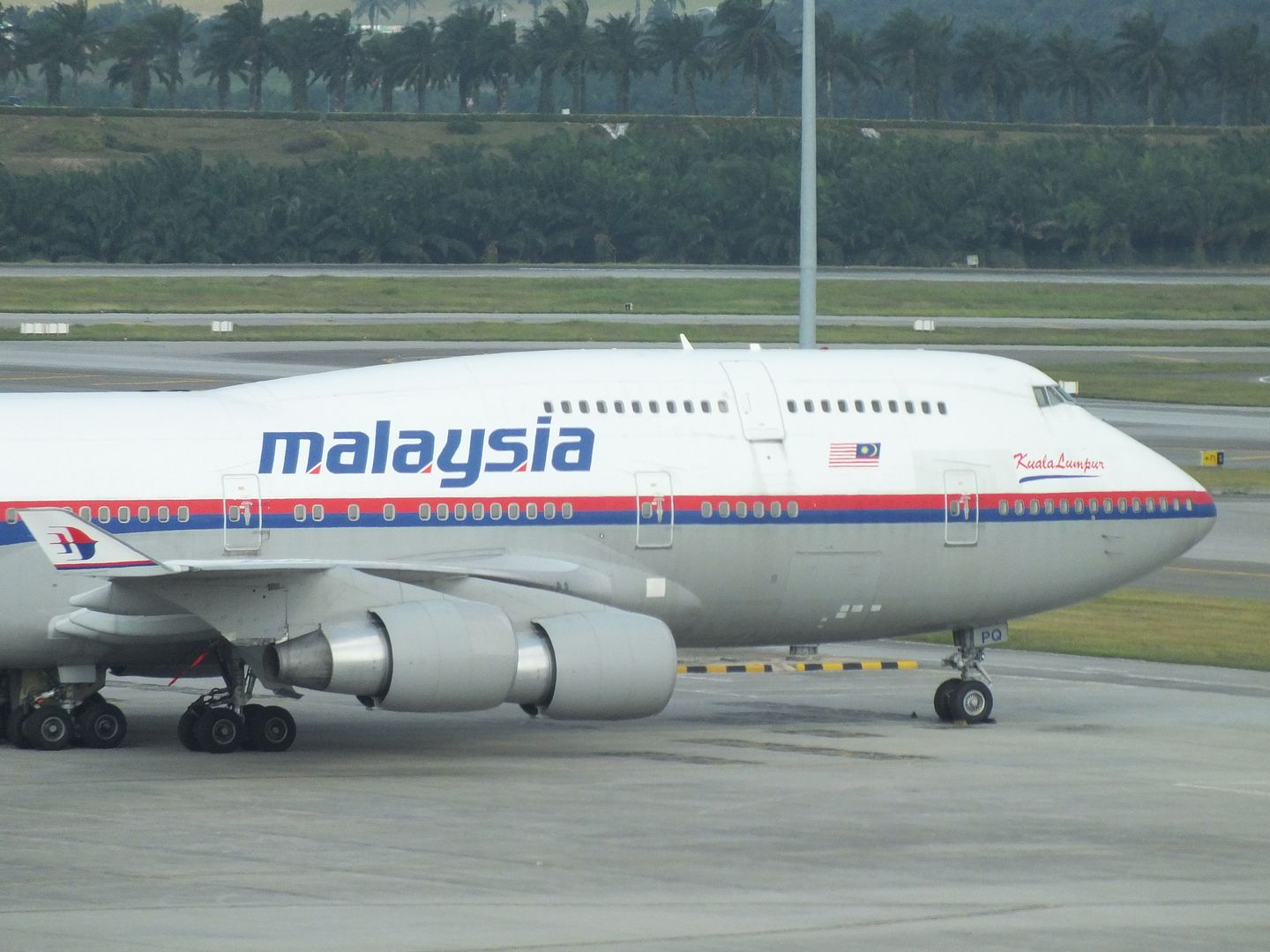 KUL….empty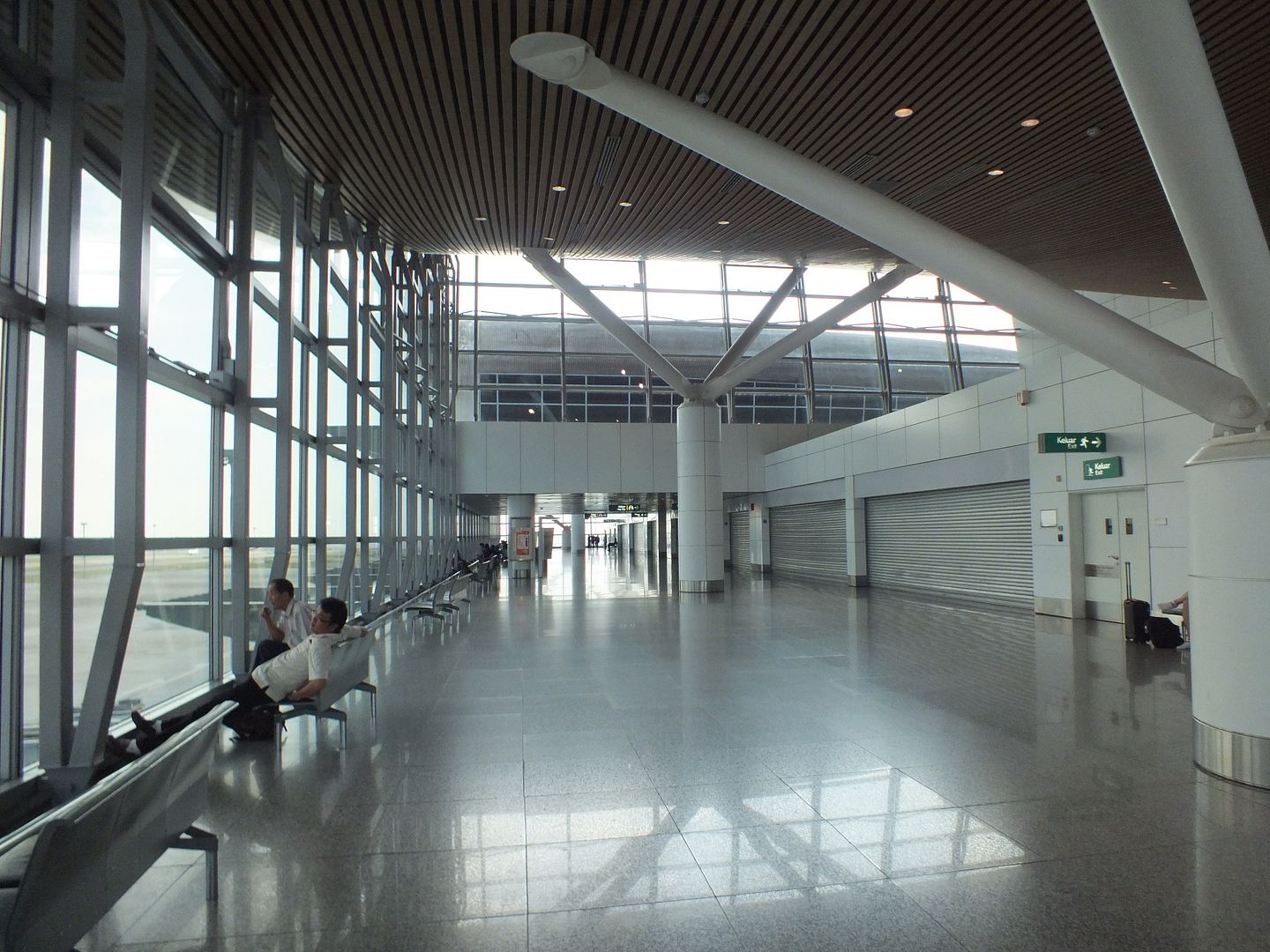 Overlooking departures from the corridor to the viewing area
FIDS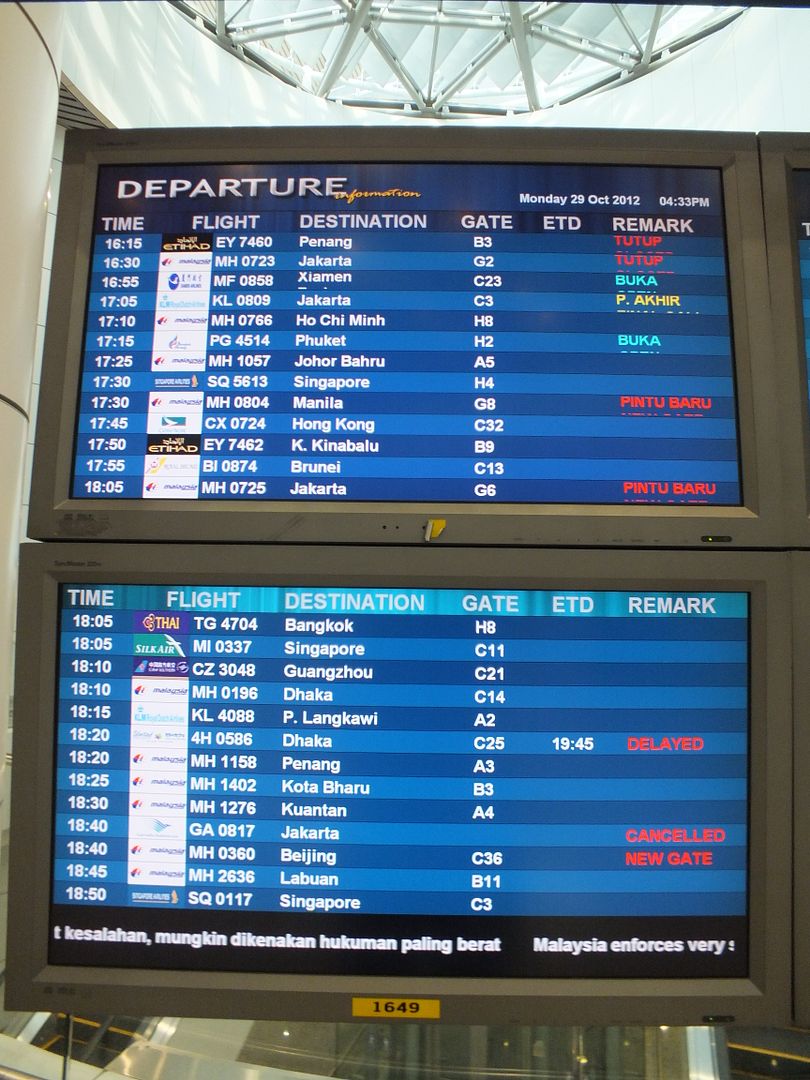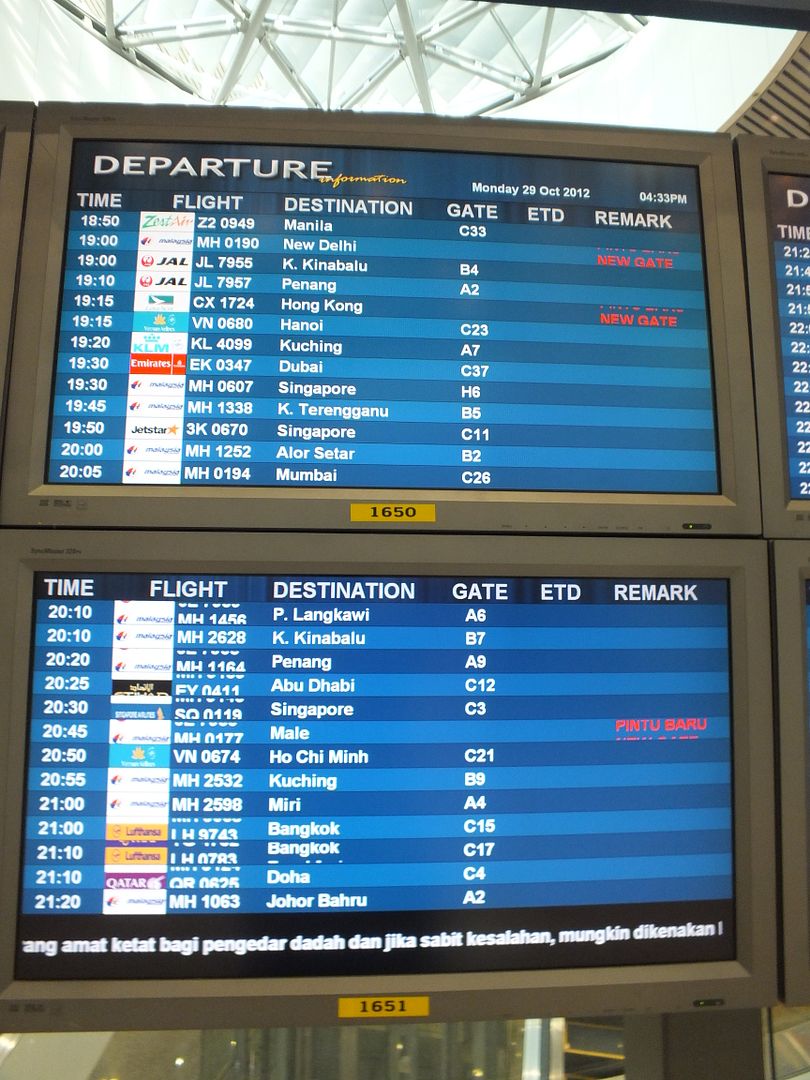 After clearing security and immigration (which was pretty quick and easy), I stopped at the nice gaggle of models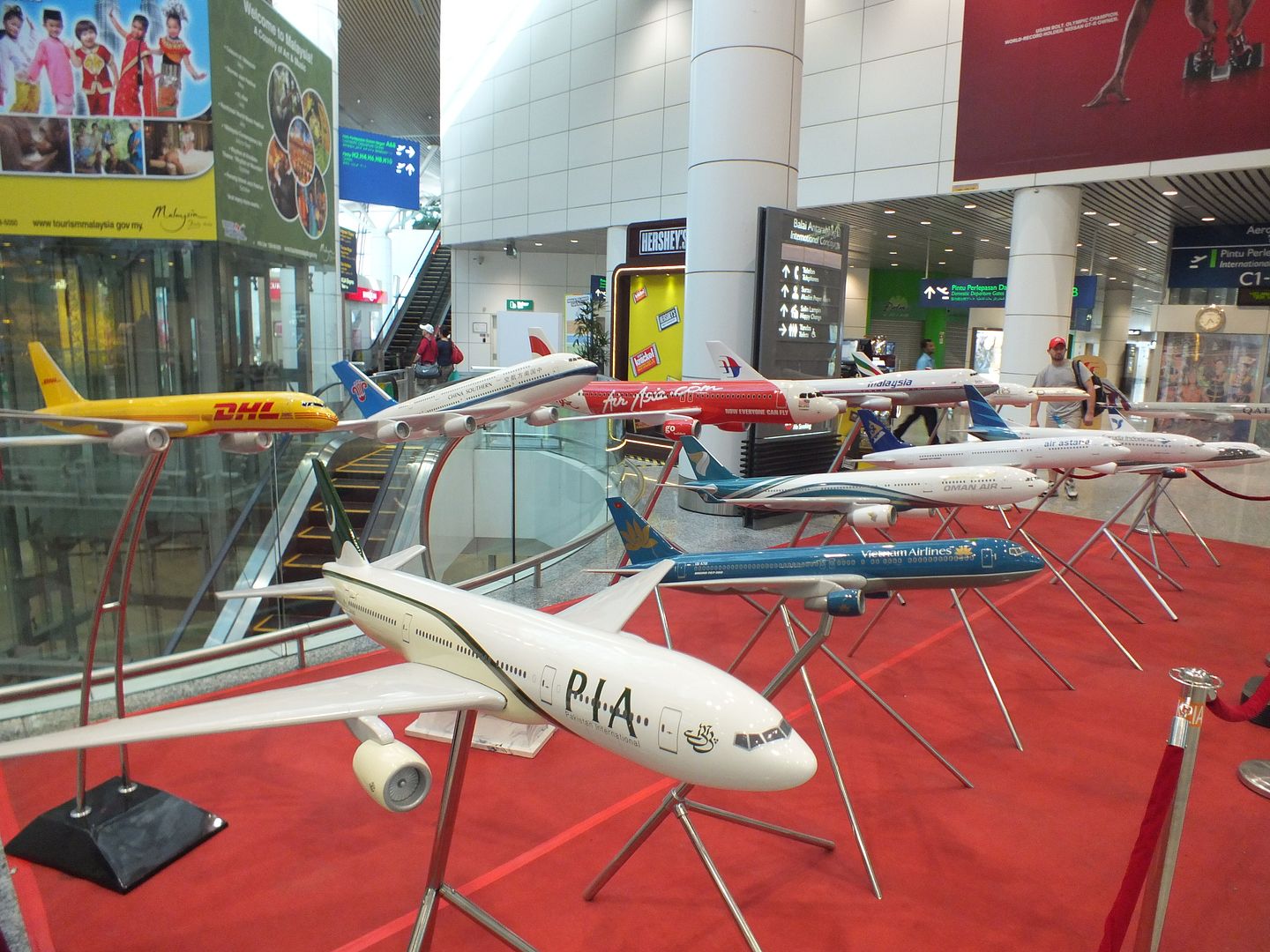 Then took the train over to the international satellite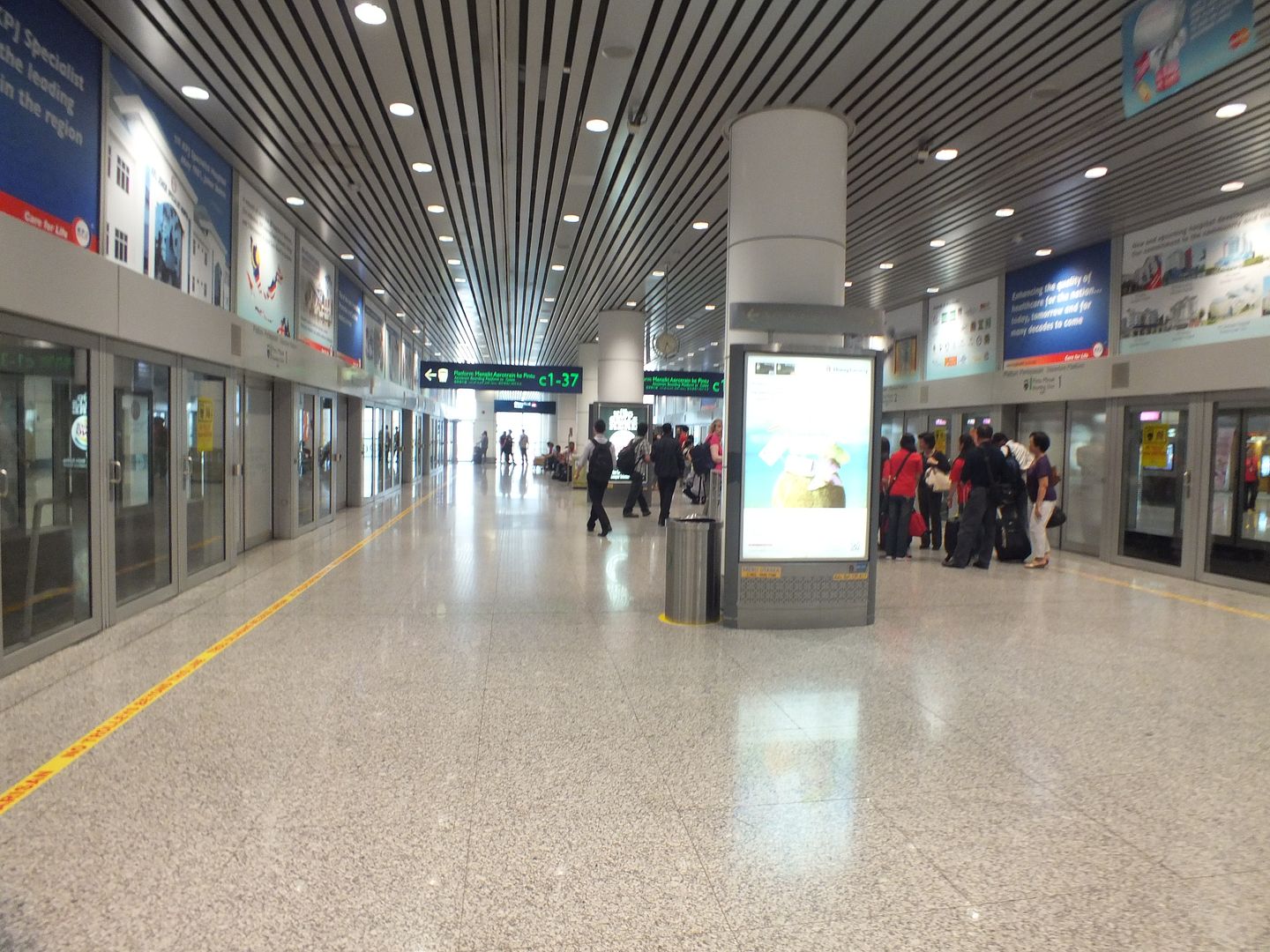 Time for a quick walk in the jungle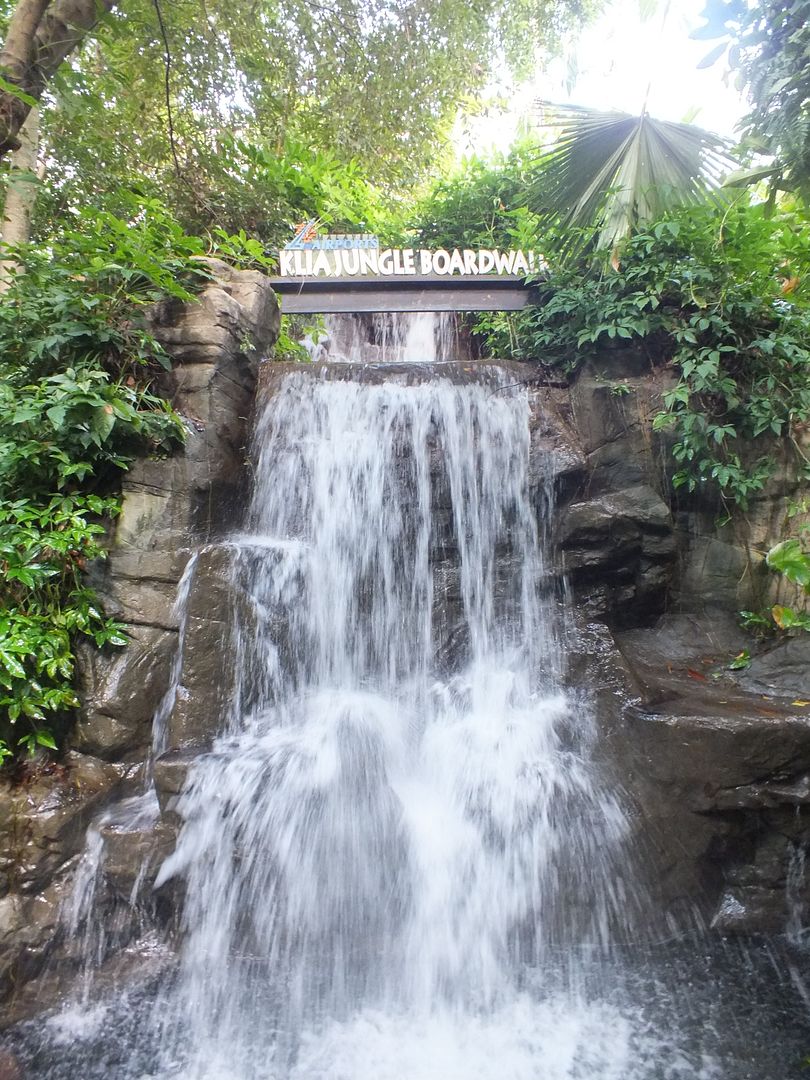 Inside the satellite building. There wasn't an awful lot to do…sadly KUL lacks the cinema etc unlike SIN.
As I was lacking a louge, I paid a visit to the Fauchon café…the eggs benedict was pretty good
KL is in town. I think this one continues to DPS?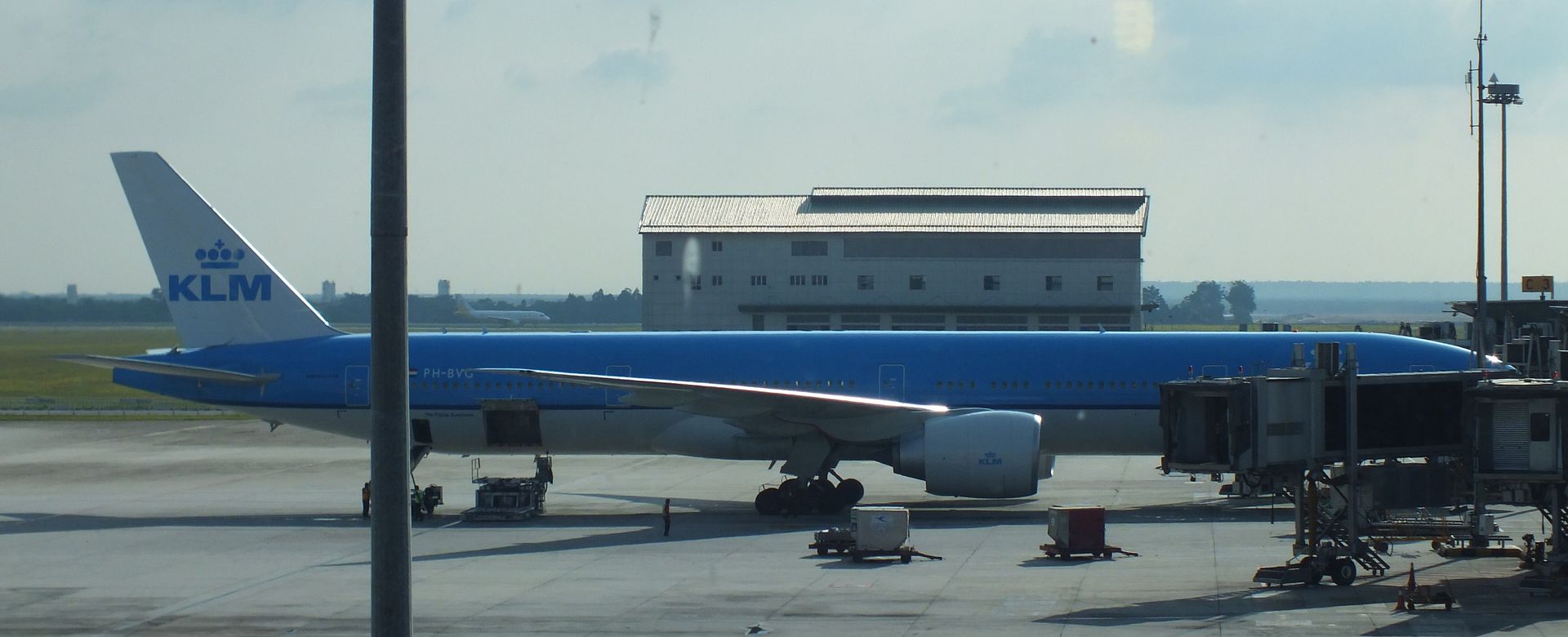 And CX

Dhaka…hopefully boarding soon
Walking down to the gate
Plenty of people waiting to be let into the lounge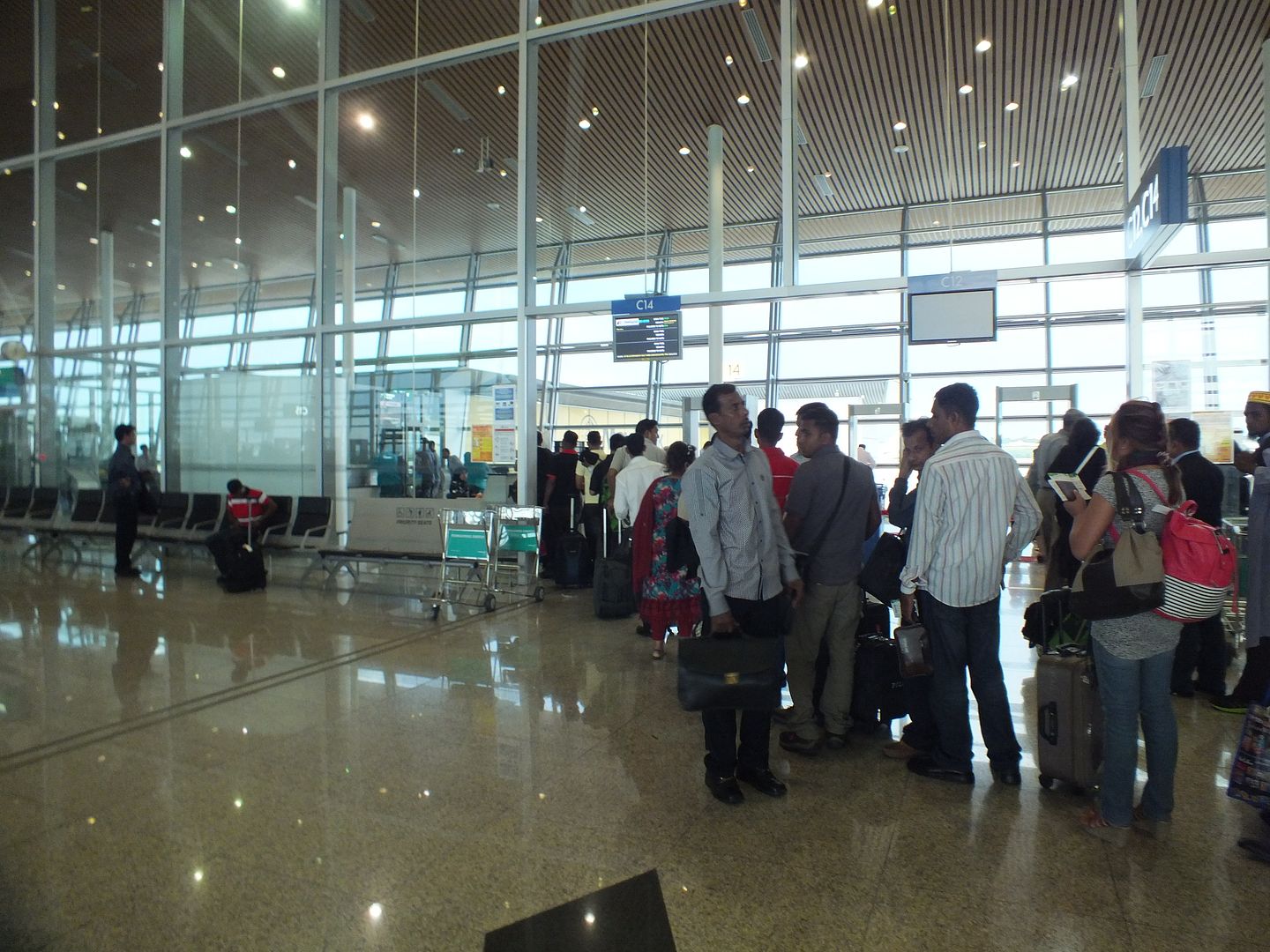 My shiny new plane
After a final security check, I was let into the lounge….sadly no beep, no upgrade.