Asia 8: United Airways DAC-ZYL, Jet Airways DAC-CCU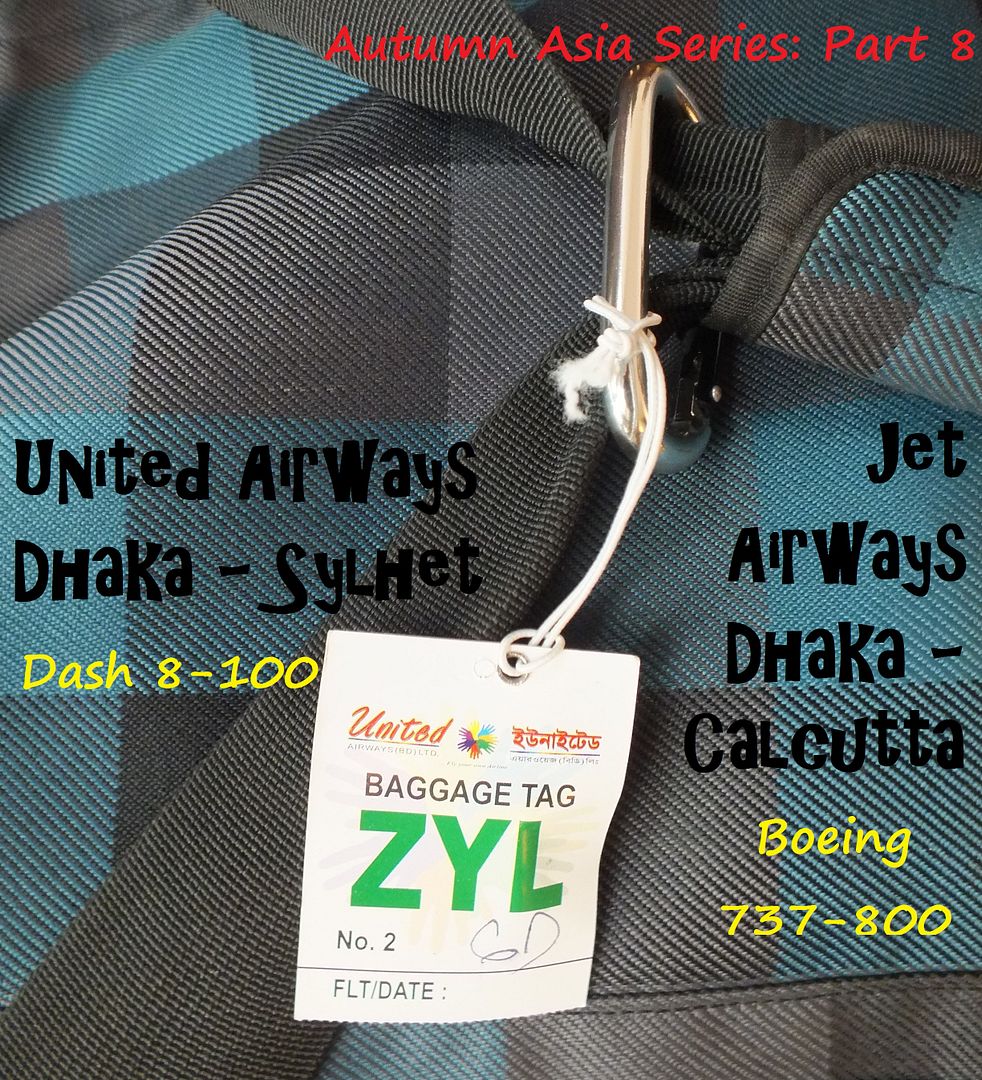 Previous Reports in this series:
Part 1:
Limoncello with Alitalia. BA/AZ LHR-MXP-FCO-NRT
Part 2:
JALing it to Beijing. JL HND-PEK 772 Business
Part 3:
Around China with China United, China Eastern & Grand China
Part 4:
First with Cathay Pacific: HKG-TPE F on the B744
Part 5:
Fine Dining on Scoot. TPE-SIN on the 777
Part 6:
Silk Air and Firefly around the Malay Peninsula. SIN-LGK-SZB
Part 7:
Going Beyond Expectations. MH KUL-DAC on the A330
Hi!
Thanks for clicking on
Part 8
of my Autumn Asia series.
This report will cover my domestic hop from Dhaka to Sylhet (ZYL) on United Airways, my trip back to Dhaka, and my onward flight to Calcutta on Jet Airways.
Why United Airways to Sylhet? Well, I'd not been to the area before, and some Bangladeshi friends had recommended it. United Airways (4H) and Regent Airways (RX) both fly the route fairly regularly. National carrier Biman have reduced their presence in the domestic markets to near pointless levels following the withdrawal of their F28s. Between 4H and RX, 4H had a better fare and a better schedule.
For my onward flight to India, I was initially looking at taking the 4H flight from Chittagong (Bangladesh's 2nd city) to CCU, so as to add a new route to my Flight Memory map. However, for various reasons, I ended up having to fly out of Dhaka instead. Options for this route were Biman, United or Jet Airways of India. All were basically the same price. In the end I went with Jet, as I assumed that they'd be the most likely of the three to operate to schedule. And of course, they'd be a new airline (I'd flown JetKonnect before, but not the "proper" airline).
The map, courtesy of GC Mapper, of this report:
And zoomed out a bit to give some perspective: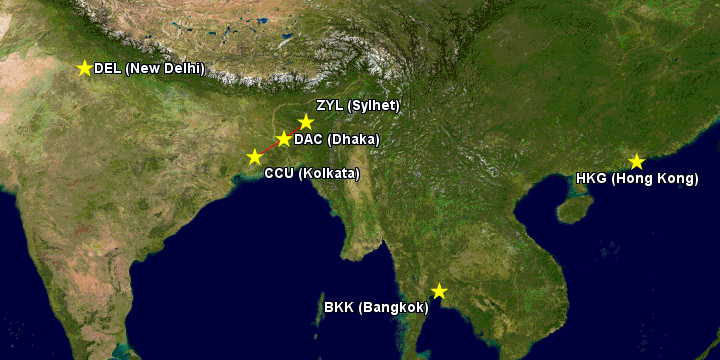 The map, courtesy of GC Mapper, of what is currently booked for this series: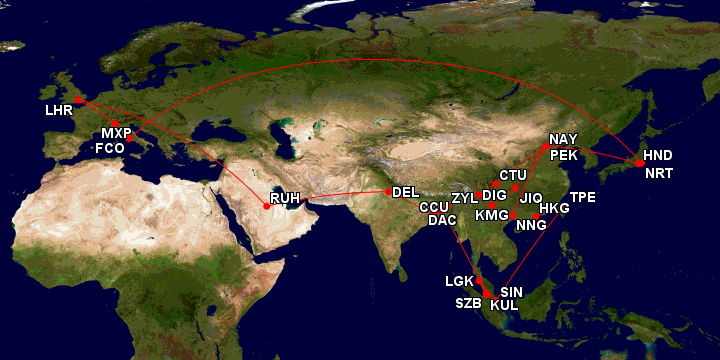 From Dhaka airport, I made my way to the Tropical Daisy Hotel….awful name, but very reasonable hotel
Great views as well
My suitcase – isn't it nice?
Next morning, after a pleasant breakfast on my balcony, I headed back to the airport. The traffic was running well today, so the journey only took 20 minutes. Dhaka is well known for having awful traffic. When I was back a few days later, it took nearly two hours to go 11km…shocking.
Check in opened an hour before departure. My bag was tagged, and I was assigned a window seat. Security was quick, and after the compulsory stamping of my boarding pass, I was let into the domestic departures area.
Queues around the single "gate"
I took a seat in the "VIP area"…..a bunch of sofas amongst a sea of plastic chairs.
FIDS. This is what an entire afternoon's domestic schedule looks like. Not terribly extensive for a population of 150 million, especially as most flights are on props. As you can see, BG operate just 2 flights a day.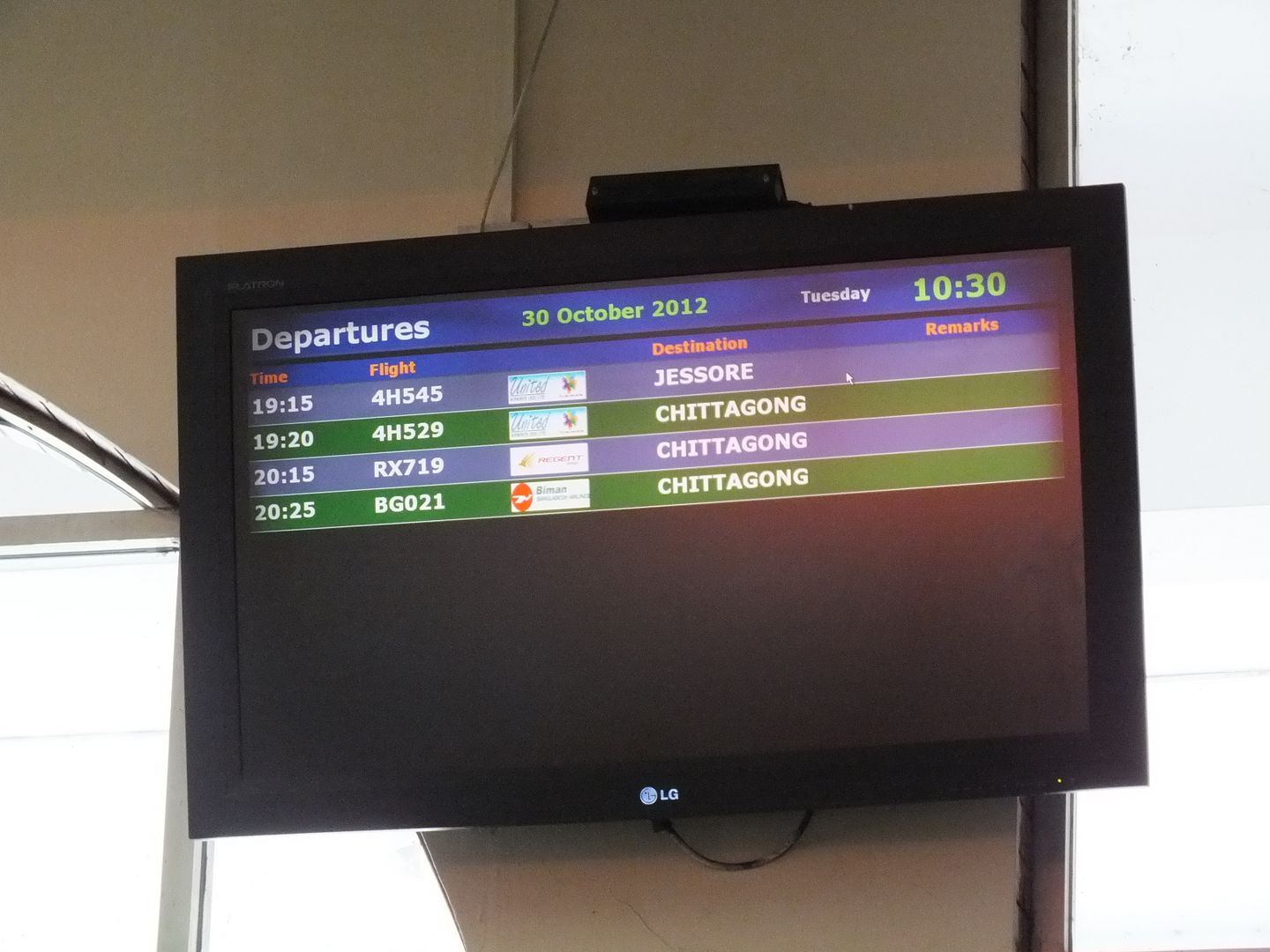 Before too long, the 4H flight to ZYL was called. All onto the bus!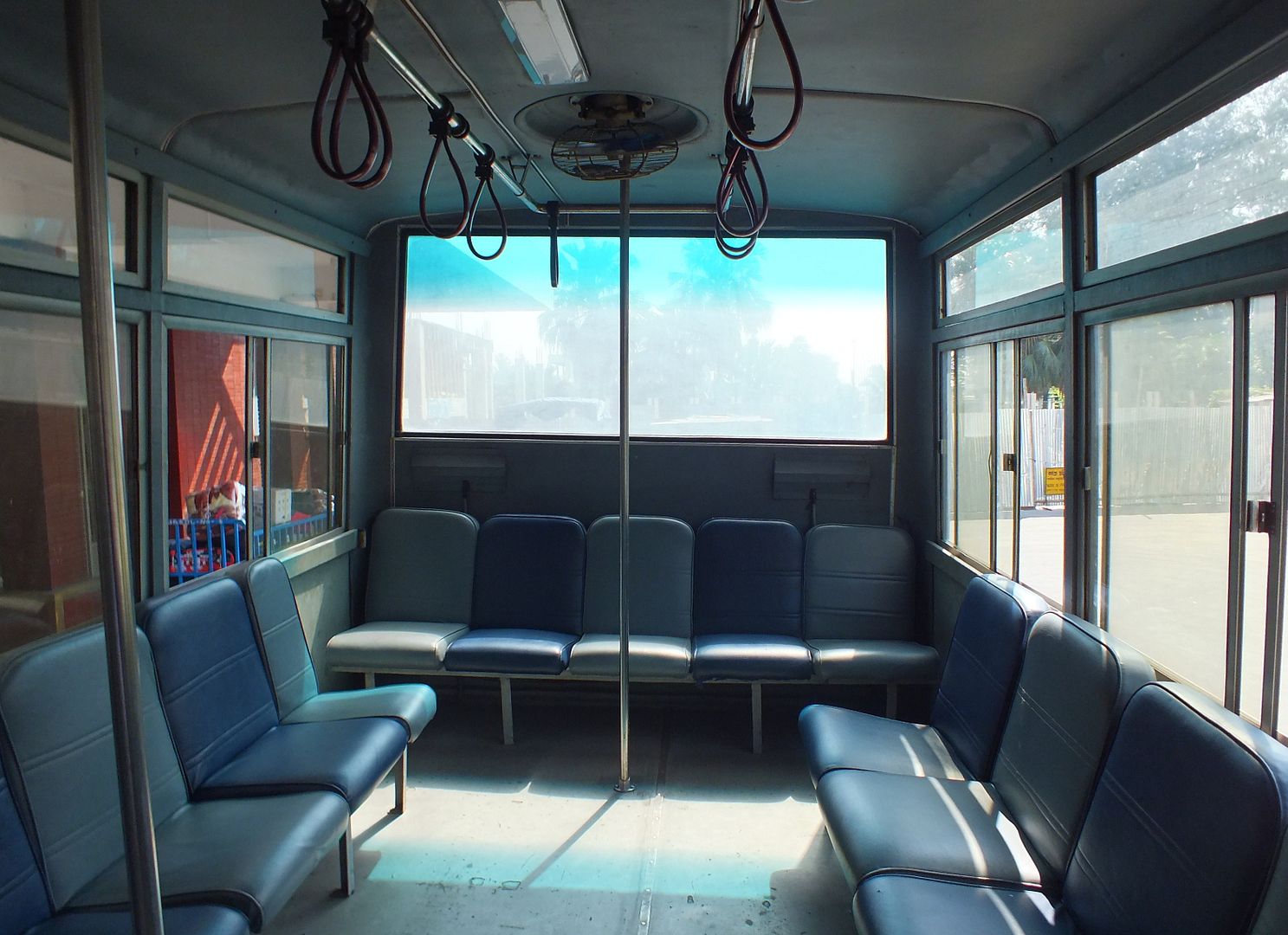 Across the tarmac. One option to fly into DAC was on a combo of CI and CZ TPE-CAN-DAC. That was meant to arrive around midnight, so it seems that CZ have also changed their flight times in the winter timetable.
The A310s have now got the updated livery. I preferred the green one they used to have.
October 2012
Dhaka (DAC) – Sylhet (ZYL)
United Airways 4H 501
Scheduled: 1120-1200 (0h40m)
Actual: 1121-1156 (0h35m)
Dash 8-100 S2-AES
Economy Class
I was unable to find out what aircraft would be doing the honours today…turns out 20 year old S2-AES, an ex-Mesba and Island Air Dash 8-100 would our plane.
I was initially assigned a seat with a neighbour, but before push back moved ahead to an empty row.
As we boarded, the single FA offered a choice of sweets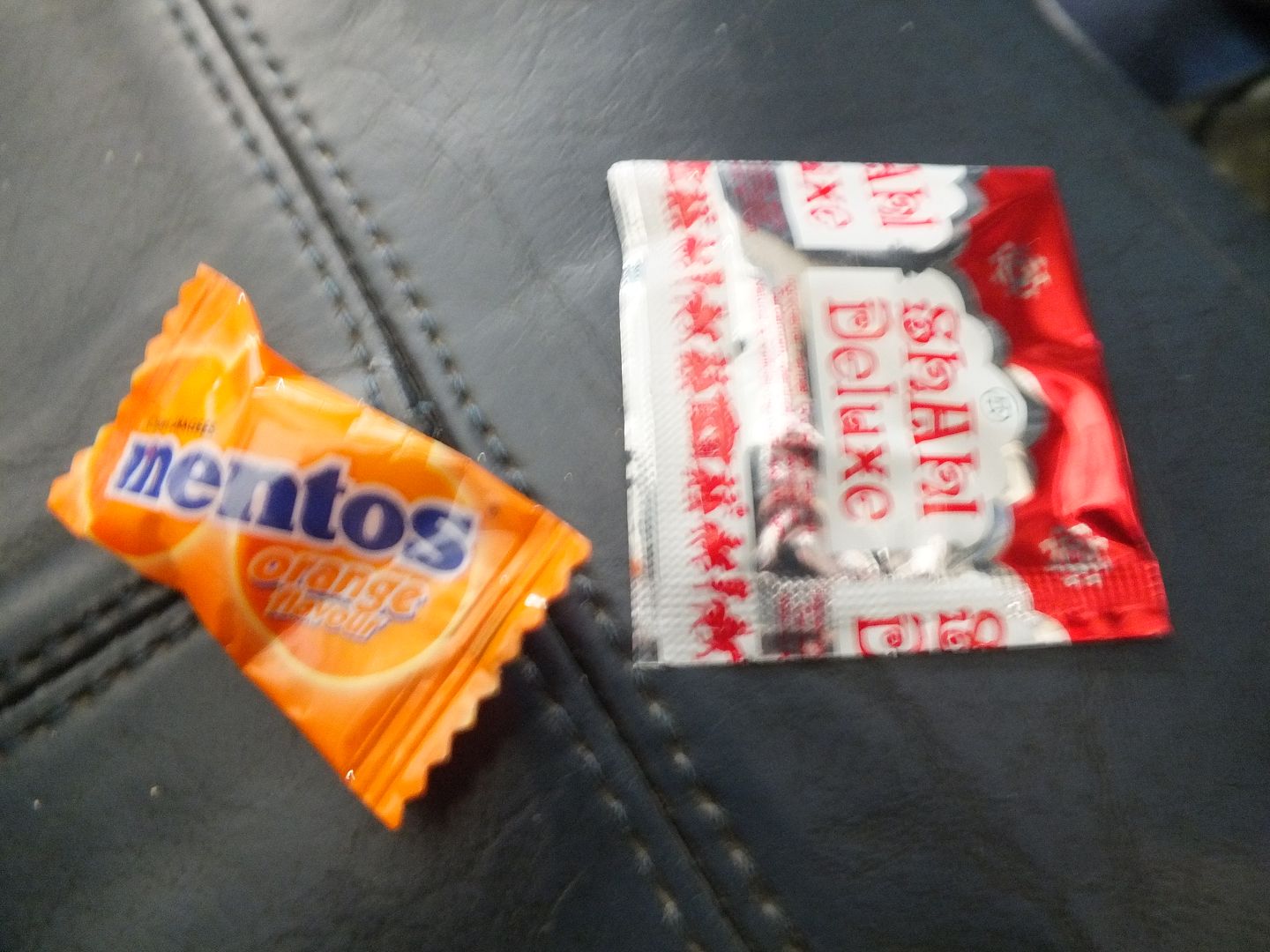 Um, not sure this is an approved storage method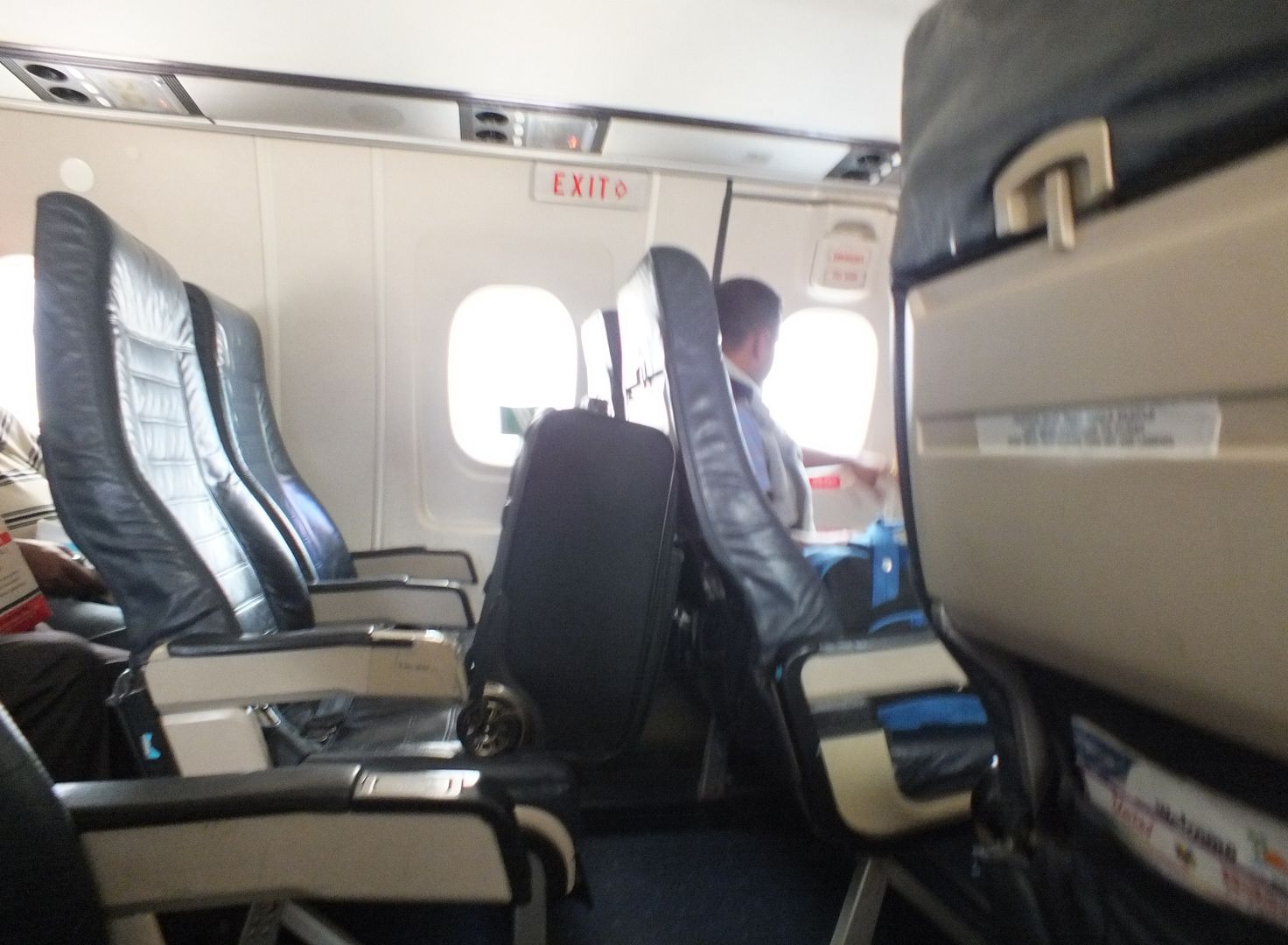 As we approached the runway, the FA came around, this time handing out bottles of water. She strapped herself in just as we lurched onto the runway.
The United magazine was perfectly acceptable for a short flight
It's nice to see the seat plans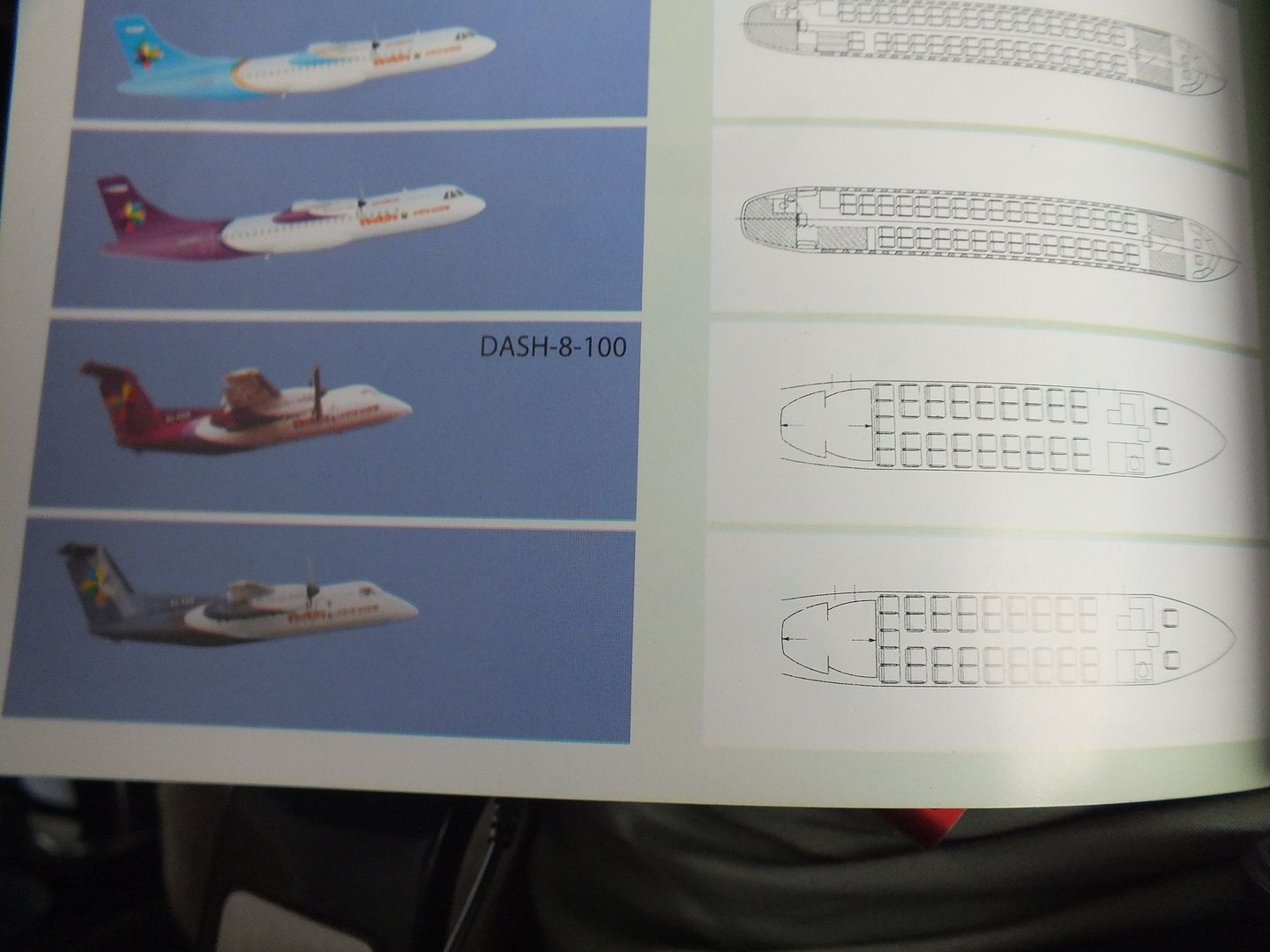 The most extensive domestic route map in the country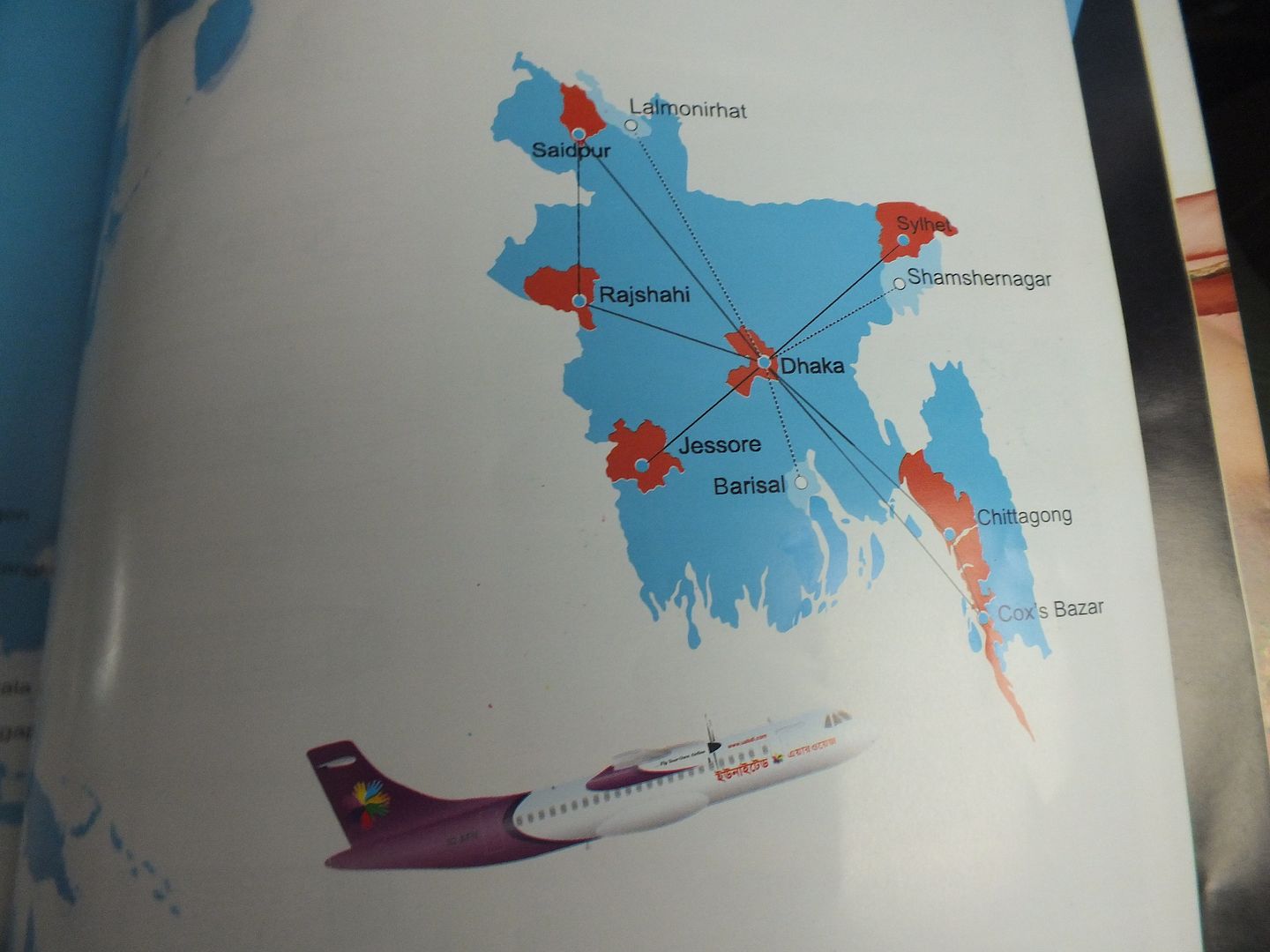 Safety card
Before long, the FA was back in the aisle handing out snacks. I took one of each (to show you guys, obviously!)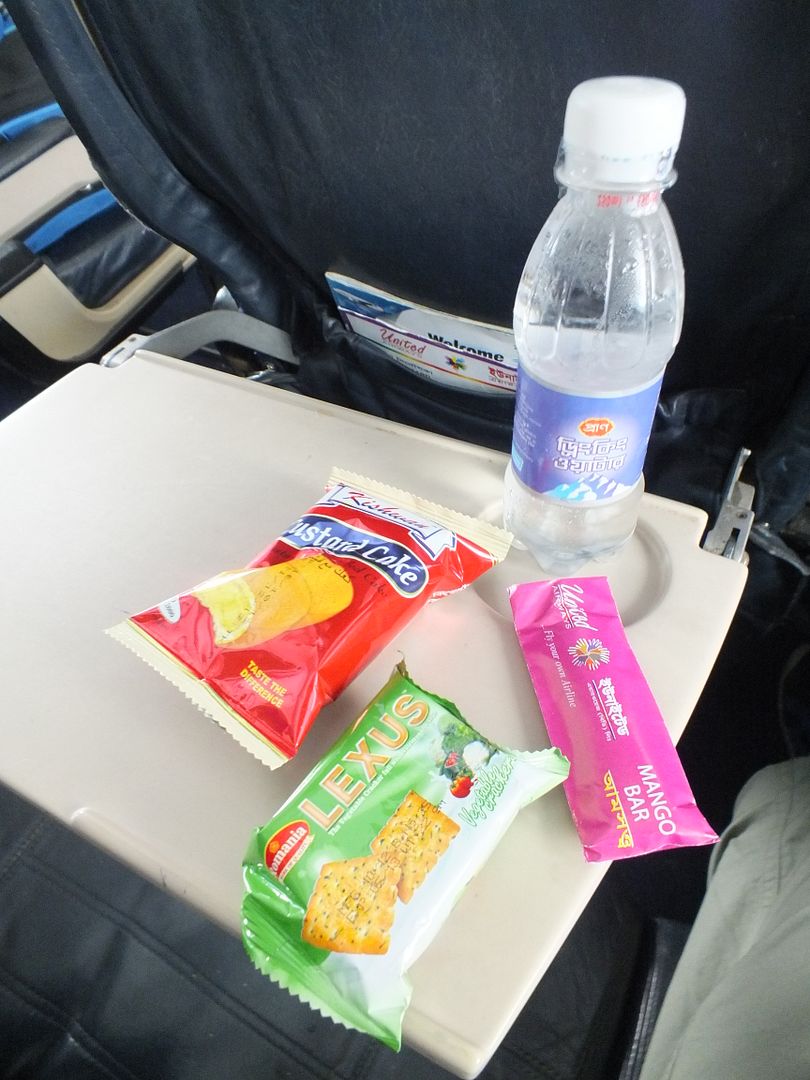 Passing the Bangladeshi countryside. This 30 minute, 120 mile flight saves around 6 hours of white knuckle road travel.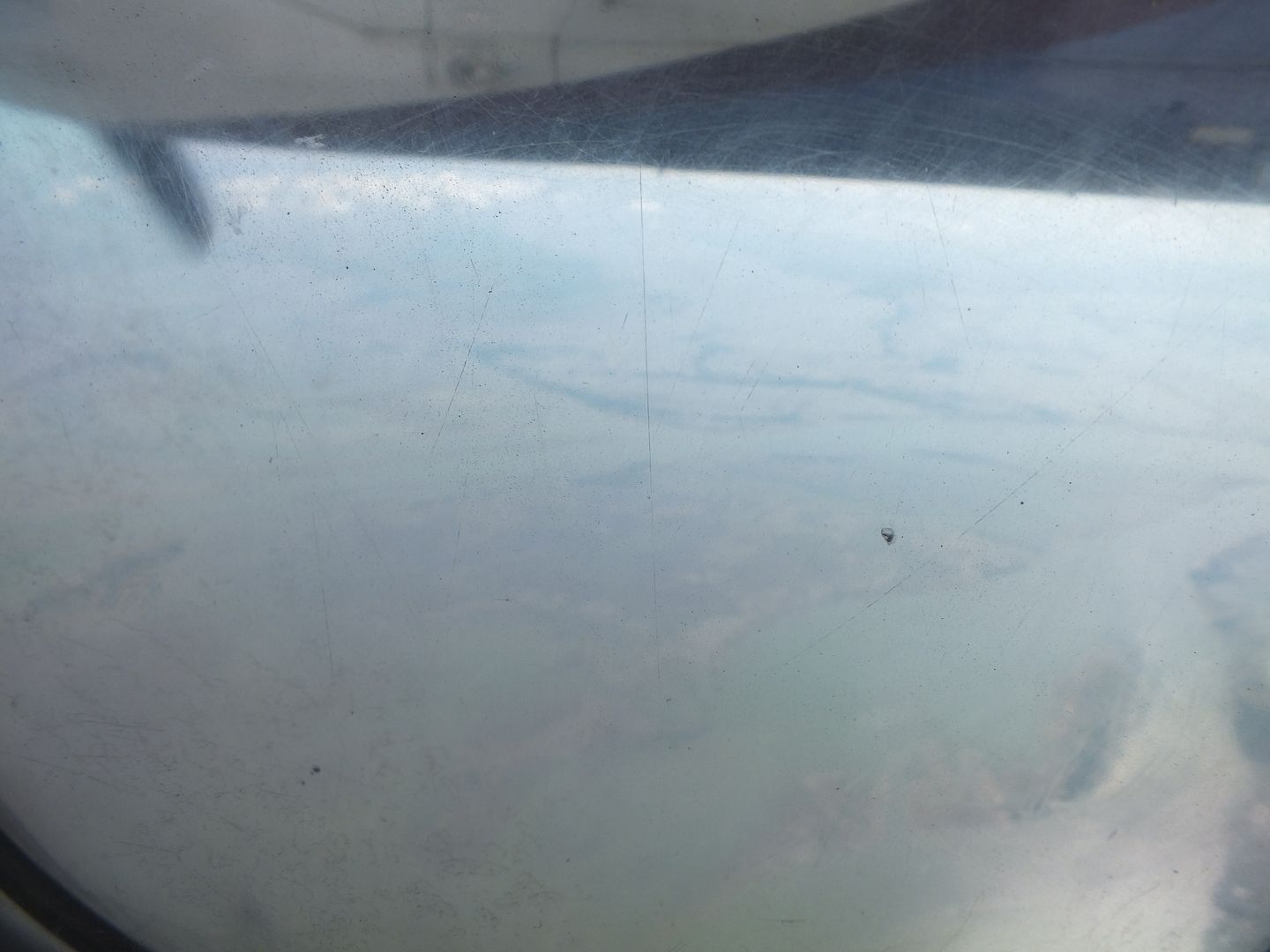 The catering isn't over yet….have some Mango juice.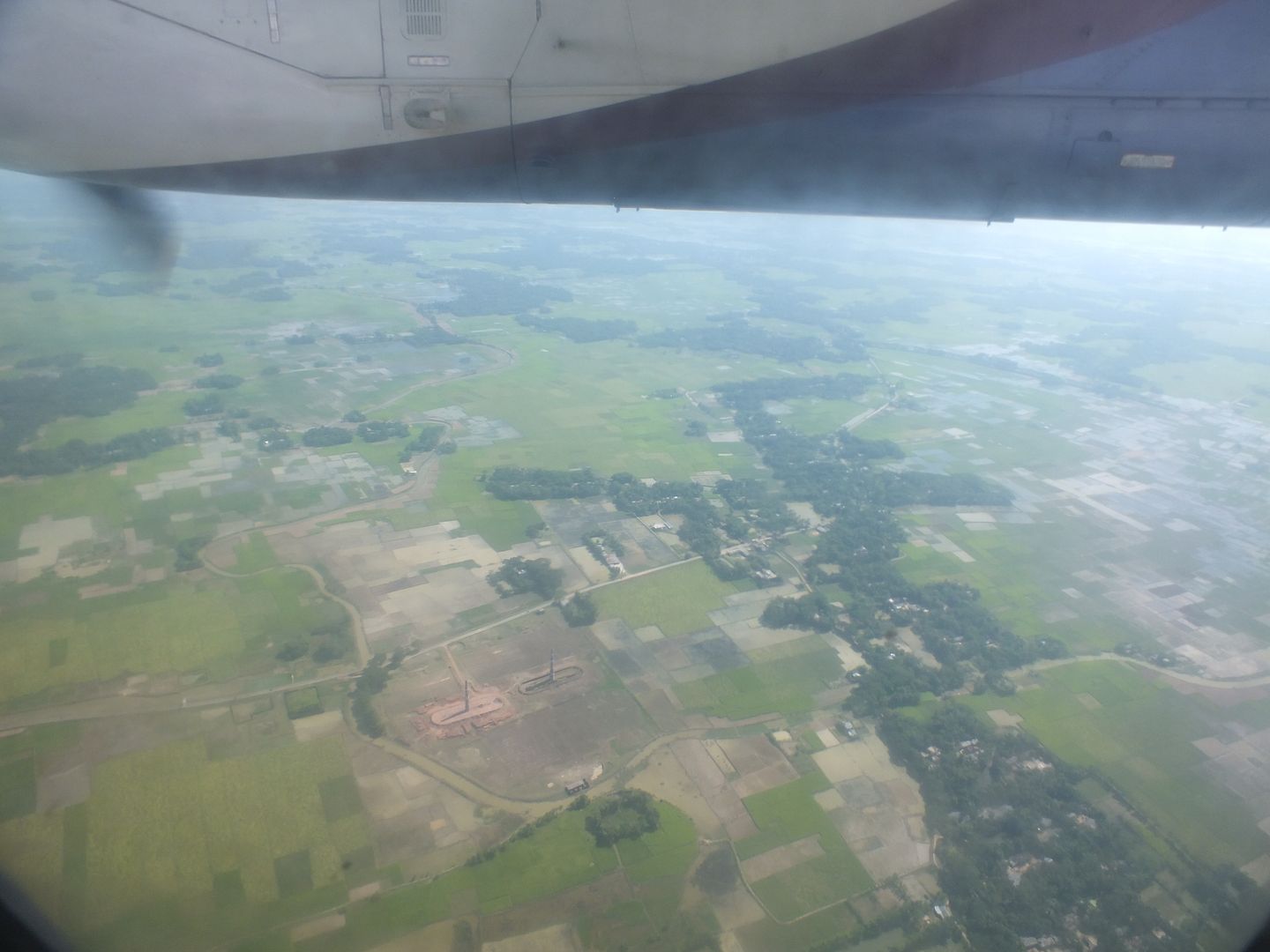 The cabin as we start our approach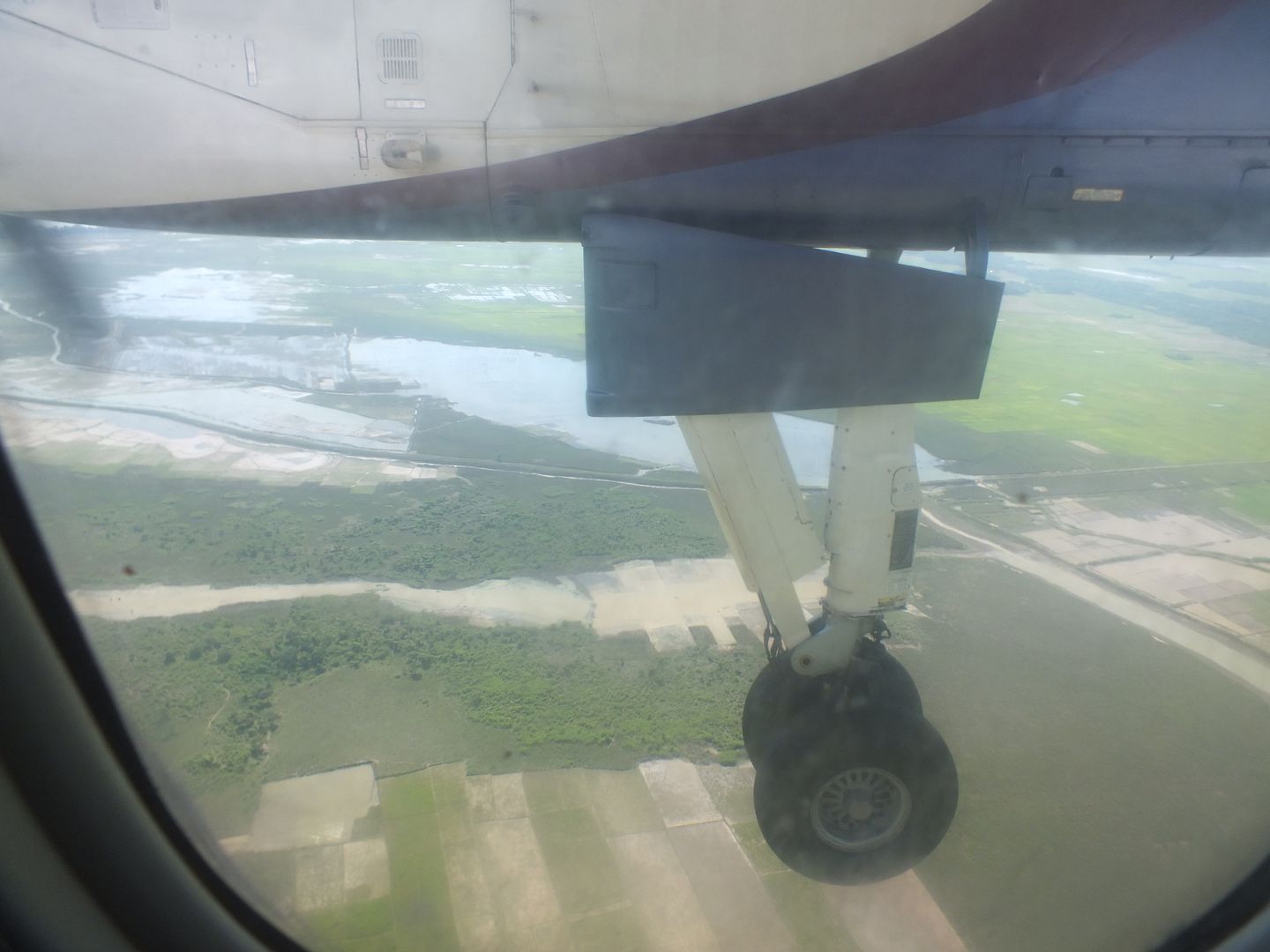 Smoky tyres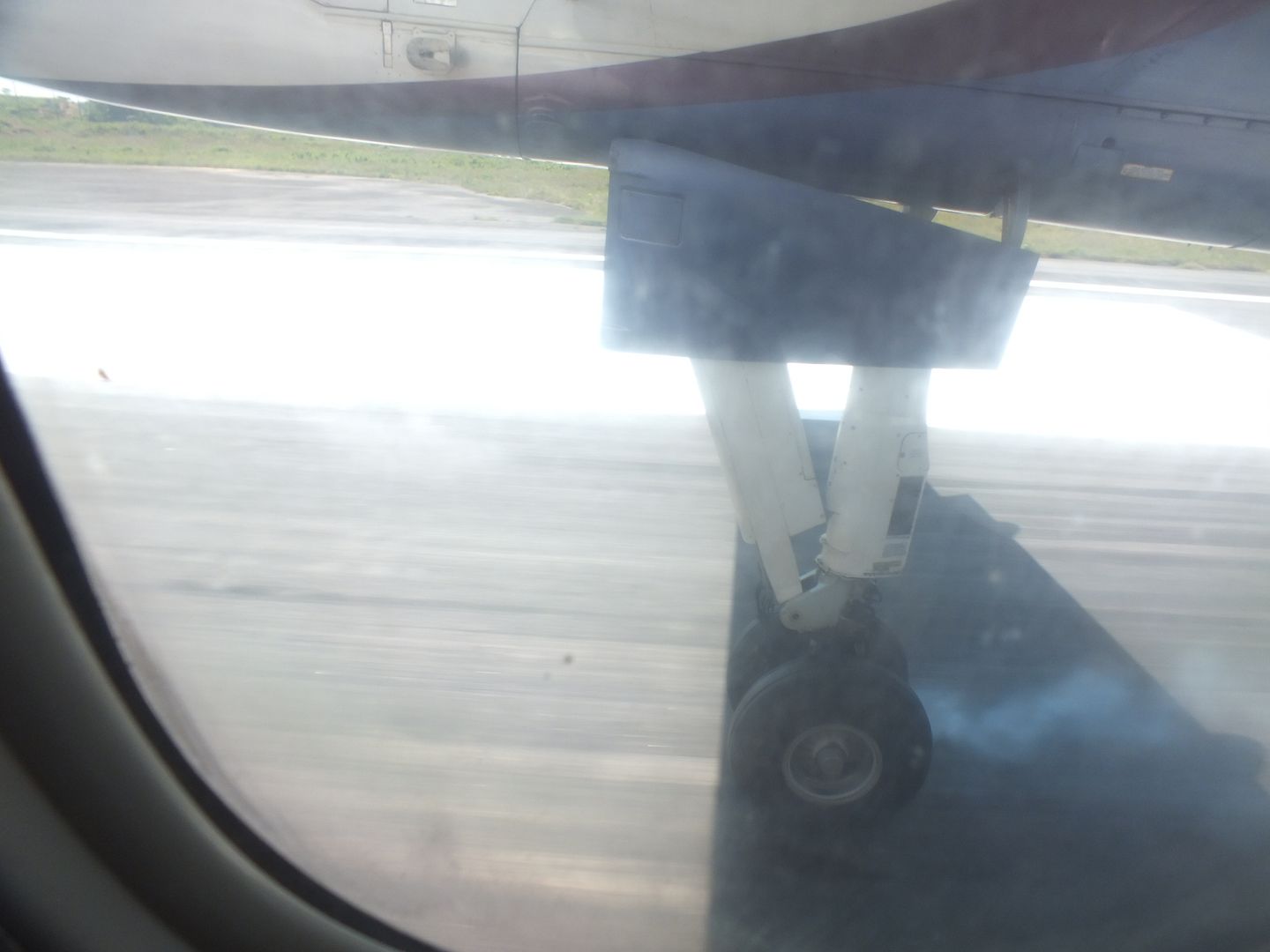 Welcome to Sylhet
The rather dark arrivals hall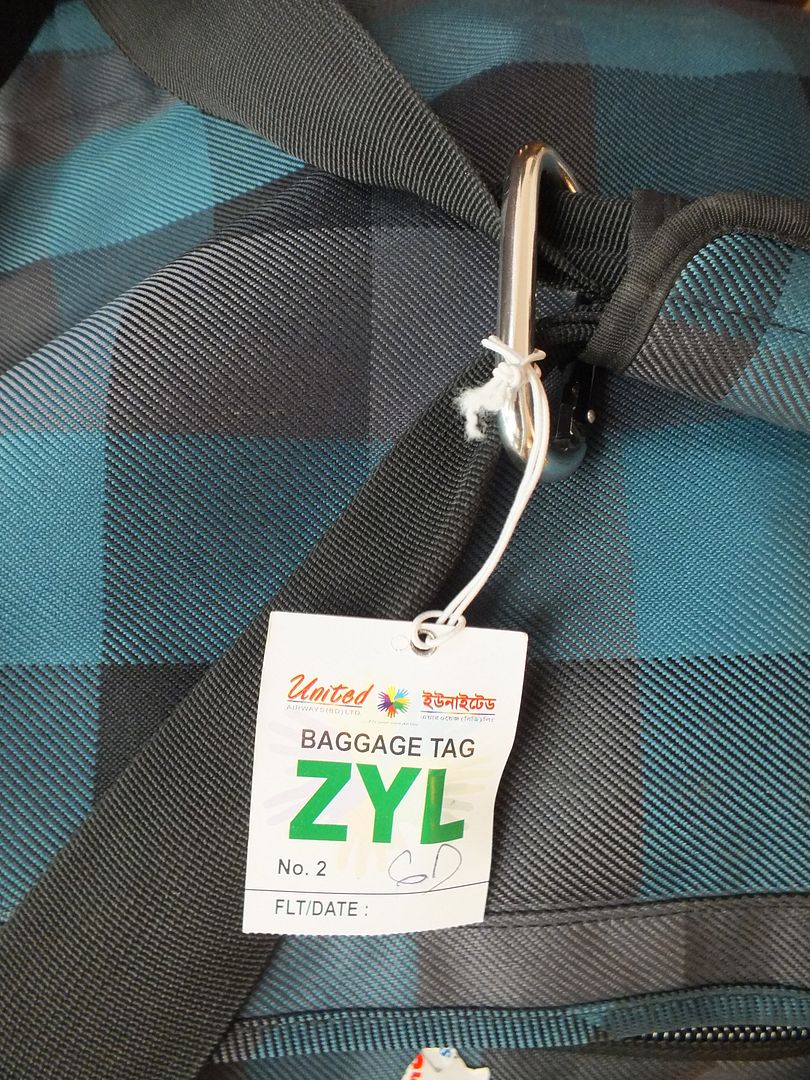 Nearly all UK-residing ethnic Bangladeshis hail from Sylhet. The British High Commission have these signs all over the airport, I guess in the attempt to cut down on forced marriages.
Outside