Every thanksgiving my family travels down to Puerto Rico to relax at the beach and pool of this warm, fun Carribbean island. My family lives near JFK and flies direct JFK-SJU-JFK with multiple choices, this time on AA. I'm in DC and have limited choices. Going there used to be early morning flights on AA and UA from IAD, but AA dropped that. I had the UA flight booked when JetBlue launched their DCA-SJU and even with change fares, was cheaper than my booked trip.
Then coming back my parents flight was at 3:40 so I looked for something around that time and found US via CLT. I've connected many times in CLT and find it easy so with a low fare this was a perfect fit. Onto the report
I welcome all comments and questions
.
We stay at the Ritz-Carlton San Juan which is a great place and checked in at the hotel lobby to print our boarding passes, was surprised to still see CO as a choice. I was offered a $150 buy-up to first and since this was an international B767 with near lie-flat I took it. The flight was originally an A321 but bumped up to a B767 many months ago.
The hotel provided an Expedition for us to get to the airport. The Ritz is next to the airport but you rarely hear plane noise and it's a short 10-mins drive with Puerto Rico's infamous driving, or lack thereof. It seems red lights are merely a suggestion on the island.
The driver left me first at the main terminal, which contains US checkin. First, all luggage must be scanend by USDA then you make your way to the desk. For first, the check-in was awful. You have to use the normal kiosk and then there was no one at bag drop so F check-in took longer than Y. Not once was I addressed by name and eye contact was never made. Also had to ask for a priority tag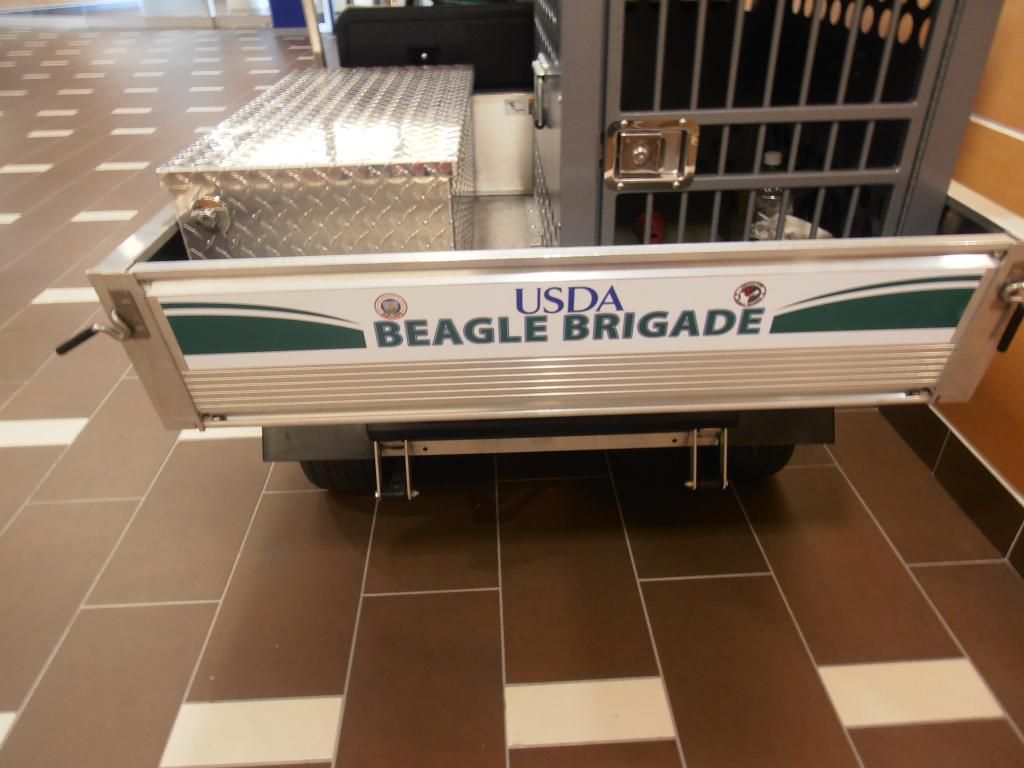 TSA had a priority line but was slowed down by Y passengers mixing into it and not being frequent fliers not having their IDs out or having liquids in their bags. Right after security, this is the view.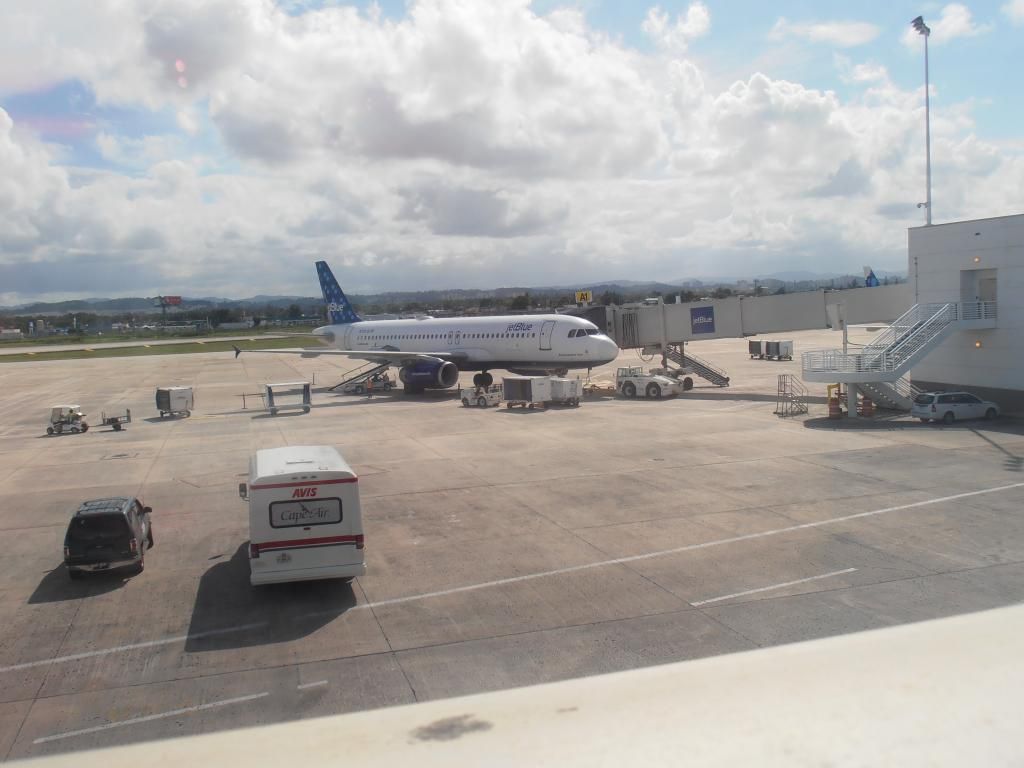 SJU is an old airport and not up to standard of a pretty large getaway, the main termianl is packed and the bathrooms not very clean.
Since Thanksgiving November 2011, JetBlue had taken up residence in the new terminal A, which I believe sat vacant for a large time. It's a very nice plate but deserted with next to no shops open yet. But a photo tour of the new Terminal:
B6 has opened a focus city here, not sure if offically yet, but lots of birds. I asked my inbound crew if there were SJU-based, and there answer 'we don't have a crew base there ... yet"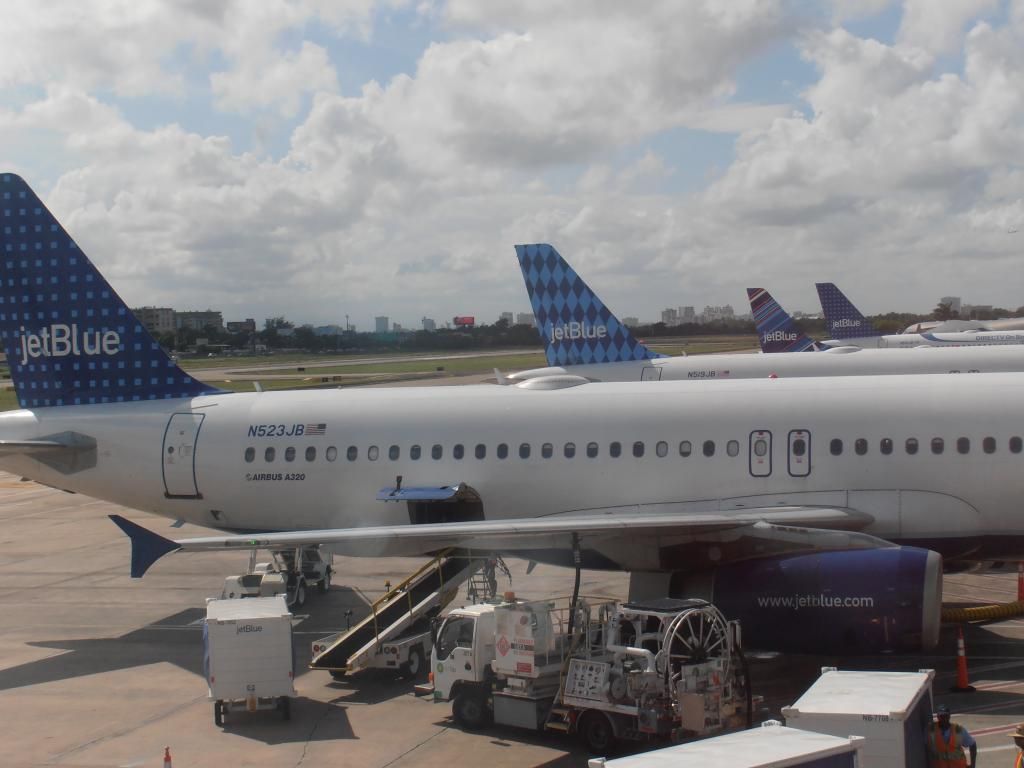 Yet, most shops sit vacant
Empty food court too...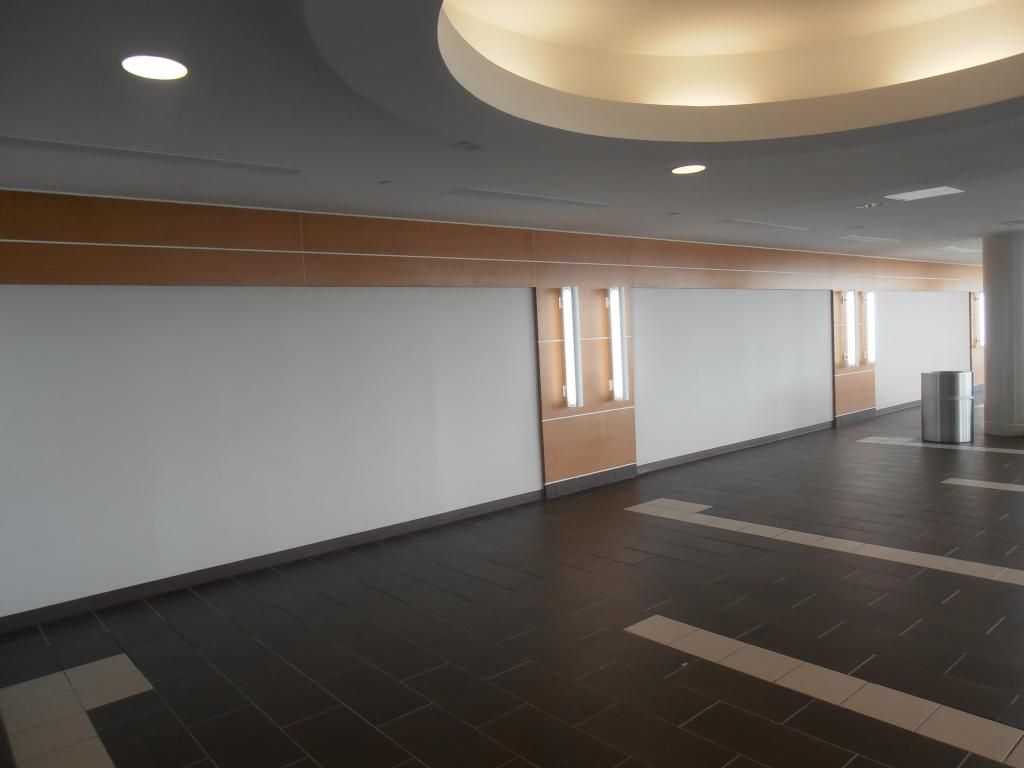 Is this an original on new labels?
Since my parents were on AA, I walked over to meet them for lunch and the AA term which used to be full was empty, AA has really cut back on their SJU former hub/focus city. Here's the flight board (sorry for glare) and their flight to JFK delayed 90mins due to late inbound. Getting to the AA terminal from the B6 one is quite a far walk and the moving sidewalks have all been turned off.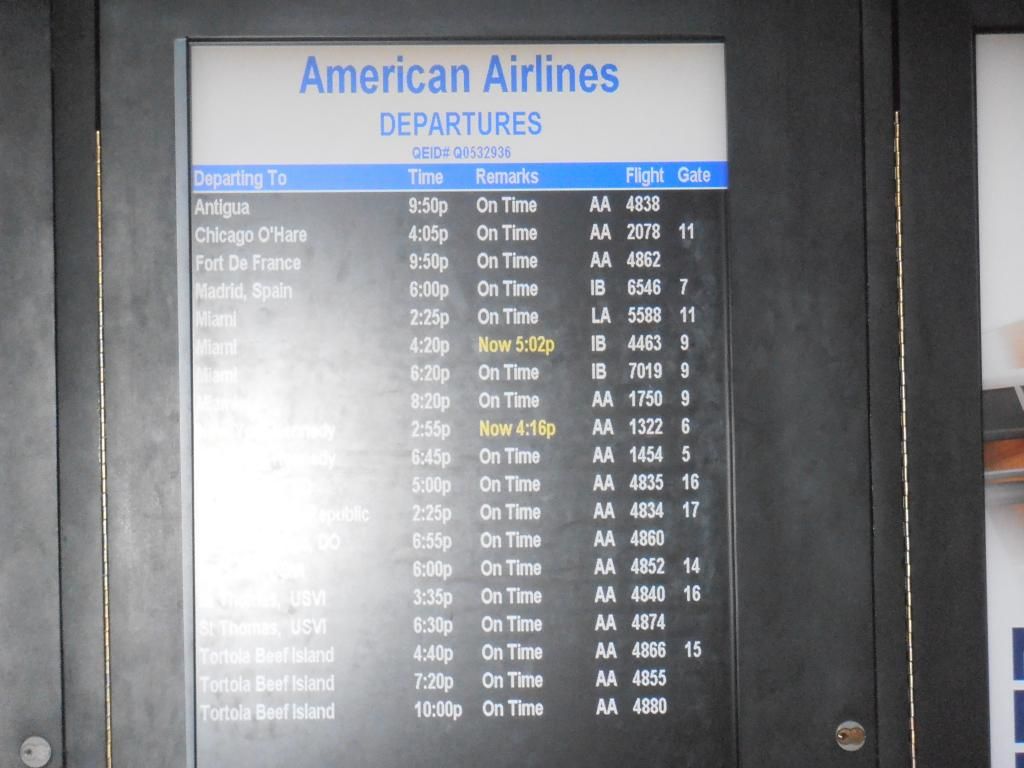 While walking I spotted my ride to CLT, a 16 year old B767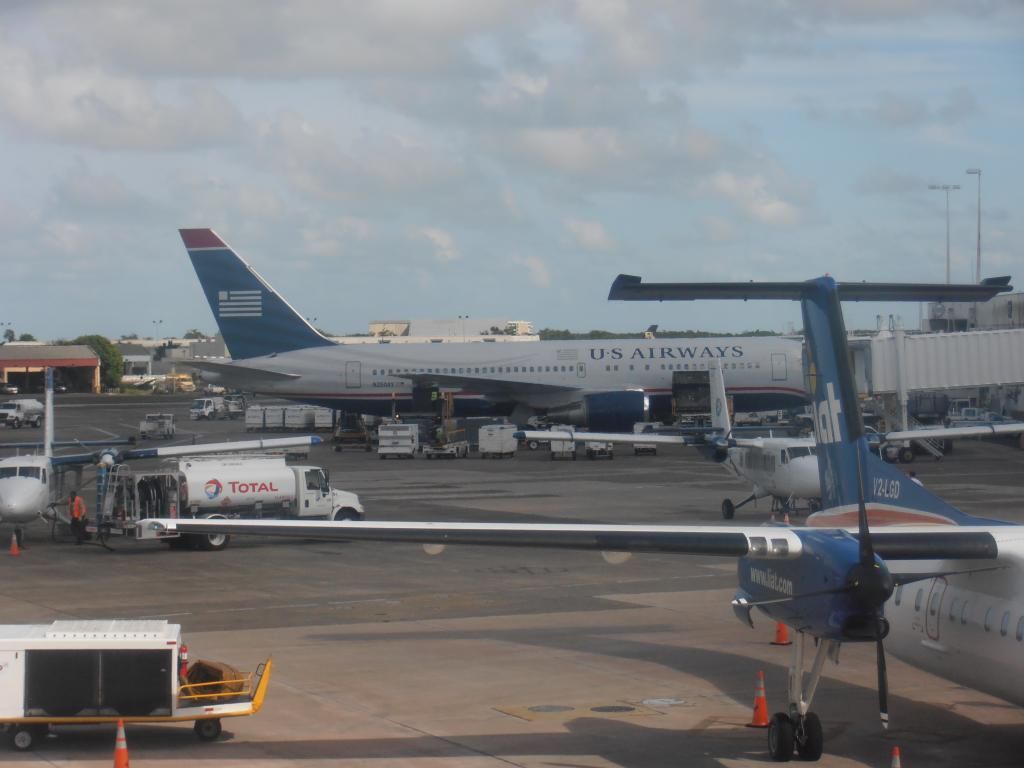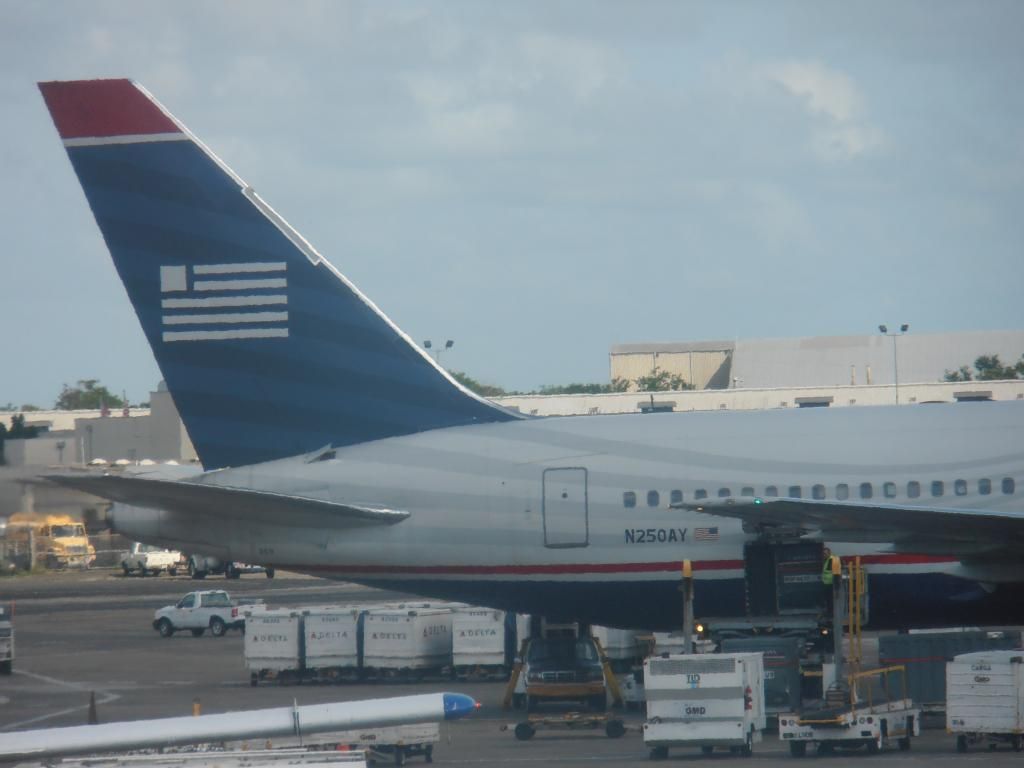 Back in the main terminal, it is always very crowded around thanksgiving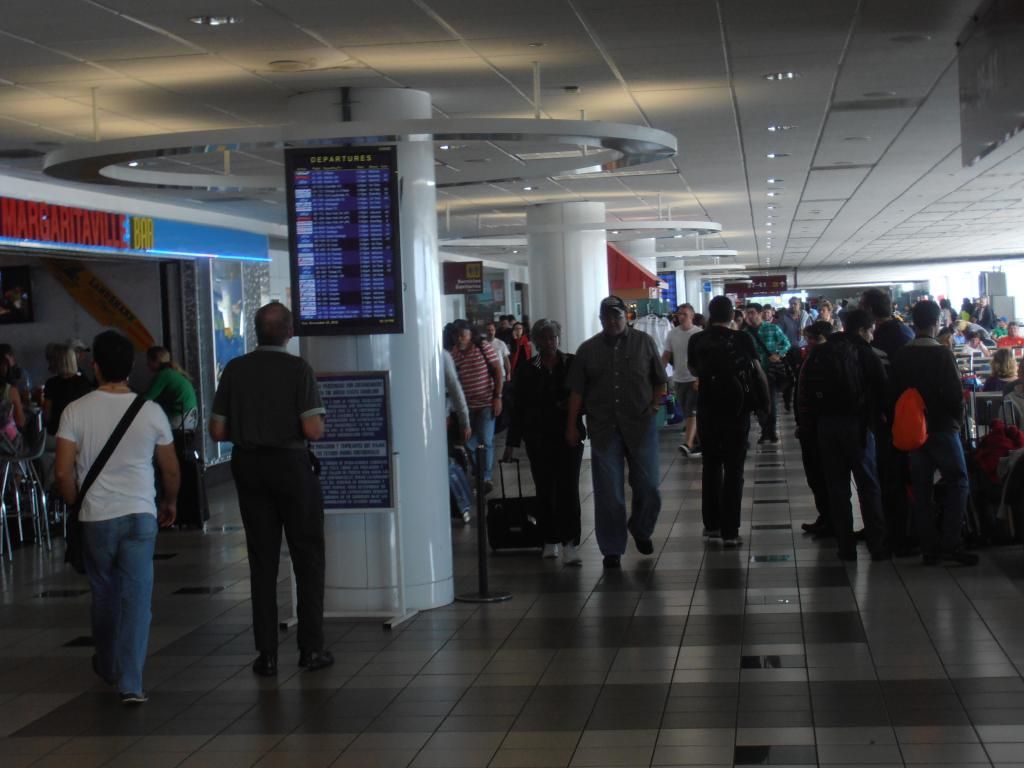 A DL bird to ATL
Now at my gate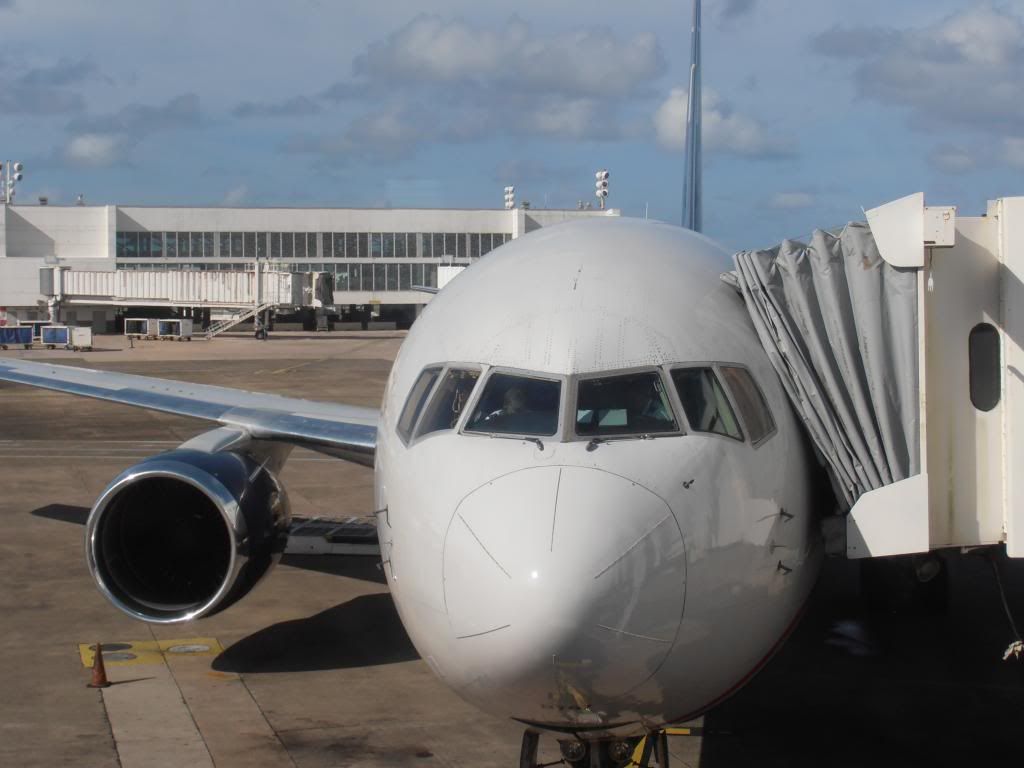 Flight time
US Airways #1033
SJU-CLT
3:40pm AST-6:31pm
Load: 100% in Y, 99% in F
Seat: 3E
Was one of the first on and quickly found my seat
A gorgeous tall blonde FA came by to take pre-takeoff drink orders, which for me was Cran-Apple with a splash of Vodka. F had one empty seat, which was next to me and two FAs serving 17 people. They were very friendly and made frequent runs despite one sitting in her seat playing Angry Birds on her iPad often.
Pre-dinner I got an apple juice in a real glass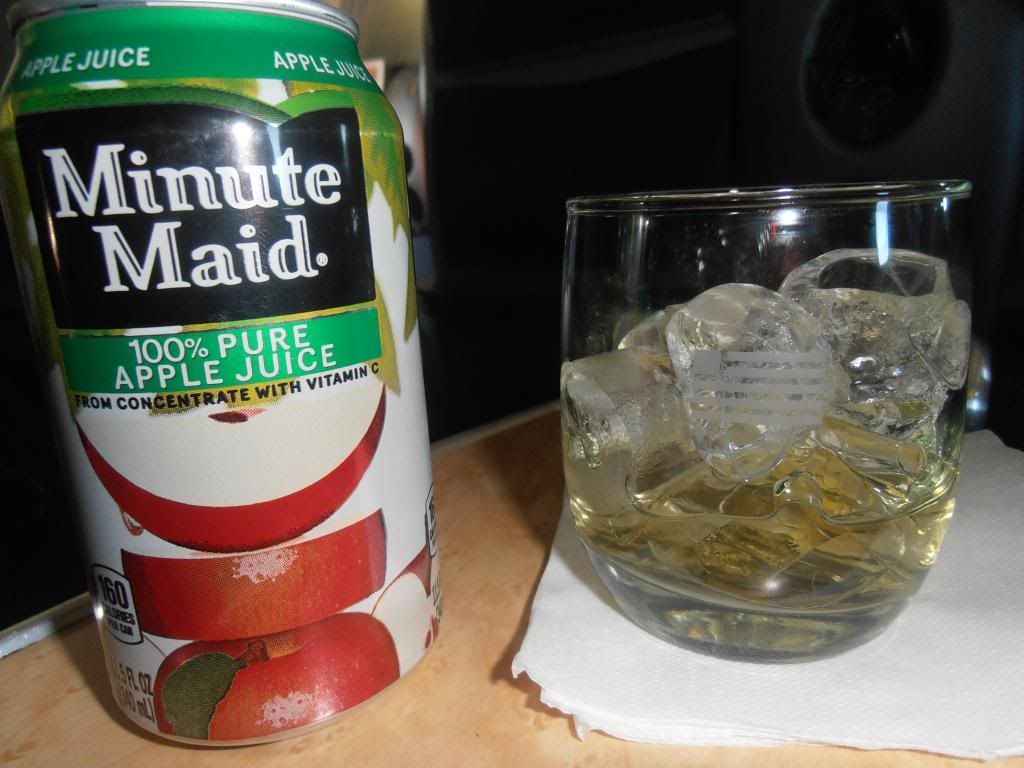 Dinner was choice of pasta or curry chicken with white rice. I got the pasta which was truly revolting awful. It was catered in SJU if that makes a difference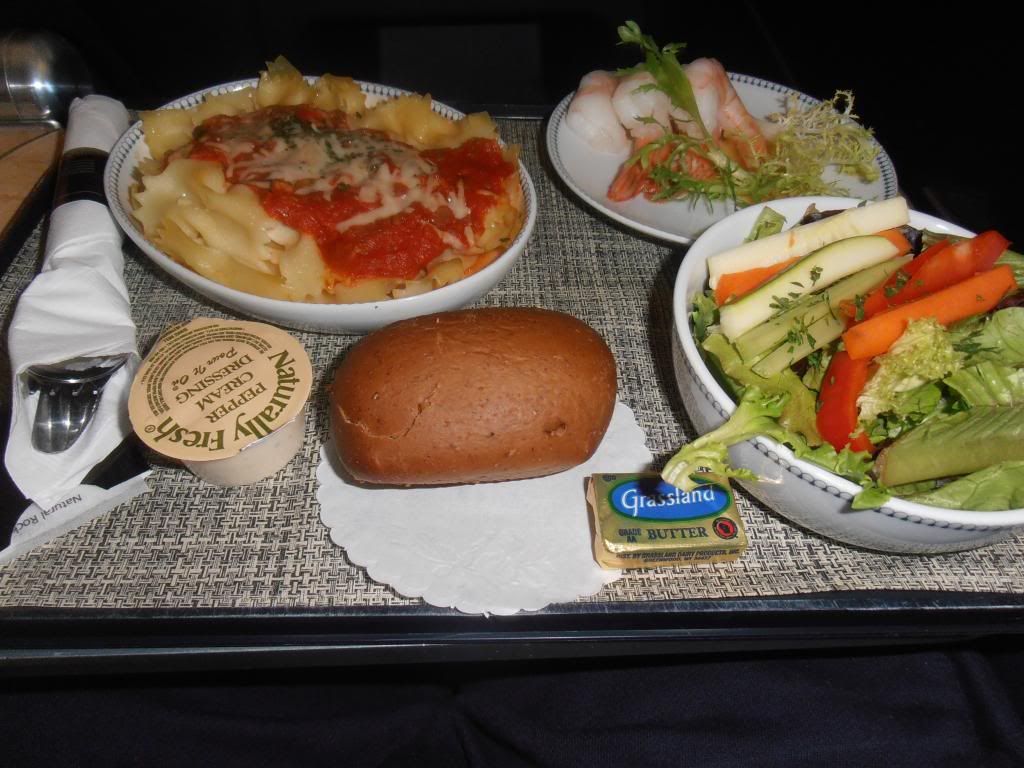 Was following shortly thereafter by a brownie which was pretty good
Cabin overview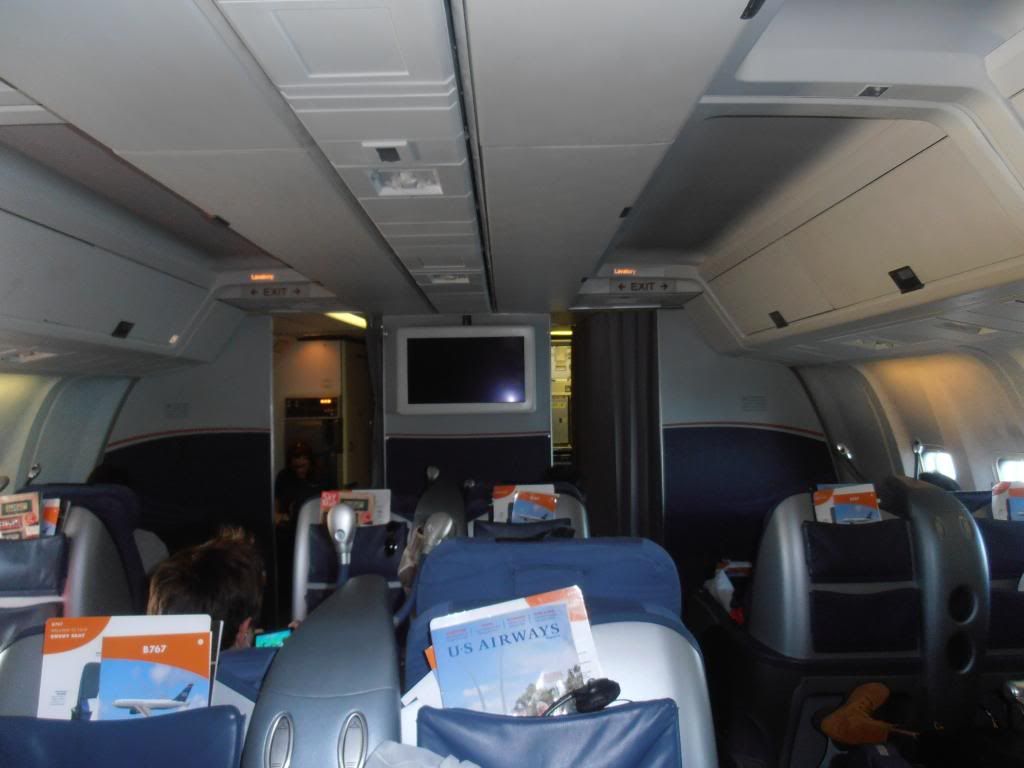 Here's me fully reclined enjoying the seat and upgrade
Arrived in Charlotte, a full minutes late and docked at the international terminal. Our plane was off to MCO next.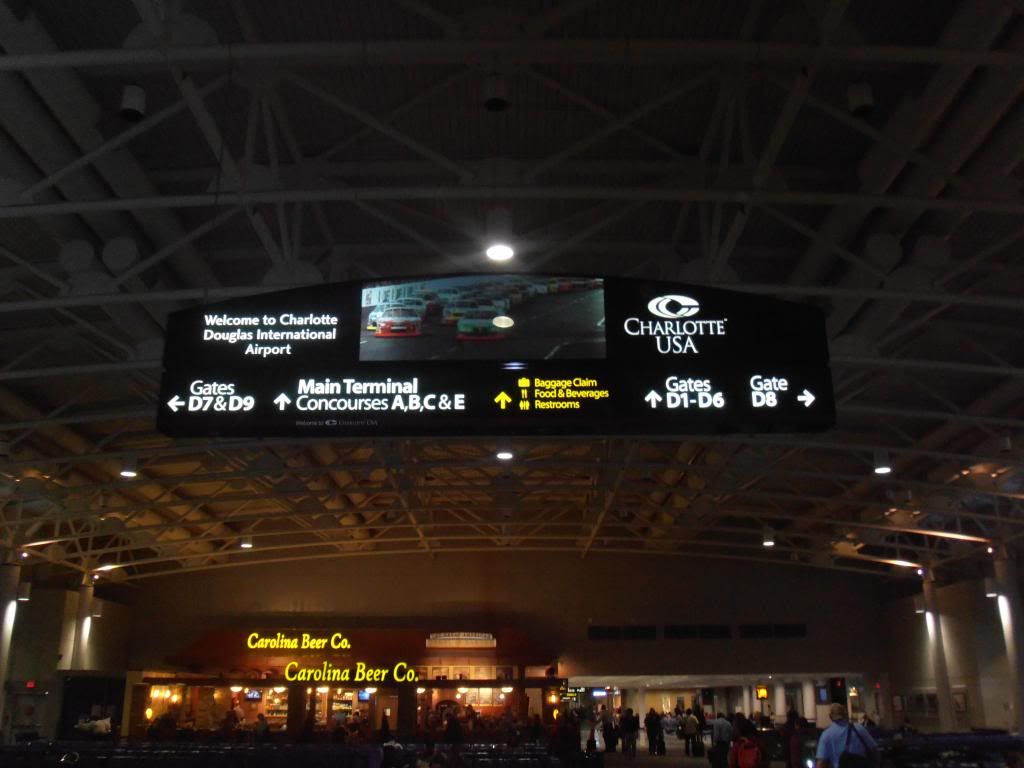 I love CLT, it's easy to connect at, has a lot of food choices and today a live pianist.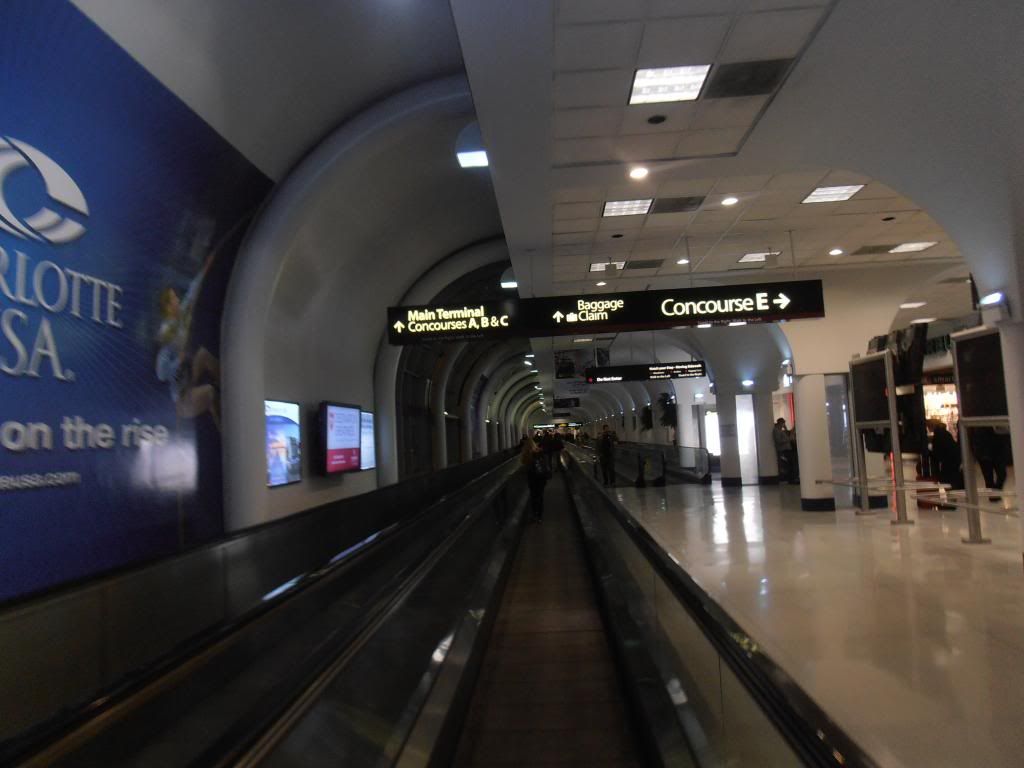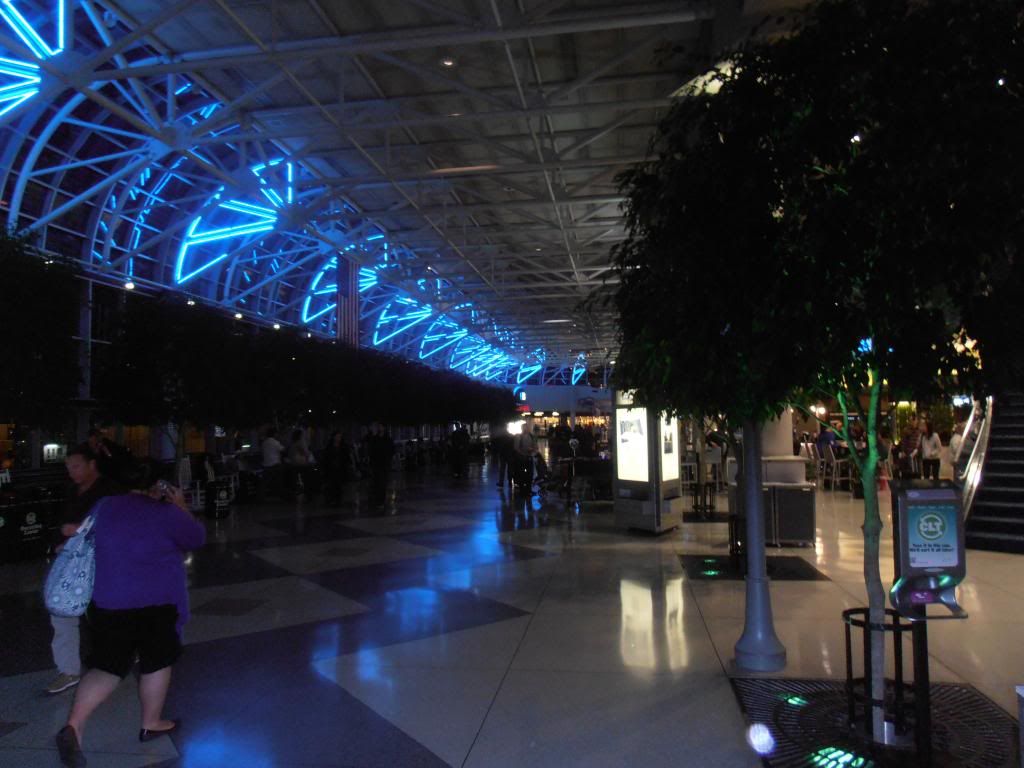 Grabbed a quick Cinnabon and a small salad for the next flight.
Our next bird was a happy retro jet
The flight CLT-DCA boarded ontime then waited at the gate a little bit for late arriving connecting traffic. It was again 100% full. Did not take photos until arrival in DCA a few minutes late
Luggage was off in about 15mins in a package baggage claim but the prioriy tags were honored and my bag was #5 off. All in all a very nice flight.
Thanks for reading, welcome your feedback/comments.