Welcome to my third report!
I think I've told you before that my goal is to fly all airlines that flies to my home airport, Stockholm Arlanda airport. I'm working hard on it but I still have some flying to do. And there are airlines comming and going.
Well let start this report.
I had a couple of days of from work and I was up for some flying. Since October 22 the Greek airline Minoan Air is flying for the swedish company Flyglinjen between Arlanda (ARN) and Kristianstad (KID). I was thinking of trying them on their first day in Sweden but I didn't have the time that day. I booked my ticket on september 24 and my deparure would be on the 26th. I paid around 56EUR for a oneway ticket. I was thinking about making my return on the returning flight to Arlanda but I decided to go to Malmö (MMX) wich is another town in the southern part of Sweden. The return was on Malmö Aviation (TF) RJ100. The TF flight will not be in this report due to lack of pictures.
Date: 26 september 2012
Route: Arlanda - Kristianstad
Flight: MAV366
ETD: 14:35 (ATD 14:24)
ETA: 15:50 (ATA 15:41)
Seat: 12F
Aircraft: Fokker 50
Flight time: 1hrs 17mins
Registration: SX-BRM
1st flight on Minoan Air
10th flight on Fokker 50
I arrived at Arlanda around 13:00, I didn't want to have to many hours at the airport as I was leaving from the small terminal 3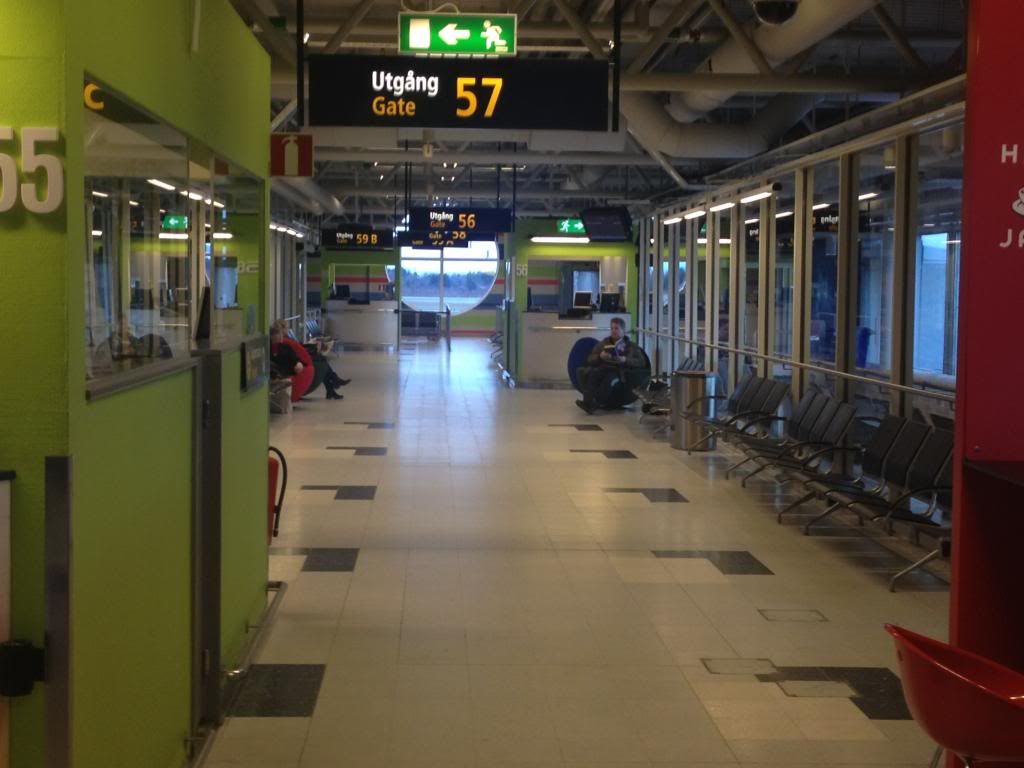 The small terminal was less than crowded. My gate for to day was 56
Terminal 3 is hosting smaller airlines that fly to smaller Swedish towns. Manly on F50, ATR, SAAB 340, SAAB 2000 and ATP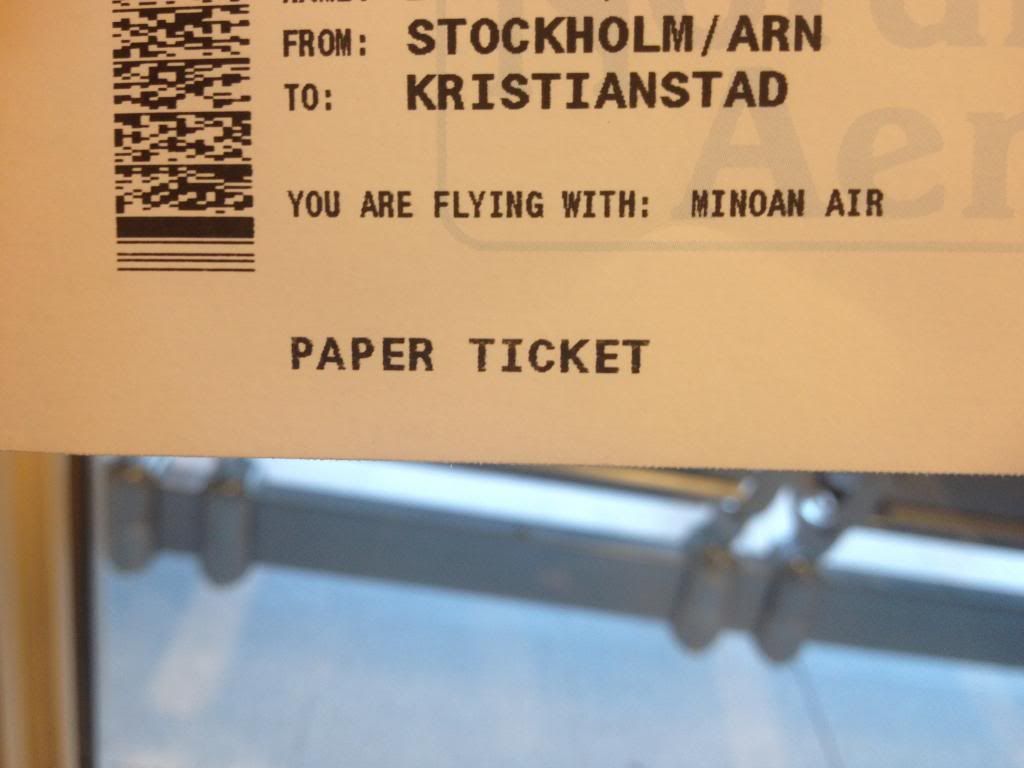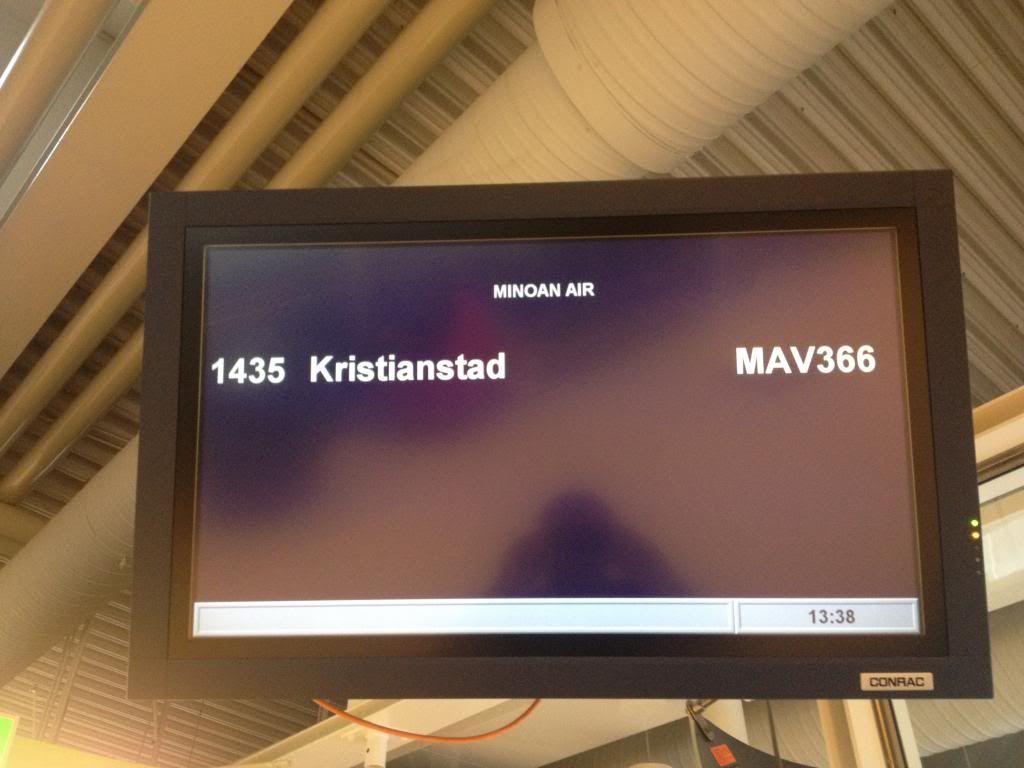 My flight.
Here is the Fokker. There were 4 crew on-board, 2 in the cabin and 2 on flight-deck. The cabin crew were really happy and gaved us lots of smiles. But I think they were a bit cold as the temperature was around 4 degrees celsius. The cabin crew in the fron started to wave at the camera when she saw that I was taking pictures.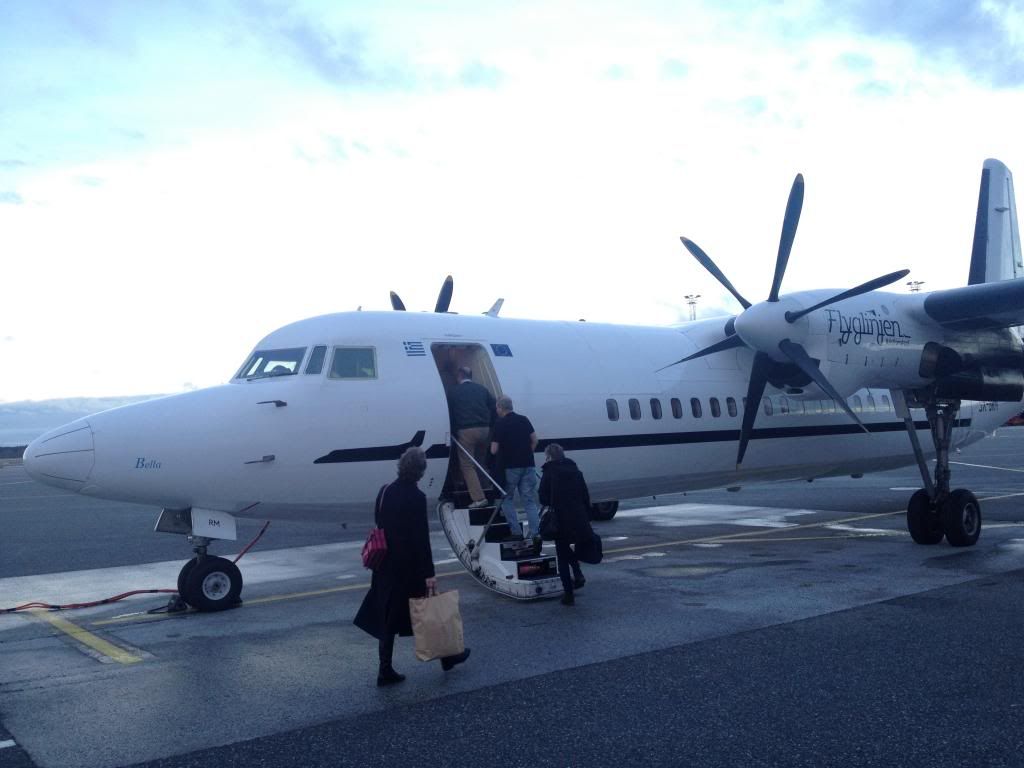 It was a light load this afternoon, there were 7 of us flying this route today. That explains why I could book a such cheap ticket only a few days before the flight. Flying these smaller airlines in Sweden can be really expensive. You can se the title Flyglinjen on the engine
Ciao Bella! (I know, don't shoot me)
The legroom was great! and the seat was comfortable but it was a bit high. I had to sit in a very uncomfortable way to manage to look out the window.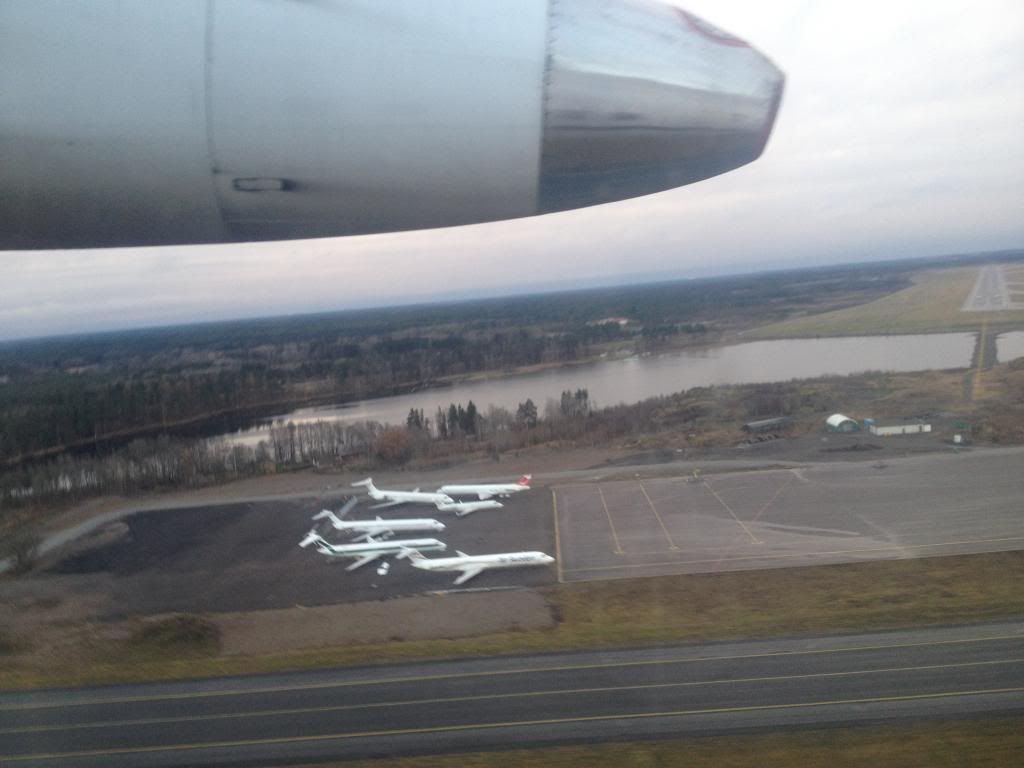 Takeoff was from RWY 08.
This was my view almost all the way to KID. The flight was some turbulence during the cruise and at one time the fasten seat bealt sign was activated and we were told to return to our seats and we weren't allowed to use the toilet.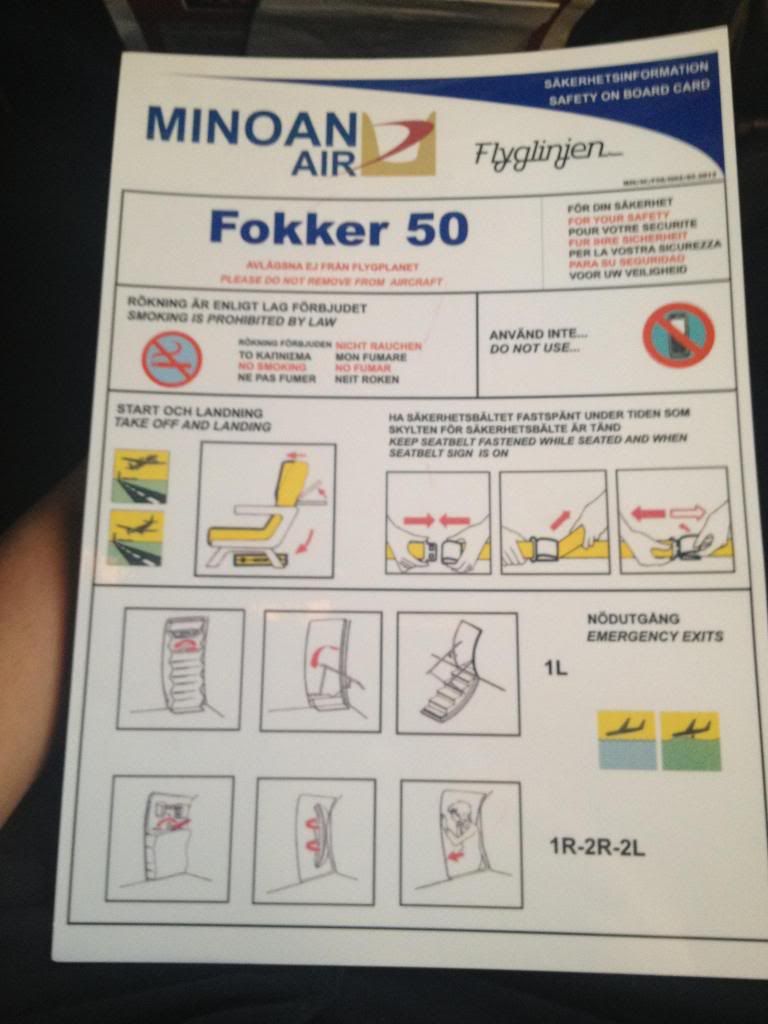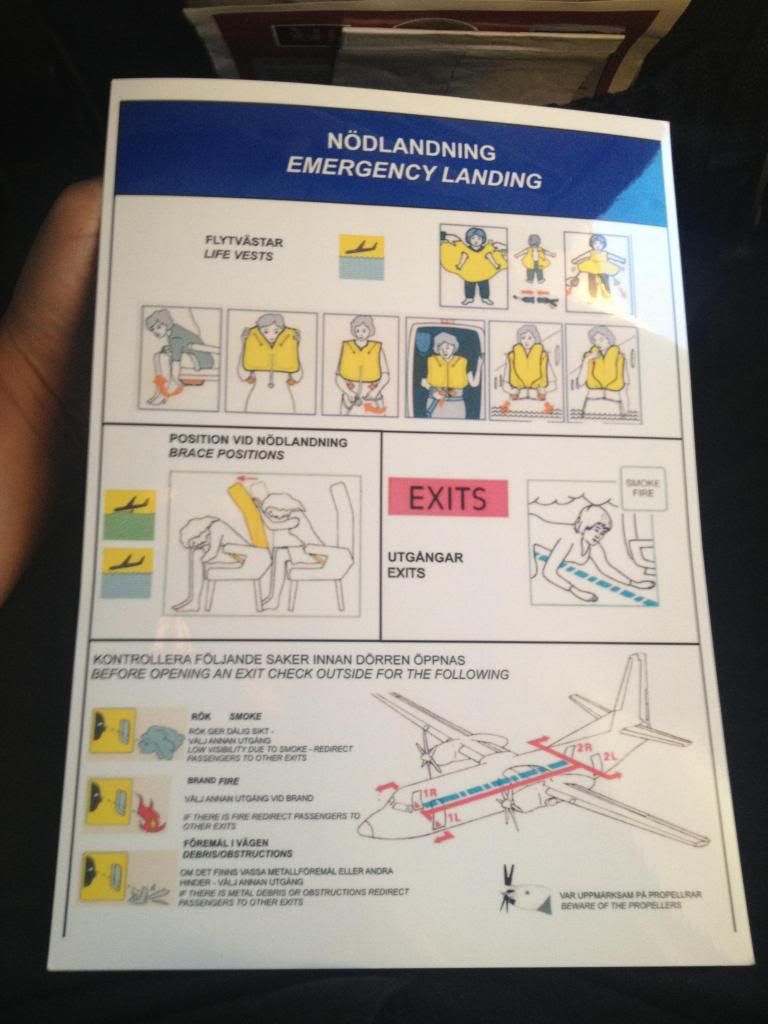 The safety on-board card was brand new and had both Minoan and Flyglinjen written on it.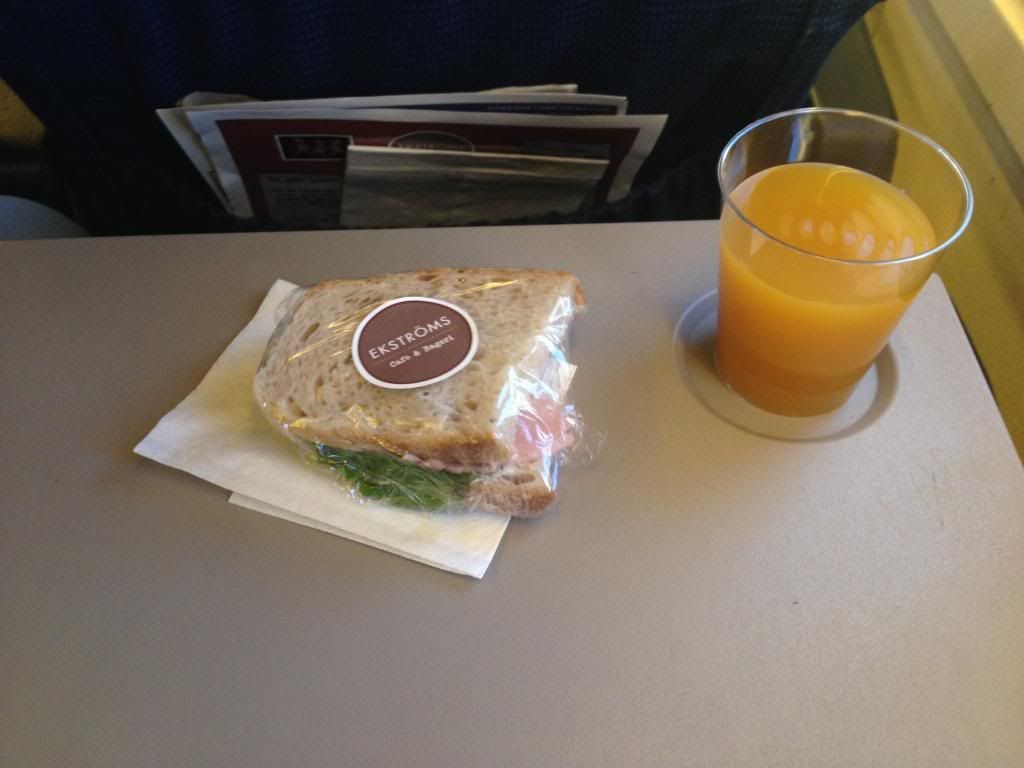 This was a surprice! We were given candy before takeoff and i thought that was the catering. But around 15-20 minutes after departure we had this. The sandwich was small but tasty. The catering was from a local café.
As you can see it wasn't a full flight. Very clean cabin.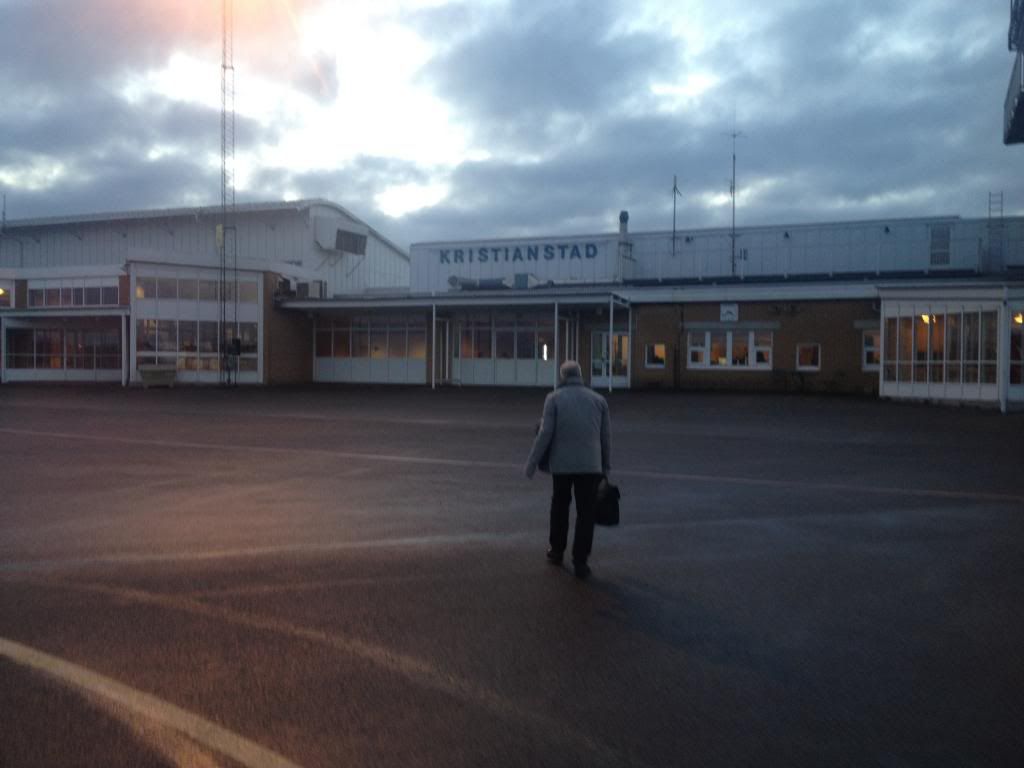 Welcome to Kristianstad. The crew had some trouble pronouncing Kristianstad... Try it your self
(if Swedish isn't your first language)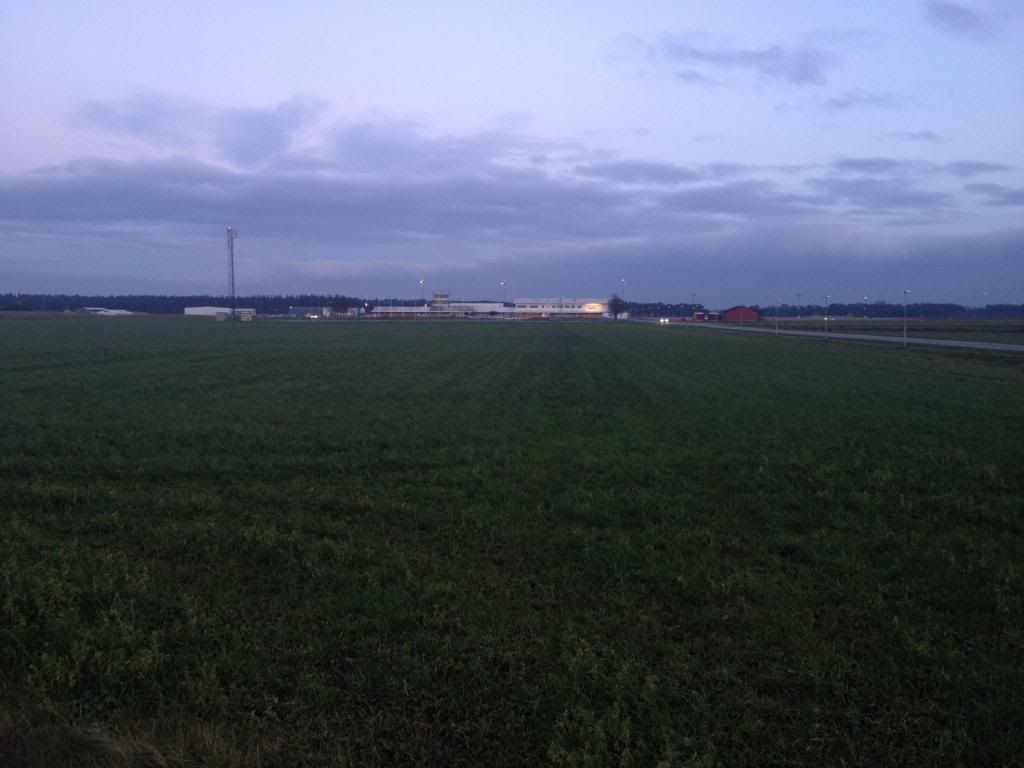 The airport is in the middle of nowhere... And from here I have to go by bus and train to MMX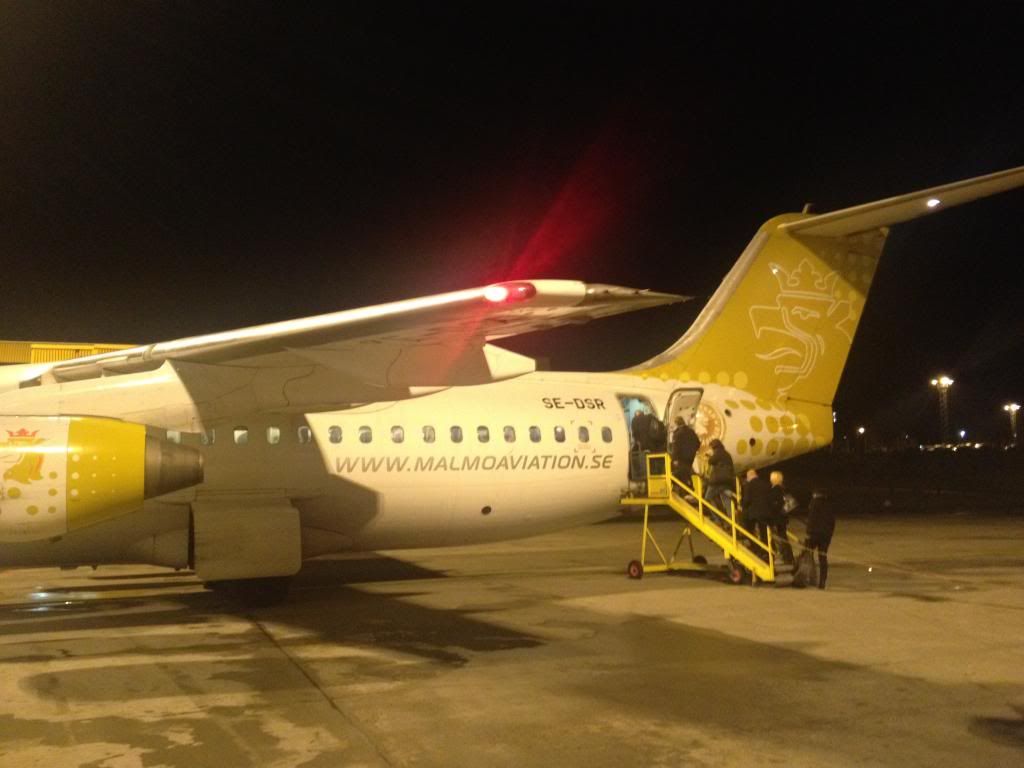 The return was really great an Malmö Aviation! As they fly to Bromma (BMA) the approach is amazing, flying low over Stockholm City
Thank you for reading this short report covering a Greek airline flying domestic in Sweden.