Big moment for me.. First Trip Report on A.net!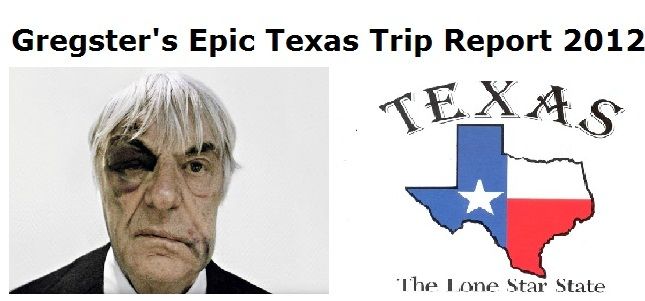 With Formula 1 returning to the United States after what felt like ages I figured that a "mancation" was in order. After discussing this idea with some friends we decided that we needed to visit Circuit of the Americas for the 2012 USGP. We purchased our tickets shortly after the Canadian Grand Prix and I began to plan my trip. There was no real budget to follow but I figure everything said and done cost me about 1800$. I would meet up with my two other friends once I arrived in Houston. I planned to visit Houston, San Antonio, Austin, Galveston and whatever else I could have squeezed in. The trip itself was 7 days in length. I had looked at flying out of Montreal but the flights were a tad expensive and the equipment was yawn.. For fun one night I looked at fights from Buffalo, NY and found a flight for 199.70$ round trip! My friend travelling with me grew up in Buffalo and his sister still lived there, so we could spend the night and head to the airport for the 6:15am departure to Atlanta on an MD-88.
We arrived at the airport at around 4:30am; the terminal was pretty busy with all the early morning flights. Passing through security took less than 1 min because I didn't argue with TSA about body scanners or such stupidity that others do. We sat at the gate waiting for boarding and I decided to snap on pics of our MD-88 at the gate.
Our aircraft at the gate.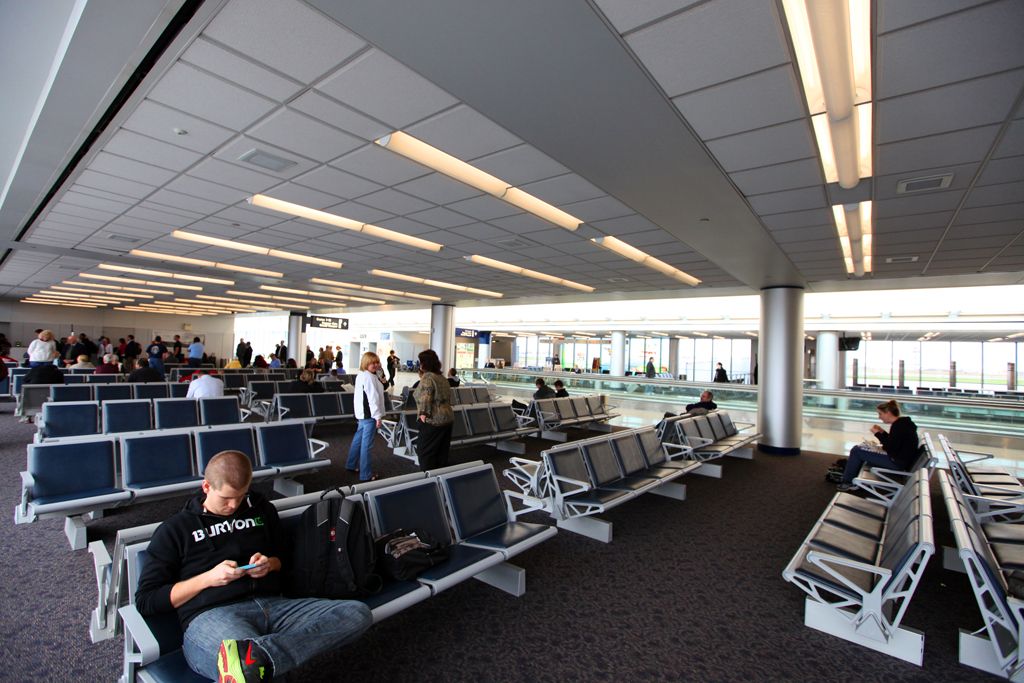 We pushed back around 6:05am and taxied out to runway 23 at the north end of the field. The takeoff was powerful as expected thanks to the twin JT8Ds . We began to climb out and leveled off rather quickly. I figured we were waiting for clearance to climb however we began to fly a pattern, At this point I knew something was up. . The captain came on the intercom to report an issue with the pressurization of the aircraft and that we would be diverting back to Buffalo. At this point there was no way in the world we would be making our connection back in ATL. Once we landed, very hard I might add we deplaned and waited around. My buddy took care of rebooking our flights from ATL-IAH. Our new departure time would be 1:50pm from ATL-IAH. Great so now our entire day would be ruined! We had planned on visiting the Houston Space Center that afternoon but now it would have to wait until the next day. No Dallas for us!
We left Buffalo about 2 hours later heading to ATL. In flight service was good minus the flight attendants being about 60 years old.
BUF- ATL take off take 2.
http://www.youtube.com/watch?v=XEuQIlidUcY
Decent amount of room on this old bird that rolled off the line in Long Beach in 1988! Delta revamped the interiors at some point.
They gave us as much snacks as we wanted!
Landing in ATL was a tad choppy which made things interesting. Spotted a Korean Air B744 taxing in! I make mention of it in the video.
[video=youtube;x-4X7uSfphM]http://www.youtube.com/watch?v=x-4X7uSfphM&feature=youtu.be[/video]
This was at the gate next to us! I felt like a kid in a candy store
The flight to Houston itself was uneventful minus the fact we were seated in the last row of the aircraft with no windows and the constant howl of the JT8D. I put my ear buds in and listened to Joe Rogan's Podcast. Again in flight service was okay but the last row seats were pretty tight. The knees were against the seat in front of me and the constant flow of people to the rear lave made me very cranky..
Not as many snacks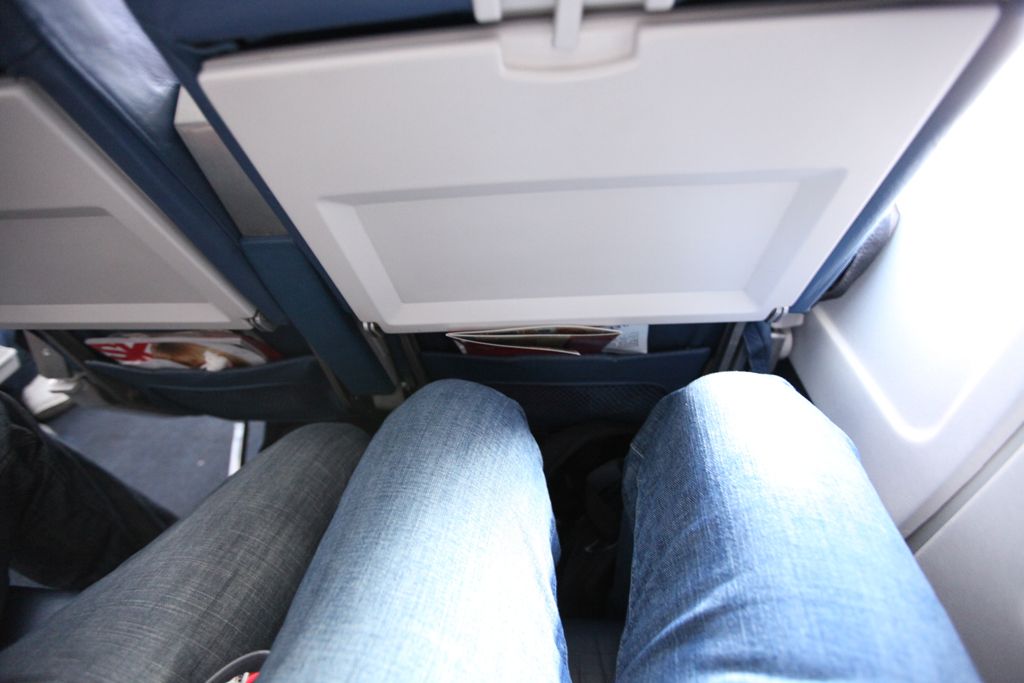 The rental car was originally going to be a Camaro SS booked at Hertz but my friend and I thought it would be a waste of cash to pay 800$ for a rental that would be parked most of the time. I found a good deal on Thrifty for a fullsize at 283$ tax in. However on the way down we tried to rebook the Camaro or a Mustang however there was nothing left.. Argh why must I be so indecisive! I ended up getting a Fusion V6 which was actually not a bad car. It handled well, was nice inside with leather seats and got 33mpg averaging 85mph most of the time. It was that or a Nissan Altima 4cyl CVT, Everyone was out of cars! I was told that if we had arrived in the morning we could have got our pick... thanks Delta !
Finally 5 hours of traveling we were finally in Houston and driving to our Hotel which located near the very nice Galleria Mall in Post Oak's. Houston is where we began to encounter "texas" drivers, drivers who for the most part don't check blindspots, if you get in the fast lane you need to travel at 90mph and blinkers don't exsist. So like Montreal but the speeds are higher. The highways are very clean, very smooth and have a ton of lanes. The toll plazas were getting annoying and the traffic from endless accidents. Honestly I don't recall being stuck in so many traffic jams due to accidents. I blew by a cop doing 87ish in a 75mph and not a single fuuu was given.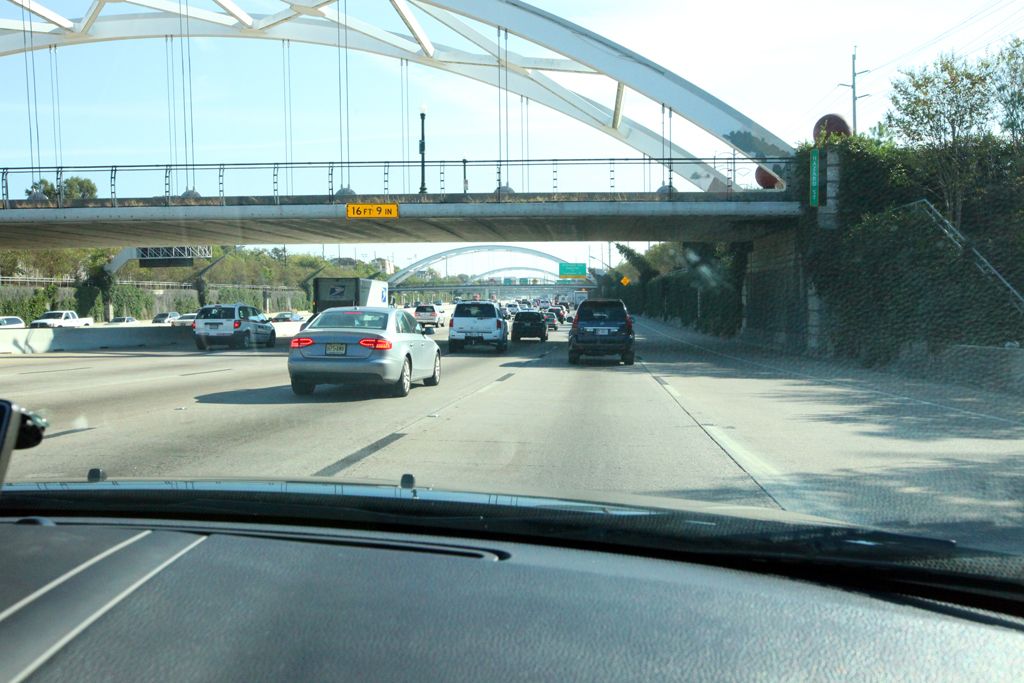 Our hotel for the first night was pretty nice, I kinda felt like a bum wearing a hoodie when I checked in.. Too bad is was way to cold to use the pool across from our room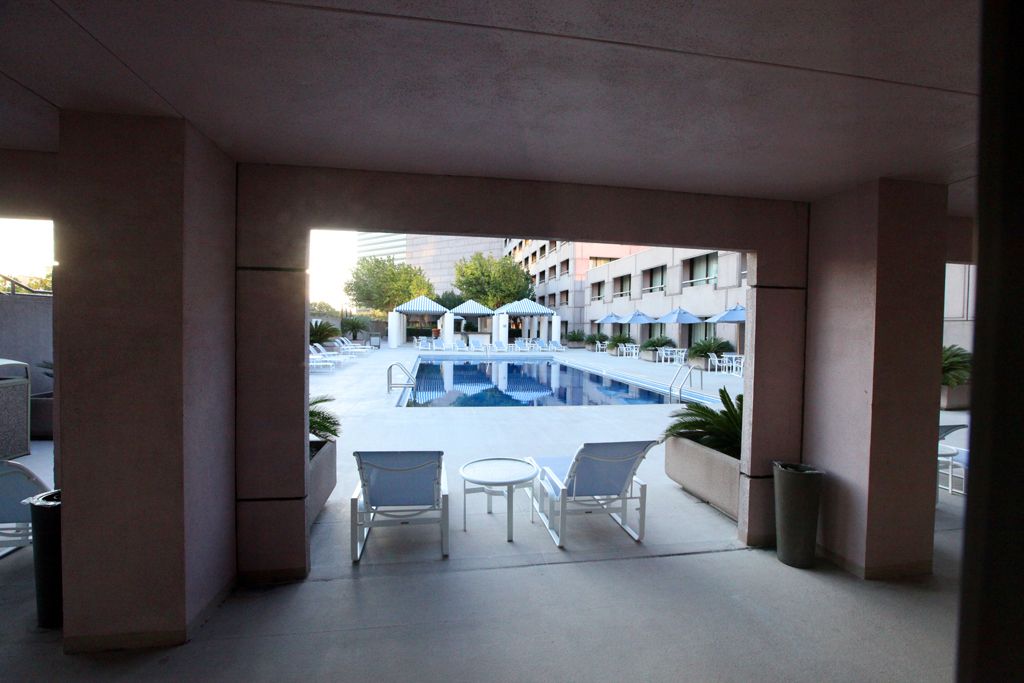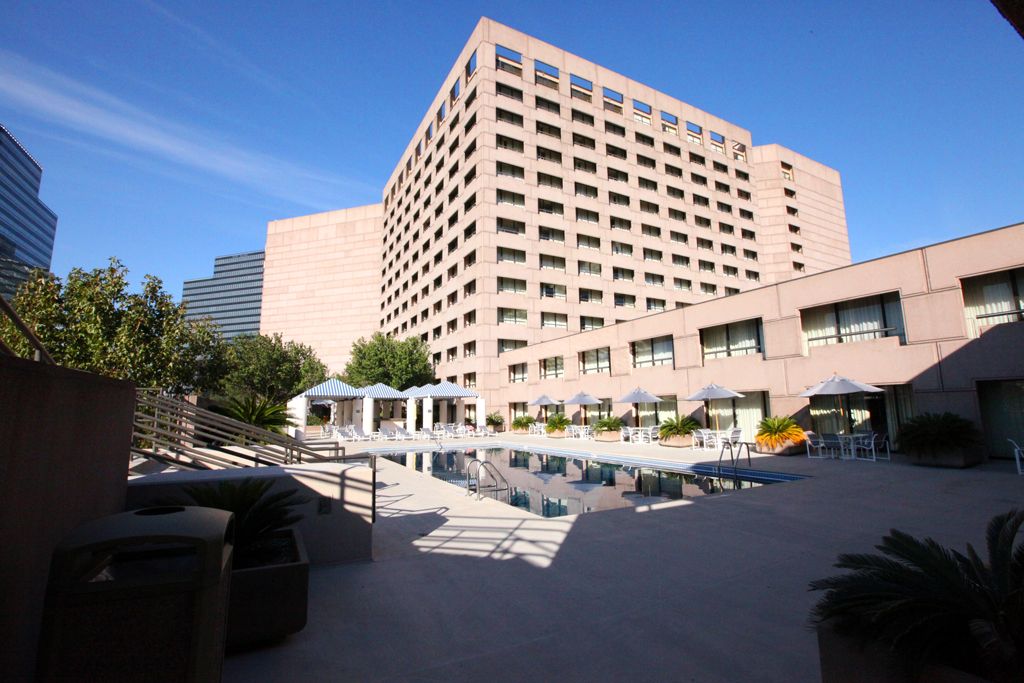 [Edited 2012-12-01 13:35:39]