Blue Islands Trip Report
So what is Blue Islands? It is basically a relatively new regional airline based in the Channel Islands. It has a small fleet of Jetstream 32s and ATR 42s, and its main operating bases are Guernsey Airport and Jersey Airport. It flies to various UK and European cities. It was founded in 1999 and within the past decade, it has expanded to various major cities in the UK, as well as Geneva and Zurich in Switzerland, as well as Amsterdam. There is an older regional airline based in the Channel Islands, called Aurigny Air Services, but seems to concentrate in Guernsey Airport. Blue Islands sells itself as a premium regional airline with no baggage fee, free seat assignment, lounge at Jersey Airport, and complimentary drinks and refreshments. I read about it in the UK aviation magazine, "Airliner World," and decide to give it a try during this Thanksgiving European trip. After going through various scenarios, I settled on flying its daily flight from Jersey to Manchester. I redeem some Avios points for a BA flight from Manchester to Jersey via Gatwick, which I will not discuss, as we are all familiar with BA's Boeing 737-400s.
Booking:
Blue Islands has a really basic website with all the schedules listed and booking through its website is straightforward and an electronic ticket is sent to me shortly after my purchase. There is no advanced seat assignment – paid or complimentary.
Entrance to Jersey International Airport:
November 25, 2012
SI 503 JER-MAN Lv1140 Arr1310 ATR42-300 G-ZEBS
Check-in:
Jersey airport is no really busy on this Sunday late morning, and British Airways' flight was already at its final boarding stage, and the next bank of flights would not depart till a few hours later. Blue Islands has two dedicated check-in counters, and after a couple checked in, I was helped next. The agent was very friendly and when I asked about seat assignment, she told me that the load was very light this morning, and she would give two seats to me. I was assigned 4F. It was a very pleasant experience. Boarding pass was printed in a cheap supermarket type receipt, which was disappointing, but not unexpected. There is no self-service kiosk.
Jersey airport has a relatively compact terminal, and similar to most UK airports, the World Duty Free shop occupies the most space and you are forced to walk through it on the way to the gates, as well as the viewing gallery. Thanks for free wifi and I discovered from foursquare that Jersey airport has a very nice viewing gallery. It is a nice seating area with views of the runway and the apron.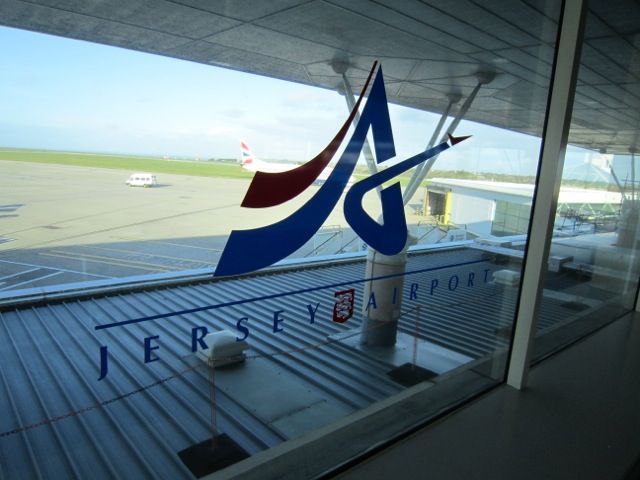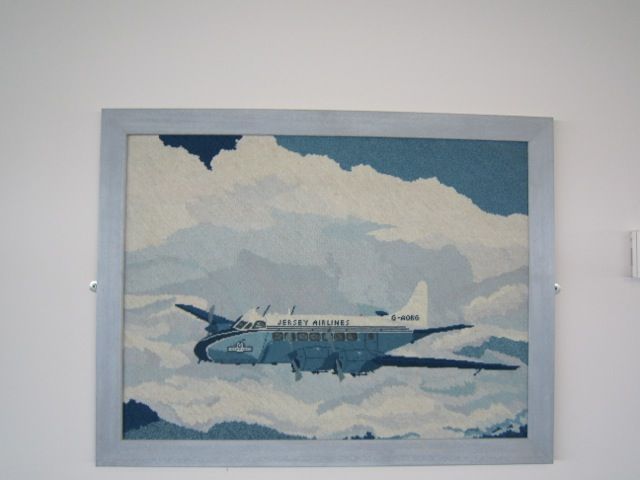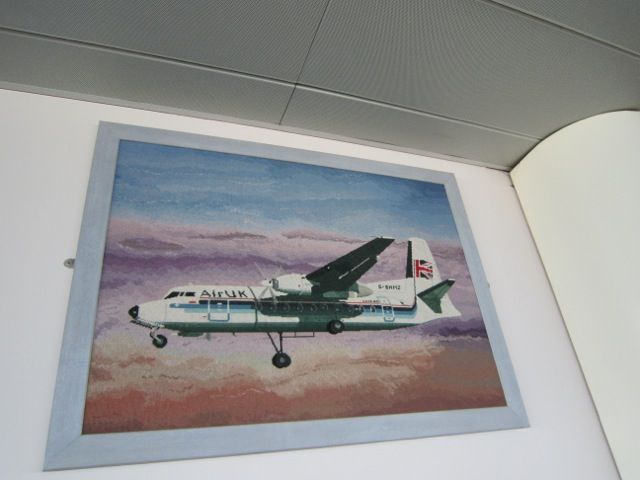 Arrival and departure for Sundays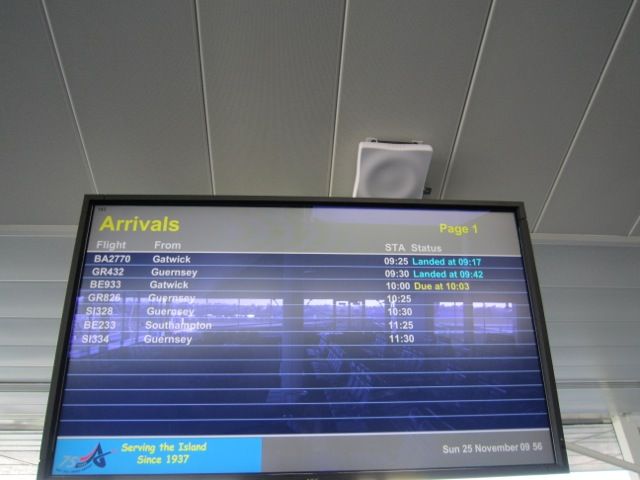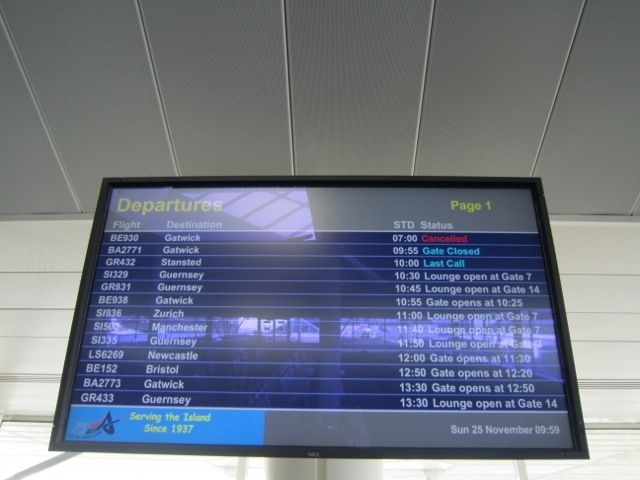 Plane-spotting: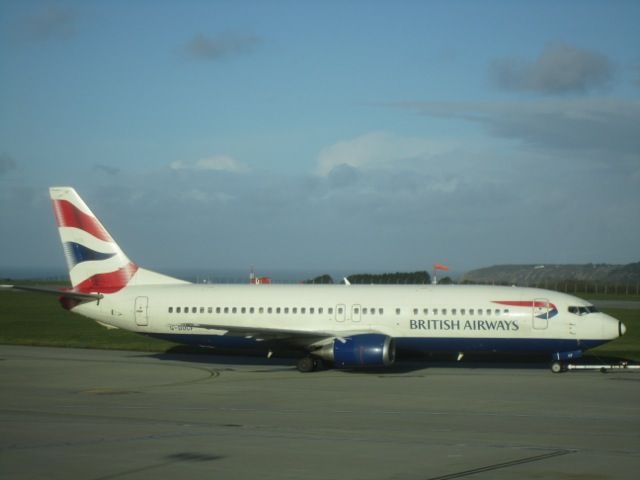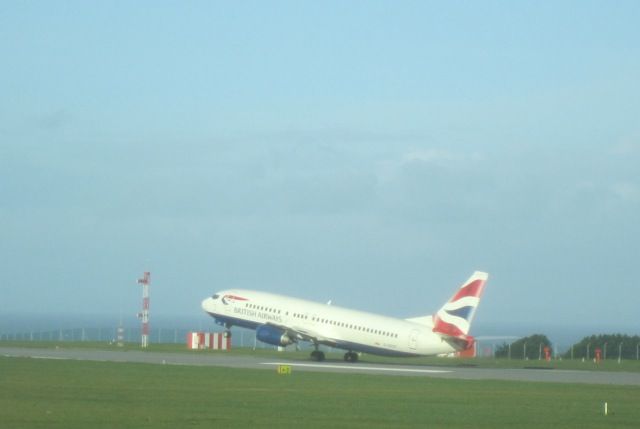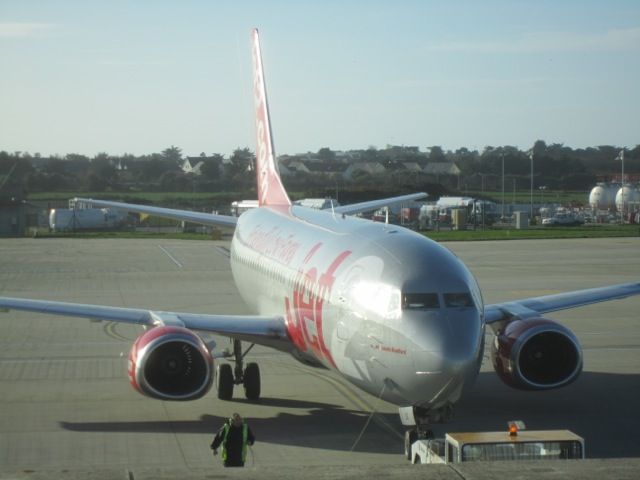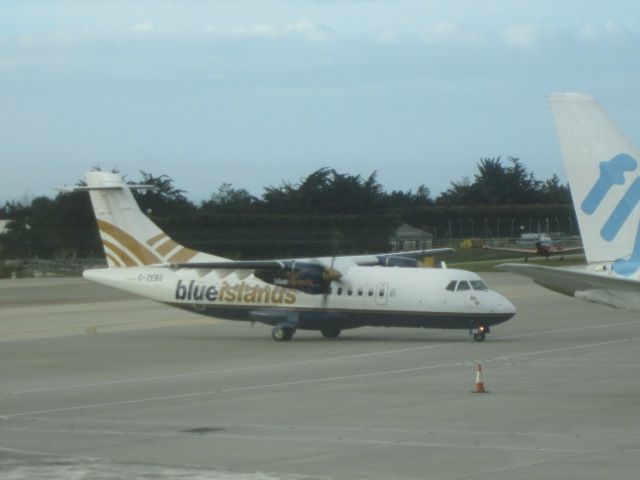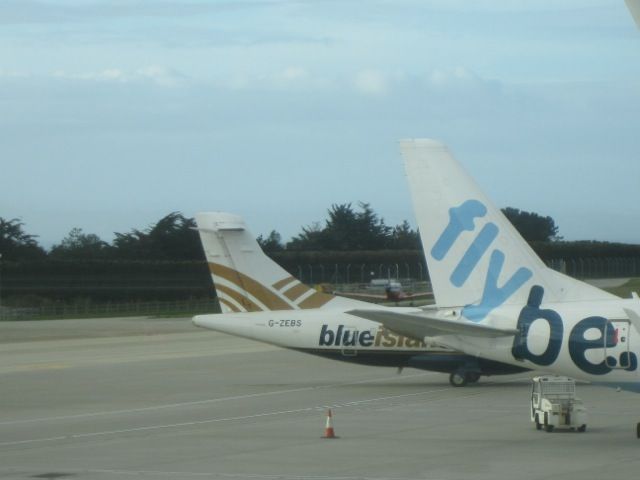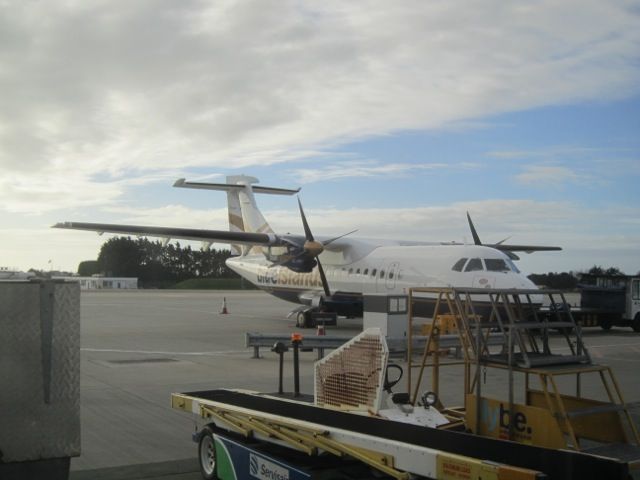 Lounge:
Of course, you can't expect a fancy lounge given the fares that I pay. It basically is a room with comfortable sofa and armchairs with complimentary soft drinks and bottled waters, as well as a hot beverage station with specialty tea and coffee, as well as some packaged snacks like biscuits and mints. There are some local newspapers and Blue Island magazines, as well as a spotty complimentary wifi. It is actually not bad, compared to some of the local USA lounges.