Is it really worth it to fly for TOD?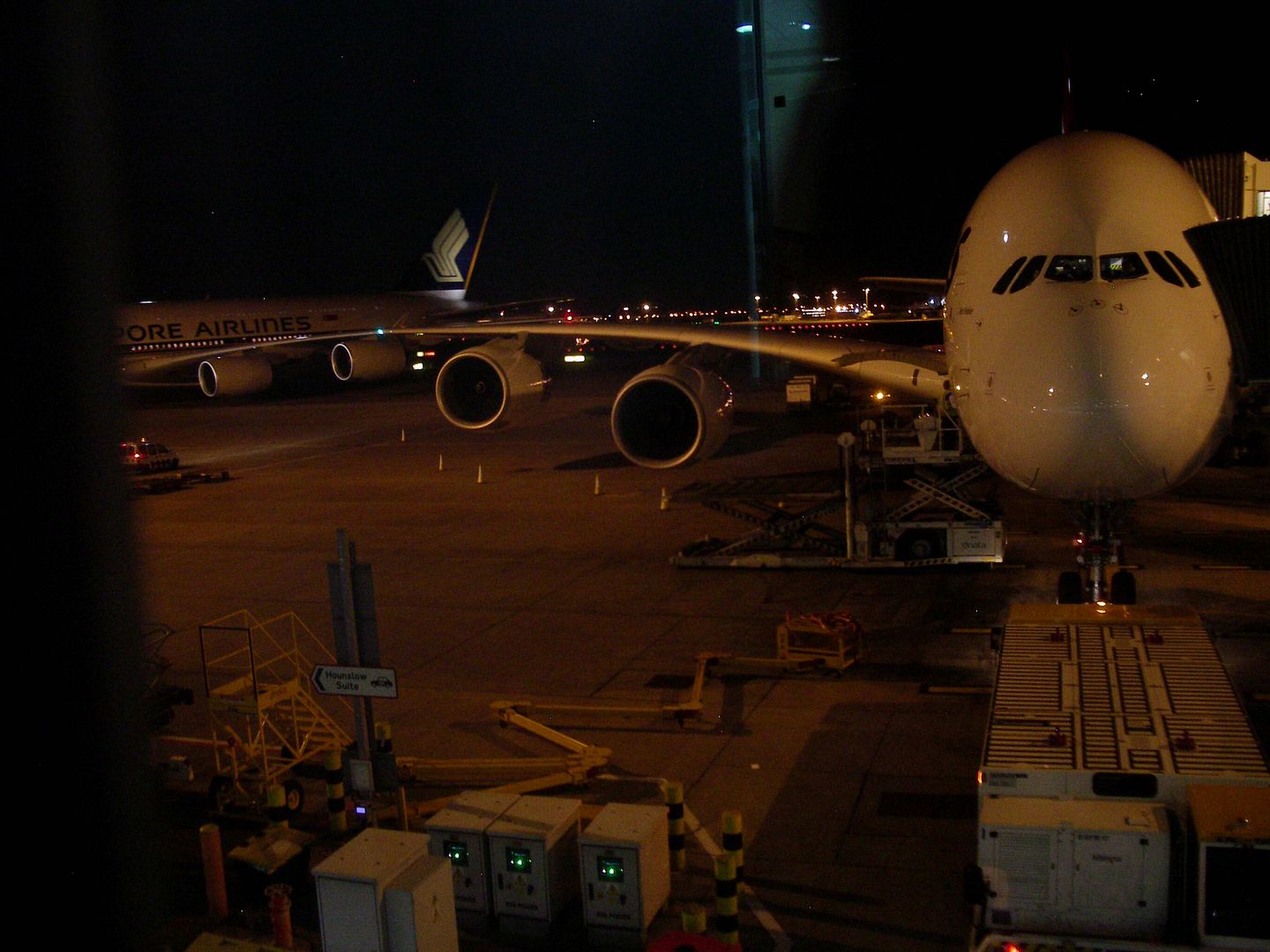 Selamat datang, dear readers,
now that was a shorty night at the homebase.
Inbound from Portugal late Wednesday
or better said early Thursday morning
Someone Fly For VIP?. At Least AeroVip Ex VRL!
(by
FLIEGER67
Nov 17 2012 in Trip Reports)
repacked the bag and on the way for the airport again.
Original intention was to spend some quality time in Singapore, take the so called "Jungle Line Train" for Kuala Lumpur, explore the city and fly back to Singapore.
But something more interesting, at least aviation wise comes into my view. No train, no, a very special plane type is on schedule with the route around the first three legs looking like this:
Thanx to, as asual:
http://www.gcmap.com/
Sure, a new departure airport is counted here with no.
226:
Departure Airports II
auf einer größeren Karte anzeigen
The previous 200 stations:
Departure airports
auf einer größeren Karte anzeigen
And the actually done routes:
Tripreporters Flüge II
auf einer größeren Karte anzeigen
No time to lose now, a personal shuttle for the airport and I´am again not alone on this trip!.
Thursday, 30.08.2011
.
.
.
.
Service BA 921 operated by British Airways
Scheduled: 19.10 // 19.55
OLCI worked well, seats confirmed and sure ok to catch the boarding papers during the baggage job.
The only flight with two gates, 343 + 344 on the screen. Something big today?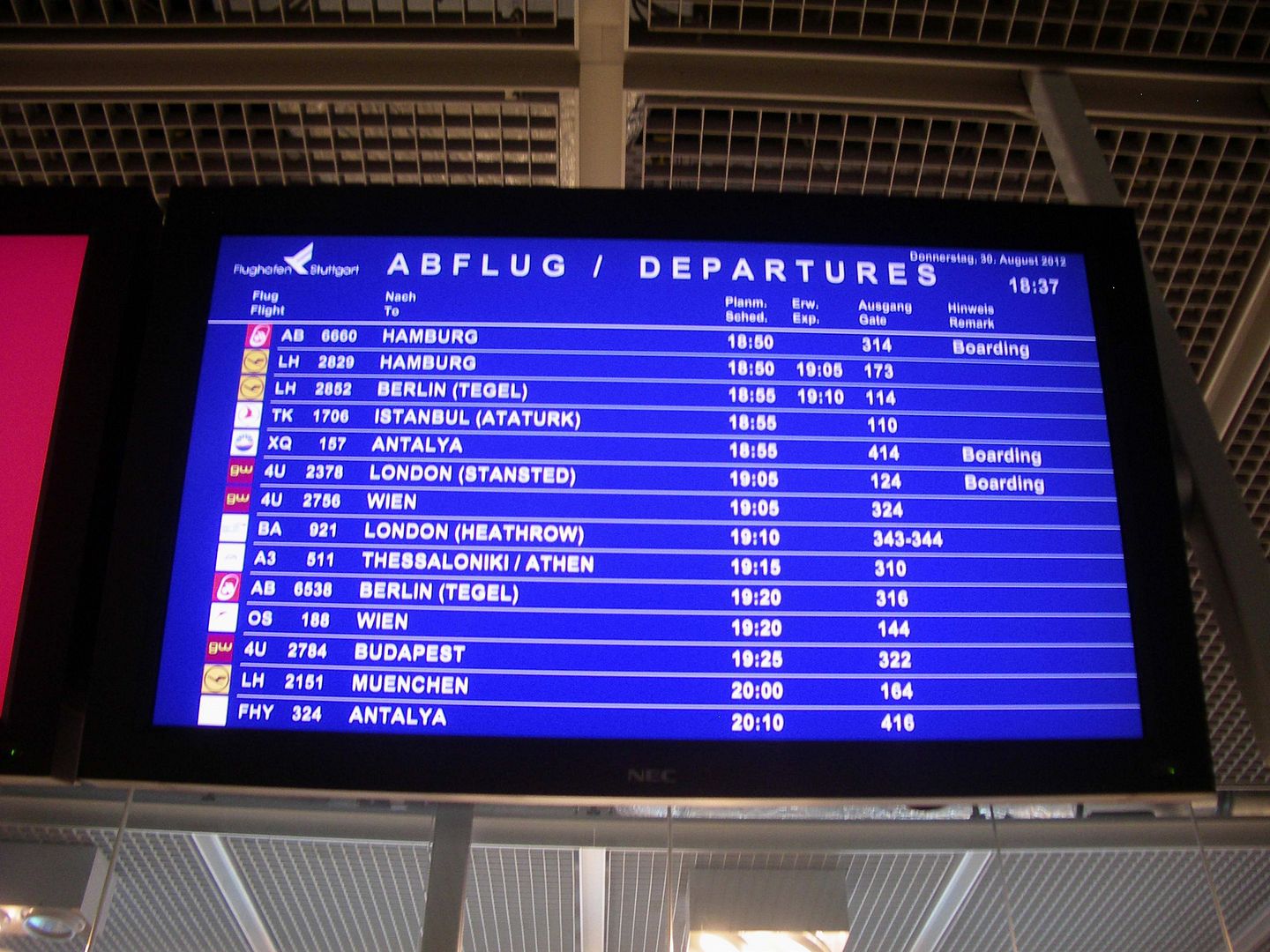 Not that long to wait at security, a shorty visit to BA´s lounge. No changes, no pictures and heading for the gate.
At least the flag is what we are looking for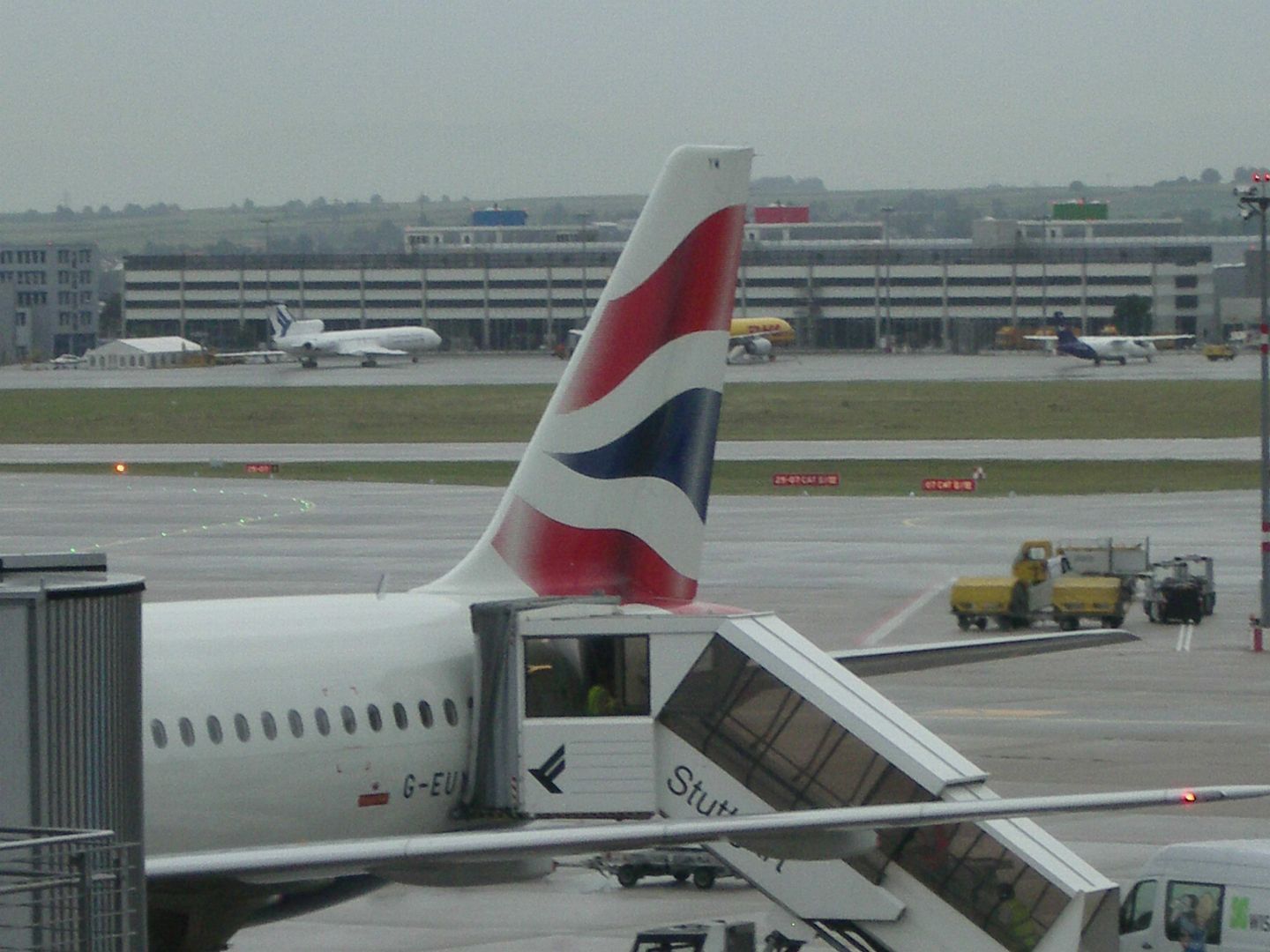 Legs 1/2/5/6 around this trip are booked on one confirmation. The fare per leg, per pax this way 180.00 Euro´s, secured by Lastminute.de.
Seats are selected well in advance online, with thanx to my One World Sapphire status, a good variety on offer.
Ah, this is G-EUYM, nothing bigger than expected and scheduled, an A320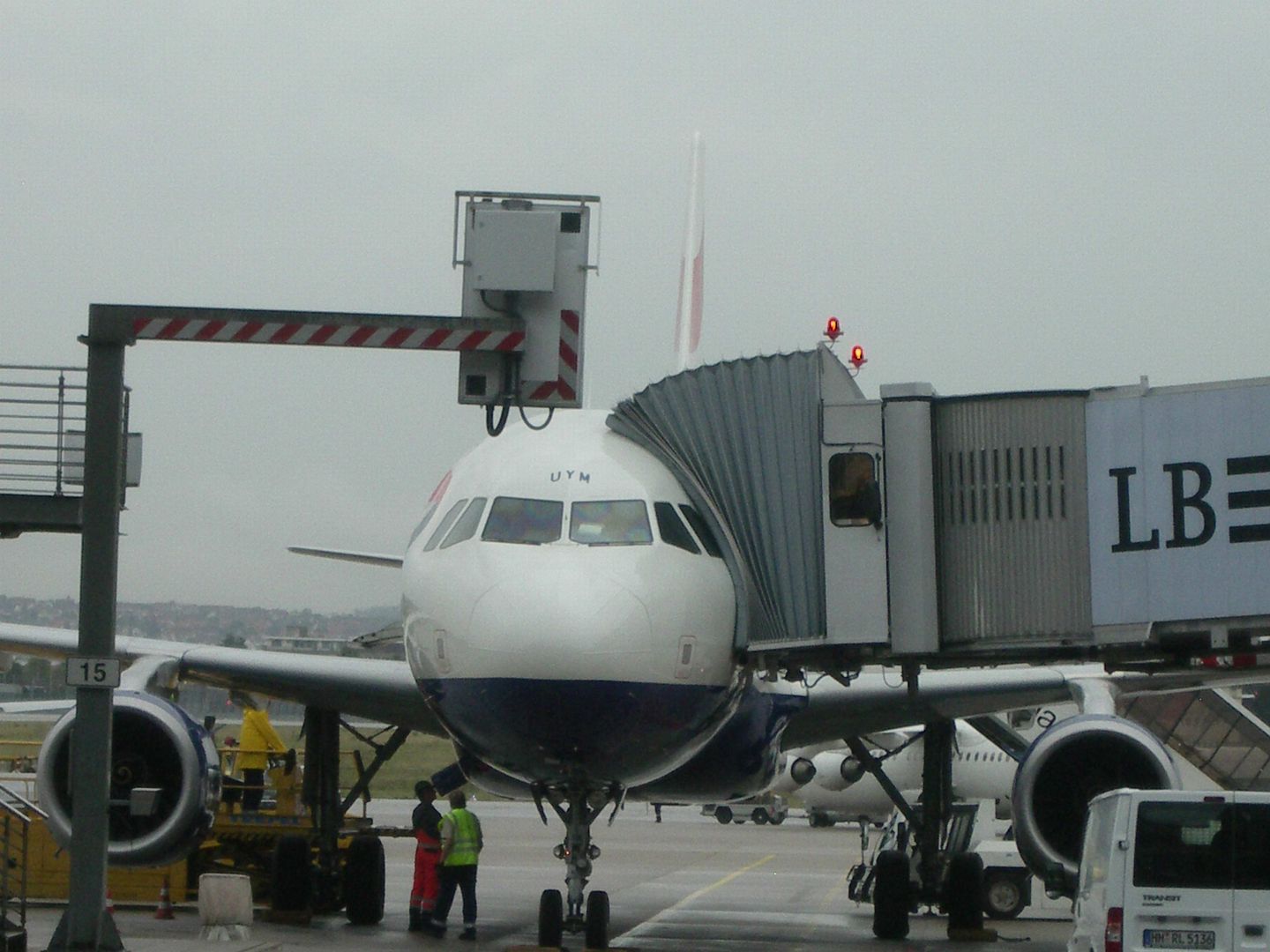 Leg no. 90 on the most flown plane type here till now.
New to the log
Active with BA since 05.08.2011 only.
47 planes on type are in the actual fleet.
Boarding now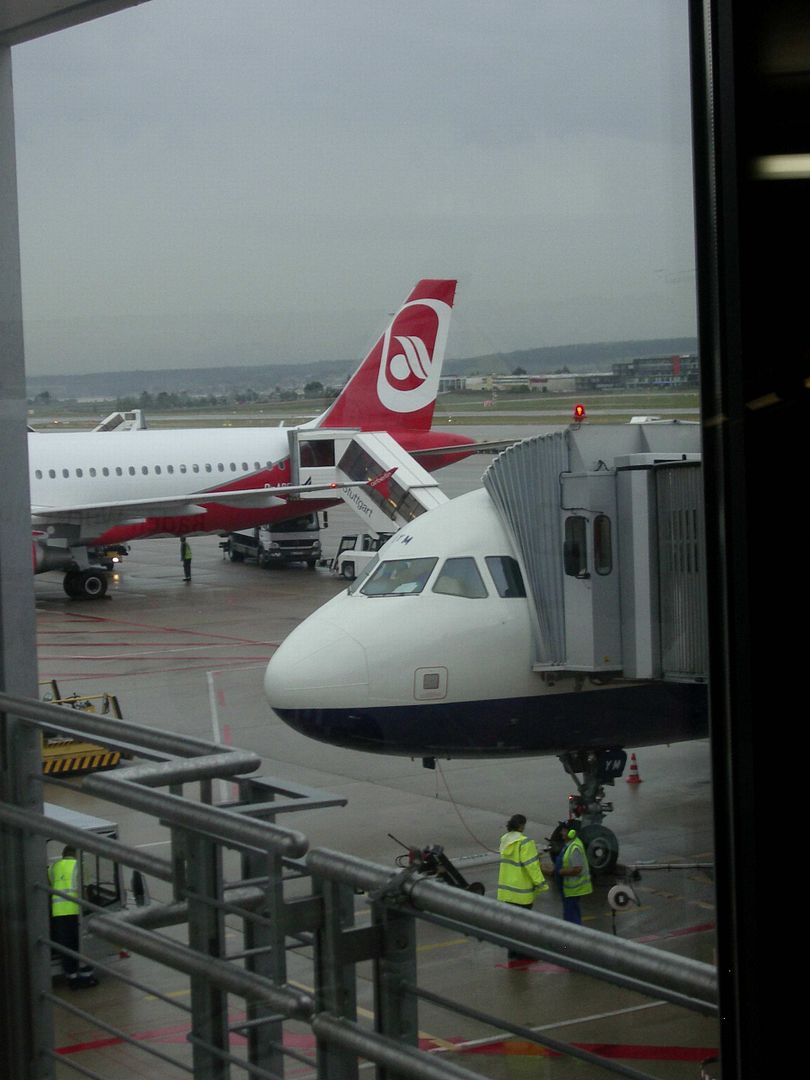 7.15 pm, close to ontime, 1 hour, 15 minutes for England.
"Speedbird" on the way from runway "Two-Five".
16 degrees and rain, no, nothing to miss here.
Cockpit crew is from the UK.
The captain with a relaxed and detailed welcome in typical english style after boarding is completed.
Flightlevel is 38000 feet above LGG and BRU.
The FO is pilot flying, he´s also on the mike with short informations during approach later on.
The well loaded cabin fitted with the dark blue leather seats is clean so far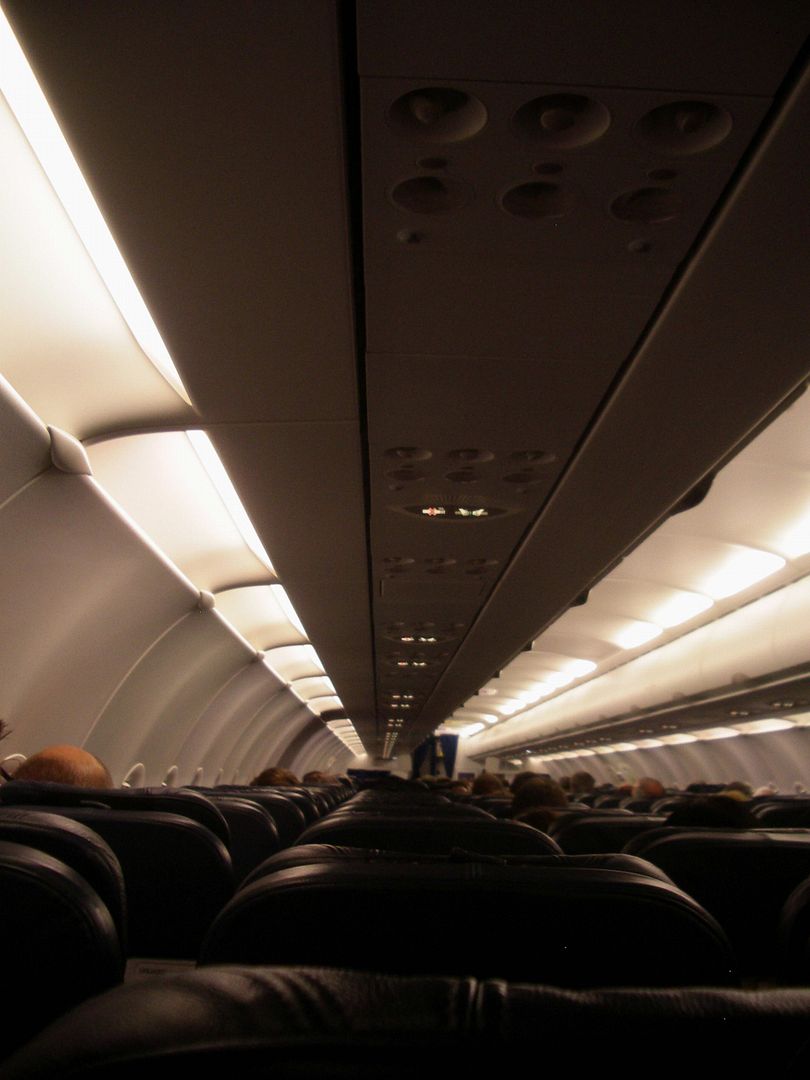 Checked in for 27A/C, the last row what worked well with the middle seat open in the end.
Lot´s of biz people here with a 90% load. The legroom is not that impressive at all
Cabin crew is two female FA´s, one senior and nice, one middle aged and also nice.
There is also one really senior nice male FA together with an middle aged, bored to say the least, other male FA at work, or especially the bored one, not!.
Safety on board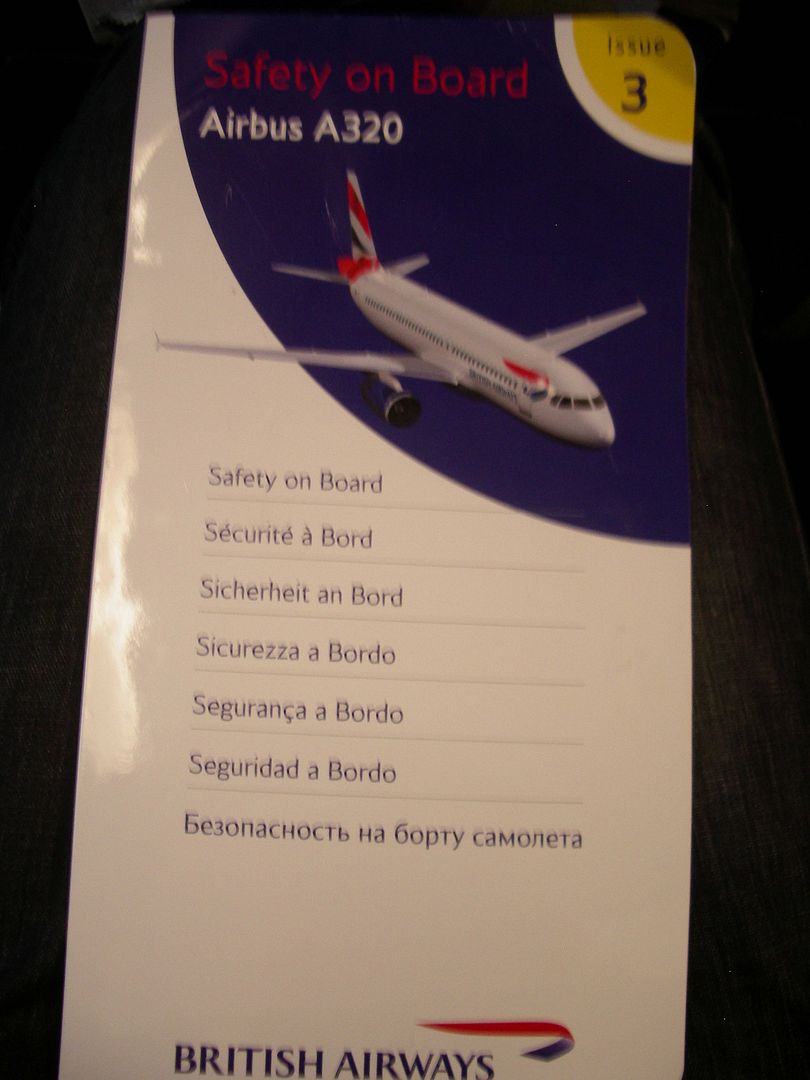 Yes, that's the way to go
Wing cruising in the dawn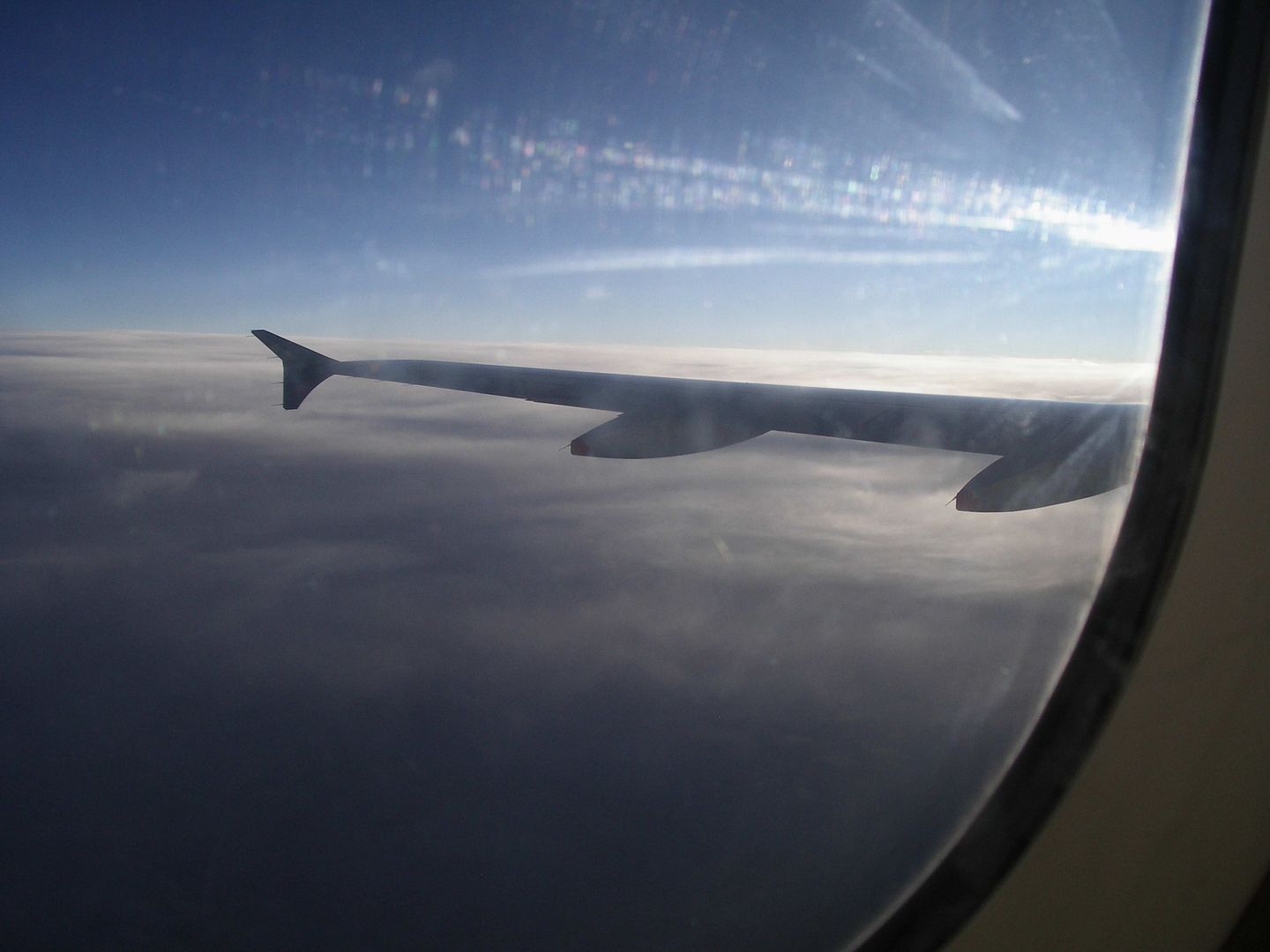 Service twice times, sure ok this way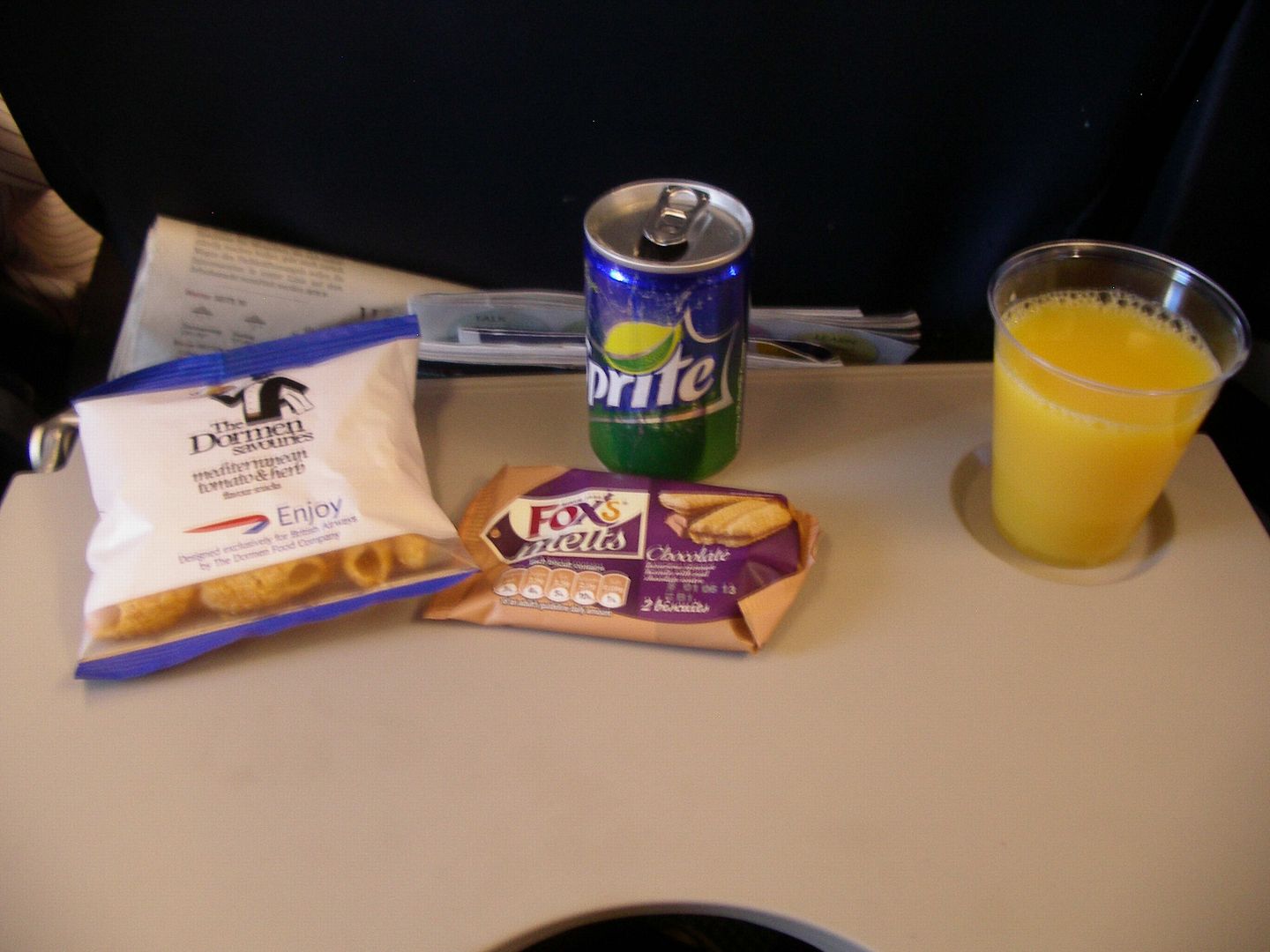 Touchdown at the 3658 meters "Two-Seven-Left". 7.50 pm local, that´s 8.50 pm in Germany. Short ahead to schedule, 15 degrees and partly cloudy here.
Down for the catacombs of LHR T5 and some endless time on the intra terminal shuttle bus. Don´t get me wrong, relaxed all the way and emerging in T3, where the next flight is scheduled to depart on maybe some larger equipment!.
.................................................................................................