Florida pt.1: Glaciers, MD80s and Manhattan! FI/DL KEF-LGA-TPA
Introduction
Hello everyone and welcome to the report on my latest trip to Florida! As you may know from my previous reports, I travel 1-3 times to Sarasota, Florida every year to get away from the stress at home and find some peace playing golf, swimming in the sea and laying on the beach without having to worry about anything. Most of the time we either fly direct to Orlando or take jetBlue from either BOS or JFK. This time the prices for B6 were up the roof though and as a family of 5 we had to find something cheaper. I was very happy about this as only flying FI, B6 and sometimes WN to/from Florida was getting boring. Quickly I found a cheap 75$/per person fare on DL from LaGuardia to Tampa. 5 minutes later DL 569 was booked! As an extra treat this flight was scheduled as a MD-88, a MD80 variant I hadn't flown yet. I chose seat 23E just in front of the wing with my brother sitting beside me on the 2-seater on the right side of the aircraft. Now it was only time to wait for October to come! This is the first part of two, the second part will cover SFB-KEF on FI along with my stay on the Siesta Key beach in Florida.
My pretty simple route to Florida:
The report
I left school early in order to go home and pack my bags. At 2pm, 3 hours before scheduled departure, we drove out of our parking lot and on to route 41 direct to Keflavik Airport. The drive takes around 45 minutes and I love the feeling of rolling past the airport knowing you are going away somewhere.
A nice surprise sitting on the old USAF ramp on the east side of the airport: Polet Antonov 124. The Antonovs are quite regular guests here in KEF while going over the Atlantic from Russia.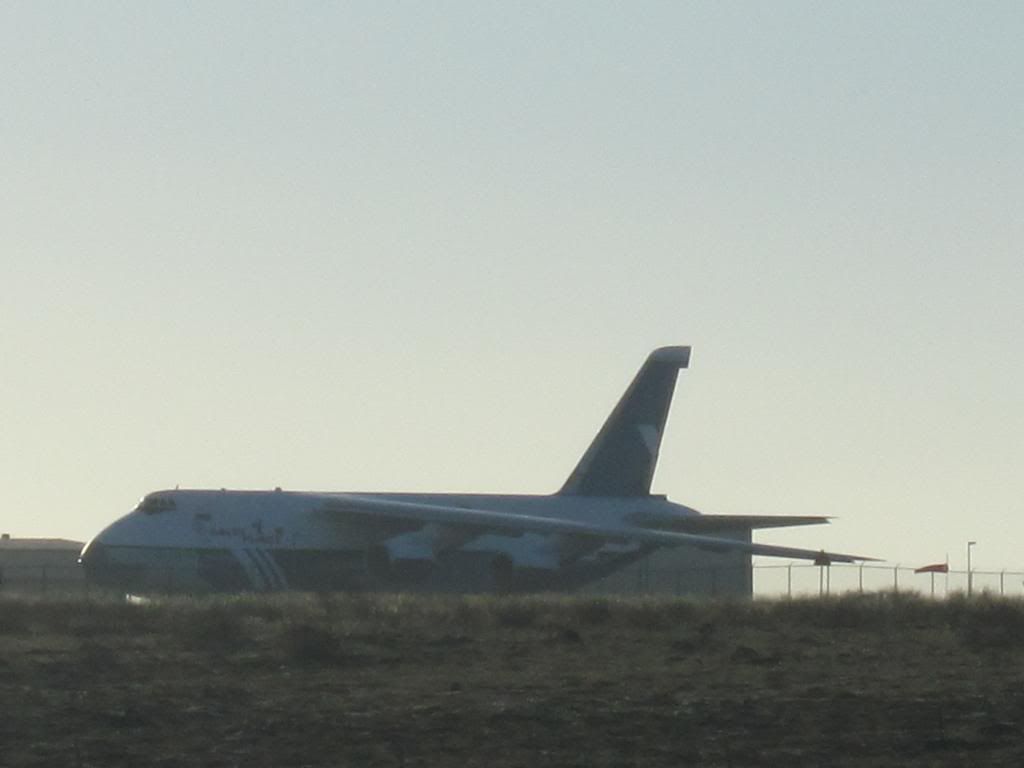 A 752 arriving from Europe and taxiing to the terminal to rest for its mission over the Atlantic a few hours later. This particular bird was going to Seattle as FI 681 and is arriving here as FI 502 from AMS.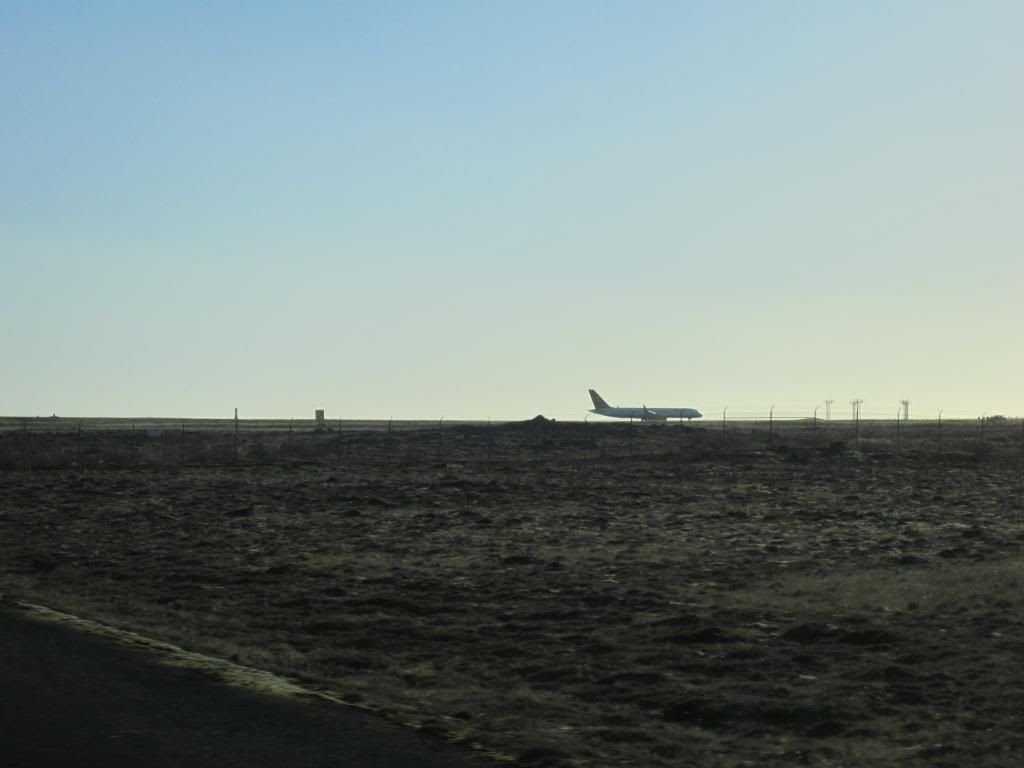 Nice structure outside the terminal building. I don't know how old it is but I remember seeing it here ever since my first flight in 1998!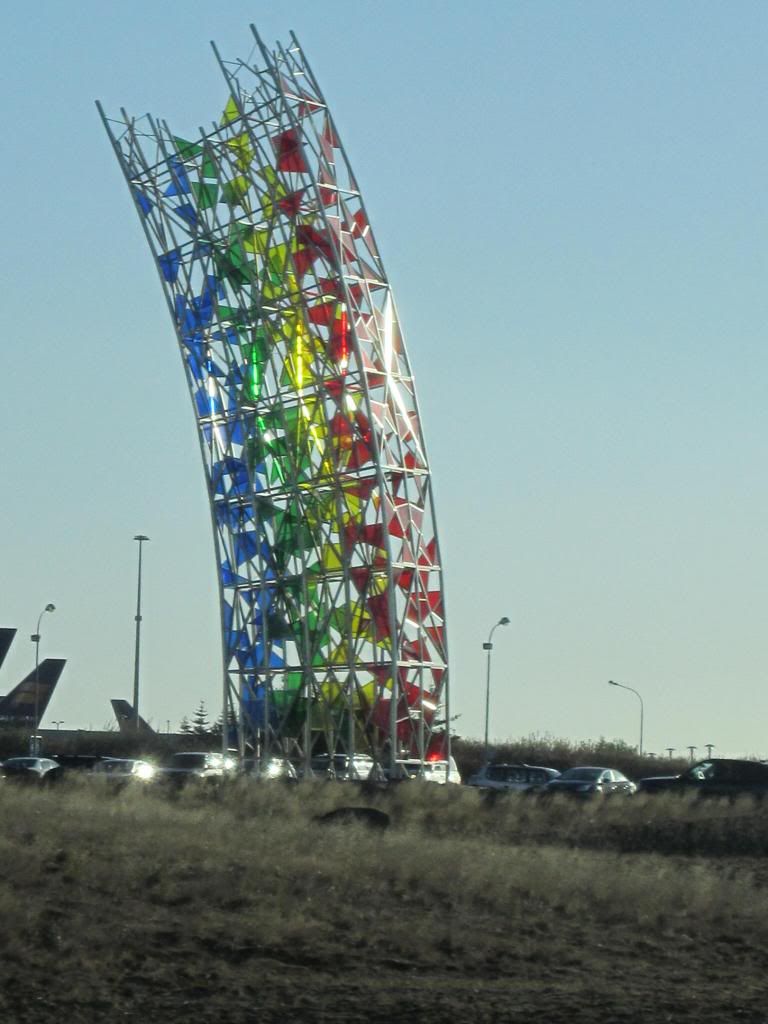 The same aircraft I saw landing earlier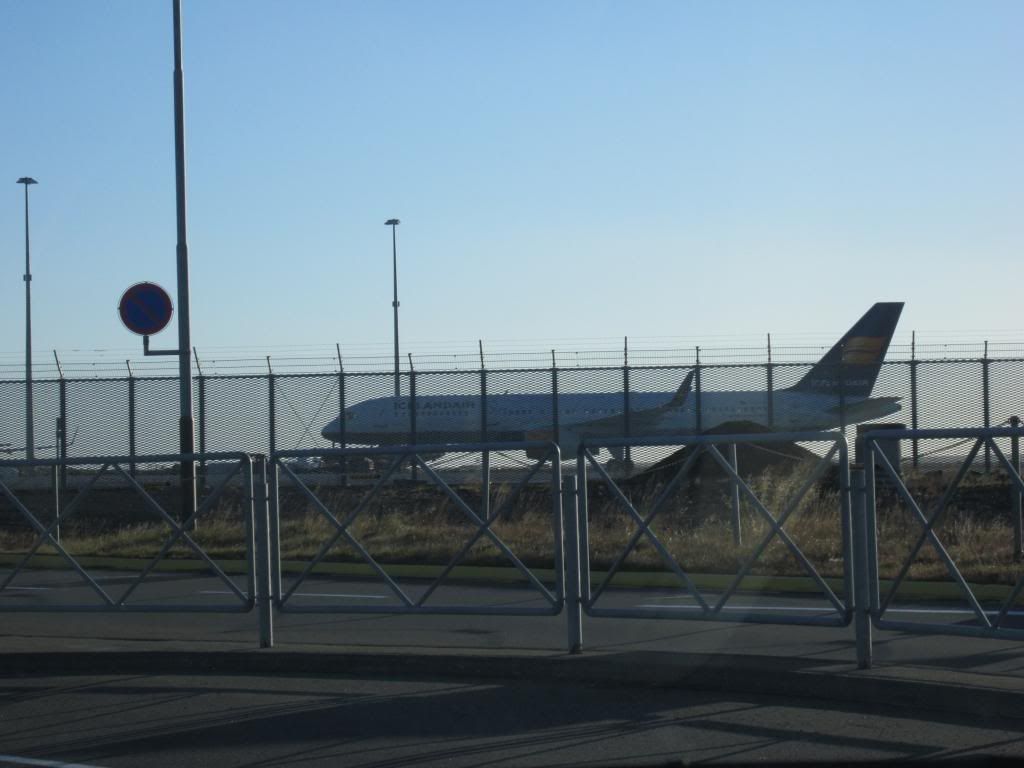 Even though I've seen this logo a million times I still love it!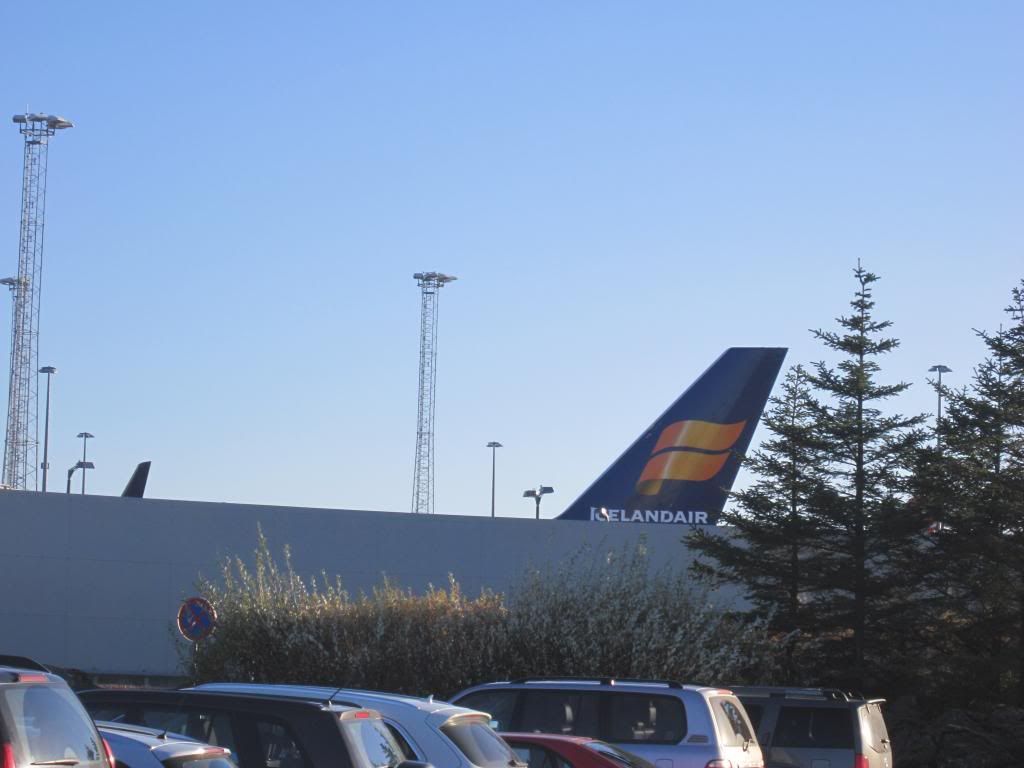 Walking to the terminal after unloading and locking our car in the long term car park.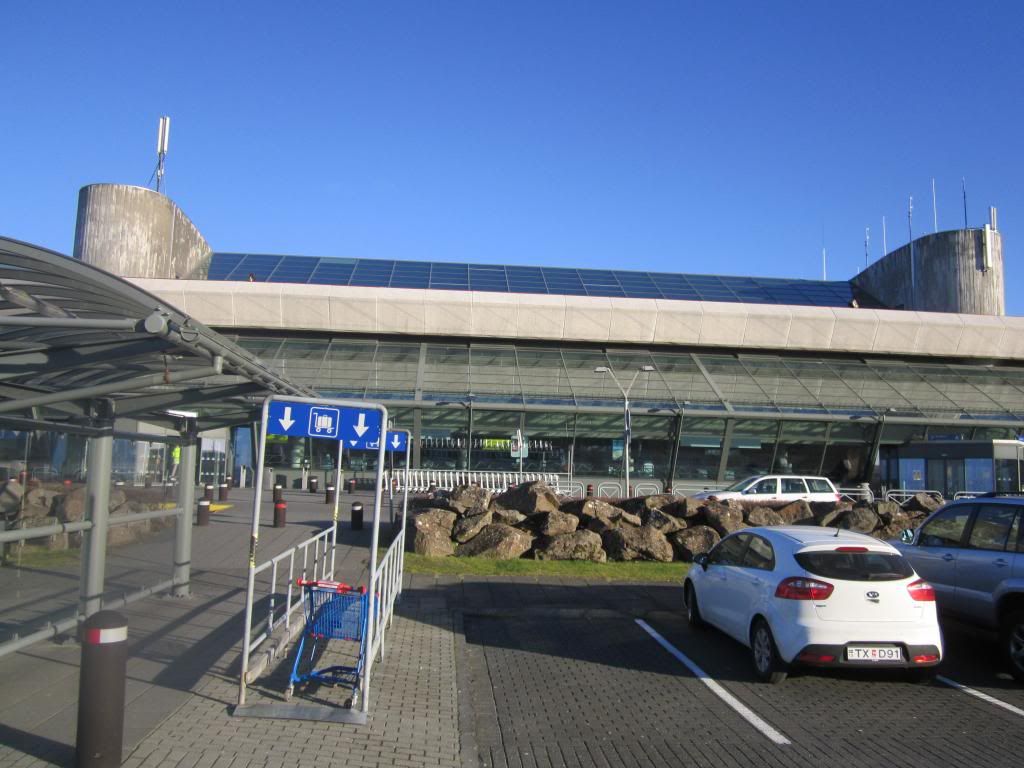 The new look of the check in hall. I have to admit I liked the old bricky earth color version better, this is a bit bright IMO.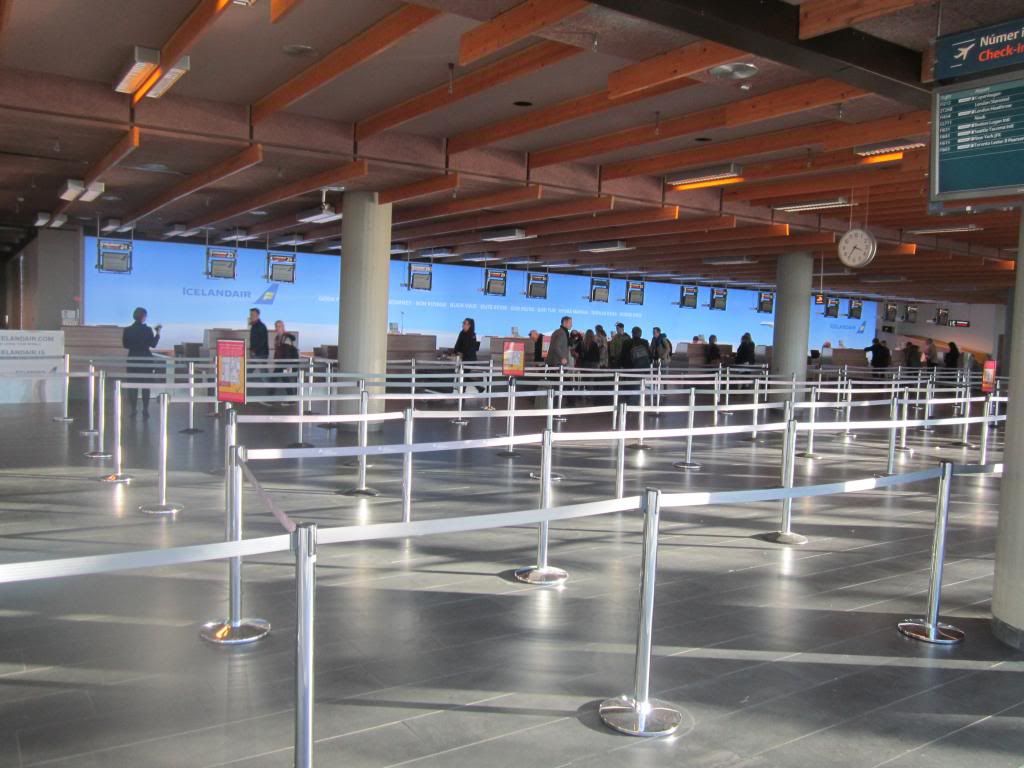 Departures – notice the same Air Greenland flight that was leaving when I started my RTW trip in April (GL711 to Nuuk). Also notice the now history Iceland Express flight to London Stansted (now WOWair).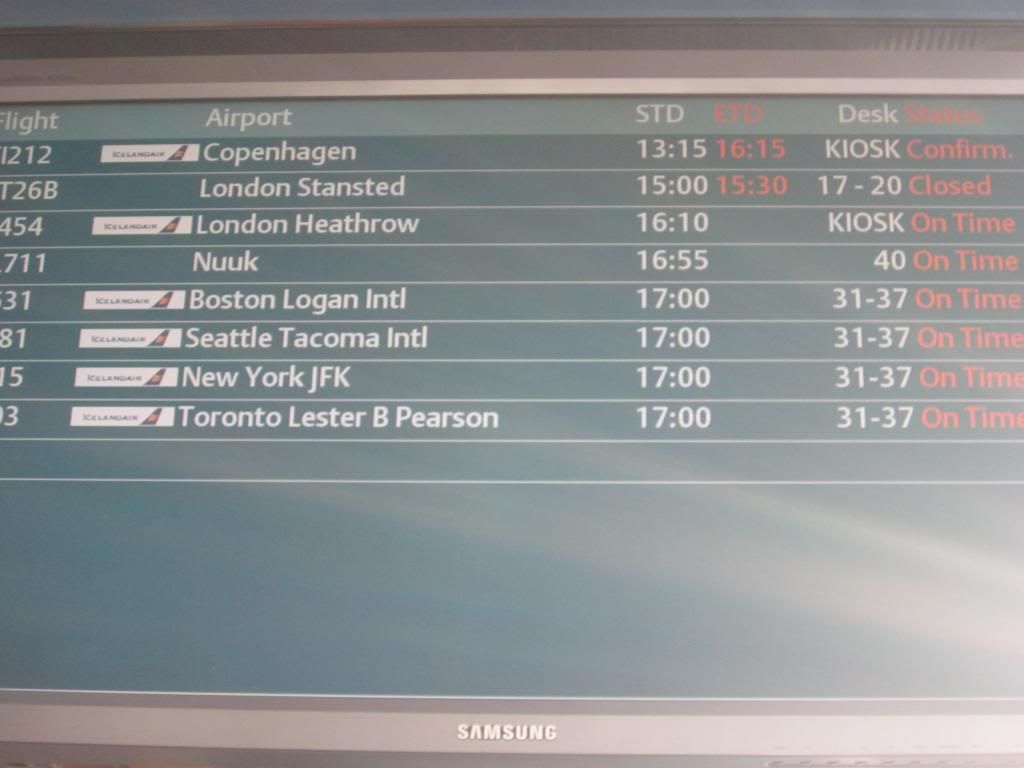 ANC is already on the routemap in the checkin hall only 5 days after it was announced.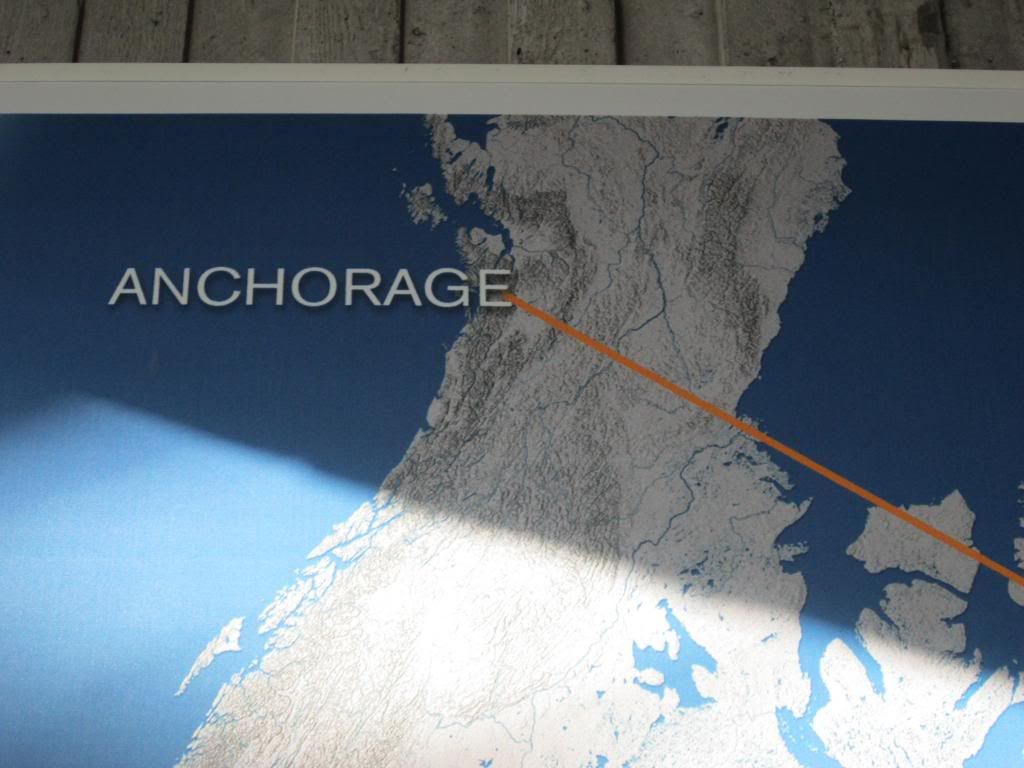 LED and ZRH are also already there.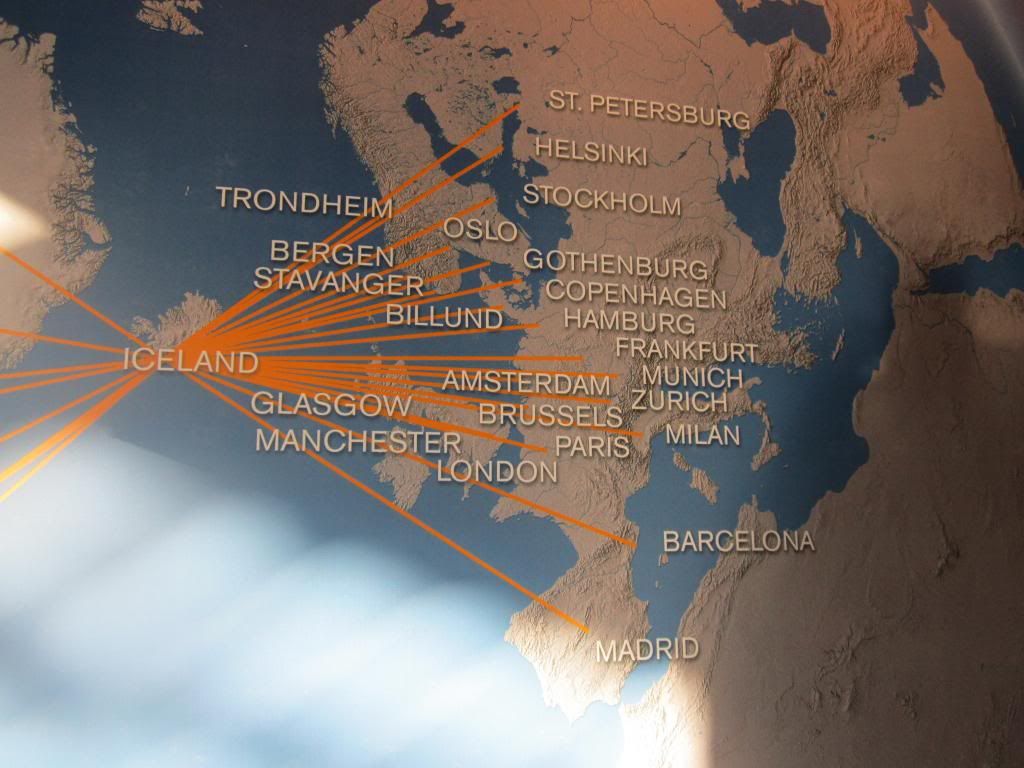 A closer look on the checkin desks.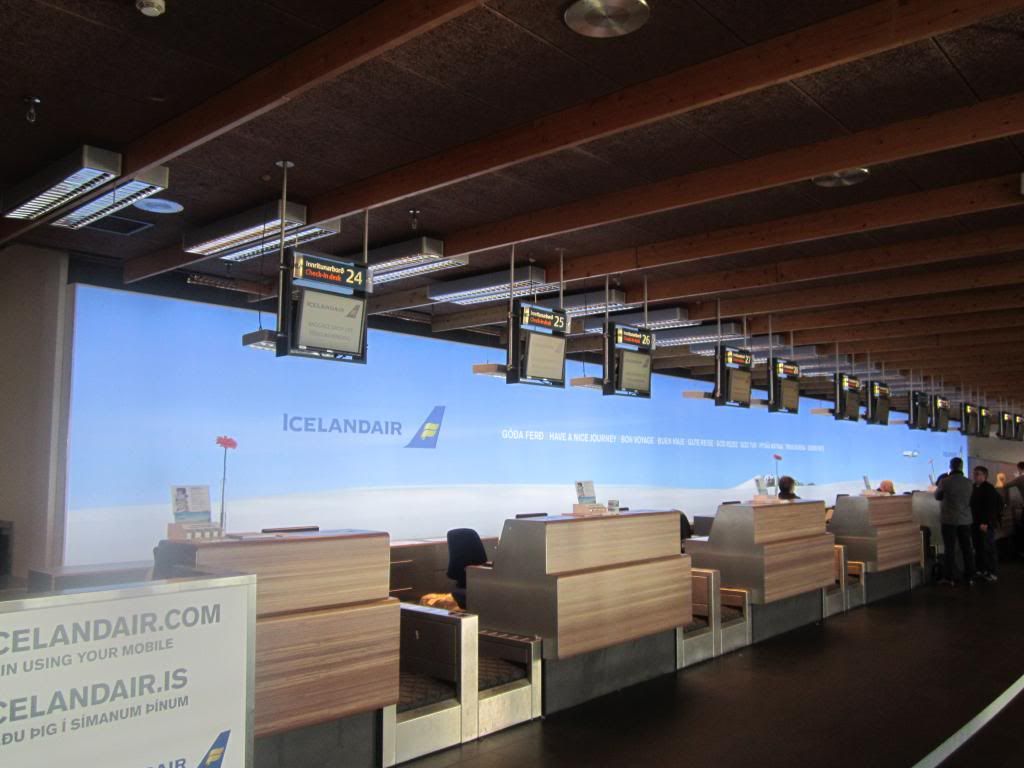 The multi-language is a nice touch though.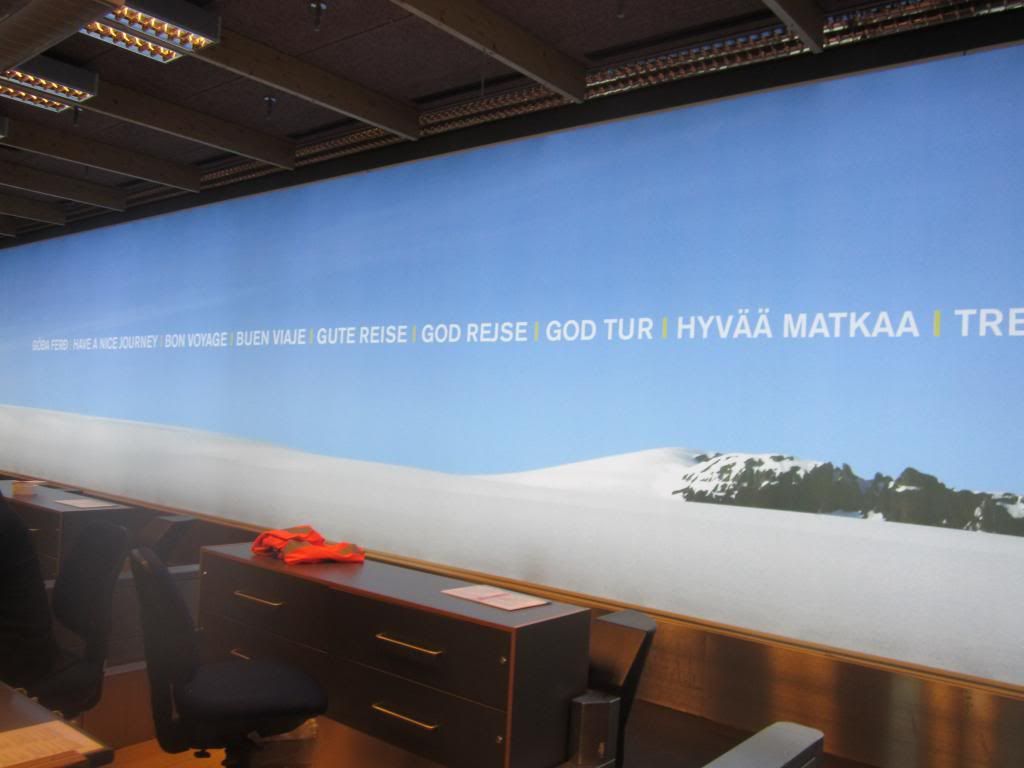 Closeup of the baggage tags which show Icelandic mountains.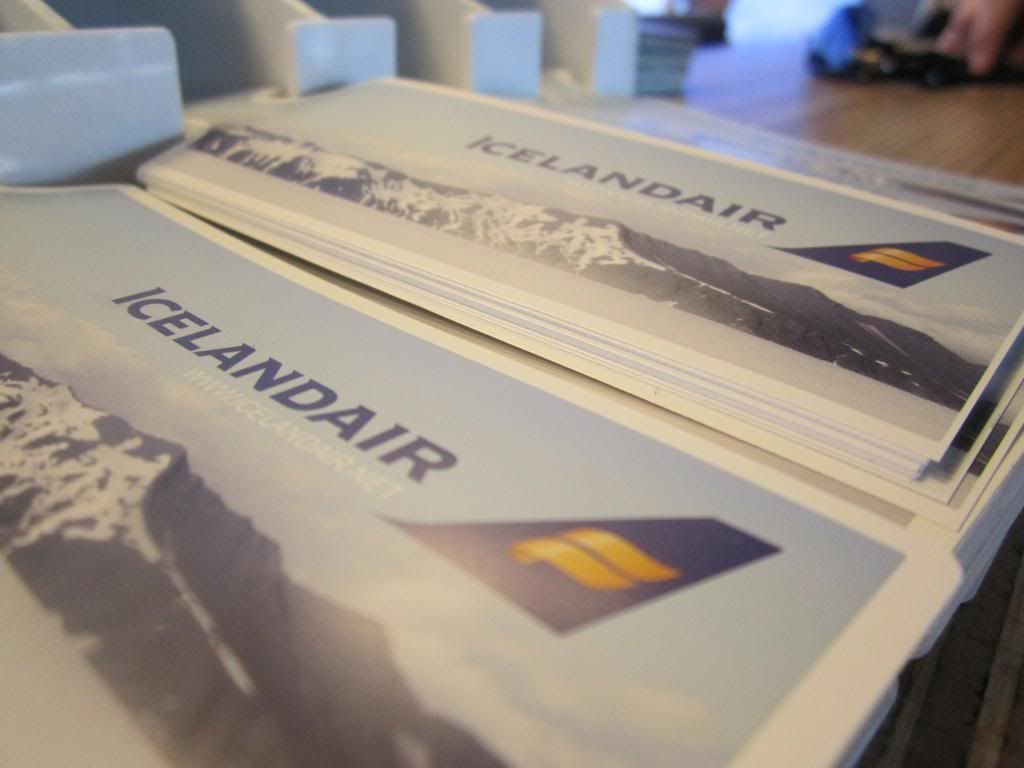 Gullfoss, one of Iceland's most famous landmarks.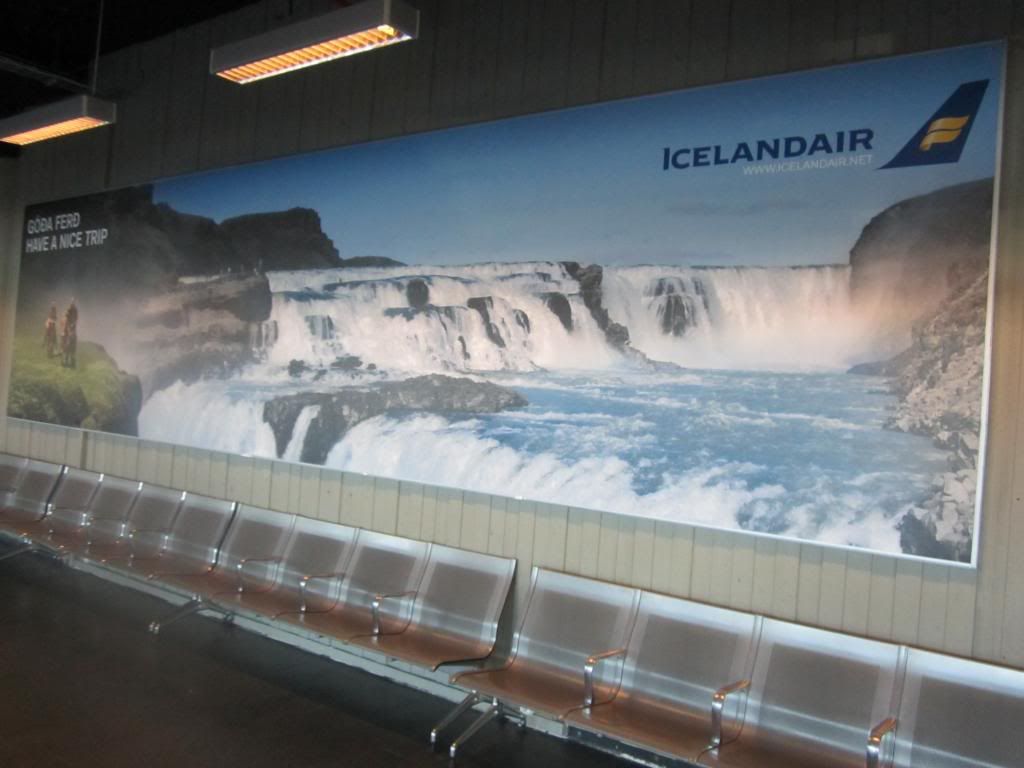 Blast from the (recent) past.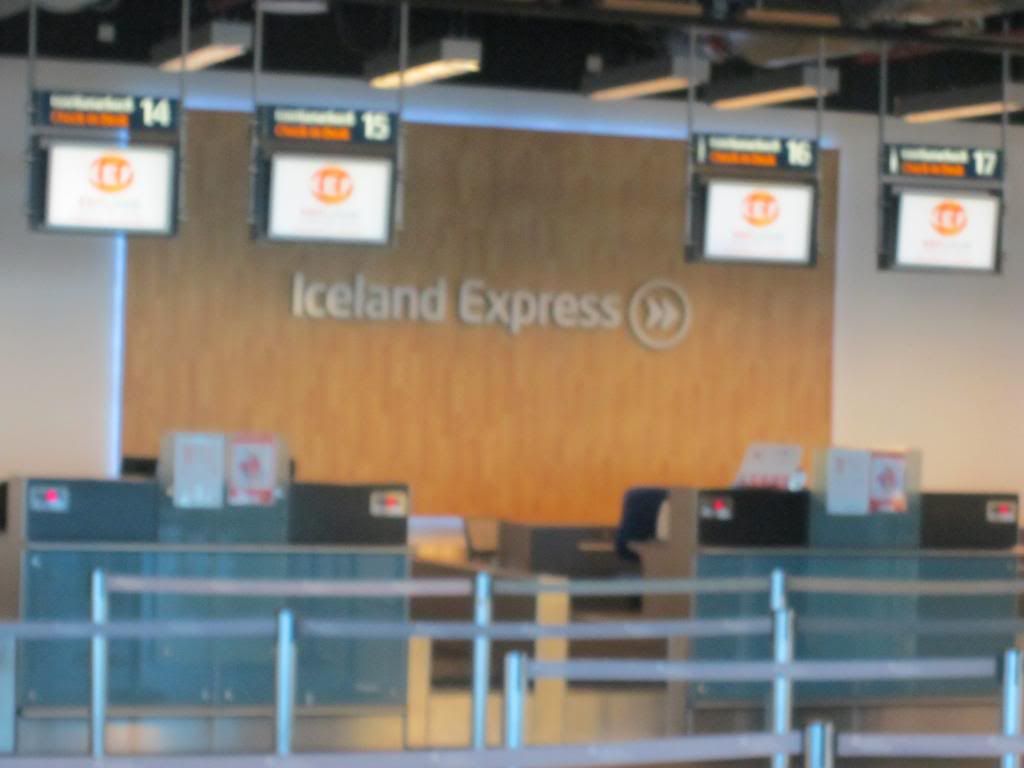 Some more nice structures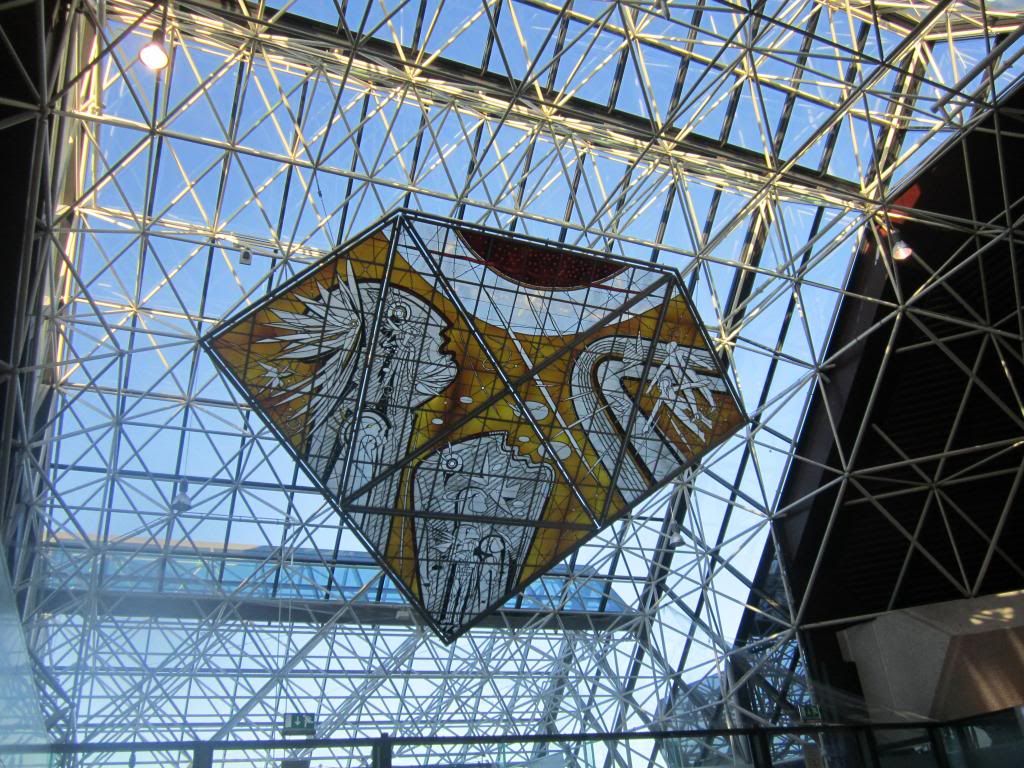 TF-FIJ operating FI212 to Copenhagen with some Icelandic professional football players aboard heading back to play for FCK (Iceland-Switzerland was played the night before we left, unfortunately we lost 0-2).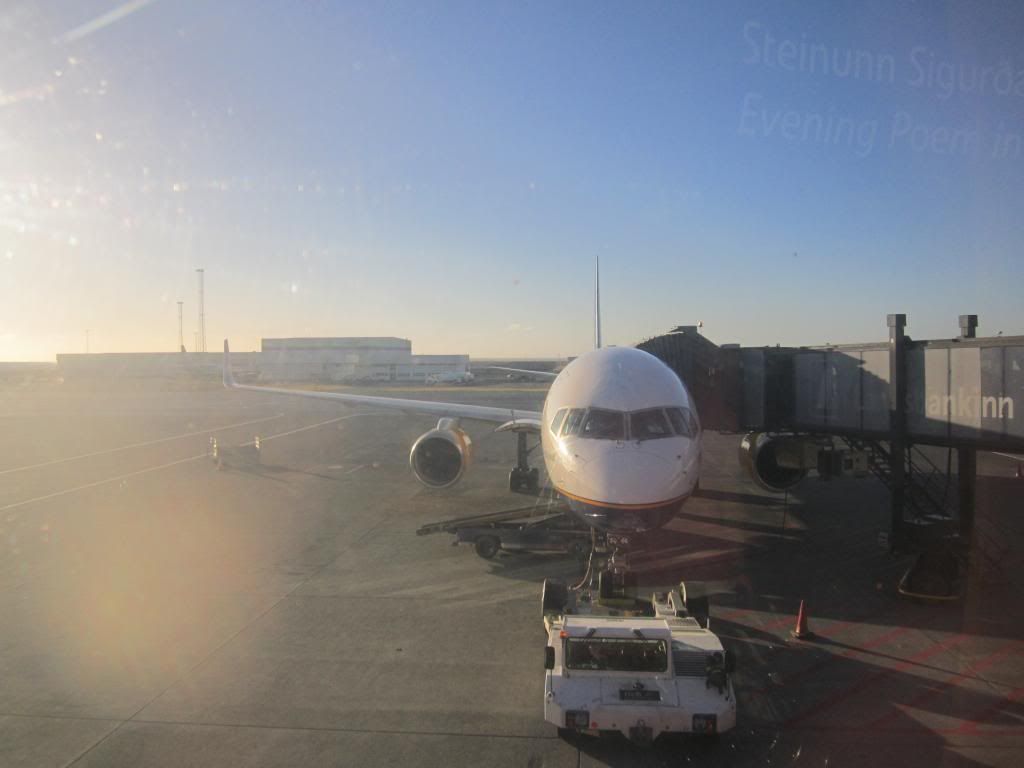 TF-LLX, a aircraft I have 2 flights logged on. Came from RAK Airways (UAE) in 2011.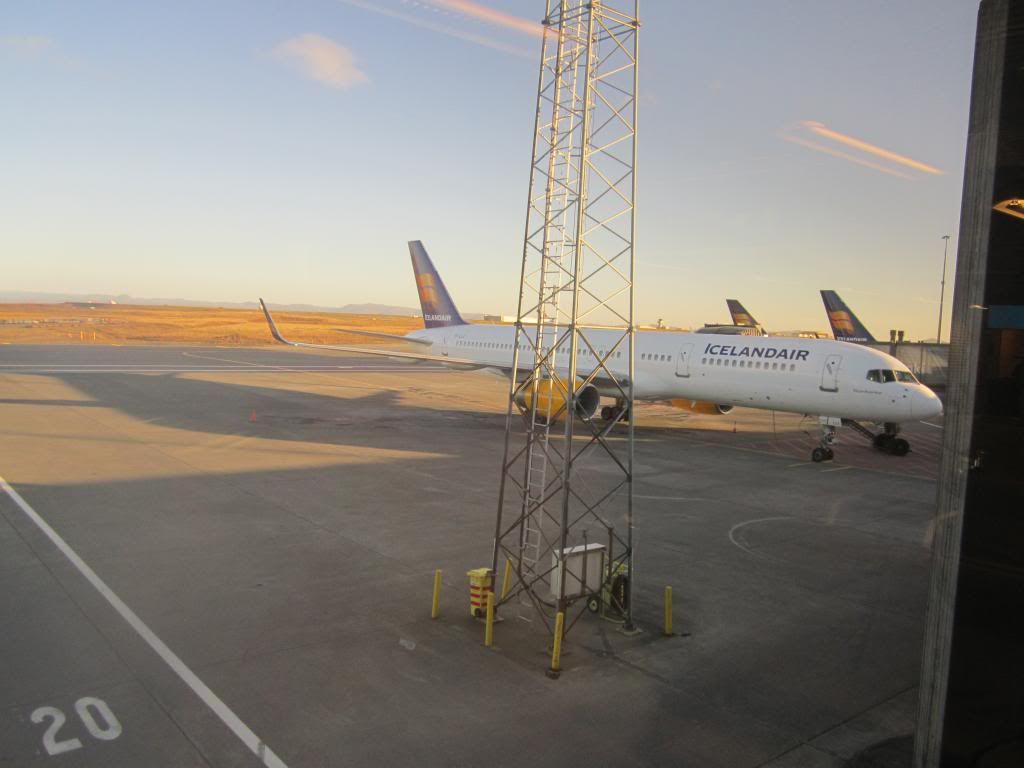 Frontal view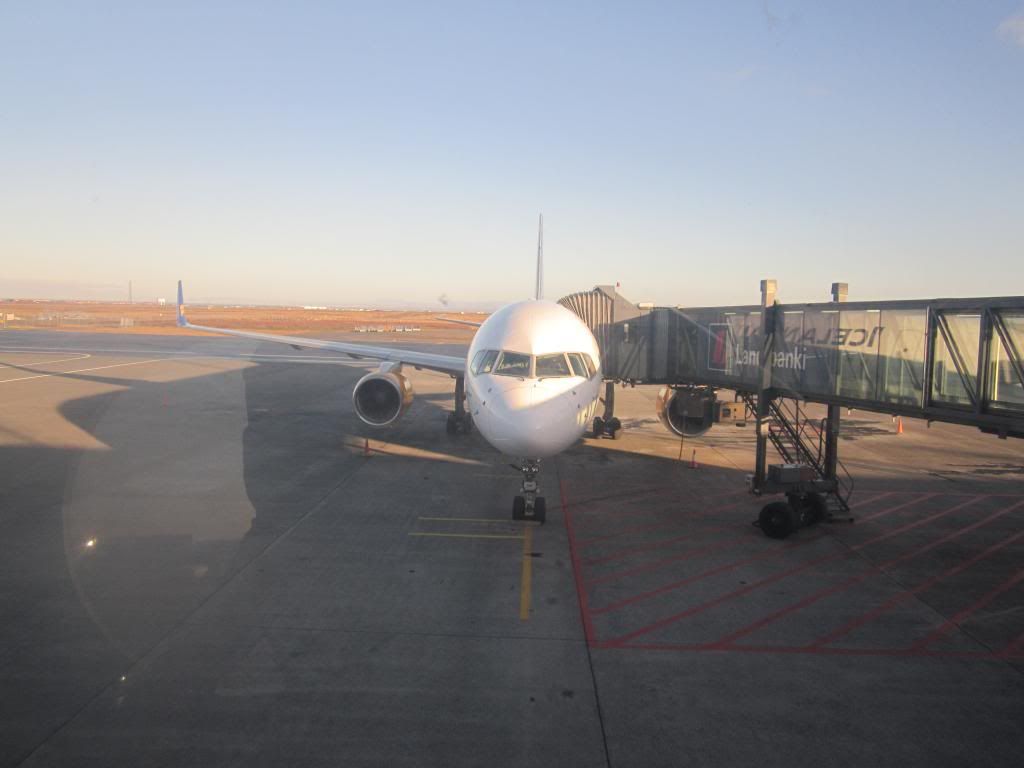 TF-FIC, came to FI this summer. Only FI aircraft without winglets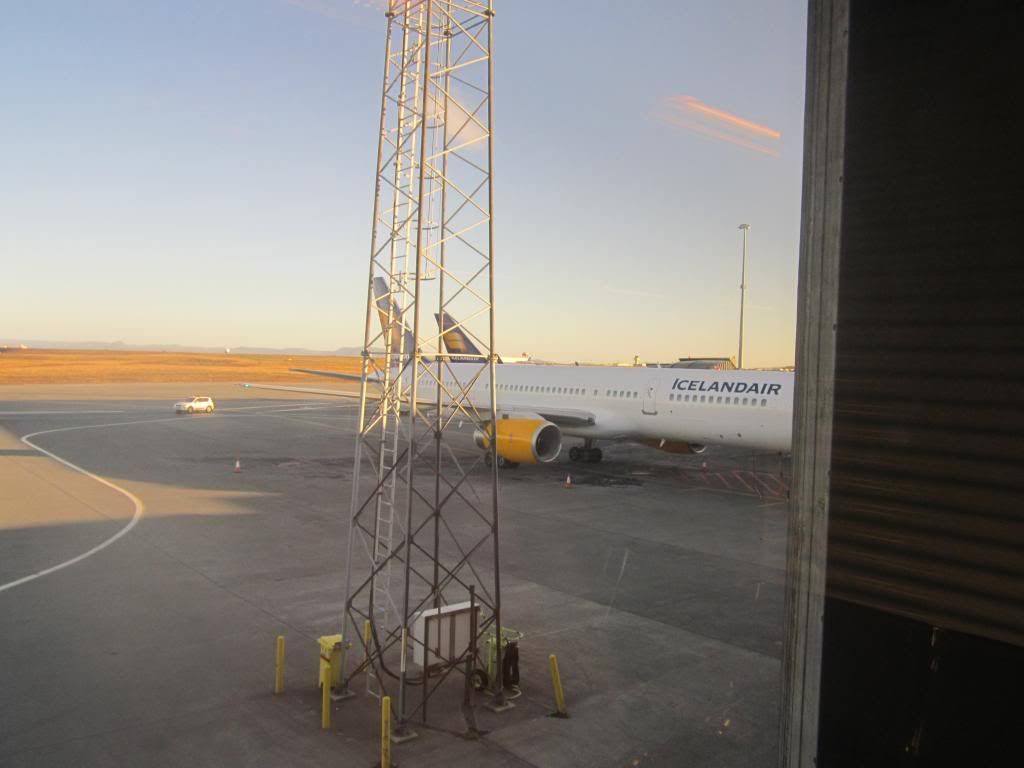 We are heading down there!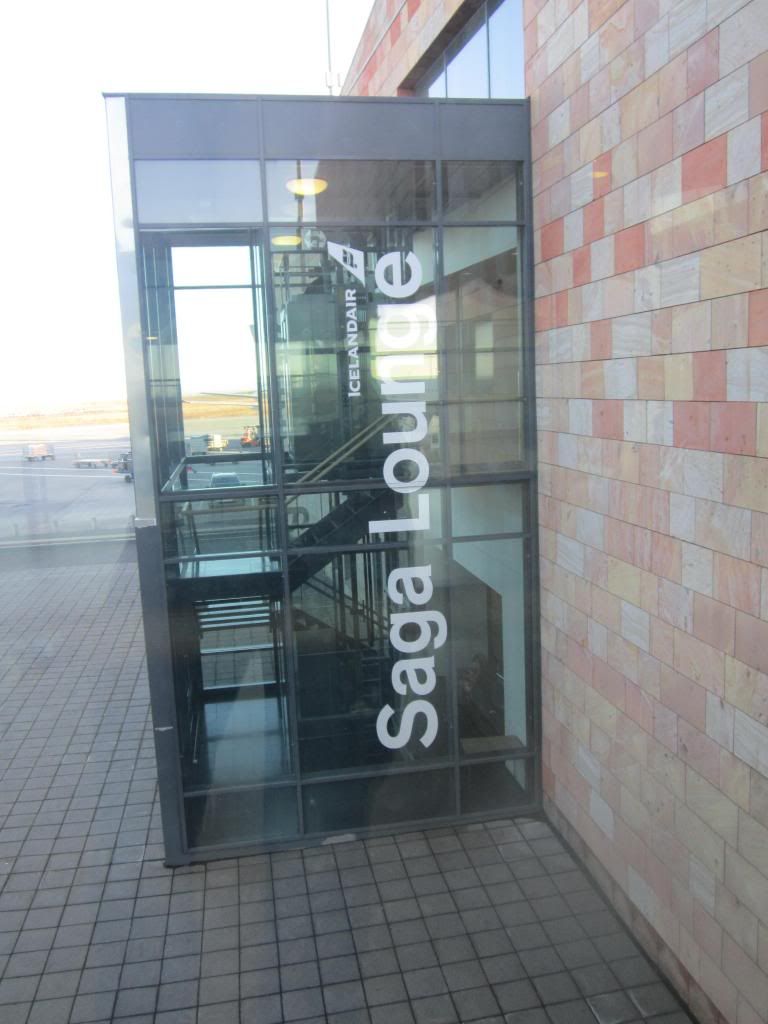 FIC again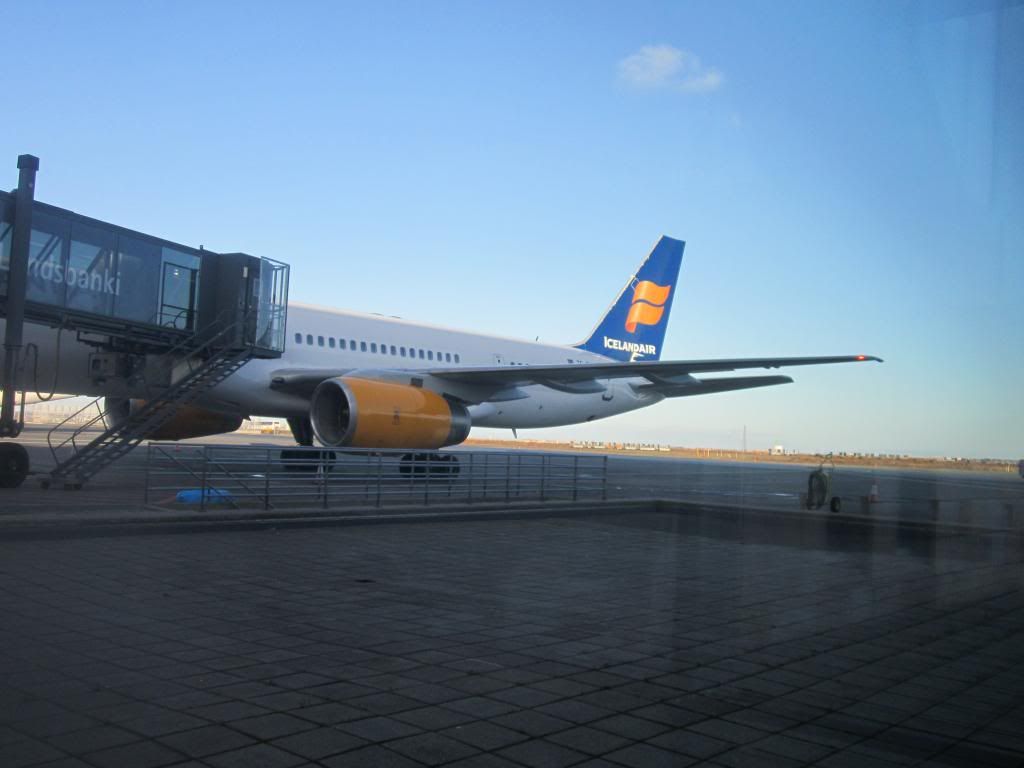 Gear closeup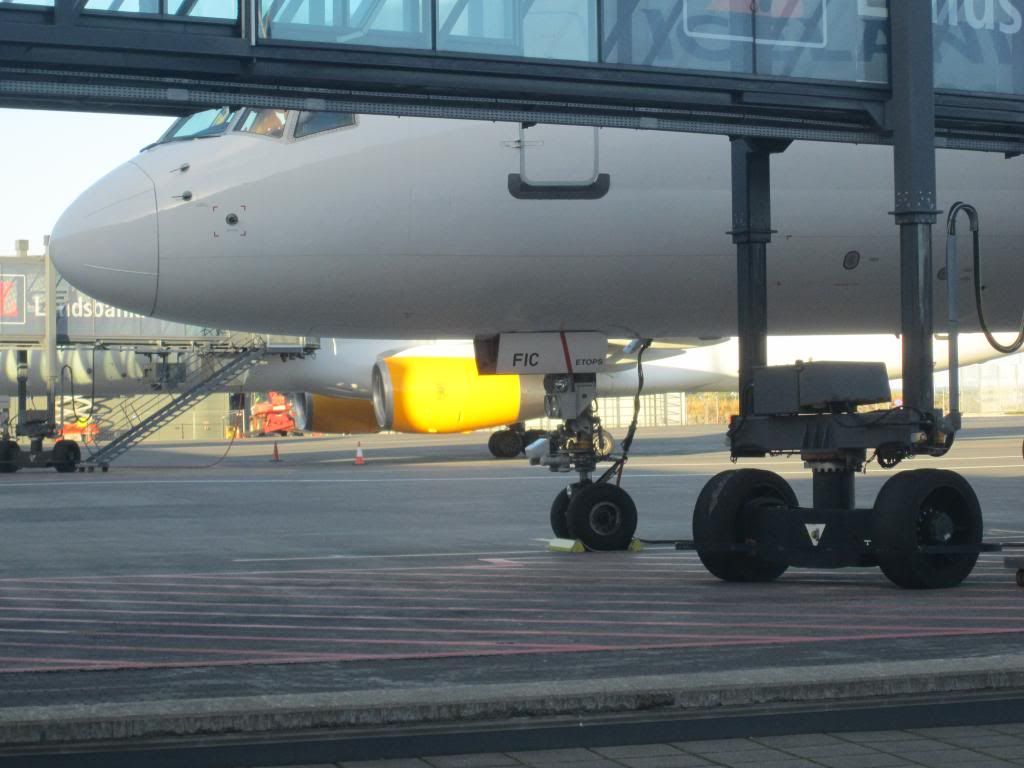 I had some snacks and sushi but didn't have any soup or chicken (hot meals available) as I was expecting to eat aboard and again in NYC.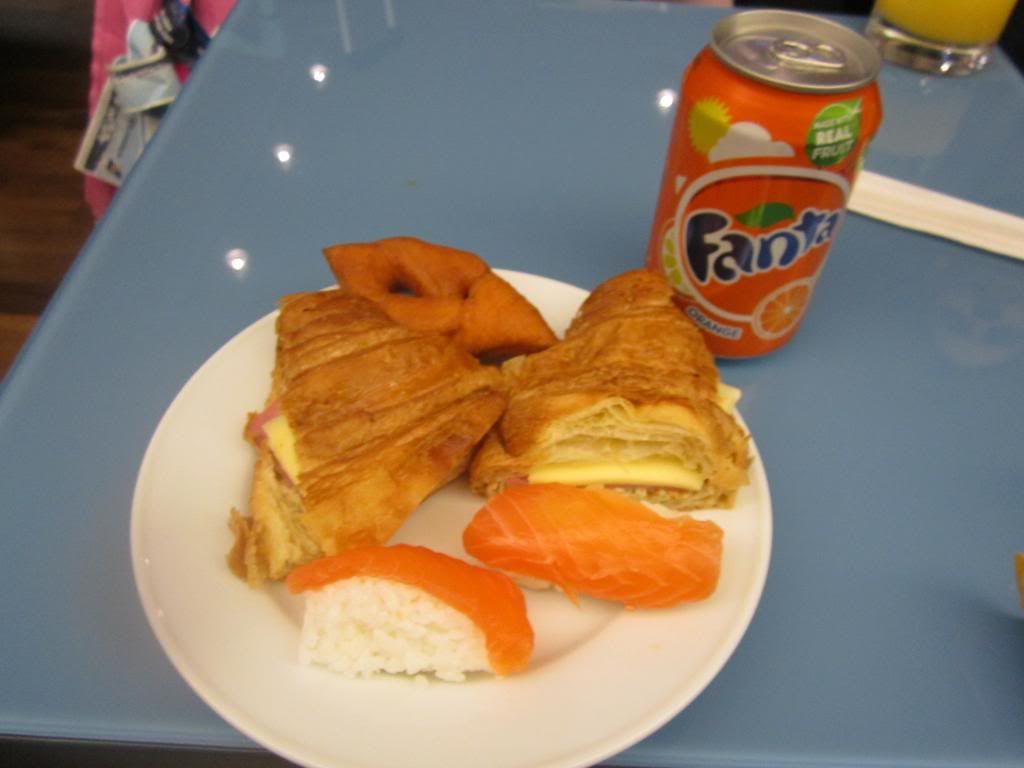 Checking in for tomorrow's flight using the free Wi-Fi the lounge offers.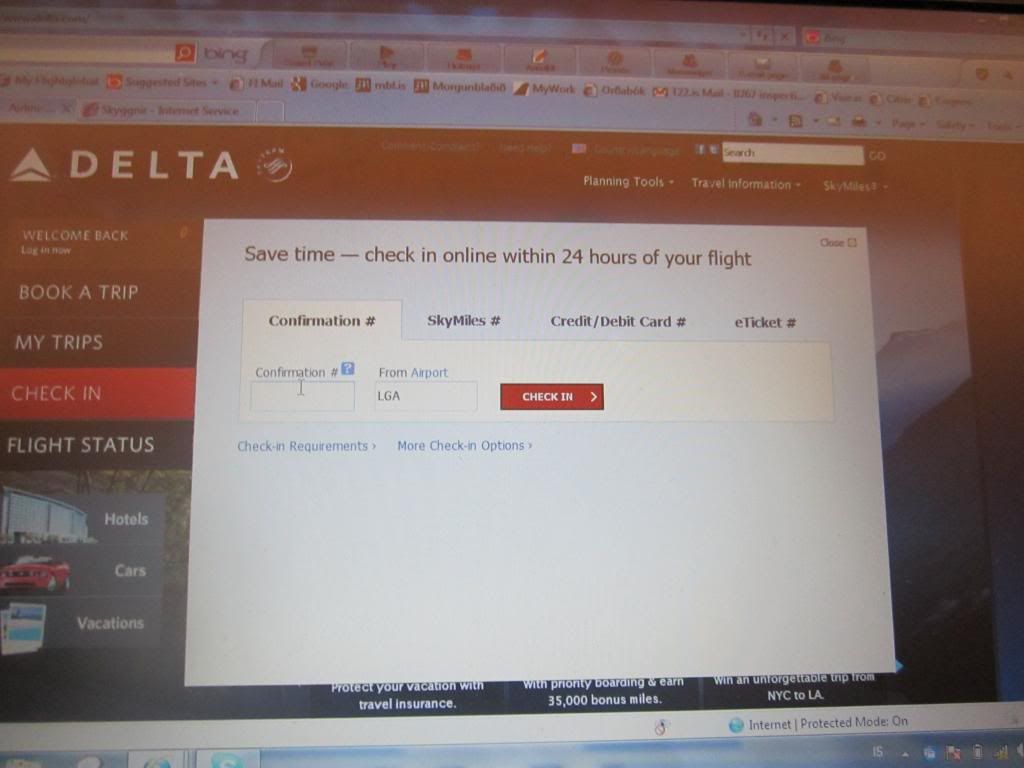 Soon boarding was called and we walked upstairs, through passport control and to gate 32, the same gate that was used to JFK at the start of our RTW trip. Fortunately we got aboard this time opposed to that time when we had to run aboard the YYZ one instead.
Dirty tail on FIC already, taken while walking to the gate.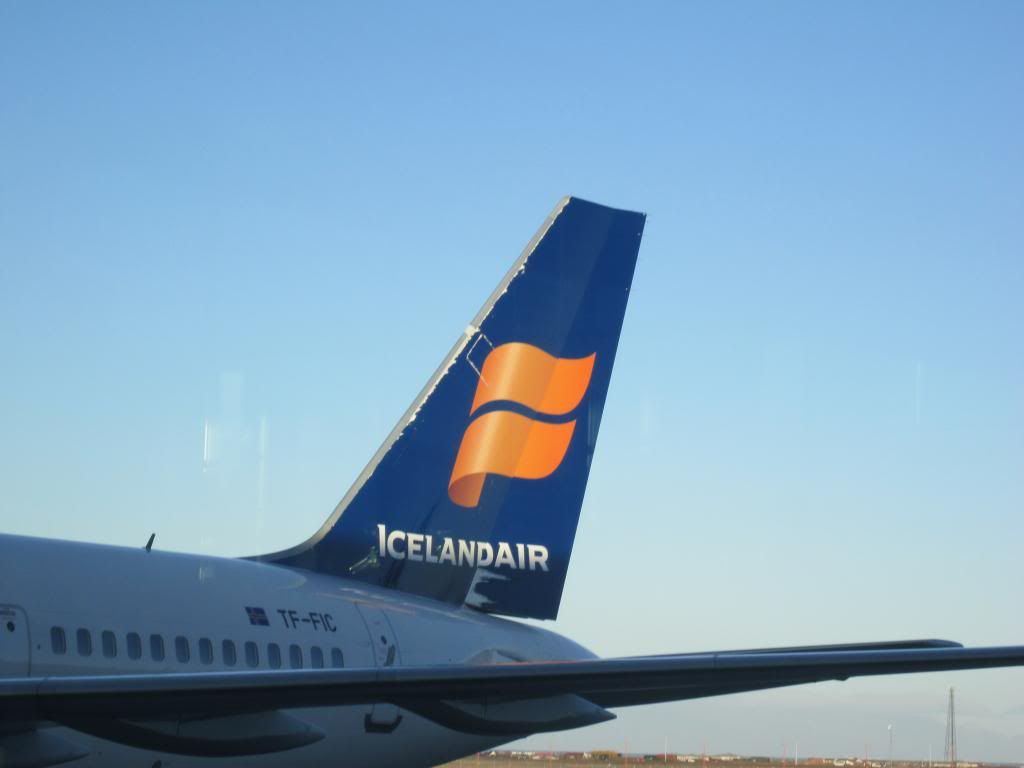 TF-FIX, our 753, seen from the gate. It's the only 753 (and the only non-752) currently in the FI fleet.
Flight information
Date: 17. October 2012
Airline: Icelandair (FI/ICE)
Aircraft: Boeing 757-300/winglets
Registration: TF-FIX
Flight number: FI 615
From: Keflavik International Airport (KEF/BIKF)
To: New York John F. Kennedy International Airport (JFK/KJFK)
Runway at origin: 29
Runway at destination: 22L
Sched/Act departure: 17:00/16:55
Sched/Act arrival: 19:00/19:11
Blocked time: 6 hrs 00 mins
Flight time gate to gate: 6 hrs 16 mins
Flight time RWY to RWY: 5 hrs 53 mins
Seat & Class: 11F (Economy Class, Y)

Personal information
My 238th flight, 28th in 2012
My 132nd flight on FI, 128th on FI 757, 12th on FI 753
My 132nd flight on 757, 12th on 752, 45th on 75W, 12th on TF-FIX
One of the last days in operation for this airline.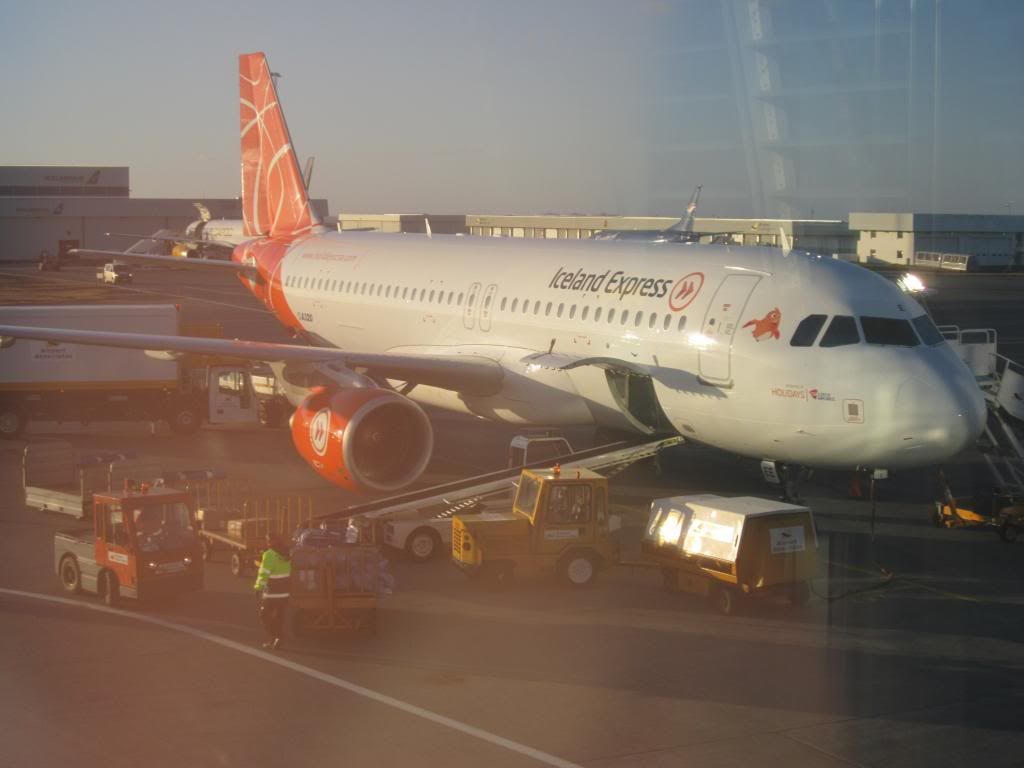 Our aircraft shadowed by the jetway.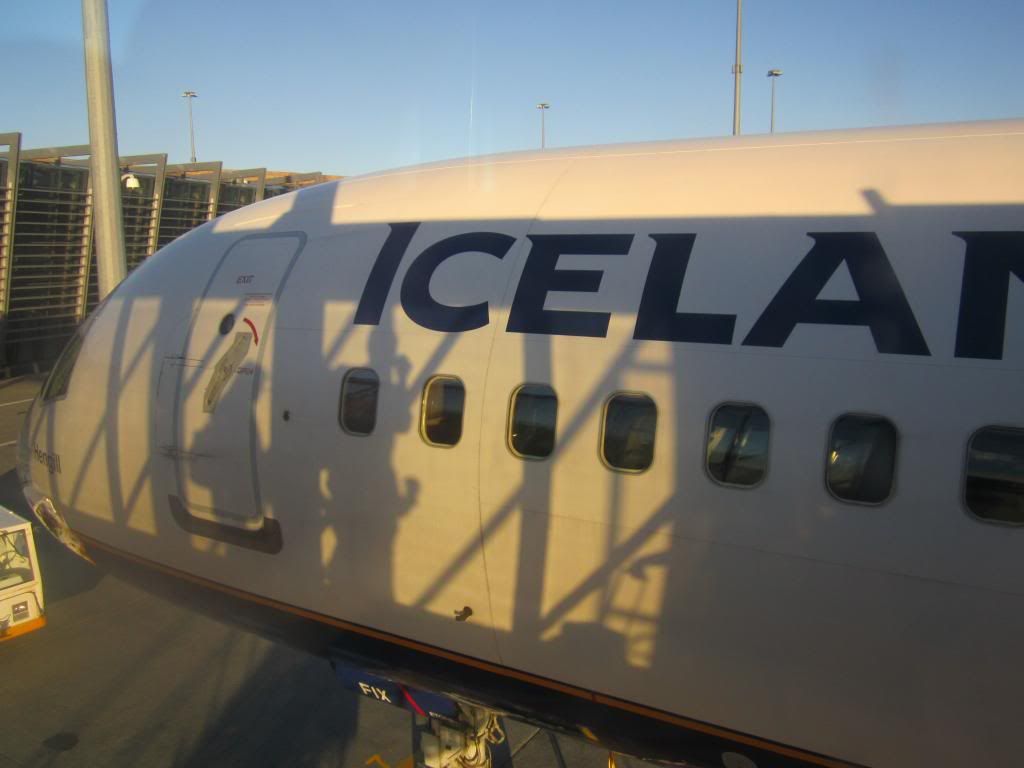 Nice little cute GL DHC8 aside of us.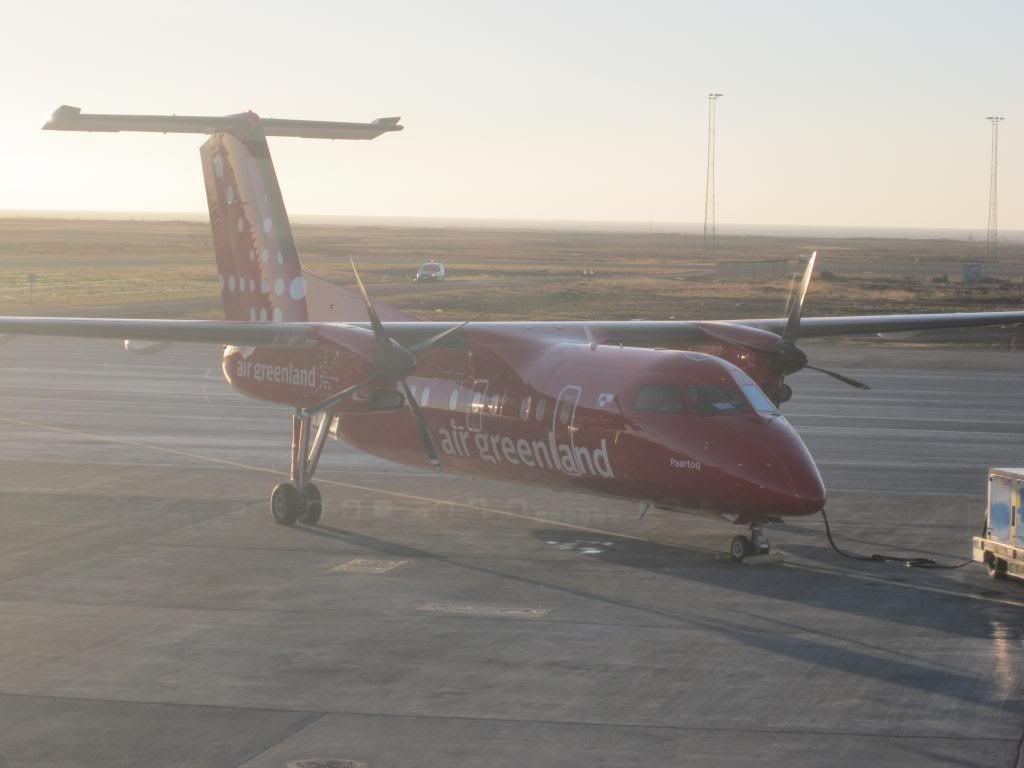 View back on the nice orange engine.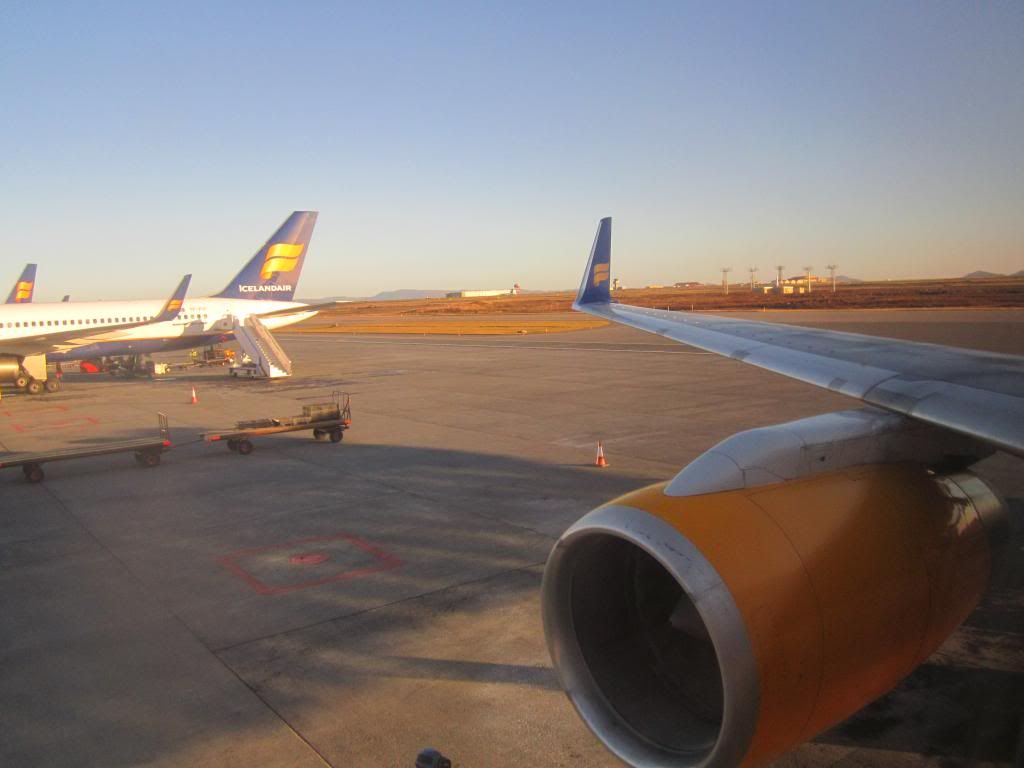 Heading for BOS.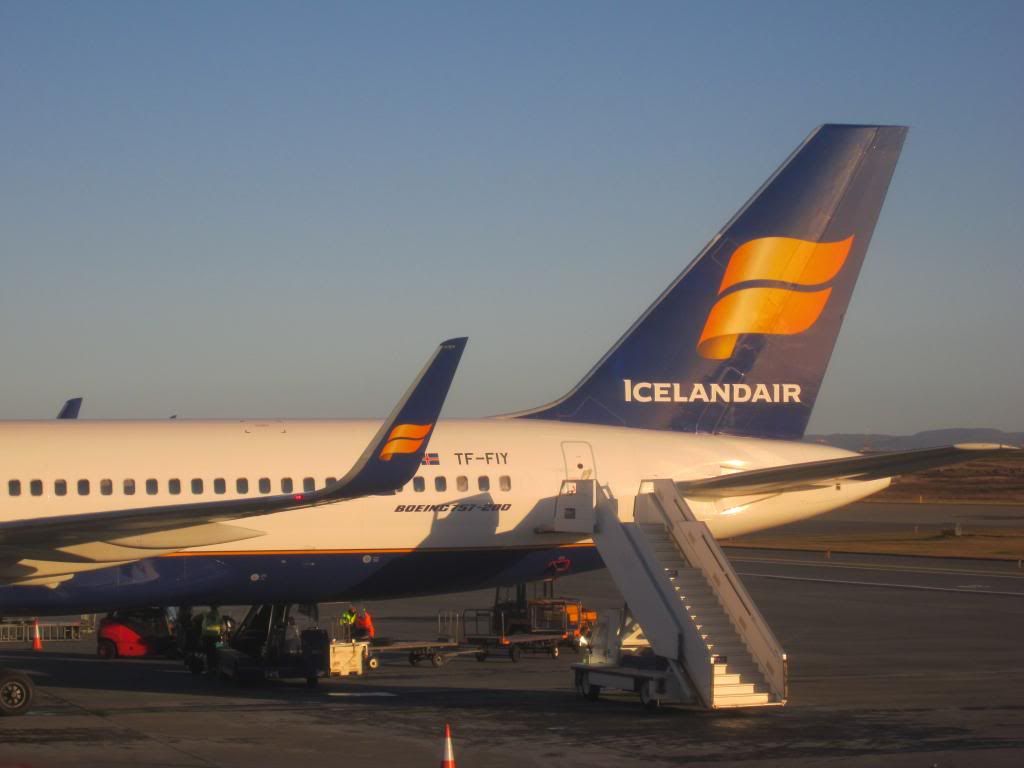 Winglet
Pushback 5 mintues ahead of schedule.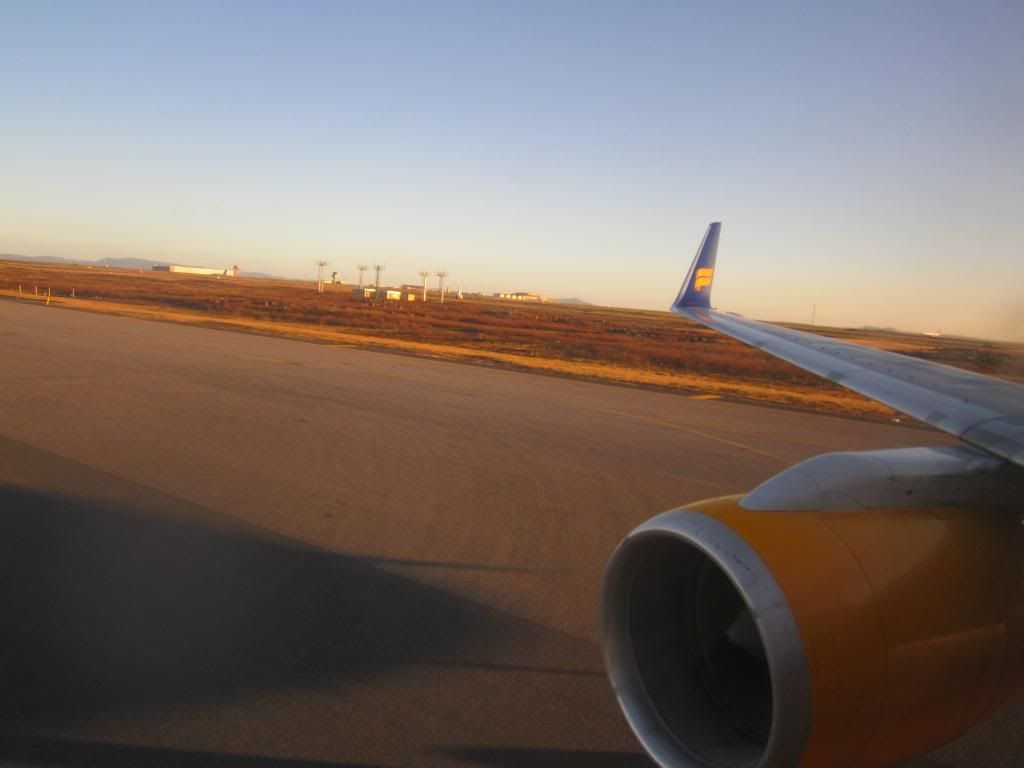 Safety vid.
Crossing the threshold of runway 20 – not our departure port today!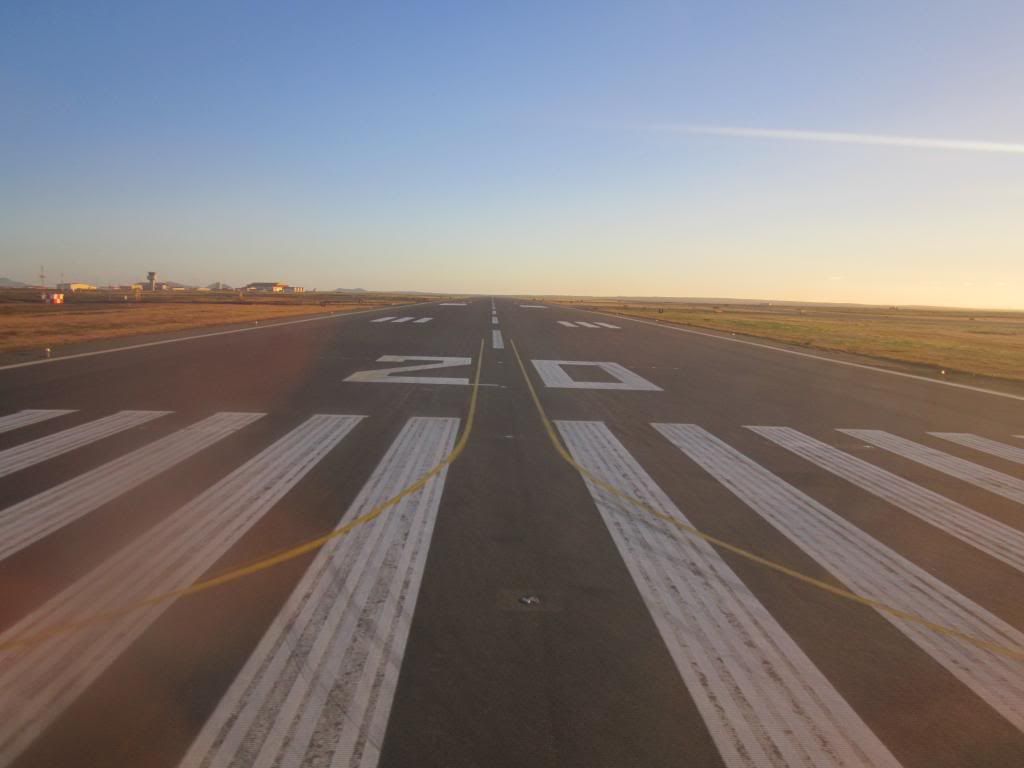 The takeoff was extremely powerful as the load was 103% (no joke, both jumpseats in cockpit and galleys taken) and the RB-211s roared full power but still the takeoff roll lasted for nearly 70 seconds. Finally this long bird lifted into the air and soon we were greeted with amazing views of the Snaefellsjokull glacier on the Snaefellsnes peninsula. Some of my friends were actually climbing up the mountain as I took the picture as part of their trip of the northwestern part of our beautiful country.
Snaefellsjokull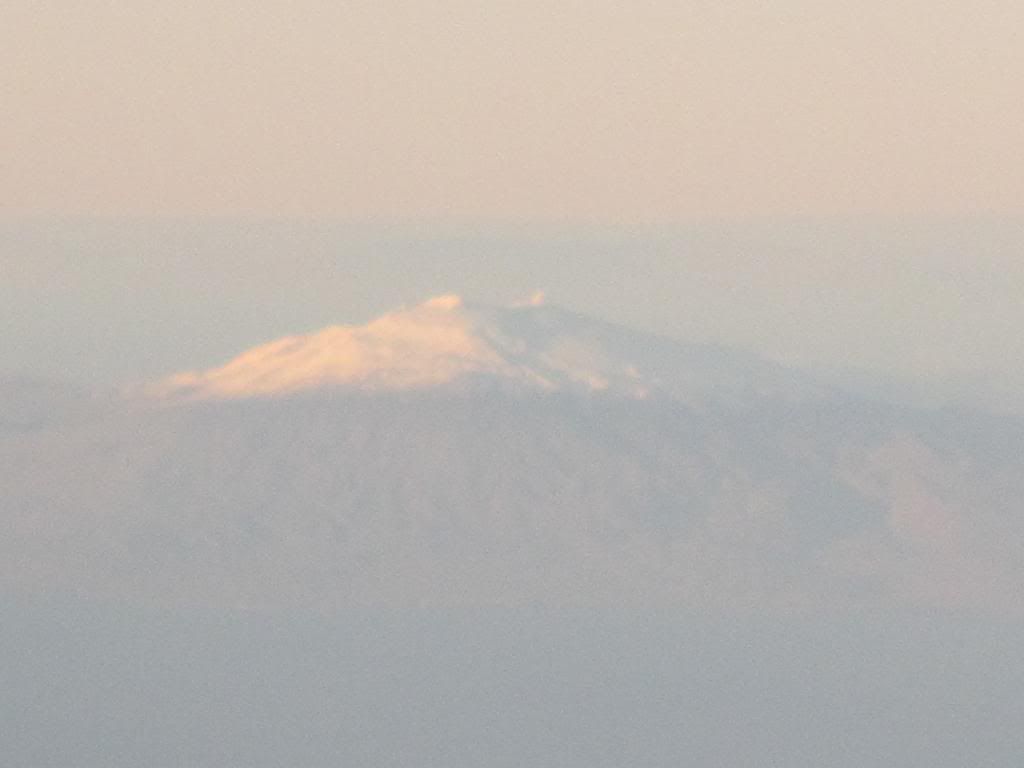 Nice late-afternoon light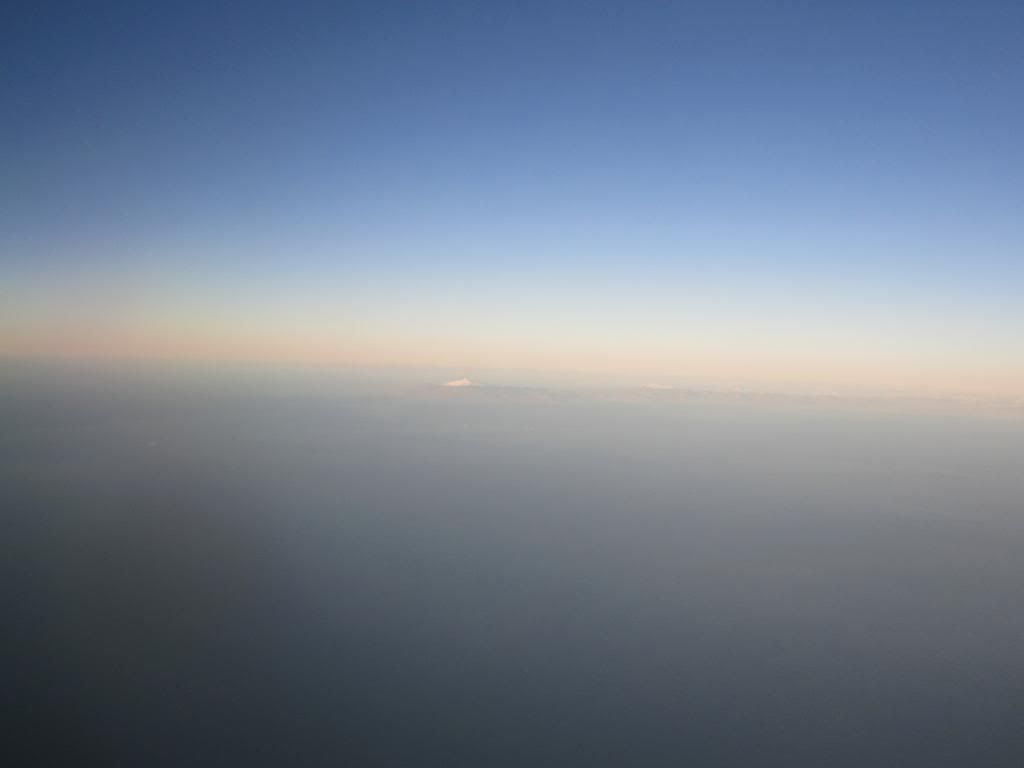 The glacier again
And more zoomed out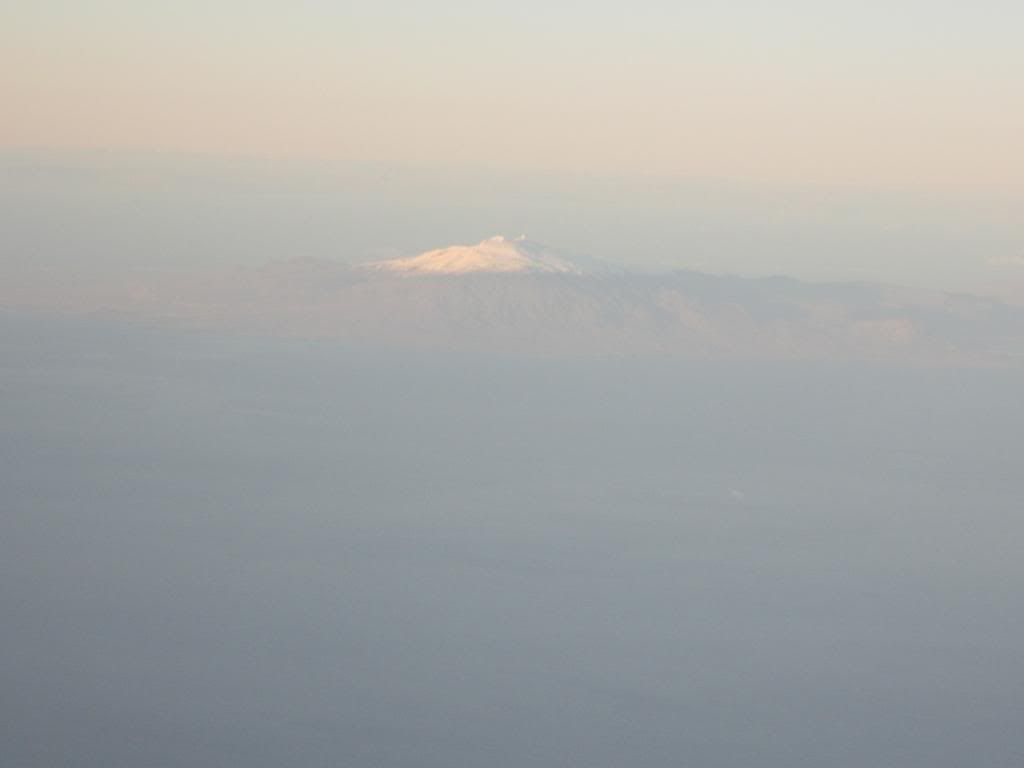 The last bit of Iceland I see for the next three weeks.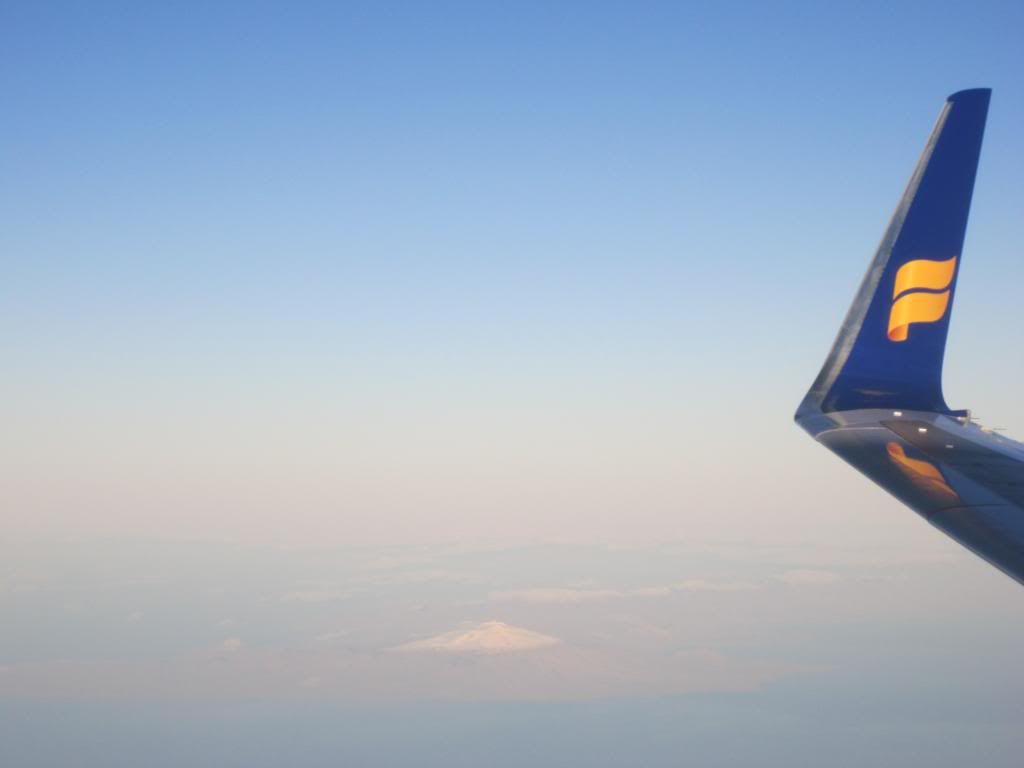 My sister's meal, she's still under 12 so she gets a children meal.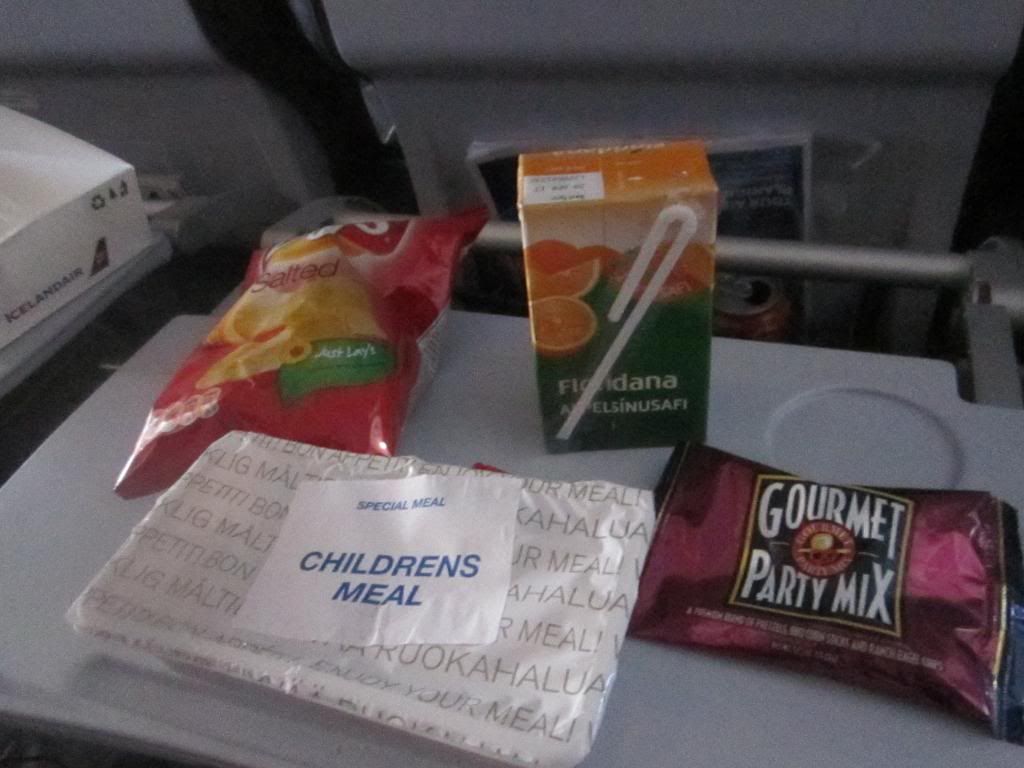 Looks tasty enough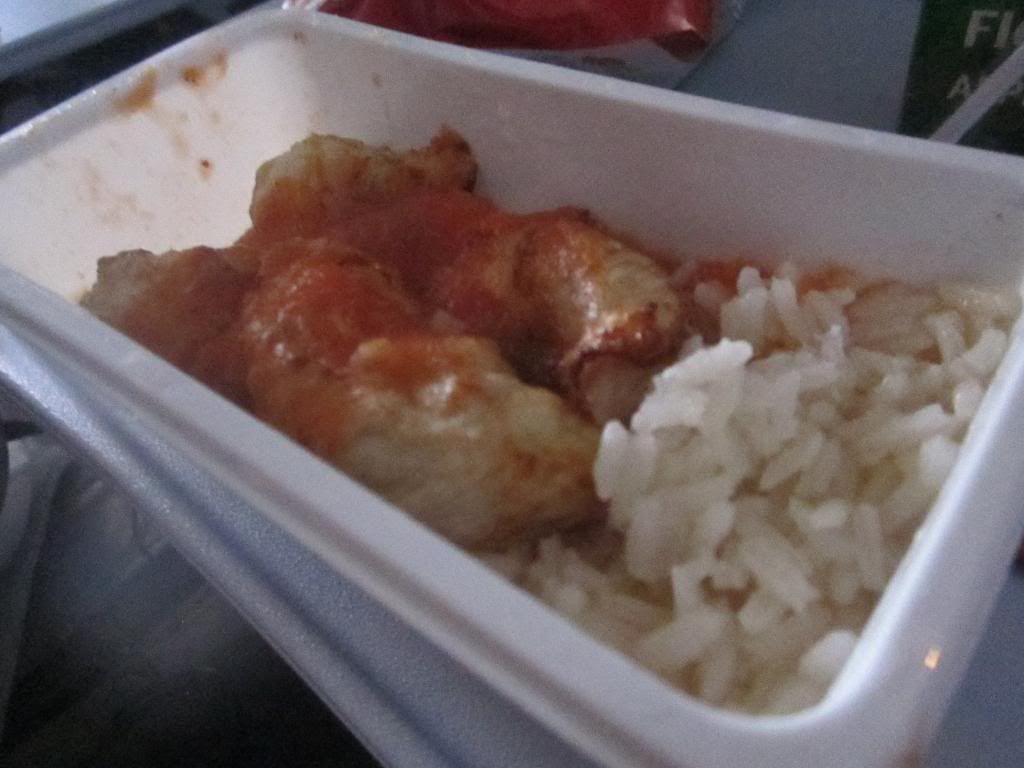 Just getting started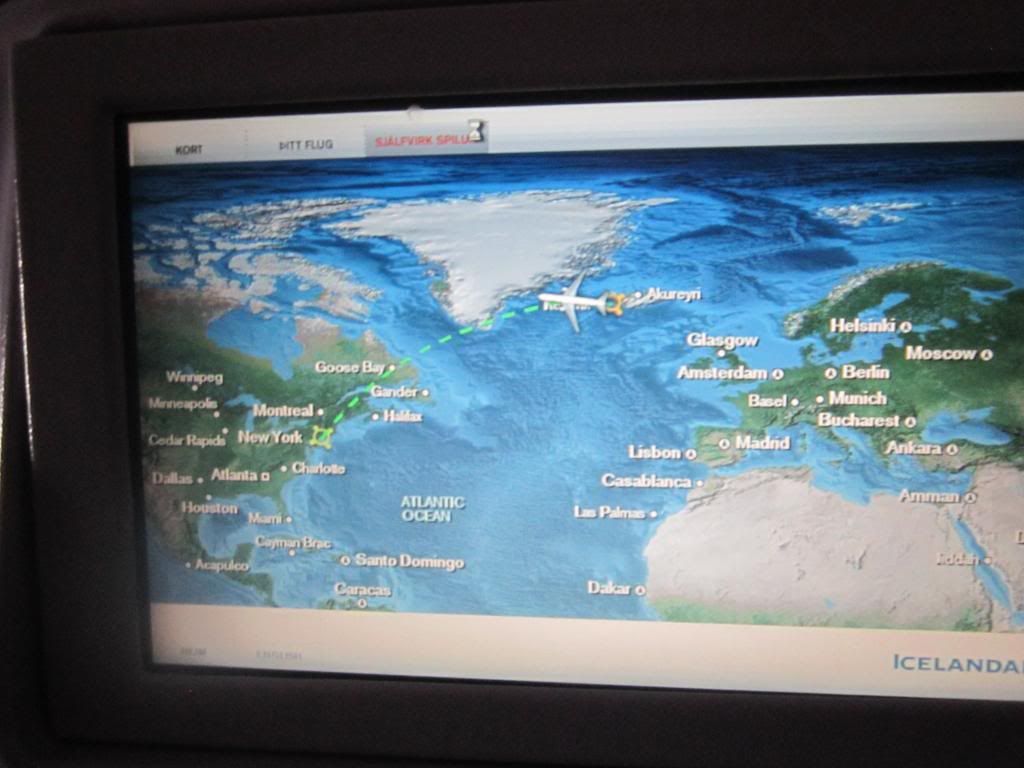 Legroom is very generous in the first few rows of Y.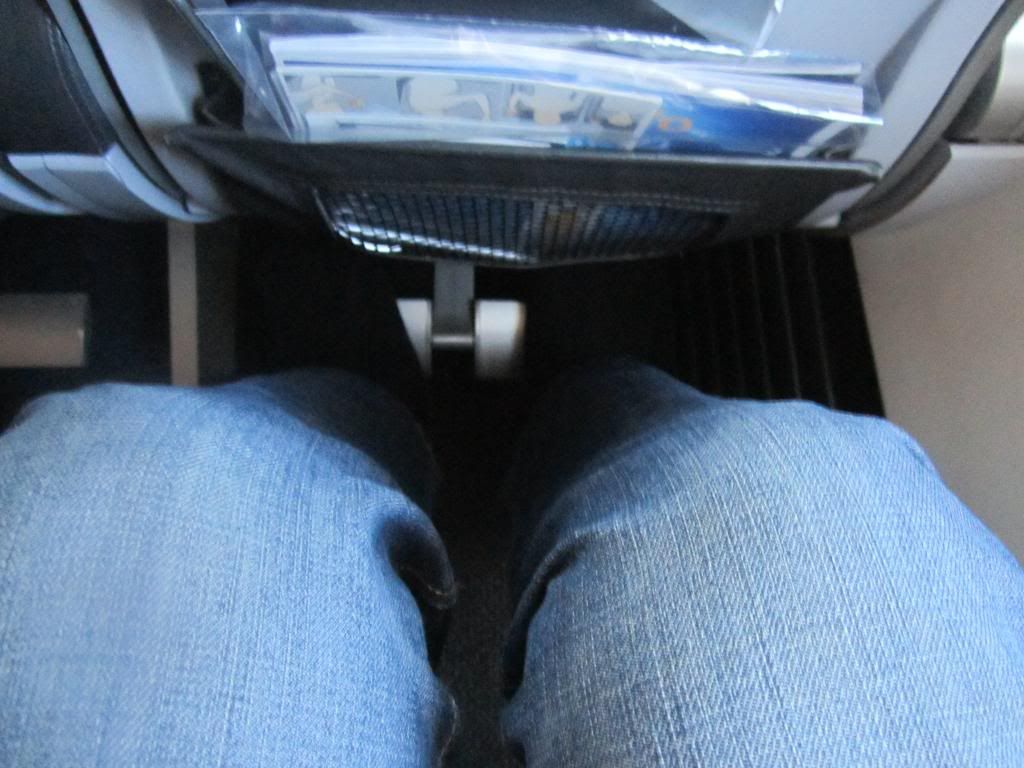 My reading material for this flight, 2 history magazines from Iceland. About Castro and the Nazis. Nice enough and entertained me for almost an hour.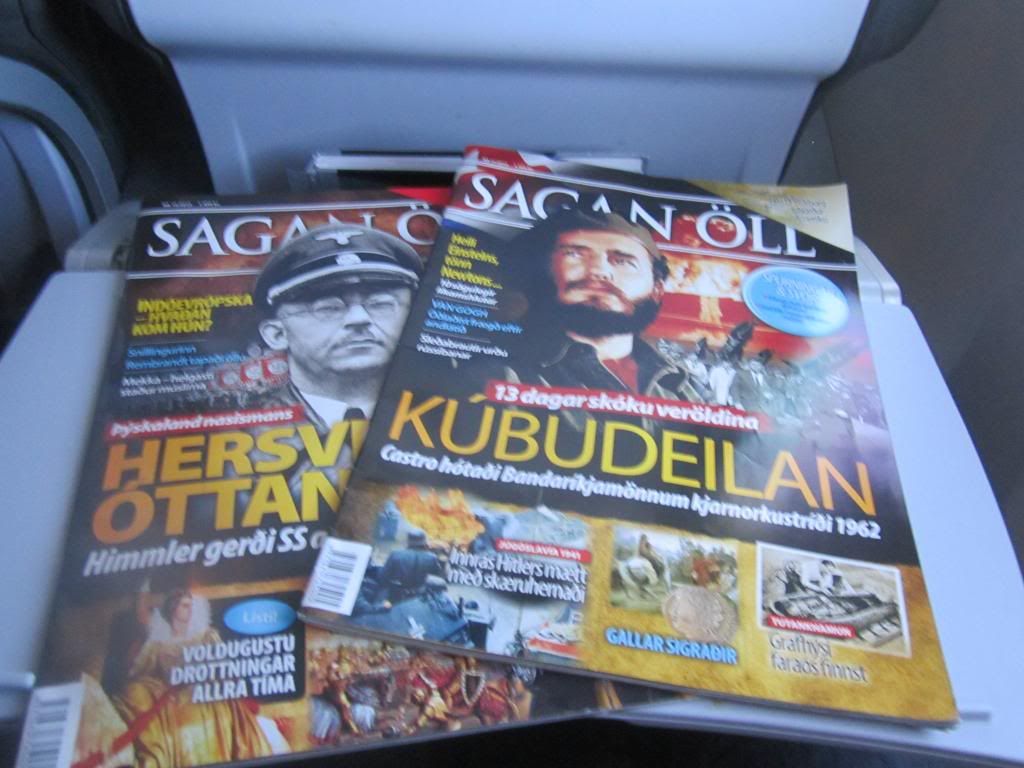 Soon Greenland appeared outside the window. As always, this big white island looks magnificent!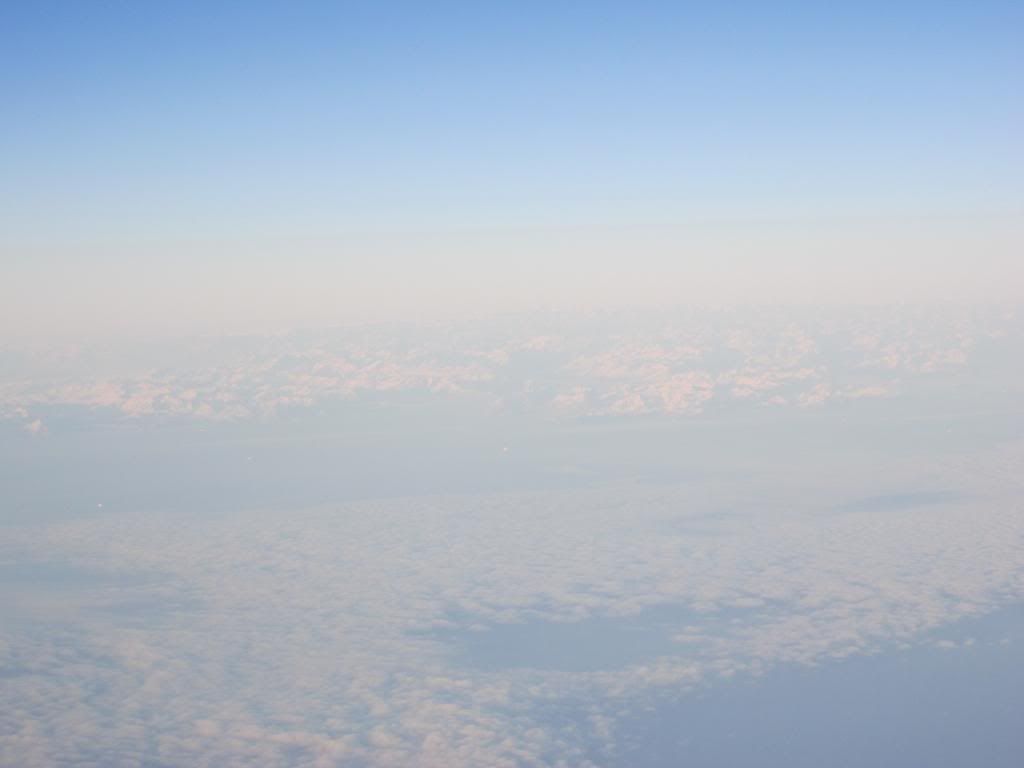 Greenland ahead. Bring it on!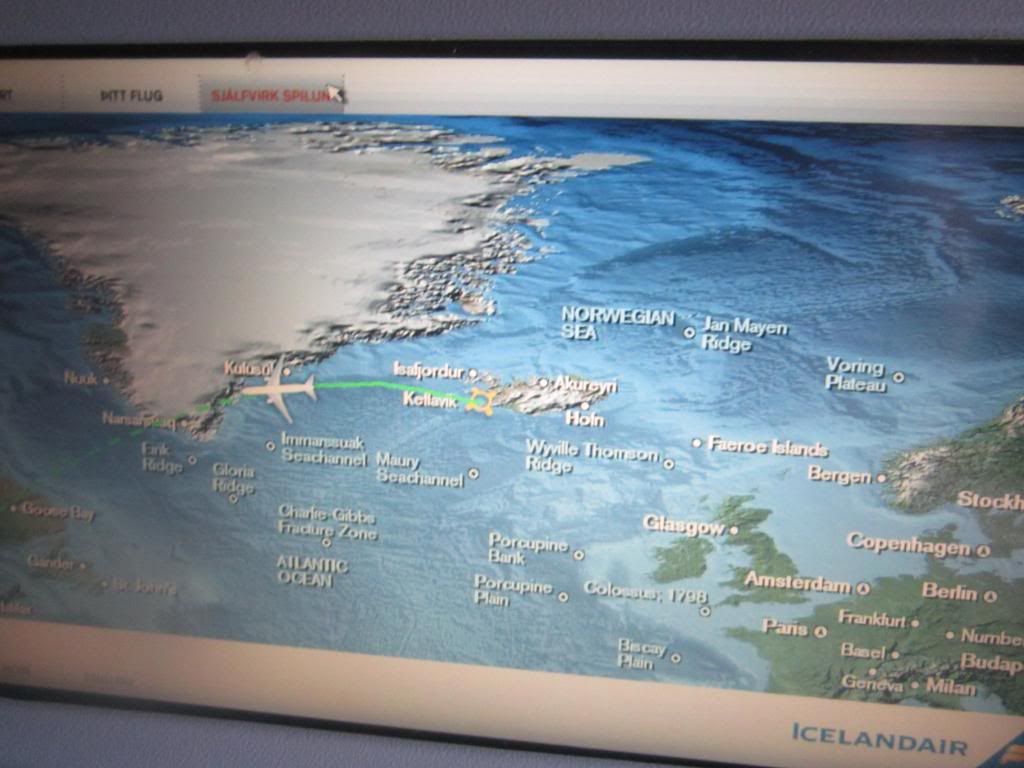 The beautiful winglet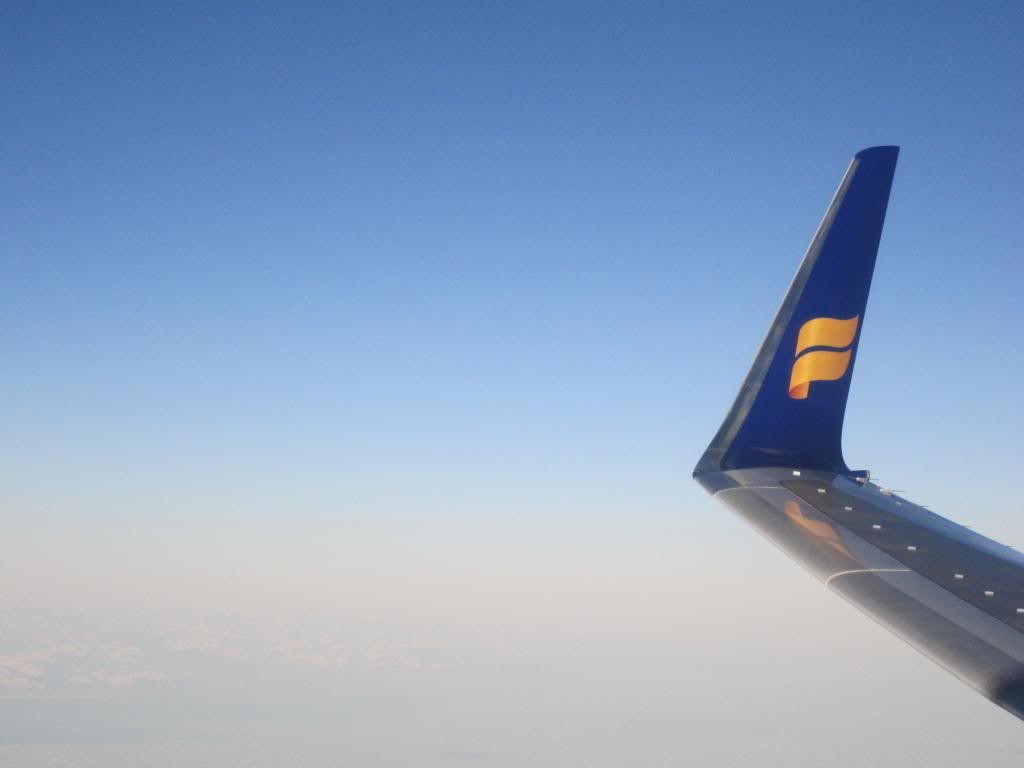 Getting closer.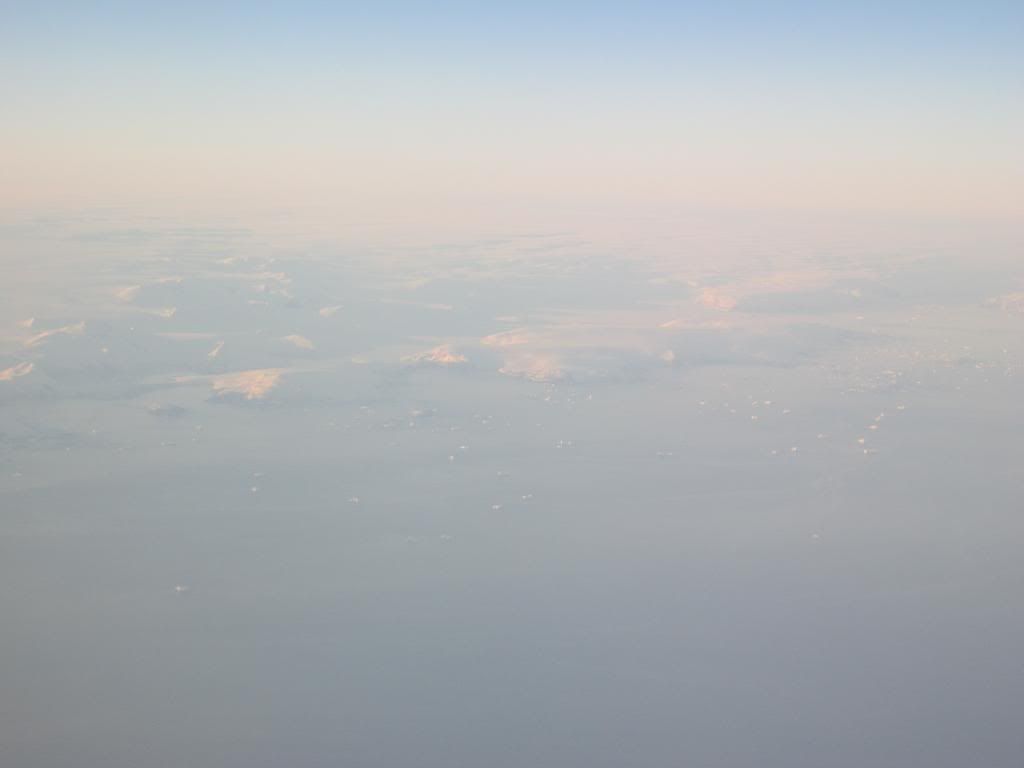 Nicely decorated napkins, pillows and headrests.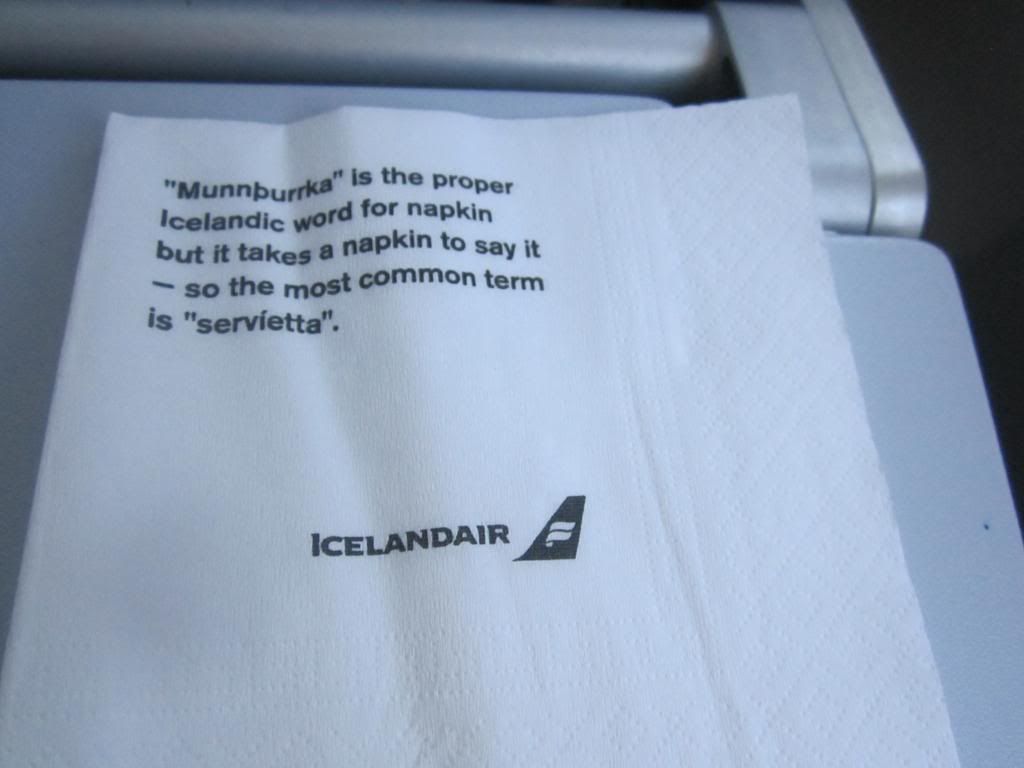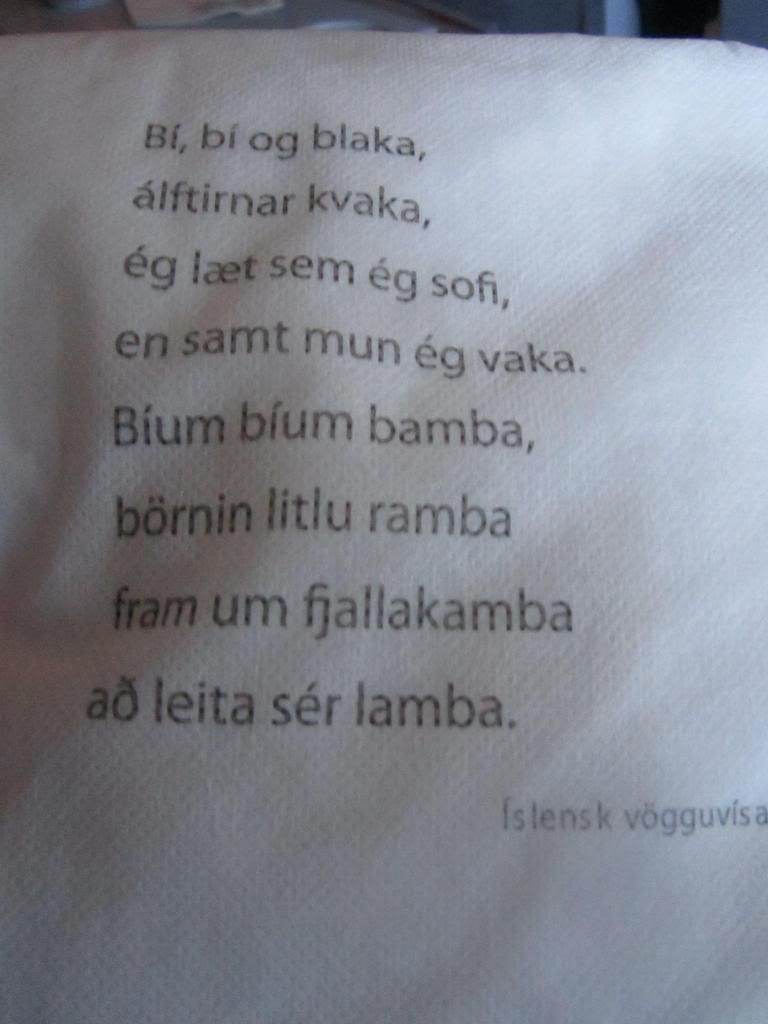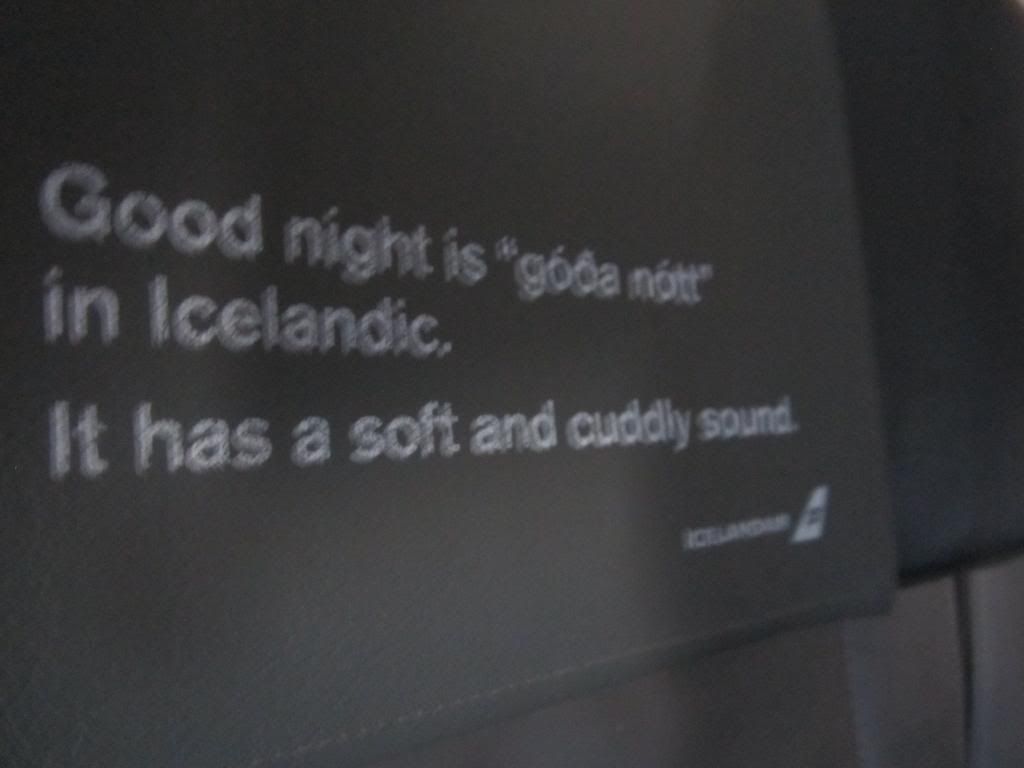 For the next 10 minutes, I stayed glued to the window as we flew past the incredible fjords of eastern Greenland. Some of the photos I snapped: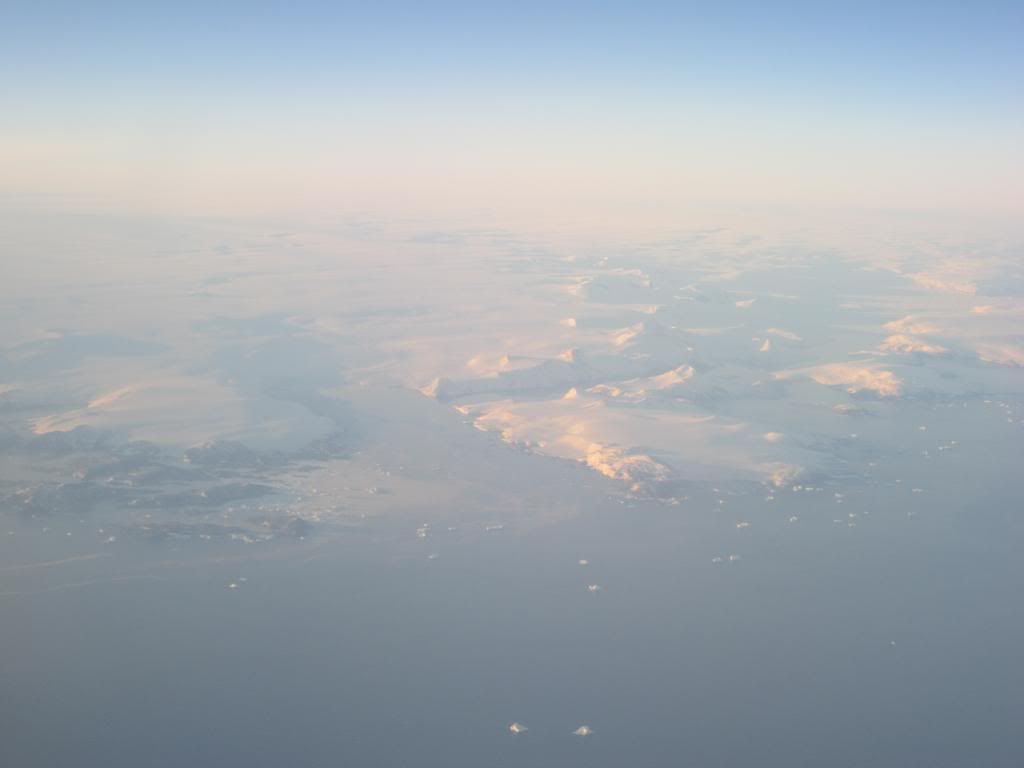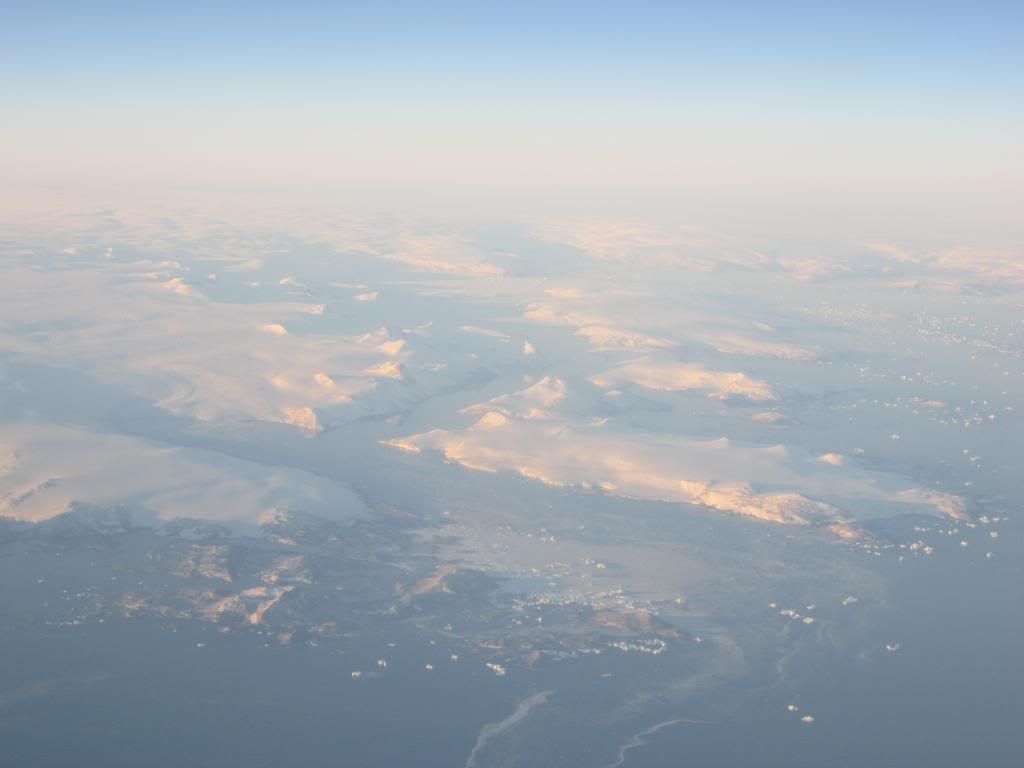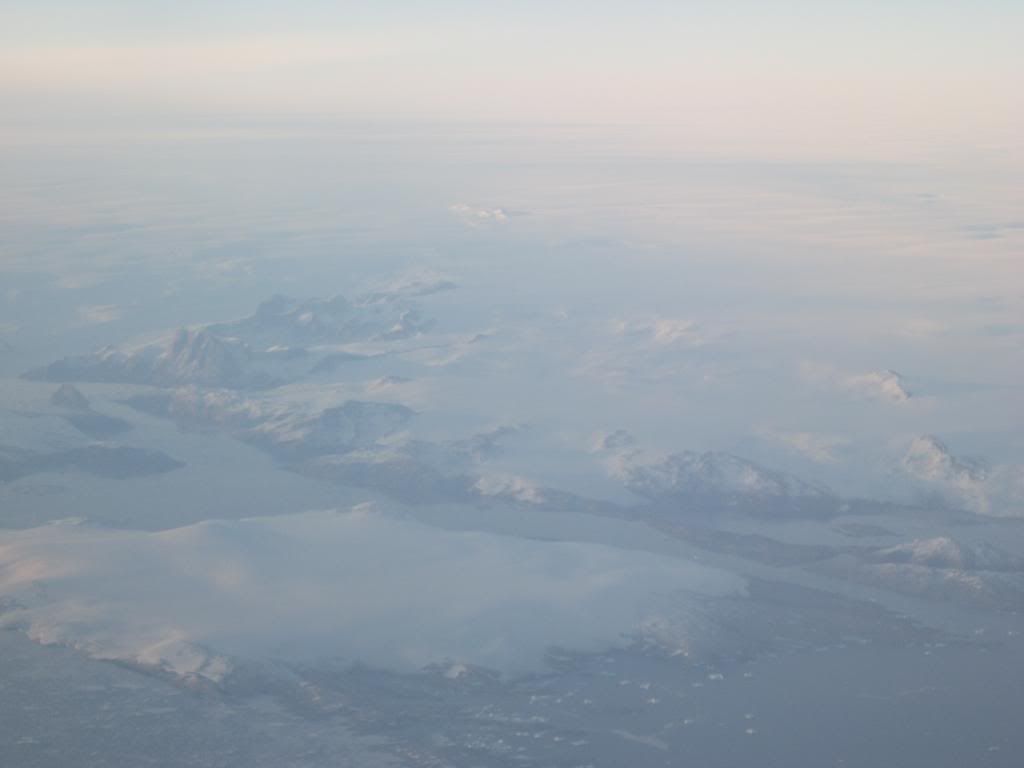 Meals were served while cruising over Greenland and as always, I chose the tasty baguette.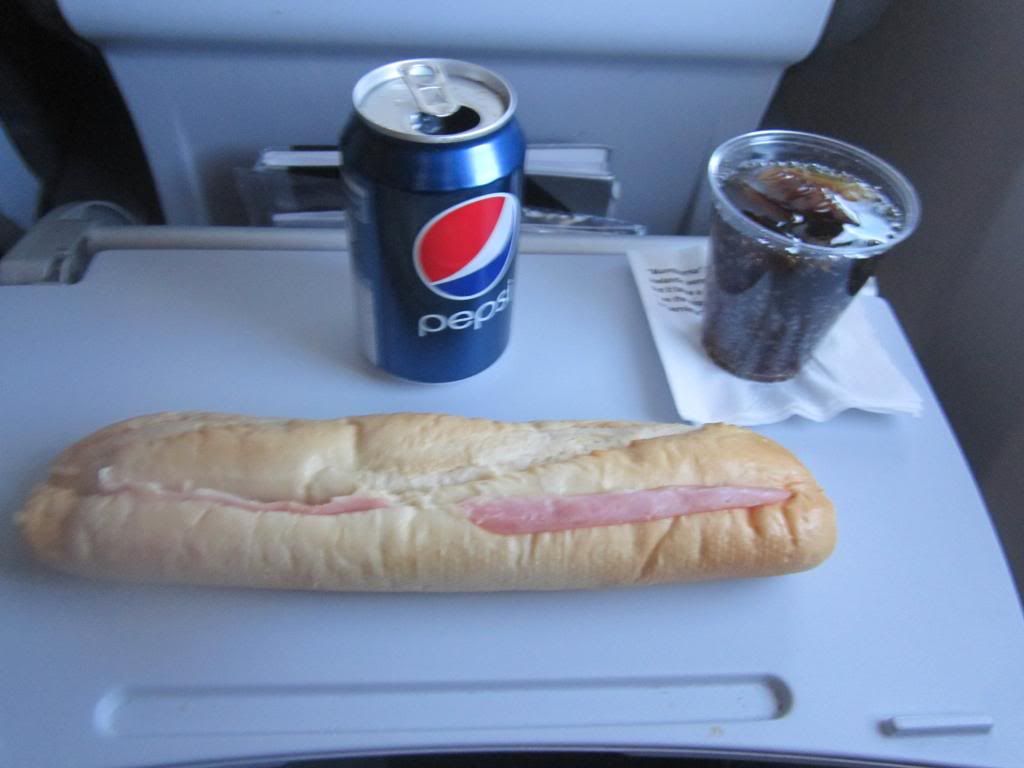 More photos of Greenland: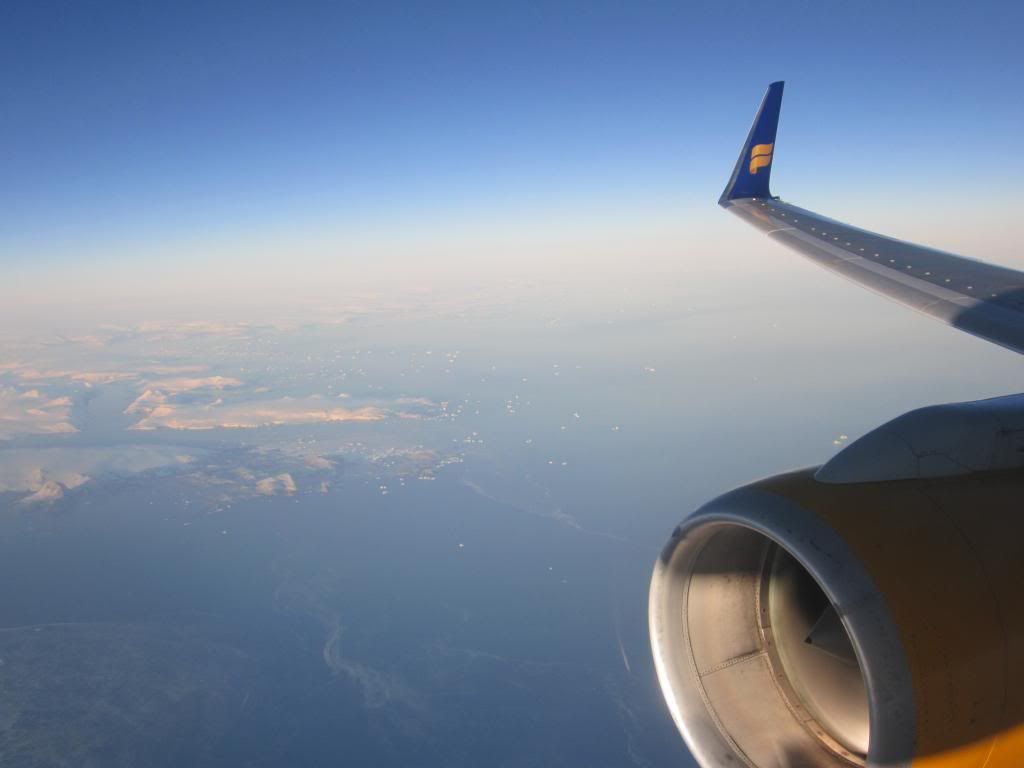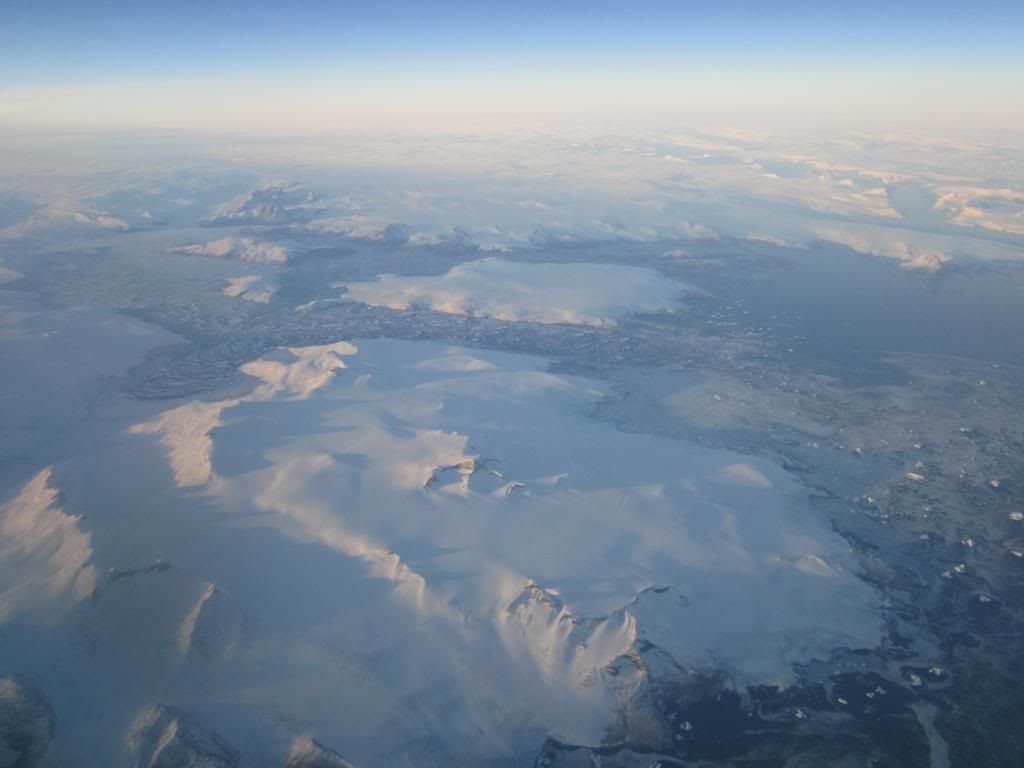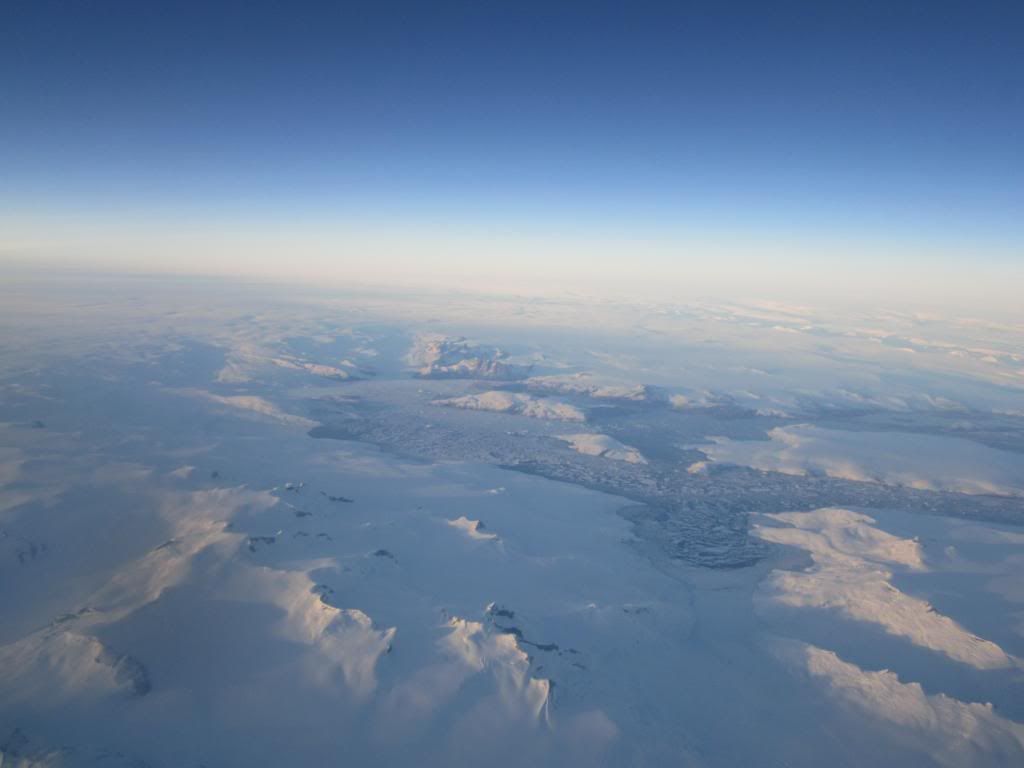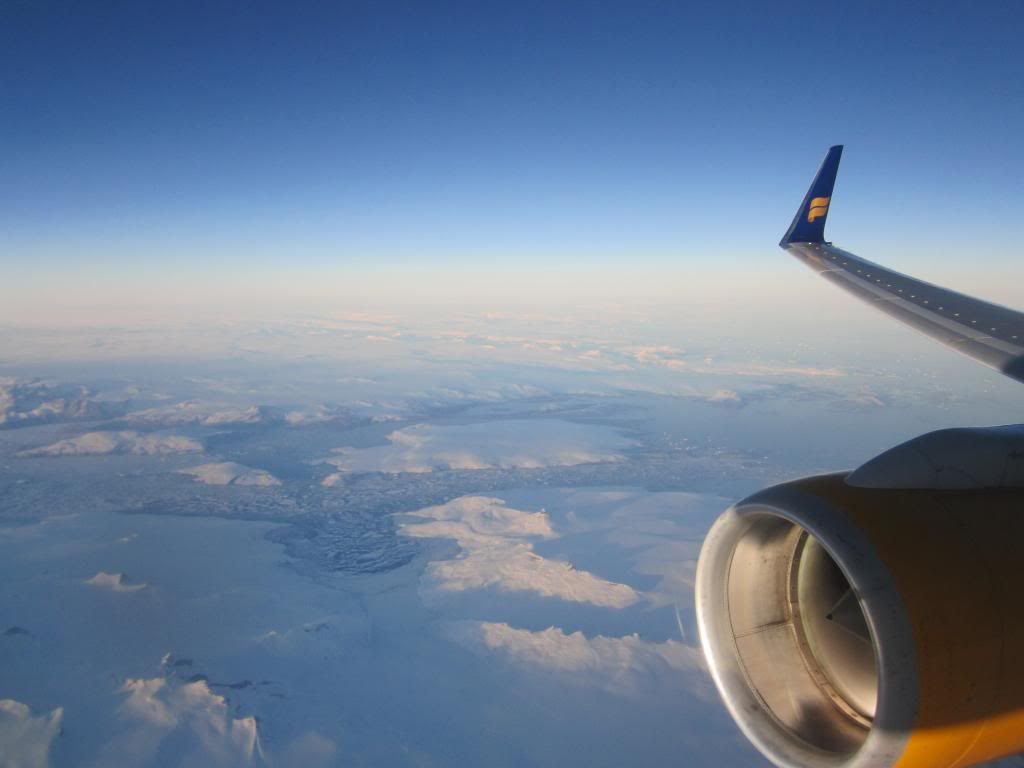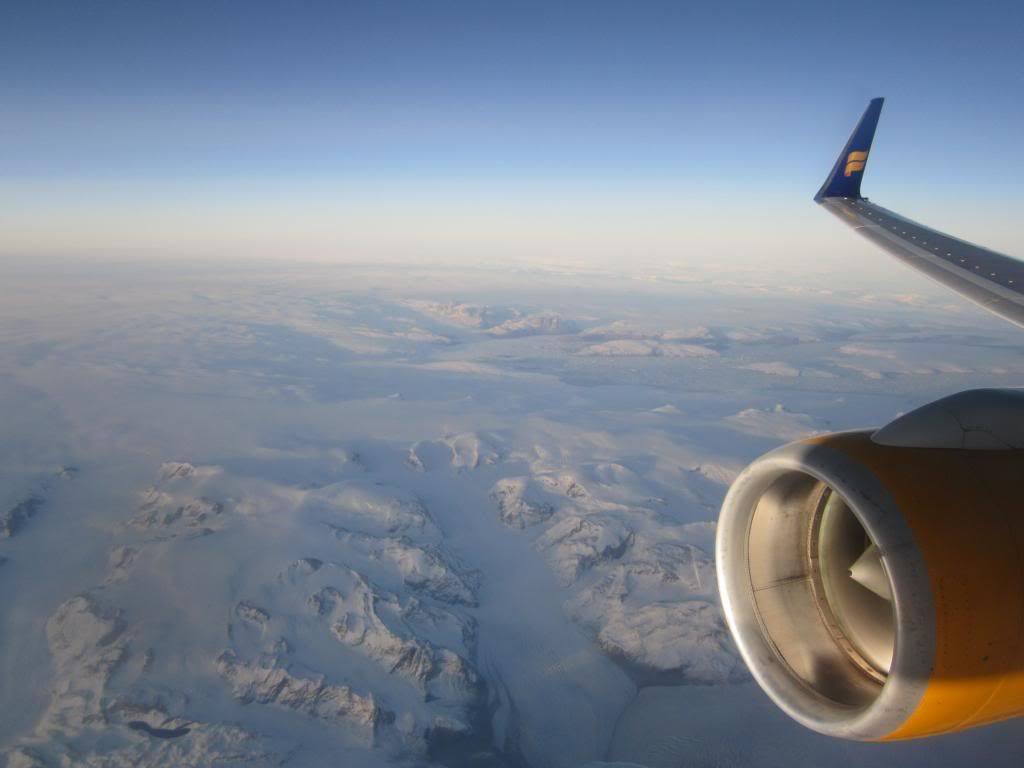 Unfortunately soon it got pretty cloudy and it stayed that way until somewhere over the US.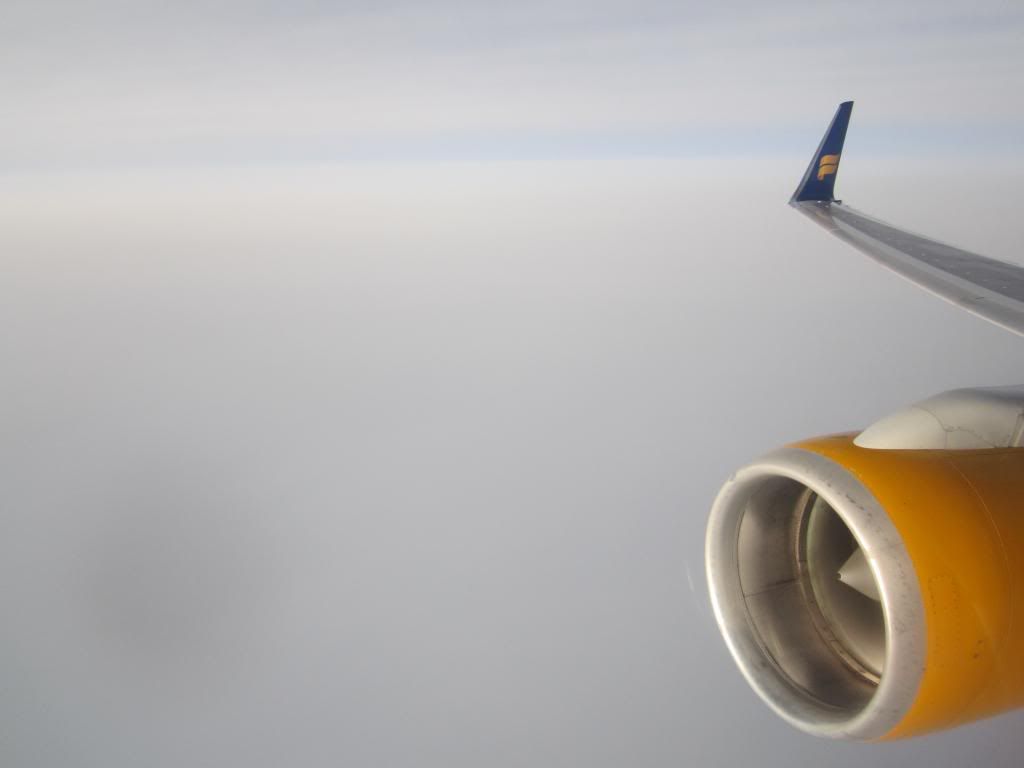 IFE menu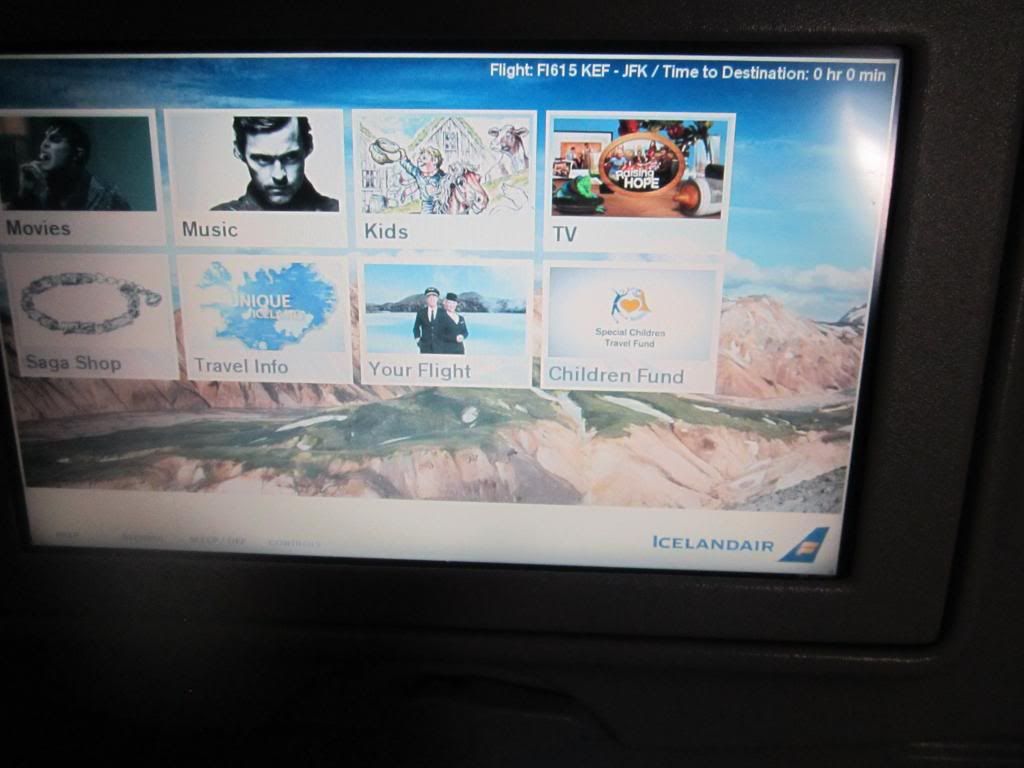 Sunset over southeastern Canada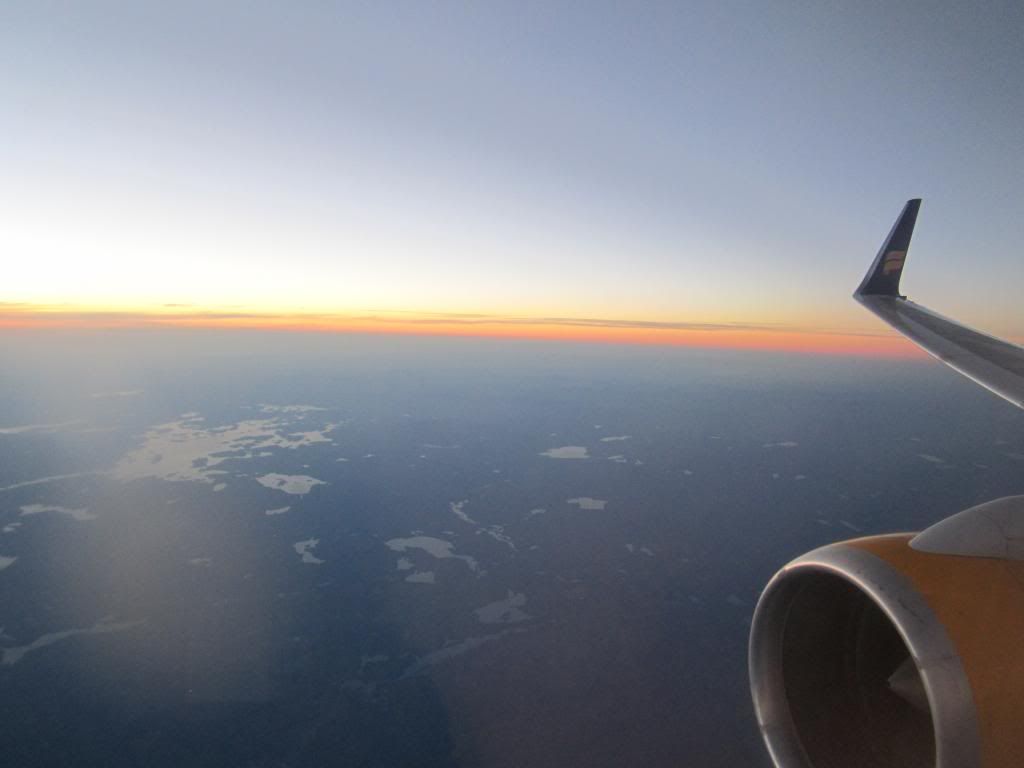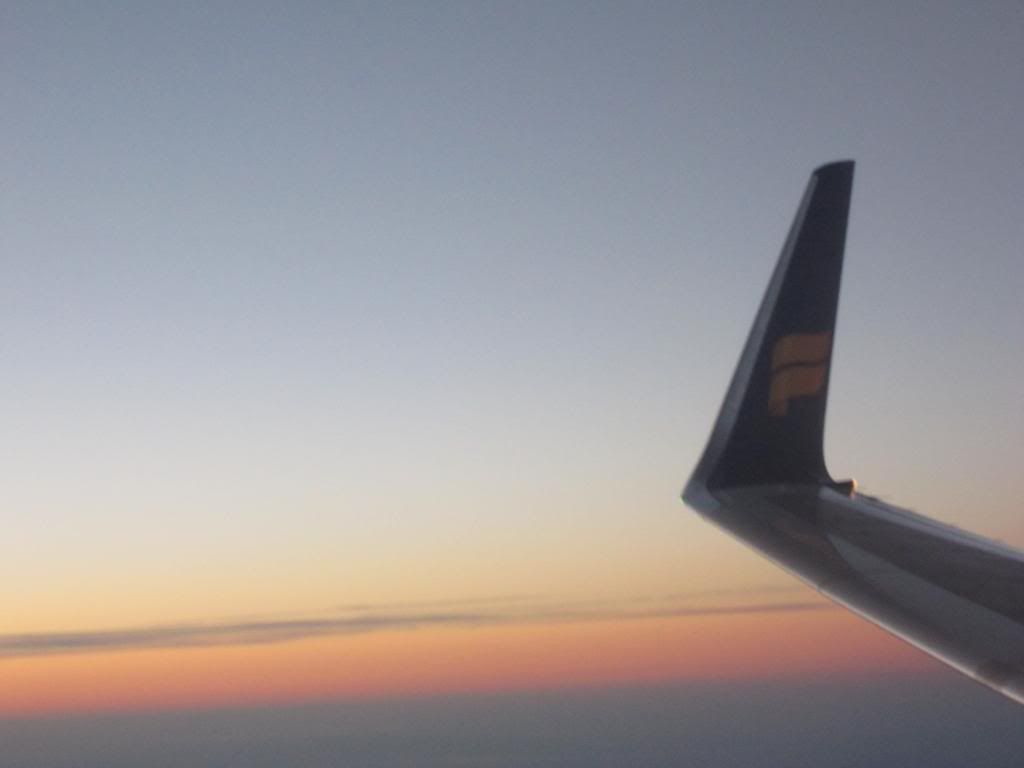 See ya tomorrow!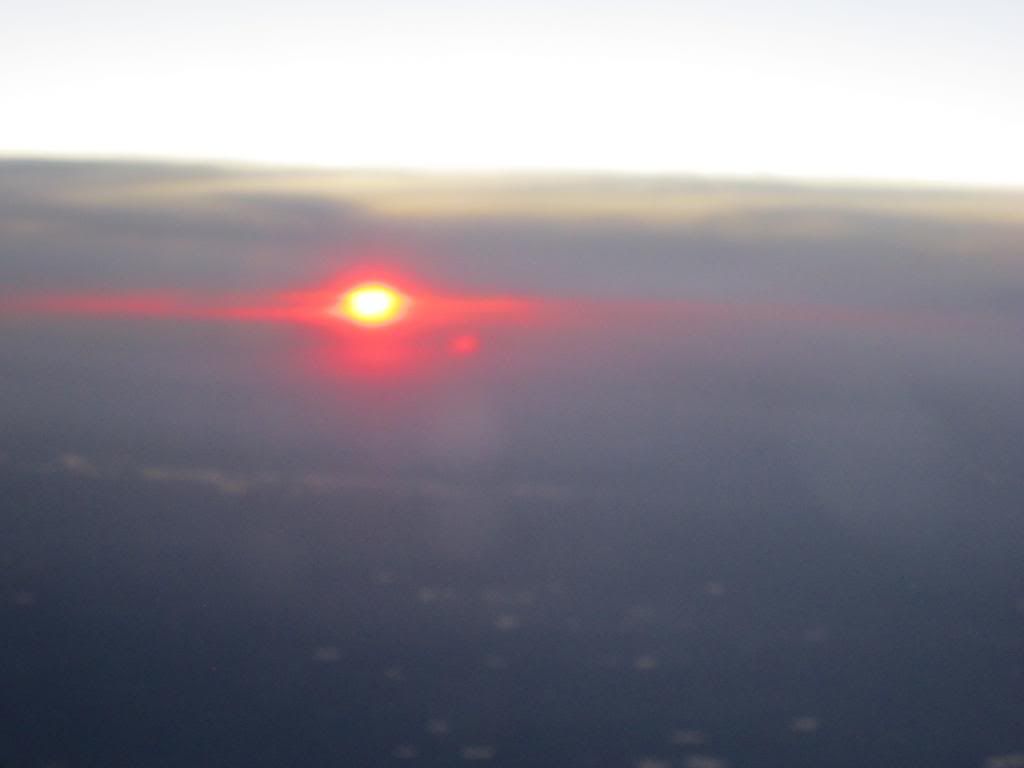 Soon descent started, just south of BOS: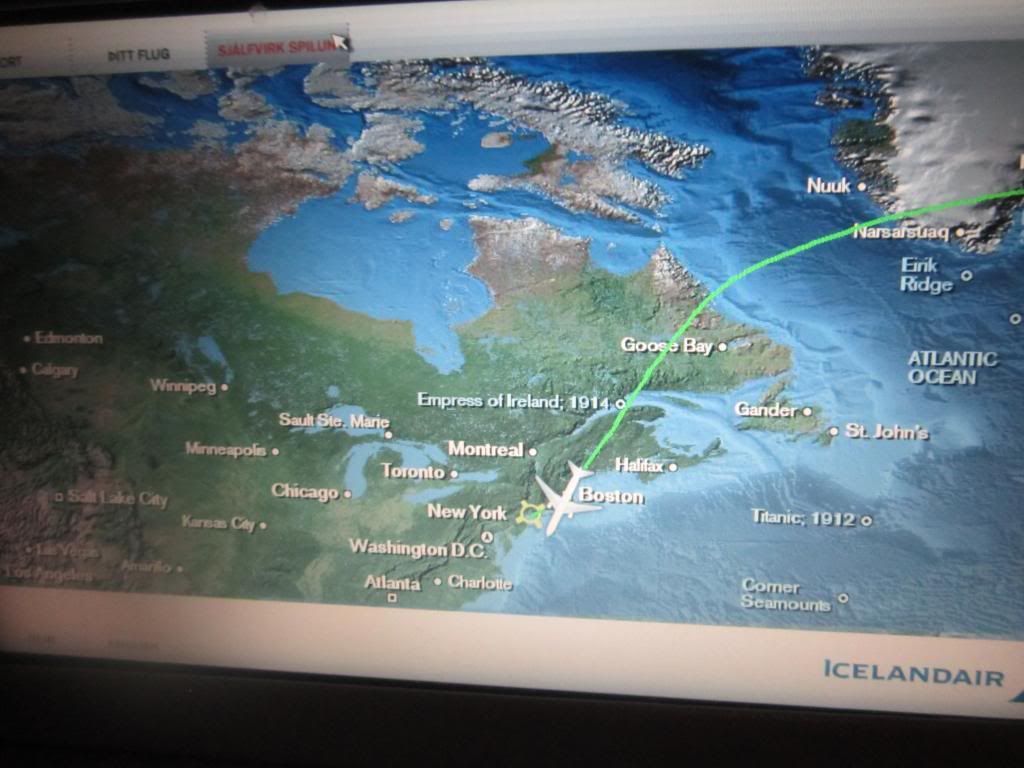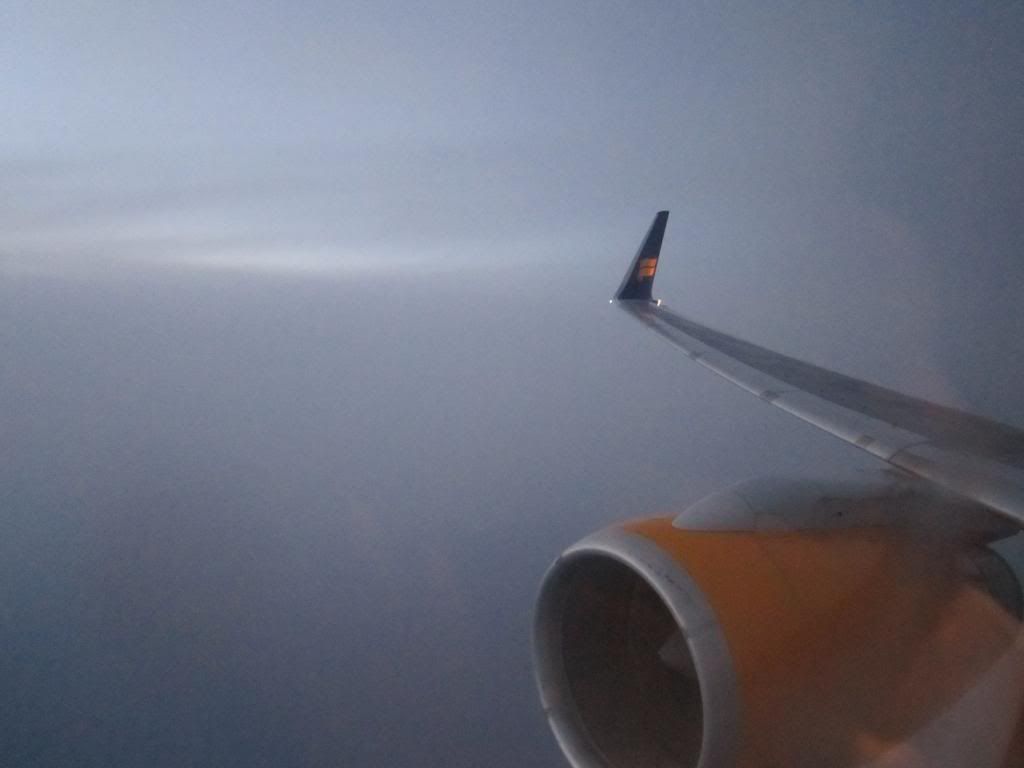 Magazine covering the Iceland Airwaves music festival held in late October.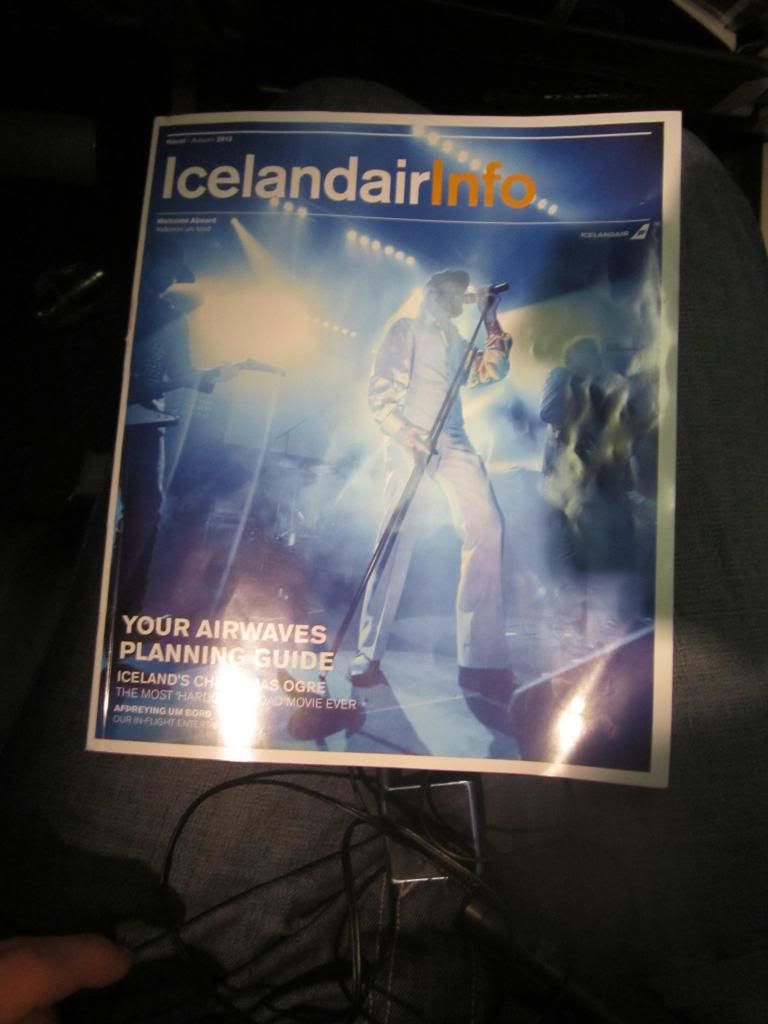 On final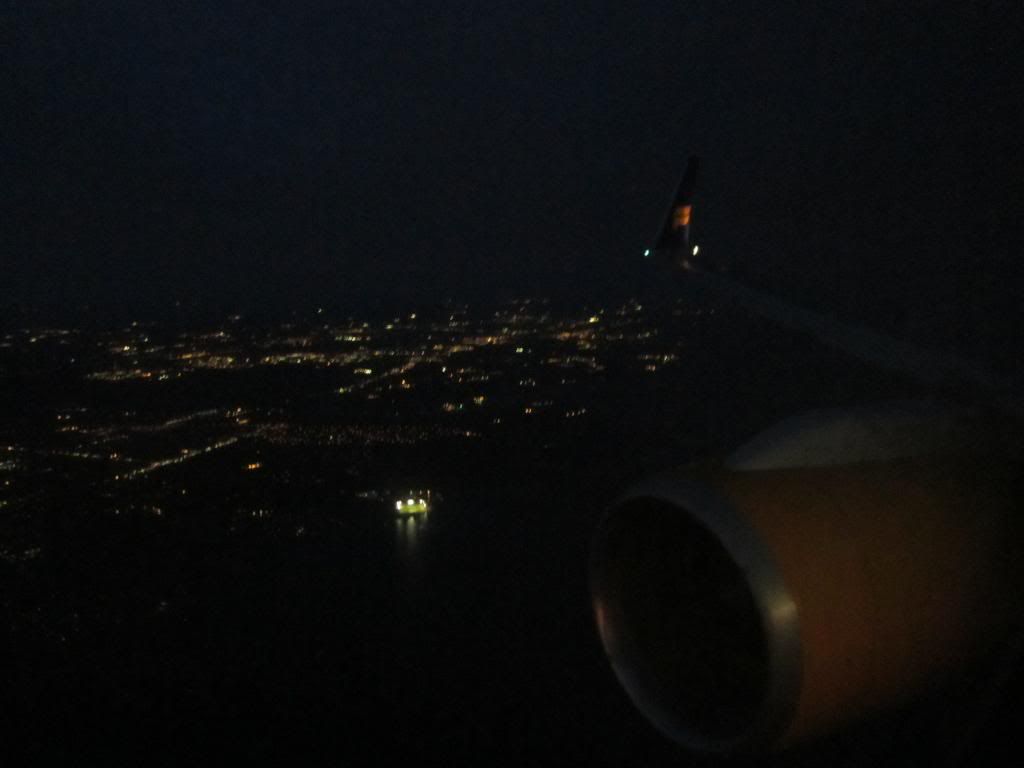 Nice
At 19:01 we touched down on rwy 22L at JFK and braked hardly before turning right in order to clear the runway for a B6 320 on short finals. As it was already pitch black, it was hard to get good pictures of the 20+ aircraft in queue for the runway. I tried though…
BA 747 AB 330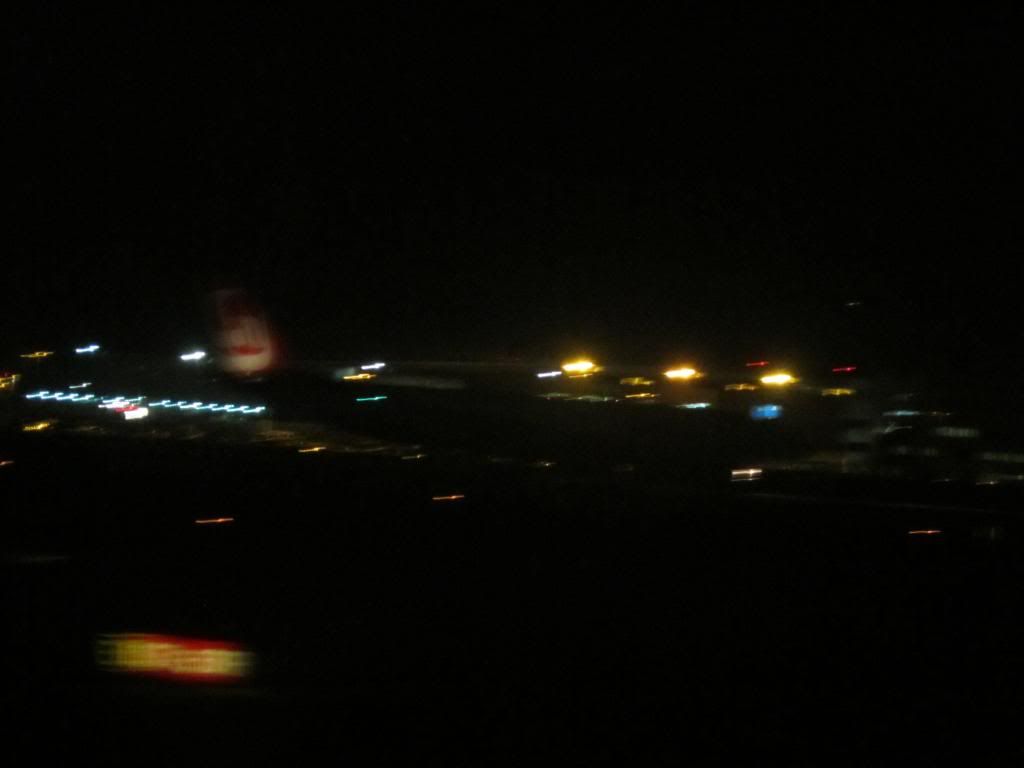 QF 747 in oneworld livery. Last time I was here QF used a 330, nice to see the 747 back!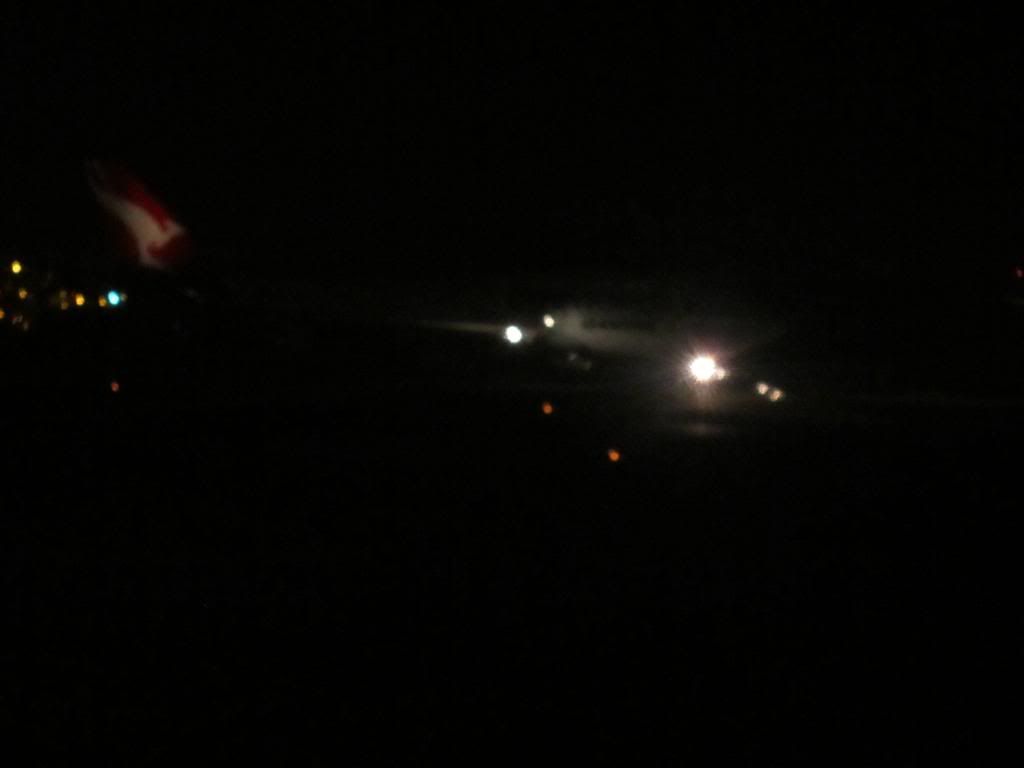 We taxied past at least 4 BA 747s and one tiny cute A318 from LCY before turning left and docking at the last gate of the terminal. Fortunately we were seated right beside door 2L so we were first off and made it immigration before the 400+ people of the BA 744 that arrived before us did.
After picking up our bags we went outside, catched a cab and drove the short way over to LaGuardia. There we checked in at a Hilton just outside the airport, ate something at the hotel restaurant before going upstairs to sleep.
View of the US gates outside our window.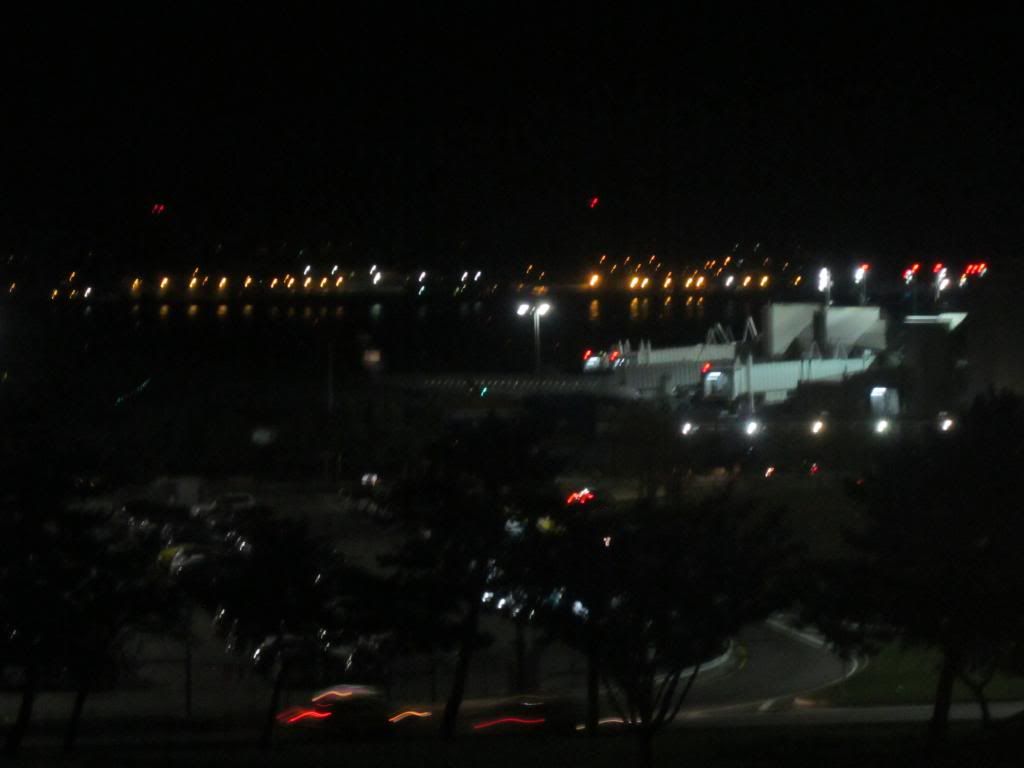 And the US terminal all lit up.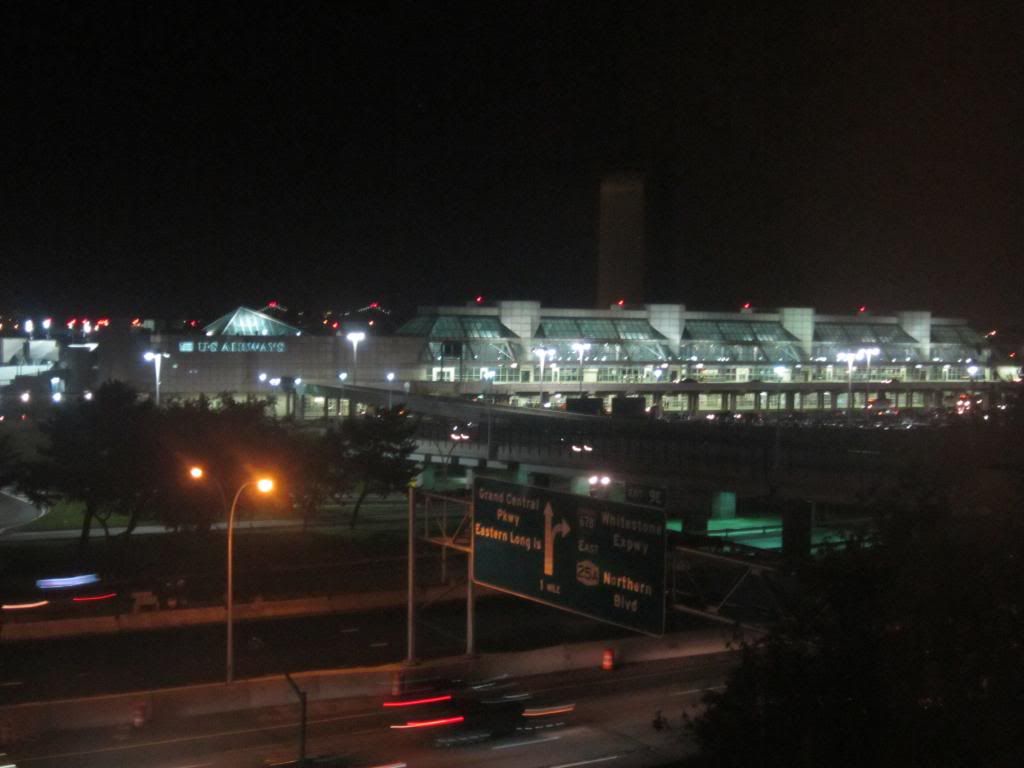 Me and my brother woke up at 7am in order to do some spotting out our window. In the end I got over 50 new regs, not bad at all!
Some pics: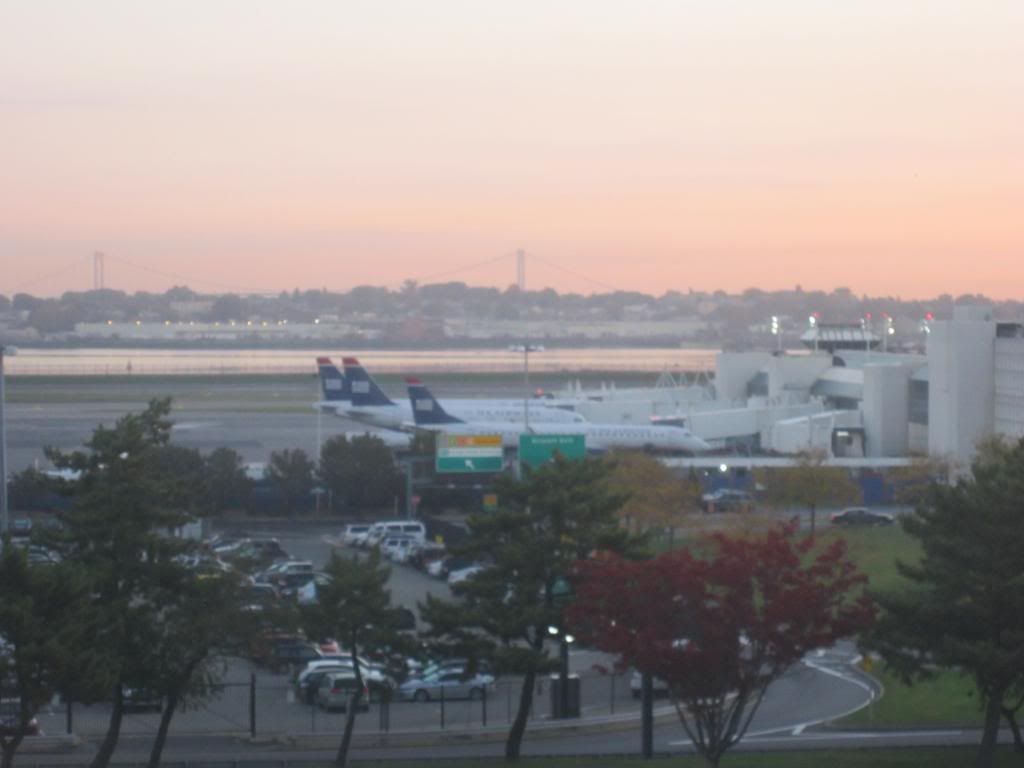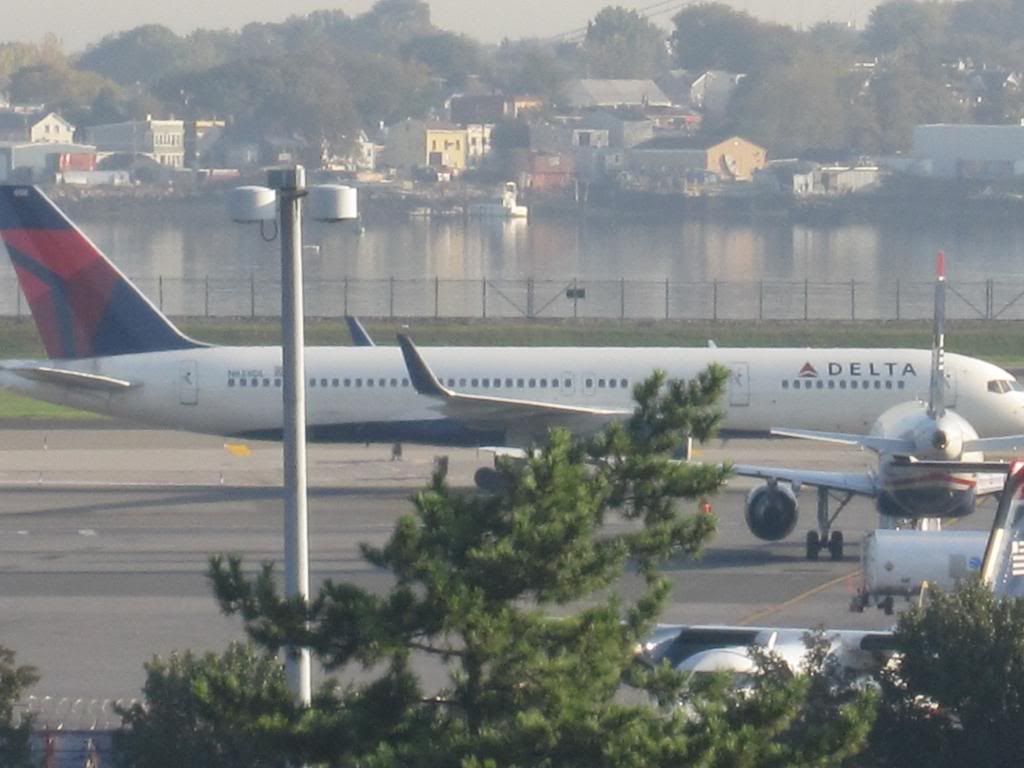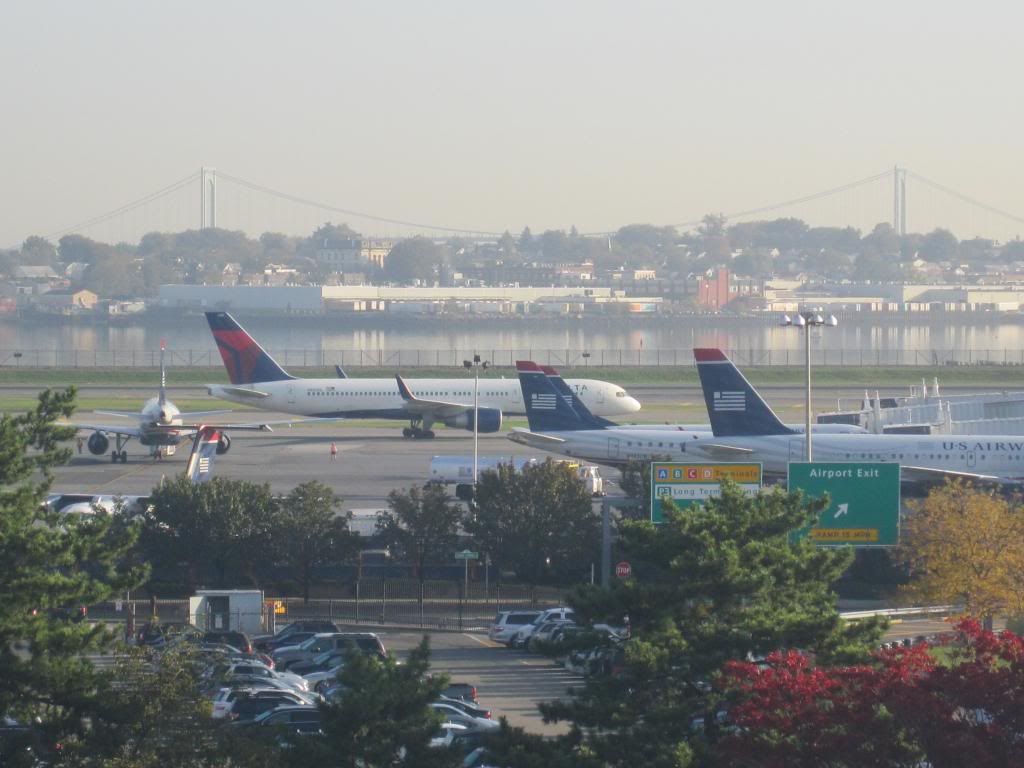 At 8:30 we got downstairs, ate breakfast before jumping on the airport shuttle. Our flight didn't leave until 11:50 but why not get there early?
Check in area at Terminal D.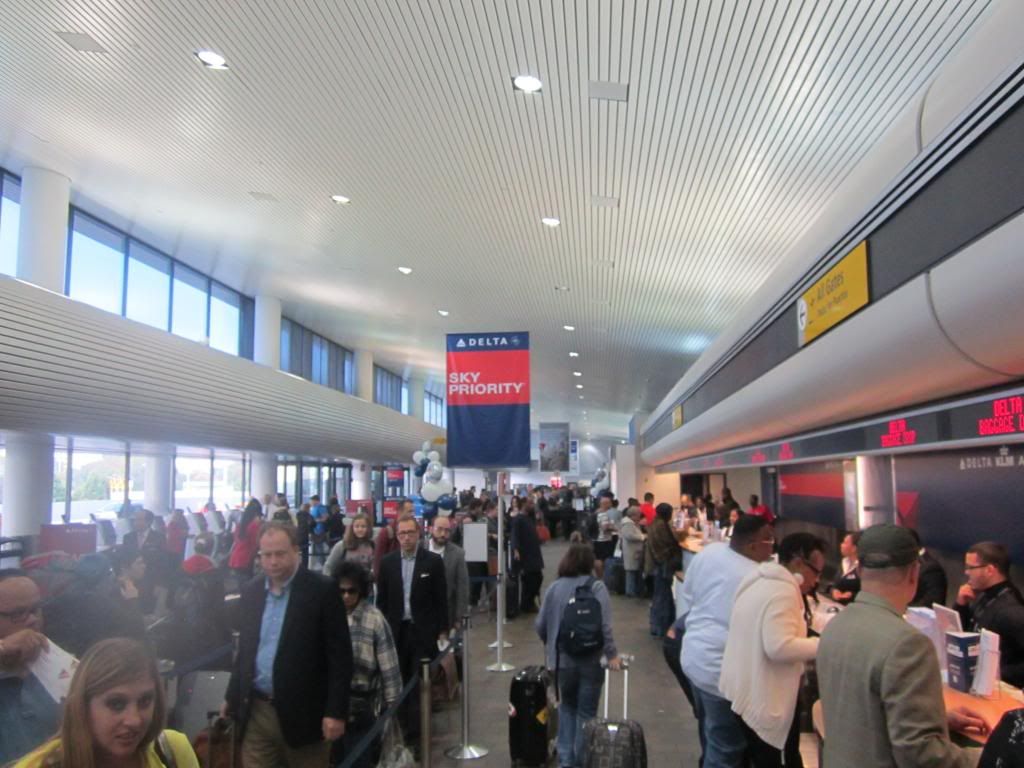 We dropped off our bags in a designated area and met a very lovely and helpful lady at the counter. She smiled throughout all the process and chatted to us about our vacation plans while tagging the bags. Many airline personnel should learn from this!
757 tail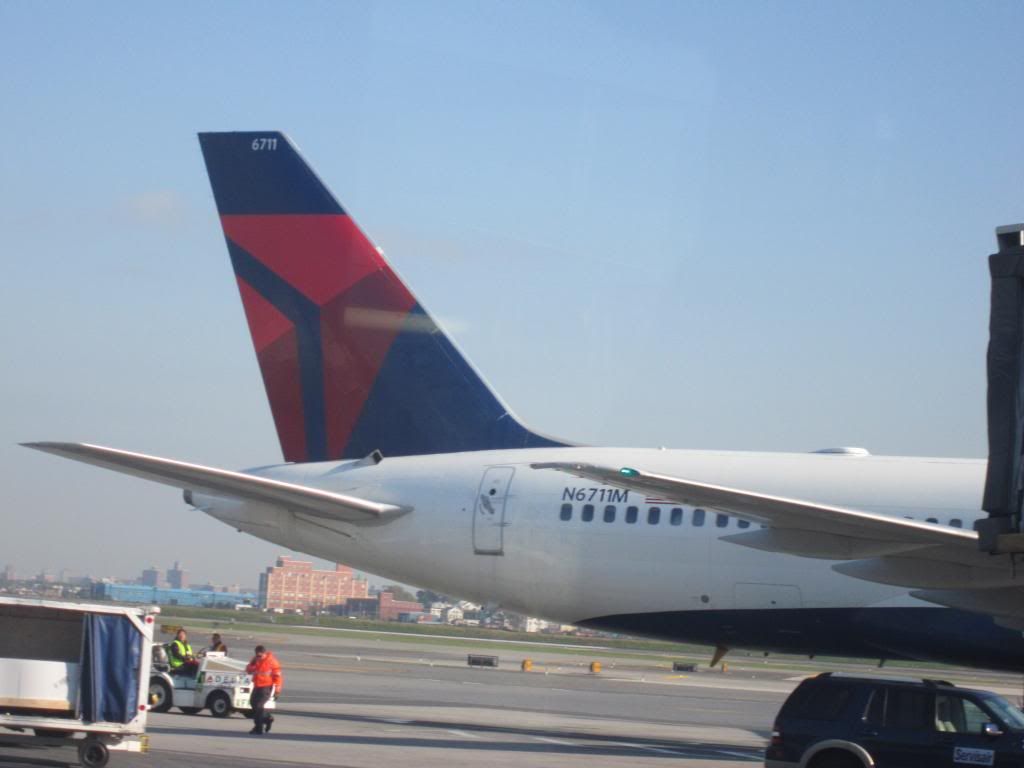 CRJ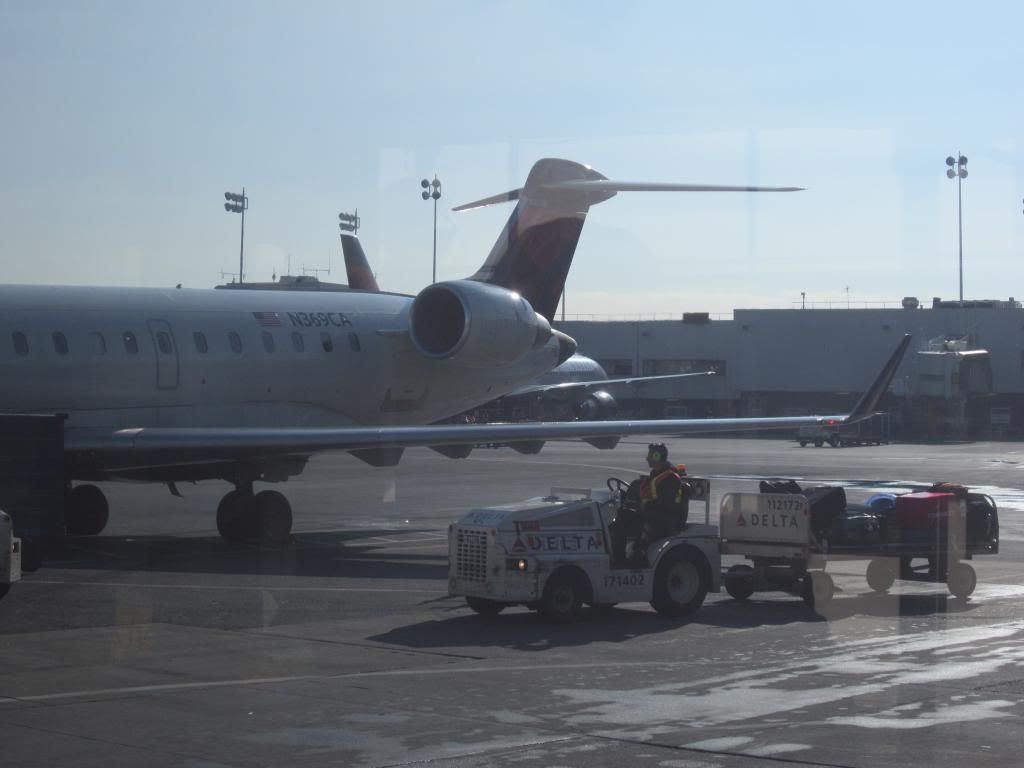 DL gates with a WestJet 736 taxiing in the background.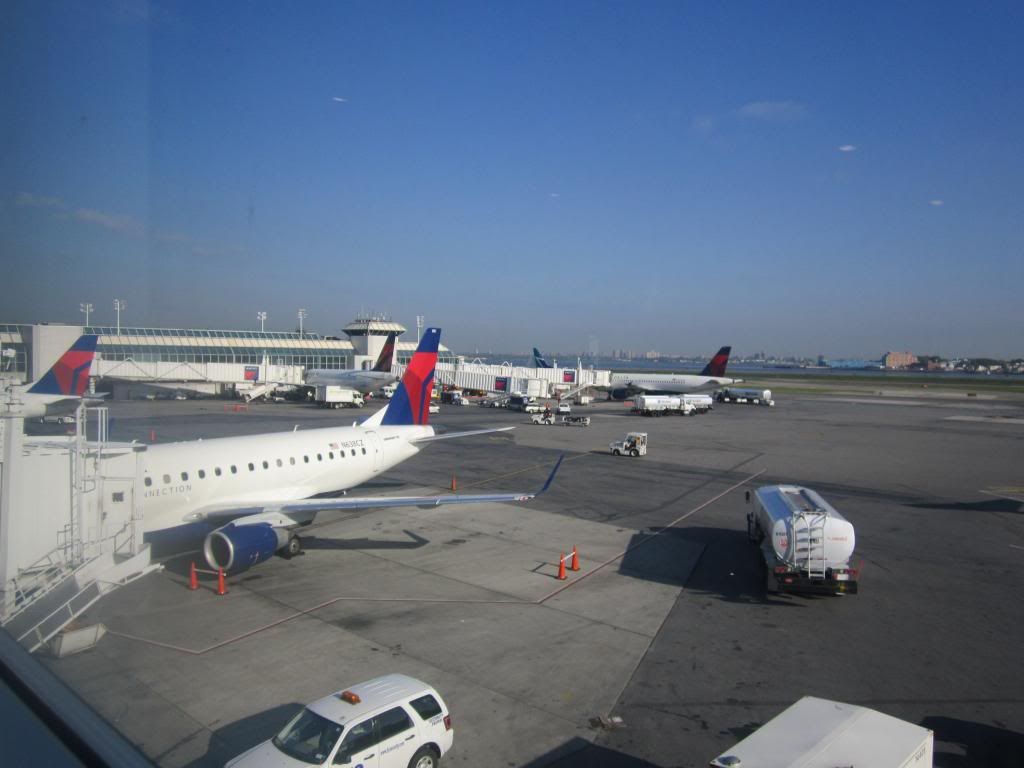 Delta Connection CRJ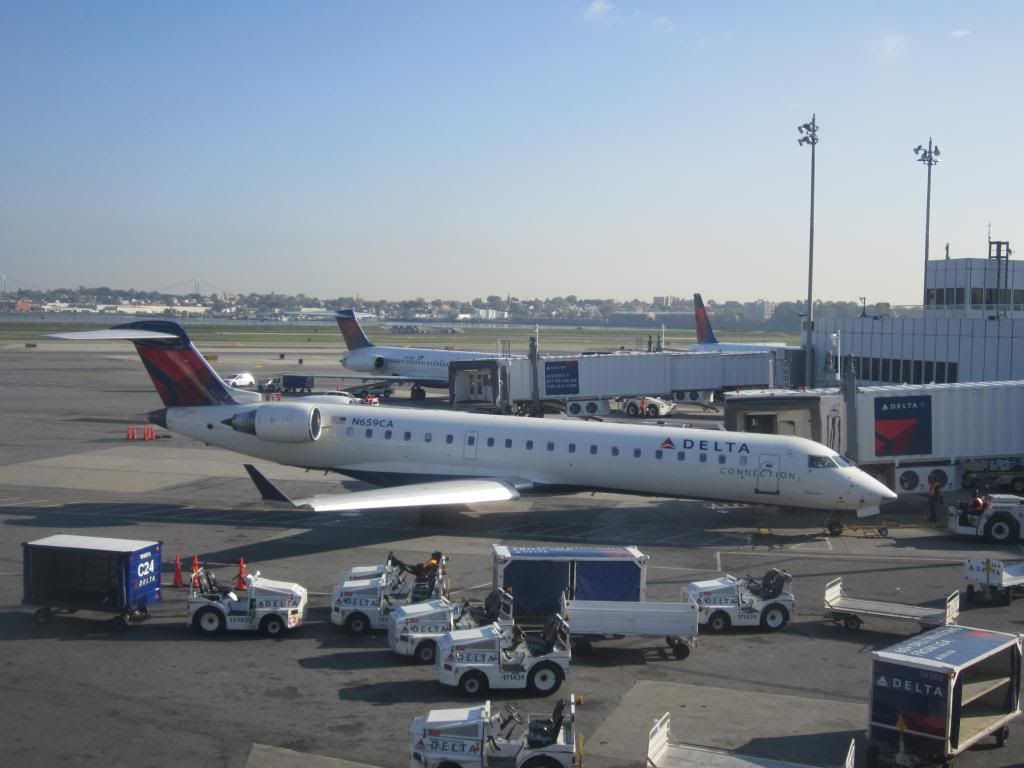 We then sat down at a restaurant overlooking the runways and the US tarmac. I of course took a seat by the window.
UA 757 in maintenance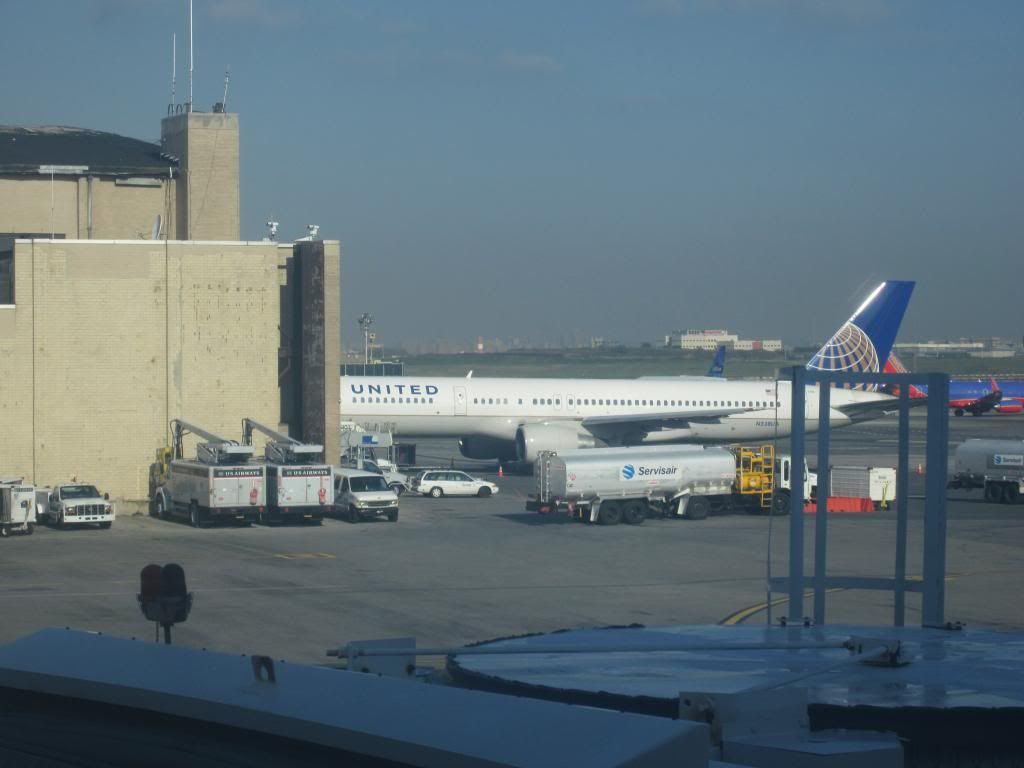 Pushback for PHL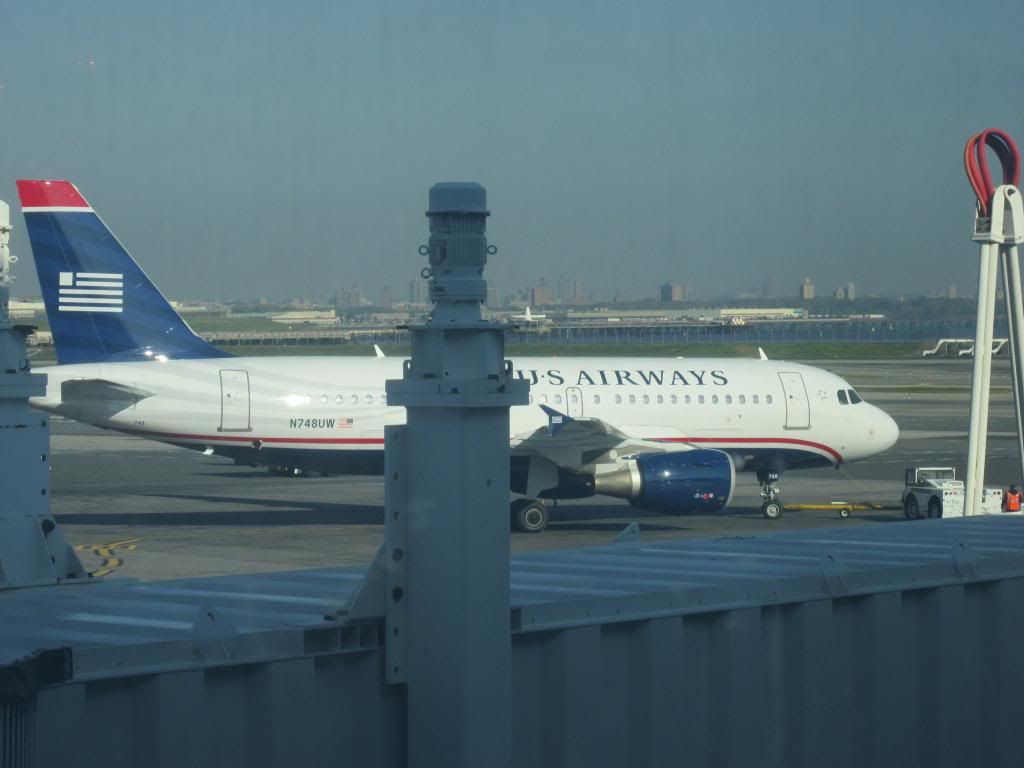 N432AW arriving from Charleston, WV
A sight which is sadly disappearing. I love that 'smiling A' on the tail so much!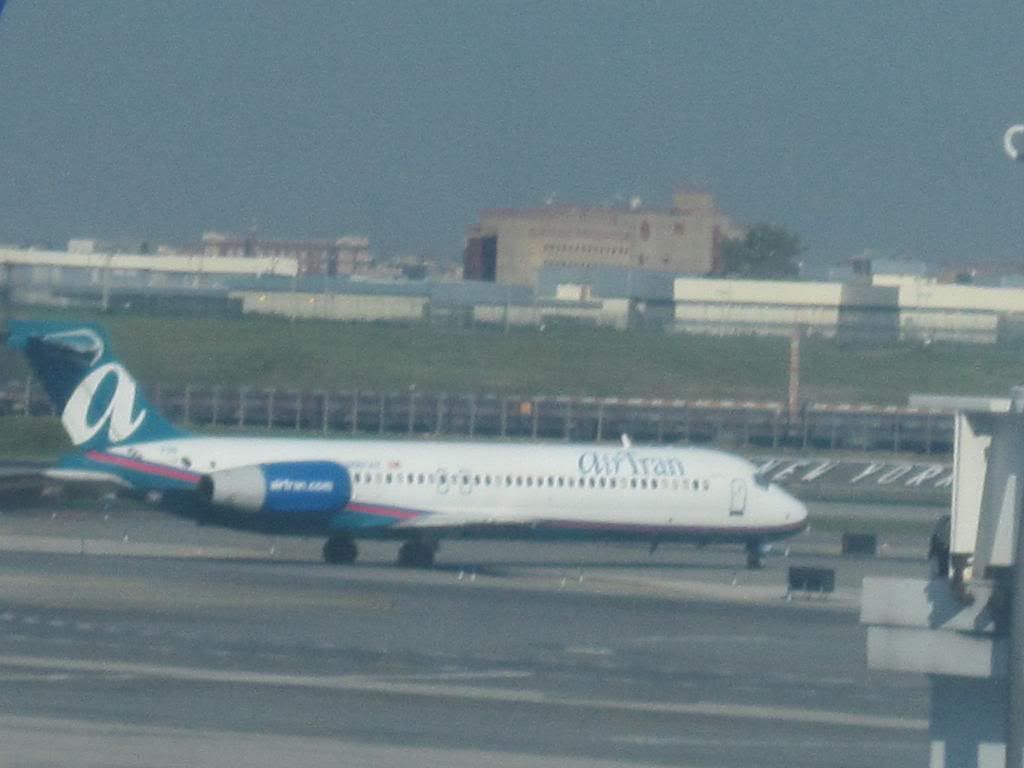 Soon enough 'Go to gate' appeared on the FIDS and we walked over to our gate, C18.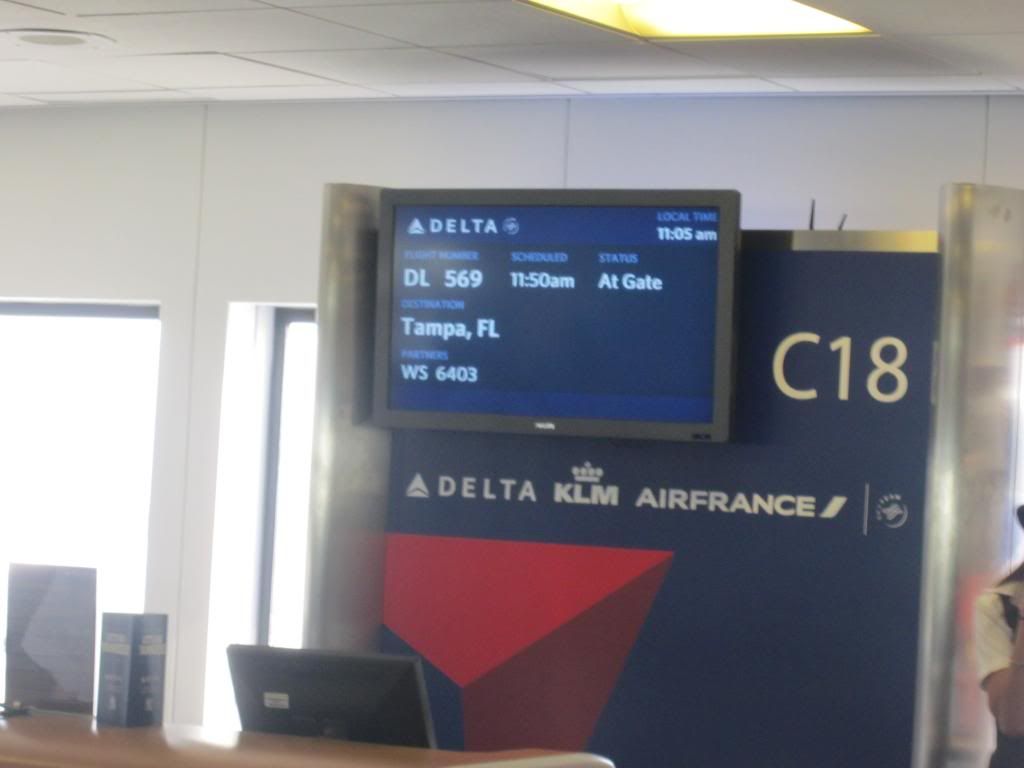 All around us other Florida flights were leaving. TPA, RSW, WPB, FLL, MIA and MCO were all departing there from the same area round 11:30-12:00.
Families with children got in first and as our sister is still quite small we walked in to the empty cabin first. I loved the feeling of boarding a MadDog again!
Flight information
Date: 18. October 2012
Airline: Delta Air Lines (DL/DAL)
Aircraft: McDonnell Douglas MD-88
Registration: N994DL
Flight number: DL 569
From: New York LaGuardia Airport (LGA/KLGA)
To: Tampa International Airport (TPA/KTPA)
Runway at origin: 13
Runway at destination: 27L
Sched/Act departure: 11:50/11:51
Sched/Act arrival: 15:00/14:44
Blocked time: 3 hrs 10 mins
Flight time gate to gate: 2 hrs 53 mins
Flight time RWY to RWY: 2 hrs 36 mins
Seat & Class: 23E (Economy Class, Y)

Personal information
My 239th flight, 29th in 2012
My 1st flight on DL, 1st on DL M80, 1st on DL M88
My 3rd flight on M80, 1st on M88, 1st on N994DL
My 34th airline
My 51st airport
Hidden widget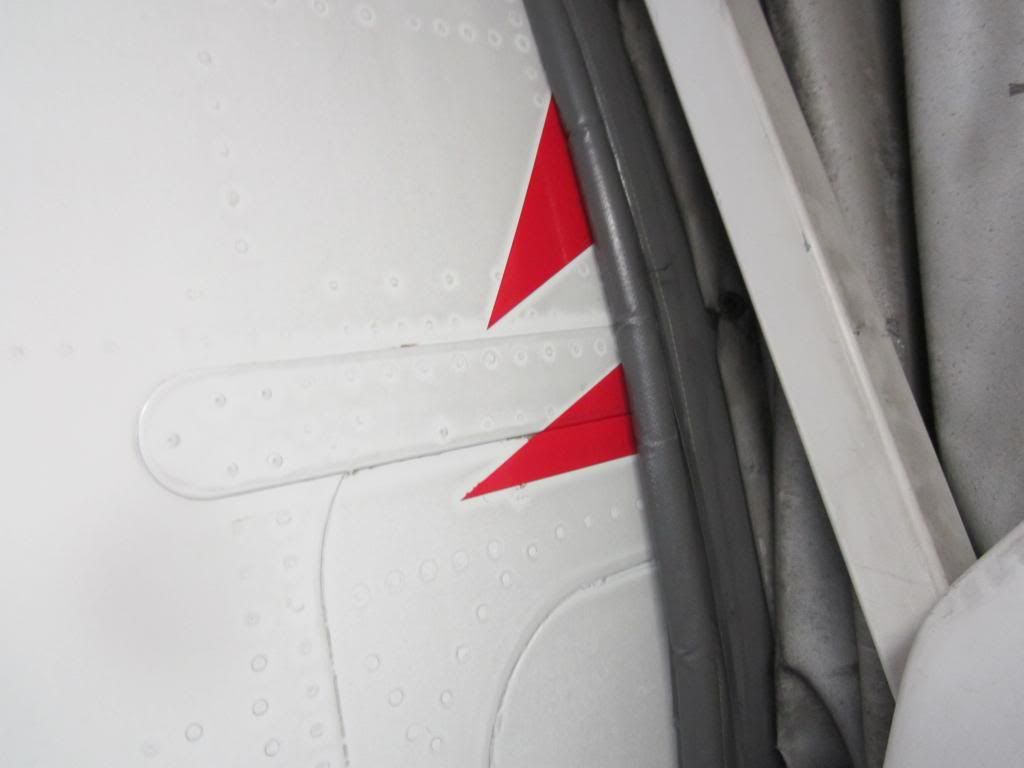 And the classic MD cockpit windows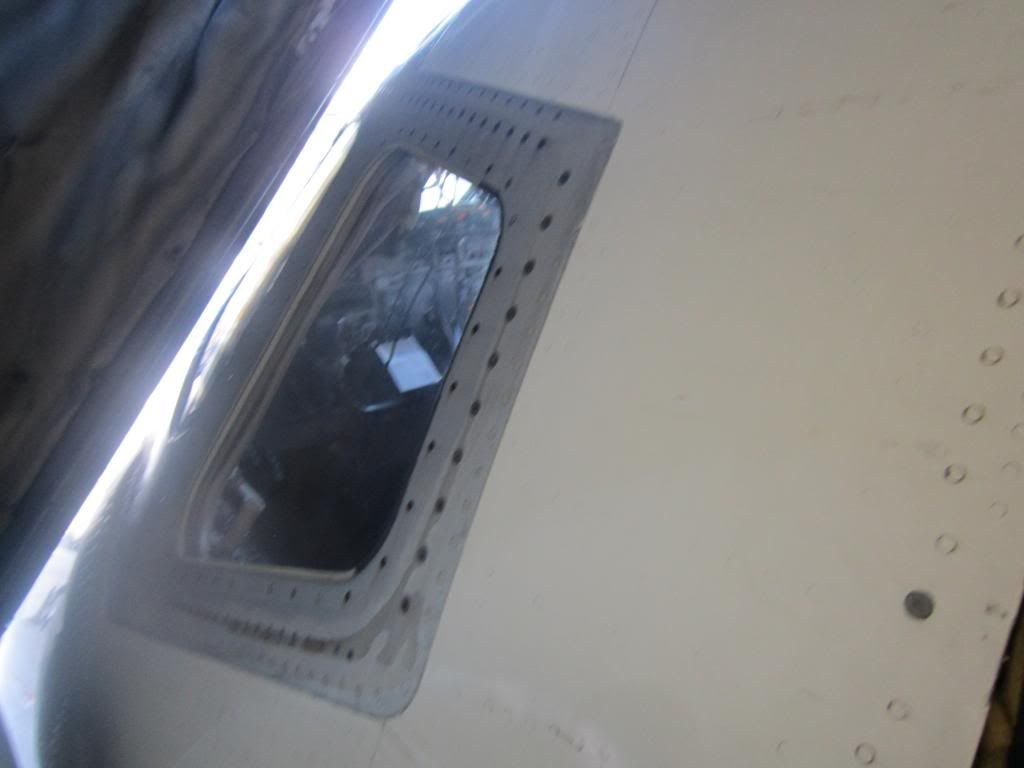 Skyteam logo on the door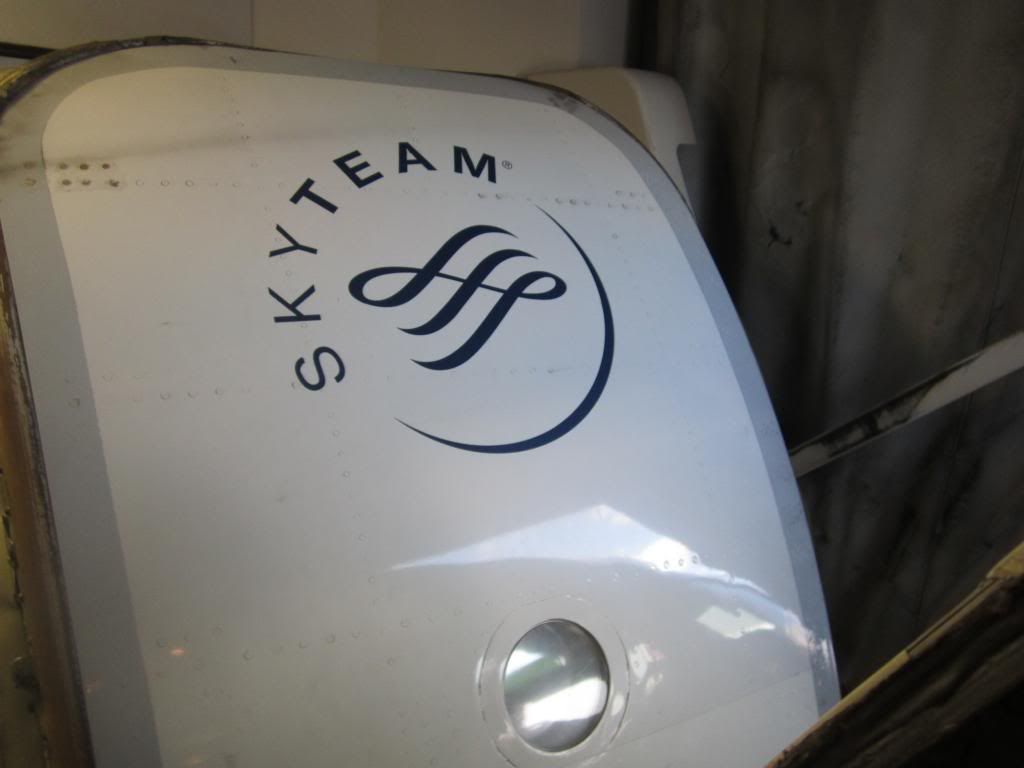 Two of the FAs greeted us at the door with a genuine smile and they stayed that way all the flight. Our whole experience with the DL staff was extremely good and with maybe the exception of WN the best I've had in the US.
My seat. Well used but clean and very comfortable.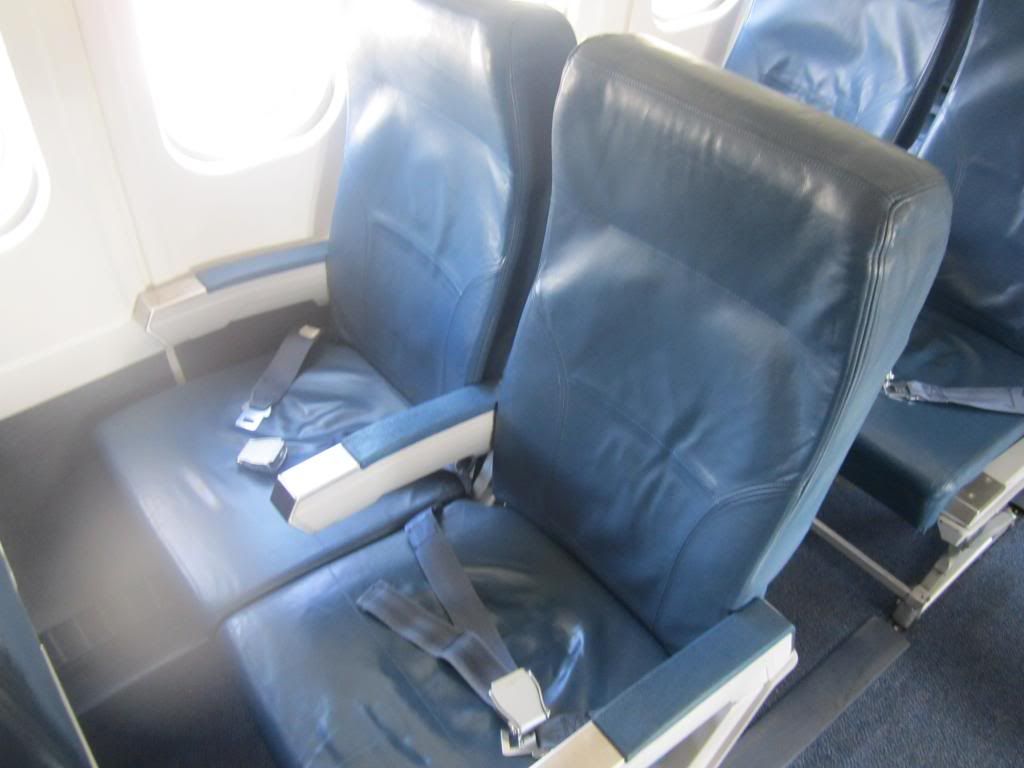 Look outside on the wonderful classic wing.
Cute E70 departing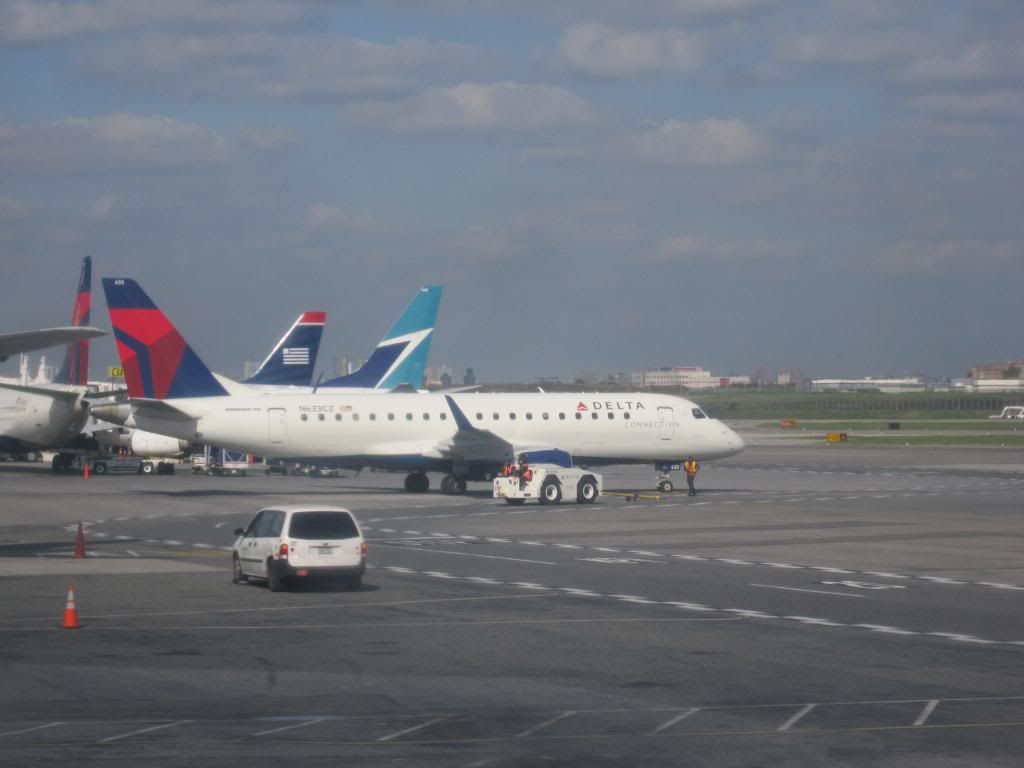 Going to RSW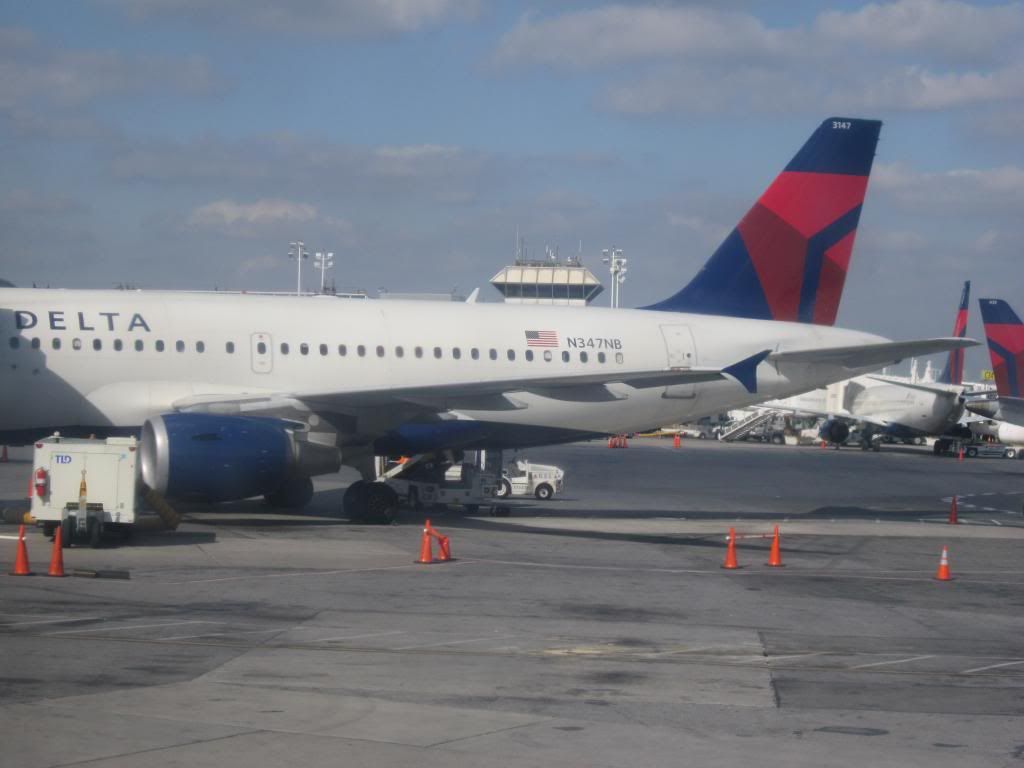 WestJet 736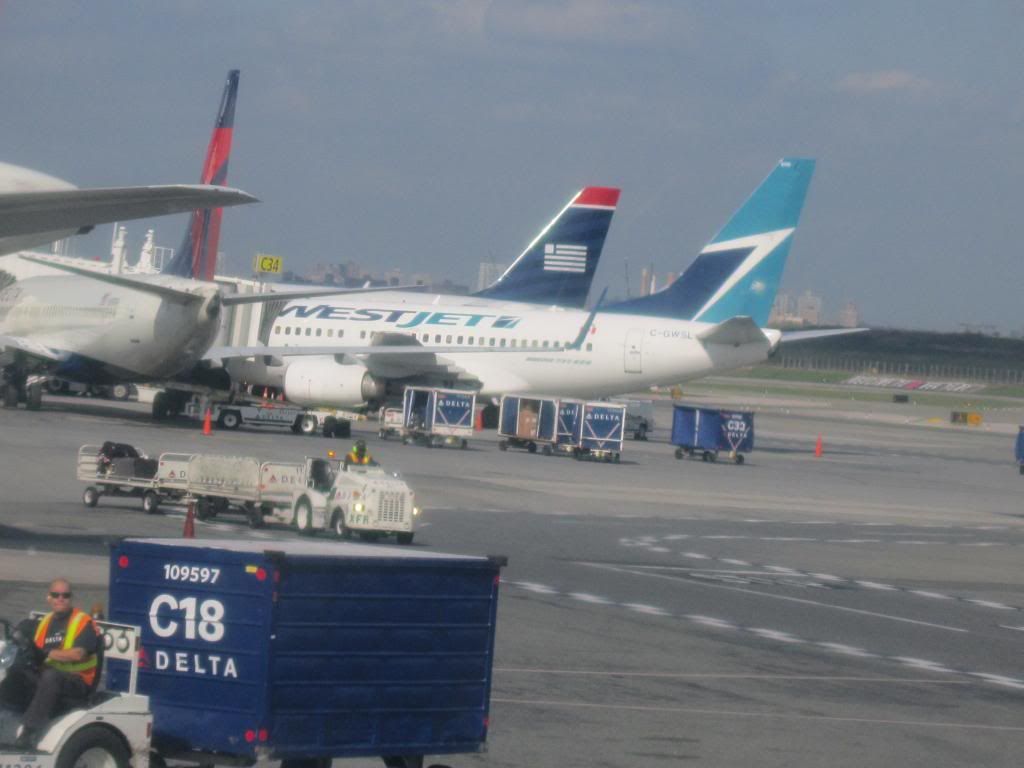 Love this view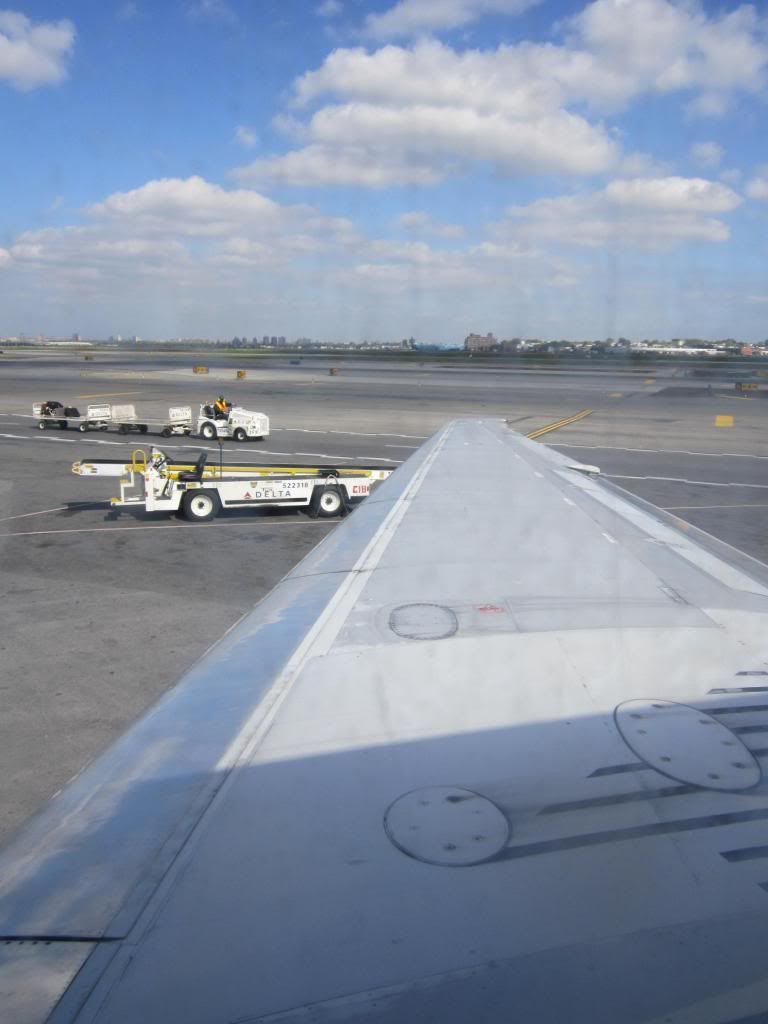 Seat en detail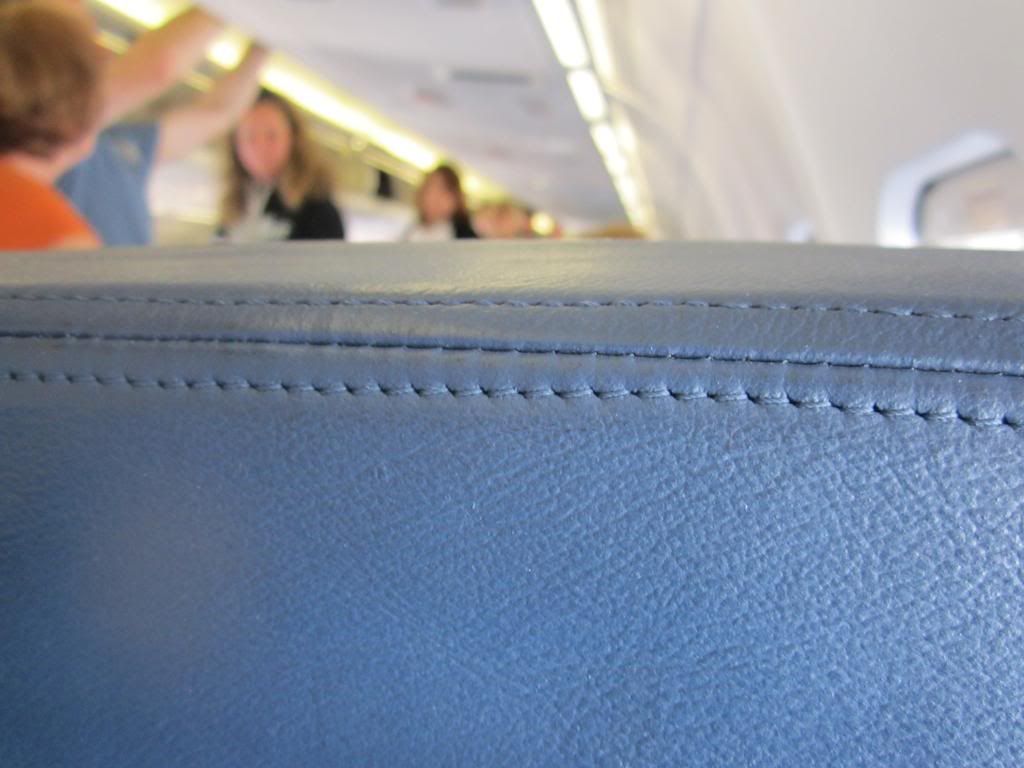 320 taxiing in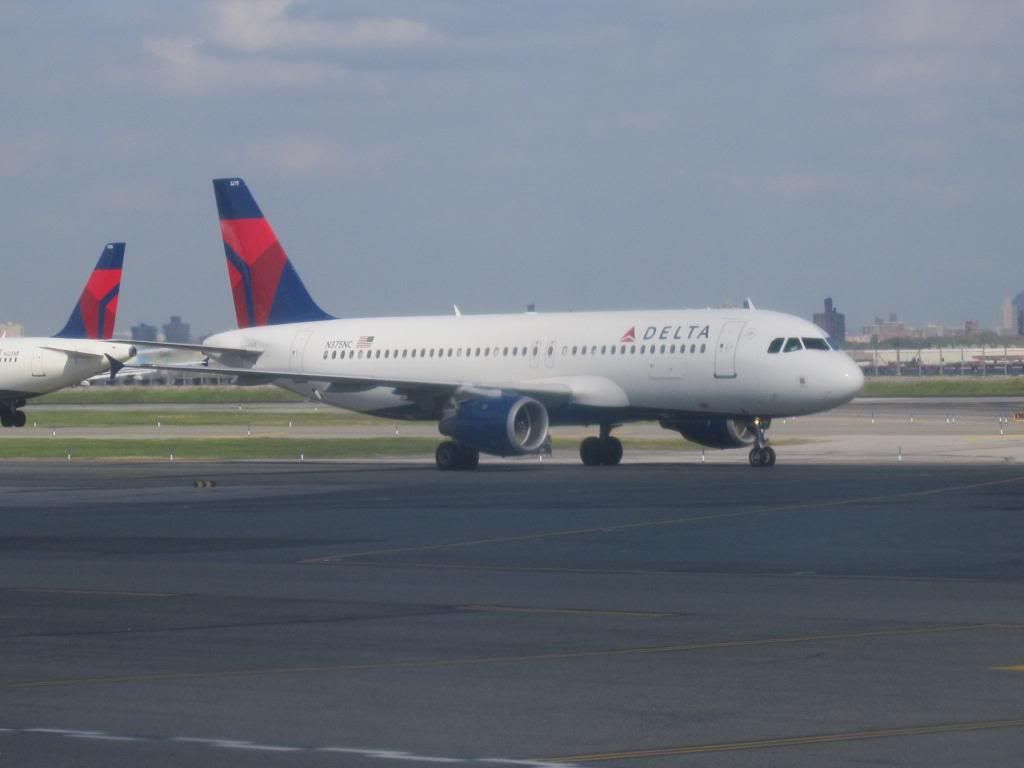 Pushing back for Ft Myers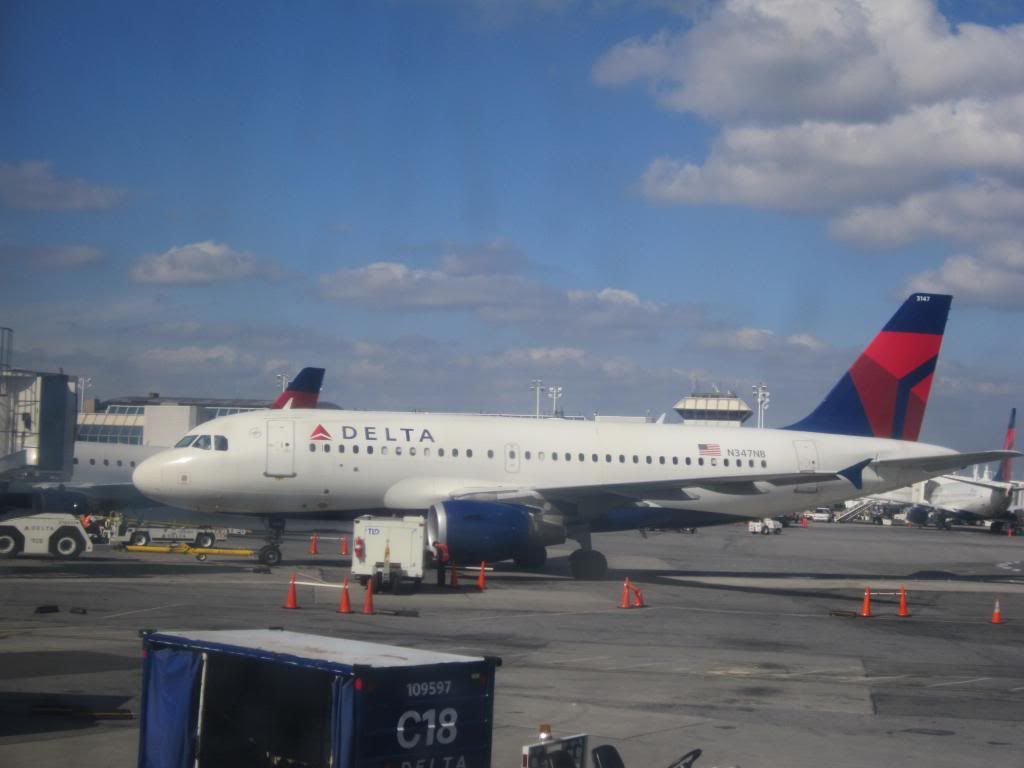 I have to admit I really like this livery. Modern but still classy.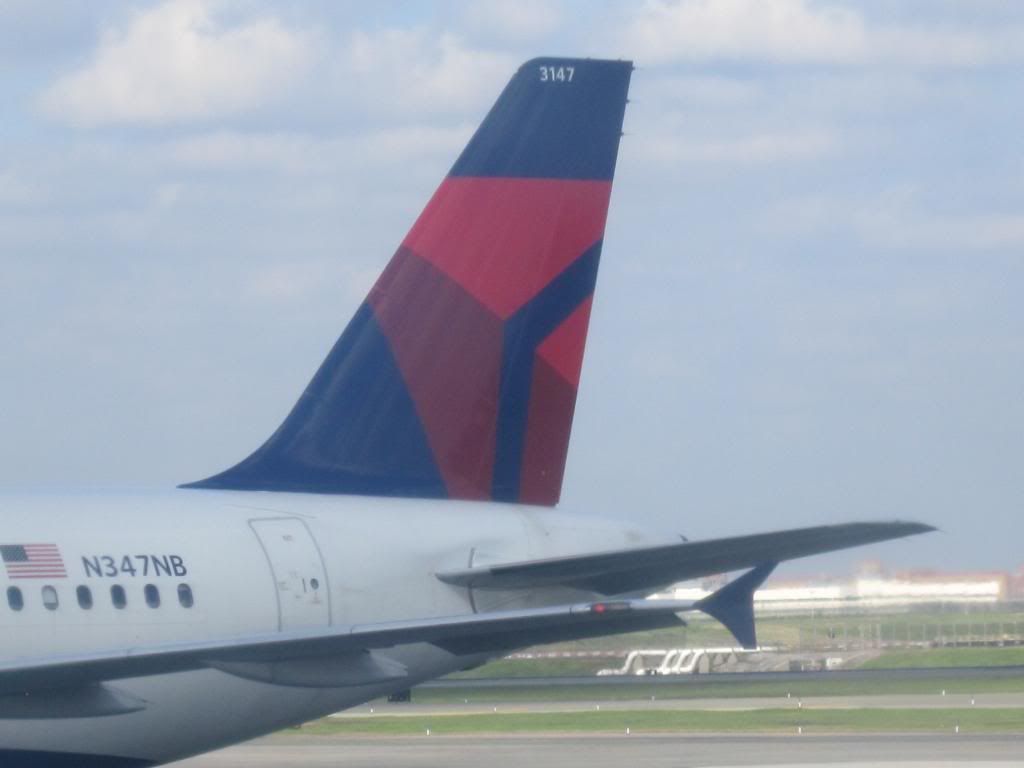 Pushback for us now also, on time.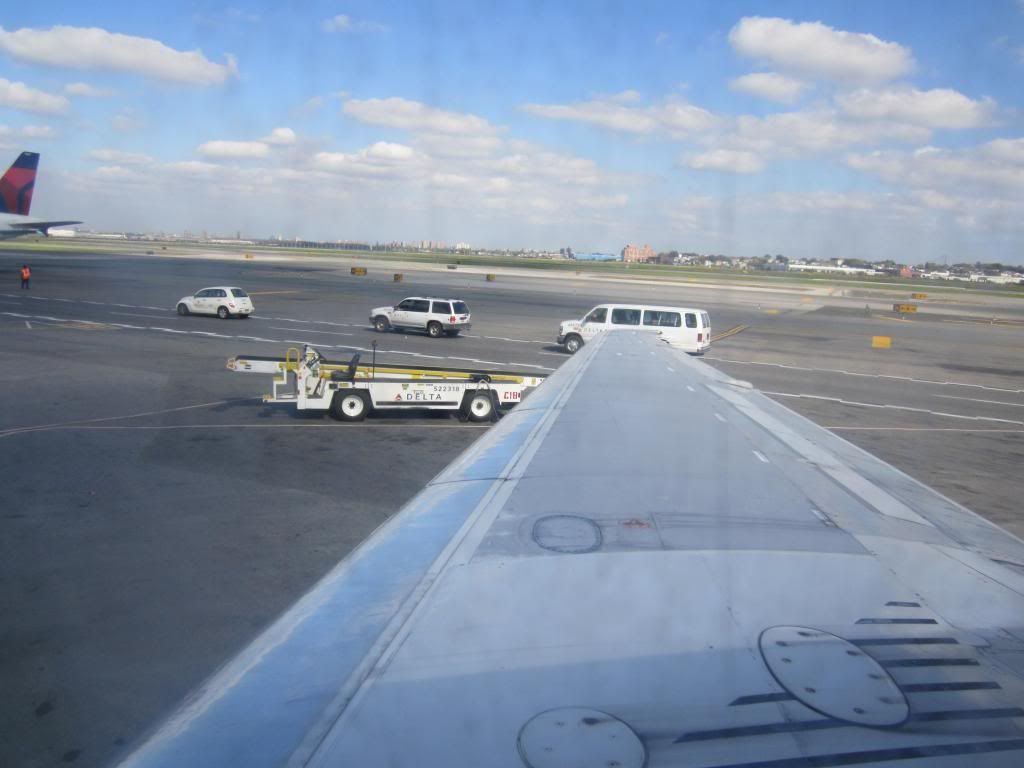 Race to Florida?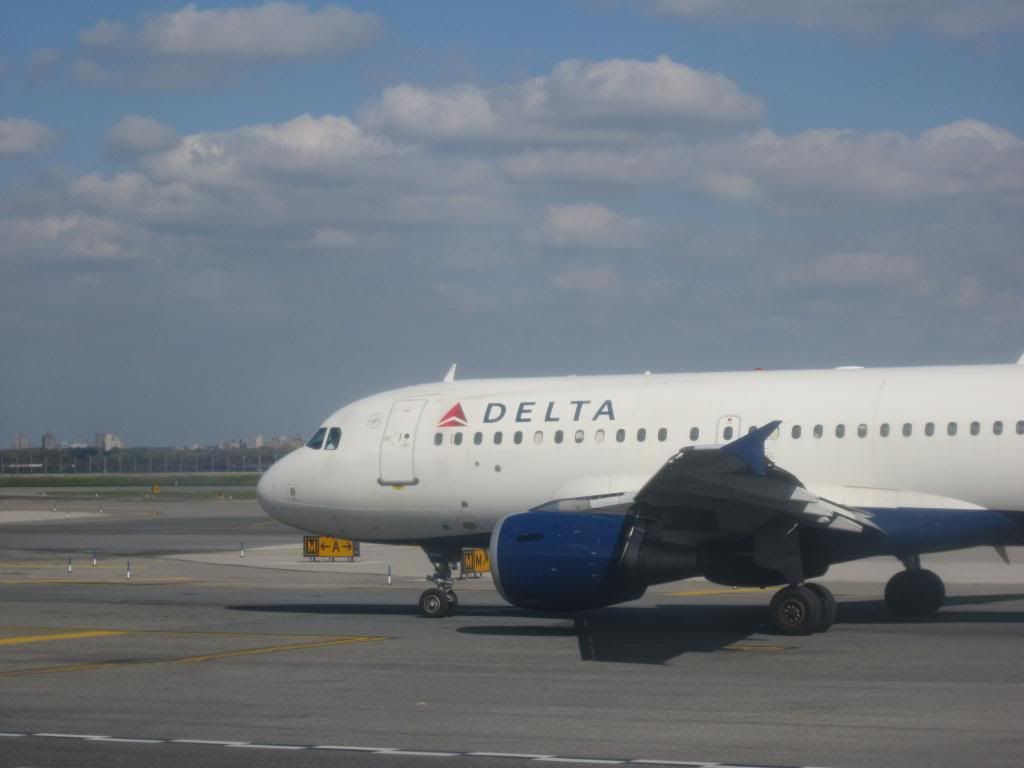 Taxiing out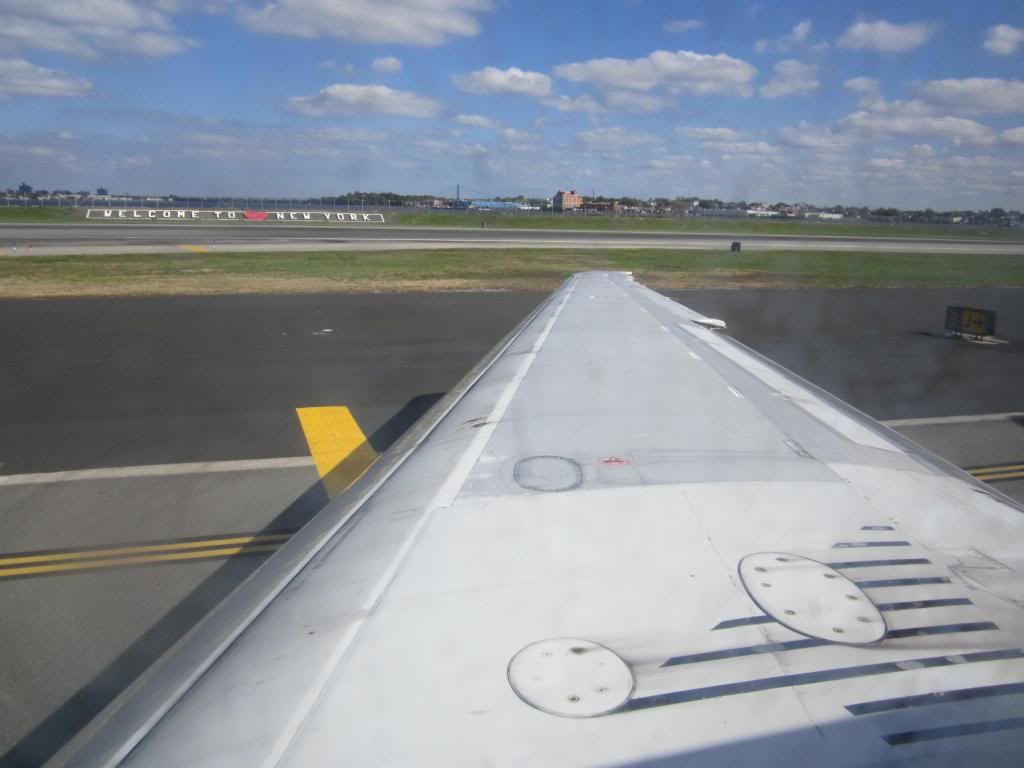 We were second for takeoff after this MQ CR7
Rocketing out of LGA! Love this aircraft.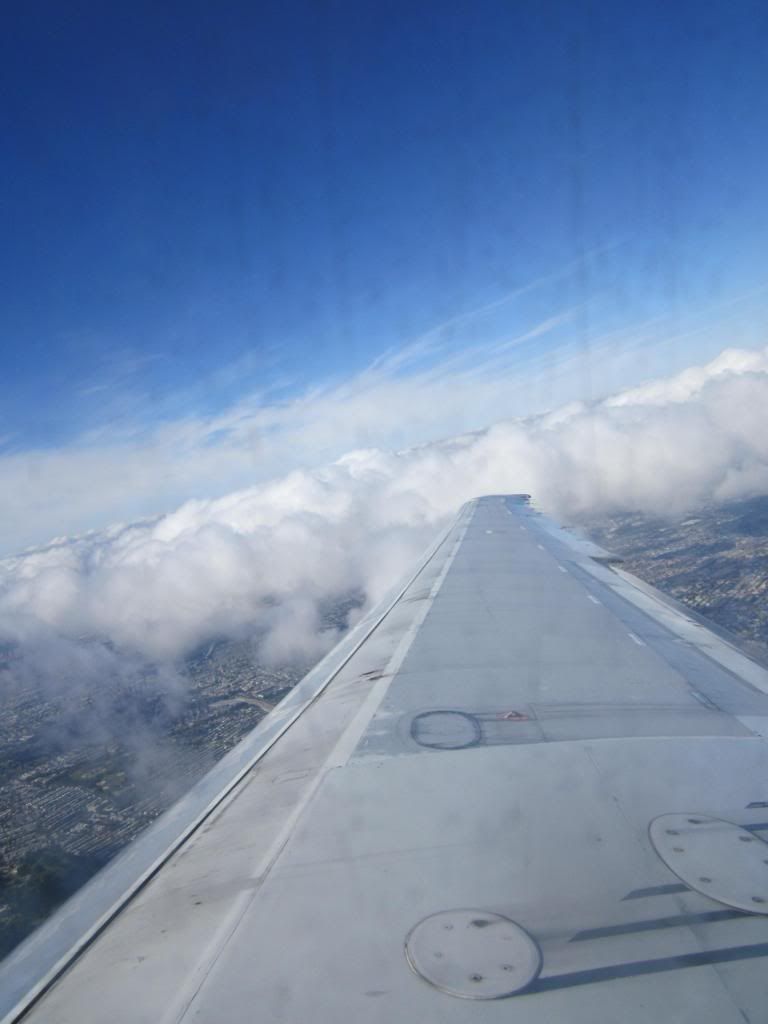 Over the urban sprawl of NYC just after takeoff.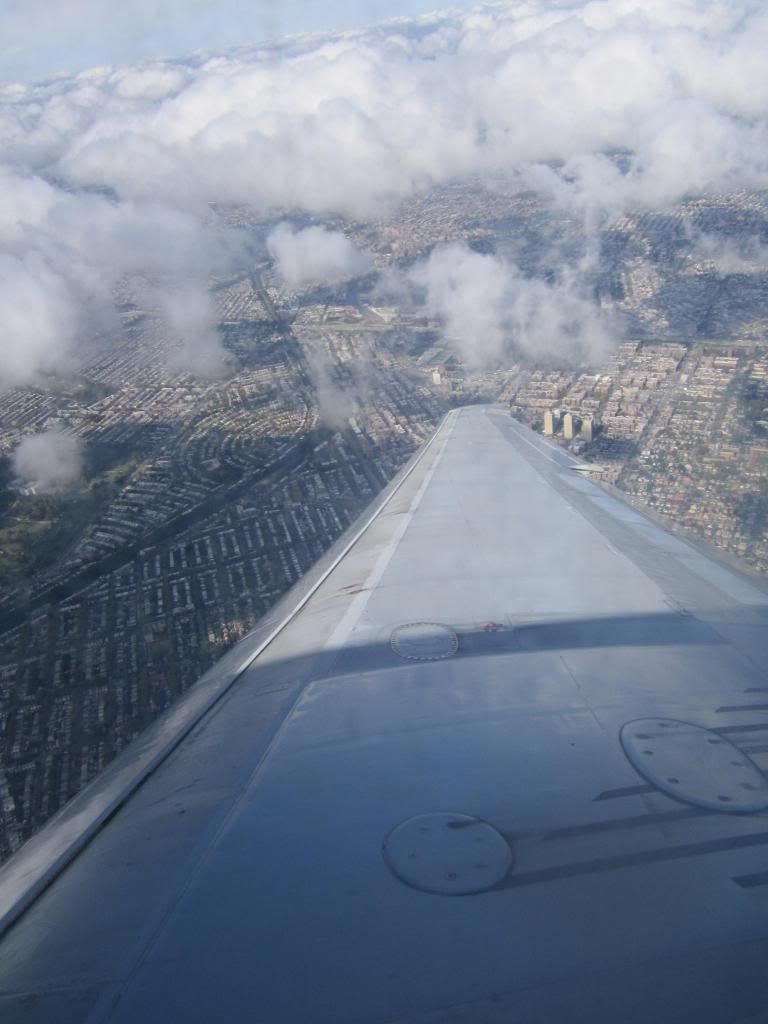 Soon the pilot came on the PA and sounded very excited. He told us to stay glued to our window as amazing views of Manhattan were ahead. He was right! He even turned a bit to give us a better view of the skyline.
Manhattan: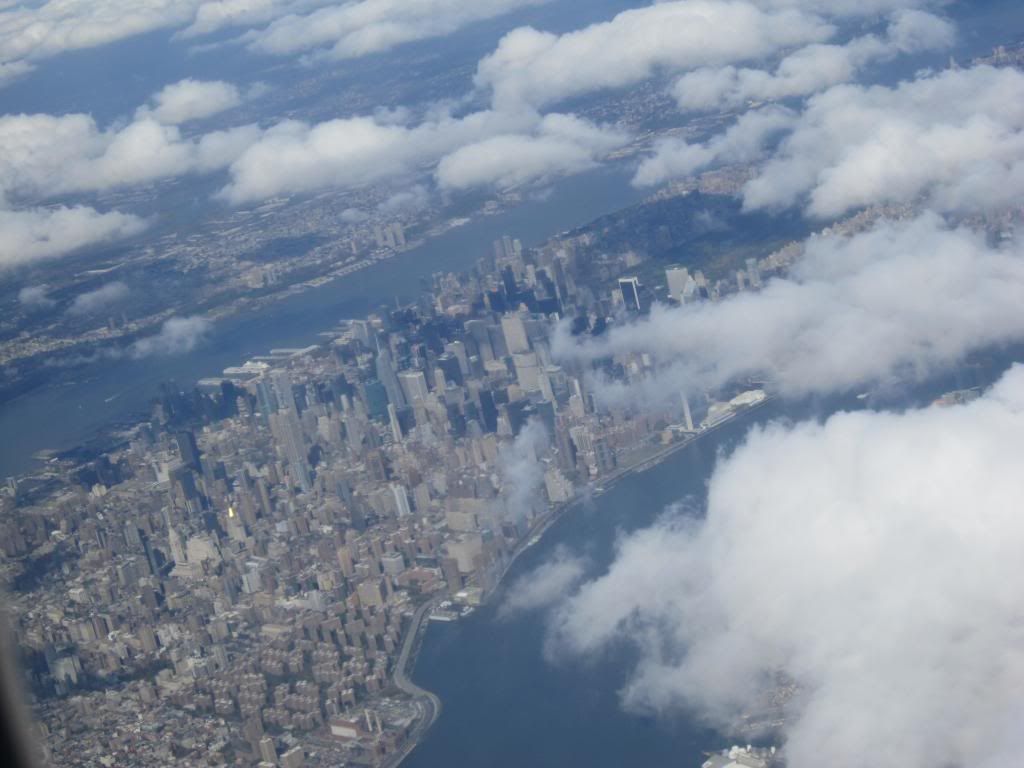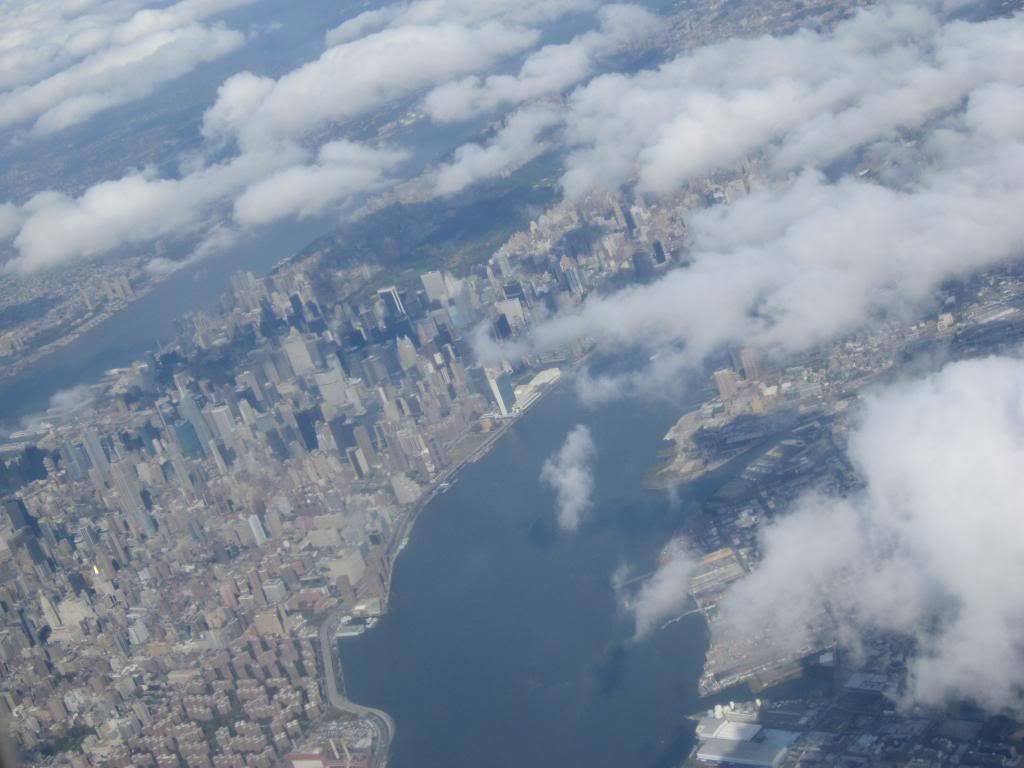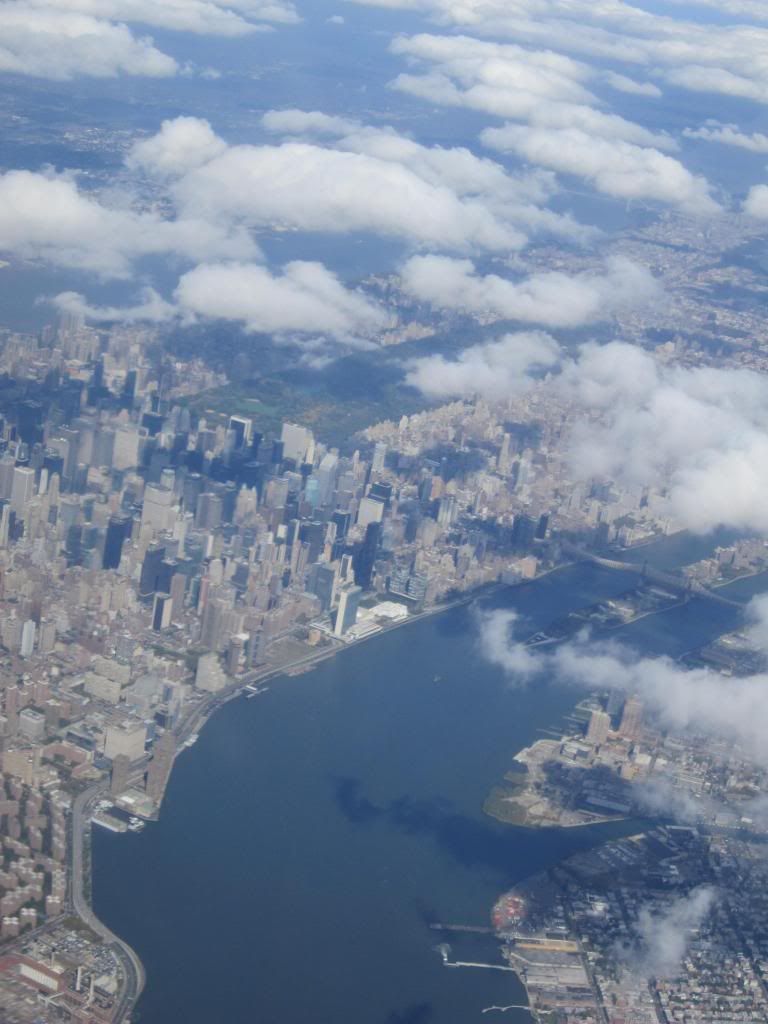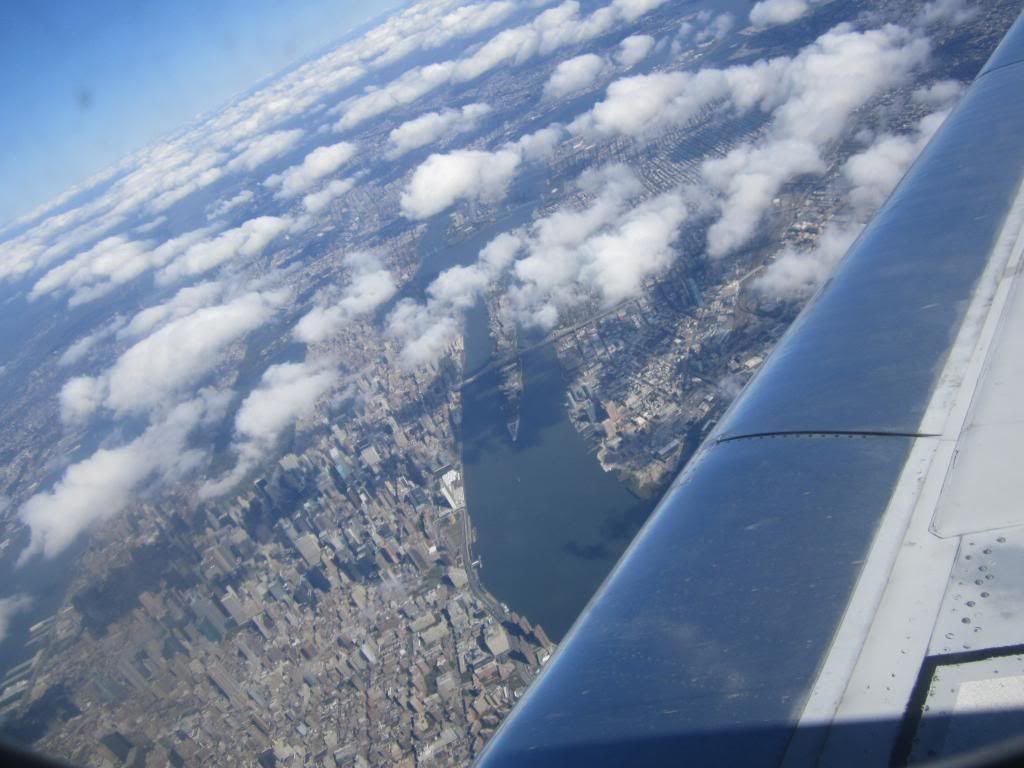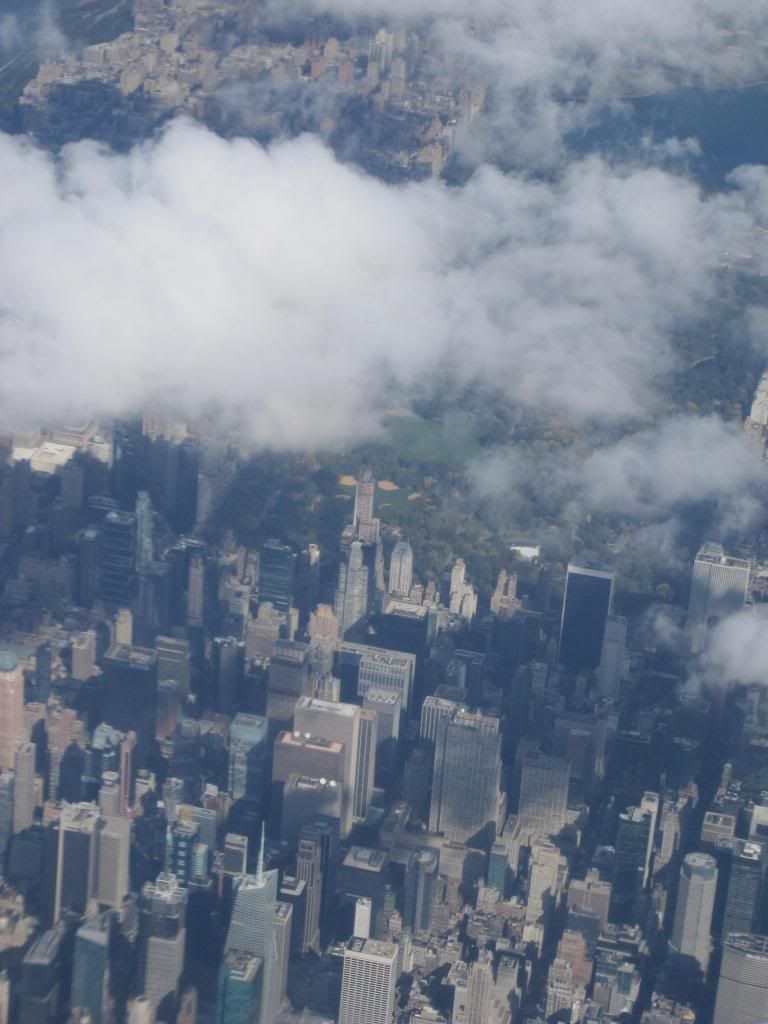 Soon the boring outskirts of NYC came into view and I grabbed my book and started reading.
Between cloud layers.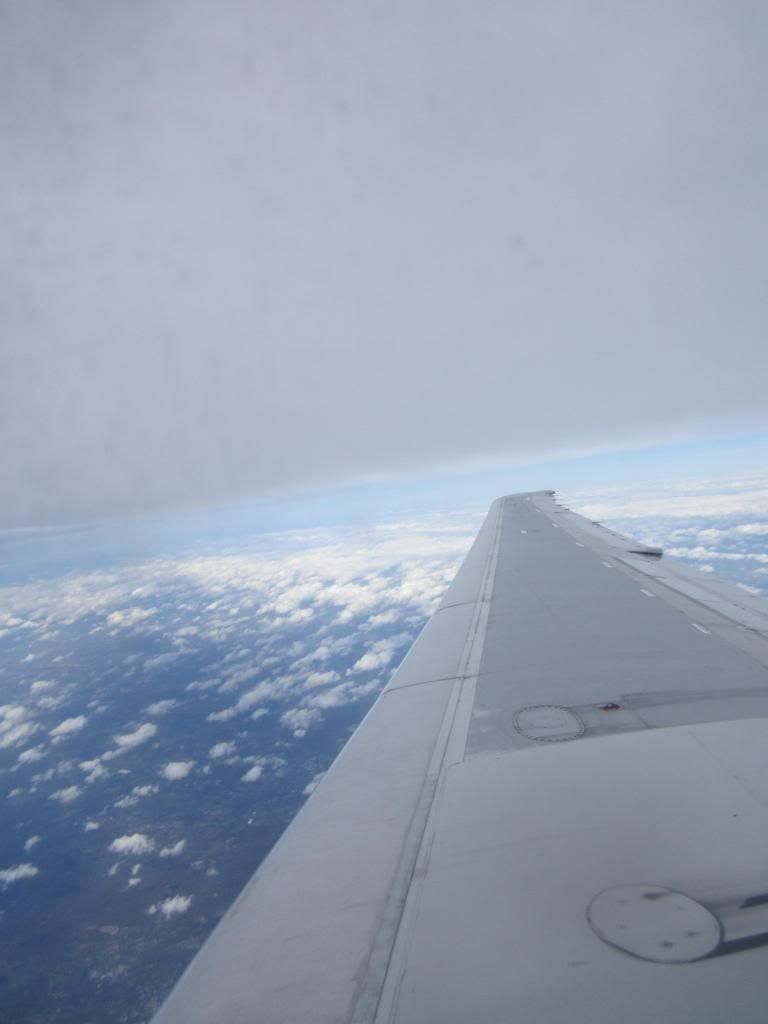 And above.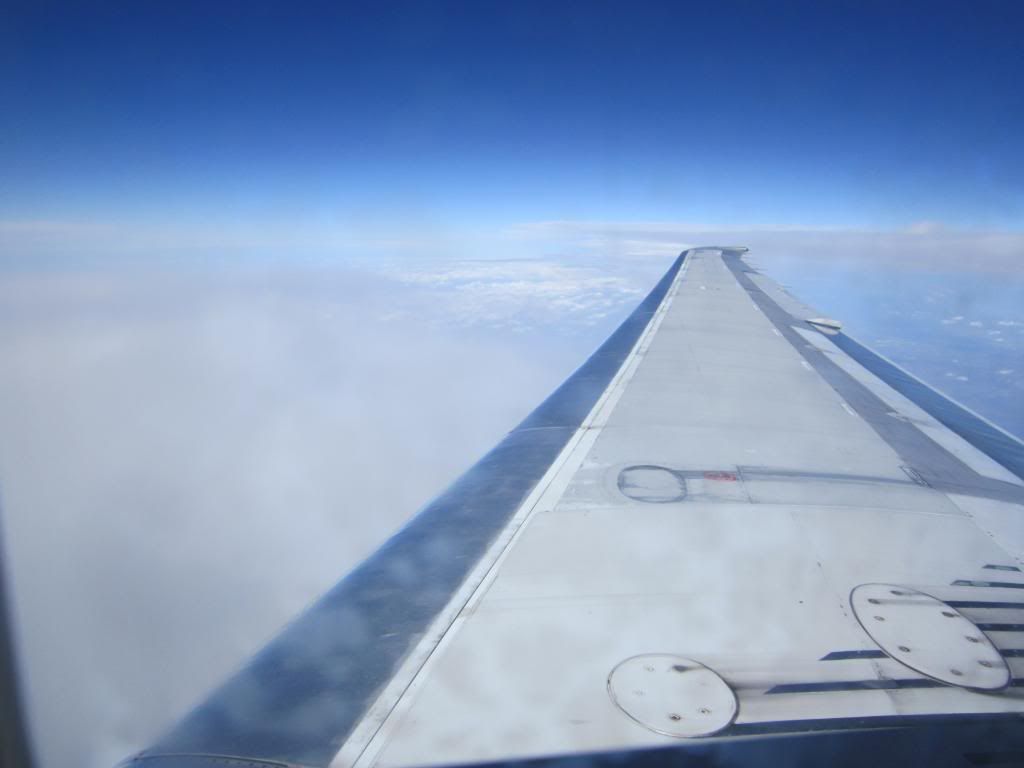 Snacks. I got extra pretzels from my brother who traded them for some gum from me.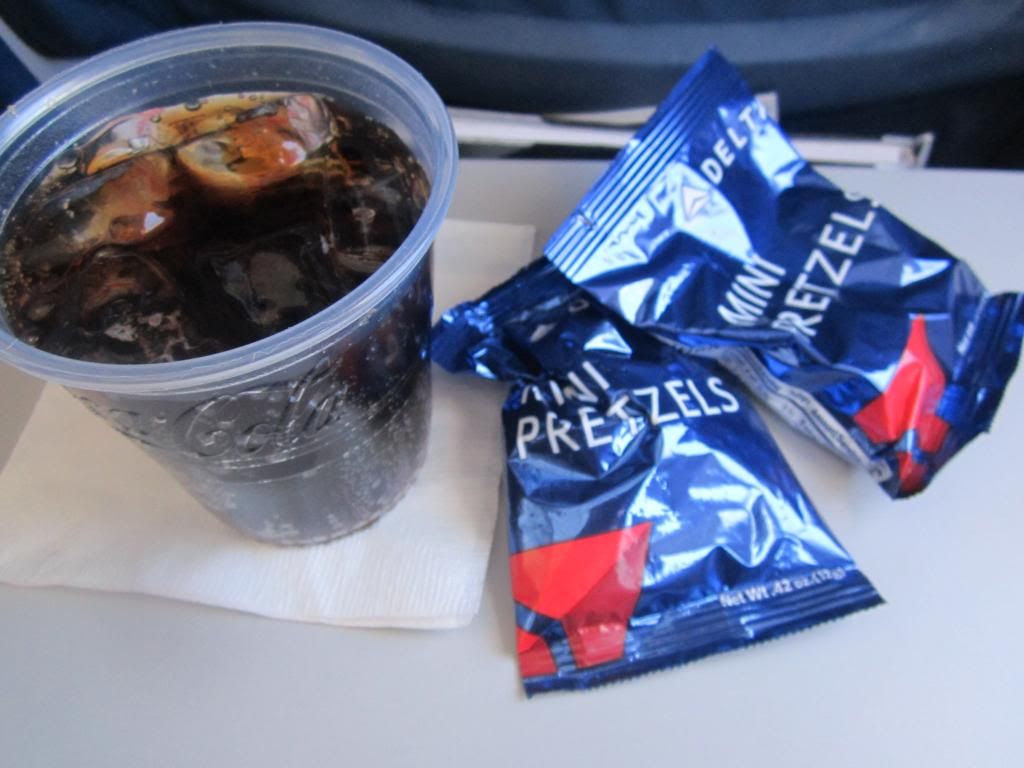 Napkin
Nice fleet page with the 764 in pink.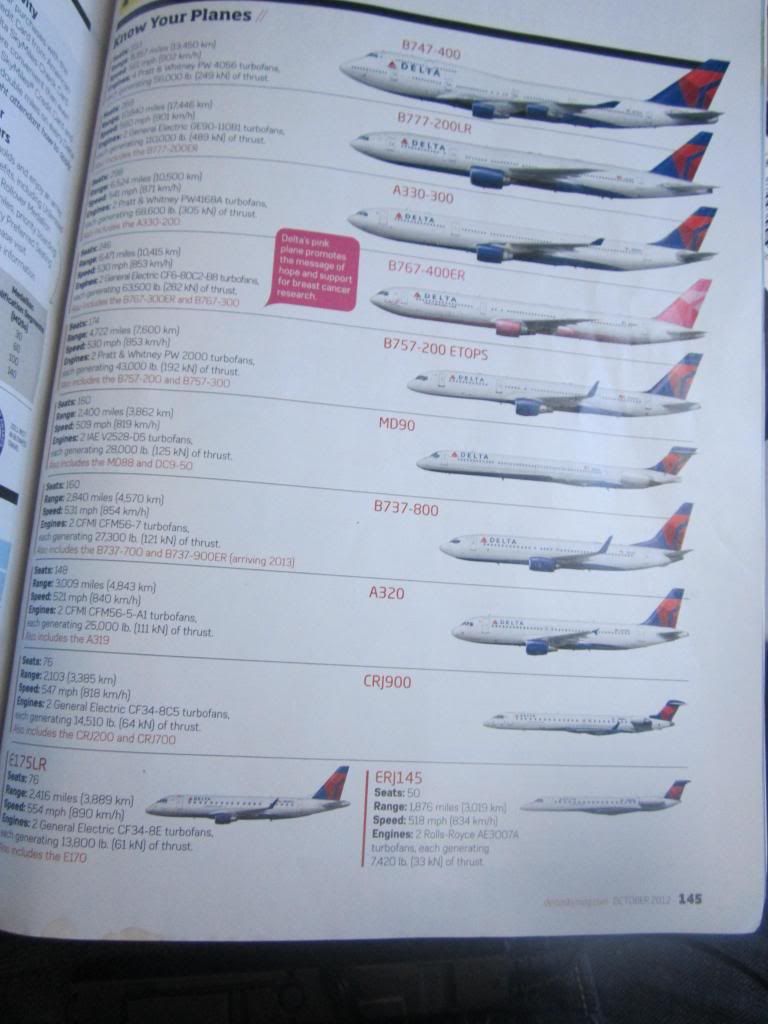 Cabin view
Somewhere over Georgia
The flight ran smoothly and before I knew it we were descending for Tampa.
On approach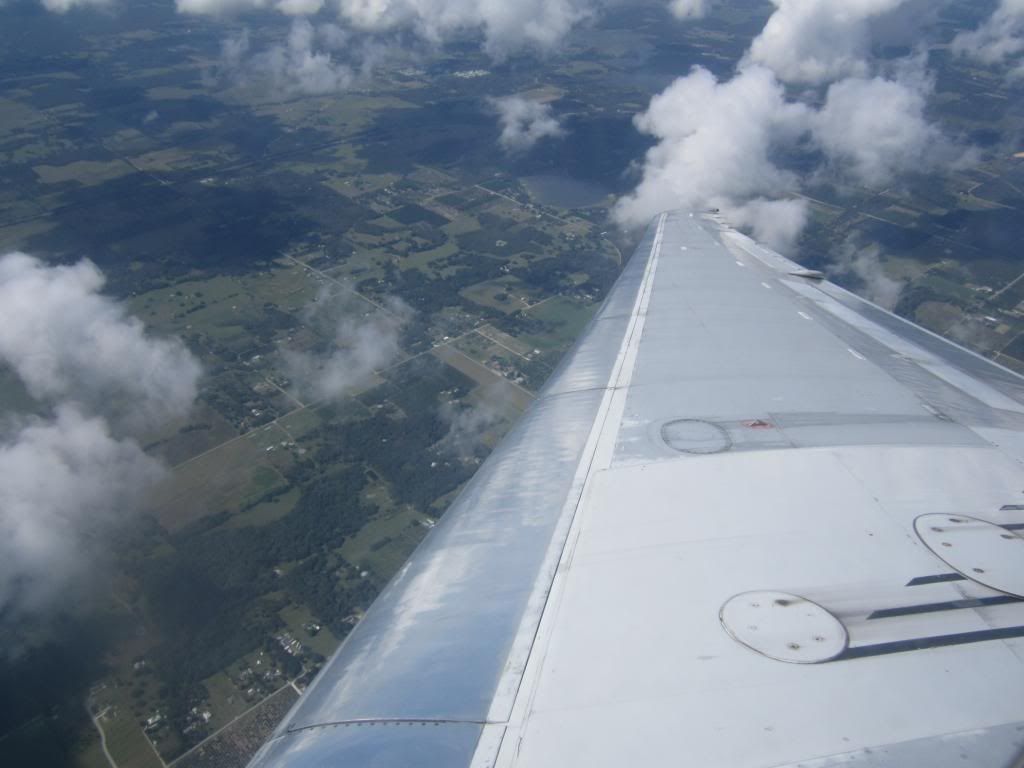 Flaps going down
On final
Nothing compares to taking off in an empty 757 with full thrust!