Good day everybody, this is my first post on Airliners.net!
I would like to share a Trip report I did this summer.
This is the first part.
_______________________________________________________________________________
background
Cheap gas and hot girls. probably the first words that comes to mind when the average person is asked about Venezuela, and perhaps, in most recent times, the image of crime and a certain politician. Caracas is a vast, dense, sometimes frustrating, but never dull city. Capital of one of the most countries in Latin America, and, without doubt, one of the least understood.
The preparations
It's that time of the year, time to book my awaited trip to Caracas! as always, booking starts with looking at the best fares. We did not want to fly with stops, so we limited our options to the 3 airlines that fly MIA-CCS: SBA Airlines (3-4x daily w/757) American Airlines (4x daily w/757), and LAN (2x week w/763).
Although we usually fly SBA Airlines, this time I managed to find a Business class ticket on LAN for only $200 more than SBA and AA, so it was a no brainer to take it! We were just about to book when we found an obstacle: LAN does not allow pets to travel in the cabin. as owners of a tiny dachshund dog who will be flying for the first time, we decided to drop that option and fly with someone who allows pets in the cabin. The answer now was simple:
SBA it will be!
Booking was quickly done personally by the staff through the main Miami office located at walking distance from our house.
At the airport
The day had come! After a quick breakfast at home we quickly made it to Miami International Airport's outdated Concourse F, from where SBA flies from. Although our flight was due to depart at 11:15am, we arrived at MIA around 7:30am, before the check-in counters opened, to be one of the first to check-in. In front of us there were already about a dozen passengers, mostly middle-aged couples with few bags. We lined up and a nice elderly lady began chatting to us about her grandson and how much he has grown up since the last time she visited him in Miami, despite us not even knowing the lady. Typical Venezuelan attitude!
At 8:00am the staff finally started checking-in passengers, within just a few minutes our turn came, everything was going as planned: I got my requested window seat at 13A, checked my luggage, etc... Then, when we thought we were ready to go, it turns out that our dog's kennel was too big for the overhead bins (something we did not know as it was our first time traveling with pets). Out of any options, my mother had to run to the nearest pet store and buy a new kennel so
Maya
could travel with us. The check-in lady told us to come straight to her without making any lines as soon as we get the kennel, so we can finish checking her in.
It was only 8:40am. Reasons like this is why we get early to the airport!... In the meantime we just walked around the airport and watched as the check-in line was getting bigger and bigger with people of all colors, races, ethnicity, culture, social status, etc... creating a very diverse load on today's flight, as diverse as the country it belongs to.
Around 9:30am, my mom came back running from the pet store with a $90 kennel (the only one they had, so there were no cheaper options) and we finished checking our dog in. We had more than an hour before the departure of the flight, so we decided to spend some time at the duty free shops before heading airside (where I bought an overpriced 1:500 scale Lufthansa A380
)
By 10:00am, we decided to head airside. As our flight was the only flight departing from the concourse at the time (plus a Cayman Airways 737), the security line was almost empty, with only about 5 people in front of us, including a very good looking flight attendants who seemed to fall in intense love with our dog! Our flight was due to depart from gate F17, which meant we had to walk all the way until the end of the concourse.

I knew in advance, thanks to a friend at the airline, that my flight was to be operated by YV450T, infamous for its fading paint scheme that gave it a bleached pink-ish look. Popularly known as
Lavansan
after a Venezuelan-branded cleaning bleach!
I got to gate F17 and there she was already, YV450T, who has had a long history with British Airways, Cebu Pacific, Air Slovakia, and currently SBA.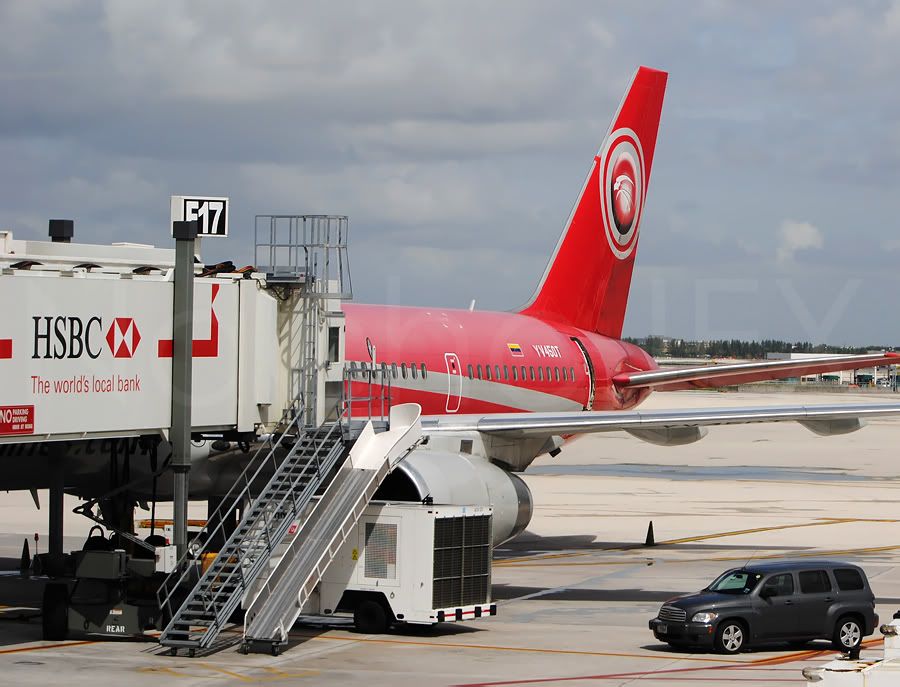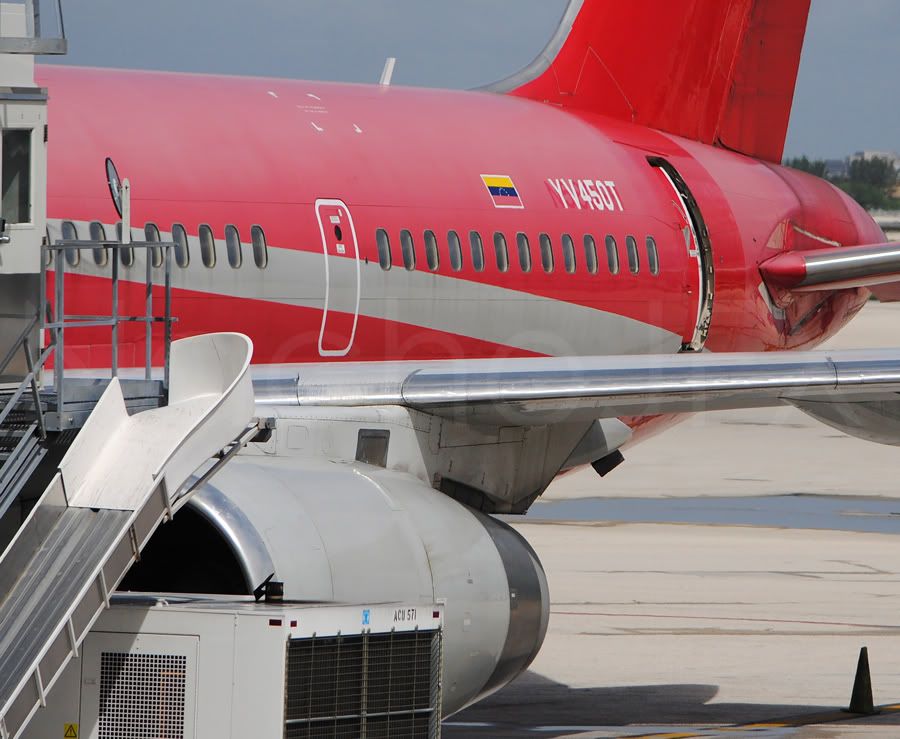 Someone is excited for her first flight!
Flight:
S3-1516
Route:
Miami - Caracas
Airline:
SBA Airlines
Aircraft:
Boeing 757-200 - YV450T
Seat:
13A
Load Factor:
Approximately 90%
ETD:
11:15am /
ATD:
11:30am
ETA:
2:00pm /
ATA:
2:10pm
Just about to beging boarding. I'm off to Venezuela!
Around 10:35 they began boarding, as usual beginning with business class pax, frequent fliers, women with small children, senior citizens or people with disabilities. Then the back of the Y cabin and from there up to the front. As I was seated in row 13, a few rows behind the first rows of Y, I decided to just seat down and relax as everybody lined up at the gate regardless of the fact that they have to wait to be called by rows.
Walking down the jetway
Getting there
Bienvenido a bordo!
We were greeted at the door by a smiling, young, all-female crew. We were given a warm welcome in Spanish and handed local newspapers, then I proceded to my seat a short walk away from the door.
Great to see pillows on 3 hour daytime flights!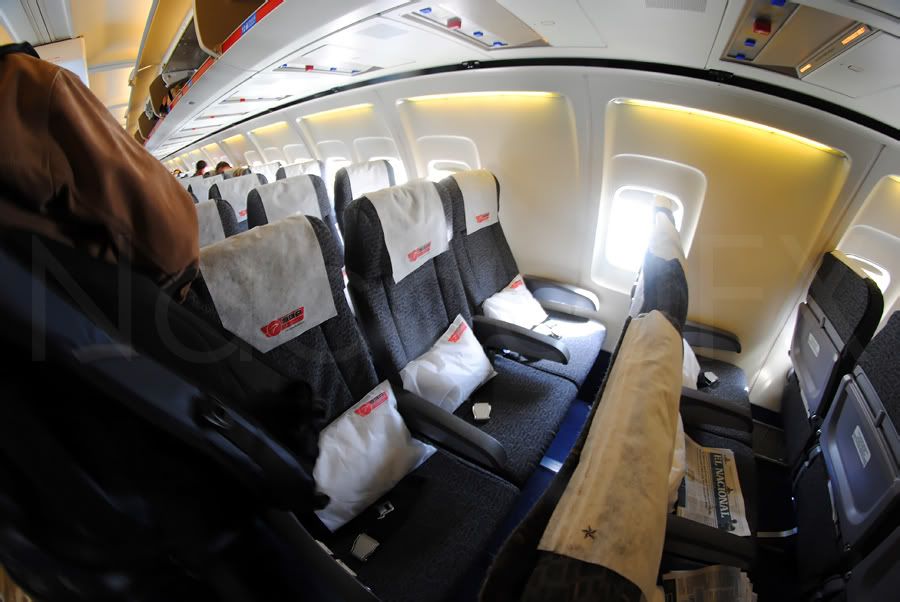 Already in my seat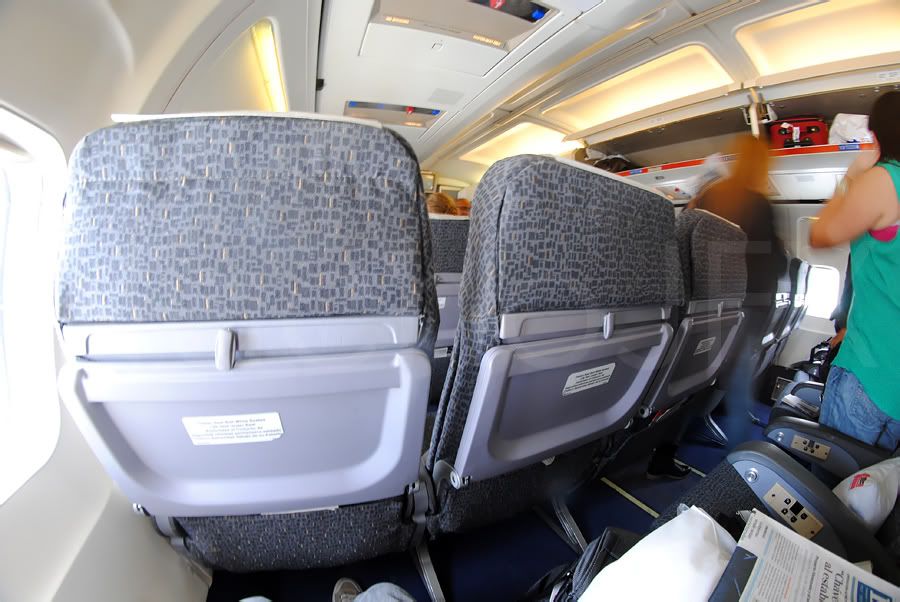 Obligatory legroom shot. More than perfect.
The view from my seat
Inflight magazine + local newspaper. Of course he had to be on the headline
Doors were closed at approximately 11:15am, our ETD, but we stood in the ramp for a few more minutes for unknown reason until we were finally pushed back. A welcome announcement was given in both Spanish and English.
Taxiing to the runway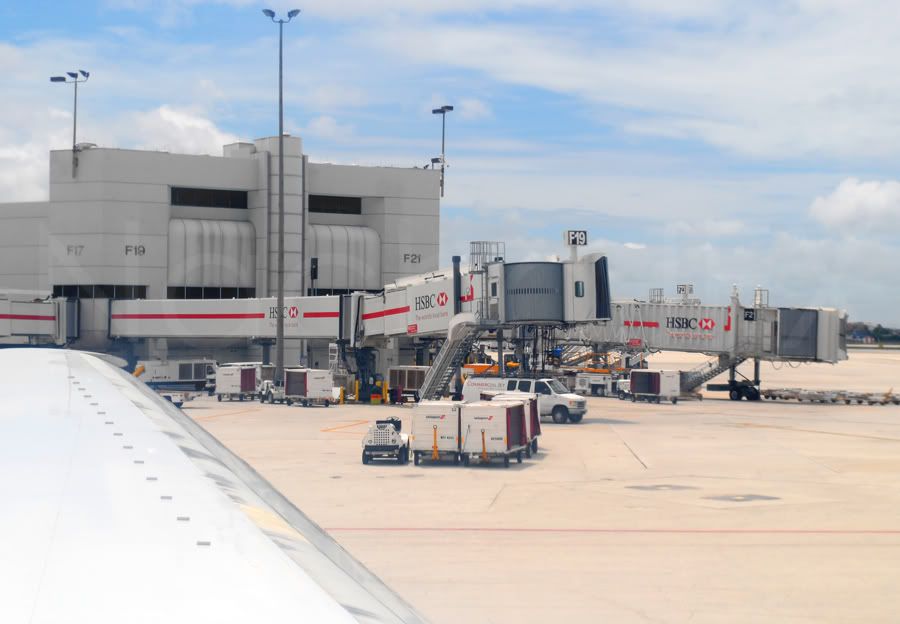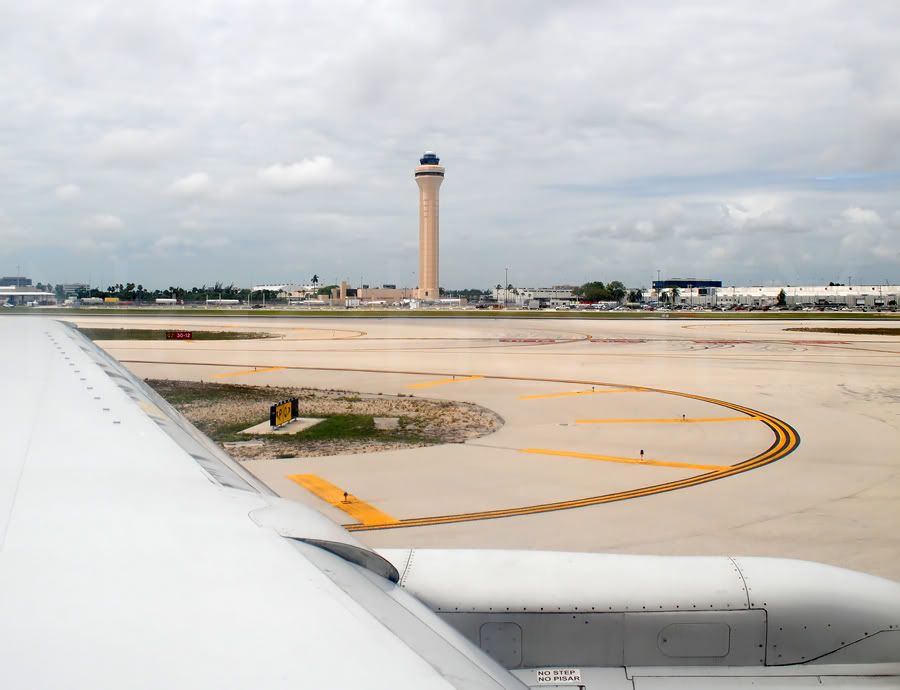 Rocketing like only a 757 knows how to!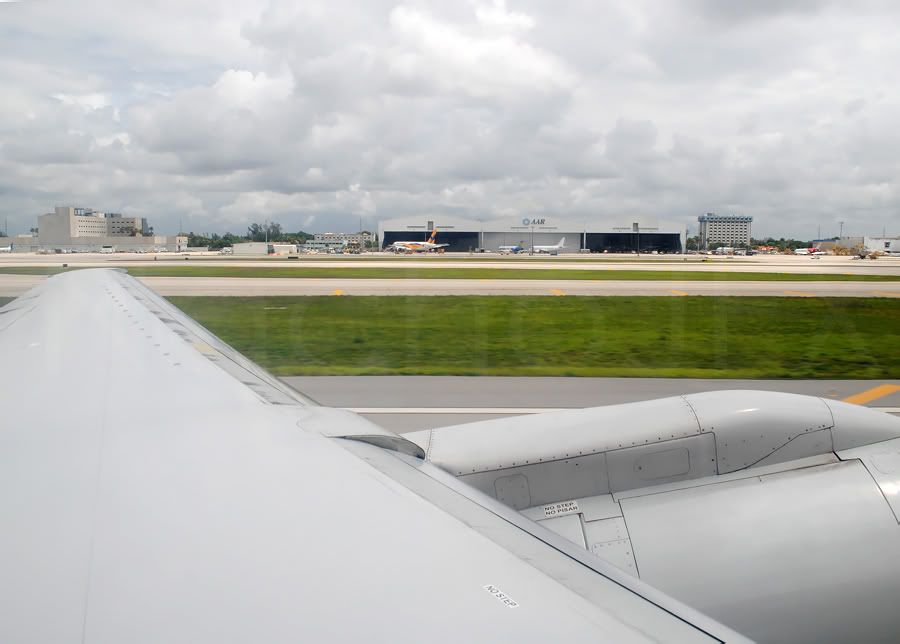 Reaching cruising altitude.
As soon as we reached cruising altitude, the crew began distributing the immigration forms
Cabin shot
Soon after, meal service began. So I moved to an empty seat near my mother and sister to "spend lunch" with them
.
"good afternoon, would you like to eat?"
- yes, please
"Today we have chicken and beef"
- May I have the chicken, please
Sure sir!
My chicken. I gotta admit it did not taste bad, the vegetables were well boiled and the mashed potatoes and chicken did not taste bland. I did not eat the salad. As I don't like cheesecake, I did not try this one either, although my sister said it tasted good. Not a bad meal for a 3 hour flight.
Soon after the meal trays were collected, I began chatting with the girl seating next to me. It turns out we have many friends in common in Caracas! How small is the world sometimes.
After about 45 minutes of talking, I headed back to my original seat where I just sat down, relaxed, and listened to my iPod
I lost notion of time and before I even noticed, I heard the announcement I was waiting to hear:
Ladies and gentlemen, we will shortly begin our descent into Simon Bolivar international airport in Caracas"
followed by a "
cabin crew prepare for landing
" by the pilot. a feeling of excitement invaded my body and the announcements were received by a round of applause by a group of noisy American youth missionaries going to a religious meeting of some kind (or so I heard) and more than one passenger
Initiating approach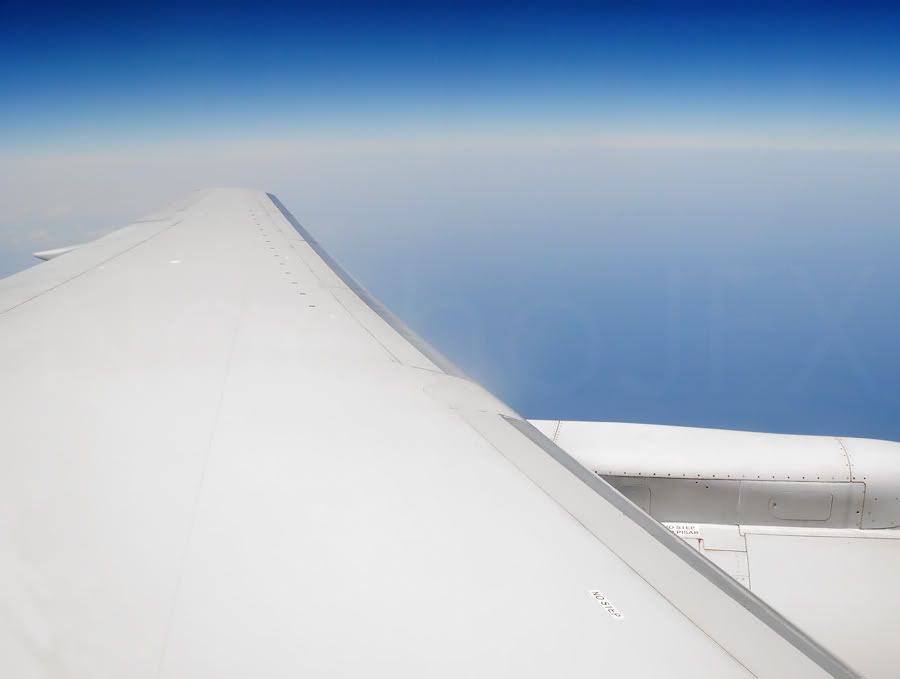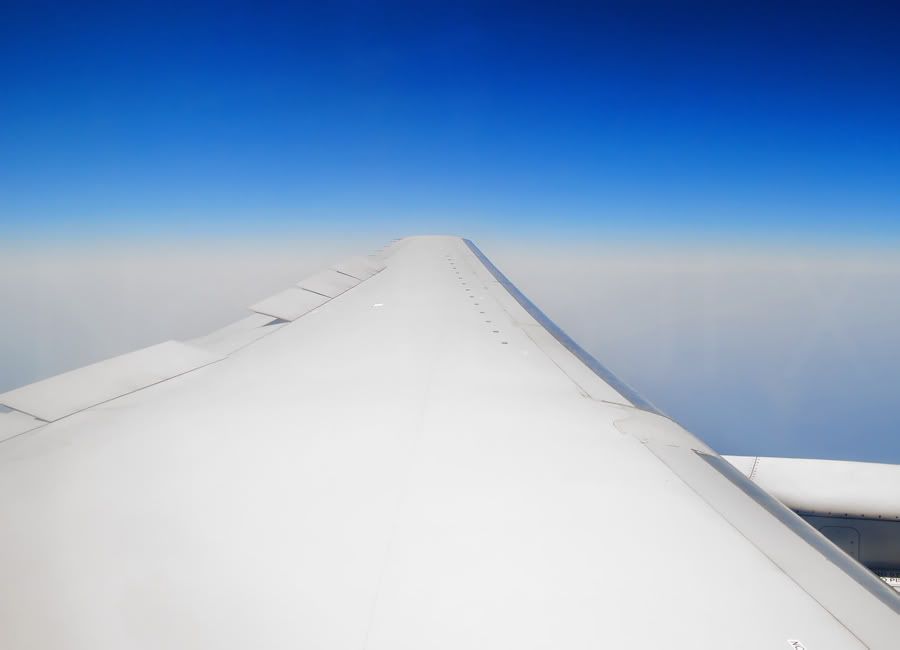 Terra firma!
Touchdown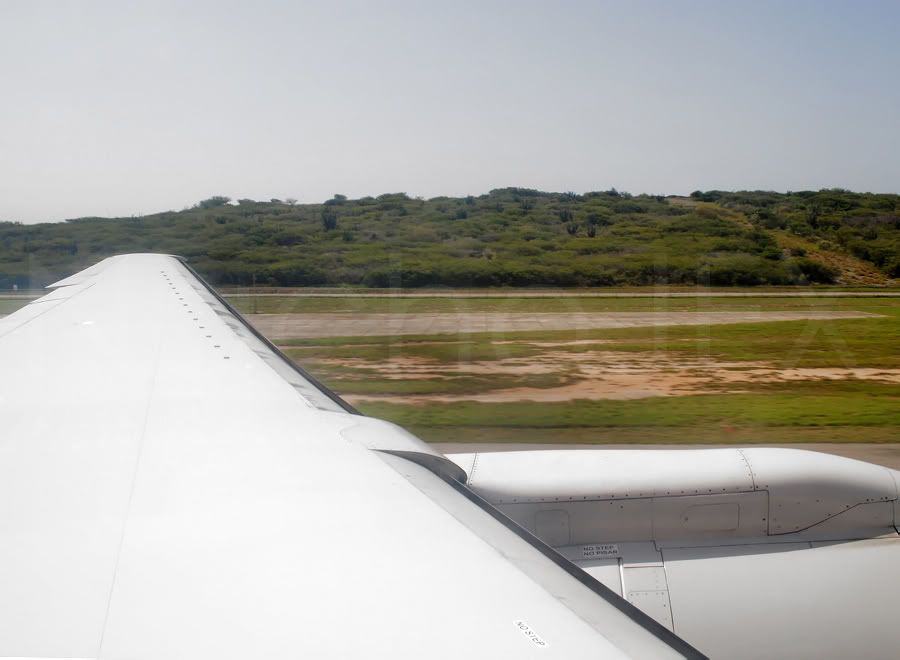 T-tail paradise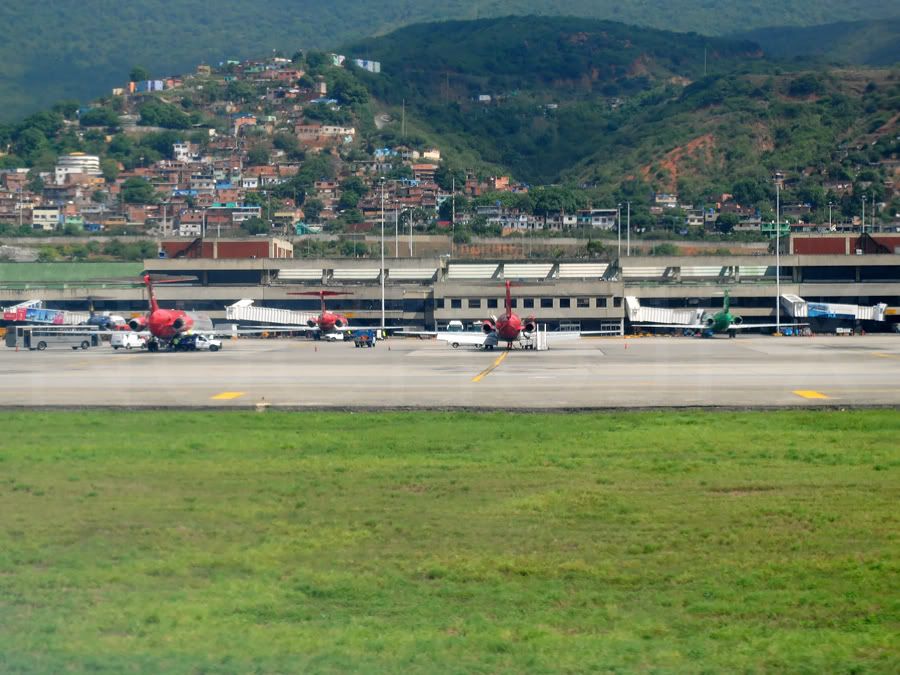 Local traffic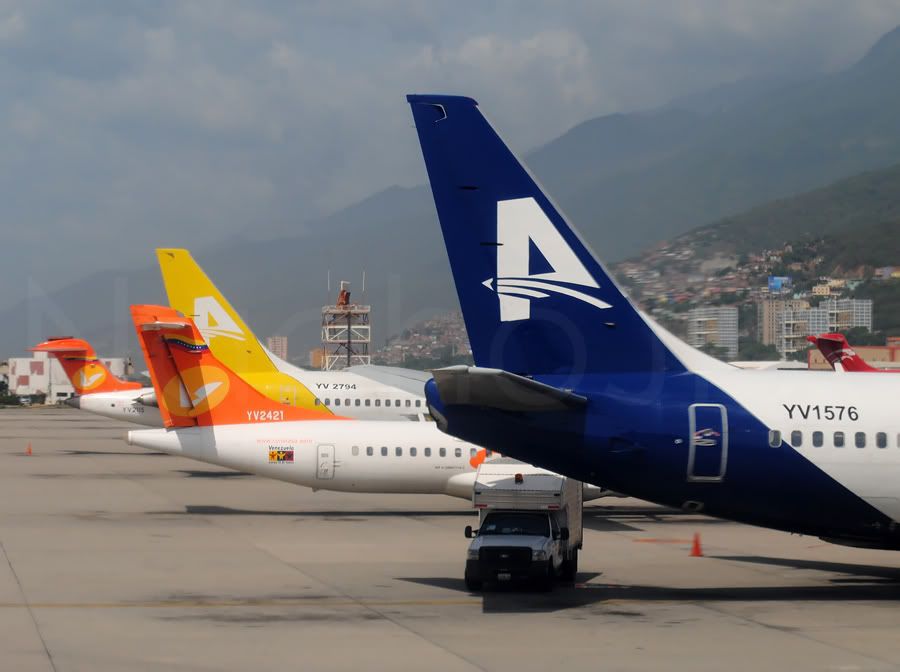 I hunted for blue Avior for months at MIA in vain, now I finally get her at her home!
A great highlight: Air Tahiti Nui A340-300 flying for Conviasa to Buenos Aires and Madrid
A boring Copa
I had waited so long to see this!
As we parked at the gate something very... bizarre, I guess we could say and something I had never seen before on a plane, happened.
When the crew turned the seatbelt signs off, a guy in his twenties who came with the group of American religious missionaries and was seated in the first row of economy, stood up, blocking the only way to the door, raised a bible and with a clearly Dominican voice said something like this:
"Ladies, gentlemen, children... I know that in this aircraft there must be someone with emotional issues, maybe economical issues... perhaps a loved one is dying... well for those people I want to pray. Is there anyone here who wants to pray too?"
About 90% of the senior ladies on board, plus everybody in his group and a couple other passengers raised their hands and, as the guy said, began praying on board. Some people began repeating his prayers, others made comments such as
"this guy is crazy"
or
How weird this is
, or one I heard more than once
what we should so is pray for Hugo Chavez to leave!
... The guy and the others kept praying until a man uttered, clearly angry,
... at that time the man sort of stopped and let everyone pass. It was a bizarre situation to say the least.


...As I walked to the door, after receiving a "God bless you" from the aforementioned character , I decided to ask one of the Flight Attendants whether it be possible to get a shot of the cockpit. She told me to hold on and went to ask the captain. She exited the cockpit and gave me an approval thumb-up
I grabbed my camera, exchanged a few words with the crew, thanked them for the good flight and made my way out.



"Lavansan's cockpit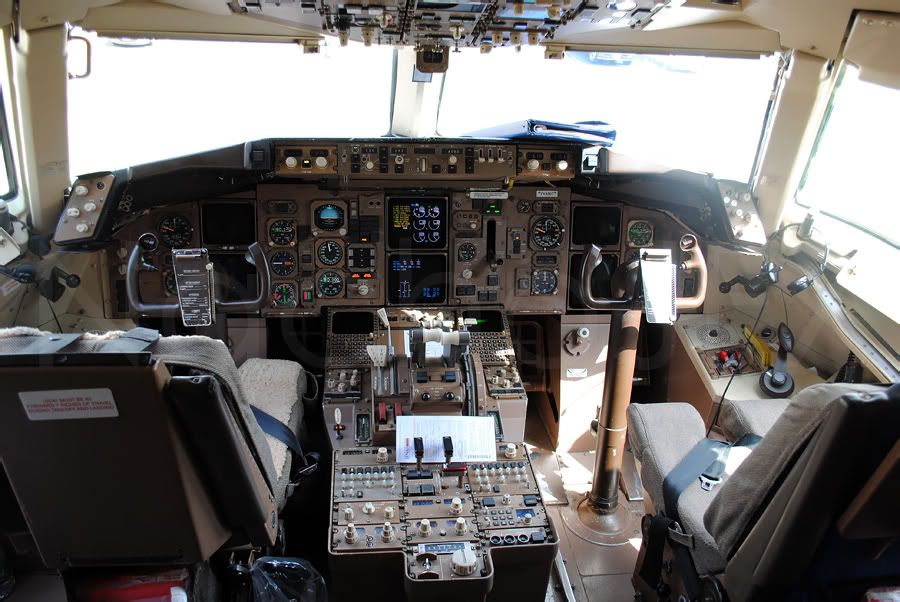 Making my way out!




Good bye 450T!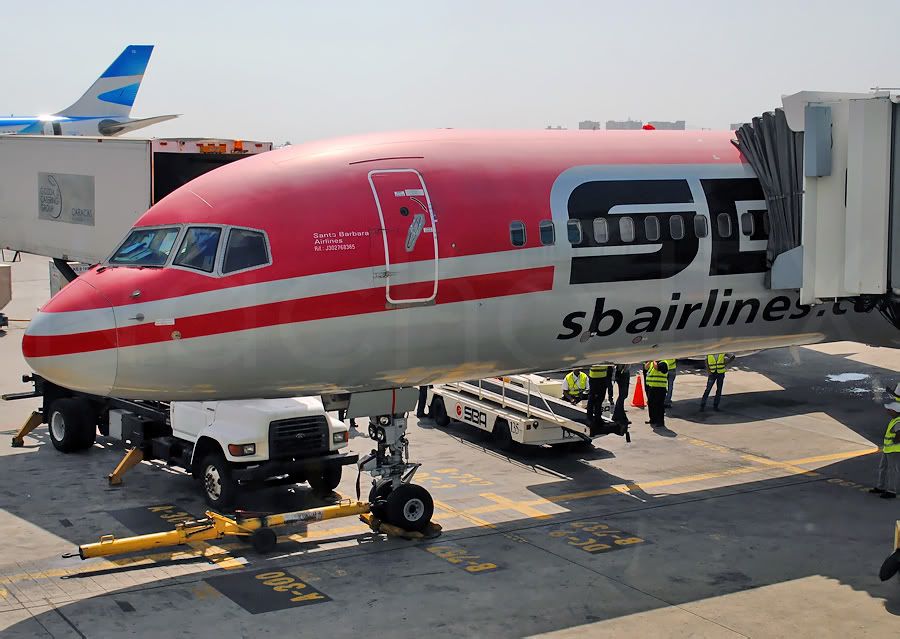 I couldn't miss the chance to get a close-up of the Aerolineas Argentinas A340, so I asked a lady at the gate if I could walk down the empty aisle to get a picture, to which she said yes
So I made my way down the gates


So beautiful!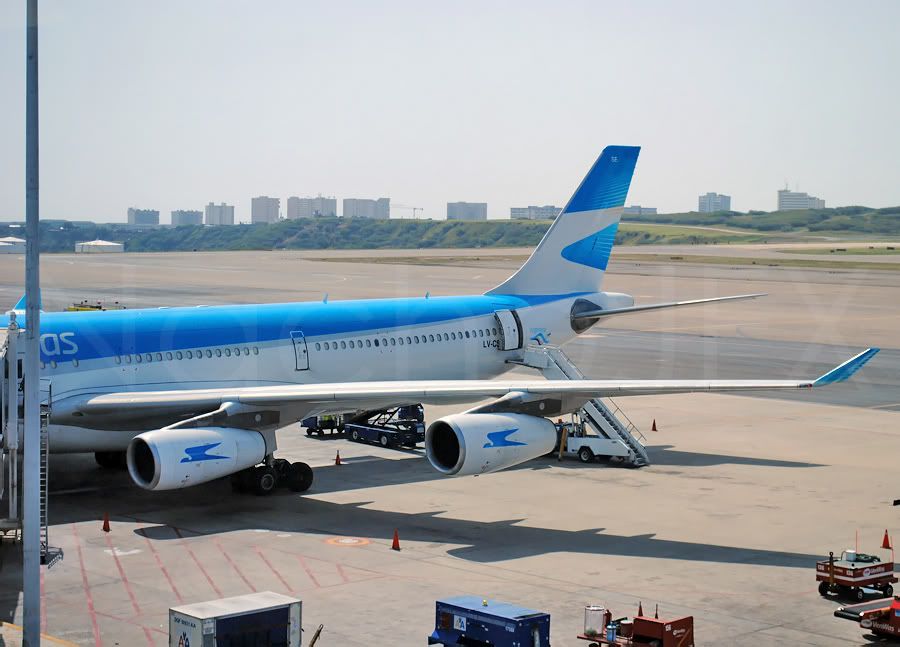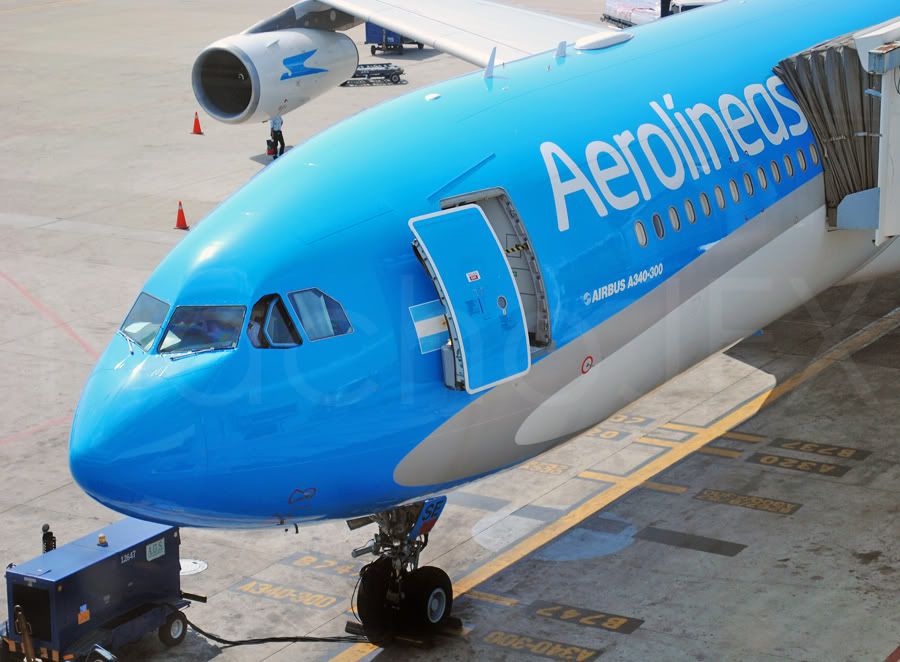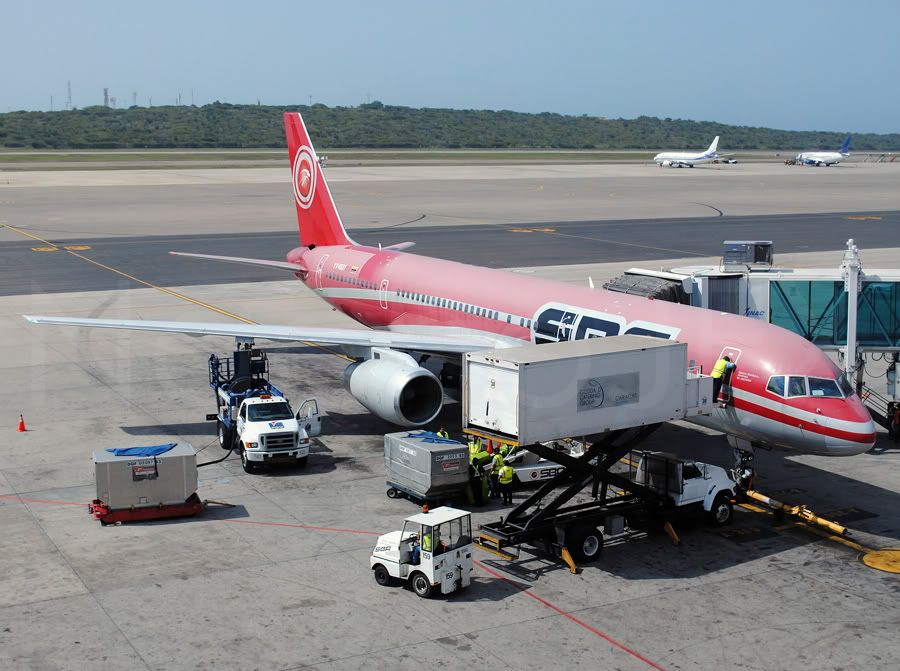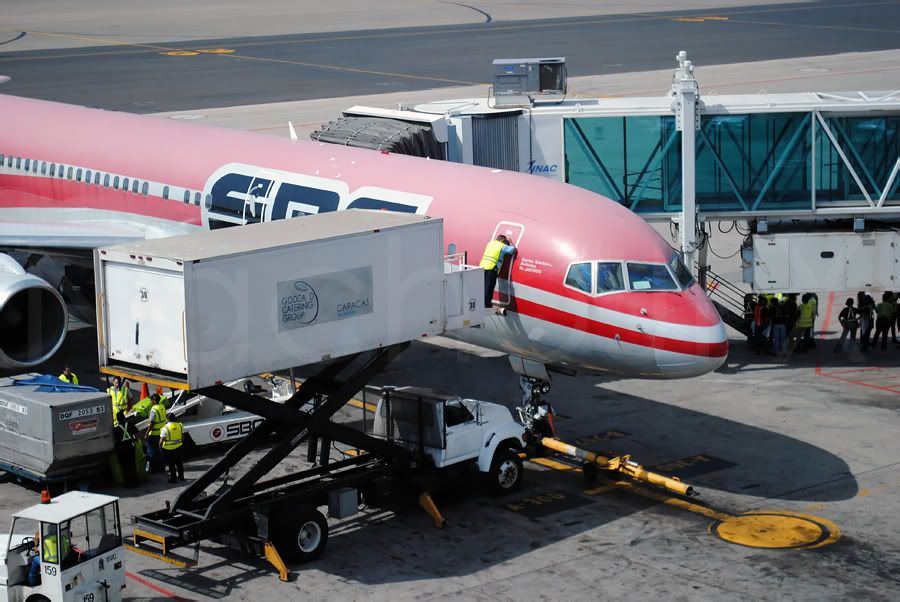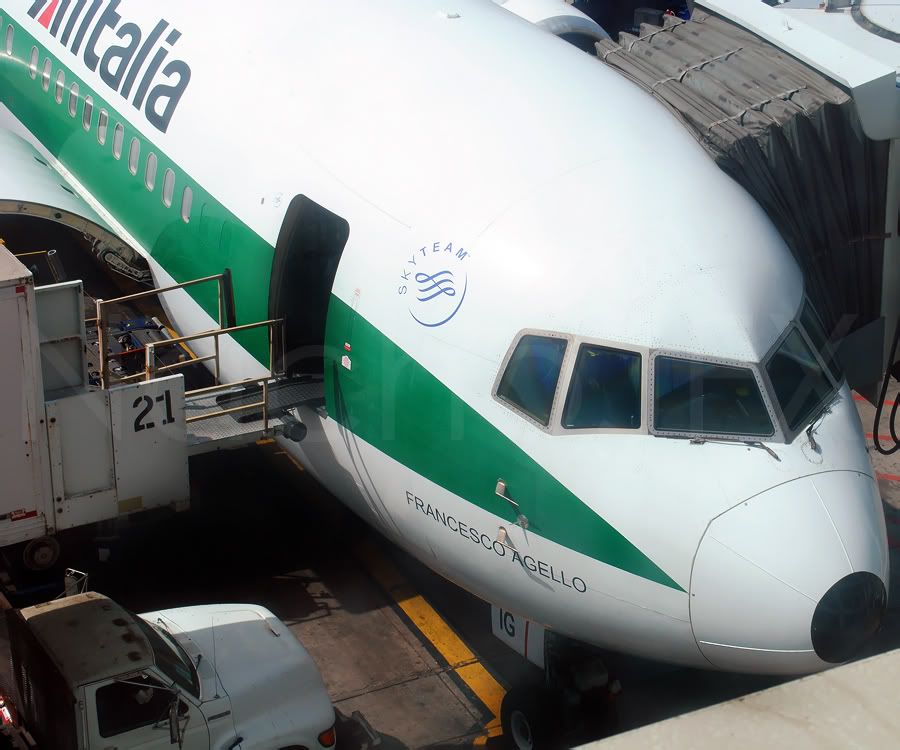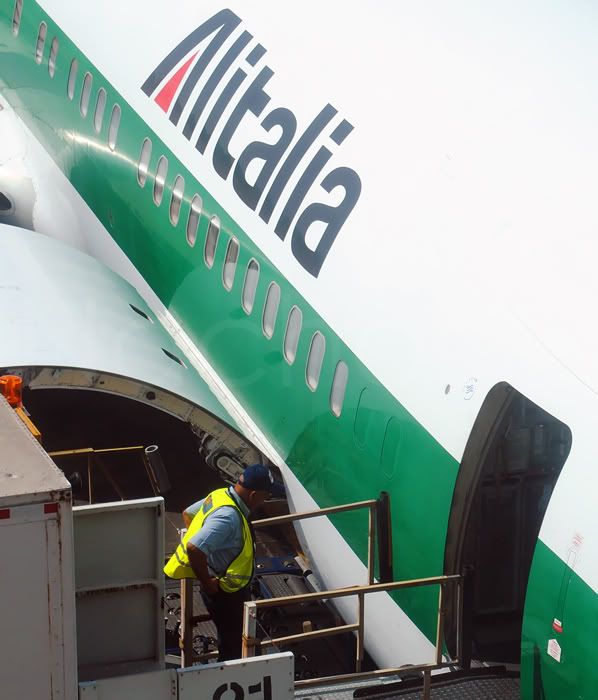 To my pleasant surprise, more than 80% of the immigration desks were open, and about half my flight had already gone through it! So in less than 3 minutes I was already being stamped by an indifferent officer who did not ask any questions at all


and yet another pleasant surprise! My luggage was already on the belt, so I just made my line and 3 minutes later I was out!
Welcome to Venezuela!



This is the end of part 1. I hope I did good for my first time
Part 2 coming up!

Thank you all for reading! Feedback is greatly appreciated