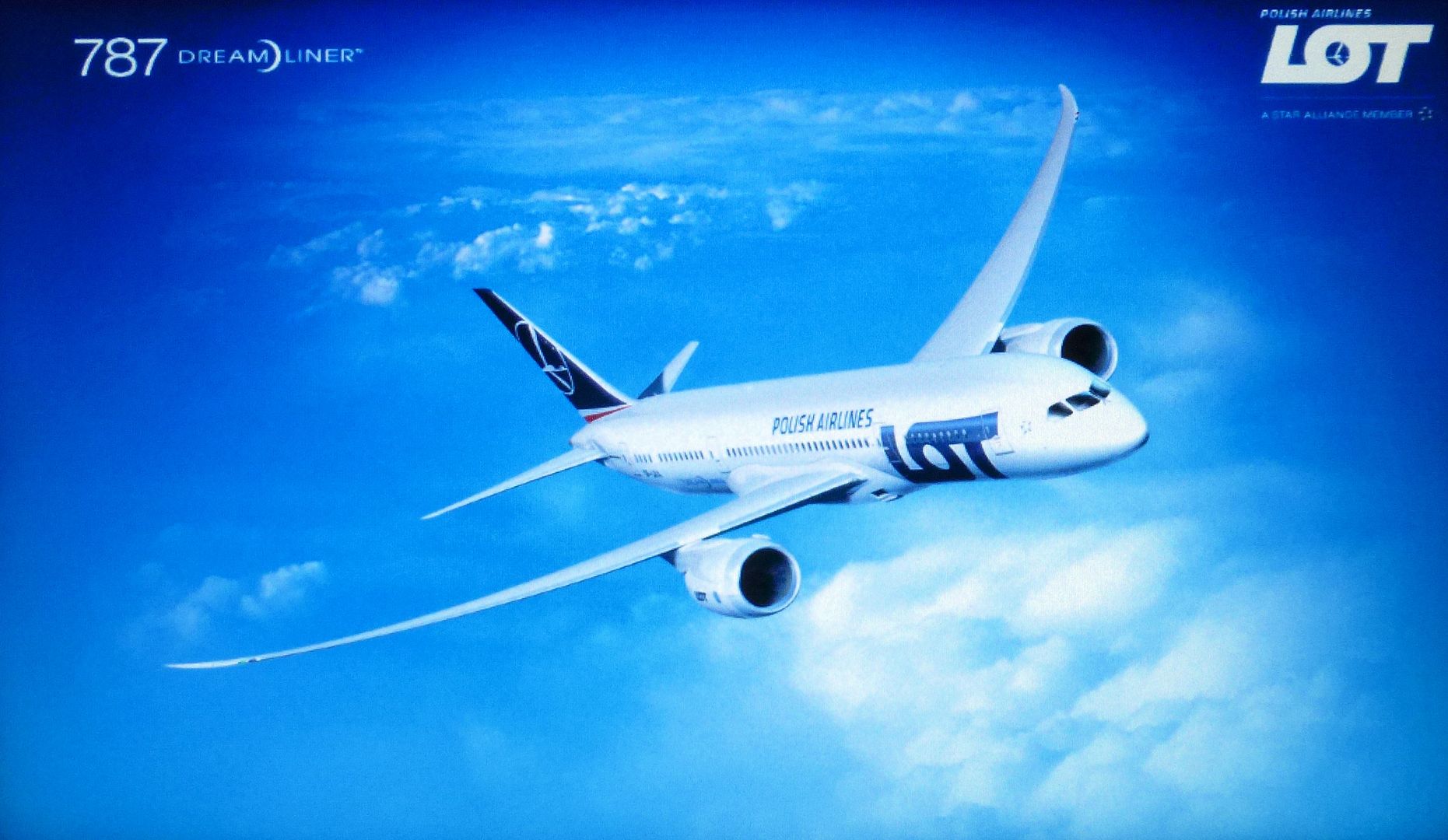 Map generated by the Great Circle Mapper - copyright © Karl L. Swartz
Intro
Flying on the elegant
Boeing 787 Dream)Liner
was high on my list since the first plane had entered commercial service. When
LOT
announced that it would send its first 787 to several European destinations - including Munich - before starting long-haul operations, I immediately checked flying times and fares. Here's the schedule:
http://d2trcpvq5mhv9e.cloudfront.net/pdf/dreamliner_en.pdf
Less than 12 hours later, I decided to book a
MUC-WAW-MUC
roundtrip for me and my wife who was also interested in trying this brand new bird. In order to reduce the risk of missing the desired plane due to a schedule change, I chose 787-operated flights both ways. This aspect was more important than my habit to avoid "flying the same reg twice".
The outbound flight would leave on December 14, the first day of commercial 787 operations, the inbound flight would take place one day later. After a seamless booking process on LOT's website, I was even able to reserve seats on both segments. Perfect!
Originally, I reserved seats in rows 26 and 28, but I was a bit concerned about the missing window in the 787's rear section. Unfortunately, it wasn't possible to find reliable information about the exact location. So, in order to avoid a negative surprise, I switched to 10H and 10J on the
MUC-WAW
flight (no seats in rear section left) and to 29A and 29B on the
WAW-MUC
flight.
Friday, 14 December 2012
Munich (MUC) - Warsaw (WAW)
LOT Polish Airlines LO354
Scheduled times: 19:25-21:00
Actual times: 19:35-21:07
Flight duration: 01:11 (hrs)
Distance: 484 miles
Economy Class, seat 24J
Boeing 787-8
SP-LRA (s/n 061),
Delivered in 11/2012
1st flight on SP-LRA
1st 787 flight
147th airline
We arrived at MUC almost three hours before departure, so we first visited the nice Christmas market under the roof of the
Munich Airport Center
and enjoyed some mulled wine and punch...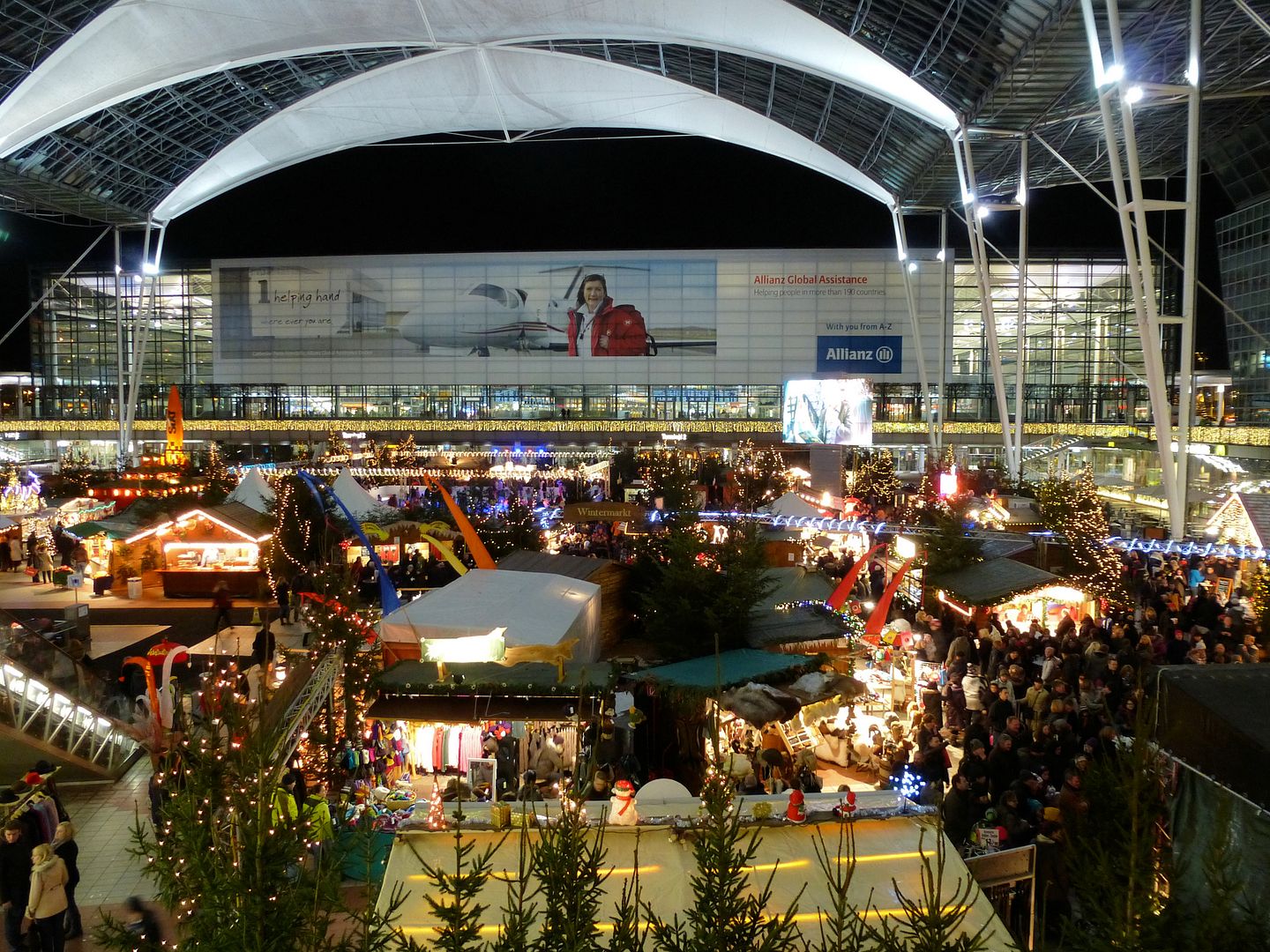 During the check-in process on the day before, I had noticed that 24H and 24J were suddenly available and I happily gave up 10H and 10J. We received mobile boarding passes, but I also wanted to pick up printed ones. After entering our data into a check-in kiosk, the system suddenly showed 24G and 24H - aisle and middle seat. Apparently we had been reseated after checking in and the window seat was gone now - just like all other window seats with adjacent aisle seat.
So we went to a web check-in counter where a very friendly male Lufthansa agent welcomed us. After loading the seatmap, he asked:
"Are you aware of the aircraft type you will fly on?"
I replied with a smile:
"Of course, it's the Dreamliner. The one and only reason why we booked this flight!"
He smiled as well and said:
"You belong to those few people who take notice!"
He told us that 24J was still available and kept wondering why we had been reseated. Then he moved us to 24H and 24J again and also asked about our seat preference for the return flight. He even showed us the map and said that most seats were still available. I ensured that we wanted to keep 29A and 29B as planned and he printed the boarding passes.
"You can still pick up new boarding passes at Warsaw if you want to have LOT ones as well"
, he added and wished us a pleasant journey.
Then we passed security and immediately walked to G48, the southernmost gate at Terminal 2. And here it is, LOT's first Dreamliner, registered
SP-LRA
: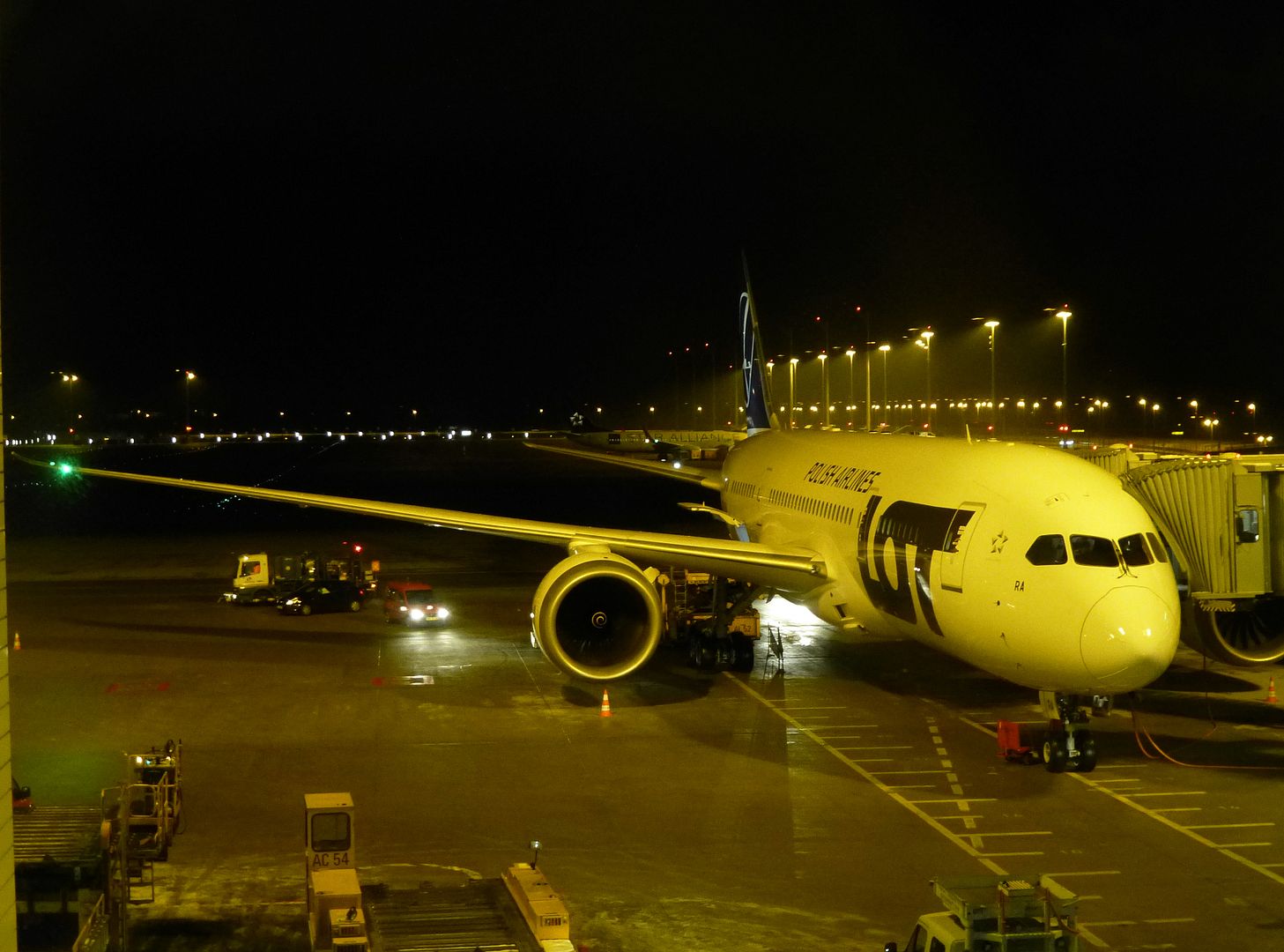 SP-LRA
had made its first commercial flight in the morning, heading to Prague. After returning to Warsaw, it rested for a while and then flew to Munich where it arrived at 16:25. The event had created lots of attention among spotters and in the media considering that it was the first ever Boeing 787 visit to MUC.
We were very surprised to find out that a gate party was in full swing...
Delicious snacks and desserts were available...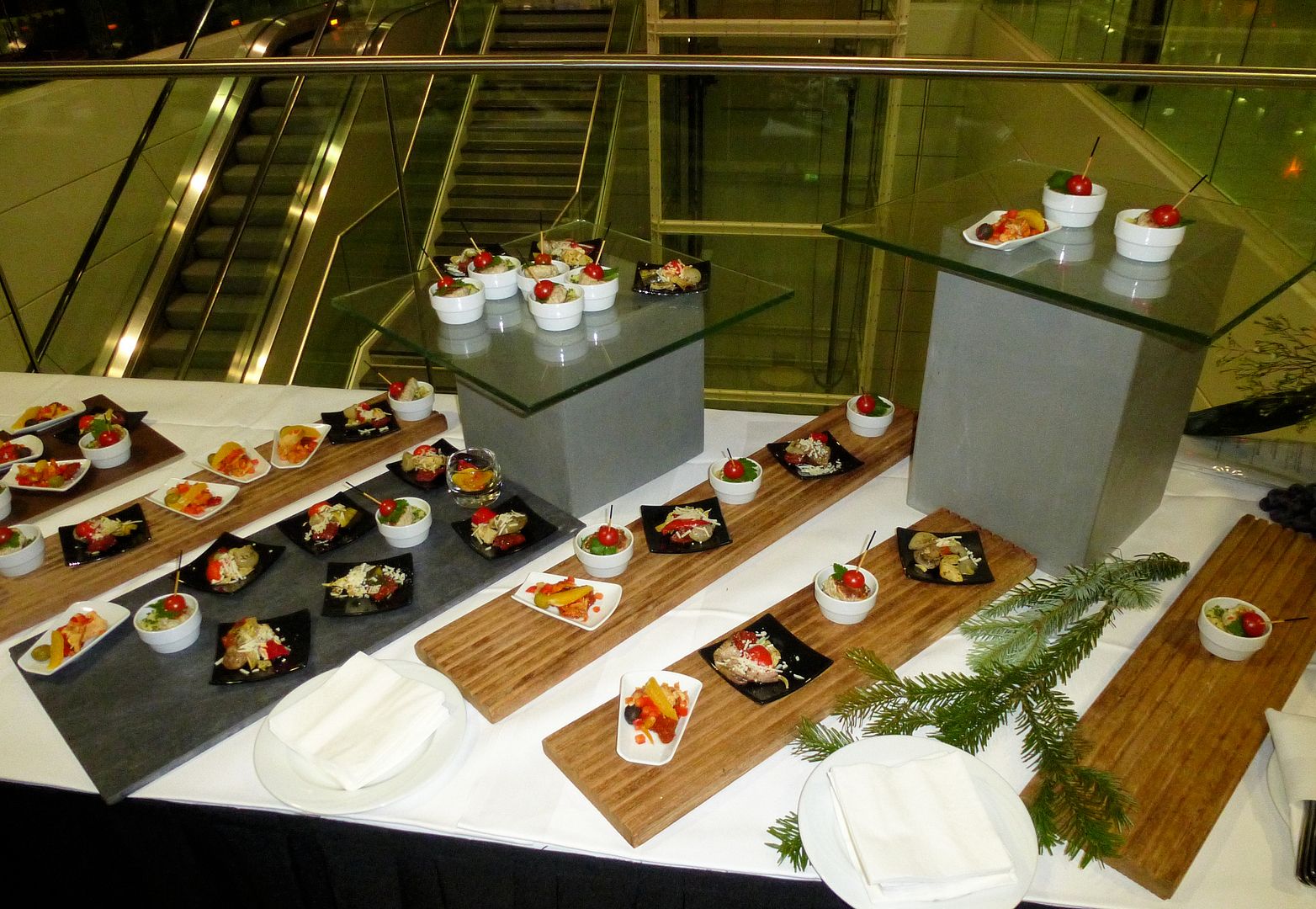 ...as well as a LOT 787 cake: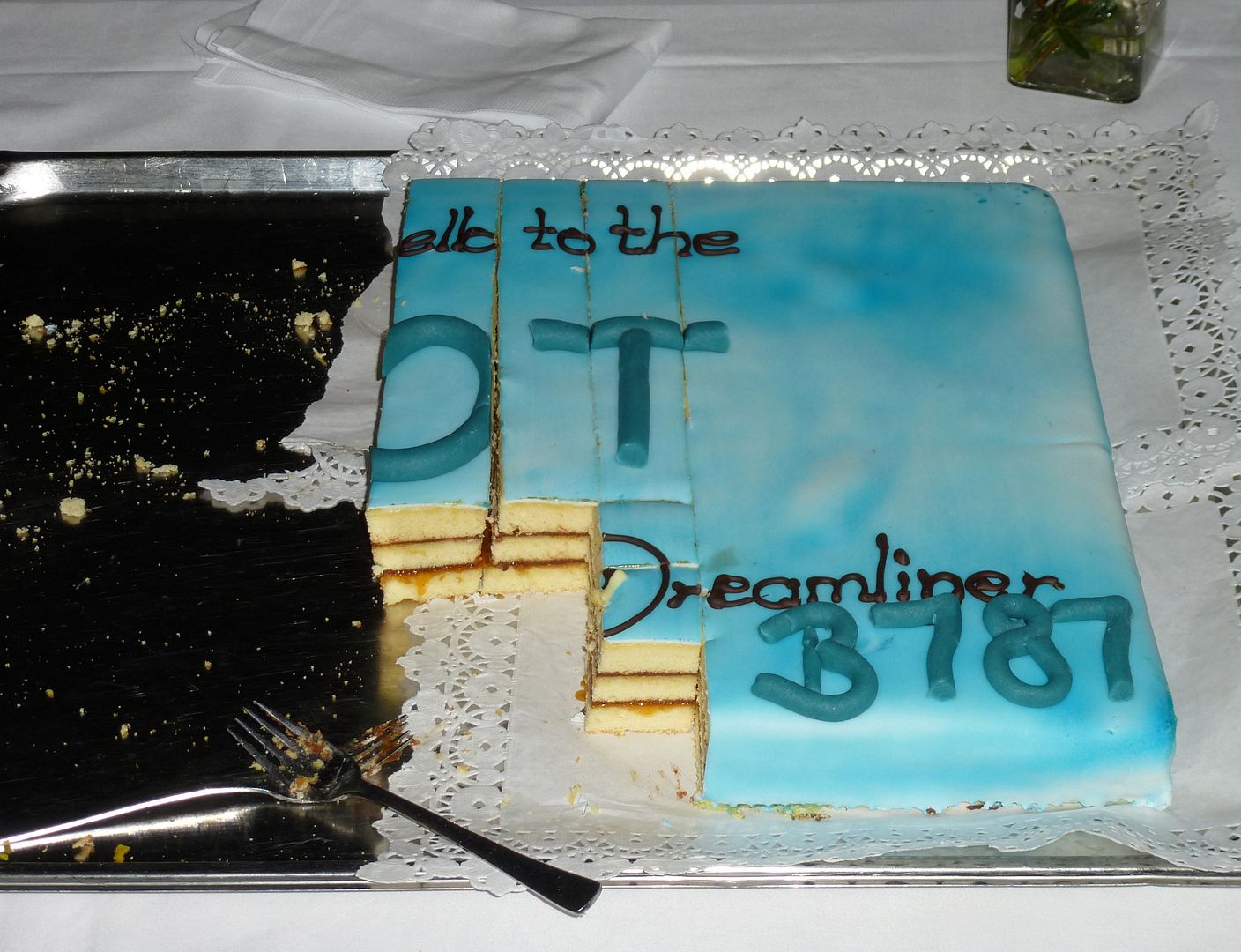 There was even a Bavarian brass music band: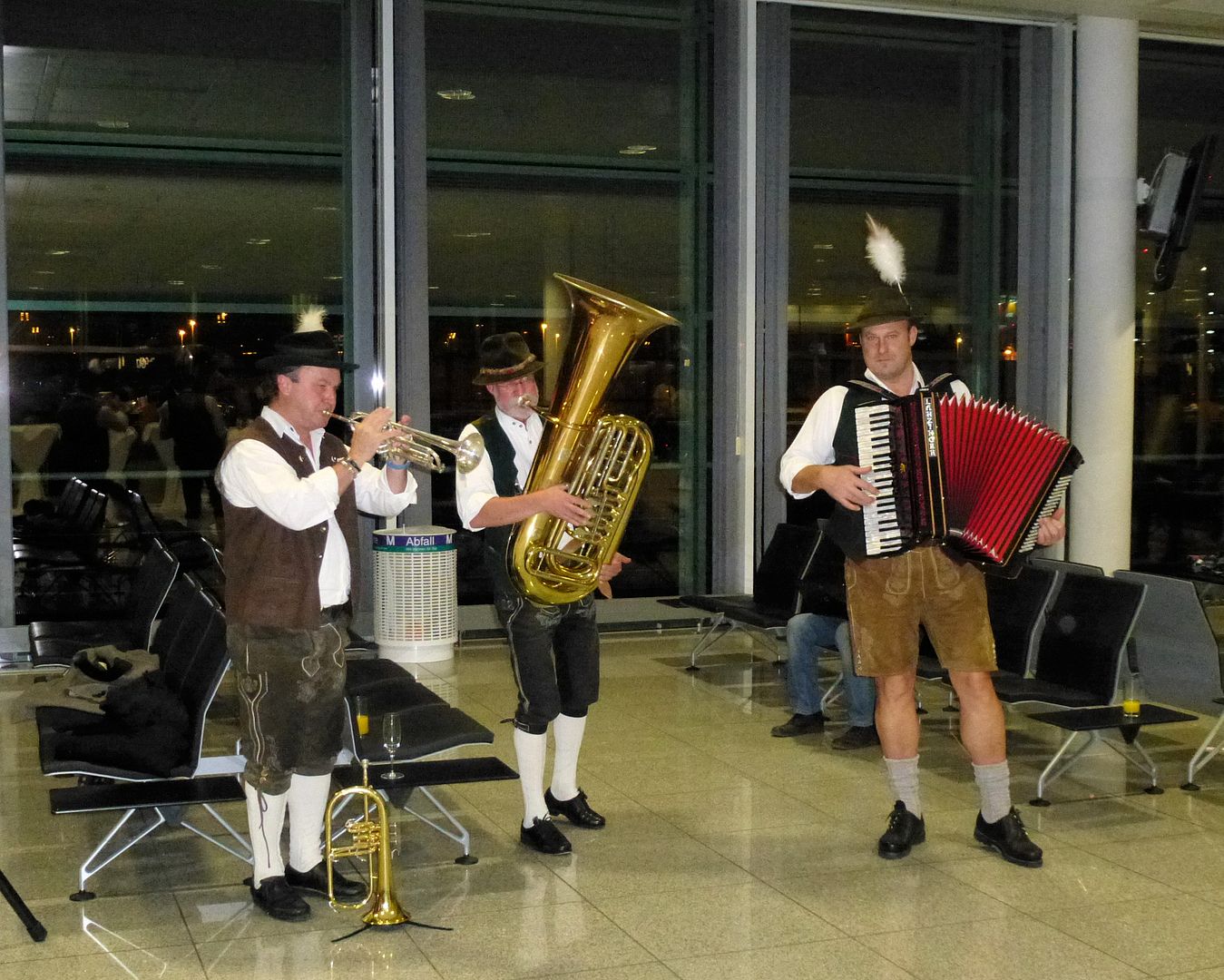 Of course we happily joined the party and enjoyed some tasty snacks and high-quality sparkling wine: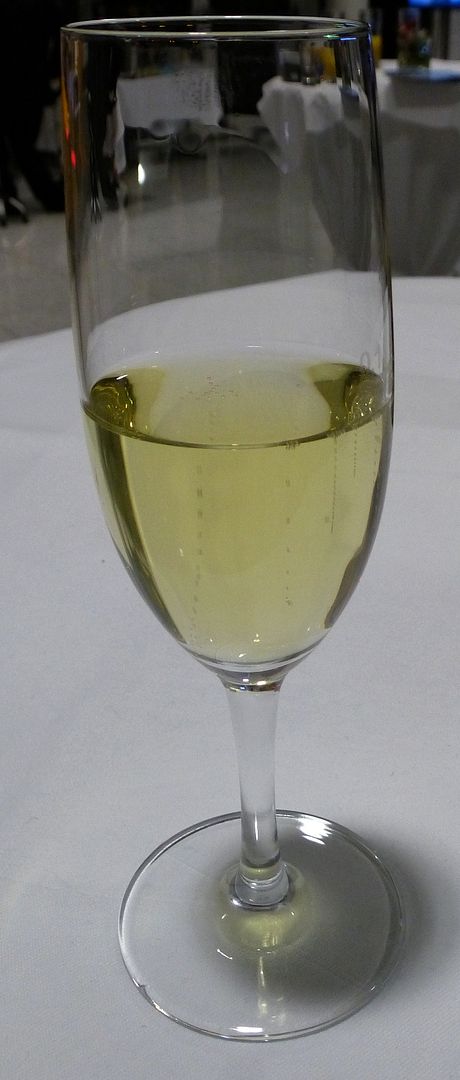 LO354
was also operating under an ANA flight number: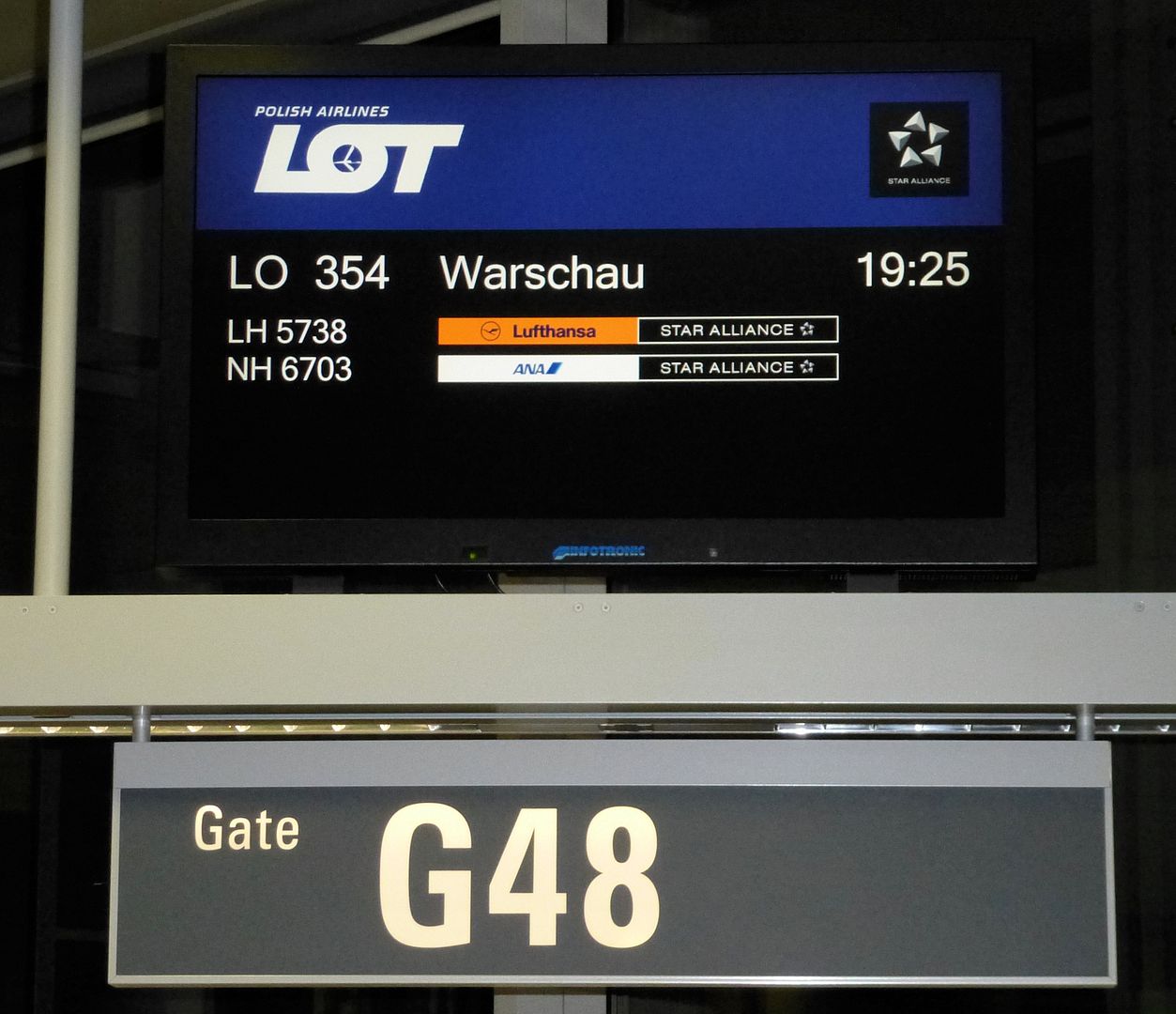 Nice Dreamliner images on other gate screens: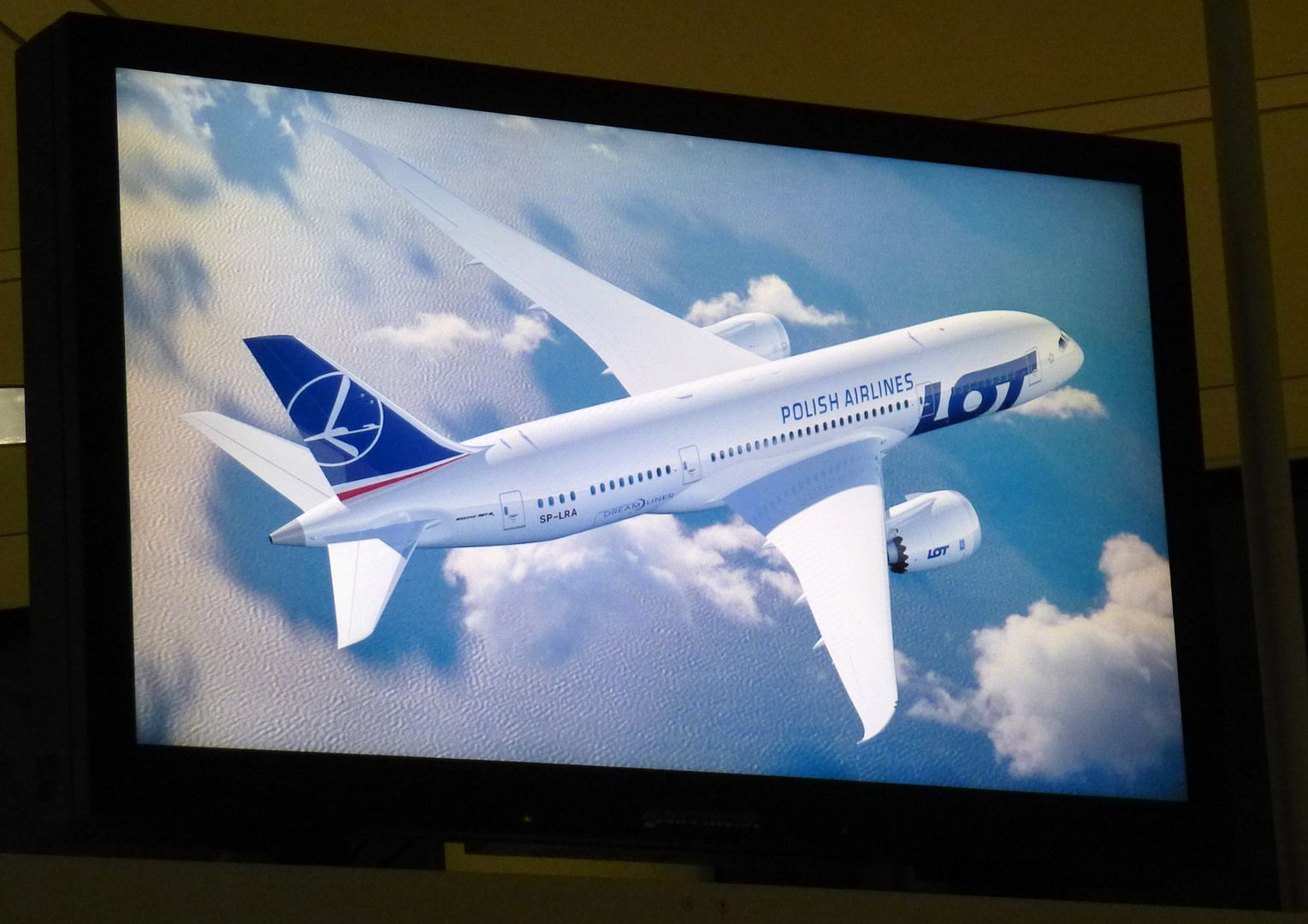 Boarding commenced about 40 minutes before departure, Business Class and Premium Economy class passengers were invited to use a dedicated jetbridge at G47. All passengers received a nice certificate...
...and delicious white chocolate truffles: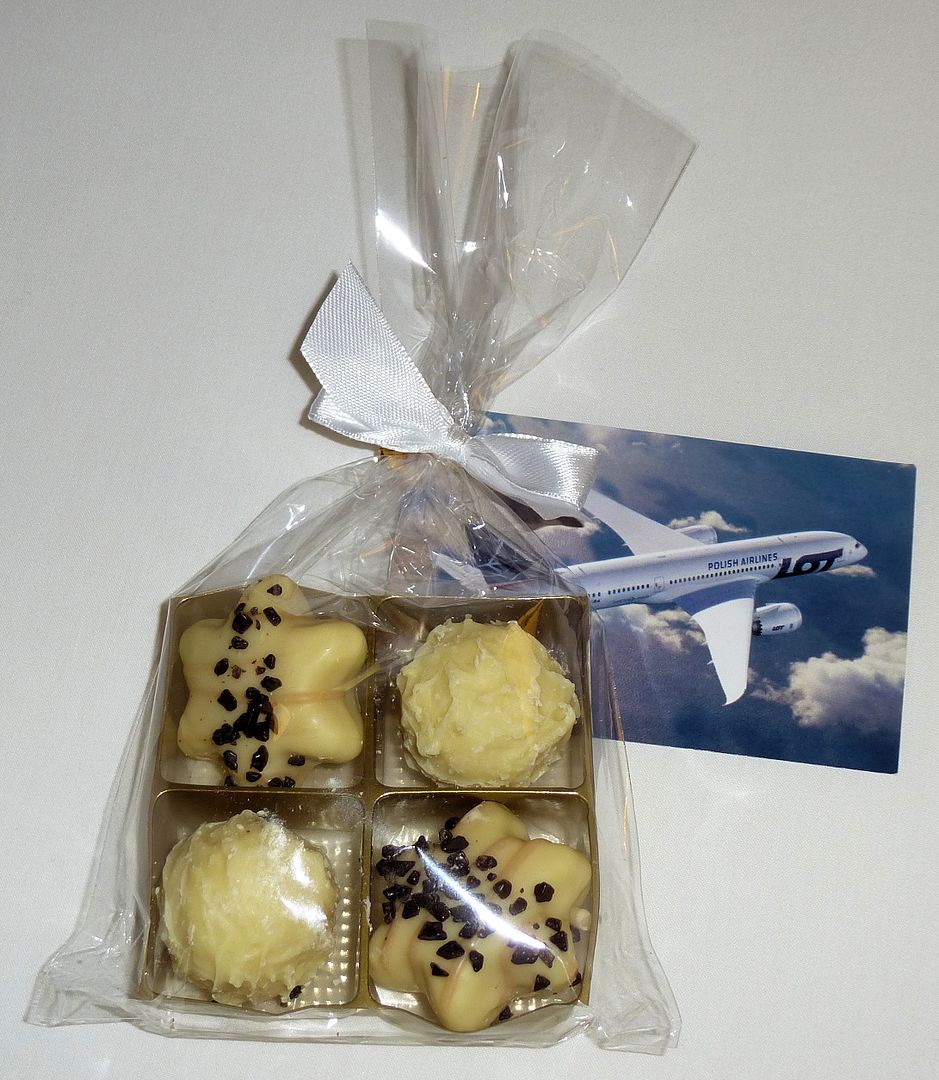 The card's backside:
Very friendly flight attendants welcomed us at the aircraft door and in the aisles - it was obvious that they were as happy about this special flight as many passengers. I immediately liked the spacious feel and the lighting in the cabin which is equipped with 213 Economy Class seats: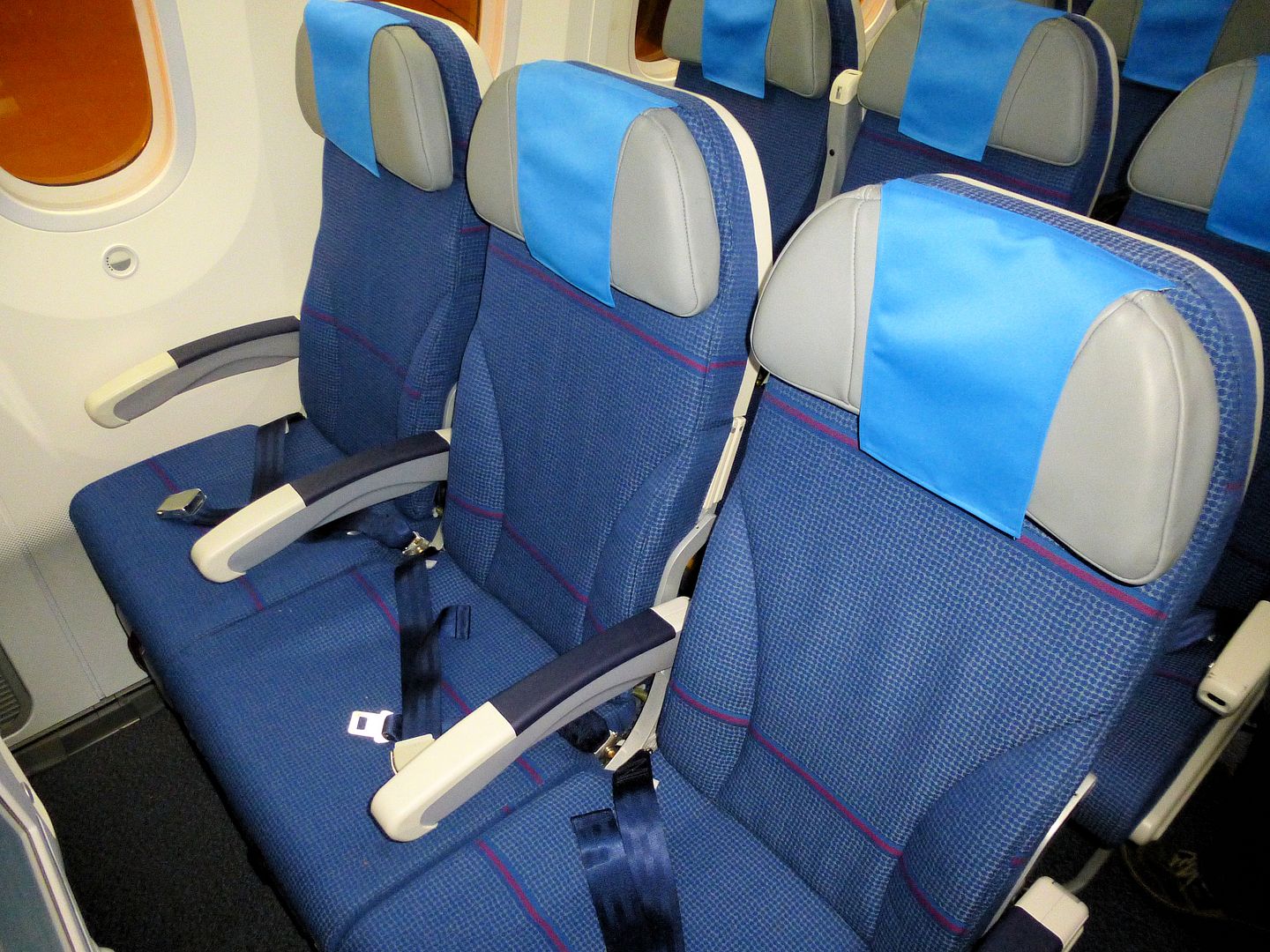 Seat features include cupholder, coat hook and USB port: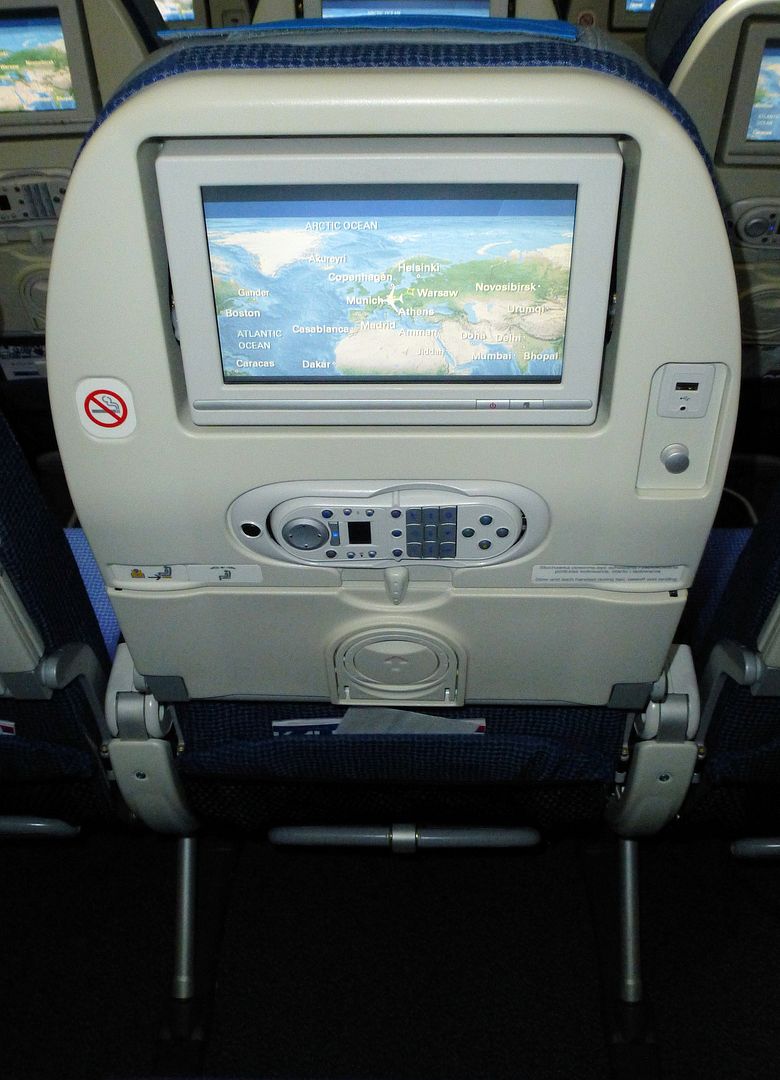 We stored our stuff in the spacious bins and I started exploring the cabin before taking my seat. Numerous people kept taking pictures during boarding, with some of them using smartphones. I guess even some non-enthusiasts wanted to record this event. There was also a TV team moving through the cabin and interviewing people. Like most other 787 operators, LOT chose a 3-3-3 Economy Class configuration:
"Missing window mystery" solved - row 27 should be avoided:
Door 4R:
Spacious galley:
Now it was time to check the seating comfort. LOT offers plenty of legroom (at least 32 inches of pitch)...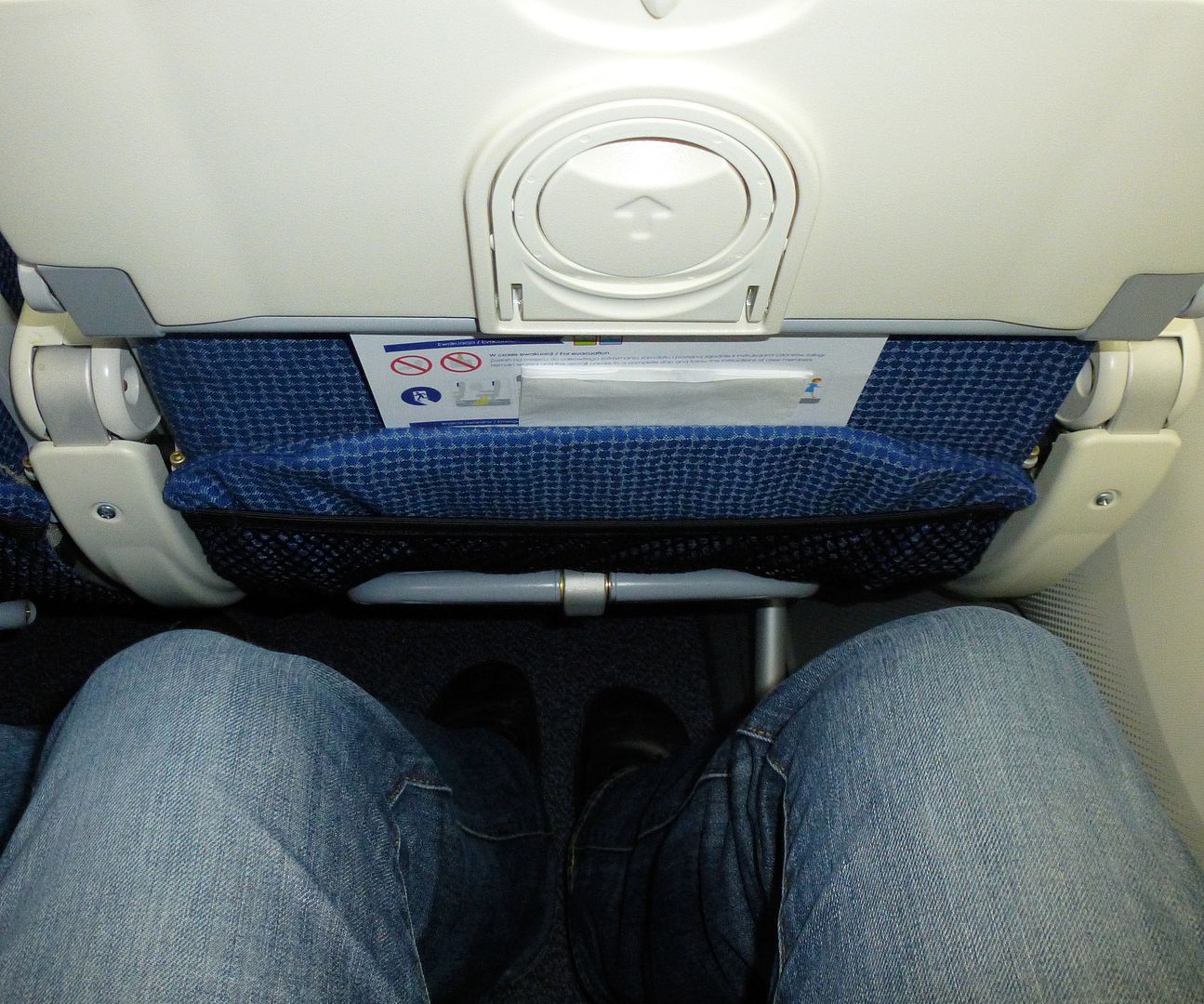 ...and all you can find under the seat is the footrest - I didn't see IFE boxes anywhere: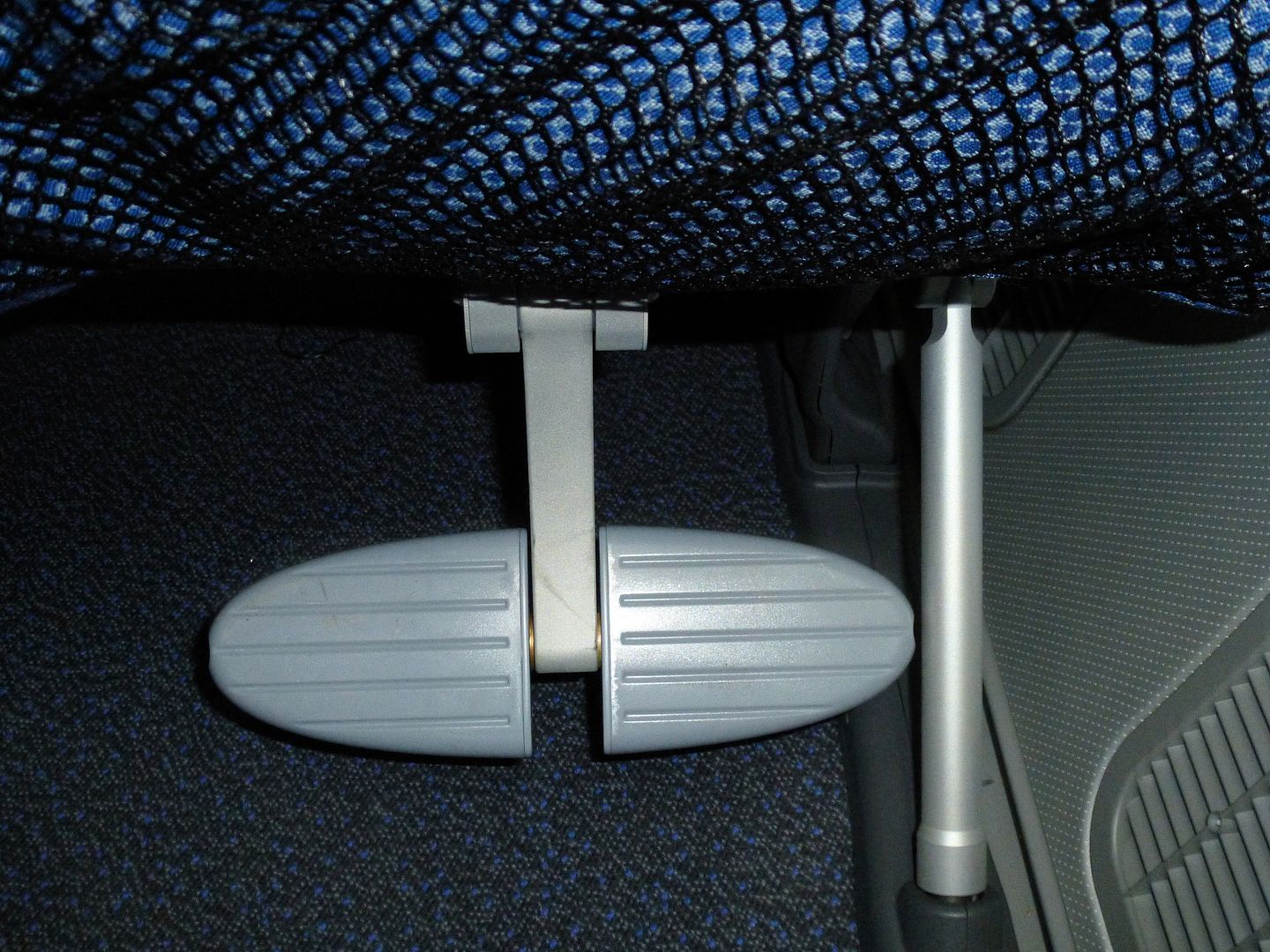 I like the seat's cushion, but the 16.9-inch width may pose a problem for many travellers. It's about the same width which can be found on 3-4-3-configured 777s. Did I feel more cramped on the 787? Honestly, I cannot answer that question without a doubt, but what I immediately noticed was a lack of shoulder space. I wouldn't want to spend 10 hours in a middle seat between two strangers.
The windows on the Boeing 787 are larger than on other airliners and equipped with dimmers rather than shades. Here's the control unit: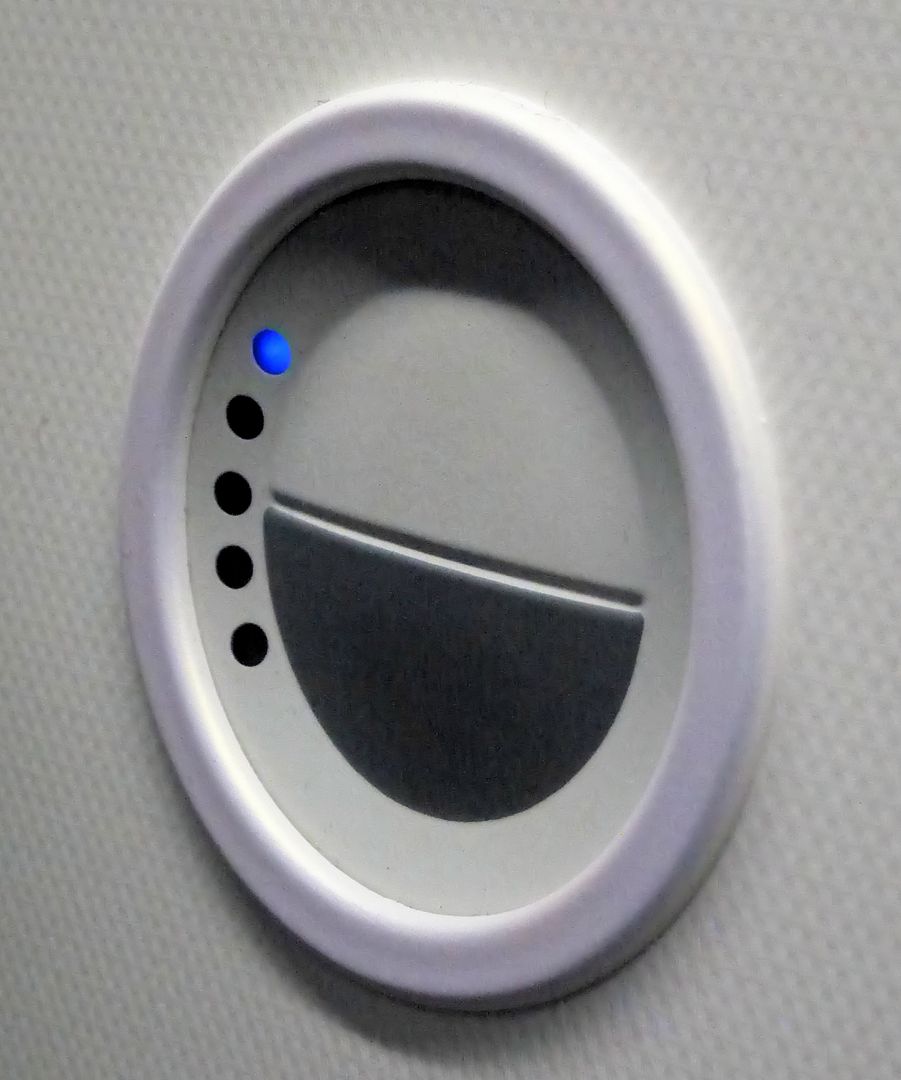 Dimming and un-dimming worked fine, but I still need to take a day flight on the Dreamliner for final judgement.
LOT chose high-quality handsets - but dark blue symbols on black buttons are hard to recognize:
The high-quality headphones (distributed after takeoff) are probably the best ones I have ever received in Economy Class: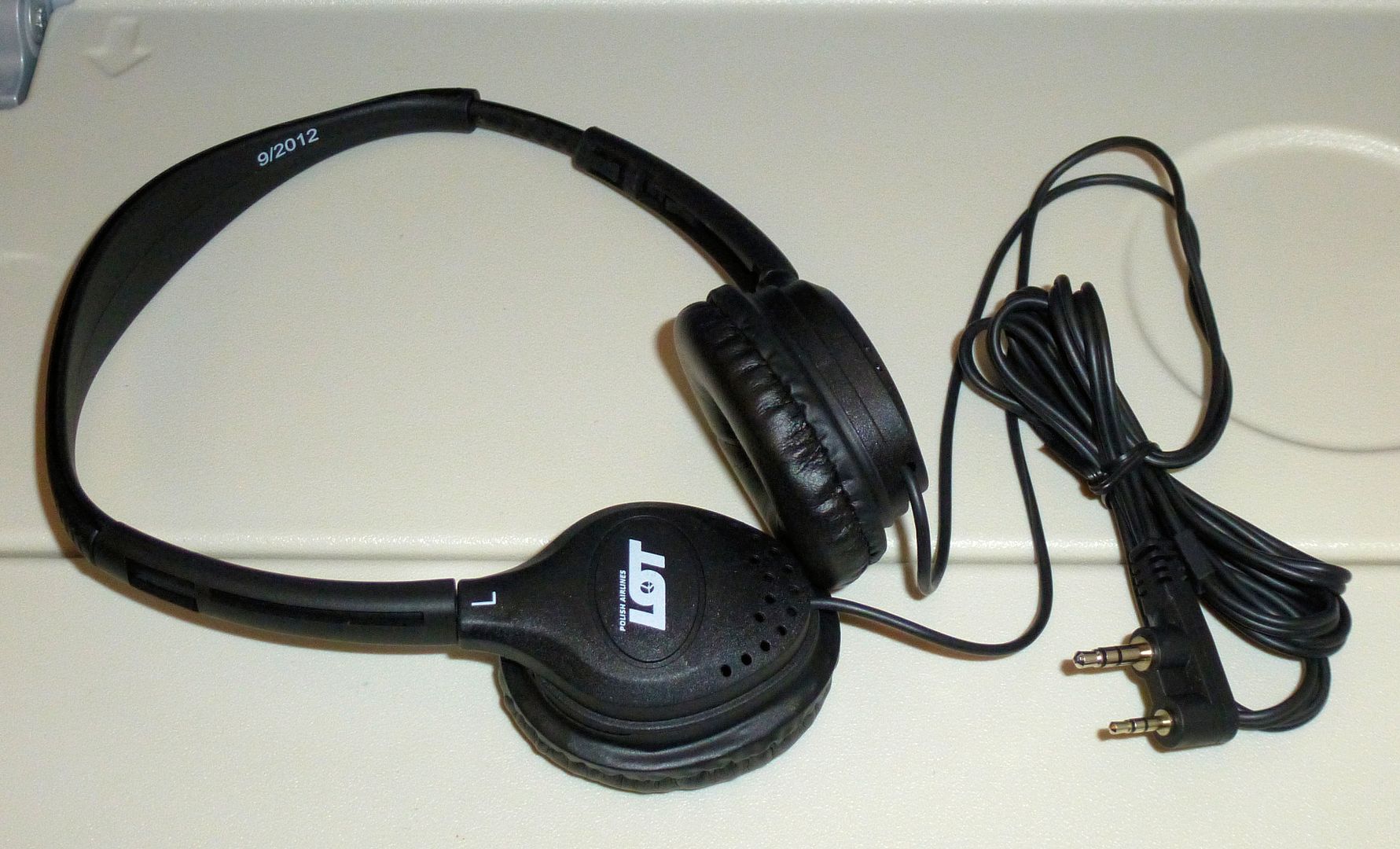 Safety card:
Inflight magazine: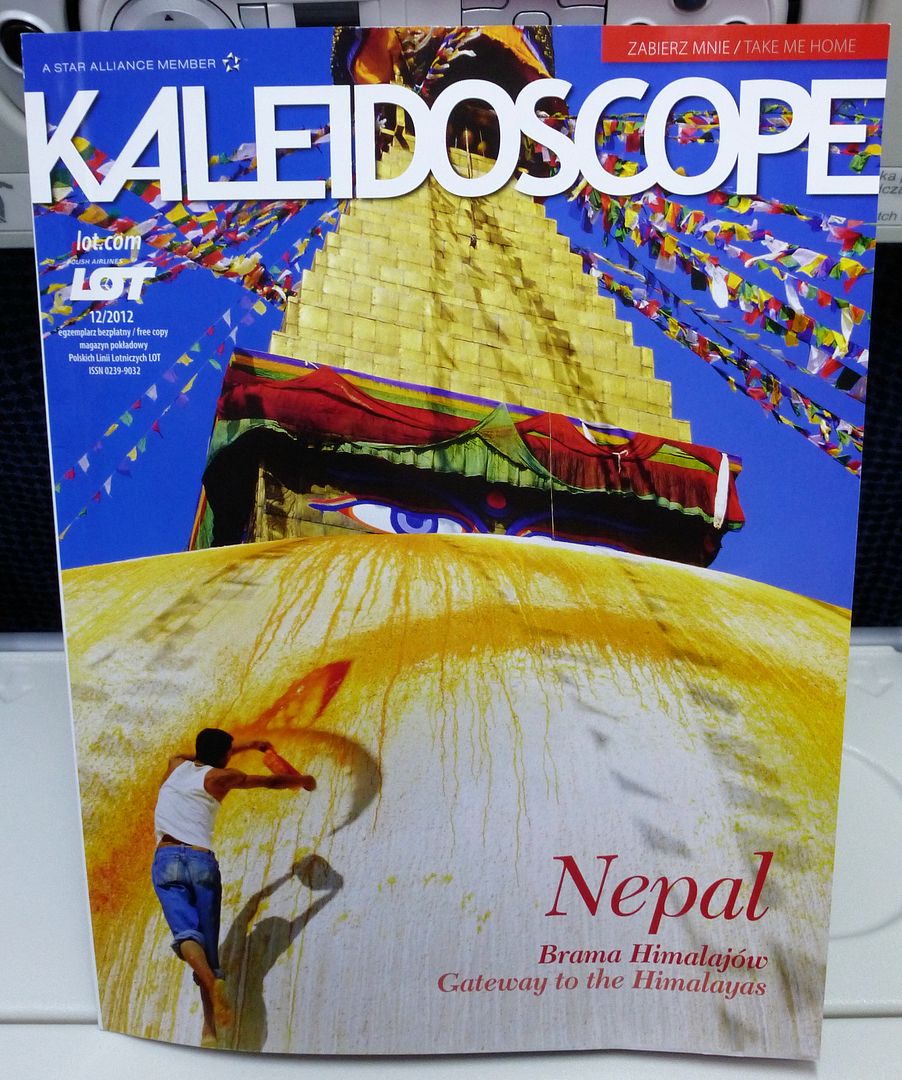 Fleet information page...
I couldn't find an obvious mistake, but I doubt that only two ATR 42-500s are left in the EuroLOT fleet. The remaining ATR 72-200s and LOT's remaining 737-500s aren't mentioned at all - some frames are still active according to
ATDB
. And there should be 8 Bombardier Q400s in the EuroLOT fleet. Maybe some Polish members know can clear that up?
The welcome screen...
...and maps were appearing on all screens alternately: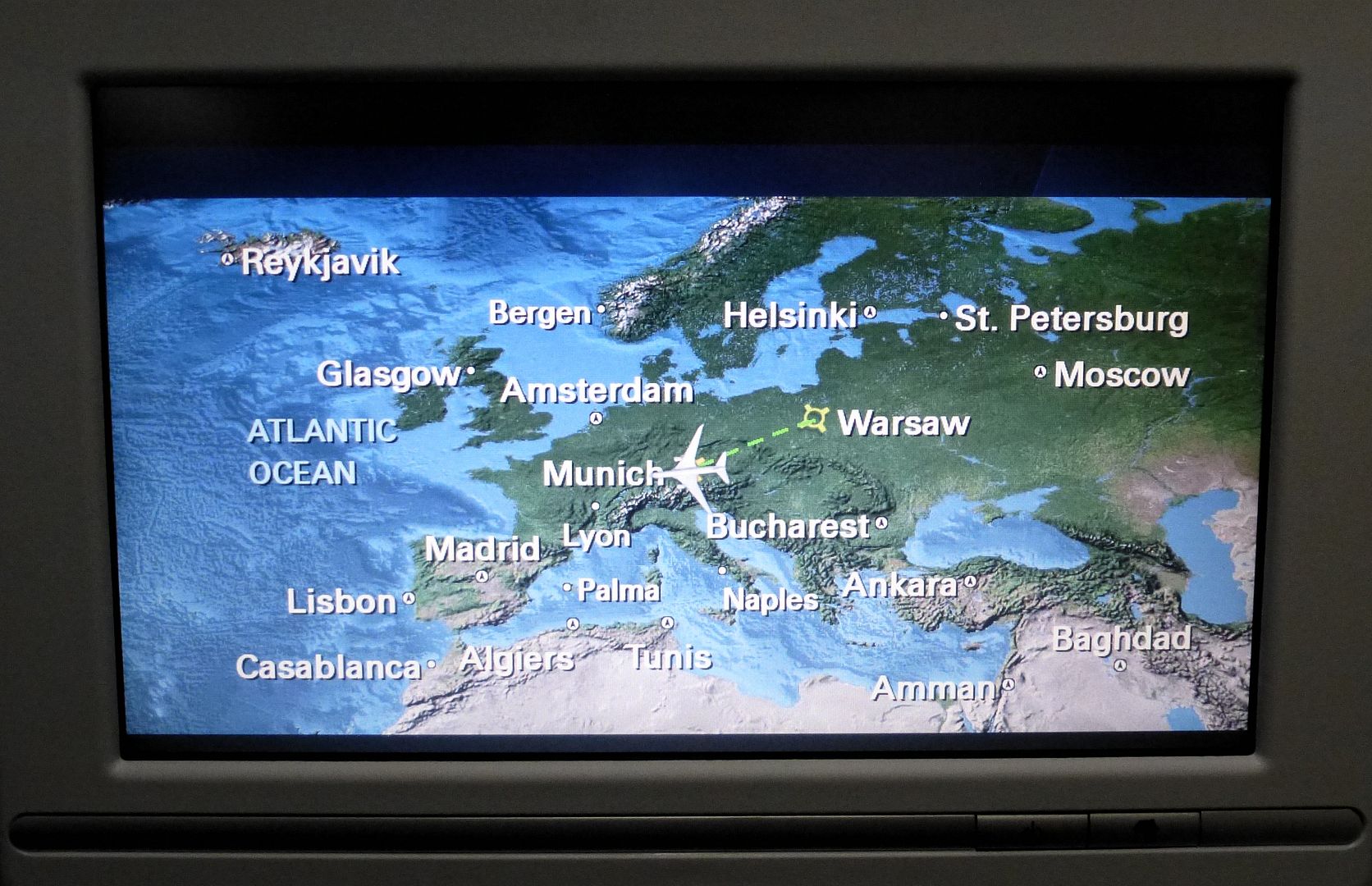 More details: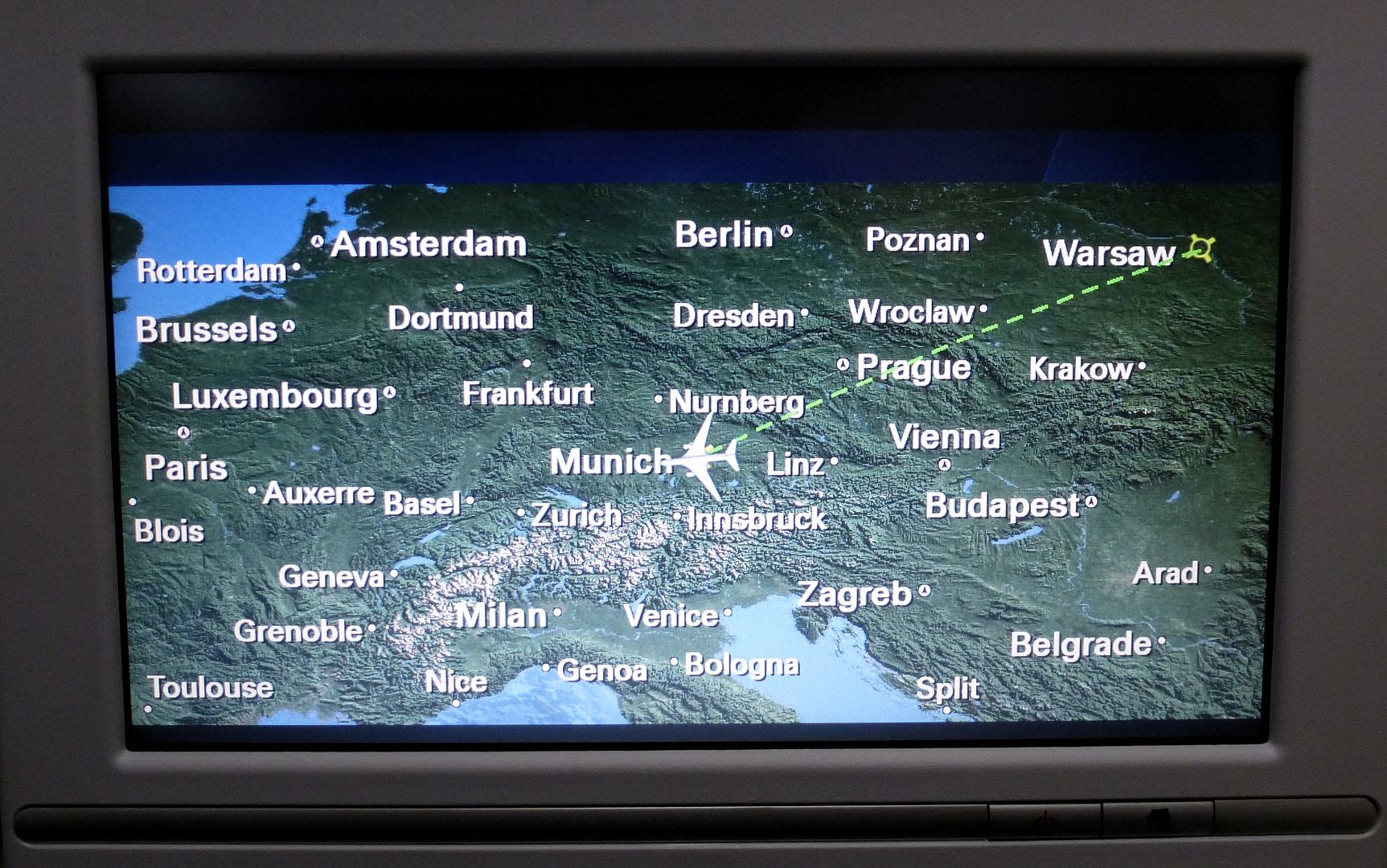 And even more details: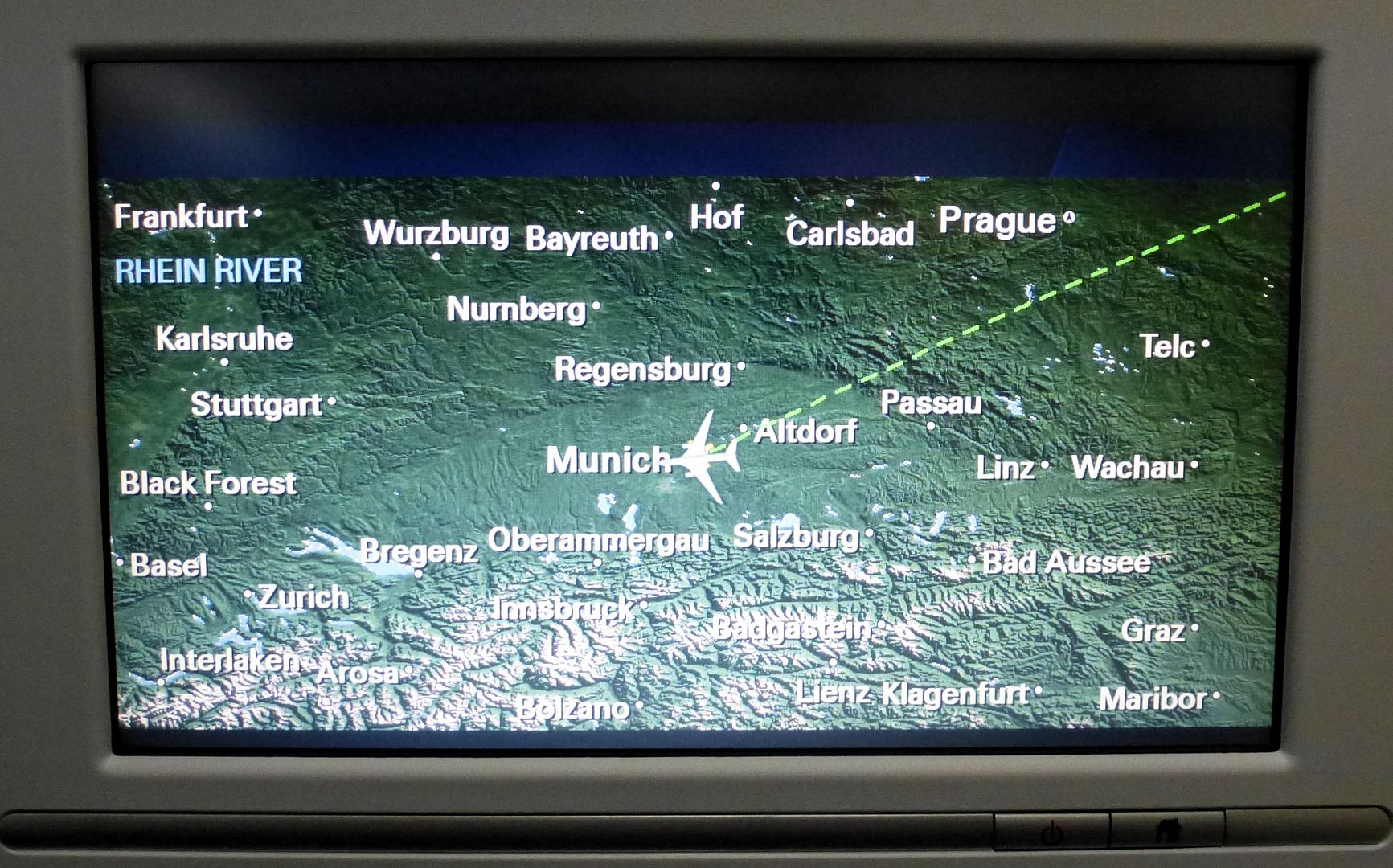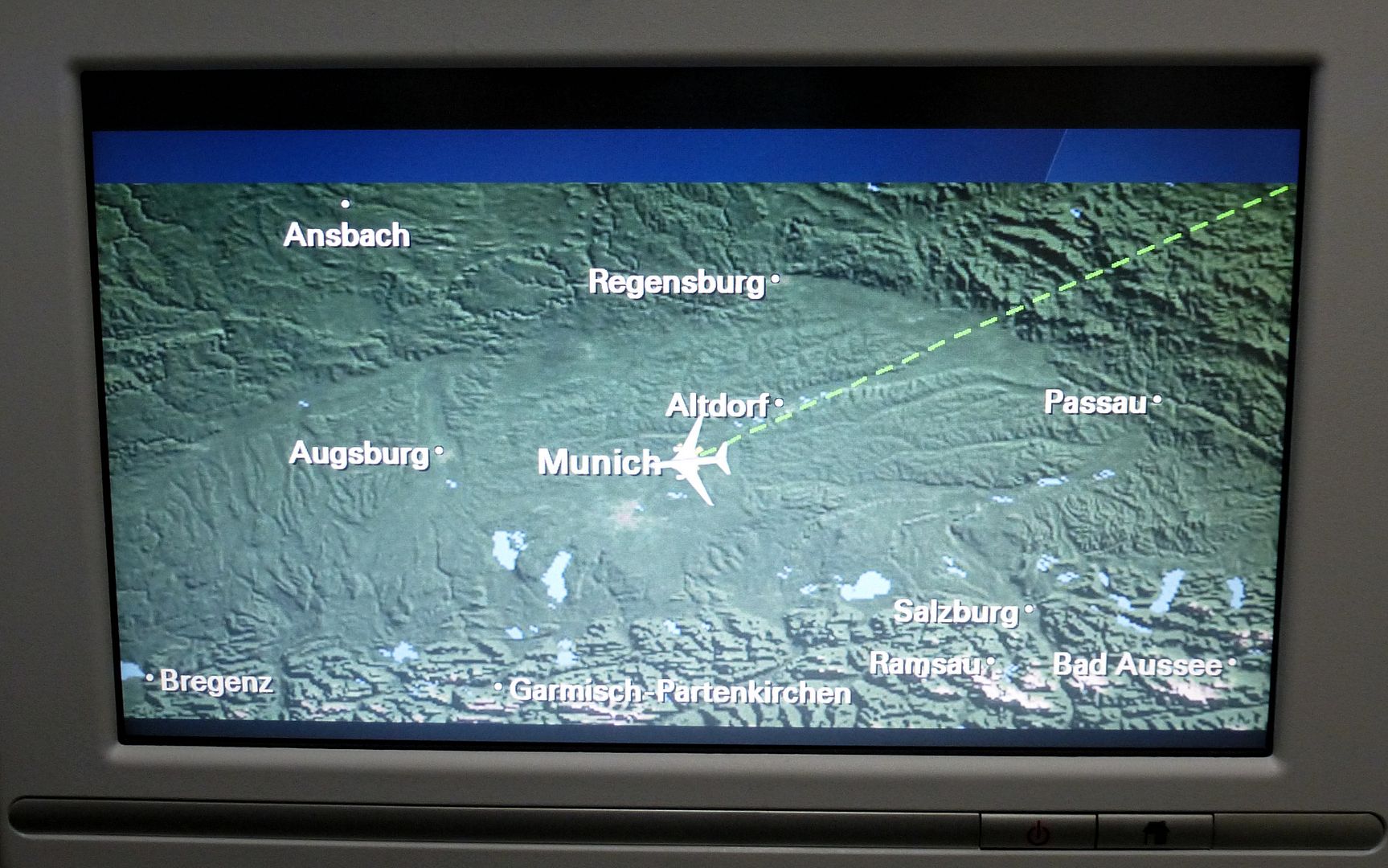 The purser made a welcome announcement which was a bit hard to understand due to the noise coming from the air conditioning system. She referred to the first day of the airline's Dreamliner operations and said:
"We are very proud to be the first European airline to fly the Boeing 787, the most modern airliner in the world."
Shortly afterwards, the captain also made a short announcement and explained that a few passengers were still missing. He didn't refer to the aircraft type at this point of time. Only a few minutes later, doors were finally closed. The flight wasn't full, but LOT could enjoy a healthy load. Of course we were glad that the aisle seat in our row had remained empty.
Unfortunately, it wasn't possible to take a decent picture through the window. What a gorgeous wing design:
After the safety video...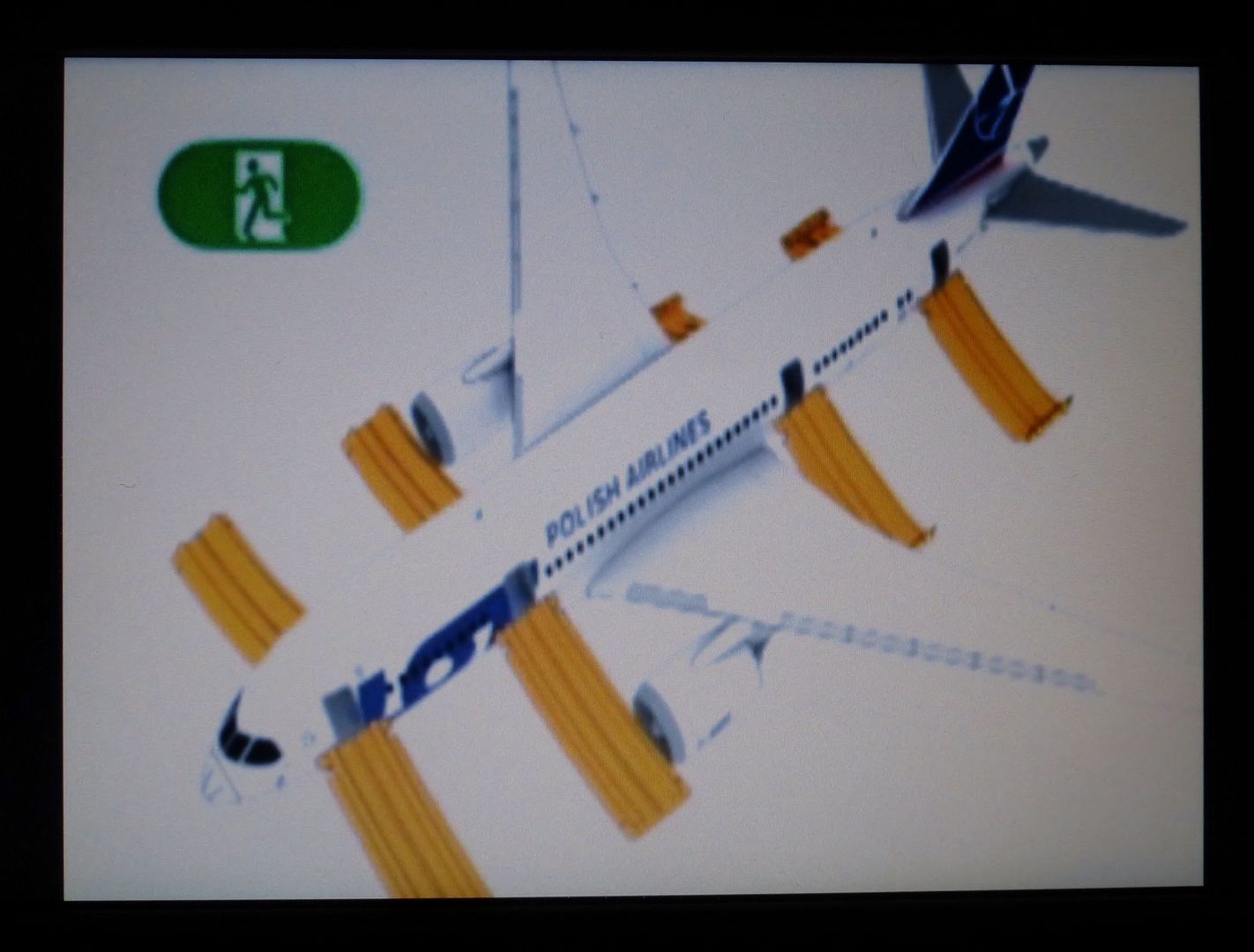 ...we were pushed back 10 minutes behind schedule. I had been curious about the
Rolls-Royce Trent 1000
start-up - and it proved to be rather loud and therefore very enjoyable!
When the plane started moving, the spool up sound reminded me of the puny sound on certain regional planes with tail-mounted engines. Luckily, there's still the solid basic engine noise which indicates at any time that the plane is not powered by washing drum engines!
Finally, after taxiing all the way down to runway 08R, the Trents started howling and moderately accelerated
SP-LRA
which lifted off gently and climbed out remarkably smoothly. What I also noticed was the relatively low cabin noise, the Dreamliner is definitely quieter than other widebody twins.
Shortly after takeoff, the on-demand IFE system was switched on. "Touch the screen or press a button" it said in Polish and English alternately:
However, my touch screen was not responding, so I had to use the handset. My wife's screen worked perfectly, though. Language selection: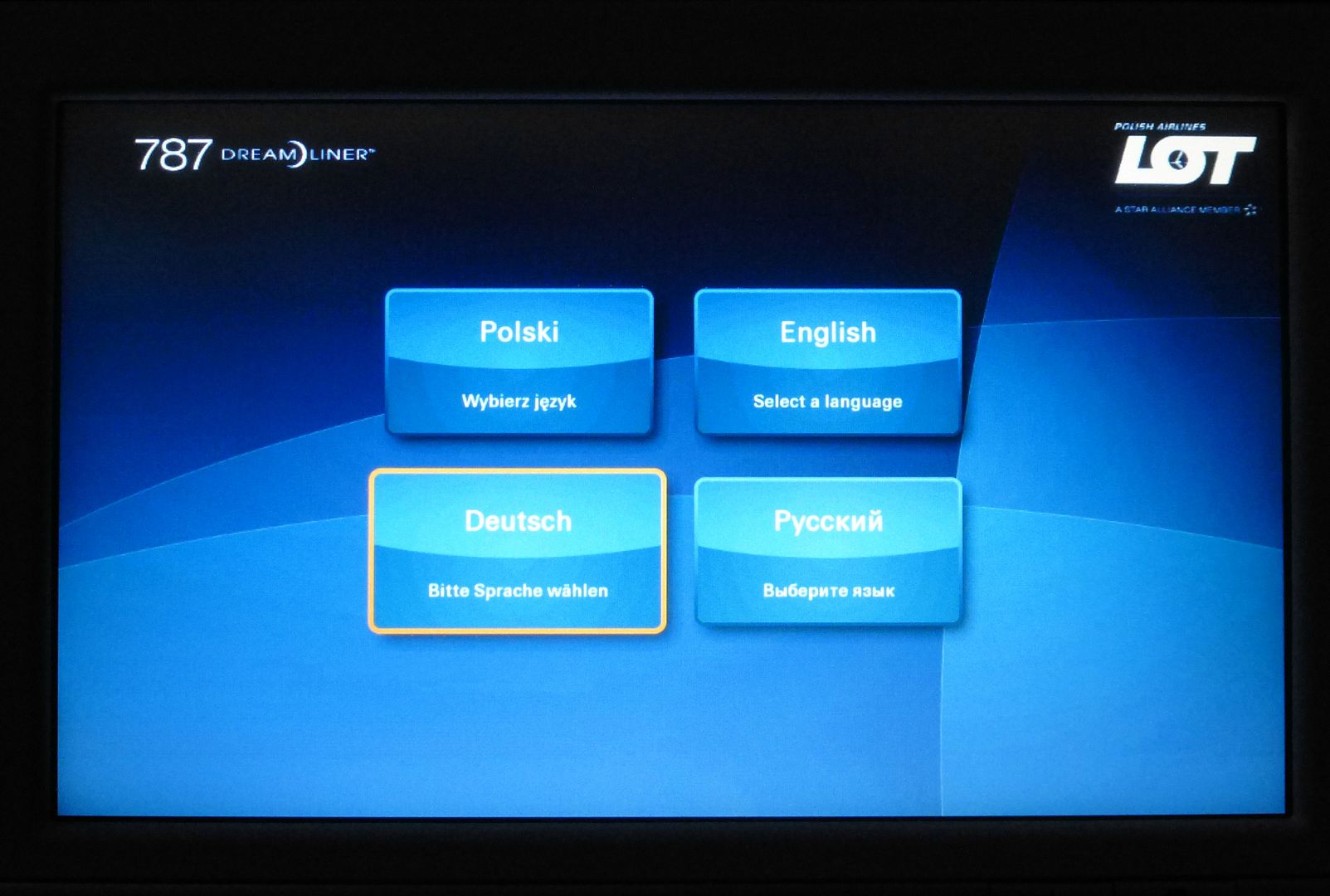 First of all, I checked out my favorite IFE feature: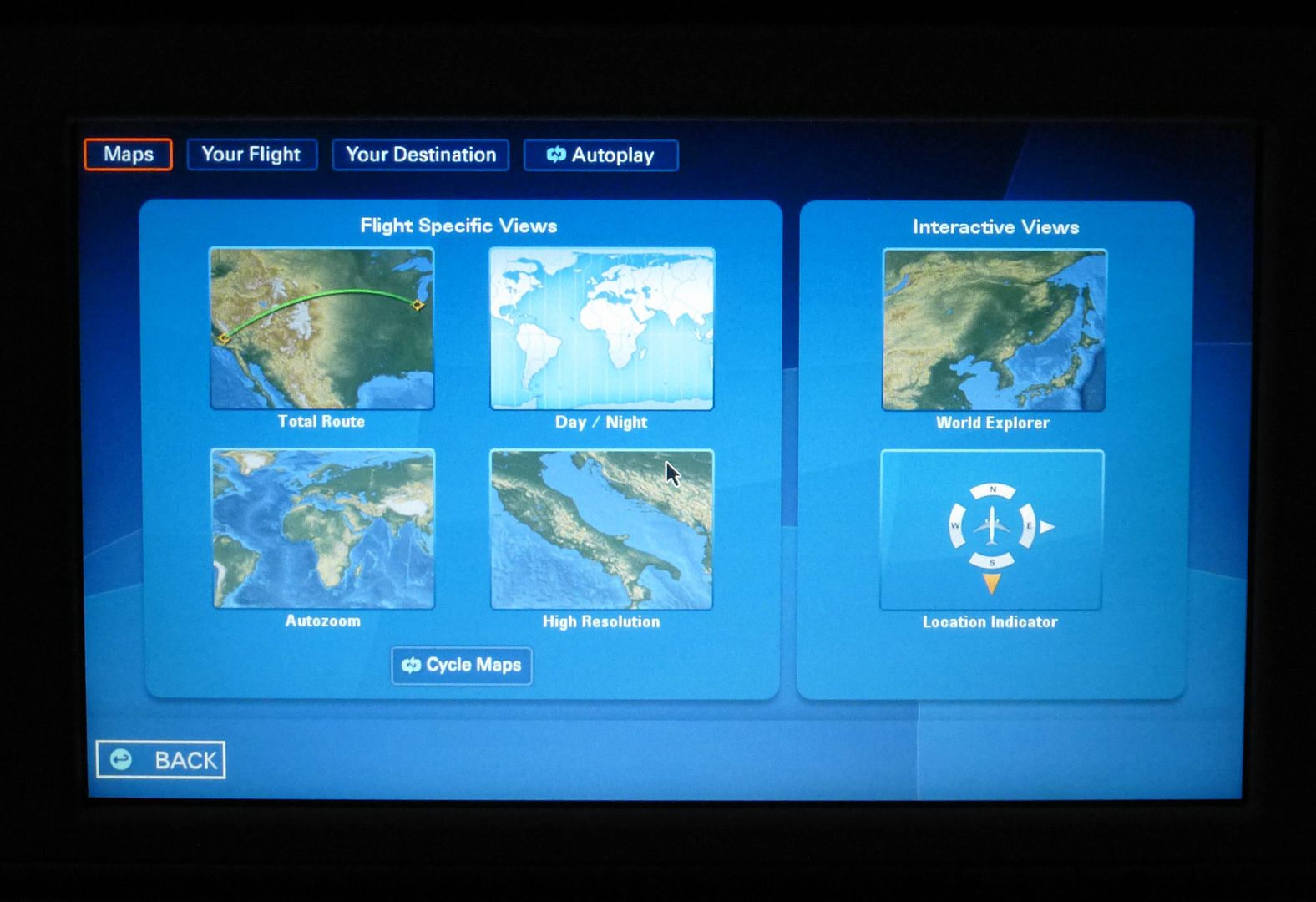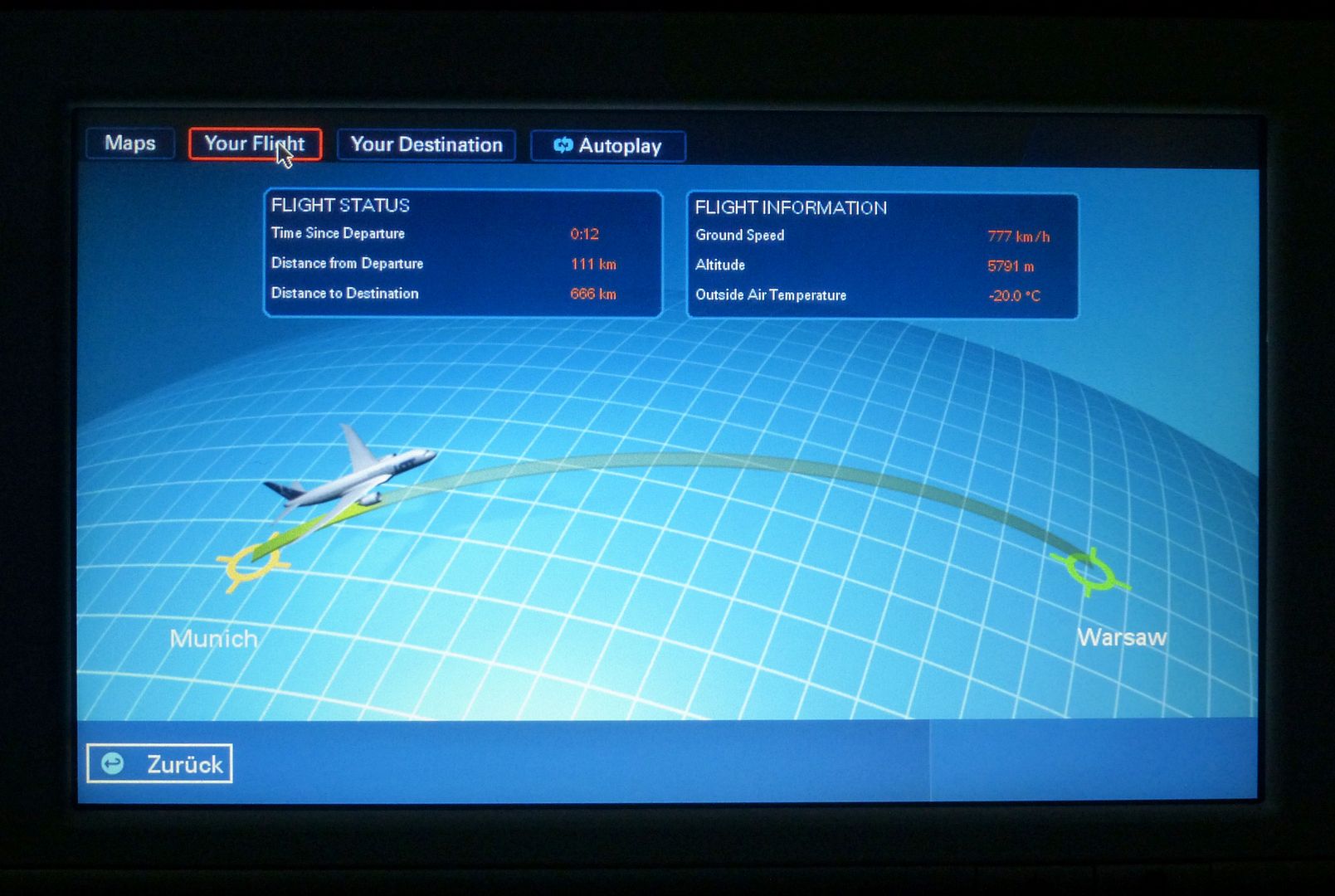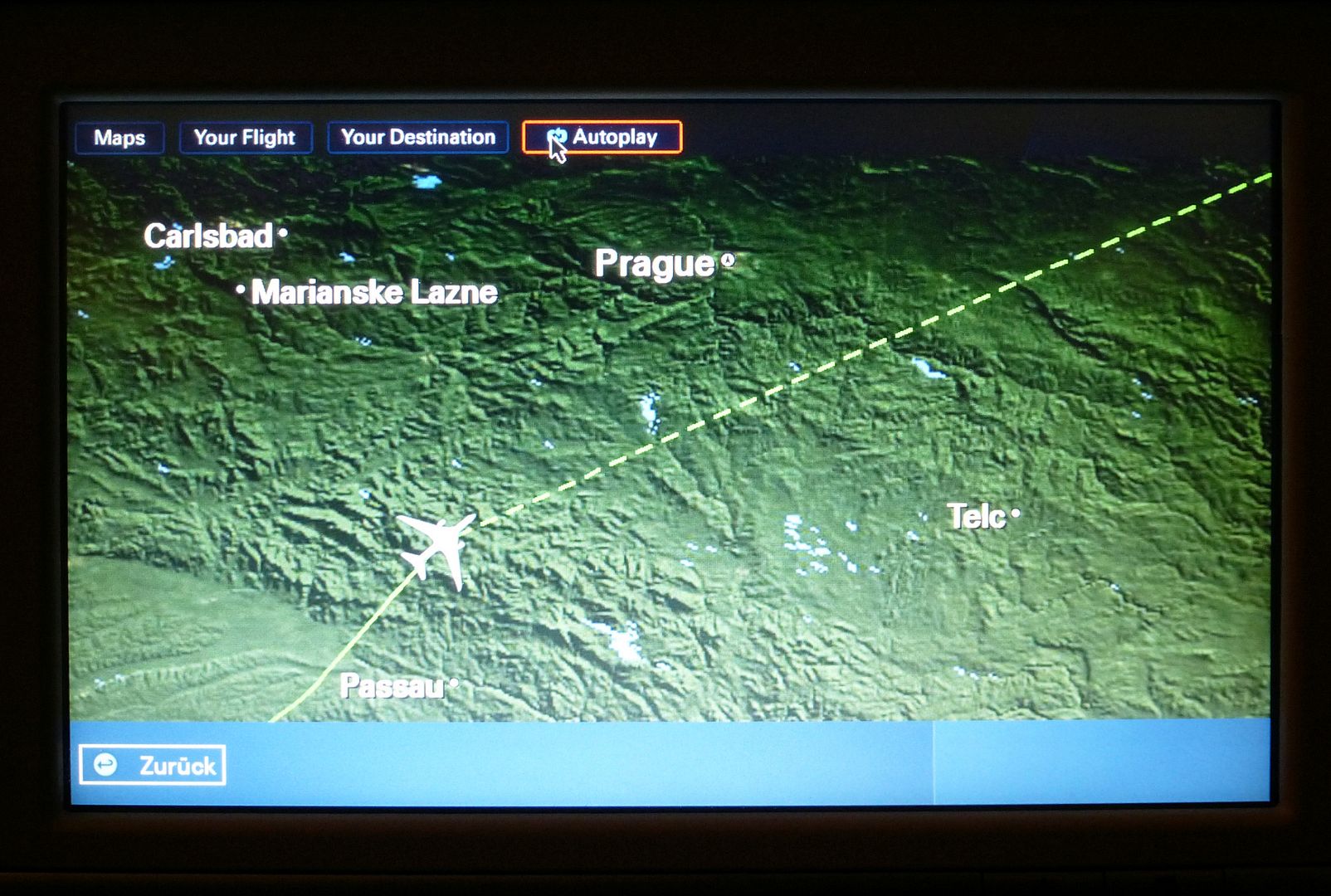 While I was exploring the IFE system, the captain made another announcement and welcomed all passengers on this "promotional flight" operated by the Boeing 787. He informed about the routing and wished a pleasant stay on board:
"I hope it will be an extraordinary experience!"
Back to the IFE system. Main menu:
Information about today's LOT...
...and its history:
Survey...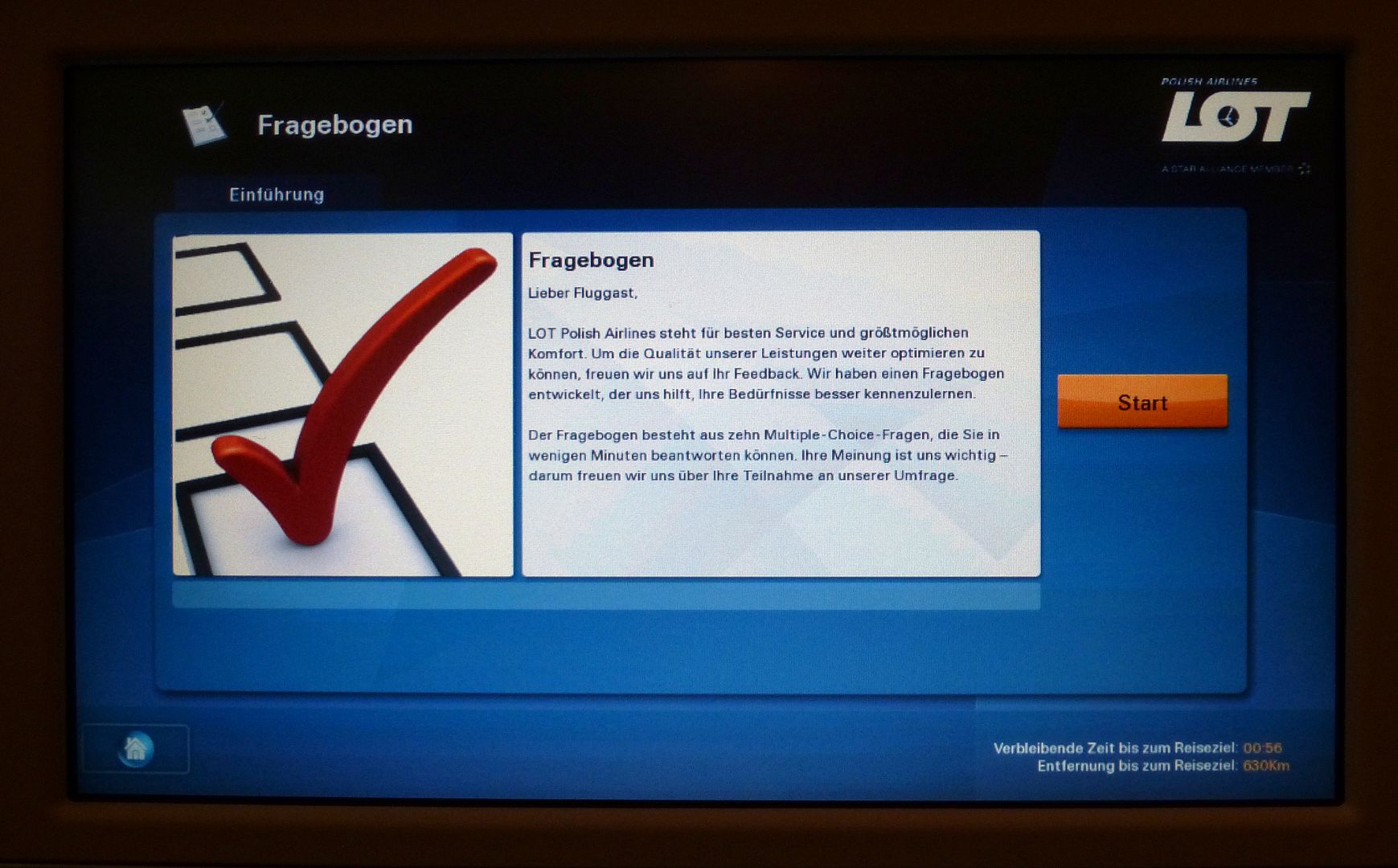 ...which consists of three questions about the Dreamliner. Interior? Stunning, I'd say...well, except for the 3-3-3 configuration: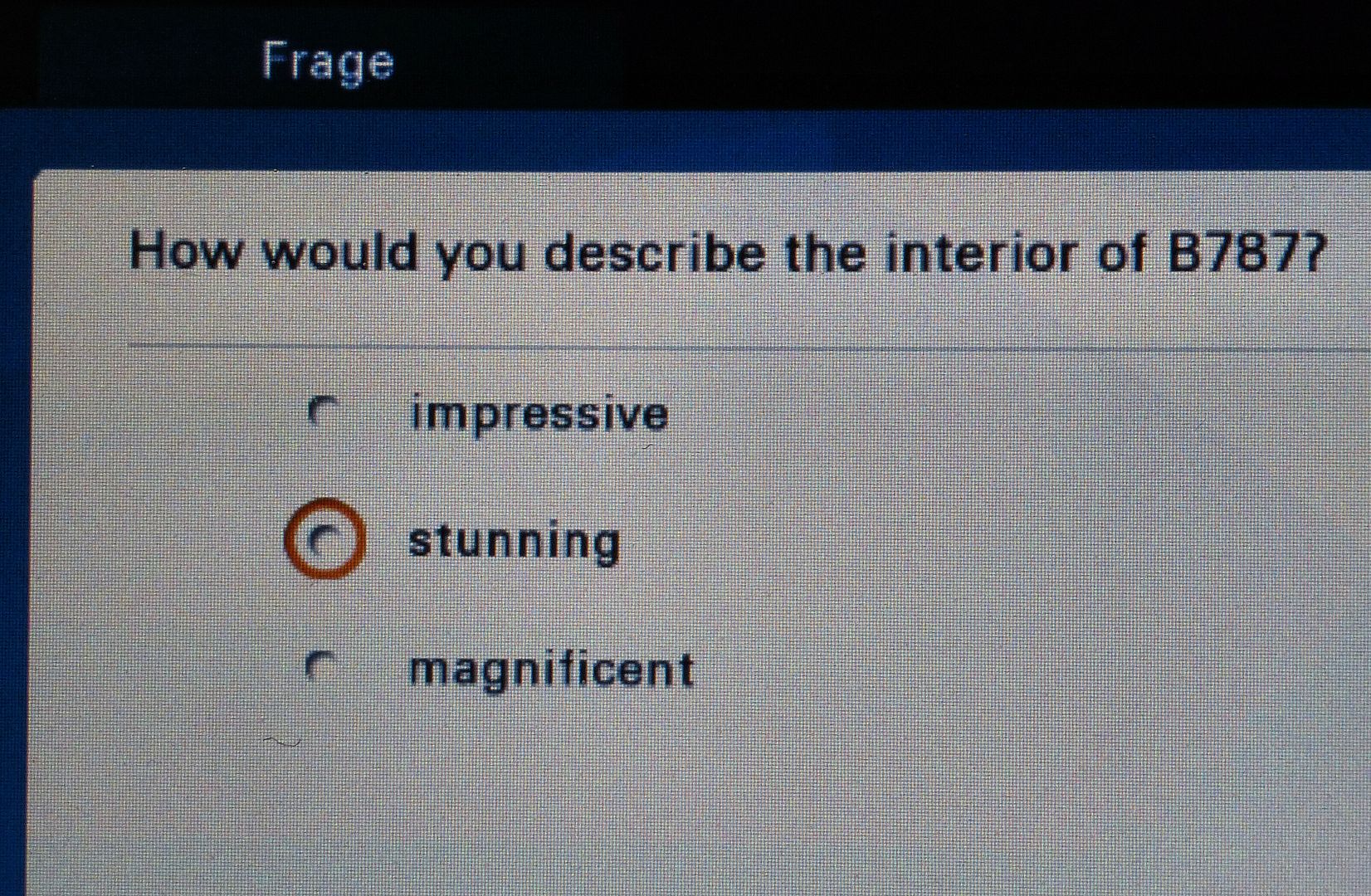 Amazing!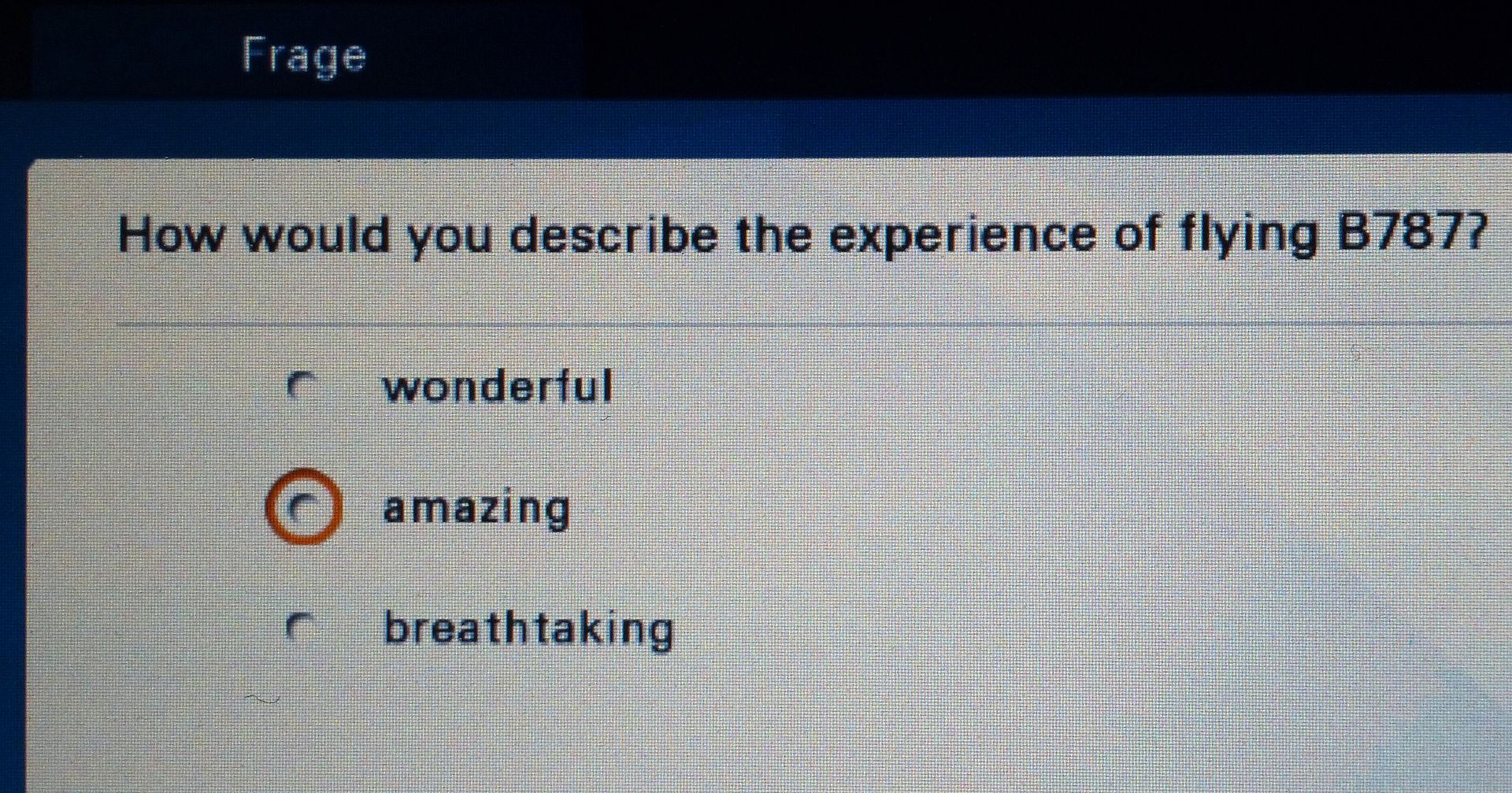 Absolutely!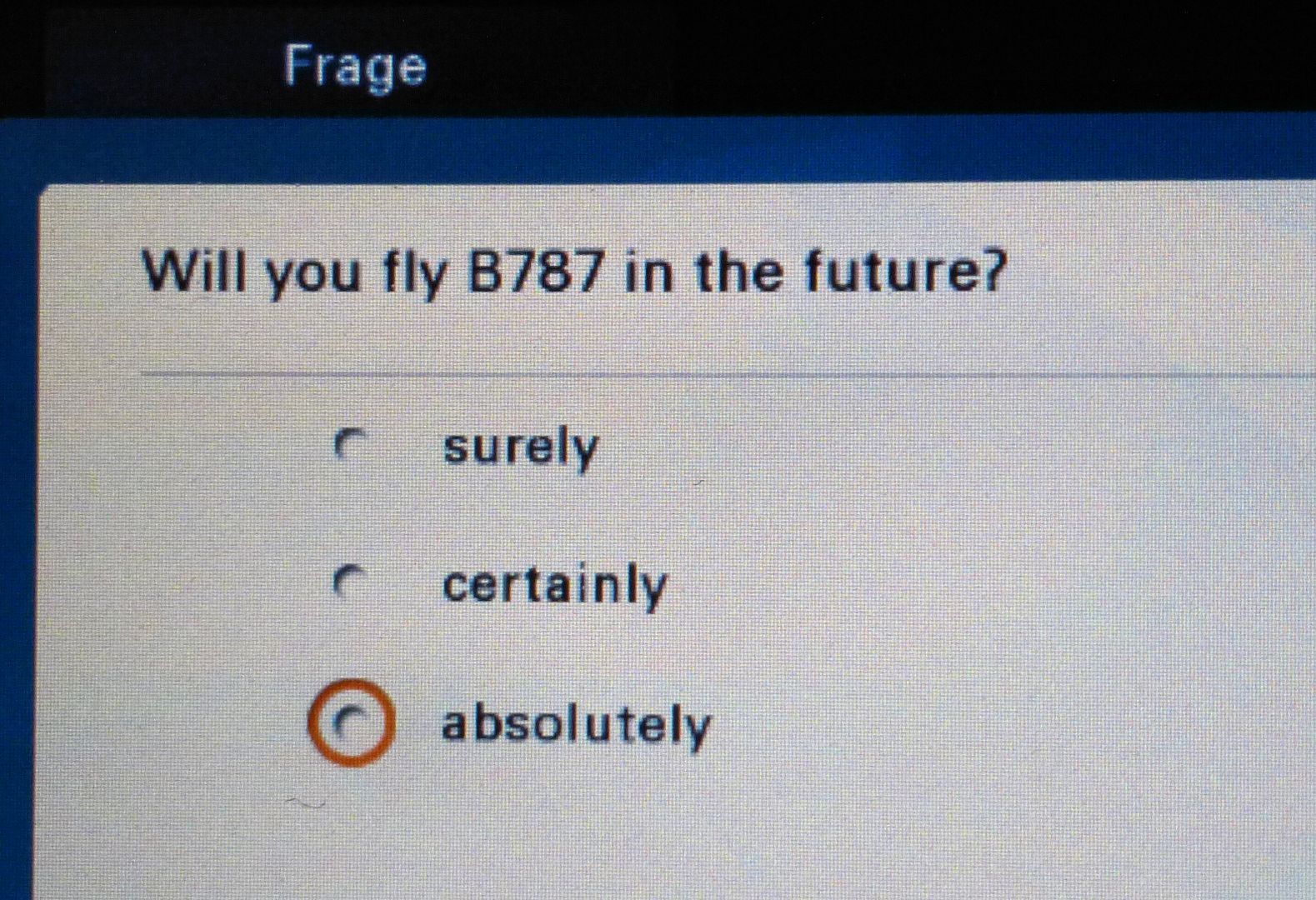 E-Reader:
Here you can switch to the program shown on the overhead screens: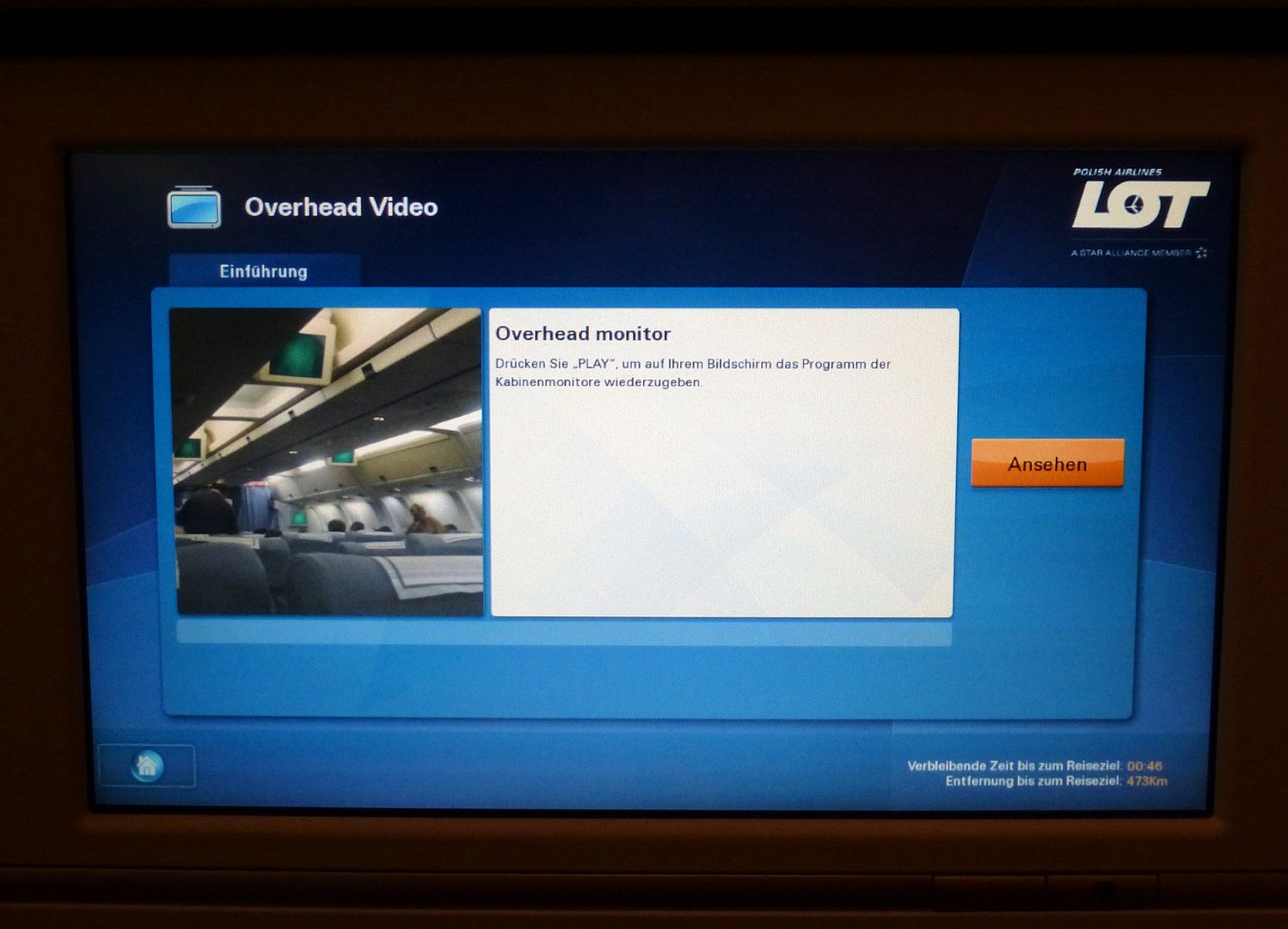 The moving map images on the overhead screens seemed to alternate more often than in the "autoplay" mode which may be reason to choose that option.
While the IFE system offers a choice of more than 40 TV features and 120 music albums, I only found 11 different movies and 7 different games. That's a very limited choice and I hope that more options will be added before the start of long-haul operations.
The friendly flight attendants distributed tasty cheese sandwiches and chocolate wafer bars...
...with drinks following some minutes later. I decided to try a Polish beer: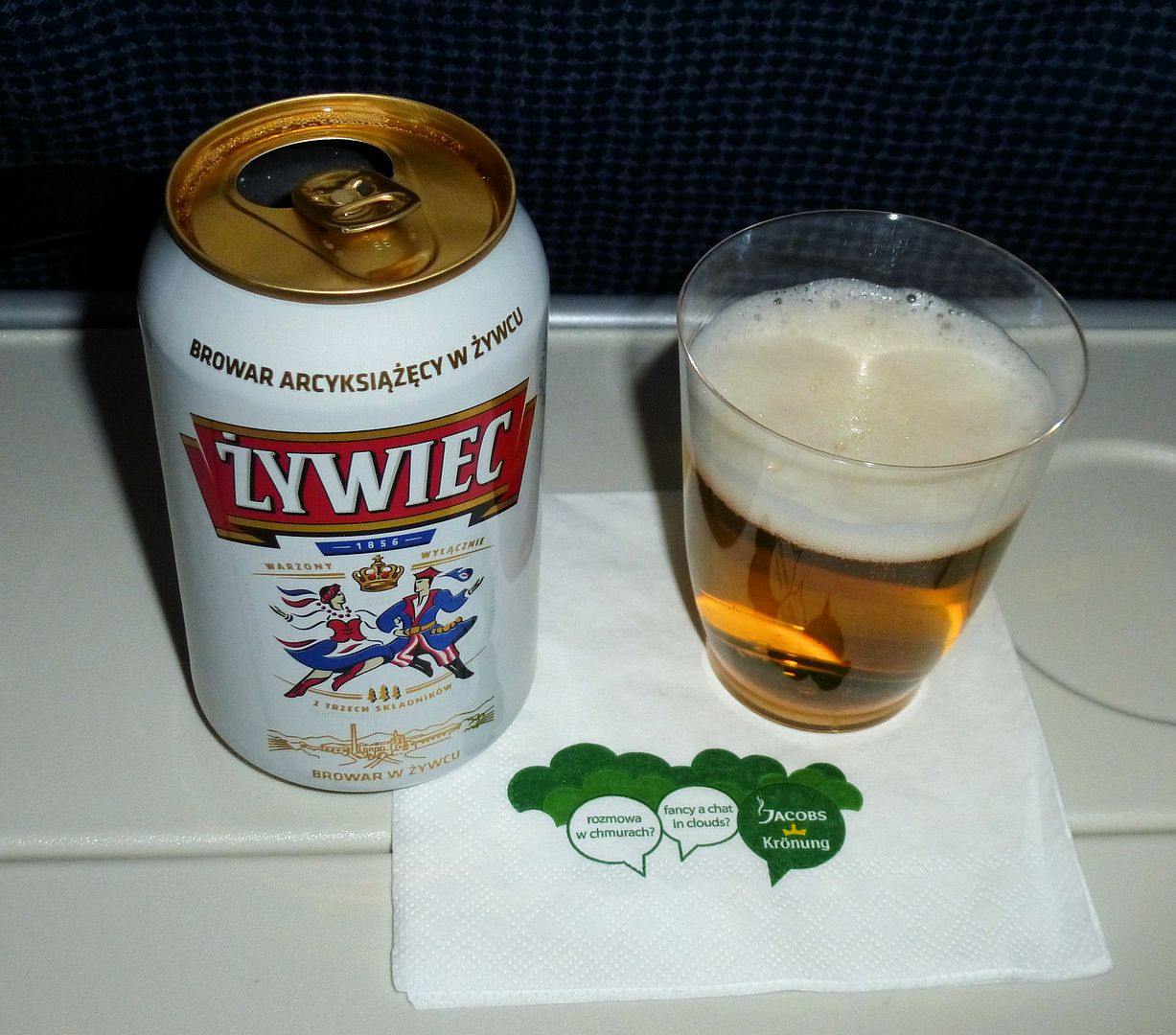 Of course I had to check out the lavatories as well. I liked the modern interior and the fact that I didn't feel cramped. Btw - when you close the toilet lid, flushing starts automatically. The rose added a nice touch: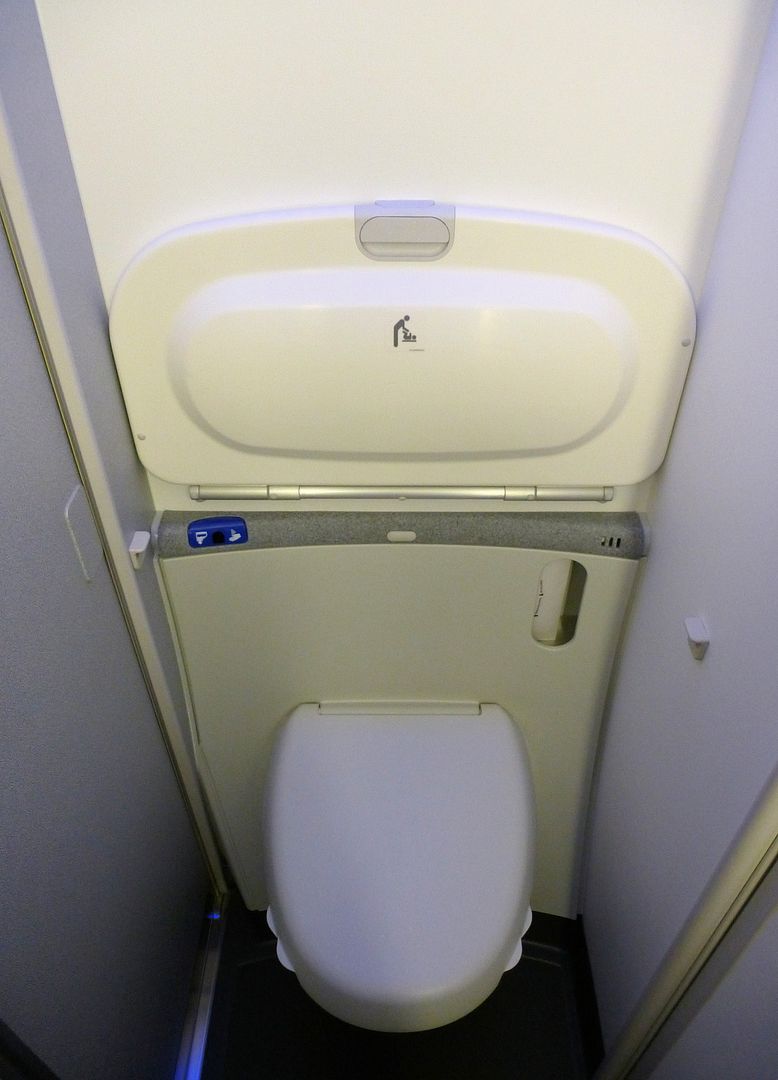 The forward Economy Class section: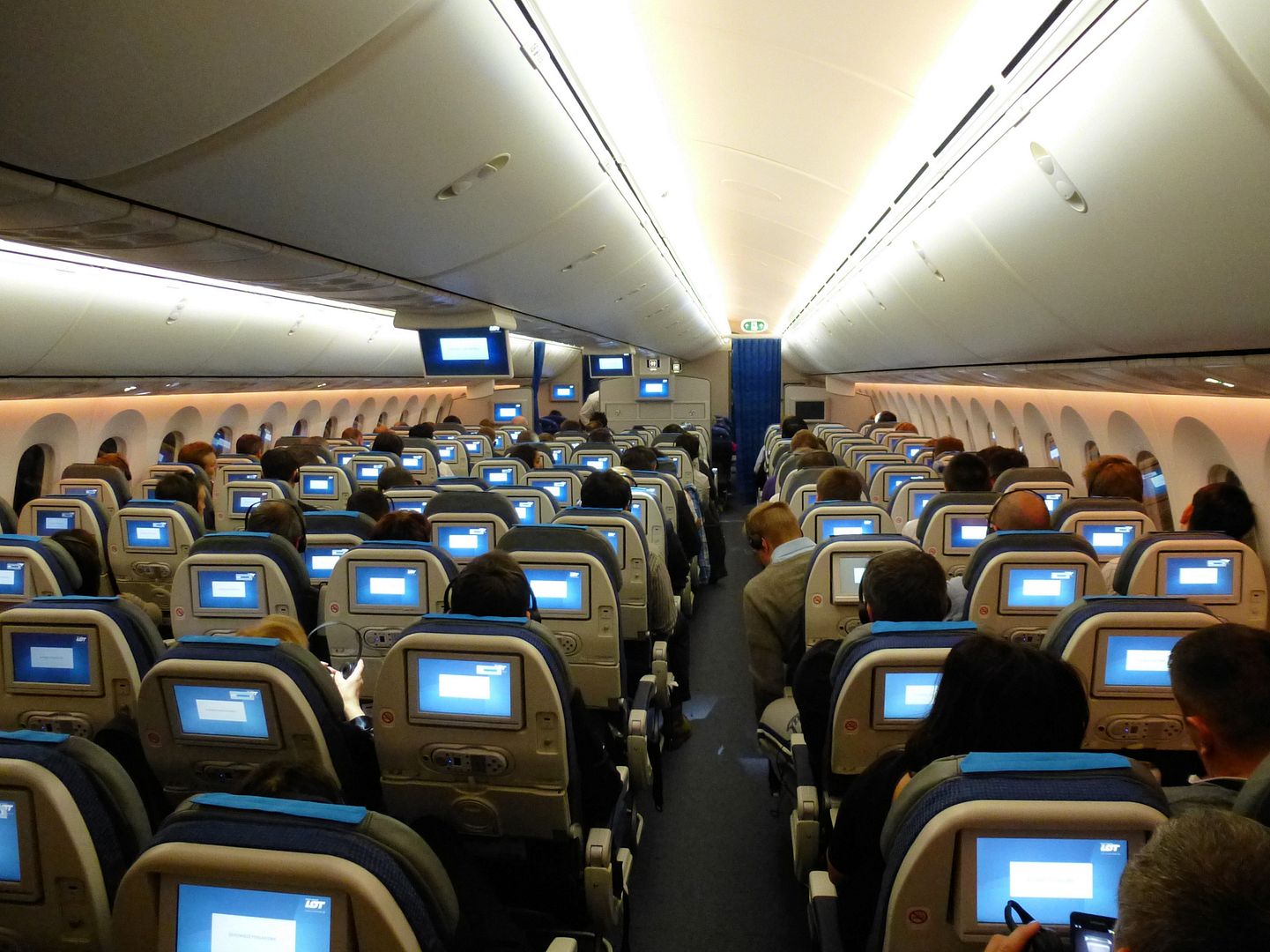 Unfortunately, my first flight on the Dreamliner was slowly nearing its end: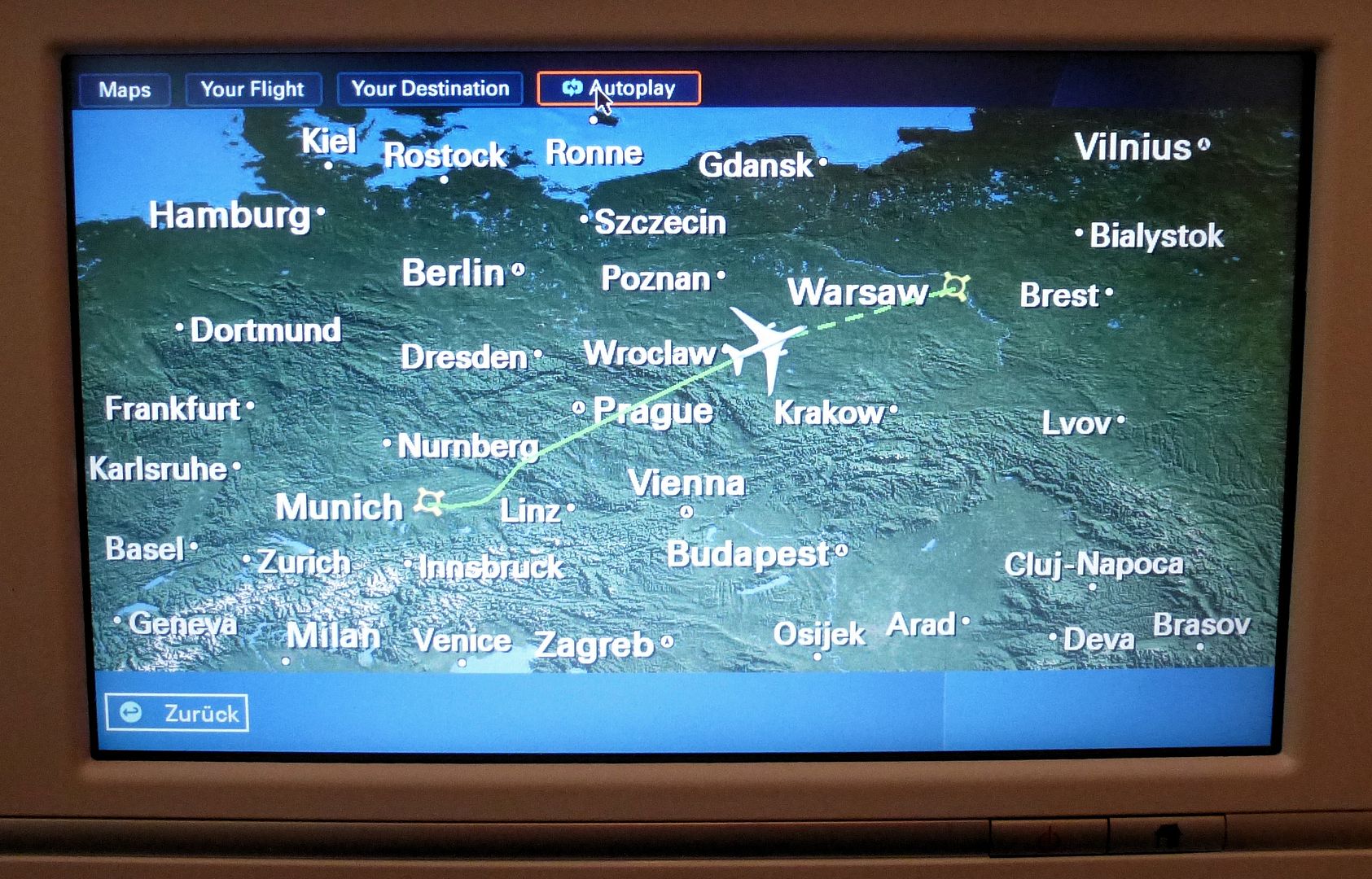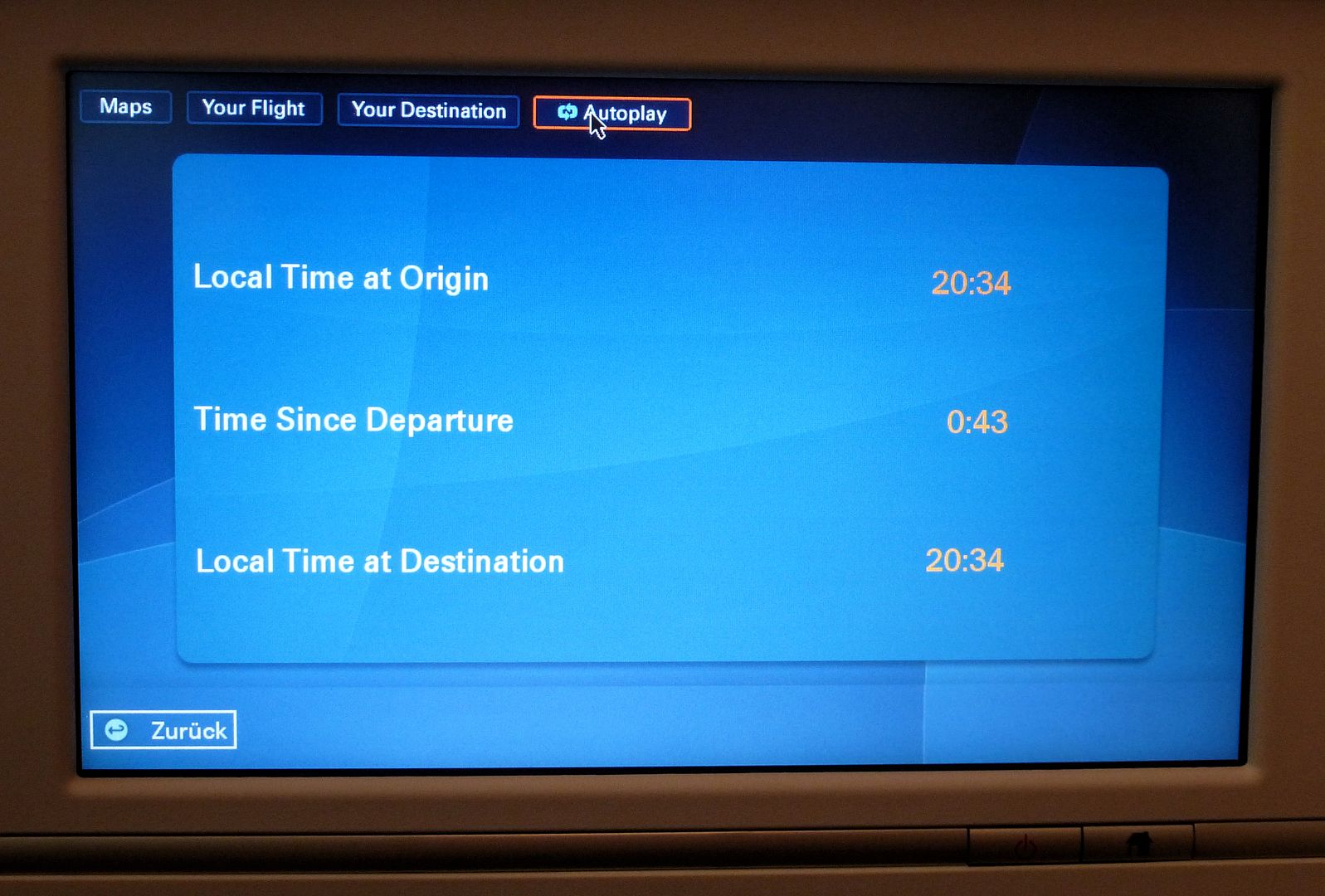 The IFE system was switched off about 10 minutes before landing and this nice Dreamliner image was appearing on all PTVs:
At least I could still follow the flight path on the overhead screens. It's too bad that there aren't any camera views available on LOT's 787.
I couldn't see the wing in the darkness, but it was distinctively perceptible and audible whenever air brakes were deployed during descent. We touched down roughly - and in addition to thrust reversers, brakes were used heavily. No doubt, everybody on the plane must have realized that these new brakes are working very effectively!
During disembarking, I asked a flight attendant if I could take pictures in the other cabins and she kindly agreed.
"Yes, of course!"
, she replied. There are 21 seats in the
Premium Club
cabin - those seats are 19.7 inches wide and can recline 132 degrees: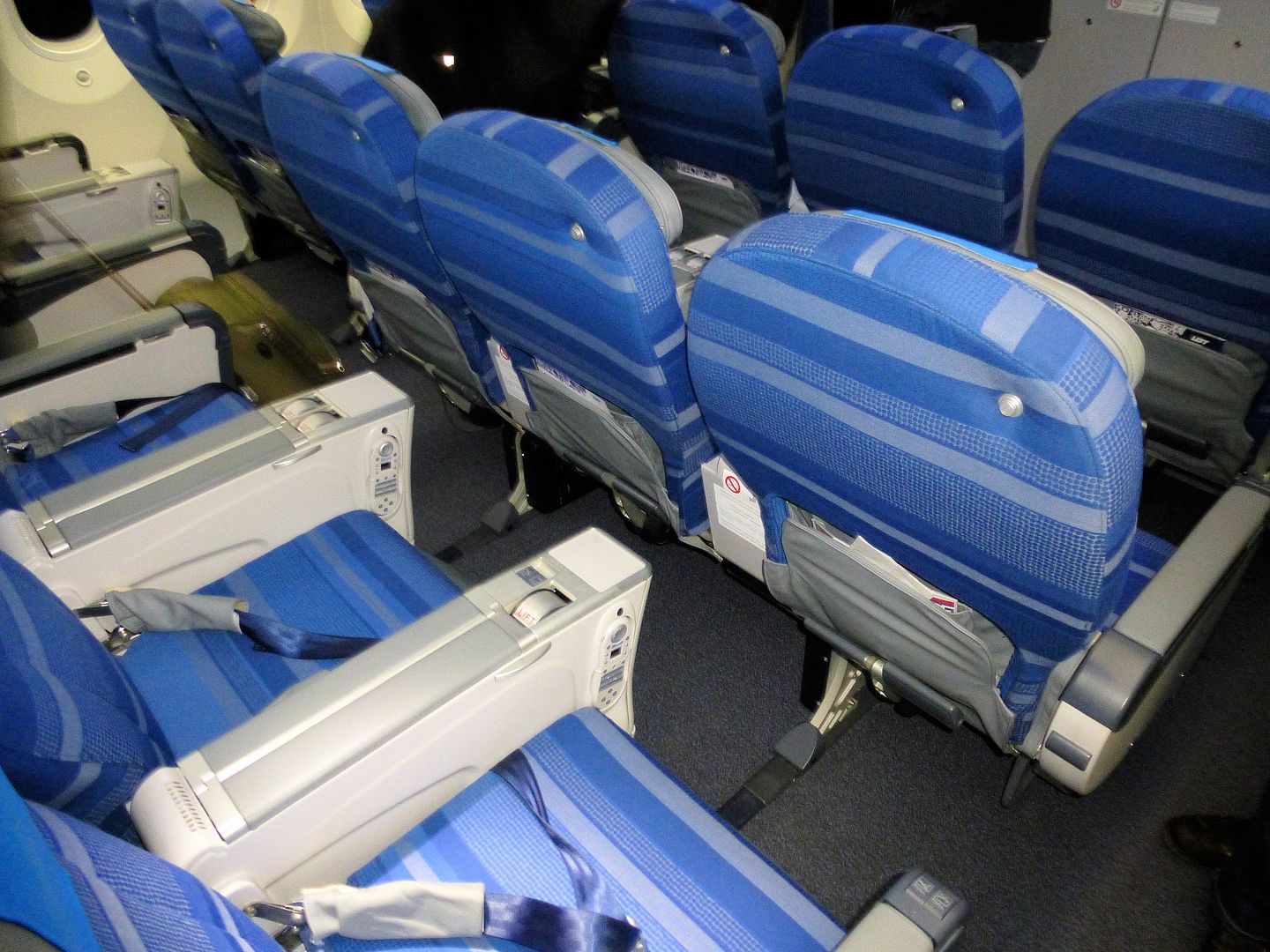 Let's have a look into the Business Class cabin: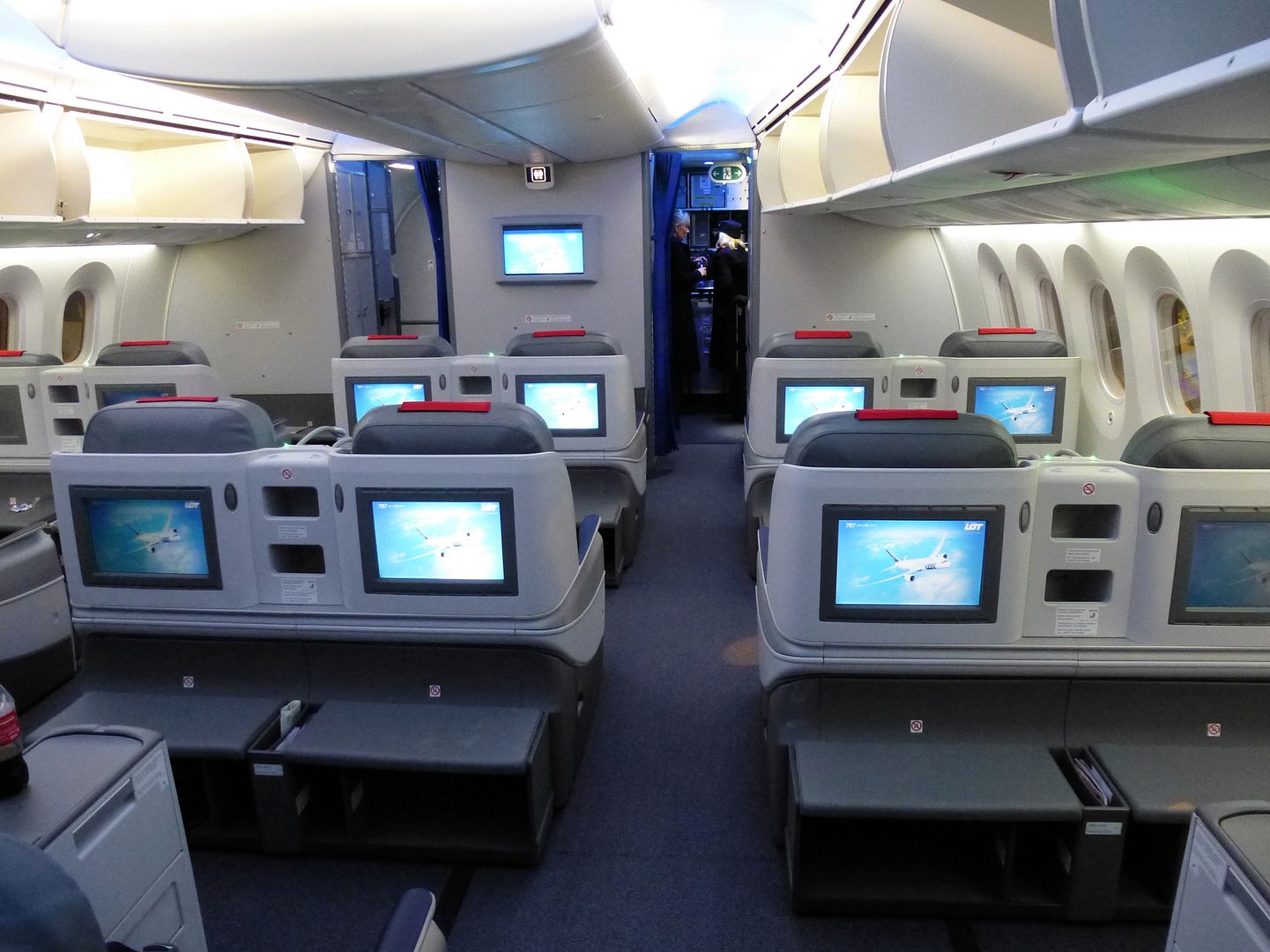 The 18 lie-flat
Elite Club
seats are 21.2 inches wide and 74.8 inches long (190cm):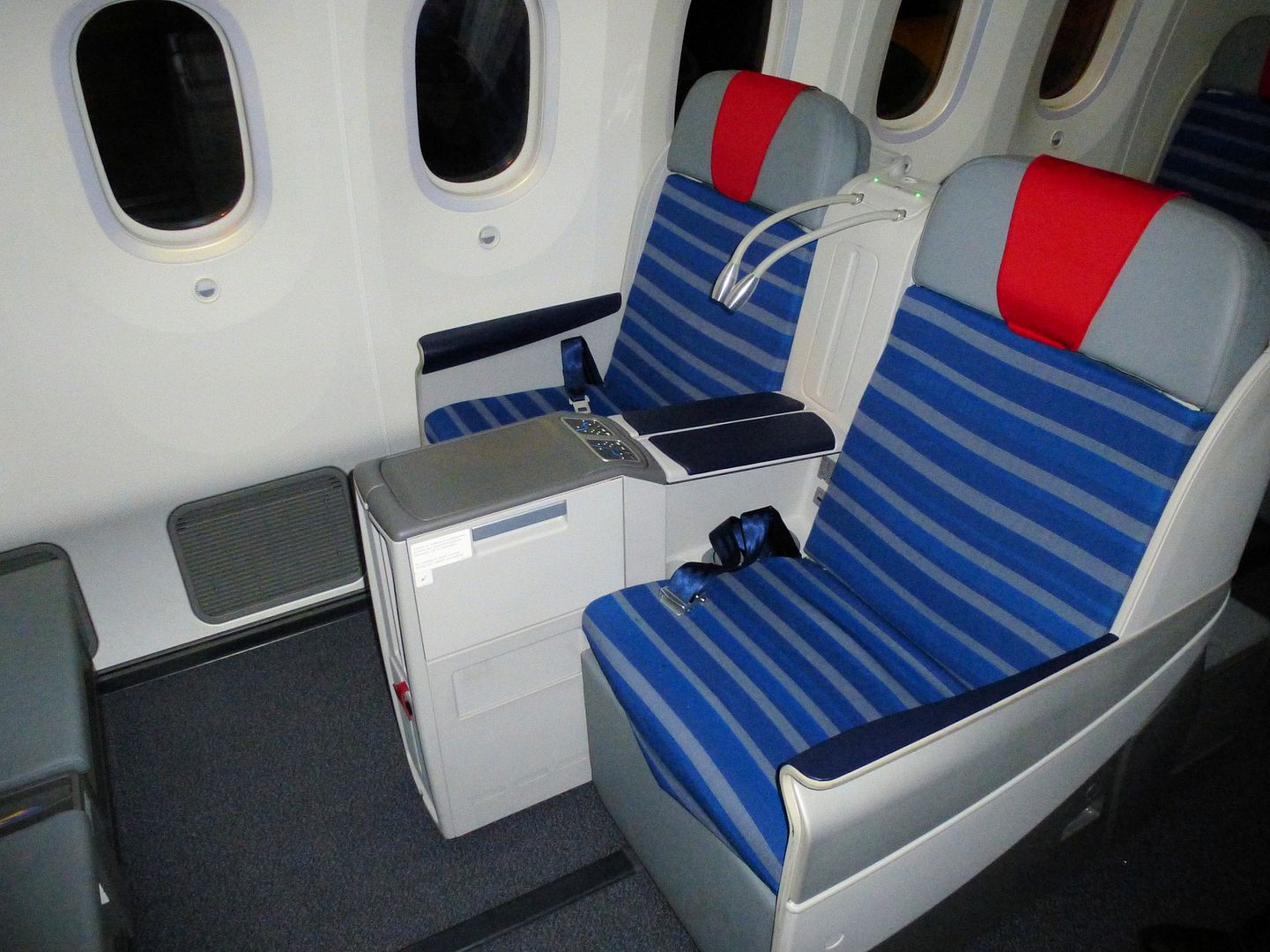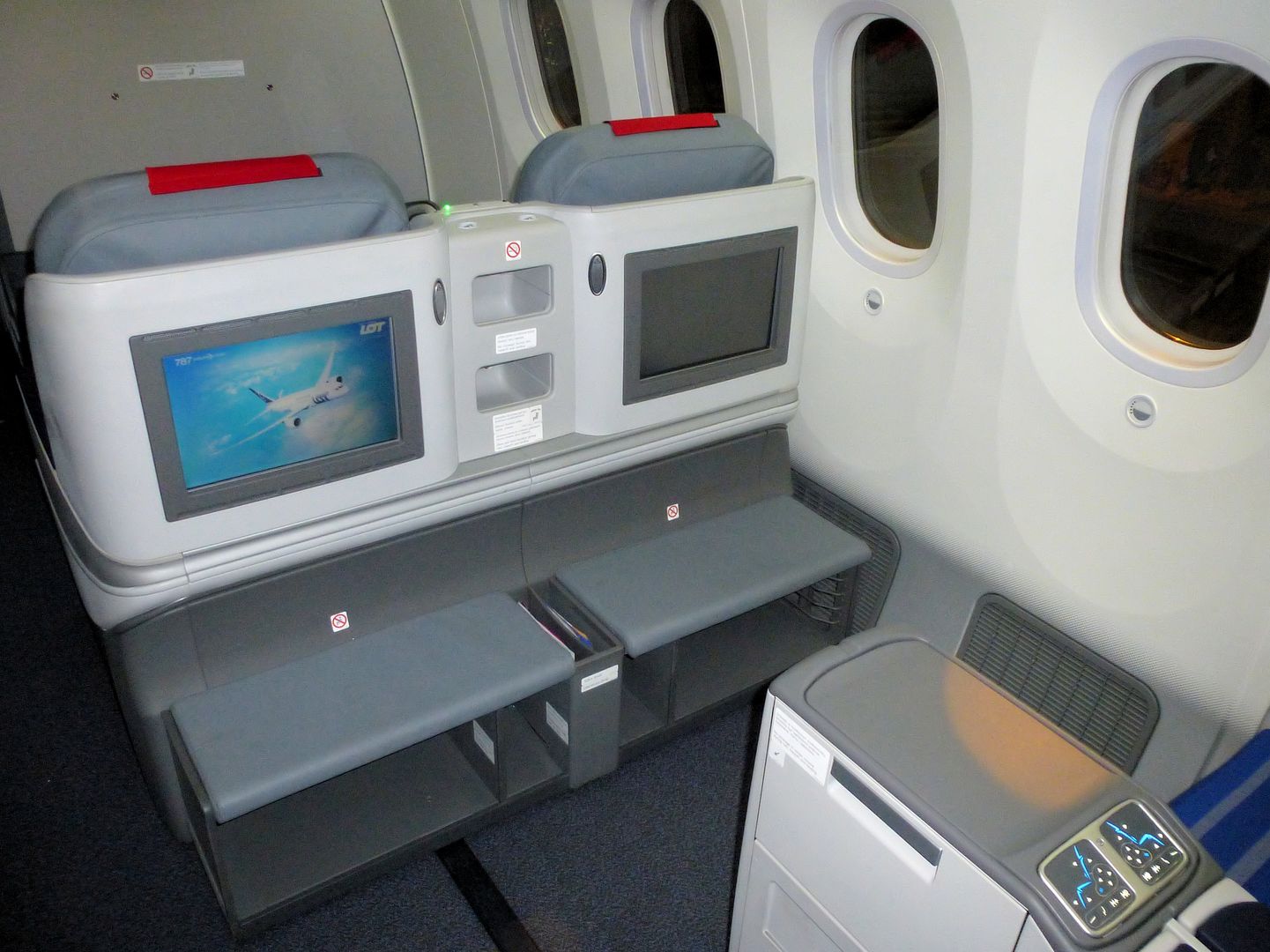 If you want to find out more about the different cabin products, just have a look at the Dreamliner section on the airline's website:
http://dreamliner.lot.com/#/EN/Open
Then I asked a captain standing near the main entry door if I could also take pictures on the flight deck and he just nodded. I had to wait in queue, because some other passengers were still making a visit there.
"Next one!"
, another waiting German passenger shouted after a while and we could finally proceed. The pilot in command, a very friendly and cheerful man, was still sitting in the left seat:
"It's a beautiful plane!"
, I said and one of the three captains replied:
"Oh yes, we also love it so much!"
What a great office, would you agree?
Then the pilot in command asked me to take the right seat and he took a picture of me. Great!
Before finally leaving the aircraft, I took a picture of the crew rest entry:
The Dreamliner's nose still needs to grow on me...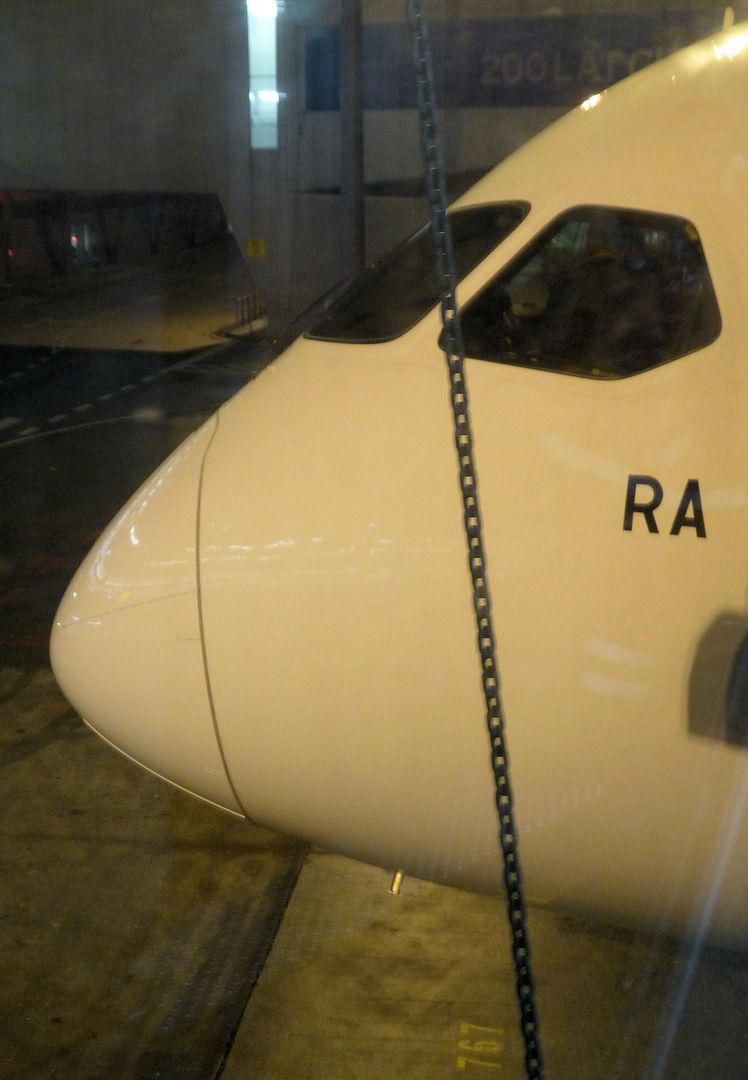 After leaving the terminal building, we went to the
Courtyard Marriott Warsaw Airport
, located just across the street. Nice lobby...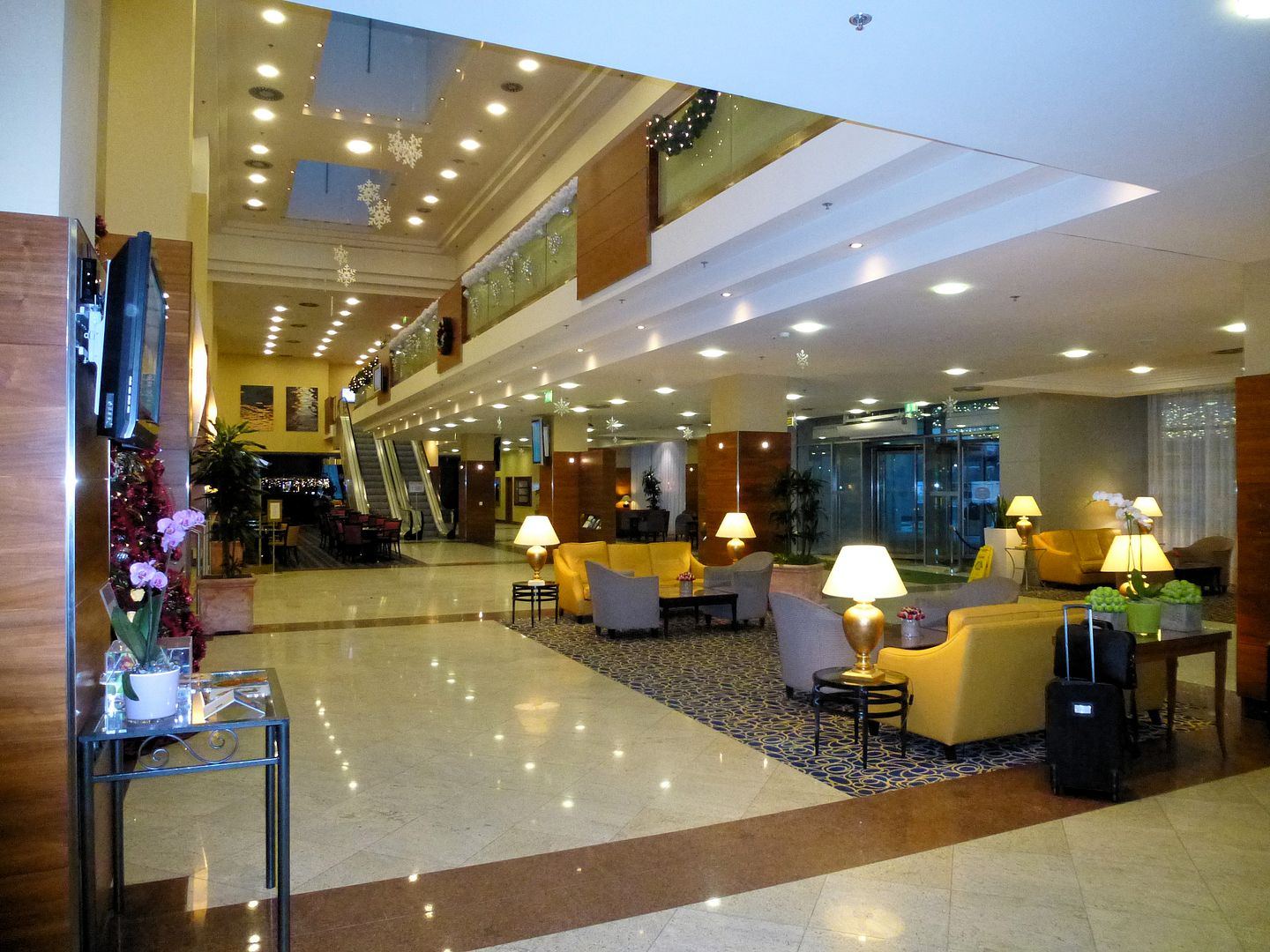 ...and a nice Christmas tree: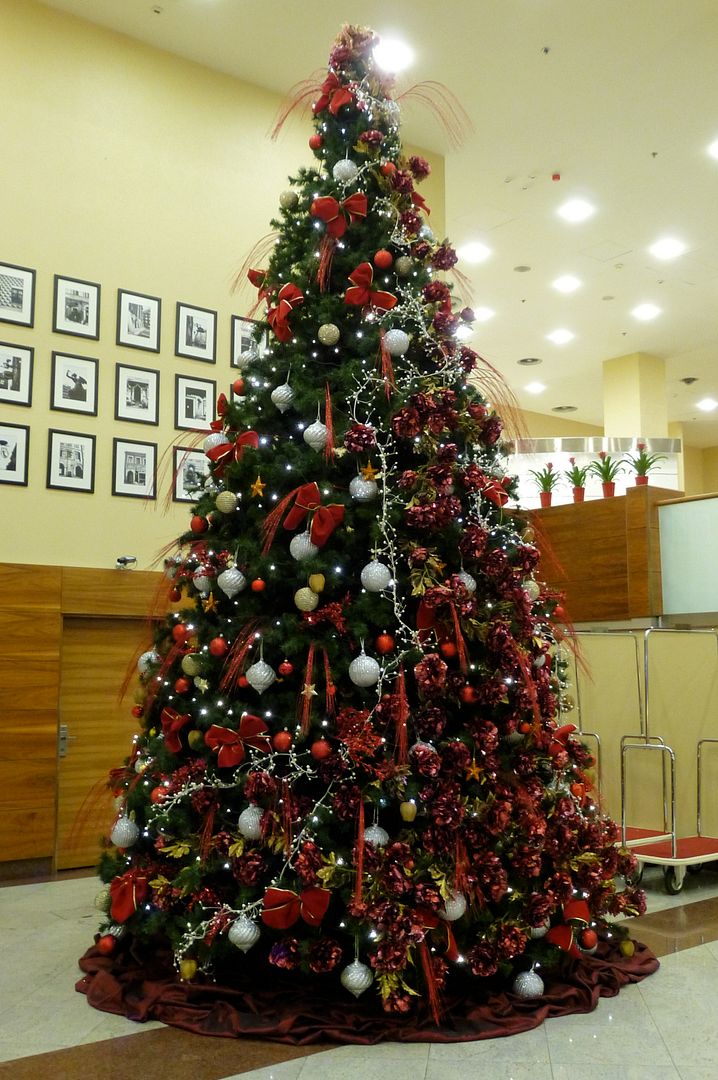 I can only praise the friendly receptionist - and the comfortable room gave no cause for criticism either: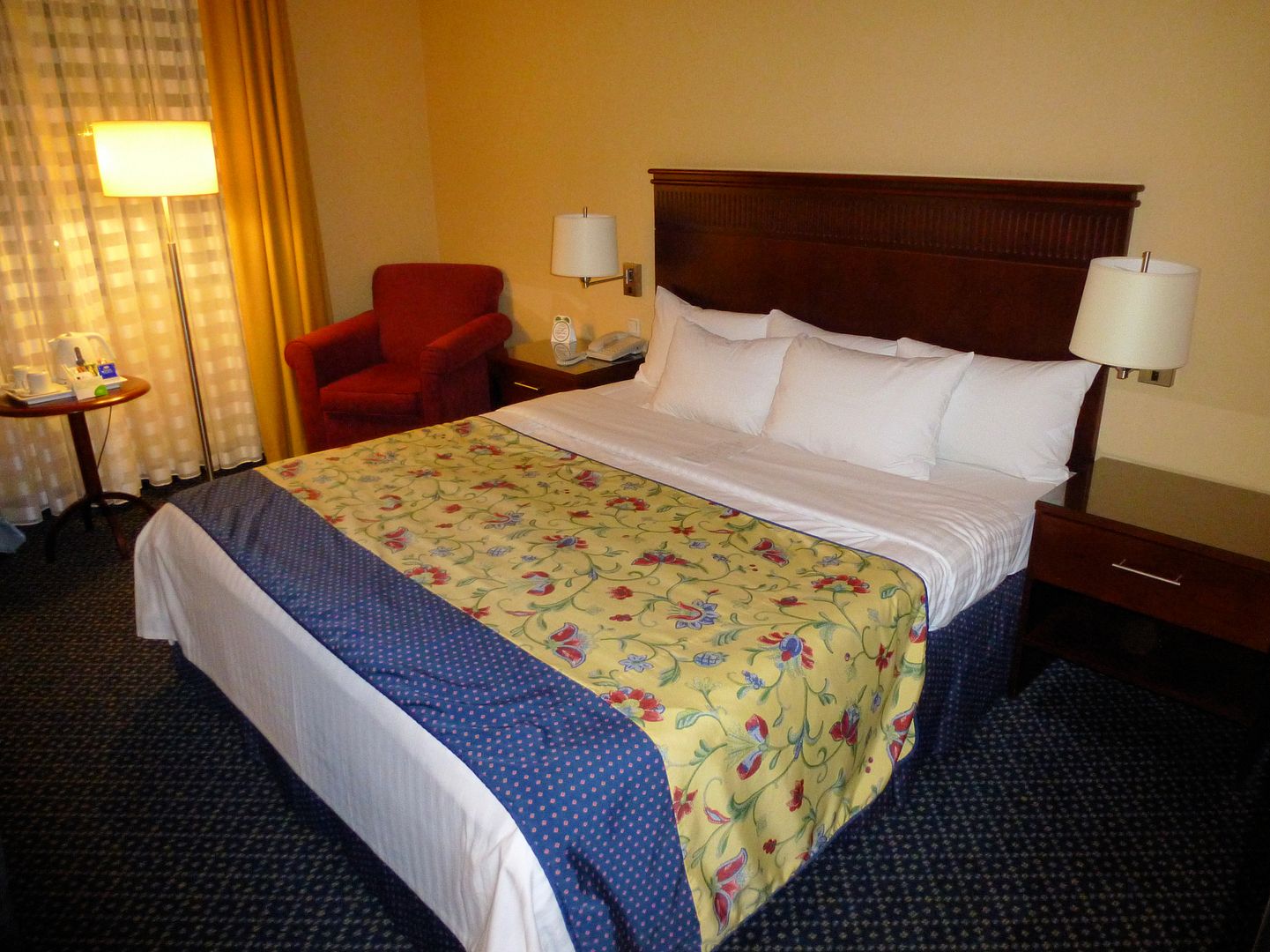 [Edited 2012-12-16 10:47:31]