Introduction
During my recent mission to catch the LAN A340:
Catching The LAN A340: FRA-MAD-FRA-AMS
(by
adamspotter
Oct 23 2012 in Trip Reports) I still had a one-way AMS-FRA fixed for the 20th of October, so I started looking for flights from FRA. I decided to look for fares to CDG first, as I hadn't been there in a while. I immediately found a dirt cheap FRA-CDG-FRA-AMS fare on LH and booked it, spending the night at CDG.
With this trip booked all I needed now was to look for an hotel. After a bit of searching I settled with the IBIS CDG Airport.
Map
The map for this weekend trip, thanks to the Great Circle Mapper:
Saturday October 20
Getting To AMS
Like always this report will start in the west side of Amsterdam where I take a 5-10 minute train ride down to the airport. With the first flight of the weekend not leaving until 13:30 I finally got the opportunity to sleep in after a busy week at work. The alarm clock went off at 11:00 and after getting my usual morning rituals done I was all ready to go at 11:50. A 10 minute walk followed to Amsterdam Lelylaan train station where I took the 12:07 train to the airport.
Check-In
After a bit of walking around the airport I arrived at my designated check-in area at 12:30. I had checked in online the night before and all I needed to do know was print my BPs. I approached one of the many LH SSKs, swapped my FFC and the machine successfully spit out my 2 BPs for the day.
Next stop was security, which was a breeze and I was through within 5 minutes without any problems.
With about half an hour to go before boarding time (13:00) I decided to walk around and see if there was any "special" traffic outside. Not much to see today at this hour except for this KLM EMB wearing its beautiful SkyTeam livery: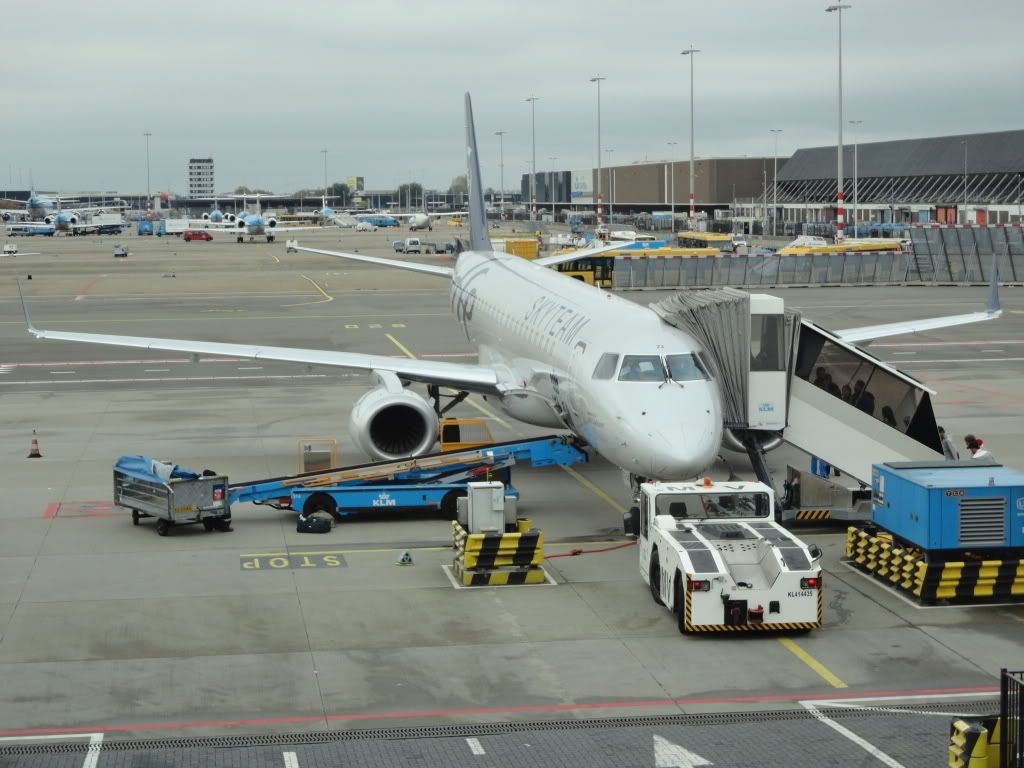 Once arriving at my assigned gate (B31), the aircraft was already there. D-AILR will be doing the honors on this leg. A 15 year old A319 delivered to Lufthansa on 19/09/1997: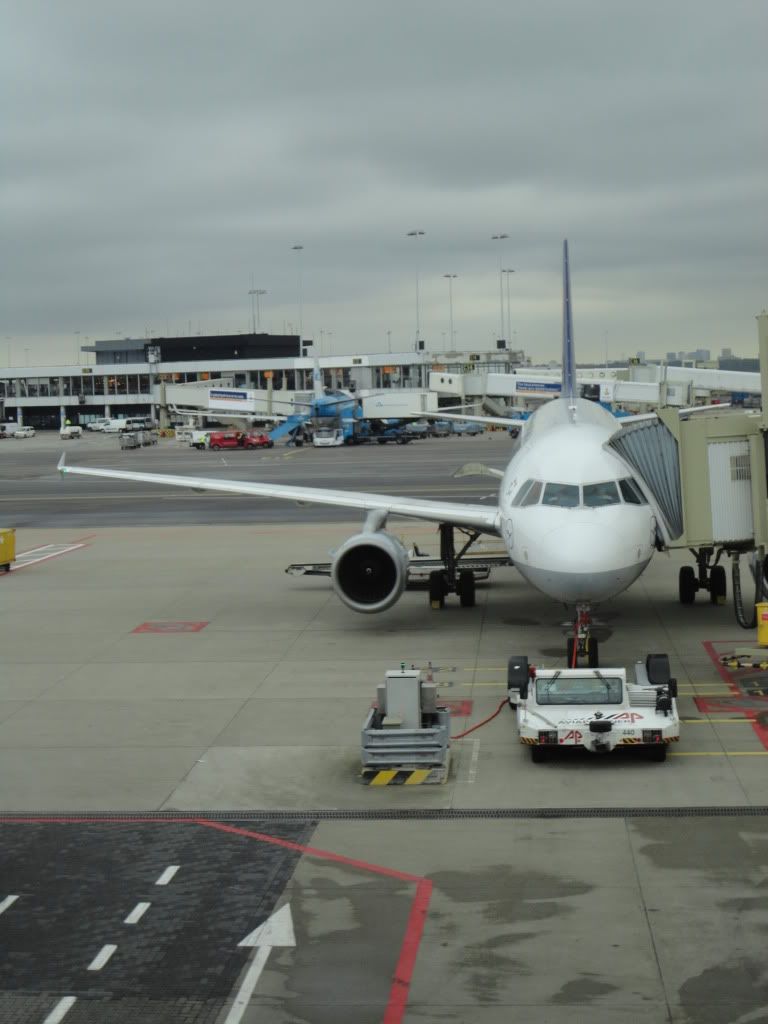 For the remainder of the time, I took a seat and waited for boarding to begin.
Boarding
BP for this flight: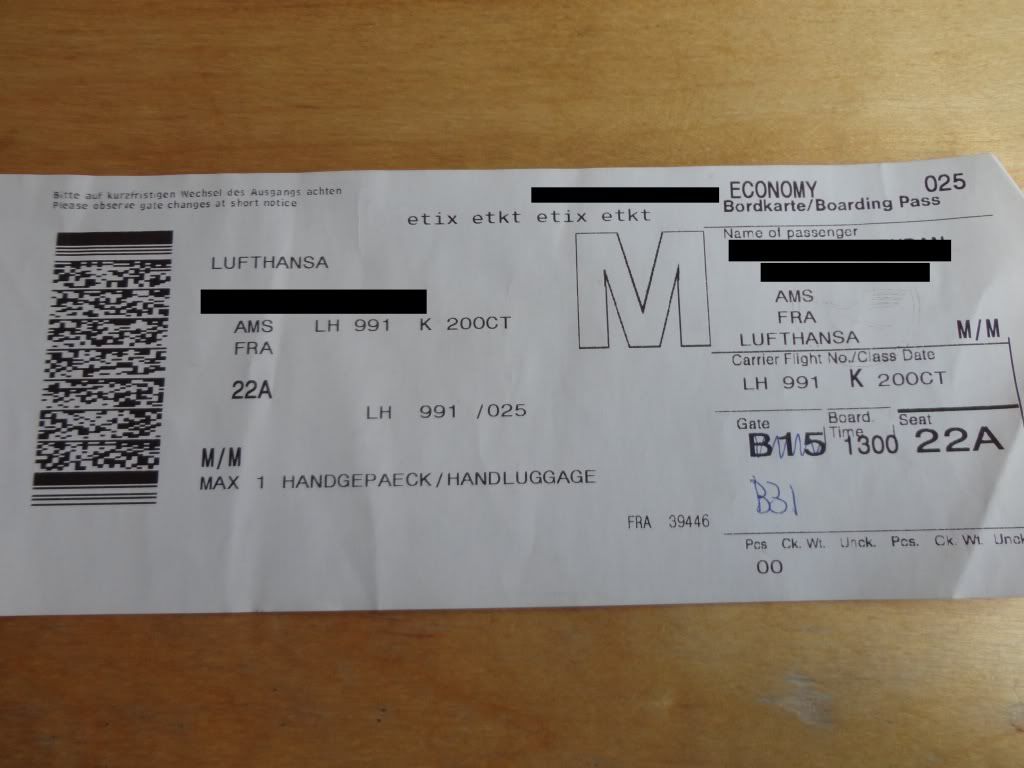 Boarding began 15 minutes late, at 13:15. The usual scrum to the gate followed so I decided to sit back and wait for the crowd to go through. When there was barely anybody left in line I decided to join it. The gate agent scanned my BP with a smile and wished me a pleasant flight. After thanking her I headed into the jetway.
On Board
20/10/2012
AMS-FRA
LH991 // 22A
A319-114 Lufthansa // D-AILR
13:32-14:36
I entered the aircraft as one of the last passengers where I was greeted by a female FA in a friendly manner. Flight crew was all female except for the FO. Can't say much about the 3 FAs as this was a short flight but they got their jobs done with lots of smiles.
I proceeded towards the back of the plane and to my assigned seat 22A. Flight load was full at 100%, but I luckily enough had no trouble finding a spot for my carry-on in the overhead bins.
While getting settled in the "boarding completed" was announced and the doors were closed at 13:30. The Purser then came on the PA with the usual announcements followed by the female captain welcoming us on board and wishing us a pleasant flight. Announced flying time was a short 45 minutes.
While the safety demonstration was being performed we started pushback 2 minutes behind schedule: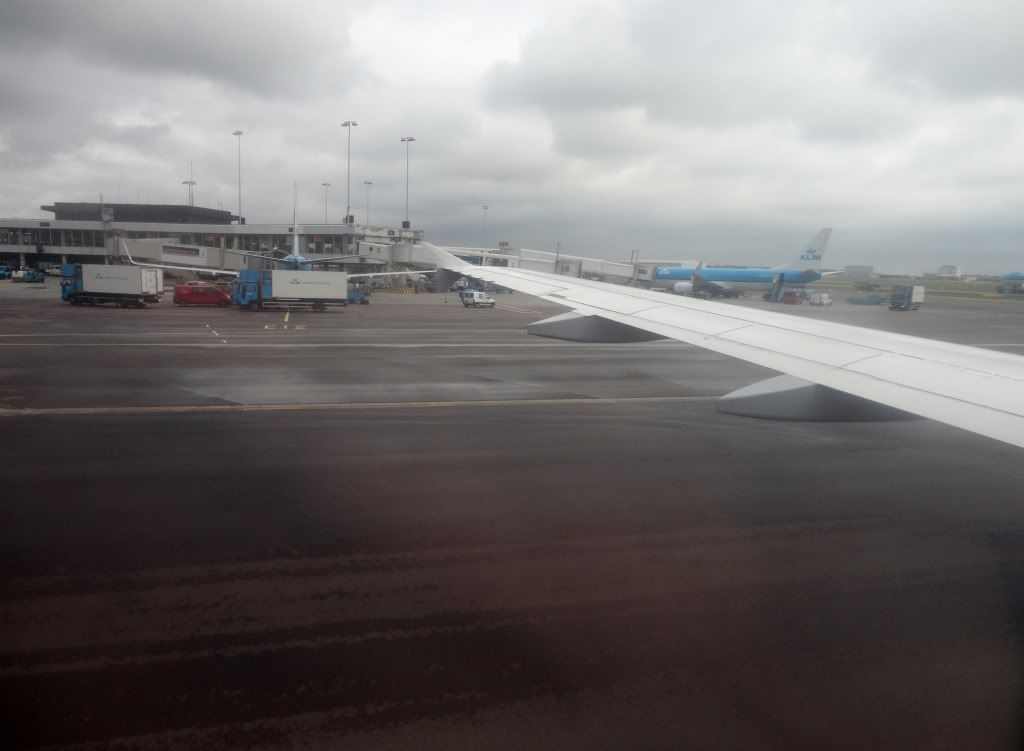 A short taxi followed to runway 24, also known as the Kaagbaan: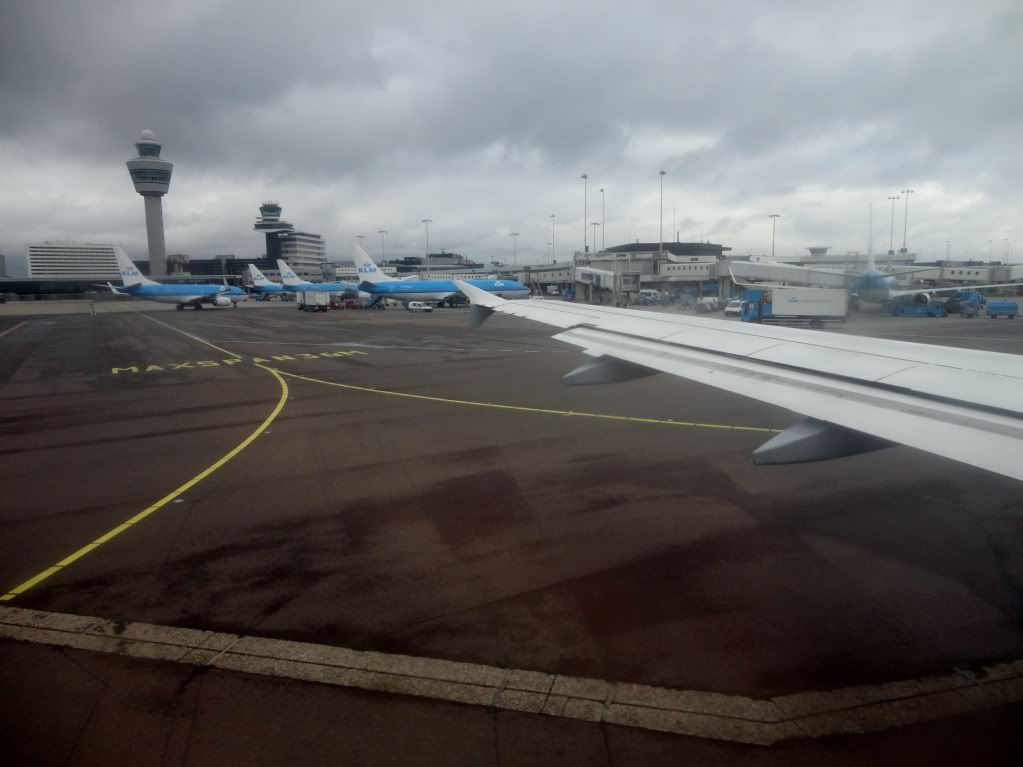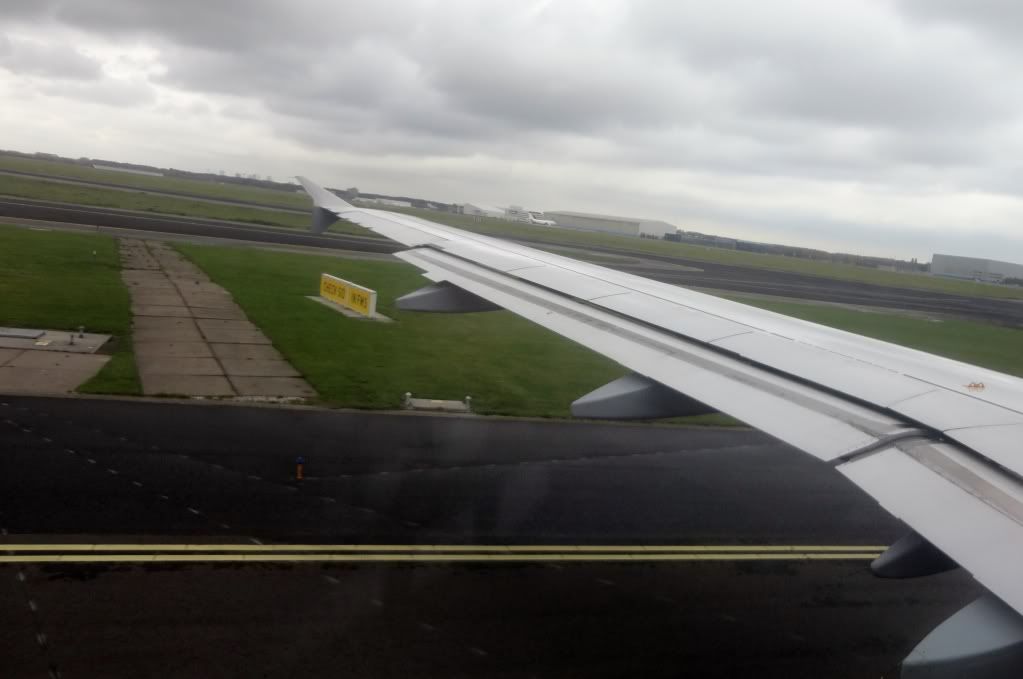 Take Off
After just a 2 minute taxi we rolled onto runway 24 and started take-off roll immediately: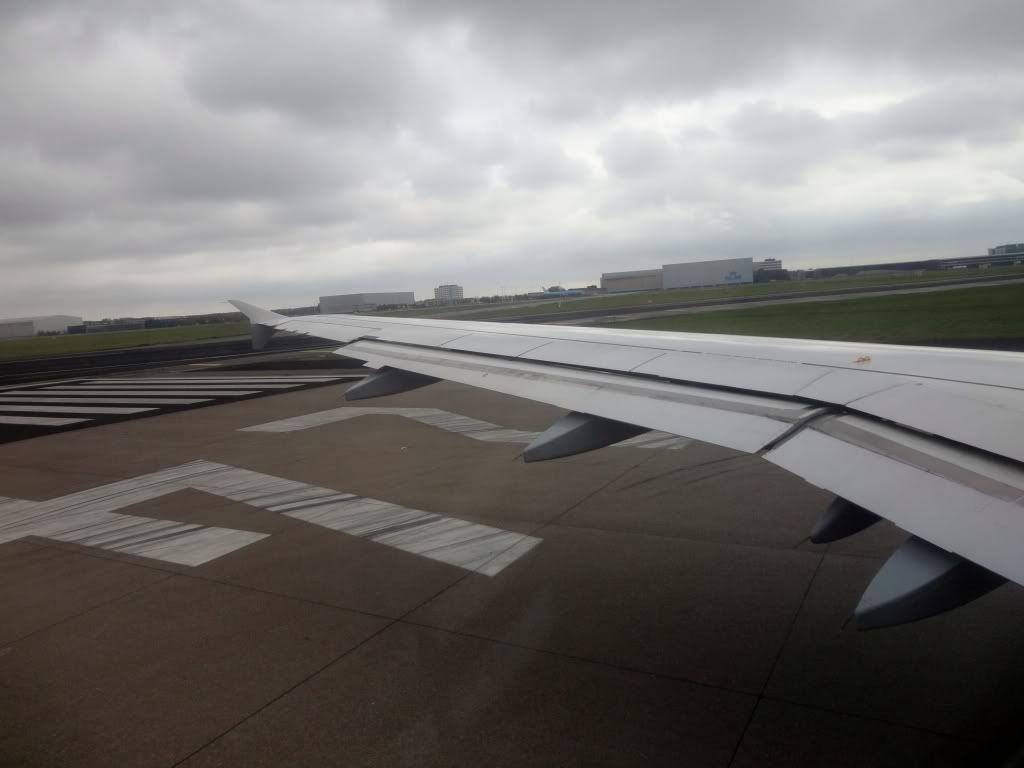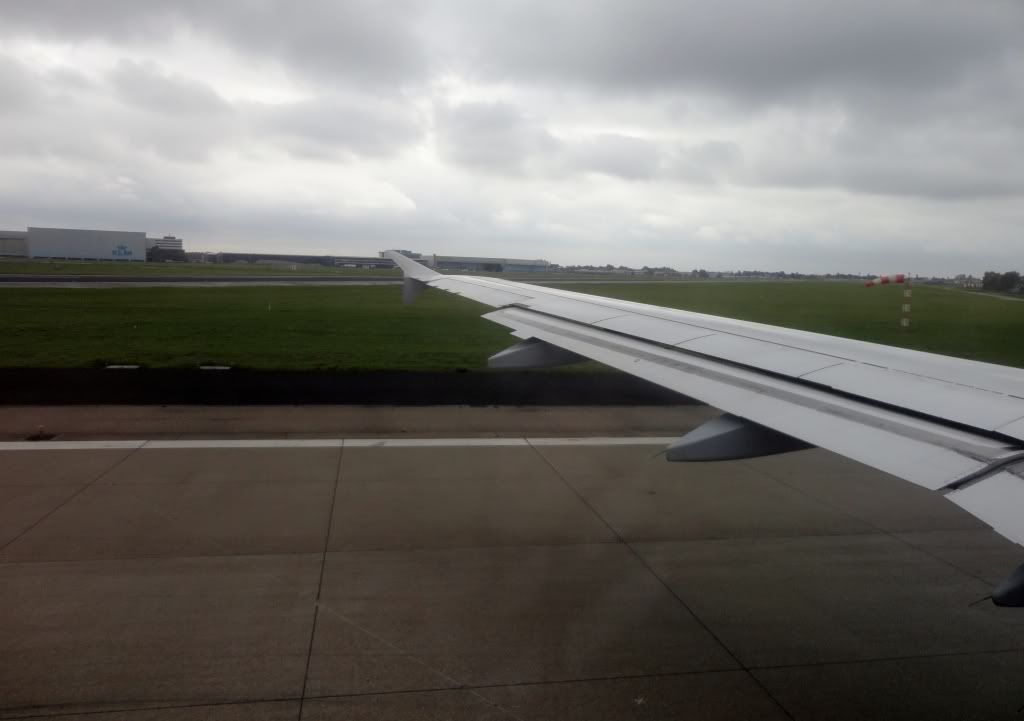 Rotate!: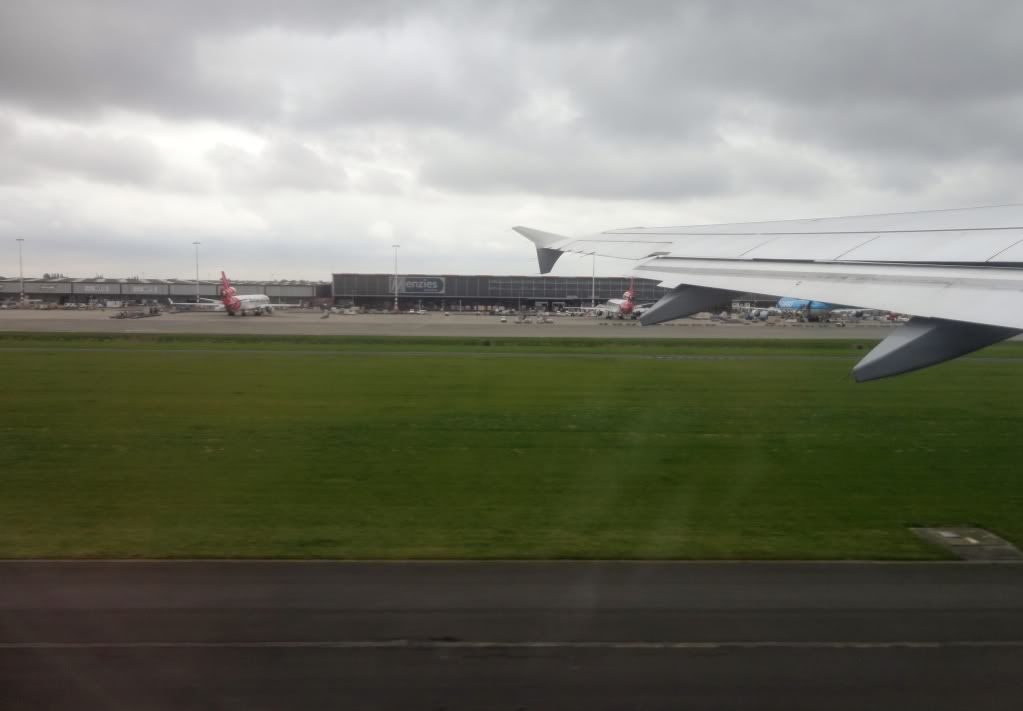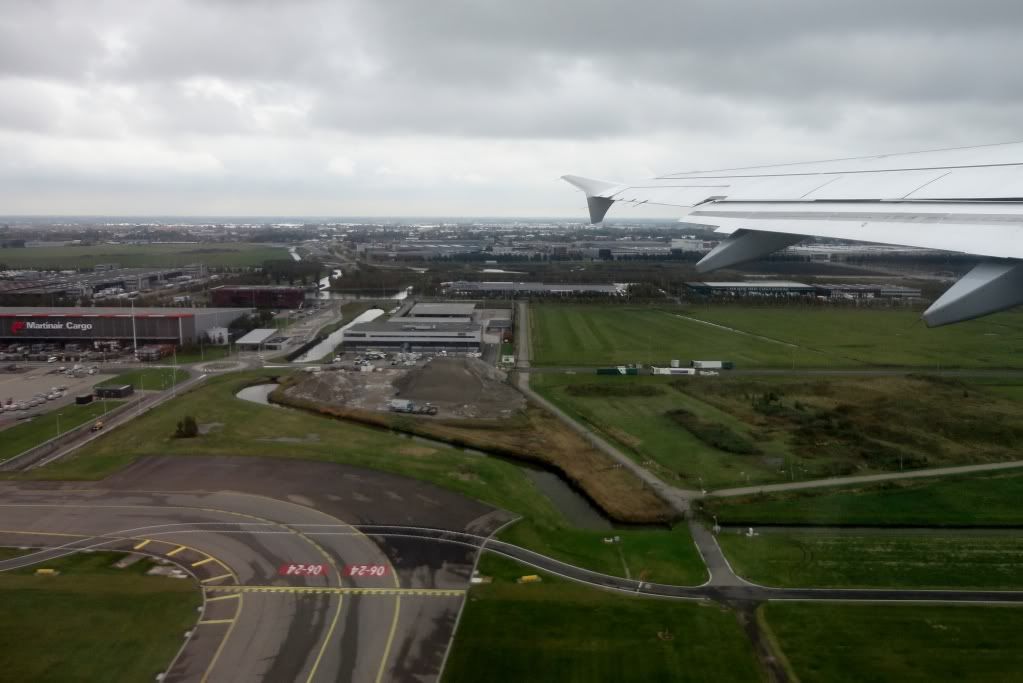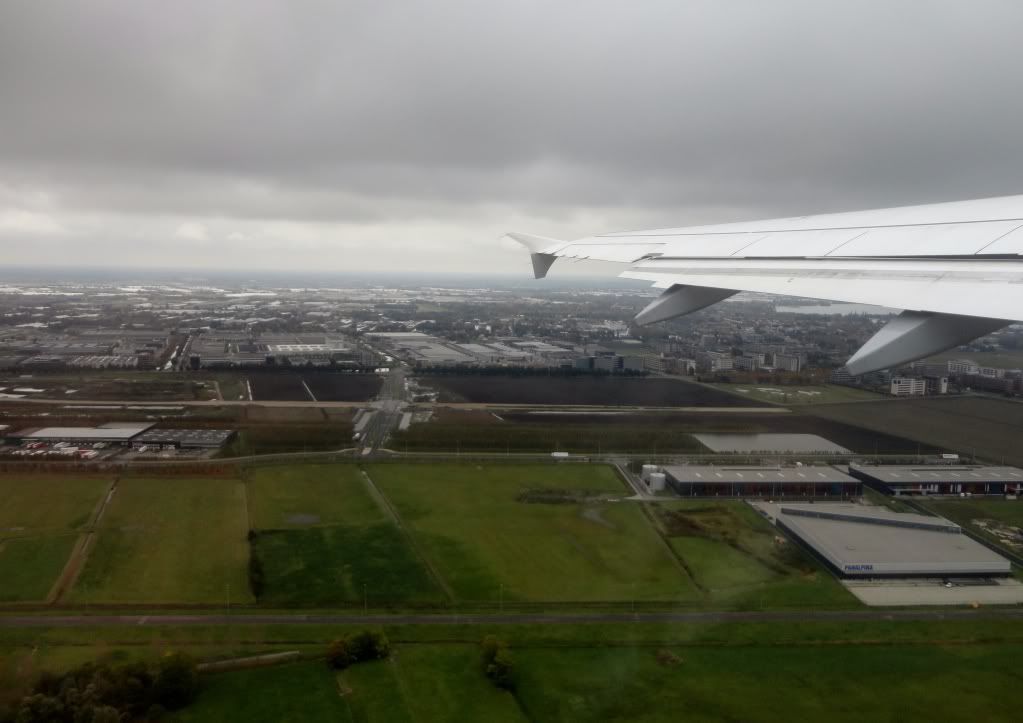 Through the clouds: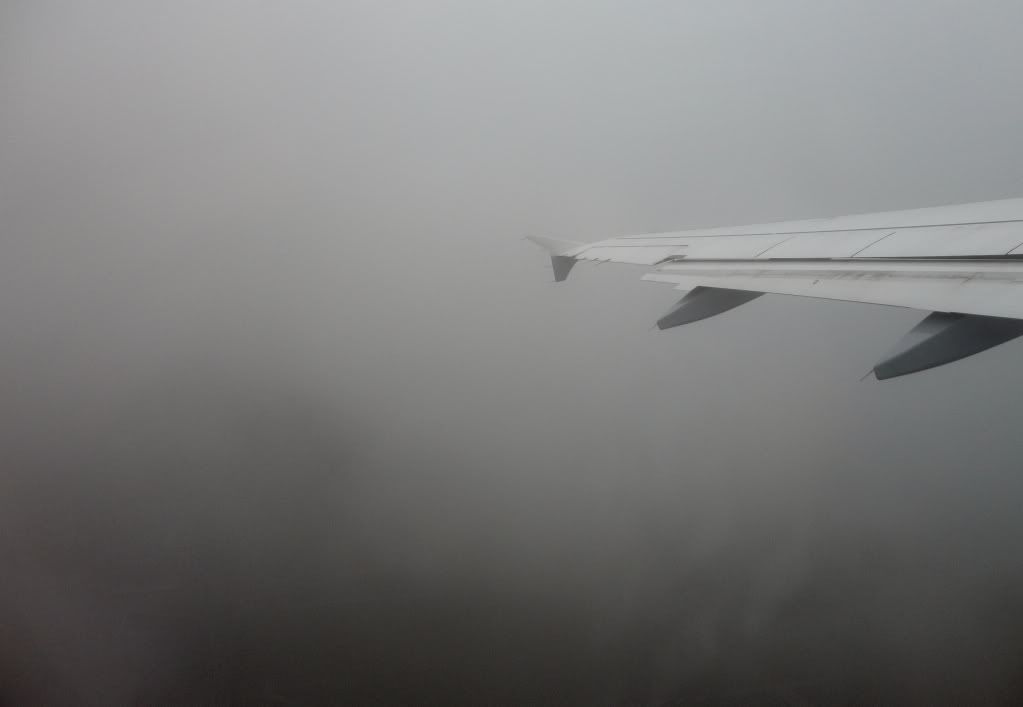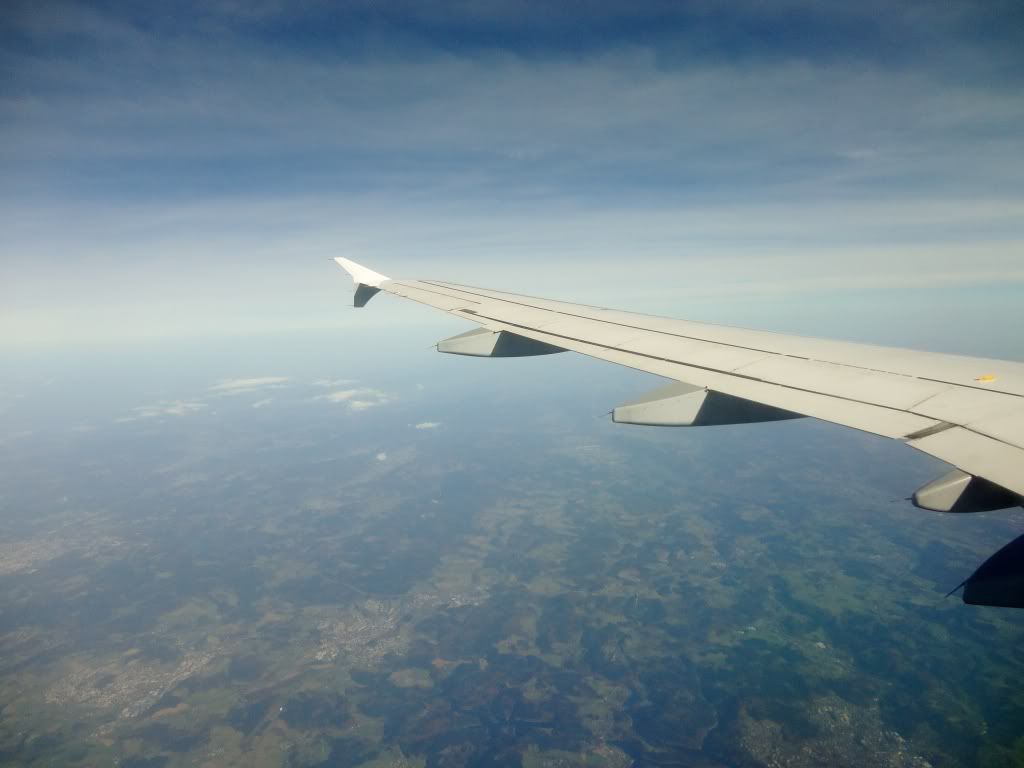 Once the seatbelt sign got switched off the crew quickly began their service. Snack on this flight consisted of the brown bread with a big slice of cheese in between, together with that I got a coke: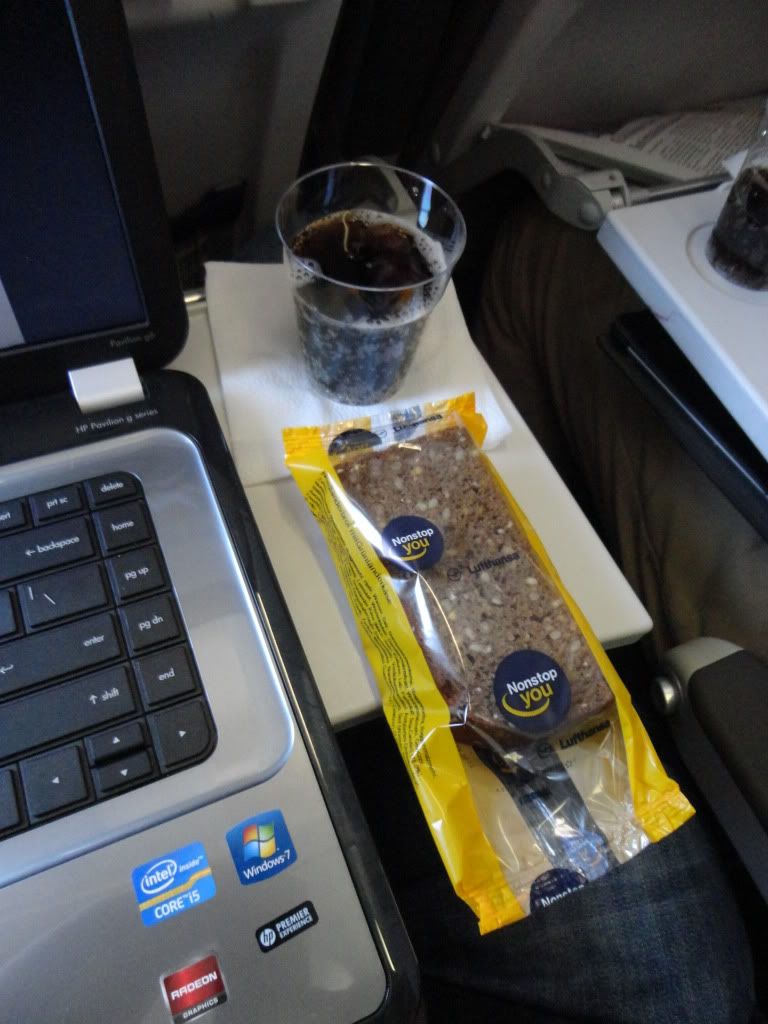 Legroom shot: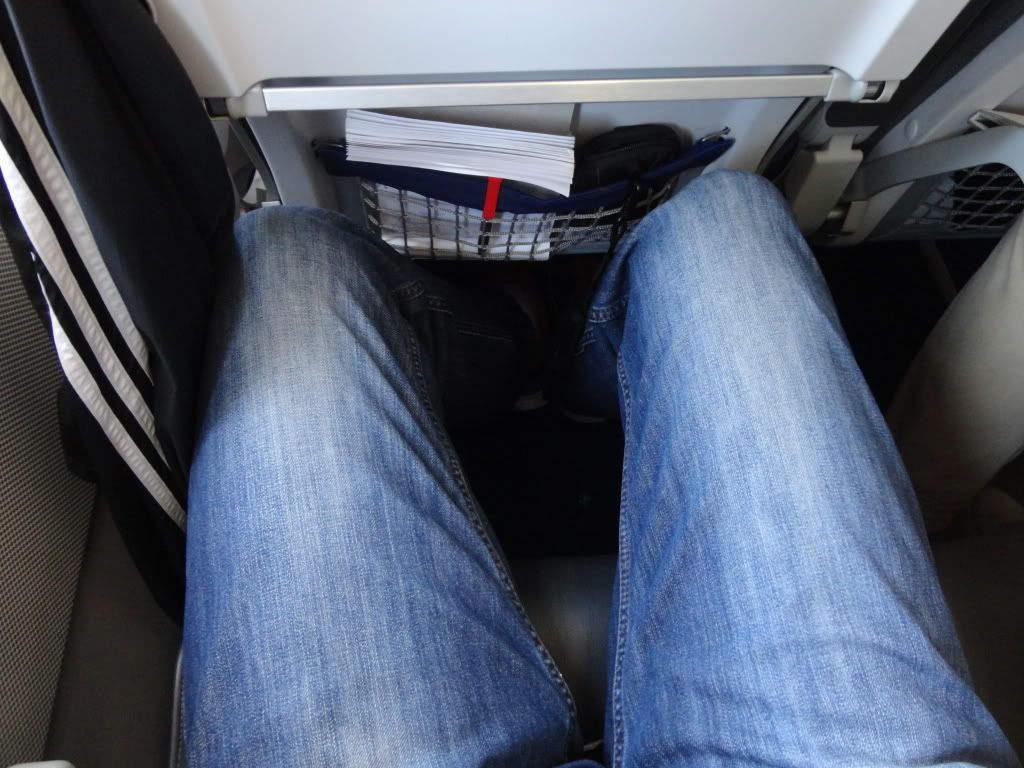 In no time the FO came on the PA announcing our descent towards FRA, giving a weather update and thanking us for choosing Lufthansa: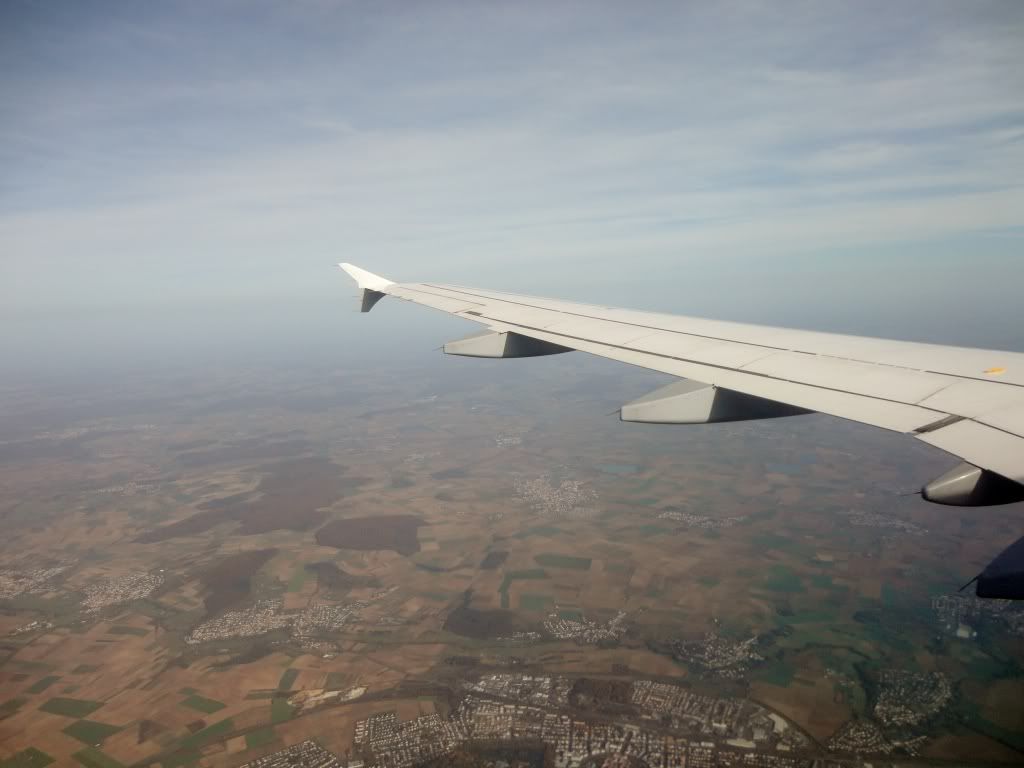 Landing
While the cabin was still being prepared for landing, we were on final approach for runway 25R: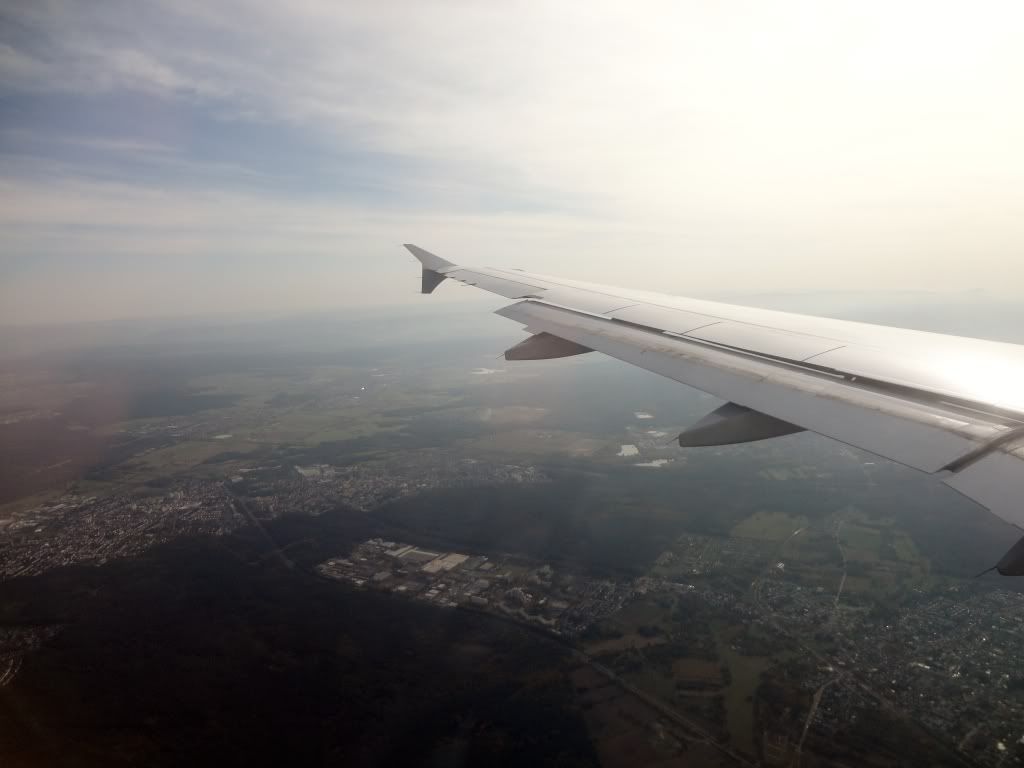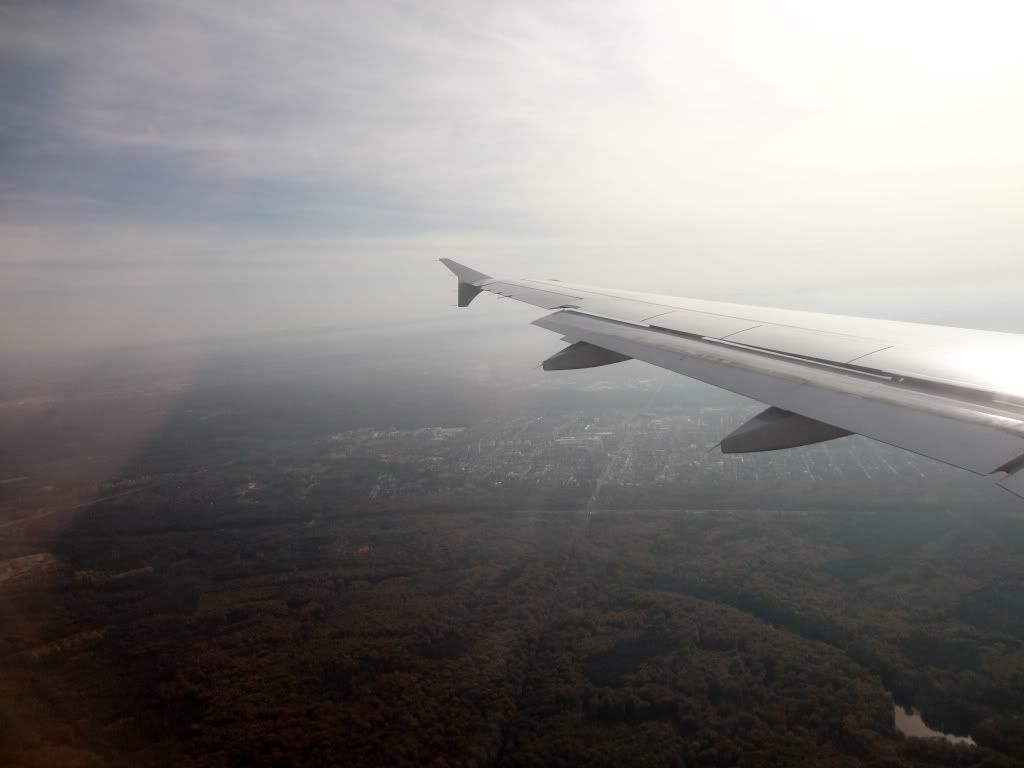 Landing on FRAs newest runway means you get a nice view of the terminals: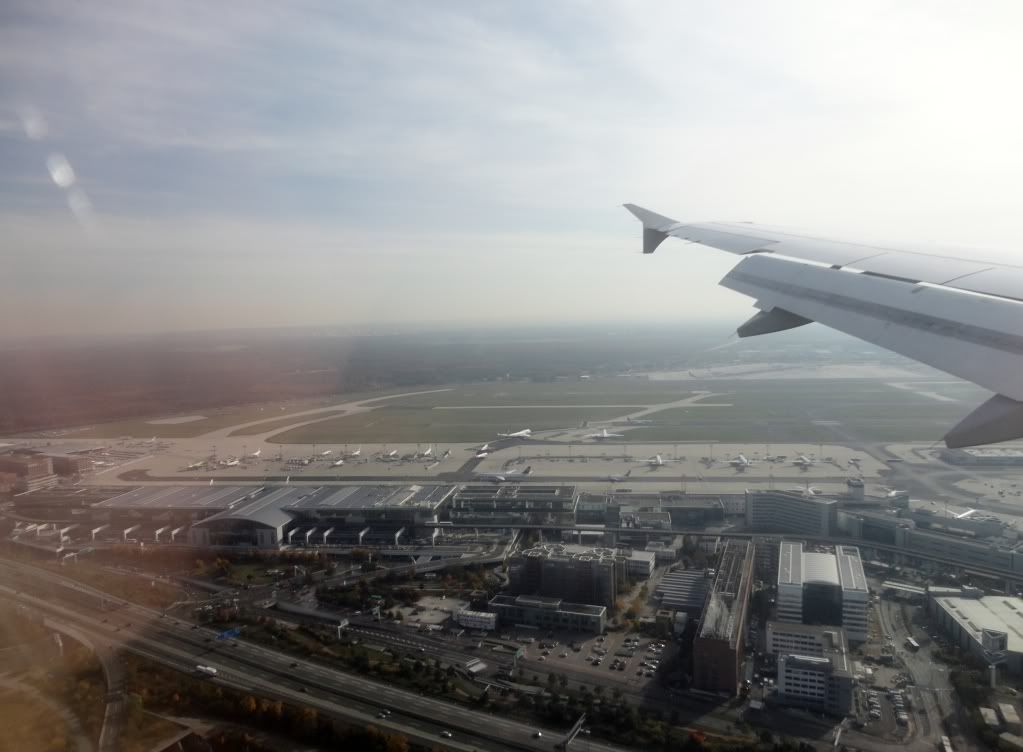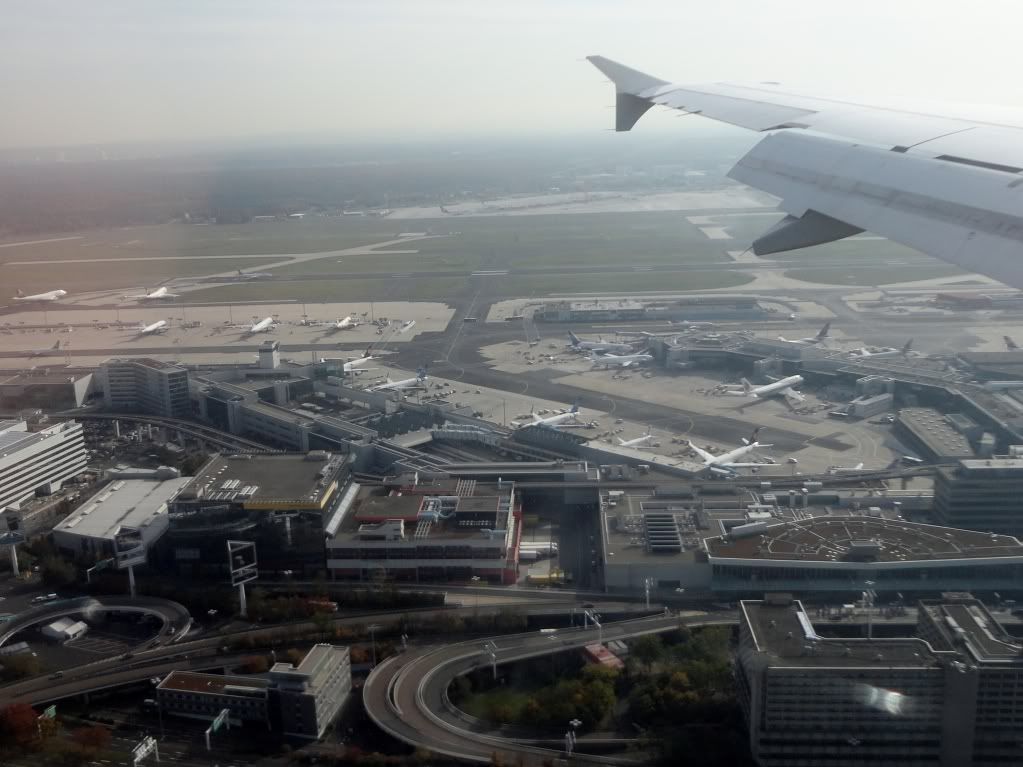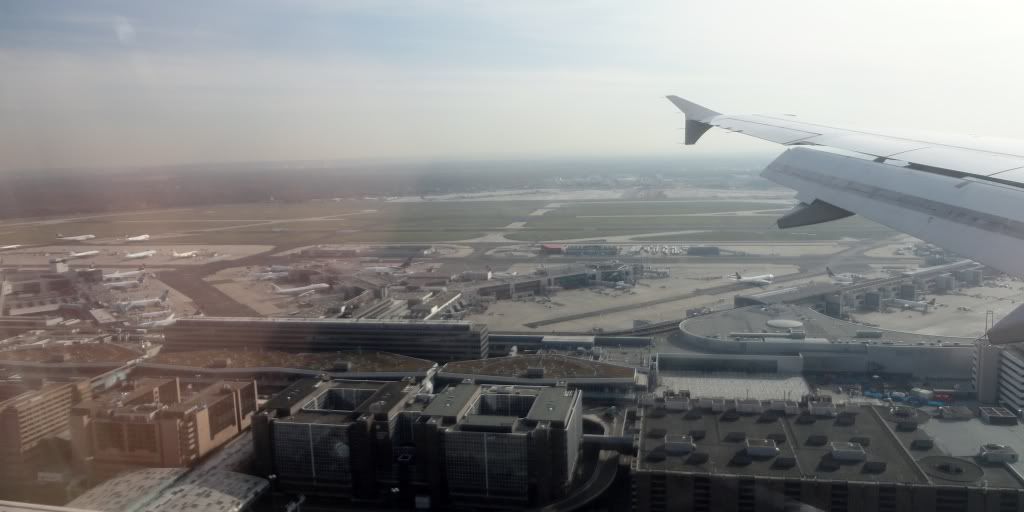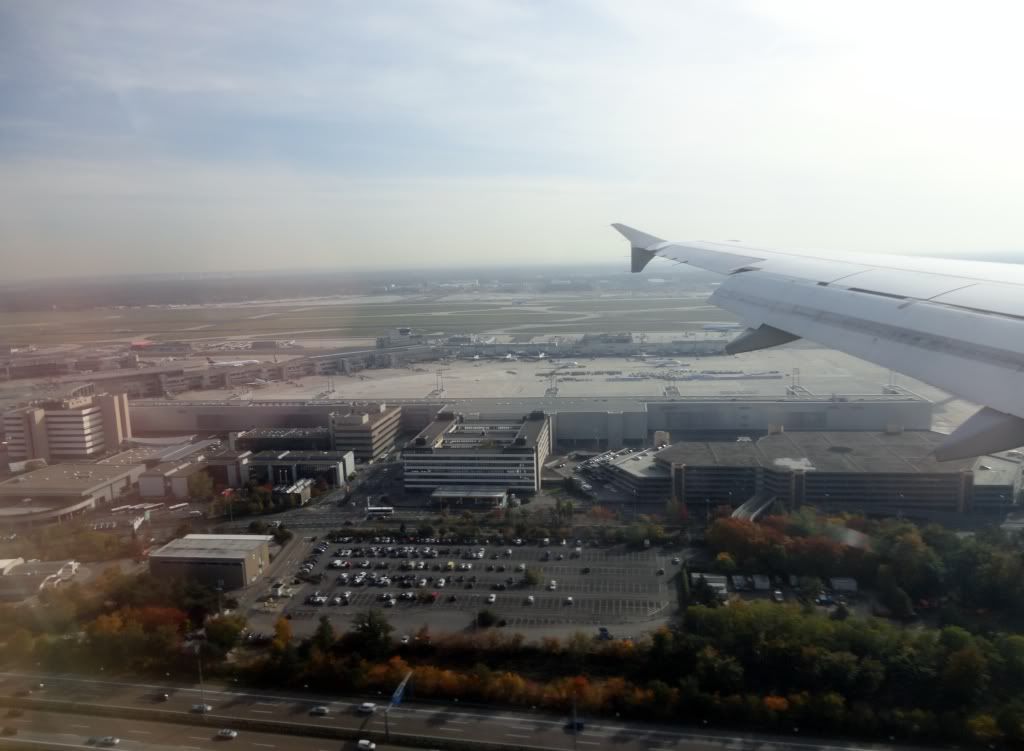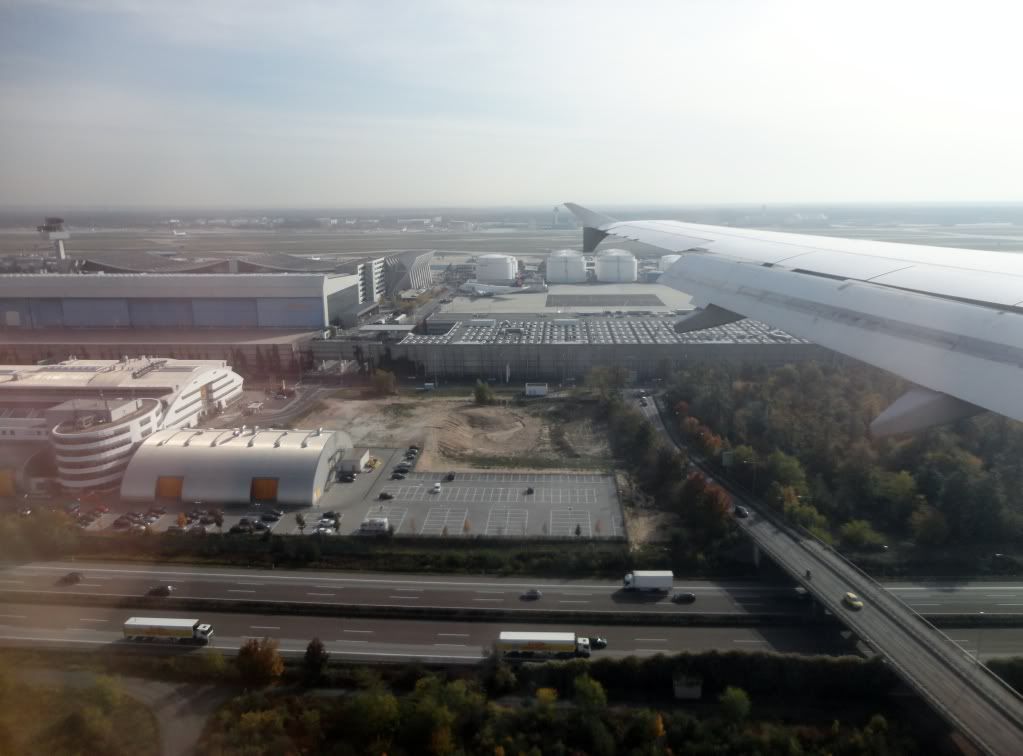 And touchdown at 14:25, 15 minutes ahead of schedule: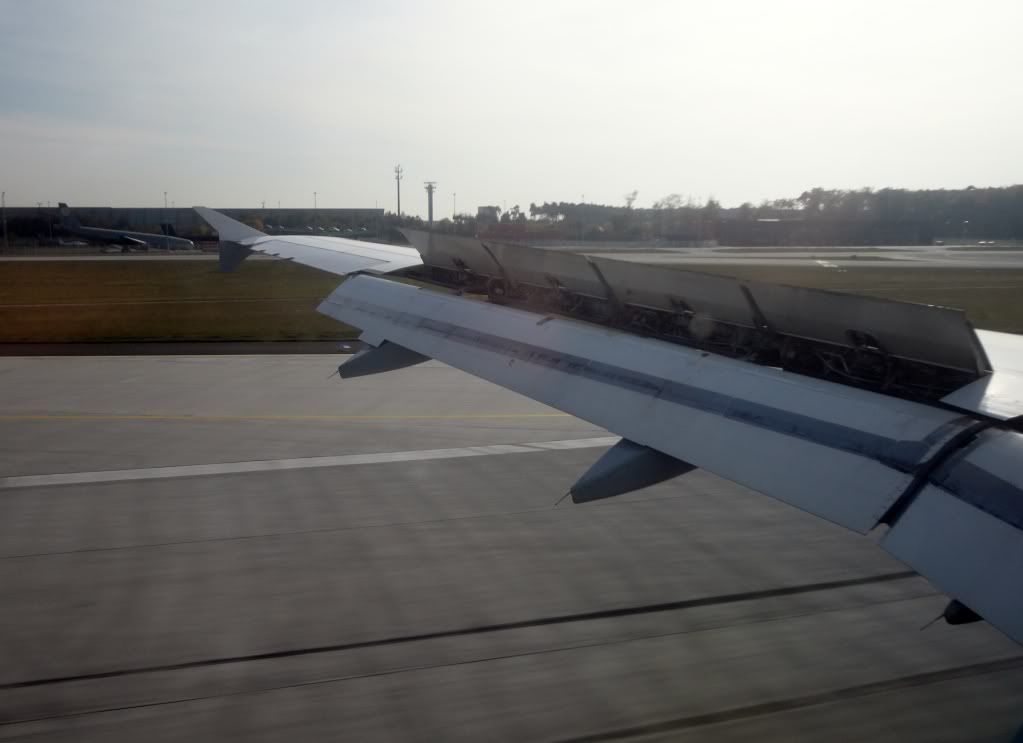 We exited 25R and taxied back towards the terminal: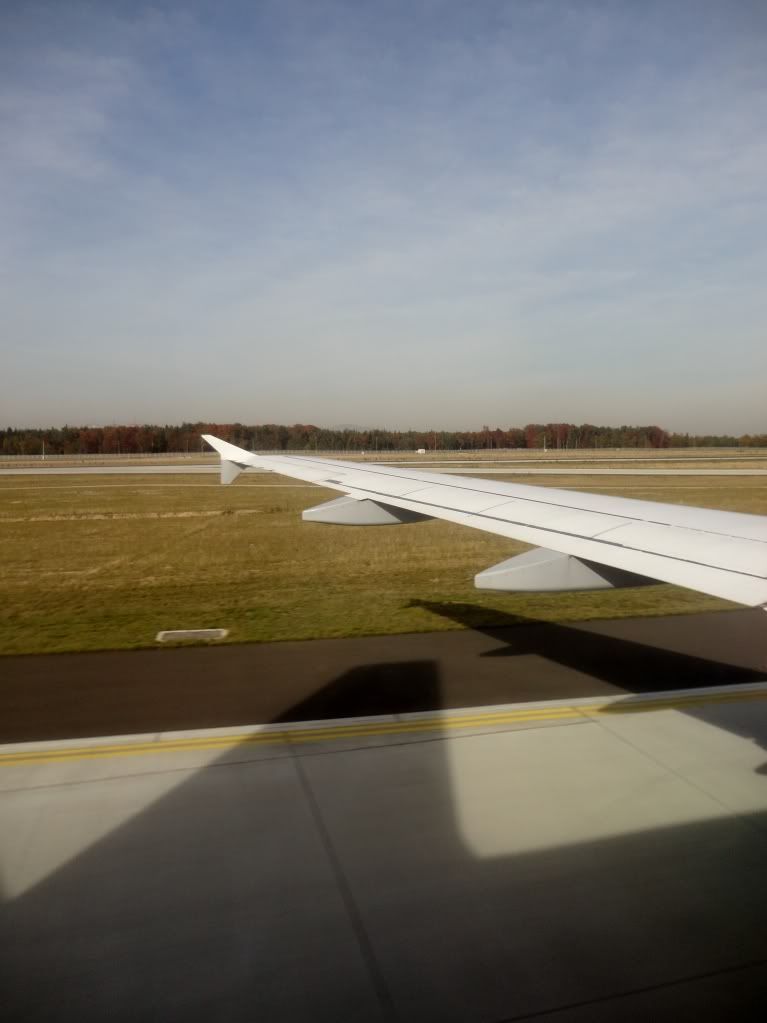 A bunch of stored LH 747s:
1 of 10 whalejets Lufthansa has nowadays: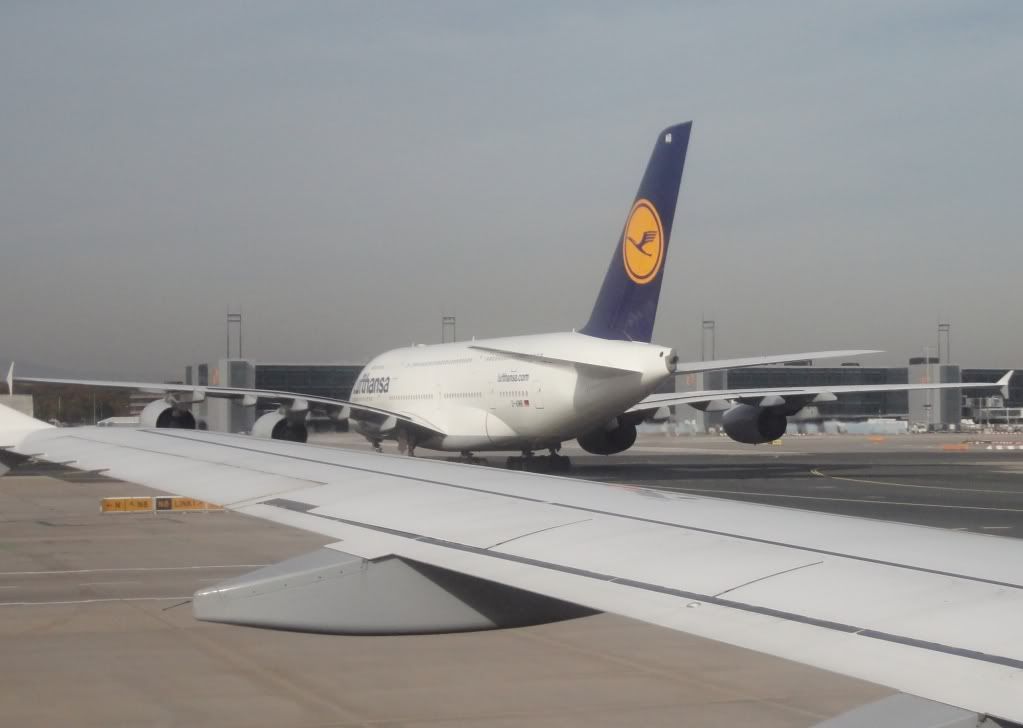 THAI as always dedicated to Win1290: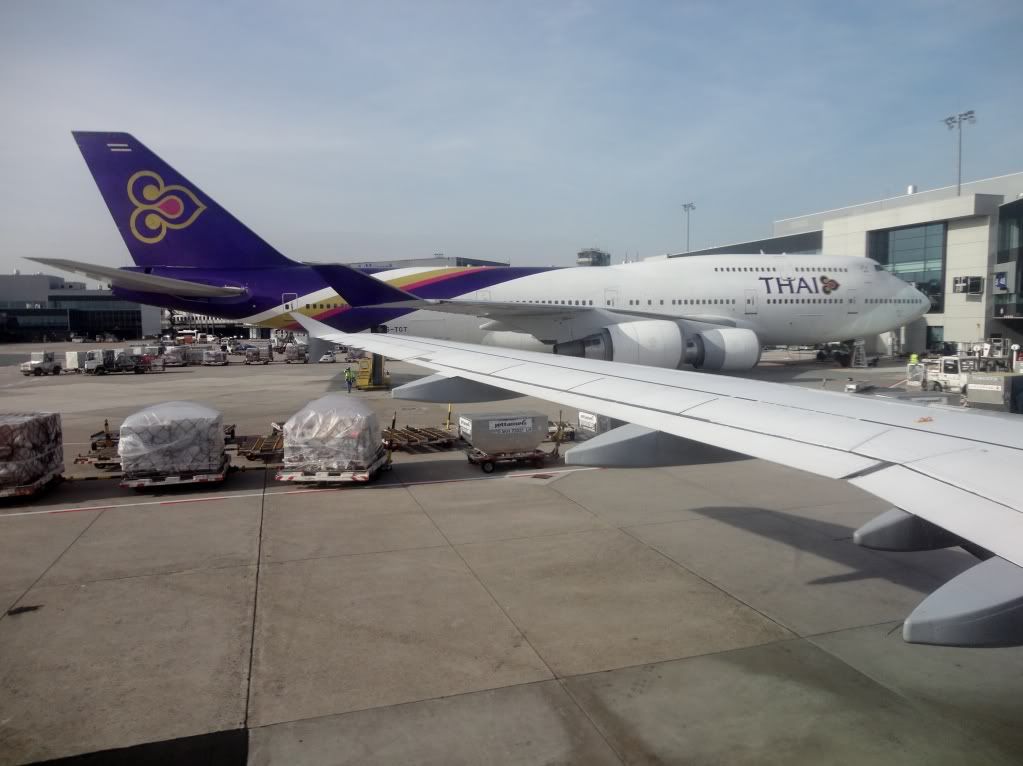 And in our final parking position at 14:36, still 4 minutes ahead of schedule: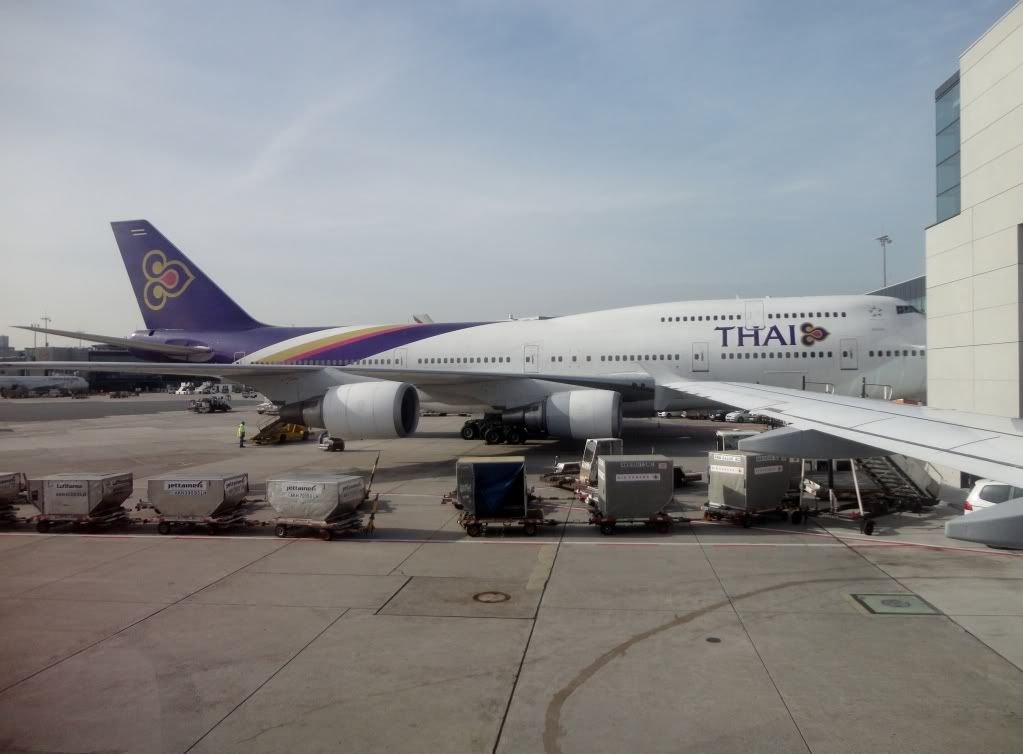 Now this was something new for me. For a second I thought we were headed to a gate, but instead we parked at an international gate and were bused to the terminal. I'm guessing this is to shorten connection times for passengers?
Once the seatbelt sign was switched off I grabbed my belongings and bid the crew farewell while walking down the rear stairs. A 5 minute bus ride followed and I was inside terminal 1 in no time.
8 Hour Layover…
About a week prior to this trip I got an email from Lufthansa stating that Frankfurt had just opened their brand new Pier A plus. So before heading to the LH Business Lounge I decided to head over to the pier and give it a look as I had more than enough time.
FRAs Pier A+ started operations on the 10th of October and will only be used by Lufthansa or one of its *A partners. It has 185,400 sqm (800 m long) of useable floor space and provides 7 gates, 4 of those are designed for the A380. With this new pier now open it will allow an additional capacity of up to 6 million passengers per year: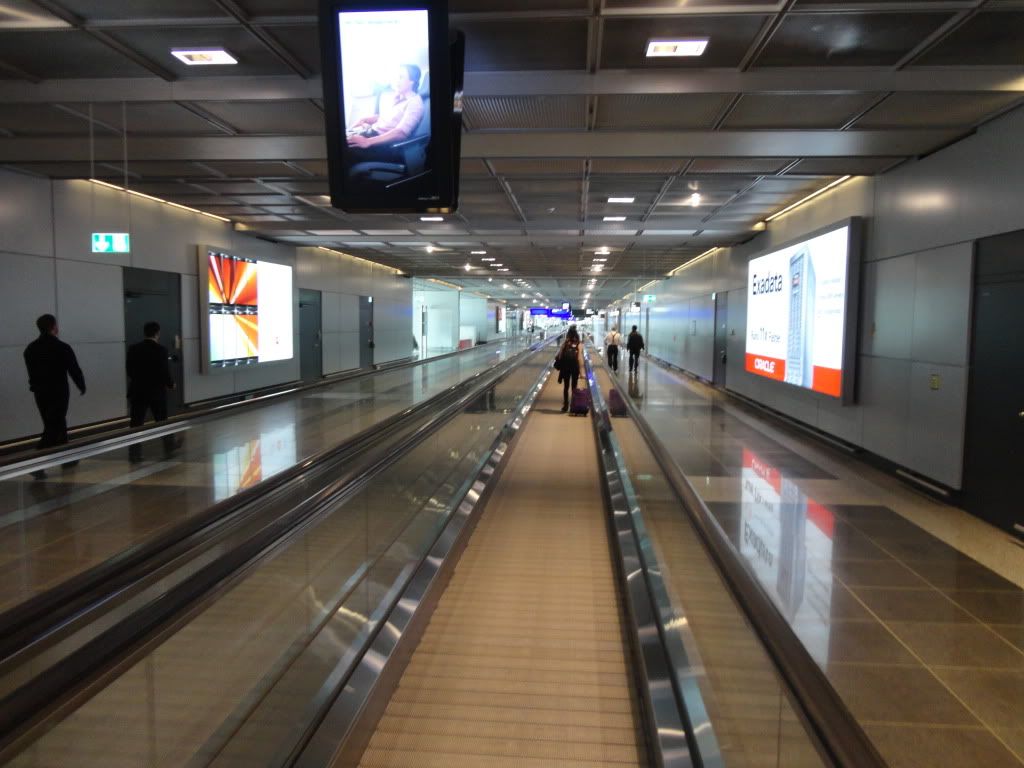 Kids corner: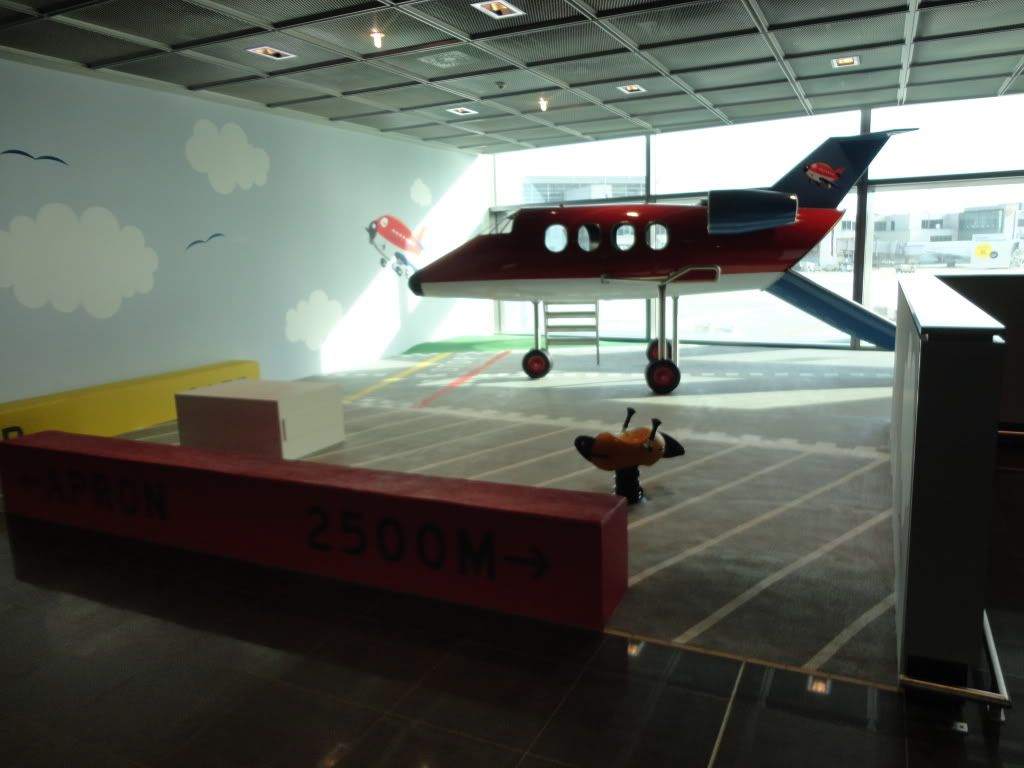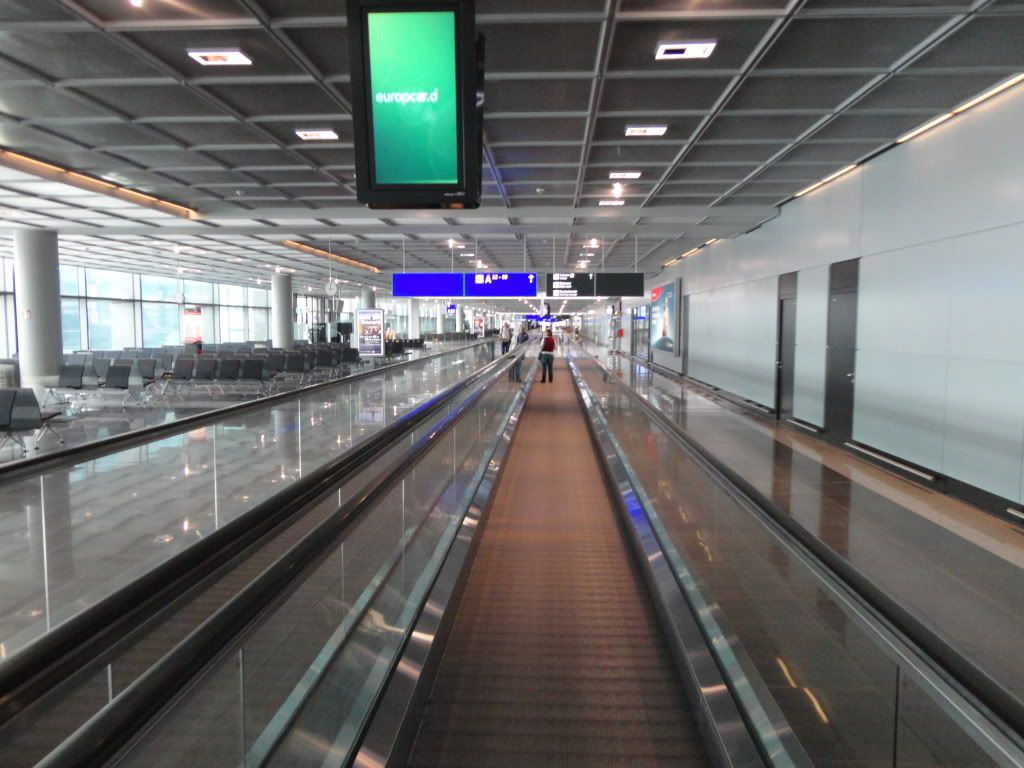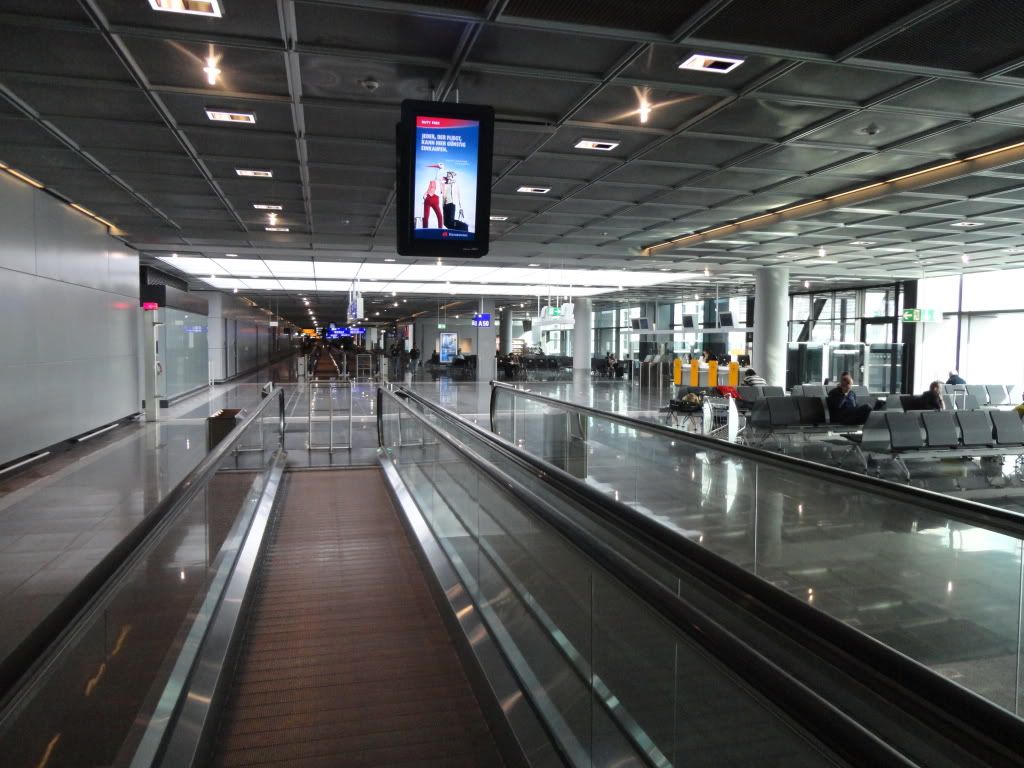 1 of the 7 gates: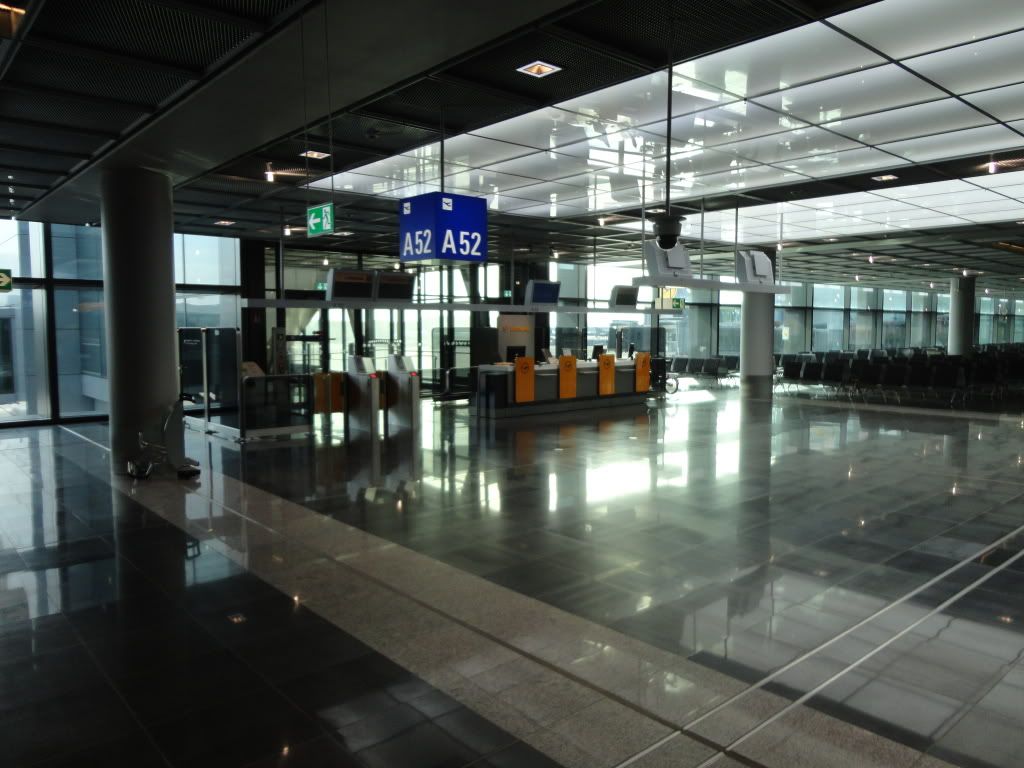 A UA 777 being towed to its gate still wearing its old tulip livery: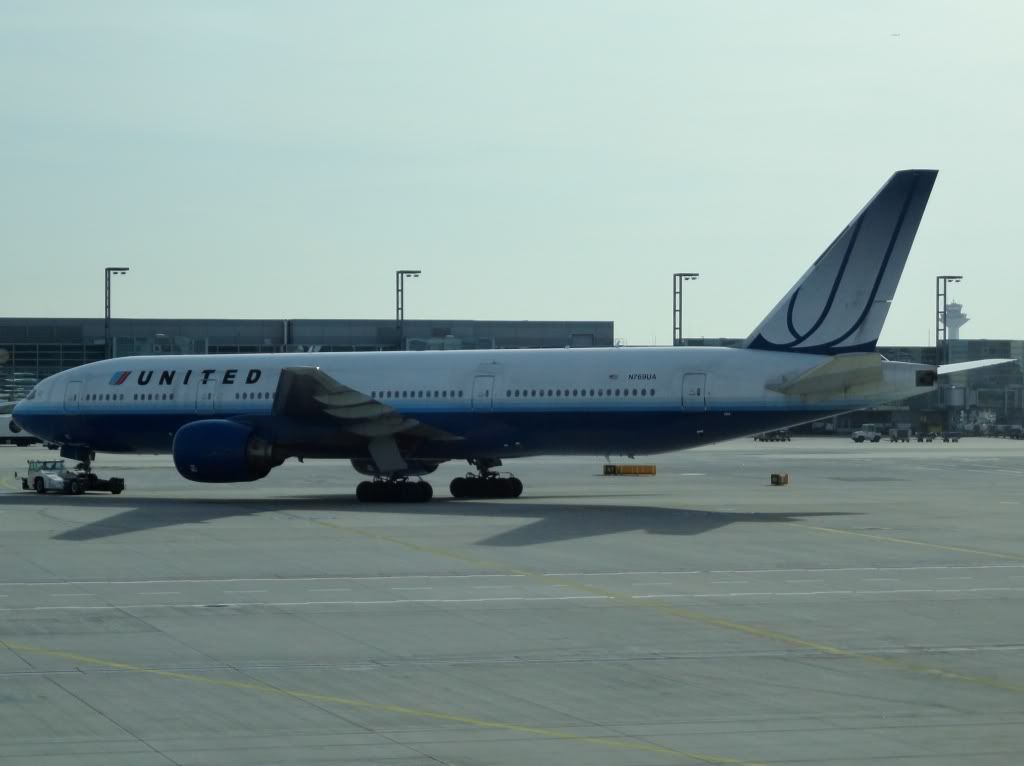 Lots of seating availabilities here: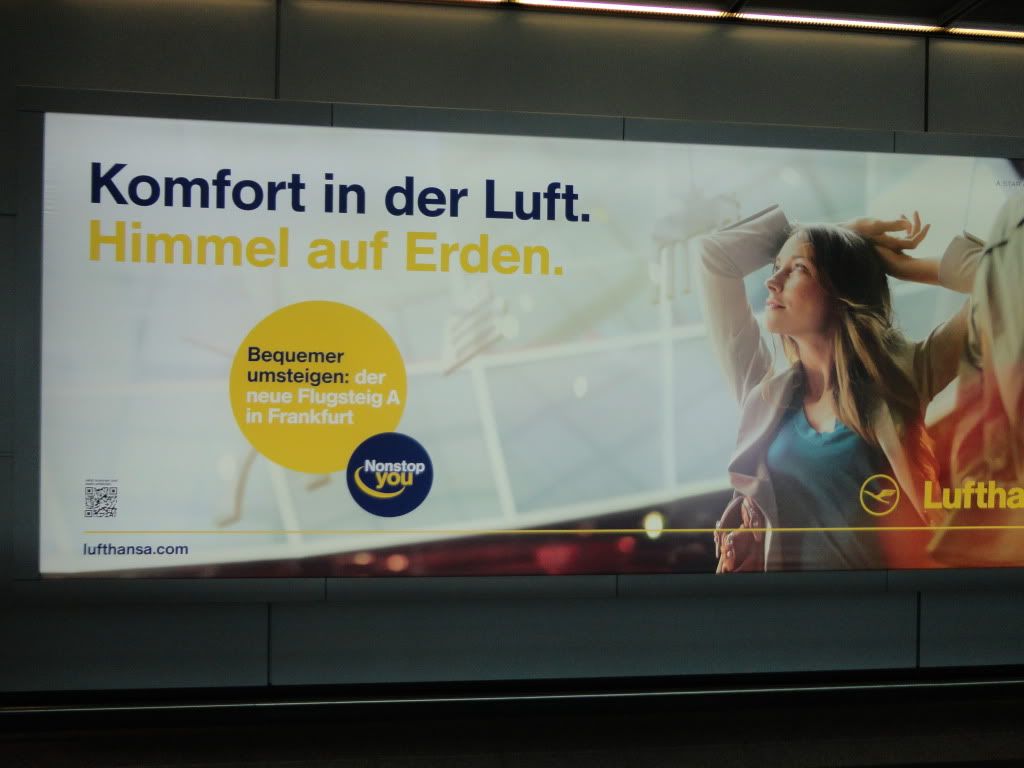 You can also get up close and personal with the different heavies docked at their gates: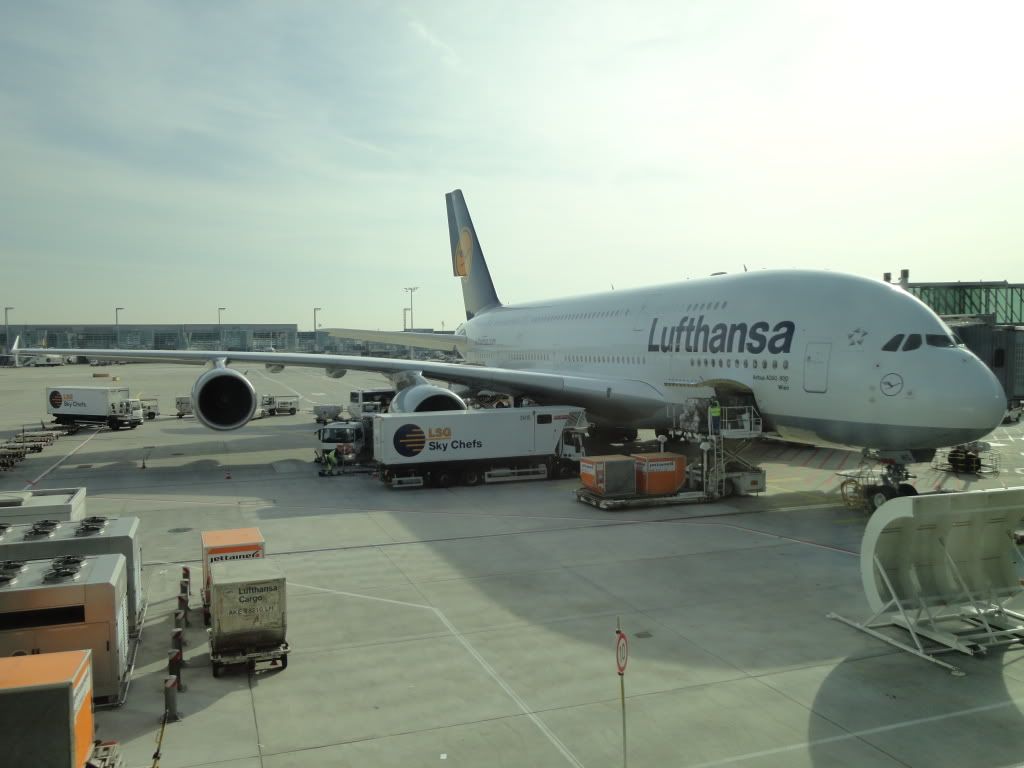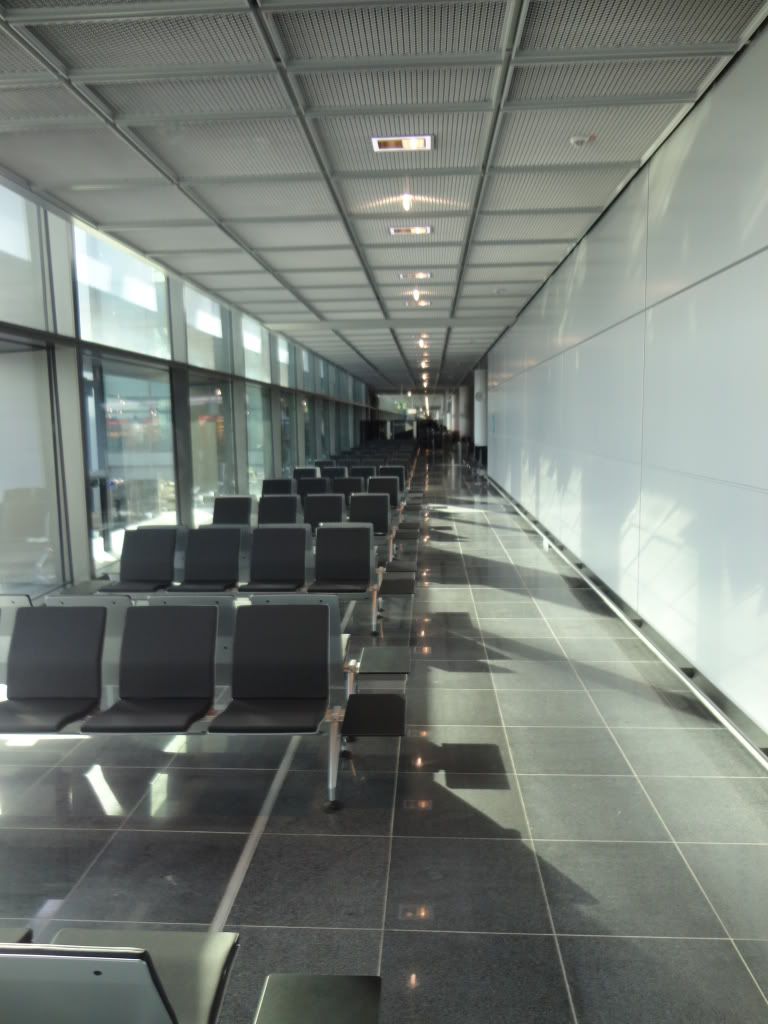 Thank you!: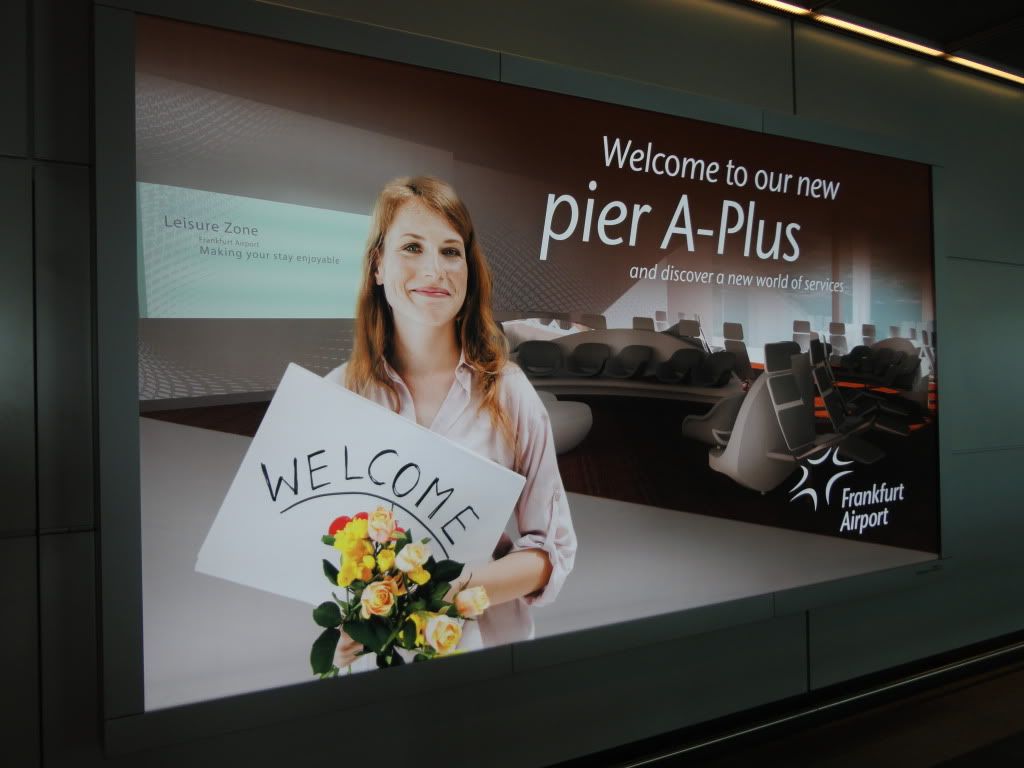 Not many shops/restaurants are open yet: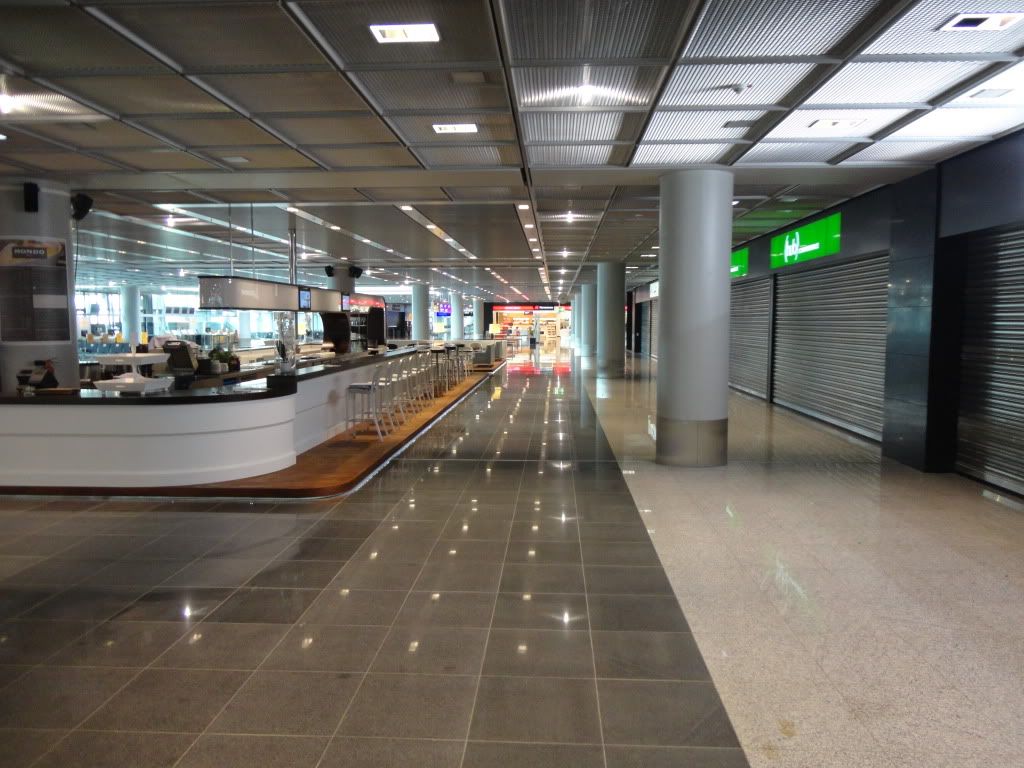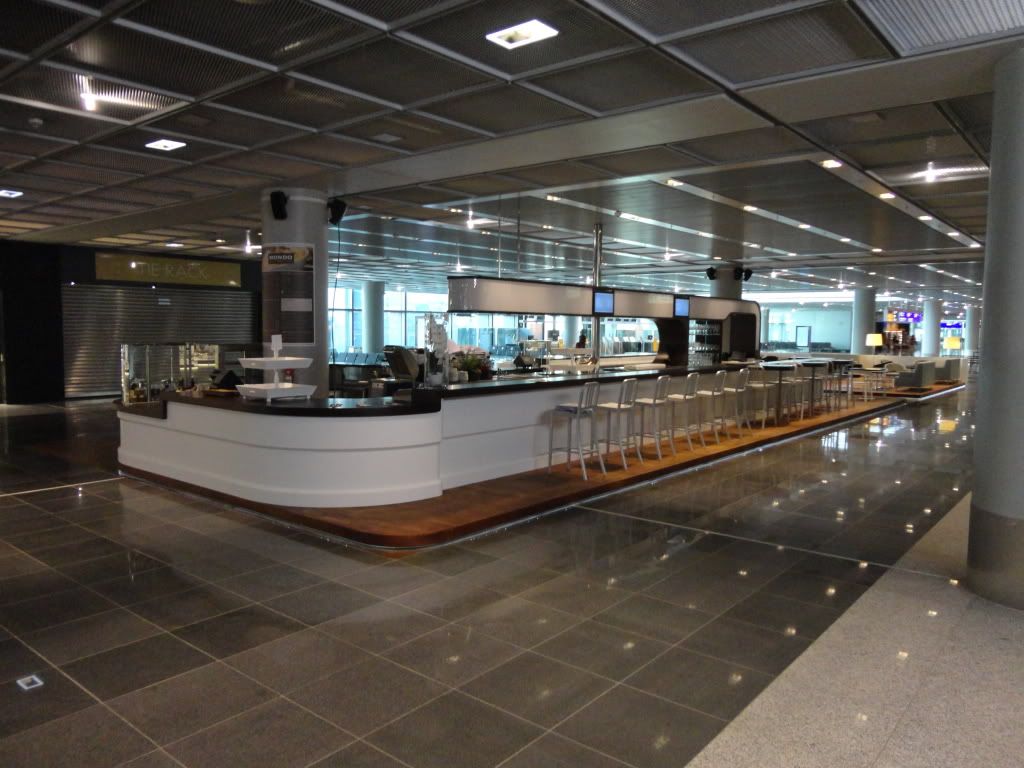 A380 heaven: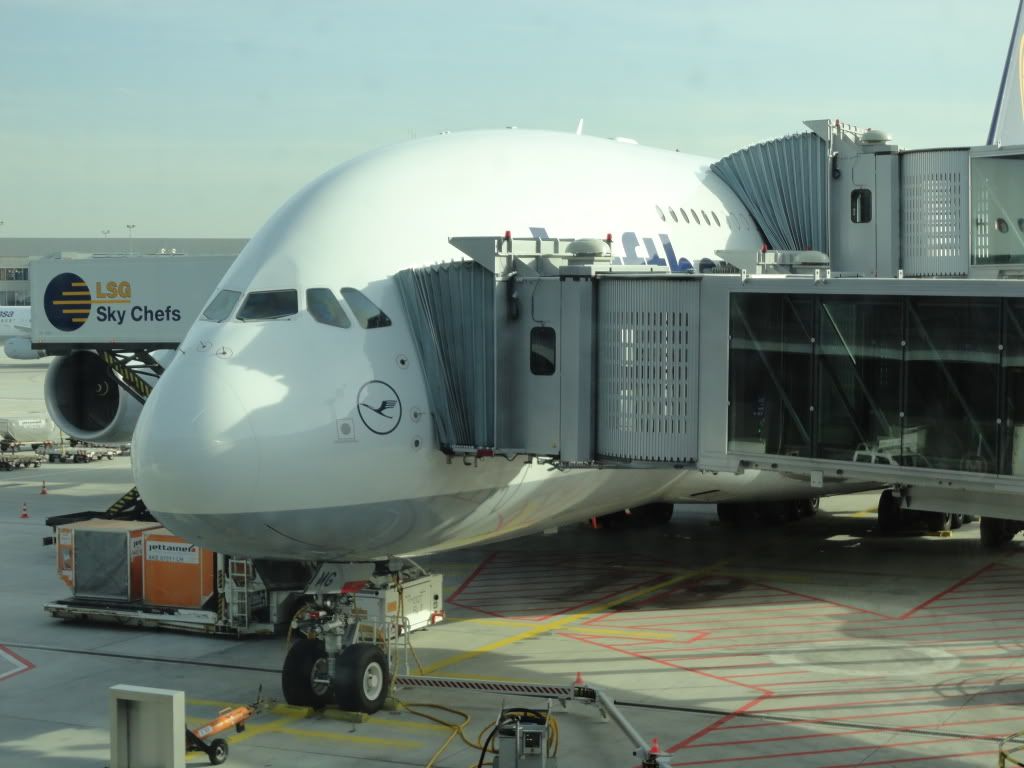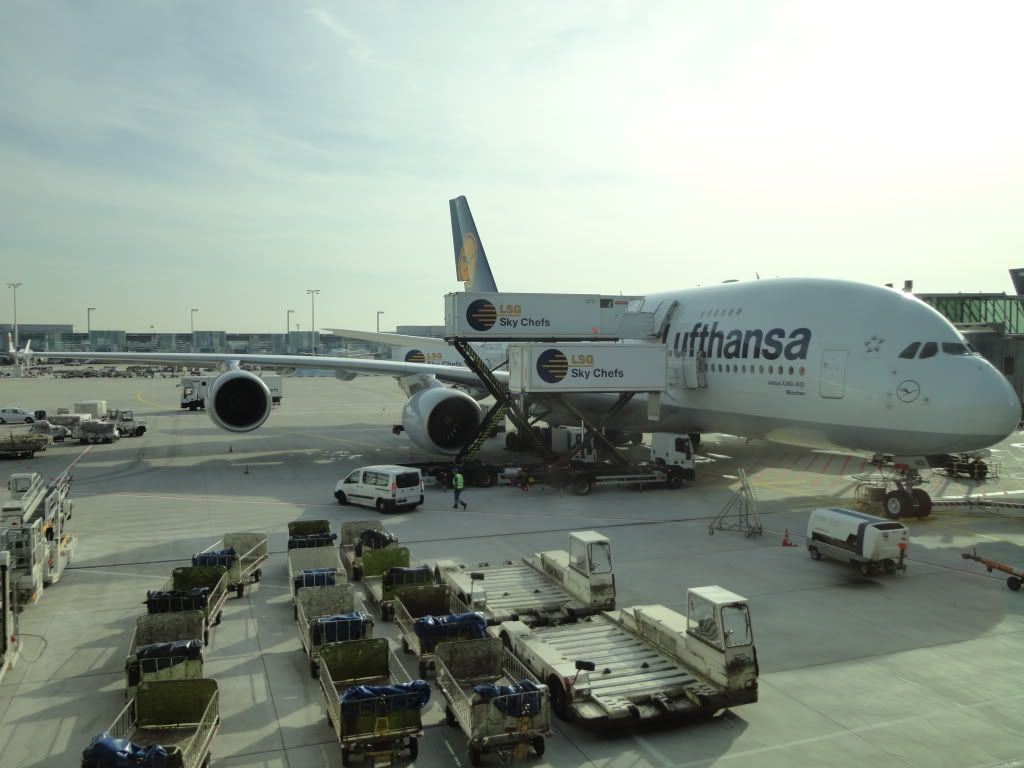 Continued Below