"The blu-express for Europe´s Kai Tak/REG"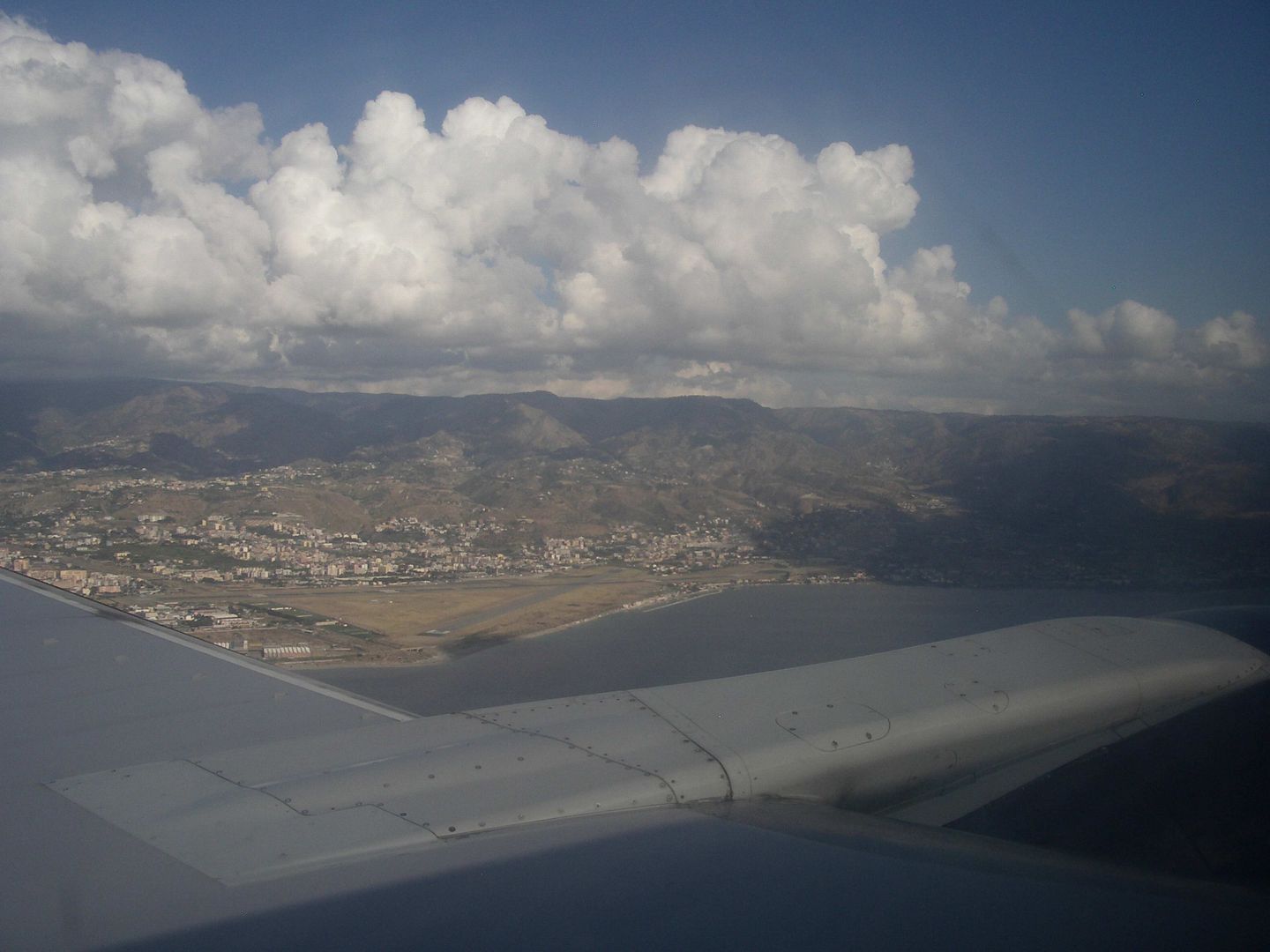 Ciao, dear readers,
Italia is in comparison to the last time definitely not that well covered this year.
Something to improve soon.
Are there any new departure airports not yet logged?.
Ok, maybe one or two!.
What about Reggio di Calabria/REG?.
These nice city southern side, where the whole political establishment is taken away from the business due to Mafia influence.
Nowadays the city is under protection from the calabrian government. All important decisions are taken there. Sounds interesting, at least for me!.
Interesting?. Well, I also made one of the most unpleasant experiences of the last time there.
A visit for the port, Sunday in the evening.
Unbelievable, there are thousands, so it looks like, african refugees on camping in self built beachhouses.
Trying to sell everything what you need or not.
And imagine how much people are around.
It feels like I need an hour or two from one end to the other, trapped inside the crowd and no chance to turn around. Water right hand side, walls left hand side.
I´am sure, every single transaction here is well covered and secured by the tax authority, of course!.
Well, this is today´s routemap:
Great thanx to, as usual:
http://www.gcmap.com/
REG is no. 228 on the departure airports map:
Departure Airports II
auf einer größeren Karte anzeigen
Here are the previous 200 places:
Departure airports
auf einer größeren Karte anzeigen
And the latest done routes:
Tripreporters Flüge II
auf einer größeren Karte anzeigen
How to reach REG?.
The story is there to tell you!.
Not to forget the link to the previous experience just three days ago:
France, Spain Or Maybe The Basque Country?/BIQ
(by
FLIEGER67
Dec 16 2012 in Trip Reports)
Sunday, 16.09.2012
.
.
.
.
Service AF 2509 operated by Air France
Scheduled: 07.20 // 08.40
Yes, this is me, certainly!.
Catch the 6th departure of the whole day.
Wake up at 04.30 am. Gate 310 today, sorry, not only today, for this service
OLCI works well this time, done the afternoon before,
seats secured, no printout as usual, something for the kiosks at STR.
Four legs on one confirmation, that means 55.00 Euro´s for leg one and two per leg today.
Flugladen.de helps to secure the ticket this time.
Not that long to wait at security and
a shorty visit to AF´s lounge seems possible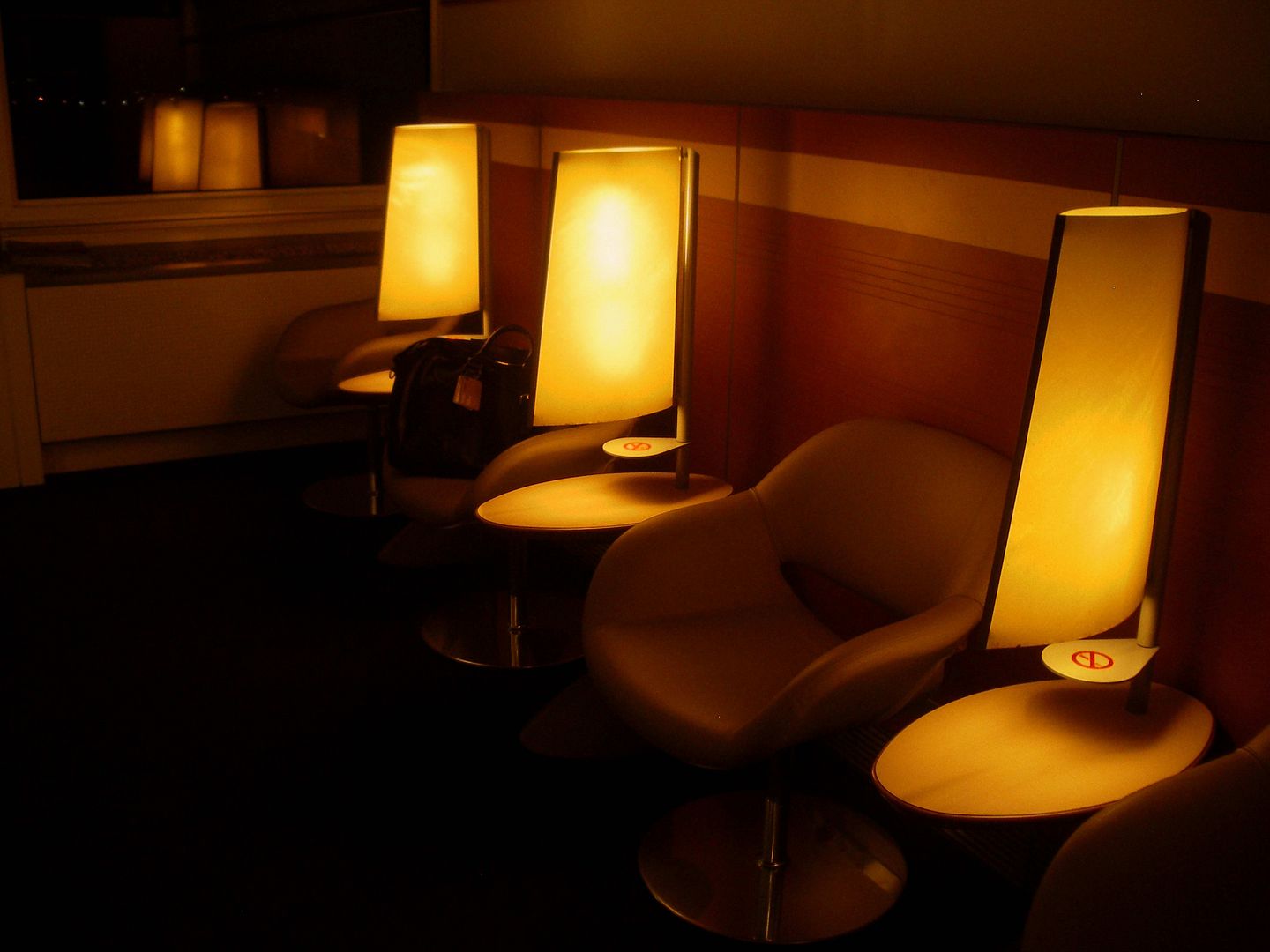 This one spend the night at the gate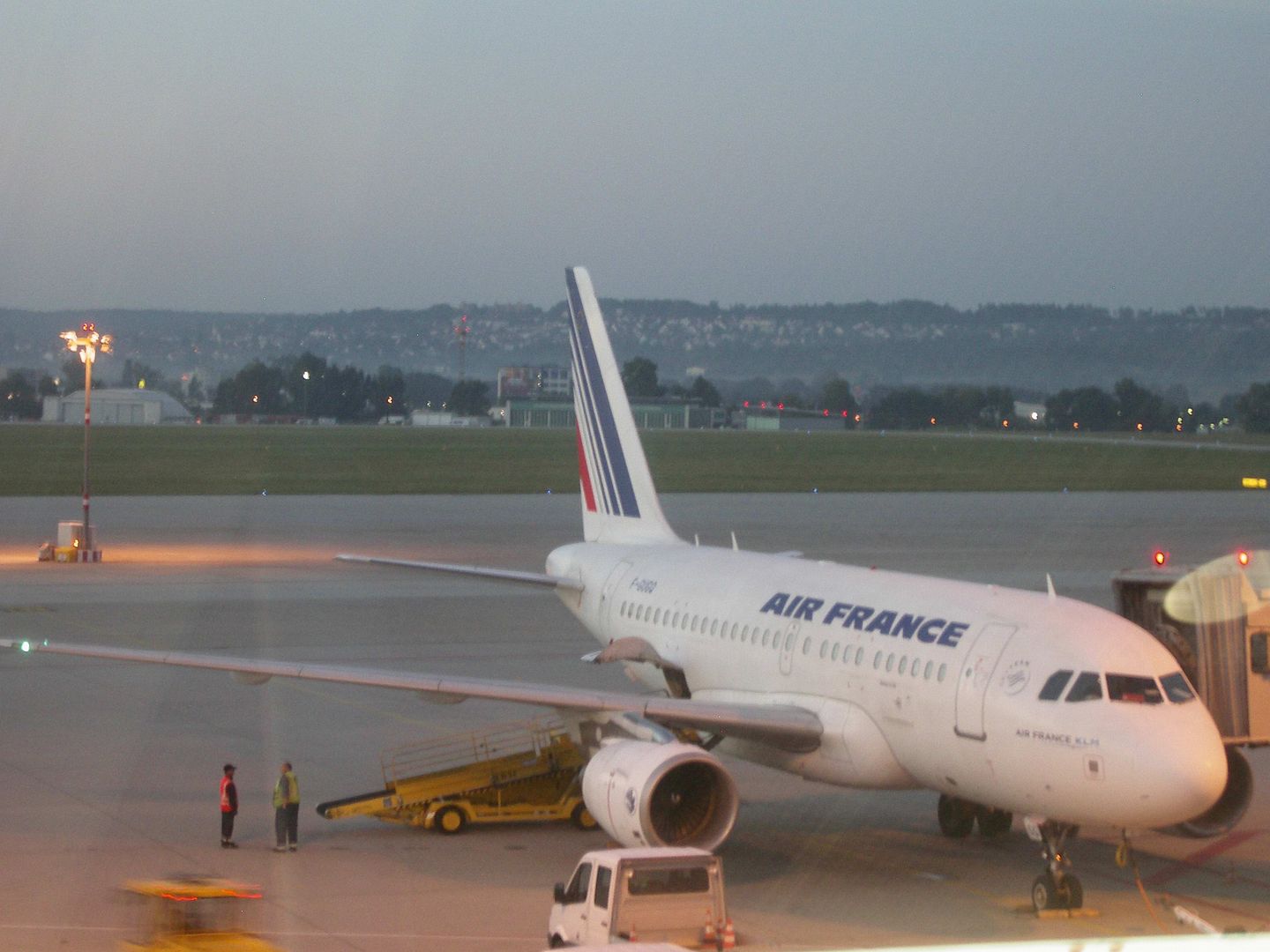 The A318 is on schedule and this is F-GUGQ.
Leg no. 15 on type and new to the log.
Since 11.01.2007 with AF. 18 examples are in the fleet
Cockpit crew is from France. The captain at the planes door during boarding and later on with a very nice welcome after boarding is completed partly in german language also.
No route or flightlevel info as expected.
07.20 am, ontime, 1 hour to go for "AirFrance" from runway 25.
6 degrees, clear sky and light fog, this is autumn, doubtless.
Cabin view with the dark blue fabric seats.
It´s clean so far
Well, the last row rule works perfectly.
23F and three for me.
Cabin crew is one really nice elder male and two female FA´s. One elder and ok, one middle aged and nice.
"Consignes de securite", sure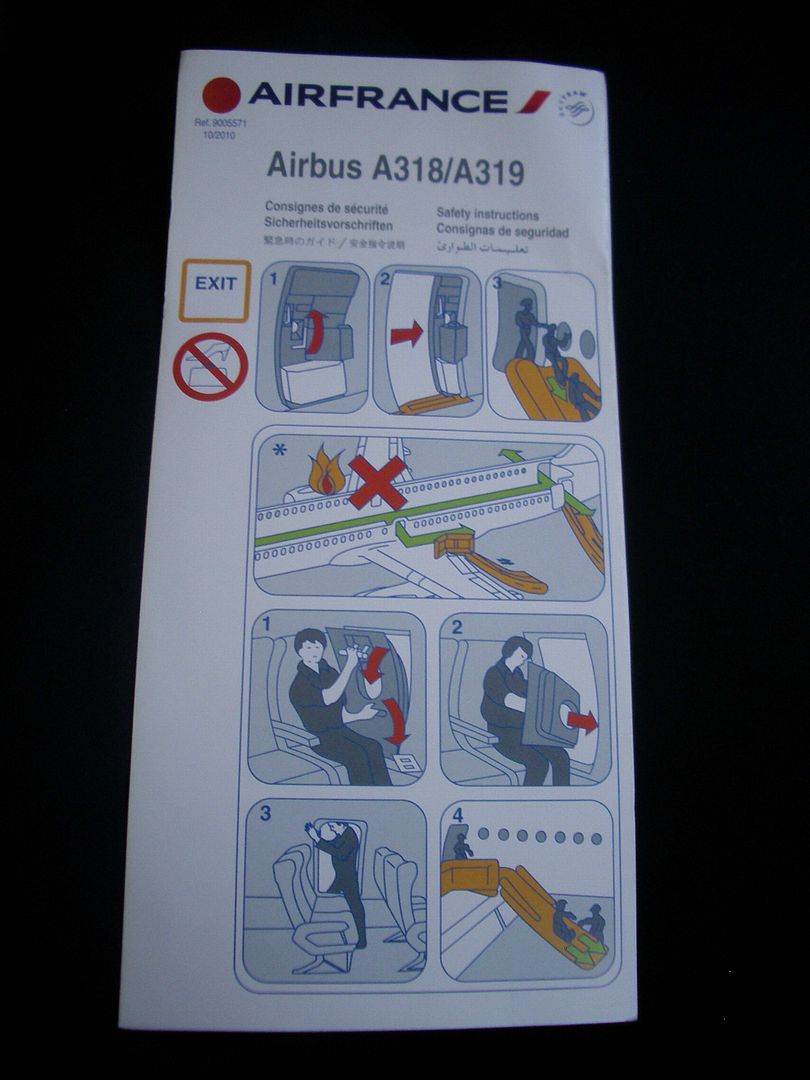 The load is 80%. Sunday morning means VFR and vacationeers, no suits to see at all.
Legroom is also available here, but somewhat lower than expected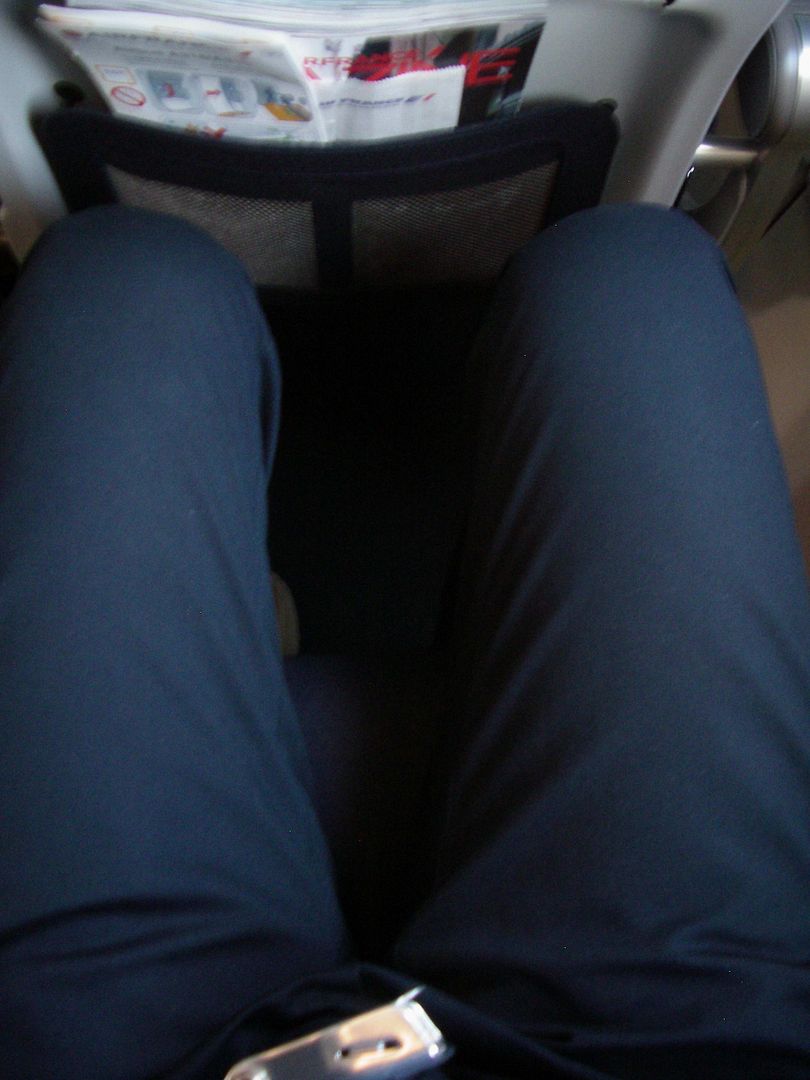 Nice weather today for a smooth cruiseflight
Service a la francaise with biscuits as much as I like, thanx to the nice FA, especially for me together with water, coffee, tea
What a tiny, small airport down there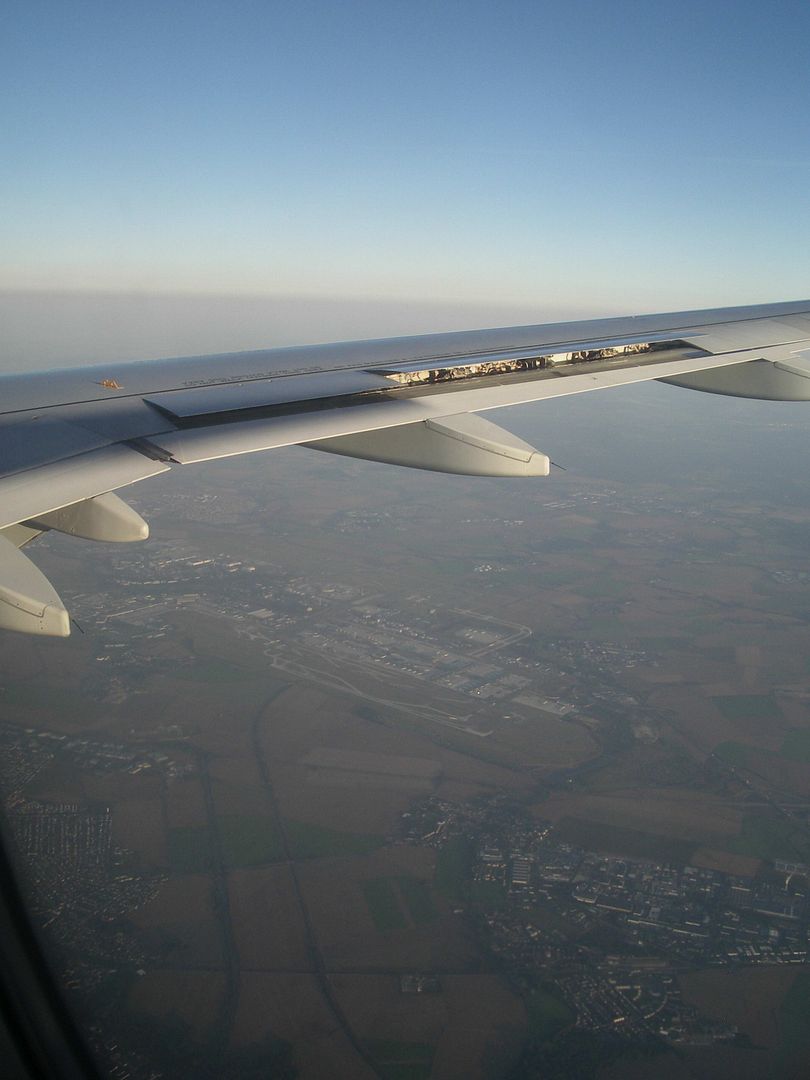 With one or two planes parked
And also these small village looks nice in the morning sun
Or is it maybe a little bit bigger than from the first view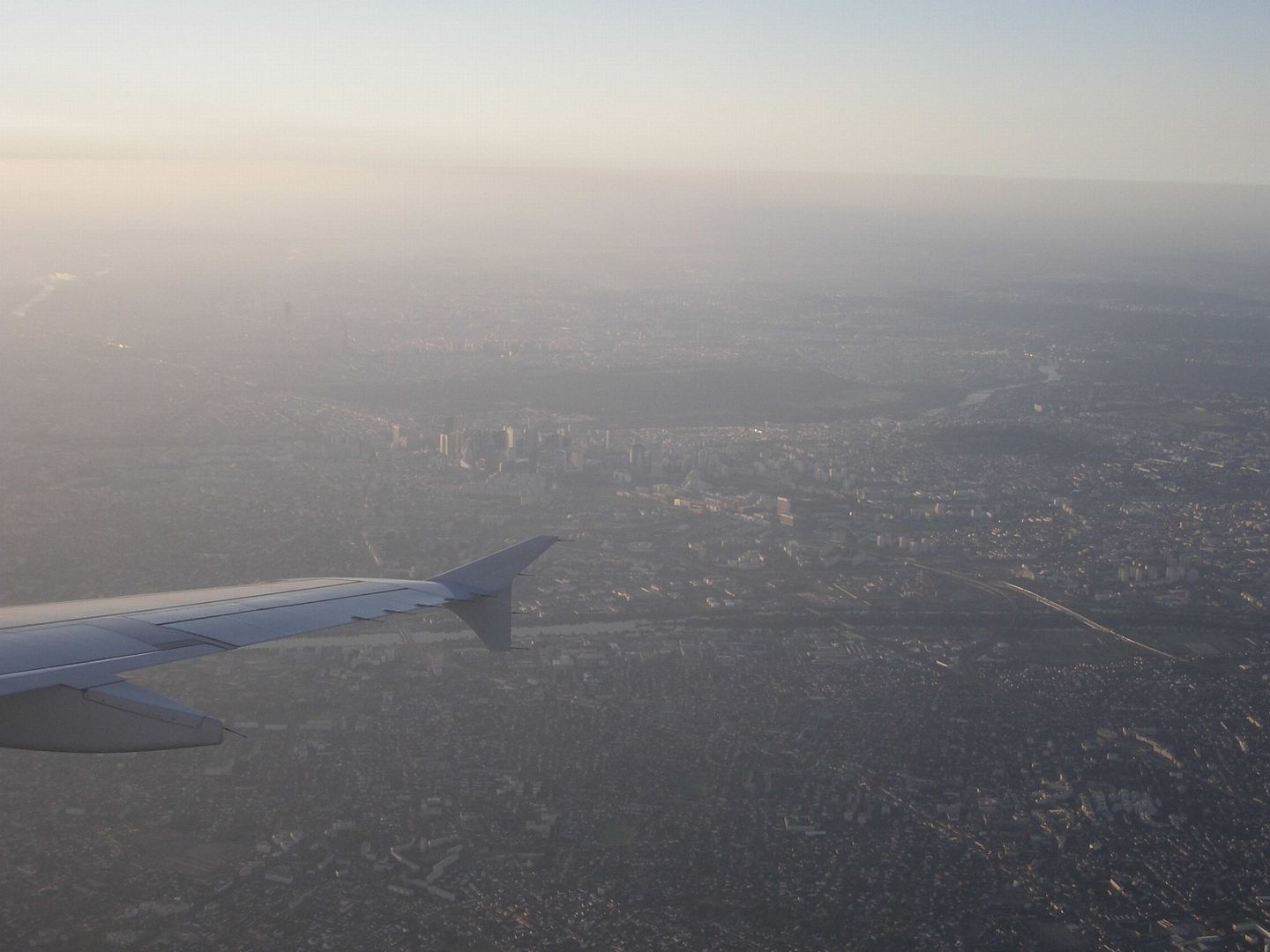 Touchdown at the 2700 meters "Zero-Eight-Right" it´s 08.25 am, 15 minutes ahead to schedule. The temperature is 13 degrees, sunny. What a really warm welcome a la francaise.
Bye now for the babybus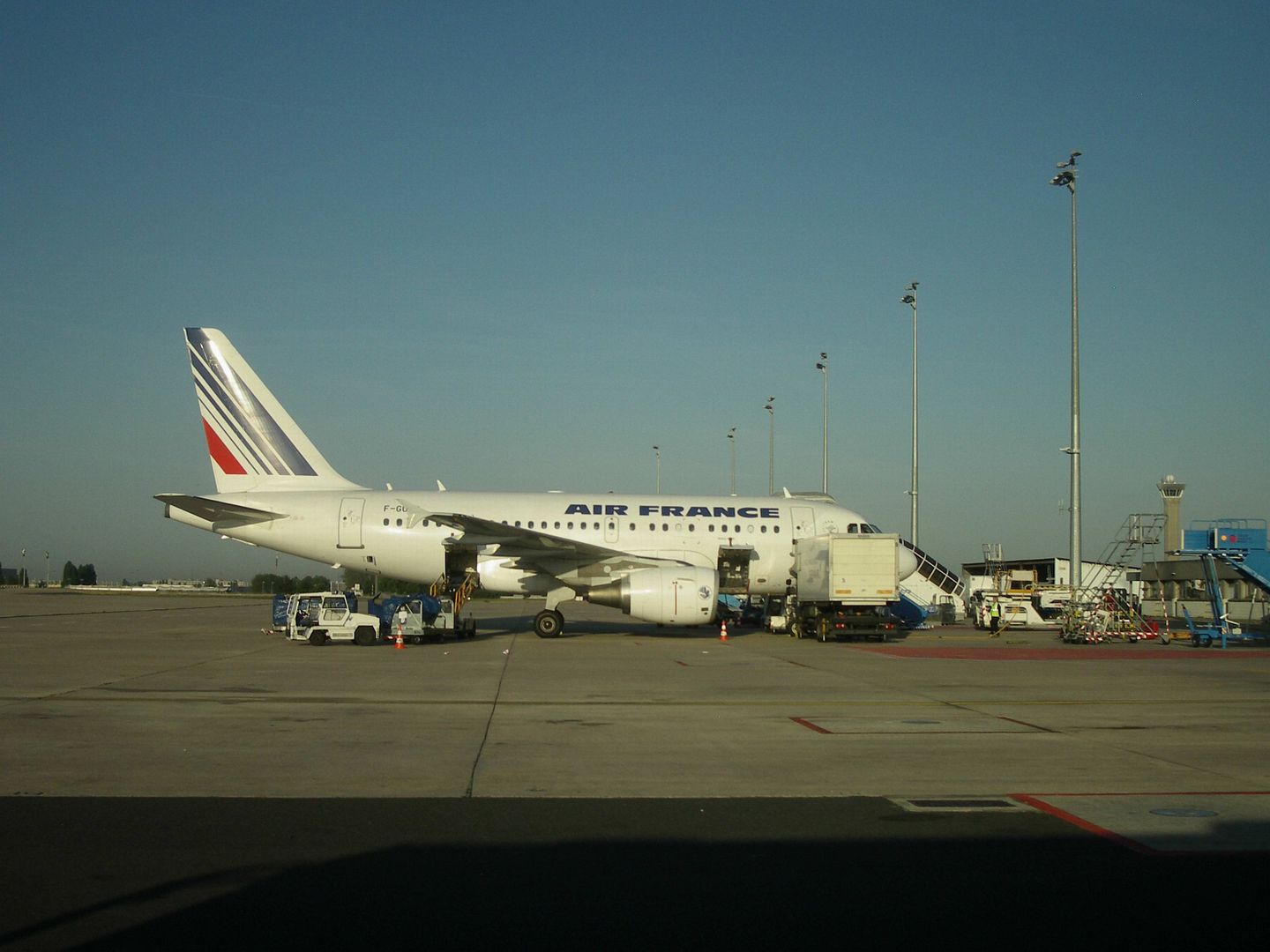 ..................................................................................................