Route: IAD - FRA
Depart: 17:40
Arrive: 07:40 (+1)
Carrier: LH
Equipment: 74H
Seat: 1A
Welcome to another trip report,
Here are a few teaser pics but please see the video (no ads)
http://www.youtube.com/watch?v=H0t8BSLwmNE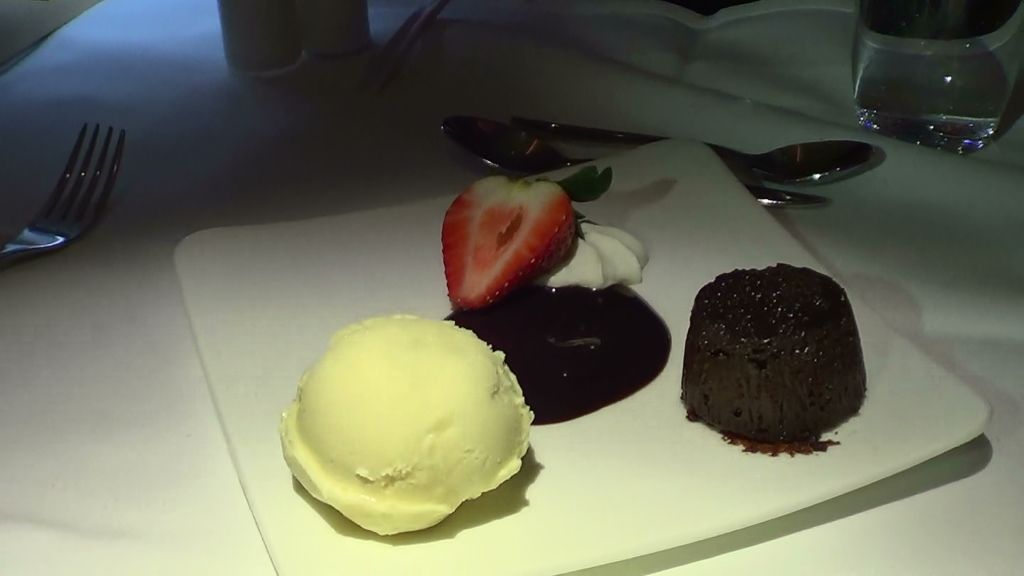 Trip details
_________
I arrived @ IAD around 14:00 (check in opens up @ 13:30, btw). Check in went smoothly and as luck would have it, I managed to avoid the TSA 'nude-o-scope' this time. I headed to the LH Senator lounge. The LH business lounge is also situated at the same location in the B terminal near the departure gate and you check in at the same desk. The food offerings were decent (much better than UA's international F lounge or their shameful 'Red Carpet Clubs', imo).
Boarding commenced on time @ 17:00 and was done with priority despite having to navigate through a large swarm of gate lice. A cheerful greeting from the head purser and Champagne and nuts was served. The load was 4/8 in F.
Once cruising altitude was reached, menus were distributed and orders taken. For the main meal service I went with the beef accompanied by a nice Bordeaux (the entrée was good but the starter salad was very average). The level of service and attention to detail was strong.
I managed to get in a few hours of sleep - I prefer the 'old f' seat in terms of comfort- of course, the 'new F' has a better monitor but it seemed the seat itself felt narrower. The pre-arrival meal/breakfast was o.k.. Arrival was on time.
Summary
________
Overall this was another enjoyable flight on LH. The food was nothing spectacular but the good service made up for it. The entrée was the highlight and the salad was the weakest item on the menu. The 'new F' seat was not as comfortable and narrower.