"Something new and red for the spanish sky"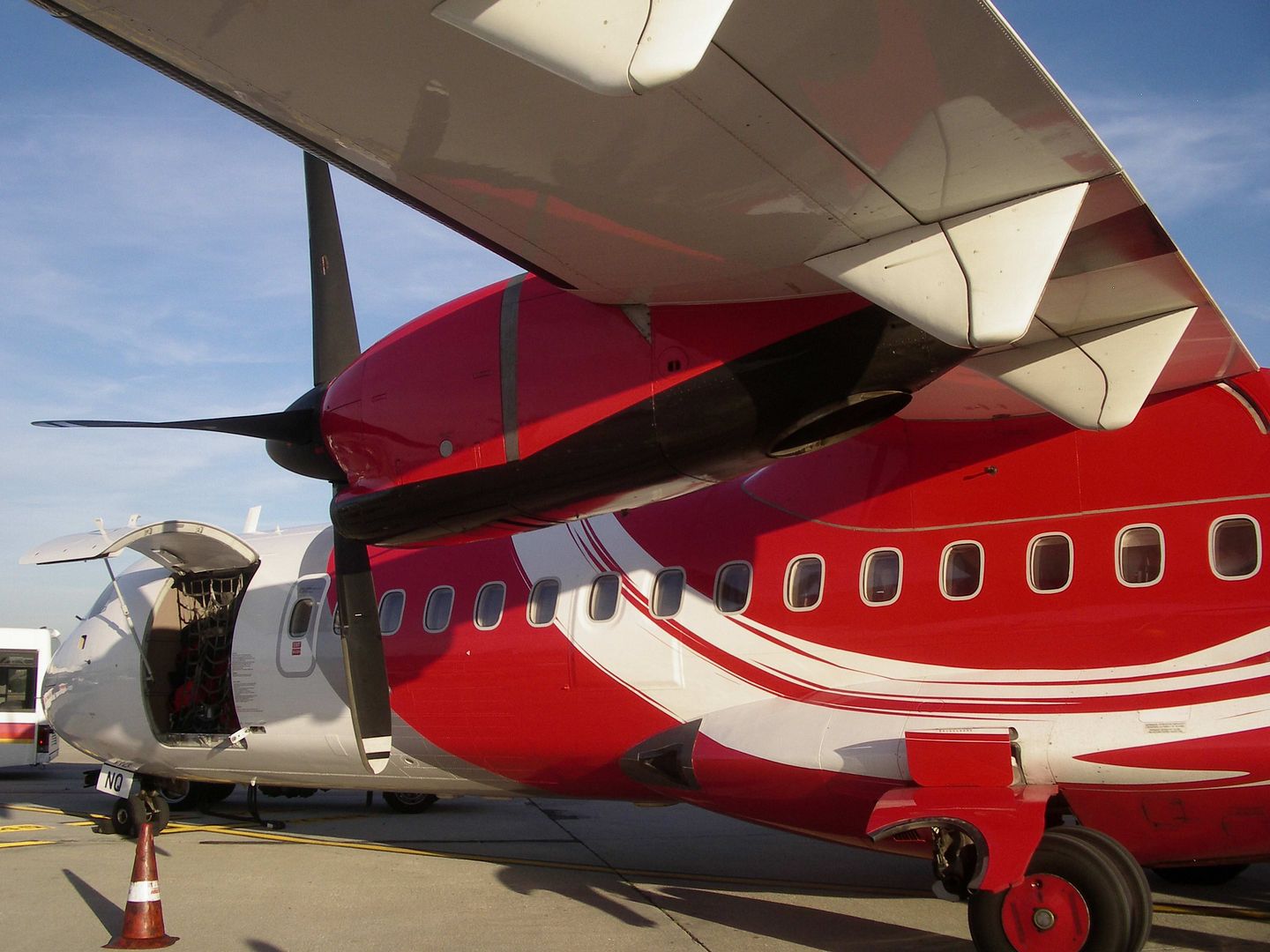 Hola, dear readers,
there is a new spanish airline operational since late last year.
Something new means something interesting for me.
There is also the open return from a couple of flights ex Madrid.
That fit´s perfectly to count this new airline and also a new departure airport is finally selected for this trip.
This is today´s routemap:
Thanx to, as usual:
http://www.gcmap.com/
And here is the latest departure airports map:
Departure Airports II
auf einer größeren Karte anzeigen
The previous 200 places:
Departure airports
auf einer größeren Karte anzeigen
And the actual done routes:
Tripreporters Flüge II
auf einer größeren Karte anzeigen
Some three weeks after the return from Calabria:
"Something Green To Leave REG All'italiana"
(by
FLIEGER67
Dec 26 2012 in Trip Reports)
I´am on the way for the airport again.
The Swiss way, of course!.
Sunday, 07.10.2012
.
.
.
.
Service Swiss LX 1177 operated by Swiss European Airlines
Scheduled: 10.55 // 11.45
Now this is an unusual departure time for me.
Sunday close to noon, but well, the ticket is fixed this way. By Lastminute.de this time, the fare with legs one and two today = 35.00 Euro´s. Real good, isn´t it?.
Leaving the homebase a little later than planned at 09.00 am, parked the car at P0 as usual nowadays and onwards for the terminal. The nice woman at the Star Gold Counter printed two boarding passes, seats are selected in advance during OLCI. More pax on the way than expected but nevertheless an quick security check and upstairs for the lounge.
A client is also on the way and so we had a short Senator lounge meeting. Therefore only a swiftly picture about the few offers today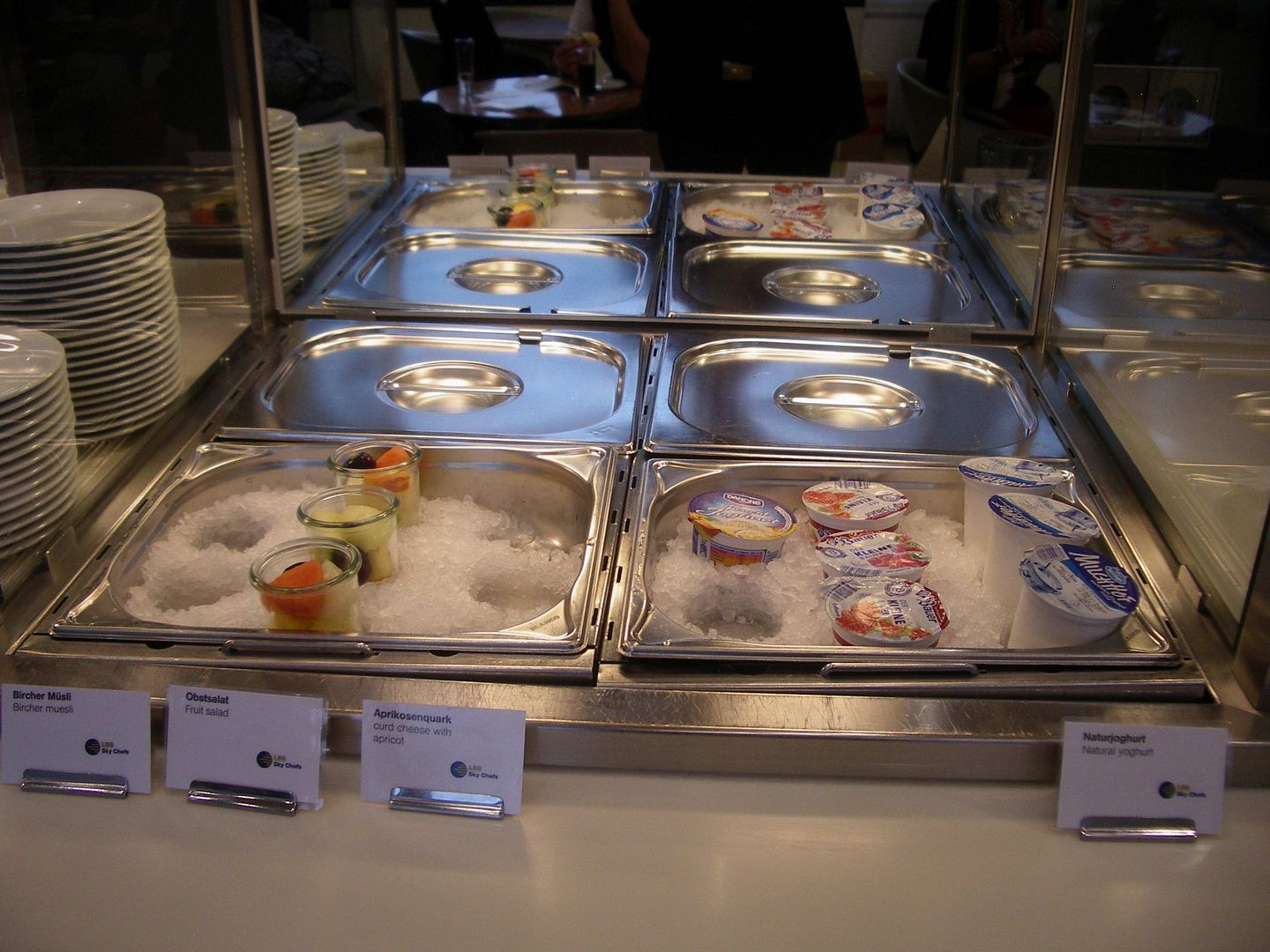 Just by surprise he is also on the very same plane like me, good for some more chat on the way.
Down for the bus gates, 162 today, nothing else expected with the Avro 100 on schedule.
Cockpit crew is from Switzerland, the captain with a nice welcome during boarding and the information that it is impossible with the fully load to store all the so called cabin bags really in the cabin. Some bags are to select for the cargo compartment and later on with a very nice take-off announcement. He wishes us and the whole crew a good flight.
11.05 am, 10 minutes late, me and "Euroswiss" on the
35 minutes only for ZRH. Departure from "Two-Five".
14 degrees and heavy rain, no apron pictures. How I dislike it.
This is a view for the cabin. The load is very close to 100%. Lots of biz travellers around.
Sure ok with me in the last row, 21A and two seats for me here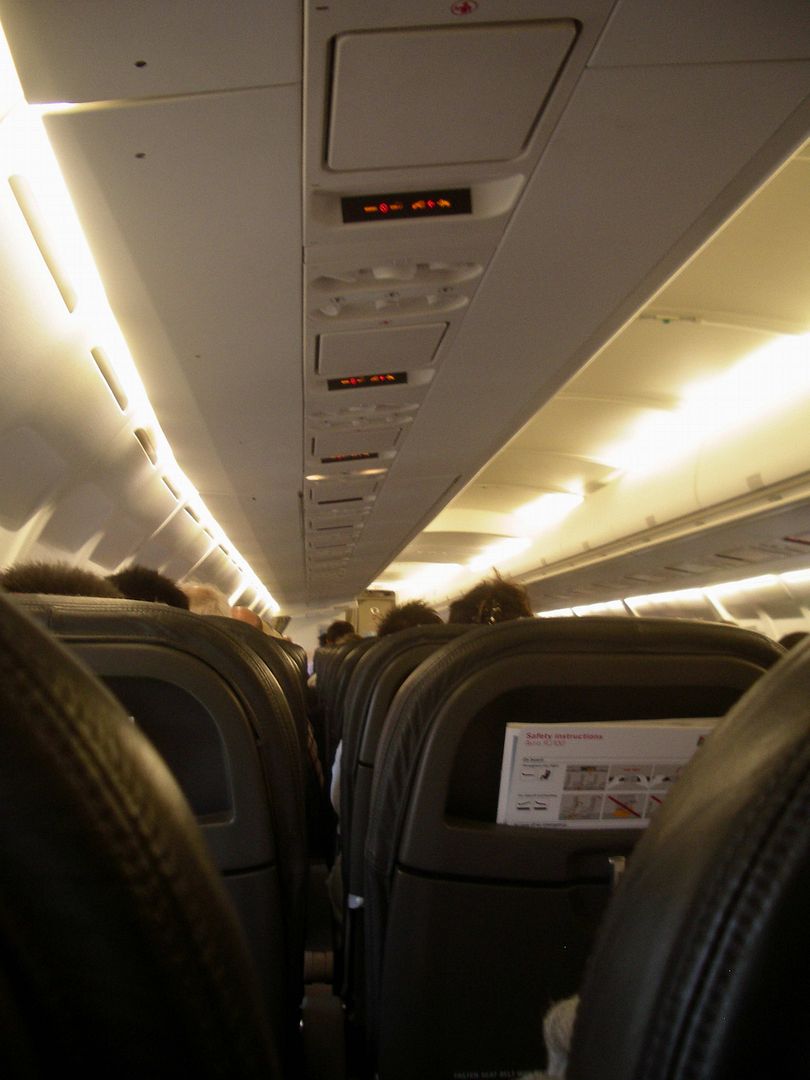 The legroom is ok with the dark grey, clean so far, leather seats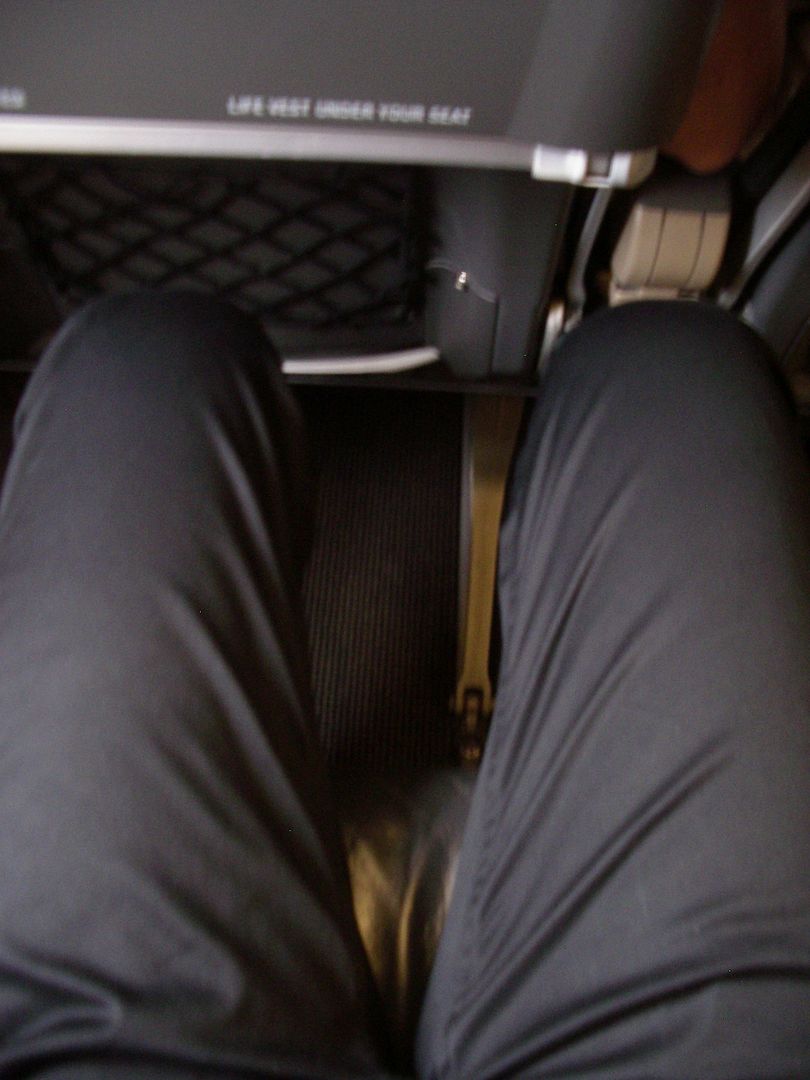 Cabin crew is two female FA´s, one elder, nice and one middle aged, large, cute with long brown hair, really nice.
The necessary safety instructions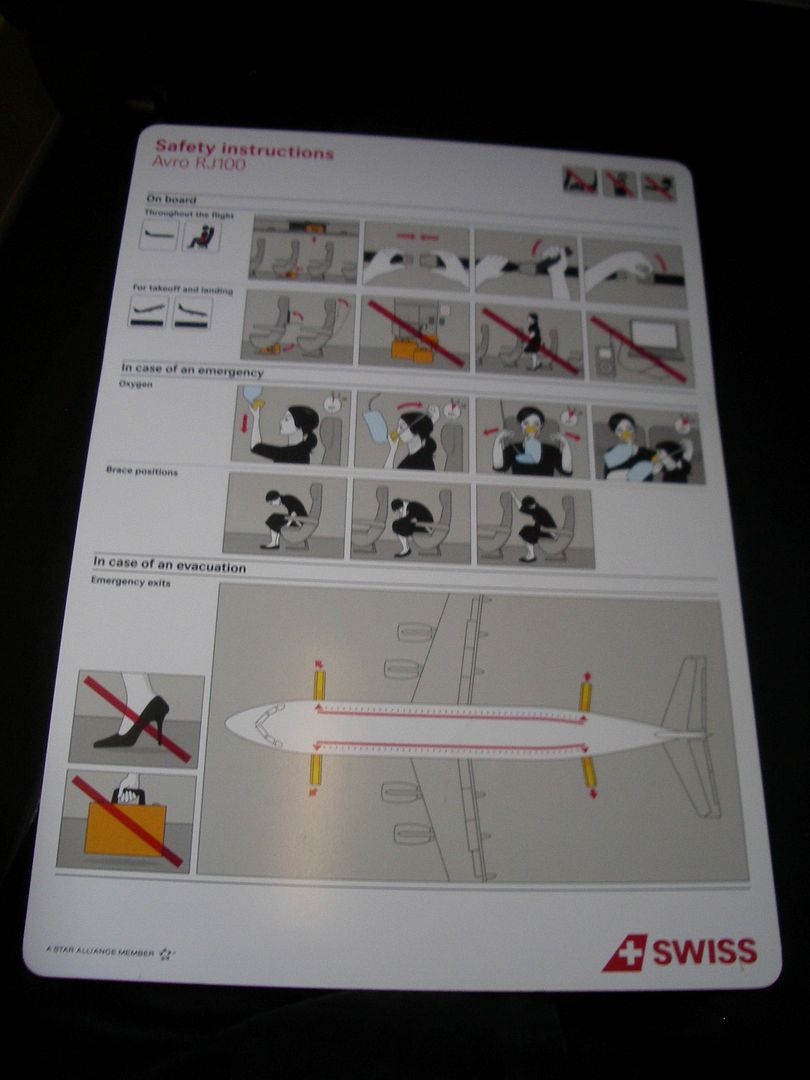 Florence, been there, like it, at least during the few off- season weeks
Service is water bottles and the Swiss chocolate´s.
That looks like a gap in the wing, isn´t it?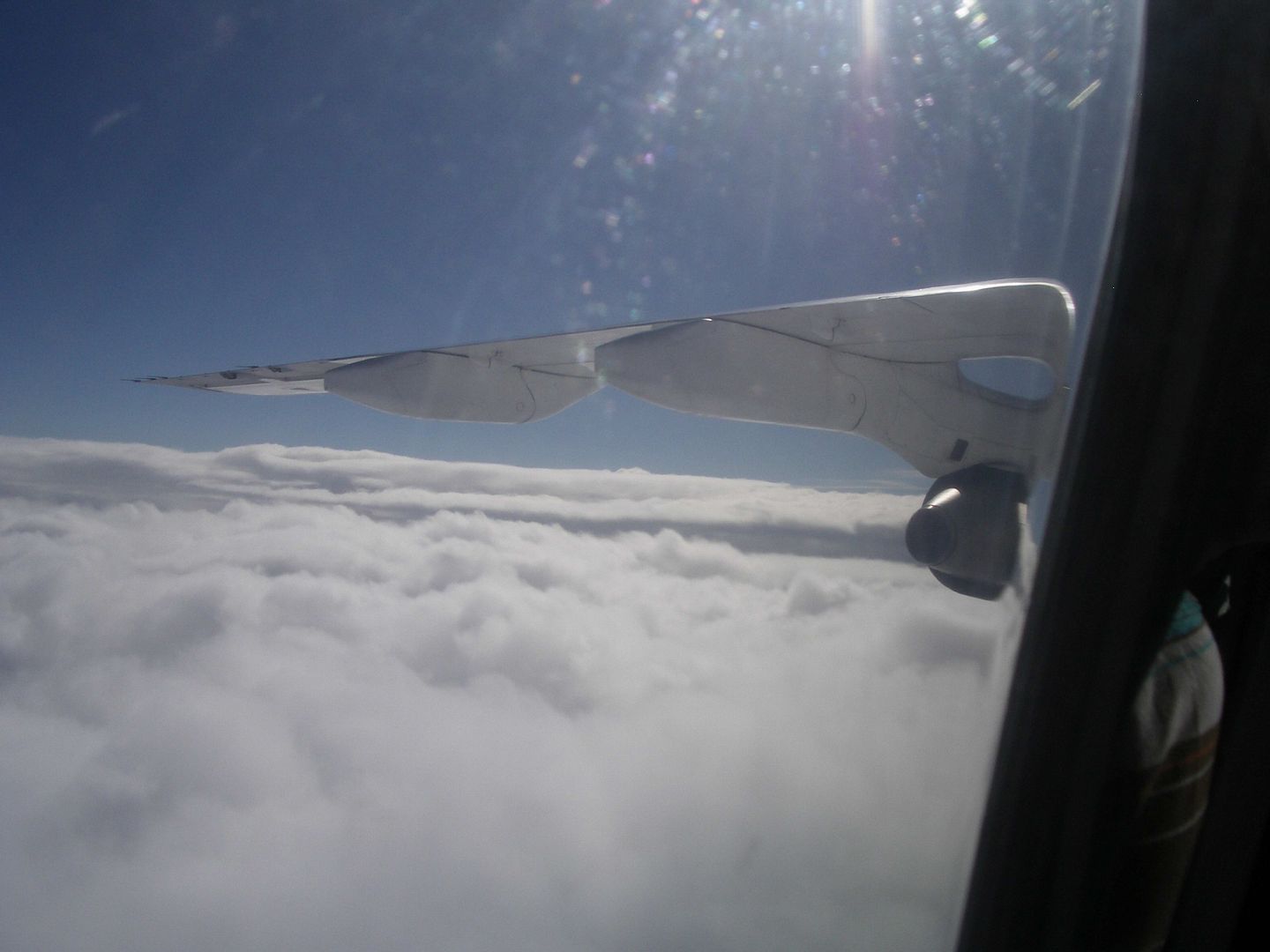 There is really a gap, but in the cloud layer for some seconds only. No flightlevel info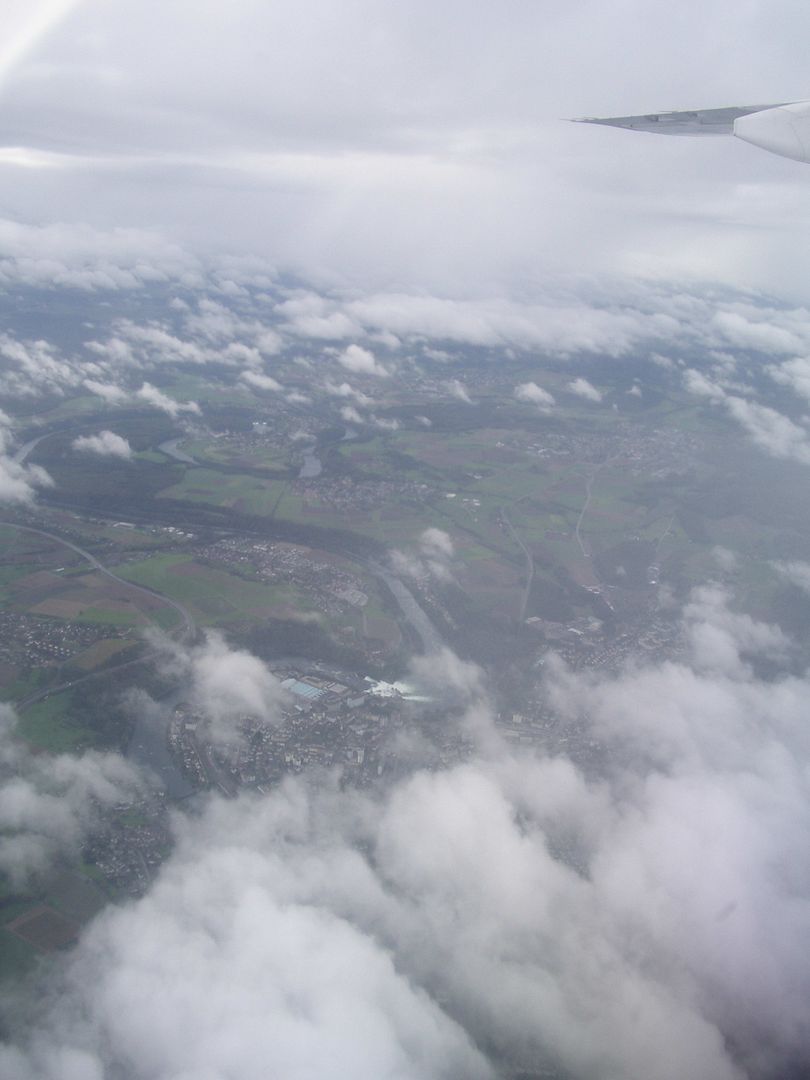 The FO is on the mike with a short close to touchdown info.
3300 meters or runway "One-Four" welcomes me to ZRH. 13 degrees, wet after rain and 11.50 am, short after schedule.
ZRH just a little late
And bye now to HB-IYT, as later noticed.
Leg no. 14 on type. Something new for the log?.
No, is was also the plane for the very first flight on these type, BSL-BUD, years ago.
"Vrenelisgärtli", not that this name sounds like with any relation to Switzerland!.
First in the air with Cityflyer Express from 26.01.2001,
later on for British Airways CitiExpress and finally with Swiss European. 20 planes on type are in the actual fleet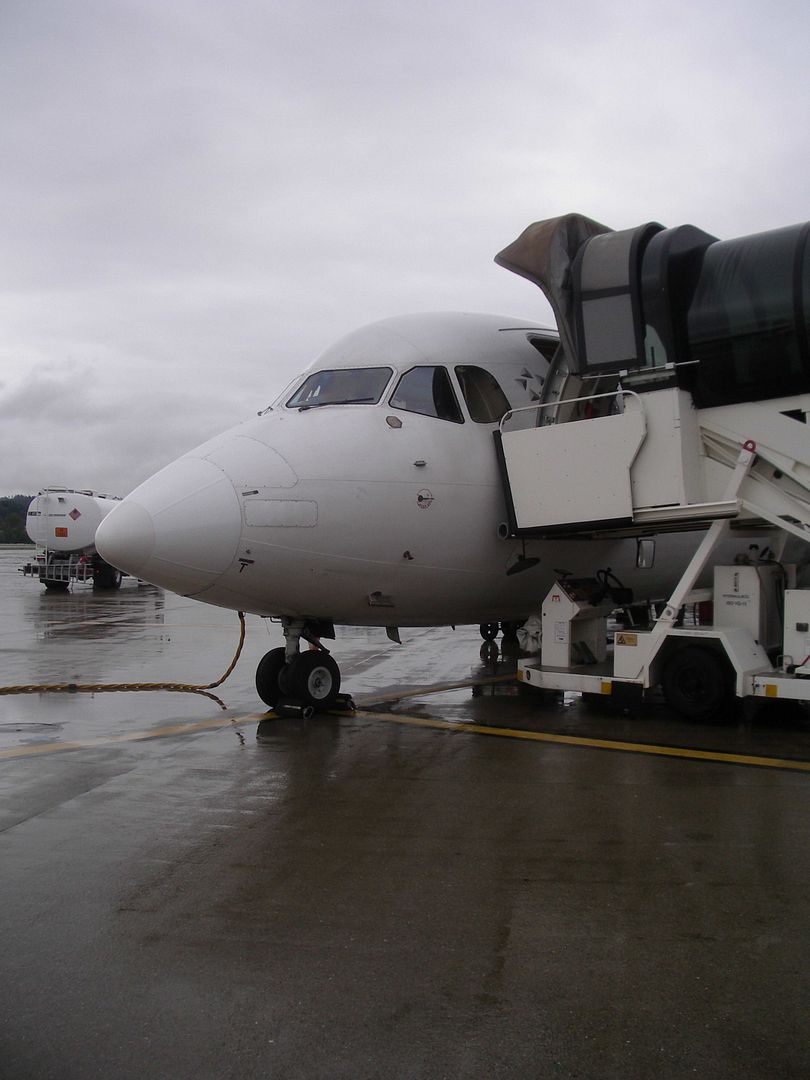 A bus delivered us for the terminal.
Where my personal terminal guide welcomed me
at the entrance to ZRH airside.
Well, much to the surprise of my client!.
No extra security needed and ready to go
for the next gate with much to few time in between for all the important things to chat!.
...............................................................................................