Route: FRA-BKK
Flight # : TG921
Depart: 14:10
Arrive: 06:20 (+1)
Equipment: A388
Seat: 3A
Welcome to another trip report,
Here are a few teaser pics but please see the video (no ads)
http://www.youtube.com/watch?v=vHTYt5DsuNs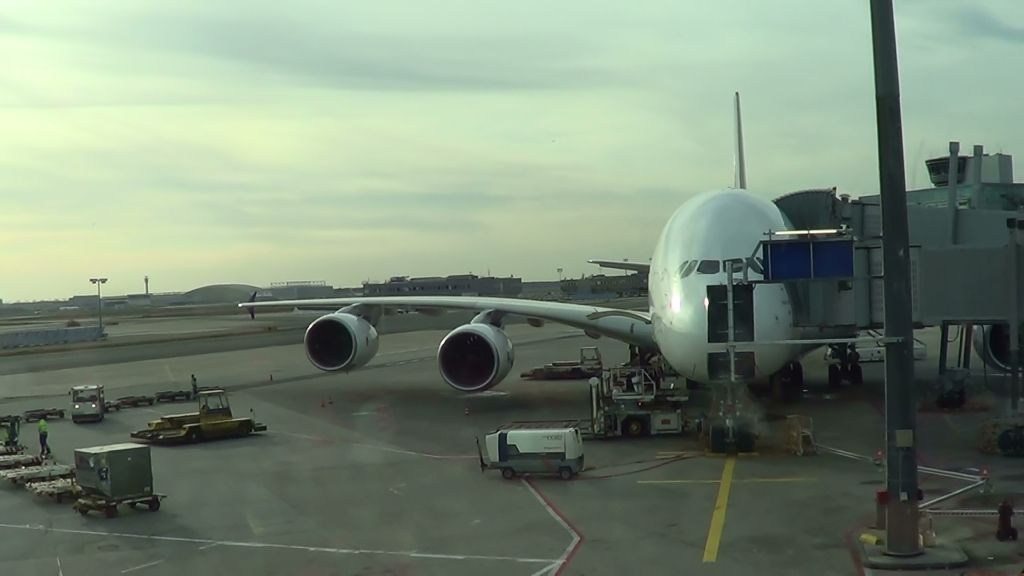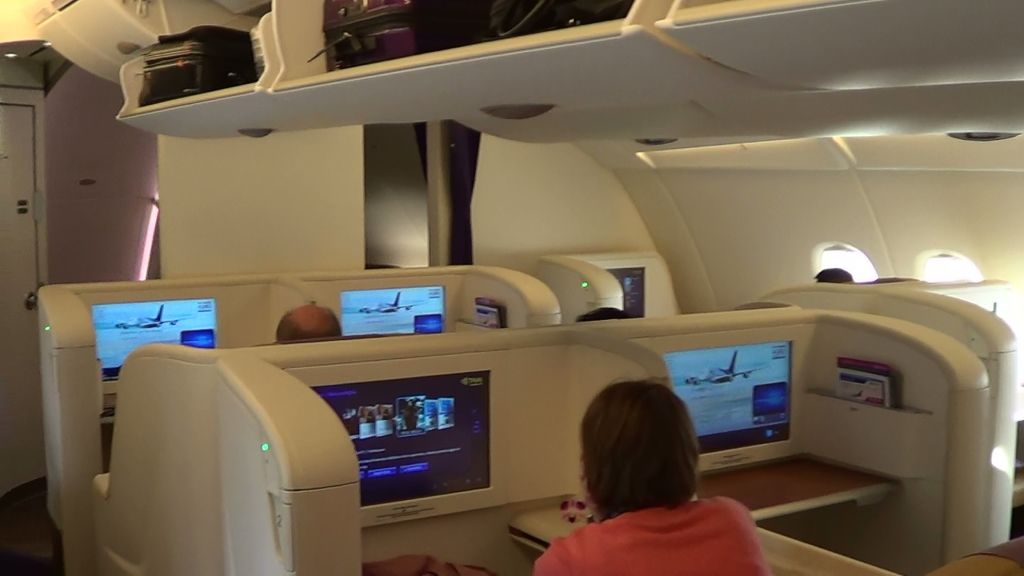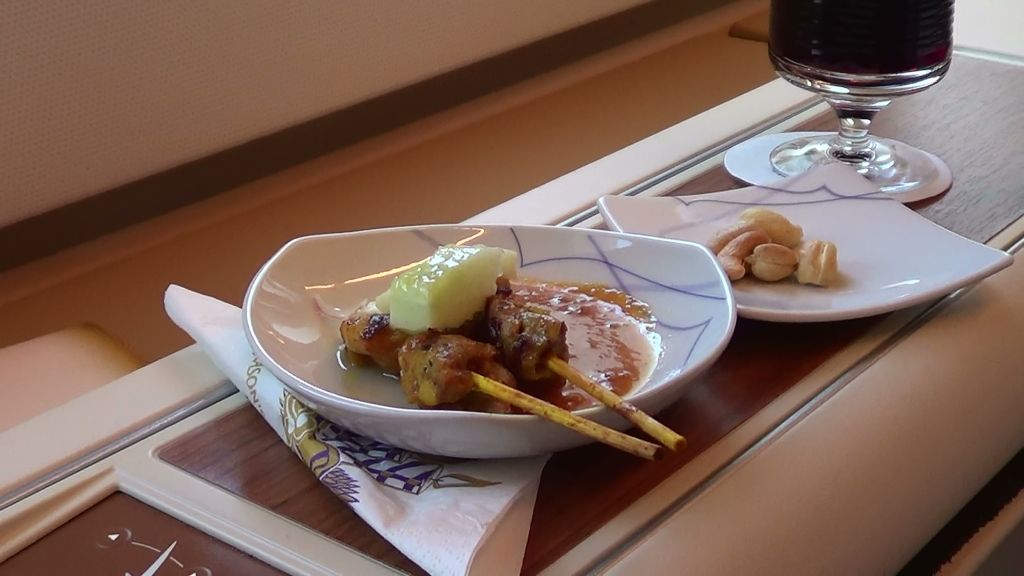 I had already arrived @ FRA on LH419 earlier in the morning, so at the appointed time I made my way to the gate area. Boarding was a complete disorganized mess (cattle call) with the gate agent calling first, business and economy passengers all at the same time. Once on board, I was warmly welcomed with the traditional Thai greeting and was offered a glass of champagne (Dom). There was a full 12/12 load in F and it appeared that the plane was pretty full in the other classes. I started to explore the seat features - my impression is that the seat is wider than LH or LX's new F class product and all around felt more comfortable and a bit more spacious. However, the cabin itself is not as private.
Once cruising altitude was reached, menus were distributed and orders taken. I had chicken satees to start and for the main meal service I went with the beef accompanied by a nice Bordeaux (overall the food was good, no complaints there). Having 12 (vs. 8) seats in first class on a full flight means that service was not as personal as I have experienced on LX and LH, but still, service was friendly and efficient. I was able to get in a solid 4 hours of uninterrupted sleep on a flight that didn't experience much turbulence. The cabin lights came on about and hour and a half out of BKK and breakfast was served.
The flight arrived @ BKK at the scheduled time. As a perk, F passengers get a golf cart ride to immigration and had access to the fast track line. An employee takes you to the baggage carousel and escorts you all the way into the arrivals area and right up to the taxi stand.
Here are my summary ratings for the flight:
Boarding: 0/10
Hard product: 9/10
Soft product: 7.5/10
Overall: 8/10