Welcome to the return part of my journey to Japan from last year. We would take the same routing back with EK on the A380/A343 from NRT to VCE via DXB. But first some more impressions from Japan, I'll start with our day trip to Kyoto on the Shinkansen.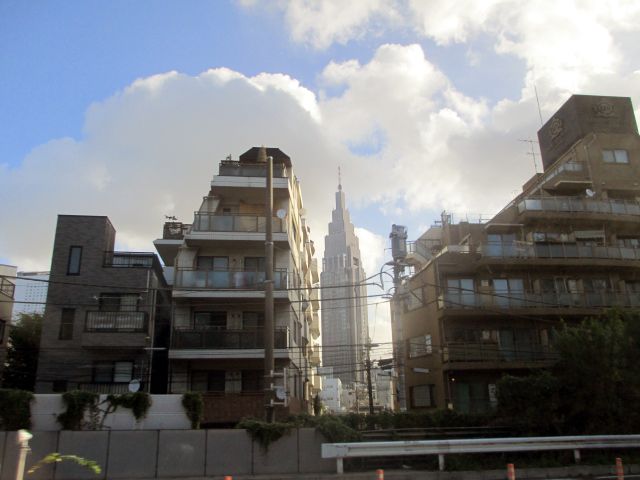 Train info in Japanese…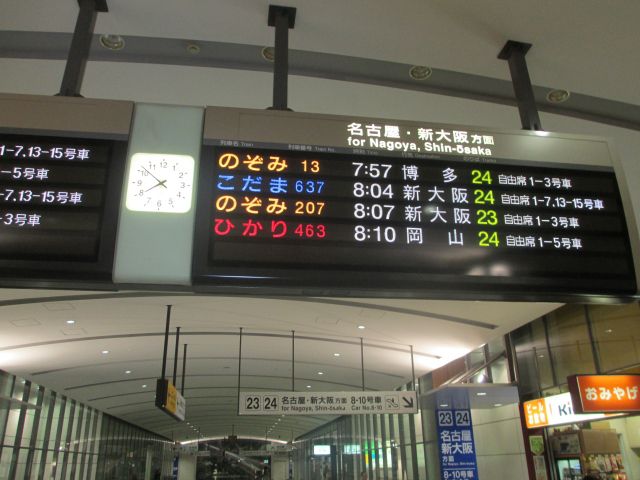 … and in English. Much better. The Nozomi 207 was our train.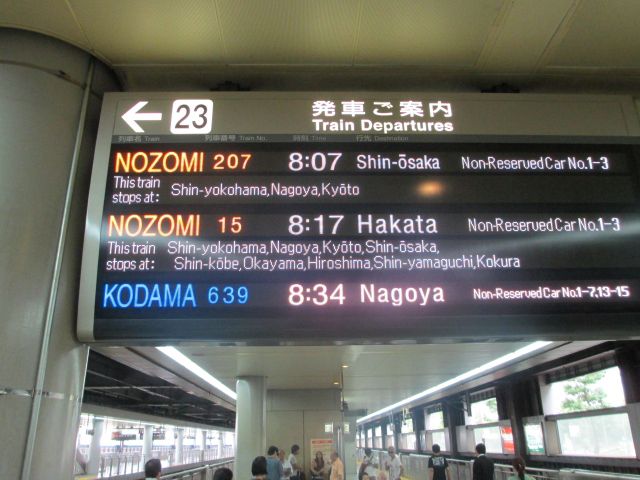 This trains are great! So elegant, quiet and quick.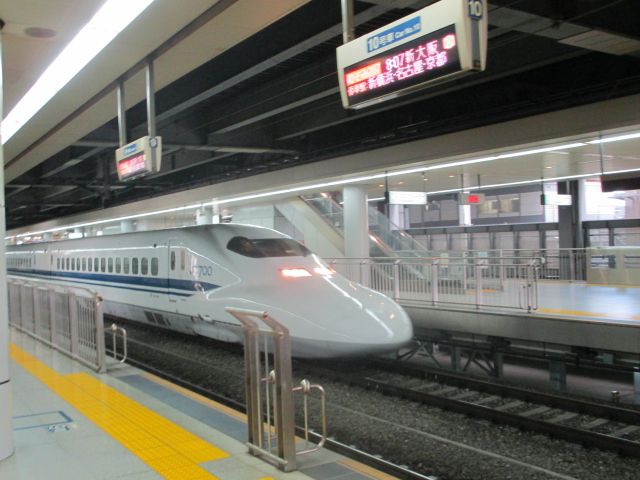 And long!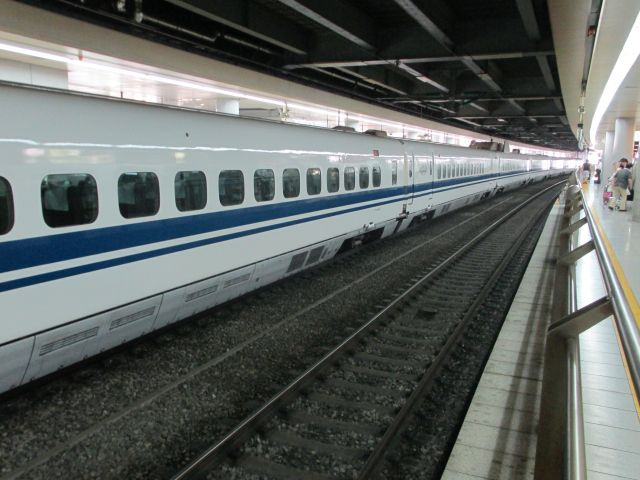 Comfortable first class seats.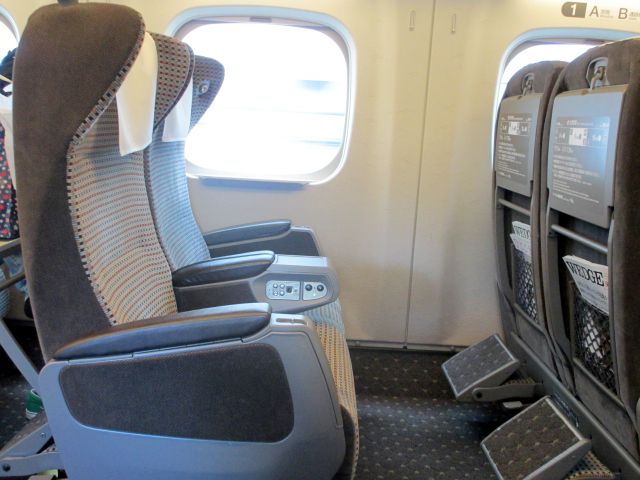 It was a very nice and warm day outside.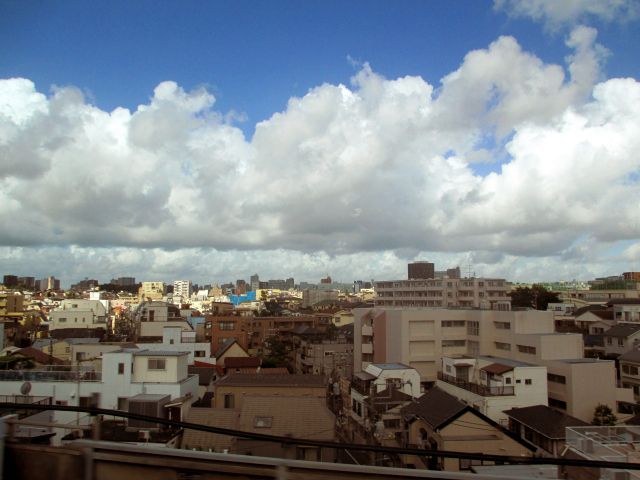 The ride takes a little over two hours and offers some nice scenery along the way.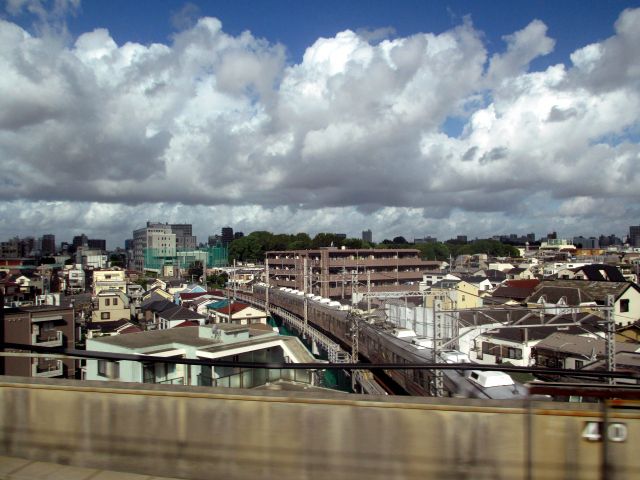 Leaving Tokyo for Kyoto.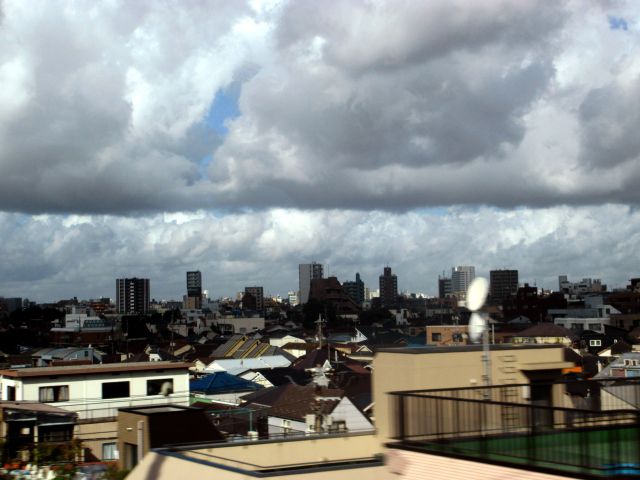 Refreshing towel. I still keep it in my room as a souvenir.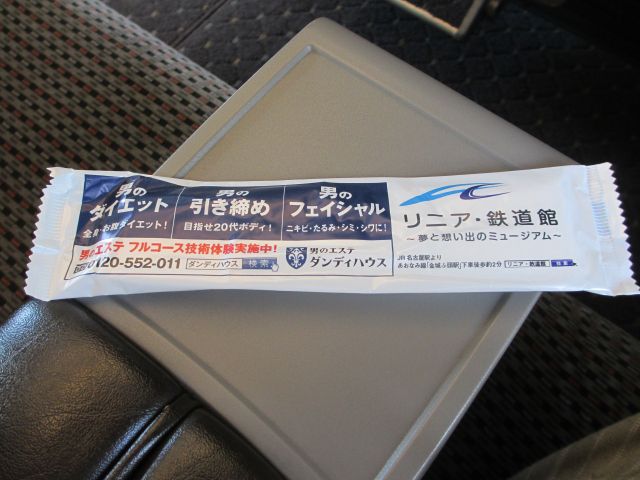 Train info.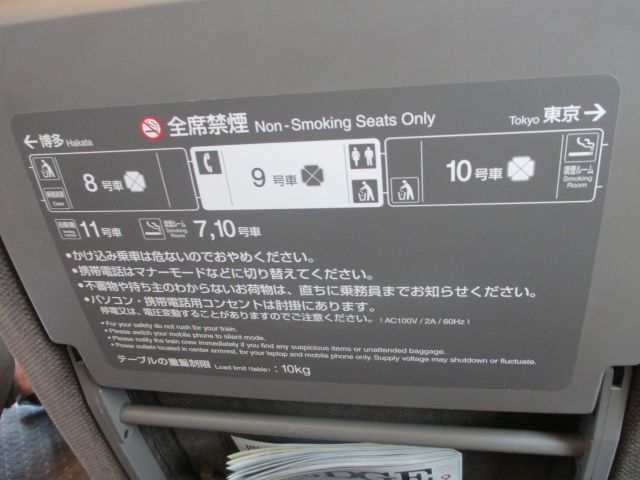 I'll let the photos from Kyoto do the talking.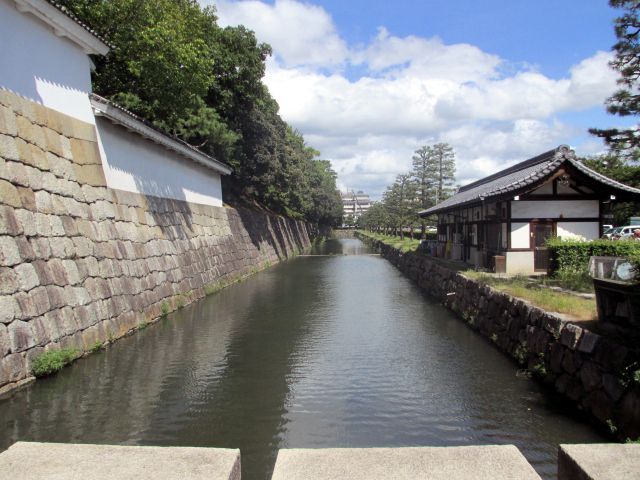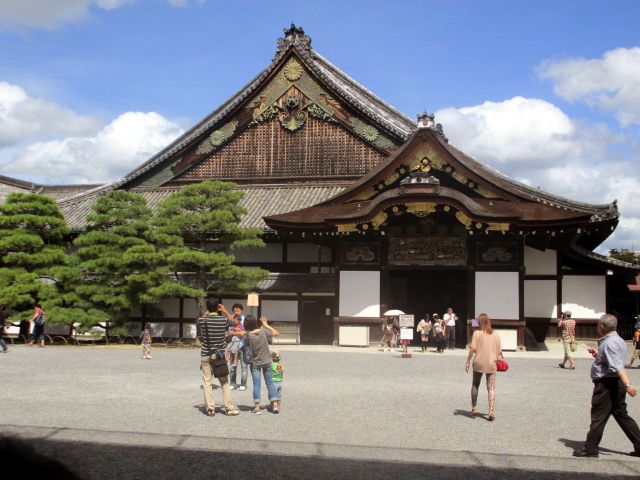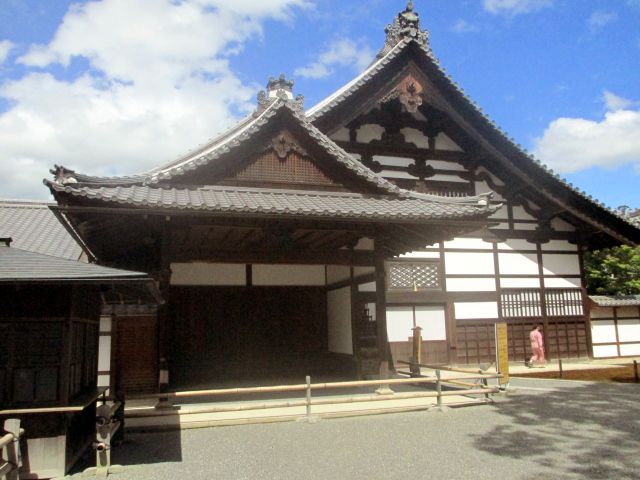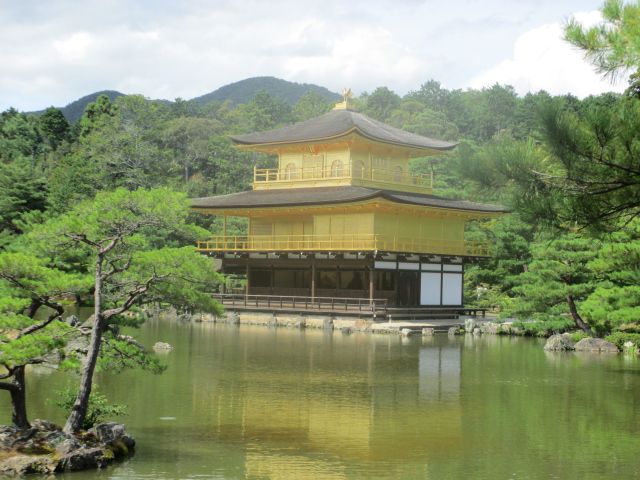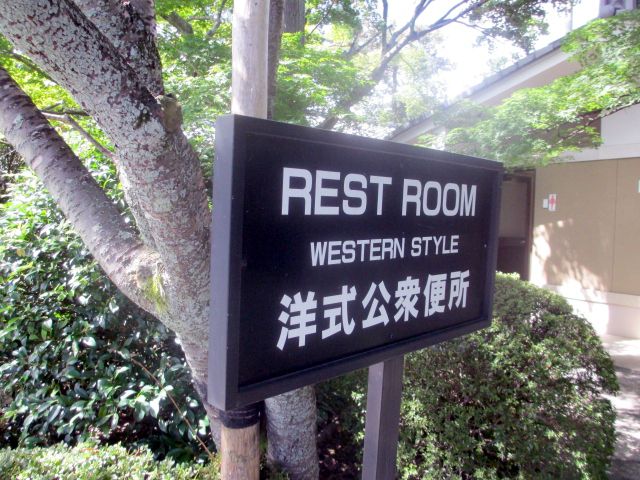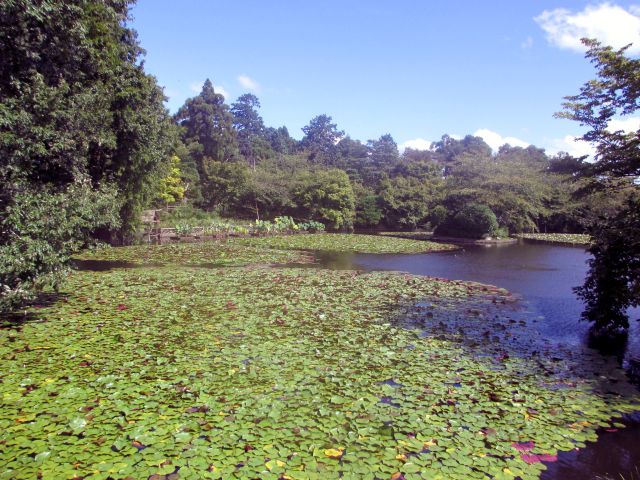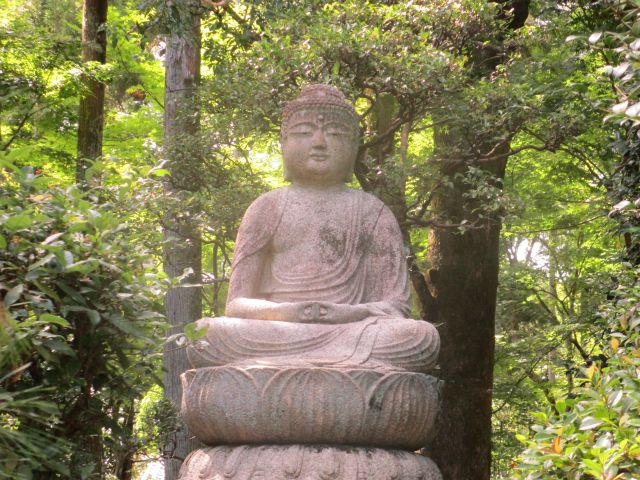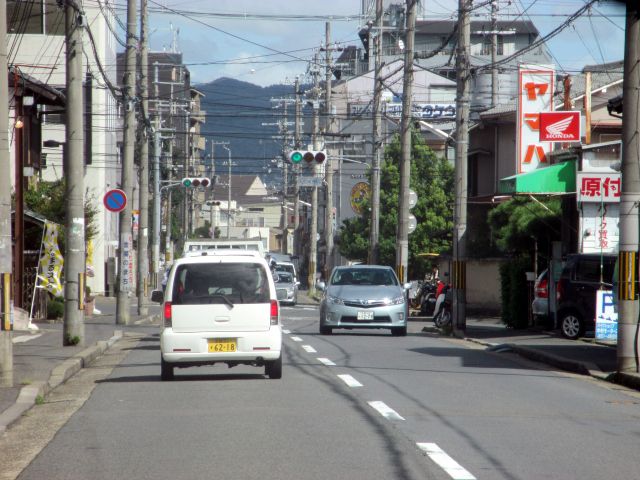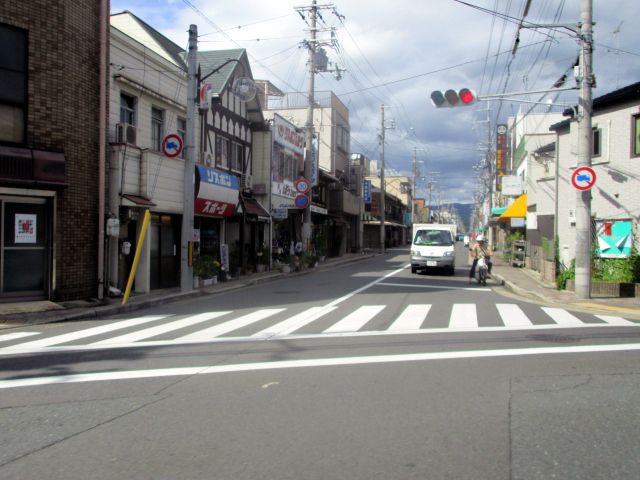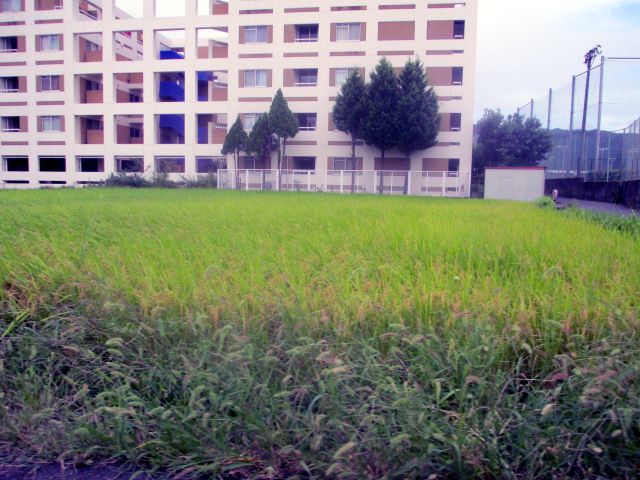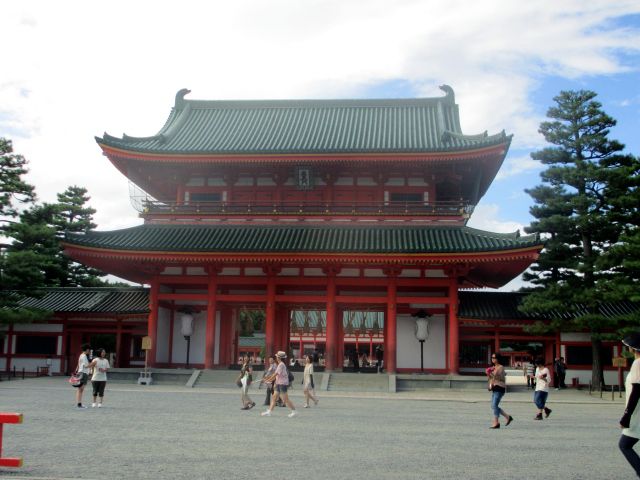 Now you don't see this often – a Japanese train with a 50 minute delay! This was due to a typhoon. Luckily our train was on time.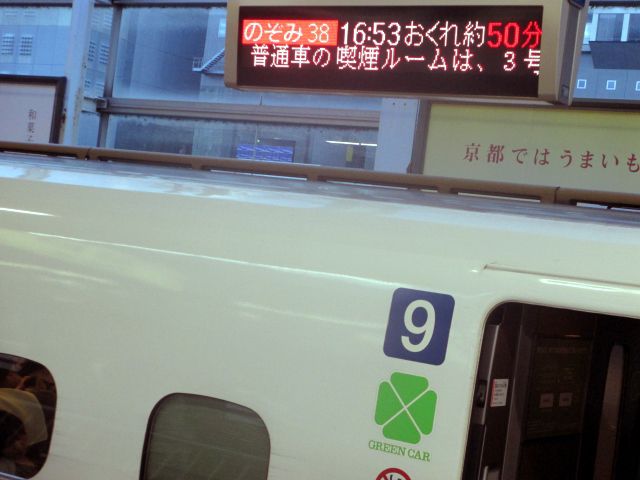 Figure this out.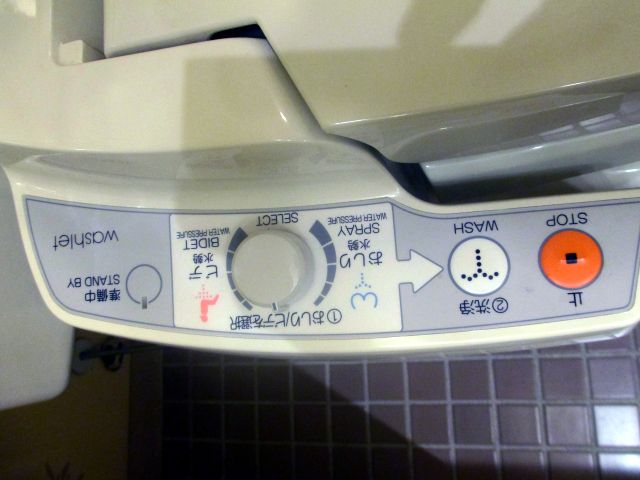 On our last day we left the hotel early and did a quick trip to Nikko, before returning to NRT for our flights back home.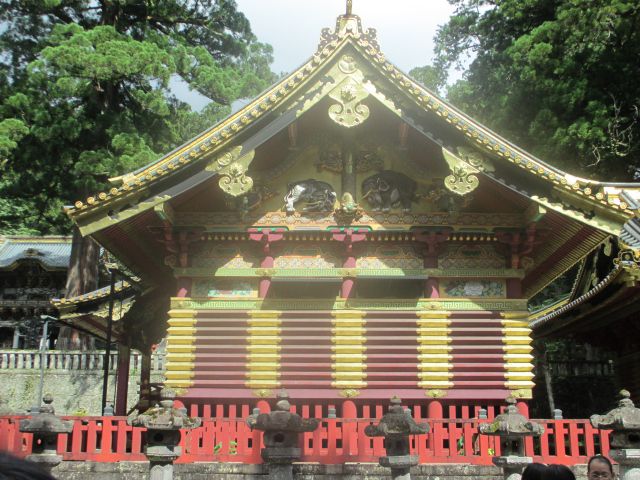 Nice scenery.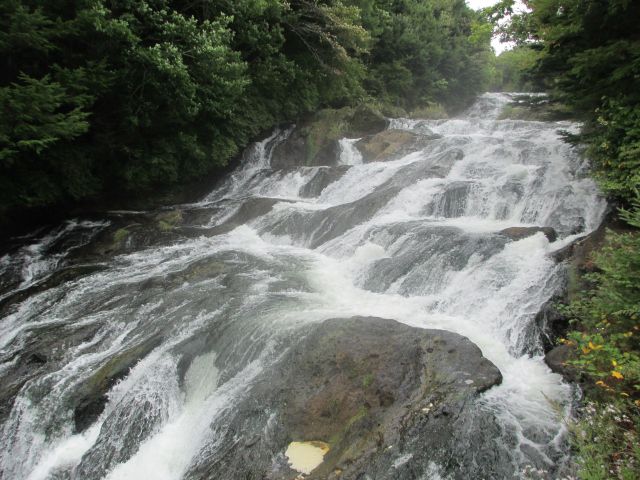 These are quite common on the streets here.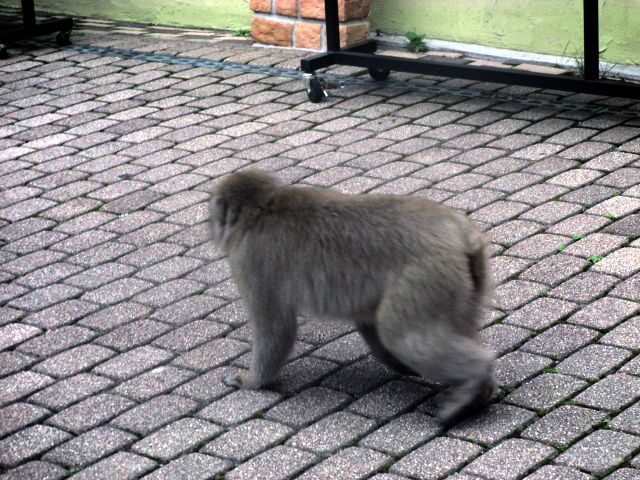 Nice small town.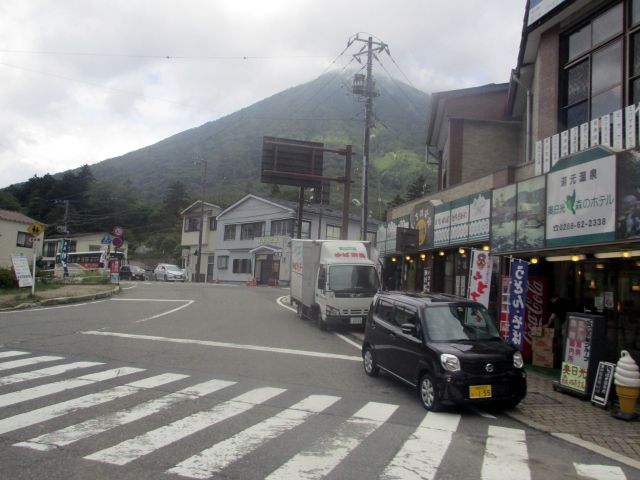 Nice.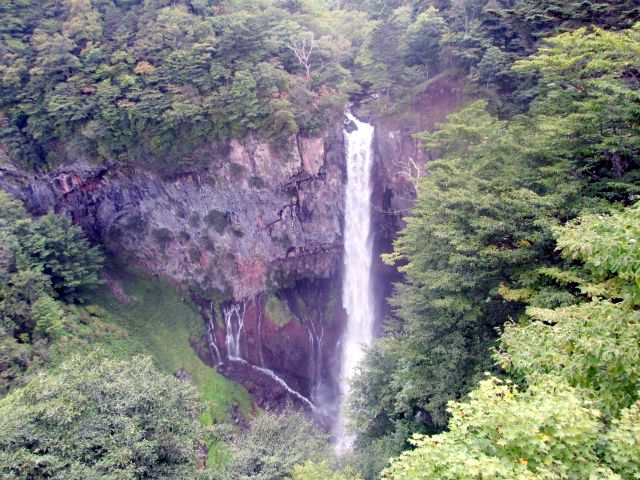 Driving back to the airport.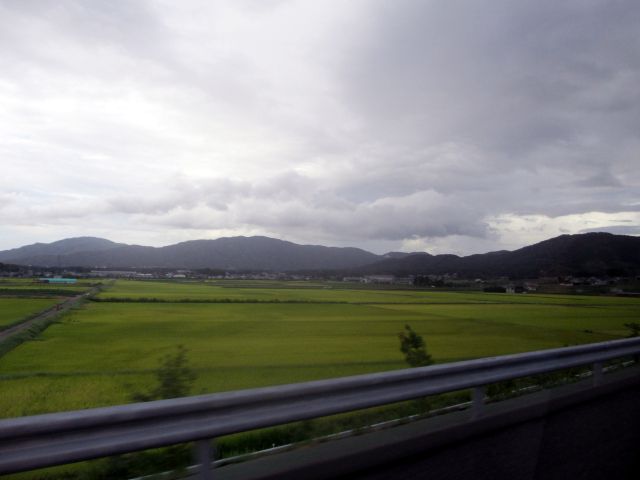 Before entering NRT perimeter by car there is an inspection were one of us was required to show their passport.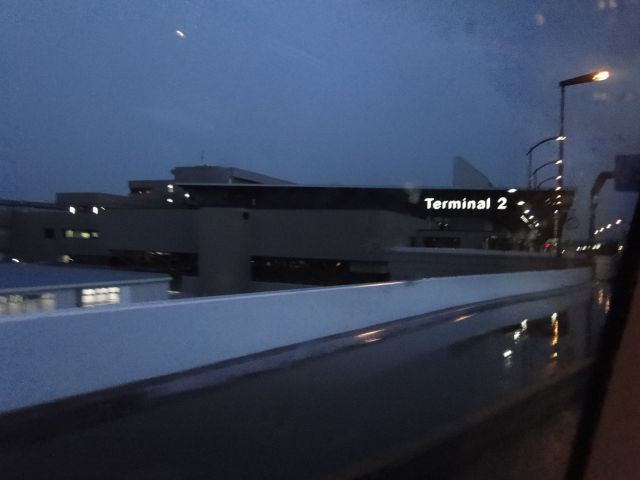 We arrived to NRT T2 with plenty of time left before our flight to DXB.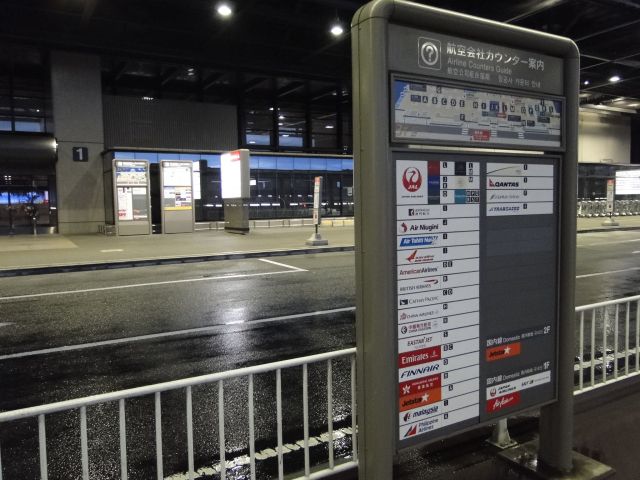 In fact, we were so early that the check-in counters were not opened yet. I used the time to go and buy some postcards. As I was used by now everything was very efficient in Japan – I bought the postcards in a shop from a polite and smiling agent, went to the conveniently located post office to get some stamps and after I was done the equally polite and smiling post agent took my cards and sent them away.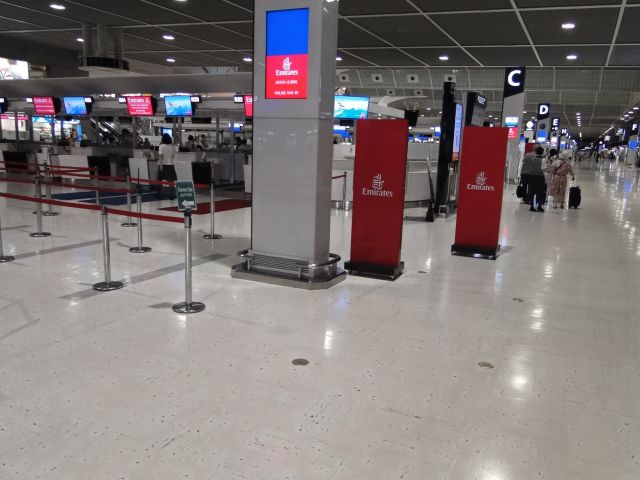 Check-in was simple and quick and with a lot of time left me and my friend made our way to the observation deck.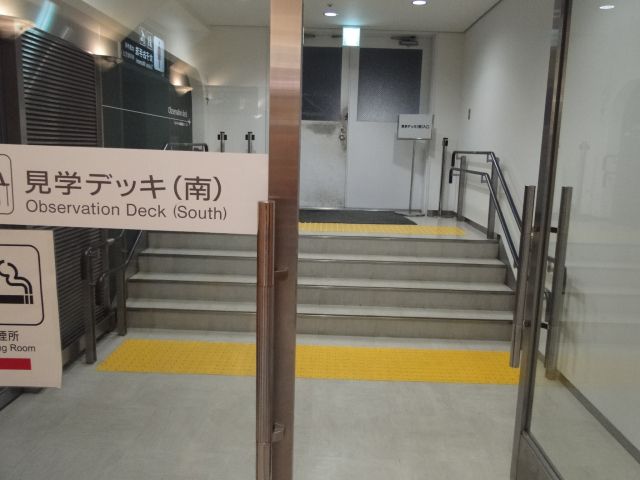 A very nice facility and one does not need to pass any security screenings or pay any fees to enter it. Gotta love Japan.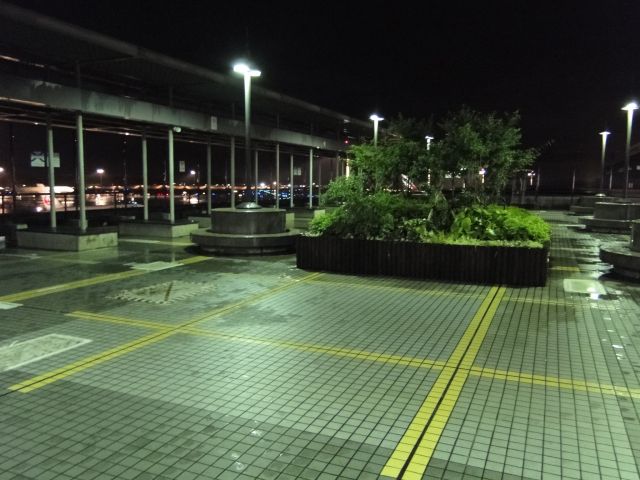 Our EK A380 in the distance.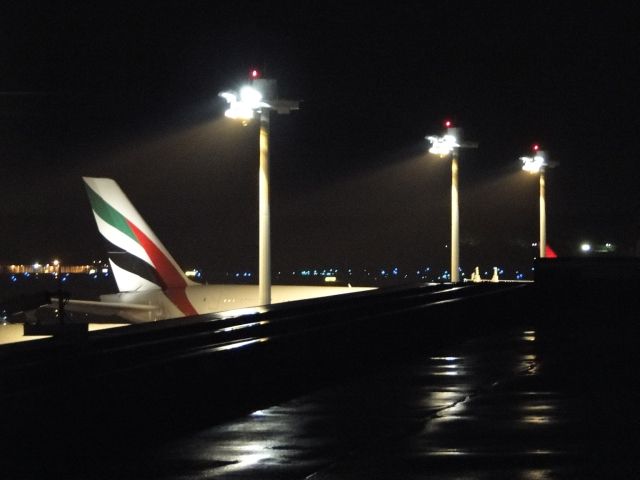 JAL 767 pushing back.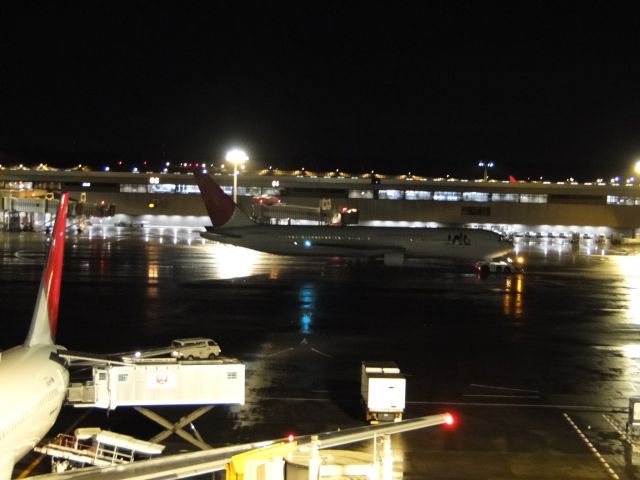 One of AA flights to the USA this evening, I think it was to ORD or DFW.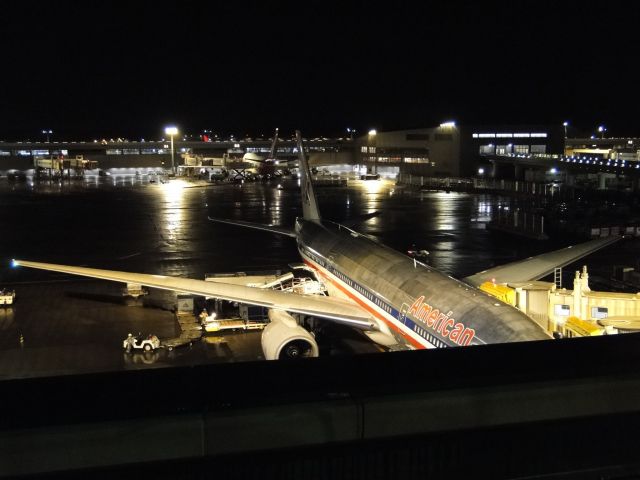 China Airlines 744.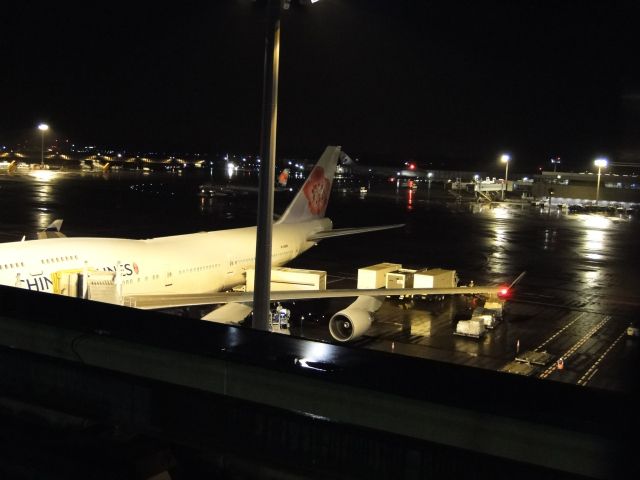 AA to DFW if I remember correctly.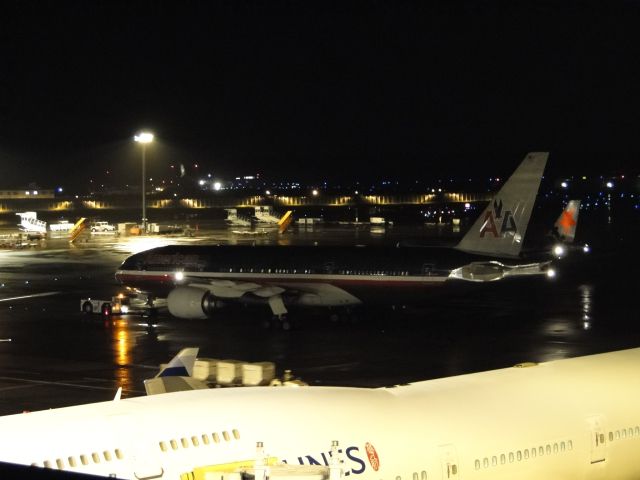 Emirates uses American Airlines Admirals club as their lounge at NRT. So after we left the observation deck we would proceed through immigration and security check to the lounge. Once again immigration and security were a typical efficient and polite Japanese affair and we were airside in no time.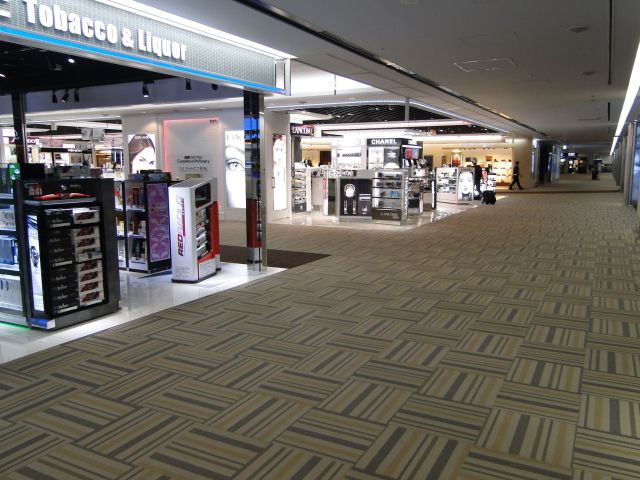 Entrance to the lounge.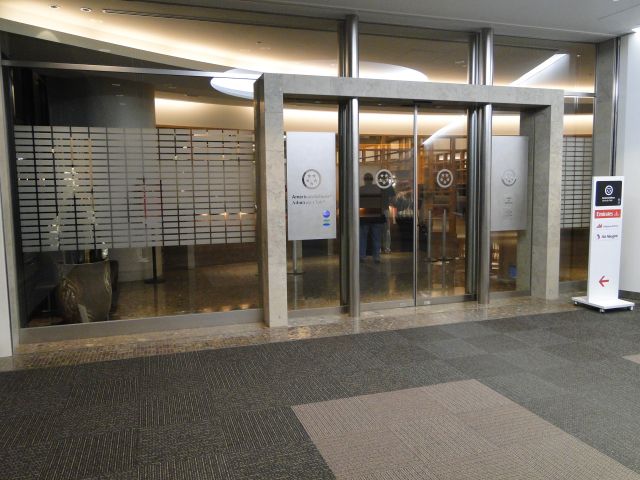 Since all of AA flights have departed or were boarding, the lounge was pretty empty.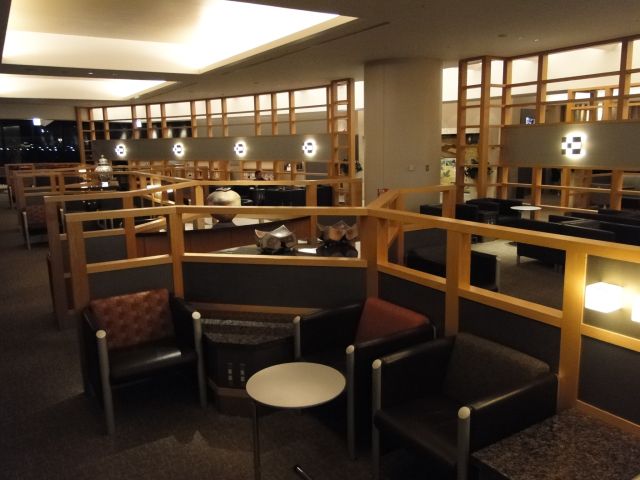 Flight to ORD was delayed by at least an hour.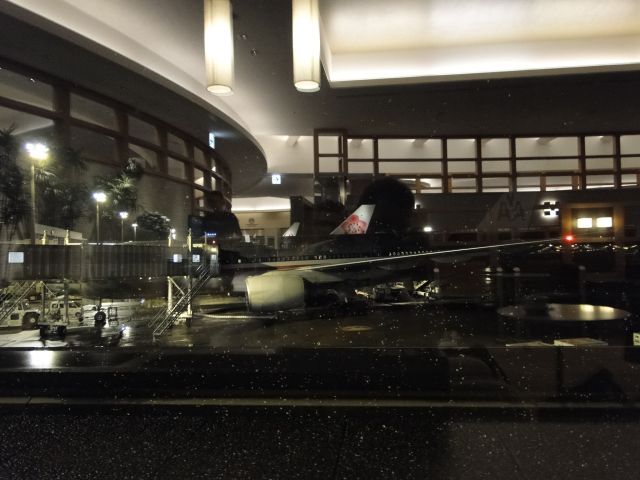 Finally pushing back.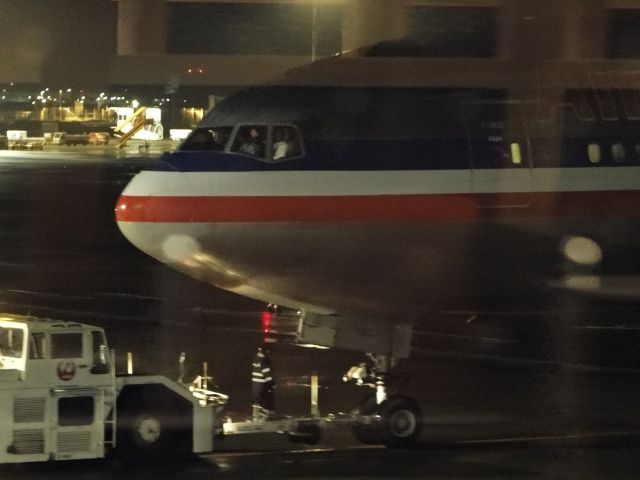 China Airlines also pushed back shortly after.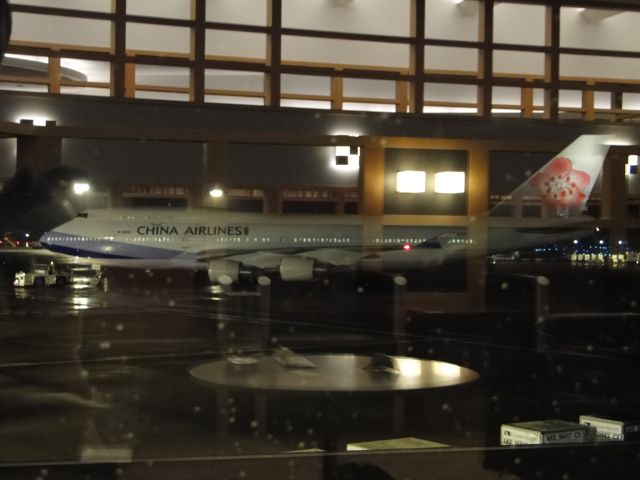 Half an hour before boarding I left the lounge and took one last stroll around NRT and bought some yo-yo's for my nephews. Nice massage chairs with a great view.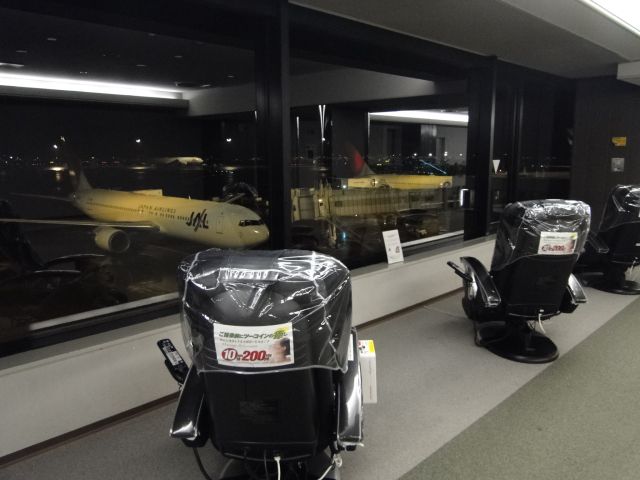 Our plane.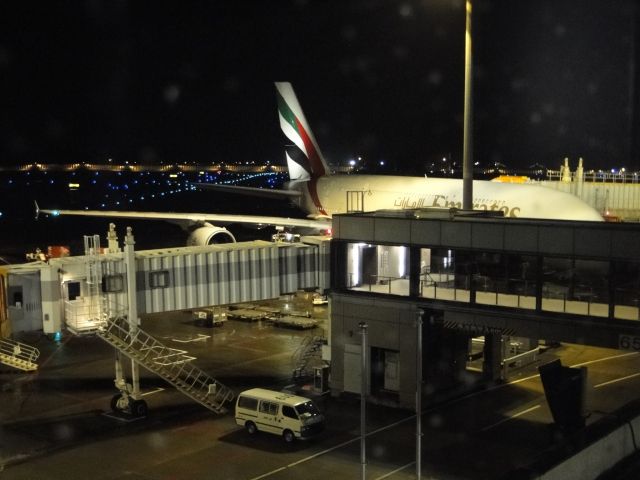 Once I arrived to the gate area boarding for premium passengers was already underway.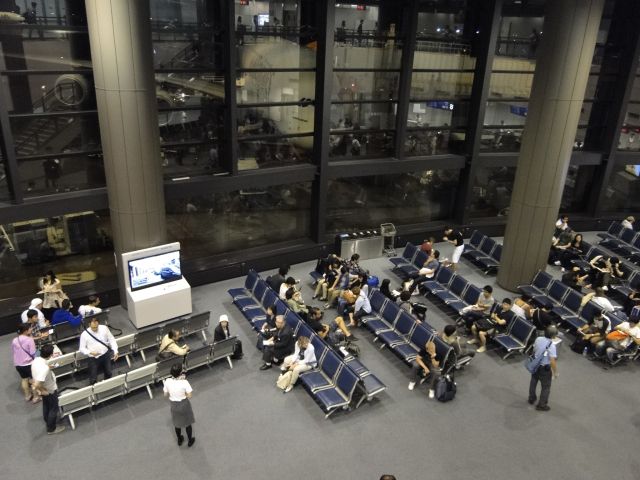 Again there were Japanese ladies with signs directing passengers to the right line.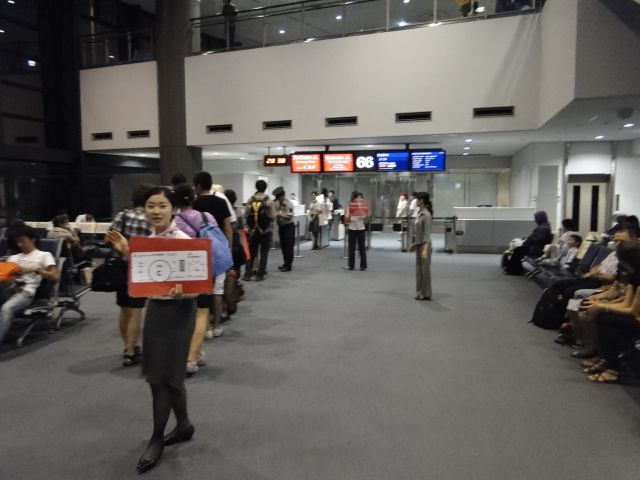 There was no line at all and just like that I was on my way to the plane.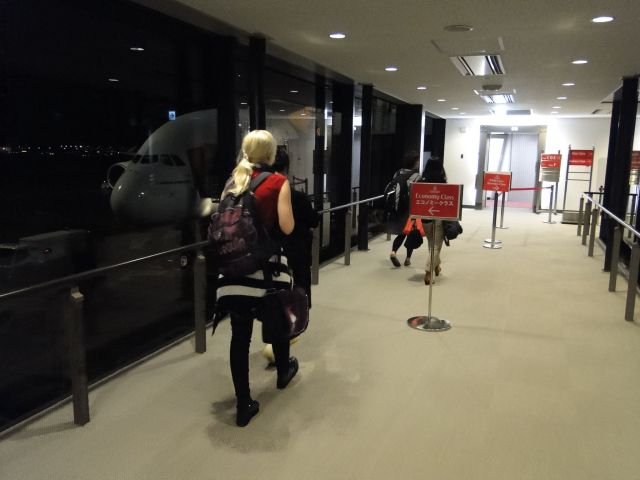 EK319 NRT-DXB 21:20-03:10 A388 A6-EDA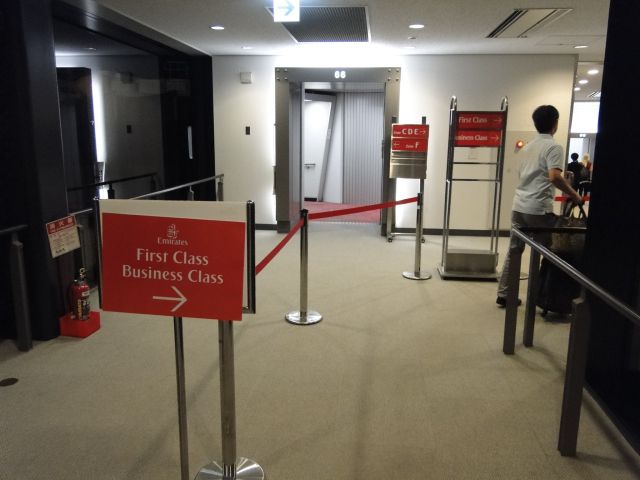 I asked the FA welcoming PAX at the door if I could peak into the first class cabin and she agreed.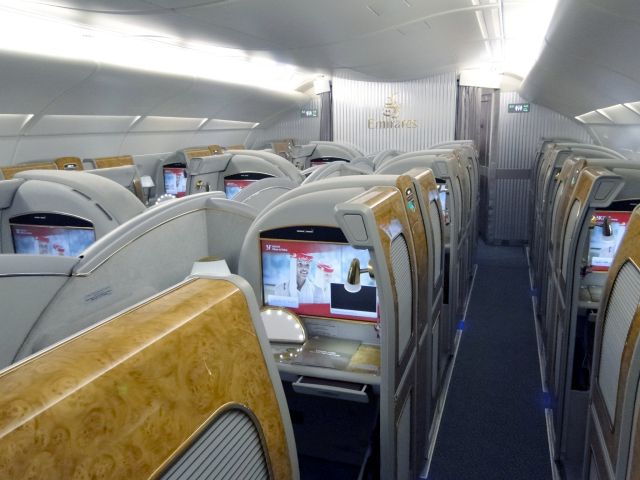 View from my seat at the business class cabin.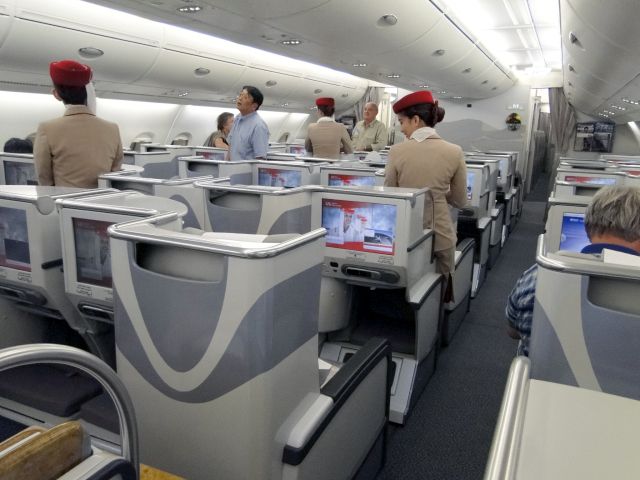 This time I had an aisle window seat opposed to the window window seat on my flight to NRT. It will be nice to compare both seats.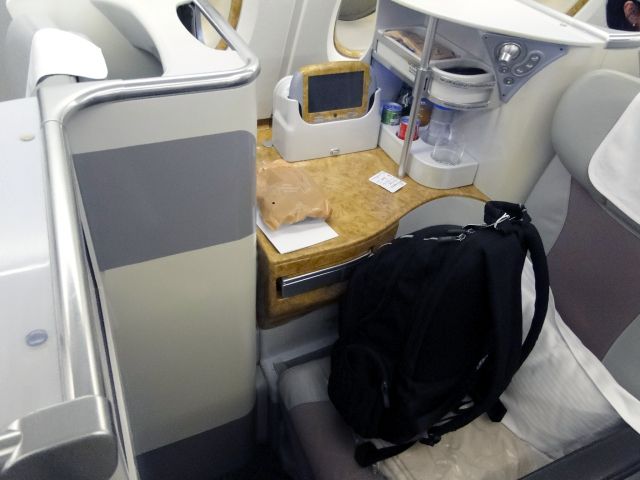 15J will be my home for the next few hours.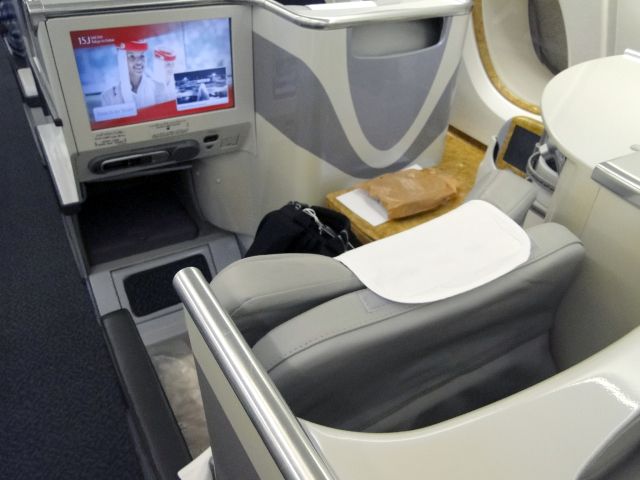 Big touch screen IFE screen.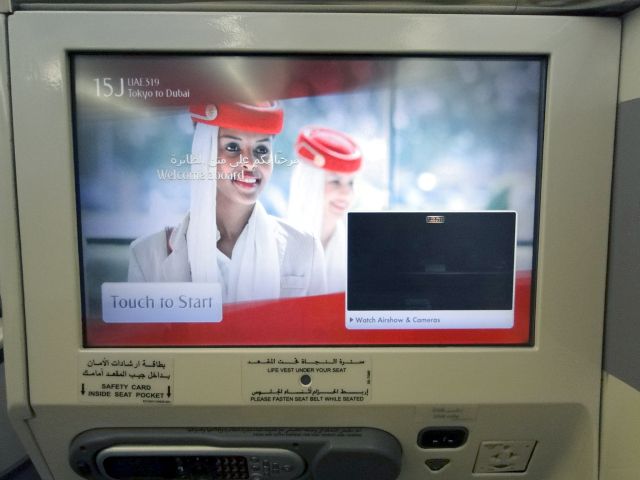 It was a rainy night in Tokyo.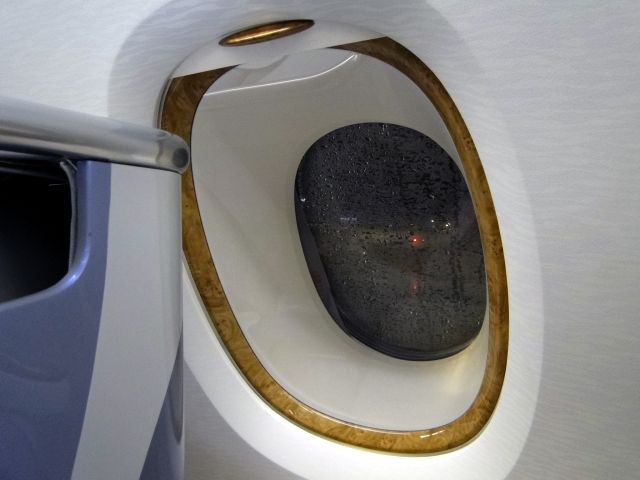 Since this flight had an earlier departure time in the evening than our DXB-NRT flight, we will be served a full dinner.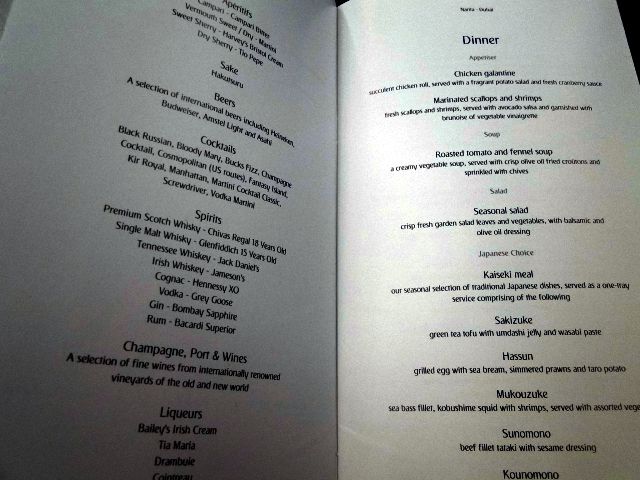 So many choices… I think there wasn't a flight I have taken yet when I had such a hard time deciding what to go with for the meal.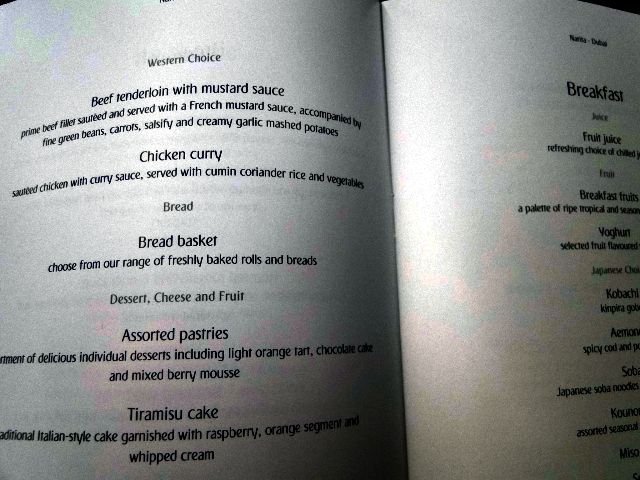 Once opening the flight info page I was quite happy to see the registration – A6-EDA, the first A380 Emirates received!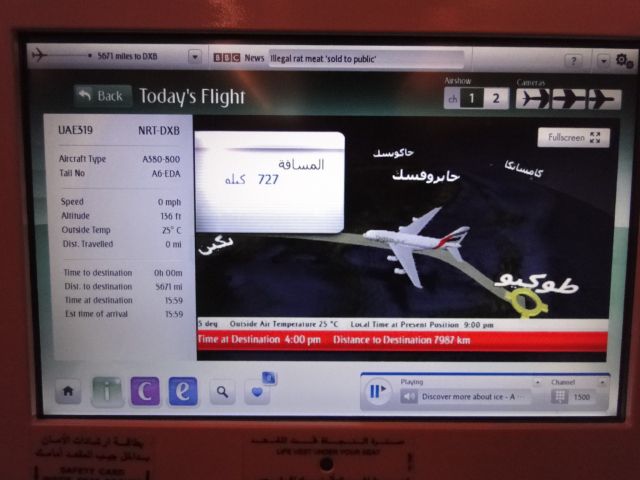 Goodbye Japan! I had a great time.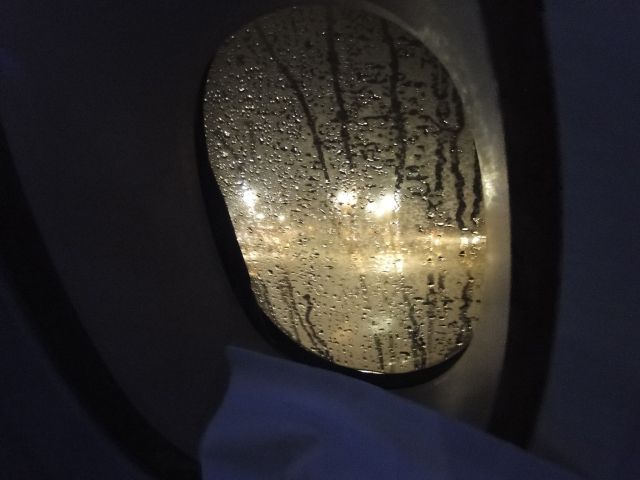 Takeoff!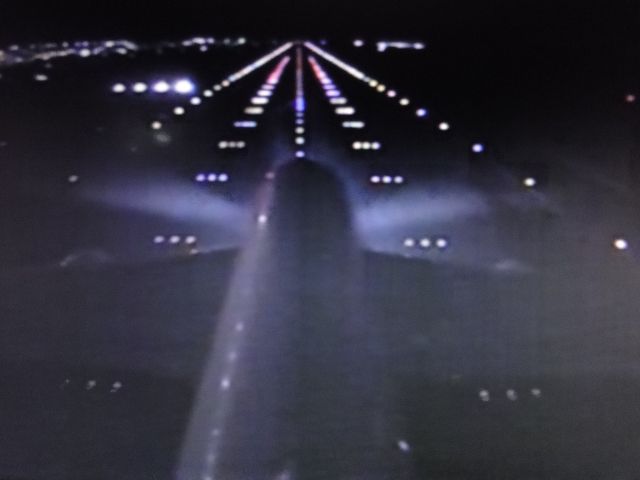 Hard to see out the window when you are at the aisle window seat.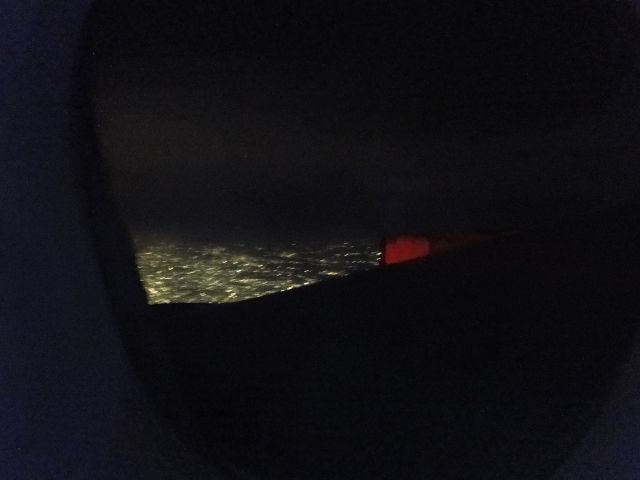 There was a lot of turbulence for the first part of the flight, so the seatbelt sign stayed on for quite a while.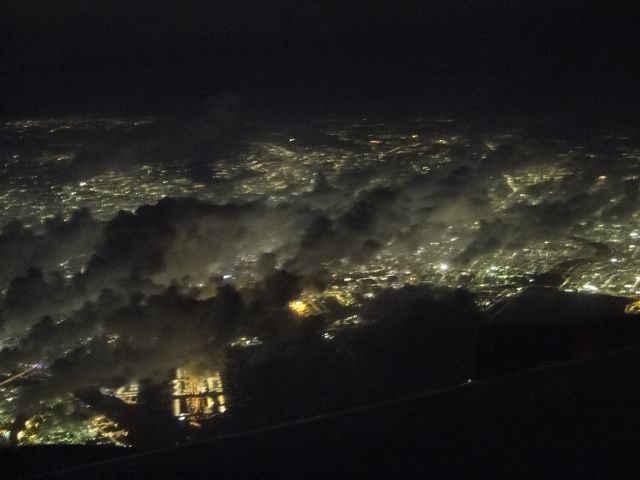 First part of the service.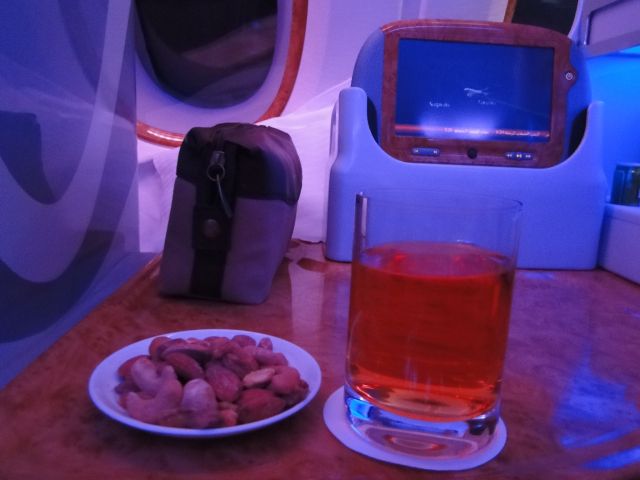 Something at the sea, could not quite figure out what.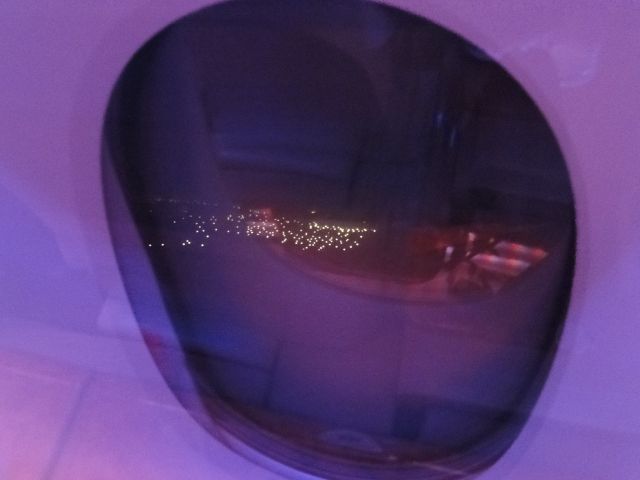 Now this was not what I have ordered for my starter. And not having to say anything the FA came and picked it up and replaced it with my desired starter.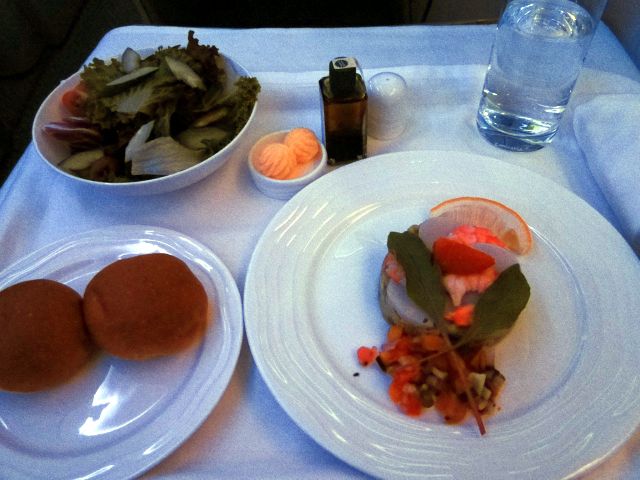 Weird. The crew on this flight was not as great as on the inbound flight. They did do everything the PAX asked, but they would do it in a robotic fashion without a smile or any kind of good spirit. I missed some of the warmth I experienced on my previous flight.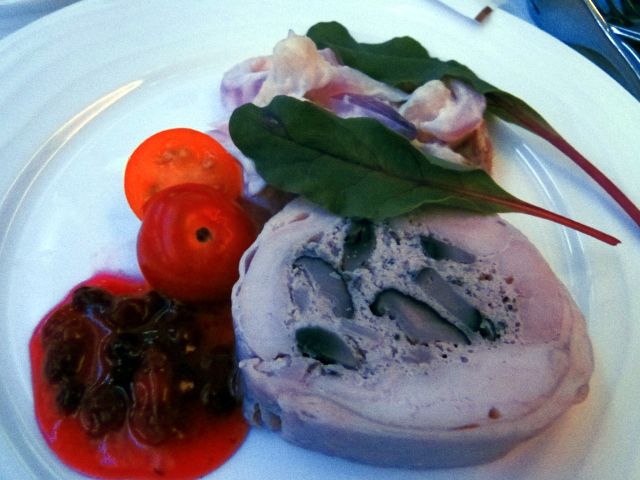 The food was amazing again though.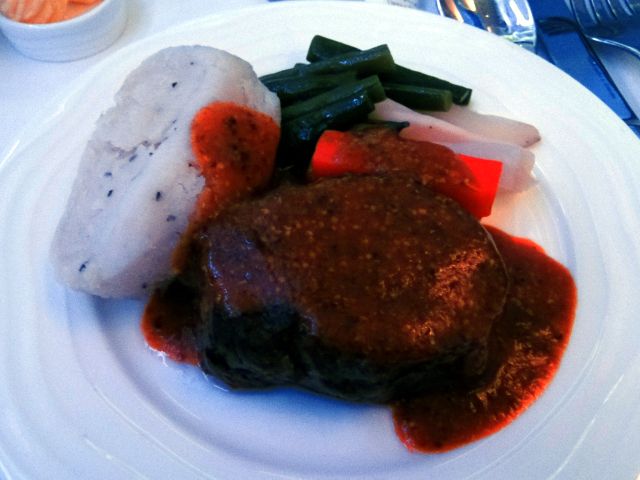 Our position after the meal service.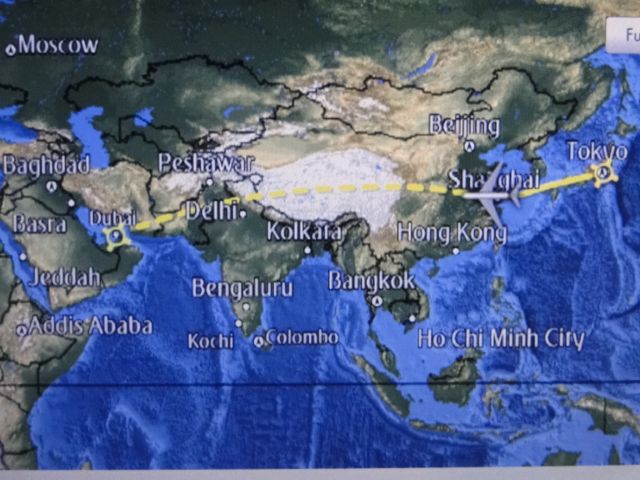 Some more info about our flight.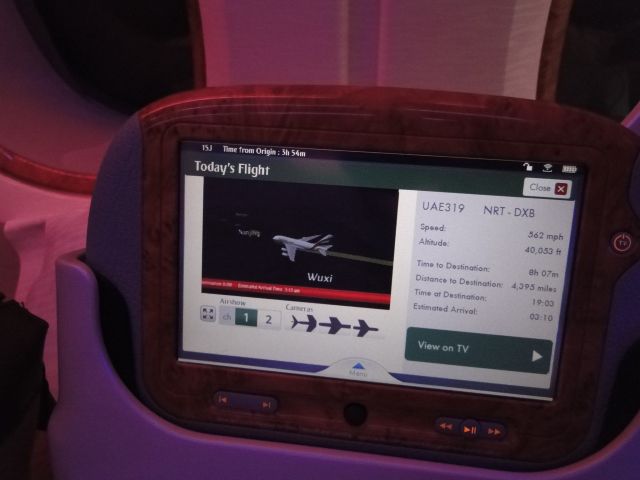 Almost forgot about the desert!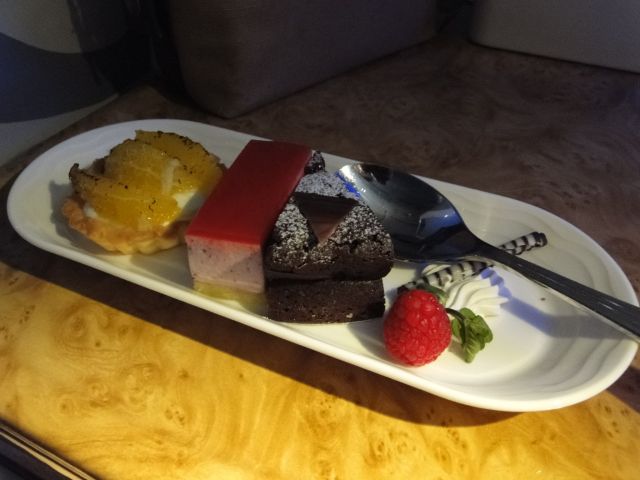 I went to sleep afterwards and woke up when we were already near DXB.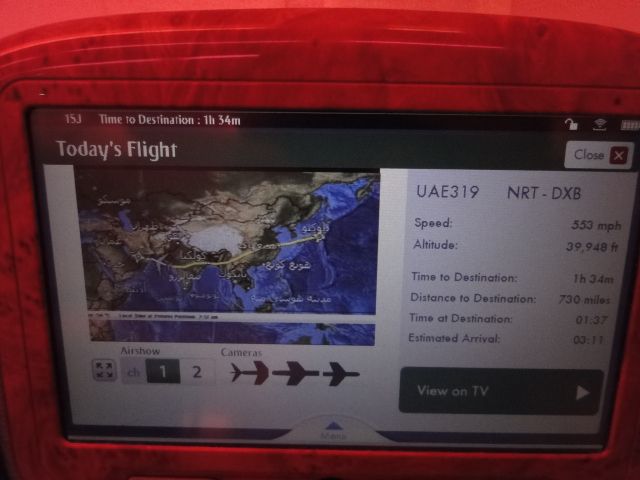 It was not as good as sleep as on the previous flight and the aisle window seat seemd a bit more cramped. But I'm not sure if it really is.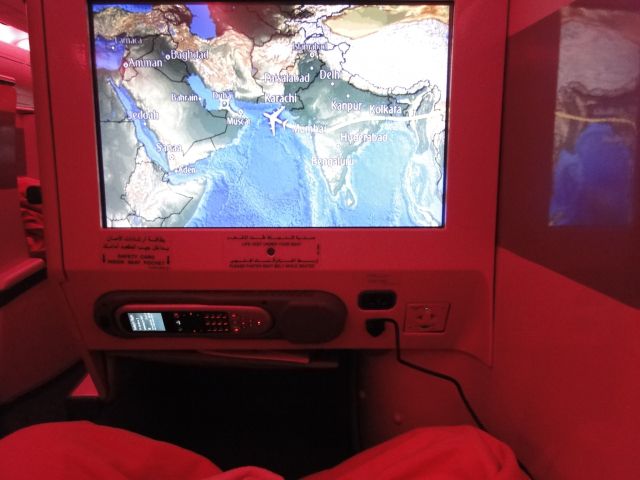 Red mood lighting.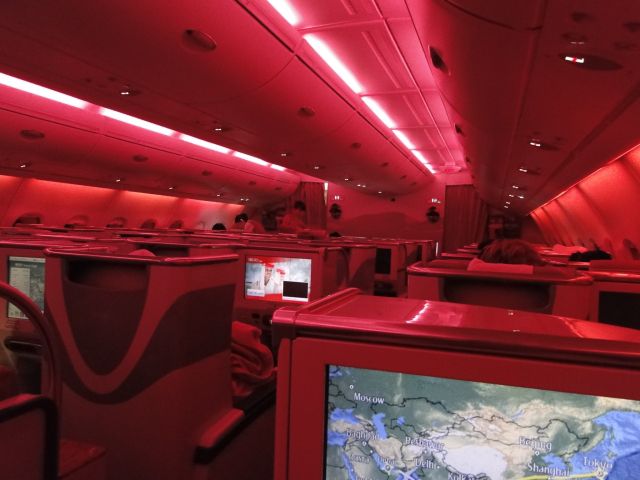 Very close now.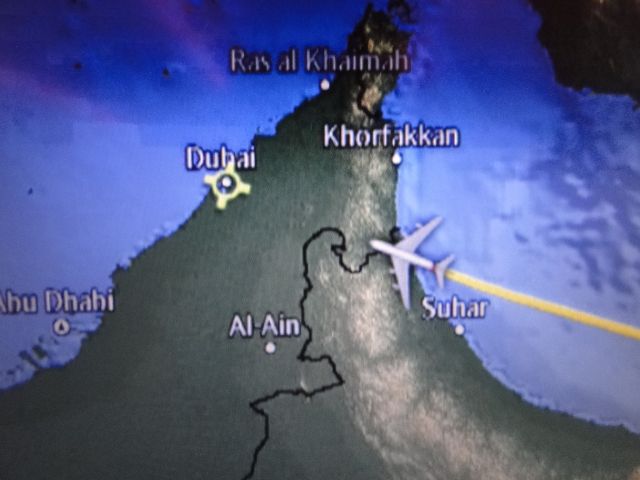 Now up until now I have not had a drink from the mini bar – something I did not want to miss. So I opened myself a can of Pepsi and poured it into the glass. And after the first sip…it was disgusting. Warm, without any bubbles at all. The price of flying all over the world I guess.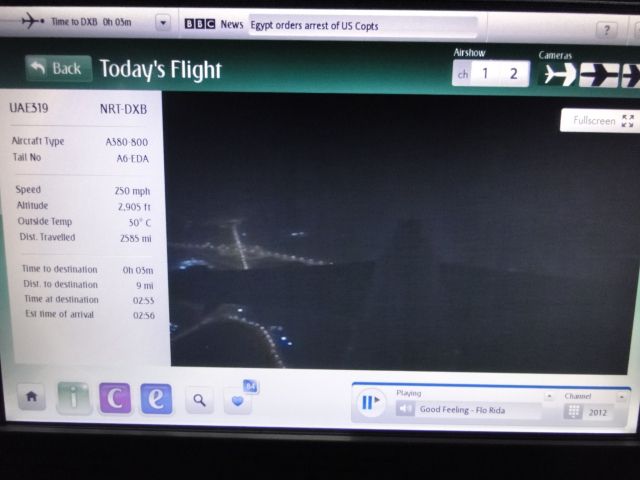 On approach into DXB.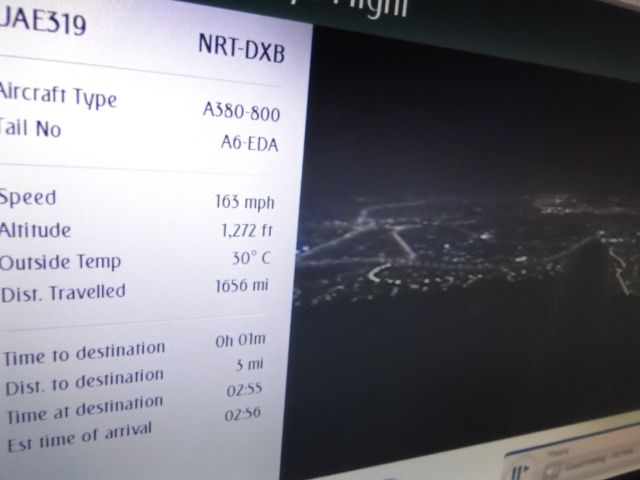 Now since all the cabin crew have already taken their seats for landing I was stuck there with my full glass of Pepsi in a shaking aircraft.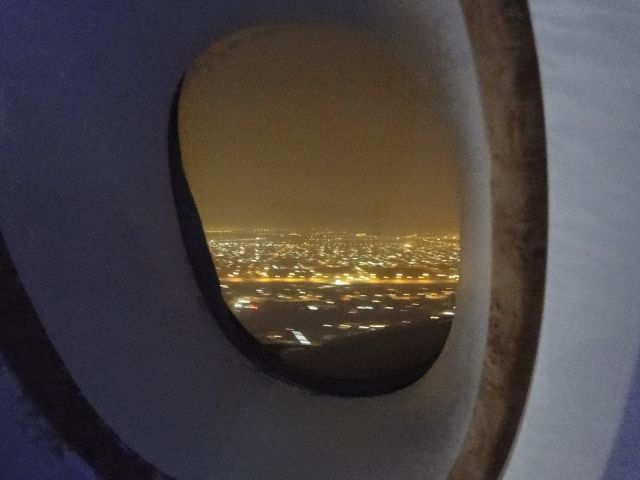 Luckily the landing was quite smooth and I was able to save my clothes from any dark stains.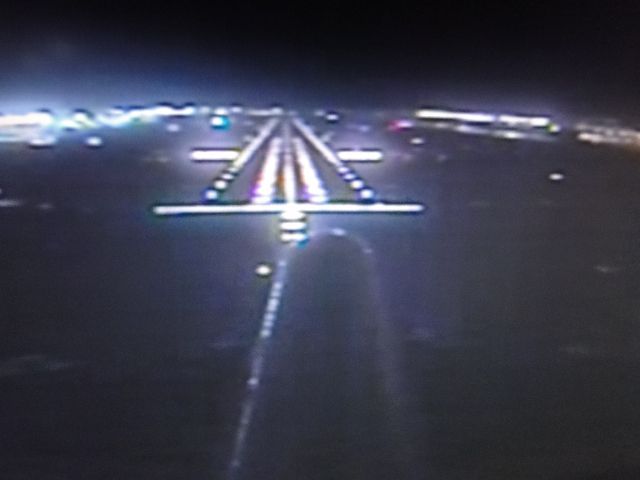 We taxied to one of the numerous gates at Dubai T3.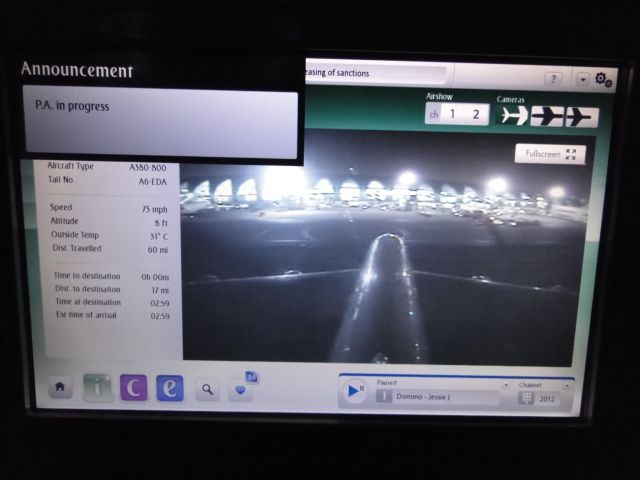 In the lounge again we found a big table for five and crashed there.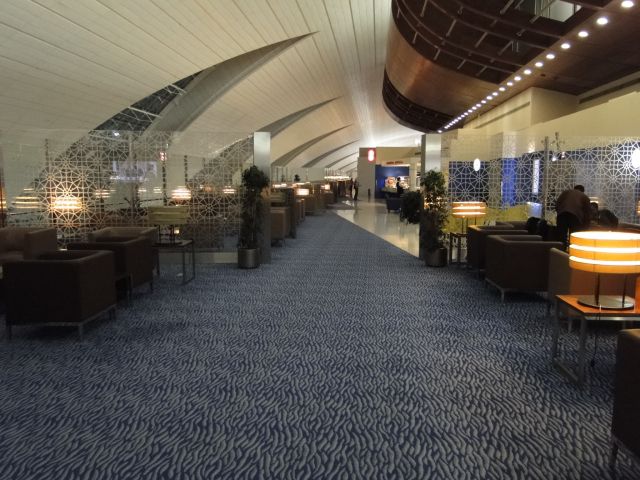 Now I planned to do a tour of the lounge during the long layover on the way back, but I was tired so I spent the time in the lounge napping.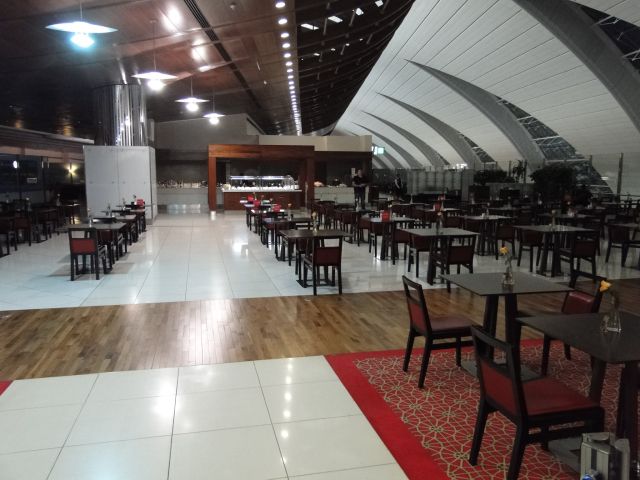 A new day in Dubai.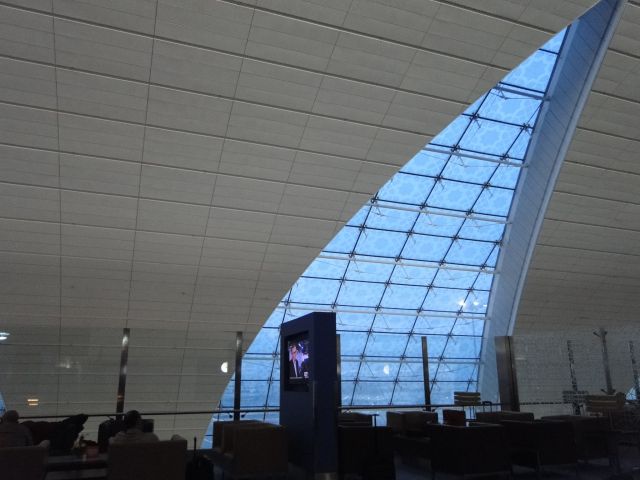 Entrance to the lounge.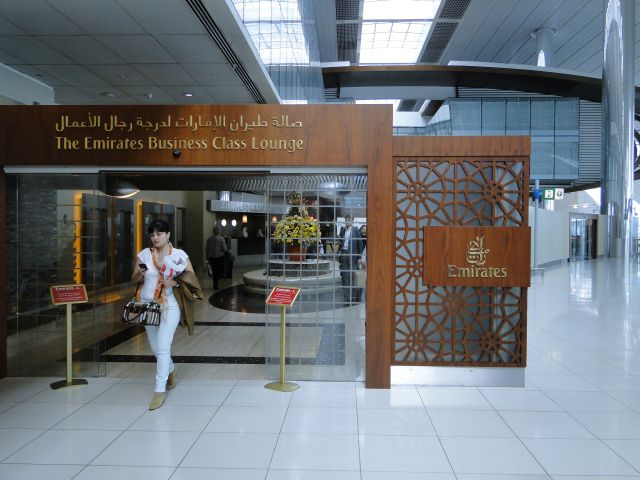 We made our way to the gate a few minutes before boarding was scheduled to start.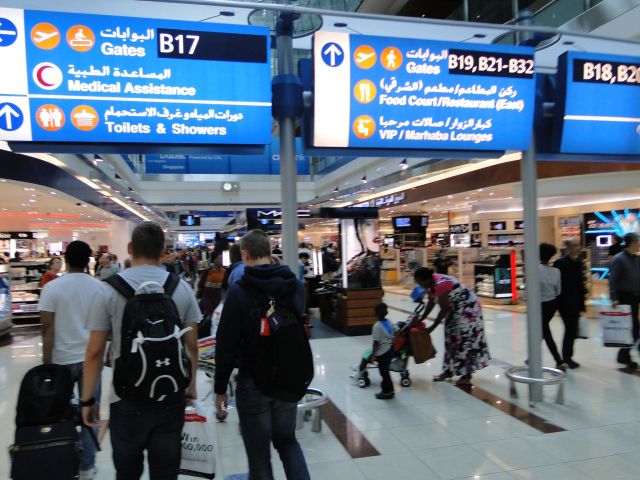 So many people going to so many different places.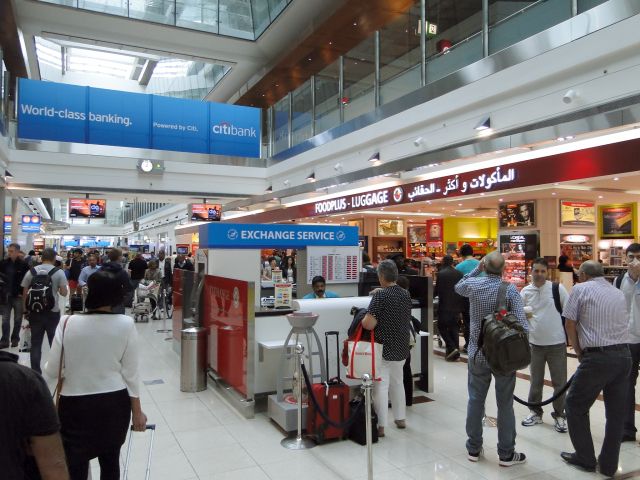 Duty free.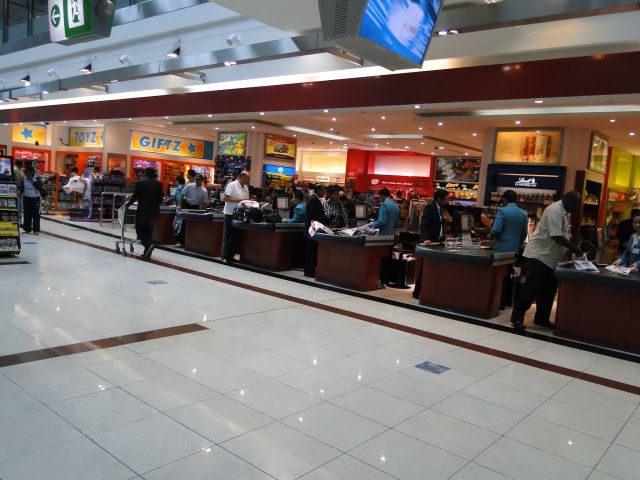 World famous feesh and chips.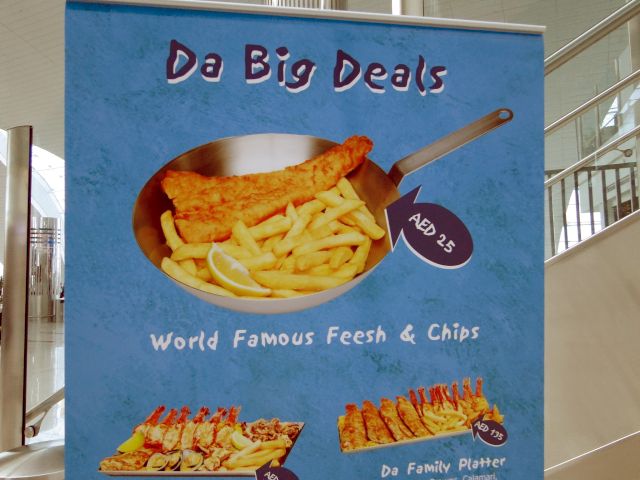 B26 for our flight to VCE.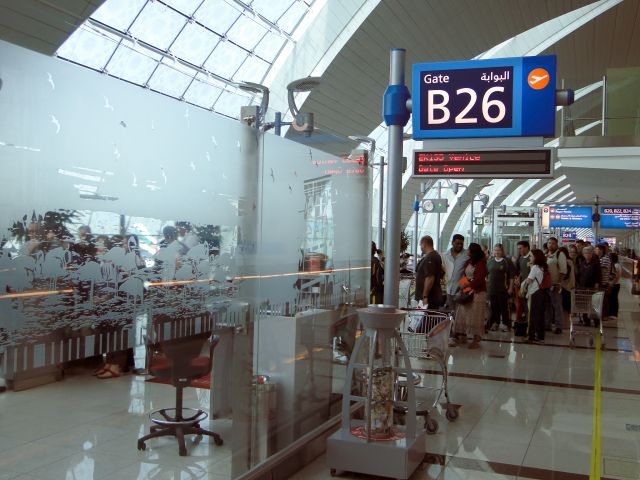 Another A343 waiting for the next load of passengers.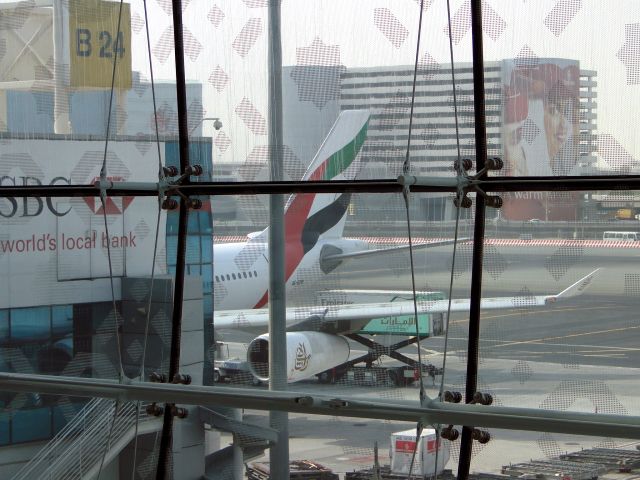 The gate area was freezing, but luckily boarding started pretty soon.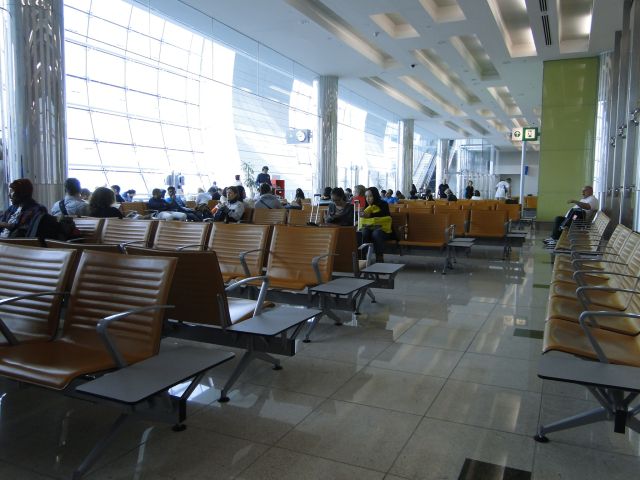 EK135 DXB-VCE 09:50-14:05 A343 A6-ERM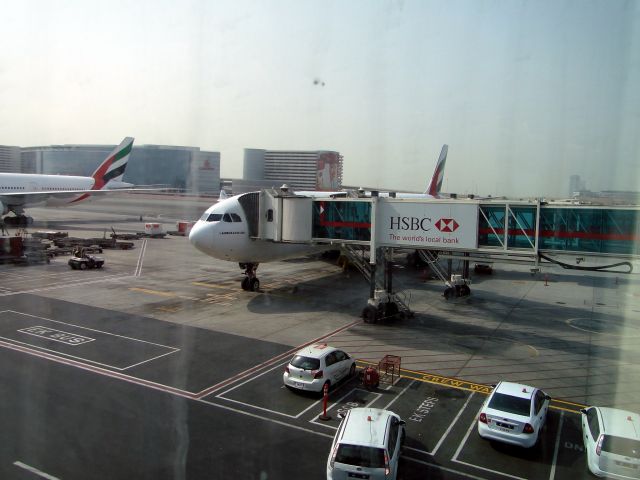 Boarding.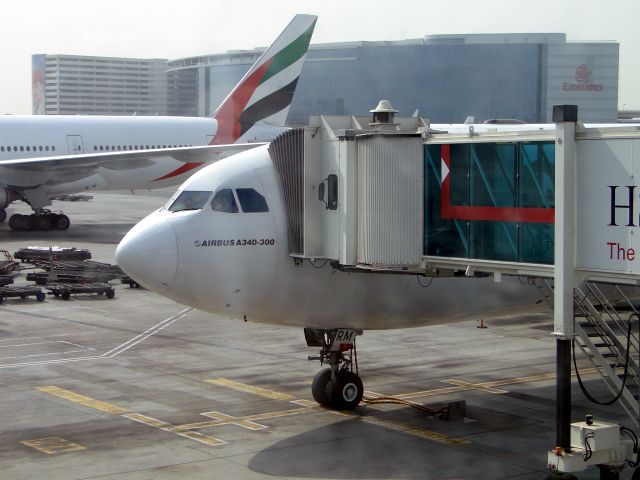 Familiar seats. We had the same seats as on the flight over.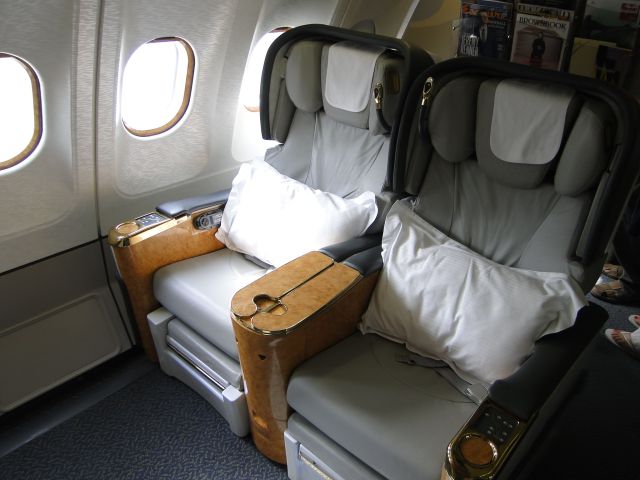 With the sun shining through the windows it was quite hot inside the cabin.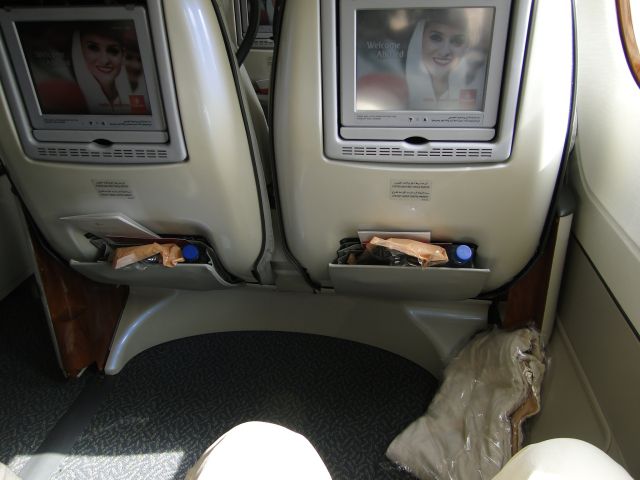 One of many EK triple sevens next door.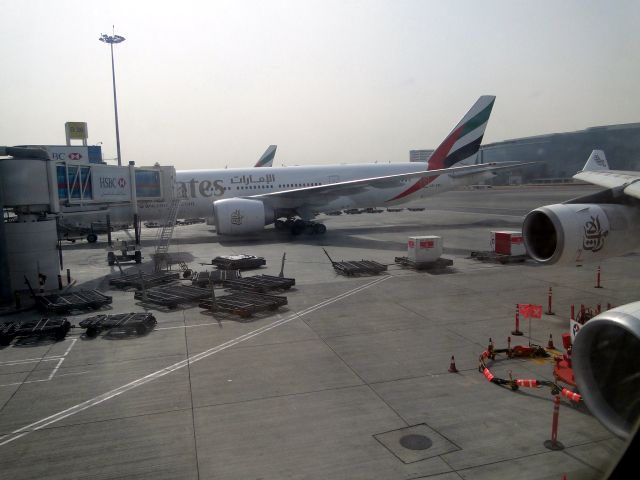 Half of our engines.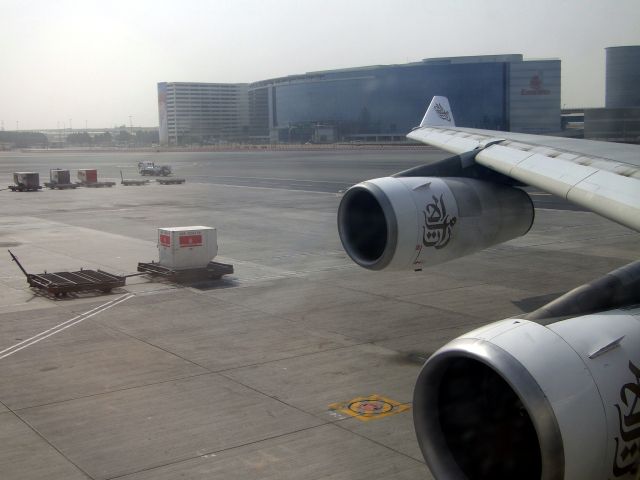 It was a warm day in Dubai. I was glad we did not have to step outside.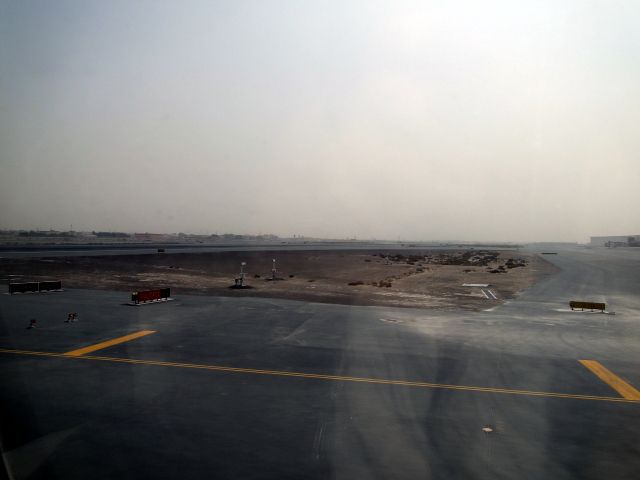 SriLankan.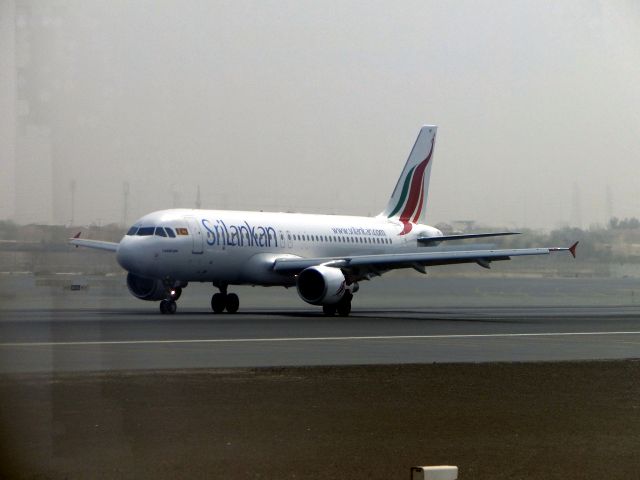 Interesting livery.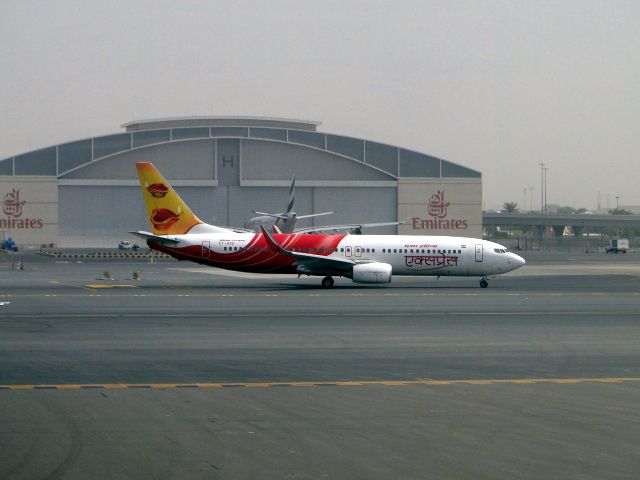 Bye-bye Dubai.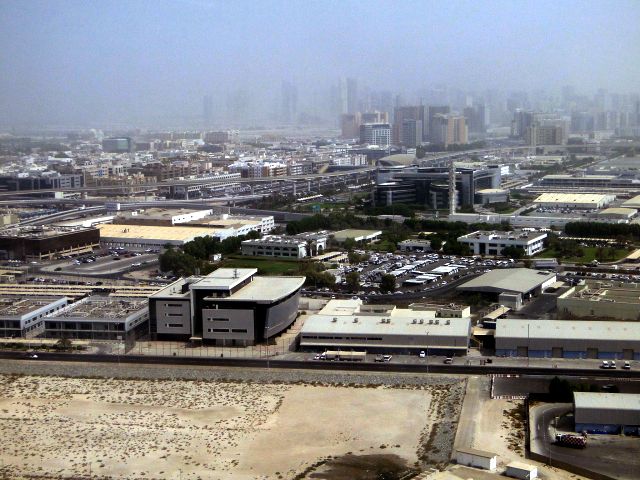 This was my second time in Dubai this year, pretty neat.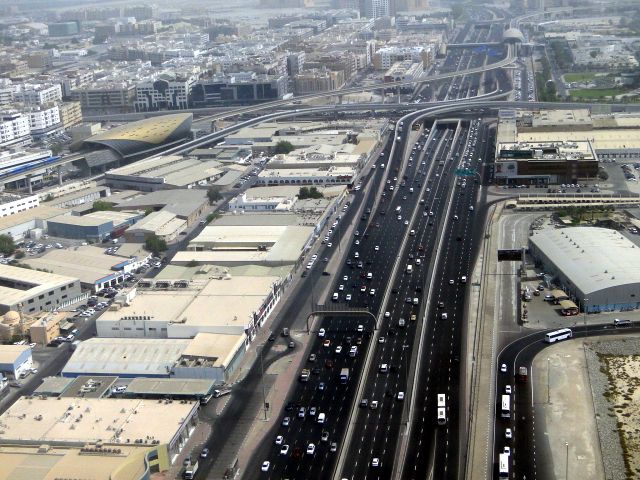 The views were quite nice as we made our way away from the airport.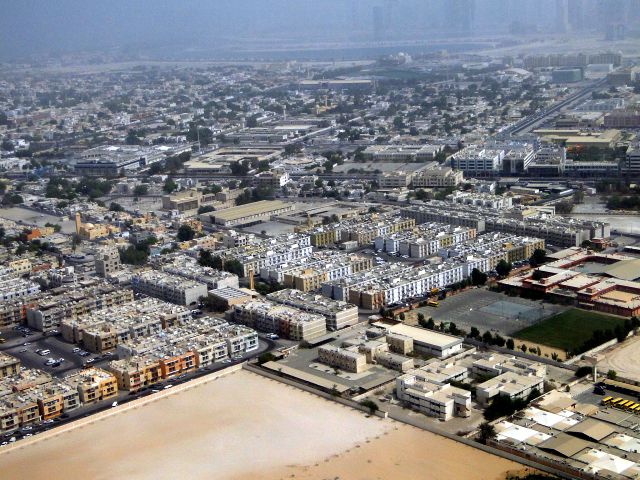 Nice day to take some photos.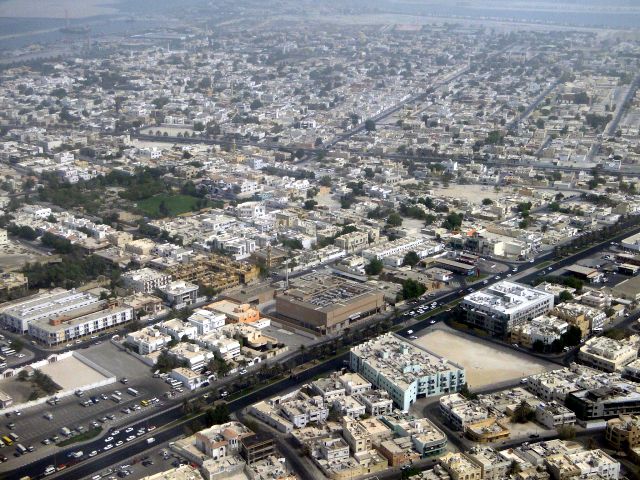 Some more before it all disappears.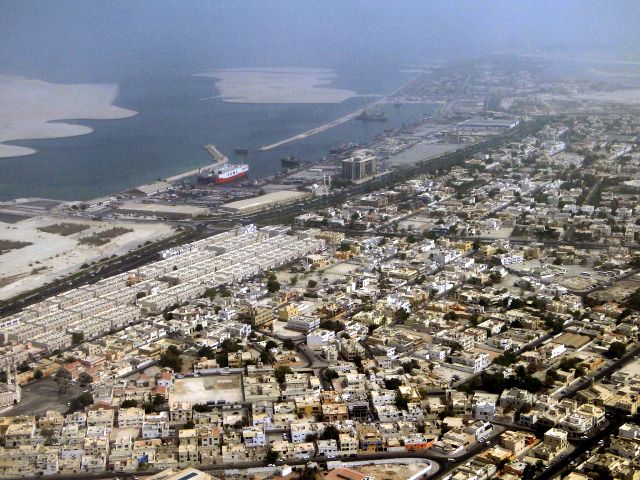 And the view is gone.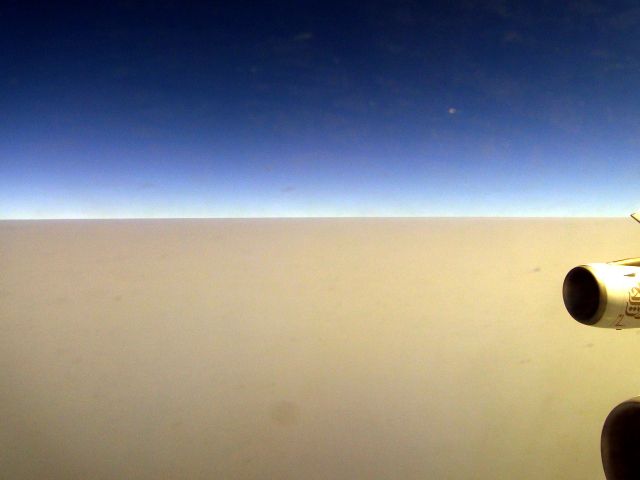 Warm nuts.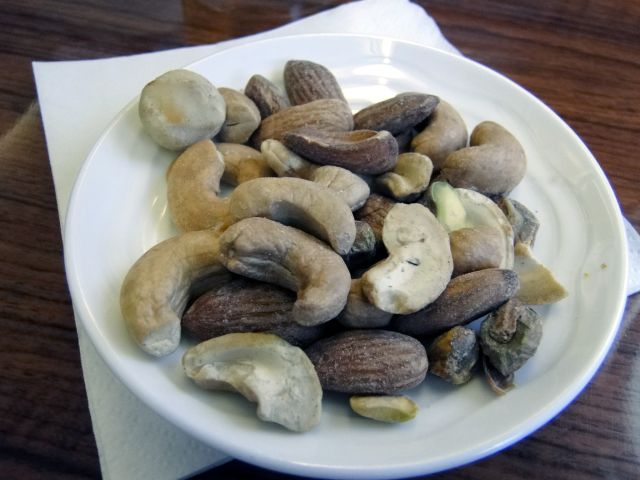 The view is here again.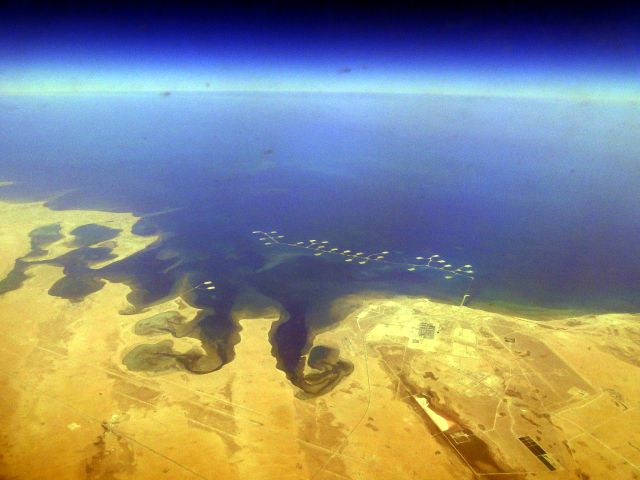 And it's gone.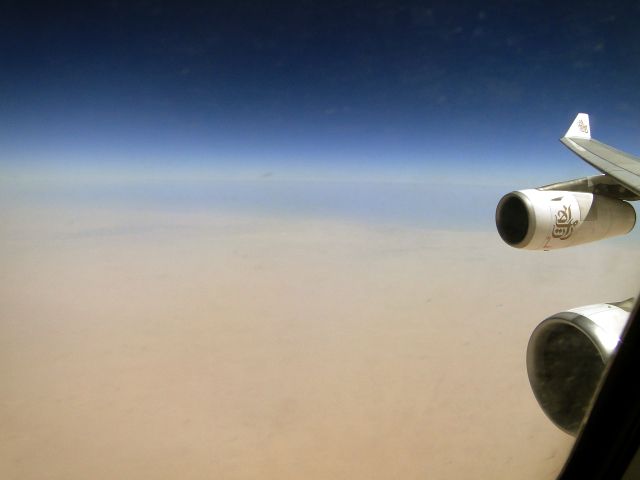 My main, pretty good, but I was not that hungry at that time.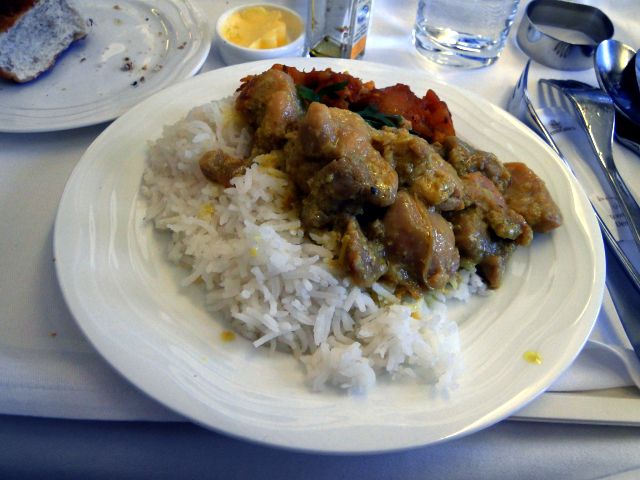 This was quite a short flight and it went by quickly.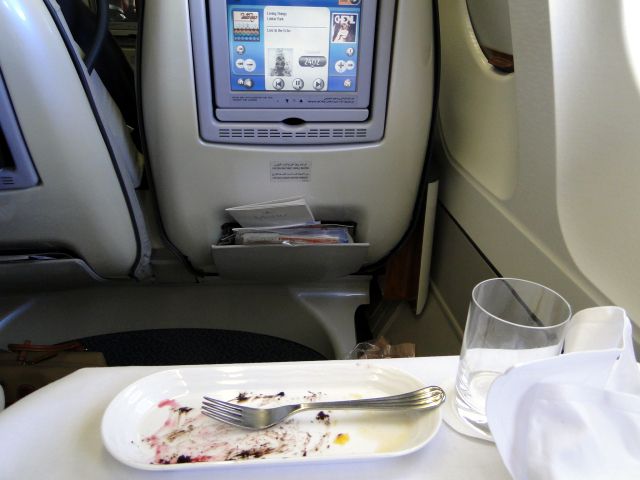 Cruising at 38,000 feet.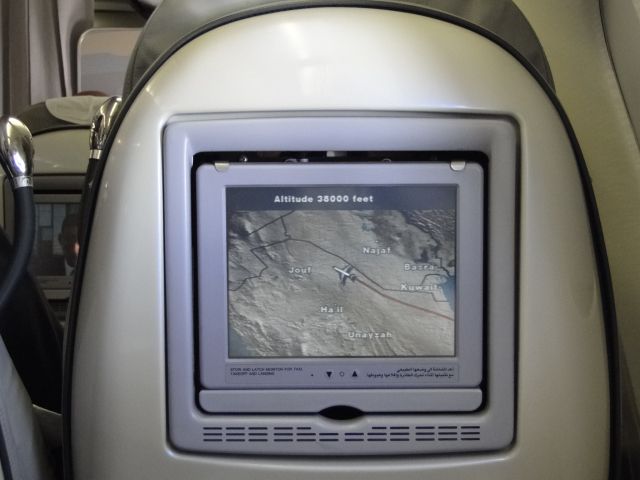 Cabin view during the flight.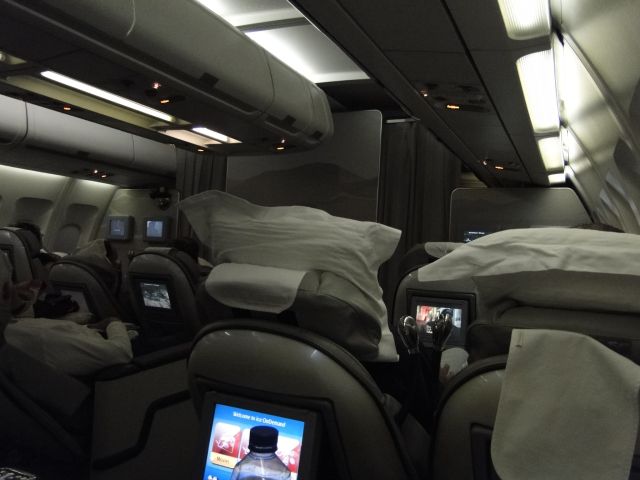 Crossing into Europe.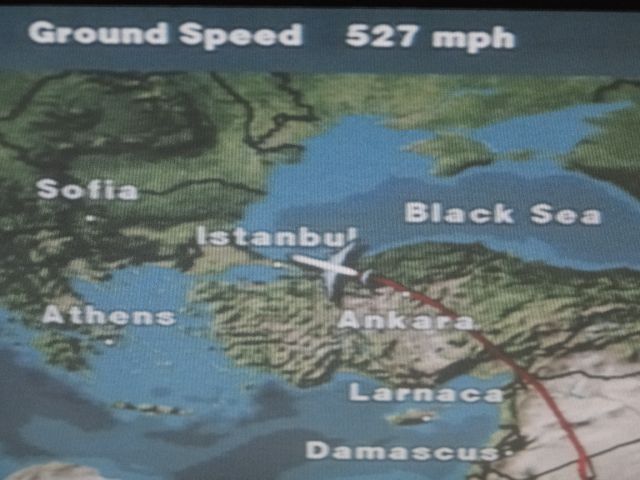 Over Bosnia at 40,000 feet.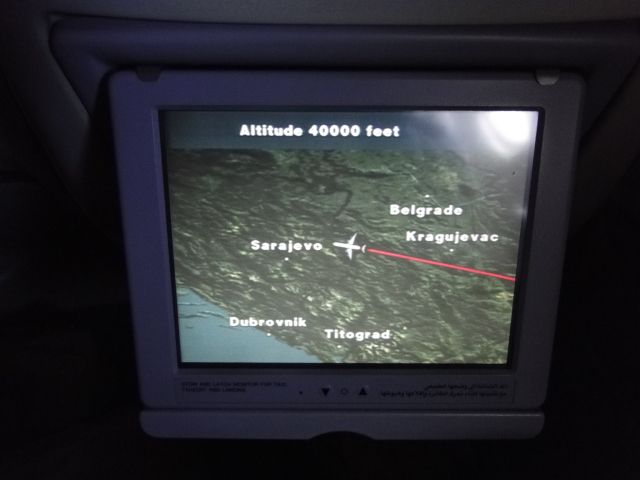 Not a lot of good views during cruise.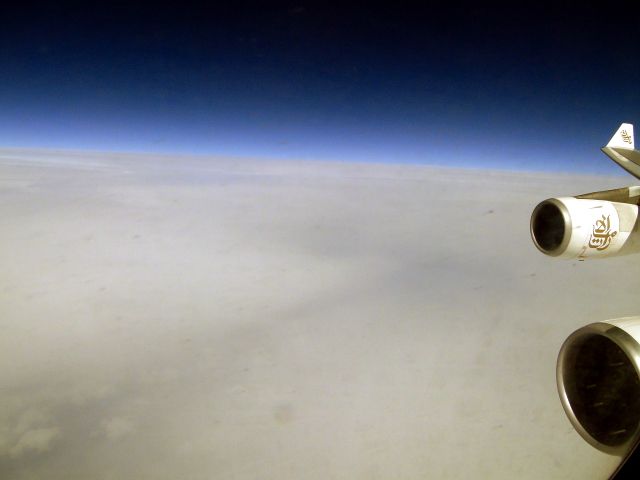 In no time at all we started descending into Venice where the weather was not that good.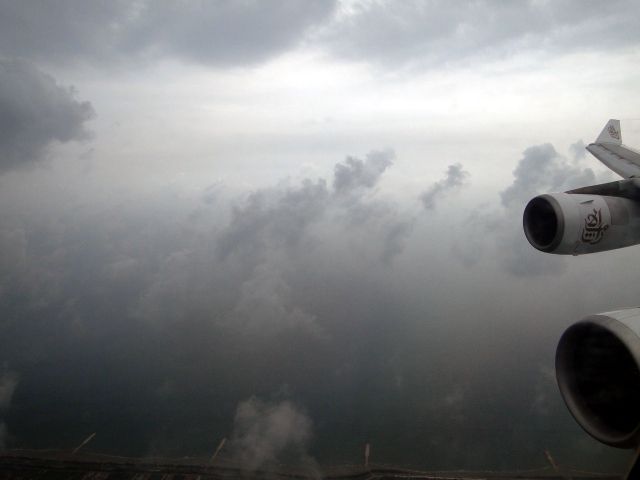 As we lined up for final approach I saw an interesting view over the city that was not the usual sight.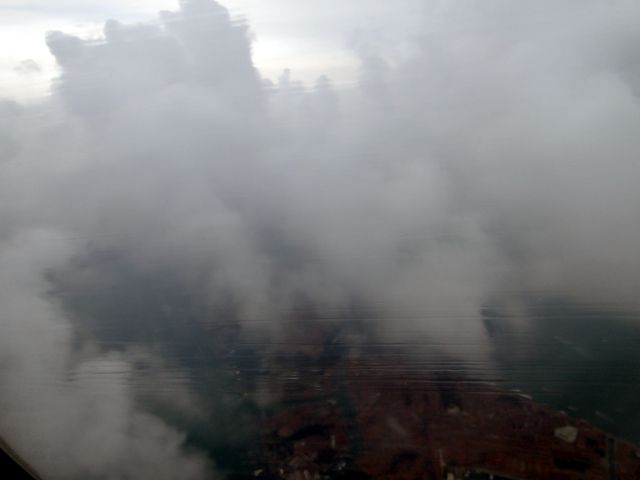 Sure enough we were climbing and the geat/flaps were retracted as we made a right turn towards the sea.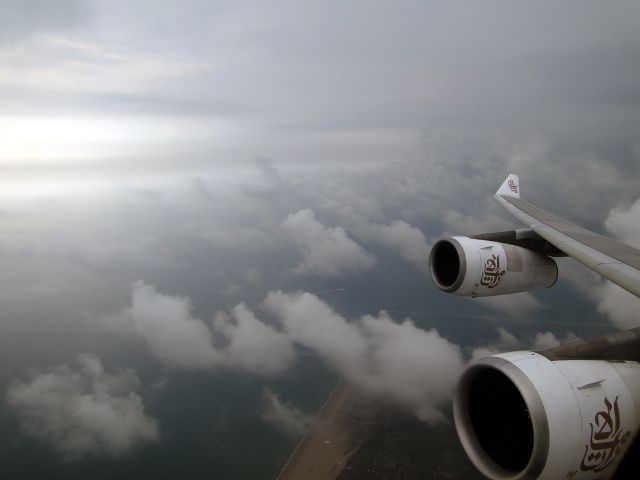 My first go-around!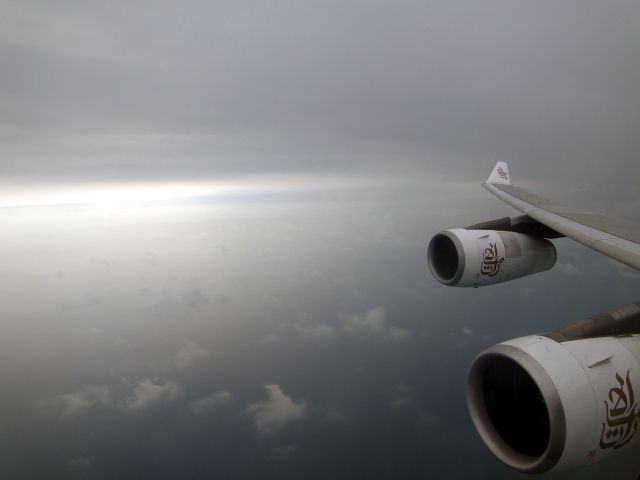 After 10 minutes the captain came over the PA and announced that Venice airport was temporarily closed due to some heavy storms and we would circle around for a while.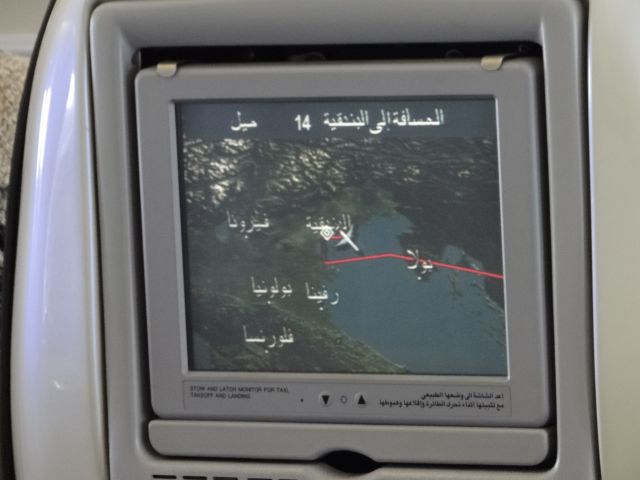 As much as I was excited about the go-around I started to worry about having to divert to another airport. The last thing I wanted after such a long journey was a bus ride in Italy.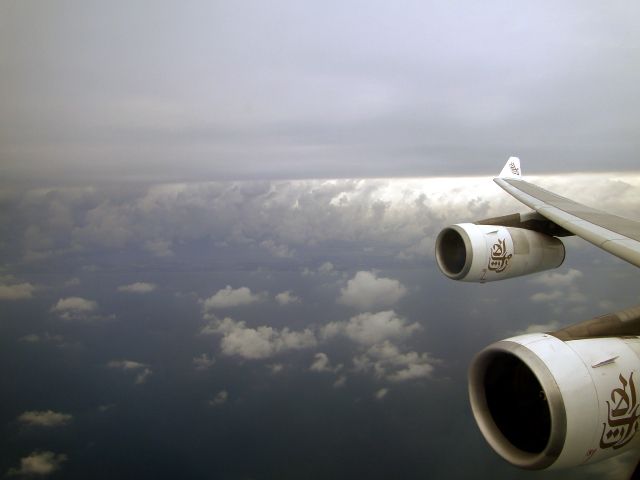 We went south and started circling there.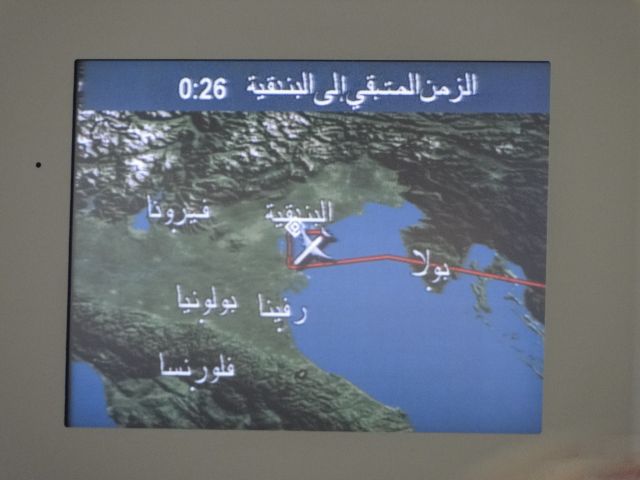 We must have passed this town at least four to five times.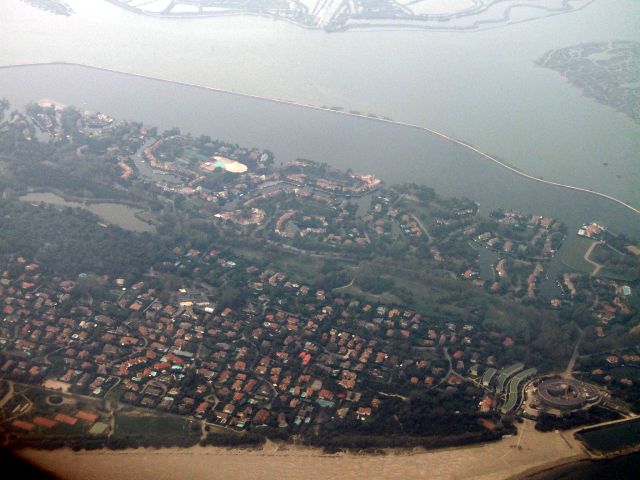 Where are we now?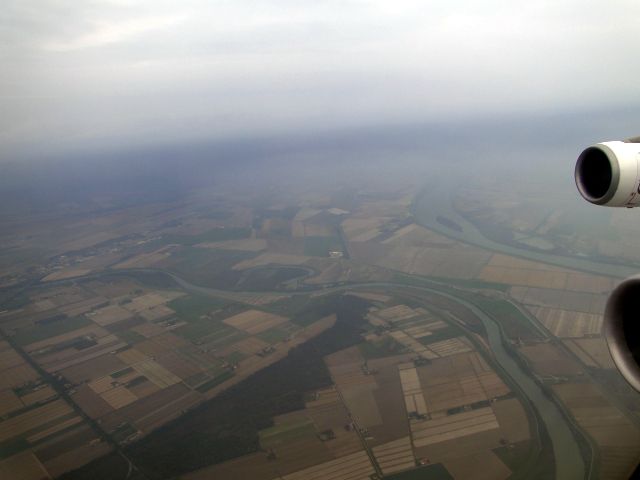 Still holding.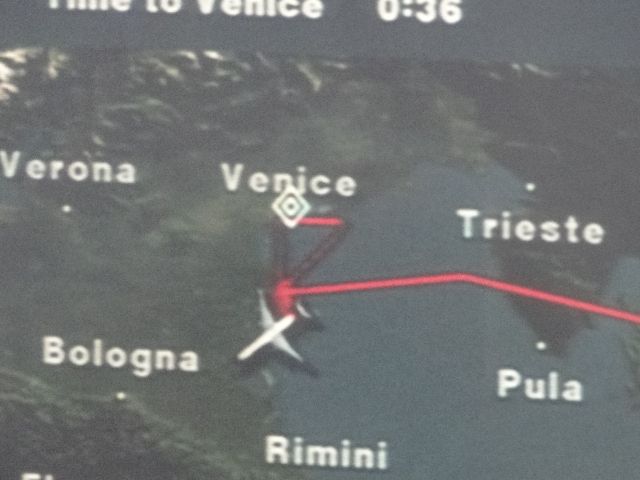 Going back in the direction of the airport (I hope).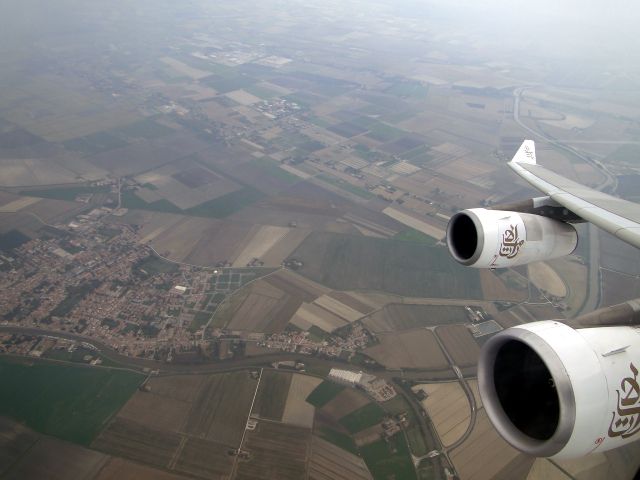 Not yet.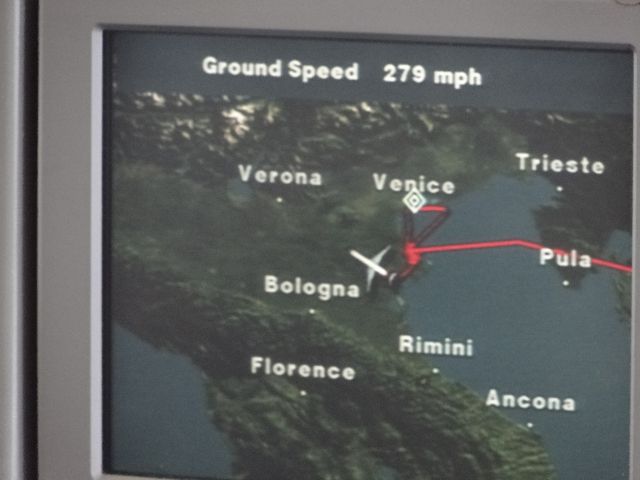 That is more like it!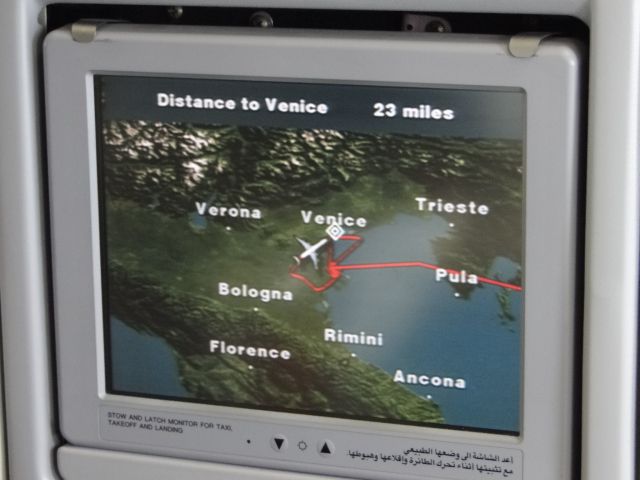 Rainy and cloudy Venice.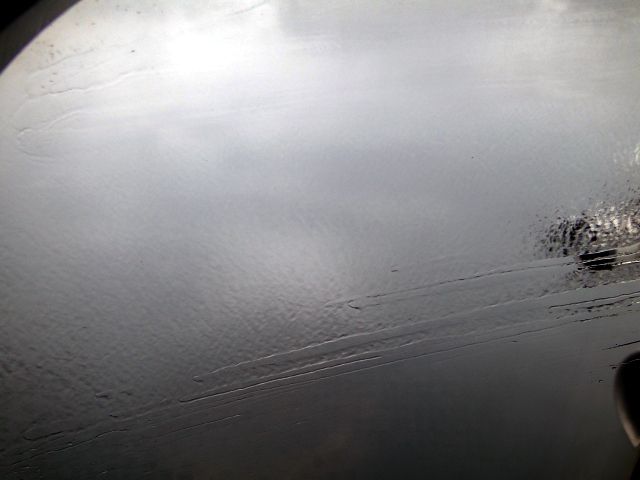 On a sunny day this would be the moment when we would get an amazing view of Venice from the air. But today we barely make out the road/rail connecting Venice to the mainland.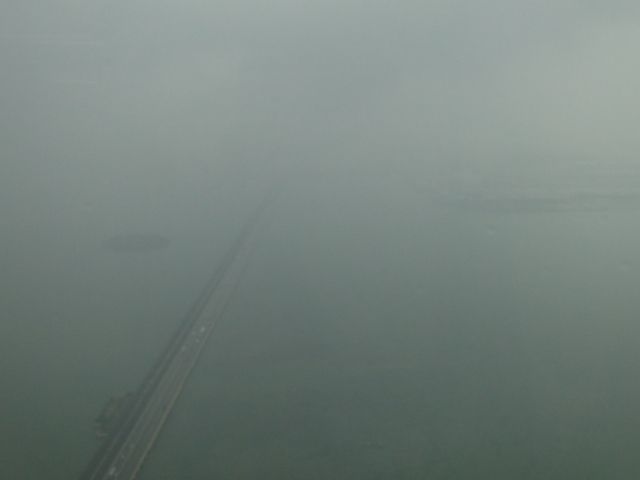 Can't see the runway yet. Hope the ILS is working.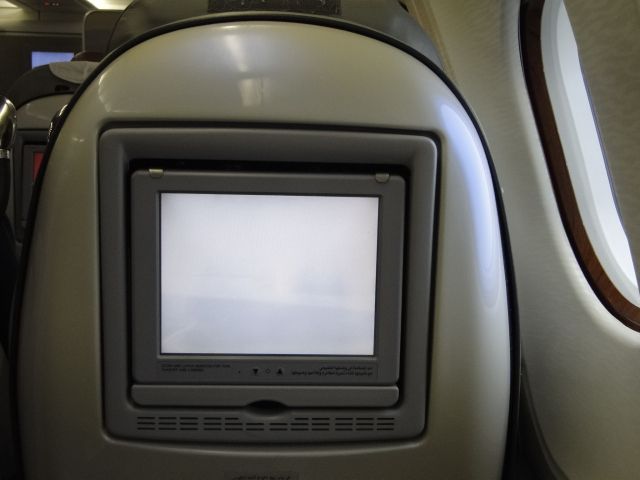 It was and we made it back.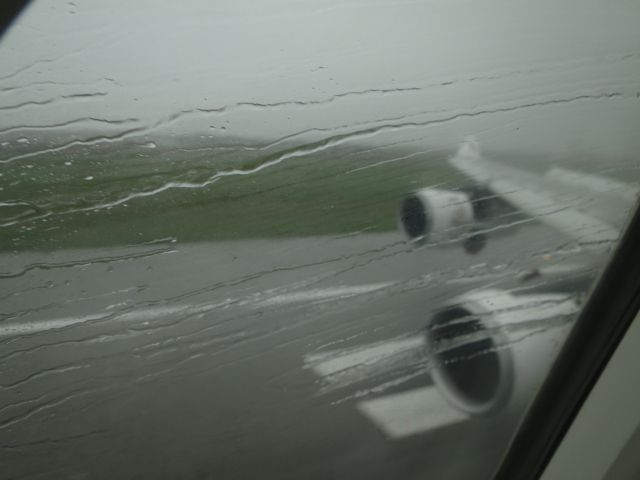 The air was actually pretty clear.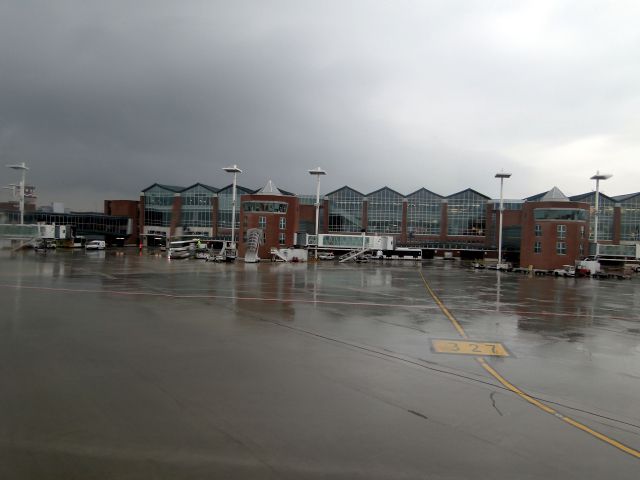 Poor man that had to direct us to our parking position in that rain.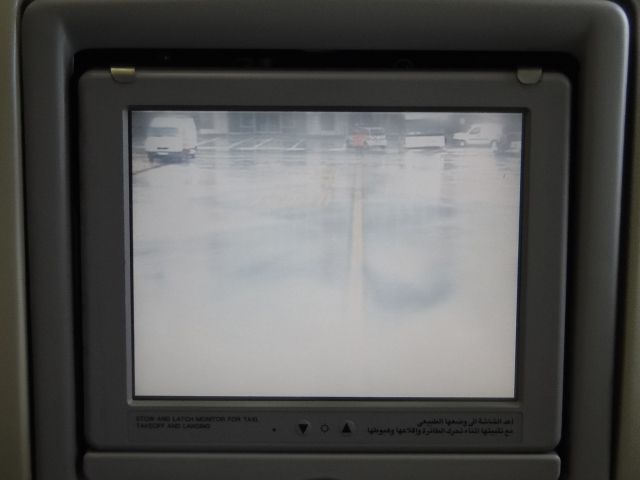 After stopping everybody got up in the usual rush to get off the plane ASAP. I waited at my seat and so did all the others (waited that is). For around 20 minutes nothing happened. Then the pilot made an announcement that the jetway was broken and VCE airport will try to provide some stairs and buses for us. Not the thing you want to hear after a 40 hour journey, but what can you do.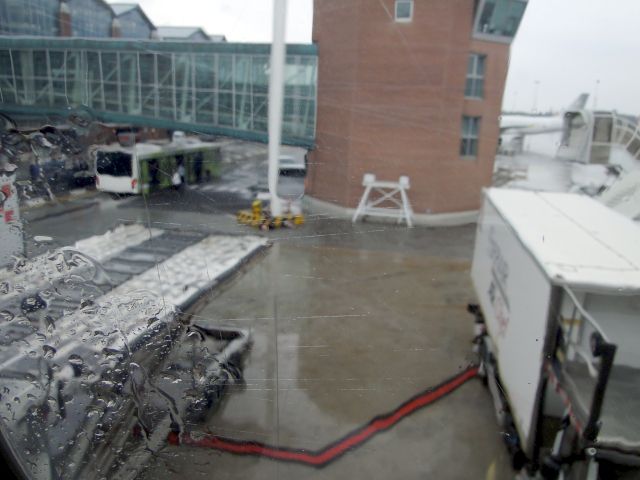 After some more waiting they finnaly manage to get the jetway to work and we can leave the plane without the need to go outside in the rain.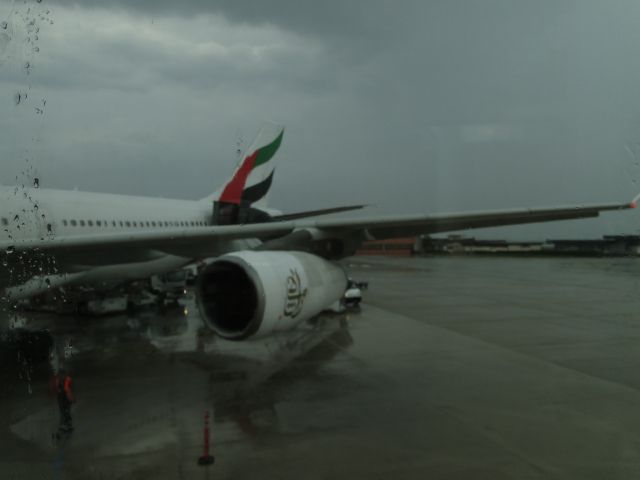 One last look at our aircraft. This flight was probably the worst of all four EK flights on this trip, but I might have that feeling because we did quite a long trip back and I was pretty tired by that point.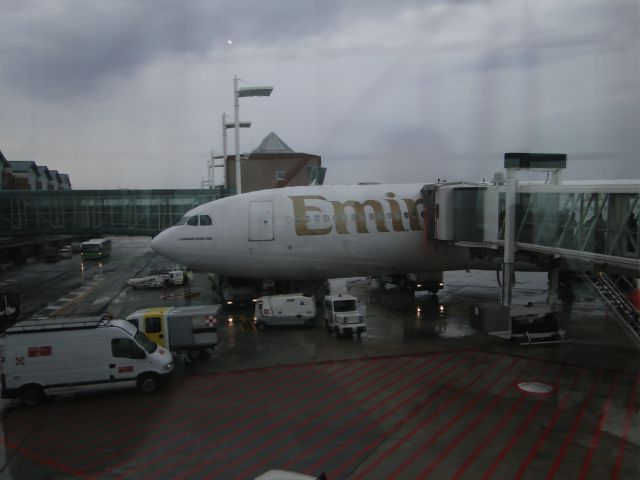 The two and a half our ride back to Ljubljana was slow because there was heavy rain for most of the way.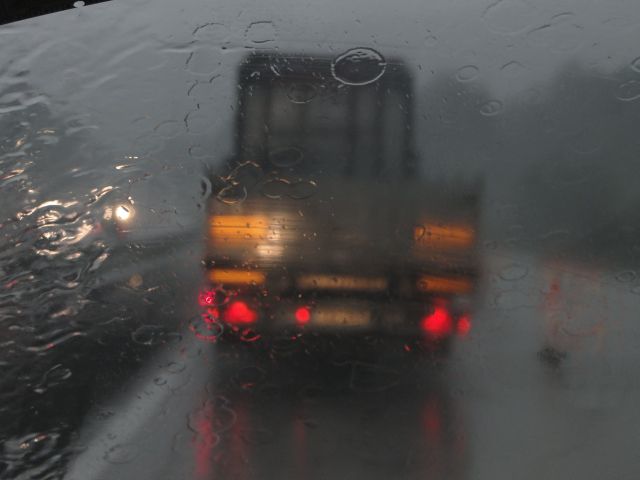 Eventually we made it back safely and ended our great trip to Japan. I did not expect that Japan would be such a great country, it impressed me quite a lot. I would not mind another trip there in the future and I'll probably try to come back sometime soon in the future.
There are no words needed to describe EK A380 in business class. It is a very luxurious way to travel and it is hard to find anything to complain about. The A343 are not that great though and my LH MUC-DXB-MUC flights on the A343/A346 seemed a lot better in terms of service and seats.
My next trip report will feature some flights with KL/DL/AF as I took a trip to the US at the end of last year and also an interesting way to celebrate New Year's Eve – onboard Delta 767-300ER from Chicago to Paris.
Thank you for reading,
Blaž
My previous reports:
Emirates A343/A388 Venice-Dubai-Tokyo Business
(by
SloAir
Oct 18 2012 in Trip Reports)
Carpatair And Moldavian Airlines: VCE-TSR-KIV-VCE
(by
SloAir
Jul 18 2012 in Trip Reports)
Air Dolomiti And Lufthansa, Trieste To Berlin
(by
SloAir
Jul 7 2012 in Trip Reports)
LH Cheap Business Munich-Dubai A346 & A343
(by
SloAir
Mar 15 2012 in Trip Reports)
Singapore-Munich Lufthansa A340-300 Business
(by
SloAir
Nov 28 2011 in Trip Reports)
Lufthansa Inaugural A380 To Singapore Upper Deck
(by
SloAir
Nov 7 2011 in Trip Reports)
Chasing The B736, MD82 And A321 Around Scandinavia
(by
SloAir
Sep 29 2011 in Trip Reports)
Adria Retro And Austrian B738 To And From Istanbul
(by
SloAir
Aug 31 2011 in Trip Reports)
To The A.net Meeting At Frankfurt With Adria CRJ2
(by
SloAir
Jul 11 2011 in Trip Reports)
LX Upgrade! Montreal-Zurich In First On The A333
(by
SloAir
May 4 2011 in Trip Reports)
Swiss A330-300 Zurich-Montreal In Business
(by
SloAir
May 1 2011 in Trip Reports)
Singapore B777-300ER Munich-Manchester And JP,U2
(by
SloAir
Apr 6 2011 in Trip Reports)
One Of The Last CO Trip Reports? IAH-LAS B753
(by
SloAir
Feb 14 2011 in Trip Reports)
My LX A333 C Flight Cancelled LJU-ZRH-JFK-ZRH-LJU
(by
SloAir
Dec 27 2010 in Trip Reports)
CO B767-400 BusinessFirst From Houston To Paris
(by
SloAir
Nov 24 2010 in Trip Reports)
Houston, We Have A Problem! 12 Hour Delay On CO 5
(by
SloAir
Nov 14 2010 in Trip Reports)
Adria Airways New Airbus 319 (LJU-MUC-BCN-LJU)
(by
SloAir
Aug 30 2010 in Trip Reports)
LJU-CDG-LHR-CDG-FRA-LJU On JP, AF(A380) And LH
(by
SloAir
Jul 5 2010 in Trip Reports)