Hello, here is my fourth installment of my summer 2012 trips. This one is from FSM to LGA, for a vacation in Cape Cod, MA. We (my dad and I) flew in to LGA to meet up with relatives who live in NY, and we drove up to Cape Cod the next day.
A few months earlier, we had been looking at tickets for this vacation. We wanted to use miles, and we noticed that economy was being sold for 17,500 miles, while First/Business was 30,000. We found it very affordable, and much to my delight, we booked it. It would by my first time sitting up front, after 15 years of sitting in the back. However, there was a catch: we would have to go through MIA, instead of the regular FSM-DFW-LGA routing. Any normal traveler would have groaned, but this made me even more excited. Another flight, another aircraft, and another experience sitting up front! The return involved a stop in MIA too.
So after all the waiting, the day rolled around......August 3rd, 2012.
Our quaint, beautiful little terminal here at FSM in the wee morning hours.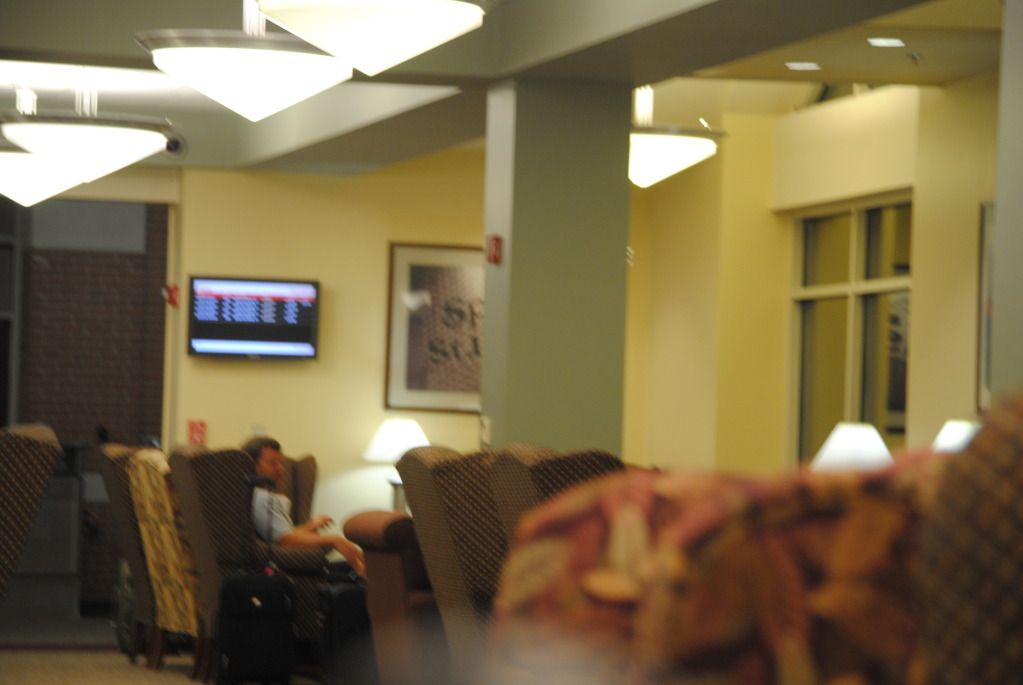 Yep, KL and AF fly non-stop AMS-FSM and CDG-FSM.....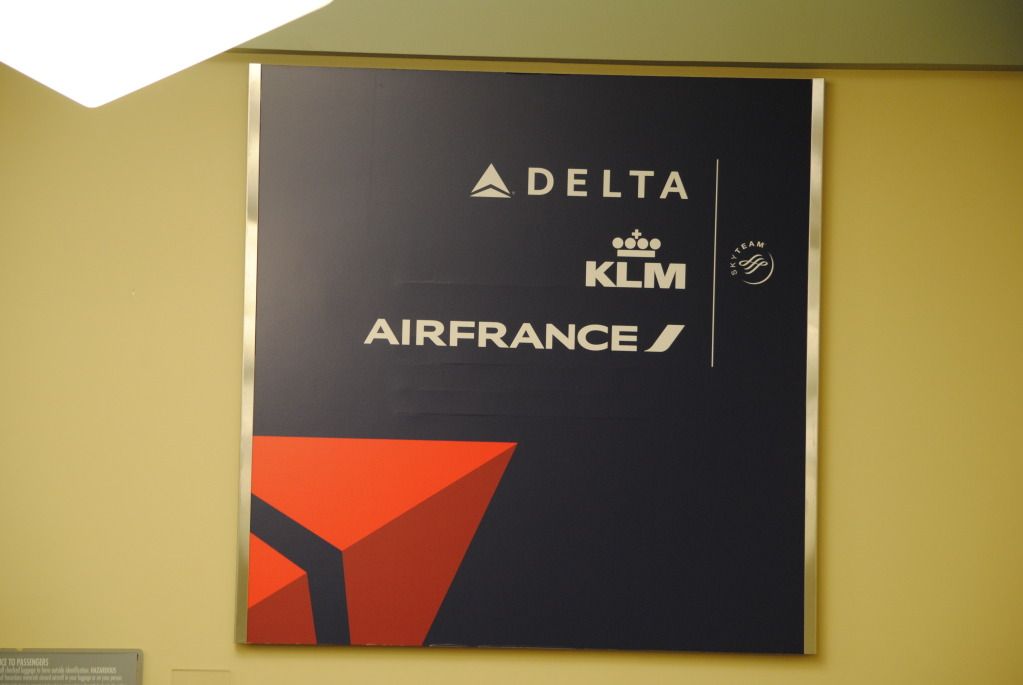 The only view I could get of our ERJ-145 that would take us to DFW. I couldn't get the registration
Date: August 3rd, 2012
Airline: American Eagle
Aircraft: Embrear ERJ-145
Flight number: AA/MQ 2959
Seat: N/A
Registration: N/A
Route: FSM-DFW
Flight time: 42 minutes
We boarded, and I took as many shots as I could before the FA told me to turn my camera off....
Gorgeous full moon
Sun slowly rising after takeoff
The first aircraft I always see....on short final to DFW.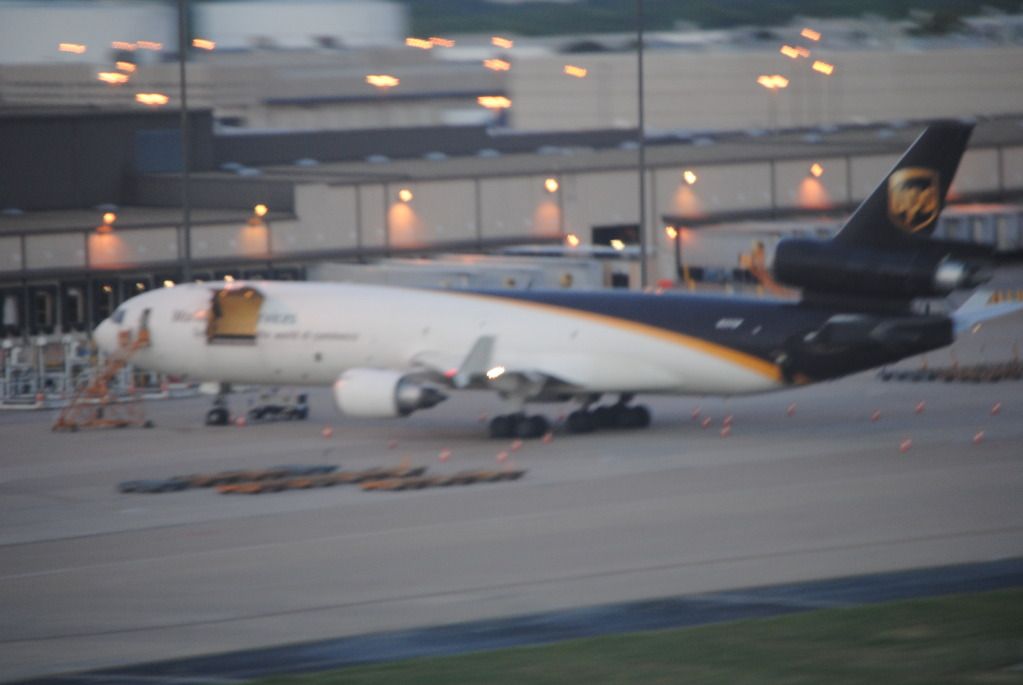 First sight of an AA bird
Foreign cargo heavy
Overview of Terminal D on a busy Friday morning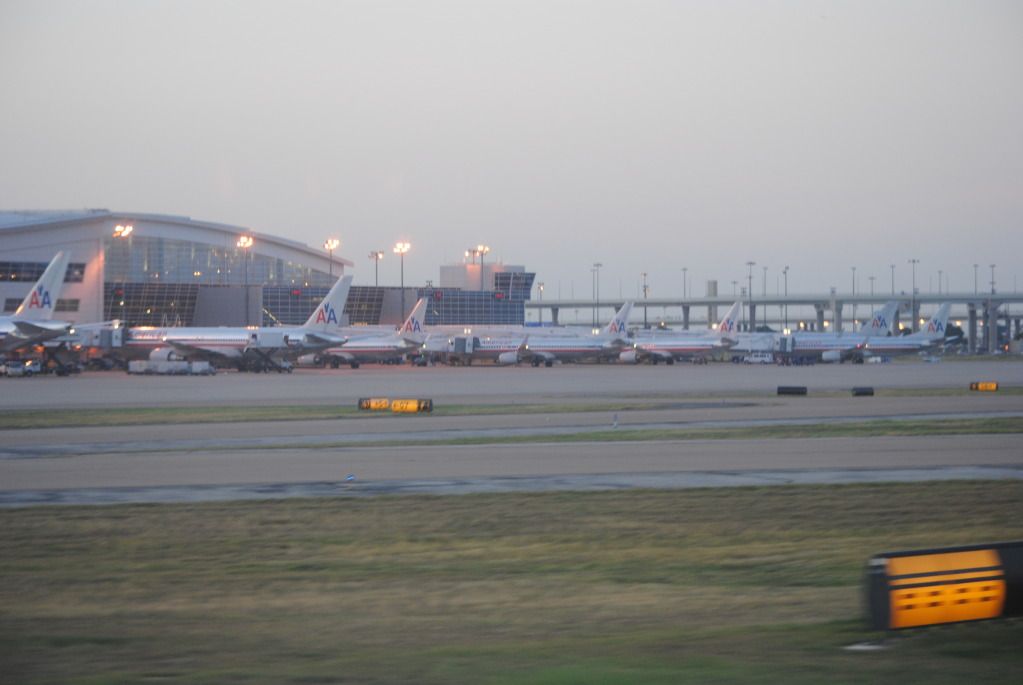 Komen ERJ....taken on the amazing Skylink
Skylink boarding areas
Much to my delight, we found out our flight (AA 1976) would leave from Terminal D! By far my most favorite terminal in the world.
The bird which will take us to MIA. Here she is, shortly after arriving from ANC.
The decorations in Terminal D
The morning rays of sun strike a beautiful AA 763 arriving from somewhere in the world....
The closest I'll ever get to an AAdmirals Club
I wish they let Gold Members enter, so that I could!
Decided to have a snack here. I made sure to save room for the breakfast on the plane!
Departing close to our gate. I flew this flight the year before.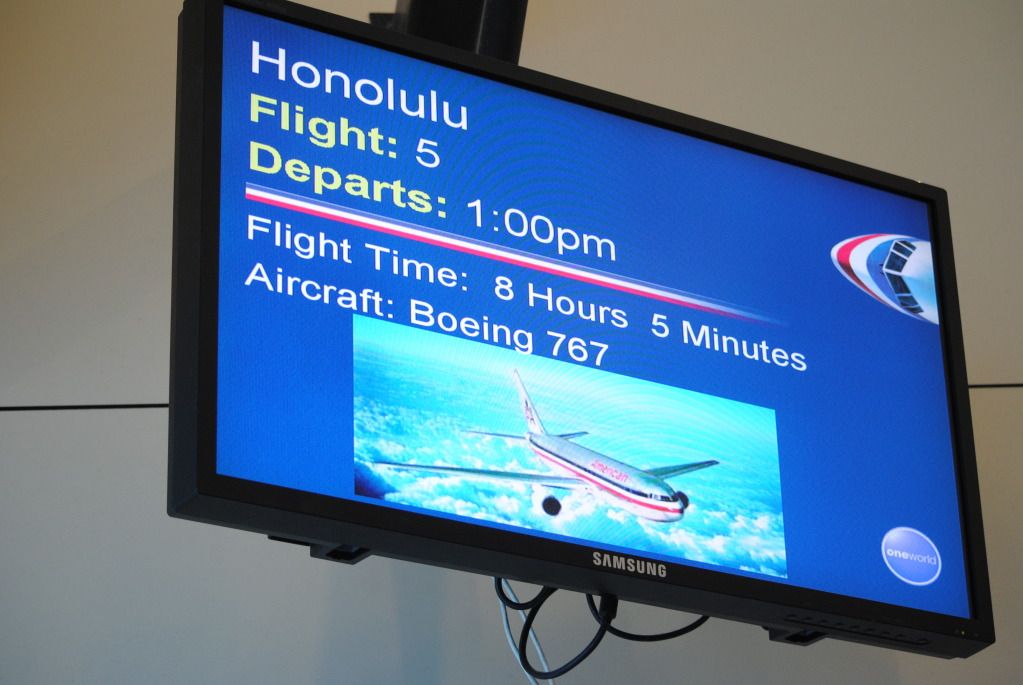 First time seeing an SQ bird since being in their land, SIN, just the month before. I also wrote a TR on that, and the link is on the bottom. I flew FSM-DFW-LHR-SIN-MAA, and LHR-SIN was an SQ A388!
I love everything about DFW, especially Terminal D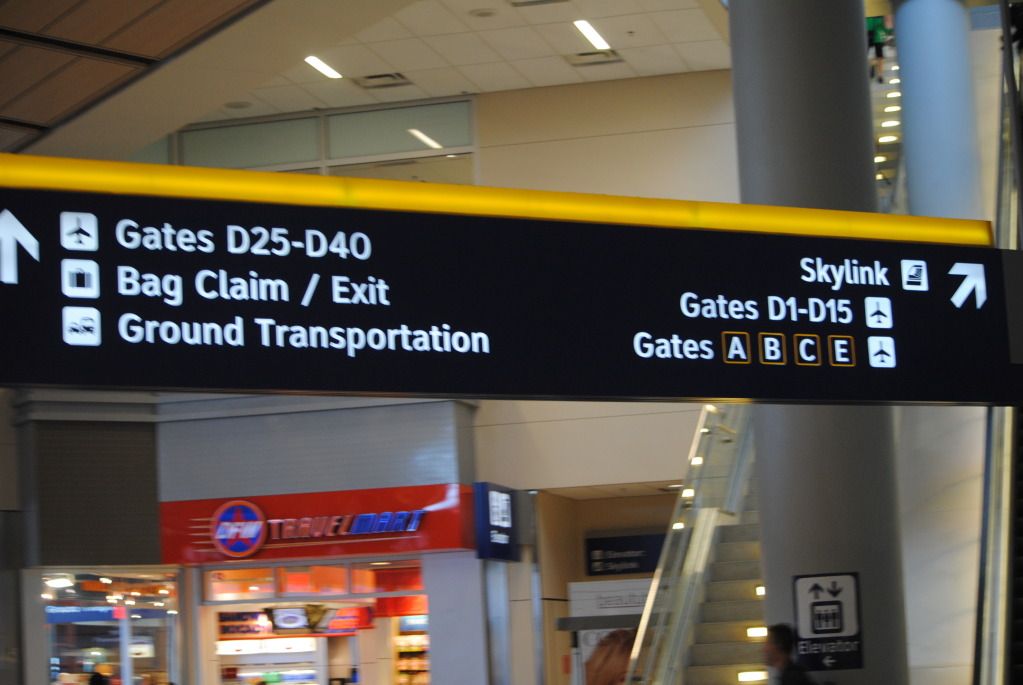 Here we are, at Gate D29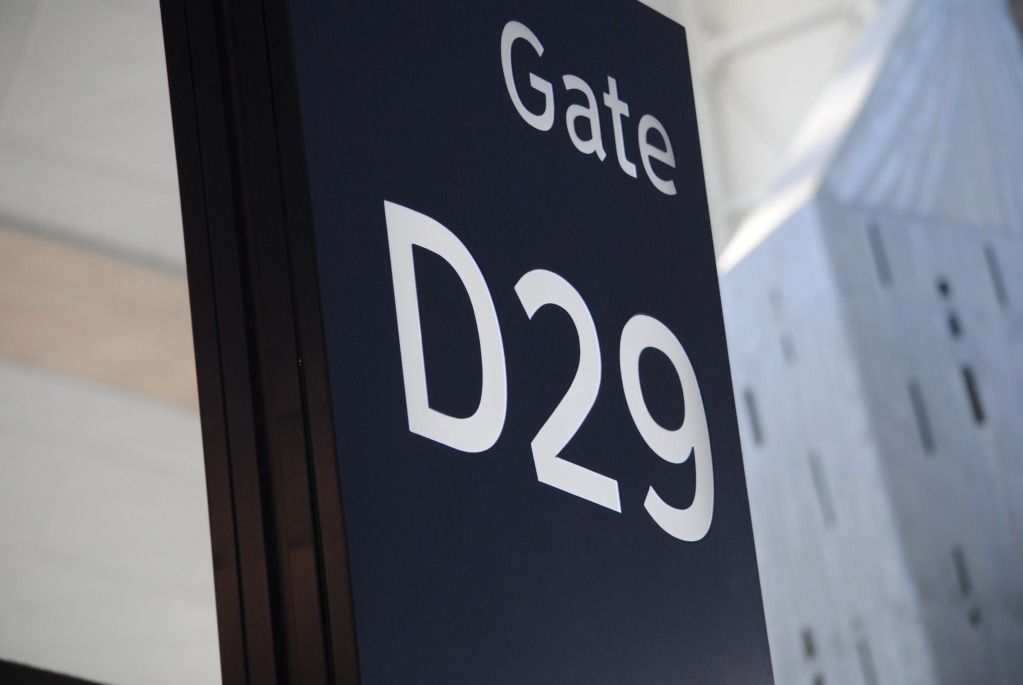 We soon boarded
Date: August 3rd, 2012
Airline: American Airlines
Aircraft: Boeing 757-223
Flight Number: AA 1976
Registration: N652AA (Del 1991)
Seat: 2F
Route: DFW-MIA
Flight time: 2 hours 30 mins
View from seat 2F
Some nature video playing on the monitors:
AA Maddog zooming away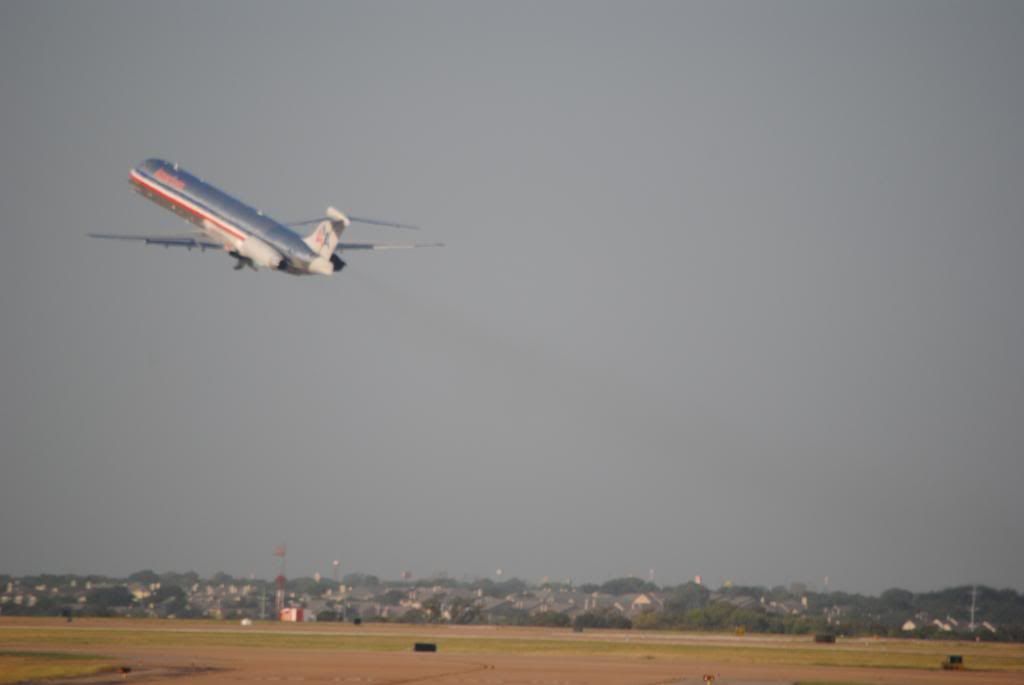 His wheels fell off!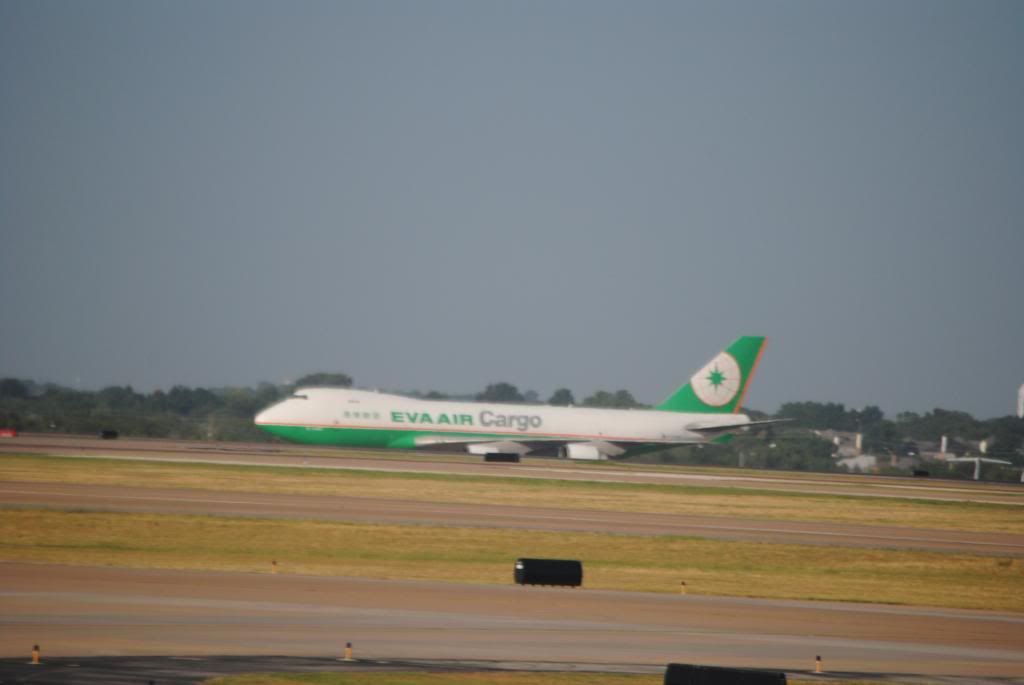 Although quite ancient inside, the AA 763 generally look gorgeous from the outside
We started to taxi, and we soon crossed the bridge that goes over International Parkway:
Starting the turn onto 17R
AA Maddog waiting for us to leave
Soon after taking off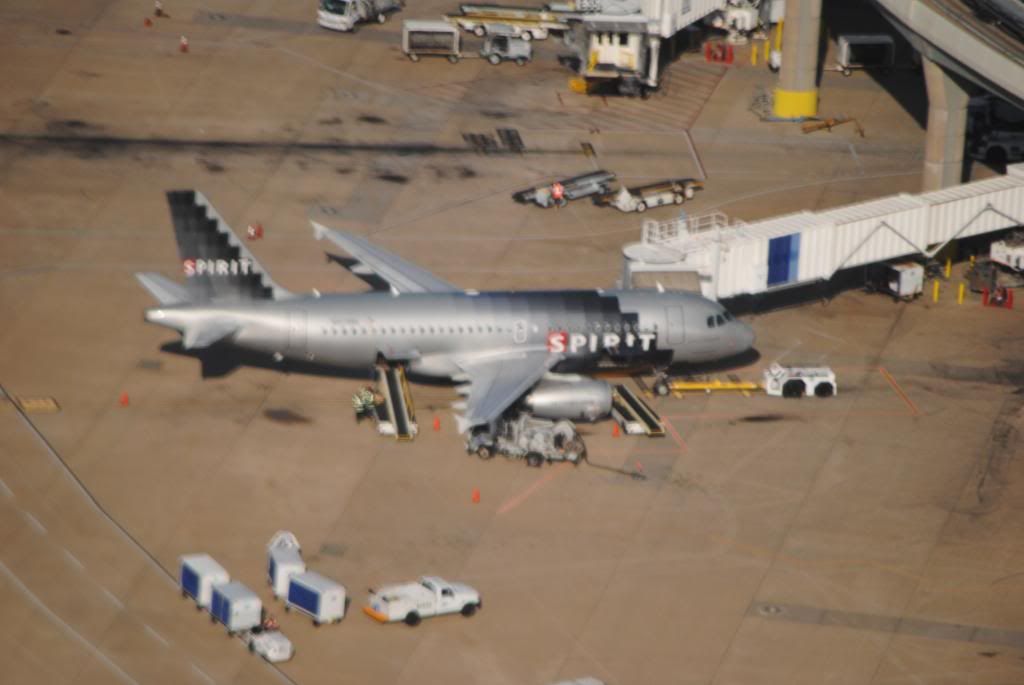 Parallel takeoff with this AA 763!
The American Airlines Center, the home of the Dallas Mavericks
The ballpark at Arlington
Drink were then served
A video about AA's new stuff, like the 77W, new 738s, 319s, 321s and such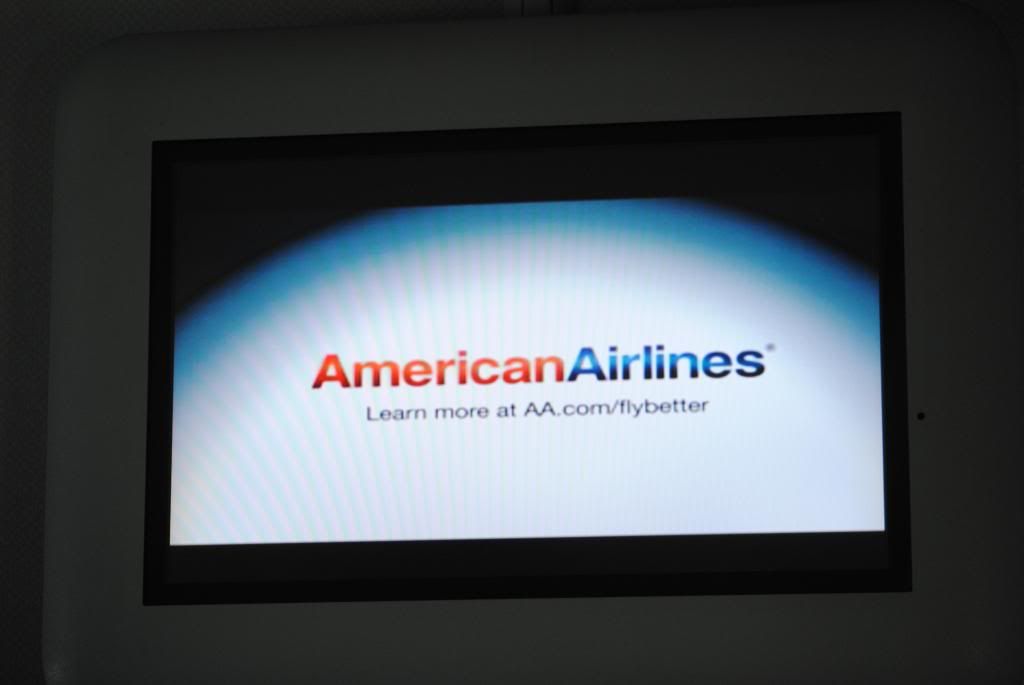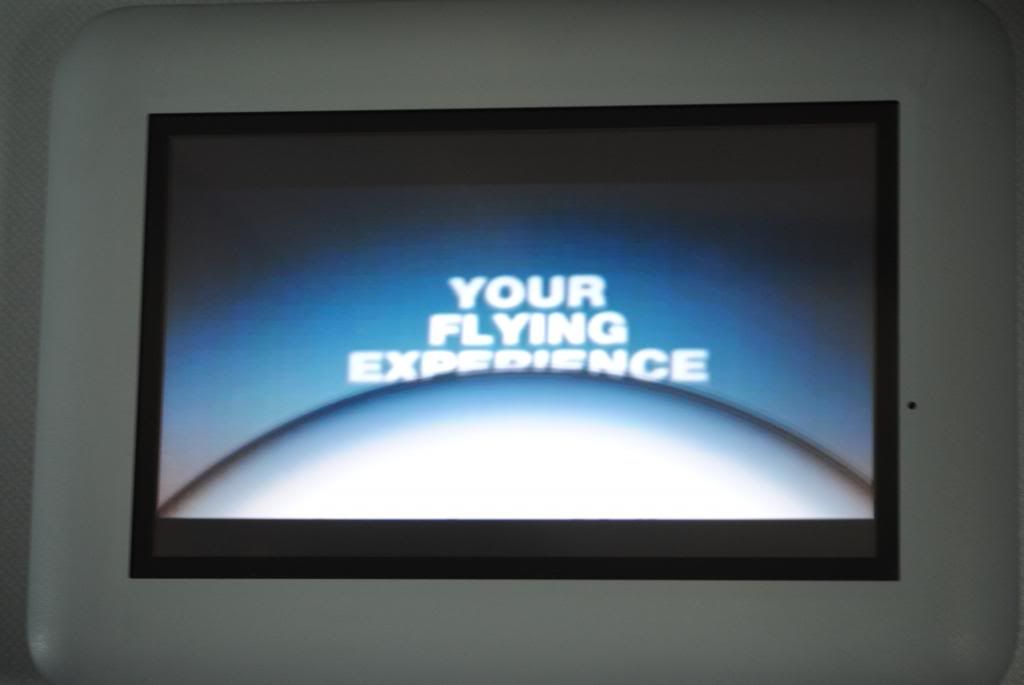 Our view on this bright Friday morning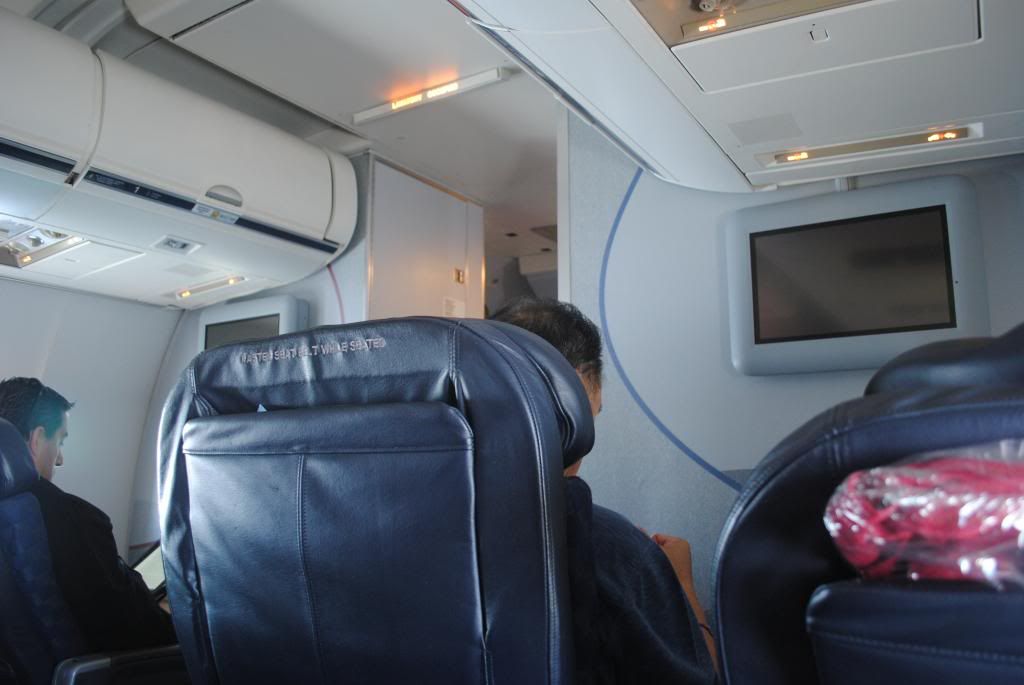 No movie was shown, but the Olympics were going on, so a video was shown depicting the top US athletes
Then....Breakfast!!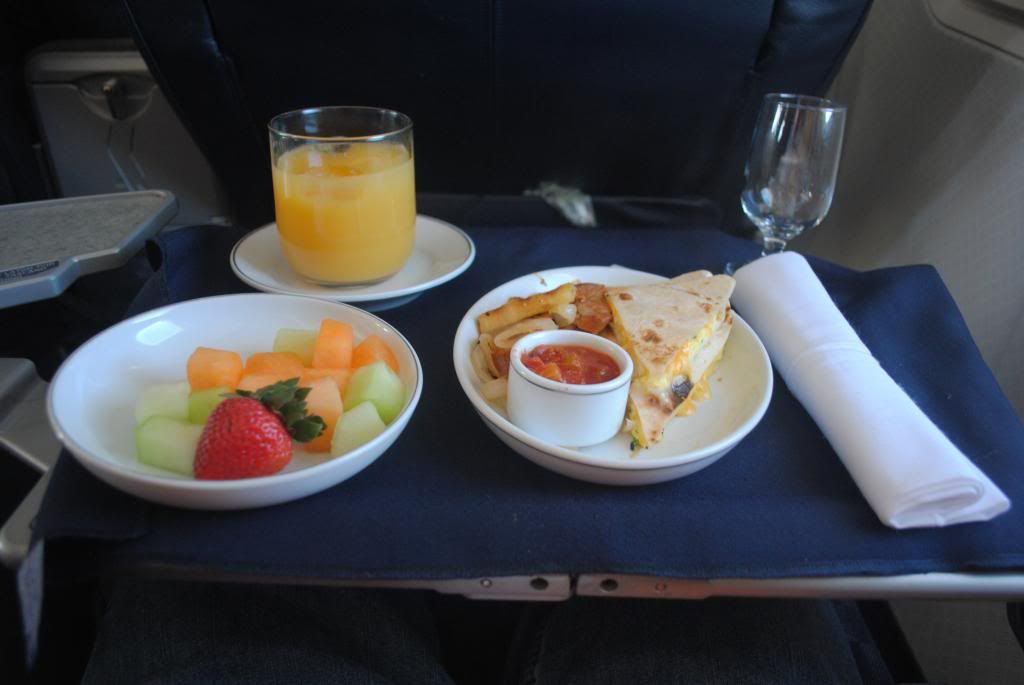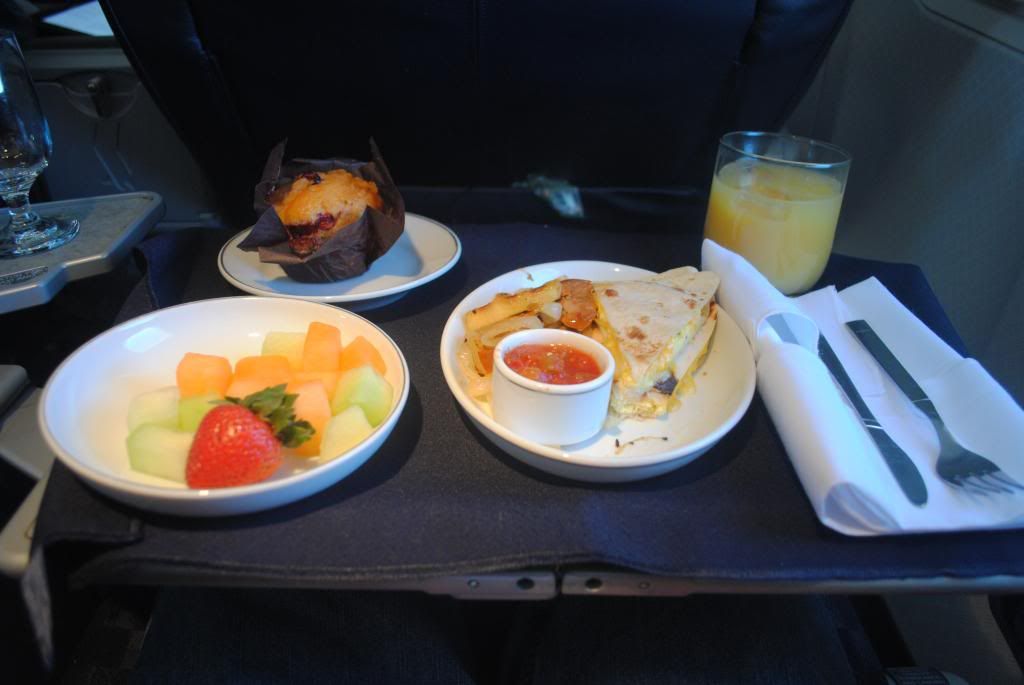 I then fell asleep in the comfortable First Class seat. I woke up shortly before touchdown in MIA.
Legroom....not a problem at all
The Everglades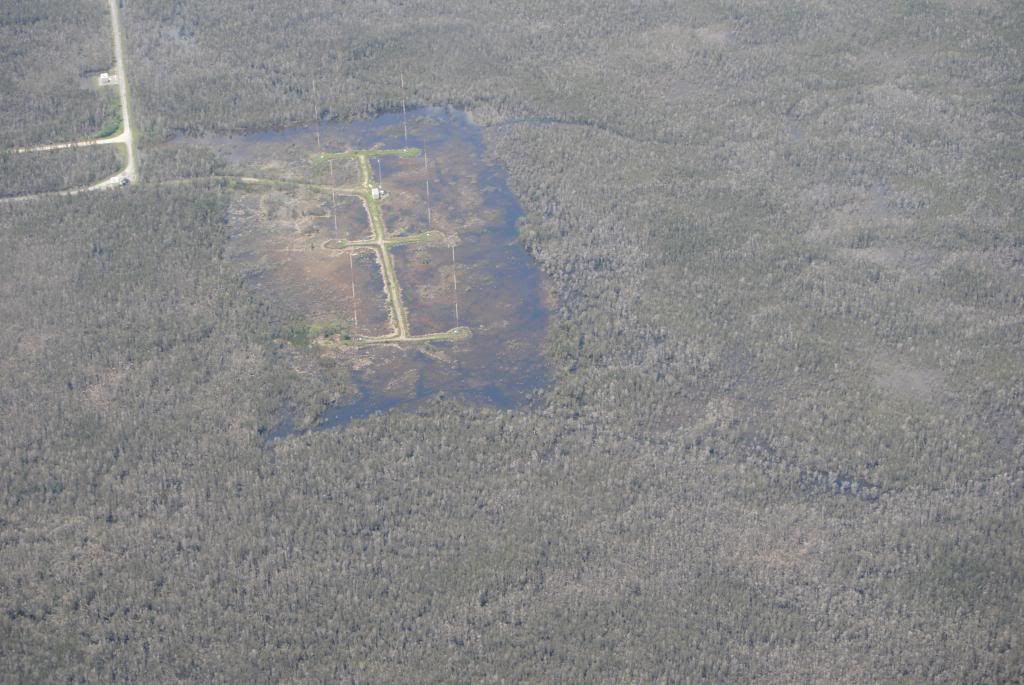 Descending into MIA
Rivals!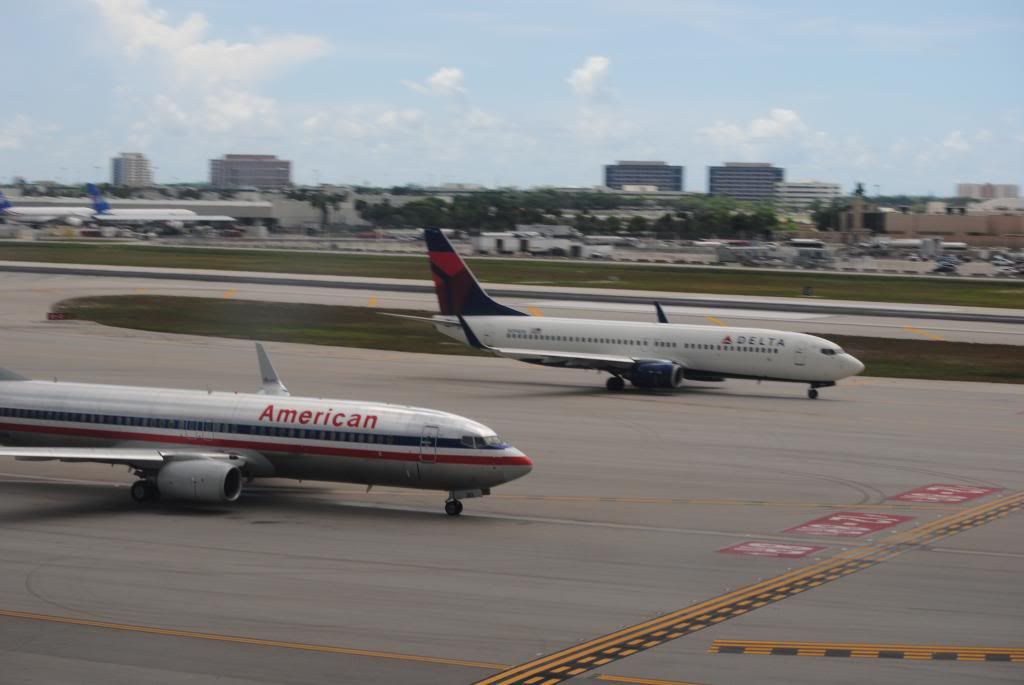 Something you won't see at DFW!
Rainy day here in MIA. We then found out that our flight to LGA was delayed, and in fact the airport had a ground stop for about 45 minutes due to Thunderstorms!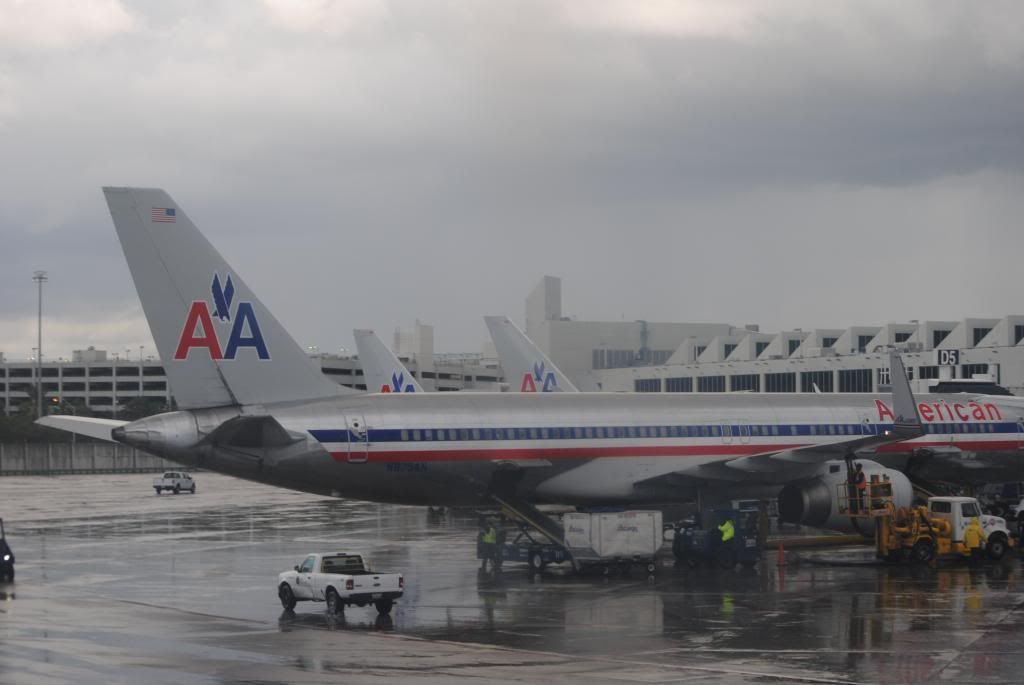 AA....please don't change your livery.
Got a delicious Cuban Coffee here at Cafe Versailles
Doesn't look exactly glamorous, but it was absolutely delicious.
There was lightning everywhere. So I decided to place my camera on a railing, and set it to an ultra low shutter speed and ISO 100. After about 30 shots, I was rewarded.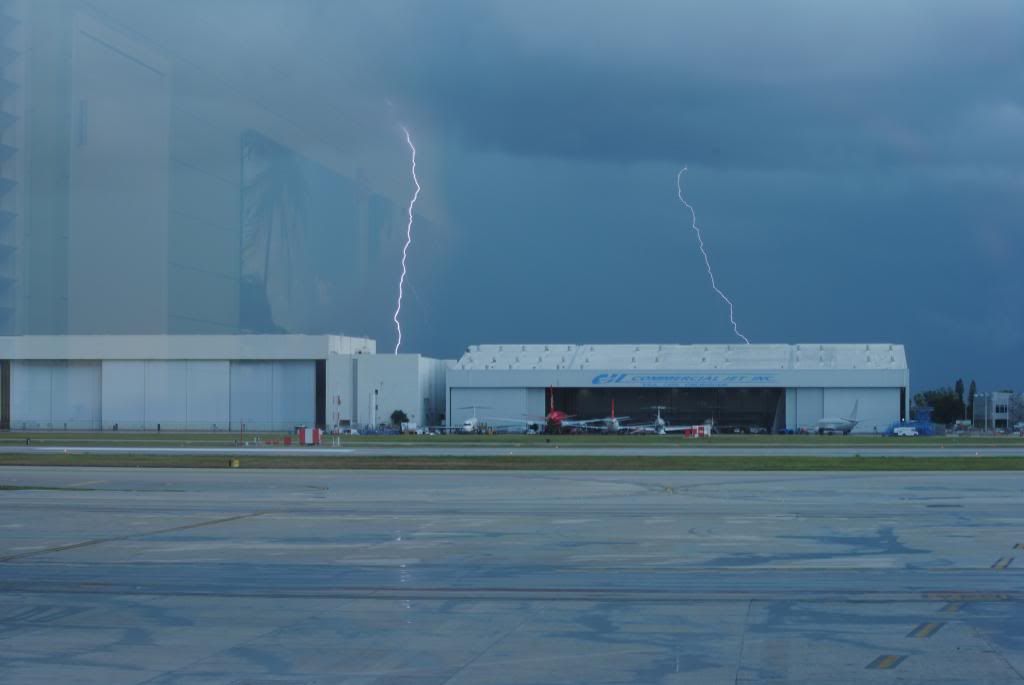 Foreign heavy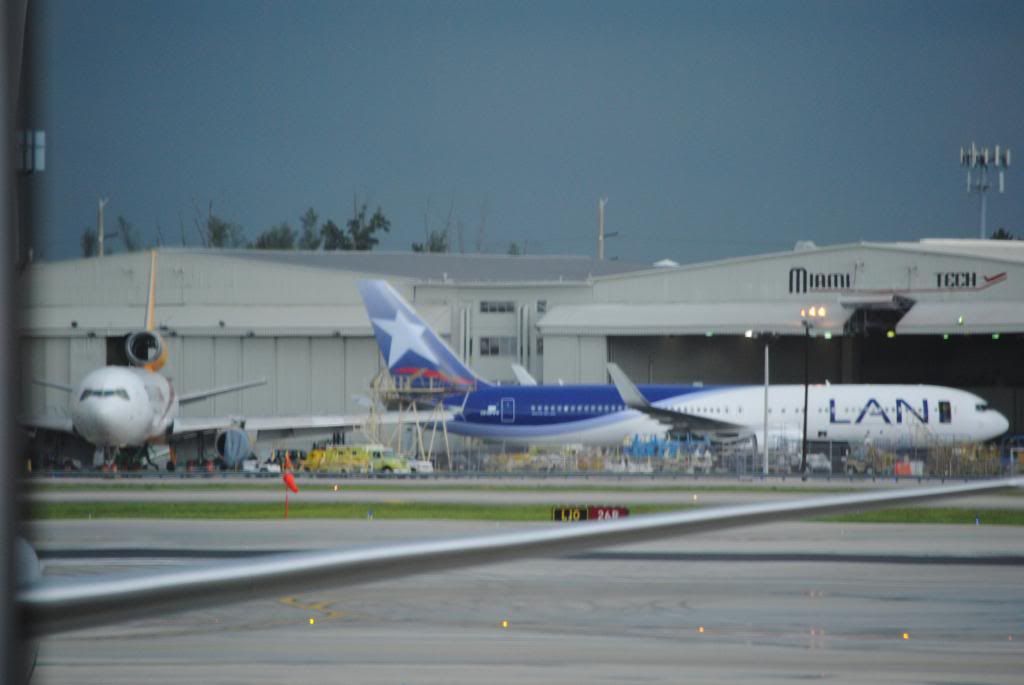 MIA departures board. Does DL really operate a MIA-CPH flight?
Beautiful AB A330 arriving from Berlin, I'm guessing.
Another AA 763
Walking through Terminal D at MIA. There was a ground stop, so there was no aircraft movements at the time.
Cool model
Nice TACA arriving from somewhere in Central America
Then we decided to stop for sushi at Sushi Maki.
Octopus! (ugh)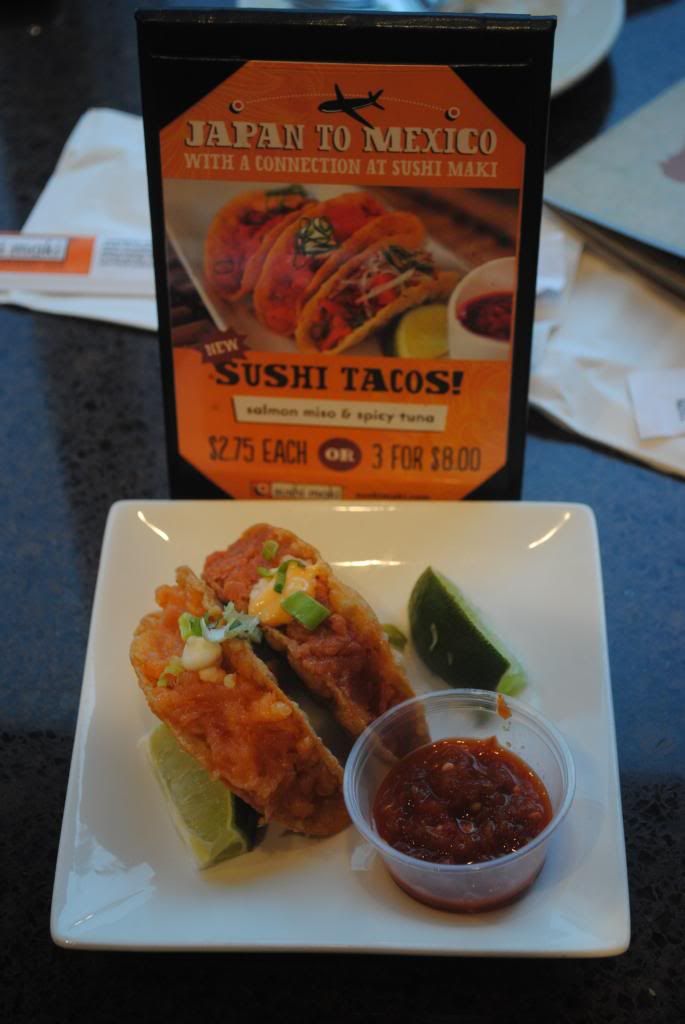 We had the tacos and the dragon roll
They were.....fantastic
I ate slightly too much, and my stomach felt a little weird for a while. But it got better after some Terminal D walking.
View from the window at Sushi Maki
First time seeing this beauty up close.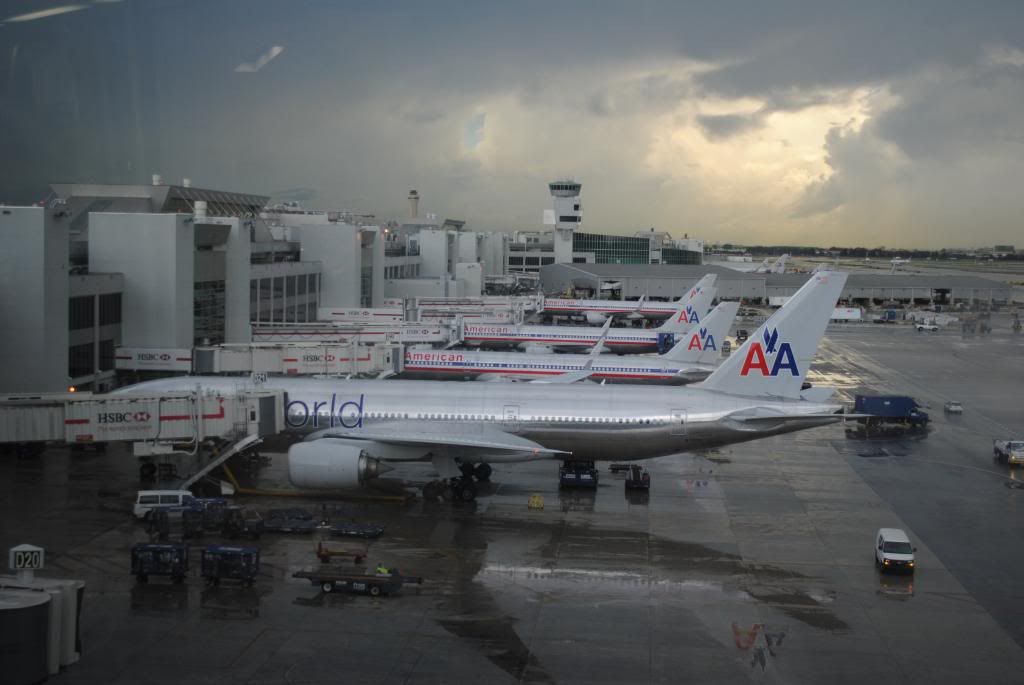 We were soon told that the ground stop had ended, and boarding was about to commence for our flight to LGA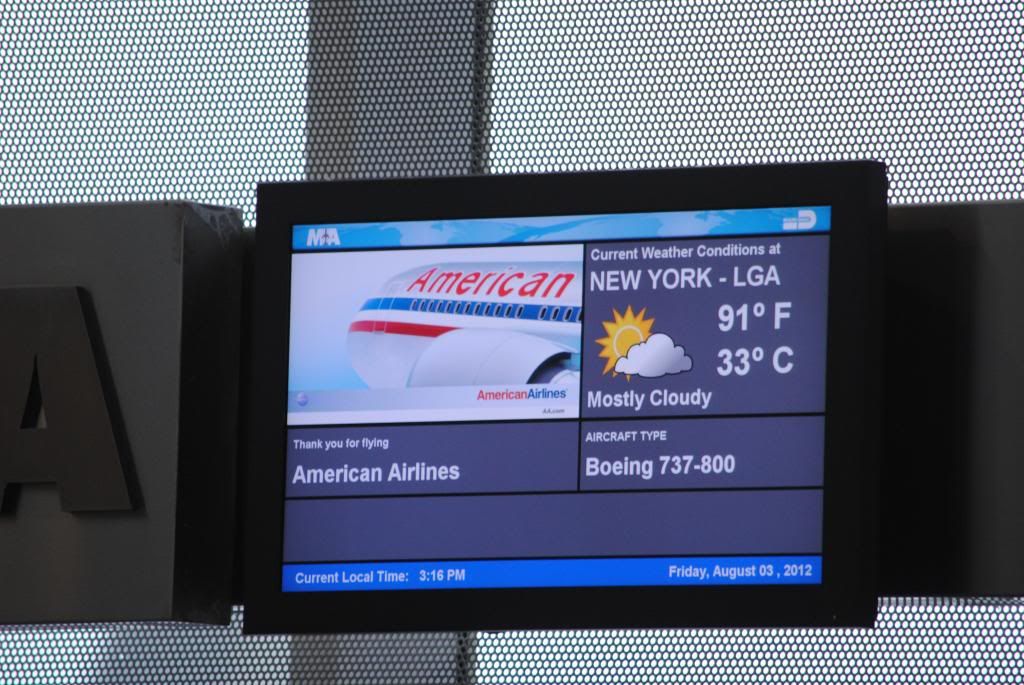 I had a pretty good view of landings from our gate. Avianca Airbus landing now:
Soon afterward an Iberia A340 arriving from Madrid-Barajas (MAD)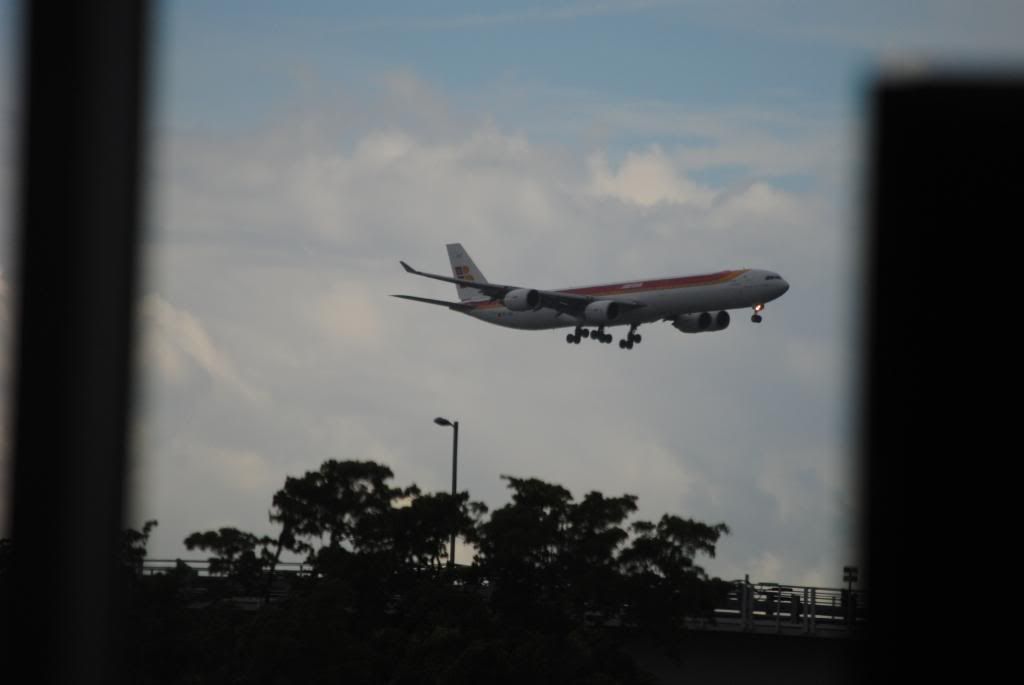 OneWorld BA 744....reminded me of my BA 744 flight just a month earlier. Again, that TR link is on the bottom.
Our very new 738 coming in to our gate
We then soon started boarding.
Date: August 3rd, 2012
Airline: American Airlines
Aircraft: Boeing 737-823
Flight Number: AA 2234
Registration: N881NN
Seat: 2F
Route: MIA-LGA
Flight time: 3 hours
Newer TV screens than on the 752
LH 744 leaving for FRA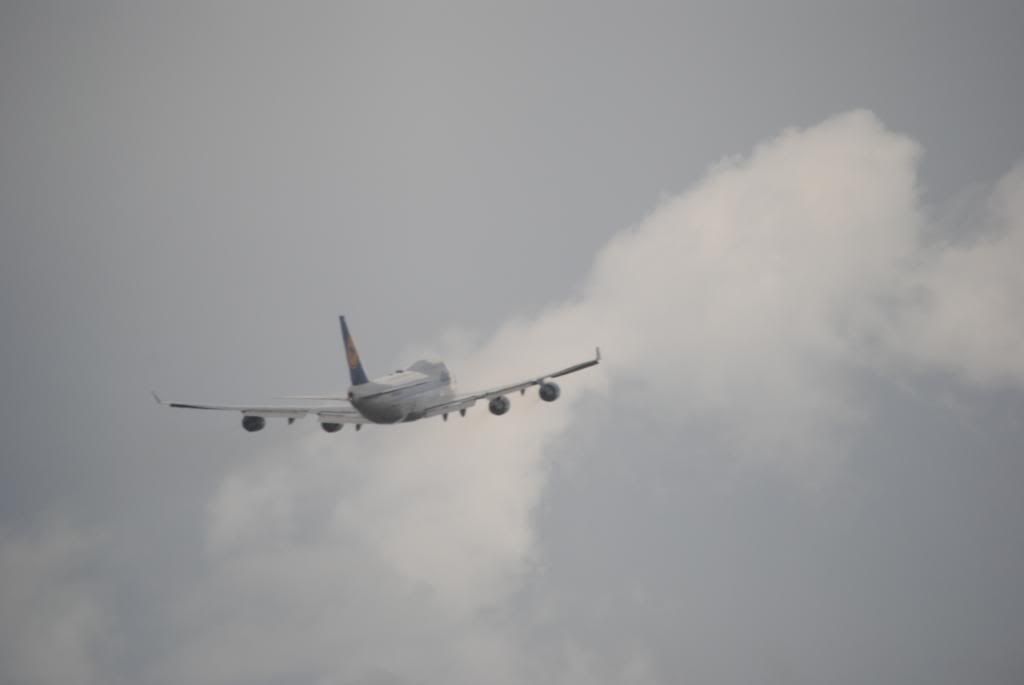 All that's left of Mexicana.
I flew on them in 2006 DFW-MEX-VER. Sad to see such a great airline diminish!
A beautiful classic 747 with Southern Air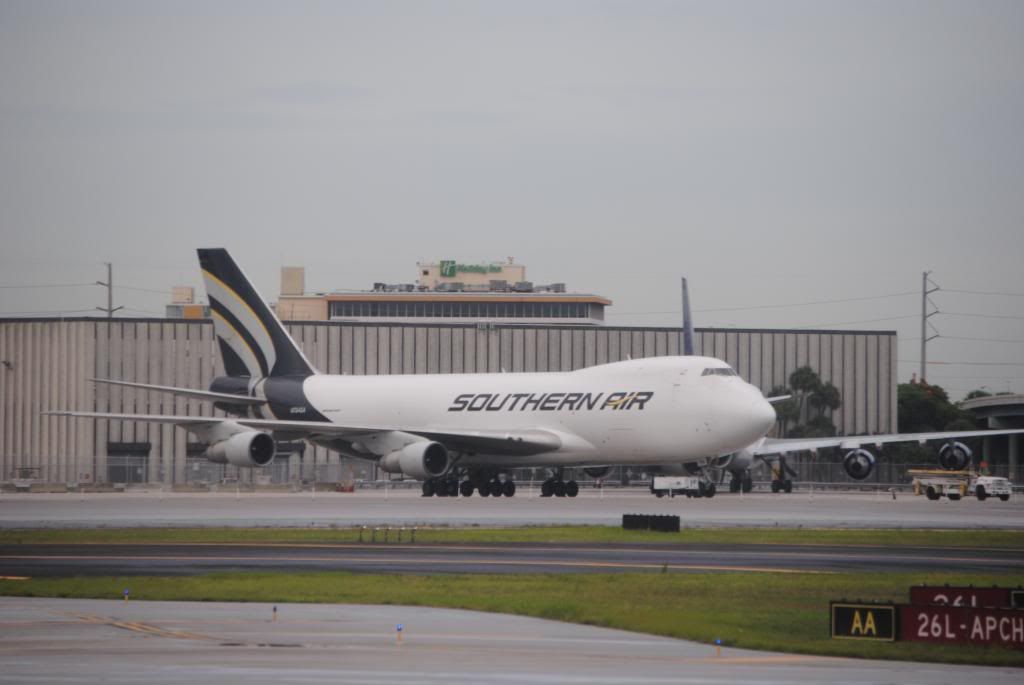 Two beautiful airlines....I've never heard of either one of them.
Nice AA 738 taking off
That Suriname Airways S80 looks in GREAT condition.....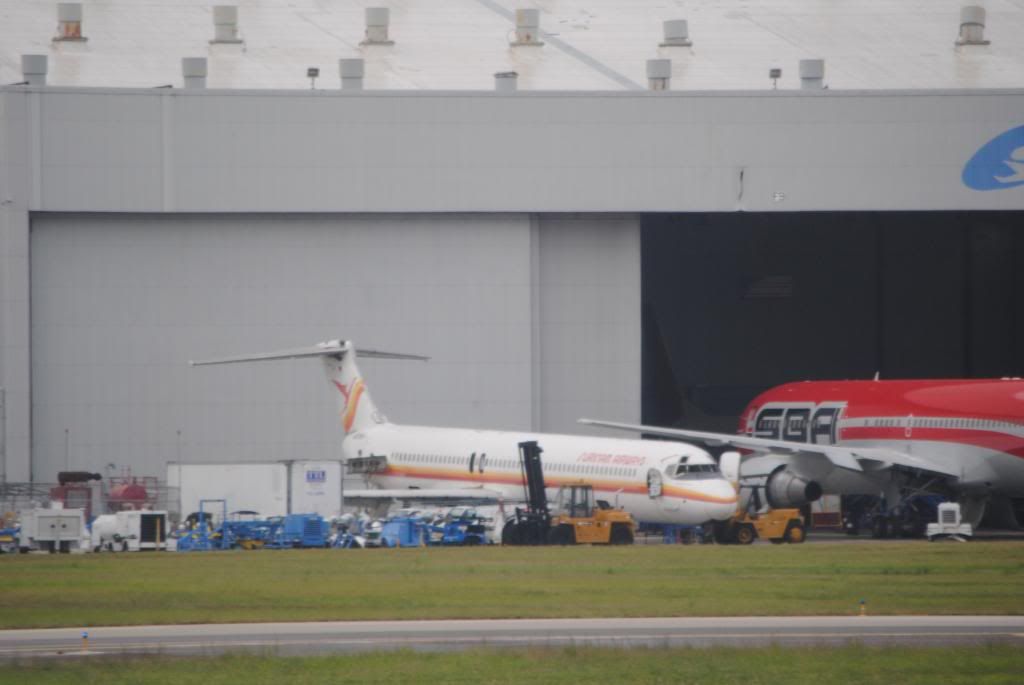 So does this 767. Who's is it?
I was overjoyed to see this majesty roar by!
Wow! Didn't expect this!
Cute American Eagle AT7!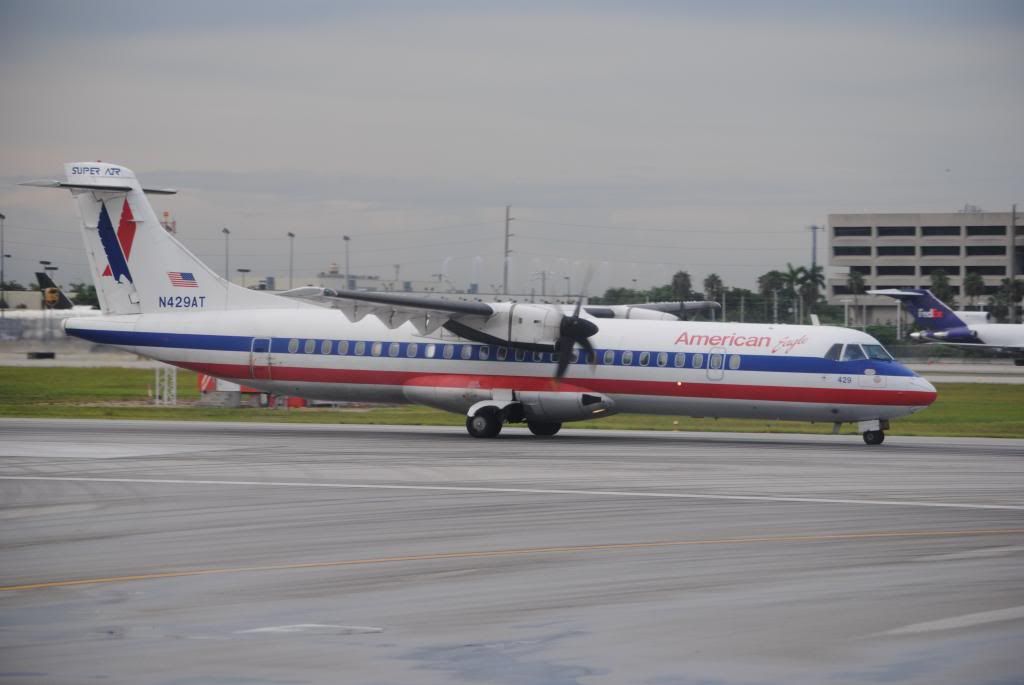 Our runway!
Sharp-lookin' UA 752
I was also glad to see this! Sweet Alitalia A330 heading to FCO.
Dutch Antilles Express (DAE) heading to....maybe SXM?
We soon took off. Cool Avianca jets and a LAN, with a Star Alliance plane. What airline could that be?
Cool football field/track, and the baseball field above it.
Then we got to see downtown MIA!
The same video presented on the previous 752 flight
The American Airlines Arena, where the Miami Heat play their home games. They won the NBA championship two months earlier, and I woke at 6:30 am in India to watch it live! The championship Finally satisfied LeBron....
Banking away from the coast
Warm nuts and ginger ale. (I ate some of them already)
Then what AA calls a "Snack"! In my opinion, a full-fledged lunch: a cheese quesedilla. In one word...fantastic!
Free flight tracking on Gogo Inflight Internet. (I had an ancient iPod....thankfully later on I got an iPhone)!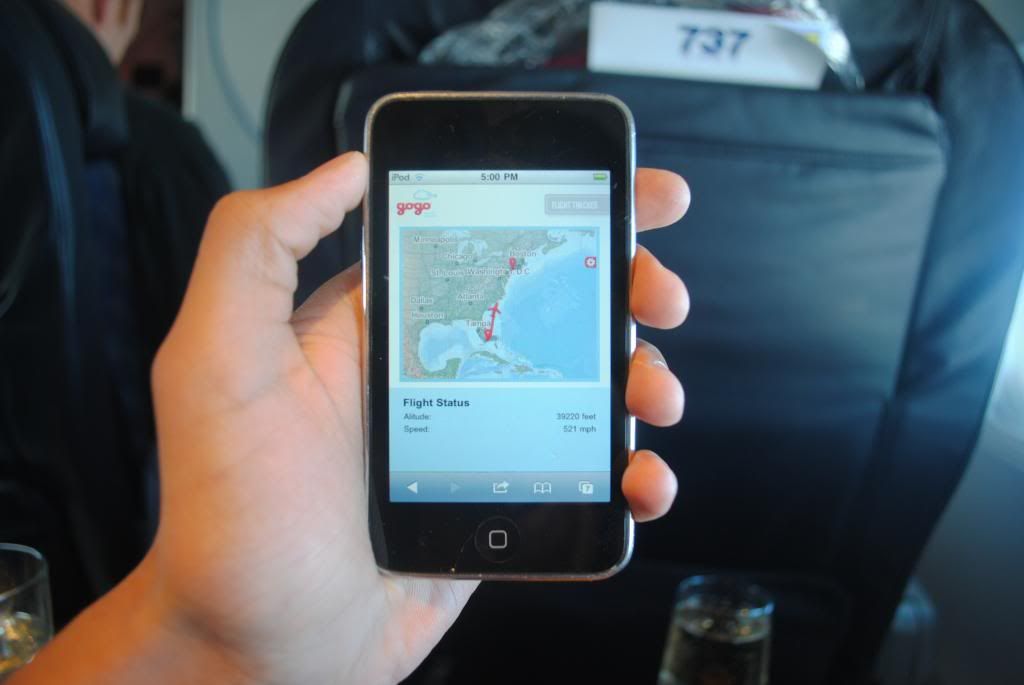 Once again, fantastic legroom
The best cookie I have ever had. Seriously. I took a bite and realized I hadn't taken a picture!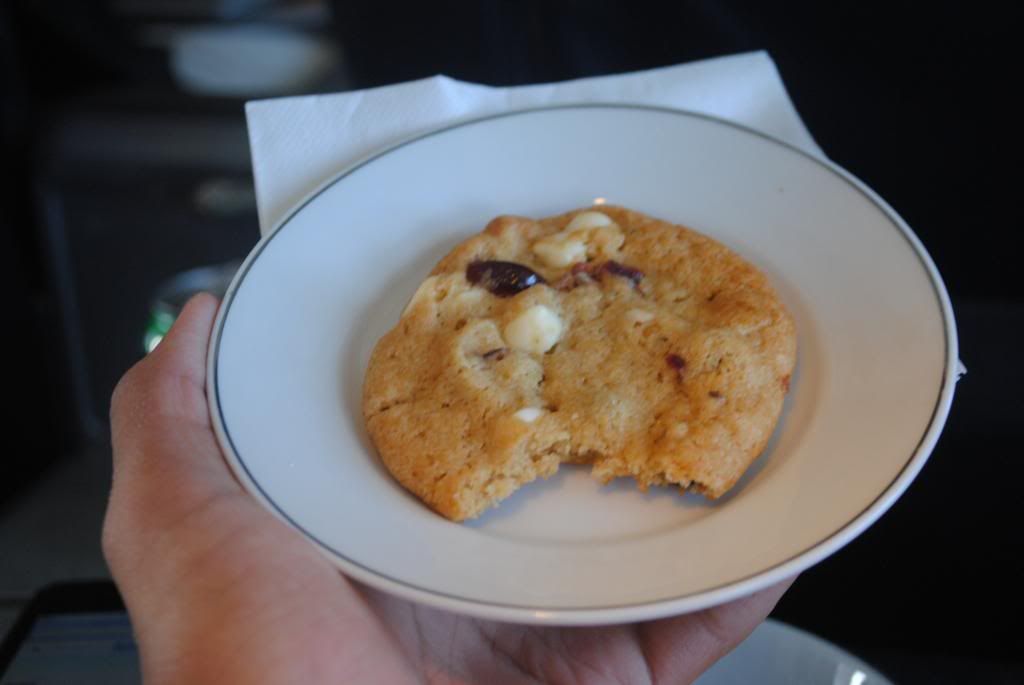 Gorgeous skies:
Can someone please tell me what airport this is?
And then....my favorite part about landing in LGA. The view of the Big Apple!
Freedom Tower. Sure looks 1,776 feet tall!
The best seats in the house. Yankee Stadium, when they beat the Mariners 6-3. Sipping a drink, relaxing in a large seat, just ate a hot meal.....and watching a ball game. All for free!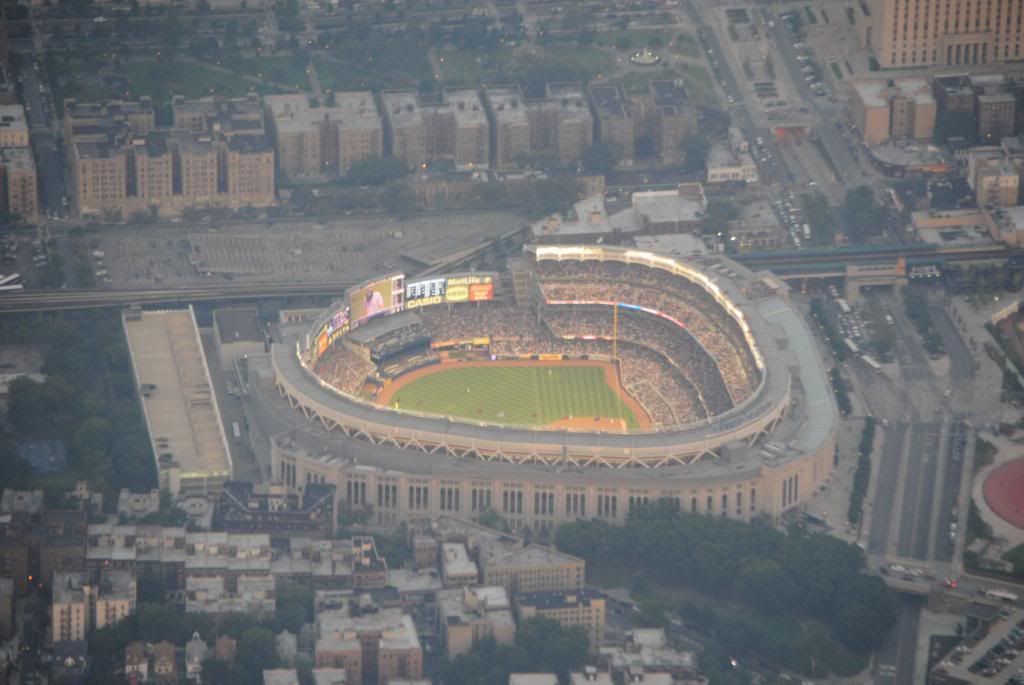 Gorgeous sunset over the best city on earth moments before touchdown.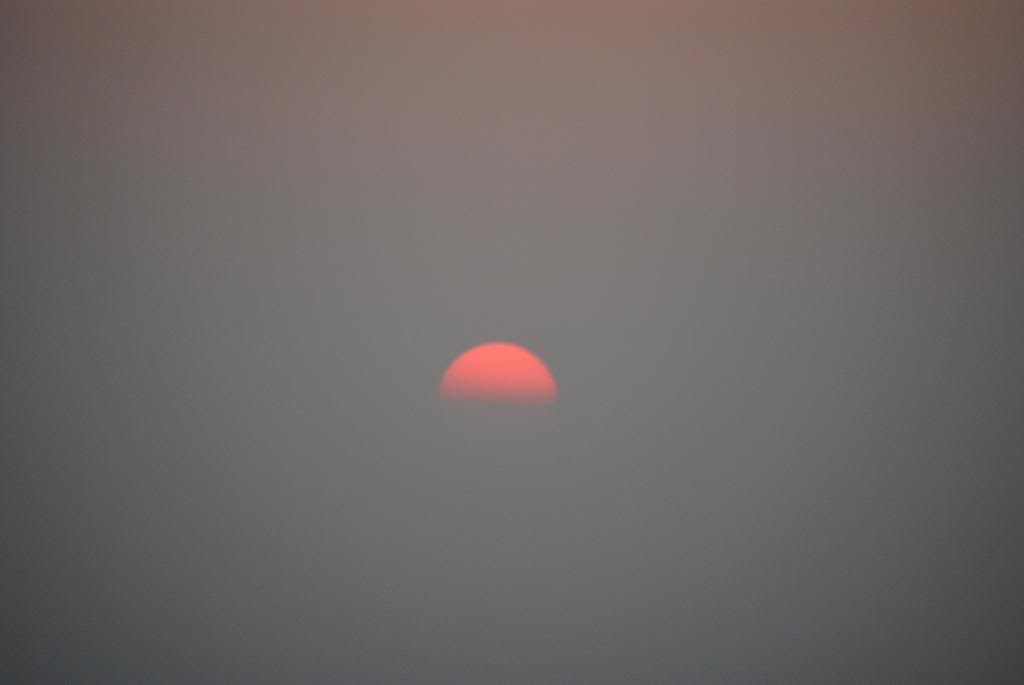 Now I can see why the passengers on US 1549 thought that they were going to land back at LGA.....
Very blurry, but here's "The Donald's" plane. (Ugh). Back from NBO from interviewing the nurses that tended to President Obama when he was born....
Beautiful Old-Fashioned hanger logo.
AA 738 hanging out here in LGA.
After disembarking here in NYC!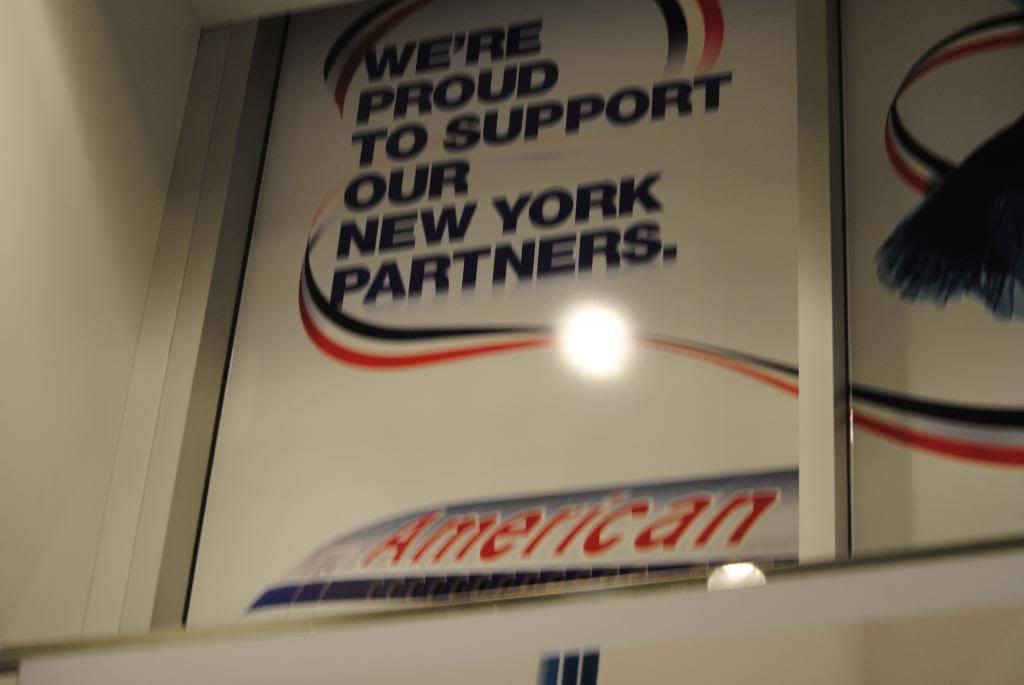 So many flights! Amazing!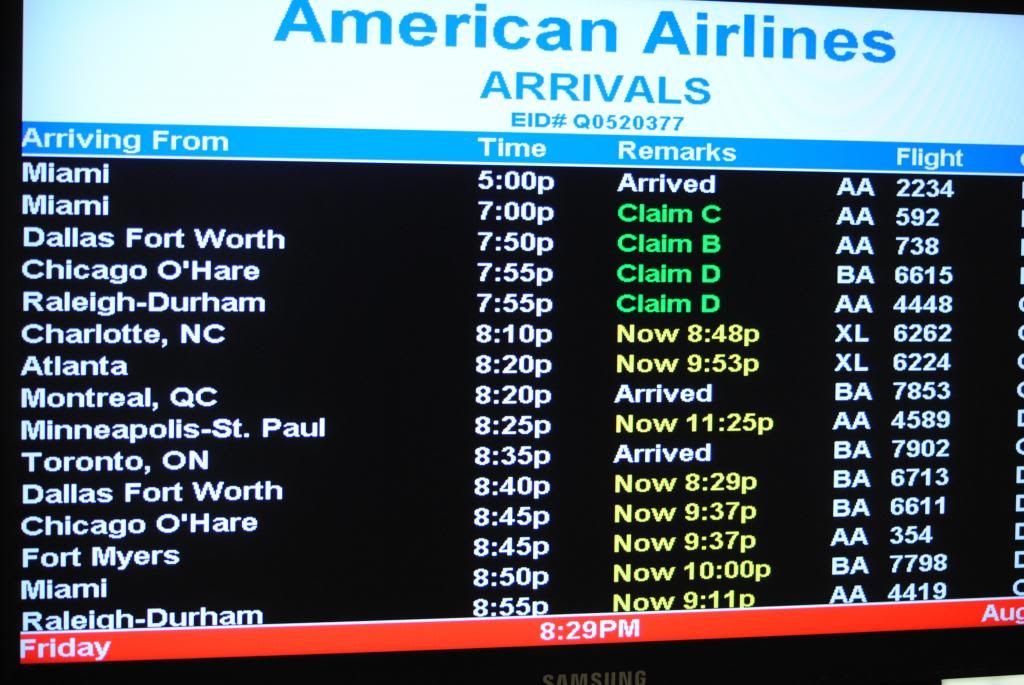 AA in First Class is amazing. I know that back in Economy it isn't the best, but all I know that up front the treatment is amazing. Referring to a full-fledged meal as a "Snack", hot towels in domestic flights.....nothing that I have gone through matches it. Well done AA.
I will have a report soon on the return: LGA-MIA-DFW-FSM, again in wonderful First Class!
Thanks for reading!
Here are some more trip reports I have written, in case you are interested!
1. FSM-DFW-LHR-SIN-MAA on AA, BA, SQ (A380), and AI:
FSM-MAA On AA,BA,SQ, And AI (lots Of Pictures!)
(by
kann123air
Jul 6 2012 in Trip Reports)?threadid=220972&searchid=231891&s=FSM-MAA#ID231891
2. MAA-CJB-DEL-CJB-MAA on IndiGo:
MAA-DEL-MAA On India's Coolest Airline: IndiGo!
(by
kann123air
Jul 19 2012 in Trip Reports)?threadid=222088&searchid=232017&s=MAA-DEL-mAA#ID232017
3. MAA-AUH-ORD-XNA on Etihad and AA:
MAA-XNA On "The UAE's National Carrier": Etihad!
(by
kann123air
Jul 26 2012 in Trip Reports)