Greetings fellow A.netters.
Its been a long time since I posted a tr. I did travel a few domestic destinations but am still debating if I should or not write on domestic flights.What do you guys feel about this?
Anyways back to the topic in hand.
It was time for me to head back to college. After a very long break I needed to get back on top of the horse.
Now while looking for good economy class seats i stumbled upon a good deal by lufthansa. Usually round tickets to/from india to the united states is around 2000usd and business class is anywhere between 3800usd to 5300usd. So while looking on various websites I found a perfect one stop flight from New Delhi to Atlanta from 3000 dollars. After much debate with my father he agreed and I was all set to fly lufthansa's new business class product on there new 747-8i. LH 761 would be taking me from delhi to frankfurt and LH 444 would take me from Frankfurt to Atlanta.
DAY OF DEPARTURE.
I had an early morning flight on the 3rd of January which meant I should leave my house at 12 30 am.
Within 20 minutes we were turning into Indira Gandhi International airport.
CHECK IN.
I was actually allowed to check in through the first class counter since business class already had people waiting.
The normal robotic stuff followed and my baggages were through checked in to atlanta. I was given the lounge invitation and asked to clear immigration and security.
Here are some pics of the check in.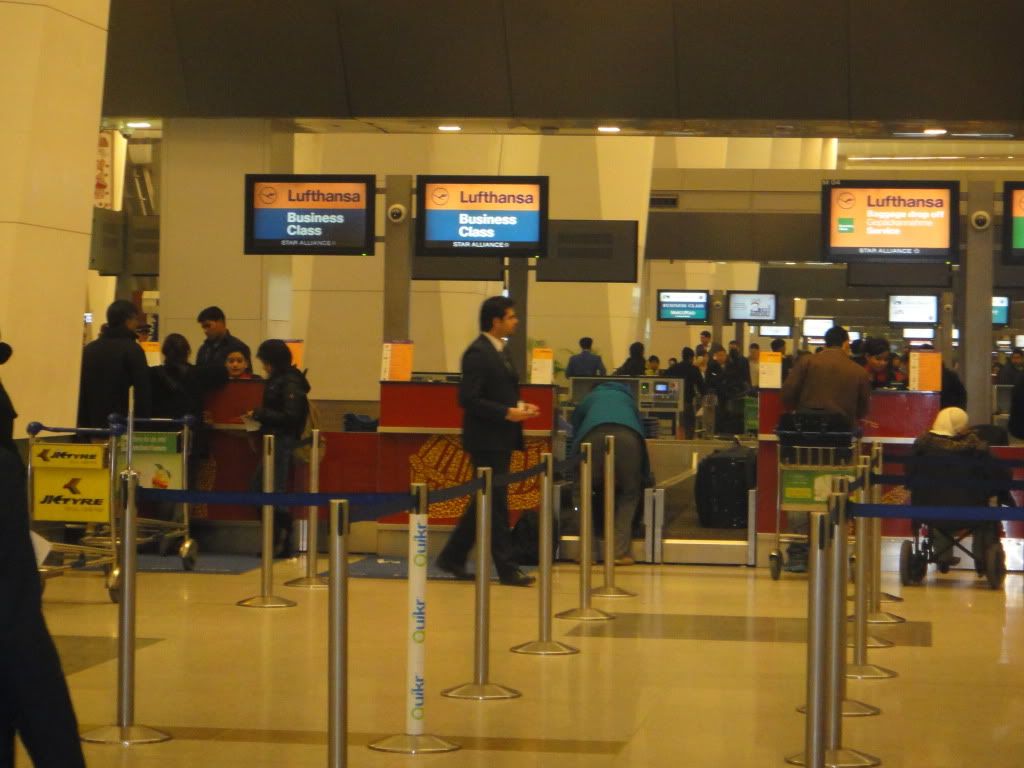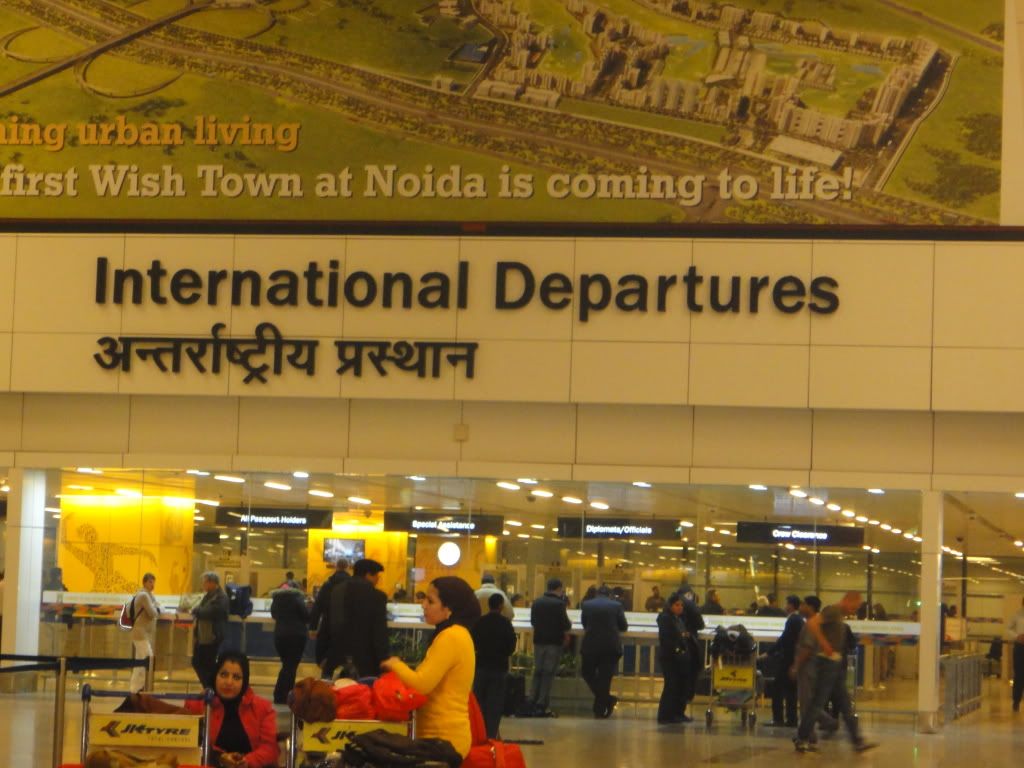 Immigrations
FIDS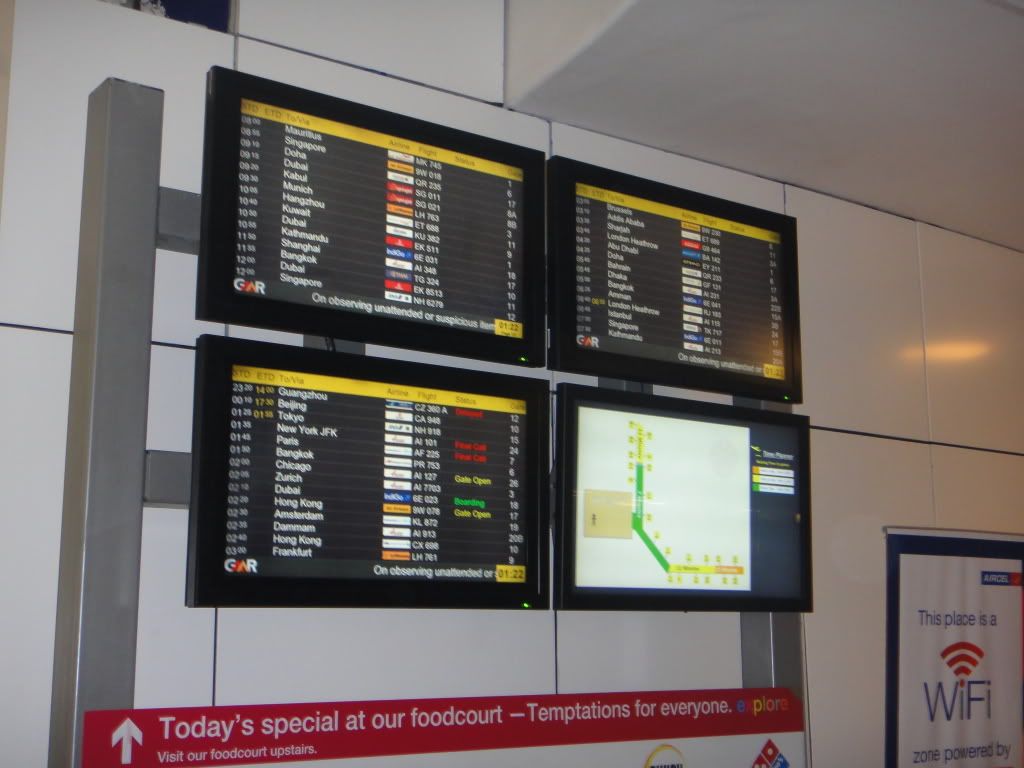 Plenty of Duty free shopping here at IGI's Terminal 3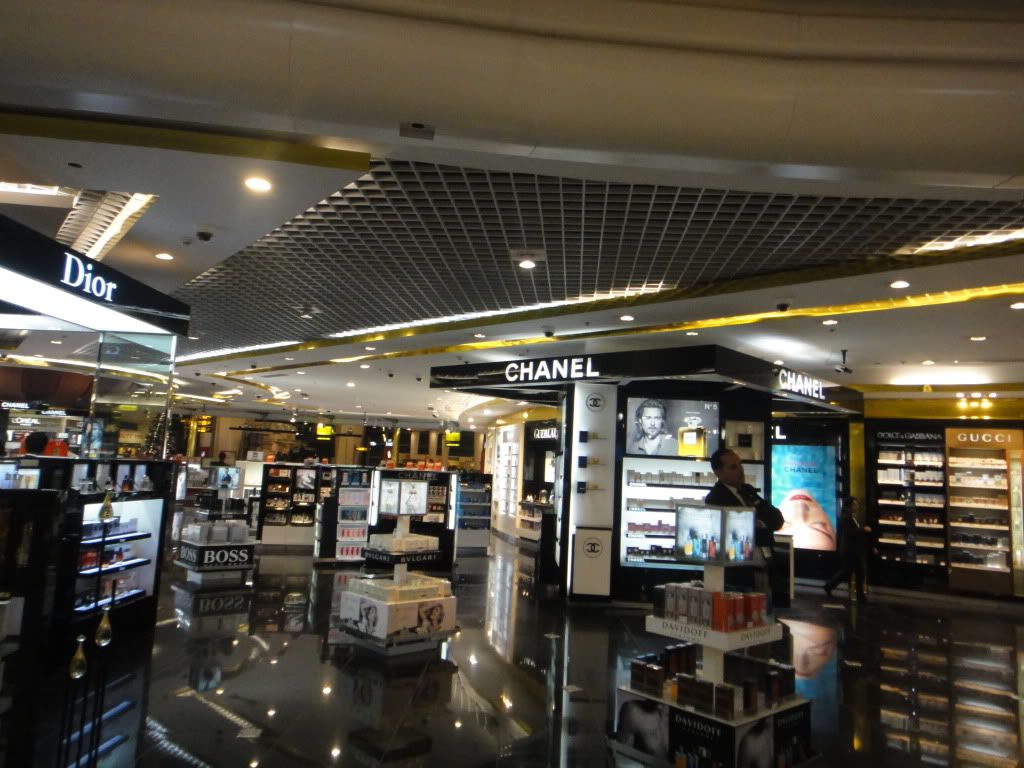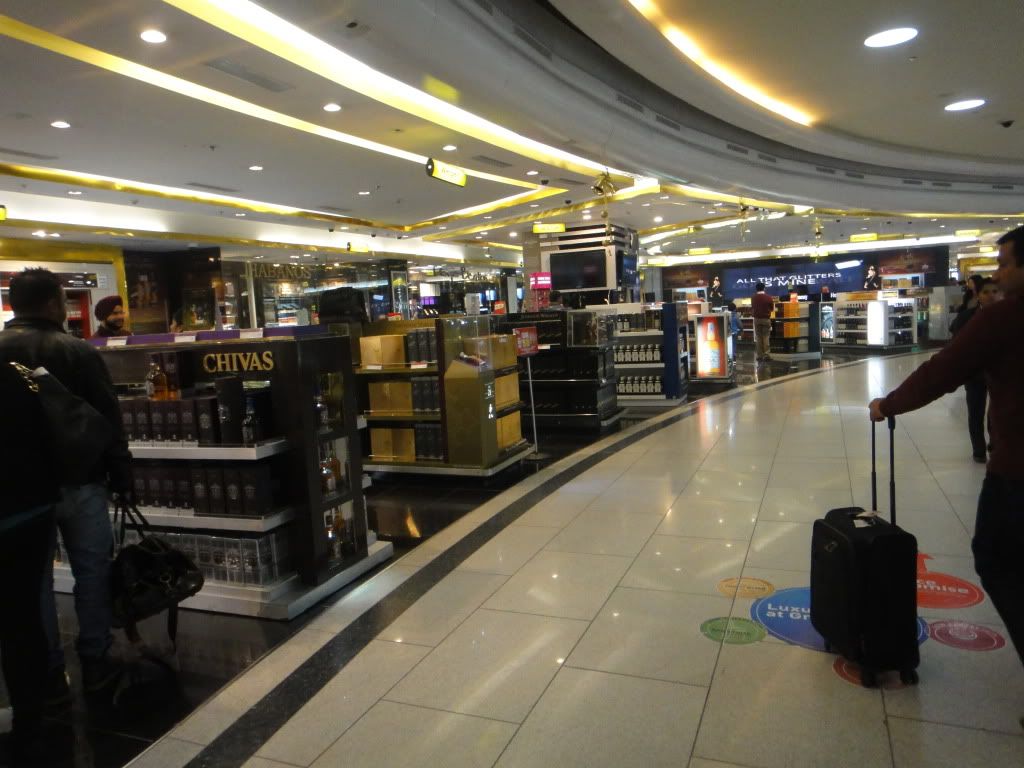 Security was done in 10 minutes and I was on my way to the Lufthansa lounge. Now I never knew lufthansa had a dedicated lounge. The lounge was also used by Austrian and Swiss. The lounge was pretty neat with hot and cold selection of food. Plenty of alcoholic and non alcoholic beverages and plenty of comfortable chairs. To be honest I found the lounge to be huge. Never seen a lounge this big in an Indian airport before. Lufthansa has always said that India is a very important market to them. So they are living up to their words. Here are pics.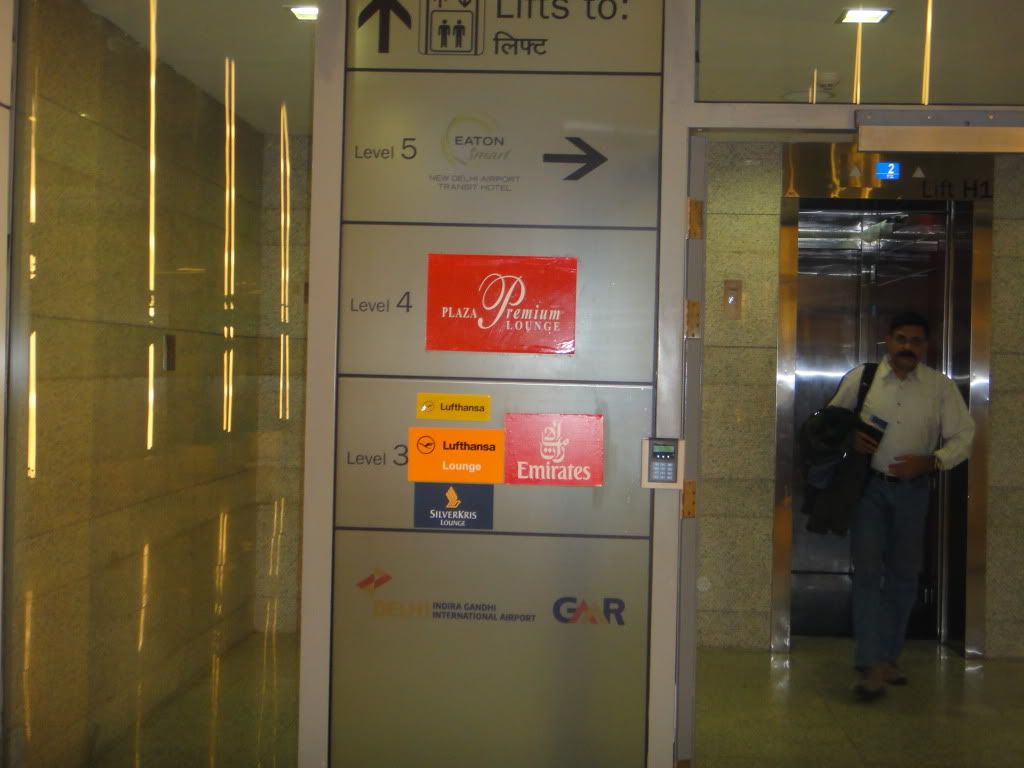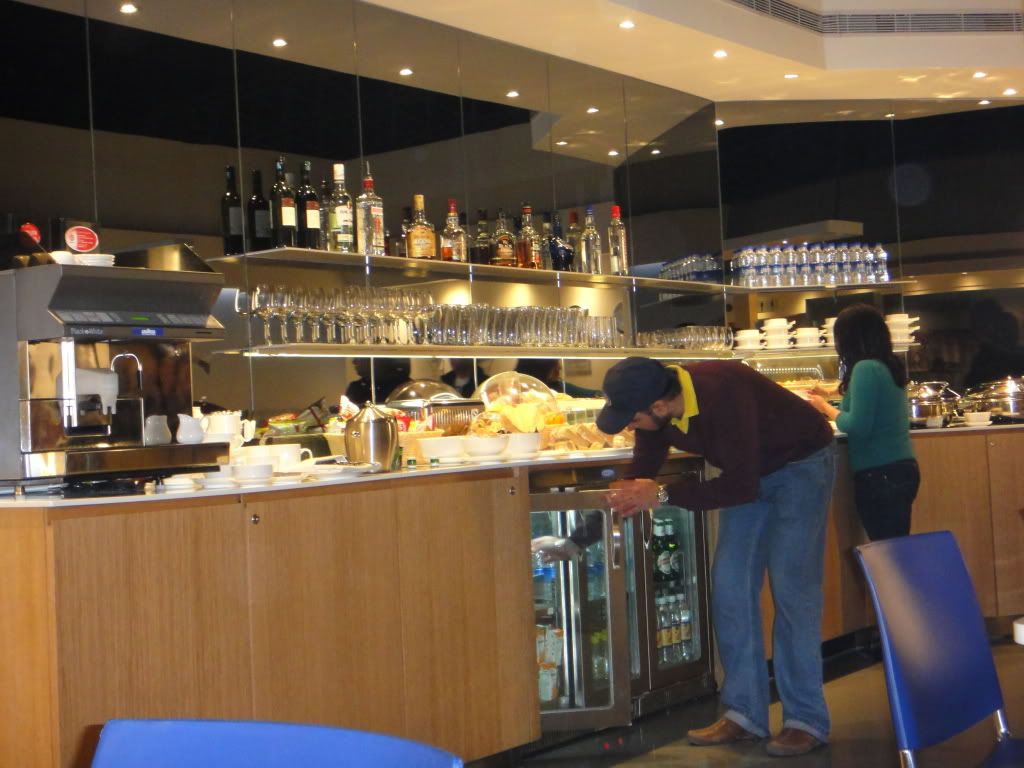 Yum!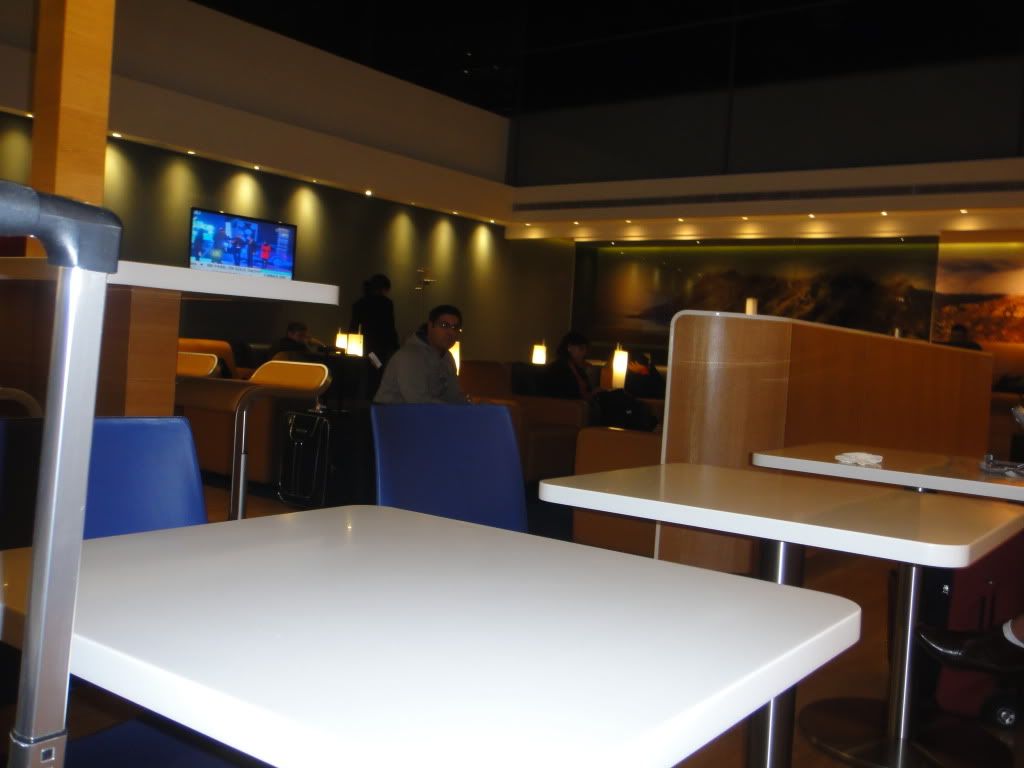 Boarding was announced at 2 15 for the 3 am flight.I met a friend at the airport and started catching up with him so decided to go a little late to the boarding area.
The reason for my delay! LOL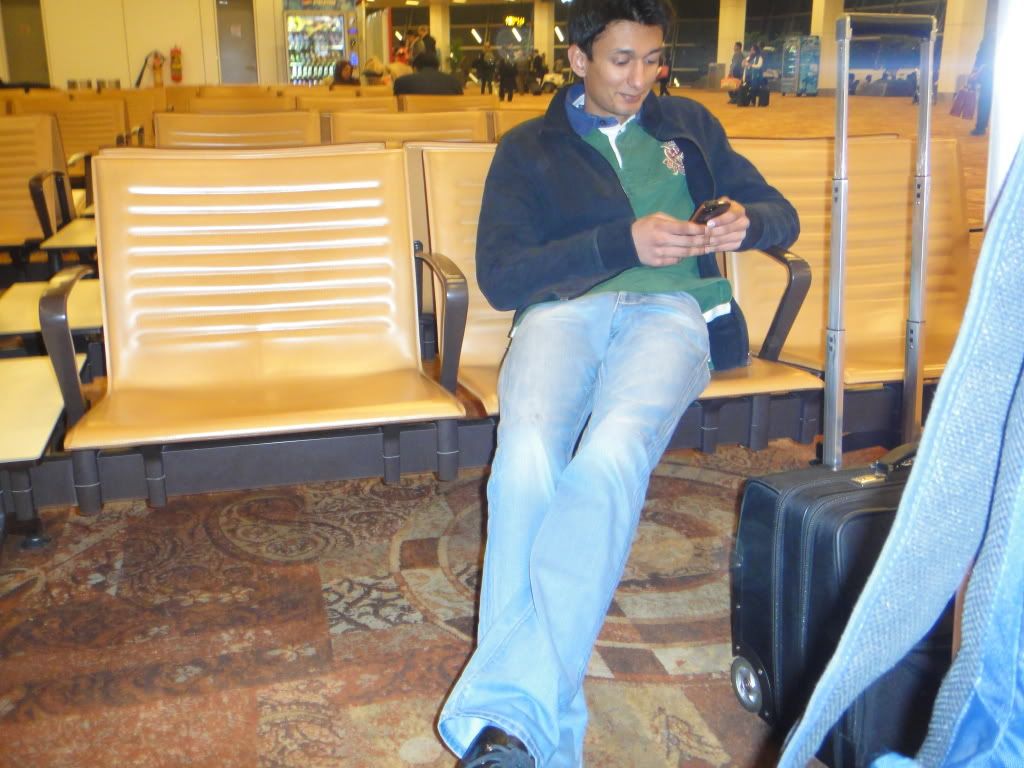 The gate allocated to us today was gate 9. A 20 minute walk from the duty free area.
Here are some pics on the way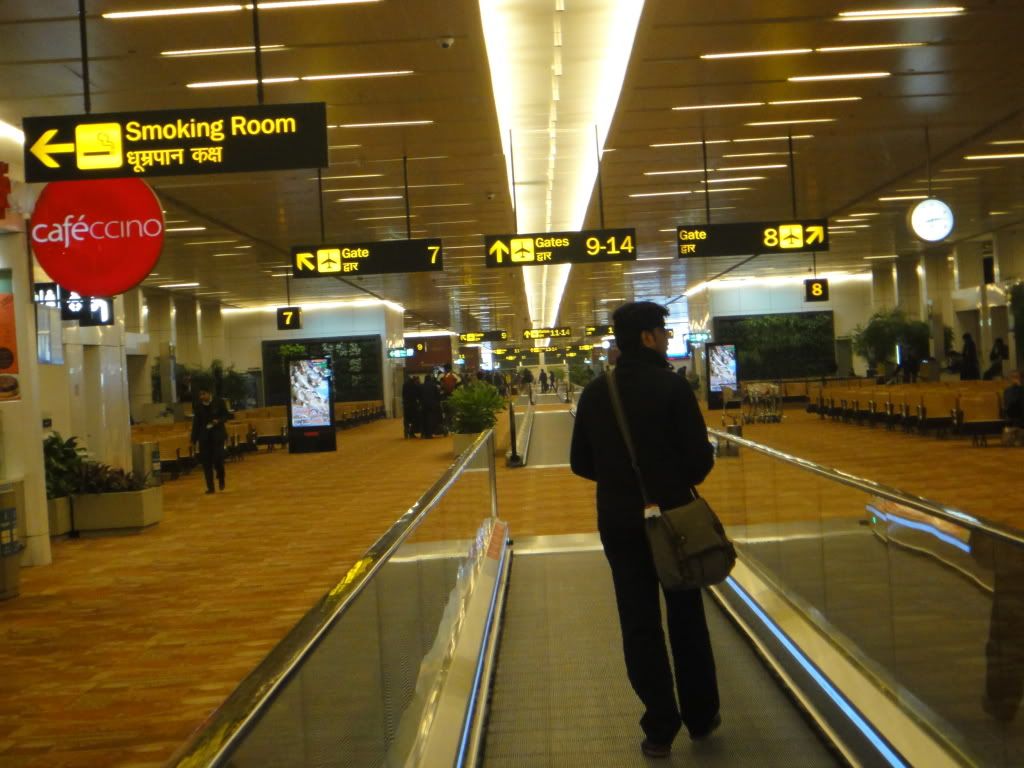 Ahh the first view of the 747-8i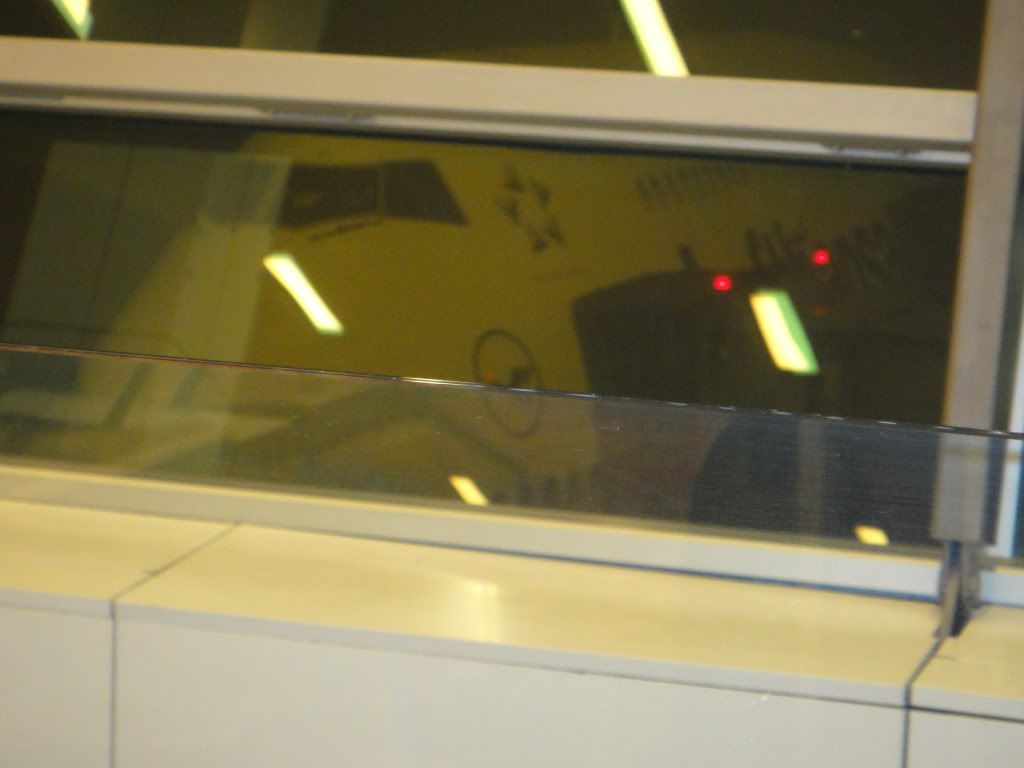 Walking down.
I had chosen a seat on the upper deck because I had been on it.Yes I had flown the 747 multiple times but was always on the lower deck. So I was really really excited.
My seat for the next 8 hours!
So the first impression of the cabin was that it was still in great condition.I was greeted by the purser and I went and settled into my seat.The seat to mine was vacant so I was pretty happy.
Champagne,OJ and Water were offered to me and I went for a glass of Champagne.
Some shots from my seat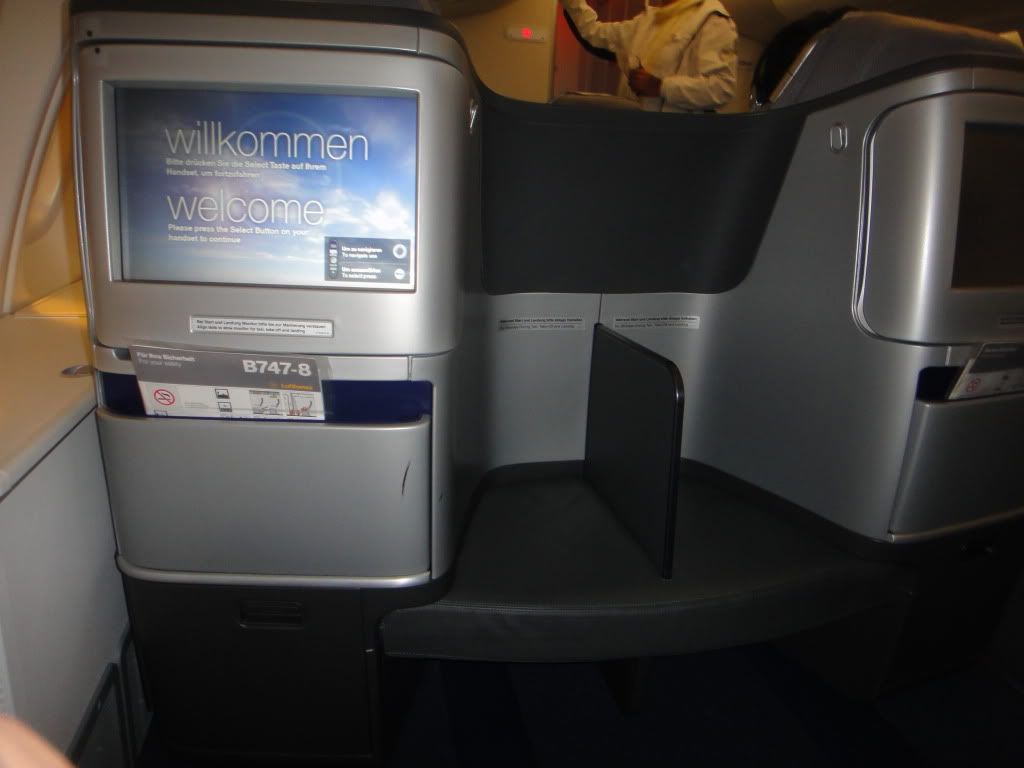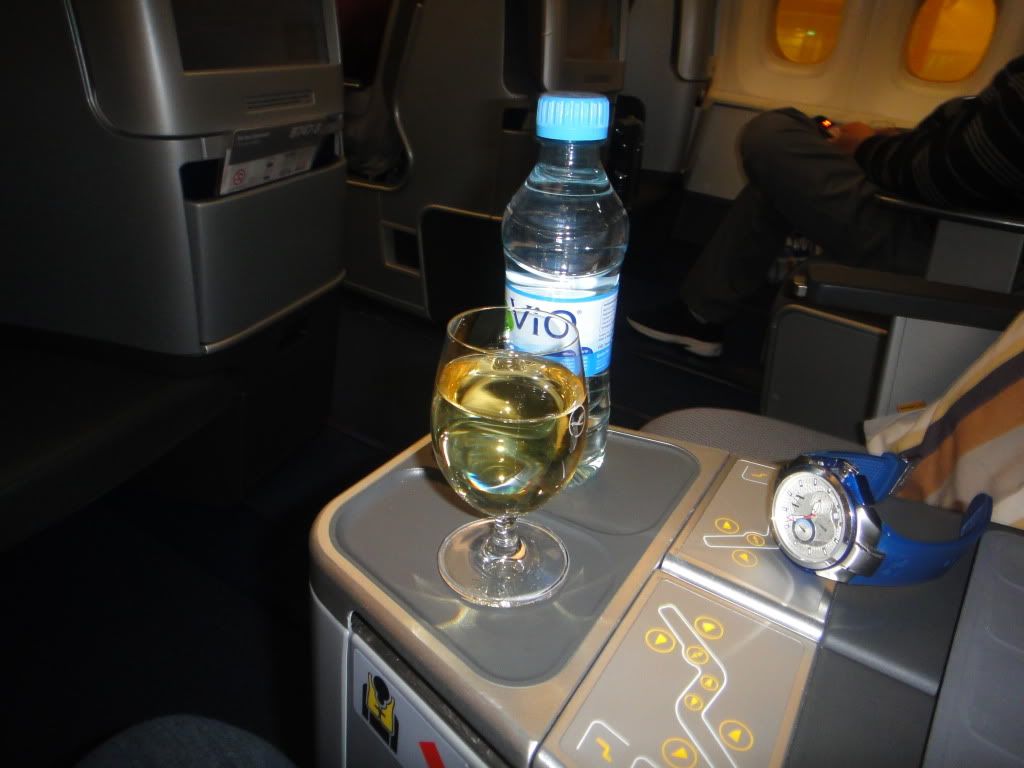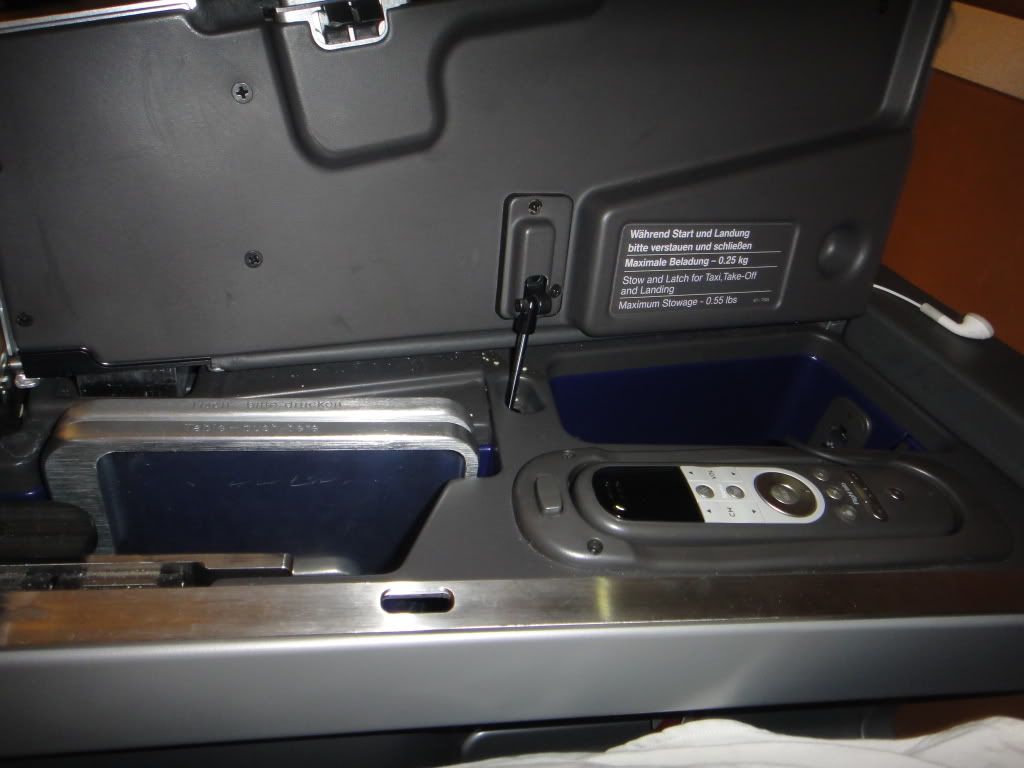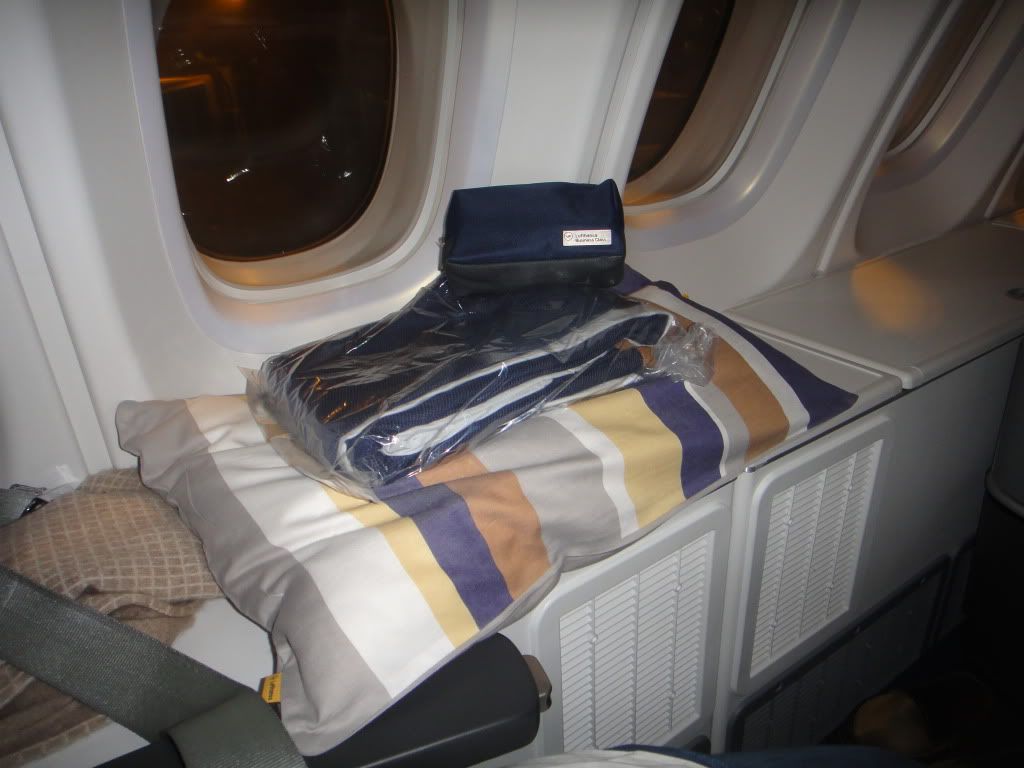 Amenity Kit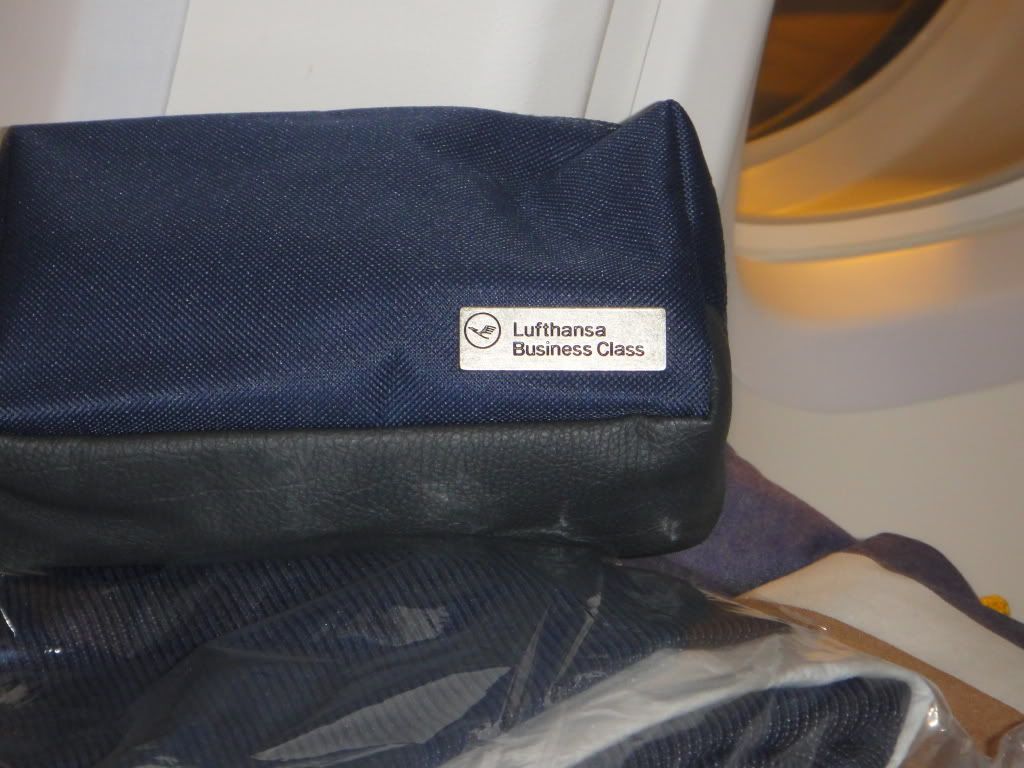 Mood lighting
So after a very long taxi we approached the run way at 3 45 am.
Flight Number: LH 761
From: Indira Gandhi International Airport
To: Franfurt Am Airport
Flying time: 8 hours 5 minutes
J class load: 60%
Y class load: 85%
F class load: Unknown
Flight Registration: D-ABYD
Scheduled Departure time: 3 AM
Actual Departure time: 3 45 AM
Scheduled Arrival Time : 7 20 AM
Actual Arrival Time: 7 35 AM
After 45 minutes into the flight the crew sprung into action with the beverage service. Menus were distributed and orders were taken.Some pics of the menu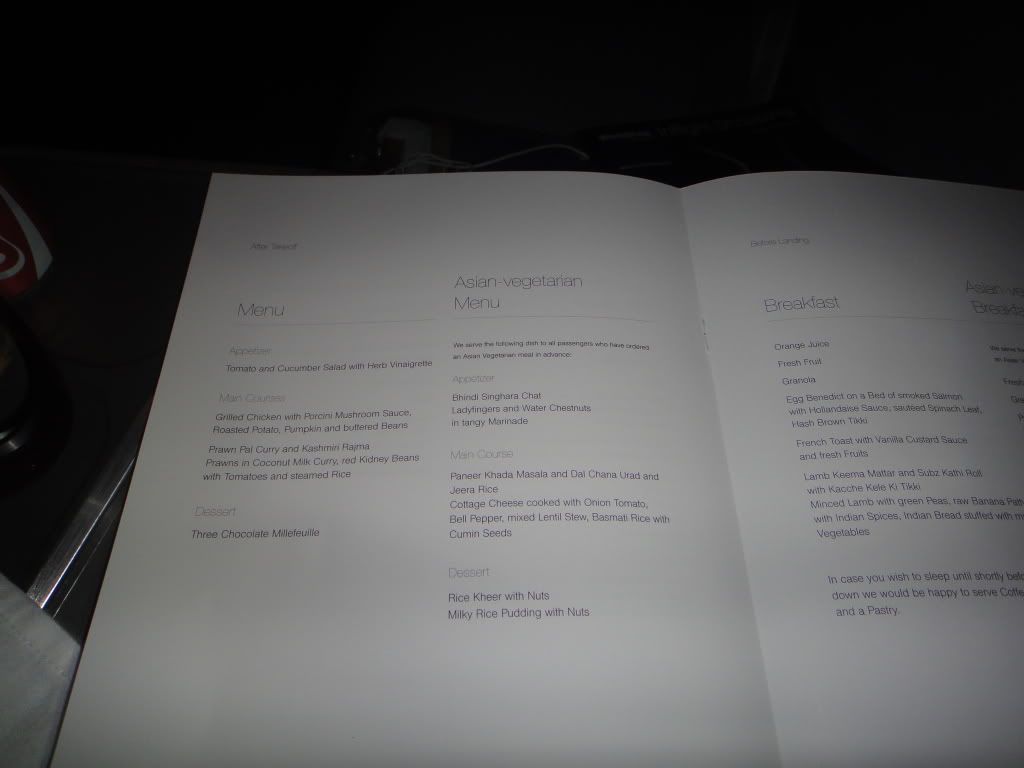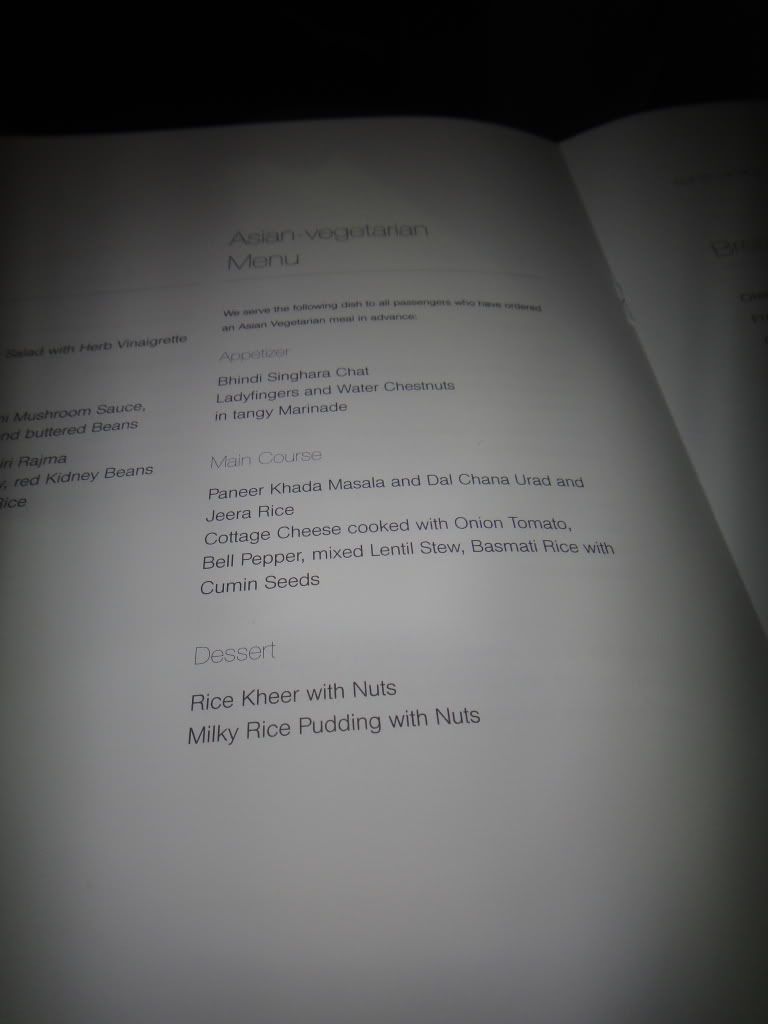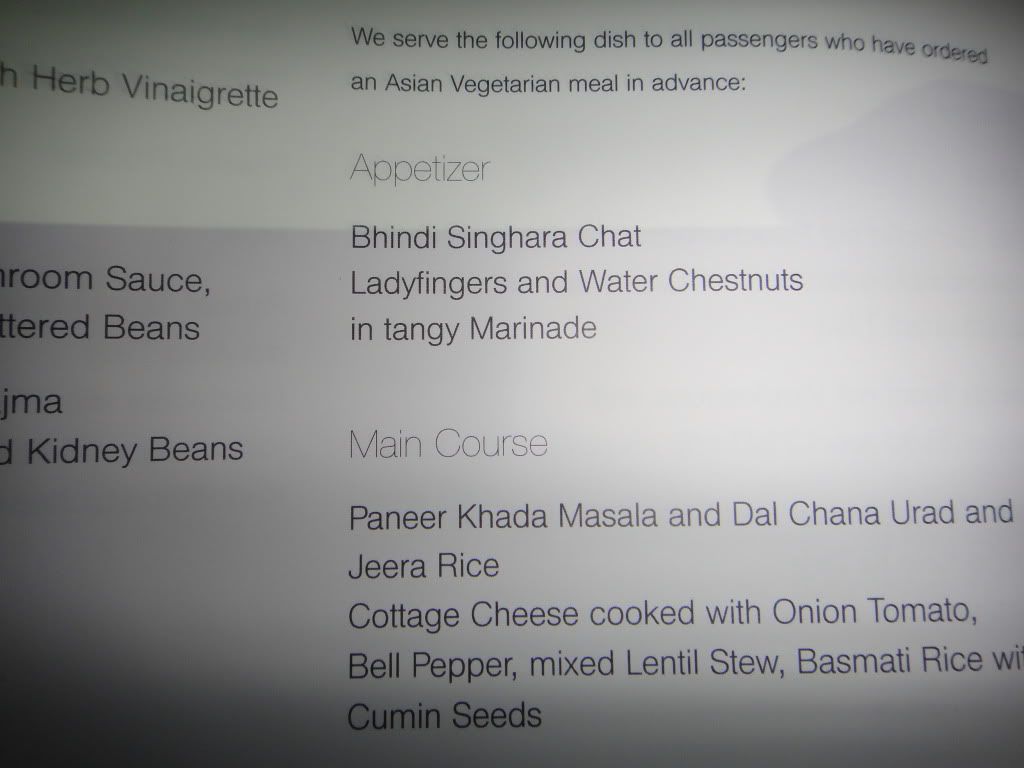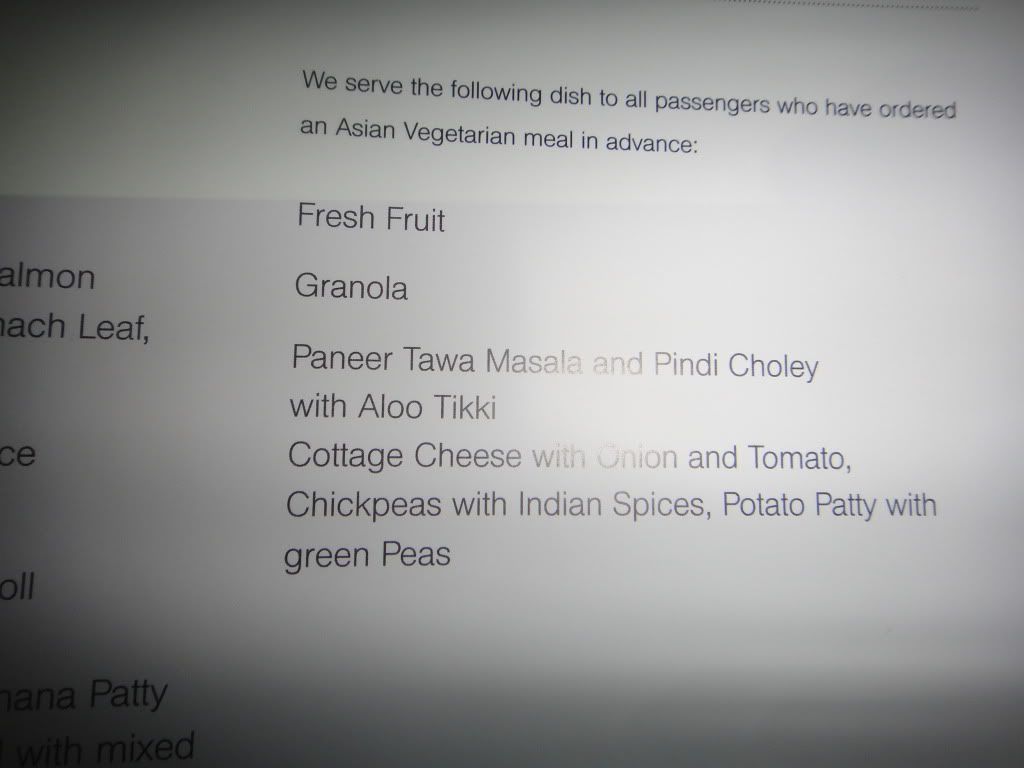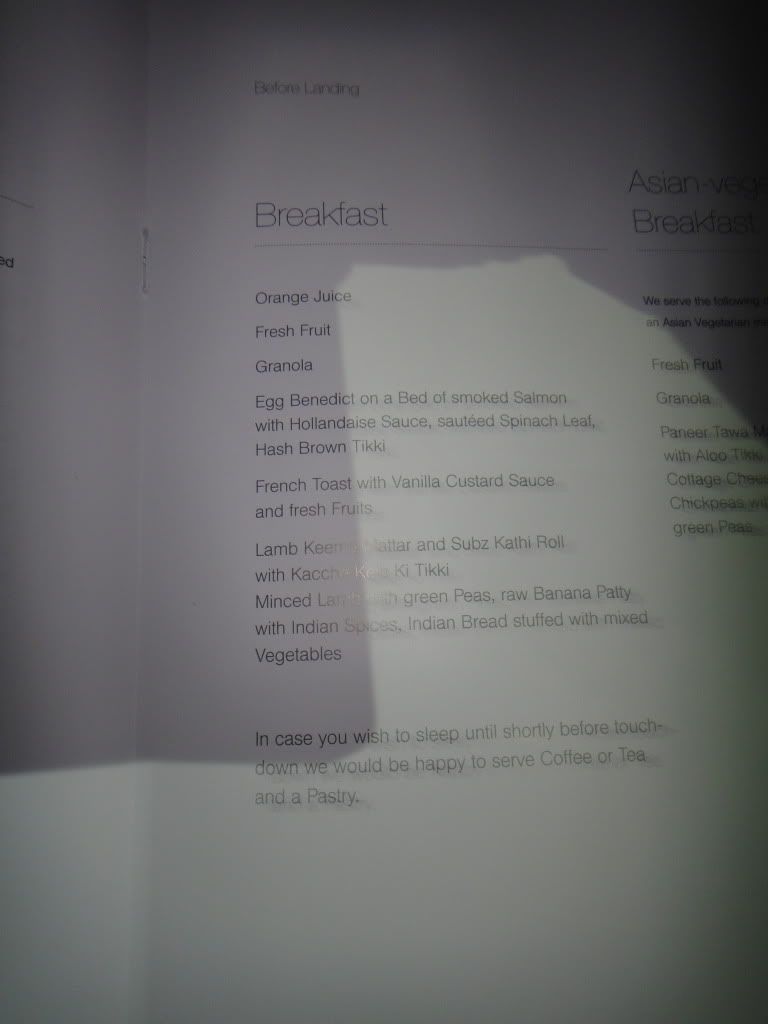 I chose the Asian Vegetarian Dish. Now usually flights to/from India should have more choice as a lot of vegetarian people travel on the flight but we were only offered one choice.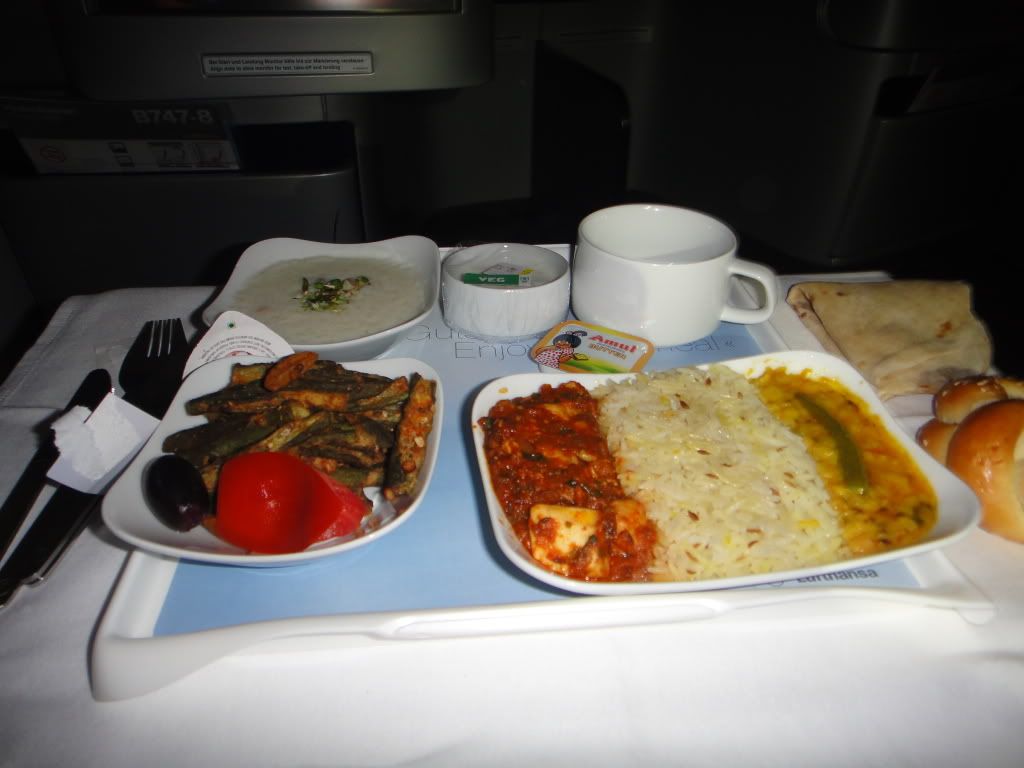 The food was nothing great , just Ok. Also the portions served were very small for J class. But they did plenty of bread runs so I filled my stomach with bread. I was expecting much more on the food department but I was slightly let down.
IFE
The lufthansa Ife has come indeed come a long way from the time when there was no AVOD.
The screen is a decent 15" and the selection was pretty decent.But I would say united is kicking there ass on that department. Even in there y class there is much more option. But still the selection offered is good for a 8 hour flight.
Some big bang theory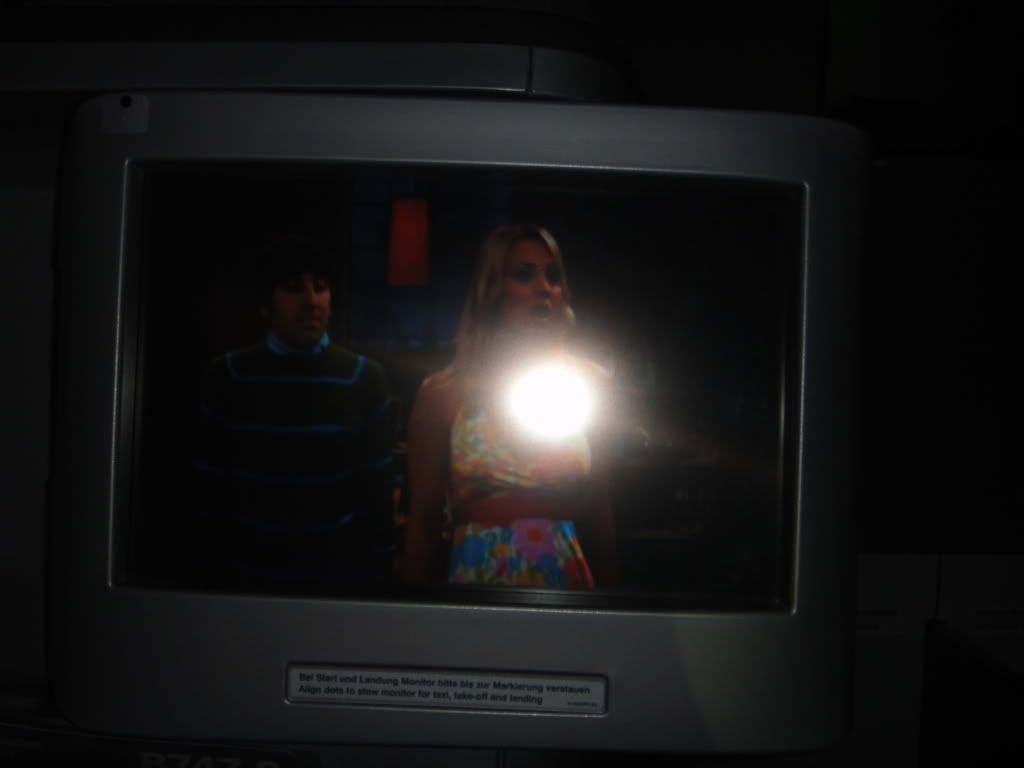 After the meal service I went off to sleep for around 4 hours. Now for the new seats. Yes they are lie flat and a good improvement over the old J seat lufthansa still has on most of it s fleet. But still the seat does have some flaws. The angle on the foot rest makes it uncomfortable because of the lack of space one gets.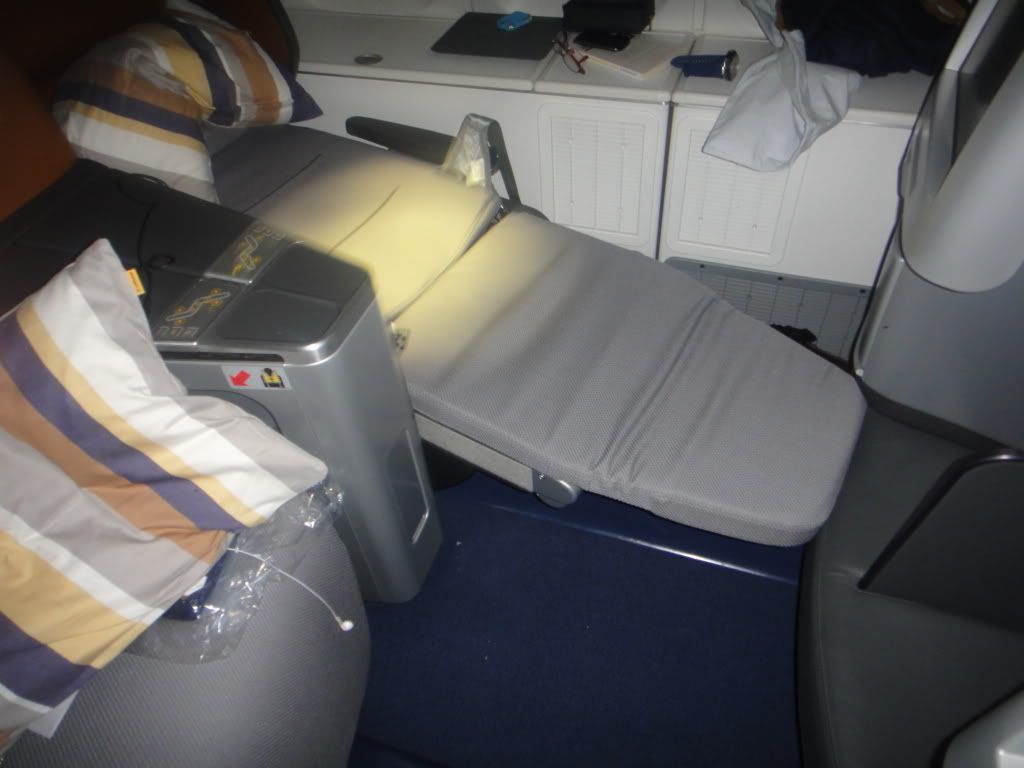 Good seats to work on but not the best to sleep.SQ,EK,UNITED,9W and so many more have better J class seats than them.
Breakfast was served 1 hour prior to landing. Again not the best meal I have had on a flight. Just Ok.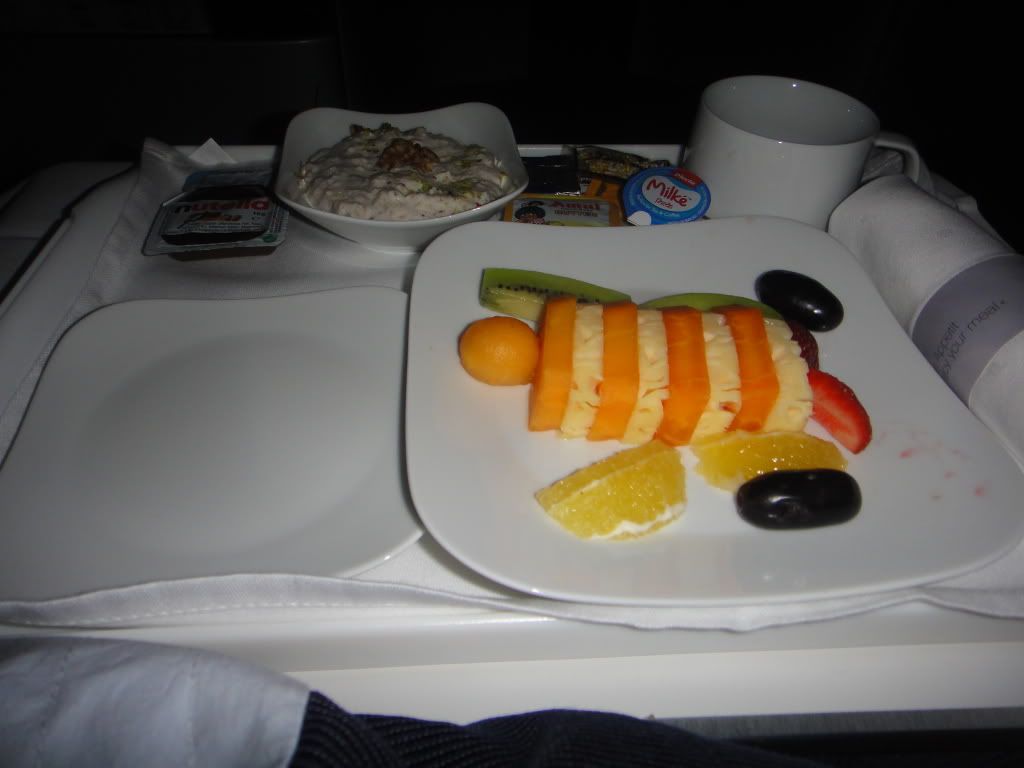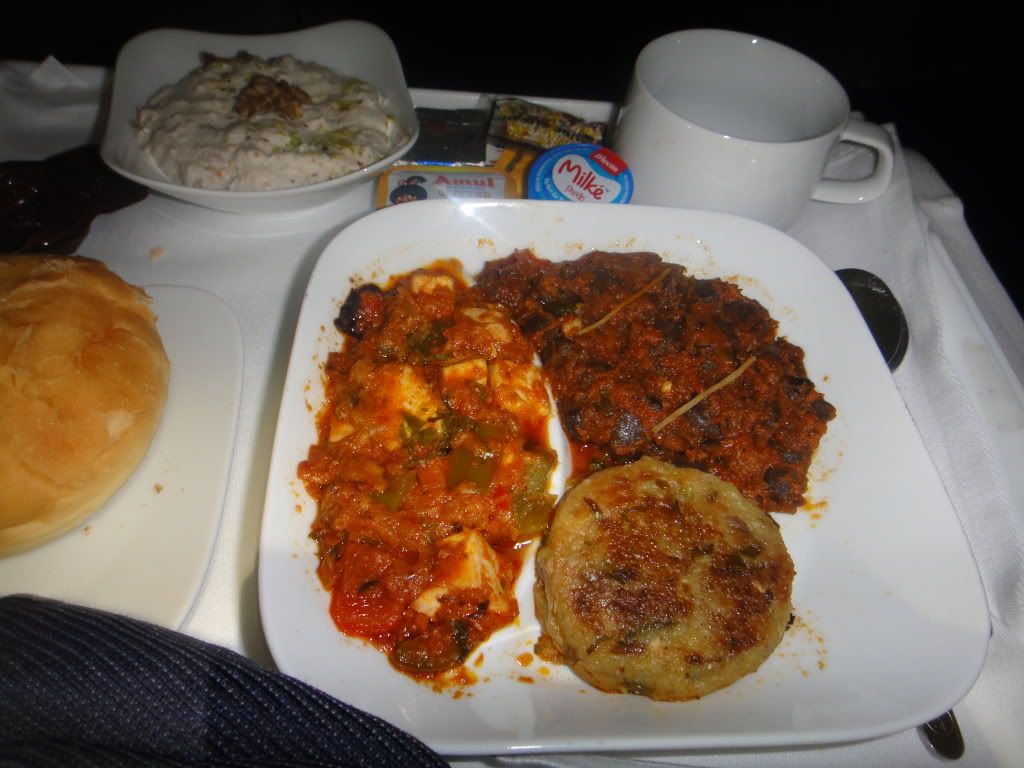 Moving Map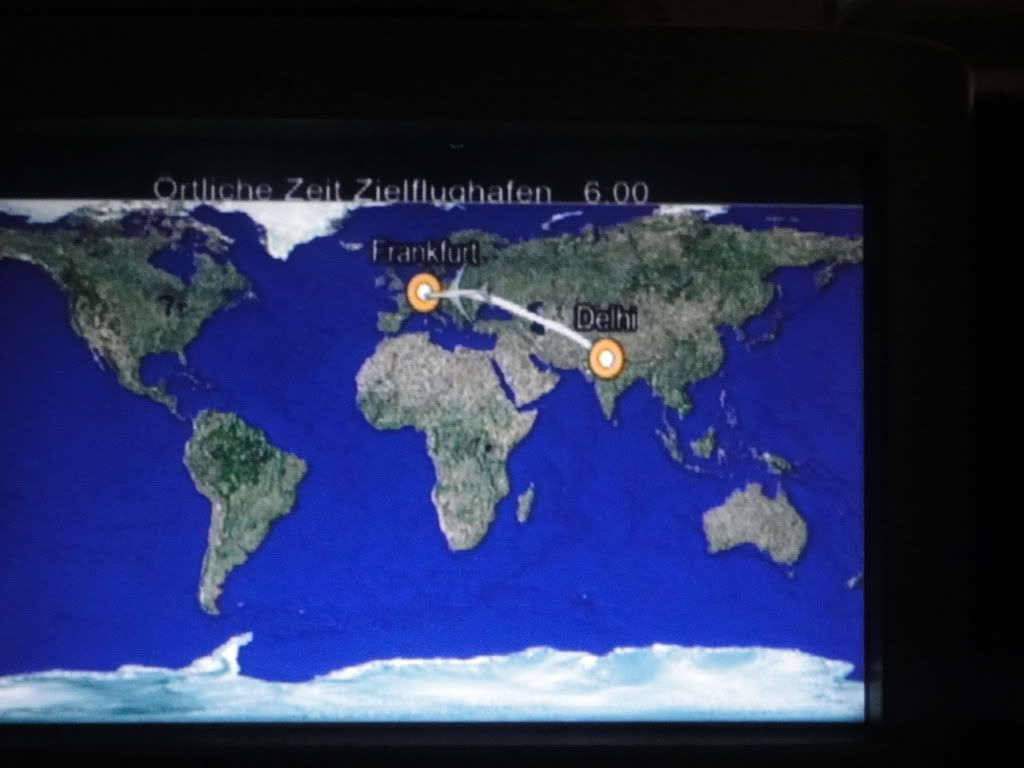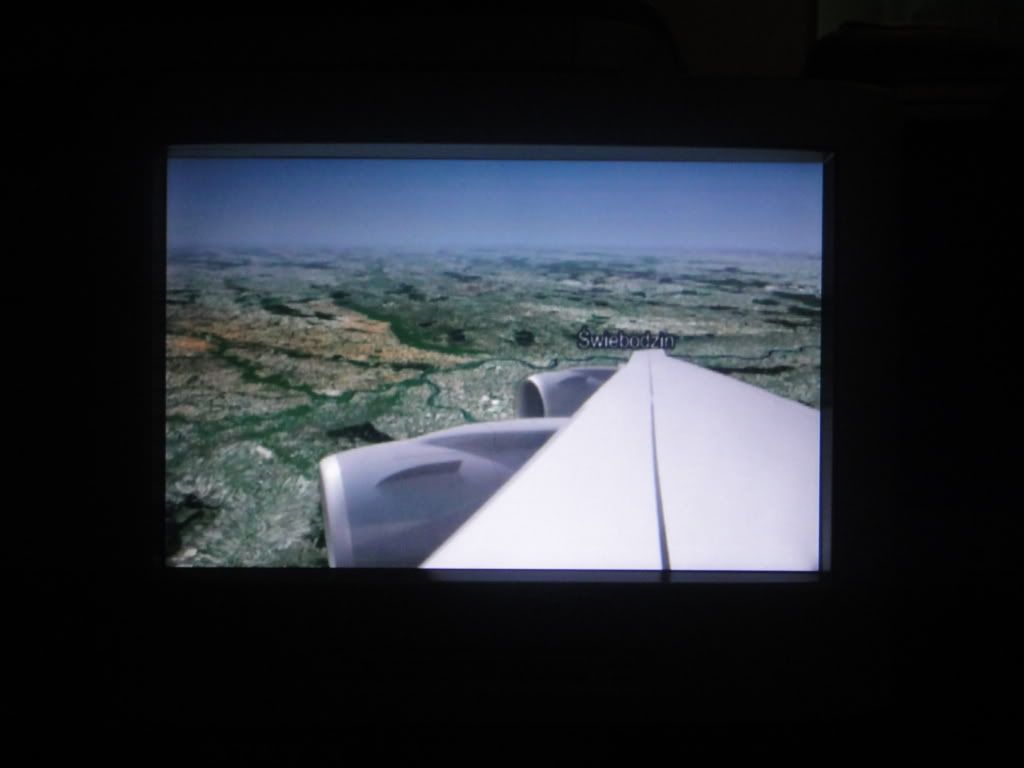 Safety Card