Link to the part 2:
Tehran- Dubai- Hong Kong- Emirates- 2 Of 2
(by
omidp
Jan 12 2013 in Trip Reports)
Hi all,
I am one of the Persian members here who lives in Canada and have already written a full trip report with my flight from Tehran to London with Iran Air that was around 3 years ago. Tehran's International airport has not changed much since then and if you review those trip reports you can get a great and real look and feel of the Tehran's International as it was in day time as at night it's hard to capture pictures due to glass reflections of the terminal.
Below are the links to my Trip Reports:
1 of 3
Iran Air- Tehran To London (Part 1 Of 3)
(by
omidp
Jun 29 2010 in Trip Reports)?threadid=171097&searchid=171097&s=tehran#ID171097
2 of 3:
Iran Air- Tehran To London (Part 2 Of 3)
(by
omidp
Jun 29 2010 in Trip Reports)?threadid=171098&searchid=171098&s=tehran#ID171098
3 of 3:
Iran Air- Tehran To London (Part 3 Of 3)
(by
omidp
Jun 29 2010 in Trip Reports)?threadid=171099&searchid=171099&s=tehran#ID171099
Honestly in this day and age if you are still willing to listen to the nonsense and crap images that media shows about Iran and believe it, I should say I'm really sorry for you. In this day and age you can just log into Google, pass through the wall that media has created between nations and look for articles and images to see the real Tehran, how hard it is to do that? People who are scared to visit Iran because of believing these lies are really missing out. Iran is one of the safest countries in the world with amazing and friendly people. Tehran is one of the most beautiful cities in the world, so much character it is one of the most modern cities in the world but no one really know about it. Outside of Los Angeles and New York it has the most number of highways and modern buildings and amenities, beautiful creeks that pass through the town. It's just amazing.
I don't have enough time to talk about it but as they say a picture is worth a thousand words. so visit my collection of Tehran pictures in the link below, which is the biggest collection on the net with more than 50,000 pictures spread through more than 500 pages to really see how the real Tehran is.
Link to the collection of Tehran pictures:
http://www.skyscrapercity.com/showthread.php?t=351718
Some sample pix below: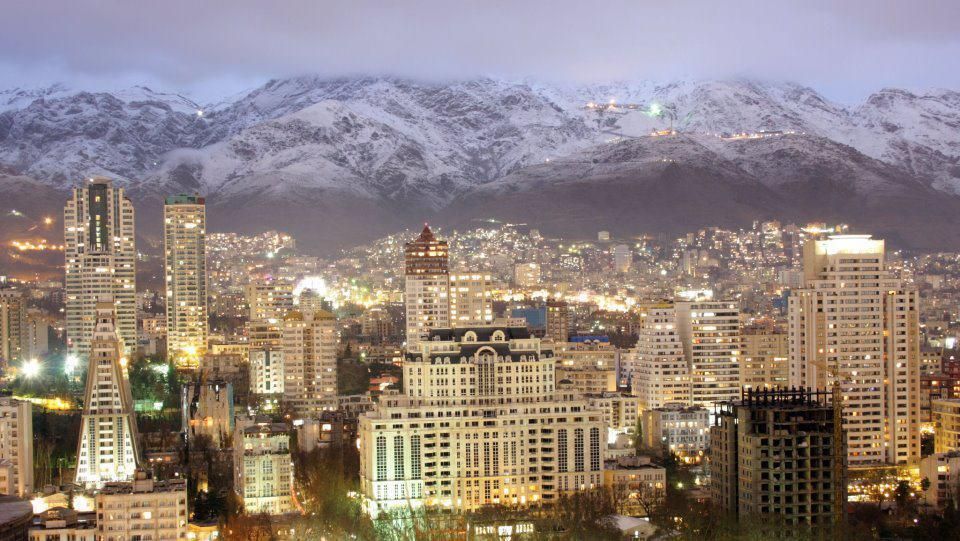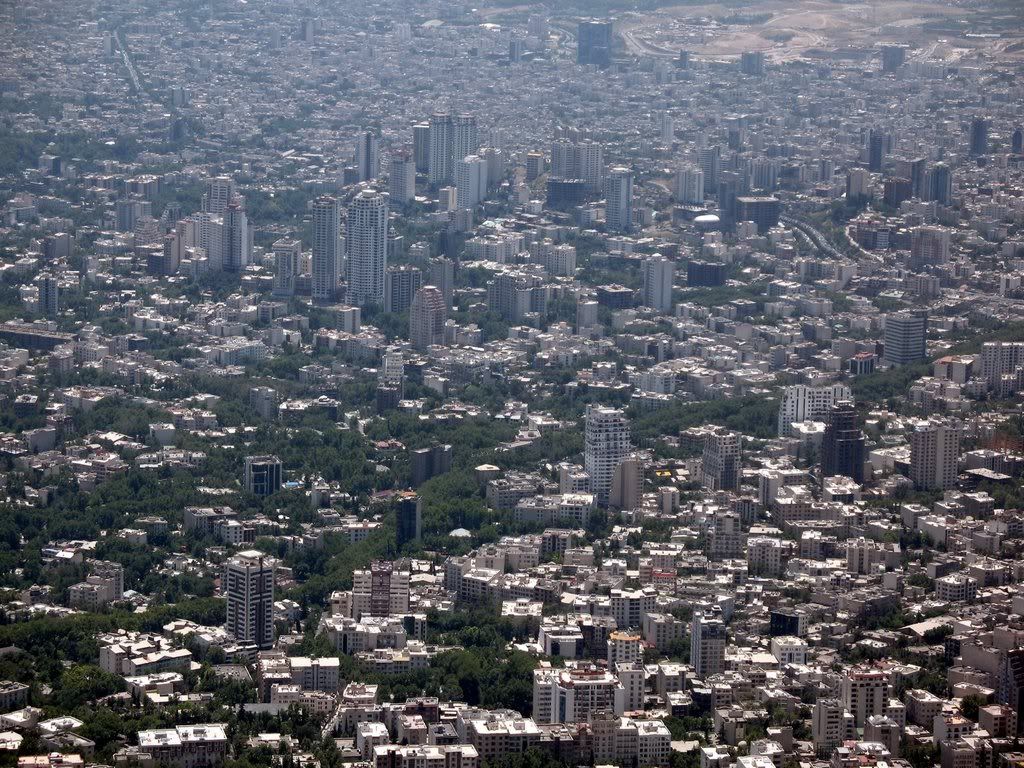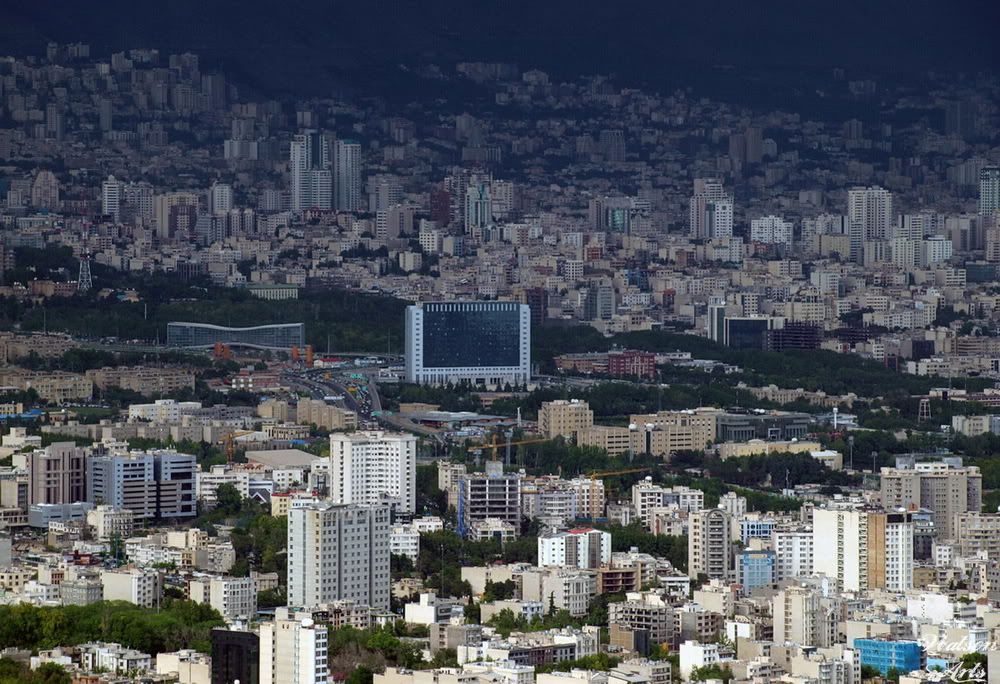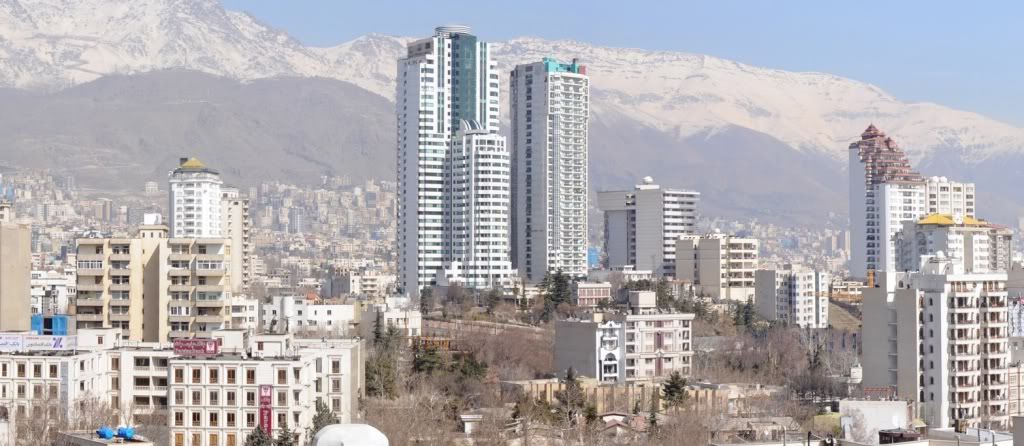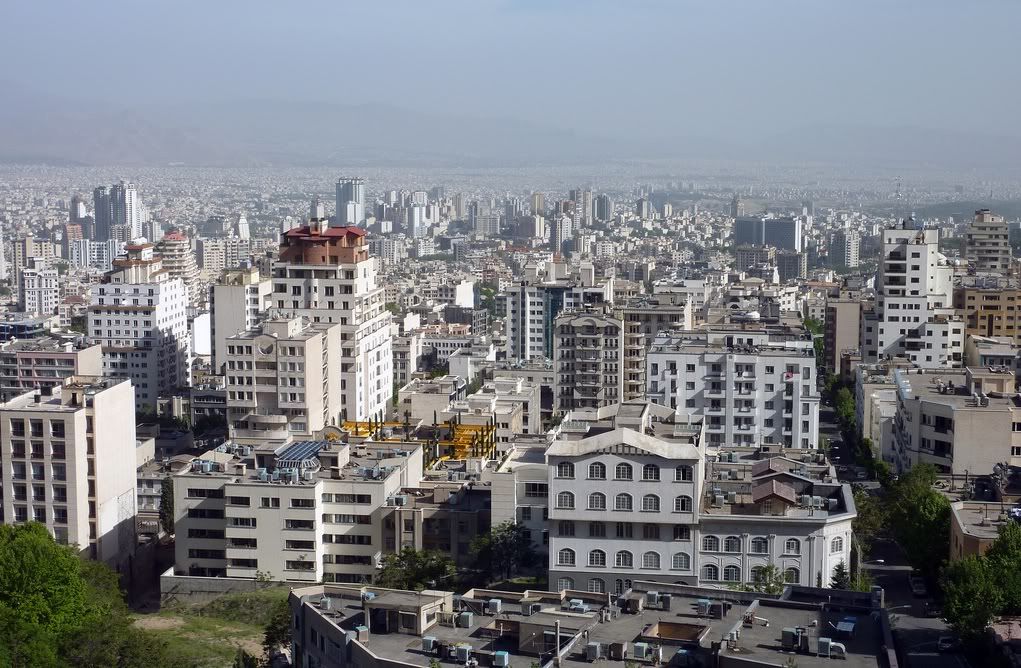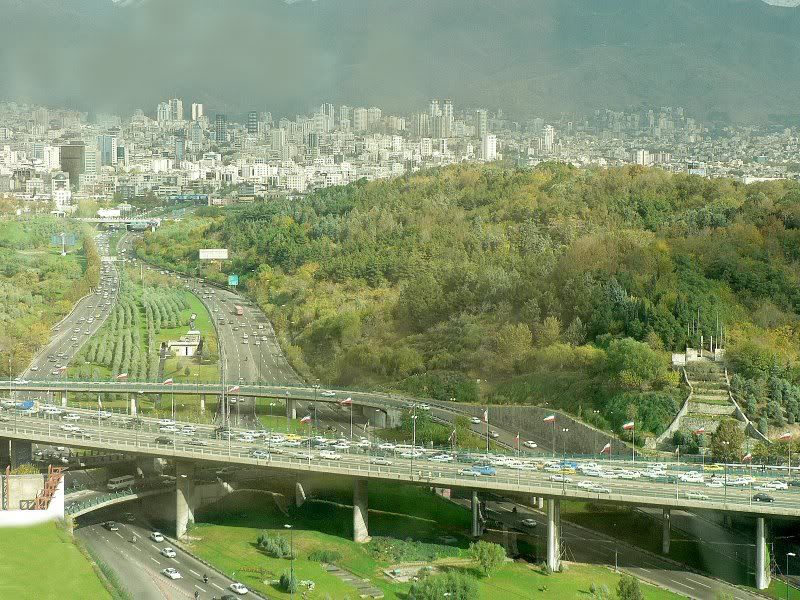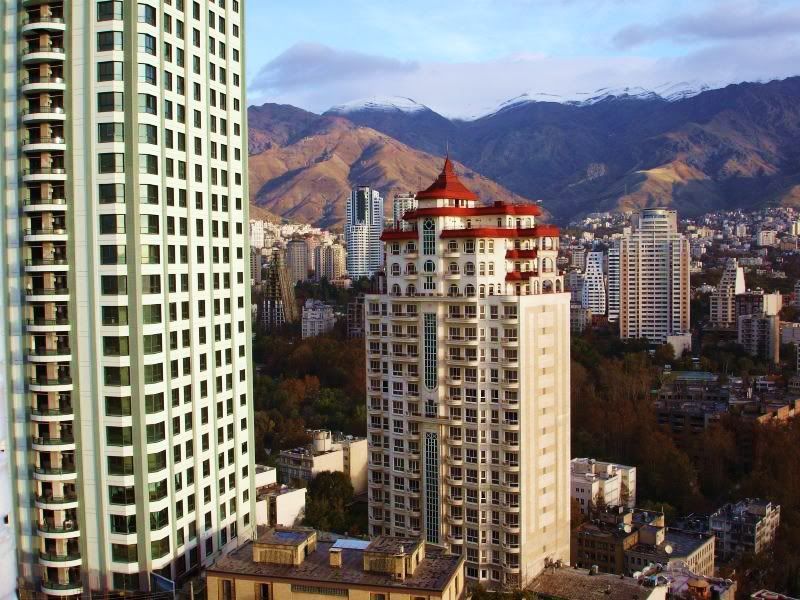 Central Tehran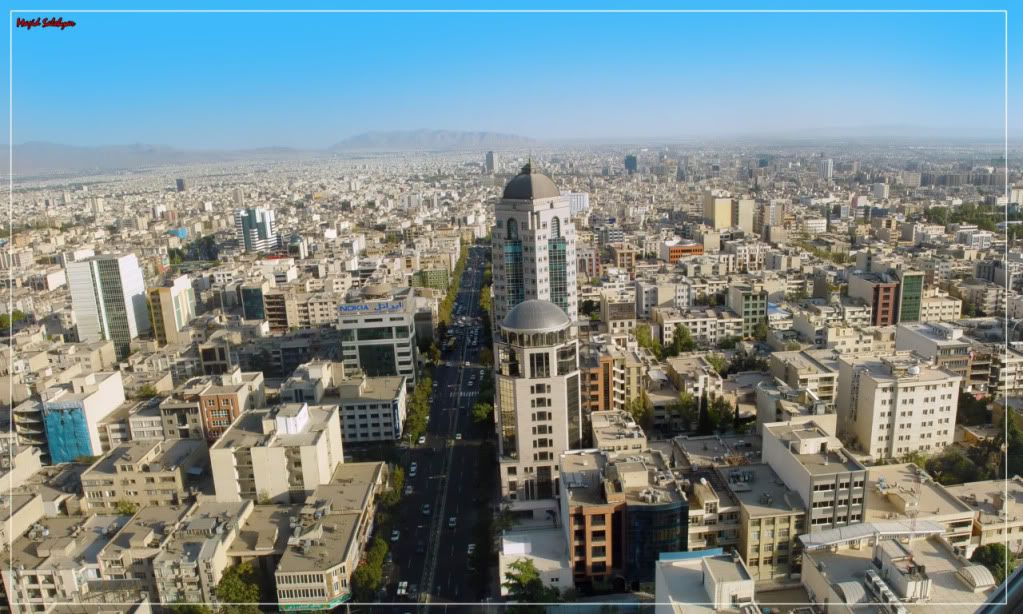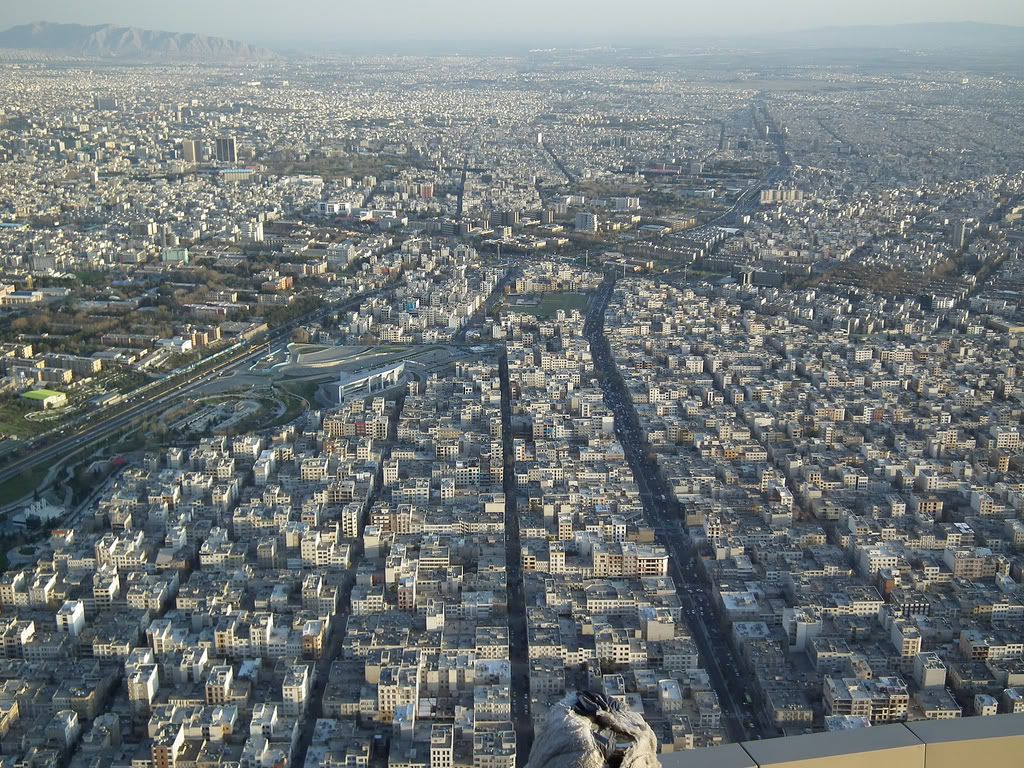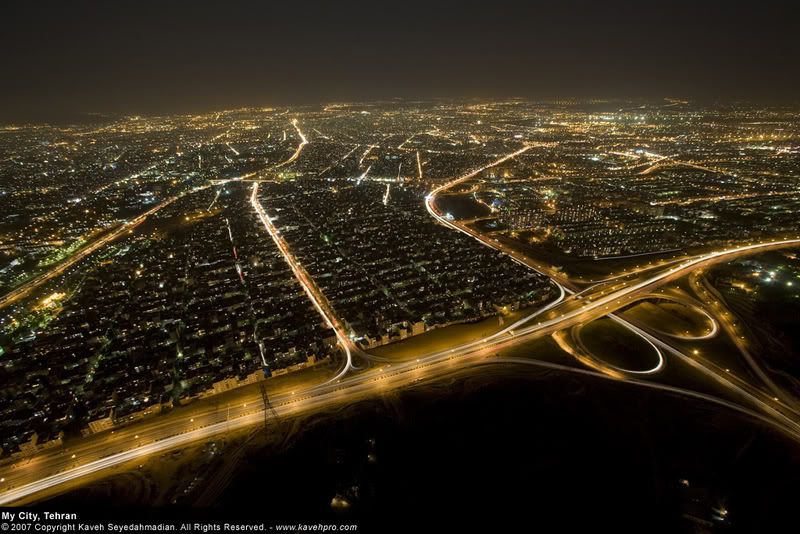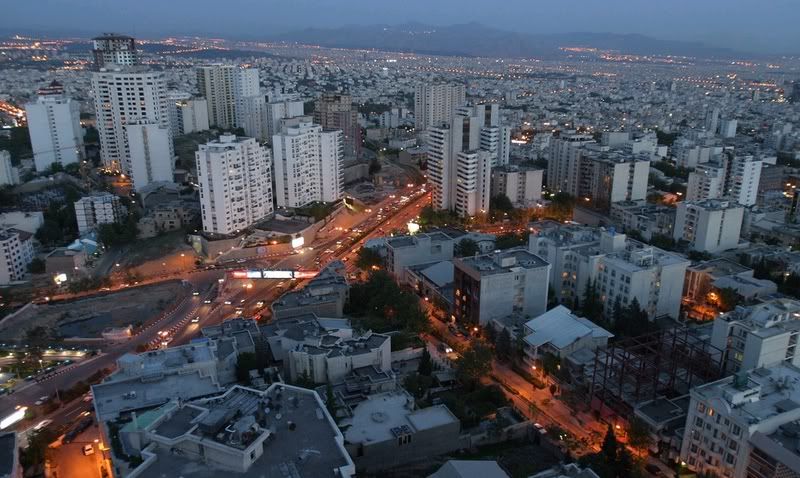 It snows in Tehran in winter and Tehran has 3 awesome ski resorts in its mountains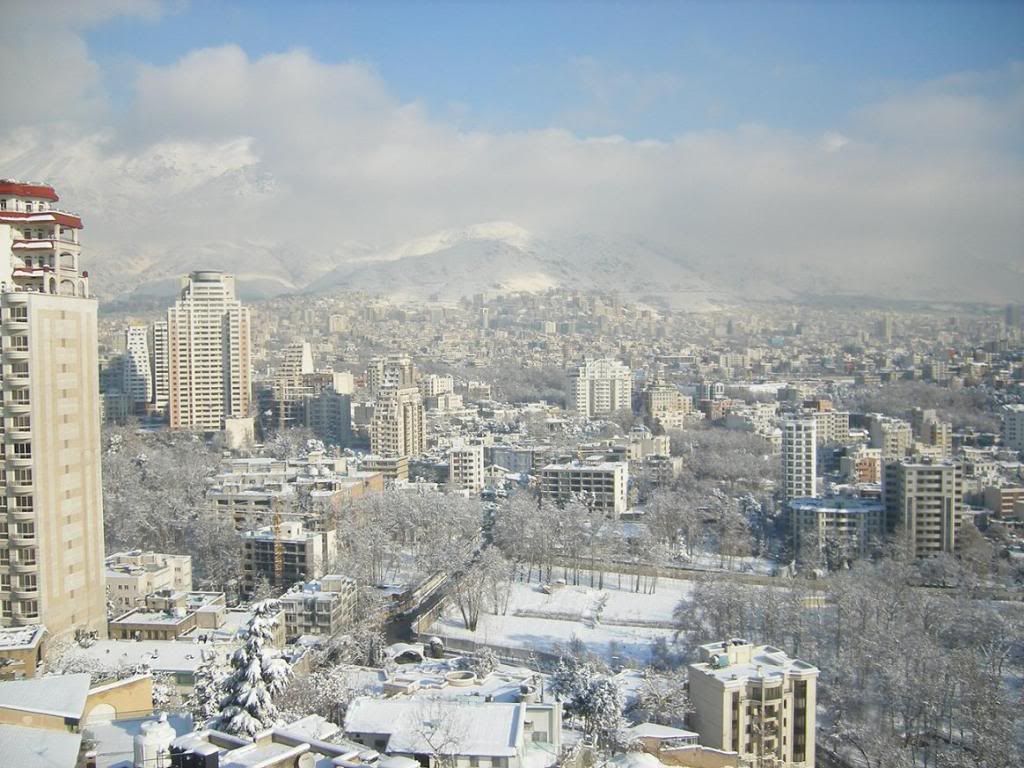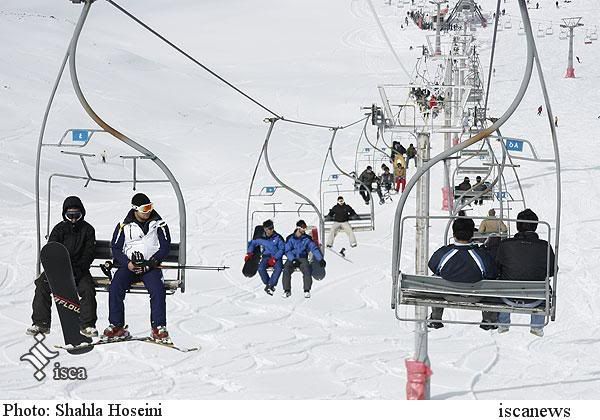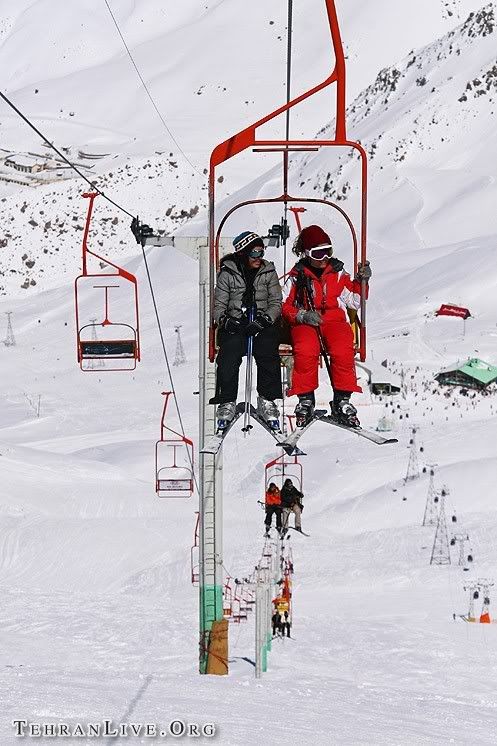 Tehran's Metro Map
older map of Tehran with highways in orange it has 6 more highways added that are not shown here as they are always building new highways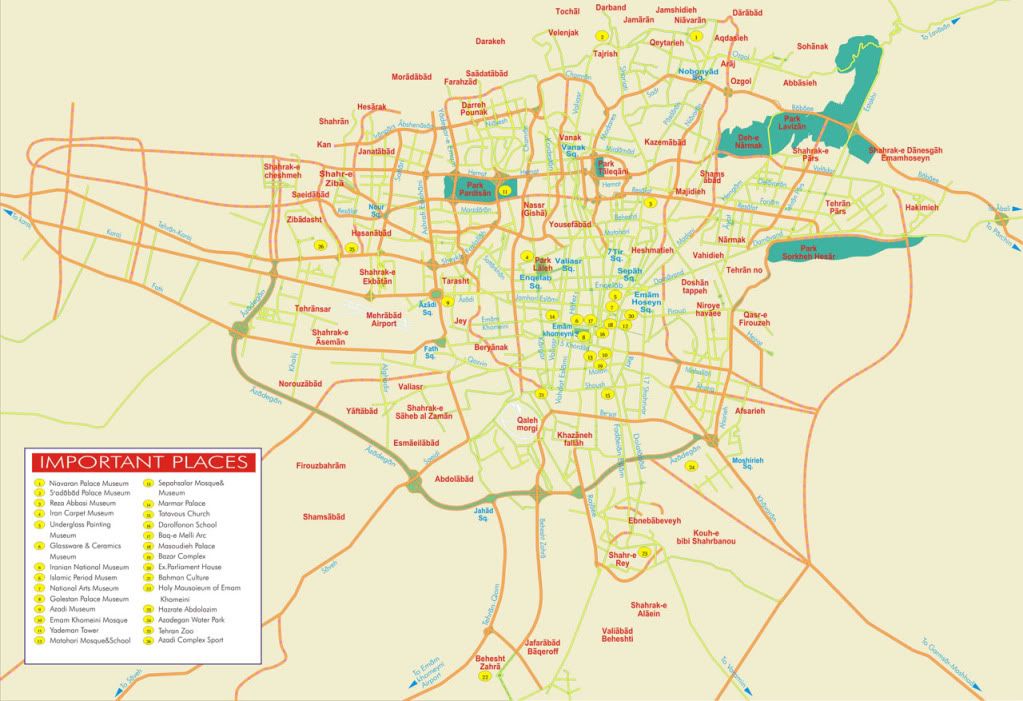 Also as for those Americans who are scared to visit due to their US passport, again I should say the fear is just wrong, as I'm originally Persian but have a US passport too and whenever I exit Iran I show my US passport in passport control and the staff don't do anything they just look at it and wish you a pleasant flight. All these rumors about they take your passport away is wrong. As everyday 1000s of Iranians who have US passport and live in US pass through there. Even some American tourist who visit the country so don't worry about it and if u r so worries just contact the Iranian embassy in your country and ask them
So enough talking, here are my trip pictures:
Tehran-Dubai
December 12, 2012
Flight time: 2 hours
Emirates Boring 777-300
Departure time: 4:10 am
I was going to Hong Kong from Dubai so I'm including some Dubai airport pictures here too. Enjoy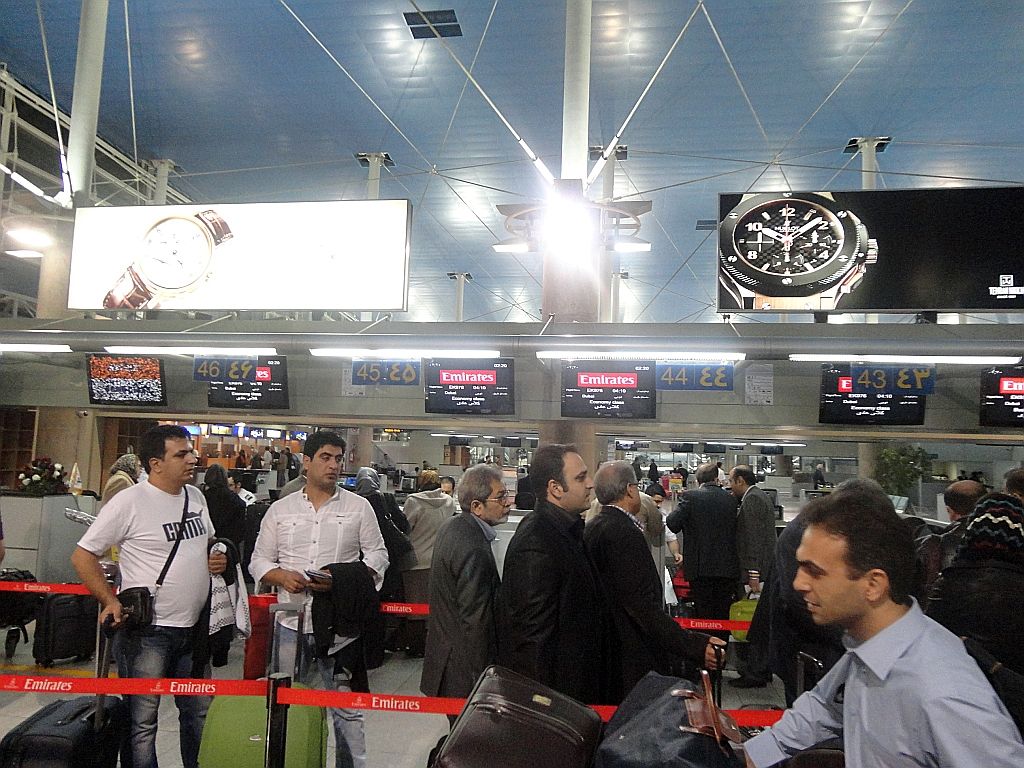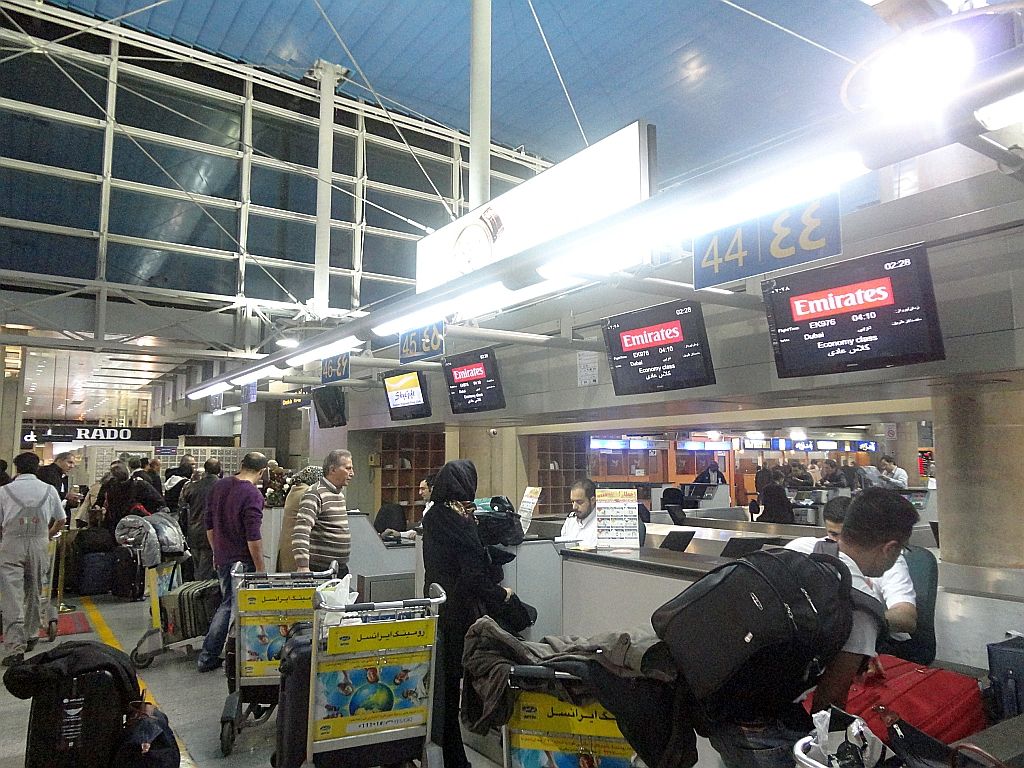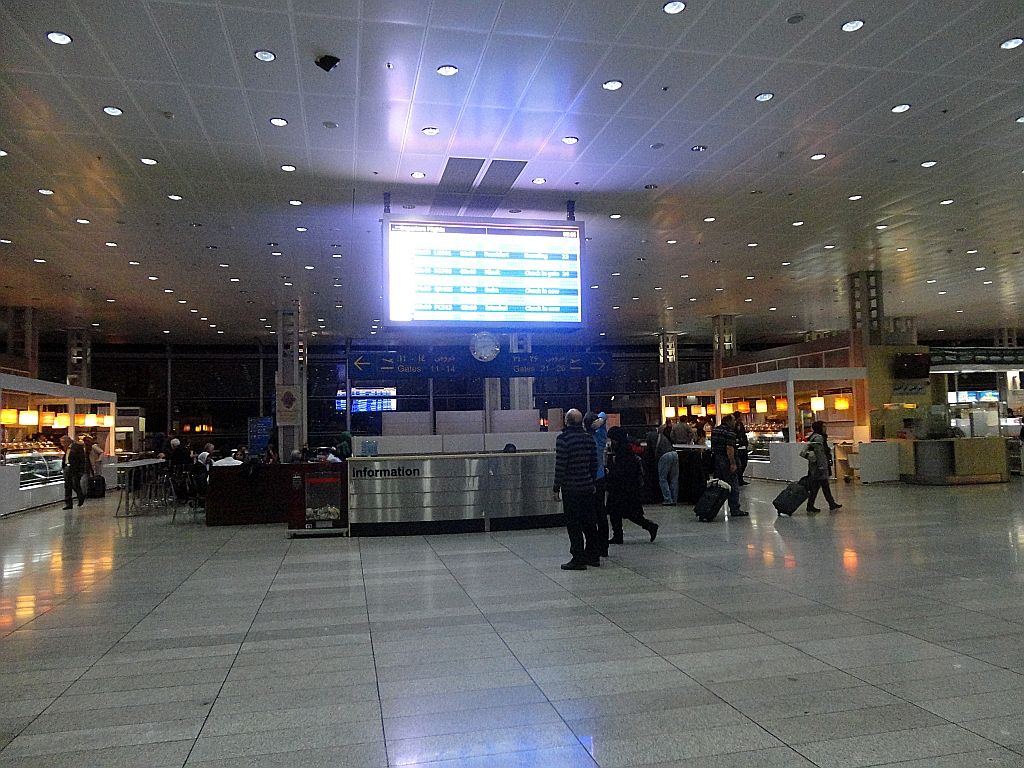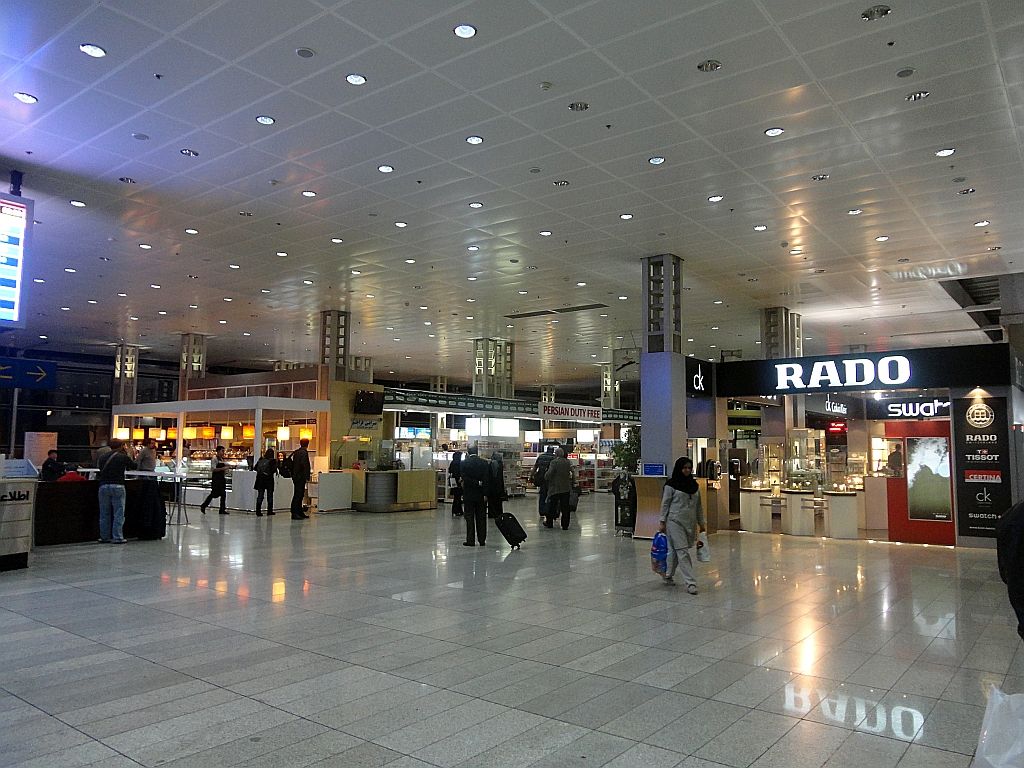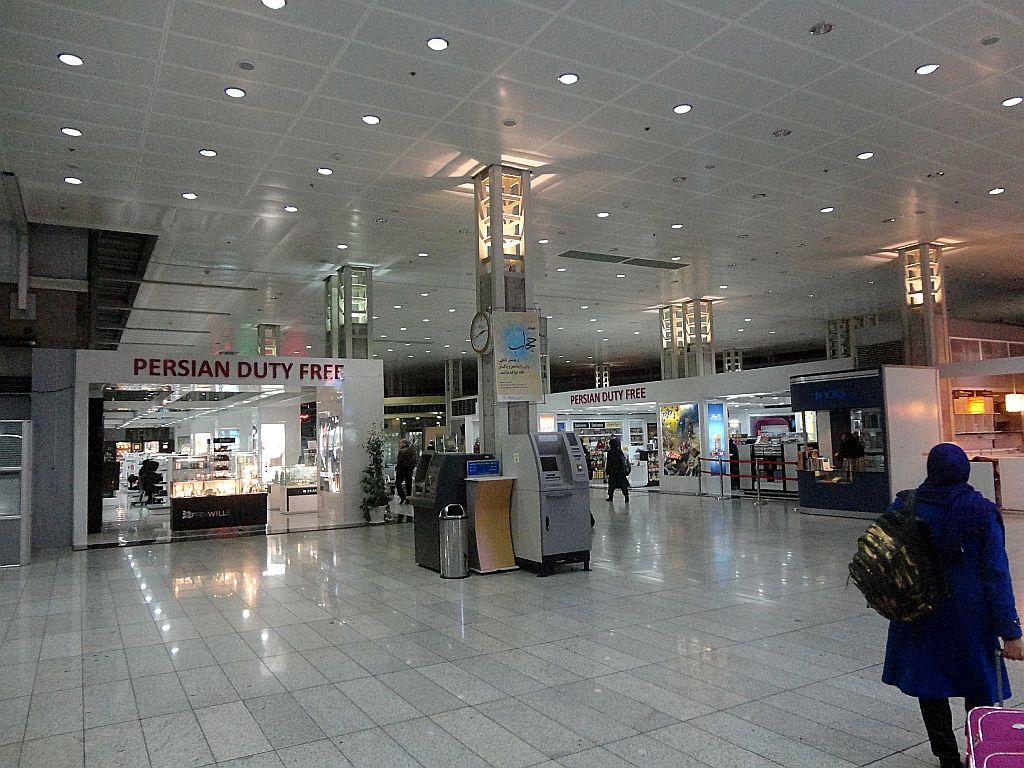 It is hard to take pictures at night due to reflection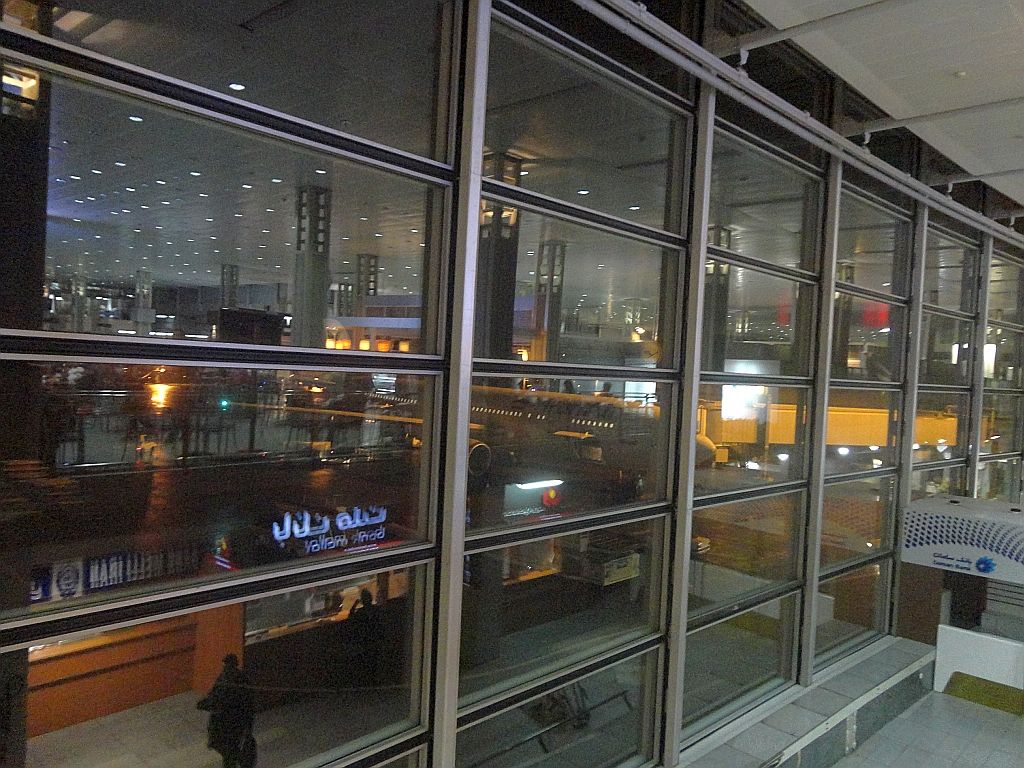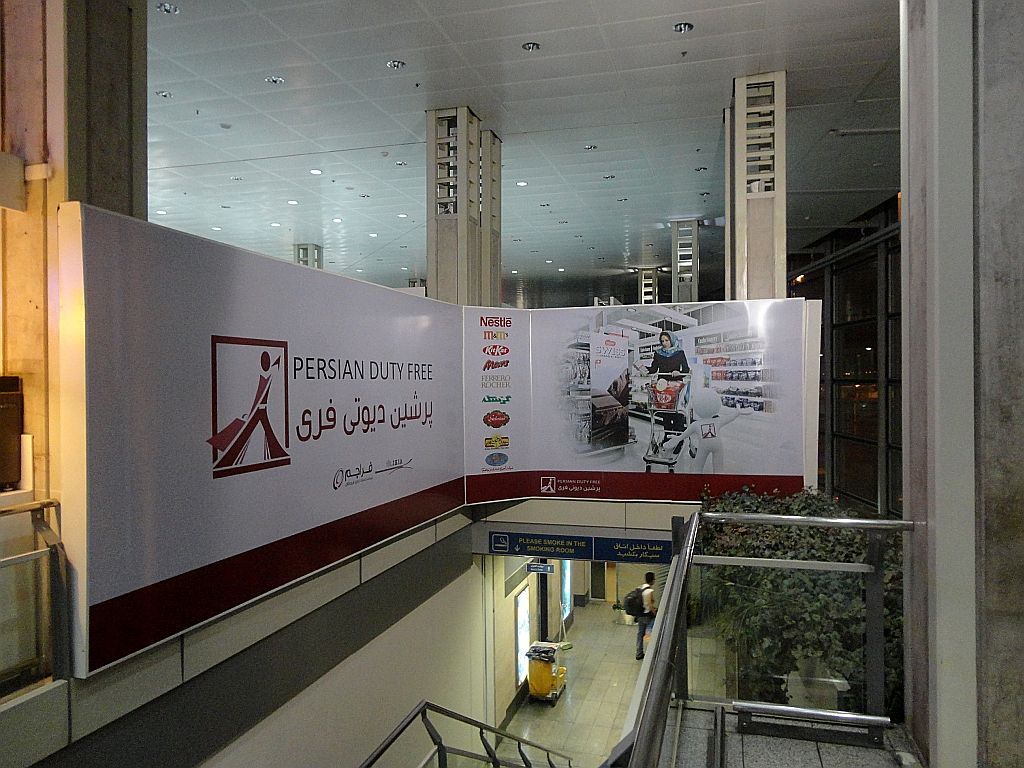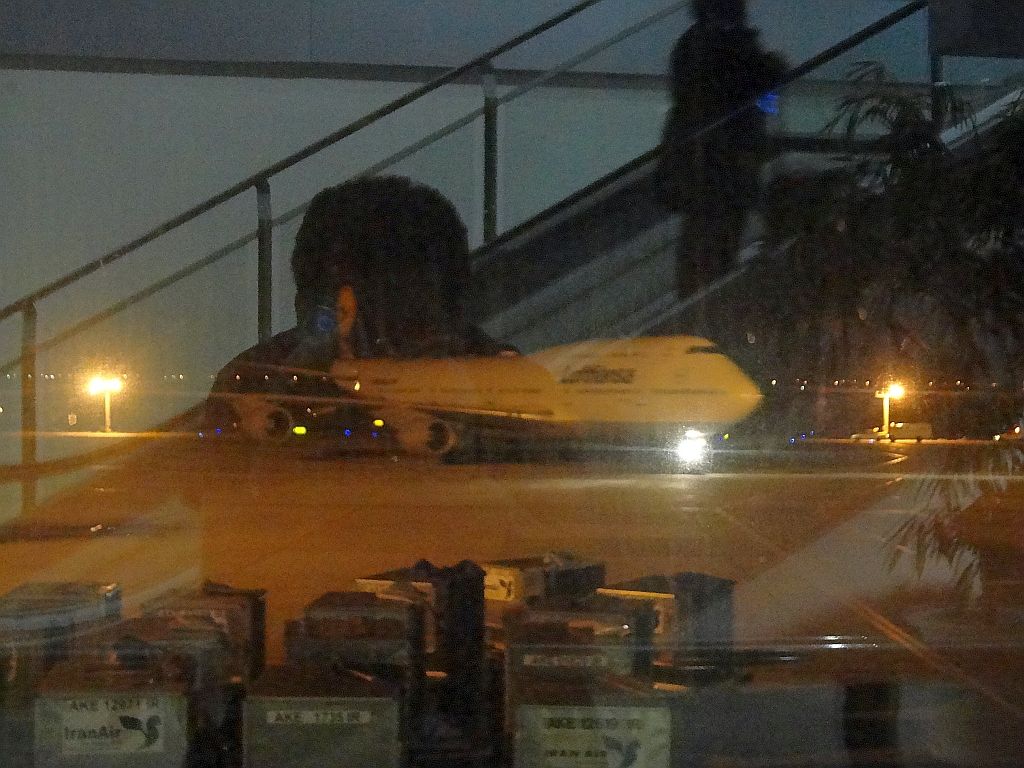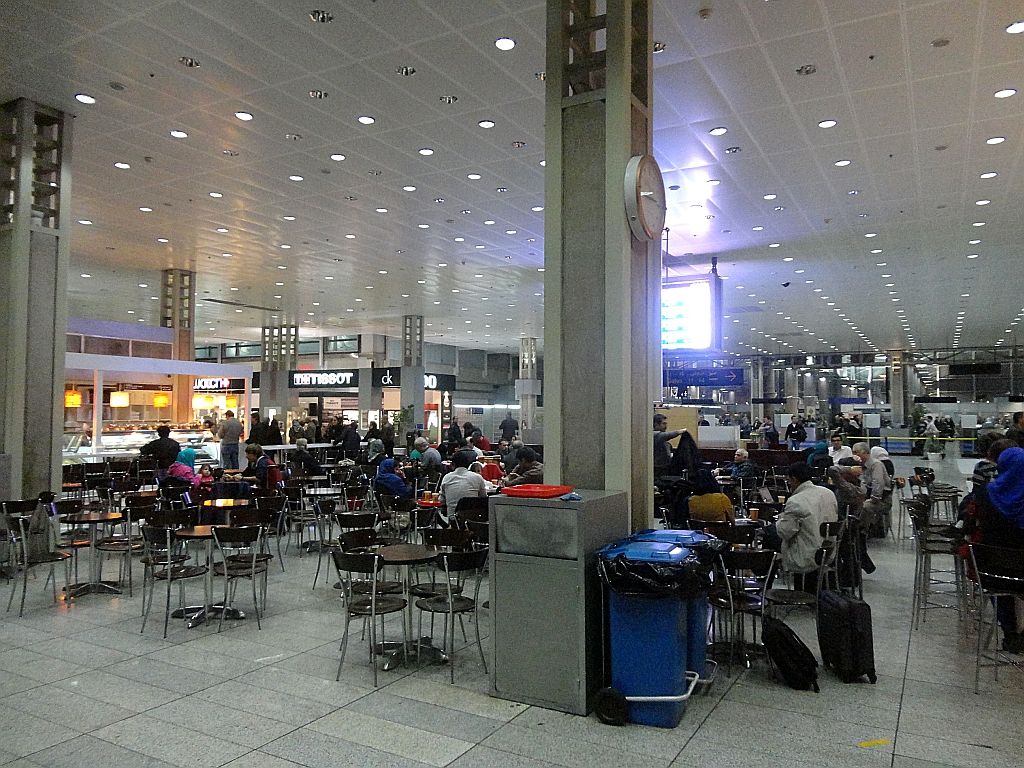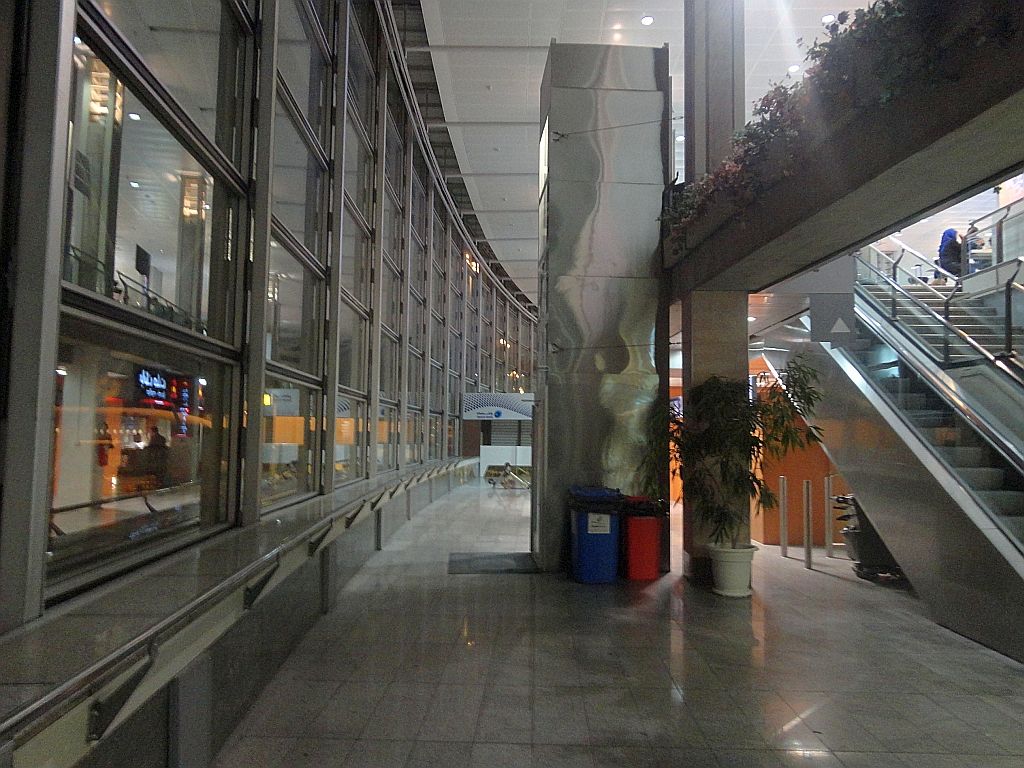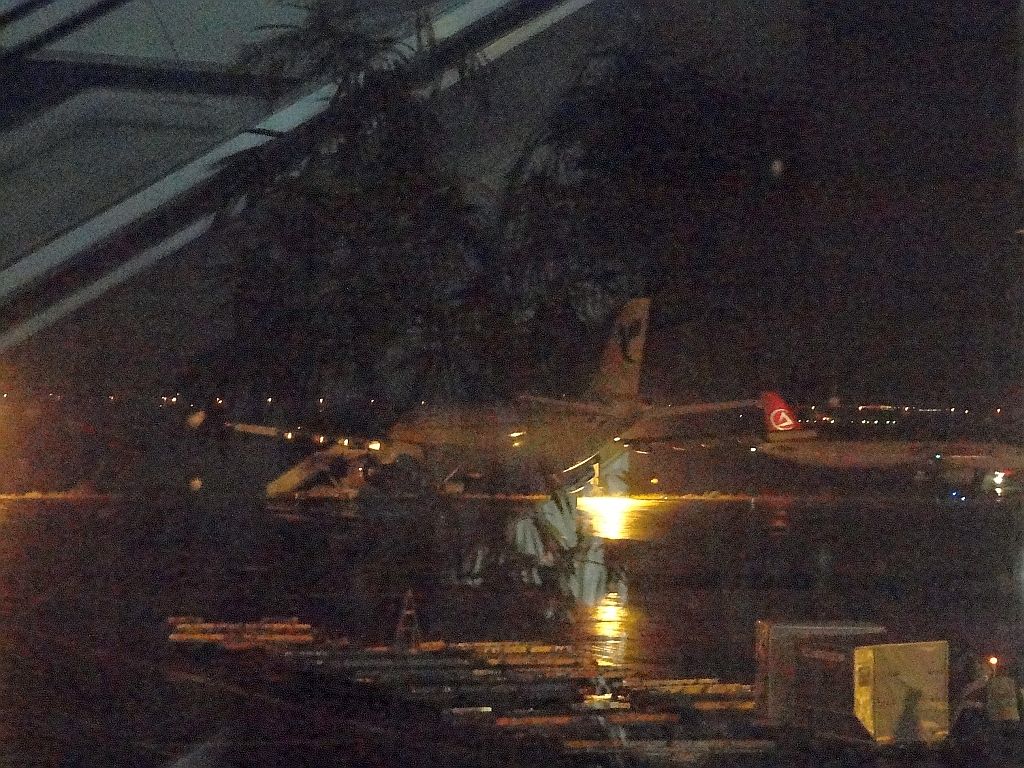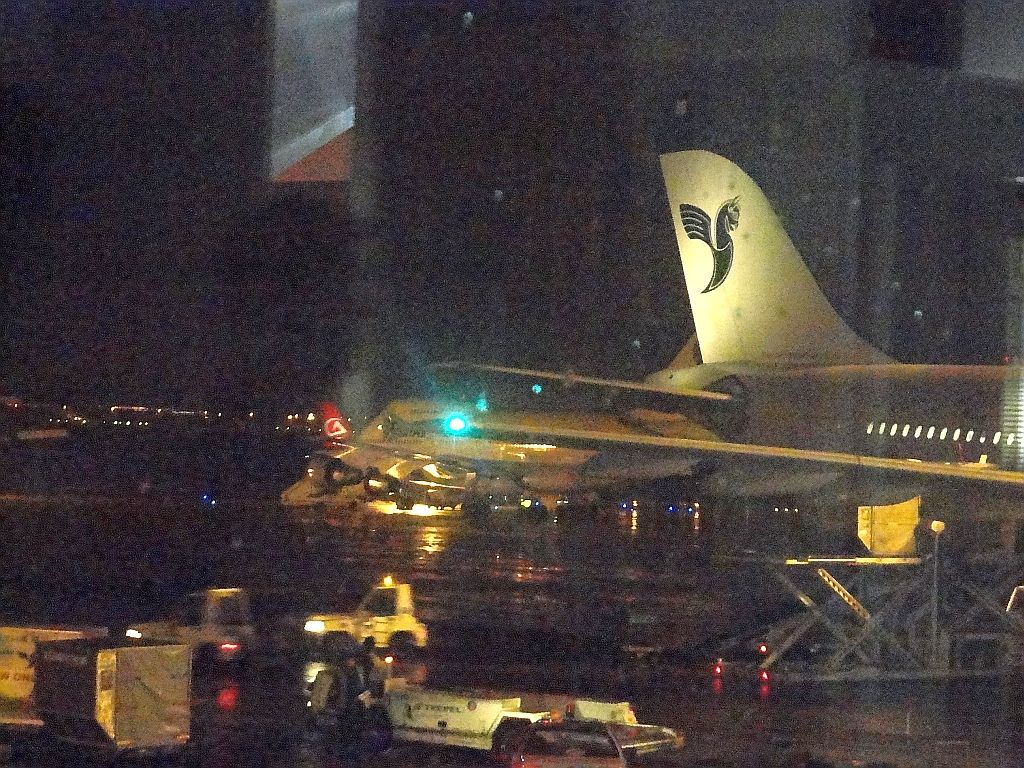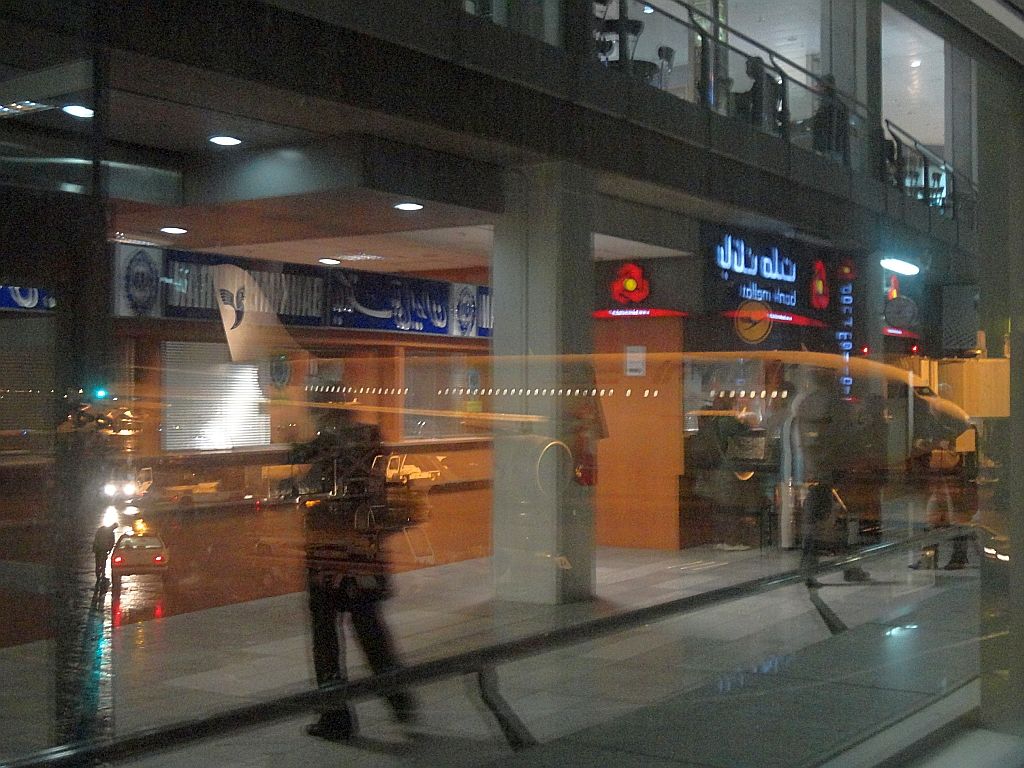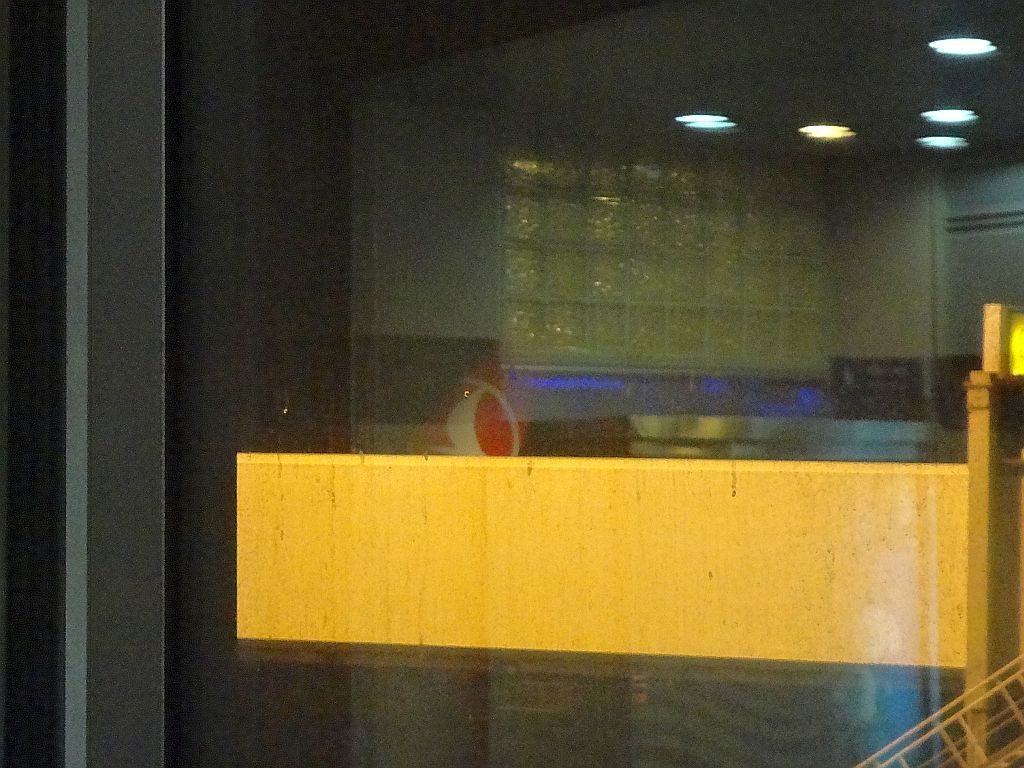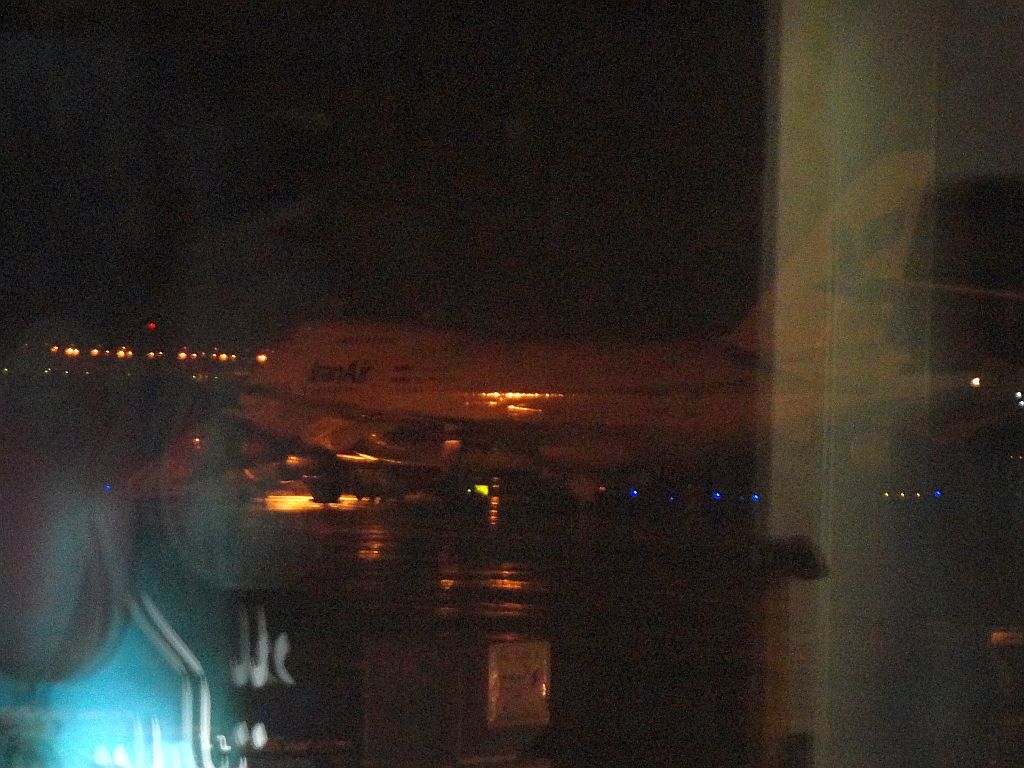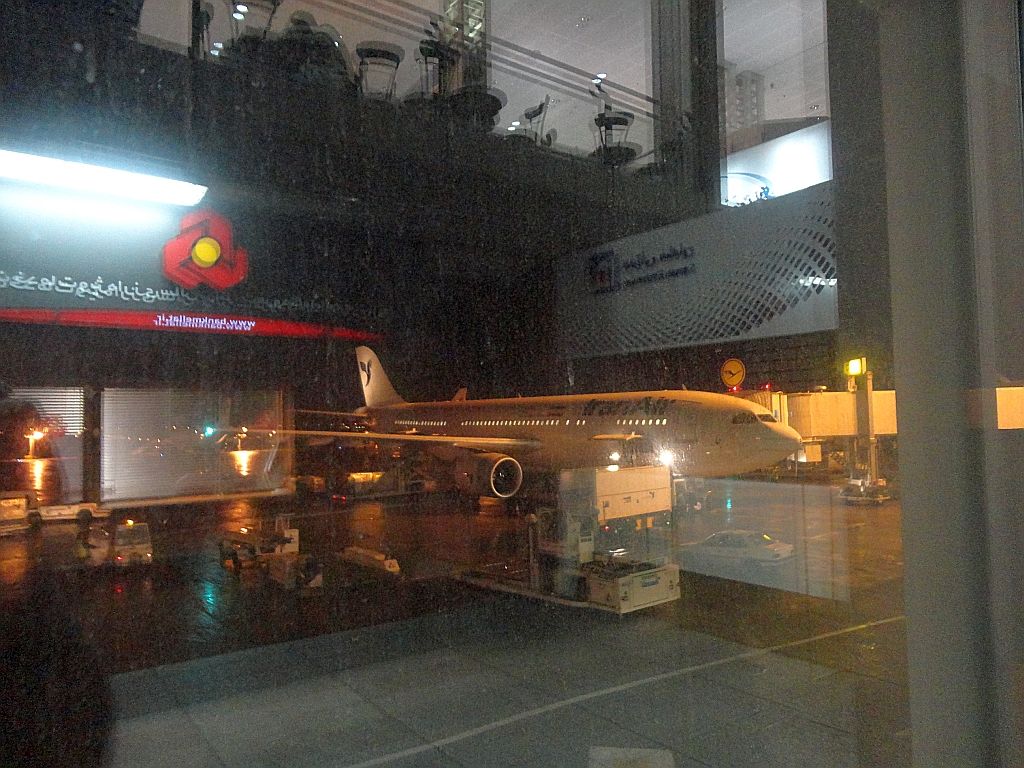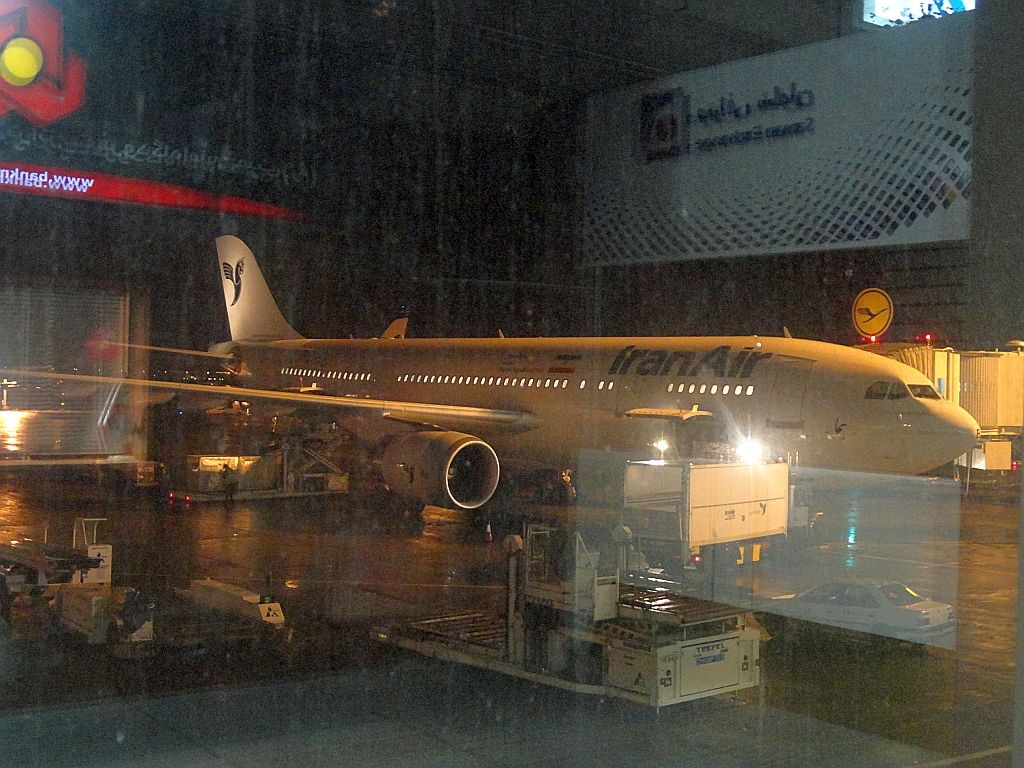 Lounge Area
Passport Control view from the air side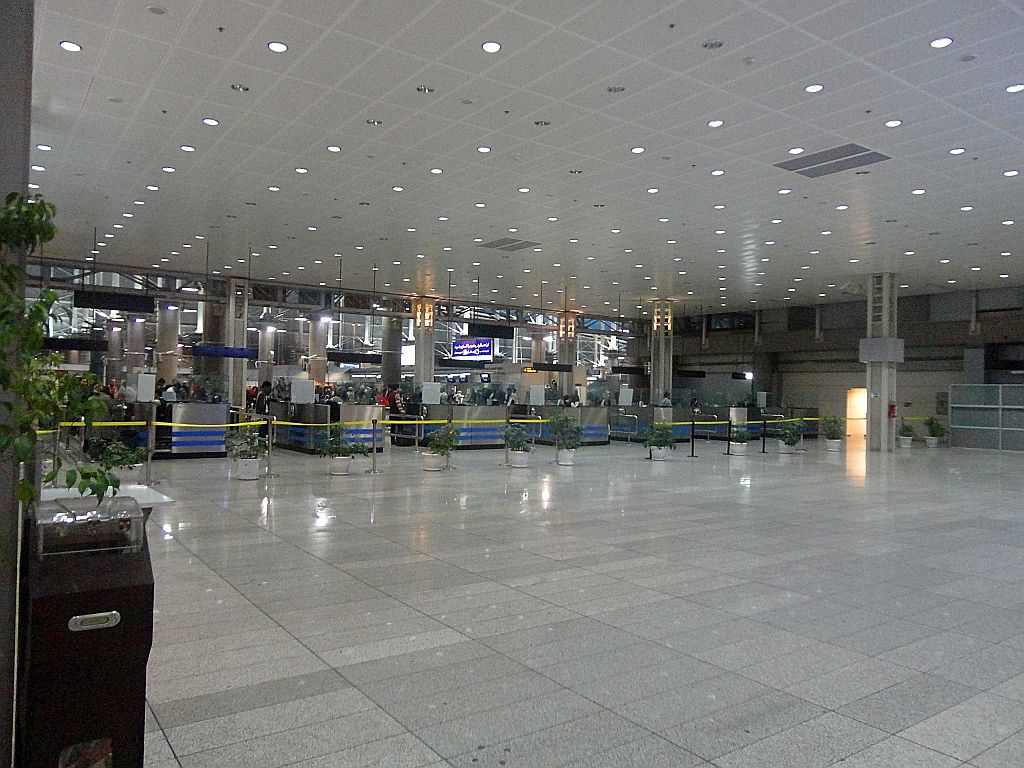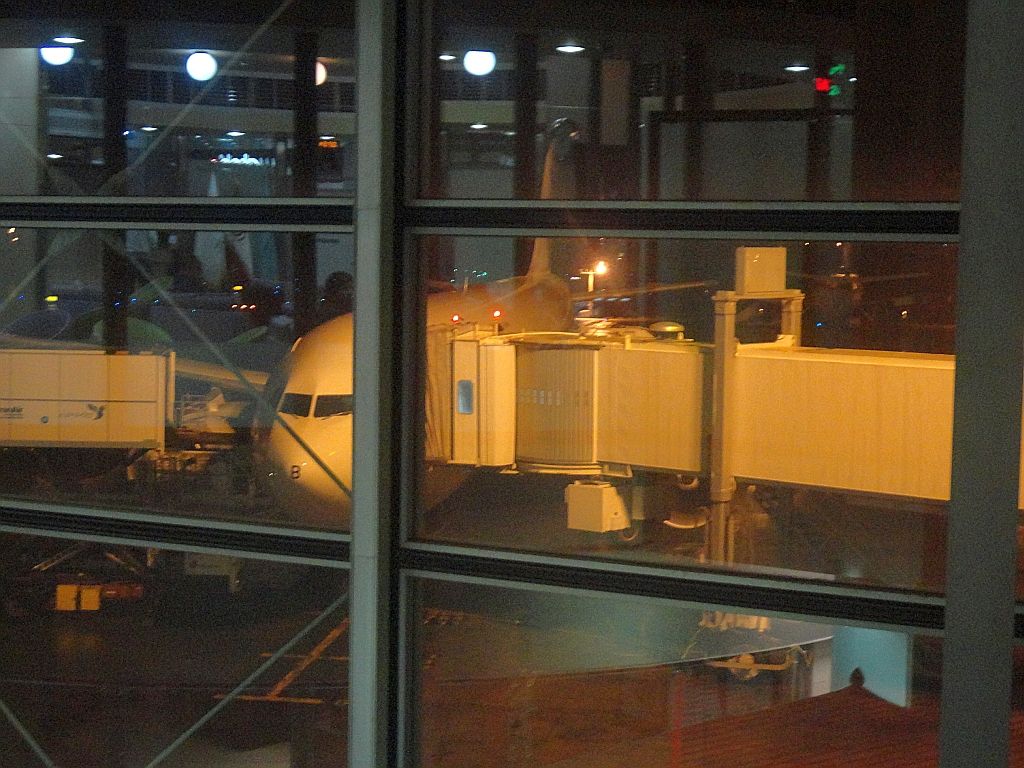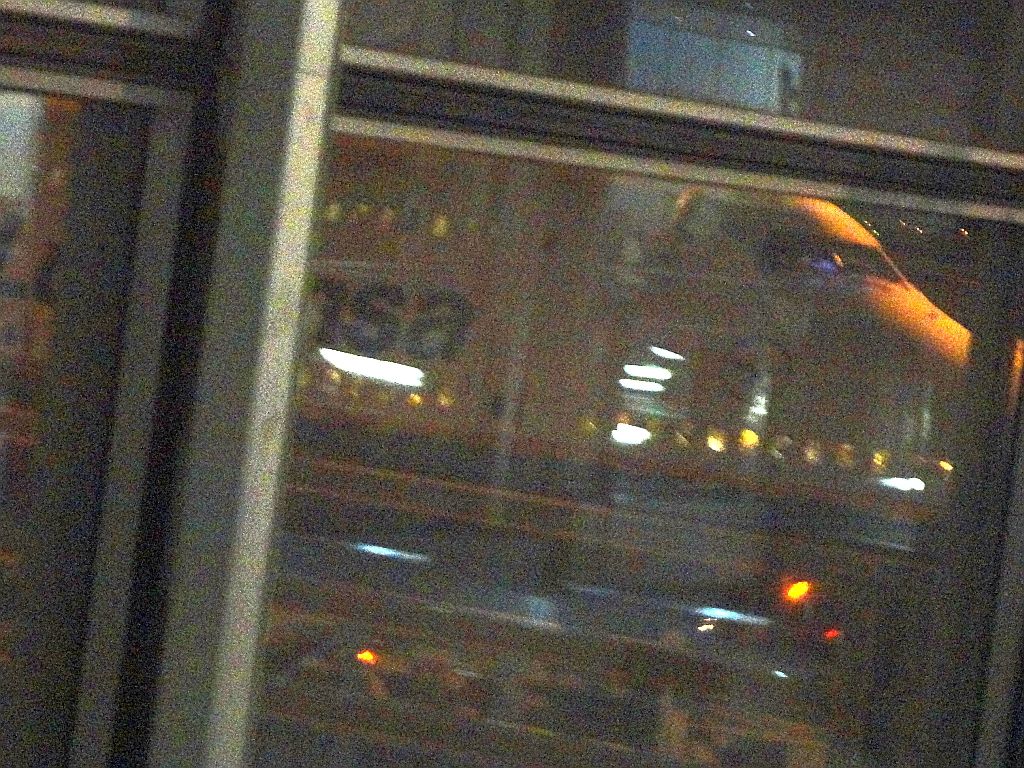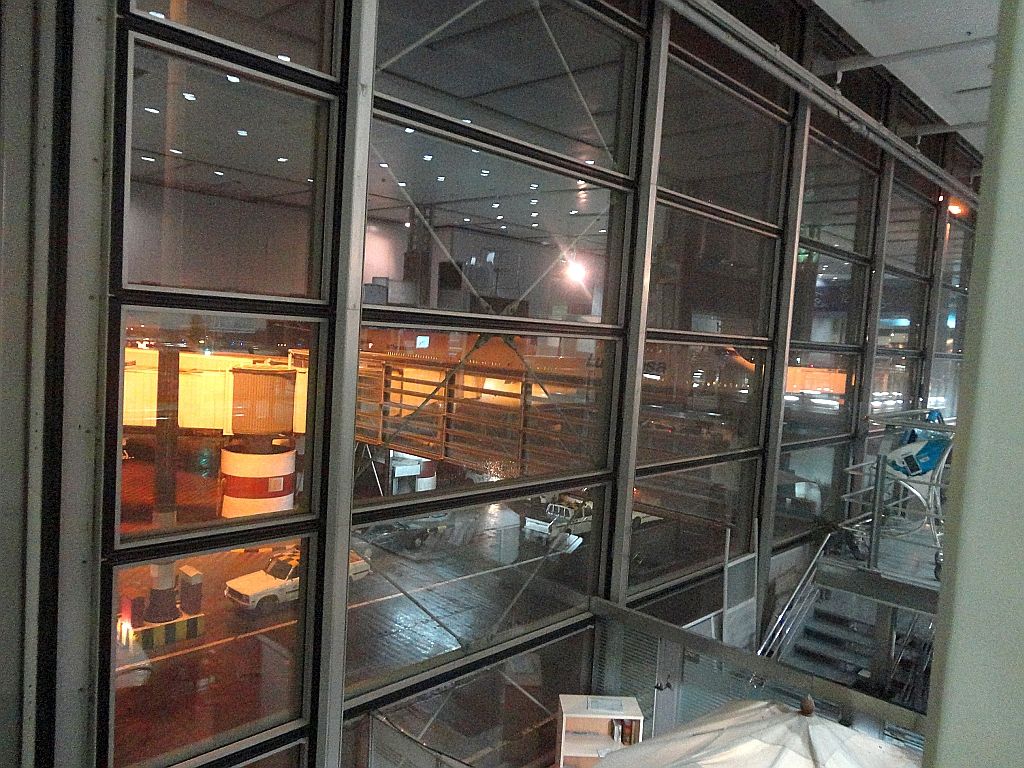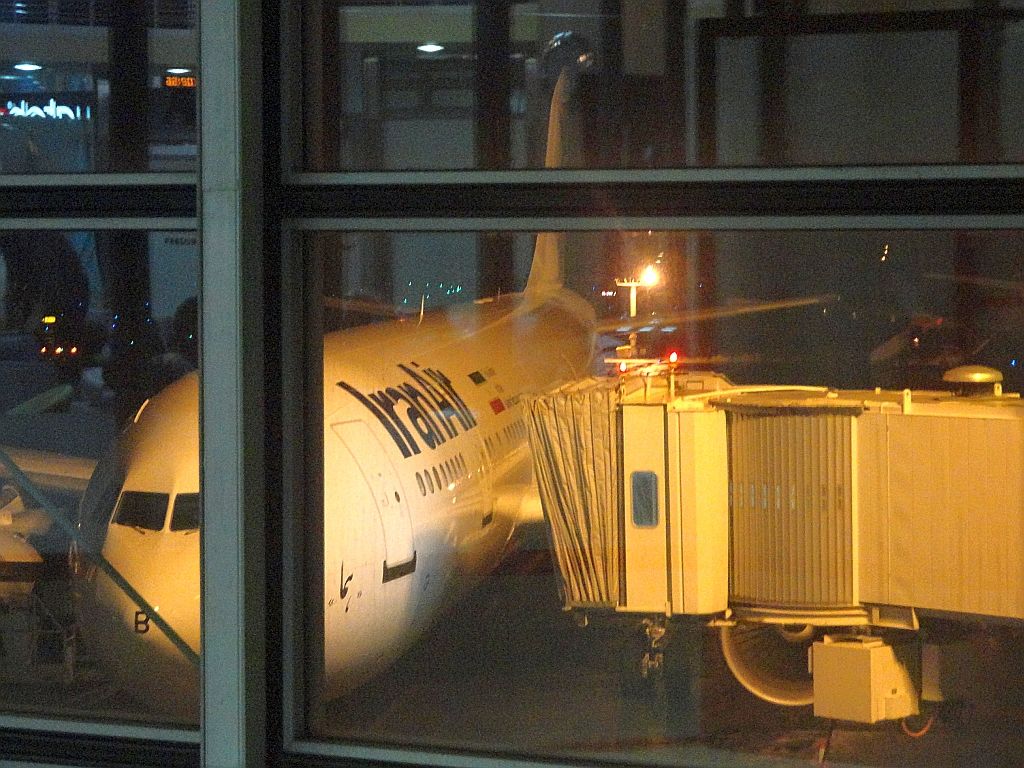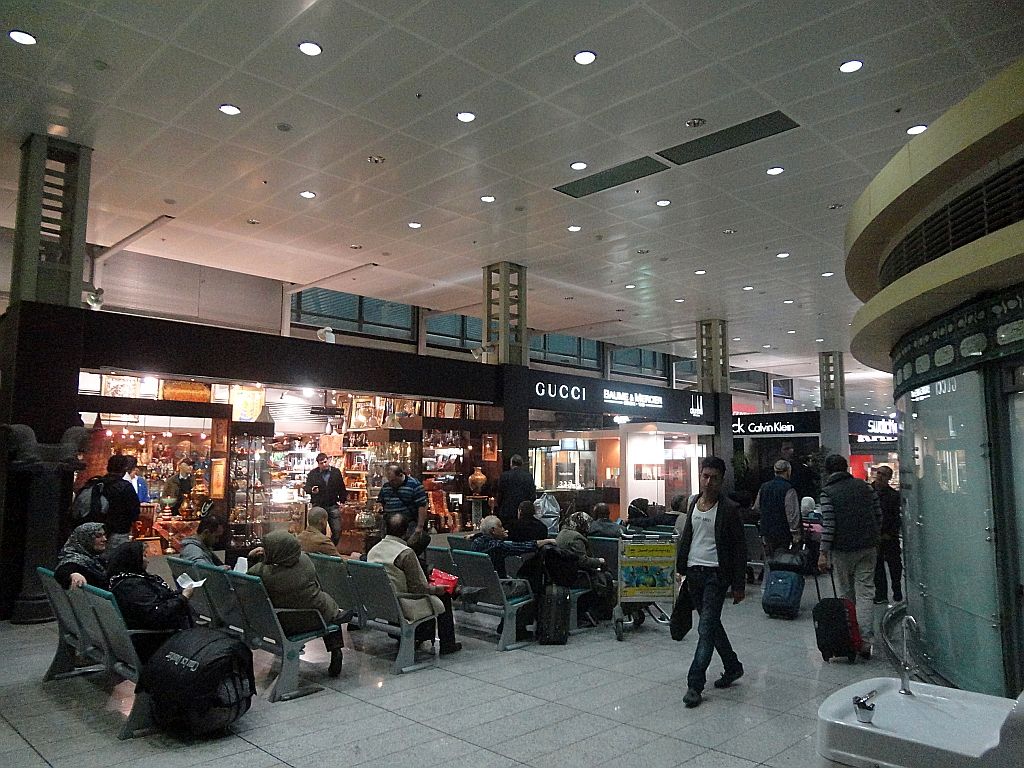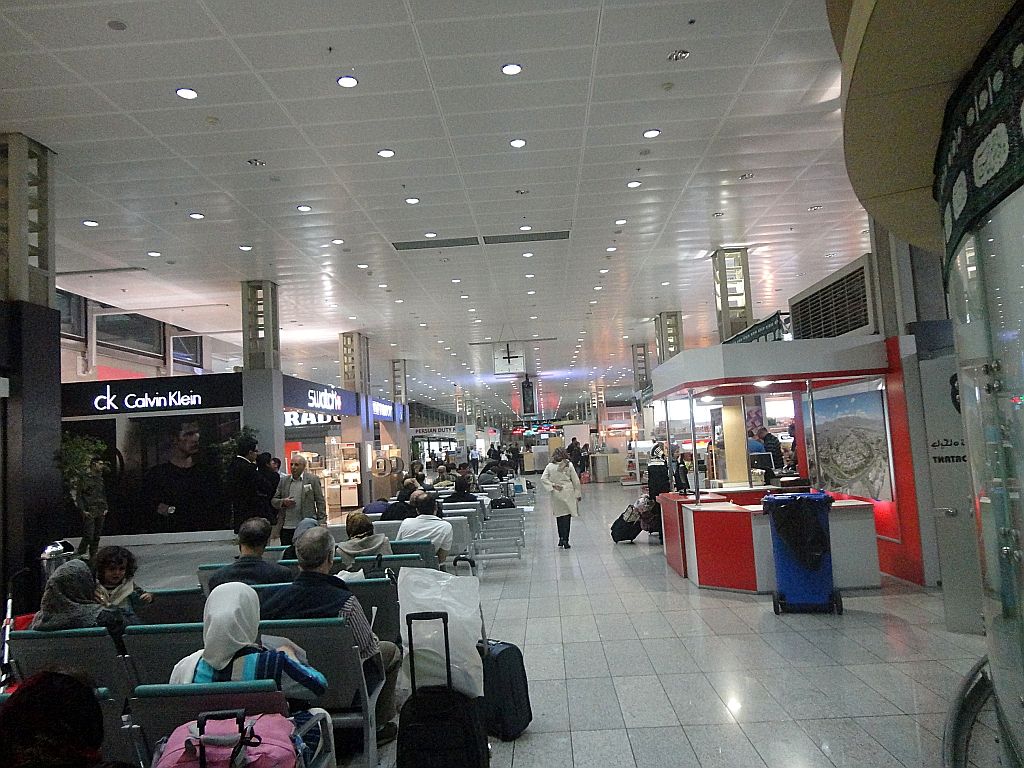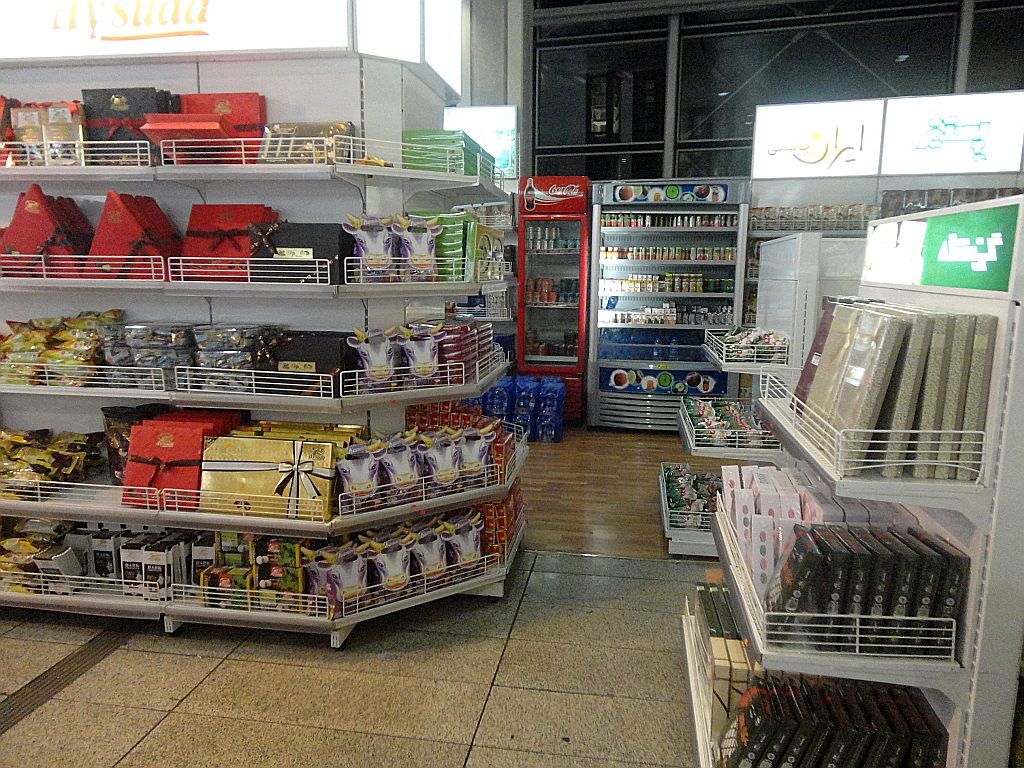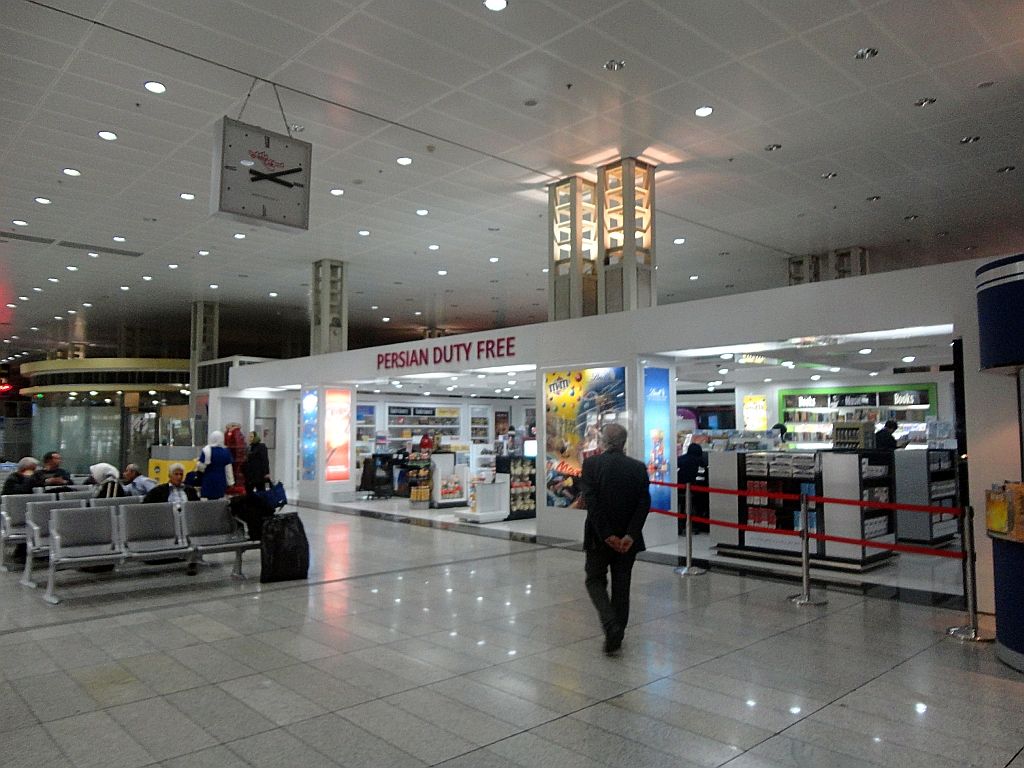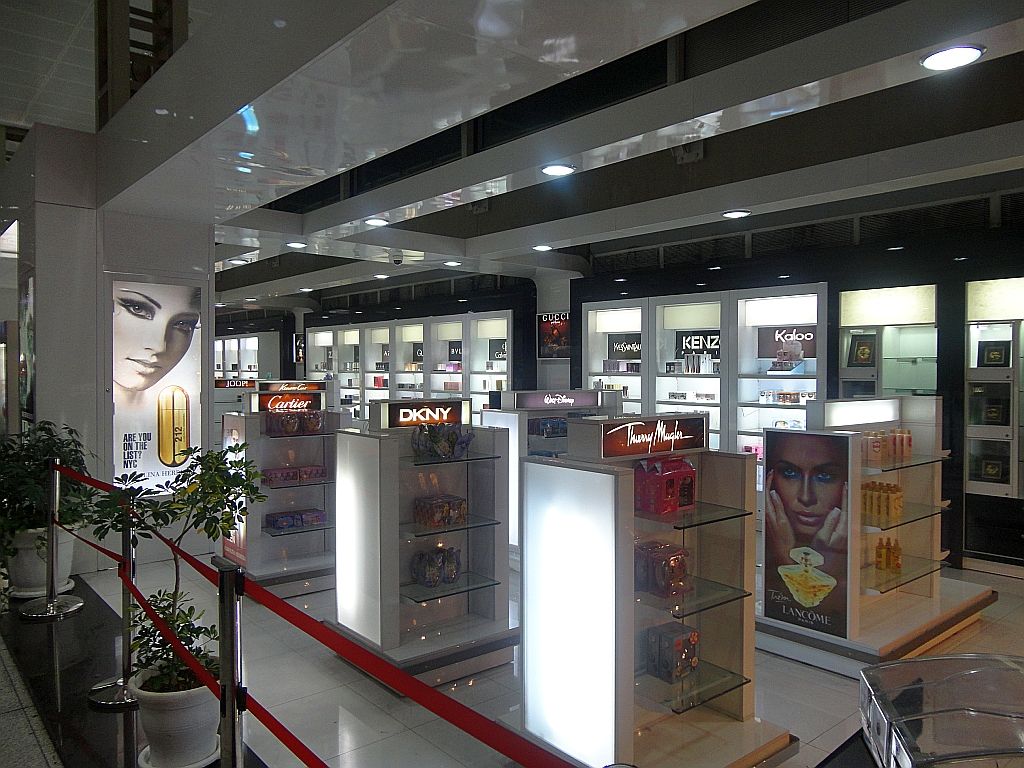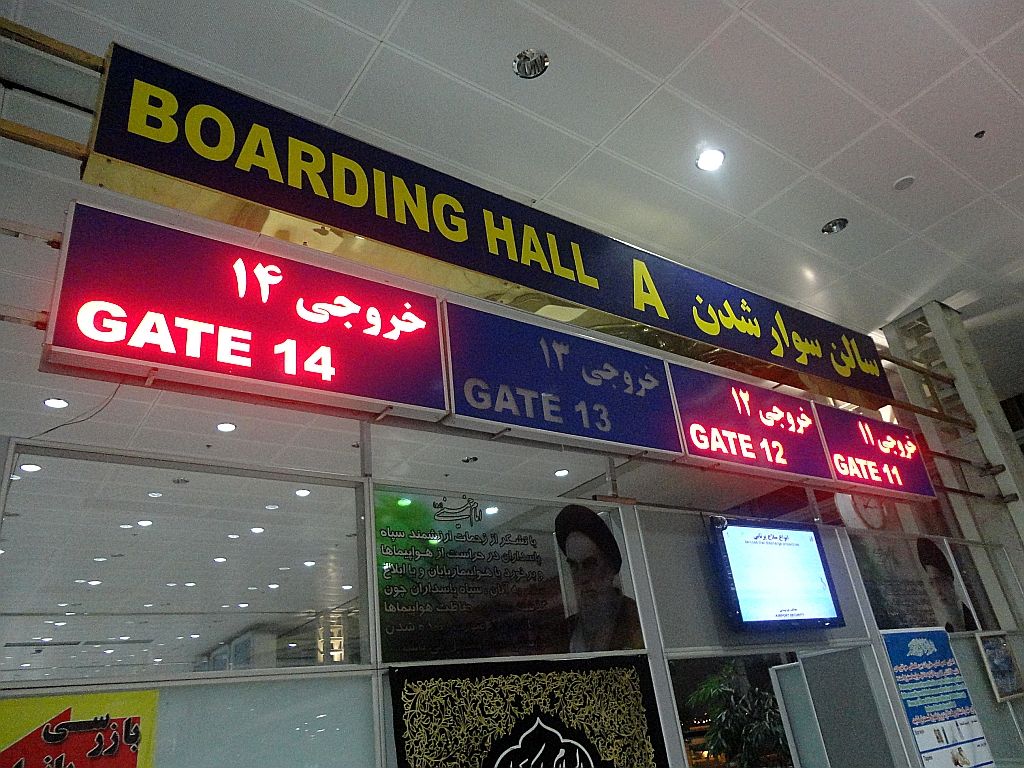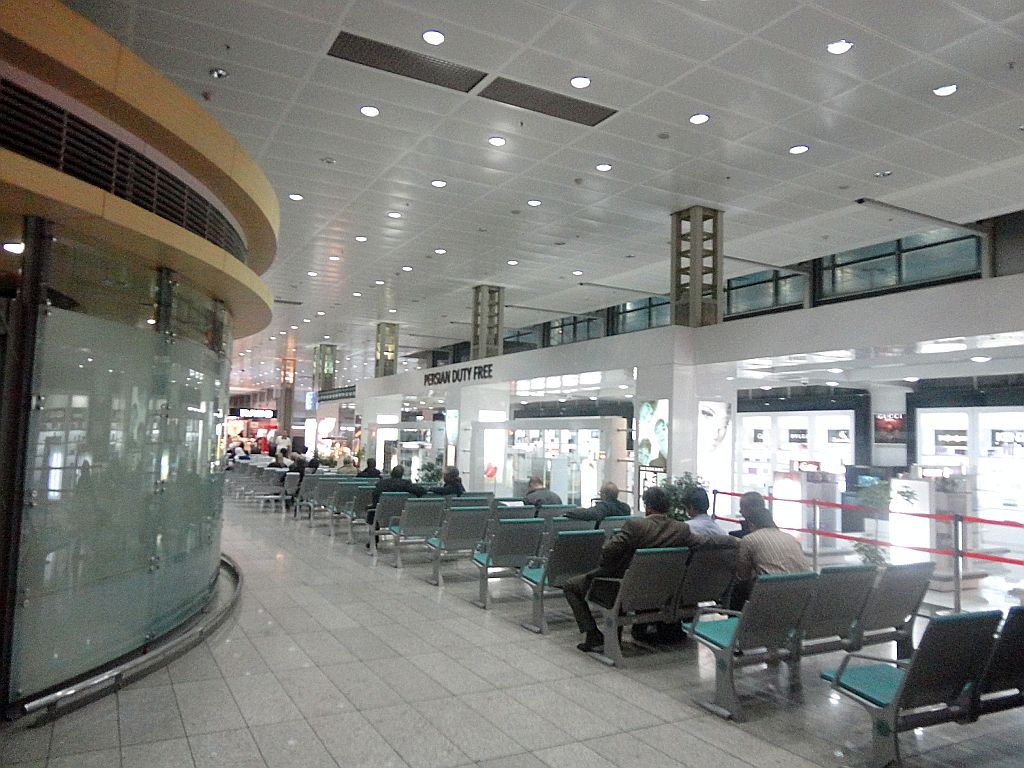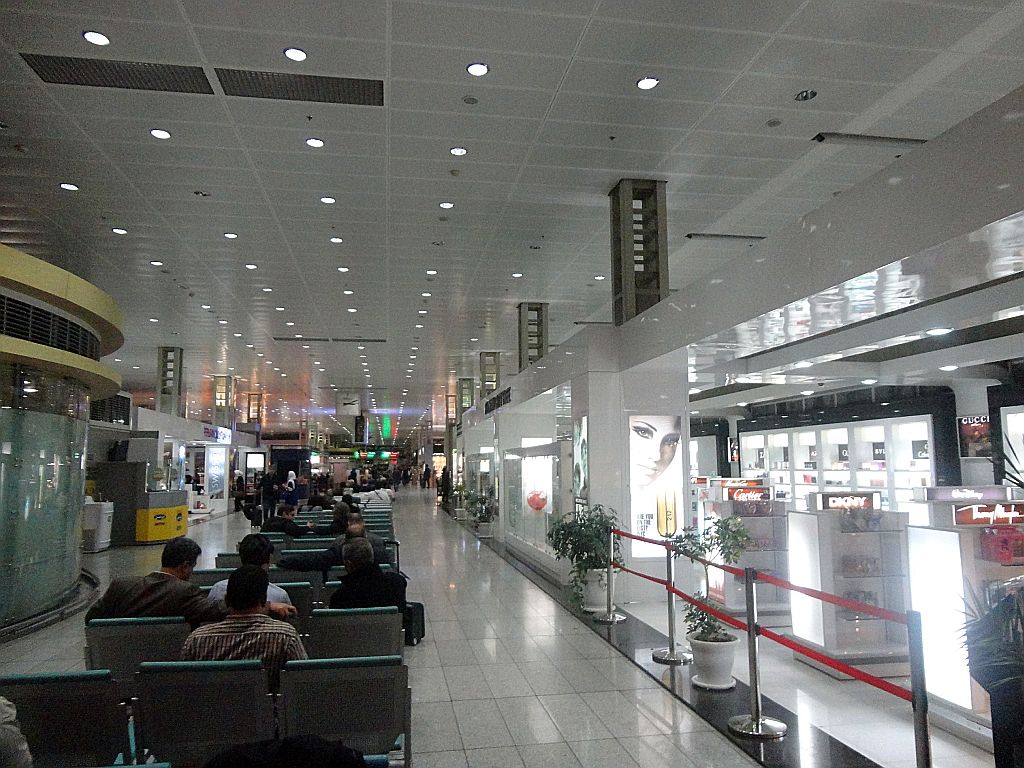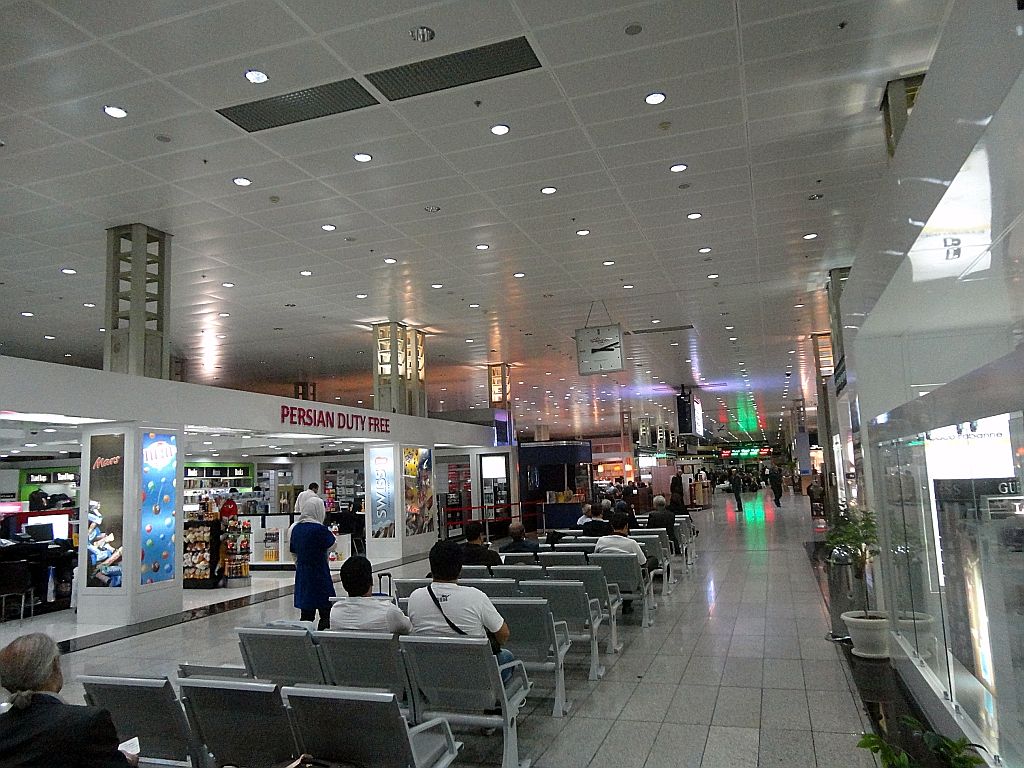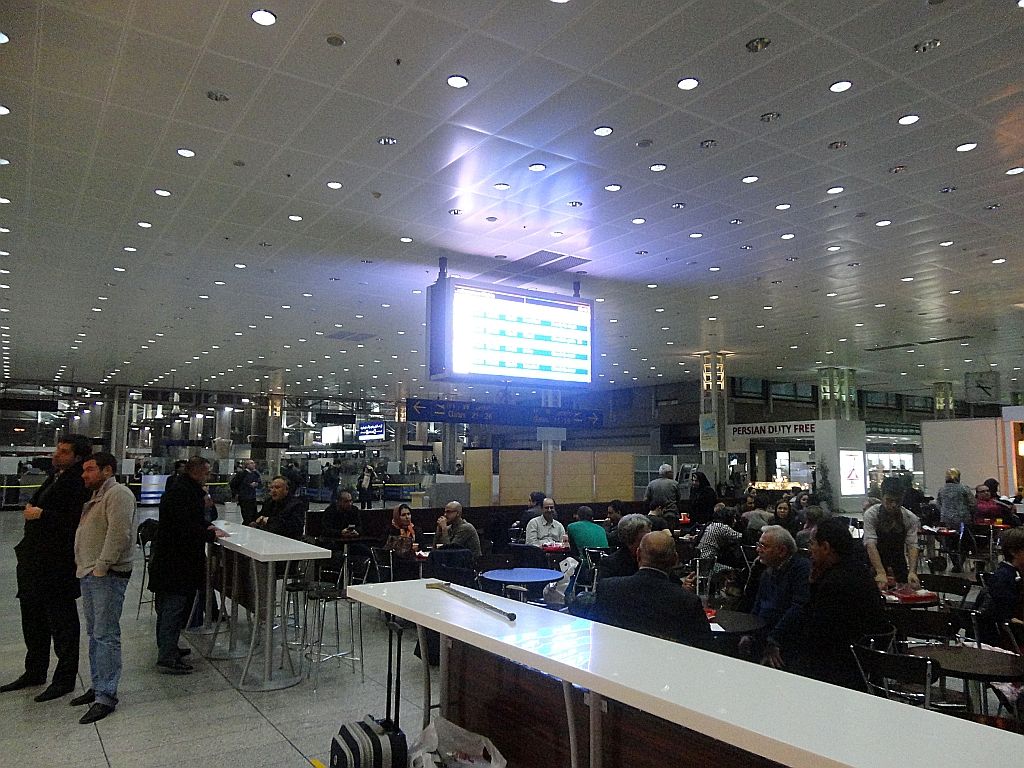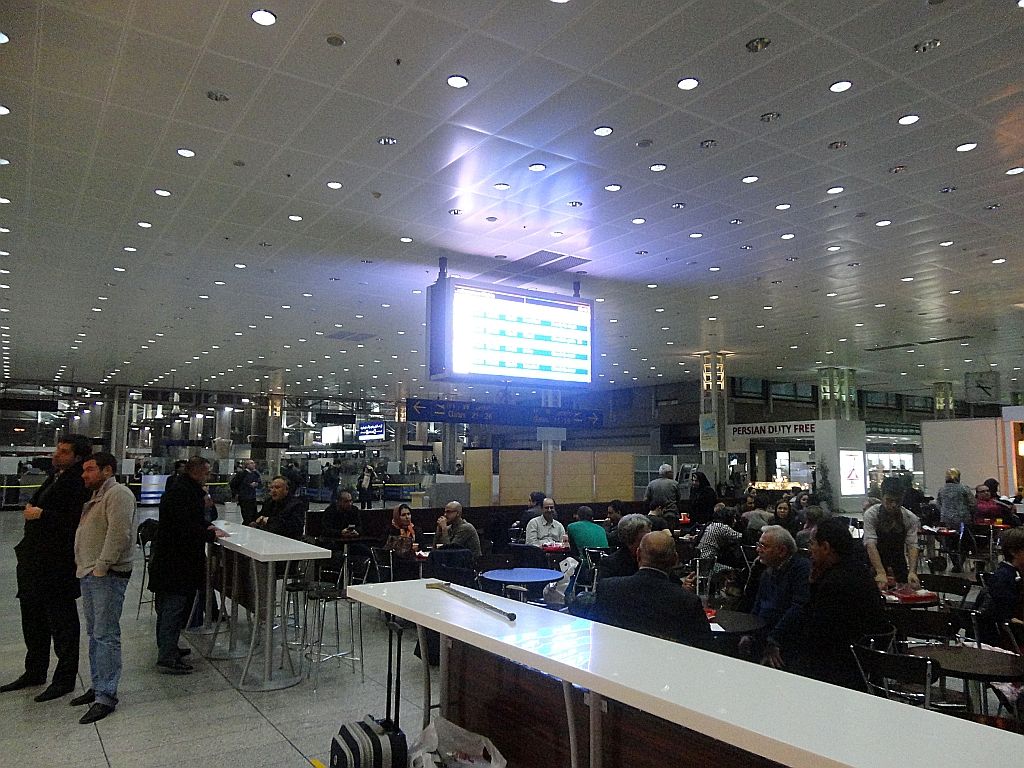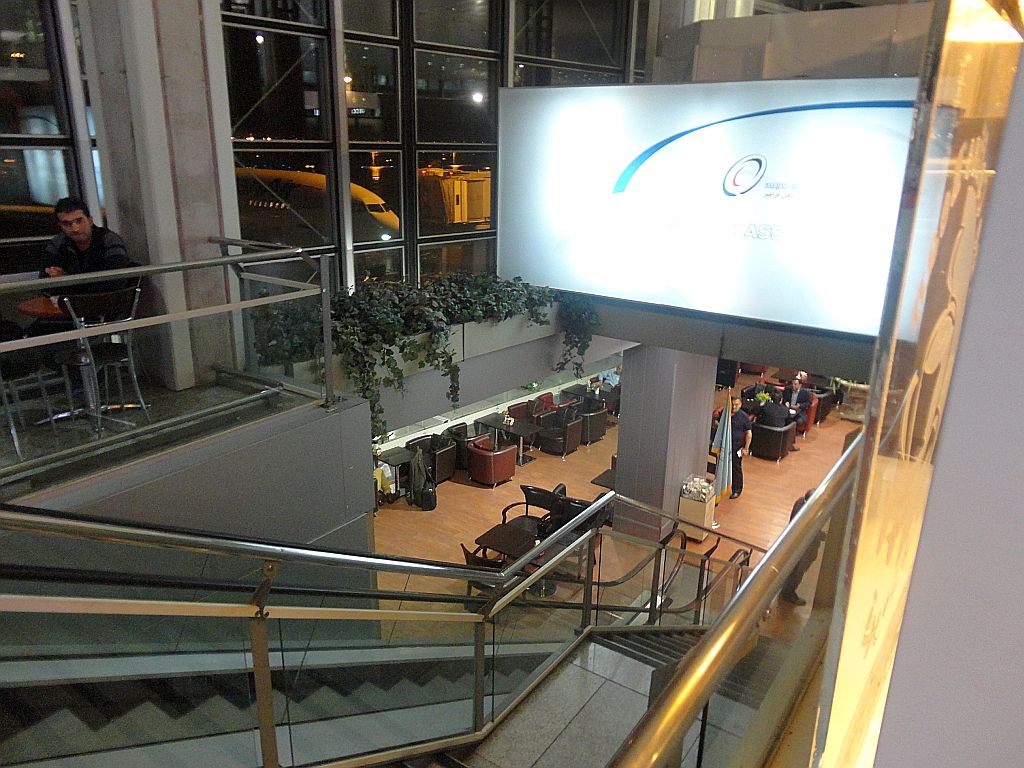 You can't go to the boarding halls unless your flight is called for boarding and have to hang out in the Duty Free area, once called you pass a security check point and go to board your plane.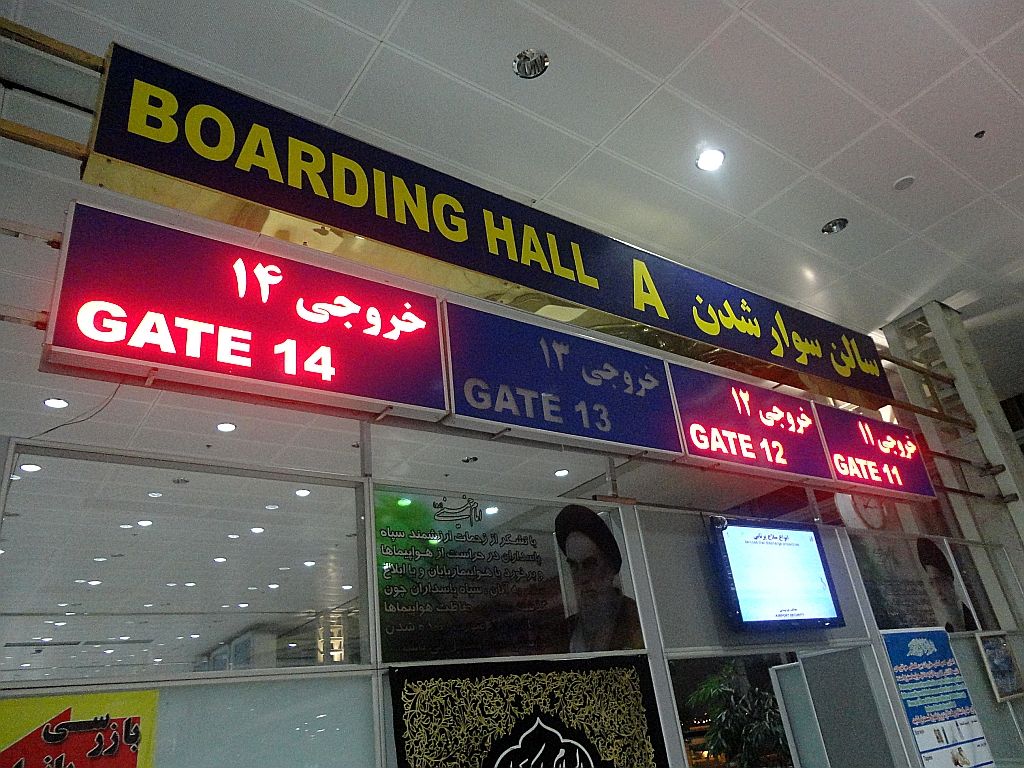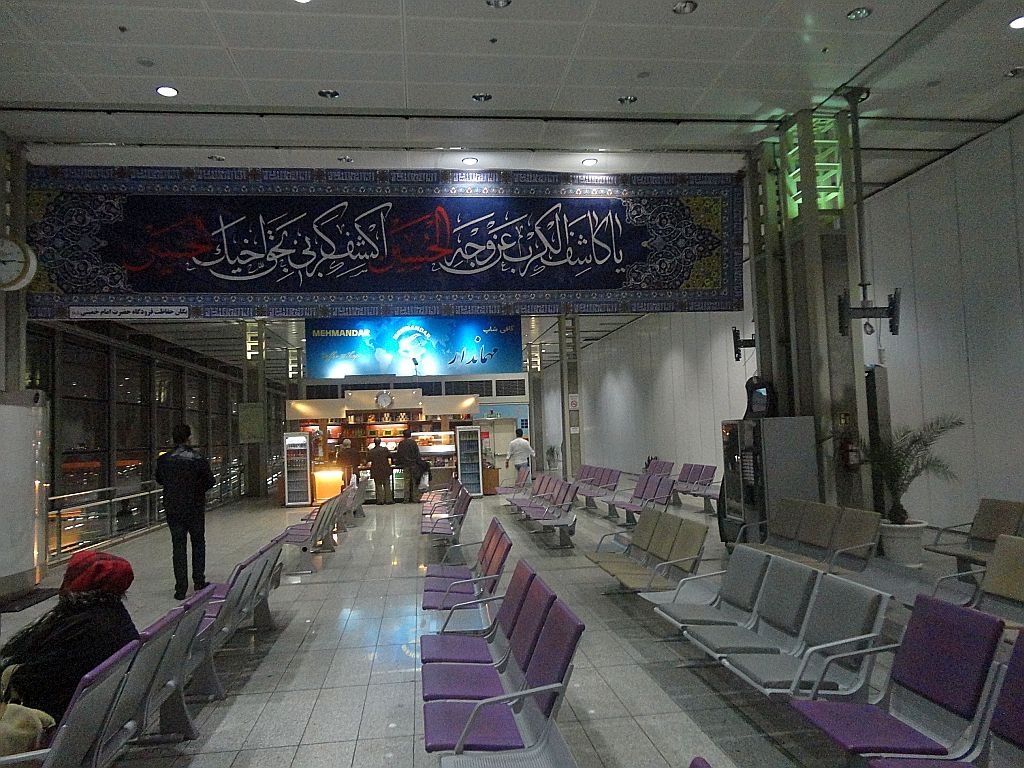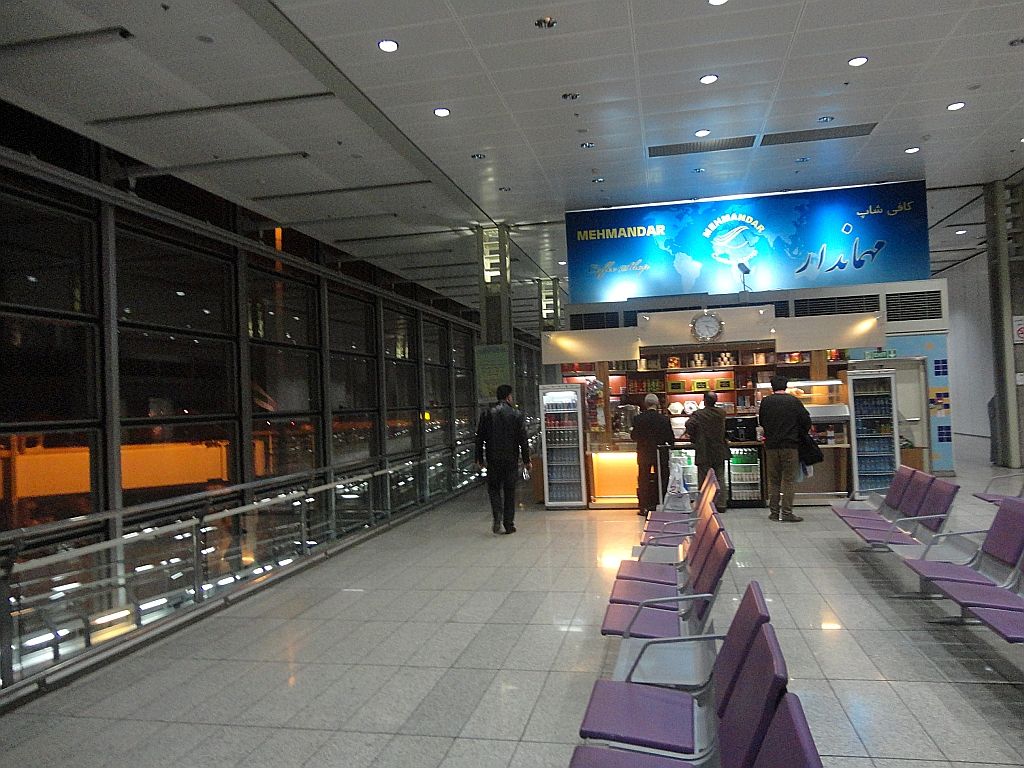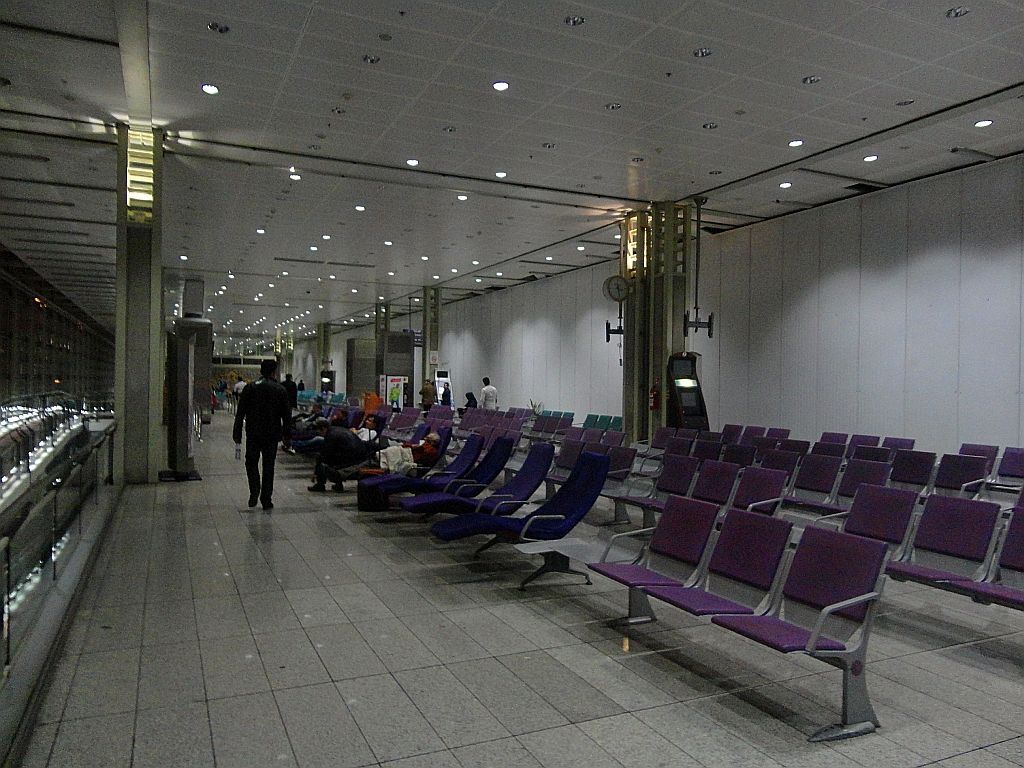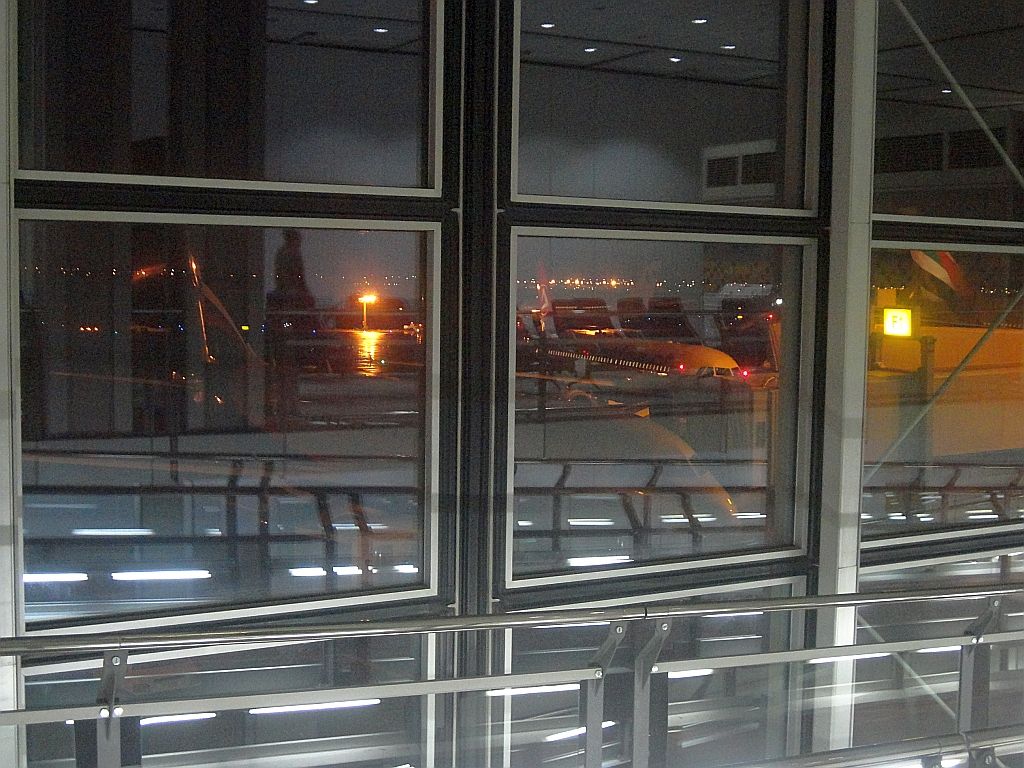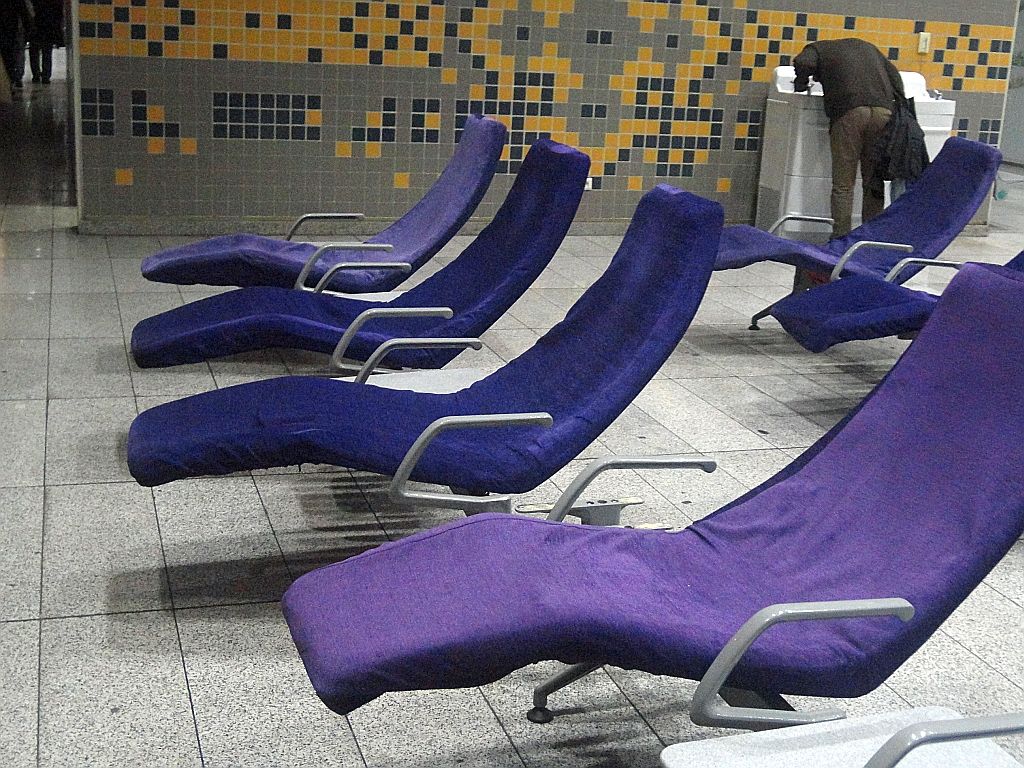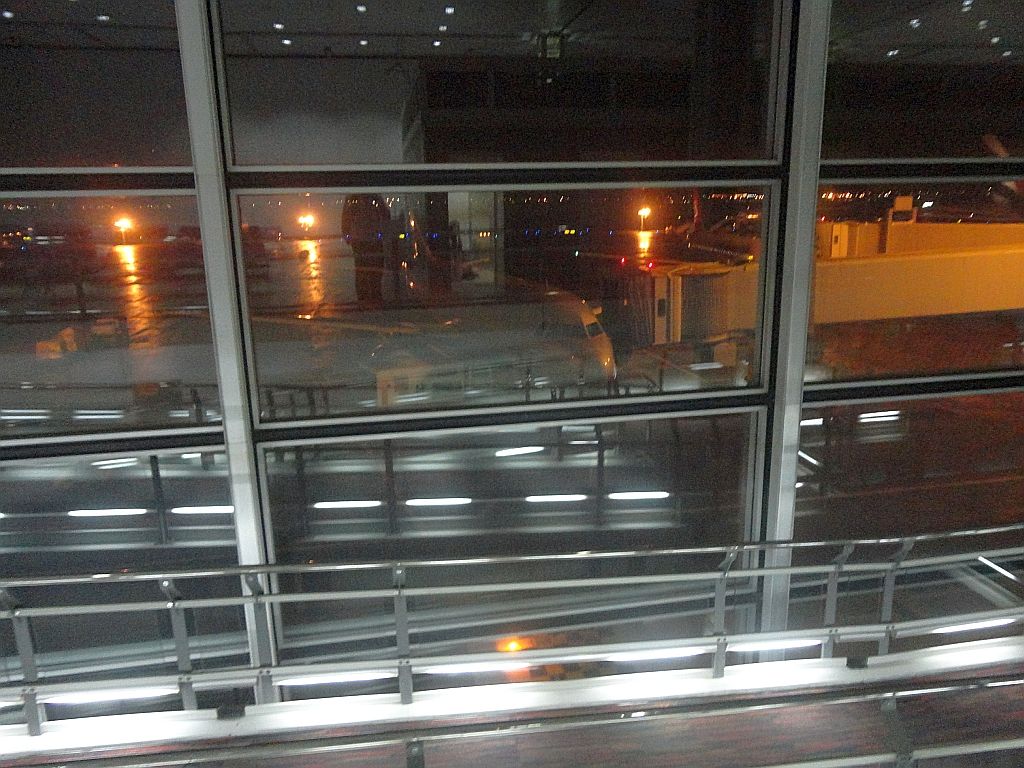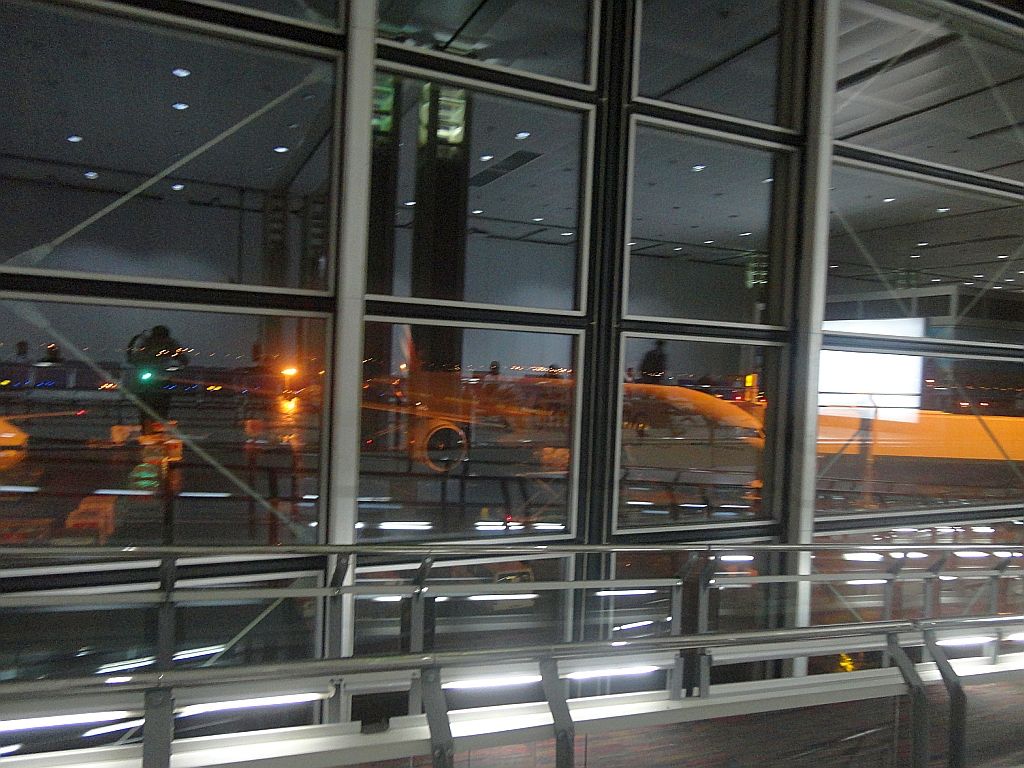 Our gate was to the very end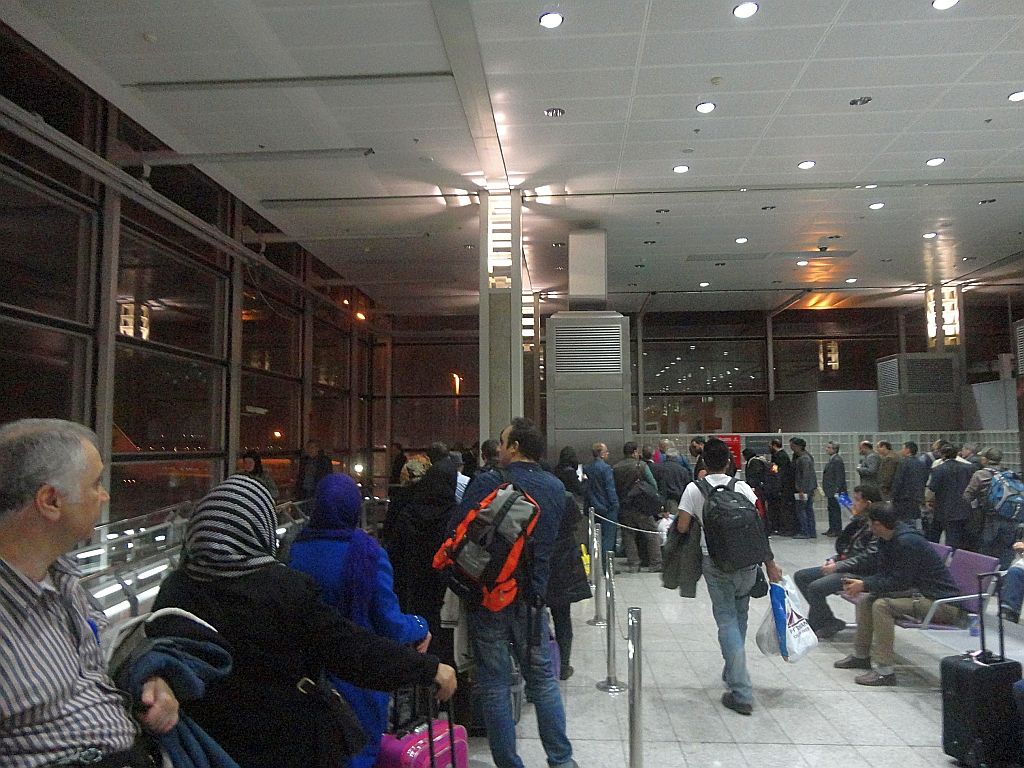 Our Plane
Boarding the plane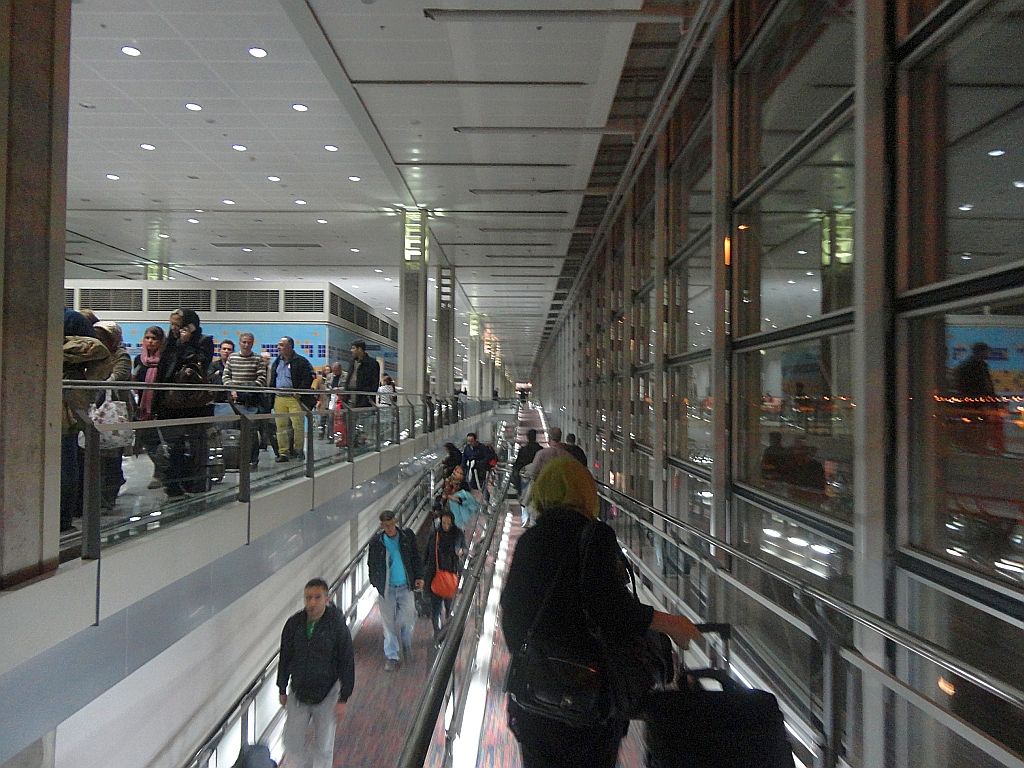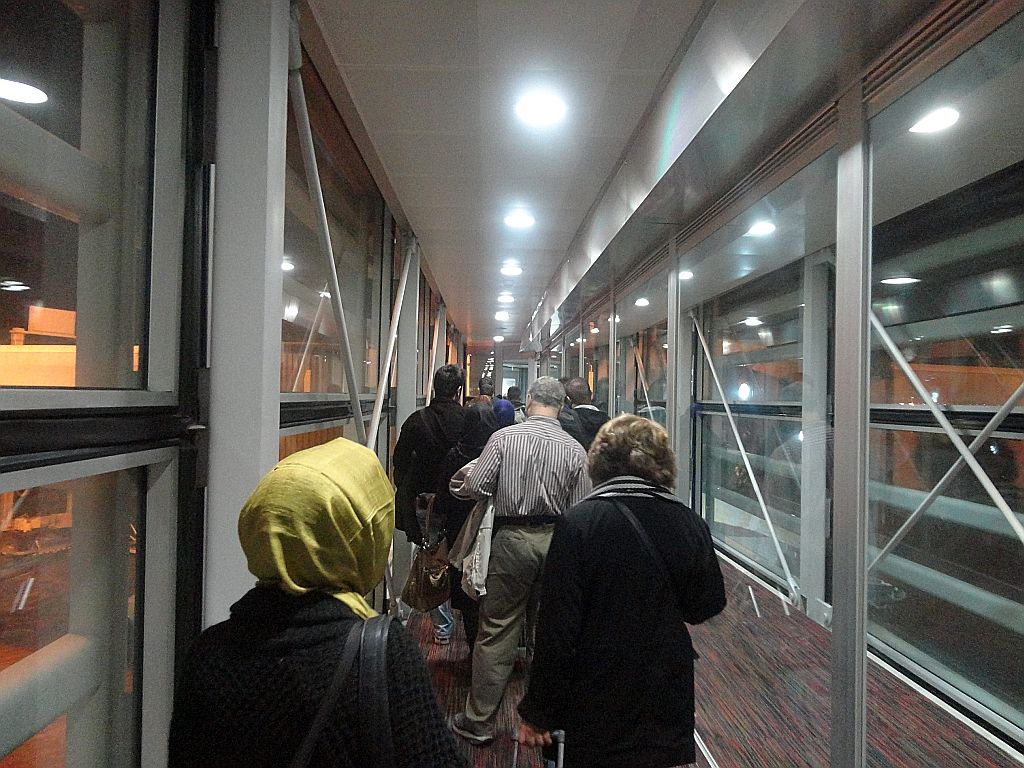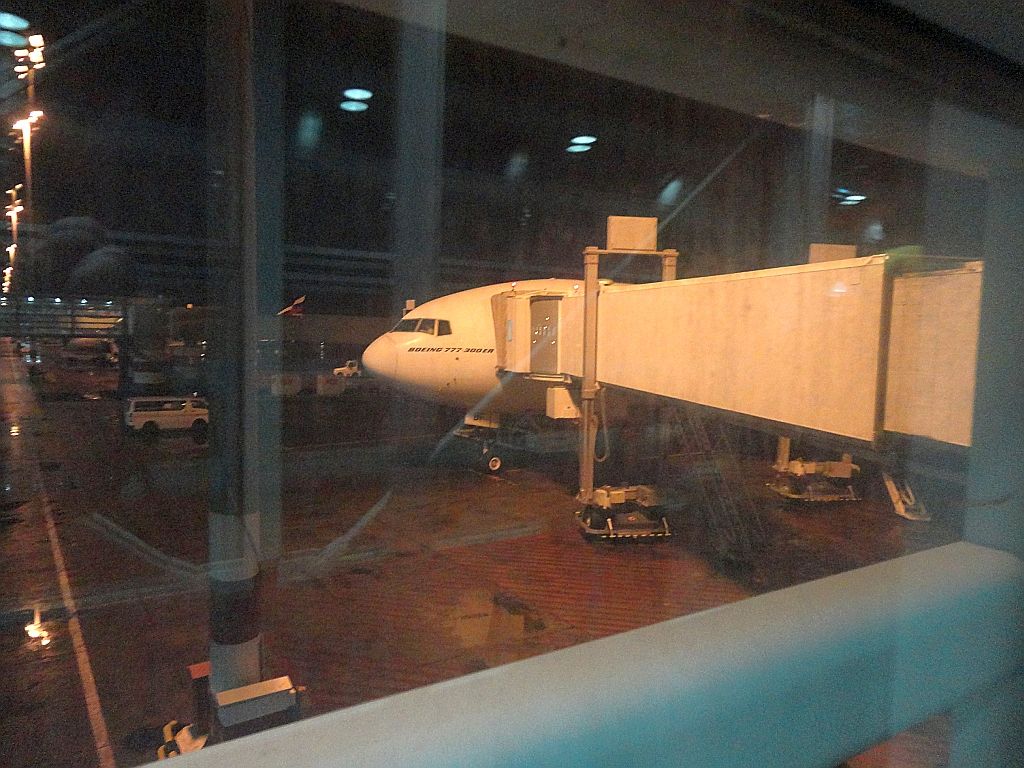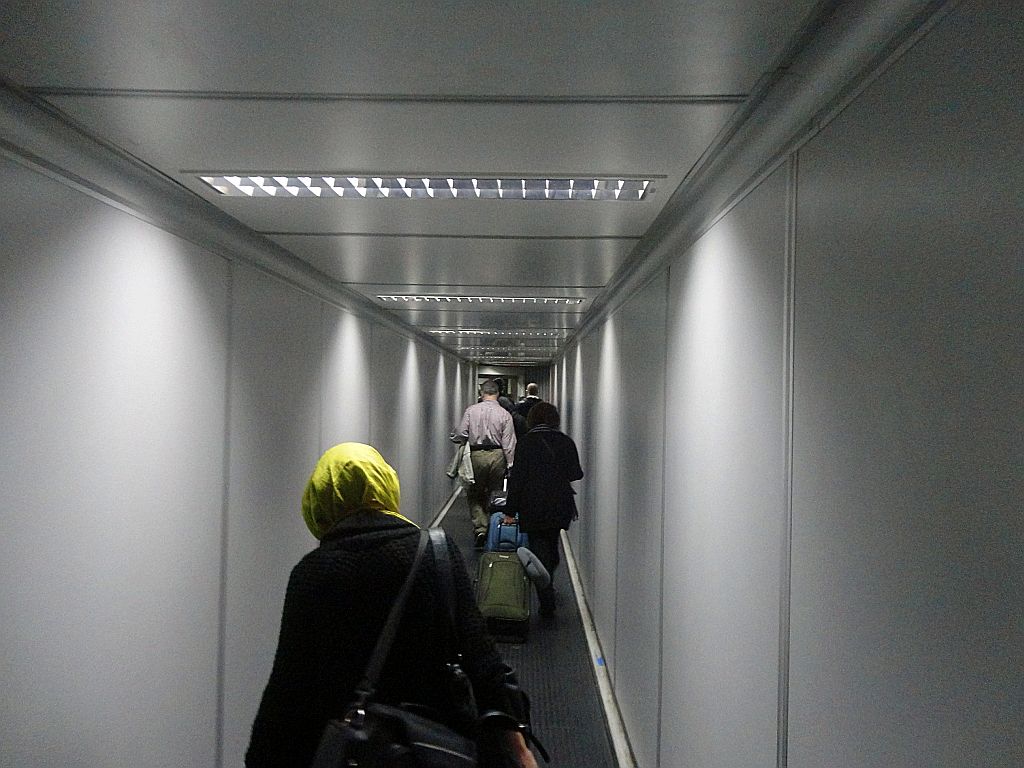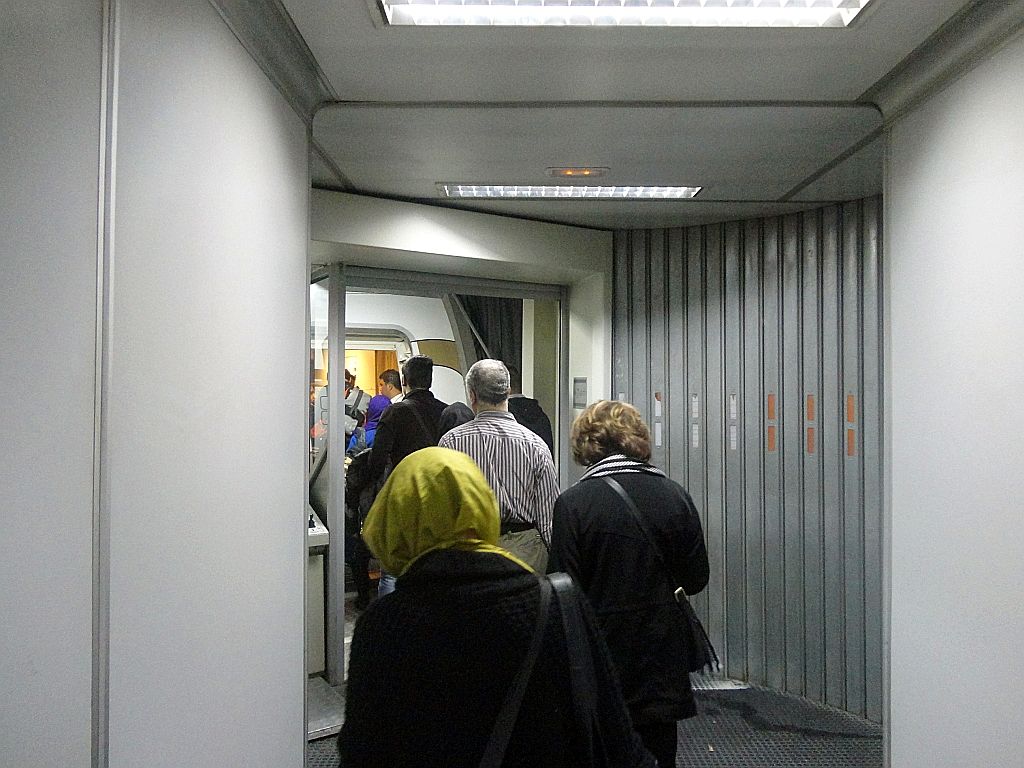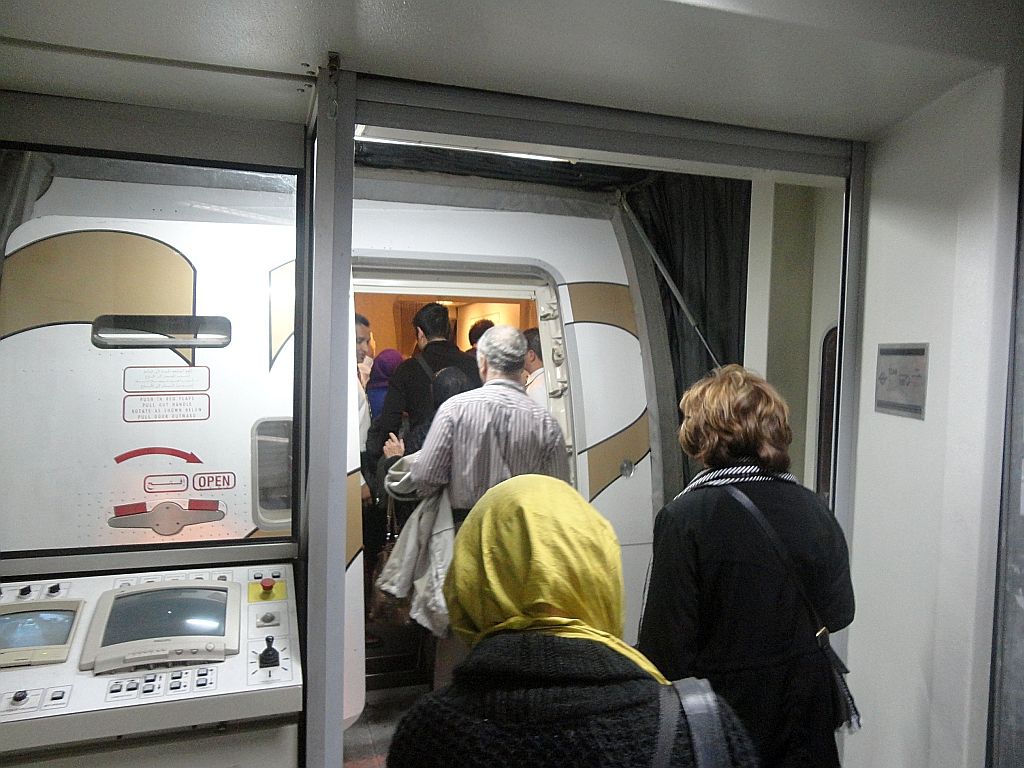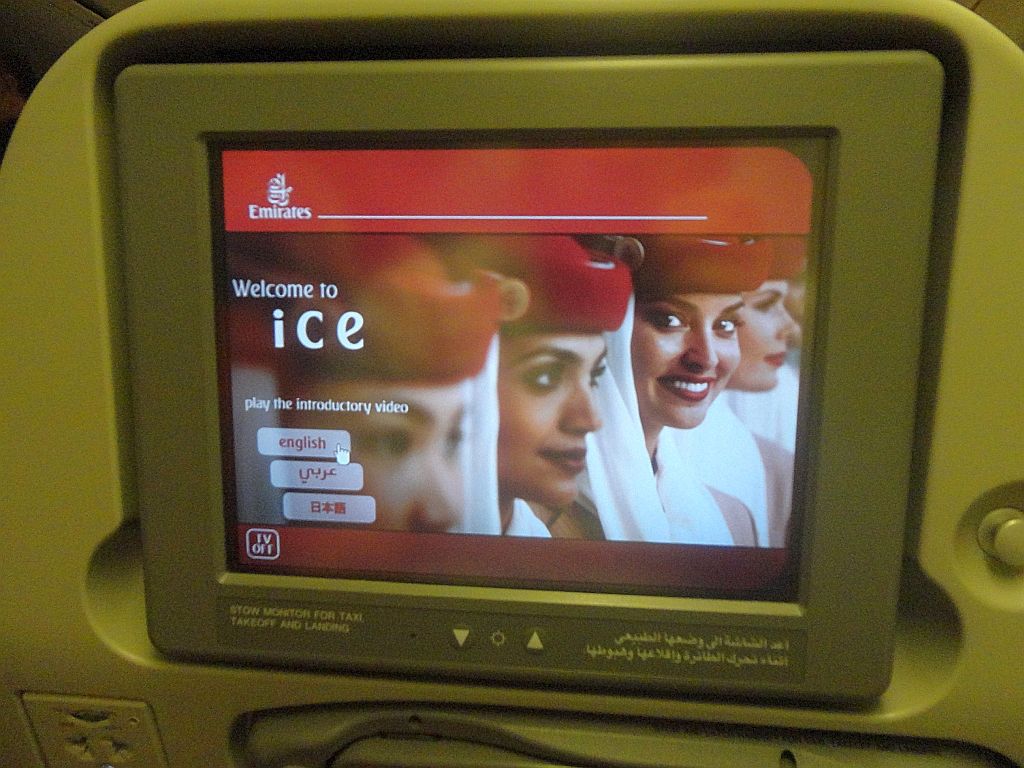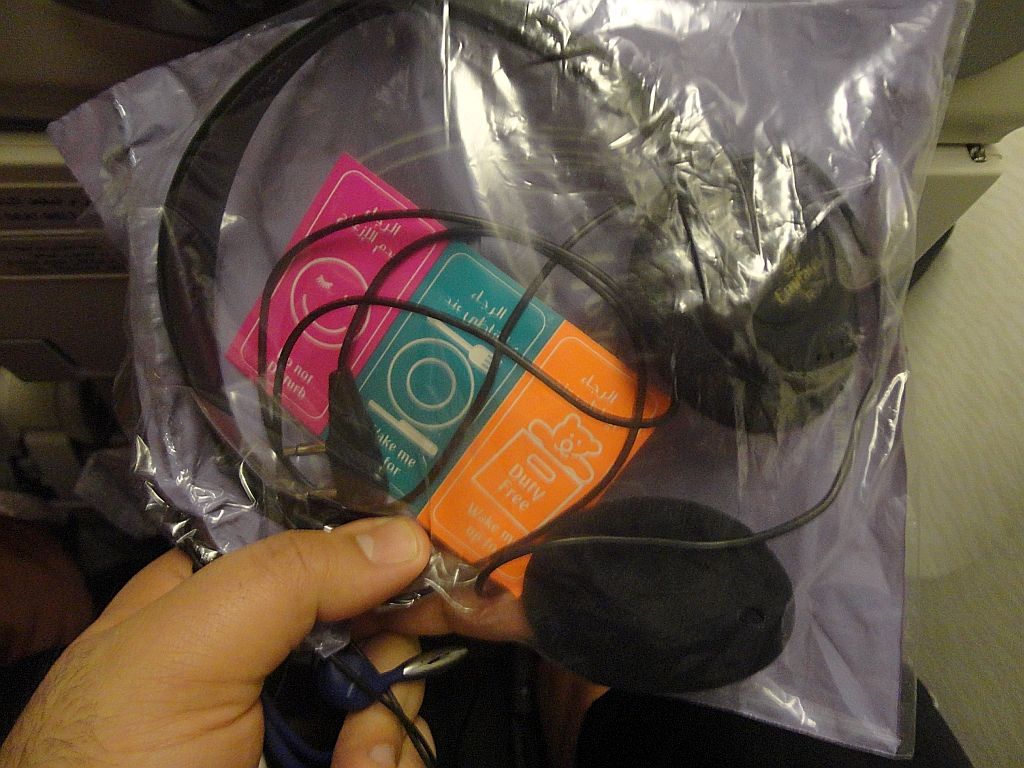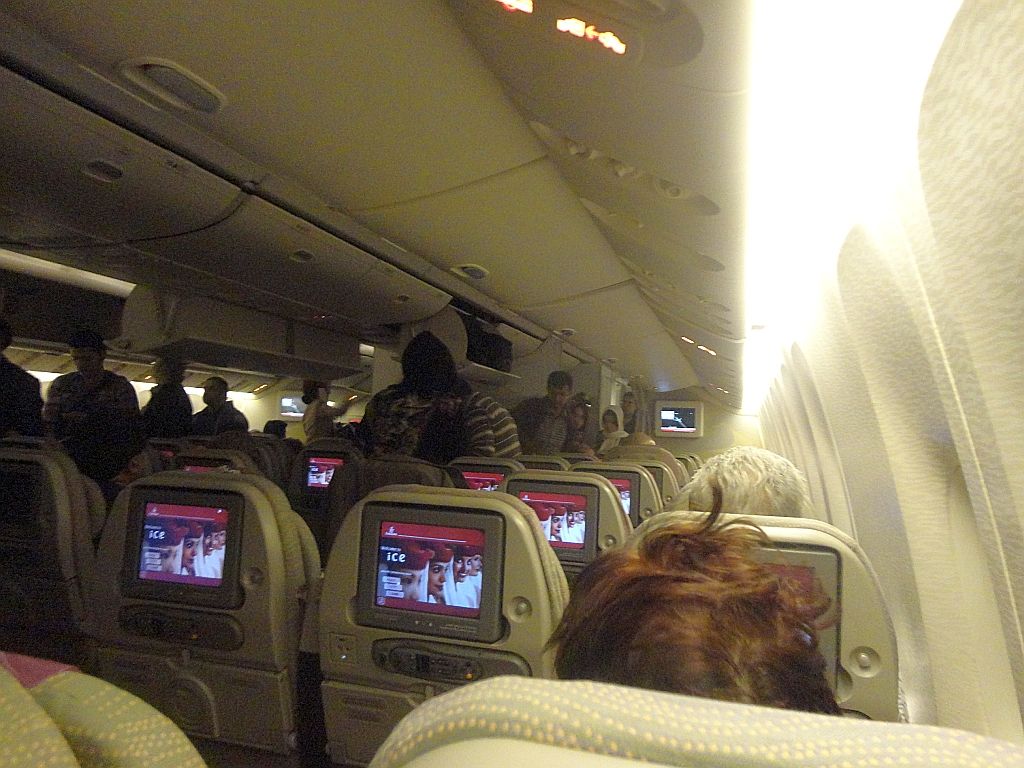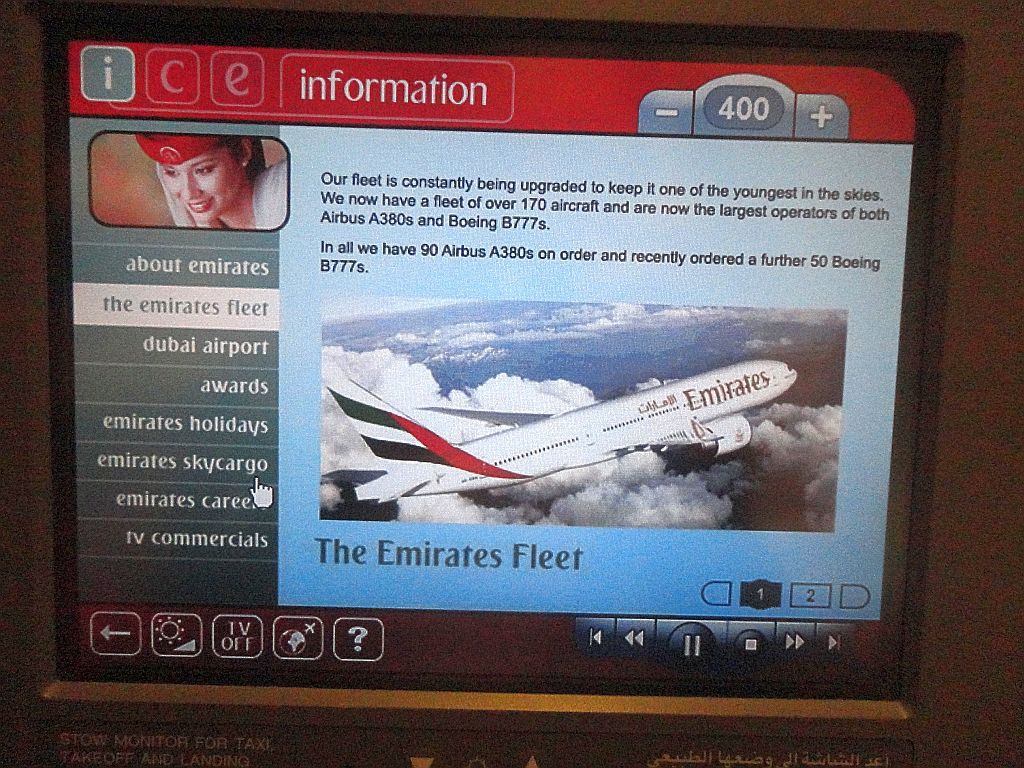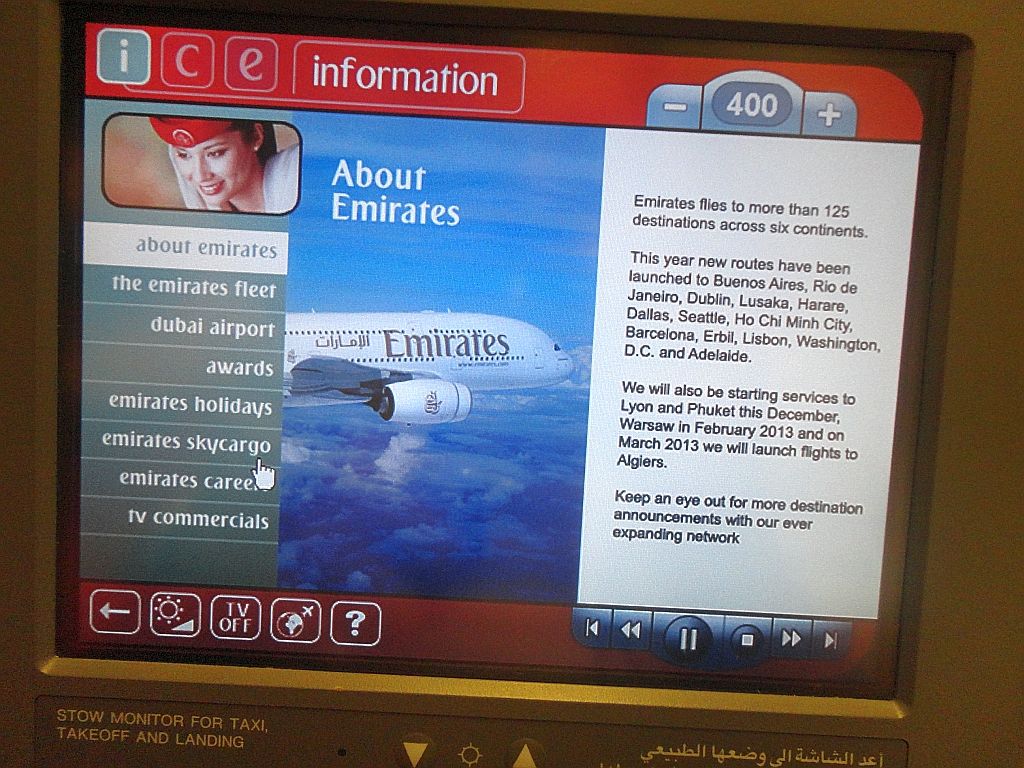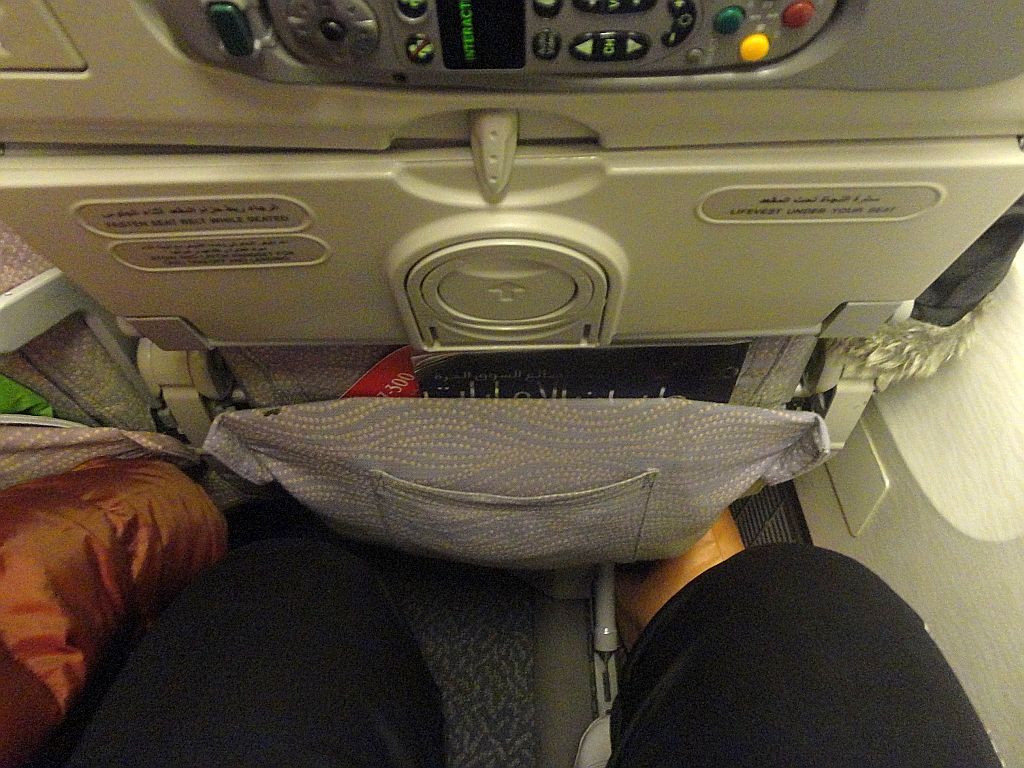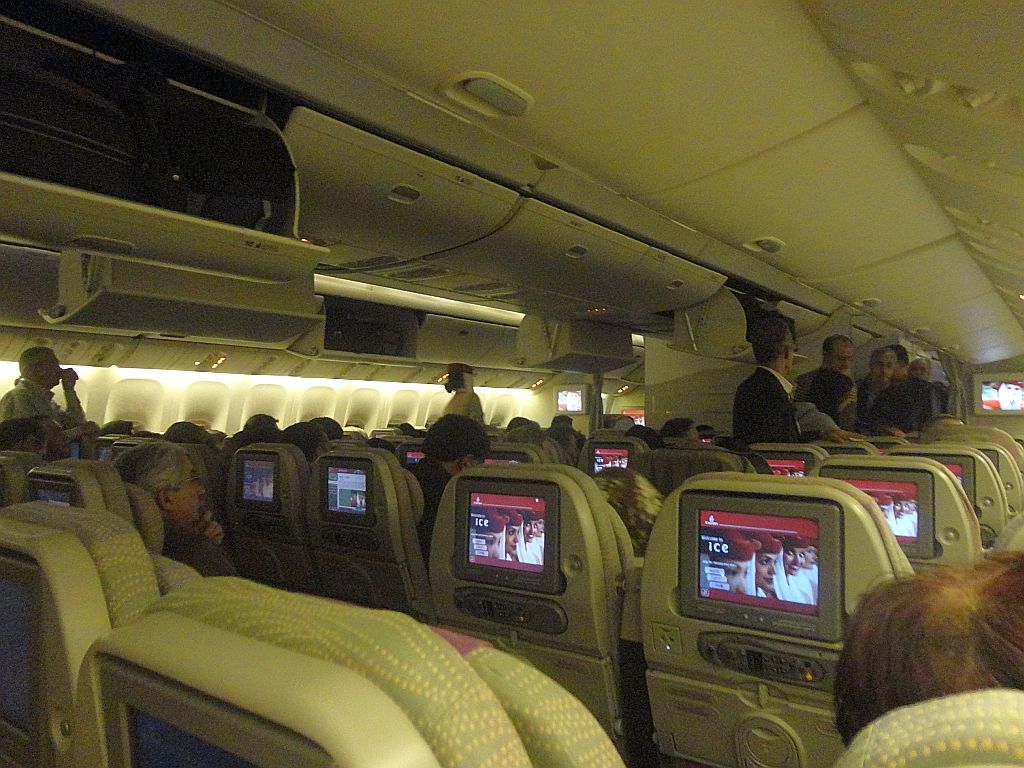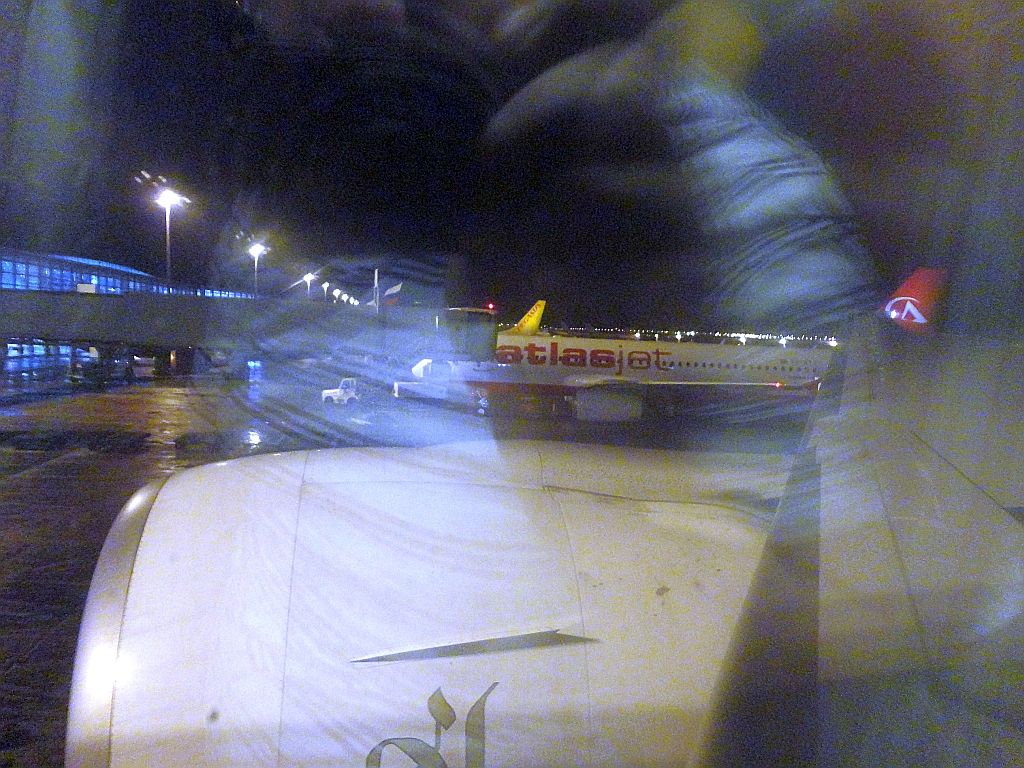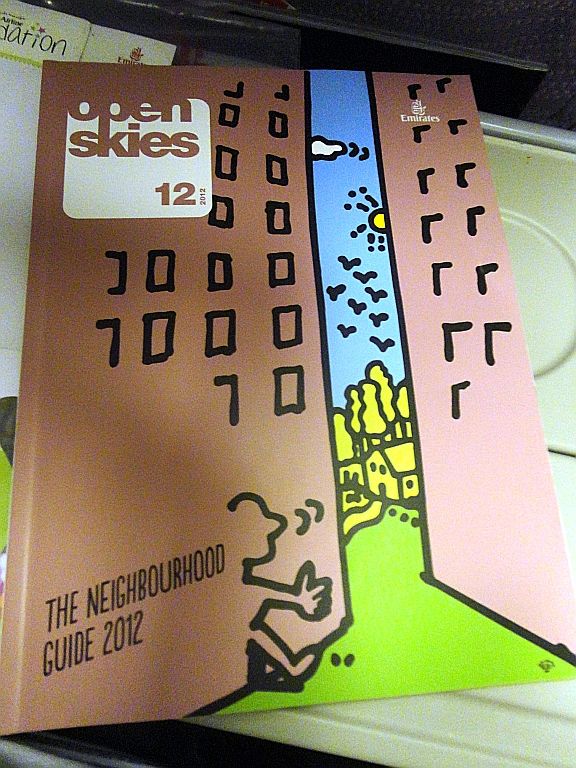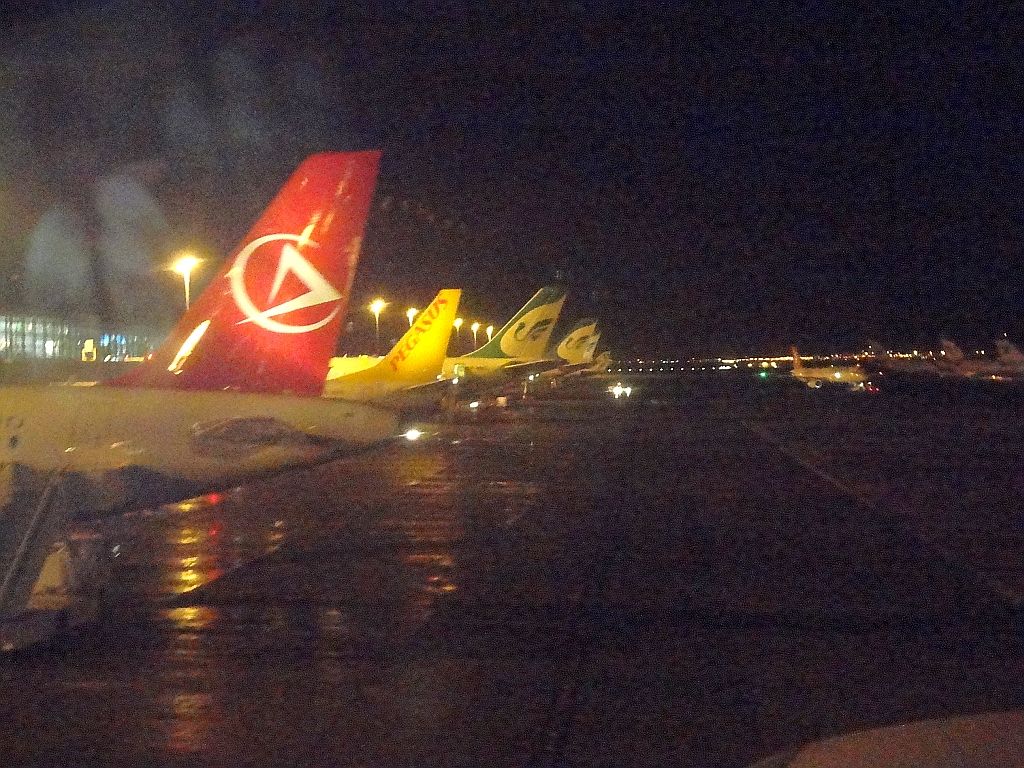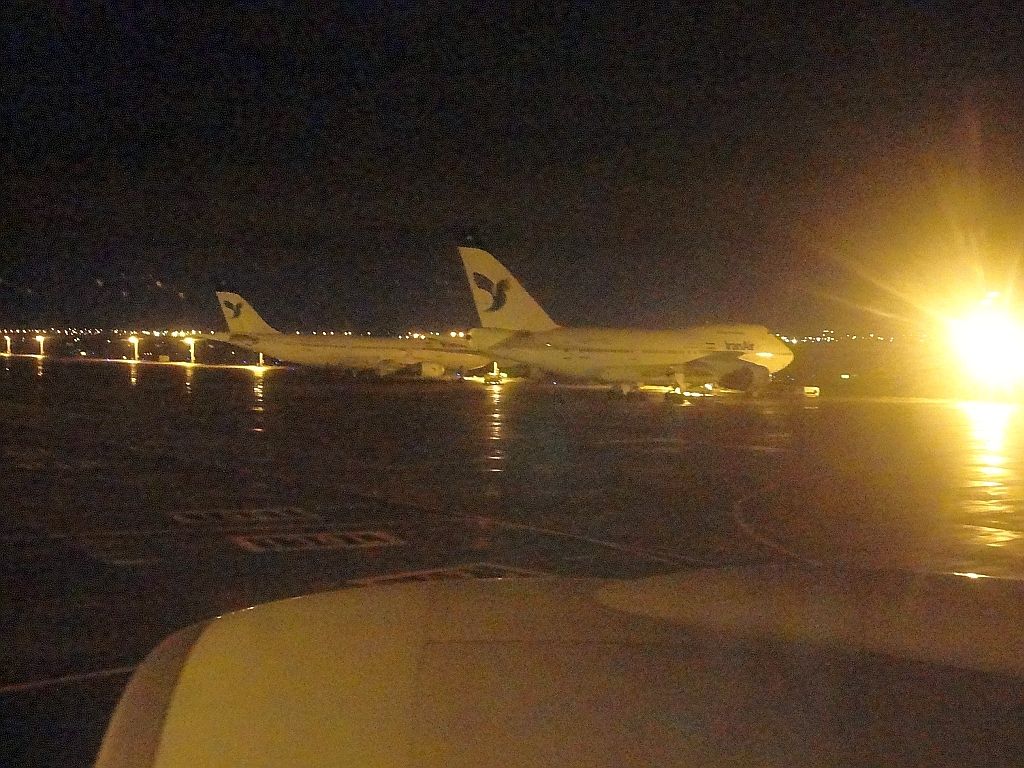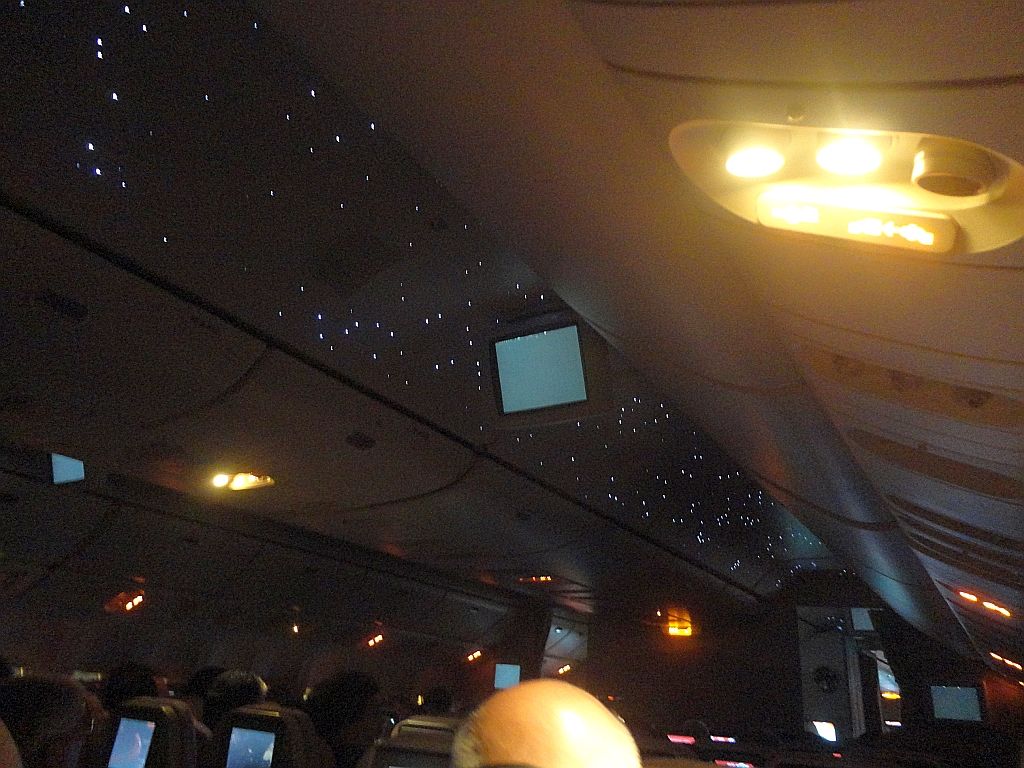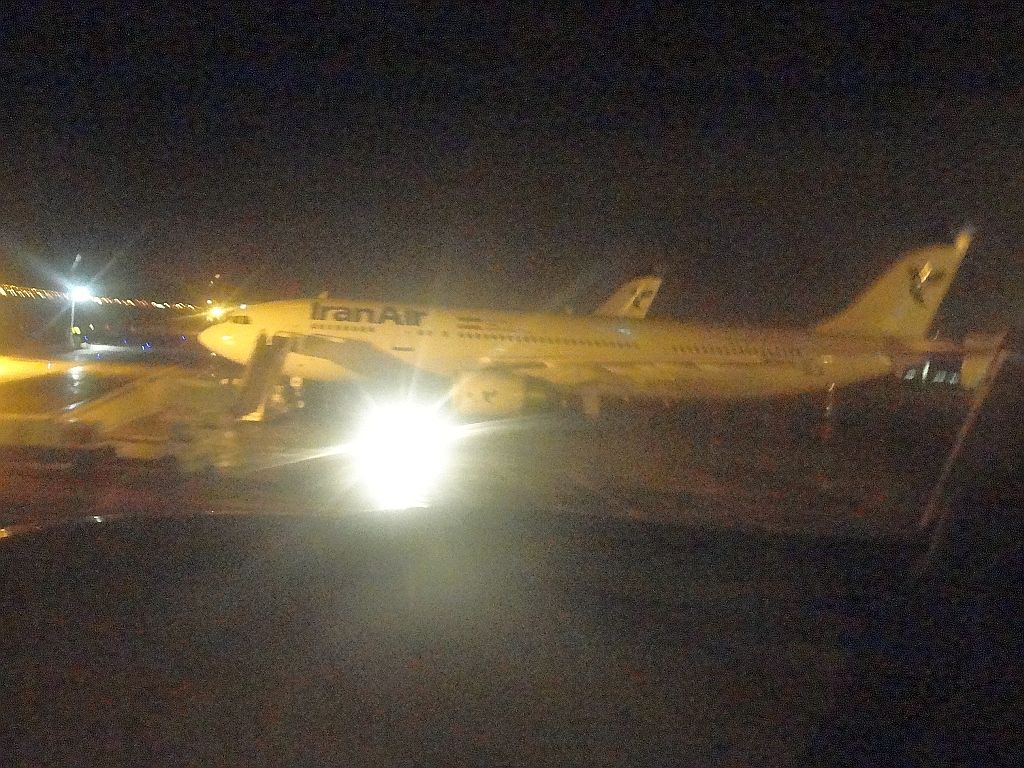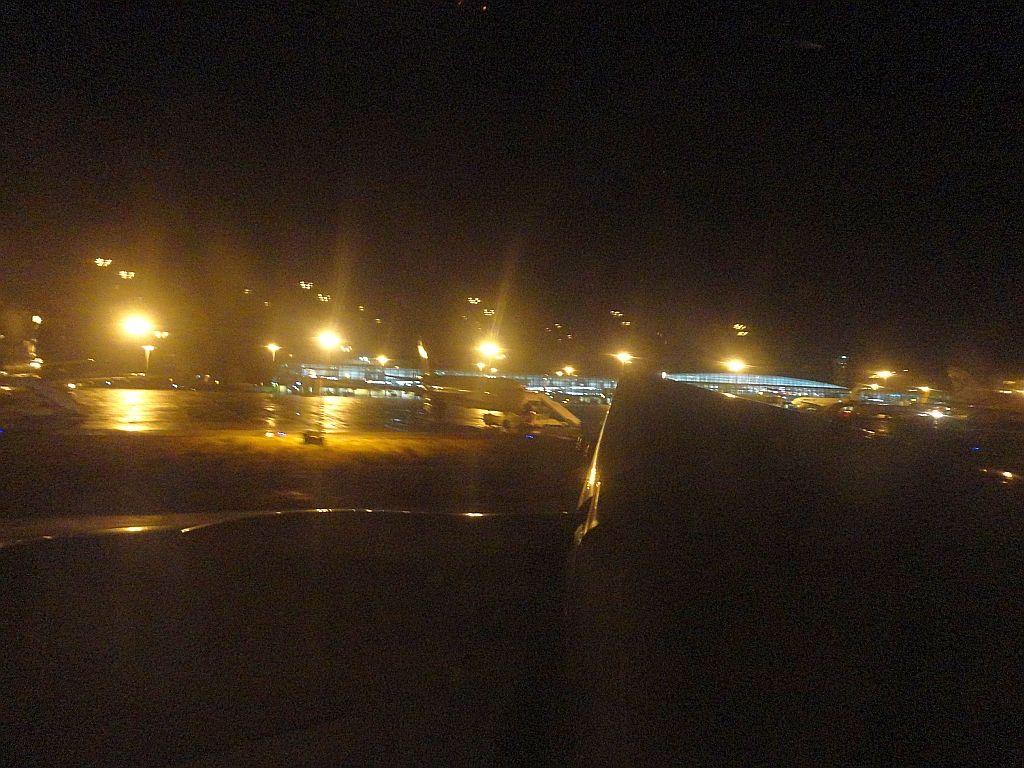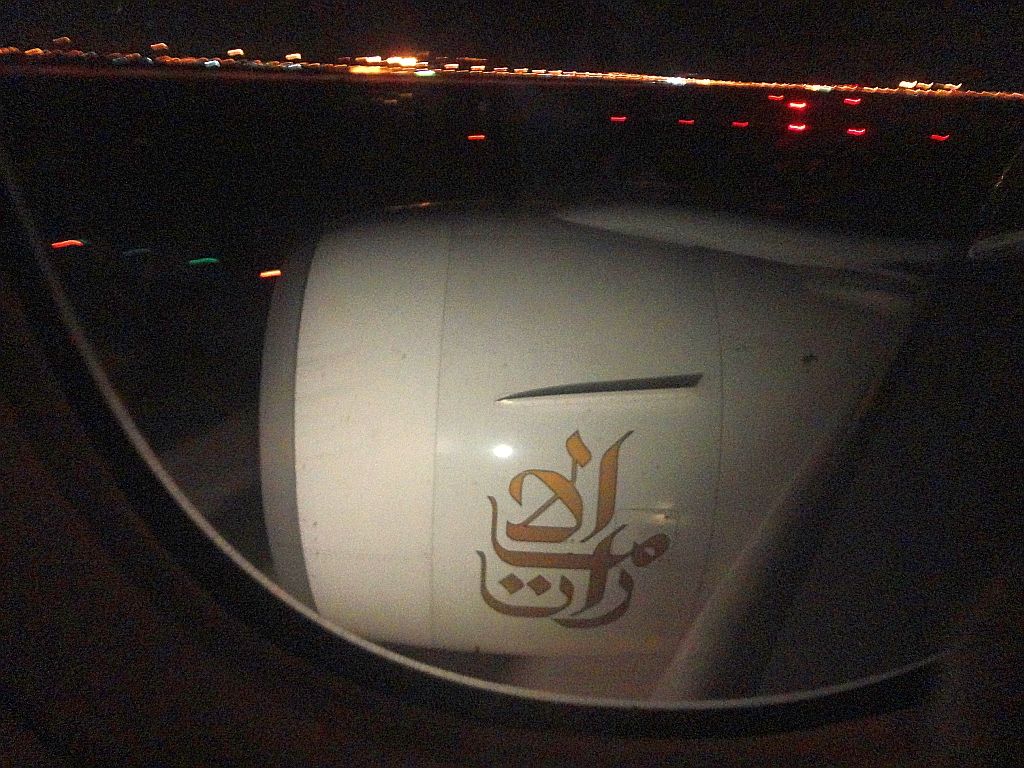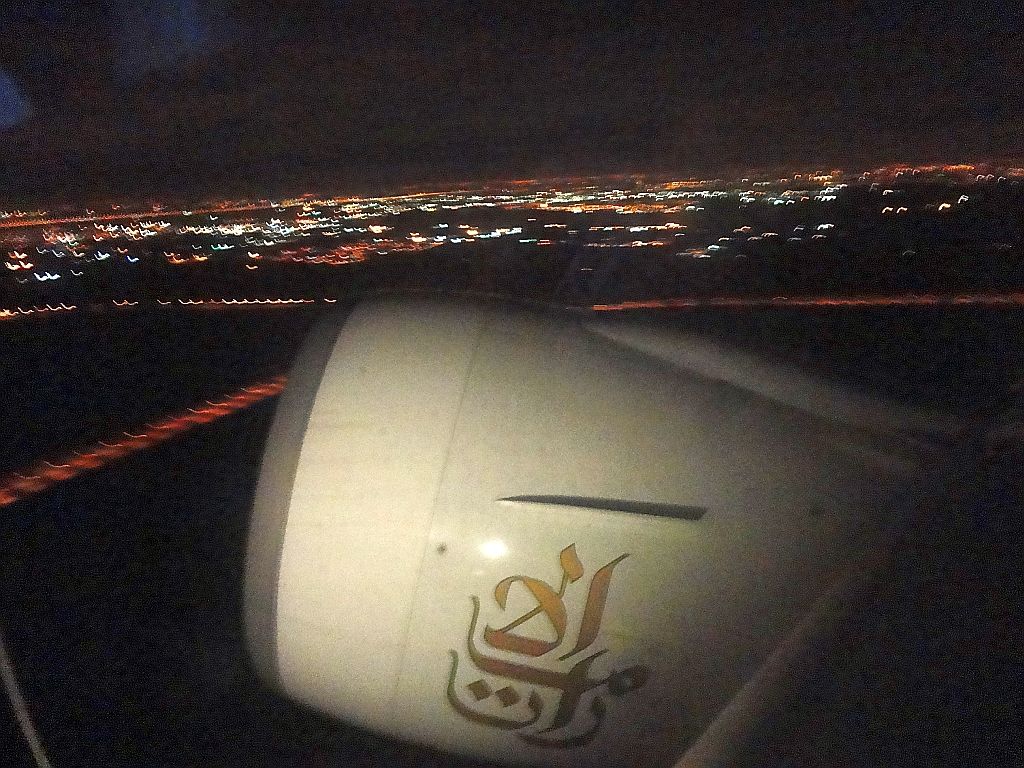 Breakfast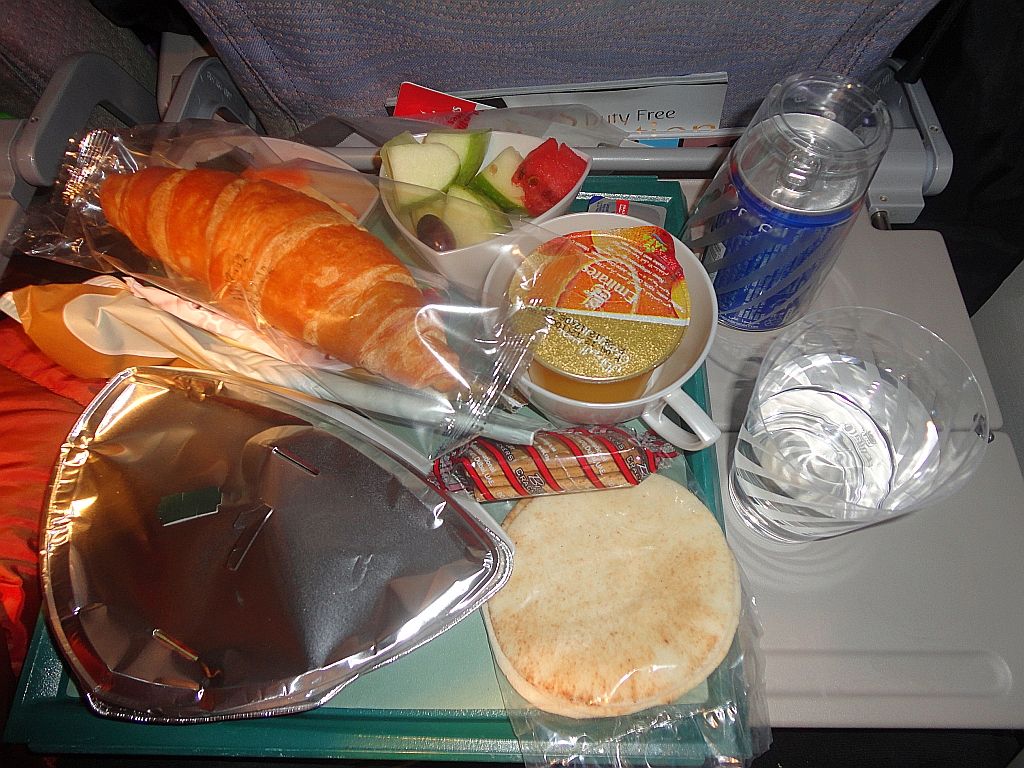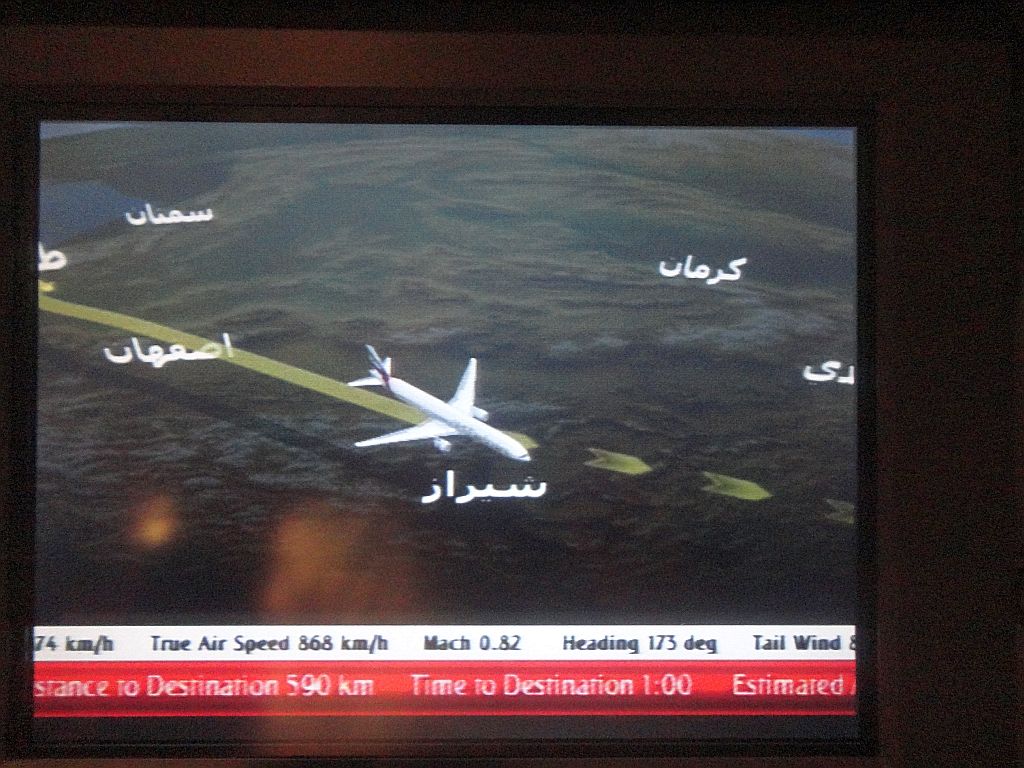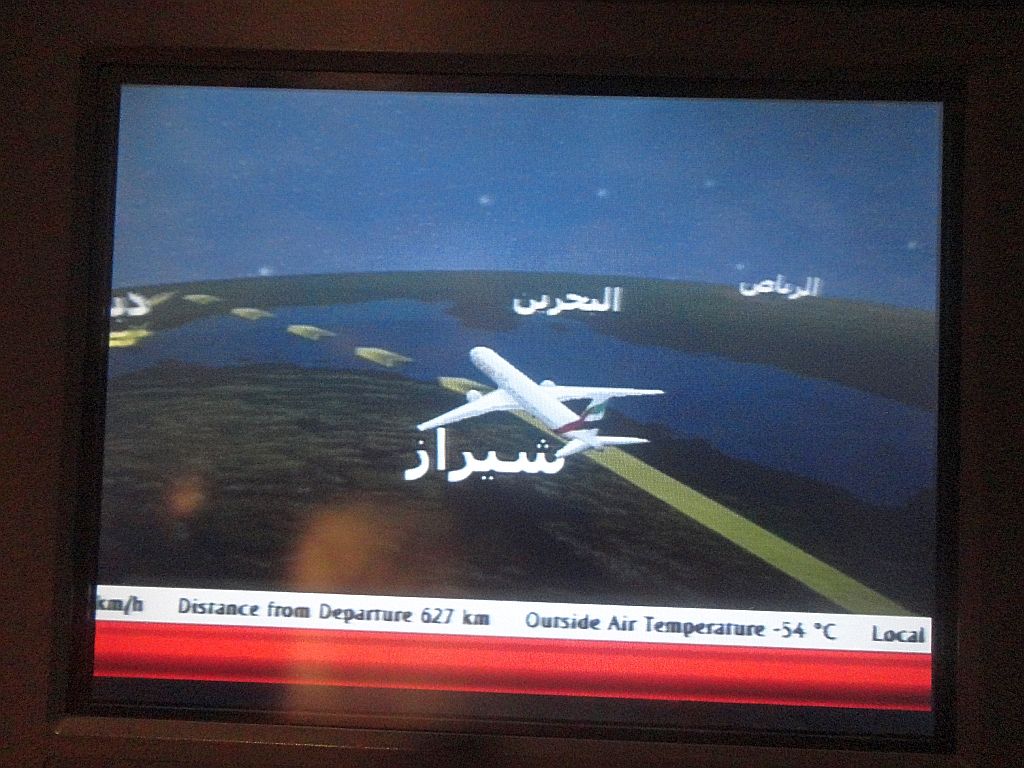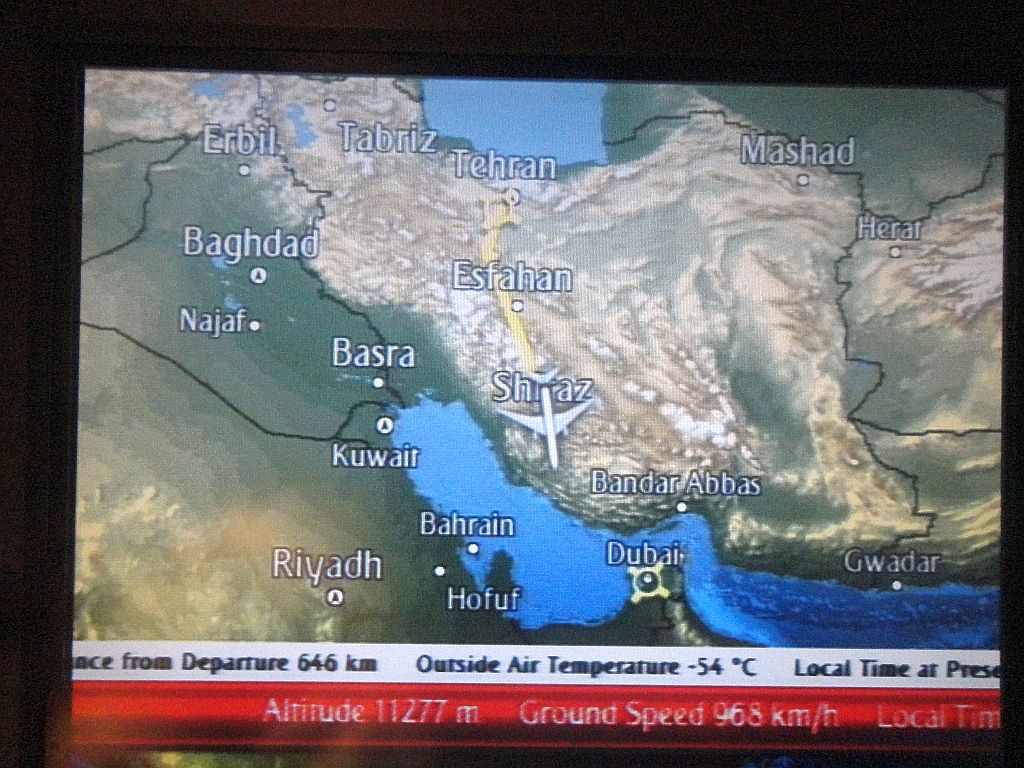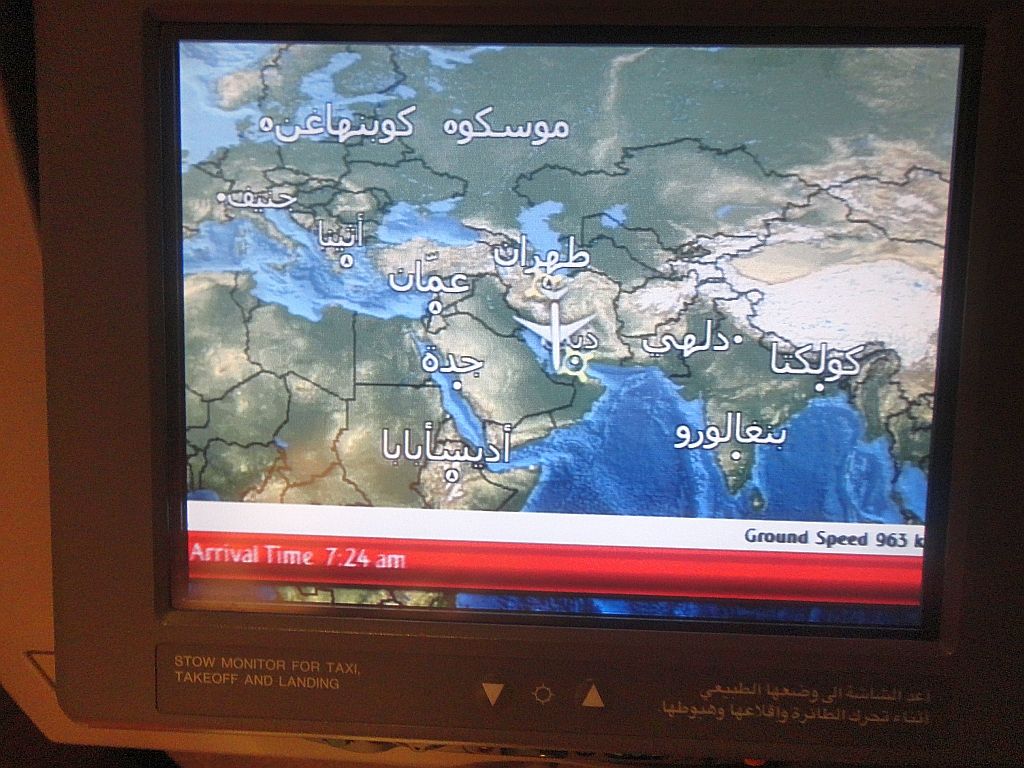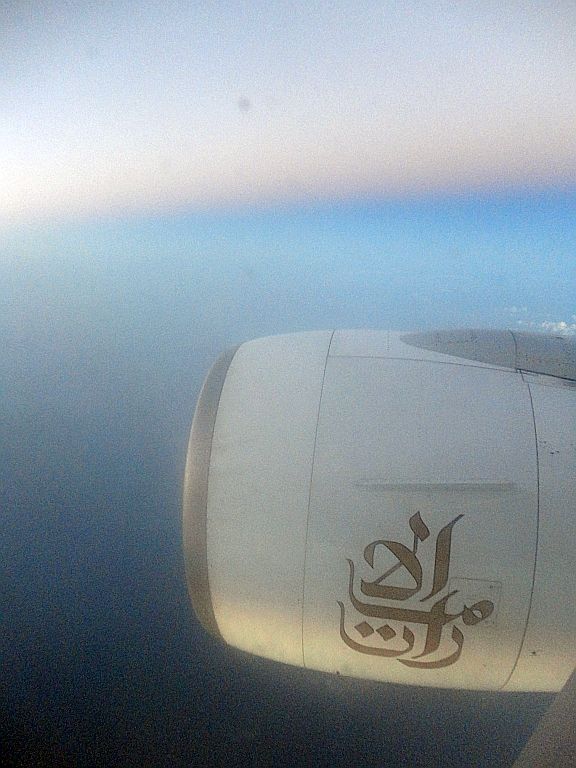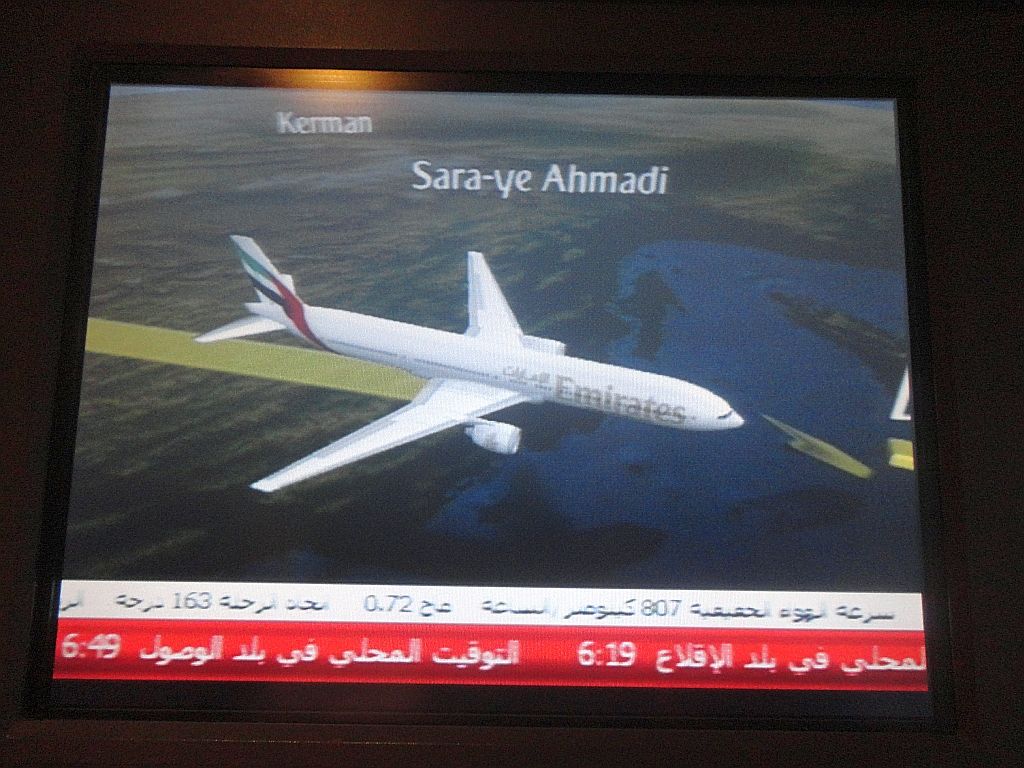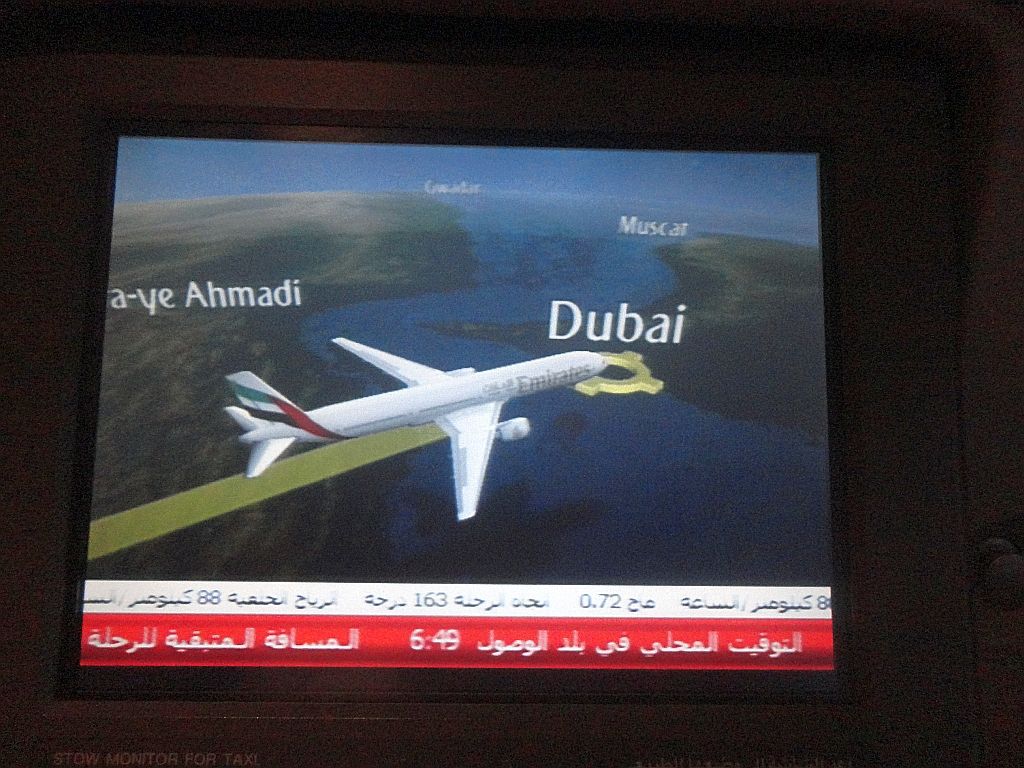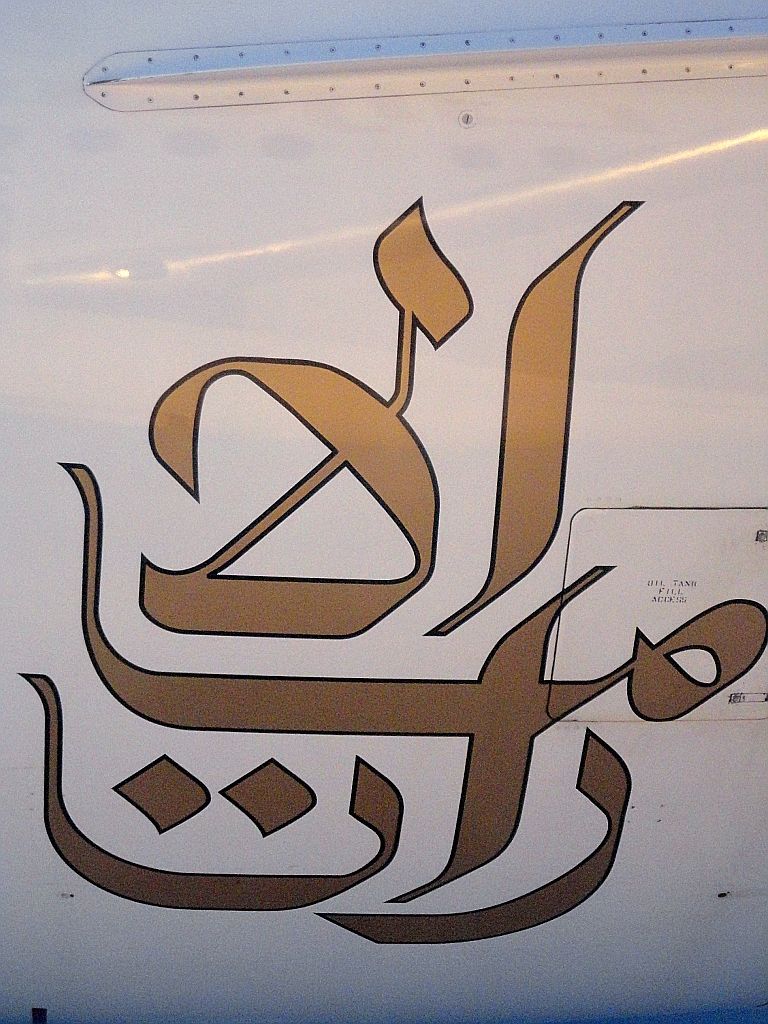 DXB visible below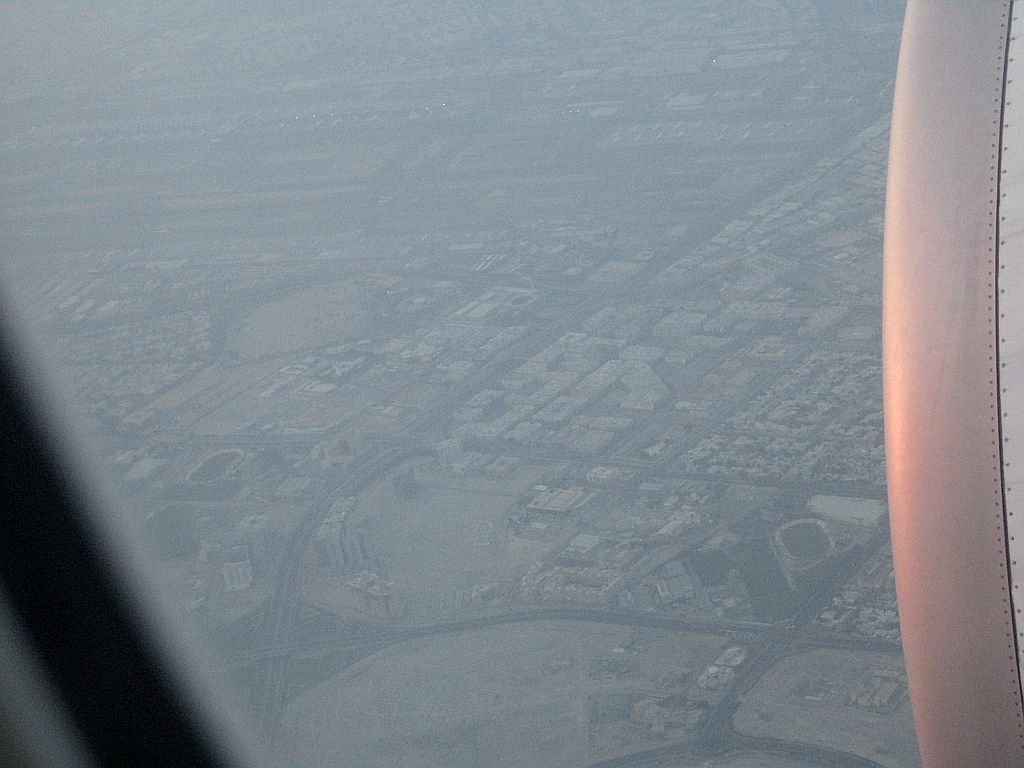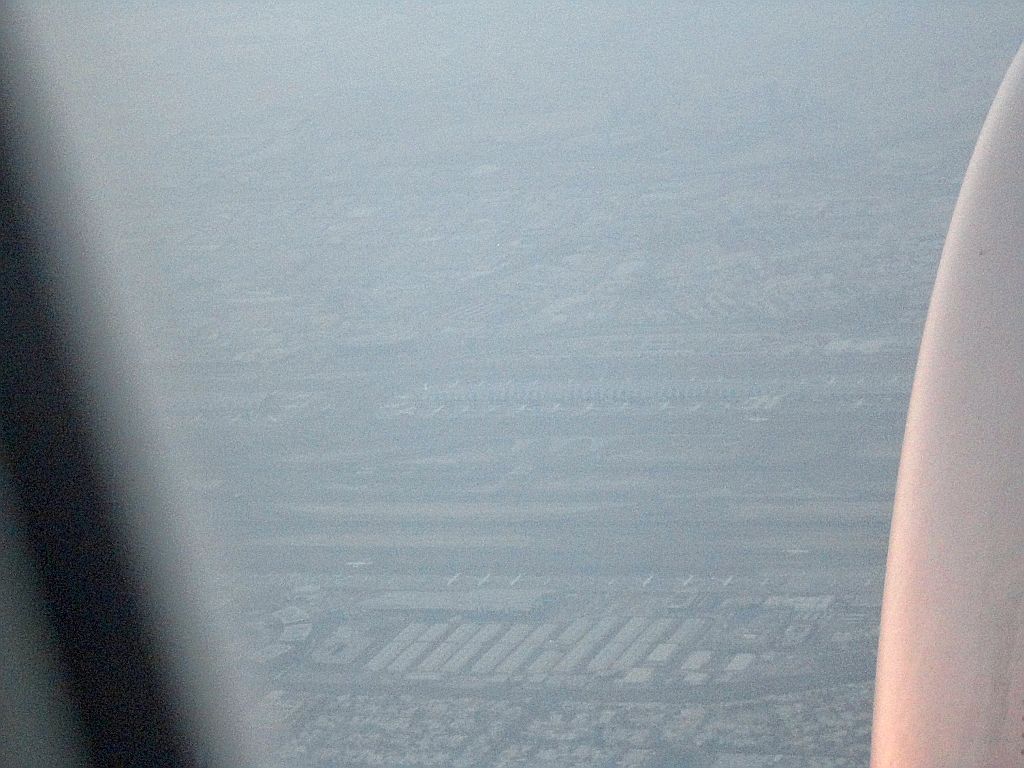 We went to the north of the city made a U Turn over the desert and landed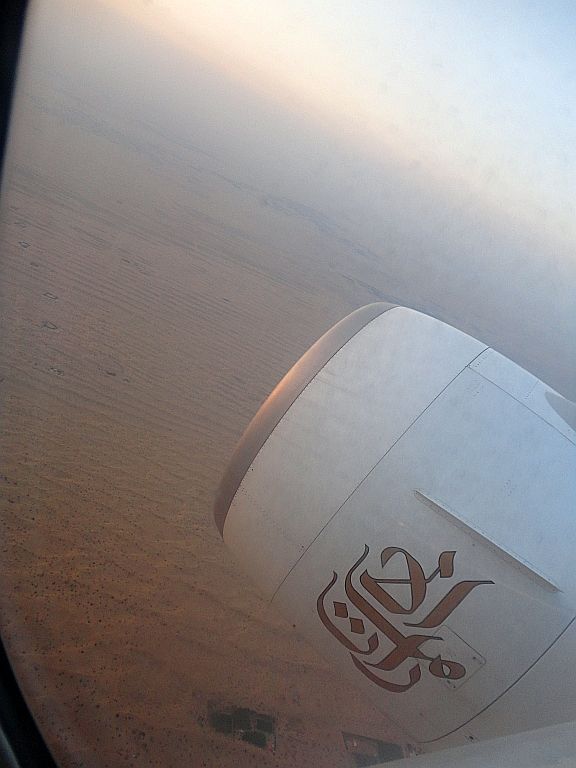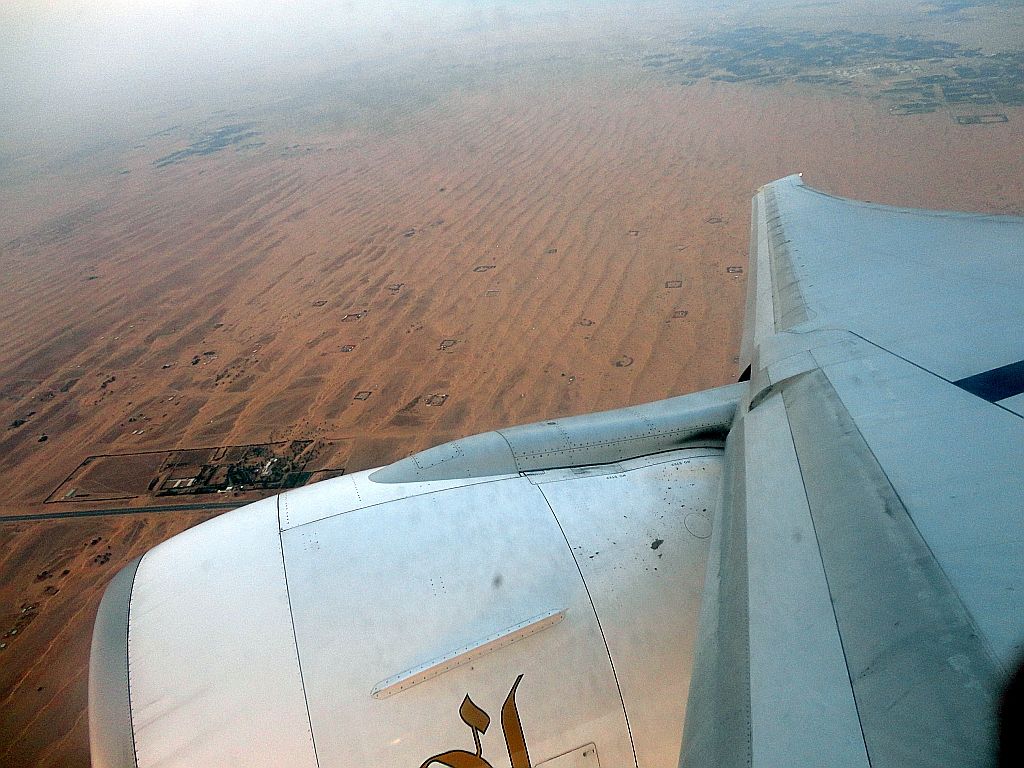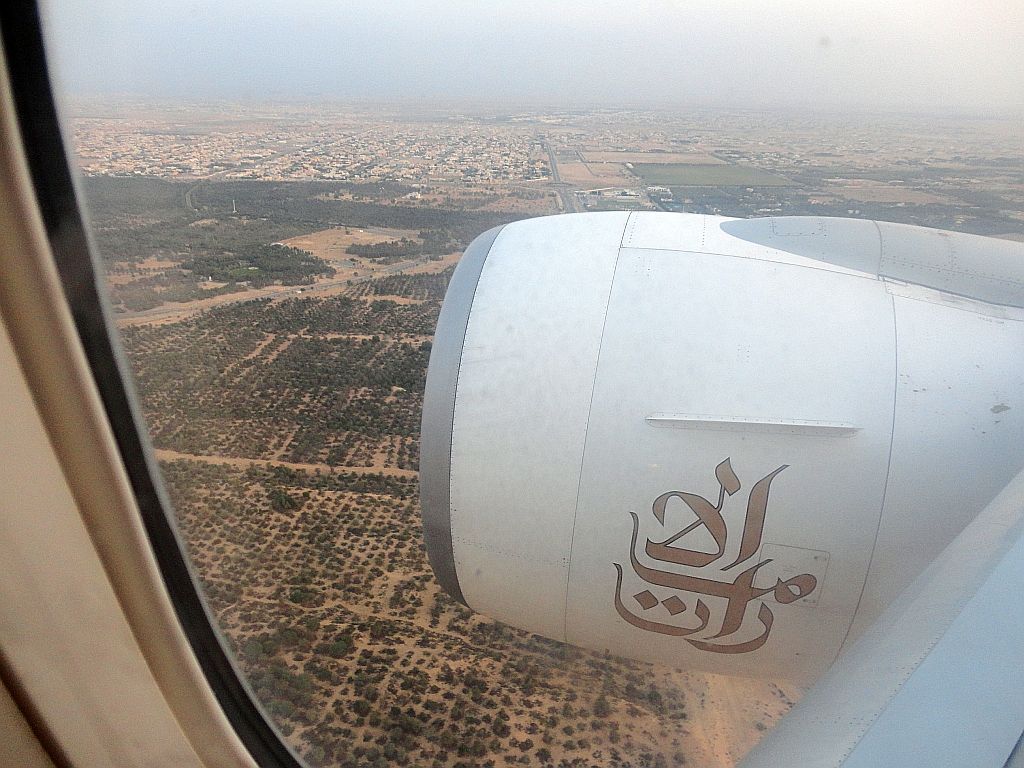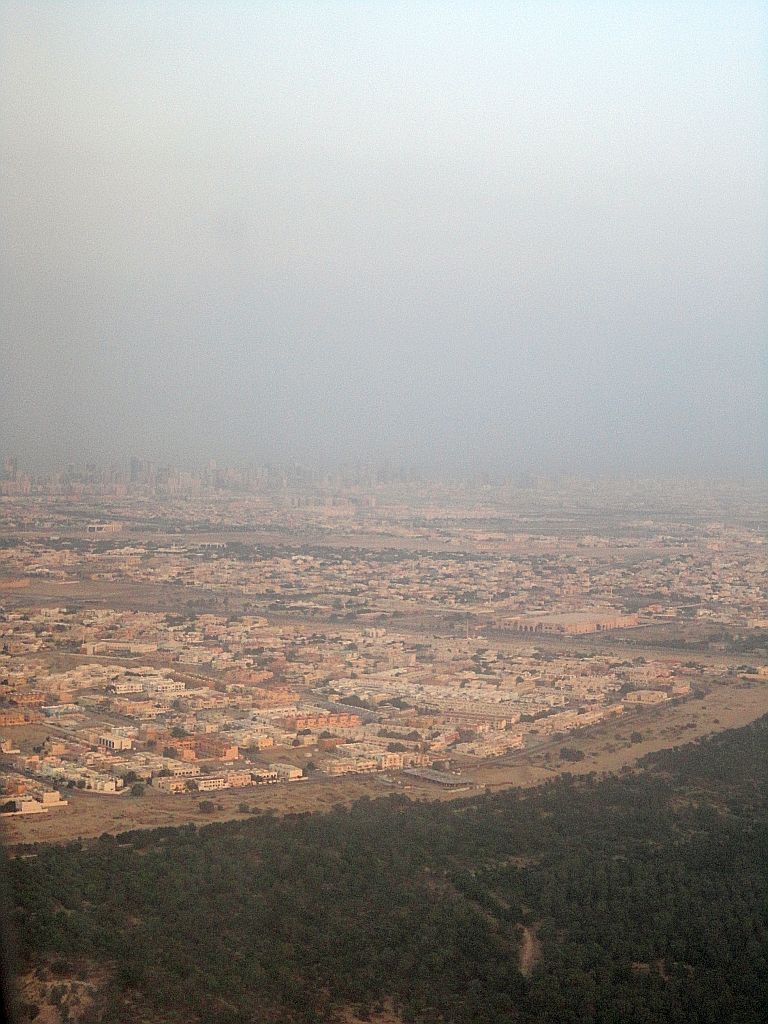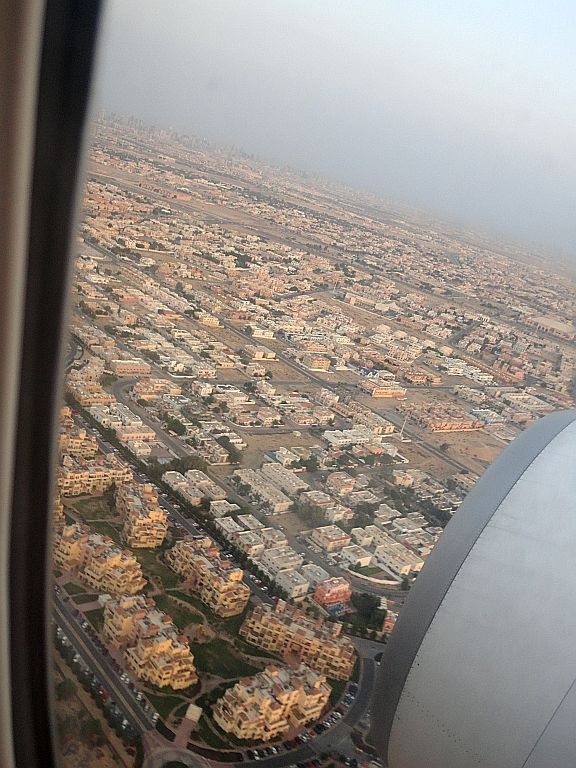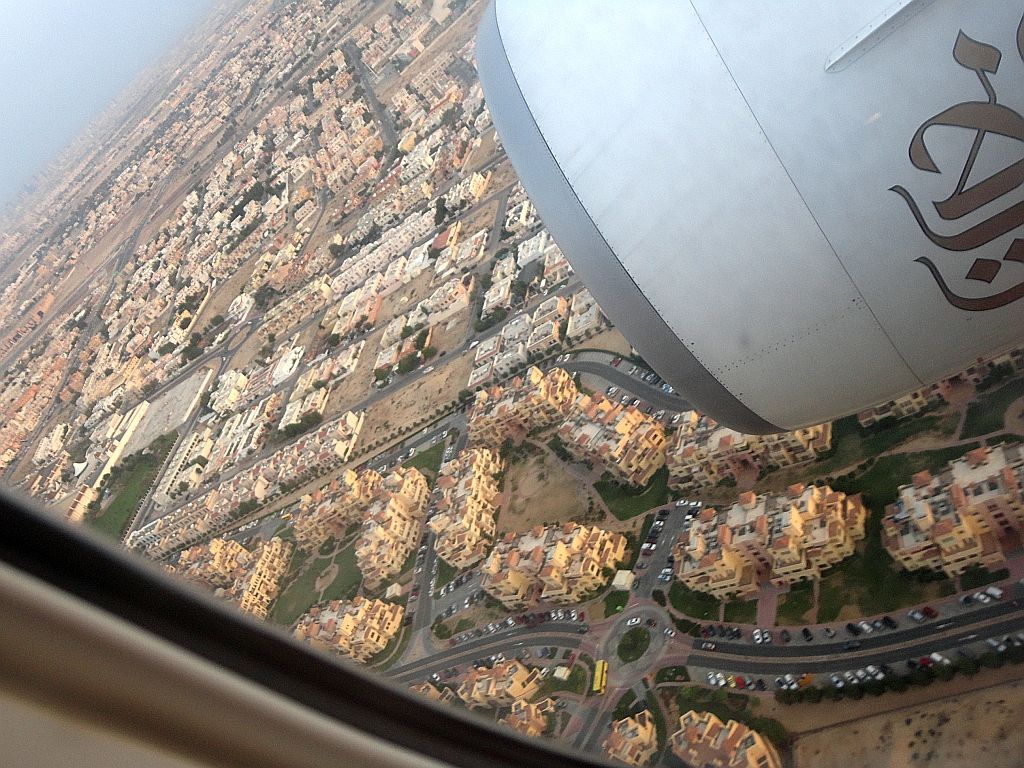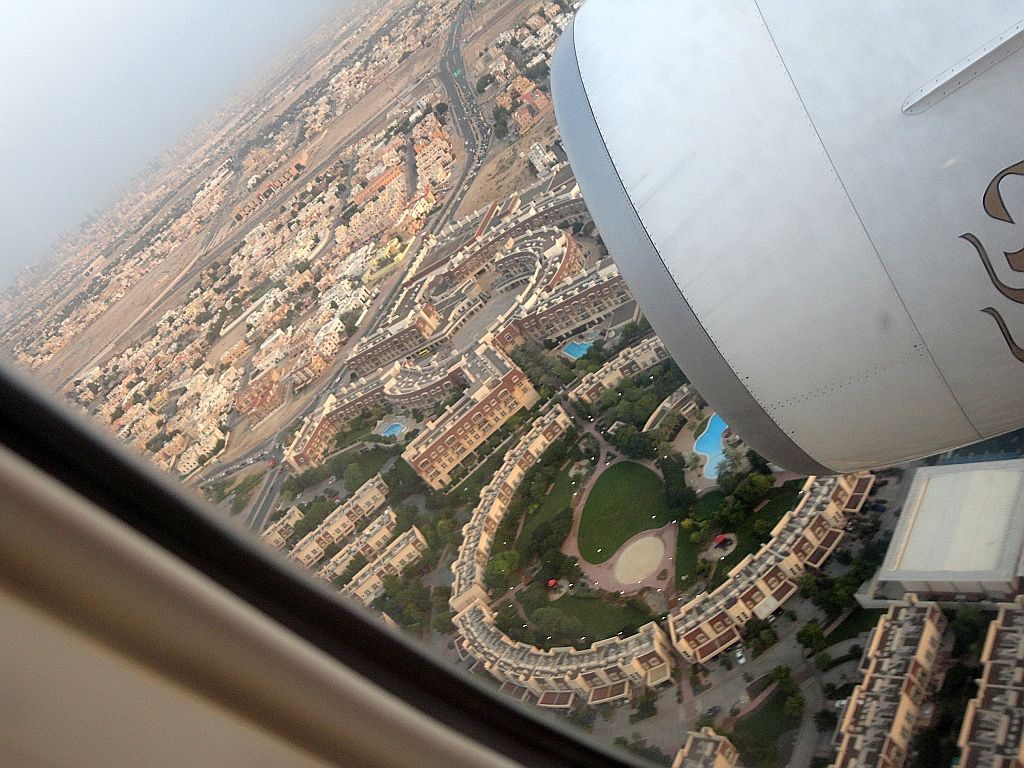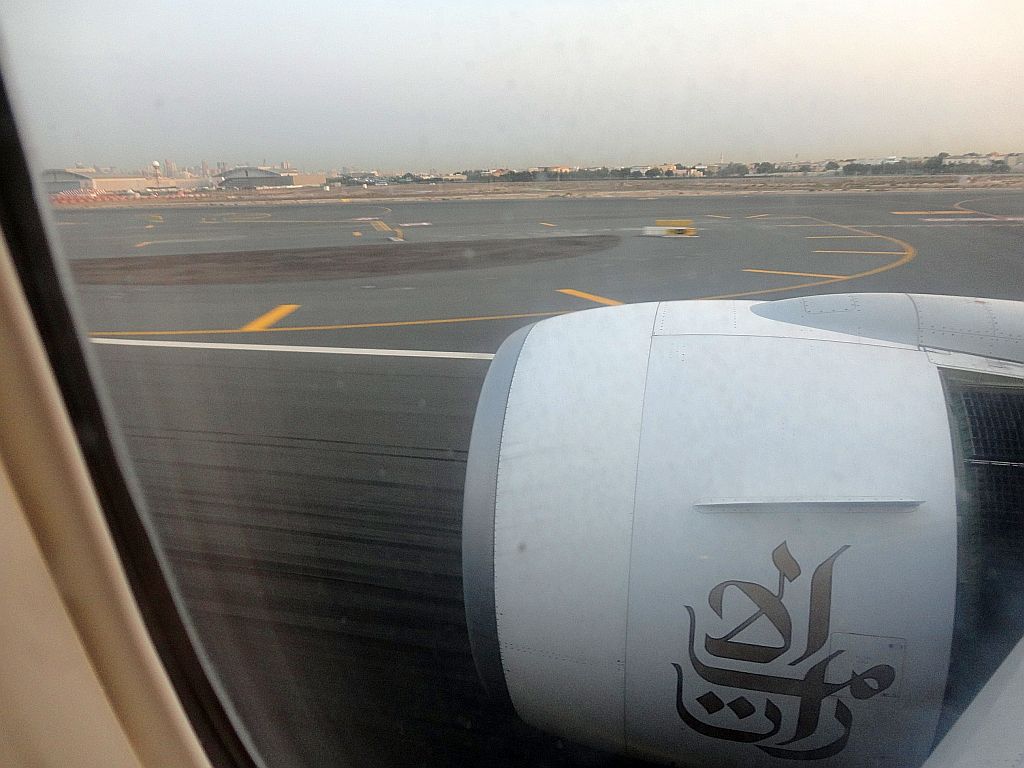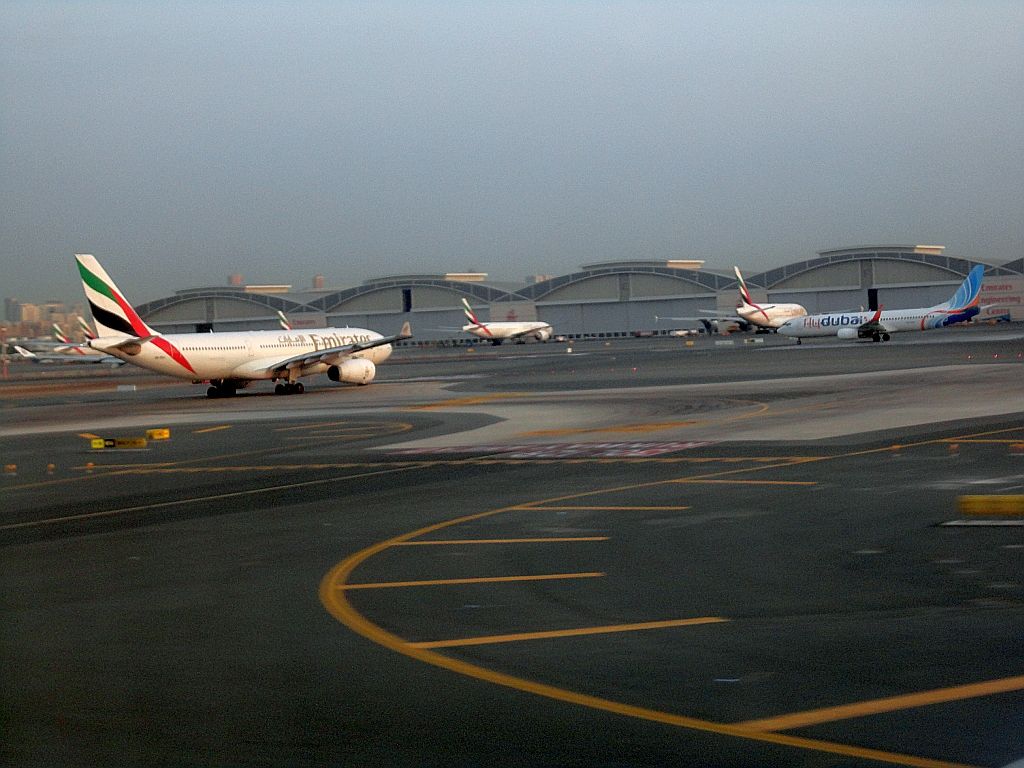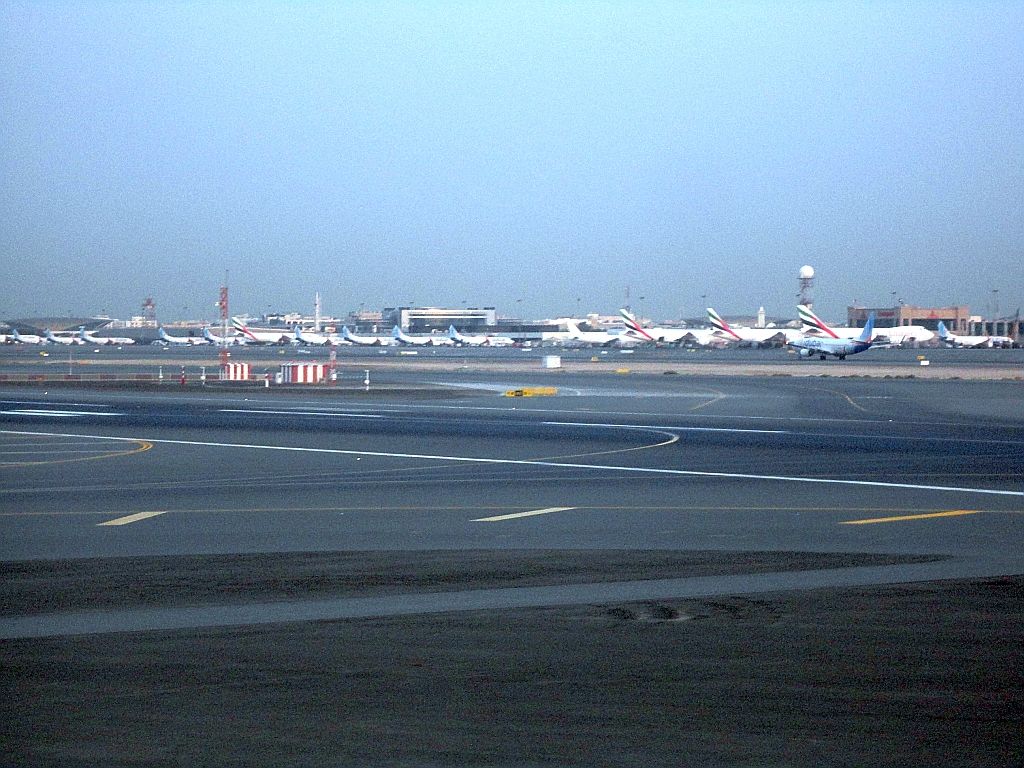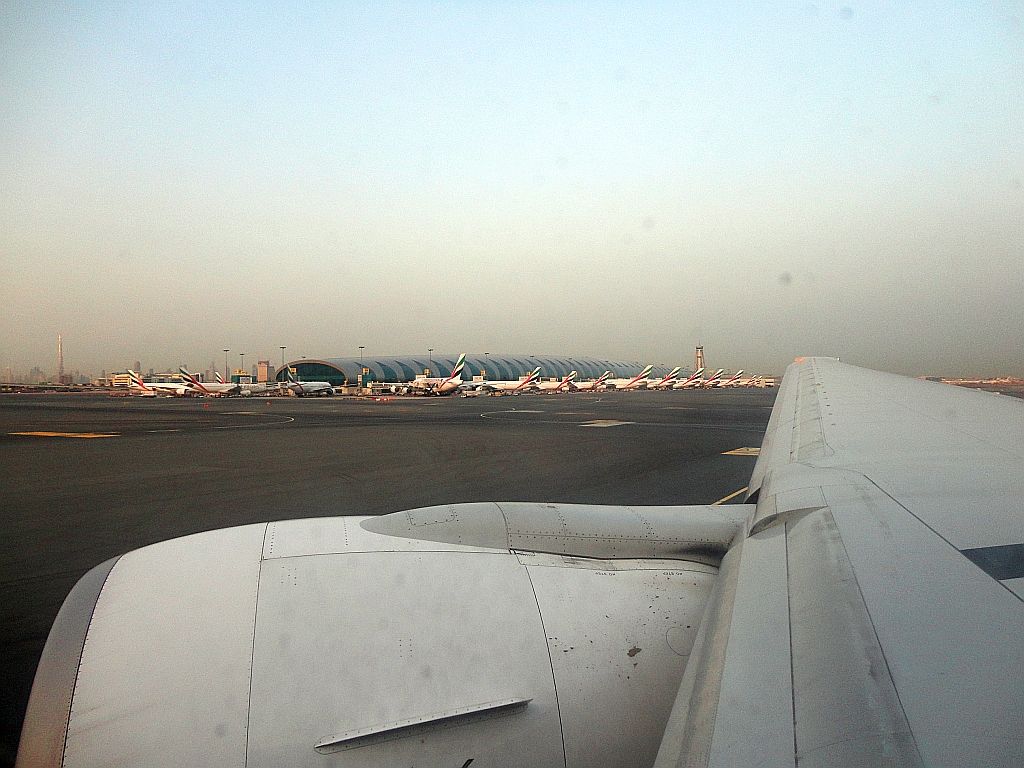 Burj Khalifa visible in the distance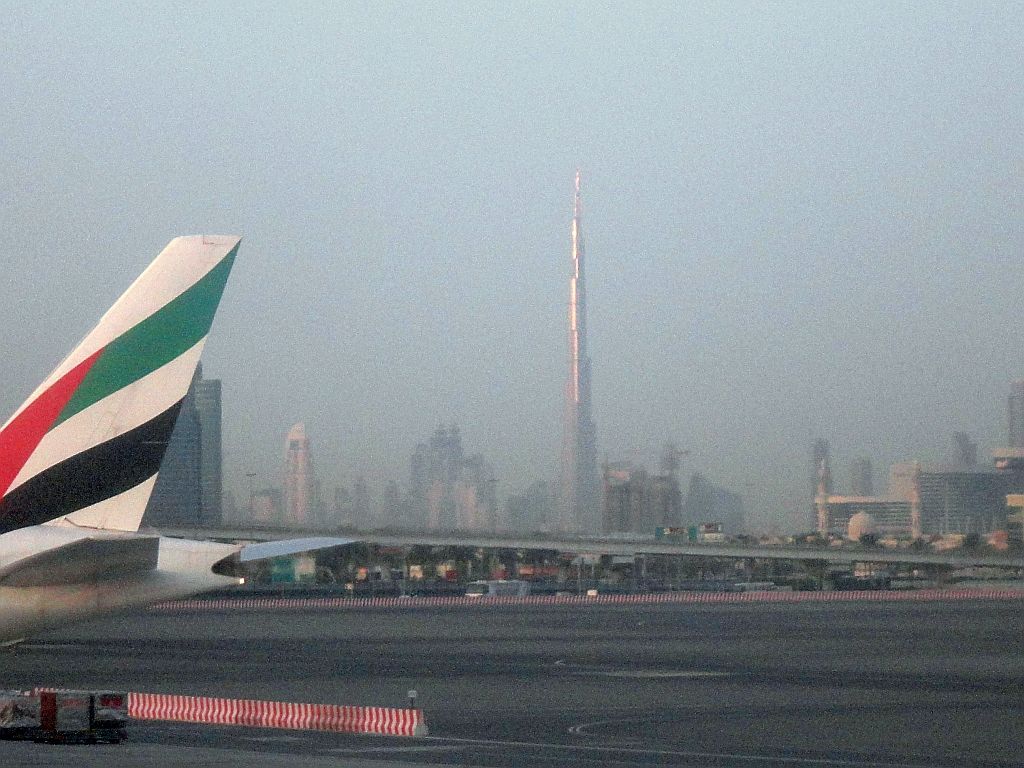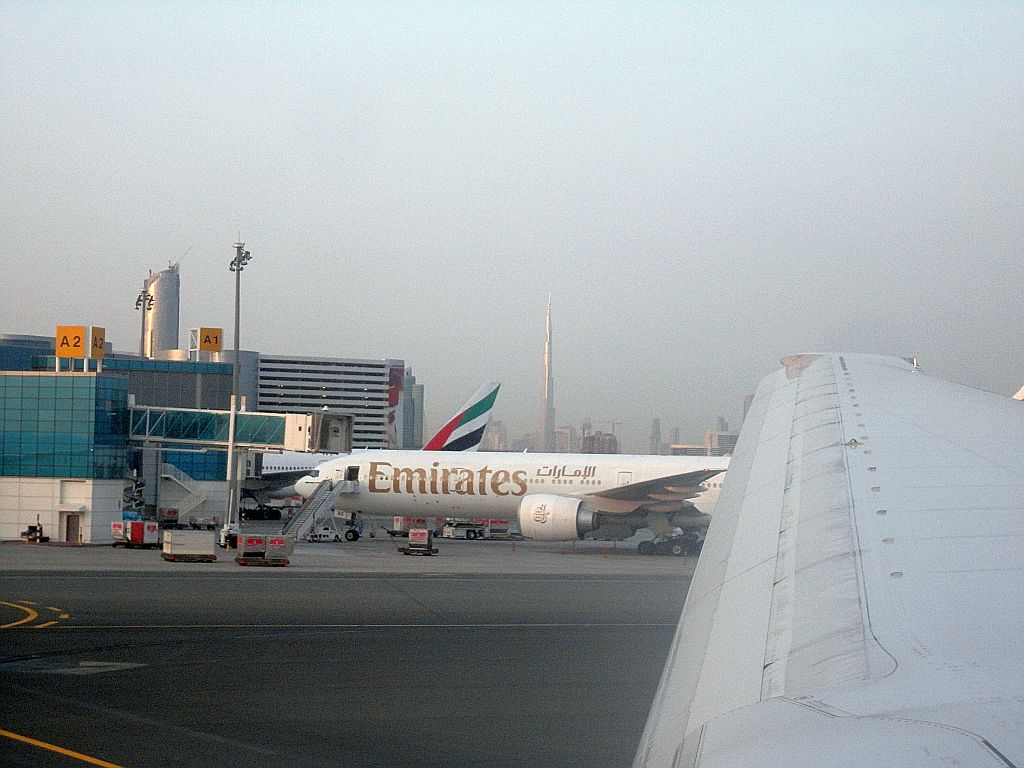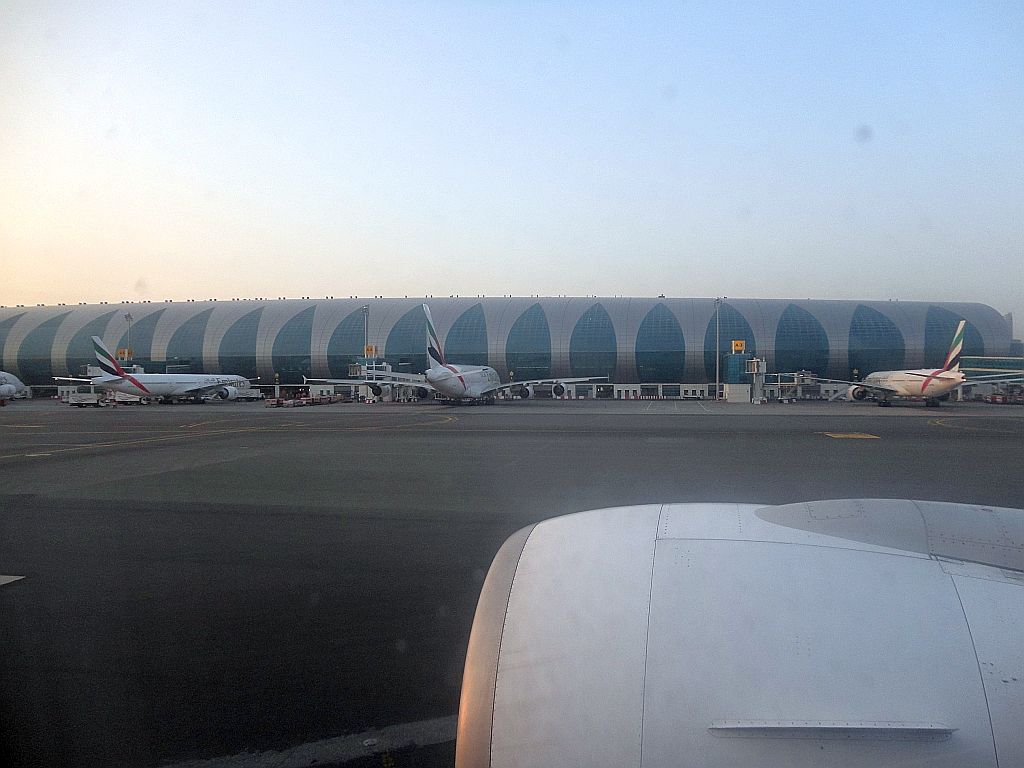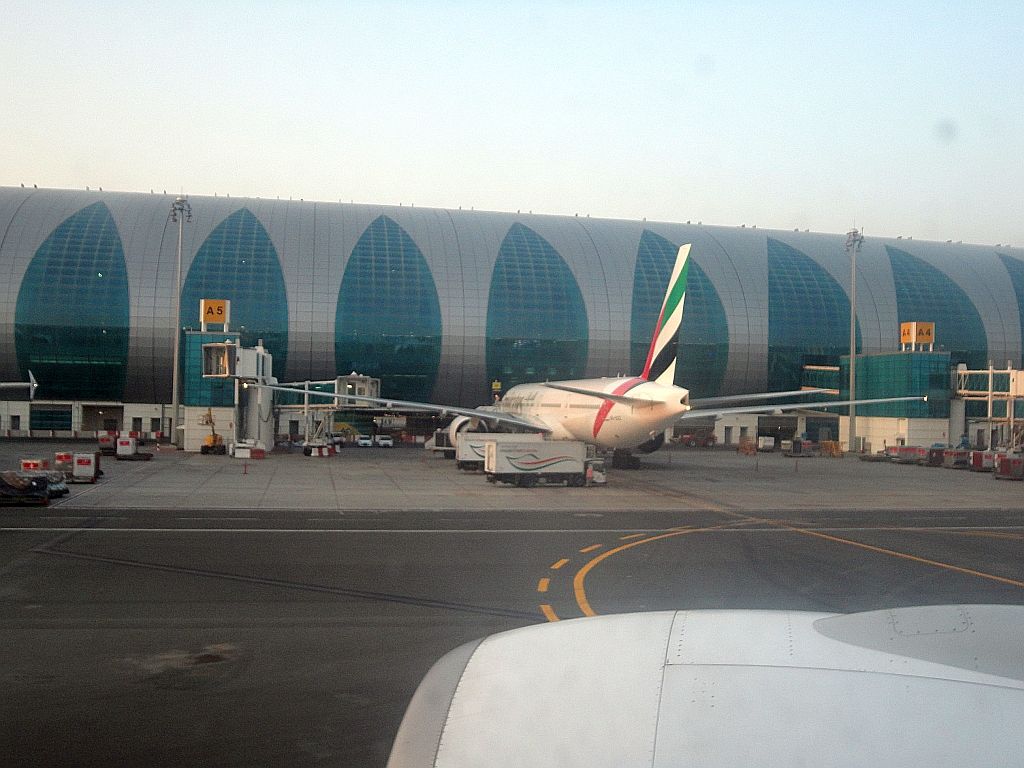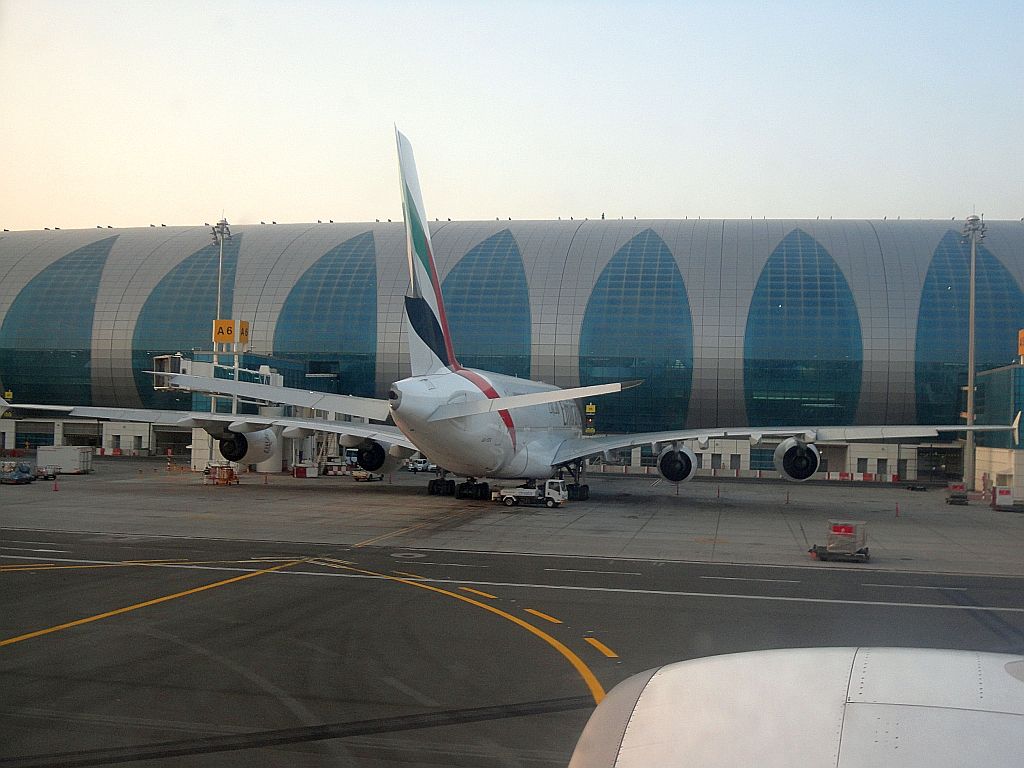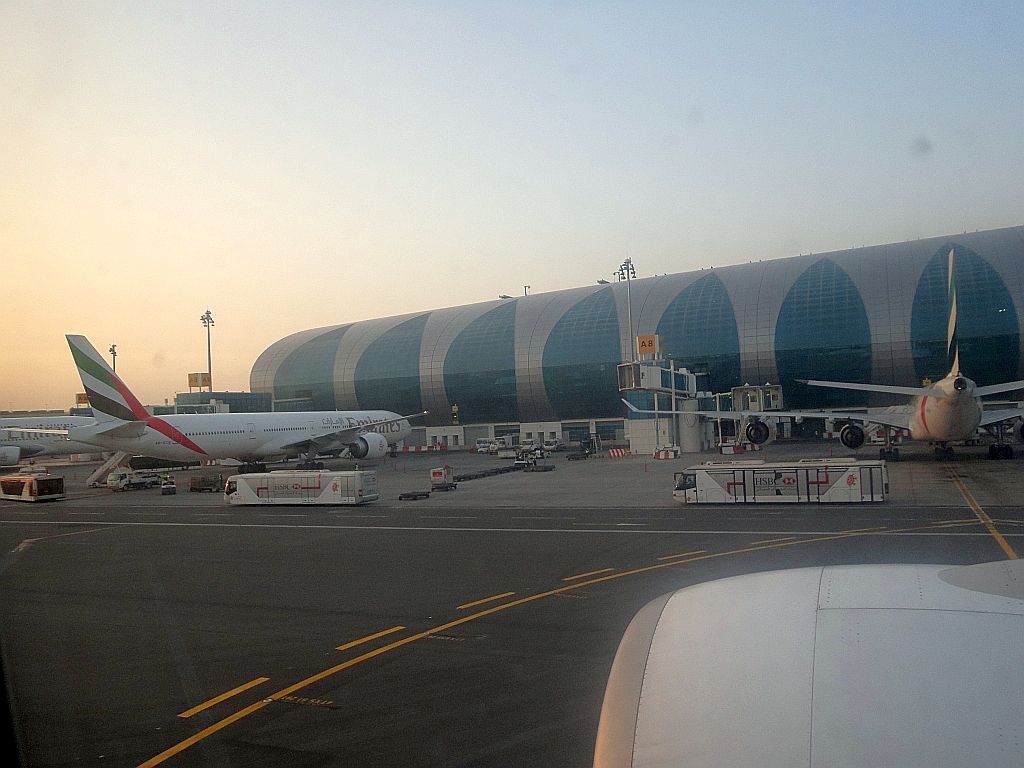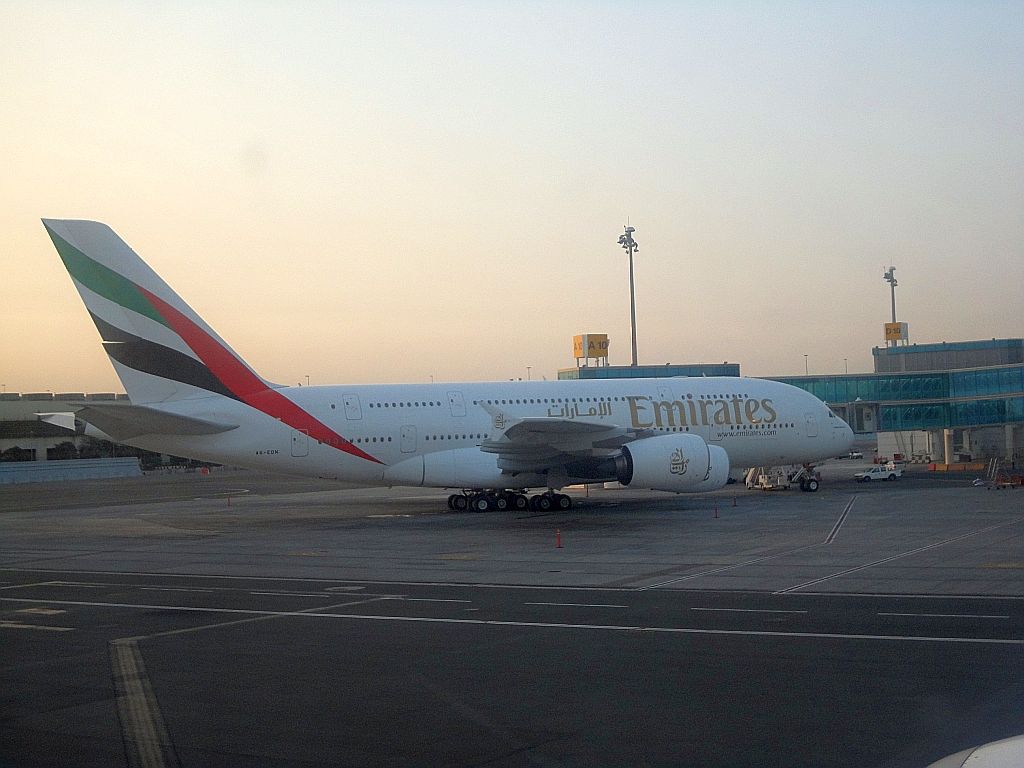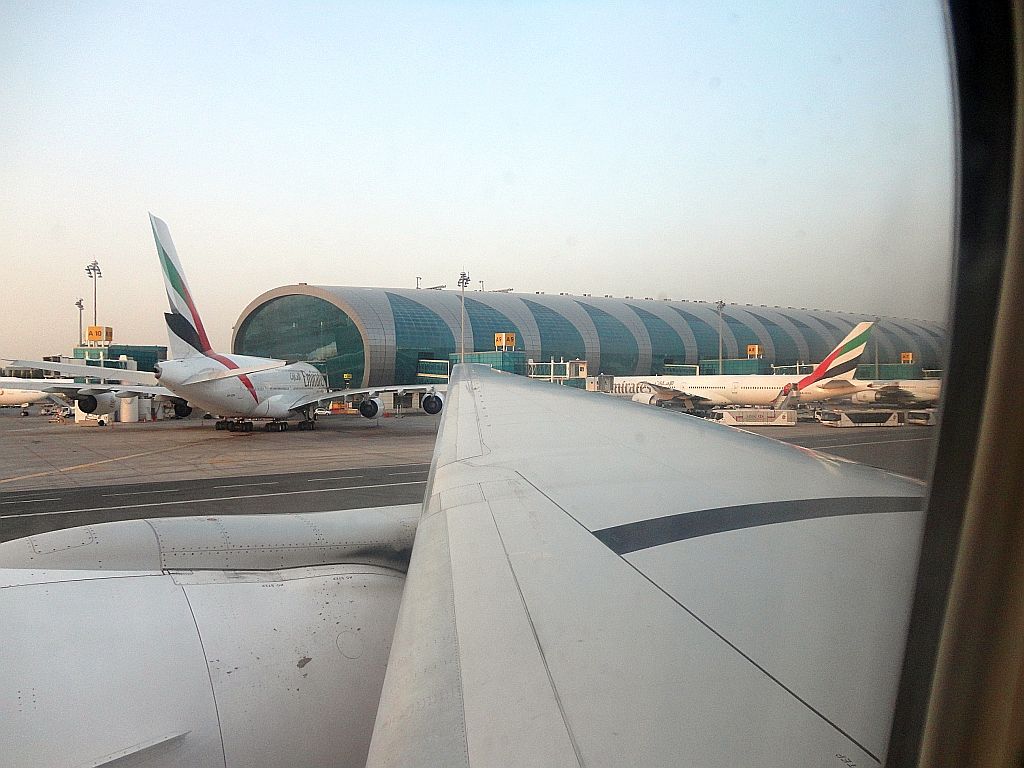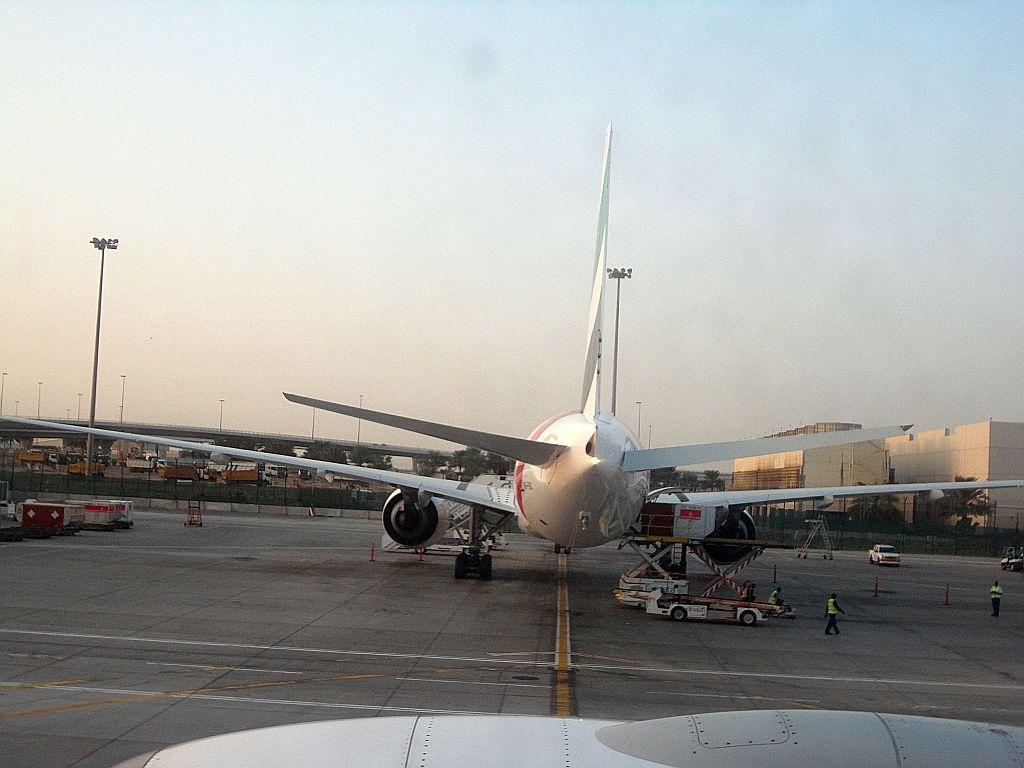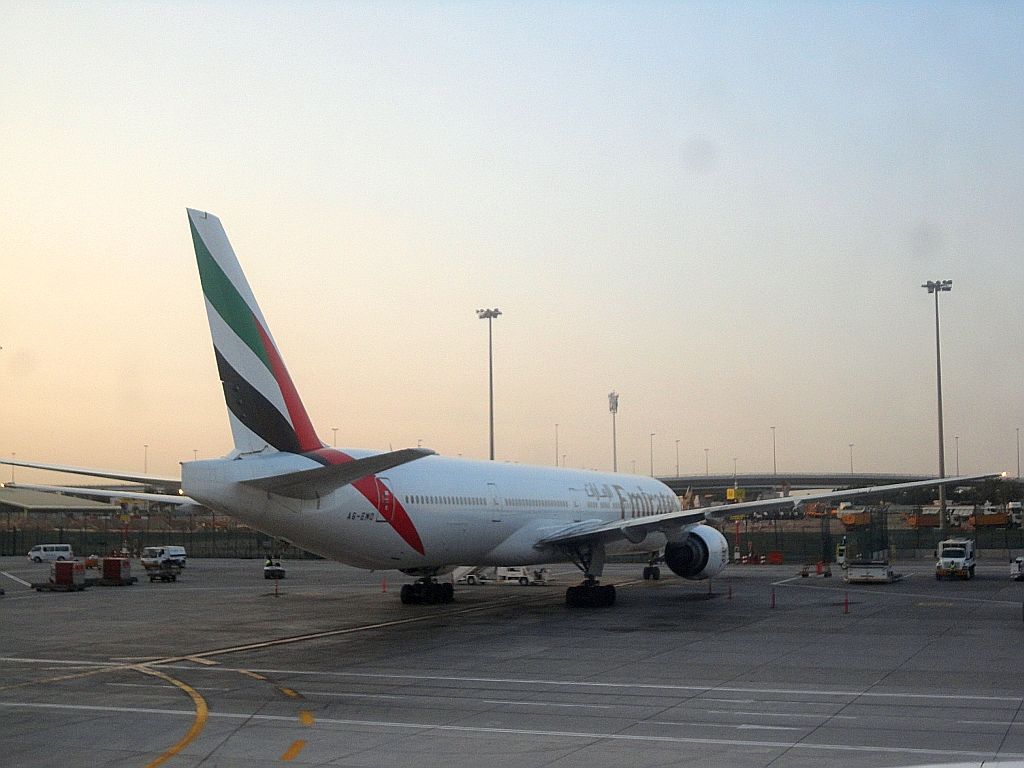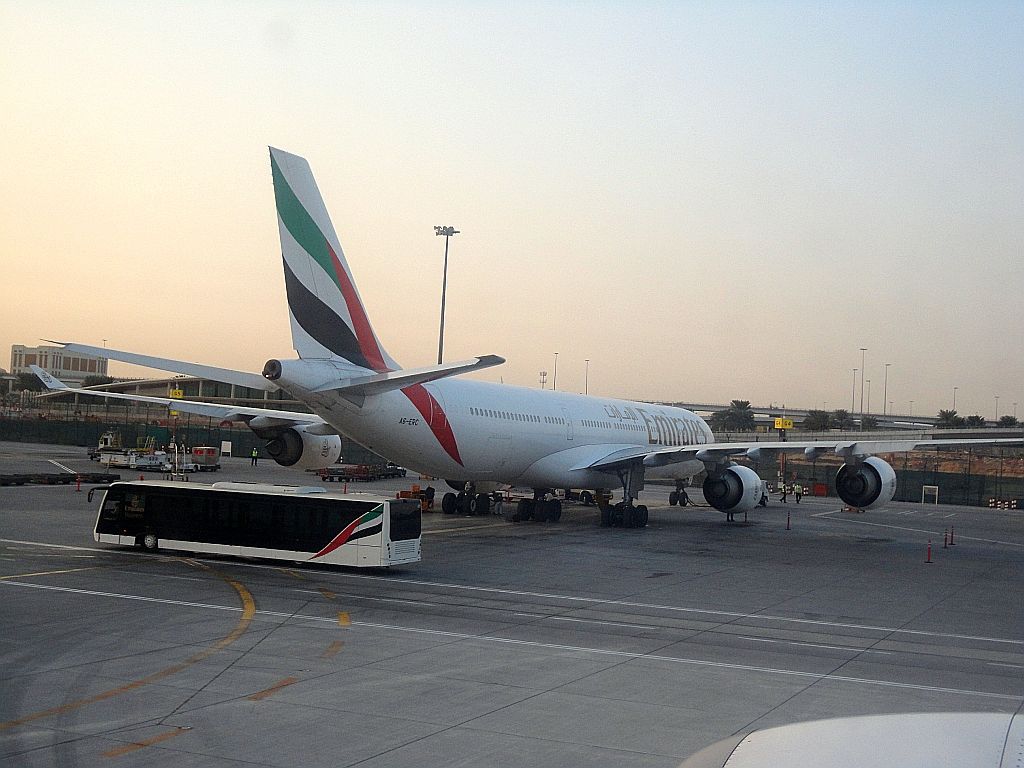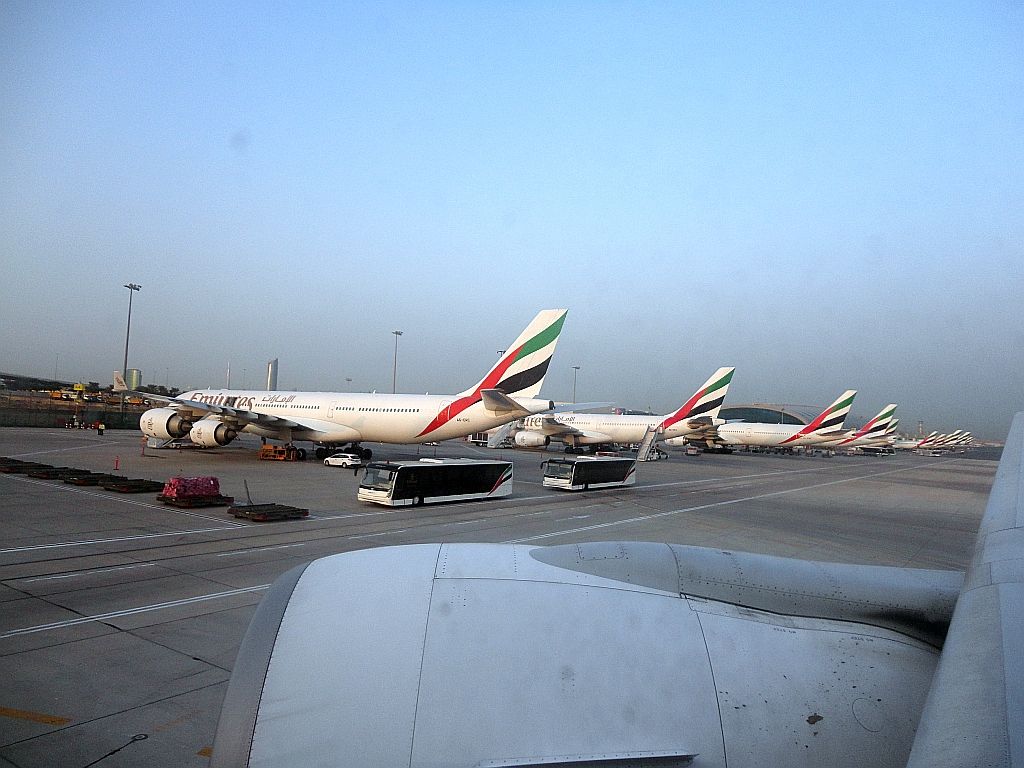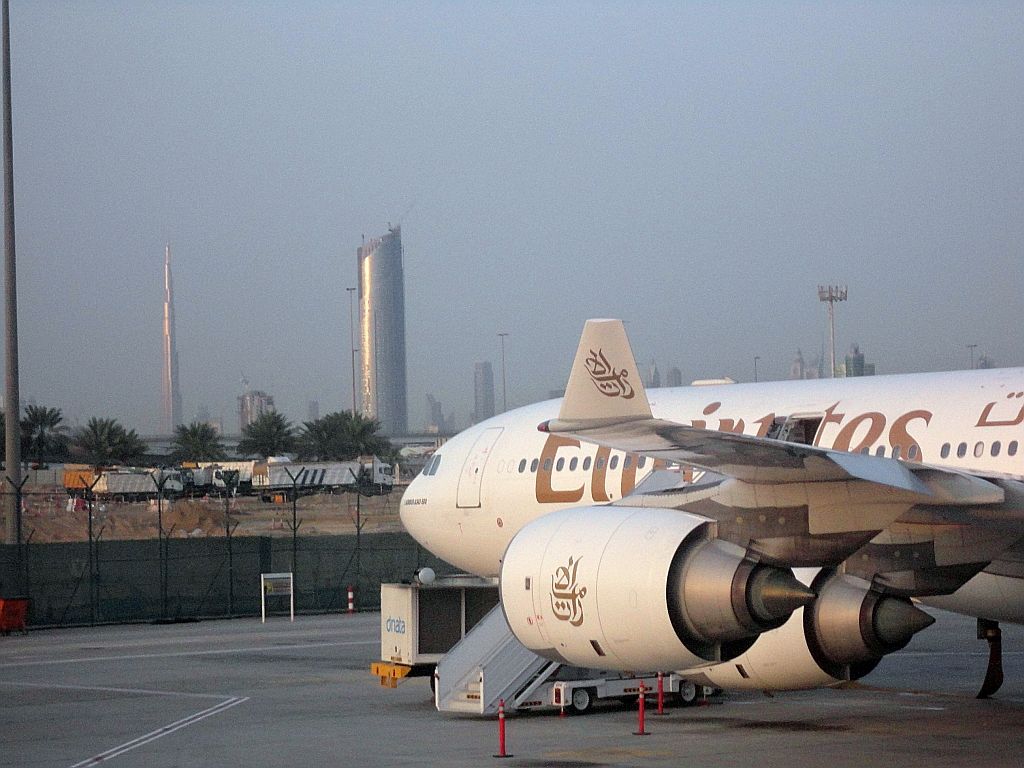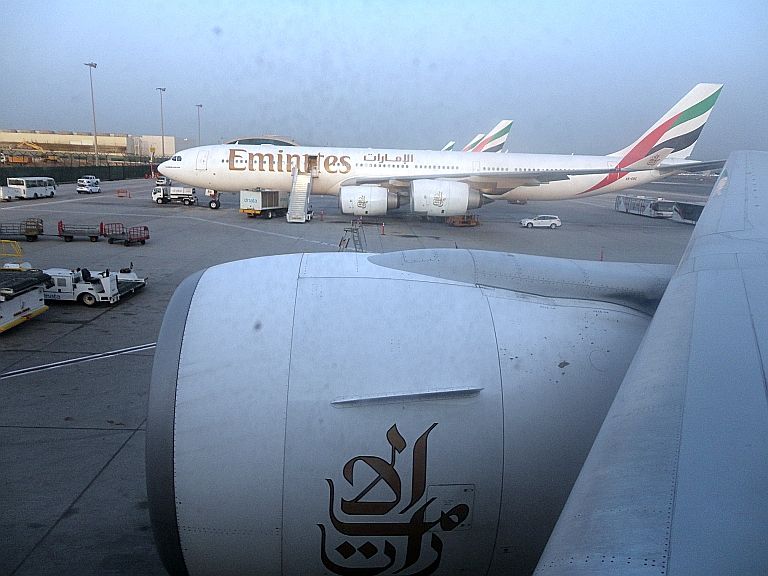 We had to take a bus to the terminal, that's why I had a great tour of the whole airport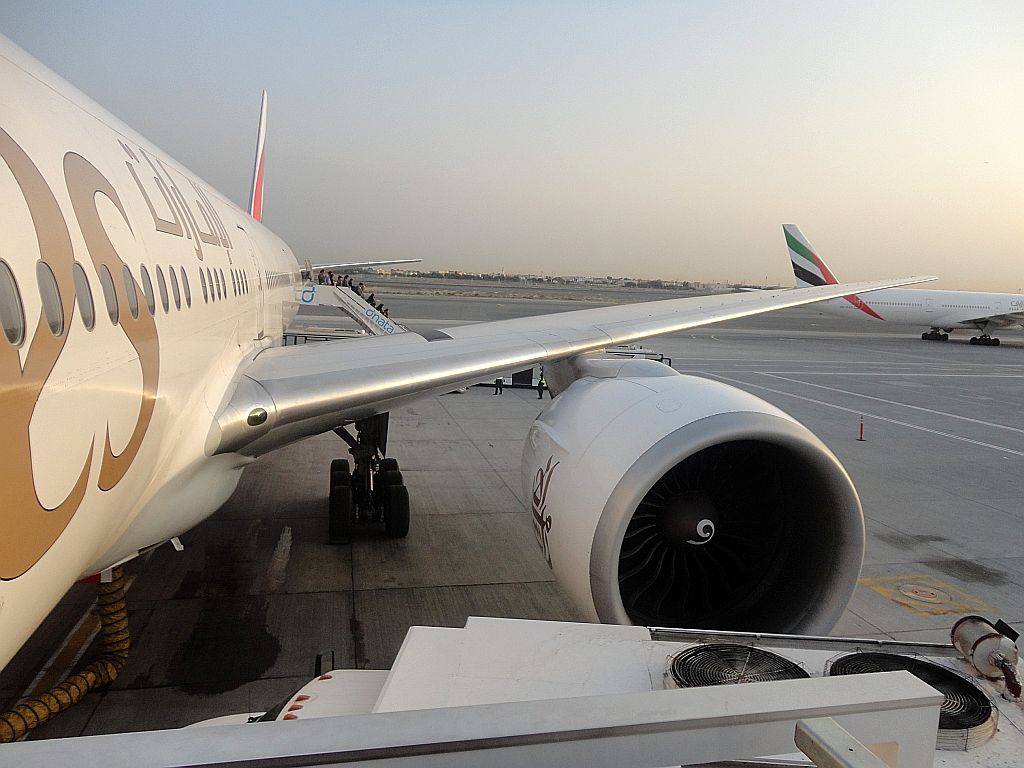 [Edited 2013-01-12 10:32:23]
[Edited 2013-01-12 10:33:54]