"Taipei ups and downs by China Airlines 744/343"
哈罗, dear readers,
the year is coming closer to it´s end
and that means also the number of interesting and weatherwise acceptable destinations around Europe decreases.
With the warm spanish autumn sun in mind
Helitt/BJZ/Talavera La Real + A Failed Trip Review
(by
FLIEGER67
Jan 6 2013 in Trip Reports)
I´am looking for a new departure airport, maybe also a new airline and to complement it, also a new country?.
Well, there is these island in the chinese sea with, so it looks like, the perfect weather conditions in early November.
And also the flights on offer are convenient.
Here is the routemap:
Thanx to:
http://www.gcmap.com/
No visa needed in advance, what looks like even more suitable and therefore TPE is counted on the departure airports map as no. 230 with this trip:
Departure Airports II
auf einer größeren Karte anzeigen
Here are the actually done routes:
Tripreporters Flüge II
auf einer größeren Karte anzeigen
And the previous 200 departure places:
Departure airports
auf einer größeren Karte anzeigen
And I hope, this trip will be more successfull than the no-go for Tunisia just some three days ago.
Thursday, 01.11.2012
.
.
.
.
Service KLM KL 1764 operated by KLM Cityhopper
Scheduled: 10.15 // 11.35
All the flights are on one confirmation this time,
secured by Lastminute.de with the fare per leg ok, 185.00 Euro´s.
OLCI for the first flight of the day works pretty fast via the KL website. No need to hurry for a good seat on the way to the airport.
Departure from FRA this time.
Why?. It´s simply the last leg should also arrive at FRA and I don´t want to change for the ICE train or something else.
Wake up at 4.30 am, nothing really new to me. Dry roads, it´s public holiday in Baden-Württemberg, so as expected and scheduled low traffic only on the motorway till around Mannheim.
Hey, what´s going on here?. There is something definitely wrong!.
What an amateurish error. Public Holiday?. Sure, but only in Baden-Württemberg and from one minute to the other I´am stuck in the morning rush with all the people heading to work in Hessen.
No, this is not to my fondness, only a small time buffer left, but finally arrived at the parking location, Tourcare in Neu-Isenburg.
Goodbye to the car, a quick shuttle for the terminal. No one in front at the Sky Priority desk, where a nice young woman accepted my bag for TPE and printed my boarding pass. Hope to see you tomorrow!.
She also decides to explain the way for the lounge en detail, thanx, no need to do so!.
No time to wait at security and the flight looks like ok from gate D, 24, in the end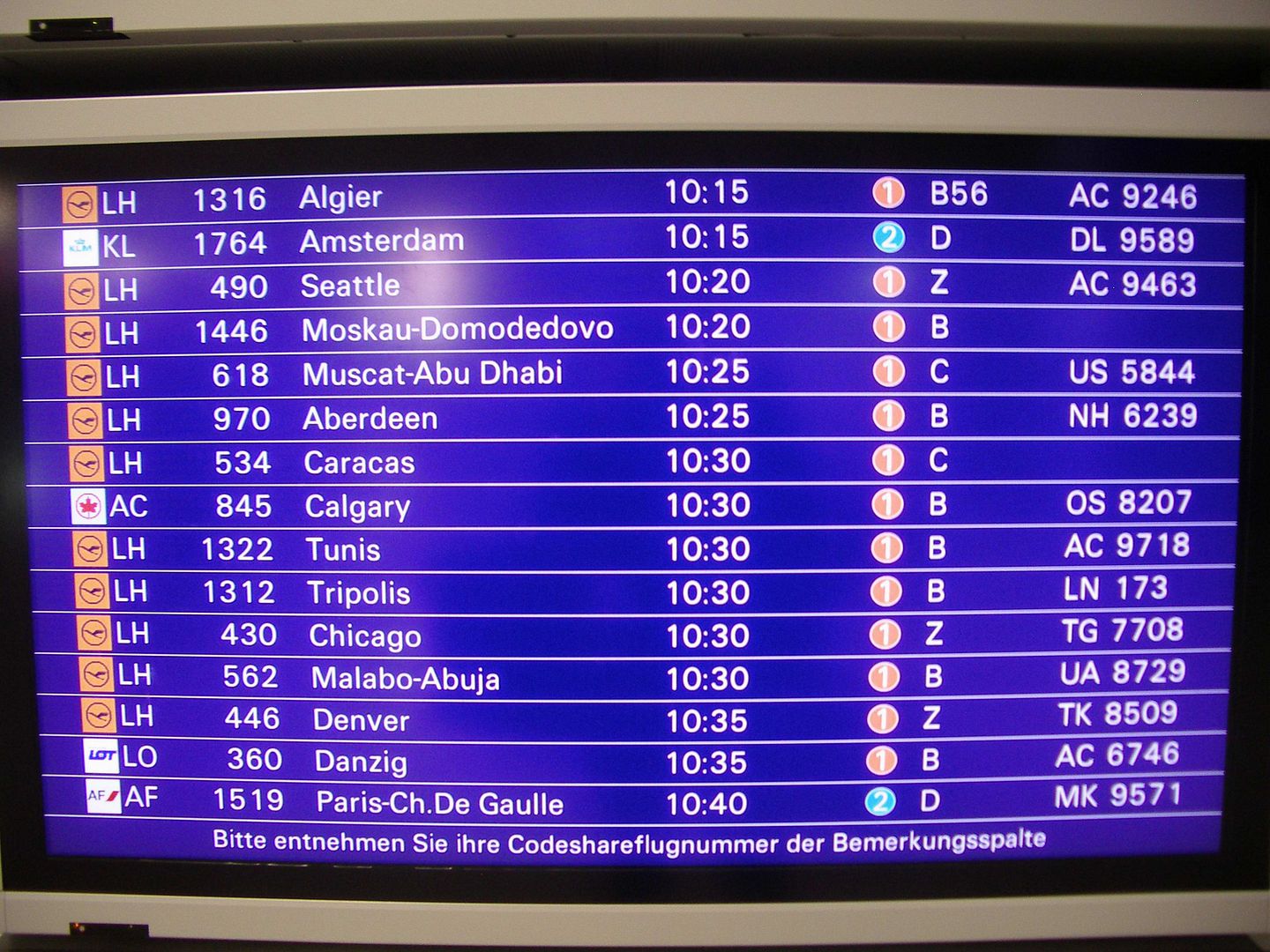 Also this way the plane is inbound some ten minutes ahead to schedule and decides for an apron parking position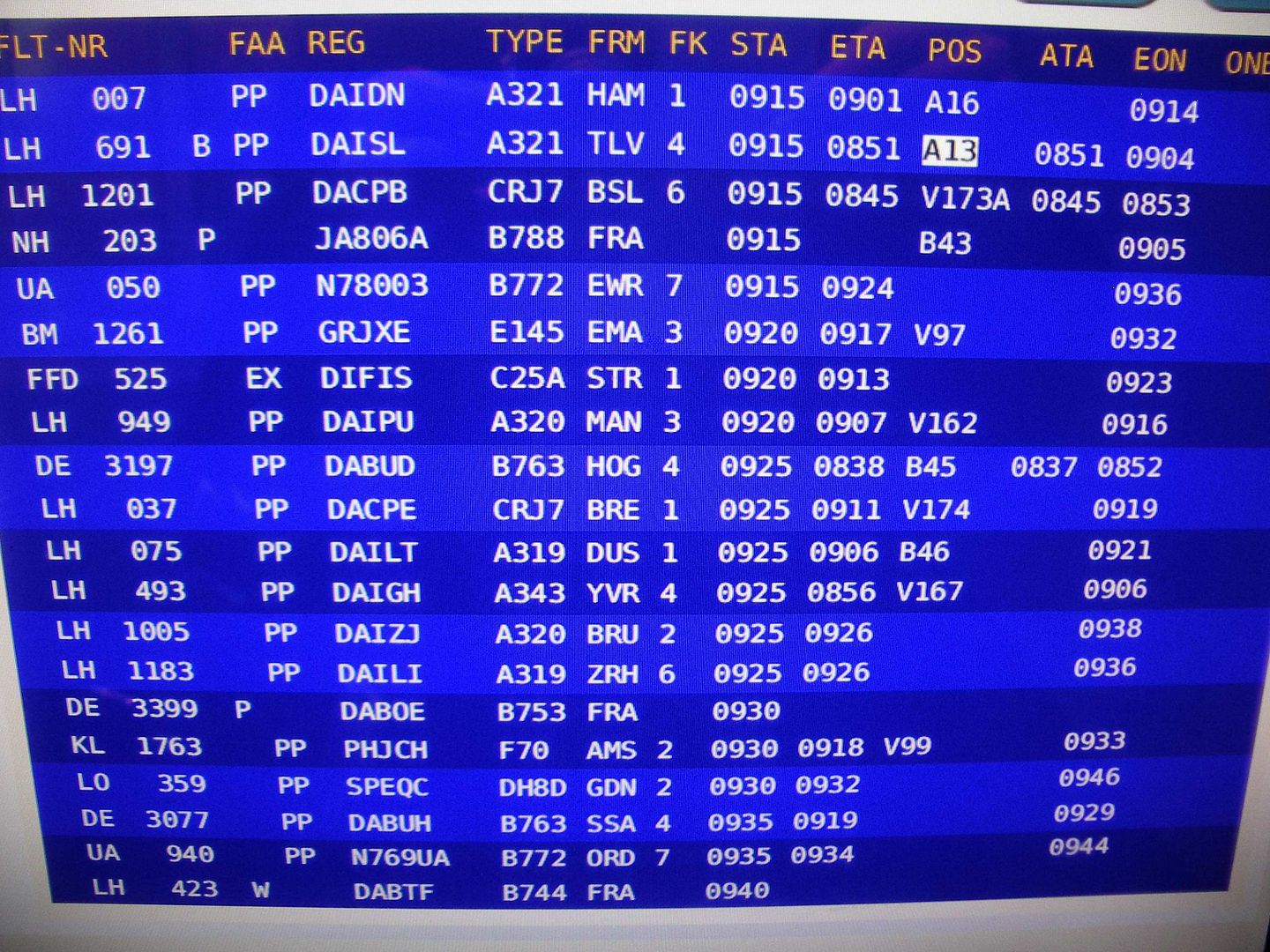 Well, it´s FRA here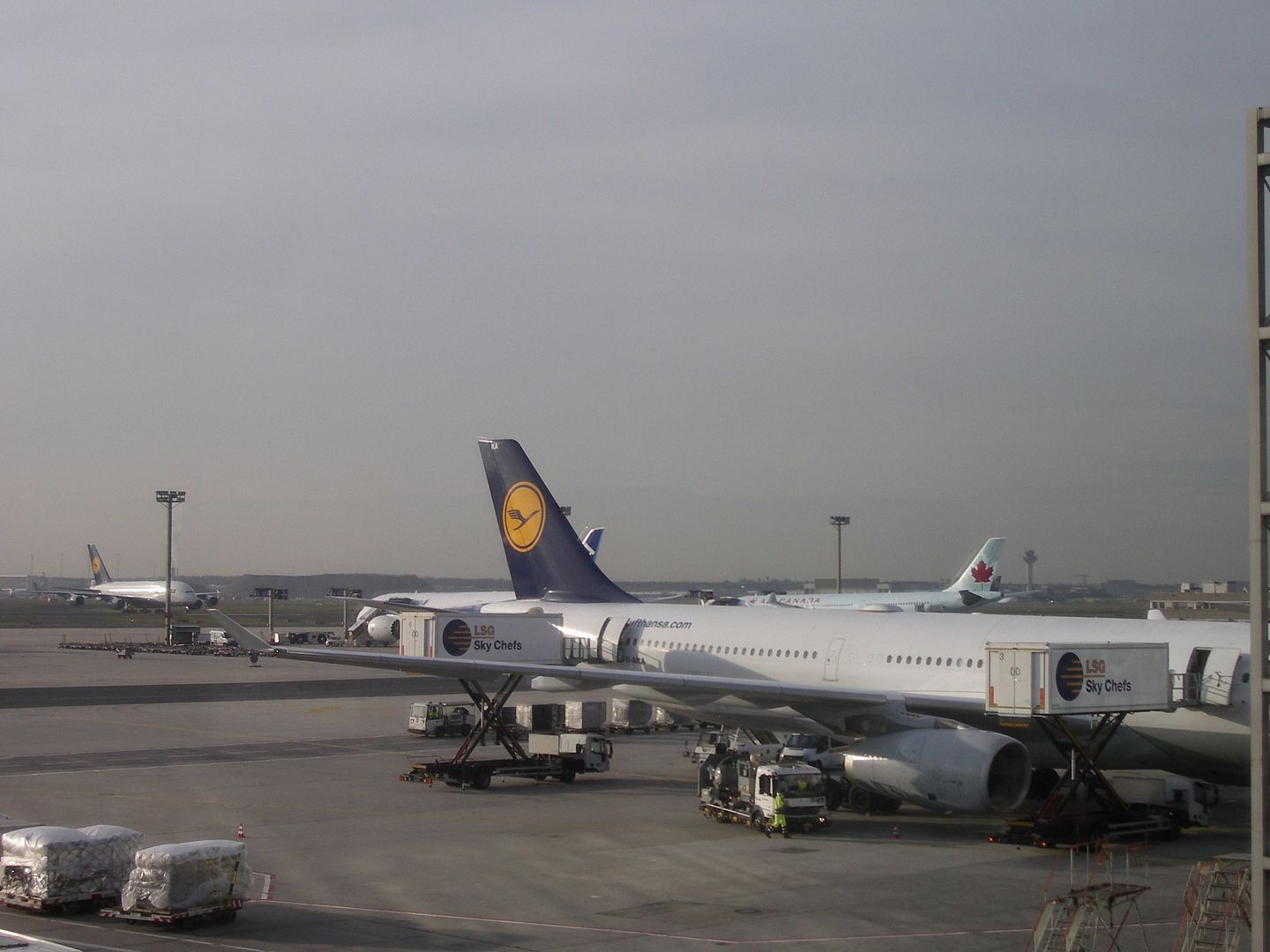 Further on for the lounge which shows no views, so my time to stay is certainly limited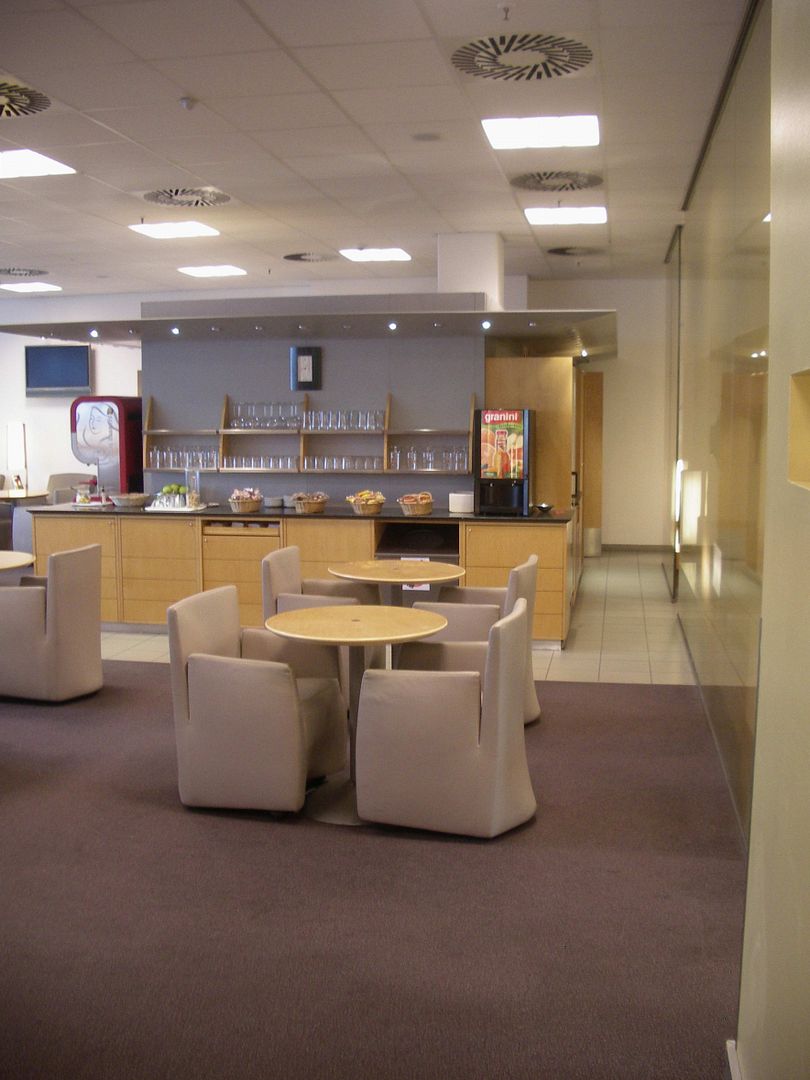 Bus boarding well ontime for a drive along a thousand of planes till this one
The F70 like on schedule.
PH-JCH and leg no. 11 on type.
A new one?. Yes, new to the log, at least!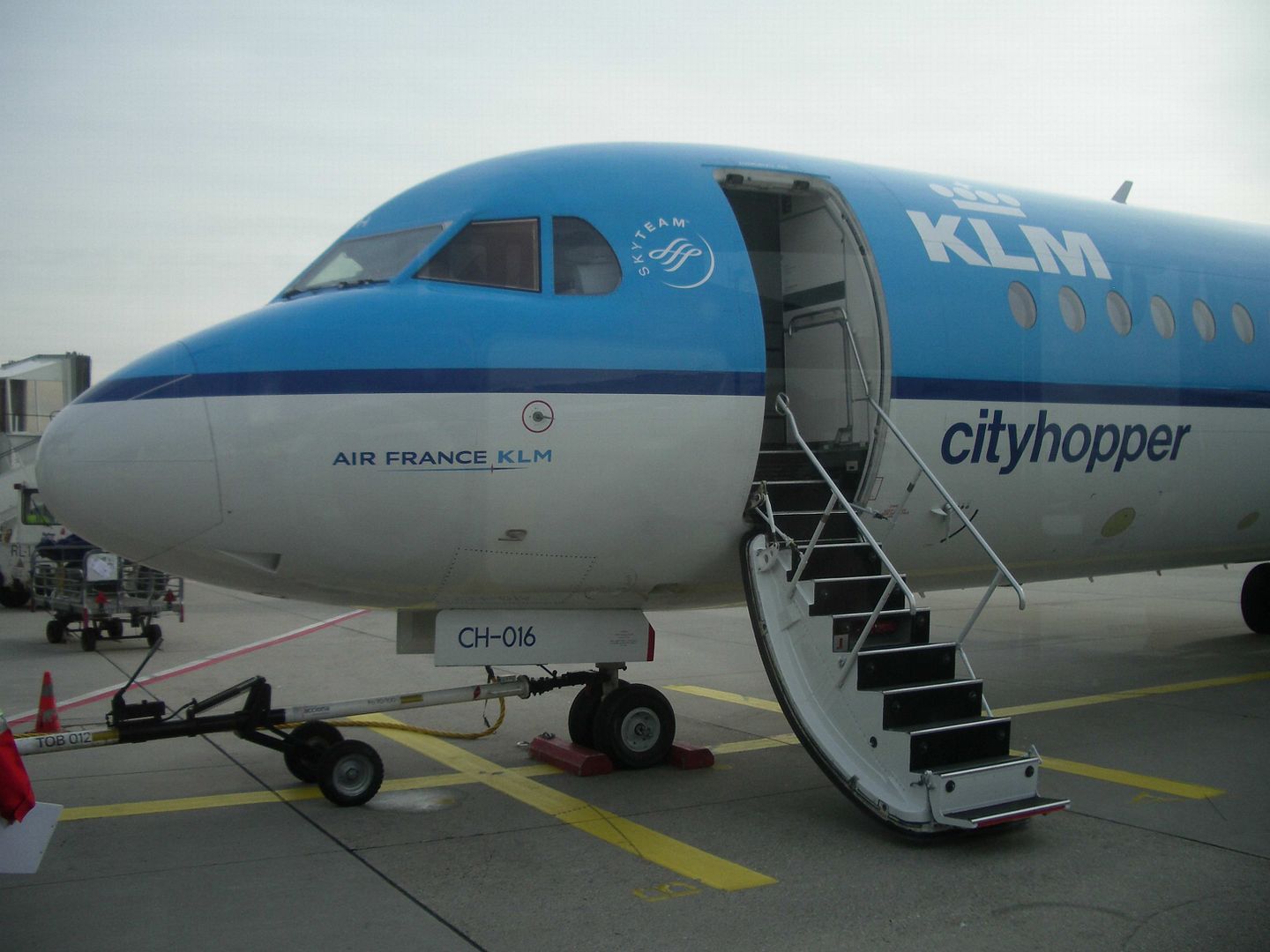 Since 11.11.1994 in the air with Fokker, Mountain West, Austrian and Cityhopper.
26 planes on type are in the actual fleet and this the oldest example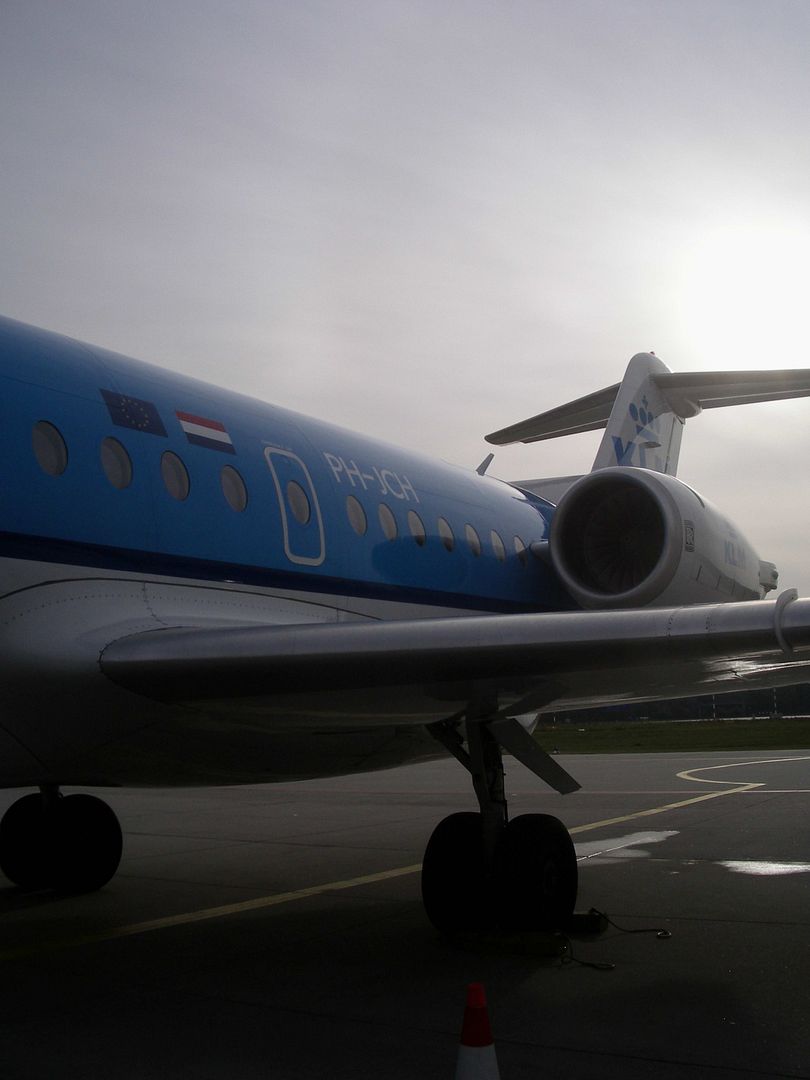 Cockpit crew is from the Netherlands. The captain with a real nice welcome after boarding is completed. We are waiting for the loadsheet.
He is several more times to hear with updates around the departure situation due to ATC restrictions. He´s later on the mike again with arrivals and connection informations.
No route info, flightlevel is 25000 feet.
10.35 am, 55 minutes to go for the Netherlands.
"City" is finally 20 minutes late with 5 degrees only and some high clouds.
Spacious enough for me here with the mixed blue fabric seats
Cabin crew is one middle aged nice male FA and one younger female english FA, slim, black hair, simply nice.
Safety on board, sure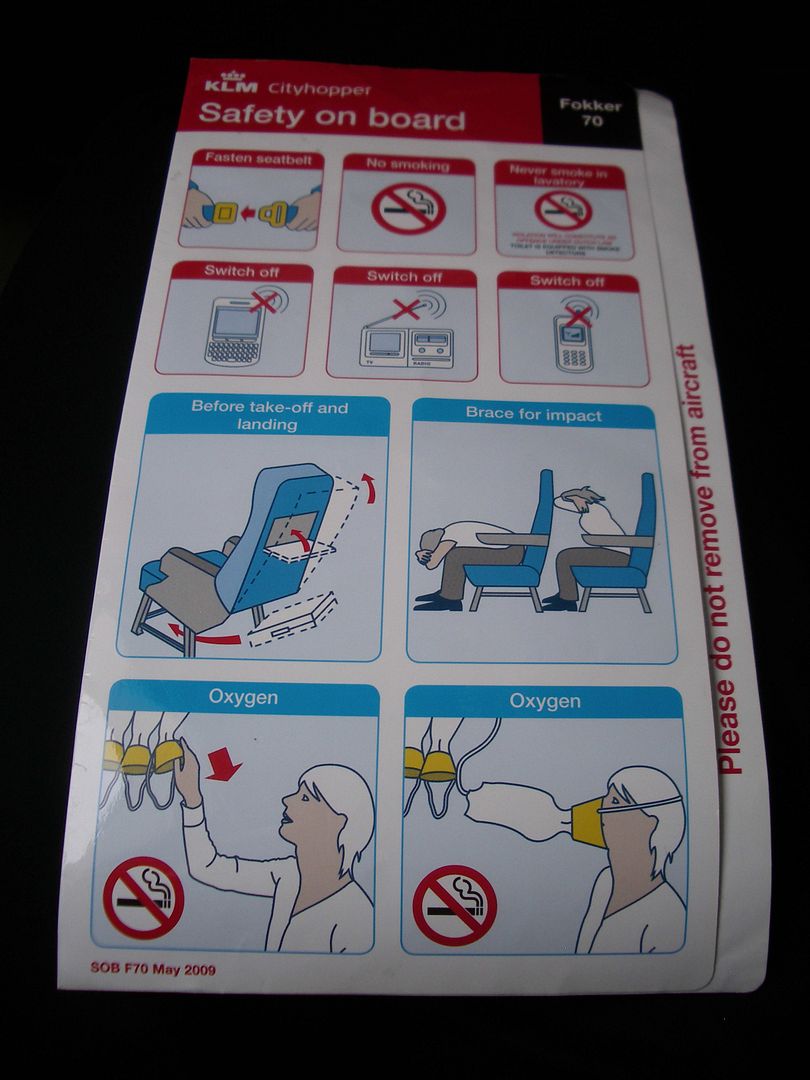 The dutch issue, well, not that this is in any case recognizable
Legroom is perfectly good here with me in 11A, the exit row and two seats for me.
And the cabin is clean so far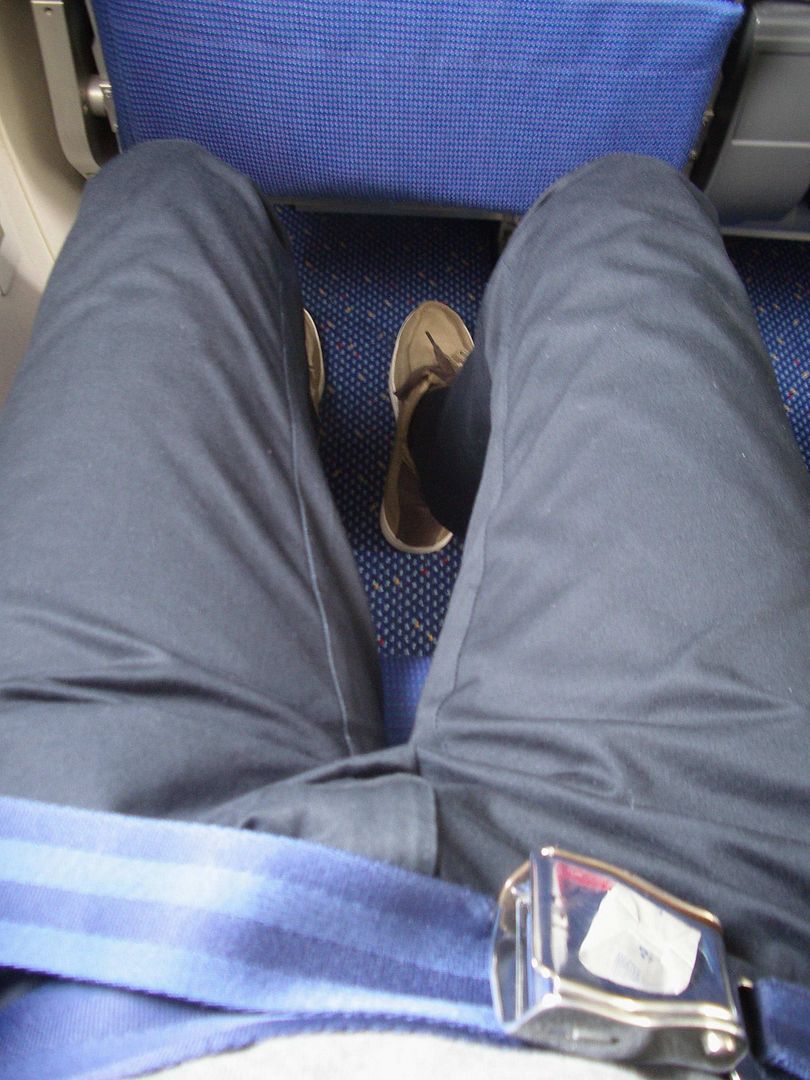 The load is 80 %
Just departed from the 4000 meters "Two-Five-Center"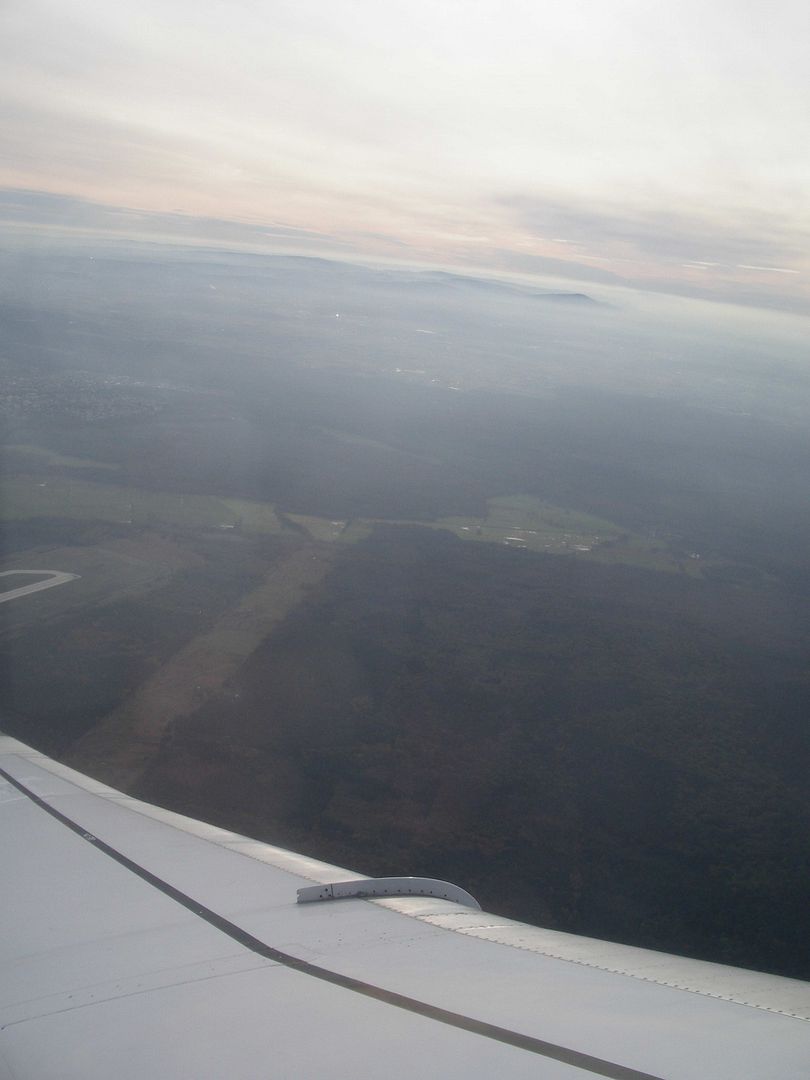 The dutch are so delicious, together with free drinks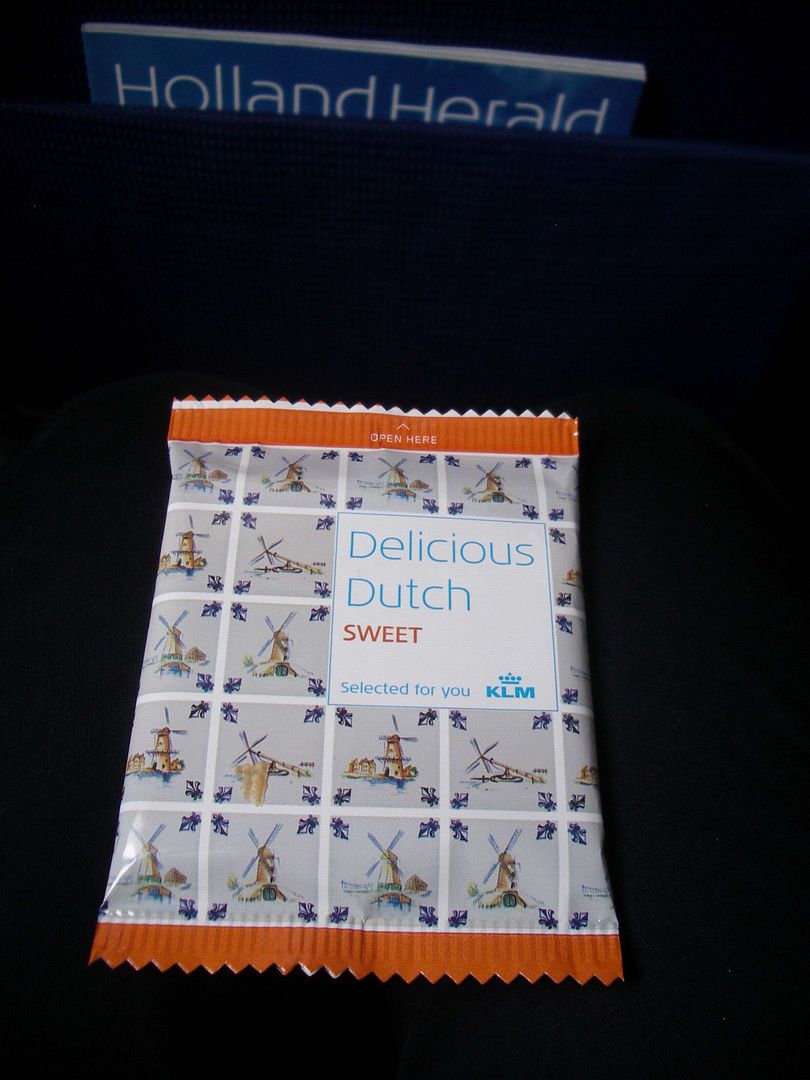 Approaching AMS
Above the city
Touchdown at the 2014 meters "Two-Two", 11.35 am,
ontime, 9 degrees, wet and light rain.
And parked at the gates with the stairs directly for the terminal
Bye now for the F70, nice to meet you here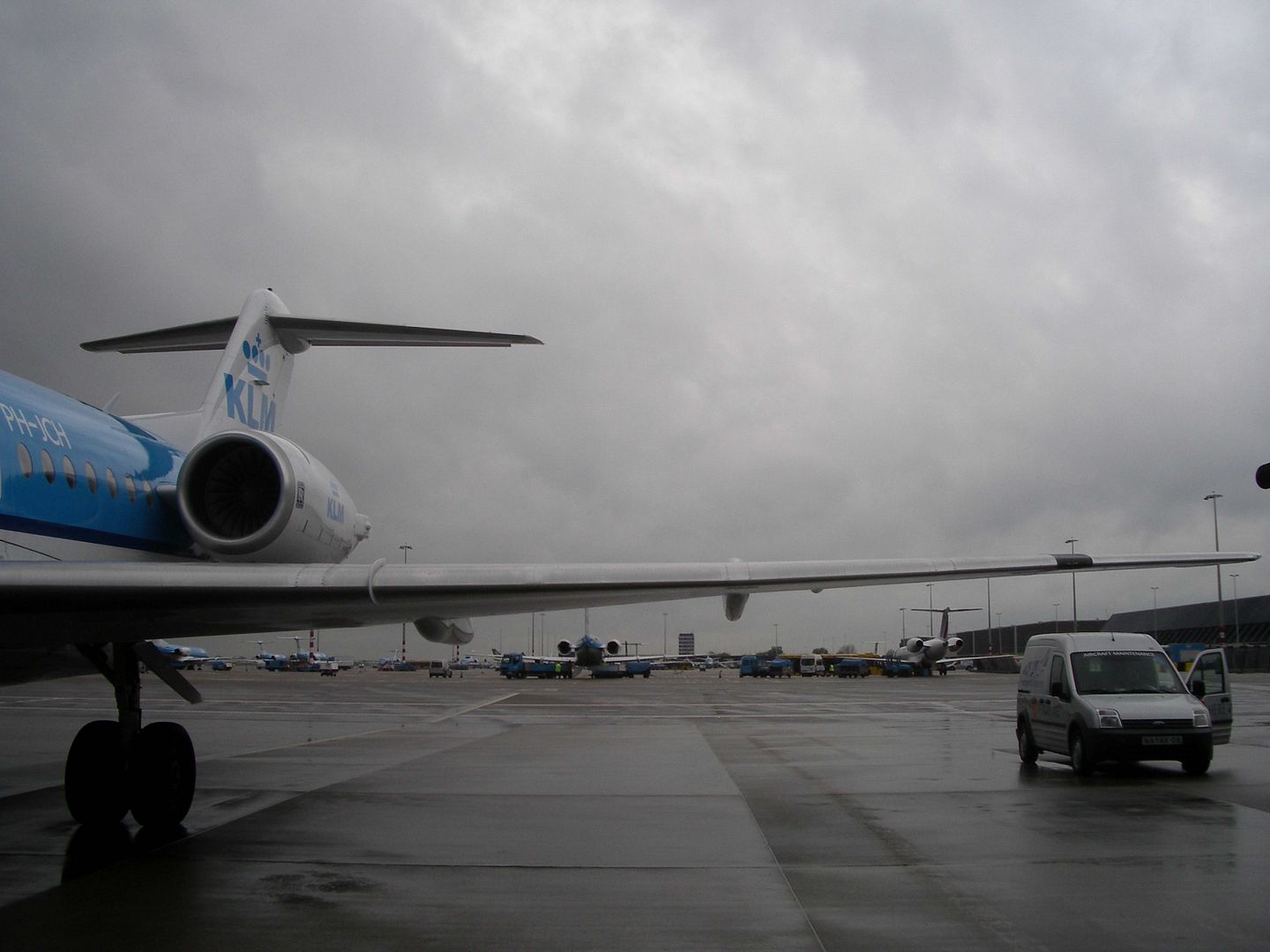 A new lounge now?. We will see!.
Thursday, 01.11.2012
.
.
.
.
Service CI 066 operated by China Airlines
Scheduled: 14.00 // 06.45
Passport check works really quick, thanx to an extra line open for status pax.
And ready for the lounge, the KL Crown Lounge of course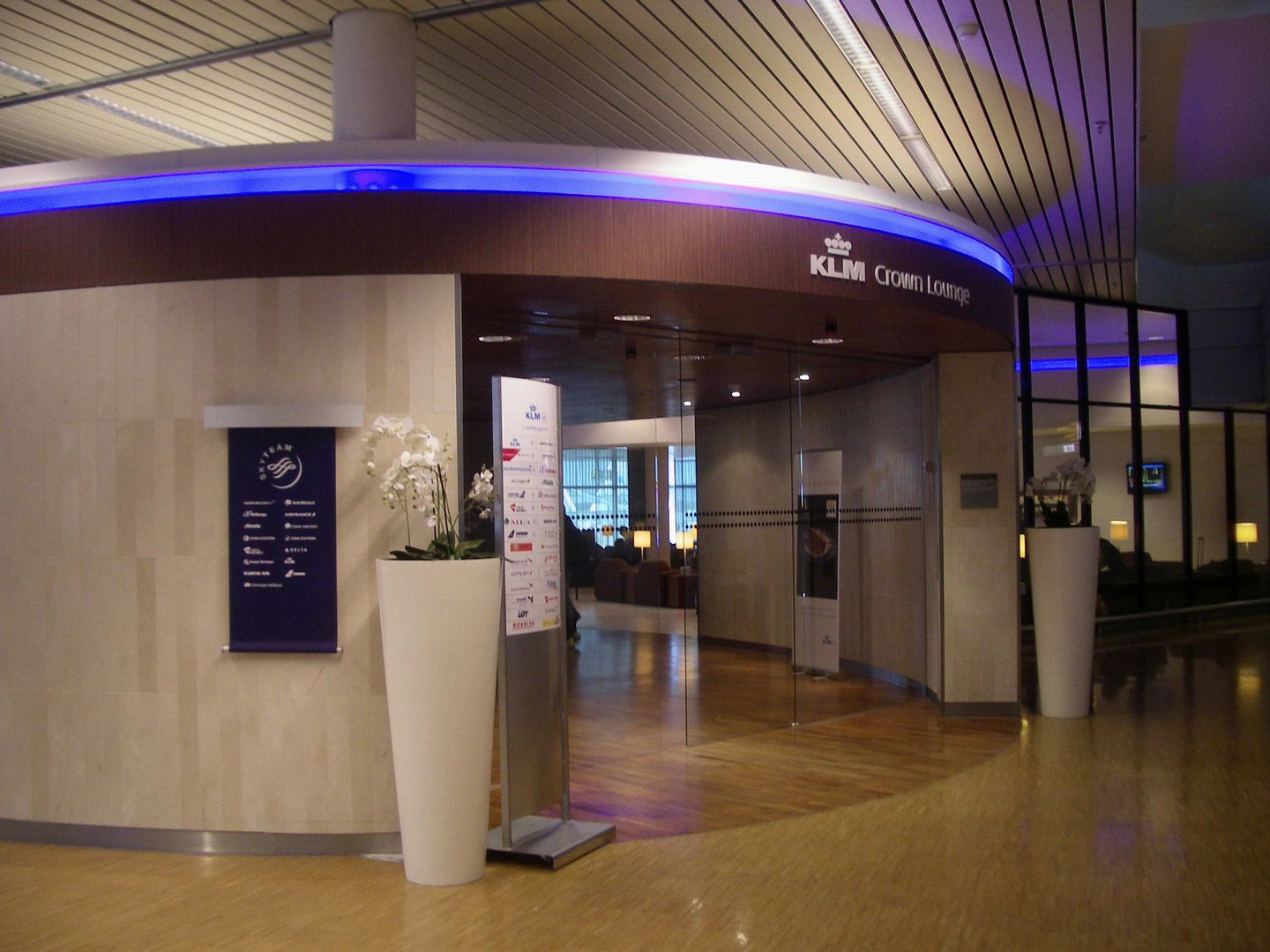 There is no seat selection mode available at the CI website. And there is also no OLCI available ex AMS as later noticed. Lucky me, that I´ve called CI´s FRA office and secured my seats of choice for this flight well in advance.
The elder female agent at the lounge entrance decided also to print me a new proper blue paper for the CI flights, not that I´ve even asked it this way!.
Not to my gusto, this part of the lounge is closed
and there are not to many free seats in the open part
Well, no news are good news for my flight from gate F9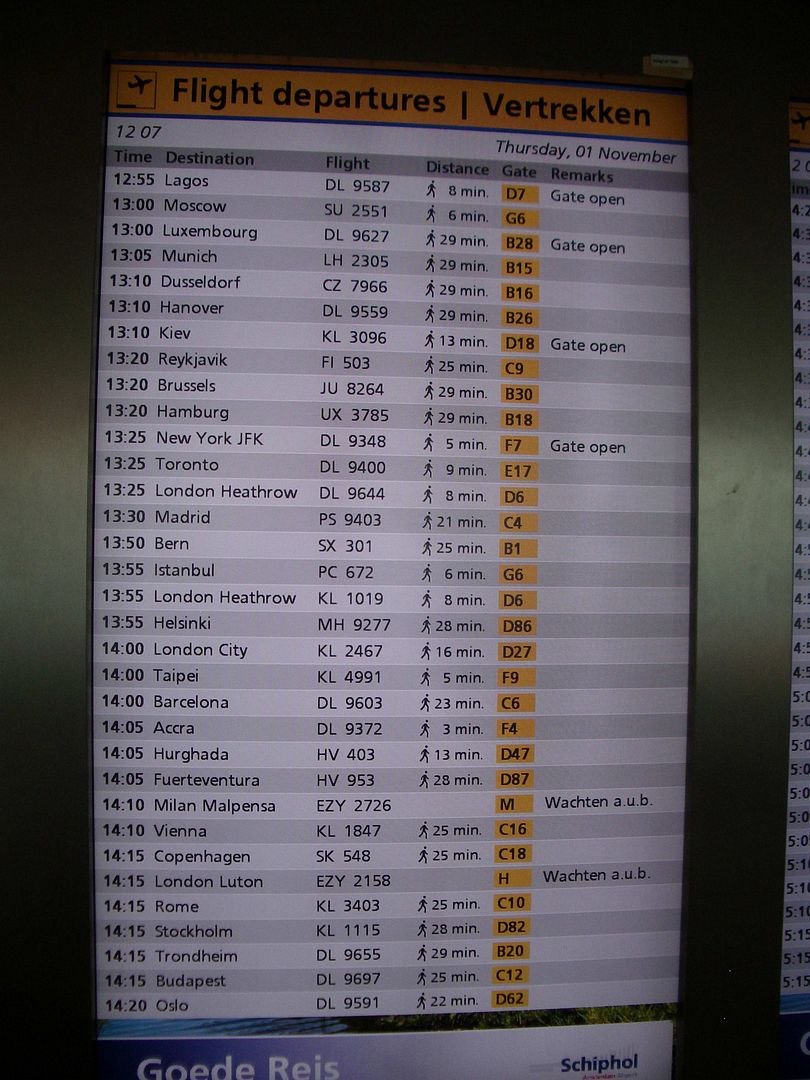 I need ages to secure these picture and don´t bother someone
Heineken secures Skyfall today!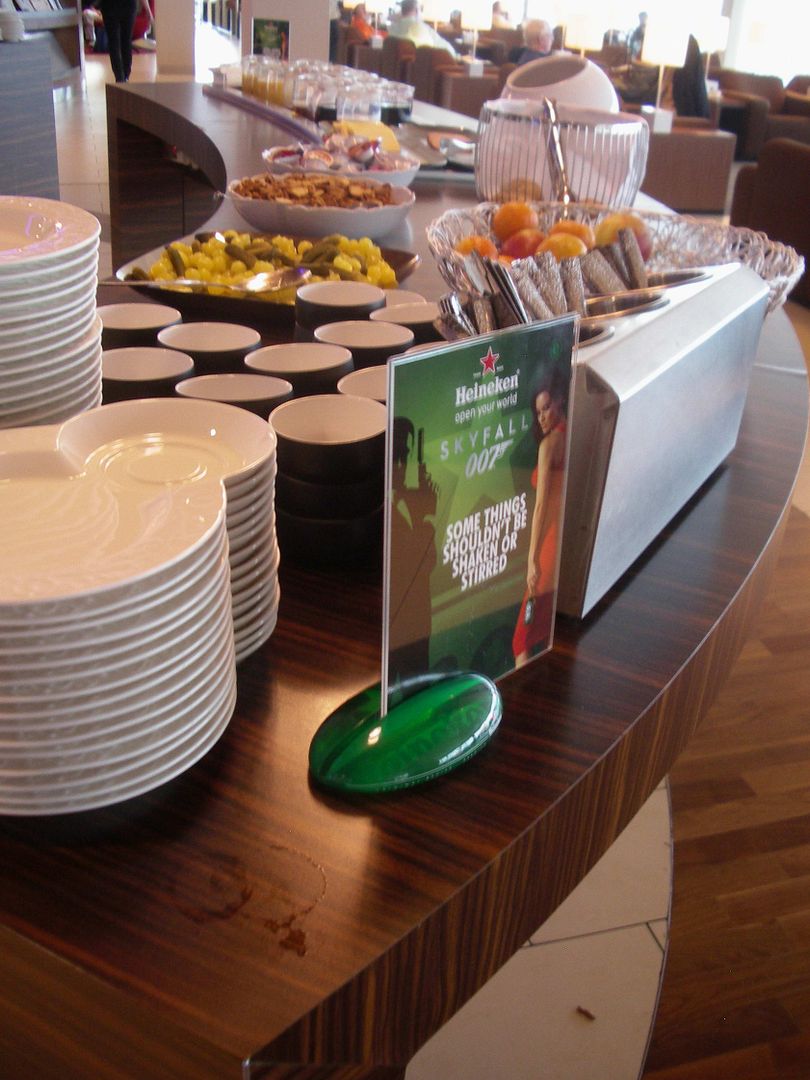 For the gate now.
What´s on offer today?.
Ah, this looks like the scheduled 744
The weather is as Novemberlike as it should be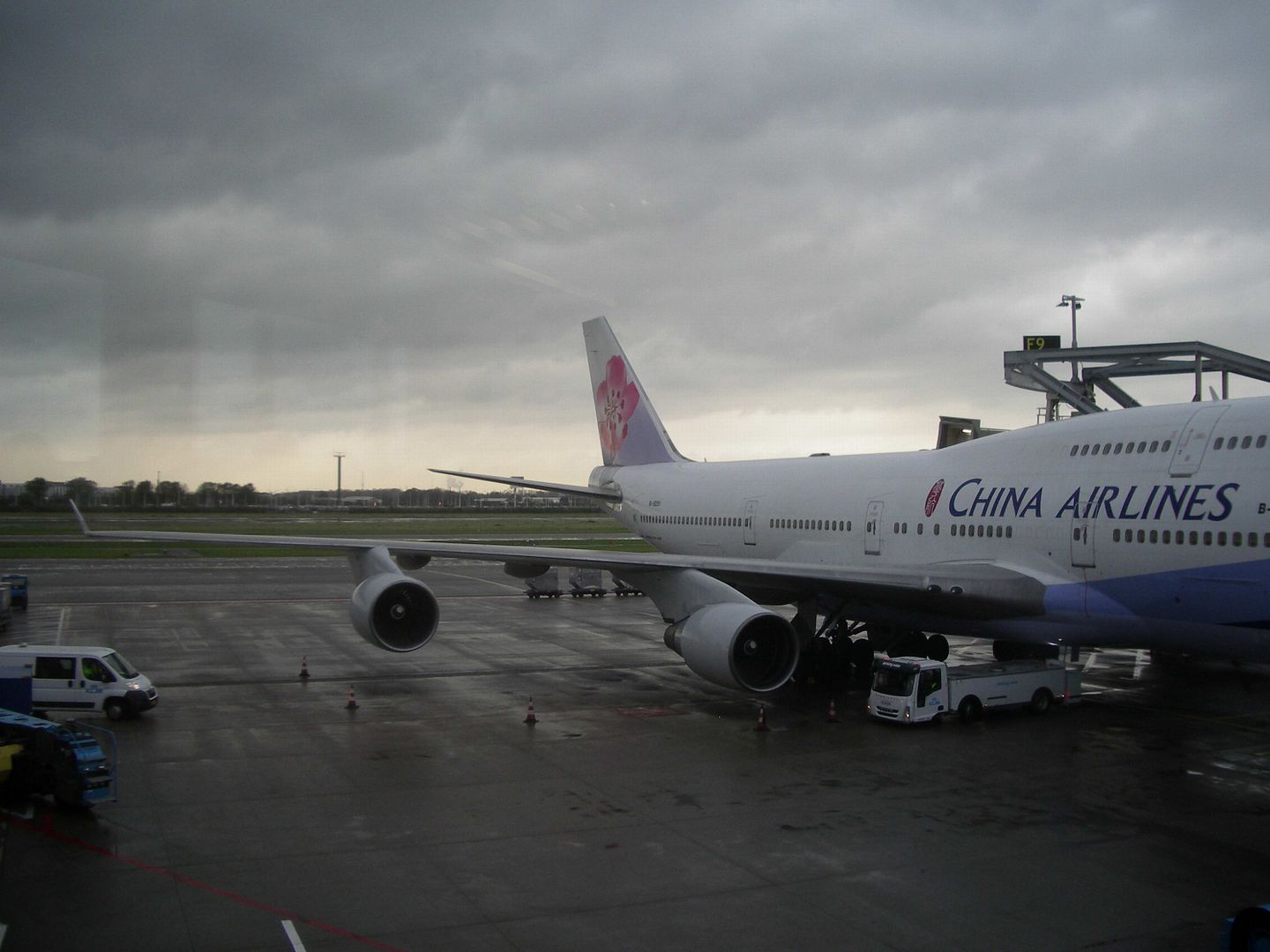 China and me looking forward to some more warm sun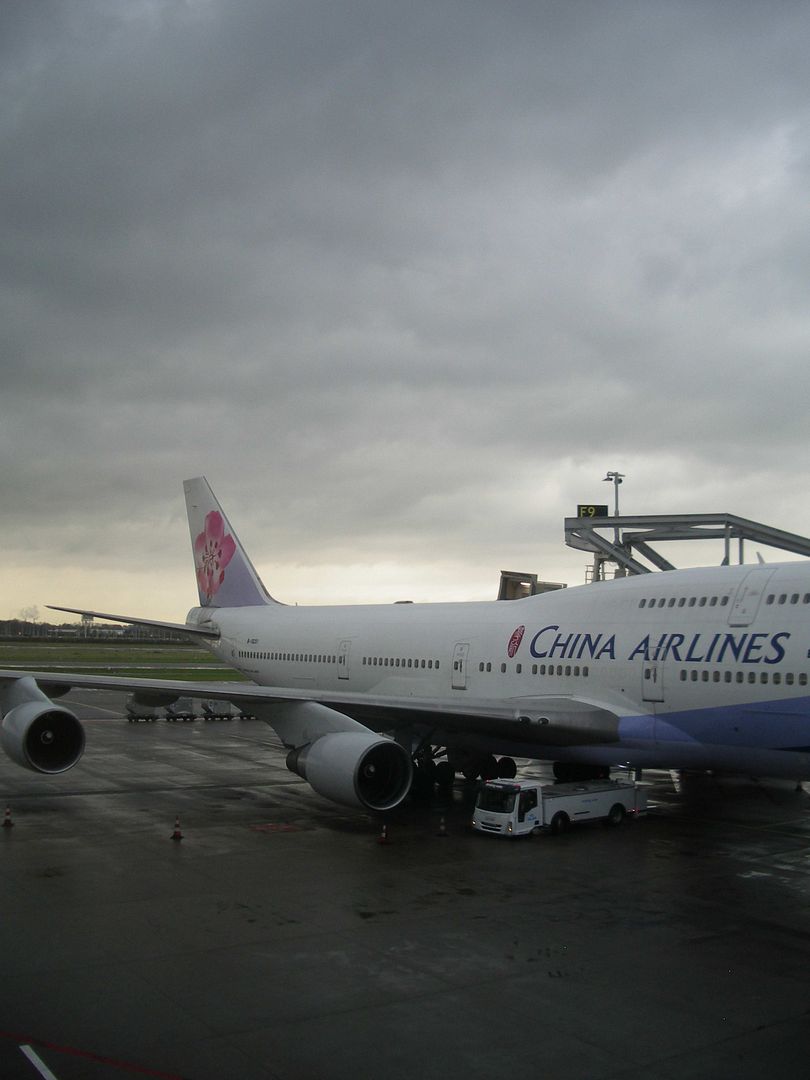 B-18251 is this example called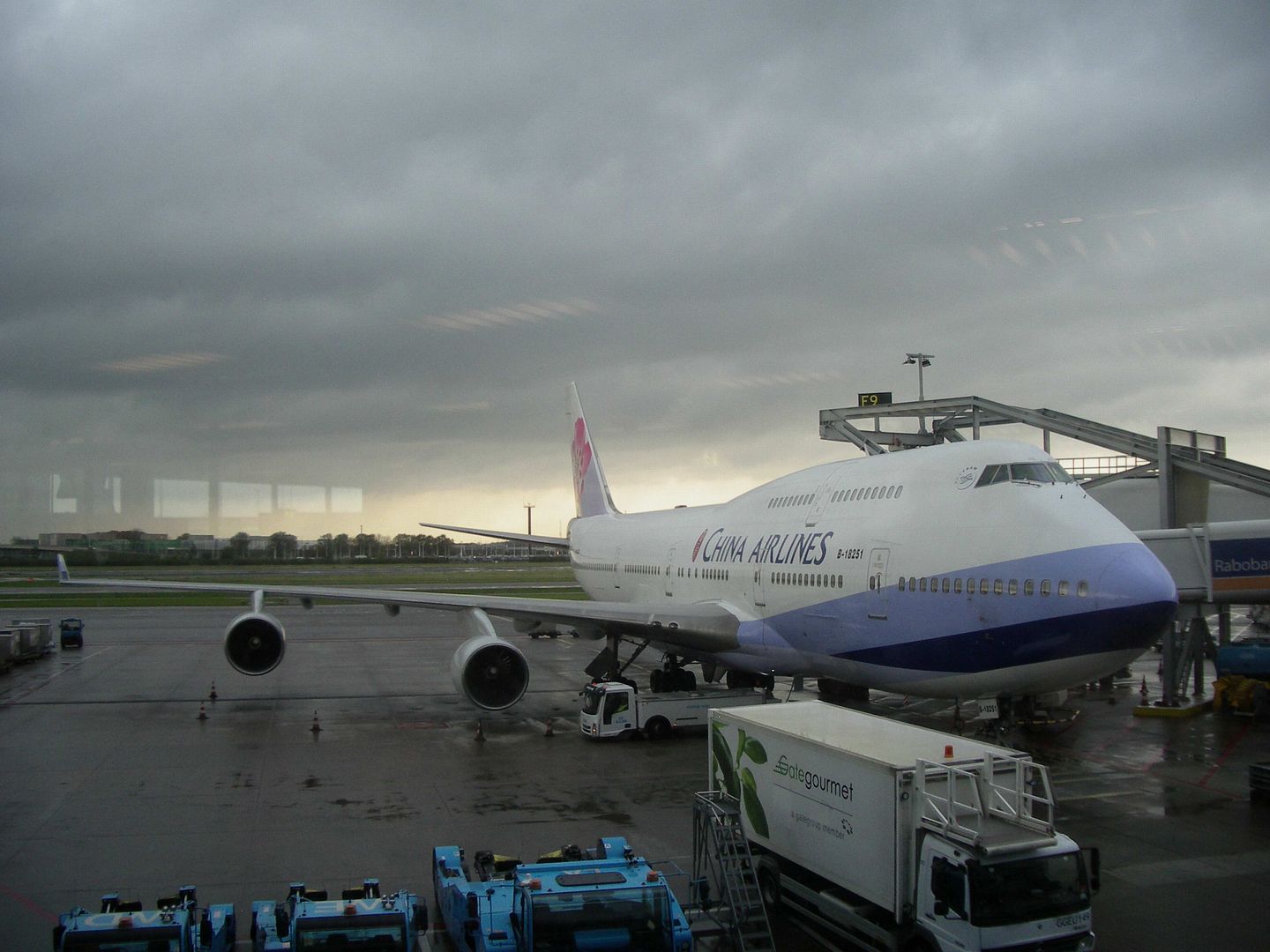 KL also on the Asia track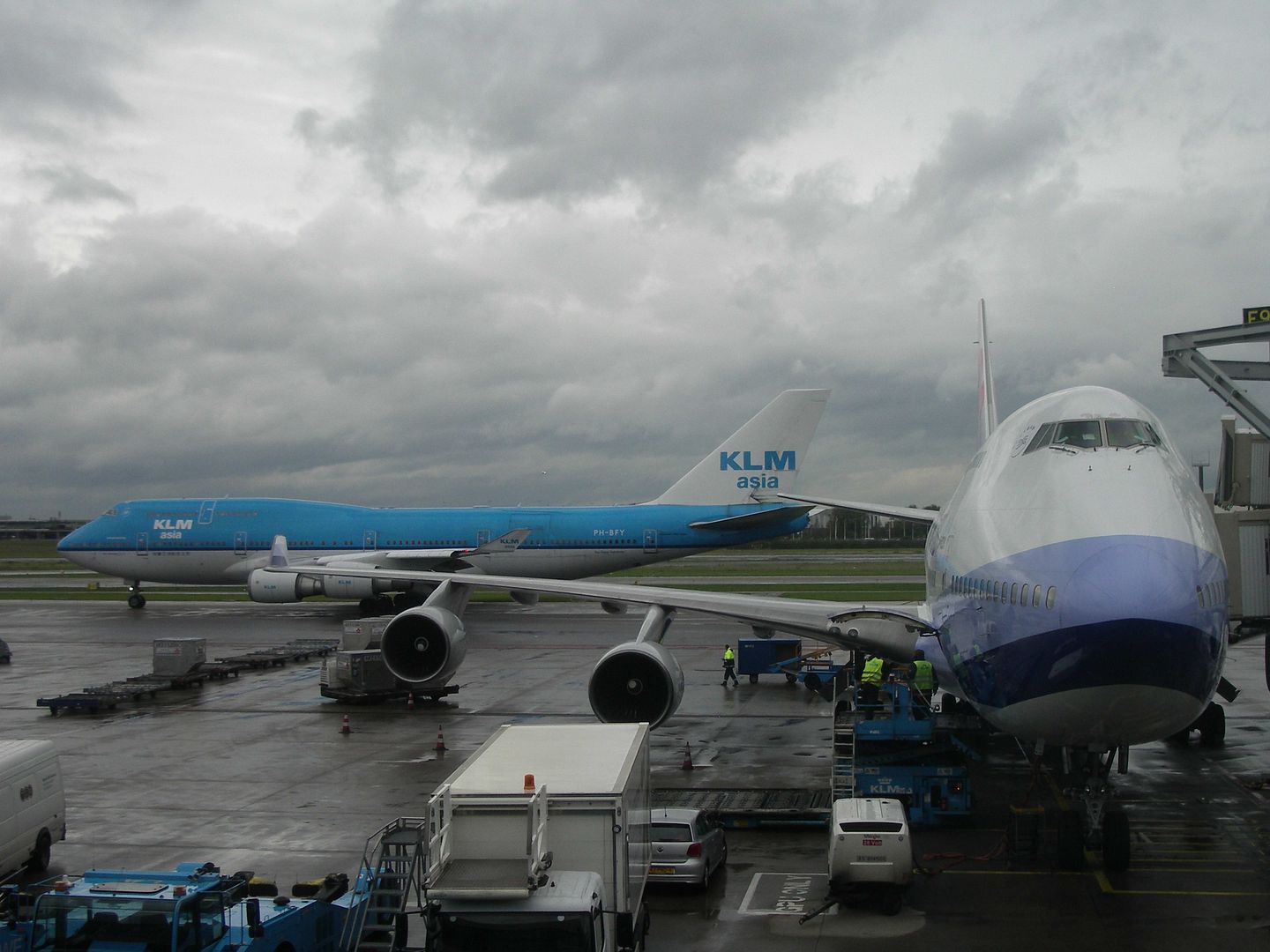 Ground handling at work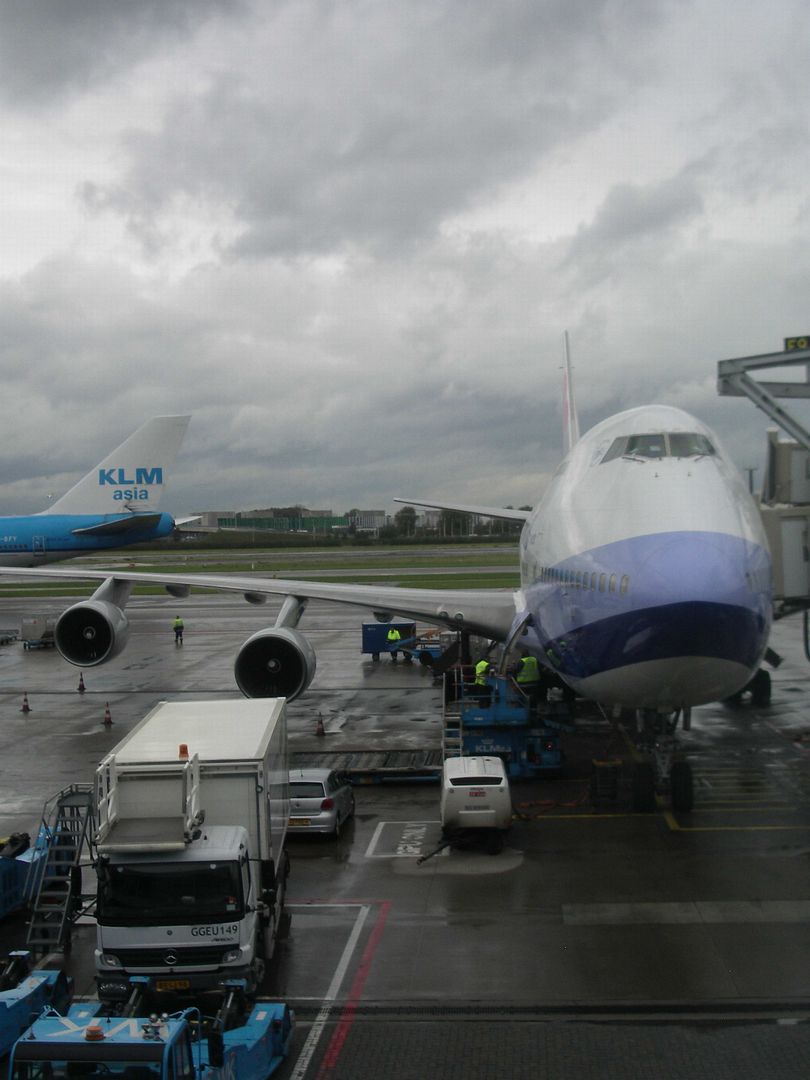 This is leg no. 8 on the 744 and sure, new to the log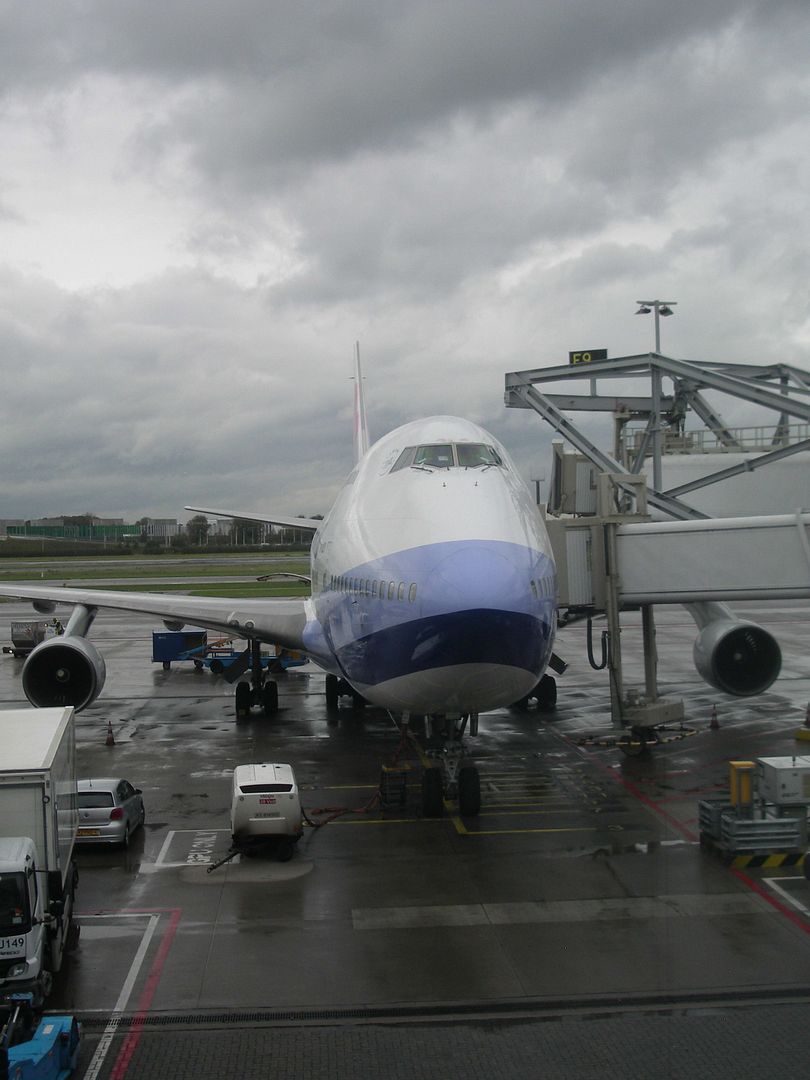 With Mandarin and China Airlines since 14.06.1995.
31 planes on type are in service and this is, like on KLC, the oldest example in the fleet
Boarding now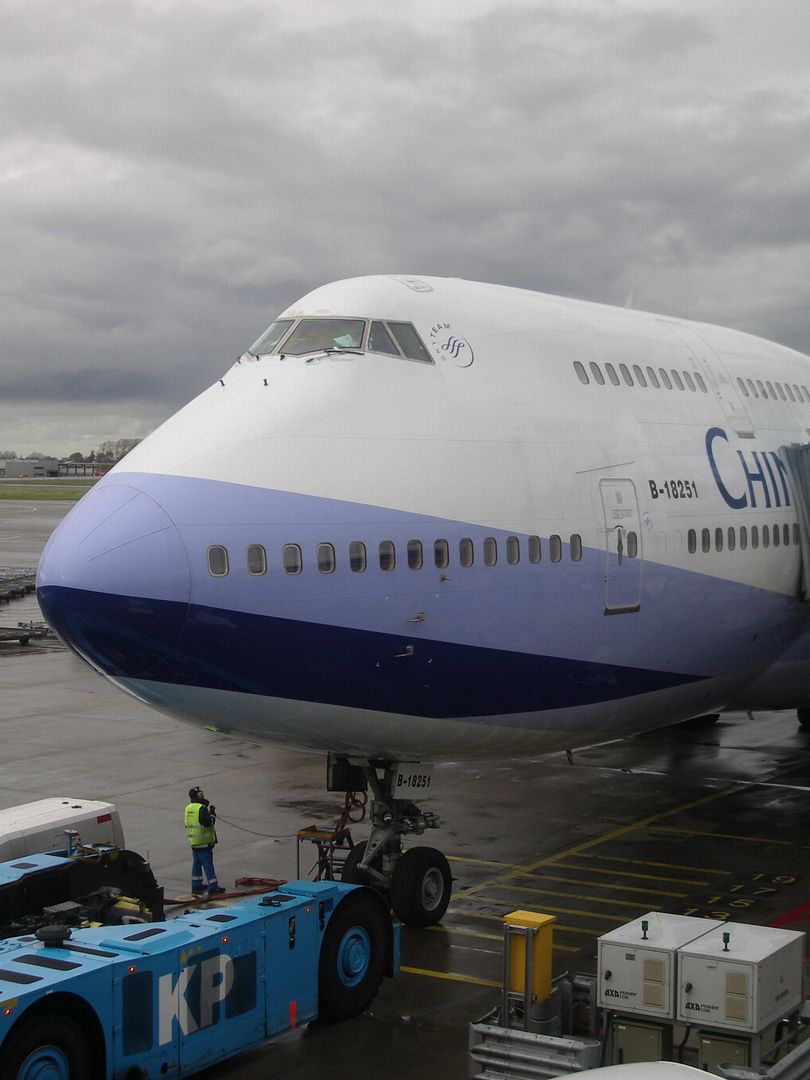 Late boarding doesn´t help this time.
This plane is as fully booked as it could be.
Vacationeers only, so it looks like.
Lot´s of Asian people.
I´am in 60J, my seatmate with the two seater in the aisle seat is an really senior traveller what turn´s out as the good one in the end. It´s interesting to talk, he worked for China Airlines in Amsterdam years ago and he walks most of the time around to obviate any difficulties with his blood circulation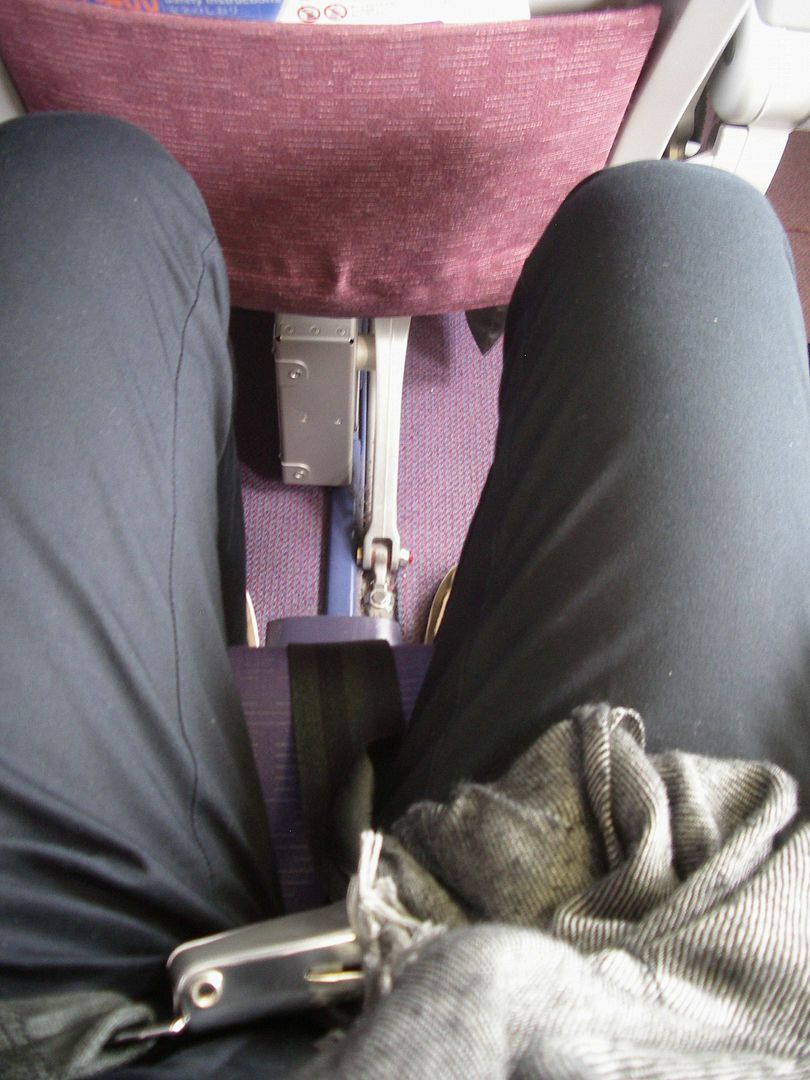 2.20 pm, 20 minutes late, 10 hours, 30 minutes by "Dynasty" for Thailand from the 3500 meters runway "Two-Four".
10 degrees and wet after rain.
The cabin is fitted with mixed blue-pink fabric seats, well used but nevertheless clean so far.
Cockpit crew is from Taiwan, the captain is on the mike with a short welcome after boarding is completed.
We see an ATC delay due to the bad weather situation, but nothing to worry about.
He´s short after departure again on the mike with more informations.
Safety instructions
Not the best legroom here, but lots of space, this is the first two seater after all the three seaters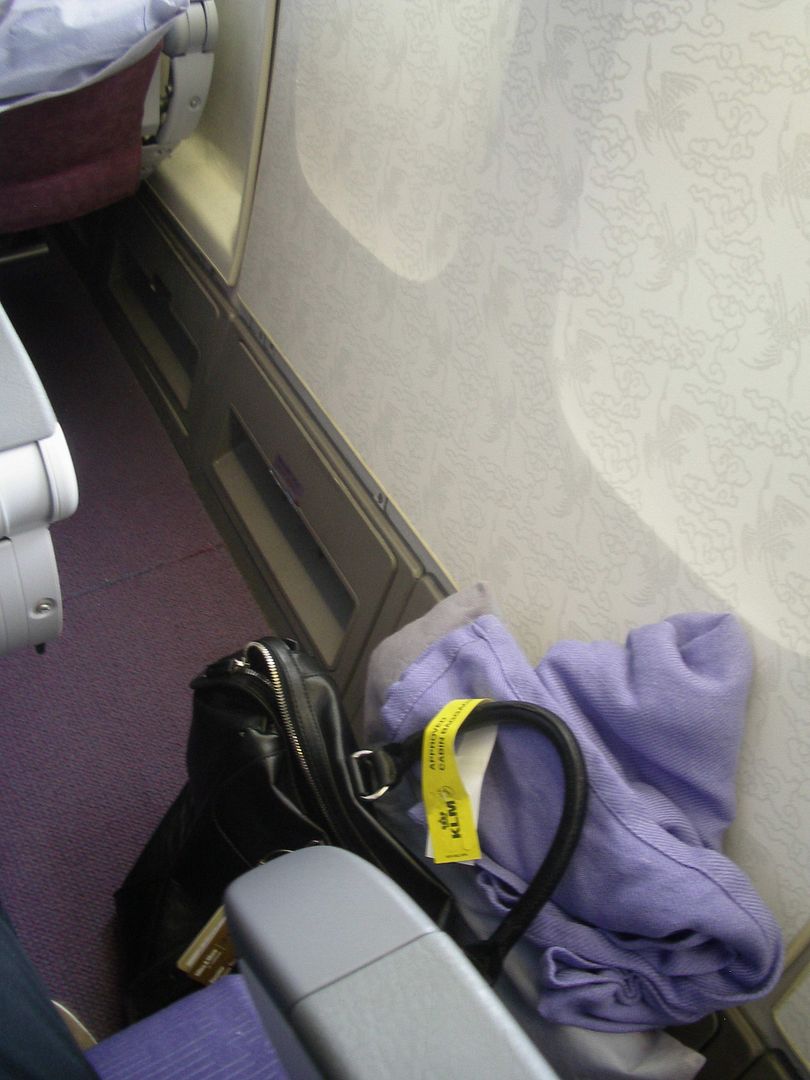 Birthday, ok, but not for me today!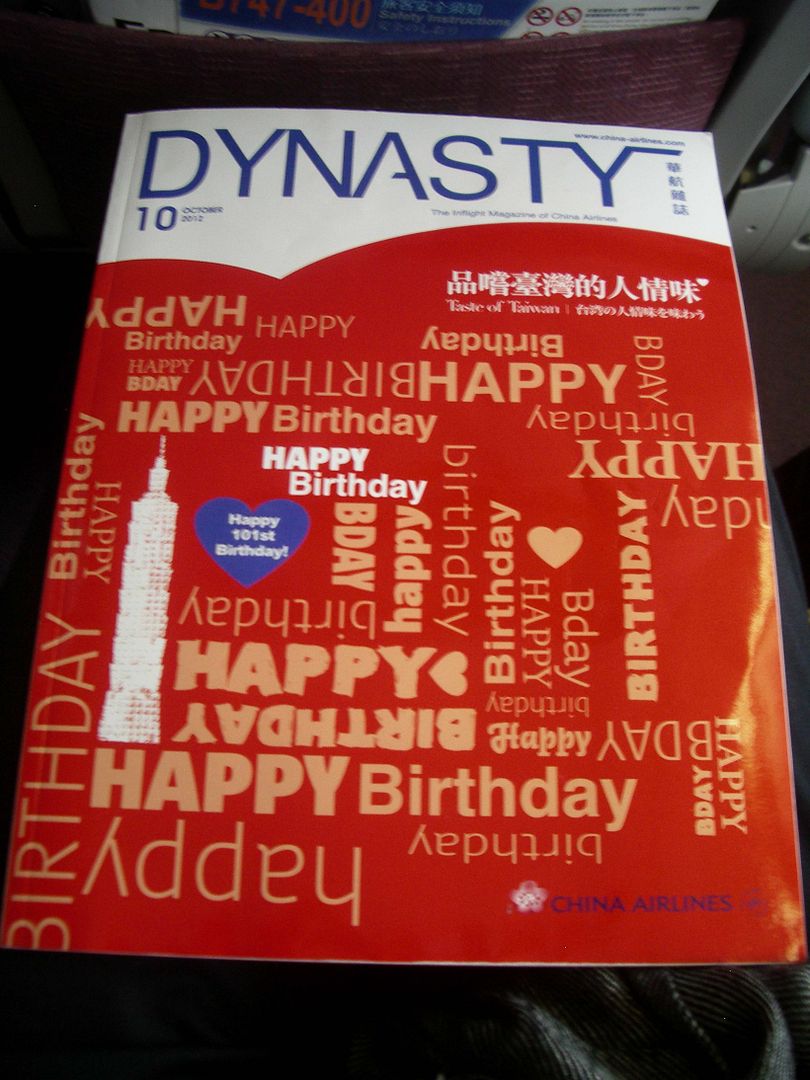 The cabin ceiling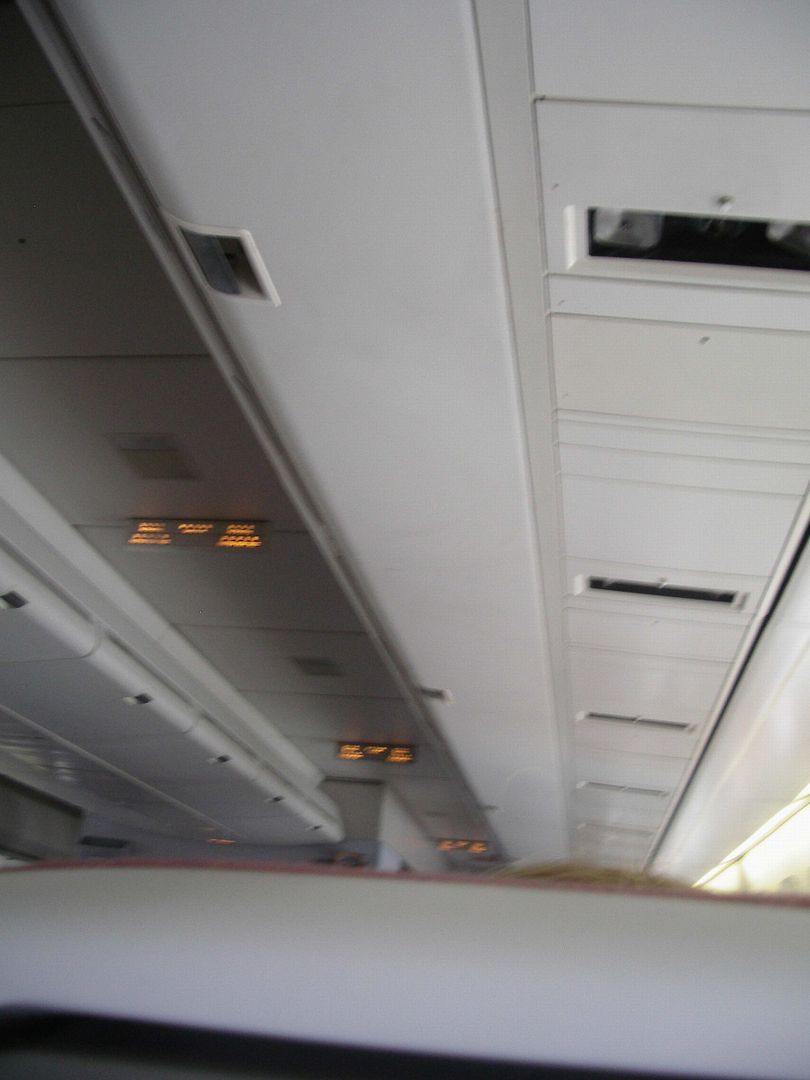 The inseat video screen works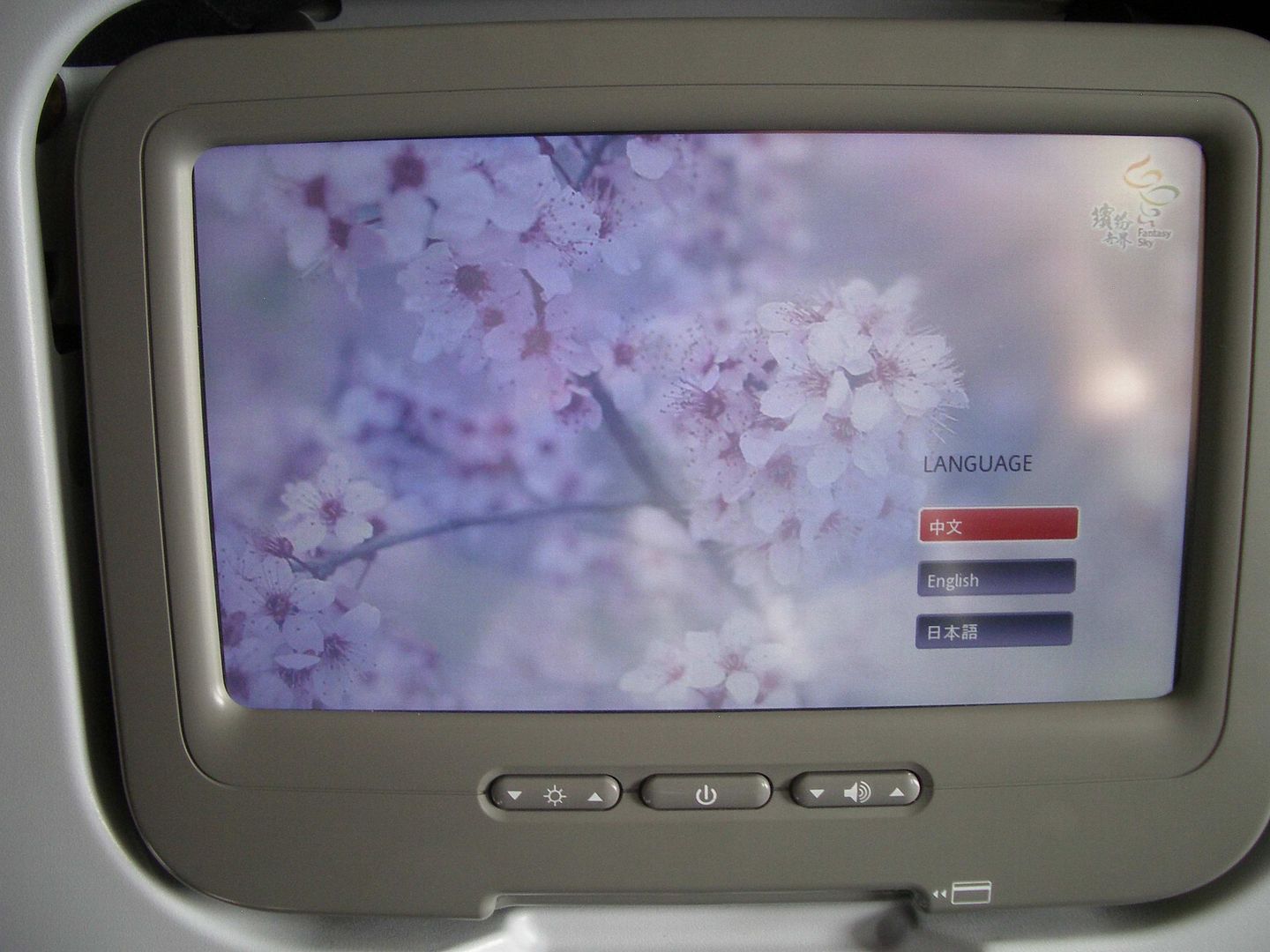 And shows me a couple of options
For example this one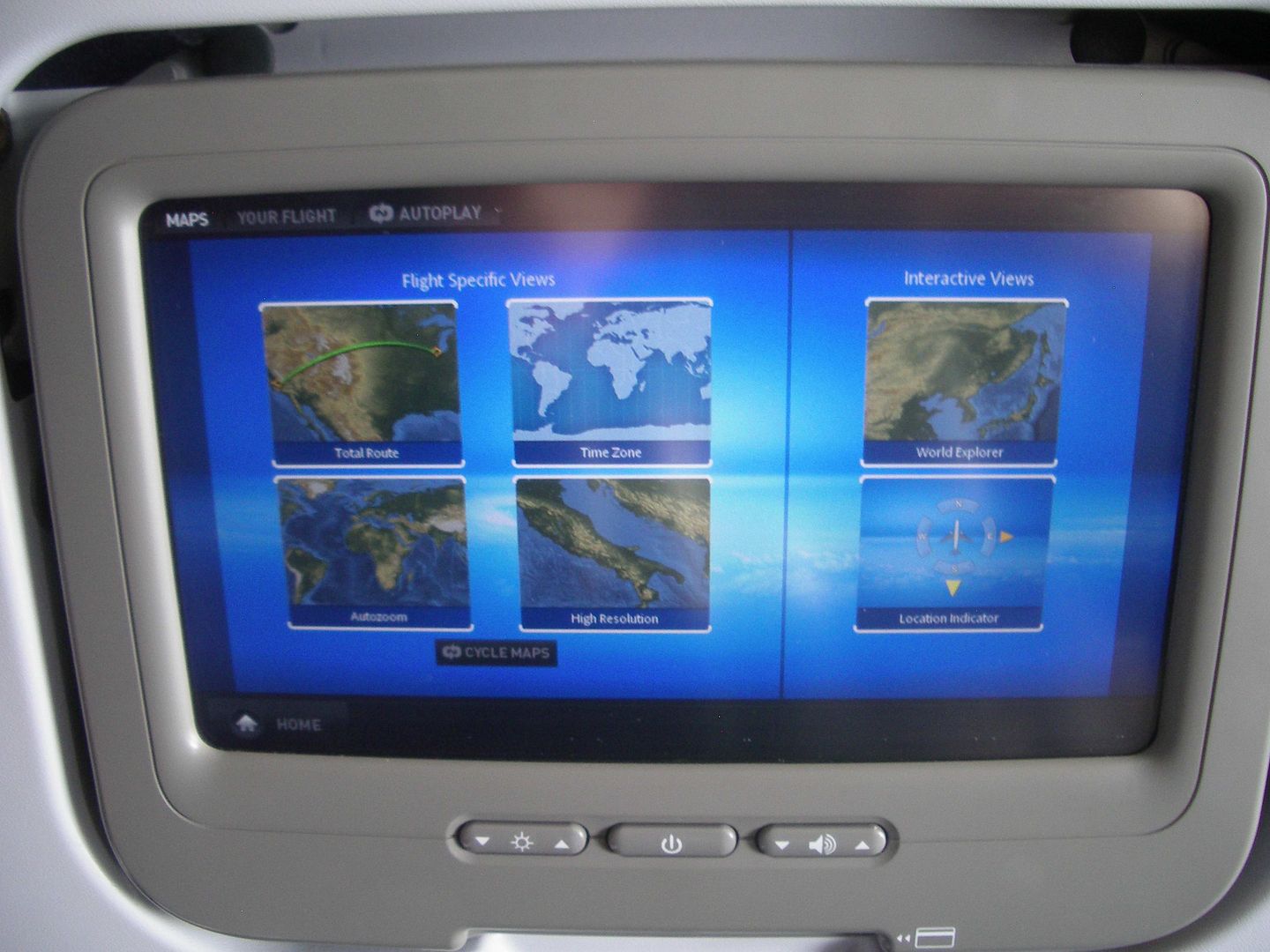 A long way to go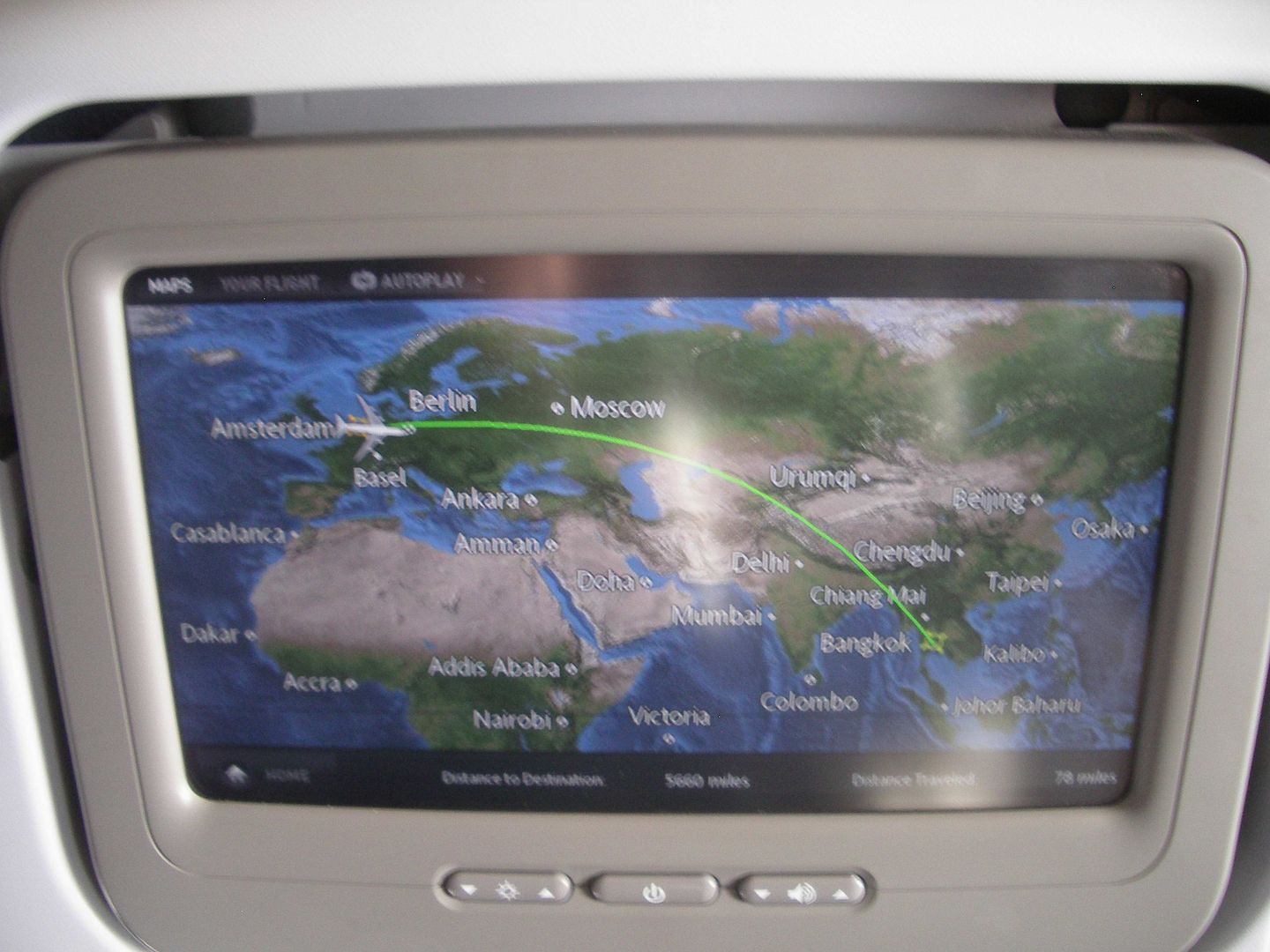 There is a supernice young, cute, female FA with brown hair and an also nice middle aged woman serving my seat.
Mostly clouds down there
The routing is FMO-DRS-PRG-Brno-Cluj-Constanza-Trabzon-Erivan-Baku-Delhi-Calcutta-Rangoon with a flightlevel maximum up to 36000 feet and some rough air above Romania only.
And a rather scratched window
Let´s start with a mixed snack and some water
At least it´s blue up here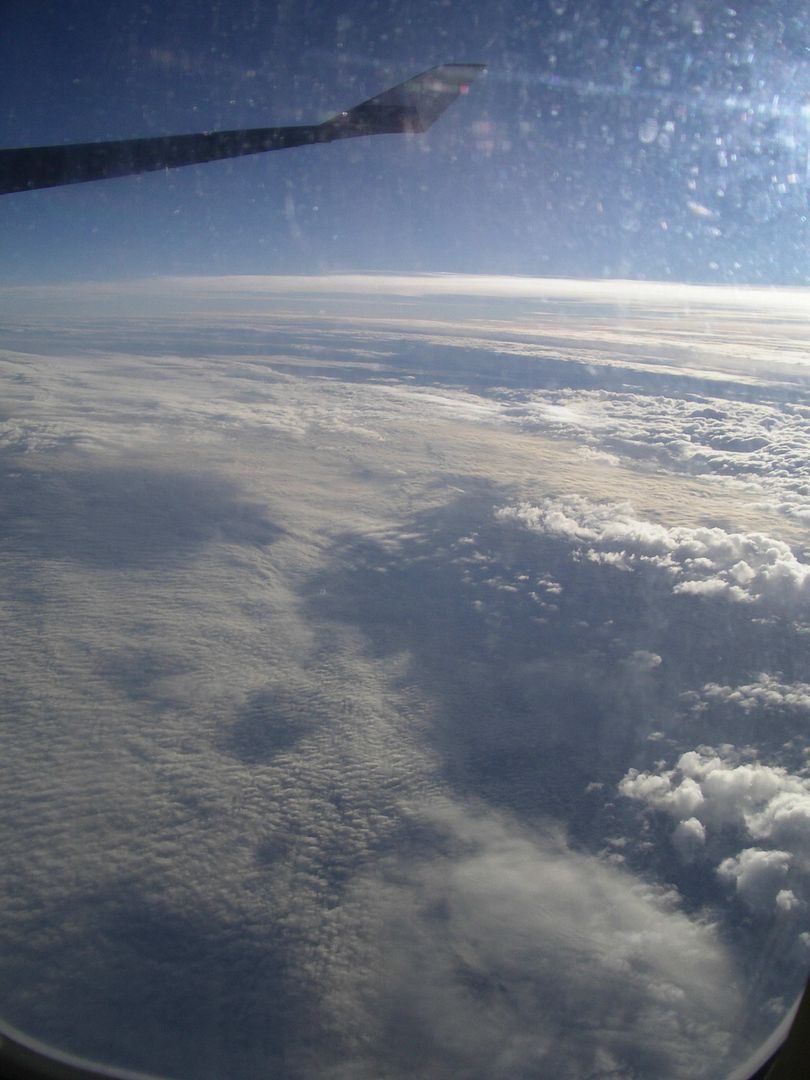 Till something more arrived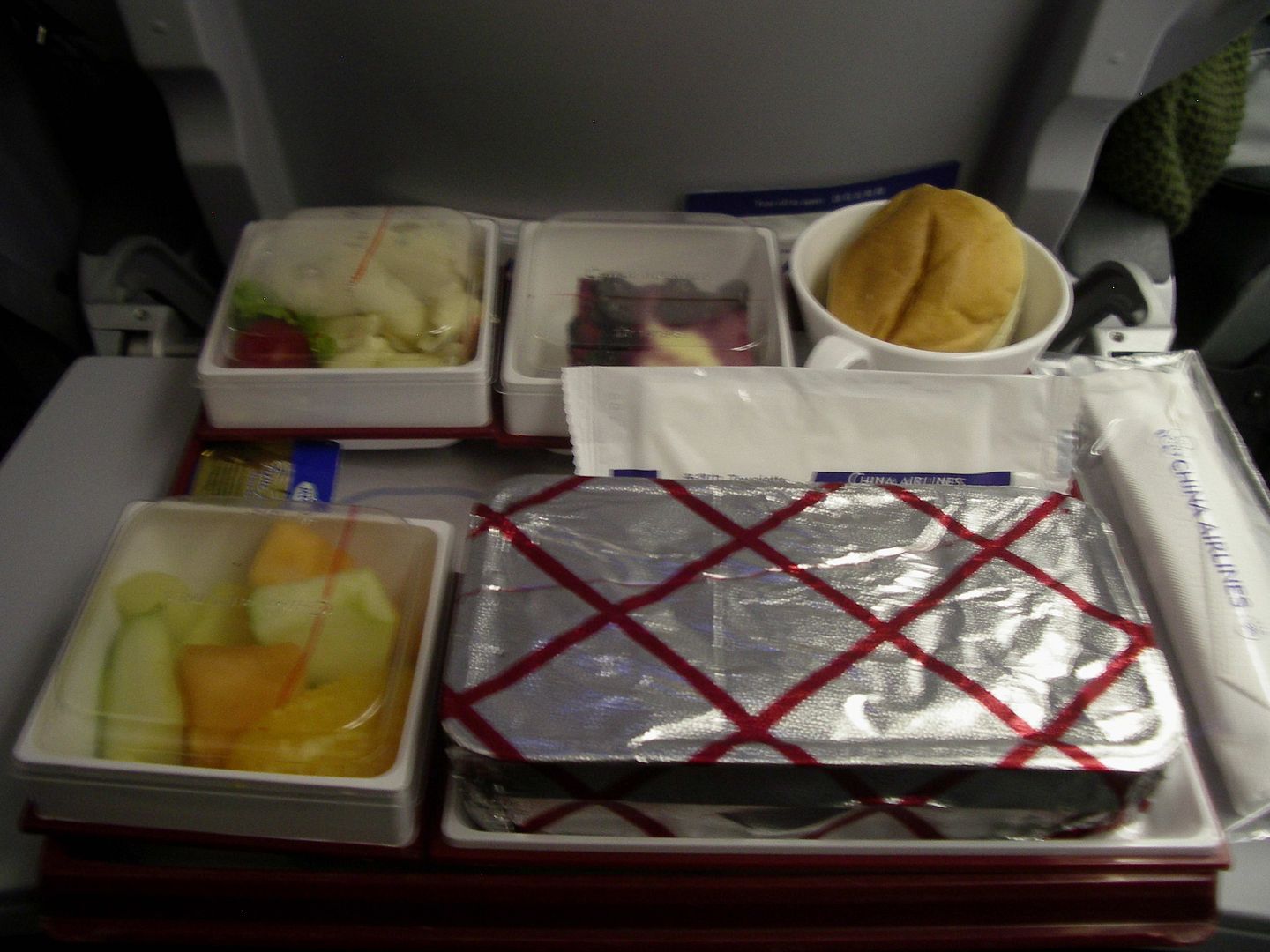 Perfect for me, veggie´s, rice and the right hand stuff remained untouched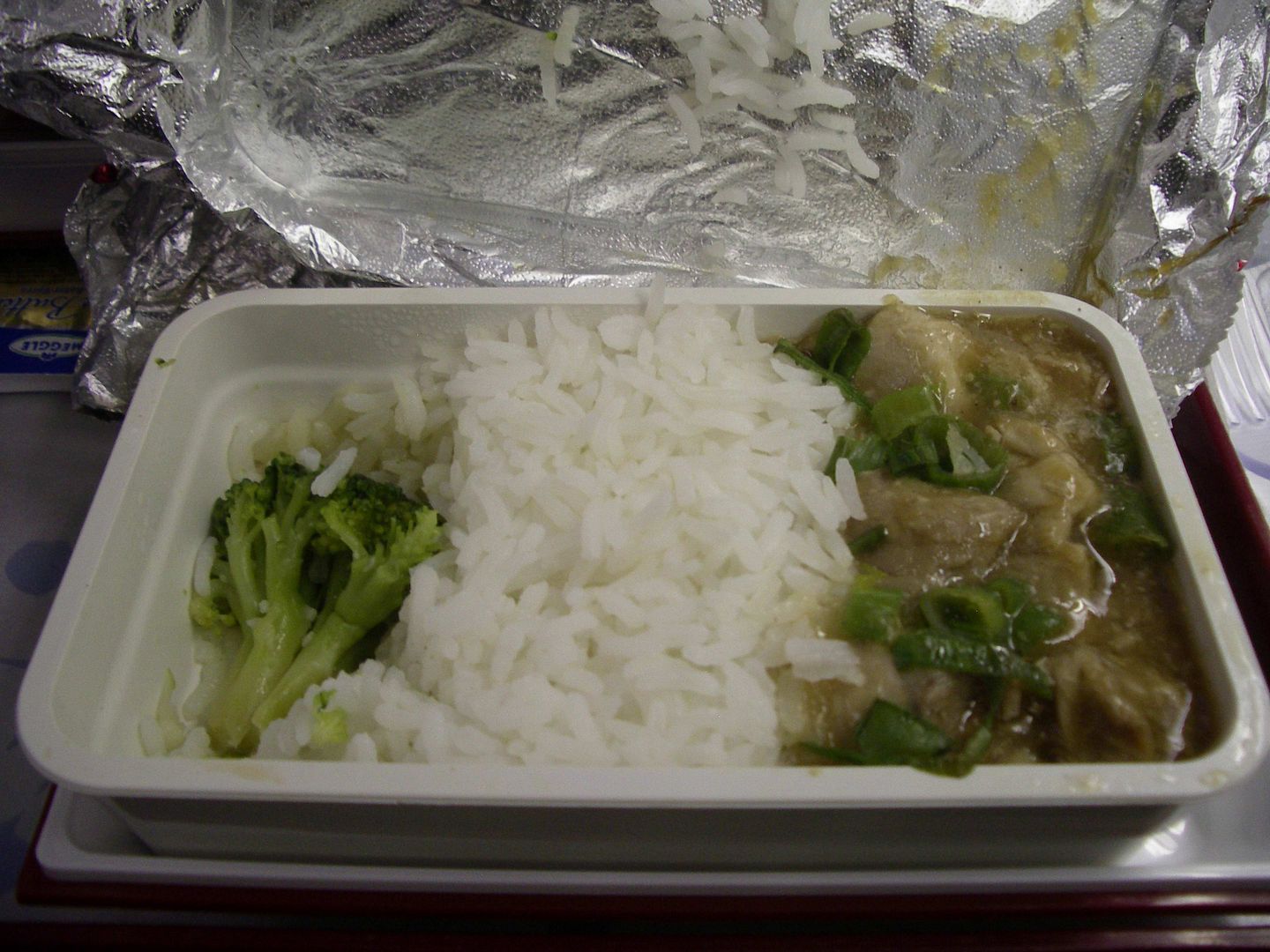 Trabzon, I should go there also some day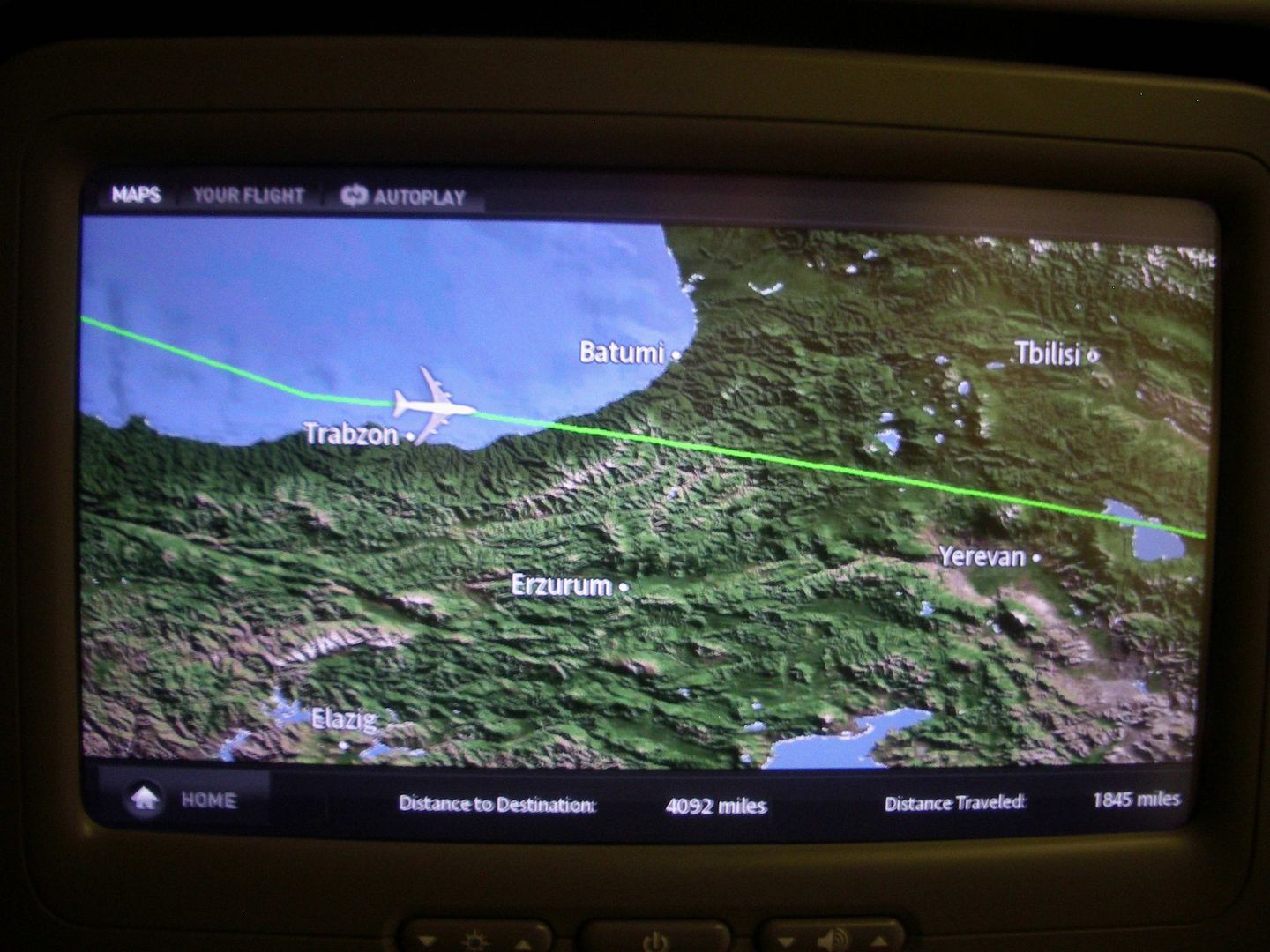 Darjeeling, that´s what I´am looking for just when I write this, but not on the map, more in the teacup!
Something more to eat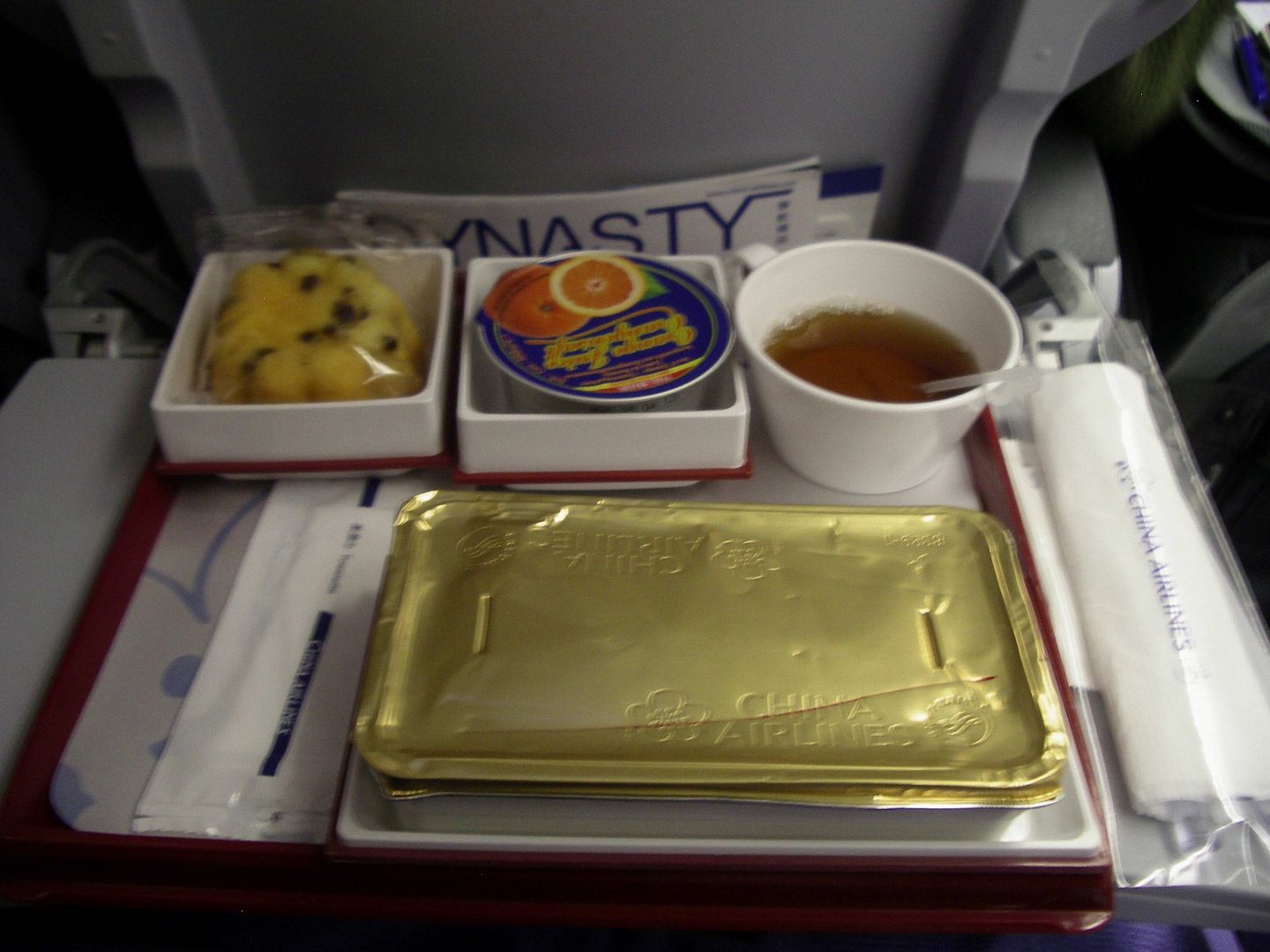 The same procedure again.
Mashed potatoes and beans, the left hand side remained untouched this time
The purser is at my seat and asked if it´s ok to prepare a landing card for me.
No sorry, Thailand not today, but definitely nice service.
Still clouds above northern Thailand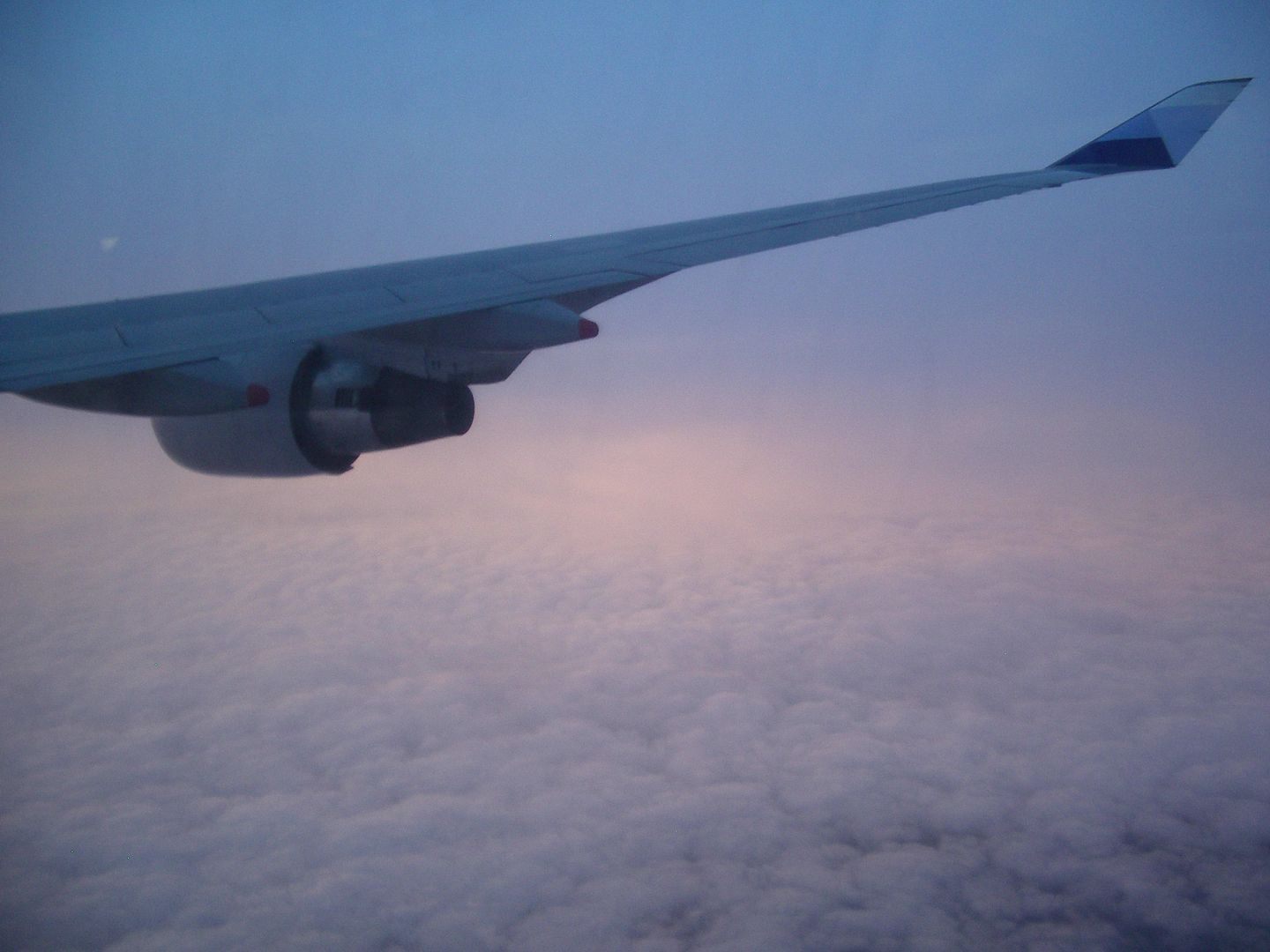 Not that far from the destination now.
With the captain once more on the mike and a relaxed good morning
Sea or land down there?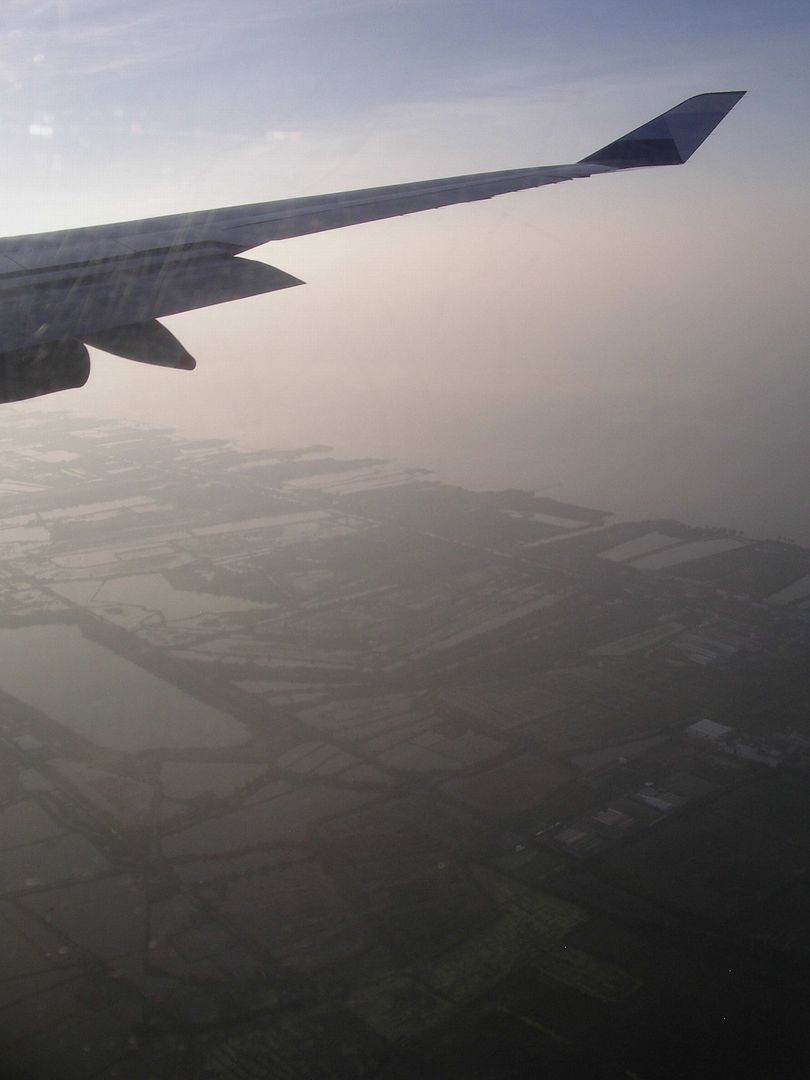 Touchdown at the 3700 meters "Zero-One-Left". It´s 07.00 am, what means 01.00 am in Germany, 15 minutes late and 28 hazy degrees.
All pax should disembark the plane here.
Sure ok with me to have a view for one more lounge!.
...............................................................................................