Hello!
Introduction
This trip report includes my first long haul flights, two new airlines for me and my first trip to USA. It also includes a major delay that BA offered all passengers on flight BA0205.
The route: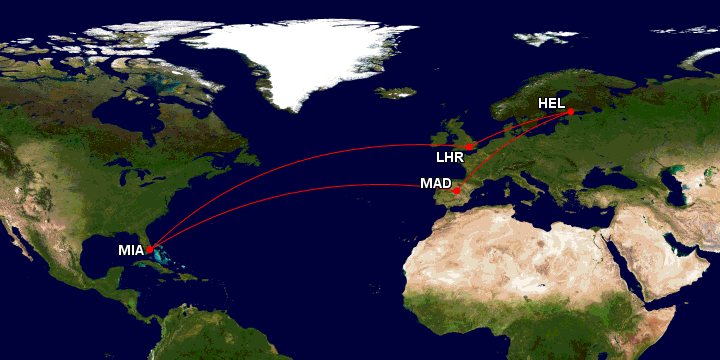 HEL-LHR
BA0795
Airbus A320 (G-EUUF)
07:49-08:49
First flight is scheduled to depart 7:55. I arrive at the airport a couple hours before that. I have already checked in at home so I drop my bag and head for security check. After all necessary procedures I enjoy a little breakfast.
Wing view from my seat.
De-icing before takeoff.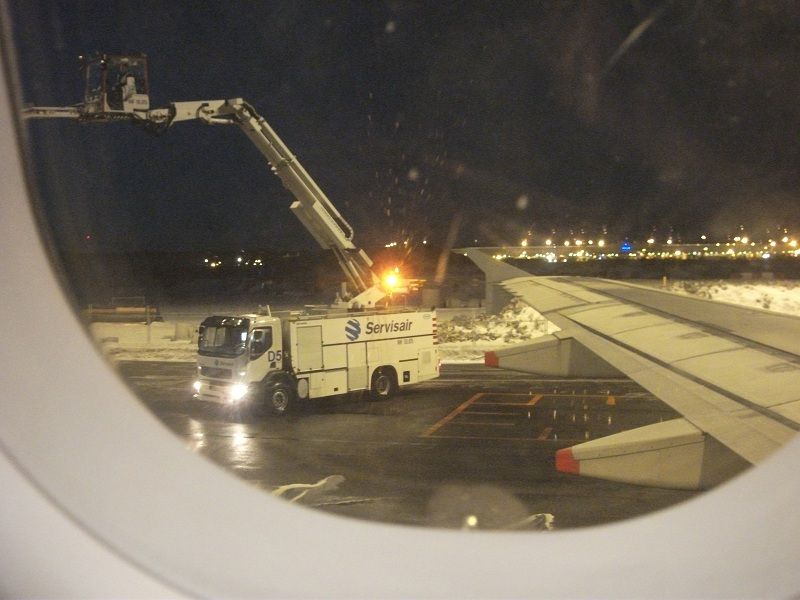 Climbing (notice the beautiful sunrise).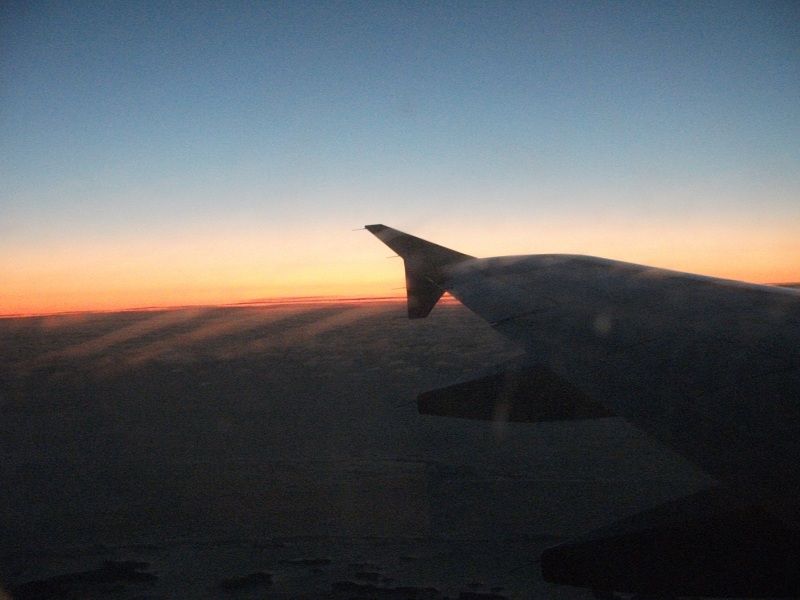 Meal of the first flight. Nice sandwich and orange juice.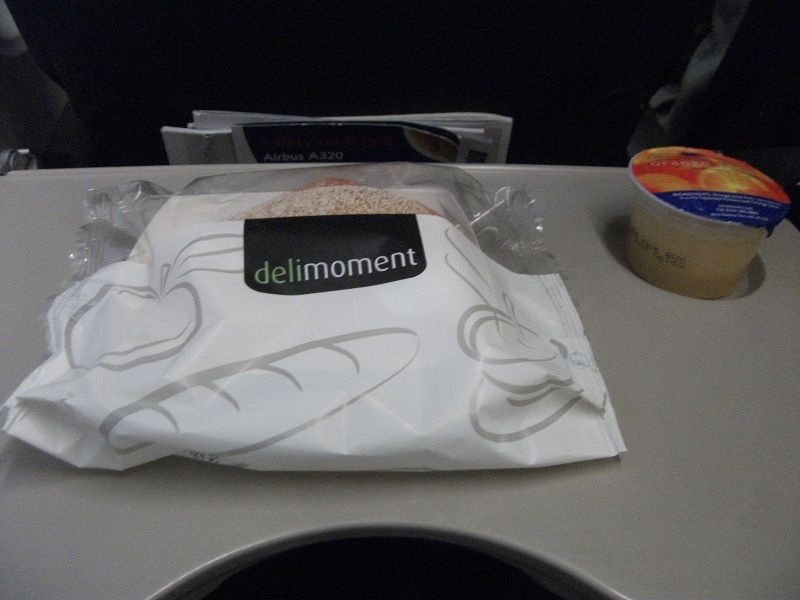 What a beautiful view.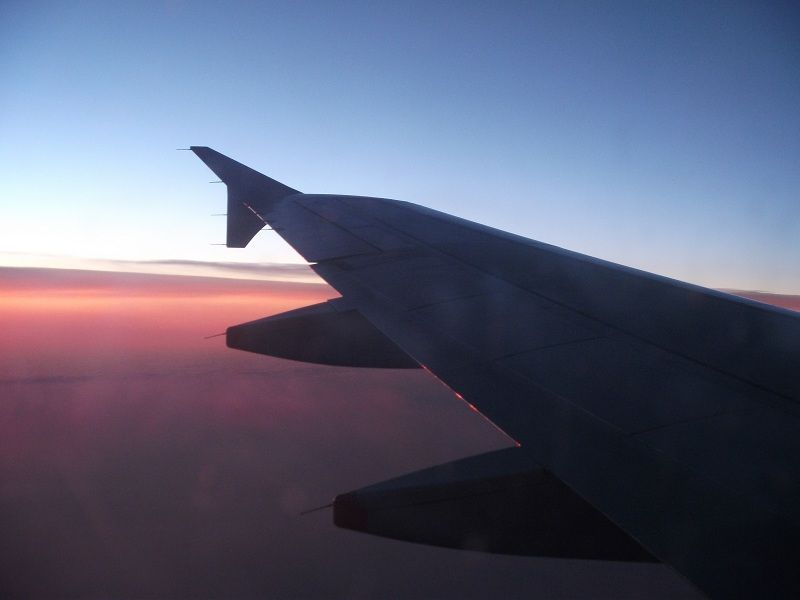 Foggy morning in London.
Landing at LHR.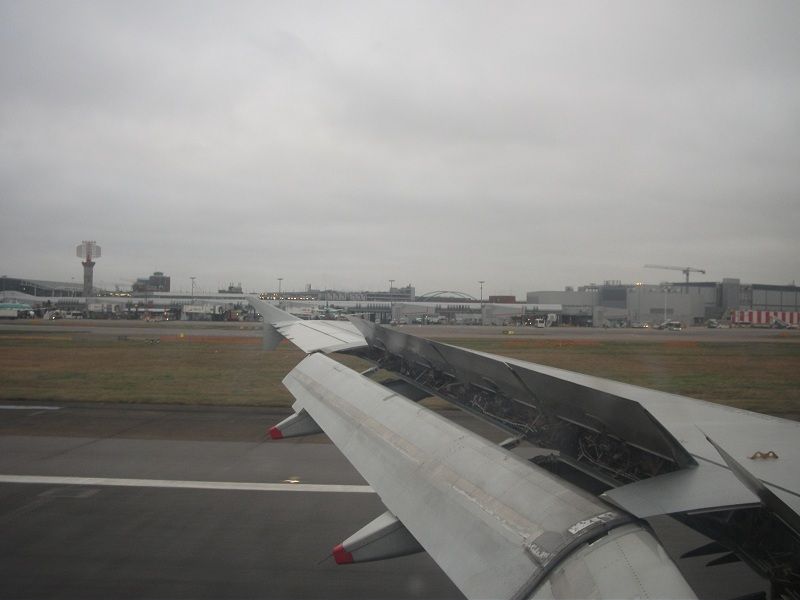 Planes at terminal 3.
LHR-MIA
BA0205
Boeing 747
Second flight of the day would make the day worse.
I arrived early so I have many hours to spend at terminal 5 before my next flight. Terminal change is quite fast so I go to eat and walk around the terminal.
My next flight would leave from concourse C, so I go there an hour before the flight (since monitors at LHR show gates only one hour before departure). Our gate is 61C and there is our ride to MIA already waiting. We board as planned and pushback begins at 15:00.
Headset, pillow and blanket (there was also a toothbrush and toothpaste inside the headset bag).
Entertainment system.
Engines are turned on, but nothing really happens. We are just sitting and waiting. About 10 minutes later I anticipated that something is wrong with the plane. About 20 minutes later captain announces technical problem with the plane. Then we started moving, but joy is short, because we only taxied around the concourse C to another parking spot. Captain announces another delay and we just wait. After sitting 2 hours and 15 minutes in the plane buses arrived to transport us to the concourse B.
Again everybody just waits what is going on. After 19:00 they officially announced that the flight would be delayed until next morning. They gave a paper where they stated that crew can't work today anymore. BA provided us hotel rooms, but it didn't go very smoothly. The whole process to actually get in the hotel was a huge fail. After 3 hours waiting we actually get in the hotel. After being awake for 24 hours I just wanted to sleep.
LHR-MIA
BA0205
Boeing 747
11:10-15:55
Next day at terminal 5 once again. This time our gate is at councourse B. Today the problem has been fixed (I assume) and crew can work again, but fog delayes our departure again, luckily only 30 minutes.
Just when I think everything is OK, I noticed that headset for my PTV is wet. I don't know how did it get wet and I didn't care, so I asked for a new one. Flight attendant said that she would bring me another one, but I knew she wouldn't, because she was so busy at the moment. I waited for a 5 minutes and picked a new headset from the seat behind me, since there was nobody sitting on that seat.
Information of the flight.
Planes queuing to the runway.
Weather could be better.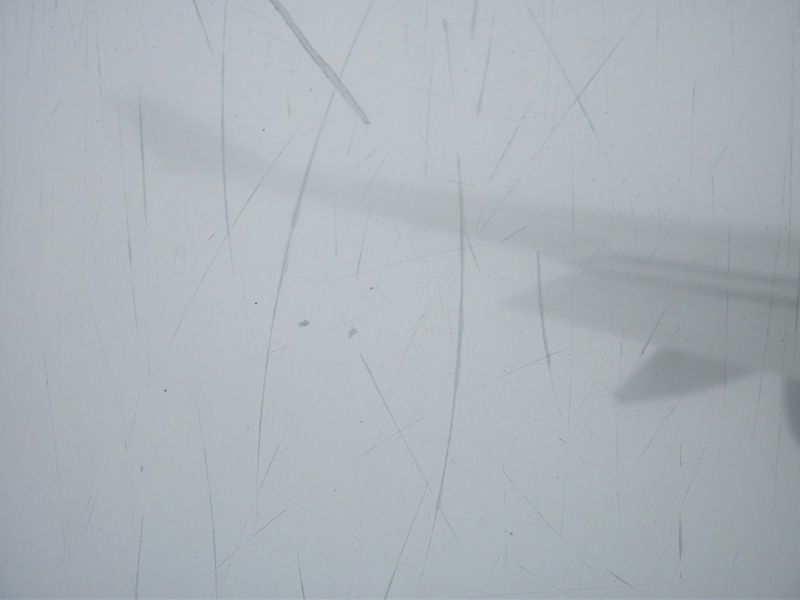 Meal was served pretty soon after take off. I took coke and the chicken option. It was a very good meal.
Atlantic Ocean.
Second meal of the flight. I liked this one also.
The Bahamas.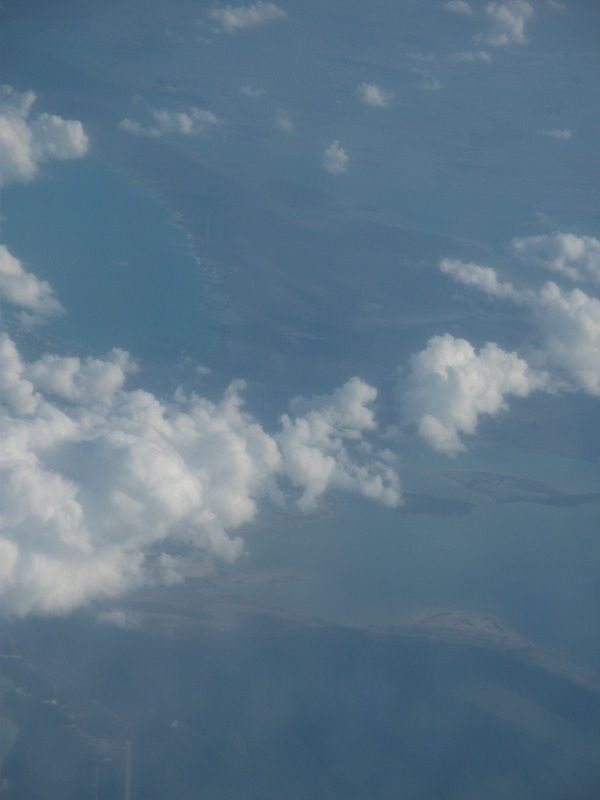 Miami Beach.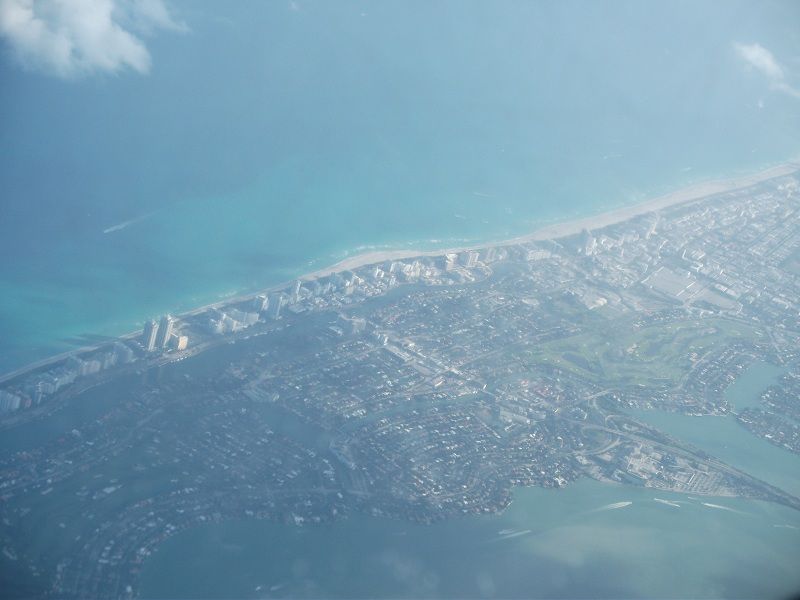 Descending.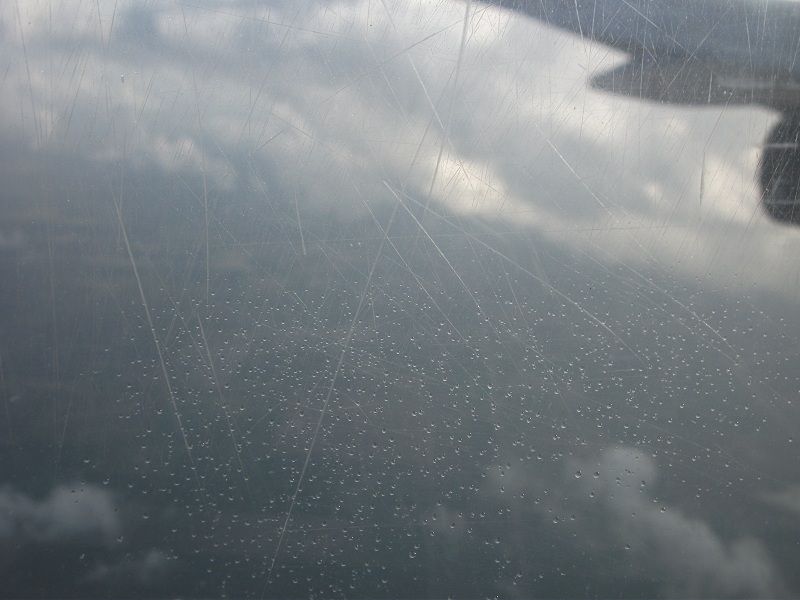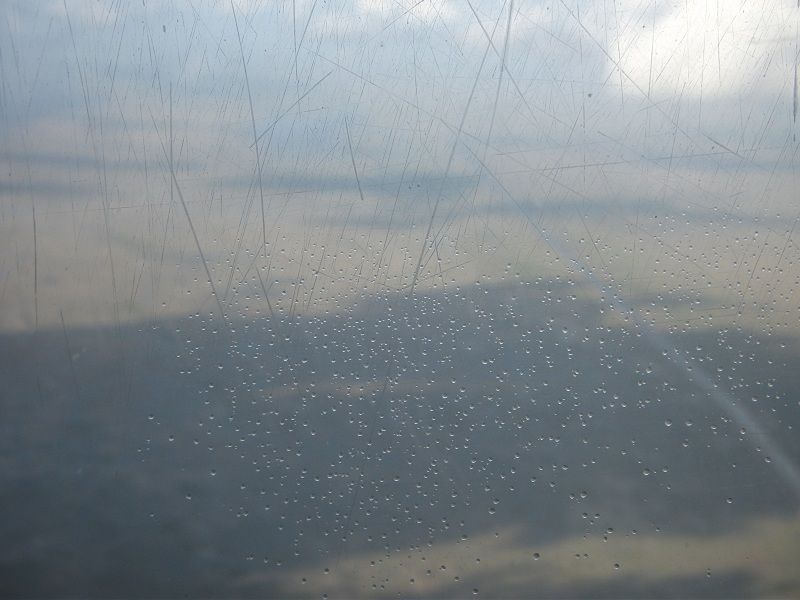 Taxiing to gate.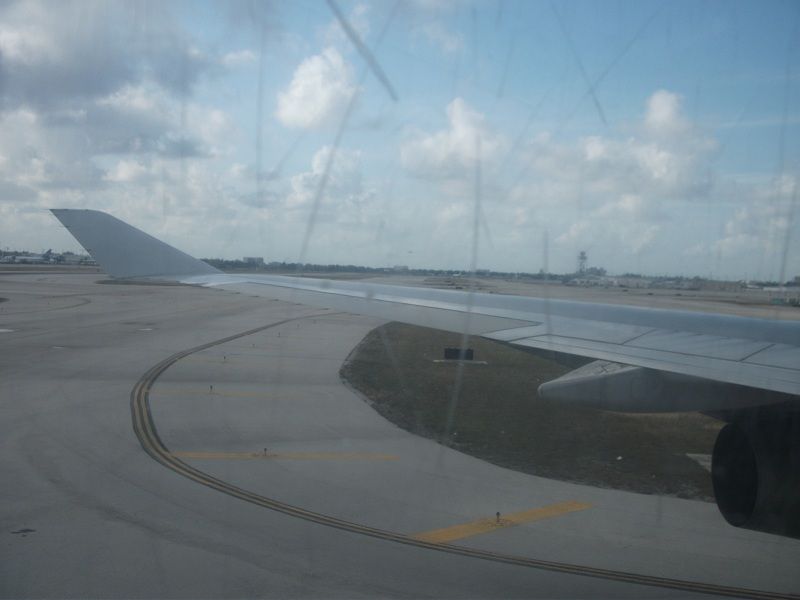 Finally at the gate.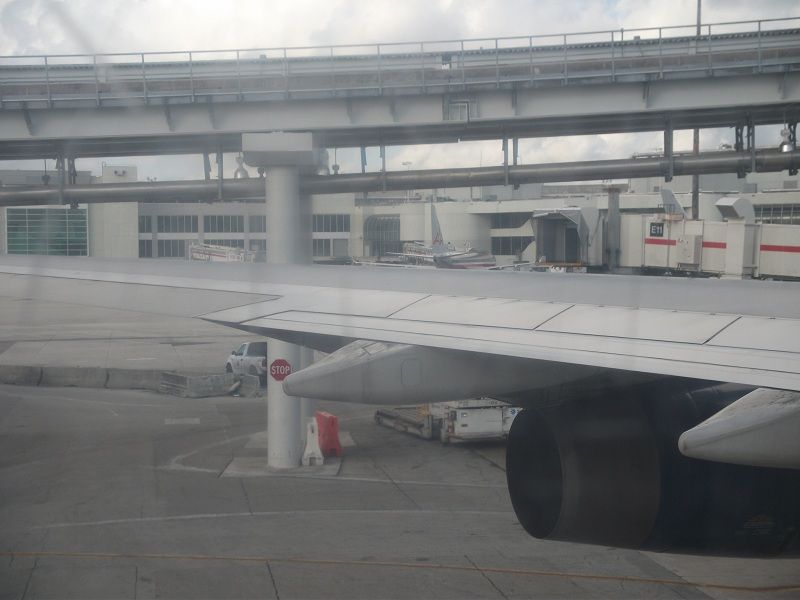 Through the necessary procedures at the airport and I head to Miami Beach and my hotel.
Next day I went to see the beach.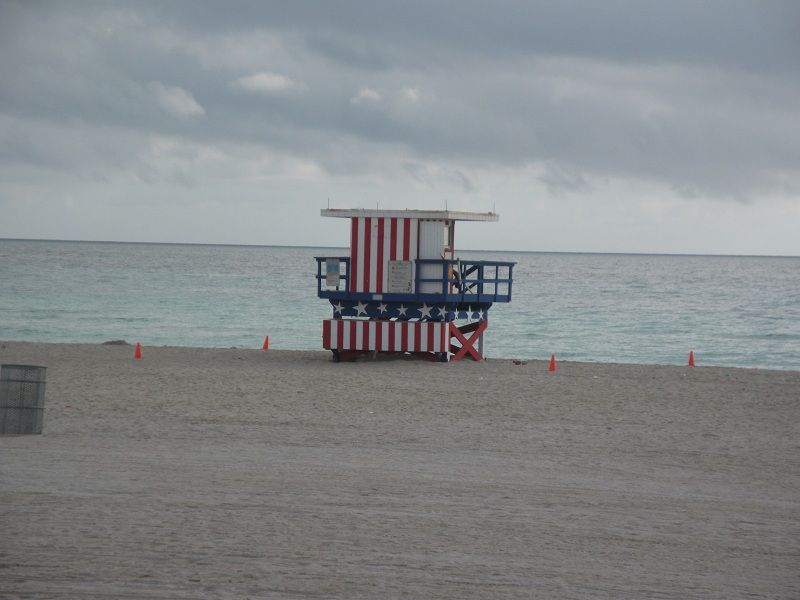 Palms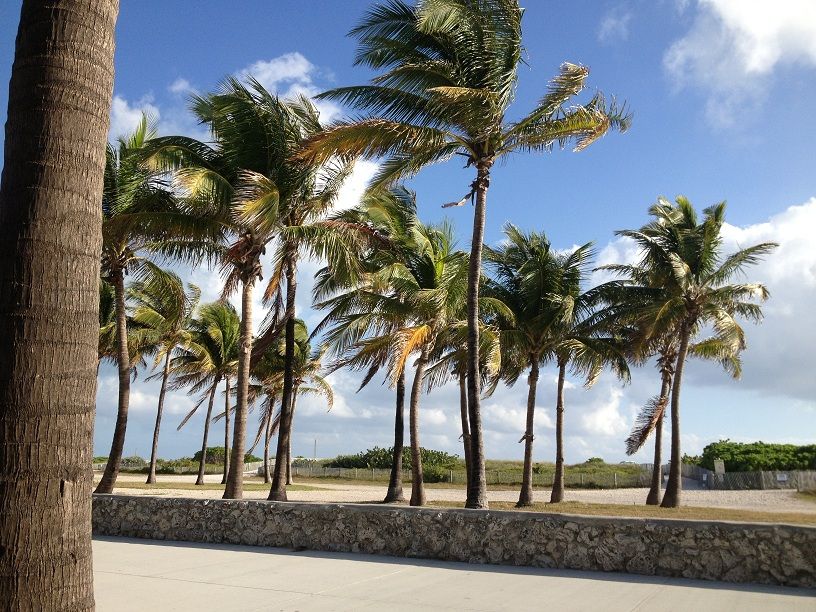 After many years of wanting to travel to USA it suddenly just came true. It didn't really feel like I was in America, but I had a good feeling anyway.
Next day I decided to take a bus to Downtown.
The Torch of Friendship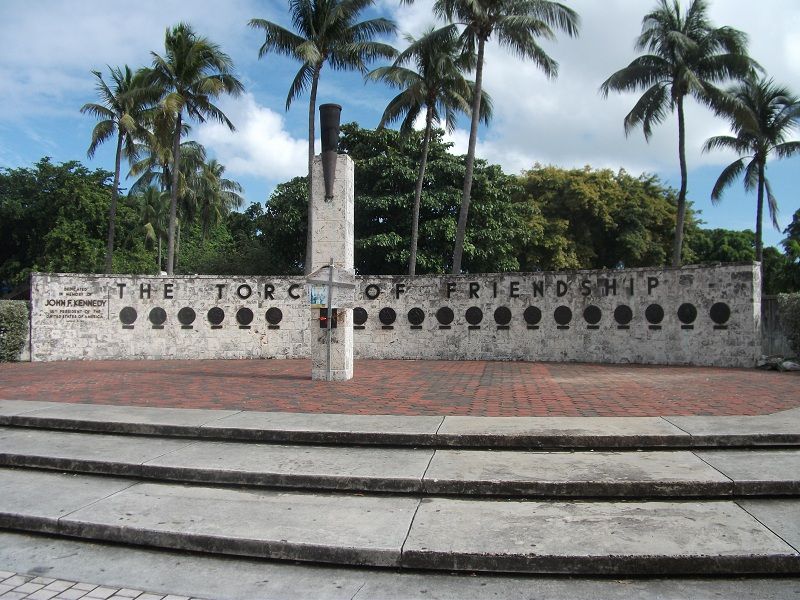 Skyscrapers
The rest of my holiday included shopping trip to Aventura Mall, relaxing at the beach, eating well and walking around...
MIA-MAD
AA68
Boeing 767
18:25-09:08
My first trip in America was coming to end, but the adventure not quite yet.
I arrive at the airport about 2,5 hours before departure. Check-in kiosk had a bad day, but I didn't let it spoil my day. After security check I still had enough time to go eat and walk around. Then I took the skytrain to concourse D.
Before the trip I already knew that there wouldn't be PTV's available in economy, but I didn't actually mind that. AA offered earphones and I listened music they had to offer and I also read my book.
Wing view.
Pillow and blanket.
ATC tower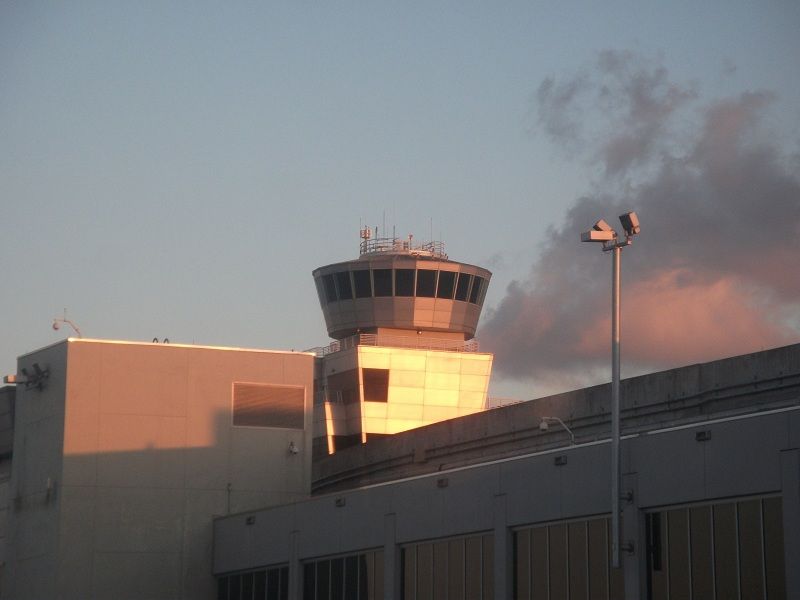 Meal of the flight. Some kind of tasteless pasta. Not as good as the chicken on the LHR-MIA flight. AA also offered chicken, but I decided to take the pasta.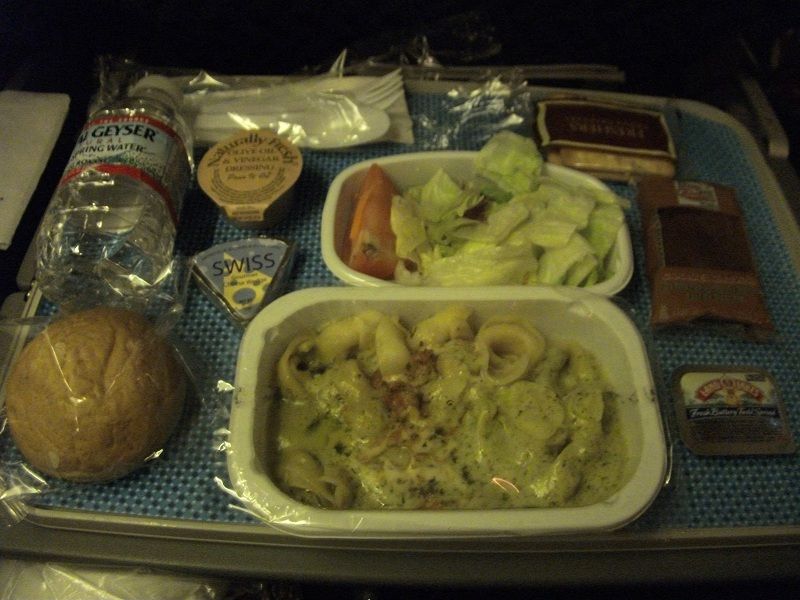 Seat in front of me
Seats on this plane were actually quite comfortable, but I didn't like the headrest. Headrest was much better in BA's 747, since the sides moved vertically, not horizontal as AA's did. This meant that AA's headrests moved easily.
Morning breakfast.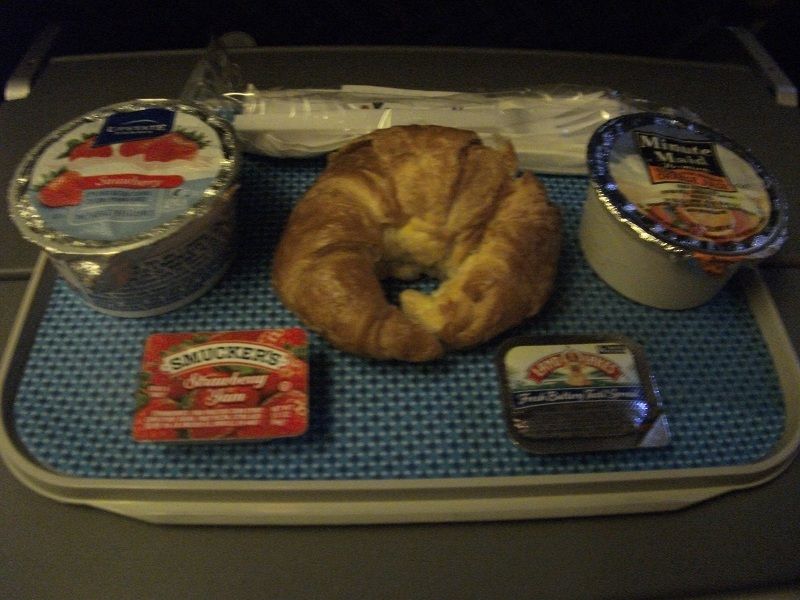 Winglet.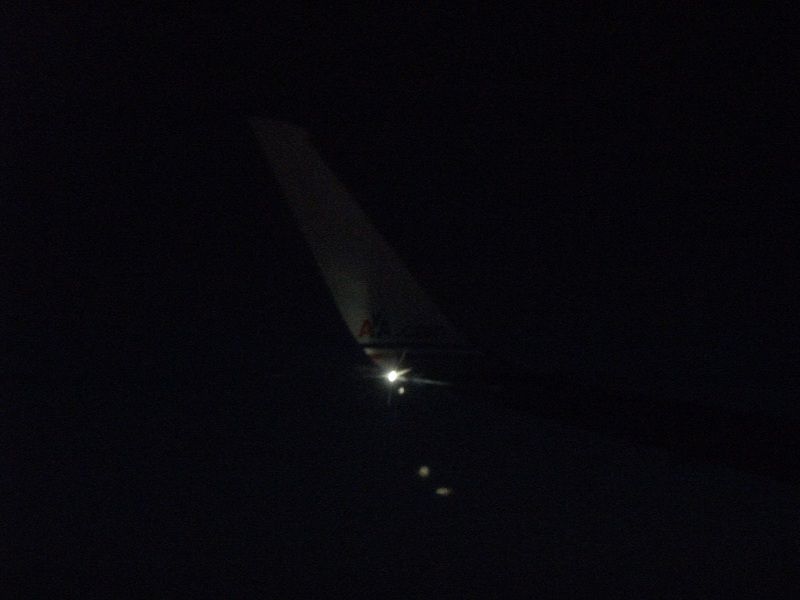 Taxiing past terminal 4S at MAD.
Arriving at our gate.
We arrived in MAD little later than expected, which meant fast walking to connecting flight. There was a woman waiting in terminal who gave me express connection paper with correct gate for my connecting flight. I had maybe 30 minutes to get myself into terminal 4 at an airport new to me. I just followed signs and walked as fast as I can. I jumped the queue to get myself faster into borer control. Since there was much more people in the EU citizens queue, I went to the other one for other passengers. It was a fast check and I again walk as fast as I can to the security check. Then a lady asks me something in Spanish, which I didn't understand, but then I realized she was talking about my orange express connection paper, which again gave me right to jump the queue. That was my fastest security check ever, it took maybe 2 minutes.
Finally I arrive to the gate on time. I thought most of the passengers already wait in the plane, but then I saw the line to the bus. Gate door (which leads to the bus) didn't open so nobody was going out for a while. After 10 minutes the door finally opened.
MAD-HEL
AY3184
Airbus A321 (OH-LZD)
10:20-15:45
Taxiing at MAD.
I didn't know that Finnair has a camera in the nose gear of its Airbuses. It was nice to watch takeoff and landing from the screen.
I didn't expect huge meal from Finnair and rarely their meals have even been good. This is what they offered on this flight.
I don't know what that was, but it was awful and the content was written only in Spanish. This was a huge disappointment and flight would be over 4 hours long. AY could offer something better on these longer European flights. Well, I have been trying to avoid AY as much as possible, this time there was no other options than choose their flight.
Finally at HEL. It was a wonderful moment to be at Finland again, but also a sad feeling since USA is so amazing that I wanted back there.
Conclusions
BA had much to offer on this trip. They didn't organize the hotel thing well and of course the long delay annoys me, but they offered service that I liked. I liked B747 as well as B767. I still prefer PTV and BA's headrests. I like BA and for somebody this kind of experience could be "never flying with BA again", but for me it was an adventure after all. I would fly with BA again, but next time I may transfer in Germany again. I liked free coffee service and newspapers at MUC that were available for everybody, not just in the lounges. It is also much easier to pay in Germany, because they use euros. You can pay with euros at LHR, but exchange rates are really bad.
USA was mostly what I expected, of course I have only seen one state. I think Miami is not the right place to explore "true" America, but don't get me wrong. I liked Miami, but I think I didn't see the American culture at its best. In my opinion American people are very friendly. Almost everybody opens doors to you, says hello, says sorry if they are coming on your way or almost bumbs into you. Those are things that I rarely face in Finland. Nevertheless this trip was amazing and now I need a bit time to recover from it. I have already planned a second trip to USA in this year and of course to the one and only Big Apple.
Thanks for reading and I would like to read your comments.