"Preferential treatment on the evening shift to Muscat"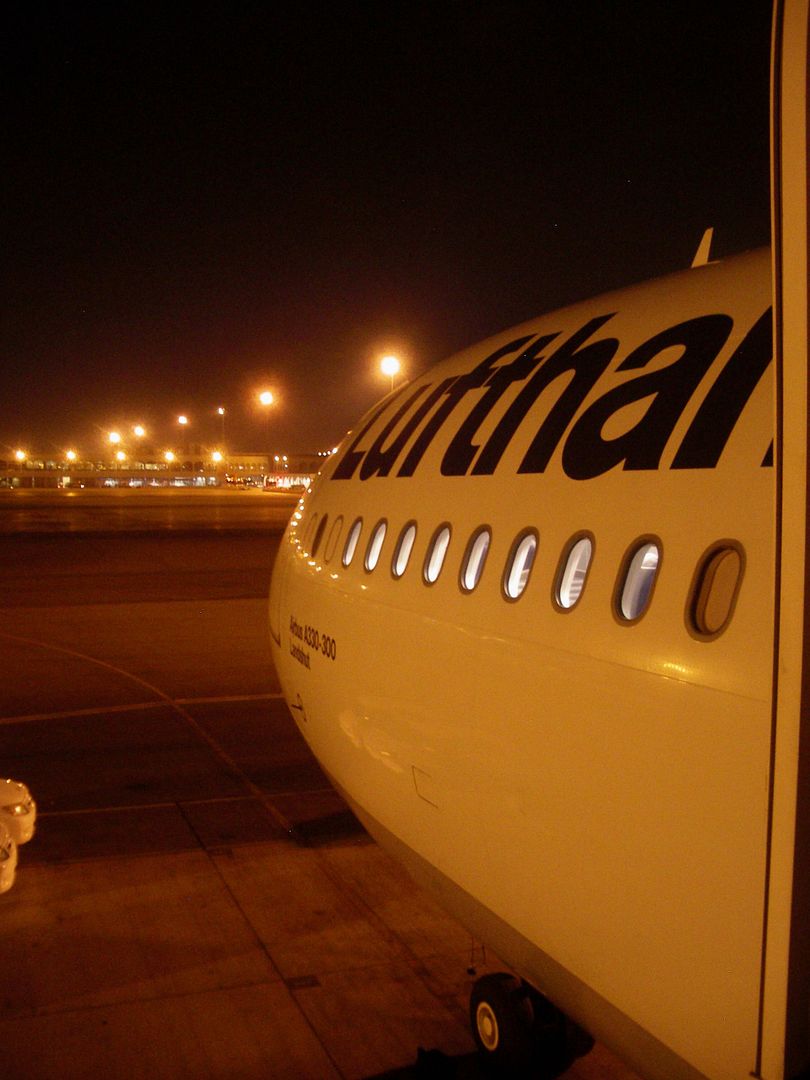 Al salam alaykum, dear readers,
not that I have talked about it already!.
It´s late November in Germany and I should catch a couple more sunbeams before the long winter months.
There are still some secured from early November in Taiwan:
"Taipei Ups And Downs By China Airlines 744/343"
(by
FLIEGER67
Jan 13 2013 in Trip Reports)
But anyway, it´s time to do one more trip in 2012.
Oman comes into my view, it´s not that long to fly,
the weather forecast looks like nice and the circumstances are perfect. New country, new airline, new departure airport and also ok to know that there is the Visa upon arrival system at work for German nationals.
Here is the routemap:
Best thanx to:
http://www.gcmap.com/
The final 2012 departure airports map with MCT as no.
231 looks like this:
Departure Airports II
auf einer größeren Karte anzeigen
The previous 200 stations:
Departure airports
auf einer größeren Karte anzeigen
And the finally done routes:
Tripreporters Flüge II
auf einer größeren Karte anzeigen
Do we really need more arguments?.
Saturday, 24.11.2012
.
.
.
.
Service Lufthansa 129 operated by Lufthansa Cityline
Scheduled: 08.05 // 09.00
Always these annoying cellphones, calling me at 04.30 am, exactly like the last trip. Is this really true?.
Wait, a new trip ahead, how I like these early call´s this way!.
A couple of more people on the road beside me, but nevertheless as expected at the airport. The car turns right at the entrance, P0 is the place the spend the time also today.
No OLCI, seats are secured in advance, a quick step for the Lufthansa Senator counters, papers printed and onwards for the lounge.
Five legs are on one confirmation this time, secured by ebookers.de, the fare per leg is 130.00 Euro´s.
One moment please, a view to the screen is necessary.
My plane inbound from FRA pretty ontime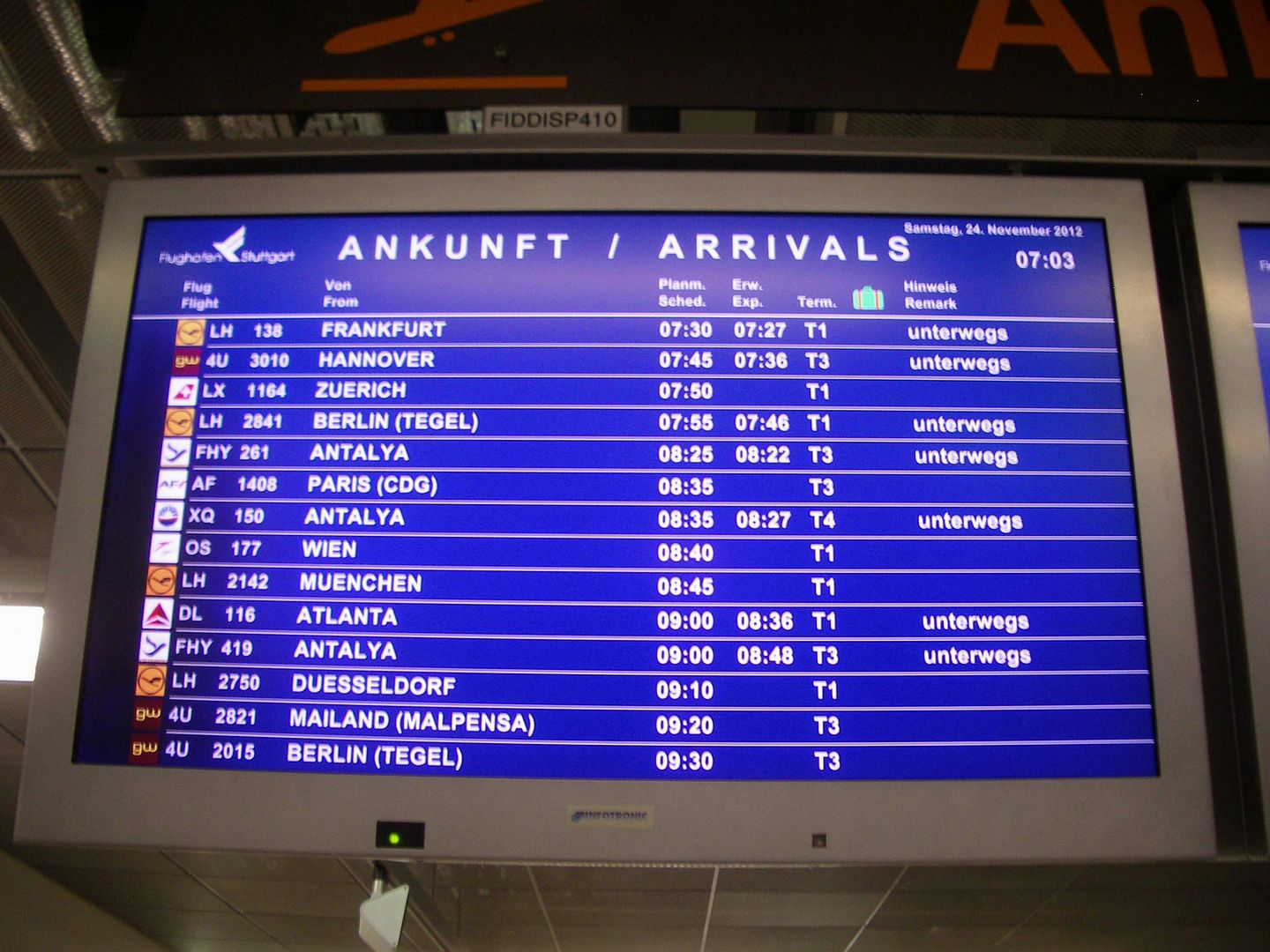 And also no news for the outbound leg from gate 164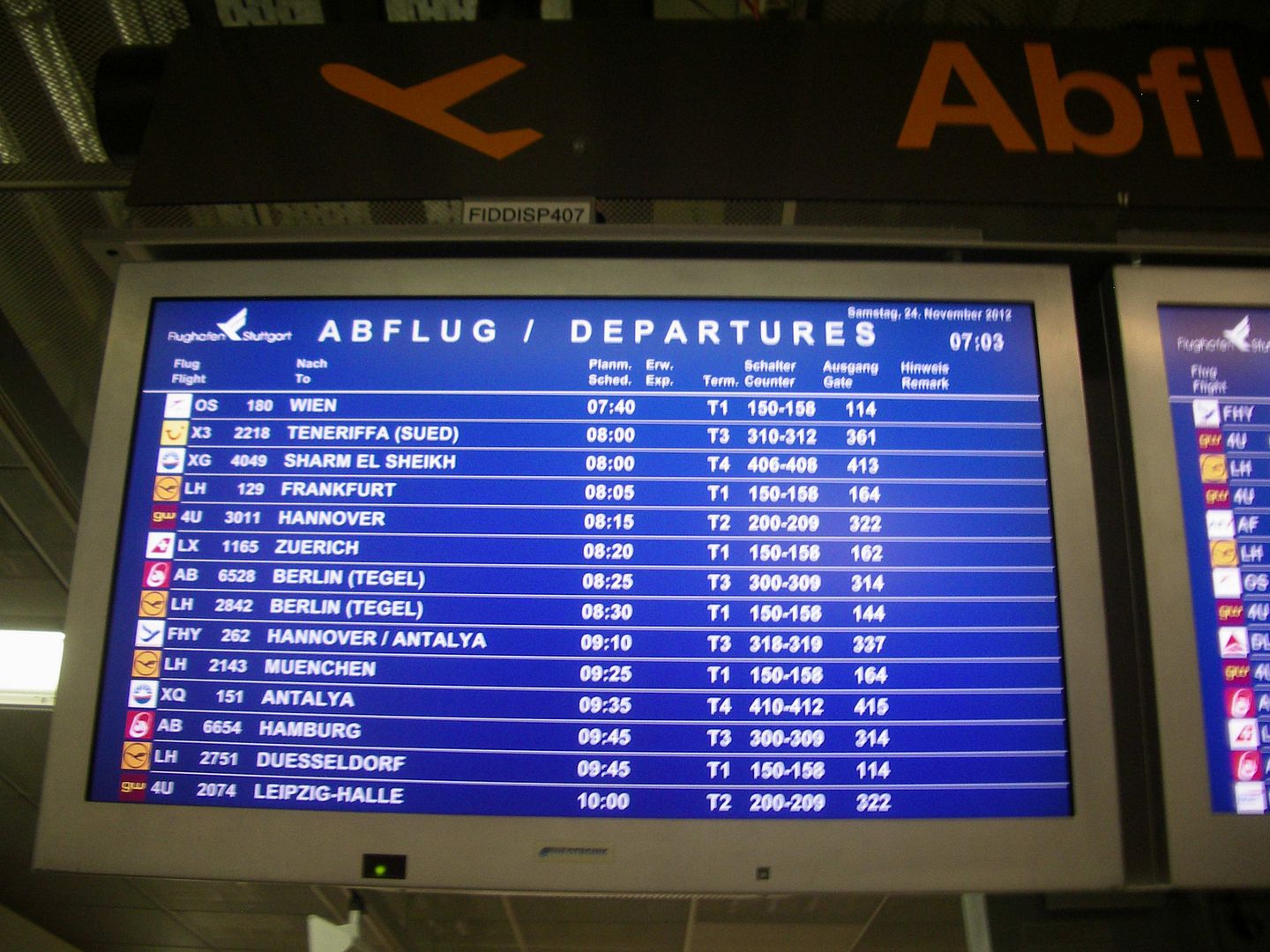 What´s going on here, security is busy, this limit´s my loungetime.
It´s well used this morning, what seems more or less the norm these days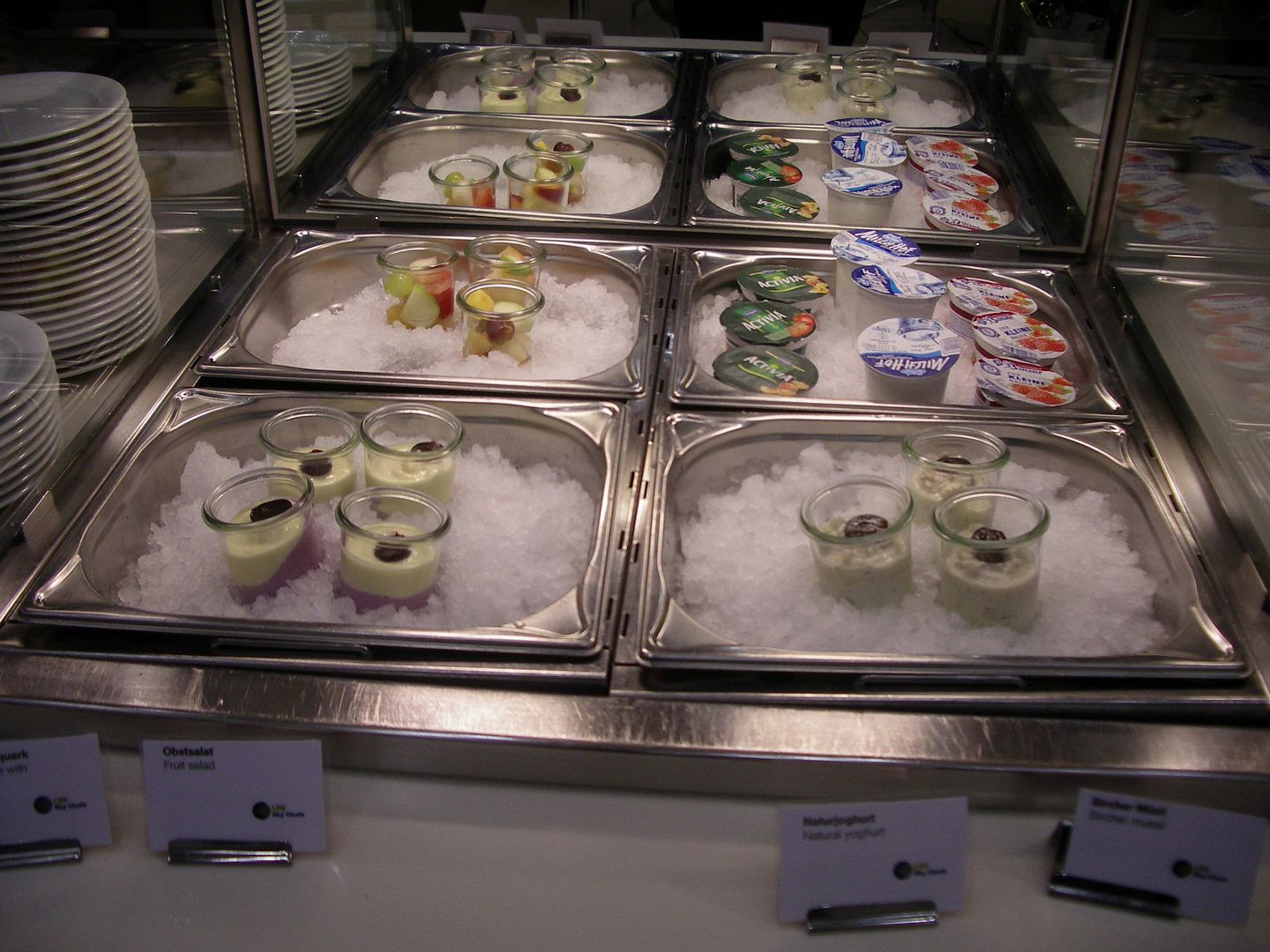 Down for the busgates and looking forward to a shorty ride for FRA with this plane on the apron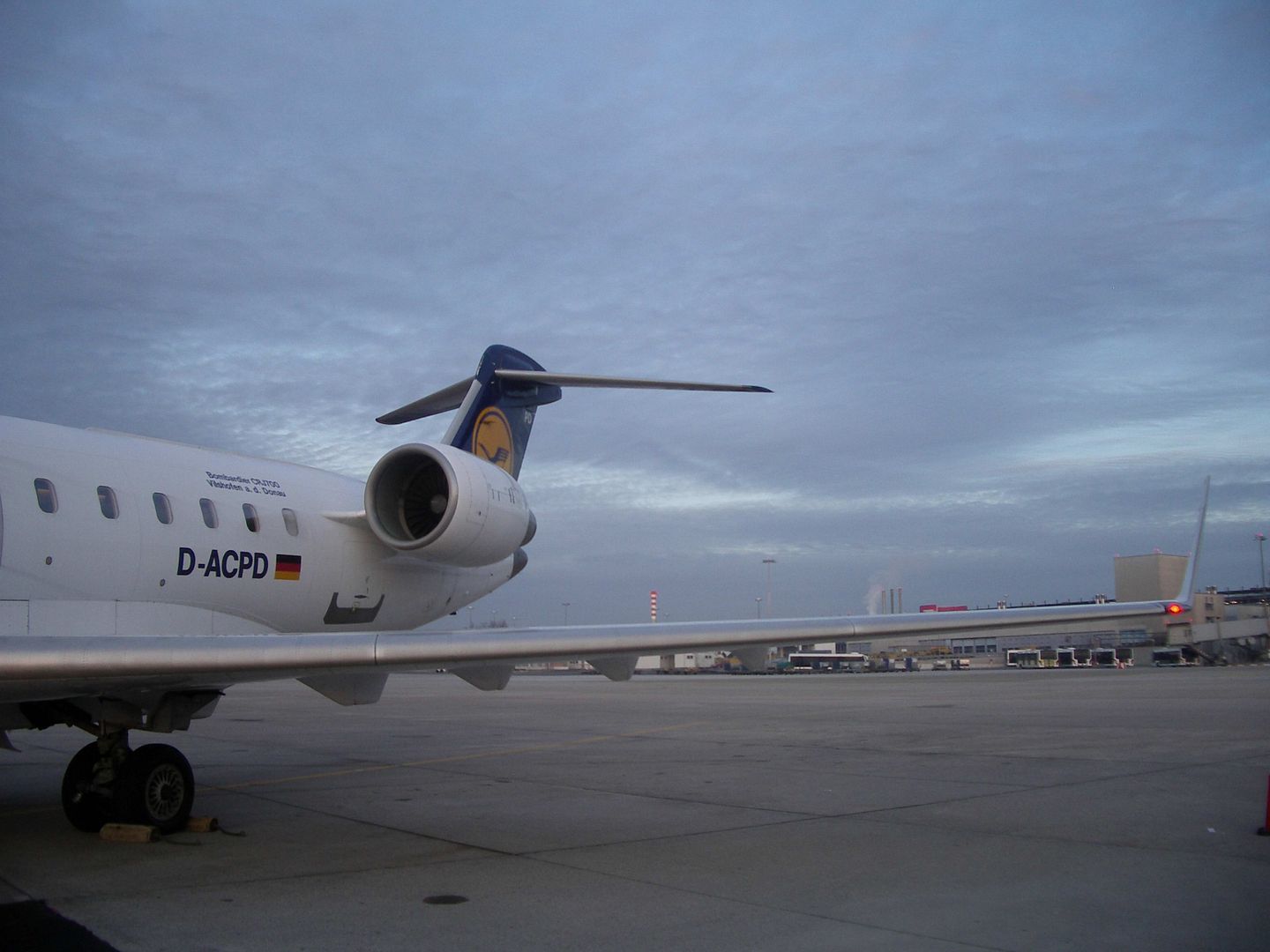 Leg no. 11 on the scheduled CR7 and the second experience on exactly this example after GOT-DUS earlier this year.
D-ACPD is named "Vilshofen an der Donau"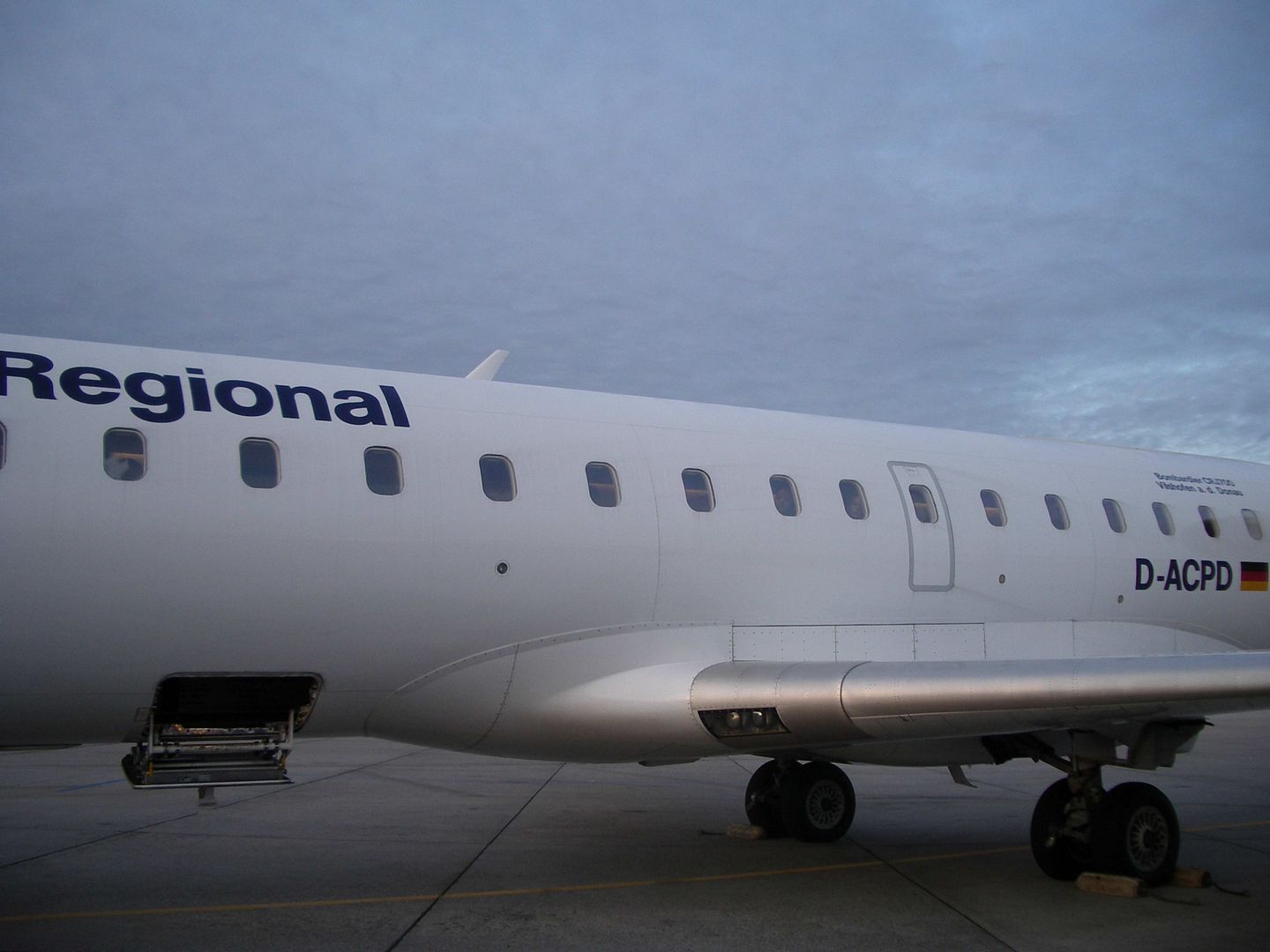 3 degrees, early morning November haze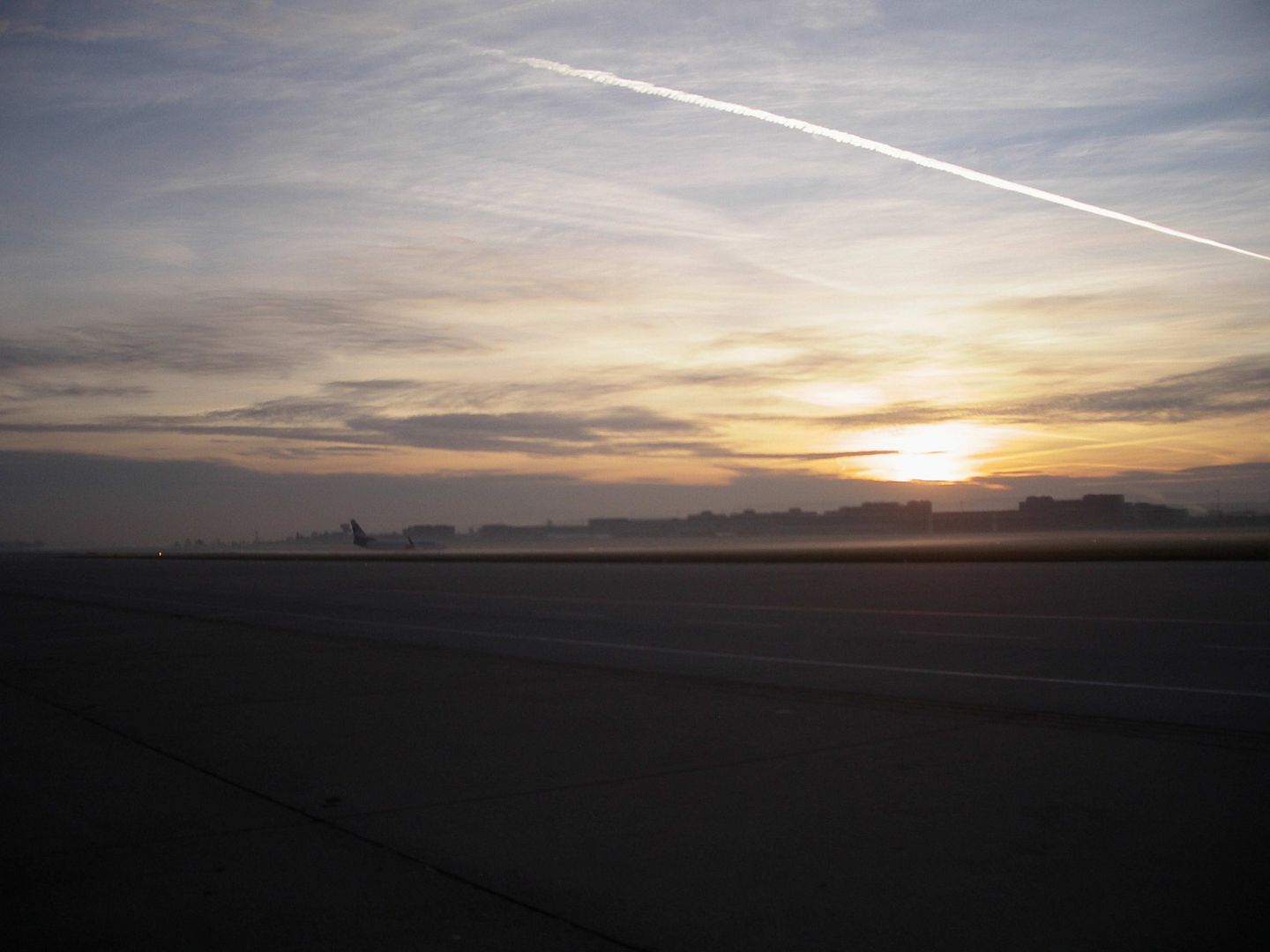 In service with LHCityline since 25.08.2011.
The fleet shows 20 actual examples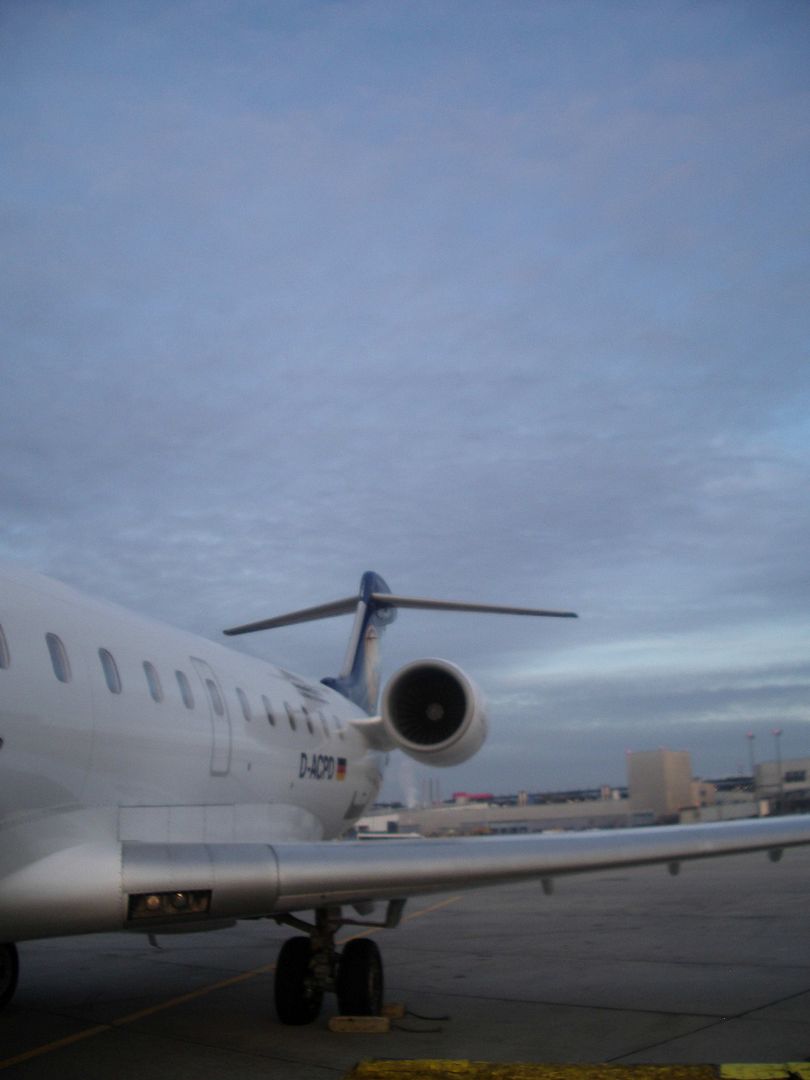 The captain is on the mike with a short welcome during boarding. His name sounds like Belgian or French.
No route or flightlevel info to notice.
It´s 08.05 am, perfectly ontime. This is "Hansaline" and me on the short 25 minutes hop for FRA. Departure from "Two-Five".
The load is close to 100%, also upfront is well loaded together with some LH staff on the way.
Late boarding helps this time once again, 18F and two seats for me.
The safety card
Cabin crew is one middle aged female, biz friendly to say the least and a young woman, black hair, tall, italian style, simply "Bella Donna". Service is free water.
"Vietnam für Entdecker". What about me?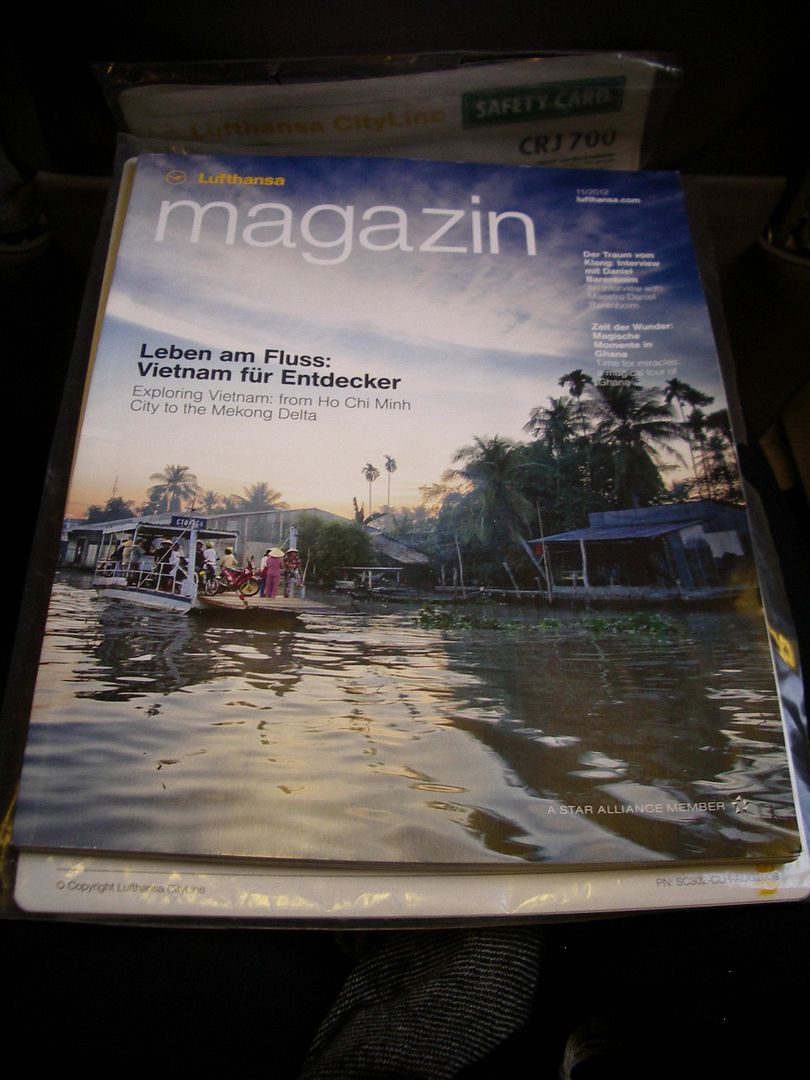 Inbound FRA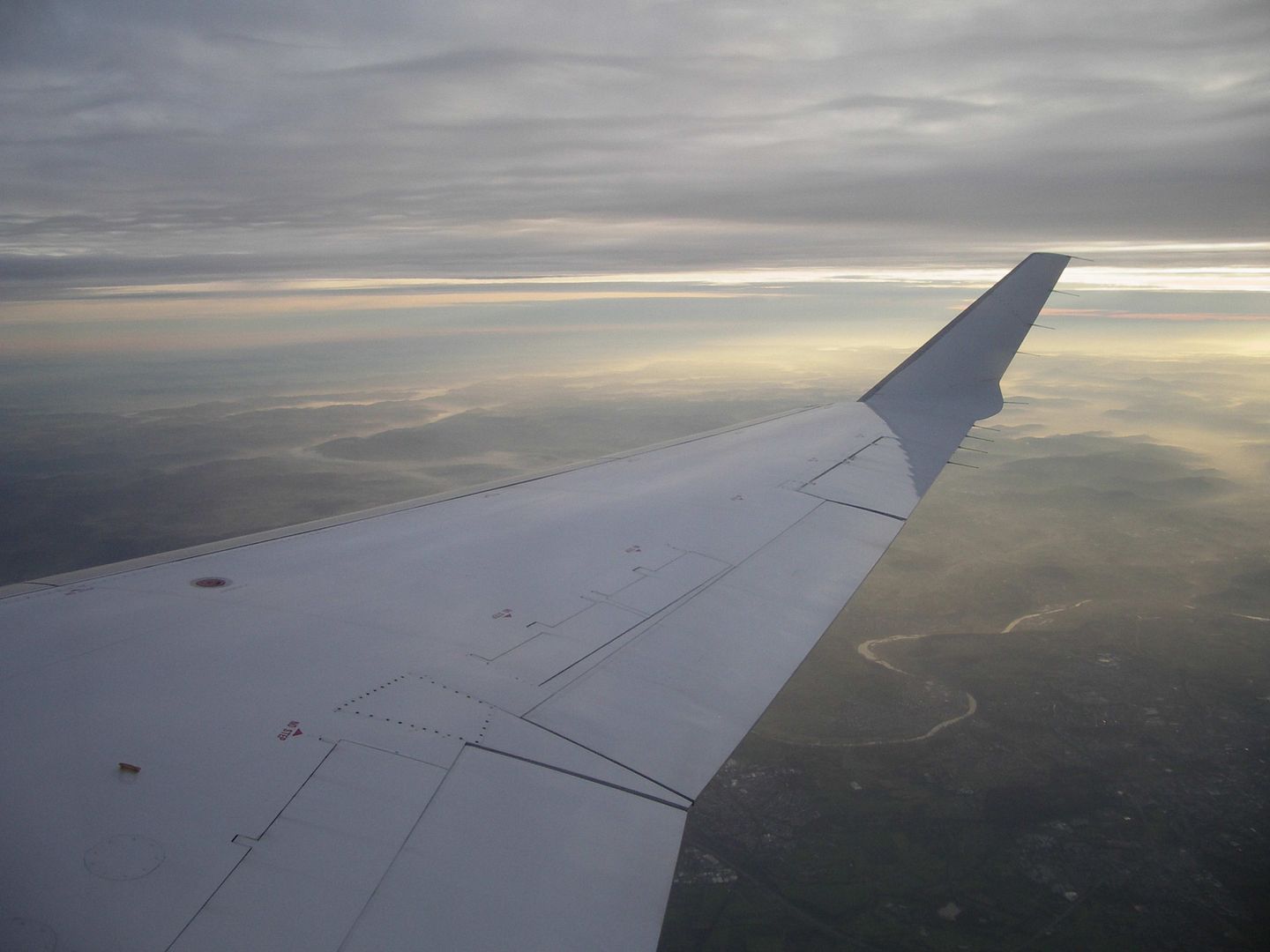 No, do not forget the legroom shot, which is good here
And a view to the cabin with the bright grey, really well used leather seats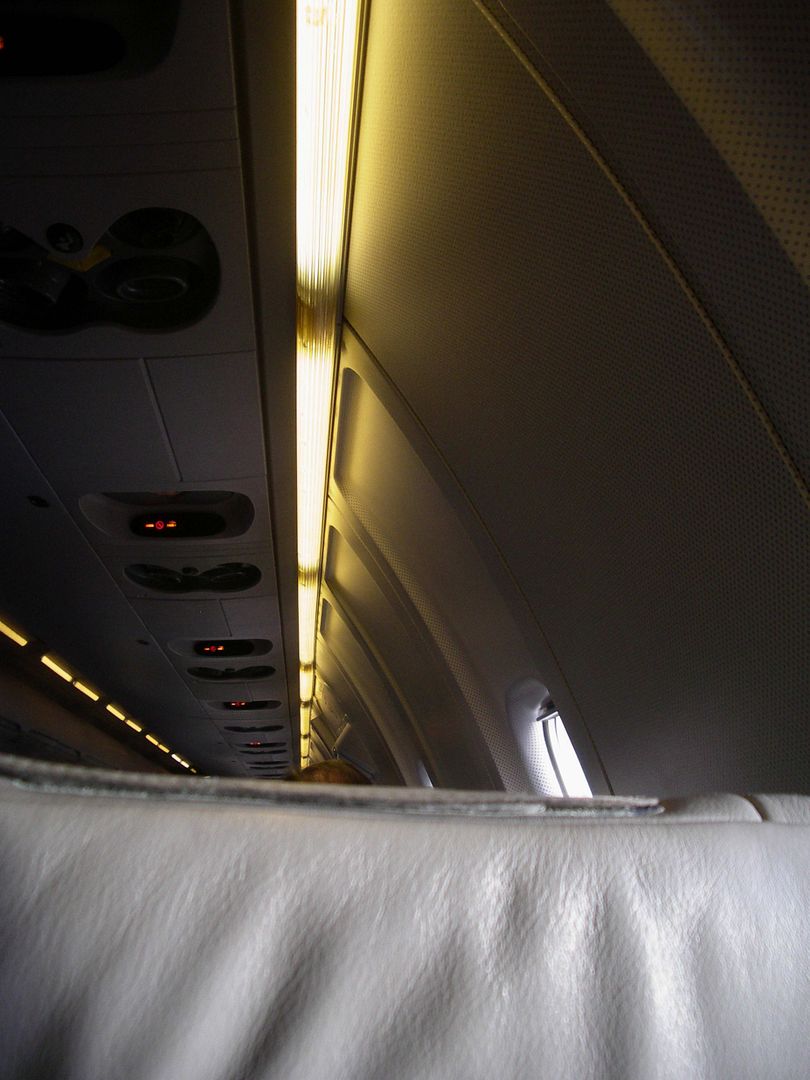 Touchdown at the 4000 meters "Two-Five-Left", light fog also here. 5 degrees and it´s 08.40 am now,
sure impressive, 20 minutes ahead to schedule.
By bus for the terminal and some meters to go now for the next gate.
Saturday, 24.11.2012
.
.
.
.
Service LH 618 operated by Lufthansa
Scheduled: 10.25 // 19.35
What about another lounge?
The Asia Soup Bar is not that well used this morning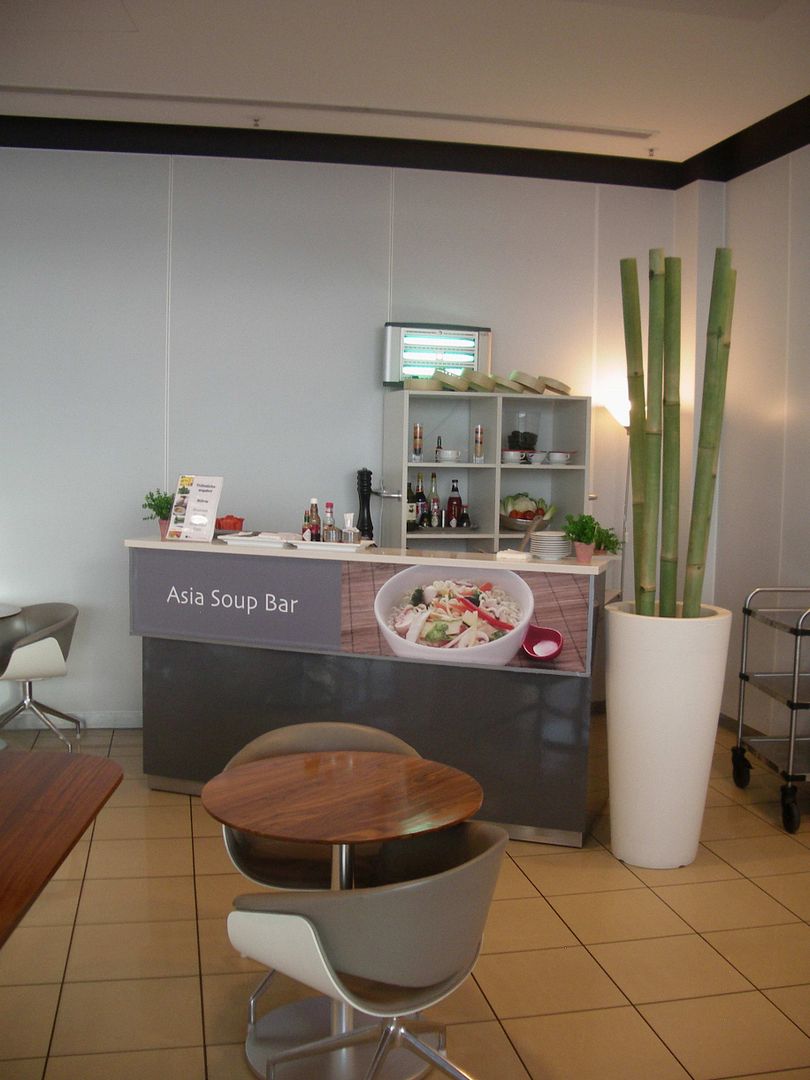 And the lounge shows some space for me this time
My flight looks like ok from gate C14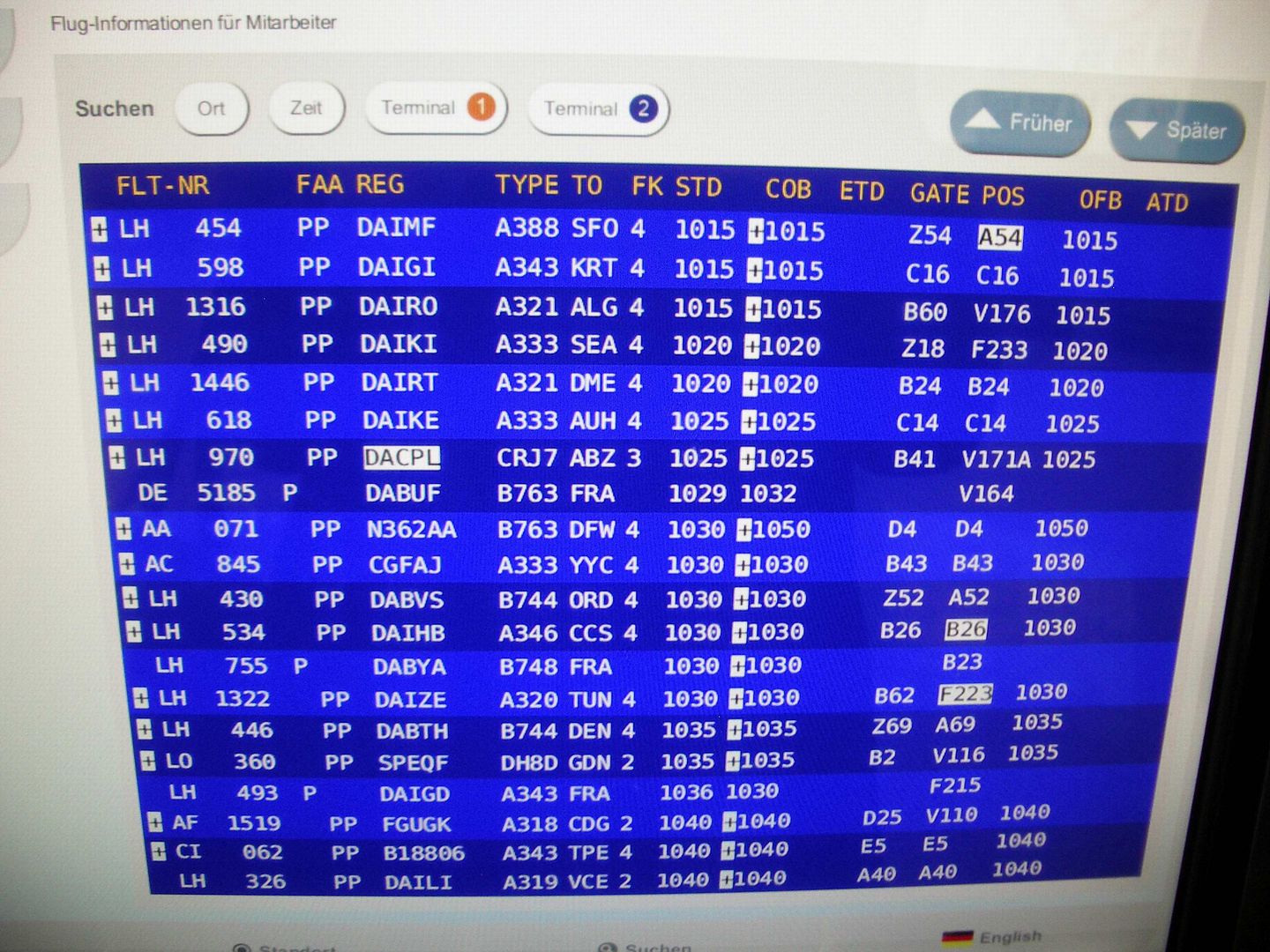 Call me "Landshut"
The A333 is on schedule for this service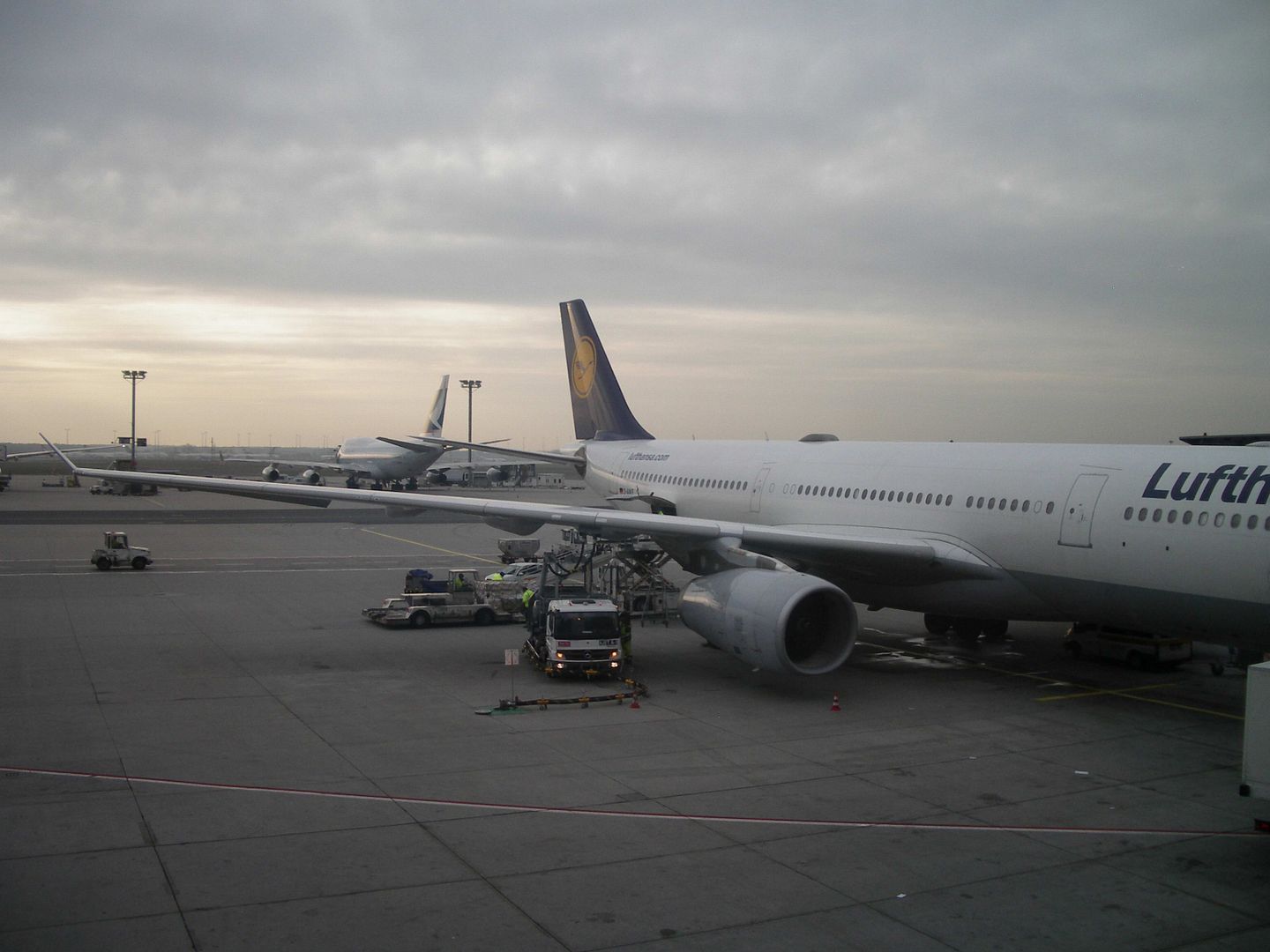 And this is D-AIKE, leg no. 5 on type, new to the log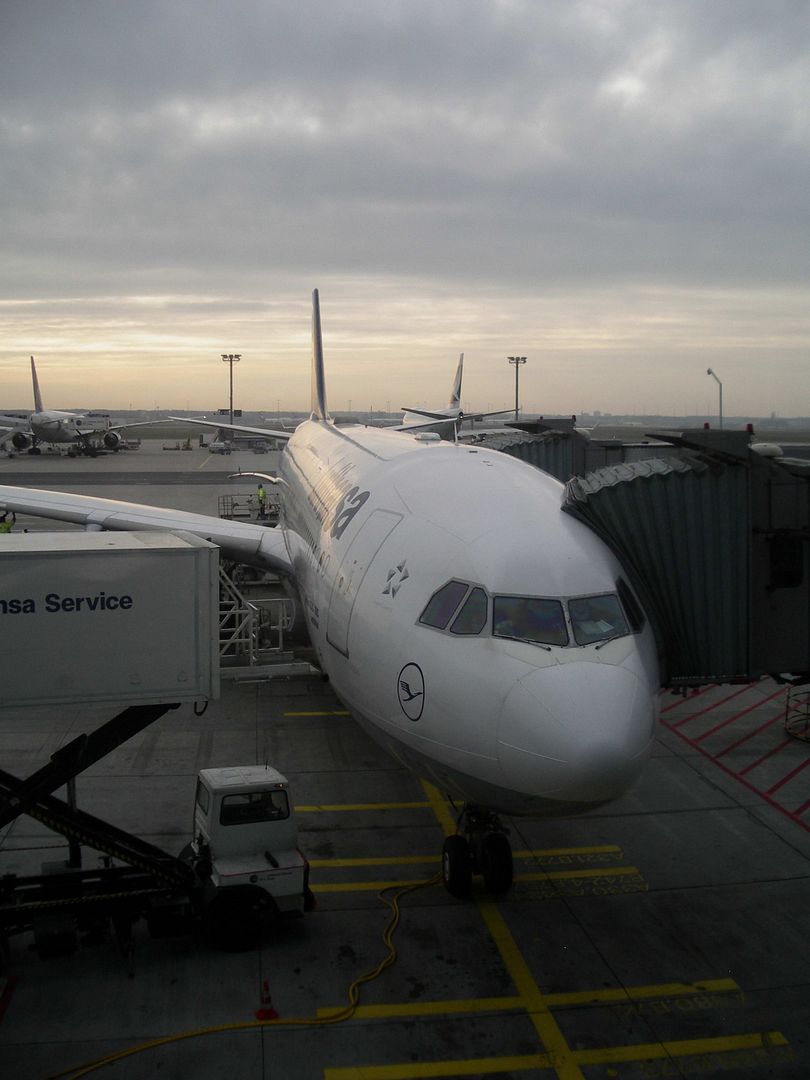 In the air with LH since 03.12.2004.
18 planes on type are in the fleet actually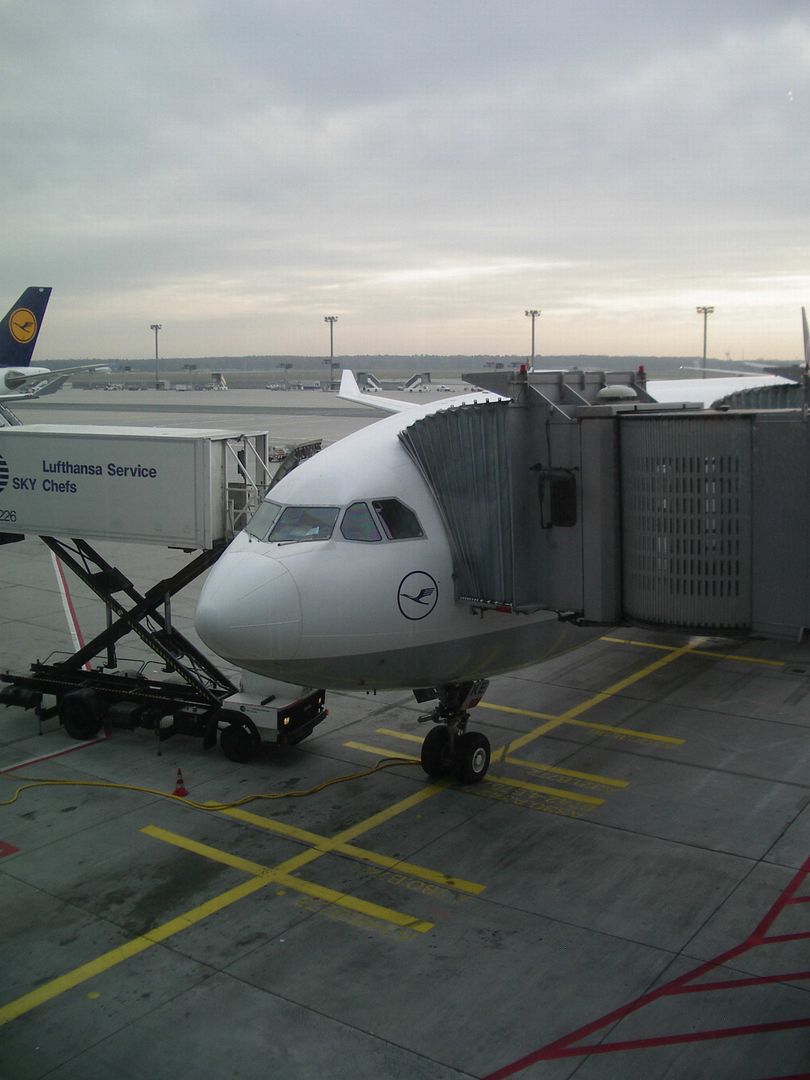 Two engines for long haul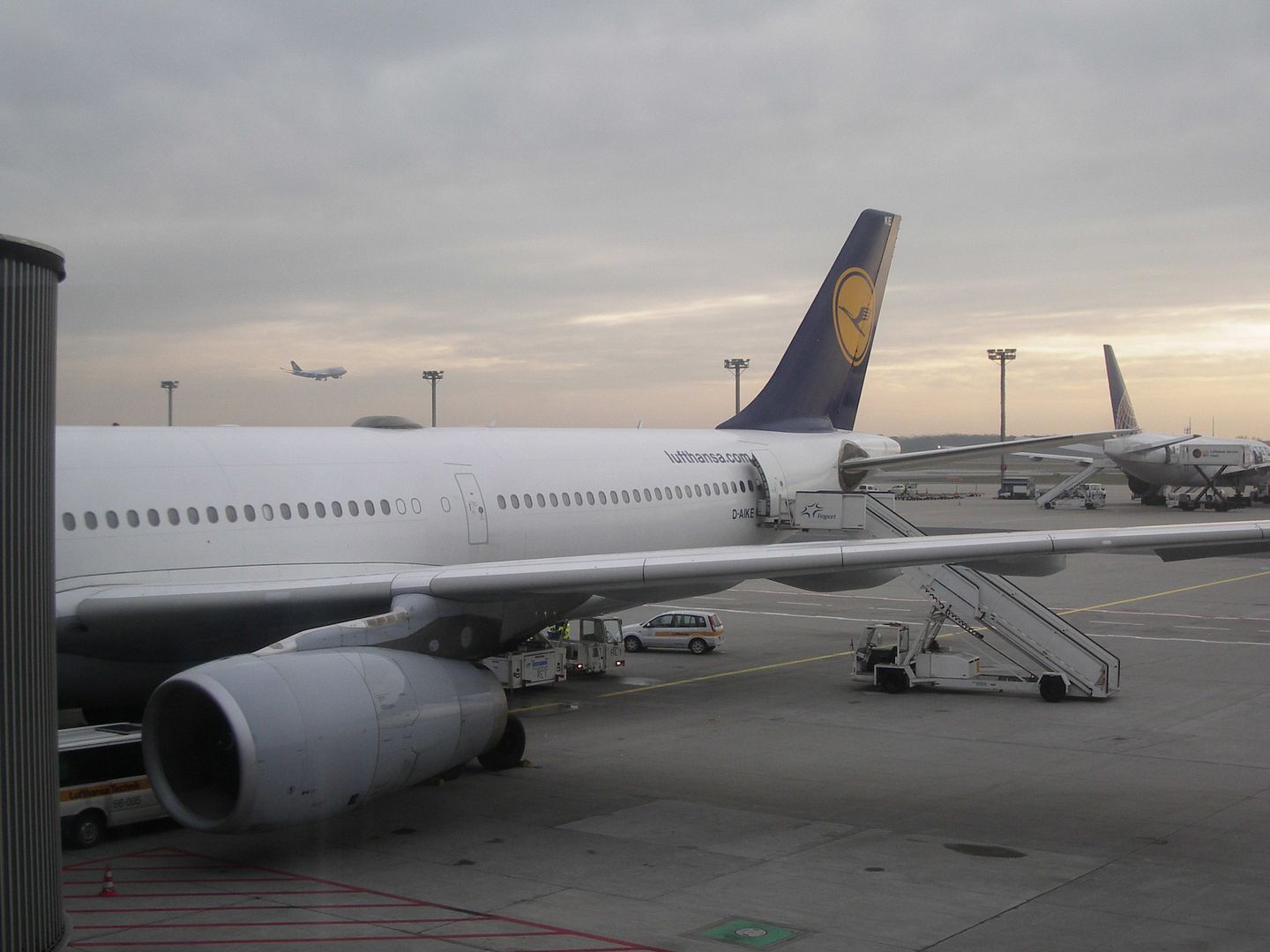 10.25 am, "Lufthansa" is ontime, 5 hours, 40 minutes now for the Arabian Peninsula from the 4000 meters runway 18.
The temperature is 6 degrees with some high fog.
Cockpit crew is from Germany.
The captain with a very nice welcome, "Merhaba", experienced style during boarding.
FO and pilot flying is a German woman with also nice and detailed info´s inflight.
"Für Ihre Sicherheit", sure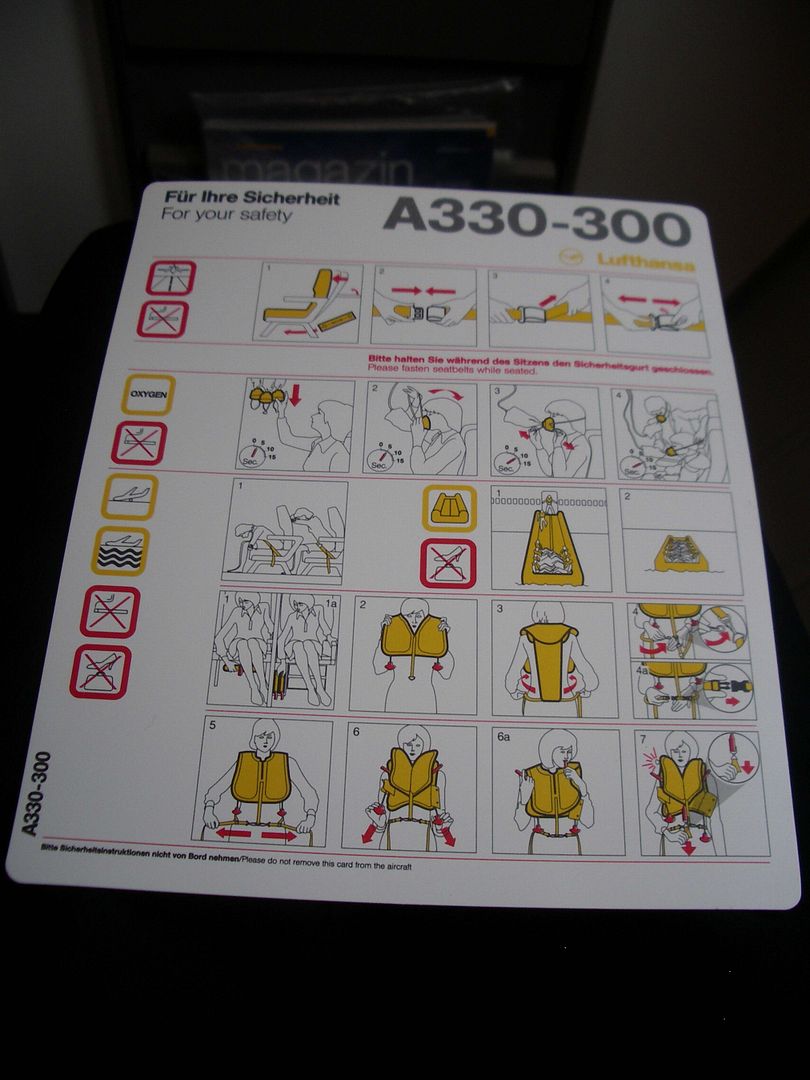 Space is ok here in the bulkhead row, 24K, two for me. According to Seatguru the best eco seats in the house. But anyway I prefer a seat with the chance to stretch my legs
The hotspot for me, please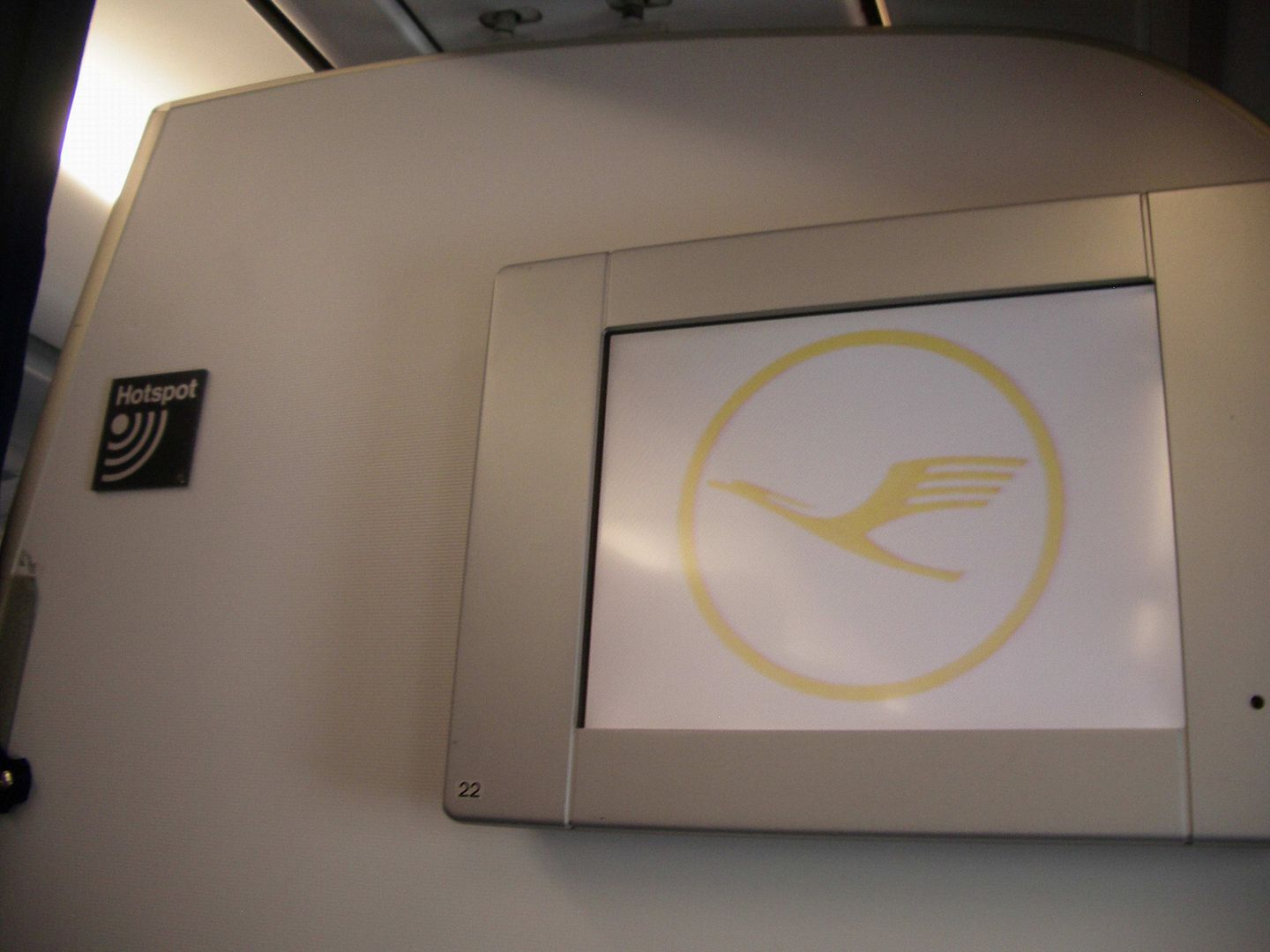 Cabin crew done an impressive good job here, thumbs up for LH.
The elder woman acting as purser welcomes me personally at my seat during boarding, talkactive all along the way.
Is there something wrong here?. It seems she knows me well!. You´re coming all the way till Muscat with us today. How long do you stay. Really, one night only. This is for business, isn´t it. You´re flying back with us Sunday evening, that will be nice. Some pictures to do. And a new story to tell. For the first time in Oman.
Not much more and I tell here my whole life!.
Also the middle aged woman serving my seat addressed me several times by name and asked if everything is ok.
A view for biz just around the curtain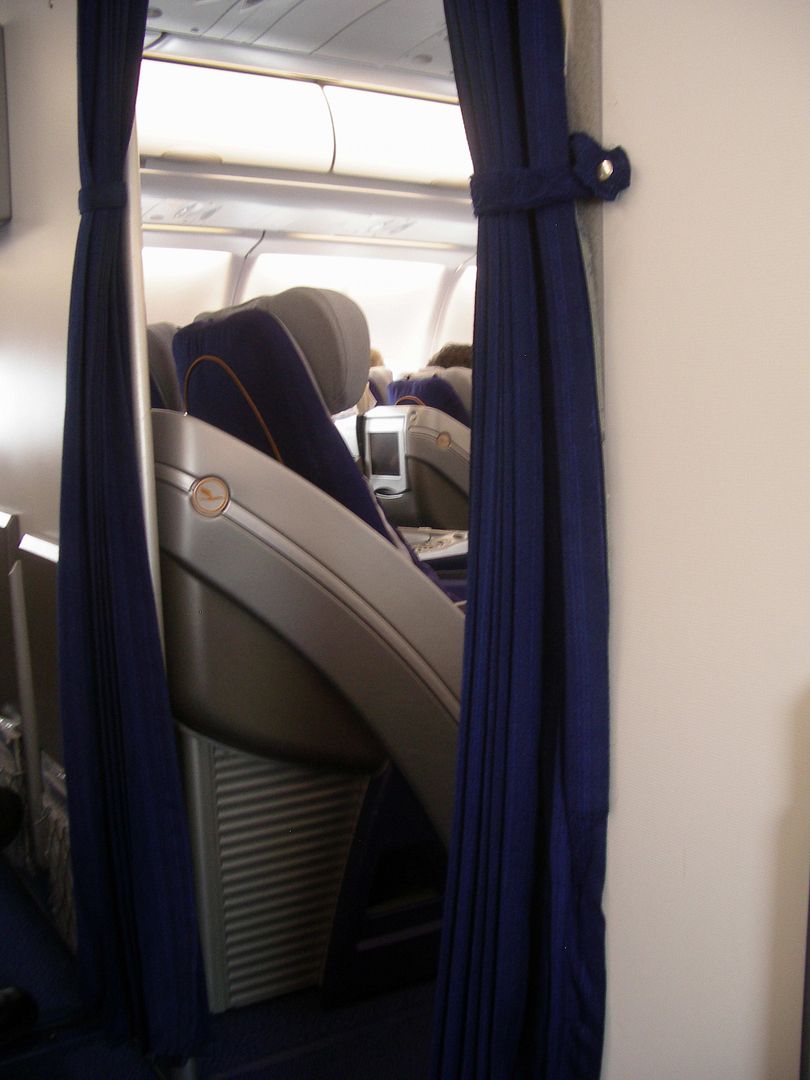 Legroom is ok this way.
The load is 90%, no suits to see at least in eco. Travellers from all nations around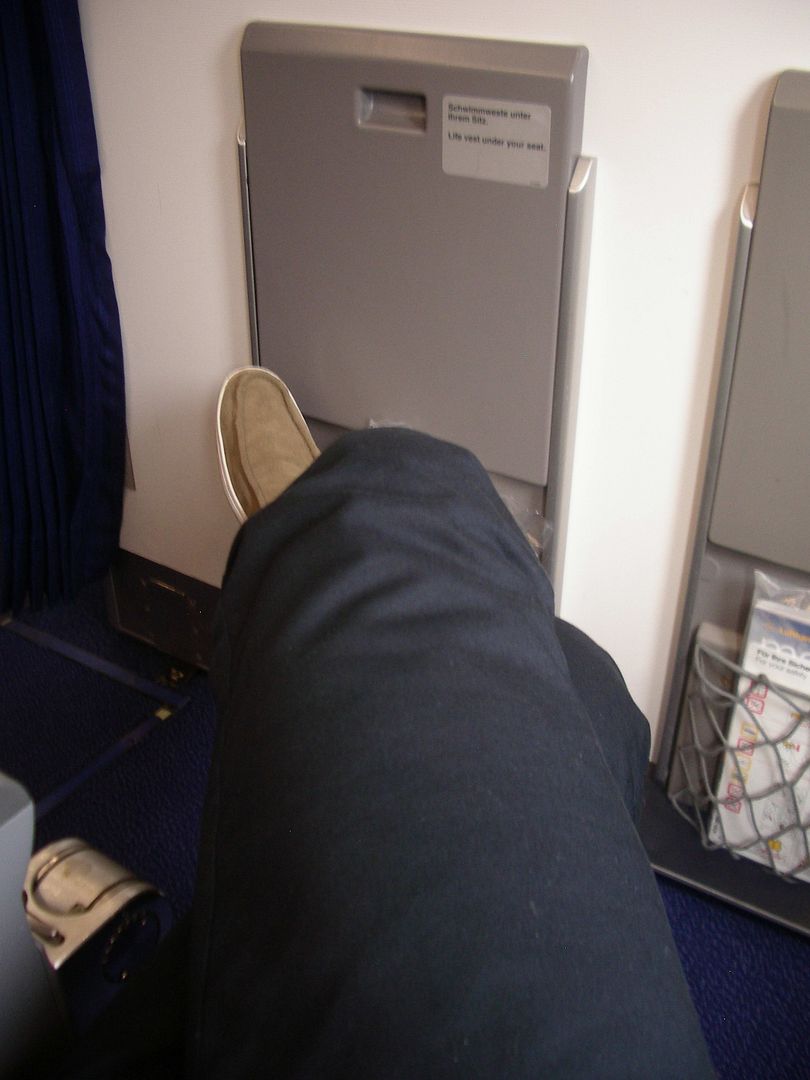 Just departed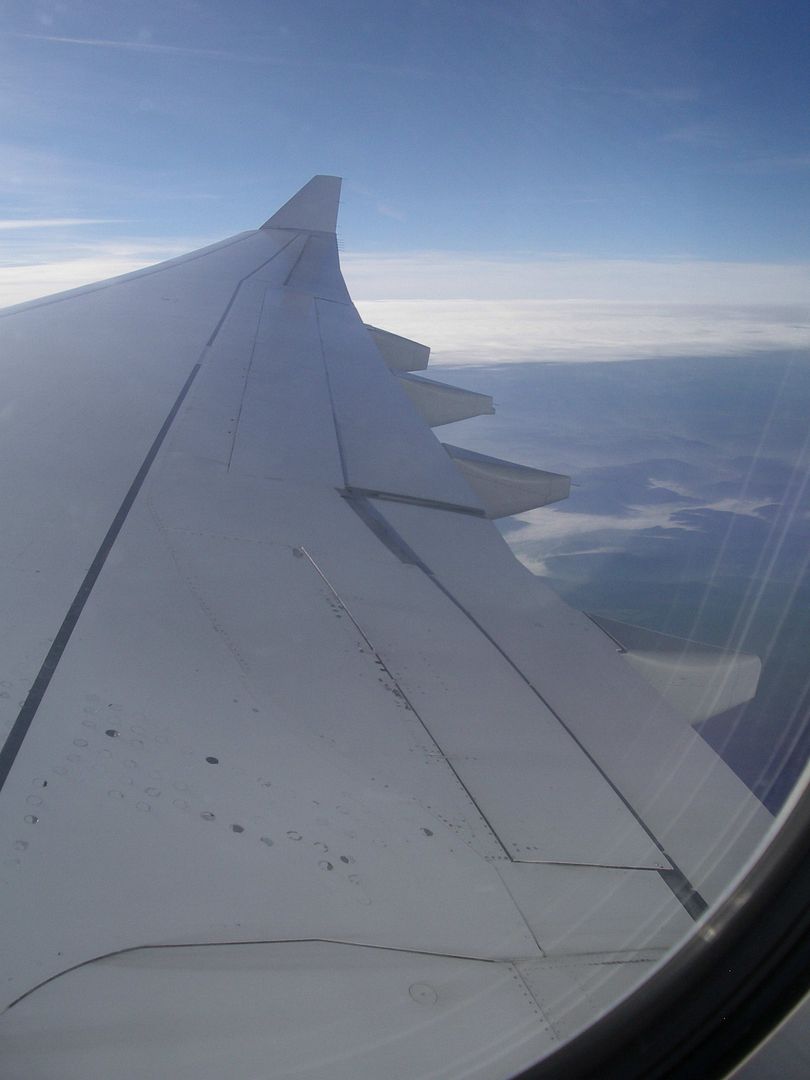 Welcome!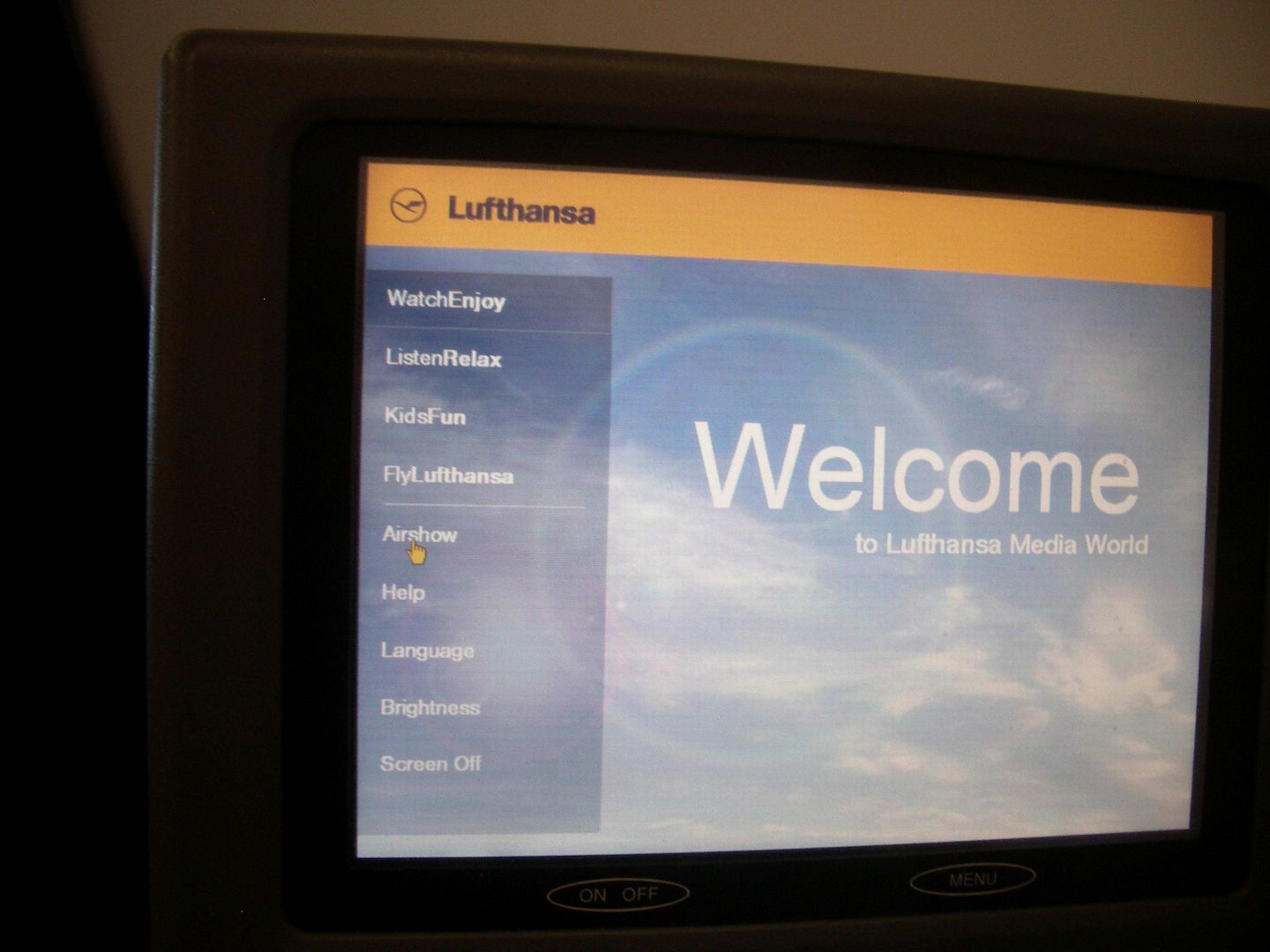 For a view like this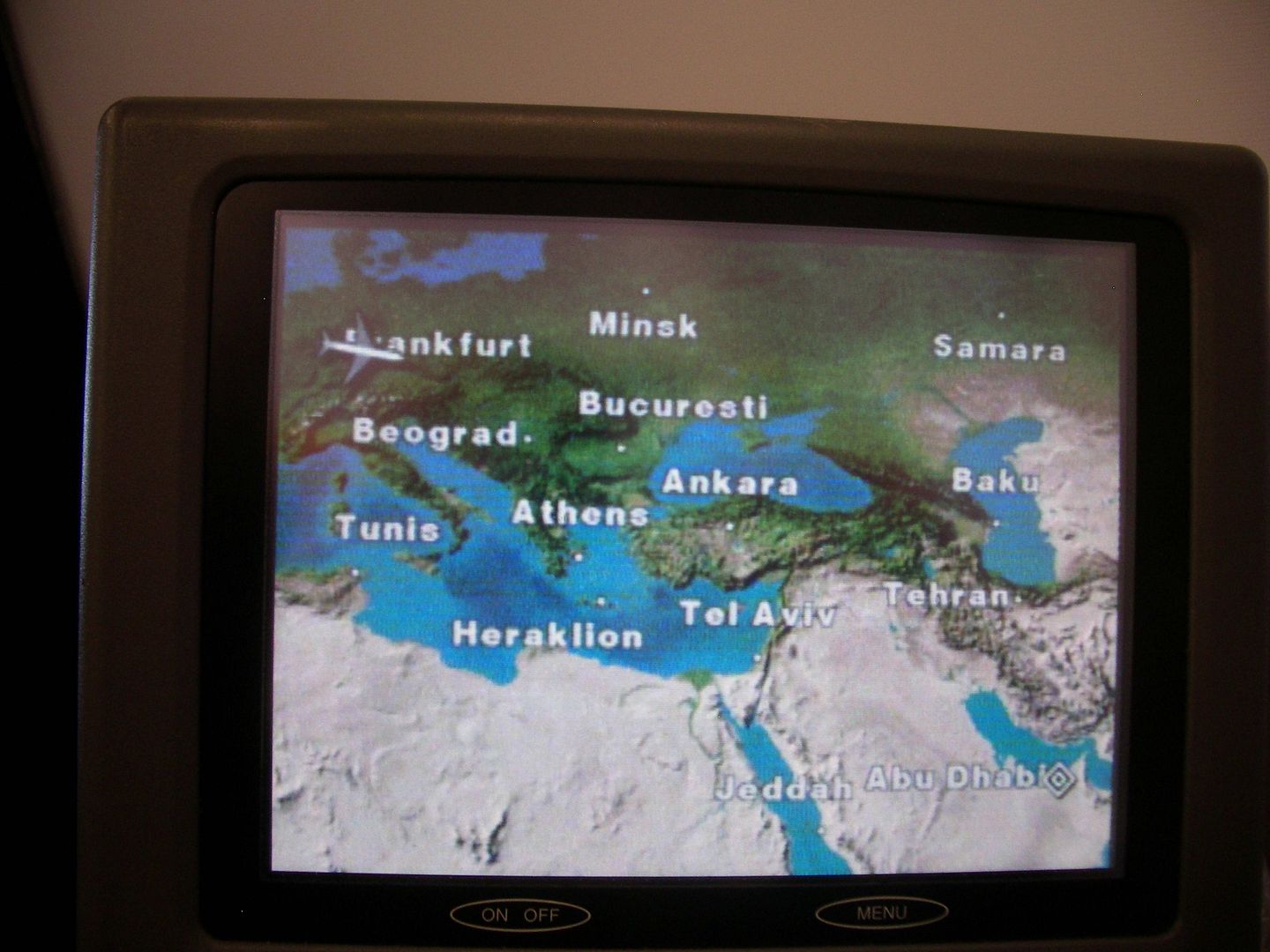 Routing is NUE-PRG-BUD-Cluj-Bucarest-Constanta-Samsun-Mosul-Bagdad-Kuwait-Bahrain-Doha at 39000 feet maximum.
And the hot spot shows me this never noticed before website online on my tablet, courtesy to a free LH Senator voucher
Snacks and something to drink
And also to eat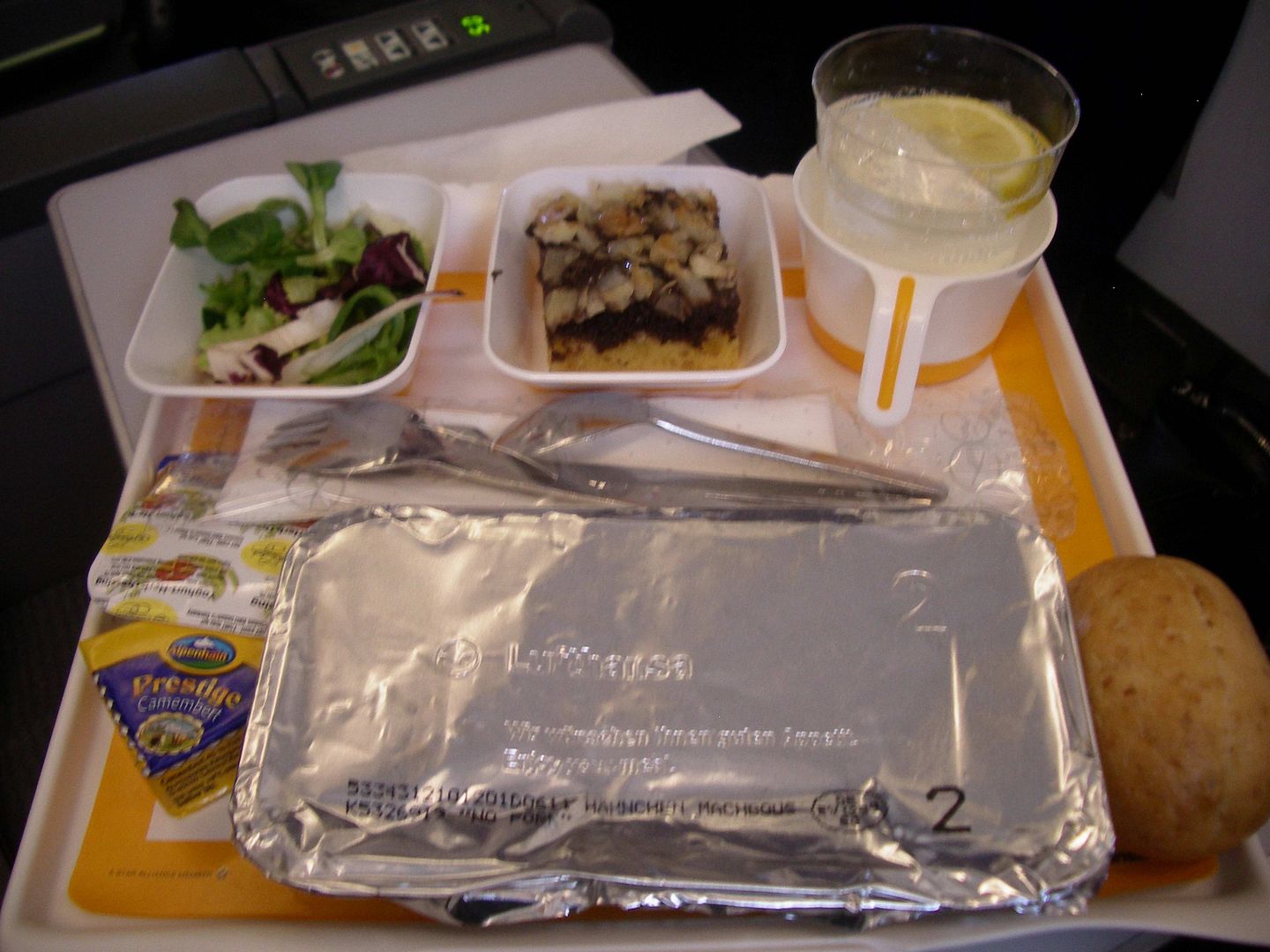 With the right hand side sure ok for me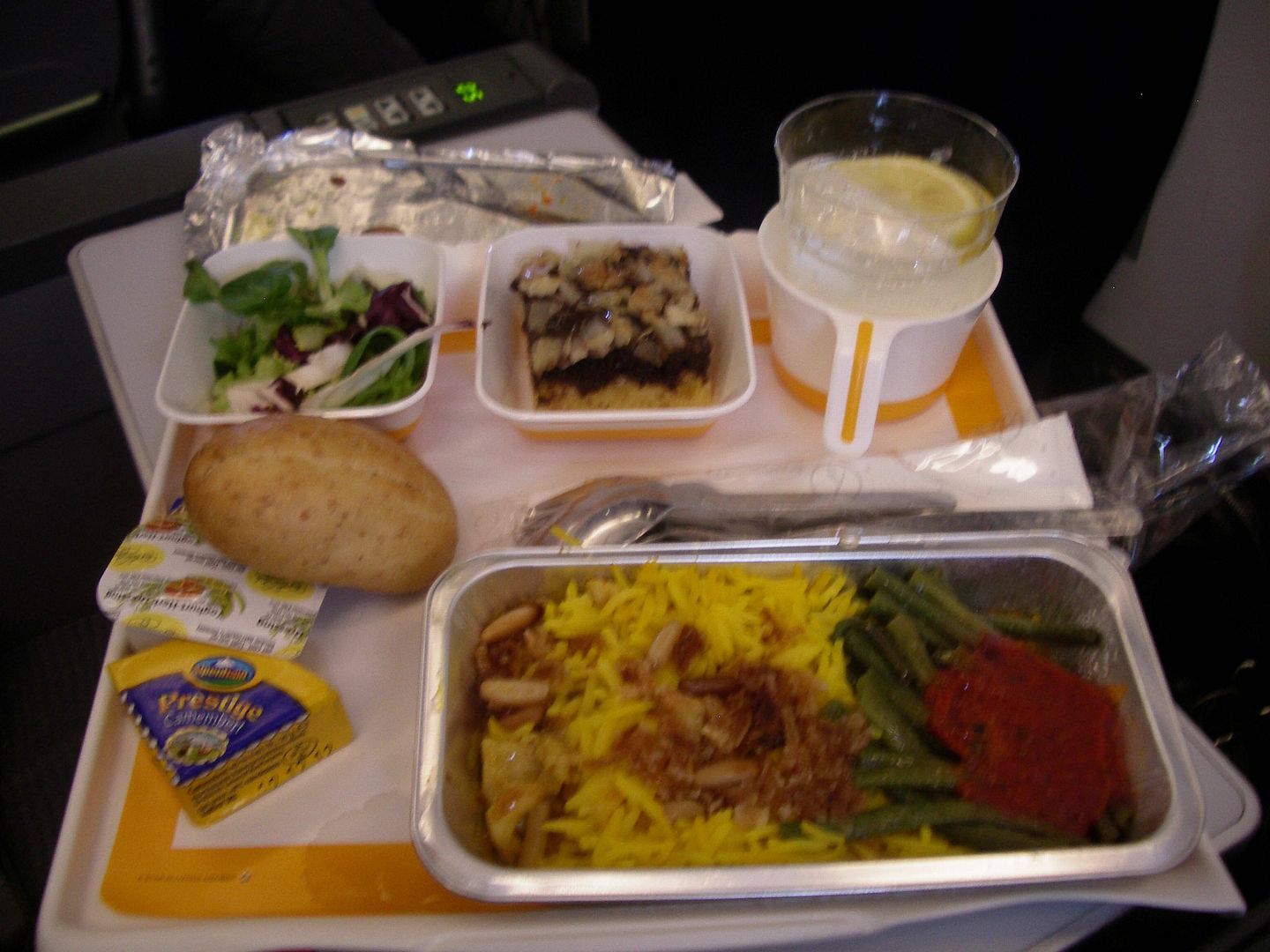 Clouds all along the way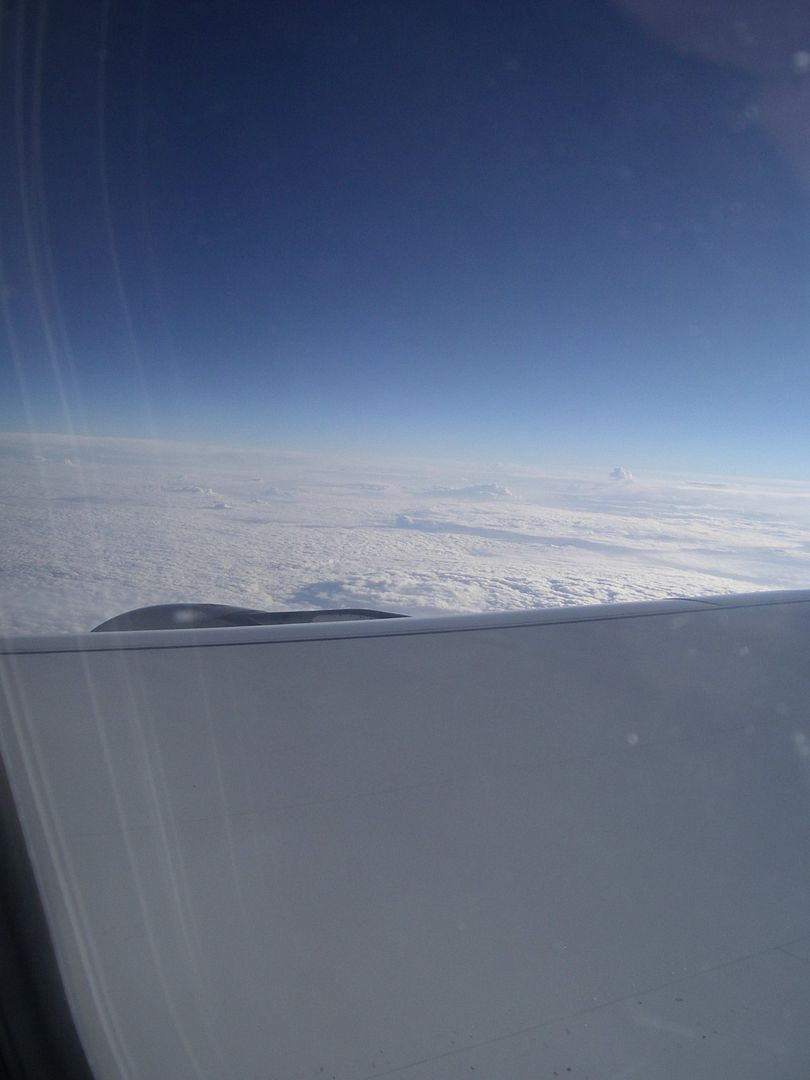 Also above Iraq
Sundowner
The horizont looks like nice this way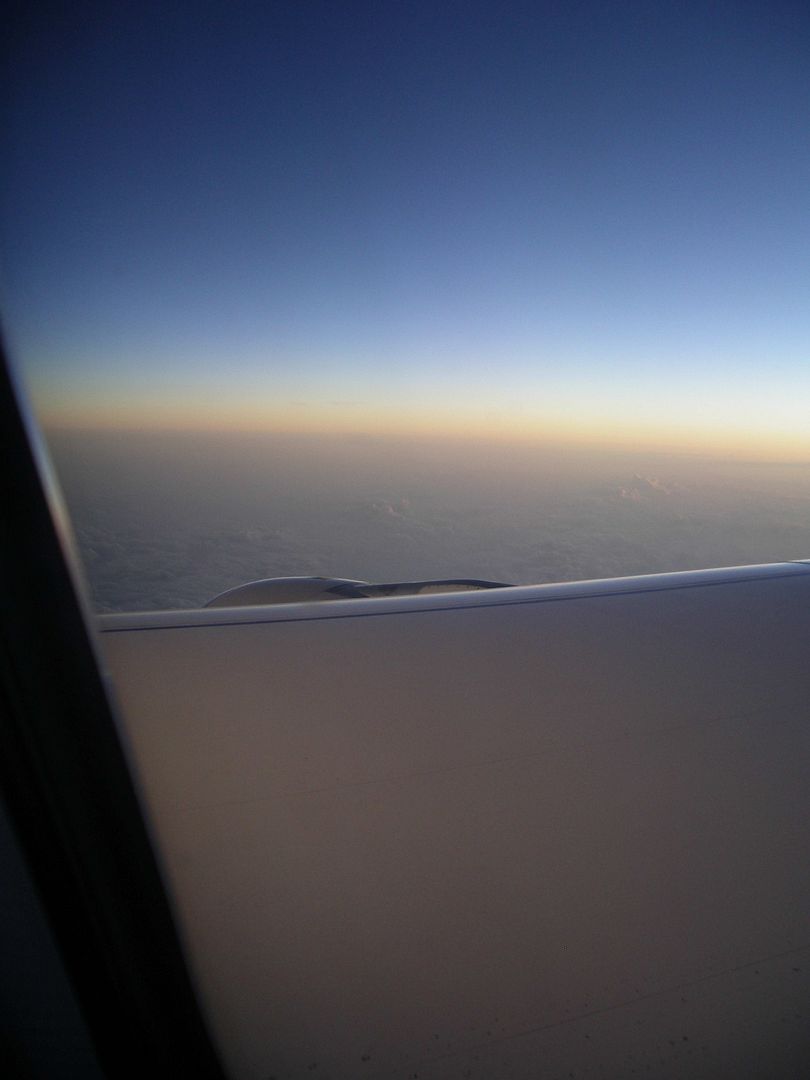 Just a sandwich prior to arrivals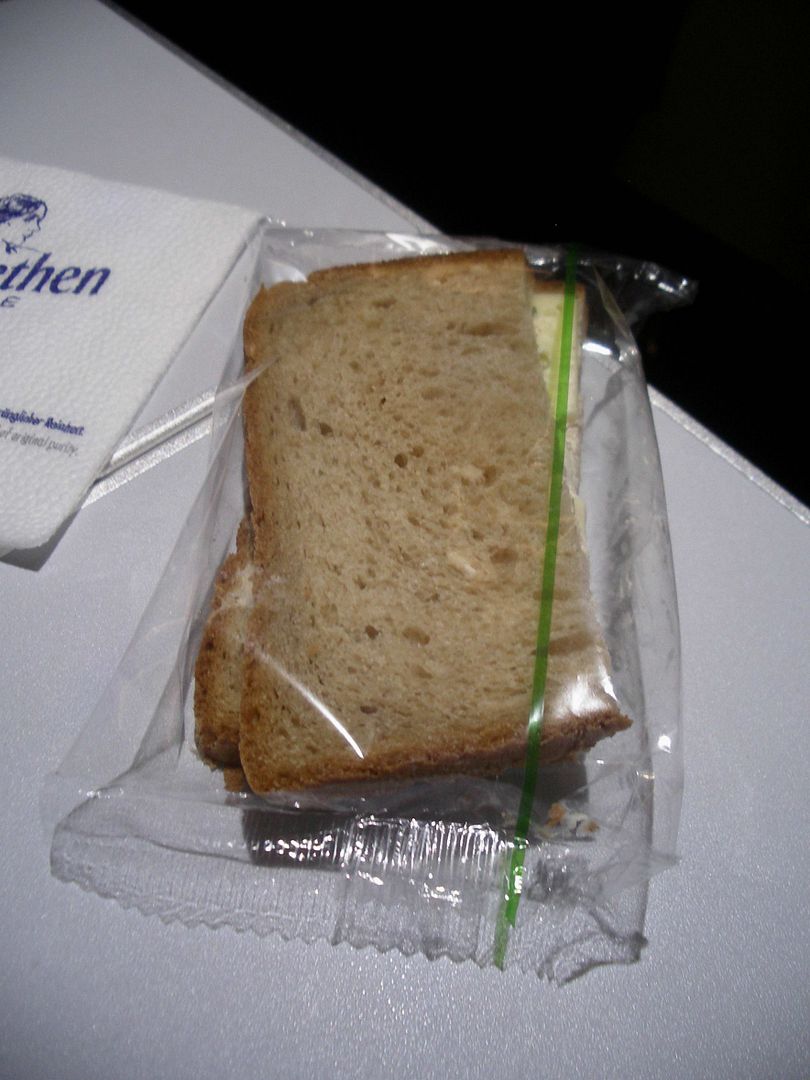 With the last sunbeams ahead
Touchdown at AUH´s 4100 meters runway "Three-One-Left". It´s 4.25 pm in Germany and 7.25 pm Emirates time. The sky is clear and the temperature is 26 degrees. Yes, that´s exactly what I´am looking for!.
And just a couple of minutes more to go for the next leg.
.............................................................................................