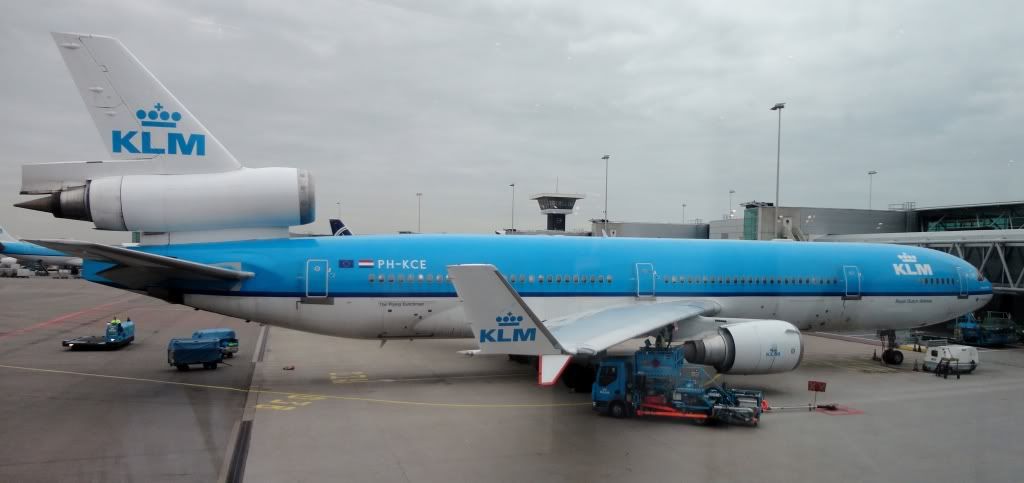 Introduction
During the summer of 2012 KLM had a special promotion on their Facebook page. It showed 3 different destinations (Chicago, New York and I honestly forgot the last one) provided with a price and a link under each city. The idea was to pick your favorite city and click on the link under it. By clicking on the link the price would go down. This promotion would end 24 hours later.
In the end there were 2 great deals to Chicago and New York. I chose for Chicago as it had been a while since I have visited there. During booking there still were a lot of different dates available so in the end I booked a fantastic deal leaving on the 9th of November and coming back the 12th of November.
For the outbound the only option was KLMs daily direct flight on one of their 747s. For the inbound I was however given many different options. Being a true a.netter I didn't go for the direct flight back, instead I chose one of the other options.
Instead of staying in Chicago for a little over 3 days I booked several different other flights and came up with this final itinerary (thanks to the Great Circle Mapper!):
This report will be split into 6 different parts:
Part 1: AMS-ORD
Part 2: MDW-BNA-HOU
Part 3: IAH-SFO LAX-IAH
Part 4: SFO-LAX
Part 5: IAH-CLT-ORD
Part 6: ORD-ATL-AMS
I will cover/explain the planning and booking of these flights in each designated part.
So now let's get started with part 1 covering my AMS-ORD flight on KLM. I hope you enjoy!
Map
The map, thanks once again to the Great Circle Mapper!: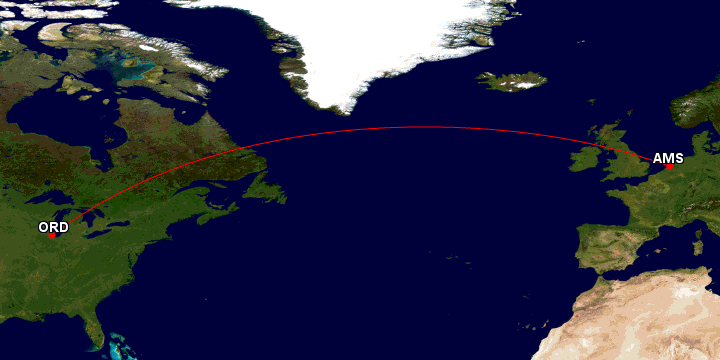 Now I see some of you are thinking: Wait wasn't this report going to cover a MD-11 flight? Yes don't worry..
The good news came about 1 week before this trip. While I was checking the seat map I realized I had got assigned a different seat. After investigating it I found out there had been an equipment change from the usual 747 to the MD-11, brilliant!!
As all of you know KLM are slowly phasing out their remaining MD-11s so I was very happy to be able to catch one last flight on one of them. I'm sure there will be more reports on this great aircraft before they are all phased out but here are a few great reports which have already been posted by users William (knightsofmalta) and Alex (dc9northwest):
First Time To Canada: RO 733, KL M11, Porter DH4
(by
dc9northwest
Dec 26 2012 in Trip Reports)
So My Sweet, We Meet Again: KLM MD-11 To Montreal
(by
knightsofmalta
Dec 9 2012 in Trip Reports)
KLM MD-11 Business Class To Montreal
(by
Knightsofmalta
Jul 20 2012 in Trip Reports)
Thursday November 8
Getting To AMS
As I still had a free night left at the Citizen M hotel near Schiphol (which I had won on some promotion a while back) I decided to make use of it and head towards the airport the day before and spend the night at the hotel.
After packing my bag and getting some final preparations done I was all ready to go in the afternoon. I bid my father farewell and headed towards the Amsterdam Lelylaan train station. From there I took the usual 5-10 min train ride down to Schiphol airport.
The airport was quite busy at this time of the day and a short 5 minute walk followed to the Citizen M hotel. I have stayed at this hotel before and I must say it is a fun and enjoyable place to stay at.
Once entering the hotel I approached one of the many machines to check myself in.
I was hoping to get a room on one of the top floors as you can get some nice ramp views from there but unfortunately the machine showed me a room on the 1st floor, and no way of changing it.
After activating my room card I took the elevator up 1 floor and headed straight to my room: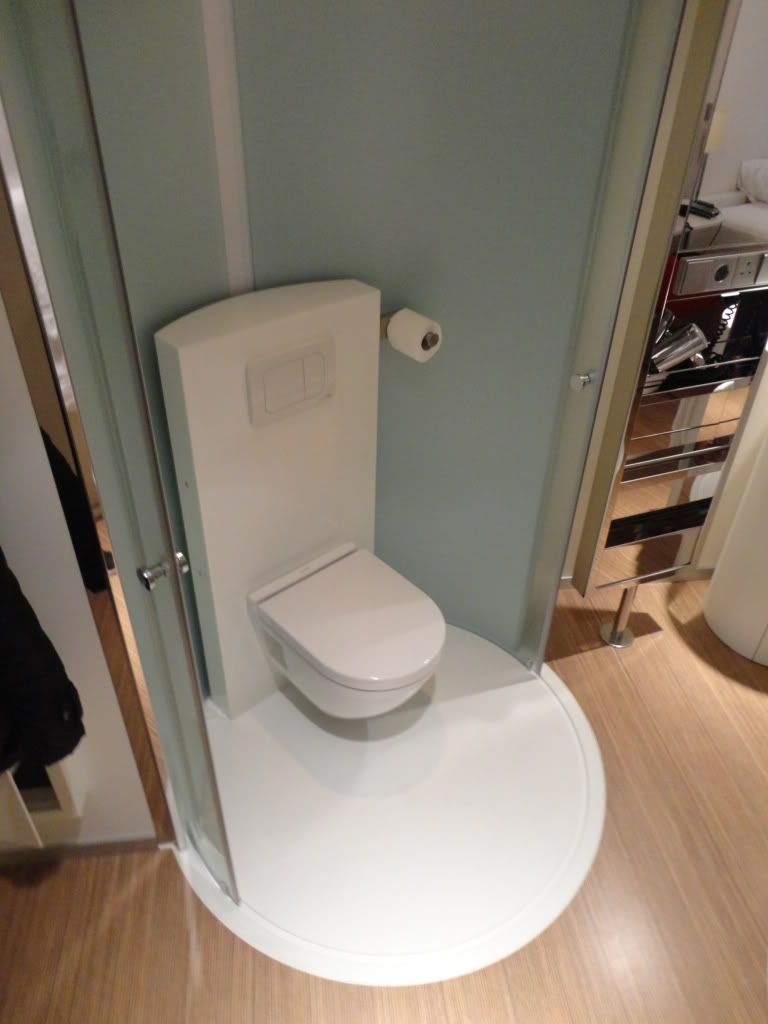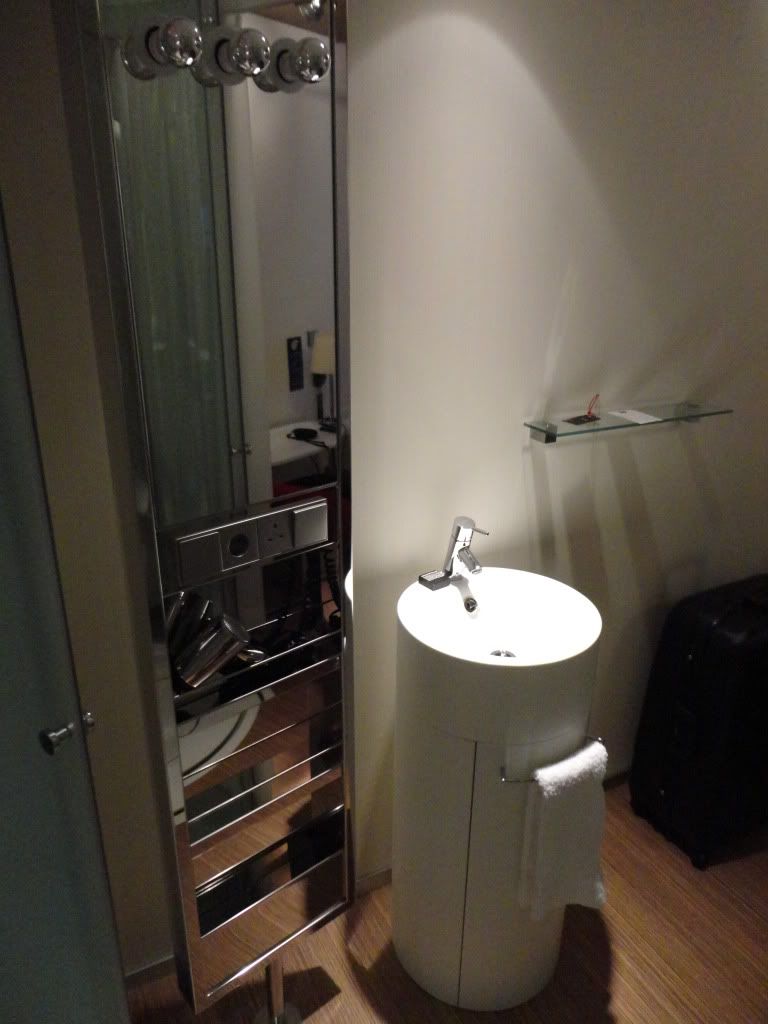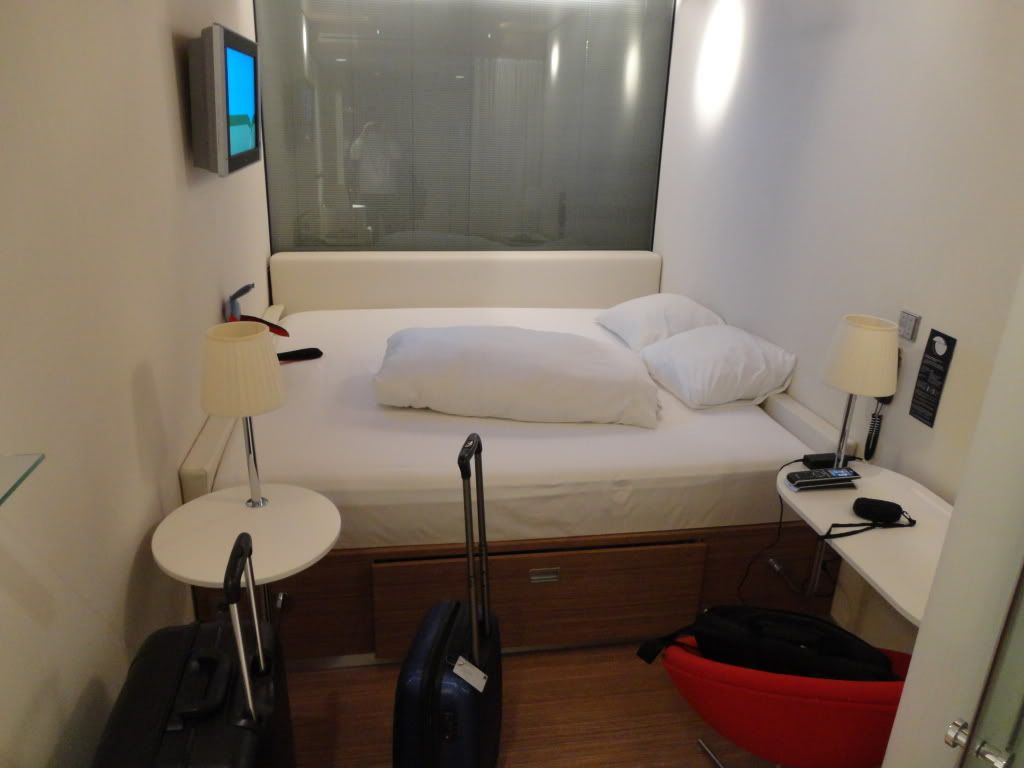 After getting settled in and watching some TV I headed back to the airport to eat some pizza and exchange some Euros into Dollars.
With that all taken care of I headed back to the hotel to watch some more TV and make use of the free provided WIFI. I was very excited about this trip and was hoping to get some sleep, which I mostly have trouble with the night before a trip…
Friday November 9
My alarm clock goes off at 09:00 after a solid 7 hours of sleep. Feeling very excited I get my usual morning rituals done, gather my belongings and head back downstairs to check out.
I checked out using another one of the self service machines and head outside. A 5 minute walk followed back into the terminal building.
Check-In
Instead of using one of the SSKs at my designated check-in area I decided to use one of the many SSKs that are also located on the ground floor as there was no line there. I had checked in online the day before so all I needed to do now was print my BP. After swapping my FFC the machine successfully spit out my BP and I headed upstairs to drop my bag off.
Once arriving at the designated check-in row I joined the line and my bag was tagged to Chicago by a friendly agent. This all only took about 10 minutes.
Next stop was passport control, which only took 1 minute, as I used one of the self service machines.
With a little over an hour to go until official boarding time, I decided to wander around and get some spotting done. Nothing "special" around today just the regular visitors:
Dedicated to Markus (Flieger67) and Suryo (Akhmad):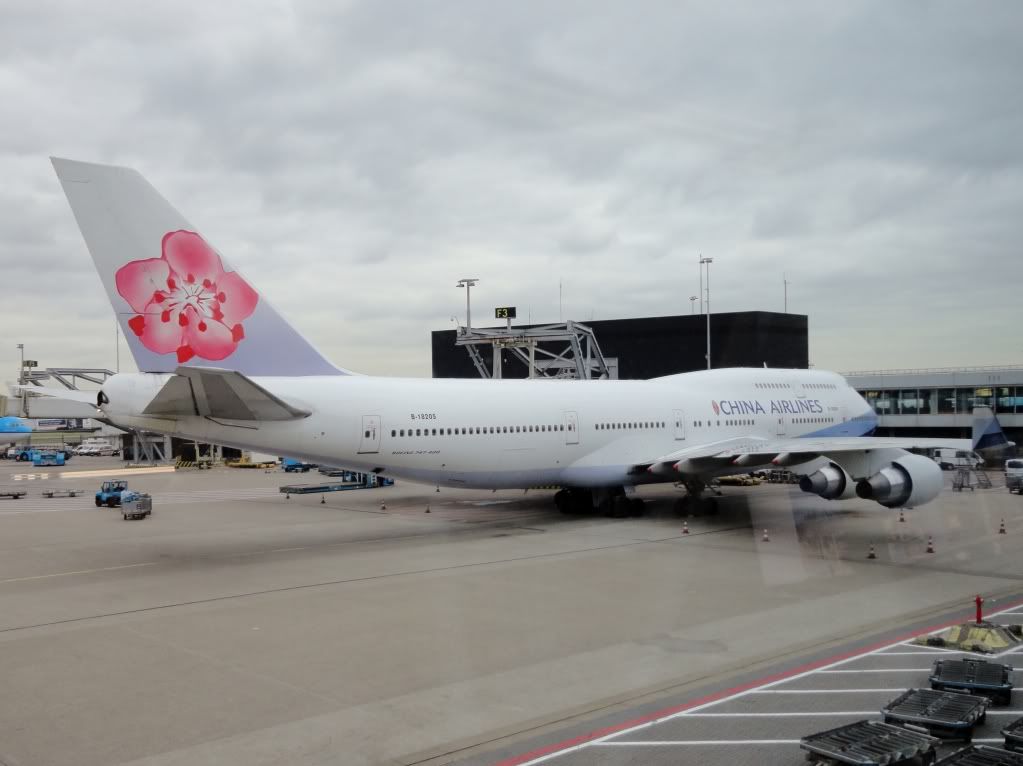 AMS already had their Christmas lights out in early November: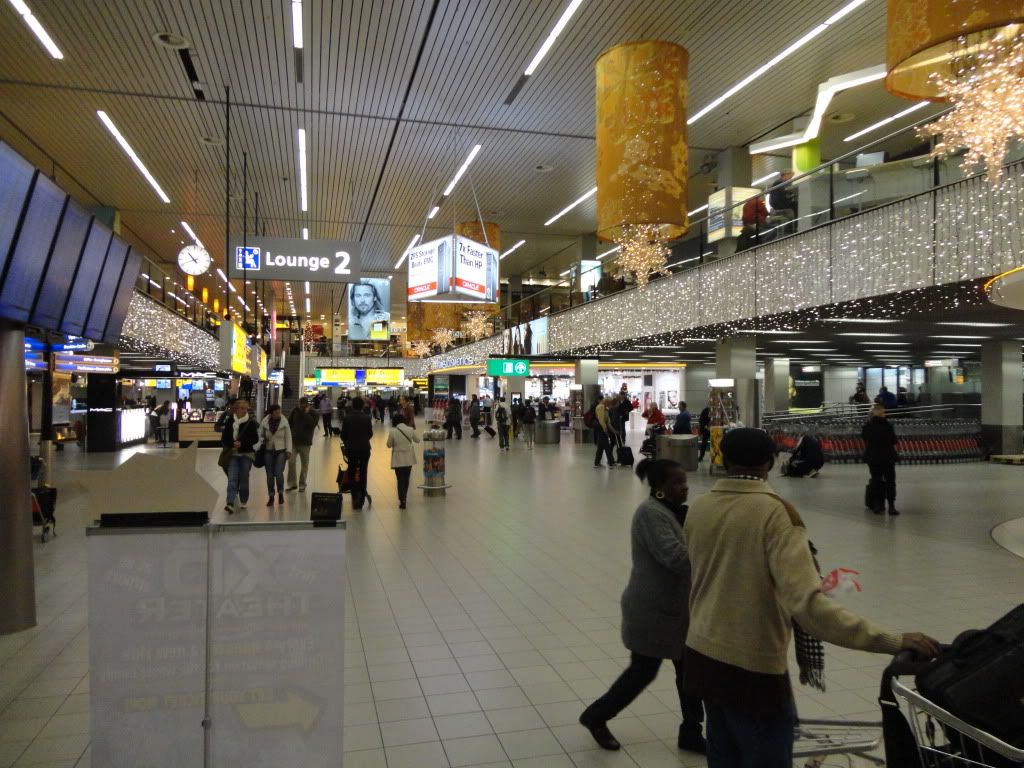 I headed back to my gate and everything looks good so far on the FID: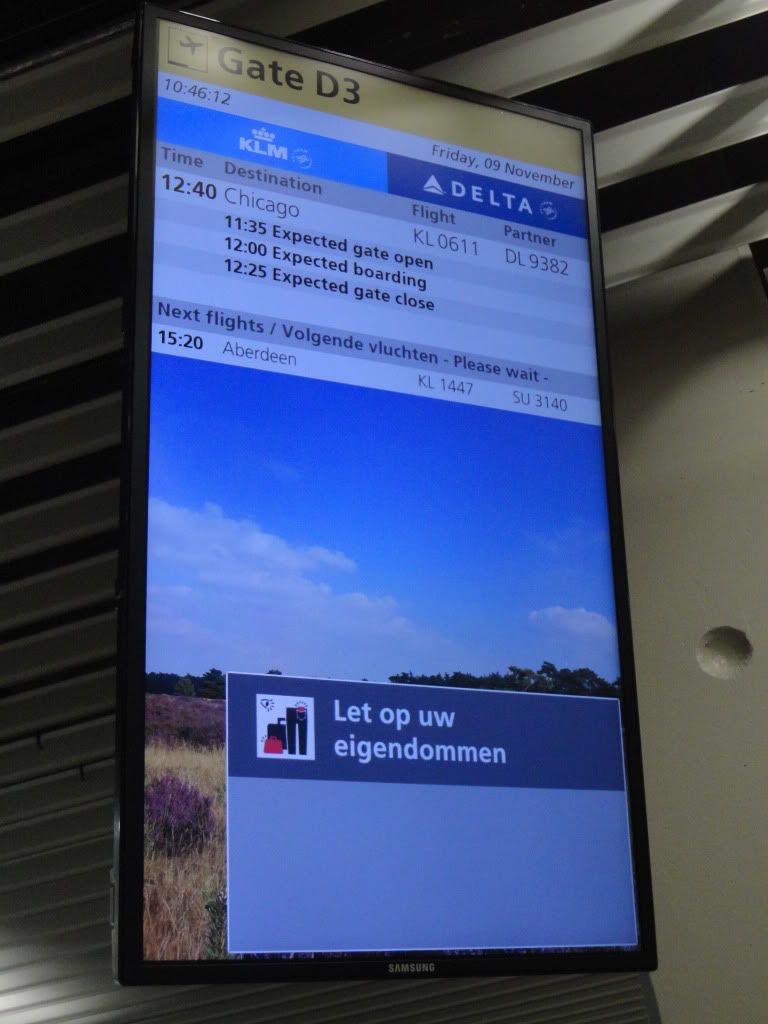 For the remainder of the time I sat close to my gate connecting to the 2 x 30 minutes free WIFI and waiting for my aircraft to arrive.
Sure enough after 15 minutes this beauty was towed to the gate: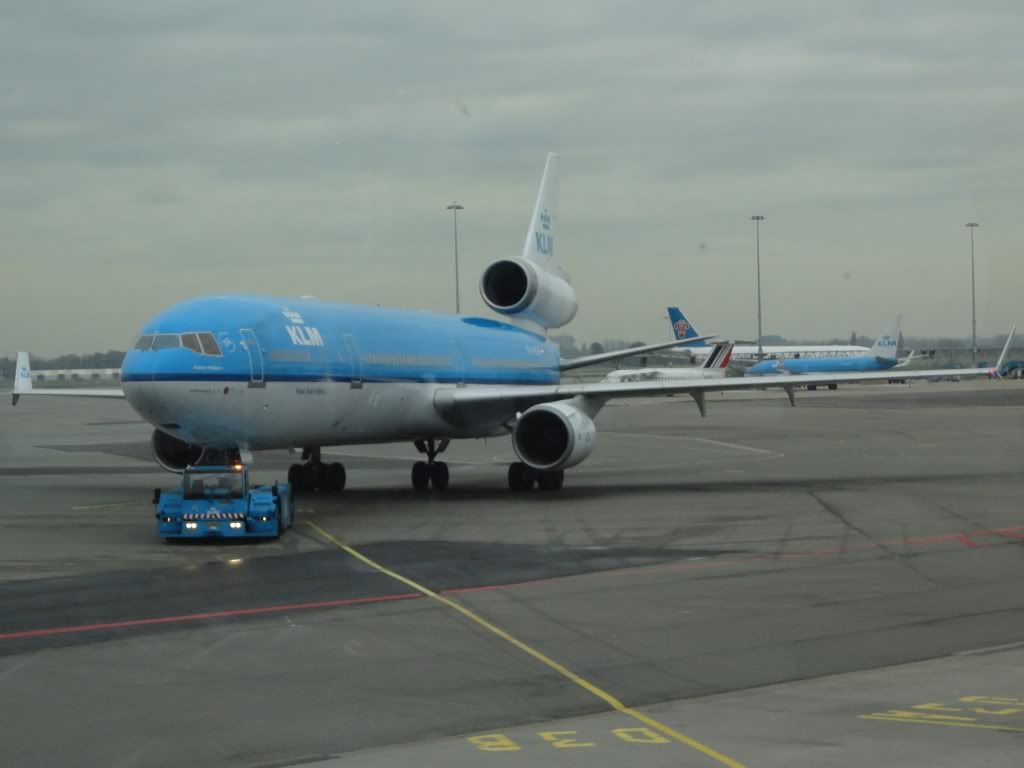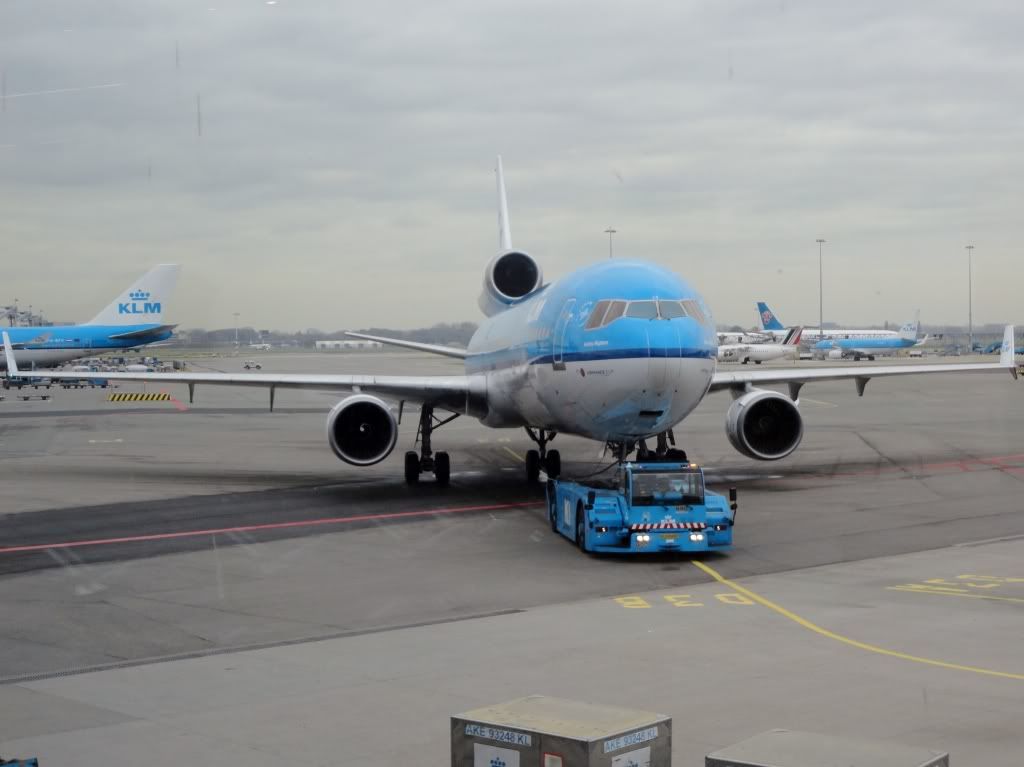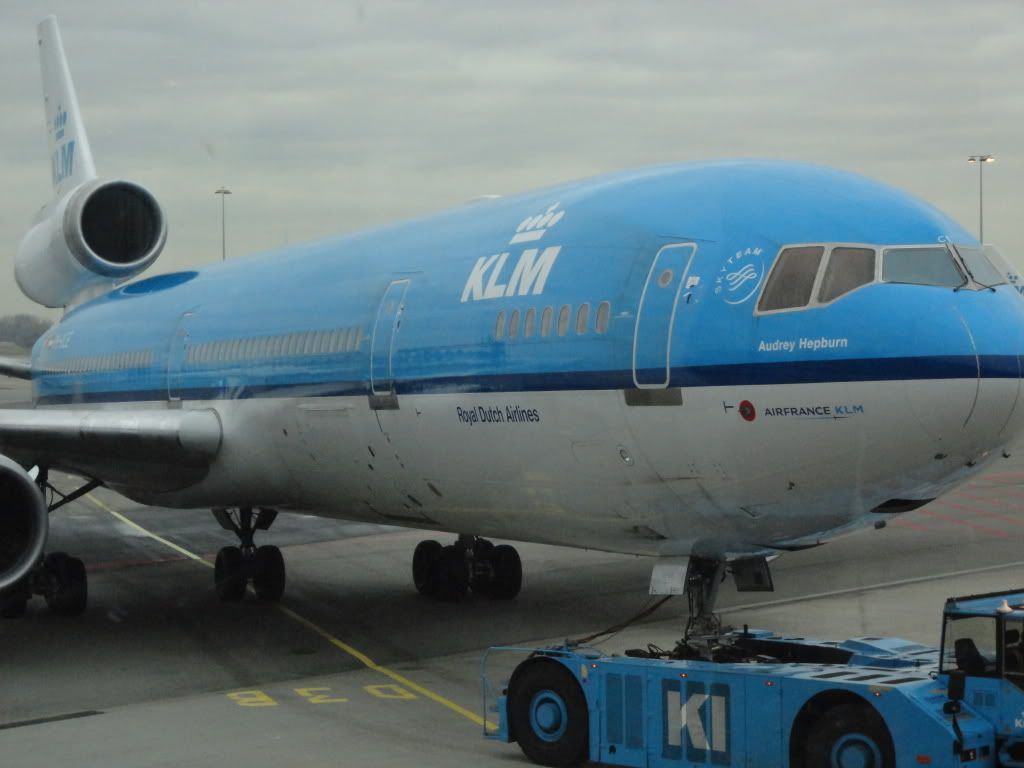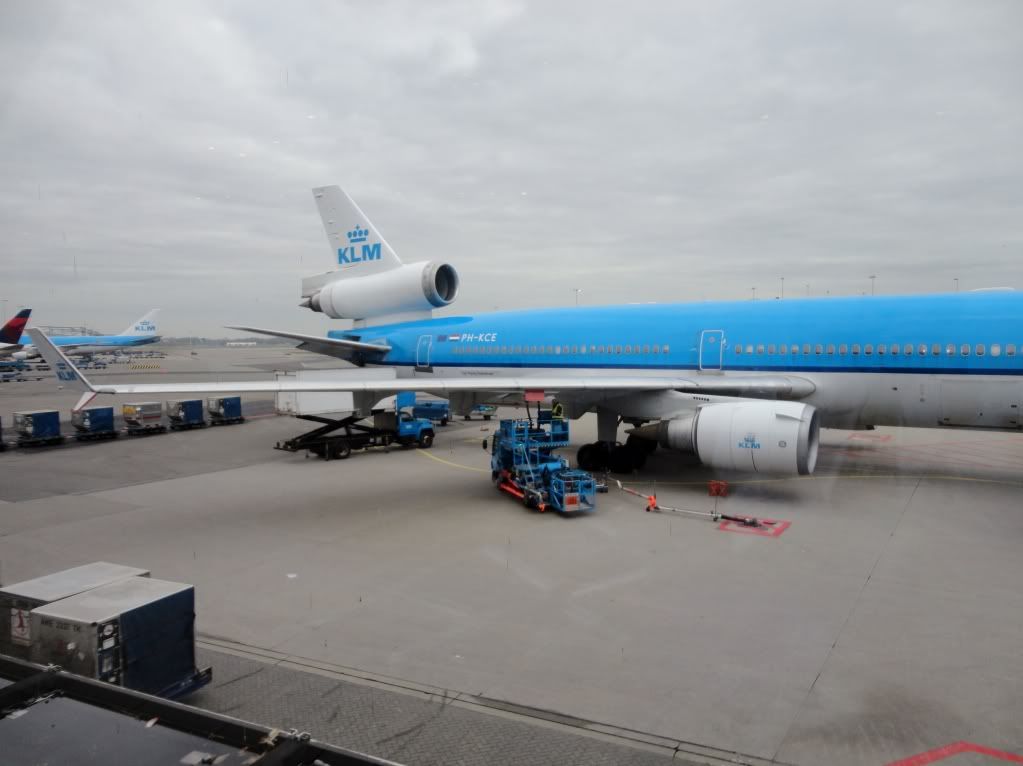 PH-KCE will be doing the honors on this flight. A 18 year old MD-11 delivered to KLM on 18/11/1994. Still going strong and a true a.net aircraft!: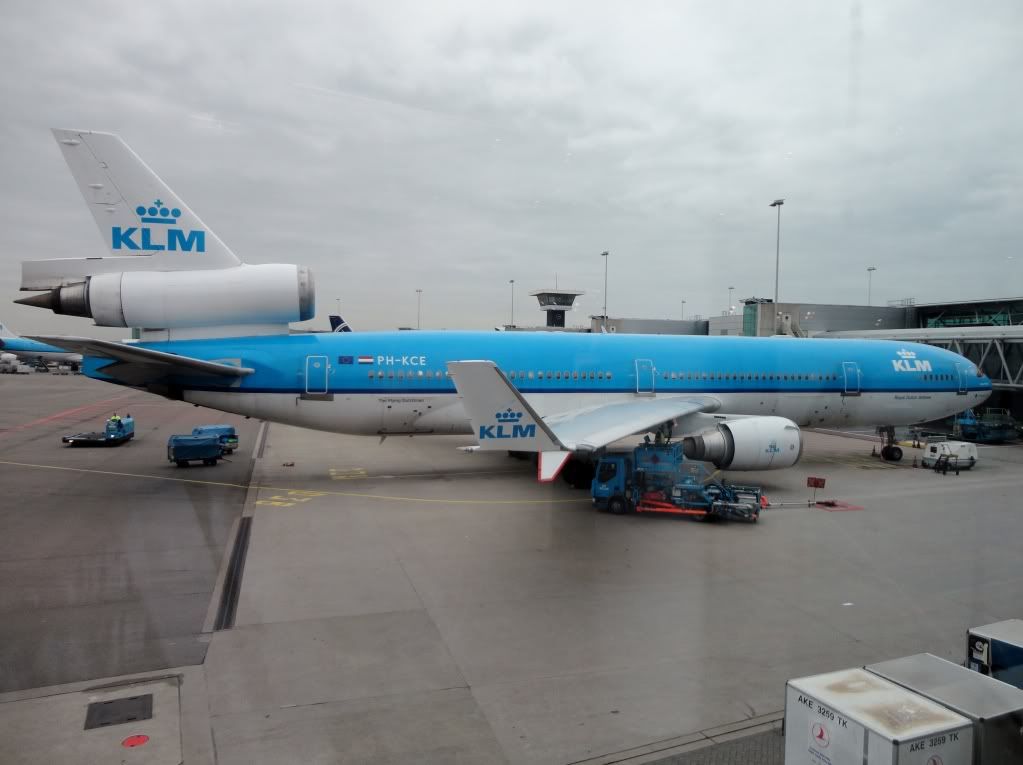 I could look at you all day!: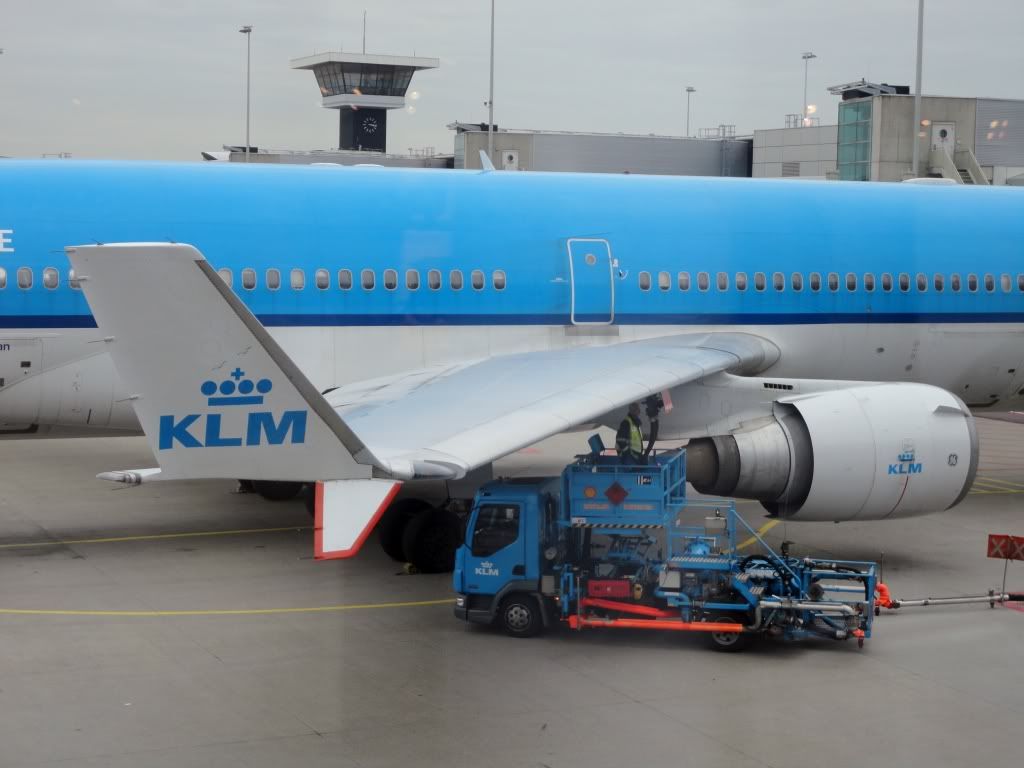 Boarding
BP for this flight: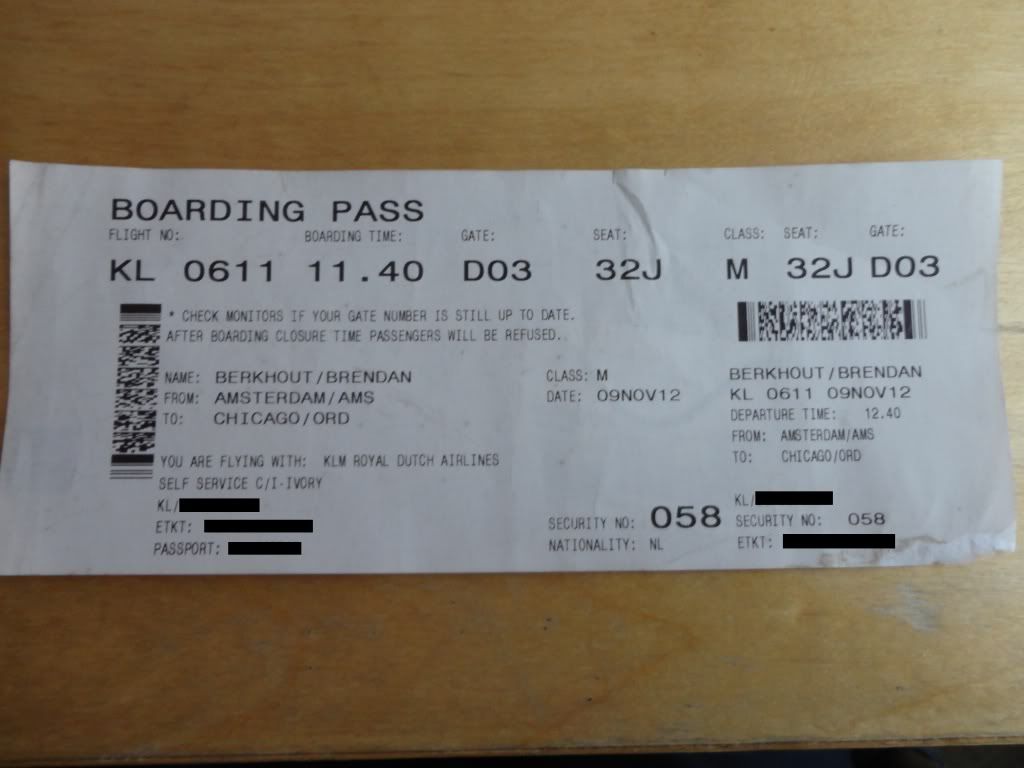 At 12:00, 20 minutes after boarding time, I headed towards the gate to clear security. Once arriving there, there was a short but slowly moving line so I joined it. There seem to be a lot of connecting pax on this flight as I saw a lot of Alitalia branded BPs.
After about 15 minutes I reached the passport check where I was let through without any problems. There was a gentleman in the other line who had a problem with his ESTA and had to wait until everybody was through. He did make the flight though as I saw him board right before the doors were closed.
Next stop was security, which I cleared without any problems by using the nude-o-scope. As I saw that boarding was already well underway I took one last picture of the beauty before getting my BP scanned and joining the line towards the jetway. There were no extra security questions this time.
Before entering the jetway there was a male FA welcoming everybody onboard and wishing us a pleasant flight. I had a short and nice chat with him before heading into the jetway..
On Board
09/11/2012
AMS-ORD
KL0611 // 32J
MD-11 KLM // PH-KCE
12:46-14:33
Once entering the aircraft I was greeted/welcomed on board by 2 friendly female FAs and directed to use the second aisle.
The crew on this flight was a mix of different ages, all female except for the one male FA. They can best be described as fan-tas-tic! Full with smiles, very attentive and helping each passenger going the extra mile. Had many nice conversations with them and I even sent a compliment to KLM about them all. Something I usually never do!
Anyway, once arriving at my seat (32J) I put my belongings in the overhead bin and got settled in: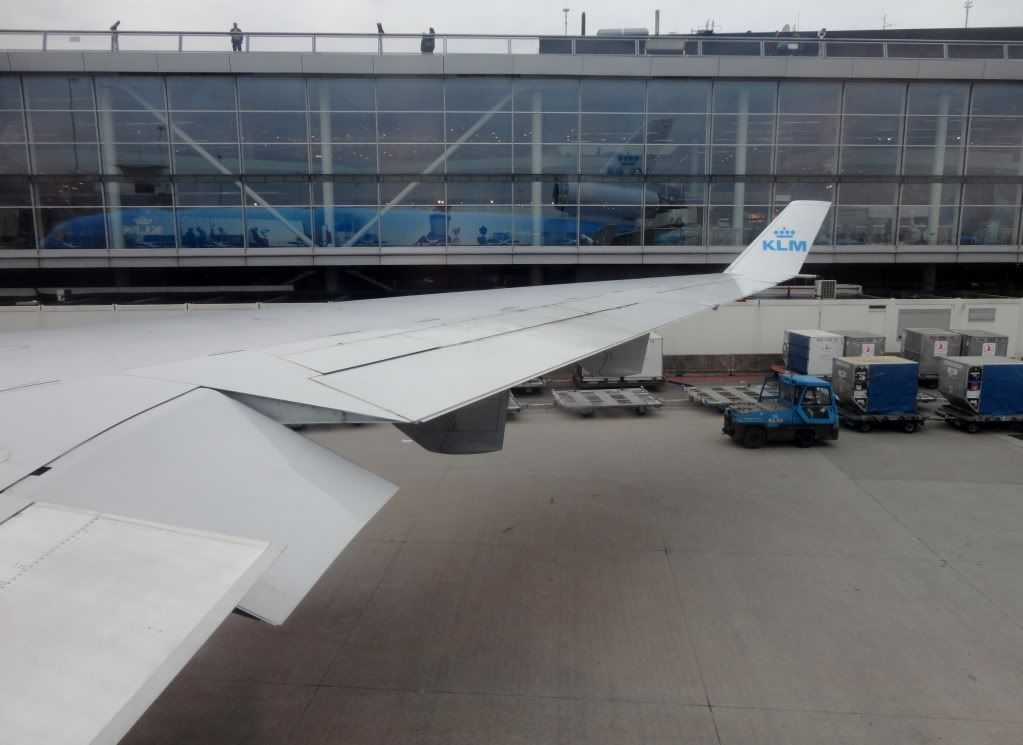 Legroom was good: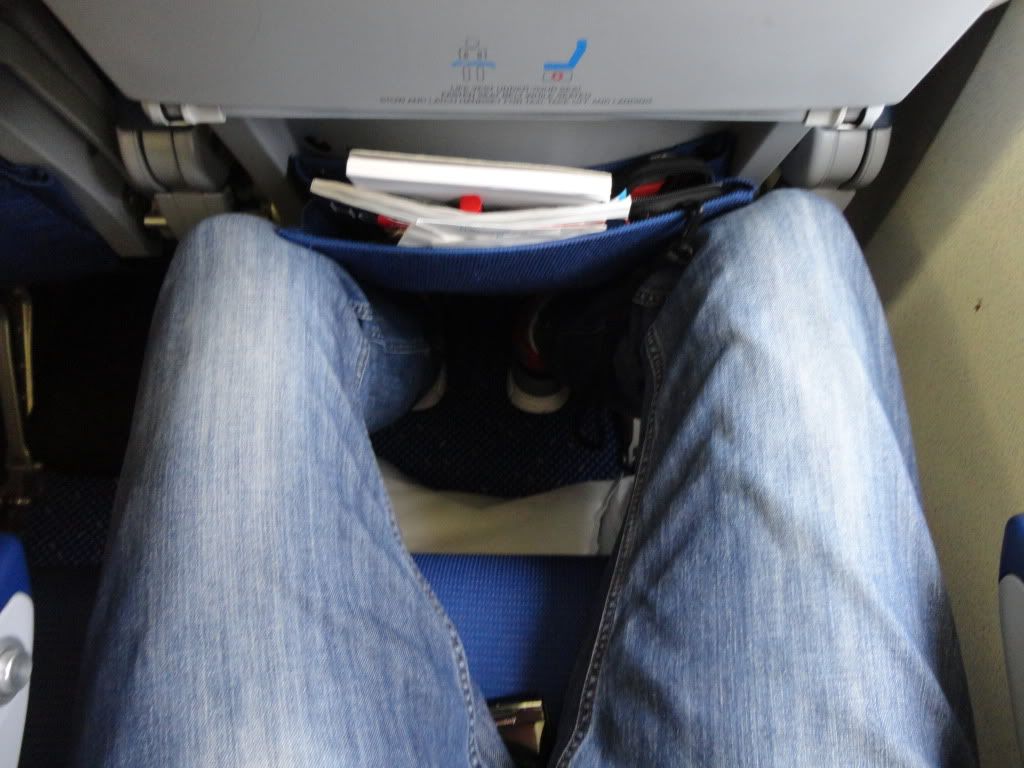 My PTV was showing different clips of the Dutch landscape and landmarks:
Why thank you!: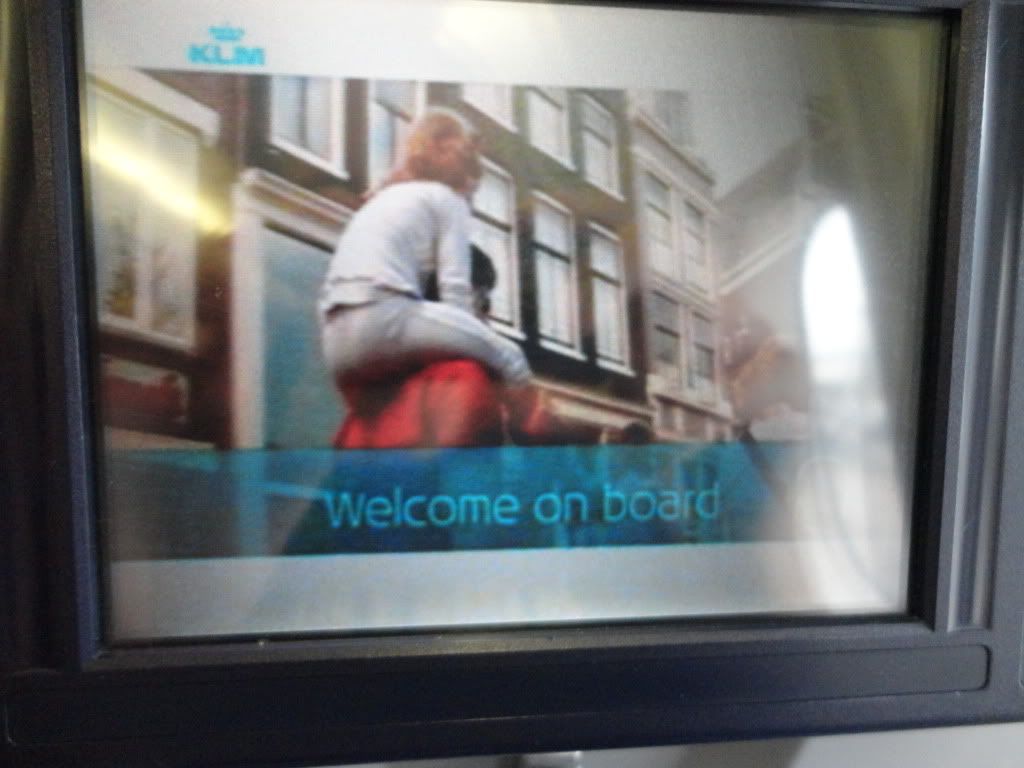 The doors were closed and the female Purser came on the PA with a very nice and long welcome introducing herself and the other crew by name, always a nice touch!
After that the female FO came on the PA with another nice and warm welcome on board. She also mentioned that this is a MD-11 instead of the scheduled 747 and sounded just as excited as I was!
Announced flying time was 8 hours and 30 minutes and flight load was about 85% with the seat next to me empty and the aisle occupied by a man from Egypt who barely said anything throughout the whole flight.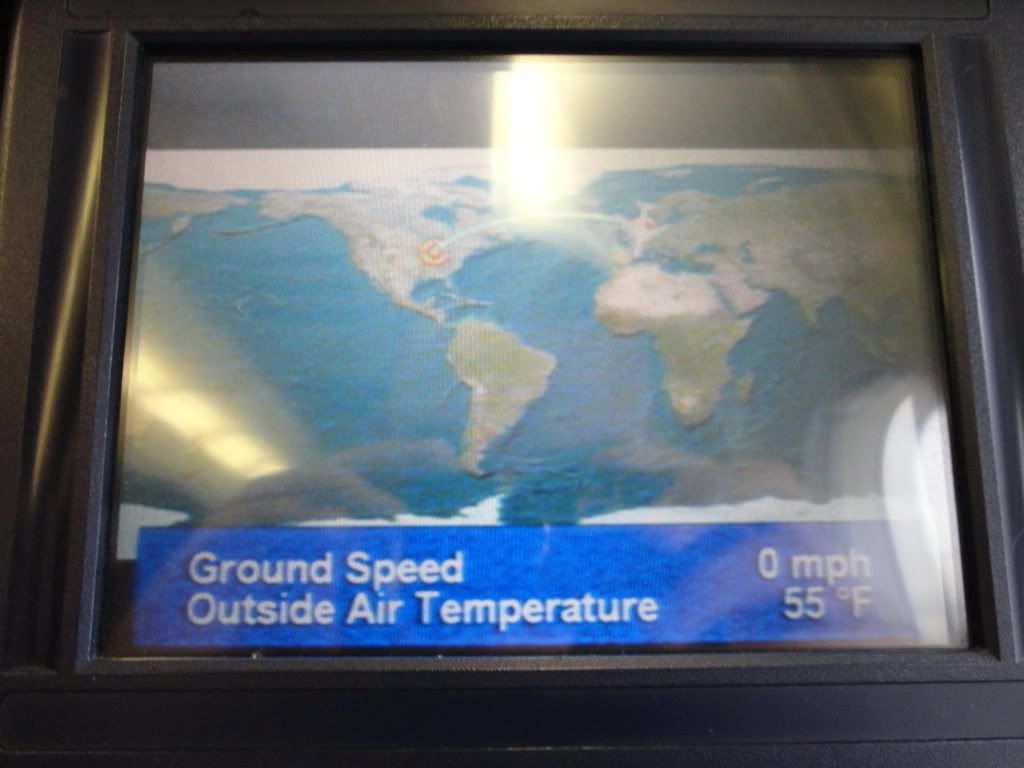 Pushback commenced at 12:46, 6 minutes behind schedule: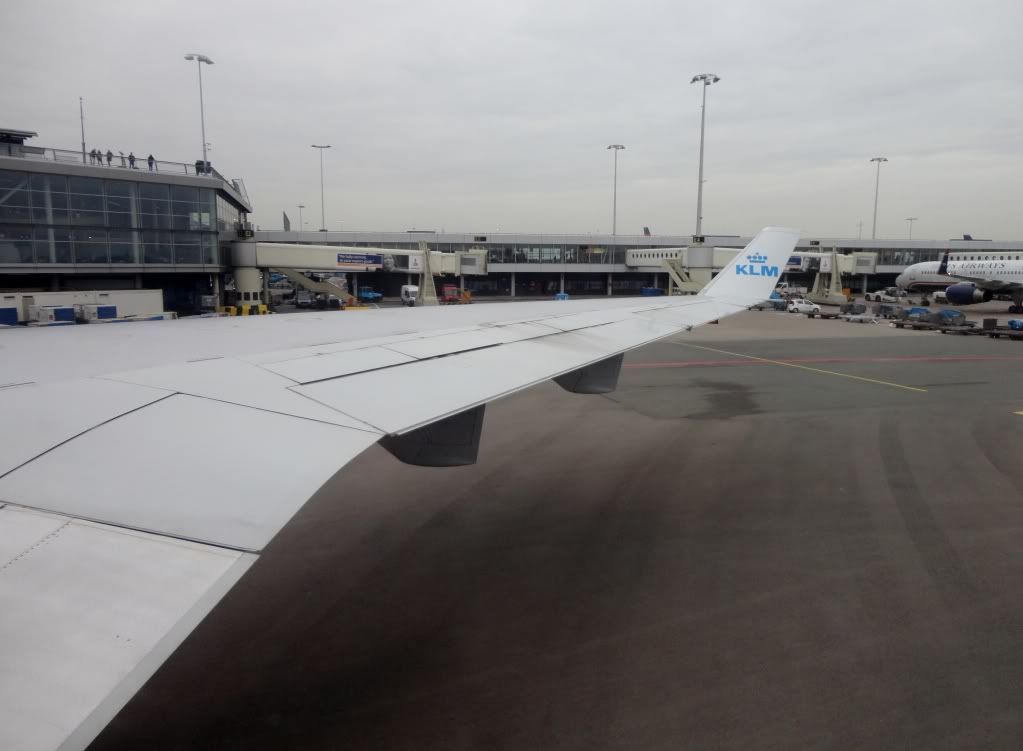 US 757s usually park at the G pier: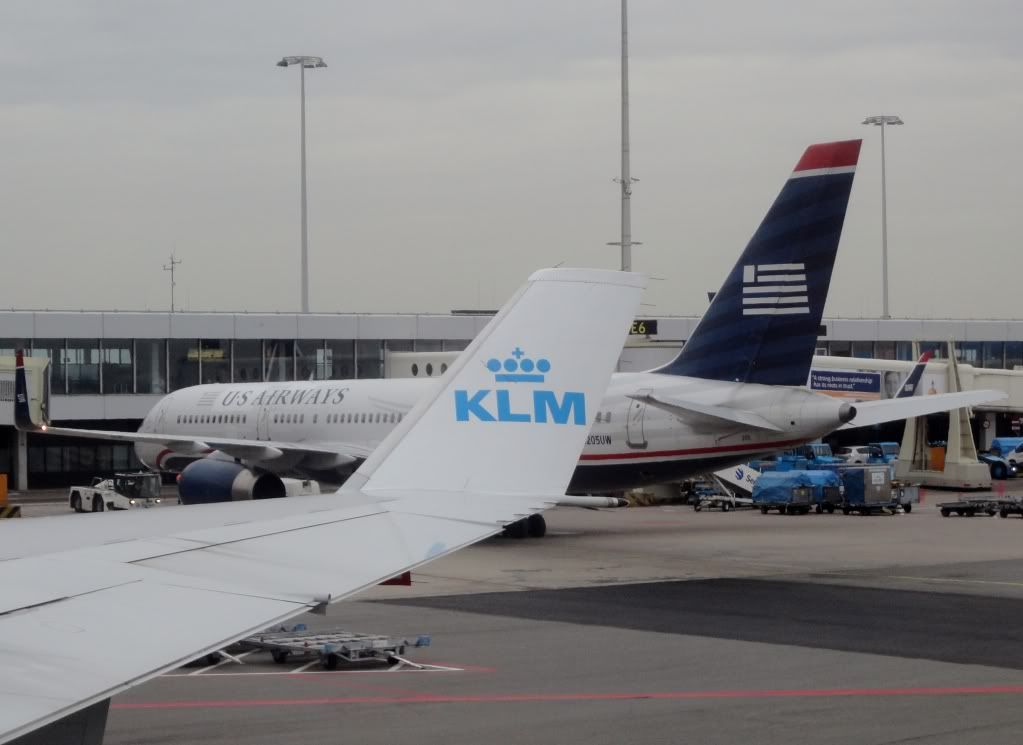 Meanwhile the safety demonstration was being played: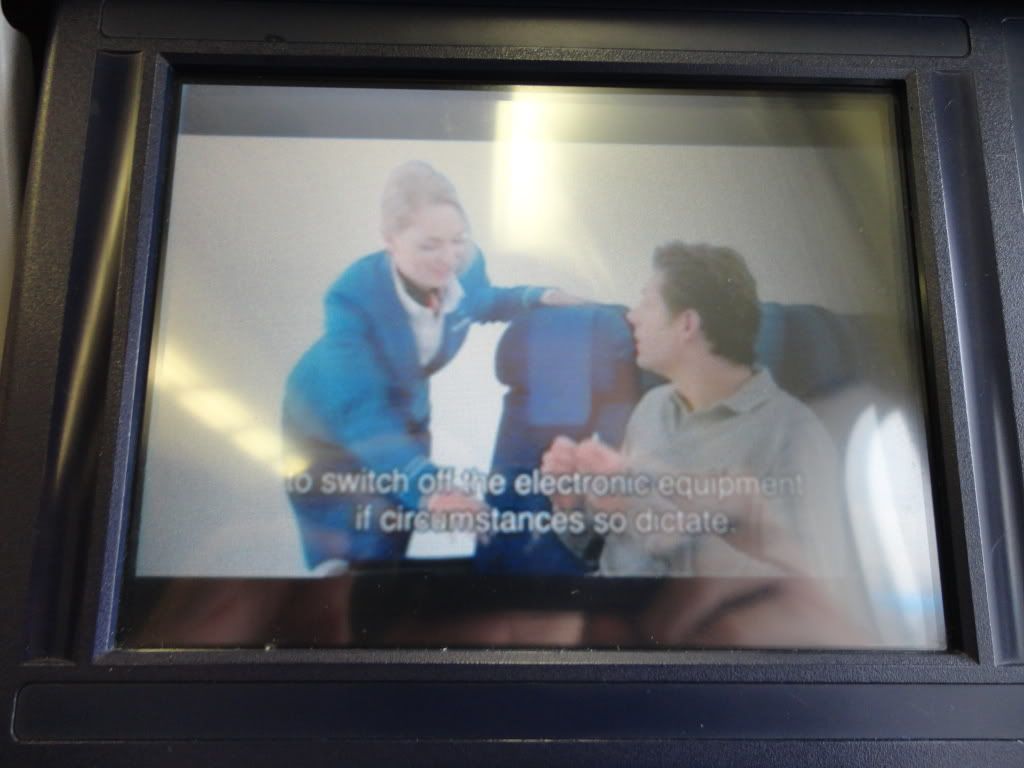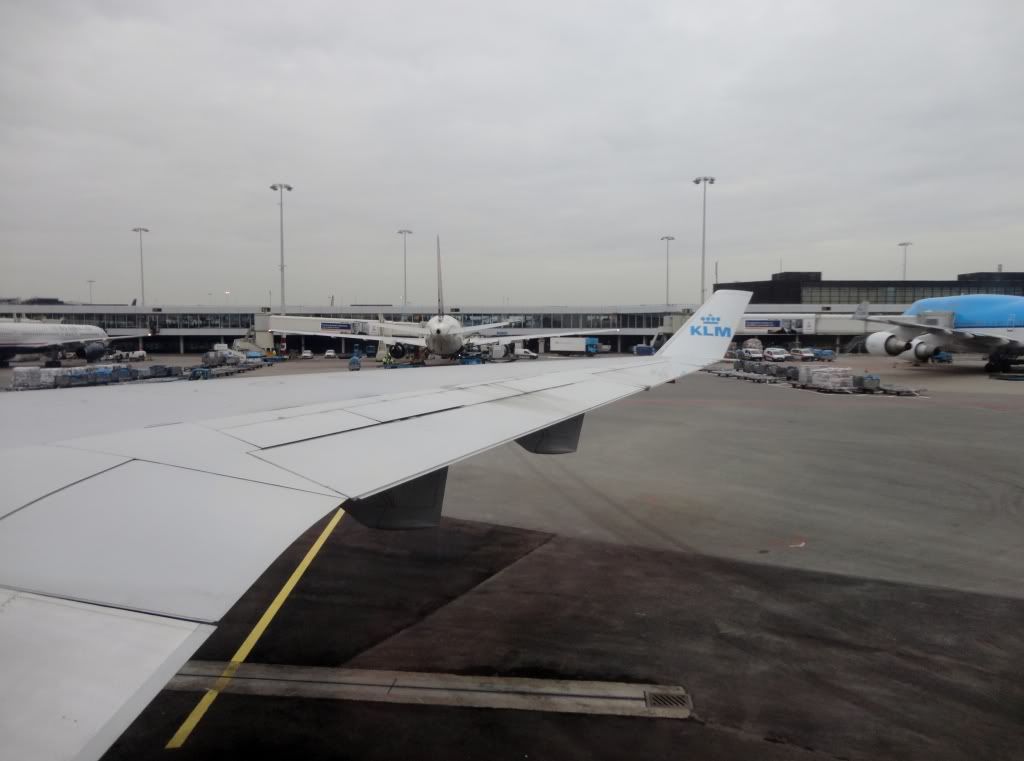 Here is PH-BFC, an old friend of mine. This old beauty took me from YYZ-AMS last summer in the upper deck! See:
USA Vacation Part 5: YYZ-AMS In A KLM Upper Deck!
(by
adamspotter
Sep 16 2012 in Trip Reports) :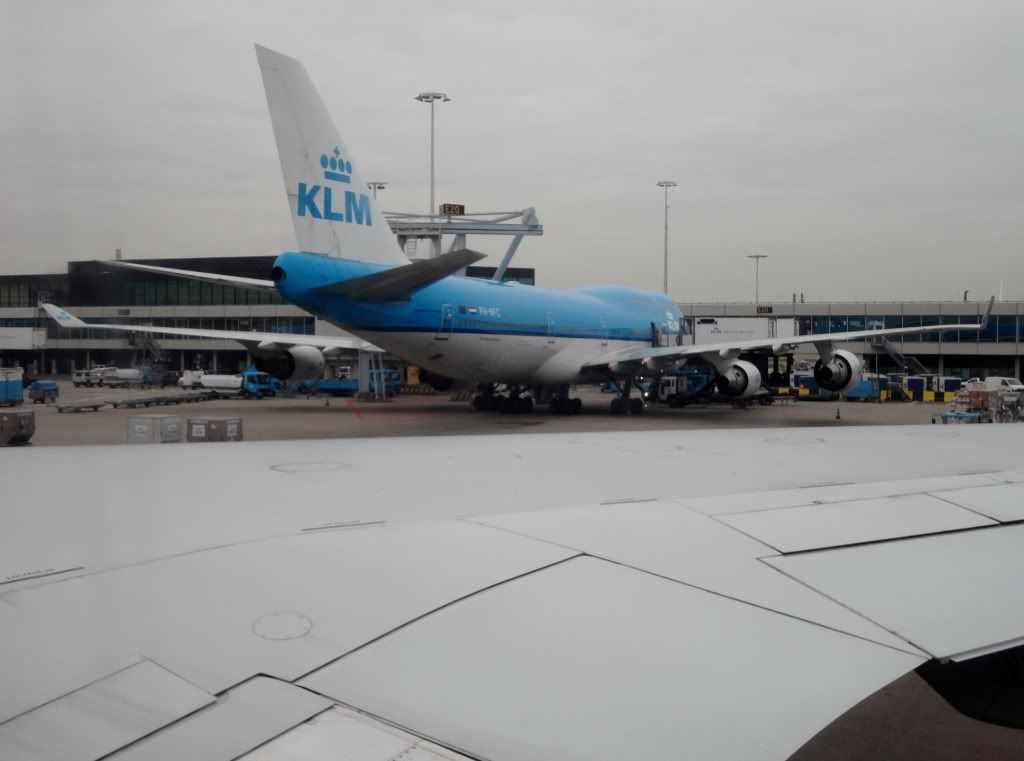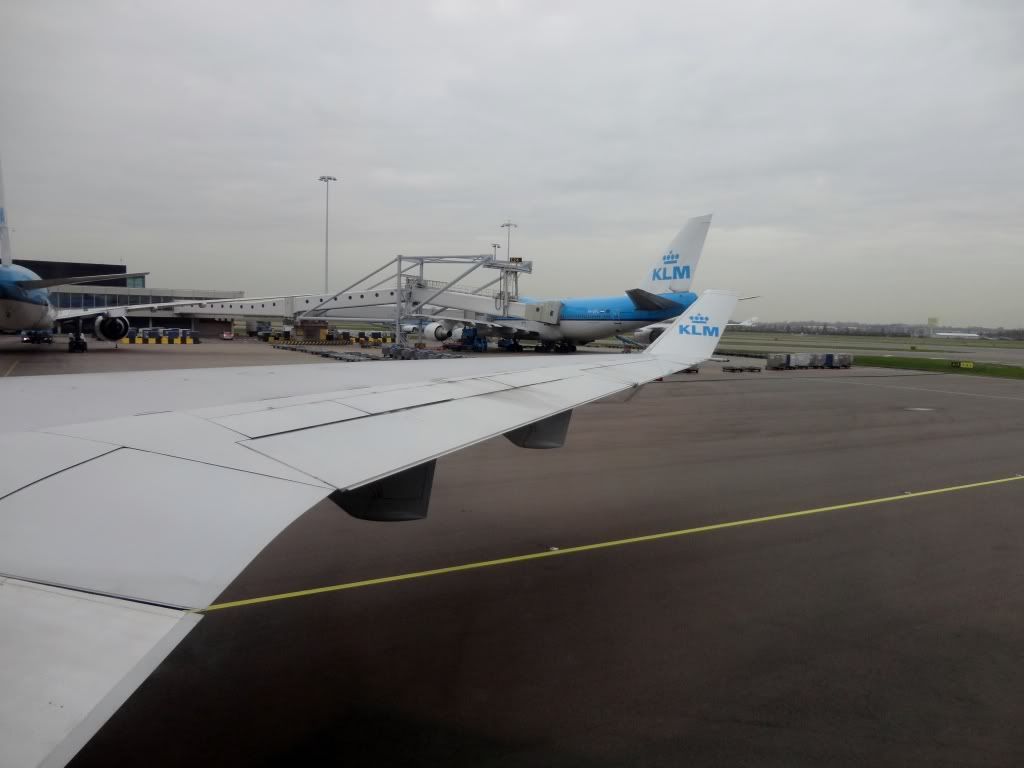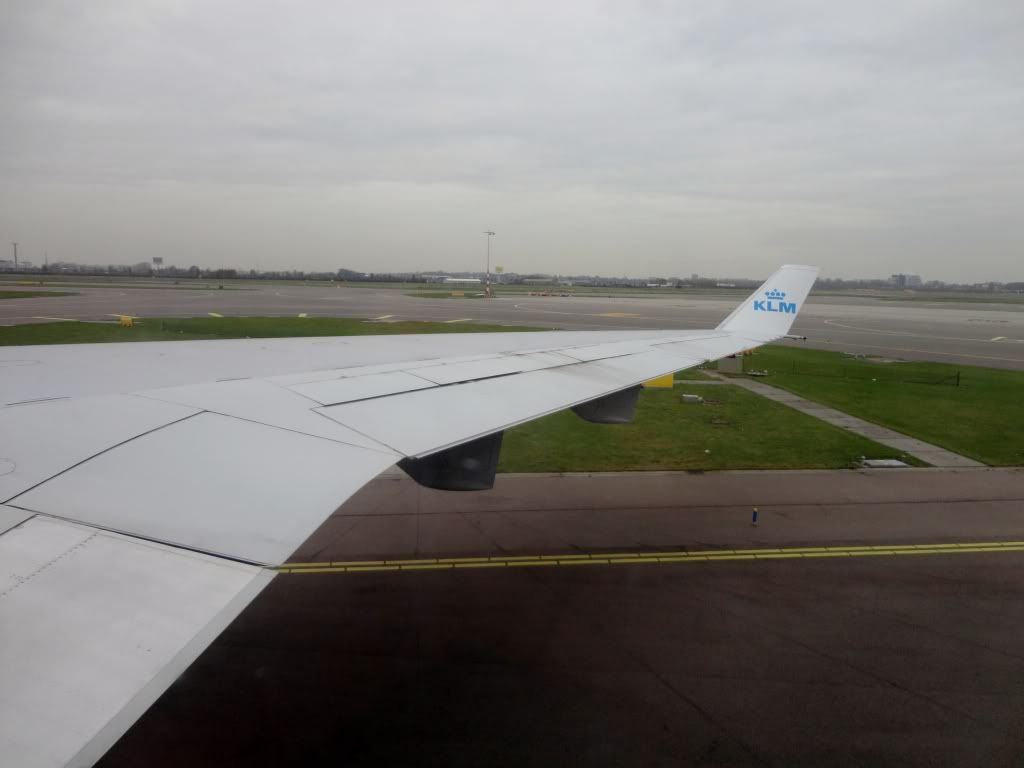 I was already able to use my PTV:
China Southern passing by: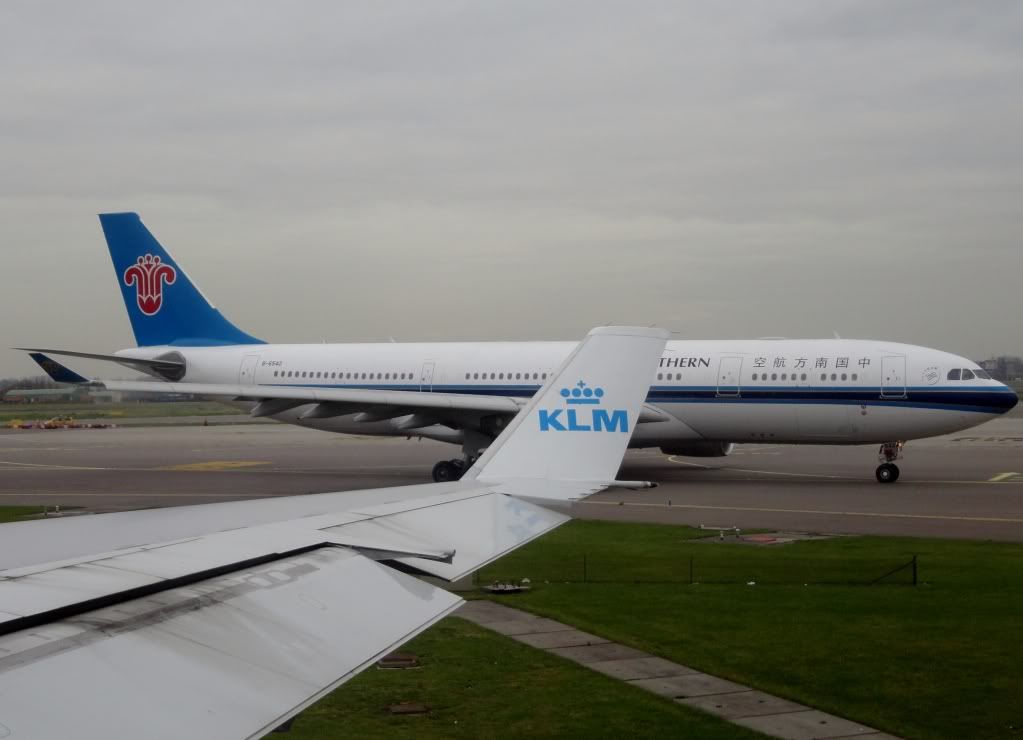 After a very long pushback we were "released" and taxied to the Kaagbaan also known as runway 24: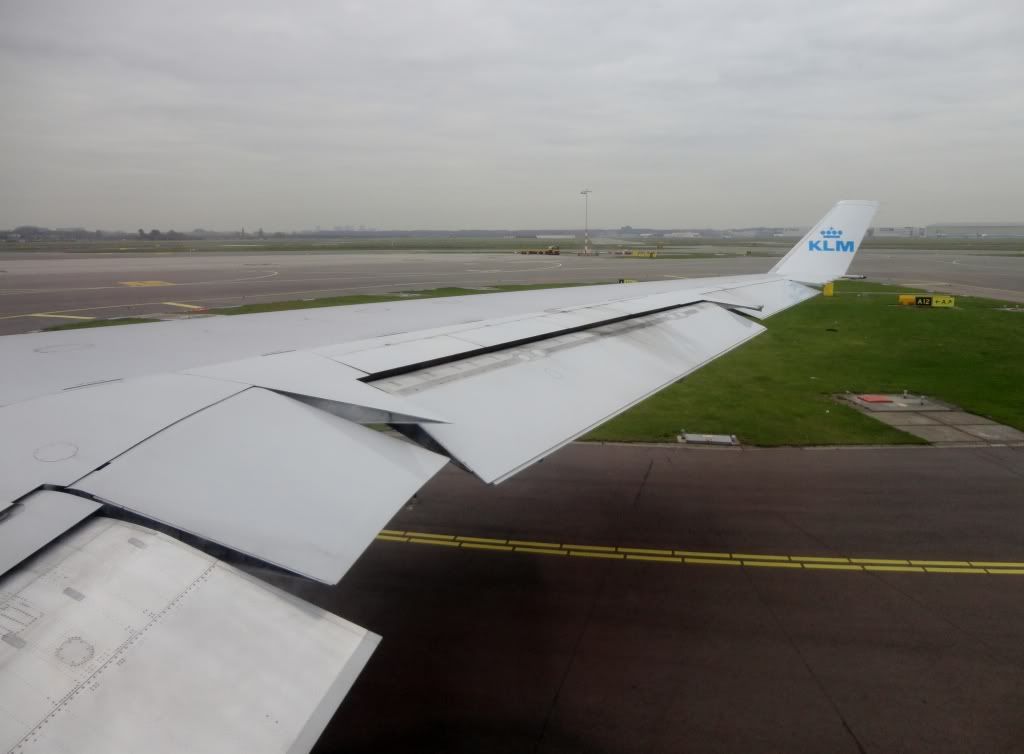 A nice line of KLM heavies: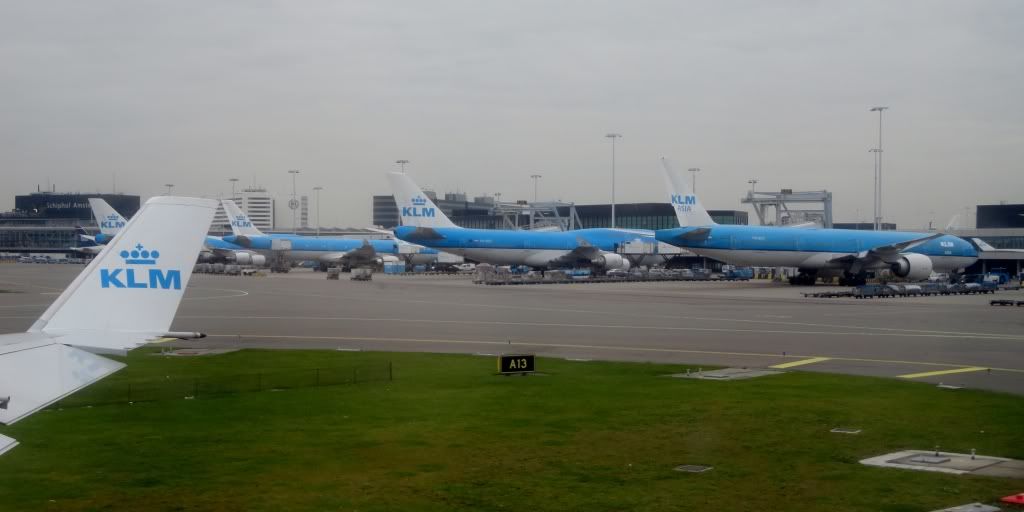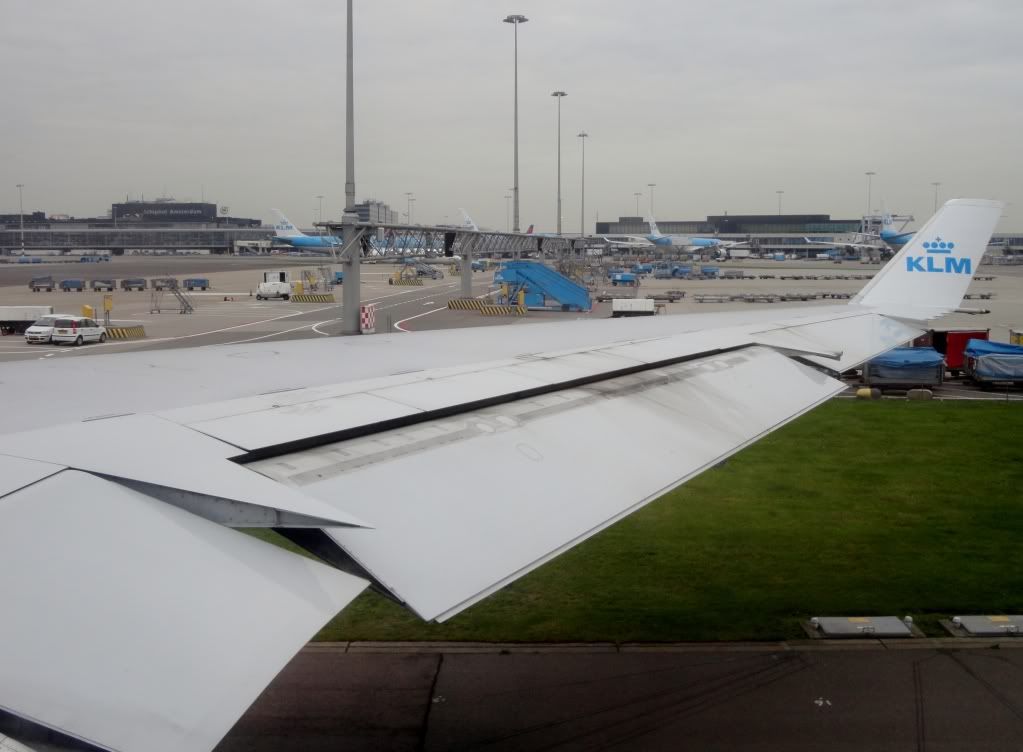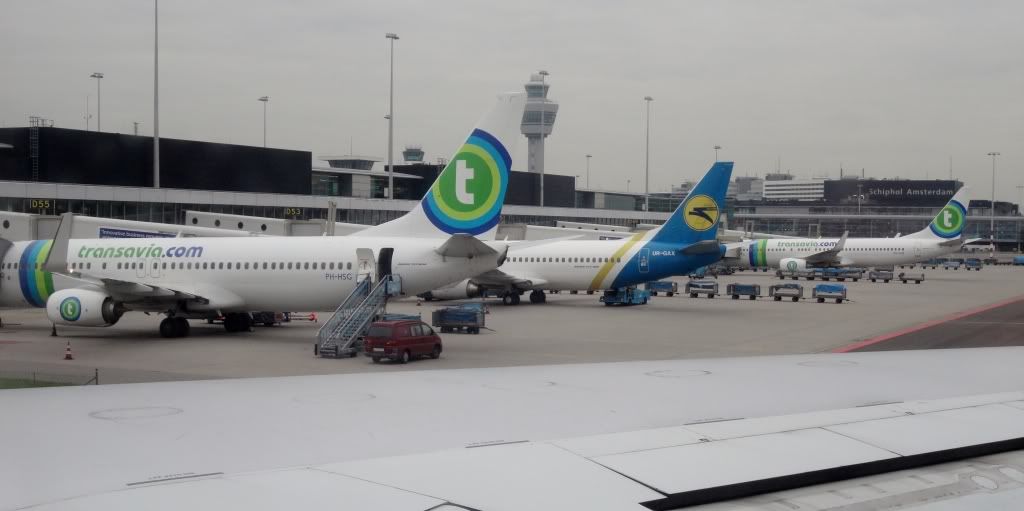 The SkyTeam livery is for sure one of my favorite liveries out there!: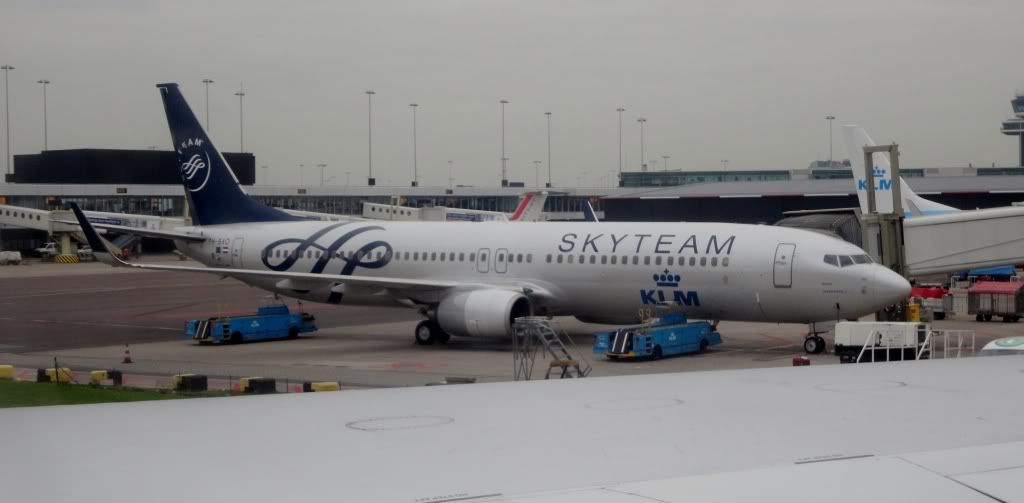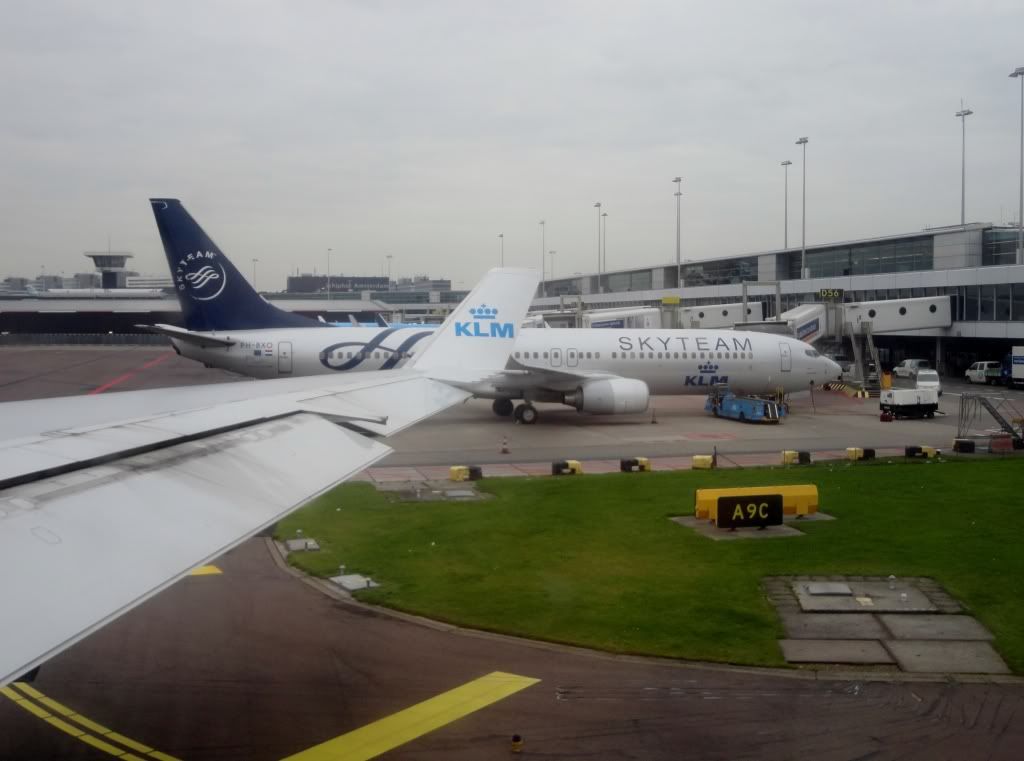 Definitely not the busiest time of day here at AMS: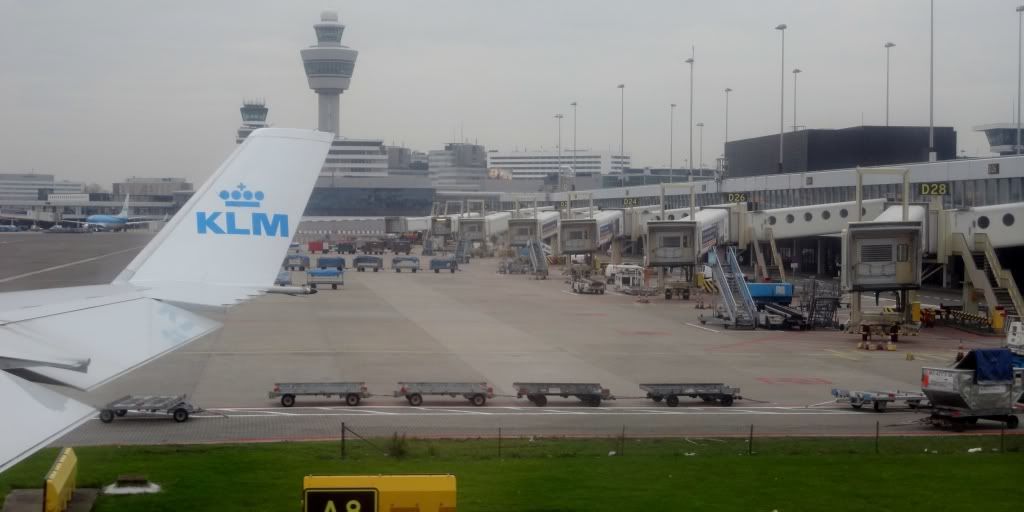 Continued Below