La Dolce Vita with Alitalia, Pt 1: LHR-FCO-GOA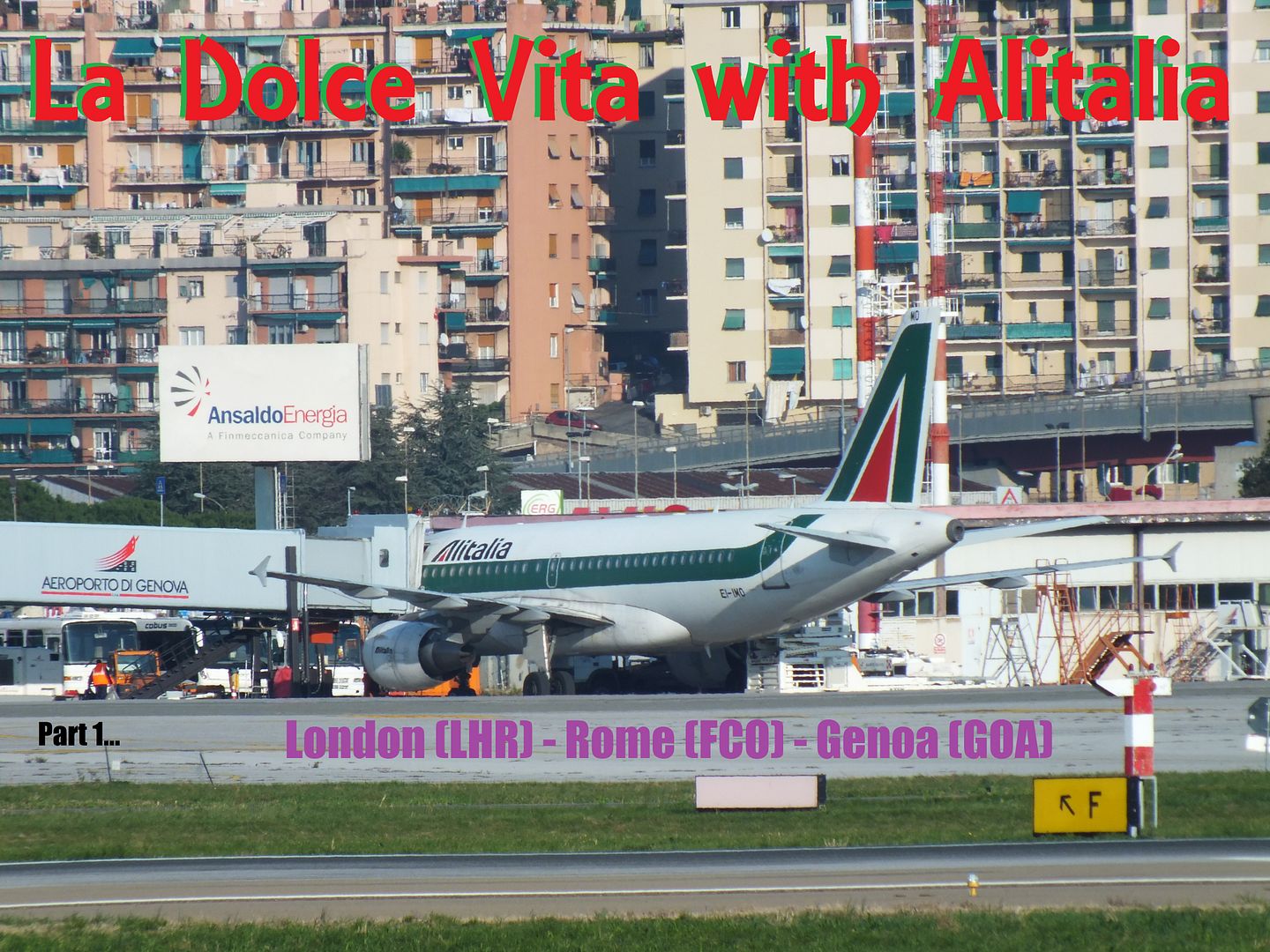 Hi!
Thanks for clicking on my latest report, covering my recent spate of flights with
Alitalia
. So, what flights did I take? Well, over a 7 days period, I took 7 Alitalia flights, visiting 8 airports and notching up nearly 15,000 miles of flying. Not bad, especially for the bargain cost of just £154 (€182/$243)….which works out at approximately £0.00104 per mile
Who ever said flying was an expensive method of transport?!
AZ 303 London LHR – Rome FCO, A321
AZ 1391 Rome FCO – Genoa GOA, A320
AZ 786 Milan MXP – Tokyo NRT, B772
AZ 785 Tokyo NRT – Rome FCO, B772
AZ 1603 Rome FCO – Bari BRI, A319
AZ 7108 Brindisi BDS – Milan LIN, A319
AZ 230 Milan LIN – London LHR, A320
My route with all seven flights, courtesy of GC Mapper, of this report: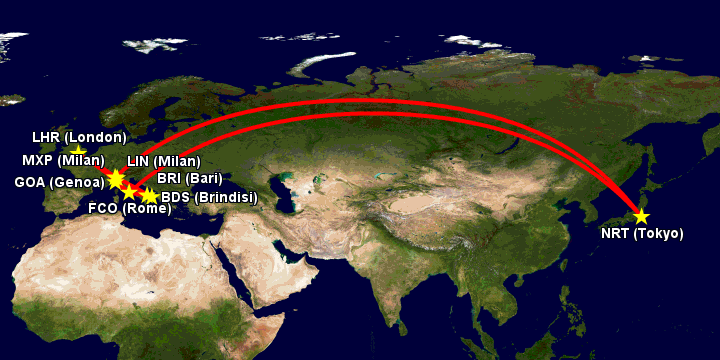 And the European detail:
I'll be splitting the report into 3 parts:
Part 1, LHR-FCO-GOA
Part 2, MXP-NRT-FCO-BRI
Part 3, BDS-LIN-LHR
The map of Part 1: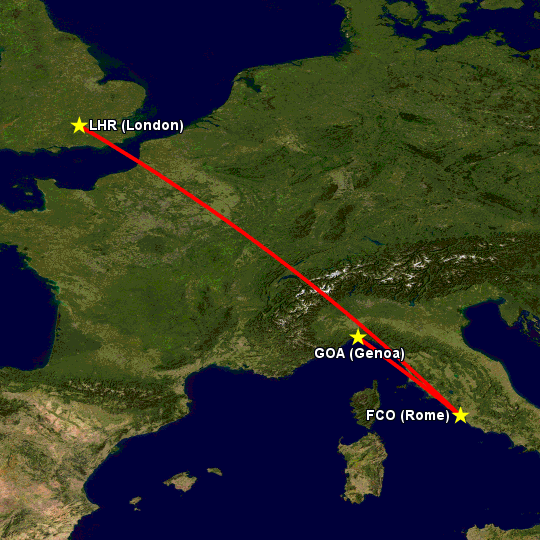 So, how did this trip come about? Well, as I mentioned in my report
last year
, AZ released some rather cheap domestic fares from MXP to BRI, with connections in NRT or SIN. So, back in September I flew
MXP-FCO-NRT
as the first leg of my Asian trip. A few fellow a.netters decided to take a group flight in January. Well, I've already done the flight once, why not do it again, especially at such low prices.
Sultanils
has already posted his impression of the MXP-NRT flight.
So, how should I get to Italy to start my trip? Well, AZ were having another offer, I think it was 15% off any flight. I have a think, and in the end decided to start my trip with 2 nights in Genoa via Rome, before getting the train over to MXP. And after Bari? Well, why not go all the way to the bottom of the heel? My return flights were therefore booked as Brindisi to London via Milan Linate.
So, onto the trip…
As with many of my trips, it started with a bus, then the free Heathrow Express over to Terminal 4. This trip would be all hand luggage, so presenting, my lovely new carry on….
Ok, so having said it would all be hand luggage, I have to tell you I did actually check the bag in for this leg as I had a few bottles of water. I also figured that baggage reclaim in Genoa would be pretty quick.
This would be my first outbound from Terminal 4 since flying Sri Lankan to Male in 2007. I was interested to see what improvements have been made. The lift from the Hex brought me straight into a queue…oh dear. Actually, no bother, this is just an incredibly long and winding queue for the Air India desks (DEL and BOM, both at similar times).
I had OLCIed, which is sometime buggy, but does let you change your seat right up until the gate.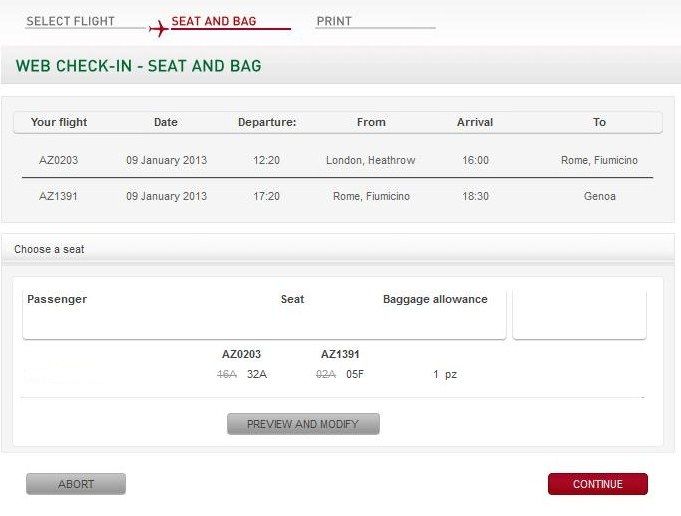 There was no queue for the AZ SSCI machines, or for the bag drop. The lady at the desk was very friendly, and tagged my bag. Security was nearly deserted, and before I knew it, I was in the departure lounge. Time from the Central Bus Terminal to T4 post-security….less than 20 minutes…excellent.
T4 is probably the smallest of the LHR terminals.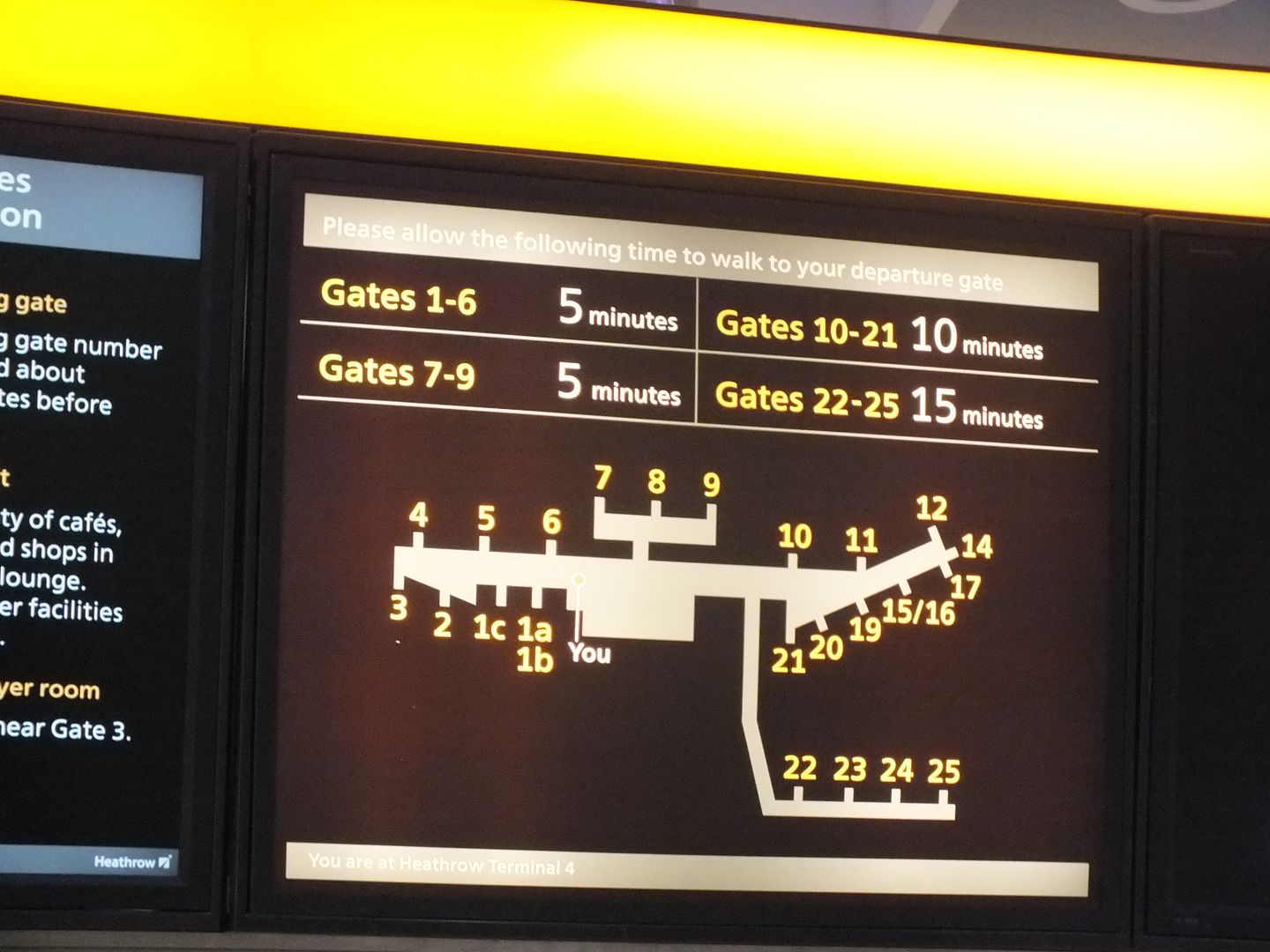 FIDS. 3 things of note: LN is back serving LHR to TIP, QR have
three
DOH departures in 70 minutes, and BG is flying direct from LHR to the tiny Sylhet airport, covered in my recent
Bangaldeshi report
.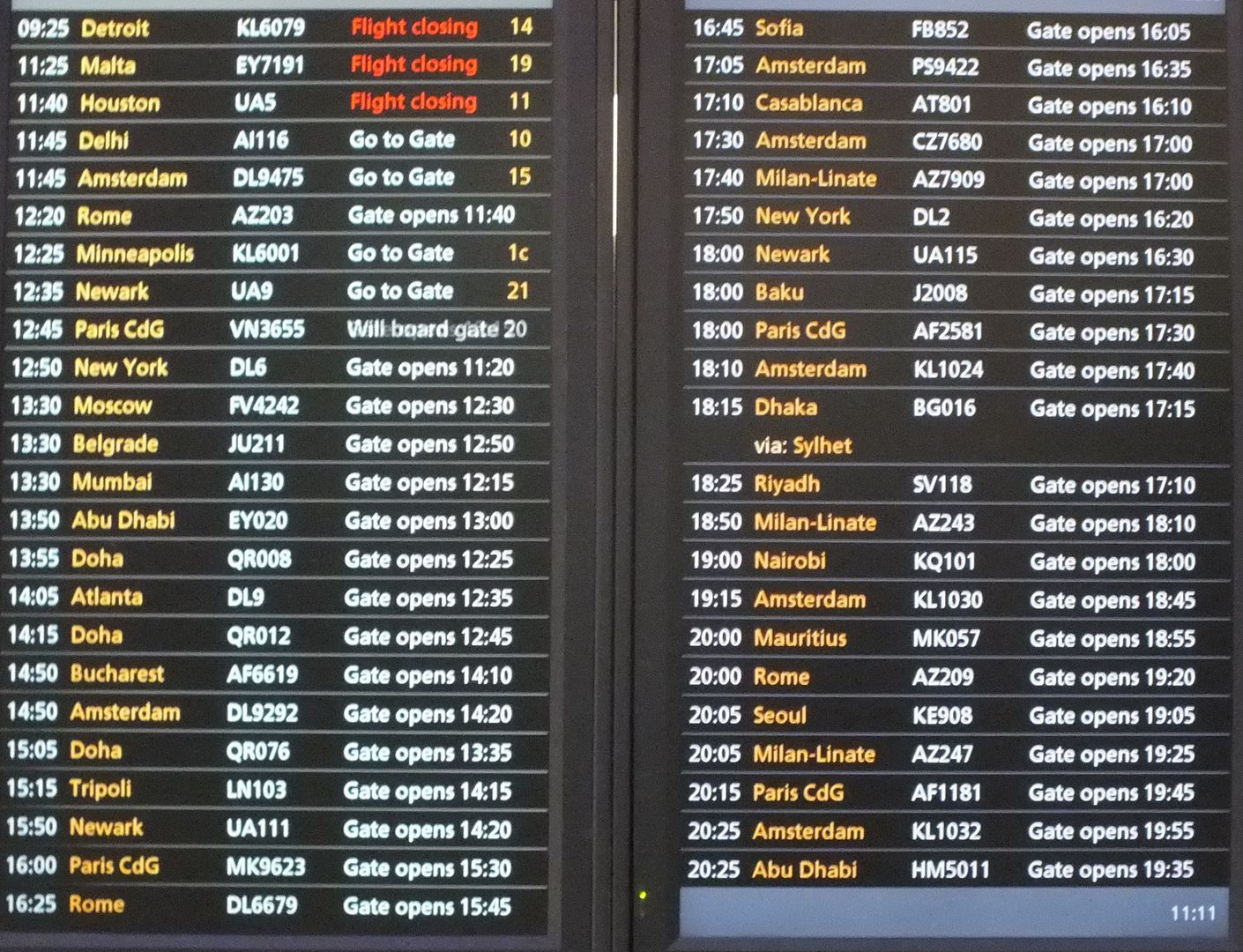 I recently acquired an unlimited Priority Pass courtesy of Amex, which I was keen to put to use. Sadly, T4 lacks a priority pass lounge since the KL lounge became the Skyteam one. I therefore had about an hour to just have a wander around. Airside is pretty nice….busy, but nowhere near as hectic as the other terminals.
There are some nice views over the tarmac…in fact, you get much better views from T4 than any other terminal, except maybe T5B and C.
The MH Whalejet

United 777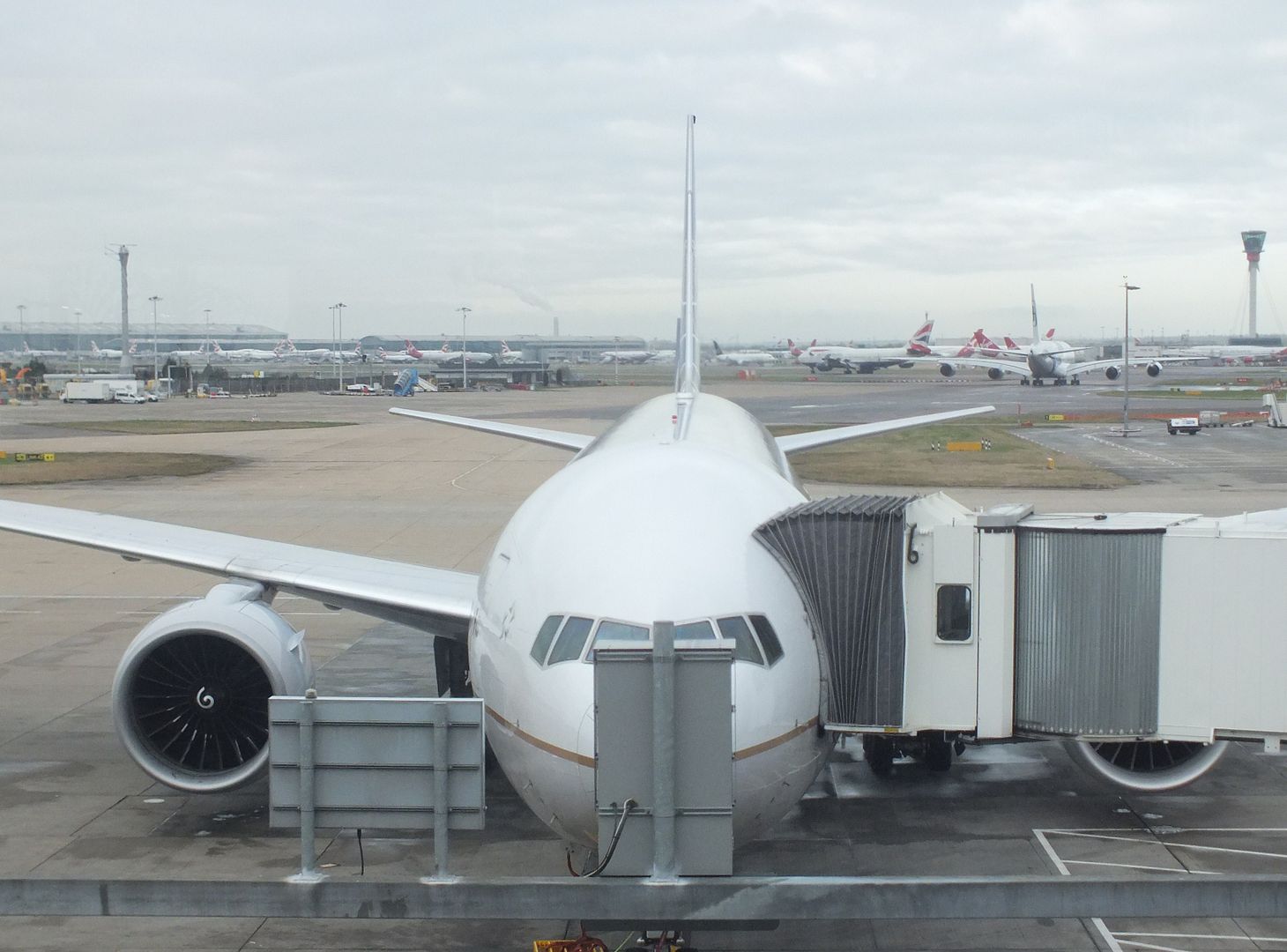 And SQ and TG


Why do they paint individual plane markings on, when a) they don't always stop exactly on the marker, and b) the airbridge can move anyway?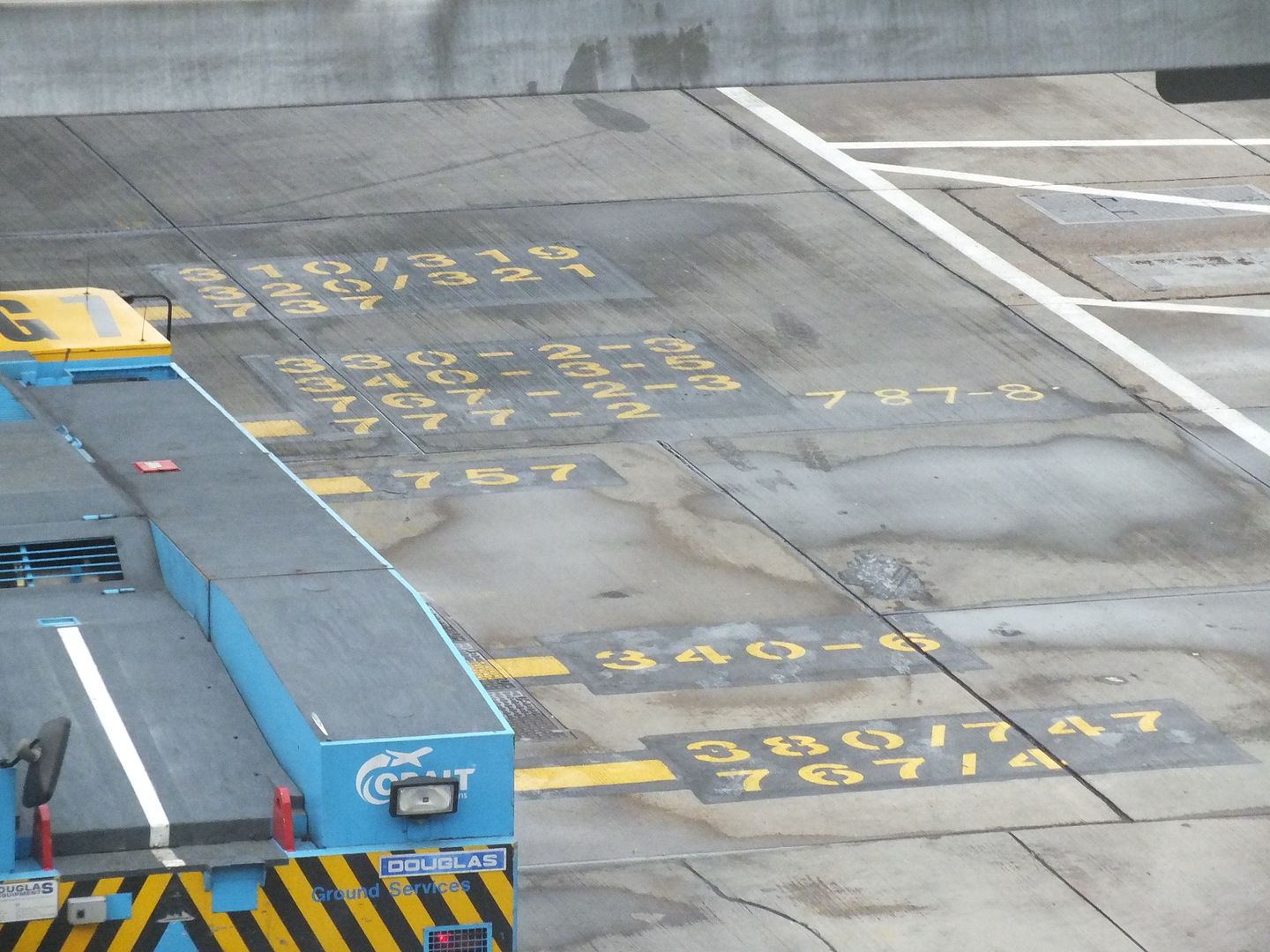 Red tails and CX

UA 757
And the QR 787 parked next to us

An hour before our ETD I-BIXR appeared, and taxied onto stand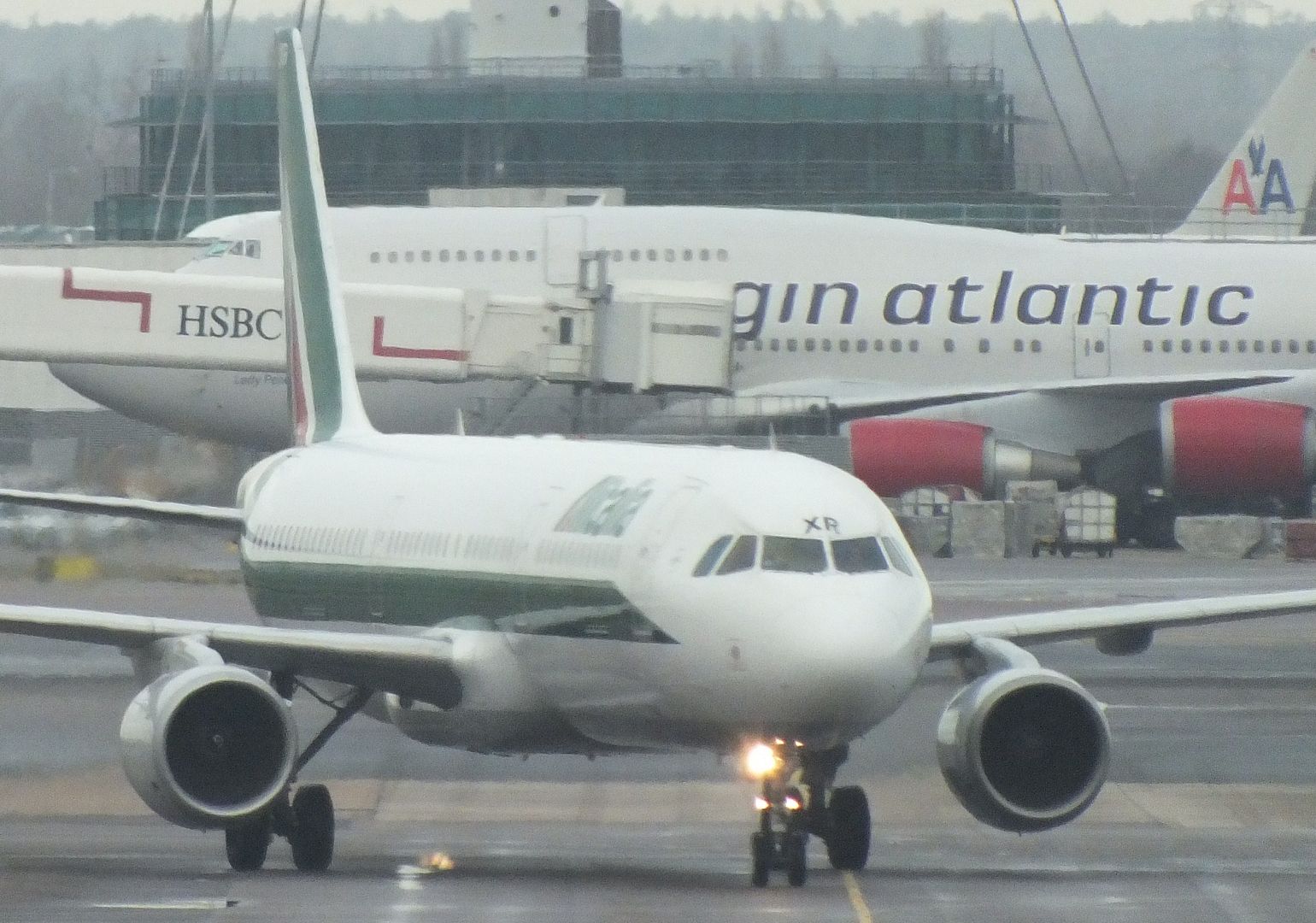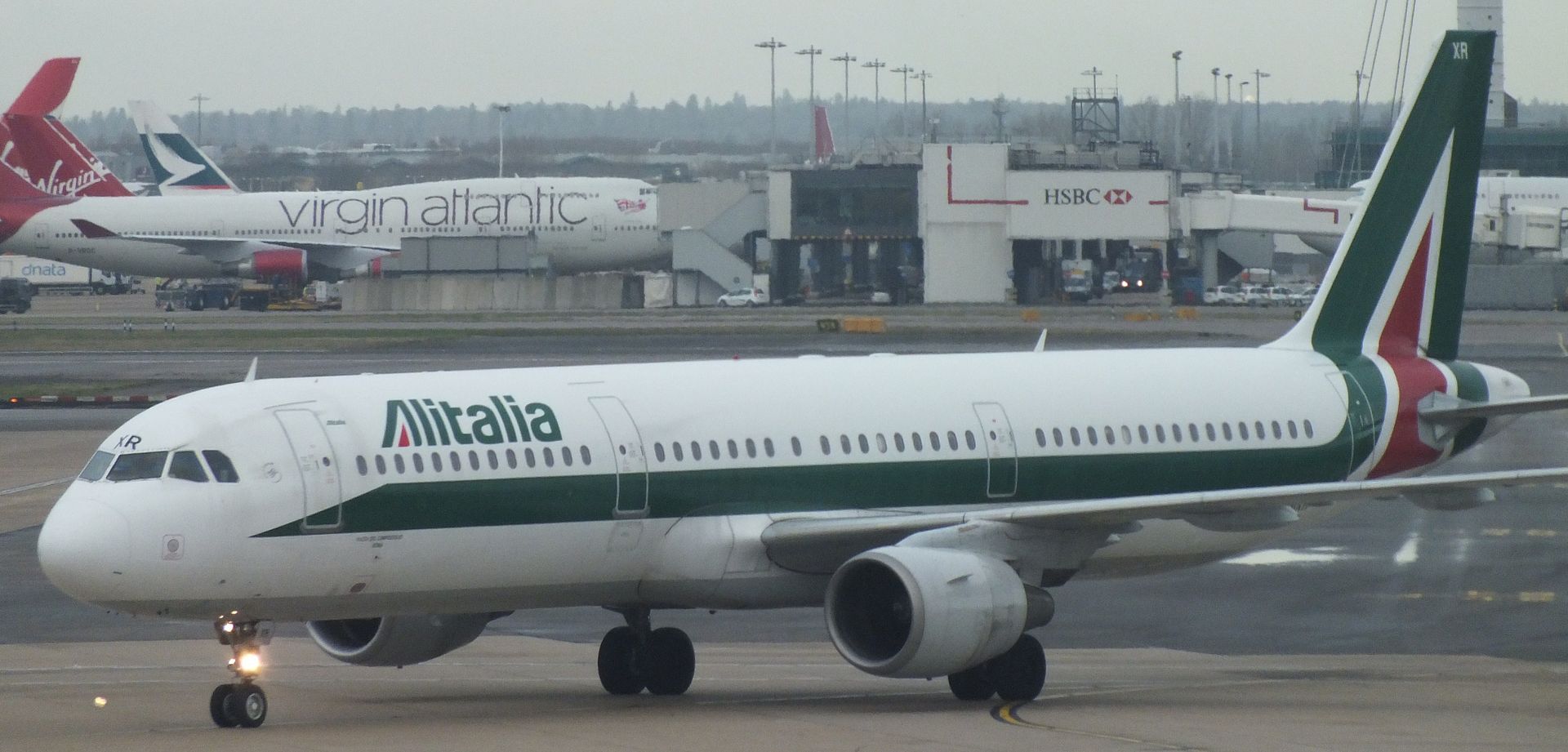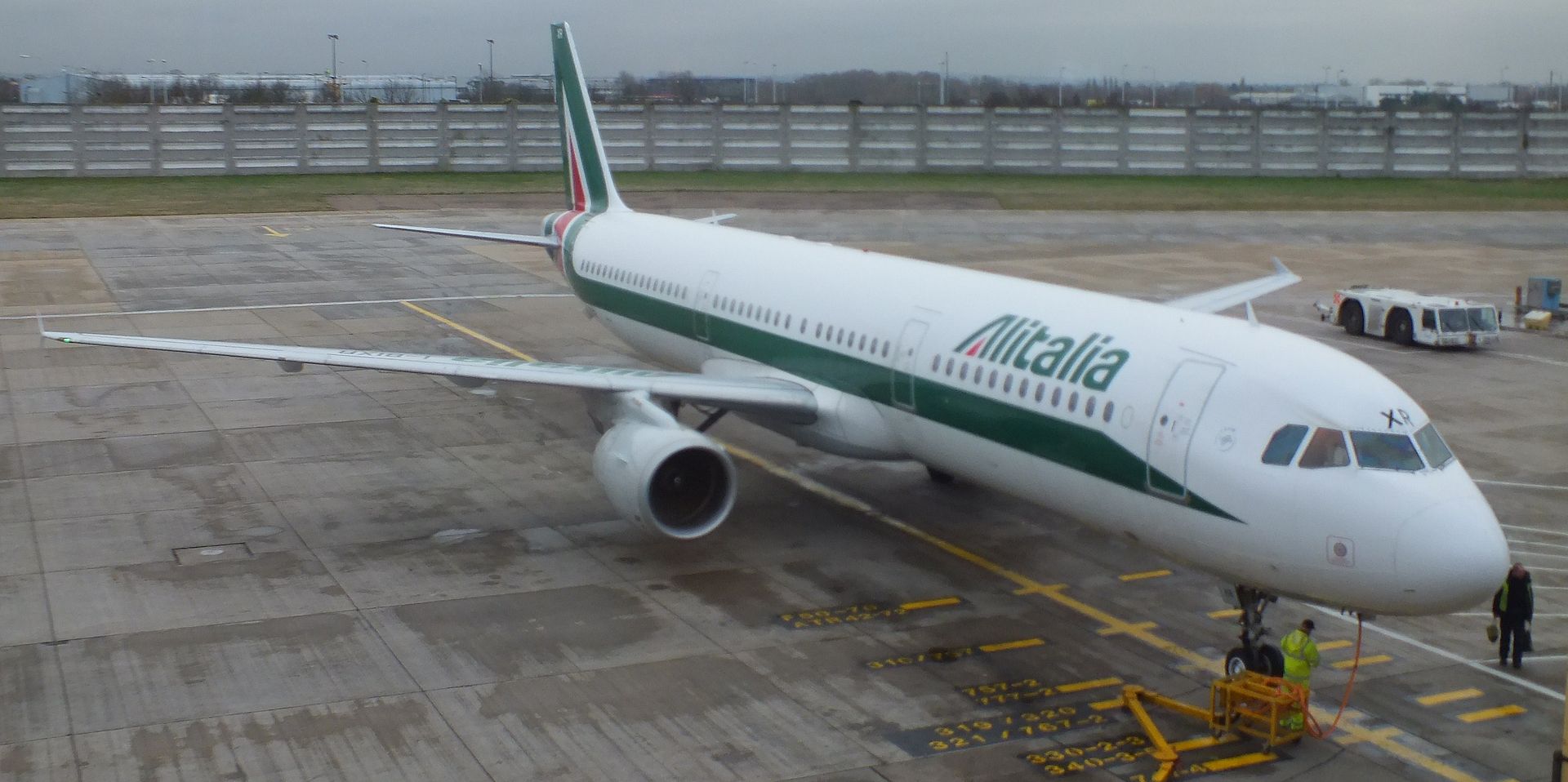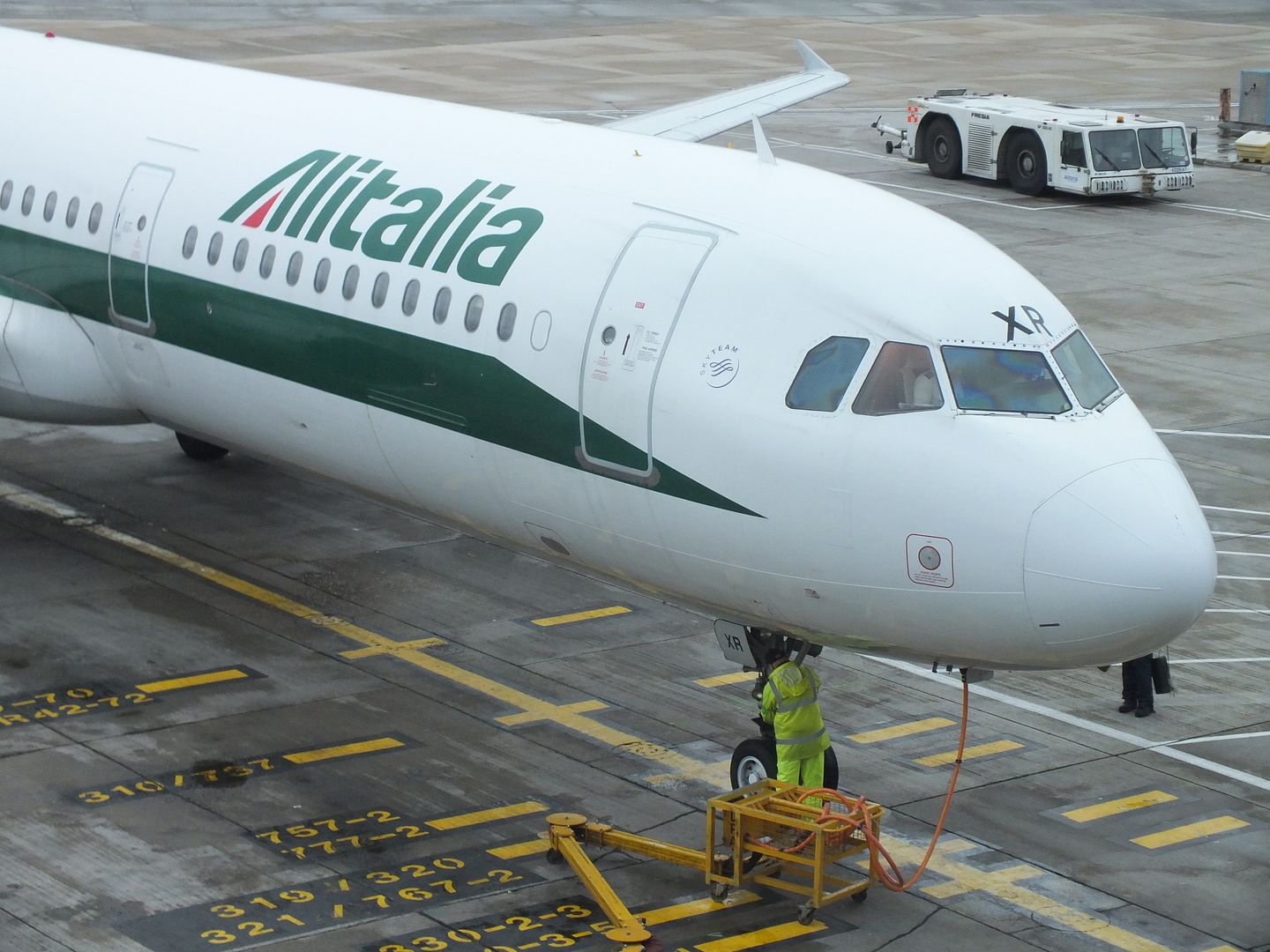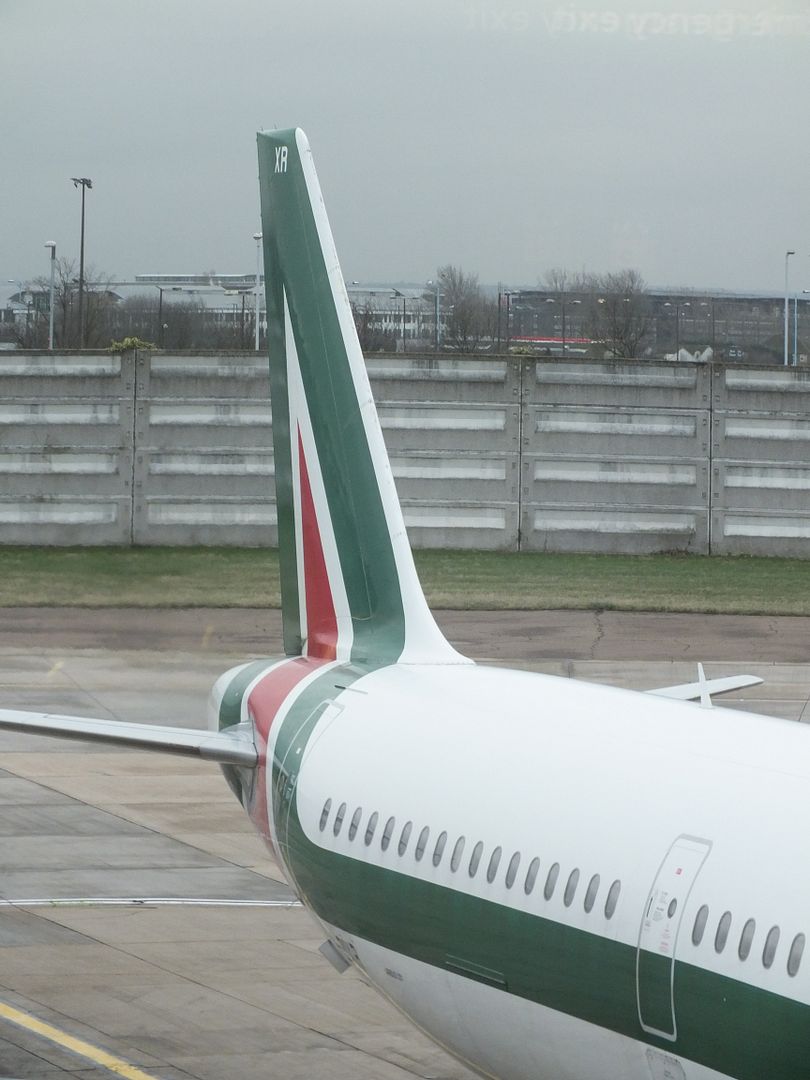 Sorry, lots of photos. I just can't get enough of that great livery. The lounge gradually filled up.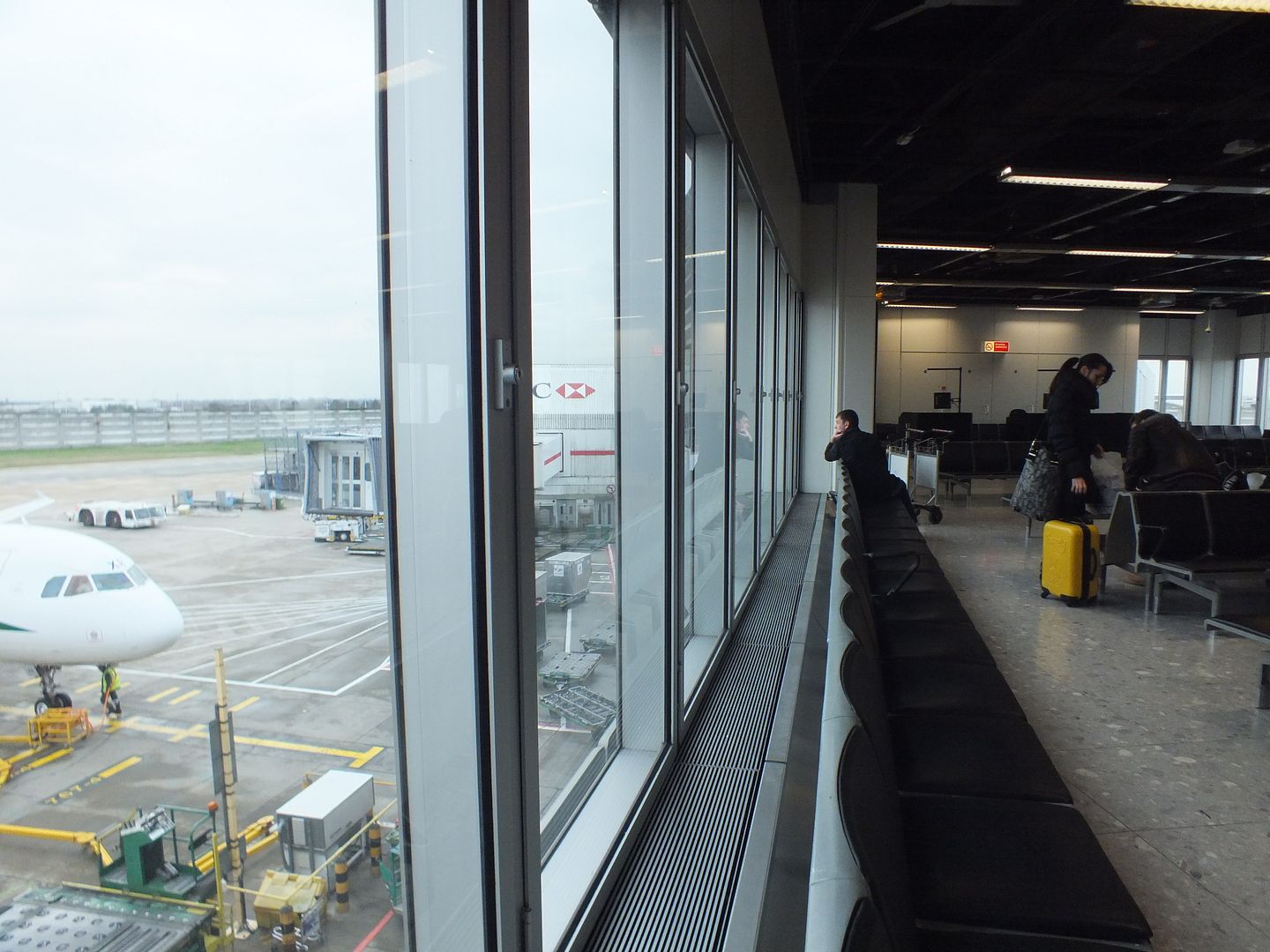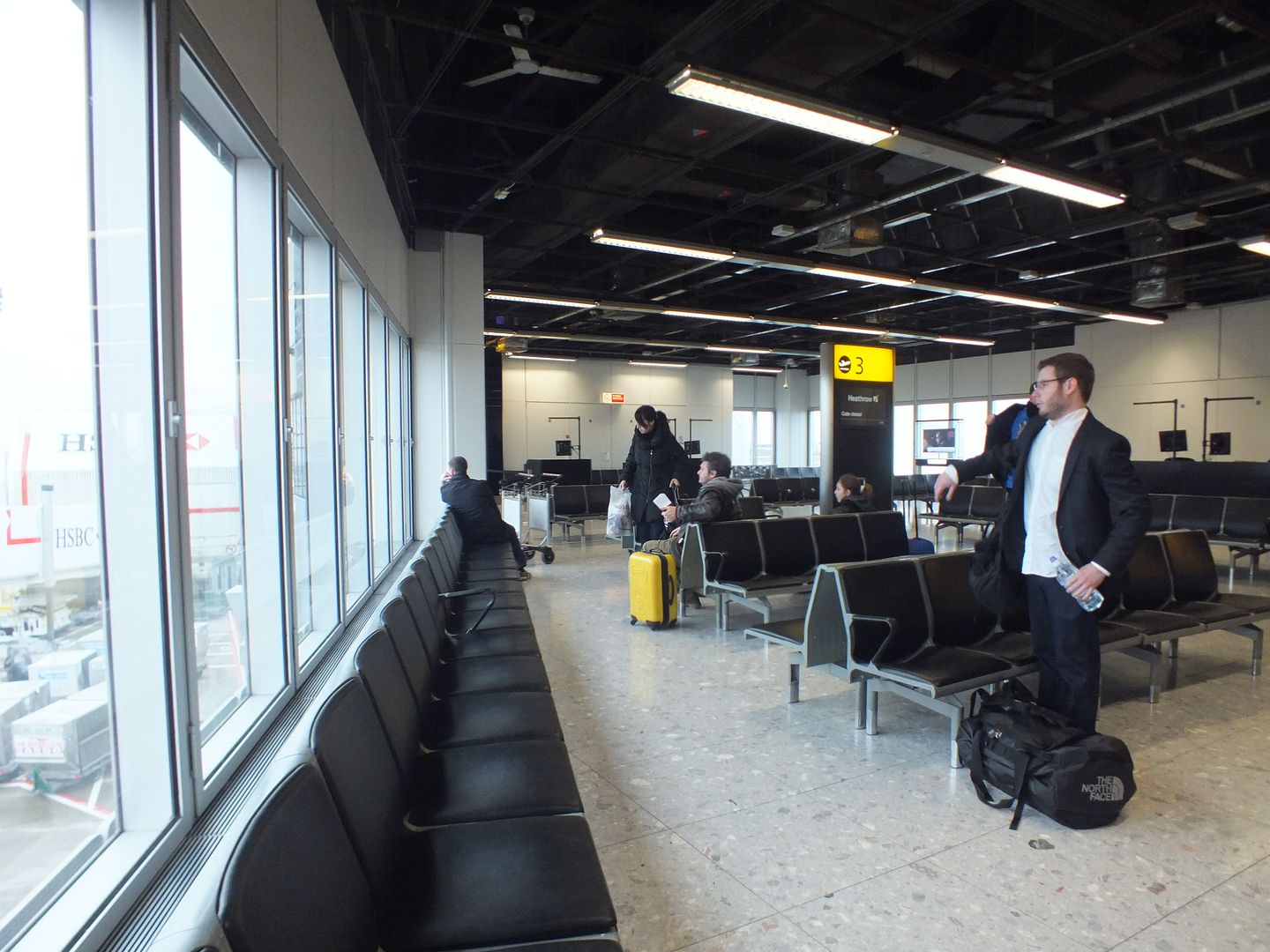 Go to Gate
Someone in TAS doesn't know their airport codes.
For no apparent reason, boarding was a little late. After pre-boarding, the numerous agents seemed to be a bit confused about what to do. They were very strict about who could board when. Sadly, no one seemed to be in charge, so different agents would announce different rows, but not loud enough to be heard. To confound matters, they called rows in pairs starting from the back, with big gaps between announcements. Ok, it's nice not to have a free for all, but this was ridiculous. As such, despite only have around a 60% load, boarding took an age.