Map generated by the Great Circle Mapper - copyright © Karl L. Swartz
Intro
Originally planned to be opened in 2010,
Berlin Brandenburg Airport (BER)
has encountered a shameful series of delays due to poor construction planning, management and execution. So far, four official opening dates could not be met. One of them was Sunday,
June 3rd 2012
- and things looked promising for a long time. Some A.netters suggested to meet there in order to experience the grand opening of
BER
and the closure of Tegel and Schönefeld Airports. Within the following weeks and months, dozens of members decided to take part in the meeting, including me. Most people would arrive on Saturday and leave again on Sunday. I decided to join the party on Sunday, though.
Of course I didn't want to take a nonstop flight to Berlin from MUC or NUE, but tried to create an itinerary including new airlines. After searching for a while, I booked a
Munich-Berlin
and
Berlin-Milan
combo on
Air Berlin
, with a "transit time" of almost 7 hours - plenty of time to join the meeting. Then I added a
Milan-Catania
flight on the meanwhile vanished Italian low-cost carrier
Wind Jet
and a
Catania-Munich
flight on
Air Malta
, both departing on the next day. Both were new airlines for me and both were in trouble - so I kept hoping for the best all the time.
Several weeks after booking, the BER opening was postponed and my Air Berlin flights would now arrive at and depart from Tegel. Well, I didn't mind so much. I was still looking forward to the meeting and the journey.
Sunday, 3 June 2012
Munich (MUC) - Berlin (TXL)
Air Berlin AB6188, operated by TUIfly
Scheduled times: 10:35-11:45
Actual times: 10:33-11:44
Flight duration: 00:52 (hrs)
Distance: 298 miles
Economy Class (single class), seat 22A
Boeing 737-7K5
D-AXHA (s/n 2202),
Delivered in 03/2007
1st flight on D-AXHA
9th 737-700 flight
38th 737NG flight
66th 737 flight
Former appearance:
I had already checked in online on the day before, so I could walk straight to the gate after arriving at the airport. Module A of Terminal 1 wasn't overly busy on that Sunday morning. My plane from Berlin-Tegel arrived on time: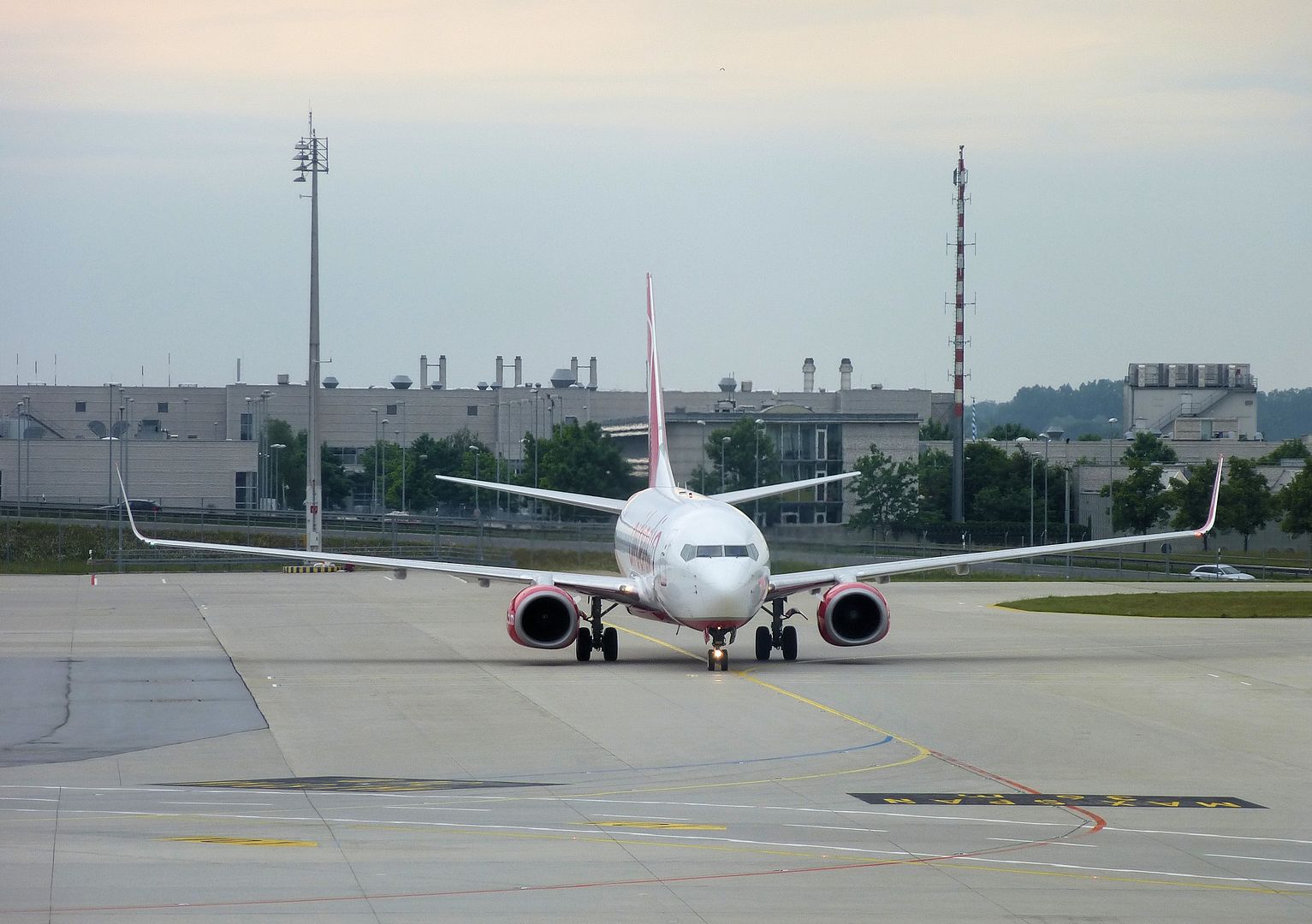 It turned out to be
D-AHXA
, operated by TUIfly:
Boarding commenced on time, friendly flight attendants welcomed me at the door. As usual, newspapers and various magazines were available free of charge.
The plane was equipped with AB's latest seats which aren't bad at all...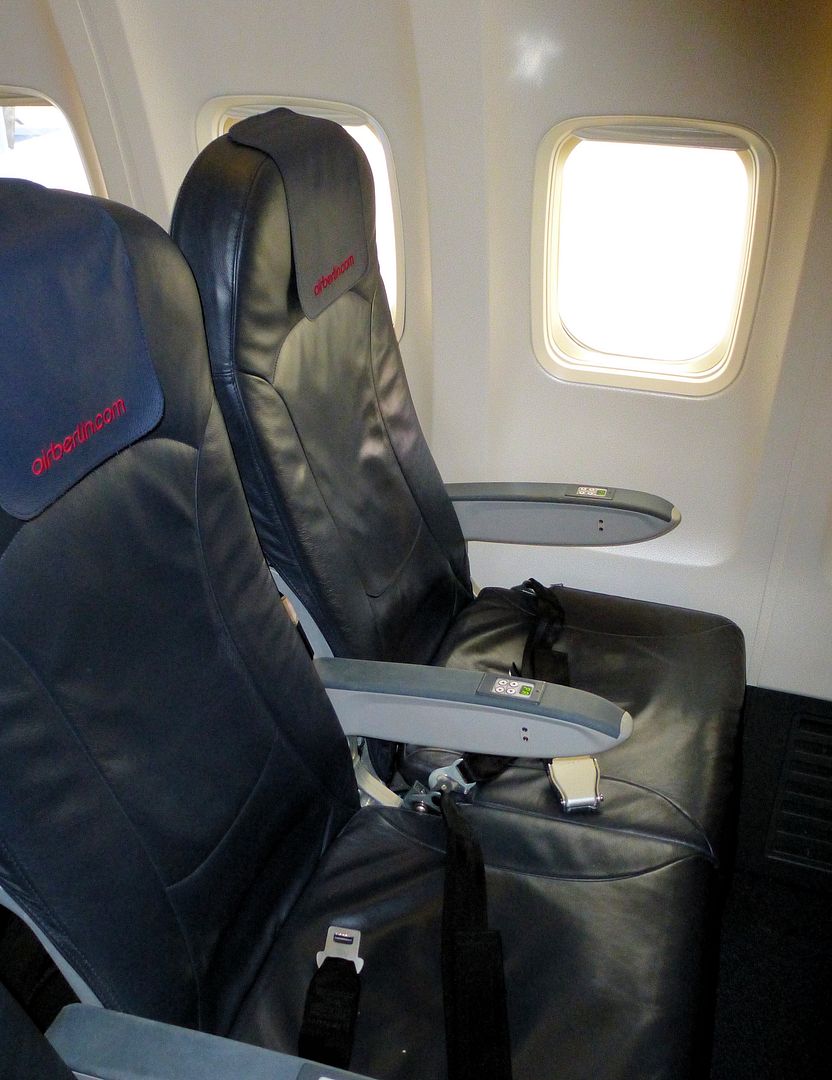 ...but they are lacking a classic seat pocket. This is what you get instead - not suited for storing camera or binoculars:
Legroom was acceptable for this short flight: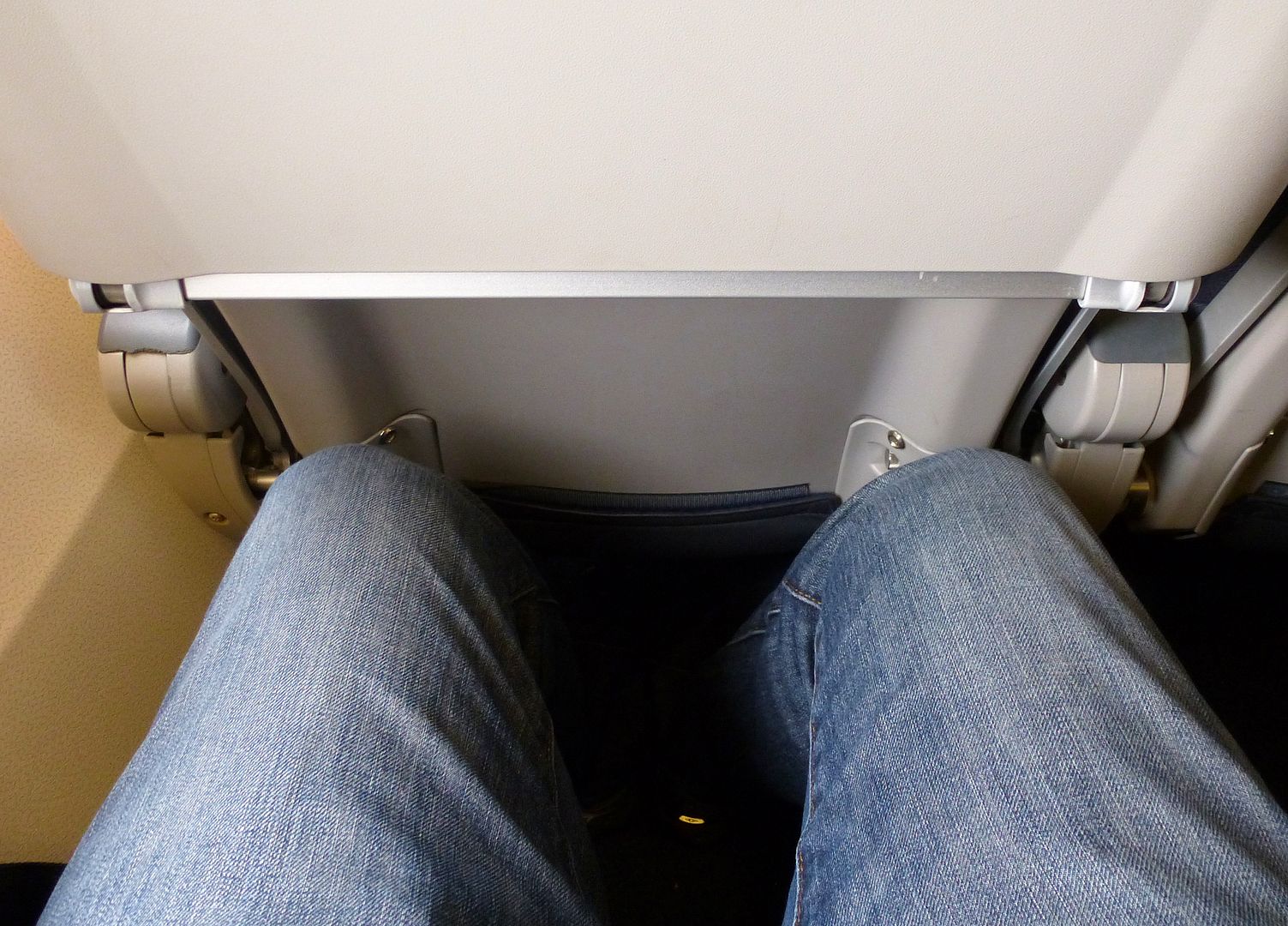 The middle seat remained empty, so I could stretch out. Unfortunately, the captain informed us about ATC delays and announced that we wouldn't be able to take off earlier than 25 minutes from now.
"But we are in negotiations for an earlier departure time!"
, he promised.
Interestingly, we were pushed back two minutes ahead of schedule, much earlier than expected. But we still had to wait for a while on various taxiway positions. Meanwhile it had started raining: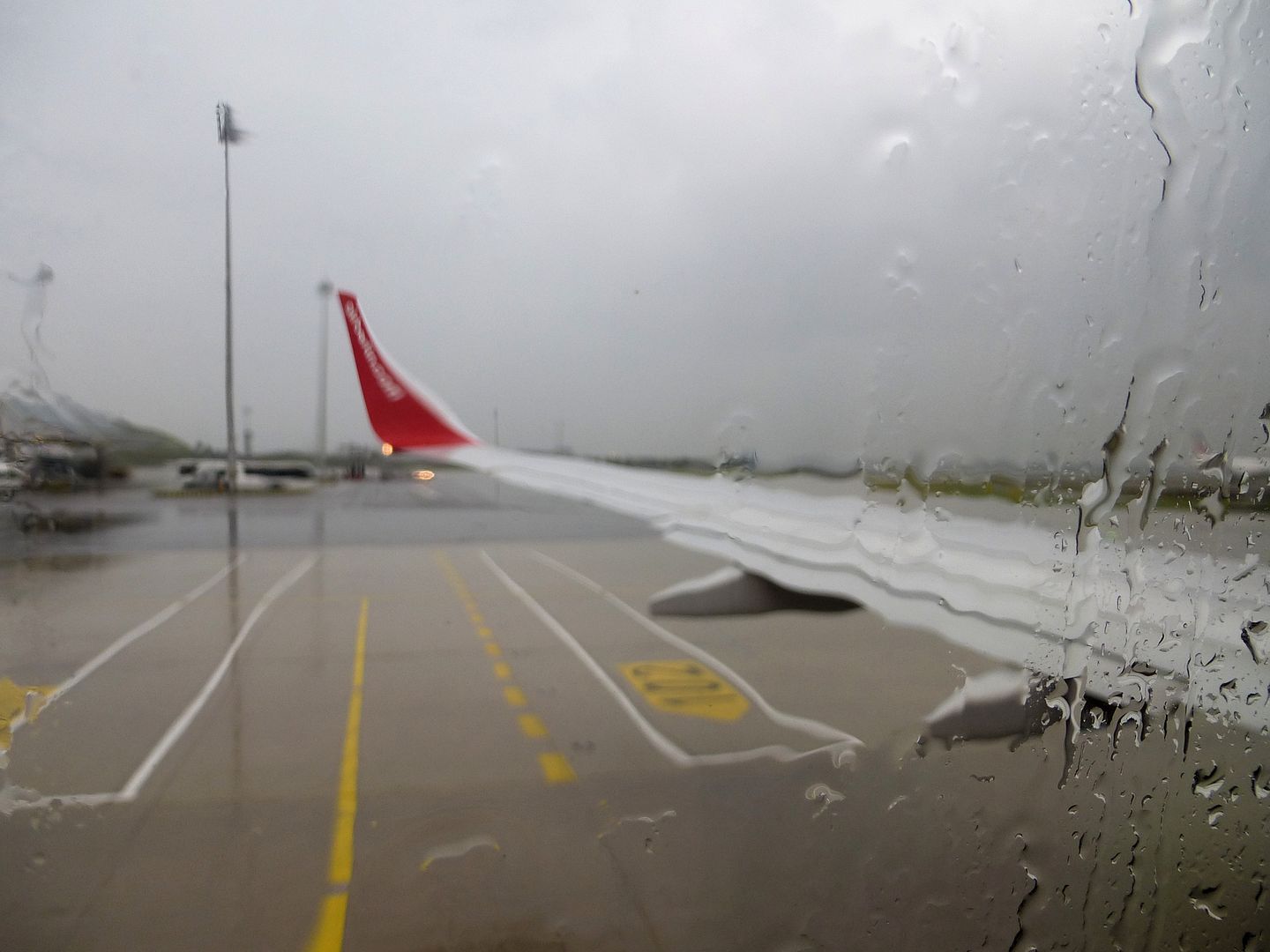 D-AHXA
finally took off 7 minutes earlier than originally announced by the captain. What a nasty weather:
Leaving Bavaria for the Czech Republic - my hometown is not too far from this position: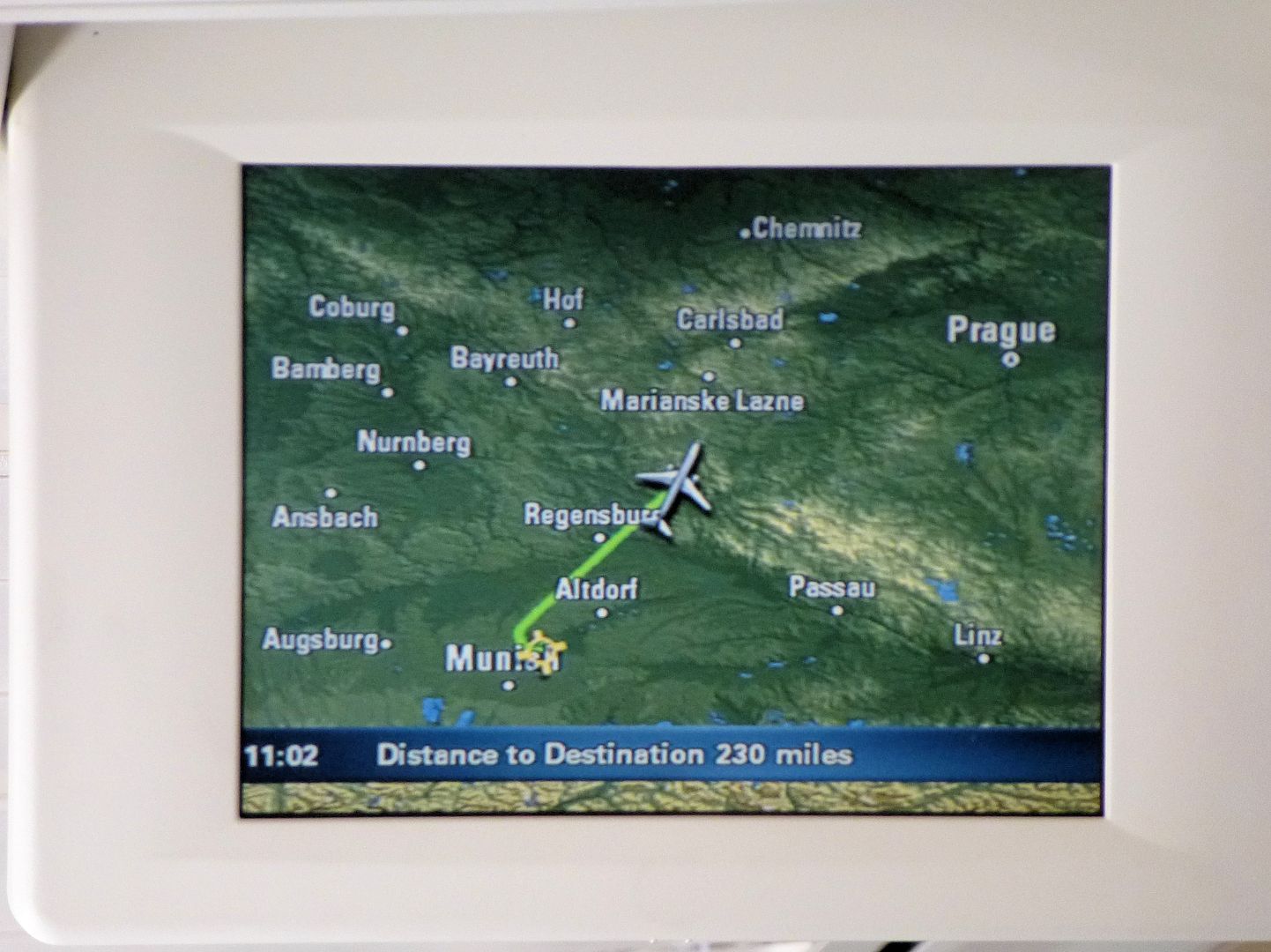 White 737-400 instead of an Air Berlin 737-700: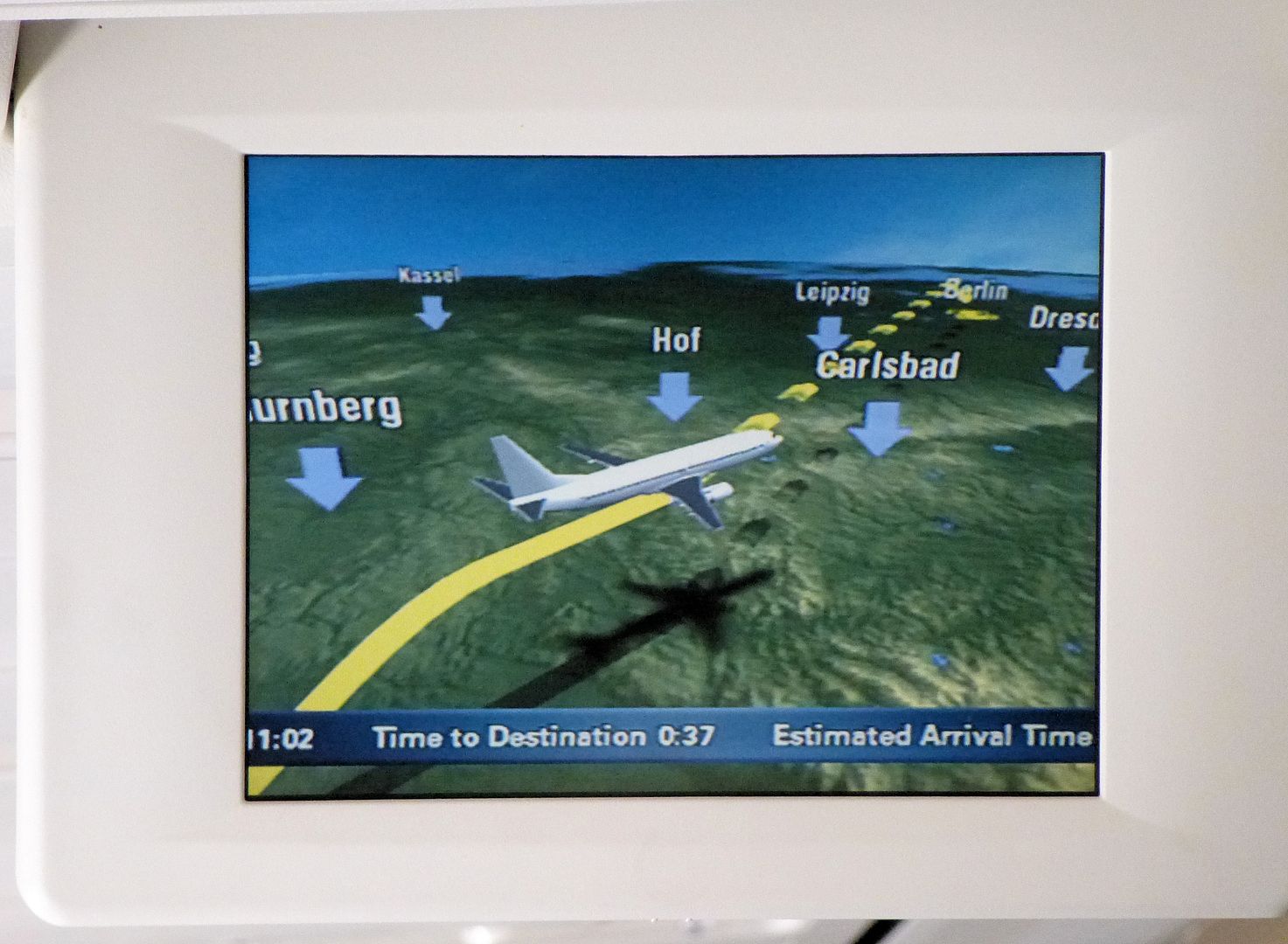 Inflight magazine and shopping guide: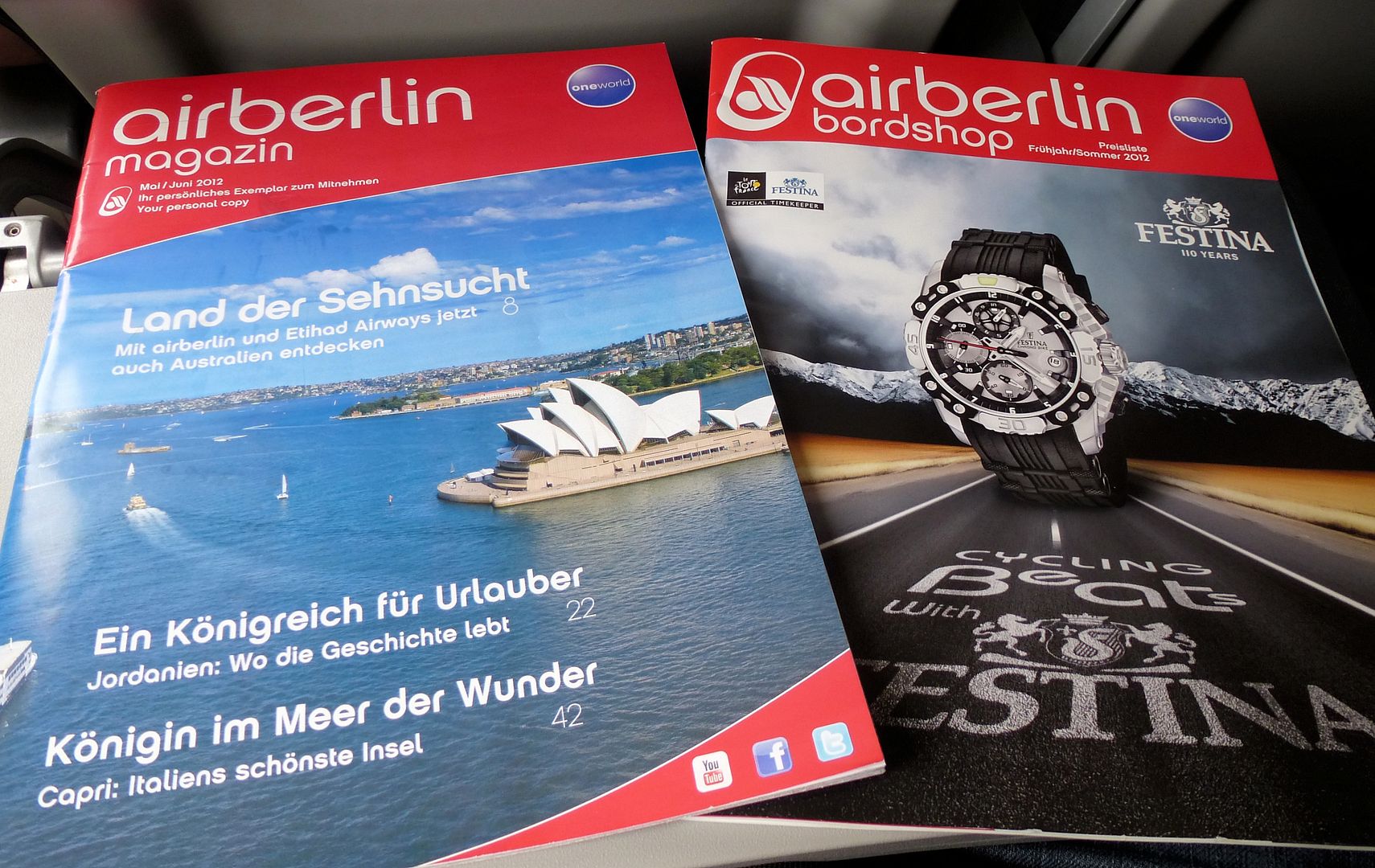 Mistakes anywhere? Everything looked okay:
I had picked up a "Focus" news magazine during boarding - but I'm not a big fan of it, to be honest:
Gourmet meals designed by the
Sansibar
restaurant are offered on all routes with a flight time between 60 minutes and 6 hours: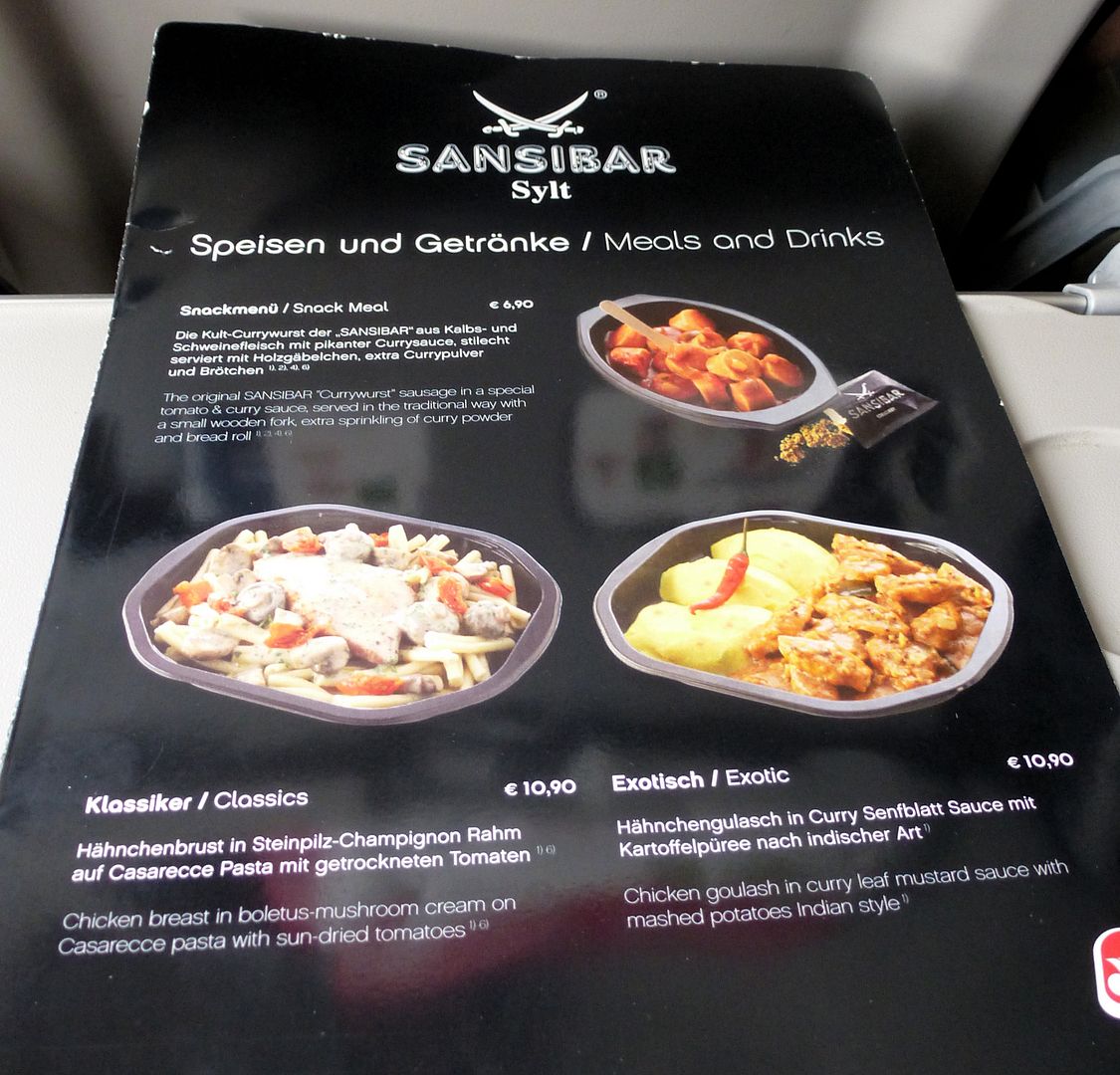 Some more common stuff: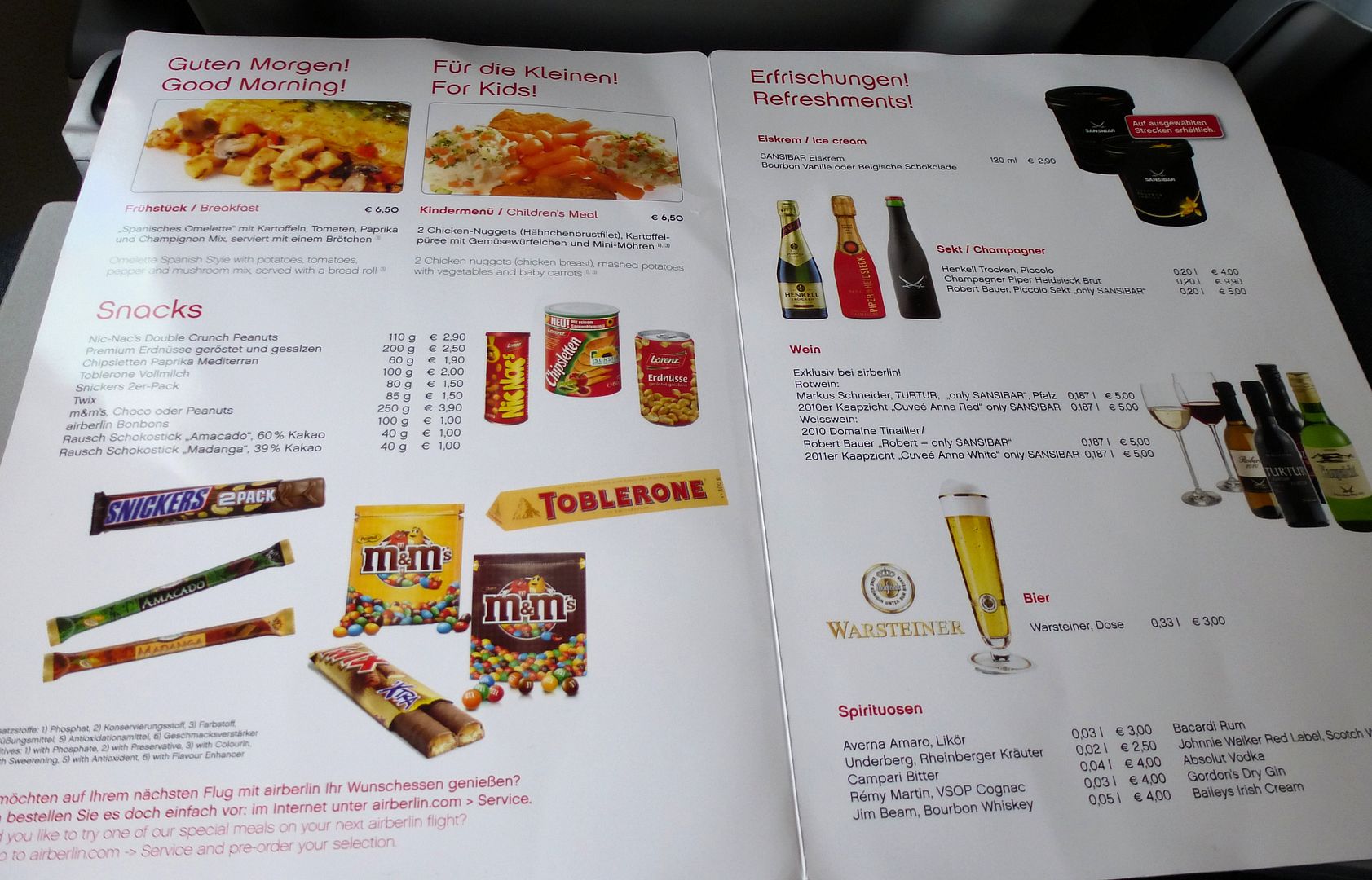 Non-alcoholic drinks and snacks are available free of charge on all short-haul and medium-haul routes. On domestic routes, even beer and wine are served free of charge. I guess that's because the percentage of overly thirsty holiday makers is rather limited on domestic flights...
I ordered orange juice and a salty snack - and I found it a bit disappointing that potato chips were handed out instead of pastries on such a late morning flight:
This is the former
Brand-Briesen Airfield
, a redeveloped military air base located about 60 km south-southeast of Berlin:
The former airship hangar once used by the liquidated logistics company
CargoLifter AG
has been converted into a leisure resort.
Approach over countless lakes and ponds...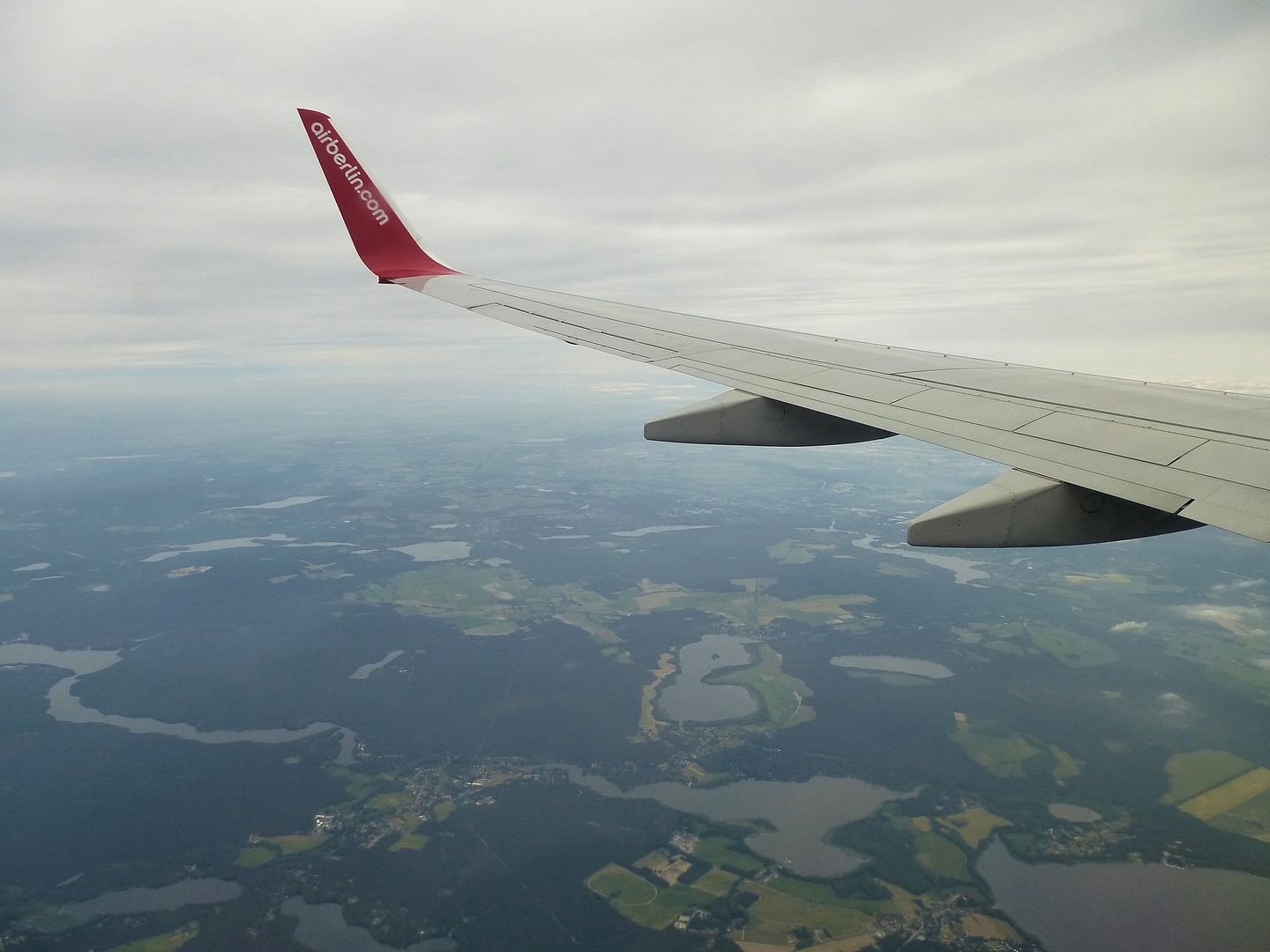 ...and countless houses: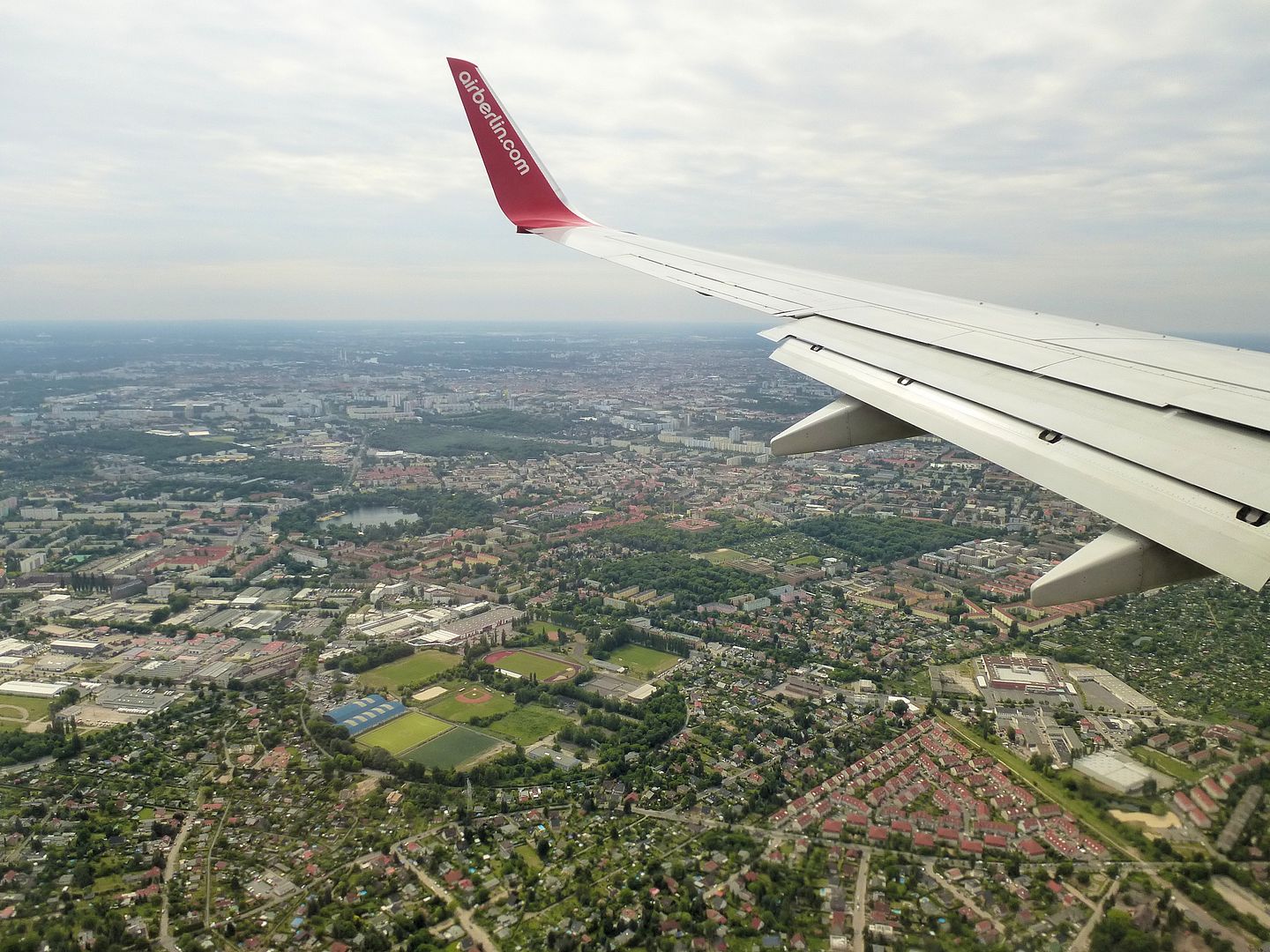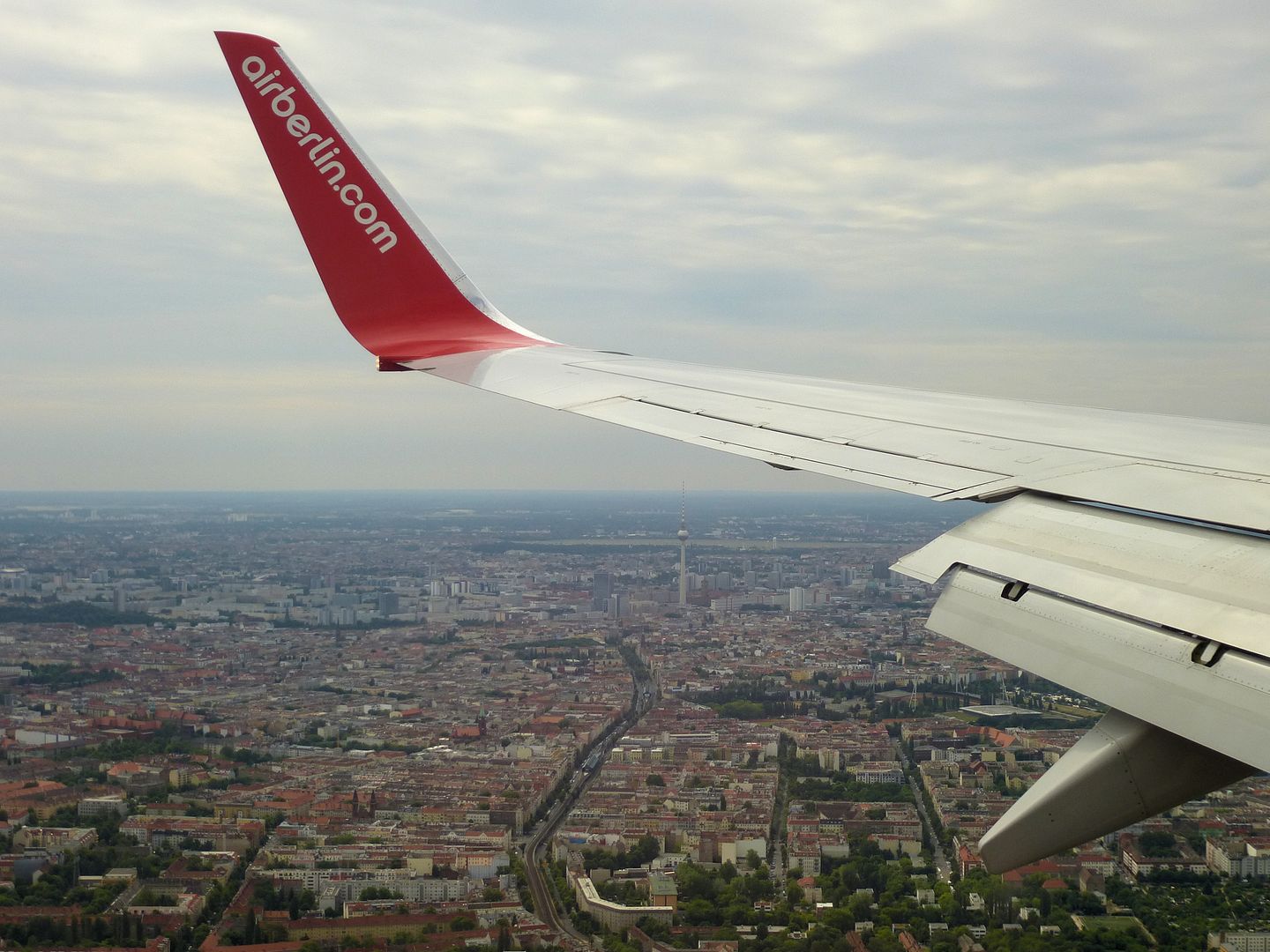 Rather unattractive housing blocks: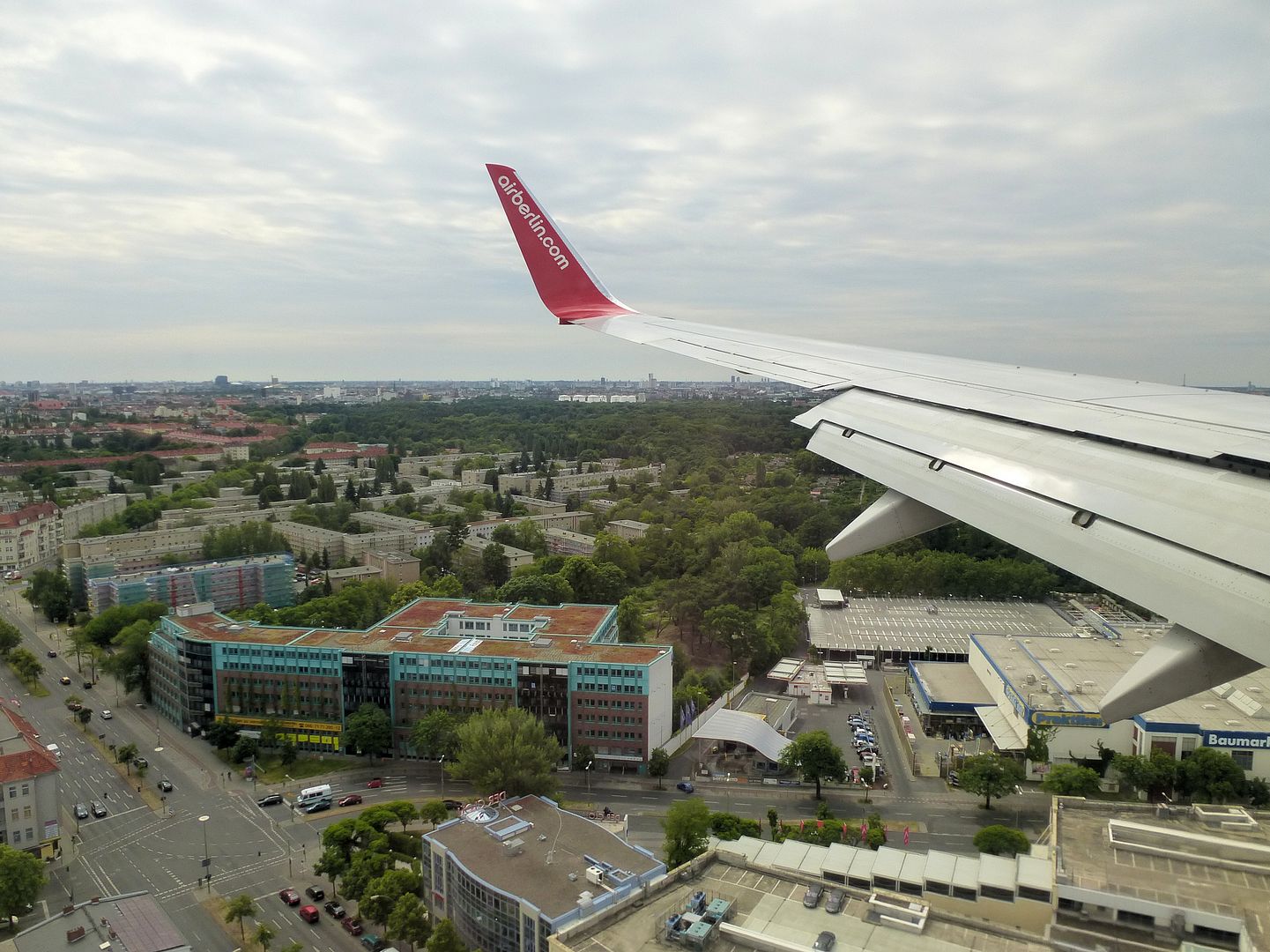 This is a small museum run a club called
"Alliierte in Berlin"
(= Allies in Berlin):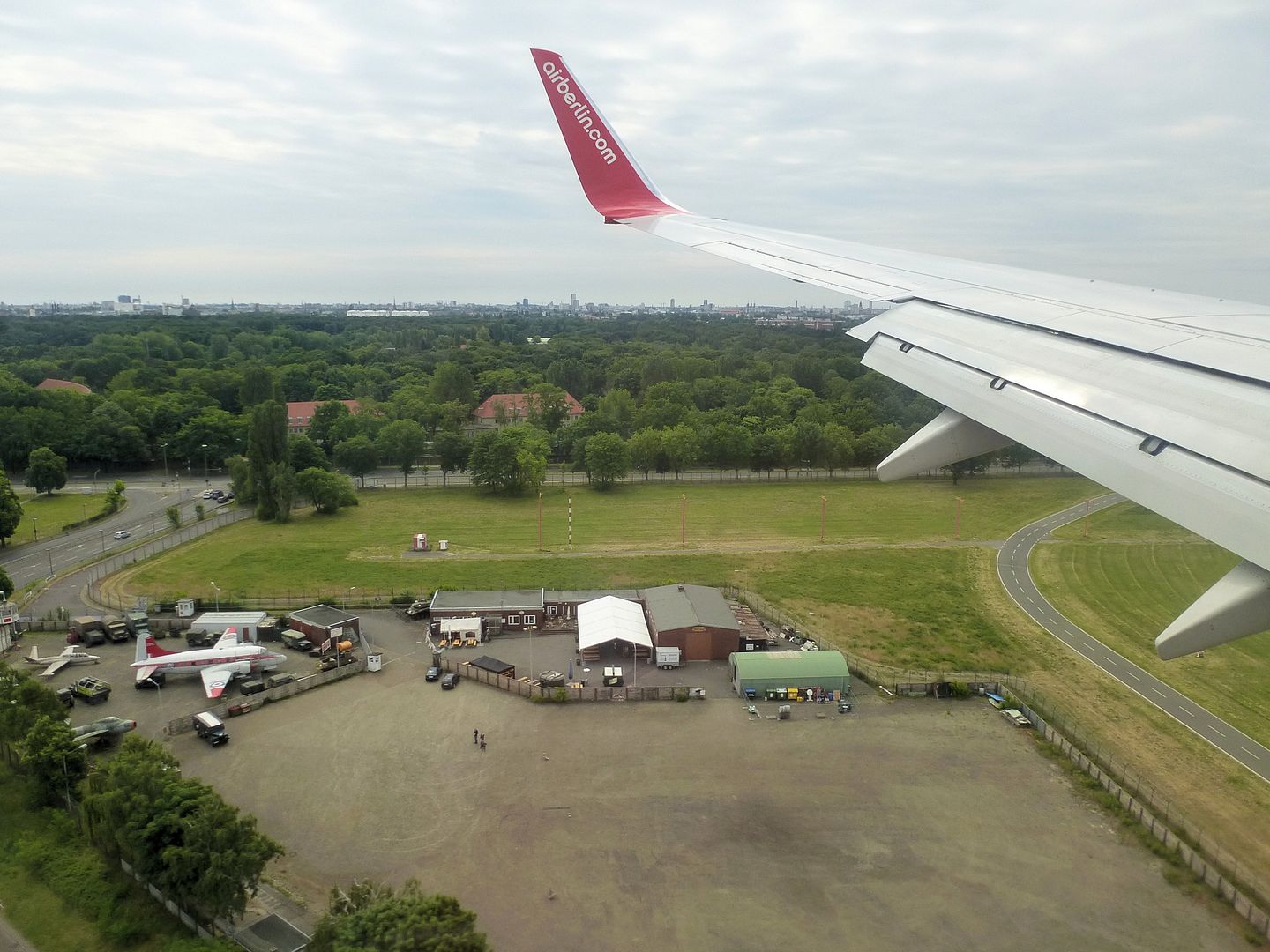 We touched down after a flying time of 52 minutes and I spotted a very interesting visitor in the distance...
...a Wind Jet A319, registered EI-ECY - I'd get a different one on the next day, though: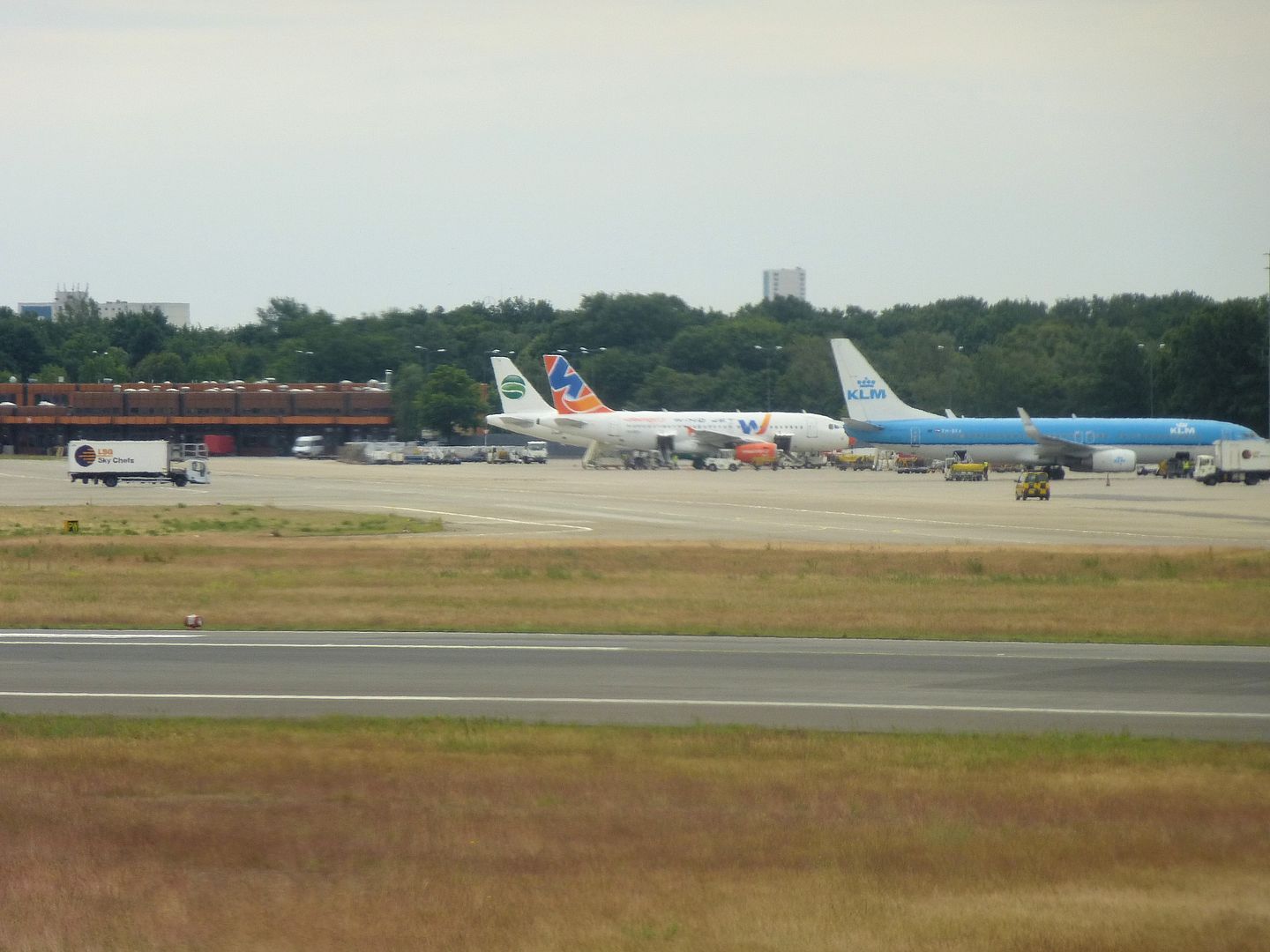 "Actually we should have landed at the new airport today, but now we are still using good old Tegel Airport!"
, the captain said after landing.
A.netters anywhere?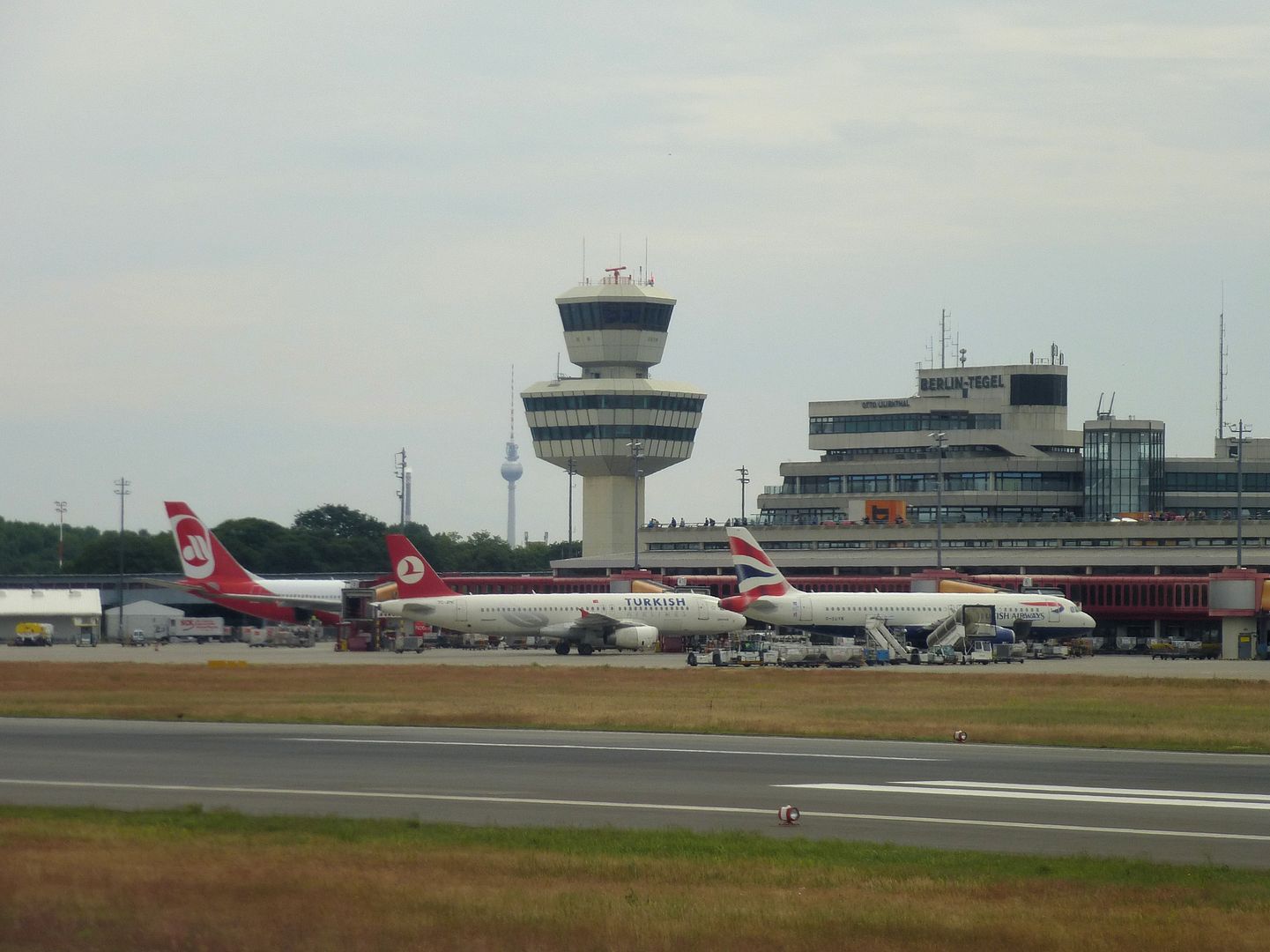 Unfortunately, we taxied to a remote position belonging to the infamous provisional Terminal C:
The obligatory cabin shot: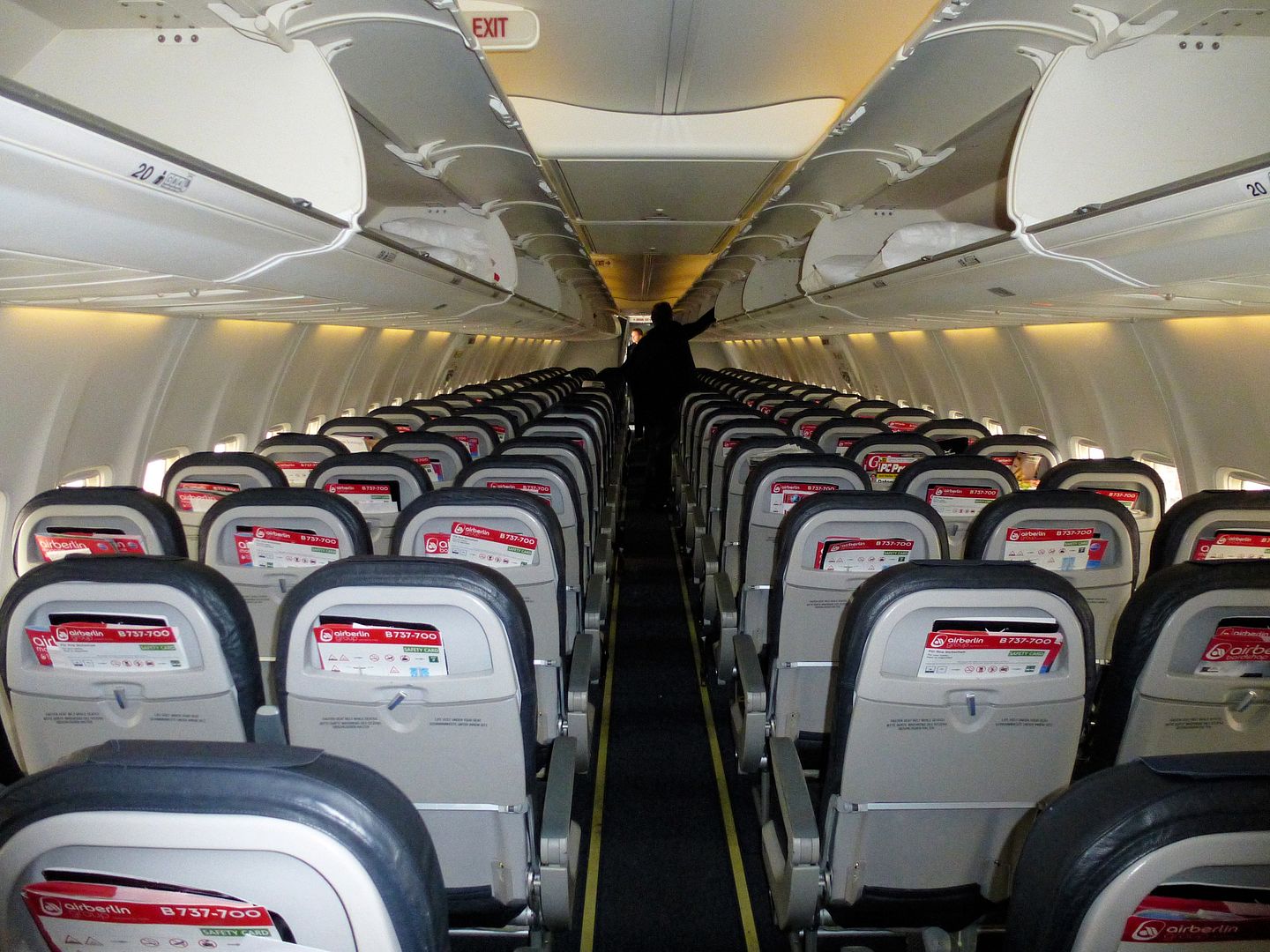 Well, arriving at a remote position at least gave me the chance to take some apron pictures: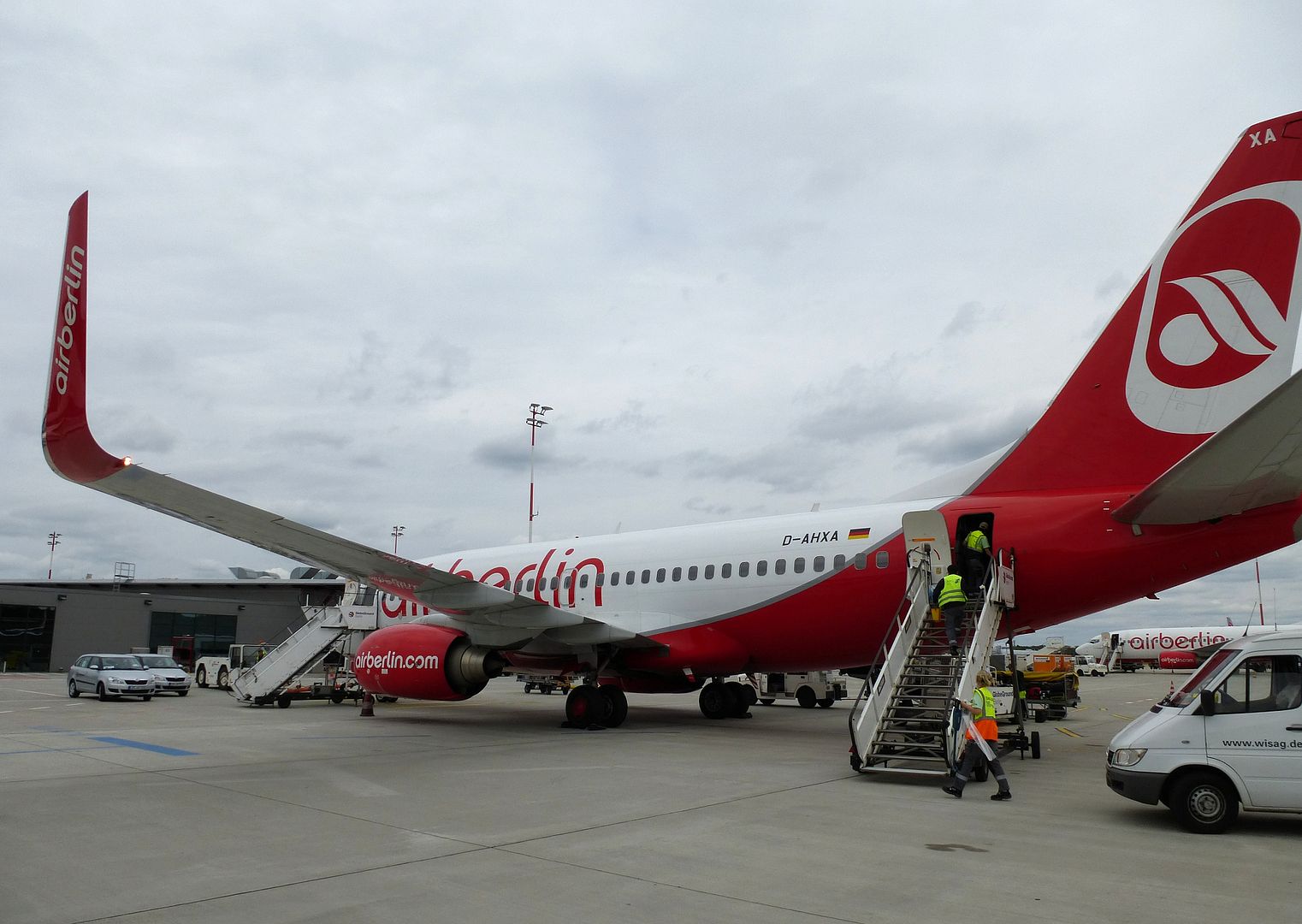 [Edited 2013-01-26 05:55:18]