Hi everyone,
This is the third (and last) part of my Korea Beginner trip report series. First of all, apologies for taking a long time to post this last part of the trip report. I have been doing several SIN-CGK shuttles lately and fell sick shortly after, therefore I just had the opportunity to post the last part now.
If you have not seen the previous parts of the series, do check out these earlier reports:
Korea Beginners (1/3): CGK-ICN On KE 77W
(by
dirktraveller
Dec 24 2012 in Trip Reports)
Korea Beginners (2/3): On SouthKorea's Largest LCC
(by
dirktraveller
Dec 30 2012 in Trip Reports)
Background
After spending a total of seven days in South Korea (4 days in Seoul and 3 days in Jeju), it is time for us to go back into reality. Today will be a really long day for all of us, because we booked a Jeju Air flight which departs at 0920hrs from CJU, transferring from GMP to ICN, and then connect on the 1530hrs KE flight bound for CGK.
That morning we checked out from our hotel at around 0700hrs, which leave us enough time for a 20 minutes taxi ride to the airport. Well, just when we thought everything was working according to schedule, that morning was unusually difficult to get a taxi. It took around 45 minutes to get a taxi to our hotel, for a 20-minutes ride to the Island's main gateway, Jeju International Airport.
Check-in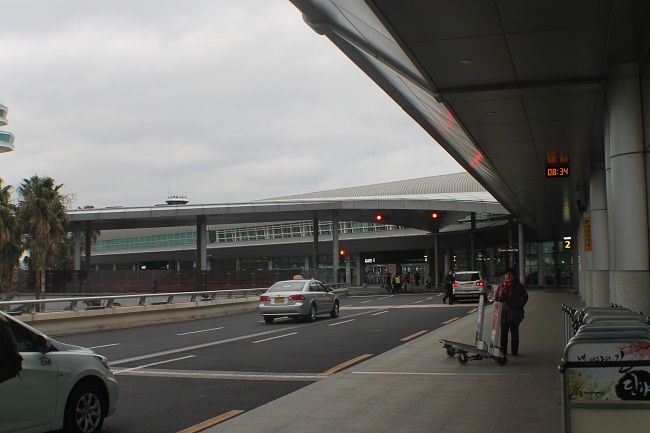 Drop-off area for Domestic Departures at CJU
Jeju Air check-in counter. Check in itself was efficient and friendly, with English-fluent staff members.
Each passenger has an allowance of 15kg baggage (and 10kg hand-carry items), good one for an LCC.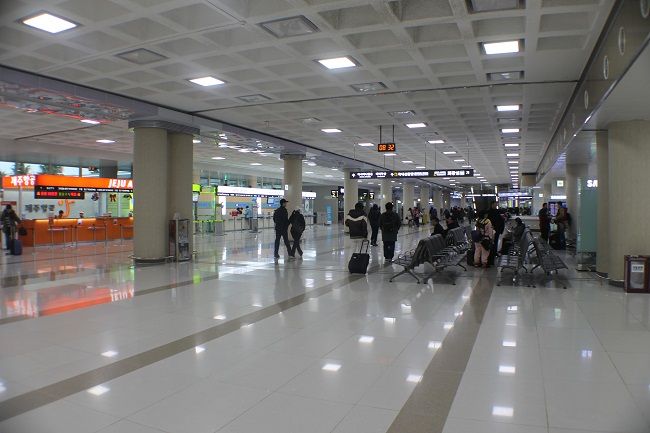 Check-in area at CJU
FIDS, with departures to GMP and PUS by different local LCCs dominating the screen
Before we proceed into the departure gates area, there are two entrances to access the departure gates area, which was separated by an entrance for Korean nationals and foreigners each.
In the foreigners entrance, there was a counter where an officer will check our passport and boarding pass, similar like those immigration areas in International terminals. But being a domestic flight, I really wonder what is the use of these procedure, maybe some a-netters which are familiar with procedures in CJU could shed some light on this.
Afterwards, we are allowed to proceed for security screening and head to our respective departure gates.
At one of the departure gates, there is a Jin Air B738 heading for GMP.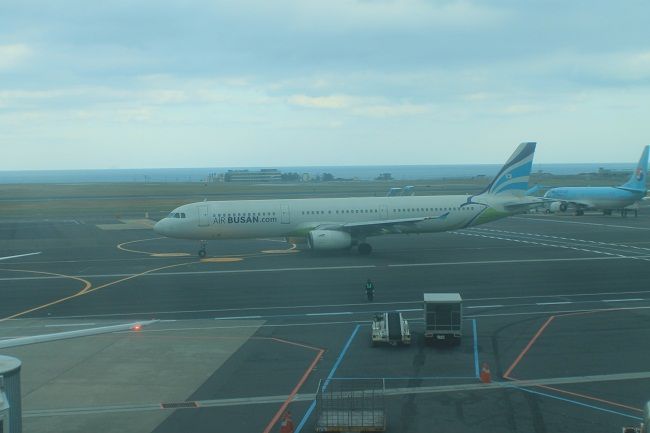 And an Air Busan Airbus A321.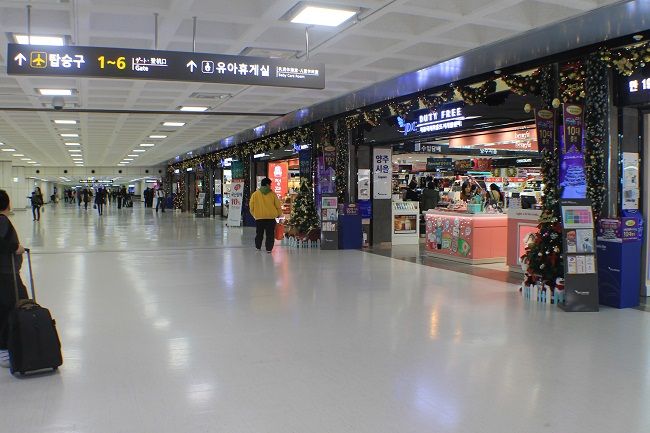 One long line of duty free shops while you're waiting for flights.
Boarding
Flight Details:
Flight Number : 7C 102
Type of Aircraft: B737-86J
Registration: HL8206 (l/n 782, delivered 12/02/2001)
Seat number: 8A
ETD: 0920
ETA: 1040
Our departure gate that day, Gate 15. Passengers proceed to the gate and head downstairs where they will be bussed to our aircraft.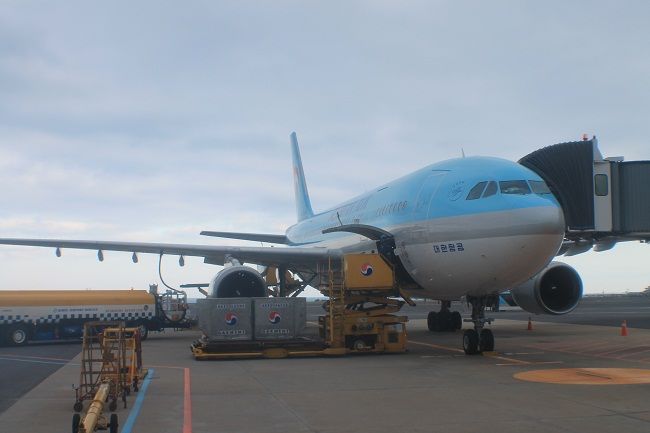 While on the bus, I saw this Korean Air A300 (20-years old HL7240) operating the early GMP flight.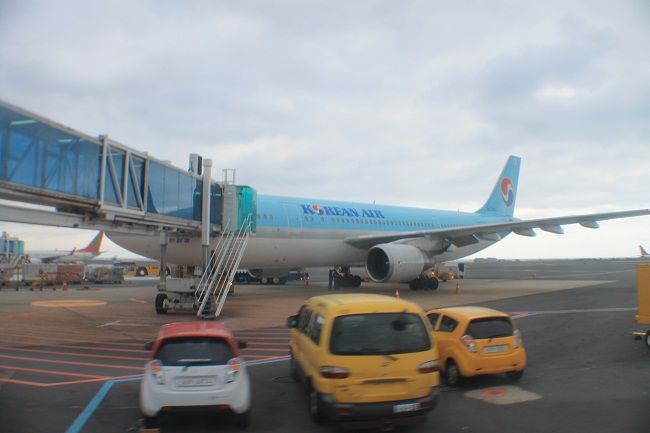 The A300 was not scheduled in KE website, if the A300 appeared on the website I would've booked KE for this sector.
After a bus ride, we reached our aircraft's parking spot as the last few passengers to board.
Last photo before entering HL8206 (an ex AB aircraft)
The friendly Jeju Air crew welcomed us aboard, and showed us our seats. At that time, almost all passengers were already seated and the loads that day were full. Majority of the passengers were Korean returning to the capital, Seoul, along with several group of tourists from ASEAN countries.
Seatback view. Did you notice that the cover of the seat is actually the Jeju Air logo with symbols of Jeju Island (Sky and Sea)?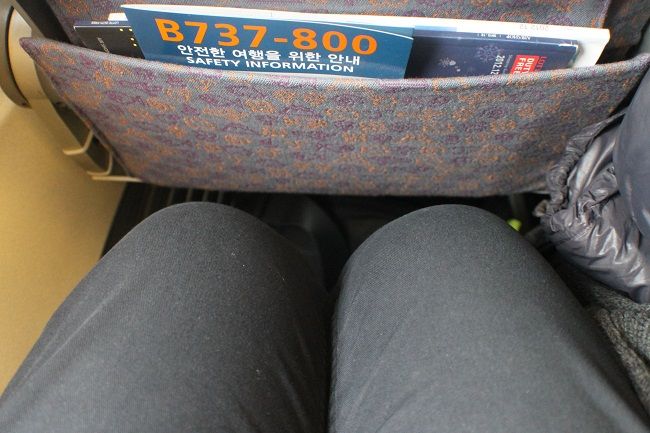 The super-tight legroom, personally I feel this airframe has more tight legroom than the one that brought me to CJU.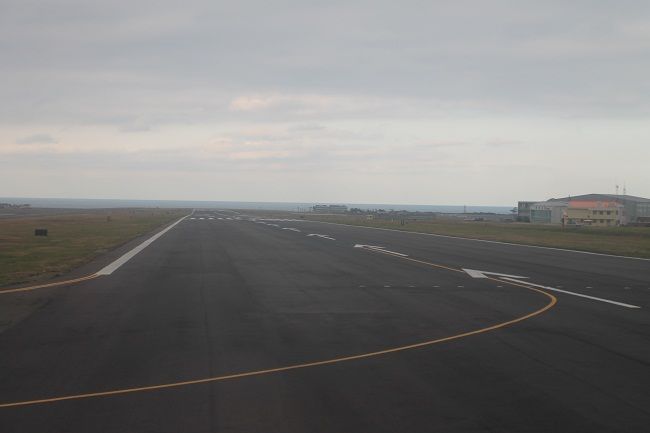 After a short taxi passing KE 739s, we're at the runway ready for take-off.
Goodbye Jeju! Taken while climbing to our cruising altitude.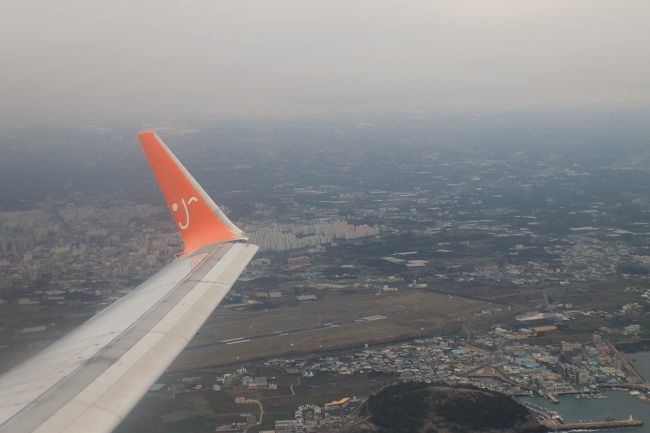 Jeju Air winglet, with Jeju Island on the background!
In-flight
The view after the flight reached its cruising altitude. The flight-deck PA announced flight time is 55 minutes.
Seat-pocket contents. In-flight magazine, Duty free catalogue, safety card, and airsickness bag.
The complimentary drink consisting of Orange juice or water were served on cute Jeju Air cups.
Cabin view of HL8206, which has different seat cover with the aircraft that took me to CJU.
The cabin crew handed an activity kit for children passengers. I was not expecting this from an LCC, especially on a flight less than one hour.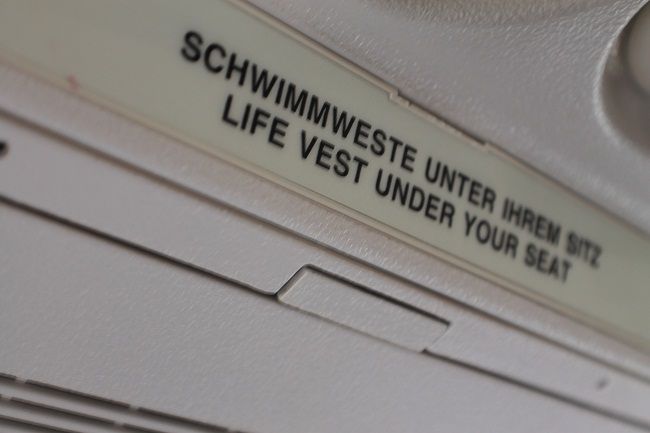 Obviously this aircraft was an ex Air Berlin fleet.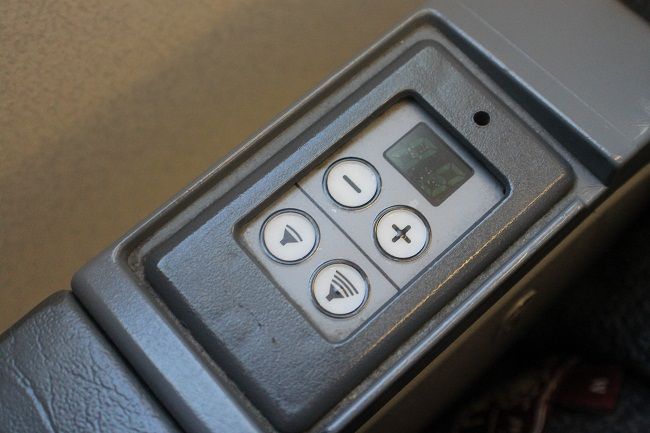 An IFE control, maybe operated on their longer international routes.
Landing into Gimpo
After the drink runs has completed, an announcement that we were on descent to GMP was made. Cabin crews made preparations for landing.
High-rise building was visible, definitely we were somewhere near Seoul!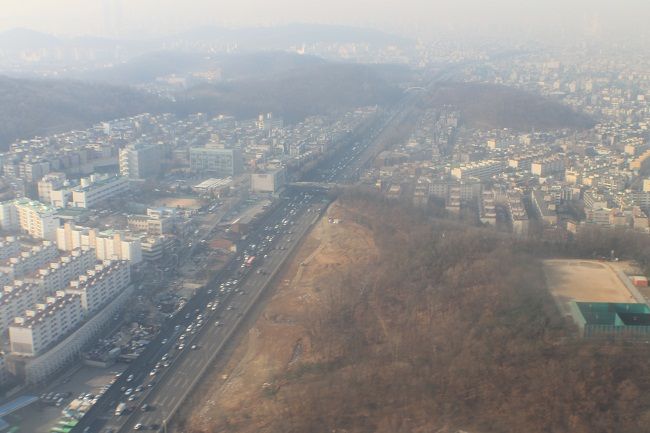 Another view while on approach to GMP.
We landed in Gimpo on schedule and passed another local LCC carrier, T'way. while taxing to our parking position.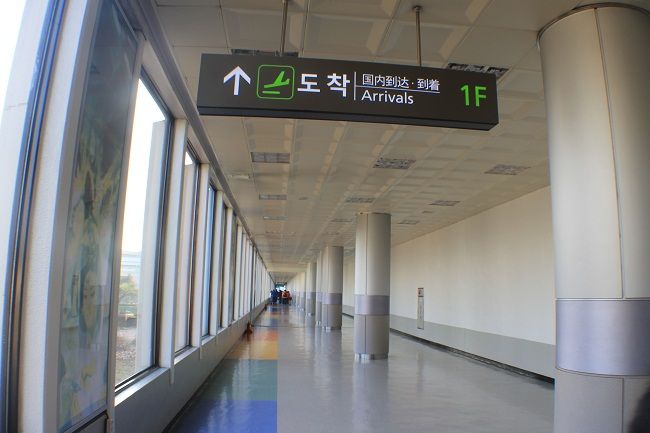 This time, we disembarked through the aerobridge and headed straight for baggage claim.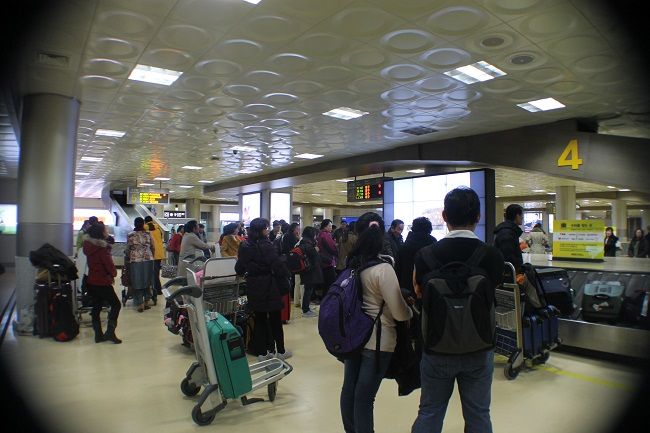 Baggage claim at Gimpo Airport.
With our arrival at Gimpo Airport, we still have more than half of the journey to cover. After asking the friendly man who manned the Tourist Information desk at GMP, we need to head for basement level where we could take the Airport Express (AREX) train to Incheon Airport, in order to catch our KE flight to CGK at 1530hrs.