Background on this trip
This was part of our visit the parents trip - middle east and China.
Part 1 of our trip comprised of London Kuwait sector on BA metal, and was part of a surprise the parents trip as our parents were unaware of our arrival and more importantly it was my dads birthday on the 23rd. We had an anxious day before the trip due to heavy snow (apparently) the Kuwait flight was cancelled. With waited breath we left to the airport and it looked as if our flight to Kuwait would be as scheduled on time.
Facts:
LHR - KUW
Flight number. BA 157 -
Boeing 747-436
Seat number. 51J
Reg number.
G CIVL
Load was around 60% in y. Not sure about y+, j and f. It was the 70 business class configuration.
Date. 22 01 2013
Take off - 21:40 (22:15)
Landed - 06:40 (06:55)
Route map, thanks to the brilliant gcmap, copyright Karl L Schwartz
Terminal 5 as usual was a pleasure to be in. Arrival to air side in 15 minutes. Okish dinner at wagamama. And then spent some time around the vast shopping area. Great to spend an hour or two. Before you know it our gate was announced. B35
Terminal 5: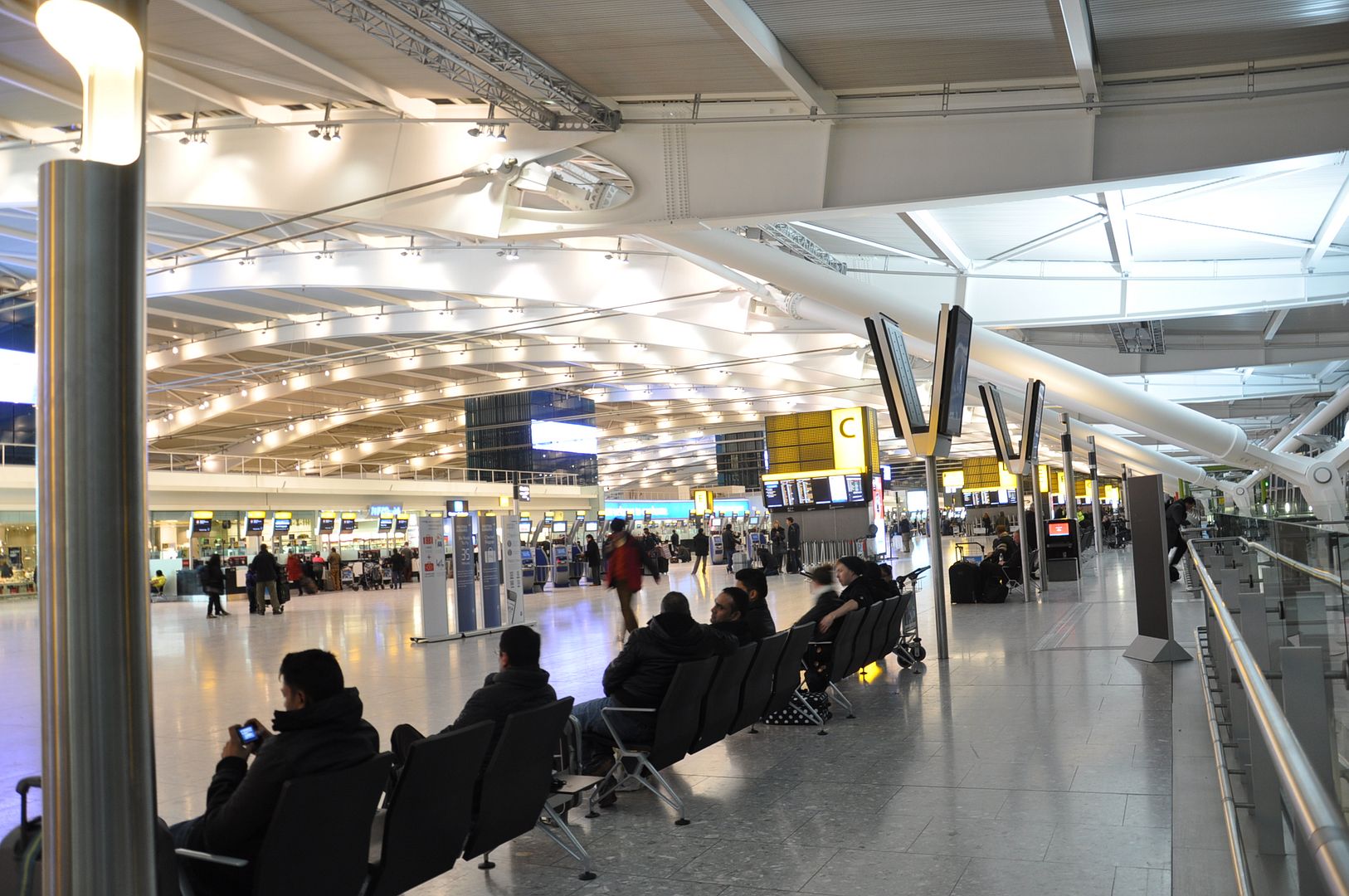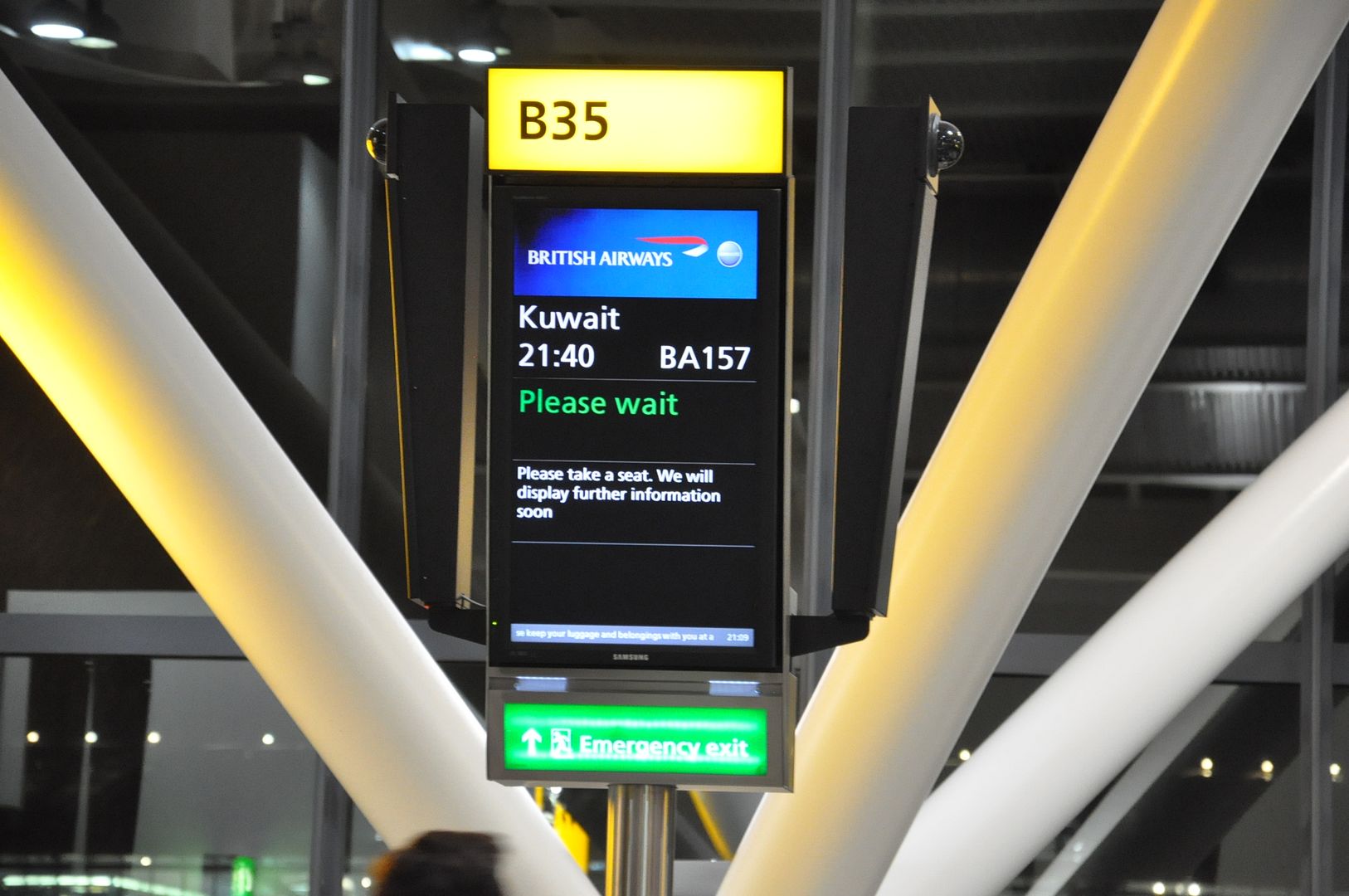 Boarding was well organised with first and business class called followed by different zones in economy. Very well greeted at the entrance of the aircraft.
A Beauty - BA157 - B747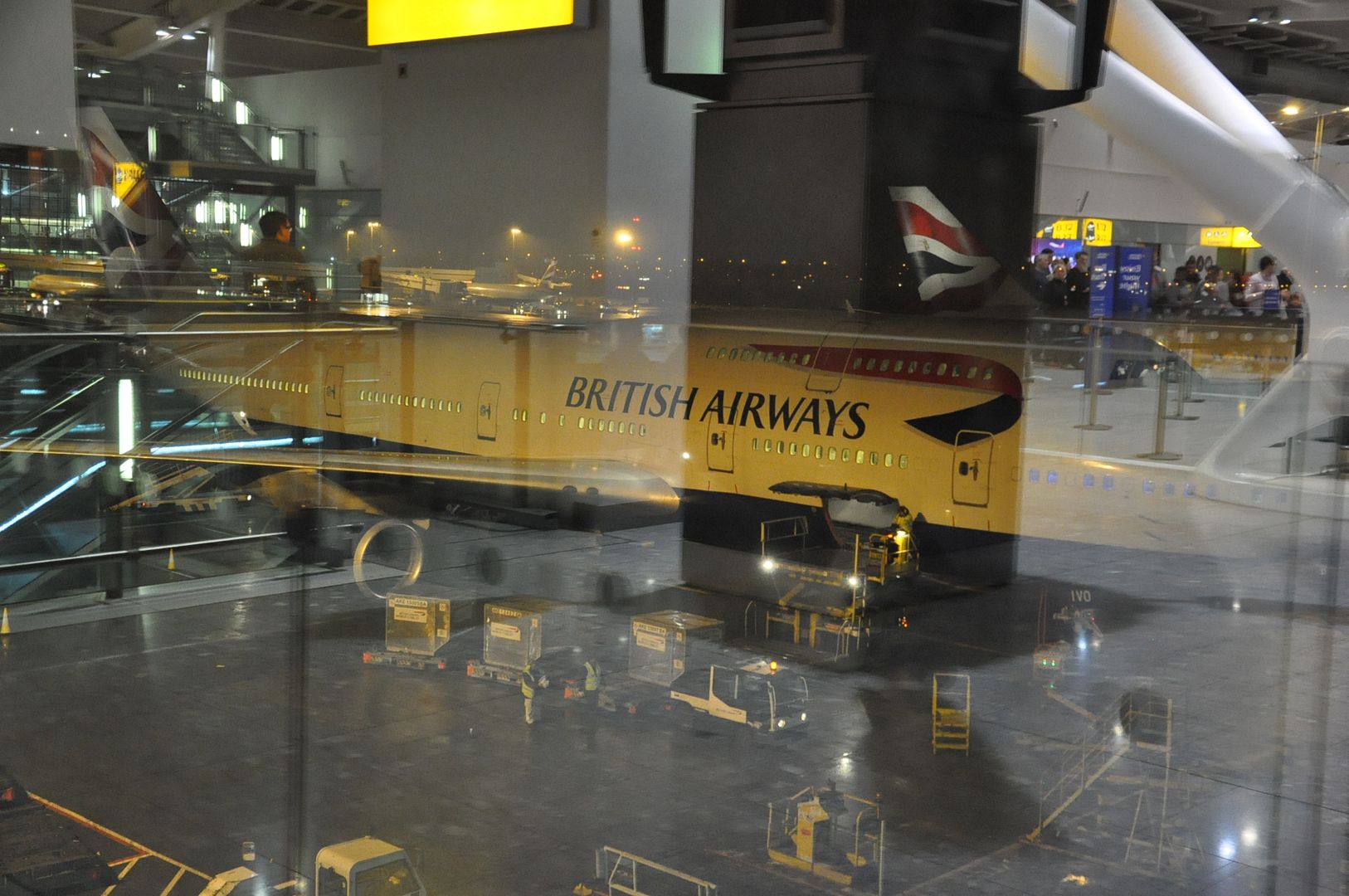 We were delayed to embark from our gate and as per what I understood it was due to unavailability of the tug. Come on baa u can do better than that. We were delayed by approximately 30 min.
Drinks were bought out within 30 min of take off and dinner service was followed. Dinner was an Arabian lamb dish and a veggie lasagne. I had the lamb dish. For airline food I would rate it 6/10. Nothing to write home about.
on-board BA157 - safety card, magazine, duty free, head phones, etc.
Surprised not to find a fully loaded flight on top of a cancelled flight the previous day.
Food service was followed by breakfast which consisted of a salmon and ham sandwich. This round could been avoided as the sandwich was revolting. They couldn't have made it worse even if they tried to.
Ife was again nothing to write home about. Small screen with decent selection of movies. No point in comparing it with the other airlines known to have excellent ife. It was what it was. After watching sweeney and an episode of family guy, sleep followed for a couple of hours before landing in KUW.
Landing in Kuwait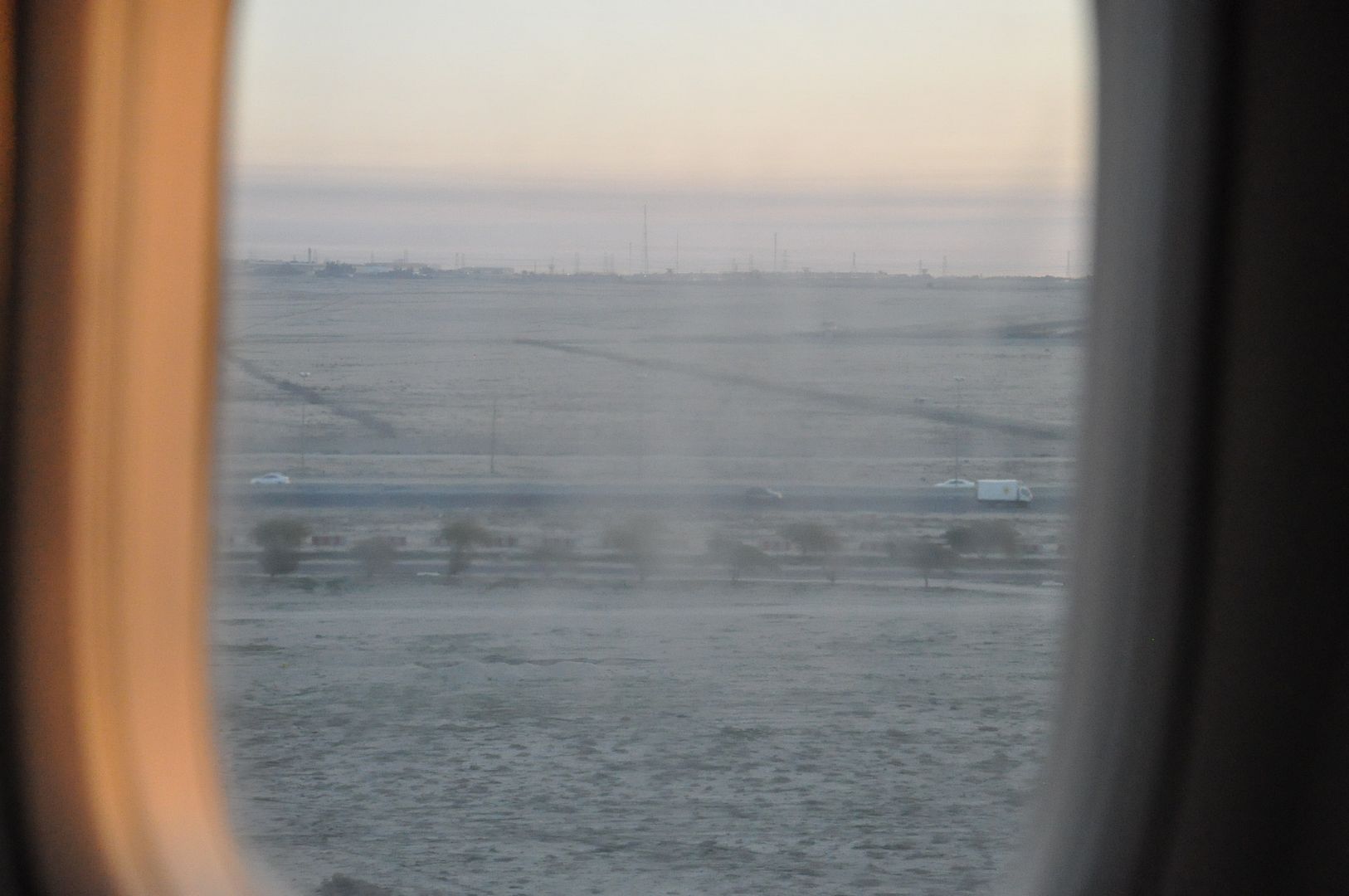 Flight landed around 15 min later than expected. Kuwait airport is small but efficient and out of the airport in 40 min since landing.
Checked in online the previous night at exactly 21:40 hours - 24 hours before departure. Got my preference economy seats in a 747. The 2 separate seats towards the rear end of the aircraft. The plane itself felt old and showing its age. But like any other BA bird, it looked like it had been very well taken care off. It did not have individual air vents but the crew did a great job of maintaining a very bearable temperature throughout the flight.
On the whole a very decent way in reaching Kuwait from London. I would definitely use this service to Kuwait and recommend it. Great crew, decent entertainment, good dinner spoiled by poor breakfast, although not a deal breaker
Kuwait City
The iconic Kuwait Towers
Previous Trip reports:
Morocco trip report
Hope you enjoyed this part of the journey, more to follow soon.