Vietnam Airlines Trip Report
Dear all,
Here is going to be a series of reports on various Skyteam members, and my selection today involves a less popular breed with limited trip reports here. The purpose of this trip is to finish my second (and sadly last) Yangon error first class fare tickets. I actually spent more money getting to Yangon including the overnight accommodation, than the first class ticket itself. Anyway, it is still a bargain even though the choice of carriers limits to mostly second rated airlines. I am also thankful that I book this trip for traveling in February before Delta severely cuts back on the amount of elite qualifying and bonus miles given to these Skyteam partners. If you ask me, Delta does not really want you to fly Sky Team at all, but that is another topic at another time!
Vietnam Airlines is one of the newest Skyteam members, and uses mostly Airbus narrowbodies on its regional network linking Hanoi and Ho Chi Minh City with its Asian cities, except South Korea and Japan. Someone did a trip report on its Australian flights lately, and I wonder how its short haul flights compare. I honestly do not have much expectation so the travel day ended up okay with no excitement and no disappointment.
February 19, 2013
VN 593 Hong Kong to Hanoi Lv1430 Arr1530 Airbus A321-200 VN-A325
This ticket was part of my ANA ticket from the USA back to Vietnam, so I have to call VN to get seat assignments. The call to VN Hong Kong office is not too painful.
I choose to use the airport check-in today because I am using a separate ticket from Hanoi to Yangon, and the Airport Express station staffs may not be able to handle these separate tickets. My decision proves to be correct, as there are many phone calls between the Vietnam Airlines desk and Hong Kong Express station desks. Cathay Pacific is the handling agent (no surprise, as CX codeshares with VN on its Vietnamese flights), but the staffs were definitely overwhelmed, and it took over twenty minutes to check me in. The agent apologized about the constant interrupting phone calls and the amount of time to deal with a unfamiliar country and Myanmar's visa on arrival program. Vietnam Airlines has its own supervisor but he seems to be working under his own pace, and does not actually help much with the whole ground process. He is there, but not there.
Check-in area D (Vietnam Airlines) – busy day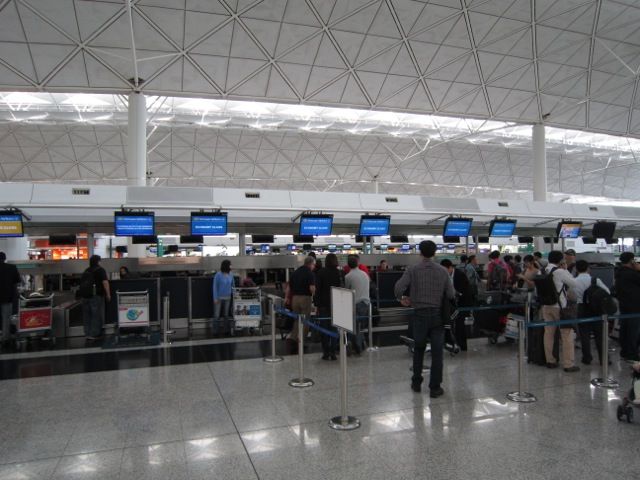 As expected, Vietnam Airlines uses the network of Plaza Premium lounge here at HKG, along most secondary airlines with not too frequent schedules. VN usually sends passengers to the Plaza Premium Lounge at Gate 1, which is definitely the nicer lounge, and my recommendation for all future VN passengers. However, since VN 593 would park at gate 31 today, I figured I should use the closer lounge near gate 36, also known as the Traveler Lounge, and the main lounge used by El Al.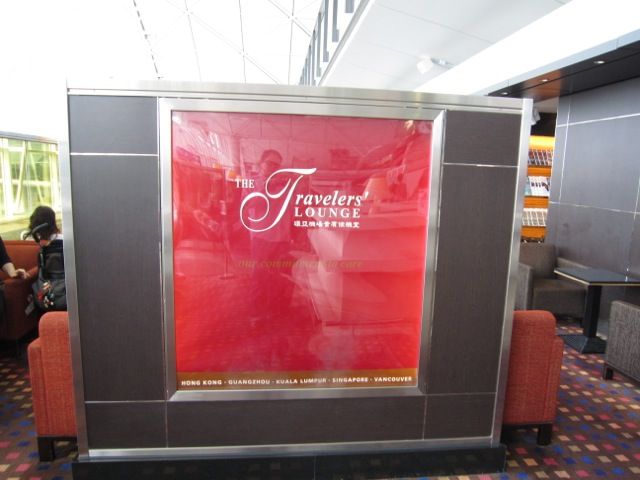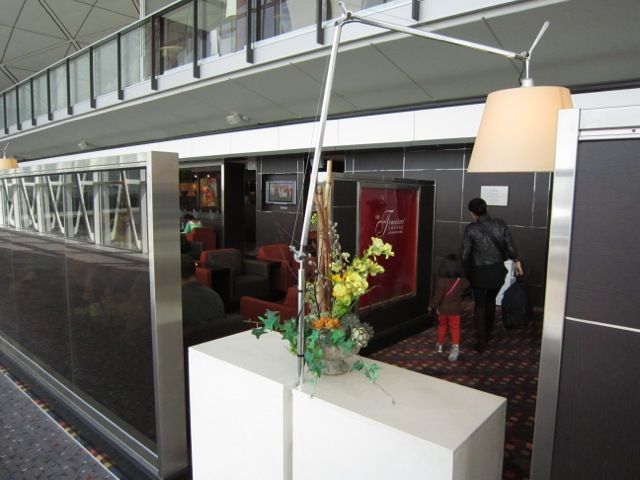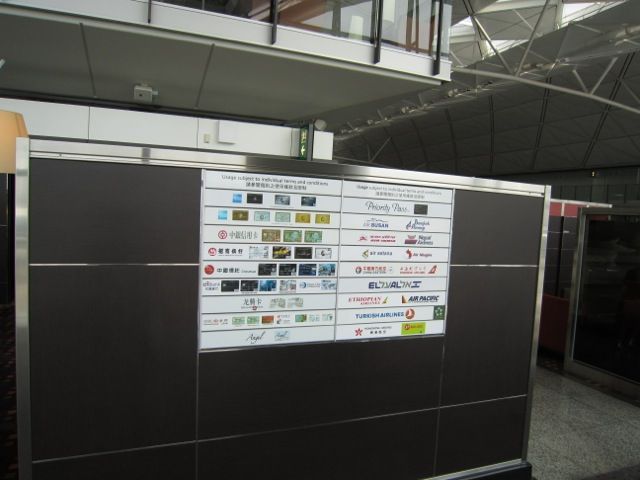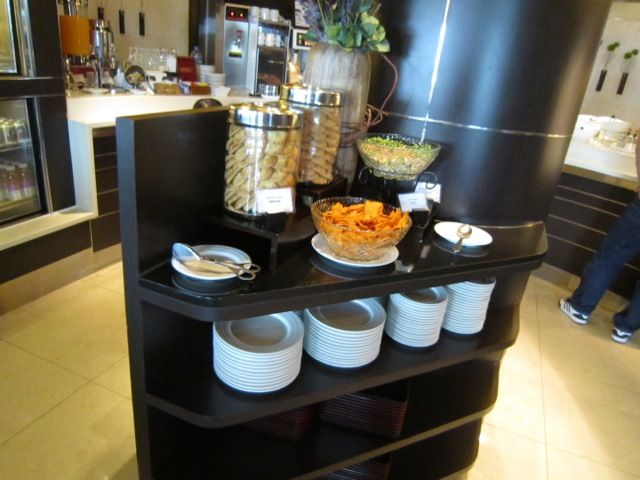 El Al reserved area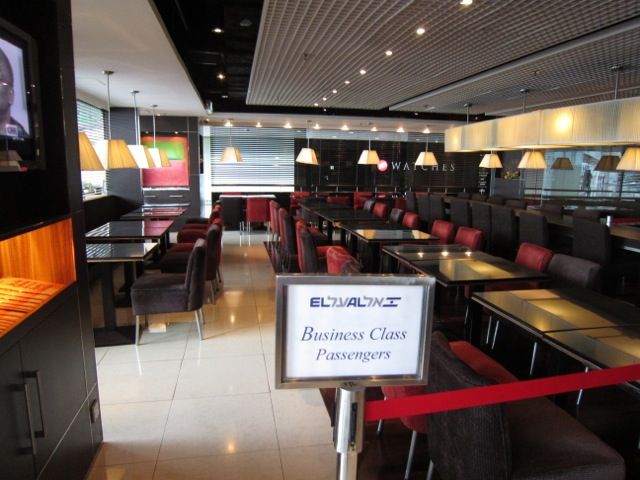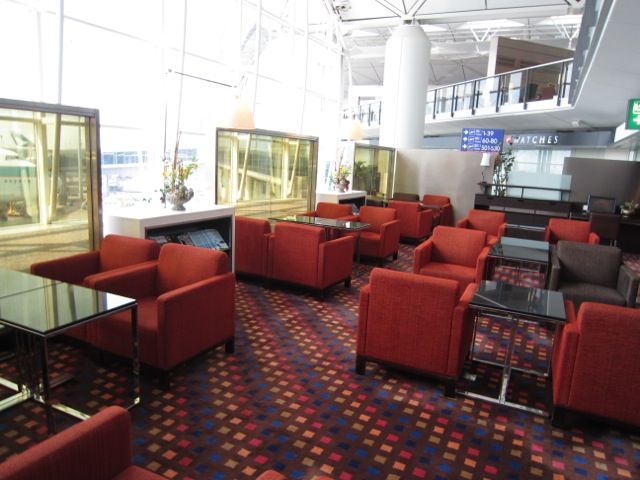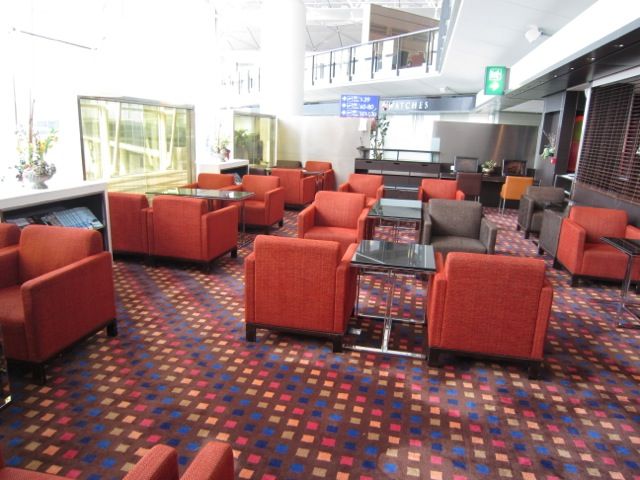 This Traveler's lounge is definitely a disappointment with really unhappy staffs that are all having a bad day. The lounge is already pretty small but many areas are blocked off for airline crews and El Al passengers. Beverage and food are all self-service and there is the popular Hong Kong Fish Ball Noodle soup counter. Hot food included a fish dish, vegetarian samosa, vegetables, and cream of mushroom soup, along with sandwiches, mini pastries, a small salad bar, and cheese. The only saving grace is the availability of Vitamin Water, which I am quite fond of these days. Most importantly, there is no in-house bathroom, and you have to walk outside to the common bathrooms. There are resting rooms, but they are all closed for staff use and storage. In general, this lounge is definitely not up to standard and I will recommend priority pass members to use the lounge near Gate 1.
The inbound A321 arrived slightly late from Hanoi, and I caught a shot of it.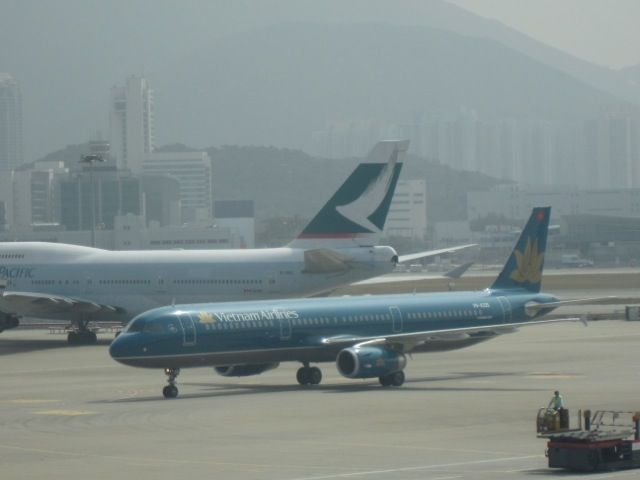 Gate 31 was our gate this afternoon, and VN-A325 was getting ready for the return flight back to Hanoi!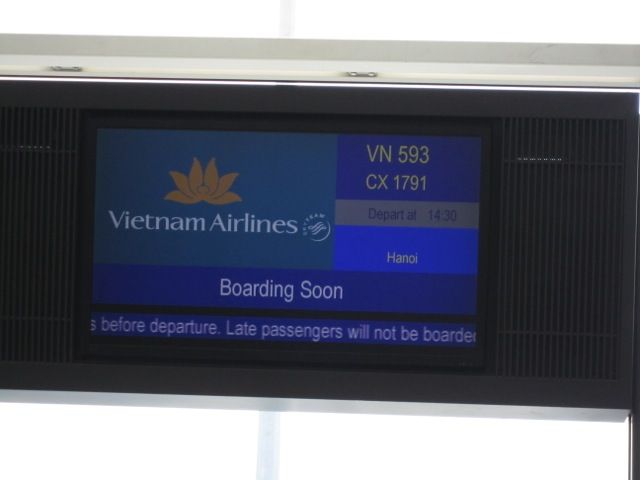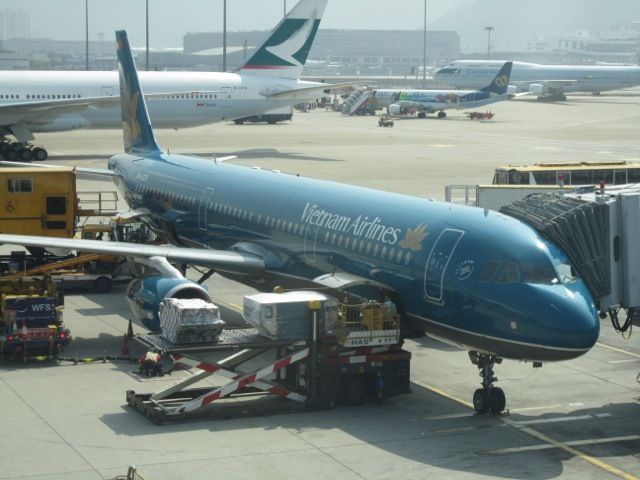 Boarding began at 2:10pm and CX staffs were great as usual, and priority boarding was strictly reinforced. Business class had ten passengers today, but since there was a large party, I was not able to get a good cabin shot. Just a few shot of the bulkhead seats, before my neighbor arrived!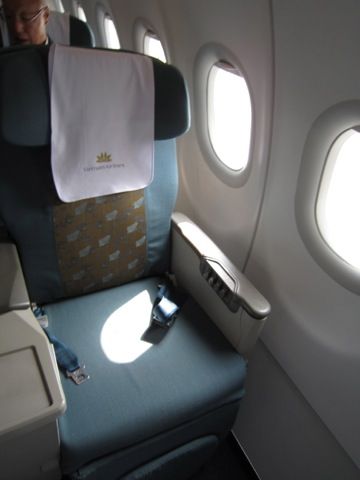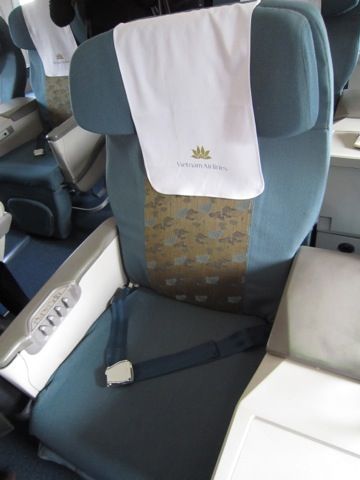 Recline buttons
Overhead panel
Shot of business class cabin (after landing at Hanoi)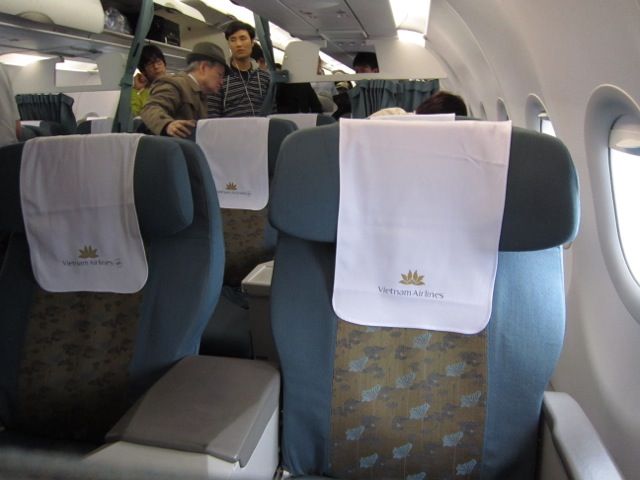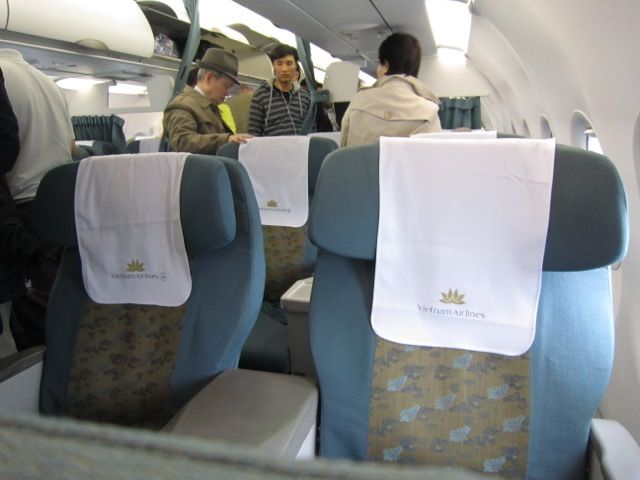 The seats are typical regional business class seats used by major Asian and US carriers. It features headrest and legrest, and the legroom is more generous than most US carriers. It seems to be between 42 and 45 inches, and China Airlines features more legroom though on 737-800s. For a two hours flight, this seat is more than sufficient, but for a five hours from Seoul to Hanoi, it may be pushing it a bit, but better than US carriers.
Two F/As were greeting passengers, and there were local Hong Kong papers (Economic Daily – Chinese, and South China Morning Post – HK's major English paper), Wall Street Journal, and Vietnamese papers in the entry area for all passengers to browse. The F/As came around with a second round after everyone settled in the back. The F/As were friendly and polite. Pre-takeoff beverage of orange juice, apple juice, or water was offered, as well as some cold towels.
Door was closed early at 2:26pm despite a pretty full load (10J and 134Y) this afternoon. Both our pilots were non-Vietnamese, as they spoke flawless English. They might be Australians. Anyway, flying time was a short an hour and thirty-six minutes, and our cruising attitude was 36,000feet. The routing took us over along the coast of China, passing the Quiongzhou Strait before turning towards Nanning, China, and then taking a right turn heading to Hanoi.
Since R/W25L was used today, taxing time was short, and we took off at 2:38pm, and it was a typical overcast day here in Hong Kong. Seat belt sign was quickly turned off at 2:43pm, and the F/A first passed out the menus, which were definitely heavily used (but they did not collect them right the way, so I took it home). Here were the pictures (in case they took them back):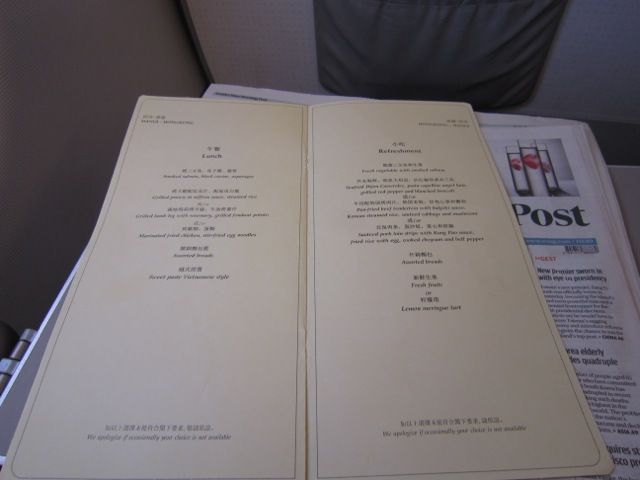 Beverage and meal orders were then taken, and the service commenced with a fresh linen to cover our tables. I really love the lotus design. At least something unique!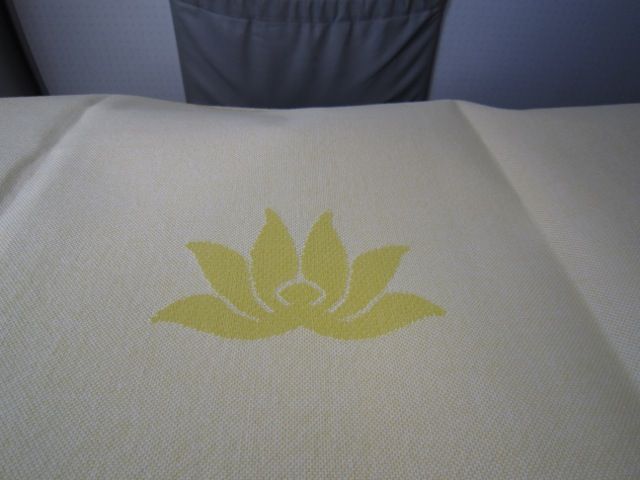 Then everything was served at once, together with our choice of beverage. There was no wine list, despite printed menus, just in case if everyone wants to ask me regarding choice of wines.
Refreshment
Fresh vegetables with smoked salmon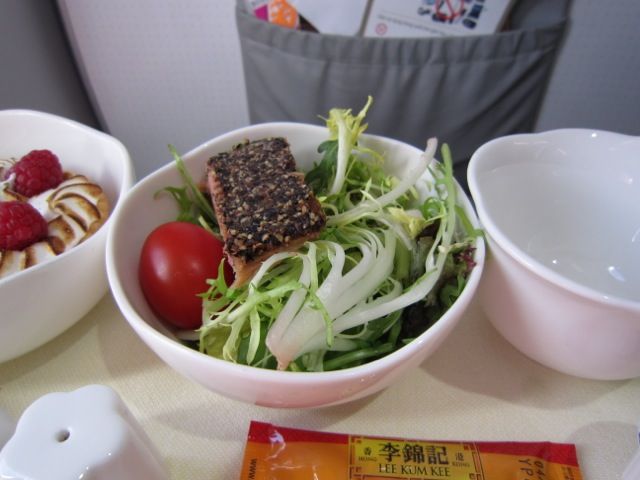 Seafood Dijon Casserole, pasta capellini angel hair, grilled red pepper, and blanched broccoli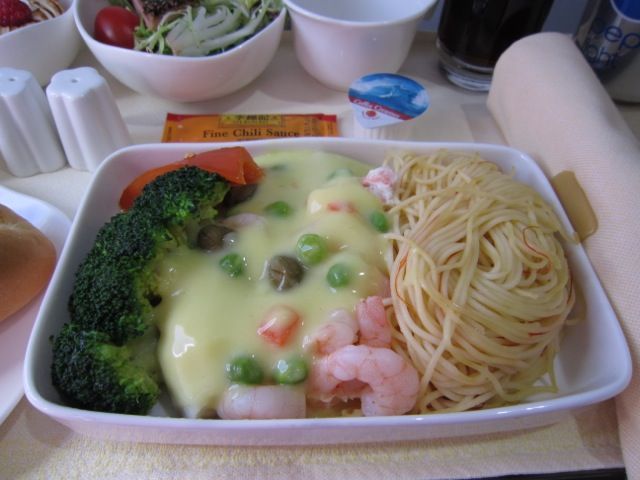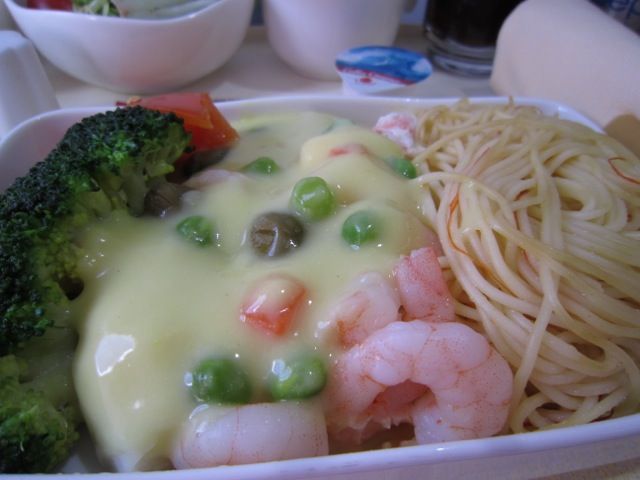 Or
Pan-fried beef tenderloin with bulgogi sauce, Korean steamed rice, sautéed cabbage, and mushroom
Or
Sautéed pork loin strips with Kung Pao sauce, fried rice with egg, cooked choysum and bell pepper
Assorted Breads
Fresh fruits
Or
Lemon Meringue tart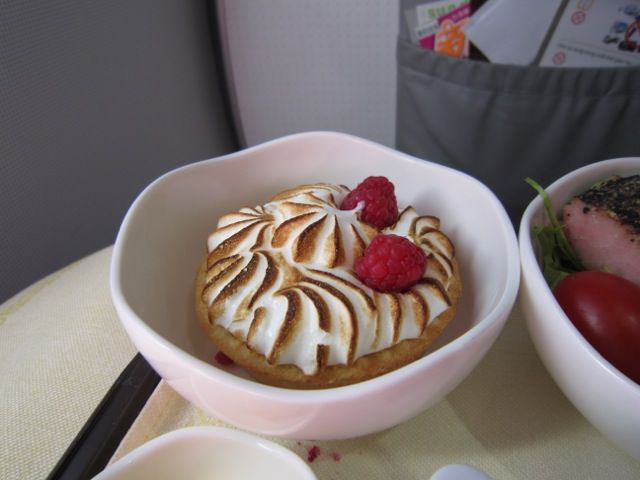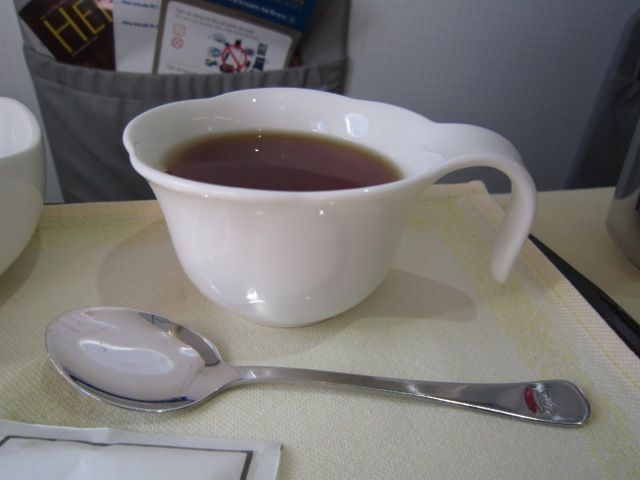 VN 592/593
HAN-HKG-HAN
T2
The meal was actually quite nice and better than expected. The seafood casserole I had featured a mix of salmon and white fish, along with tiny shrimps. I was not fond of hot smoked salmon, so I did not touch it. However, the lemon meringue tart was quite nice. There was also a selection of bread rolls including French rolls, sesame rows, dark rolls, and garlic bread. Tea and coffee was offered towards the end of the meal, and then there was another round of hot towel to finish the meal service.
Entertainment
Reading materials from Vietnam Airlines
And Sky Map – no short subject video was shown, presuming our short flight
There were two flight attendants serving business class passengers, so the service was efficient and polite. I could not say the service was bad, but I felt that there was a lack of personal touch. The F/As were very shy and their limited English speaking ability really prohibited them from providing that personal touch.
Descent soon began at 2:45pm Vietnamese local time (an hour behind Hong Kong), and we landed on R/W11R at 3:14pm, and parked at a bus position three minutes later. Given the light rain outside, I was not looking forward for the run to the bus. However, I am glad that Vietnam Airlines provides a separate bus (well van) for business class passengers, which made this arrival experience a bit less stressful.