Greetings Fellow A.netters!
Welcome to my 5th trip report and 3rd for this year. Its been almost 8 months since I started this hobby and I think I am finally getting the hang out of it.
I did some domestic travelling when I was back home in delhi and this time I was about to surprise my two childhood friends who I grew up with. They study in manipal, which is a small college town in the city of mangalore.
After convincing my father I booked my ticket using the American Express concierge service. I have always maintained that they deliver excellent service and should definitely be used for convenience sake.
So while booking my flight I decided to try the two premier airlines of India. I.e. Air India and Jet Airways.
Much has been said about the falling reputation of Air India and on the other hand one hear s very things wrong with Jet.
Well it was about time I found out.
There are no direct flights from Delhi to Mangalore so I chose mumbai as my "via" destination.
I chose the early morning flight departing delhi at around 8 AM and reaching Mangalore at around 11 30 or 12 Pm.
Day of Departure.
Set out to the airport at around 6 30 Am and in 25 minutes I was approaching Terminal 3 of the IGI airport.
Air India and Jet Airways operate there domestic services from T3.
I had not checked in online so I went to the counter. A friendly and young lady behind the desk quickly scanned my ticket and gave me one boarding pass for the whole trip. I asked her if we would have to deplane at Mumbai to which she refused.
I cleared security pretty quickly and then strolled around the T3 domestic Area. Here are pics.
Check in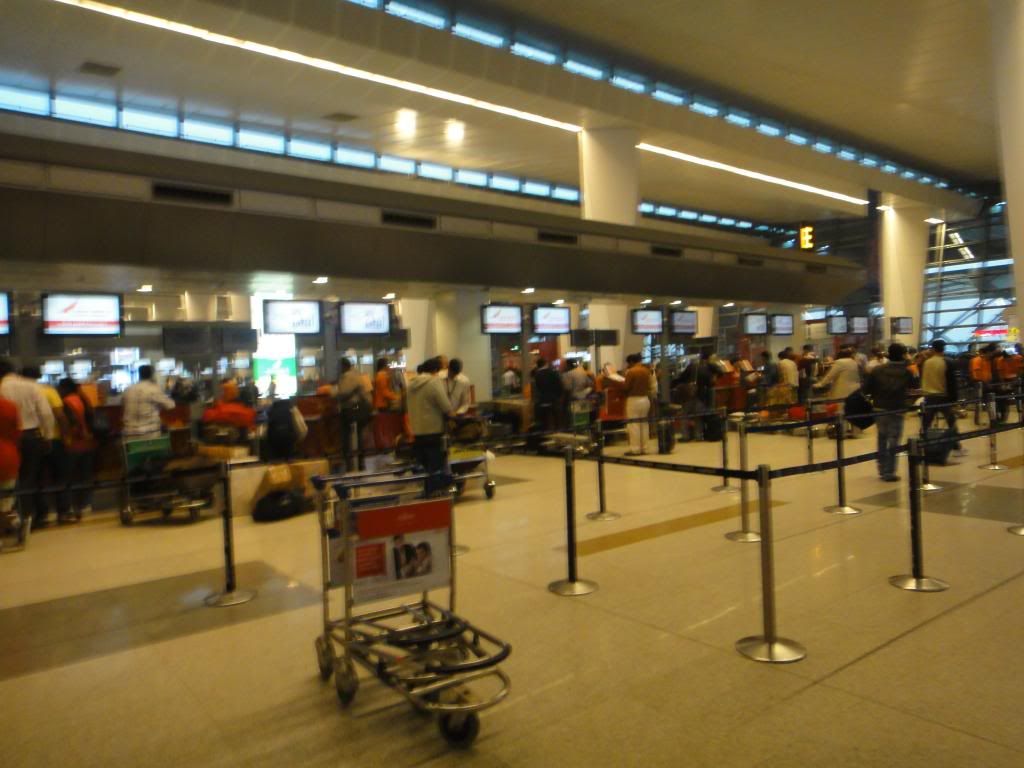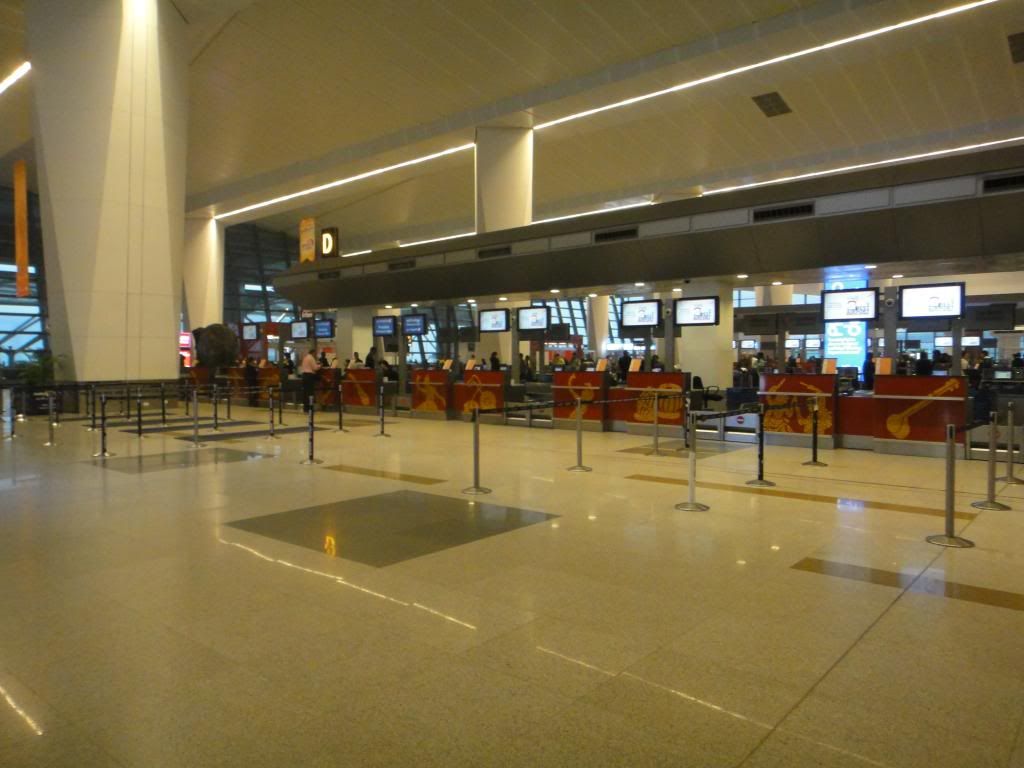 Clearing Security
FIDS that morning
Domestic Shopping after clearing security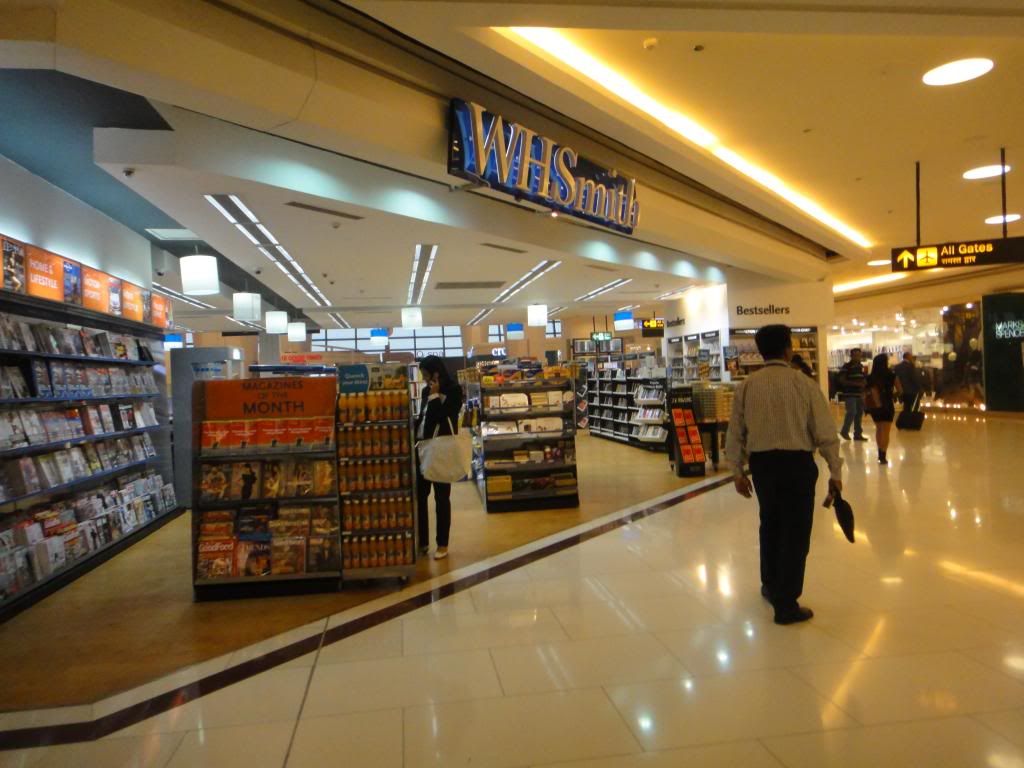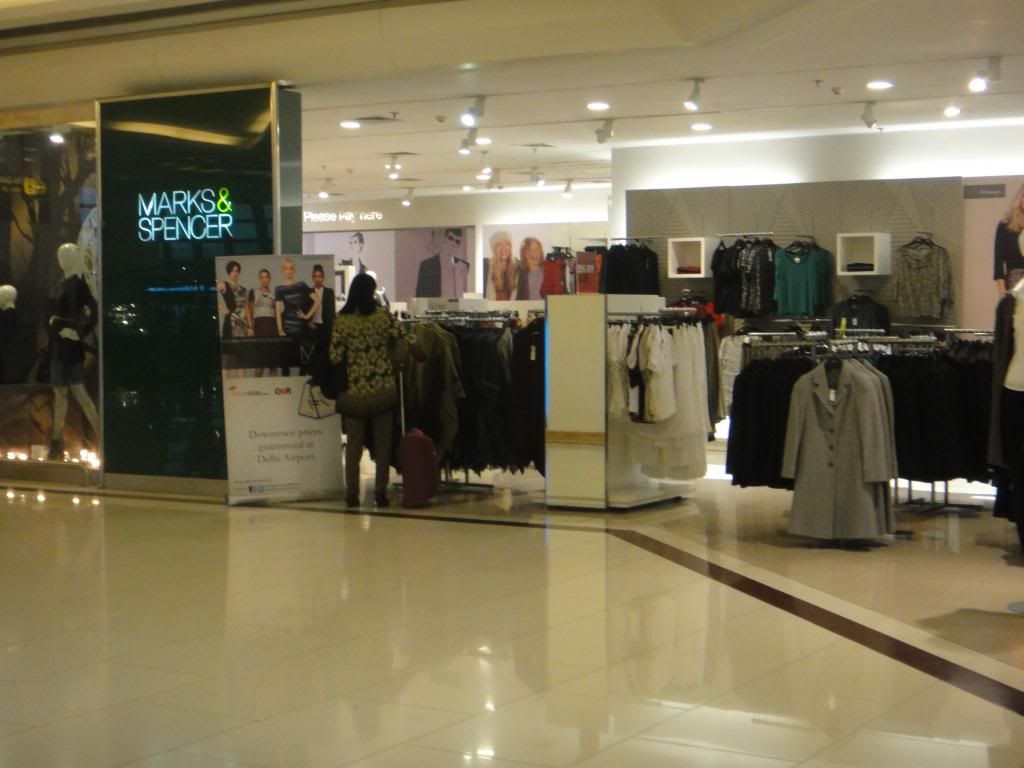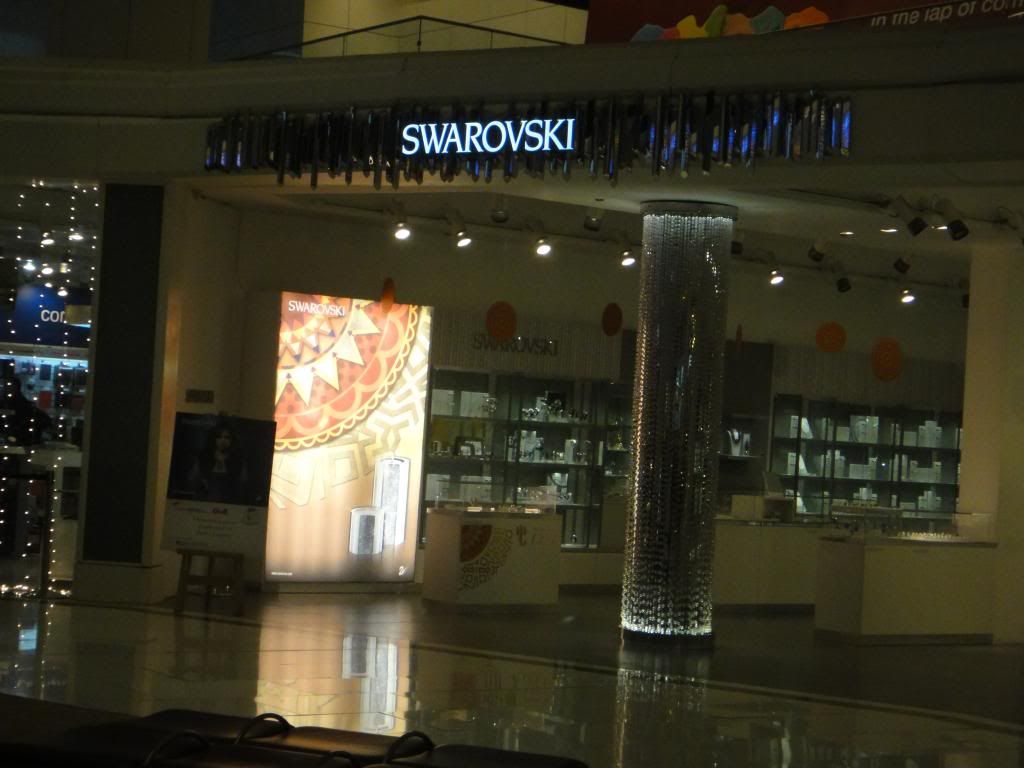 After a walking a little I could finally spot the A321 taking us to mumbai that morning.
VT-PPQ (Looks Great
)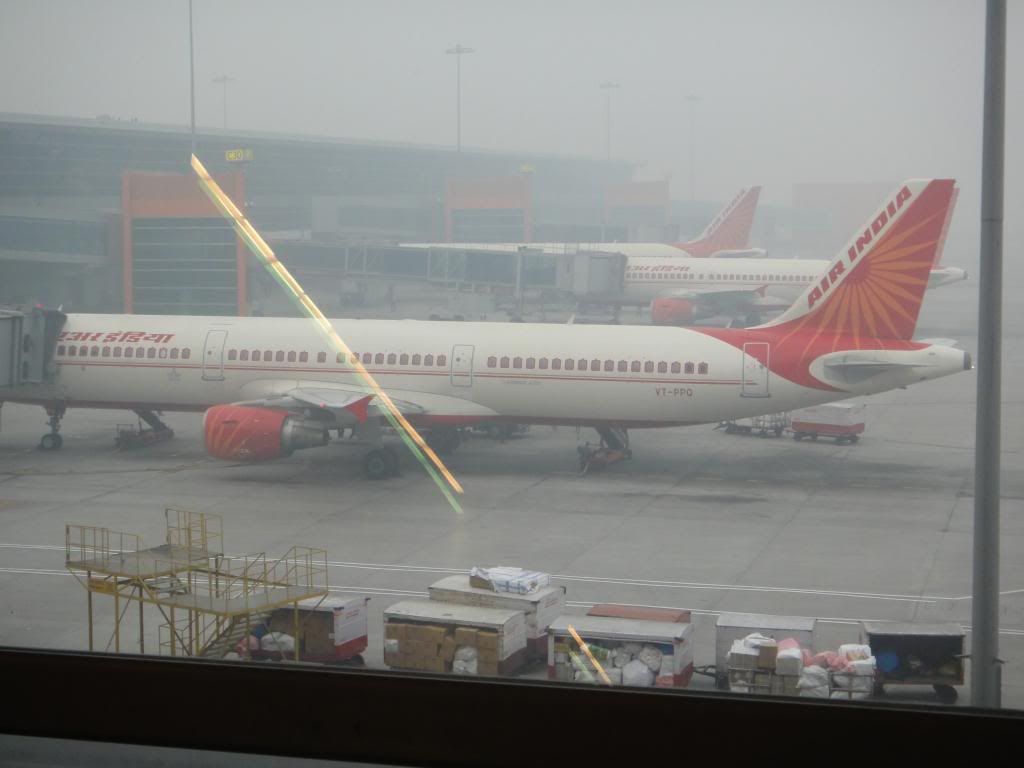 I also got shots of some other carriers
Like this royal jordanian in one world colors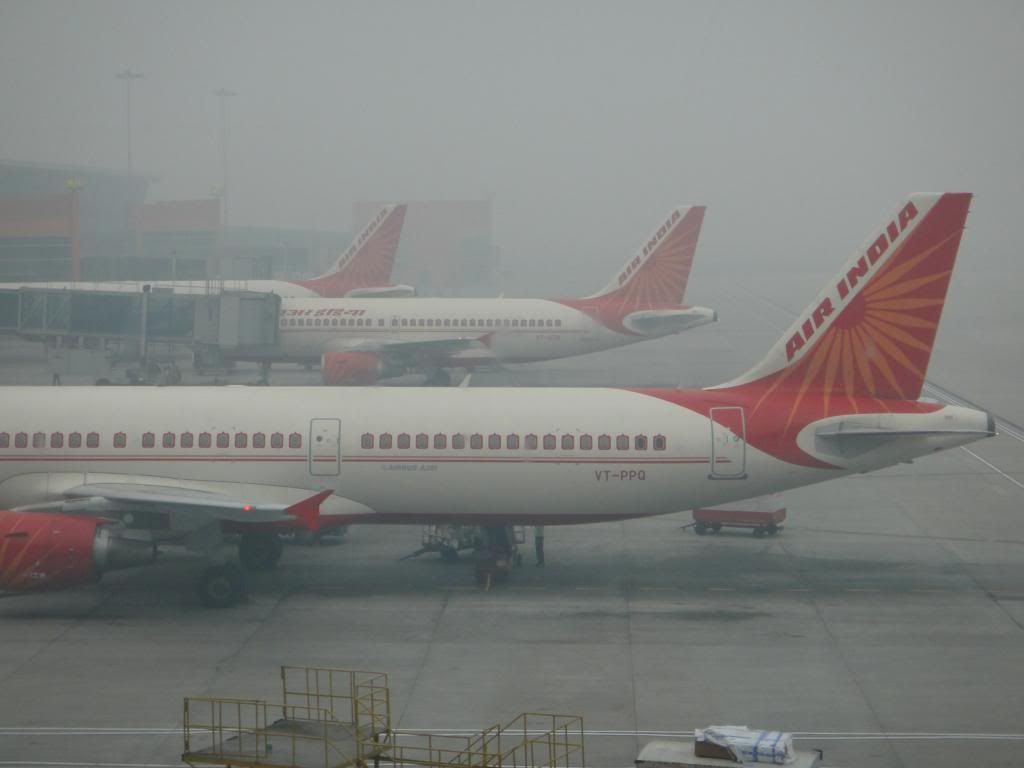 After some spotting I decided to start walking towards the gate. I still had around 30 minutes for boarding to start so I though I would just wait near gate C28.
On my way I came across this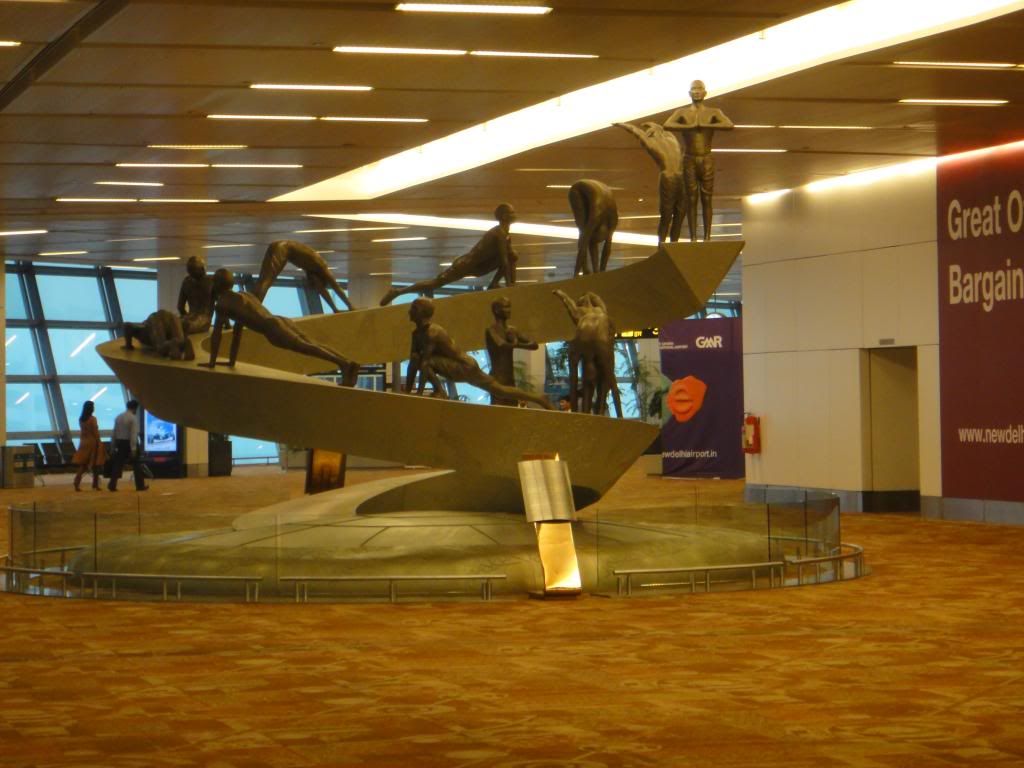 This is the famous Yoga Aasana called Surya Namaskara.
Its considered a healthy and good thing to do once you get up in the morning.
Now on my way to the gate I came across this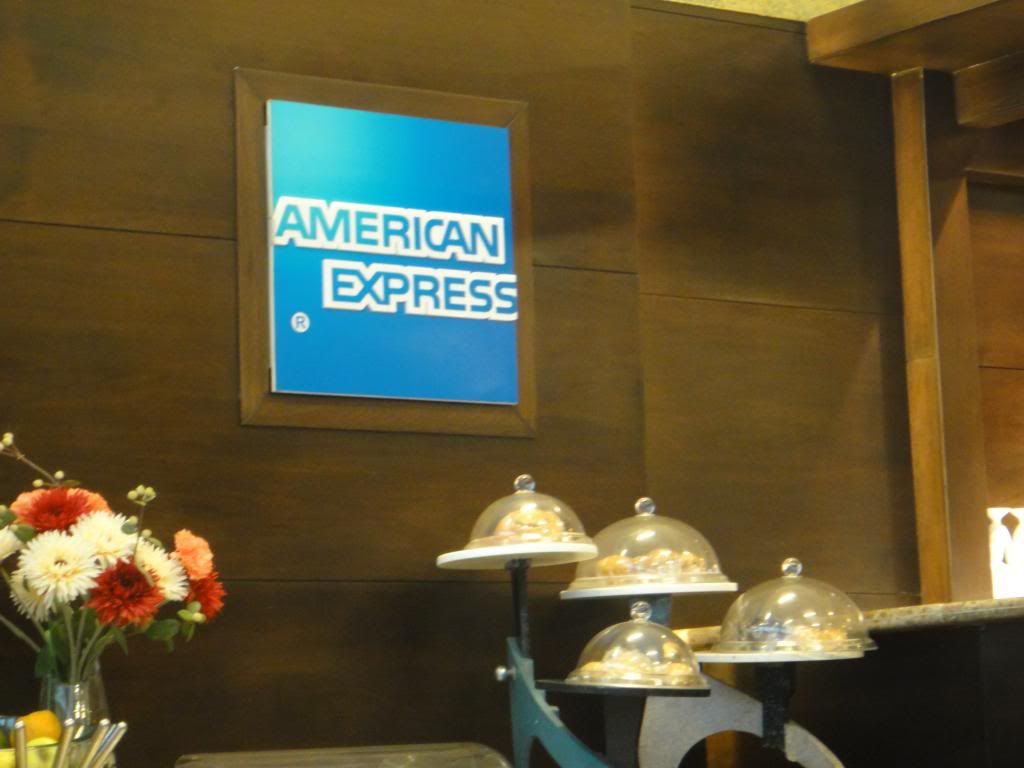 I never knew Amex had a lounge in the T3 domestic Area , and since I had a little time I decided to try it out.
Its a small but very cozy lounge with all the things one sees in any regular airline lounge.
They were serving free breakfast and who am I to say no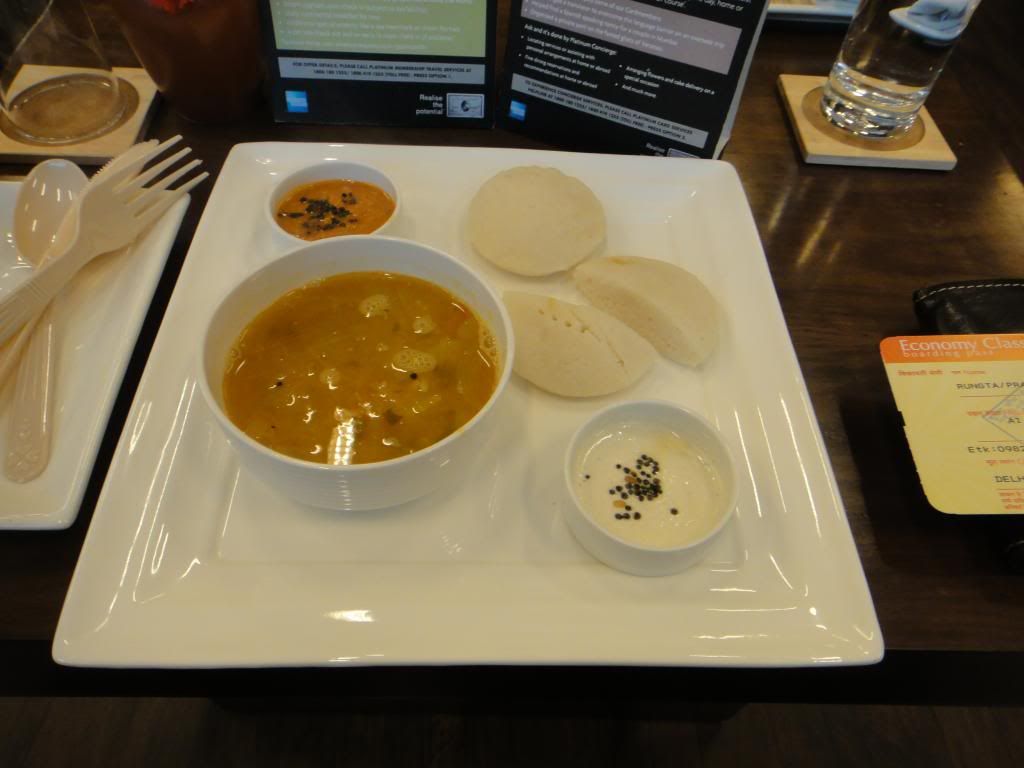 and with that I also had a croissant.
My Boarding Pass.
After spending a good 25 minutes inside the lounge boarding was announced on time and I left for the gate.
Boaring was done in an orderly manner we were on board.
Executive Class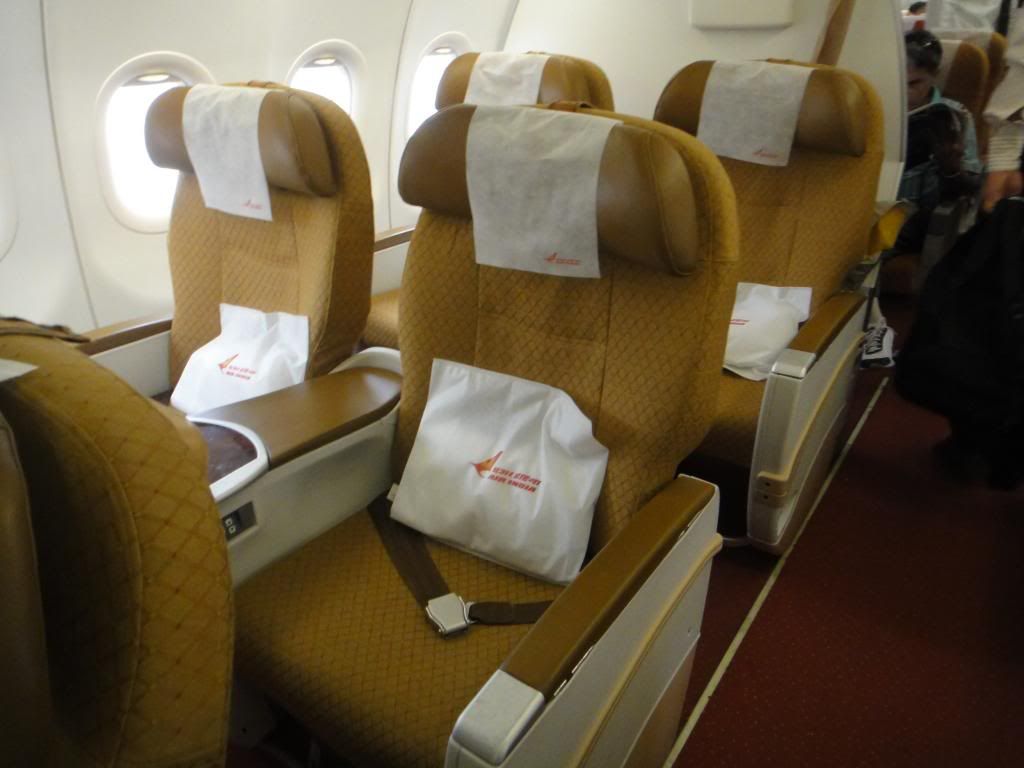 I was surprised to see a Screen on this flight.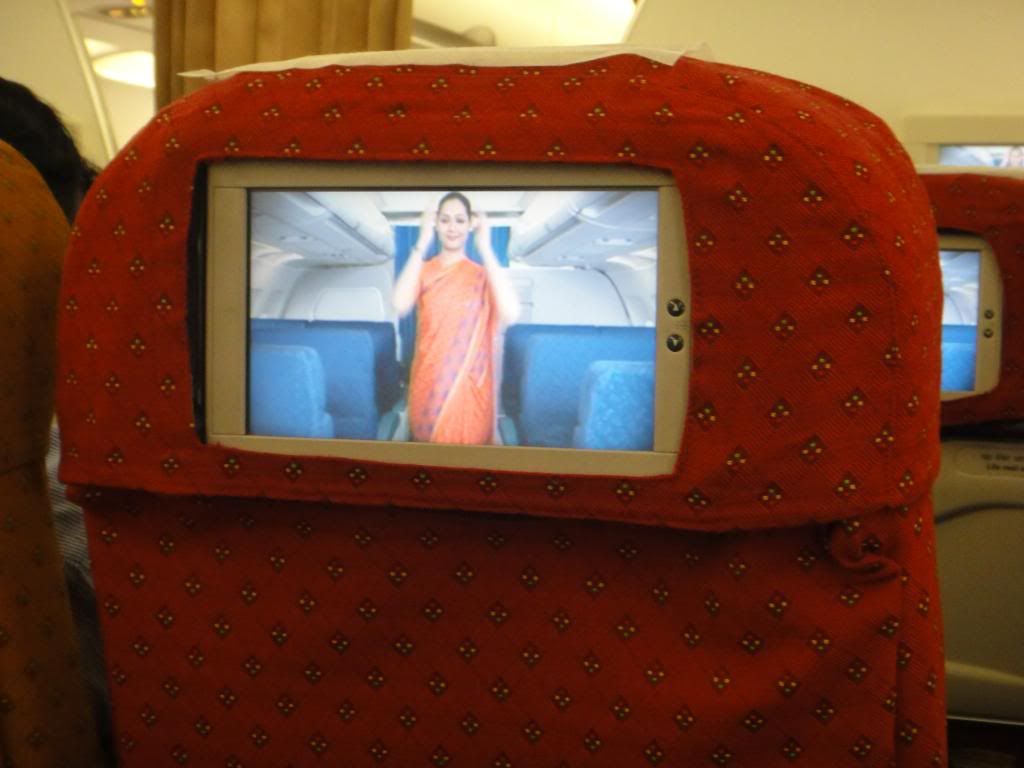 Even though there were no videos. Just the Airshow.
Enough Space from my seat as you see.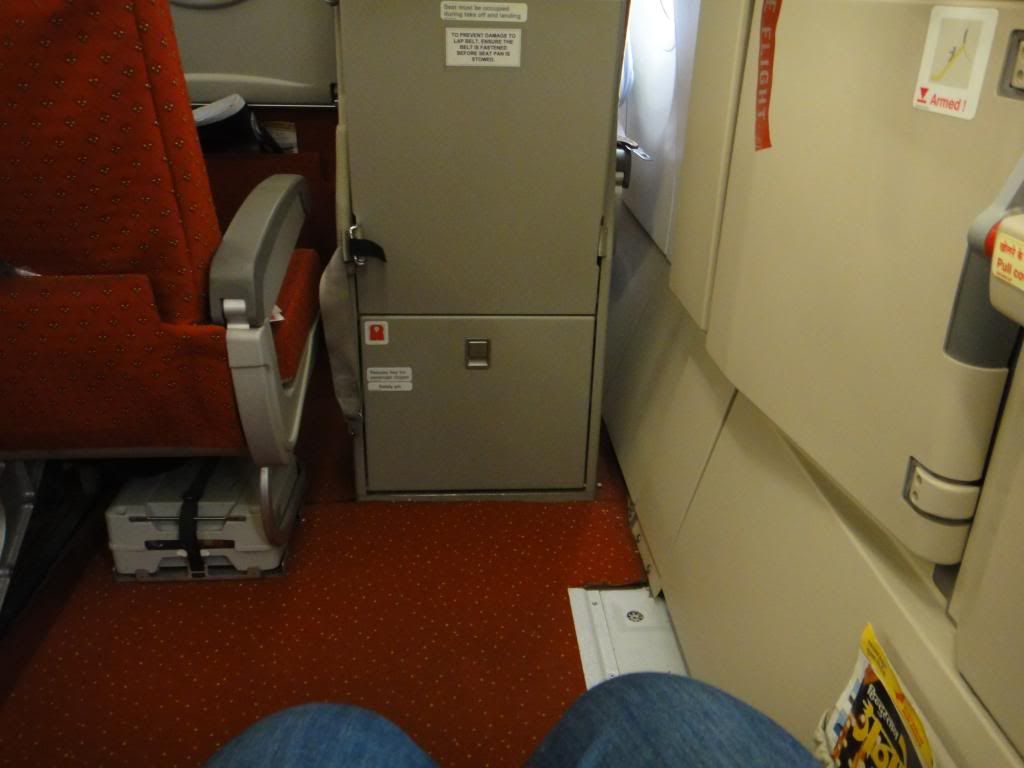 Sister Aircraft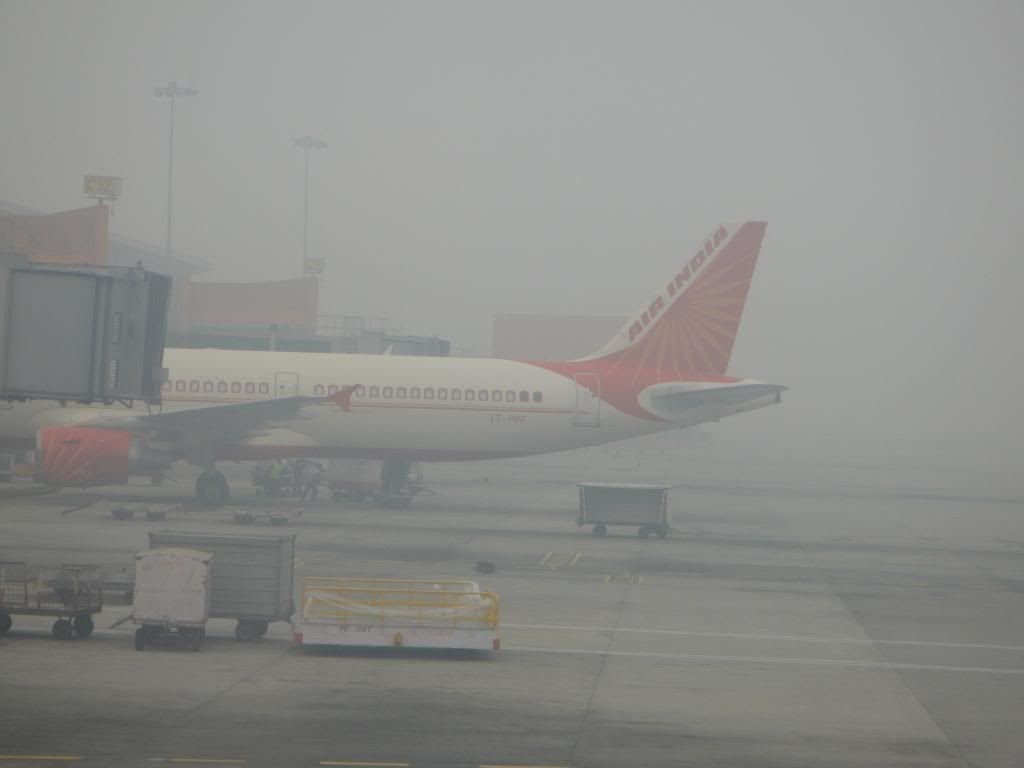 First Look of the AI 787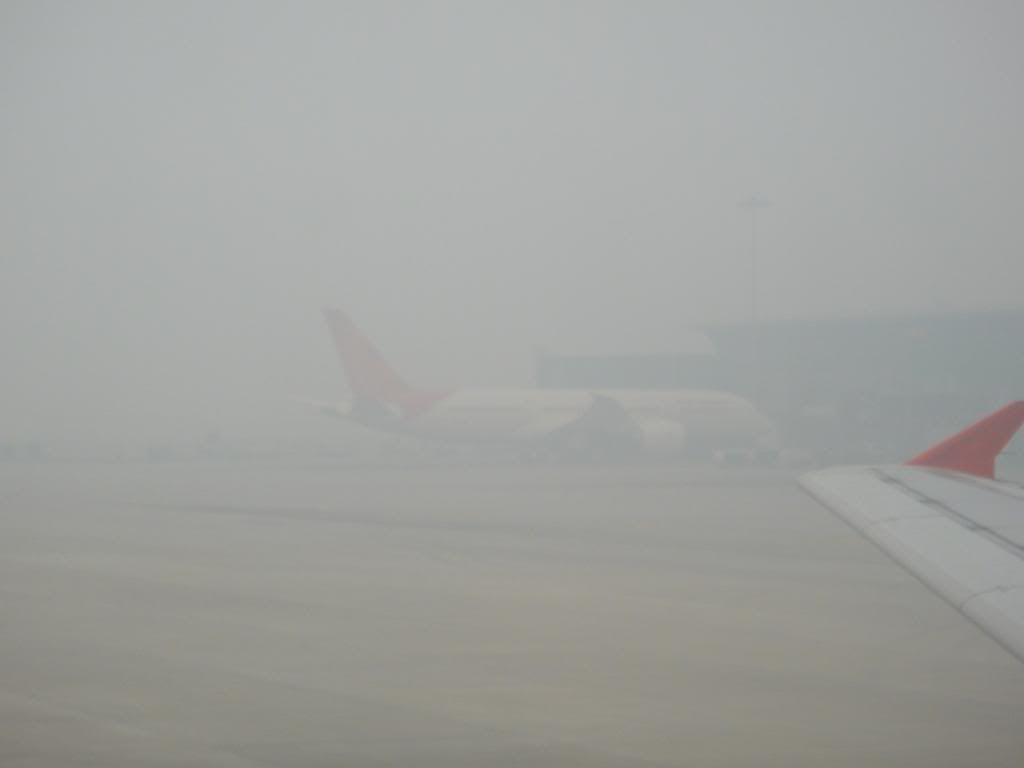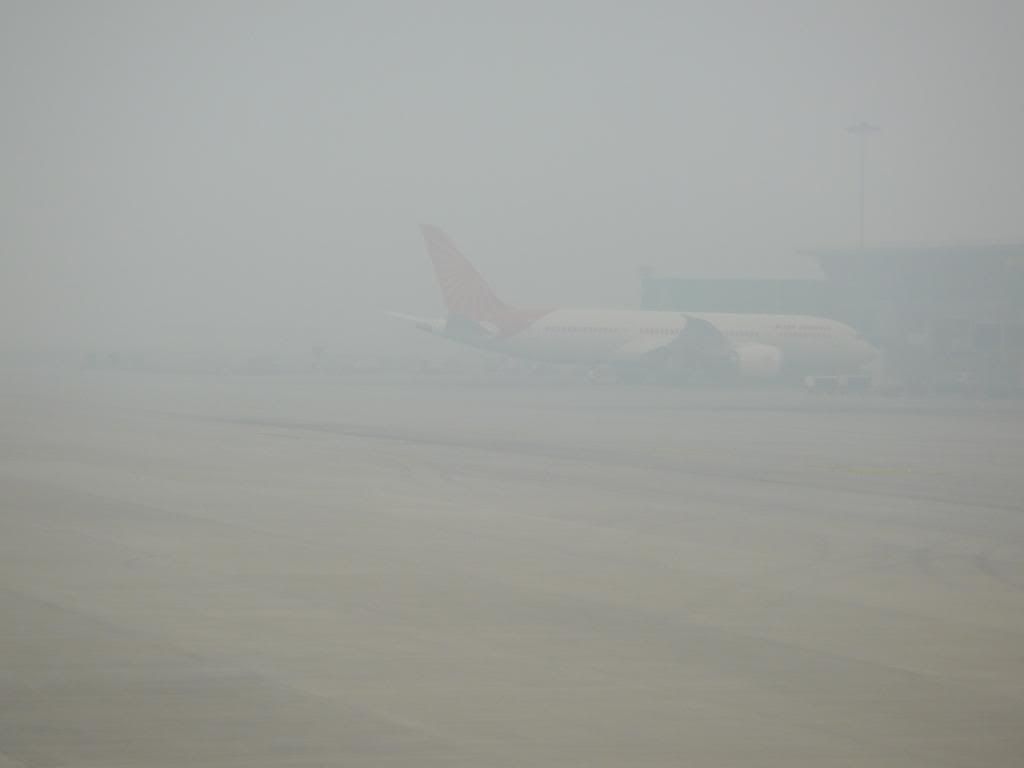 The Engines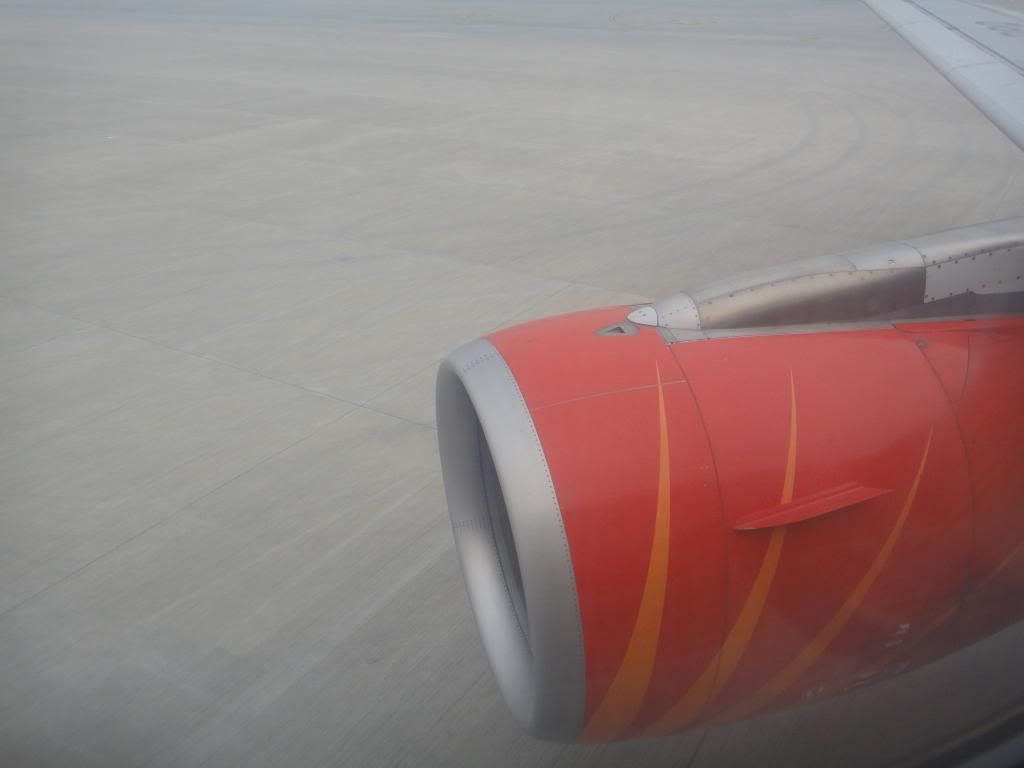 I find the 787 to be an unpleasing aircraft looks wise (What do you guys think?)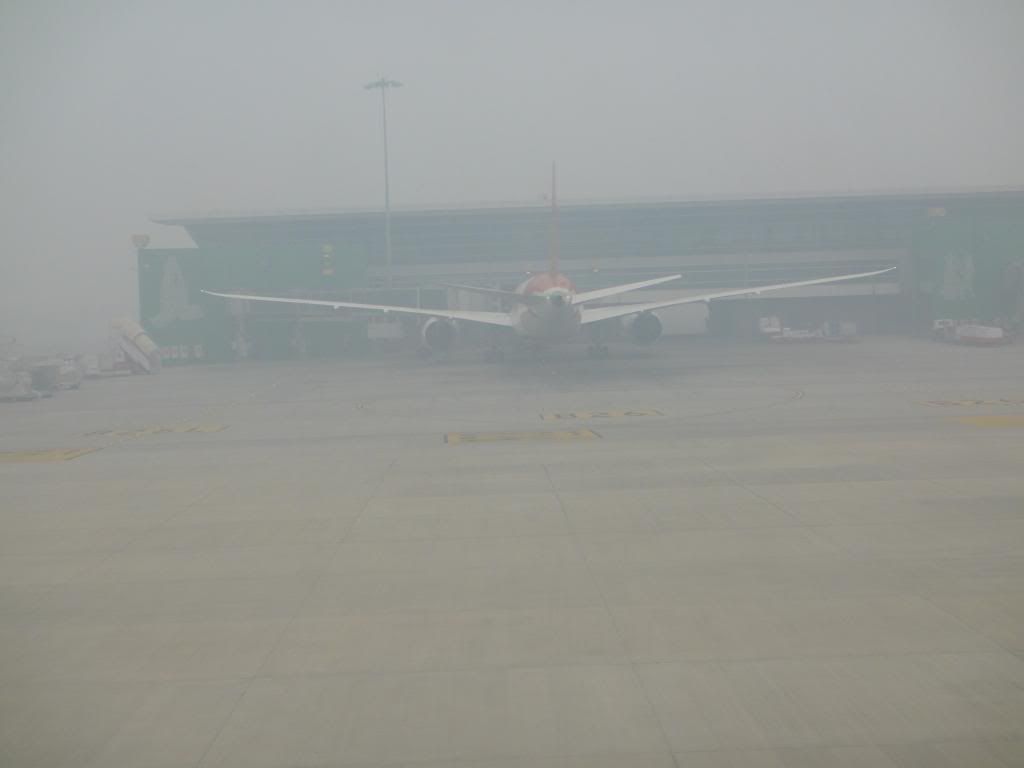 We pushed back at around 8 10 Am and taxied for 15 minutes.
At 8 25 Am we were up in the skies heading for mumbai.
Flying time to mumbai from delhi was 1 hour 40 minutes and Mumbai to Mangalore was a short 55 minutes.
Pics while on flight
Breakfast served 25 minutes into flight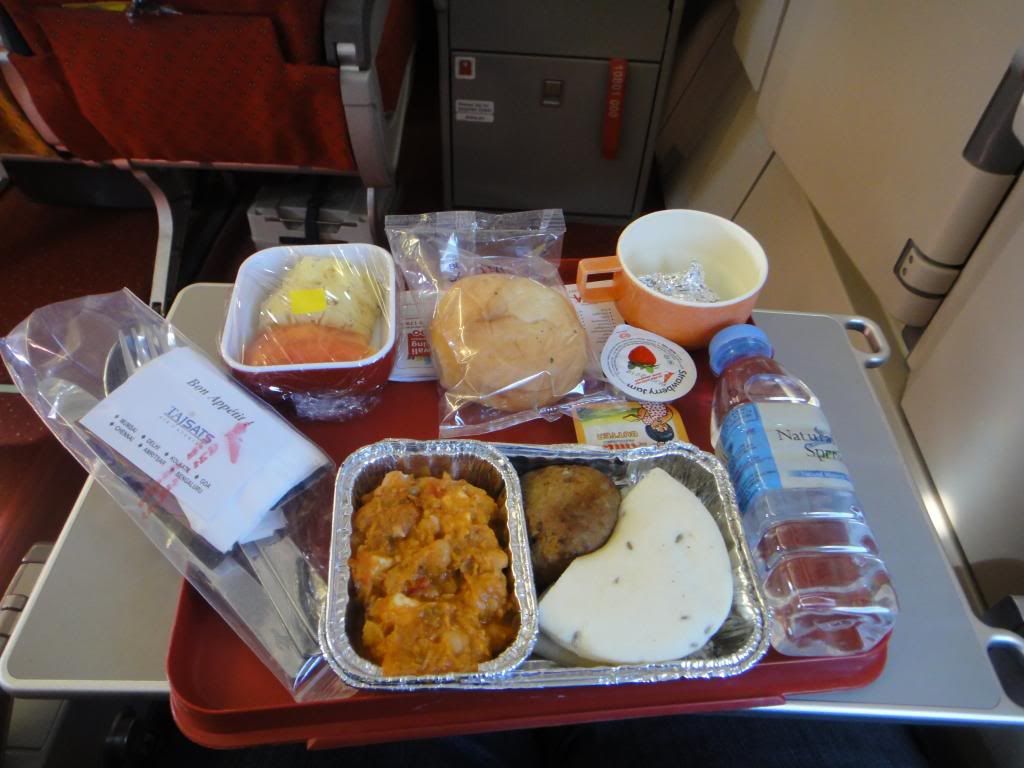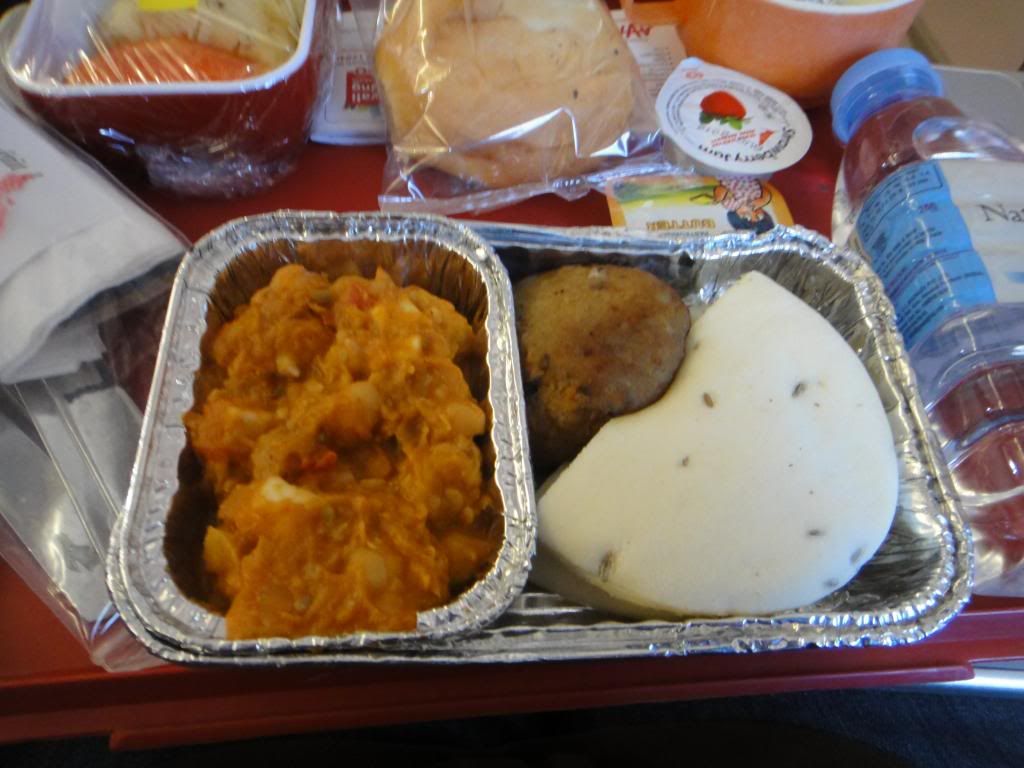 The food was very tasty and soon after eating I slept. I woke up once we were ready for landing.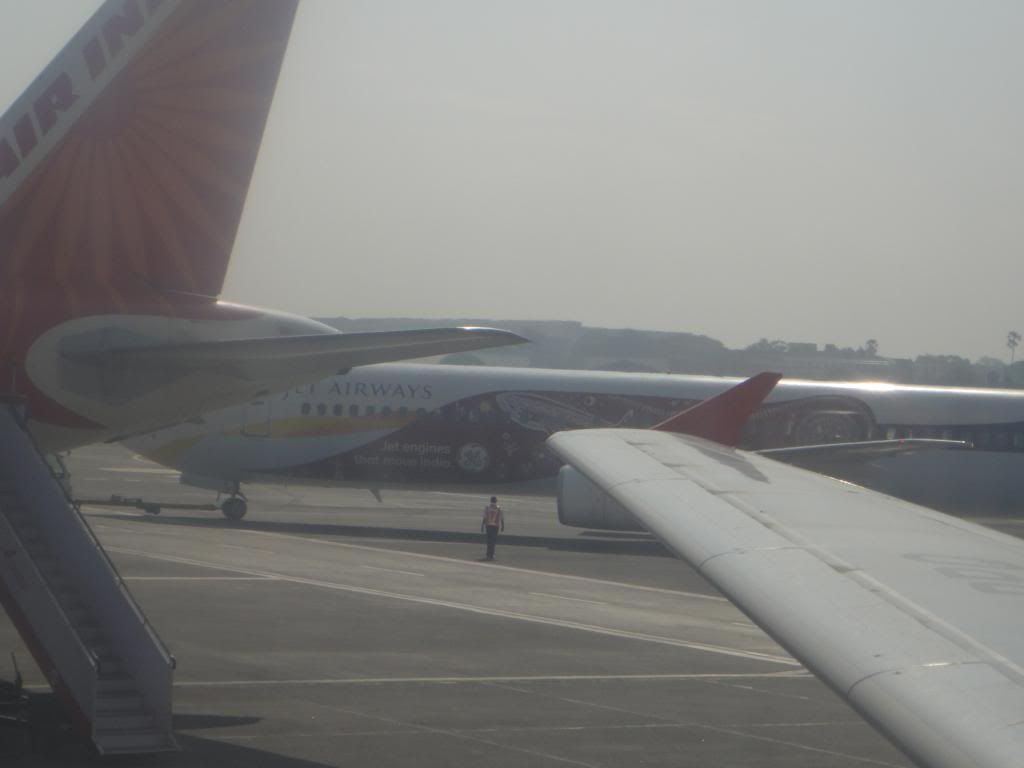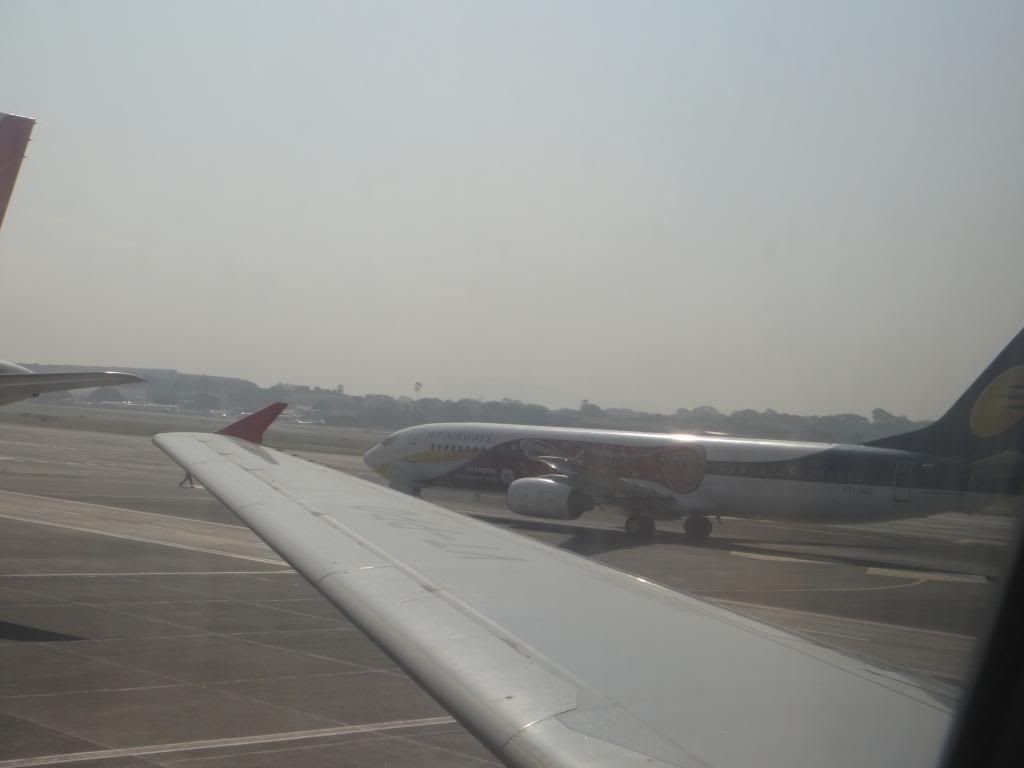 The mighty 777
Till now Air India was doing pretty well and I was pretty impressed..The cabin crew were also very friendly and it was a smooth and uneventful flight but alas it is Air India at the end of the day. Something was bound to go wrong.
Now there was major confusion after landing. Some of us had been issued only on boarding pass and some passengers got two seperate boarding passes.
So the AI management came inside the A/C and asked all the people with 2 boarding passes to leave and the rest going on to mangalore to stay. We did as we were told and stayed on our seats. 20 minutes later again they came in saying that an A321 had broken down In Jaipur and this one had to be sent immedietly so we had to deplane. Now the confusion was how to let us enter the terminal without a new boarding pass. We could re clear security with our currents bps so they were clueless for a while. Then suddenly we were asked to deplane via the stairs and put into a bus.
So without entering the terminal we were taken to the new A/C taking us mangalore. This we entered the aero bridge using outside stairs ( Yes I know this sounds very weird)
After getting to the A/C the guy who lead had a huge smile on his face. He was very proud of what he did and was feeling on cloud nine when suddenly an air hostess came out of the flight ( we were waiting in the aerobridge to board the aircraft) and started shouting at the management guy. According to her it was wrong on his part to breach security and get us to the A/C this way. He simply ignored her and told her that he was her superior and too mind her own business.IMO she was doing her job and what we did was wrong but Hey! This is AI...Everything works..
Some Pics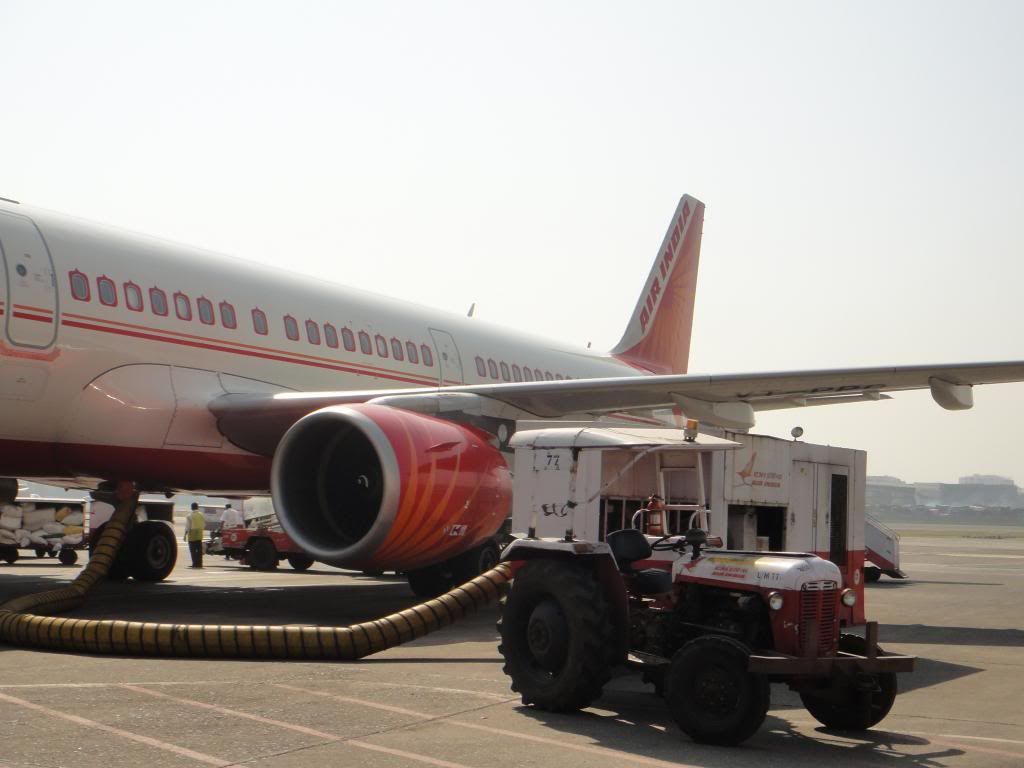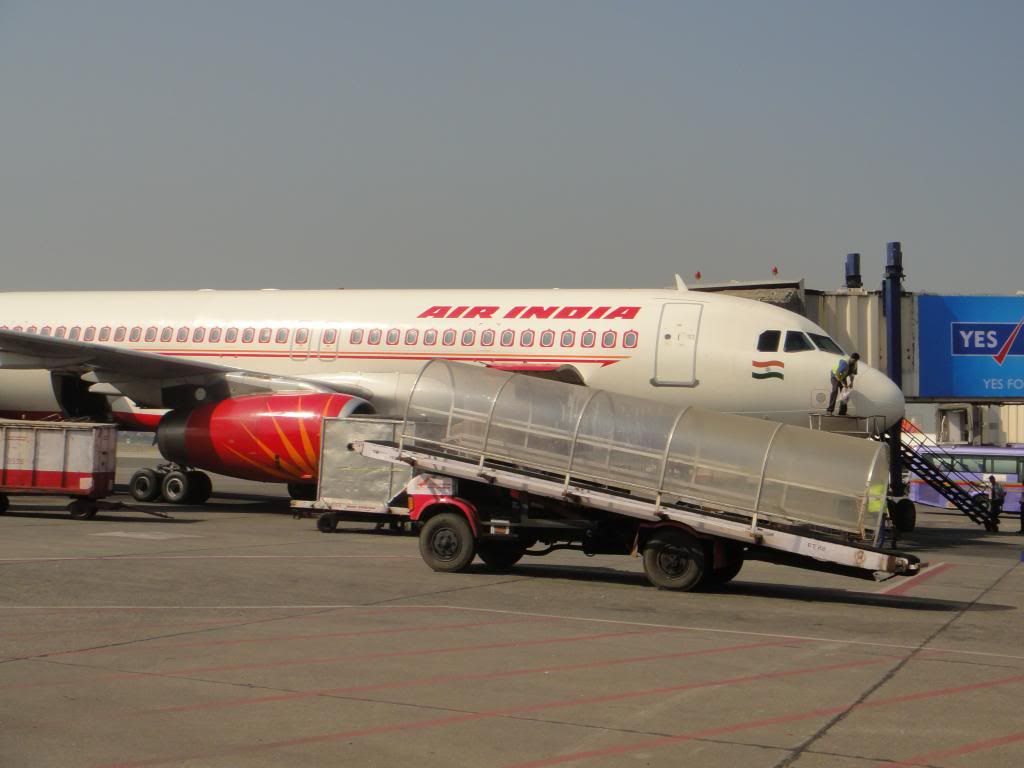 Our new A/C. An old A319 still in "Indian" livery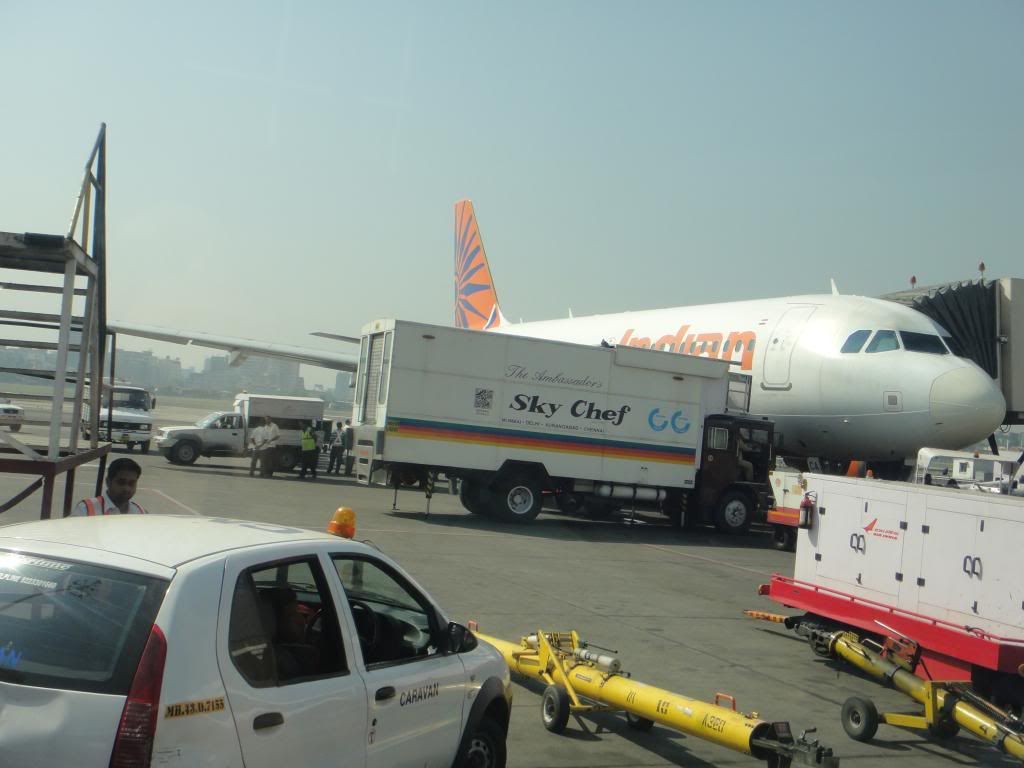 Climbing the stairs into the aerobridge.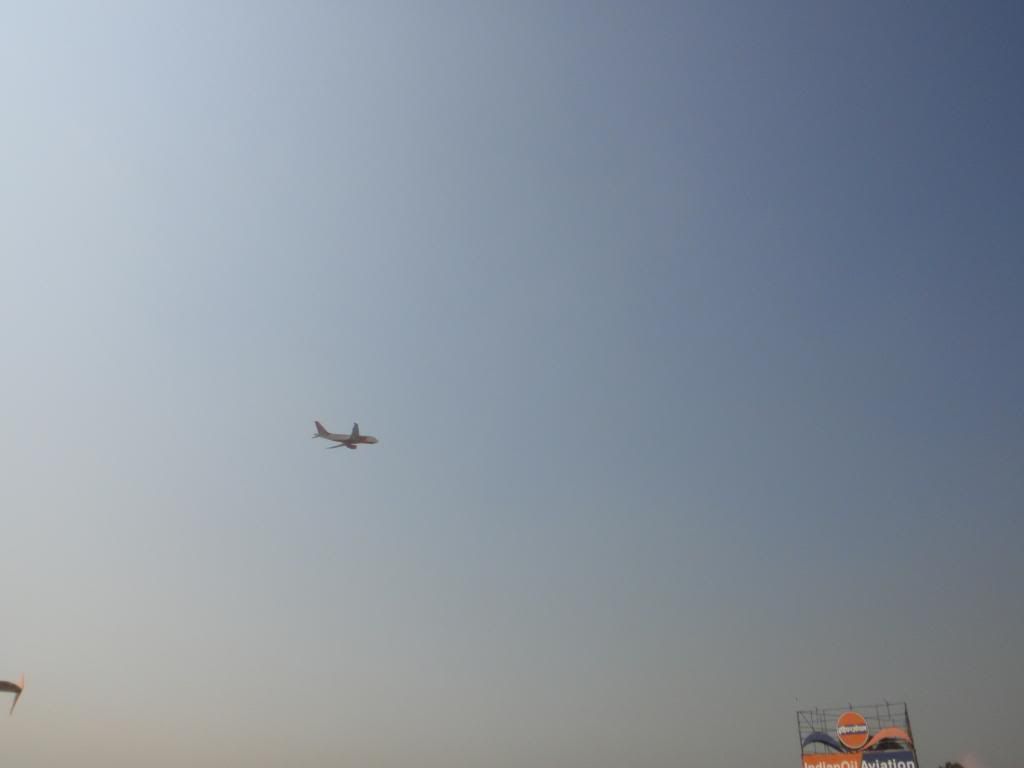 The Cabin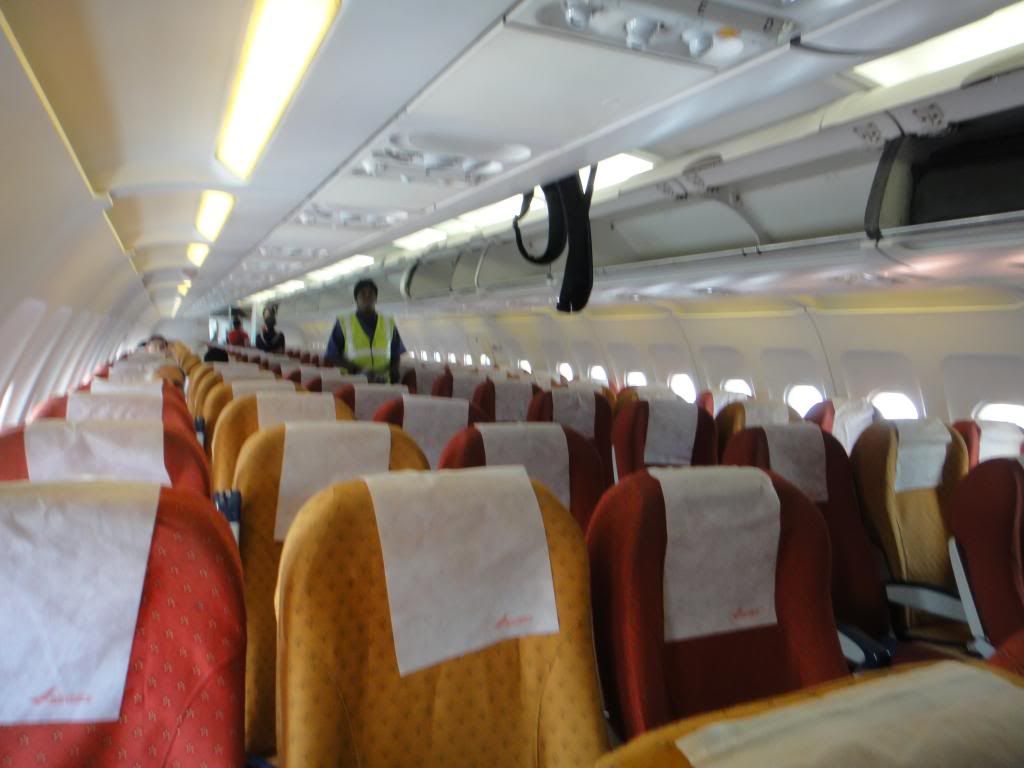 Rest of the flight was thankfully uneventful. I slept during most of it.
What is worth writing is that even on this short 1 hour flight we were served a nice snack.
Not bad AI
I had an amazing time chilling with my friends. It was good seeing them but alas it was time to go back to delhi.
Return Leg
Mangalore Airport Scenes
Still Using the old way.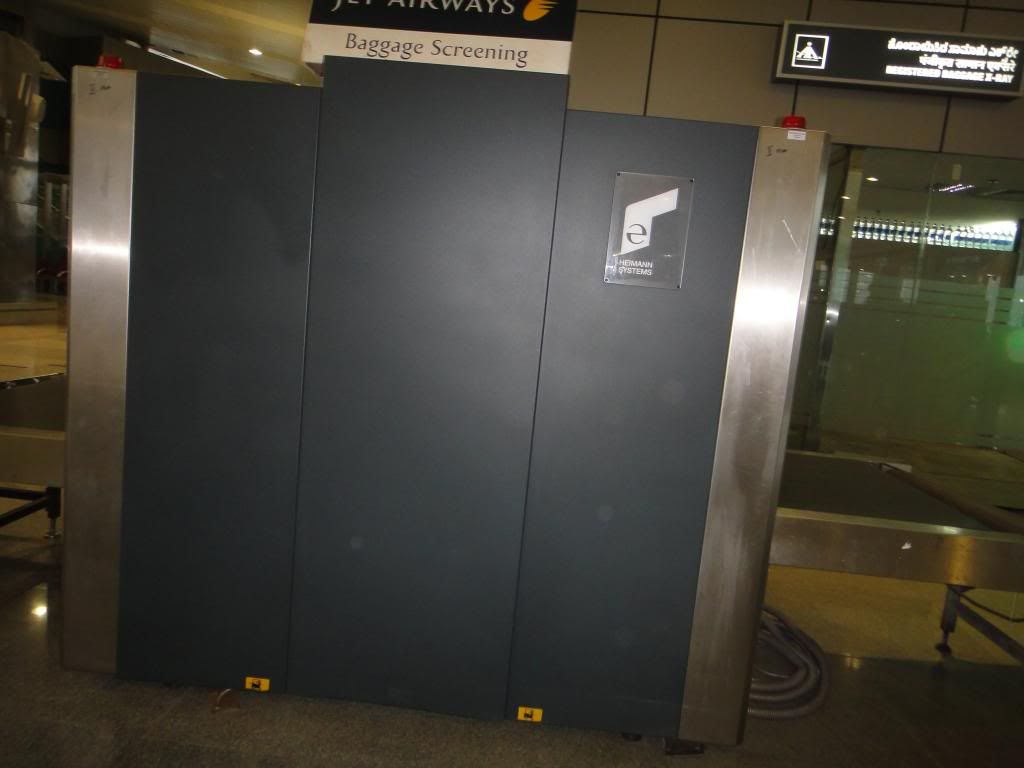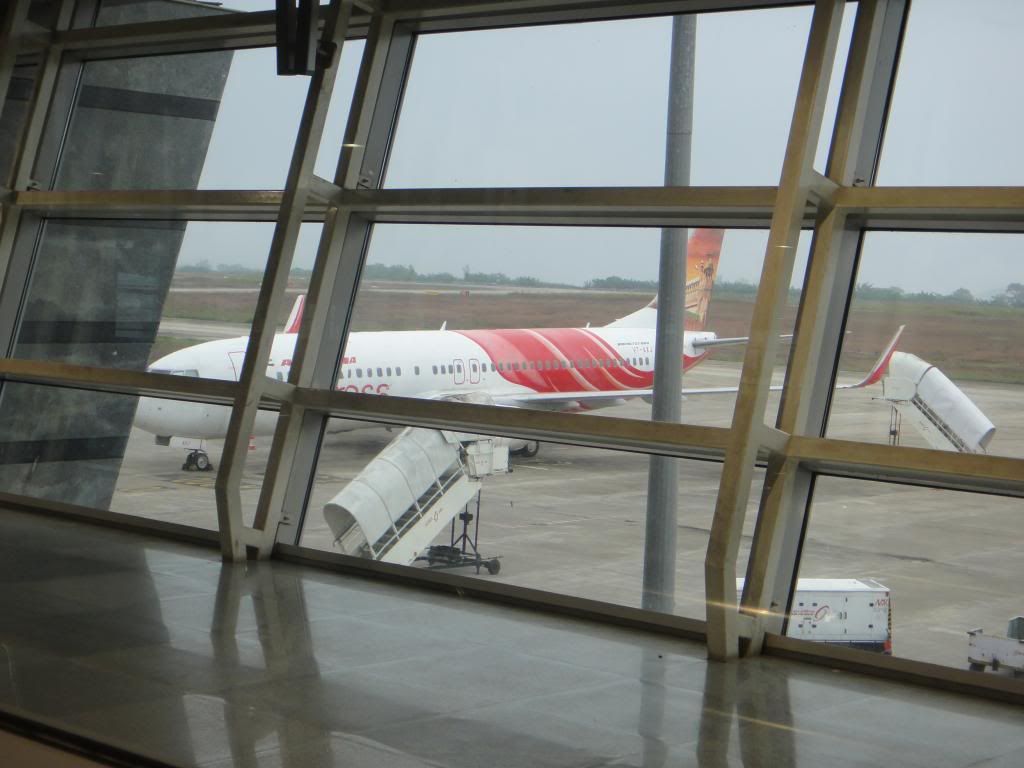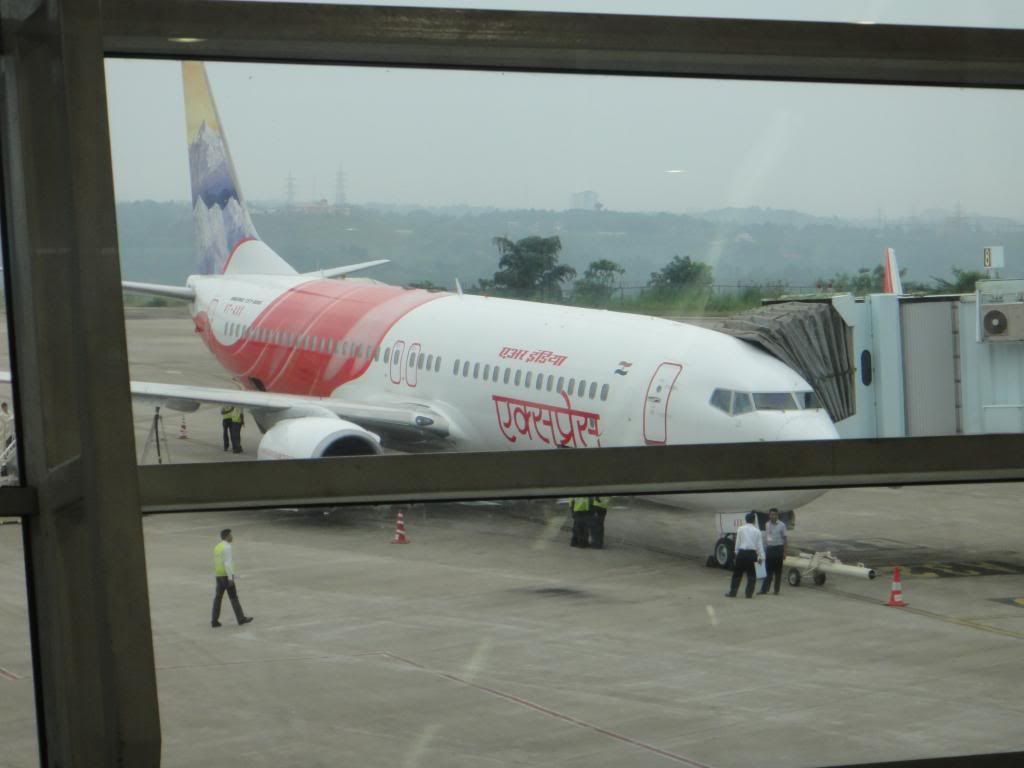 Our Bird
VT-JBQ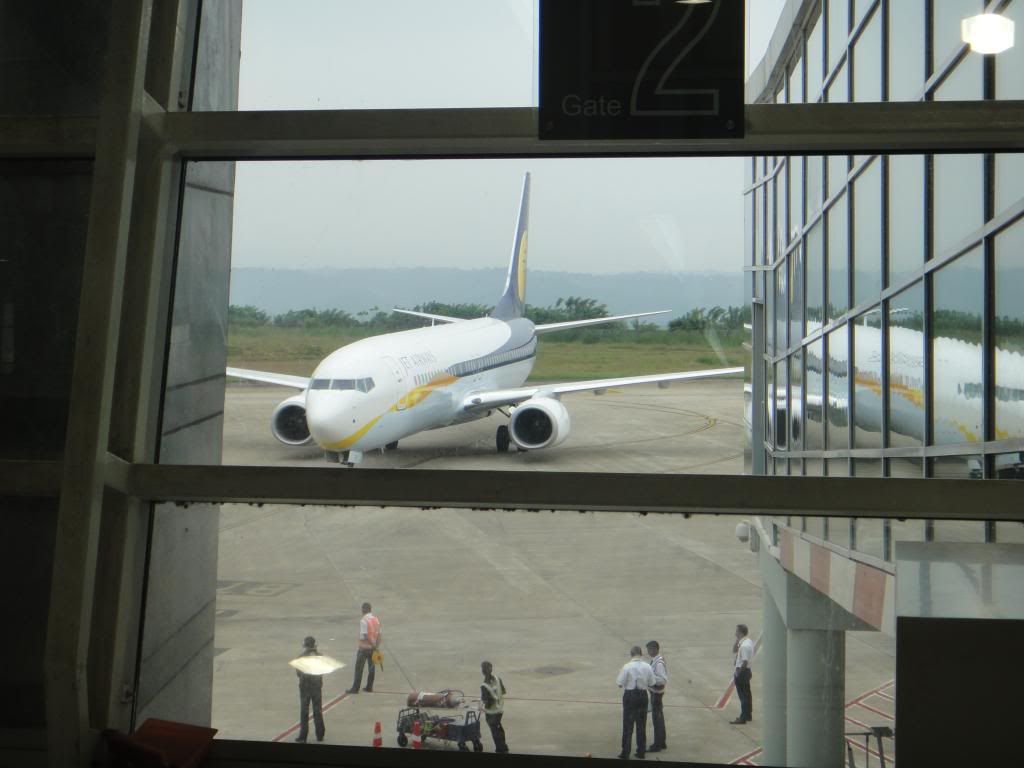 Surprisingly Jet had sent in one of its brand new 738 with the new boeing sky interiors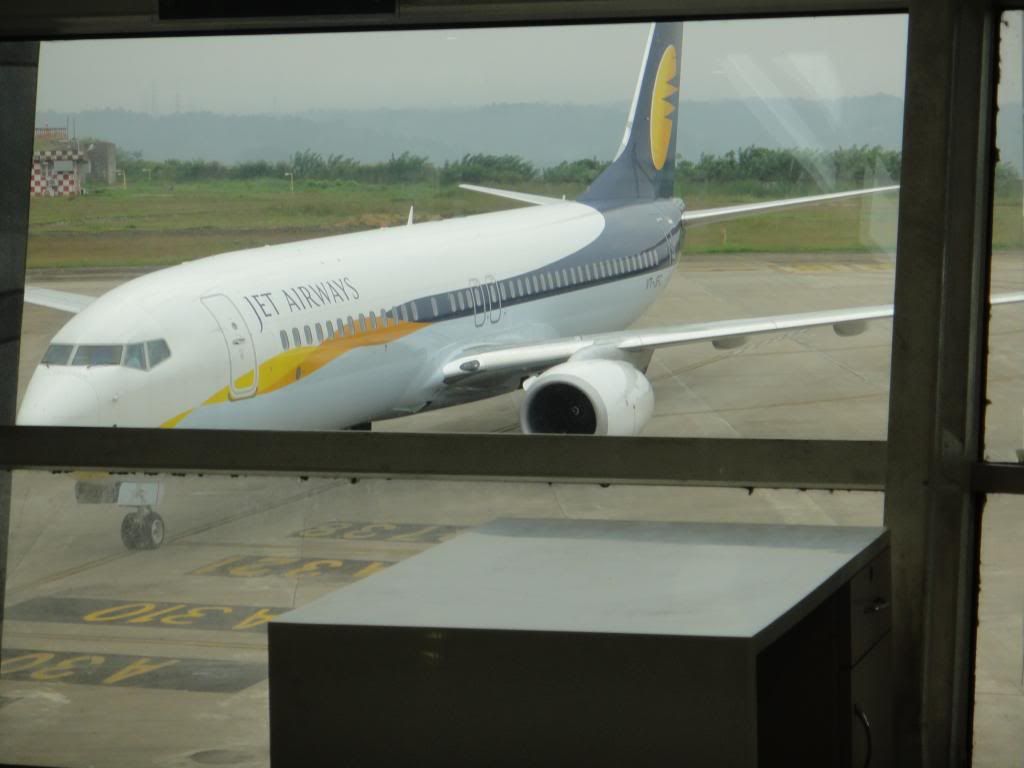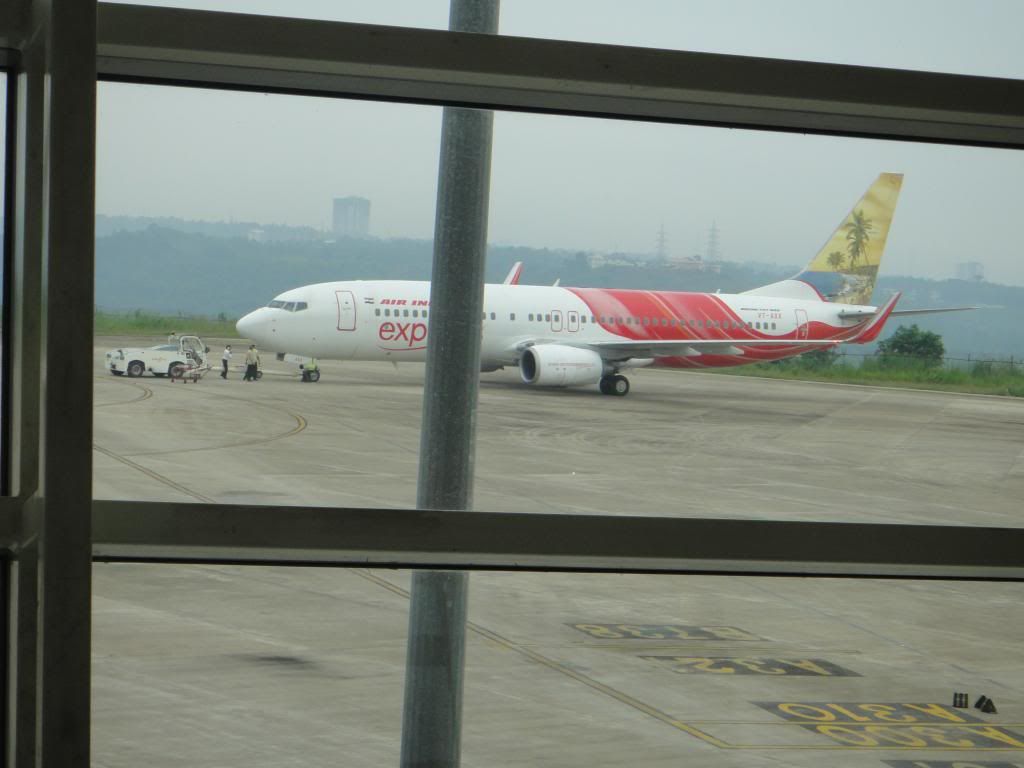 Leg room
Great Looking Interiors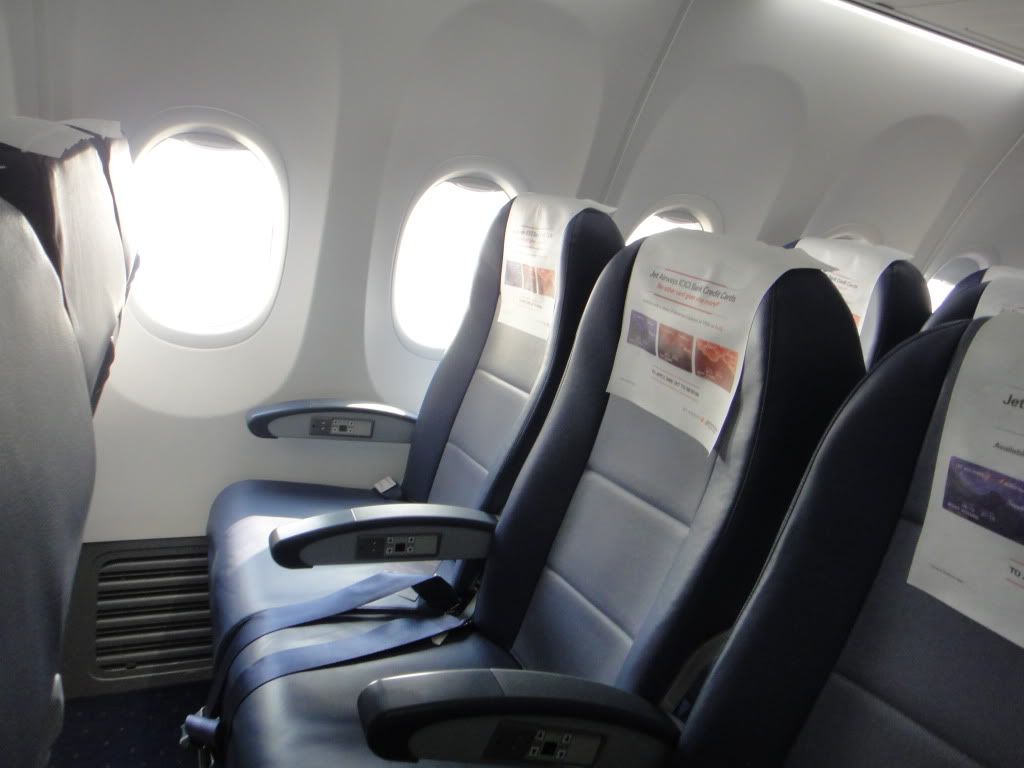 Flight was short and uneventful.
No breakfast served on this flight. Air India 1 - Jet Airways 0
From the hear the rest of the flight to delhi was very uneventful so I ll do the pictures do the talking. Enjoy!!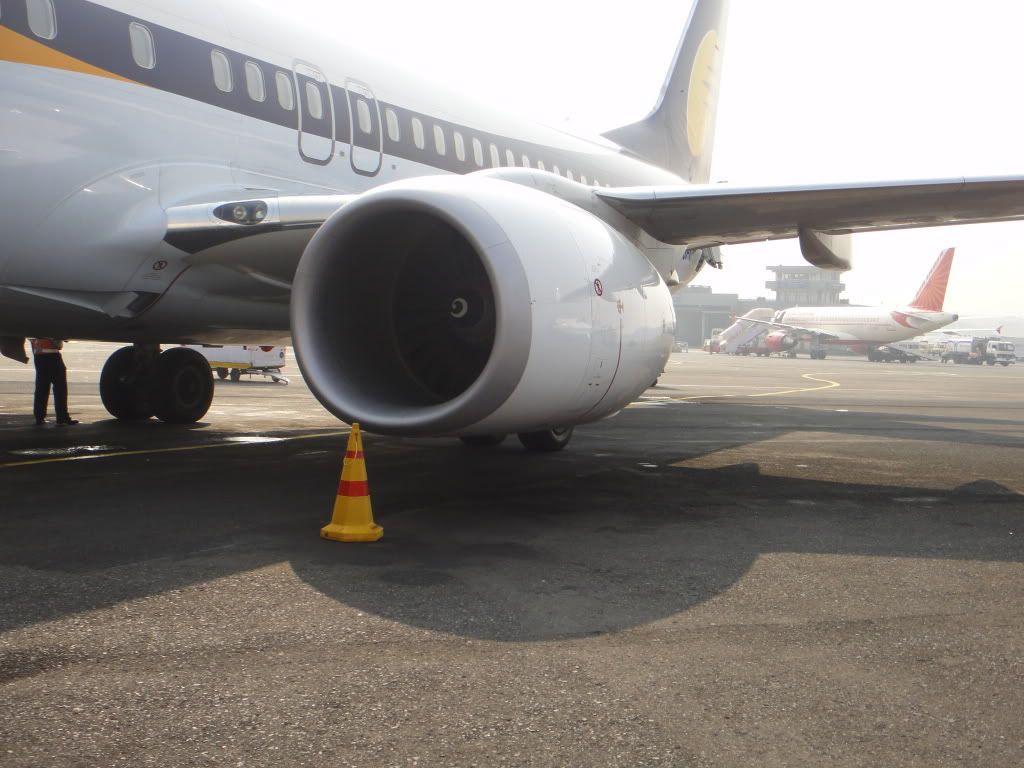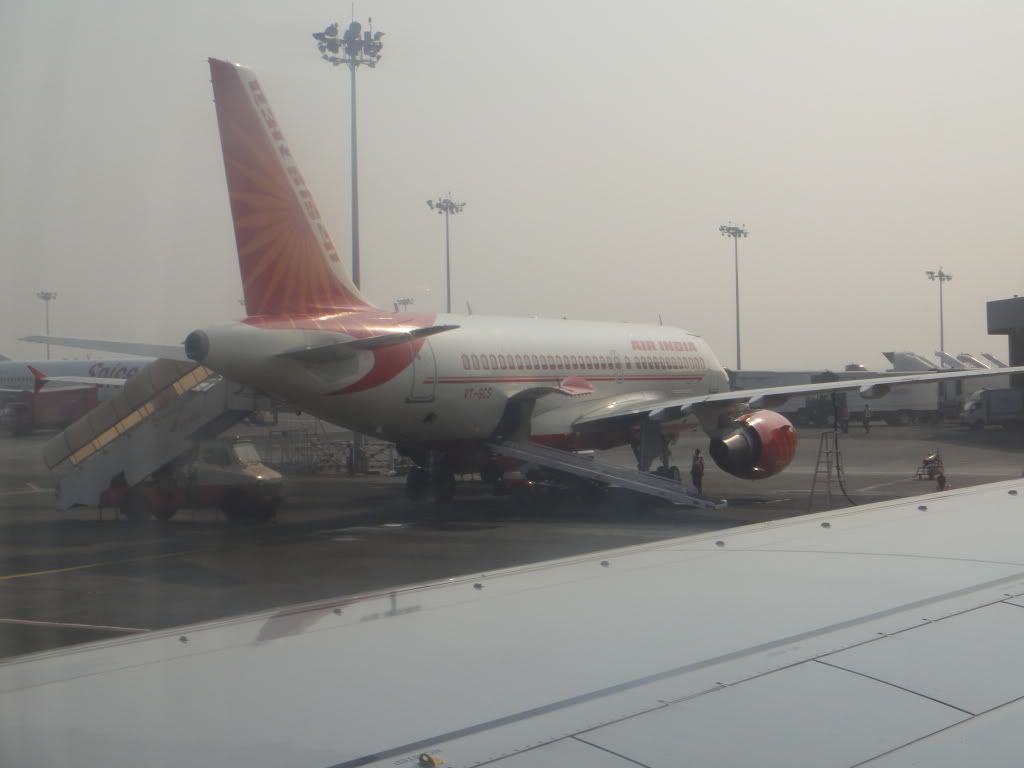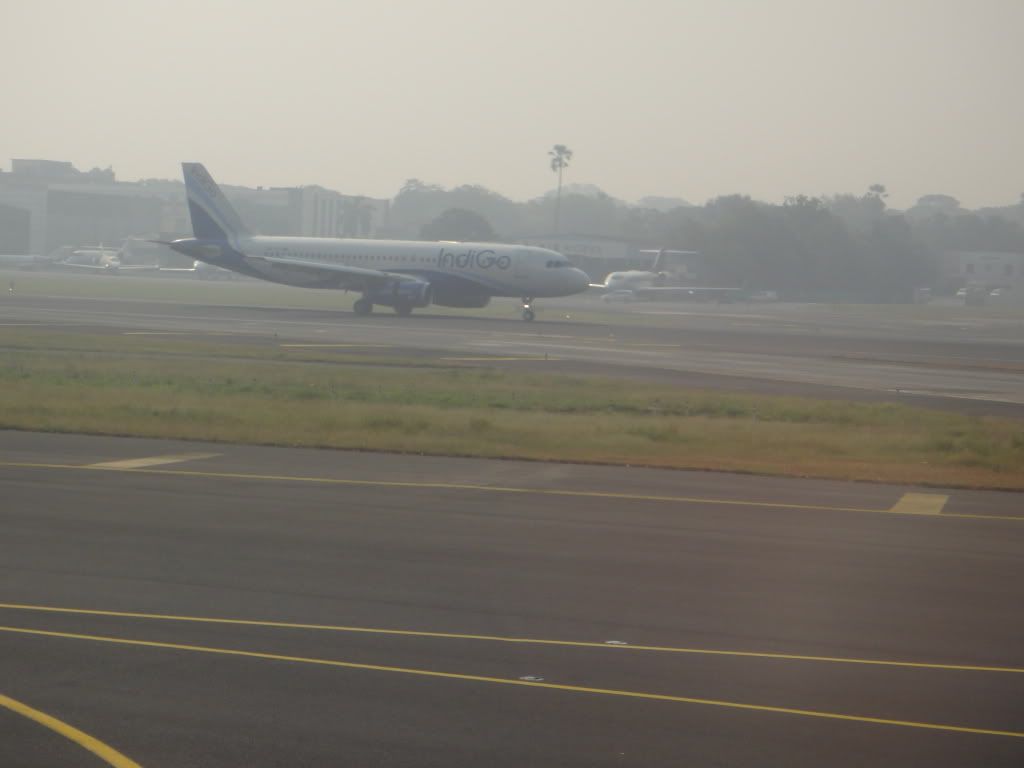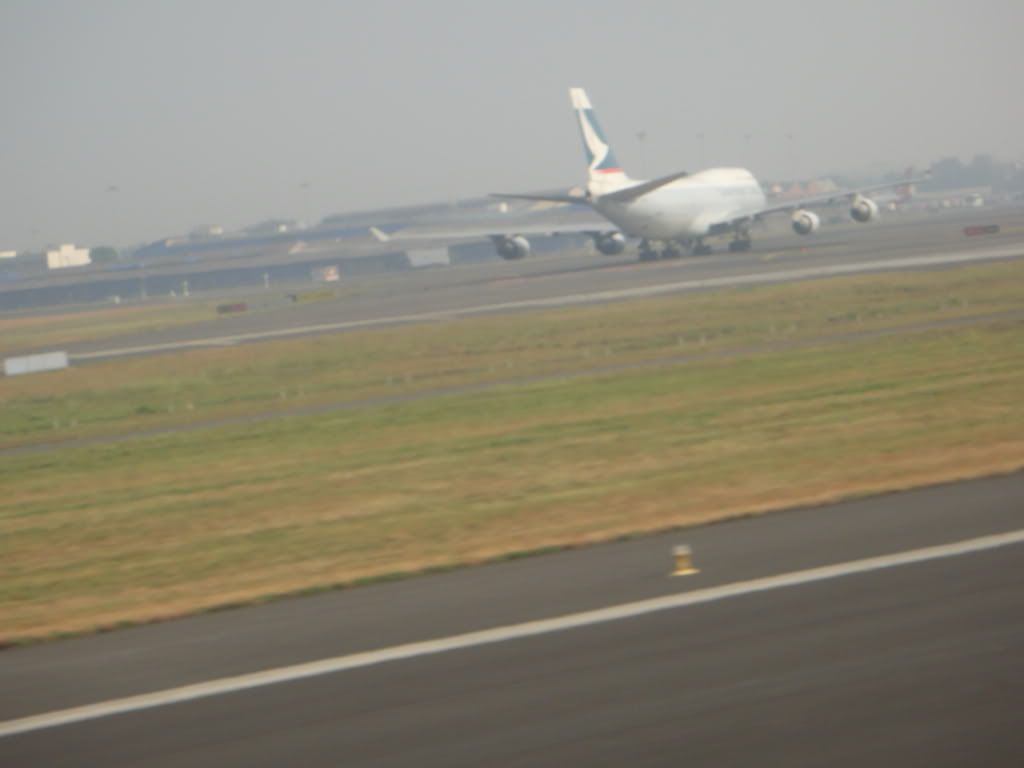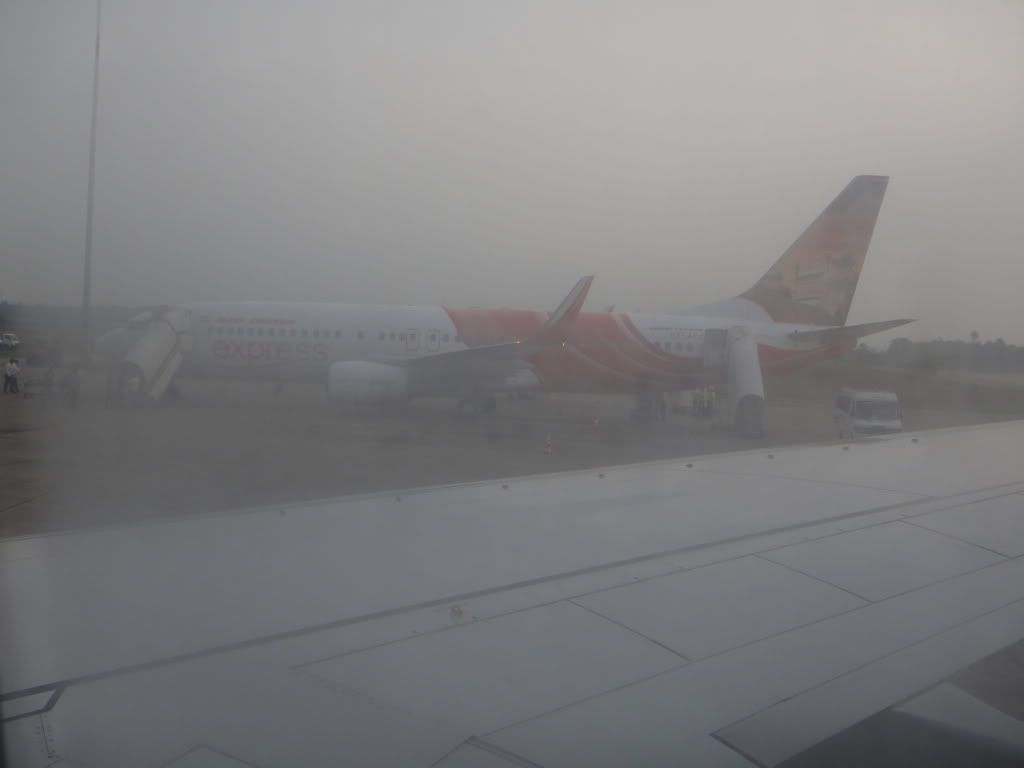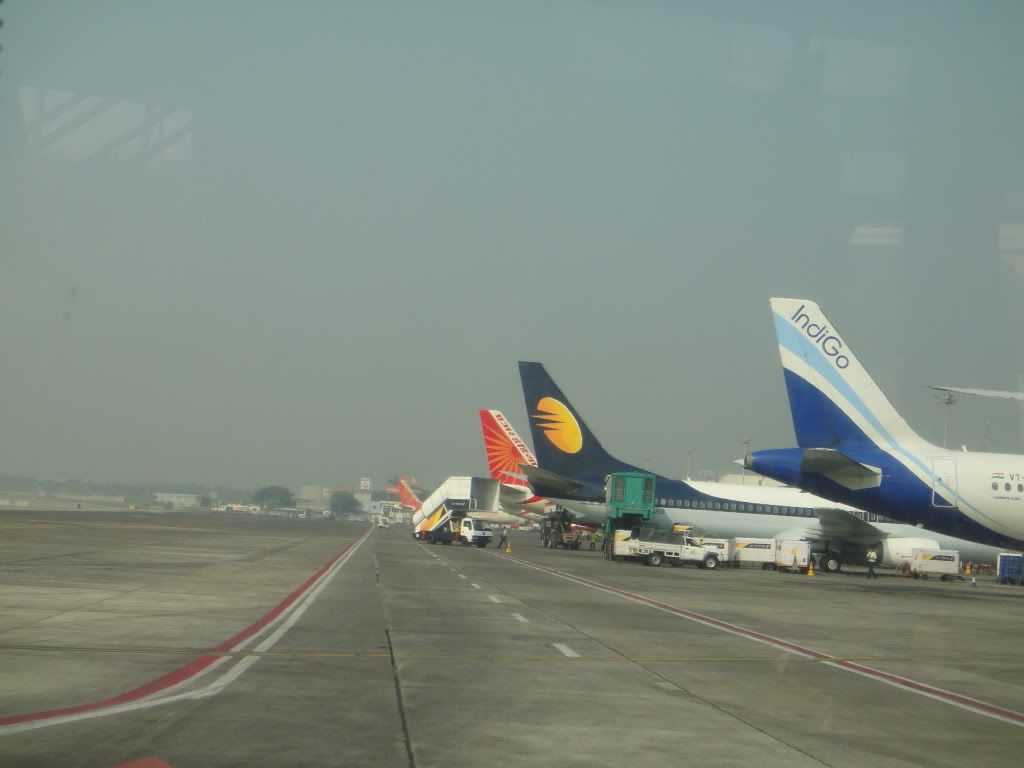 Mumbai Airport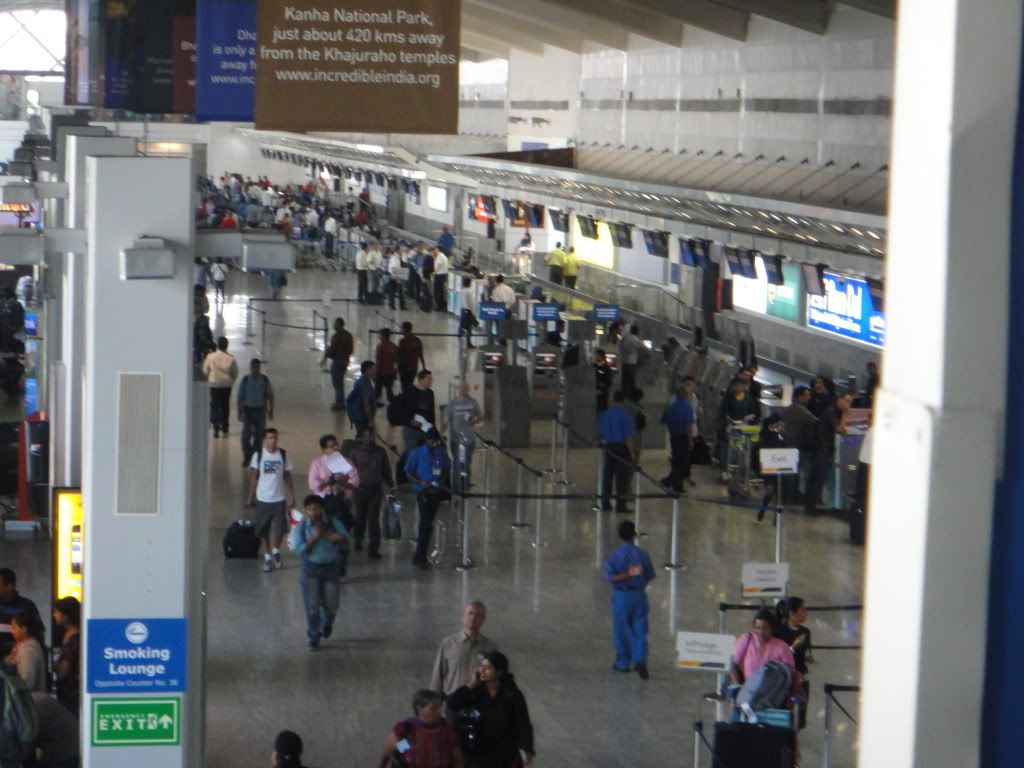 Did not have time to go in here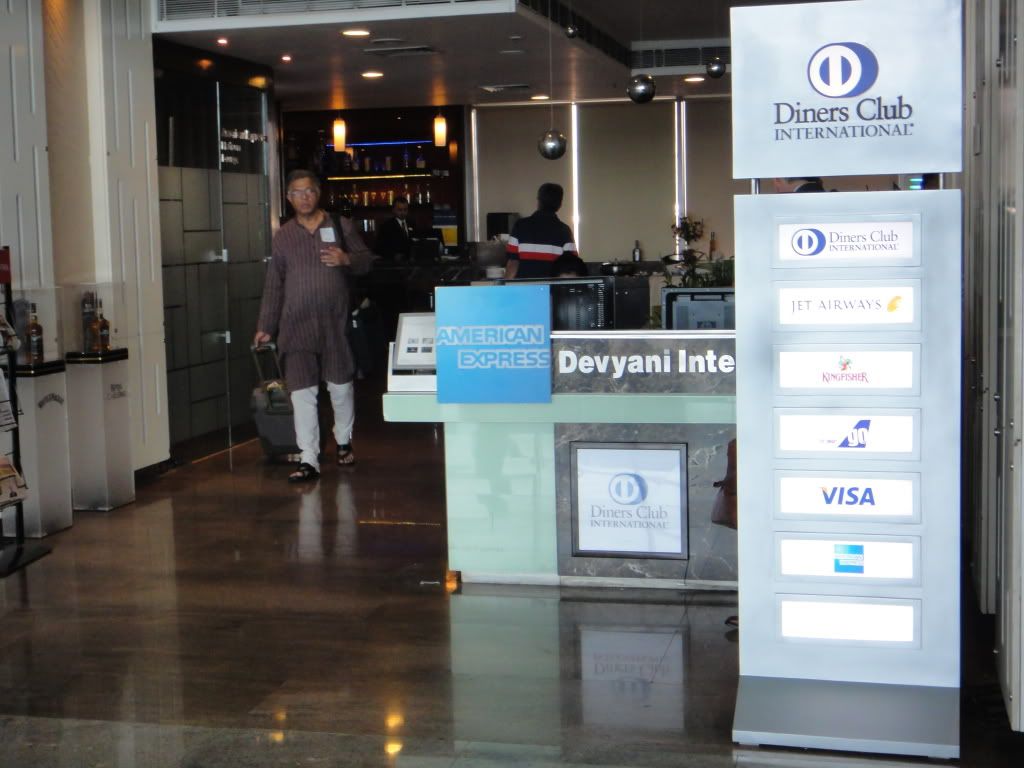 I got the last row on this full flight registered VT JNL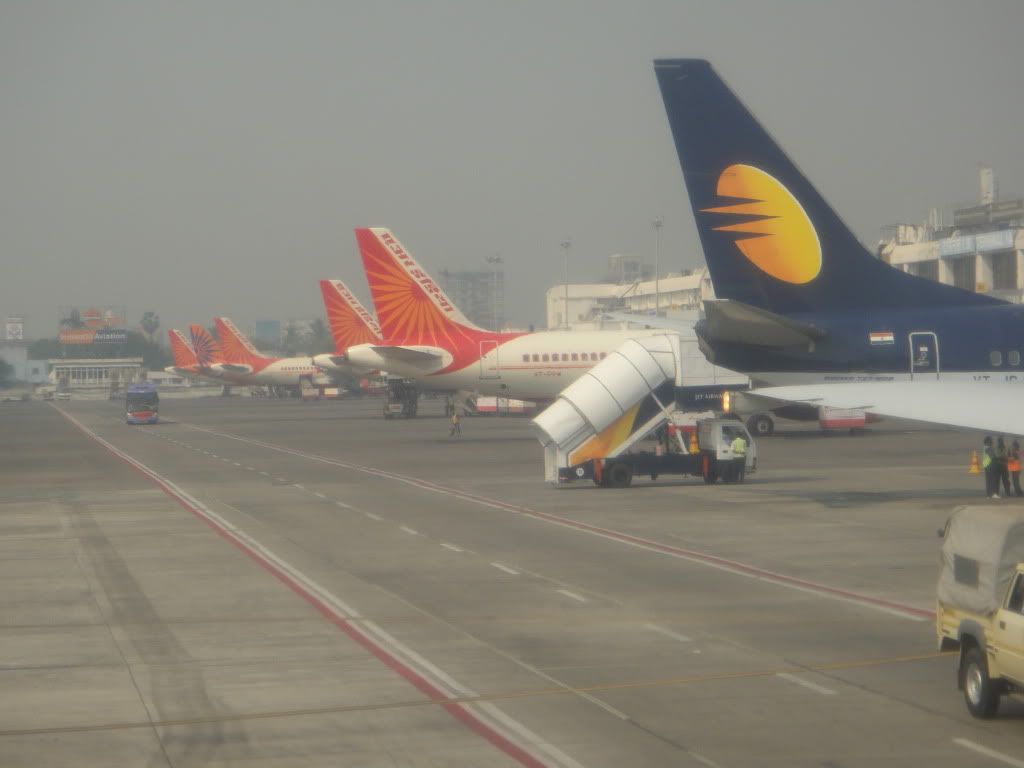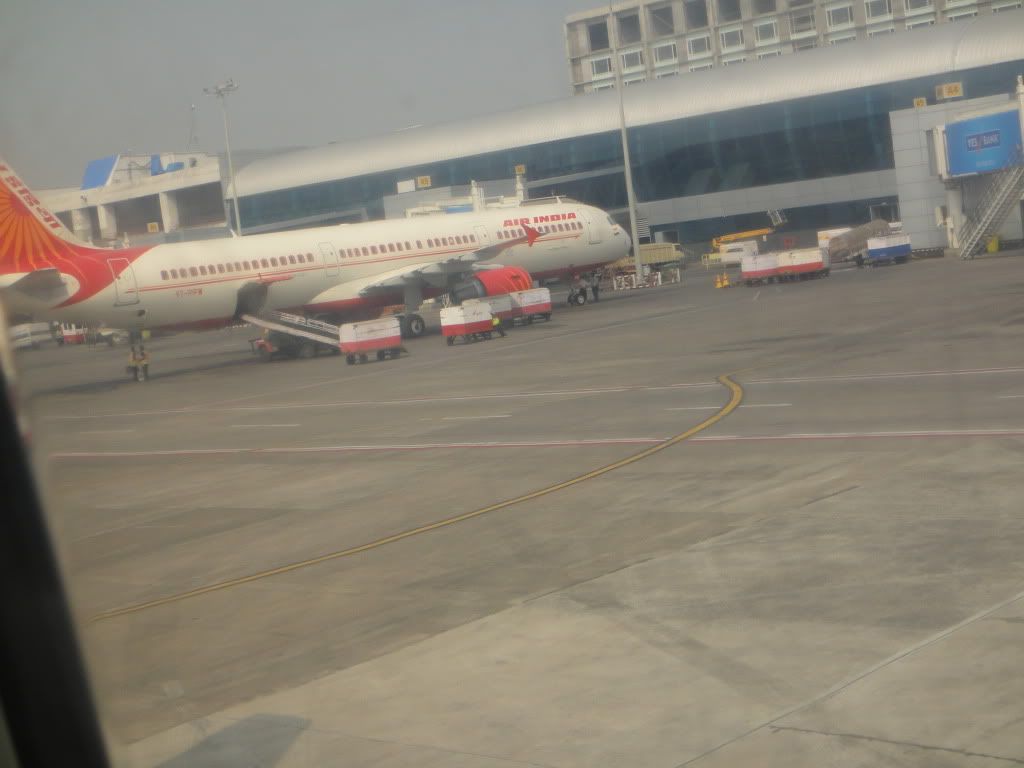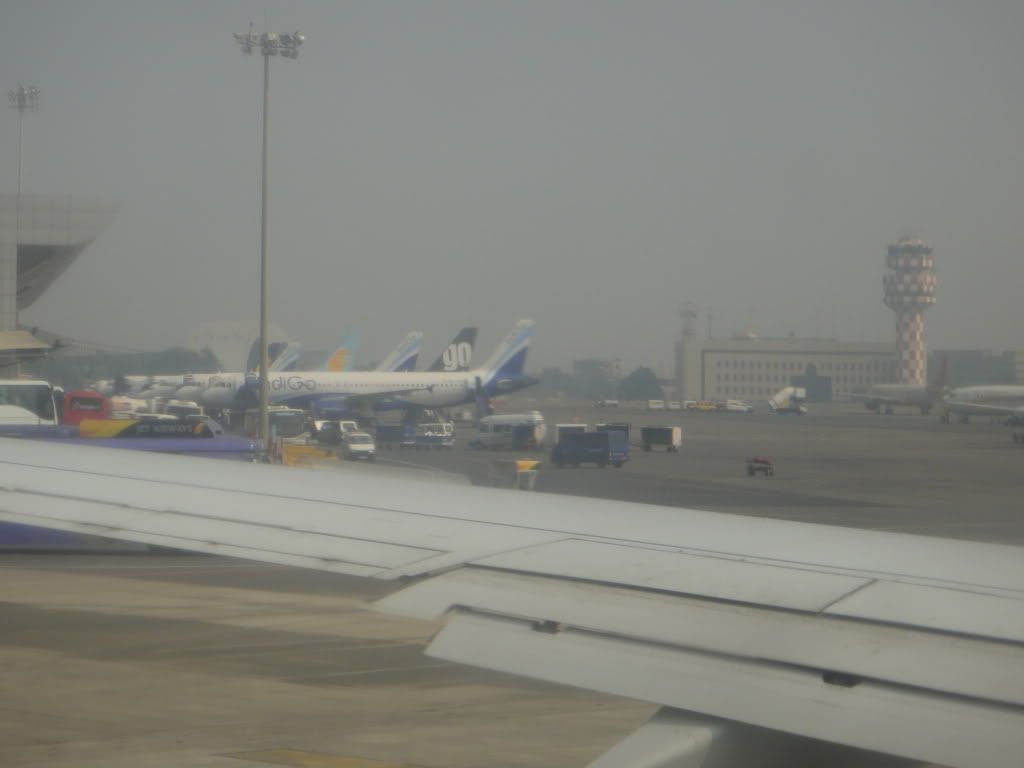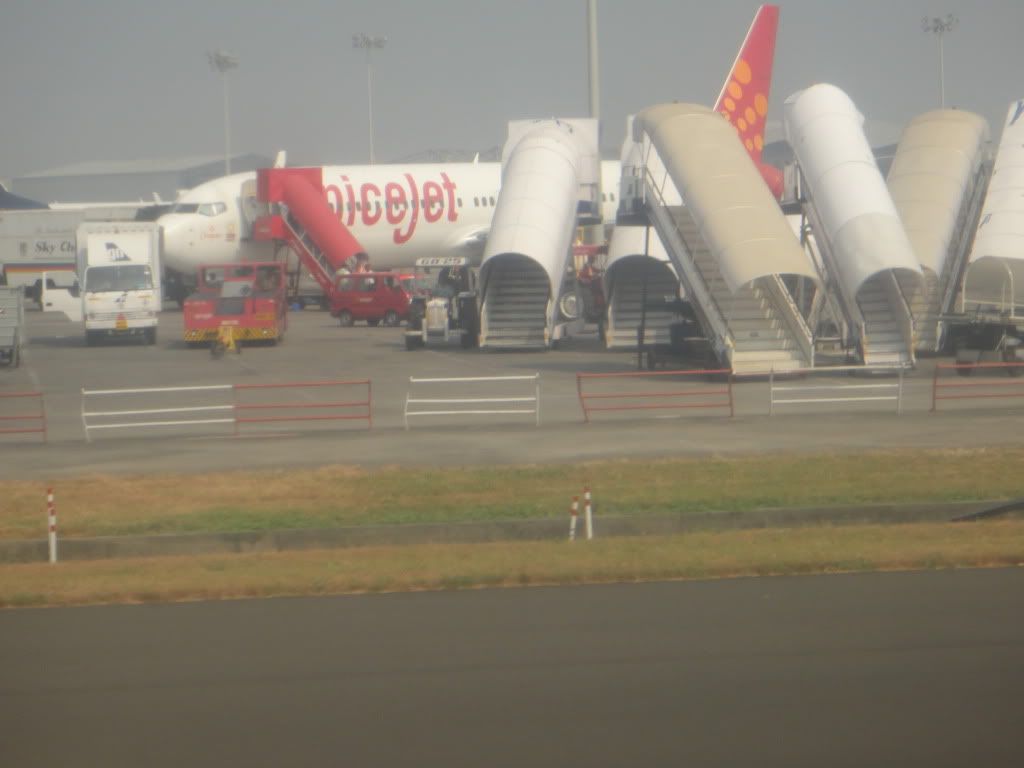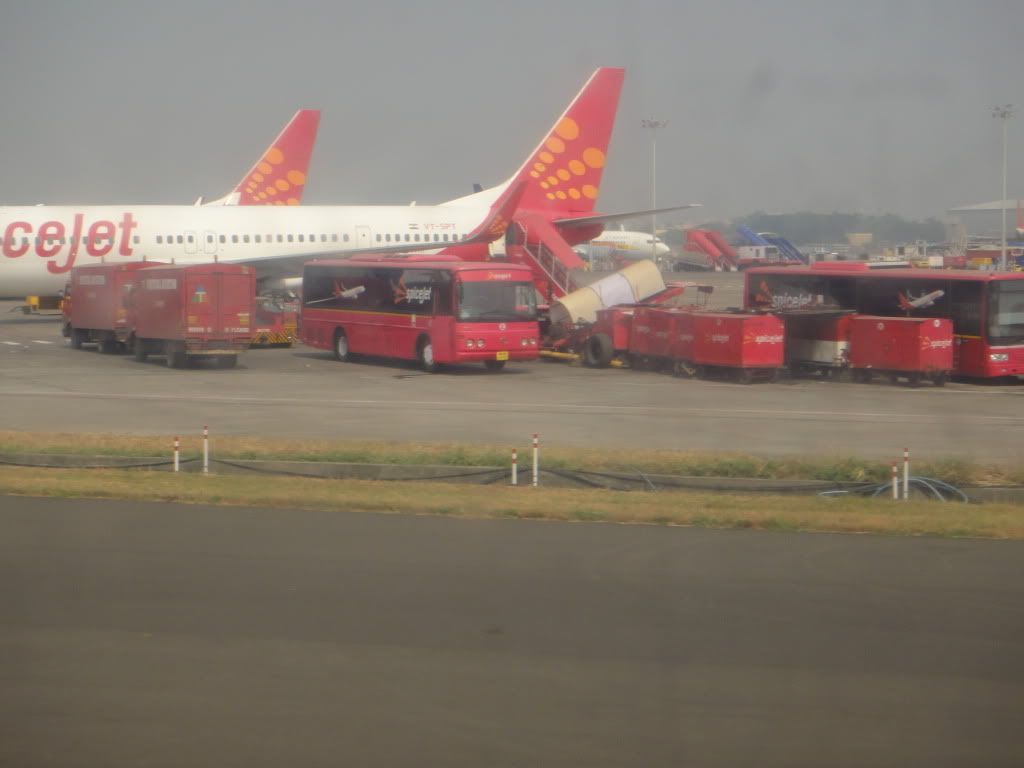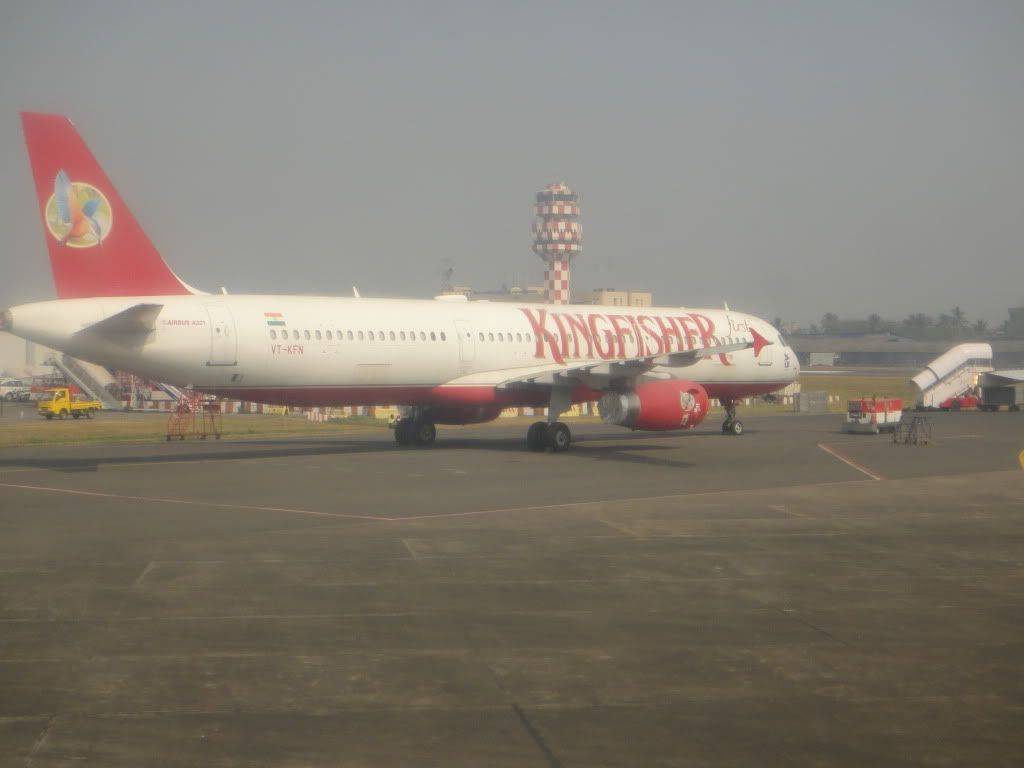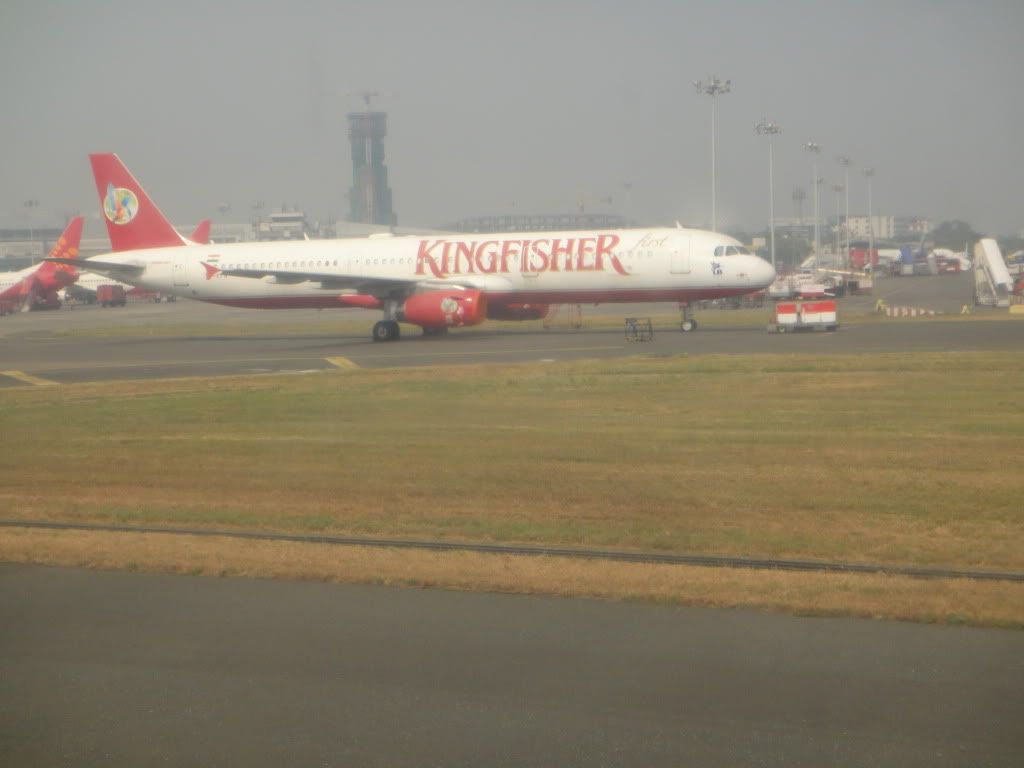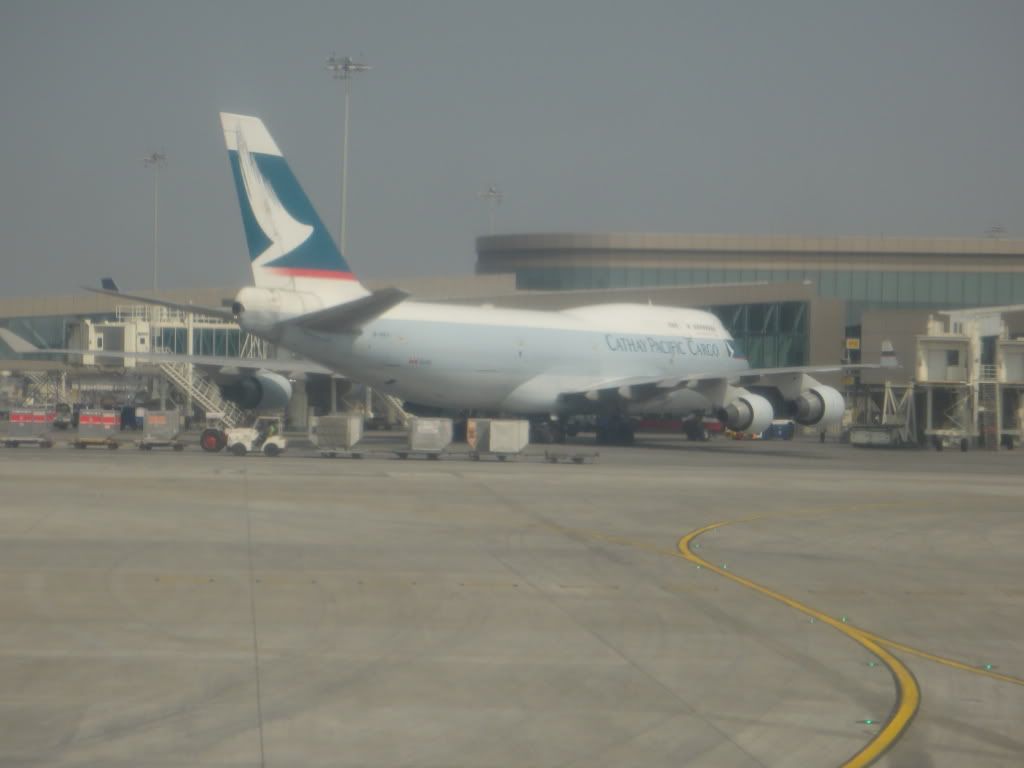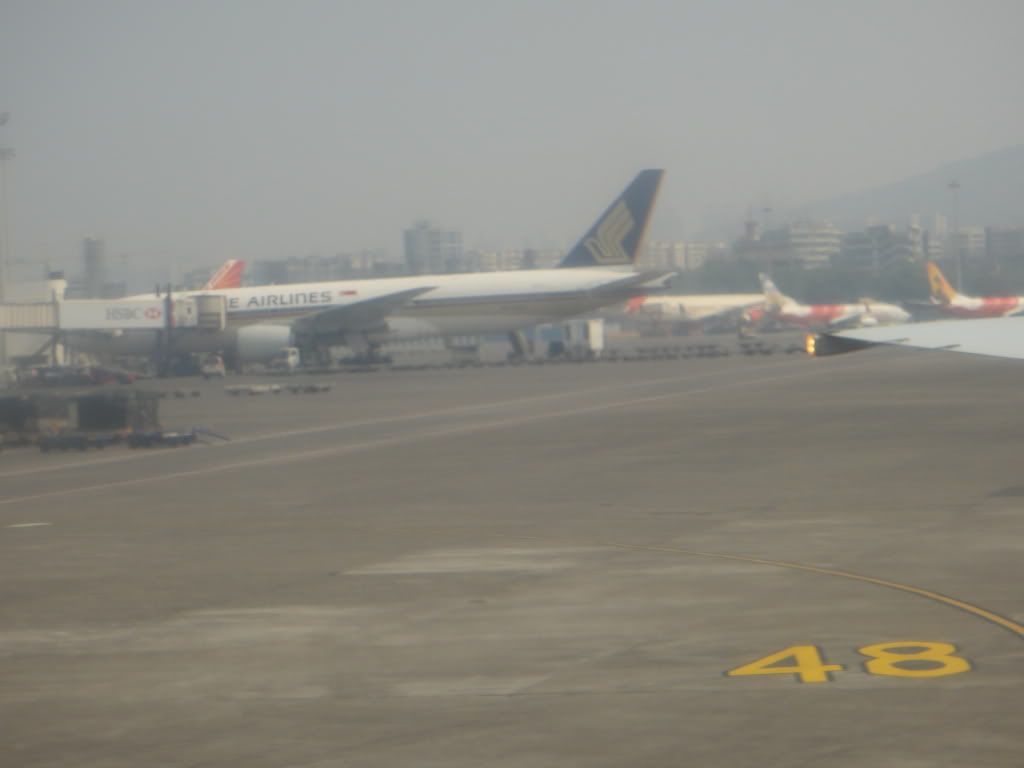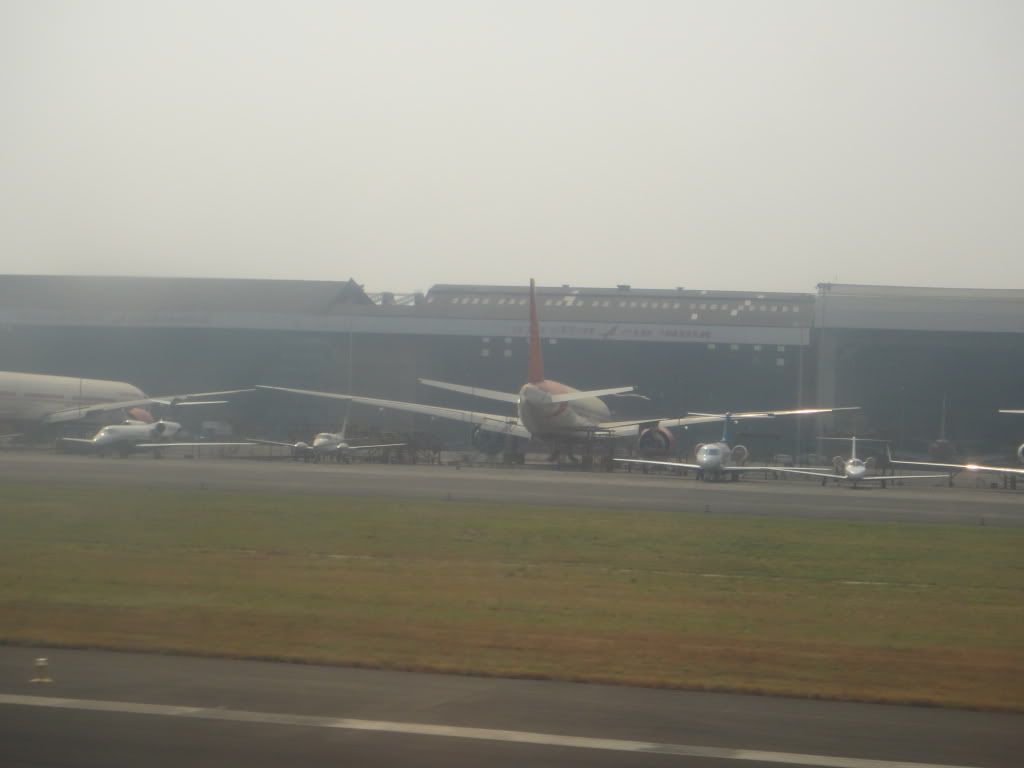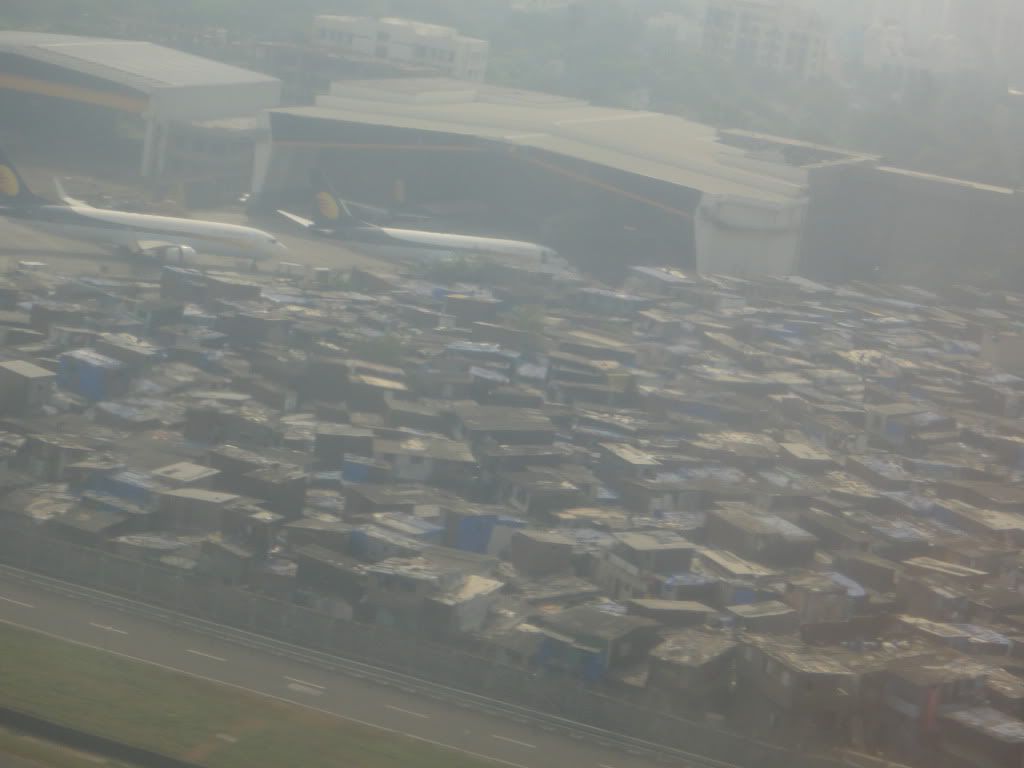 The Food served on this flight was horrible..I was expecting more from jet airways
Flight was pretty all right.
We had reached delhi and one more journey for me had been successfully completed.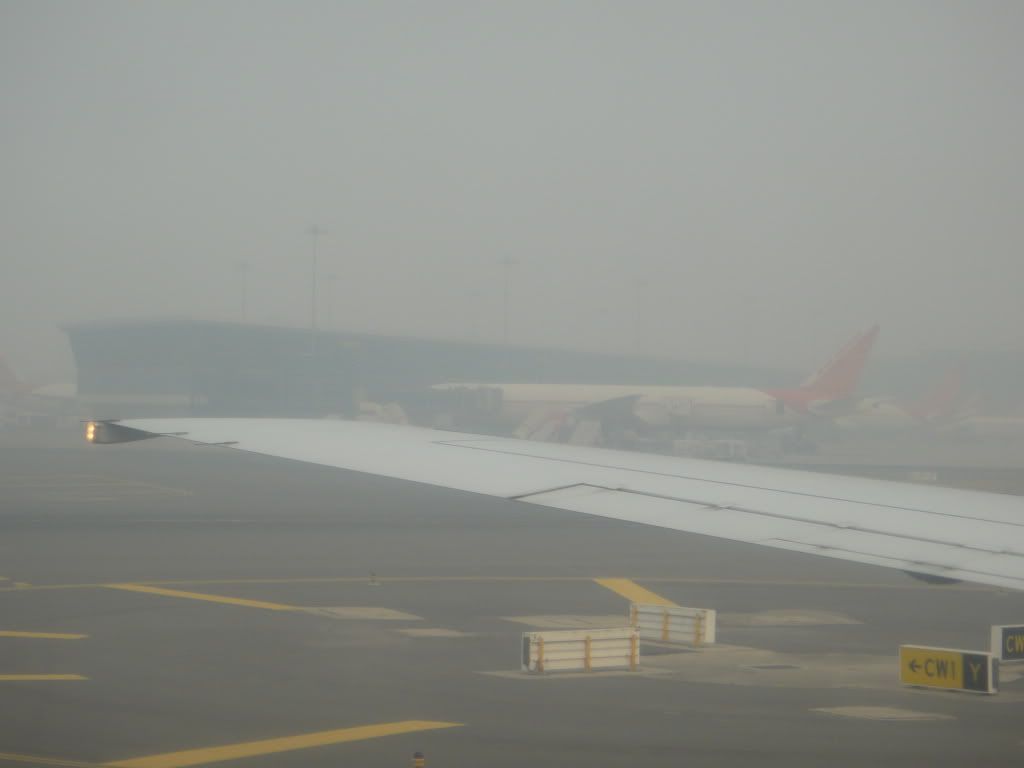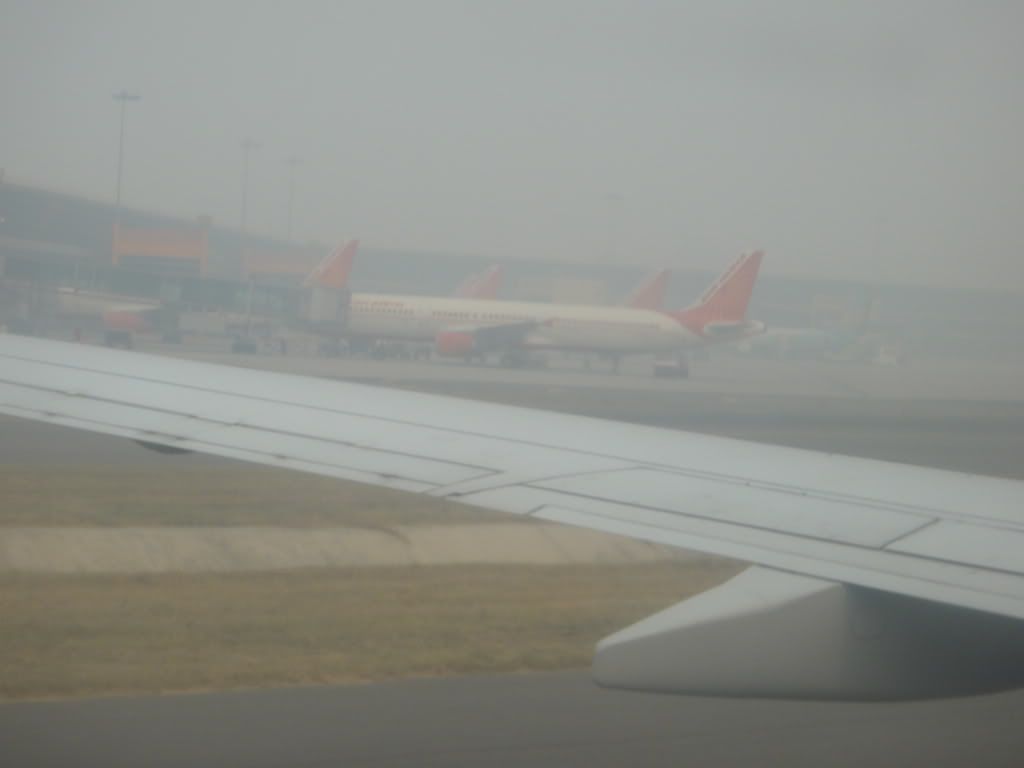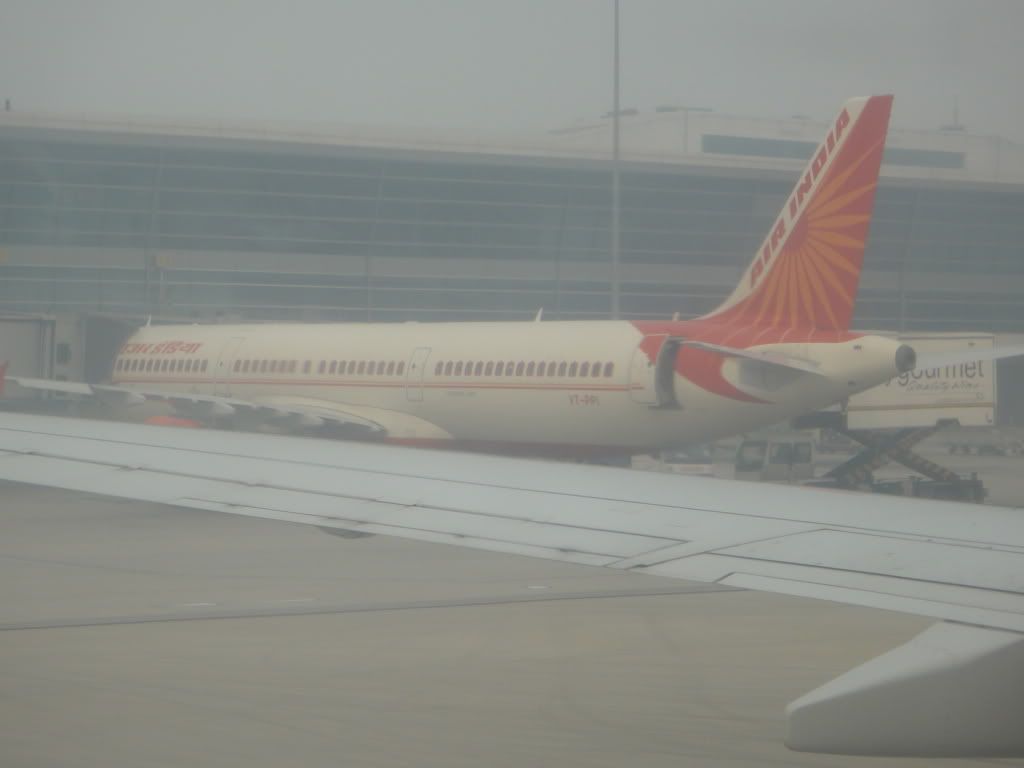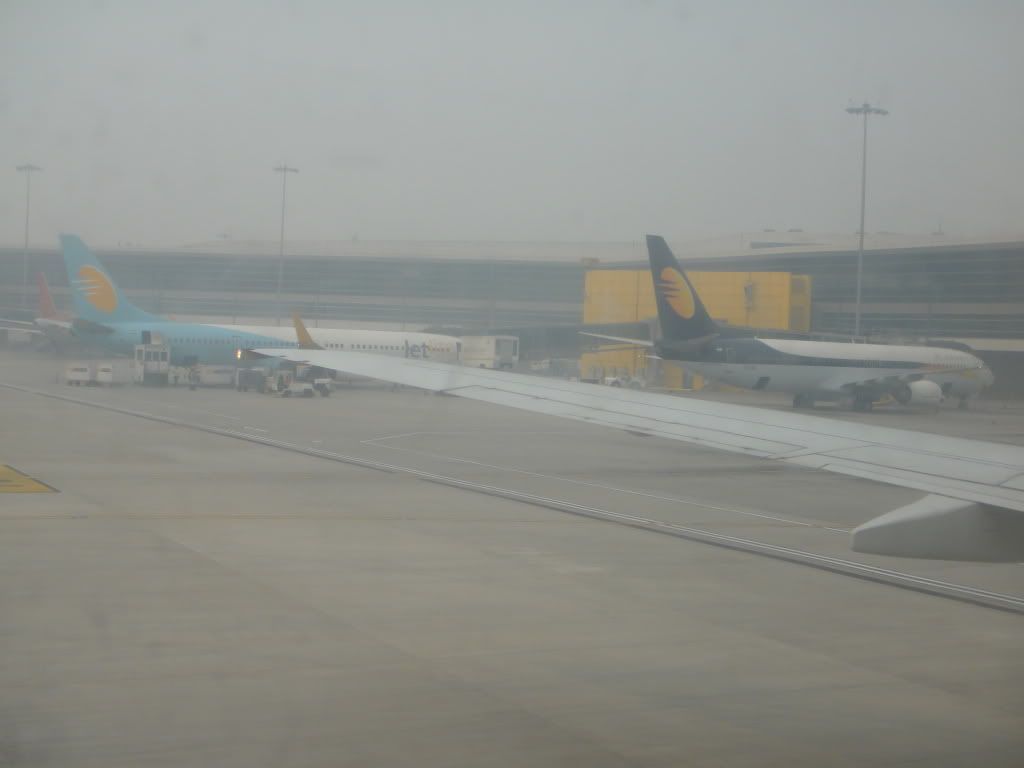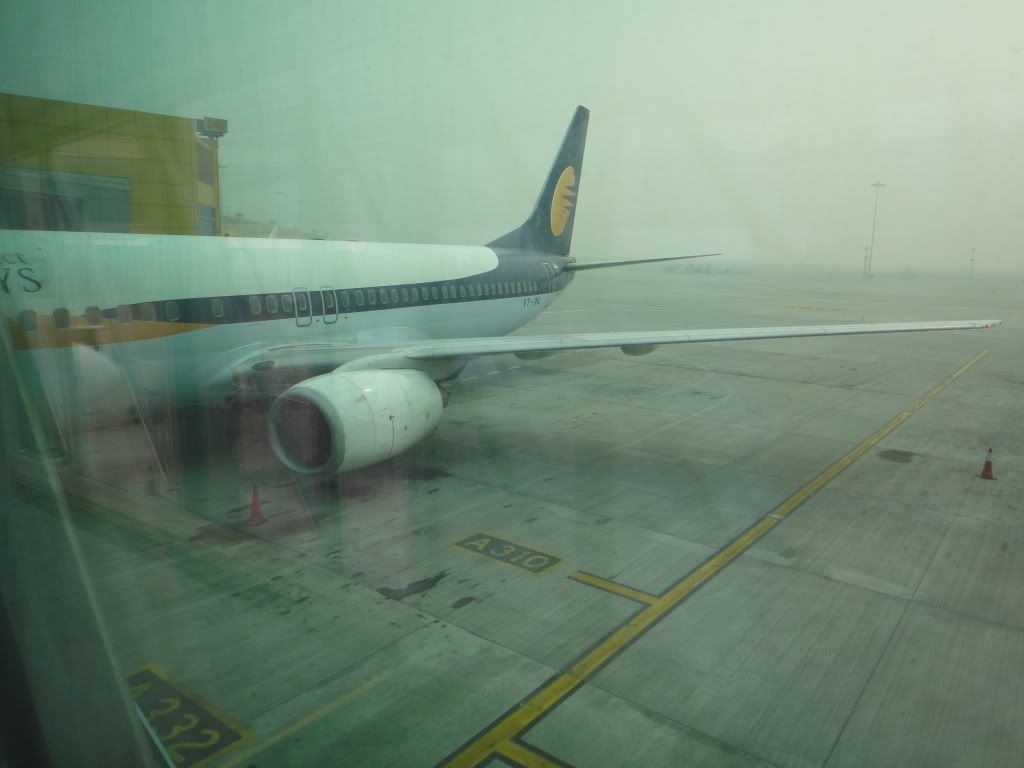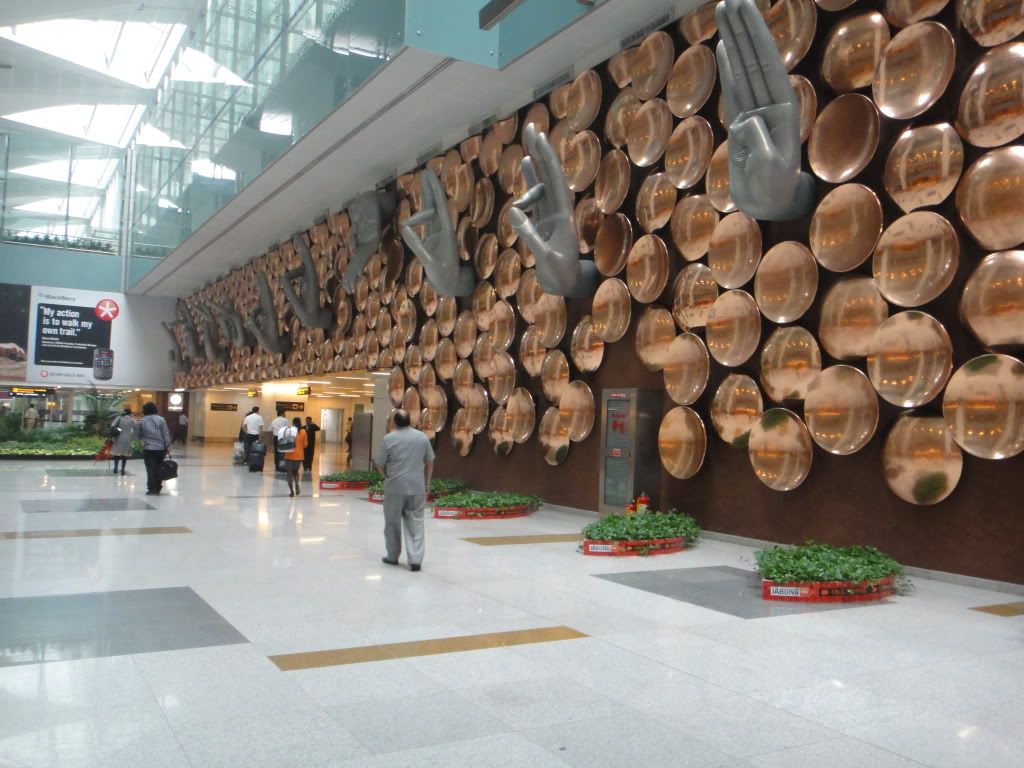 Now for the ratings
Air India.
Check in : 8.5(Quick and efficient)
Aircraft: 7.5 (In decent and good condition)
Seat : 7 (Comfortable but the leg room was a bit tight)
IFE: NA
Food: 7.5 (Good Quality Food)
Service: 8 (Friendly and cheerful)
Lounge: 8 ( but it was not Air India s lounge so it does not count towards the rating)
Total: 38.5/50 ( 77% )
Jet Airways
Check in : 7.5(Robotic Stuff, not very welcoming)
Aircraft1: 9.5 (Brand New) Aircraft 2: 6 (One of the oldest 738's in there fleet. Looked in worn out condition)
Seat : 7 (Comfortable but the leg room was a bit tight)
IFE: NA
Food: 5 (Did not like it)
Service: 7.5 (Decent and robotic stuff again)
Lounge: NA
Total : 35/50 ( 70%)
Surprisingly AI out scored Jet According to me.
Verdict
Air India is a good airline with a very good on board product but because there reputation is already so screwed up no one wants to take a risk with them. The Management though need to work hand in hand with the crew and ground staff and not let there ego get in the way. I would suggest you give them a try. It can be a hit and miss with them.
Jet Airways
It is considered India's best airline. No doubt it is a good and reliable airline with a good product. I was a little surprised the service on my flights but I guess it was an off day on there side. If you do get an opportunity though definitely give them a try.
Thank you for reading and comments and Questions as usual welcomed.
My other Trip Reports.
DEL-FRA-ATL On J Class With Lufthansa
(by
planiac787
Jan 11 2013 in Trip Reports)
Atl To Delhi Via Newark On United Airlines
(by
planiac787
Jun 15 2012 in Trip Reports)
DEL-LHR-DEL Y Class. Many Pics!
(by
planiac787
Aug 15 2012 in Trip Reports)
Delhi-Chennai-Madurai And Back With SpiceJet
(by
planiac787
Feb 15 2013 in Trip Reports)
Cheers!!
Pradat