h1>
Intro
Hi!
Thanks for clicking on Part 2 of my Zimbabwe report!
I spoke briefly about these flights in
Part 1
. Basically, from JNB up to Zimbabwe, I could either take a long bus ride, pay handsomely for a non-flexible economy fare on South African or BA franchisee Comair, or use my BA miles on BA (or indeed my LH miles on SA, but these were much worse value). I decide to use my Avios on BA.
Comair operates a number of routes from JNB on an ageing fleet of B737-400s in full BA livery. I booked my outward flight JNB-HRE. Comair availability was very awkward for the return. There were no award seats from Victoria Falls (VFA) to JNB, but there were from the Zambian town of Livingstone (LVI) a few miles away. There were no seats left in economy, so I had to pay double for Club. So, that's how it worked out!
All the flights for my trip
EI 277 Birmingham BHX – Dublin DUB, A320
EI 208 Dublin DUB – Manchester MAN, A320
EY 22 Manchester MAN – Abu Dhabi AUH, A330
EY 604 Abu Dhabi AUH – Johannesburg JNB, A330
BA 6267 Johannesburg JNB – Harare HRE, B734
BA 6292 Livingstone LVI - Johannesburg JNB, B734
EY 603 Johannesburg JNB – Abu Dhabi, A330
EY 19 Abu Dhabi – London Heathrow LHR, B77W
My route, courtesy of GC Mapper, of these reports
I'll be splitting the report into 3 parts
Part 1, BHX-DUB-MAN-AUH-JNB
Part 2, JNB-HRE, LVI-JNB
Part 3, JNB-AUH-LHR
And here's the map of Part 2
And with some local cities to help orientate yourself
The Report
With a 19 hour overnight connection, I thought it not worth heading into Jo'burg to try and sightsee, but just to find a decent hotel for the night. I ended up at the very acceptable Airport Game Lodge. Only GBP30 a night with transfers and breakfast.
Comfy room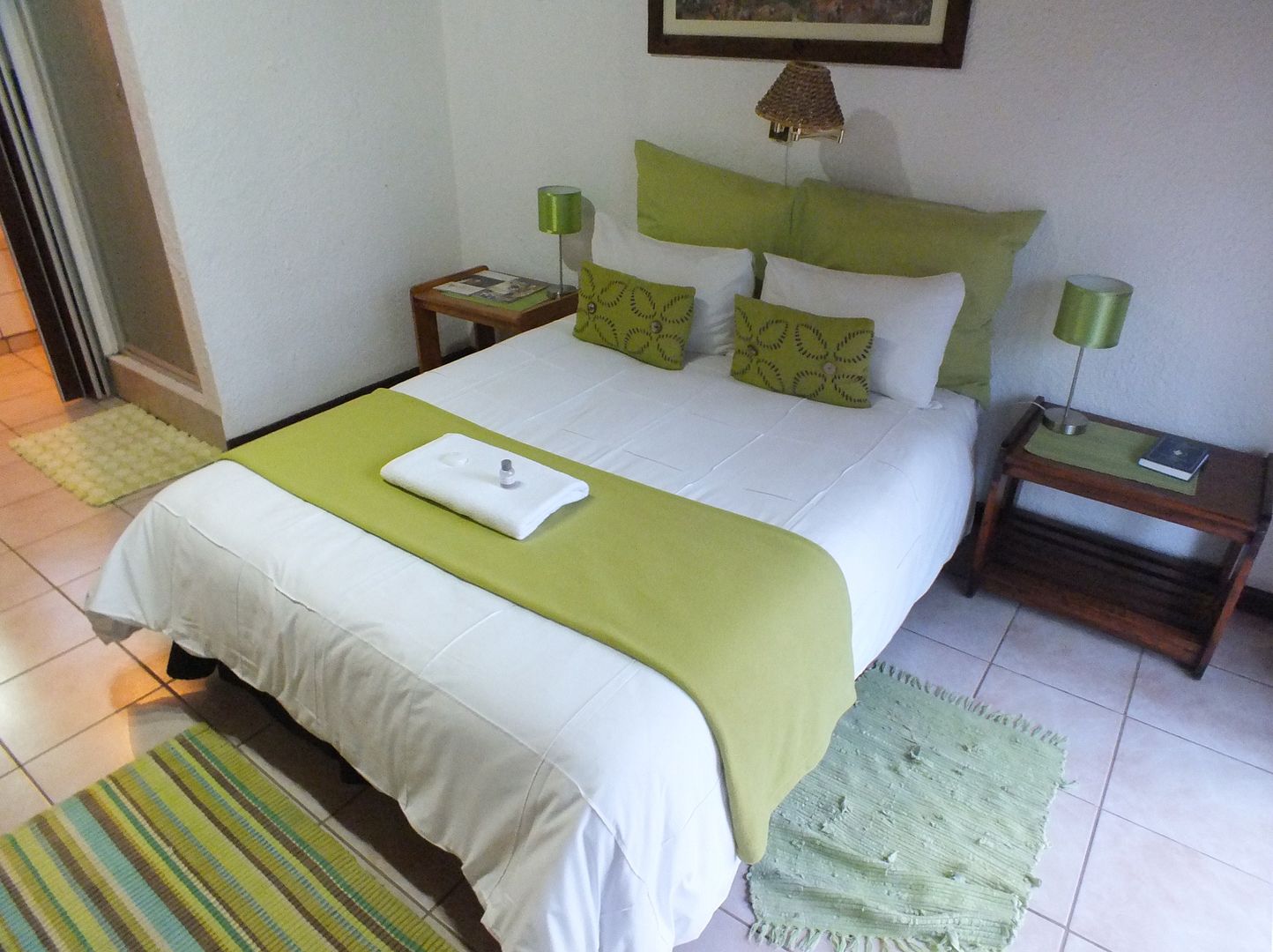 Nice pool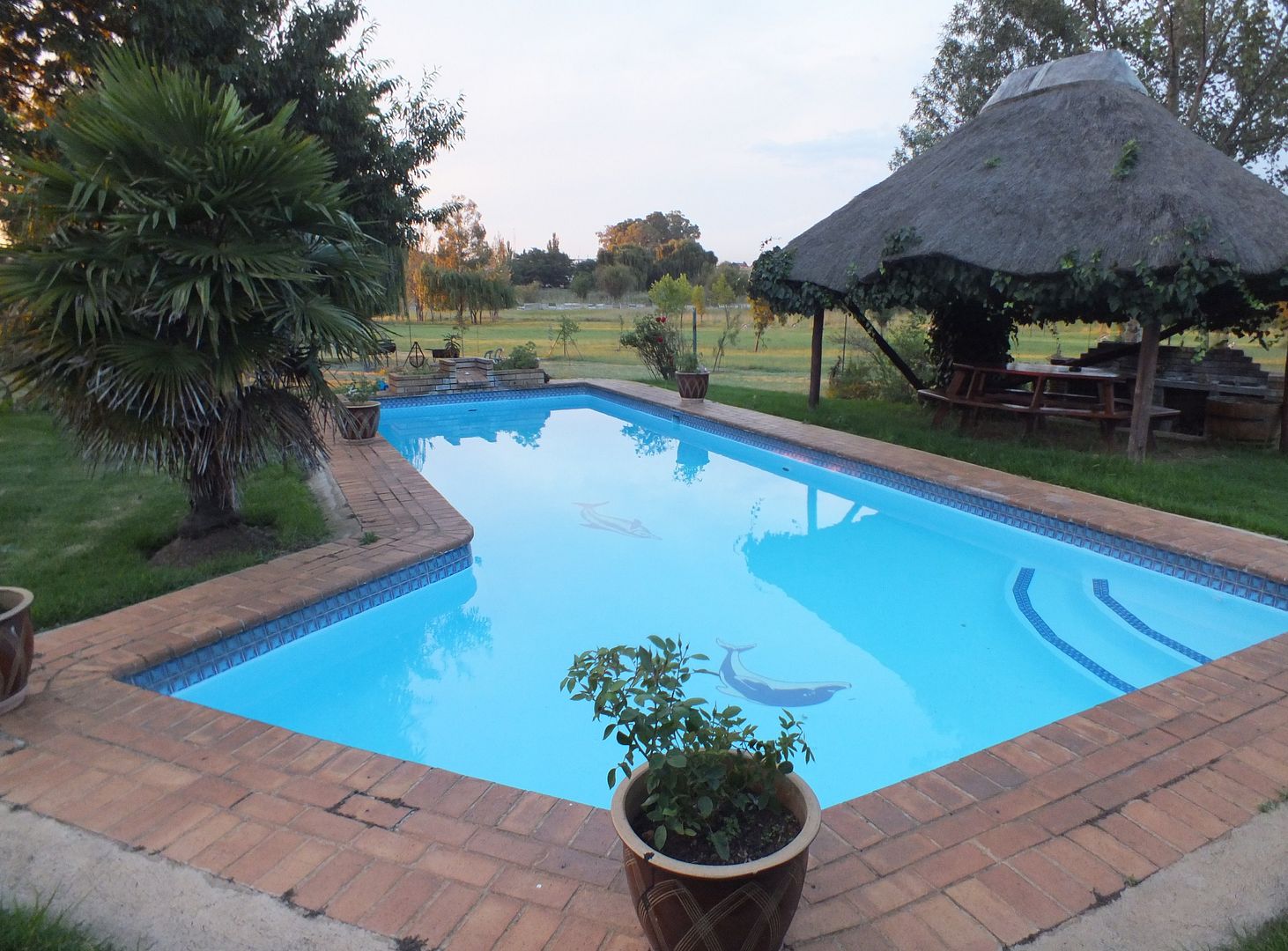 And the game
SQ overhead
My baggage…cool tag, one for the collection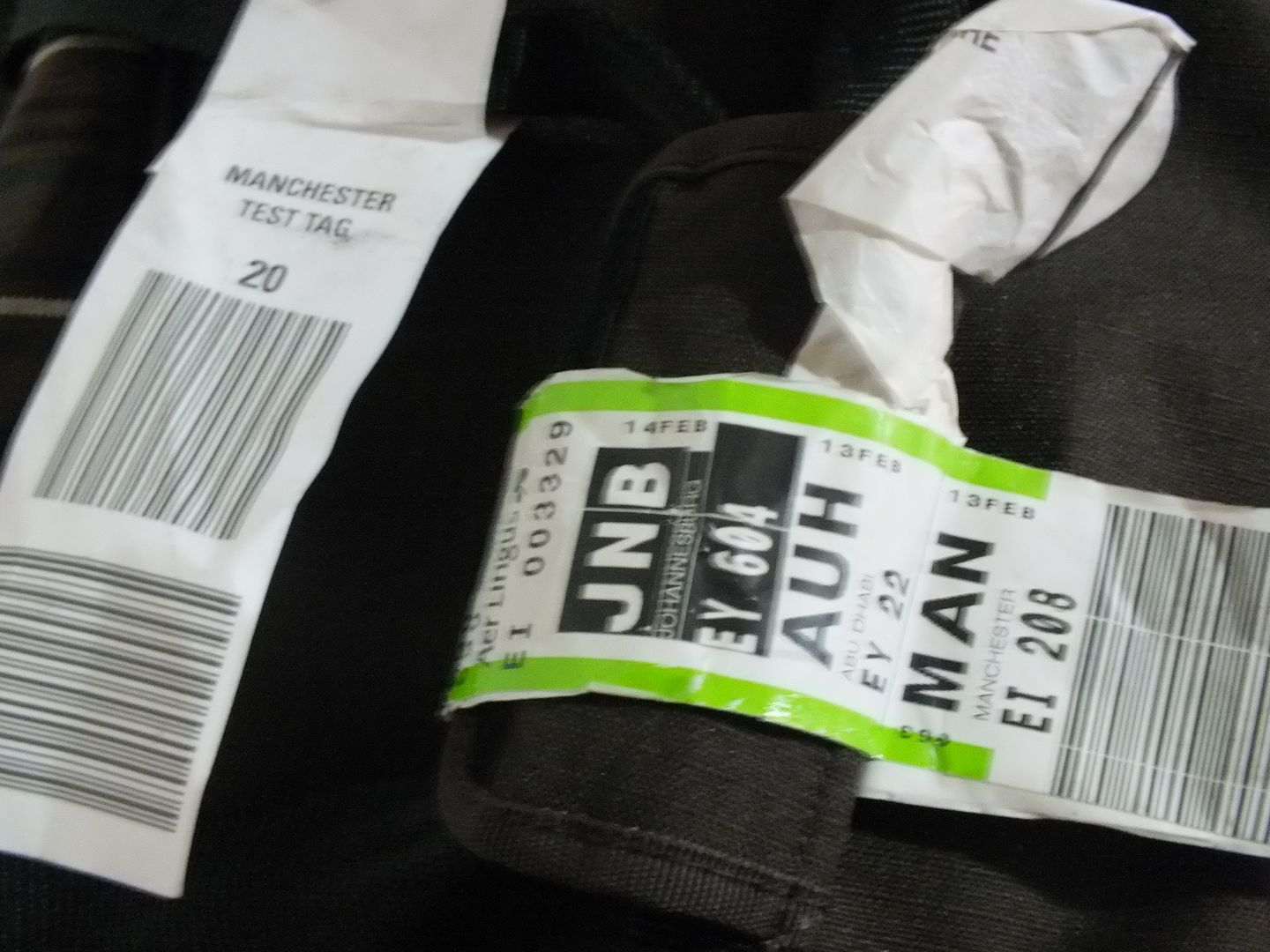 Allowing plenty of time to check out the JNB lounges, I'm dropped off at the airport around 0930. First stop is the free landside viewing gallery.
Hmm, what's parked underneath?
Etihad!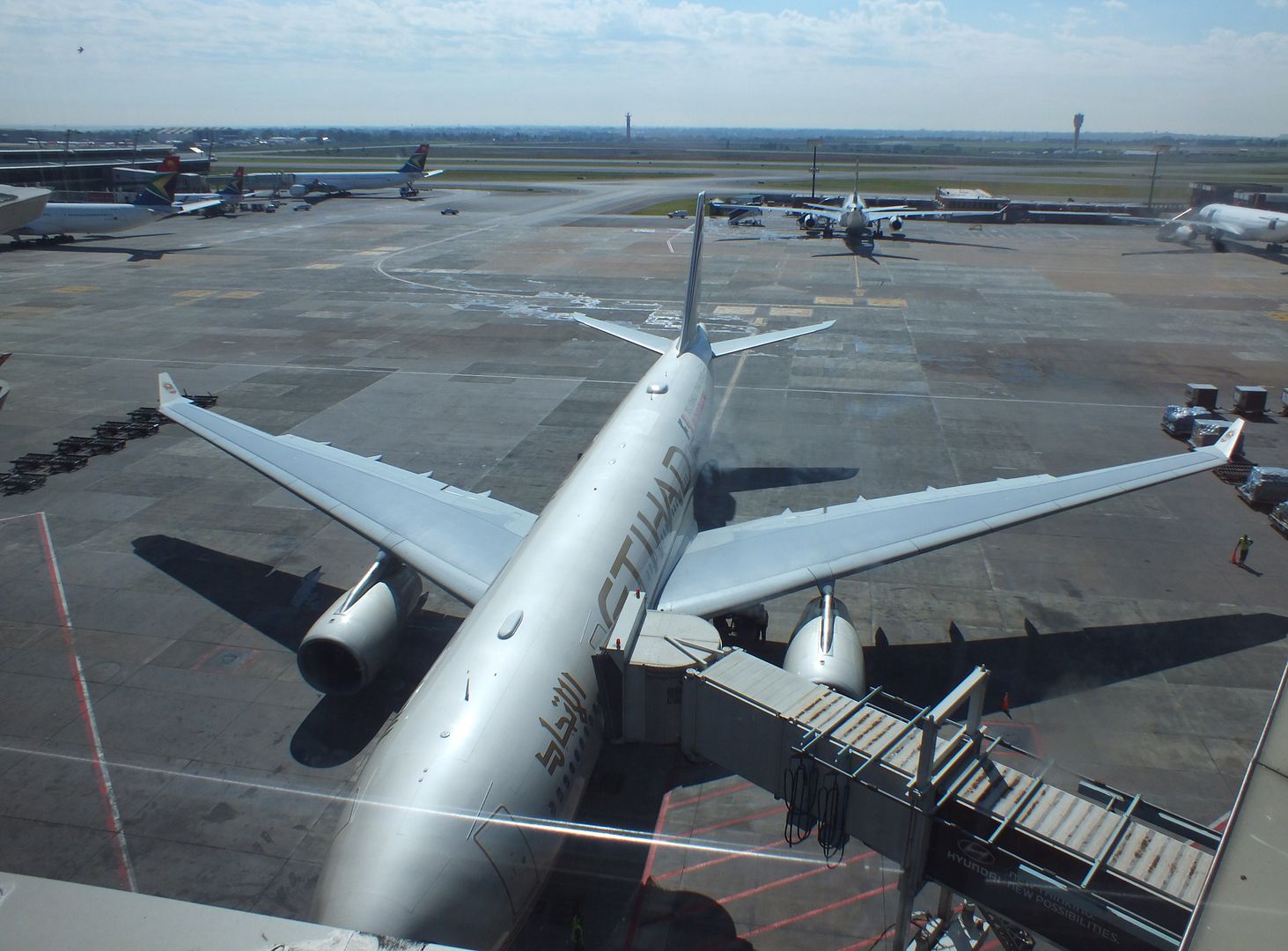 SA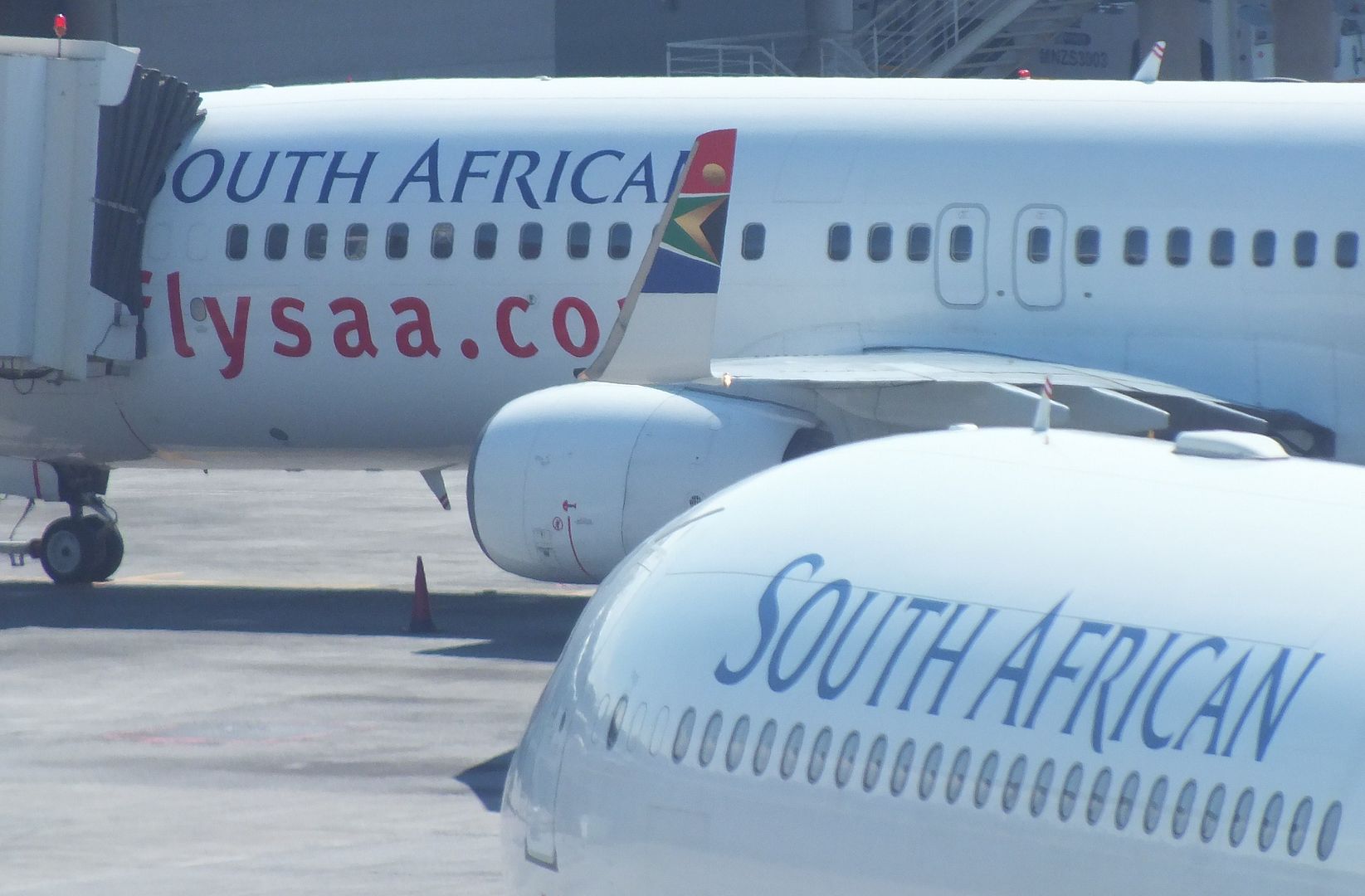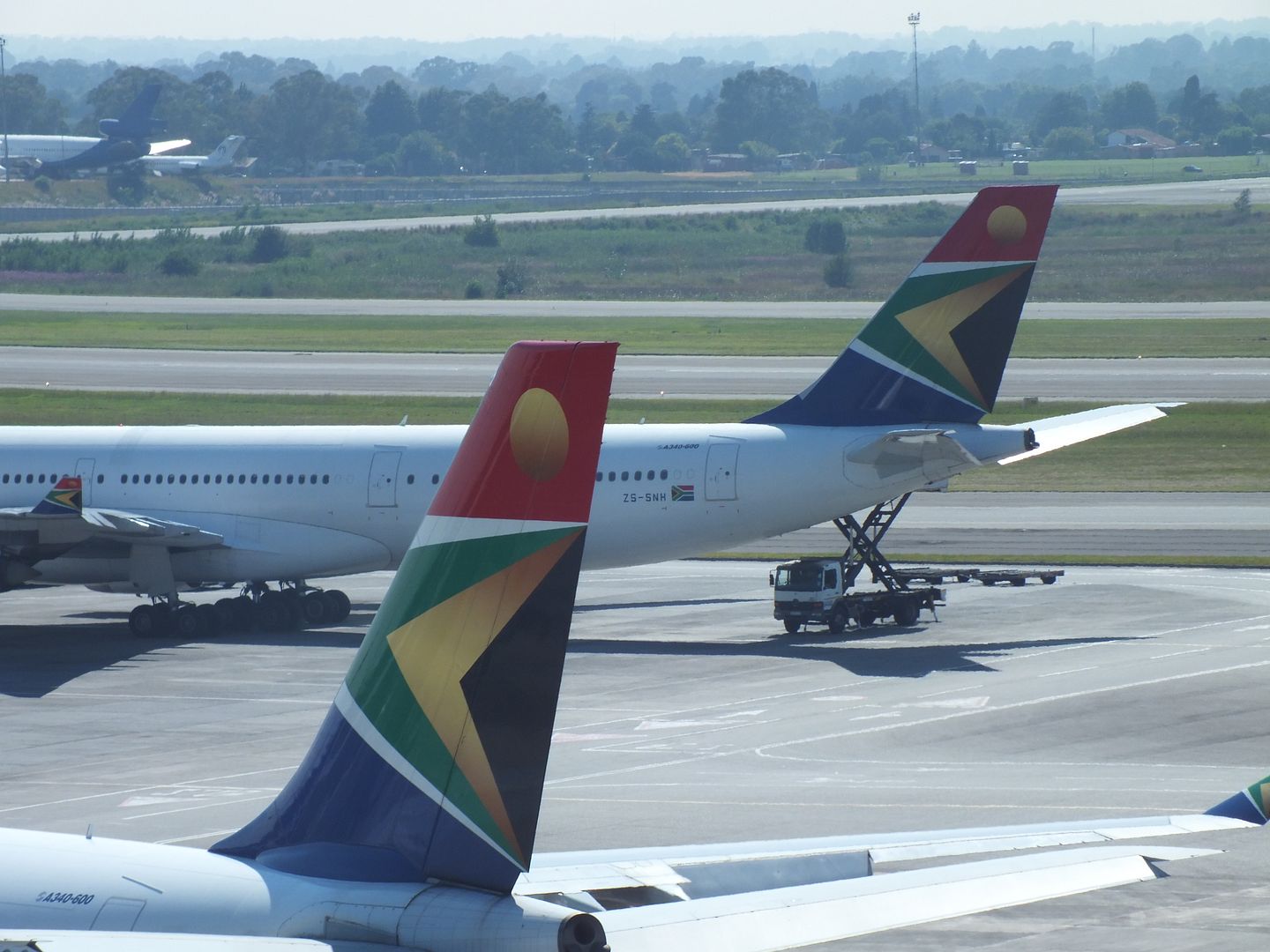 Mango
Longhualers enjoying a rest…note the token Air Zim in there

BA just arrived in the sun
It's baking with the big windows and streaming sun, so I soon make my way the length of the terminal to the Comair desks. Arrivals is in the middle on the basement level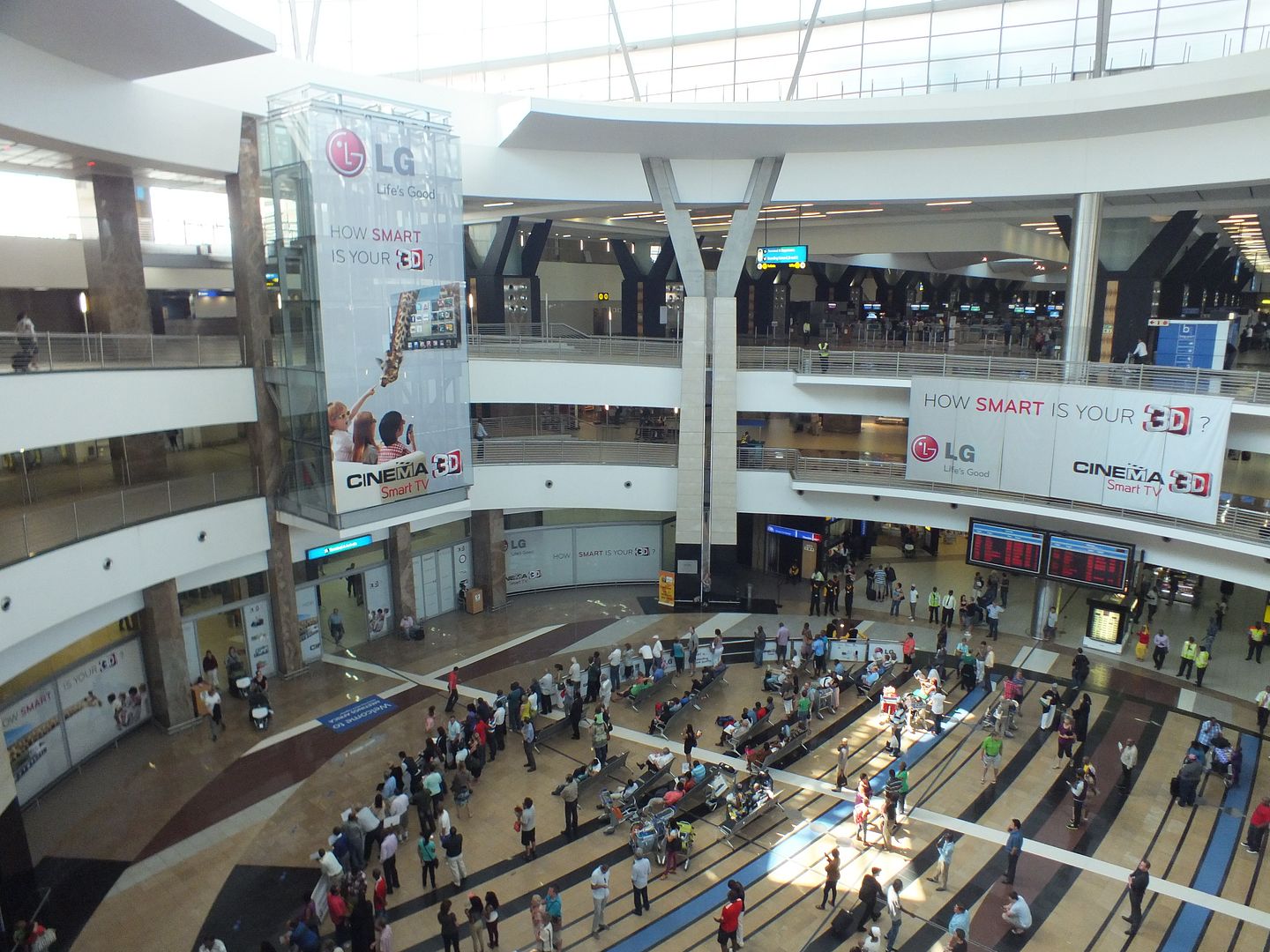 Well, I almost understand the CX logo, them being oneworld (but they have their own separate check in area), but why is KL up there?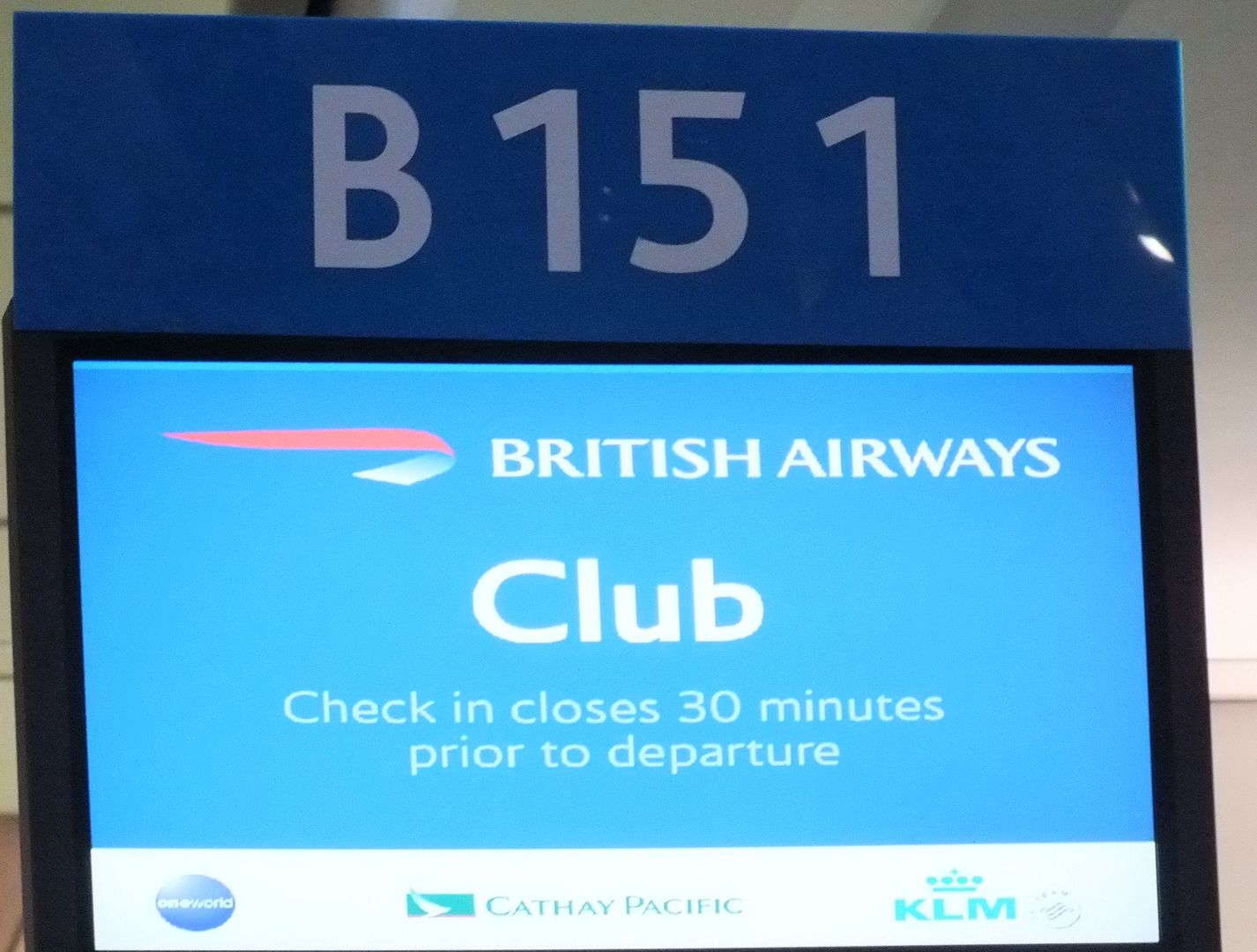 After I booked my flight, I tried to preselect my seat (as I can do with CX Gold)….however, my reservation never stuck – it just showed me as sitting in the window behind Club (4A)….ok, this will do. The previous day after arriving from Europe, I had used to SSCI machines to check in…my seat had moved back to row 7, with no option to move forward – all the seats seemed to be occupied. As I was getting my visa on arrival (and I had no idea what the Zimbabwean arrivals procedures would be) I wanted to be off as quicly as possible.
When I got to the desk to drop off my bag, I asked to see if thee were any seats further forward…."no, they're all full. Row 7 is the furthest forward". Ok, no problem, bag tagged, and off I went.
Before going through security, I passed another viewing area. Mr O.R.Tambo
FIDS…what a crap system. They only show 1 page, rather than scrolling through the flights for the next 2-3 hours The result? Flights aren't shown until about an hour before departure, by which time some flights have already started boarding. 1030 is Zimbabwe time, with flights every 10 minutes (to HRE, VFA and BUQ).
Security and immigration are pretty quick, and I'm soon airside. I have a choice of 3, possibly 4 lounges today. I start with the Menzies Sholongolo lounge, which has been voted best Priority Pass lounge in Africa (although what I've seen of lounges on the Continent so far don't set the bar terribly high).
The lounge is pretty nice….at this time of day there's plenty of space, a good drinks selection, and a variety of hot and cold food, including some nice sushi dishes.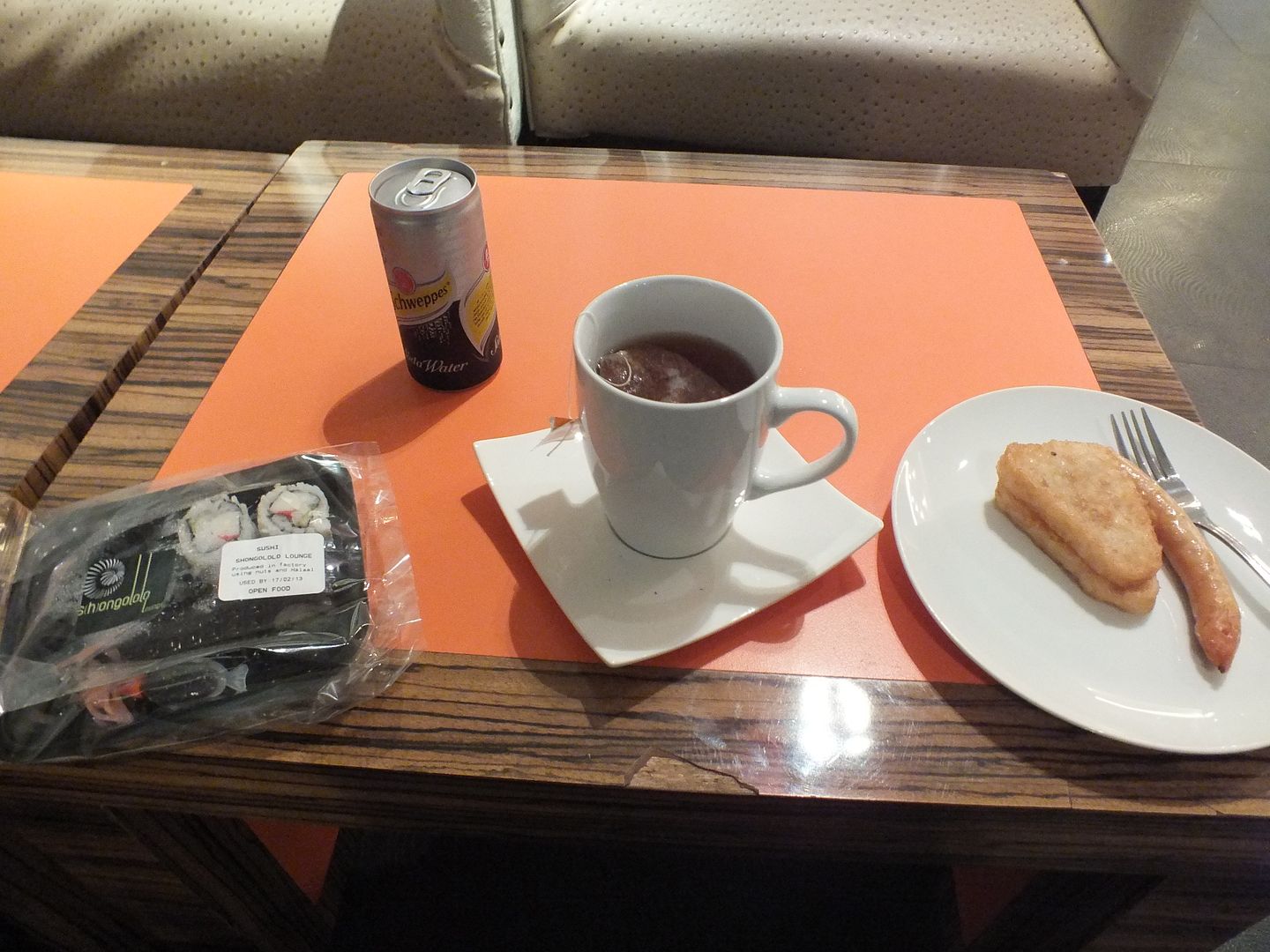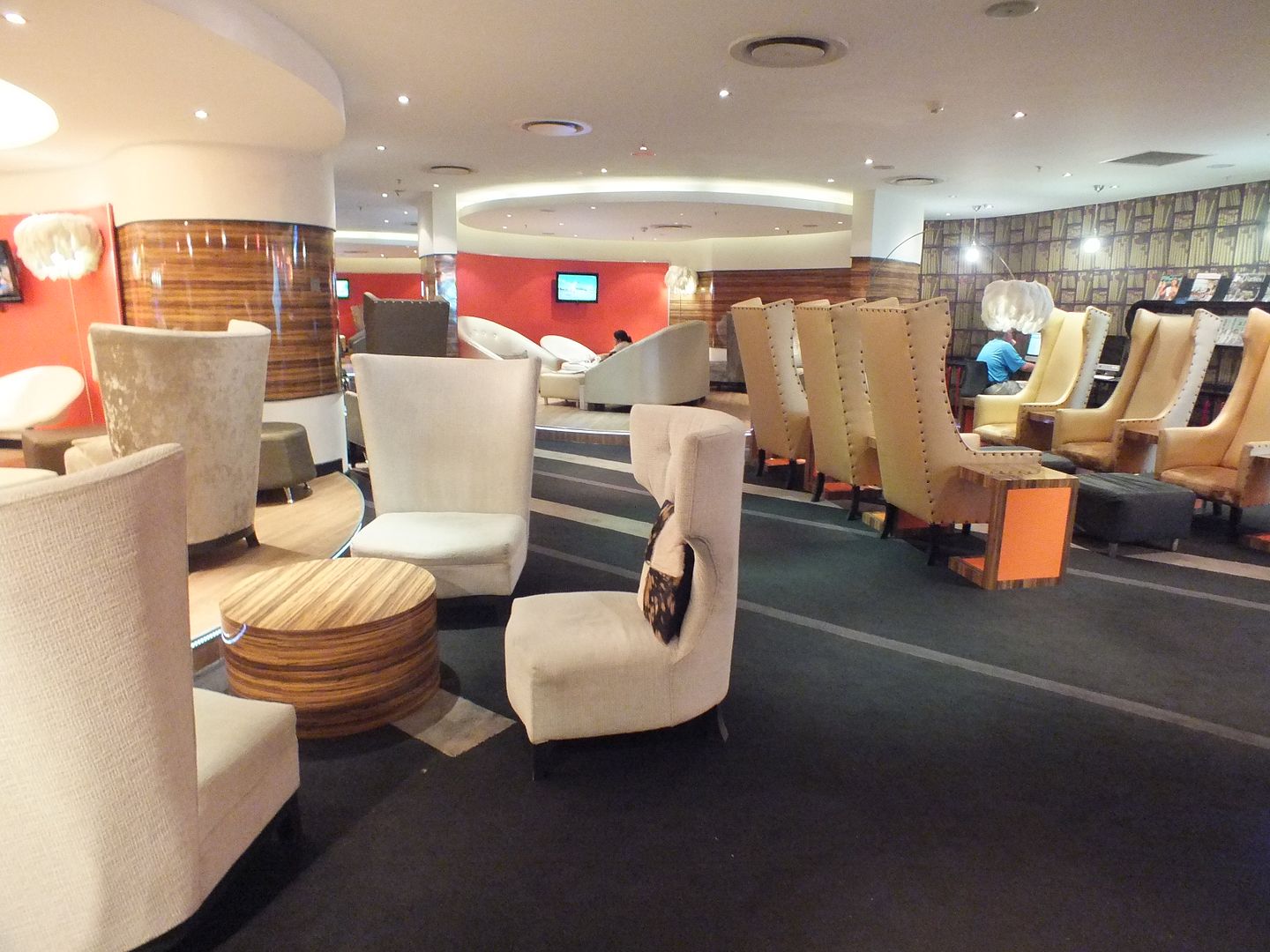 I spend an easy hour inside, before heading to the Bivest Lounge.
CX boarding
I assume this is my plane…well, it's parked at the right gate at any rate. Not boarding for another hour or so.
The Bidvest lounge is much larger than the Sholongolo, but is rather dreary. The drinks selection is similar, but there's not much food on offer. I don't stay long.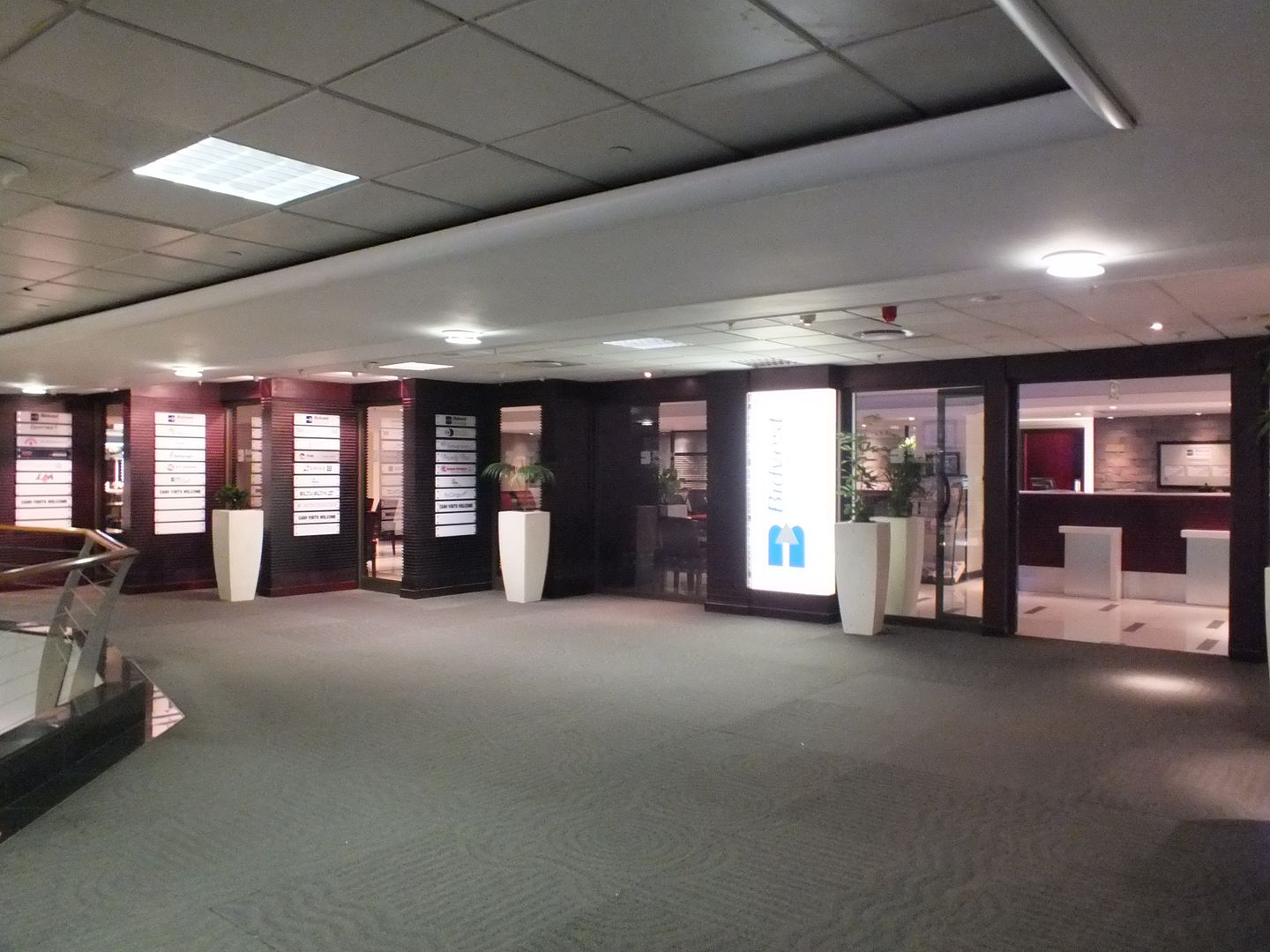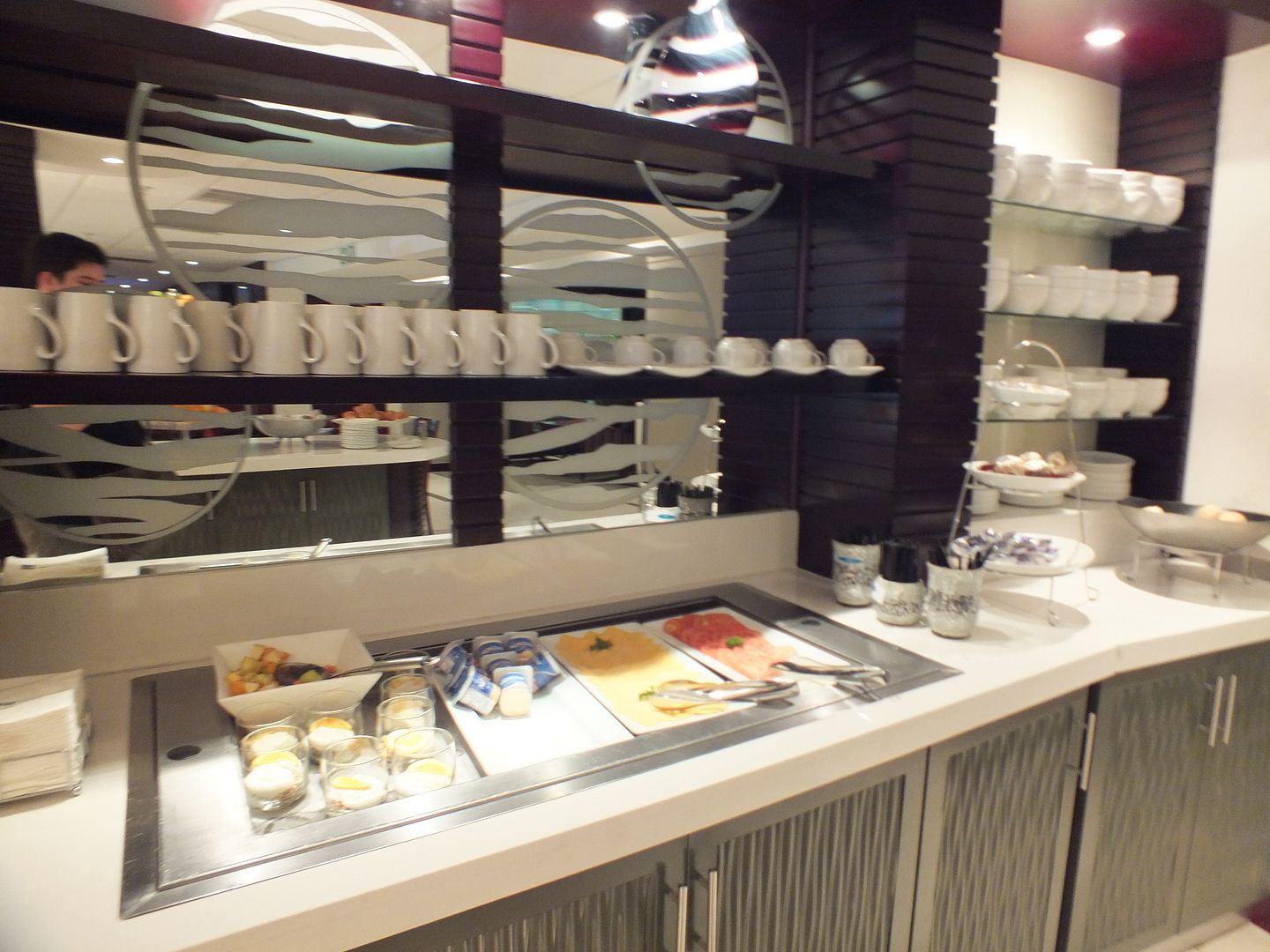 A soda and OJ
I'm not sure if I can get into the BA lounge or not. Turns out a) it's not open, and b) they ask customer to use to Comair lounge anyway.
So, over I go to the SLOW lounge. I ask at the desk again if there are any seats in rows 4-6. "Yes, there are, but only middle seats are left". So, a new story now. I stick with my row 7 window.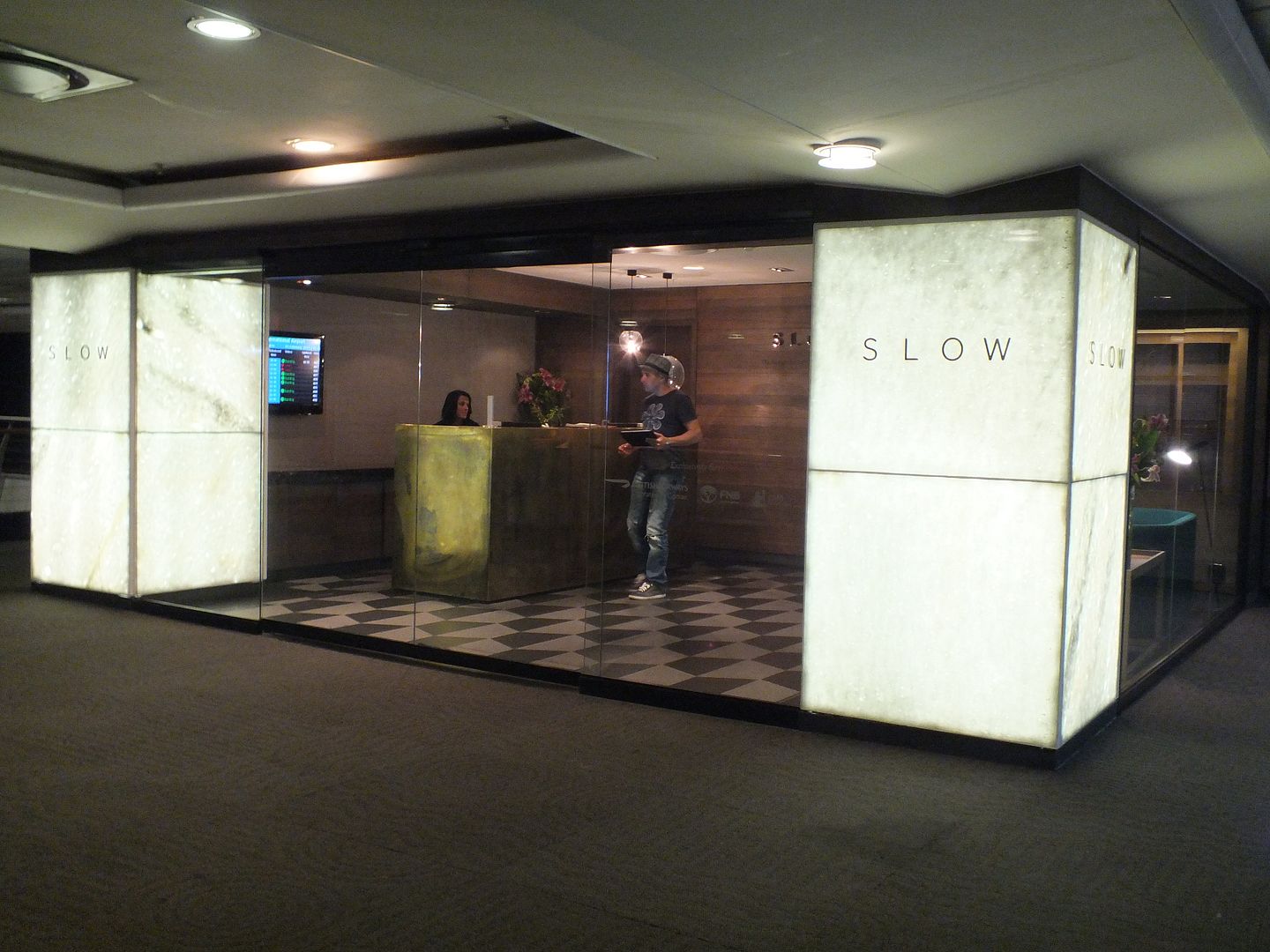 Wow, now, this is a very nice place to hang out for a few hours (and so much better than the generic BA style Galleries lounge). The place is chic and relaxed, with plenty of friendly staff floating around. I wish now that I hadn't wasted my time in the other 2 lounges now. I'm surprised they even have this lounge here given that there are at most only 5 or so international Comair flights a day. Makes more sense for eligible customers to use the BA Galleries (and open that earlier). Still, I'm glad they haven't.
The buffet area is set out like a 5* hotel, and everything looks wonderful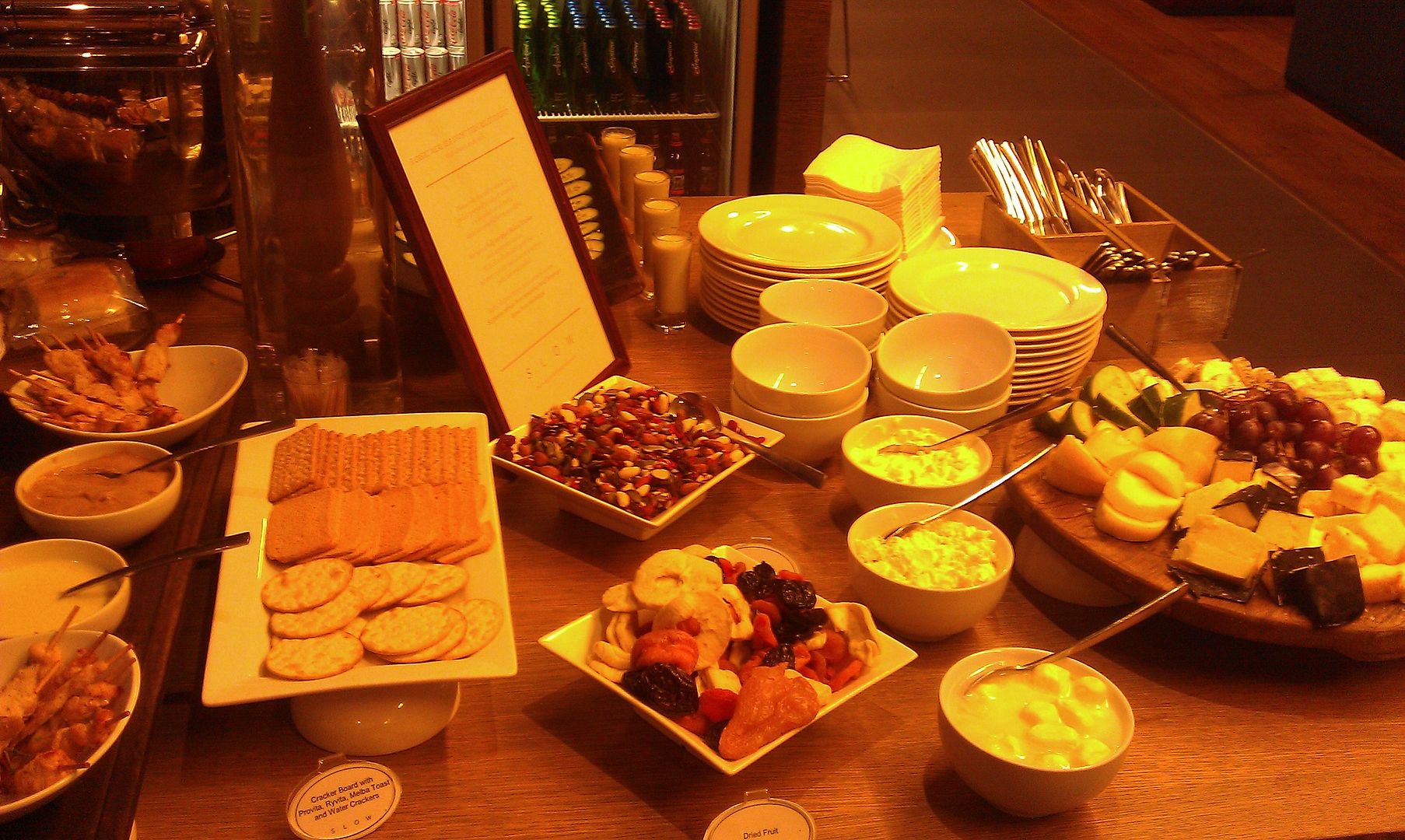 The library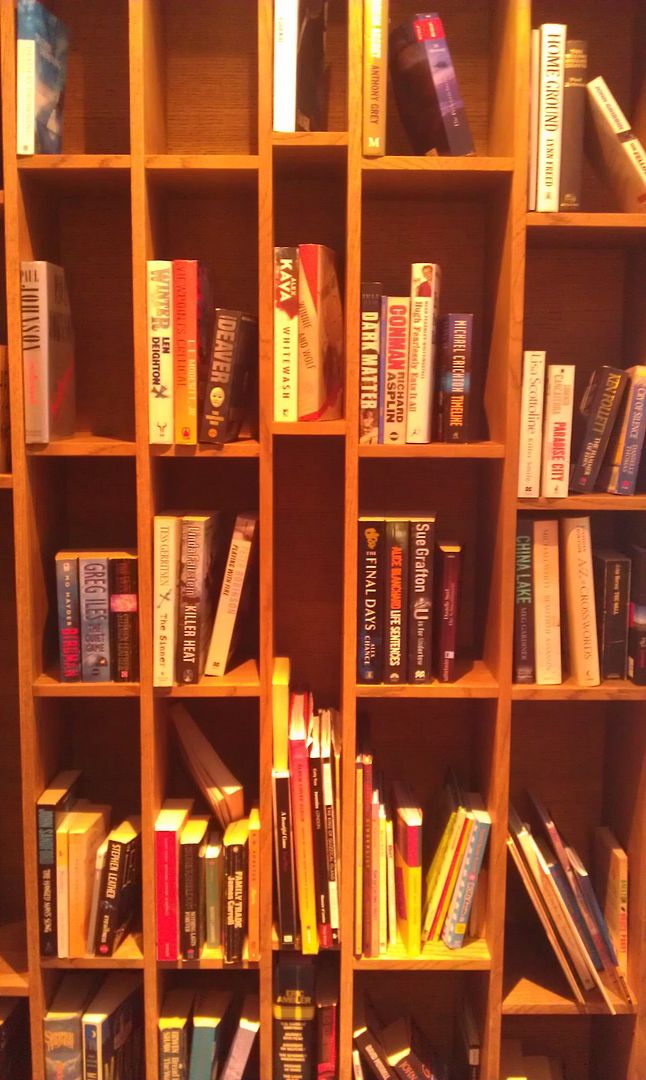 And work area
Quiet room
Bathroom (the shower rooms looked great too)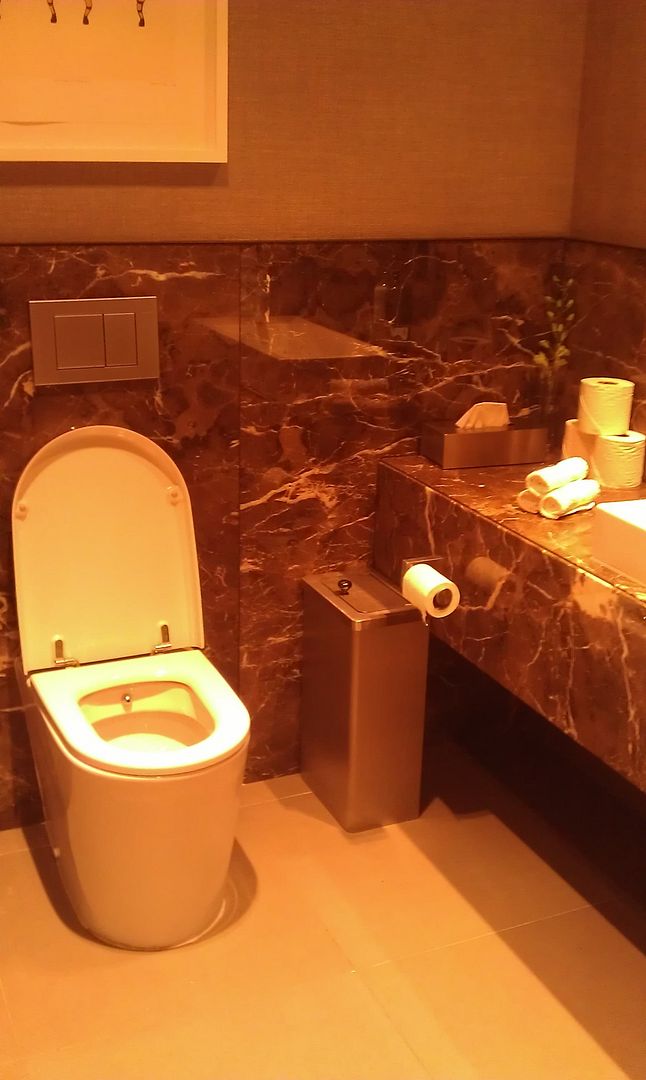 Some comfy seats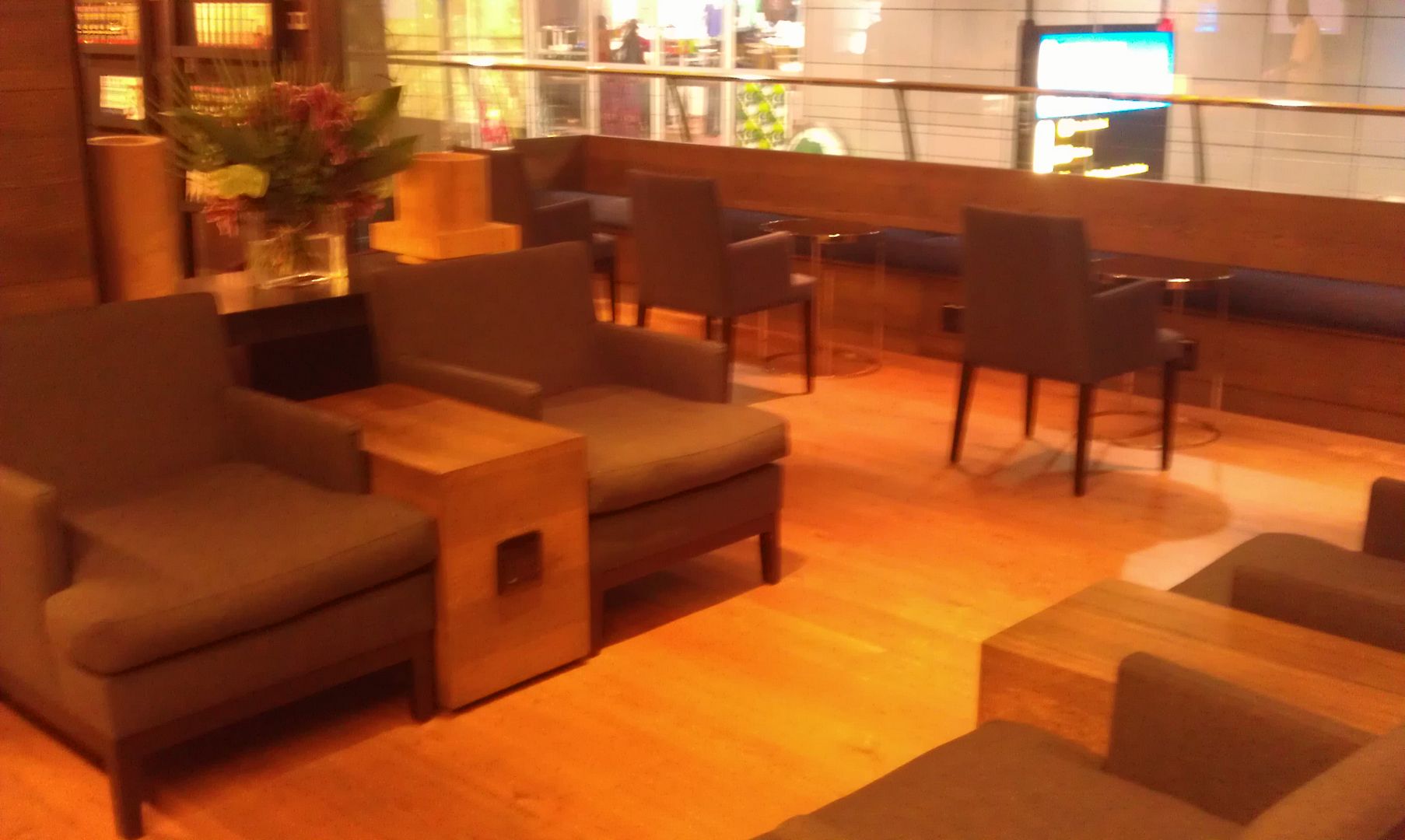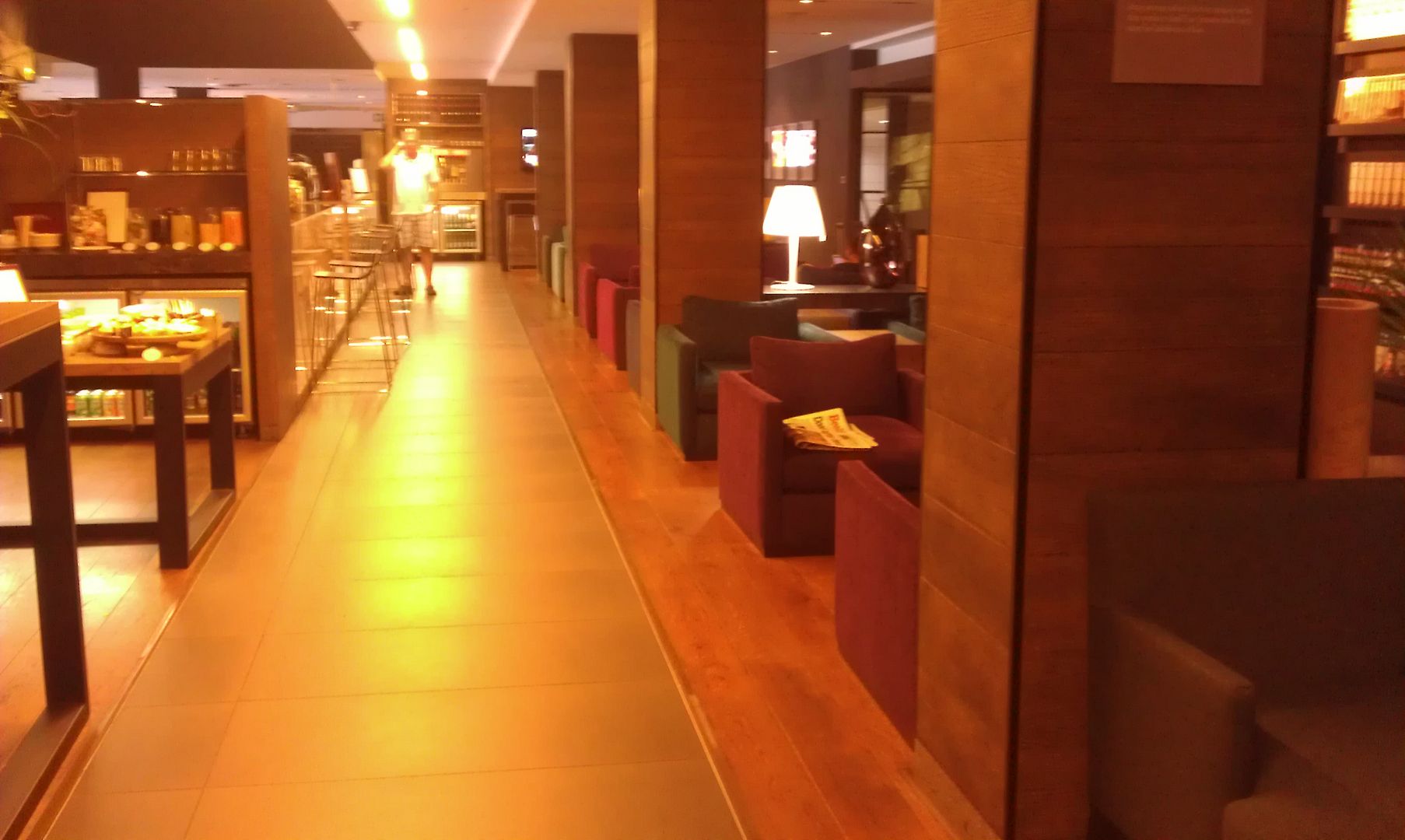 Looking into the staff side of the bar
Time to get online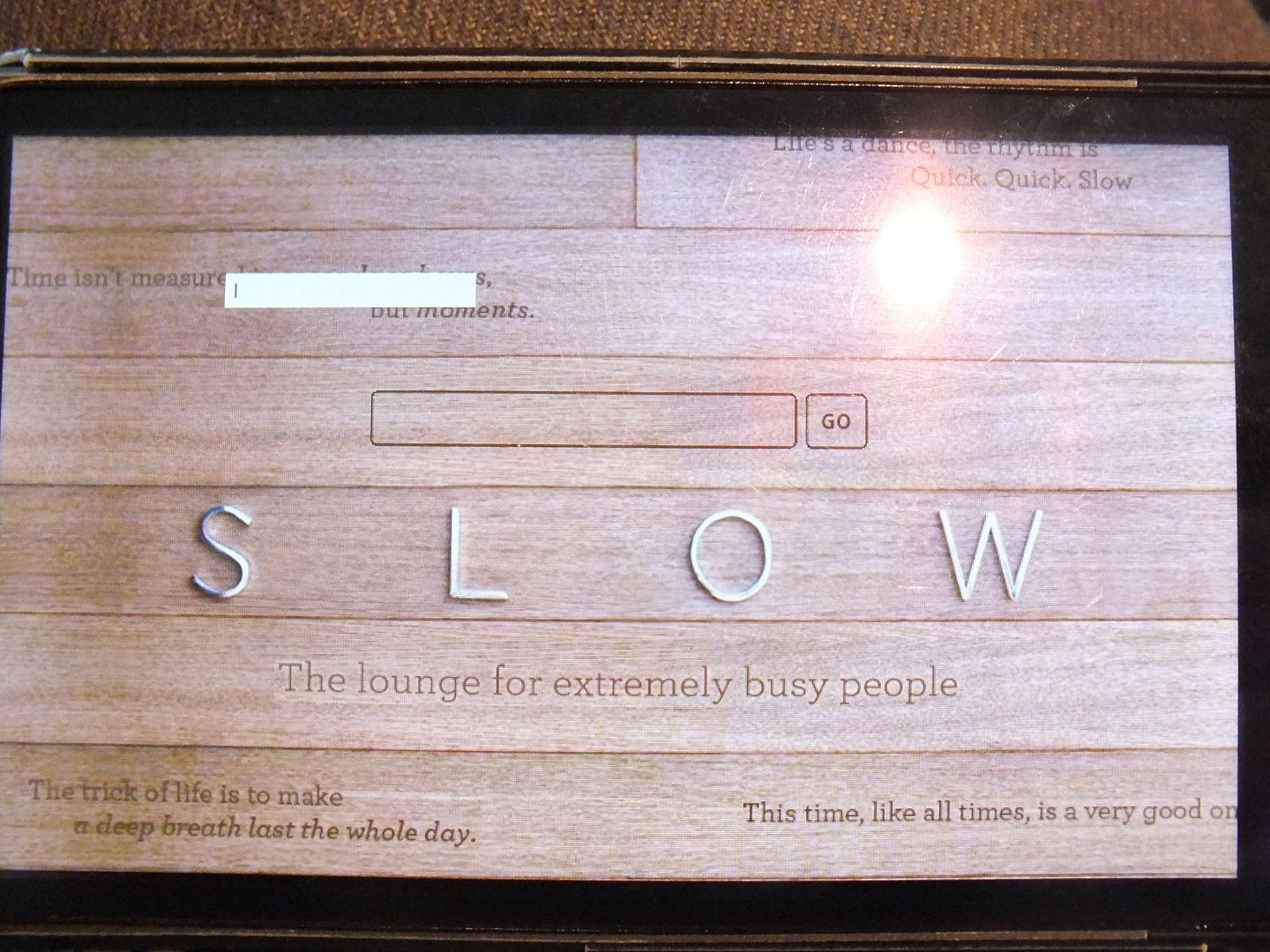 And nearly a good tarmac view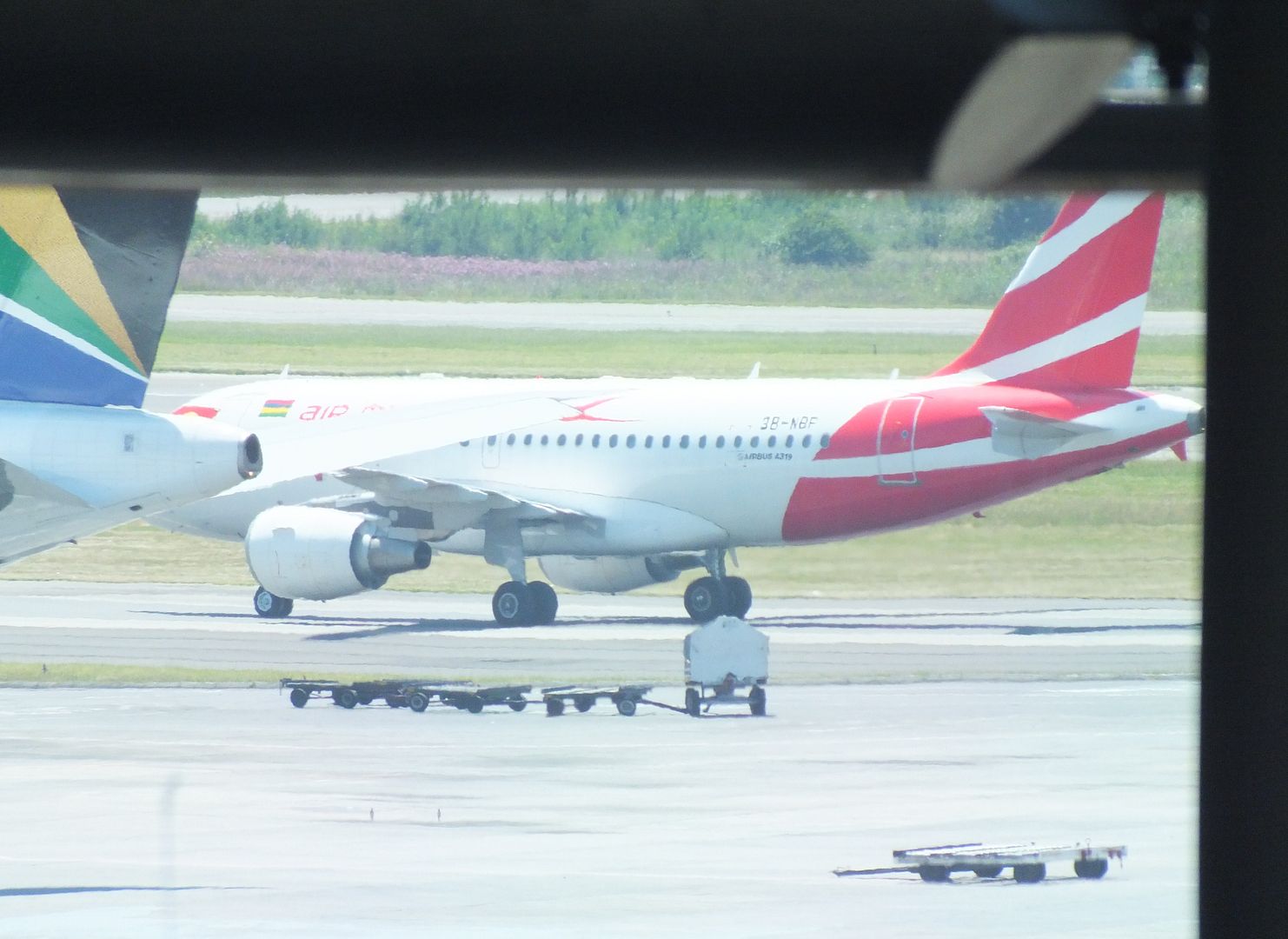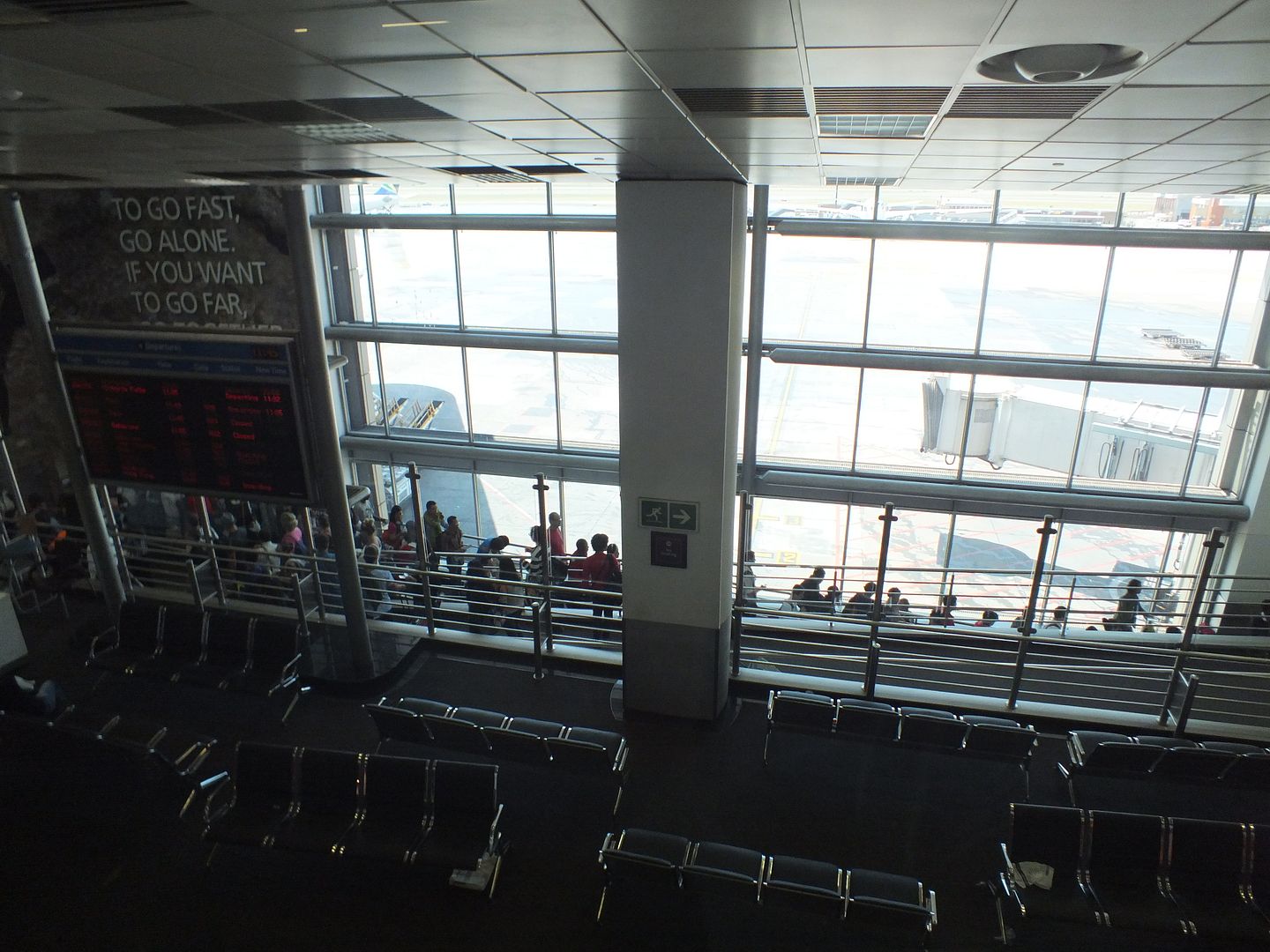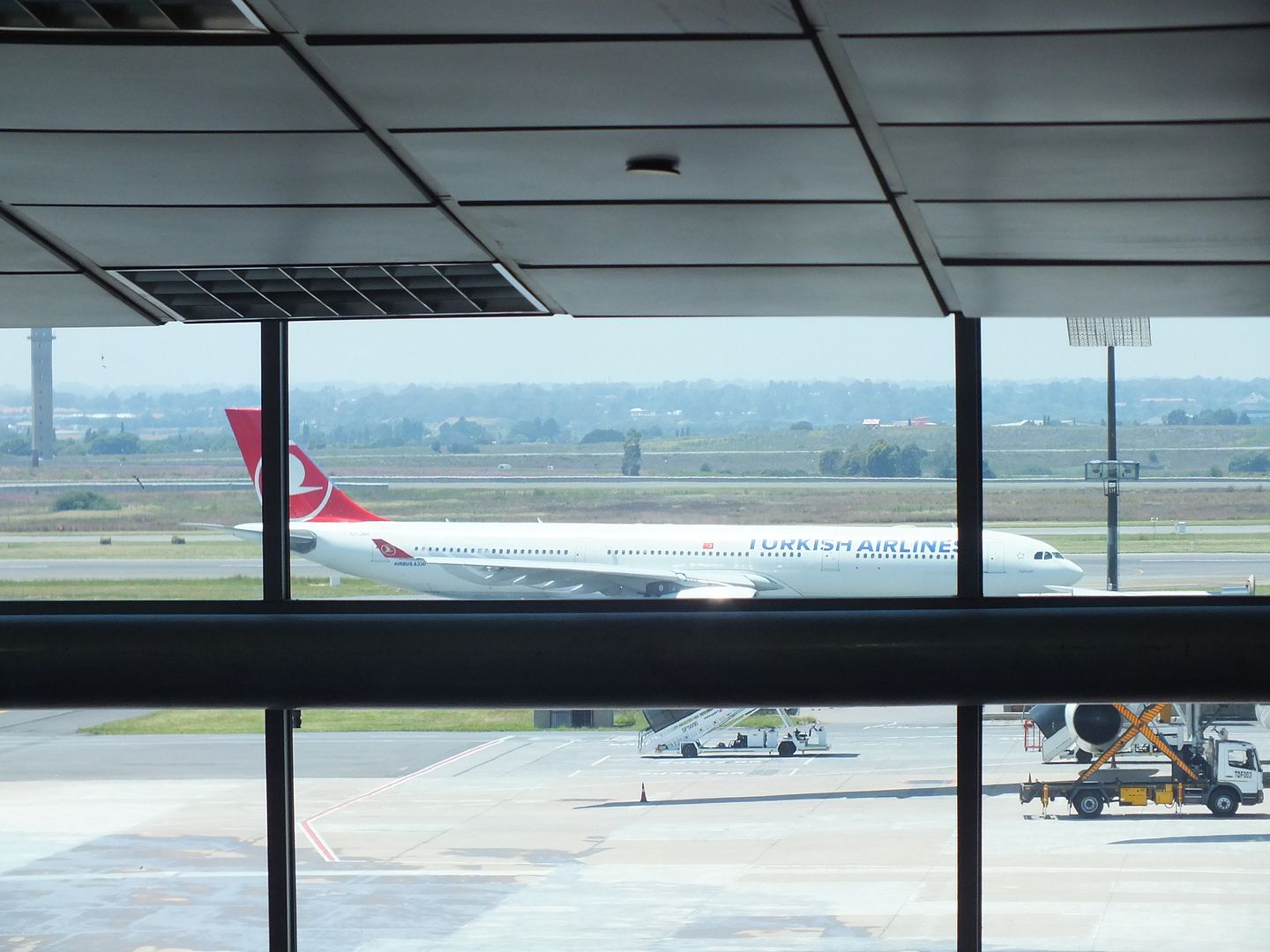 Another Comair…not mine either though
A little choice of refreshments, and a glass of champagne
Ginger Beer…. I think Planehunter would enjoy this version.
And a coffee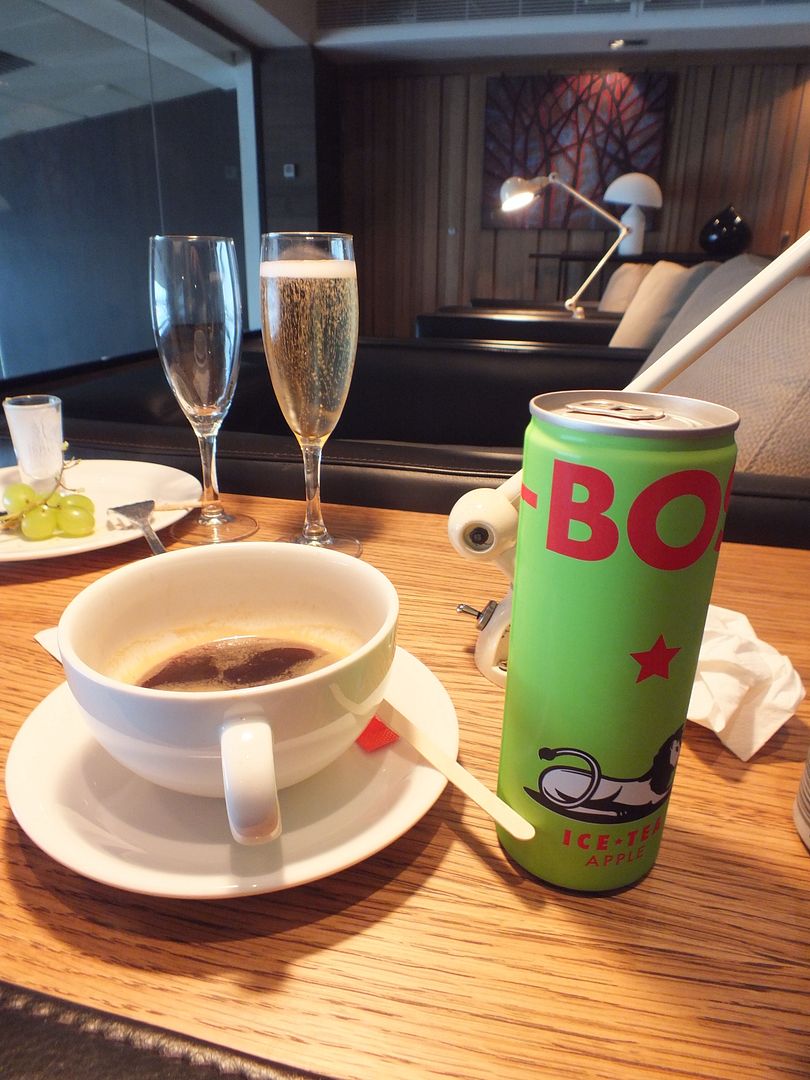 With the time ticking, I'm a little concerned that the Harare flight shows no sign of boarding. I go to the front desk, where a new dragon is behind the computer. She calls down to the gate, and then informs me that there was a last minute plane change, so to expect a half hour delay or so. Perfect, I could spend all day in here. I ask again about a seat change. "Let's see. Well, row 6 is completely empty, but as the final numbers have been done, I can't move you in the system. I'd suggest just sitting in row 6 – no one else is there". Hmm, so why were the other staff so reticent to help I wonder? 3 different staff, 3 different stories. Just goes to show, it's worth asking until you get the answer you are looking for!
Nice long delay on the AMS….some pricey delay compensation for KL I think…EUR 600 per pax?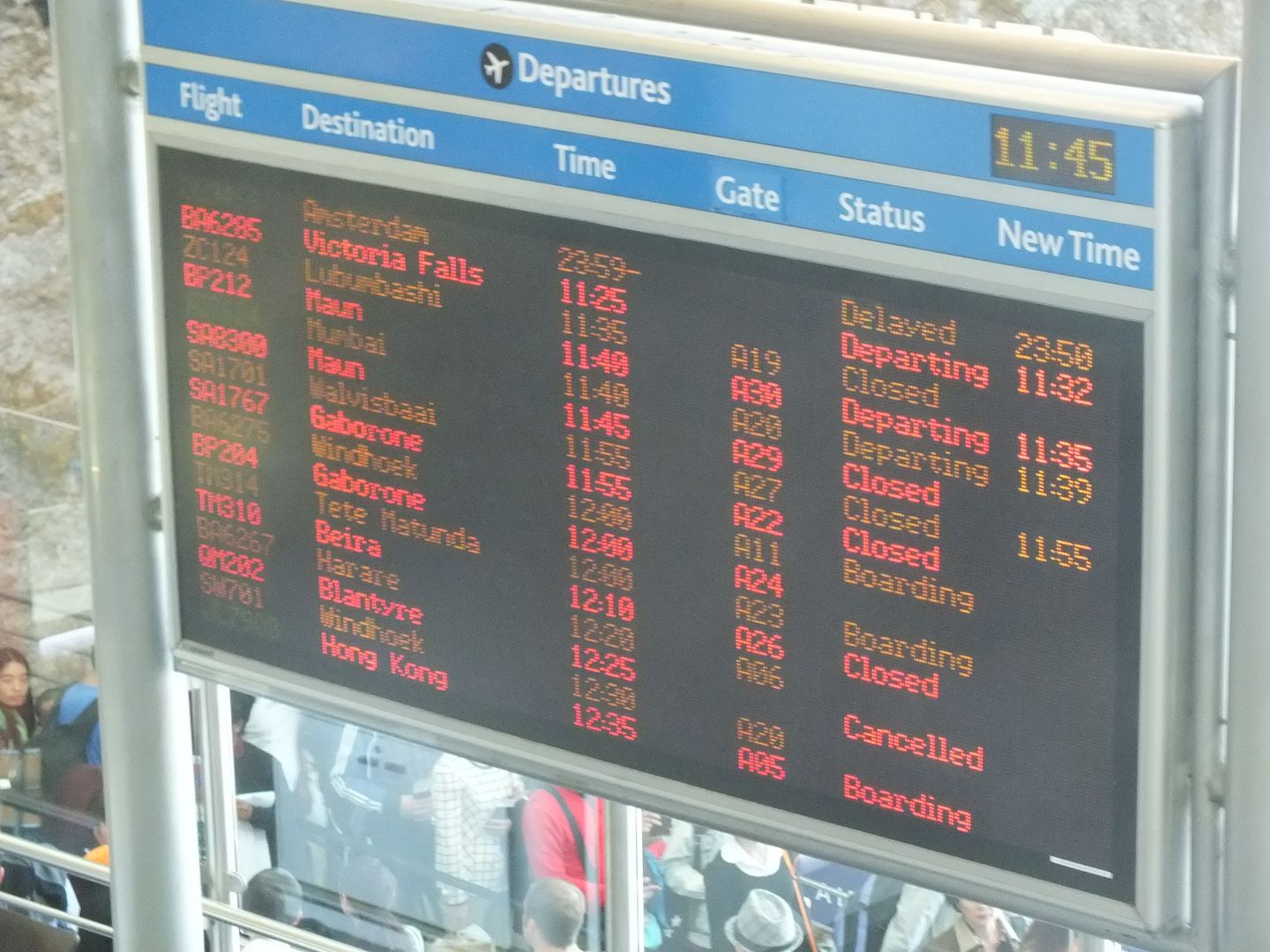 Finally, at 1220, our ETD, I head to the gate where there is a short line of people having their documents checked.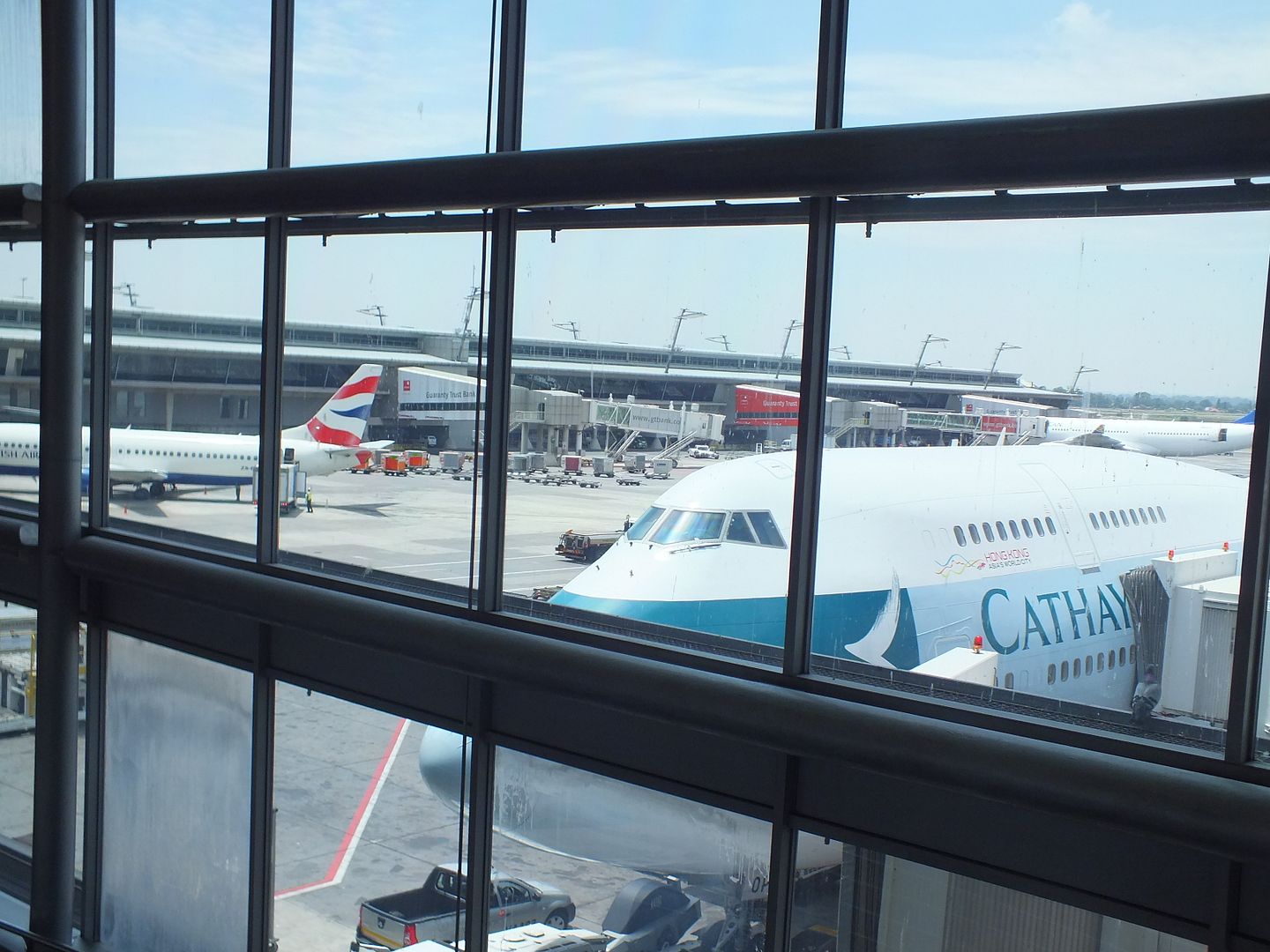 ZS-OAM for us today, a 23 year old example, previously with Air Europe, Malaysia Airlines, Jerden Bermuda, Dan Air, British Airways (UK) and Air One.