Hello and welcome to the third part of my trip report to Europe and Russia in October 2012. This part will cover the flight from Stockholm to Copenhagen and from Copenhagen to Munich, with SAS and Lufthansa CityLine. I hope you enjoy.
Flight details of this trip:
Part one: Thai Airways 777-200ER BKK-OSL
Part two: Blue1 Boeing 717 OSL-HEL, Blue1 ATR72-500 HEL-ARN
Part three: SAS MD82 ARN-CPH, SAS (turned out to be LH) CRJ700 CPH-MUC
Part four: Air Berlin 737-700 MUC-DME, Niki A320 DME-VIE-HAJ
Part five: Thai Airways 777-300ER FRA-BKK
Details of the forth leg on the trip:
Date: 16 October 2012
Airline: SAS
Flight: SK419
Route: ARN - CPH
Aircraft: MD-82
Registration: OY-KHM
Class: Economy
We were leaving for the morning flight to Copenhagen from our hotel. The hotel we stayed (Nordic Sea) was conveniently located next to the train station, where we take the Arlanda Express direct to the airport.
View from our hotel room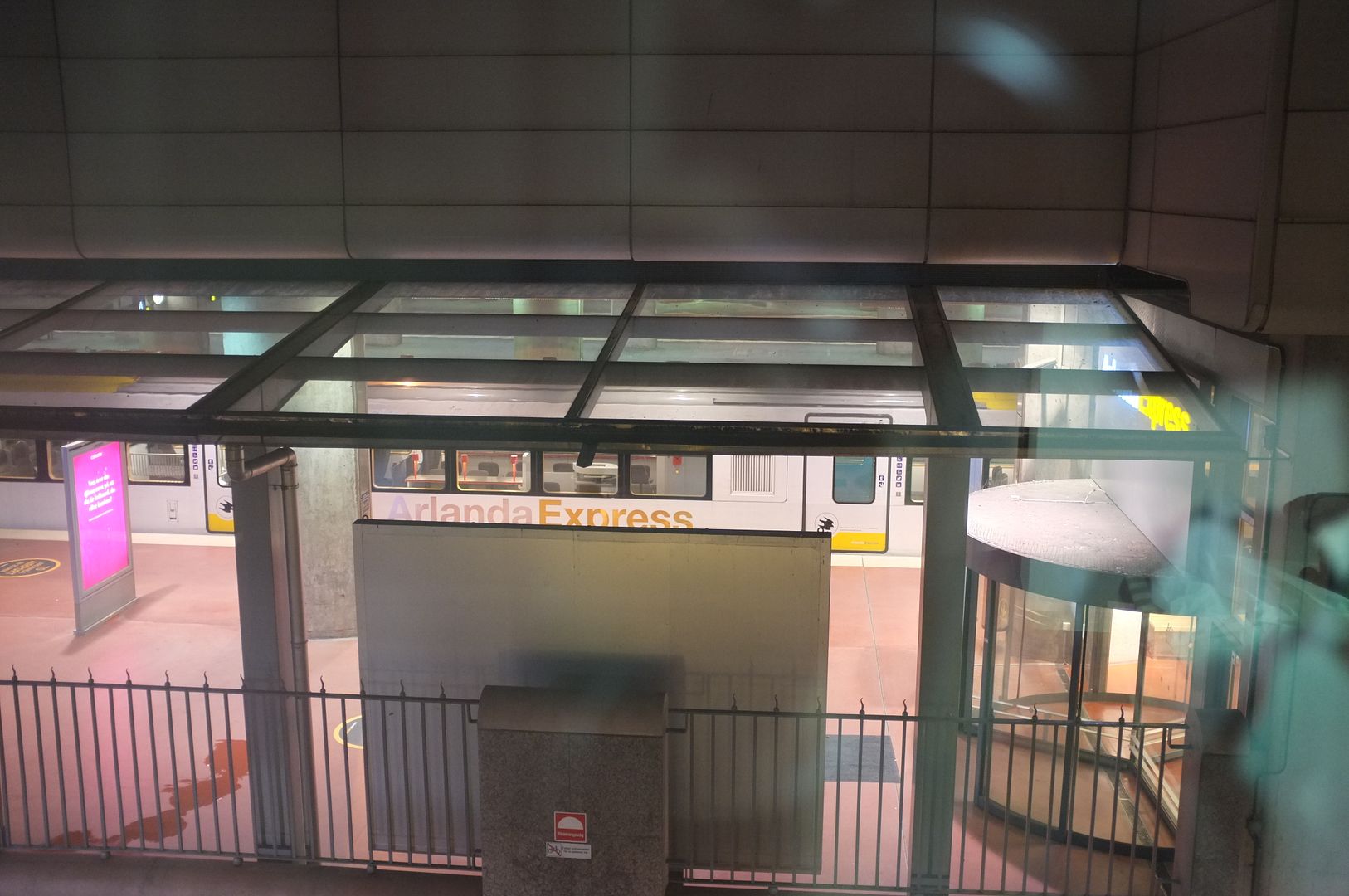 20-minute journey on the train and we arrived at the airport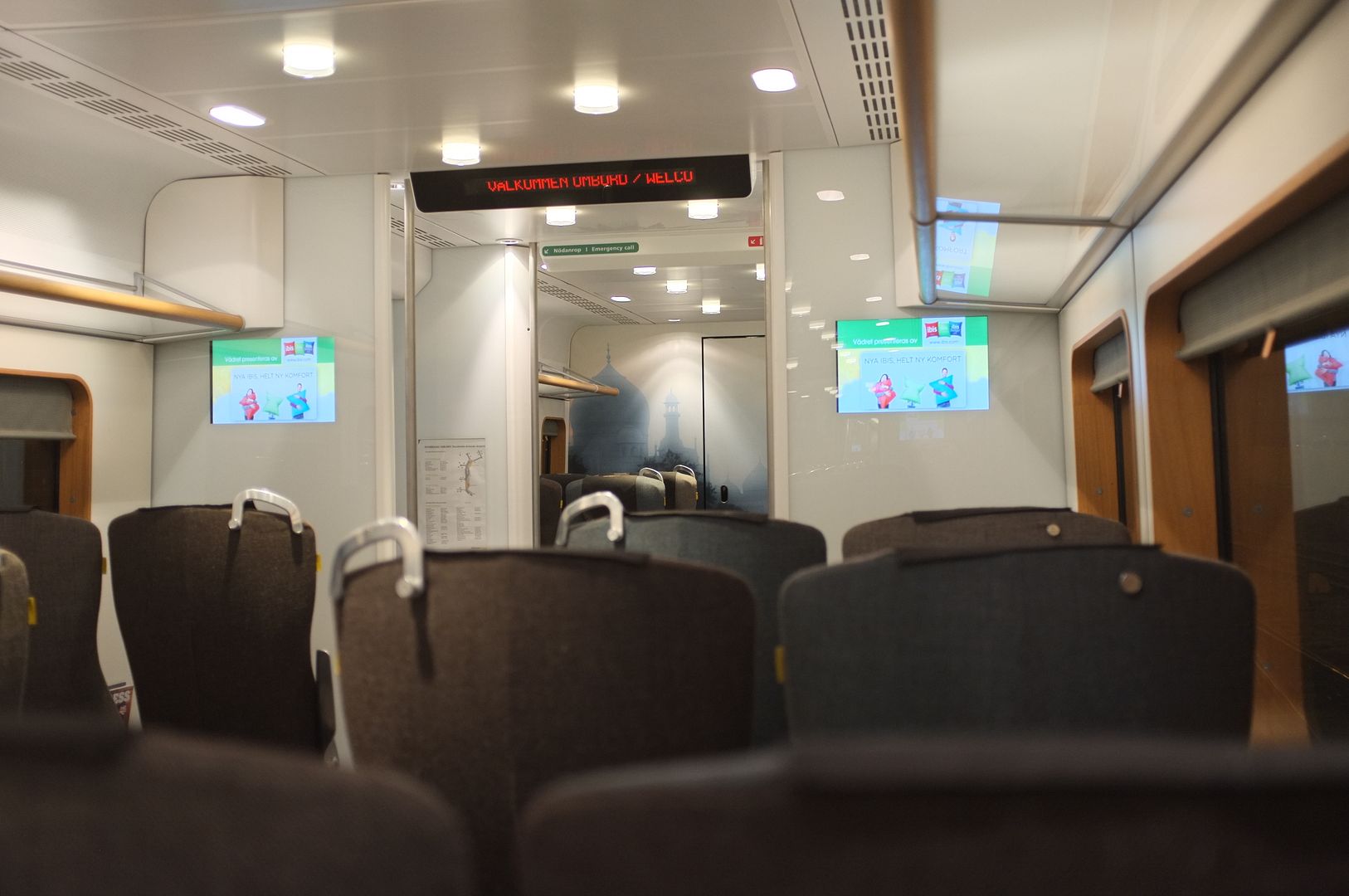 Headed straight to SAS check-in area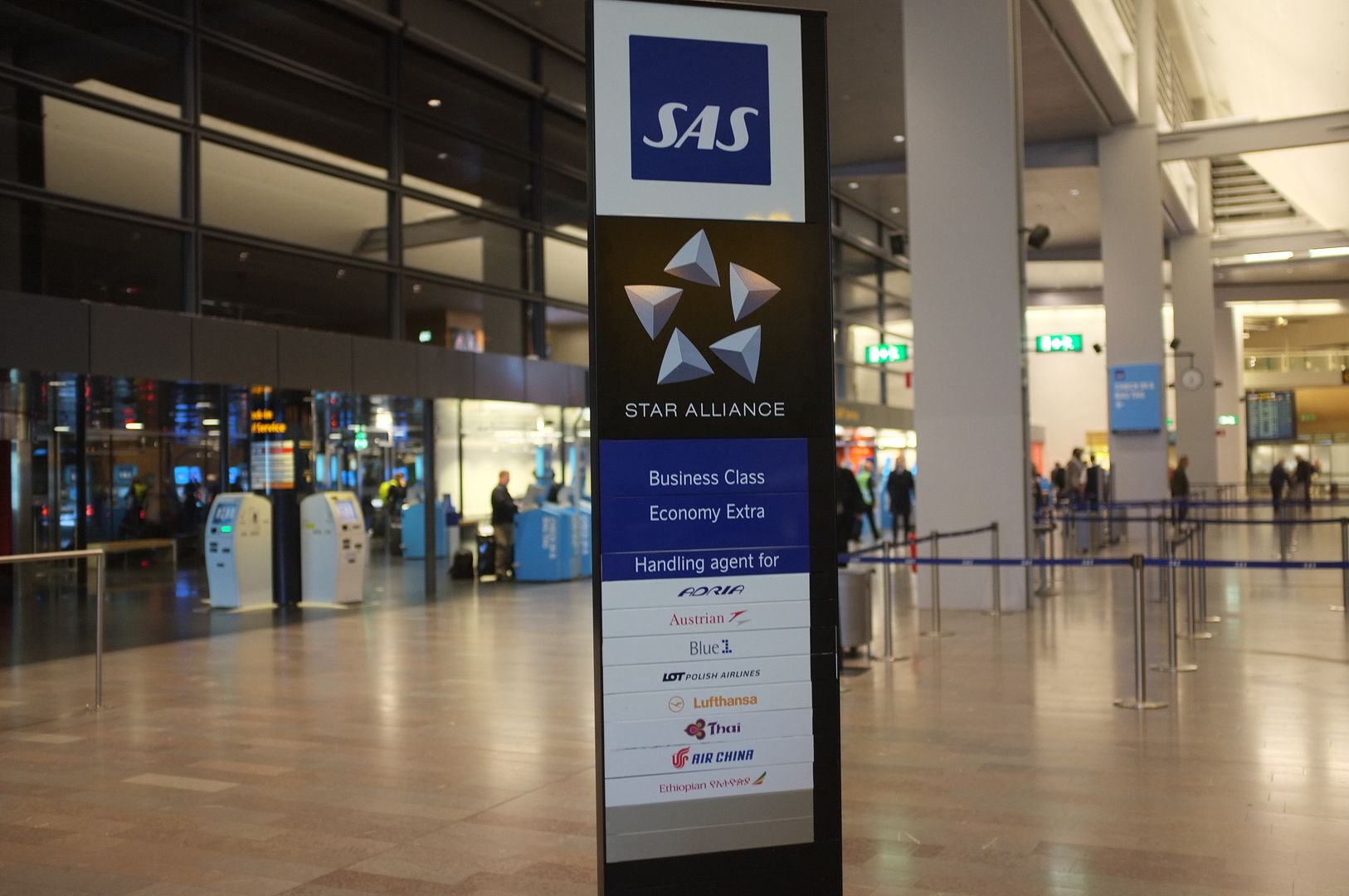 The area was pretty empty at the time, we went to a *G counter, and was check-in after a few minutes
Then we made our way to SAS lounge passing security check
Flight display information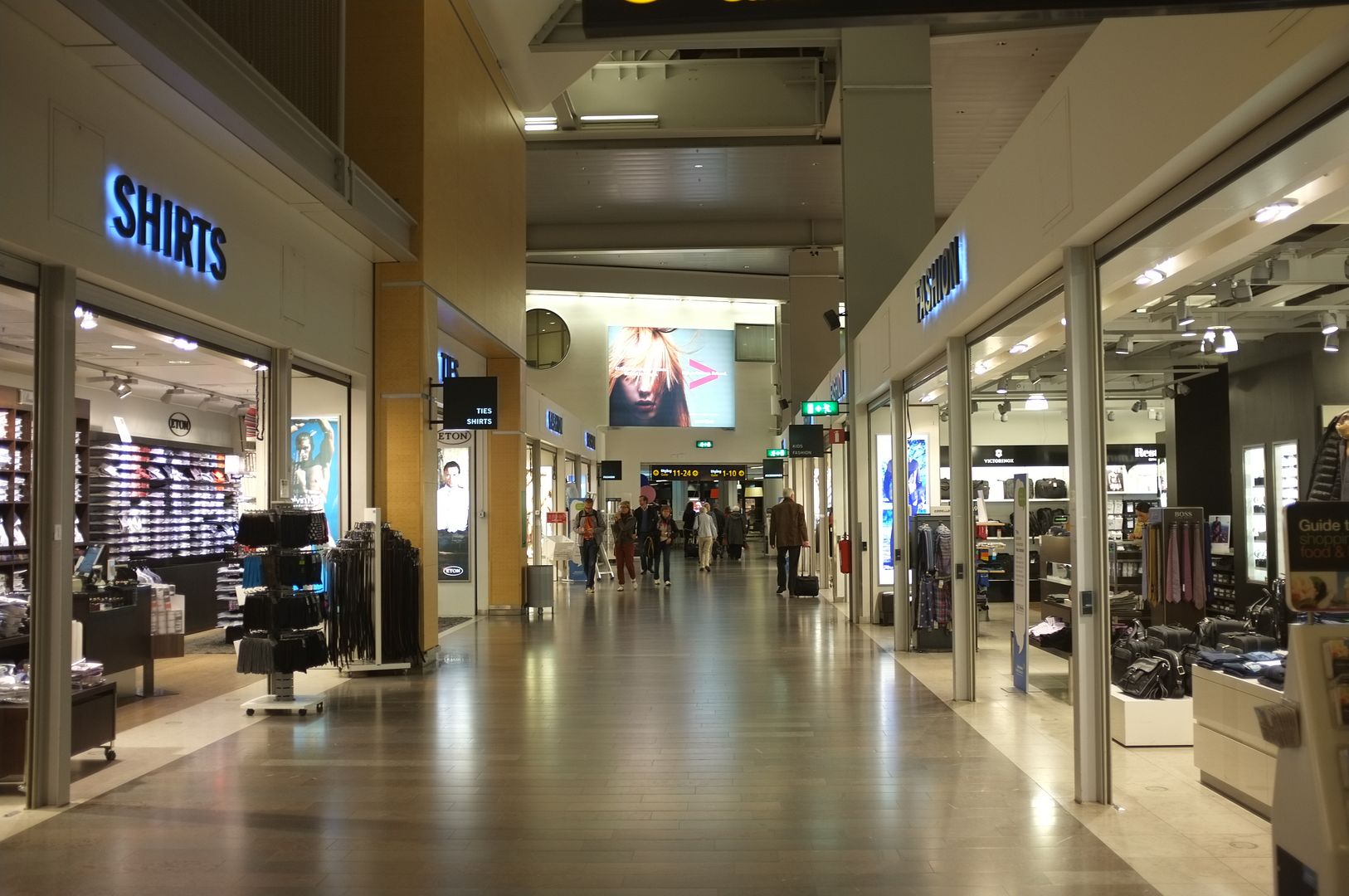 SAS Lounge
The lounge was very busy with a lot of business travellers. The breakfast offering was ok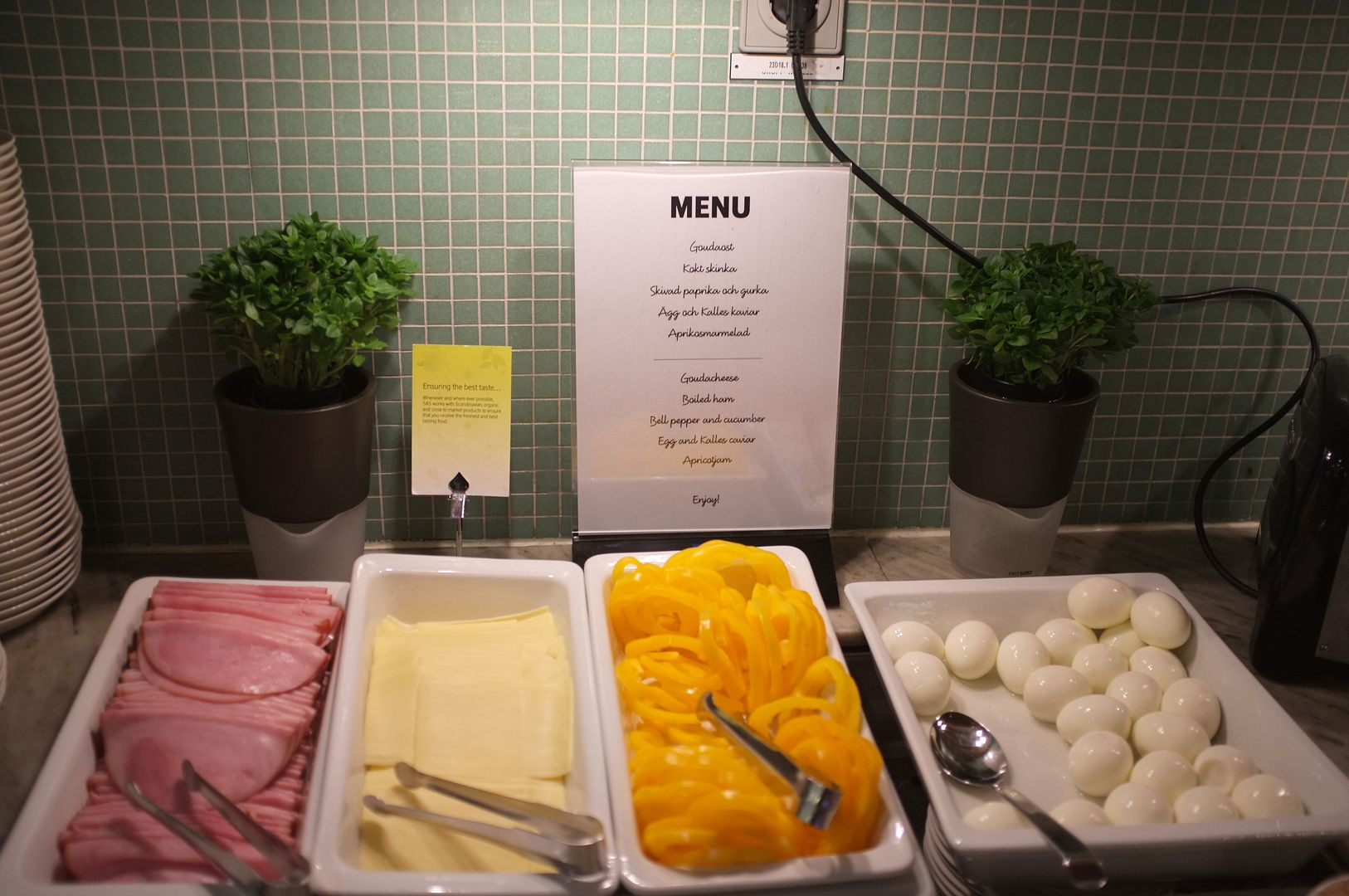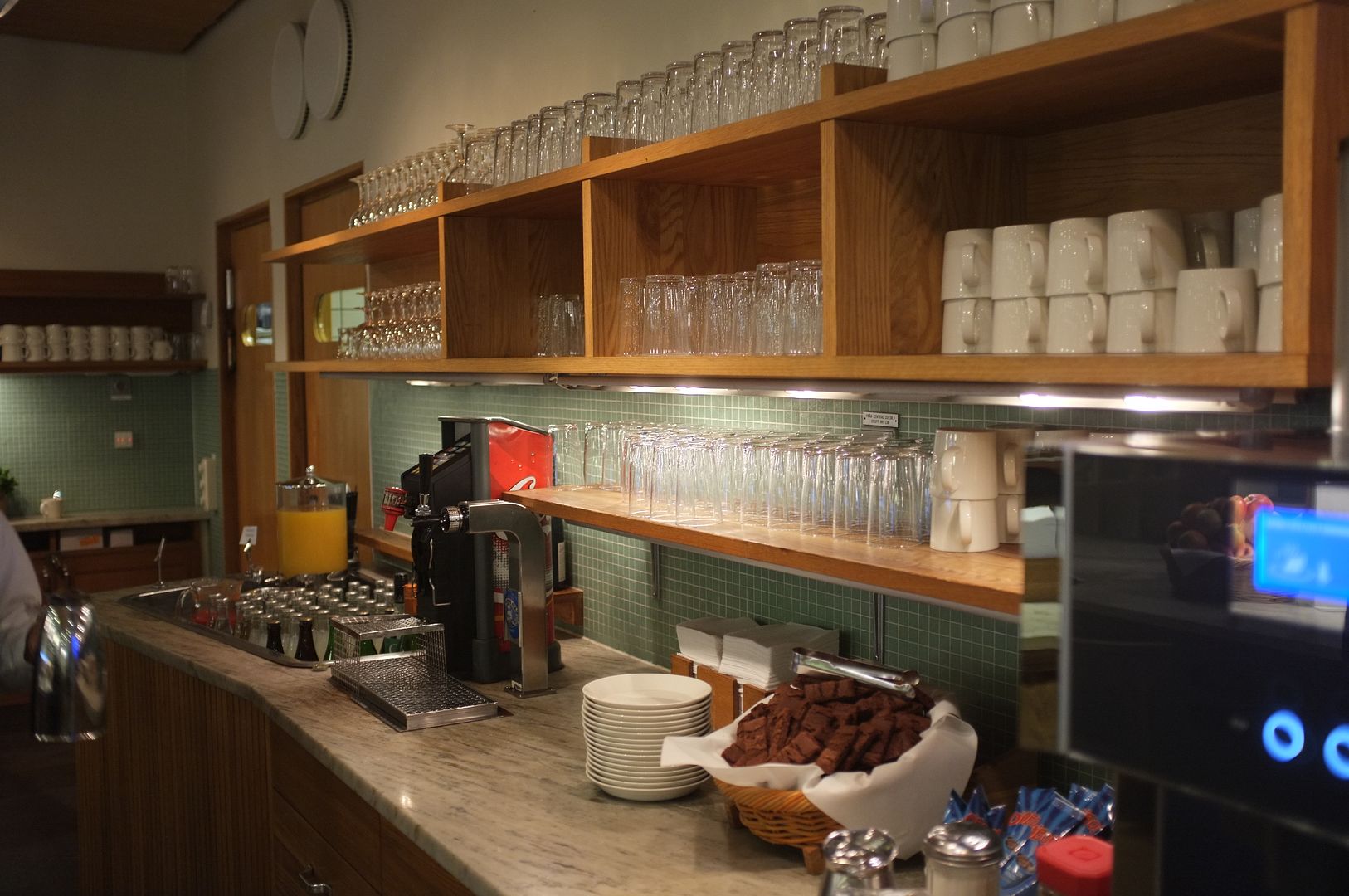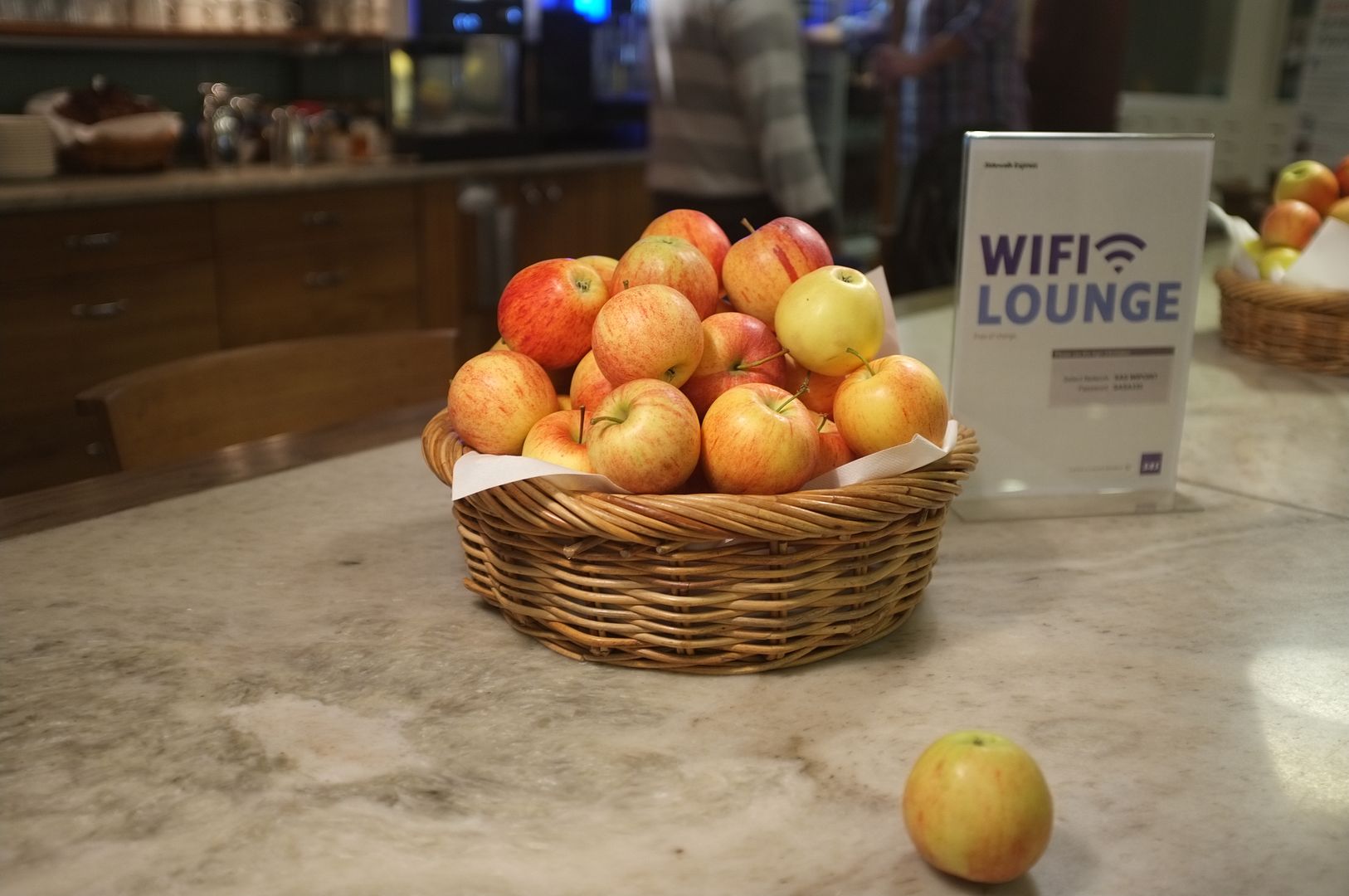 We made our way to the boarding gate.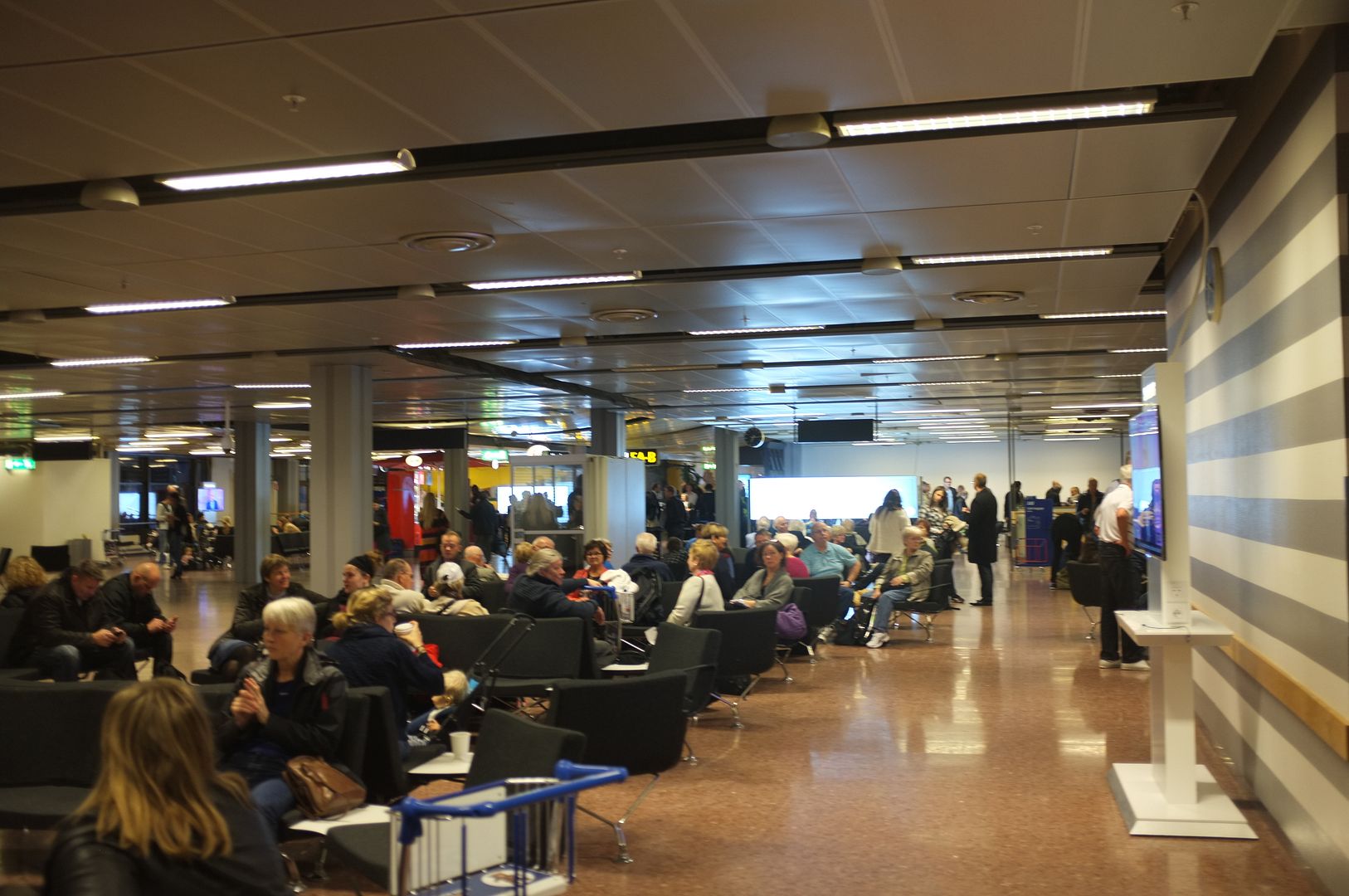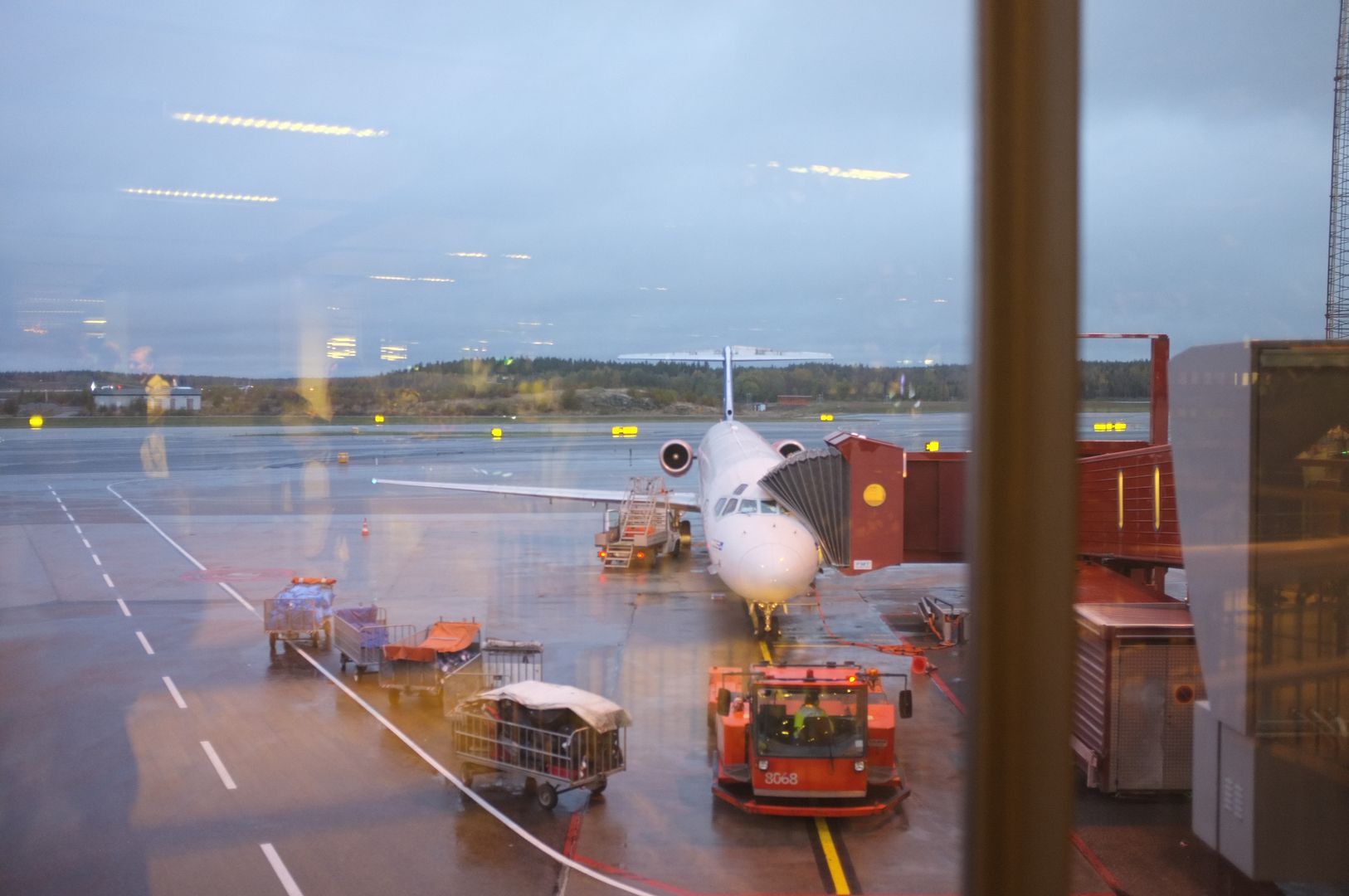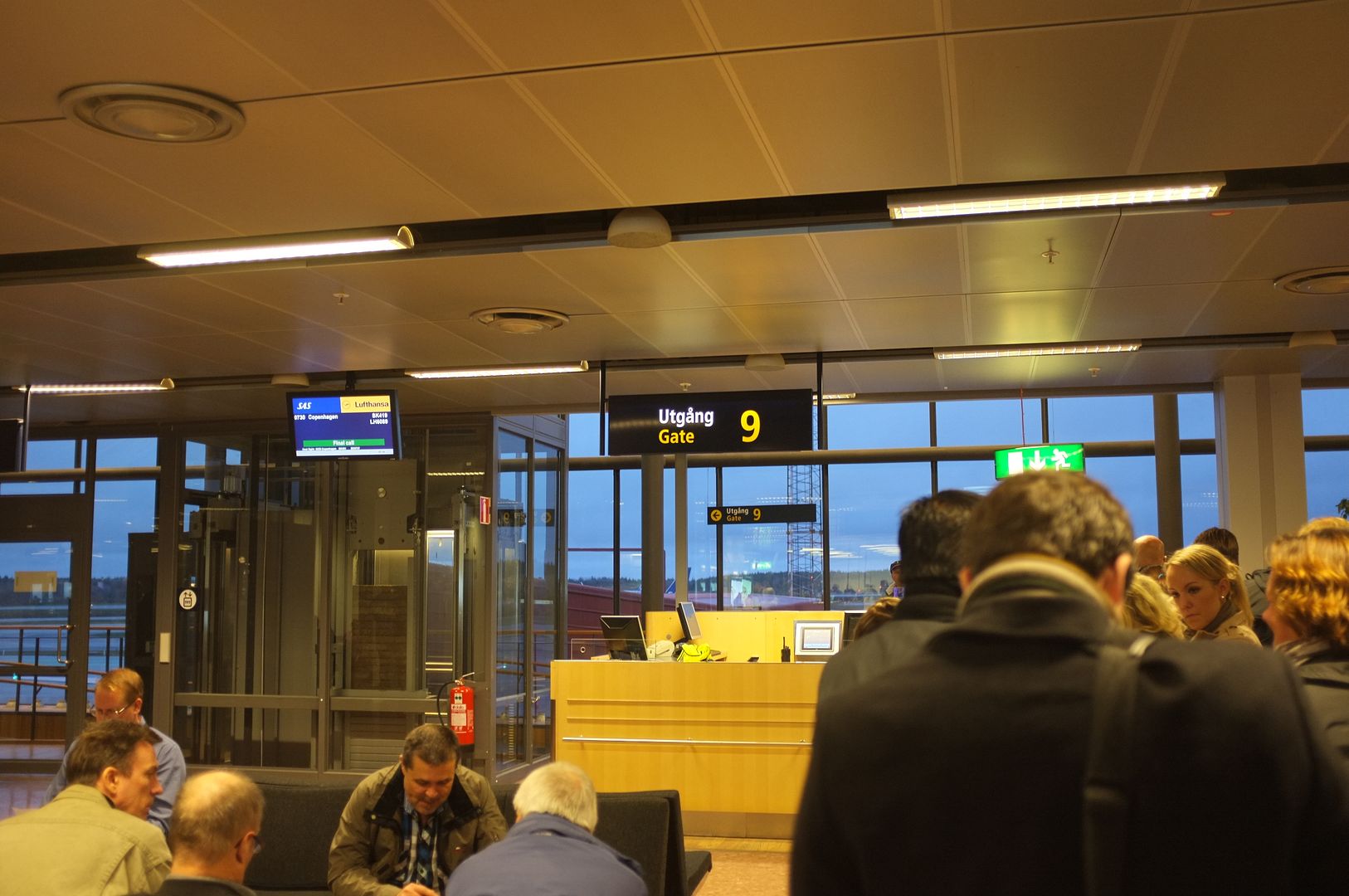 Boarding the aircraft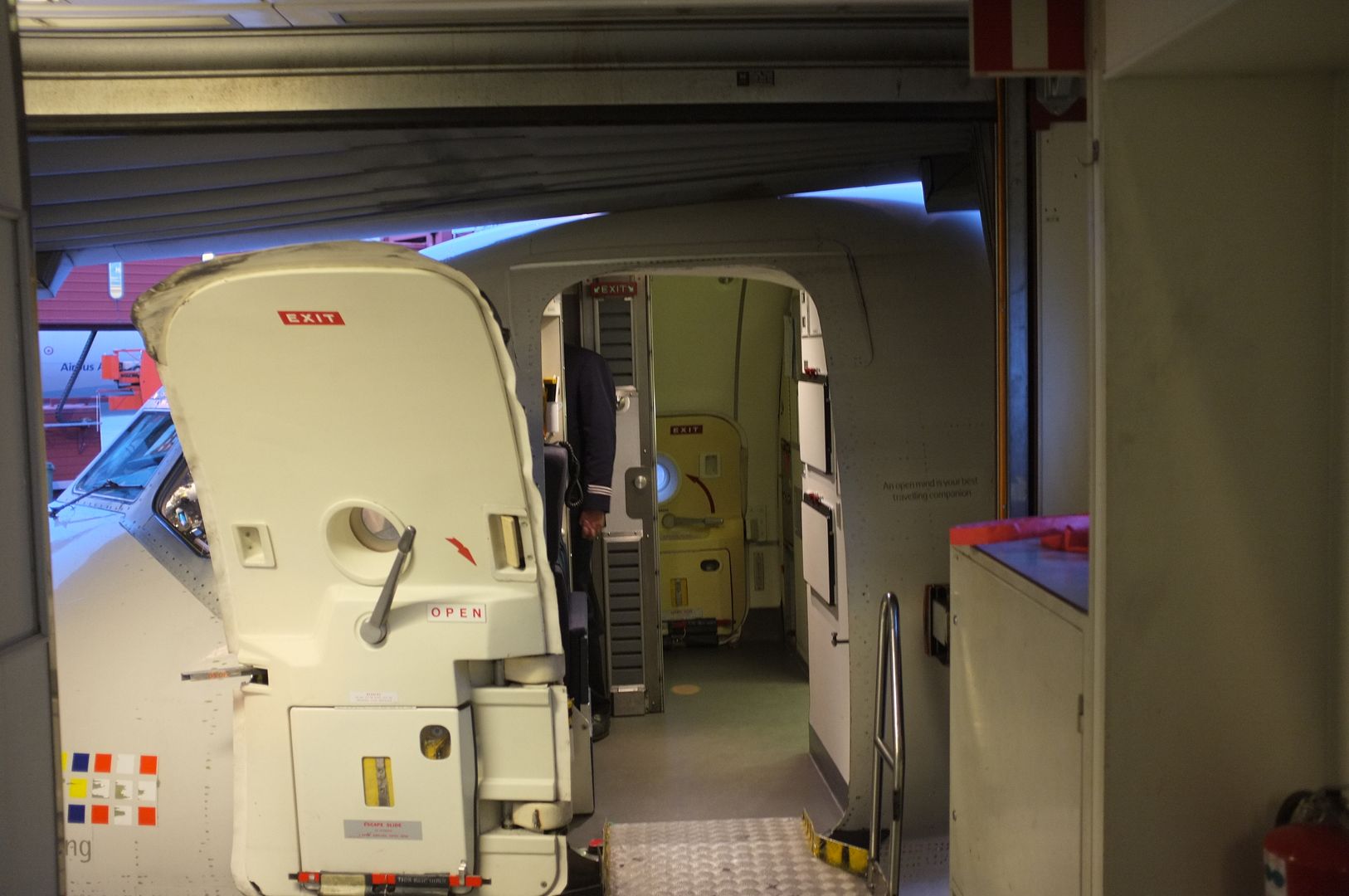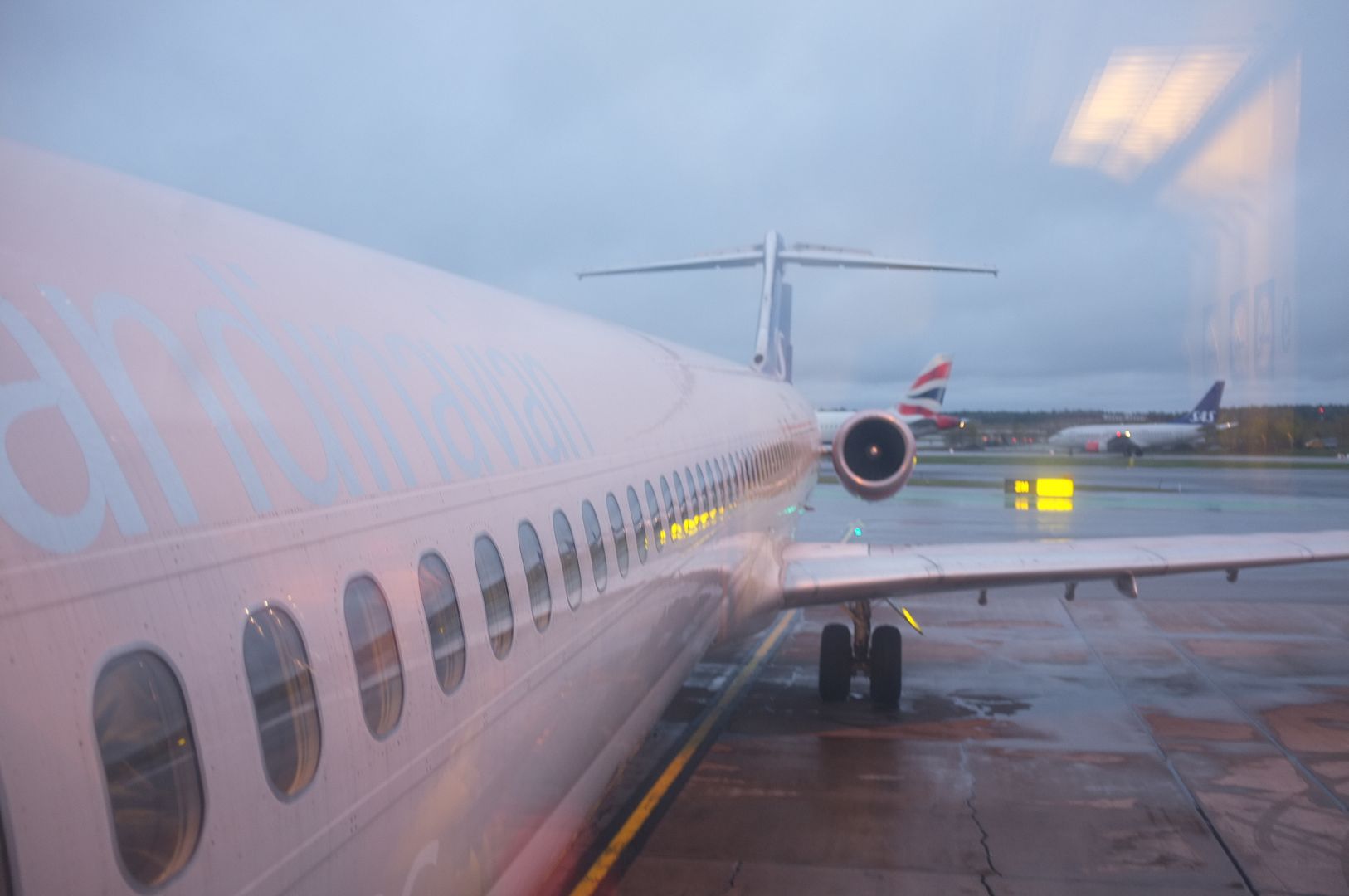 Seat configuration was 3-2
Me and my brother got to our seats, we were lucky to have two a seat between us empty. I reckoned the flight load was about 50%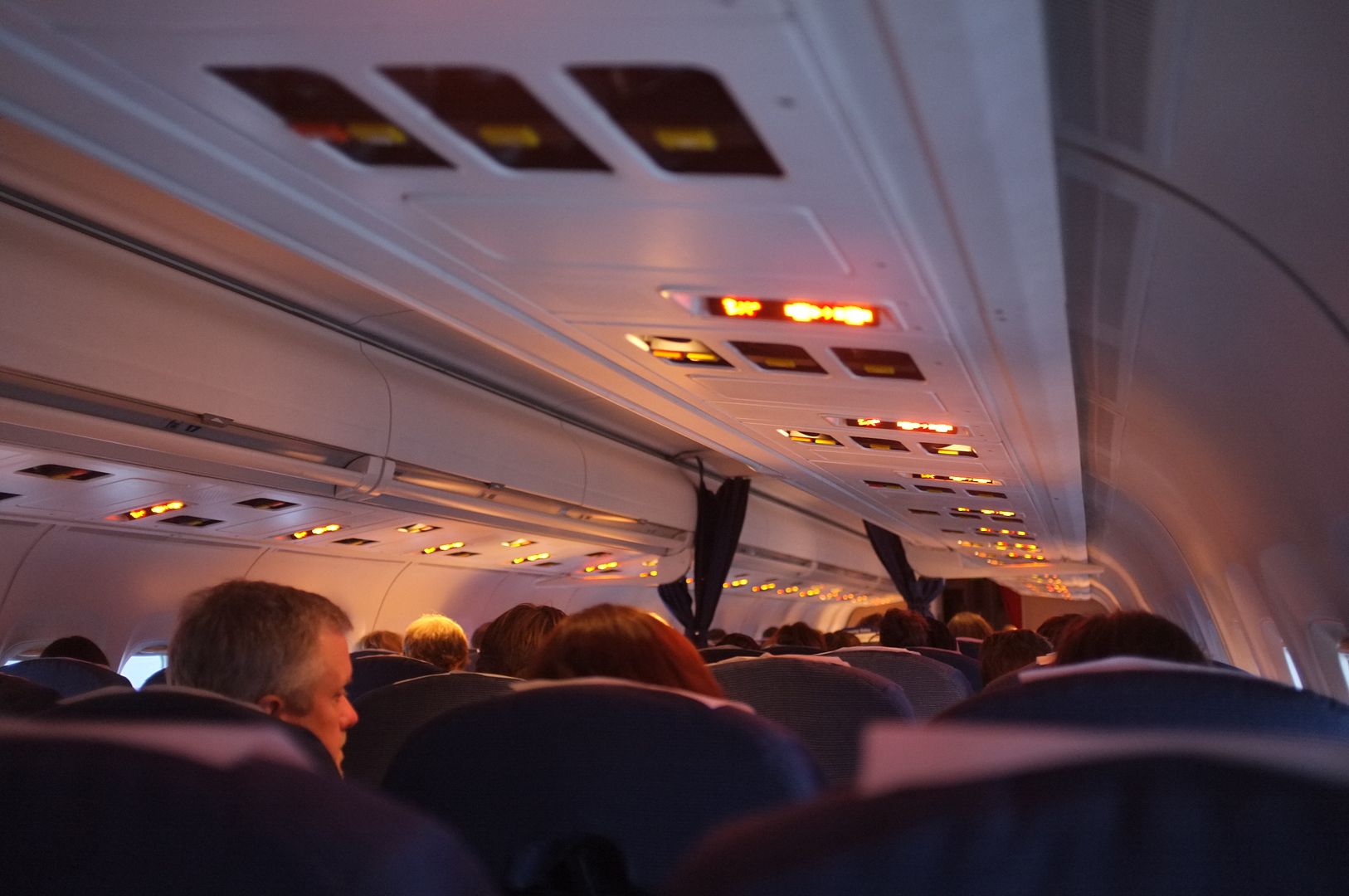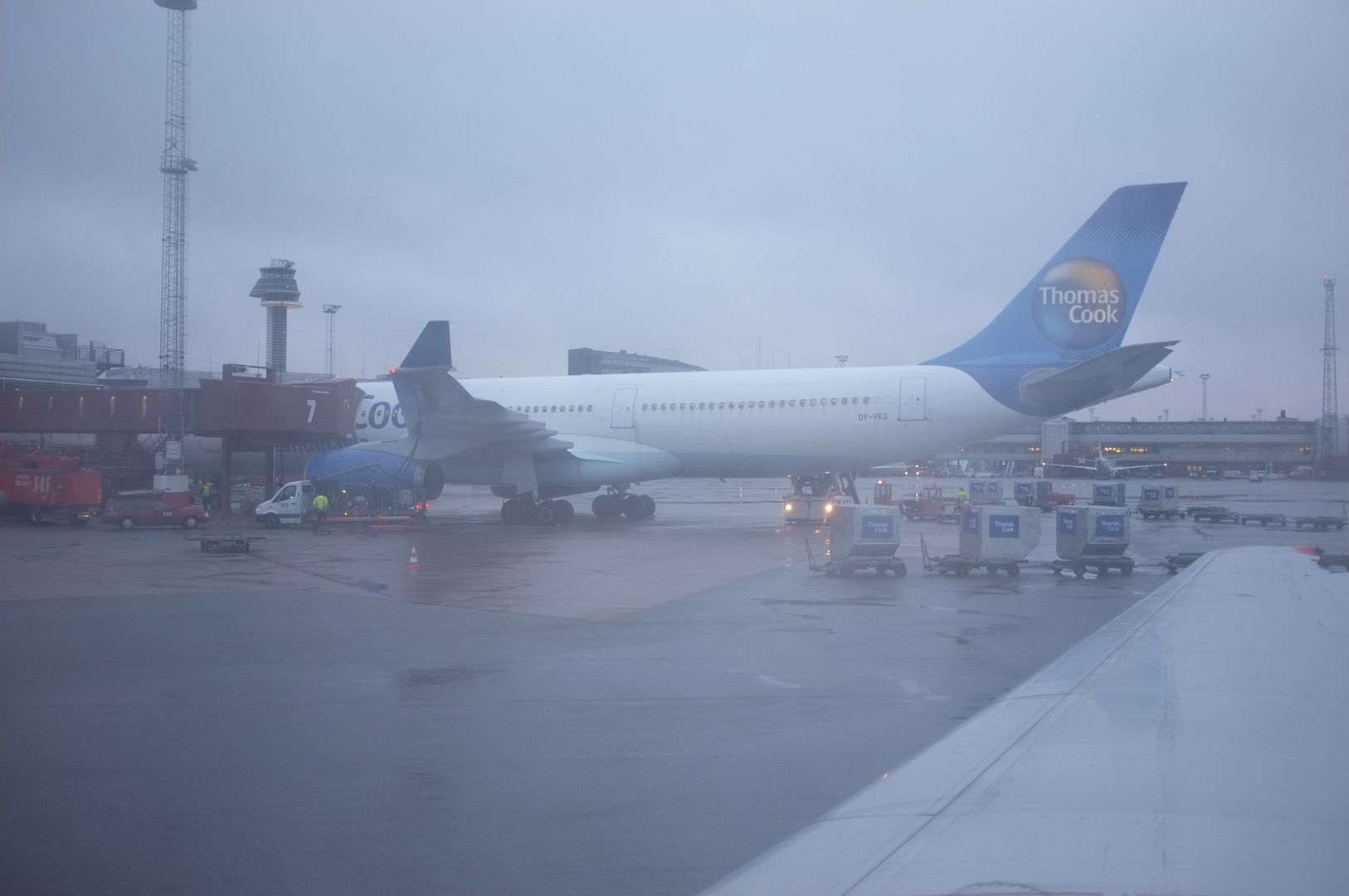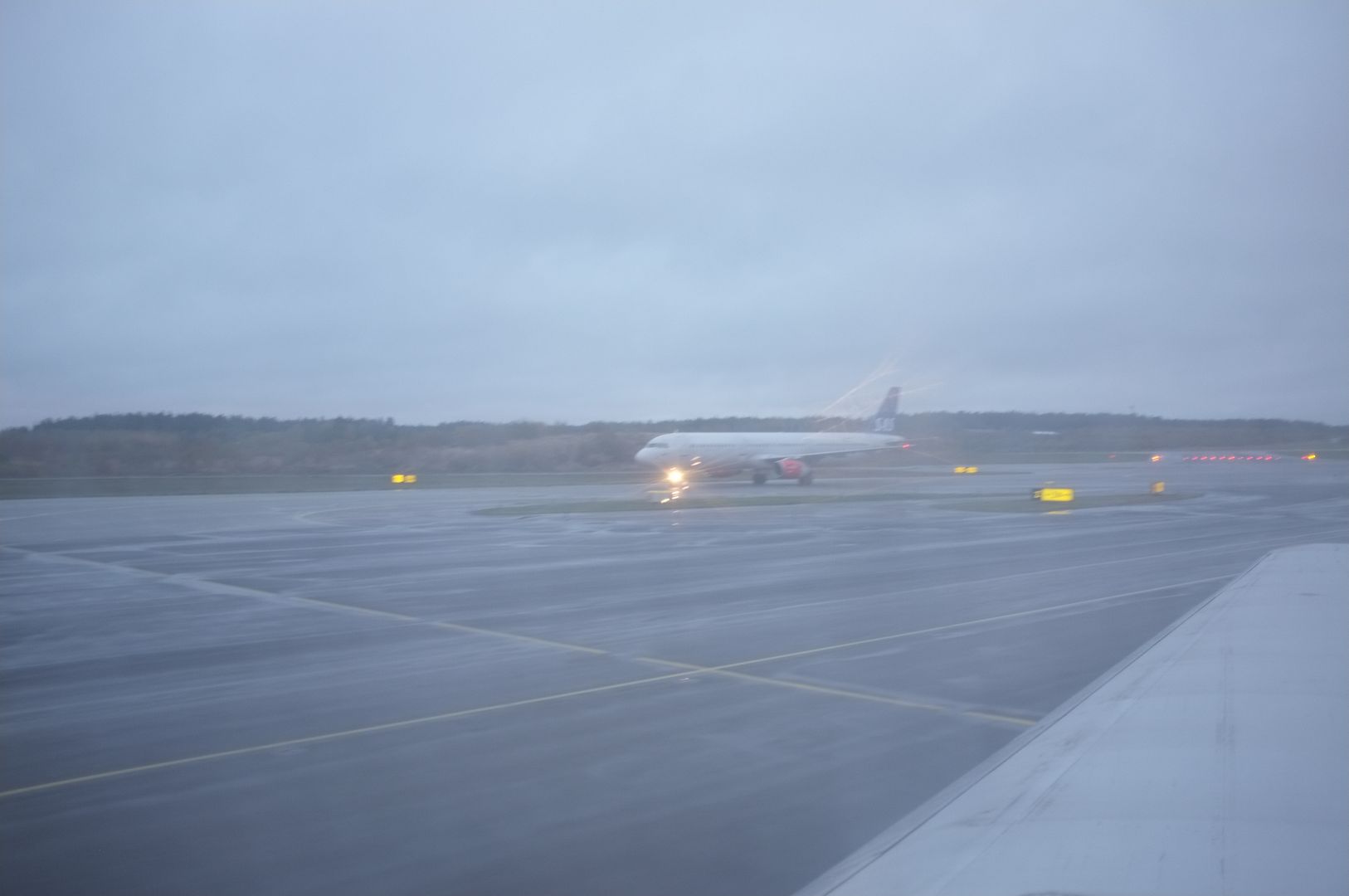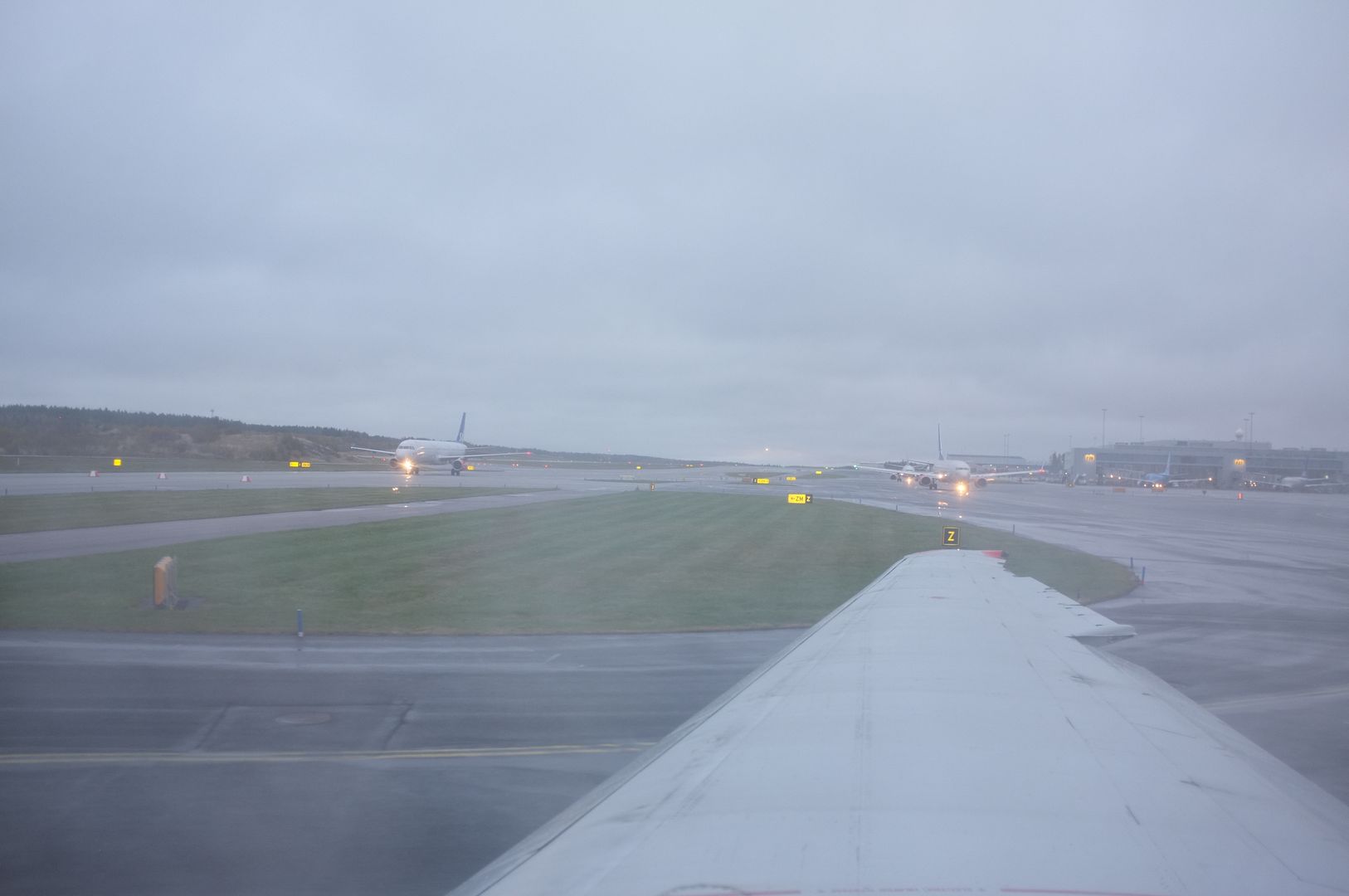 Lifted off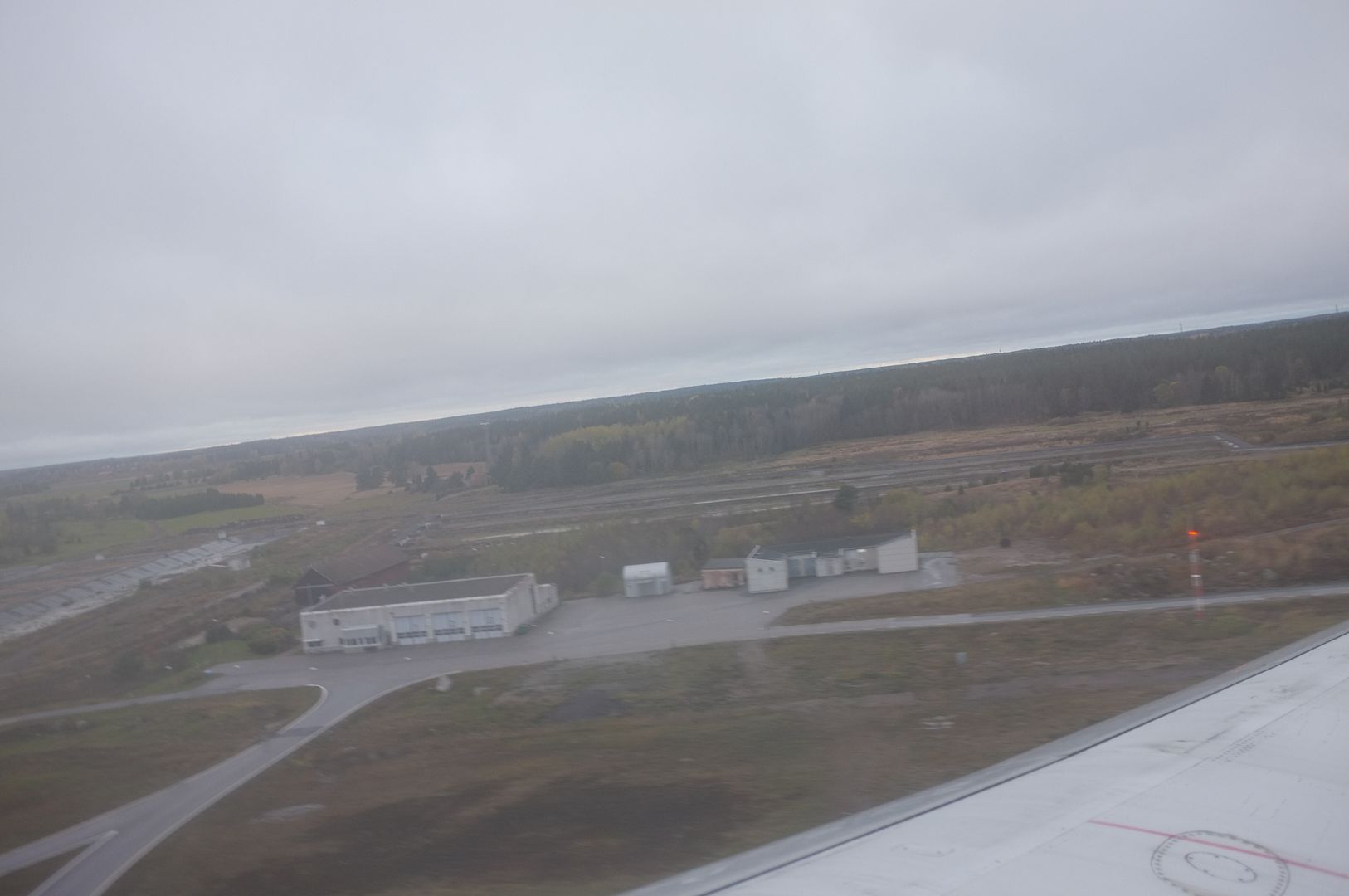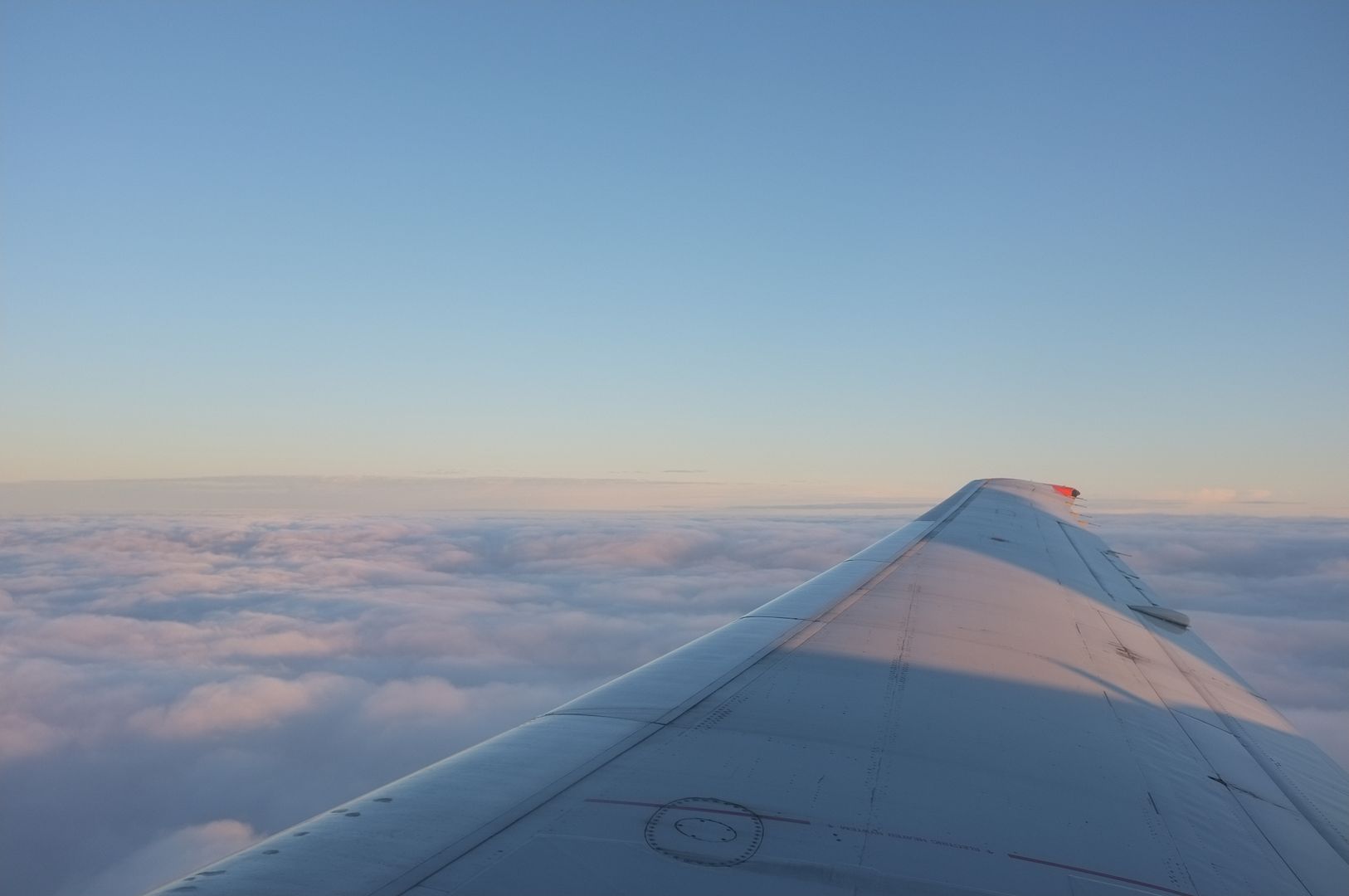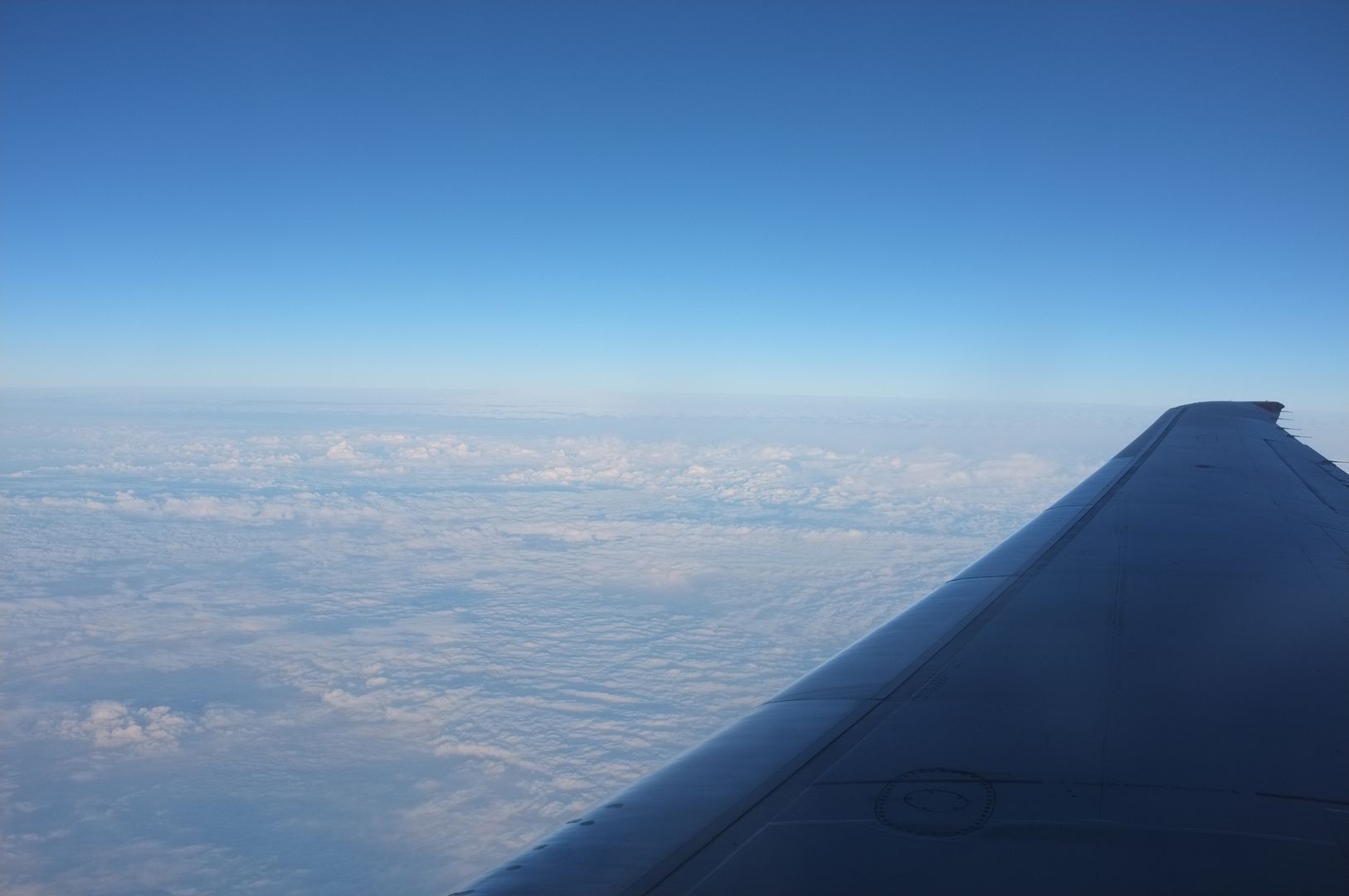 Very good leg room on the emergency exit row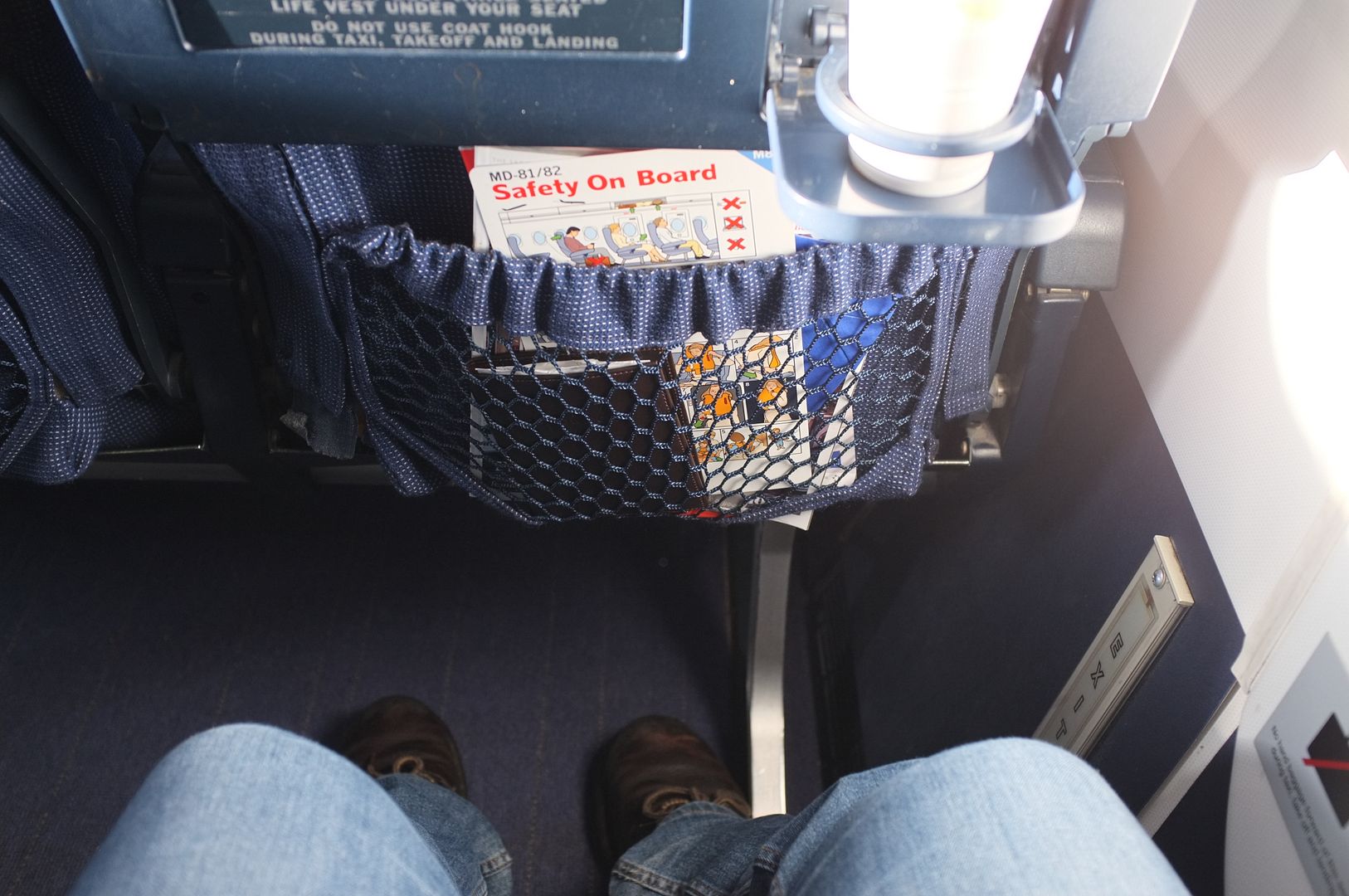 Menu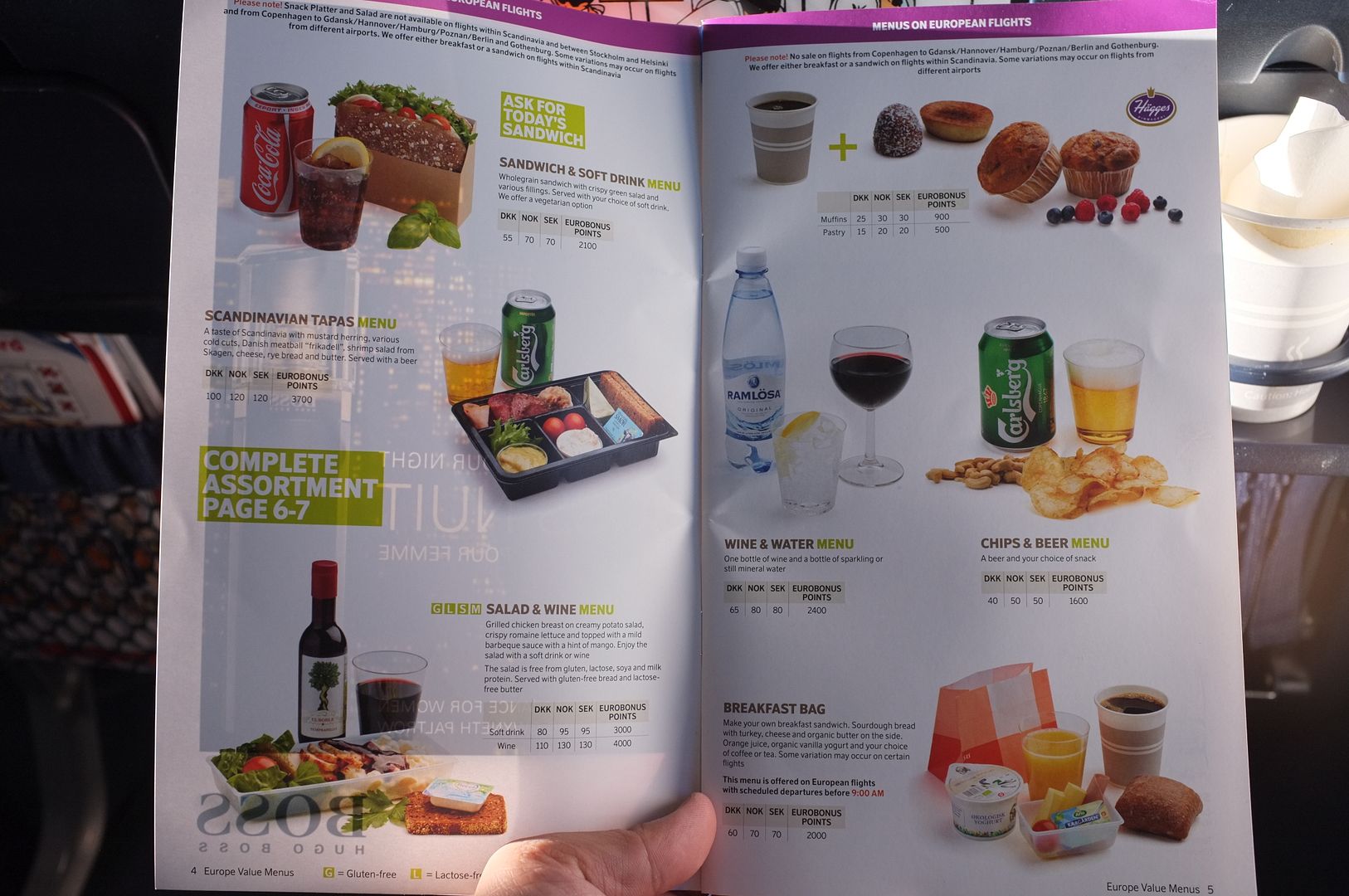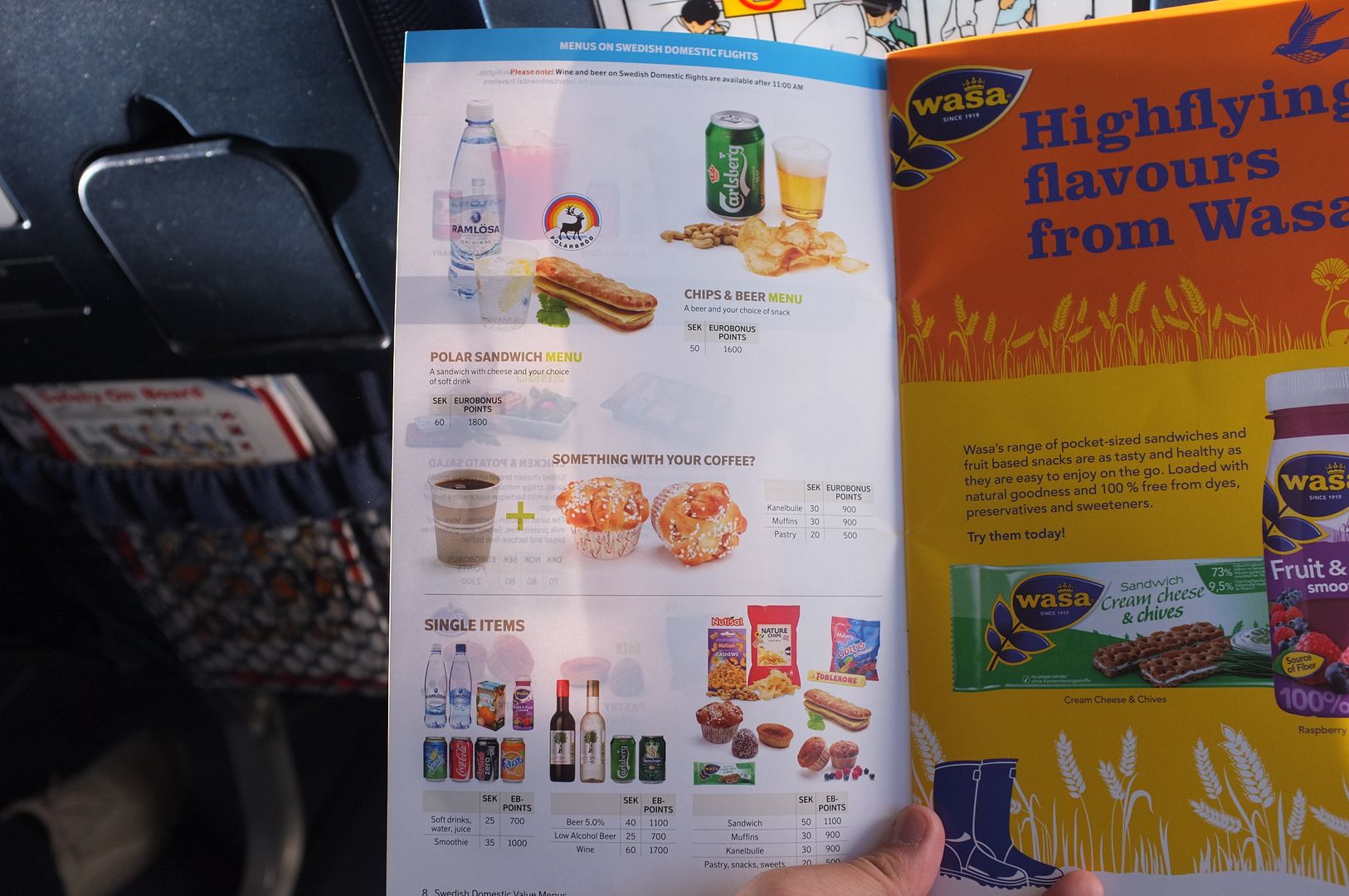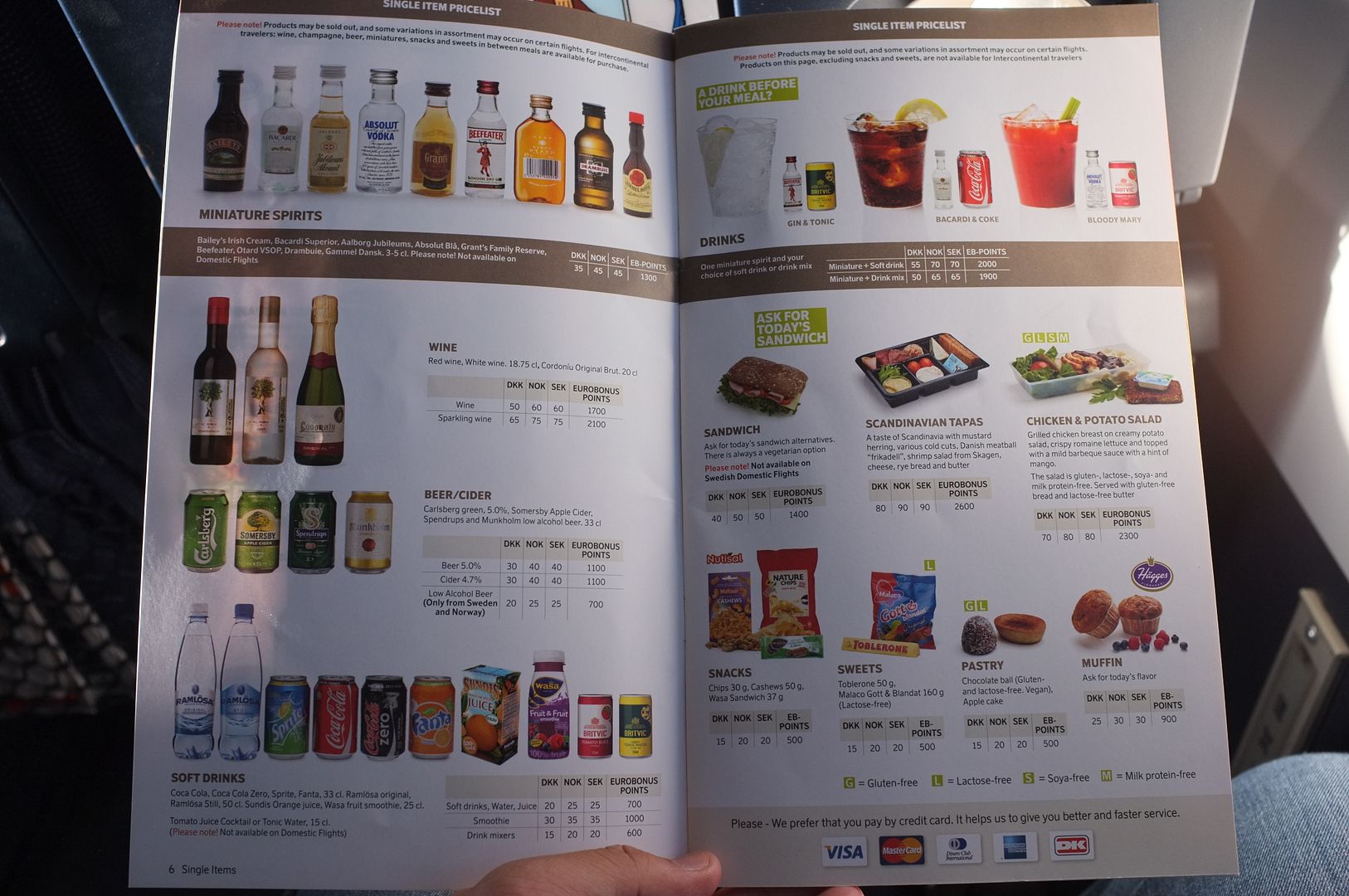 On SAS European shorthaul flights, complement tea and coffee are served but snack etc are available for purchase. On this flight, I went for a muffin (which I can't remember how much exactly I paid for) and a cup of coffee.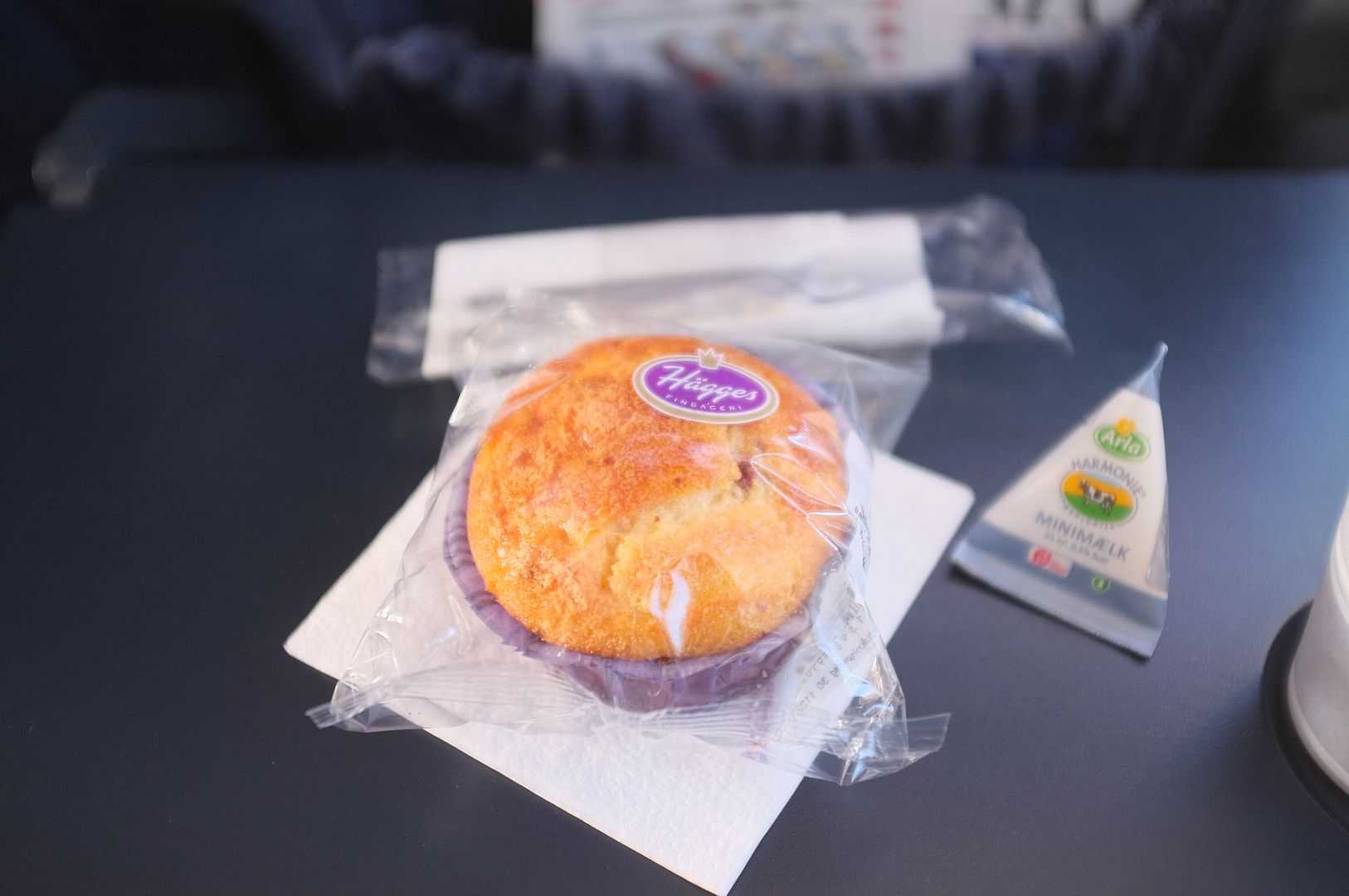 Cabin shots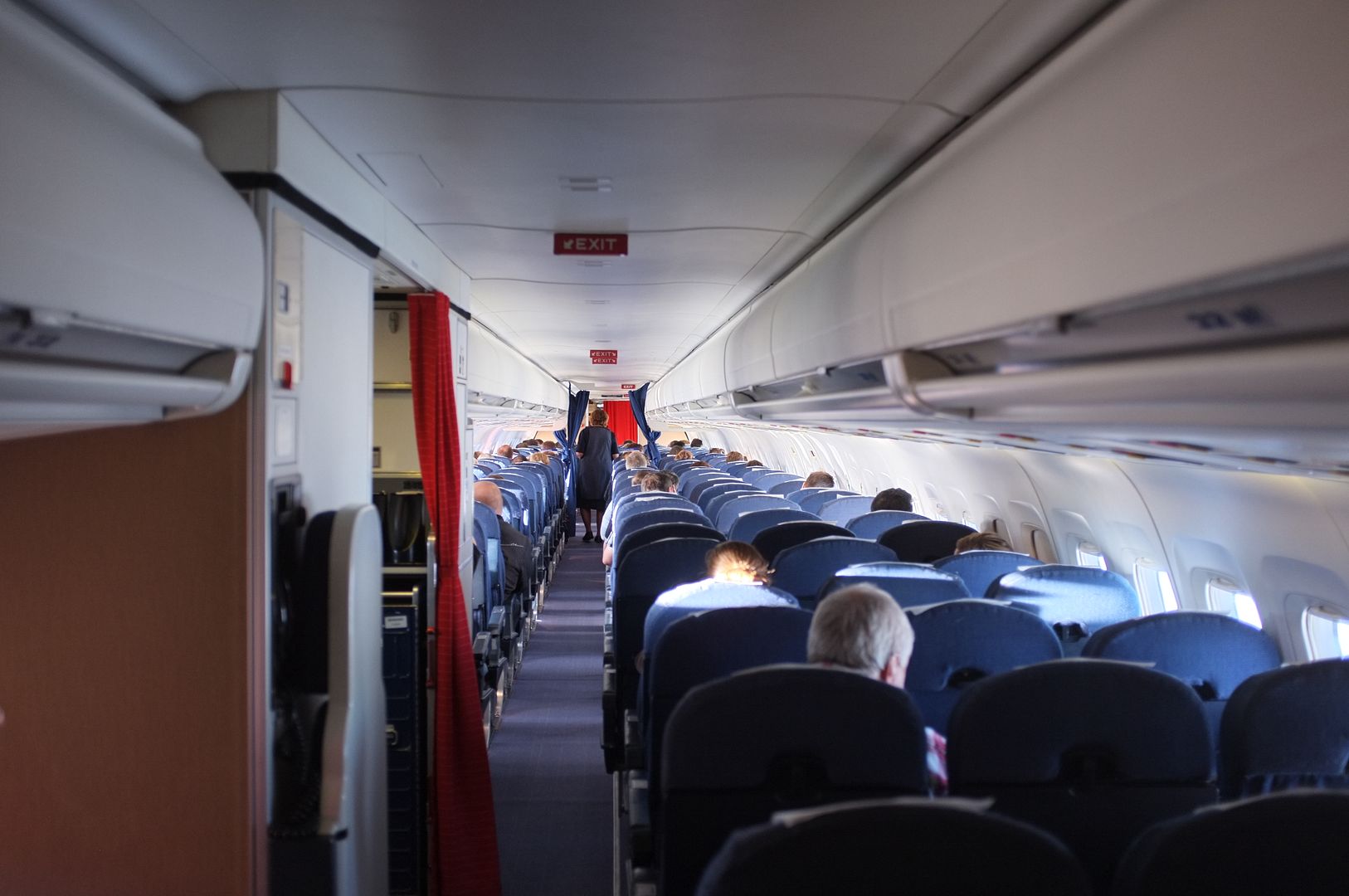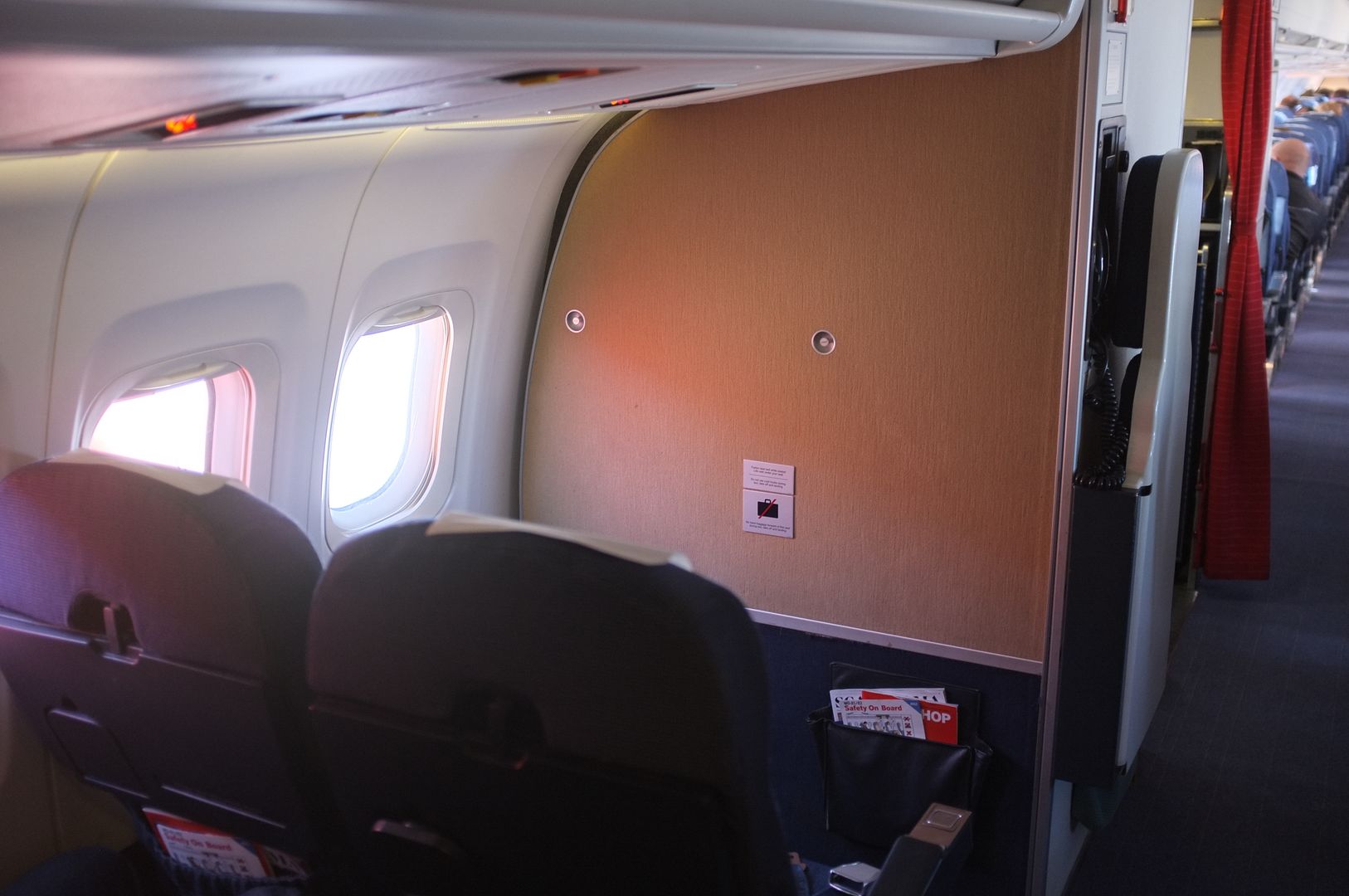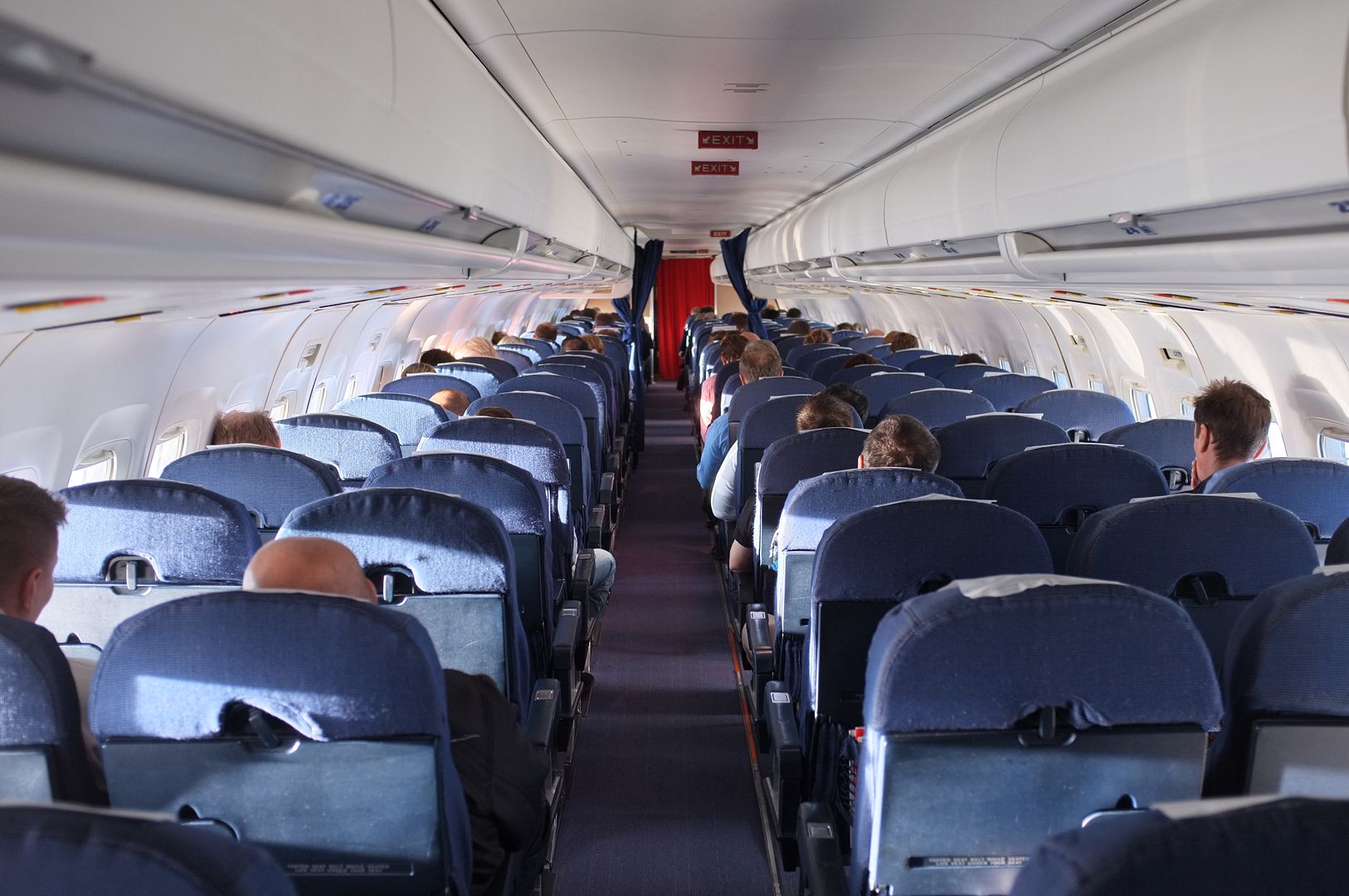 Safety card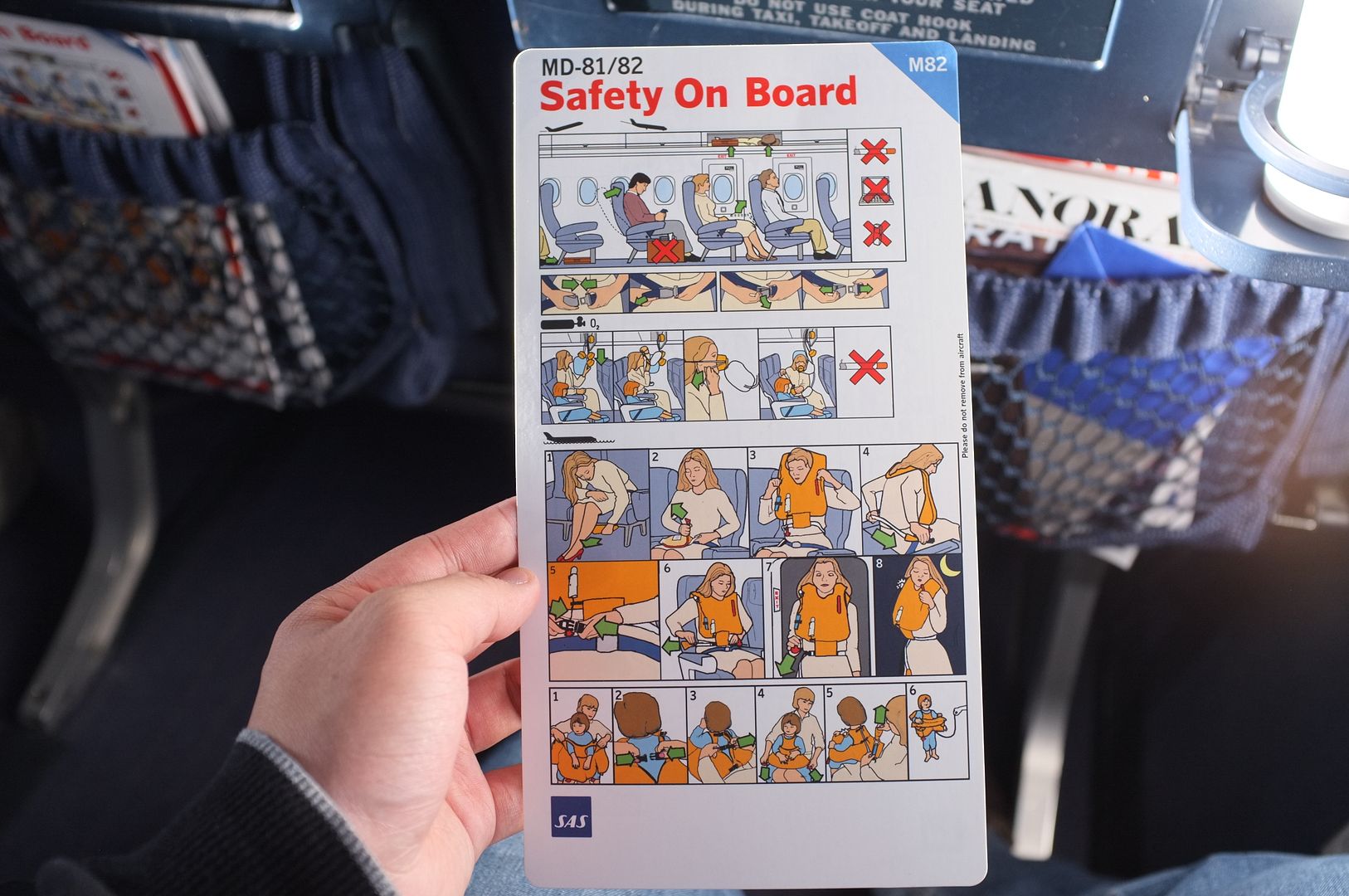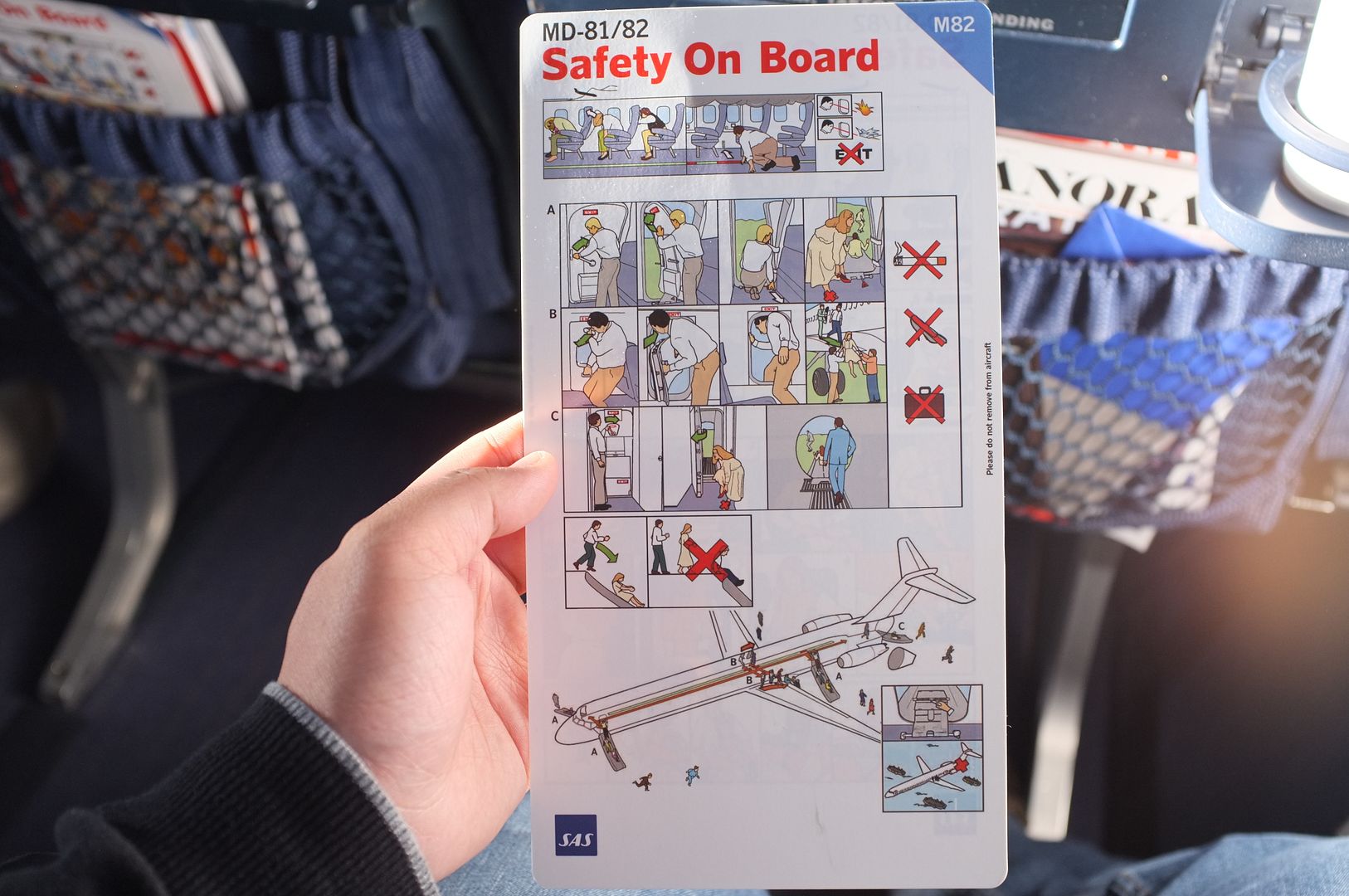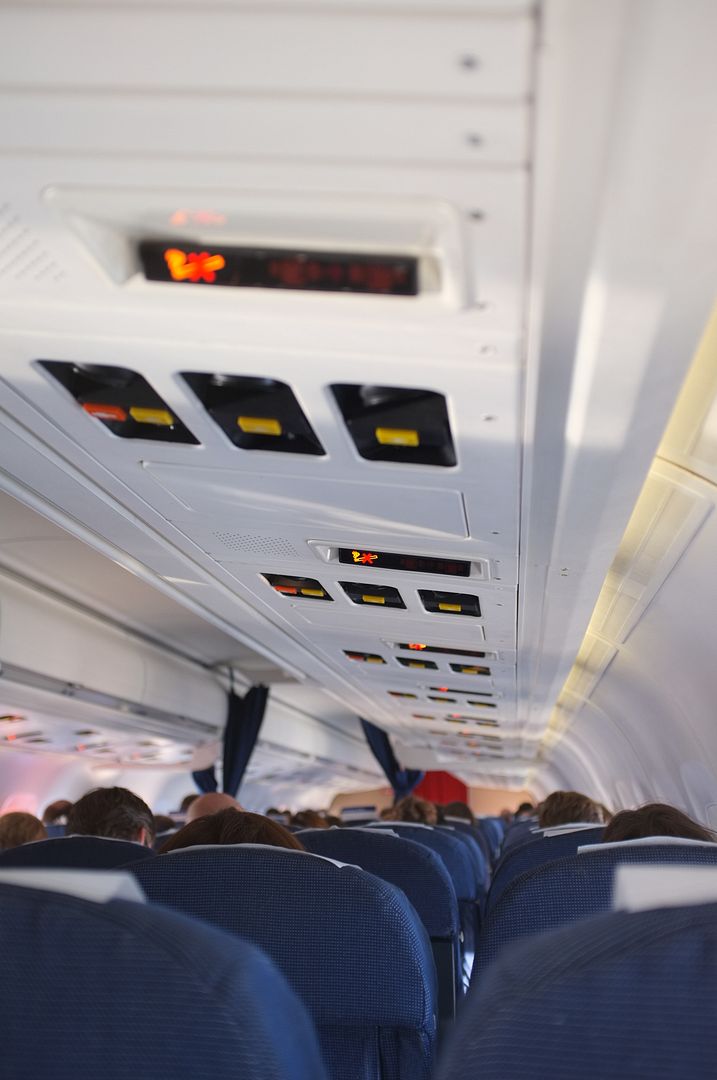 Descending to CPH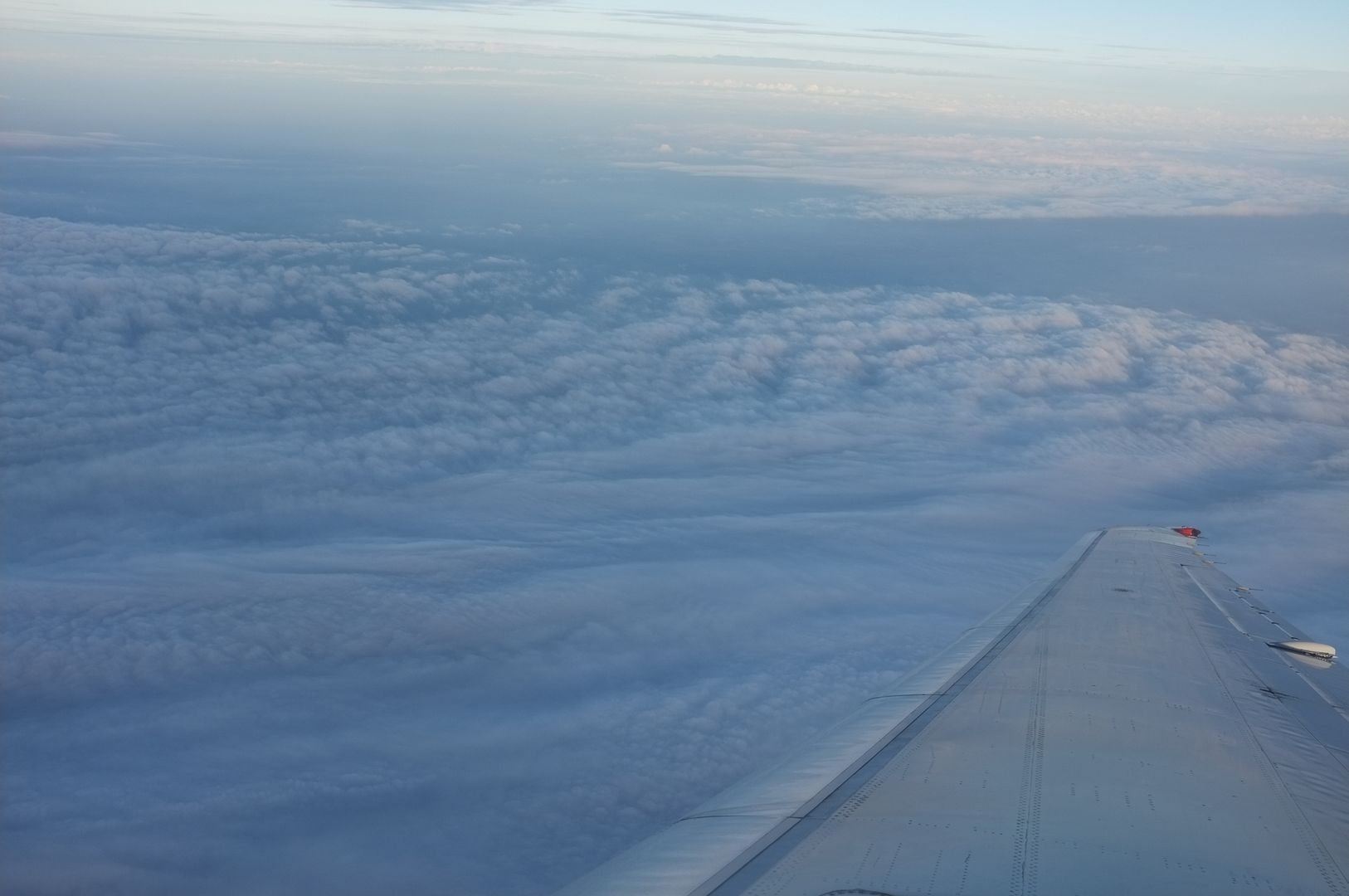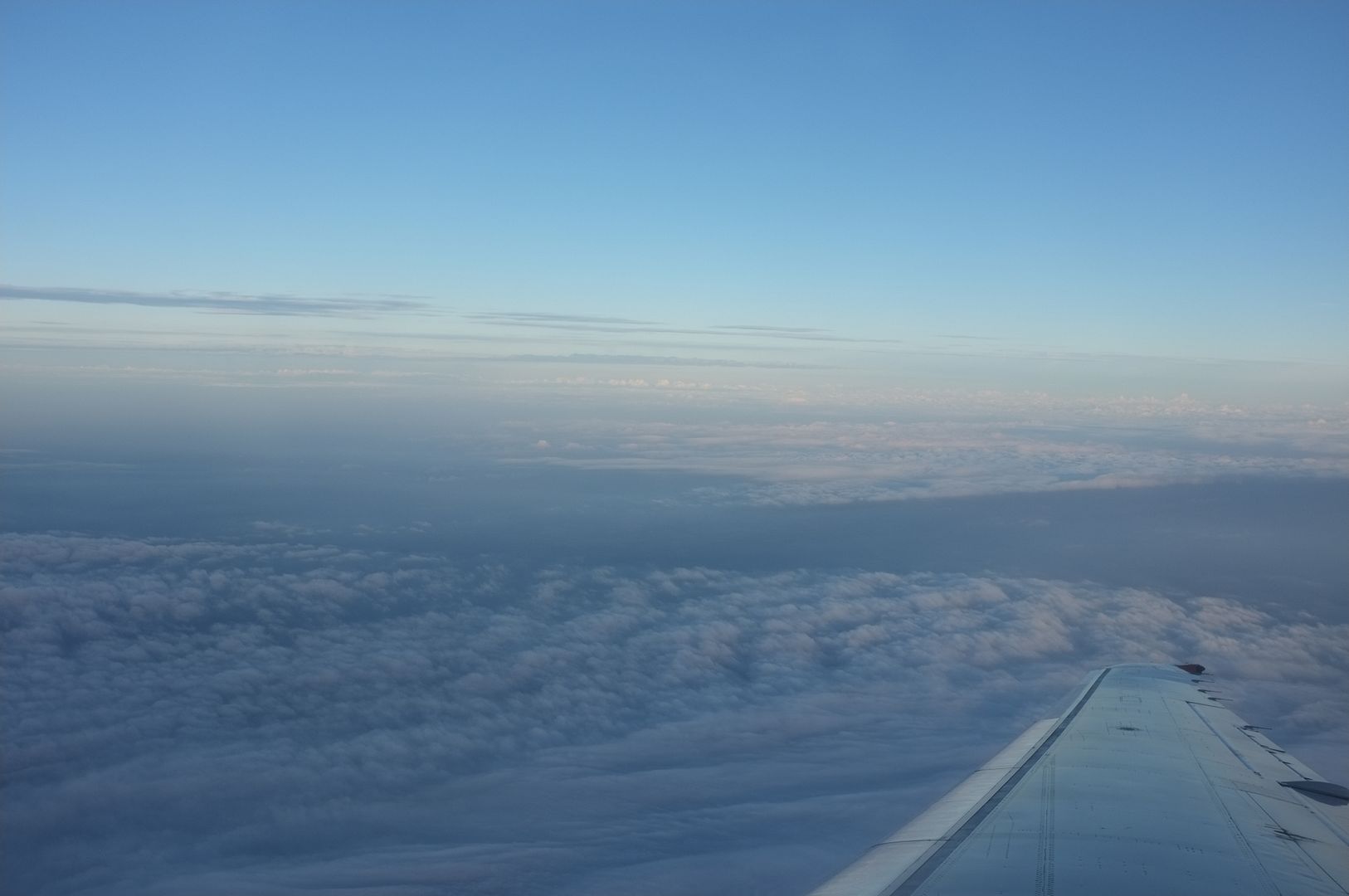 Cabin crew came to prepare the cabin for landing: checking if everyone seat-belts were fasten. Three FAs walked passed my row at least 5 times and none failed to spot the empty coffee cup.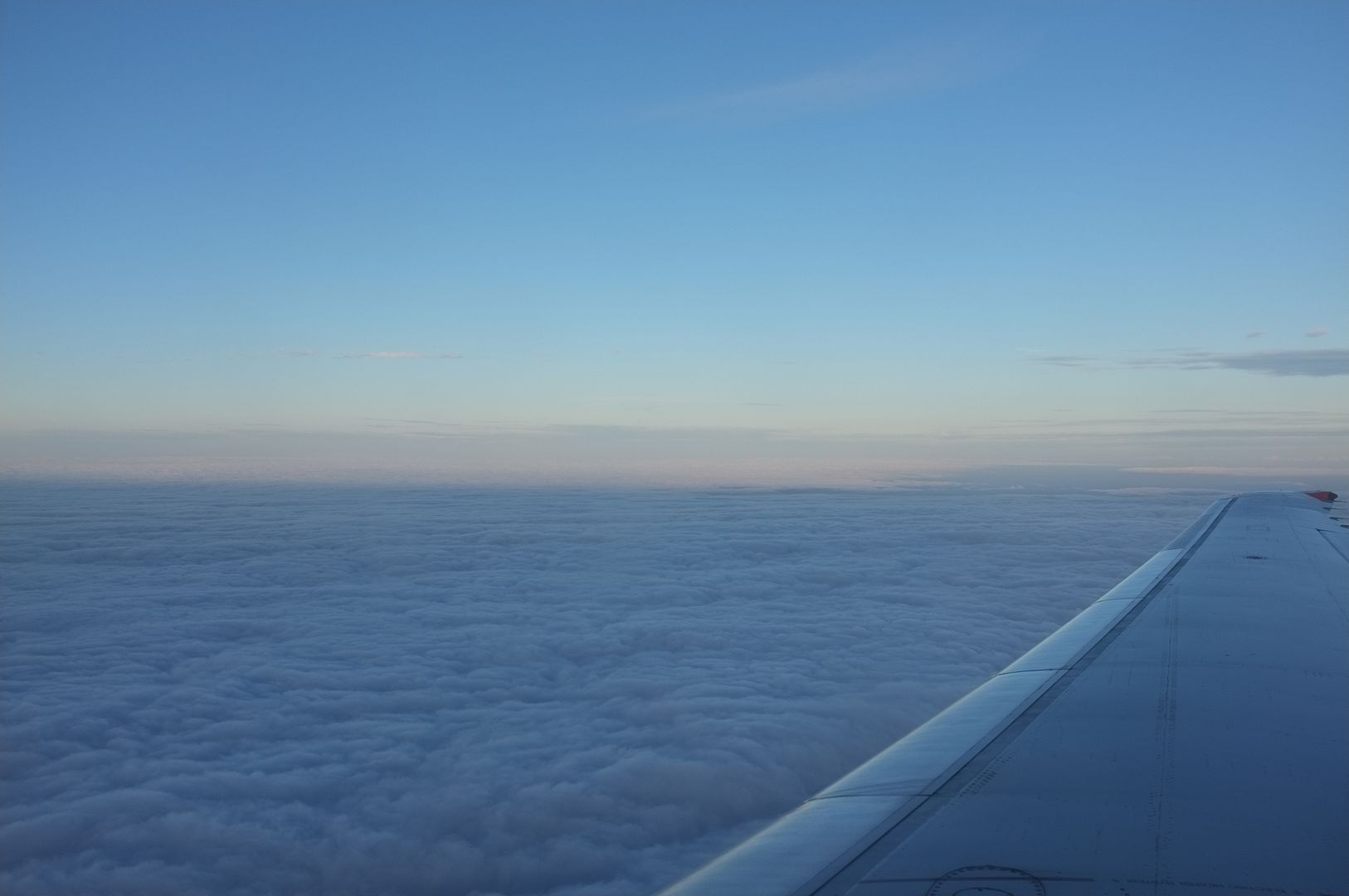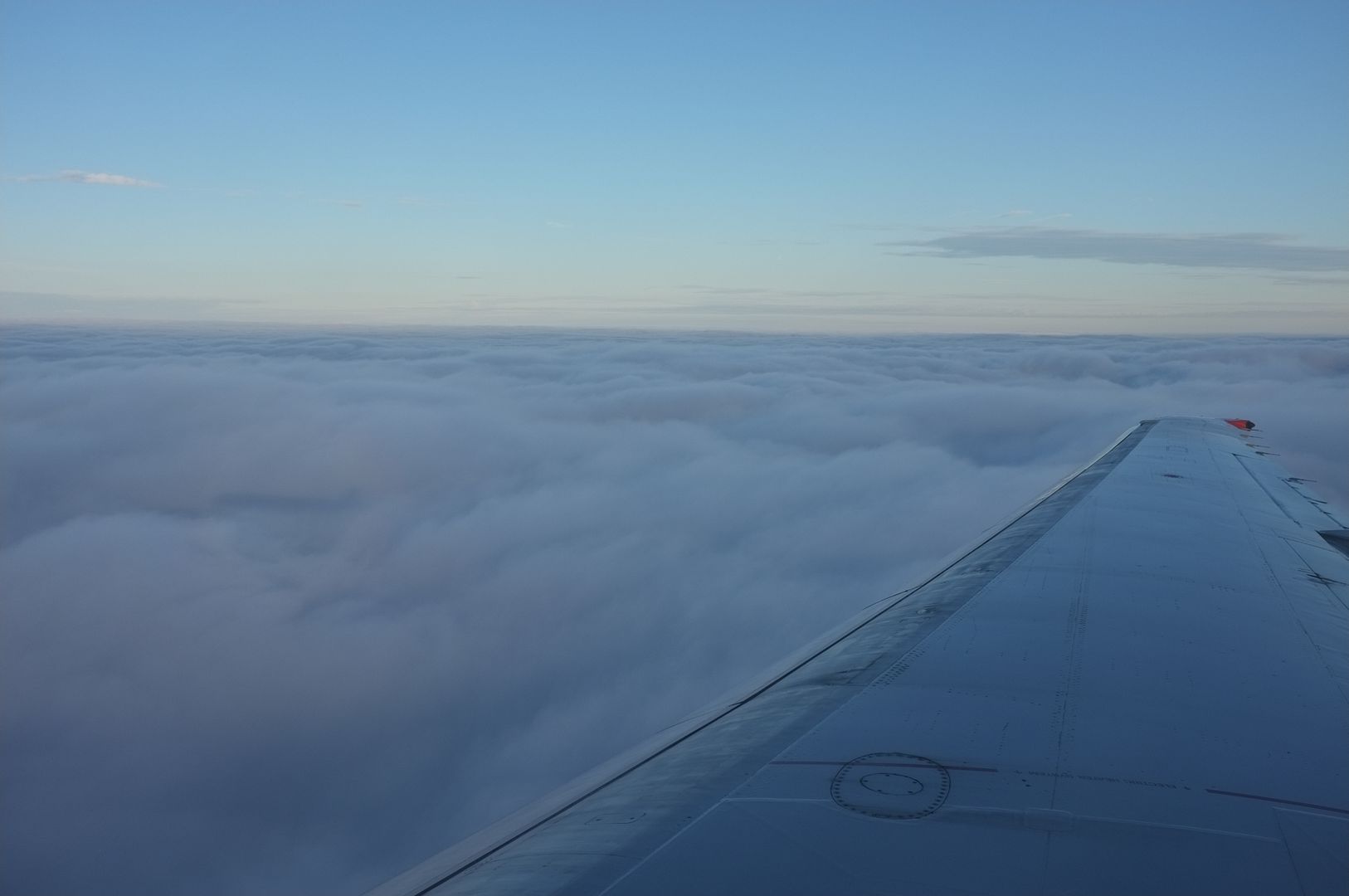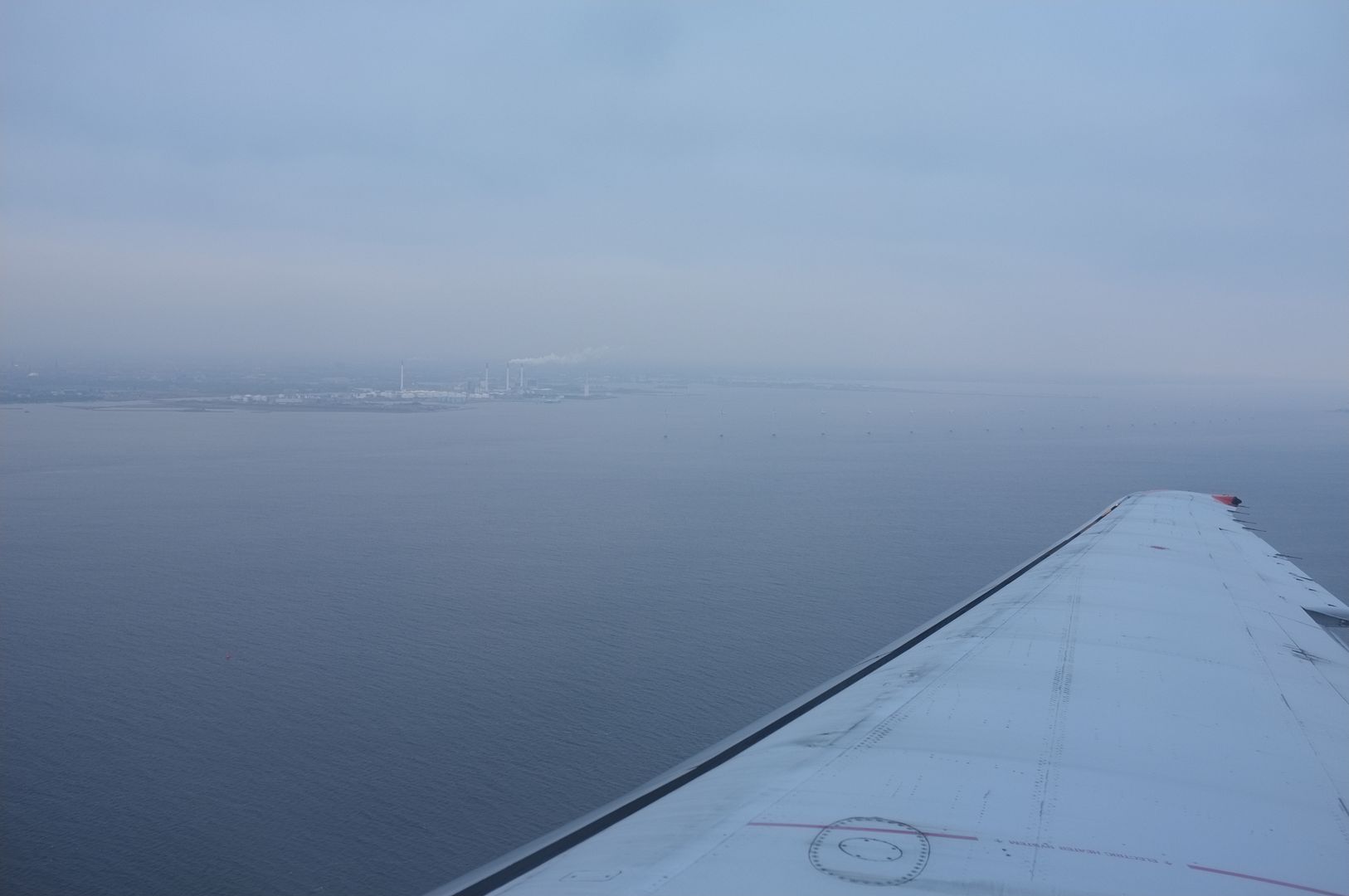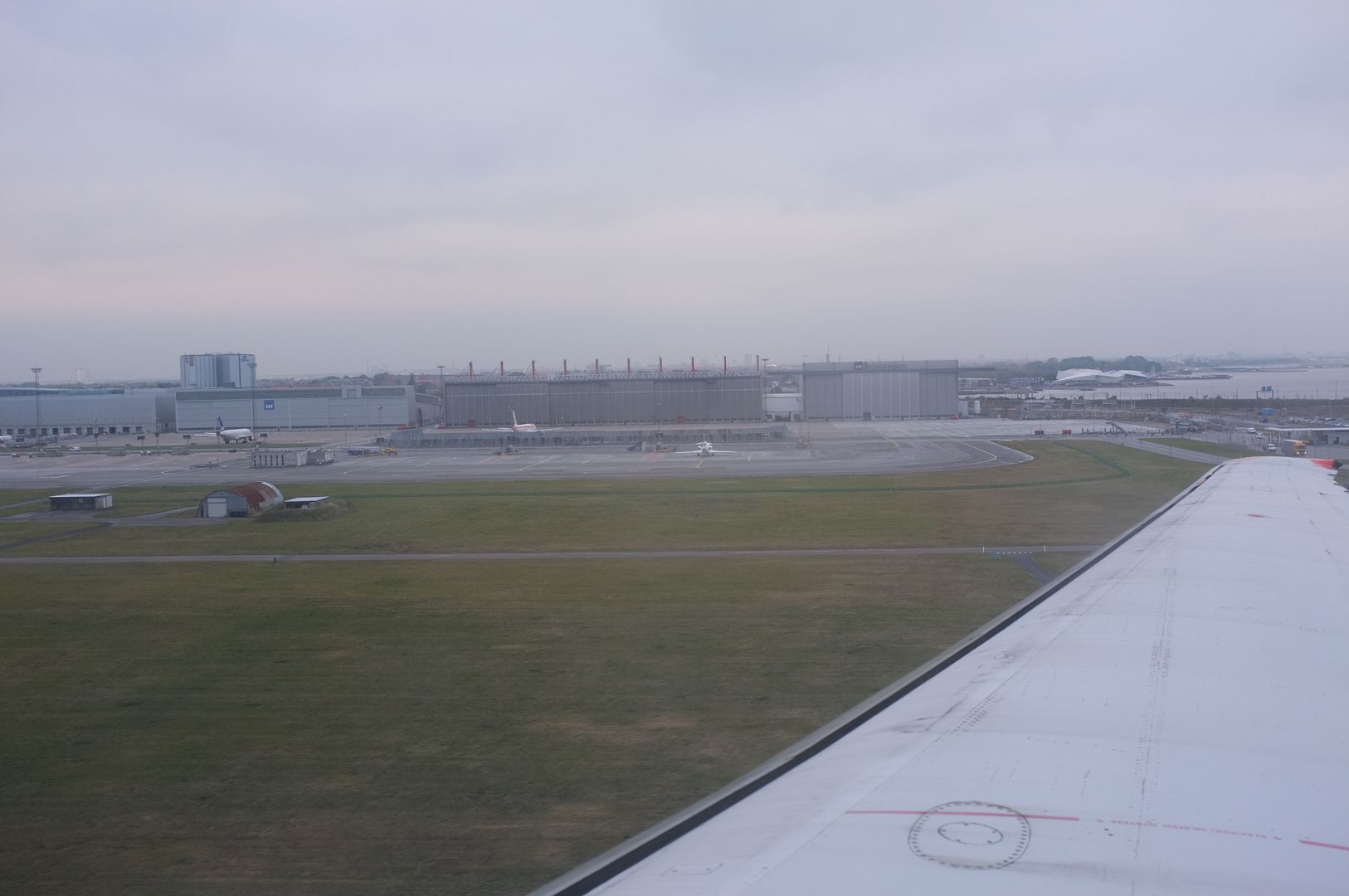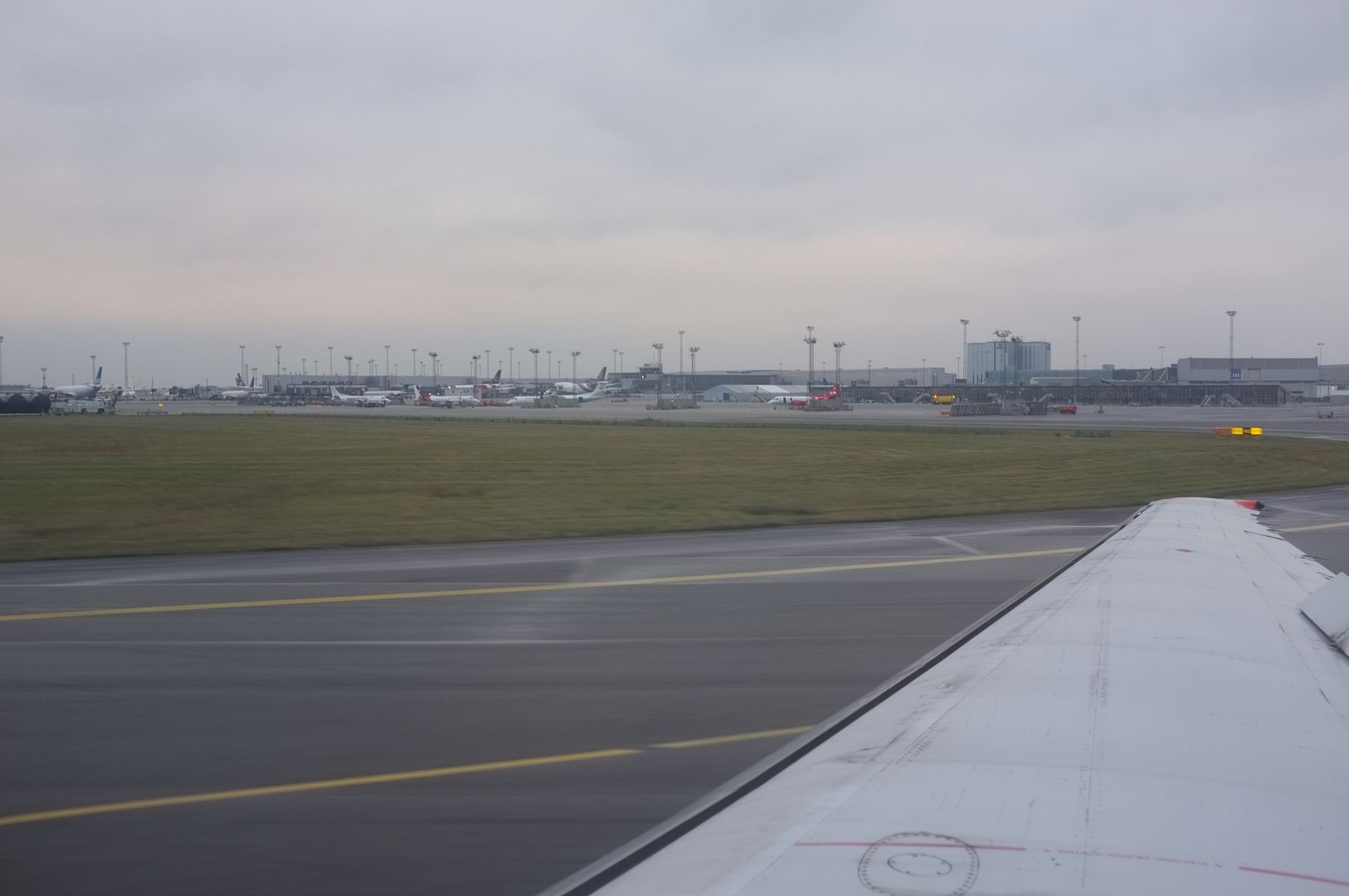 Touched down!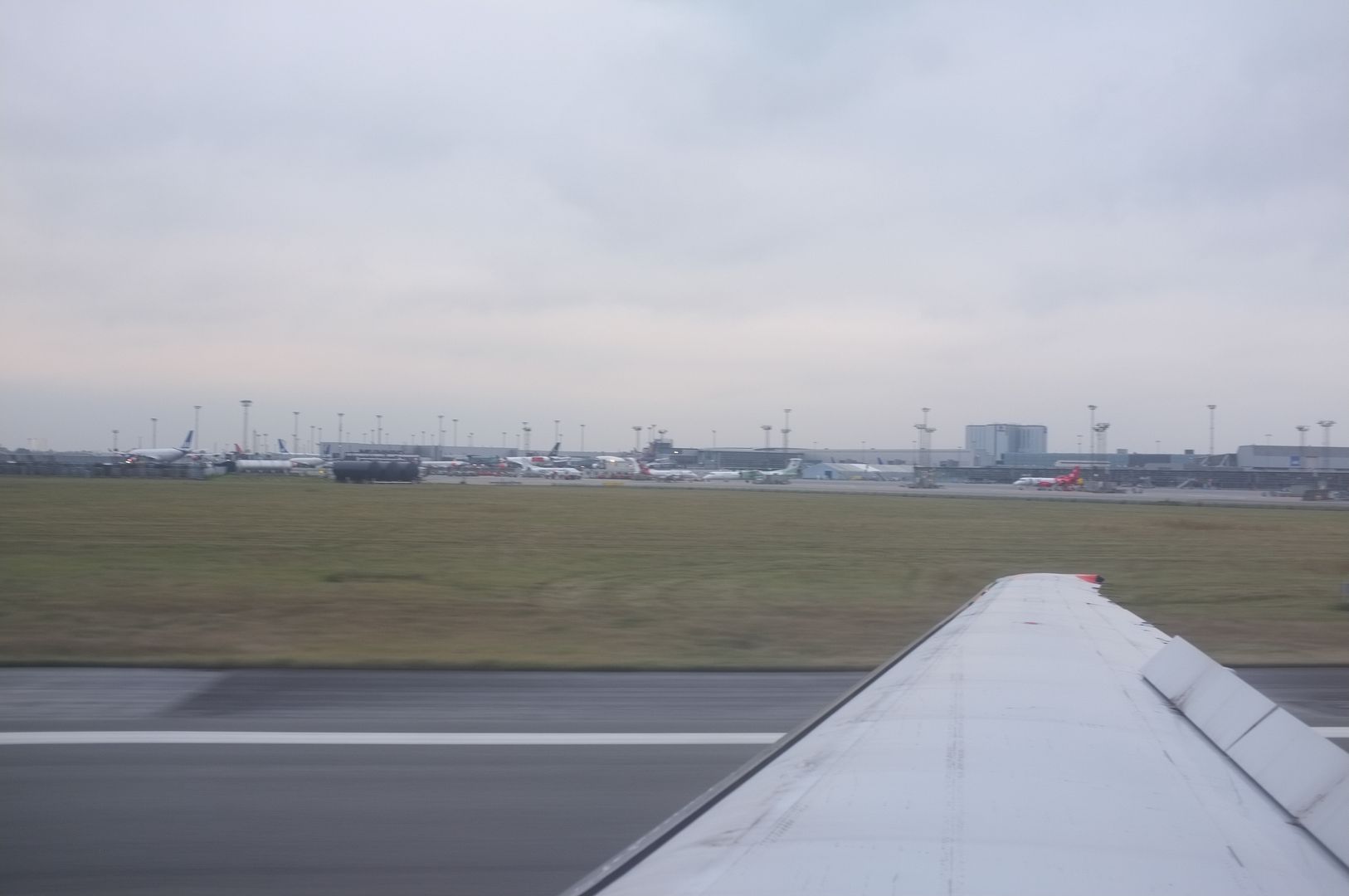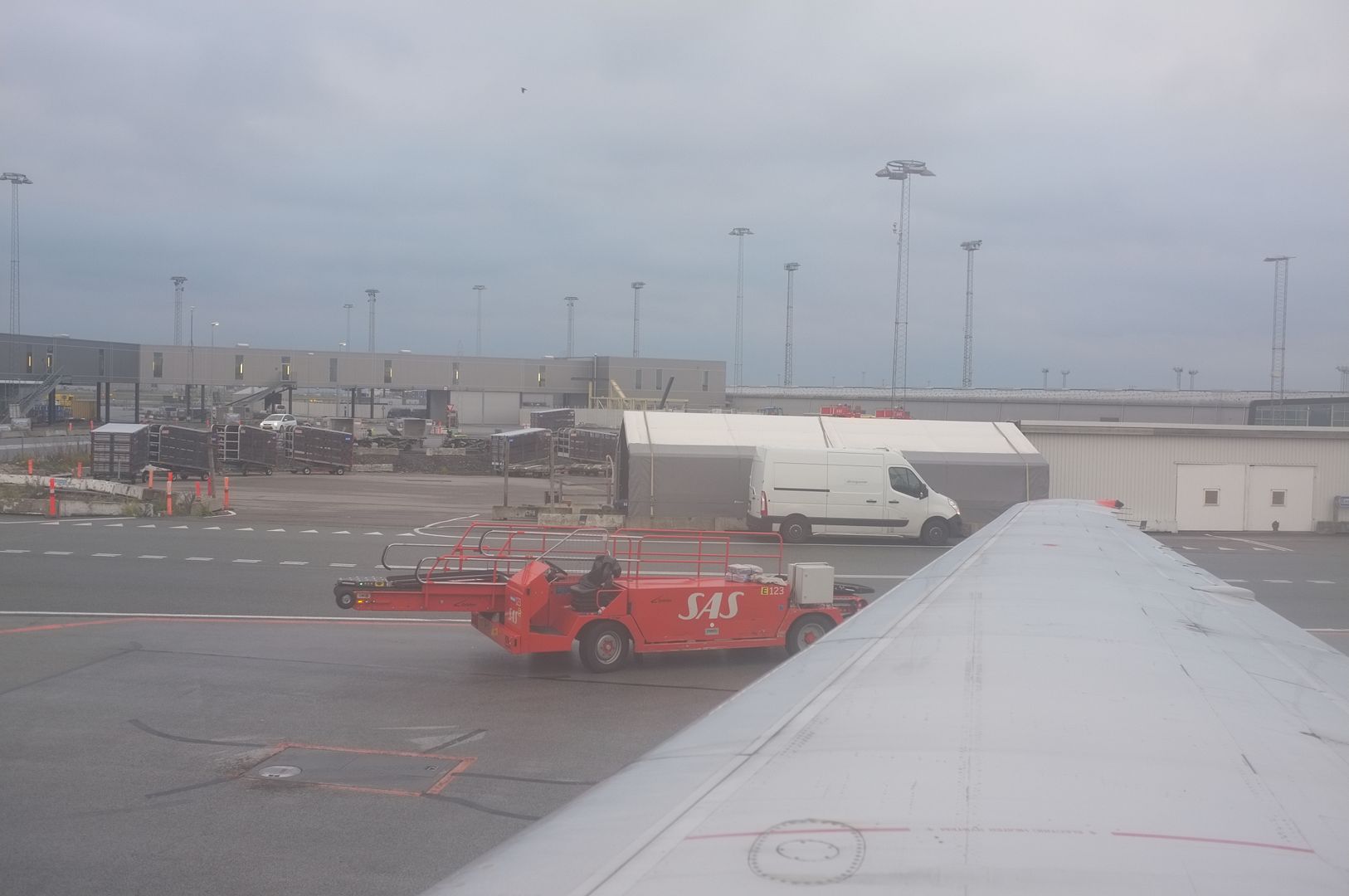 Our seats
Disembarking was on both the doors in the front and rear. I had to choose to exit on the rear door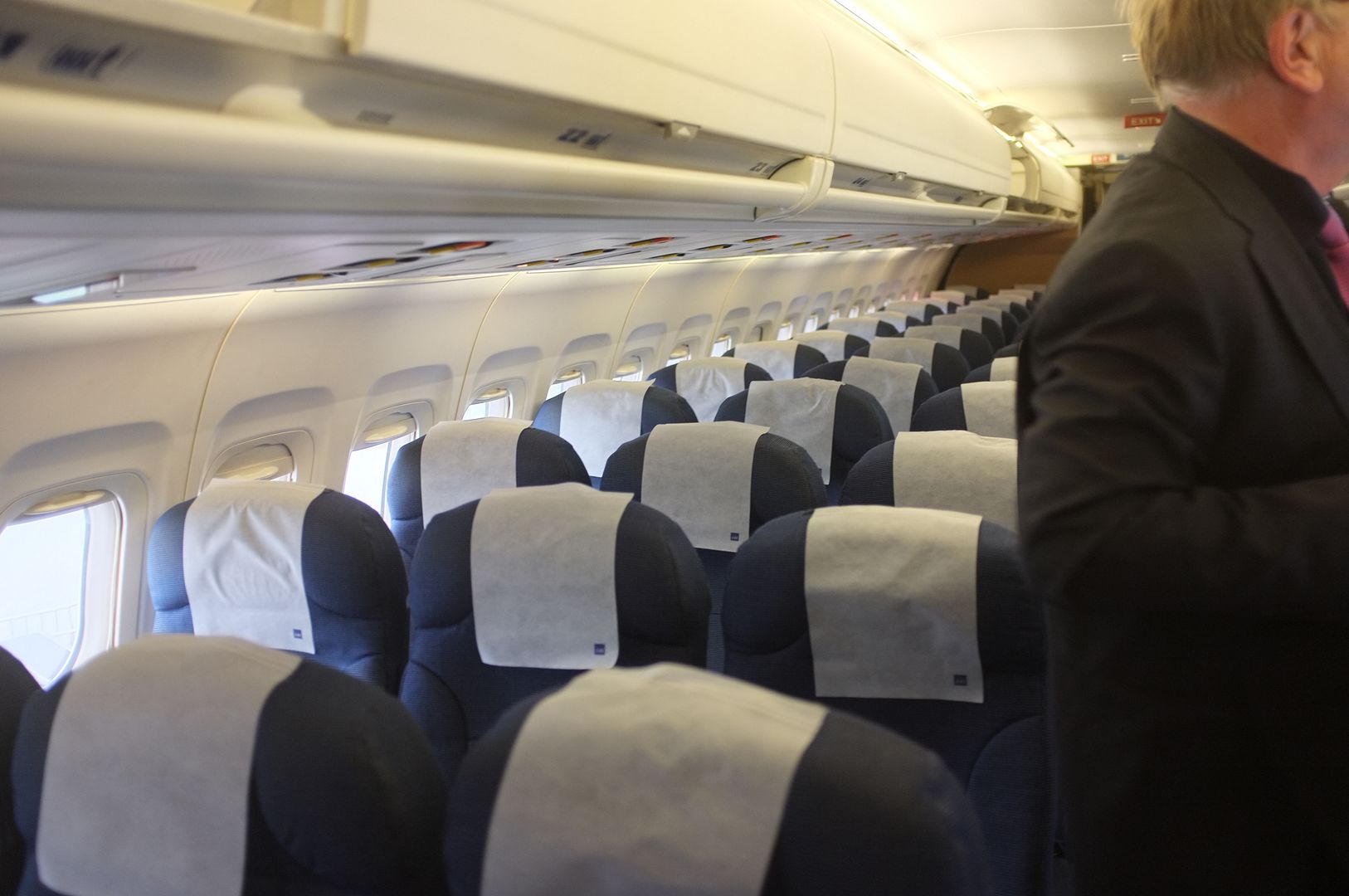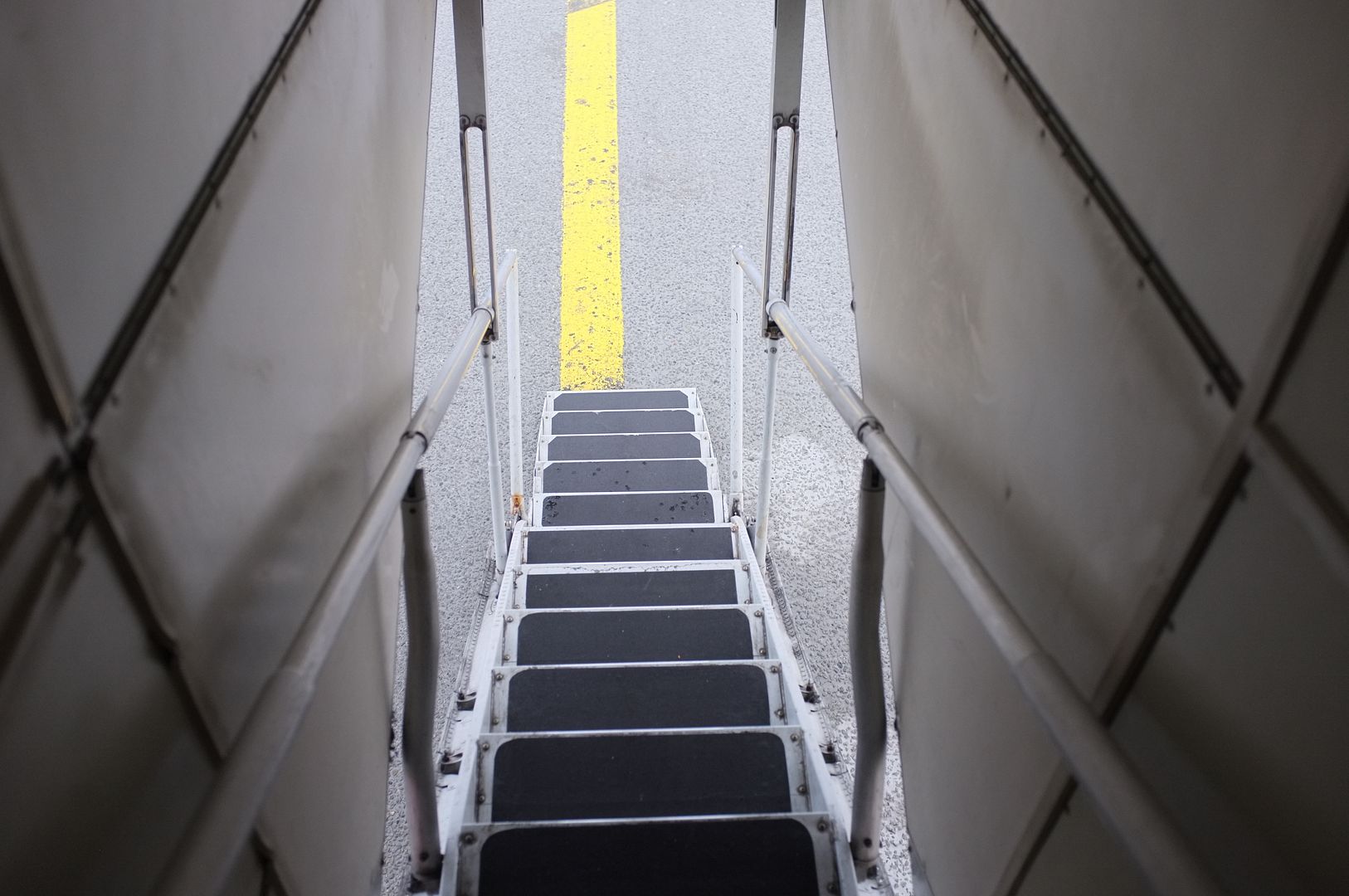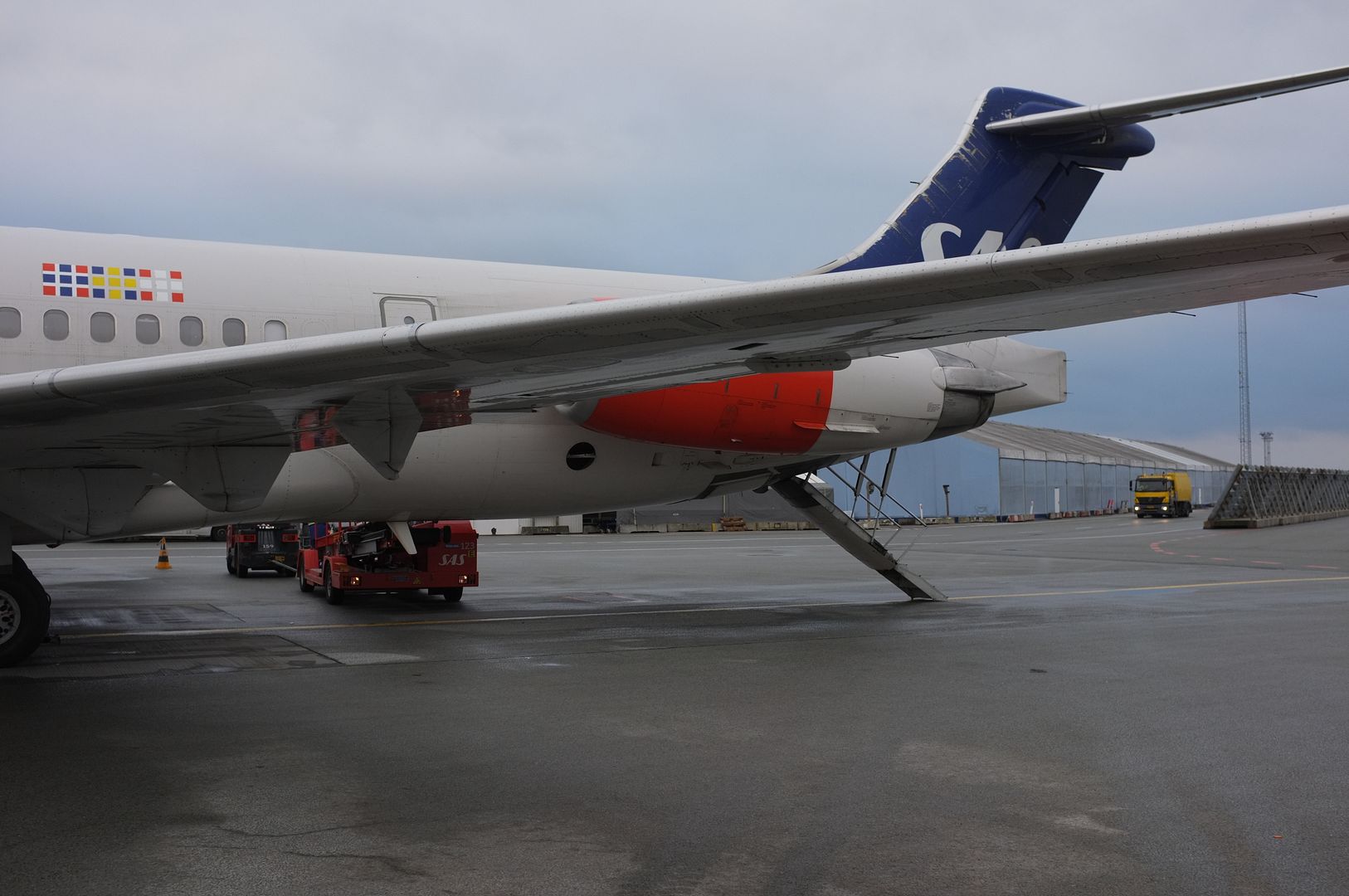 Nice to see my home airline's plane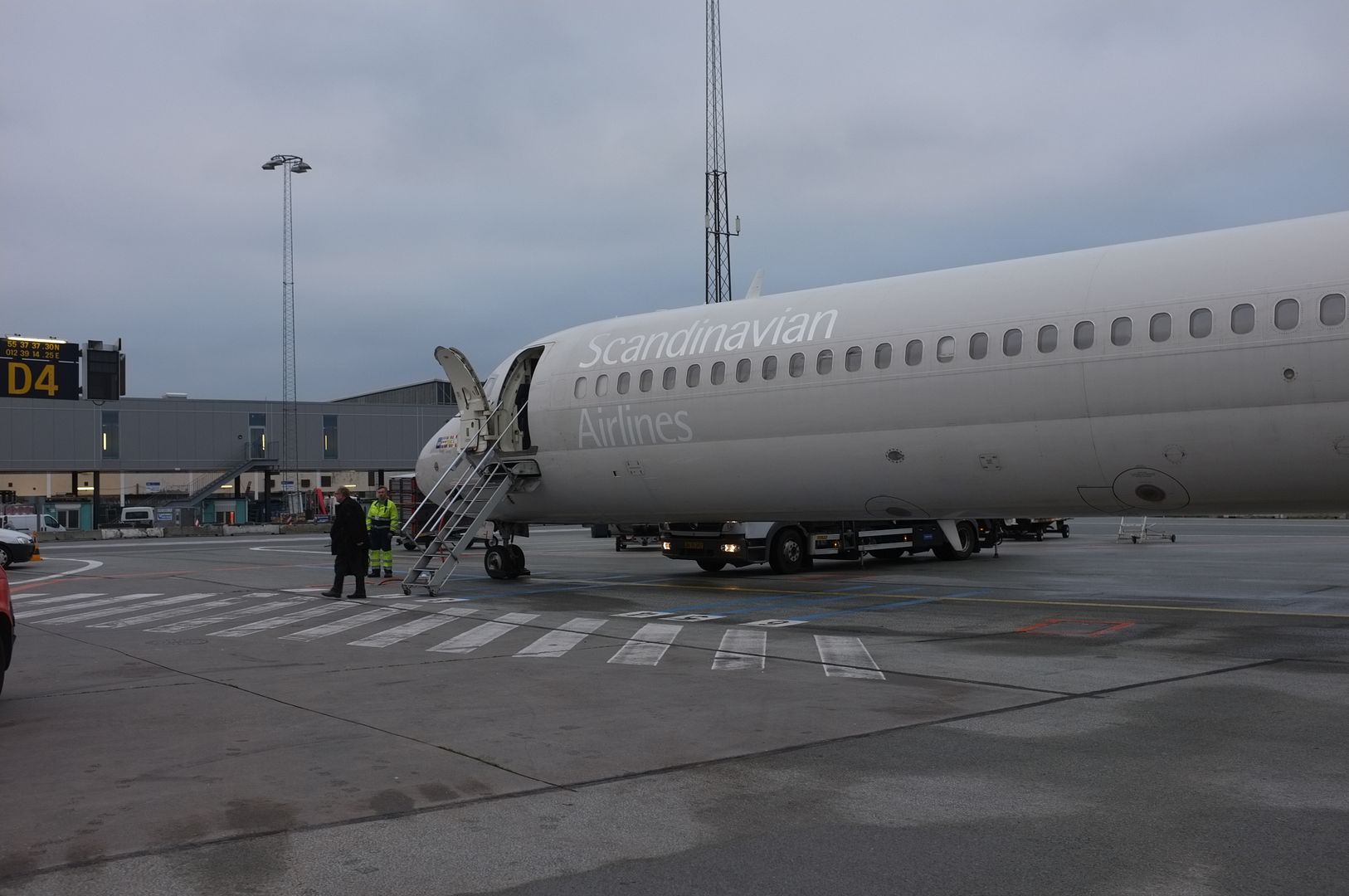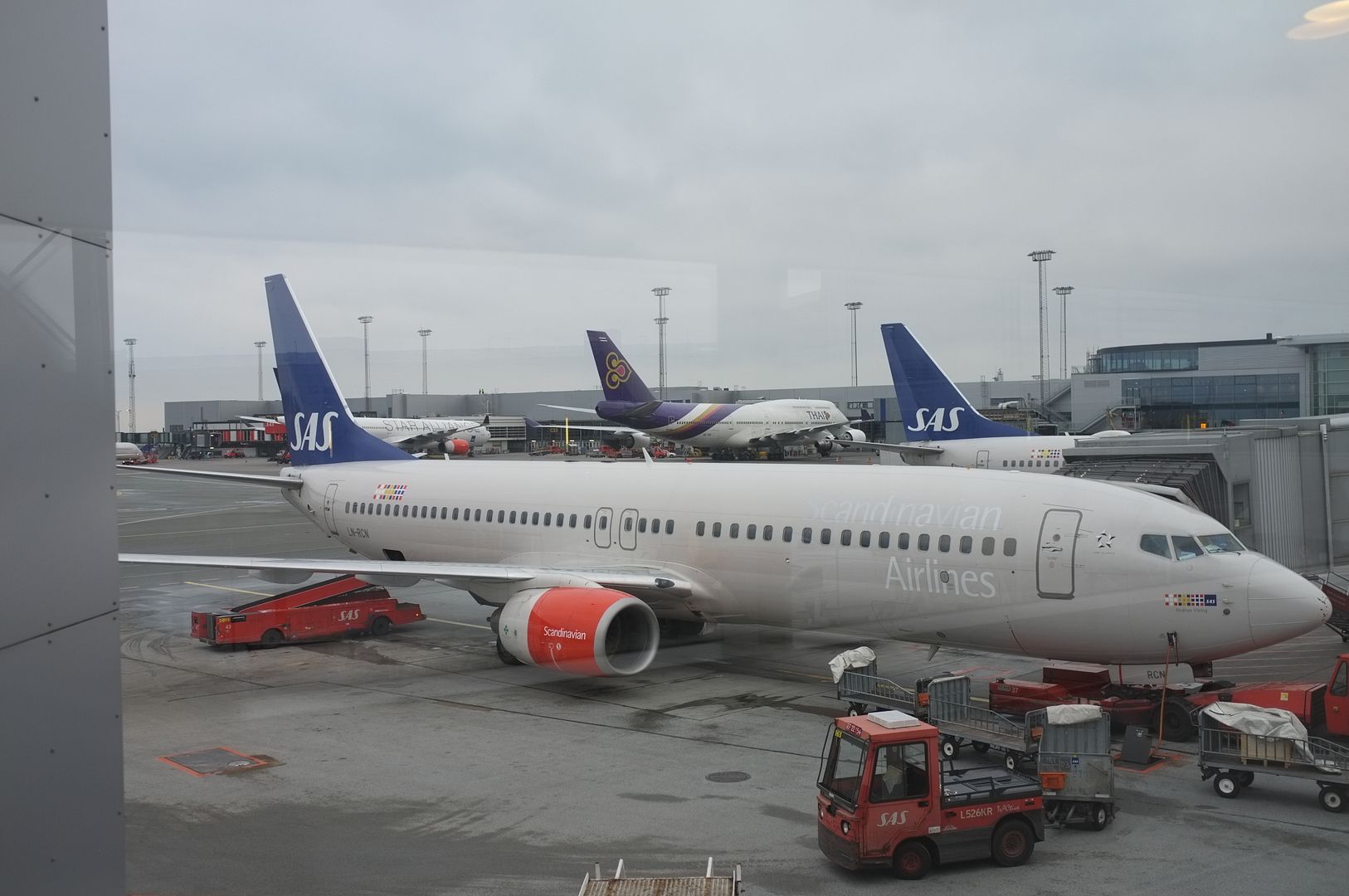 Once inside the terminal, we made our way to the baggage claims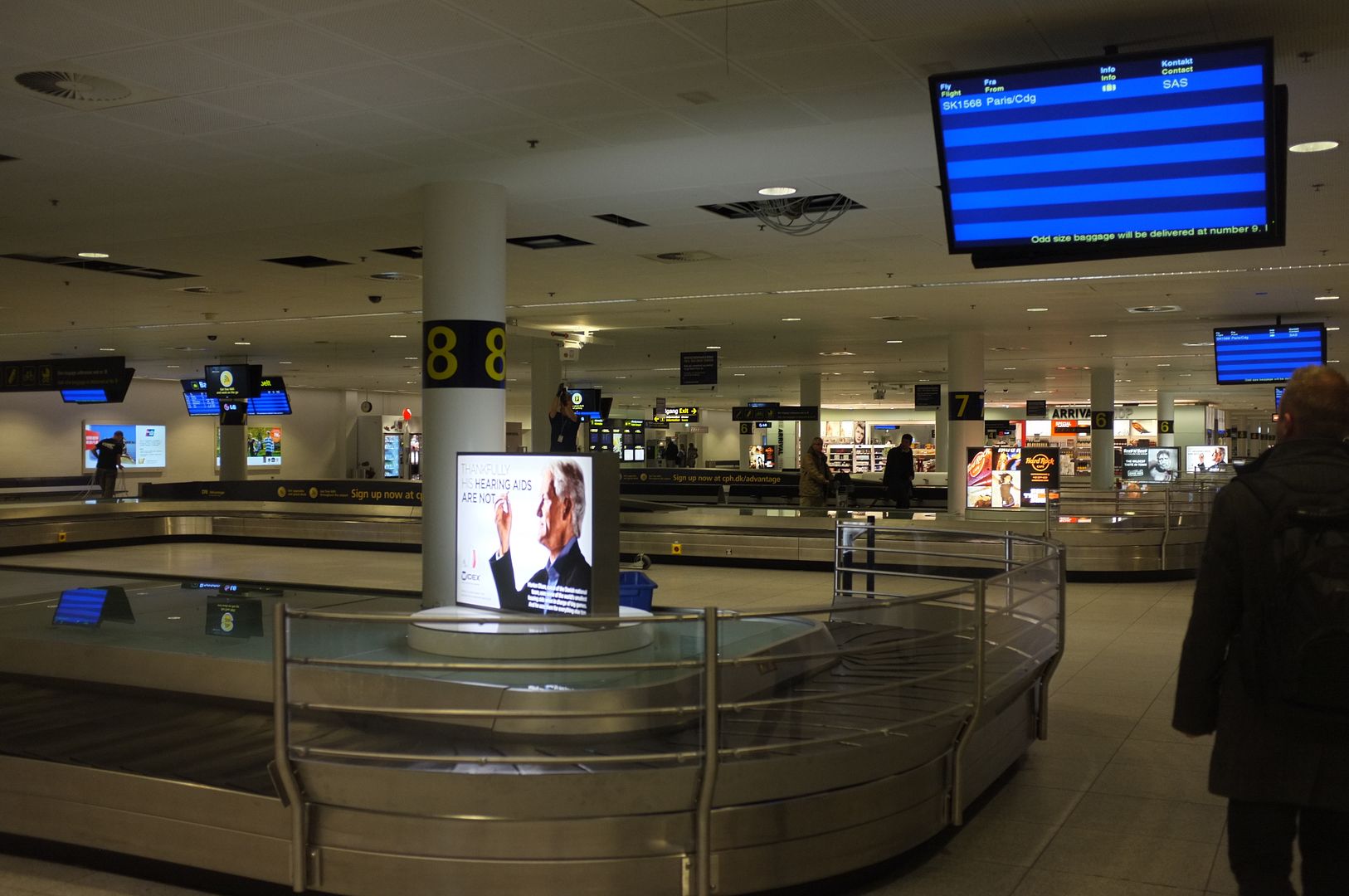 The screen said that they bags would arrive in 16 minutes, but actually after 3-4 minutes, the first bags came on the belt
Arrival hall
We made our way to the information desk, where we order the free transfer to our hotel: Crowne Plaza Copenhagen Towers.
The bus then arrived about 10 minutes later
Checked in to our room: family room. This is effectively two rooms with a connecting door.