Hi guys! As a long time reader, this is my first trip report ever on a.net !
I hope you like it! (PS: I didn't edit any photos, I'm too lazy for that....
) Sorry if this is long - I wasn't sure if I should split it up into two parts or not....
I would also like to apologize in advance for the poor quality of photos – my camera broke after landing in Japan and I had to buy a cheap one in Japan !!
So as a bit of background, my friend and I decided that as a reward for finishing school we would jet from Australia to Japan, with a side trip to Korea. Booking nearly a year in advance with JQ "Two for One" sale, we snagged fares for $600 each, including emergency exit row seating - nearly half price!!
After a ten months of waiting (where did the time go?) the time was finally here to leave! On the 5th of Feb 2013 at 4:30am, I was waking up to start my Asian adventure!!
For a quick overview, here is my map, thanks to
GCMap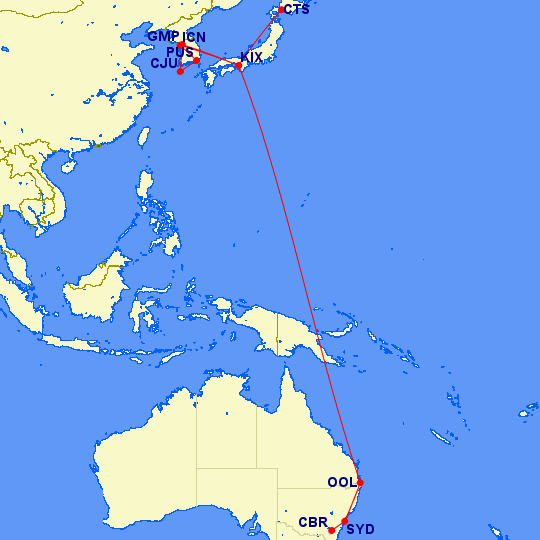 My route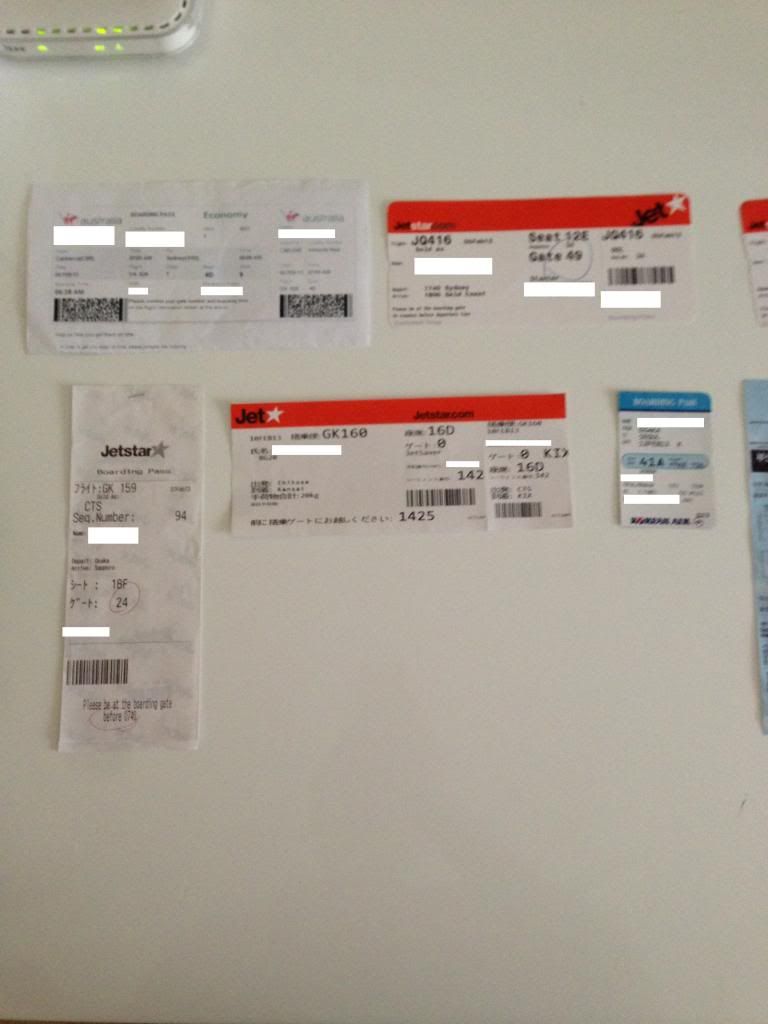 My collection of boarding passes (#1)
My collection of boarding passes (#2) – why do the Koreans like to take my big boarding pass and draw on the one I get to keep???
Flight One
Date: 05FEB13
Carrier: VA / Virgin Australia
Flight No: VA629
Rego: VH-FVU (1.2 Years Old)
Seat: 4D
Route: CBR - SYD
Scheduled: 0705-0805
Actual: 0710-0812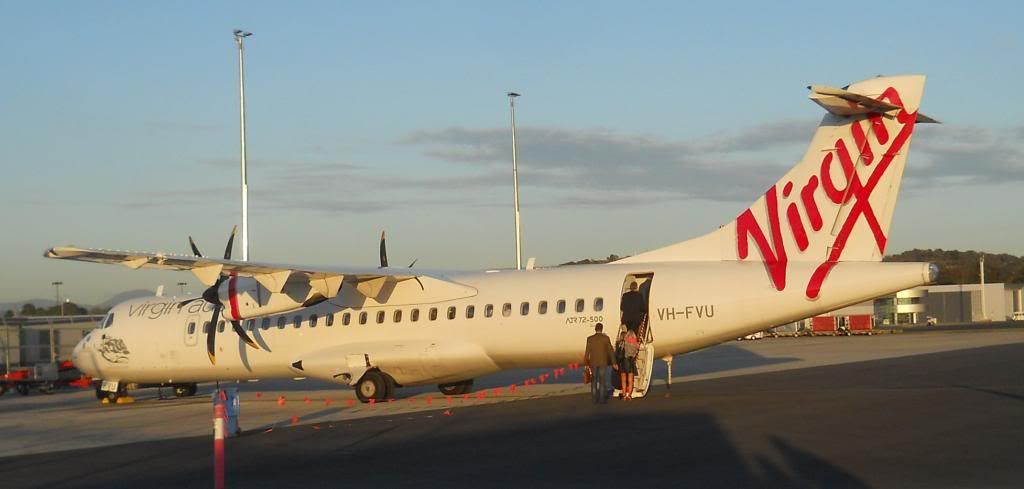 Virgin looks great in the morning!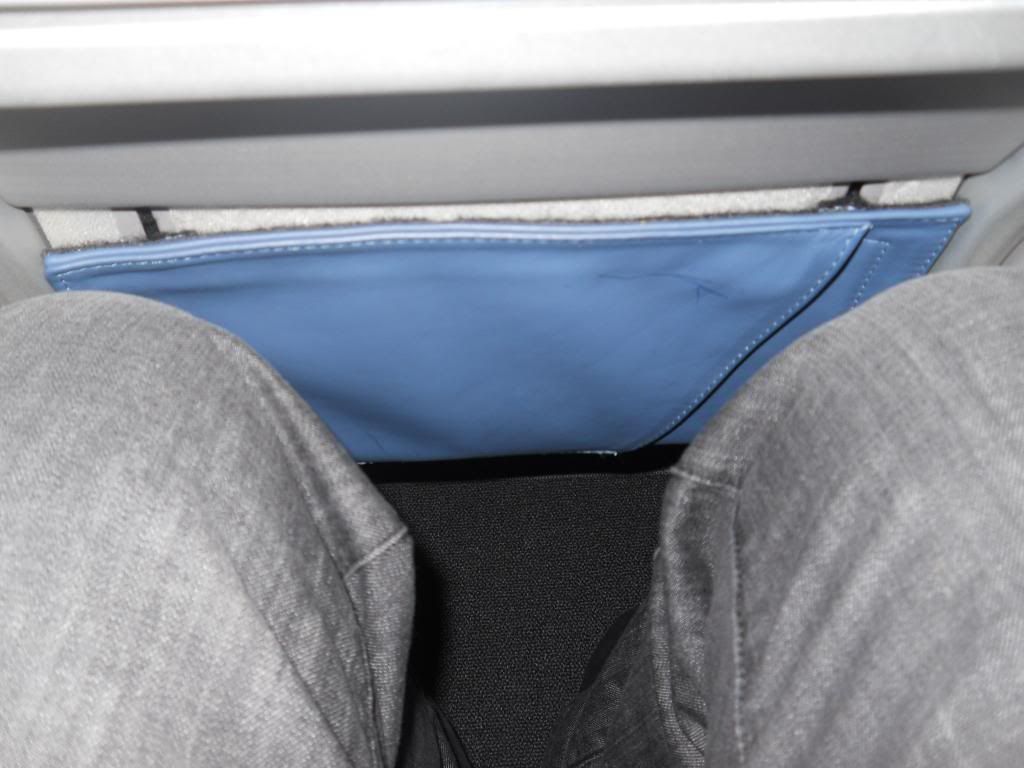 My legroom shot on the ATR
The morning started nice and early and by the time boarding was called at just before 7am, I was already exhausted and ready for bed - but I had a long day ahead of me! The flight was over before it began (the CBR - SYD hops are tiny) and after a short time in a holding pattern above SYD we landed and had just under 9 hours at the airport to kill before our next flight - JQ changed our flight time the day before - not that I was complaining (yet)
Flight Two
Date: 05FEB13
Carrier: JQ / Jetstar Australia
Flight No: JQ416
Rego: VH-VGY (3.1 Years Old)
Seat: 12E (Emergency Exit)
Scheduled: 1740-1800
Actual: 1745-1800
Route: SYD - OOL
It's nice to have the emergency exit!
The saying good things come to those who wait must be true, when my friend and I checked in we were asked if we wanted emergency exit rows (yes please!) and our 9 hour chillout at the airport came to an end (I got to see TZ so I was happy) we were boarding the next flight to the Gold Coast where the next day we would finally be on our way to Japan! After sleeping through the landing (how did I manage that...?) my friend woke me up to say get up so we can get off! Our evening at the Gold Coast went rather fast, we stayed at my friends aunts house which was nice, and we had a roast dinner - something we wouldn't have in Japan!! So right after dinner I was ready for bed - we had another early start tomorrow morning!!
Flight Three
Date: 06FEB13
Carrier: JQ / Jetstar Australia
Flight No: JQ19
Rego: VH-EBB (10.2 Years Old)
Seat: 44A (Emergency Exit)
Scheduled: 1005-1820
Actual: 1030-1034
Route: OOL - KIX
About to descend into KIX
Up early again at 6am to check in by 7am, we said our goodbyes to my friends aunt and cousins and goodbye to his uncle at the airport. When we entered it was chaotic! People were checking in for both JQ flights to NRT and KIX, then there was D7 to KUL and TZ to SIN, a few to AKL and of course, domestic flights! However check in was fast and efficient and the check in agent was happy and bubbly despite being hectic and just before 7am! She wished us a happy holiday and with that we joined the line for security - again fast and efficient which surprised me! We went through international security which included my first ever full body scanner - it was an interesting experience! I saw the next person get scanned as well while I was collecting my things - a man who did not speak great English and could not understand why the machine was beeping - the stick figure outline showed he had something in his breast pocket - turned out to be his passport.
After waiting it was finally time to board and after a quick call back home to CBR to say I was really going - we boarded our flight to KIX and after a quick flight (I actually got some sleep) we were in Japan - I was back!!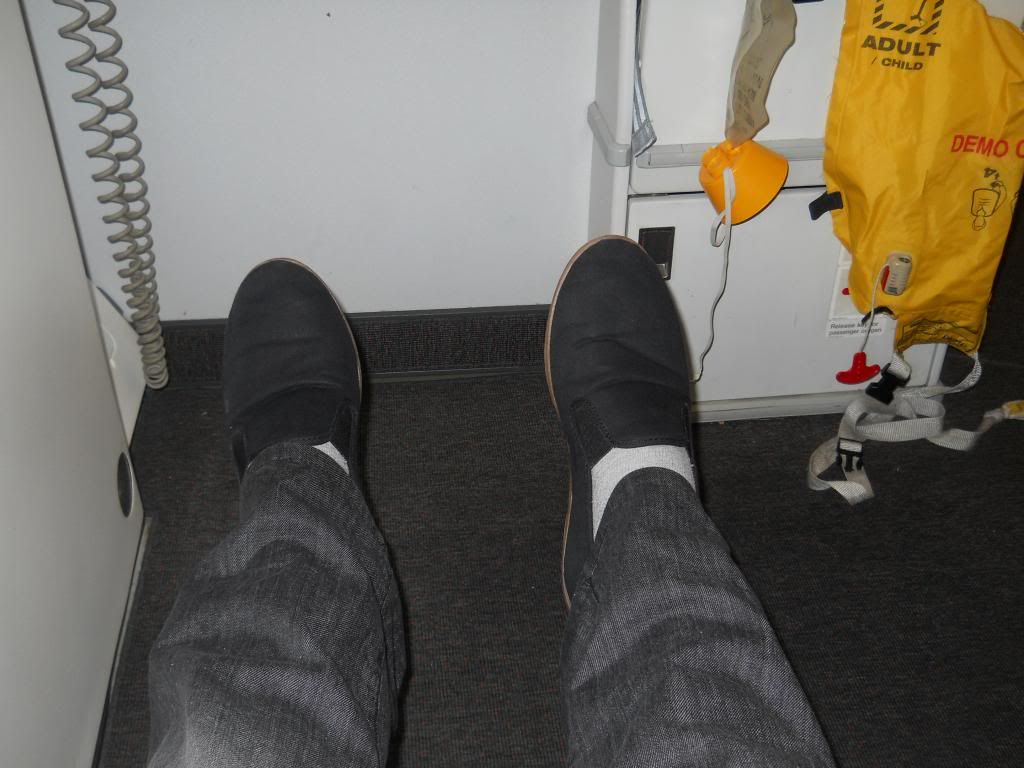 Exit row seats are so great!!
So after clearing customs and immigration it was a short walk to the hotel it was bed early again so we could get up early for our flight to Sapporo for the Snow Festival! My camera broke shortly after landing in Sapporo so I don't have any photos of the Snow Festival yet - they are all on a disposable camera!
Flight Four
Date: 07FEB13
Carrier: GK / Jetstar Japan
Flight No: GK159
Rego: JA04JJ (0.6 Years Old)
Seat: 18E
Scheduled: 0810-0955
Actual: 0830-1020
Route: KIX - CTS
Shortly after landing the news said Sapporo was in blizzard conditions!
Taking the train to Sapporo Station
The flight to Sapporo was brilliant - the crew spoke excellent English and made the announcements in both English and Japanese (just a quick question too - is this regular on all domestic flights or only if they have English-speakers aboard?) and everything was done super quick with a happy smile - the Japanese way! I missed it!!
Our three days in Sapporo went really quick, the Snow Festival was beautiful - I wish I could share some pictures!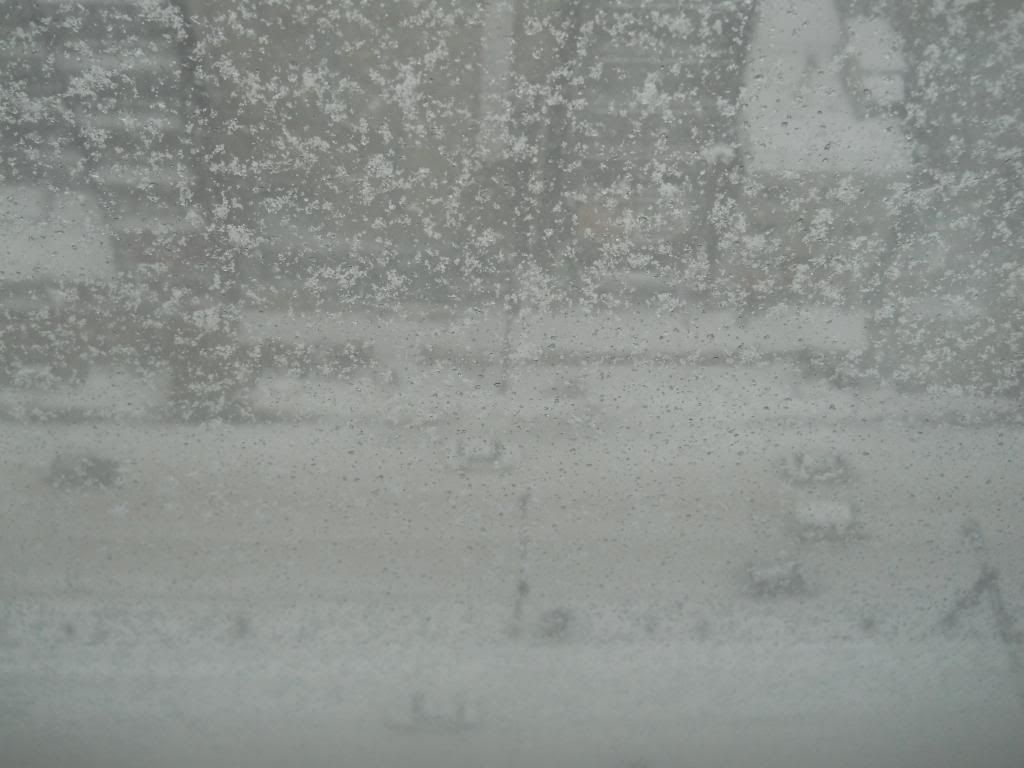 I did manage this one though - the Blizzard in progress!!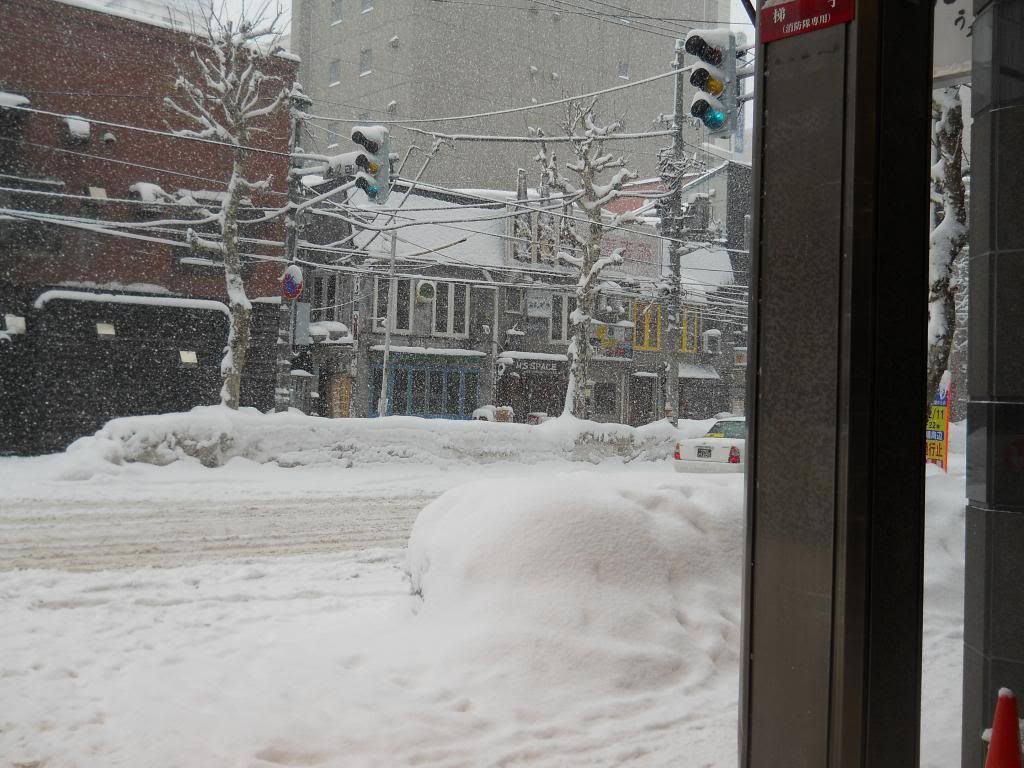 Just before the blizzard came we managed to walk around Susukino
Flight Five
Date: 10FEB13
Carrier: GK / Jetstar Japan
Flight No: GK160
Rego: JA06JJ (0.4 Years Old)
Seat: 16D
Scheduled: 1410-1710
Actual: 1412-1716
Route: CTS - KIX
Our flight this time was around midday so we couldn't do much except head for the airport after check out (again, no complaints - CTS is bound to be more interesting than CBR (QF, QF, QF, QF, VA, VA, QF)!!
This flight had more foreigners on board than Japanese - perhaps it was due to the Snow Festival ending? We were really lucky, on the way to CTS there was a blizzard after we landed and on the way back to KIX it started snowing heavy after we departed! The flight went fast again, I couldn't sleep so I read the inflight magazine which was possible until the kanji started getting too difficult! But by then we were ready to land! The cabin crew were amazing and at all times there was an attendant in the isle doing a walk down - something that rarely happens back home!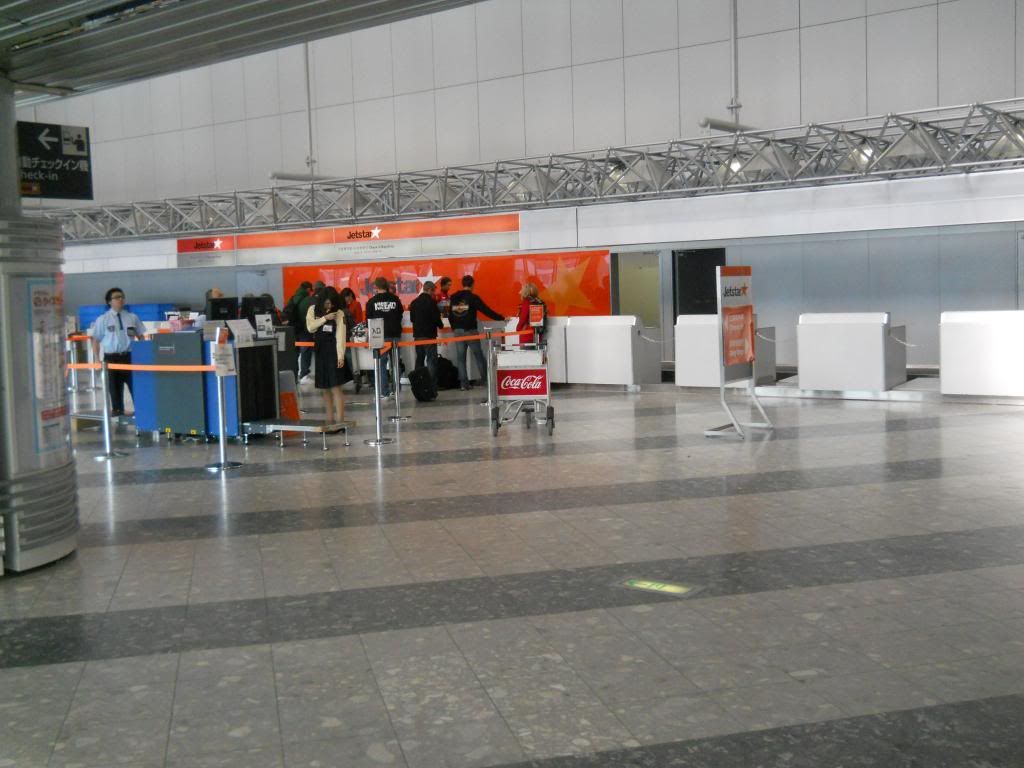 The Jetstar Japan check in area - your bag got screened before the line, that was cool!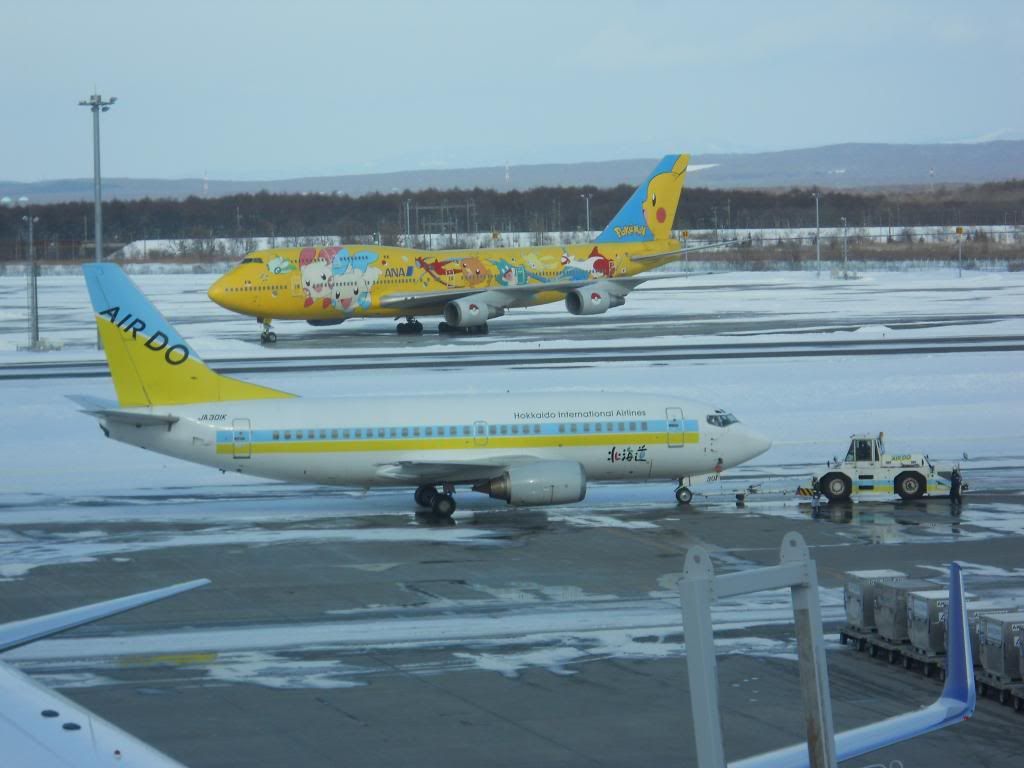 I was right - CTS is waaaaay more exciting than CBR!
We almost flew Peach to CTS but Jetstar Japan had great introductory sale on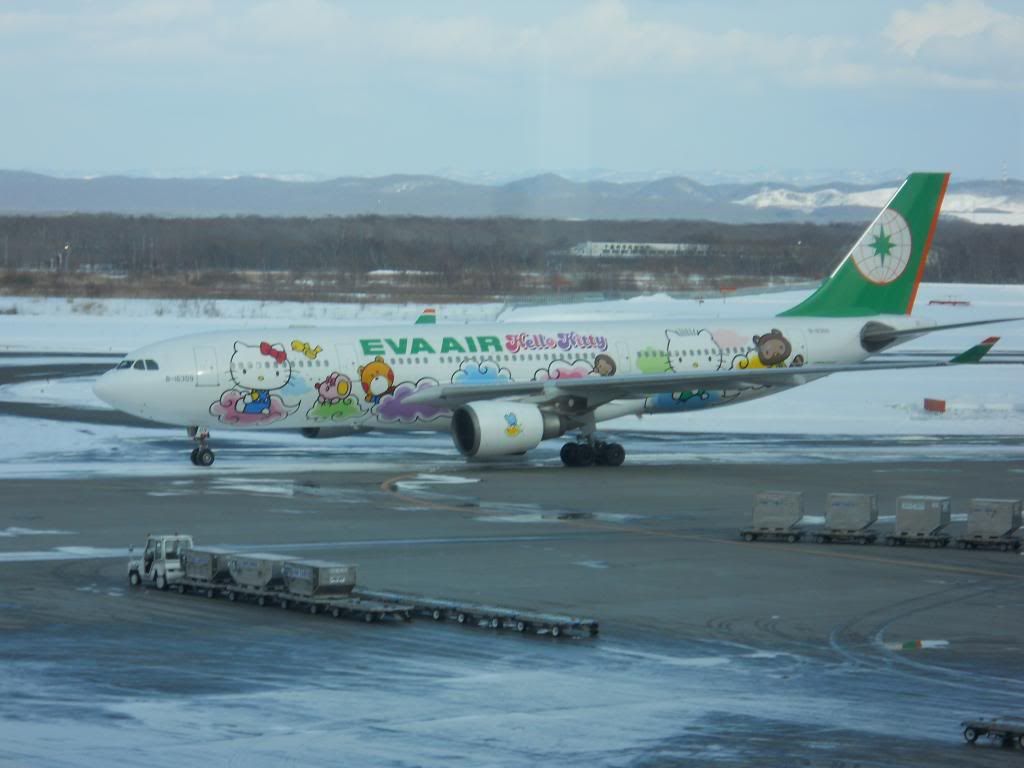 Hello Kitty !!!!
We were in Osaka for two days so we did the some tourist stuff in Osaka - USJ, Osaka Castle and Osaka Aquarium. We picked the best day for USJ - a public holiday! So while the wait times for rides were 340+ minutes after our first ride, we decided to do some shopping in USJ - worth a visit (when the roller coaster works!) And head to Osaka Castle.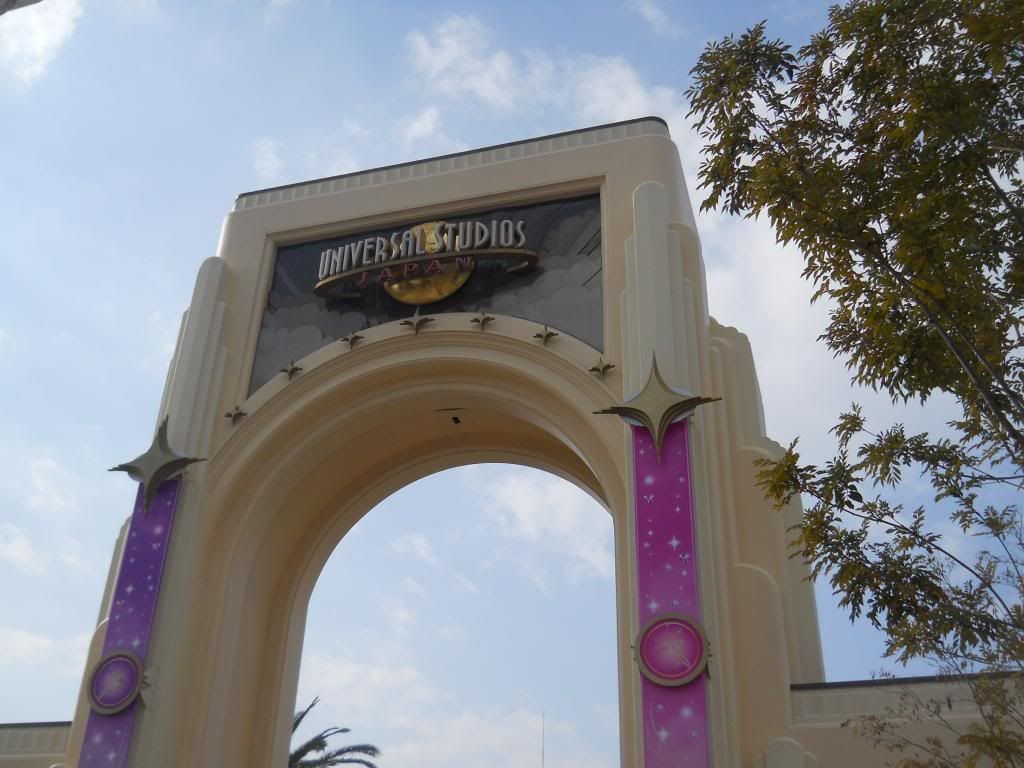 USJ!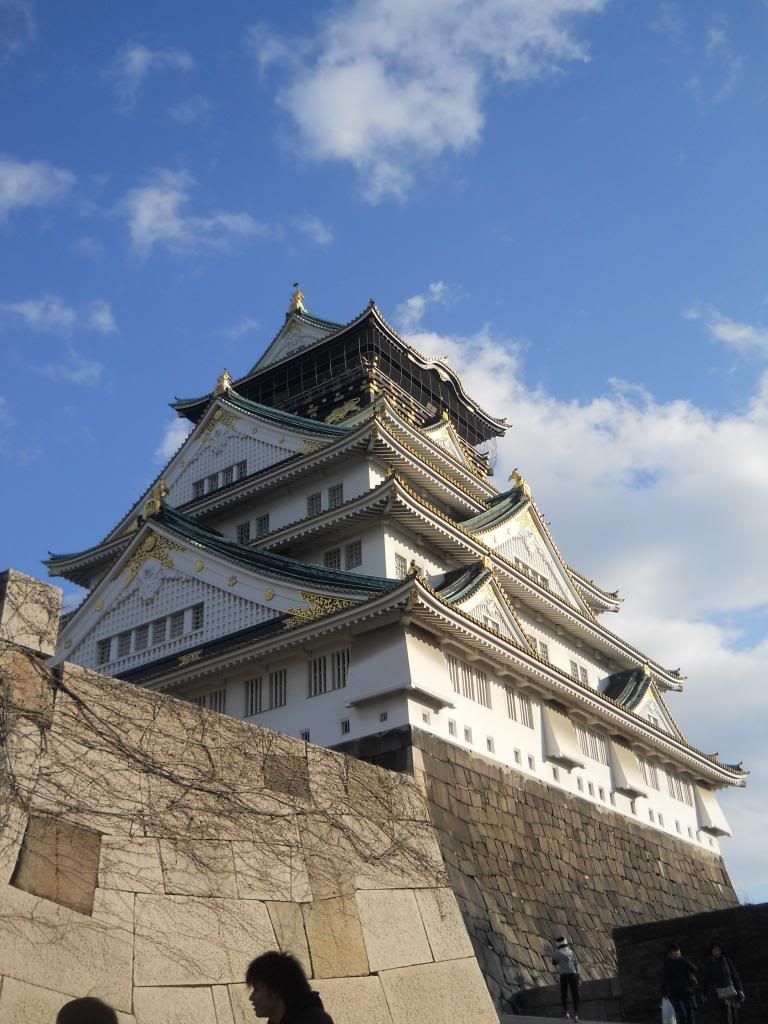 Osaka Castle
Flight Six
Date: 12FEB13
Carrier: KE / Korean Air
Flight No: KE726
Rego: HL7725 (8.8 Years Old)
Seat: 41B
Scheduled: 1805-2005
Actual: 1813-2013
Route: KIX - ICN
HL7725 (B739) taking us to ICN! I'm excited!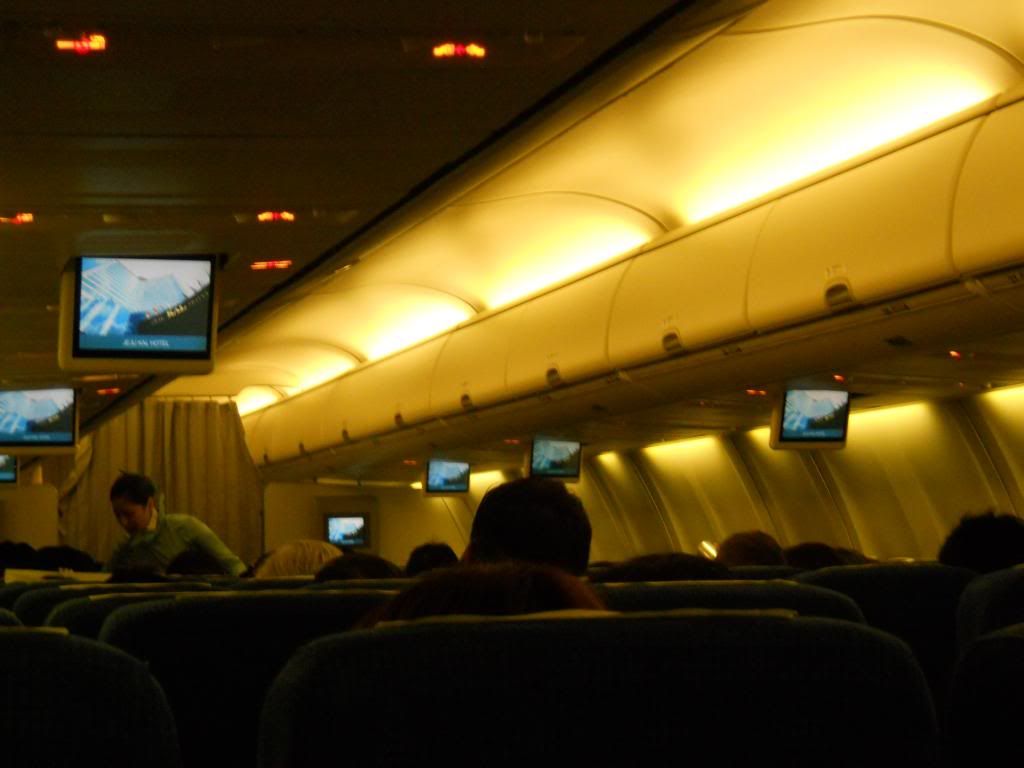 Cabin shot! KE had FA sitting in Emergency Exit rows - is this a Korean thing? It happened on others too?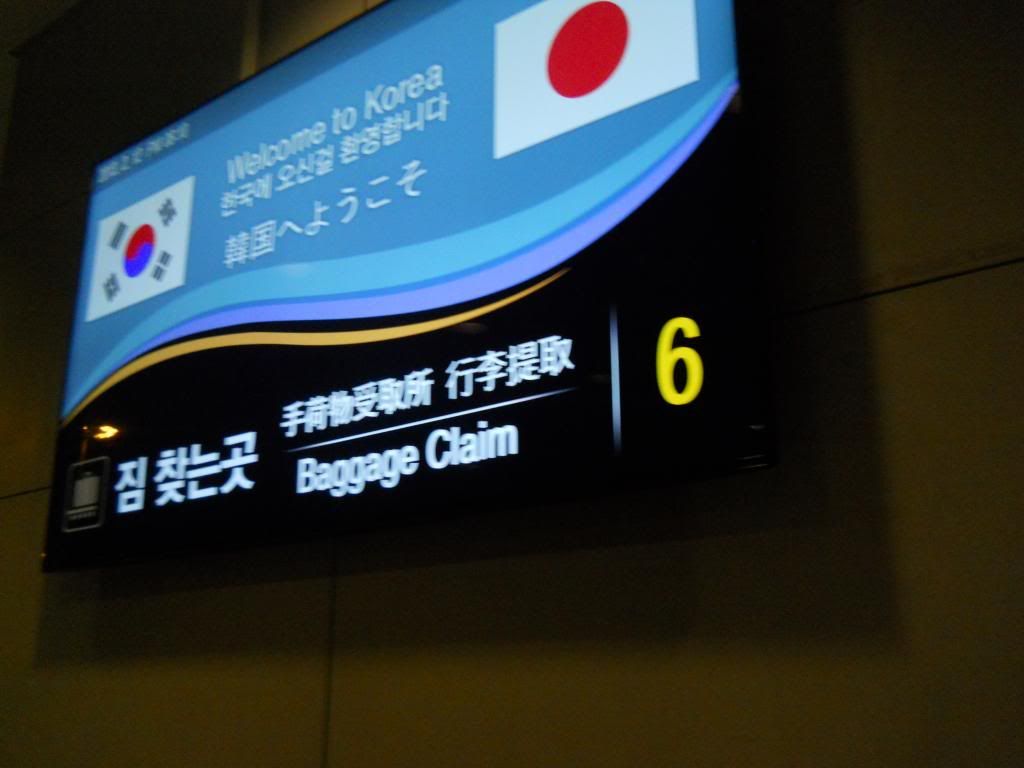 Welcome to Korea!
I'm prepared to say this was one of the best flights I have ever taken! The KE FA were amazing, every one of them spoke Korean, Japanese and English. I was offered an English newspaper, a drink, something to eat was told how to fill in my customs/immigration card properly before she did the exact same for a Japanese passenger seated next to me and a Korean passenger seated behind me. Even the pilot spoke all three perfectly! I even got a pillow, which was a nice touch. Again, there was always someone visible in the cabin (I think I counted 10 FAs) and while the meal wasn't too edible looking, it was rather nice. I would highly recommend KE to anybody! I was a little disappointed though, had we flown into NRT we would have been on the A380!!
I was overwhelmed in the arrivals hall with many taxi drivers asking if I wanted a taxi - being told before I left not to accept this unless it's at a taxi rank, we politely declined and brought tickets on the KAL Limousine Bus - it dropped us right to the hotel which was great! A brief talk about Seoul, we did N Seoul Tower, Namdaemun Market, Lotte World, Dongdaemun, some palaces and a DMZ Tour (which I highly recommend!!). Seoul Metro looked overly confusing so we decided to take taxis - I can tell you they were amazing if you had your destination written in Korean - on our first day we ended up taking two cabs before we got to N Seoul Tower! A great first time to Seoul and I can't wait to return!!
Seoul - or maybe Korean - drivers don't observe all the road rules I found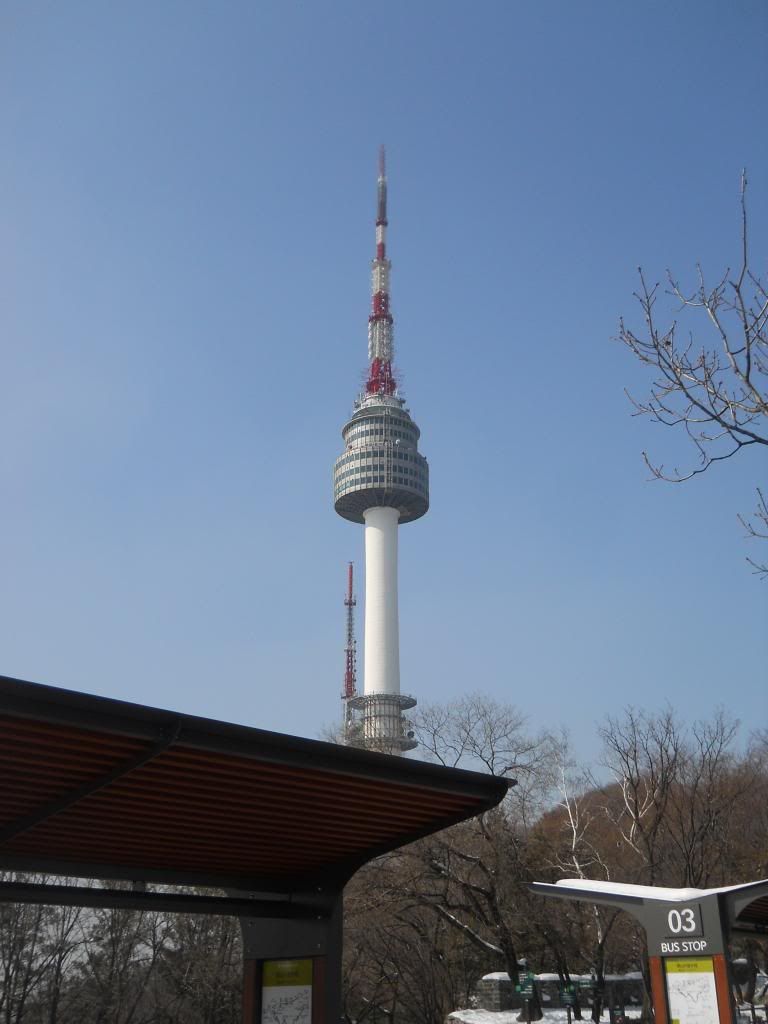 After three taxi rides around Seoul we finally got here!
My hotel view down Gangnam!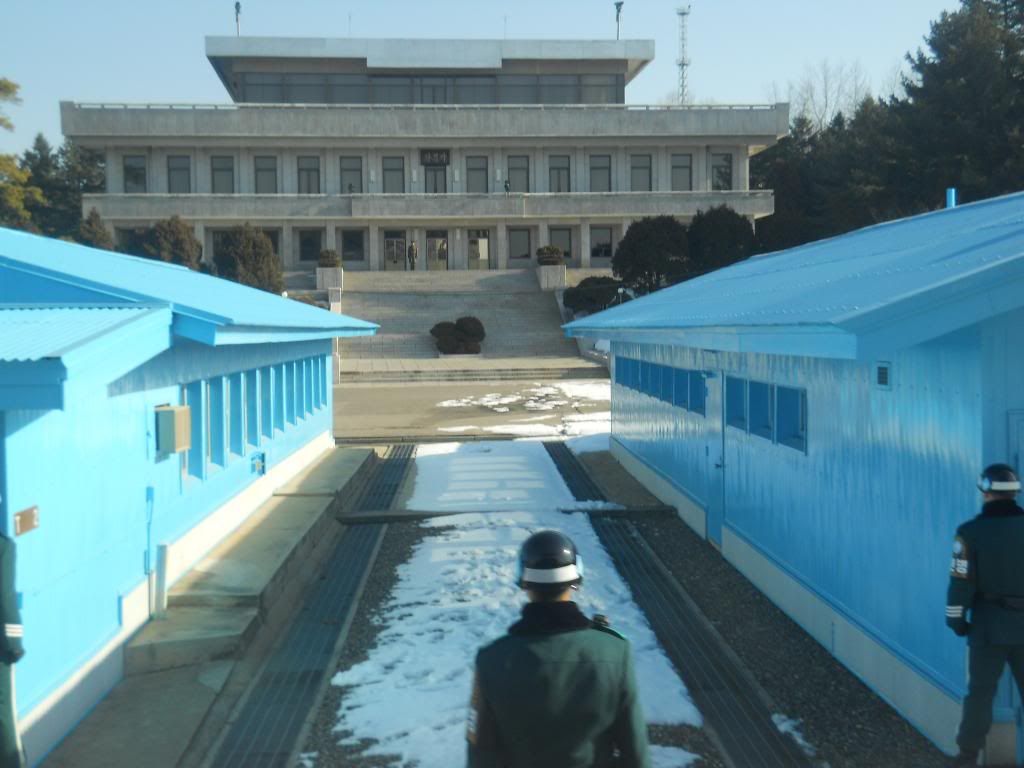 The DMZ Tour was interesting
On the 18th of Feb we left Seoul on the KTX (my friend wouldn't fly and said it was a waste of money, but really, the flight and train were comparable prices!) bound for Busan where we would stay for three days and meet up with a friend who taught me to read and write Hangul and some basic Korean before returning to Busan.
GMP would have been better...
Again, it was mainly tourist stuff - Fish Markets, Busan Tower, Karaoke and just hanging out with my friend. We saw so many nice temples and went to the highest mountain in Busan - the view was wonderful! But all too soon it was time to leave my friend and depart for Jeju Do.
A blurry view from the lookout on the mountain - it was better in person
Flight Seven
Date: 21FEB13
Carrier: BX / Air Busan
Flight No: BX8107
Rego: HL7761 (12.8 Years Old)
Seat: 19B
Scheduled: 0745-0835
Actual: 0750-0824
Route: PUS - CJU
We were going to take Jeju Air to Jeju but their website wanted Internet Explorer, a certain type of this or that and so we booked with BX - much easier!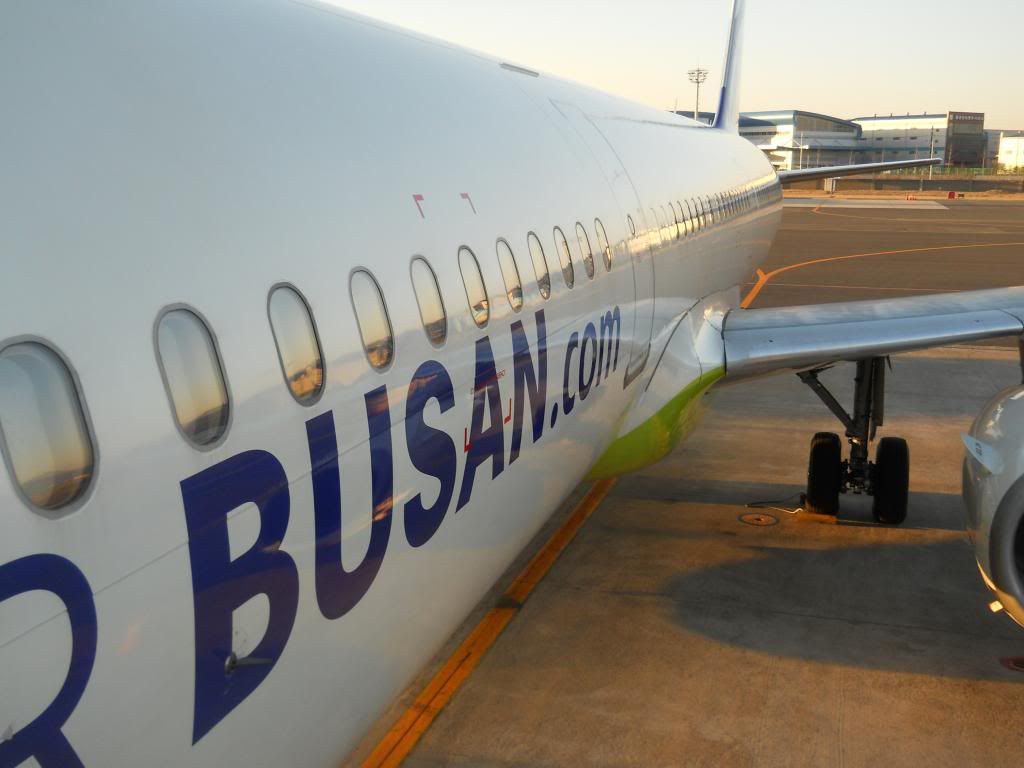 She looks good in the morning!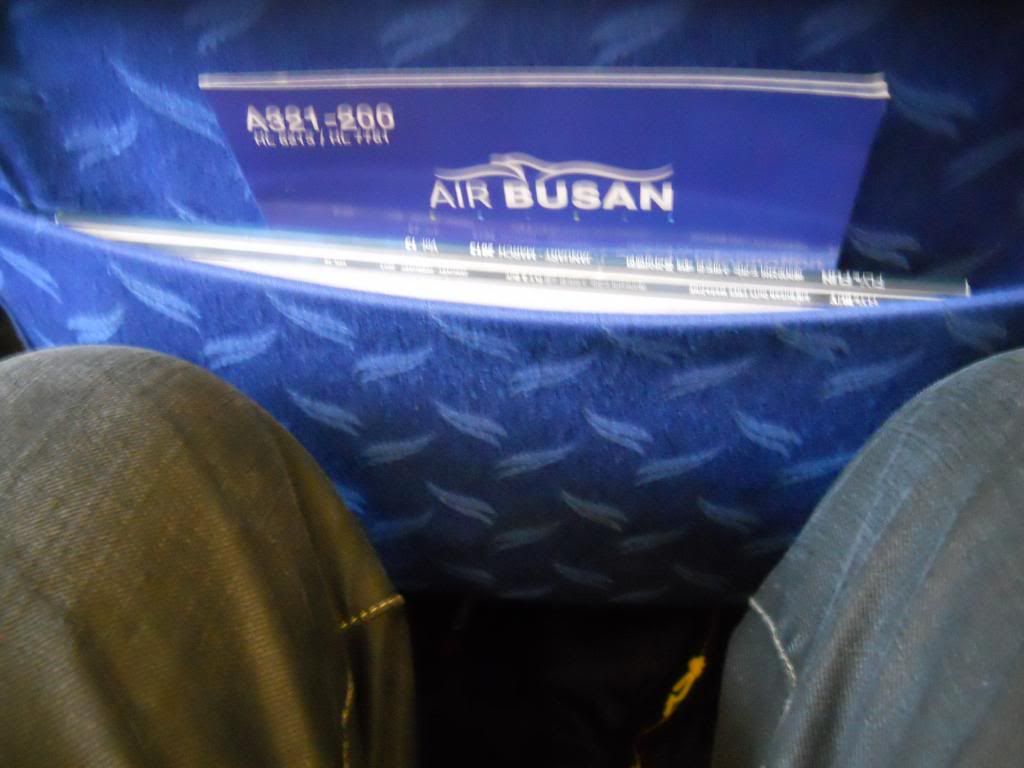 It doesn't look it but this was actually the best legroom on all the flights (besides exit row) maybe it was internationally configured? Even then - amazing!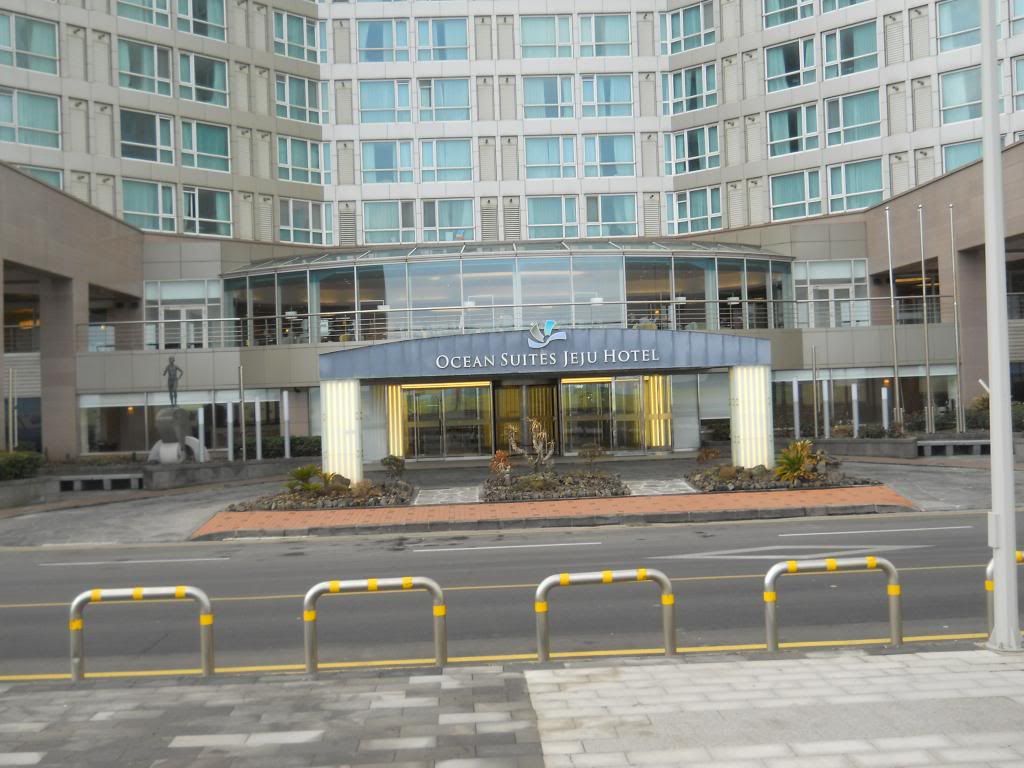 If anybody is going to Jeju, I highly recommend this hotel - SO MUCH ROOM
Jeju was one of the highlights of my trip! Jeju was amazing, we did so much nature sightseeing, and even in winter it is beautiful - and if you are in Korea I recommend seeing Jeju! We were really lucky my friend in Busan wrote down some sightseeing places in Korean – my Korean is nowhere near good enough to communicate to the taxi driver – but after a bit of confusion at first and quick call to the free interpreter service – we had hired the taxi for the day for W120,000 (which came to about A$55 each). We saw some great sights like Kimnyoung Maze Park (we did it in 17 minutes), Manjang Lava Cave, Sangumburi Crater, Seongsan Ilchulbong and because we didn't want to return to the hotel so early, the Jeju National Museum. Climbing Seongsan Ilchulbong was probably the highlight of Jeju, so worth it!!!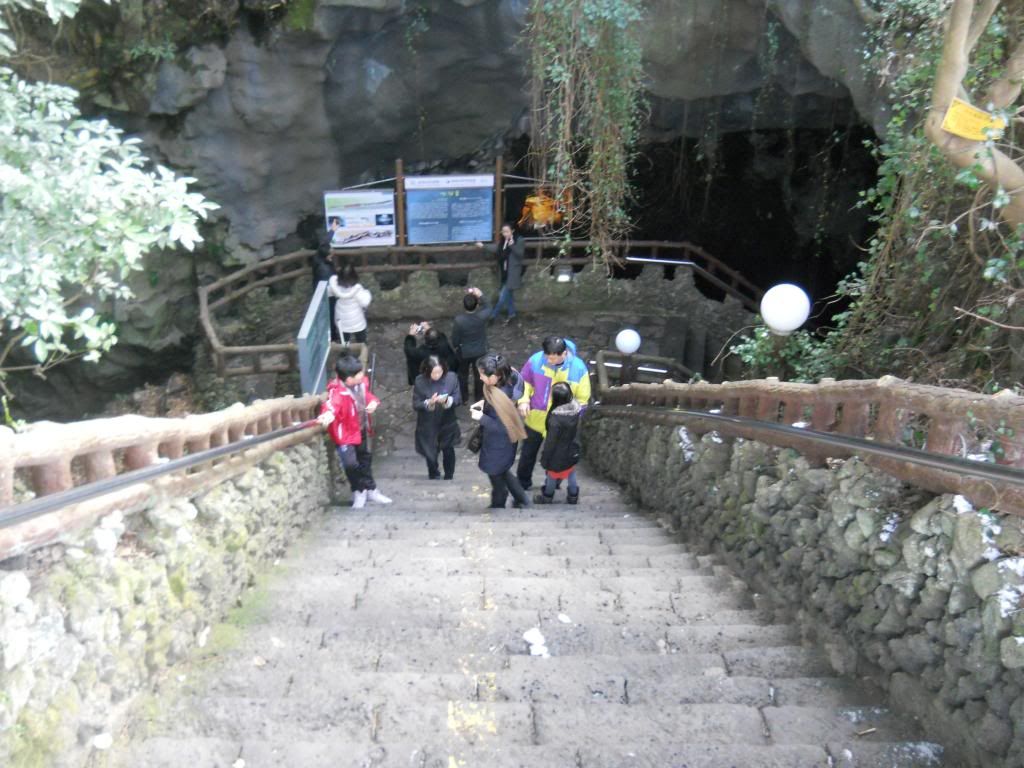 Descending into the Manjang Lava Cave
Flight Eight
Date: 22FEB13
Carrier: ZE / Eastar Jet
Flight No: ZE216
Rego: HL8205 (10.7 Years Old)
Seat: 23F
Scheduled: 1305-1410
Actual: 1327-1420
Route: CJU - GMP
Eastar Jet's interior is so cute! I loved it! We had a small problem though, the seating is not equal past a certain point, so not checking our row but the opposite, so row it was row 23 on the opposite side but row 22 on my side – it was a bit strange. However after that slight hiccup and after a delay of 10 minutes we were all ready to go. The flight went rather smoothly and we all got orange juice and I was surprised at how well the crew spoke English! I expected that there would be very little English on both Eastar Jet and Air Busan but both crews spoke great English. So while we were delayed into Seoul it didn't really matter, it was our last night in Korea and we didn't have huge plans for that night except sleep. Overall I loved Korea, it was amazing and I can't wait to go back. Oh, and it was also great how much Girls Generation merch you can buy in Korea! If you're not sure who they are, google them!!!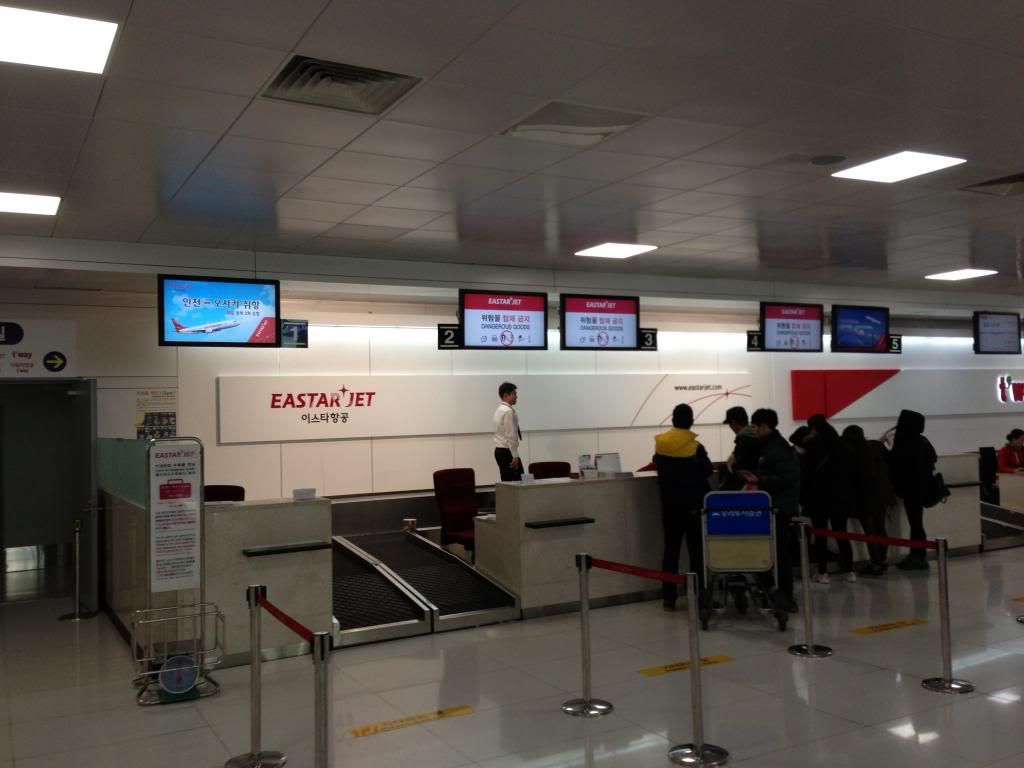 The Eastar Jet checkin area
The roof of Eastar Jet
The wall panels had photos of various places on Earth and this guy or similar there too!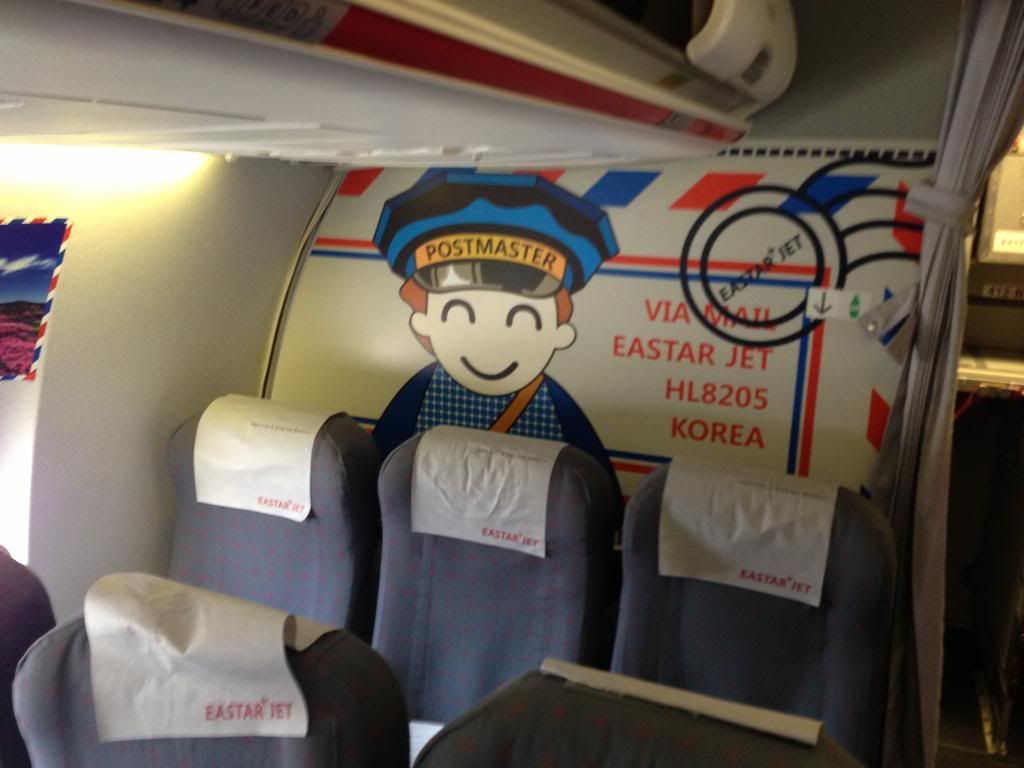 It was cute!
Flight Nine
Date: 22FEB13
Carrier: KE / Korean Air
Flight No: KE723
Rego: HL7720 (9.5 Years Old)
Seat: 34A
Scheduled: 0900-1045
Actual: 0912-1027
Route: ICN – KIX
Back to Japan and Korean Air's excellent service! It seems like yesterday I was getting on a plane to come to Korea and now I'm leaving!! Another early morning so we could get on the first KAL Limousine Bus (5:20am) to Incheon. This day was going to be long, we landed in Osaka but then the plan was to train to Tokyo. Departing ICN I had my first pat down – everybody was getting it done – I was a bit surprised but I guess its good to be safe!The flight was of course amazing, the crew were similar to last time and spoke great English and Japanese, and this time breakfast was served! From the carriers I've flown I have to say KE is the best in terms of service – the attendants were always there and ready to help! They were super nice and from my two experiences I would take KE for my next longhaul flight!
Really bad quality but the bird taking me to KIX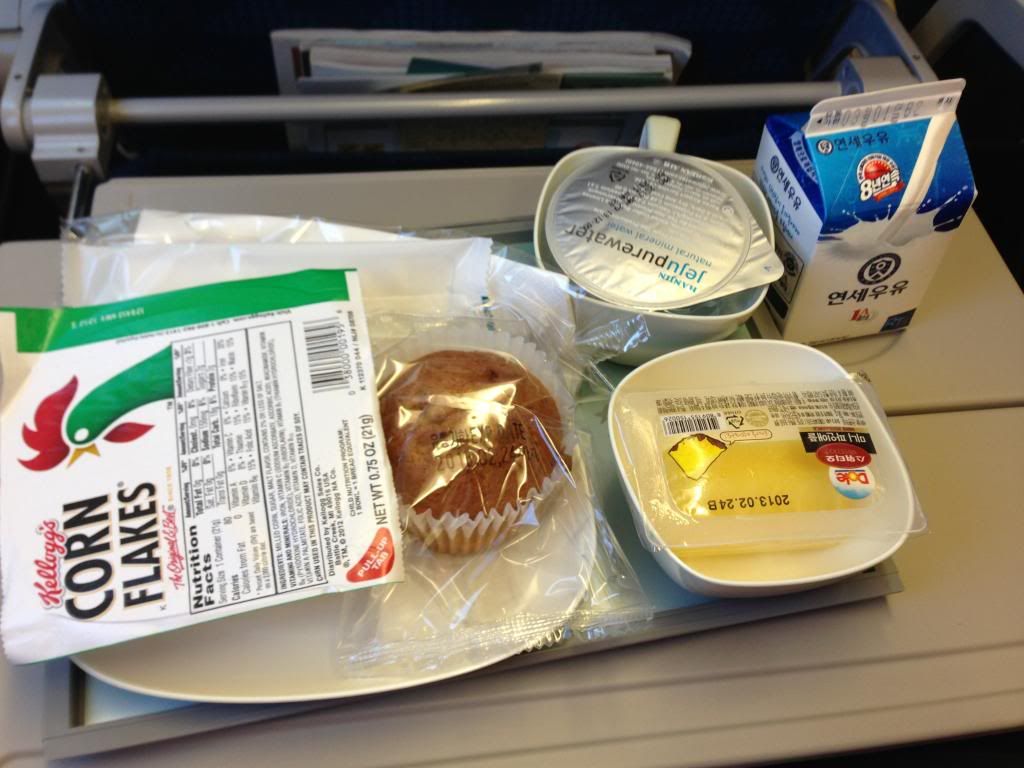 My breakfast!
Now that we had the rail pass my friend wouldn't fly domestically in Japan, which is a shame because I would have loved to try JL and NH and even Starflyer. I won't go into detail until my next flight, so I'll just show some pictures of my trip. After landing in Osaka we went all over, we went to Tokyo, Fukui, Nara, Kyoto, Hiroshima, Fukuoka and Nagasaki before training right back to Osaka to fly home.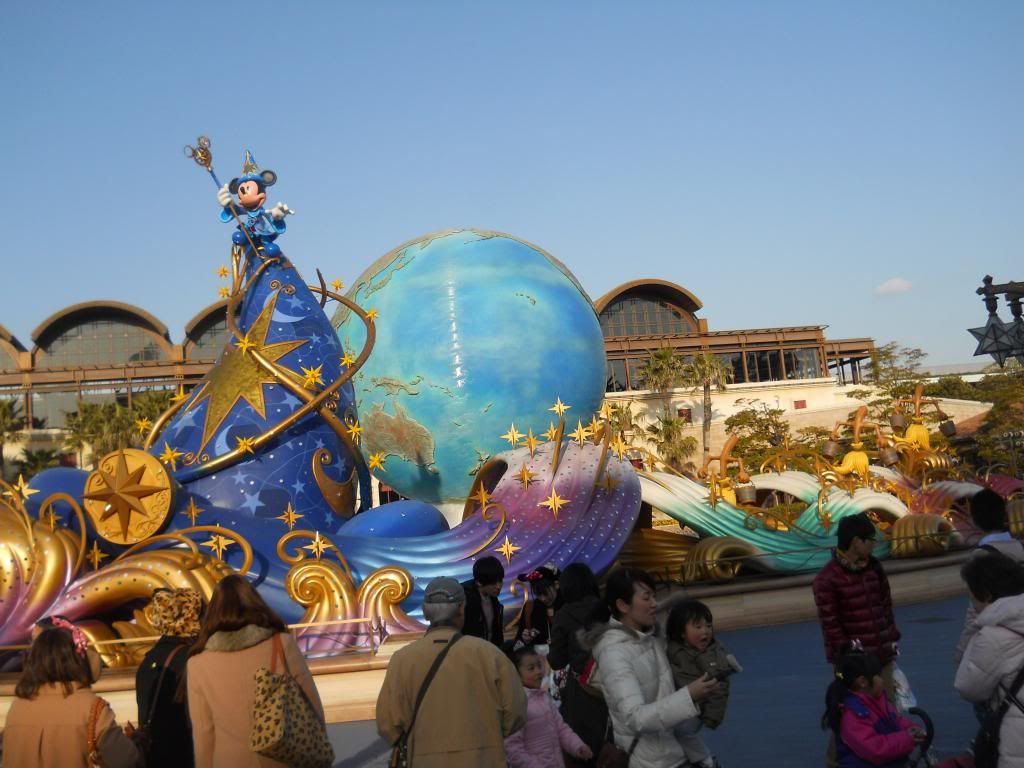 DisneySea!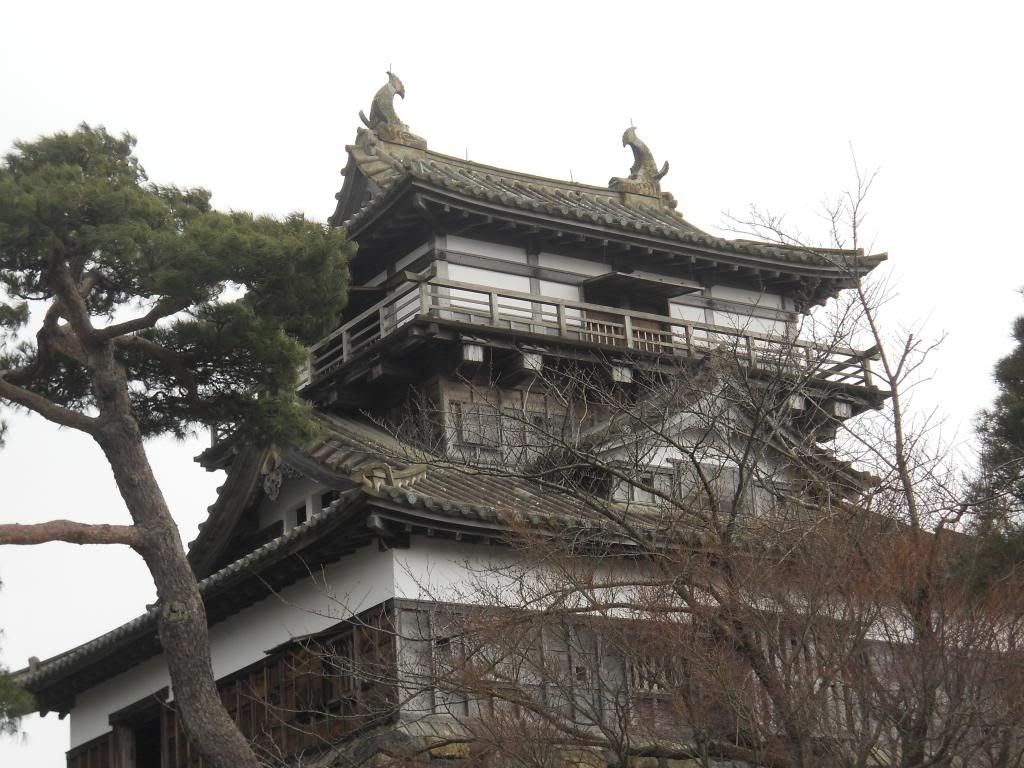 Maruoka Castle – the oldest castle in Japan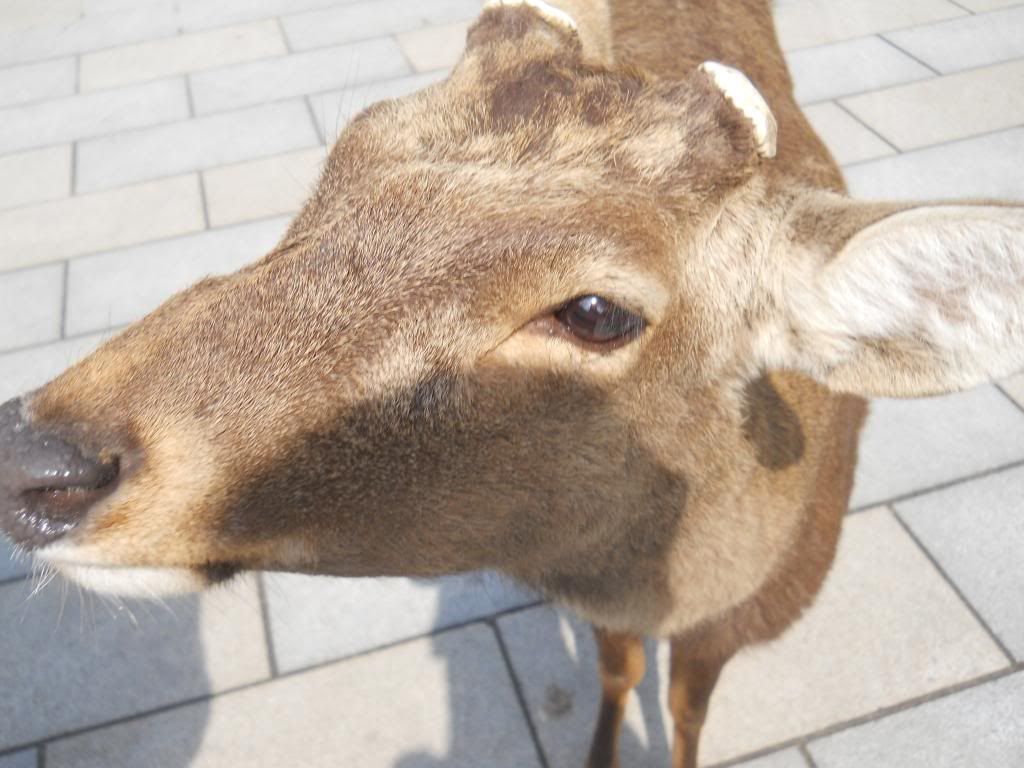 The Deer in Nara!!!!!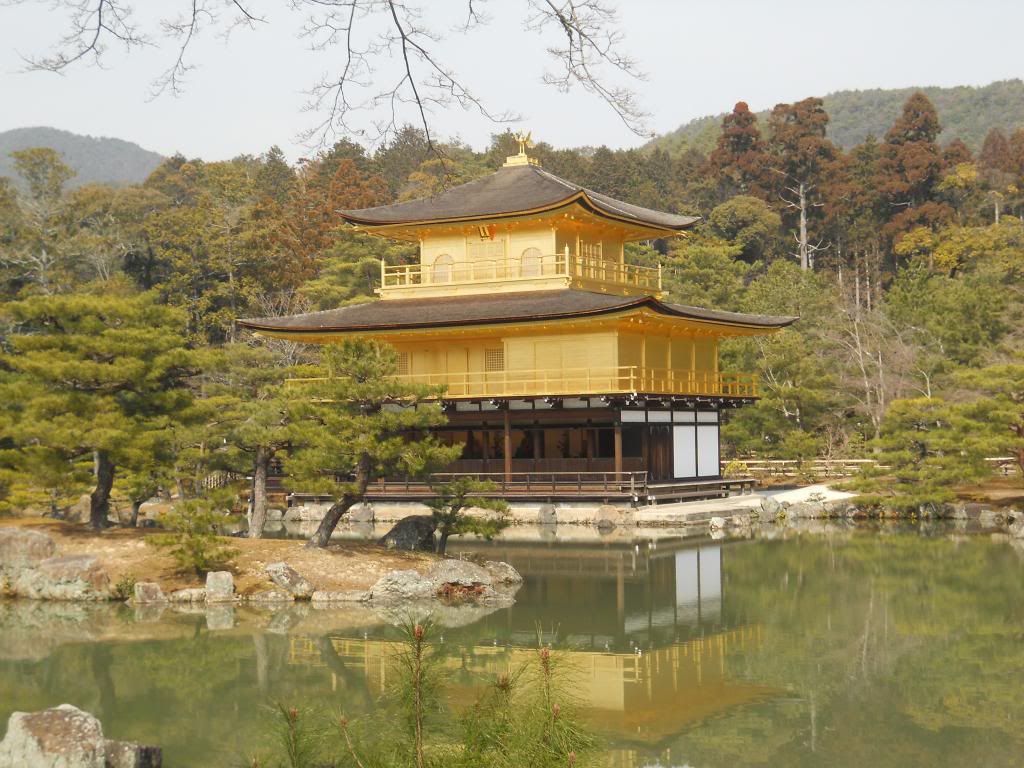 Kinkakuji in Kyoto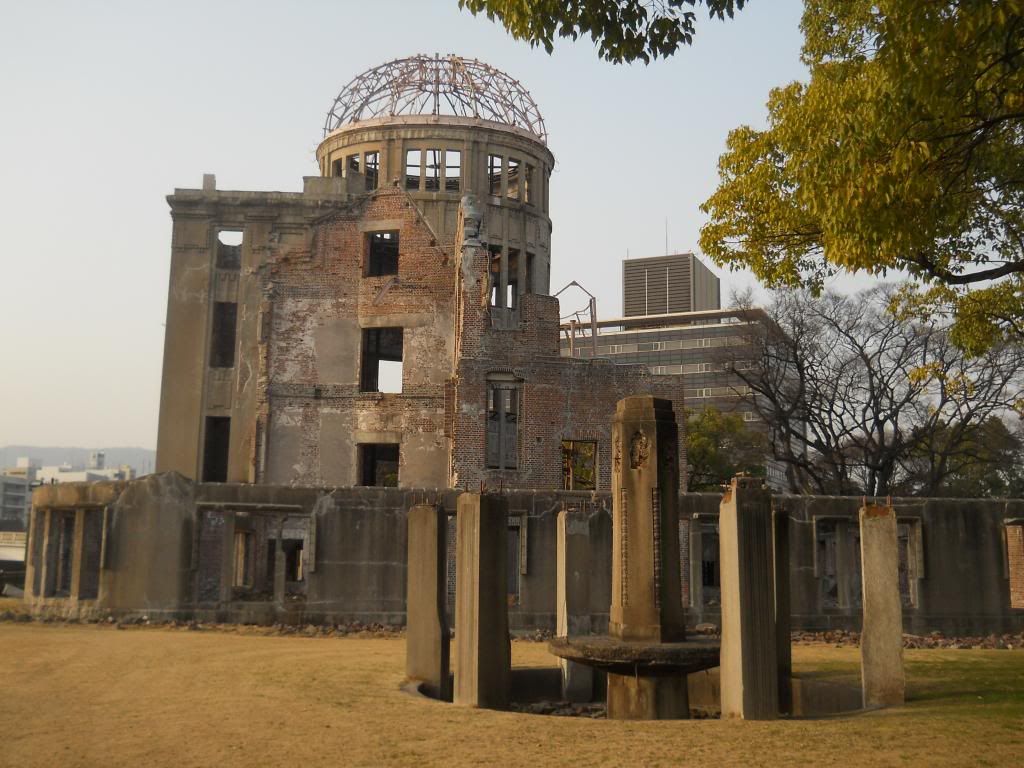 Atomic Bomb Dome in Hiroshima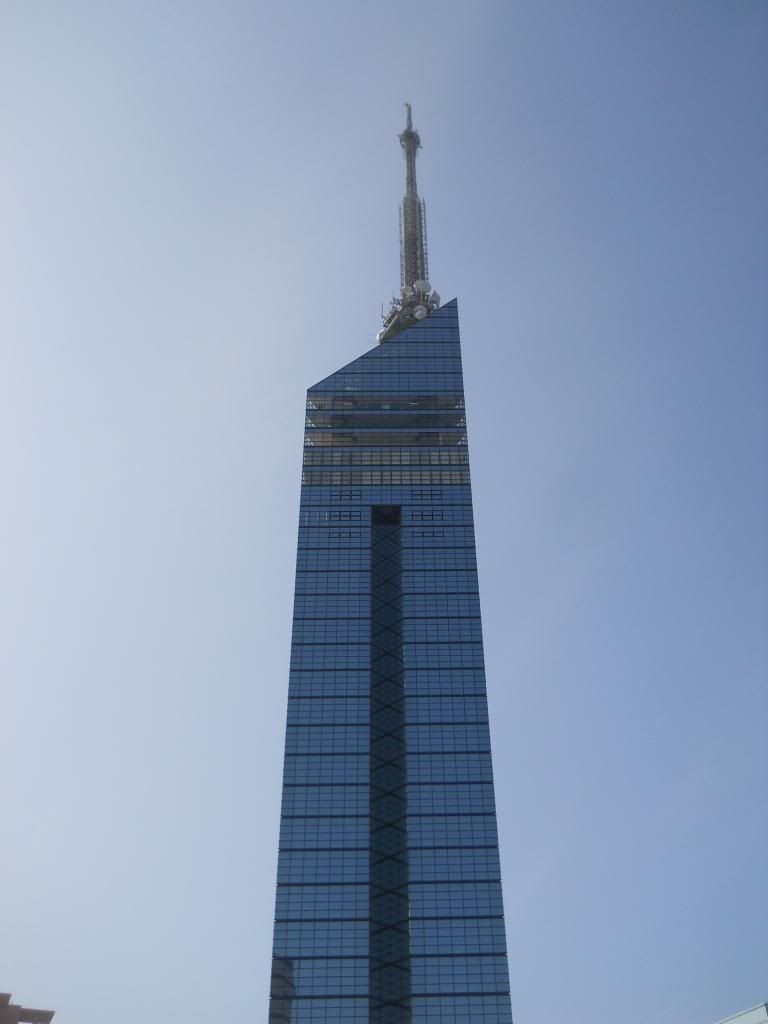 Fukuoka Tower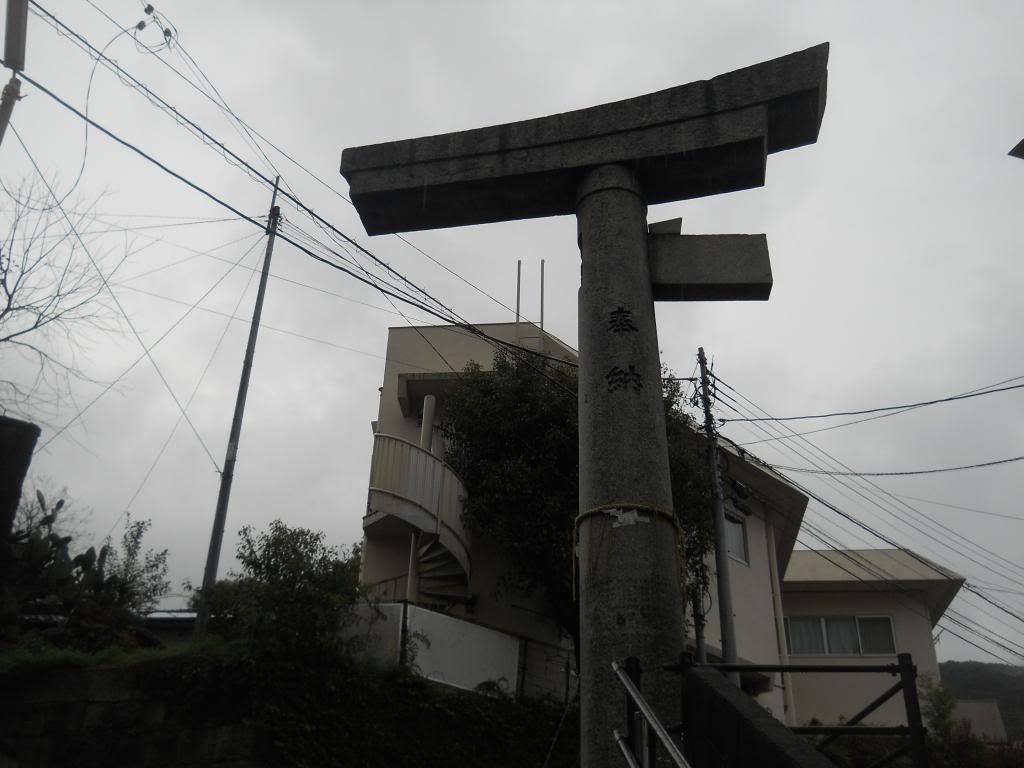 The broken Torii gate in Nagasaki
So on the 14th of March it was time to go from Nagasaki back to Osaka by train, which took about 6 hours. We got a train directly into KIX which was great, and check in had just opened for JQ20 back to OOL – I can't believe those 6 weeks had ALREADY gone! As you can imagine I was exhausted so but I managed to get two pictures at the airport, one of the DL 747 (I was depressed I missed it last time) and one of a KE 747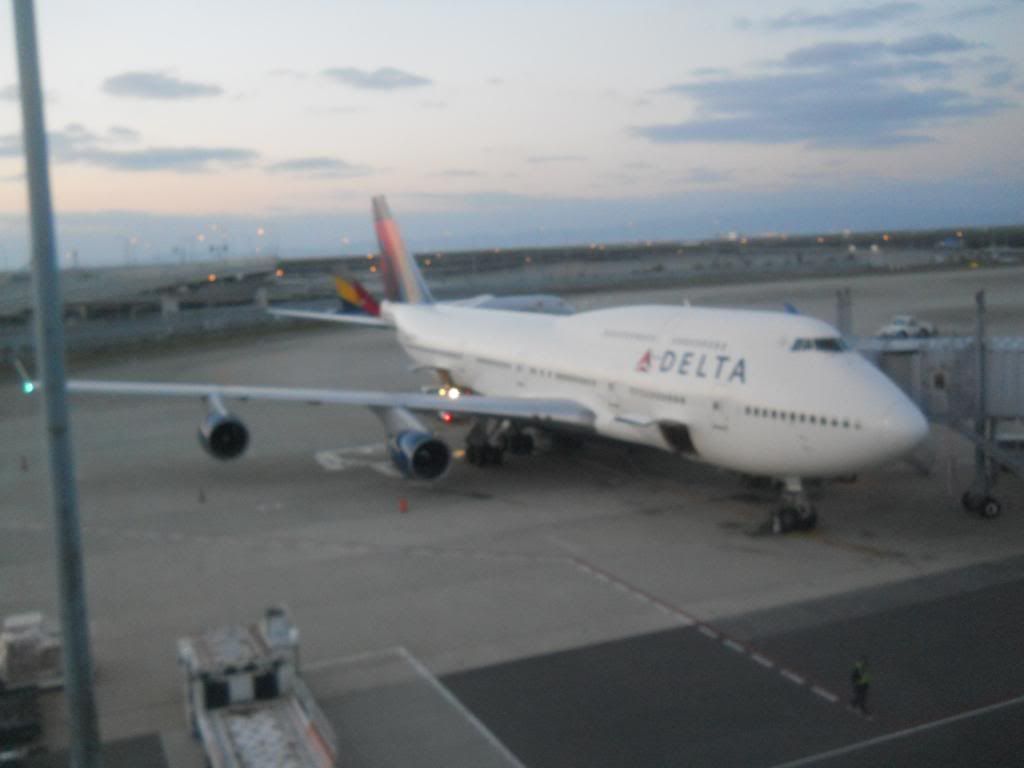 Horrible quality but I got a picture of her!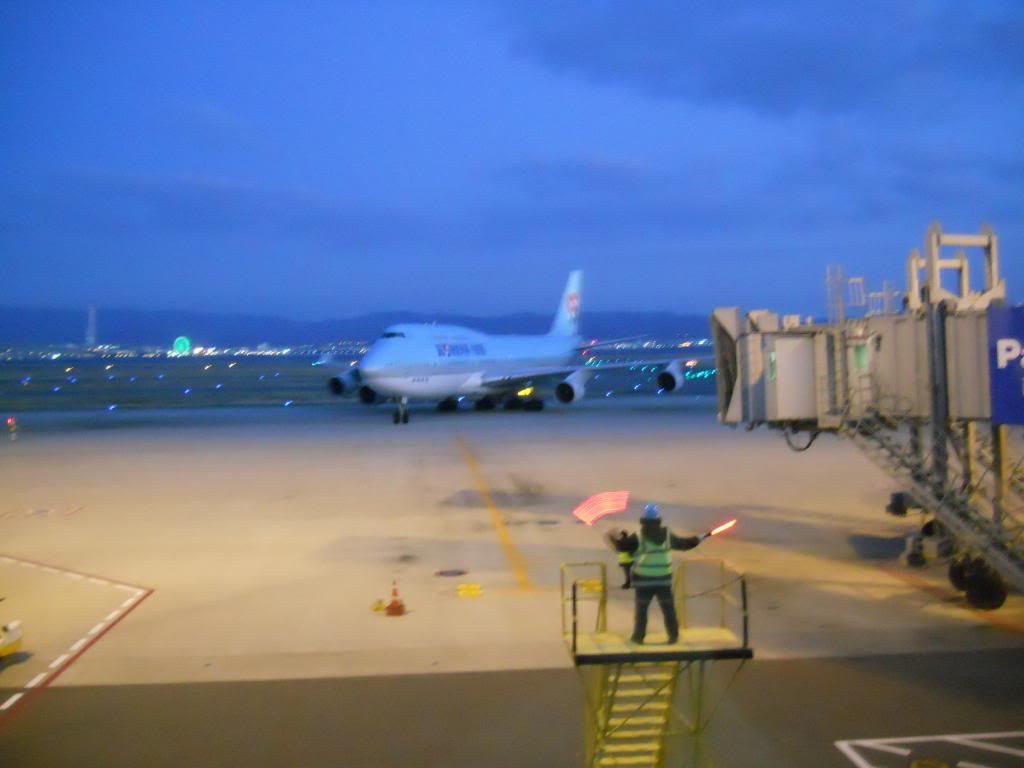 Horrible quality again…
Flight Ten
Date: 14MAR13
Carrier: JQ / Jetstar Australia
Flight No: JQ20
Rego: VH-EBR
Seat: 44B (Emergency Exit)
Scheduled: 2050-0655
Actual: 2107-0703
Route: KIX – OOL
We must have been lucky because our flight had PTV which was great, I didn't have to wait for the movie to finish to find out where we were! It was a loooooong flight – I got zero sleep and ended up watching all my movies an hour outside of OOL – I got to watch the sunrise though?
Just over Cairns – it was a bumpy flight, over PNG especially it was really bumpy, the crew were returned to their seats about 12 times (I did count)
We landed just behind schedule and cleared immigration using SmartGate (seriously how good are they?) but when we went through customs we were randomly selected for a search of our luggage, the customs lady was really nice and after my bags were searched I was back in Aus! They were filming Border Security but I didn't see any TV crew – I wanted to be famous
When coming back into Aus and looking at the screens we found that every single flight to or from SYD were delayed or cancelled due to ATC restrictions – so my long trip home just got longer! All part of the experience I guess
After 6 hours of waiting it was finally time to board our next flight!
Flight Eleven
Date: 15MAR13
Carrier: VA / Virgin Australia
Flight No: VA526
Rego: VH-VUC
Seat: 30E
Scheduled: 1405-1635
Actual: 1503-1747
Route: OOL – SYD
By this time I was just ready to get home, I had missed 2 night's sleep and was starting to feel it! Being delayed to our original landing time made me a bit irritated but this way our connecting bags made it for sure! It was crazy busy in the domestic terminal of SYD – people everywhere! But again it was time to board
Flight Twelve
Date: 15MAR13
Carrier: VA / Virgin Australia
Flight No: VA662
Rego: (Missed)
Seat: 9C
Scheduled: 1735-1835
Actual: 1845-1927
Route: SYD – CBR
And we were finally in the home stretch! After what seemed like the longest flight yet, I was finally home and as soon as my head hit that pillow I was out for nearly a day
So that was my trip! I hope you enjoyed my first Trip Report and I'll leave you with some of my favourite places!!! Thank you for reading !!
- Jake
The Hypocentre at Nagasaki
The floating Torii gate at Miyajima Island
Ohori Park in Fukuoka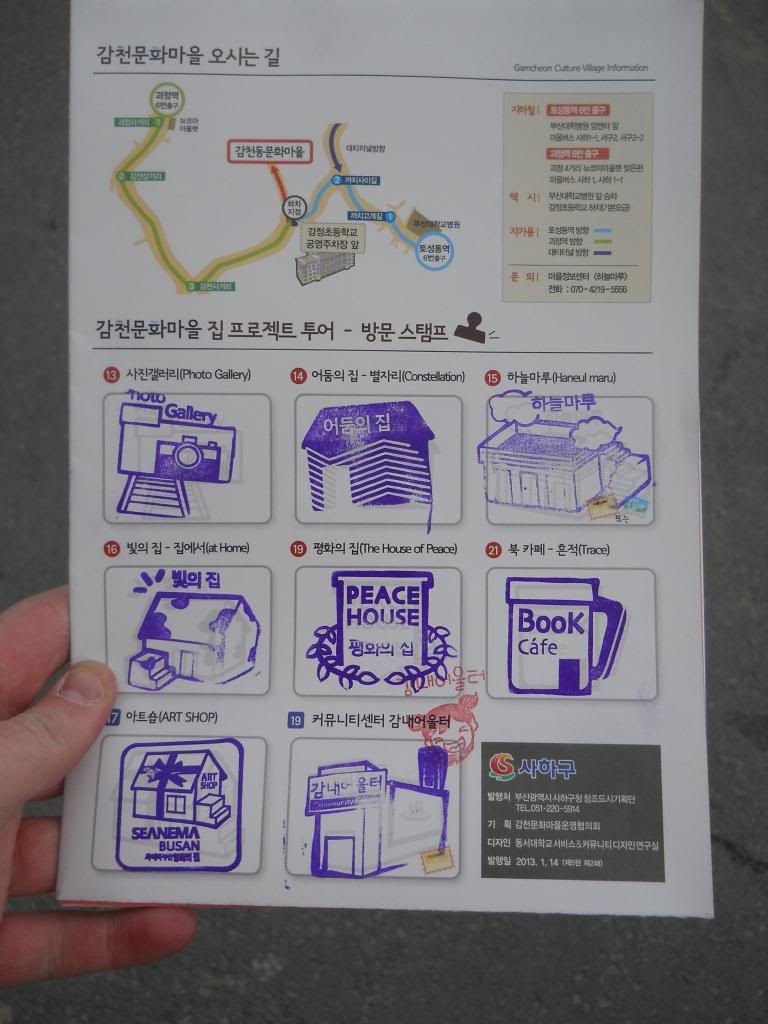 A completed stamp card from Gamcheon Culture Village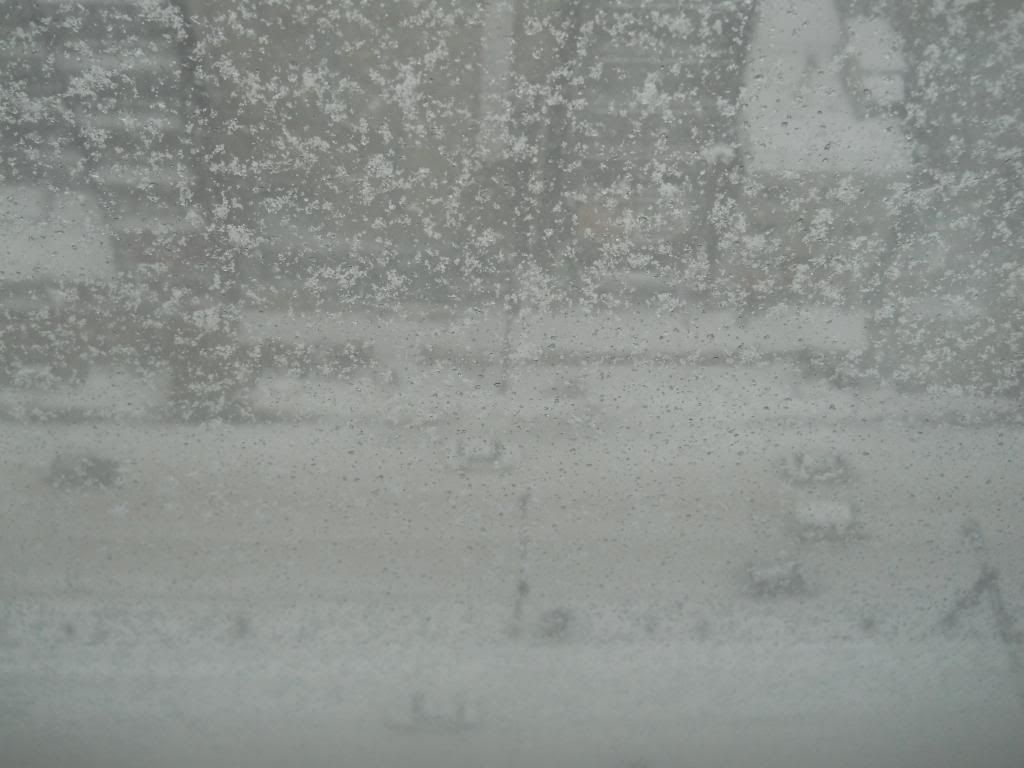 The cold of Sapporo!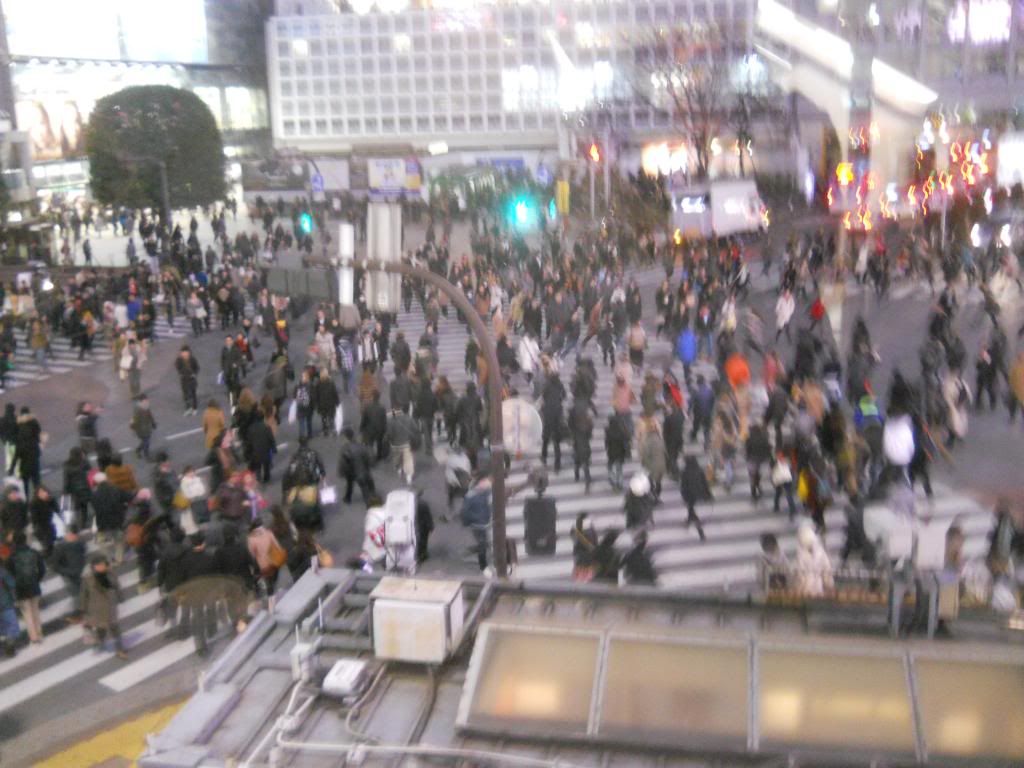 A horrible photo of Shibuya Crossing in Tokyo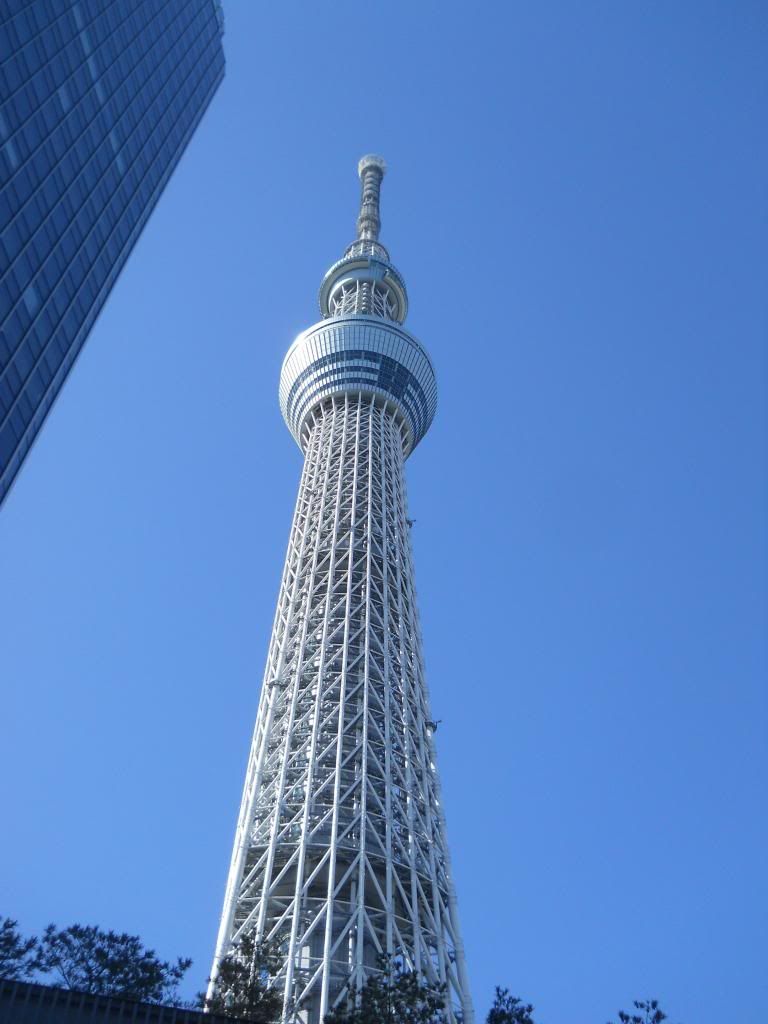 Tokyo Skytree really was huge!