Dear readers,
Welcome to another trip report of mine.
December ended up being quite a busy month for me aviation wise. A few days after this trip:
A Winter Wonderland: BSL-NCE-GVA
(by
infodesk
Jan 7 2013 in Trip Reports)
I flew back to England for a short stay. This time I chose KLM, so that I could reach silver status with Flying Blue.
My husband and I decided to do something different for Christmas. We have always either spent it in England or Switzerland, but we felt like a change and a break from "family traditions". He didn't want to fly too far after our epic trip to New Zealand earlier in the year, so we looked at what options were available in Europe.
We initially thought of the Canaries but the prices were extortionate so we then turned our attention to Cyprus. I found a nice hotel at an acceptable price in Ayia Napa, but somehow had my doubts. Some research on Trip Advisor confirmed them: seemingly the resort is pretty dead over Christmas, with not much going on.
Then I thought of Malta. We'd been there back in 2006 and liked it very much. Although the weather could be hit & miss in December, I read that Christmas on the island is a great experience and very much celebrated. So, we booked the same hotel as 6 years ago together with the Air Malta flights through a Swiss tour operator (this was cheaper than booking the hotel & flights directly). There were no transfers included but this wasn't a problem, the hotel organised them for us.
Sunday December 23rd
OLCI doesn't work. The system won't accept my name (too long and complicated) so we decide to get to the airport a little earlier than planned. A neighbour drives us down to the station where we pick up the direct train, arriving at 3pm.
Up to Check-in 2, row 5 it is, this is where Swissport operate their common check-in desks. There is a short wait to hand in our suitcase and my request for a window and middle seat near the back is met: 20E&F.
The whole of Terminal 2 is going through a much needed facelift. You can see how old this part looks.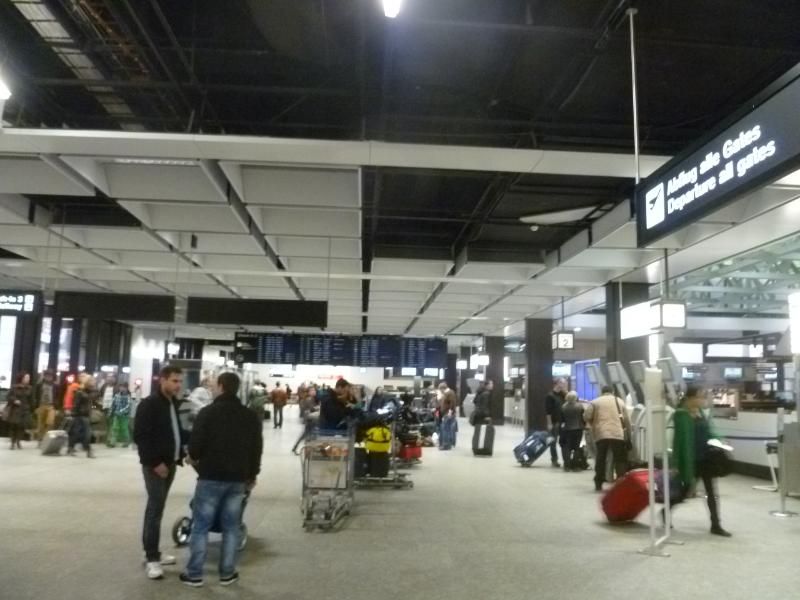 On time for Malta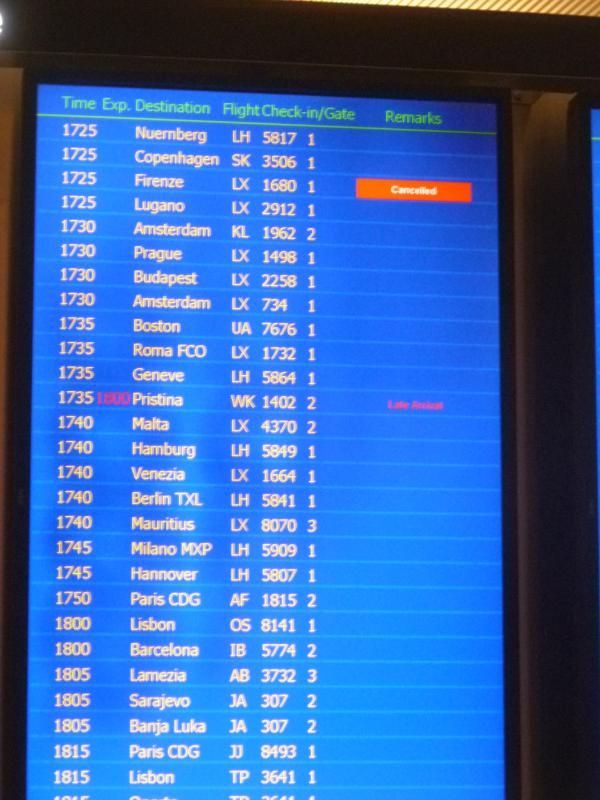 After chatting to some of my colleagues and buying some reading material, we go through security. As I know one of the guides on duty, we are allowed to use the business lane, speeding things up. Once airside I treat my husband to tea and cake in the new Sprüngli cafe. Well, that was the plan, he's not a tea fan so has cola instead. It's a nice addition to the airport, but extortionately expensive. 2 drinks and 2 cakes come to over 20CHF. Thankfully the meal vouchers I get makes the visit more affordable.
Just in case I forget where I am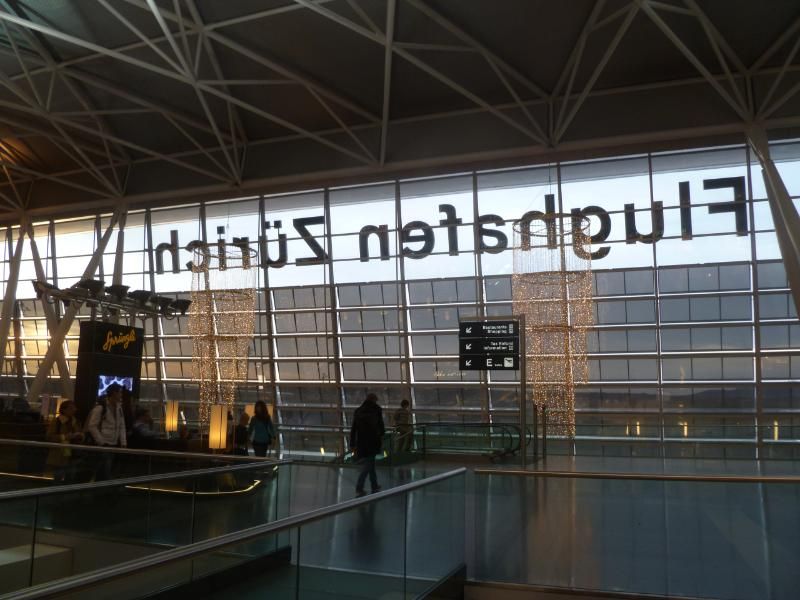 Christmas lights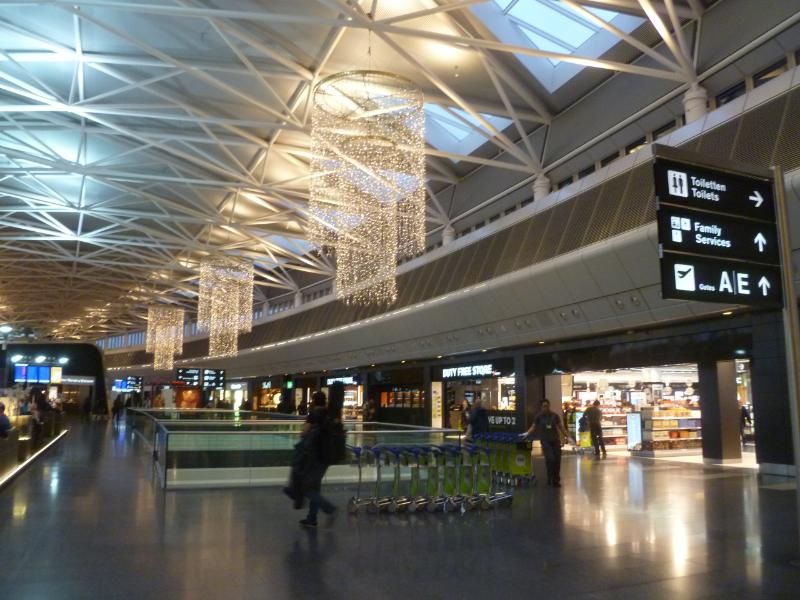 Here's the lovely cafe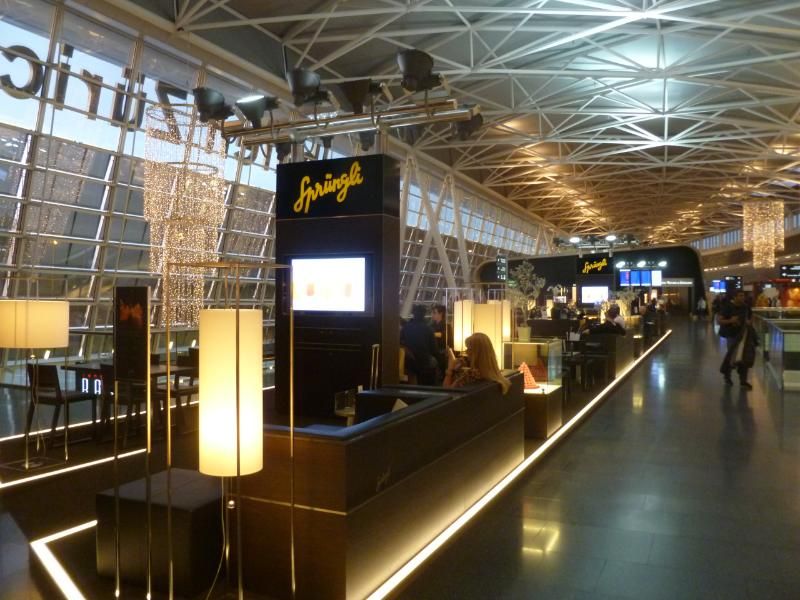 Afternoon tea
On our way to the gate we are treated to a lovely sunset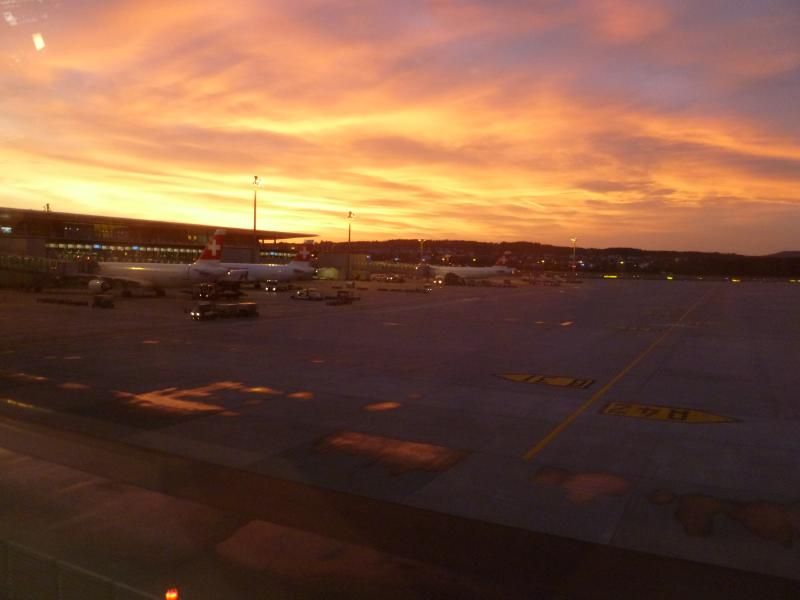 .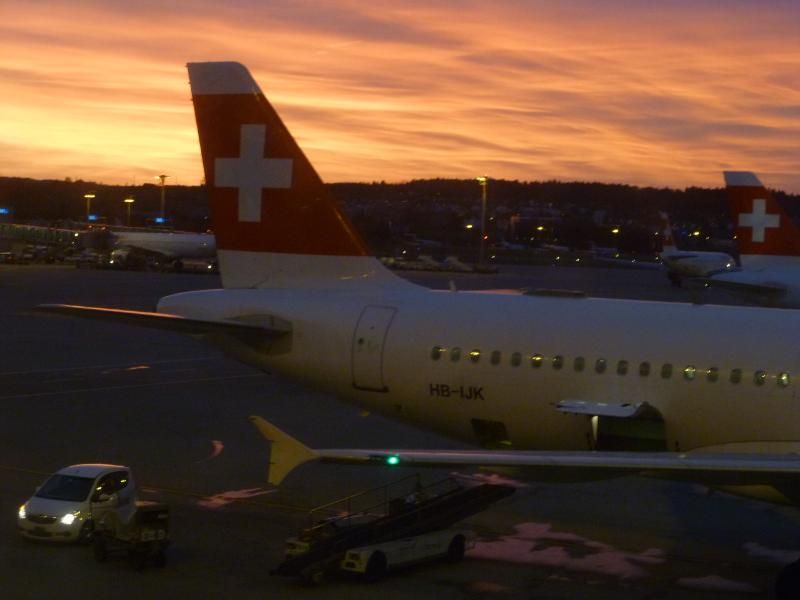 The gate area is pretty full. The inbound is slightly late arriving, so our ETD is delayed by 10 minutes. I am pleased to see the plane flying us down to Malta has the new livery which I really like: it's so bright and cheerful. Just the right thing to get you in the holiday mood.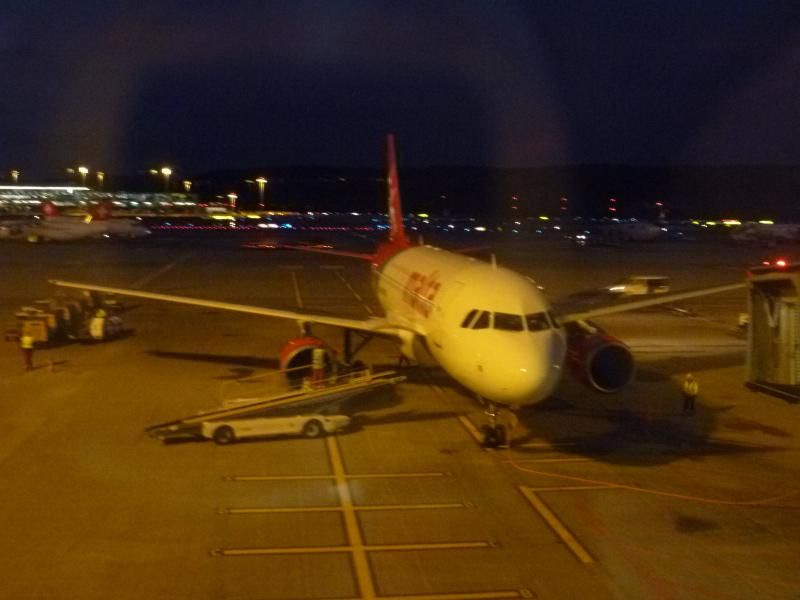 I try to peer through the window to glimpse the registration and finally manage to read it, getting a few odd looks from the waiting passengers in the process.
Boarding starts at 17.25.
KM491
ZRH-MLA
STD 1740 / ATD 1804
STA 1955 / ATA 1952
A319 9H-AEM
Seats 20E&F
128 pax
63rd flight on the A319 & 1st on this aircraft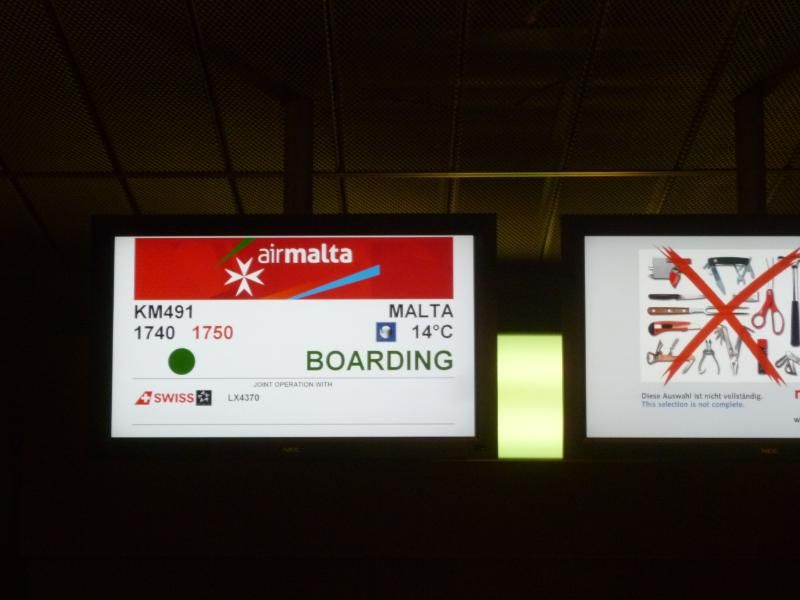 It's clear this flight is going to be pretty full. There aren't many tourists like us on board, it's mainly Maltese going home for Christmas. Unsurprisingly we already have a seatmate, although she seems to know the tricks because after take-off I see her scanning the cabin for empty seats and sure enough she moves to the back row.
A festive touch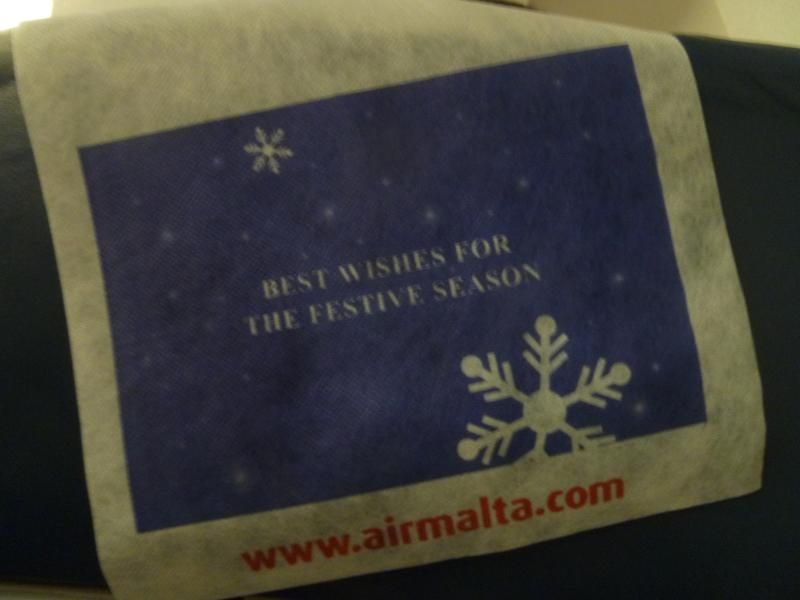 Legroom, perfectly acceptable for me, a bit tight for my husband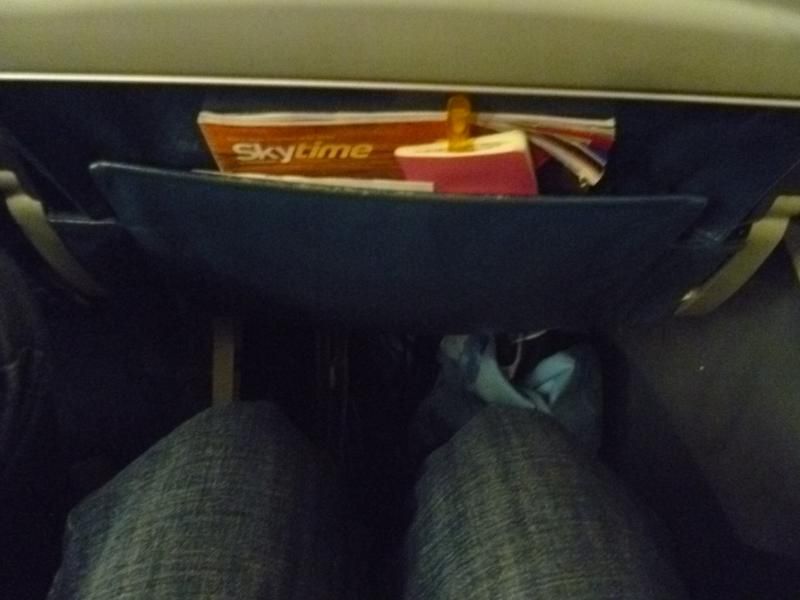 There's a brief welcome form the flight deck, our flying time is announced as just under 2 hrs and we will be cruising at 37,000ft. It's about 1,300km down to Malta where it's 13C. There are 3 female FAs and 1 male.
Announcements are made in English & Maltese. It's a funny language and quite amusing to listen to. Especially when amongst all the foreign sounding words you hear "telephone" and "flight mode".
Pushback is at 17.51 and it's just a short taxi to runway 28, although we do have a wait before we can take off at 18.04, as there's quite a queue in front of us.
We fly above lake Zurich before the clouds appear and there are no views for a while.
Bright city lights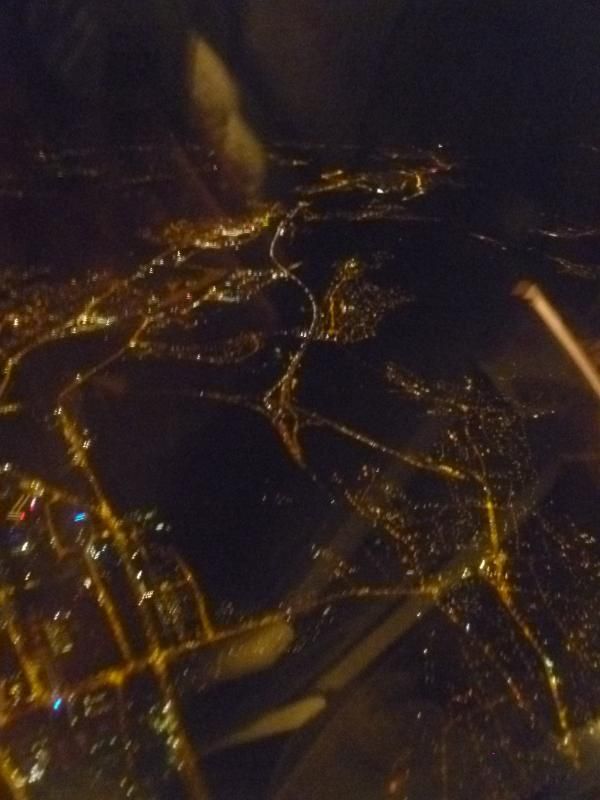 Reaching the Med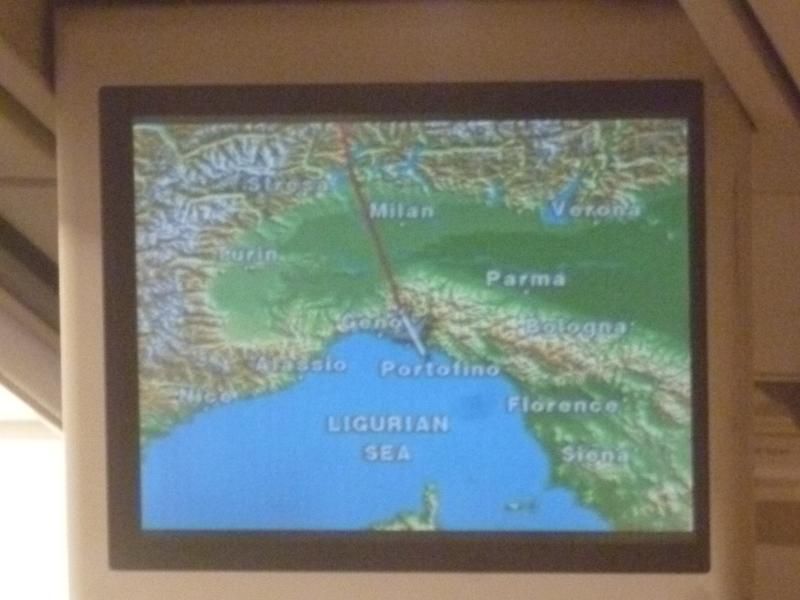 The meal service is swift considering how full the flight is. One member of staff distributes the food and the others serve the drinks.
Teamwork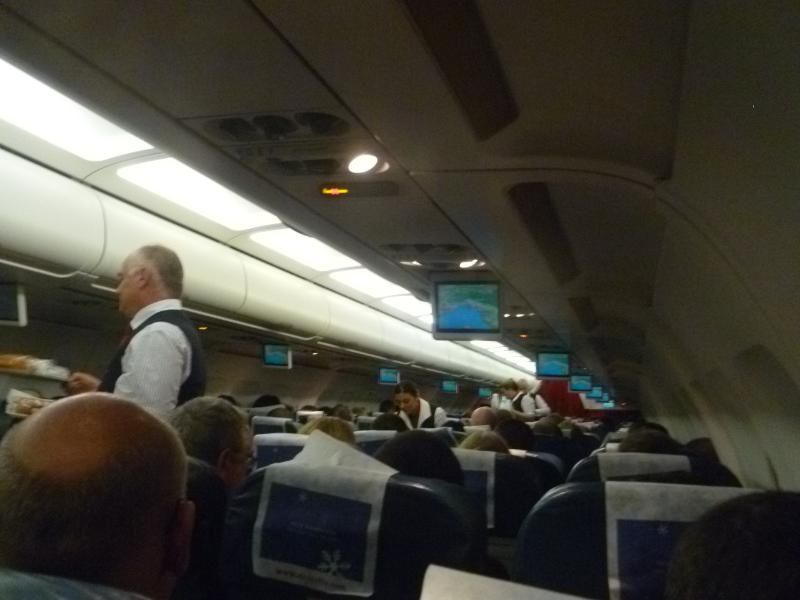 I'm unsure what to expect to eat on KM as the service has been cut back over the years. On our last flight we got a hot meal but I think those days are over, so I don't even bother to order a vegetarian meal. I'm pleasantly surprised when the tray gets handed to me: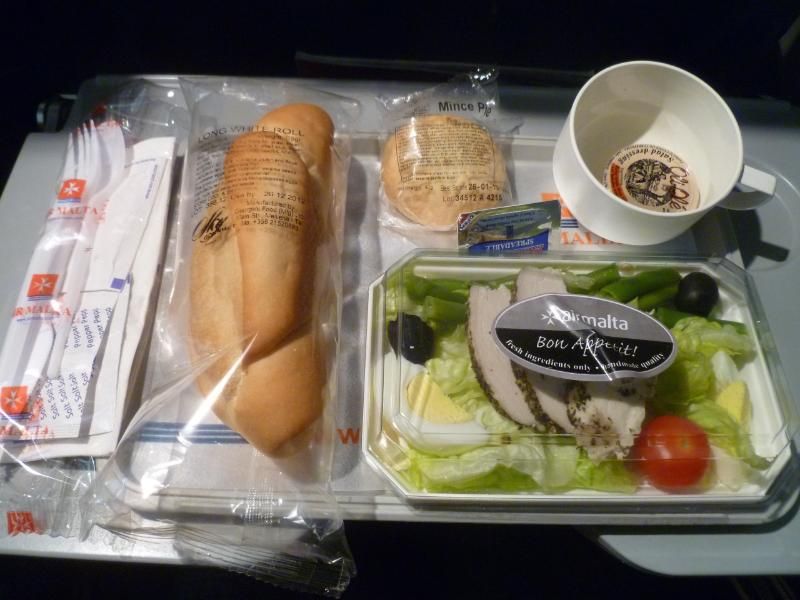 Chicken salad, the biggest bread roll I've ever seen plus a festive mince pie. Some swopping goes on: my husband takes my chicken and I have his mince pie. As for the drinks, well, when you're flying KM you have to have Kinnie. The first sip of the stuff after so many years is just great. You can have one drink for free on Air Malta as well as unlimited water, anything alcoholic or further soft drinks have to be paid for.
Bliss…Kinnie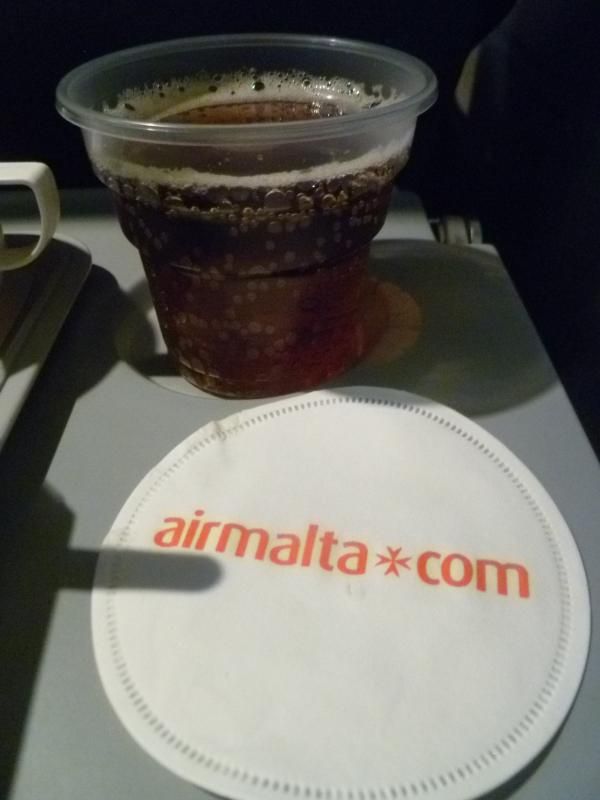 The crew pass through with tea and coffee later.
Later I can make out the lights of Sardinia in the distance.
Cabin shot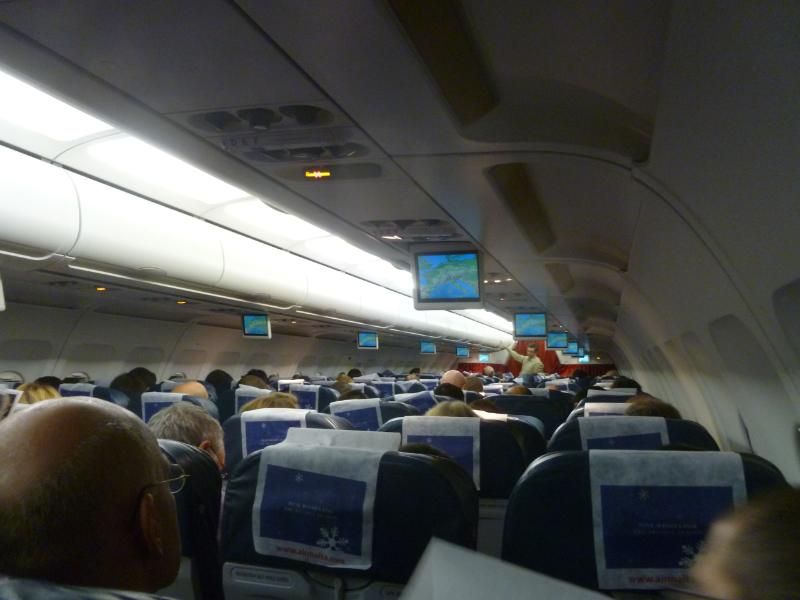 Reaching Sicily
Nearly there
We fly in along the East coast of Malta and have some lovely views of the island by night. Then we bank and approach from the South East, right past the Malta Freeport at Birzebbuga & touching down at 19.52.
Deboarding is a pleasure: by stairs of course and there's a warm Mediterranean wind blowing. It's a short walk across the tarmac to the terminal where for a brief while we mingle with the departing passengers.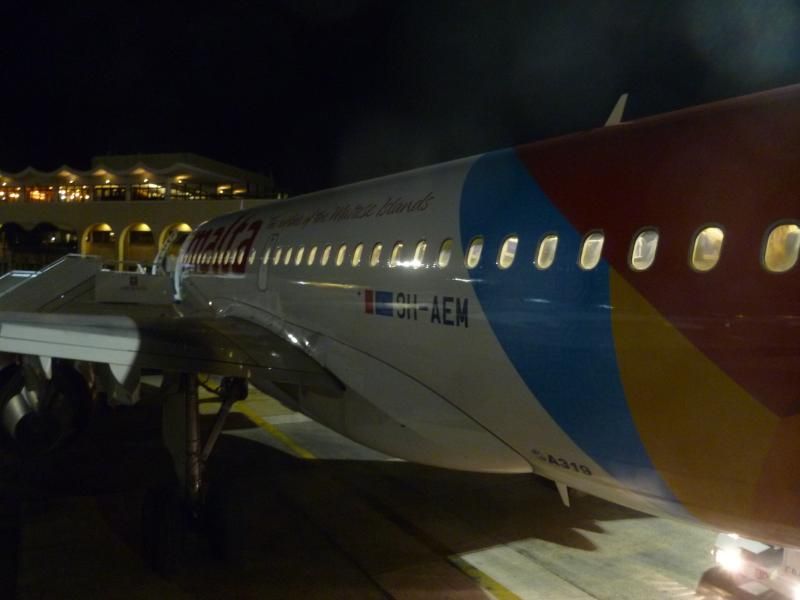 .
Under the wing, of course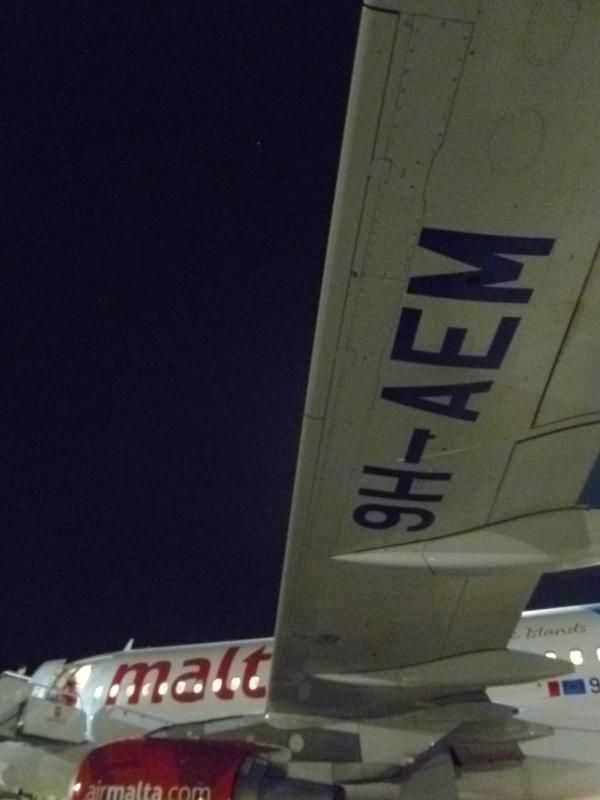 The airport by night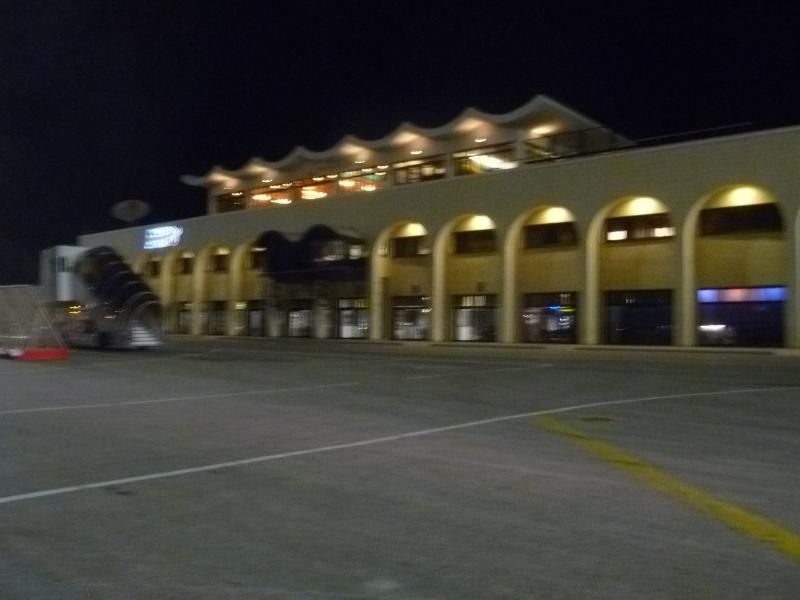 Bye bye!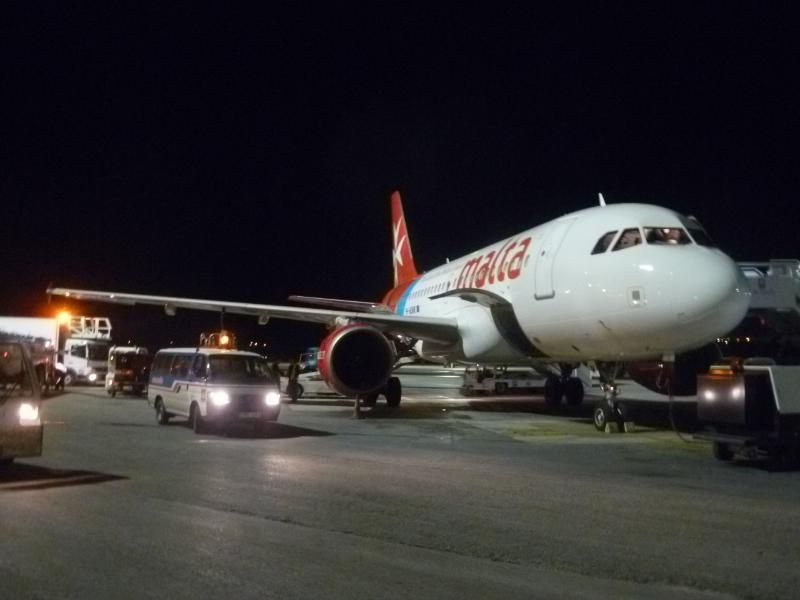 Terminal
Some festive cheer
FIDS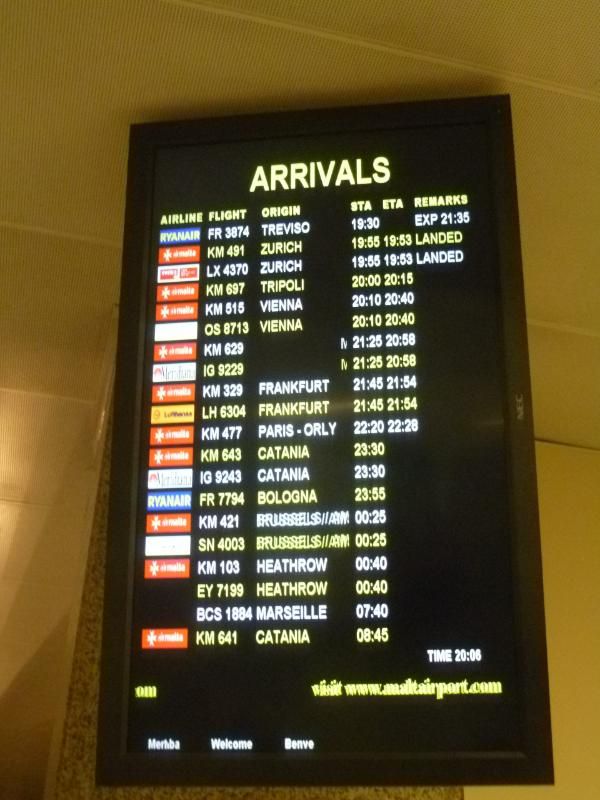 There's a long wait for the luggage and I notice several, what I assume to be customs officers (although they're not in uniform) watching the goings on. Once we do have our bags and proceed to the exit, one of the officials stops my husband and says he wants to x-ray the case. I'm really not amused by this. Whilst there's nothing in there that there shouldn't be, there are Christmas presents which, of course, are all wrapped and I'm not in the mood to have them all unwrapped the day before Christmas Eve. There are other passengers also having things checked, although one woman looks like she's facing a problem when an expensive Louis Vuitton box is unearthed. Fake and she's in trouble, real and she could be too.
Thankfully, once the case has been x-rayed we are free to go, no further checks are carried out.
Once outside, I see a driver waiting for us and before long we are being whisked (very fast, I don't think Maltese drivers have heard of speed limits) to our hotel in St. Julians, the Juliani.
After a welcome drink (yes, another Kinnie) we are shown to our room, a junior suite on the 7th floor with superb views over the pretty Spinola Bay. This is one of those hotels where having a sea view is a must.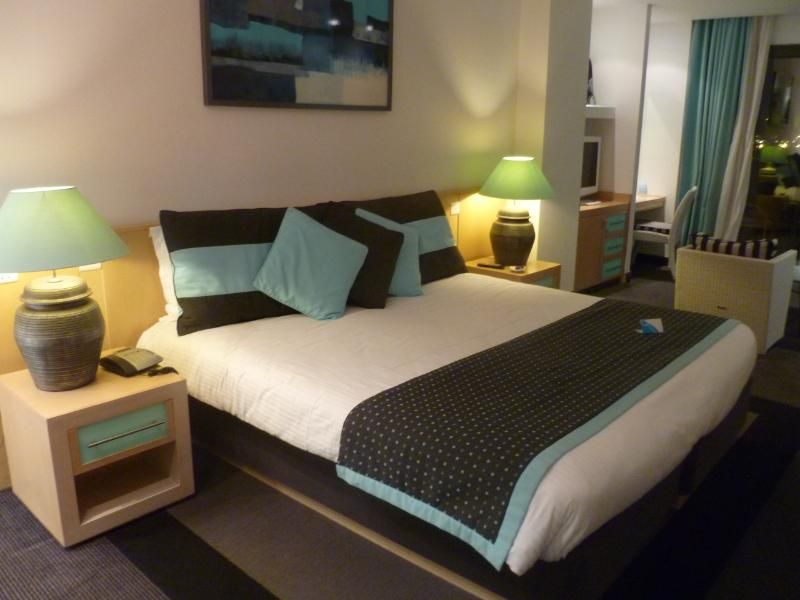 Breakfast area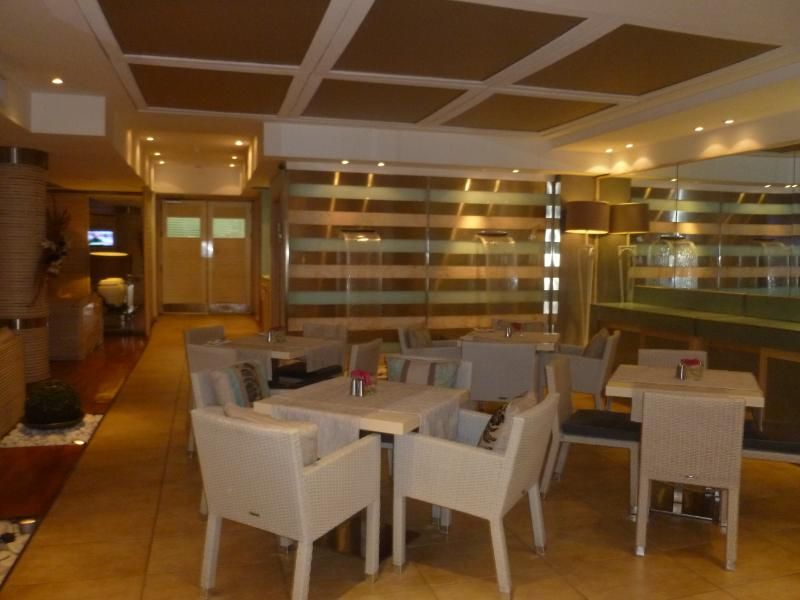 A late dinner and a stroll along the promenade (No hat! No gloves!) and then it's time for some sleep.
MALTA
The next morning I am woken by sun streaming through the gap in the curtains. Sun? I can't remember the last time I got woken by the sun.
When you have a view like this on Christmas Eve, then there's only one thing for it: get out and explore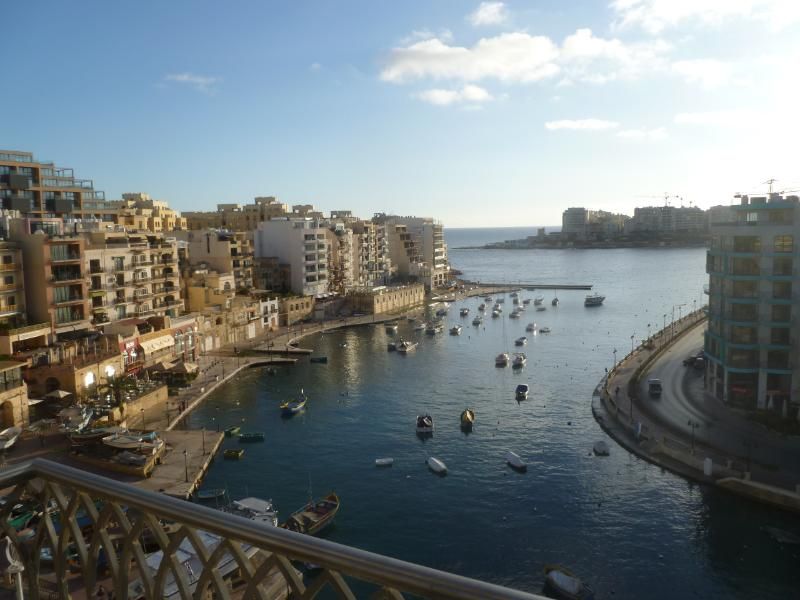 We decided to venture into Valletta on the bus. A day ticket costs about 2.50E and the ride takes a good half hour. The bus was jam packed, standing room only. Sadly the old yellow buses have given way to the UK's Arriva cast-offs. It was a really wonderful atmosphere in Valletta: the streets were bustling but it wasn't unpleasantly overcrowded and most noticeably nobody seemed stressed. Try finding a scene like that on a high street in Central Europe.
A tree made entirely out of Mdina glass baubles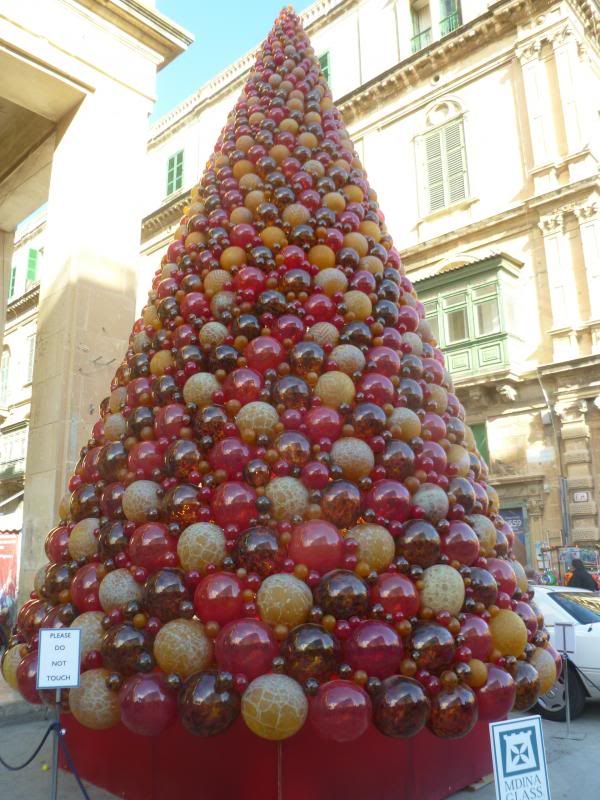 Christmas Eve crowds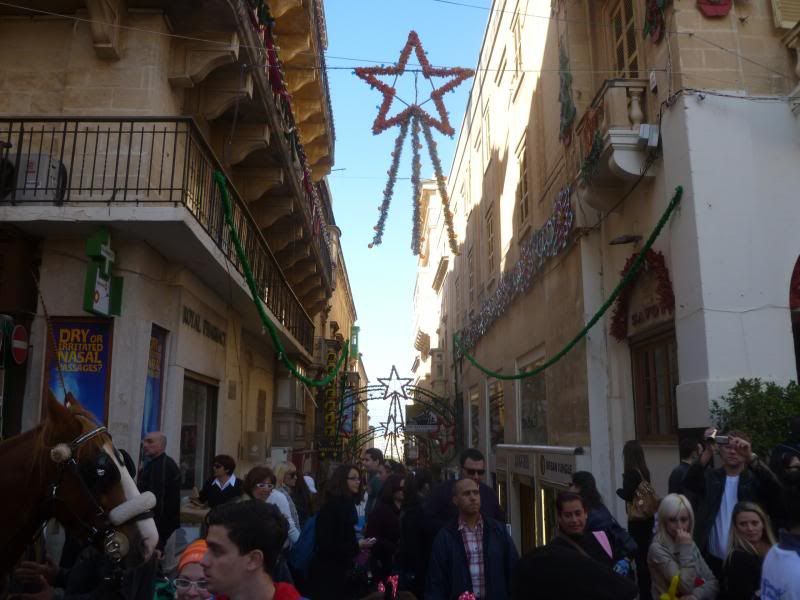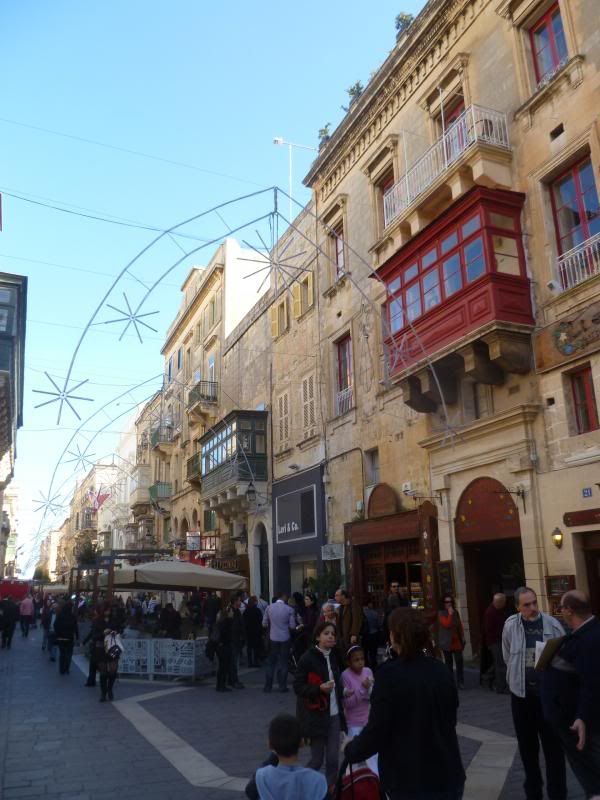 A street corner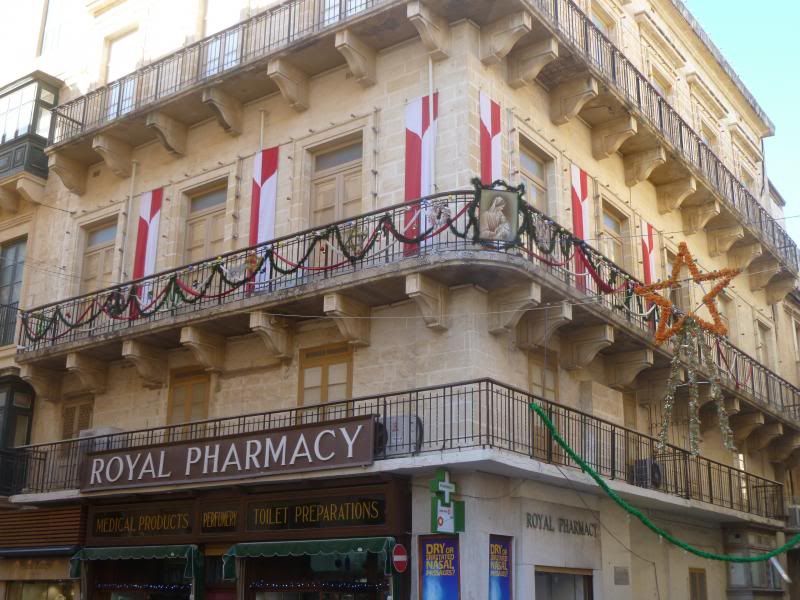 Were you able to sit out in the sun on Christmas Eve?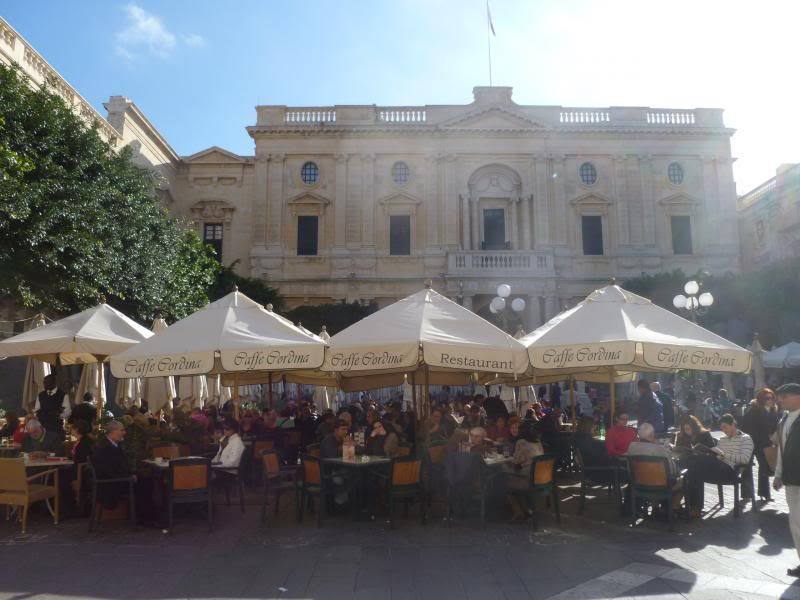 St. George's Square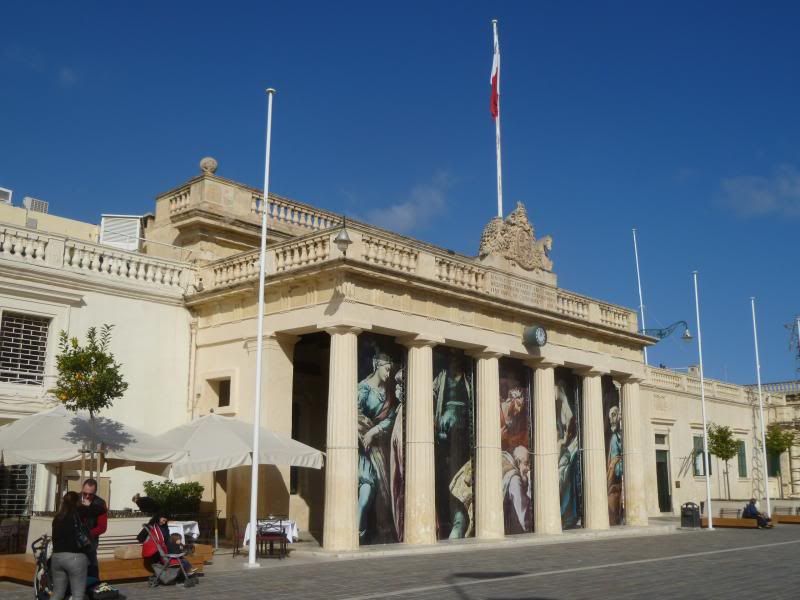 An impressive church entrance
The stress-free way to buy your fruit & veg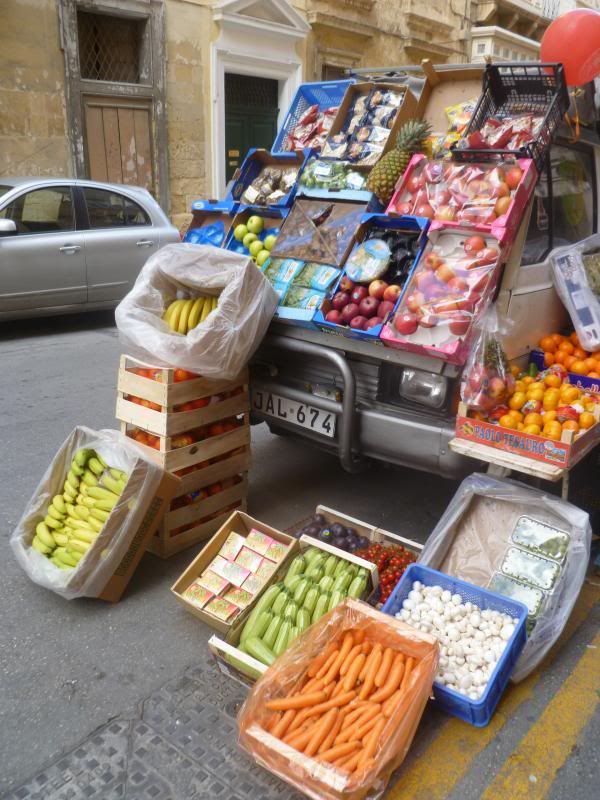 Christmas lights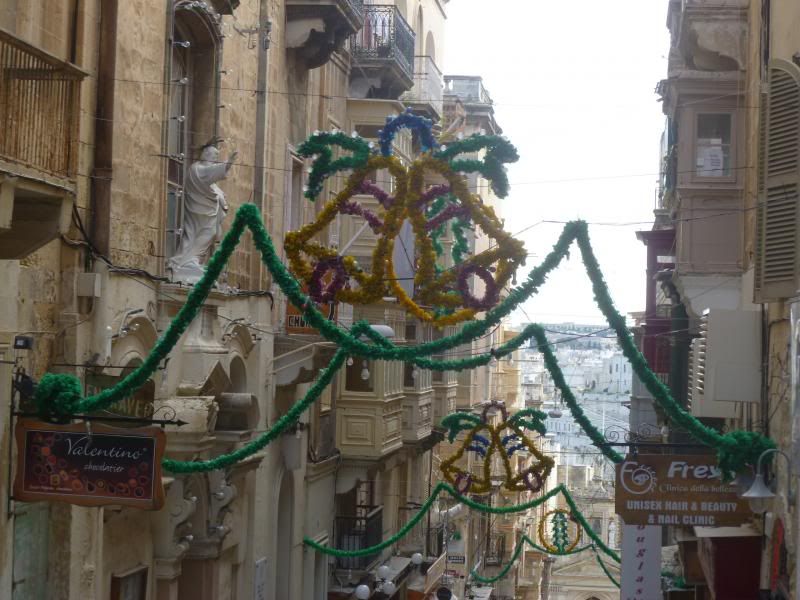 In the evening we went to the nearby Radisson hotel for a buffet dinner which I booked in advance. The restaurant did a really super job: the buffet was an enormous spread and the staff were so attentive.
On Christmas Day morning the roads were empty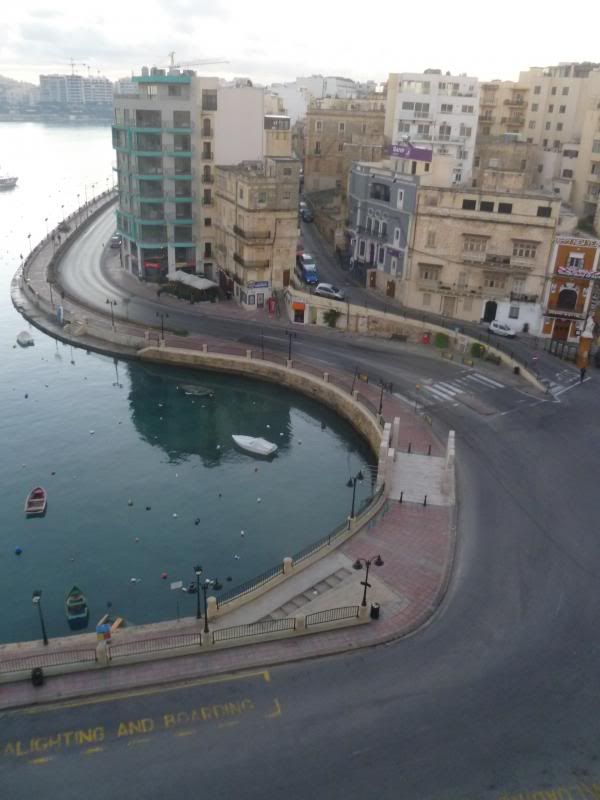 It was also the sunniest day of our stay, so after a leisurely breakfast we went for a wander around St. Julian's
Spinola Bay with the hotel in the centre
This is my favourite picture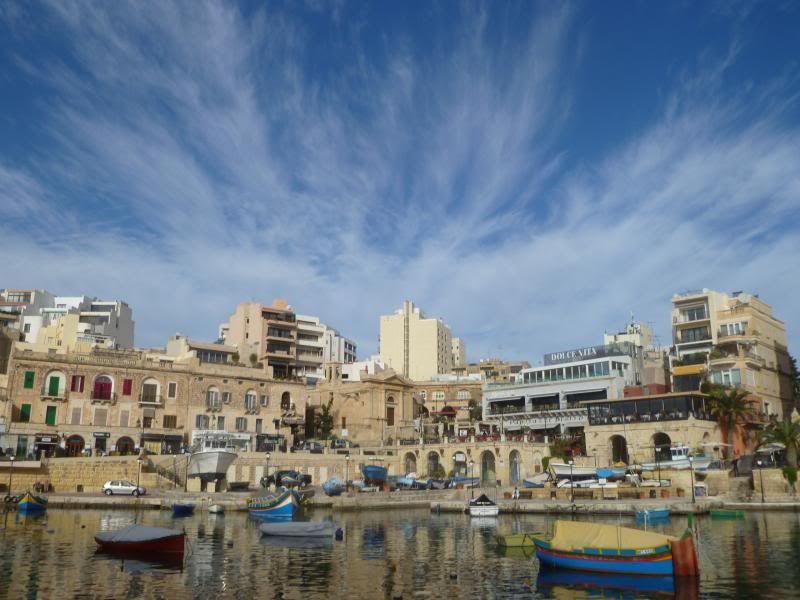 The nearby Portomaso complex, where some Hollywood stars own property.
How about a Christmas swim in the rooftop pool? (Ok, the water was very cold, I made it as far as my knees, backed out & enjoyed the view instead)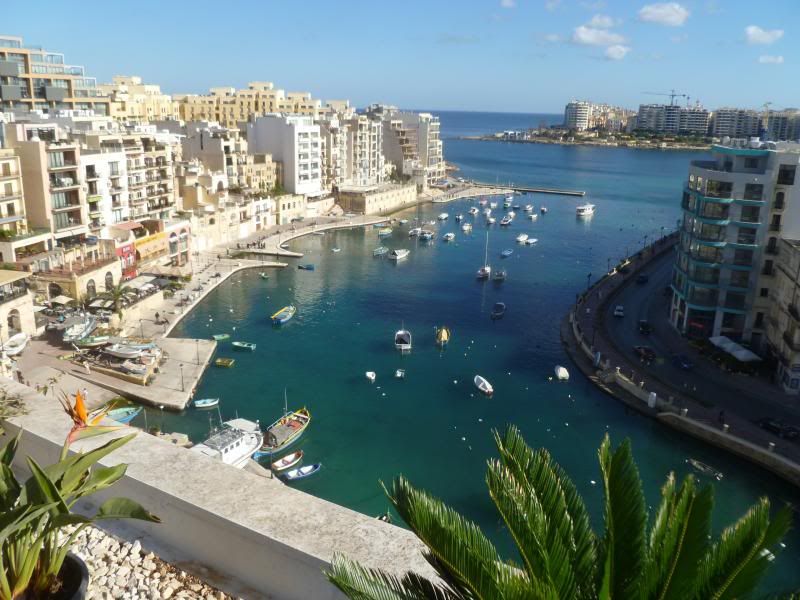 During an evening stroll, the churches were lit up….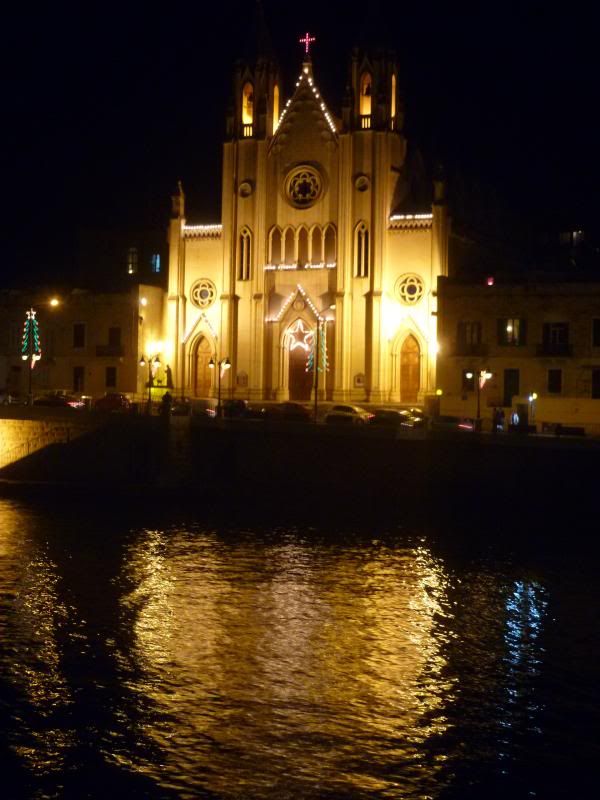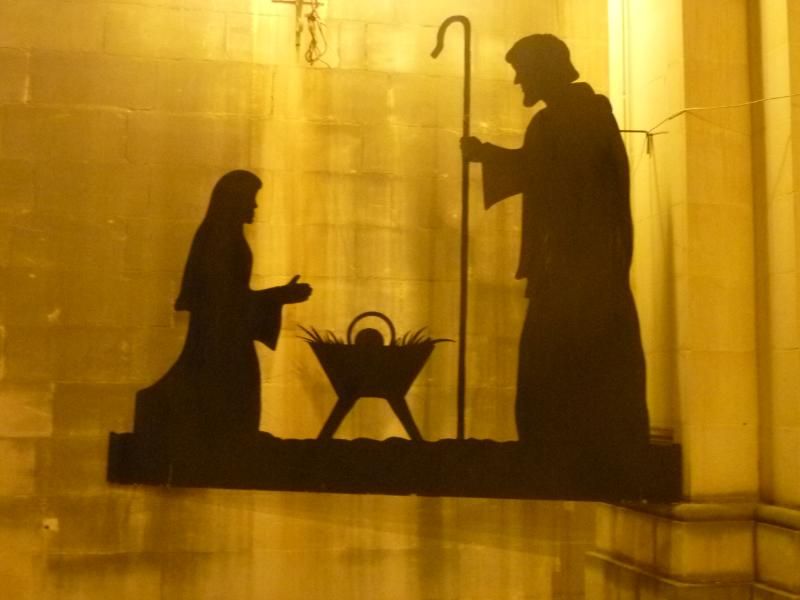 …and we came across a beautiful nativity scene that someone had set up in their garage. This is not uncommon in Malta.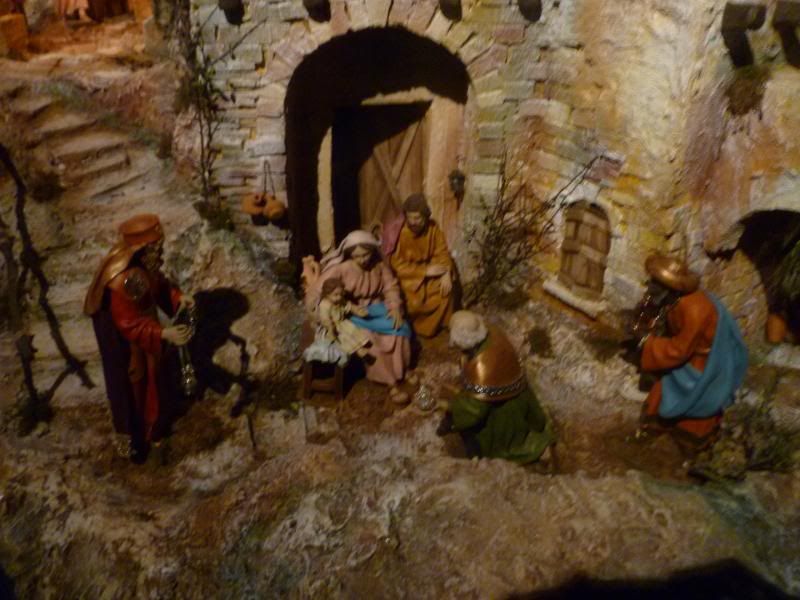 On Boxing Day, we hit the sales in Sliema. Well, with shops such as: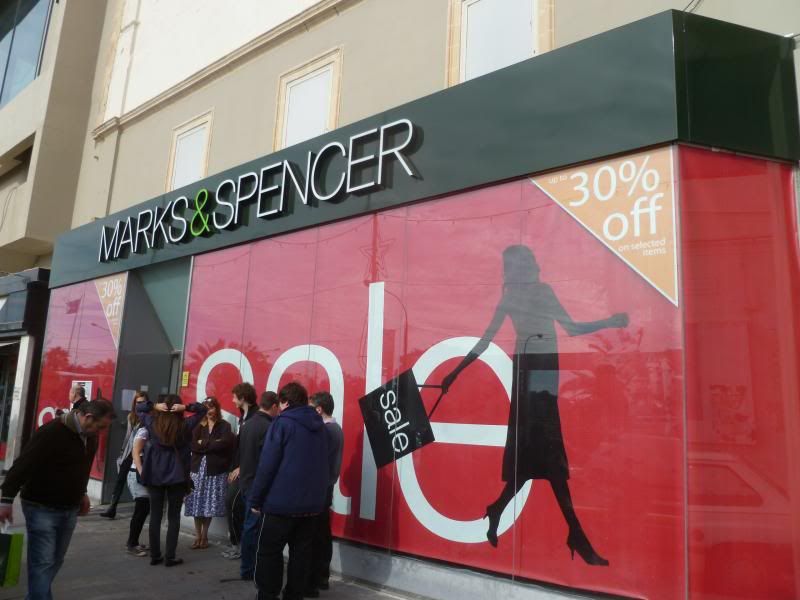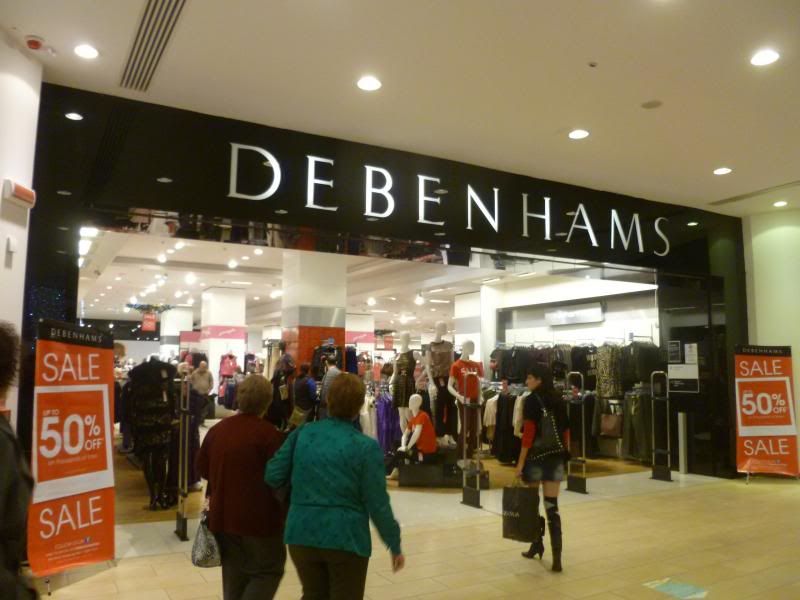 and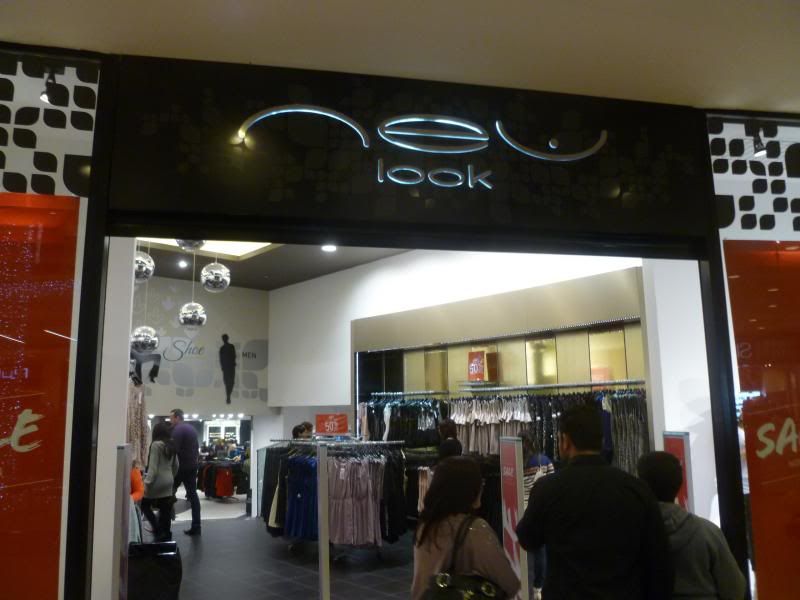 …how could I resist?
The Bay shopping centre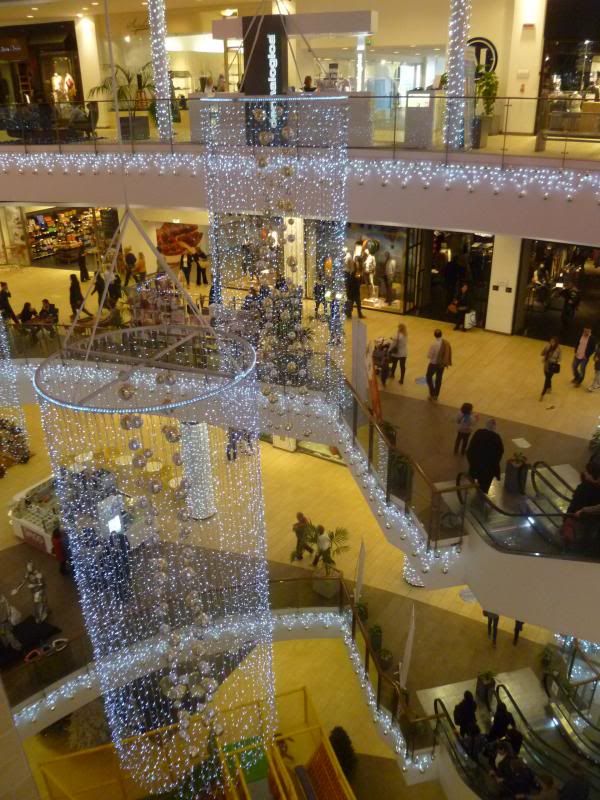 Sliema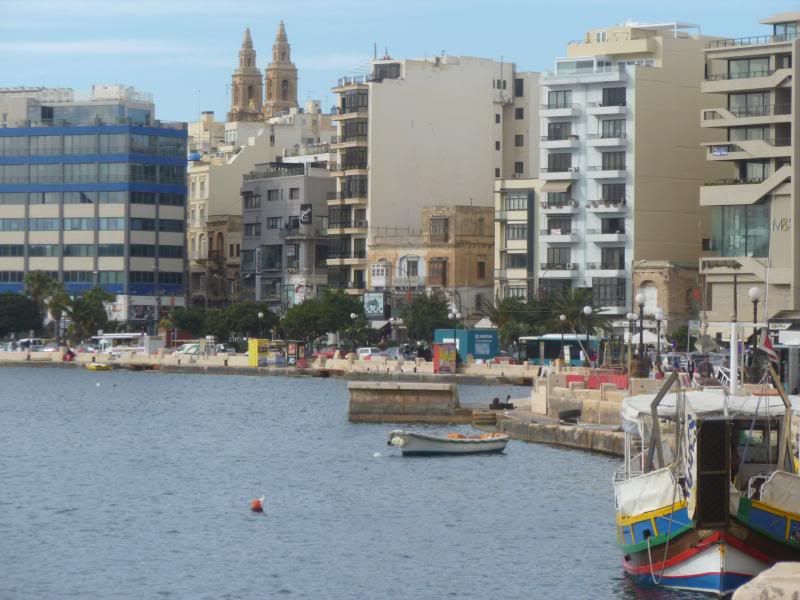 The view across to Valletta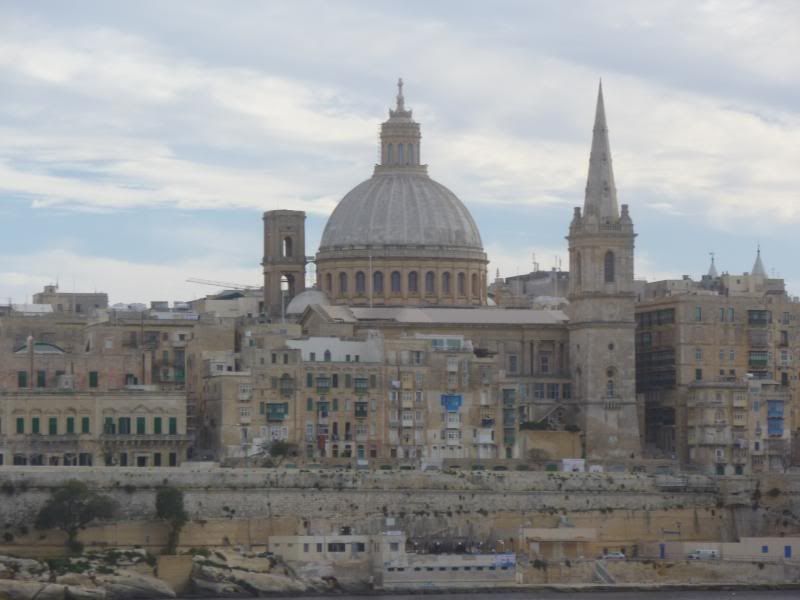 Christmas lights in Sliema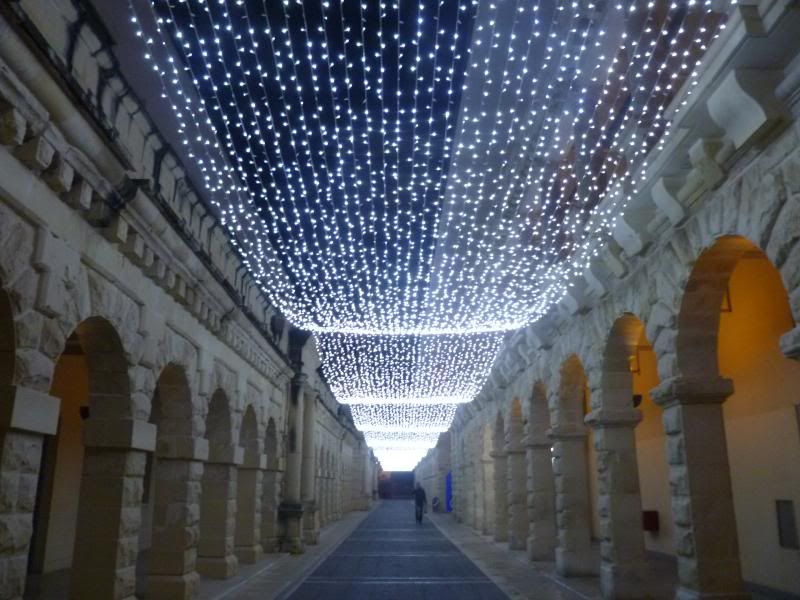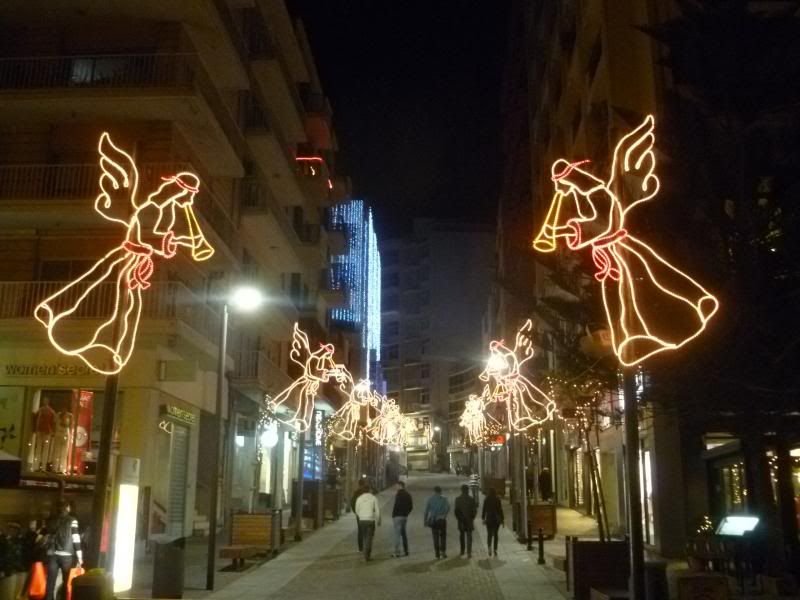 On an environmental note, one thing that really impressed me on Malta was the lack of plastic bags. Every shop I bought anything in, with the exception of one late night store, gave me a paper bag. Even the stores like Debenhams and M&S which still use plastic bags in the UK. A big thumbs up to Malta here.
Sadly, all too soon, our stay came to an end and it was time to pack our cases for the return trip.