Egyptair advertised a 20% sale earlier this year (currently as well), so I decided to try their business class product from Asia to Europe.
BKK-CAI MS961 777-36NER SU-GDR
Pushback 0:55
Scheduled departure 0:55 Take off 1:25
Scheduled arrival 5:40 Landing 5:35
Flight time 9 hrs 10 min
Distance 4529 miles/7289km
Business (J) class Approx 16 cents/mile
I used the Royal Orchid Lounge in BKK and had a nice, hot shower.
The shower rooms offer a comfortable amount of space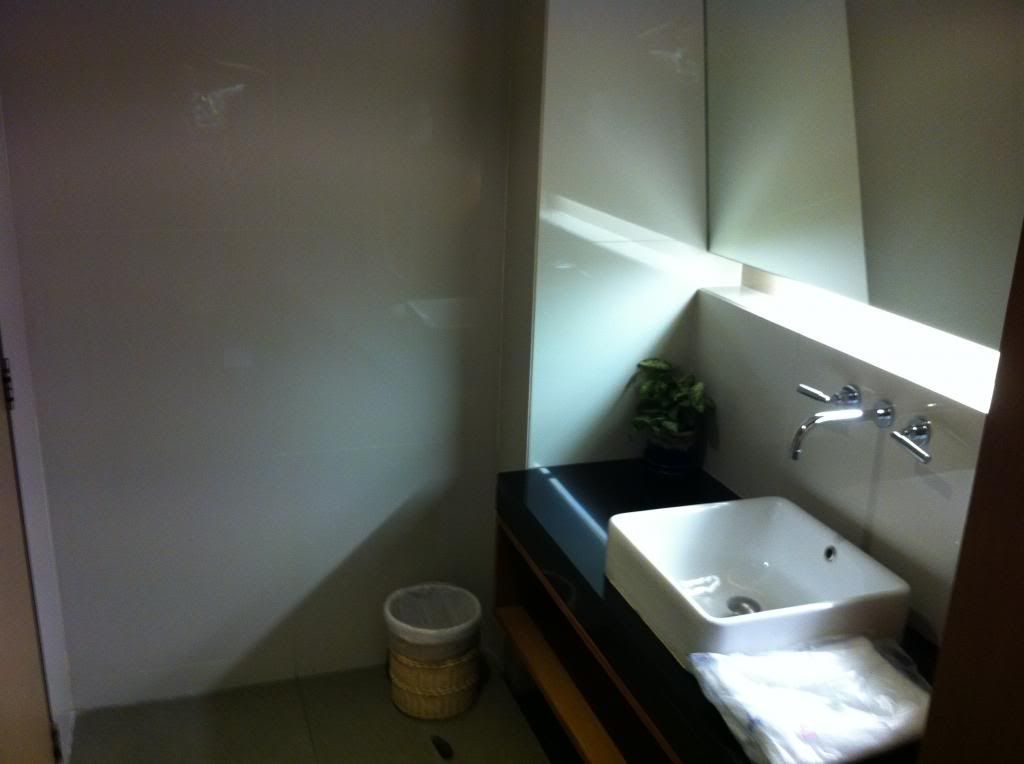 The shower rooms include the use of quality Thann products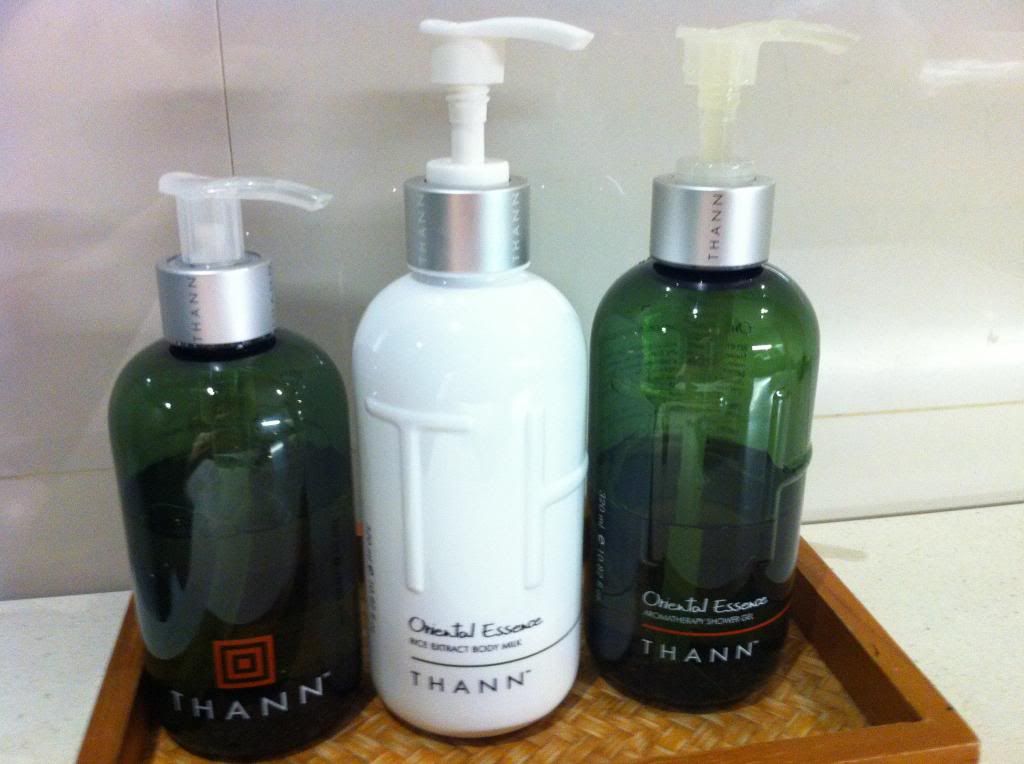 The TG lounge offers a good variety of fresh hot and cold food and drinks.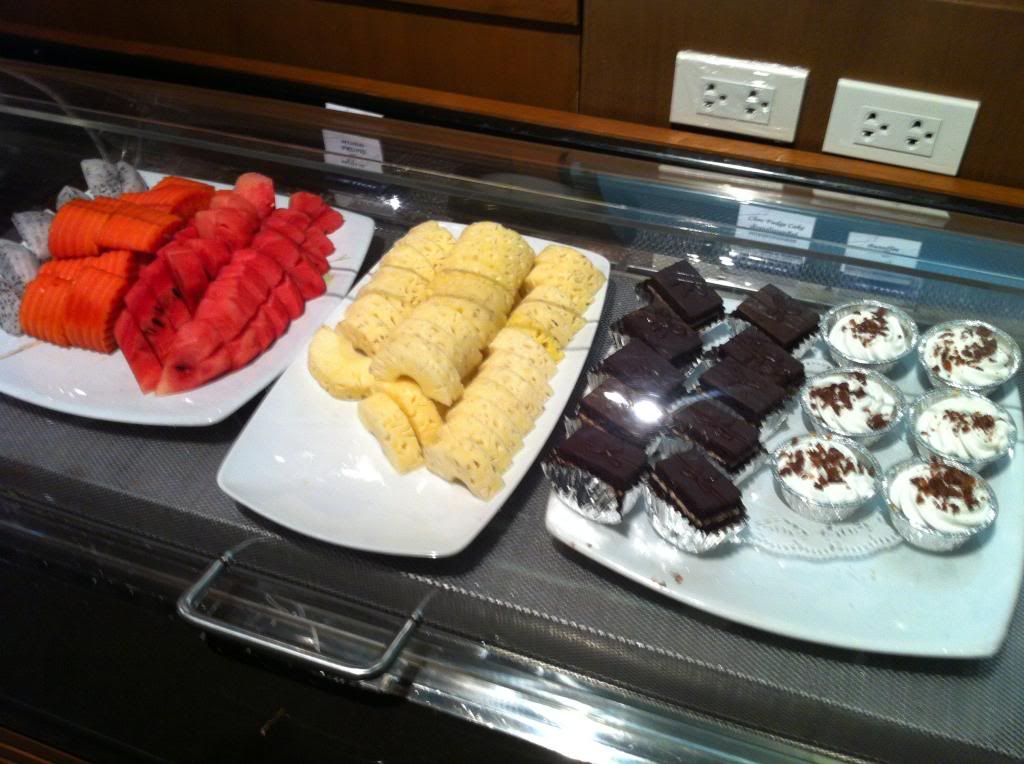 Business class seat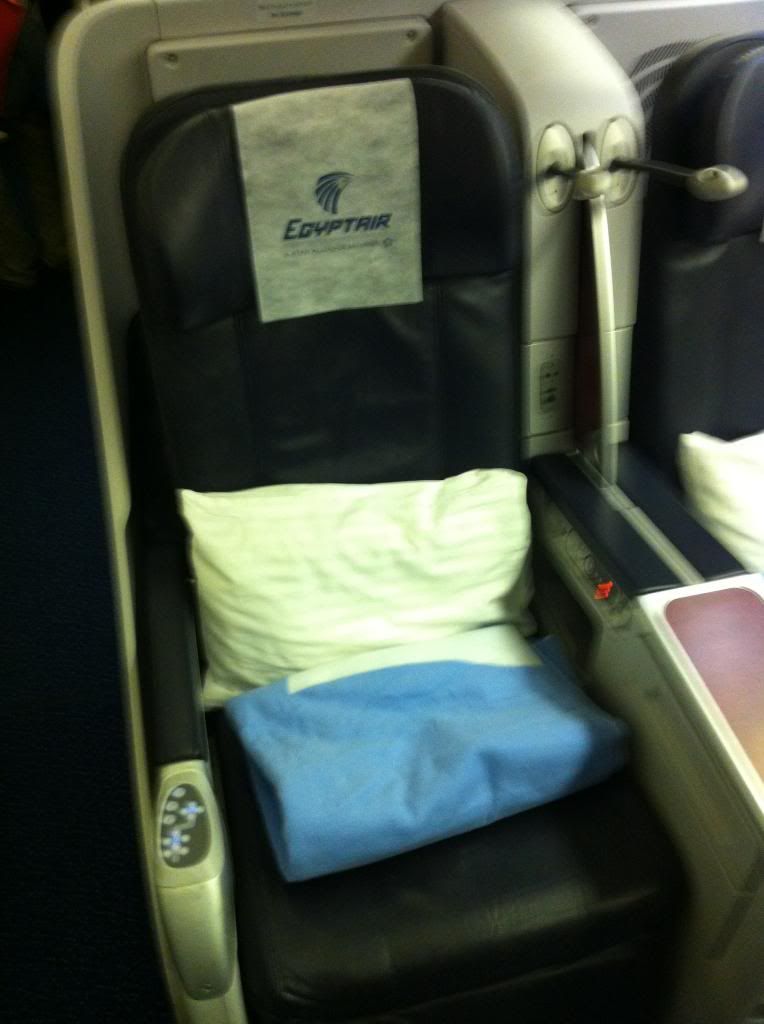 There is a very generous 78" seat pitch so that ther person iat the window can step around, rather than climb over the person in the aisle seat.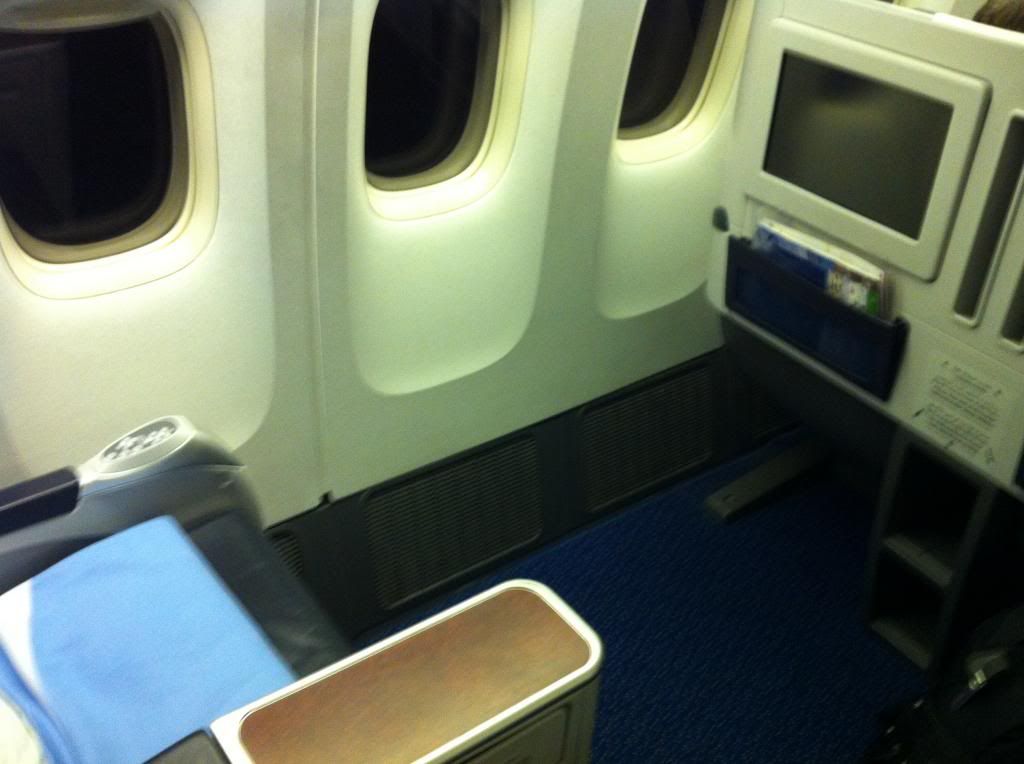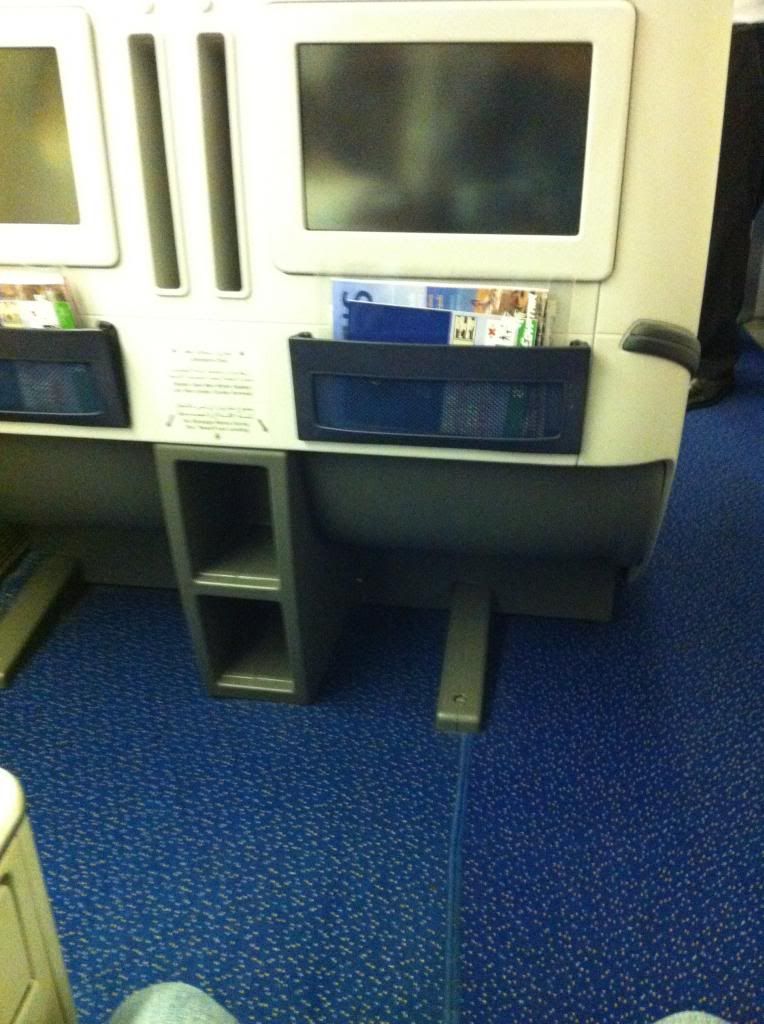 J class 2 X 3 X 2 configuration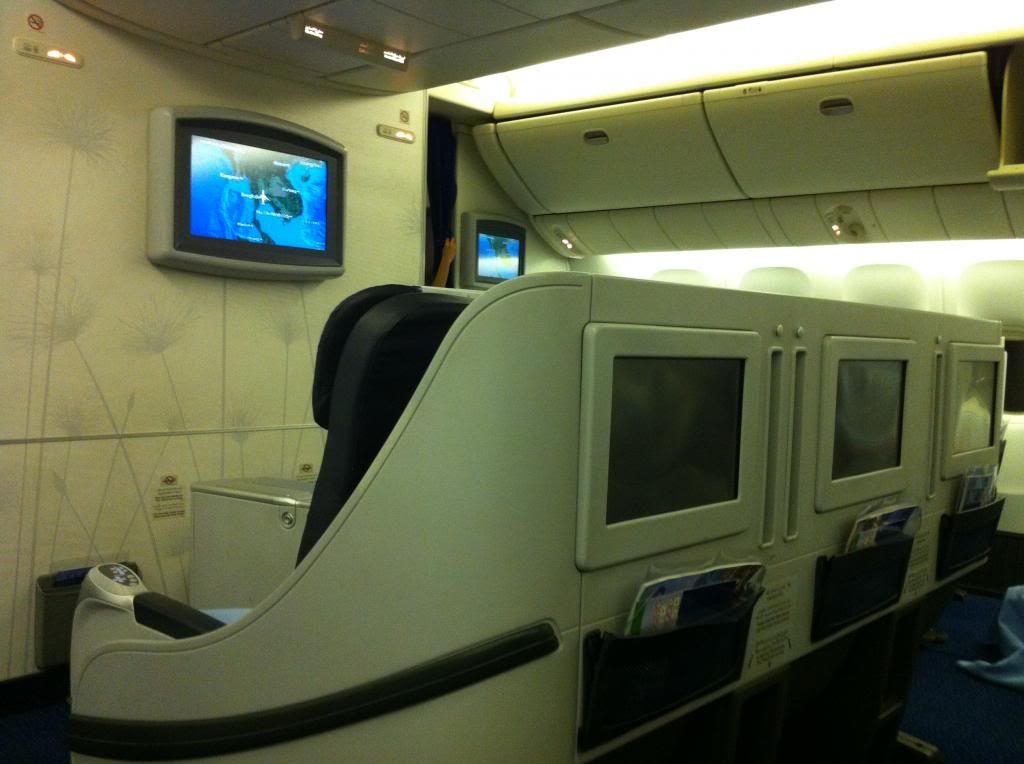 March 2013 magazine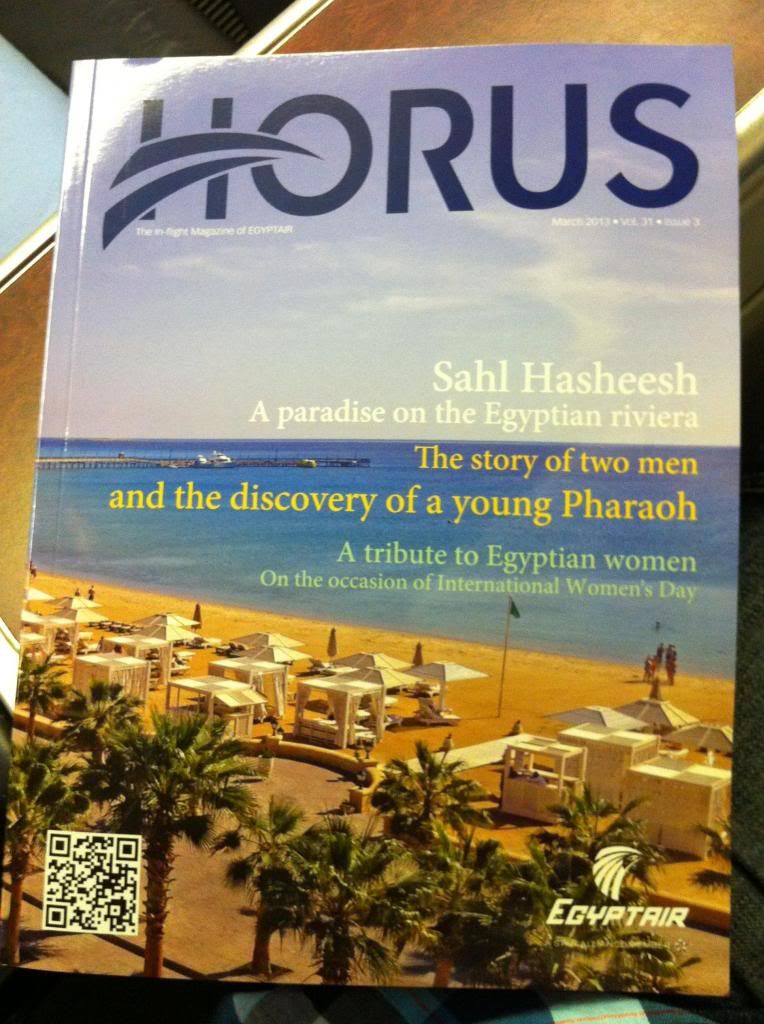 It's well-known, but just to state again, Egyptair is a dry airline. A pre-take off drink was served with a choice of either apple or orange juice.
The amenities kit included ear plugs, socks, eye mask, lip balm, toothbrush/toothpaste, combined brush/comb and two quite practical items; a shoe horn and an emery board.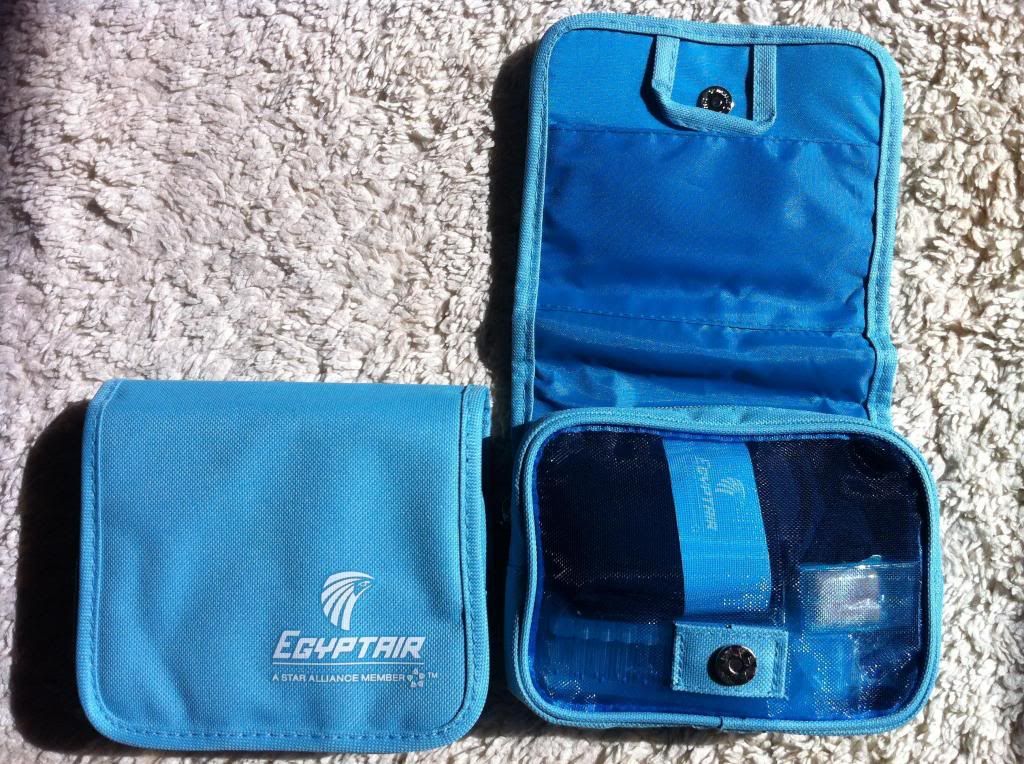 The stickers in the kit were a good idea for this overnight flight.
The first/main service was a three-course dinner.
The tray included the dessert (no choice), salad and unwarmed bread roll.
It was quite bumpy over the Bay of Bengal (as usual), so pics were a bit blurry.
The first course/entree was half an avocado with thickly-sliced smoked salmon.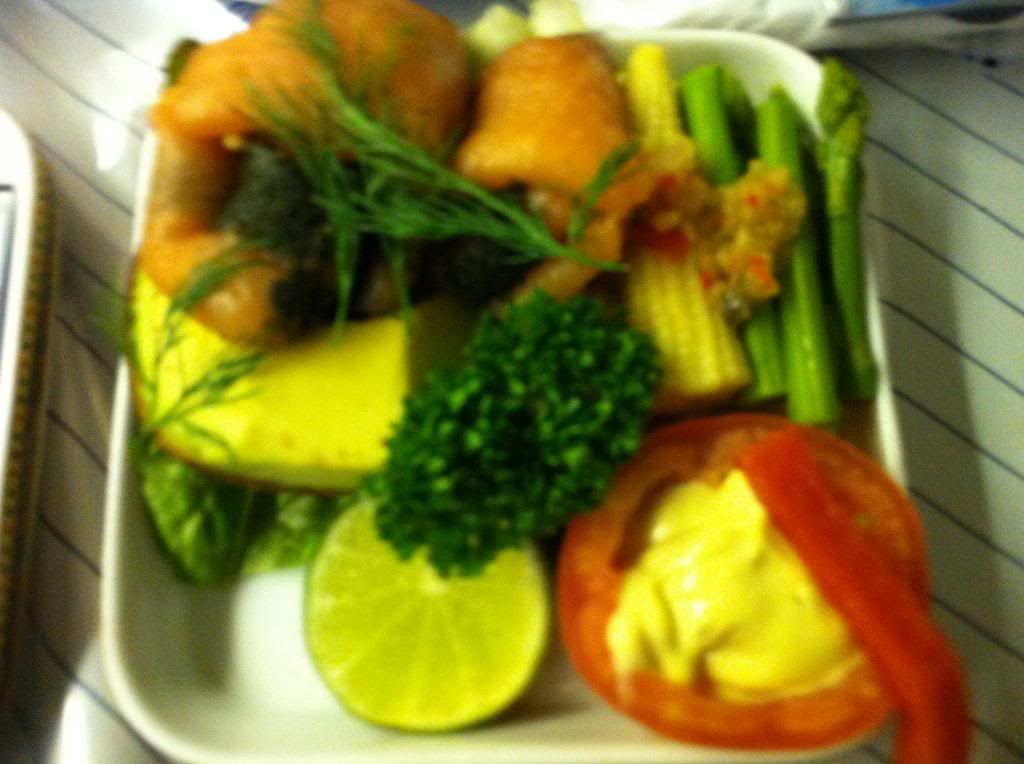 The main course offered a classic choice of beef, fish or chicken. All were served with quite a lot of rice and also some asparagus and carrot. I chose the fish, which was fairly dry and tasteless.
The dessert was a custard-filled pastry and it was quite tasty.
A standard, though limited range of soft drinks and juices were available. However, hot chocolate was not a drink option.
The second service was a continental breakfast. It consisted of a sweet pastry, an unwarmed bread roll and croissant, assorted jams. There was also a small bowl of sliced fresh fruit. Everything was very fresh, flavoursome and quite satisfying.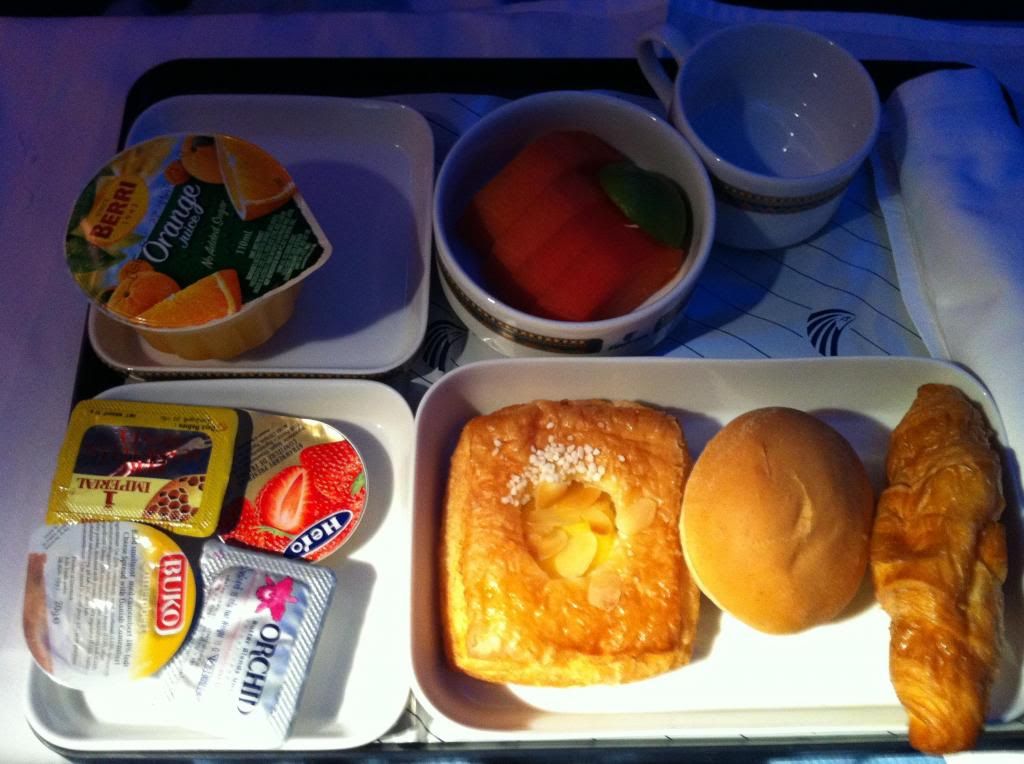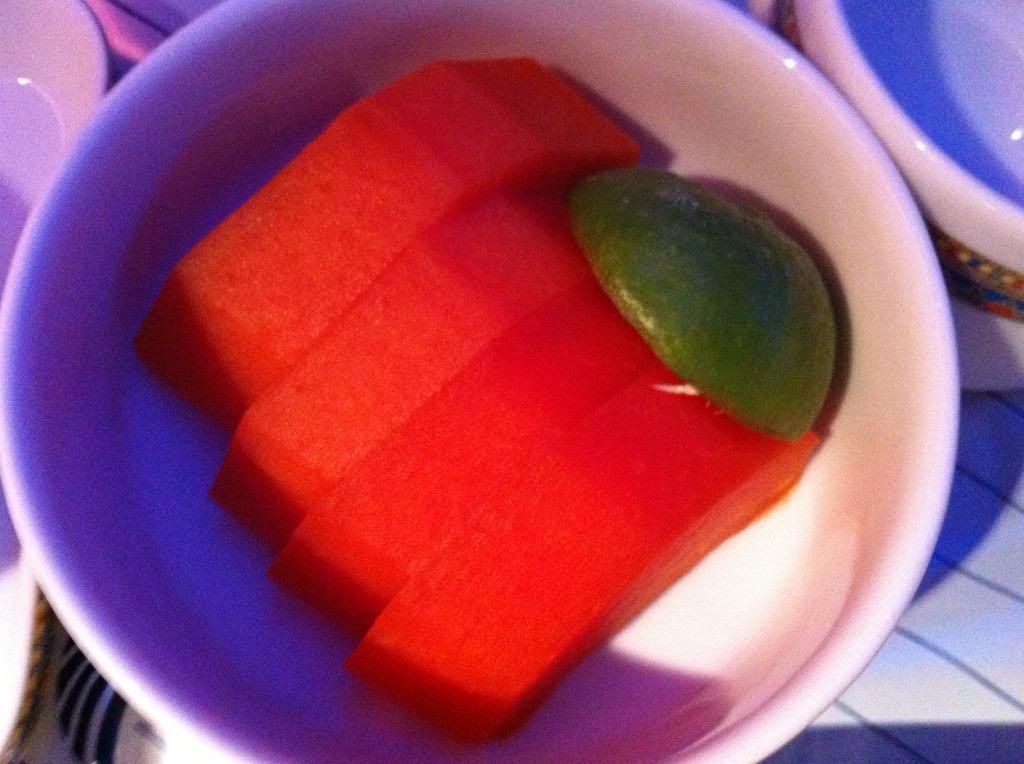 Overall, MS business class was fine long haul. The cabin felt spacious. There was plenty of food and importantly, the lie-flat bed was comfortable and conducive for restful sleep. The criticisms are the the meal service was rushed. I'd only taken a few bites of my entree before the main course was offered. So the sense of timing was way off. Although you could ask for a glass of water, a small bottle of it was not provided or available. There were two female attendants serving in the business cabin. The male attendants disappeared after take off. Perhaps they served in the economy cabin. MS Lounges in CAI don't have showers.
I transited in CAI to MAD, which was smooth and pleasant. That sector on MS deserves its own TR and it was very good. I would fly MS business class again either short or long haul. The seat space is/feels double that of UA for example and the catering was overall better than UA as well. MS does not approach the level of SQ, QF, CX, NH or JL for example. However, I am not surprised that MS won the best African business class carrier 2011.
http://www.arabianaerospace.aero/egy...cclaim-in-world-travel-awards.html
Thanks Egyptair!