Introduction
This trip includes my first flights with Boeing 717 and Boeing 737. This was just a trip to test these planes that are new to me, so it was a quick trip to Stockholm and back.
The route: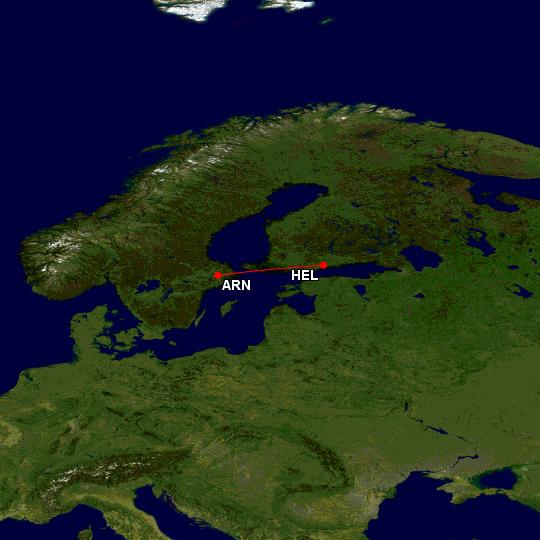 HEL-ARN
DY4280
Boeing B737 (LN-DYL)
This morning flight should depart at 7:00. Boarding was very fast, but I was rather annoyed.
I was happy to get a window seat and this was waiting for me when I found my seat.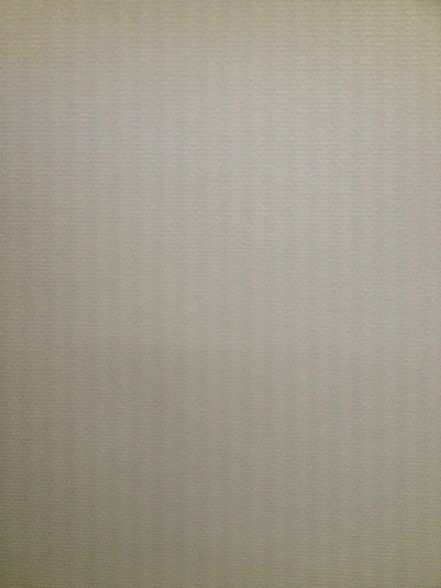 I haven't seen this before. No window and it was just a normal row of seats. On the other side of the aircraft there was a window.
I knew that I wouldn't be able to take many pictures on this flight, because I didn't have a window so I decided to take a couple of shots from inside of the plane. At least I had all three seats on my side of the plane.
This is the seat next to me.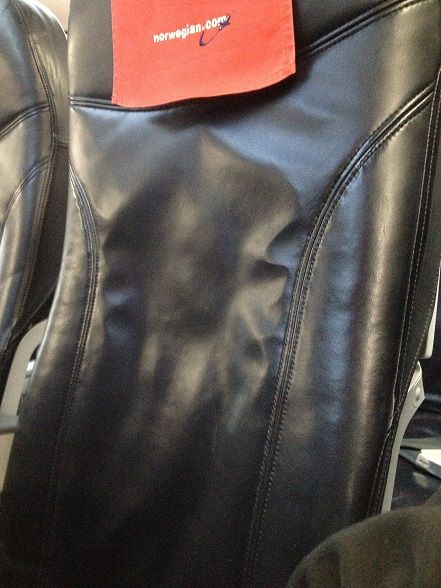 What is that square on that tray table?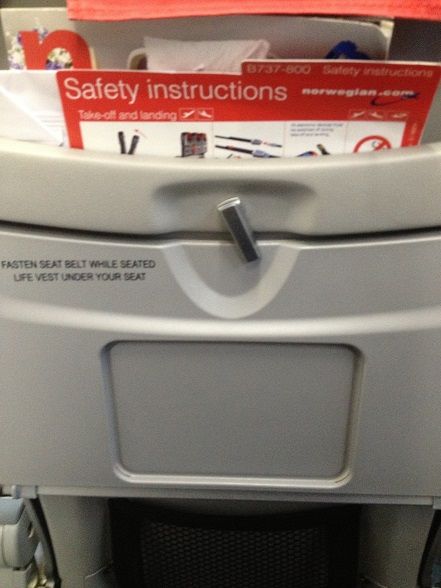 It was very foggy in Helsinki.
But it cleared out as we climbed.
B737 was a bit different experience from the A320 that I usually fly with. B737 felt much more spacious than A320, but the Boeing Sky Interior may have something to do with that. I was surprised that DY has quite much legroom. I may not be the tallest man, but there was more legroom that I would need on a short flight like that.
ARN-HEL
SK708
Boeing 717 (OH-BLJ)
11:15-12:53
This flight is something that I had waited for a long time. I wanted to hear that famous noise of the engine and I decided to get near it.
Here is the mighty Rolls-Royce engine. It was much bigger than I thought it would be.
Novair next to us.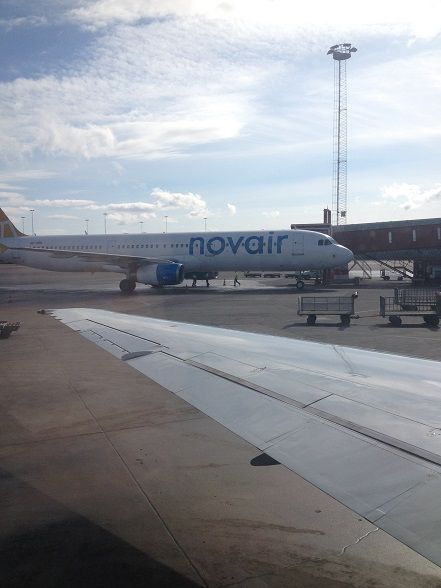 There was a elderly couple sitting behind of me, but they didn't like the noise. Immediately after the engines had been turned on, they moved to the middle part of the plane.
Seems like the rear part of the plane isn't so popular.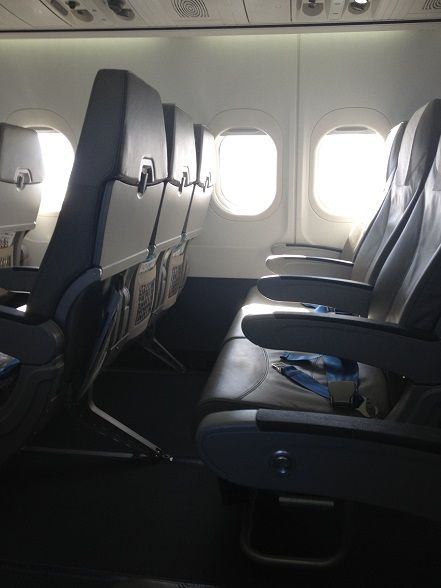 The seat in front of me.
Climbing.
The city of Mariehamn, Åland.
Mariehamn Airport.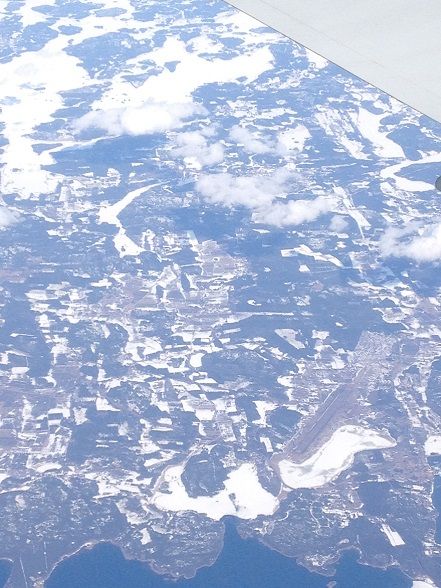 Guess the airport (this is tough).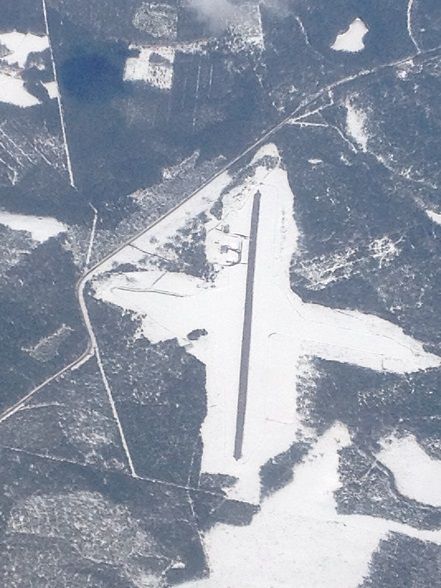 Back at HEL.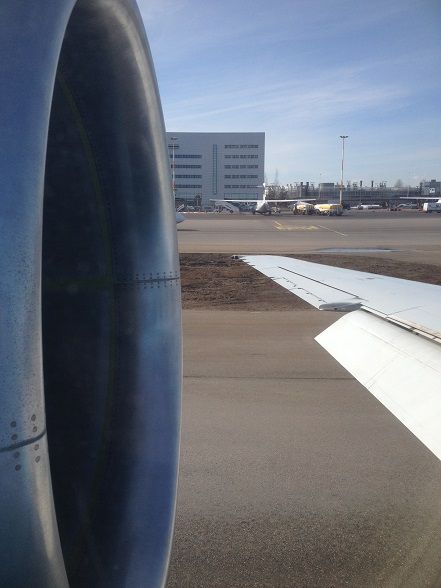 This has become a tradition for me in these trip reports, so I end this report to a terminal picture as well as my previous trip reports.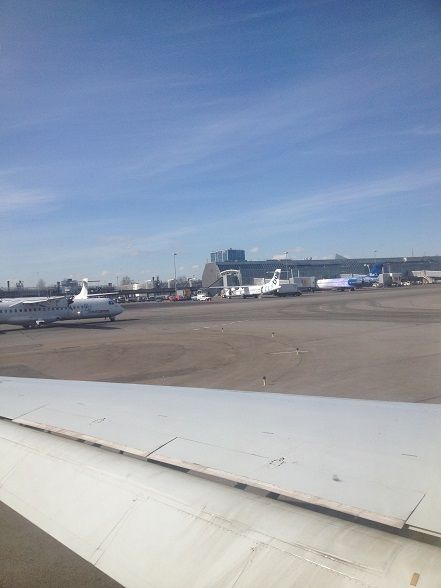 B717 was a very different experience for me. I haven't really flown much with aircraft that has engines somewhere else than under the wings and it was a nice experience. I know there is a lot of fans of these noisy aircraft, but I still prefer A320 instead of any Boeing narrowbody aircraft. I don't have anything against Boeing, but that noise is fun for 10 minutes and then it gets annoying. I can stand that for an hour, but after that I would also change my seat if possible. In my opinion A320 is just more silent.
I couln't hear a thing from the speakers of the B717.
Conclusions
Two new aircraft types for me, but I won't probably start to fly with them very often. I know a lot of you may disagree with me, but I would prefer more silent aircraft. Even as an aviation enthusiast I would choose maybe more boring A320 in stead of B717 or MD80. I would fly with those to Stockholm and back, but flying with them to London would be too much for me. I would even pay more to get to fly with Airbus. That sound from the engines was just a roaring noise, that is not meant for me.
Thanks for reading!
My previous trip reports
First Time Longhaul & USA With Long Delay
(by
finnishway
Jan 15 2013 in Trip Reports)
First TR! Summer Holiday: HEL-MUC-BCN
(by
finnishway
Jul 16 2012 in Trip Reports)